The hand that wrote
From Heaven to Heaven
is spinning these tunes and a fair proportion of 41 Rooms'
initial
listenership will have bought the book. Thanks for that. Coincidentally, the last copy of the book was sold the day 41 Rooms first went live – February 9, 2016 – thirty five years to the day since I first saw New Order play live, at Heaven, in London. Currently there is no plan for a second edition (or third, if you include the '100 Numbered Editions' private run) but should things change, I'll let you know here.
Very
occasionally a copy does turn up on eBay, so I'd suggest keeping a 'New Order – From Heaven to Heaven' search on there should you be looking for one.
and an online interview I did with Artrocker is archived further down this page.
LIMITED EDITION PRINTS
The remainder of three Limited Edition prints produced from the book (20 of each) are now available at £90 each, inc p&p worldwide (originally £150).
Visuals are here
. Email me – dec@41rooms.com – if you're interested in buying one.
New Order – Bedford Boys' Club, March 21, 1981.
The soundcheck, and a brush with a previous life.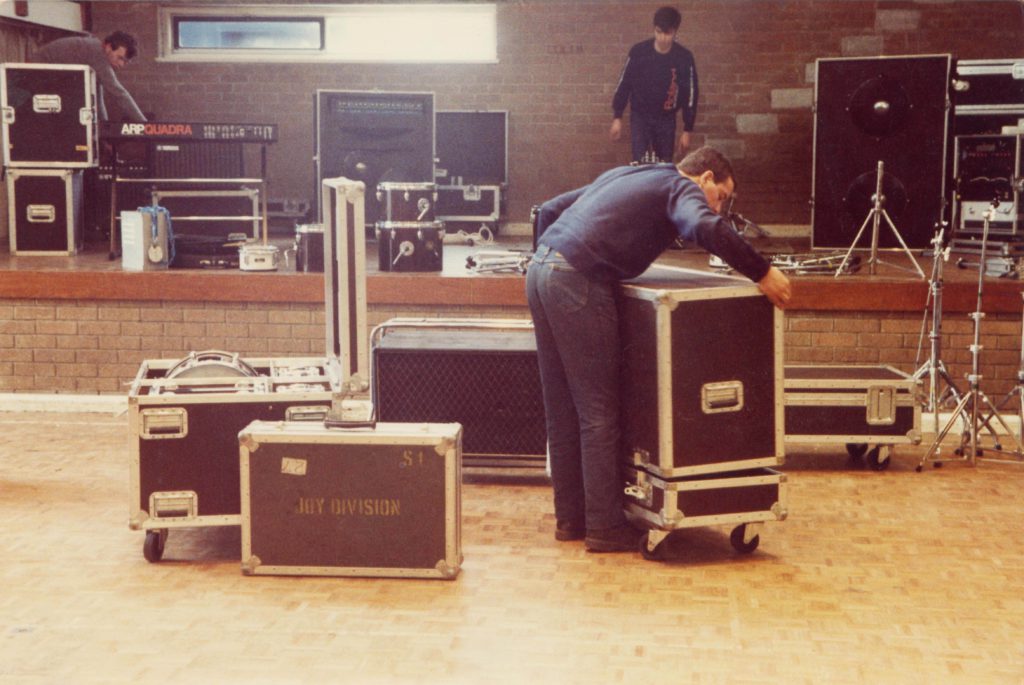 Photo: © Dec Hickey.
Artrocker interview, 26.4.12