41 Rooms, Playlist 1 is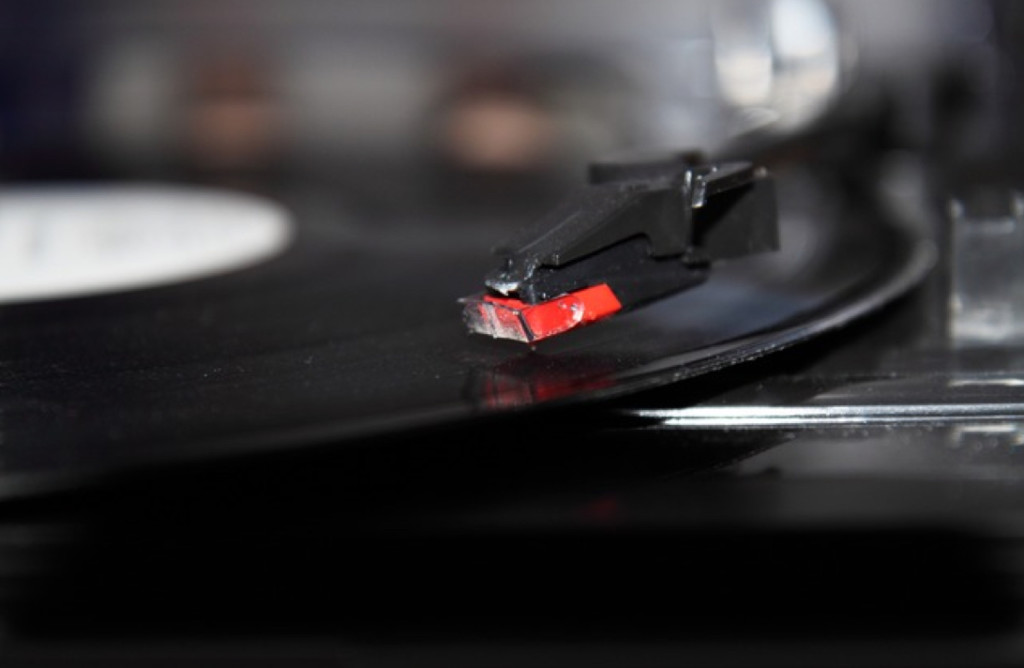 86% VINYL FRIENDLY. Impressive.
---
Lyric of Playlist 1:
'I wanted to change the world, but I could not even change my underwear. And when the shit got really, really out of hand, I had it all the way up to my hairline, which keeps receding like my self-confidence, as if I ever had any of that stuff anyway'.
Eloquent.
---
00.00
(Intro) THE FLAMINGOS – Untitled – Unreleased demo. Edit of the only take – 1983
Cliff Peacock: 'Written on a Tascam 4 track (cassette tape that could be mixed down to stereo for live work) at 2 Herbert Avenue, Leicester. Equipment used: CR 8000 drum machine with crappy preset Casio PT series through a WEM Copicat (Echo Delay). Drums recorded first, then slowed down, so the beat would be slower while I played keyboards (although it sounds like trumpet). Everything running at the correct speed is what you hear. I never recorded the vocals on this track, as far as I know'. The Flamingos released four singles, including two 12″ers for New Order manager, Rob Gretton's label, Rob's Records.
---
00.37
NEW ORDER – Video 5-8-6 (Edit) – 12″ – Touch – 1997

I first met Jon Wozencroft in the very early eighties. By introducing him to New Order I unknowingly got to play a very minor part in the trajectory this track initially went on.
He and partner, Mike Harding were in the early throws of starting their label, Touch and the introduction led to the band offering him Prime 5-8-6, (as the track was initially known) for inclusion on the label's then upcoming first release, a v/a cassette, titled Feature Mist. Released in December '82, I played this edit off the tape a number of times at our club nights at Winkles. Onwards to June '06 and the book launch for Peter Saville's Factory Records, The Complete Graphic Album at London's Central Saint Martins, and myself, Jon and The Beloved's Jon Marsh – another massive early admirer of the band, I'd also known him (pre The Beloved) since the early days of darting around the UK catching Manchester's finest – spent a couple of pints in a pub beforehand pouring over New Order's career, including a couple of minutes paying homage to this hissing and crackling, fat sounding electronic monster – the full version being 23mins long. For the history of Video 5-8-6, over to Jon W…
Video 5-8-6
The recording was originally made as the soundtrack to a video heralding the opening of the Haçienda nightclub, which took place on 26 June 1982. It was recorded by Bernard and Steve on an early Apple II computer and in many ways is the blueprint for 'Blue Monday'. The Haçienda title (on the cassette in manager, Rob Gretton's handwriting) seems to have suddenly changed at the last minute to '5–8–6'.
This story might be boring if you are not a New Order fan. However, it is funny, because when Mike Harding and I went to meet Rob and the band in Norwich Pennies nightclub in May 1982, they premiered the vocal version of '5–8–6' that would be on the then upcoming 2nd Peel session (1 June) and Power Corruption and Lies LP. So, the title had to be amended again.
I was helping out Mark Johnson at the time; he was writing a book about Joy Division and New Order. For all its flaws, it was one of the first in a steady stream since then – 'An Ideal for Living', it was called, after the first Joy Division record. Anyway, he got it into his head that the track should be called 'Prime 5–8–6' and it annoyed the hell out of me that a lot of people thought that was the title, once it was printed as such in his book.
What actually happened… I had a conversation with Steve, Bernard and Rob, in the upper circle of The Venue in Blackpool, when they played there on the August bank holiday, the 30th, and we settled on 'Video 5–8–6'. We were very much into video then as a way of extending the filmic element, but it's as well to remember how difficult it was to get moving image work made and distributed at that time. In my mind, cassettes have always been the companion to VHS video.
That's one aspect of how it goes, or went. This is another. Finding out about New Order concerts after Heaven (London) in January 1981 became just a bit more open. Bristol Trinity Hall in February, two of us were hopeful but we hadn't got tickets. We took the fast train and late afternoon we lingered outside the church anticipating. Dec helped us. "Hang on a minute". He went inside and got Rob out, it was sorted, and we got to see the soundcheck. This was quite some while before Touch kicked into action. 1981 was about laying the groundwork.
Dec and I bumped into each other every time I made it to a concert. I was always jealous of him to have got to as many gigs as he managed to drive to. I was also jealous of Duncan (Haysom), who recorded so many of the Joy Division and early New Order days so brilliantly. I was astonished that I was actually sitting next to him at ULU when he recorded that epic JD performance, one eventually officially published in 2007. That's for another time.
On 4 March 1982 I'd decided to go for it. I remember it because it was my Dad's birthday. I got the Granada TV telephone number from directory enquiries – I knew that Factory boss, Tony Wilson, worked there. I rang up, and asked to be put through to TW. Amazingly I was. Suddenly, I'm on the line with the man himself. He was most generous, and after a pause he gave me Rob's phone number – "He's their manager… ". Tony went on to describe to me, how New Order were like "Witnessing a car crash ­- they can veer completely off the road when they play live". I was listening to this as if I was on the hard shoulder of the motorway – a recent personal experience – and not on the phone at all. It felt more like a helicopter.
So, I learn they are playing at Leeds on Tuesday, and Newcastle on Thursday. I make arrangements, thinking it better to appear and speak in person, rather than rely on phones. This is the difference, to be face to face. Arriving in Leeds, we get to Tiffany's (a disco venue) and buy tickets, and decide that the ambience is not good for us. We decide to go to a pub. Meeting an old friend, going to the concert, she has some good pleasure. Do I fancy some? OK. We have come this far. As and when, fired up, we eventually enter the venue. We arrive in perfect time – before New Order come on stage – walking over carpets and swerving like squirrels to get near the front. The first song is a new one, 'Who Killed the Irish'. It is truly mind-blowing. Afterwards, I am too blown away to want to try going backstage, anyway.
Newcastle was a second home, I was at University in the North East at Durham from '77 to '81. The city would become a big thing, the relationship with Chris Watson, founding member of Cabaret Voltaire and various incarnations of The Hafler Trio. Also, my frequent trips to see gigs at The Mayfair ballroom – the original Human League, the Liverpool bands, and the Clash…
I digress. We arrived at The Mayfair with recording gear and a fresh head. It was another great concert; indeed whenever New Order started with 'In A Lonely Place' you knew it was going to be a special night. The gig ends, and I see Dec at the bar and I remind him of my plan. As if by magic, Hooky comes out of the dressing room and Dec introduces us. In a moment, I'm ushered in there, and get the opportunity to meet the band and Rob, and I tell them what I'm hoping to do. Having been granted a backstage experience, by the time I'm finished it's 2am and Dec and his mate, Budge are burning to get back home. I get a lift to the A1 junction with the Durham slip road, and they drop me off. It's pissing with rain. It's a 4 mile walk to where I am staying. One of the most exhilarating.
Three days later, I ring Rob on the number he's given me. "They'll do it", is what he says. I can't believe it.
Next step – next phone call, Rob says they have something "experimental" that I might be interested in. I get invited to meet the band in Britannia Row studios. I'd no idea what this "experimental" track might be. Bernard and Rob said to me that if I didn't fancy it, they could record a song in the studio for Touch.
Of course I was hoping that it could be 'Who Killed the Irish' (it lives now as 'Ultraviolence'), but I didn't dare say as much. "Experimental" was exactly what we wanted, and we were afraid of recording costs we couldn't match.
So, hook or by crook, Rob said he'd give us a tape at the upcoming Norwich Pennies concert in May. The concert featured the debut of '5-8-6'. Rob gives me the Maxell tape, and it burns in my pocket through the concert. All is well. Mike and I get in the car and head for London. I can't put the cassette in until we've cleared the one-way systems and got on the main road.
What – The – Fuck ? ?
We didn't expect this in the slightest. Sounded like someone playing with a computer. What's that about? Fuck. Where's the music?
So, I had to put it down for a while, like a bottle of vintage wine. See if the taste improves over time.
June came, and it was announced – the opening of the Hacienda, with New Order the star attraction, of course. Dec and I met up for the soundcheck, by that time we had each other's radar. He had parked his car under the arches of some gothic Victorianism of a bridge, around the corner from this new nightclub location in Whitworth St. I put on the cassette and we sat back and listened.
What – The – Fuck ? ?
As editor, you imagine expecting a piece that lasts around 5 minutes. It turns out to be 23 minutes? New Order deserve some credit for this pushing of duration! We didn't. We had to edit it, to fit around other things that could be part of a C60 cassette. How to house this thing…
Fast forwarding, it was a joy to be able to publish the full version in 1997 on vinyl and CD. It took a long while, because as far as London Records (the buyers of Factory Records' catalogue on the label's demise) were concerned, the track didn't exist. This wasn't on their list of 'assets'. We did sort it out, eventually. The greatest help was making the 'Heart and Soul' box-set, thanks to the involvement with Rob, Jon Savage, and Peter Saville, plus getting to know Andrew Robinson.
Making the vinyl 12" for 'Video 5-8-6', we came to be at Porky's cutting studio in London's Shaftesbury Avenue. We didn't have a B-side for it. I had thought about this the night before, and had an idea that Joy Division's 'As You Said' could be the perfect counterpoint.
A great thing happened.
Once we had mastered 'Video 5-8-6' for vinyl I rang Rob up and asked him if it might be a good idea to use the JD track as the B-side. He said "Yes" straight away. We didn't have an idea about the copyright situation but Rob said that it wasn't a concern. In retrospect, I think this was a wonderful example of his 'Fuck the major labels' direction. So, I persuaded George Peckham (famous cutting engineer, he was 'Porky') that we should cut this as a 7" within the 12" frame. He said he could do that, and he did.

'Video 5-8-6' we came to see as an artwork. It's an exemplar of how a collaboration takes shape. Jon W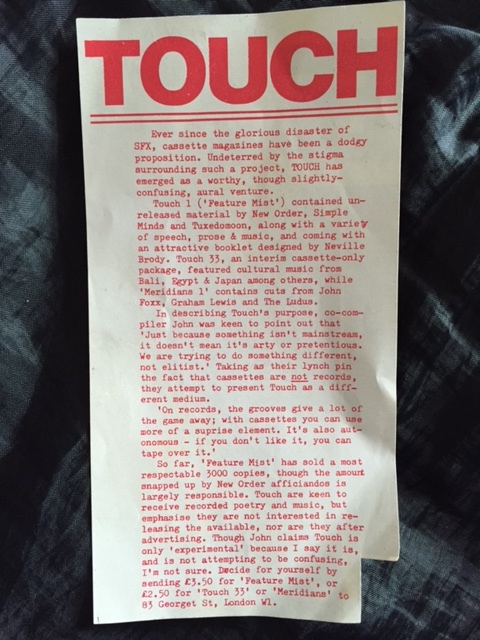 Jamming, #14.
From idea to fruition, this podcast took over three years to get here, but whatever, New Order and Video 5-8-6 were always going to kick off Episode One. It's unlikely any other track on any episode of 41 Rooms will carry as much wordage as here, but then this is New Order… and from their most groundbreaking period.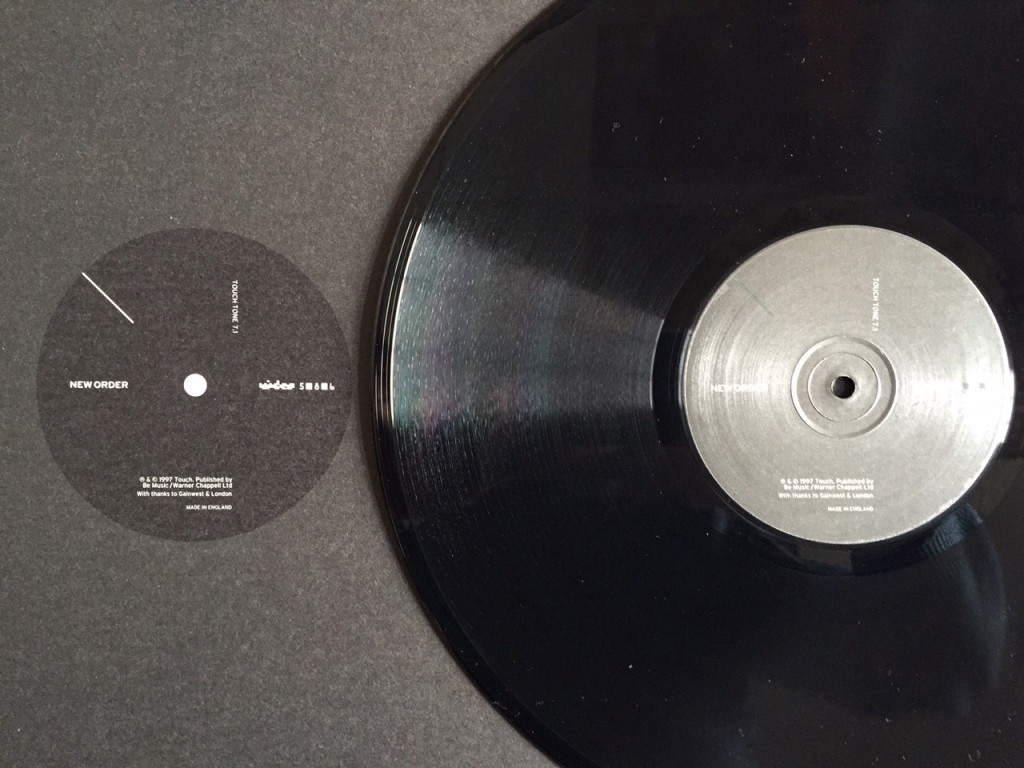 ---
06.37
RED SNAPPER – Suckerpunch – Making Bones, 2LP – Warp – 1998

A wonderfully menacing rumble, that along with the next handful of tracks, seem to carry a sense of unease, foreboding, etc. A gig with Rae & Christian at London's Astoria, (in '99 maybe?) stands out in the memory.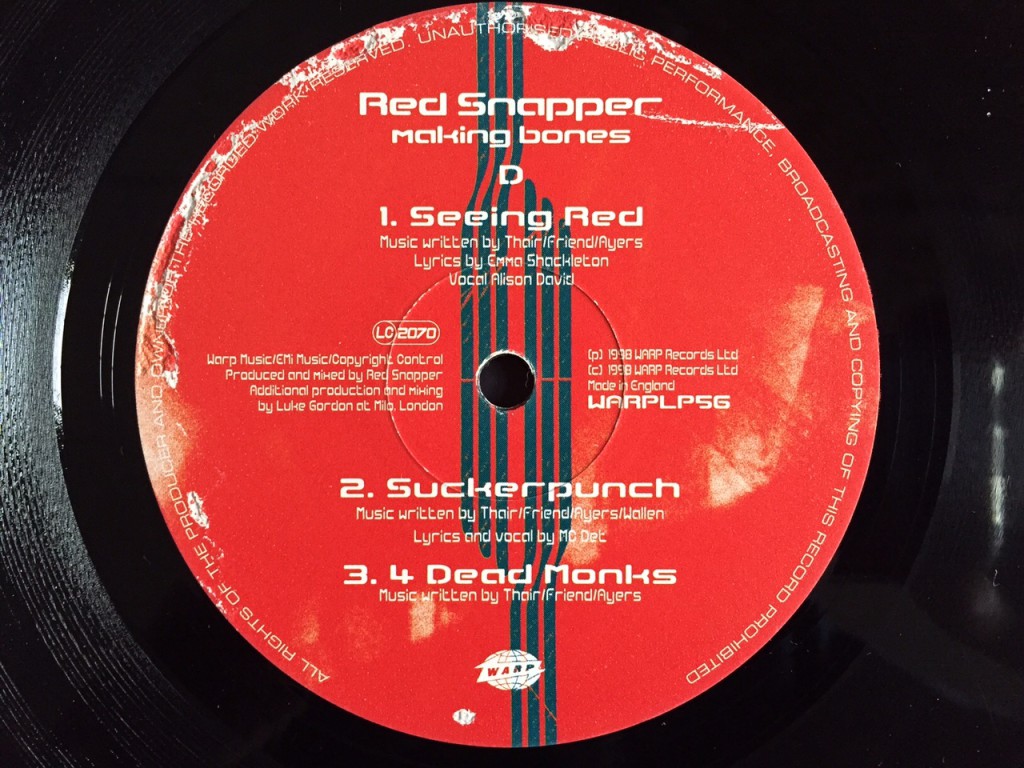 ---
10.55
GREYMATTER – Give It To Me Slow – v/a 12″ – Wolf Music – 2011

The sound of tension. Definitely 21st century music. Some info here.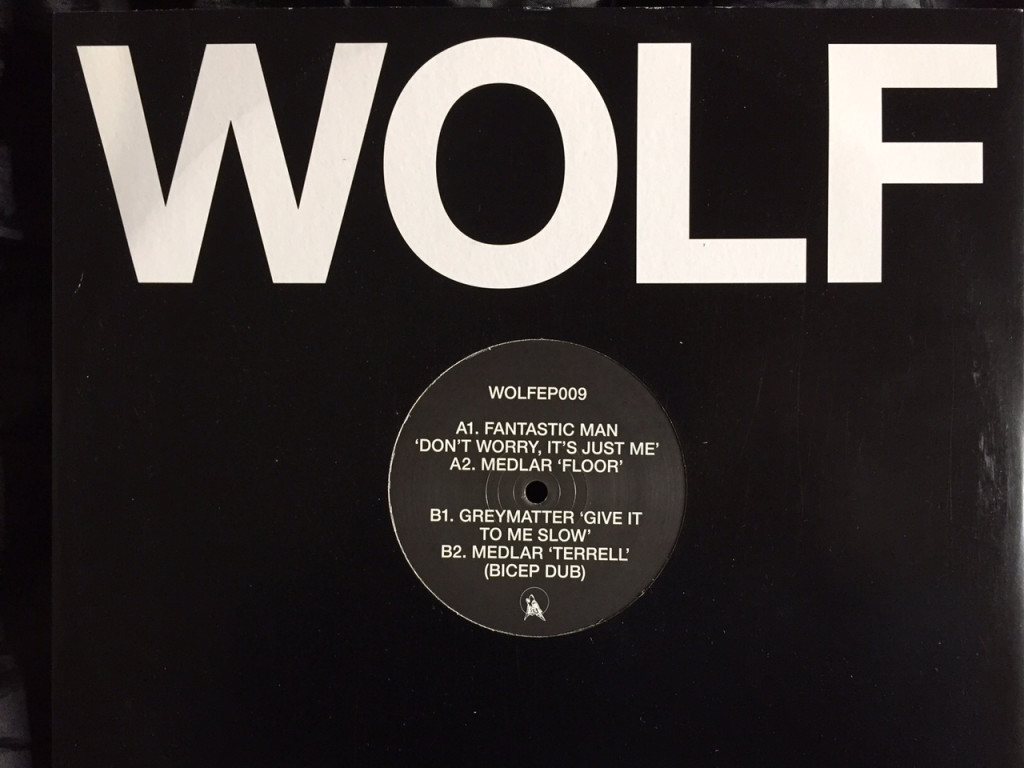 ---
14.43
MUSICOLOGY – Preminition (sic?) – Outlook 12″ EP – B12 – 1992

More 'edginess' and 24 years on, it's still sounding fresh. 300 copies on green vinyl.
---
17.59
MARK PRITCHARD (feat STEVE SPACEK) – Turn It On – 12″ – Sonar Kollectiv – 2007

And the undercurrent of… 'something' not right… rolls on. Fabulous. Steve Spacek and Sonar Kollectiv are both always worth checking in on.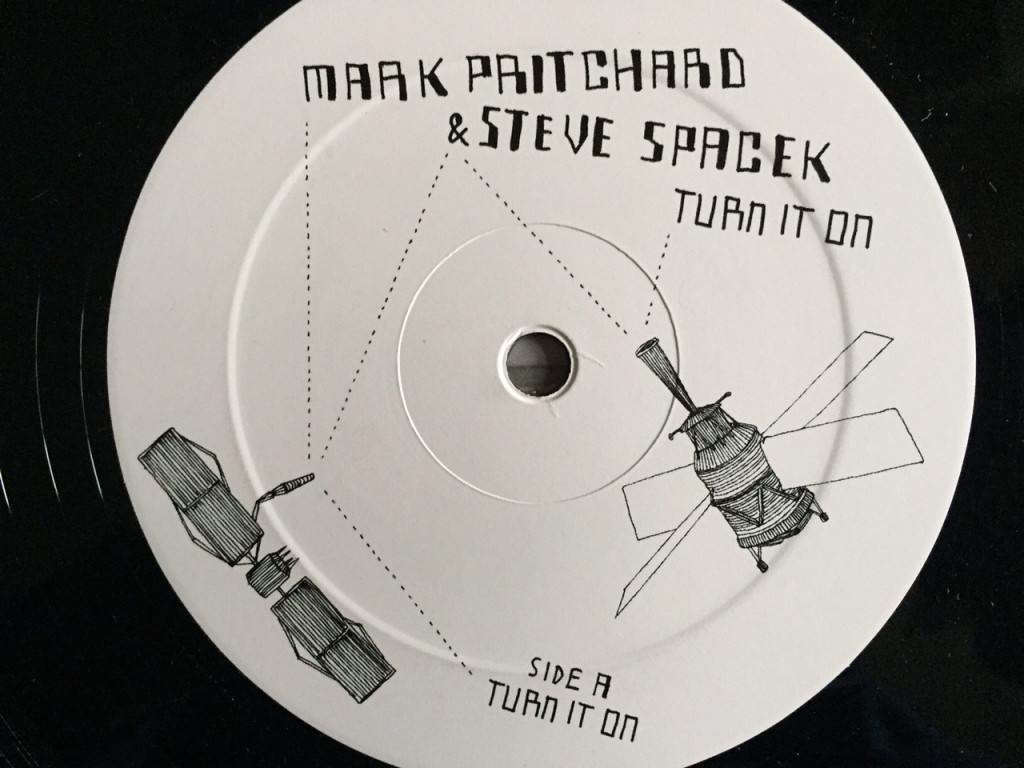 ---
23.23
BURIAL – Raver – Untrue, 2LP – Hyperdub – 2007

Will Bevan and his whispers from an uneasy world raised the bar. One of the millennium's great albums, I spent a summer's afternoon in the Holly Bush pub in Hampstead, London a few years back catching up with already mentioned Touch label man, Jon Wozencroft and we nearly got emotional talking about Burial. An 18th century pub and more 21st century sounds.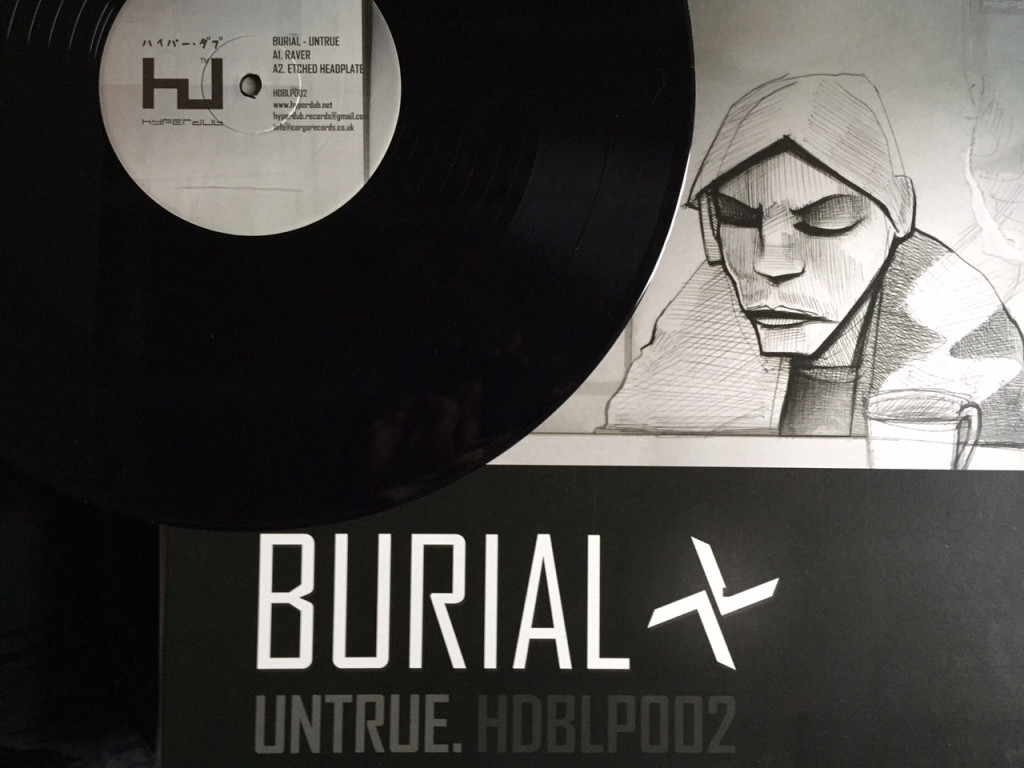 ---
27.19
HAIRY DIAMOND – Torture – 'unofficial' 7″ – PPQ – 2002/3

The welcome return of Dave Robbins' Hairy Diamond persona with another very groovy downbeat 45. This time Jose Feliciano's 'You're Takin' Hold Of Me' gets the chop, with some sleazy horns and a suitably fat bass line… a very handy little tune… Dom Servini, Straight No Chaser, Vol 2, #24, Spring '03.
I remember Gilles Peterson spinning an earlier (demo?) take of this on one of his radio shows in the late 90s, so the track certainly gestated over a few years. He even had DR on the show with him at the time. Whatever the legalities, the world of sampling and mash ups does burst with talent and some cool tunes.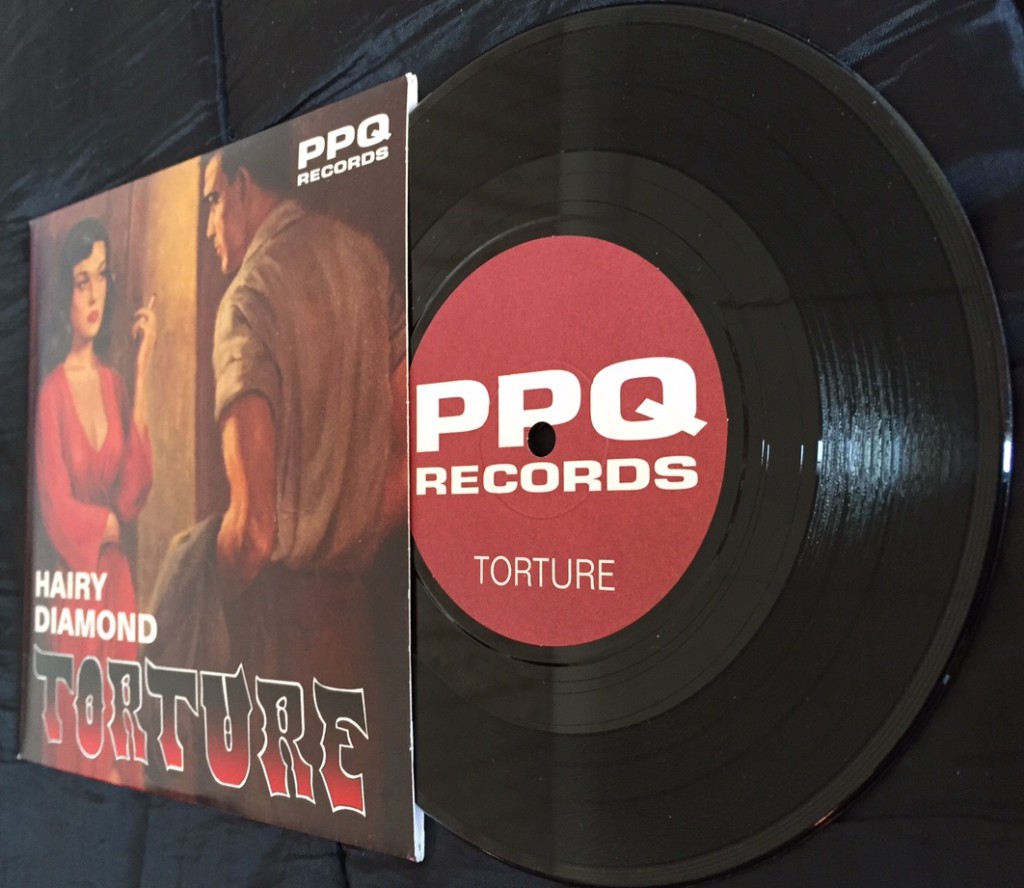 ---
30.14
A CERTAIN RATIO – Mind Made Up – Mind Made Up, 2LP – Mute – 2018

As relevant now as they ever were, everyone should see this band at least once. After getting New Order to Bedford in 1981 I made a couple of attempts through Tony Wilson to get ACR to the town but it never happened. With shout outs to Donald and the lads for their twisted future funk, a vinyl version (purple coloured) finally came via the album's re-release on Mute in 2018, but back in 2008 it had been CD only for its initial release on Le Son Du Maquis and I'd bought a digital blank label promo off Martin Moscrop at a Dingwalls, London gig. That's right… I got an ACR CDR. 🙂

A Record Collector review of mine.
---
35.20
DOJOJI – Quincunx (Look Out) – Dojoji, mini LP – Plexus – 1984

Maybe it was down to the times or its release through a Dutch label, either way this was a slightly lost but very fine EP/mini LP. After the Au Pairs split up in 1983, Lesley Woods briefly joined and fronted this Dutch band, with some Au Pairs work-in-progress crossing over. 'On it' in more ways than one, the politics of the day were always in Woods' sights, so much so she later became a human rights lawyer. In 2015 – albeit in tentative, solo mode, she returned to performing live. Very pissed off I didn't know about it before I left England. One for a future diary.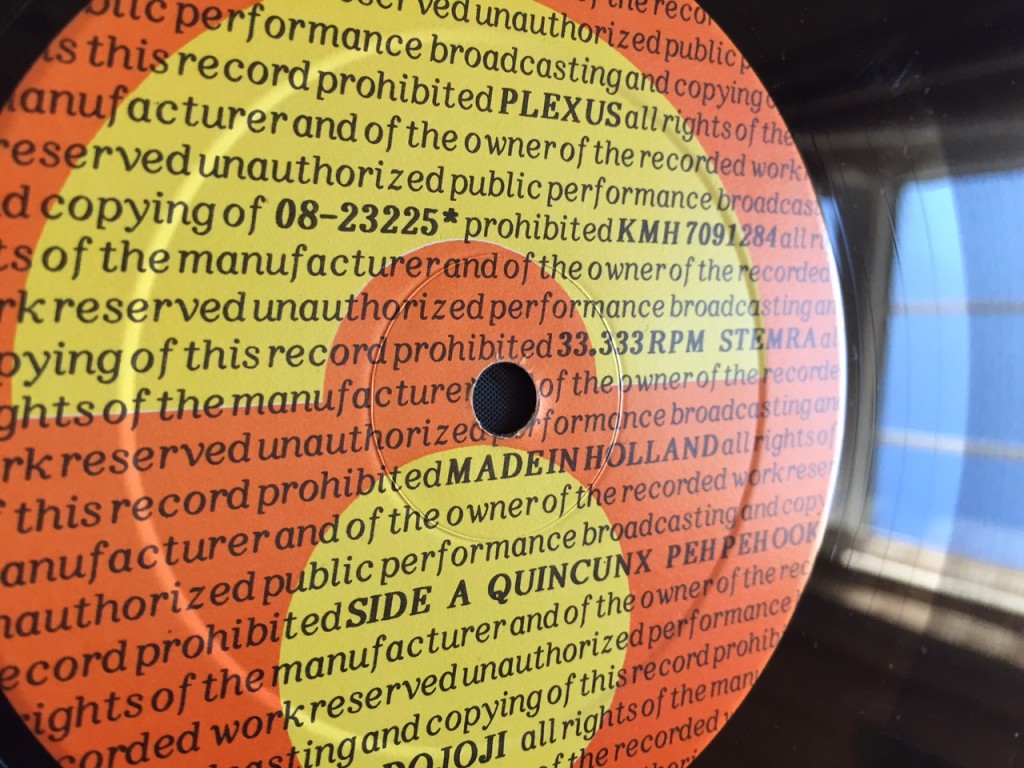 ---
41.34
HUSBAND – Love Song – 12″ – Robot Elephant – 2011

Simple but effective, a Record Store Day release from a duo from Bologna, and more wonderful green vinyl. Only 200 copies pressed of this one.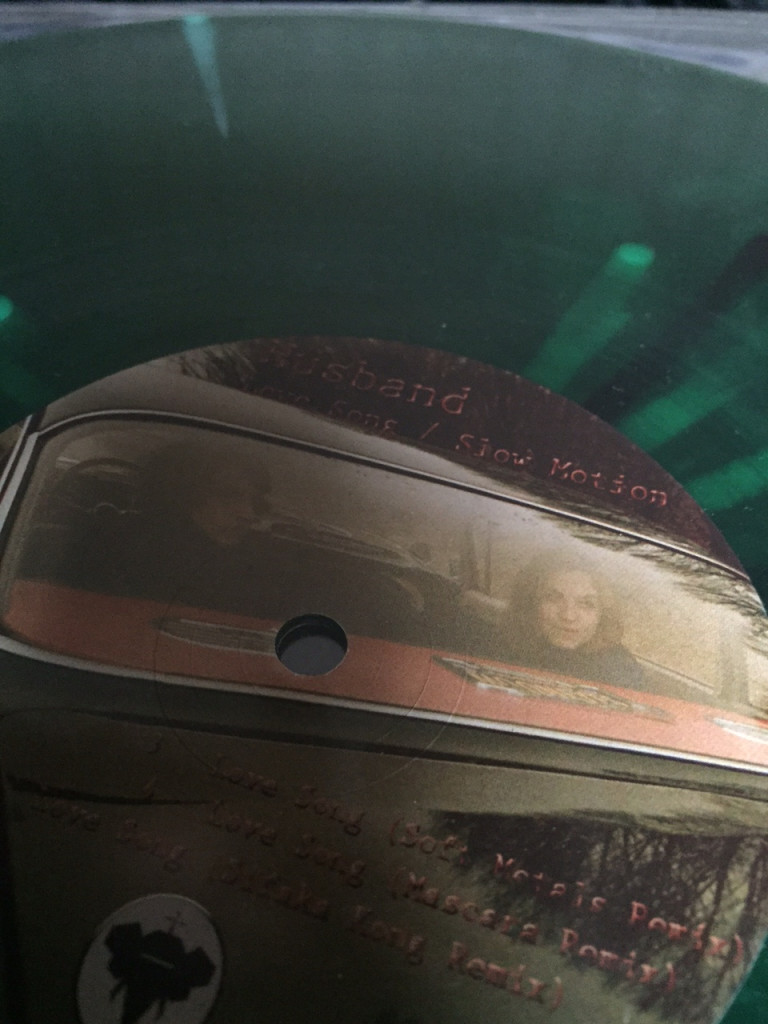 ---
45.38
THE KILLS – Heart Is A Beating Drum – Blood Pressures, LP – Domino – 2011

Driving, dirty and low-slung, listen out for the table tennis/ping pong being played in the middle. Possibly a tea break in the recording session.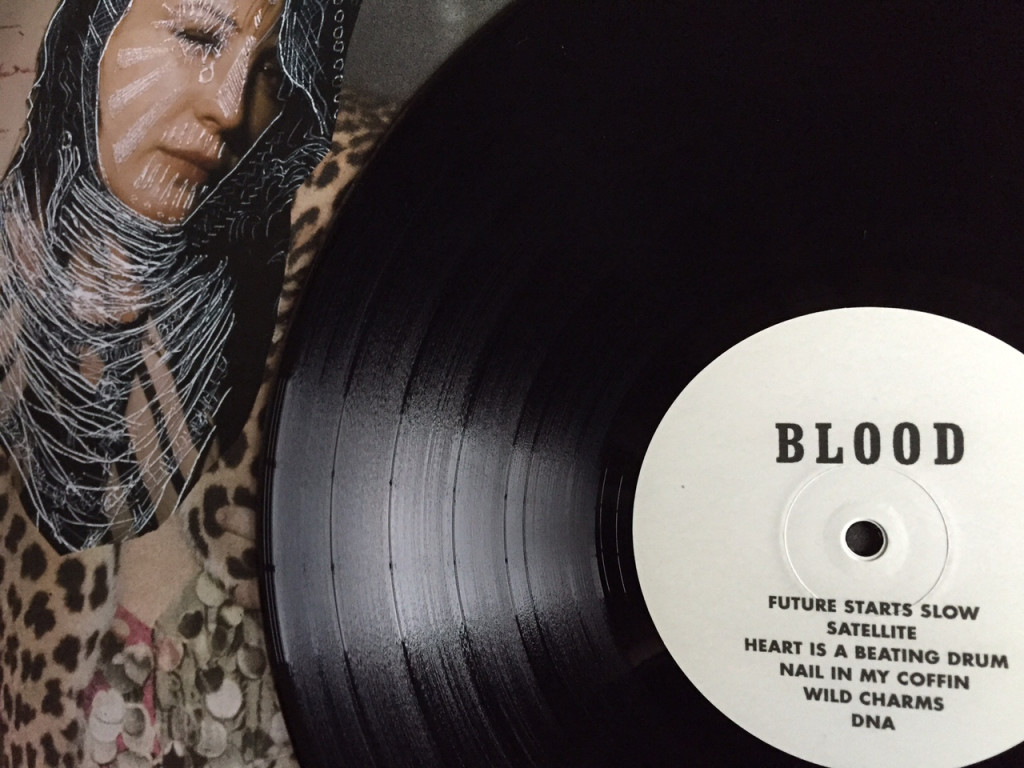 ---
49.32
ALEX SMOKE – Never Want To See You Again – Paradolia, LP – Soma – 2006

Beautiful, building and soulful techno. I always want to hear this again.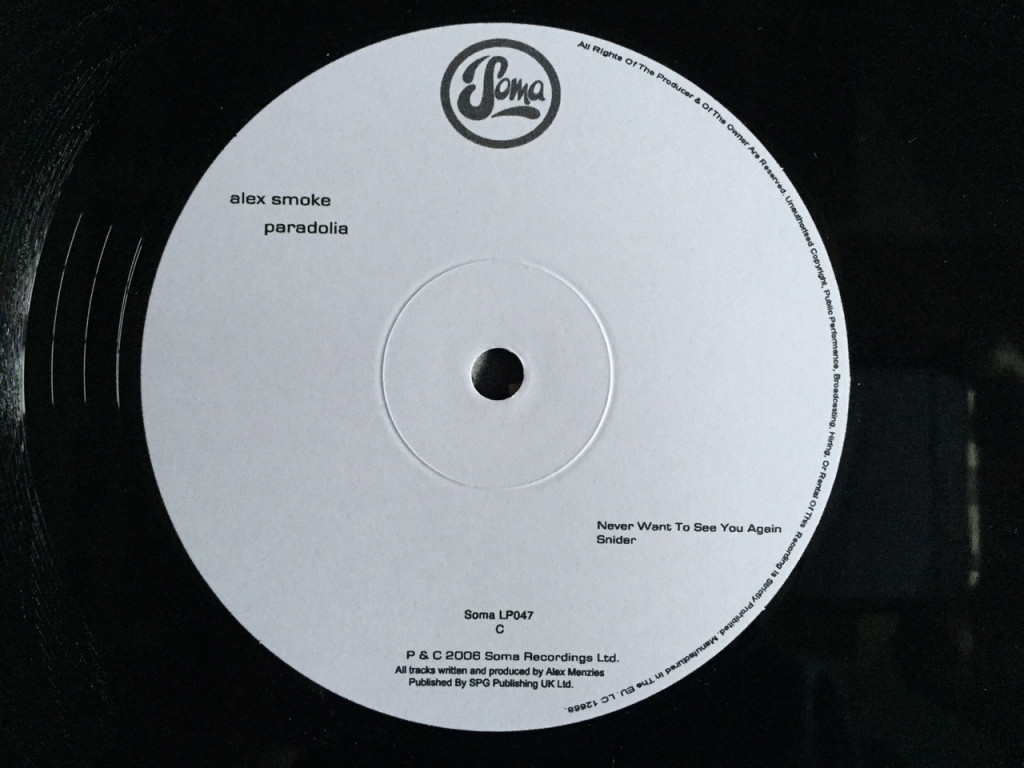 ---
55.06
THE IRONWEED PROJECT – Let's Swim Like Whales – Dustbowl, promo CD only – Fat Northerner – 2007

To date, the IP haven't exactly been prolific, though 2016 looks more hopeful. There will have to be a pretty good reason for a CD to get a visual on this site, and as of this show it's because there's no listing for this promo (only?) album on Discogs. So, should you feel so inclined, this will be a pig to find. A few cracking videos on uuutuuube, there's some IP info here, and like many bands, they will crop up on 41 Rooms more than once.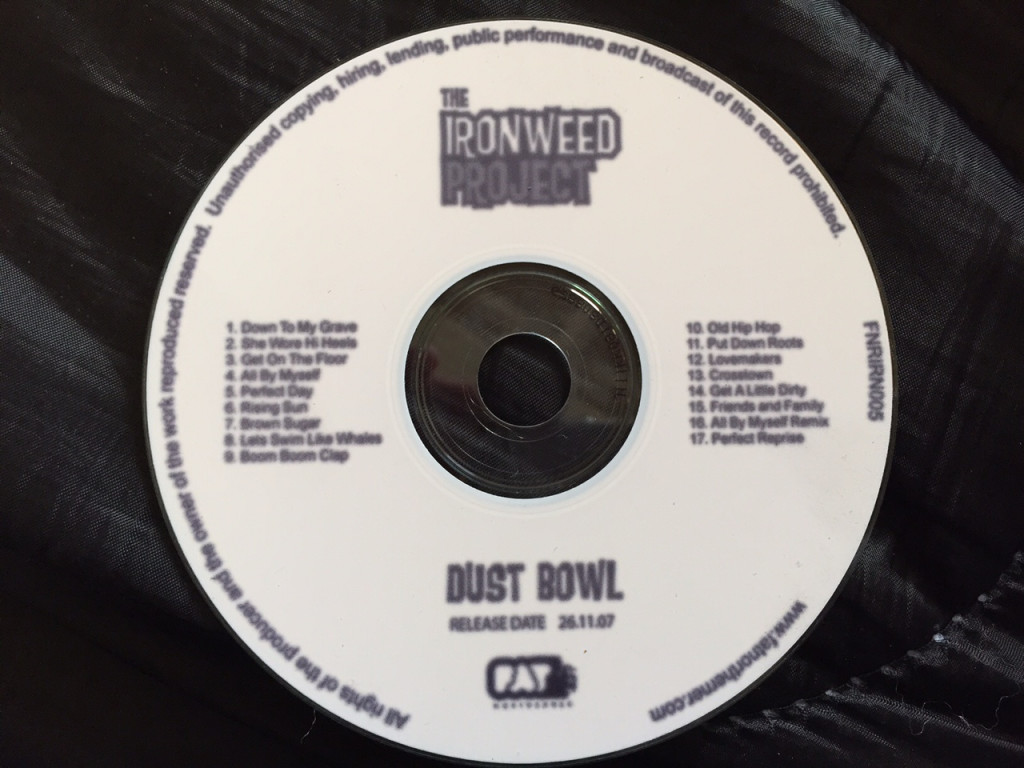 ---
58.17
PYLON – Volume – Gyrate, LP – Armageddon – 1980

Not sure how it happened but somehow I missed out on these boys and girl first time around. A trio of top tune(s) on the album.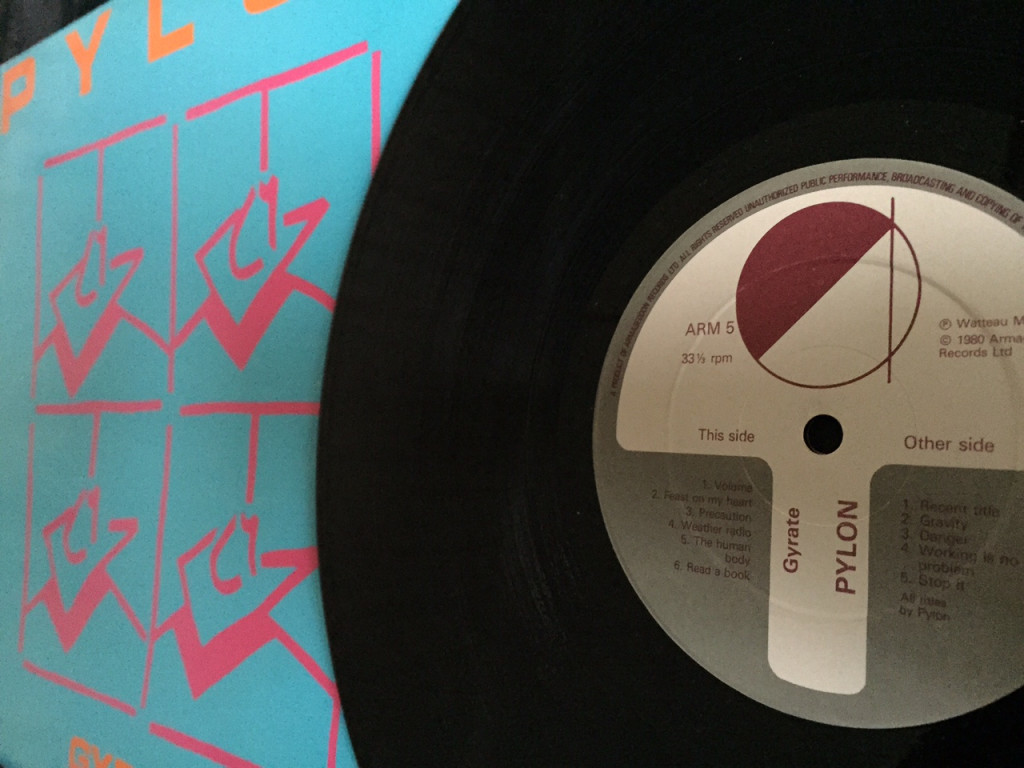 ---
01.02.40
LORA LOGIC – Hiss and Shake – Pedigree Charm, LP – Rough Trade – 1982

Her saxophone and vocals passed through X-Ray Spex and kick-started Essential Logic. Definitely fine by me.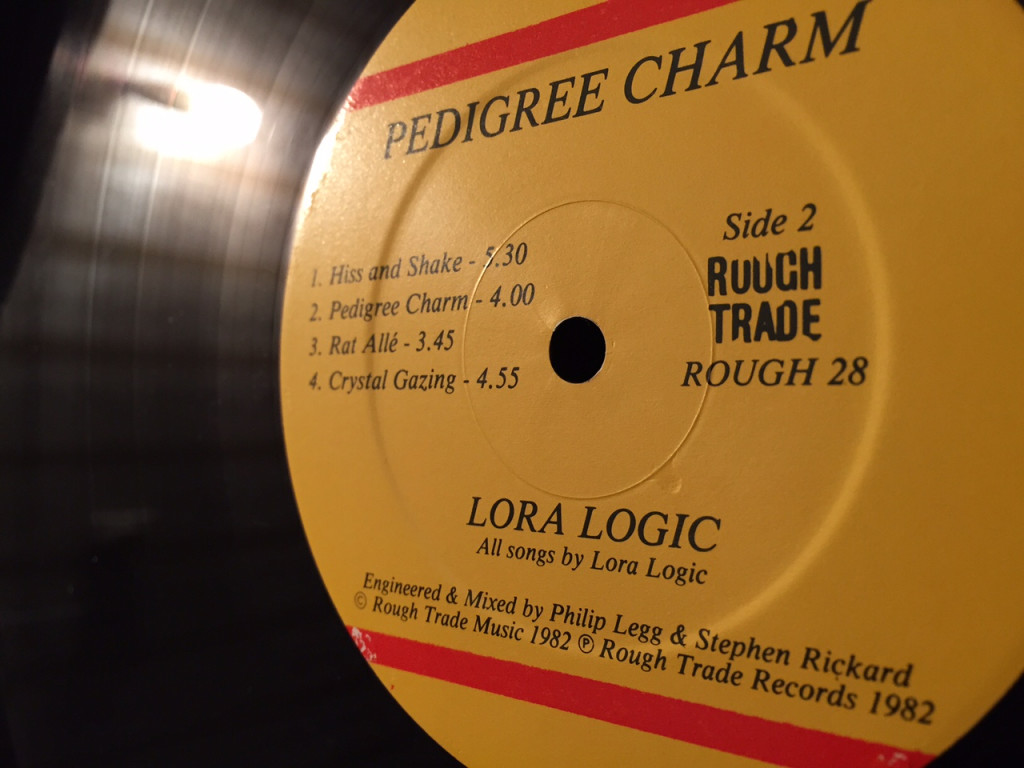 ---
01.07.49
SMOOSH – Make It Through – B-side, La Pump 7″ – Pattern 25 – 2005

500 copies. The combined ages of sisters Asya and Chloe when they made this single was… 22! And they'd made another single the year before! Some going. As of early 2016, they are now recording under the name Chaos Chaos.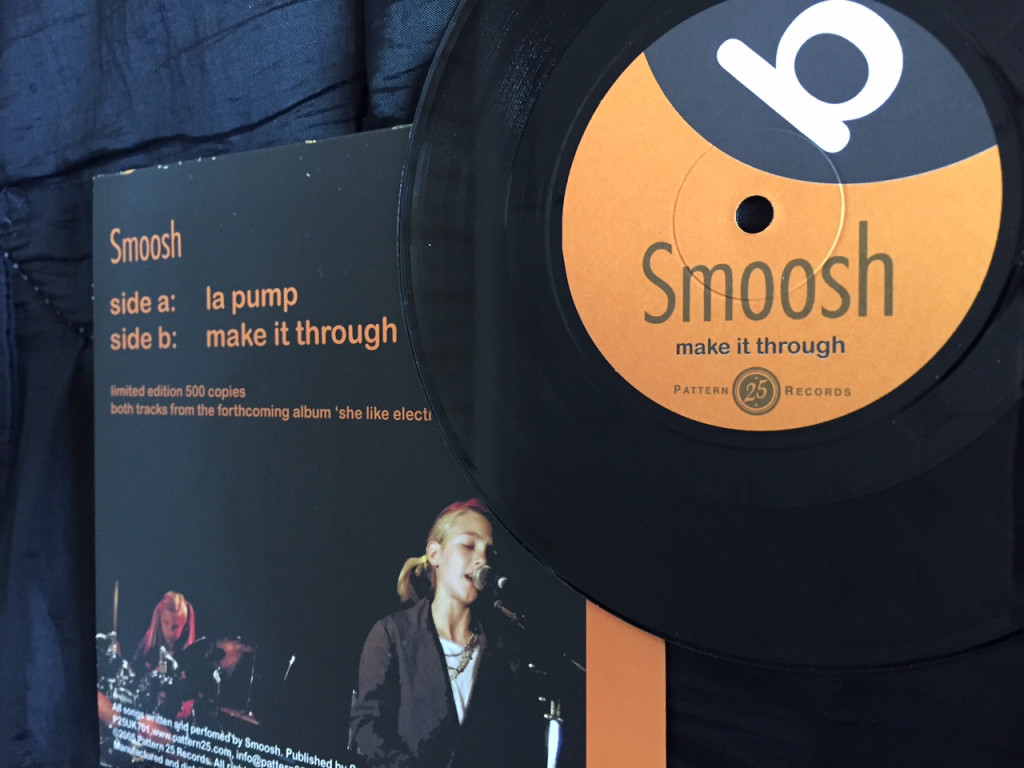 ---
01.10.44
JOHN GRANT – Queen of Denmark – Queen of Denmark, 2LP – Bella Union – 2010

'Lyric of the Podcast' winner ('twas highly likely), John Grant is one class act. Fifteen or so years into a career begun in the Czars, his time finally came with going solo and releasing this album. His lyrical style is maybe no better demonstrated than by this track, and label boss and ex-Cocteau Twinner, Simon Raymonde is mightily chuffed to have him in the camp.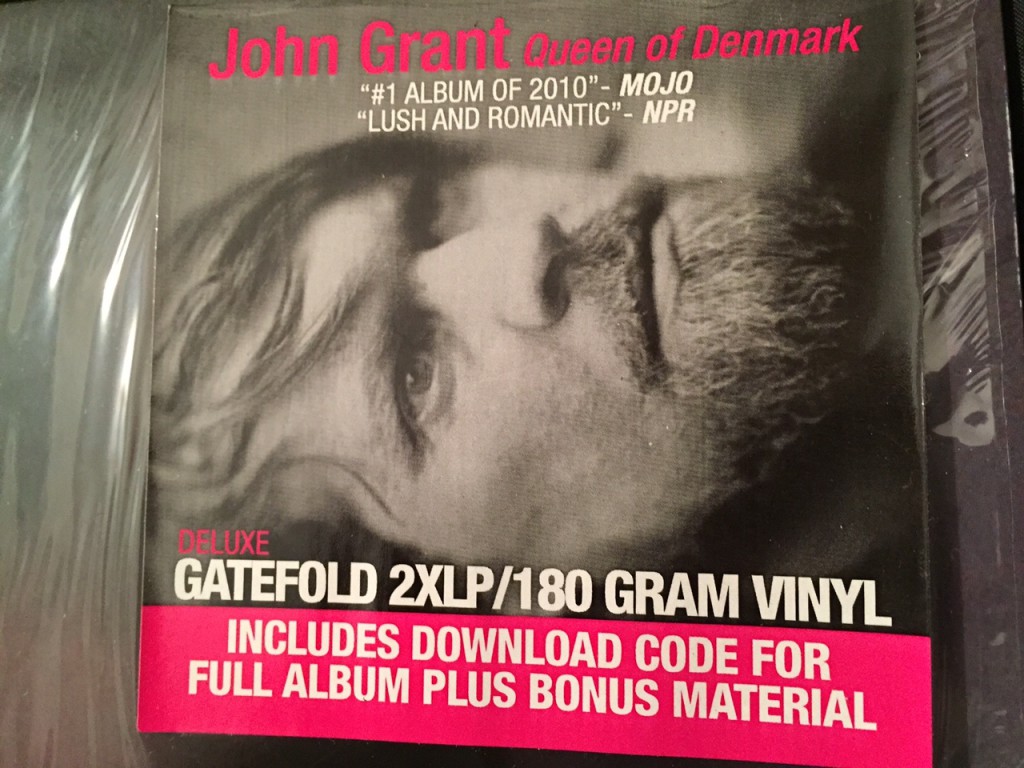 ---
01.15.16
FAKESENSATIONS – Selfish Girls Stay Thin – We Love You… So Love Us Three, v/a promo only 12" – We Love You – 2004

This is one of the great-but-lost pieces of pop music. At least it made it to vinyl on this 12″ promo of a CD compilation of the same name. Somehow I heard it at the time but it really didn't get a look in with Joe Public. Must be hard writing a gem like 'Selfish… ' and have it stall. Where do you go from there? However, 70,000+ views on uuutuuube suggests the 'getting it wrong' bit was done by others elsewhere. A bunch of F's other songs have also been 'lost'… partly because they rested on Myspace… and still do.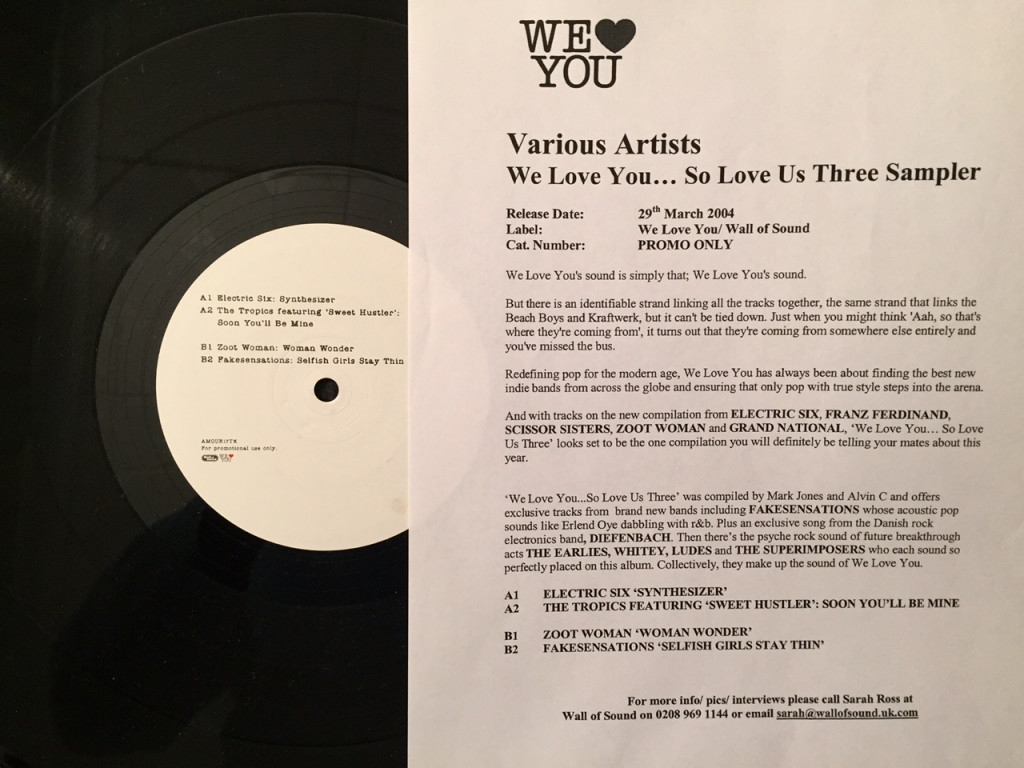 ---
01.18.58
GLOBO – WHIP IT – 7" – Hydrogen Dukebox – 2007
Initially active in the mid 90s, Globo's very neat take on the Devo classic comes from a second burst of energy in 2007-2008. The 1min 12secs outro is surplus to requirements, so ignore it. I did.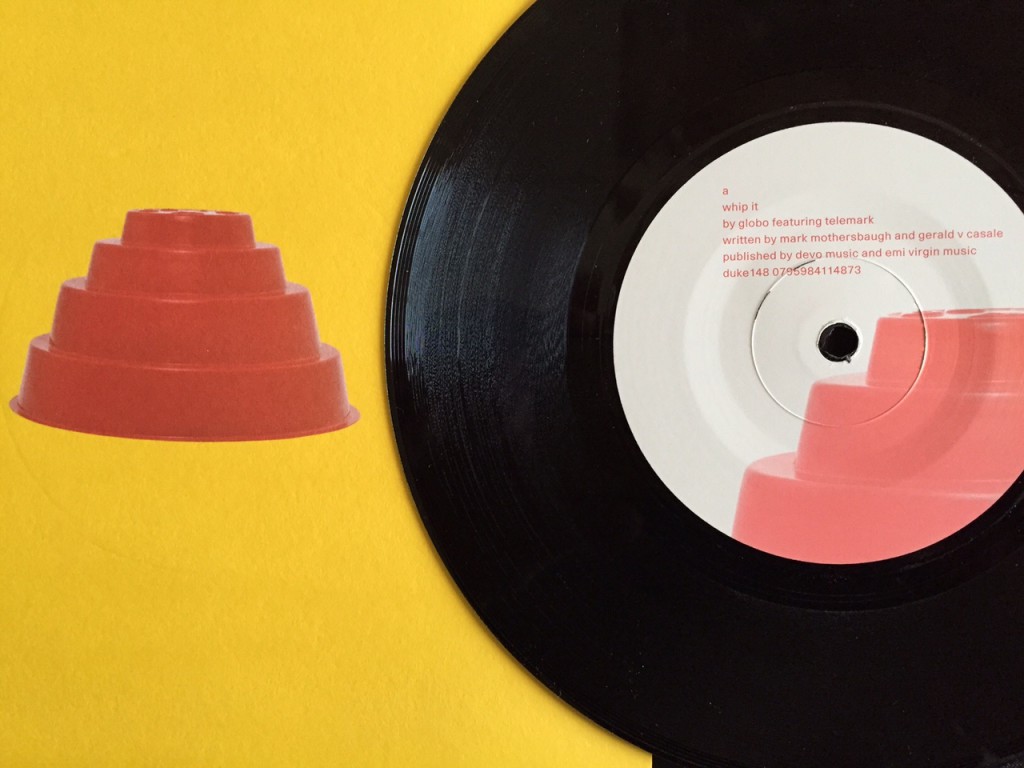 ---
01.22.24
LEFTFIELD – Swords – Rhythm and Stealth, 2LP – Hard Hands – 1999
This completely blew me away when I first heard it. Epic.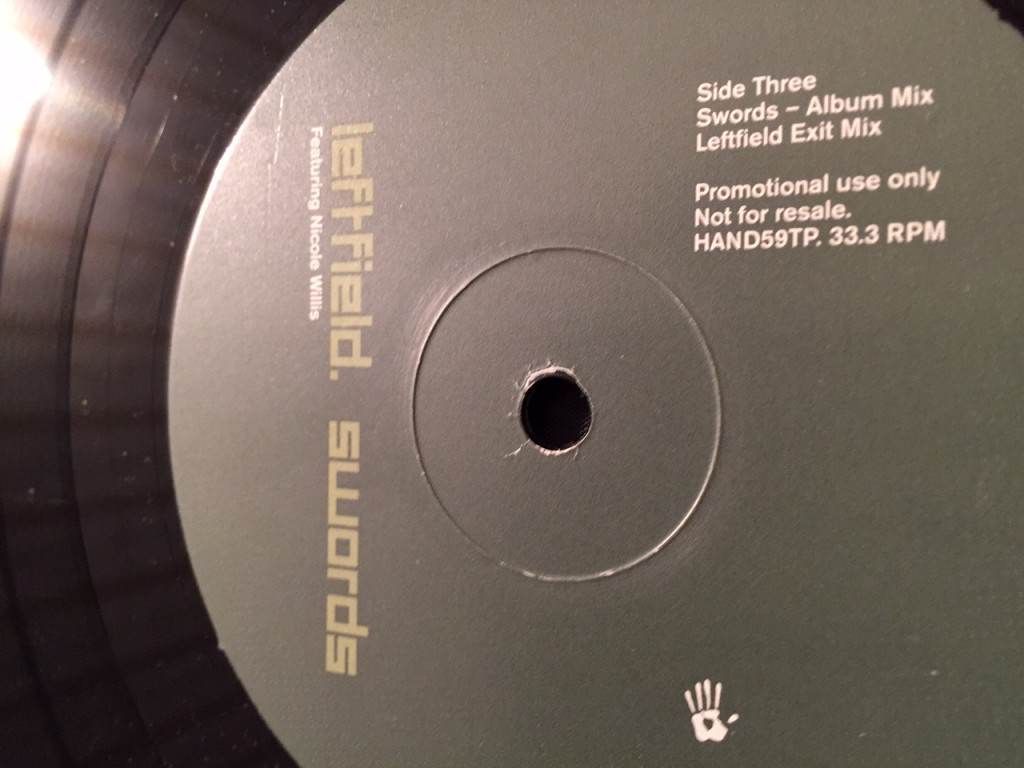 ---
01.26.54
RUDE AWAKENING – The Silent Boatman – Thank You For Not Buying My Album, CD only – The Third Movement – 2008
Well, I might have bought the album… if it had been on vinyl. RA is, apparently, the 'dark side' of one Sebastian Hoff. Alex Guinness' portrayal of Emperor Marcus Aurelius (from Fall of the Roman Empire) gets to float over this bruising two minutes, possibly the only time the two will get namechecked on 41 Rooms. Weirdly, this will not be the last track called Silent Boatman to feature on 41 Rooms.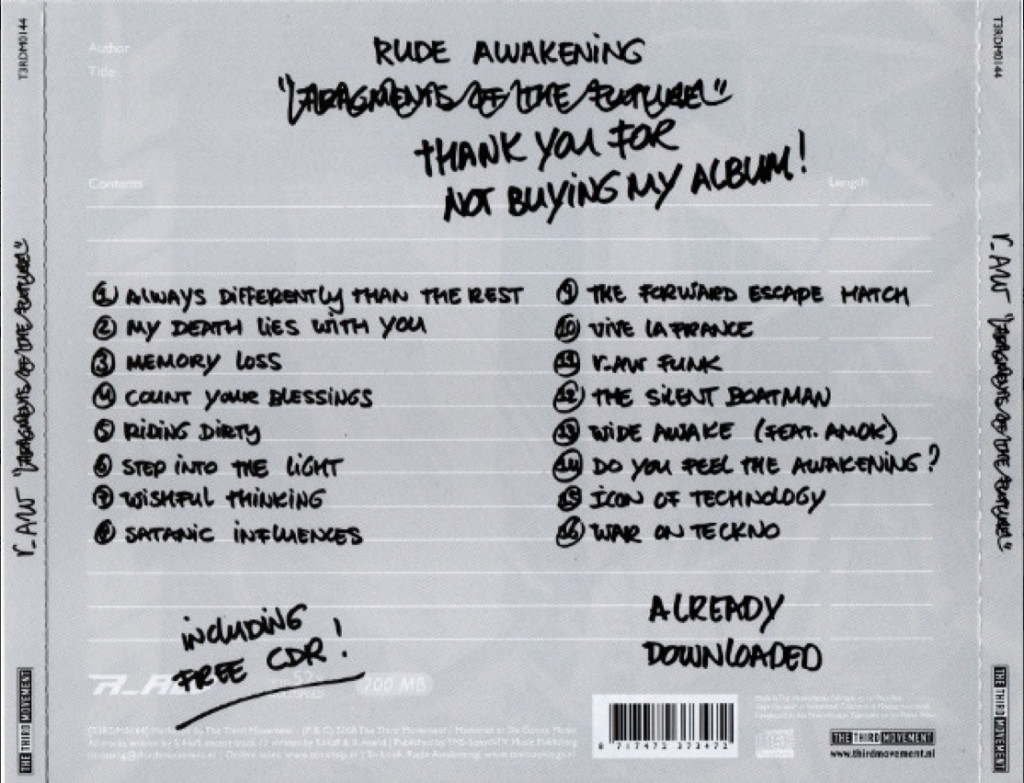 'There is a great truth we have not yet devined… ' indeed, and it's coming up next…
---
01.28.35
NEW ORDER – Truth – Movement, un-eq'd one-sided acetate, LP – The Town House – 1981
Very bizarrely, I happened upon and bought this acetate on the way to a New Order gig, in Tolworth, London, March '83. Stopping off in Portobello Road on the way, it was on a market stall. When I showed it to NO's manager, Rob Gretton later at the soundcheck he told me 'Rough' translated as uneq'd, and that there would be two or three (at most) such copies in existence. Early in 2015 Hooky added to the intrigue, calling me in a bout of research for his upcoming New Order book. He'd been reading through From Heaven to Heaven and happened on the paragraph I had devoted to the acetate. He seemed very confident it had actually been Martin Hannett's copy. I'm sure the Vikings (a shout out to this bunch of heavyweight New Order fans) will be on it as to the differences in any the acetate versions played on 41 Rooms, from those officially released on side 1 of Movement… Easily one of the most valuable pieces of 'vinyl' I own.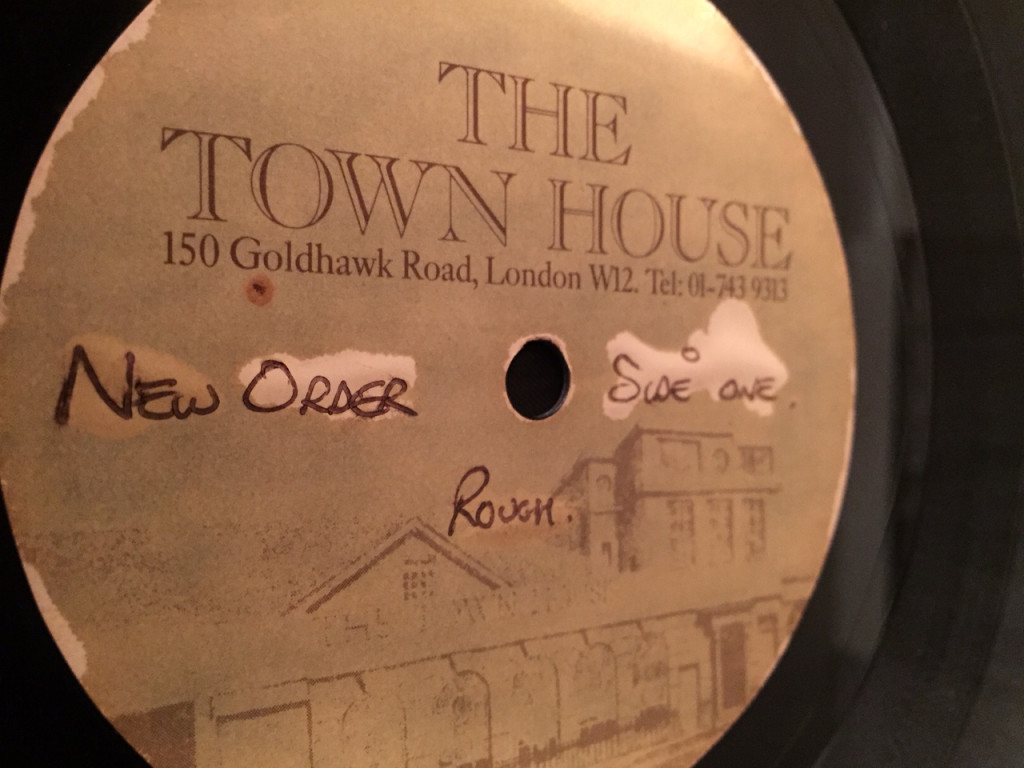 ---
01.32.54
LONELADY – Marble – Nerve Up, LP – Warp – 2010
I'm a big, big fan of this lady. Intriguing to watch someone who, though only born in the middle of the post punk era, has been so influenced by it. Of even more interest, however, is watching where she's taking things from here. A star… whether she sells a truck load of records/music or not. And big thanks to Julie for 41 Rooms' first podcast iD.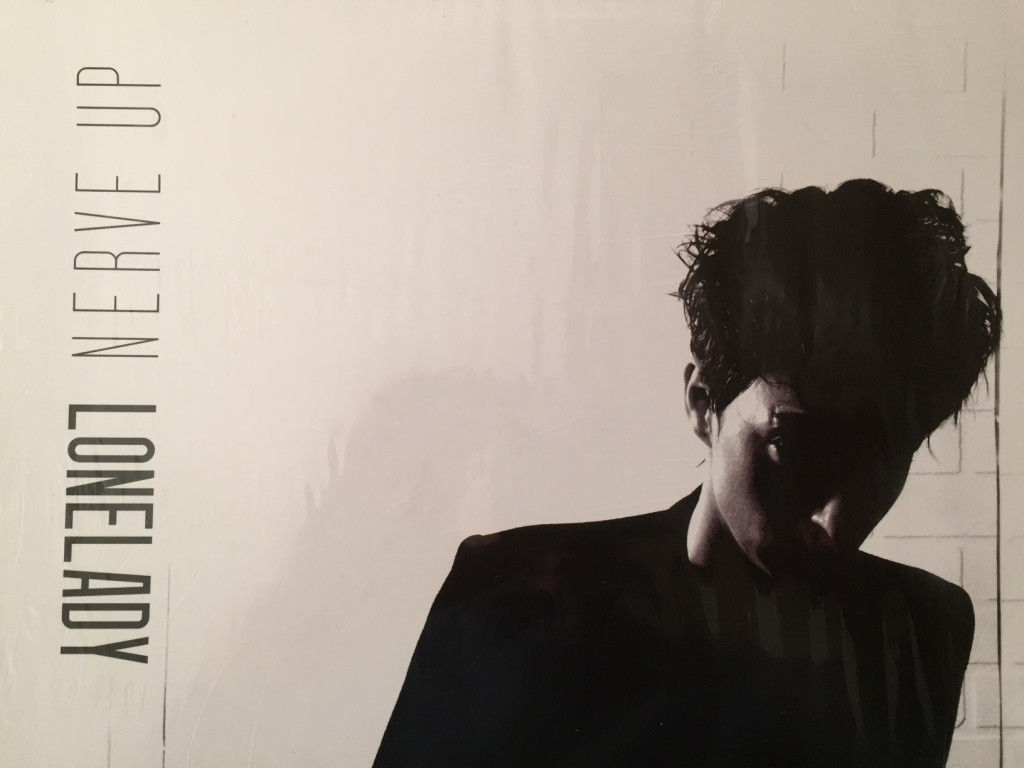 ---
01.38.03
AU PAIRS – We're So Cool – Playing With A Different Sex, LP – Human – 1981
Lesley Woods back again, this time with her better known comrades in arms – and one of the bands that influenced Lonelady above. Funky as f***, this got played more than most on my watch at Winkles, and the Au Pairs' catalogue maybe resonates louder now than it did back in the day.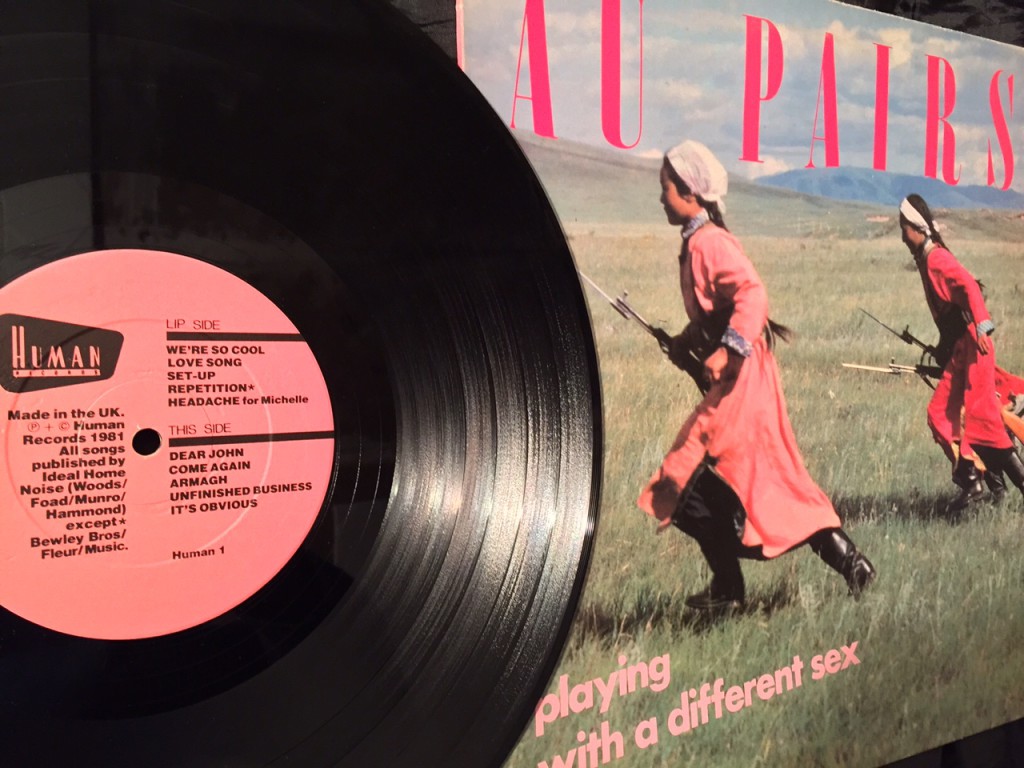 ---
01.41.29
JOSÉE HURLOCK – Invisible – Unreleased
Josée's best known for being the vocalist/lyricist/co-writer on Hefner's 2000 album, Residue, (the British Hefner, not the US indie one). Including a handful of top tracks it's one of the albums of the last twenty years of electronica-meets-beats-meets-jazz/neo-soul. Her only solo album to date, Lost Souls Dancing, is nearly as good, too. Invisible, however, cropped up somewhere else – online and only briefly – and then disappeared off line and without trace. A tragedy. This is a storming tune, pre-dating the likes of Jessie Ware by an age. Release it somehow, Josée … oh, and make another Hefner or 'kindred spirit' solo album, while you're at it.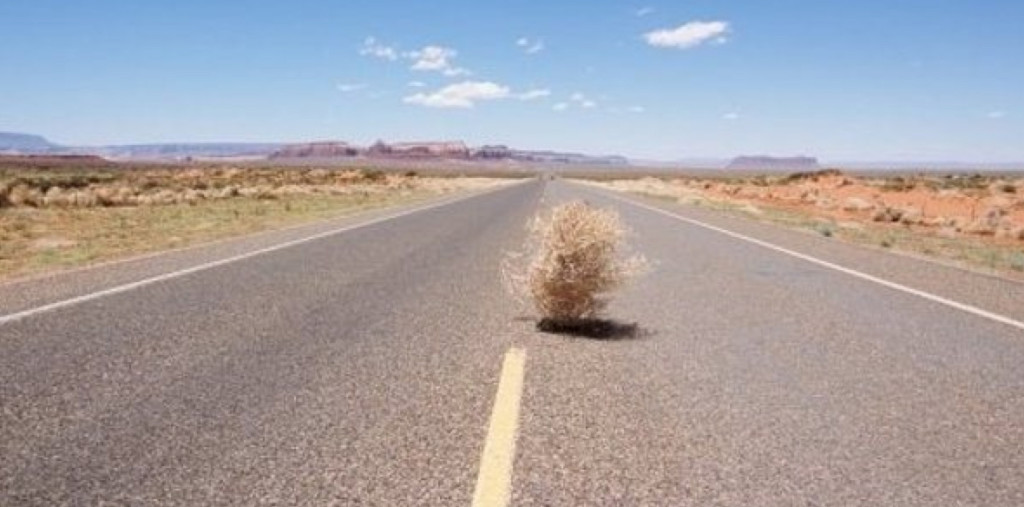 ---
01.45.10
LE TIGRE – Hot Topic – 7″ – Wiiija – 1999.
7″ heaven again. Fronted by ex-Bikini Kill'er Kathleen Hanna, this is cheery, cheery stuff. Namechecking lots of peeps in a song is most probably in someone's 'Tricks To Get Your Song Noticed' manual… and in flagging up an abundance of influential women, Le Tigre did just that.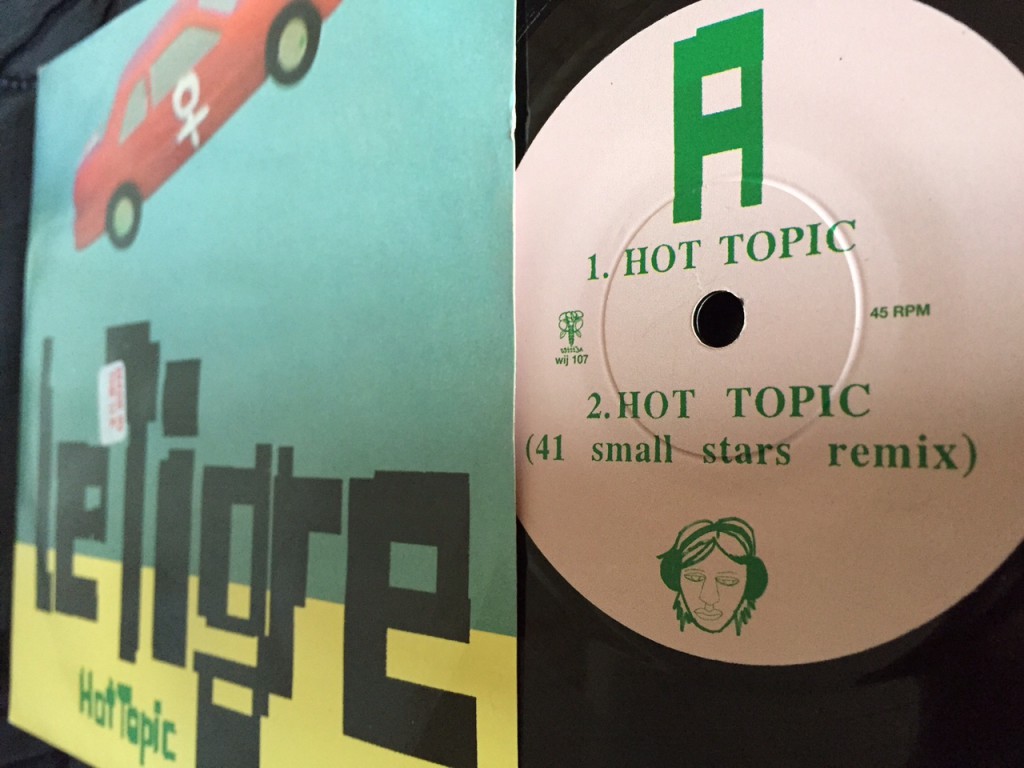 Sonically, not a million miles away from…
---
01.48.44
B-52's – Is That You Mo-Dean? – Good Stuff, LP – Reprise – 1992.
Being the early 90s, labels got a bit thrifty with where to release vinyl formats of their artists' albums. Germany for my Good Stuff album. Must grab the 7″ sometime. The B-52's… collectively, a very idiosyncratic and iconic vocal sound… and Winkles favourites.
---
01.52.54
LONDON GRAMMAR – Metal & Dust (Switch Remix) – iTunes only – 2013.
The first remix on 41 Rooms and the newest tune here, to date. Not sure how groundbreaking LG's third album might be… and they've only made one so far – but that's a bit of a voice Hannah Reid's got there. More classy pop and no bad thing. As this remix is only available on iTunes, here's a photo of a pink fairy armadillo. Weird, huh?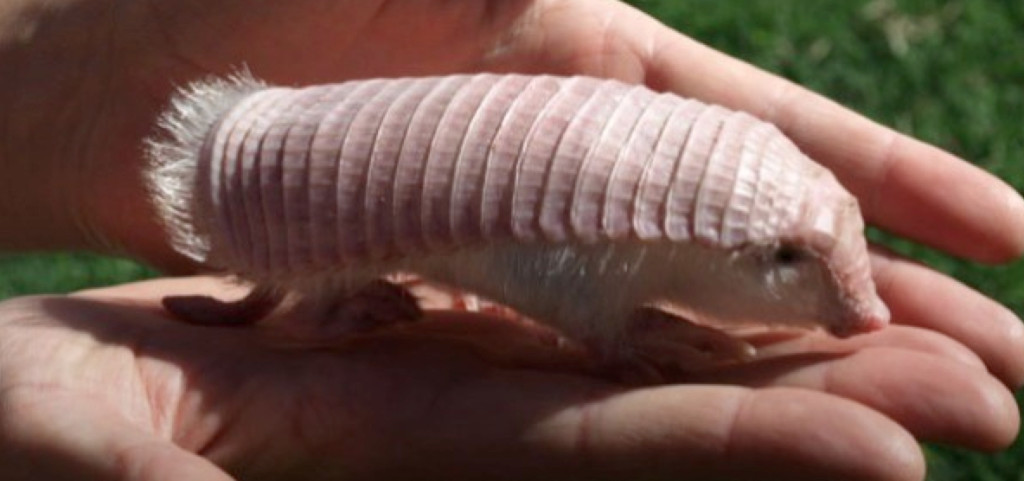 ---
01.56.43
THOMAS LEER – Control Yourself – 7″, Heartbeat B-side – 1984.
Although still making music, Leer's vocals have been lost to the wider world, which is an absolute tragedy. His only real shot at album glory – 1985's The Scale of Ten, on Arista – was awash with quality, and this version of Control Yourself is majestic, easily trouncing the take on the 12″. He'll also be back here… and so will we. Episode One saying 'See ya!'