PLAYLIST 102 uploaded April 3, 2022
and it's 73% vinyl friendly. Room for improvement. 🙂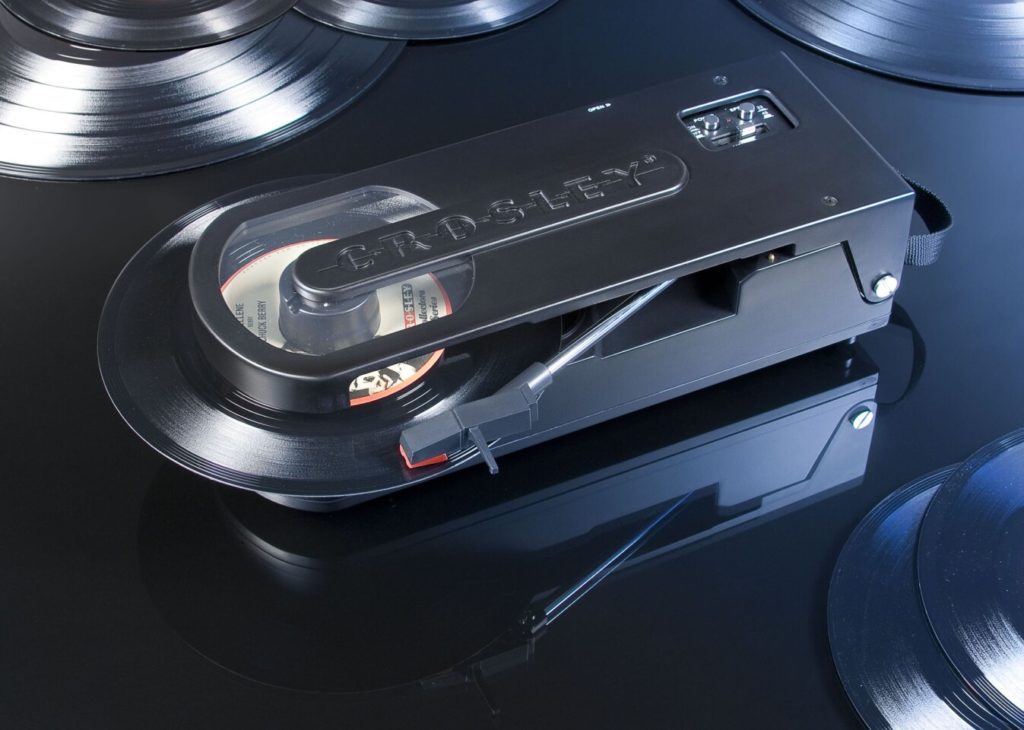 Was this design off the back of a vinyl record cleaning gizmo shaped likewise a few decades back? Dunno. Looks a bit like a nail clipper or, suitably… a USB stick! Coming in at less than $80, nobody will care. Battery powered, so maybe its best use is when crate digging vinyl in some dusty basement somewhere.
---
Any track marked * has been given either a tiny or a slightly larger 41 Rooms 'tweak'/edit/chop and a couple of tunes (60s 'remastering' shockers?) not sounding quite what they should.
---
Lyric of Playlist 102…
'In the year 7510, if God's a comin' he oughta make it by then… '
Ha! Nope, 'he' won't. Z&E subtly sort of telling us we've more chance of Donald Duck sorting things. 🙂 No really, we have.
---
00.00
(Intro) THE FLAMINGOS – Stars (Edit) – Unreleased demo – 1983 Episode #1 for info.
---
00.41
NEW ORDER – We All Stand (Tokyo, 1985) – Pumped Full Of Drugs, VHS/PAL, video – Factory, Icon – 1986
A real switch in gear when this gem of a song first surfaced and I filmed its second ever live performance (Norwich, Pennies: May '82). Also one of the tracks from the band's towering June '82 John Peel session, it would survive as a live set contender until late '86.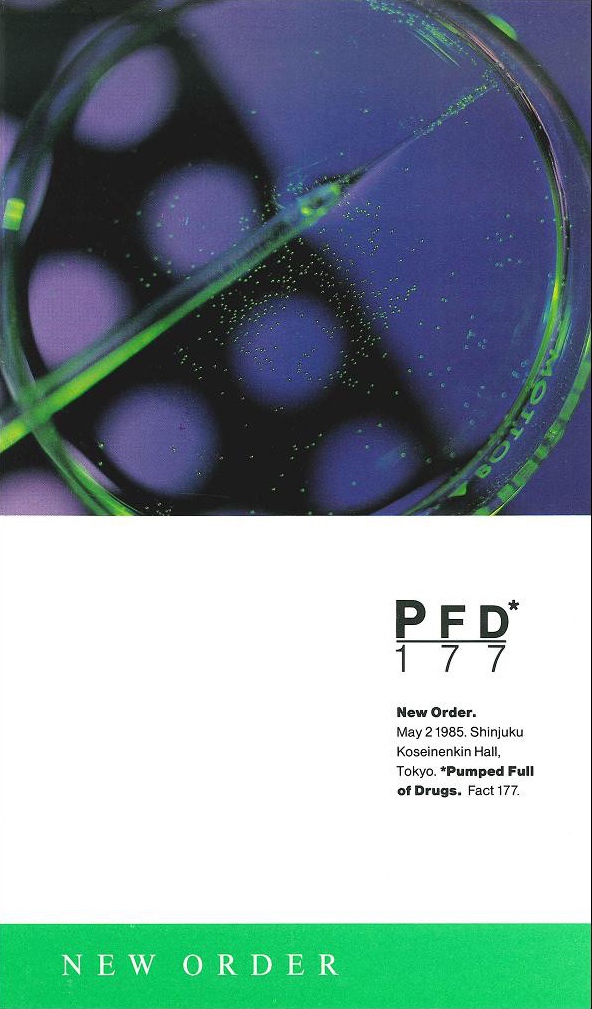 Icon ad – Underground, Sept 6, '87.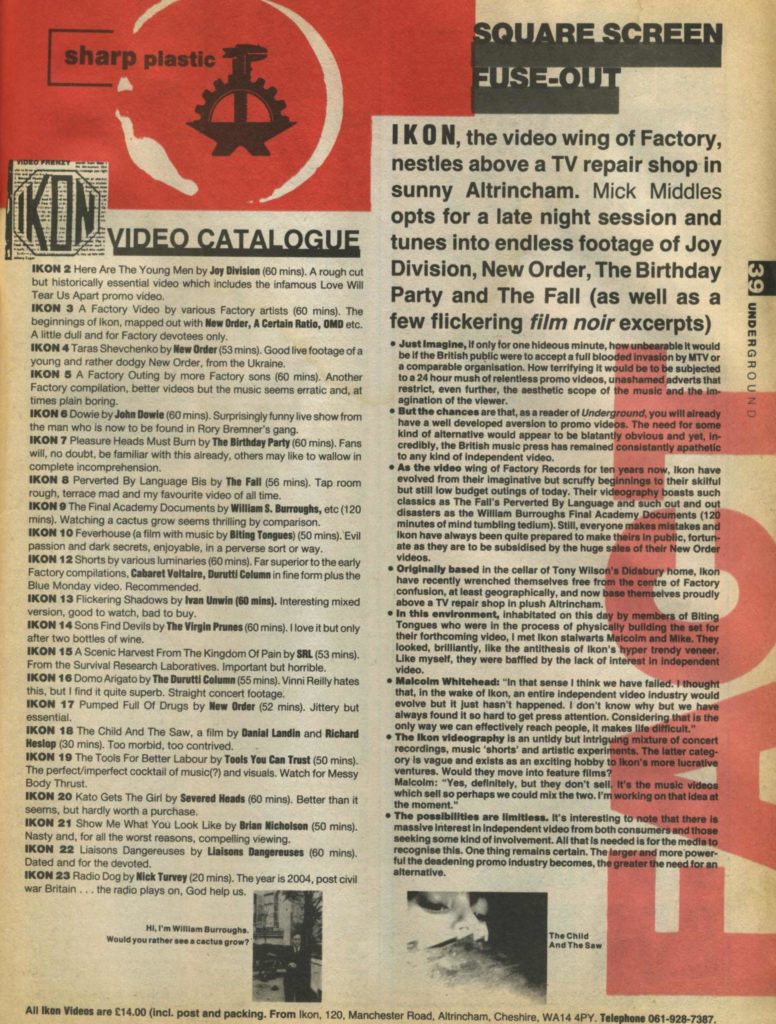 ---
05.06
3 TEENS KILL 4 – Hut – No Motive, LP – Point Blank Records – 1983
Proper new (no?) wave… US style!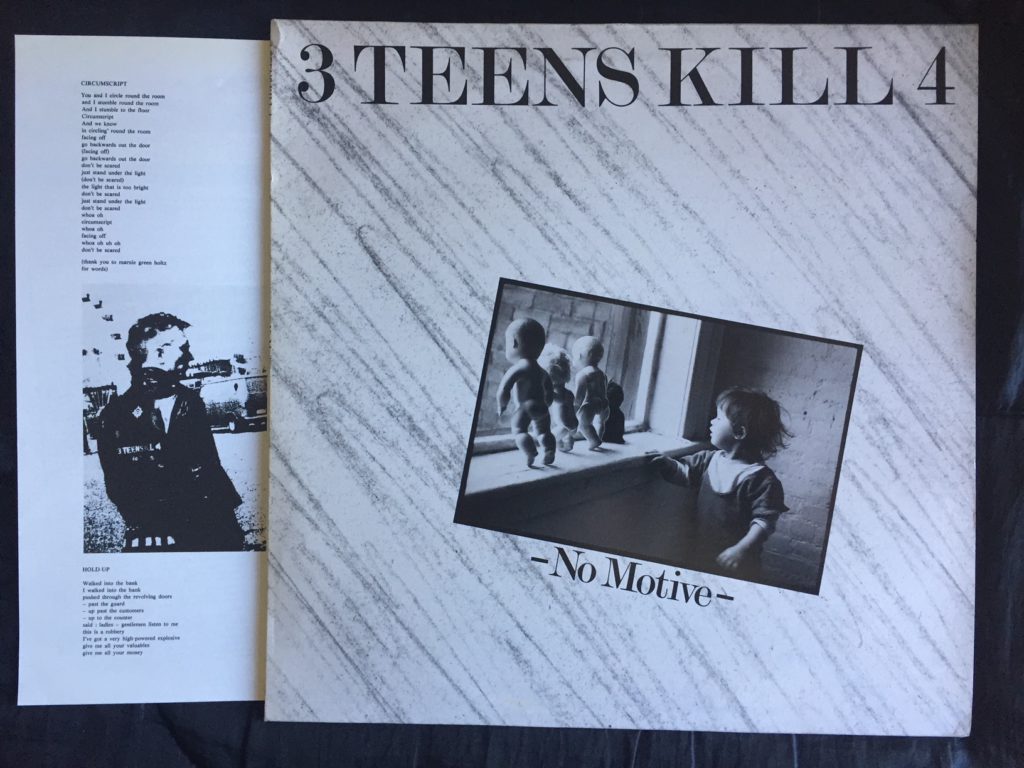 ---
09.31
ROOTS MANUVA – A Haunting – Awfully Deep, 2LP – Big Dada Recordings – 2005
I'm not big on rap but to my ears Rodney Hylton Smith has one of the greatest voices for it. Coupled with a serious message, his physical tone commands you should listen.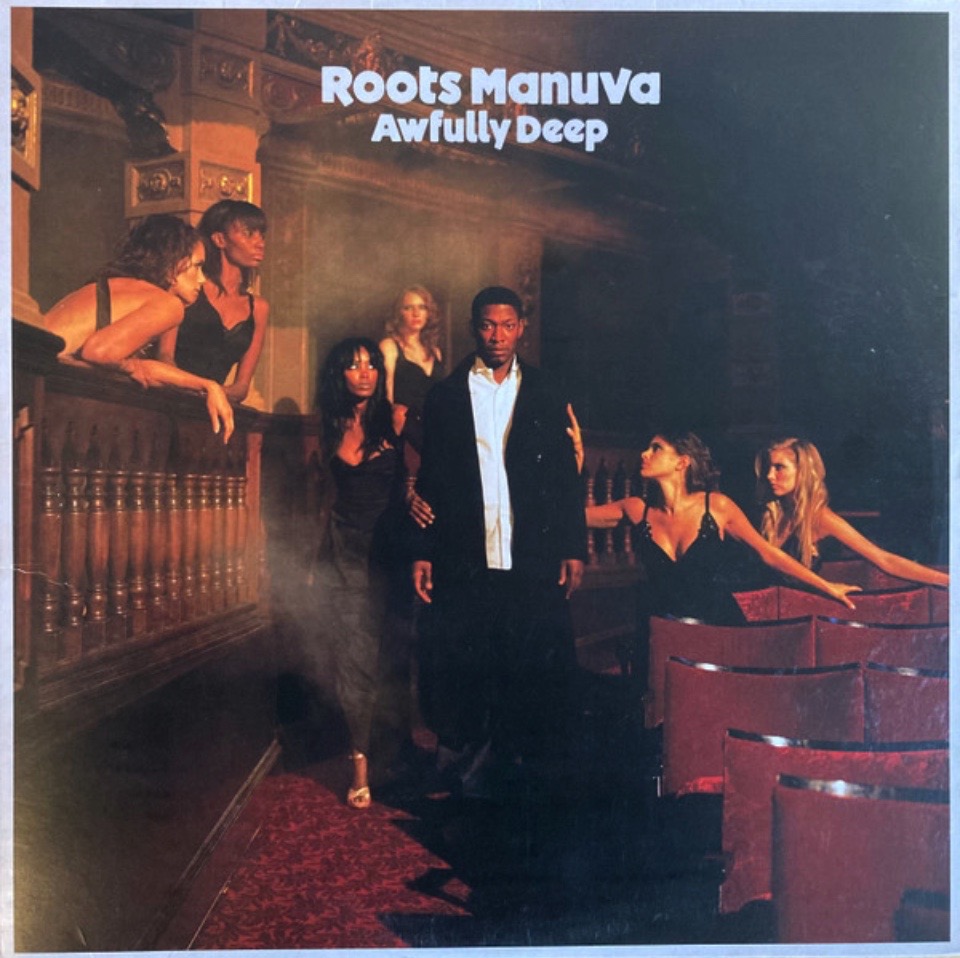 ---
13.03
TWO BANKS OF FOUR – Shadowlands * (41 Rooms Unofficial edit) – Junkyard Gods, CD only – Sonar Kollektiv, Red Egyptian Jazz – 2008
Old biog piece…
Two Banks of Four are Dilip Harris and Robert Gallagher. Erstwhile Senior Demus & Earl Zinger. They both live in London. They both are involved in various musical projects. They have both been on walks around the capital to make recordings of trains, the river police and people shouting. Neither have now, or at any time, been members of the Conservative Party. Both have worn Clarks. Only one rides a bike while the other lets his single speed stay on the balcony. They both have copies of Doug and Jean Carnes' "Power and the Glory" but only one was given a copy of "Black Renaissance" (by one of the Okino brothers).
One shaves his head, the other gets his wife to do it. Both went to Dub Basket East to mix the record with the pheasants and ferrets. One eats a good cold noodles for dinner (when Atsko is cooking), the other likes to reduce his sauce till ready. They both have various names and have a label called red Egyptian Jazz. Though neither make jazz music, one has a photograph of himself on top of a train in India as the sun is rising. The other may well buy a velour tracksuit from Ridley Road market. Last.FM
Rob Gallagher and Valerie Etienne.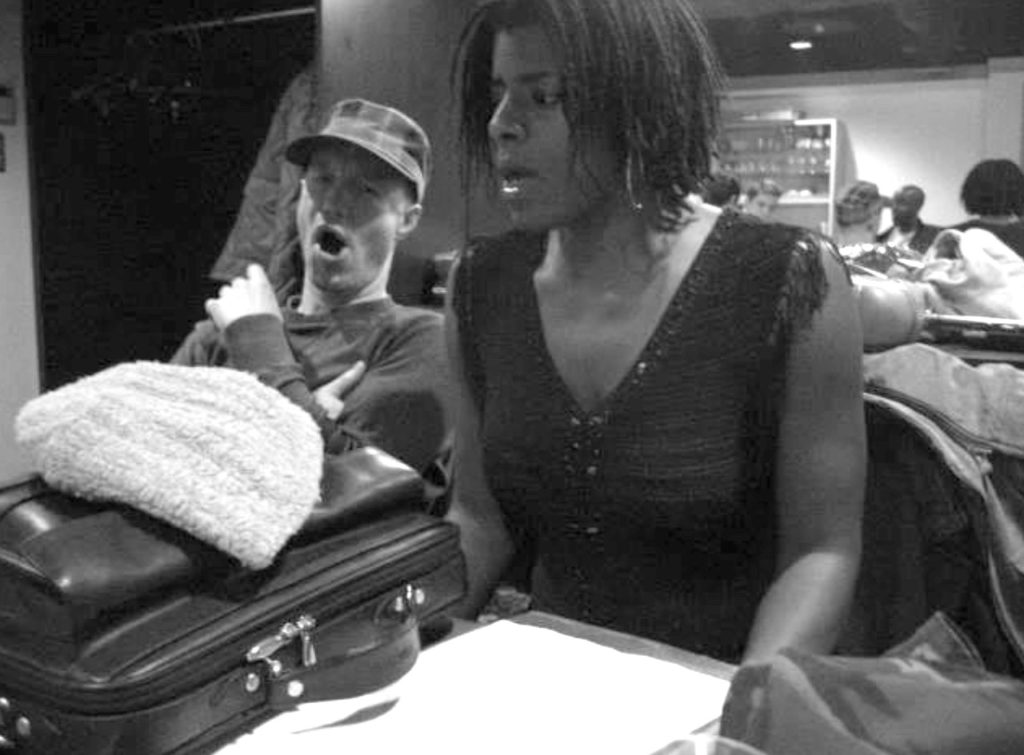 ---
18.06
A CERTAIN RATIO – Berlin – 7″ – Mute – 2020
It might say more about me than ACR but there are days when, sonically, this fits fine with me and others when I just want to hear that ACR musical 'edge' of old. 1000 white vinyl copies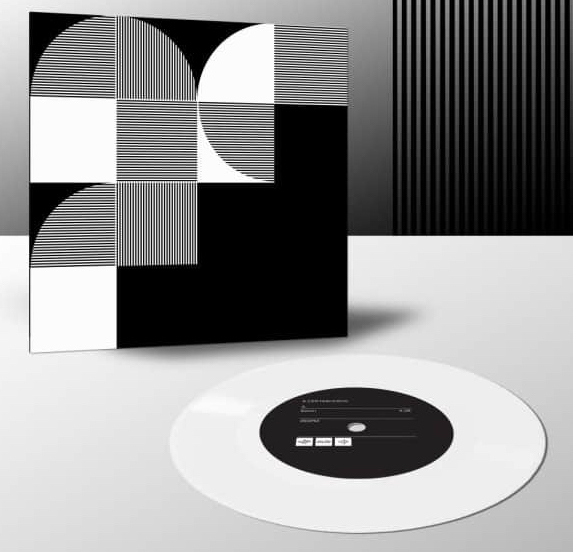 ---
21.42
OUTERNATIONALE (feat) PAUL HAIG – Atmosphere (demo) – Youtube only??? – 2011?
I mention on the show this surfaced around 2007 but it might have been just this 'demo' version with 2011 looking closer to the mark for two or three other mixes which got officially released and something somewhere hinted that Haig might have regretted the project. This version sounds fine to me, though.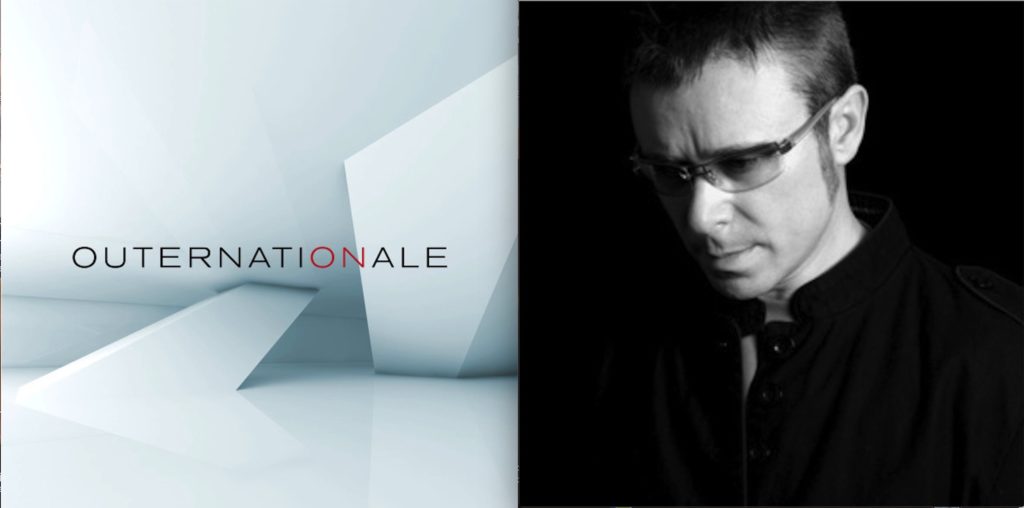 ---
26.25
HARD CORPS – To Breathe – ?????
A live TV or radio session version maybe, though certainly not from their 1984 John Peel session…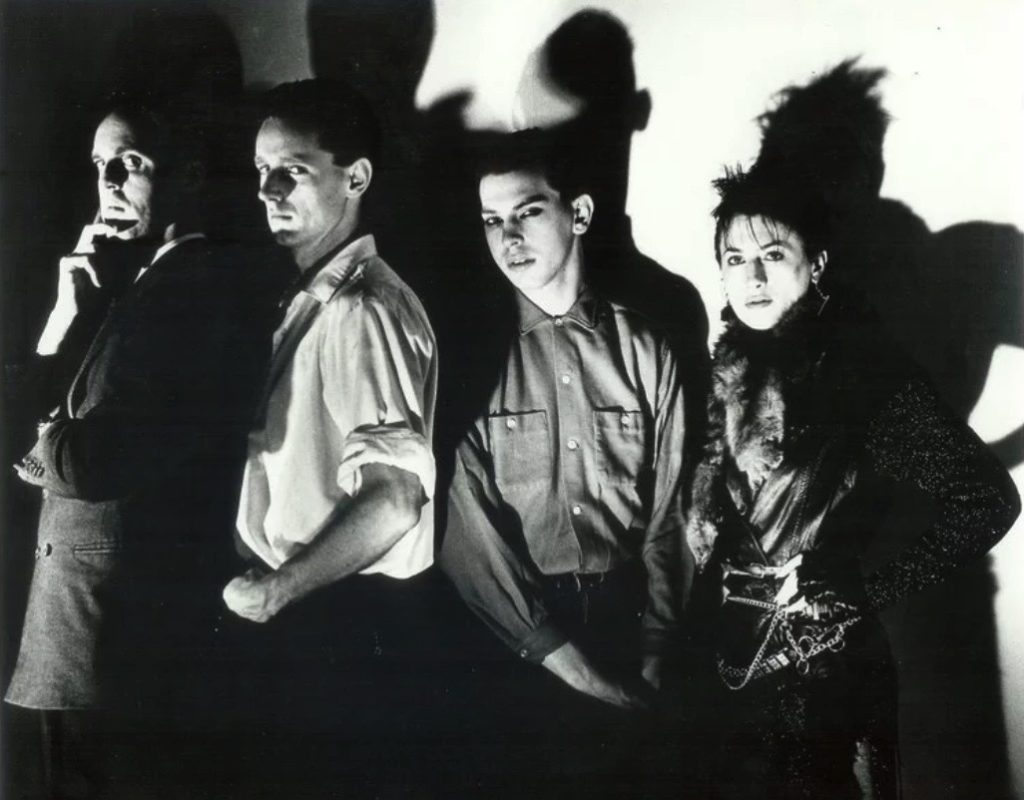 ---
29.46
SIMPLE MINDS – Factory – Real To Real Cacophony, LP – Zoom Records – 1979
Right up there with the best indie/new wave/alternative of the period.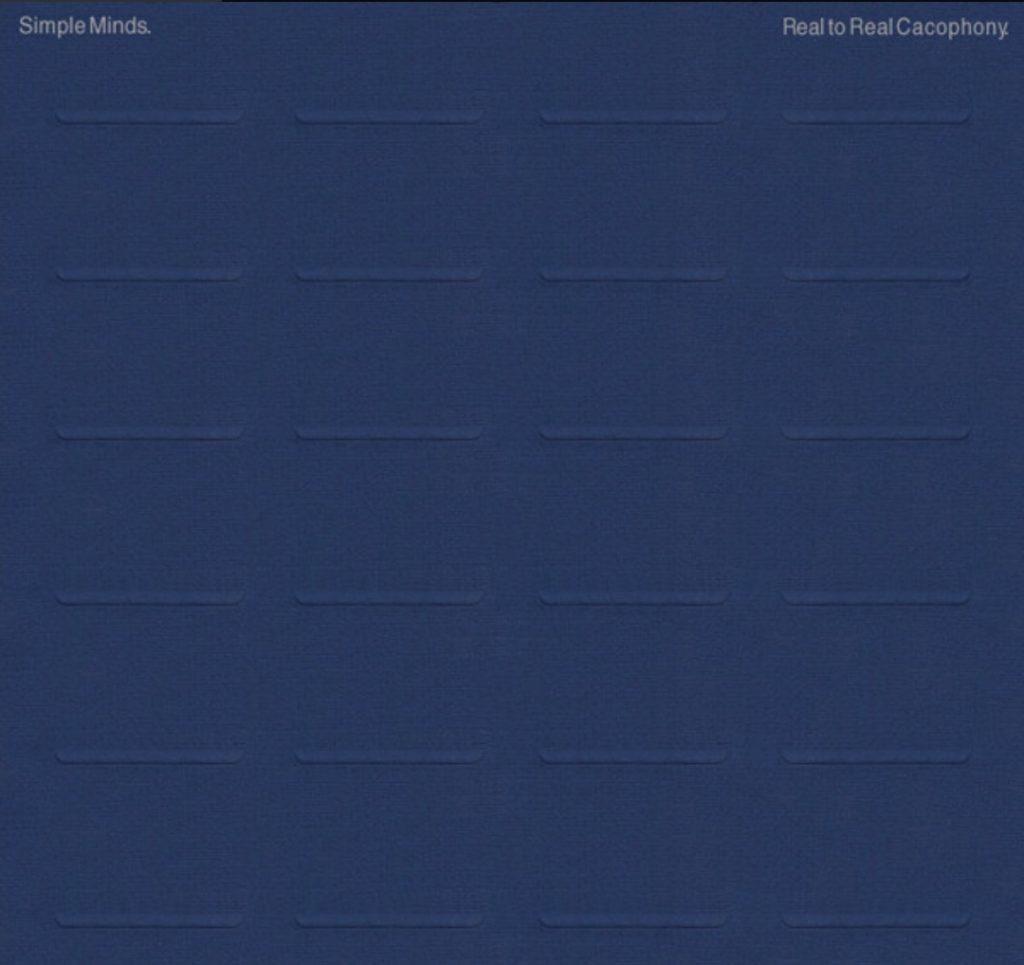 ---
33.40
JOHN FOXX – 030 – Metamatic, LP – Virgin, Metal Beat – 1980
This so reminds me of the first year of our Winkles club nights (1981) but Foxx and/or his previous band, Ultravox were definites in the earlier test one-offs we did elsewhere in Bedford a year earlier.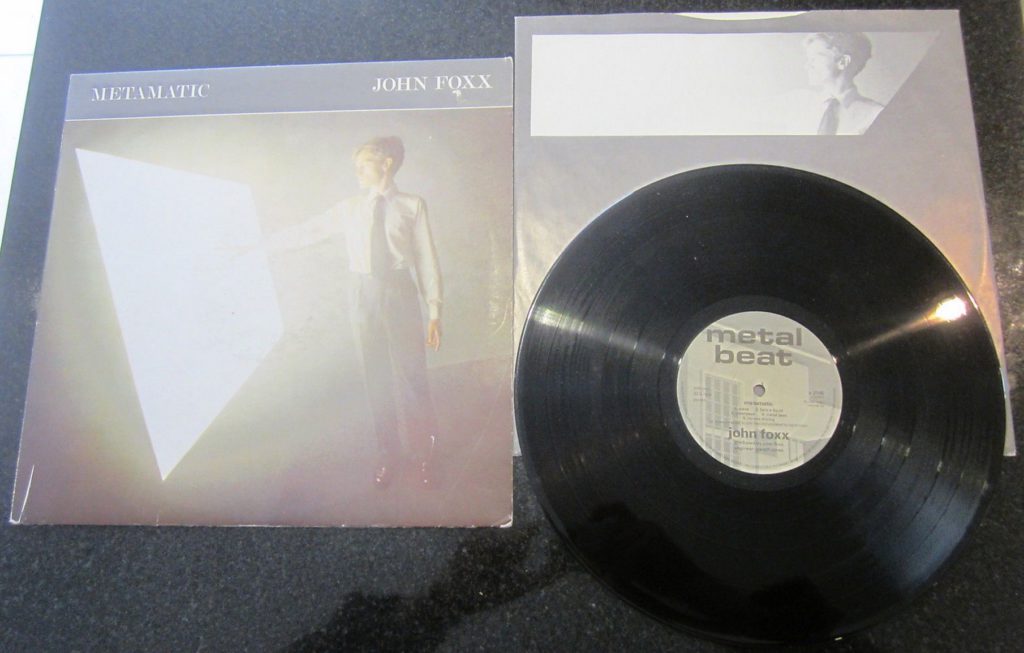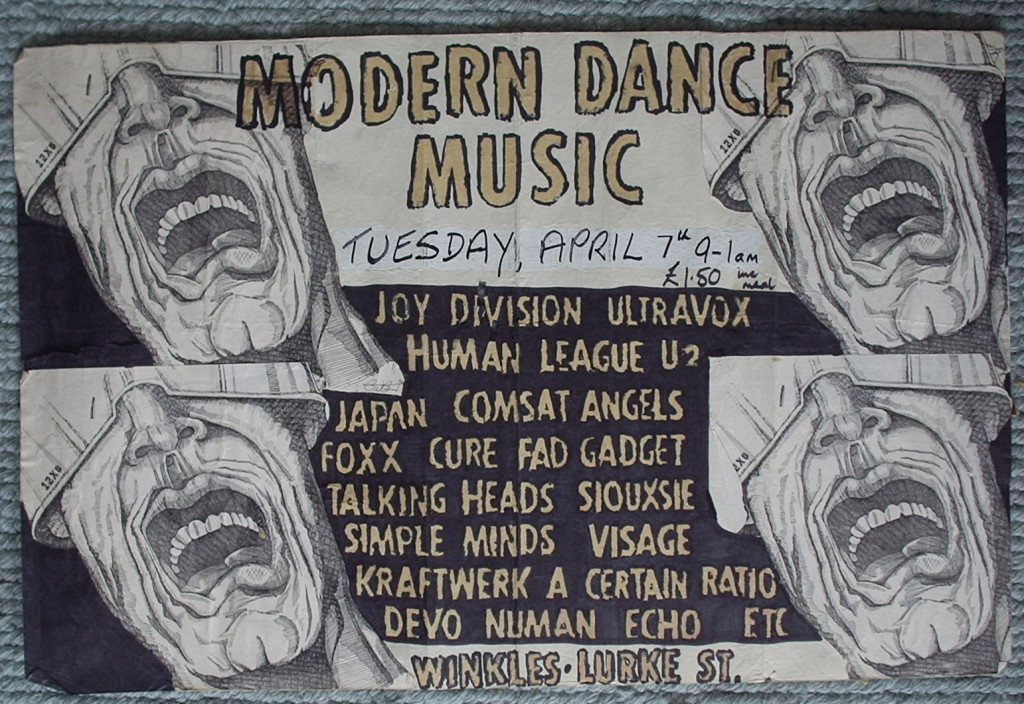 ---
36.56
AFRIKA BAMBAATAA and SOUL SONIC FORCE – Planet Rock (Extended) – Play At Your Own Risk, 12″ EP – 21 Records – 1982
Electro was such a breath of… well, fresh beats for a starter – 808s at the ready!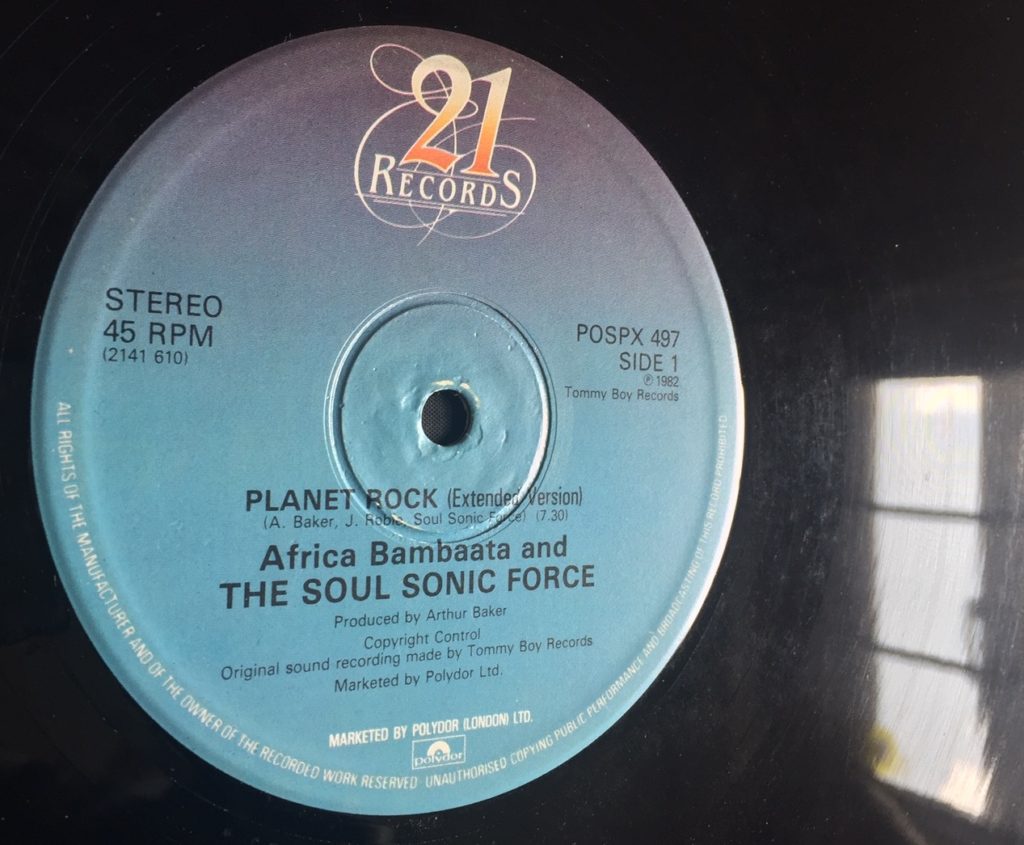 ---
42.43
FULL FORCE – Half A Chance – Self-titled, LP – CBS – 1985
This sounds great… but the sleeve hints any video from this period might have a touch too much macho strutting. 🙂
---
46.43
KLYMAXX – Wild Girls (12″ Remix) – 12″ – Solar – 1982
Finger clicking, hand clapping, sunshine music! The lyrics? Who cares? Might have some extra resonance if indeed you are a wild girl, of course.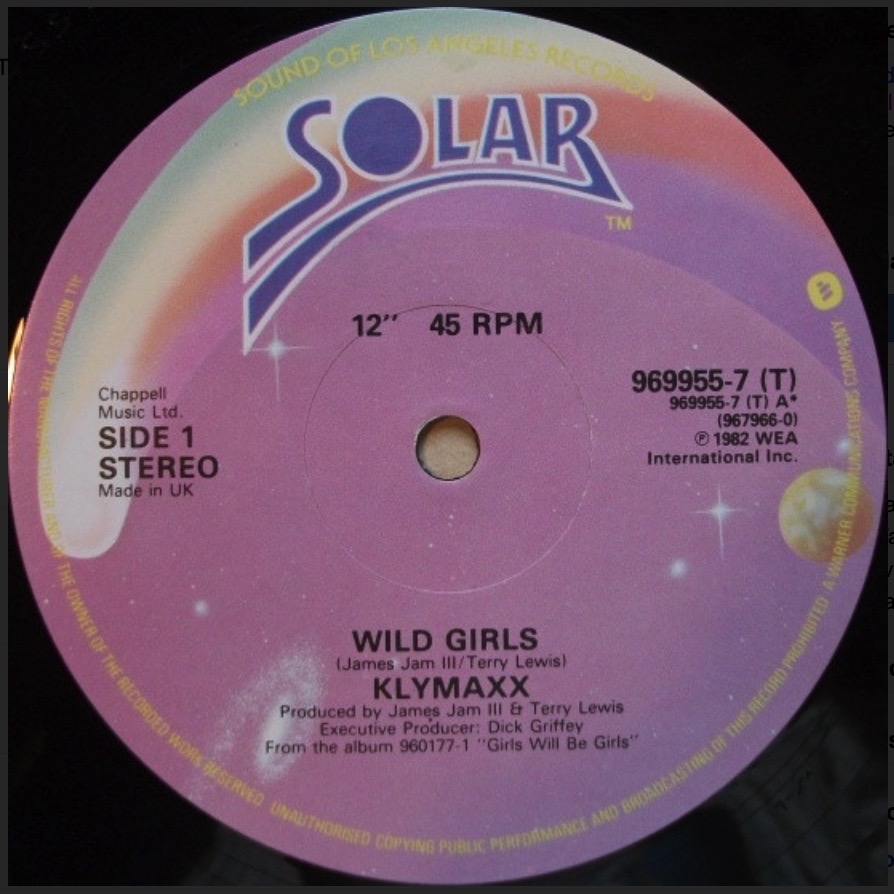 ---
51.58
ALEX KASSIAN – Leave Your Life (Lonely Hearts Mix) – Leave Your Life, 12″ EP – Pinchy & Friends – 2021
These days there are a million ingredients you can mix and match to give you pretty much what these beats here are doing but occasionally some feel way more 'right' a starting point than most. Come on down German producer and DJ, Alex Kassian. There's nothing earth shattering in any department here… it all just works.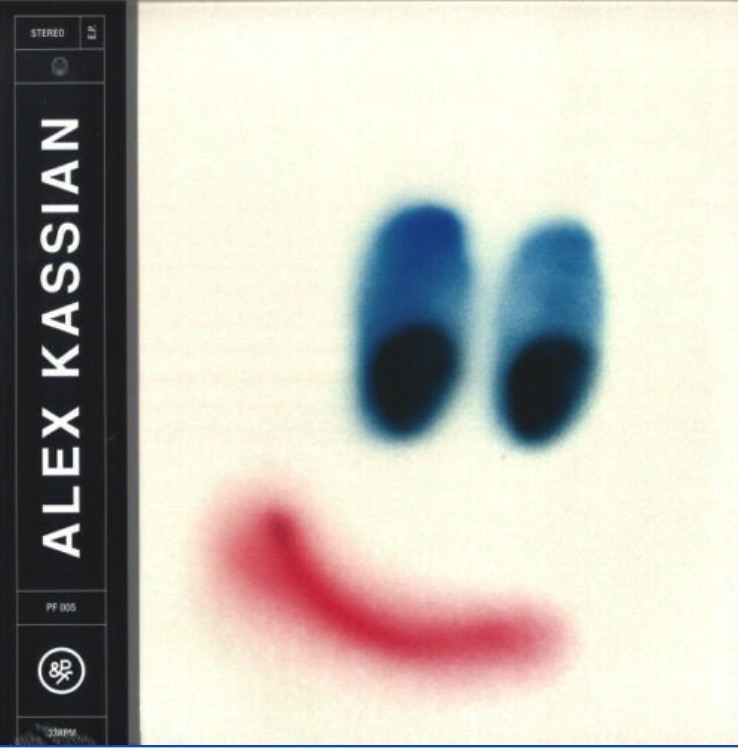 ---
57.42
SHRIEKBACK – Hand On My Heart – 12″ – Arista – 1984
I don't think I gave this much of a look in back in our club. I was wrong. Too busy playing their All Lined Up til eternity and beyond. 🙂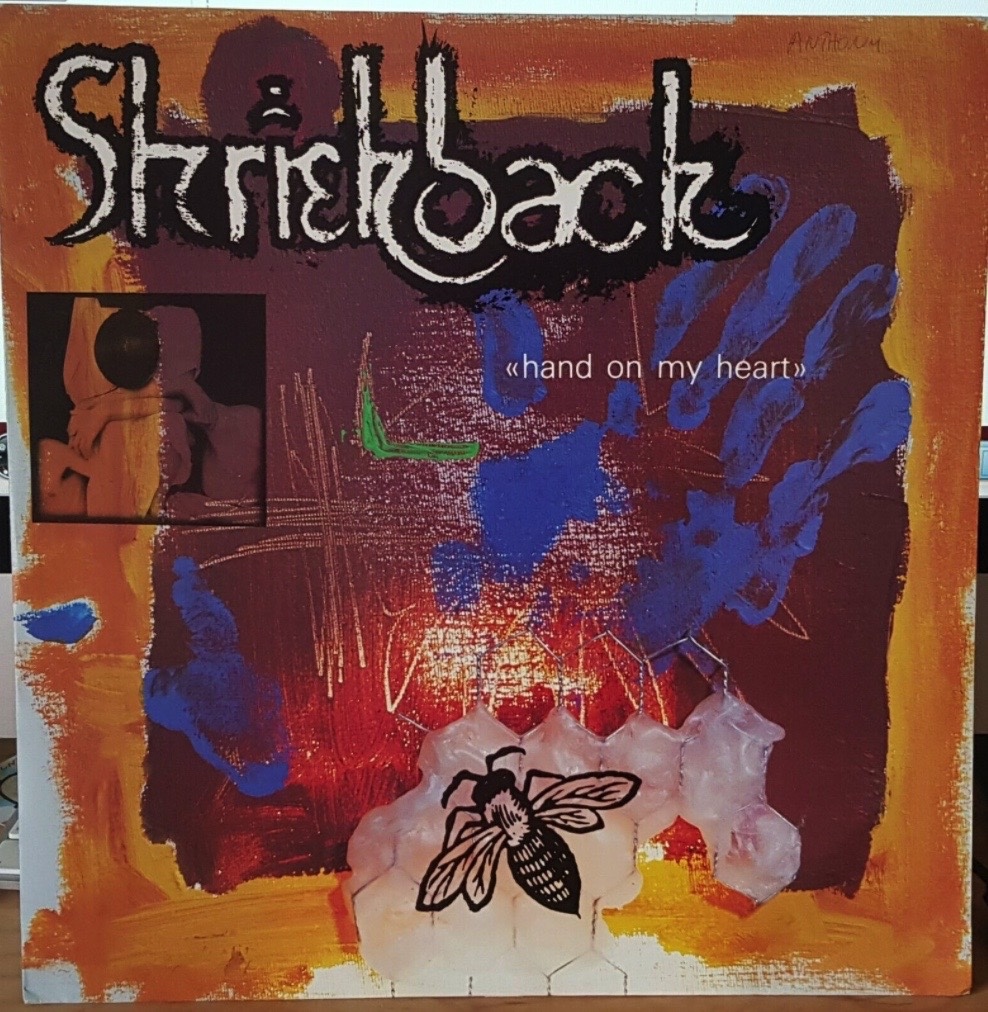 ---
Sunshine time…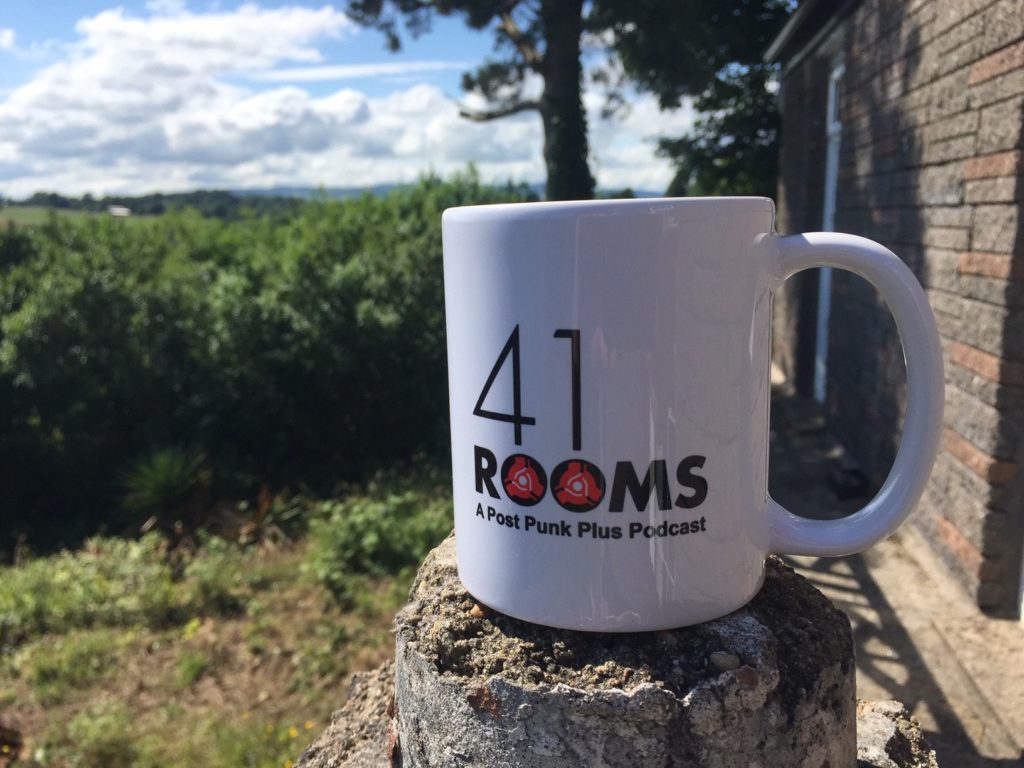 ---
01.03.17
SMALL FACES – (Tell Me) Have You Ever Seen Me – Self-titled, LP – Immediate – 1967
Albeit I missed their era in real time, for a period in my late teens these London East End lads were my favourite band. Proper attitude in pop… and a majestic run of 7″ singles to their name.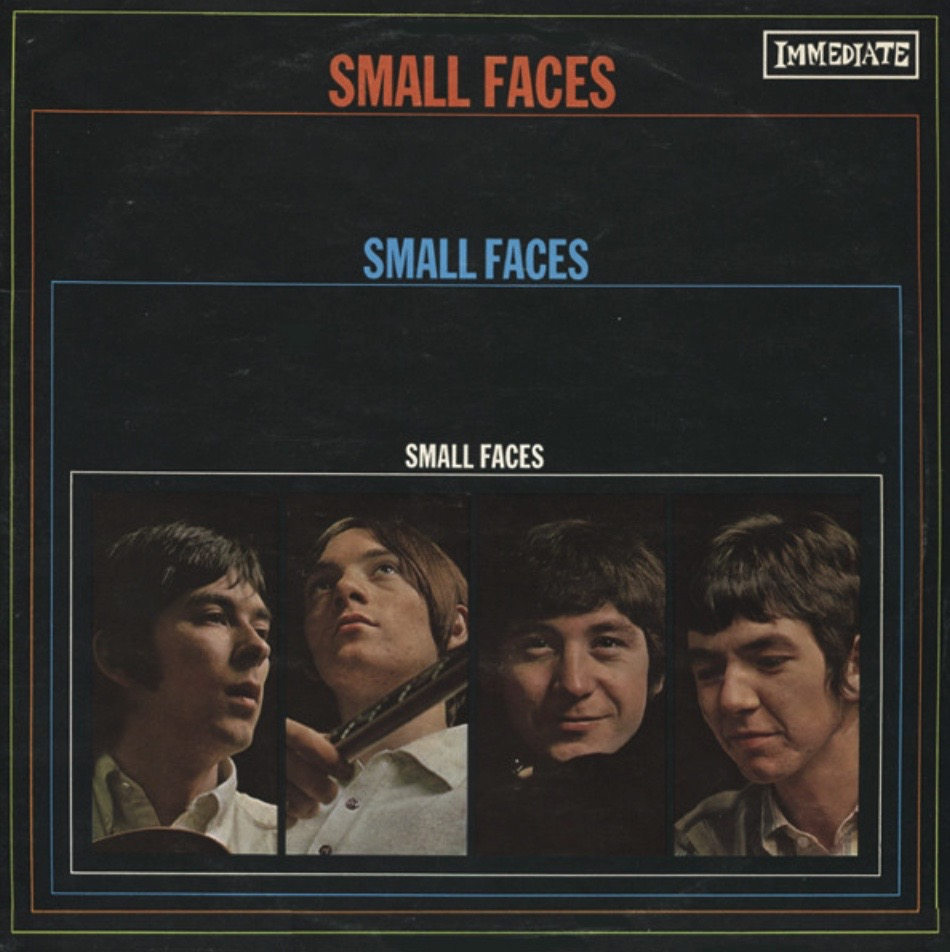 ---
01. 05.15
THE YARDBIRDS – Puzzles – 7″ b-side – Columbia – 1967
And these lads were only a hair's breadth behind the above crew in my collecting and with Jimmy Page blistering away over this Keith Relf tune, pure 'pop' this was not.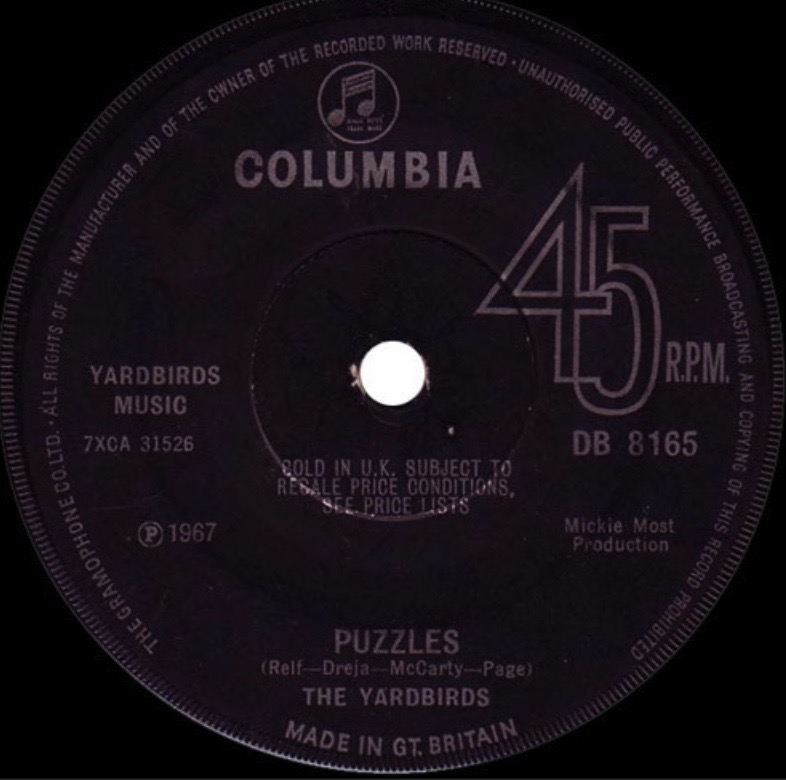 ---
01.07.14
THE SEEKERS – Georgy Girl – 7″ Columbia – 1966
Just makes me smile big time.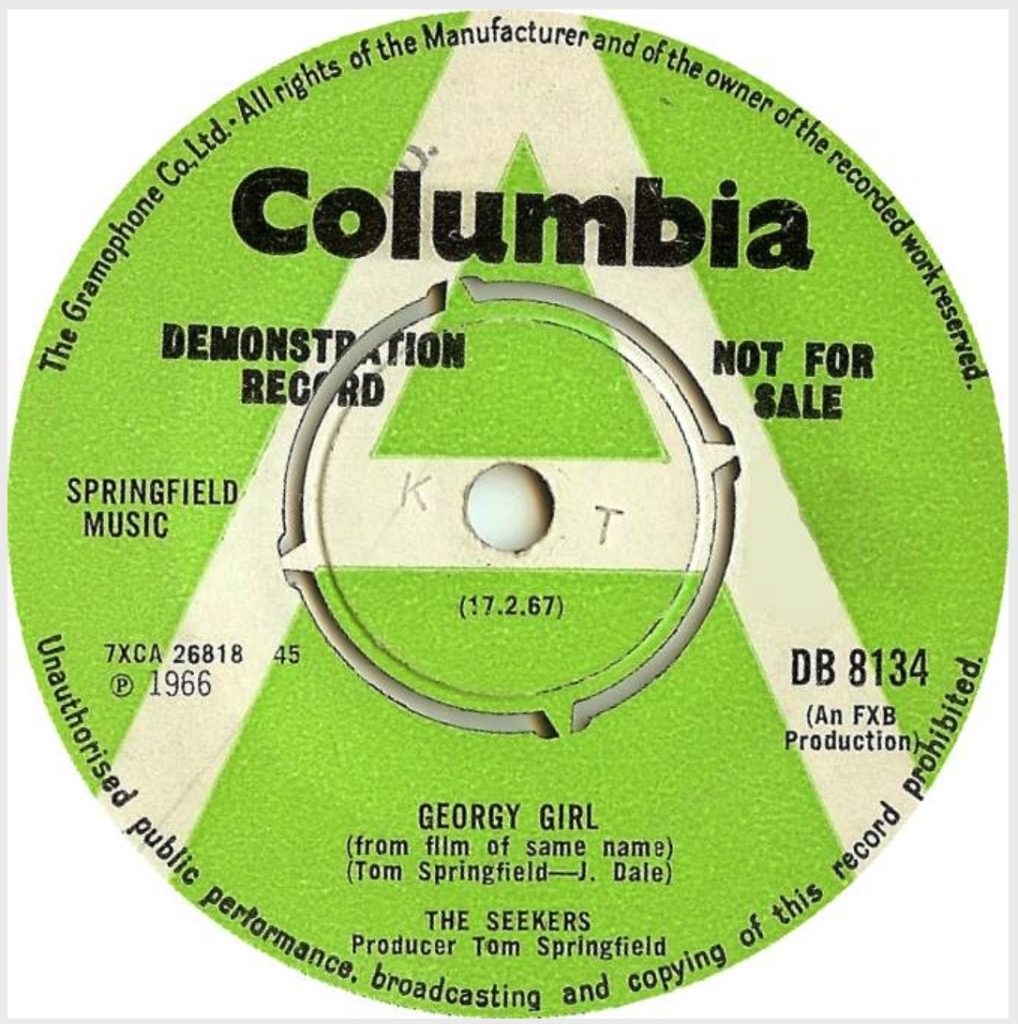 ---
01.09.27
ZAGER & EVANS – In The Year 2525 (Exordium & Terminus) – 7″ – RCA – 1969
I was twelve when this came out and maybe the first moon landing (also that year) helped, but I remember thinking the lyrics were a bit 'exotic'. This older lad views differently now though… so you can shorten those thousand year gaps for starters and forget 2525 being any kind of Exordium. In fact, there's much in the modern world that hints our Terminus might be well before then.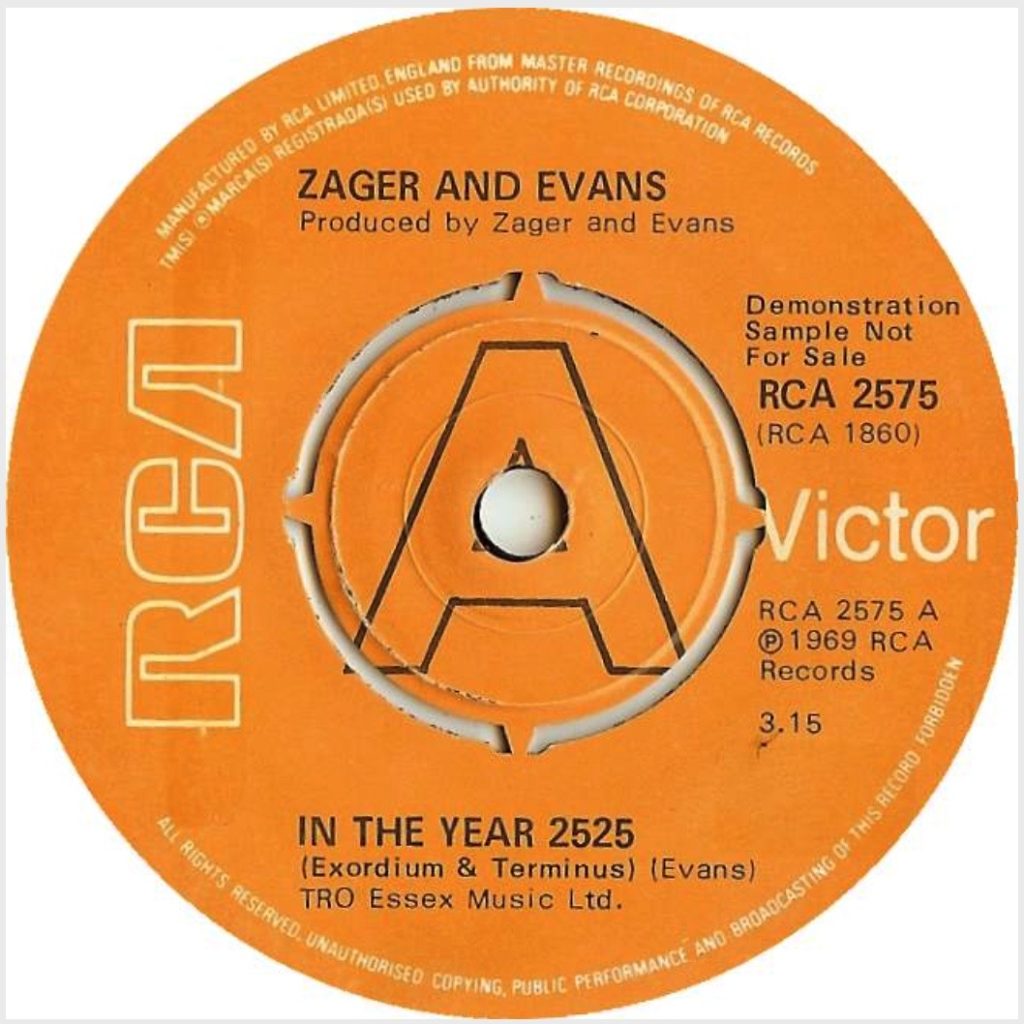 ---
01.12.28
??? – Go Go Go (feat Prince) * – ????
One of the best Motown tunes of all time pumping Prince. No idea who put it together (hence the visual) and technically it's not the cleverest of mash ups… but then it didn't need to be. It just works! Sometime's it's the simple things…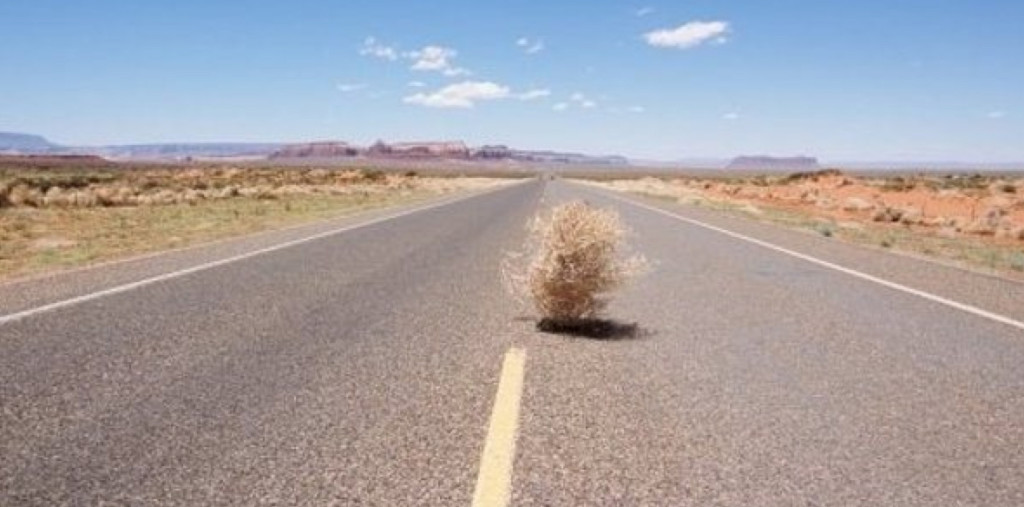 ---
01.15.28
MARK RAE – The Tracks of My Psychedelic Soul Redux – Bandcamp, download only – 2021
The Furs' Love My Way's signature sound on an away day.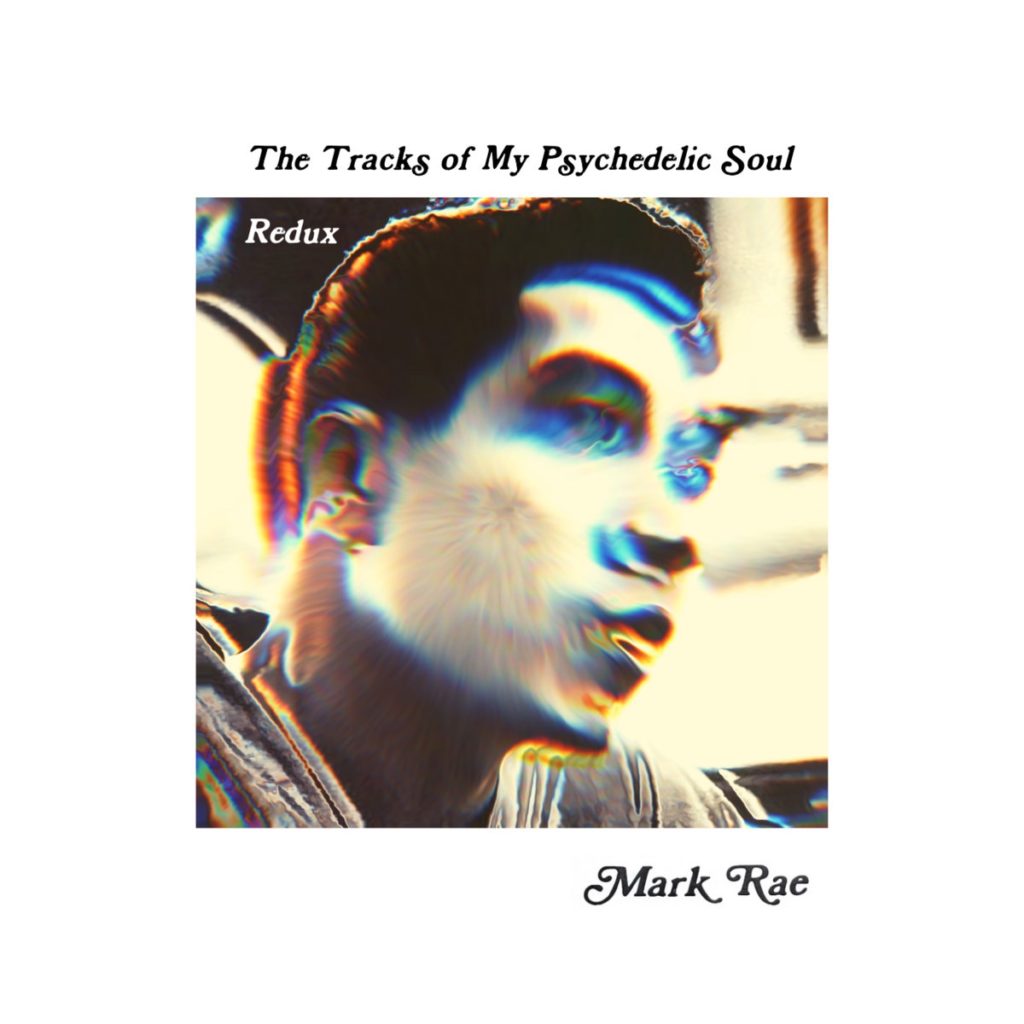 ---
01.18.00
CABARET VOLTAIRE – Soul Vine (70 Billion People) – Plasticity, 2LP – Plastex – 1992
Maybe before I even knew Plasticity was out I picked up a quickly sold off copy in Music & Video's Notting Hill gaggle of stores but whether it was before or after I caught their (ie., Richard and Mal's) last ever London gig at the Shaw Theatre in Nov that year I don't know. As it would turn out they'd perform together just three more times 🙁 and with a smallish crowd at the Shaw I remember thinking it was maybe all proving a bit of a 'struggle'. With some associated experience of these things I can understand what it's like actually being in the machine trying to make it all work in these situations. It's draining, on all levels. My £4 or thereabouts purchase is now worth £200+ but it would have been more fitting if Richard (RIP) and Mal had ever gone on to patch things up and step out again as CV.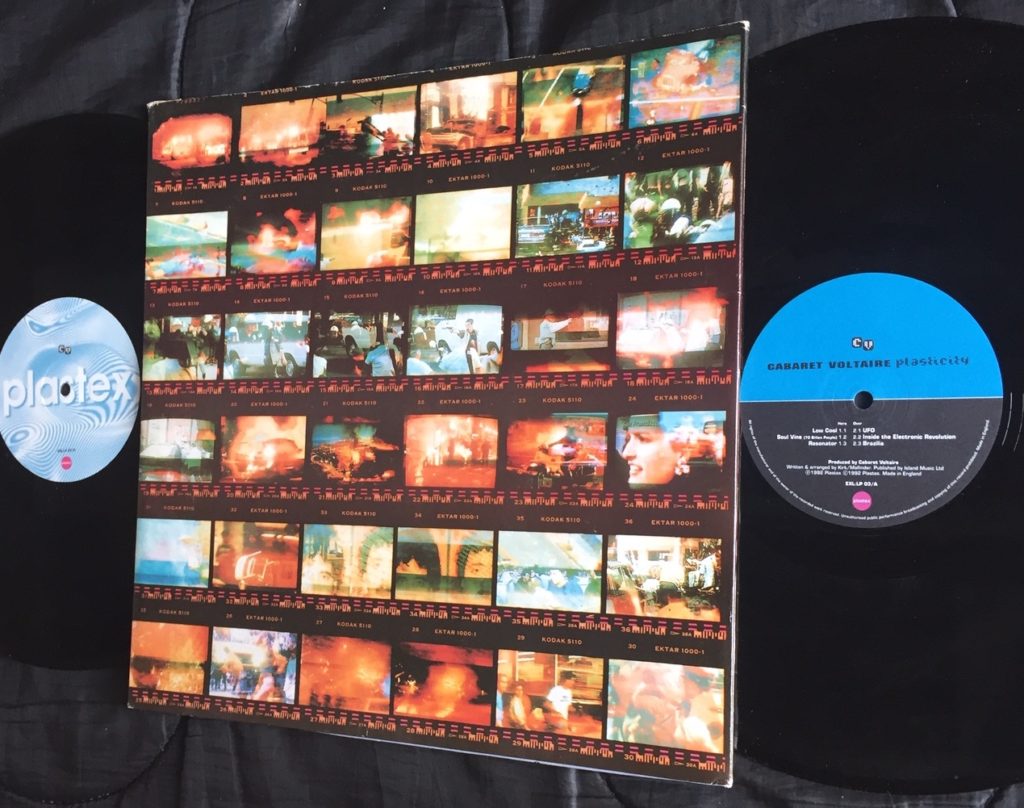 ---
01.24.25
AL JARREAU – Raging Waters (Dance Mix) – 12″ – WEA – 1984
When he cropped up performing this live on The Tube in late 1984 I knew who Jarreau was, even if I knew next to nothing of his music, but watching him 'live' his lyrics, near motionless against yet more driving, thumping new era sequencers, electronics etc (a la Robert Palmer, too?) it is occasionally gobsmackin' to watch, in action, peeps who know… their… shit, and it's maybe even more of a great watch now than it was then. Look it up sometime. I bet some of the 'kids' in the audience were a bit taken aback.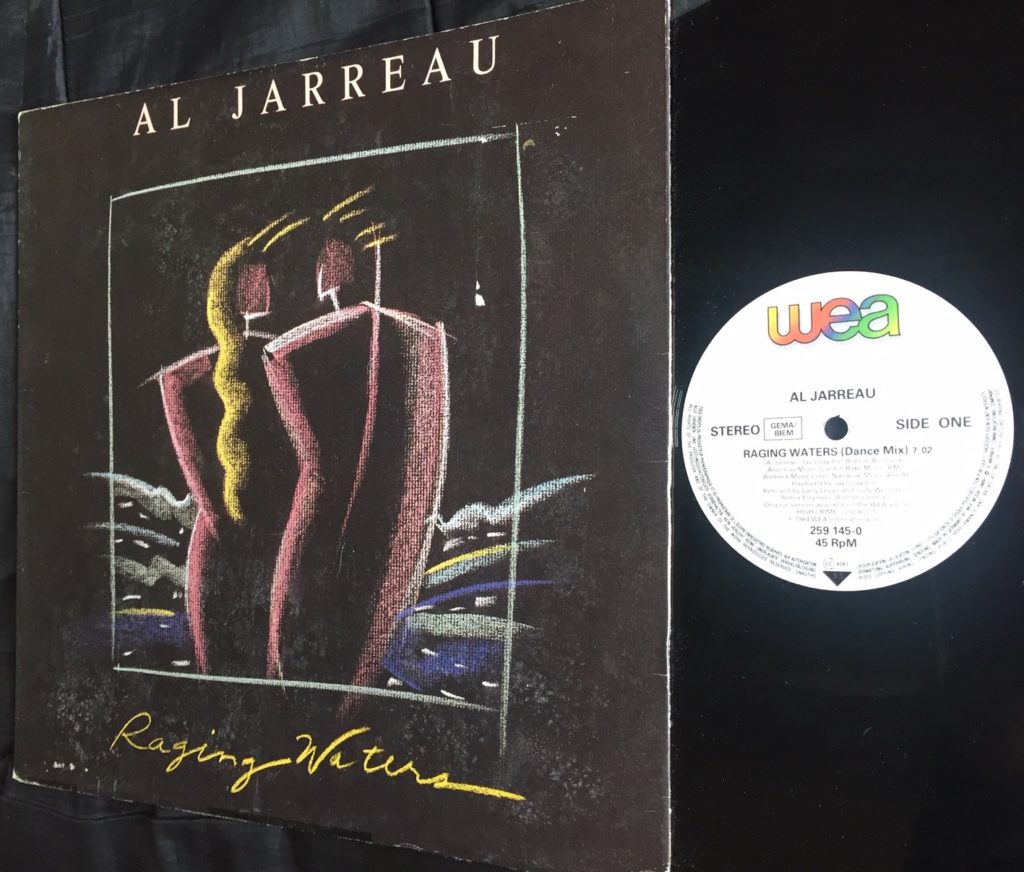 ---
01.31.14
JAZZ THE GLASS – Lying – Bandcamp, download only – 2022
One of his finest, to date – biased as I may be. Broken beat electronica. with a Bedford UK connection, in 2022…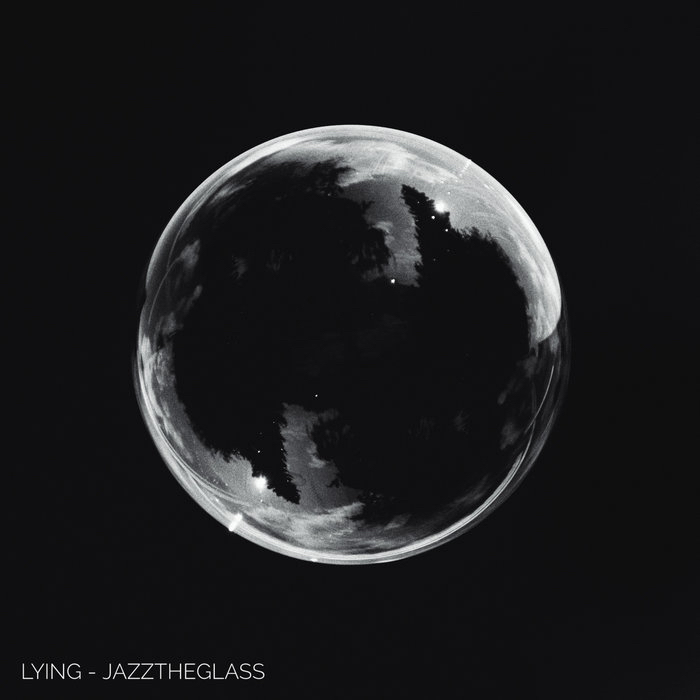 ---
01.34.43
UNFORSCENE (feat ALICE RUSSELL) – Don't You Worry (Domu Remix) – 12″ – Wah Wah 45s – 2005
… and broken beat electronica, with a Bedford UK connection, from a few years back. Domu certainly retired the biz at one point but there have been stirrings since. There's suspense in this vibe.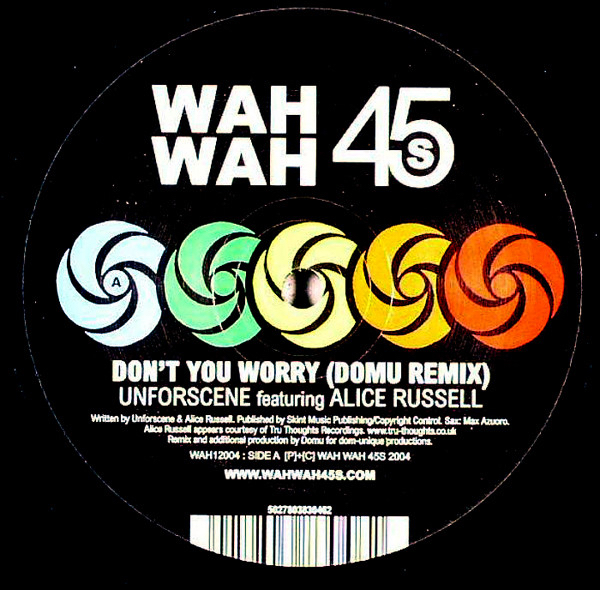 ---
01.38.39
YOUNG MARBLE GIANTS – N.I.T.A. – Colossal Youth, LP – Rough Trade – 1980
The delicacy in their collective sound was their trump card.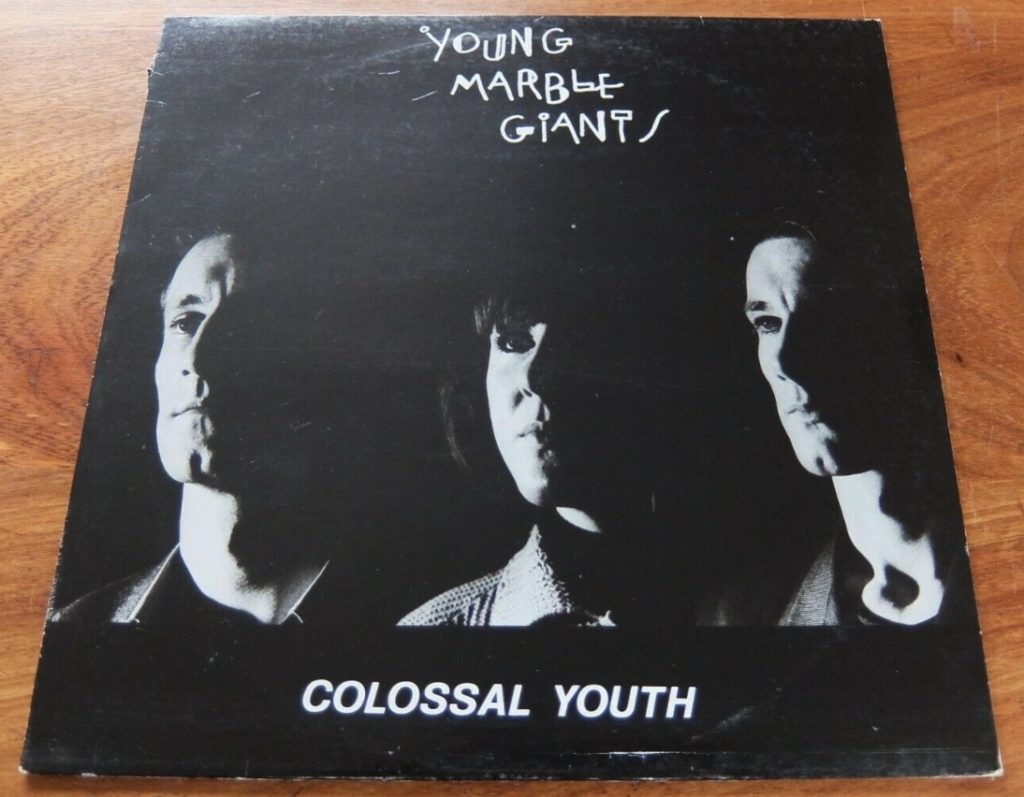 ---
01.42.01
SIOUXSIE and THE BANSHEES – Overground – The Scream, LP – Polydor – 1978
Icon of a movement and style, Siouxsie sonically grew into this song maybe a few years after recording it. Down an octave? Different key? Ask a musician.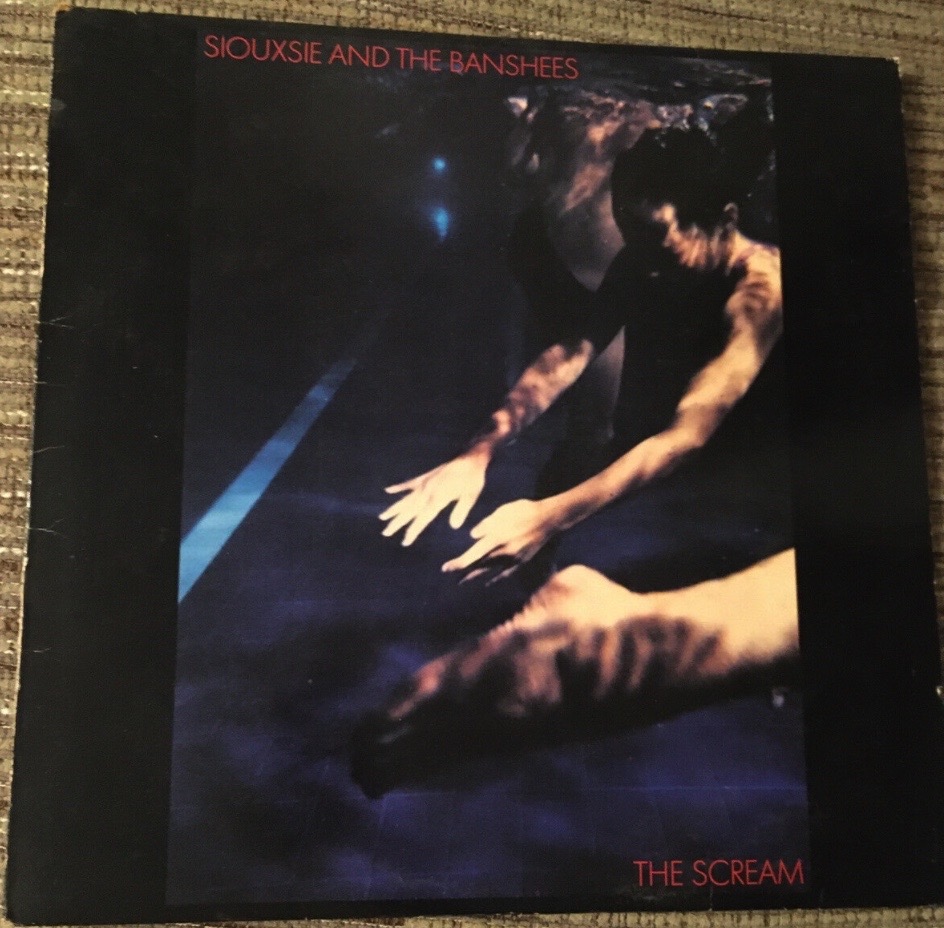 ---
01.45.08
THE ROOM – Things Have Learnt To Walk That Ought To Crawl – 7″ – Red Flame – 1982
I'd bought their previous single, In Sickness & Health, but this feels like it passed me by. These things could happen.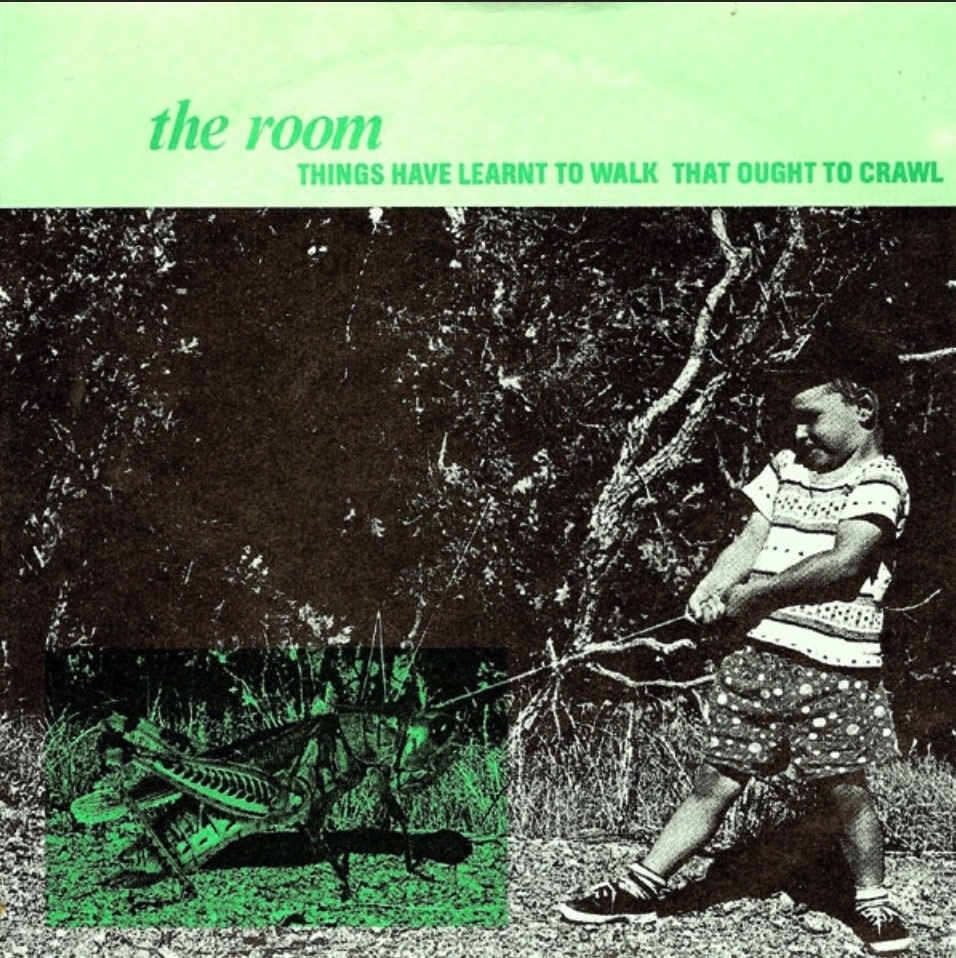 ---
01.48.23
JOSEF K – Second Angle – 7″ b-side – Les Disques Du Crépuscule – 1982
The 'Farewell Single' would have been yet another in the series of 41 Rooms' great double sided 7″ers if I hadn't played the A-side on an earlier show and not thought about the b-side. Note to self… pay more attention.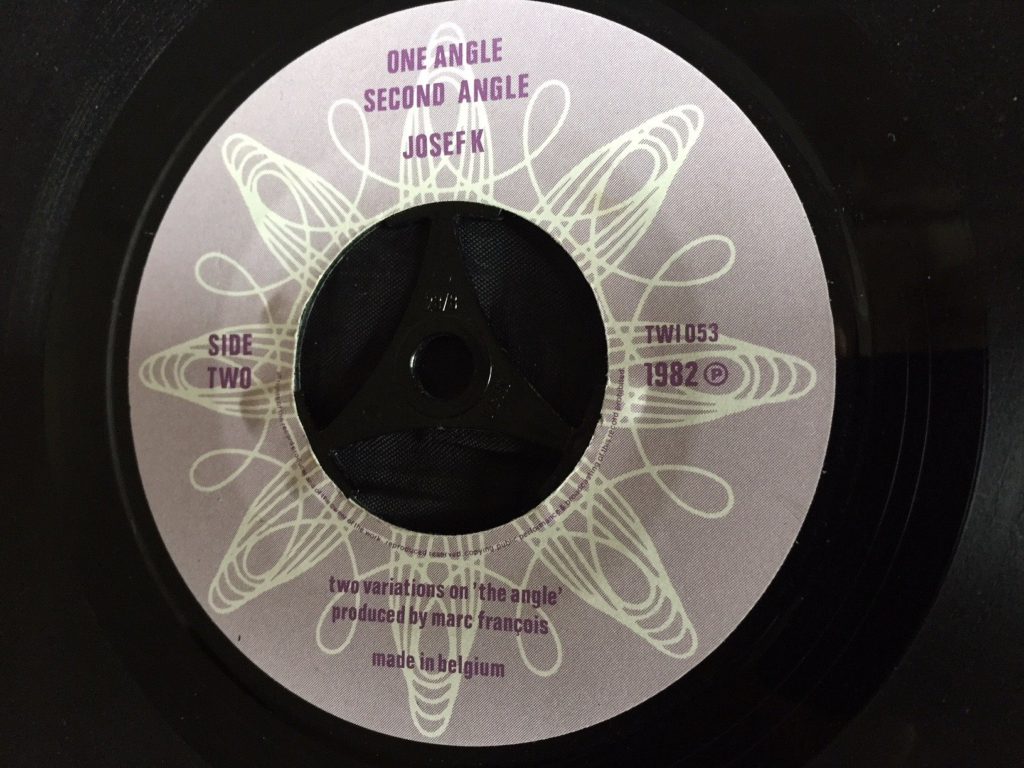 ---
01.50.56
LONELADY – Immaterial – 7″ – Warp – 2009
Three singles under her own steam and one for Too Pure before Julie Campbell hit her stride with this debut for the Sheffield originated label.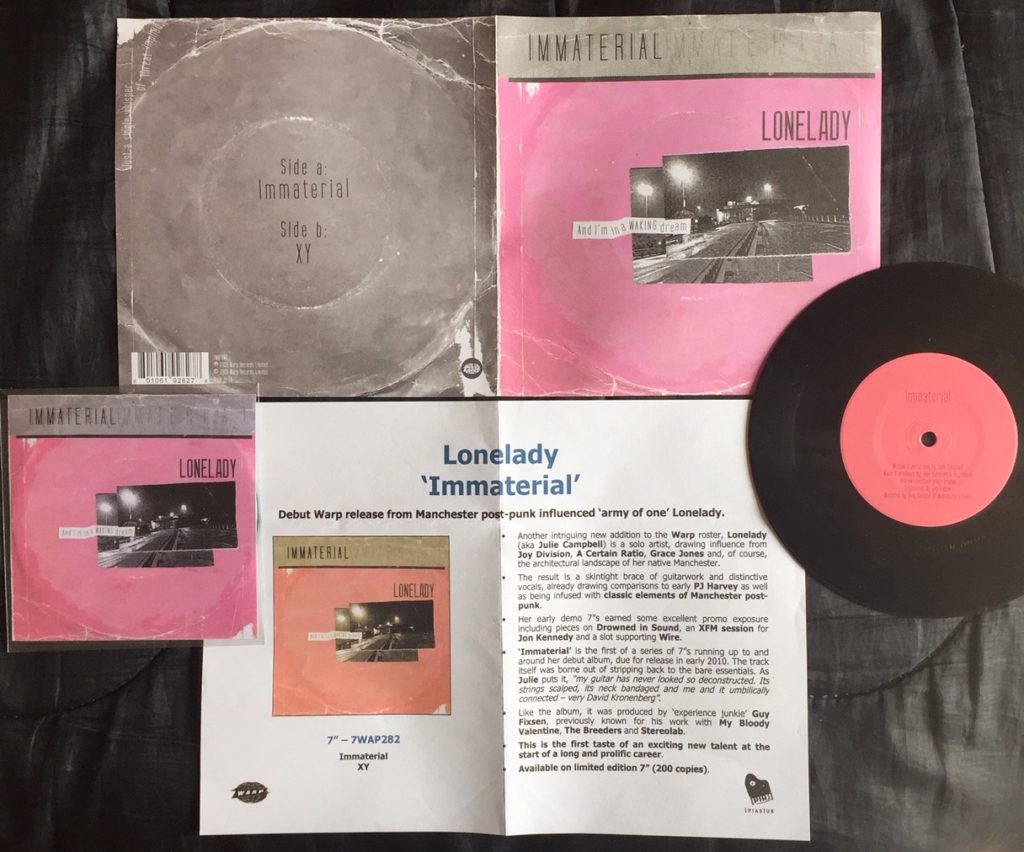 ---
01.54.21
BEN HOWARD – Black Flies (Glastonbury, 2013) – Youtube only…
They're not (t)here in front of his stage just coz the sun's out.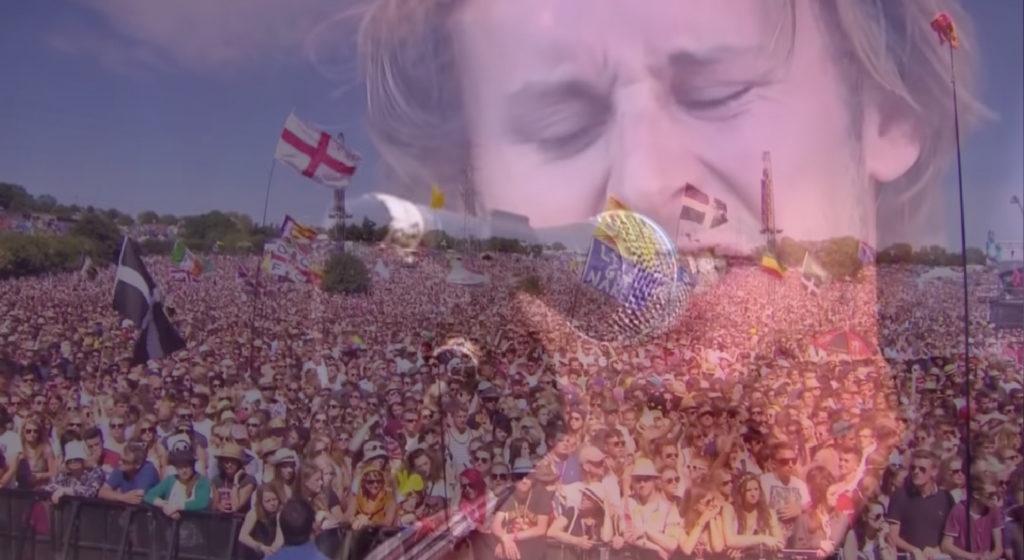 ---
Show 103 will be along on May 1.
Dec