This playlist is 79% vinyl friendly. Not bad.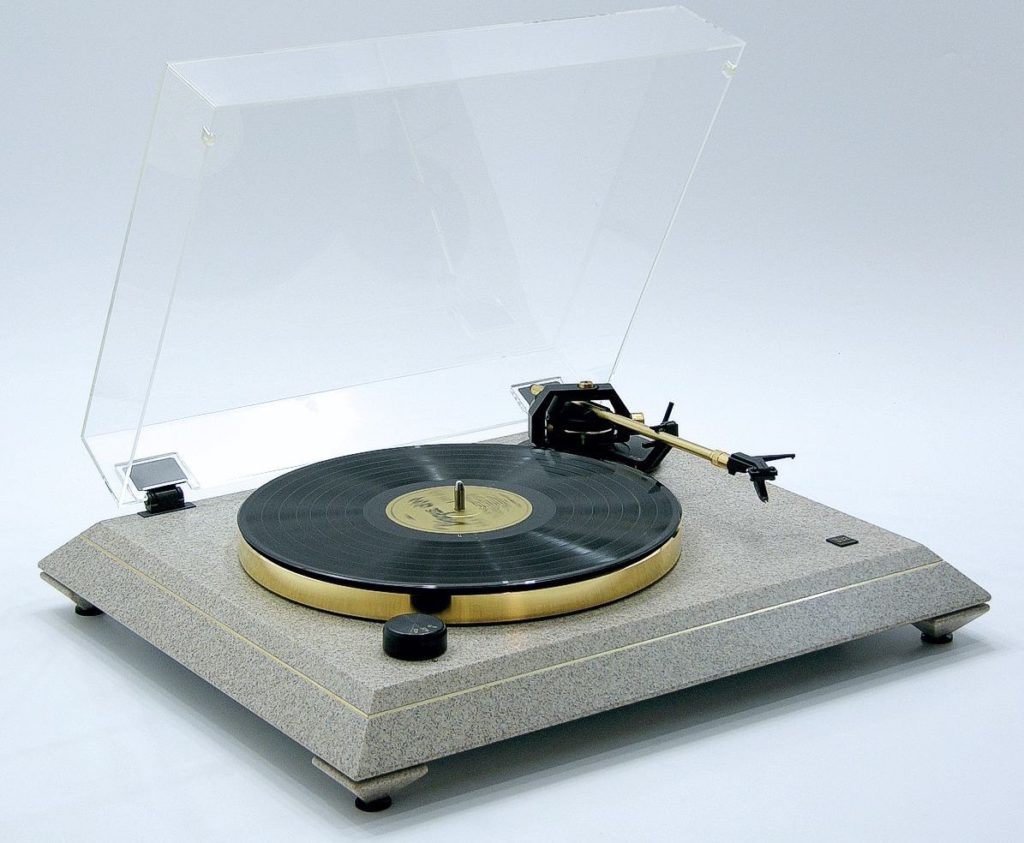 From the 1990s and certainly in one sense, solid as a rock! Dual's Golden Stone turntable was as chiselled as any turntable is likely to be and if you wanted your music centre to blend in with your driveway or patio it was a contender. Checking in at $4000 just a few years back it was also costing nearly as much as a patio but it's obviously maintained some gravitas.
---
Any track marked * has been given either a tiny or a slightly larger 41 Rooms 'tweak'/edit/chop and the occasional tune might sound a bit dodgy, quality-wise. On top of that, the switch between different decades and production values never helps in the mix here. 🙂
---
Lyric of Playlist 121…
'I tried my hand as a butcher but I cut my hand with a knife. I had a go as a milkman too but I was caught withn the vicker's wife.' For those of a certain age this is sounding a bit like a bawdy Robin Askwith sketch from the '70s.
---
00.00
(Intro) THE FLAMINGOS – Stars (Edit) – Unreleased demo – 1983. Episode #1 for info.
---
00.41
NEW ORDER – Hurt (Le Palace, Paris: 17.4.82) – Movement, Definitive Edition boxset – Warner Music – 2019
Though back then, Hurt was still being called Cramp by all in the NO camp. Yep, a gig I was all set to be at… until I had some dislocated shoulder nonsense set in. Things weren't looking good from an operation three weeks earlier to fix what was a recurring problem as I then got an infection in the wound from the operation and I ended up back in hospital as New Order's Paris gig was getting nearer. With just three days to go I sign to discharge myself, only to find girlfriend, Viv decides (quite rightly, really) to not entertain having to potentially nurse me on a journey to Paris. I give my guest list slot to mate, Budge… and with my tale between my legs I then check back in at the hospital. The staff most probably thought, 'What an idiot… ' Not one of my cleverest episodes. When Budge gets back to Bedford he has great tales and a tape of the gig, including this version of Hurt/Cramp, sporting a longer 'intro' than normal.

---
07.24
JOY DIVISION – Shadowplay – Unknown Pleasures, LP – Factory – 1979
The New Order trio in their earlier lives entertaining, as it happens, another long intro. Unarguably, an iconic track.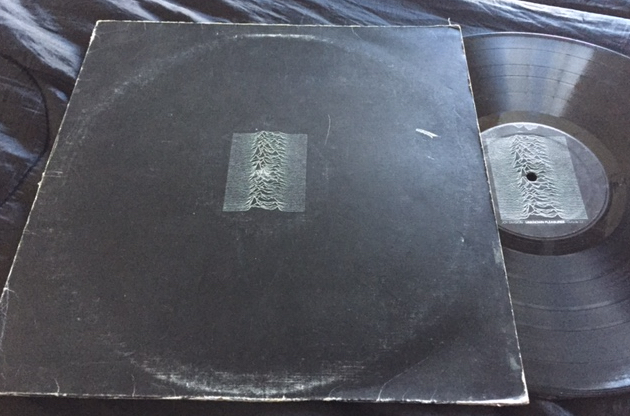 ---
10.54
KILLING JOKE – Wardance – 7″ – Malicious Damage – 1981
At our Bedford club, Winkles this fitted in well with the 'goth' crowd who, on a broad level, also got out on the dancefloor to Bauhaus, the Birthday Party and Siouxsie and the Banshees.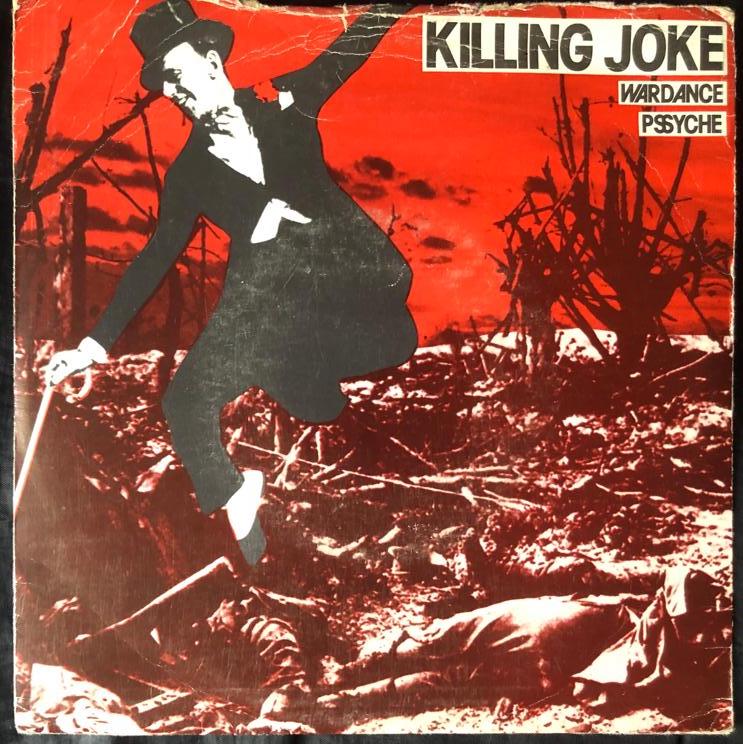 14.24
(THE) AGE OF CHANCE – Motor City – 7″ – Riot Bible – 1985
The Leeds band's second single and maybe around the time mate, Nigel Turner put them on at the George and Dragon in Bedford.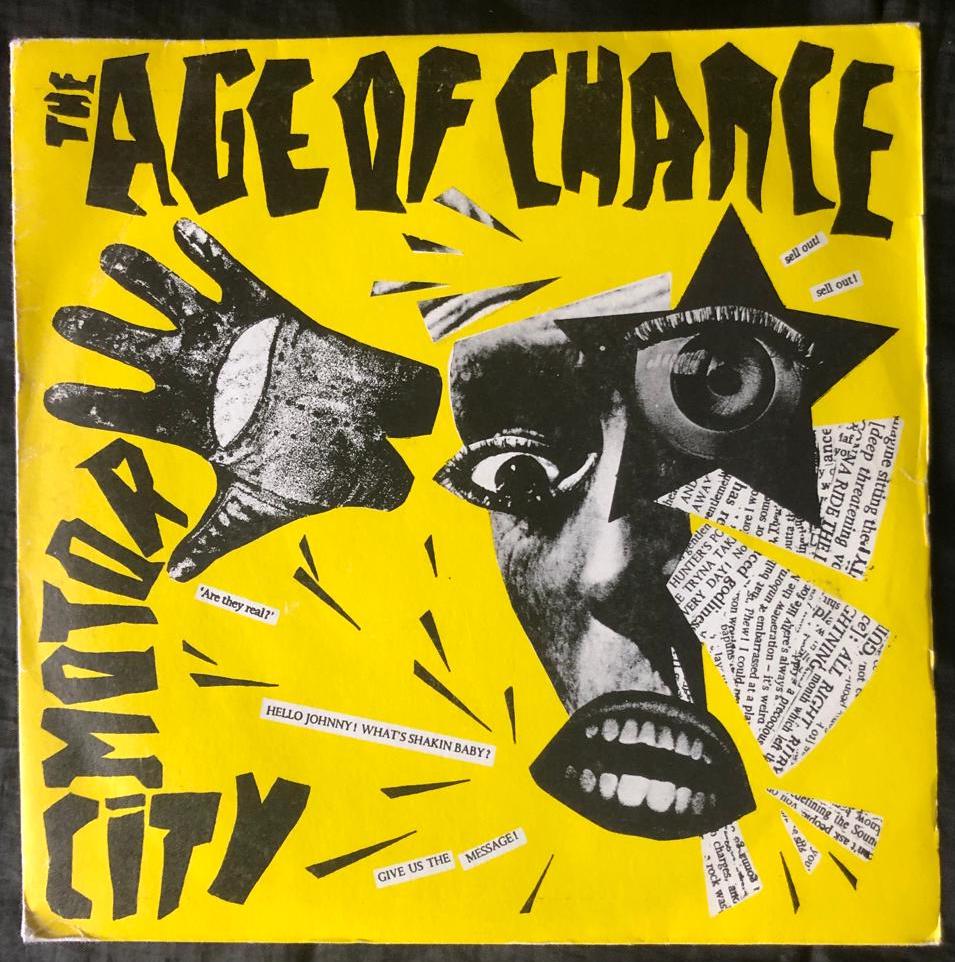 ---
17.50
KOSHEEN – Catch – 12″ – Moksha – 2001
Their own 'trip hop, breakbeat and rock' description on Discogs nails it really, with singer, Sian Evans' stage strut providing the latter element – and maybe this Bristol, UK outfit were another just a hair's breath away from that foot-on-the-monitor 'Good evening, Los Angeles!' move to ingratiate an audience and 'rock out'. Evans' voice really suited, though.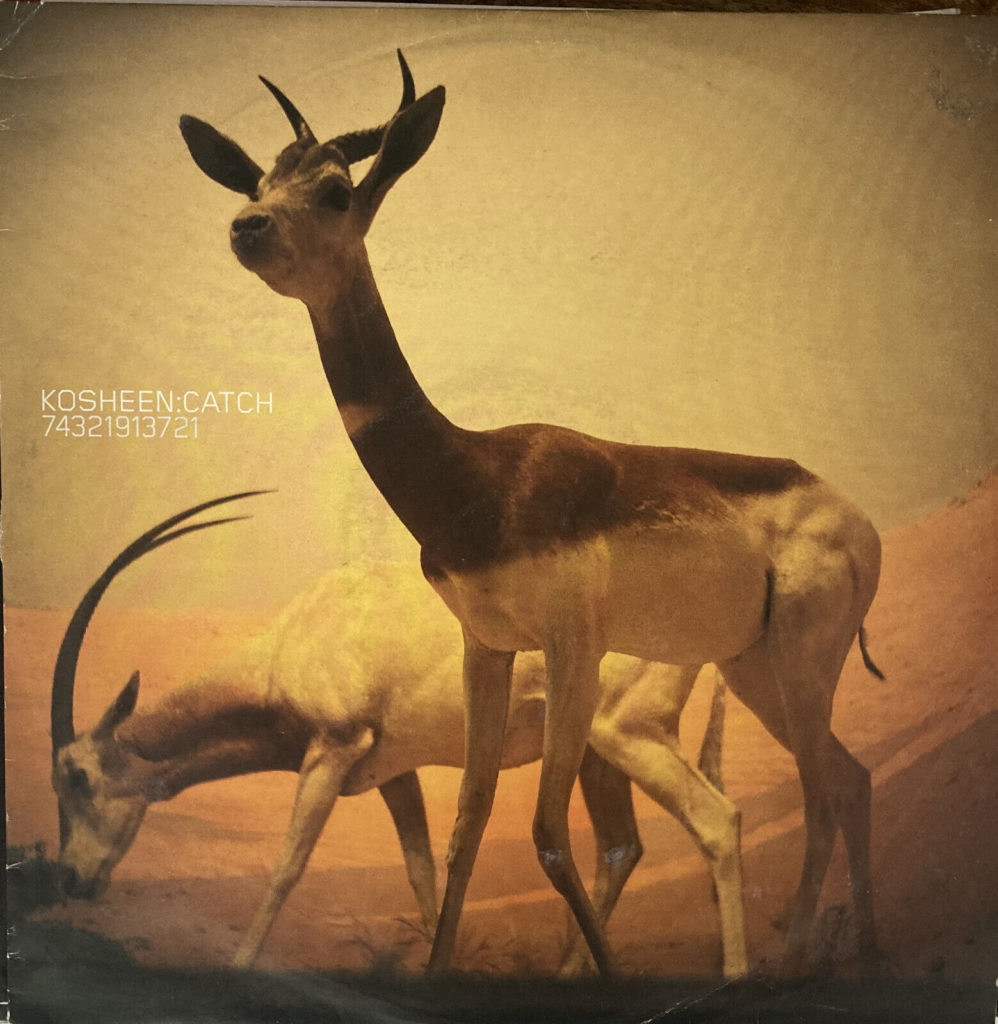 ---
22.09
D*NOTE – Lost and Found – Self-titled, LP – Dorado / VC Recordings – 1997
You usually get the self-titled album out at the start of their journey but D*Note got there with their fifth. Skittering and 'spiritual' d&b.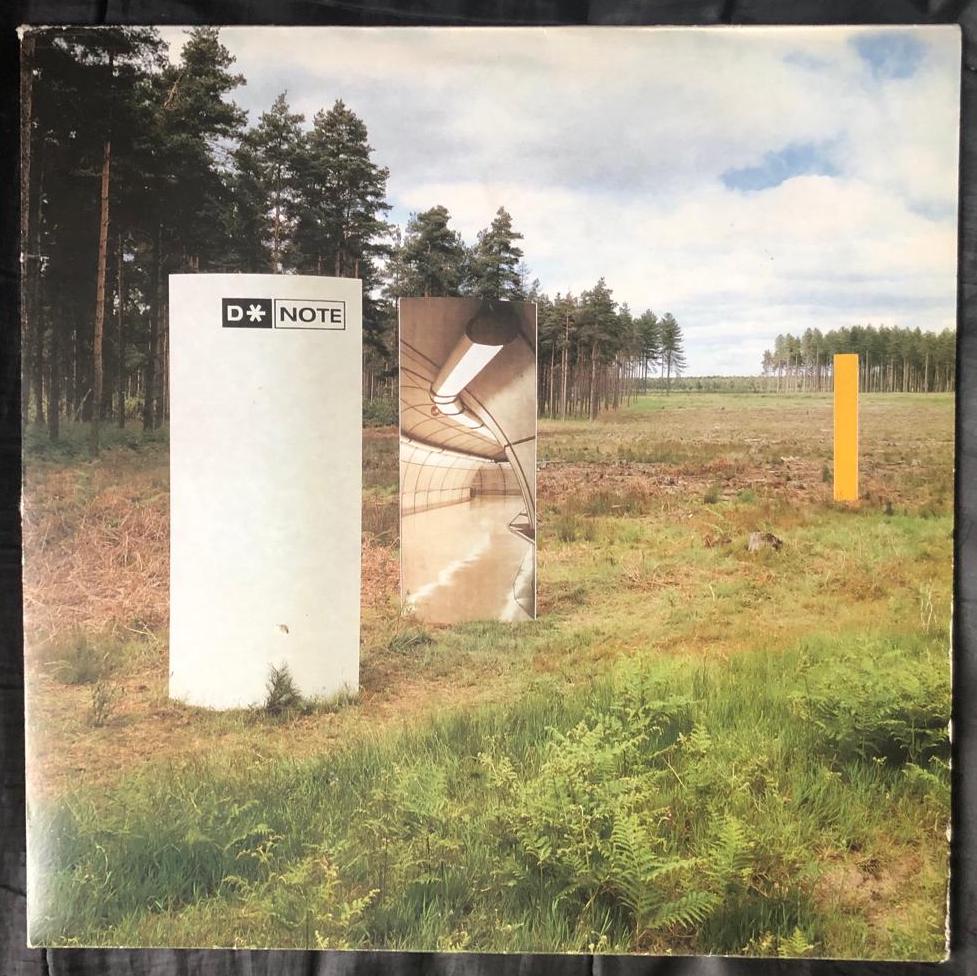 ---
28.44
SILVER PYRE – Born Metallic – AeXE, CD only – Sedgemoor Recordings – 2012
There had been a couple of low key Silver Pyre CDr EPs years earlier but this was from the only album produced… with one Gary Fawle sounding like the bastard son of John Foxx. Born Metamatic, maybe.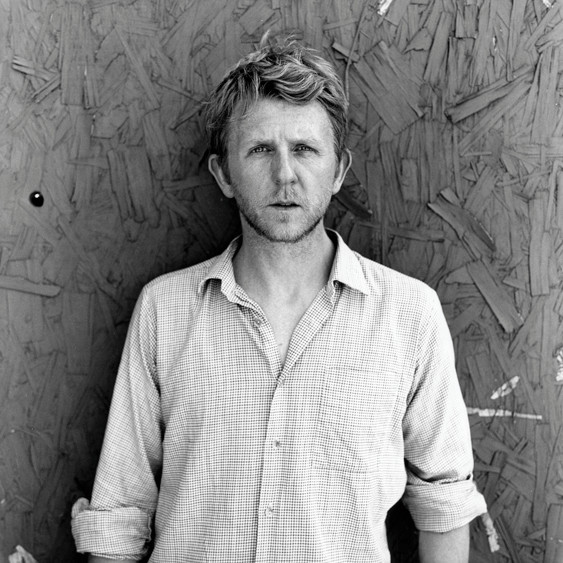 ---
33.14
LEWIS TAYLOR – Bittersweet (Album Version) – 12″ (EP?) – Island – 1997
Shades of Marvin Gaye.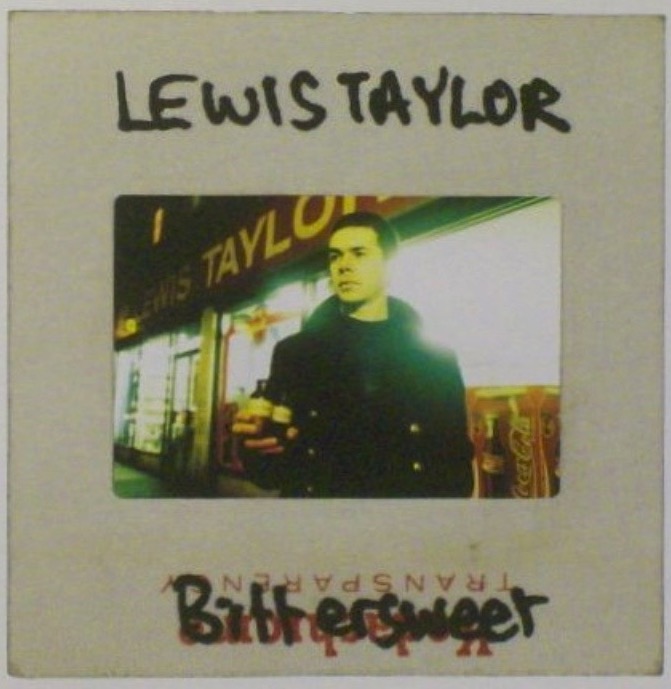 Jazid article: Sept-Oct '96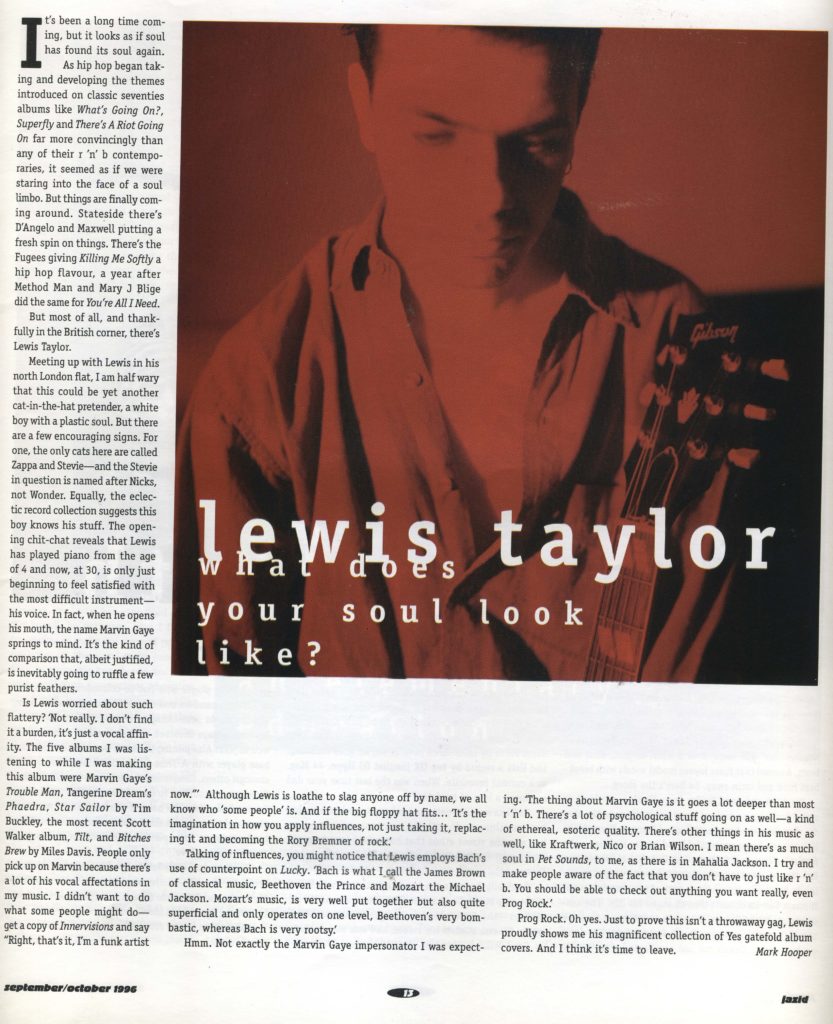 ---
37.53
BETH GIBBONS & RUSTIN MAN – Sand River – Out Of Season, LP – Go! Beat – 2002
'Folk soul' from the Portishead vocalist and Paul Webb, once the bass player with Talk Talk.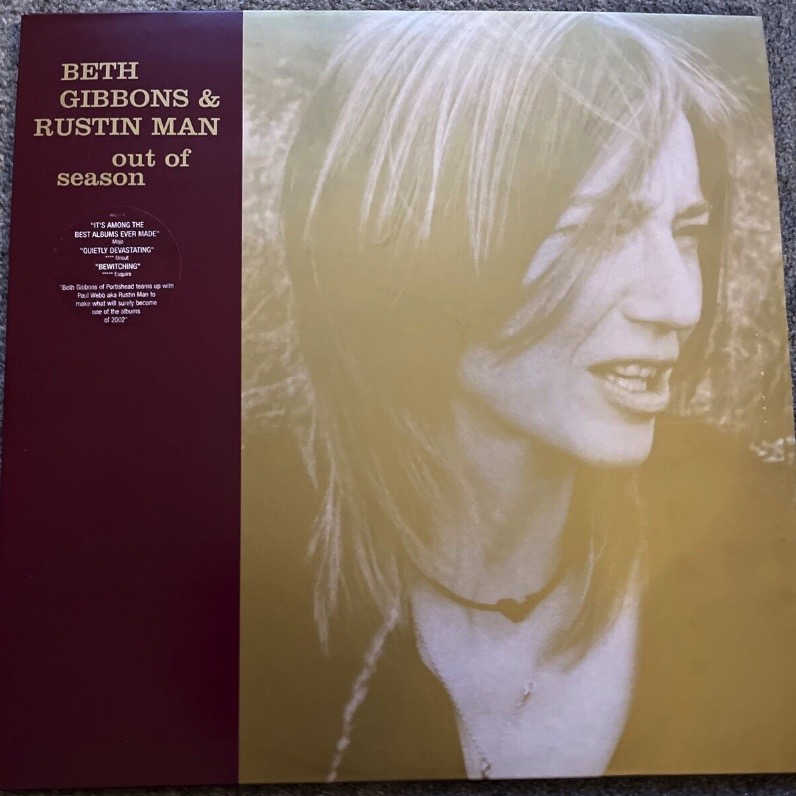 ---
41.37
MARY McCASLIN – You Keep Me Hangin' On * – Goodnight Everybody, LP – Barnaby Records – 1969
Her unique and isolated ' Know I Really Love You… holding my sail' line might say a lot.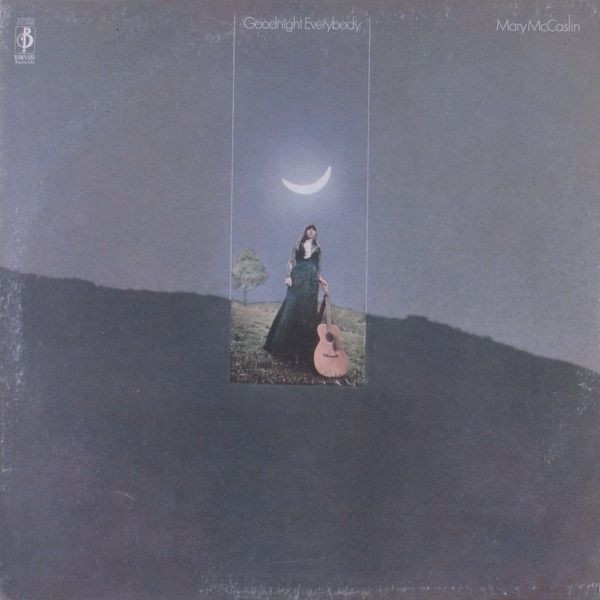 ---
45.31
PLACEBO – Pseudo Silhouette – England's Trance, LP – Aura – 1982
They weren't around for long and besides the already spun on 41 Rooms Poppy Dance, this was the only other track on the album I liked.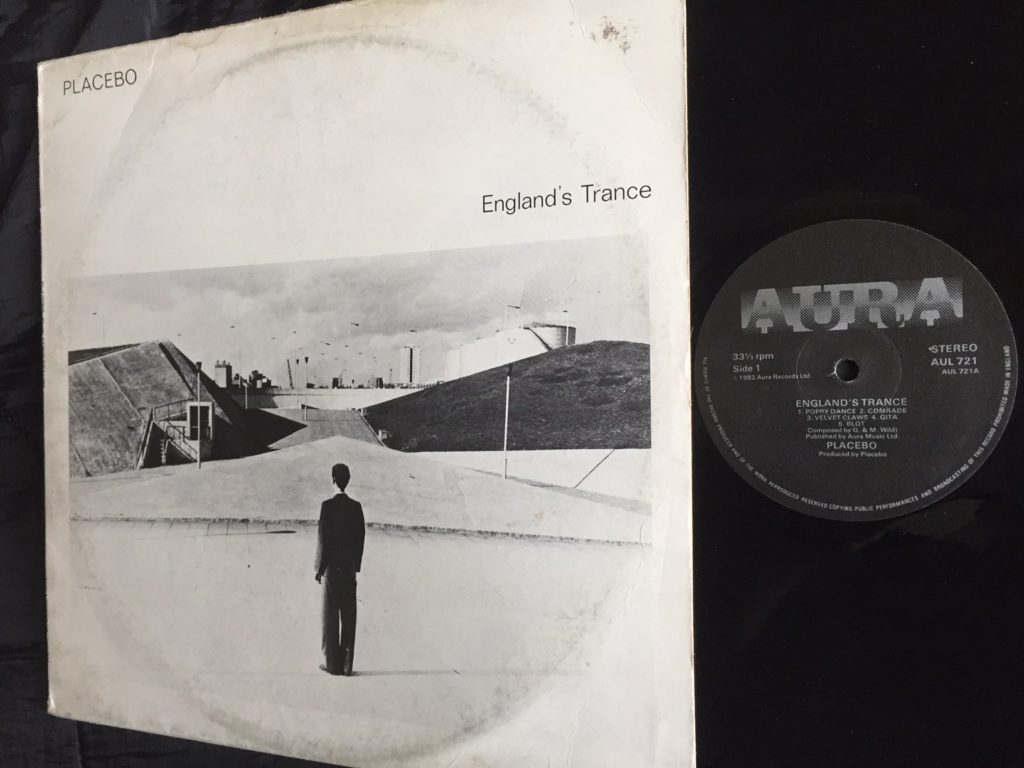 ---
53.35
FLIP TOP HEAD – Alfred Street – Download only (for now?) – 2023
Their Facebook page is an example of the enthusiasm of youth… maybe helped by them being based in Brighton, UK.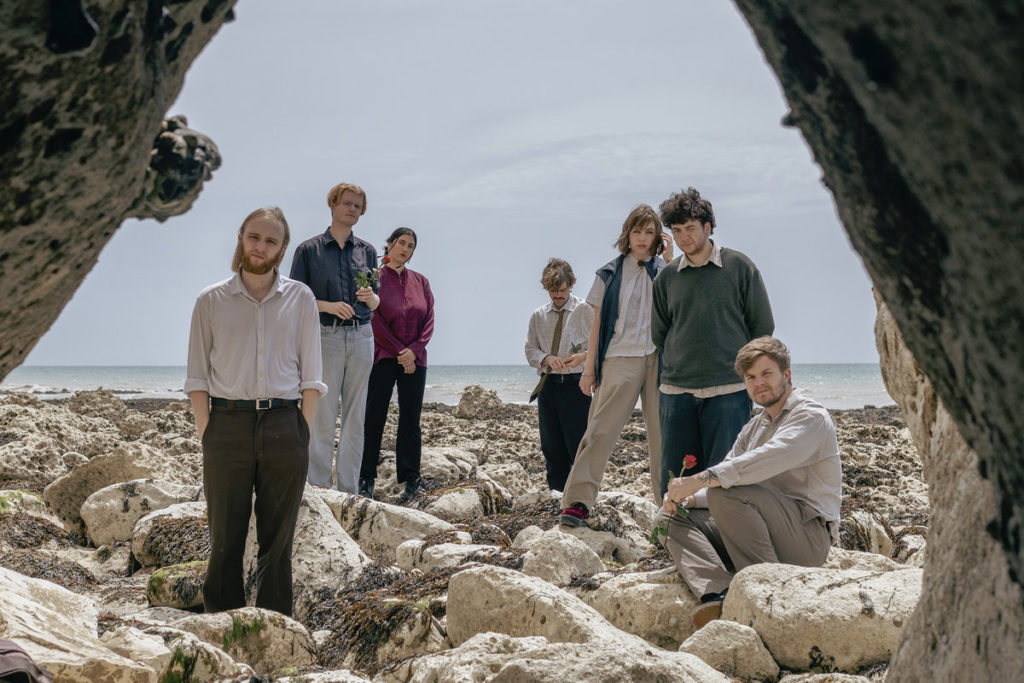 ---
56.53
LIZZY MERCIER DESCLOUX – Wawa – Press Colour, LP – ZE Records – 1979
A singer, musician, writer and painter who passed away through cancer at the too young age of 47.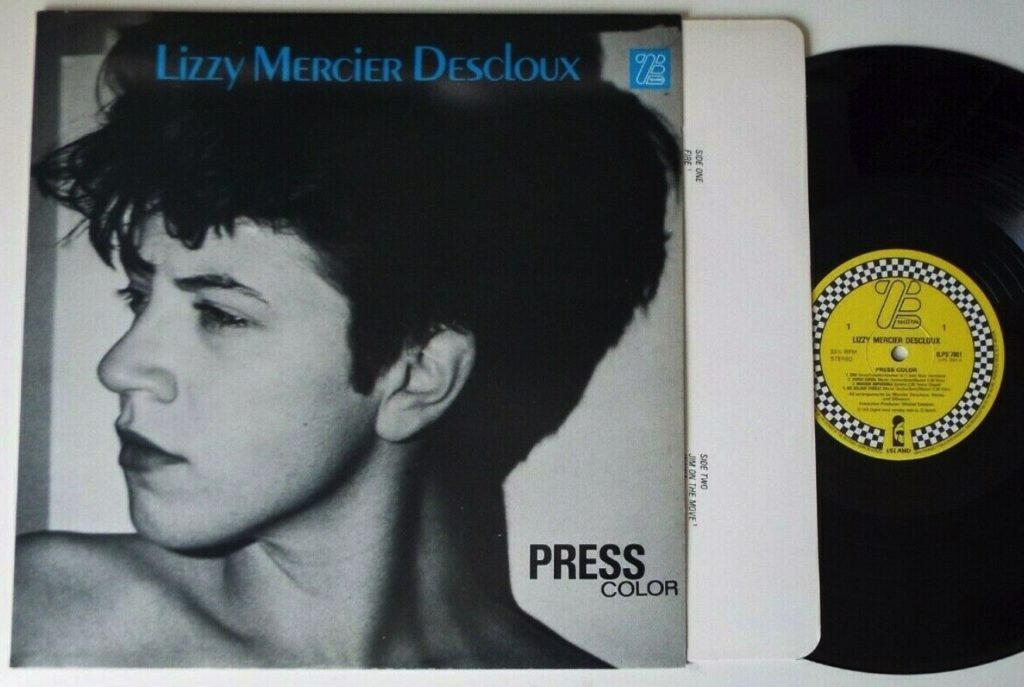 ---
59.10
THE WOLFHOUNDS – Sandy – Unseen Ripples From A Pebble, LP – The Pink Label – 1987
Still listening to John Peel's radio show in the mid to late 80s I wasn't hearing much from the indie side of things that grabbed me but via their second session for JP this track did.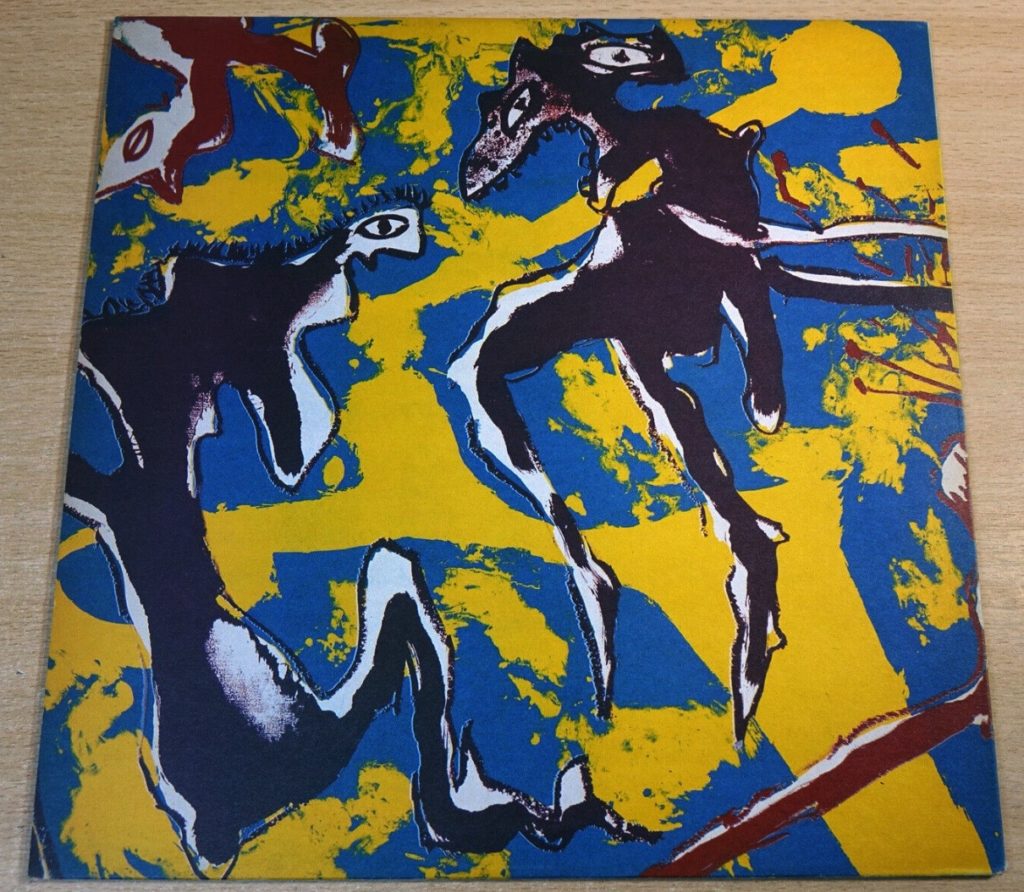 ---
01.01.17
HELP STAMP OUT LONELINESS – Angelyne – Self-titled, CD only – Where It's At Is Where You Are – 2011
And onwards nearly three decades to more indie. Jaunty sounding, I reckon.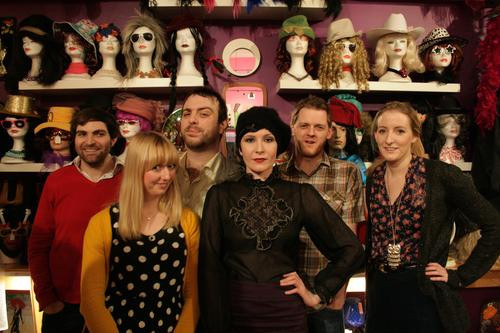 ---
01.04.28
VAUGHAN THOMAS – I Wanna Be Famous Like My Dad – 7″ – DJM – 1971
Without doubt first heard blasting out of BBC Radio One, I bought this around the time of its release. Definitely at the forefront of my buying records years and in the days of a 7″ single costing approx 50p.
---
01.07.21
TOMMY JAMES – Draggin' The Line – 7″ – Roulette – 1971
From the same year as the above (but bought a few years further on, I think) and nearly as many 'la la la la la la la'sssss' as Angelyne, two songs above. 41 Rooms isn't just thrown together.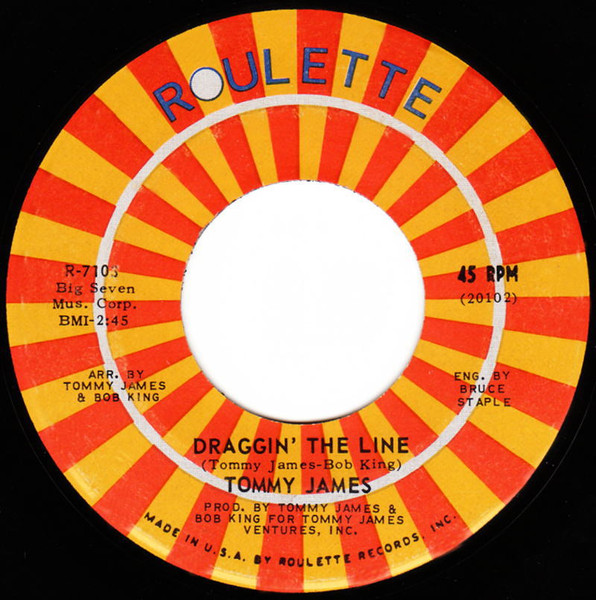 ---
01.10.30
ALICE SMITH – Love Endeavor (Maurice Fulton Remix) * – 12″ – BBE – 2006
I hint at 'strangely structured' on the show but I did throw in again at the end the lone vocal verse Fulton used. 🙂 Either way, I reckon his approach gives way more punch to her message than her whole full song.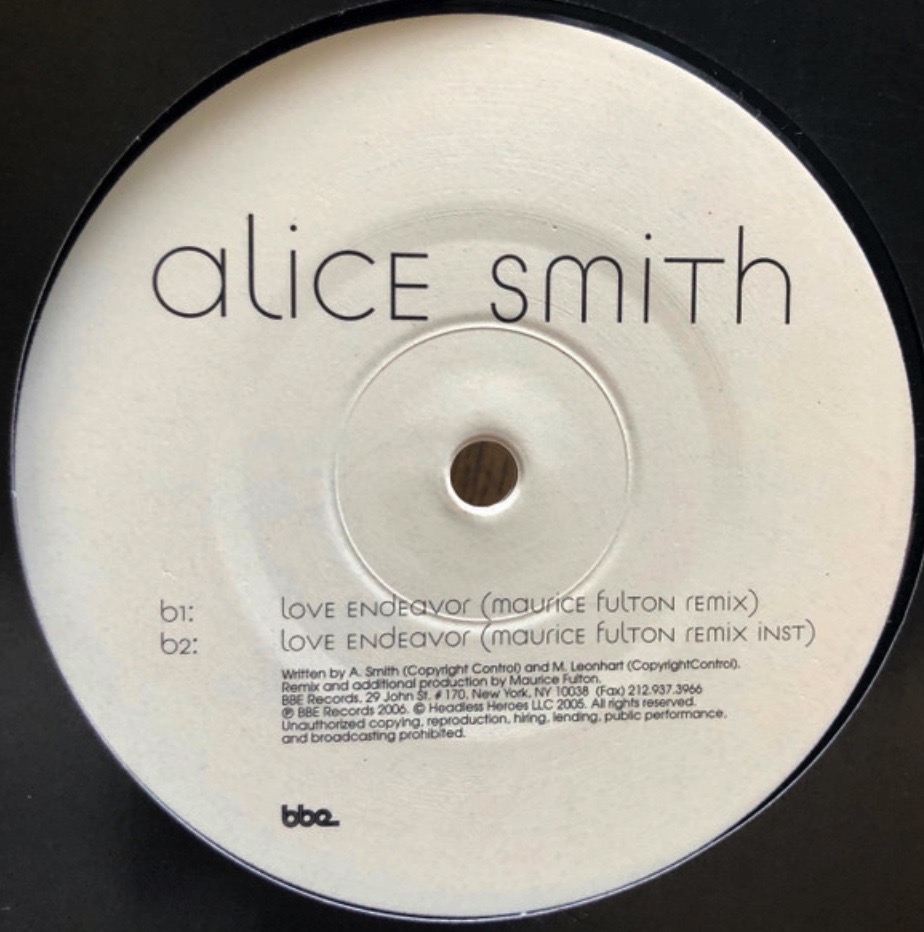 ---
01.15.39
LAMONT DOZIER – Going Back To My Roots – Peddlin' Music On The Side, LP * – Warner Brothers – 1977
For no greater reason than it fitted better at the time, Richie Haven's cover made it to 41 Rooms before (here) the writer's own version. Not much between them, to be honest.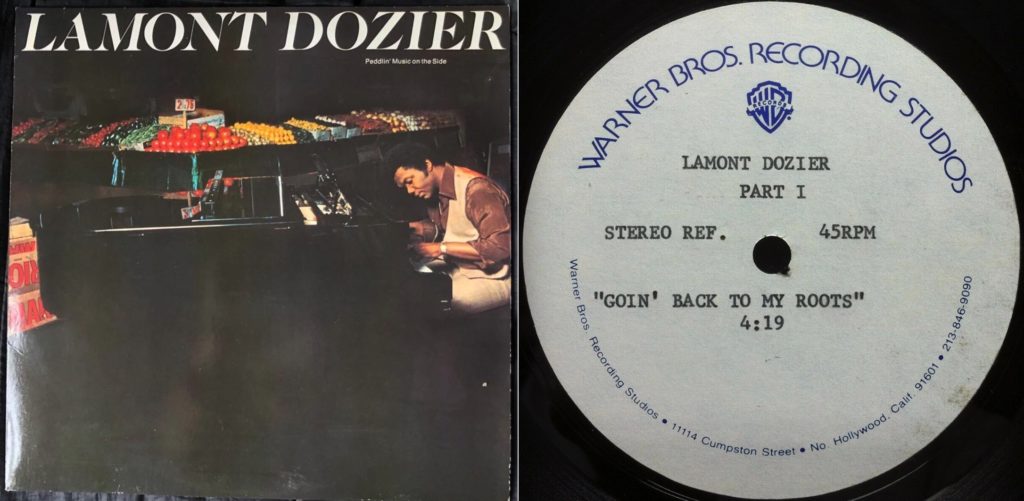 ---
01.20.25
A RACE OF ANGELS – It's Just Begun (Rework by Theo Parrish, Dego & Akwasi Mensah) (Edit) * – 12″ b-side – Wildheart Recordings – 2014
In reality, a remix of Just Begin, the other side of the 12″ – but a huge (1/3rd) edit at that… and it's hard to nail down who was involved in each of what are the wildly different 'thirds' that make up the complete remix.. No matter, it's Yeofi Andoh on vocals.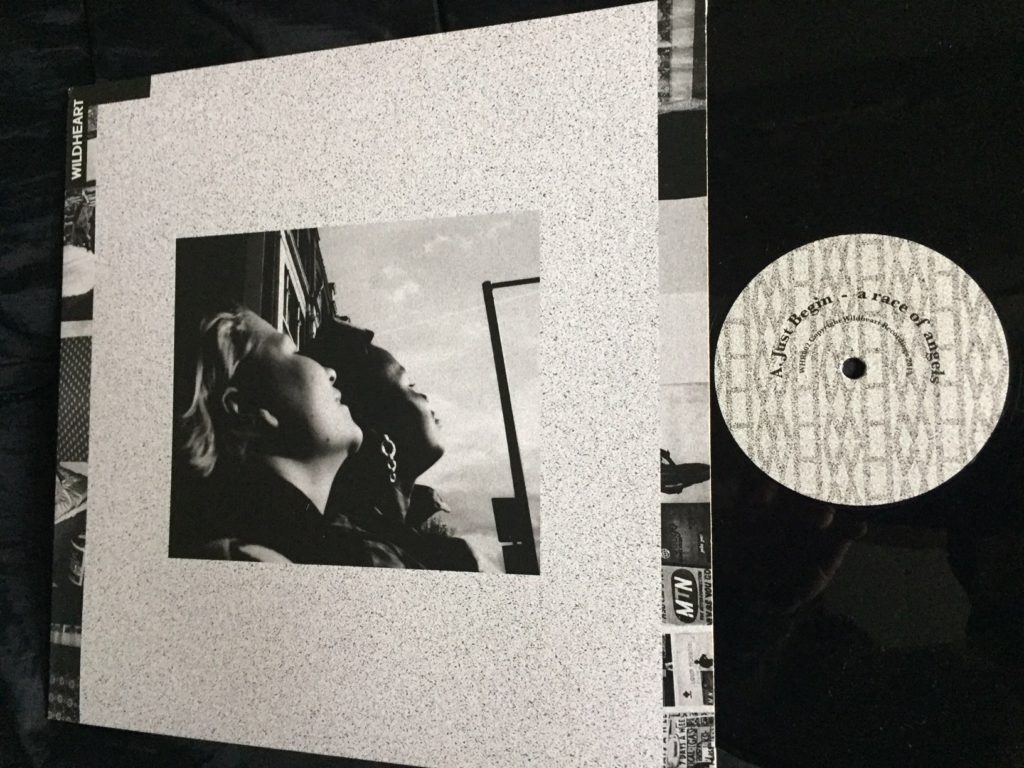 ---
01.23.39
JAZZ THE GLASS – There – Output 2021, download only – 2022
Nine tracks down on 41 Rooms, JTG continue as show faves.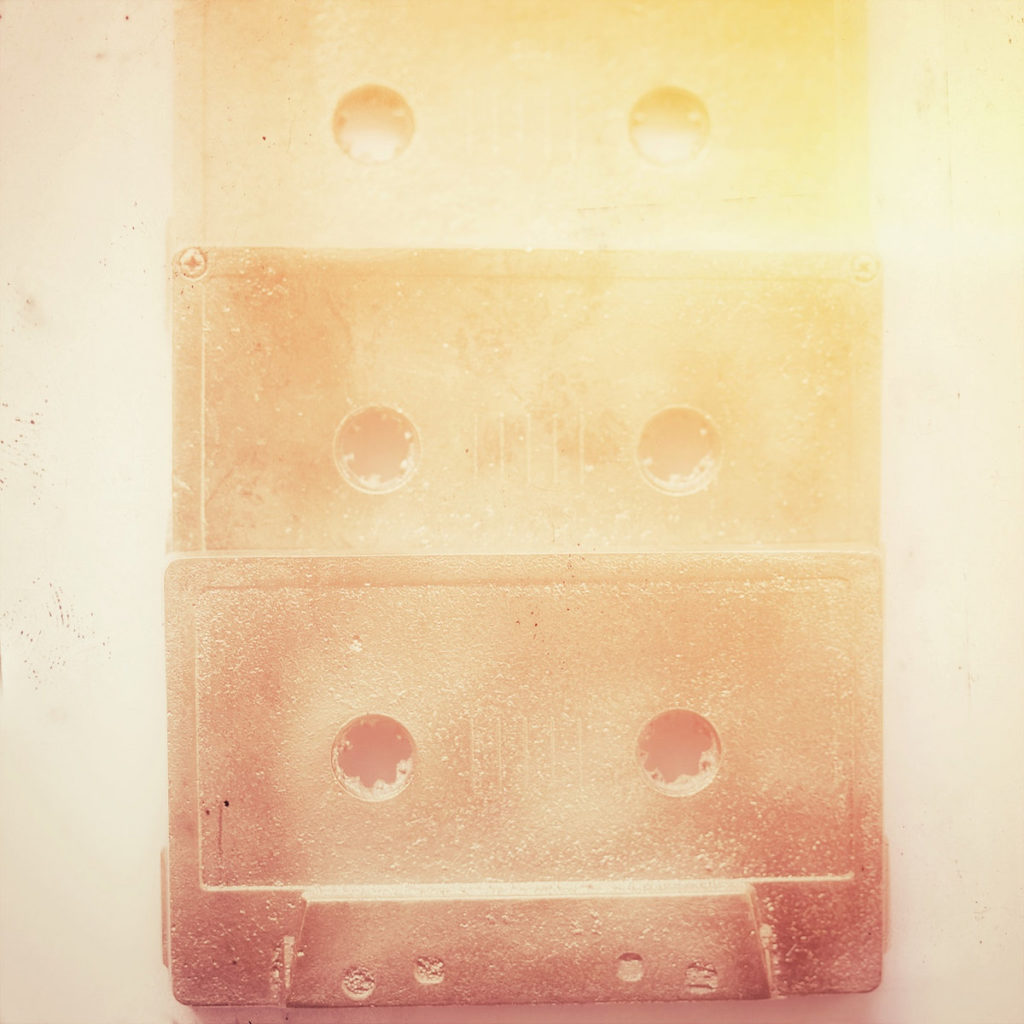 ---
01.26.52
WORKING WEEK – Sweet Nothing – 7″ – Virgin – 1985
'There ain't no such thing as a free lunch… ' sings Julie Roberts. She ain't wrong.
---
01.30.30
BILL WITHERS – Ain't No Sunshine – 7″ – A&M – 1971
Wayyyyy before its inclusion in the film Notting Hill, this was a nailed on classic of 'modern' music… though nobody involved in the song's initial surfacing seemingly thought so at the time, as it initially surfaced (in the UK anyway) as the b-side to his Harlem 7″. Something tells me that I might though have actually got hold of Michael Jackson's single version of the song before Withers'. That's how a 14yr old DH rolled back then. 🙂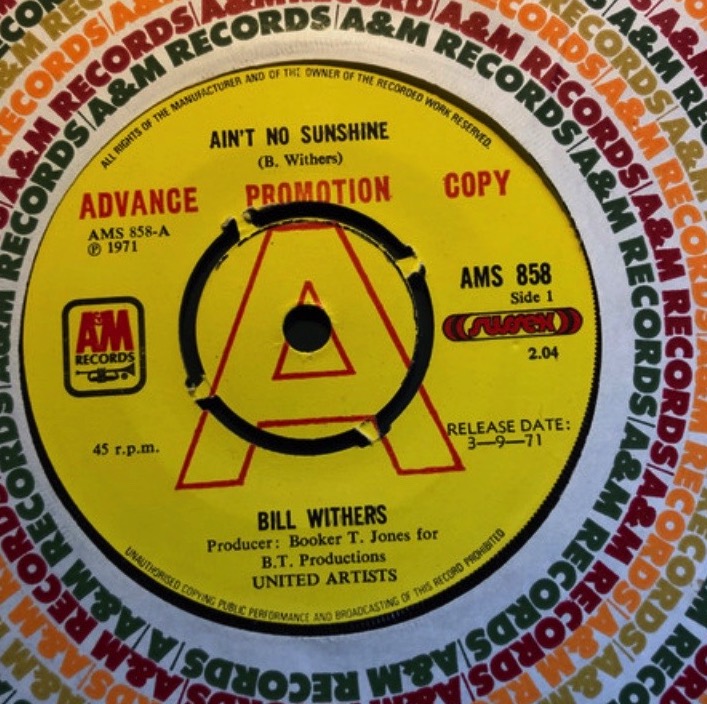 ---
01.32.29
SLEAFORD MODS – Silly Me – Key Markets, LP – Harbinger Sound – 2015
'Opaque Mint Green' vinyl from the Nottingham duo who I'm confidently guessing will never run out of subject matter as long as the society we all live within continues to breakdown.
---
01.35.40
ESG – Can You Be It? – What More Can You Take?, download only – ESG Records – 2017
Though a CDr or ten (with dreadful artwork, I reckon) may have been floating around Bandcamp at one point.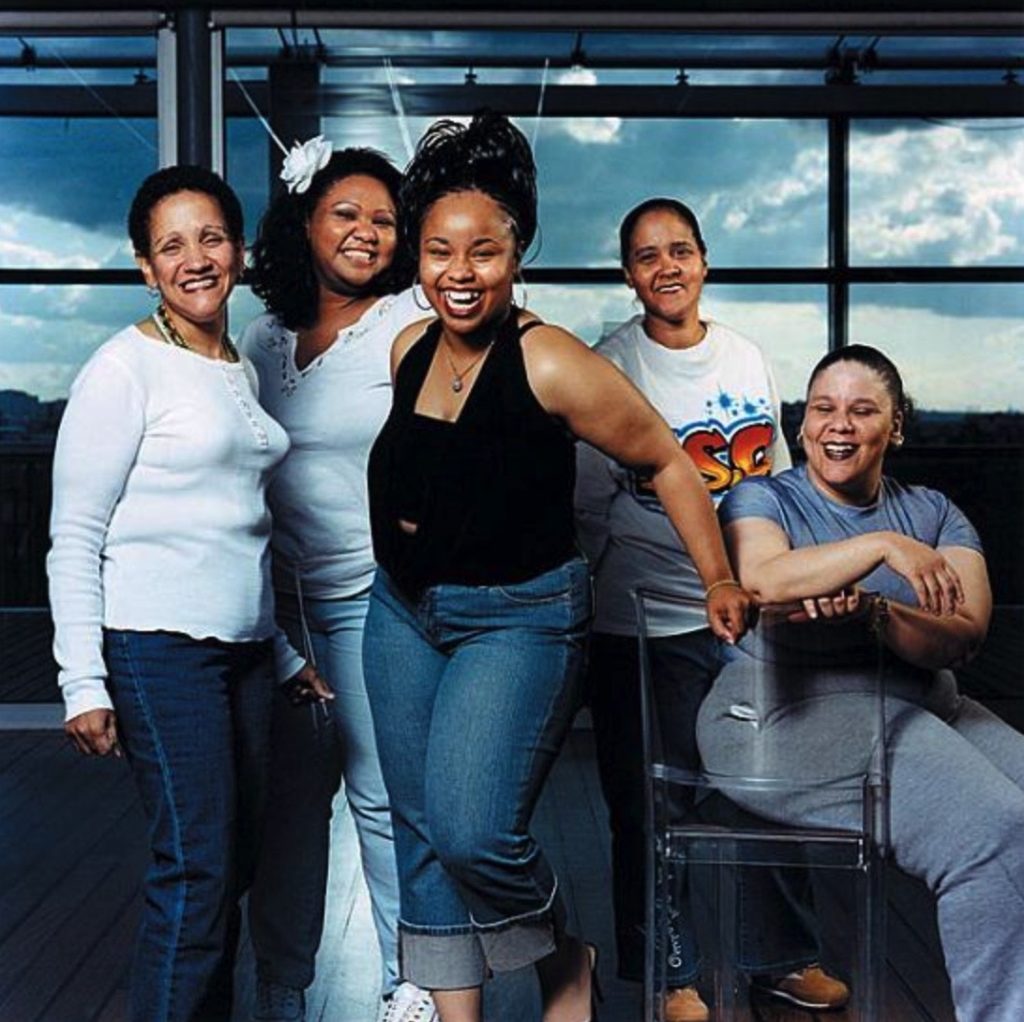 ---
01.38.17
SUDETEN CRECHE – Nightlife In Köln – Nothing Is True, 12″ EP – Slow Club Productions – 2019
More prolific with releases in the 21st century than they ever were in the last, but still sounding here like they did on their only other 41 Rooms appearance, 1982's Are Kisses Out Of Fashion?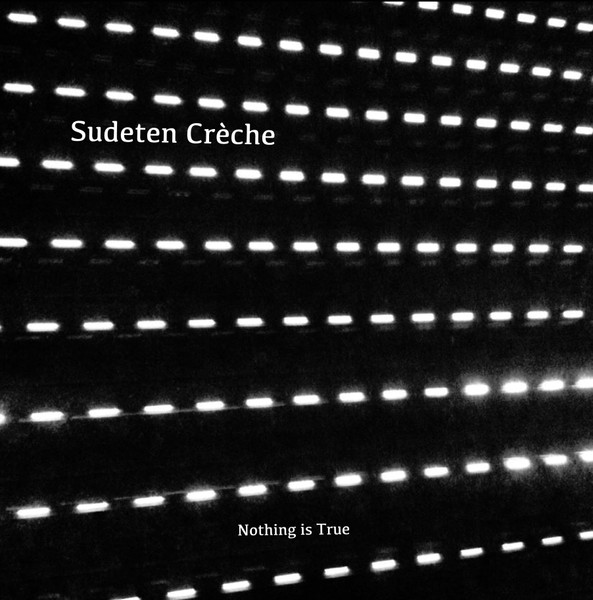 ---
01.42.42
INERTIA – Abstain * – Confection, cassette only – Inertial Records – 1981
Having bought the two singles Douglas Benford put out in 1980 I can only guess I didn't catch wind of this release. Too late and too expensive to get a hard copy now, should one ever turn up for sale.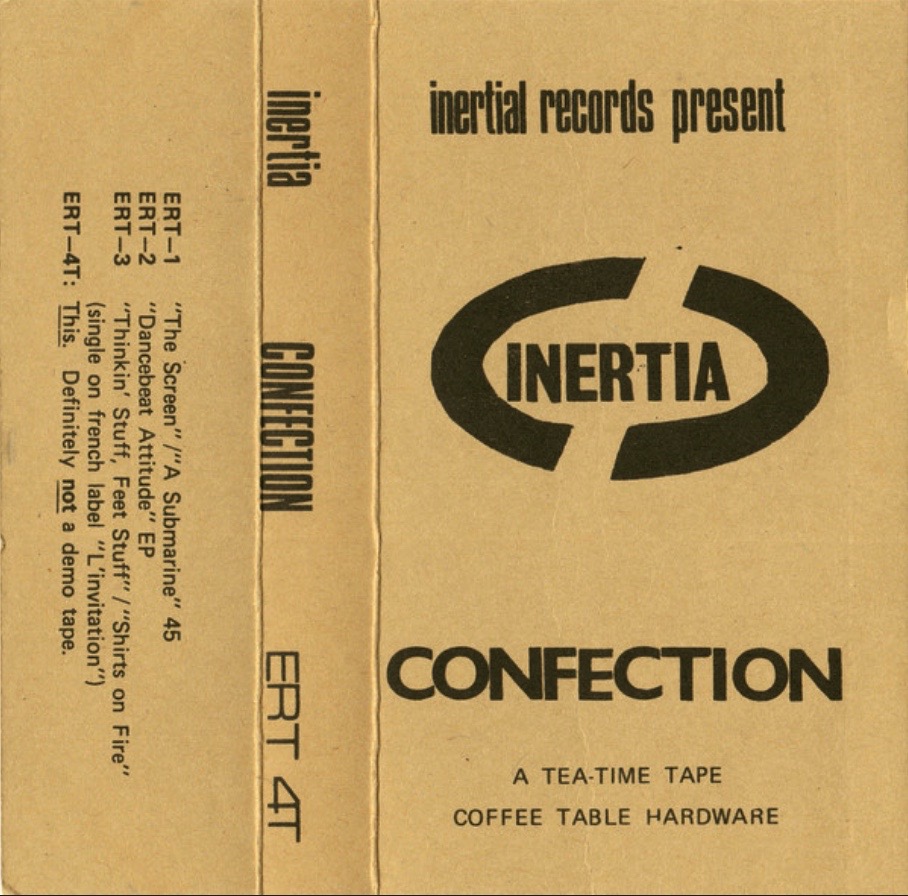 ---
01.48.25
THE SLITS – In The Beginning There Was Rhythm * – Spilt 7″ – Y Records / Rough Trade – 1980
Ari Up on one side and Mark Stewart on the other – vocalists to take note of.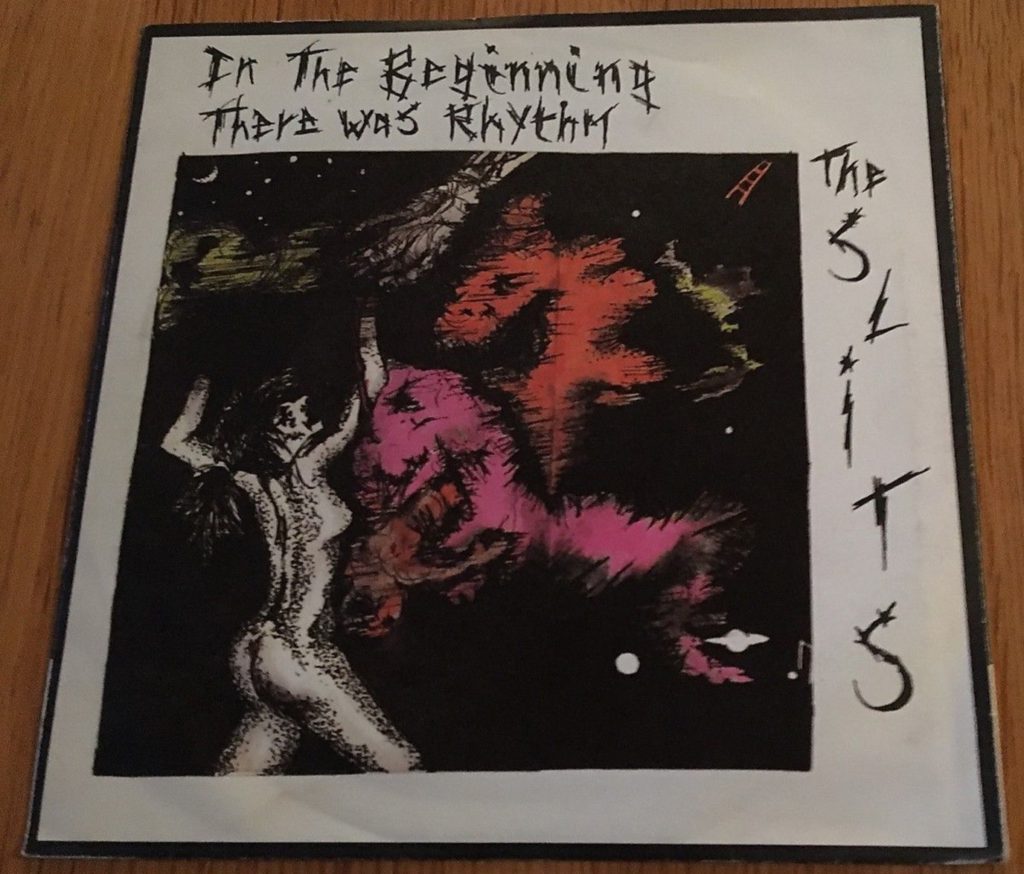 ---
01.54.01
SIOUXSIE & THE BANSHEES – Icon – Join Hands, LP – Polydor – 1979
She's Siouxsie, so she's always gonna be alright at 41 Rooms… and it's fairly iconic a post punk track, whether it's called Icon or not.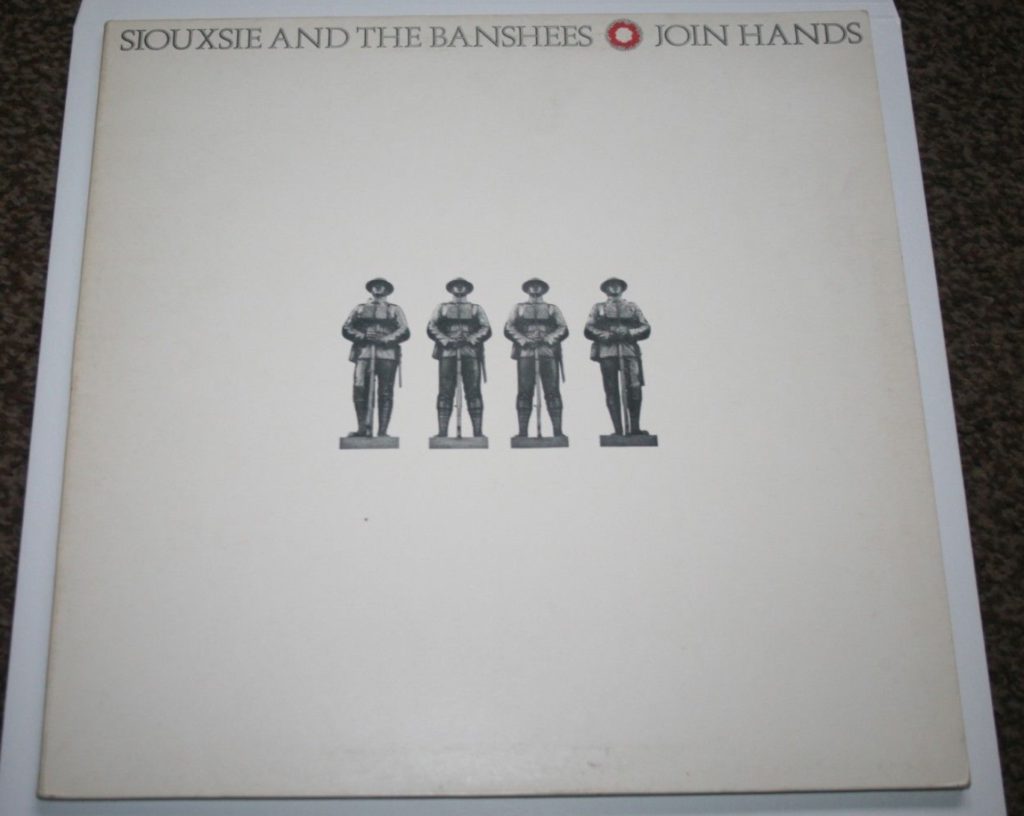 ---
Show 122 uploads on Dec 3.
Dec