and it's 91% vinyl friendly. Near perfect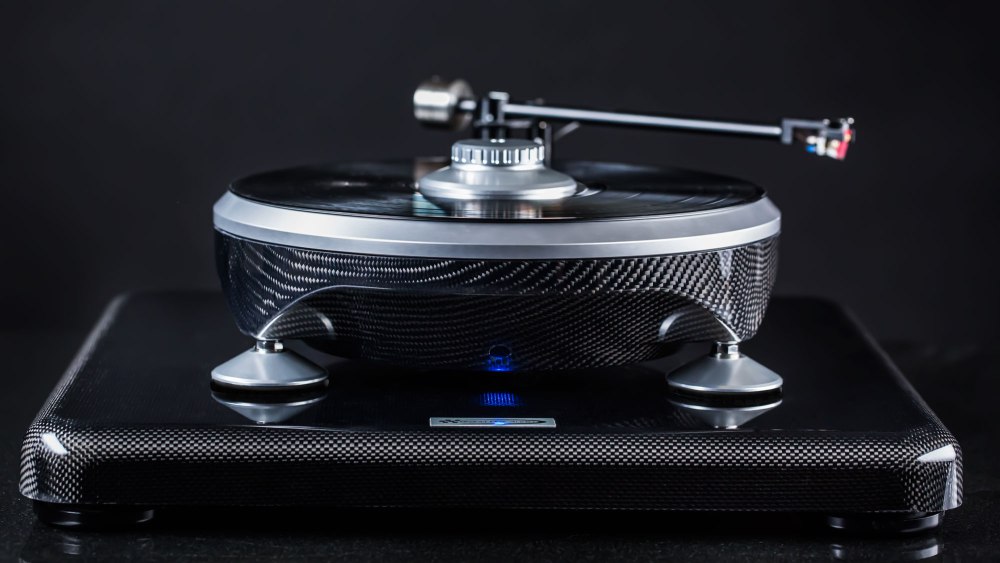 Grand Prix Audio's Parabolica ('inspired by and built like a Formula 1 race car') is named after a turn at Italy's Monza circuit, so if Formula 1 floats your boat… $16,500. Tonearm extra. 🙂
---
Any track marked * has been given either a tiny or a slightly larger 41 Rooms 'tweak'/edit/chop and the occasional tune sonically might not sound quite how it originally did.
---
Lyric of Playlist 103…
'God, sometimes you just don't come through… '
No shit!
Initially I'd forgotten 'he' was in my firing line here in the last show… so I'll repeat. We've more chance of Donald Duck sorting things. 🙂 No really, we have.
---
00.00
(Intro) THE FLAMINGOS – Stars (Edit) – Unreleased demo – 1983 Episode #1 for info.
---
00.41
NEW ORDER – Someone Like You – Get Ready, LP – London Records – 2001
Daughter, Alice's copy of Get Ready below, autographs acquired by herself in the dressing room of a Brixton 2001 gig. The Sharpie I'd bought the same day (red, to match the sleeve) has worn about as well as the sleeve itself, with the latter (spanking new at the time) having then been stuffed unceremoniously into Alice's school locker for an age. 🙂 Let's be grateful for small mercies. If the album had been an autographed copy of whatever every other 12yr old was listening to, it might have been nicked. As for Someone Like You? The machines echo a slightly darker undercurrent of menace of the band's earlier years and melded with the 'brighter' Barney's vocals and BVs it works just fine.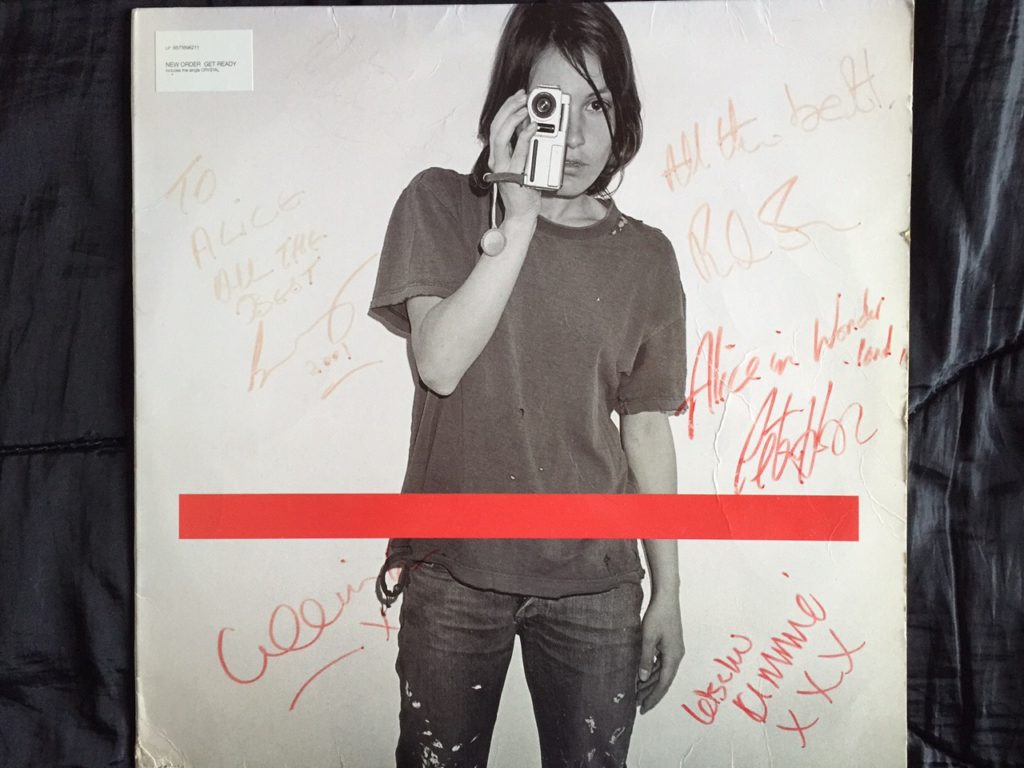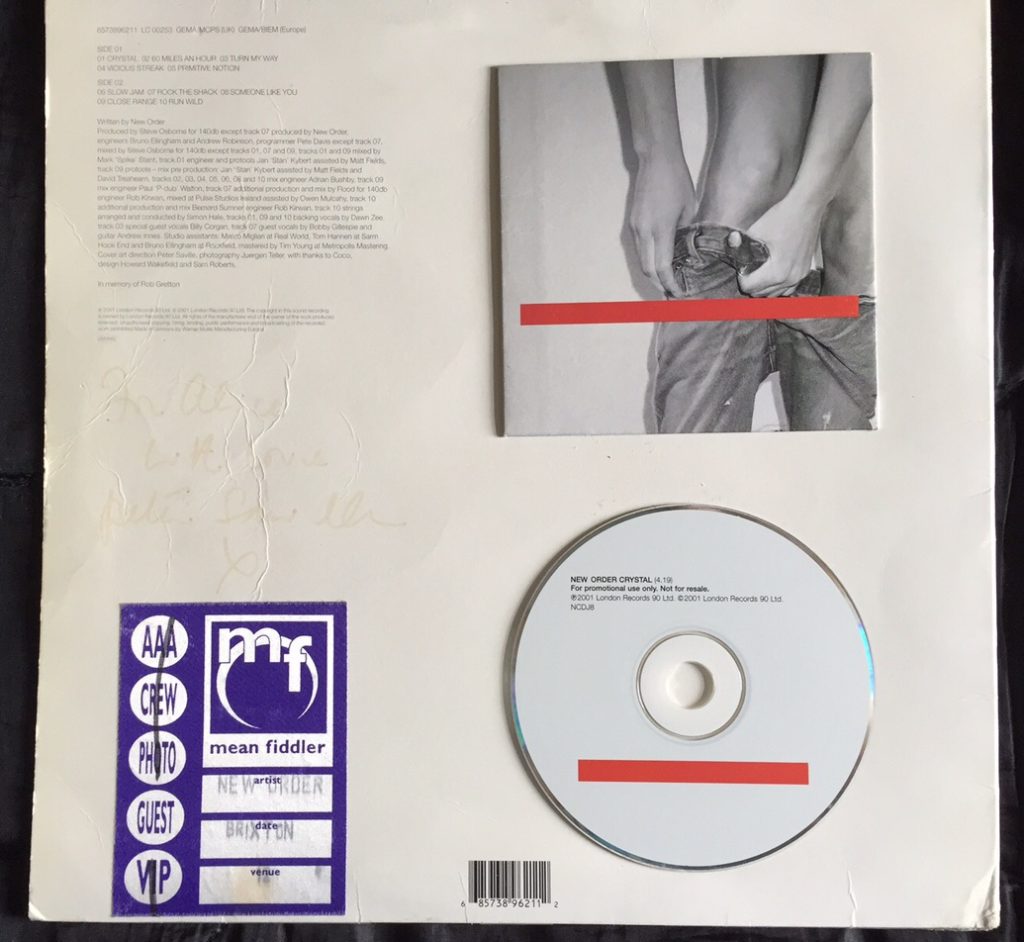 ---
05.57
SEX PISTOLS – Problems – Never Mind The Bollocks Here's The Sex Pistols, LP – Sex Pistols Records – 1977
Att…i… tude!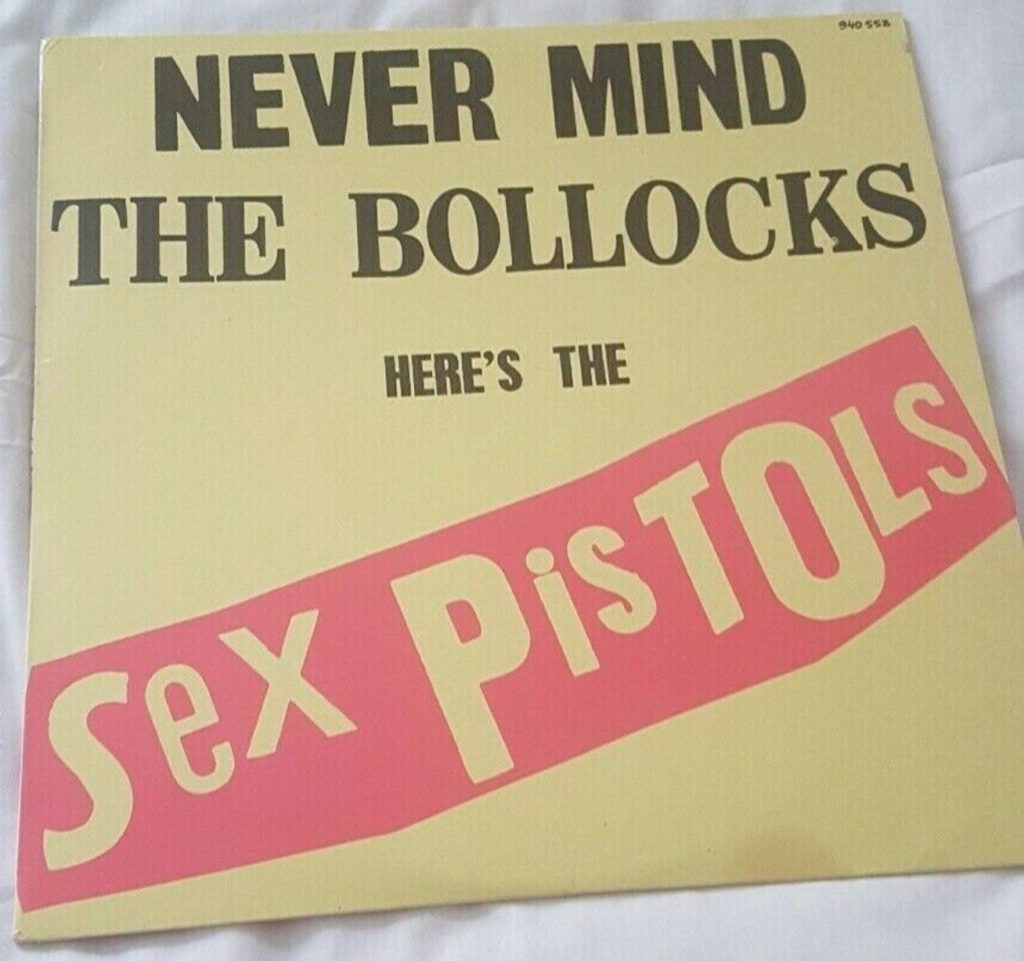 ---
10.06
X-RAY SPEX – Let's Submerge – 7″ b-side – EMI International – 1978
Poly! Poly! Poly!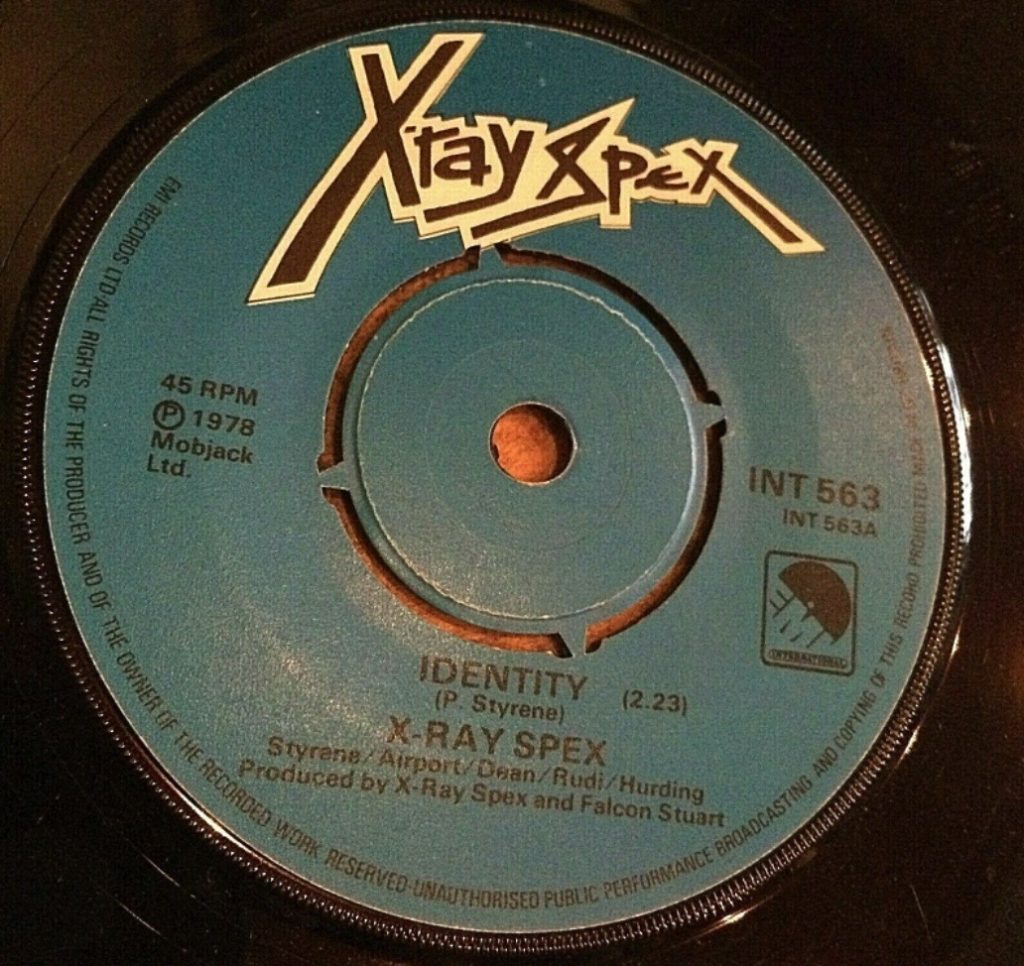 ---
13.28
PENETRATION – Money Talks – 7″ b-side – Virgin – 1977
Another punk gal who showed the way. Up to this 41 Rooms show I hadn't ever worked out whether my first and by default sighting of Penetration live had actually happened but an updated band gigography has confirmed as much. I went to the Marquee on June 29, '77 actually to grab a chat with Ian Gillan, who I knew was going himself, to see Heron. Whilst at the bar with Ian I heard this scream from the out of sight support band and went and caught my first ever glimpse of Pauline Murray's crew! 🙂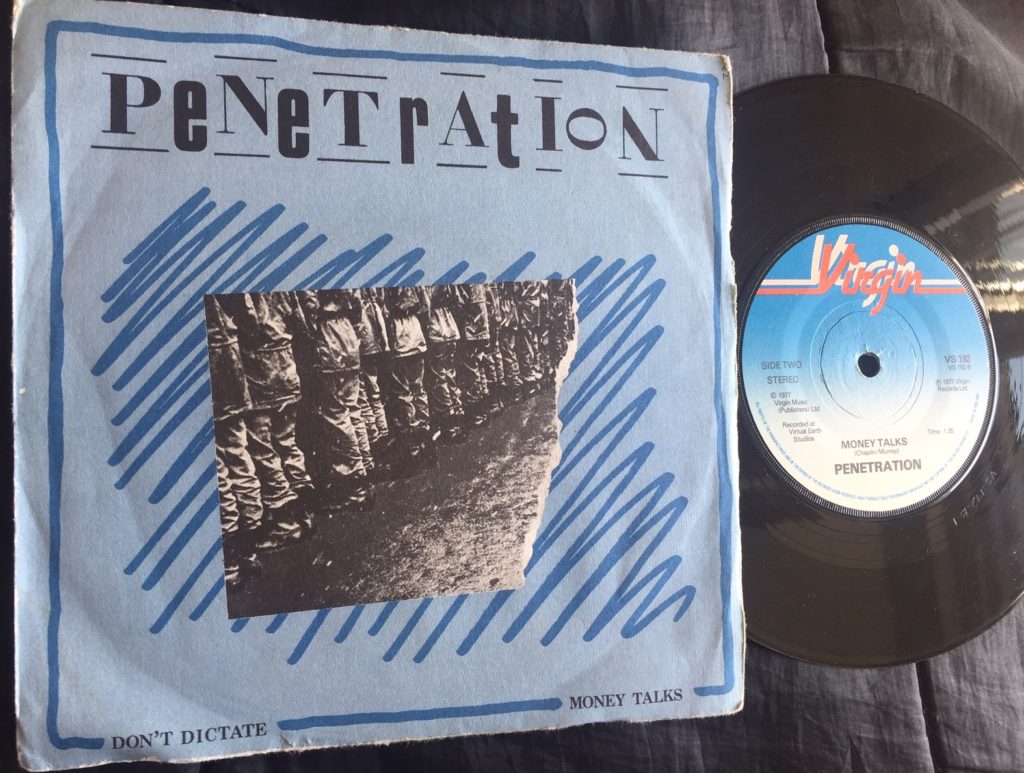 Mate, Dave's early 80s poster…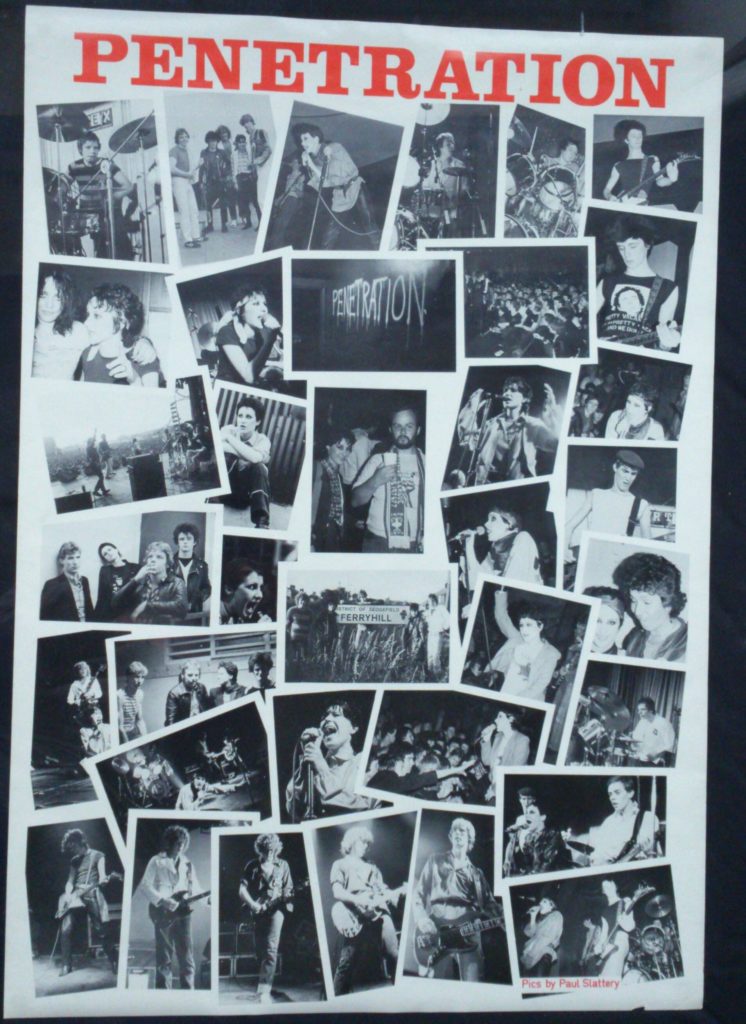 ---
15.07
THE REZILLOS – Cold Wars – 7″ – Sire – 1979
One of a bunch of highly entertaining singles they put out.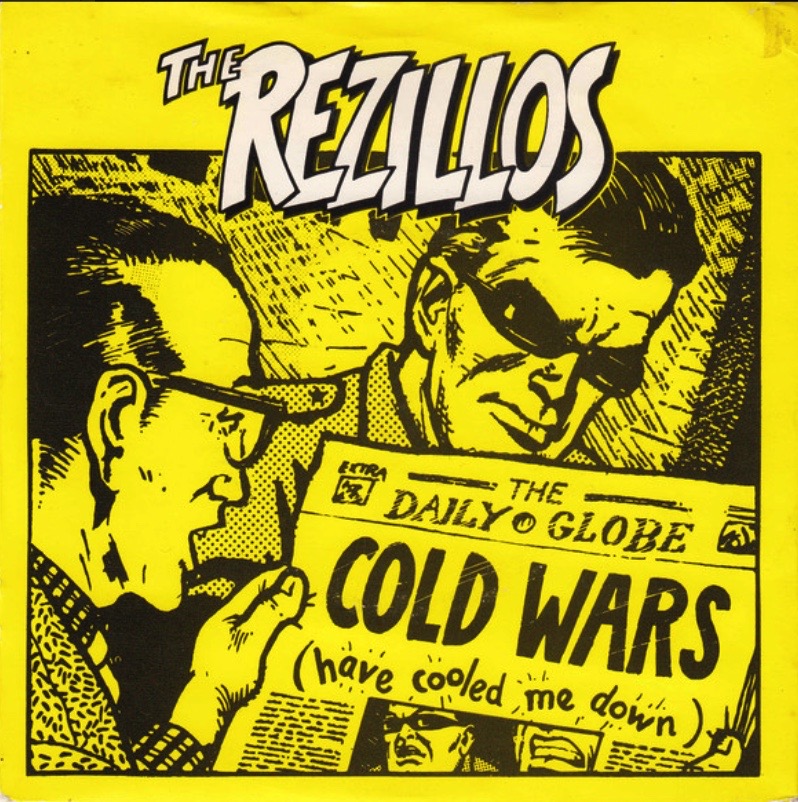 ---
18.01
23 SKIDOO – Ethics – 7″ – Pineapple Products – 1981
Before their crooked, industrial funk side set in. They were well capable in both areas.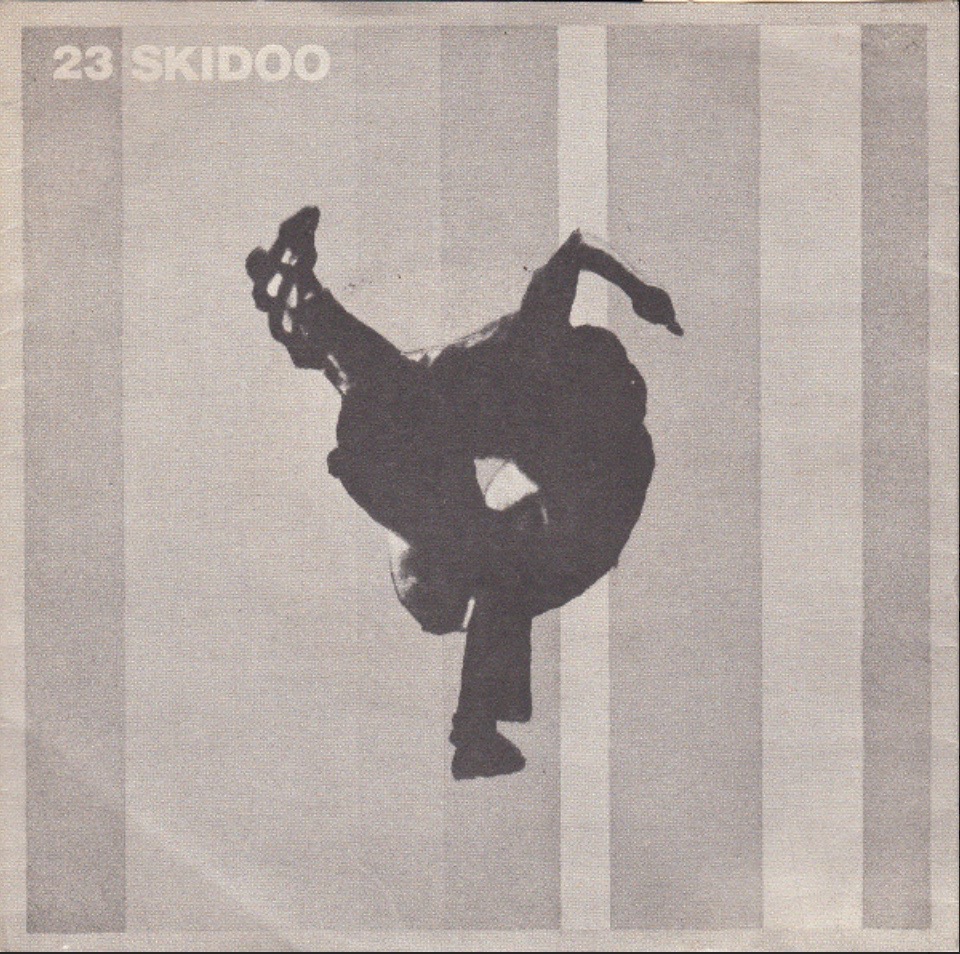 ---
21.23
INERTIA – Injury Time – Dancebeat Attitude (Pop Anguish En Route), 7″ EP – Inertial Records – 1980
I've made numerous attempts to want to playlist this but the vocals have proved 'difficult' to sit next to… well, just about anything! Both Inertia's first two singles (this was the second) were spun on John Peel's radio show and he read out a band member's address as to where to nab them… which I did. I sold them years later when 'minimalist synth'/electronic bods were helping to up their value(s) – at one point later on both were fetching well over £100! – but the interest seems to have died off a bit since.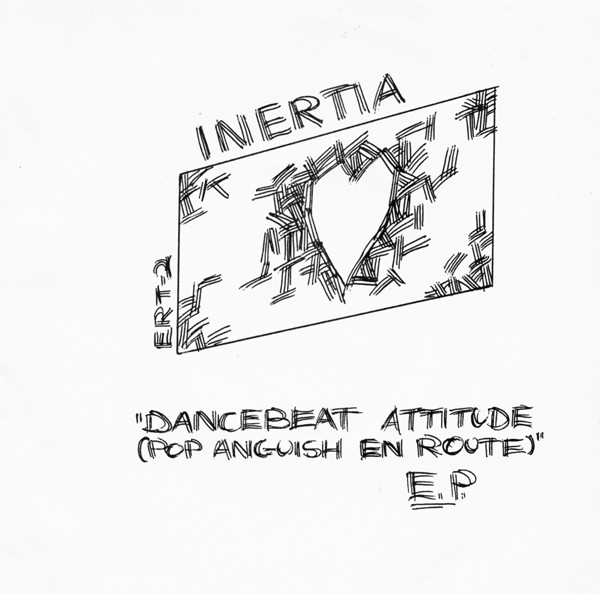 I still have the note (using a spare sleeve!) Inertial main man, D(ouglas) B(enford) sent me with this single back in 1980.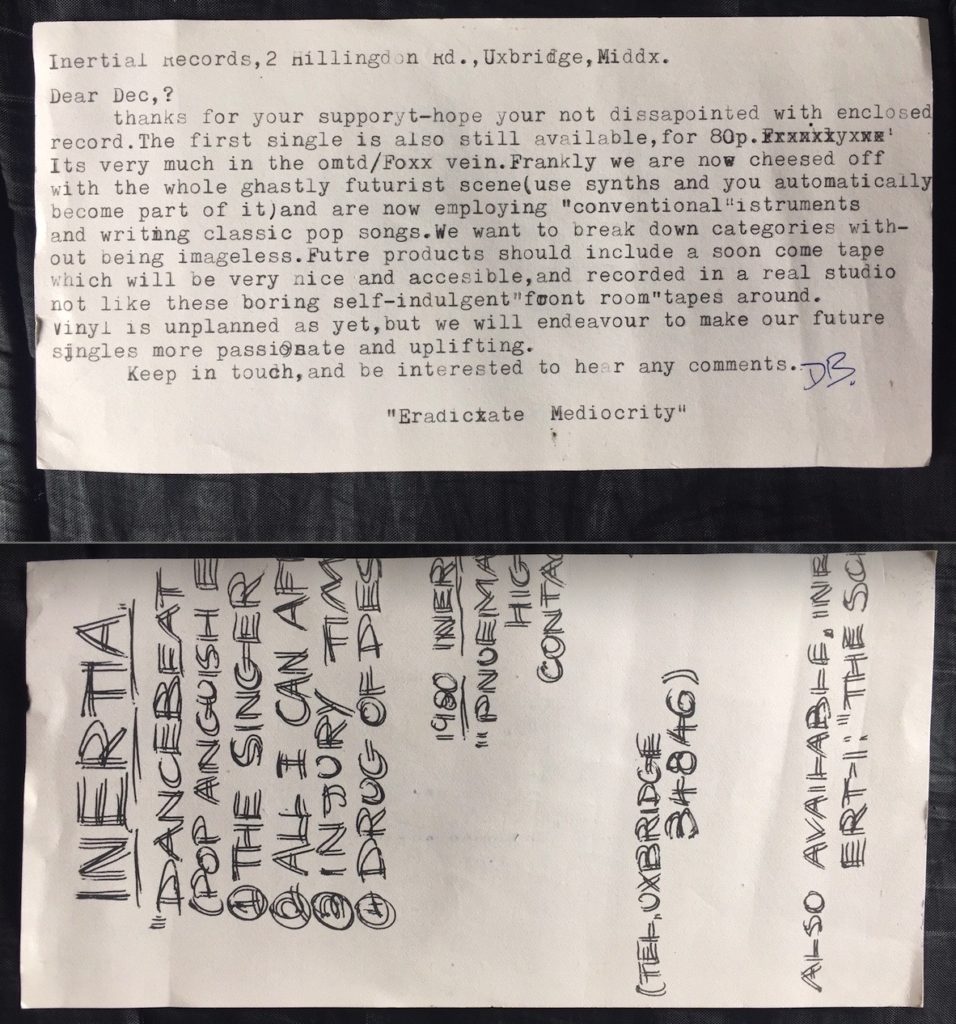 ---
23.46
THOMAS LEER and ROBERT RENTAL – Monochrome Day's – The Bridge, LP – Industrial Records – 1979
Leer showing a vocal confidence that he'd later stretch much further, with Rental's musical career pretty much drawing to a halt just a year after this album. Not sure about that apostrophe in the title, though. 🙂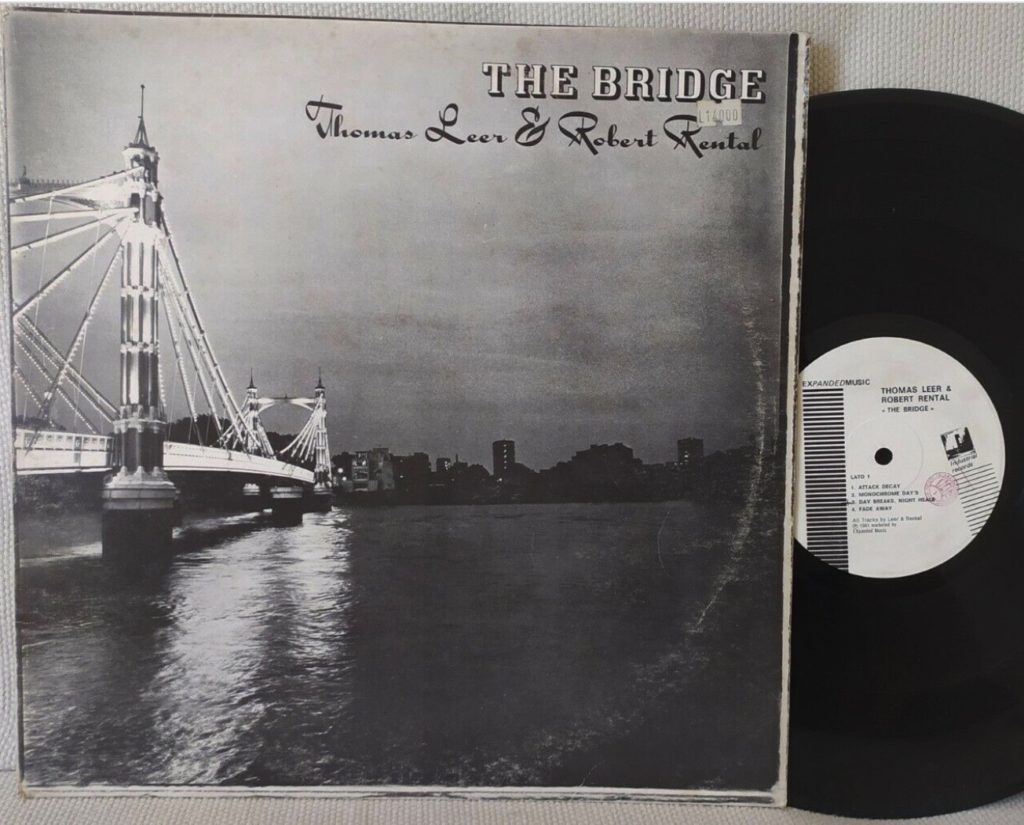 ---
27.22
PETE SHELLEY – Homosapien – 7″ – Genetic Records/Island Records – 1981
A slight swerve in between his Buzzcocks eras.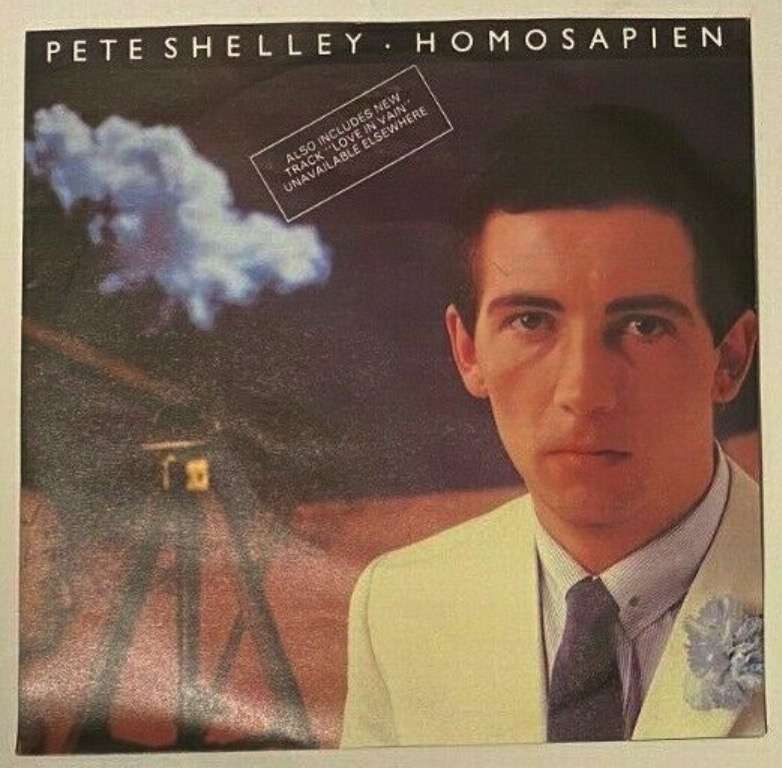 ---
31.46
THE BEATLES – Things We Said Today – 7″ b-side – Parlophone – 1964
Well documented at 41 Rooms, the Dansette, plus bunch of early and second hand 60s 7″s job lot purchase of my dad's in the early '60s (Peacock's, Bedford auction/sales room) might just have beat this 7″ into the Hickey household but our next door neighbour, Barbara Varney bequeathed the Beatles' She Loves You and Hard Day's Night singles to us – more likely for me and sis, Yvonne than for Mum and Dad, I'd say – and it would have been roughly at the time of the latter single's release, when I would have been… seven.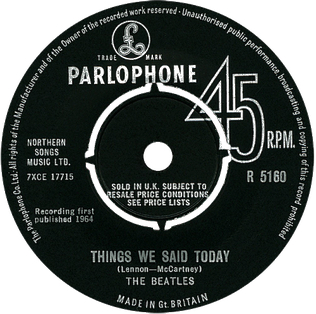 Me and sis, Yvonne, next door, in Barbara's garden. 1961. Three years prior to her Beatles offerings that pretty much started certainly my journey with music. So… a momentous gift.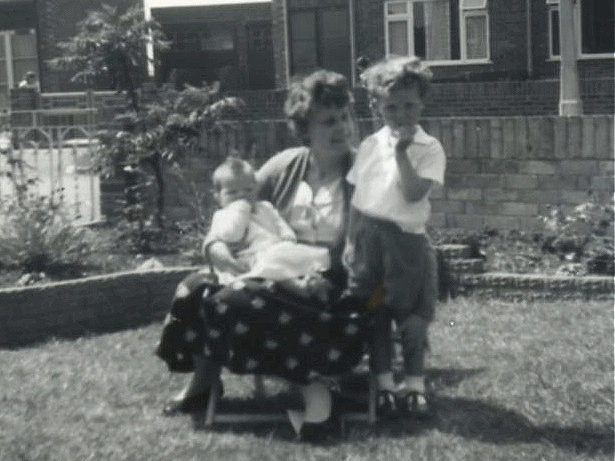 ---
34.28
THE MOVE – This Time Tomorrow – 7″ b-side – Regal Zonophone – 1969
Sooooo Beatles like (And I Love Her?) it must have been deliberate. By my reckoning, with three noted vocalist at this point in time (Carl Wayne, Roy Wood and Jeff Lynne) bass player, Rick Price did well to grab the vocals here.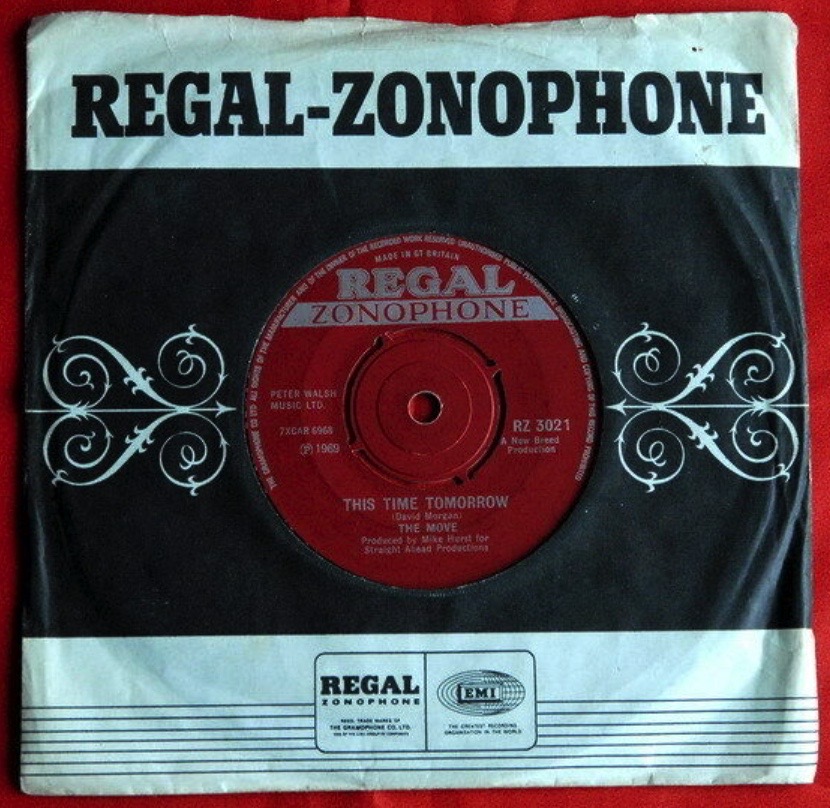 ---
38.01
SMALL FACES – Ogden's Nut Gone Flake – Ogden's Nut Gone Flake, LP – Immediate – 1968
Kicks off the more conventional side A… with the bonkers brilliant Stanley Unwin narrating and weaving in and out of the concept side B. And the packaging must have cost a fortune.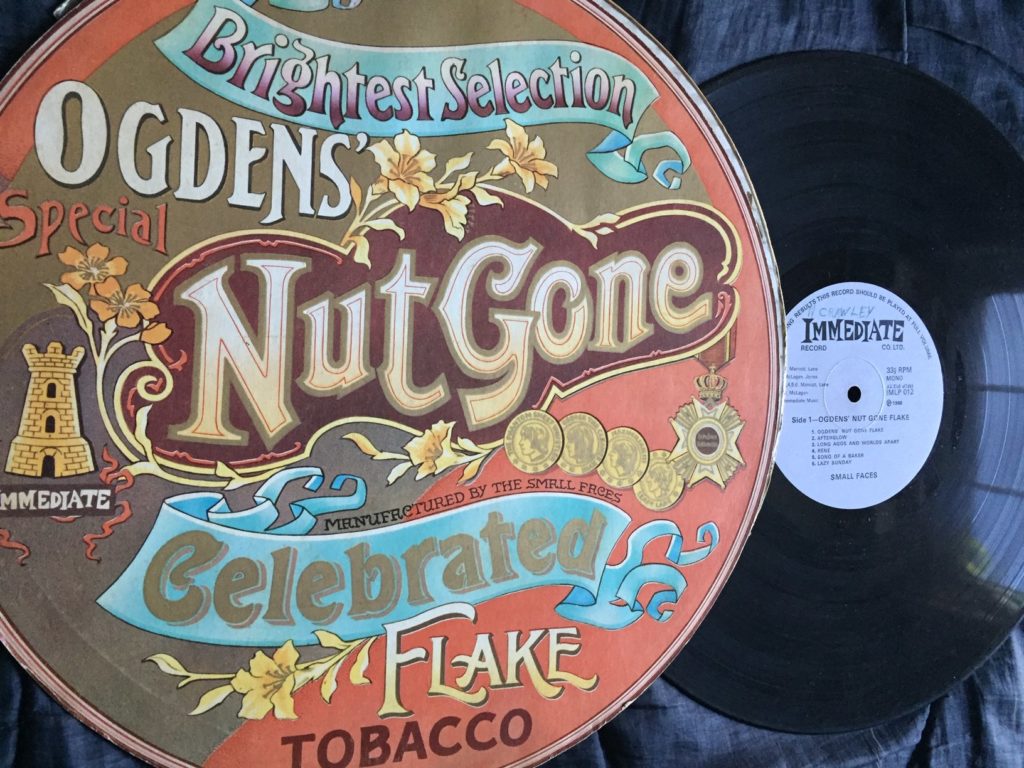 ---
40.21
SYD ARTHUR – Morning's Recall (Amorphous Androgynous Remix) – A Monstrous Psychedelic Bubble (Remixes By The Amorphous Androgynous), LP – Monstrous Bubble Records – 2014
The Future Sound of London boys Garry Cobain and Brian Dougans off on one of their psych excursions. Epic.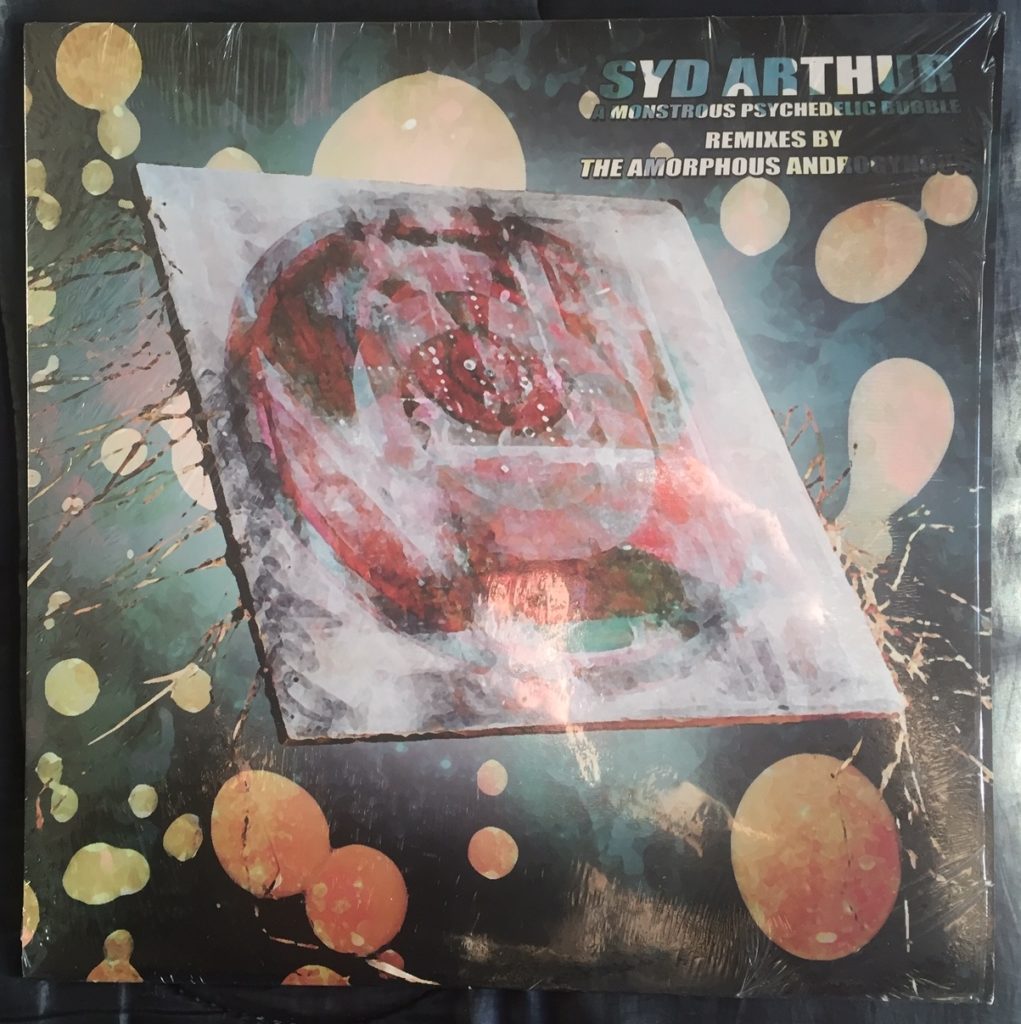 ---
47.48
TORI AMOS – God (The Dharma Kayã Mix by The Joy) – Single-sided promo only 12″ – East West – 1994
'… weird quietly throbbing sparse percussive 123bpm The Thinking Mix 2 and The Rainforest Resort Mix, by Carl Craig, piping and plinking juddery 0-104.4bpm CJ Bolland Remix, and (just on CD or single-sided promo) The Joy's atmospheric drifting dubwise 0-76/38-0bpm The Dharma Kaya Mix'. – James Hamilton, Record Mirror (Music Week), 15.10.94
It's still a trip, even though I only playlisted the second half of the track.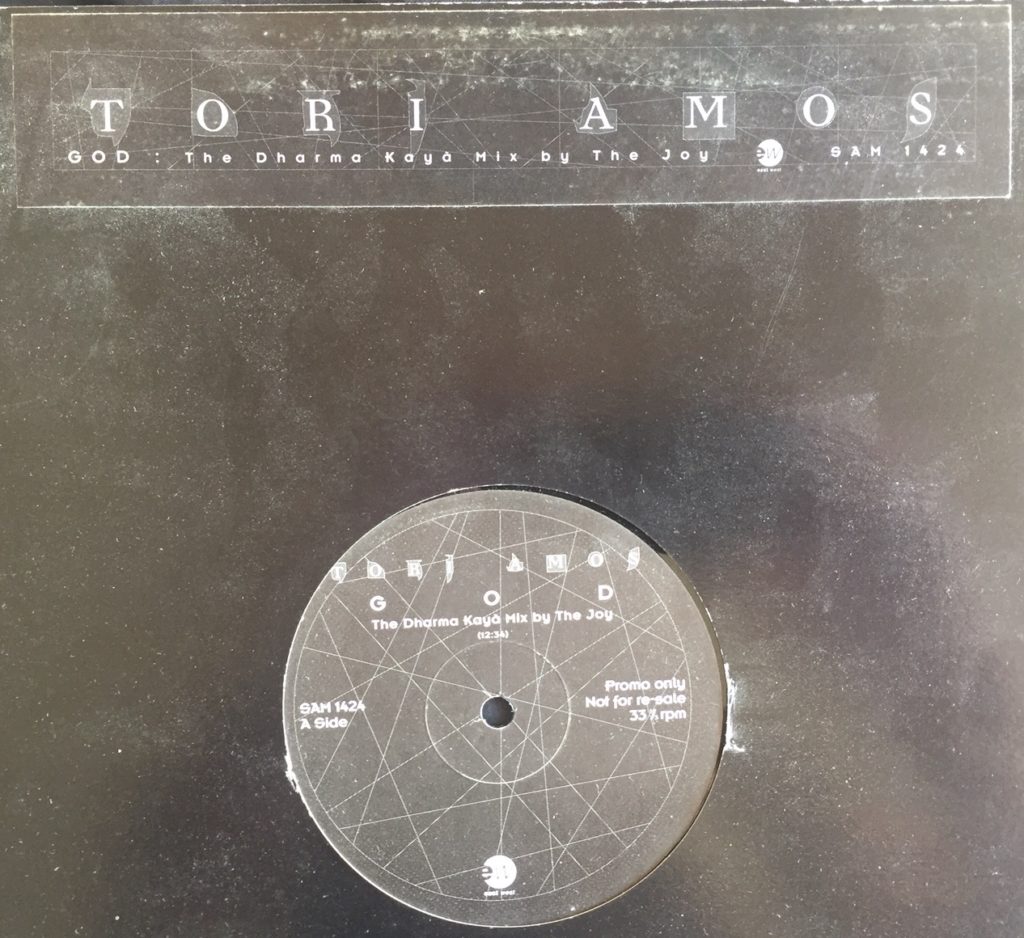 ---
51.35
VICE VERSA – Trapped In Celluloid – 8 Aspects – April 1980, single-sided cassette – Neutron Records – 1980
Their days as ABC were yet to come. Sheffield was buzzing with leftfield sounds back then.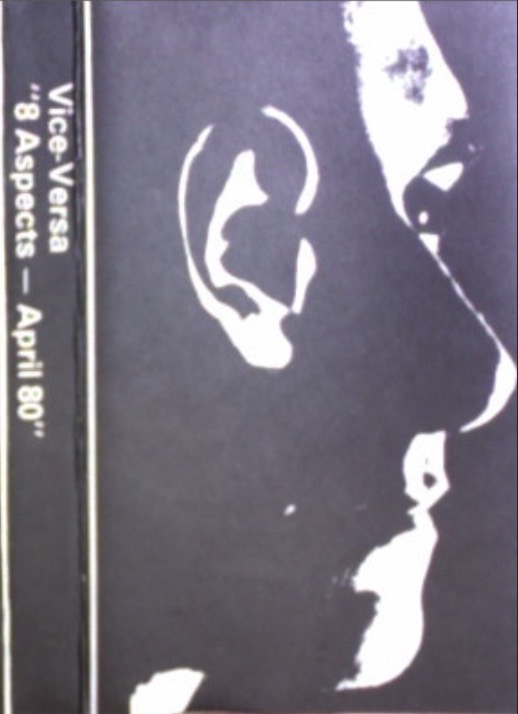 ---
54.37
WAH! – Remember (Demo) – The Maverick Years 80-81, LP – The Wonderful World Of – 1982
Far superior to the version used for a single, I reckon and I'll bet Pete Wylie buying bootlegs of his favourite music heroes back in the '70s is why this album's sleeve design pays homage to Trade Mark Of Quality, the infamous bootleg label of the times.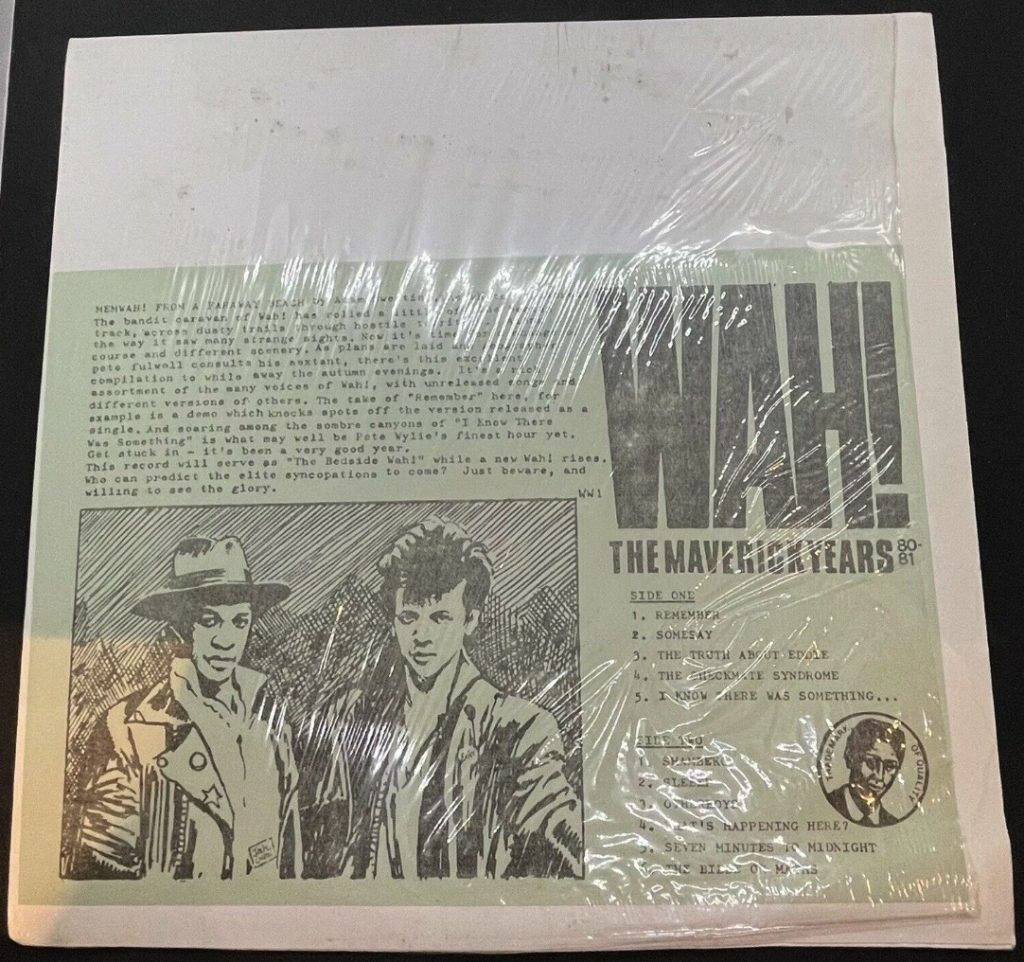 ---
57.52
SNAP! – Exterminate (Endzeit 12″) (41 Rooms Re-Edit) * – 12″ – Logic Records/BMG Ariola – 1992
Blistering!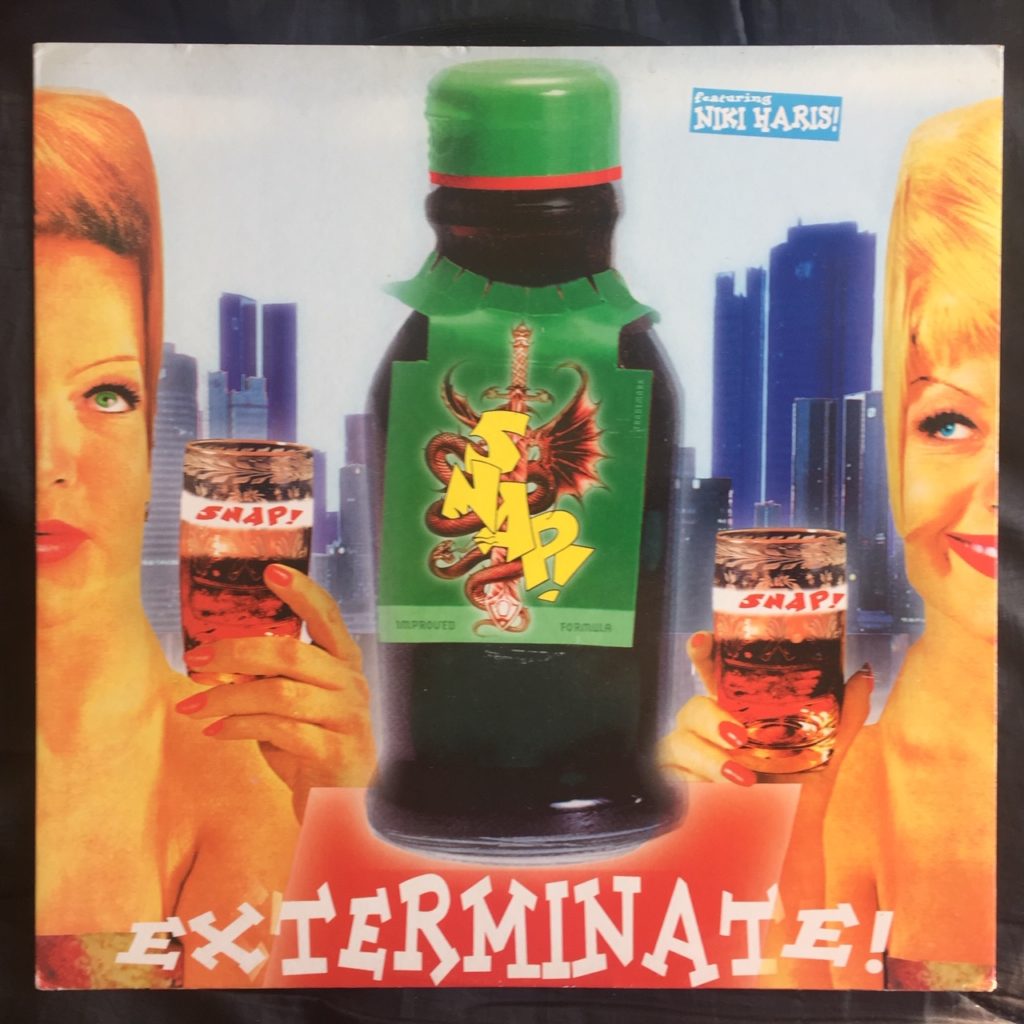 ---
Looking to the light at half time…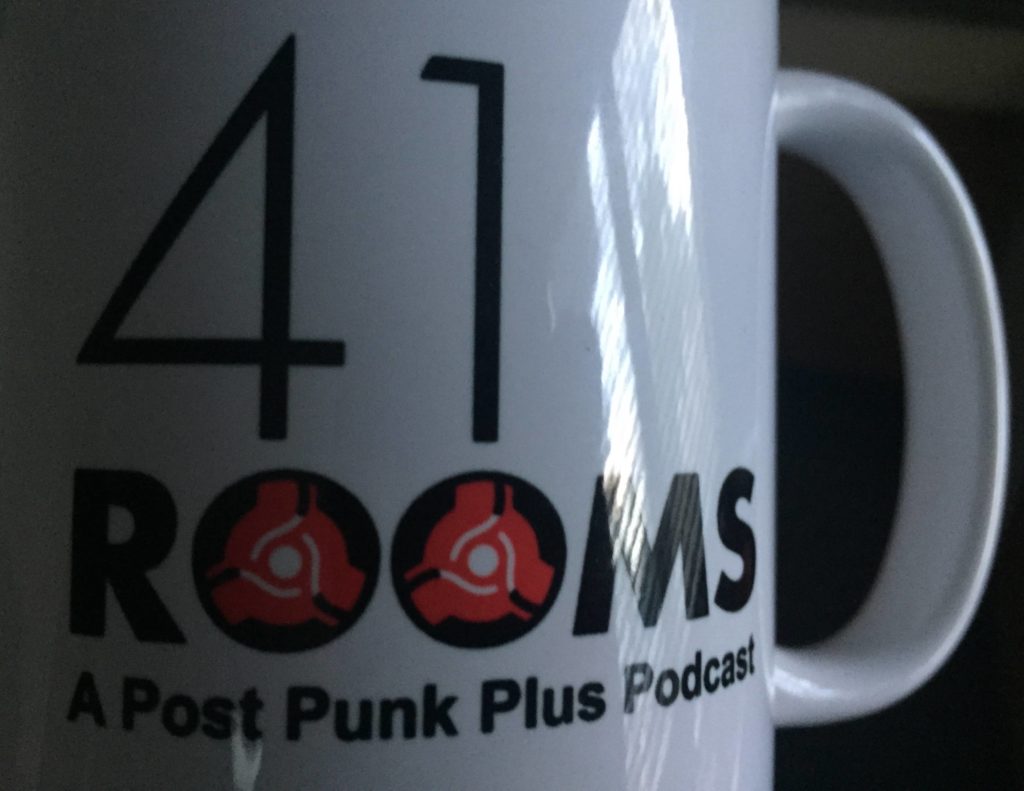 ---
01.03.56
APOLLO 440 – Ain't Talkin' 'Bout Dub (@ 440 Original), promo 12″ EP – 7″ – Epidrome – 1996
'Anyone who samples Van Halen deserves a good share of this week's votes for that alone, and A440 use this as a basis for several resounding journeys into sound. As well as the band's fab jungly and twangy drum & bass original, there are some solid mixes from Armand Van Helden and Escape From New York and a gentler Nok Hop mix that is a favourite round here. There are more mixes (it's a triplepack… ) but also 'Glam', a much more Krupa-esque, almost Gary Glitteresque, stunner. Large, noisy and attention-seeking'. **** Daisy & Havoc, Record Mirror (Music Week), 18.1.97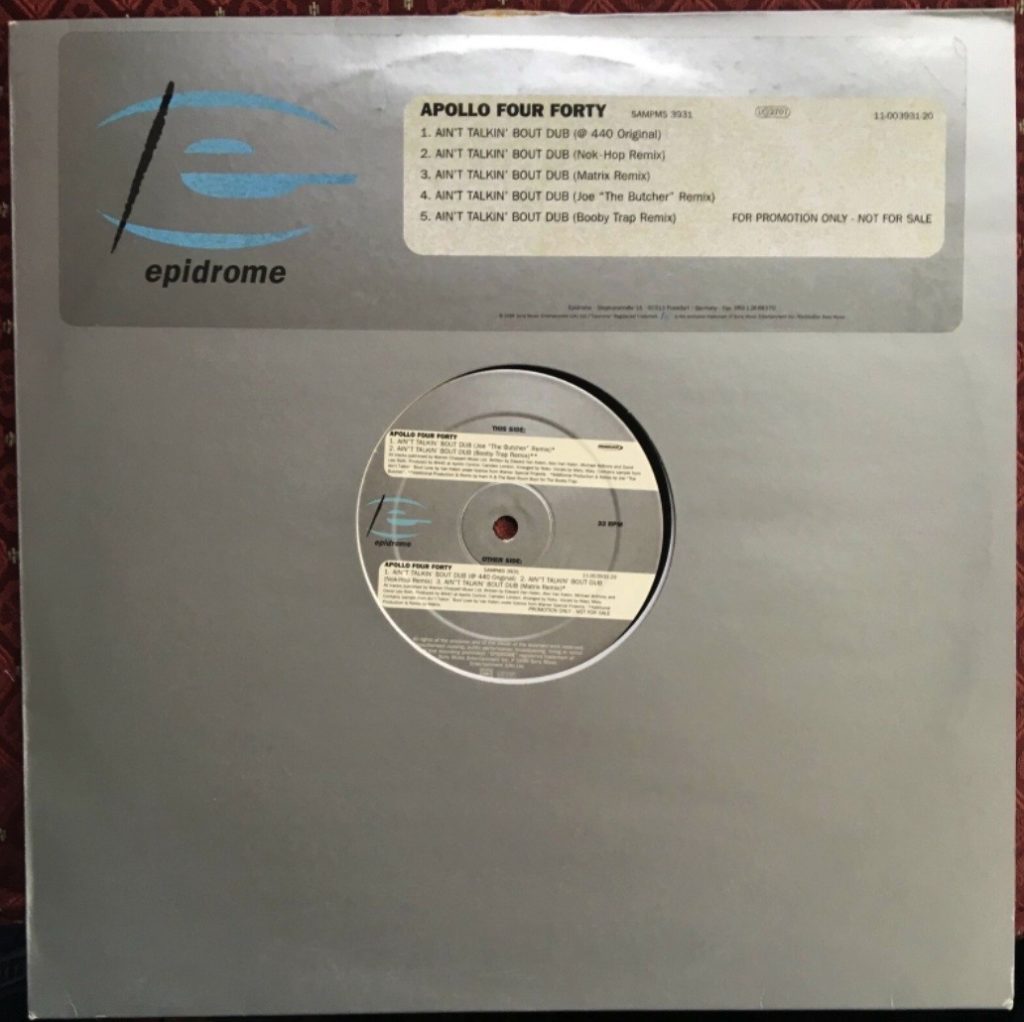 ---
01.08.17
MORGAN HERITAGE – Protect Us Jah – 7″ – Digital-B – 1996
Also the title track to their second album, this is roots music made on moving to (not from) their actual roots, in Jamaica.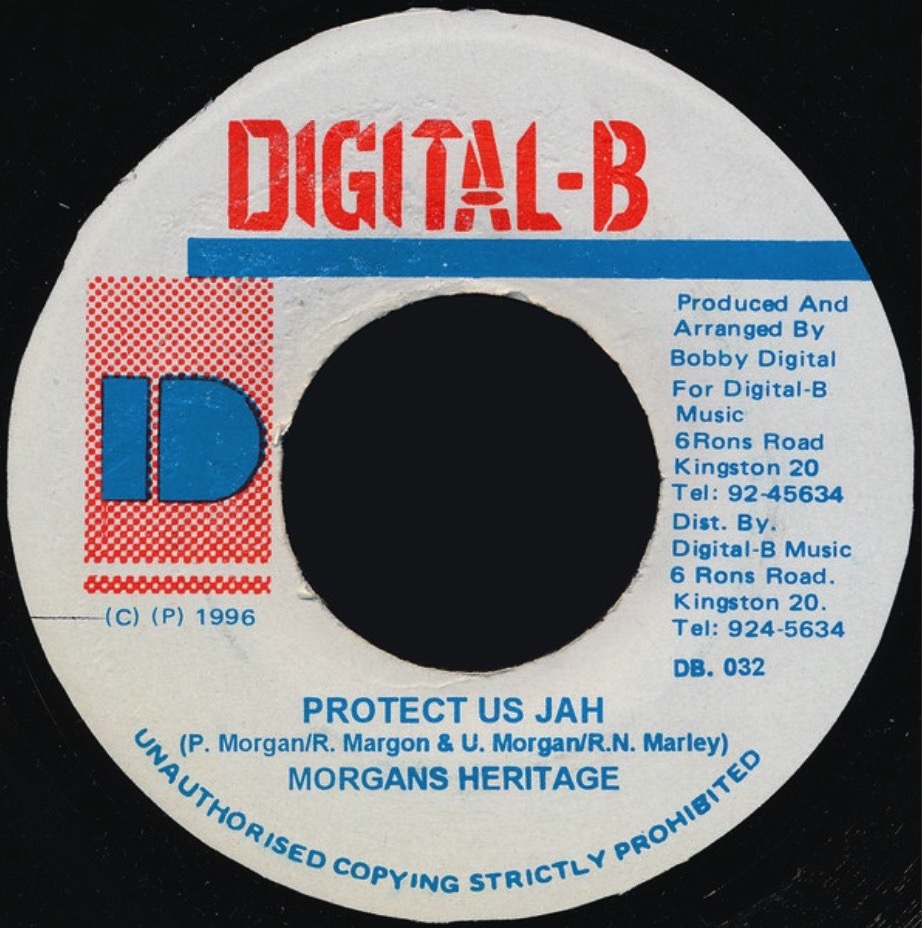 ---
01.11.47
JAHMALI & JAHMEL – Wipe The Tears – 7″ – Penthouse – 2001
Only heard this recently and a copy will be with me presently.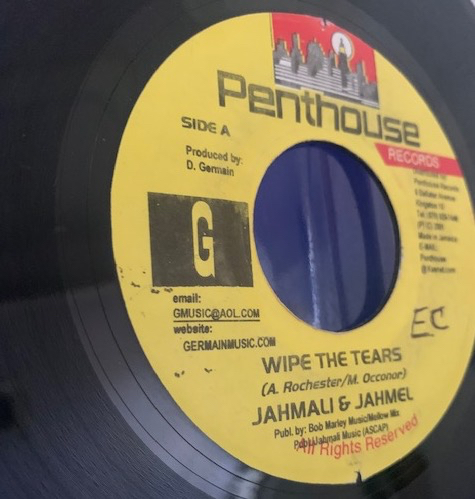 ---
01.15.21
THIRD WORLD – Feel A Little Better – 96° In The Shade, LP – Island – 1977
From the first of the three TW albums I played a lot in the late '70s, though I only saw them play live once, at Hammersmith Odeon in 1979.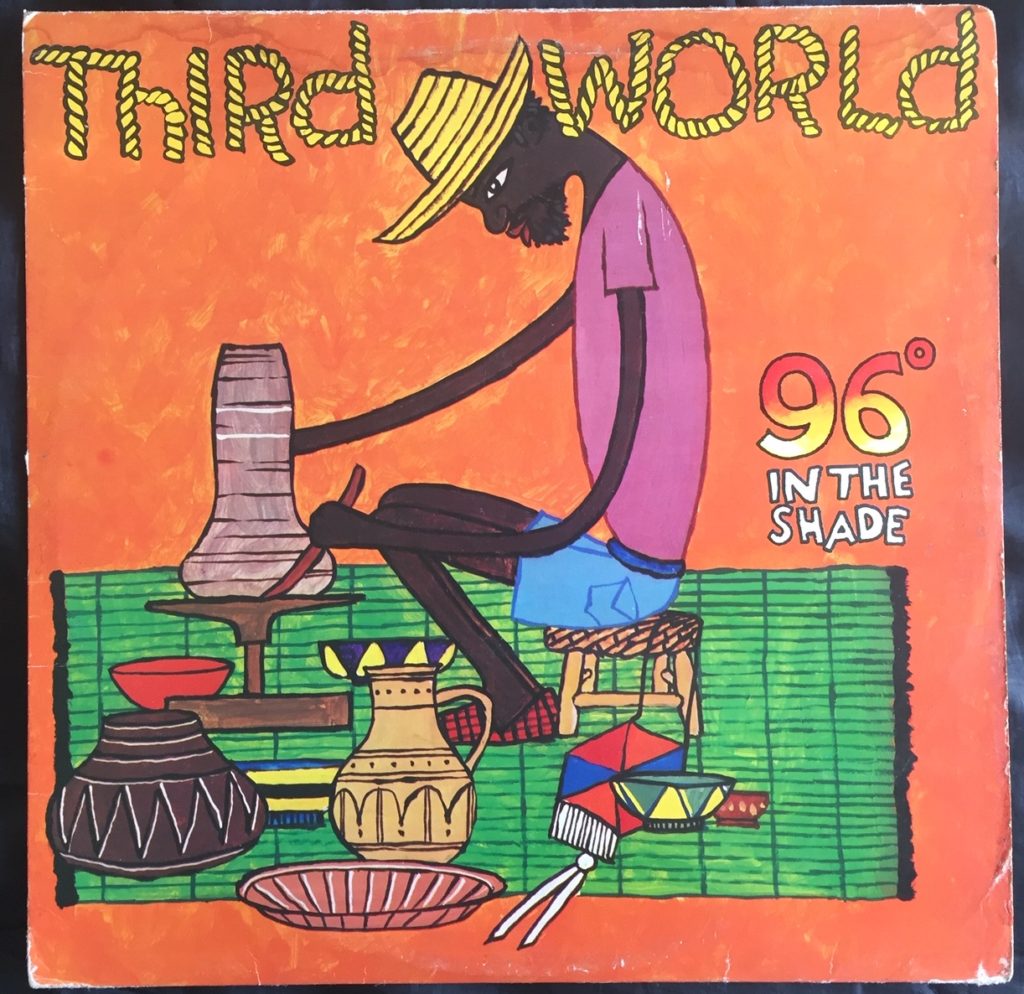 ---
01.18.37
JONI MITCHELL – Free Man In Paris – 7″ – Asylum Records – 1974
Featuring my man, Jose Feliciano, on lead guitar, he'd spent the morning in the studio with John Lennon on the latter's take of The Ronettes' Be My Baby before Joni clocked Jose was in the building and asked him to step into her studio session… which he did to sterling effect on this. Now there's a day to remember in your diary to your loved ones.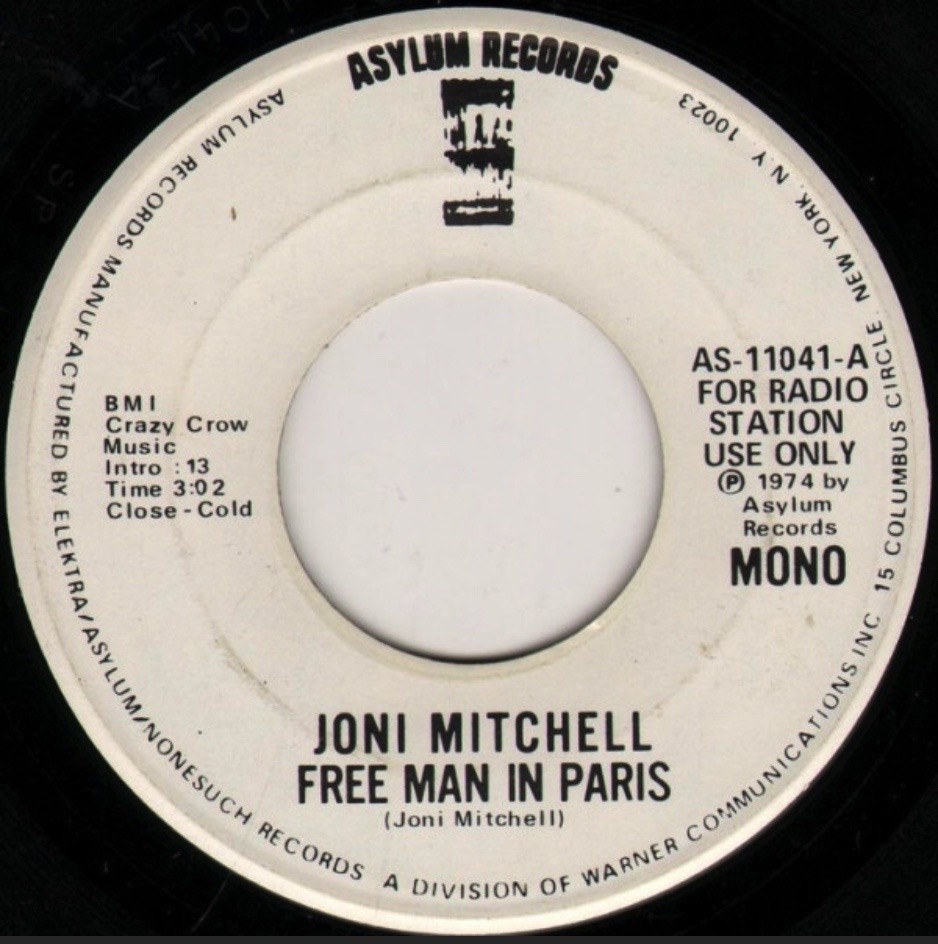 ---
01.21.35
HEFNER – Every Day – Residue, LP – Inertia Records – 2000
The Lee Jones and Josee Hurlock Hefner… not the other 'indie' one. One of my fave albums of the 21st century to date and in their short time of being I was chuffed to catch them live at London's Jazz Cafe.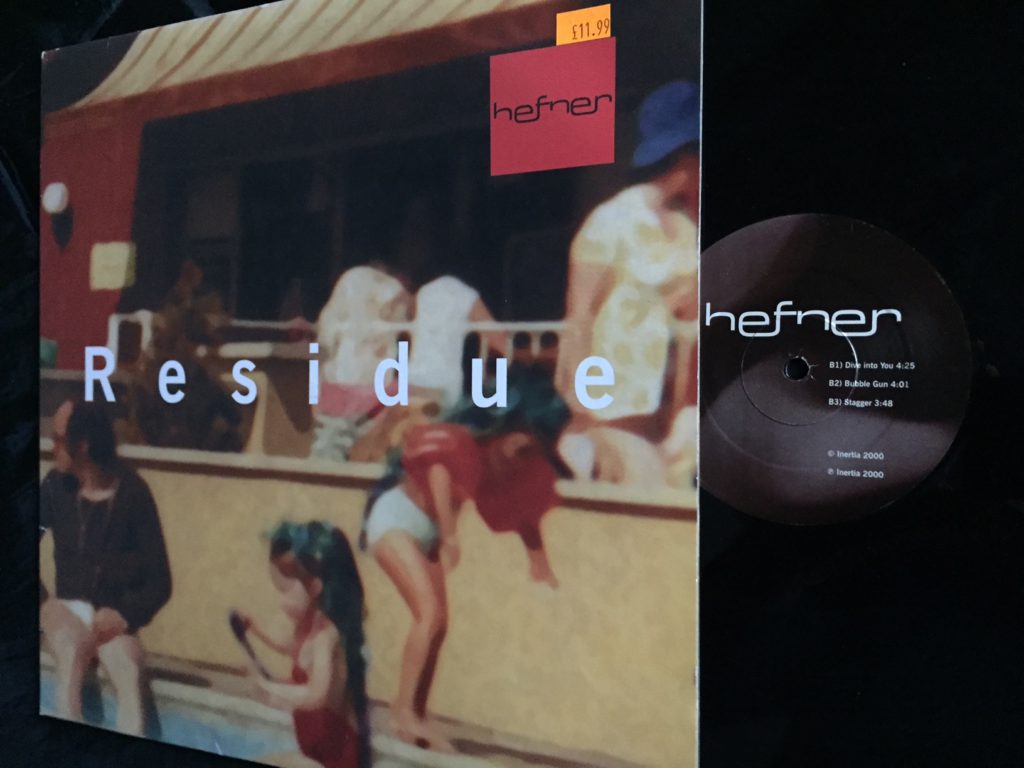 ---
01.25.24
COCTEAU TWINS – Great Spangled Fritillary – Echoes In A Shallow Bay, 12″ EP – 4AD – 1985
Especially when Liz has sung with this vocal timbre she's been up there with the gods for me.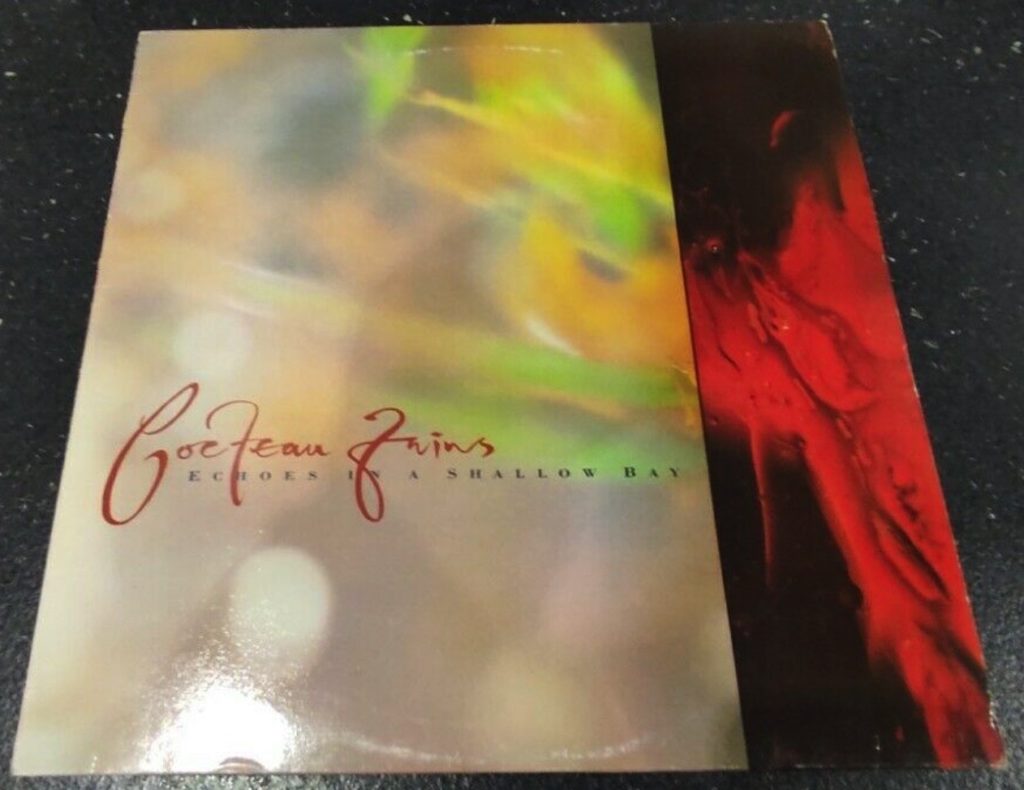 ---
01.29.13
DAVID SYLVIAN – The Boy With The Gun – Secrets Of The Beehive, LP – Virgin Records – 1987
Genius at work.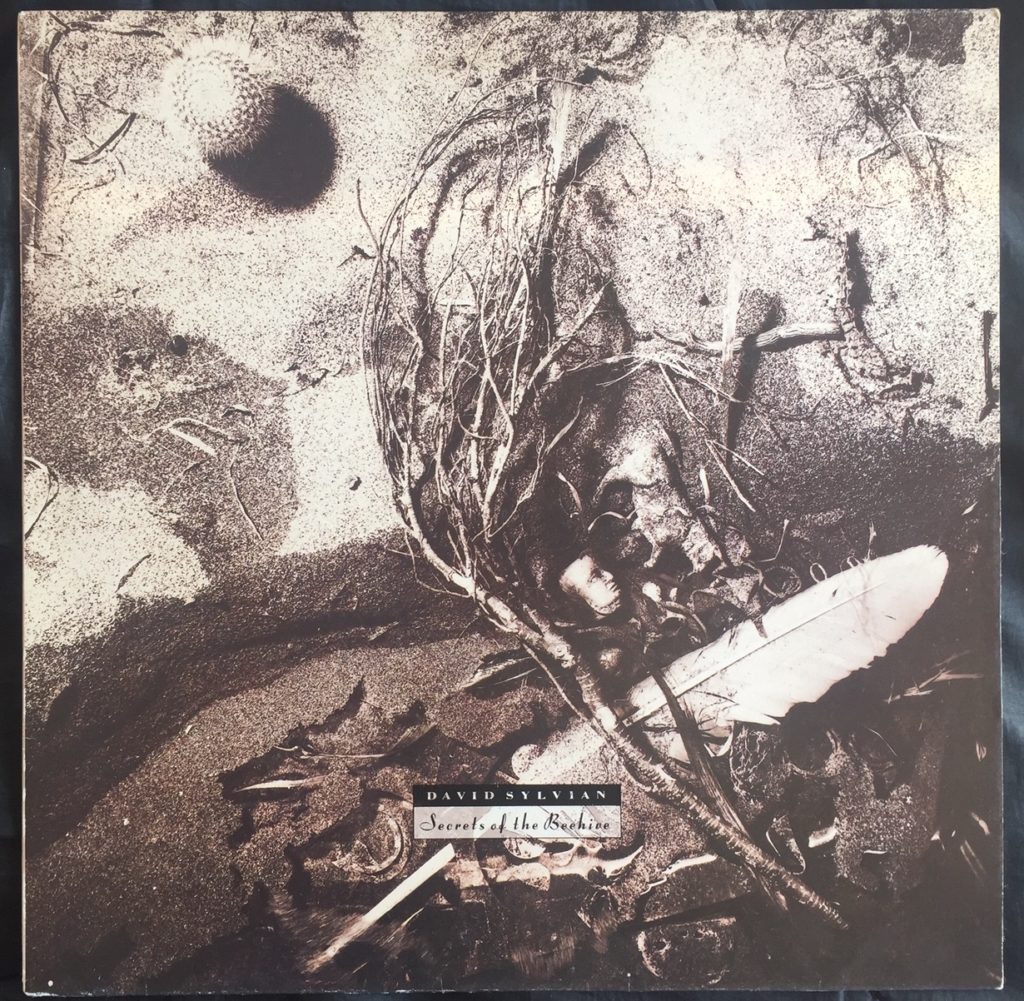 ---
01.33.50
A RACE OF ANGELS – Tappin' Out – Overcast – Download only, Bandcamp – 2021
A lesser know vocal prowess.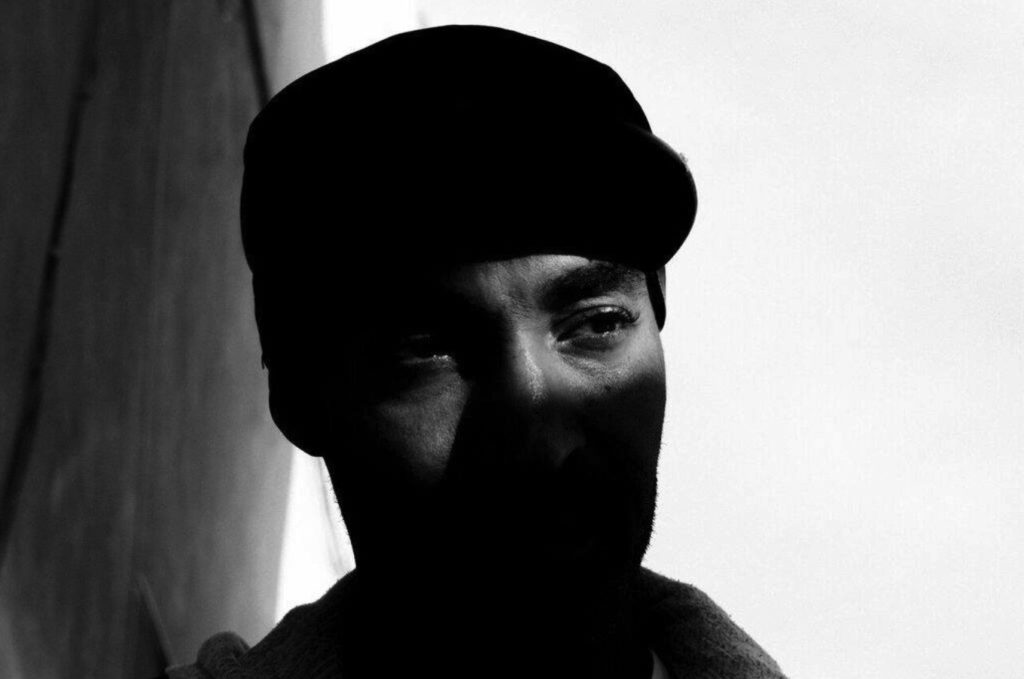 ---
01.36.25
CHER – Gentle Foe * – Once Upon A Wheel, v/artists cassette or 8-track only – Coca Cola – 1971
A rarity from a Paul Newman-narrated soundtrack on the history of car racing… as you do. I always liked Cher's voice when I was young but listening to some of her earlier recordings years later it felt like she was often working with slightly second rate material and (to my ears, anyway) some weird production. It didn't stop her acceptance in the pop world, though. Sideline all the dance stuff, I reckon there's an epic slow beats torch song performance still to be had from this lady in her twilight years. Give me a day in the studio with her.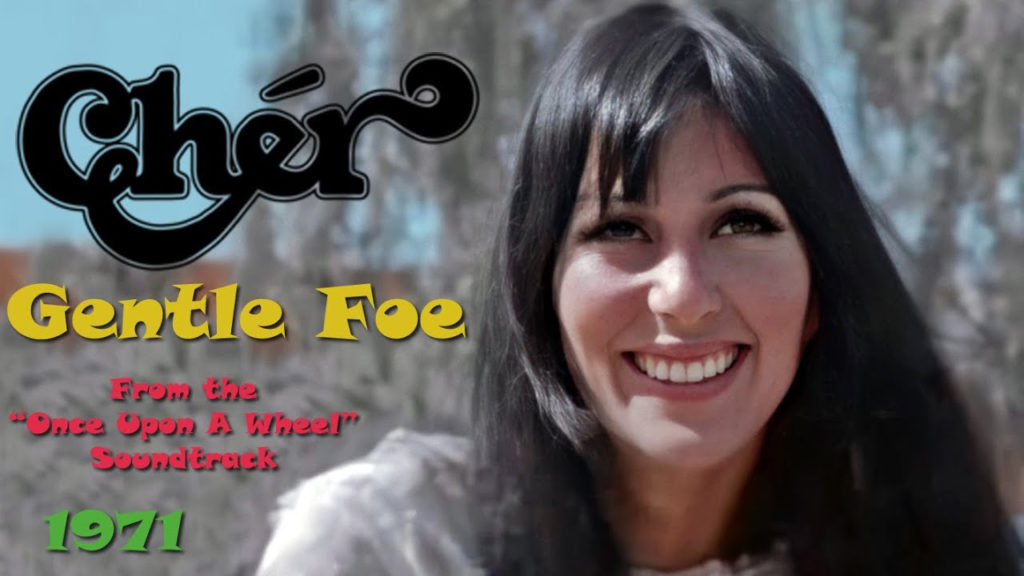 ---
01.39.15
GLEN CAMPBELL – Hey Little One – See You There, LP – Surfdog Records – 2013
I was always a fan of his original take but this is a re-recording very much from the end of his career when a diagnosis for Alzheimer's had the great man go into a full on stint of recording.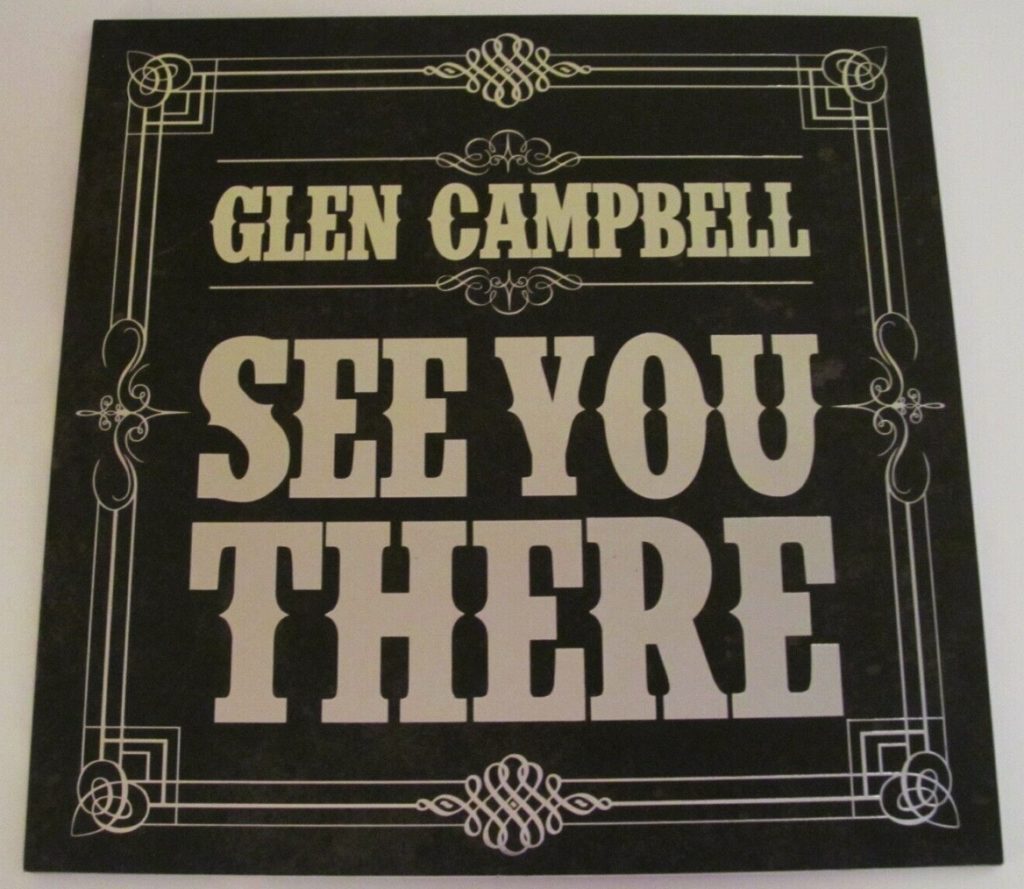 ---
01.41.44
TALK TALK – Life's What You Make It – 7″ – EMI – 1987
Yet another who's no longer with us, Mark Hollis made the courageous move to step away from the bizniz of music, most probably well aware that at any time he'd have had a ready made audience to lap up any return to the stage/recording studio he might have made. Some great 'class pop' left to us, though.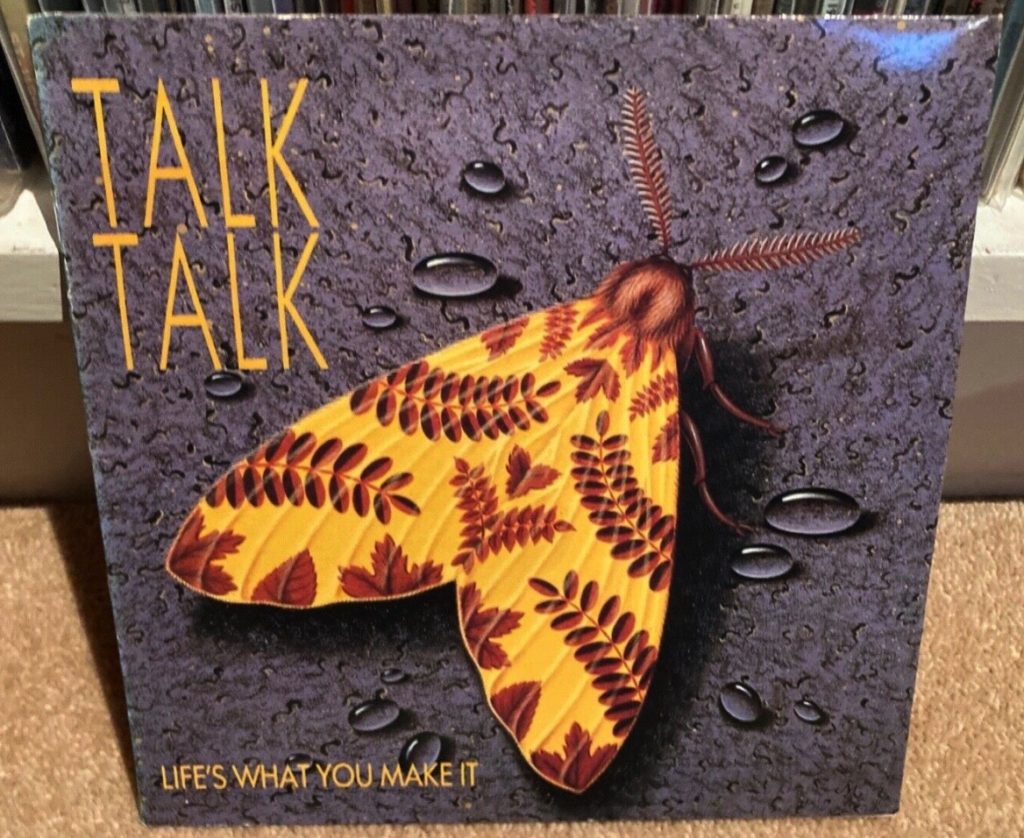 ---
01.45.29
MARXMAN – Sad Affair – 12″ – Talkin' Loud – 1992
A strong Irish lilt to their sound and in the case of Sad Affair an even stronger 'Irishness' to the lyrics.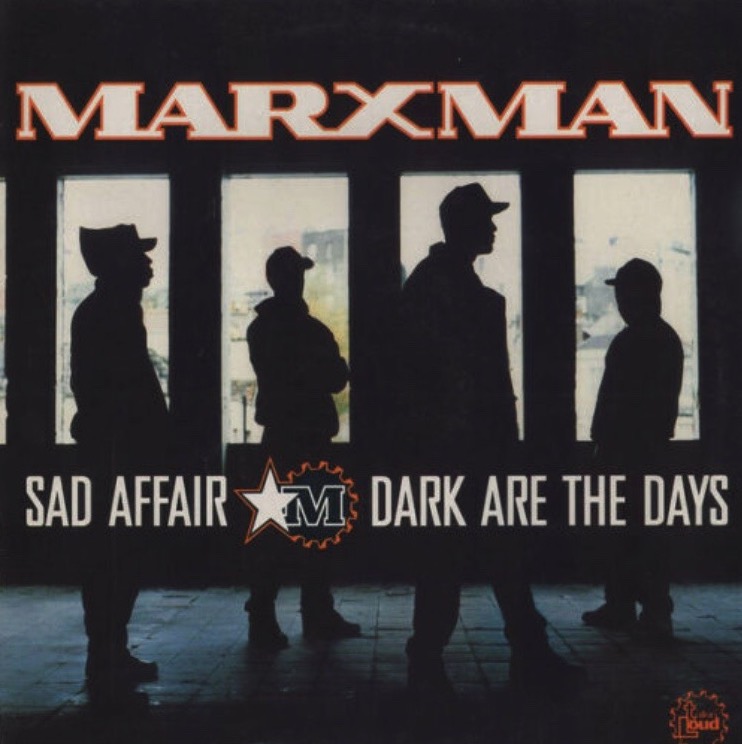 ---
01.49.15
PAULINE TAYLOR – Doom – Siren, 7″ EP – Ramrock Red – 2020
'Modern spiritual' goings on. 🙂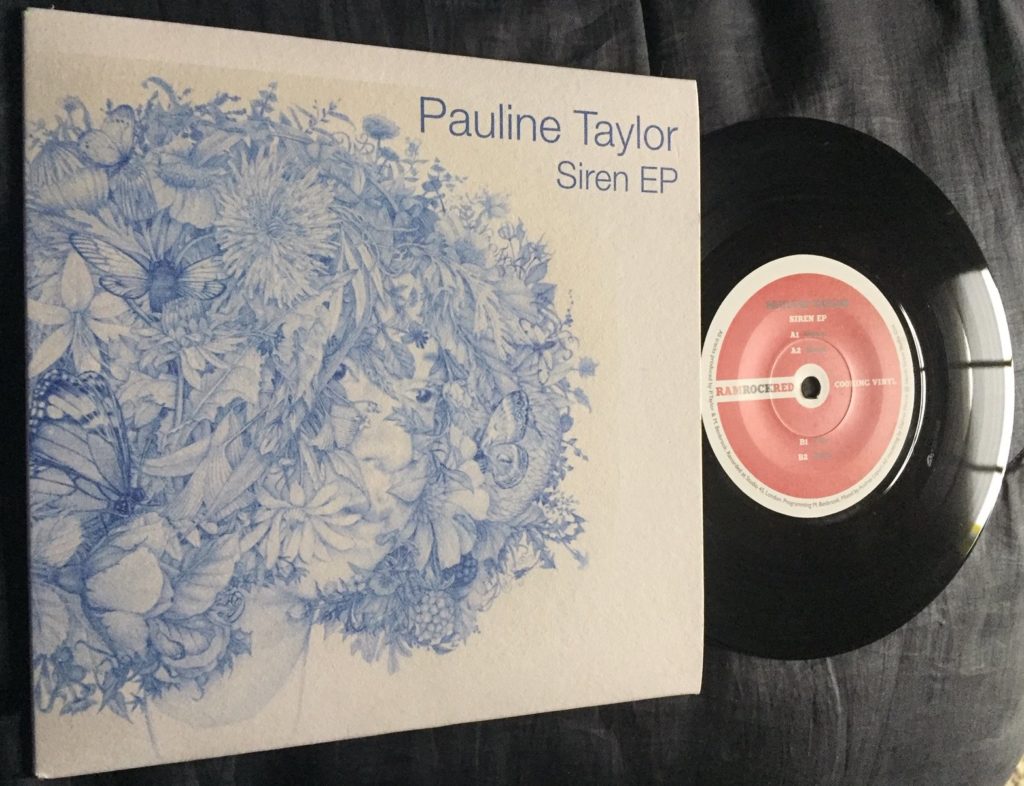 ---
01.51.16
LETTA MBULU – Mahlalela (Lazy Bones) – 7″ b-side – Tamla Motown – 1970
In 7″ single form, lost at the time as the b-side to this South American Motown release but picked up in more recent times for a dustdown reappraisal by the likes of Gilles Peterson and Nik Weston's Mukatsuku Records.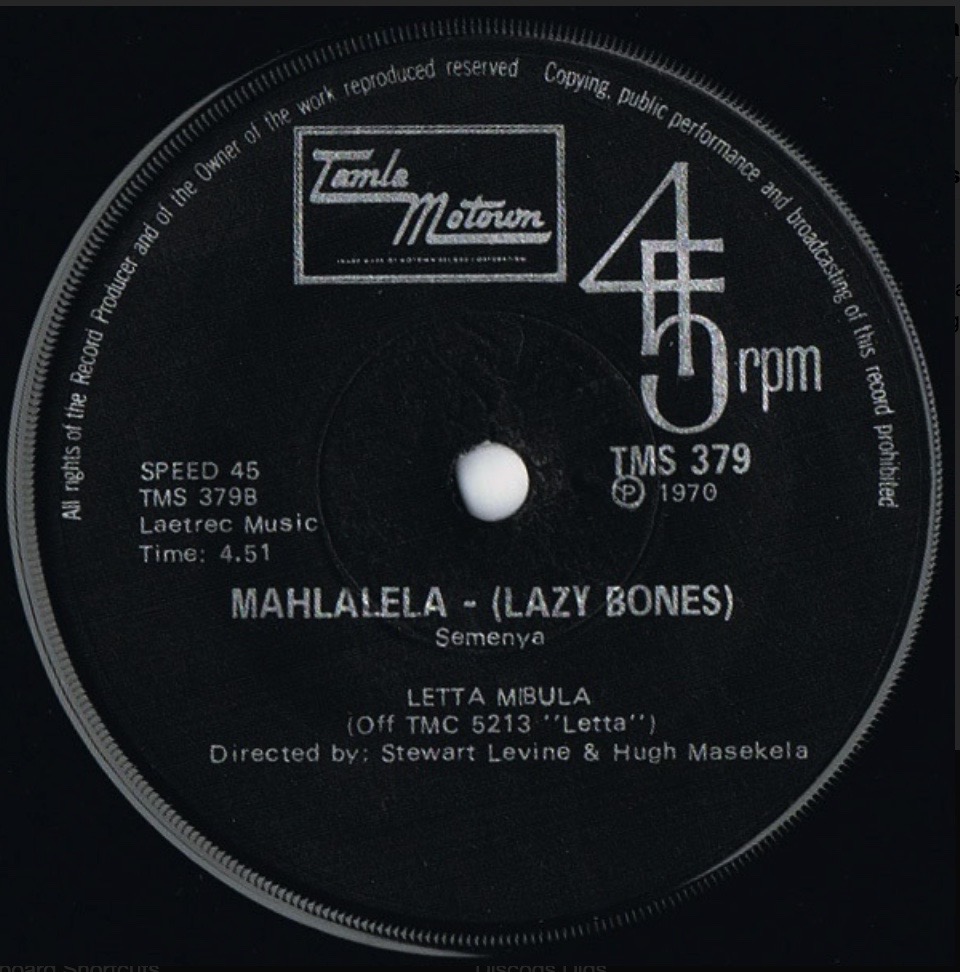 ---
01.55.04
SOUL II SOUL – Take Me Higher * – Volume III Just Right, LP – 10 Records – 1992
'Taking me higher' has been thrashed to within an inch of its shelf life as a lyrical idea, none more so than during the house/dance years of the '90s… but I'll let Caron Wheeler and Jazzy B off, especially when a key change is used in tandem to such effect. It's the 'simple' things…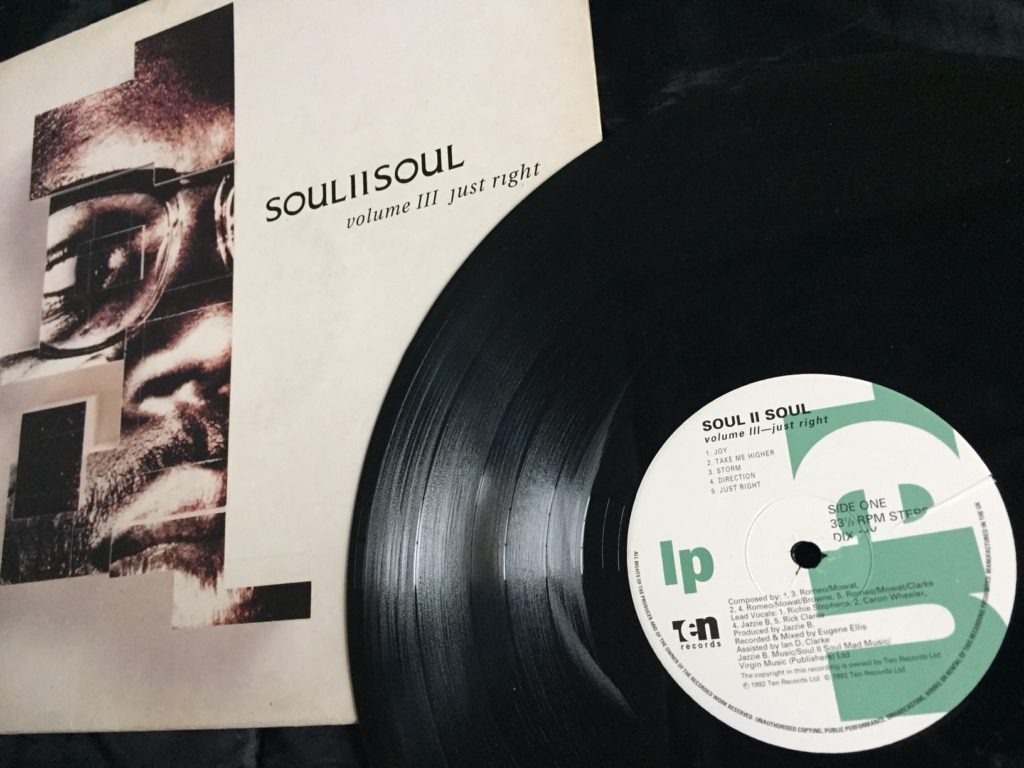 ---
Show 104 will be here June 5.
Dec