PLAYLIST 72
Playlist 72 is 90% vinyl friendly! Impressive.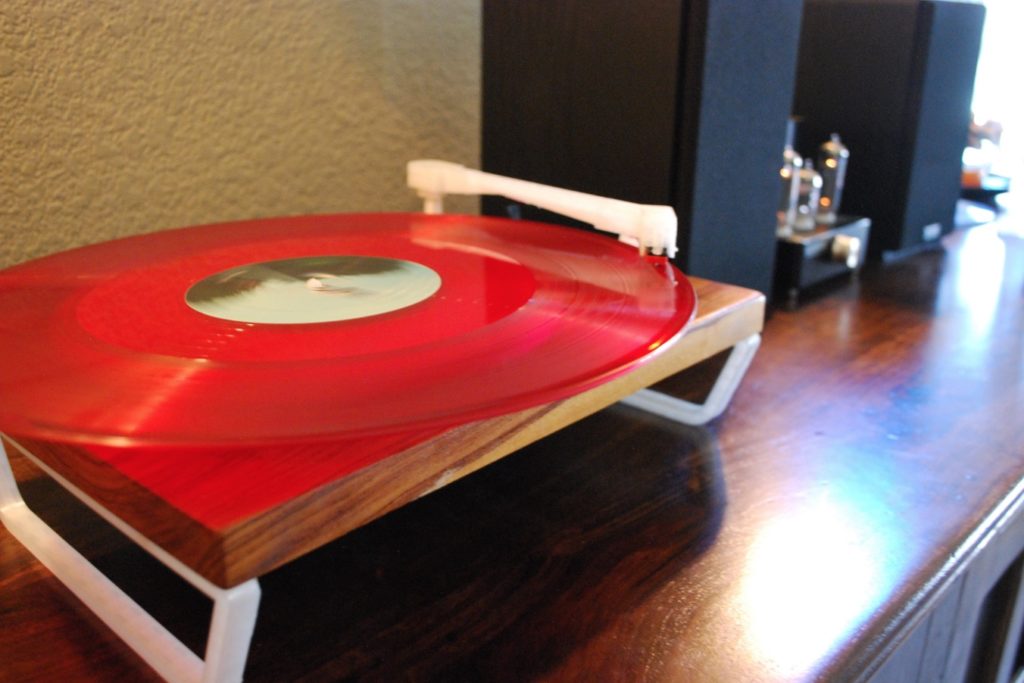 The above courtesy of one Zach Dicklin. If you fancy knocking one up yourself.
---
Tracks marked * have been given either a tiny or a slightly larger 41 Rooms 'tweak'/edit/chop/etc.
Lyric of Playlist 72…Gliddy gloop gloopy, Nibby nabby nooby, La la la lo lo.
You probably had to be there.
---
00.00
(Intro) THE FLAMINGOS – Stars (Edit) – Unreleased demo – 1983 Episode #1 for info.
---
00.39
NEW ORDER – The Game (Extended Mix) – Music Complete (Extended Mixes), 2CD – Mute – 2016
Still sounding fresh, relevant and ruling supreme. When you're heading towards your fourth decade in existence that's no mean feat.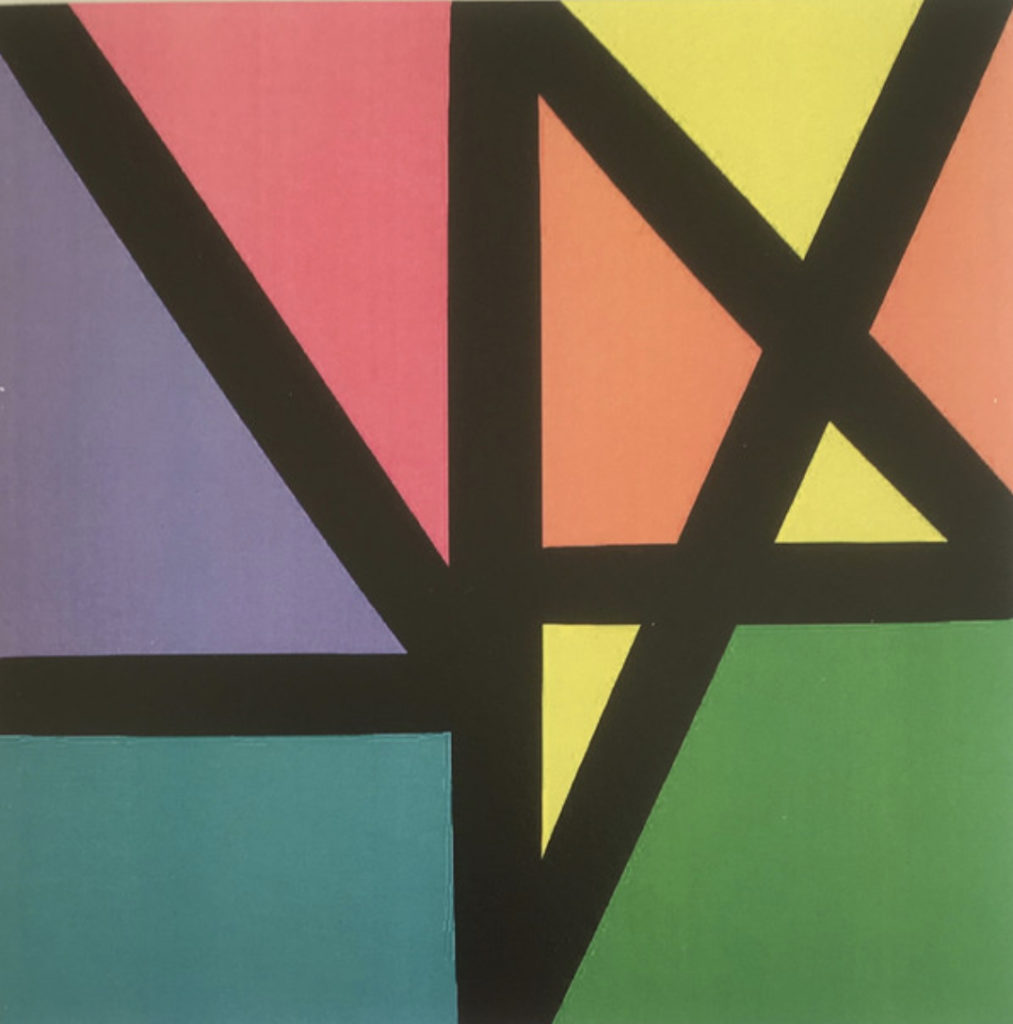 ---
07.44
JOHN FOXX – You Were There – The Garden, LP – Virgin – 1981
As much as I was a big fan of Foxx's debut album I don't think I gave this, his second, a proper look in at the time. Either that or too many of the tracks just weren't for me back then.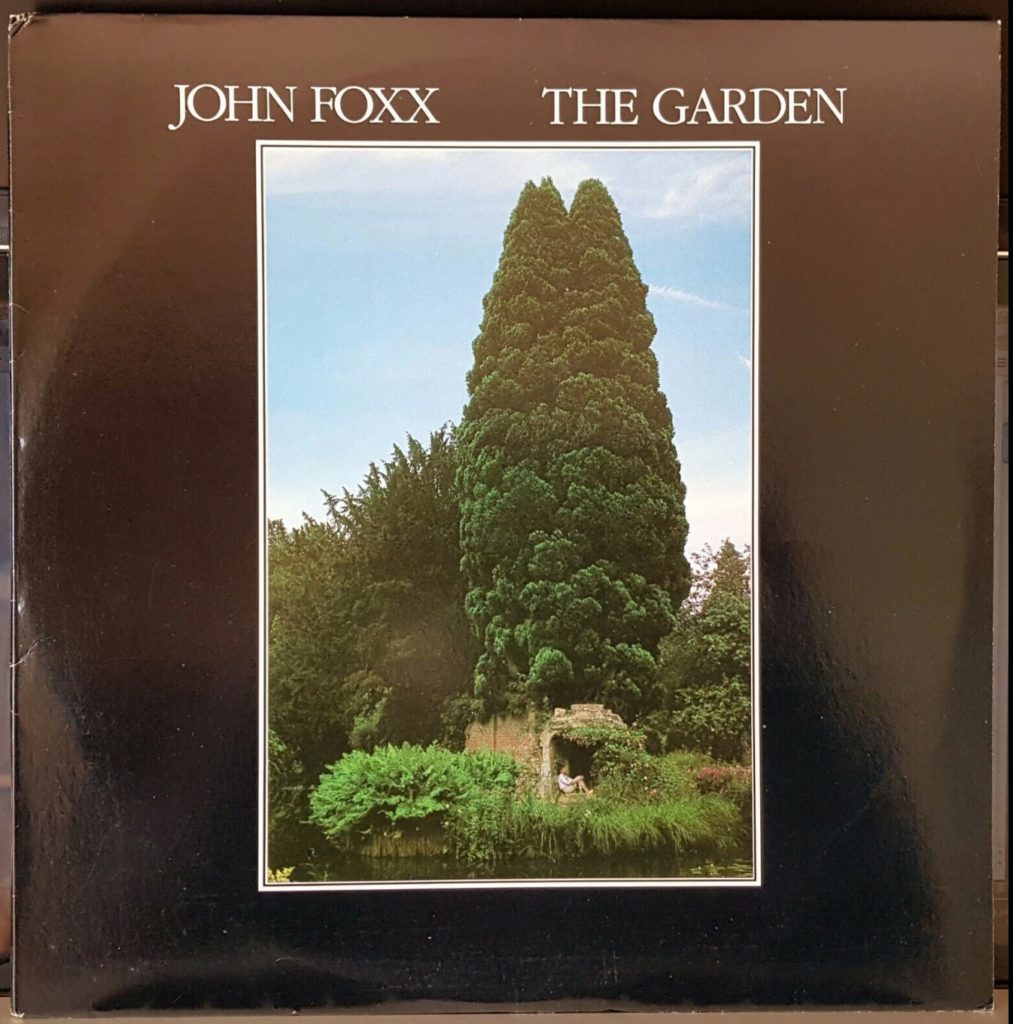 ---
10.12
GNAG OF FOUR – I Found That Essence Rare – Entertainment, LP – EMI – 1979
For my departed mate, Alan Johnston (the band name mis-spelling is always a nod to him), and if any album does make a complete appearance on 41 Rooms it's still looking like this 'firing on all cylinders' effort, or the Au Pairs, Joy Division or New Order to be the first… or then again, maybe none of them, or indeed any other. 🙂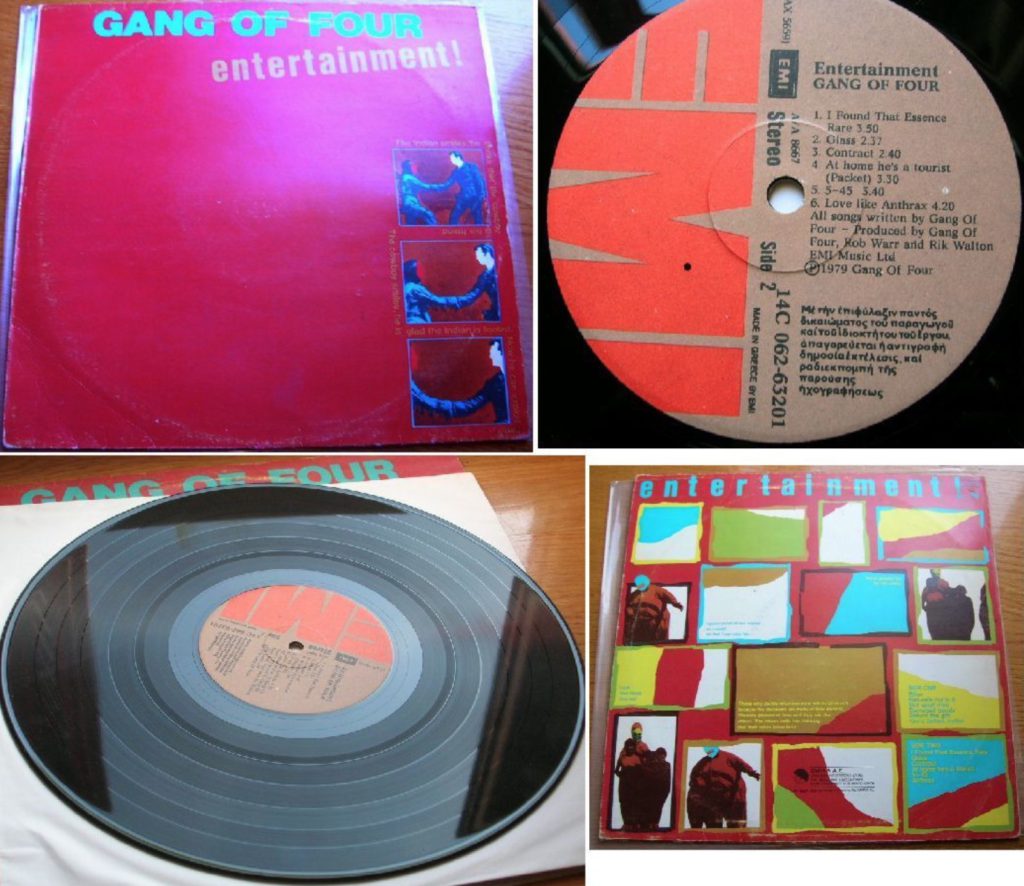 ---
14.58
VICE VERSA – Eyes Of Christ – 7″ b-side – Backstreet Backlash Records – 1980
It wouldn't be one of my Desert Island Discs contenders but when I see this sleeve I'm right back in my Putnoe, Bedford living room sometime around the time of buying the record. Very weird how hugely insignificant moments come back at you. Martin Fry, Steve Singleton and Mark White in their pre ABC days, with some demonic sounding electronic goings on.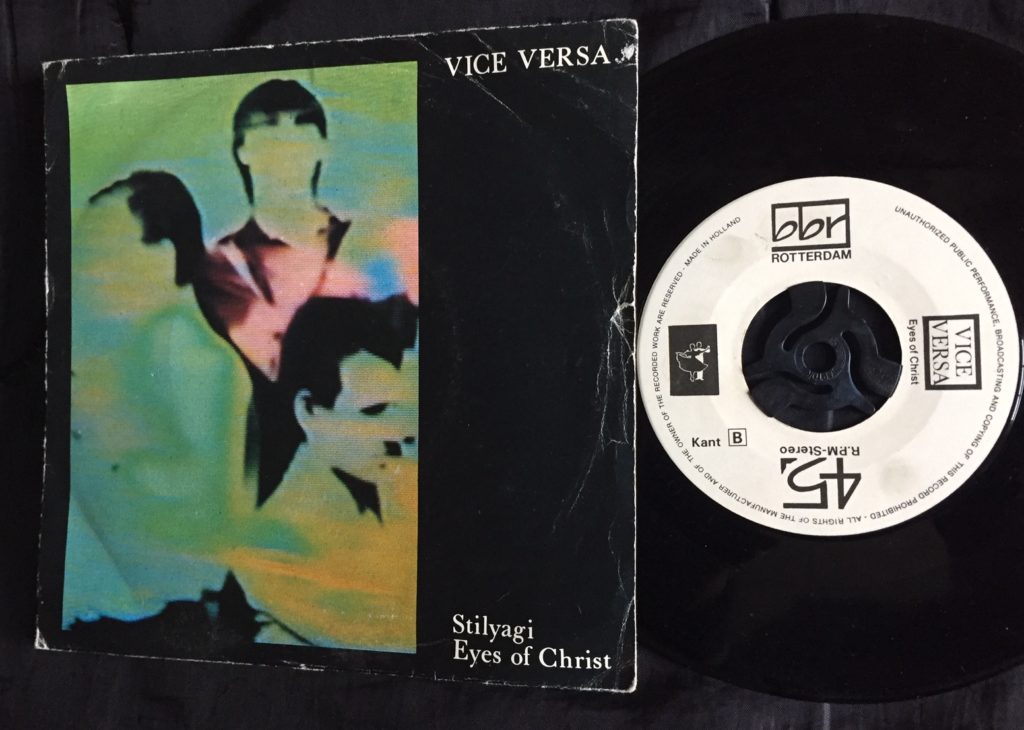 ---
17.12
CLICK CLICK – Yakutska – 12″ – Play It Again Sam – 1988
'My boys' (so to speak) really in their stride at this point, and the move from my Rorschach Testing label was needed. The acetate pictured here is a complete one-off I had cut when the single proper was heading into production.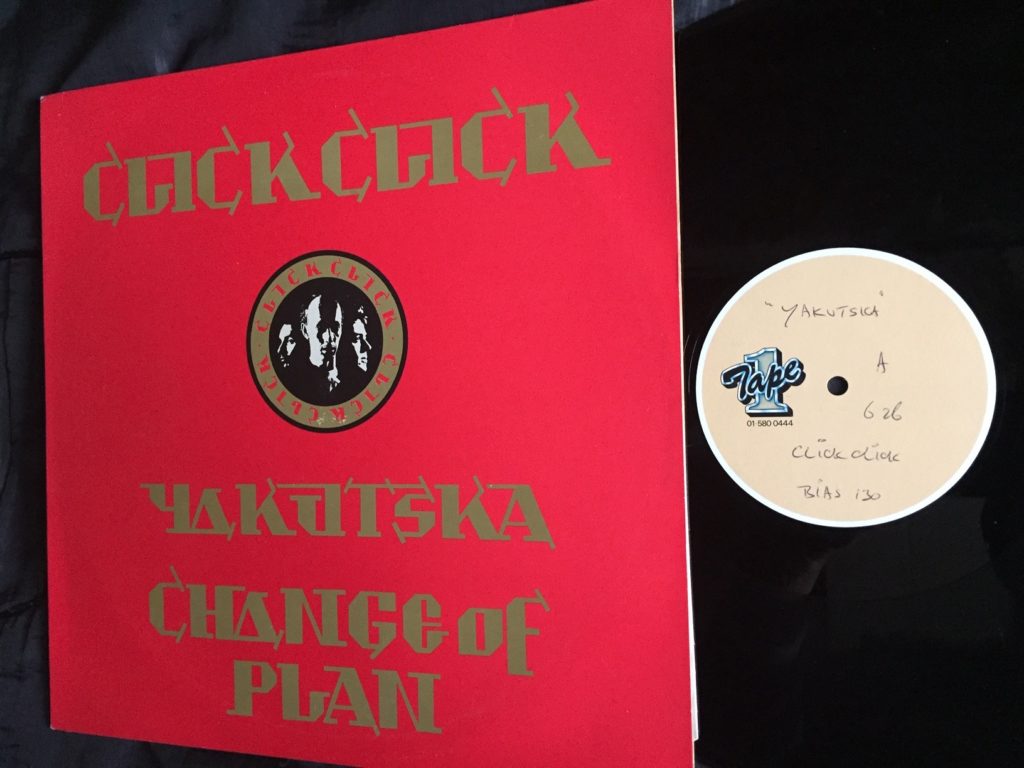 ---
23.18
DEPARTMENT M – I'll Fax You An Apology – Hide & Seek Records – 2013
Their debut single, but it's now three years since this Owen Brinley moniker released any material and he's a bit too talented to stay quiet for much longer, I'd like to think.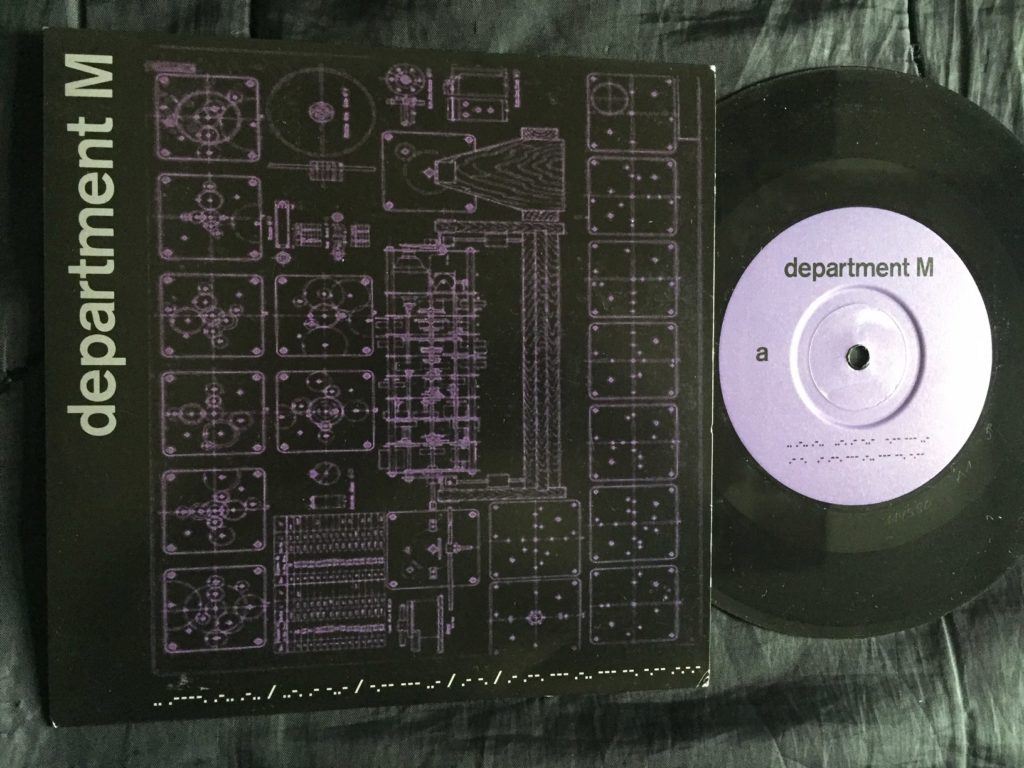 ---
26.23
THE BOLSHOI – A Way (or Away, or whichever way) – 7″ – Beggars Banquet – 1986
Beggars possibly had these lads down as 'quids in' stadium bound material, slightly supported by the label re-releasing this arena snug sound in 1987, maybe in a last ditch effort to finally break the band, big time. It wasn't to be.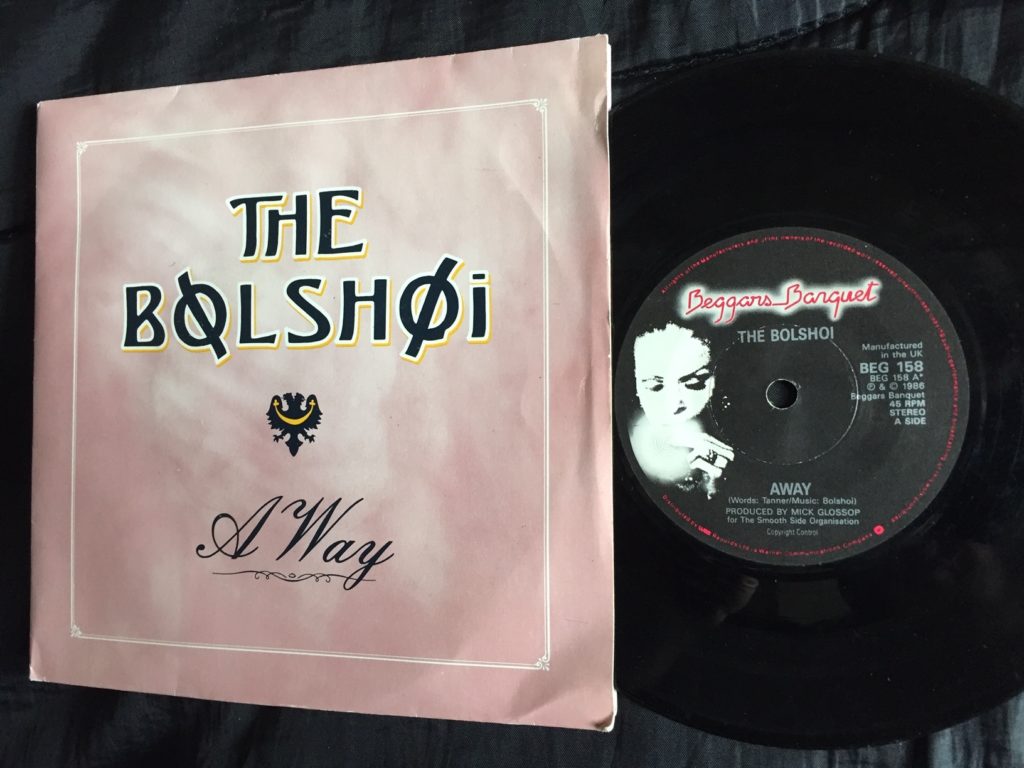 ---
30.15
DAVID BOWIE – 1984 * – 7″ – RCA – 1974
'Arseaboutface' I call my tinkering here, but it doesn't stop The Man sounding a good decade ahead of his time back then… which, given the title, was handy.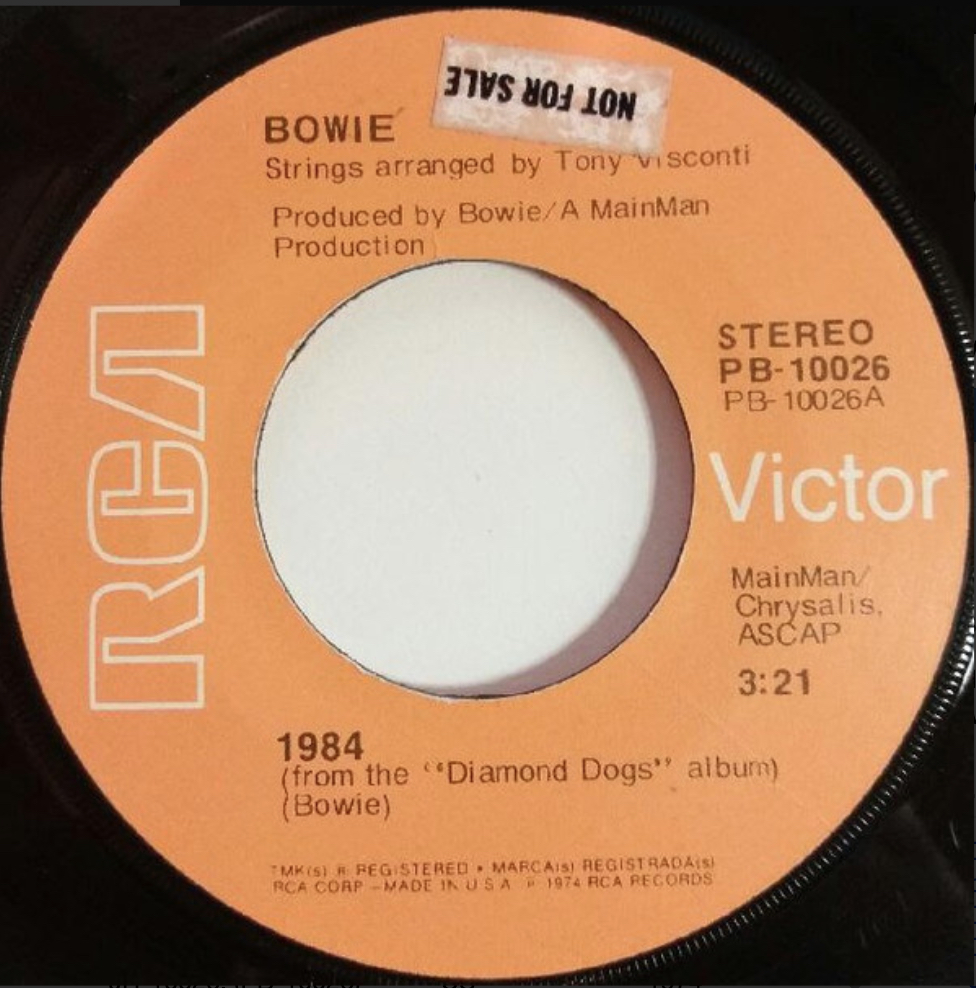 ---
33.19
MICK KARN (feat DAVID SYLVIAN) – Buoy – 7″ – Virgin – 1986
With that distinctive bass and vocal it might as well have been Japan but even though they were long gone as a band the personal relationships were such that collaborations ensued. When I can find it (it's around here somewhere), I'll post a Get Well card a work mate of mine, Steve Goodacre got Mick (RIP) to sign for me after an early 80s Japan gig. I was laid up in hospital, either after dislocating a shoulder or after an op to finally stop me doing just that yet again. A recurring theme back then. Wherever you are Steve… cheers!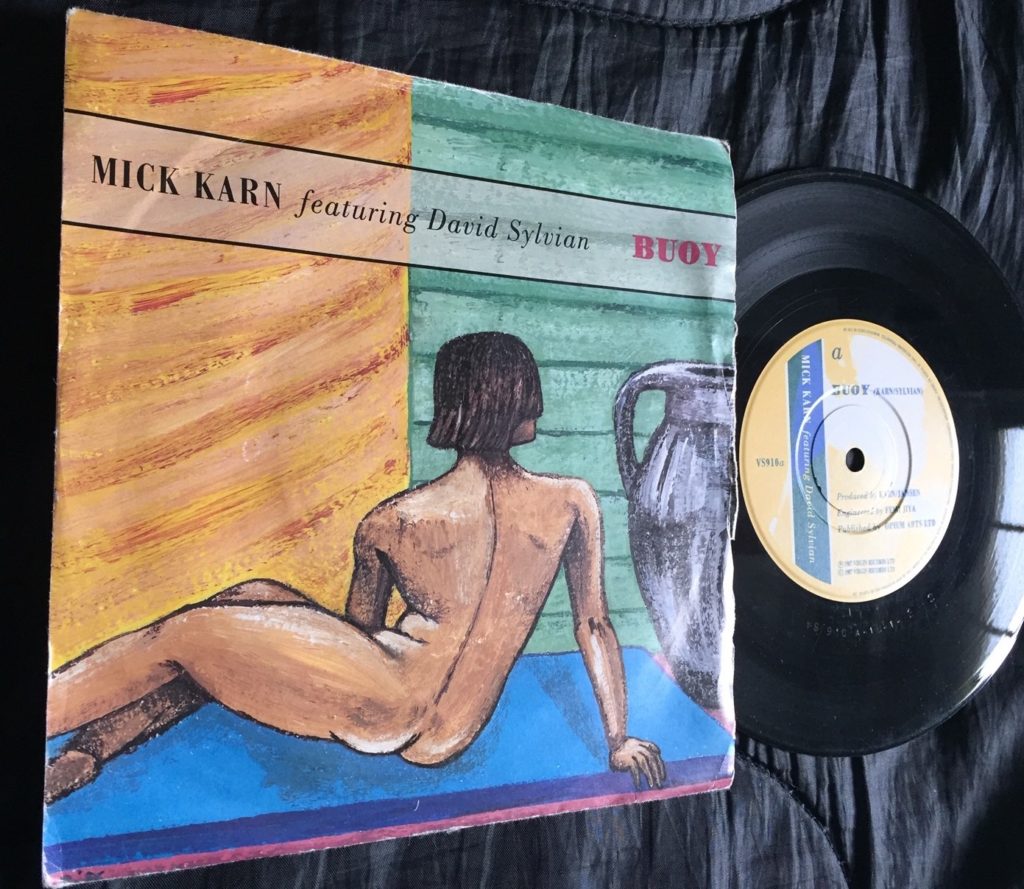 ---
38.06
LA FUNK MOB – Motor Bass Get Phunked Up (Richie Hawtin Electrophunk Remix) – Tribulations Extra Sensorielles, 2×12″ EP – Mo Wax – 1996
Sizzling! Do I still lurrrrve this – yes I do! Actually it was first out in '94 but this is the release I have… or half have, as I've a white label of just the other half.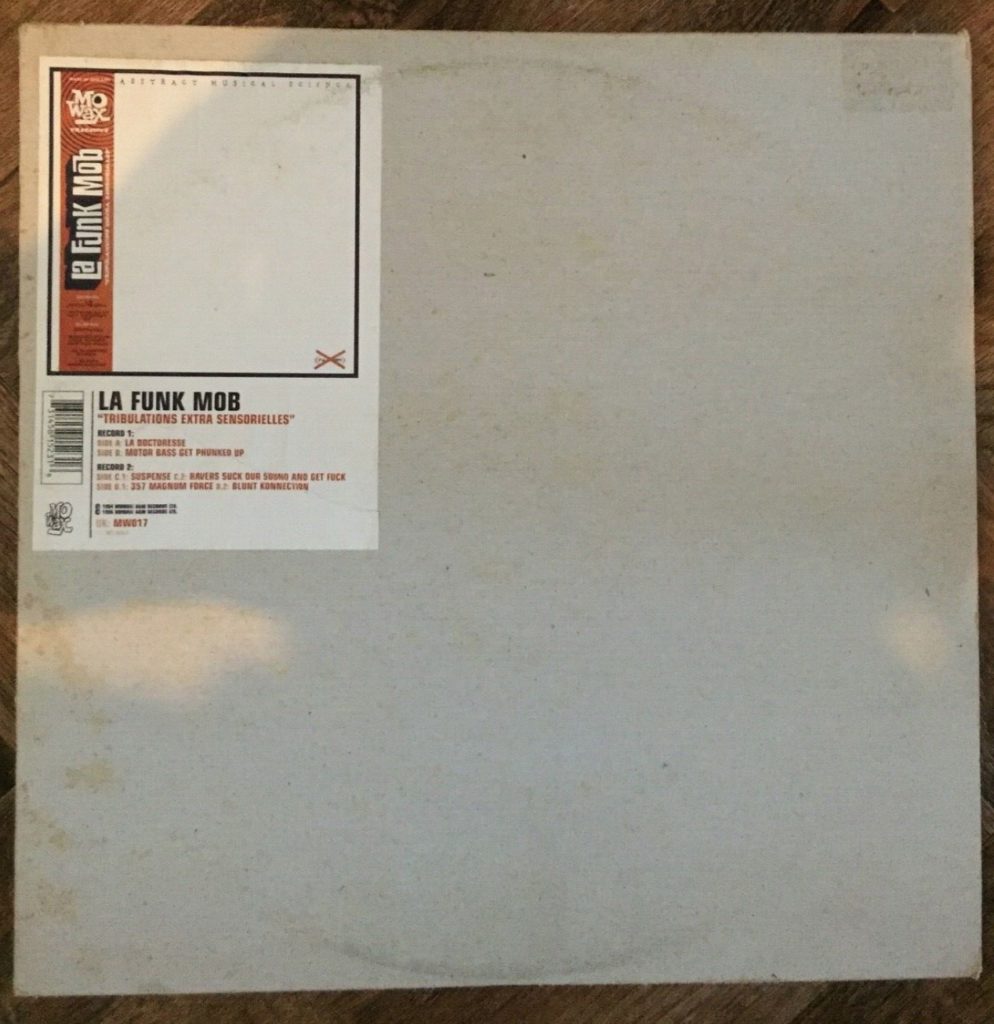 ---
44.41
MADONNA – Music – 7″ promo – Maverick/Warners – 2000
If this doesn't make some part of you twitch in sync with the beats you're lacking a pulse. Madge magic… with a massive nod to her co-producer.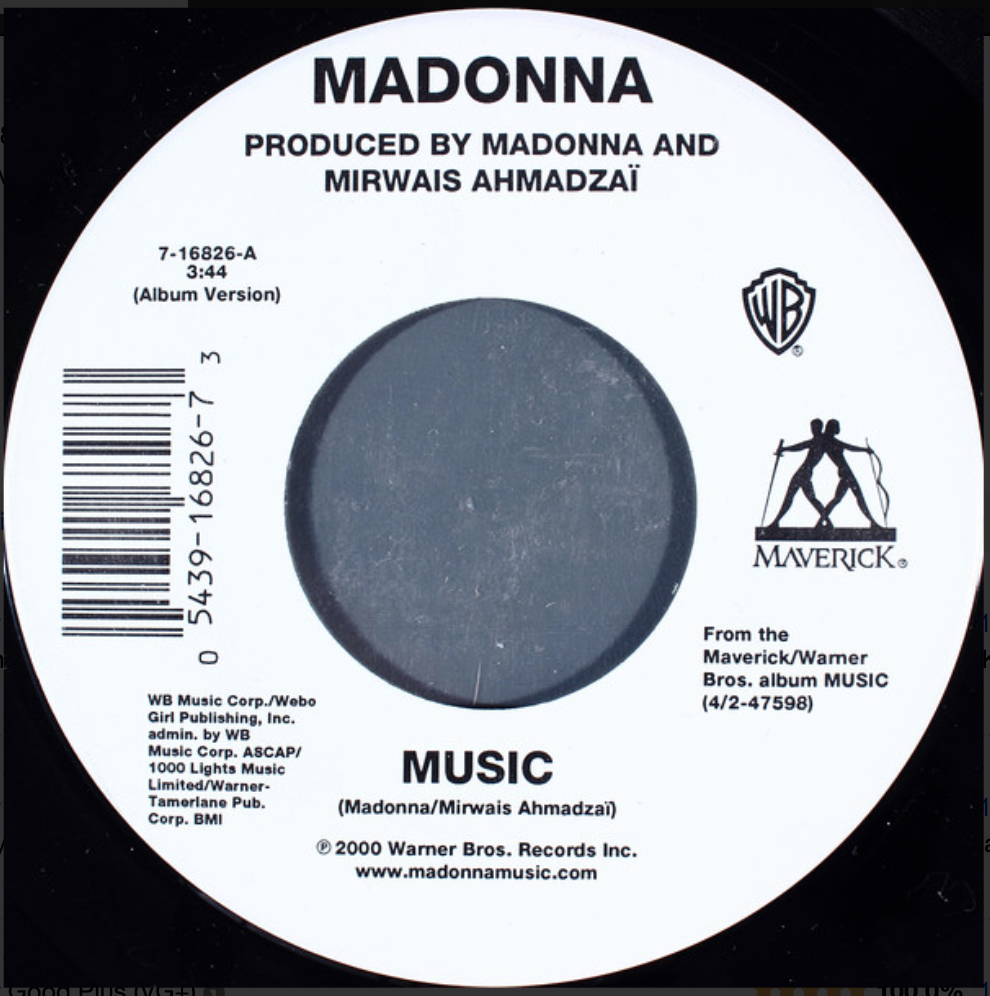 ---
48.02
OLIVER – Good Morning Starshine – 7″ – CBS – 1969
There's definitely a tingle round my ears whenever a certain late sixties 'sound' rears itself… Glen Campbell, Bobby Goldsboro, Gary Puckett, Bob Lind and a couple of tunes by this guy. A kid just loving the melodies, I suppose. No agendas or tribal leanings back then, especially when you're twelve and life is simple. Cheers to Dob (Dave Lewis) for the pic cover version recently picked up somewhere!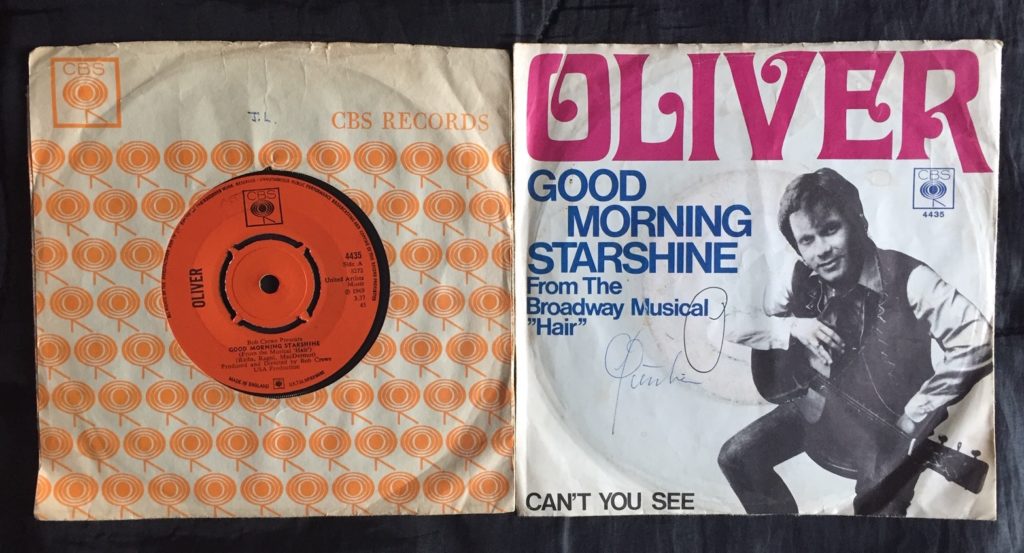 ---
51.28
AMERICA – Ventura Highway – 7″ promo – Warner Brothers – 1972
This is such a beautifully crafted song. Song writing, the classic way… and in my Top 100 tunes of all time. Crosby, Still, Nash & Young had a bigger catalogue of top notch material but these guys harmonies were certainly a match.
---
54.40
ALL ABOUT EVE – Flowers In Our Hair – 7″ – Mercury – 1987
I'm maybe not helping here but maybe the band will be forever remembered for the accidental (but very cruel) screw up the Top Of The Pops crew bestowed on them on one appearance. That in no way takes away from the fact that Julianne Regan does have a wonderfully ethereal sounding voice.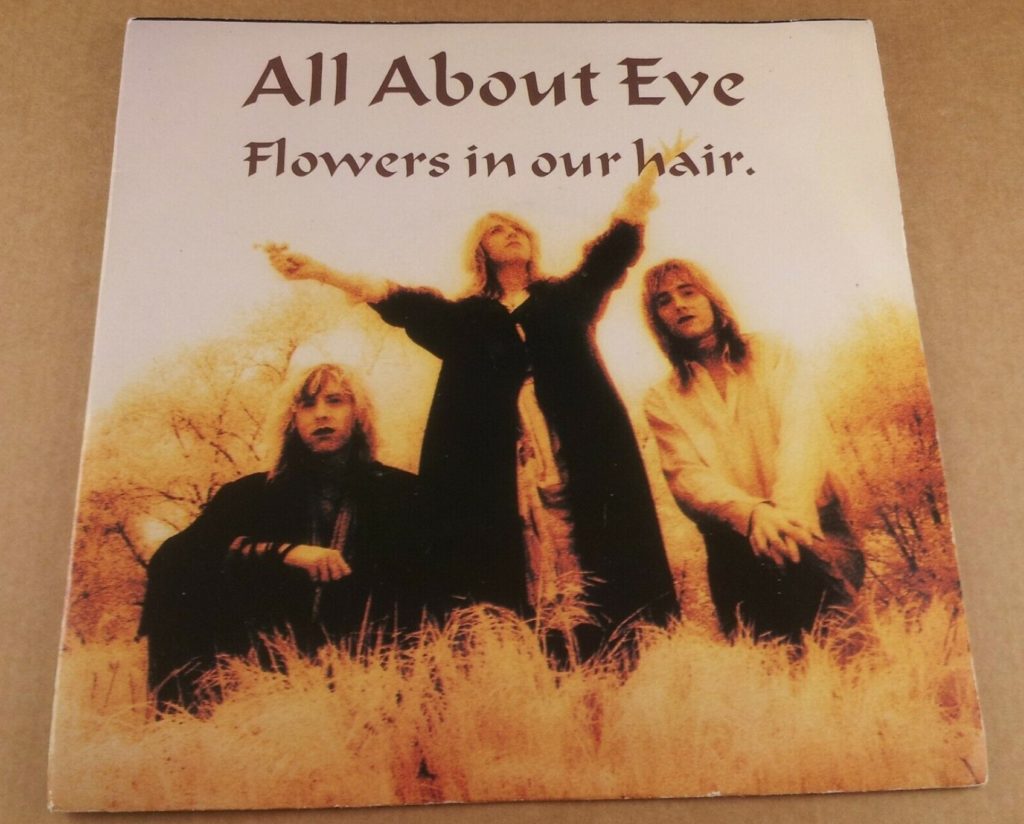 ---
58.39
GLEN CAMPBELL – If This Is Love – Galveston, LP – Capitol – 1968
Another great set of vocal chords, Glen could do very little wrong in my eyes and ears… as long as he stayed away from 'out and out' country. I'll pass on that God stuff, too.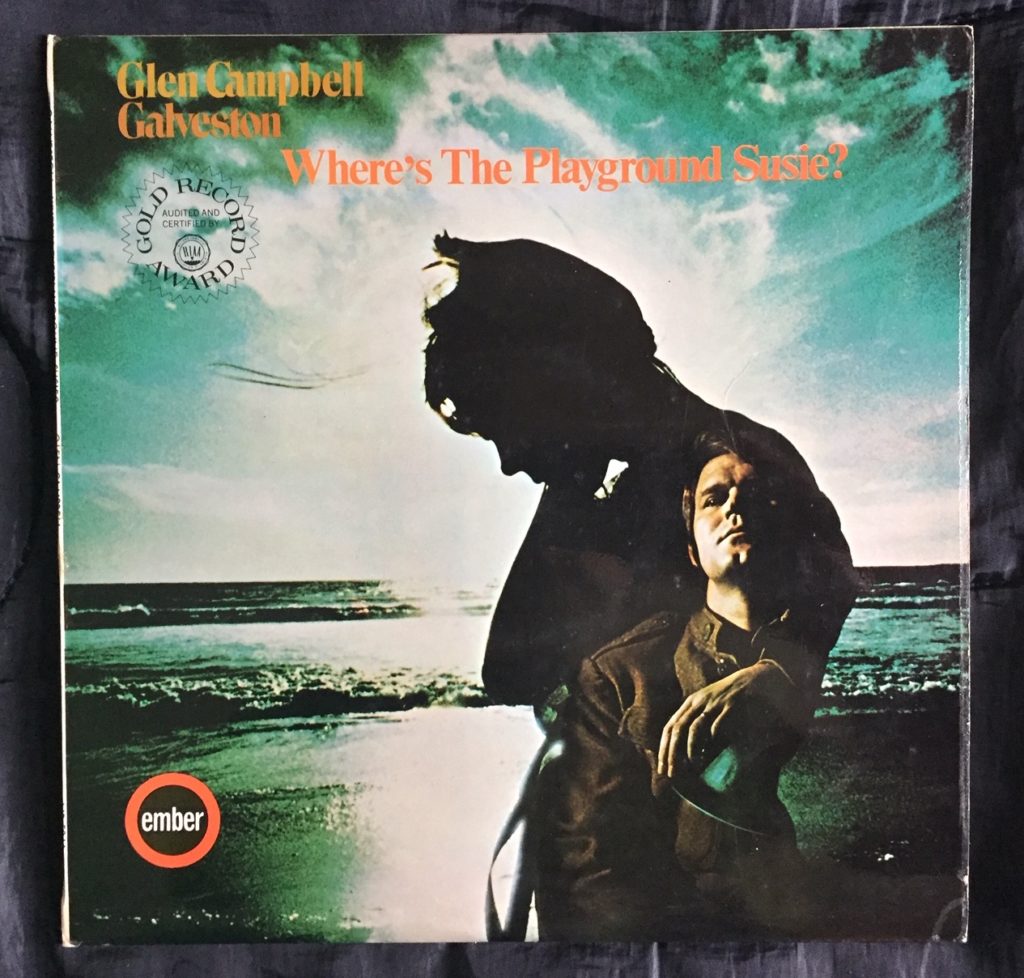 Half time refreshments…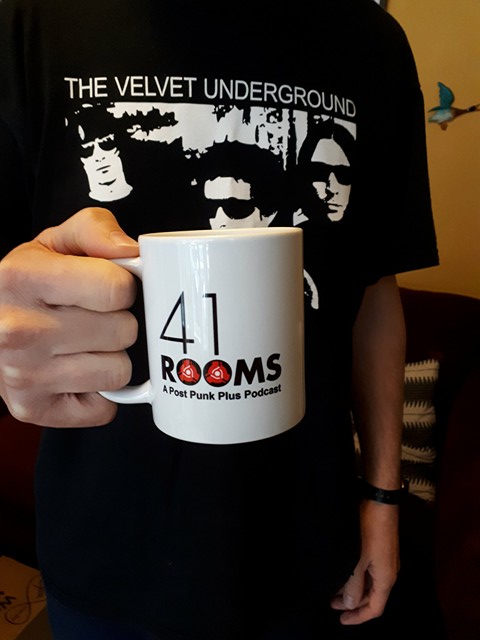 ---
01.00.41
LOTUS EATERS – First Picture Of You – 7″ – Sylvan Records – 1983
Light and breezy… and some serious haircuts.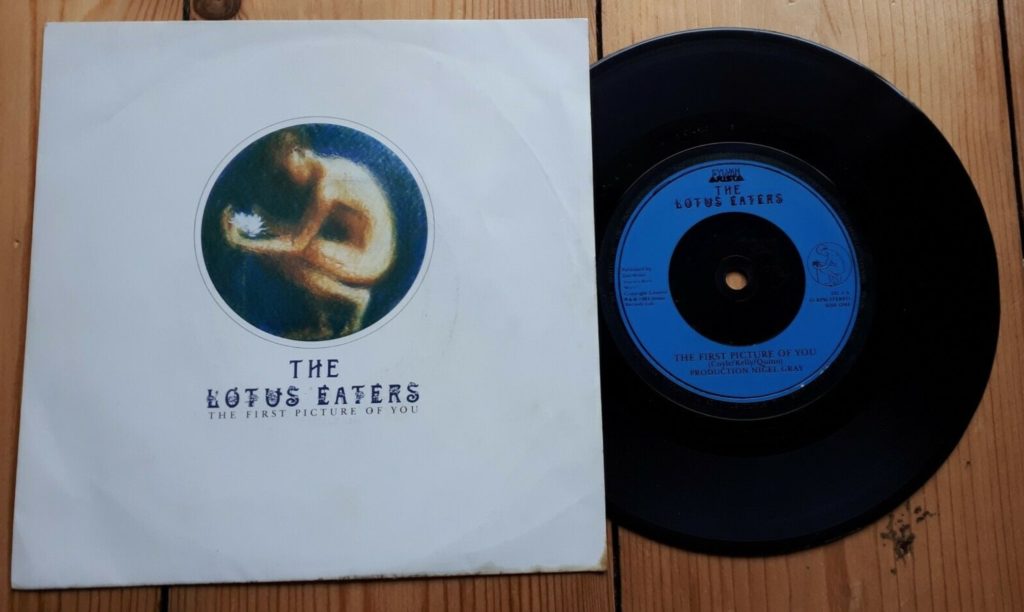 ---
01.04.09
LOVE – Alone Again Or – 7″ – Elektra – 1967
A salute to the influence of Bryan MacLean – band member and writer of arguably the band's most remembered tunes, including this.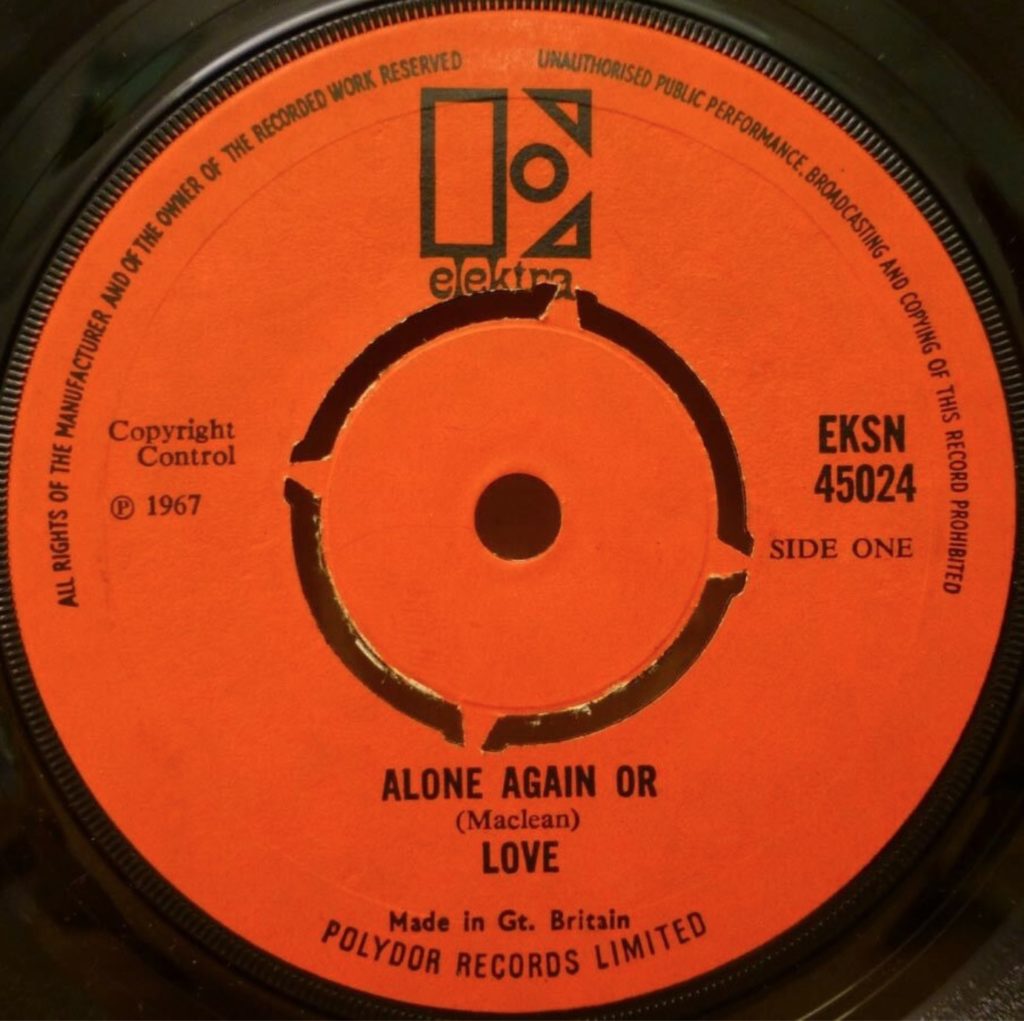 ---
01.07.20
LIBERTY CITY – If You Really Love Someone (Original Mix… with an unofficial 41 Rooms rework/edit) * – 12″ – TRIBAL America – 1994
Whoaah! If you were listening to house in the late 80s/early 90s, when the 'sound' of Murk boys (Oscar Gaetan and Ralph Falcon) arrived, you certainly knew it. Dirty and funky. Wicked stuff.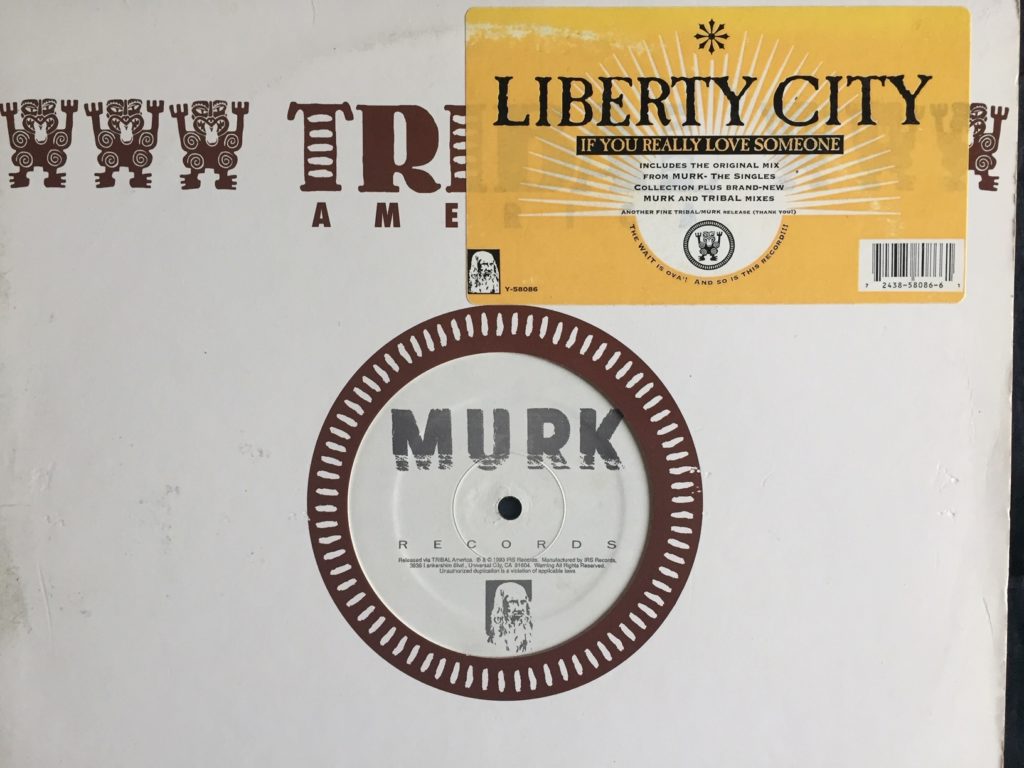 ---
01.13.25
KAREN POLLACK – You Can't Touch Me (Murk Remix) – 12″ – Emotive – 1992
It can at times – especially these days – be a staggeringly predictable beast but for me, house music was thriving in these years.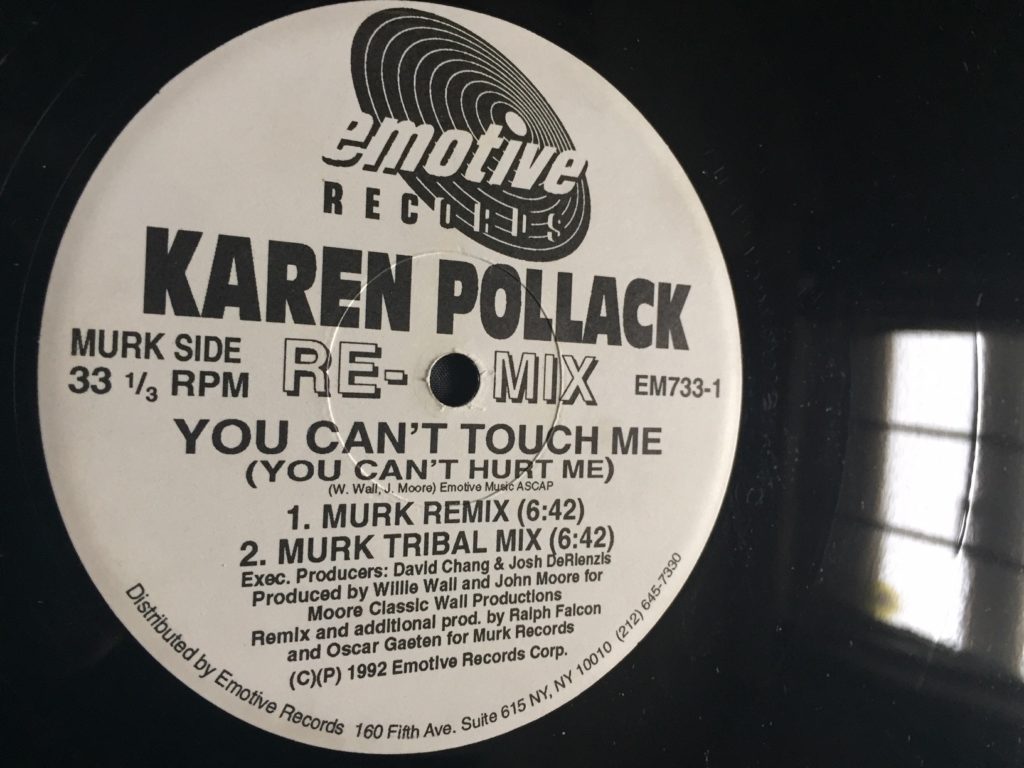 ---
01.17.51
REDBONE – Witch Queen Of New Orleans – 7″ – Epic – 1971
This certainly jumped out of the radio back in the day!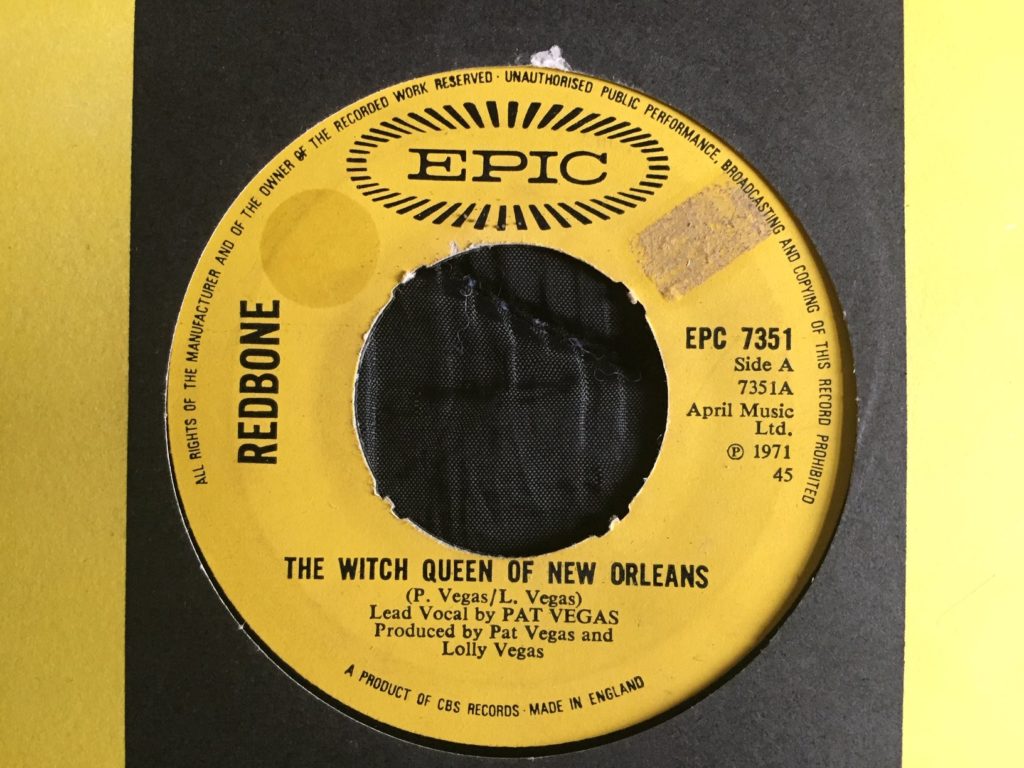 ---
01.20.22
RÓISÍN MURPHY – Tell Everybody – Overpowered, 2LP, orange and pink vinyl – Either EMI (2007) or Be With Records (2019)
That quirky Irish gal in great form here, though she's gone a bit quiet of late. Taking time out maybe… the way these artist-types sometimes do.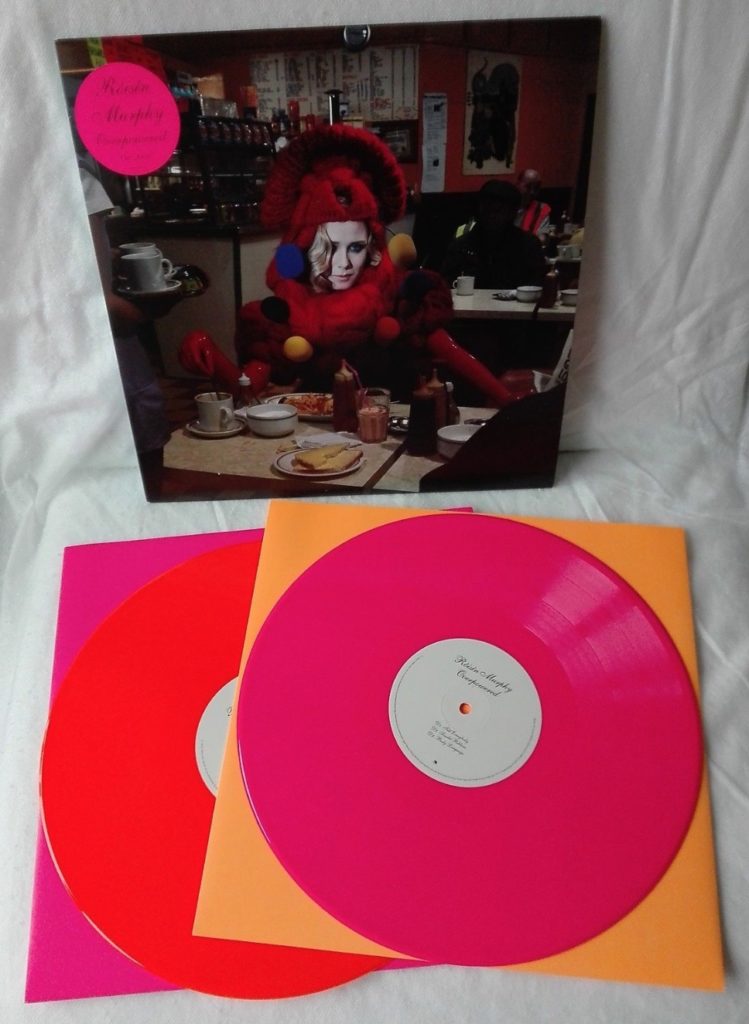 ---
01.24.01
HECTOR PLIMMER – Sleep Easy – Bulb, download only EP – Albert's Favourites – 2017
Hector has a monthly 'Is This Thing On?' show on the ever interesting, London-based NTS Radio.
---
01.27.32
ROBERT WYATT – Sea Song (edit) – Rock Bottom, LP – Virgin – 1974
The American industry used to have the term 'signature' voices – and Mr Wyatt certainly has one of those. Possibly not the last version of this song you'll hear on 41 Rooms, either.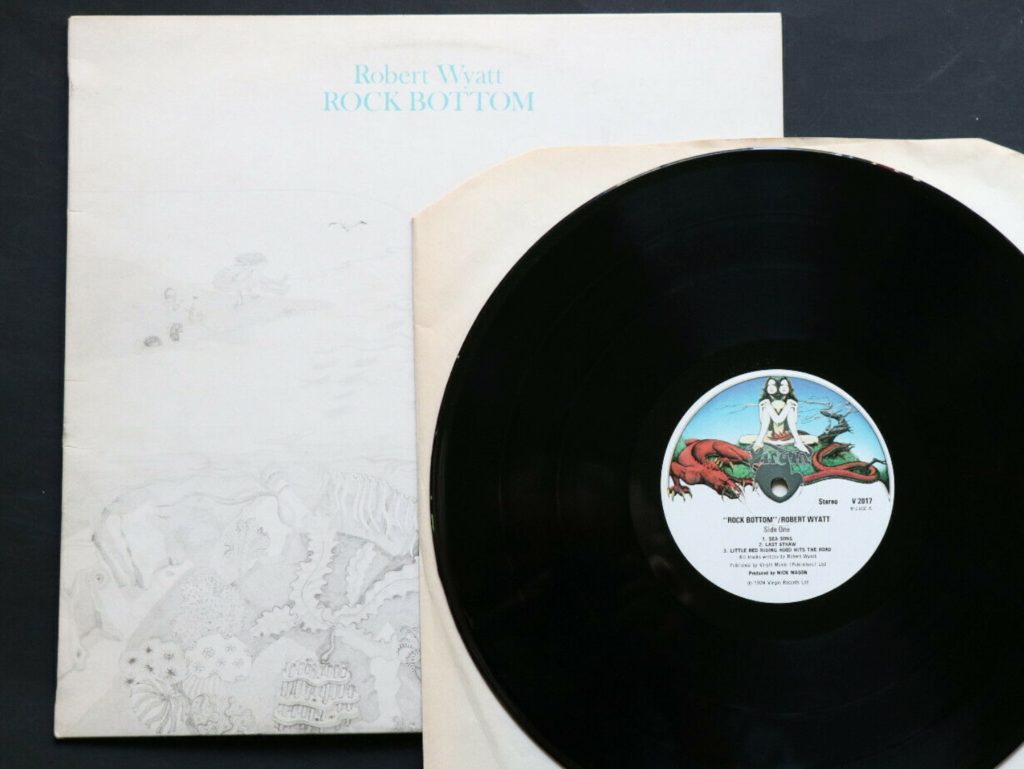 ---
01.32.14
THIS IS THE KIT – Sometimes The Sea (Droptune Media session, 2011)
Genuinely coincidental, some more sea stuff. Such is the way the world of music works these days, there seems to be a myriad of small, bespoke quality radio/video session set ups coming and going – Droptune Media being one.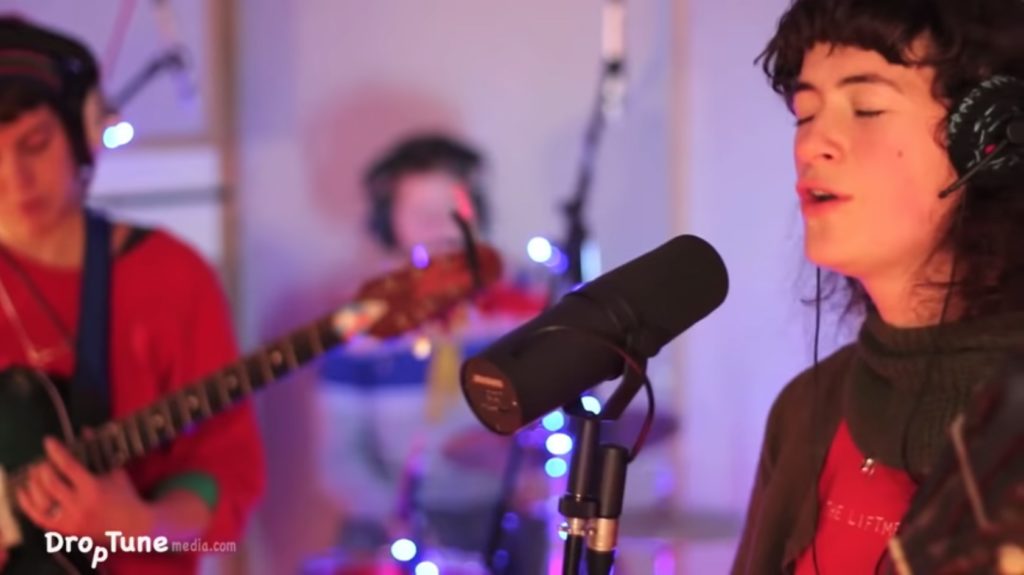 ---
01.35.36
THE MIRACLES – I'll Try Something New – 7″ – Tamla – 1962
This always sounds to me like Smokey went at his own song here after he'd heard every other version that followed. Either that or the melodies that begged to be followed occasionally were just too obvious for the man. A class performance none the less but Kiki Dee shaded it on a slightly different path with the song, I reckon.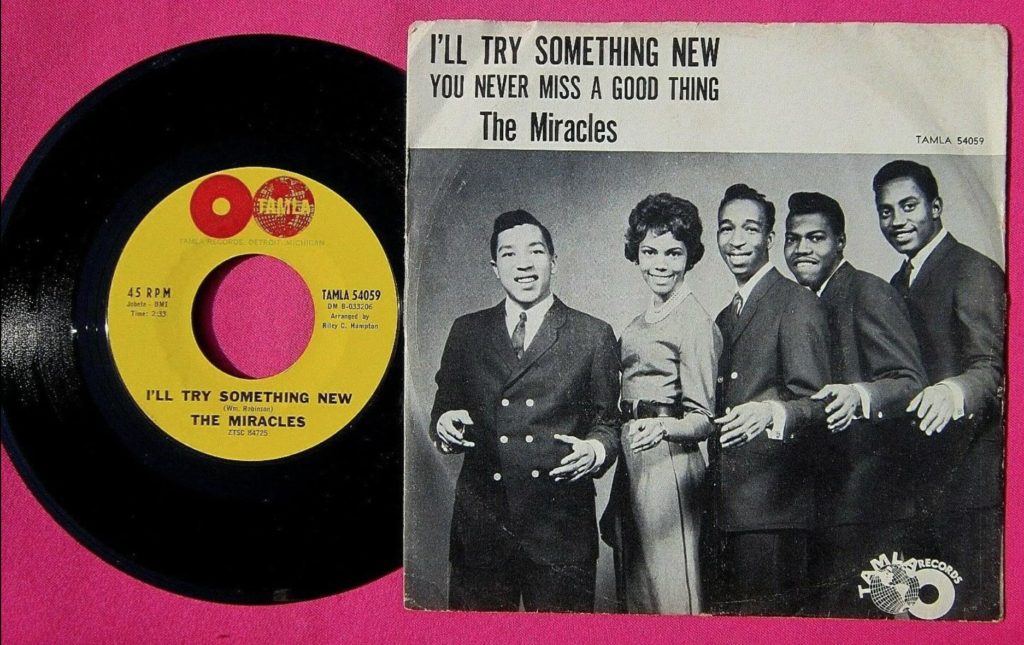 ---
01.37.58
MARTHA REEVES – No One There – 7″ – Tamla Motown – 1973
I'll highlight the £300 promo here, as I used to have this demo 7″ in the 70s… and possibly after an ad run in the music press (NME or Sounds) I may well have sold it to someone who turned up to my house from all of a mile away! And he then became a mate. So, one for Trev Colling, if he catches this. He'll be able to tell me if he was indeed the buyer… and if so, if he's still got it.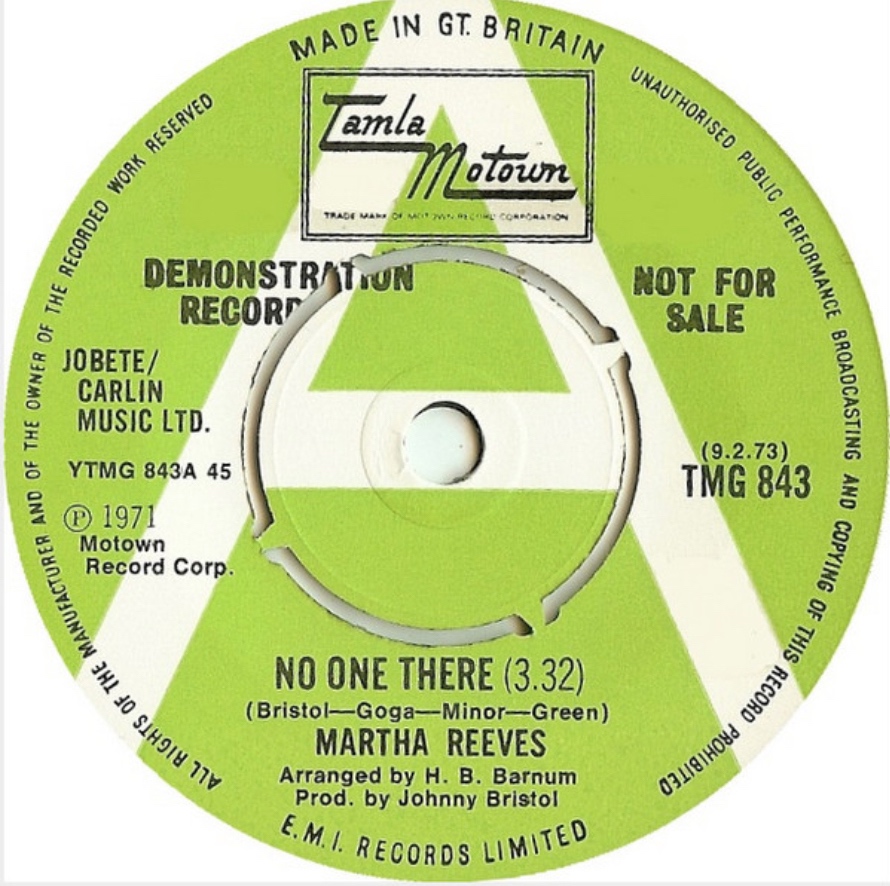 ---
01.41.13
SALAD – Kiss My Love – 7″ b-side – Island Red Label – 1995
'Originated in London, in 1992 by Marijne Van Der Vlugt, the ex-MTV presenter and fashion model, Paul Kennedy… ' kicks off the band's Discogs listing. Now that's a bolted on recipe for disaster in my world but they made some decent tunes, and it's the reverse sleeve of this single that gets the look in, purely for the (I'd have a bet on) 1960's era, Type III, Big E, Levis jacket being worn. Very neat. Maybe not so 'vintage' then but deemed so now. The fashion tips are now ended.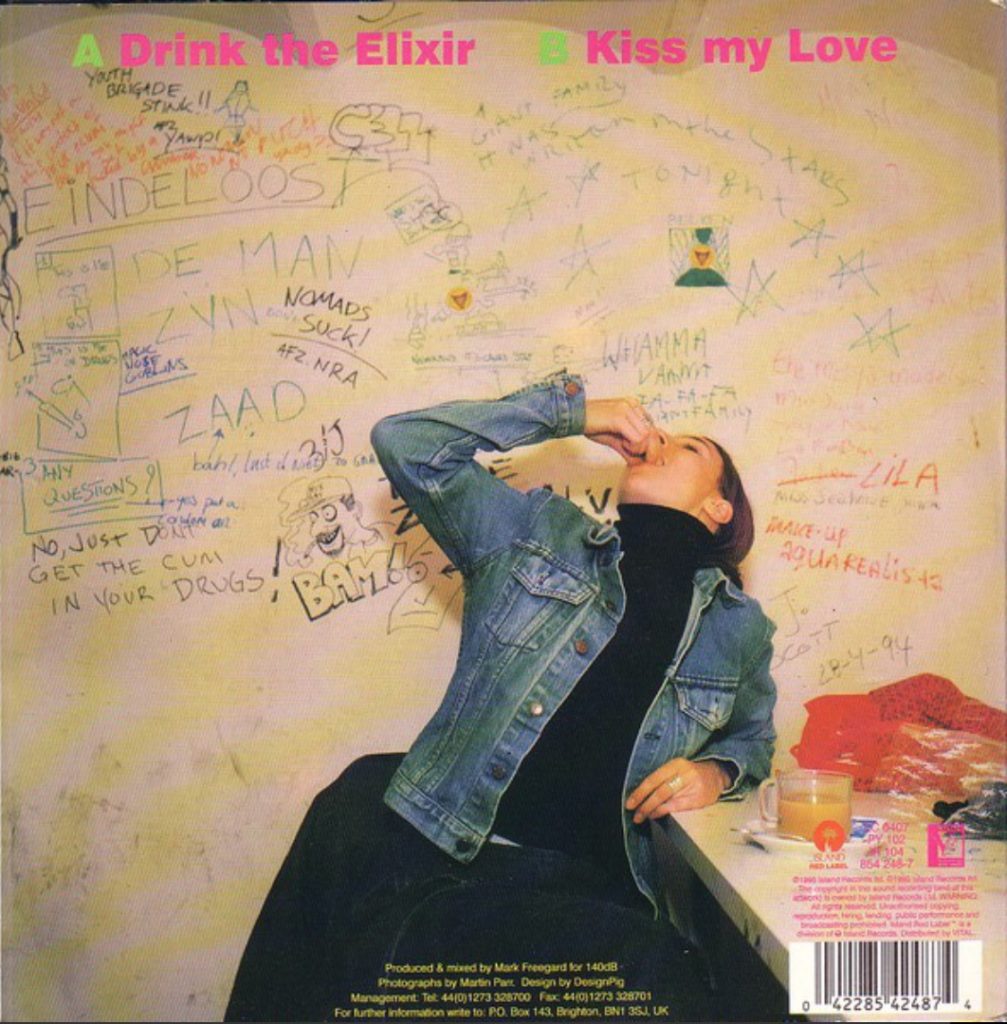 ---
01.44.40
FURNITURE – Dancing The Hard Bargain – 7″ – Survival Records – 1984
A cracker of a single and I also have a soft spot for any band that contributed to our/the Discreet Campaigns v/a compilation cassette put out in 1985 – as indeed Furniture did.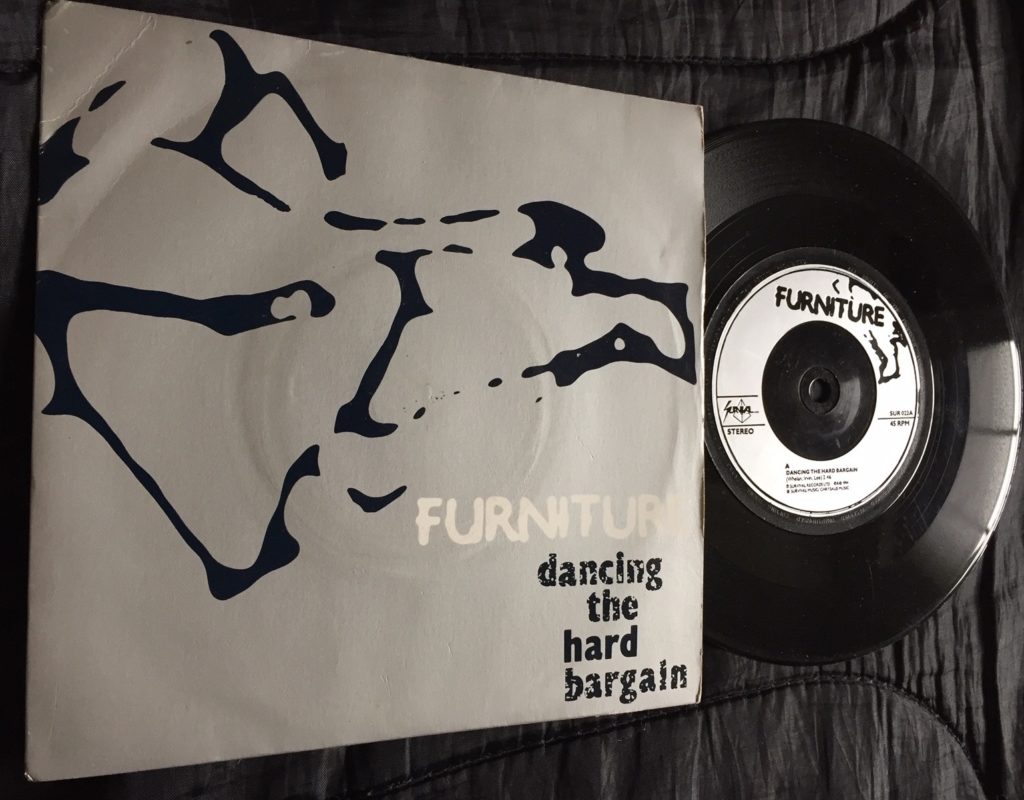 ---
01.47.16
THE YARDBIRDS – I Wish You Would – 7″ – Columbia – 1964
Back in the seventies when I was hoovering up Yardbirds UK singles this, their debut, would have maybe have set me back the most.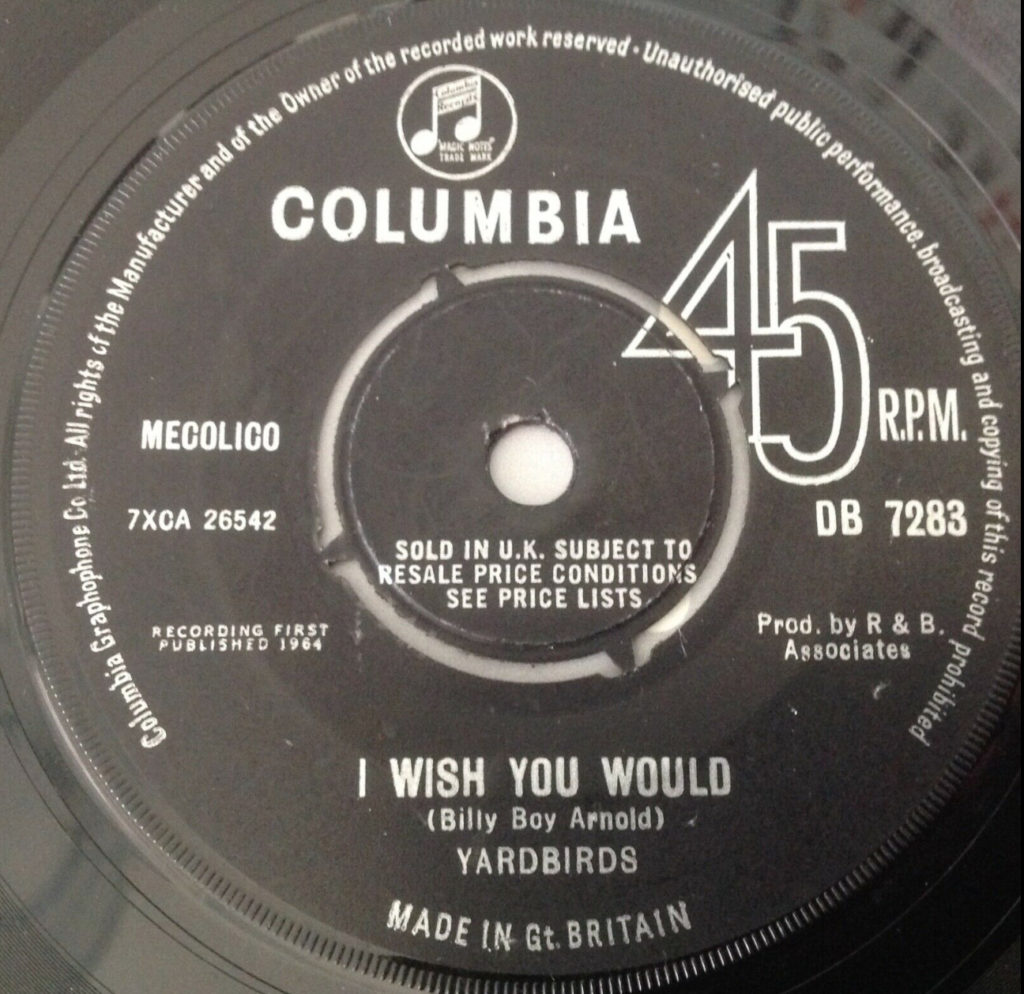 ---

01.49.31
FINI TRIBE – Love Above (Analogue Mix) – 12″ – ffrr – 1995
Sometime in the late nineties I was playing this in my London flat and it had been 'in action' for 10-15 plus minutes before I started thinking 'This is going on a bit!' When I had a look at it I could see it was 'stuck'… in what was sounding like a very perfect loop. 🙂 In fact, even with the software around these days you couldn't have looped a few of these beats better! I thought it was so cool I didn't even attempt to clean the dirt/scratch. Must dig it out sometime and see if it still performs as such. It'll probably turn out to be the one time when you don't want a glitch to 'fix' – but it has. 🙂 Maybe though if I'd used my 12″ version for the podcast this would have been a far longer show.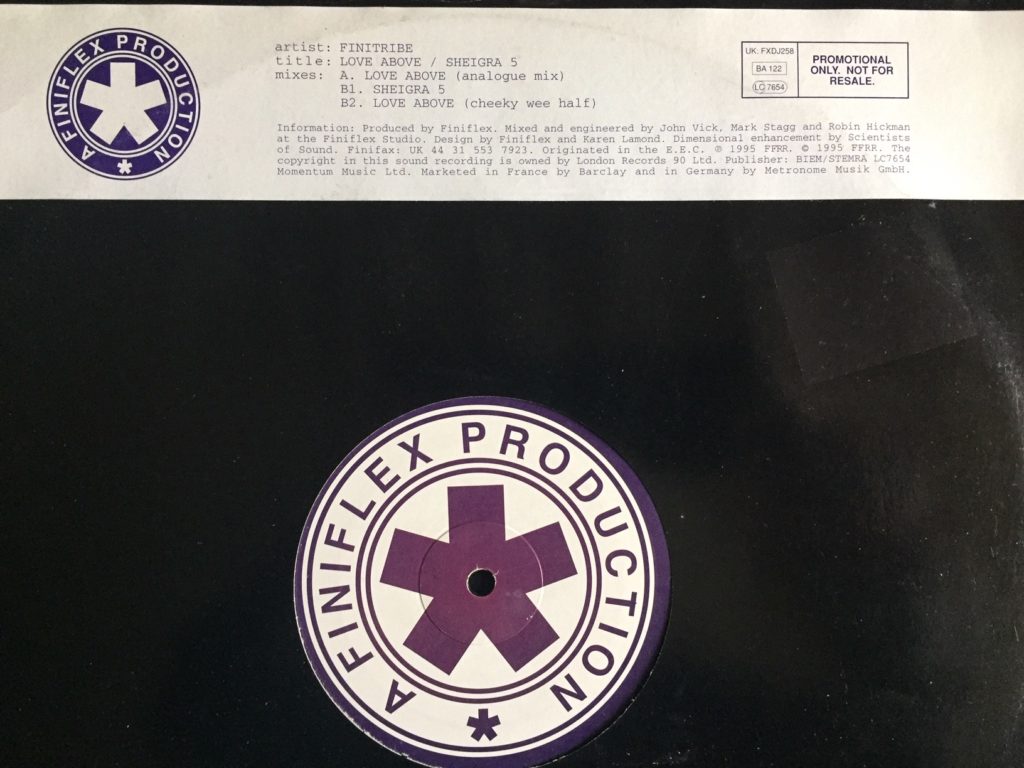 ---
Show 73 will be with you Nov 3.
Dec