This playlist is 82% vinyl friendly. Impressive.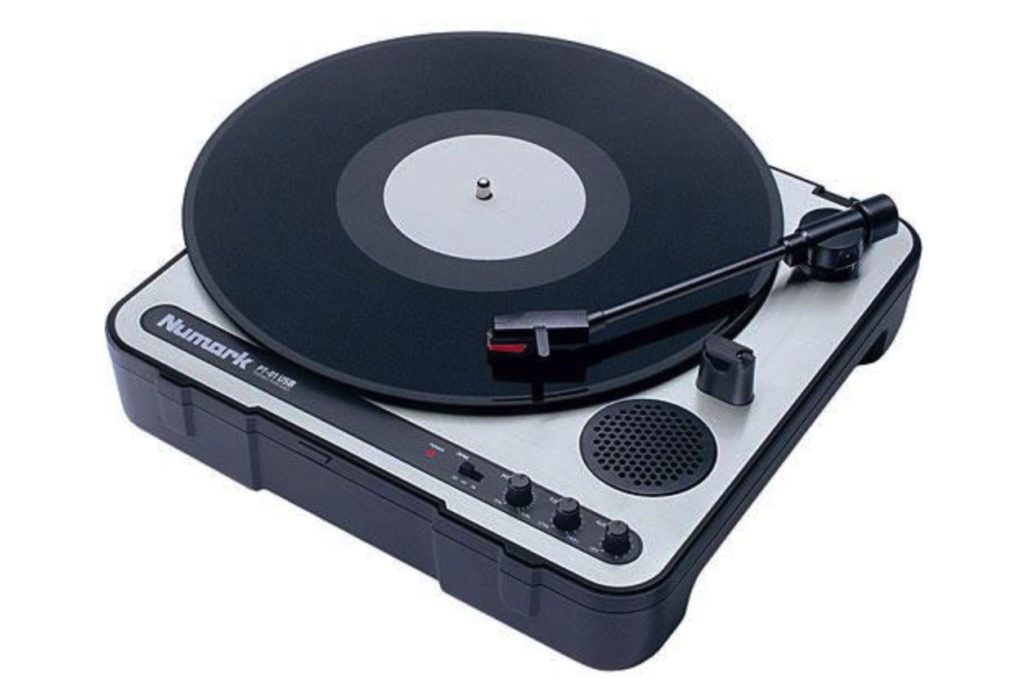 As it happens, a Numark PT01USB Portable Vinyl-Archiving Turntable
---
Any track marked * has been given either a tiny or a slightly larger 41 Rooms 'tweak'/edit/chop and the occasional tune sonically might not sound quite how it did, originally… and note, there's a few expletives uttered in this show.
---
Lyric of Playlist 105…
There's always a story with Joni.
---
00.00
(Intro) THE FLAMINGOS – Stars (Edit) – Unreleased demo – 1983 Episode #1 for info.
---
00.41
NEW ORDER – Recoil – Lost Sirens, LP – Rhino Records – 2013
From the extra tracks recorded during the Waiting For The Sirens Call album sessions and due to the fall out with Hooky, released years after intended. Lost Sirens is just about the length of an old skool vinyl album and though it feels lack lustre as a whole this is a highlight. Yet another tune thats perfectly suited to Barney's 'later years' vocal styling.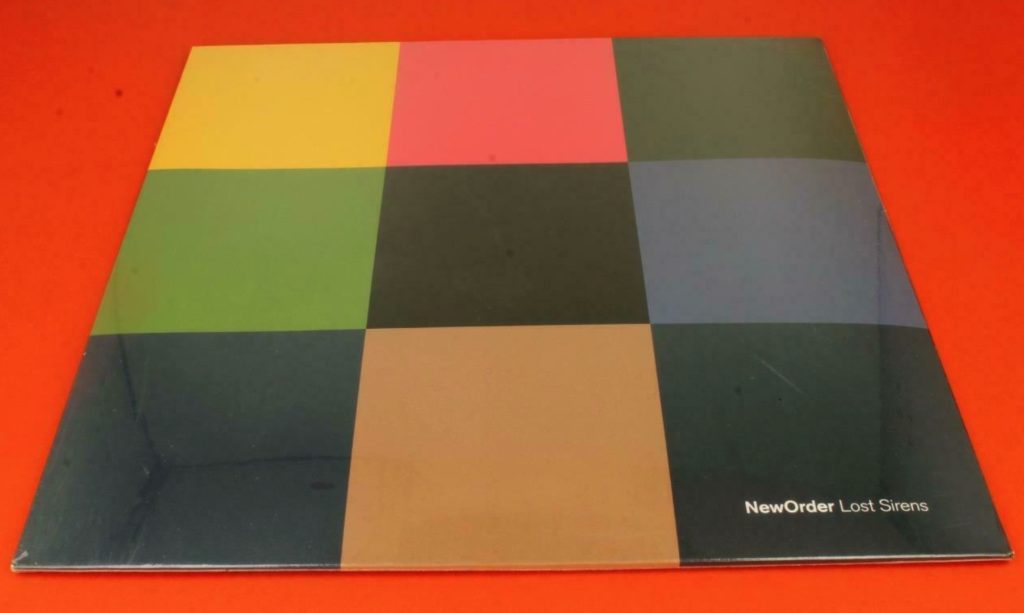 ---
05.17
BELLERUCHE – Northern Girls – Four Songs EP, promo only 2×7″ – Hippoflex – 2006
A bit kooky in the vocals department, intended or otherwise.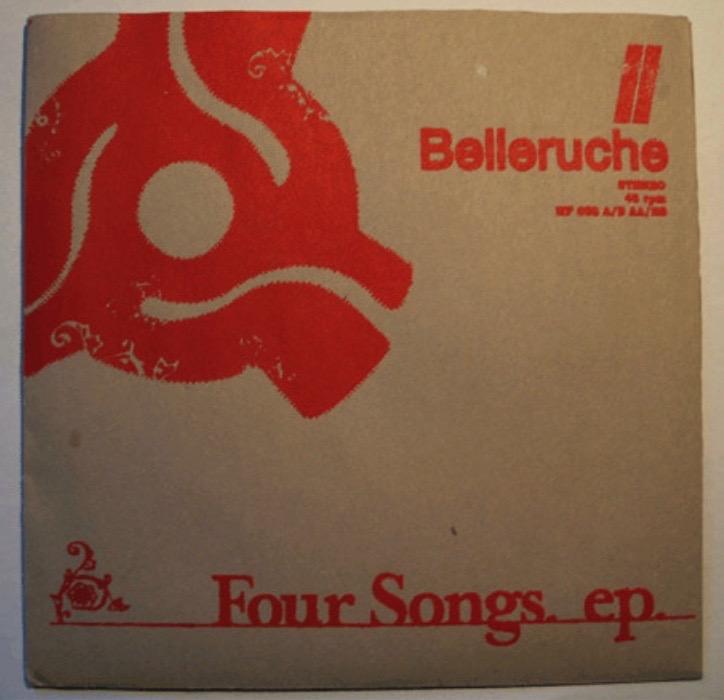 ---
08.41
HYDROPLANE – New Monotonic FM * – Self-titled, LP – Efficient Space – 2022
Out of Australia and in actuality, a re-release of a 1997 CD only album. Some info here.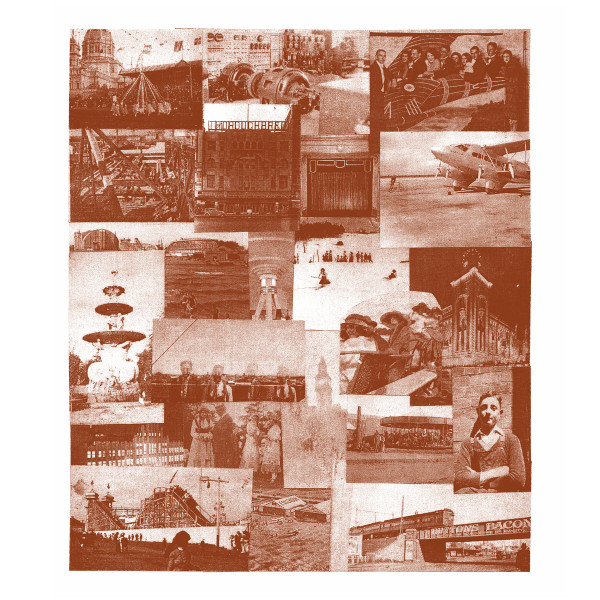 ---
11.46
DUNCAN POWELL – Wombat Nite – Came Into View, download only EP – 2007
Fabulous leftfield jittery sounds!
'I produced lots of music during 1999-2014. Heavily inspired by the sampling techniques of the likes of Todd Edwards, Karl Brown, Jay Dilla & El-B . I remixed & produced for such artists as NY, Asher D, MJ Cole, Dreem Teem, Ed Case, Mutya Buena & True Tiger'. – Duncan, Bandcamp.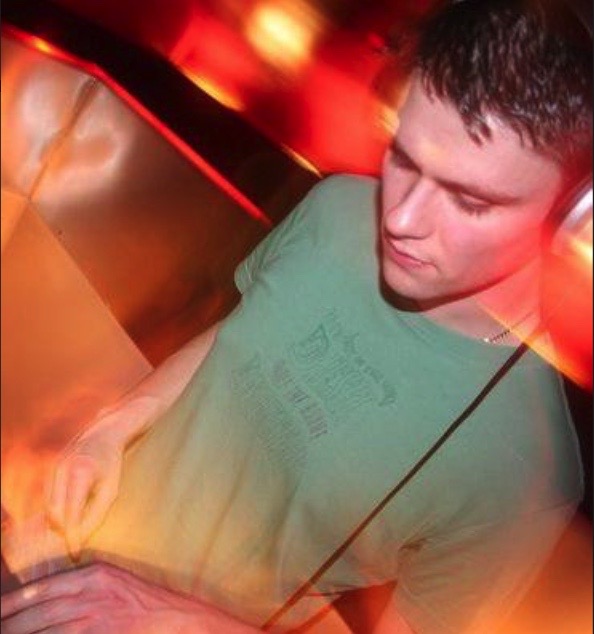 ---
16.12
NASMAK – I Hope I Am Gonna Rain Today – 4our Clicks, LP – Plurex Records – 1982
See what these Dutch post punk and regular 41 Roomers did with that album title?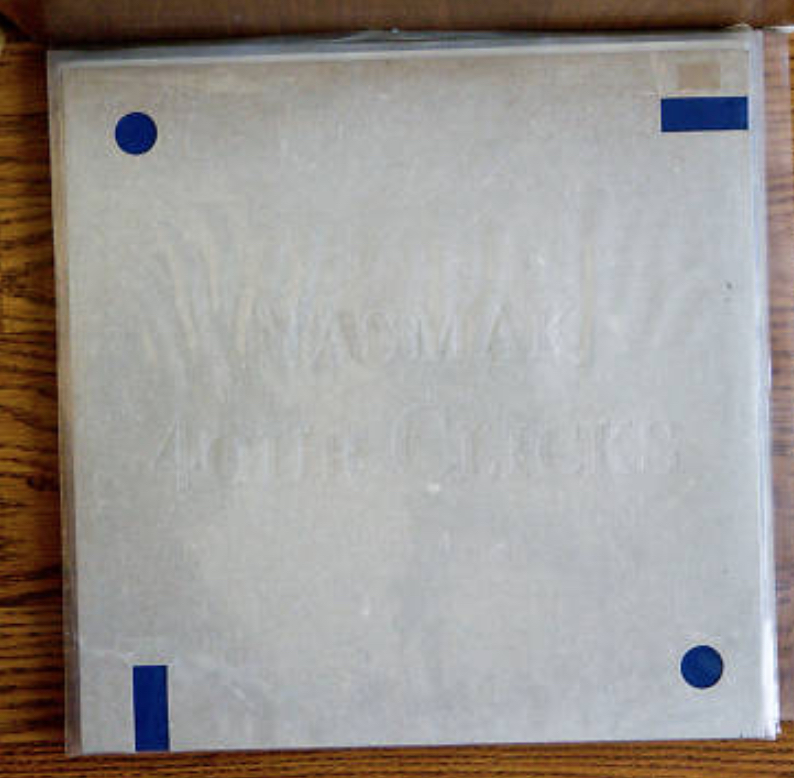 ---
19.47
REPETITION – A Full Rotation – 7″ – Les Disques Du Crépuscule – 1981
Having fronted their debut single, A Still Reflex, Sarah Gregory had then left but this was still a fine follow up.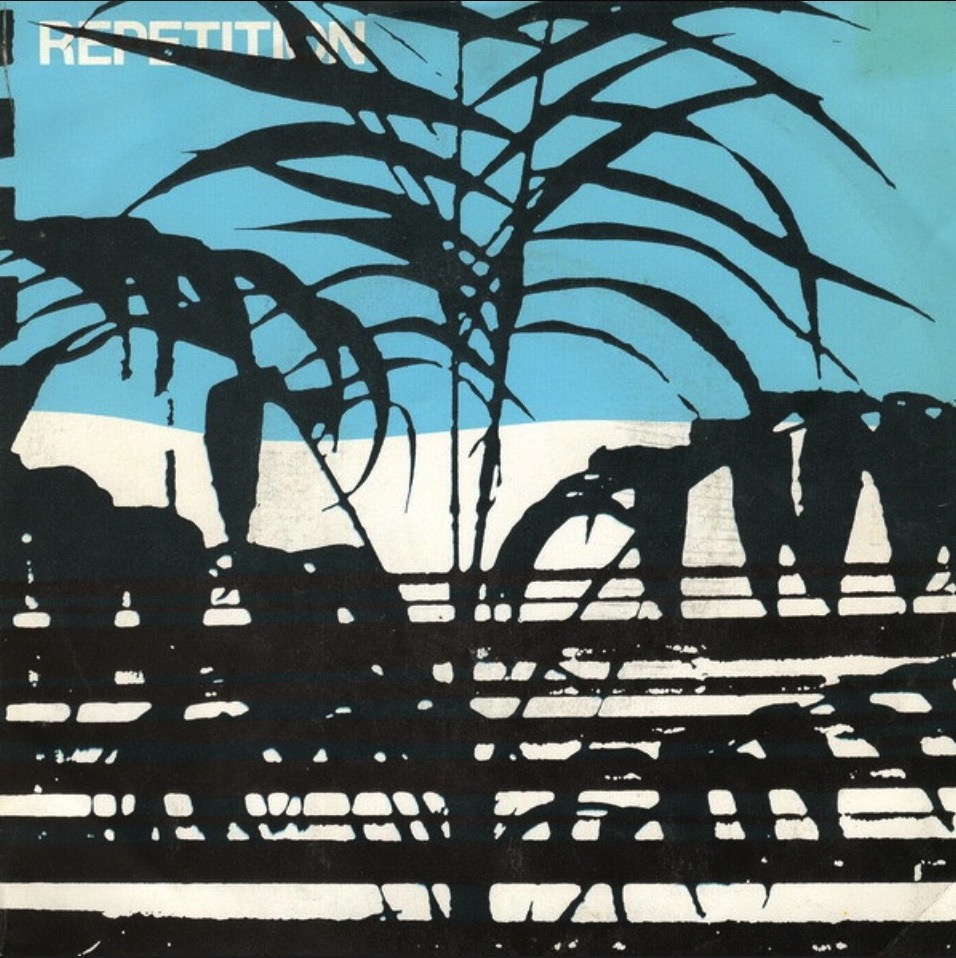 ---
23.26
PVA – Untethered – Download only – 2022
This early 'bright and breezy' promo photo may look like a take from a US high school year book from the sixties (albeit it's in colour) but don't let that fool you. Darker sounds are afoot…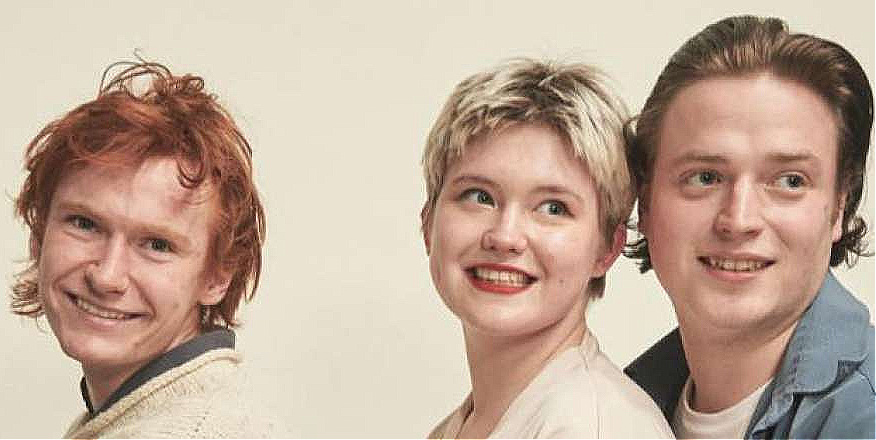 ---
26.49
BIG JOANIE – Token – Sistahs, LP – The Daydream Library Series – 2018
I didn't mention it on their previous 41 Rooms appearance but whilst I totally understand the choice for this visual for the album cover…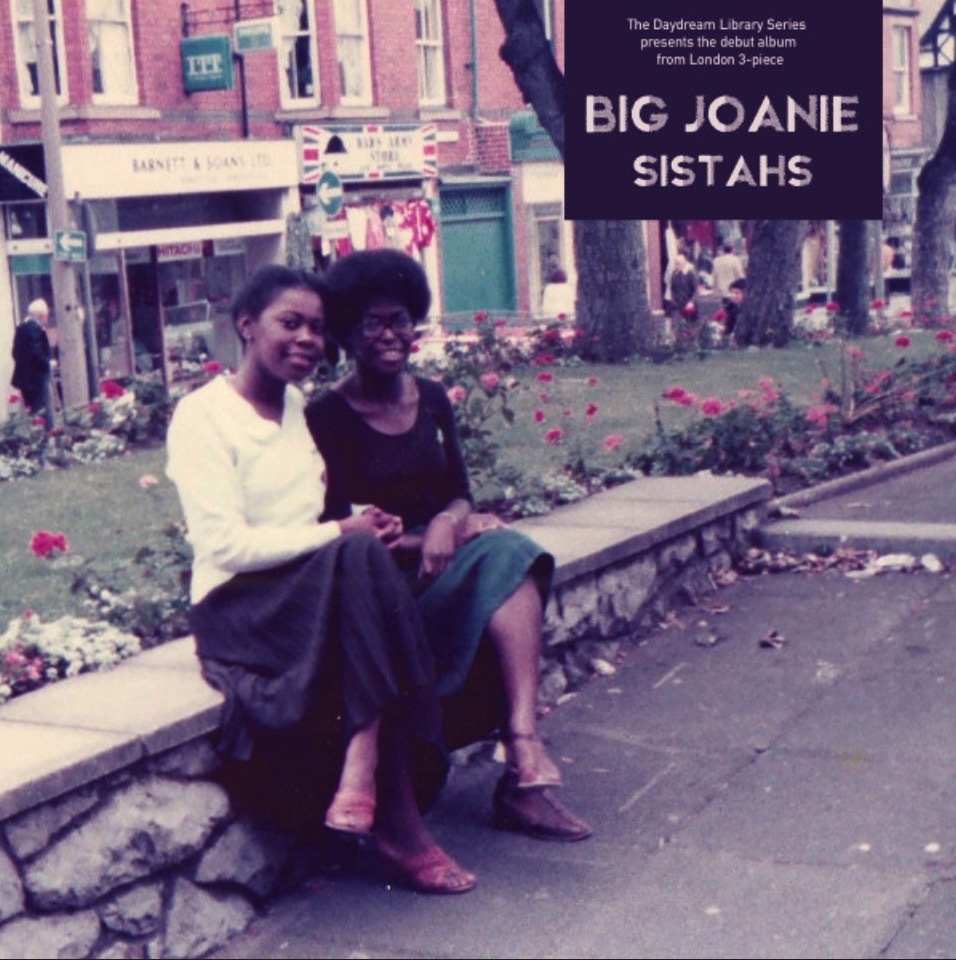 I reckon using a shot much like this one below would have intrigued the record buying public way more. 🙂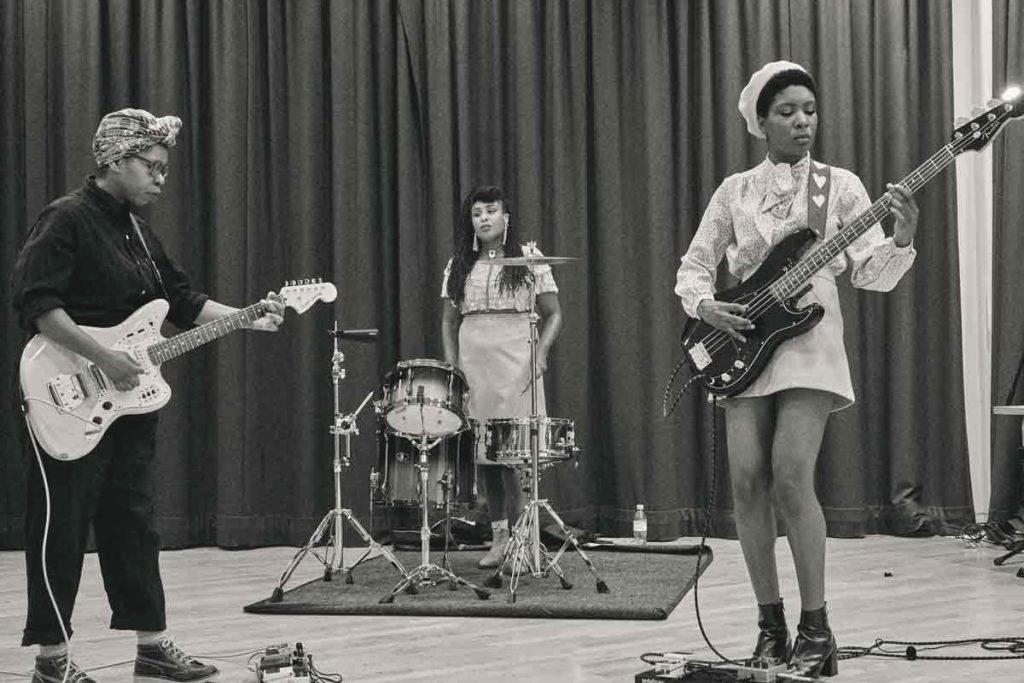 ---
29.45
LAMB – Cotton Wool – 12″ – Fontana – 1996
Back in their younger days when they had both the edge and some 'edginess' about them.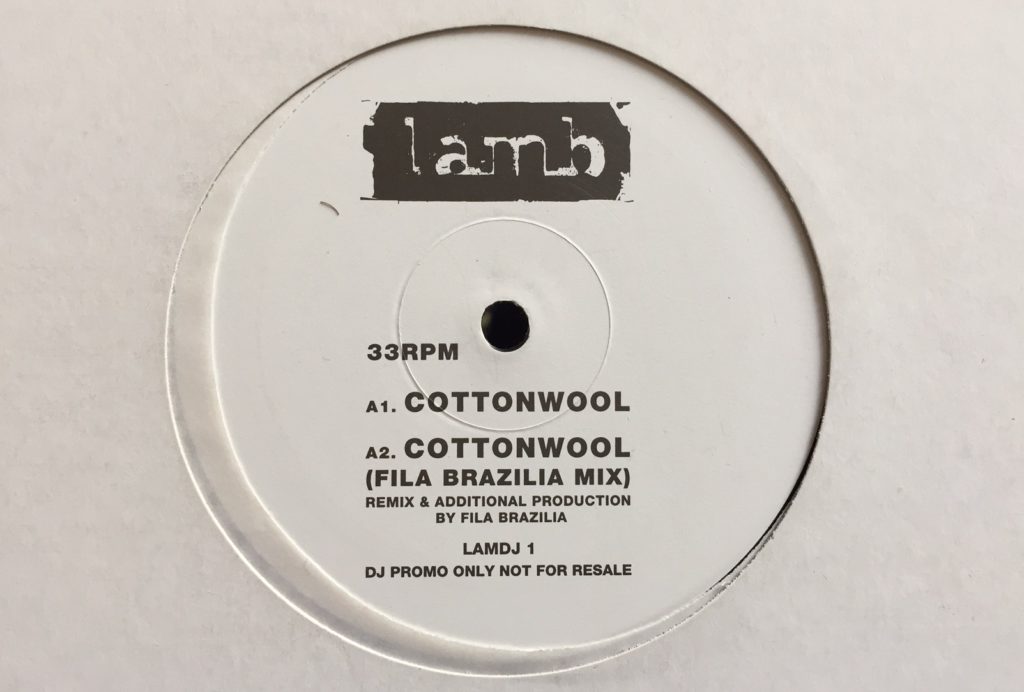 ---
34.49
SLADE – Know Who You Are – 7″ – Polydor – 1970
Yes indeed, before the glam and hits years and when their storytelling was more interesting. This tune's parent album, Play It Loud would become a fave album for me.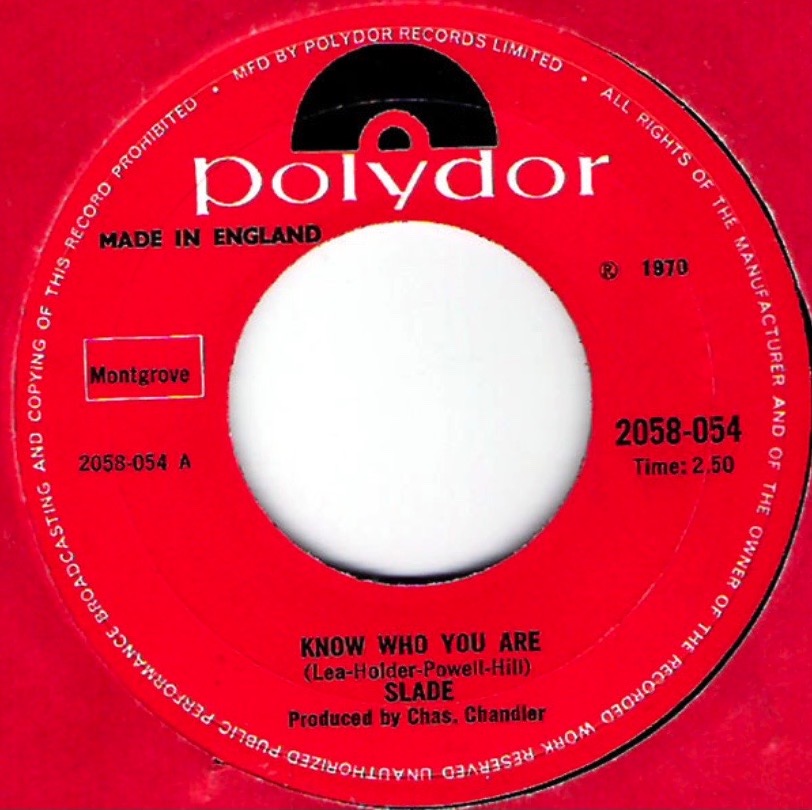 ---
37.34
NICK CAVE and NEKO CASE – She's Not There – True Blood: Music From The HBO Original Series Volume 3, v/a CD only – Watertower Music – 2011
Covering The Zombies…
When Gary Calamar, the music supervisor for hit HBO TV show True Blood, was handed a script for the fourth season-opening episode, he quickly realised that writer Alexander Woo had opted for a Zombies inclusion. After initially discussing the option of using the Santana version of the song, Calamar and his team instead opted for a more ambitious approach: "I thought well, we've got some time. Why don't we try and produce a new, fresh version of this classic and make it our own? Let's have some fun with this — Bon Temps Louisiana Style," he wrote in an article for KCRW. "CC Adcock laid down his arrangement of the track along with his Louisiana pals Jon Cleary on piano and Keith Frank on bass and accordion," he added.
While names such as Florence and The Machine, Dr. John and The Kills remained at the top of their wishlist, scheduling conflicts required the music department of the show to be a little more creative in their selection. After learning that Neko Case of The New Pornographers was a big fan of the show, Calamar was able to recruit the singer and, after searching his CD collection, set his mind on Nick Cave to complete the duet.
"Neko sang her part in a small studio in Seattle. Sounded brilliant," Calamar explained. "As it turns out Mr. Cave was coming to Los Angeles with his family for a vacation. In between trips with his kids to Universal Studios and Disneyland, we got him down to the Redstar Studio in Silverlake to top off the track with his haunting, cavernous vocals." – Far Out magazine, Sept 2020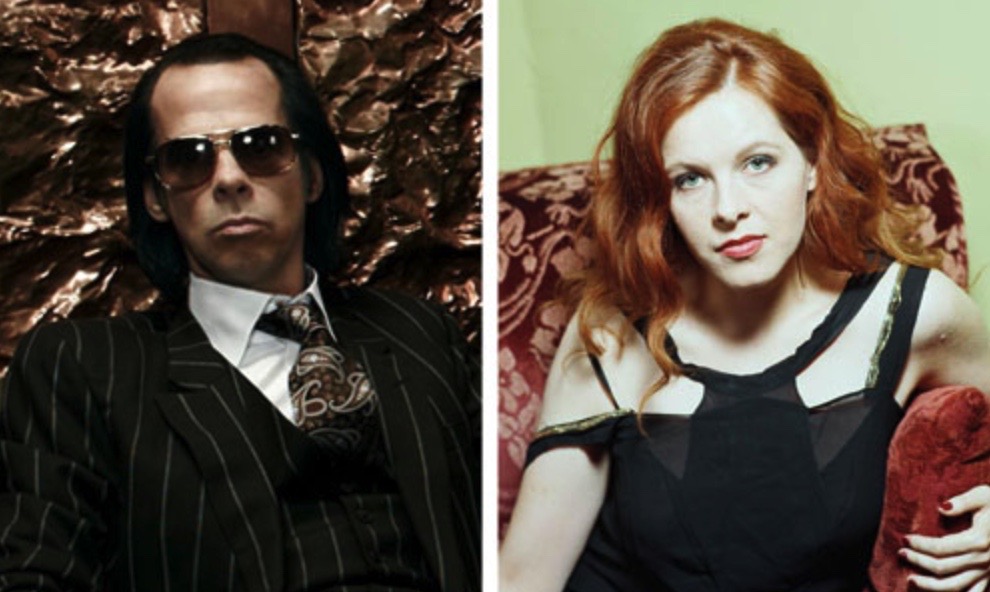 ---
39.59
EYELESS IN GAZA – Throw A Shadow – Drumming The Beating Heart, LP – Cherry Red – 1982
This reminds me of drunkenly walking my Old English Sheepdog, Flanagan around Bedford Park in the pitch black of a 2AM morning – with this on headphones – after DJ'ing at one of our club nights at Winkles in the early eighties. Funny what sticks in the mind.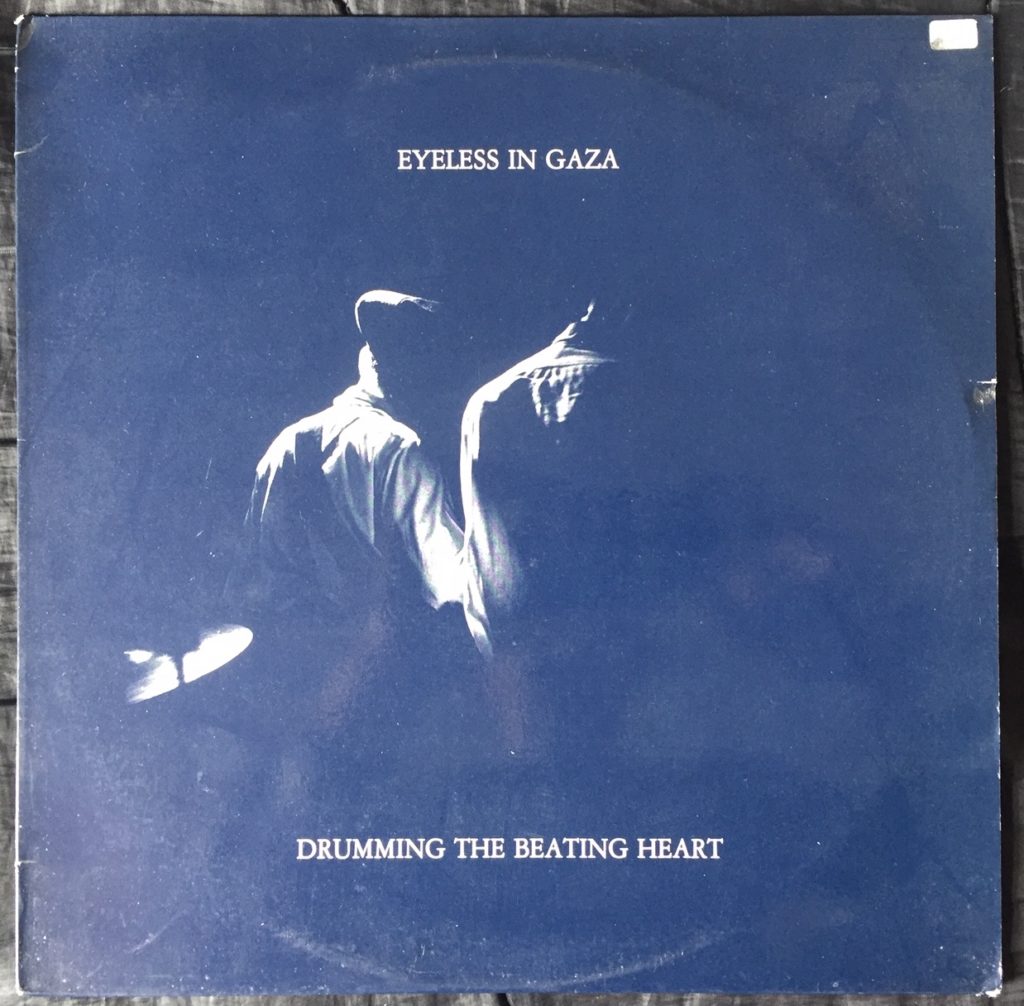 ---
41.57
ELECTRIBE 101 – Insatiable Love – Electribal Soul, LP – 2022
From a finished second album that got shelved in 1991 but finally sees the light of day thirty one years down the line. The story is here.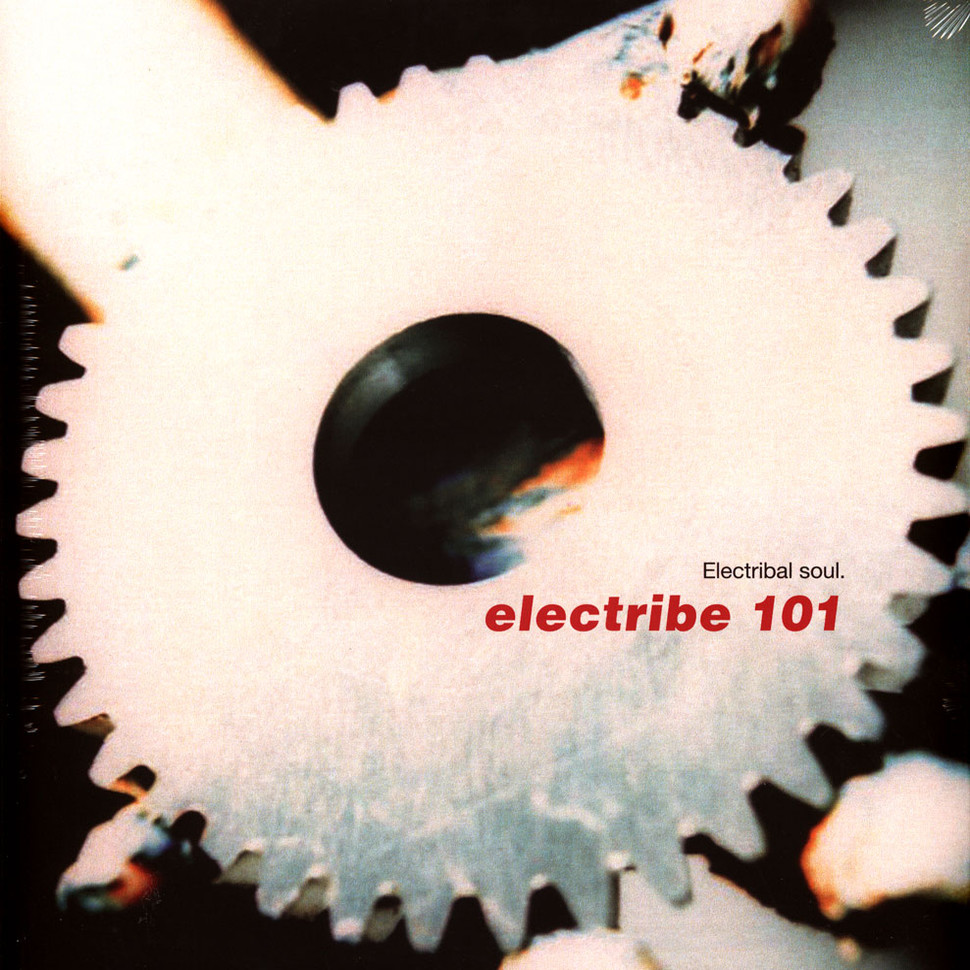 ---
46.51
CABARET VOLTAIRE – Spies In The Wires – Micro-Phonies, LP – Virgin / Some Bizzare – 1984
As far as I know, not a track they played live.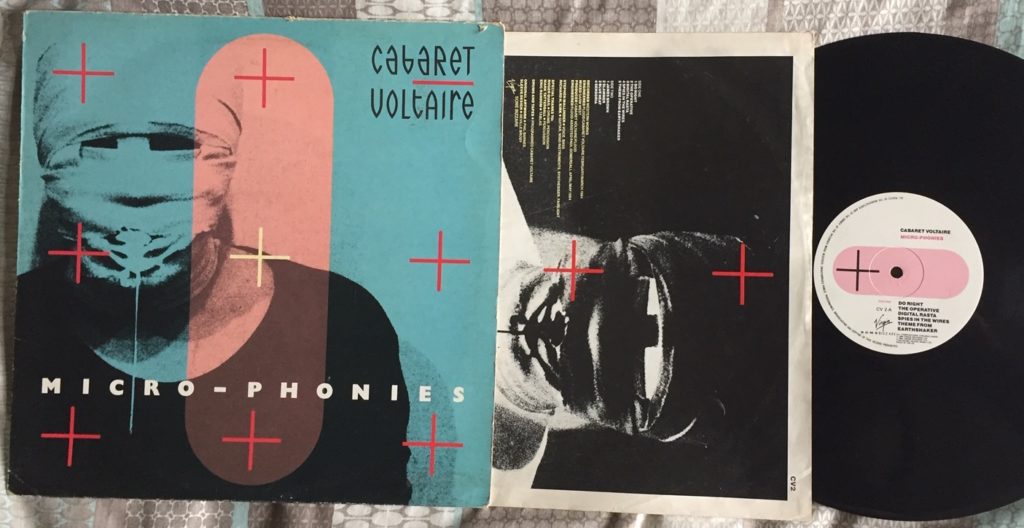 ---
50.12
MARVIN GAYE – One More Heartache – 7″ – Tamla Motown – 1966
There's nearly always room for Marv!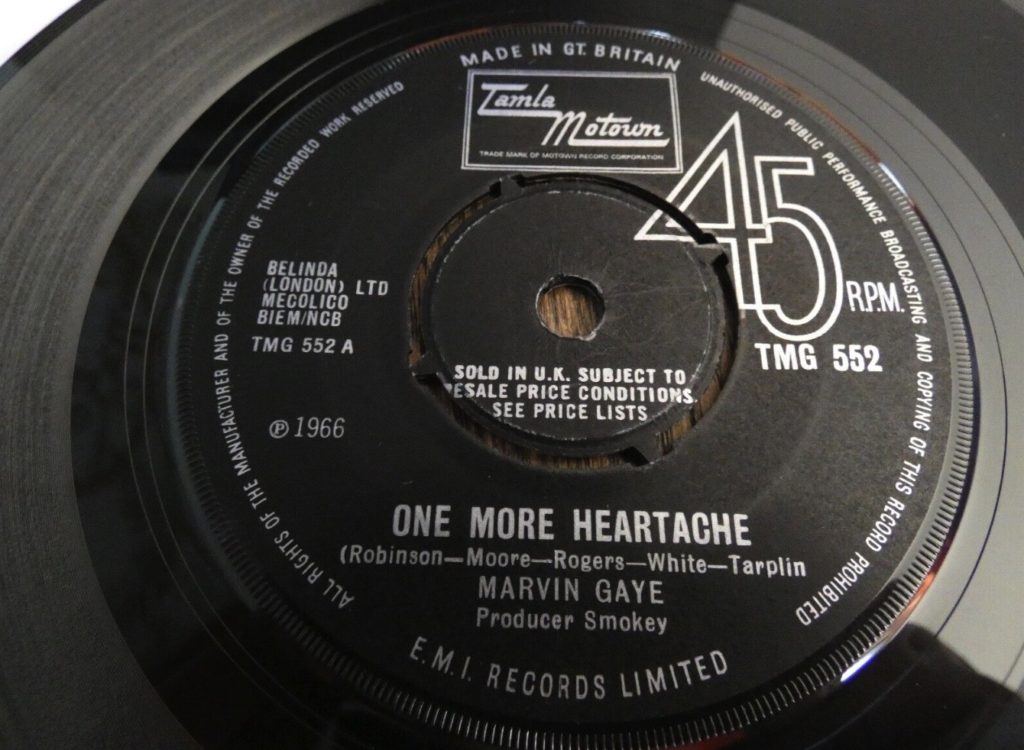 A UK acetate out there somewhere…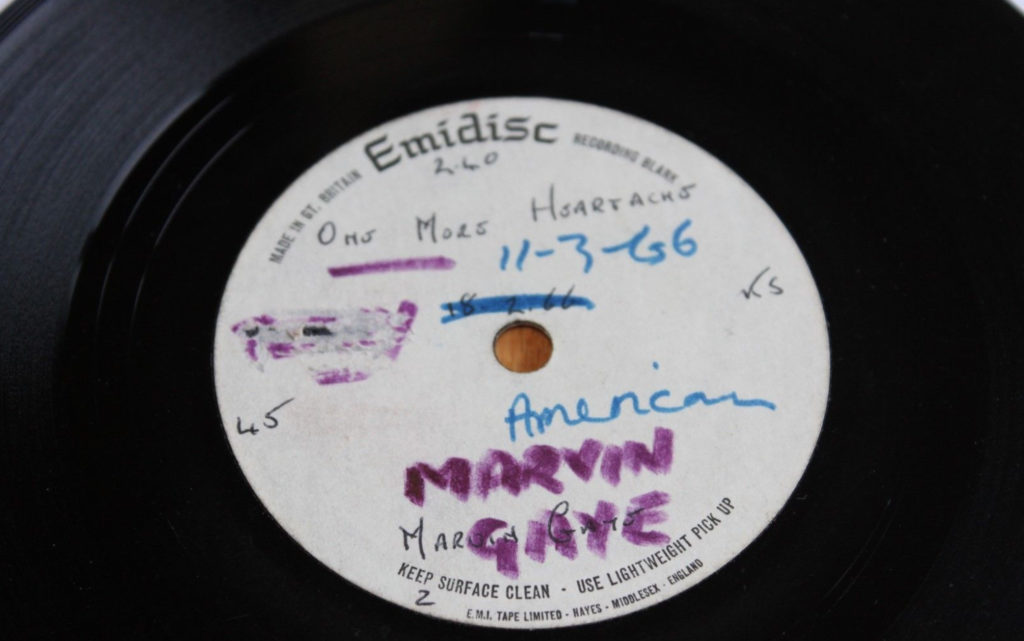 ---
52.39
BREAKBEAT ERA – Ultra Obscene – 12″ – XL Recordings – 1999
Actually, I've playlisted the edit and that's only available on CD. Beautifully Brutal from Bristol!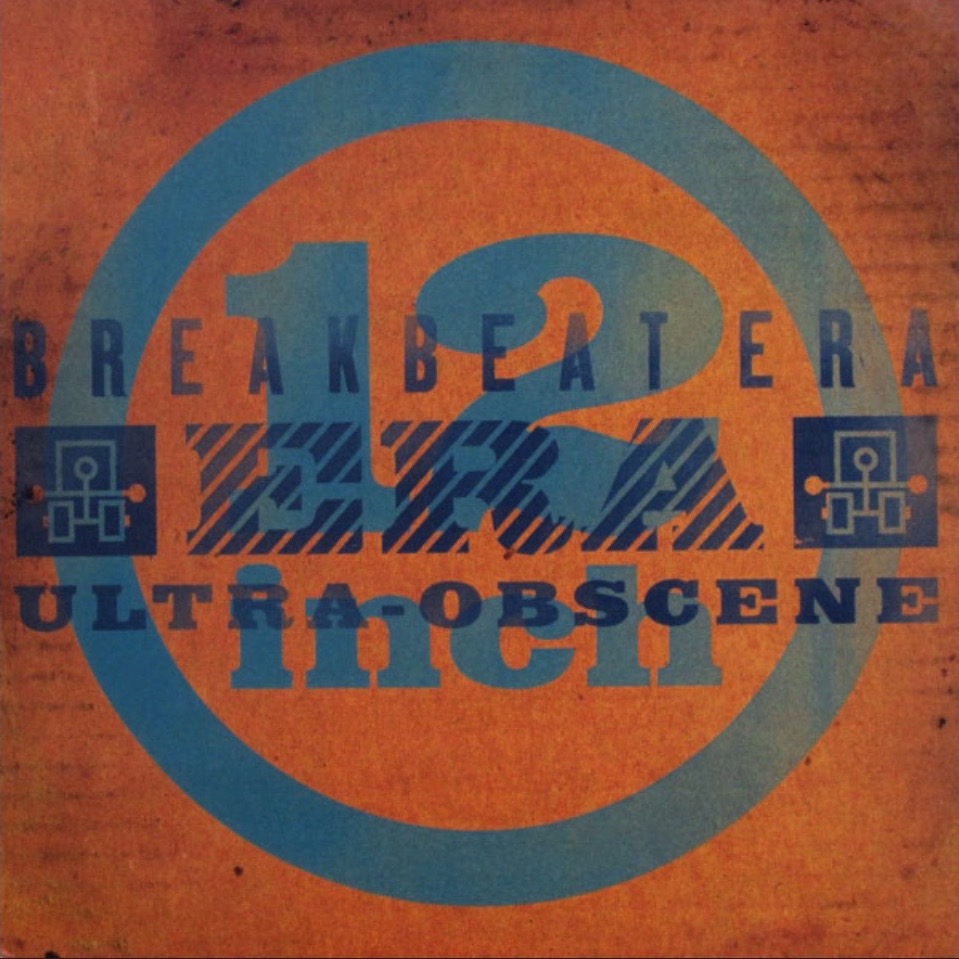 ---
56.08
SHARA NELSON – Moving On – Friendly Fire, LP – Cooltempo – 1995
From her days in Massive Attack, moving on indeed. A distinctive vocal style and a class song writer.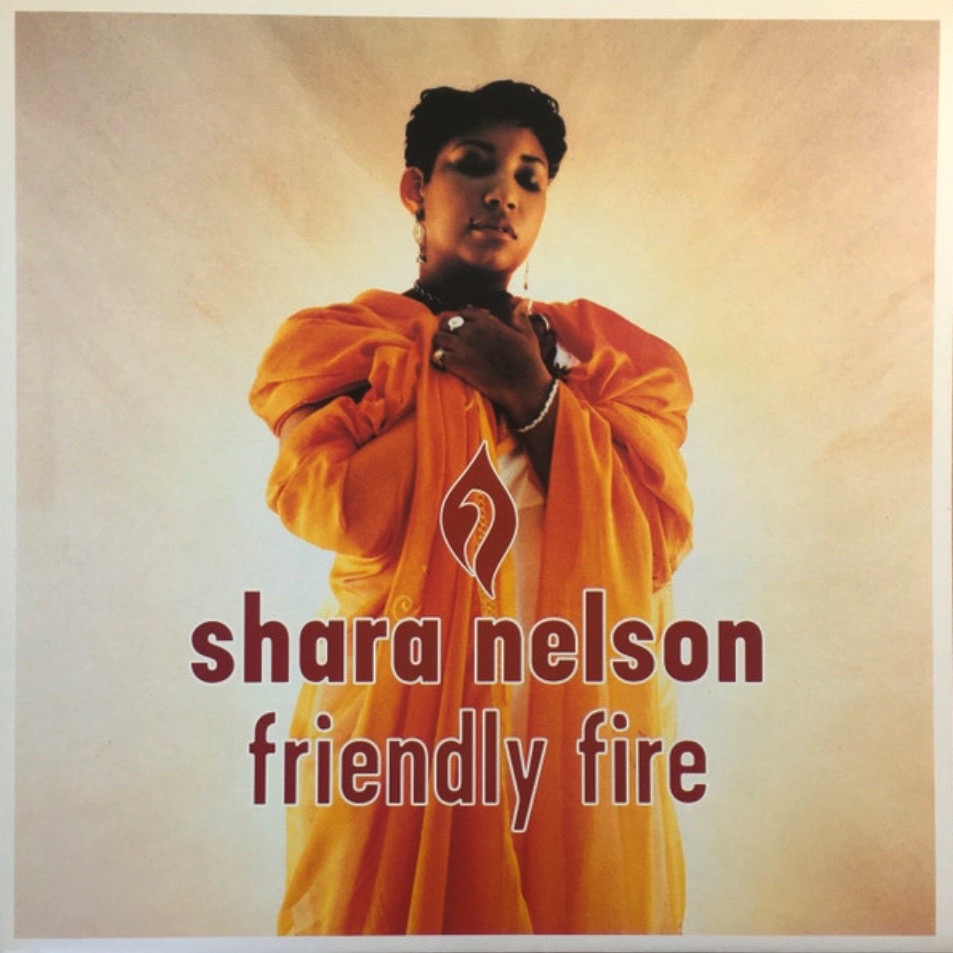 ---
59.21
JONI MITCHELL – Trouble Child * – Court And Spark, LP – Asylum – 1974
Her storytelling hints at far more than the actual time taken up in the minutes and seconds of her songs.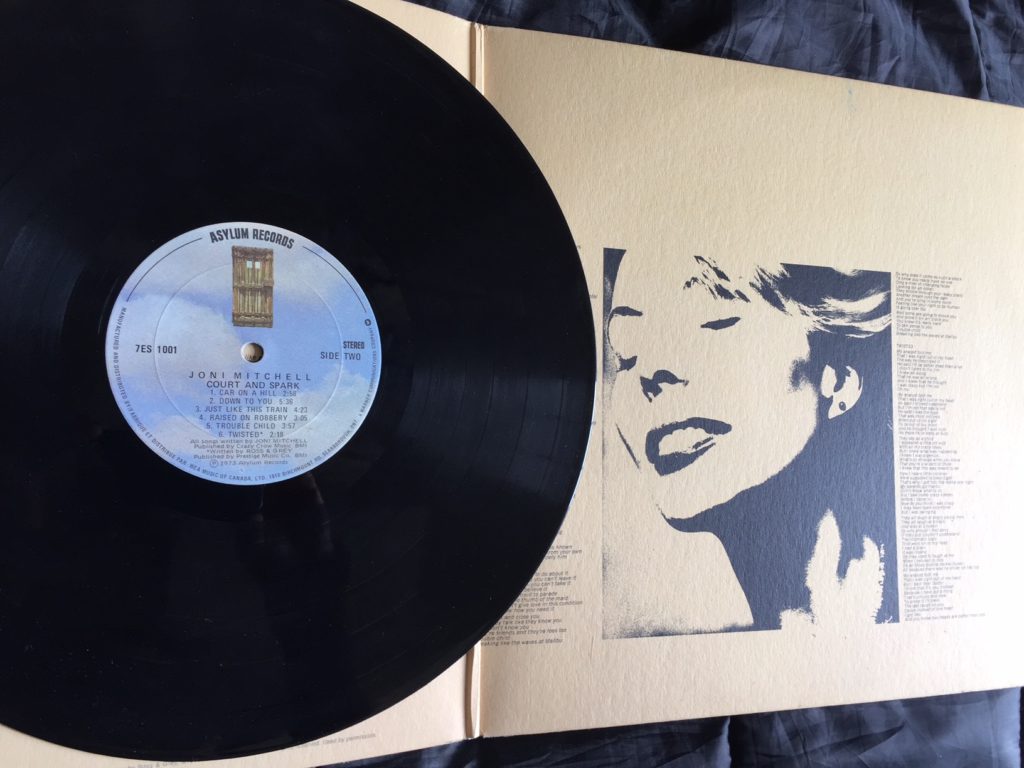 ---
We're on the shelf at half time.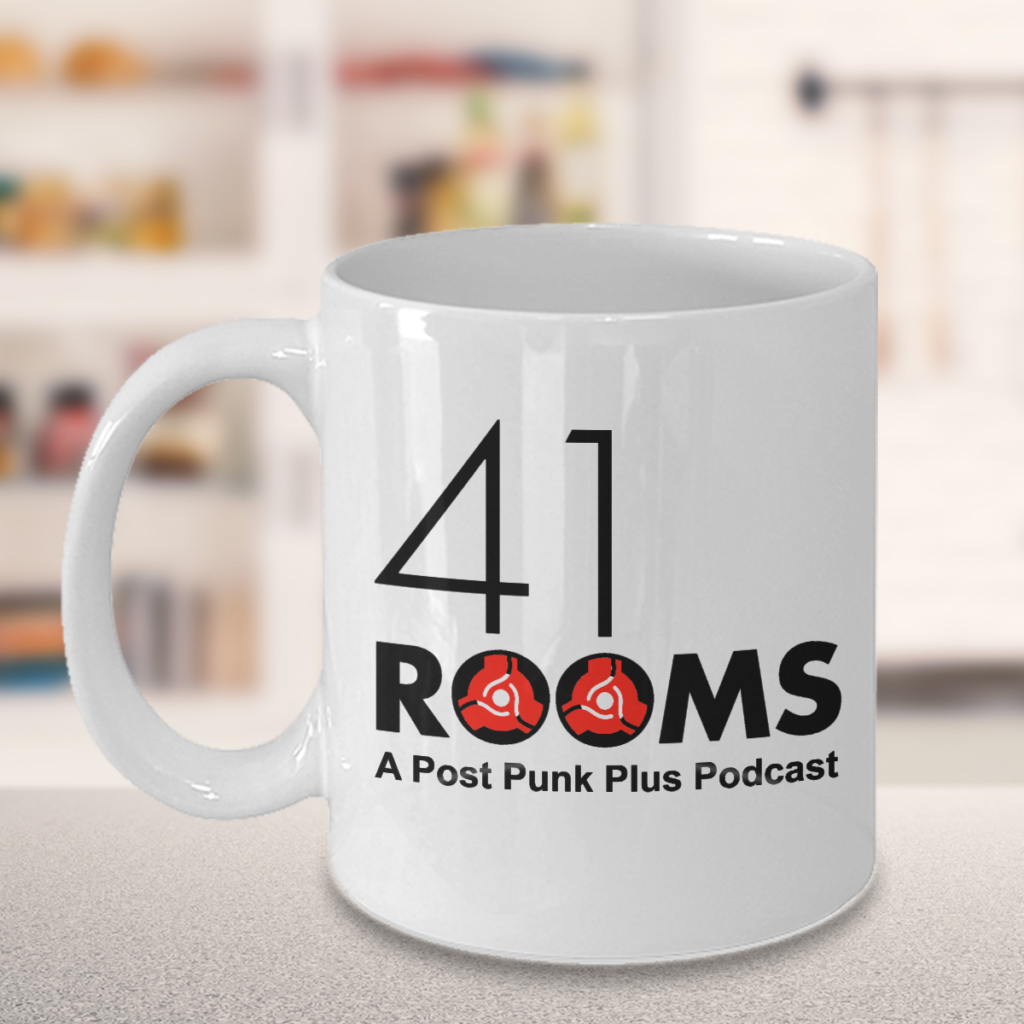 ---
01.03.14
WOODEN HORSE – Northern Beaches – Self-titled, LP – York Records – 1972
Before Noosha Foxx was fronting Fox for hits and a bit of stardom in the mid seventies (and I was a fan) she'd had this previous life – not that I remember us public being made aware of it. Her vocal style may have triggered recognition with a few when Fox emerged but record companies used to usually steer clear of the potential 'hindrance' of recounting a past 'life'. They most probably still do.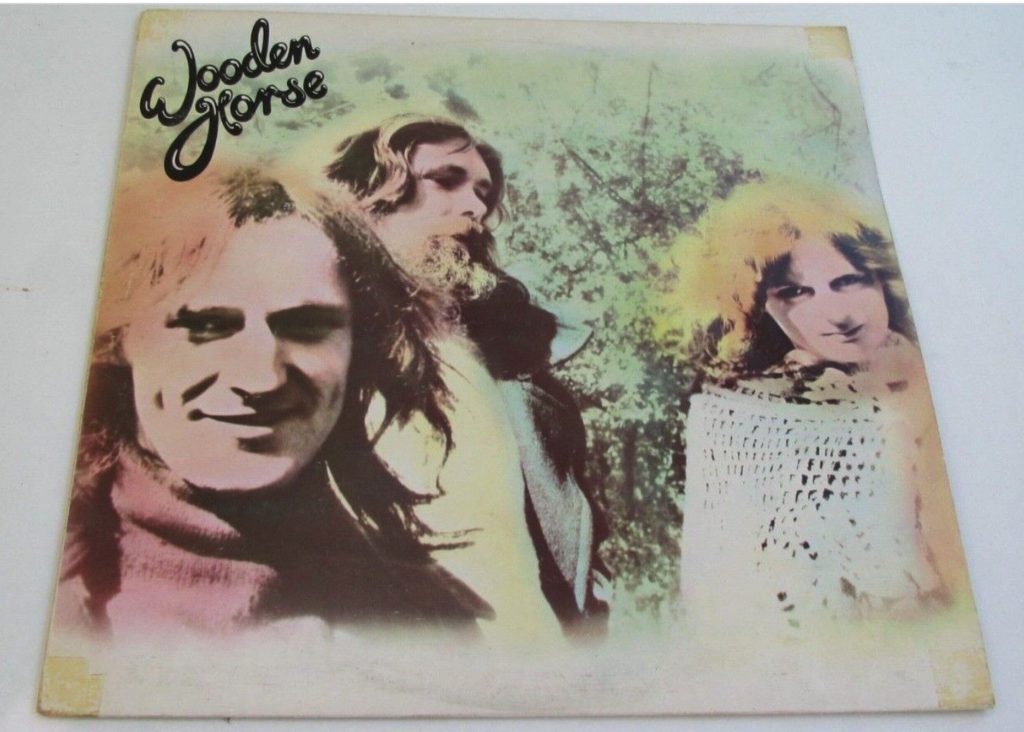 ---
01.08.07
NADMID DECHINZUNDUI – Tosonguyn Oroygoor (The Summit Of Mount Toson) – ???????
The passion in the voice…
A Mongolian chant, first heard by the masses when sampled on Enigma's Age Of Loneliness (Carly's Song) in the early nineties – a track previously playlisted on 41 Rooms. This time she's here effectively in her a capella glory and I sooooo wanted to include a photo of Nadmid but one has eluded me… so far. If you know of one let me know and as the 'tumbleweed' visual therefore gets its occasional 41 Rooms outing, if anyone knows where I can buy the frigging a capella do also let me know that. For now, just be grateful for the wonderful insight/knowledge below courtesy of here,…
'In 1989, the famous Enigma group recorded a composition in Paris, which topped the top ten of the MTV channel. Its peculiarity was the unusual voice of the singer, who sang a long Mongolian song. The audience was lost in guesses who this woman with an extraordinary voice.
She is the legendary singer Dachinsanduin Nadmid. In 1989, in the studio in Paris, Nadmid recorded the folk song "The Top of Mount Toson" and in the arrangement of "Enigma" headed the top ten of the MTV channel, glorifying the group to the whole world.
There is dust above Mount Toson,
He does not sit in my place,
There are winds in the mountains,
The soul does not rest.
It was the song "Top of Mount Toson" that entered the repertoire of the Enigma group. Rumor has it that this song, which became a folk song, was composed by grazing sheep in the mountains, a shepherd girl. Her name was Nadmid…
Fans of the Enigma group, of course, did not suspect that they heard Urtyn Duu, the ancient art of long Mongolian singing.
"Urtyn" means "developed, long, extended." "Doo" means "voice, call, sound, chant." These songs cannot be recorded. Even if in someone's performance they are notated, then, without knowing the manner of the song, they can not be performed.
The uniqueness of these long songs is that, even without understanding the words, a person like a magnet reaches for the melody and suddenly his tears begin to flow. There are also many recollections that when performing lengthy songs, people come to see places where they have never been.
Not for nothing in the West, scientists are interested and explore the phenomenon of "urtyn duu". In the Guinness Book of Records, the Mongolian long song is singled out among the songs of other peoples of the world as the most difficult and longest in performance. Not every person will be able to master this art, it is technically difficult and requires great skill and talent. Performers must have a voice range of at least two octaves. Men are baritone, tenor, and women are sopranos and lyric sopranos. The maximum range of a long song reaches two octaves with a quart or with a quintet.
So great is the power of folk songs that even animals that refuse cubs thaw and begin to accept them.
In addition, one such song can be performed for several minutes, but there are those that their performance can take half an hour or more. In fact, these are the most complex musical compositions with whimsical changes in rhythm, tonality, with bizarre vocal decorations. Sometimes the word comes second. For example, a 4-minute song can consist of 10 words of text. But at the same time, most of the songs of the genre are high poetry of philosophical, lyrical and social content.
Ancient legends about the origin of "urtyn duun" refer us to the time of the Huns.
According to an ancient genealogical legend, the Hun emperor (Shanyu) had two daughters of extreme beauty. They were considered goddesses. Shanyu said, "I will give them to Heaven." In a deserted place he built a high tower and, placing his daughters there, said: "I pray the Sky to receive them." One old wolf began day and night to guard the tower, making a howl, dug a hole under the tower and did not leave it. The little sister… went to the wolf, got married and had a son. The offspring of them multiplied and formed the state: therefore, people here love prolonged singing or howling like wolves.
Another Mongolian legend explains the origin of the long lullaby song: "One poor girl gave birth to a child and, fearing the anger of her parents, left him in the steppe. Three years later, the arats found him and brought him to Aile. That night the wolves sadly howled at their adopted brother, whom they came out, wrapped in sheep's clothing and holding out for three years. This howl was the first Mongolian lullaby song."
By the way, this custom of preserving premature babies was indeed common among the Mongols. The wolf is the totemic ancestor of the Mongols.
Scientists suggest that the basis of the intonation system of the Mongolian long song "urtyn duu" are shepherd's chants. It is in them, which arose as a result of imitation of the sounds of nature and the play of long sounds in the singing of riders and shepherds, that the key to understanding the genesis of "urtyn duu" lies.
Moreover, the formation of the style of long singing was favorably influenced by natural climatic conditions and the steppe zone, unlike the mountainous regions. Many great singers of "urtyn duu" came from the steppe or semi-steppe zone of Mongolia. According to Mongolian scientists, the formation of their vocal apparatus was influenced not only by soft steppe air, but also by steppe vegetation. In the open space, through the long sounds and sound of long singing, a magical connection of the nomad with nature and space was established.
Biography of the Shepherd
Dachinsanduin Nadmid was born in 1936 in the Khubsugul aimag. Her father Dechinsandui was also a famous singer. With him, Nadmid from childhood joined to singing, learned to perform Hotgoid and Darhad songs, preserving the most valuable heritage of folk song creativity of the inhabitants of the Khubsugul region.
In Mongolia, "urtyn duu" is performed during weddings, housewarming, in connection with the birth of a child, with the branding of a foal and other events celebrated by nomads. "Urtyn duu" can also be heard at Naadam, a festival that includes wrestling, archery and equestrian competitions.
In 1956, the young singer received her first award – a special prize of the National Festival of Arts in honor of the 35th anniversary of the People's Revolution and the 25th anniversary of the formation of the Khubsugul Aimak.
1959 brought Nadmid a bronze medal at the first festival of Mongolian youth and students and "silver" in the International Folk Art Competition in Romania.
1962 – the second place in the competition of the best singers of the country led her to work as a soloist in the State Ensemble of Folk Song and Dance. During her work in it, Nadmid traveled not only the whole country, but also participated in tours around the world.
Nadmid made a significant contribution to the popularization of folk song creativity of the Mongols. Her songs are considered a model of performance. A record was released with songs that she sang in the 70s and 80s. In total, Nadmid's repertoire includes more than 150 songs. Her masterful performance of Hotgoid and Darhad songs brought her fame as one of the best folk singers of the country. Suffice it to say that the reporting concert of Nadmid, as well as folk songs in her performance are stored in the "Golden Fund of Mongolian Radio".
In 1989, Nadmid recorded a CD in Paris, which included five songs in her performance: "Tosongin Oroi" ("Top of Mount Toson"), "Budamaar Salhi" ("Turning Wind"), "Dursgalyn Alchuur" ("Memory Patches"). In the same year, Nadmid performed a report concert "Melody of the Khubsugul Territory". In 1998 she was awarded the Order of the Red Banner of Labor.
In 2001, the singer was awarded a certificate "confirming the inclusion of her name in the state register of talents of Mongolia, at a high level of skill preserving the creative cultural heritage."
In 2005, the documentary film "Top of Mount Toson" was shot.
In 2005, UNESCO classified the Mongolian song as "Masterpieces of the Oral and Intangible Heritage of Humanity". And this is a great merit of the talent of the singer Nadmid.
In 2007, she was awarded the title of "Honored Artist of Mongolia". The singer Nadmid continues her creative activity today, performing mainly Darhad and Hotgoda songs. Her solo performance in the oratorio of the laureate of the State Prize of Mongolia Ts. Chinzorig "Ilden wulsin tsuurai" ("Echo of Sword-like Mountains") entered the Golden Music Fund of Asia. – https://vk.com/wall-81668509_120557?lang=en

Tumbleweed… where there should be Nadmid. 🙂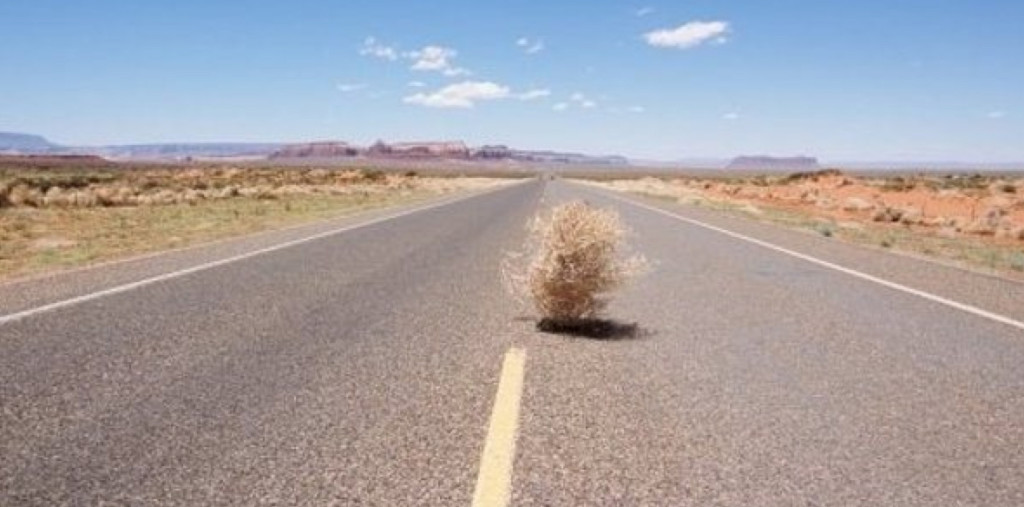 ---
01.09.58
COSTUME – Forget Gold * – Resonant Garden, LP – ??? – 2021
It should be noted, I do not own the below copy. 🙂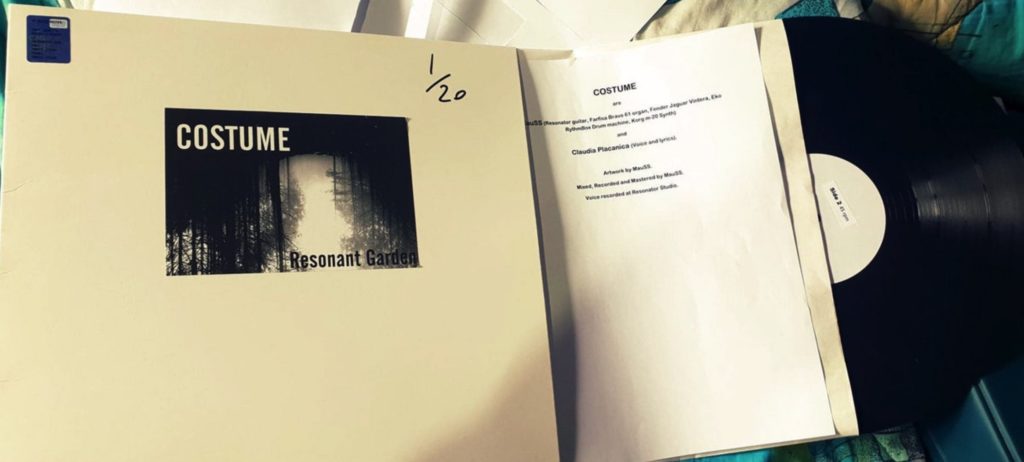 ---
01.13.40
MARTYN BATES – Dance Of Hours * – Dance Of Hours, mini album, CD only – NDN Records – 2001
A visual of a CD is a rare sighting on 41 Rooms, but… for Martyn…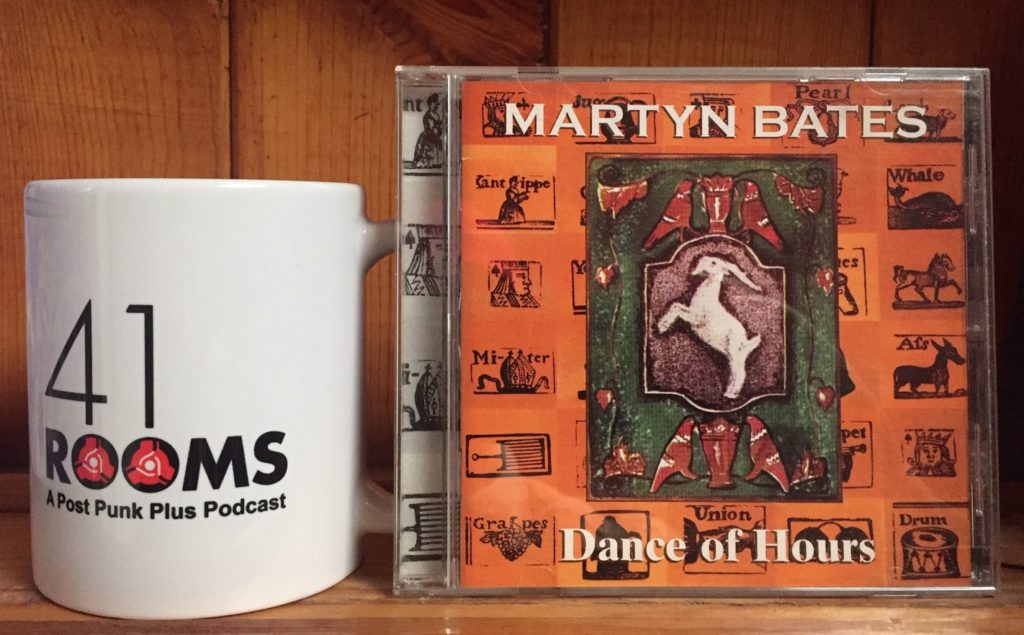 ---
01.19.07
PURESSENCE – Walking Dead * – 12″ – Island – 2002
This is the second appearance on a 41 Rooms show for the 'crop circles nutter' – a random and his phone call rant, borrowed from somewhere unknown. Previously, I laid it over nearly all of a Devo tune but this time around he's intro'ing these fine Mancunians. Again, no great thought process, it just felt 'right'. 🙂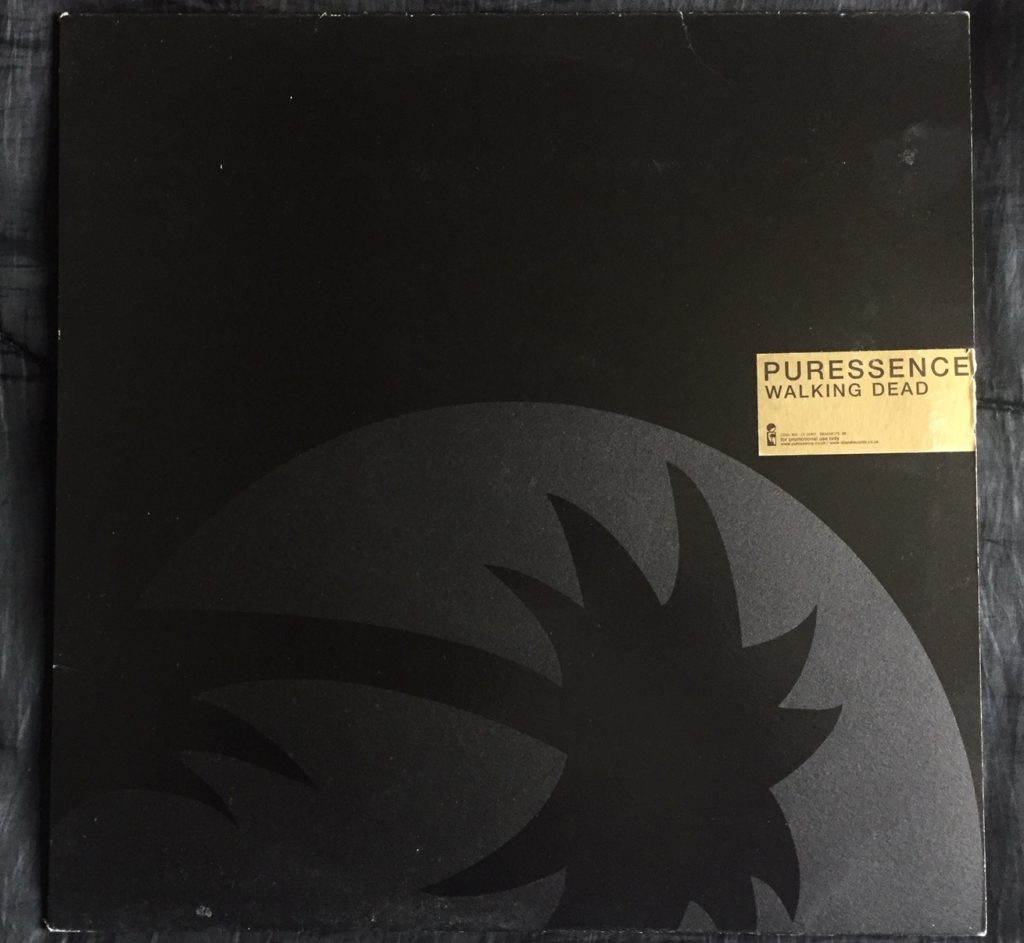 ---
01.23.16
FORCE DE FRAPPE – Ere Nucléaire – 7″ – Black Sun / FONO – 1981
Weirdly, as I tap here, every copy for sale of this 1981 single on Discogs is in Mint or Near Mint condition. Someone found a long lost/forgotten box of them under a bed somewhere, methinks. 🙂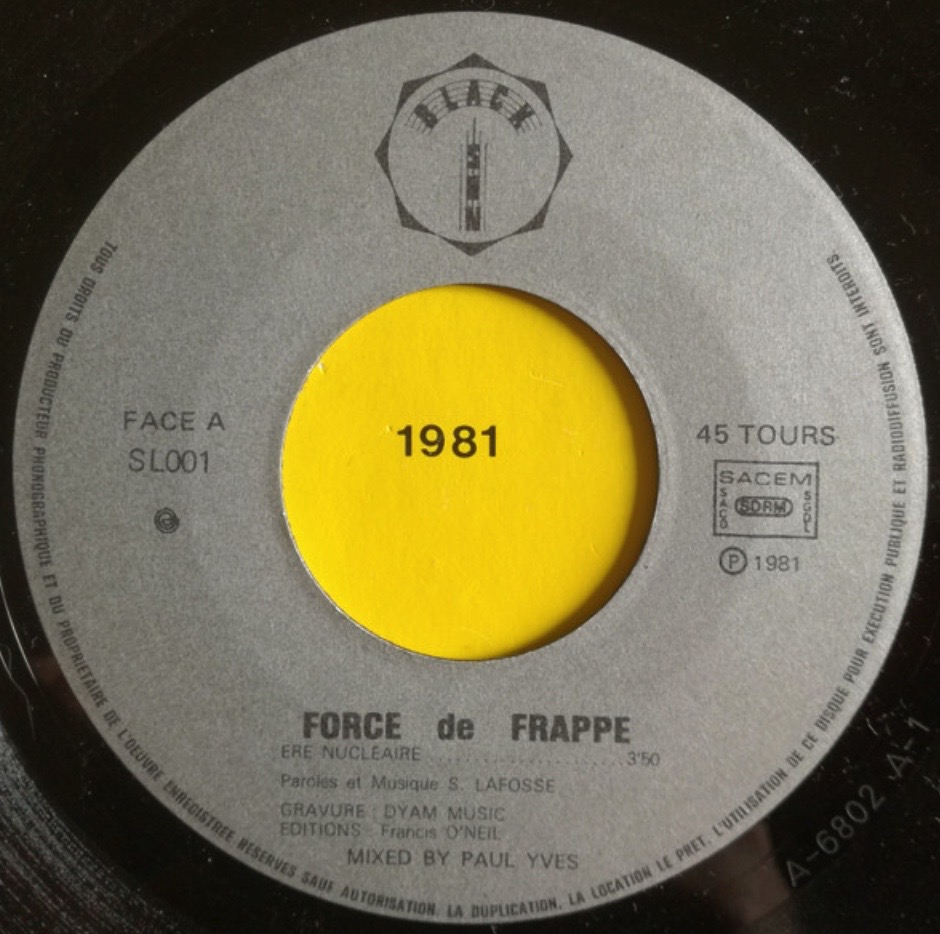 ---
01.26.57
THE SPIRAL STAIRCASE – Sadness and Gladness (demo) – Unreleased – 1987
Thanks to band member, Luke Abrahams I get to promote a second Spiral Staircase tune – just the thirty seven years after including the first (Everybody Has Bad Dreams) on a Rorschach Testing label v/a cassette, Discreet Campaigns.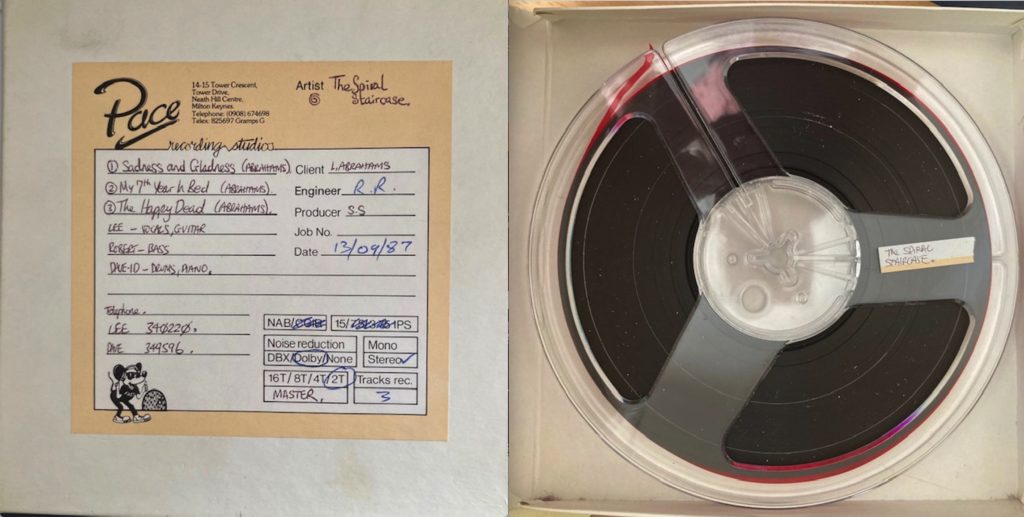 ---
01.31.27
JUST MUSTARD – Mirrors – Heart Under, LP – Partisan Records – 2022
Dundalk, Ireland calling.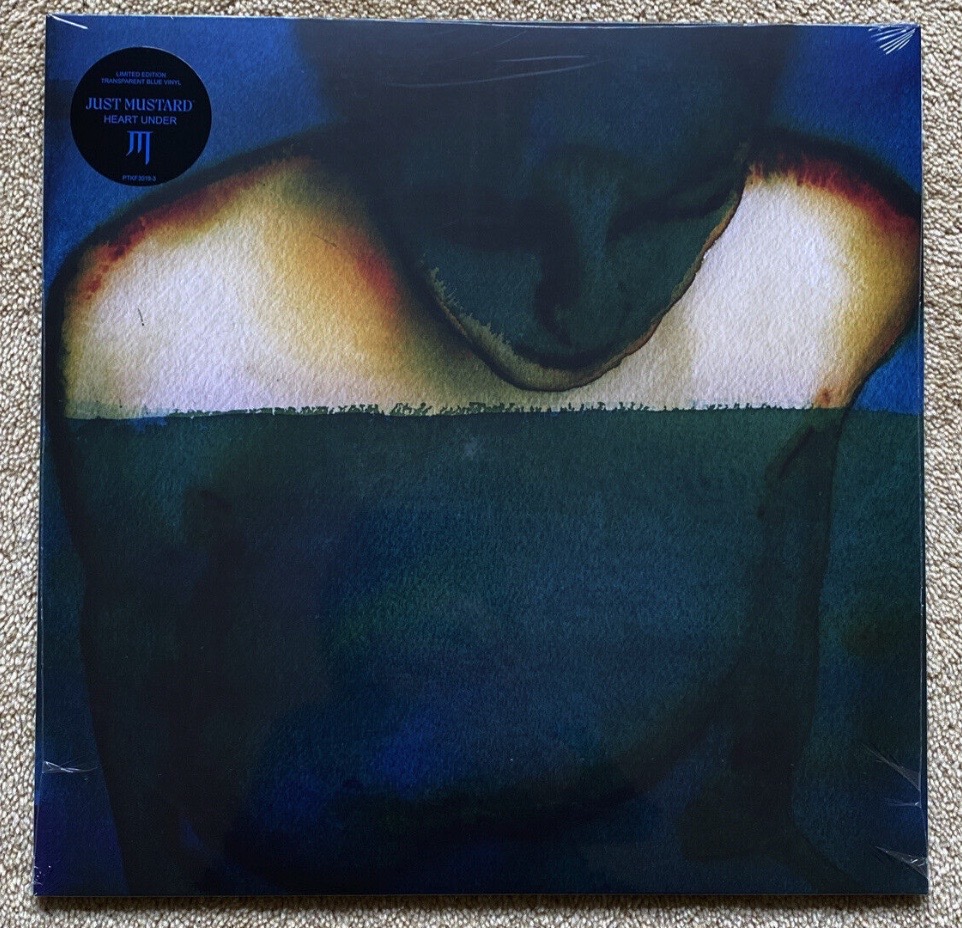 ---
01.35.02
SIOUXSIE and THE BANSHEES – Christine – 7″ – Polydor – 1980
Ms Sioux is punk/post punk royalty and this could have gone in any of the Winkles' hour sets that featured in a bunch of early 41 Rooms shows. Mainly (but not exclusively) a heap of hair and black clothing on the dance floor when it was 'Siouxsie time'.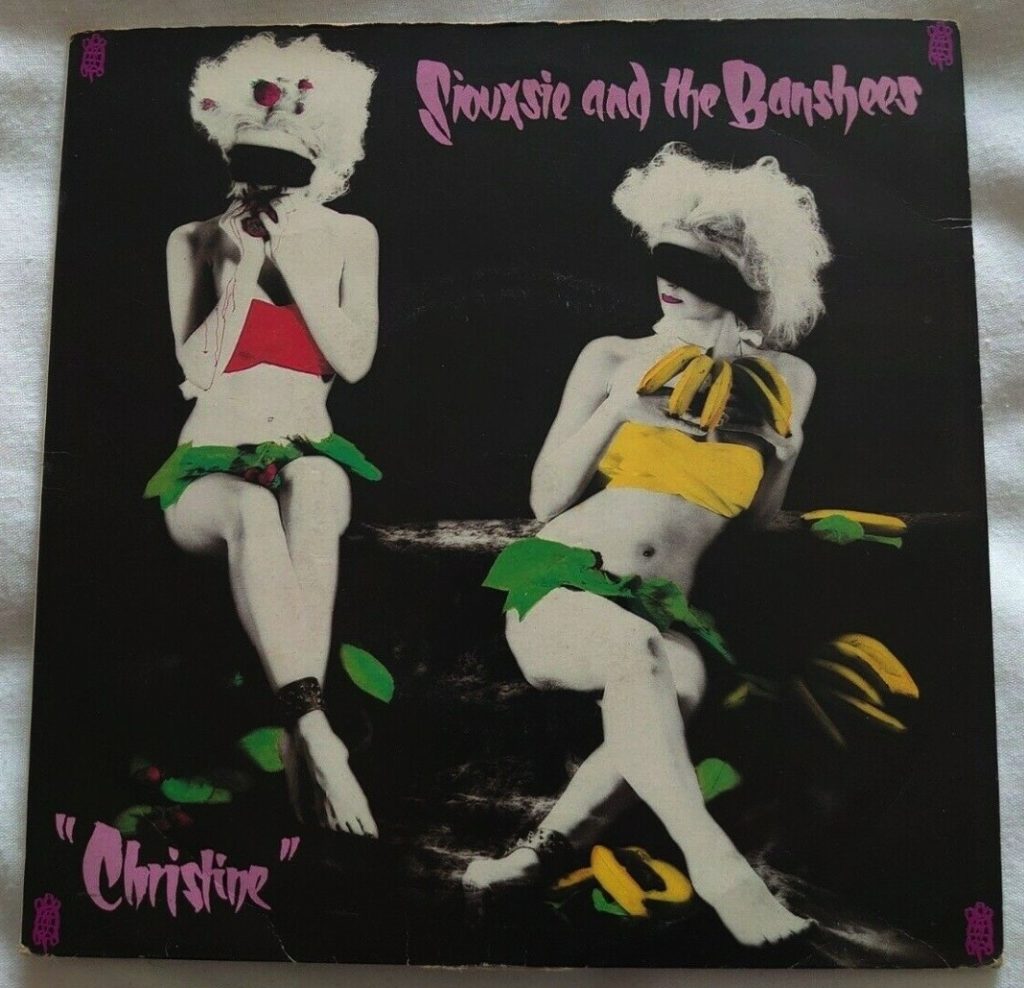 ---
01.37.56
AFTA-1 – Become Still * – Form, LP – Non Fiction Phonics – 2017
Some languid hip hop from LA producer, Manuel Moran and intro'd (sort of) by Nadmid's The Summit Of Mount Toson, the latter becoming, I think, the first tune to encore within a single 41 Rooms' show – pretty much because it's an a capella. Again, I didn't think too deeply but as an idea it seems solid… even if the execution might not be quite there. Dunno.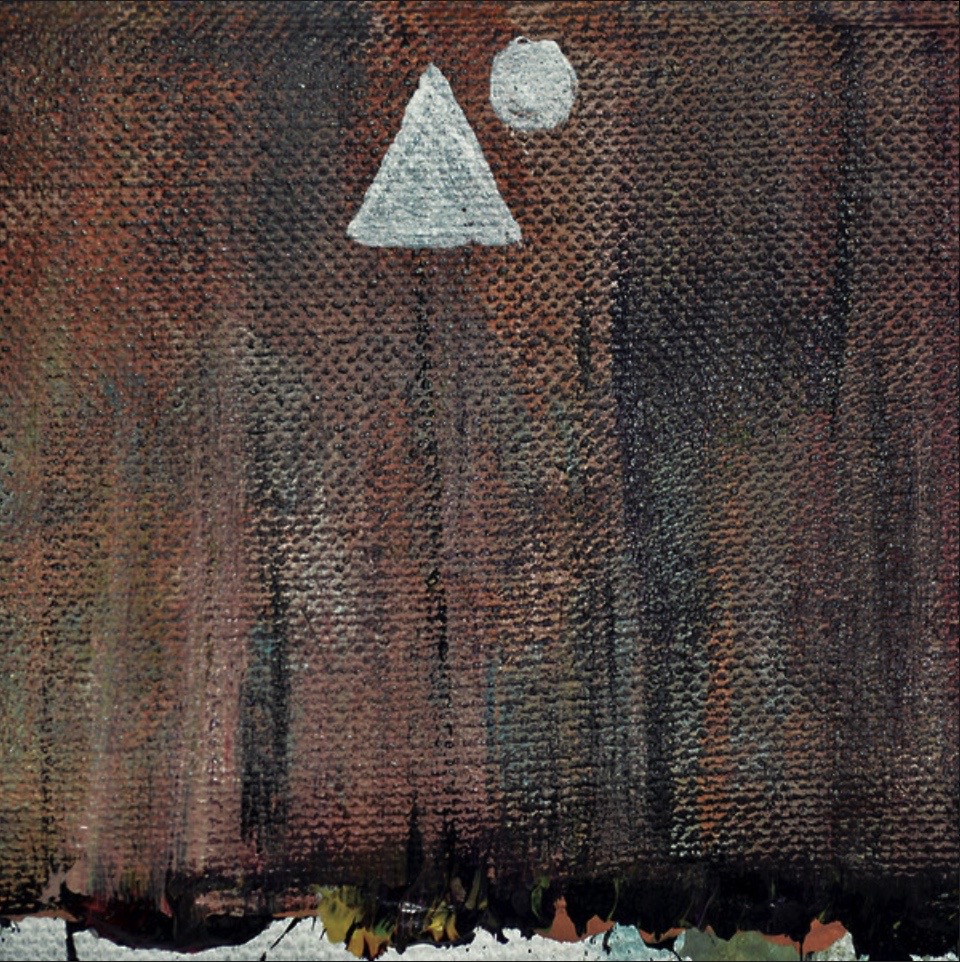 ---
01.41.34
RJD2 – Holy Toledo – promo only 7″ – Definite Jux – 2004
And RJD2 follows AFTA-1 !!!! 🙂 Genuinely not intended. Maybe a decade further on from when a broken beat version of the trip/hip-hop scene – if there'd been one – might have sounded like this.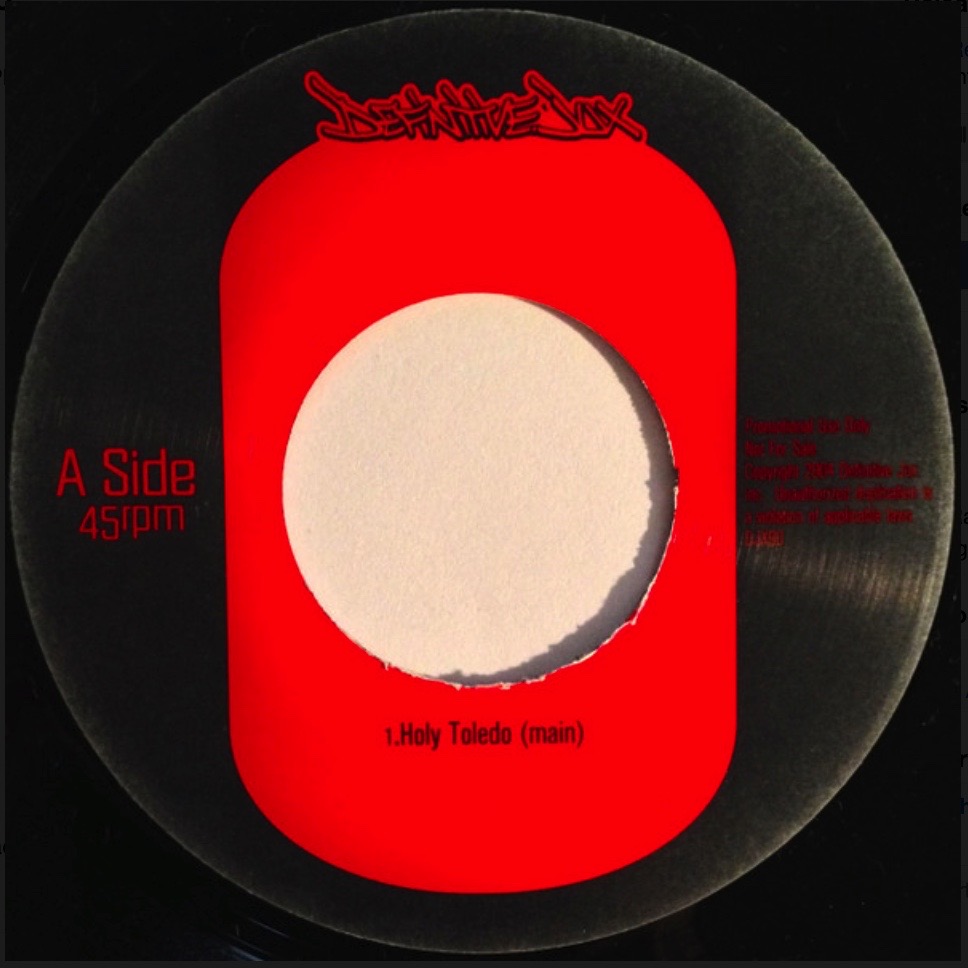 ---
01.45.40
THE FALL – Service – The Infotainment Scan, LP – Permanent Records – 1993
Mark E Smith's narration nicely at odds with a surprisingly catchy Fall arrangement.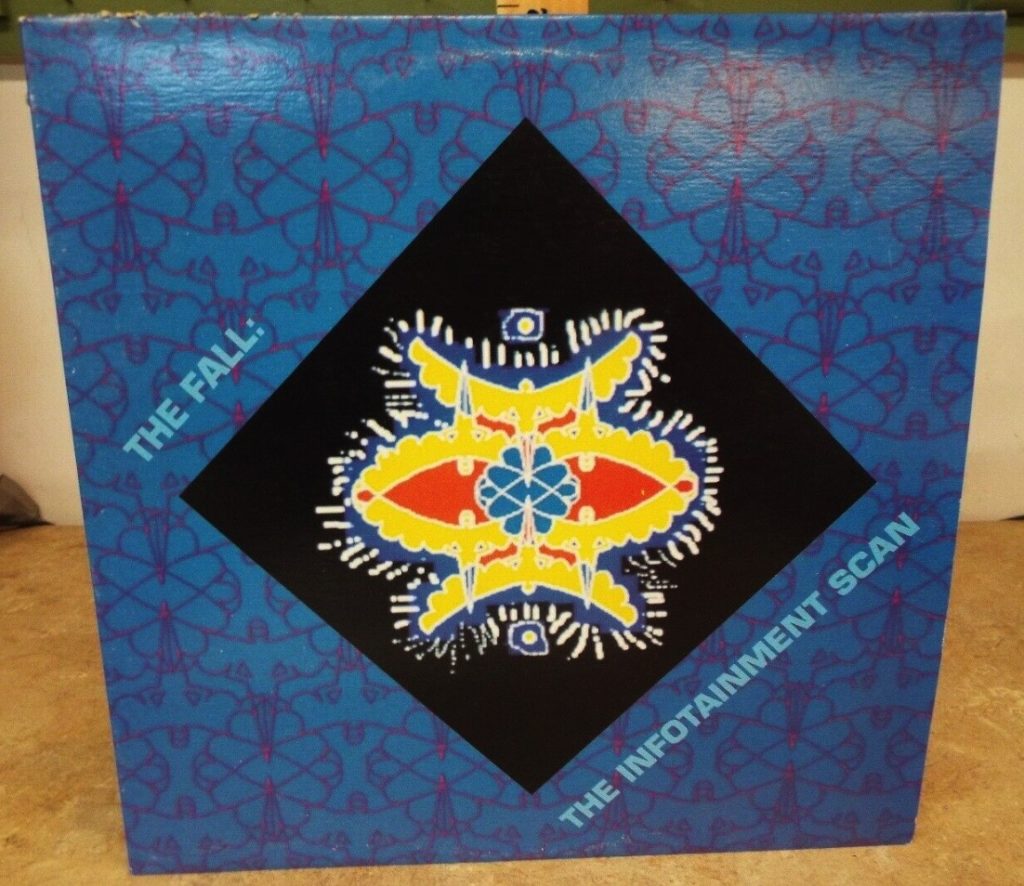 ---
01.49.43
STEELY DAN – Rikki Don't Lose That Number – 7″ – ABC – 1974
Yet another tune that reminds me of Putnoe, Bedford bedroom music and mid seventies British summers. Sometimes there was just too much jazz and 'musicianship' in their output for me but the relative simplicity of this had it a class above most other 'pop' singles around at the time.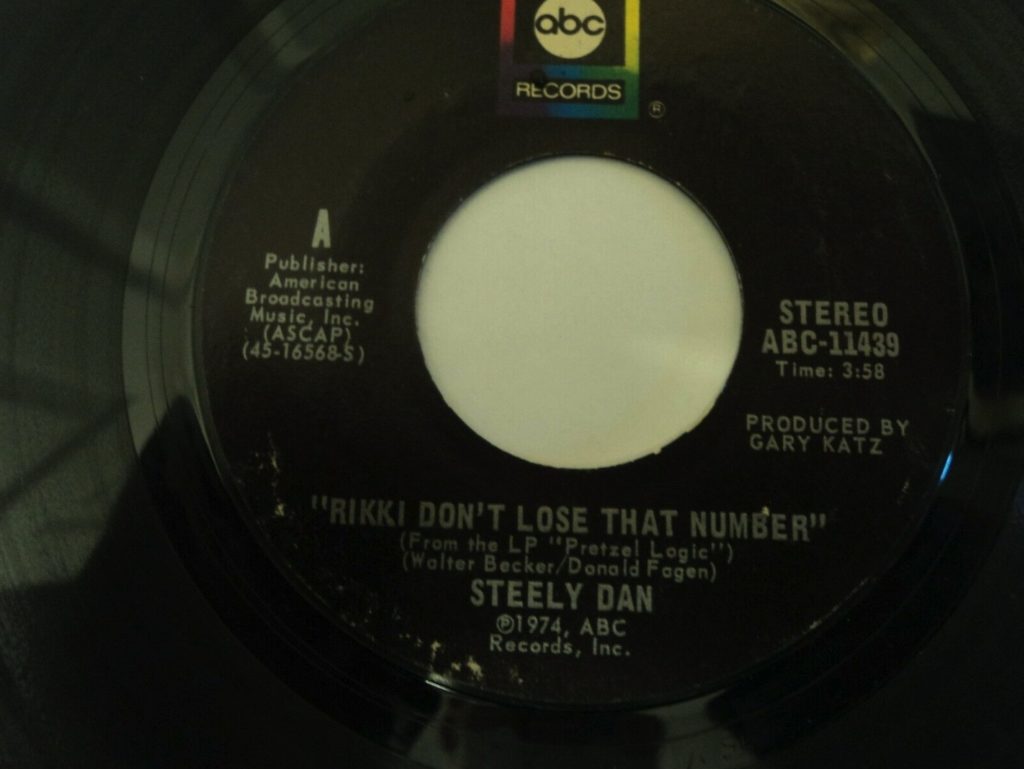 ---
01.53.45
SÉRGIO MENDES & BRASIL '66 – Scarborough Fair – 7″ – A&M – 1968
Put a bossa nova groove to just about anything and it can sound… 'nice' :)… and Mendes and his crews through the years knew a Latin rhythm better than most, even if the purists might have steered clear of most of his more pop-slanted output. Here featuring Lani Hall as one of the vocalists, later to marry A&M boss, Herb Alpert.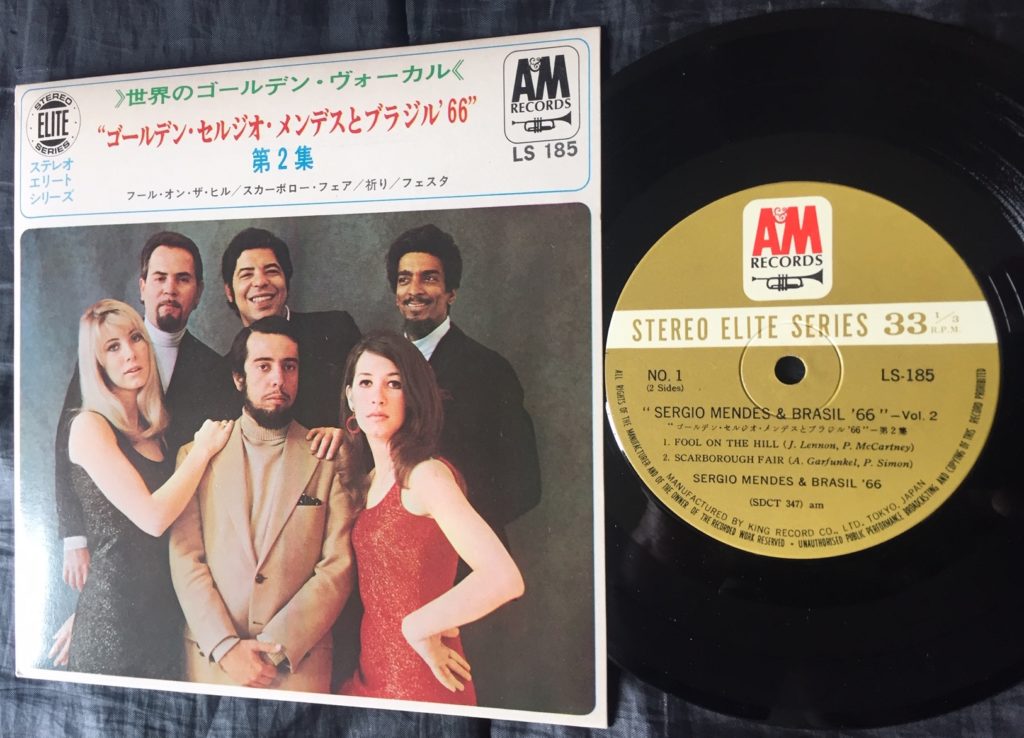 ---
1.56.57
1 + 1 (feat JULIE V) – Summer Breeze * – 12″ – Conscious Visions – 1993
'Two of London's foremost underground labels, Conscious and V4 Visions have fused together to create this new label, and the debut release sounds unlike the previous output of either of them. A light jazzy rhythm with Latin-ish top lines and female vocal'. – d rev, Touch, 9.93
Big in London… but sadly nowhere else. A travesty! A carefree, poptastic summer vibe that I reeeeeally took to. At one point about five years after it surfaced I was rooting through downstairs in Music & Video's Berwick St, London store and noticed a bunch of five to ten of these white labels grouped together and I thought, 'If they're here next week I might have the lot… ' even though I'd already got the three copies seen here! 🙂 A bit nuts, I know but the next week, they'd all gone! Maybe just as well. I'm not sure though how I even clocked two of the three I have got – as they had nothing on the labels. Move a few years on again and with this tune still bugging me and with a whole bunch of class musician students on hand at the Uni of Westminster (Harrow, London) I had thoughts of doing a cover version. I did some digging to try and track down the writers and although this somehow found me having a phone conversation with Soul II Soul's Jazzie B I never got any further with the idea.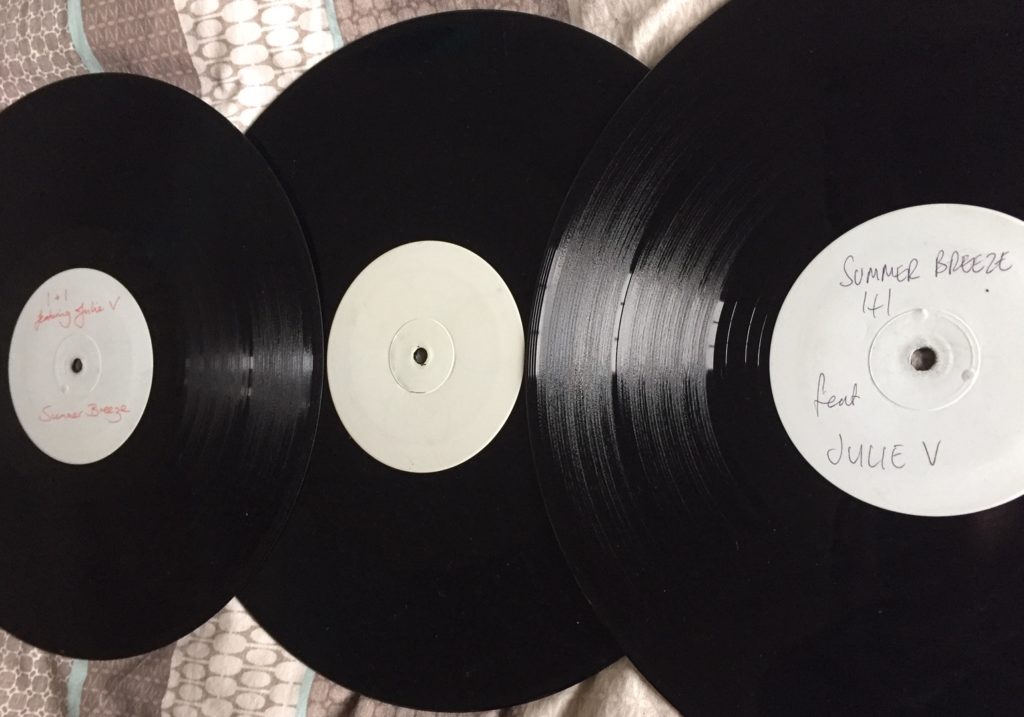 ---
Show 106 will be with you Aug 7.
Dec