PLAYLIST 76 uploaded February 2, 2020
and is 97% vinyl friendly! Ooooh, sooooo close!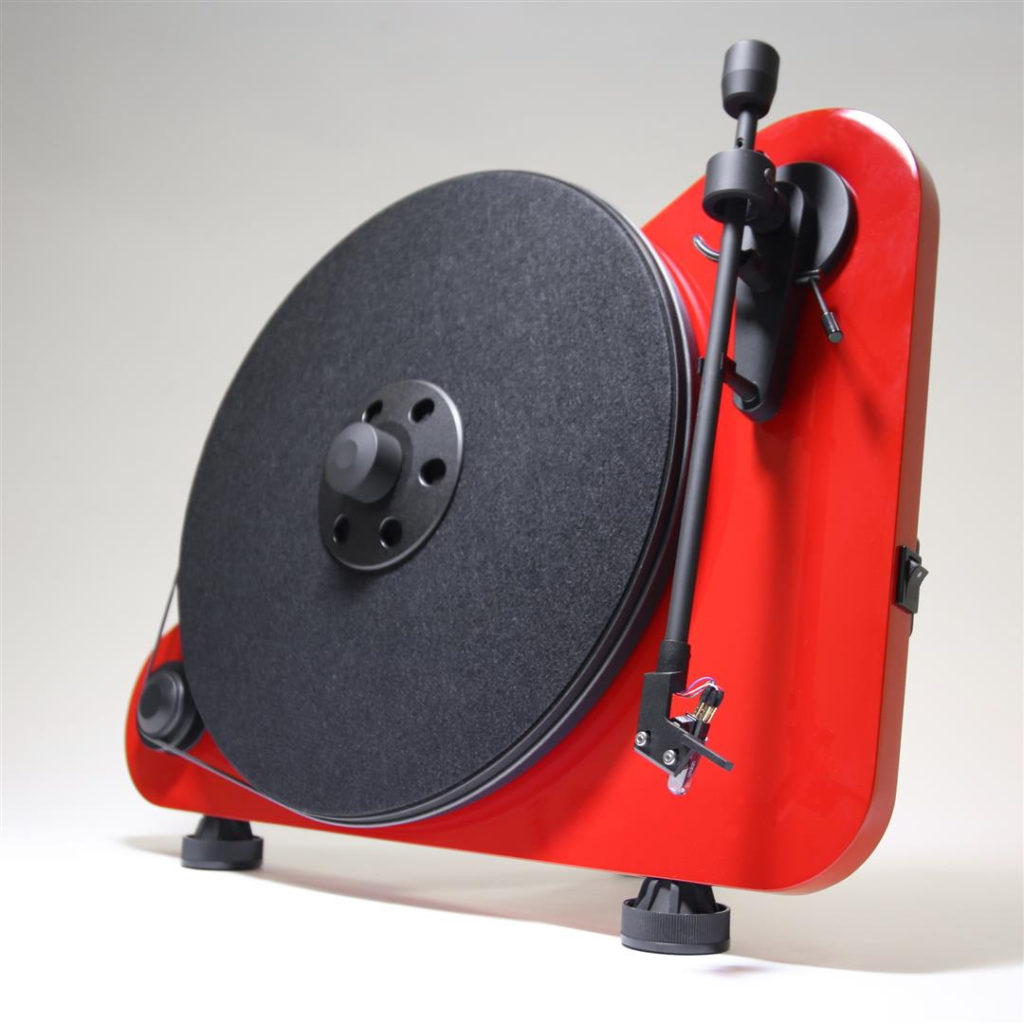 A Pro-Ject VT-E BT turntable. It's only here to represent the 'upright camp' but whatever any space limitations this would help with, I would never be able to get my head around looking at the arm on a moving record and wondering when gravity is just going to interrupt to have it head southwards. However, if the idea of this concept does float your boat then check out this very clean looking young man's review.
---
This show was done and dusted before I heard the very sad news of the death of Andy Gill. One truly influential guitarist, the Gang Of Four man will be sadly missed. RIP.
---
Lyric of Playlist 76…
Natalie M, with John G's put down also in the runners and riders here.
---
00.00
(Intro) THE FLAMINGOS – Stars (Edit) – Unreleased demo – 1983 Episode #1 for info.
---
00.41
NEW ORDER – Procession (Cargo Studios, Jan '81 Demo) – Movement (Definitive Edition), LP boxset – Rhino Records – 2019
Far closer to the final Movement album version than the slower tempo'd take (with Steve on vocals!), as heard on a rehearsal tape from the previous summer and indeed the Hurrah's, New York Sept '81 gig, available for the first time via this boxset.

---
04.13
THE WANTS – Fear My Society – Container, LP – Council Records – 2020
To use a much loved ancient phrase, 'as sure as eggs is eggs' new generations will look to the old for inspiration – and this new'ish Brooklyn, New York trio bring a post punk sensibility to the 2020s. UK dates upcoming at the end of Feb and if you're quick, a white vinyl, booklet and signed copy of the album right about here.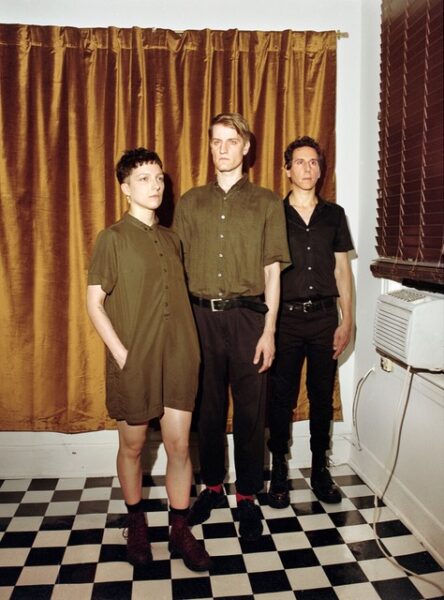 ---
07.31
PYLON – Dub – 7″ – DB Recs – 1979 / 2019 Record Store Day re-issue
Having the RSD peeps include the re-release of your 40-year old debut 7″ in their annual promo 'hard sell' certainly helps validate the work of your younger days.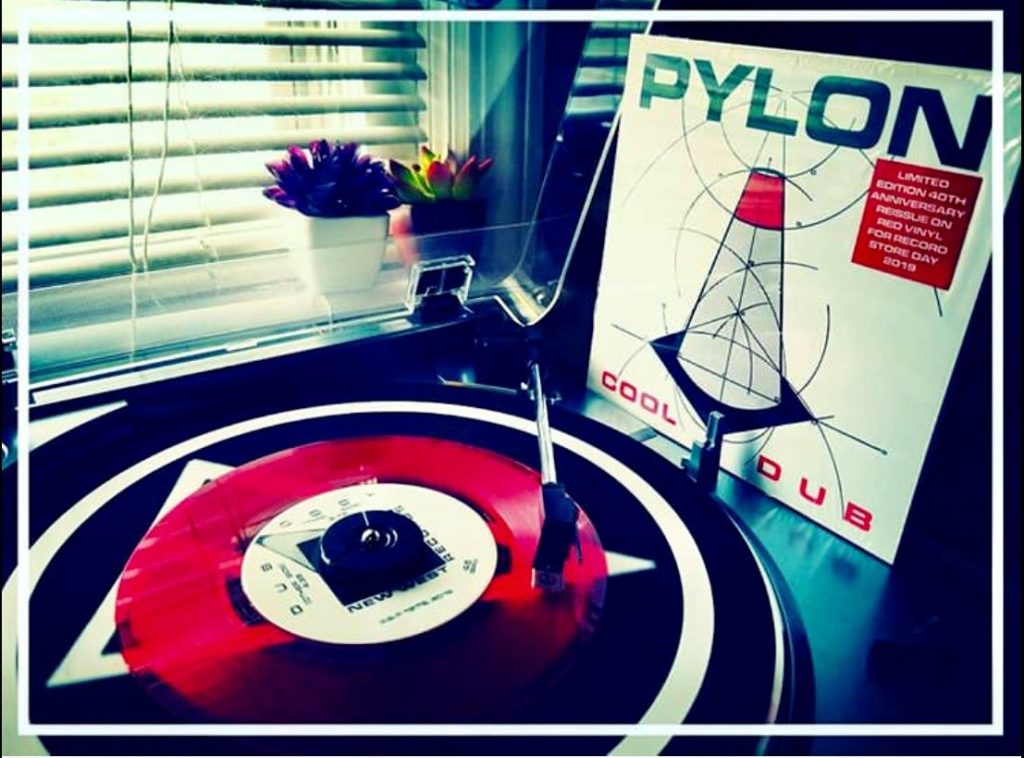 ---
11.48
JOY DIVISION – A Means To An End – Closer, LP – Factory Records – 1980
Included in the set list of the band's last ever gig… and my copy of Closer looking as shagged as the last time it appeared here.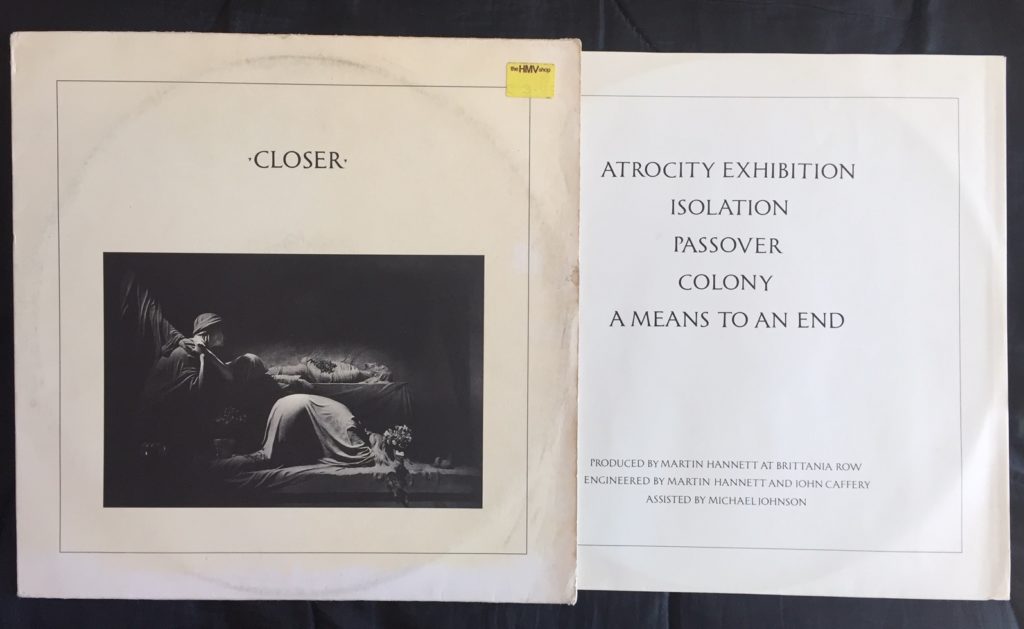 ---
15.44
AU PAIRS – Shakedown – Sense and Sensuality, LP – Kamera – 1980
Lesley Woods always had something meaningful to say and including a lyric sheet re-inforced her message(s).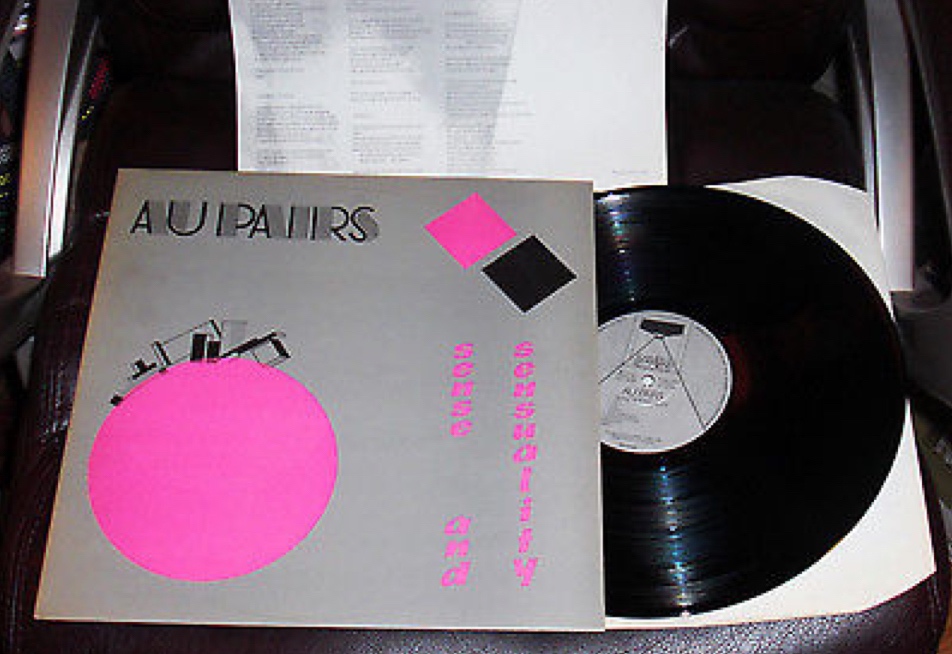 ---
20.02
PARANOID LONDON (feat PARIS BRIGHTLEDGE) – Paris Dub 1 – 12″ – Paranoid London Records – 2012
A quarter century on from guesting on a number of DJ International house 12″ers, Brightledge resurfaces to add some soul to this London duo's minimalist beats. More recently they've enlisted a name more synonymous with 41 Rooms – ex ACR man, Simon Topping.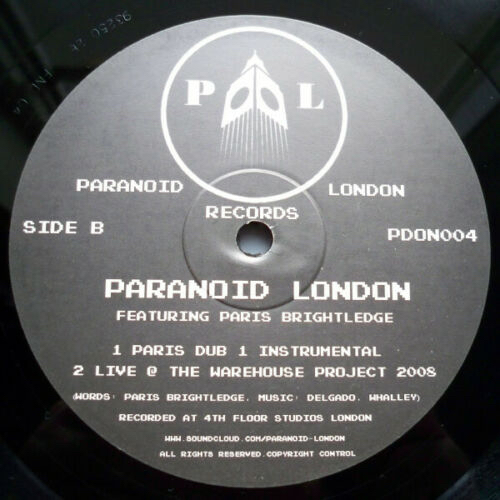 ---
27.17
WAS (NOT WAS) – Out Come The Freaks – 7″ – ZE Records – 1981
Mixing new wave and alternative sounds with tracks like this was the way we rolled in our club back then.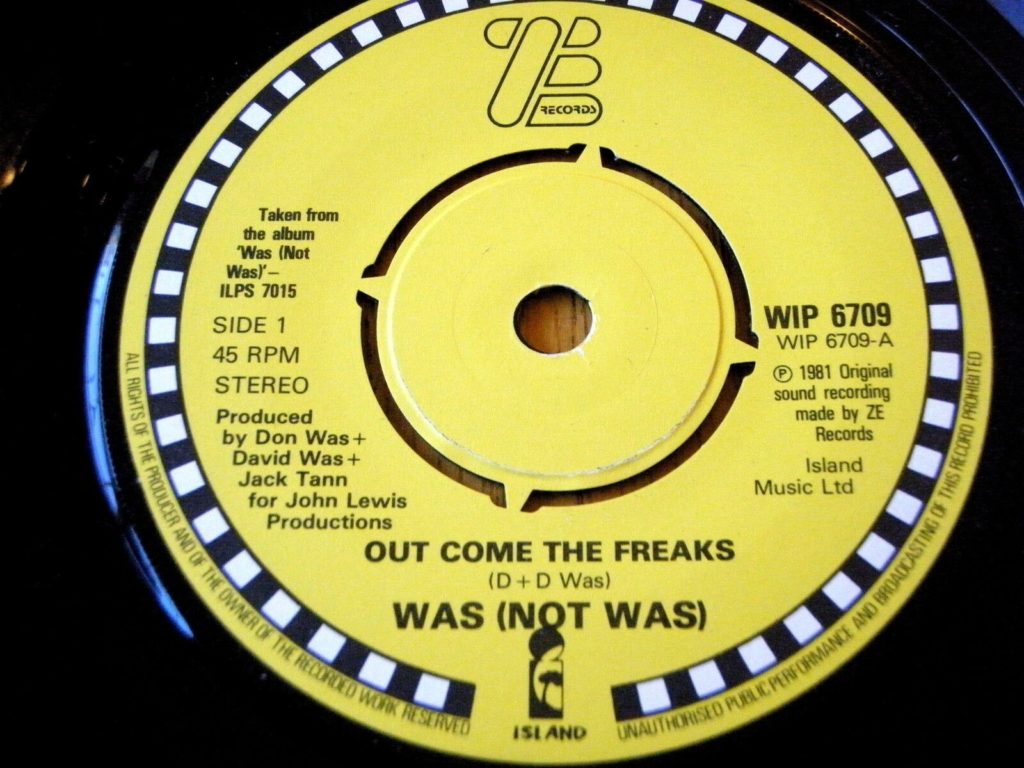 ---
29.11
MARK STEWART – Fatal Attraction – Self-titled, LP – Mute – 1987
Still very much out there and doing it (and very currently with the help of some post punk royalty mates – check him out) but we're back to his younger days here, and I resisted the urge to mix it here with Donna Summer's I Feel Love.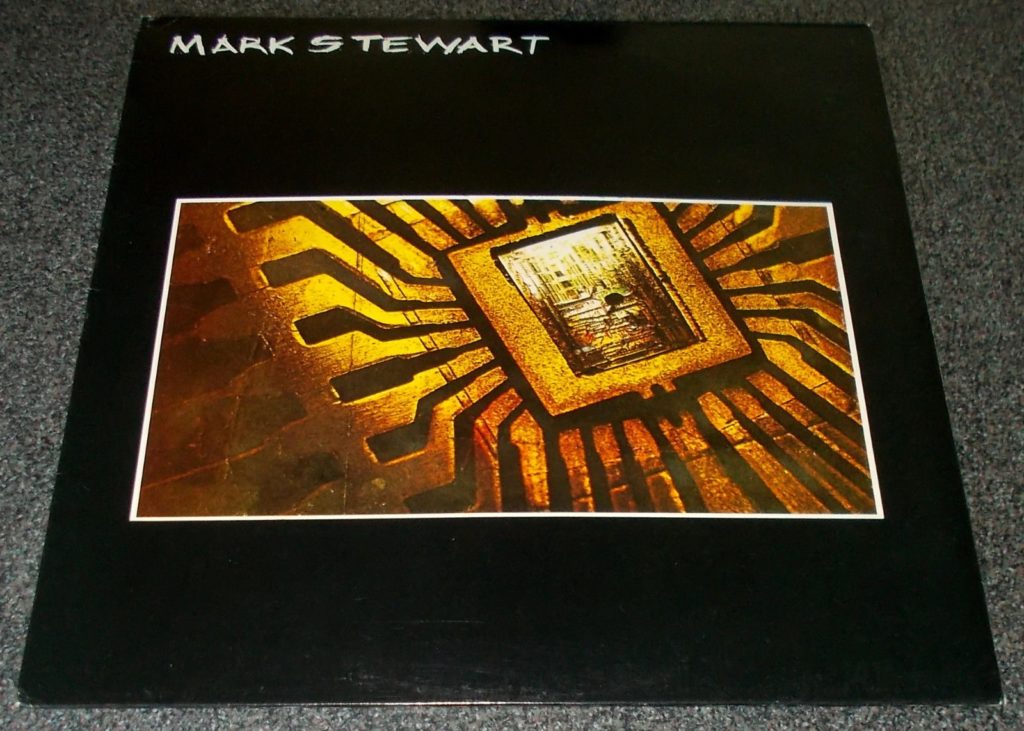 ---
33.32
DRAGONS – Here Are The Roses * – 7″, clear vinyl – Ohm Recordings – 2007
One of a handful of cracking tunes from their brief existence but the cynic in me feels if they had ditched the near uniform shades look for the video to this 7″ they might have survived a bit longer. Trying just that bit too hard to look… errr, I dunno. It's a grey and difficult area.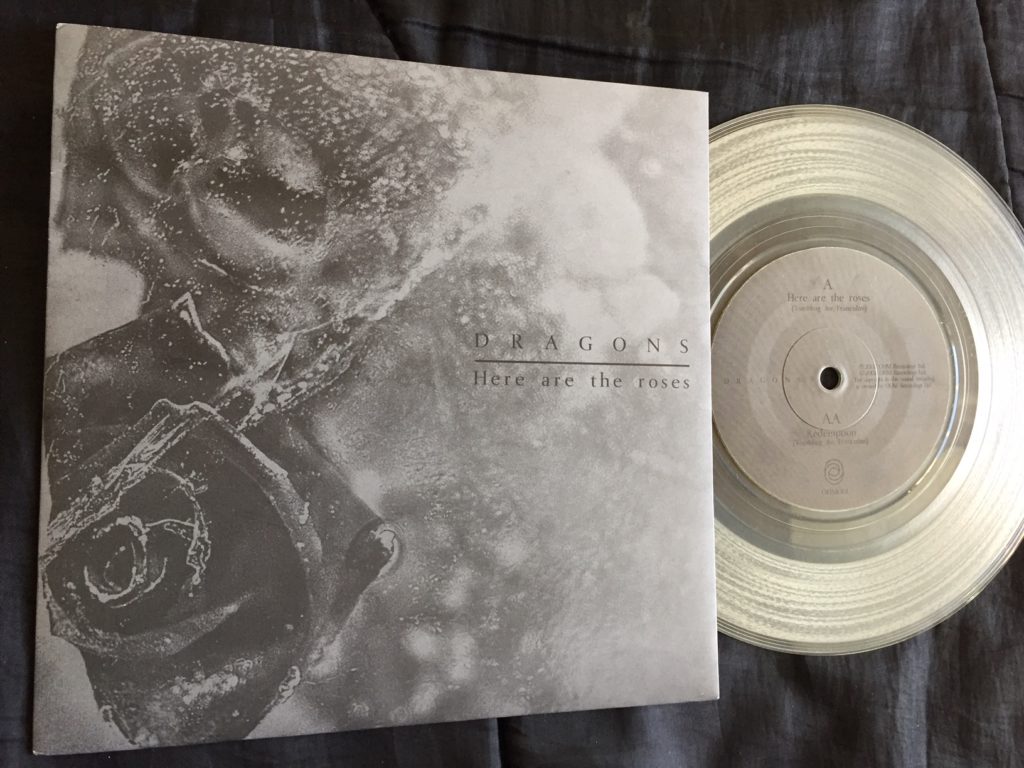 ---
37.02
KUTIMAN (feat RÍOGHNACH CONNOLLY) – So Long (Original) – 10″ – Wah Wah 45s – 2019
Blending an Israeli musician, composer, producer and animator with an Irish vocalist, flautist, lyricist and musical activist for Record Store Day 2019… and possibly involving more of a symbiotic working relationship than Kutiman's previous work of 'found (Youtube mainly?) sounds'. I wouldn't be surprised if Marc (4Hero) Mac 'reworking' of Etta James' See Me Smile a few years back wasn't an influence on this tune and had the latter not been playlisted here a fair few shows back, it would have been right next store here.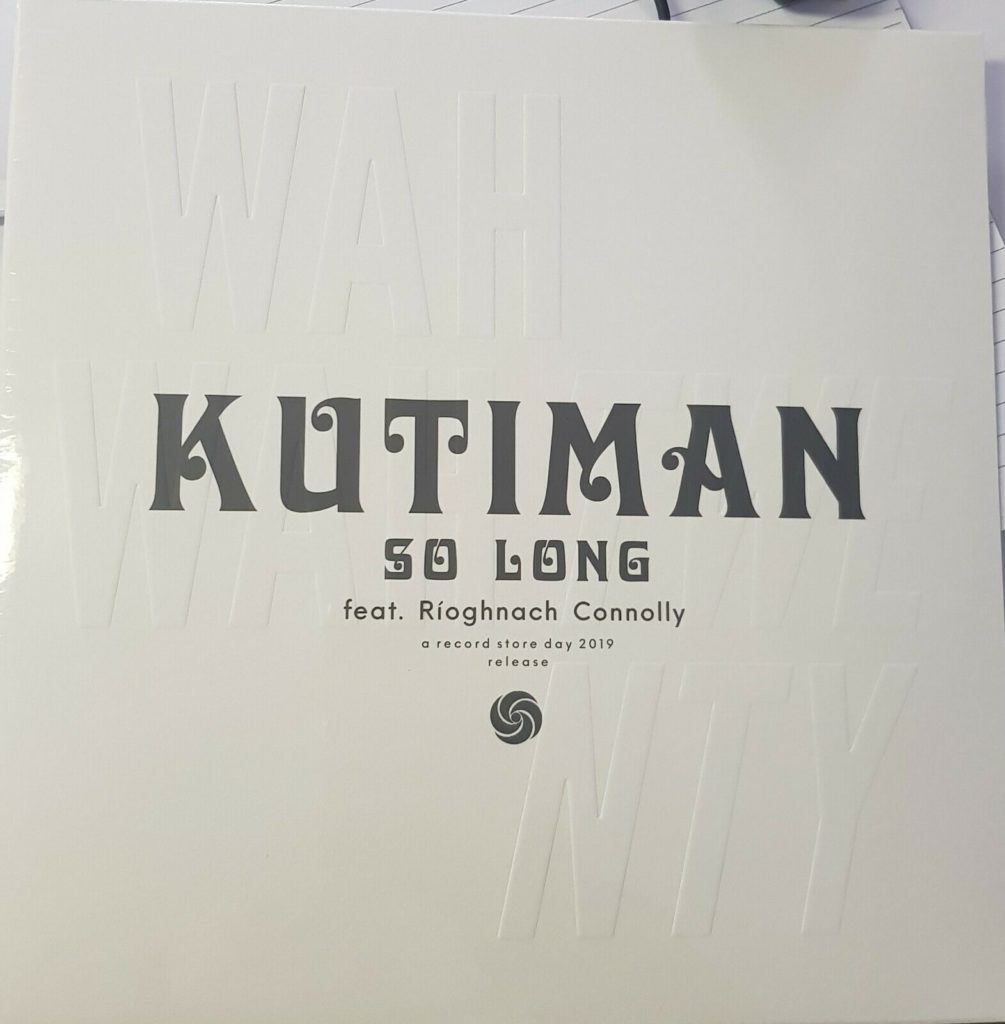 ---
41.52
PRATT & MOODY (with COLD DIAMOND & MINK) – Lost Lost Lost – 7″ – Timmion Records – 2017
This tune was previously gone at by a different vocalist and lyric but this is the version that really works. Finnish, blue-eyed soul nailing a sixties US sound.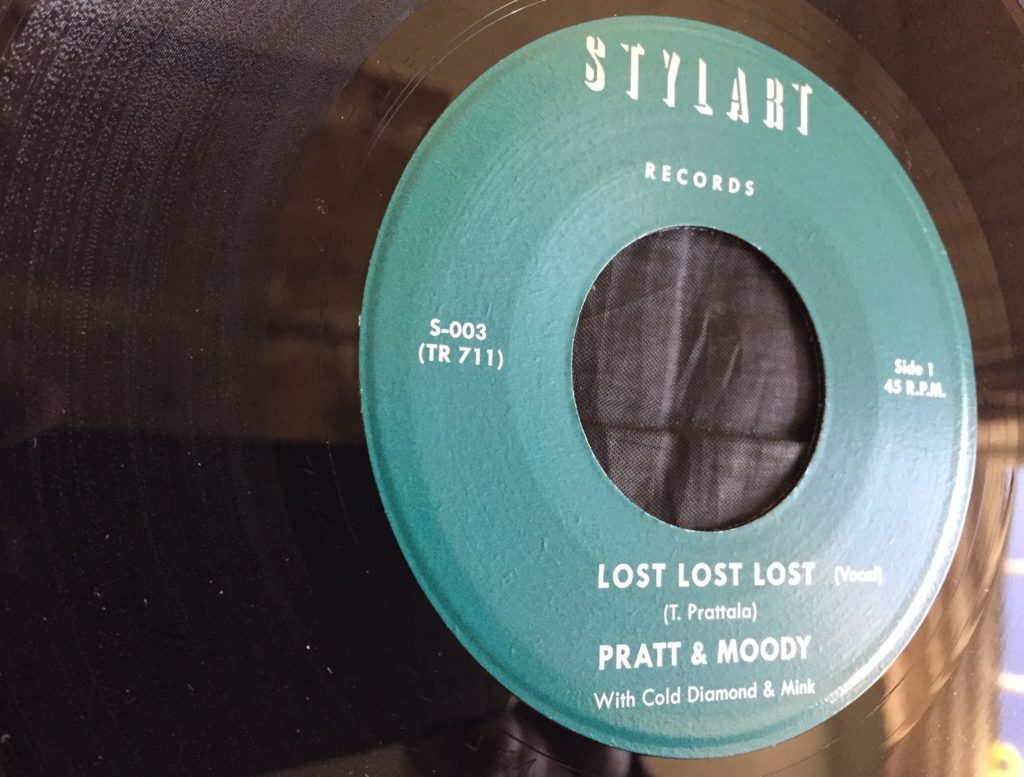 ---
44.26
THE FIVE STAIRSTEPS – Danger! She's A Stranger – 7″ – Windy C – 1967
Curtis Mayfield's label for the five Burke brothers involved here and I guess your harmonies have a fair chance of gelling together with that set up.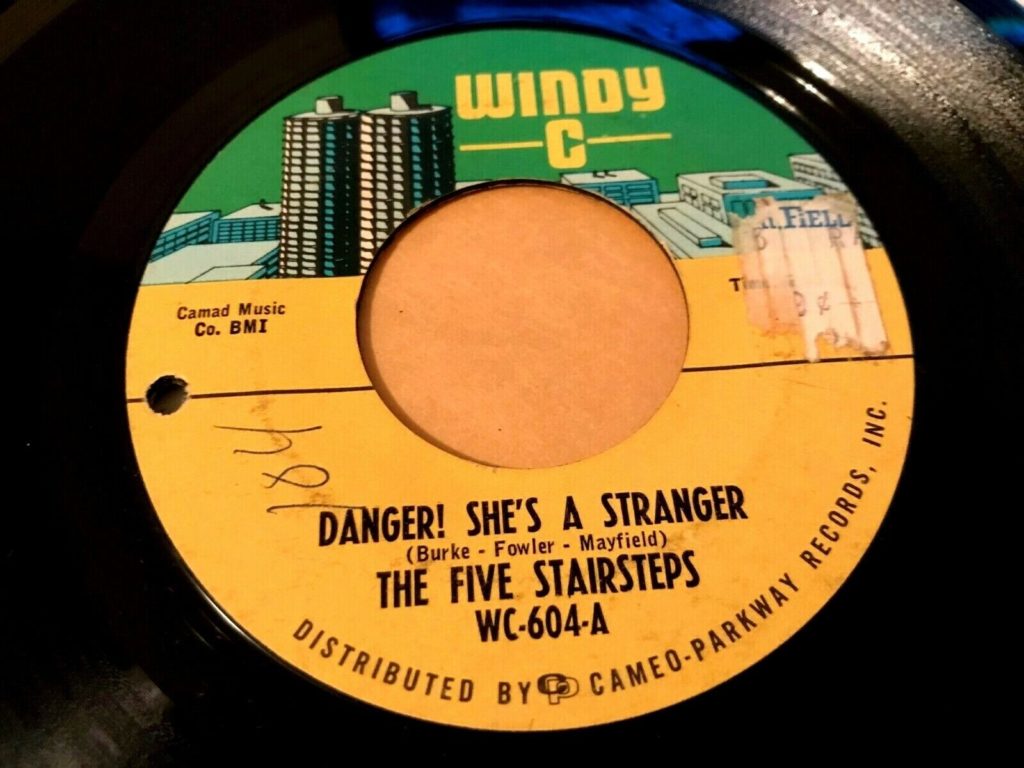 ---
46.53
JIM CROCE – Photographs and Memories – 7″ b-side – Philips – 1972
I can't quite remember but the media surrounding Croce's untimely early death in a 1973 plane crash might have had something to do with this song (along with the previously 41 Rooms' playlisted Time In A Bottle) making a big impression on me as a teenager.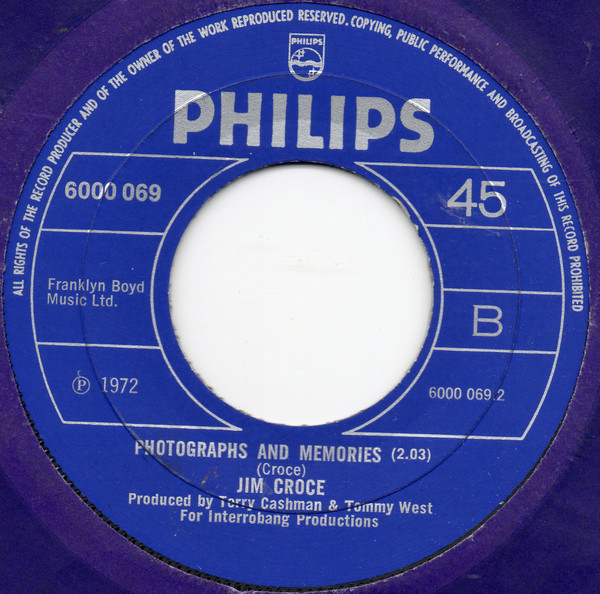 ---
48.55
JOHN GRANT – Where Dreams Go To Die – Queen Of Denmark, 2LP – Bella Union – 2010
'Baby, you're where dreams go to die, and I regret the day
Your lovely carcass caught my eye, baby, you're where dreams go to die… ' 🙂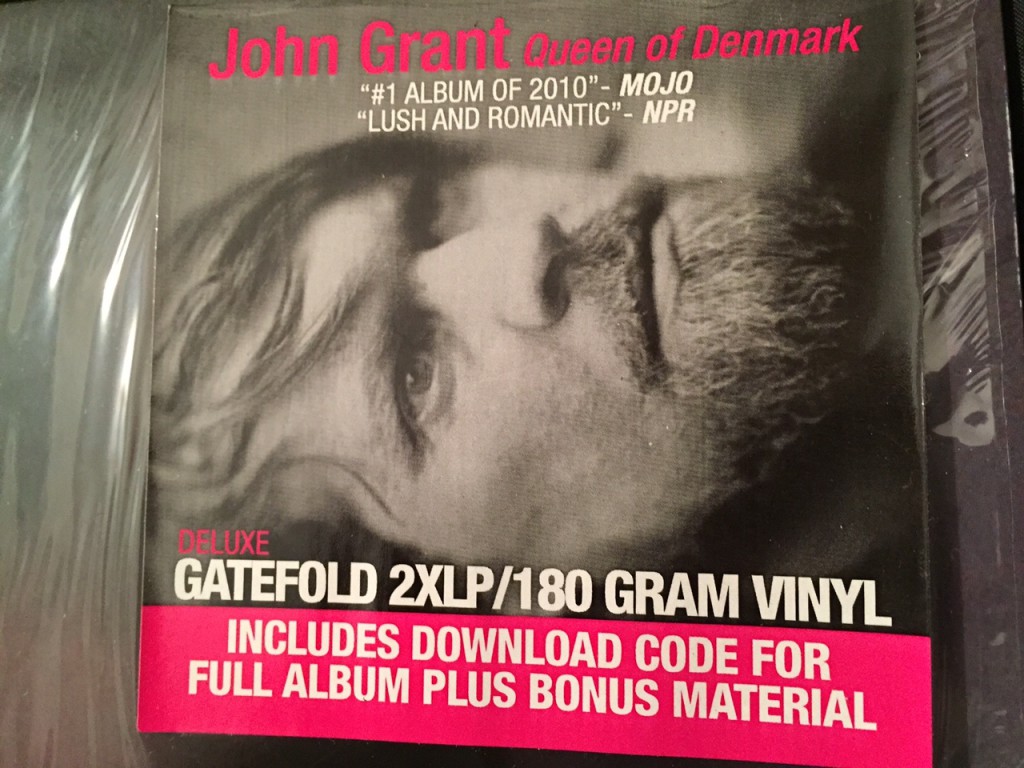 ---
54.47
THE SEX PISTOLS – New York – Never Mind The Bollocks, Here's The Sex Pistols, LP – Virgin – 1977
Oh, the swagger!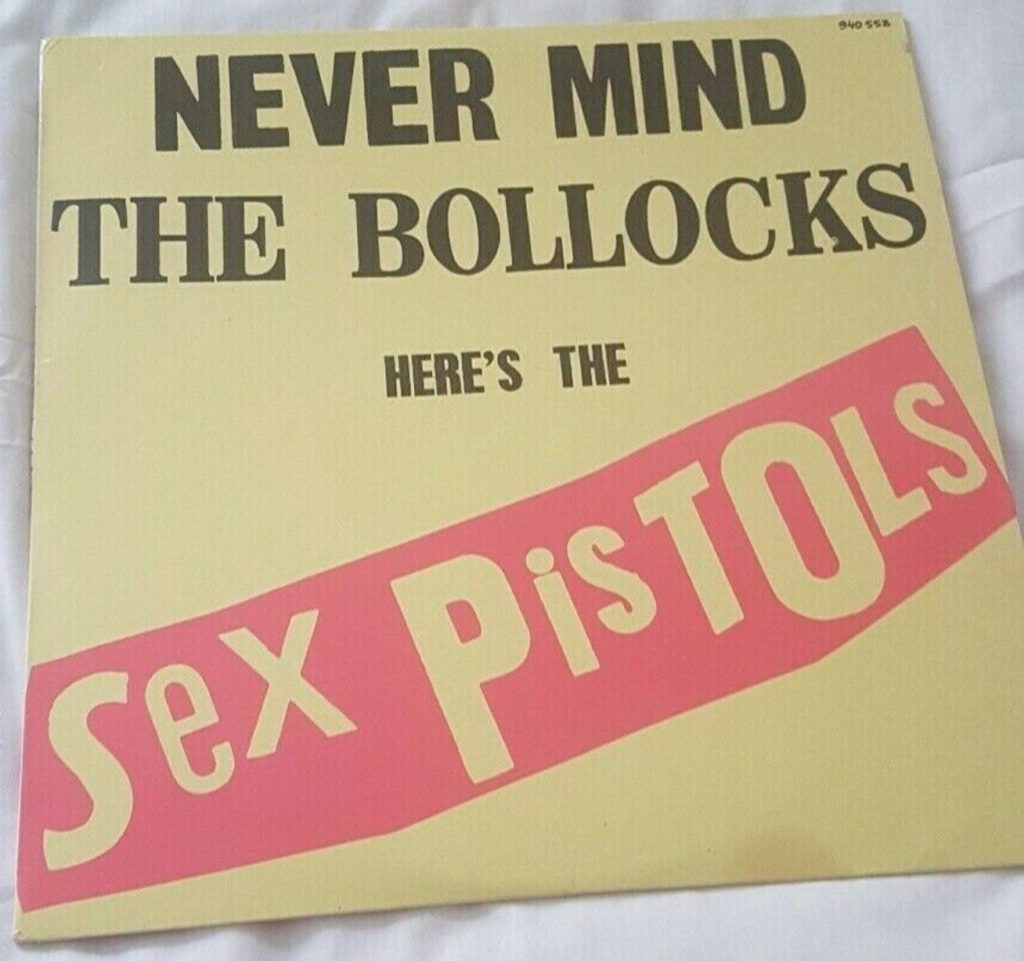 ---
57.50
BIKINI KILL – I Love Fucking – 7″ – Kill Rock Stars – 1995
Vocalist, Kathleen Hanna letting loose with some thoughts. Kill rocks stars? She married one in 2006 – in the shape of Beastie Boy, Adam Horovitz.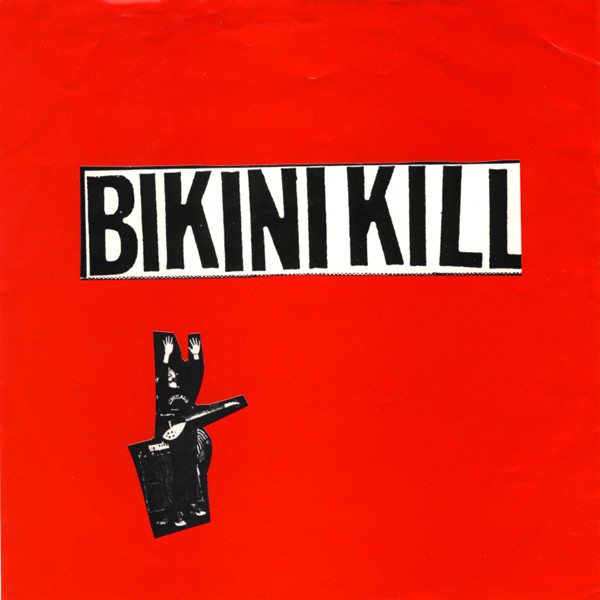 ---
Timely tea.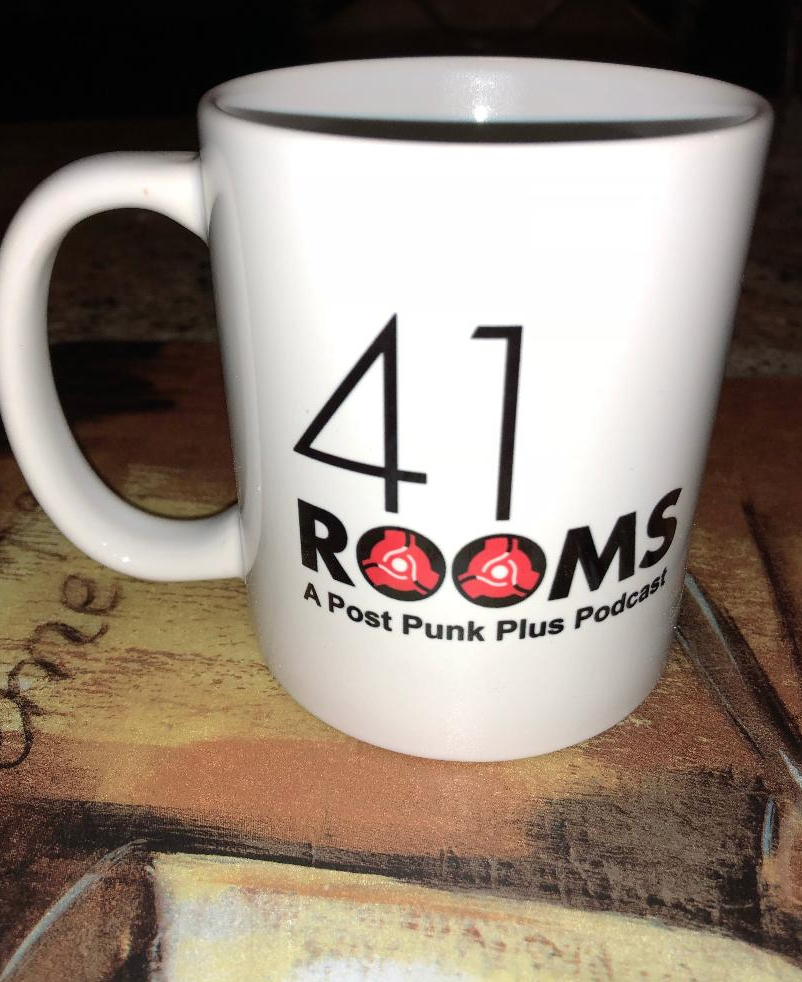 ---
01.00.00 (!)
X-RAY SPEX – The Day The World Turned Day-Glo – 7″ – EMI – 1978
Quite unique. Poly, Poly, Poly, RIP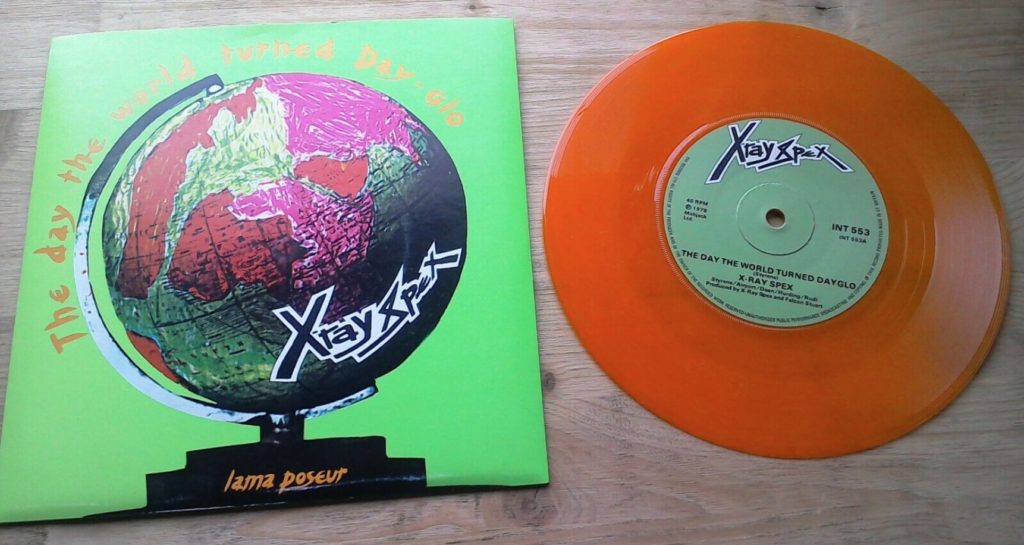 ---
01.02.48
INSPIRAL CARPETS – Generations – 7″ – Mute / Cow – 1992
In a way, I was more into Tom Hingley's vocals than the band, per se… but this is one driving sound.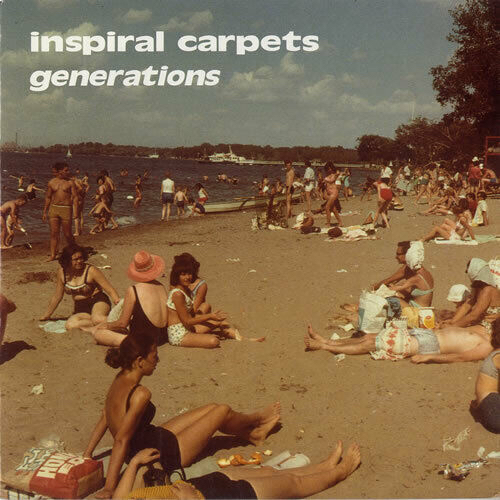 ---
01.05.34
BAD LIEUTENANT – Summer Days – Never Cry Another Tear, 2LP – Triple Echo – 2009
In Feb 2010 I had Hooky DJ'ing at Winkles in Bedford, for the launch of the 'private edition' of From Heaven to Heaven… and a month later I'm standing with Steve Morris in the Electric Ballroom at soundcheck time for a Bad Lieutenant gig. As Steve and I look at the some of the club's history on the walls, he recounts driving down Camden High Street for a Joy Division gig (t)here thirty years earlier. As it happens, Kevin Cummins is just about the only other person in the hall at this point. He and I have a gander at each others books – his being an early copy of his then upcoming in October 'Joy Division' chronicle being published by Rizzoli. Books safely tucked away, Bad Lieutenant were damn fine, with Jake Evans' and Barney's vocals a great foil for each other.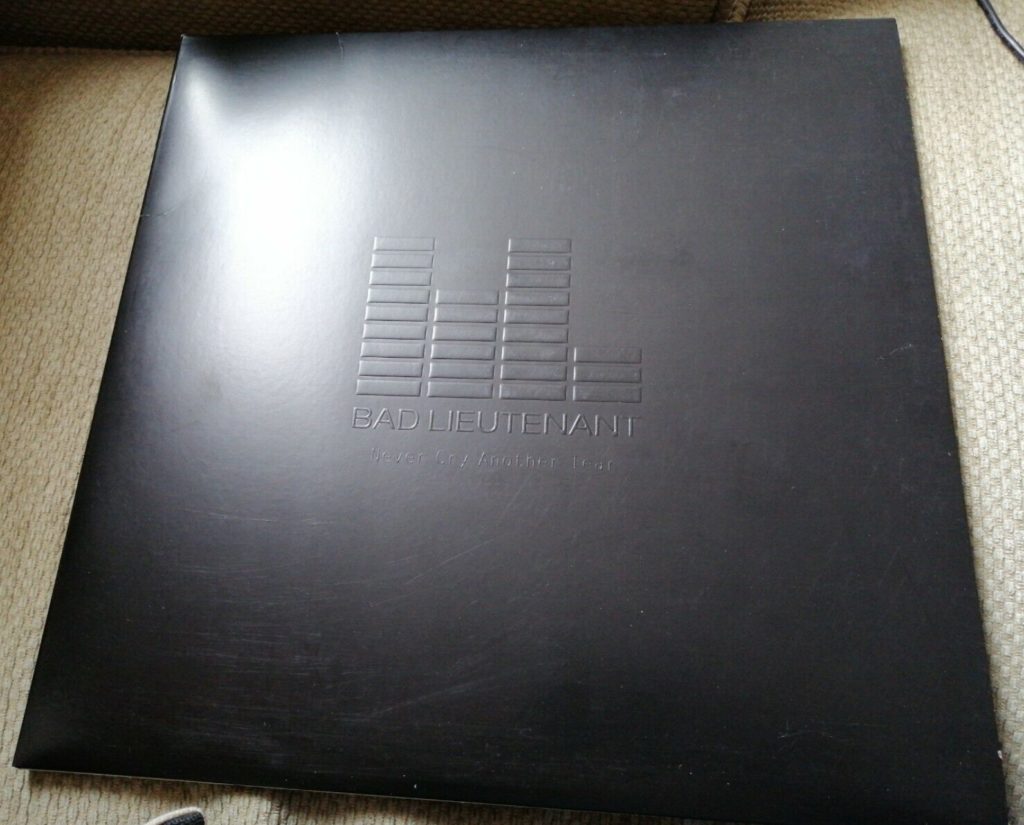 ---
01.10.27
YES – Roundabout * – 7″ – Atlantic – 1972
The only Yes track you'll ever hear on 41 Rooms – and then only with a bit of editing – and if I could have edited it even more, I would have.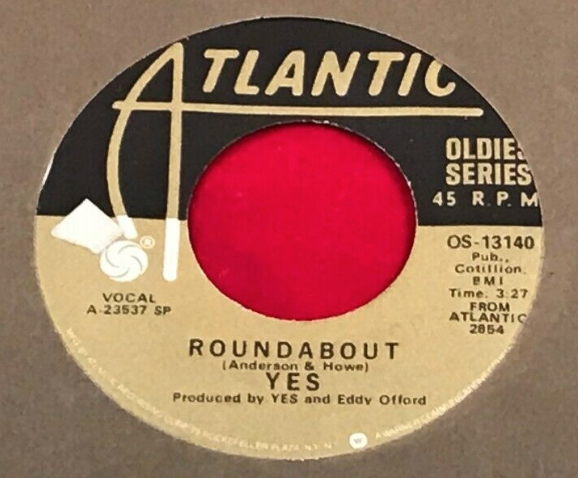 ---
01.13.46
CAT STEVENS – Crab Dance – 7″ b-side – Island – 1972
Always the favoured side of this 7″ for me. I had simpler (more innocent?) tastes in my mid teens.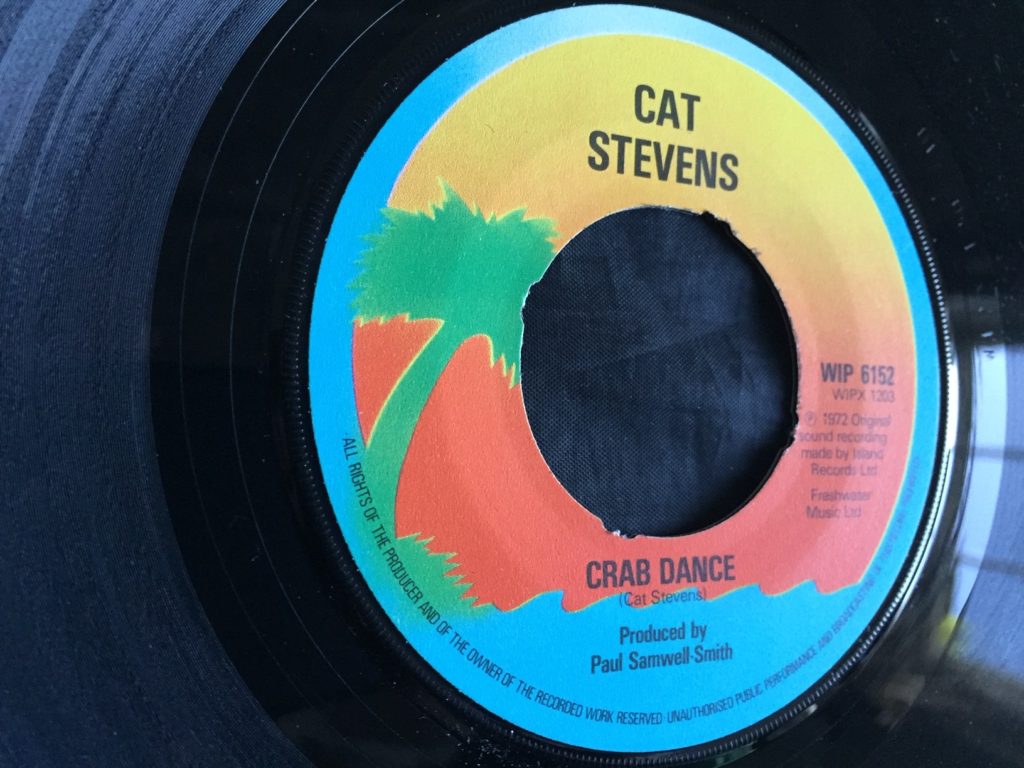 ---
01.16.42
MASON WILLIAMS – Classical Gas – 7″ b-side – Warner Brothers – 1968
Williams picked up no less than three Grammys for this tune in 1969, as the same time as my boyhood hero, Jose Feliciano was picking up his first two. They must have got chatting beyond the photo roll call that glitzy night coz Jose then asked Williams to write a track for him. 'Jose's Piece' was the outcome and William's would later release it as a single himself but I've never ever heard Jose play it… though he often played Classical Gas live in the early noughties. 🙂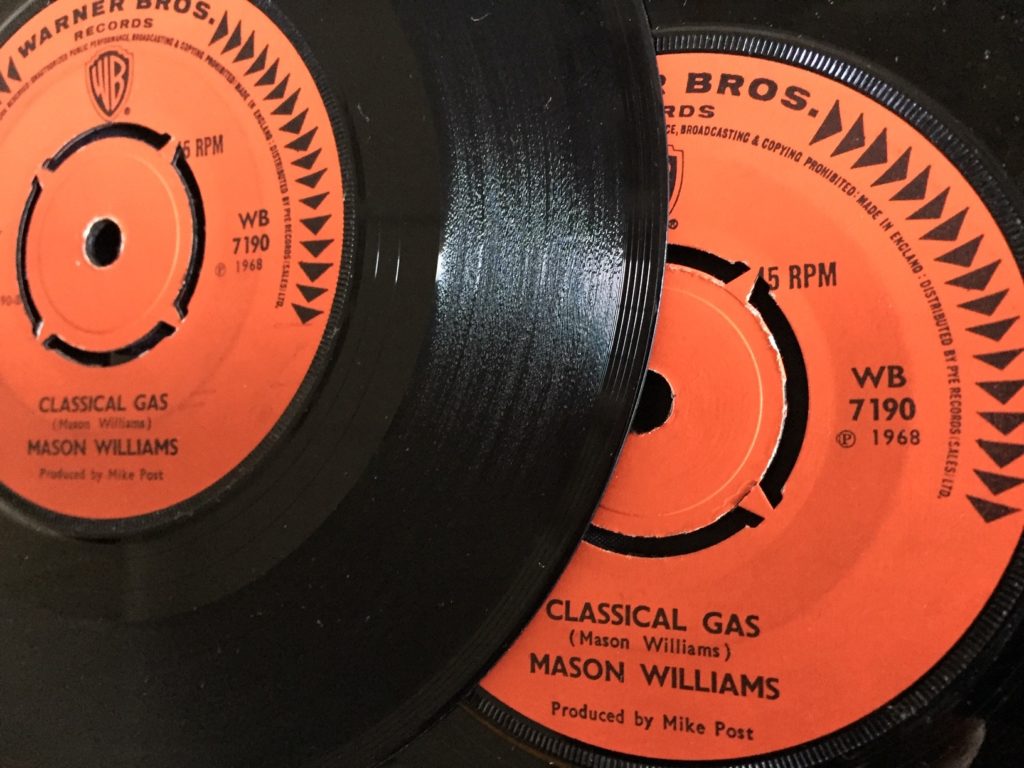 ---
01.19.35
SMALL FACES – Rene – Ogden's Nut Gone Flake, LP – Immediate – 1968
Again in my teens, I was a massive Small Faces fan. Collecting everything I could, this was a stand out album in so many ways. Apart from the elaborate sleeve/artwork, there was the bonkers world of Stanley Unwin and 'cheeky chappy' Marriott and Lane tales, like this one. My original copy of the album came from my best mate at school, Nick Crawley. I know that only because his name is written on the label. On the second of only two times he and I have met since our early twenties footballing days he mentioned that to this day he religiously has Small Faces as in car entertainment. Back in the day we definitely would have come to some legit deal of sorts for me to have his album (I wouldn't have nicked it) but maybe one day I'll have the notion to return it to its spiritual home.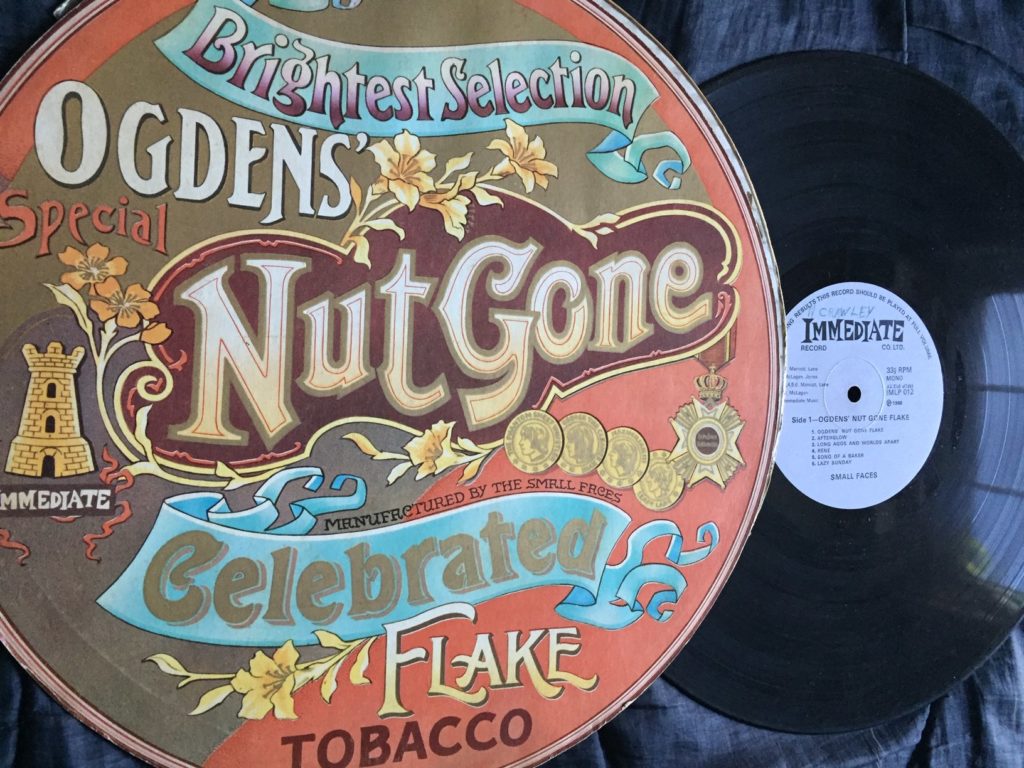 ---
01.23.46
ORANGE JUICE – Simply Thrilled Honey – 7″ – Postcard Records – 1980
At the rise of Postcard. Only recently did I realise, on looking through a diary for 1980, that I made enquiries into putting on Orange Juice in Bedford. It didn't come to anything, though. Such was the reverence Edwyn C instilled in some, my very good ex-pat Bedford friend, Vanessa (ex of The Melons) named her lad after him.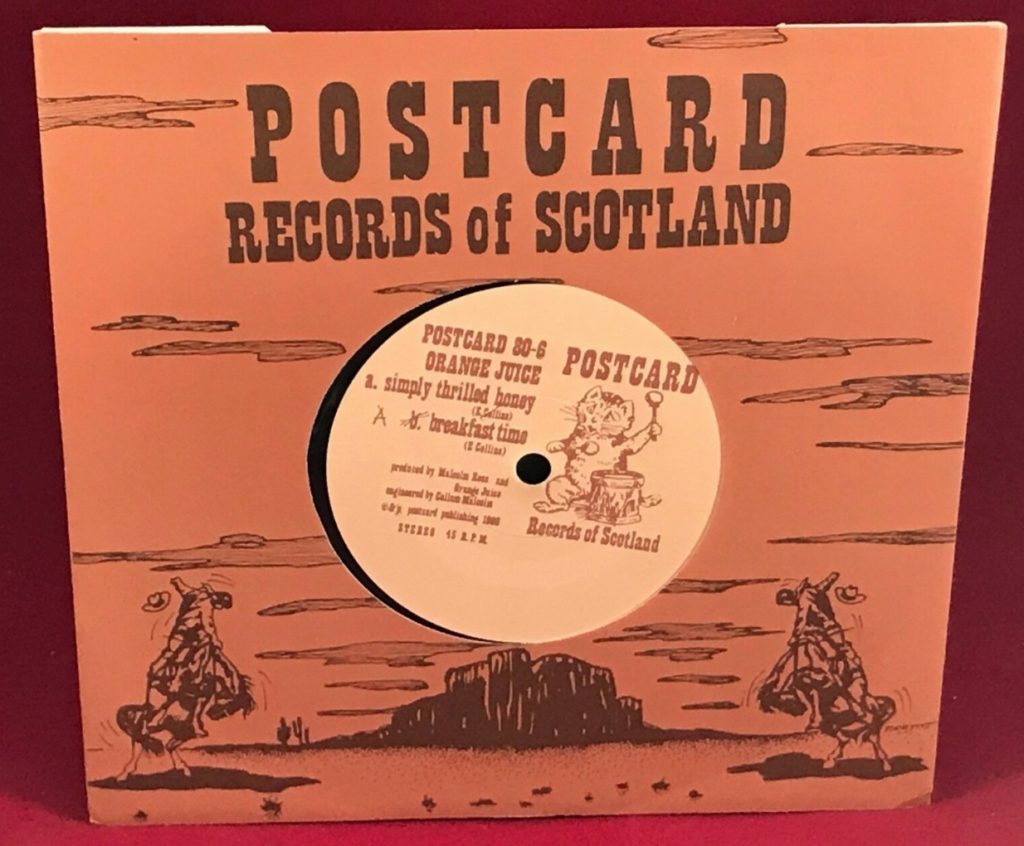 From a couple of years later but what the hell, it works in a colour co-ordinated way. Dave S's 1982 Leicester Uni poster.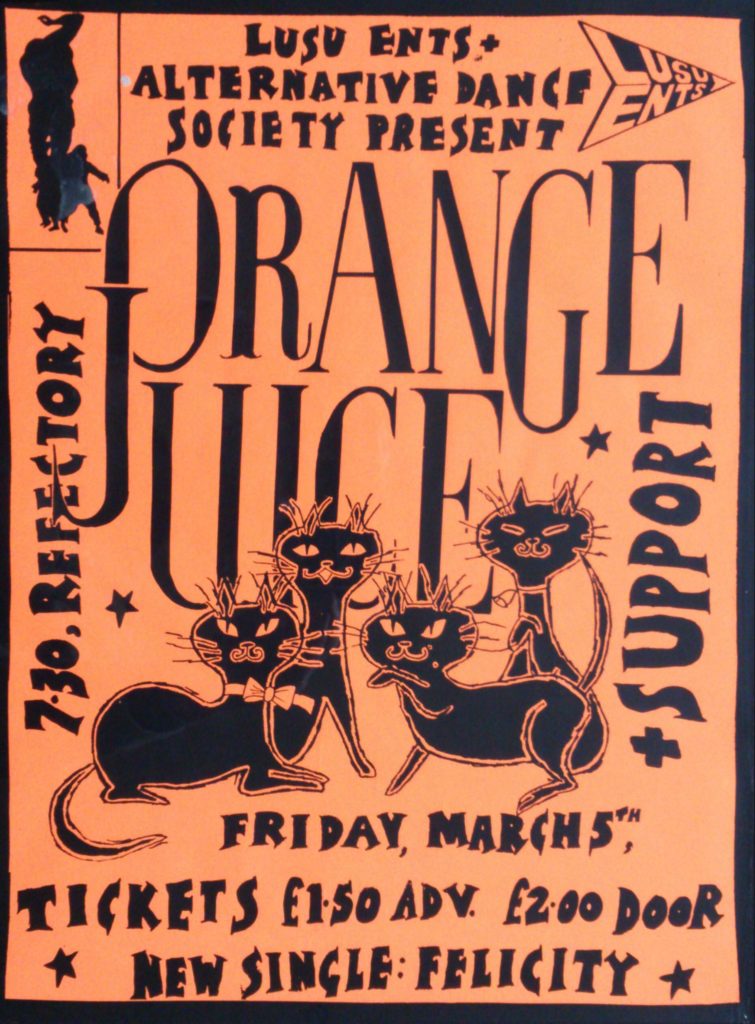 ---
01.26.18
THE WAKE – Obnoxious Kevin – Tidal Wave Of Hype, LP – Sarah Records – 1994
Carolyn on vocals! Kevin nowhere to be seen. An excellent biog courtesy of James Nice and his LTM label.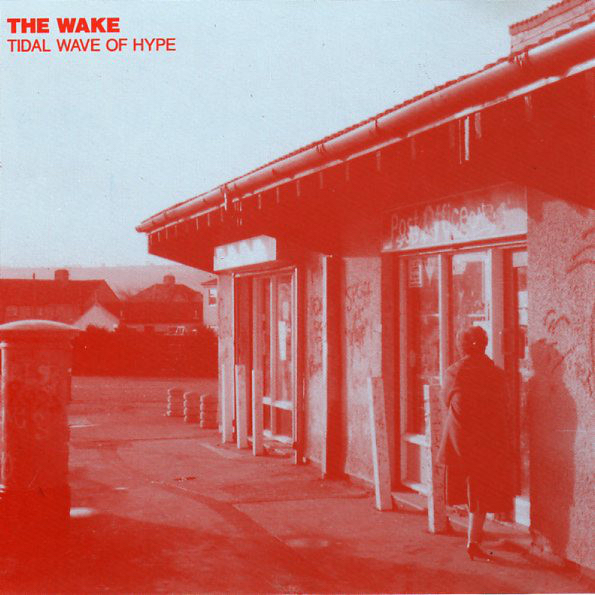 From an earlier era but an excuse to publish a previously unseen pic. Carolyn, Stephen and Caesar (with Mac hidden). Winkles, Bedford: Sept 7, 1983.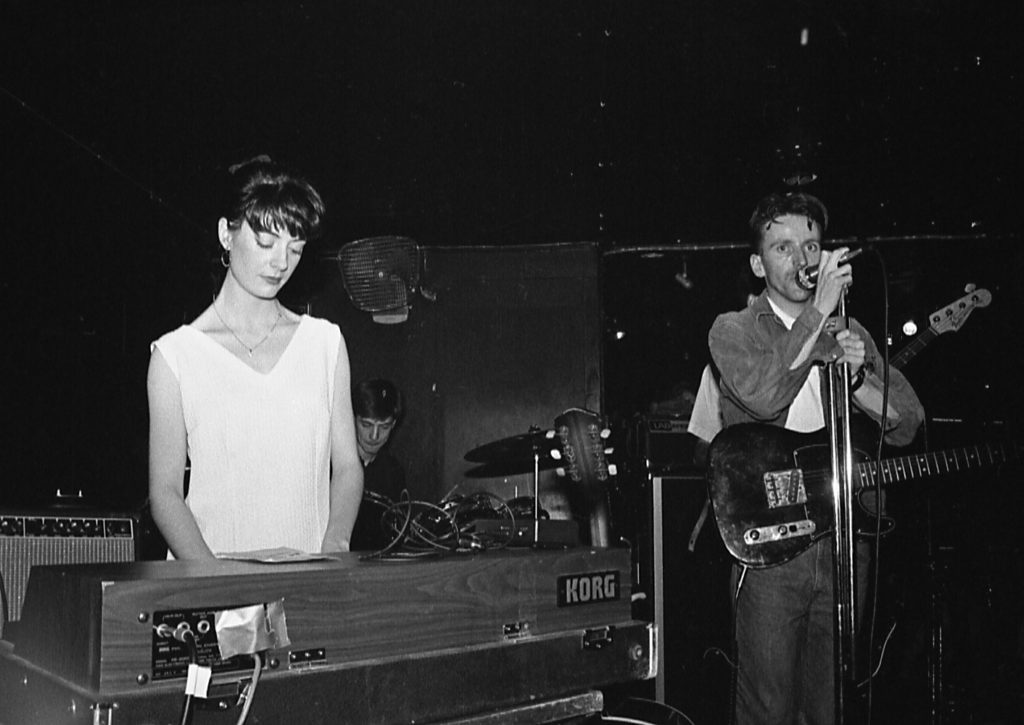 Photo copyright/credit: Dec Hickey
---
01.29.39
10,000 MANIACS – What's The Matter Here? – 7″ – Elektra – 1988
With one of those signature voices, Natalie M recounting a sad tale.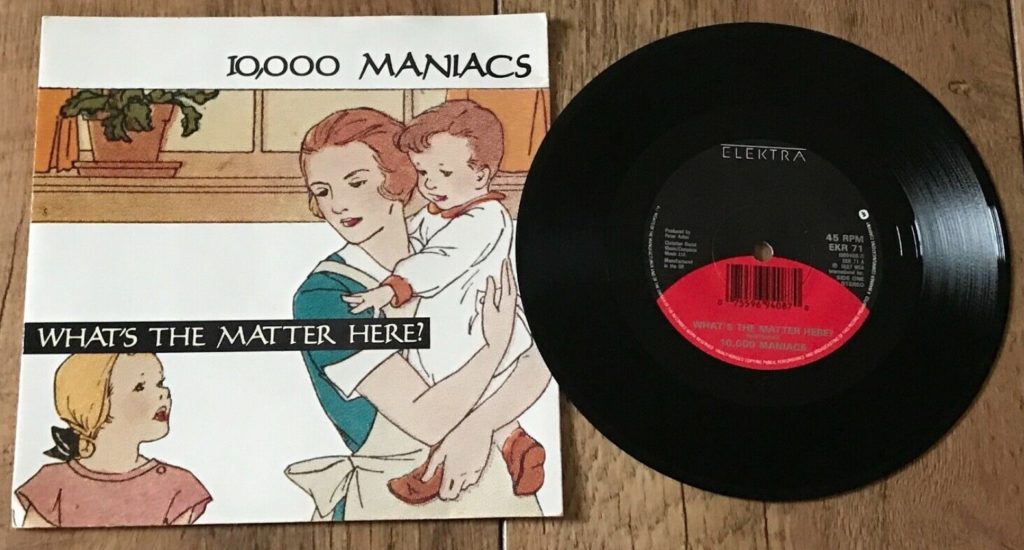 ---
01.34.22
THE THE – Slow Emotion Replay – 12″ – Epic 1993
Matt Johnson on a classy strum.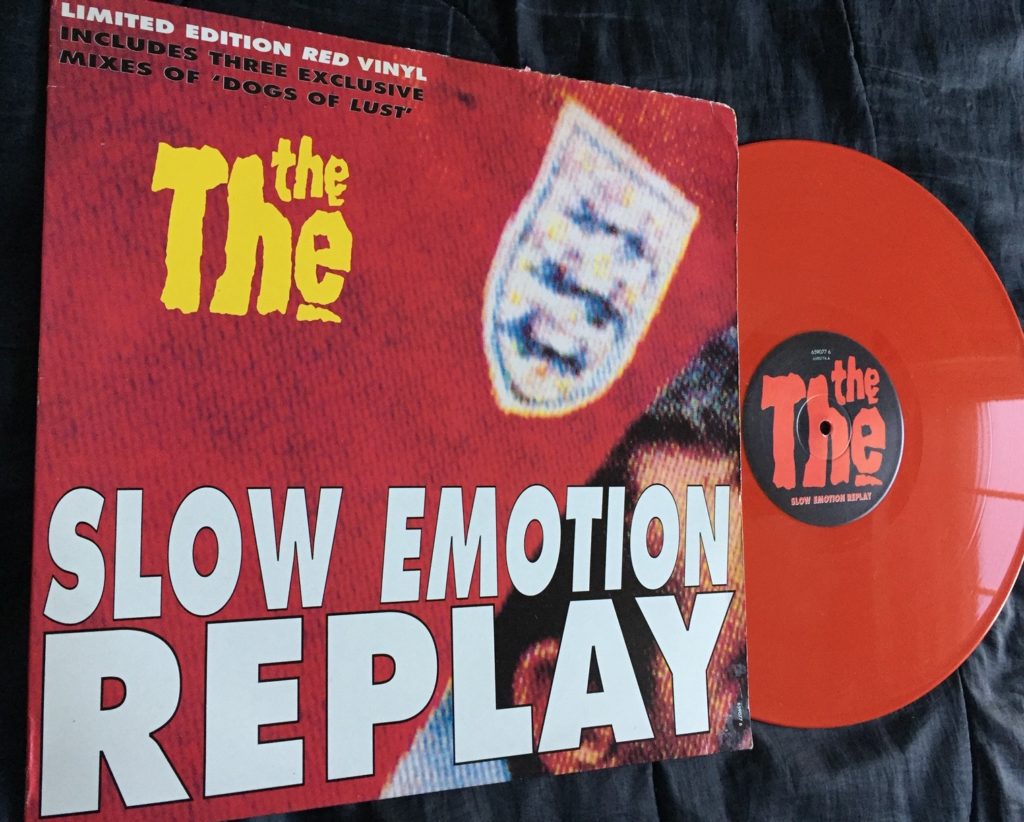 01.38.09
SIMPLE MINDS – Changeling (Peel session 7.1.80) – Silver Box, 4CD – Virgin – 2004
They were essential around these times.
Not the best photo you'll ever see but previously unpublished and from the same year as the session track. Hammersmith Palais, London: Aug 26, 1980.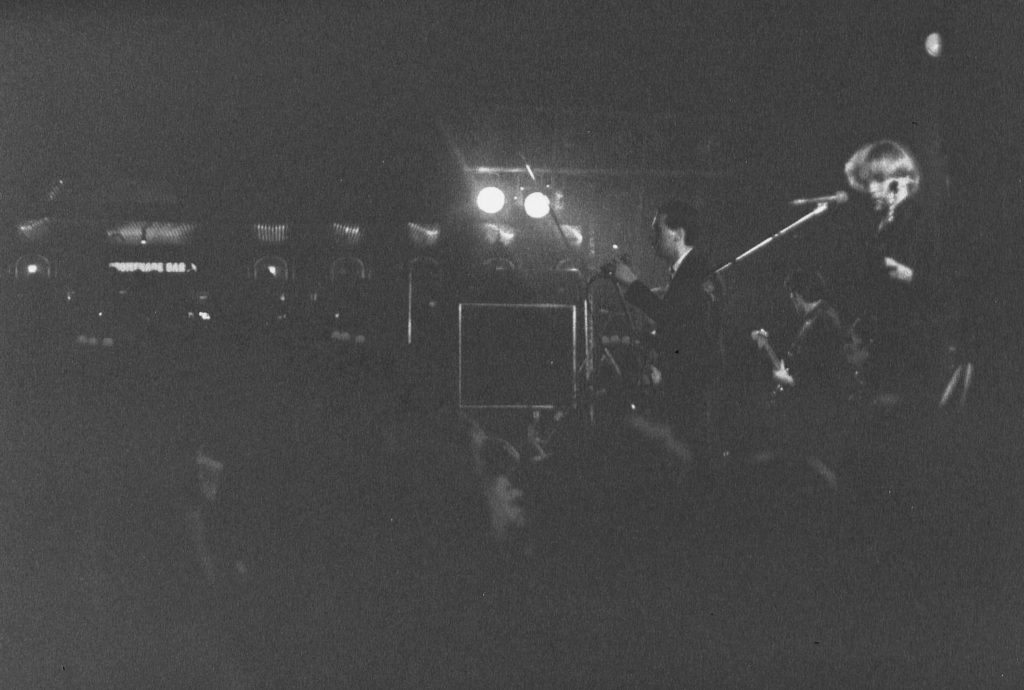 Photo copyright/credit: Dec Hickey
---
01.42.06
NASMAK – Not Your Living Doll – 4our Clicks, LP – Plurex – 1982
If I'd had the album at the time this track would have been on the decks at Winkles – like ACR having a stab at a Liquid Liquid vibe.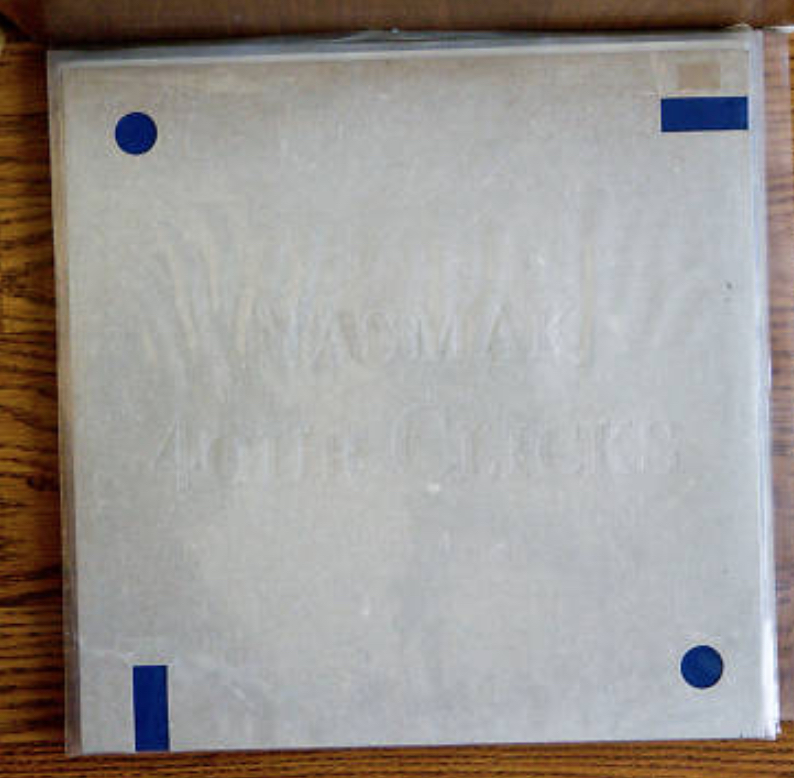 ---
01.45.10
CHROME – Animal * – Red Exposure, LP – Beggars Banquet – 1980
A band that completely passed me by at the time. Better late…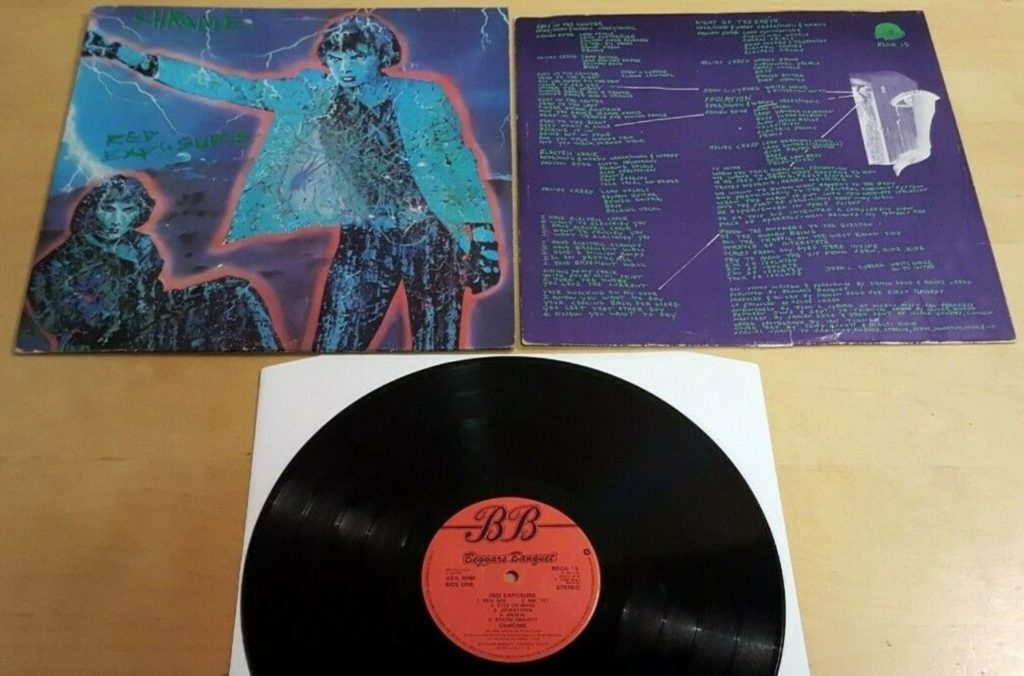 ---
01.47.52
ALLEZ ALLEZ – Allez Allez – 7″ – Kamera – 1981
'Think if you will of the sensuous, racing feel of Donna Summer as expressed by the former musicians of Marine, and English vocalist Sara, who has cited the obviously discernible influences of Aretha Franklin, Billie Holiday and Chaka Khan as her favourite vocalists, and there you have Allez Allez. They are quite possibly the most exciting, exhausting but exhilarating dance music I have heard for months. And then there's 'African Queen (pour la Grace)' which ingress African and jazz rhythms with the noises of jungle nights and an evocation of The Voice-Grace Jones! Check out the mini-LP (which has three extra tracks) for the full and wondrous impact of Allez Allez'. – Keith Alcorn, Masterbag #12, 24.6-7.7.82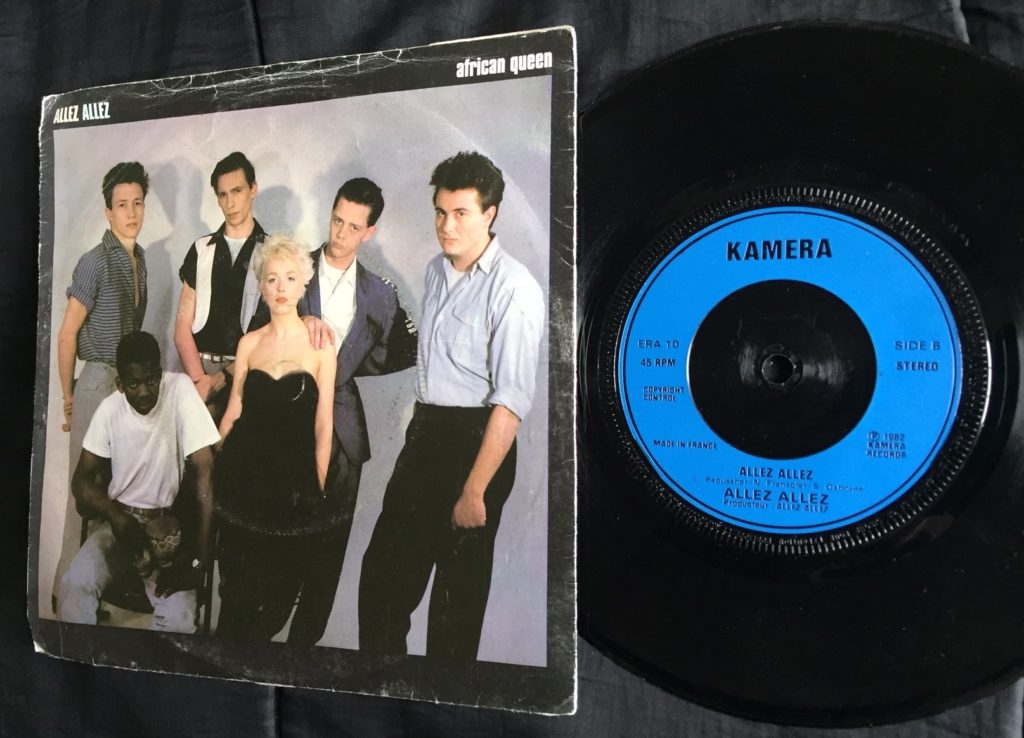 ---
01.53.19
MODEL 500 – No UFOs (Remix) – Classics, 2LP – R&S Records – 1993
The original on Metroplex, from a good few years earlier, will be the defining version for most but this is the one for me. First heard on a Kiss FM radio show in London, from either of the 'Colins' – Favor or Dale.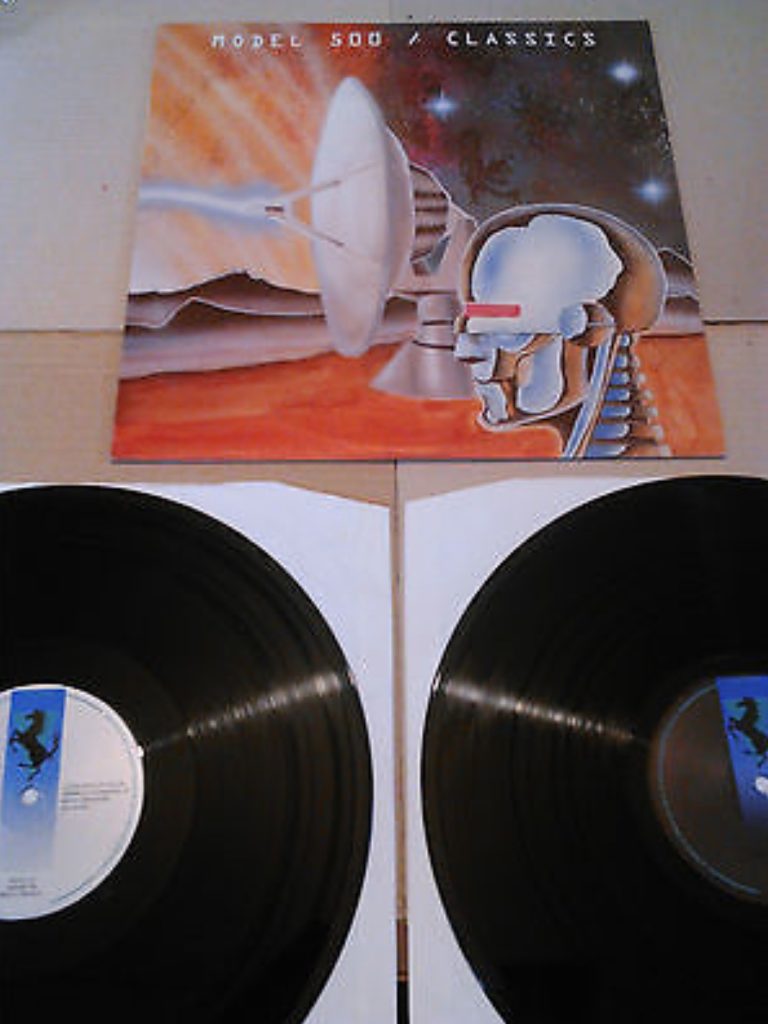 ---
Show 77 will be with you Mar 1.
Dec