PLAYLIST 99 uploaded Jan 2, 2022
and it's 88% vinyl friendly. Impressive.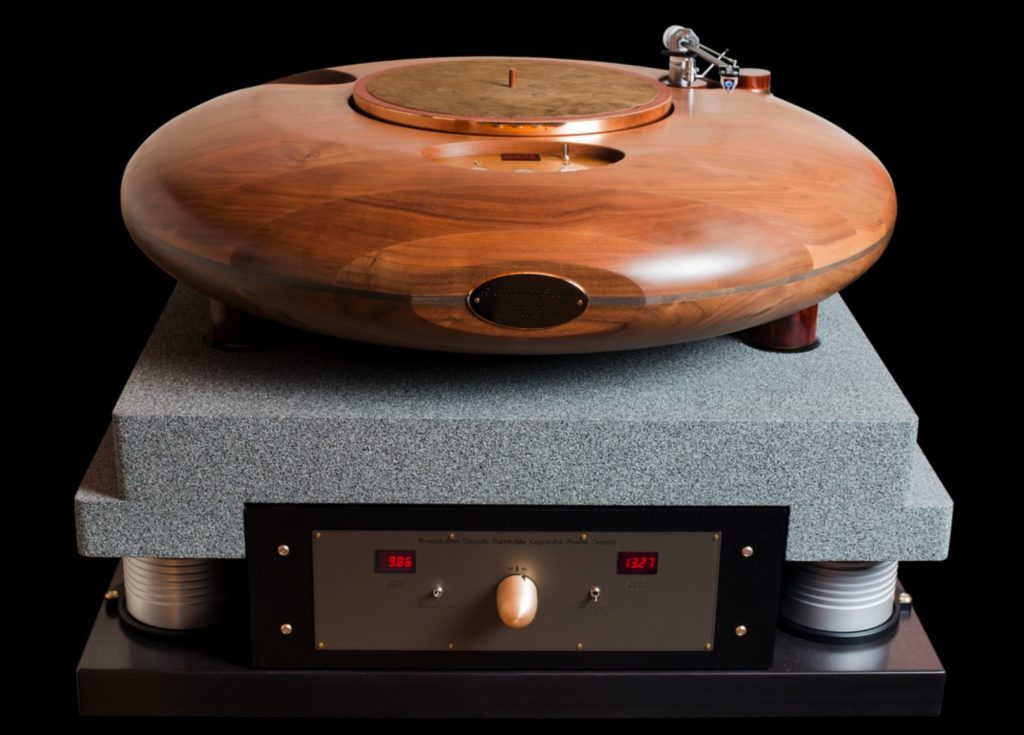 As of 2018 or so Audio Consulting's R-evolution Meteor-Stealth turntable was arguably the third most expensive turntable on the market. At $176,000 there sure as hell needs to be some back story – so, this is it and being a Switzerland-based company it might be handy for all those very wealthy bods visiting their Swiss bank accounts who might want to 'Call and collect' a turntable whilst they're there… to save on the P&P 🙂
---
Any track marked * has been given either a tiny or a slightly larger 41 Rooms 'tweak'/edit/chop.
---
Lyric of Playlist 99…
With little real competition, it's Marv and Tammi's dualling. Hearts on their sleeves.
---
00.00
(Intro) THE FLAMINGOS – Stars (Edit) – Unreleased demo – 1983 Episode #1 for info.
---
00.41
NEW ORDER – The Him (Cargo Demo) (2019 Remaster) – Movement, Definitive Edition boxset – Rhino / Warner Music – 2019
From the band's Jan '81 Cargo Studios, Rochdale demos sessions, that would also make up the bulk of their immediate live sets leading to the album's debut in November of that year.

---
05.29
THE WAKE – Here Comes Everybody (Peel session, 14.7.83) – Harmony & Singles, 2LP – Factory Benelux – 2013
Always a fave Wake track with me, the Peel session was a couple of months before I put them on for the first time in Bedford, at Winkles.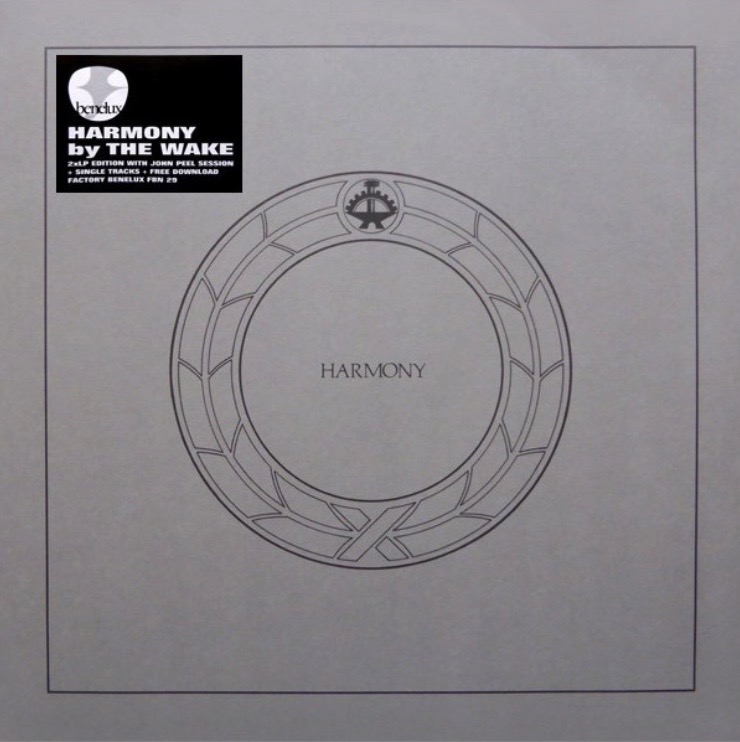 The Wake, outside Revisited vintage clothes shop, Bedford, pre their gig at Winkles, 7.9.83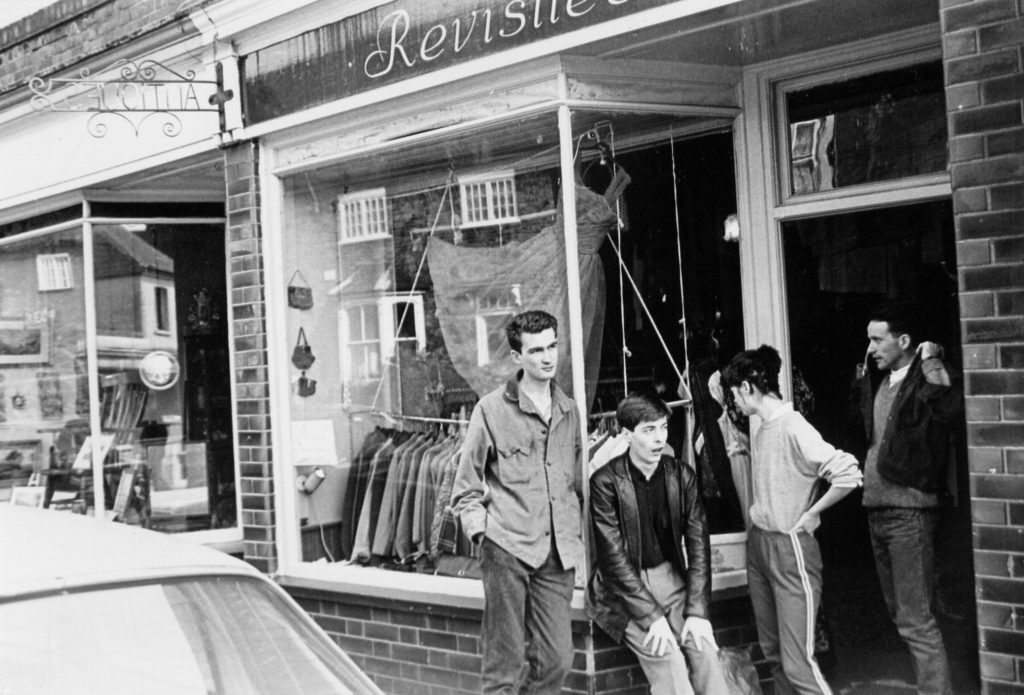 Photo credit/copyright: Dec Hickey
---
12.26
GERALD SHAPIRO (and THE ELECTRIC PHOENIX) – Phoenix – Electro Acoustic Music II, v/a CD only – Neuma Records – 1991
Anyone of a certain age who got ambushed by the French a-cappella group, the Swingle Singers turning up on early 70s, variety-type UK TV might struggle to learn there was a personnel connection between them and this recording… but there was. 🙂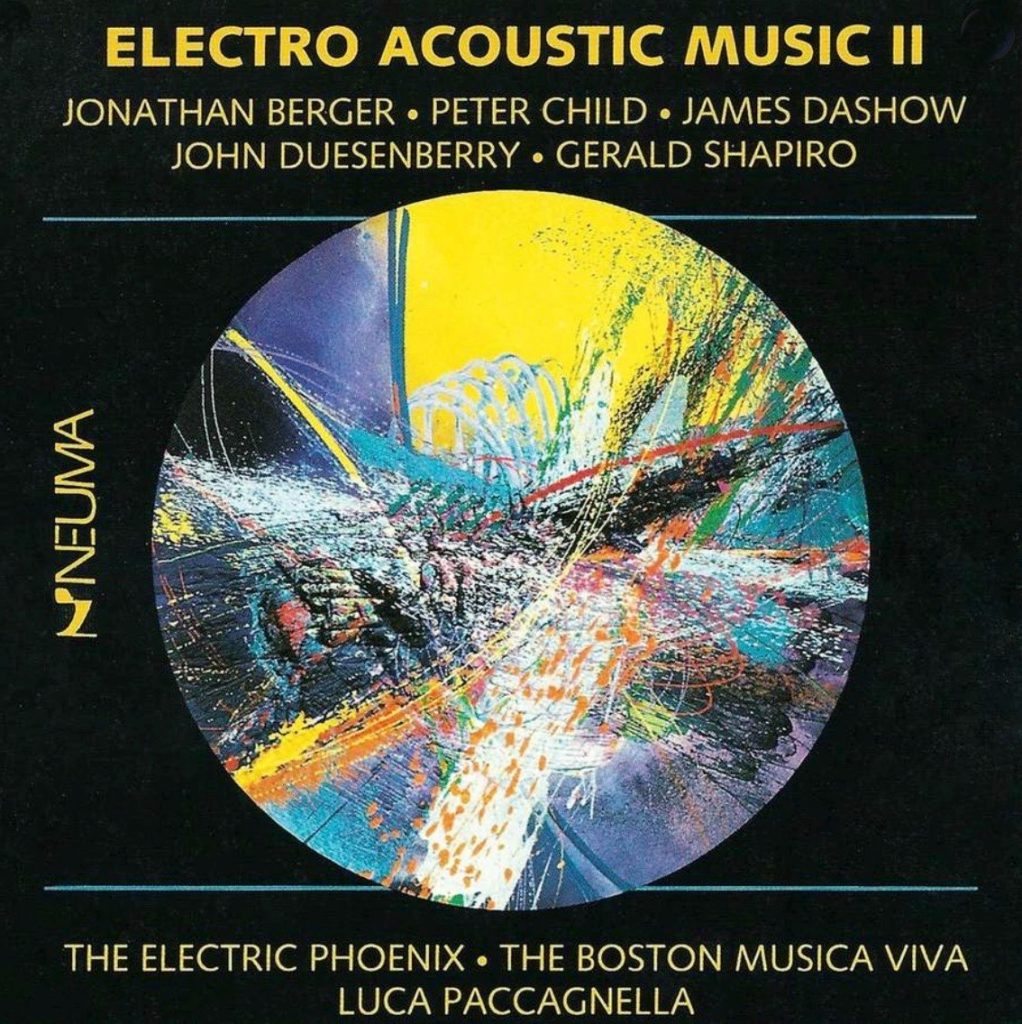 ---
17.45
SWEDISH FISH – Voices Move Me – How Can You Sleep At Night, 7″ EP – Bullseye Records Of Canada – 1986
Just two mid 80s 7″ singles and then just the twenty years later (in your own time) a more 'polished and accomplished' but less interesting (for me anyway) debut album. It did though manage to involve the same main personnel in both eras, so that's no mean feat in itself.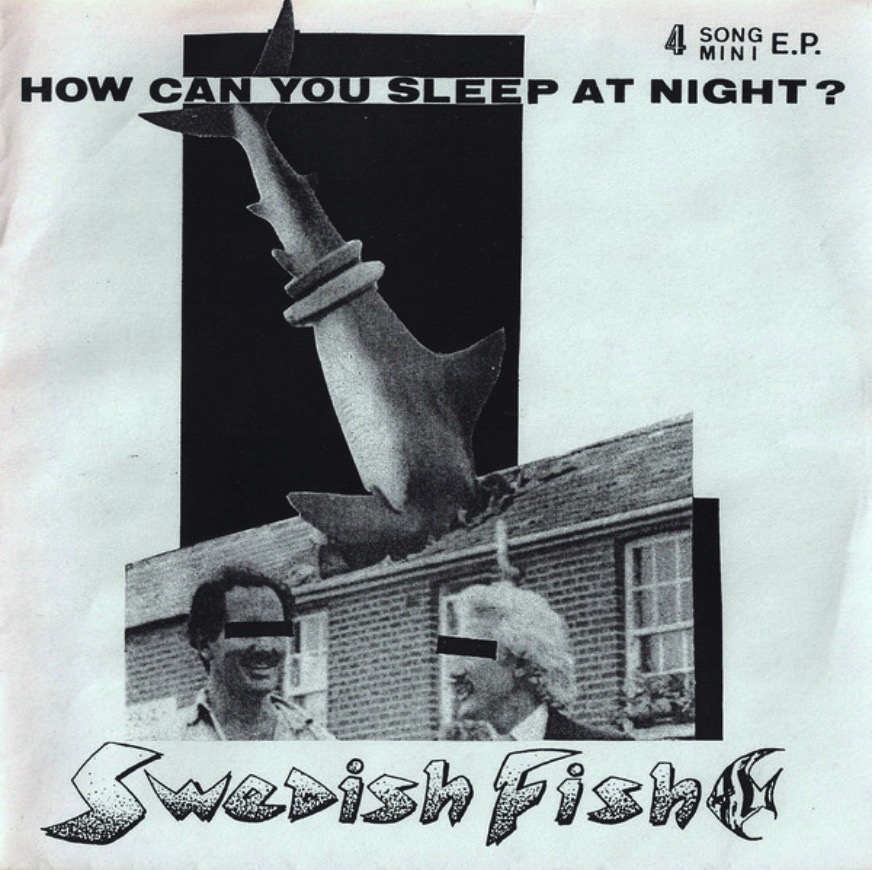 ---
21.38
CRISPY AMBULANCE – The Presence – Live On A Hot August Night, 12″ b-side – Factory Benelux – 1981
This does always genuinely bring to mind a summer's evening, at the Hickey family home in Bedford back in those times. Not sure if it was in August, though. Either way, very strange.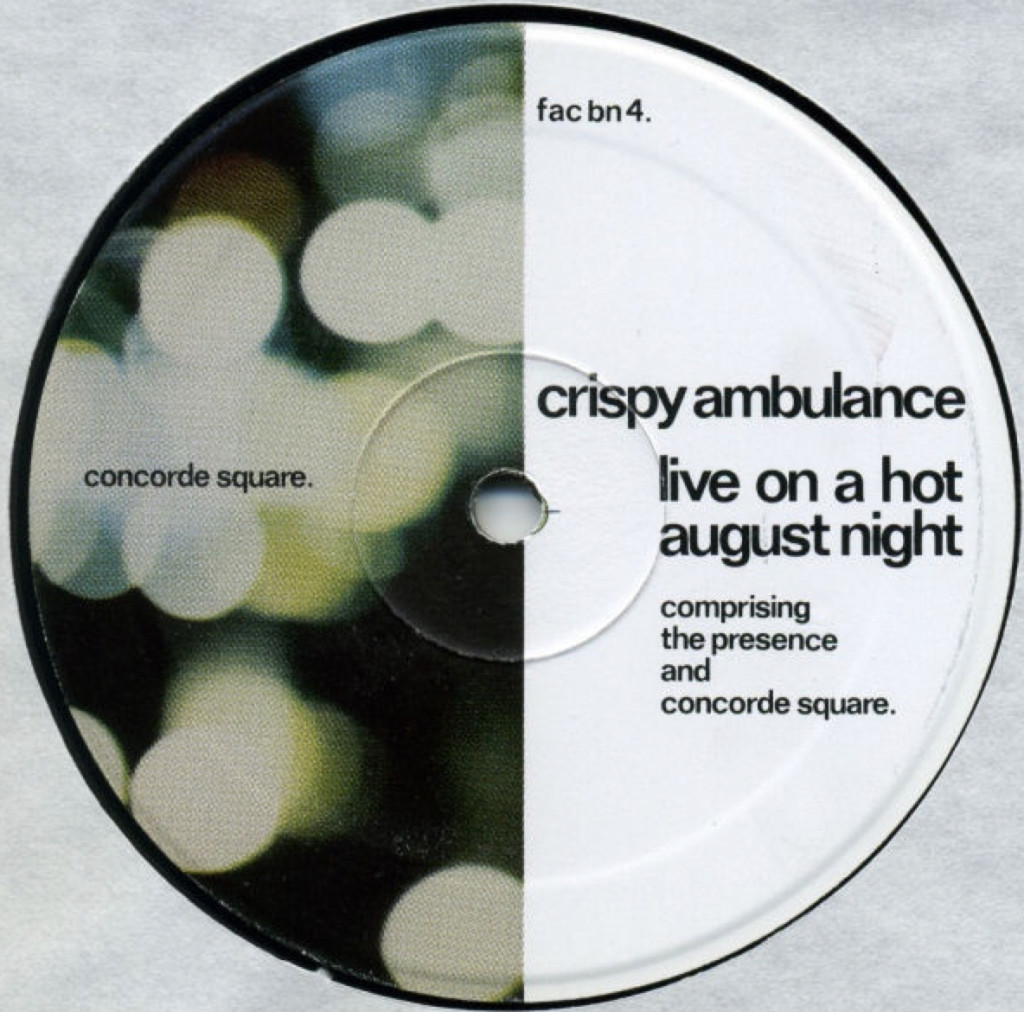 ---
29.38
THE SUNSHINE UNDERGROUND – Who Called The Dandy? – CD single extra track – City Rockers – 2006
Leeds via some US West Coast sensibilities.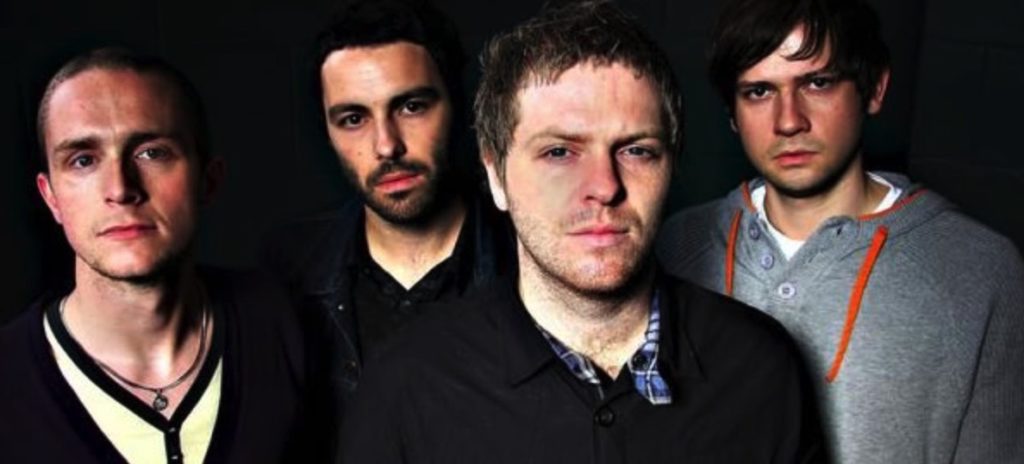 ---
34.18
BJÖRK and DAVID ARNOLD – Play Dead (Tim Simenon 7″ Remix) – 7″ – Island – 1993
Released as the only single from the soundtrack of the 1993 crime drama, The Young Americans… written by Jah Wobble and notable more so for Björk's co performer, David Arnold's strings and stuff than Tim Simenon's remix work.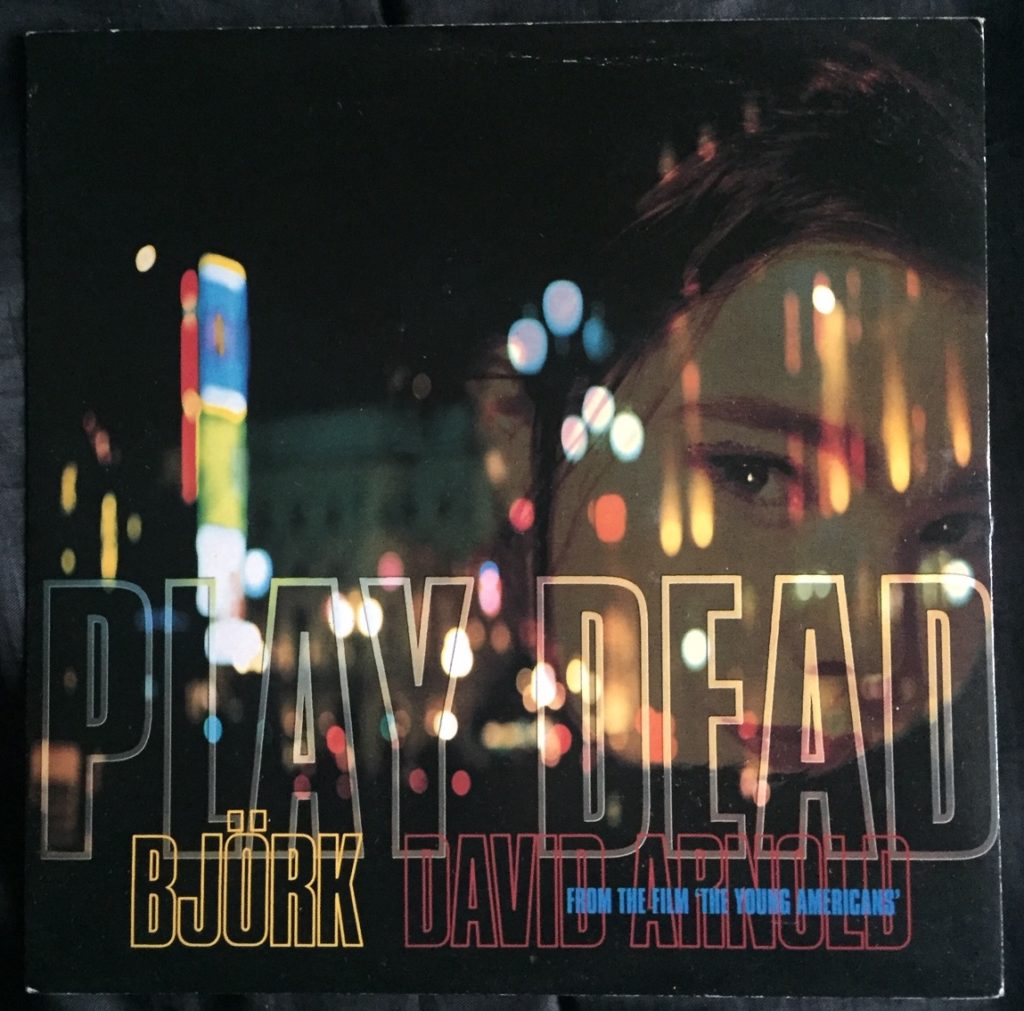 ---
37.42
THIEVES – The Night – 7″ b-side – Hut Recordings – 1993
One of the earliest public sightings of David McAlmont's soaring voice, he'll be back here at some point.
---
41.24
EDDIE HOLMAN – It's All In The Game – 7″ b-side – ABC – 1969
The best and only version of the song that will grace 41 Rooms it's also almost certain to be the only one involving a Vice President of the USA in waiting, the music for the tune having been written by Charles Dawes in 1911. The words were added in the 1950s.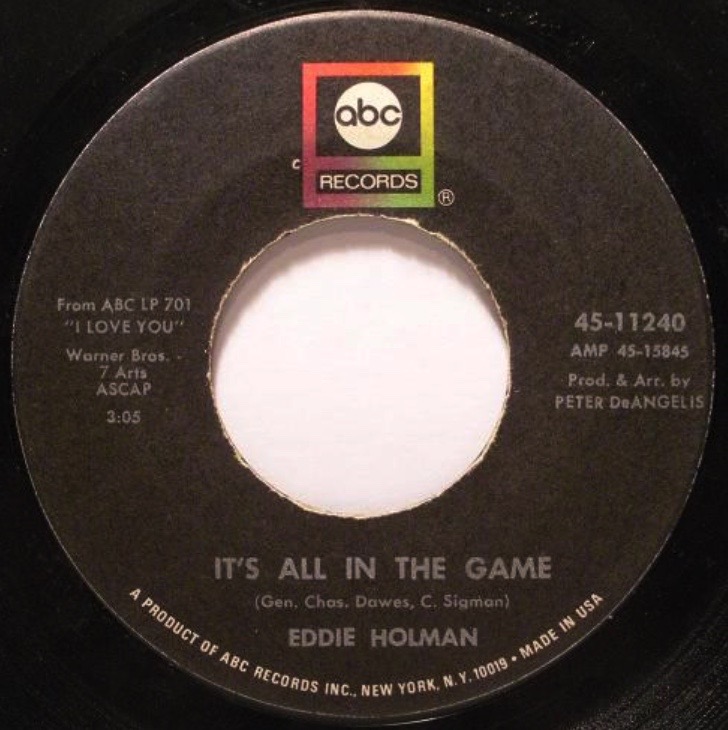 ---
44.48
CHAIRMAN OF THE BOARD – Everything's Tuesday – 7″ – Invictus – 1970
Beyond my first ever record buy (50p pocket money given to Dad to grab Elton John's Your Song in Hockliffe's, Bedford) this was one of three singles that followed. One of the other two, America's Horse With No Name, has already made it to 41 Rooms but it might have to be a strange day for the third one to get here.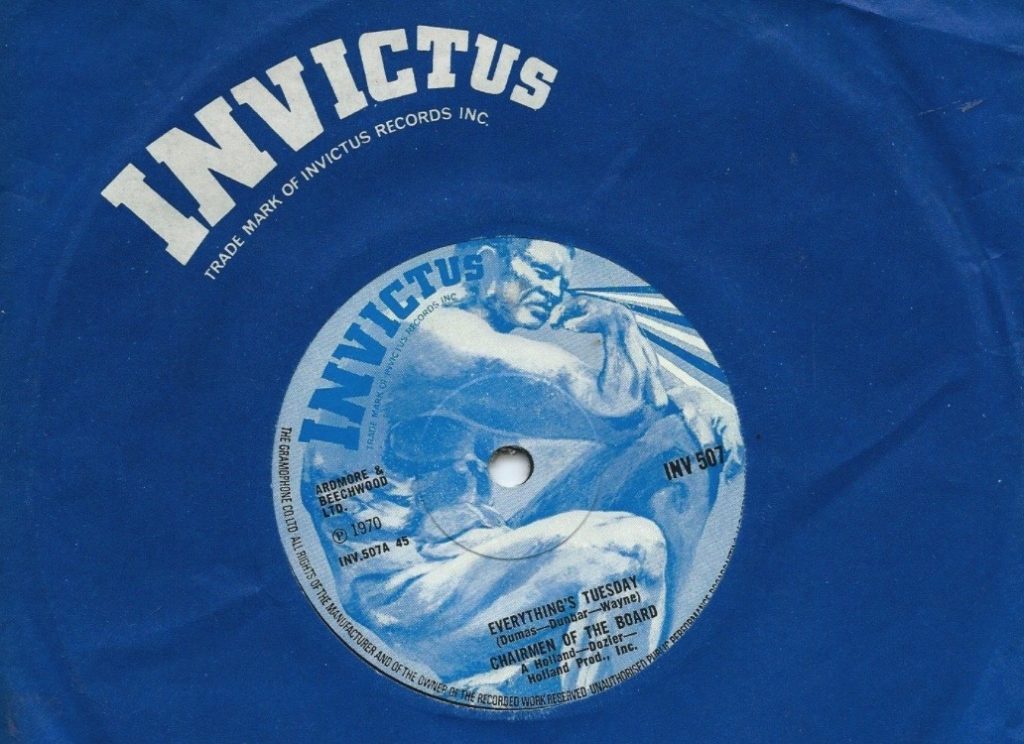 ---
47.38
THE ORIGINALS – Don't Stop Now – Portraits Of The Originals, LP – Soul – 1970
Never a single in its own right first time around but a growing affection from the northern soul scene saw it eventually split sides on a 7″ with (already 41 Rooms spun) Lindy Stevens' Pennygold, via Germany's Légère Recordings, in 2007.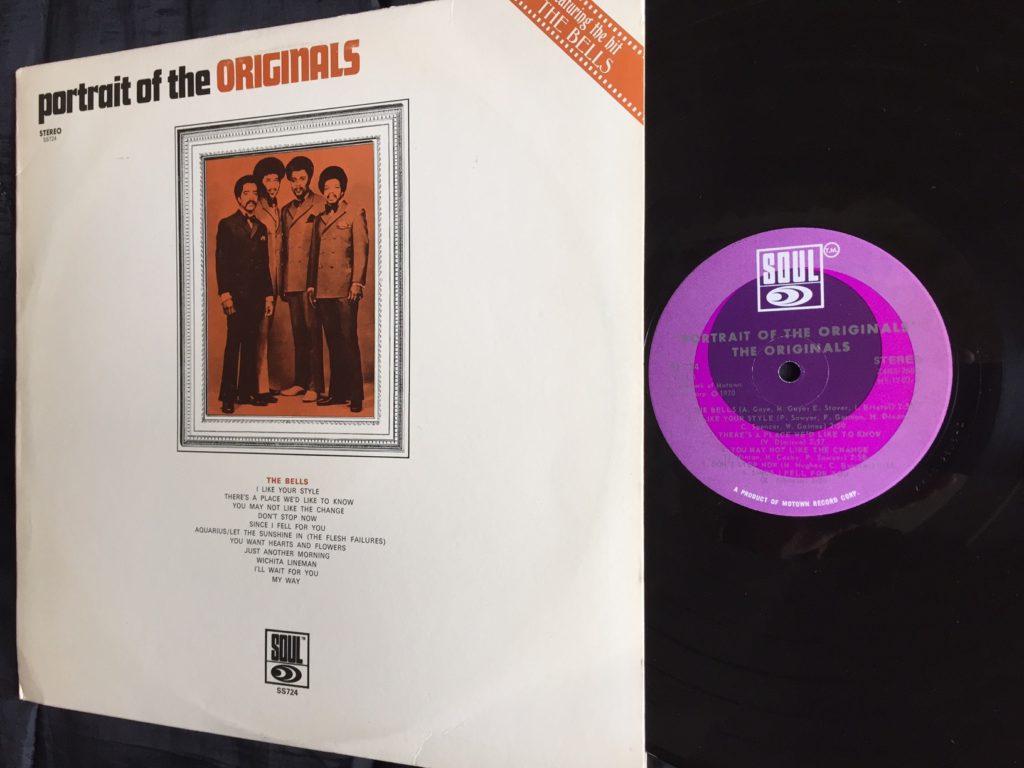 ---
50.58
MARVIN GAYE and TAMMI TERRELL – If I Could Build My Whole World Around You – 7″ – Tamla Motown – 1967
Regarded by many (I'm with them, I think) as Gaye's best female vocal foil, Terrell sadly died of a brain tumor in 1967 at the criminally young age of just 24.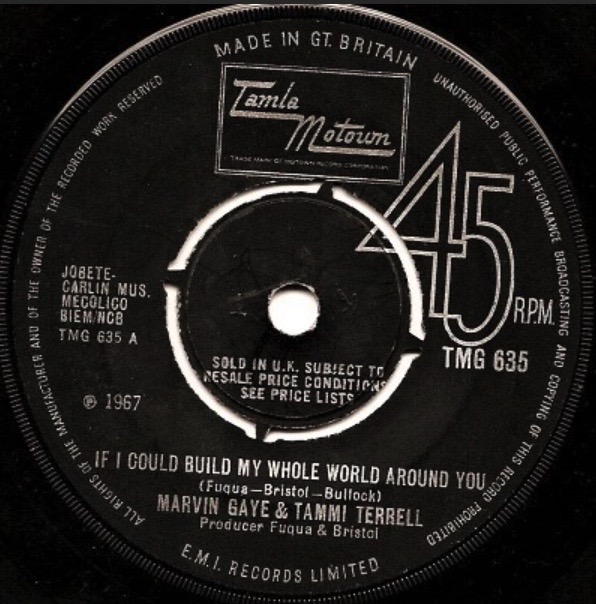 ---
53.15
MARTHA (REEVES) & THE VANDELLAS – Nowhere To Run – 7″ – Tamla Motown – 1965
The second single to be released on the Tamla Motown label in the UK, with Martha then gravitating to getting her surname included on the label when the single surfaced again a couple of years later, as TMG 694.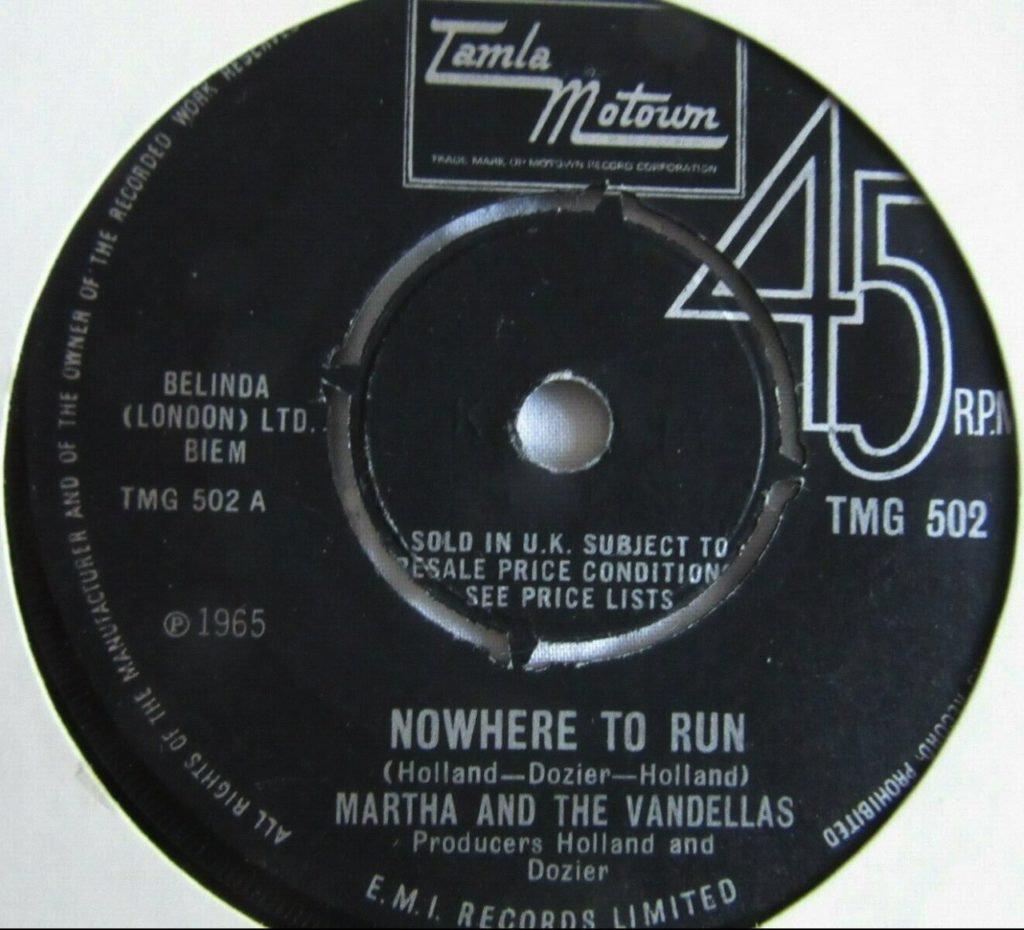 ---
55.54
HULA – Freeze Out (Club Mix) – 12″ – Red Rhino – 1986
Whether it occurred to me back in the day I can't remember but this sounds in one or two places uncannily like their fellow Sheffield-based mates of the time, Chakk.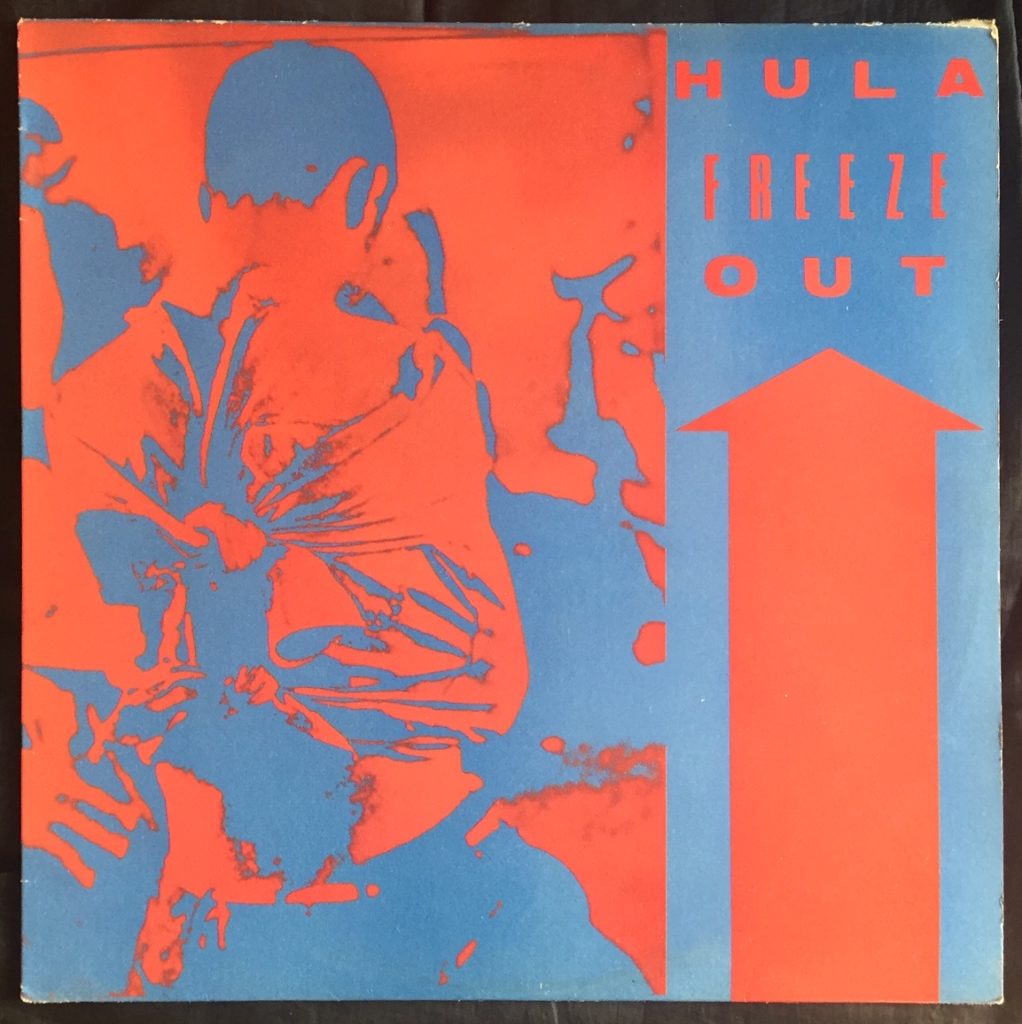 ---
01.01.08
NAAFI SANDWICH – Slice 2 – 7″ b-side – Absurd Records – 1979
Or (elsewhere) Naffi… What is it with me and b-sides? Chugging electronics.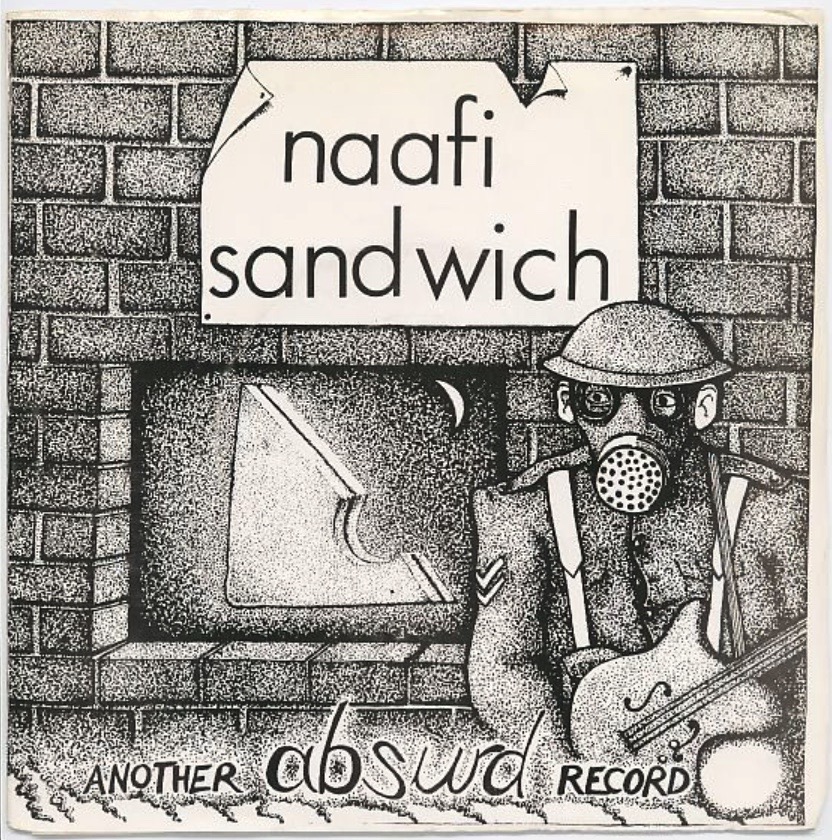 ---
My own brew.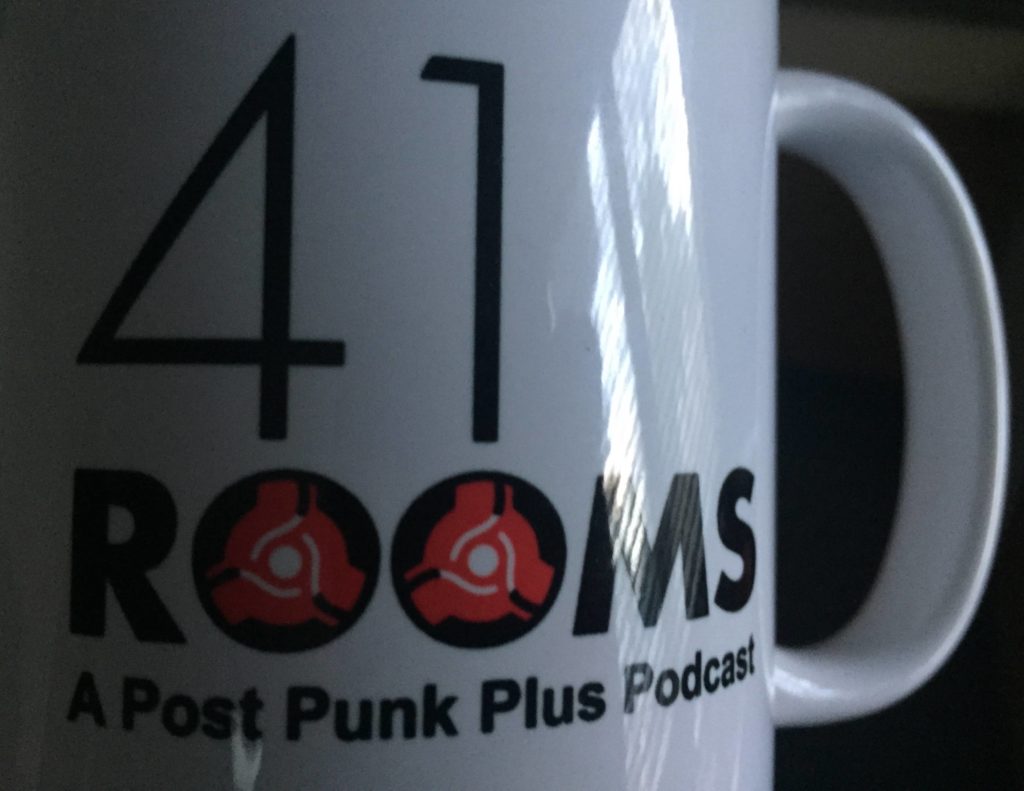 ---
01.05.07
3 TEENS KILL 4 – 5/4 – No Motive, LP – Point Blank Records – 1983
One of less than a dozen albums I reckon that will have a large proportion of their content making it to 41 Rooms.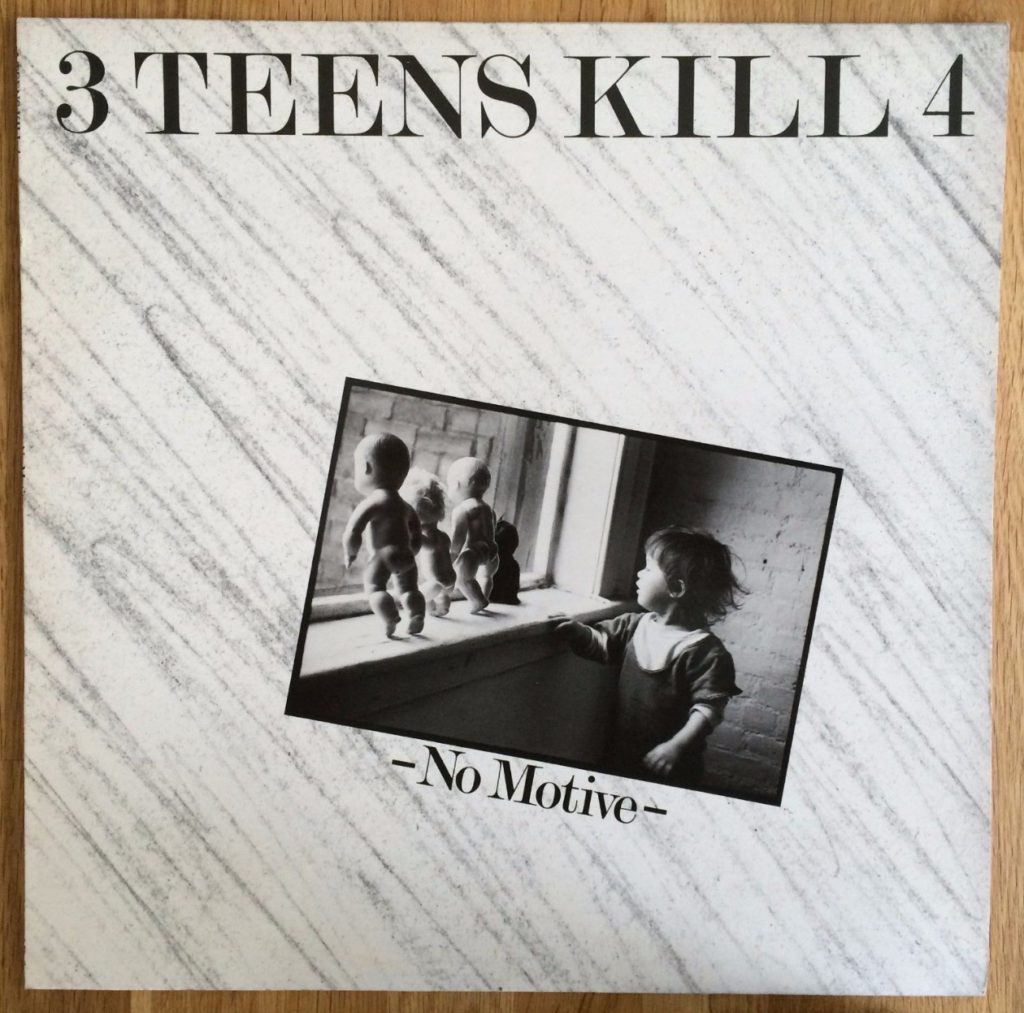 ---
01.10.43
THOMAS LEER – Tight As A Drum – 4 Movements, 12″ EP – Cherry Red – 1981
Classy new wave electronica from the 41 Rooms favourite.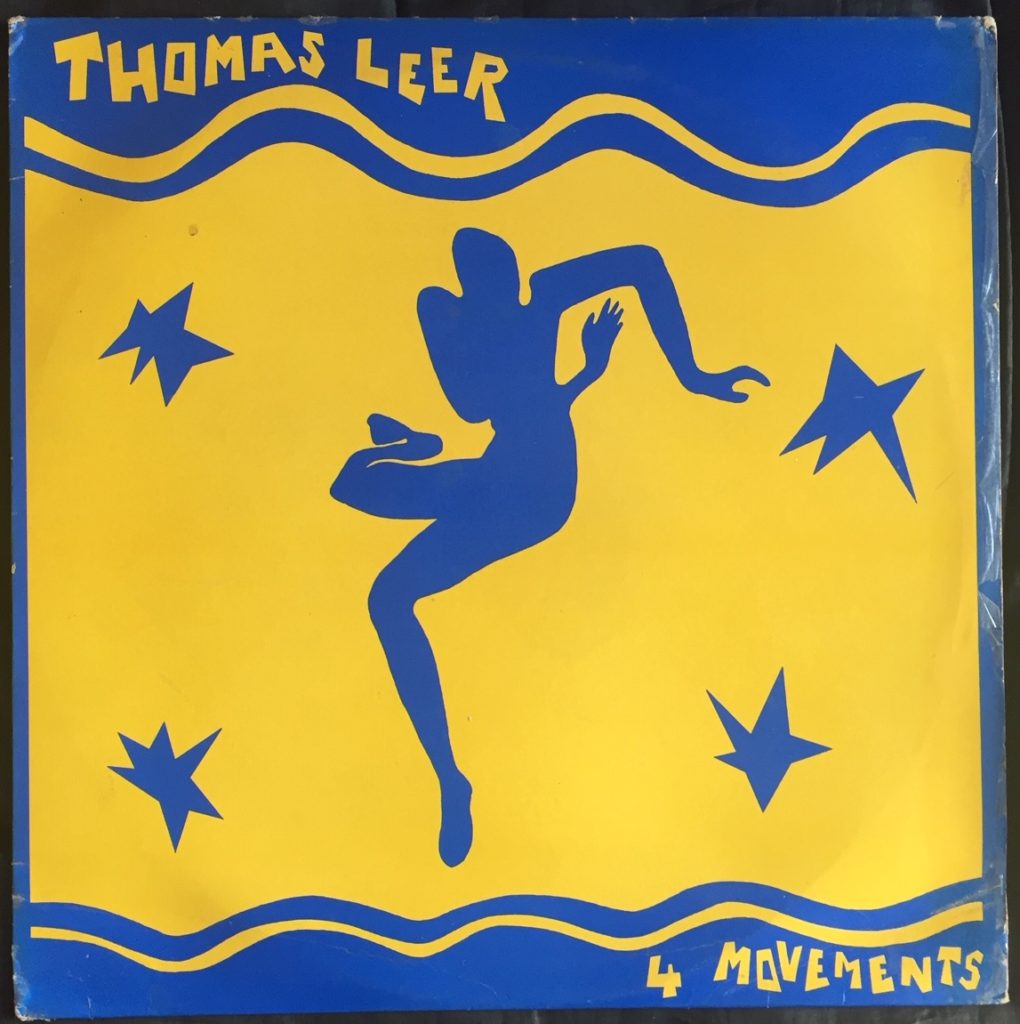 ---
01.15.16
CABARET VOLTAIRE – Safety Zone – 12″ b-side – Virgin – 1983
Only found (I think) on the flip of the Dream Ticket single, with a shorter version on the 7″.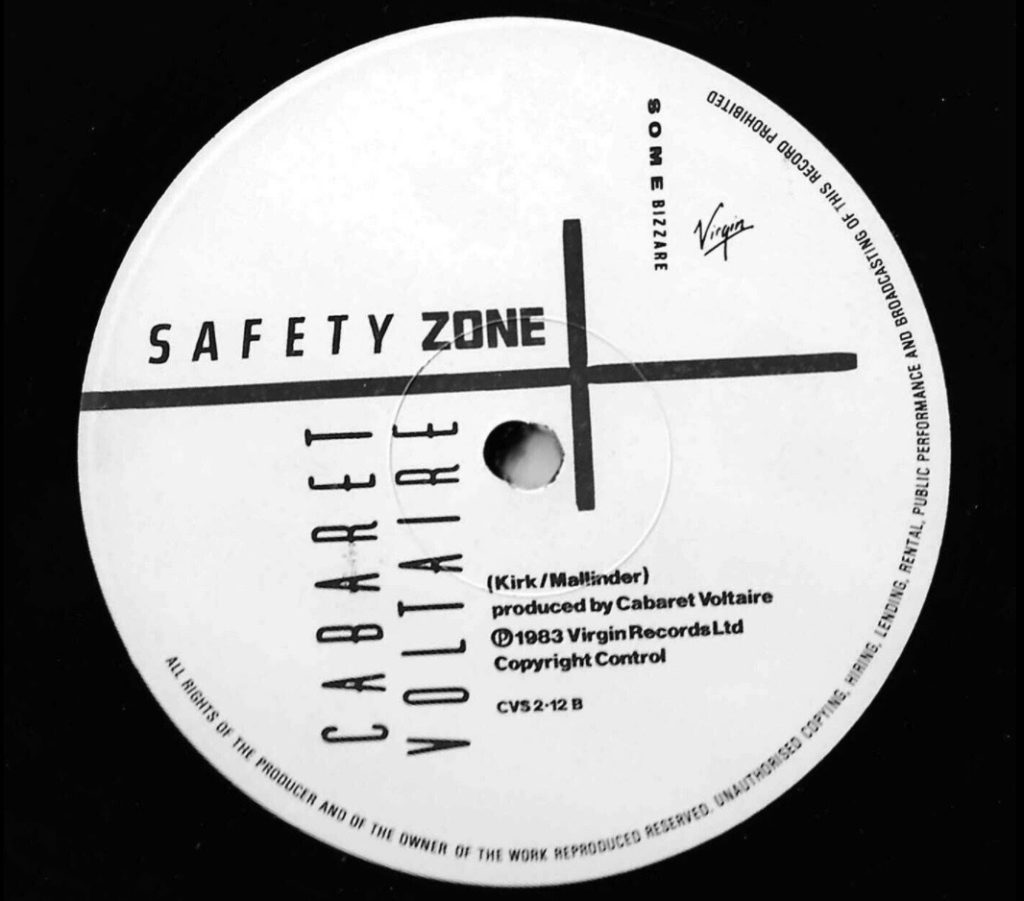 ---
01.21.22
MARK STEWART – Anger Is Holy – Self-titled, LP – Mute – 1987
And more than ably assisted by Doug Wimbish, Skip McDonald, Keith LeBlanc and Adrian Sherwood. That's some engine room.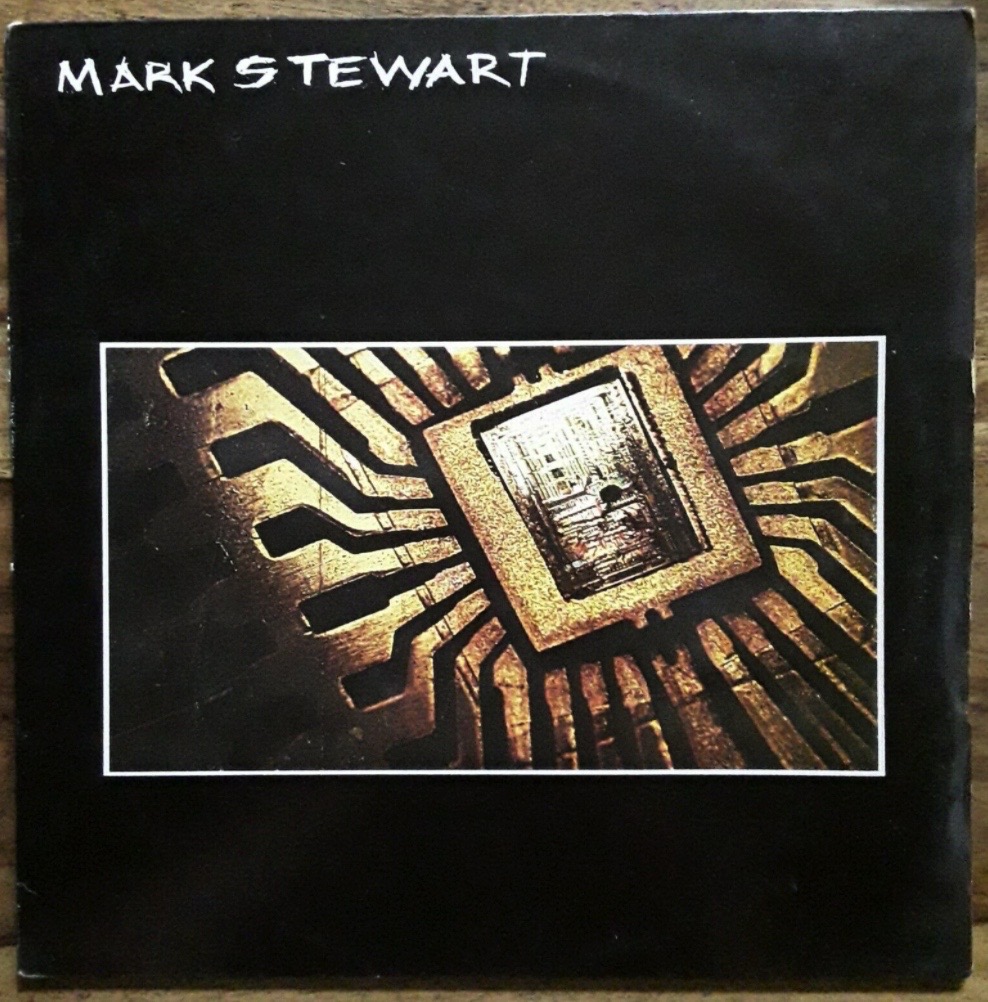 ---
01.30.23
PEPE DELUXE – 22nd Century Dandy – Phantom Cabinet Vol. 1, 2LP – Catskills – 2021
Albeit with the very occasional track in between, this is from Pepe Deluxe's first album in eight years… and of slightly less relevance, even though I've only two songs in the whole of my library with Dandy in the title, they very coincidentally have just cropped up in the same 41 Rooms show.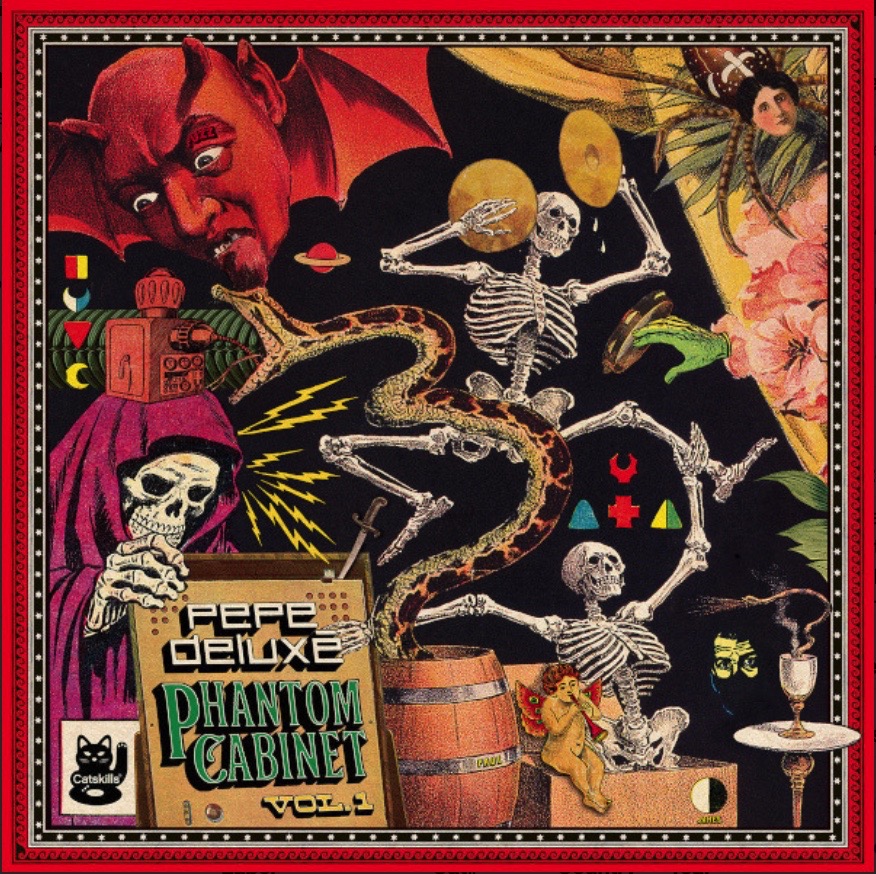 ---
01.34.56
WEEKEND PLAYERS – I'll Be There – 7″ – Multiply Records – 2002
Lush and swirling… and sadly lost at the time.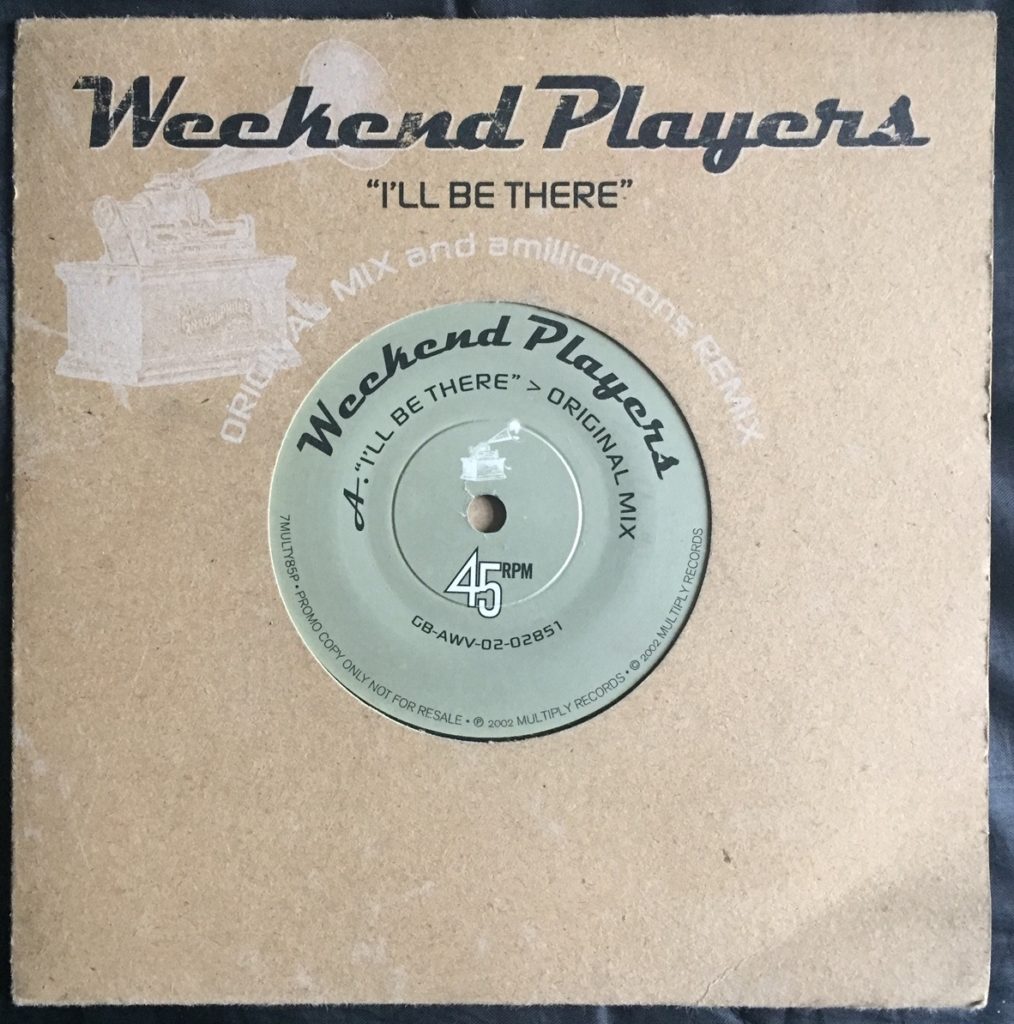 ---
01.39.38
SIMPLE MINDS – League Of Nations * – Sweat In Bullet, 2×7″ – Virgin – 1981
Very 'European' and over a few formats, but as always with options, I favour the mighty 7″.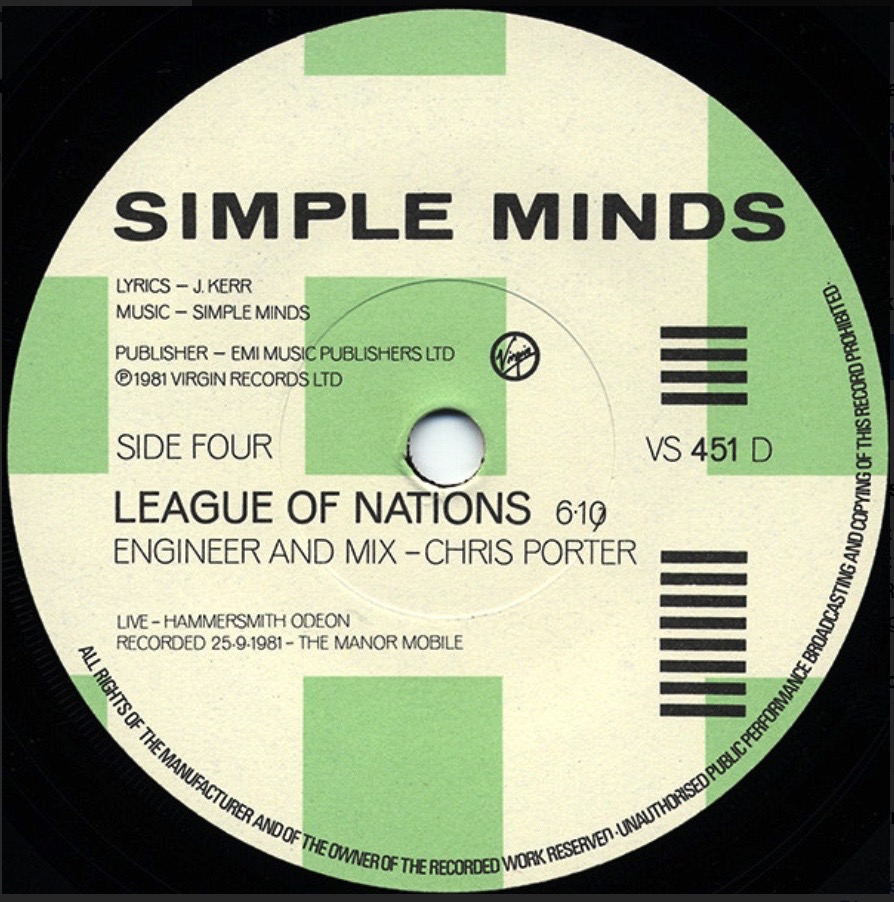 ---
01.44.28
BLAINE L. REININGER – The Sea Wall – Instrumentals, comp CD – LTM – 2002
From 'outtakes from instrumentals… in collaboration with other artists' – that collaboration unmistakenly here being Vini Reilly's guitar. The track first surfaced on a Richard Jobson album, but whether he was singing or narrating over it I've no idea. A few 'Instrumentals' compilation albums then followed but The Sea Wall first seems to have come to light on the above.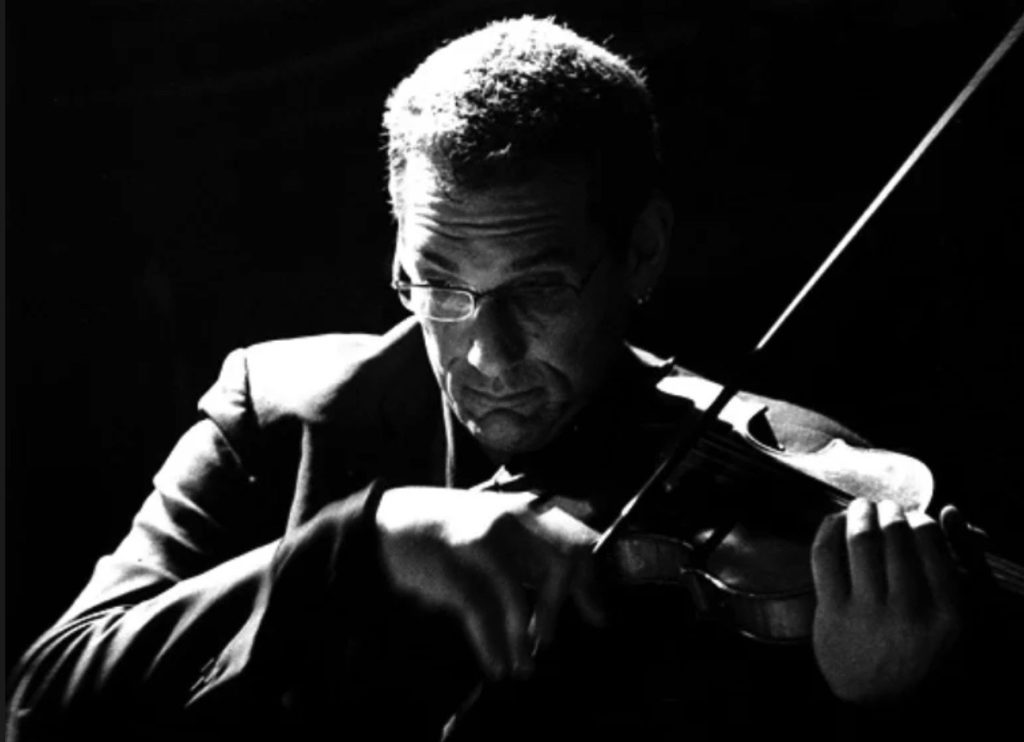 ---
01.47.47
ULTRAVOX – Hiroshima Mon Amour – 7″ b-side – Island – 1977
Back in our early '80s club days/nights and in between spinning vinyl, I had a C90 cassette full of video recorded TV performances I'd pull from to spice up the playlist and Ultravox's live performance of this track on the BBC's Old Grey Whistle Test was a favourite. The 7″ never got a look in back then but time has helped to grow its appeal with me.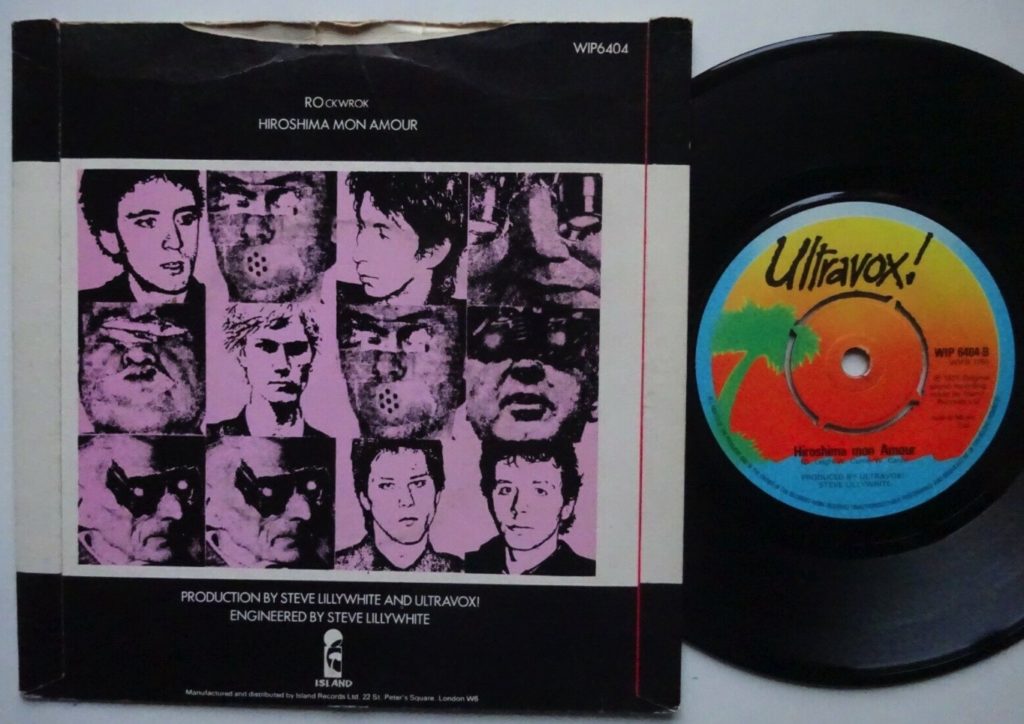 ---
01.52.40
PARANOID LONDON – Annihilate The World & Start All Over – 12″ EP – Paranoid London Records – 2021
'Paranoid London's 303 broke in lockdown and they couldn't find anybody that would repair it, so they got on and made the new EP without any trademark Acid tracks.' – Phonica Records, London
White vinyl copies also out there, available early on and only through the above shop.
---
Here's to a positive 2022 for all… and show 100 (da daaah!) will surface on Feb 6
Dec