41 Rooms, Playlist 39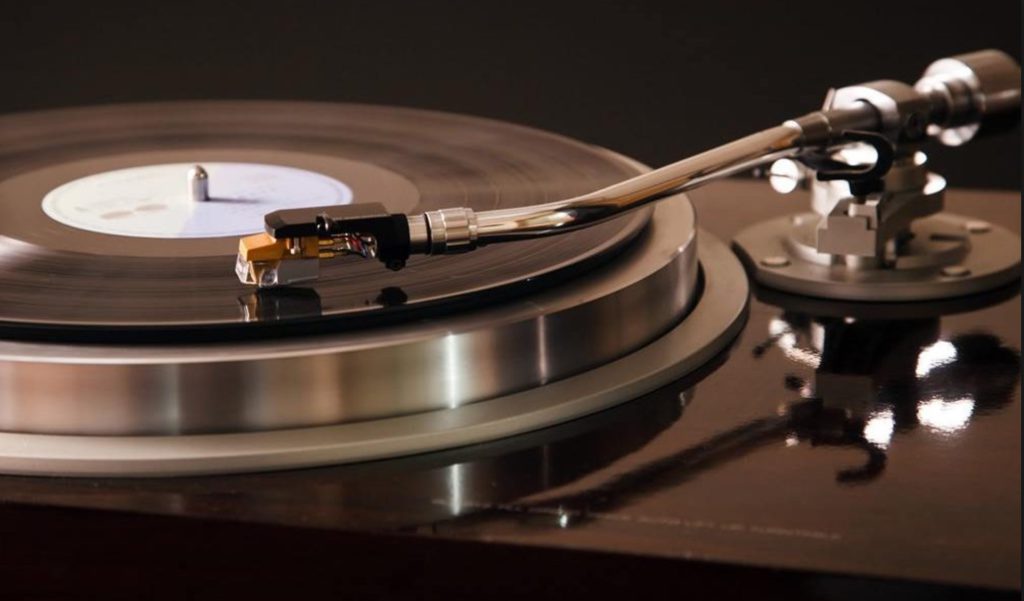 41 Rooms, Playlist 39 is 94% vinyl friendly. Near perfect.
---
Tracks marked * have been given a tiny (or sometimes, slightly bigger) 41 Rooms 'tweak'/edit/chop/whatever… and 
Note: This edition certainly has one track with a few profanities. If you're of a certain disposition, be aware. 
---
Lyric of Playlist 39: 
G-SH's, here in the voice of Little Esther… with Anna D a close second…
'and the award for the Best (sort of?) Oxymoron… goes to… 'I've acquired a taste for silence.'
---
00.00
(Intro) THE FLAMINGOS – Stars (Edit) – Unreleased demo – 1983 Episode #1 for info.
---
00.40
NEW ORDER – Everyone Everywhere – Republic, LP – London Records – 1993
It's maybe appropriate to include the following edited extract from my book, From Heaven to Heaven, New Order Live, The Early Years (1981-1984) At Close Quarters…
'For three years following late '91, and through Rob setting up Robs Records and The Flamingos subsequently putting out a couple of singles with him (in 1992 and 1994), I would have more contact with Rob (Gretton, manager) than I'd had for a while… The bickering that had manifested itself back on the 1989 US tour would have been irritating and uncomfortable for all involved but I'm guessing it would have paled in to insignificance against the events of the next few years. To this point, the band had successfully played gigs when they wanted, played with journalists when they wanted and made LPs when Peter Saville had finished the sleeve(s) but the early nineties would see hard earned monies and a large part of New Order's soul disappearing down just about any and every drain possible, as the Haçienda (and therefore the band) continually battled to deal with a climate of gun-toting drug dealers, and in an attempt to stave off Factory Records' execution the band themselves were, pretty much, forced into dragging their inspirationally-sapped bodies in to record the Republic album, 'in an atmosphere of impending doom,' as one report recalled. Armed with the info above, the flippant amongst us would have said 'Good luck!'
For some of us, early eighties New Order had nearly been as much about the (sort of) people they were, as the music they had made, so when the problem-strewn early nineties arrived (a time when I no longer saw the band), the era highlighted again what a unique collective of souls Barney, Gillian, Hooky, Rob and Steve were. If, on the one hand, the wisdom of a lot of the decisions made around the Haçienda and Factory would be proved to be barking mad, these times did demonstrate that the strength of inherent friendship and battle-like allegiance within the New Order camp (and by default, then on to others connected) was absolutely staggering. Let's not forget, given there was never any contract binding New Order to Factory, most with far less a sense of loyalty would have flown the coop, financially and physically, well before now. Sadly, all the loyalty towards the Haçienda and Factory would eventually be to no avail, so maybe it wasn't surprising that with the band's pent up frustration having nowhere else to work itself through, it mutated into a complete lack of communication between themselves when it came to recording Republic. When the album surfaced in May 1993 my musical tastes had, for a while, now been in different territory (US house music, top of my menu), but even if I had still been collecting New Order gig tapes (and I wasn't) or more importantly catching these songs live at gigs (there hadn't been any) I might still have had that '… much prefer the live version' mentality I'd had twelve years previous. Yet, here we were now, for the first time ever, with a whole album of new material, and given the poignancy of some of its subject matter (feelings of 'loss' and 'things past'), I'd been rejuvenated by much of it. However, not everyone joined me in this appraisal as, again years later, David Quantick would note, 'New Order are a band who never made an album that's great from start to finish (their best stuff is on their patchiest records, like Power, Corruption & Lies, while their most consistent material is their dullest, as on Republic).' Cheers! Along with everyone else by now, he'd have been well aware, though, of the circumstances under which the album had been recorded, but I appreciated the undercurrent of what he was saying.
Hints in the music press of the band's potential demise in the lead up to Reading '93 certainly added some emotional weight to the proceedings and I guess it seemed as much about (once again?) catching, potentially, the last New Order gig ever, as it was about catching, for most fans, their first one in nearly four years so, along with Alice (aged four) and ex-New Order roadie and now video director, Angus Cameron (aged more than four) I took in New Order's very momentary return to a UK stage, as they, in effect, limped to Reading '93… Recent years had certainly seen the band worn down by external events but it was sadder for me personally to realise, albeit afterwards, that they had maybe been grateful for the extra yards of space festival stages offered, as they proceeded to then wear down and wear out their personal relationships with each other, but this they dutifully managed for the next five years'.
At some point, go grab the Youtube view of Everyone Everywhere being performed at the band's 1993 Montreux Jazz Festival appearance.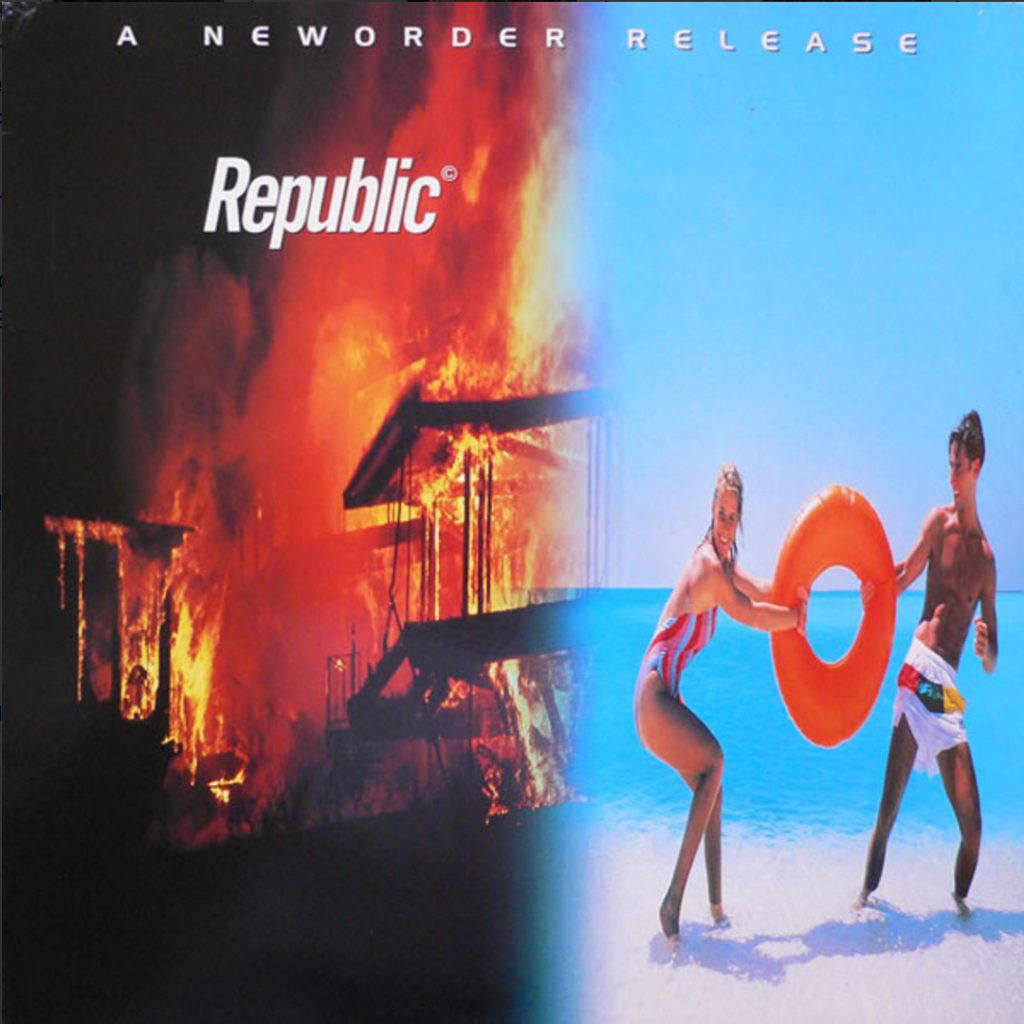 ---
05.02
ANNA DOMINO – Caught – Self Titled LP – Les Disques Du Crépuscule – 1986
According to the sticker on the inside of my sleeve, I bought this album for £5.99 on Jan 22, '88, from Andy's Records in Bedford. Fabulous track.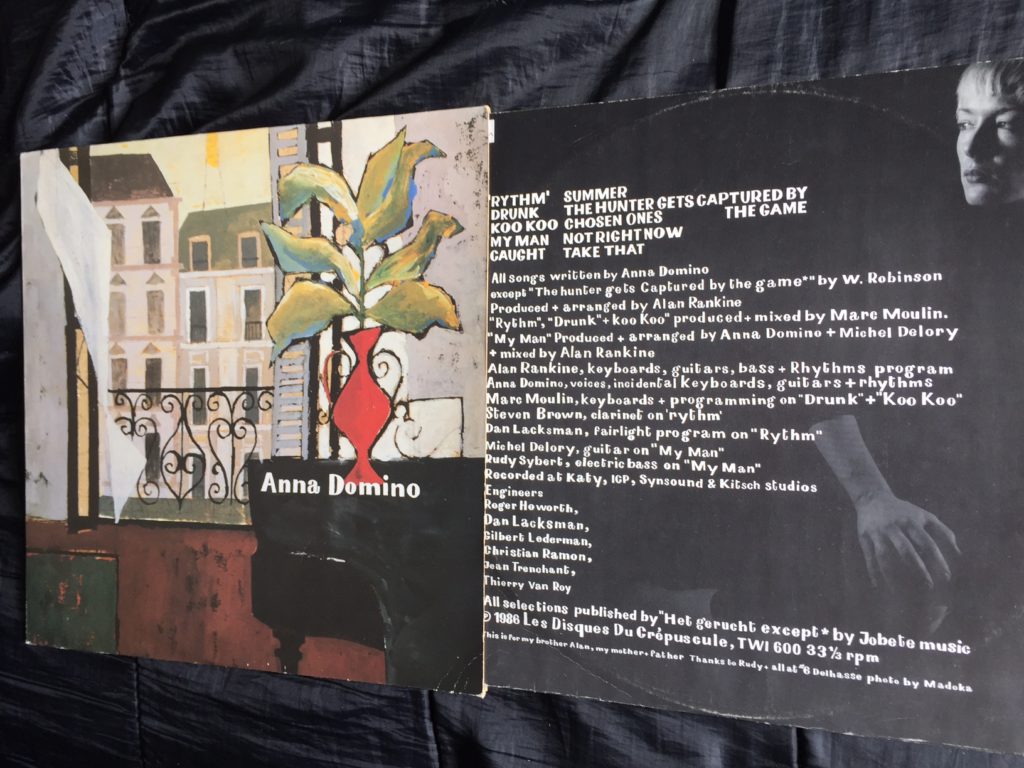 ---
10.55
THE FLAMINGOS – This Heat – 12″ – Rorschach Testing – 1985
It's taken thirty nine shows to get around to playing this, a single and duo (Cliff Peacock and Dave Summersgill) I had a huge personal interest in. Still sounds fab. Pure pop for then and now people.
'A(nother) synth-driven thing, but much more pop – great white-boy breathy, soulful vocals (rare indeed!), Latin touches to the backing, deft guitar splashes and, even, hittable (if you follow). More good taste from this label soon, puh-leez! (Sorry, I'm forgetting myself and my sales-pointing editorial brief: they're hits, a bit – or, both bits of hits, OK?) Oh yes, this is called This Heat (+2) and its ROR 4 – as is the dealer-incentive, DJ-only limited edition 7″ extract of same: let's hope it works.' – Richard Boon, The Catalogue #29, Aug '85.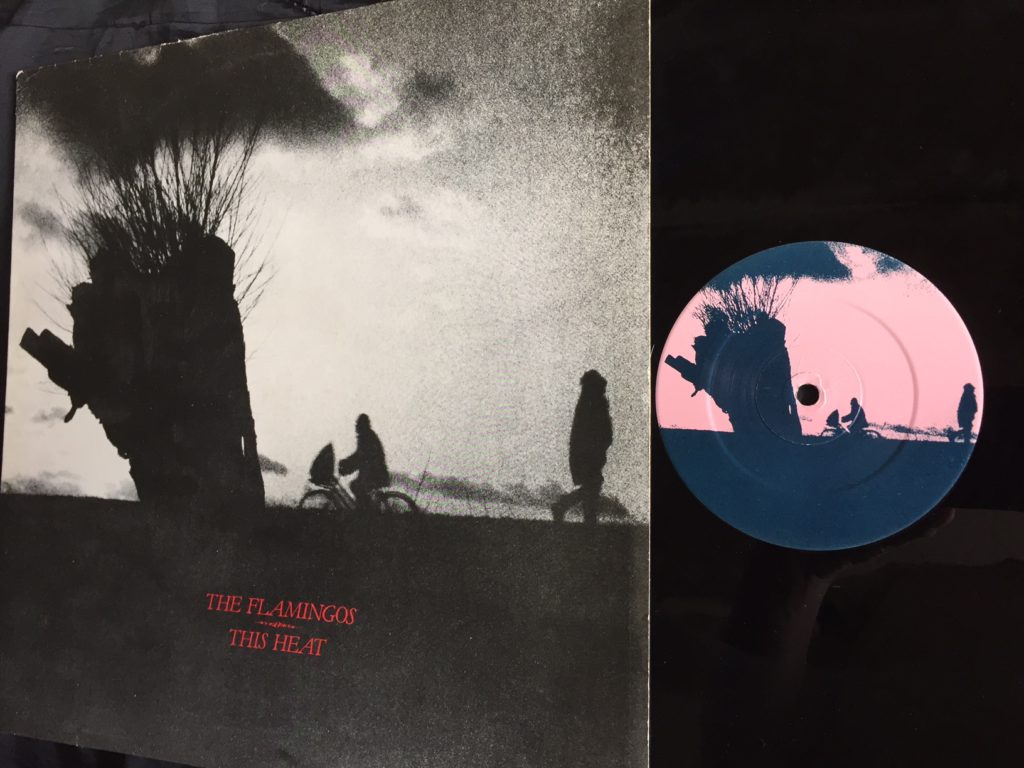 and re those promo only 7″ers, the unique one on the left here, sporting spare labels from the 12″, stuck on by my good self. 🙂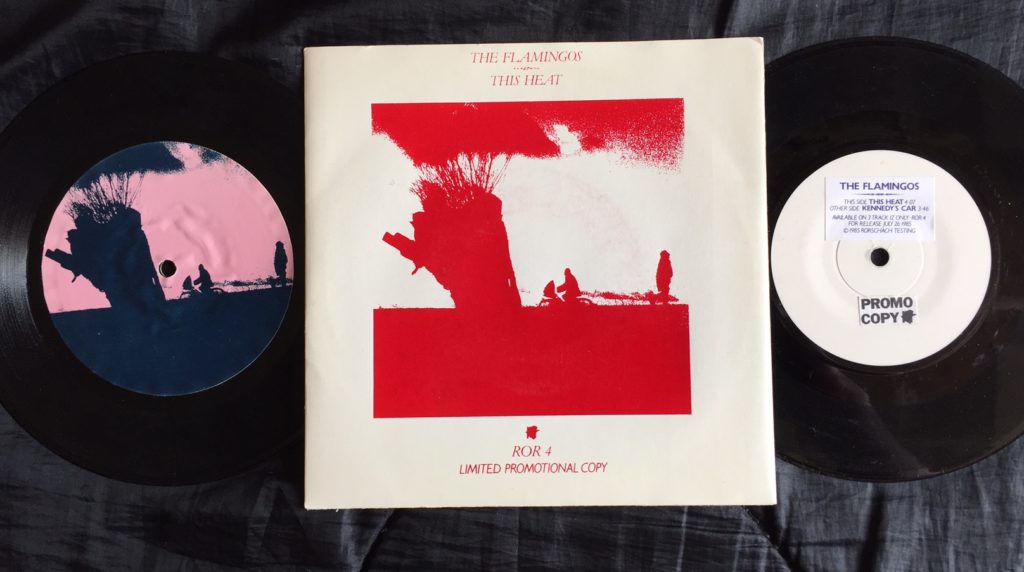 Rorschach Testing ad (edit) – The Catalogue #29, Aug '85.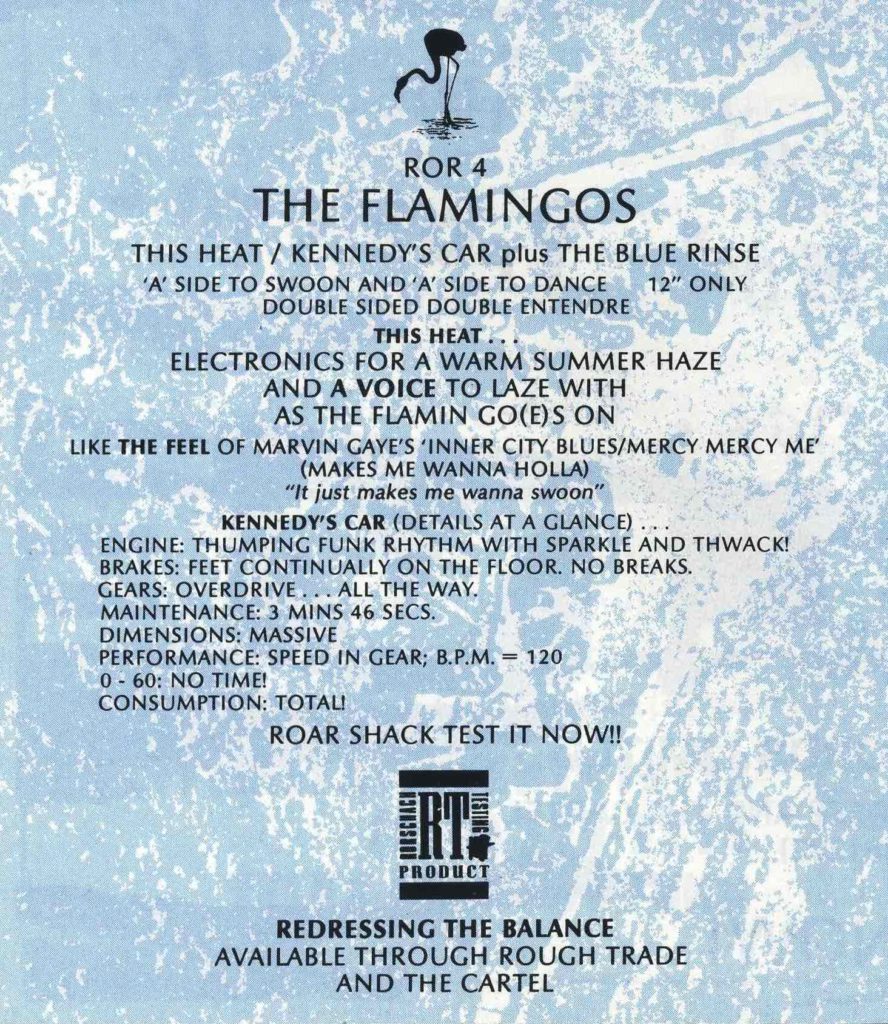 When it's your first single out of the blocks, take the plaudits from wherever.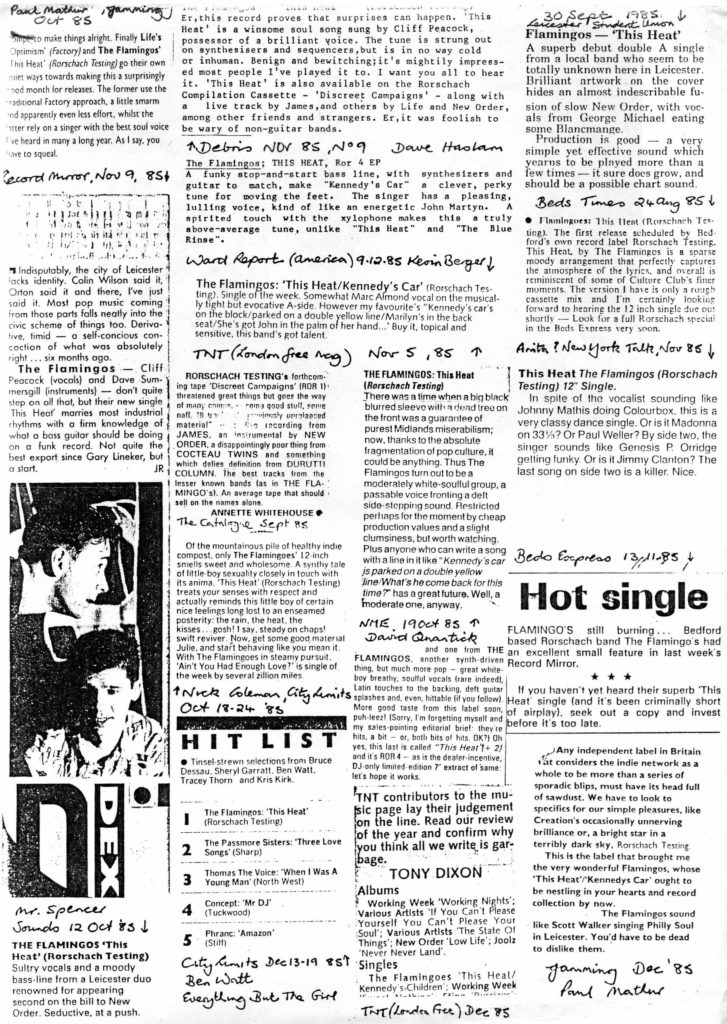 The Flamingos, pre a Dingwalls, London gig, 15.7.84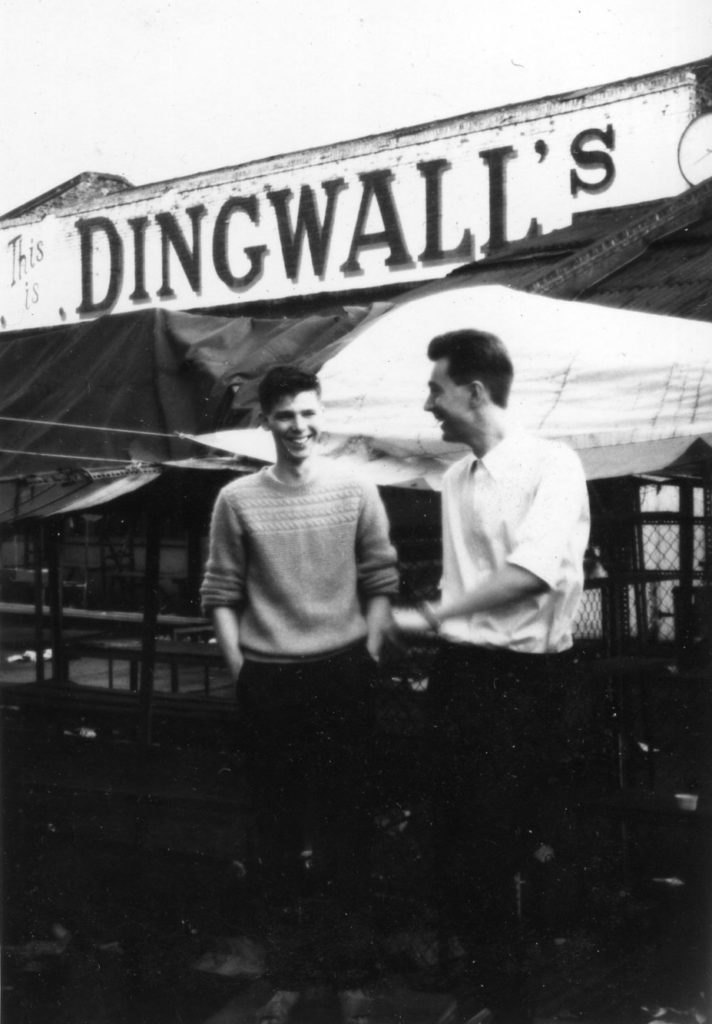 ---
15.01
JAMIE WOON – Night Air – 12″ – Candent Songs – 2010
His Wikipedia entry says he attended the Brit School but he was certainly a student on the University of Westminster's Commercial Music course in Harrow, London at some point, sadly a few years after I worked there. Judging by his releases to date, it would have been cool to hear where he was, musically, at that earlier stage.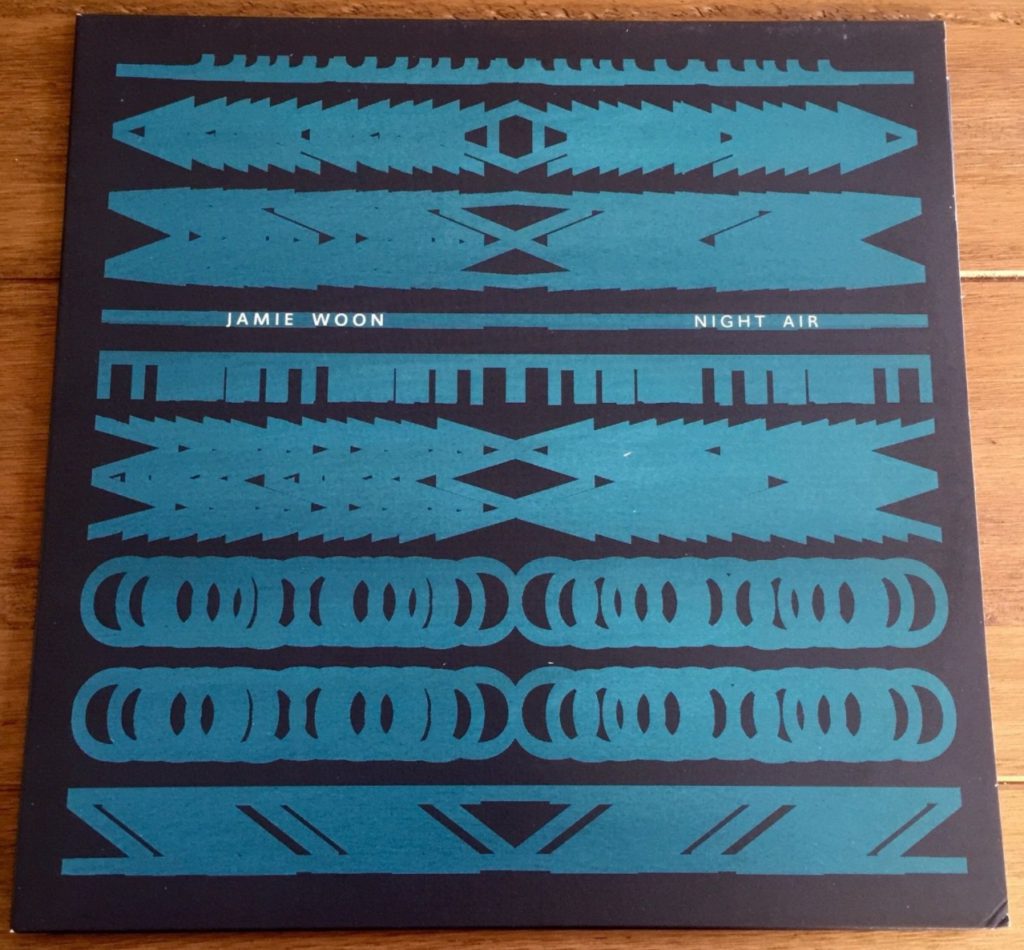 ---
20.02
RUTH – Mabelle * – Polaroïd/Roman/Photo, LP – Paris Album – 1985
Maybe better known to some as photographer and graphic designer, Thierry Müller, his musical output under both names has been sporadic.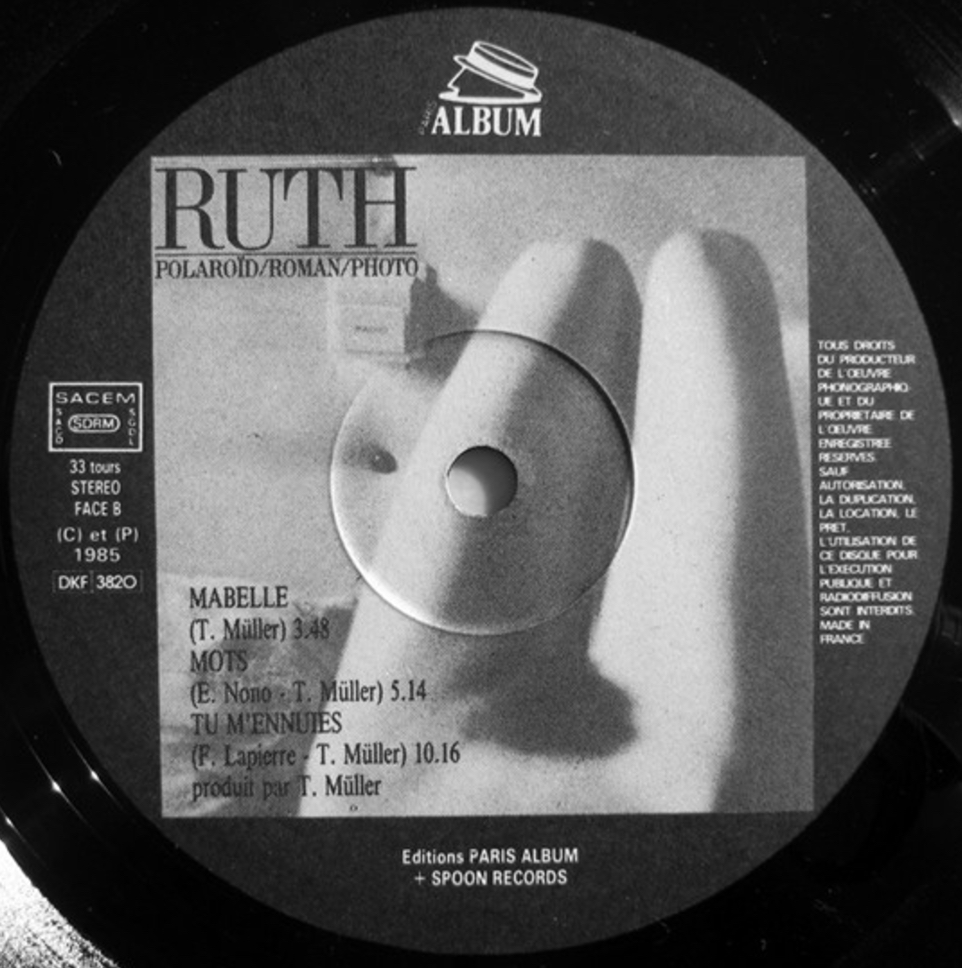 ---
23.49
CHROMATICS (feat. IDA NO) – Ceremony – Cherry, LP – Italians Do It Better – 2016
Guest vocalist, Ida Cross – once of Glass Candy & The Shattered Theatre – manages to hide her surname with a neat play on words via a great version of New Order's debut single.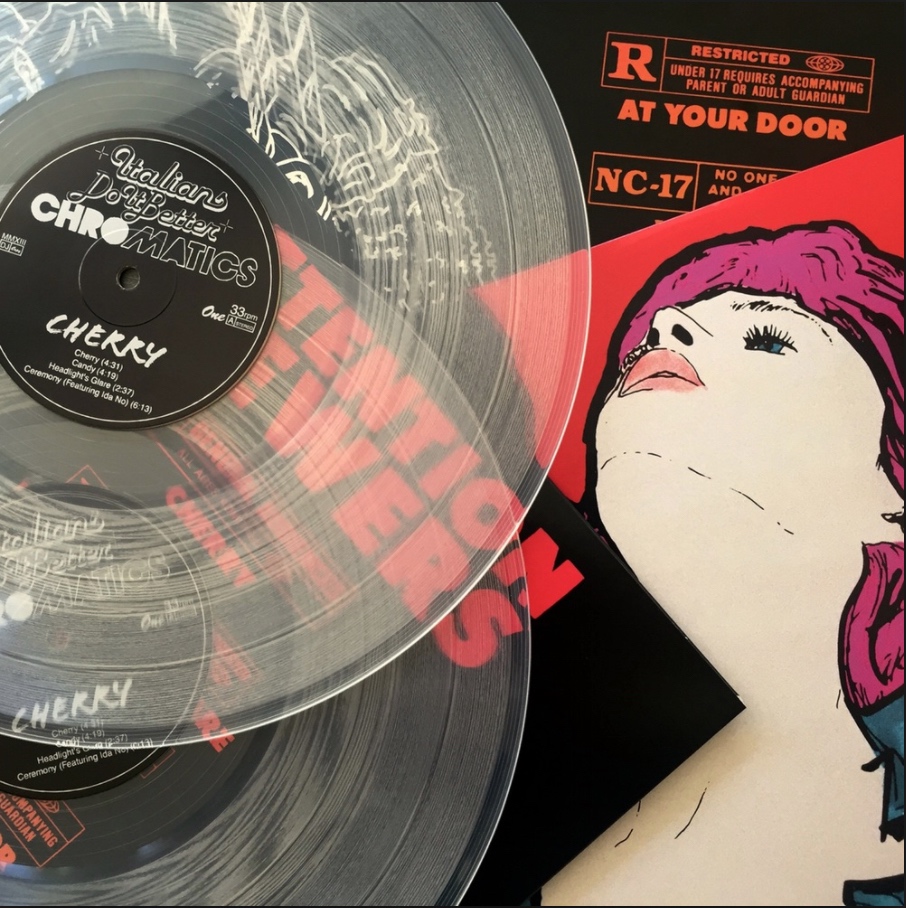 ---
28.18
CLOUD BOAT – Man Of War – 12″, pink vinyl – Born Electric – 2016
Another CB winner in my world.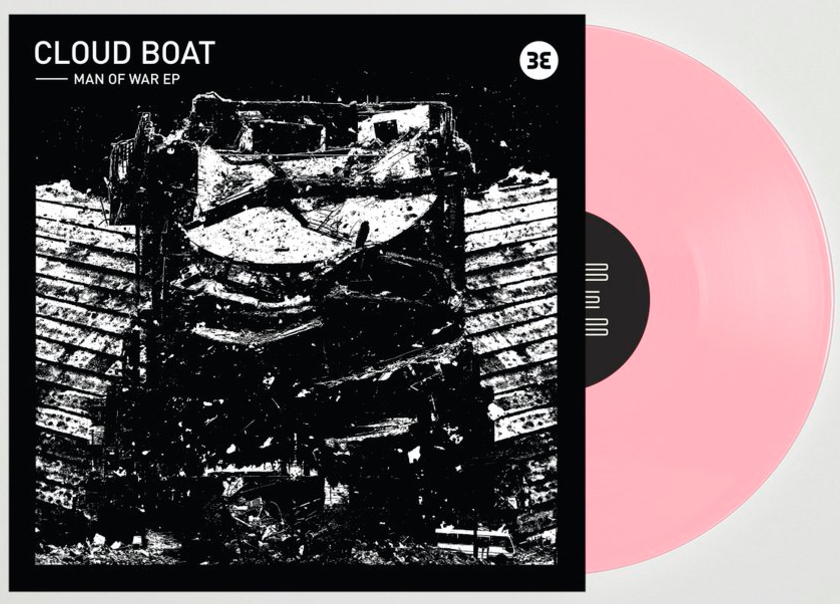 ---
32.30
GARY NUMAN – Bombers (Live) * – 7″ b-side – Beggars Banquet – 1979
Re Nov 30, 1983, another extract from the above mentioned From Heaven to Heaven…
'It's just been another zero sleep night and I'm now on dicey ground, mentally and physically. No doubt in an attempt to jump start the body I have a bath at 3.30am(!) and am out the door at 5am and driving to London's Victoria to meet cousins, Trish and Mary, who, along with friend Bridget, are over from Ireland for two upcoming New Order gigs. I need to give them keys to my house, but I miss connecting with them. Likely it's my fault, and I'm certainly not functioning properly on the disastrous drive down to Southampton that follows. In my haste I take the wrong road so badly I then have to skirt along a massive chunk of England's south coast to reach the TVS studios, and at one point near the town I shoot on to a roundabout and practically collide with (I kid you not) Gary Numan in a seriously expensive black Porsche, bearing one of those 'GN 1' or the likes-type number plate jobs. Having had a big hit with 'Cars' he was nearly having another one'.
Totally my fault.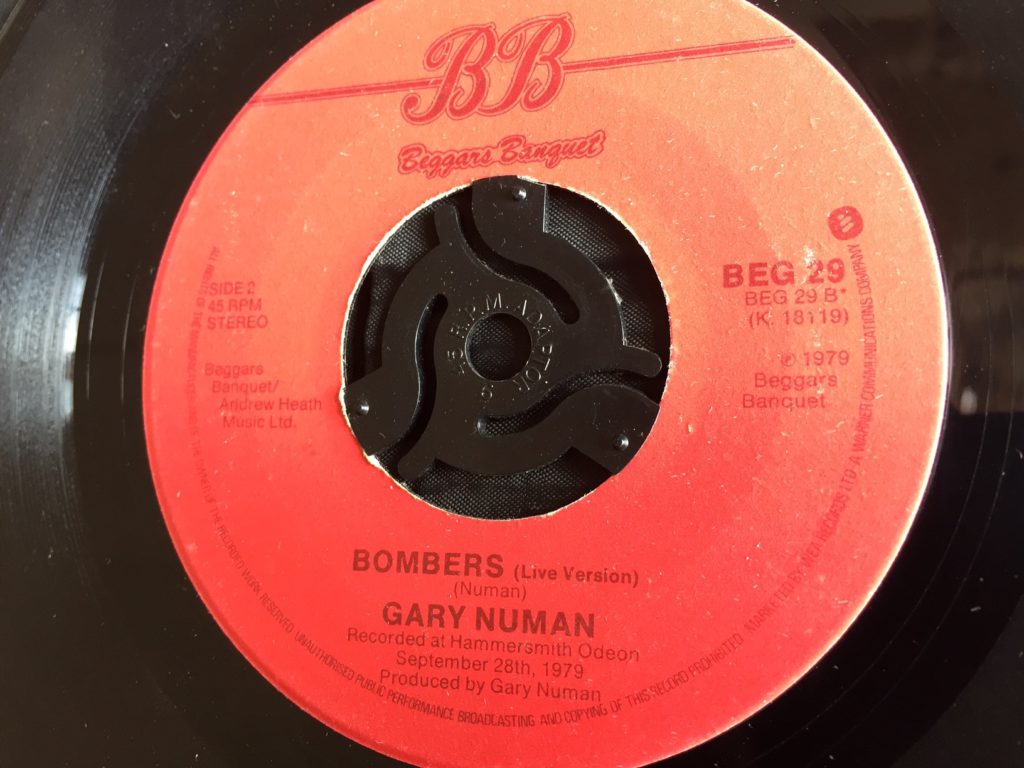 ---
37.50
THE CURE – The Hanging Garden (Demo) – Pornography (Deluxe Reissue), CD only – Polydor – 2005
I only heard this radically different version recently. I'm a big fan of the original (one for the 'Winkles crew' of '82) but this is very cool in its own way.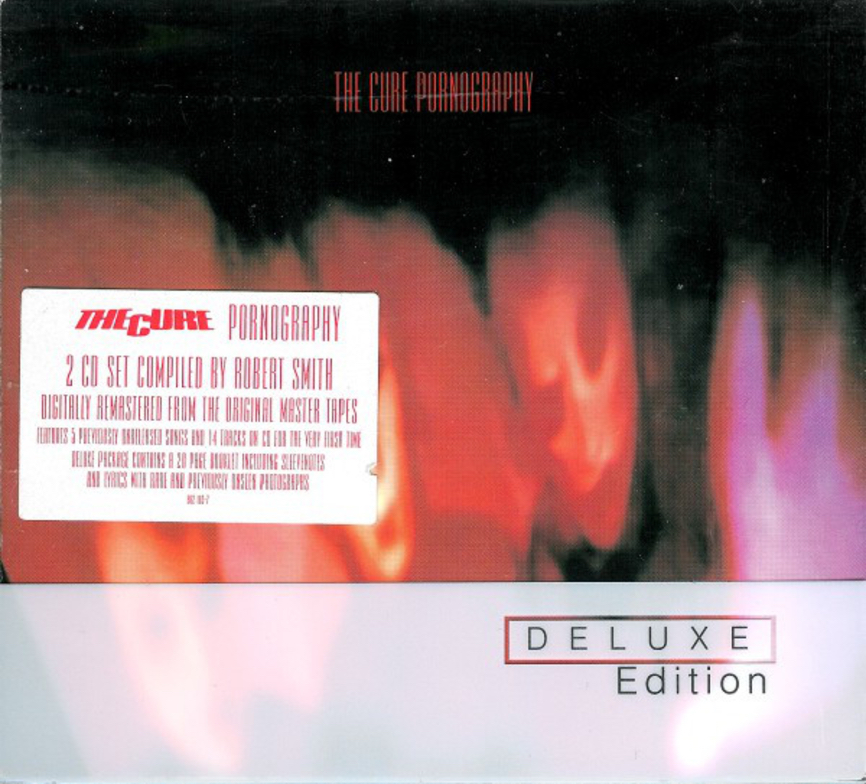 ---
42.55
FOX – Yuli Yuli – Tails Of Illusion, LP – GTO – 1975
Noosha Fox's idiosyncratic vocals (persona'?) very much the reason this sounds as remarkable now as it did the forty plus years back, when I was a big Fox fan.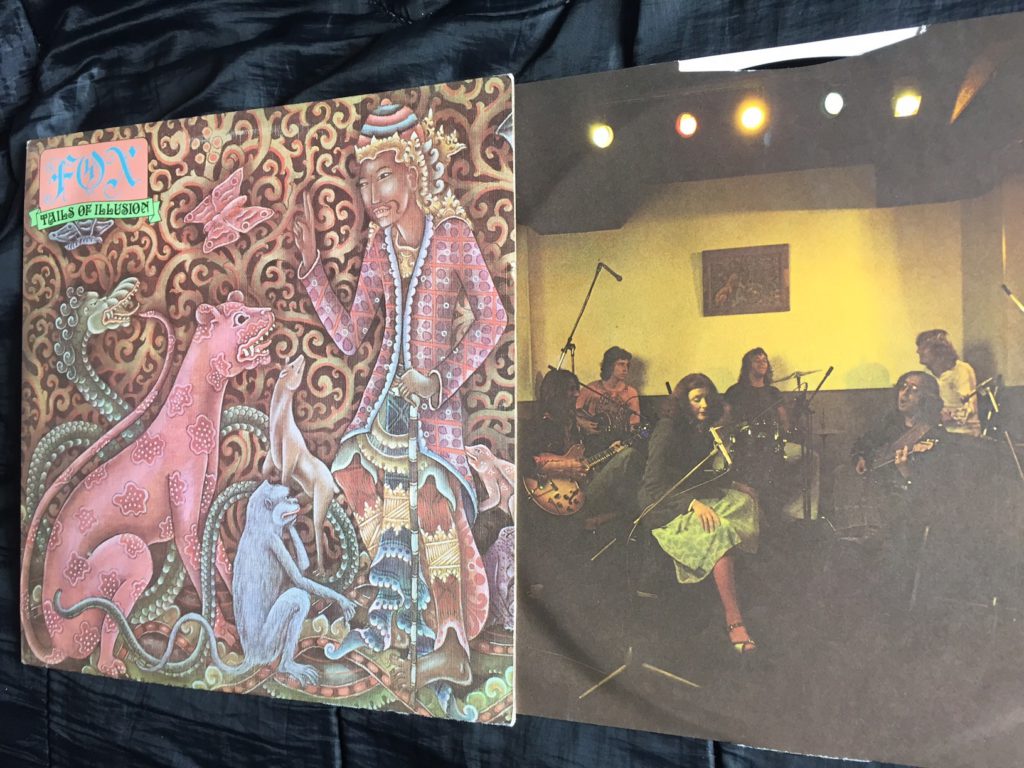 ---
46.04
GAELLE – Falling – Transient, CD only – Naked Music Recordings – 2004
Most probably her voice is best known as that on the Wamdue Project's massive 2004 hit, King Of My Castle – which I bought – but this is far superior. Playing a load of tracks to Jose Feliciano a few years back he pulled this out as a possible to cover… but then didn't. So close, he could have done a fab job on it.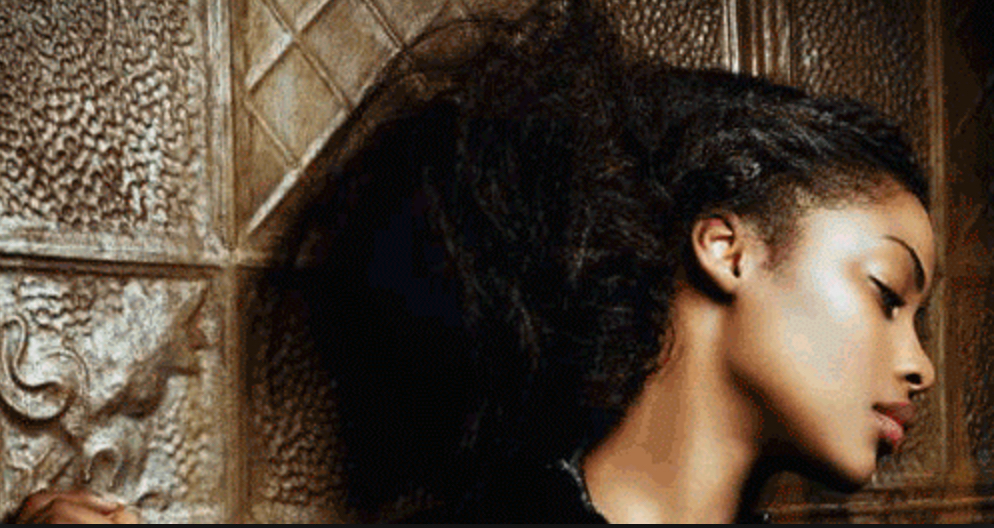 ---
51.01
MAXIMUM JOY – White And Green Place – 12″ – Y Records – 1982
A wonderfully lollopy sound out of Bristol, UK.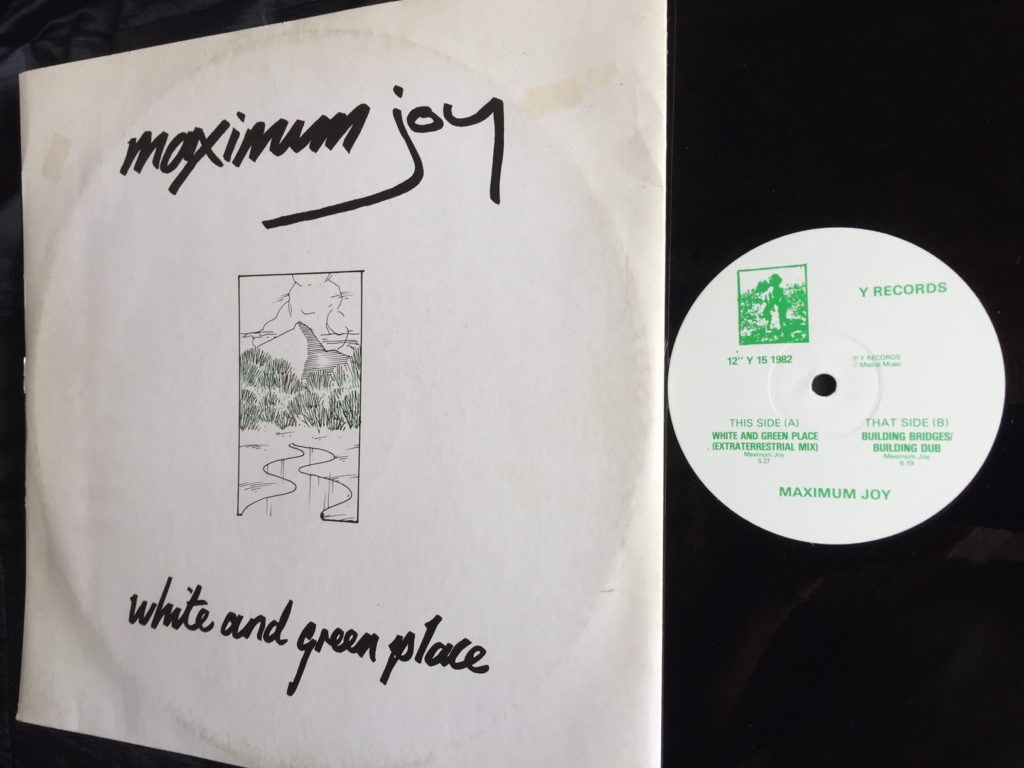 Courtesy of  Masterbag #3 (Feb '82), here's what else was grabbing for attention on the UK's 'indie' singles' front at the time.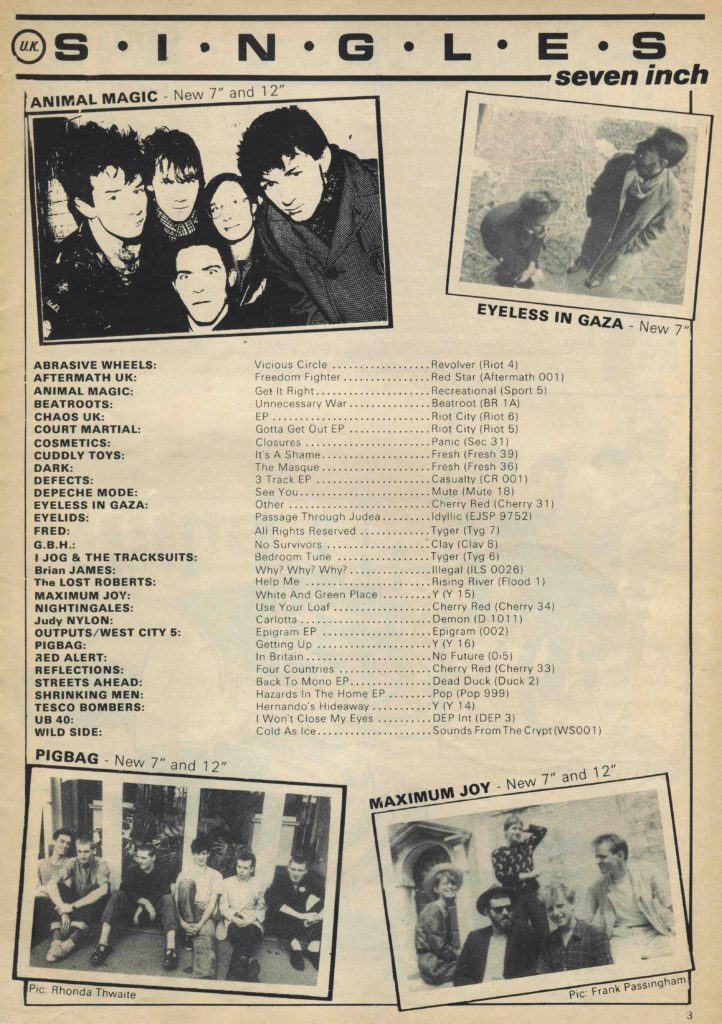 ---
55.25
FLOATING POINTS – King Bromeliad – 12″ – Eglo Records – 2014
I may not like a lot of what Sam Shepherd does but he's another of those artists it's worth keeping a constant ear to.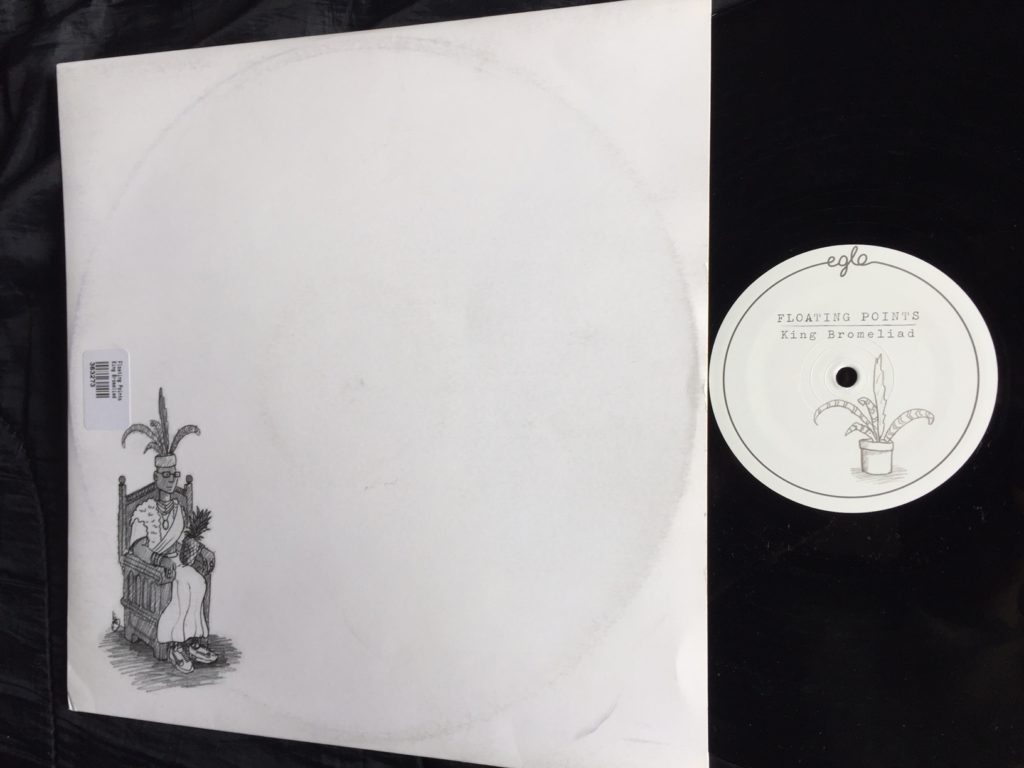 ---
59.43
KARMELLO BROOKS – Tell Me Baby – split 7″ – Kent – 2009
Northern soul is in its own financial world when it comes to record collecting and somebody paid £2800 for an original copy of this (beware imitations!), which is why I'll be forever owning only this re-release.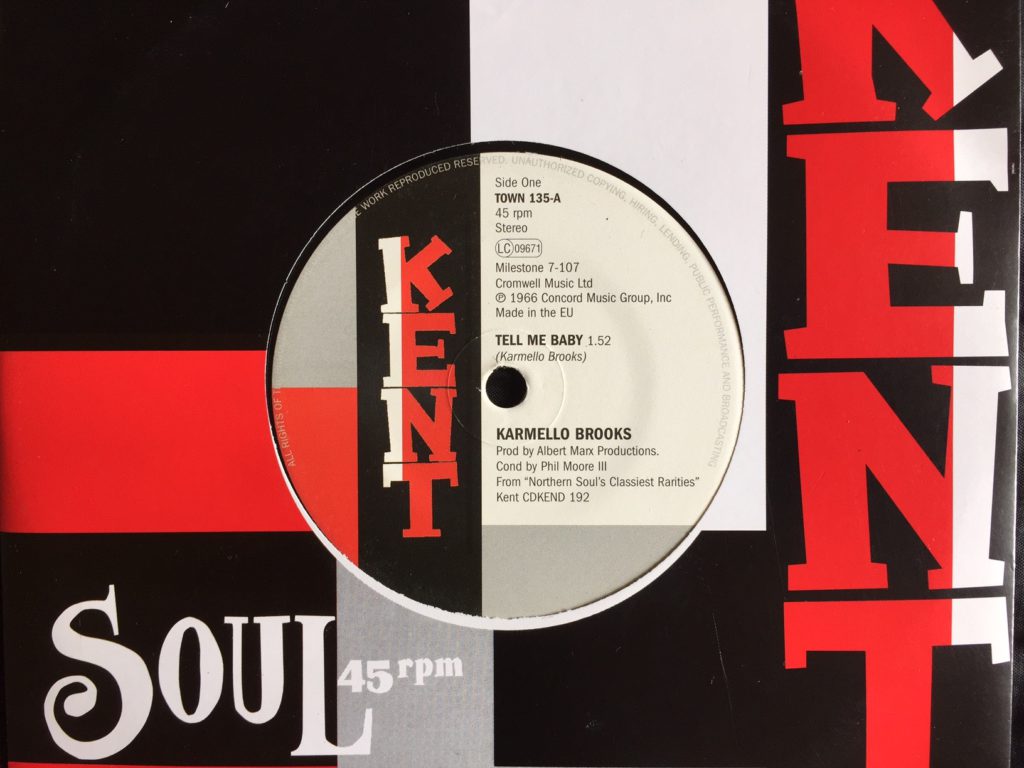 ---
01.01.32
SAM FLETCHER – I'd Think It Over – 7″ – Tollie – 1964
On first listen to this a good few years back I didn't need any pricing guides to know it was/is a soul masterpiece. At just(!) £200-£300 for the original of this though, it's a relative bargain compared to Ms Brooks' offering above… and nope, I don't currently own one of these, either. Incidentally, I didn't know until after this running order was put together that Mr Fletcher had a relationship with the lady two songs down. There ya go.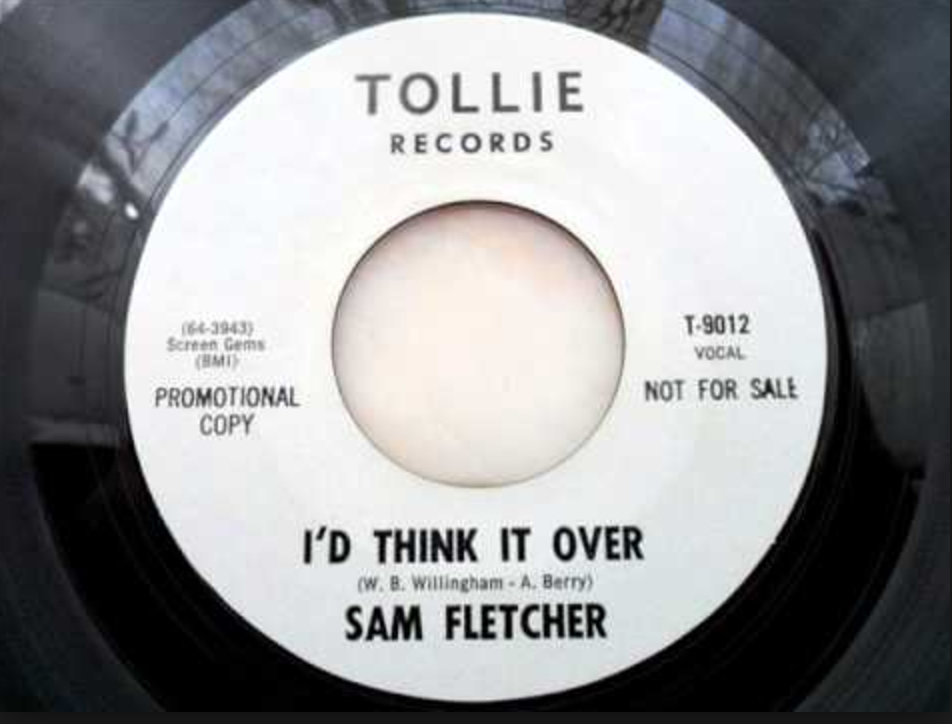 ---
01.04.00
JESSE DAVIS – Stormy – They Call Me "Mr Lonely", LP – Essence – ?
A bit Johnny Mathis like. On a good day, no bad thing.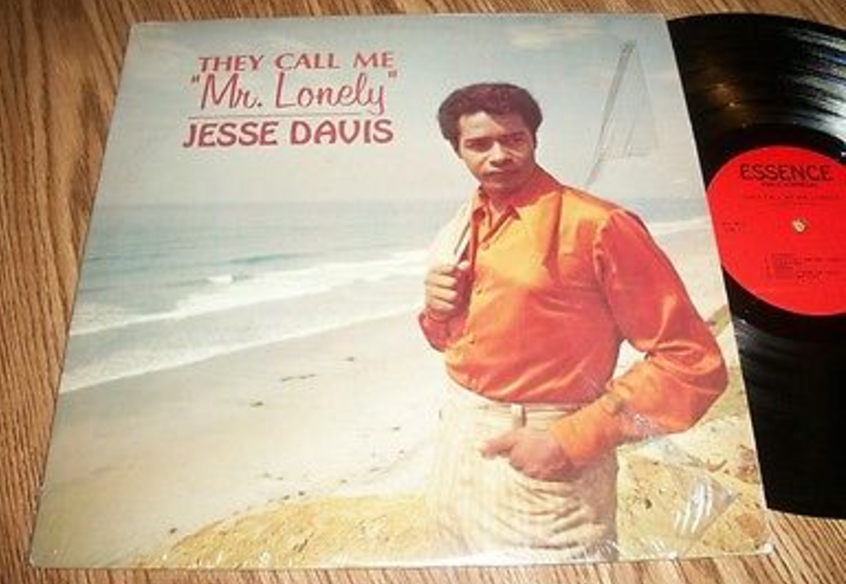 ---
01.06.36
ESTHER PHILLIPS – Home Is Where The Hatred Is * – 7″ – Kudu – 1972
Sassy Gil-Scott Heron cover. Billie Holiday must have been in this girl's record collection… and if so, a similar vocal style wouldn't have been their only link, sadly.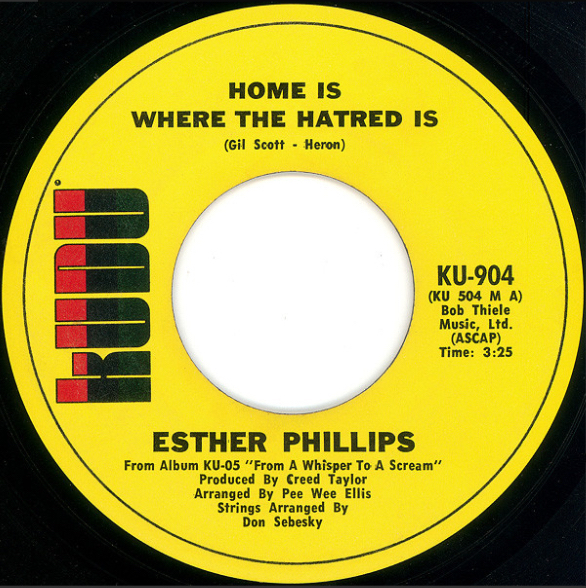 ---
01.09.51
THE AU PAIRS – Intact – Sense And Sensuality, LP – Kamera Records – 1982
Damn good – as was usual with Ms Woods and her pals. At your leisure, check out a live performance in the usual place, of Intact (along with Sex Without Stress) from the Swedish TV show, Casablanca in 1982.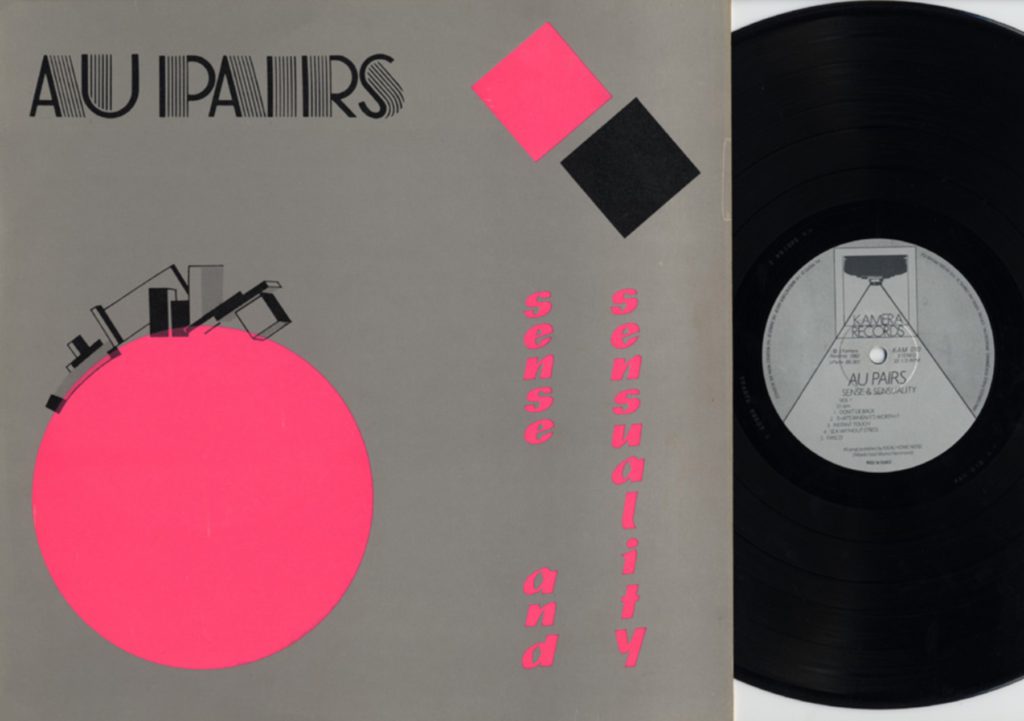 ---
01.13.04
THE DINING ROOMS – Found Footage * – 12″ – Etage Recordings – 2007
Some top beats and stuff, here uniquely given some suitable guest vocal intros. 🙂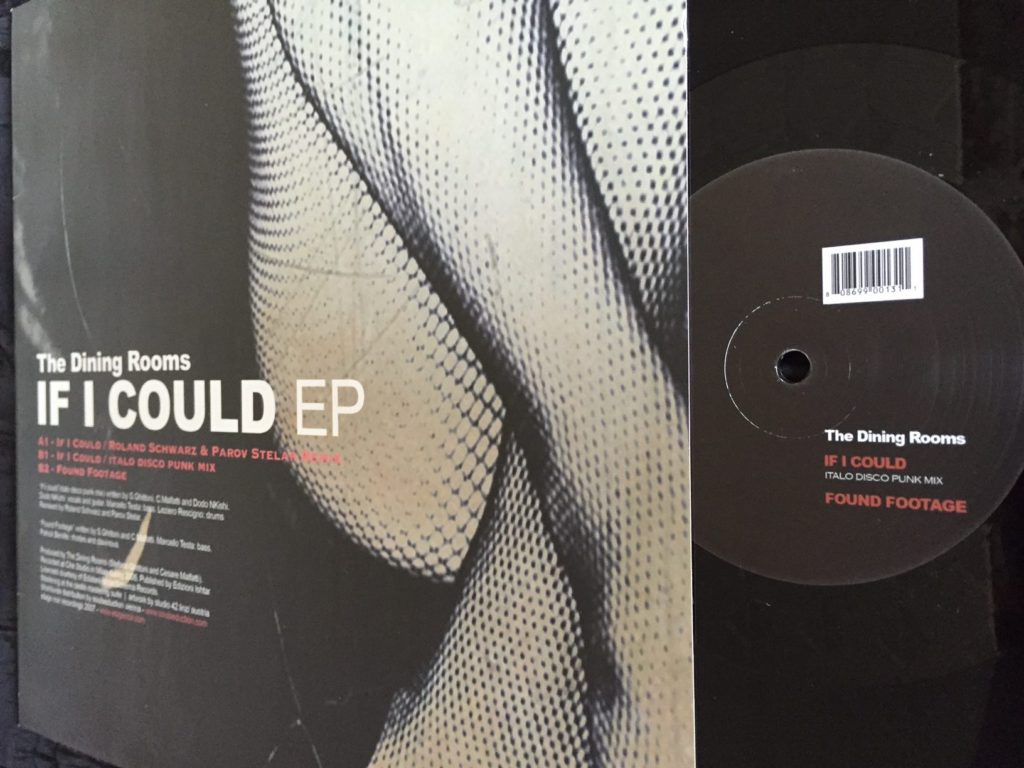 ---
01.17.23
DONOVAN – Barabajagal – 7″ – Pye – 1969
More than ably assisted here by Jeff Beck, this still sounds wildish – Donovan being yet another of the artists I had a bit of a 'singles thing' going on with, back in my teenage years.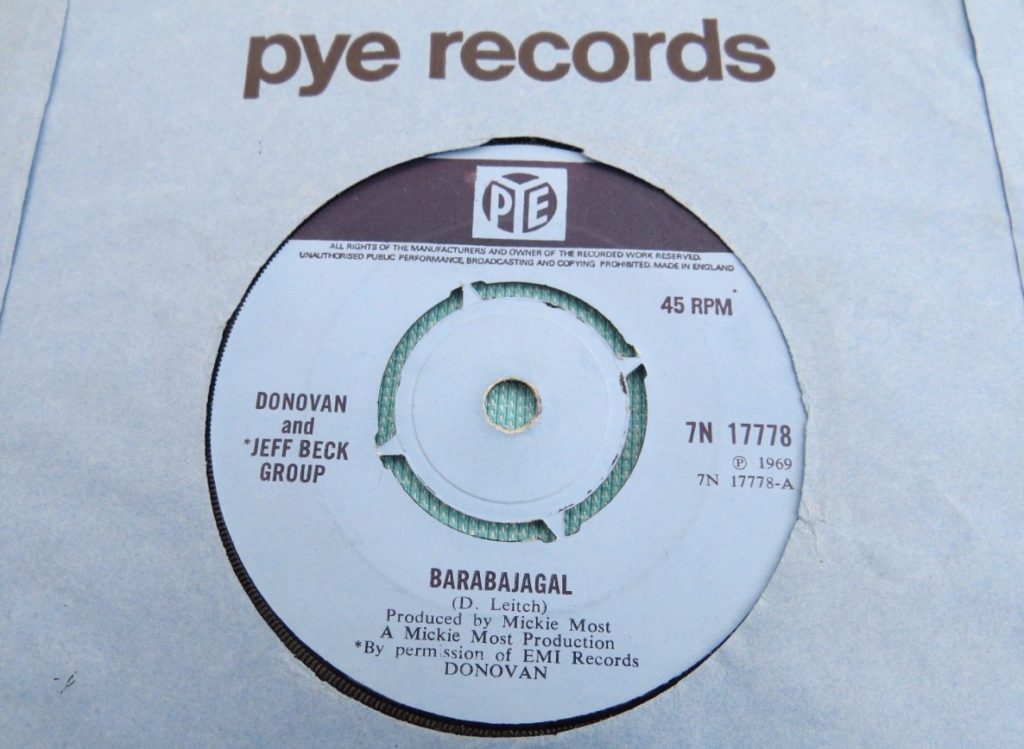 ---
01.20.31
DUCHESS SAYS – I've Got The Flu – Begging The 3 T's, 10″ – Back Yard Recordings – 2010
As I've now played all three tracks from this 10″ on 41 rooms, you can count on me thinking Begging is one solid release.
---
01.25.02
THE STRANGLERS – Bring On The Nubiles * – No More Heroes, LP – United Artists – 1977
Their second 41 Rooms outing in a row and although ignoring these dodgy lyrics would be hard to do these days, in their heyday the Stranglers were a real force.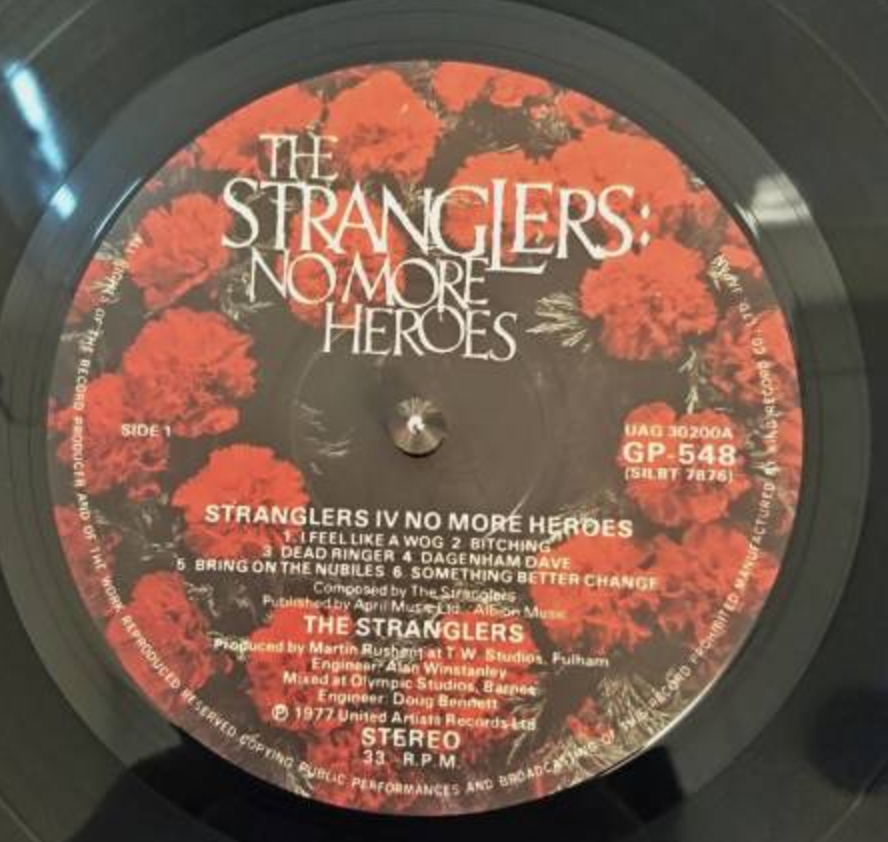 ---
01.27.21
X-RAY SPEX – Identity * – 7″, pink vinyl – EMI – 1978
Poly, Poly, Poly! (RIP)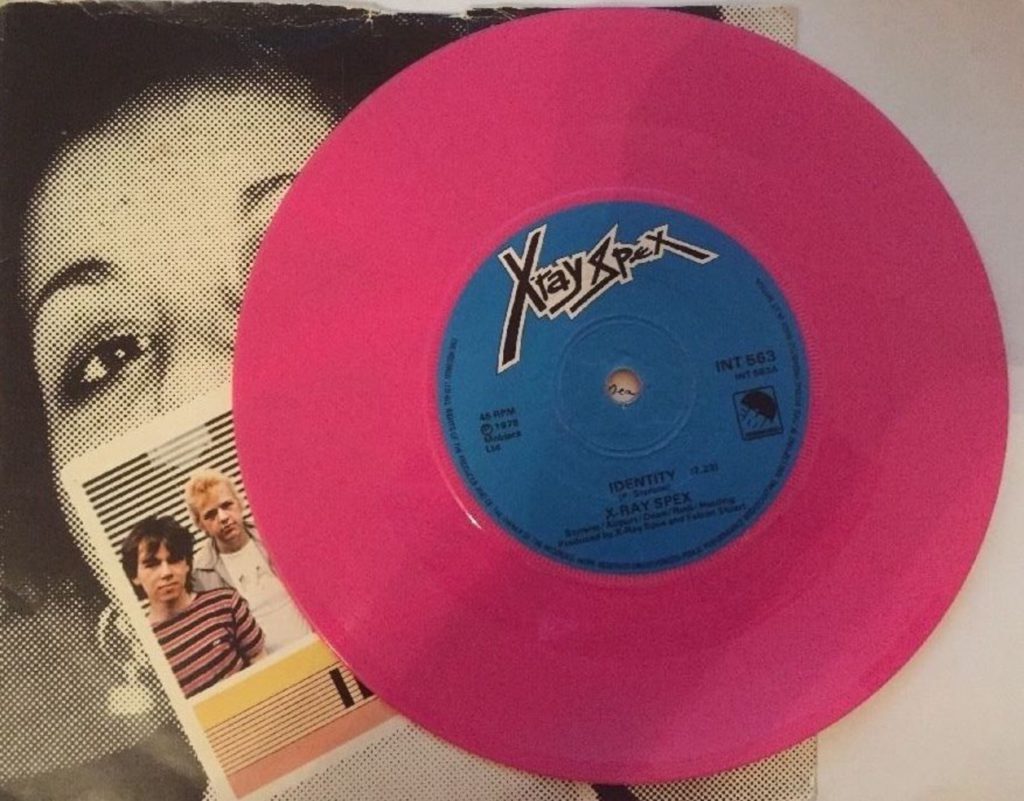 and I would suggest the following sounds like some sort of offspring.
---
01.29.37
BIKINI KILL – Reject All American – Reject All American, LP – Kill Rock Stars – 1996
There's a riot (grrrl band) goin' on!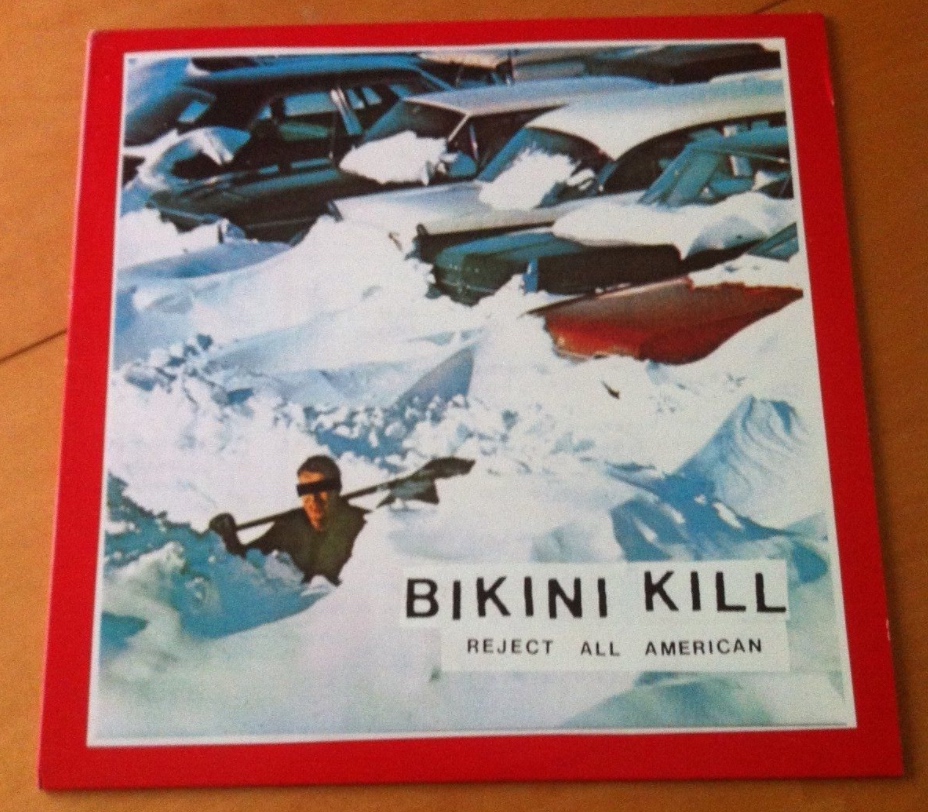 ---
01.32.03
COCTEAU TWINS – In Our Angelhood – Head Over Heels, LP – 4AD – 1983
Blimey, they're in a rare hurry here!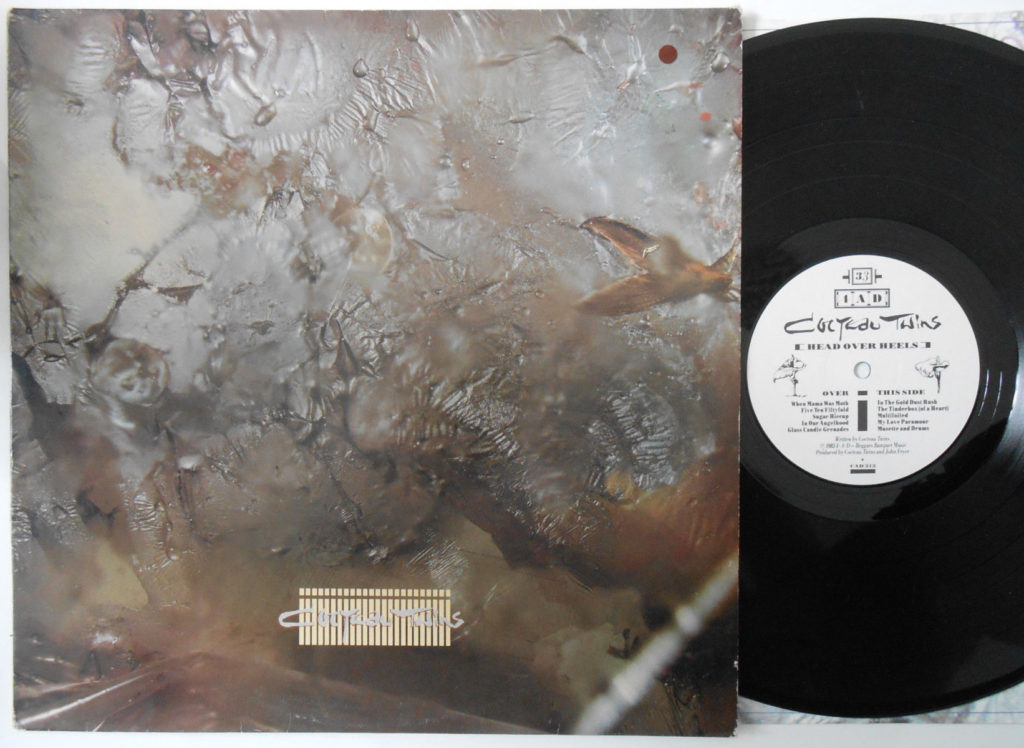 Not a riveting photo, but from somewhere on the Cocteau's five date UK Spring tour in 1984 (with Felt supporting). As they'd let me sell my Rorschach Testing mag on all the dates, I and very good mate, Budge sold some t-shirts for them. Obviously, I had to shut up shop when the bands were on.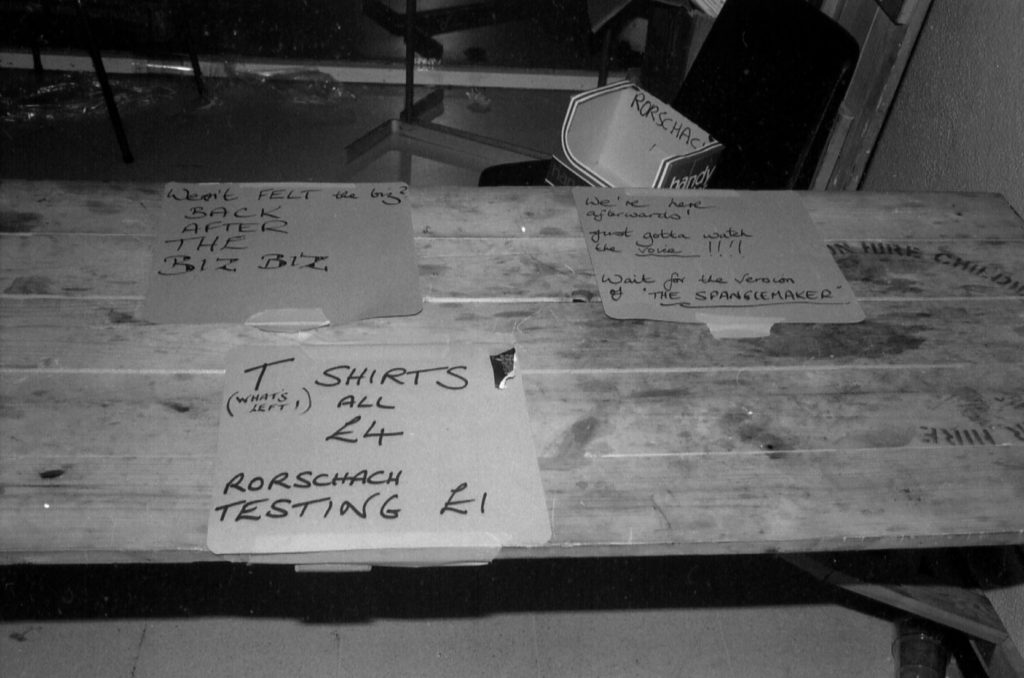 ---
01.34.54
TWINKRANES – Plateau – 7″ – Sound Foundation Recordings – 2006
It was a fine debut!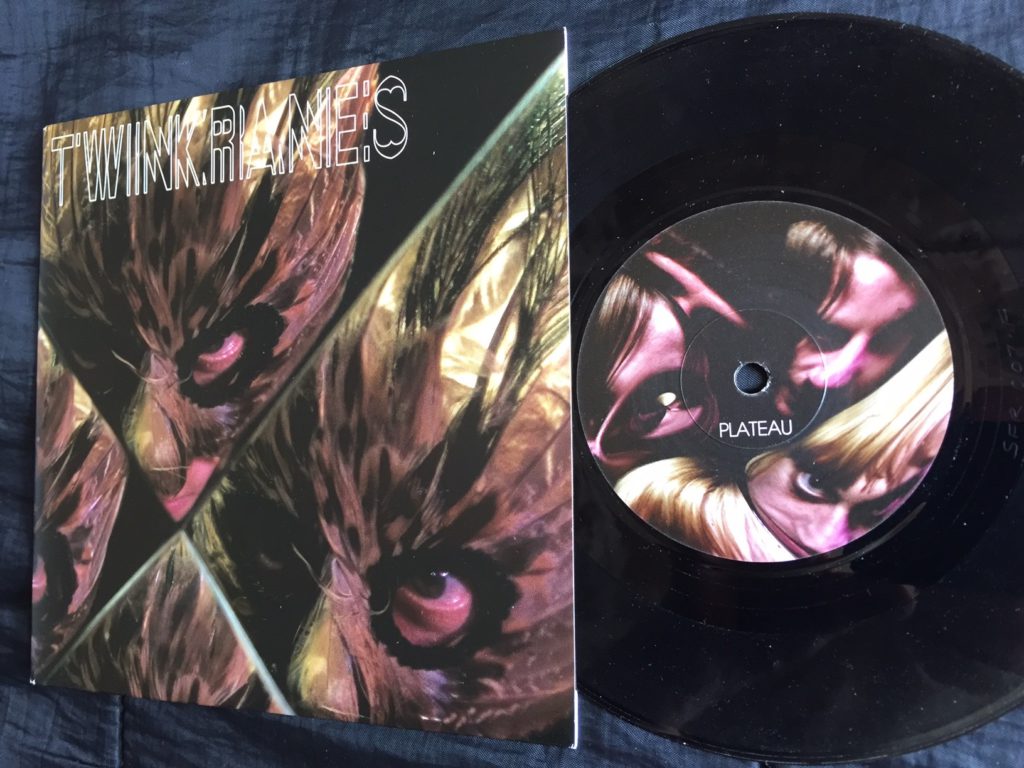 ---
01.38.11
JANET JACKSON – Rhythm Nation * – 12″ – Breakout/A&M – 1989
Whooooaaahh! How'd she get in here? One sharp, slick production (care of Jam & Lewis), that's how.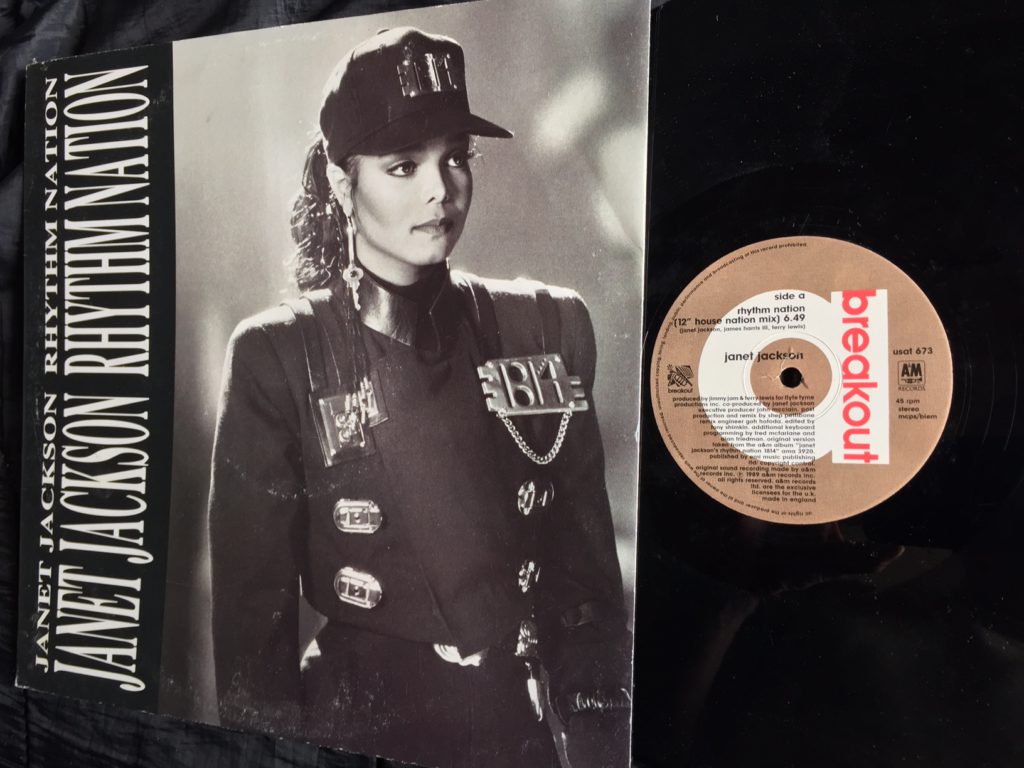 ---
01.43.38
CHICKS ON SPEED – Warm Leatherette * – 7″ – Go Records – 1998
Maybe it's out there somewhere but I haven't heard a bad version of Daniel Miller's tune yet. I'm not looking too hard, though.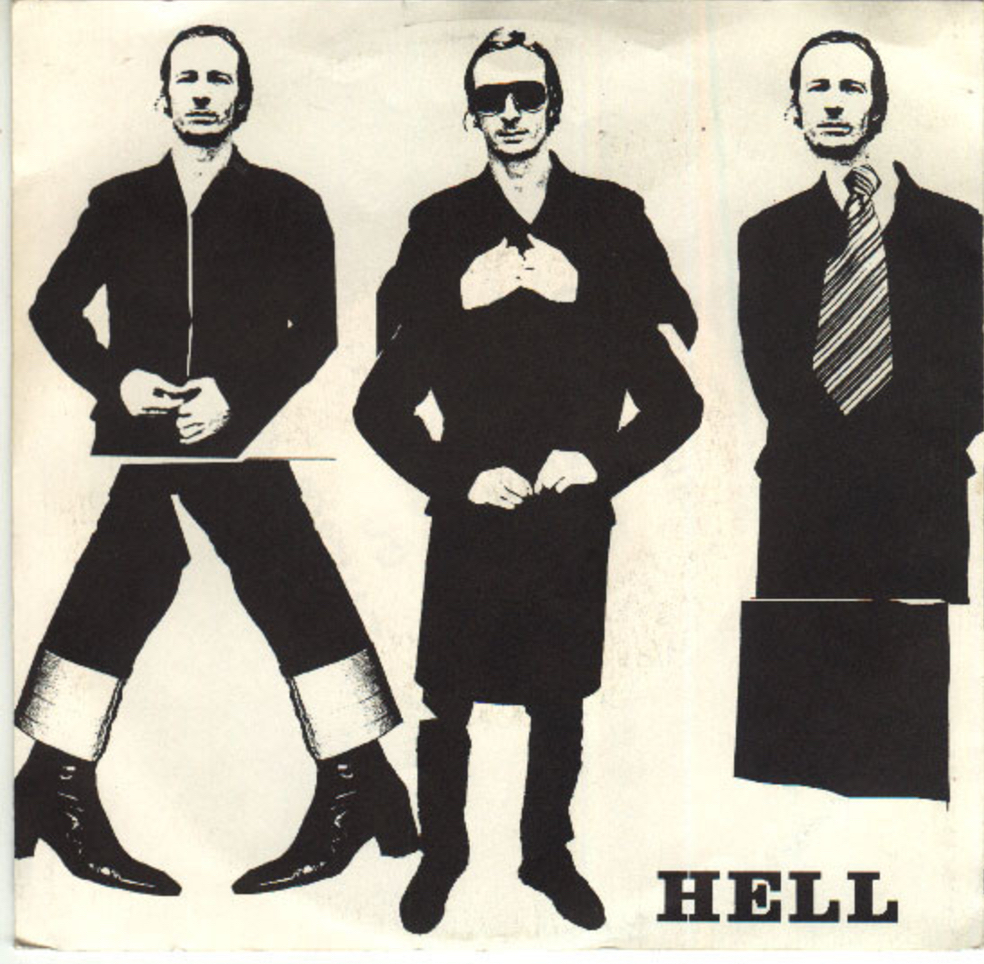 ---
01.46.49
RAE MORRIS (feat FRYARS) – Cold – Unguarded, LP – Atlantic – 2015
For me, there's too much bland stuff in her building catalogue but in the modern pop world I'd say this is a class few minutes.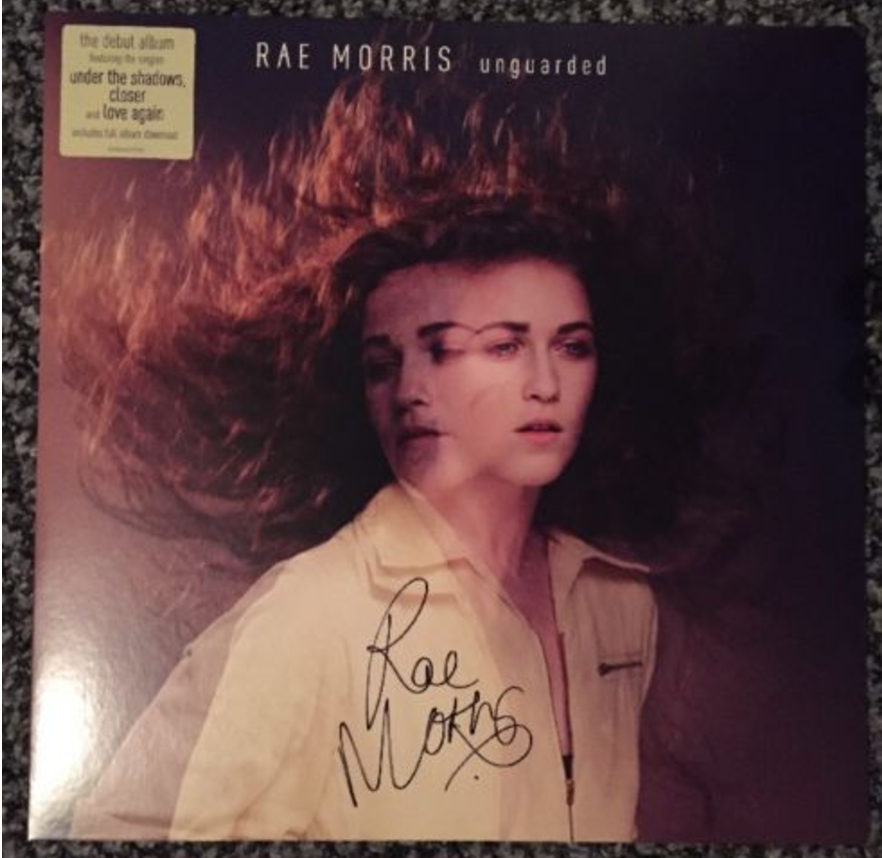 ---
01.50.36
TALKING HEADS – Houses In Motion – Remain In Light, LP – Sire – 1980
Royalty. Every home should have a copy.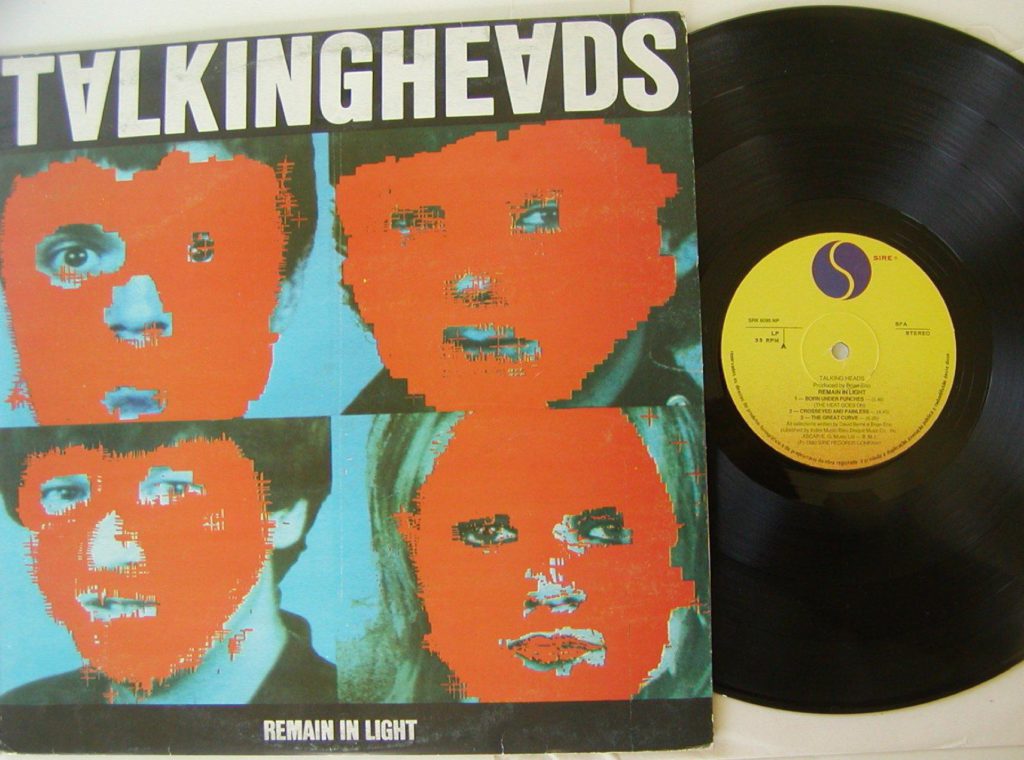 ---
01.54.46
JOHNNIE TAYLOR – Just Ain't Good Enough – Just Ain't Good Enough, LP – Beverly Glen Music – 1982
I'd rather the full 6min version of this fab track had made it on to a 7″ (ie., in its purist form) either all on one side (unlikely) or at worst over two, but it didn't happen.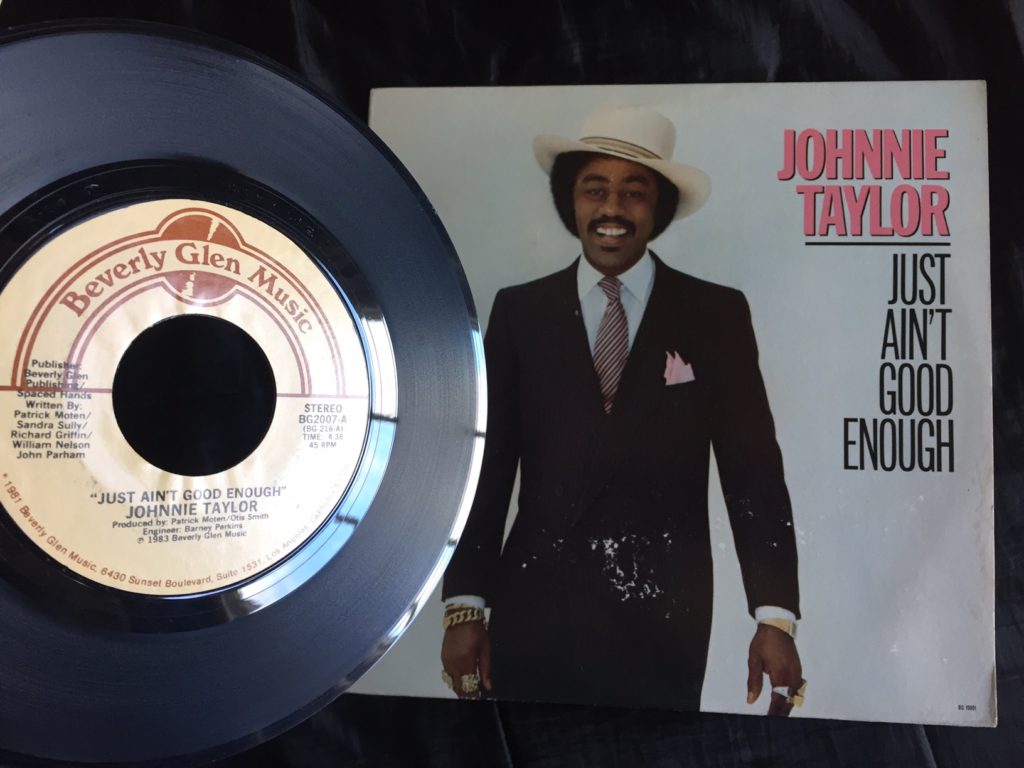 ---
Twinkranes right into Janet Jackson. Made sense  to me. 🙂
Dec….