PLAYLIST 67
Uploaded May 5, 2019
Playlist 67 is… 85% vinyl friendly! Impressive.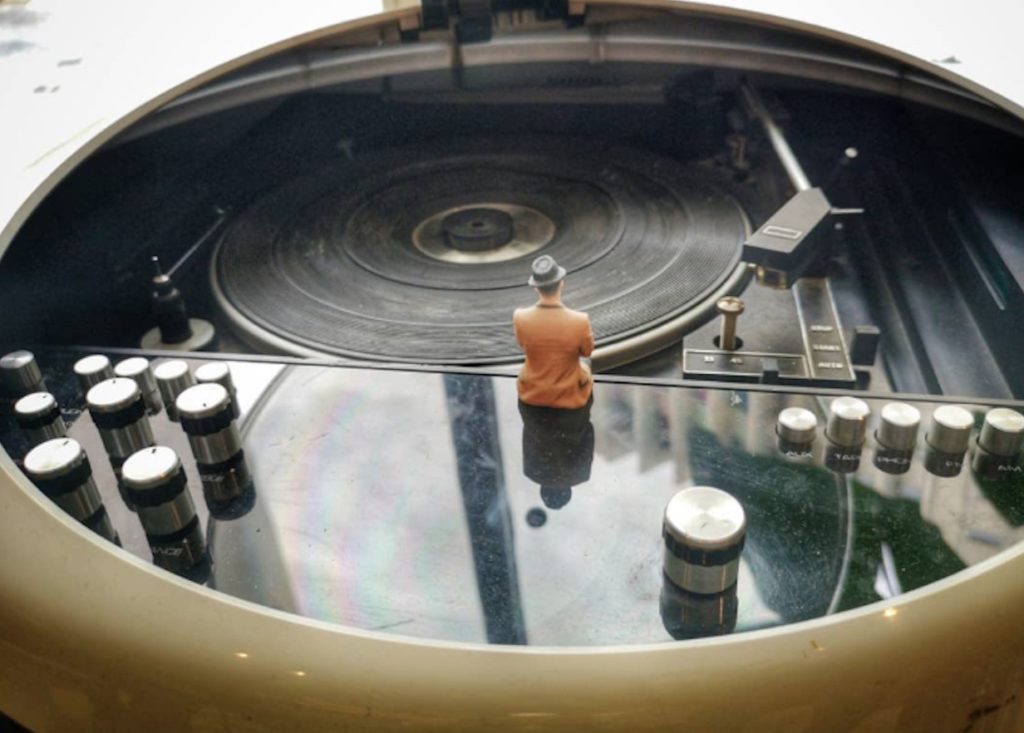 A Word Of Warning. A couple of tracks in this show are slightly 'sonically challenged'.
Lyric of Playlist 67
As much for the melody it rides on…Now season with health, Two lovers walk on lakeside mile
Try pleasing with stealth, rodeo (?), See the stands long ending path
---
00.00
(Intro) THE FLAMINGOS – Stars (Edit) – Unreleased demo – 1983 Episode #1 for info.
---
00.41
NEW ORDER – Cries And Whispers (Cargo Demo) – Movement (Definitive Edition), LP – 2019
This boxset was in the works for a long time but it's been worth the wait. Including contributions from yours truly, if the content is anything to go by then New Order followers are in for a real treat moving onwards through to 'defining' the other albums in the band's catalogue. This version of Cries and Whispers possesses a vocal phrasing style Barney never returned to, but as understandable as that is, this is a fascinating example of the band trying to find its feet beyond the tragedy of the loss of Ian Curtis.

---
03.14
WIRE – Our Swimmer – 7″ – Rough Trade – 1981
As clear as day a post punker!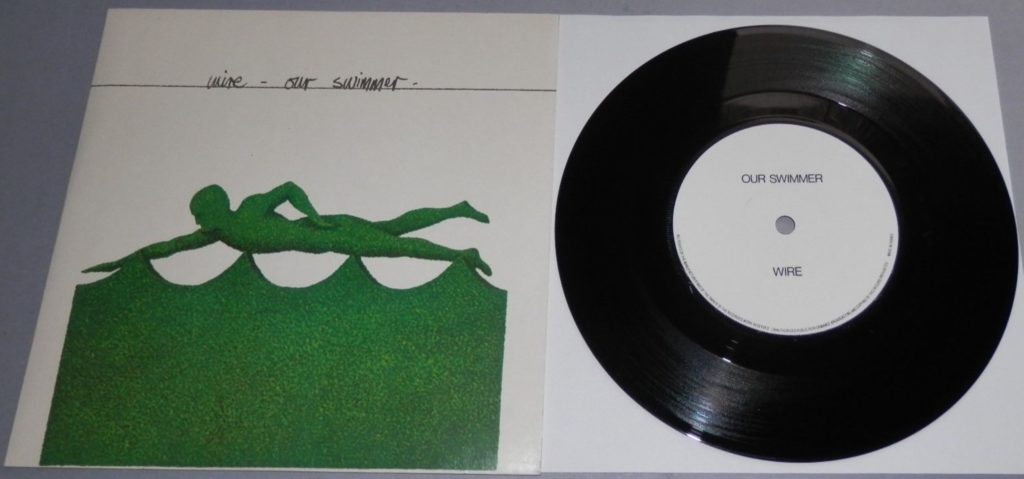 ---
6.36
MARINE – Same Beat – 7″ – Les Disques du Crépuscule – 1982
Said for the umpteenth time at 41 Rooms (and usually with respect to these guys) – Belgian funk! A few years back there was a great All-You-Need-To-Know-About-Marine-type website. Sadly, it's nowhere to be seen these days.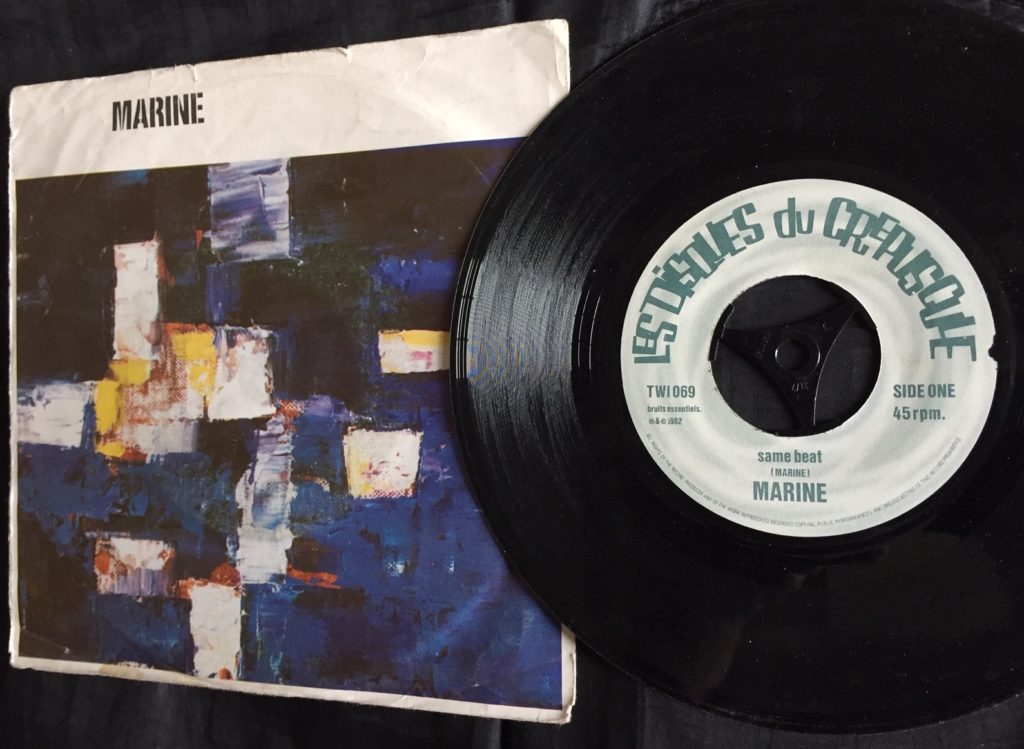 ---
09.51
THE HIGSONS – Run Me Down – 7″ – Two-Tone – 1983
Charlie Higson in the area! Prior to his more financially lucrative later years as a comedian, writer and actor, though I'm fairly sure that's not him in the car.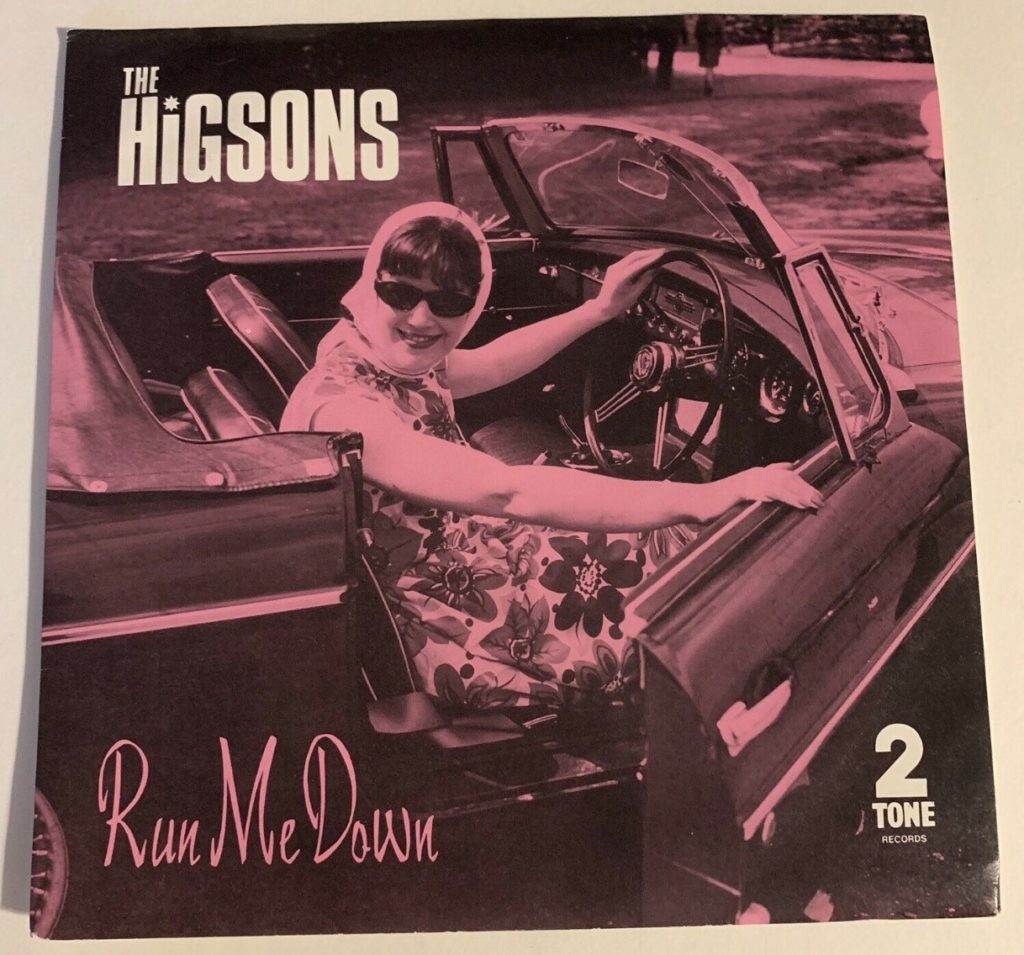 Not one of my promotions but that of good mate, Simon Parker. Having watched the Cocteau Twins in Chelmsford two nights before and been due to see New Order in London the next night is very likely the reason I didn't make it along to this local gig.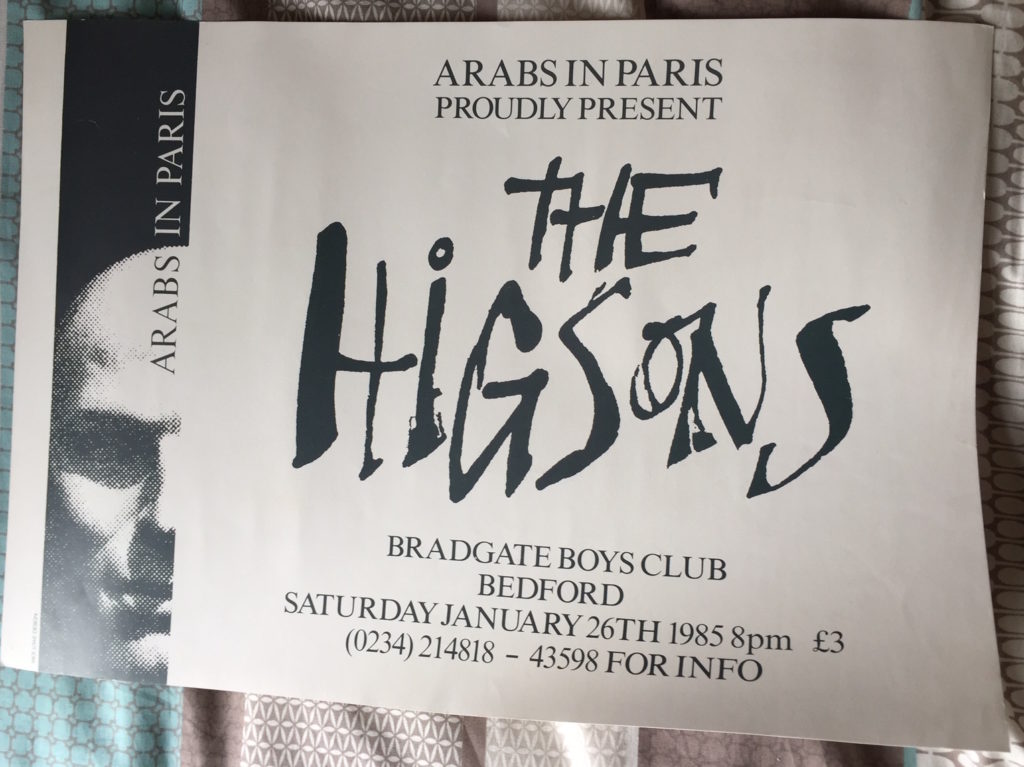 ---
13.29
JAH WOBBLE, JAKI LIEBEZEIT and HOLGER CZUKAY – How Much Are They? – 12″ – Island – 1981
A tune to properly skank around to.
---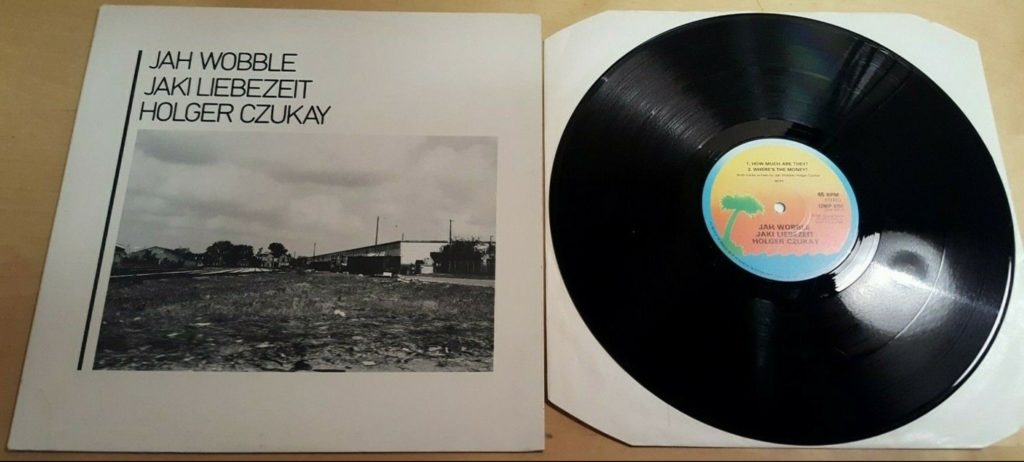 18.07
SUNS OF ARQA (feat PRINCE FAR-I) – G(et) D(Own) Magick – 12″ – Antler Records – 1983
I think the track was originally released as an instrumental, but the vocal definitely adds a 'greater than the sum of its parts' element.
---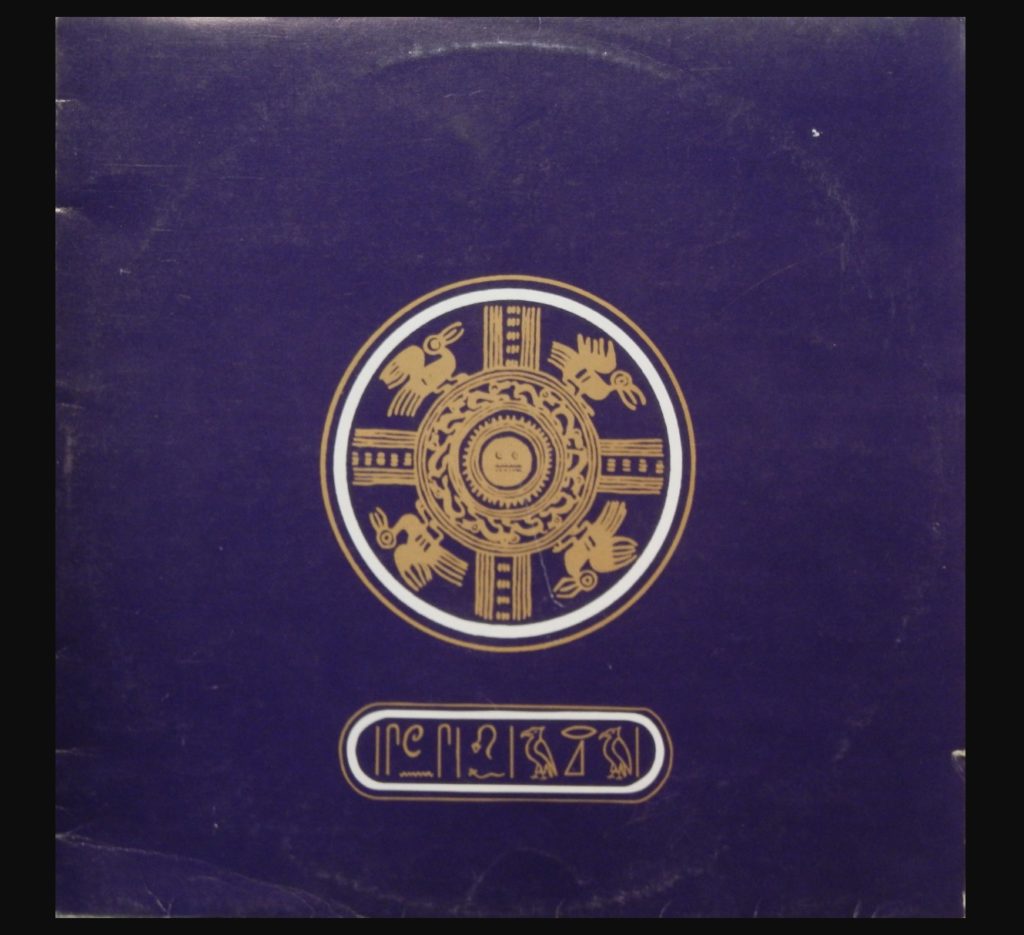 ---
21.50
DENNIS FERRER – Hey Hey (Radio Edit) – CD only – 2010 – Defected
Eve Therond (the vocalist here) appears to have done nothing else beyond this. A bit of a shame as she sounds interesting.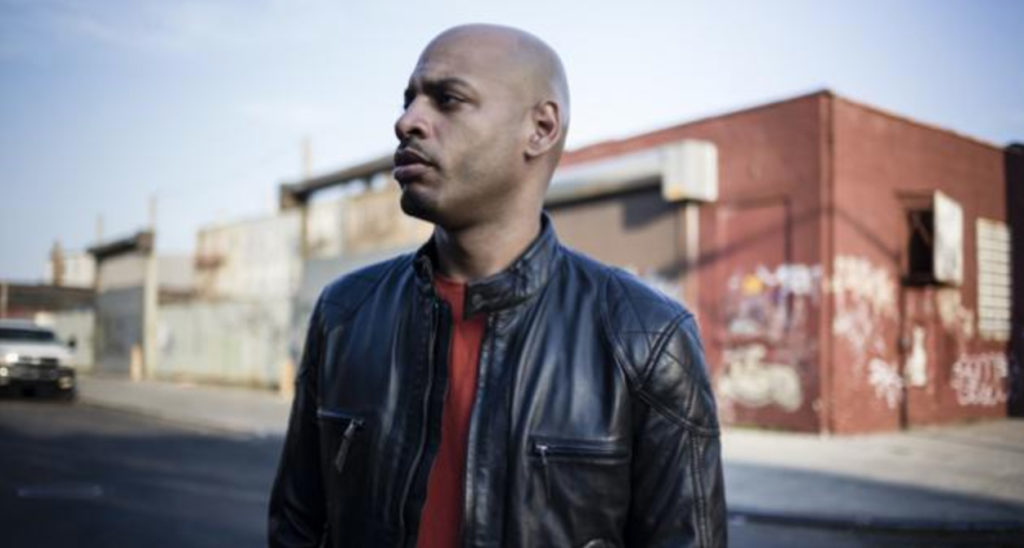 ---
24.58
KATHIE TALBOT(T) – When Everyone (European Nights Mix) – 12″ – Vinylla Records – 1994
Coincidentally, another 'only ever release' situation… but it's a very cute one. A clattering percussive sound, so mid 90s house. When Everyone? Any day now? Sadly, I don't think so.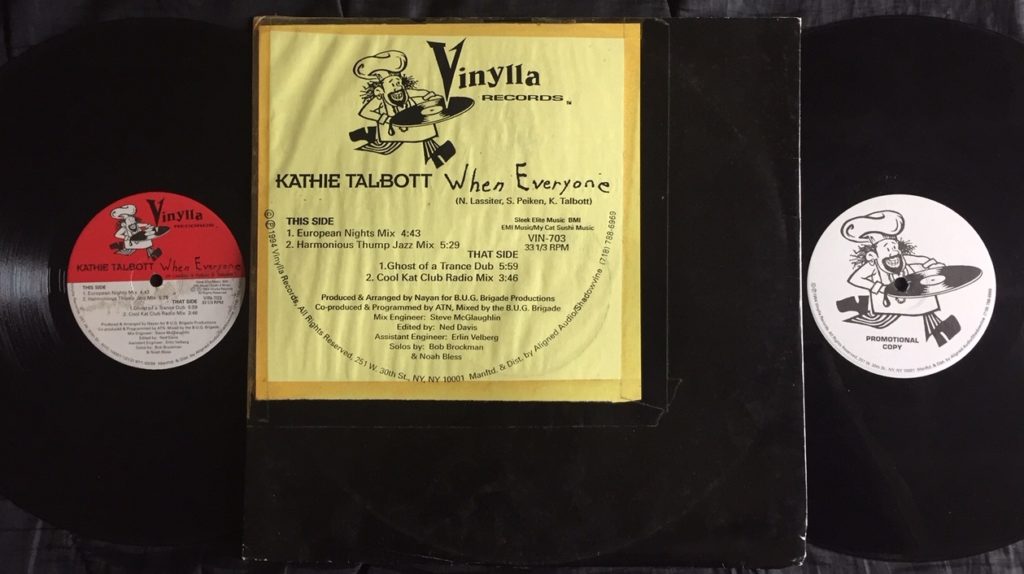 ---
29.37
HONEY & THE BEES – Love Addict – 7″ – Arctic – 1969
A tough funk soul sound that commands big bucks and here's some group info.
---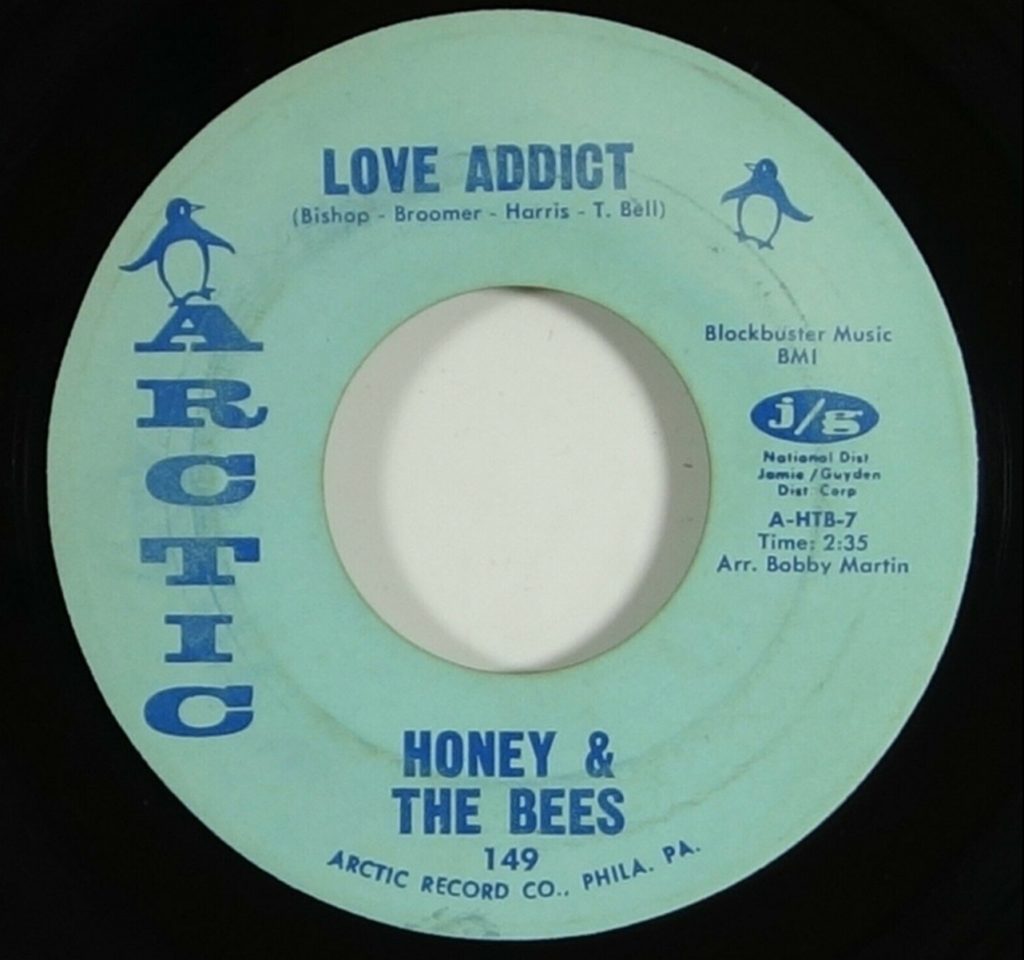 ---
32.04
LAURA VANE & THE VIPERTONES – Roof Off (Original Extended Version) – 12″ – Unique – 2009
Thumping modern blue-eyed funk.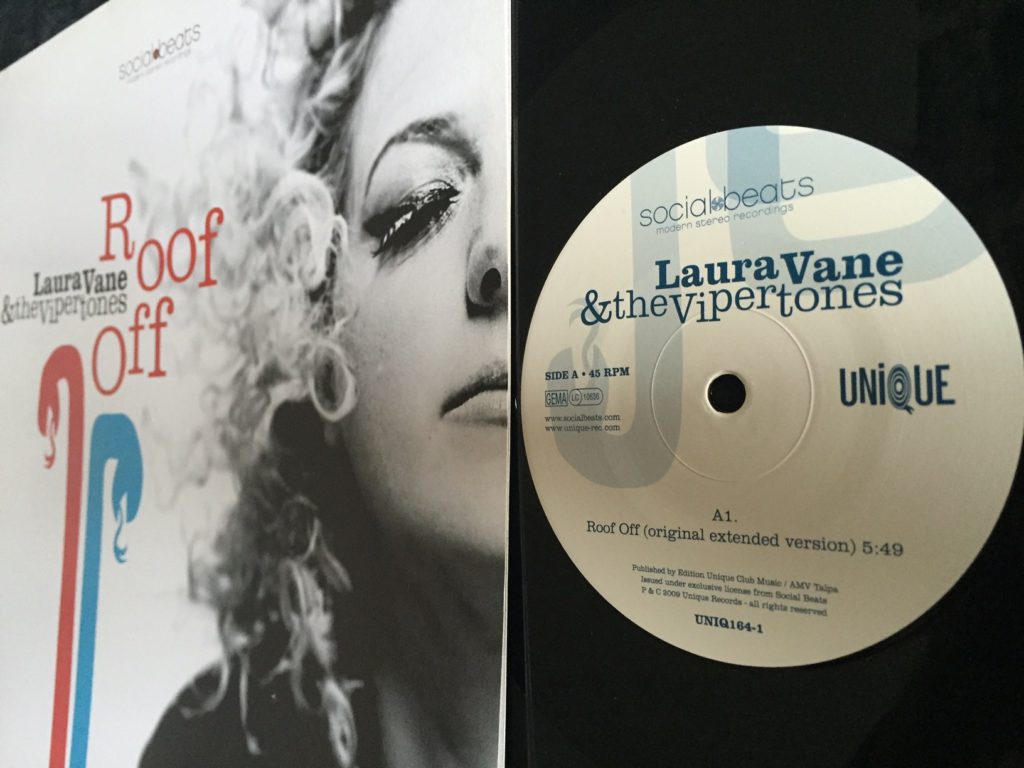 ---
36.43
JANIS JOPLIN – Move Over – Pearl, LP – CBD – 1971
Not a big fan of the lady's work but she could belt it out with passion… and this is definitely a stormer.
---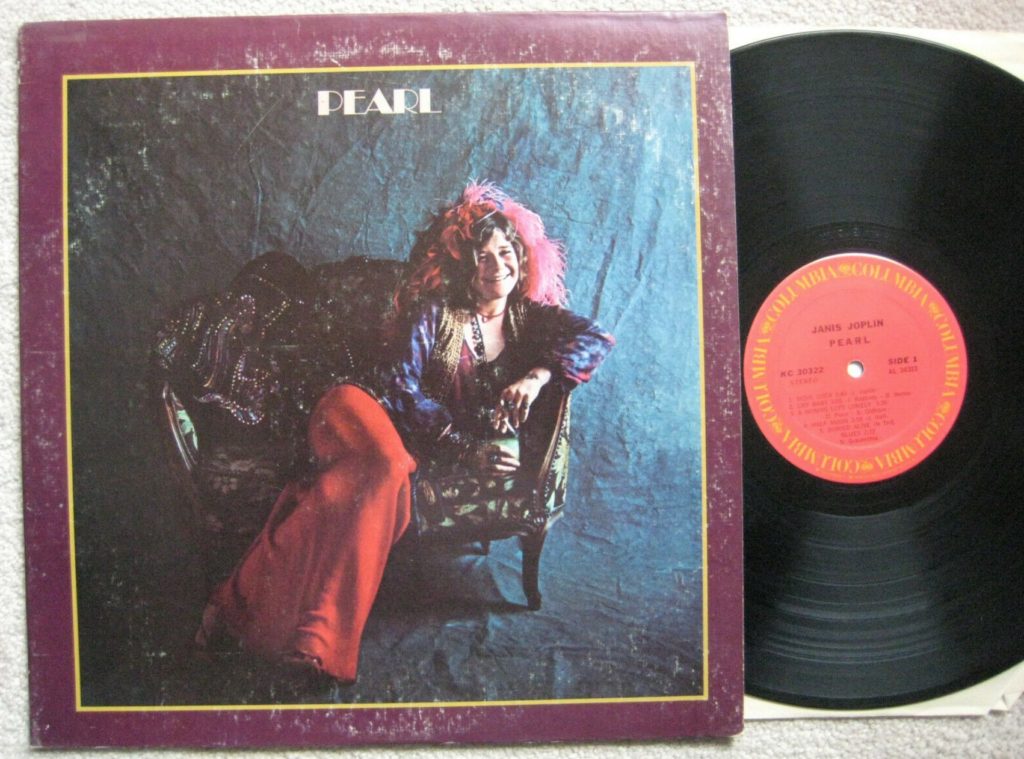 ---
40.09
SUZI CHUNK with GROOVY UNCLE – For The Millionth Time – Girl From The Neck Down, LP – State Records – 2012
'For the millionth time can you stop exaggerating'. Suzi in sixties mode. 🙂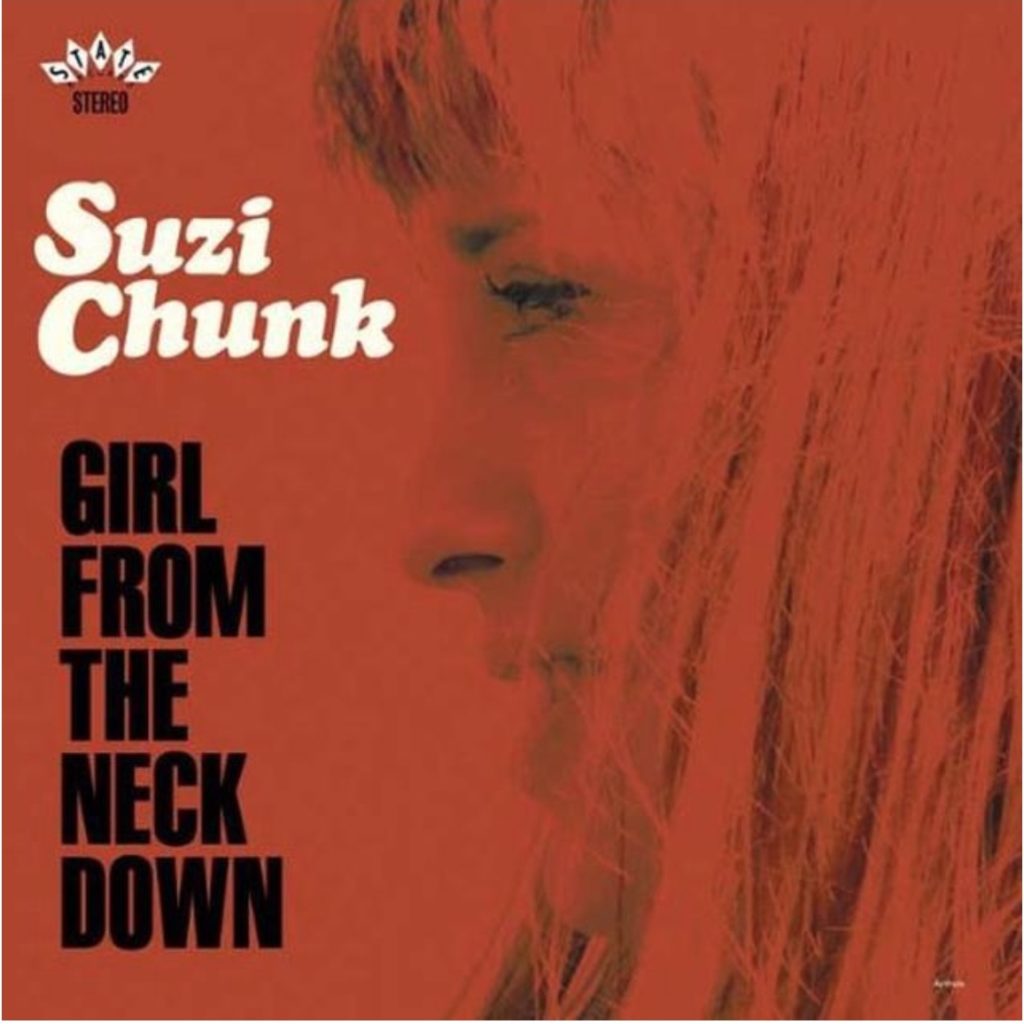 ---
42.50
DELTA 5 – Powerlines – 7″ – PRE Records – 1982
A bit more of a funkier swerve on this than their other material suggested.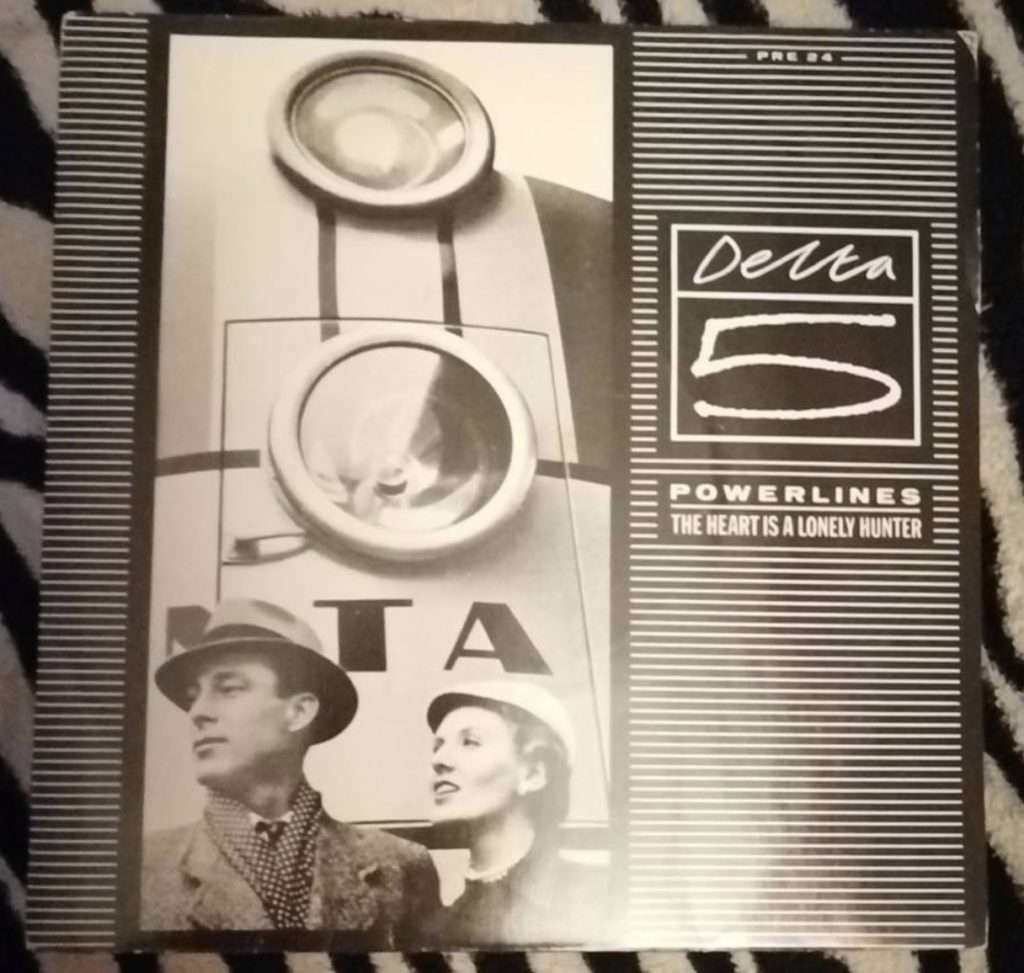 ---
45.50
MARTHA AND THE MUFFINS – Several Styles Of Blonde Girls Dancing – Danseparc, LP – RCA – 1983
I'd have gone instead for a visual of the Wake-4 label 7″ that an edit of this tune came out on, but I don't have it, and nor do many others judging but its lack of coverage on the net.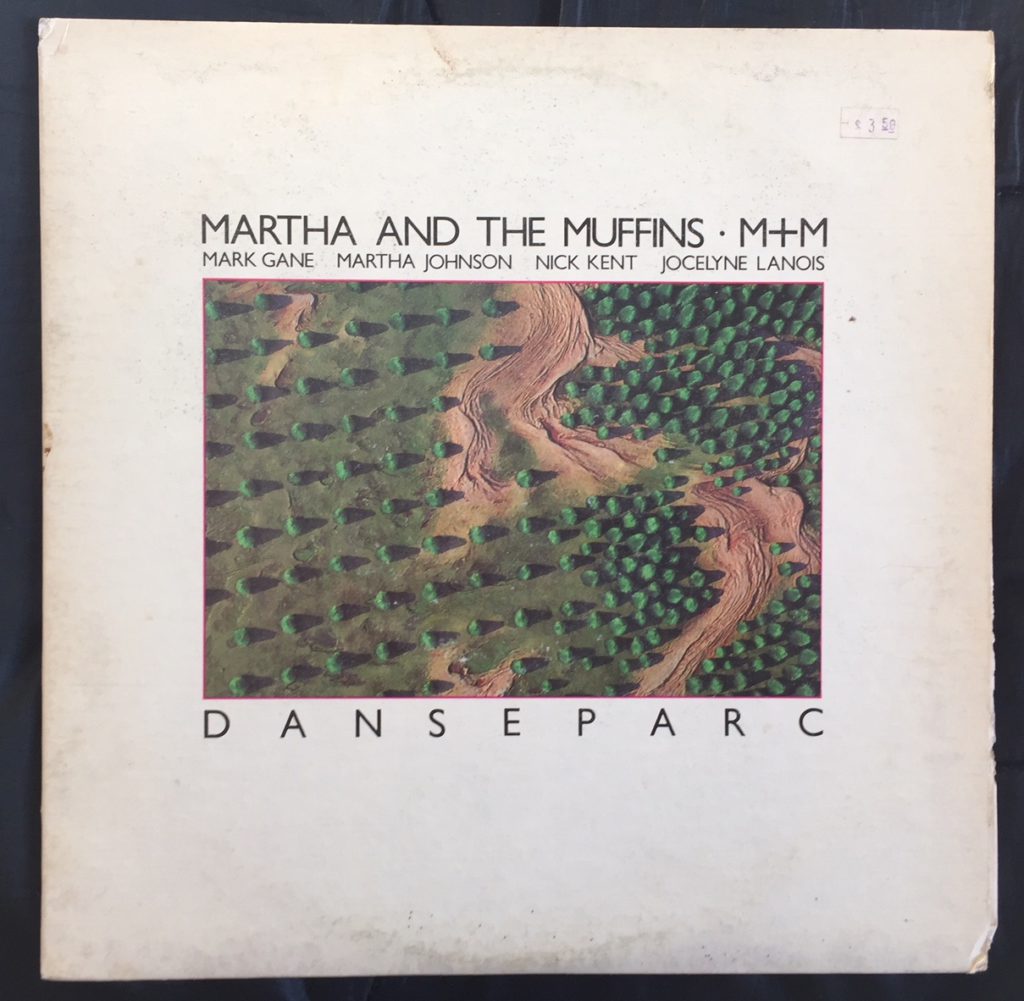 ---
50.33
FAD GADGET – Fireside Favourite – 7″ – Mute – 1980
It plods along nicely.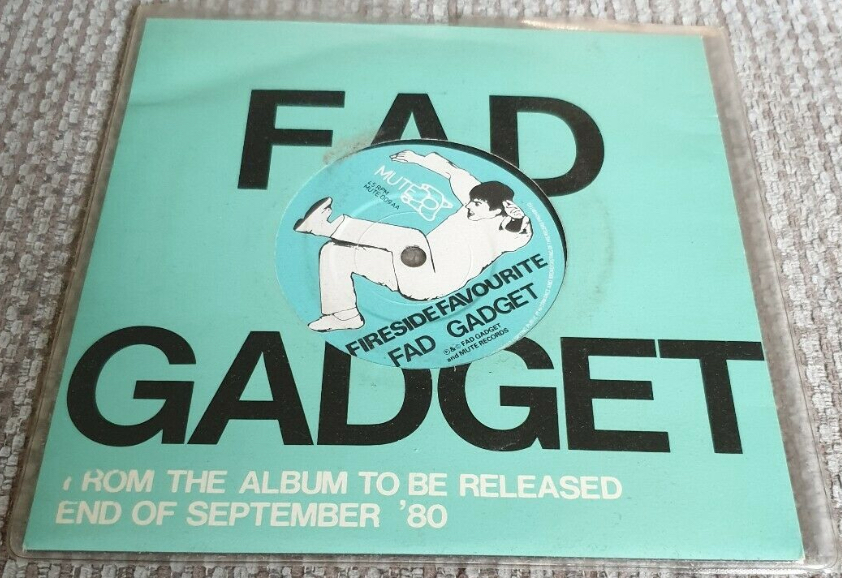 ---
54.18
THE HUMAN LEAGUE – The Path Of Least Resistance – Reproduction, LP – 1979
If there was such a thing as A Hundred Tunes That Fuelled Our (Winkles) Club – I think this would be one of them.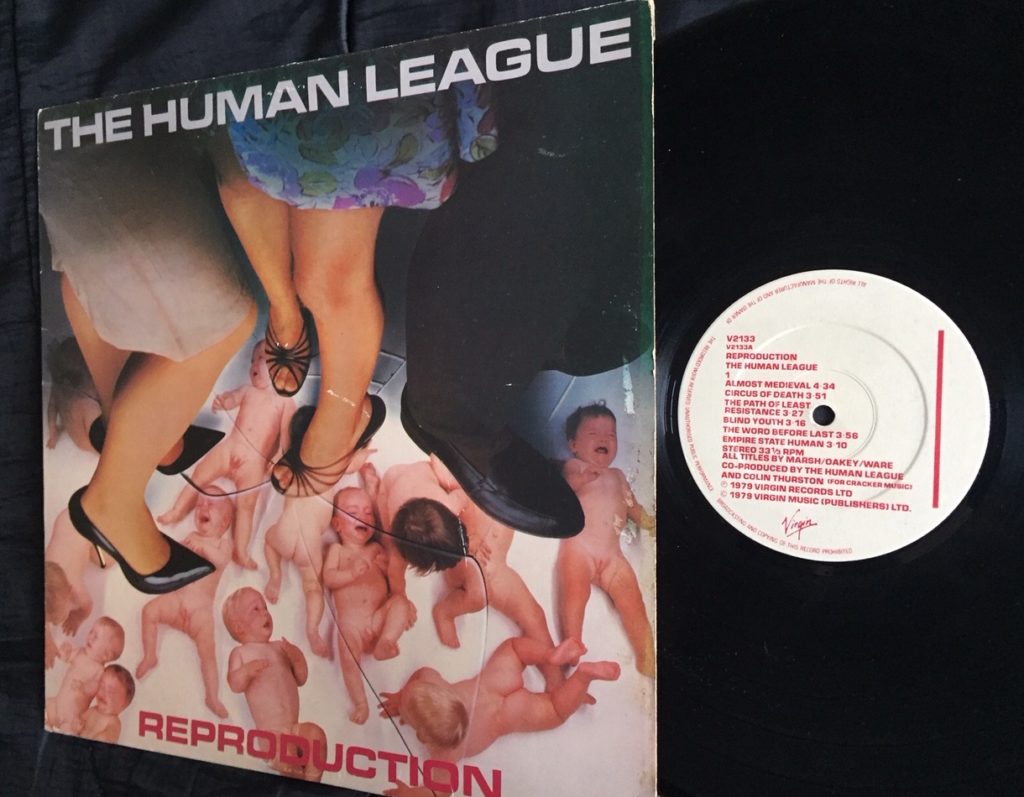 ---
57.38
RICHARD H KIRK – Lets Jack – Dasein, 2LP – Intone – 2017
Recently out live and solo, performing all new material as Cabaret Voltaire, this is the man solo, as Richard. Never the twain shall meet… ah, but would we know if they did?
---
Half time refreshments…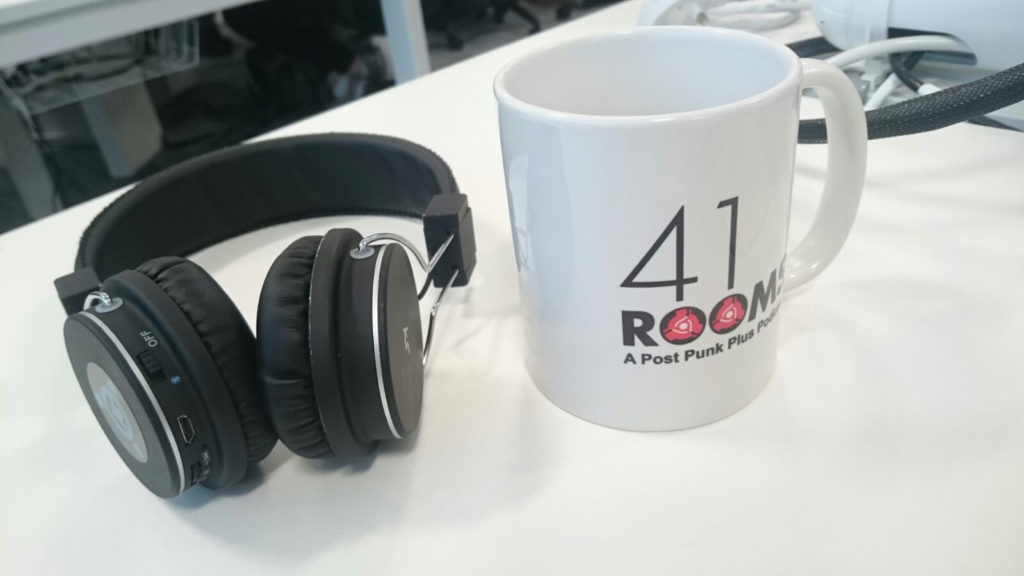 ---
01.04.36
CHRIS AND COSEY – Put Yourself In Los Angeles – Heartbeat, LP – Rough Trade – 1981
A hectic, bustling, inner city feel… and maybe a suitable soundtrack if you do indeed put yourself in Los Angeles.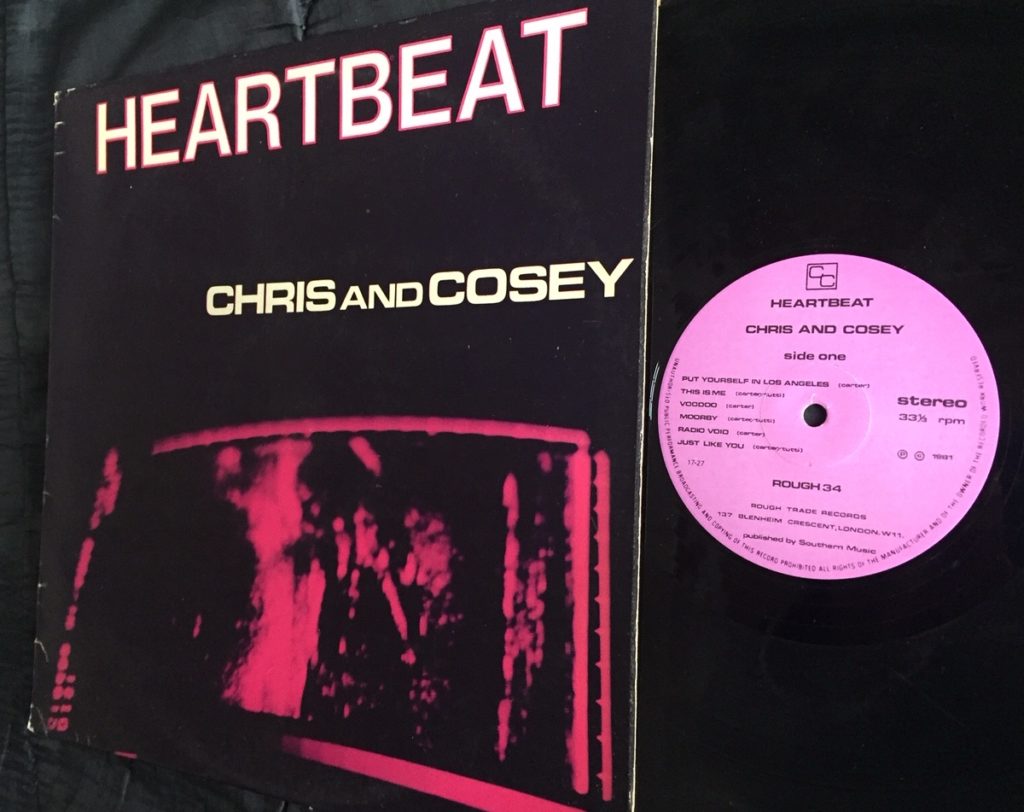 ---
01.07.17
ESTHER OFARIM – Black Is The Colour (Special Edit) – Youtube only?
A traditional folk tune that's been taken every which way by Nina Simone, Joan Baez, Paul Weller and a bunch of others. This version seemingly only surfaced within '11 Uhr 20', a three part crime mini series made for German TV in 1970. With the film scene as the backdrop, search it out on Youtube via the channel of this edit's instigator, conmad24 who, judging by their other videos, is either a massive fan of Ofarim, involved with her professionally, or personally. In my youth the only reason I happened on her was through her involvement with the Eurovision Song Contest and a ditty that put me off wanting to hear anything else by her but the Euro nonsense pretty much disguised the fact she was a brilliant vocalist in her prime, and at the age of 78 she still performs live to this day. Go! girl.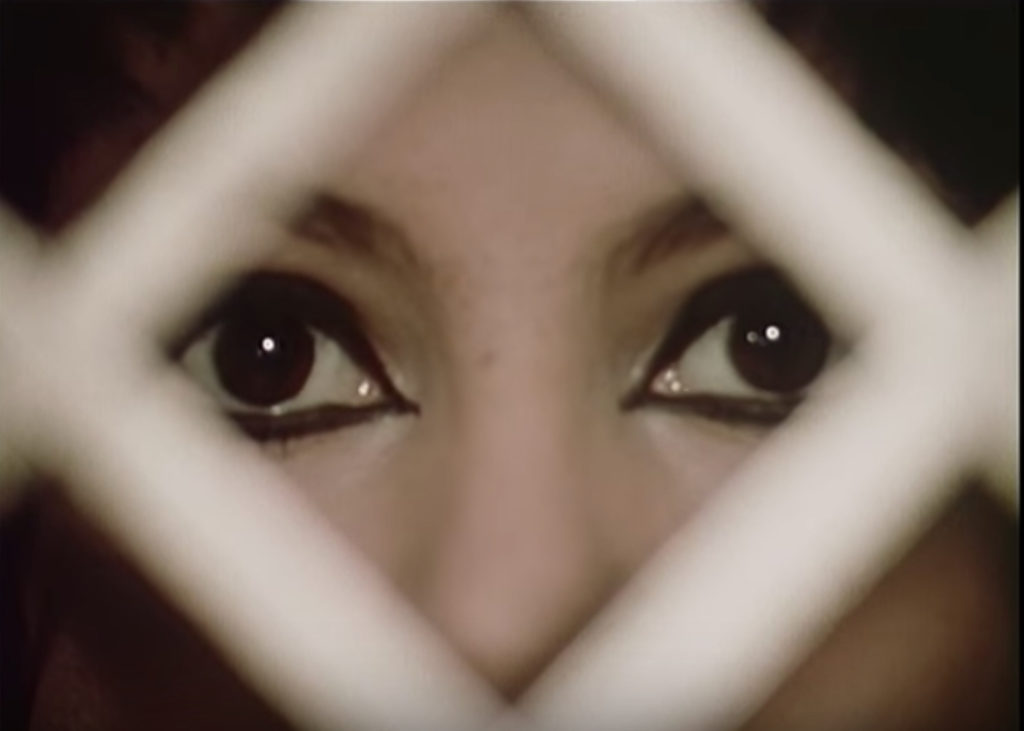 ---
01.09.36
BRENDA LEE – Break It To Me Gently – 7″ – Brunswick – 1962
A big hit for the little one back at the dawn of time, I first knowingly heard this just a few months back! In the early seventies, as a mid teenager I wouldn't have gone out of my way to hear stuff from a decade prior – it all seemed a long time past – but now the occasional tune is heard in a different light.
My acetate.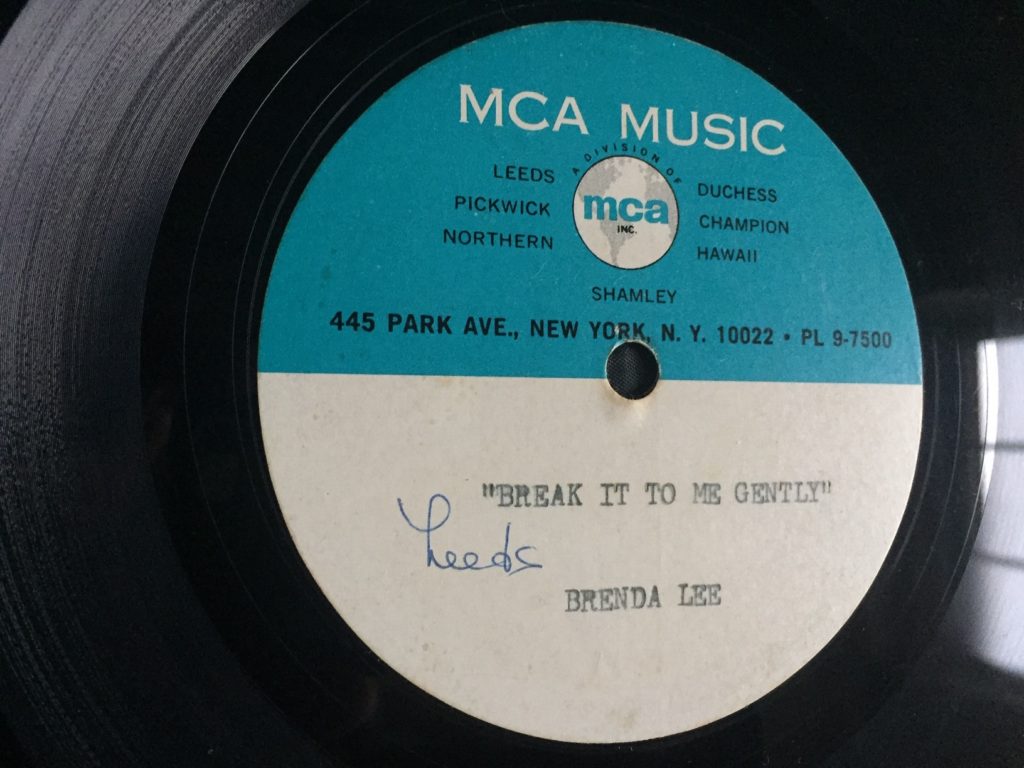 and my stock copy.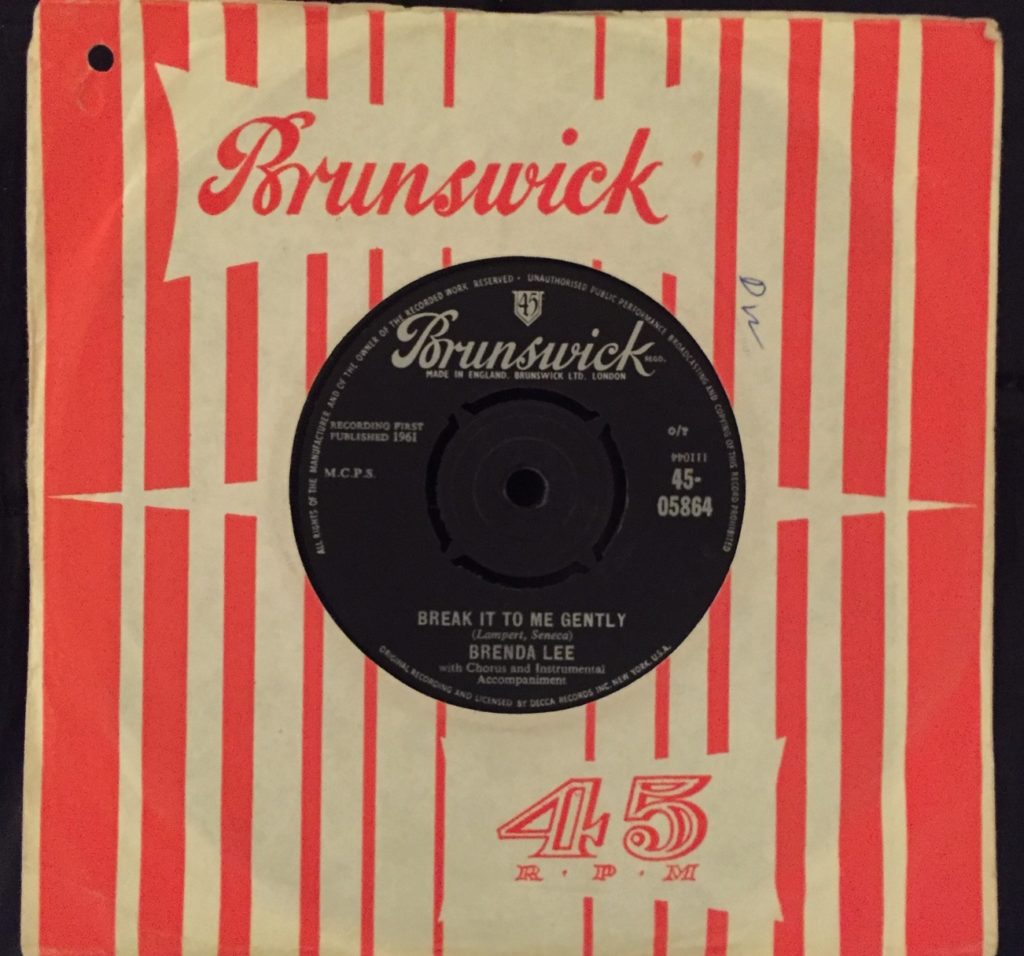 ---
01.12.09
WALTER JACKSON – It's An Uphill Climb To The Bottom – 7″ – Okey – 1966
Another tune I picked up on very late (three or four decades late, roughly). At a record fair a soul dealer was spinning a slightly trashed copy on a portable turntable of a vaguely similar vintage but the tune still shone through. Lou Rawls – another voice nearly as smooth as Jackson's – also had a stab at the song but this is the one for me.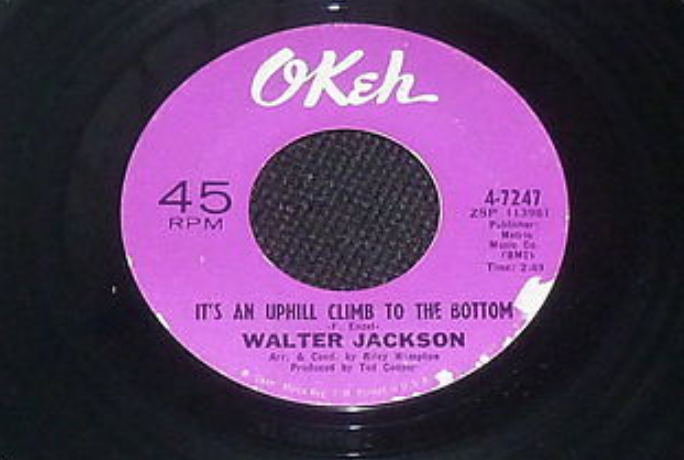 ---
01.14.53
E.J. & THE ECHOES – Put A Smile On Your Face – 7″ – Diamond Jim – 1967
Gorgeous.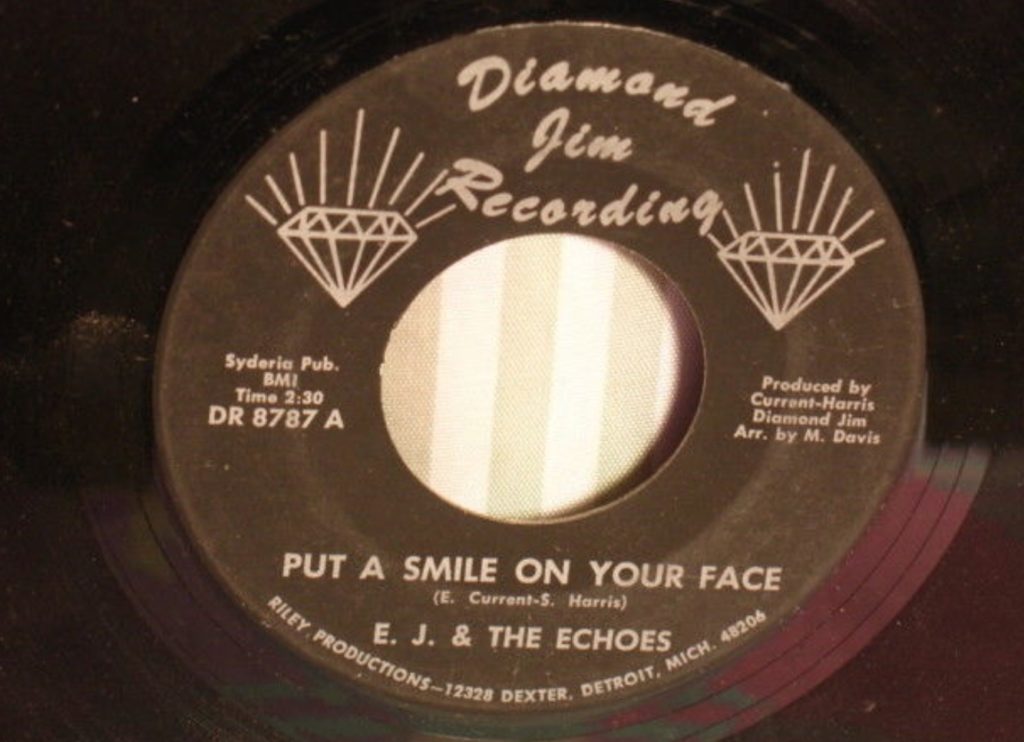 ---
01.17.33
A CERTAIN RATIO – Houses In Motion – ACR:Box – Mute – 2019
The story of how in 1980 ACR nearly recorded this Talking Heads cover with Grace Jones at the vocal helm is right here but nearly four decades on, the band dusted the track down (and maybe tweaked it some more?) and let it loose as part of a… well, four decades retrospective. Step aside any love of ACR and/or funkiness, this tune – ably matched by the sharp as nails video – is still right… on… it.
Some equally sharp bod with ACR's publishing in their hands should approach major car companies rolling out new models around the world – pushing quality, innovation, experience, class, edge, (other adjectives are available) – and convince them these guys should be hired to soundtrack the campaign. Hell, have them playing in the ad!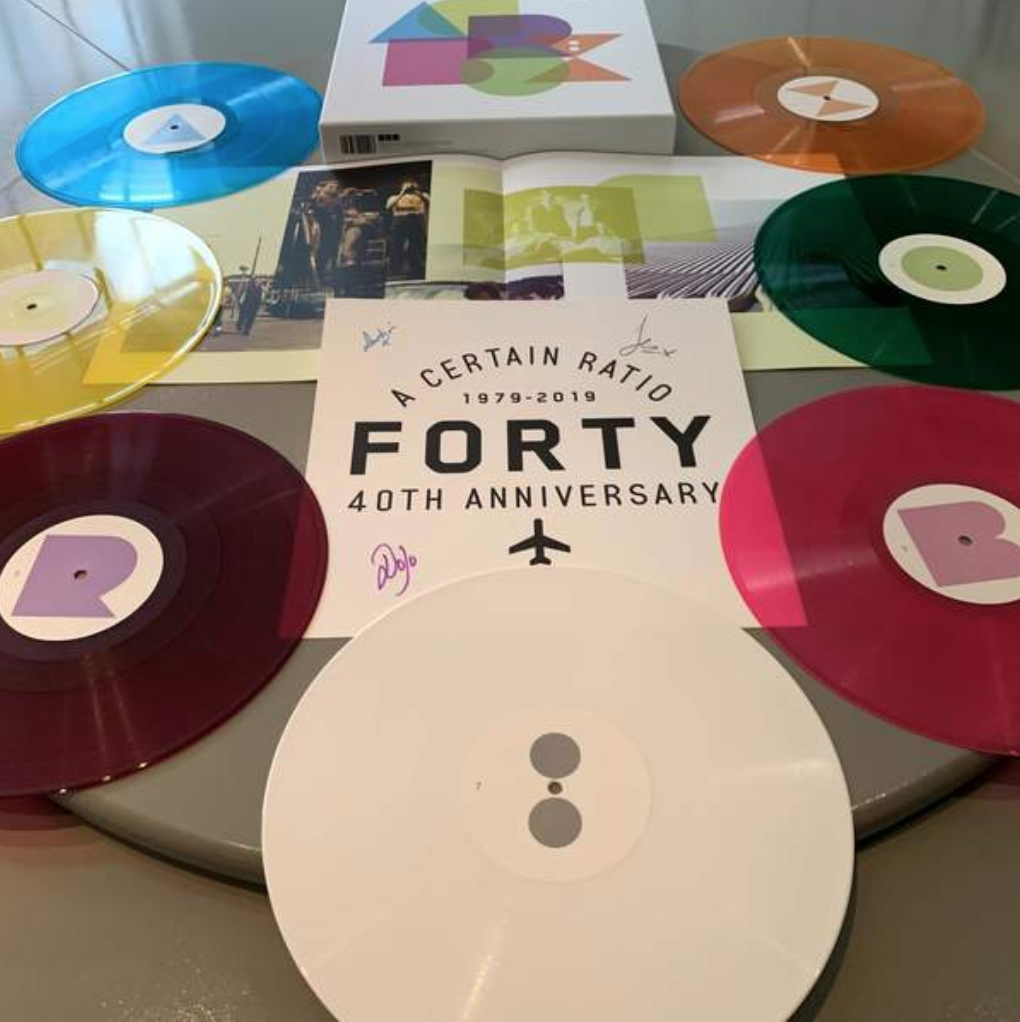 ---
01.21.07
THE MYSTIC MOODS – Cosmic Sea – 7″ – Warner Brothers – 1973
Back in 1973 this would have been quite a leftfield sound for a major label 7″. A bit of a Billy Preston Outa Space crossed with Stevie's Shoo Be Doo Be Doo Dah Day thing going on… sort of.
---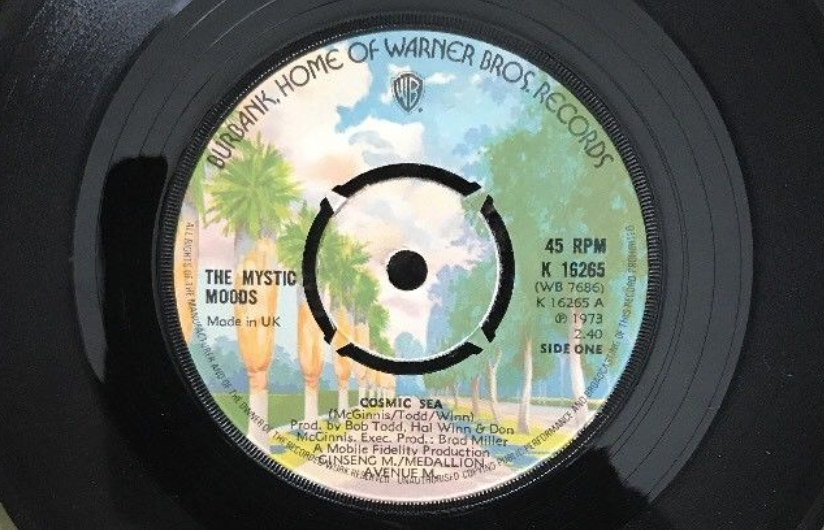 ---
01.23.28
QUIET VILLAGE – Circus Of Horror – 12″ – Whatever We Want – 2006
Has 'incidental film music' in its grooves.
---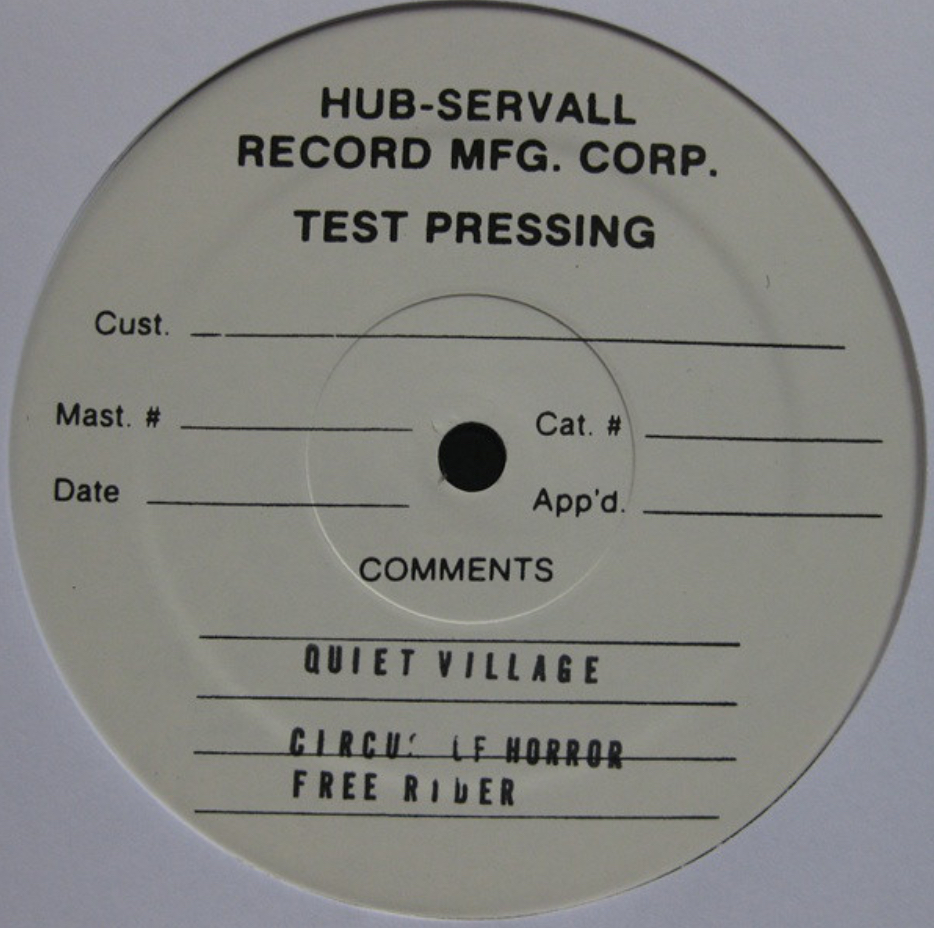 ---
01.28.09 –
MILK DISCO – Twisted Wheel – 7″ b-side, Ra-Ra Rok Records – 2017
Possibly not referencing the 1960s Manchester northern soul club. 🙂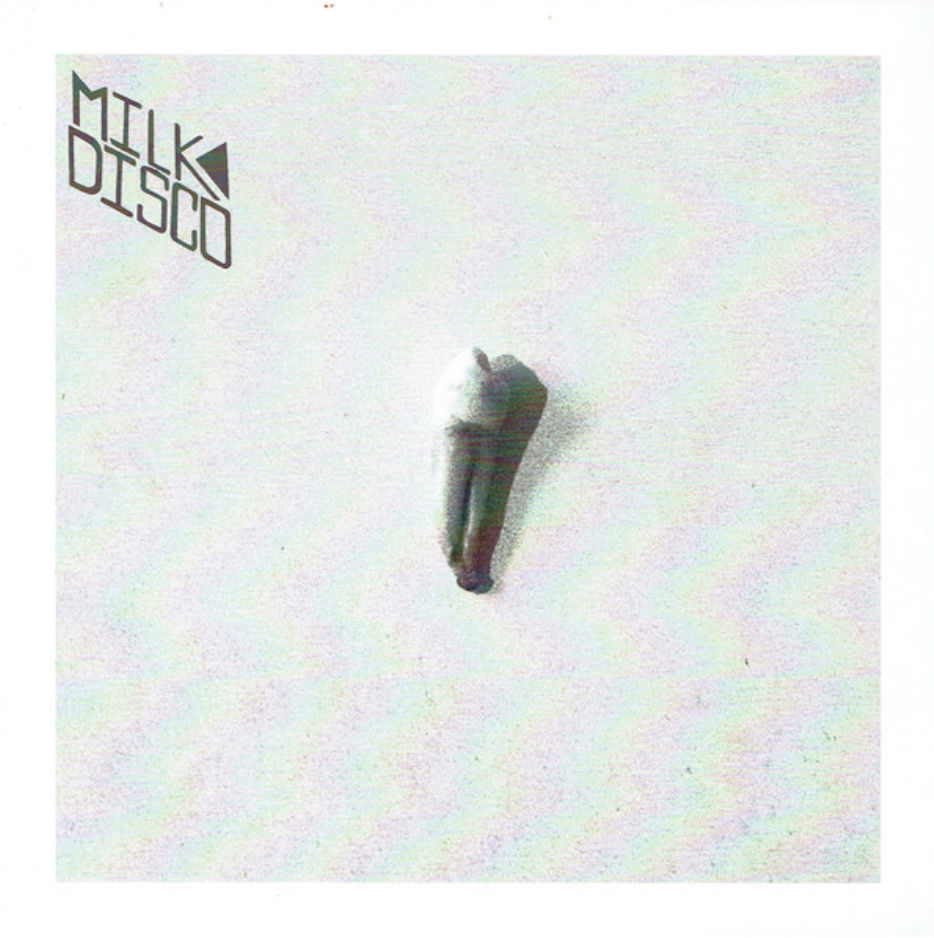 ---
01.30.53
WORKFORCE – Theories – John Peel session only – 1986
Aaaahhhh, a band I had a special affinity for and was involved with for a short period. This from the first (and best) of their two radio sessions for Peely. A towering sound – in that it's a sound that sounds towering – with an undercurrent of menace.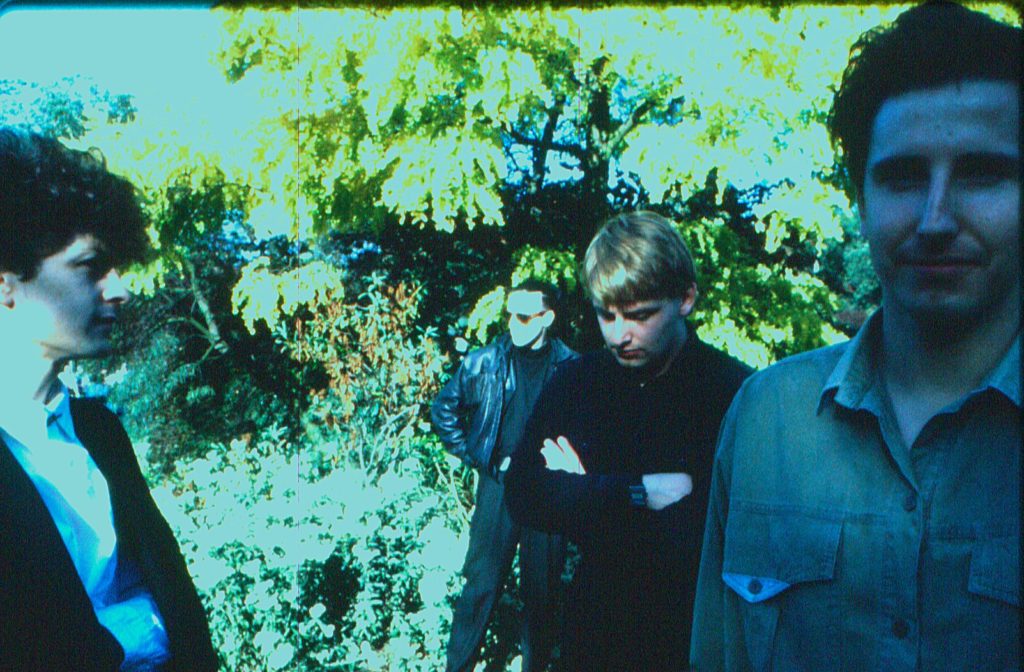 ---

01.41.44
THE ASSOCIATES – Deeply Concerned – The Affectionate Punch, LP – Fiction – 1980
More sounds that plod, and it feels like Billy M was in a reflective mood.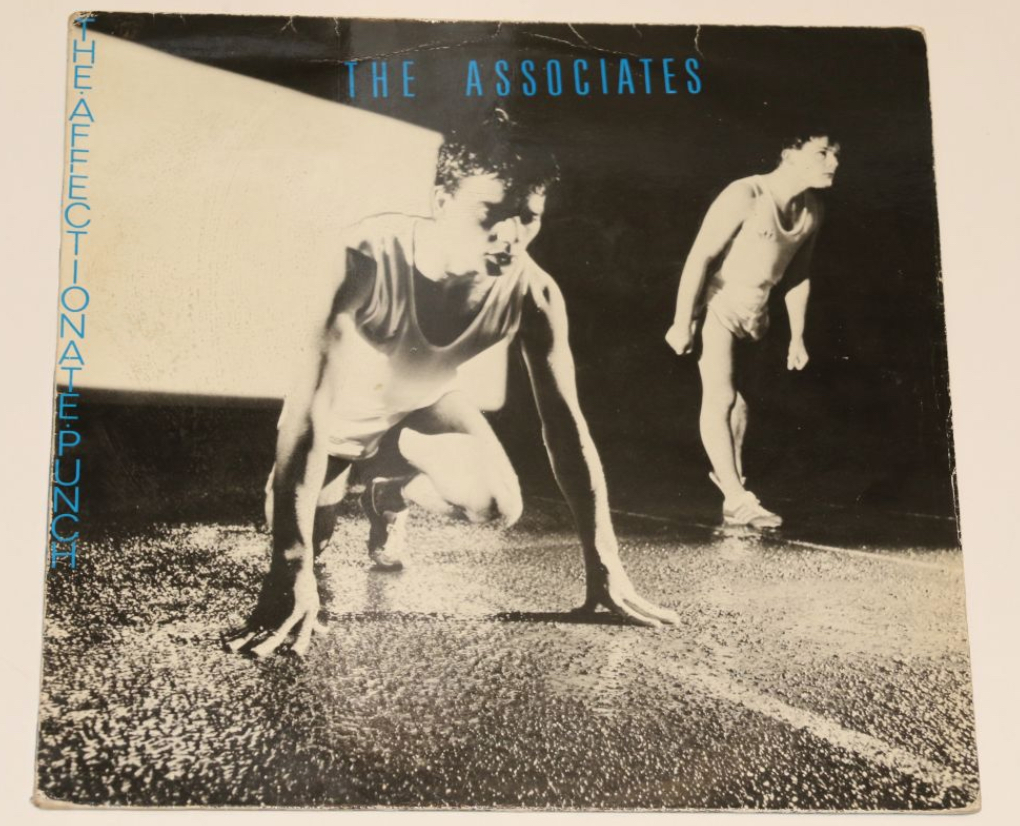 ---
01.45.01
NEON NEON – Dream Cars – Stainless Style, LP – Lex Records – 2008
Super Furry Animals' Gruff Rhys fronting an eighties, big sounding production number.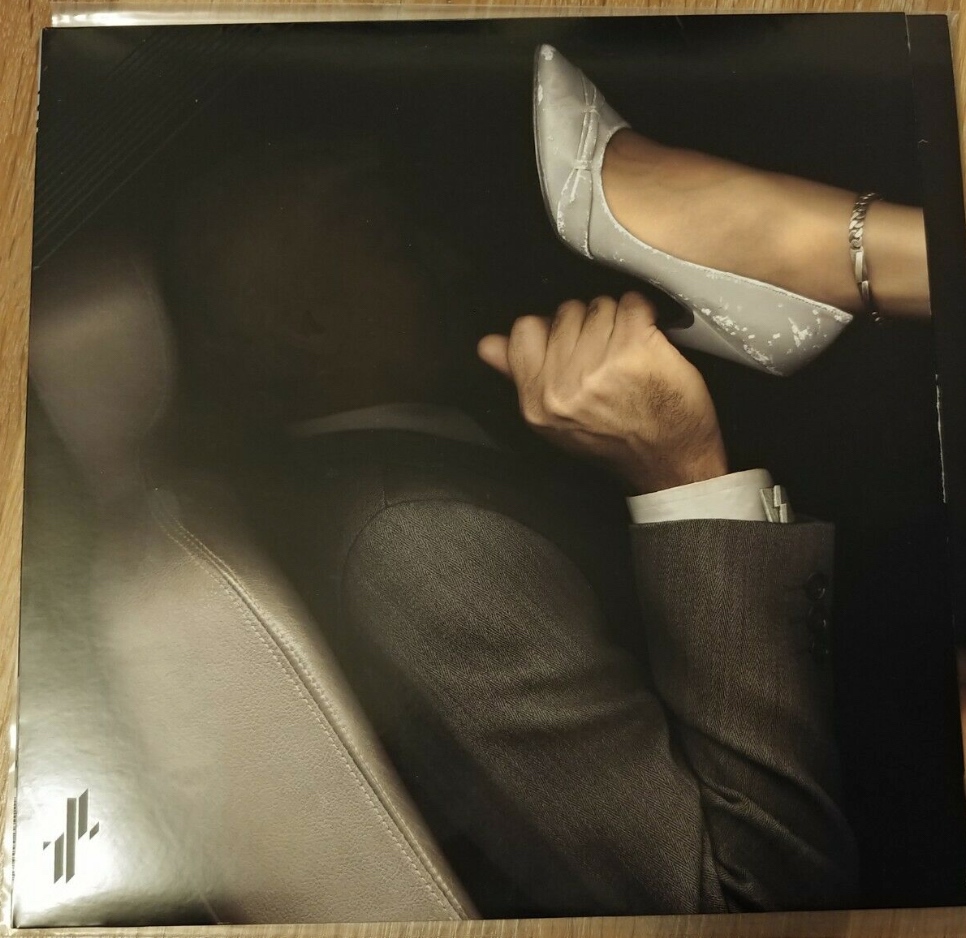 ---
01.50.06
THE DOORS – The Changeling – 7″ b-side – Elektra – 1971
Jim and his mates getting slinky. Much played in my club DJ'ing days.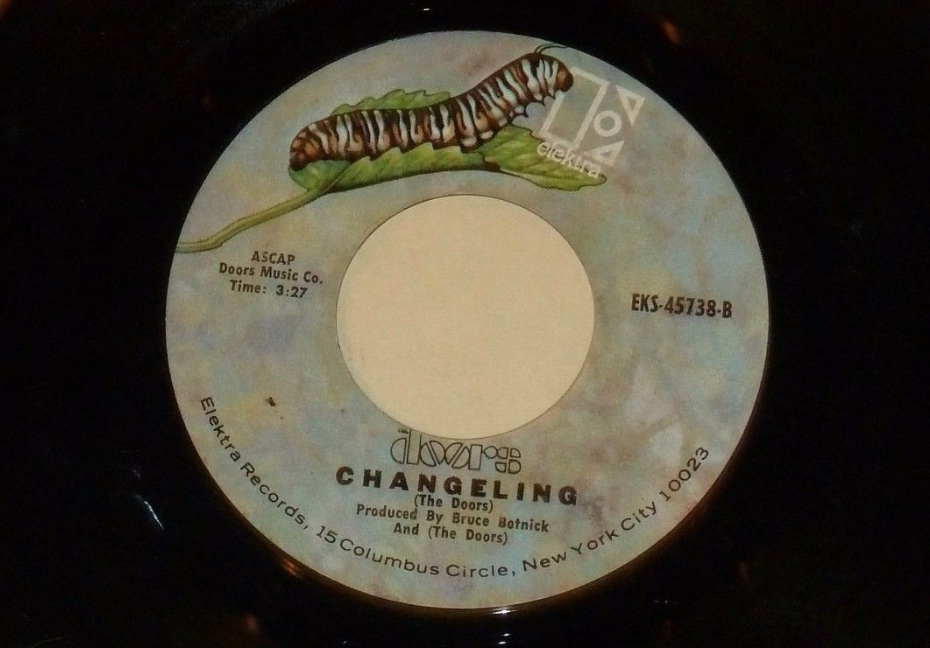 ---
01.54.24
THE COMSAT ANGELS – Be Brave – John Peel session only – 1981
From the third of four sessions the band did for the great man. Might have to use the word 'menacing' again. No, indeed I definitely will.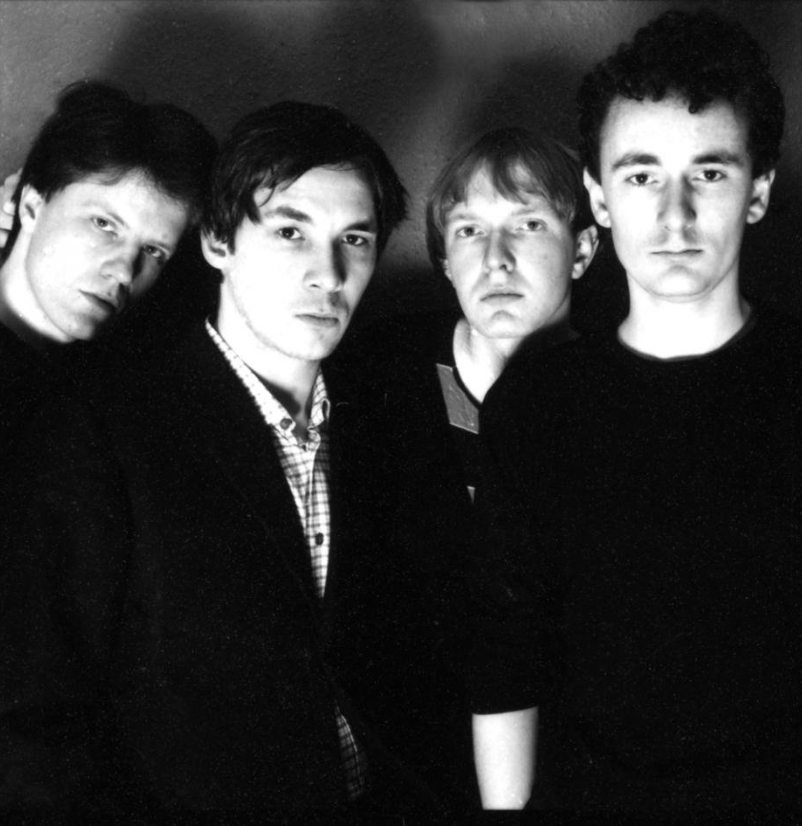 ---
01.54.24
INTERPOL – C'Mere – 7″ – Matador – 2005
Adding to any It's The Simple Things list of mine… the bridge and Paul Banks' dipping around vocals at 1min 41'ish is just sublime.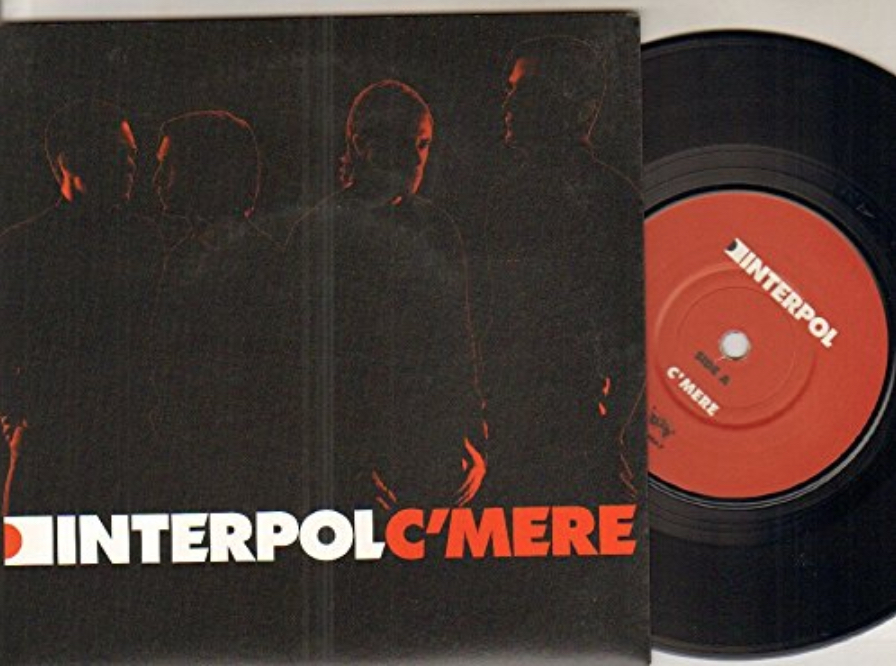 ---
01.54.24
NIHILISTS – Over Is So Over – 12″ – Classic Album Club Records – 2016
More front man vocals making a difference. Former Puressence vox, James Mudriczki at the coal face of an epic.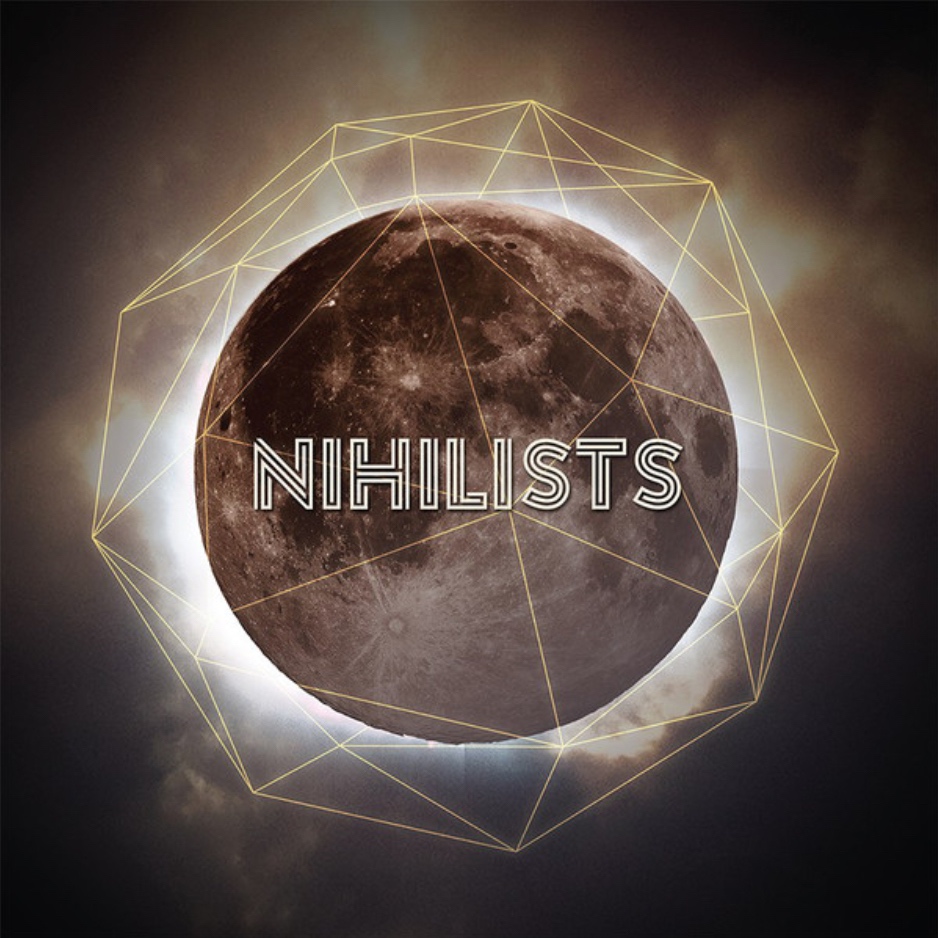 Show 68 hits the ether on June 2.
Dec