This playlist is 91% vinyl friendly. Near perfect.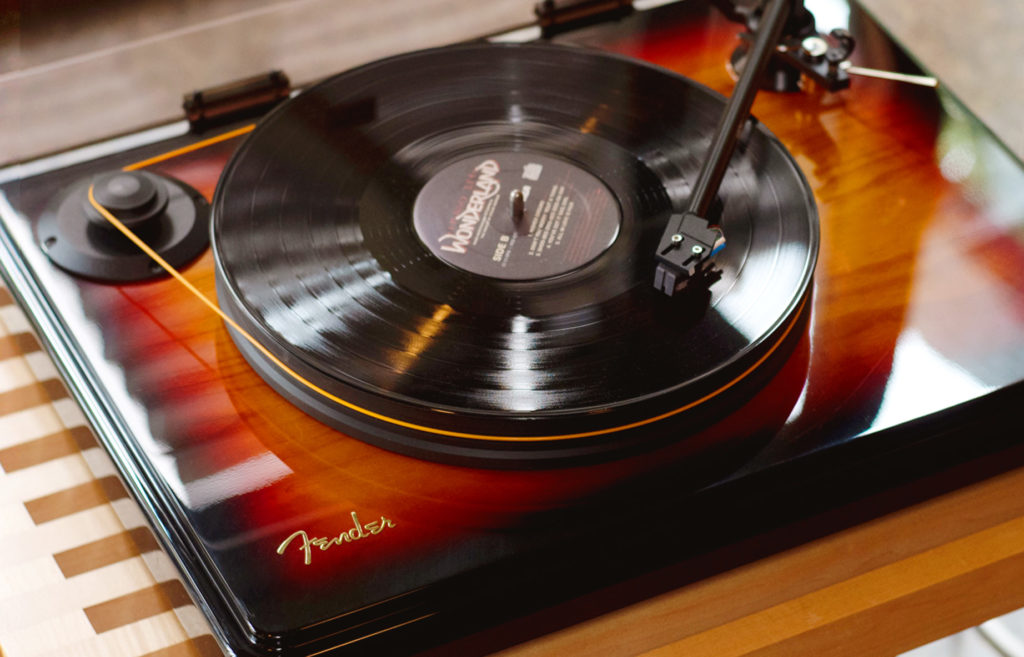 Even I as a non musician would recognise something here. Built in 2021 to catch the eye and $3,500 of one thousand Fender Precision Bass… errr, bass players – with its ash wood, 3-color sunburst finish and treatments transformed into The Fender x MoFi PrecisionDeck turntable. Step up a level or three in the finance stakes and who knows, maybe Fender's Custom Shop Principle Master Builder, Yuriy Shishkov might be up for designing a kitchen work surface, dining room table, etc likewise.
---
Any track marked * has been given either a tiny or a slightly larger 41 Rooms 'tweak'/edit/chop and the occasional tune might sound a bit dodgy, quality-wise. On top of that, the switch between different decades and production values never helps in the mix here. 🙂
---
Lyric of Playlist 117…
The competition running him close here would, coincidentally, all be political but it's the vitriol of recently departed Mark Stewart by a nose.
---
00.00
(Intro) THE FLAMINGOS – Stars (Edit) – Unreleased demo – 1983. Episode #1 for info.
---
00.41
NEW ORDER – Temptation (Riverside Studios, London: Jan '82) – Movement, Definitive Edition boxset – Warner Music – 2019
From a seven track set, one of the two songs that were broadcast live on BBC 2 on the night, and for anyone who hadn't to that point caught the band live, maybe the first glimpse of their move(ment) into the sequencer based electronic sounds they'd been showcasing since the previous April. An instrumental in its first two live outings Temptation then grew lyrics during the earliest dates of their US tour in November '81 and to this day it's a Barney favourite. The Riverside TV studio lighting was an added bonus too but even if the band's forever after lighting guy, Andy Liddle had joined their ranks by this point he'd likely have had little influence in this night's setting. He was certainly on board by the time of their Bristol Trinity gig seven weeks later. Either way, I've always had it in my head elements of the Riverside lighting then crept into the band's live gigs in these early years. It was certainly a talking point at times with us Bedford crew.

---
05.14
ROBERT OWENS – After The Rain – 12″ b-side – Musical Directions – 1994
Owens' own label showcasing his distinctive vocal style.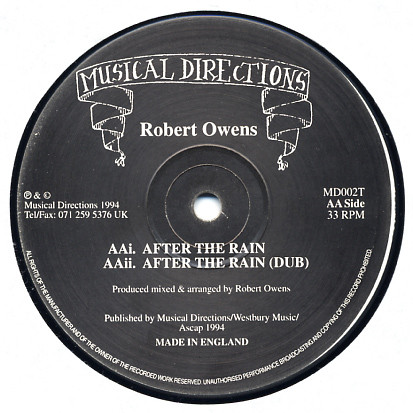 ---
09.59
ROBERT OWENS – I'll Be Your Friend (Perfecto Mix) – The Kings Of House, 2LP comp – Rapster/BBE – 2005
As far as I can work out, a Paul Oakenfold mix not to be found anywhere in the track's early '90s heyday of pressings, even including those on his own Perfecto label. Signposting the three mixes of 'Friend' that have now made it to 41 Rooms I'll say again, for me the track is up there as house music's equivalent to the best of Joy Division and New Order. In its universe it's never been bettered.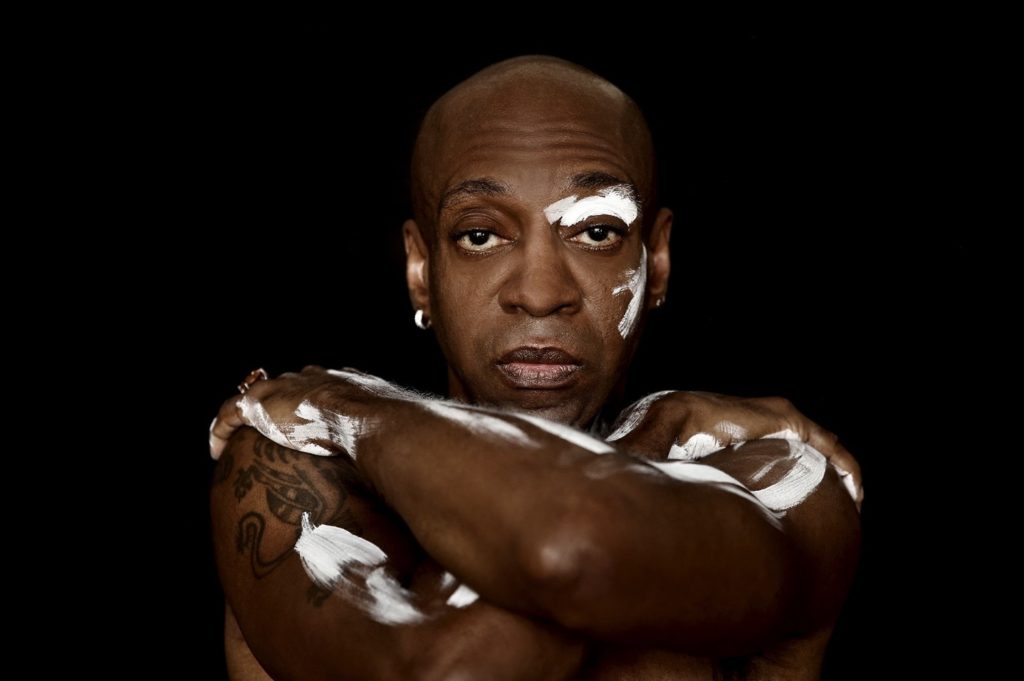 ---
13.43
CLICK CLICK – She's Chewing Them – Party Hate, mini LP – Rorschach Testing – 1986
My 'charges' at the time, with Party Hate the follow up release to their Sounds (mag) Record Of The Week 12″, Sweet Stuff. This track was a definite in the band's live sets of the time, including a night at Amsterdam's MelkWeg in March '86.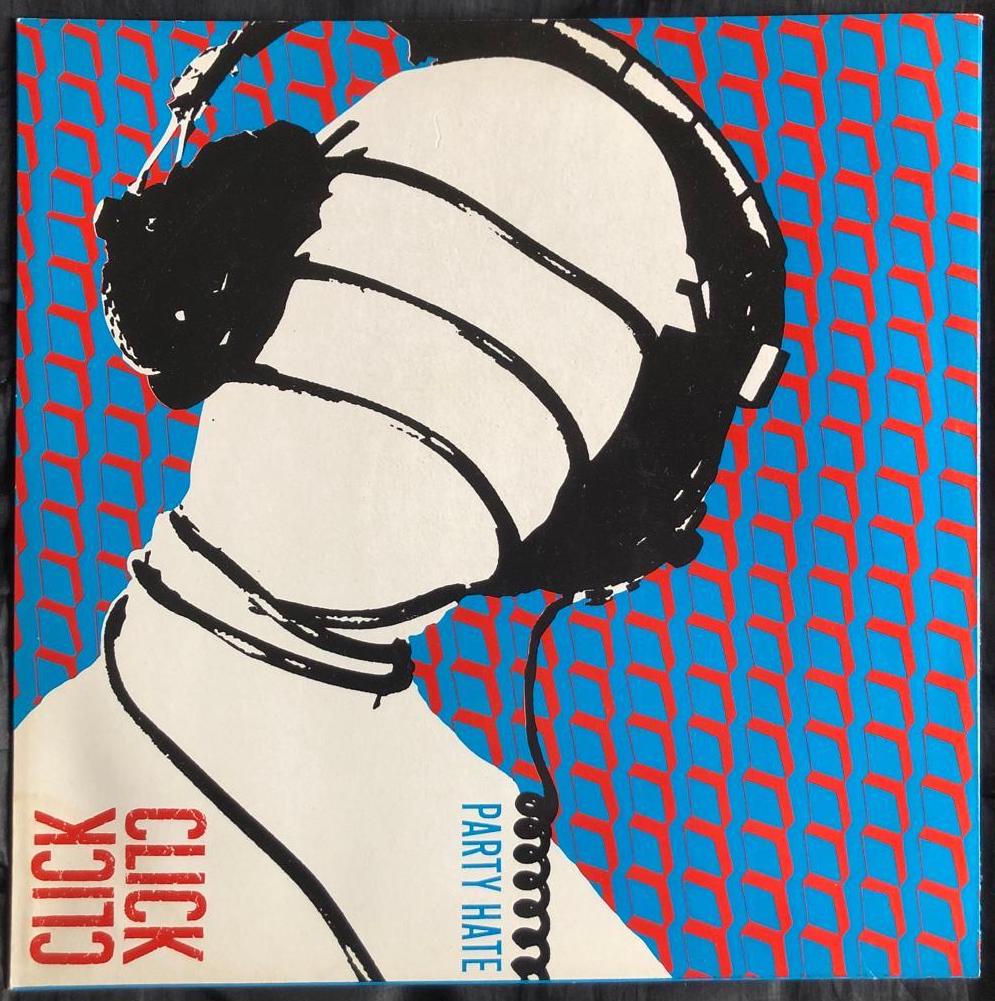 ---
17.29
GNAG OF FOUR – If I Could Keep It For Myself – Solid Gold, LP – EMI – 1981
Jittery indie funk!!!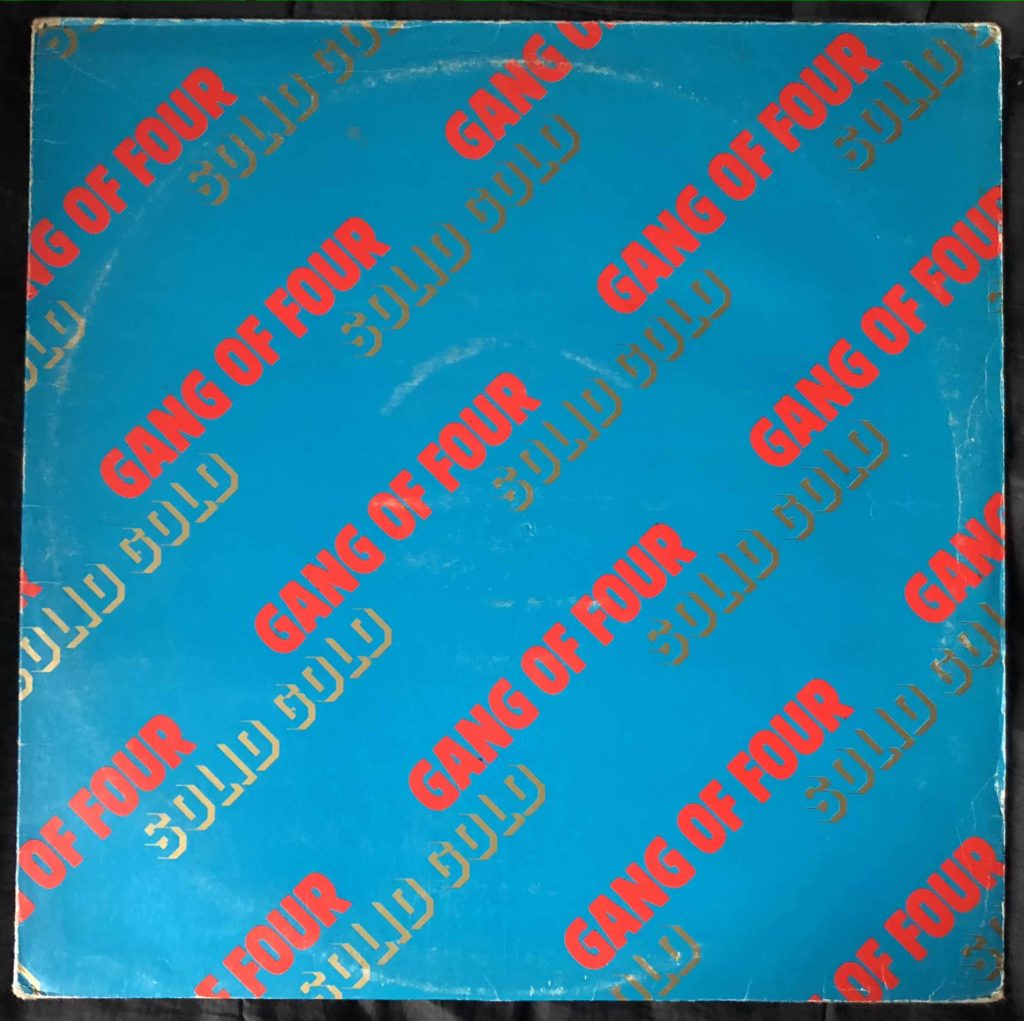 ---
21.32
THE POP GROUP – We Are All Prostitutes – 7″ – Rough Trade – 1979
You can nearly lean against Mark Stewart's breathy onslaught.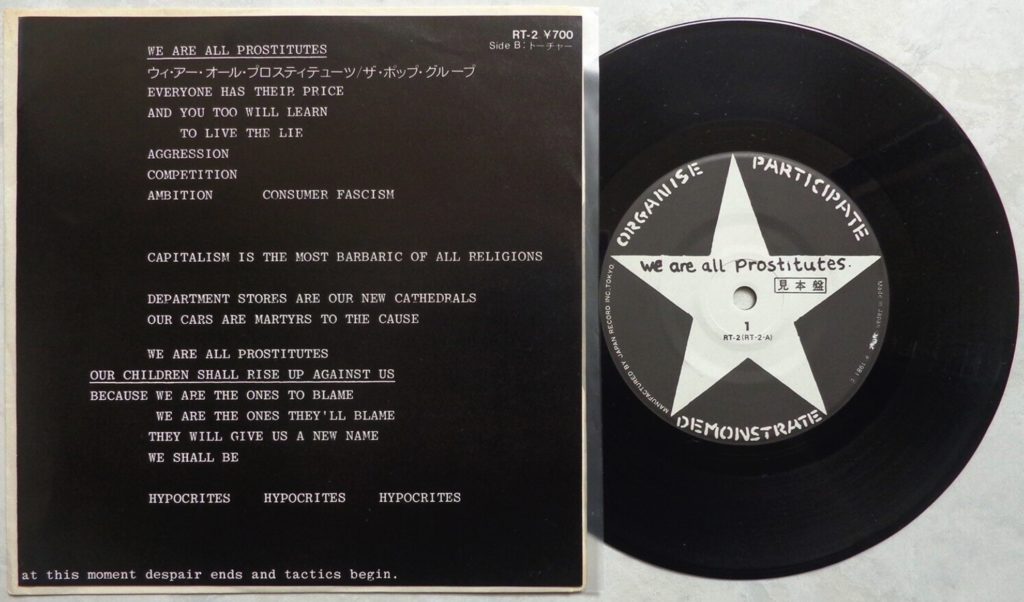 ---
24.37
GLAXO BABIES – There'll Be No Room For You In The Shelter – Limited Entertainment 12″ EP – Y Records – 1980
Rumbling and 'mumbling' like no other song I've ever heard. 🙂
---
27.08
EGOSLAVIA – Read Palms – Self titled, LP – 9 1/2″ x 16″ Records – 1982
9.5×16? At 21 plus minutes, more a mini LP, I reckon… but it's certainly 12×12 in size. Seemingly their only ever release, it has though that's had a fair amount of coverage on 41 Rooms.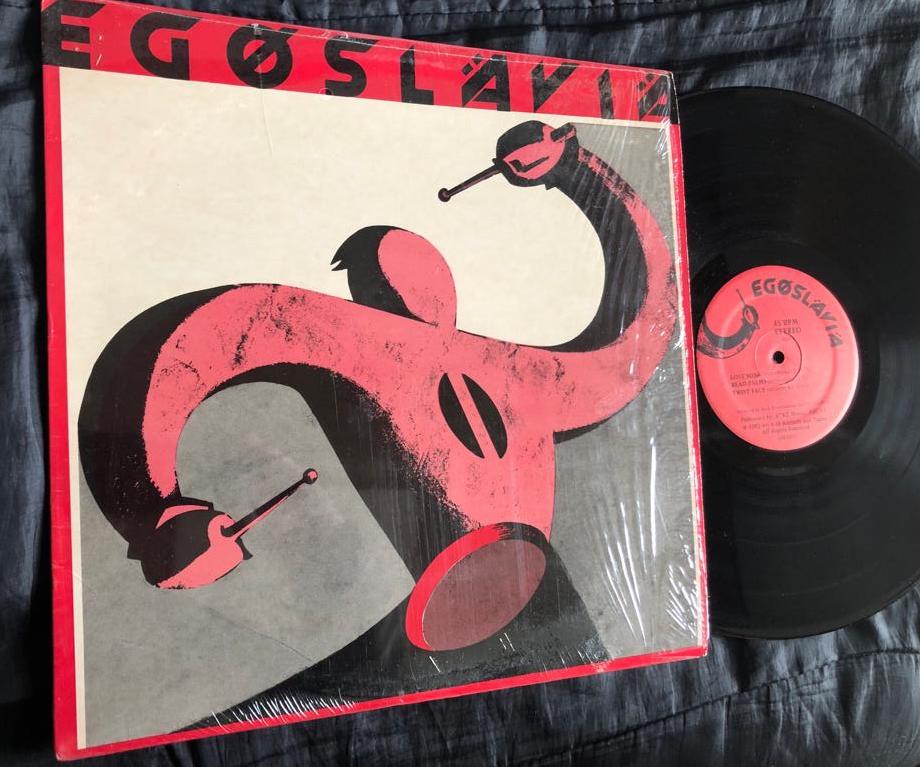 ---
30.37
PYLON – Beep – 7″ – DB Recs – 1982
Vocalist, Vanessa Briscoe matching that choppy, racey guitar.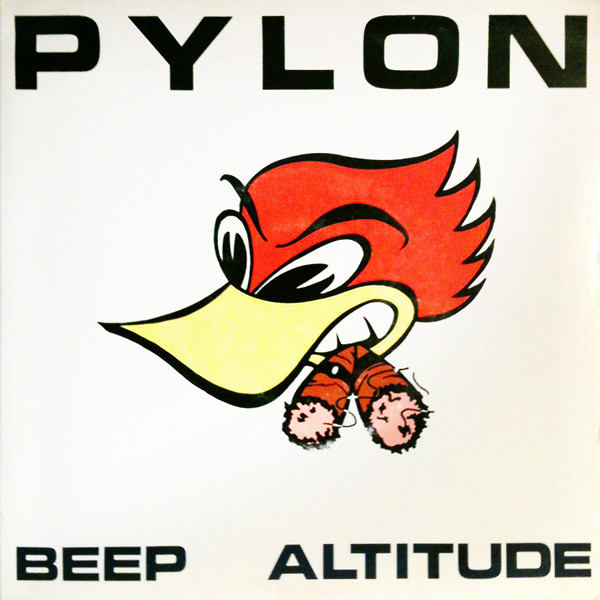 ---
33.59
PIGBAG – Getting Up – 7″ – Y Records – 1982
Bristol-based brass blasts from the past. All of Pigbag's first three singles got aired at our club nights back in the day. On my watch, short bursts of energy that maybe fitted in around the likes of Liquid Liquid's Push… not that there's much 'like' the latter. 🙂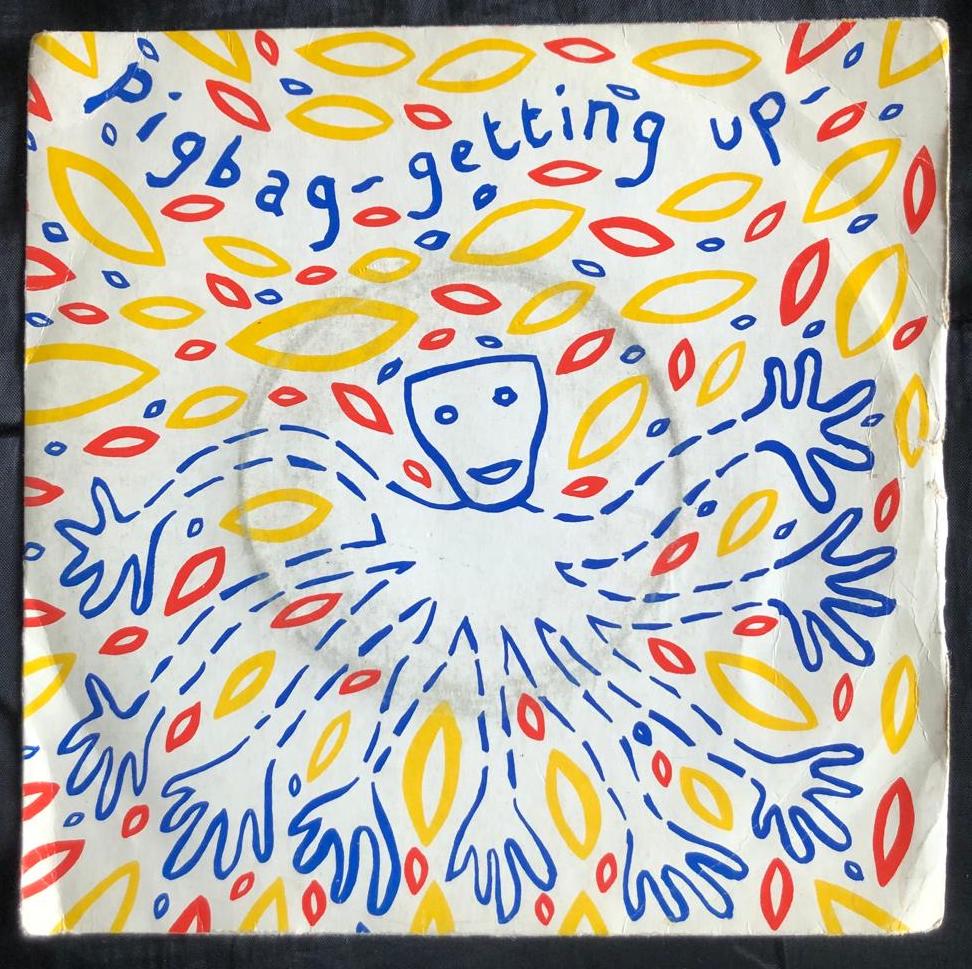 ---
37.13
TALKING HEADS – Life During Wartime (Live) – Stop Making Sense, LP – EMI – 1984
Major visual cock up alert! Somehow I managed to confuse the live version of 'Life… ' used on the show with the far shorter one on the 7″ below, the latter having been released a year plus before the Stop Making Sense concert. I would have corrected things if I hadn't used the sleeve from the 7″ for the ad for the show… so it's stayed here. Even more confusing, if I Shazam the digital version I used (as I don't have the vinyl copy anymore), it does come up Stop Making Sense ('Special New Edition'), even though it's actually longer than that timed on the album's sleeve. I need to go lie down. Aside this blunder, the SMS night has rightly been critically acclaimed as one of the finest ever concert films. On a few levels, it's an education in art.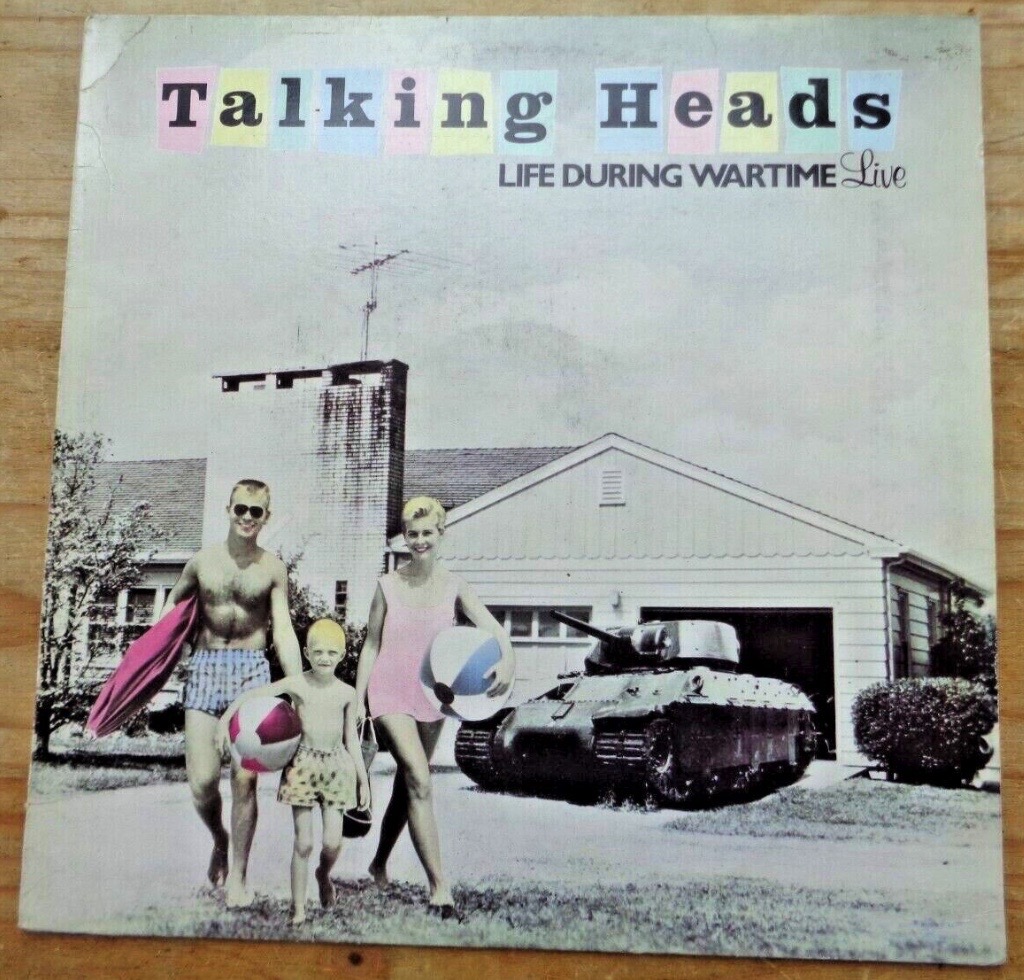 ---
42.26
APHRODITE – Shine – 12″ b-side – Aphrodite Recordings – 1999
Had to double check with my daughter, Alice that this d&b belter did indeed reach my ears via her listening likes way back but I'm guessing it was a little bit after its release. She was nine or ten at that time. 🙂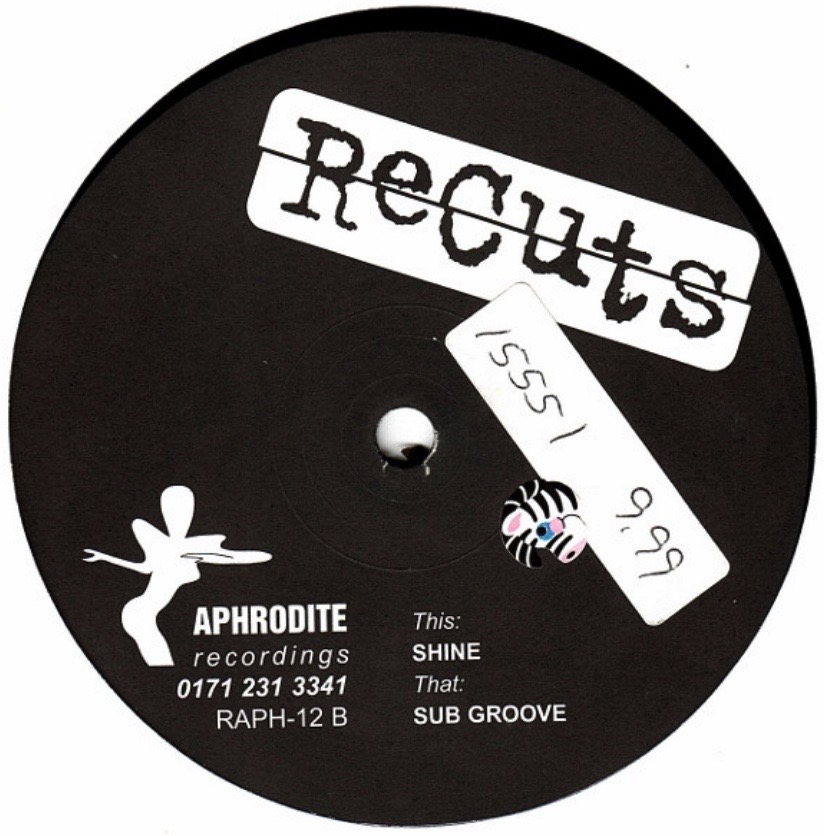 ---
47.34
SCRITTI POLITTI – The Sweetest Girl – 12″ – Rough Trade – 1981
To anyone deep in the post punk era of the late seventies/early eighties this would have been a rare swerve into 'calmer' sounds.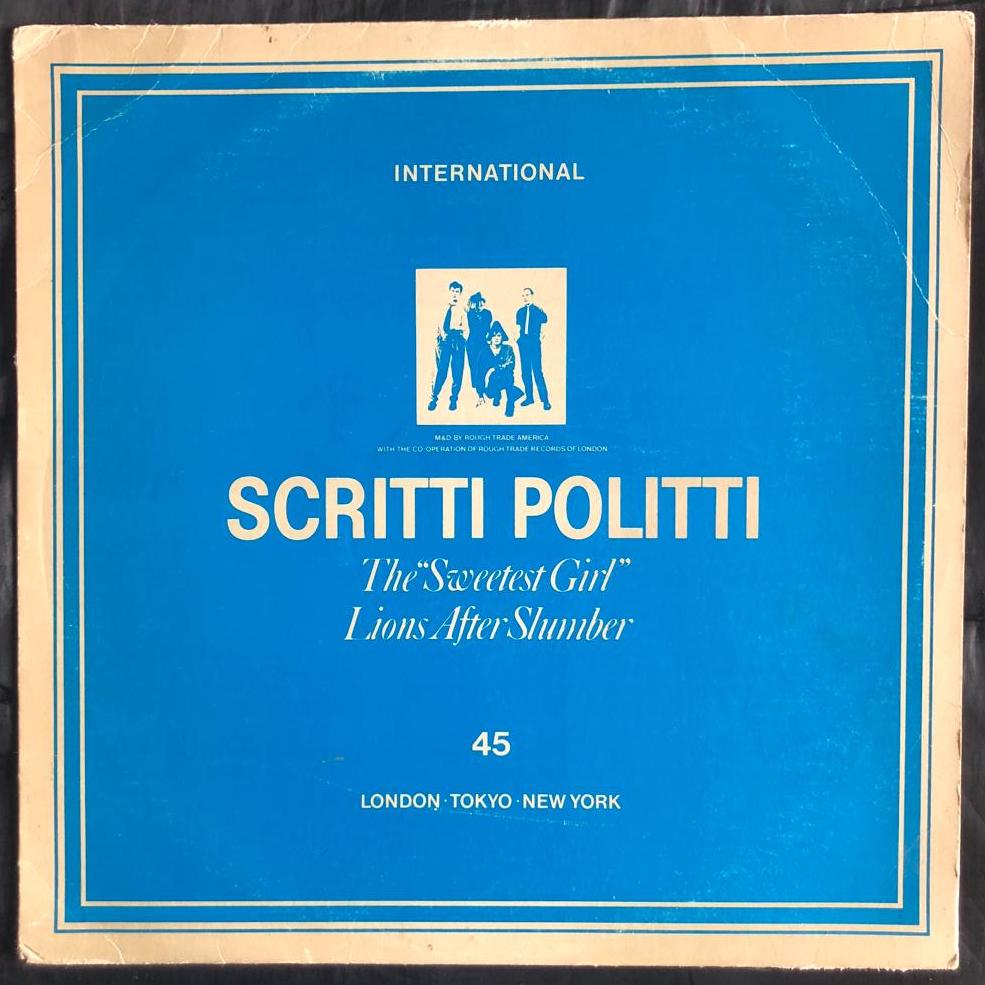 The bible for retailers at the time, anyone having access to the full run of Masterbag…s (this one below from 1982) would have a reasonably complete bibliographical history of UK released independent music from the time.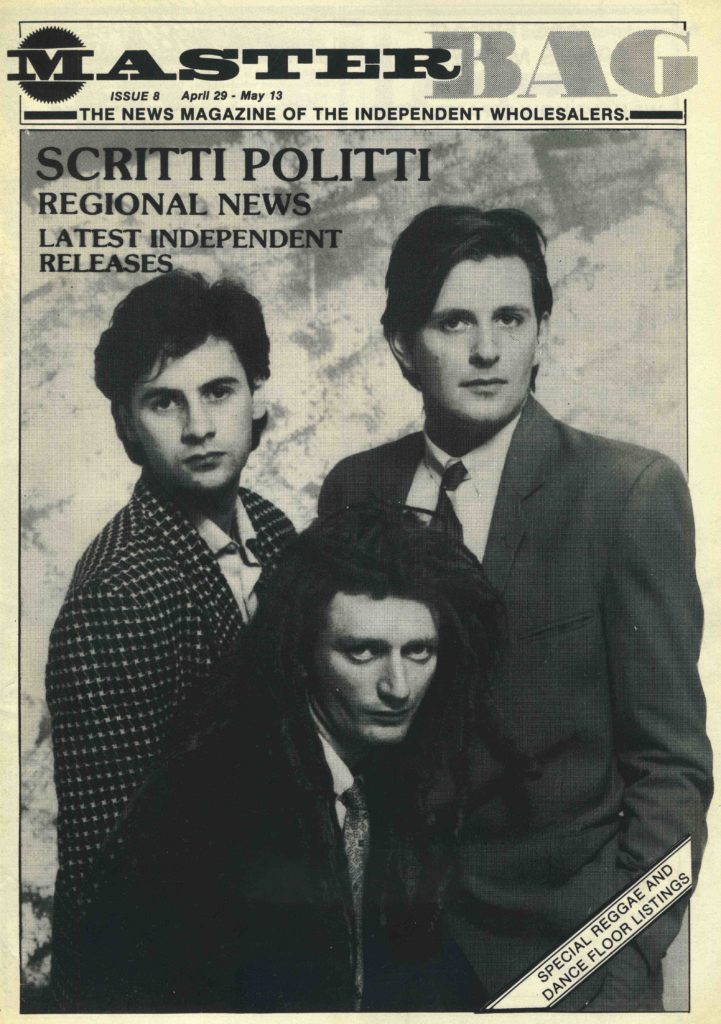 ---
53.09
ELAINE BROWN – I Know Who You Are – Self-titled, LP – Black Forum – 1973
Given she would later become the first and only chairwoman of the Black Panther Party and then subsequently move into a number of rights issues roles, her song lyrics had a 'weightier' feel than most.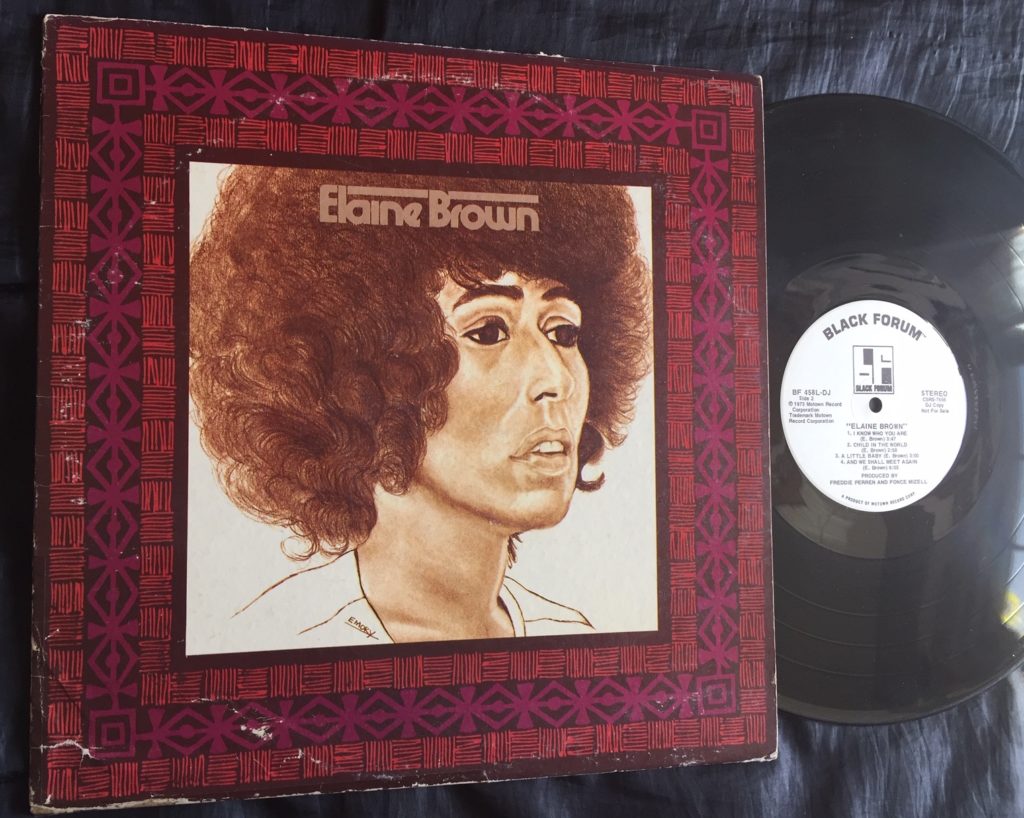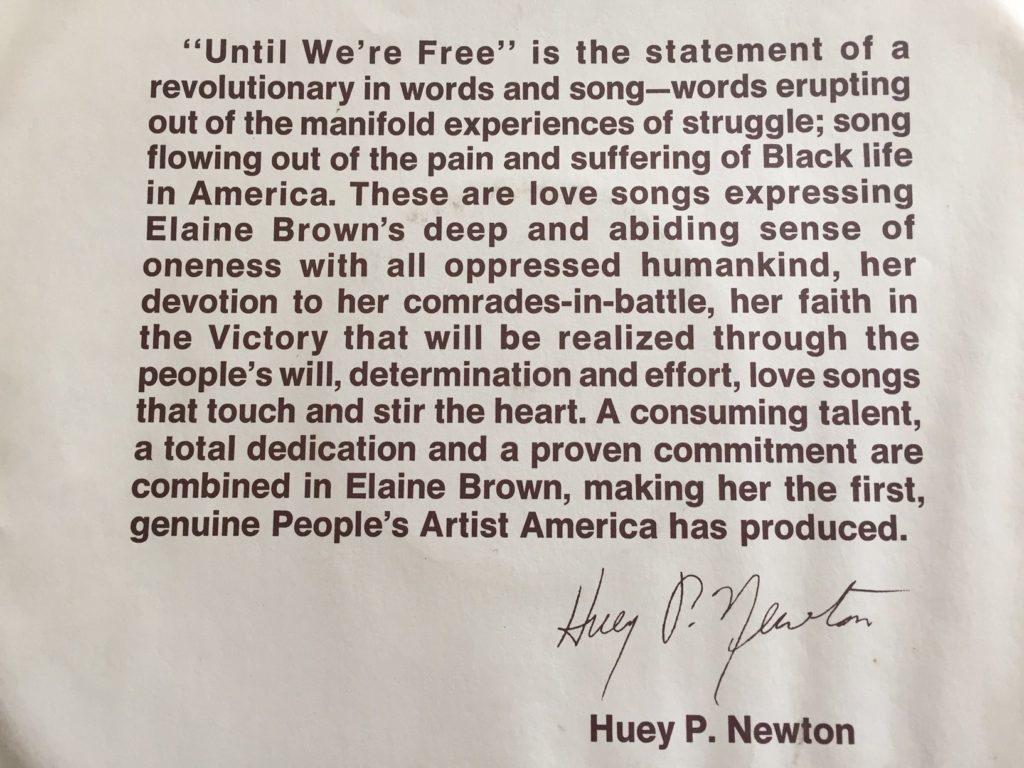 ---
56.45
KIKI DEE – I Dig You Baby – 7″ – World Pacific Records – 1966
Although the track was included a couple of years later on I'm Kiki Dee, her one and only Fontana label album, it somehow appeared on World Pacific in between other singles on the former. Recorded a year earlier by Lorraine Ellison (one of the song's co-writers) it's Kiki's version for me.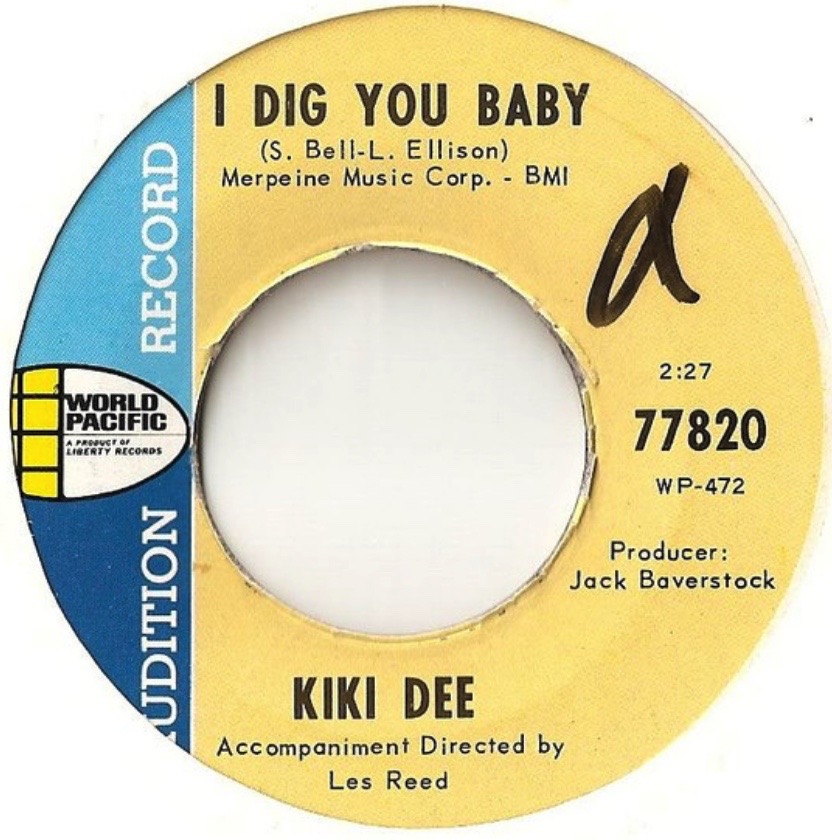 ---
58.58
ART SCHOOL GIRLFRIEND – An Uncomfortable Month – Measures, 12″ EP – Wolf Tone – 2017
The intro beats are simple and pedestrian but hypnotic and just on the edge…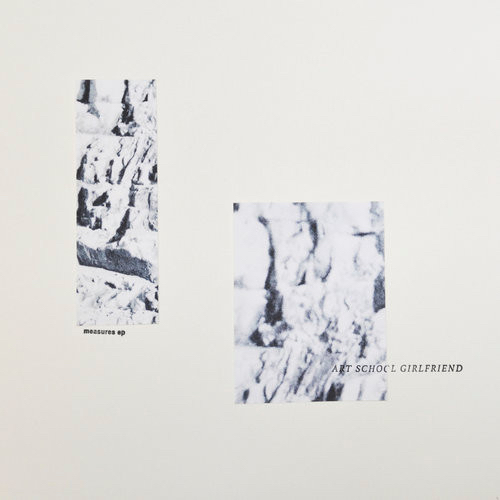 ---
01.03.59
THE FLAMINGOS – What A Carry On (unreleased demo) * – 1983?
An early fave demo for me.
Below: Outside Winkles, Bedford: 23.11.83.
The diary notes it was 'Disco 126' (the running total of our club nights) and Dave (Summersgill) and Cliff (Peacock) were down from Leicester and had given me a 'Great tape'. It could well have included What A Carry On but either way I'd have played it as much as any vital vinyl of the time and quite possibly played a track at the club that night. It's the sort of thing I did. To be honest, in amongst the tape 'noise' What A Carry On sounds even better now! Maybe it's a fondness for the instrumentation. Dave notes 'the Korg drum machine, so 1983? Probably pre (supporting) New Order, at Leicester Palais (May '84)'.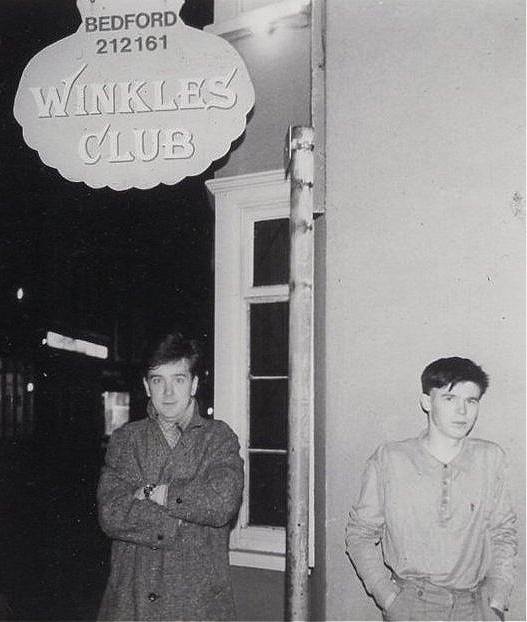 Photo credit/copyright: Dec Hickey
---
01.06.32
THOMAS LEER – Looks That Kill – 7″ b-side, promo only – Edigsa – 1982
On his double 12″ Contradictions, but yep, the flipside of the promo only Spanish Soul Gipsy, for 7″ heads.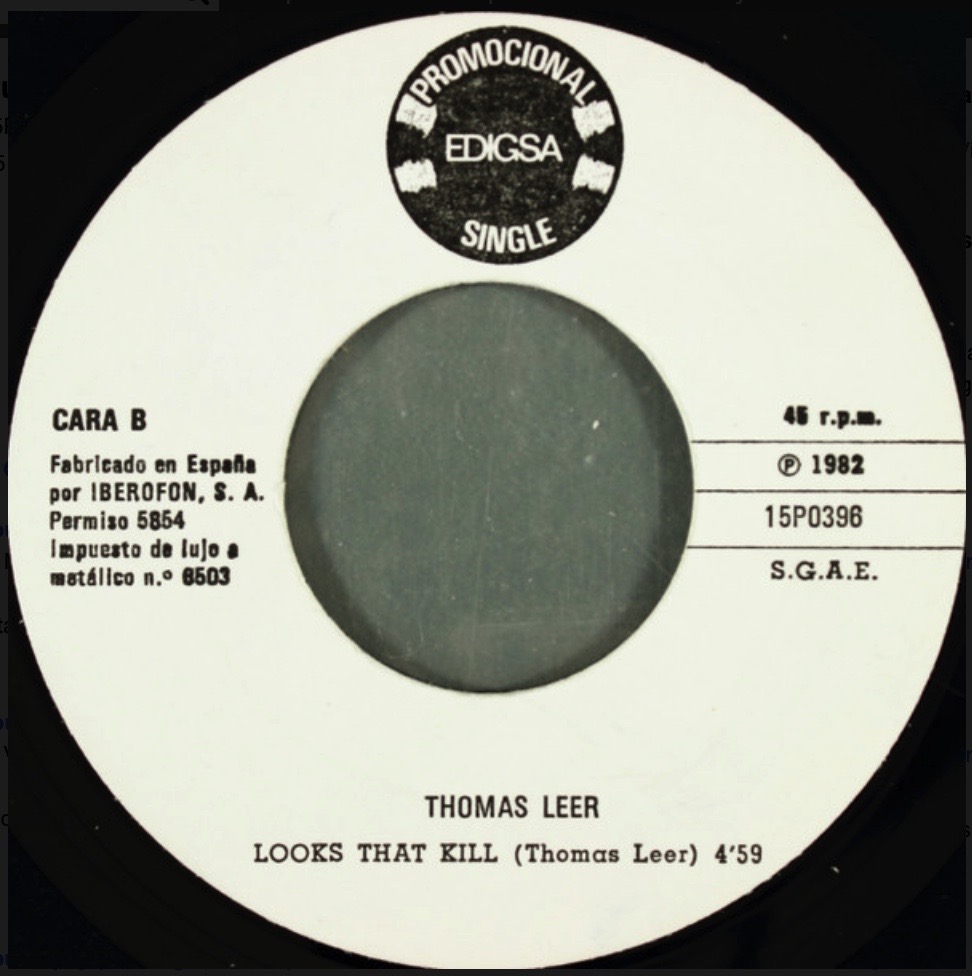 ---
01.11.23
THE HUMAN LEAGUE – Hard Times – 7″ – Virgin – 1981
One that got the girls on the dancefloor at Winkles, I seem to remember.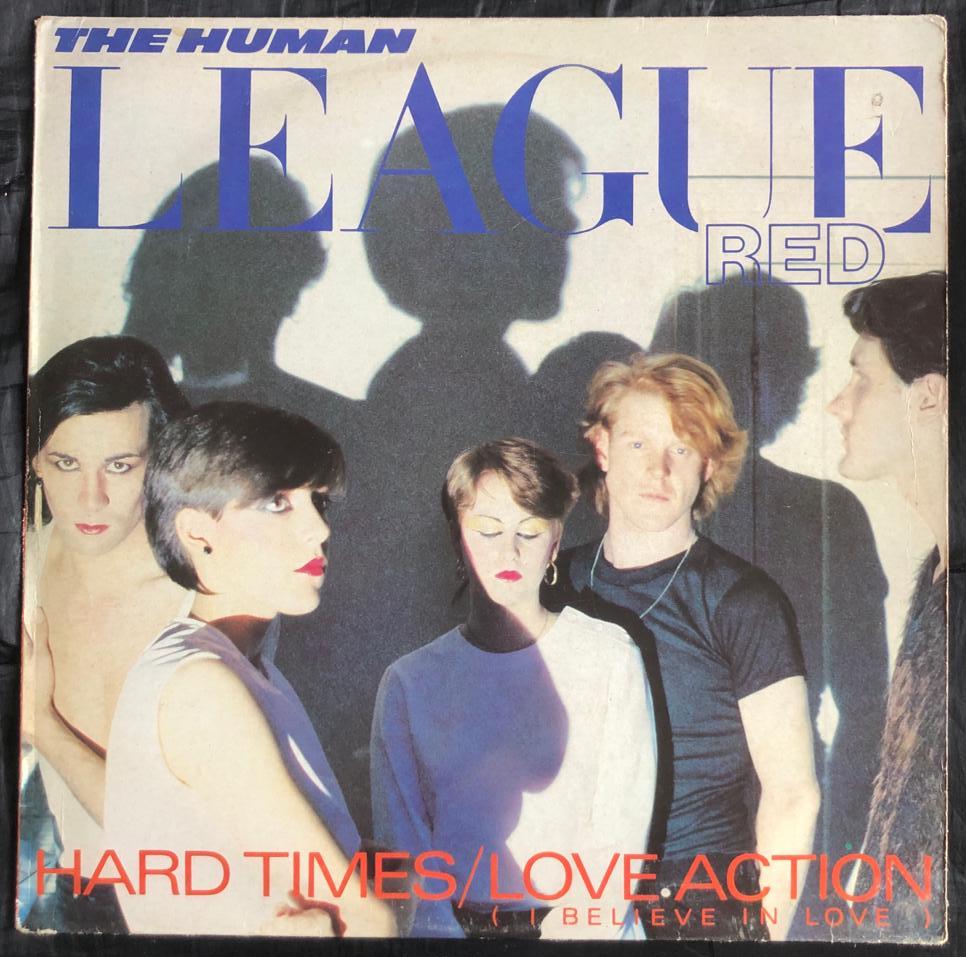 ---
01.16.08
RICHARD H. KIRK – Hipnotic – 12″ – Rough Trade – 1986
From Sheffield, UK to… the same.
'More damaged dancefloor with a vaguely-Islamic pulsebeat, waves of sound establishing a trance-like insistence. A positive noise, if not a hit'. – Richard Boon, The Catalogue #39, July 86.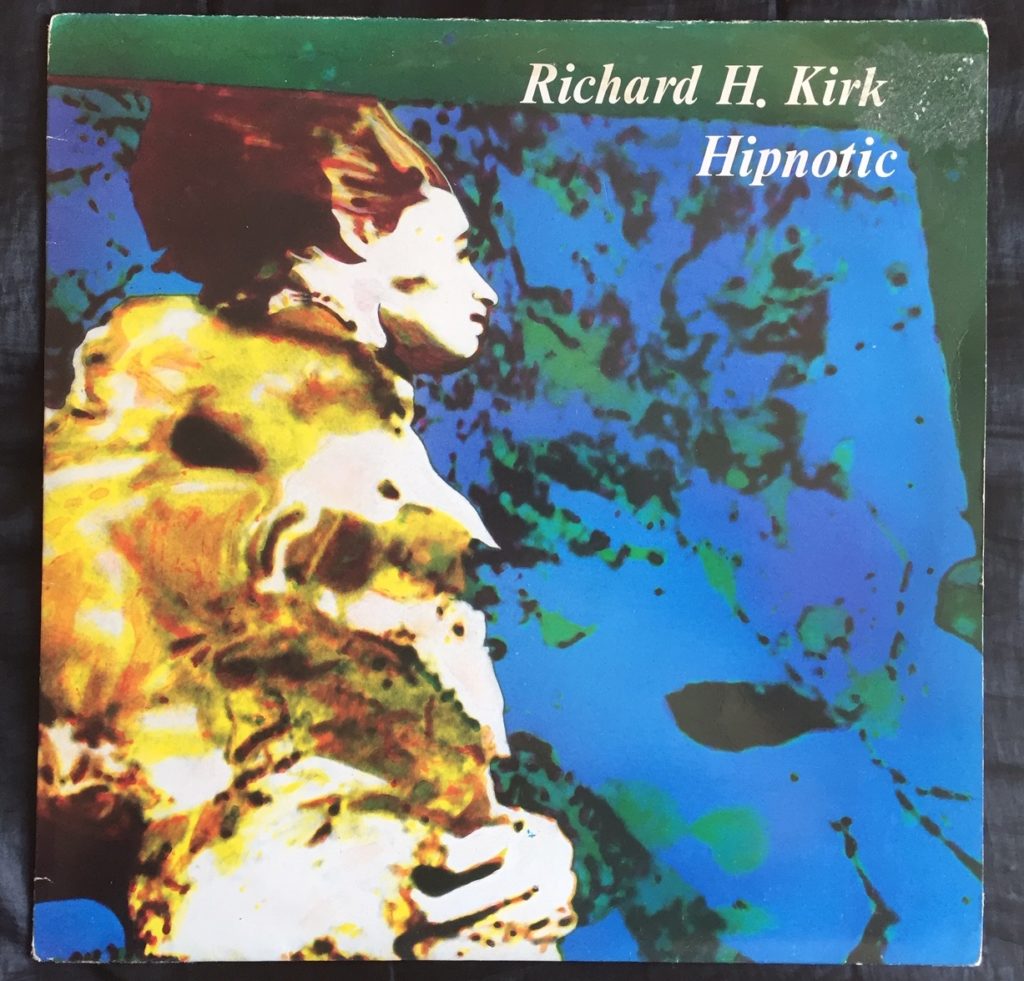 ---
01.21.18
BERNADETTE COOPER – The Underground (Underground Club Version) – 12″ – MCA – 1991
At the time, I could only have heard this via KISS FM.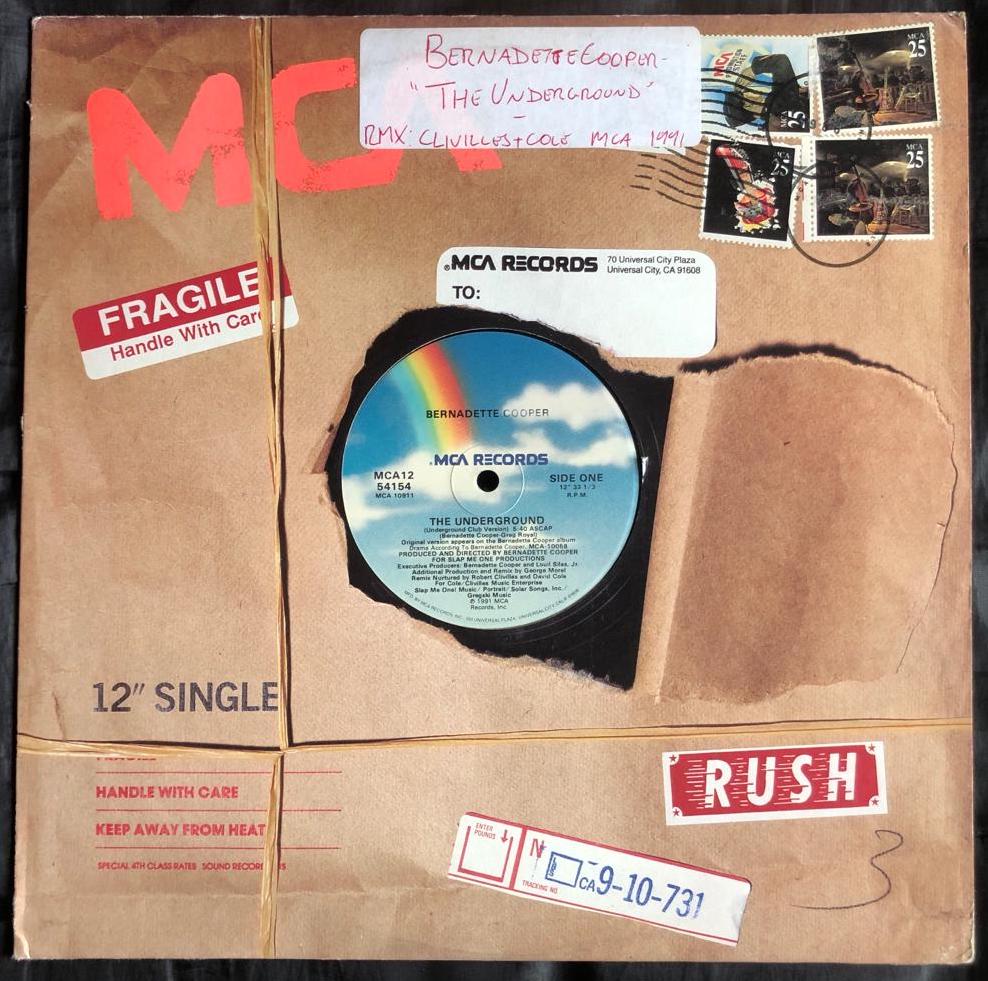 ---
01.25.01
FILA BRAZILLIA – Pots & Pans * – 12″ – Pork – 1994
I found myself making some major edits here but it's still a beaut of a dance track.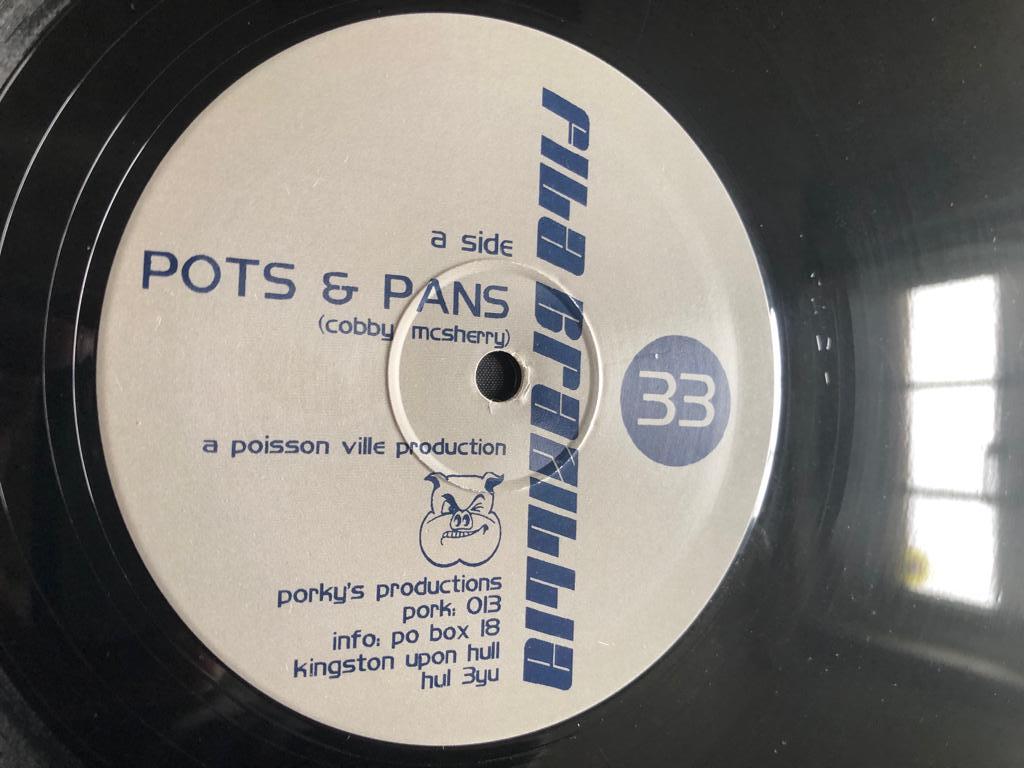 ---
01.30.00
KENNY THOMAS – Were We Ever In Love? – Voices, LP – Cooltempo – 1991
Snappy and summery here, blue-eyed soul has sometimes been under appreciated through the eras.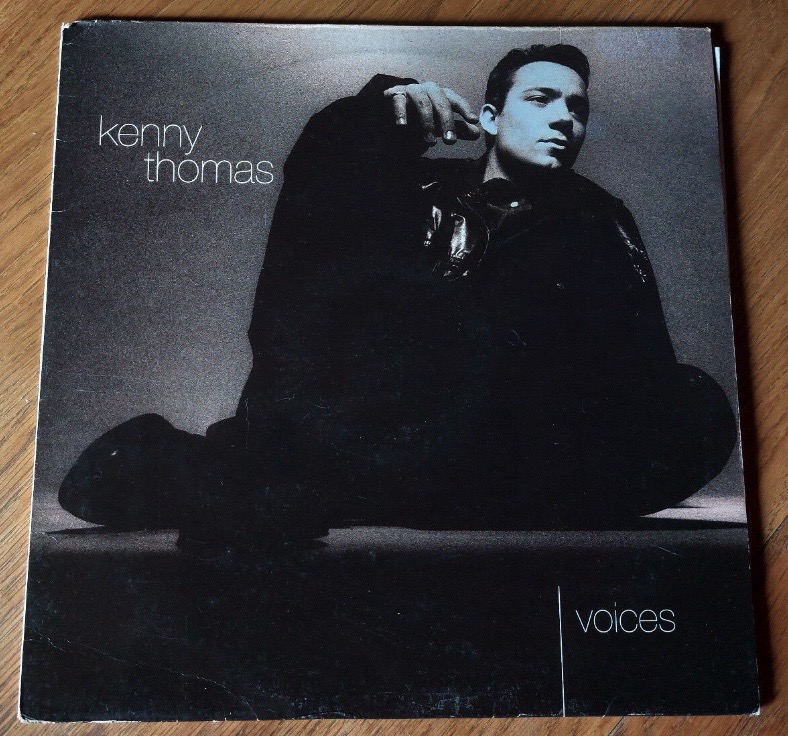 ---
01.33.20
THE BURNS UNIT – Send Them Kids To War – Side Show, CD only – The Burns Unit – 2010
Like some on heat Celtic jig around, they got to perform this, to startling effect, on the Beeb's Later… With Jools but between that performance and this studio version I always struggle to make out any of the lyrics vocalist, Sumati Bhardwaj is racing through, other than the title and… 'kick in the balls'. They meant business, though.
---
01.37.09
X-RAY SPEX – Obsessed With You – Germfree Adolescents, LP – EMI – 1978
Aaahhhh, Poly, Poly, Poly. RIP. Lest we forget. 🙁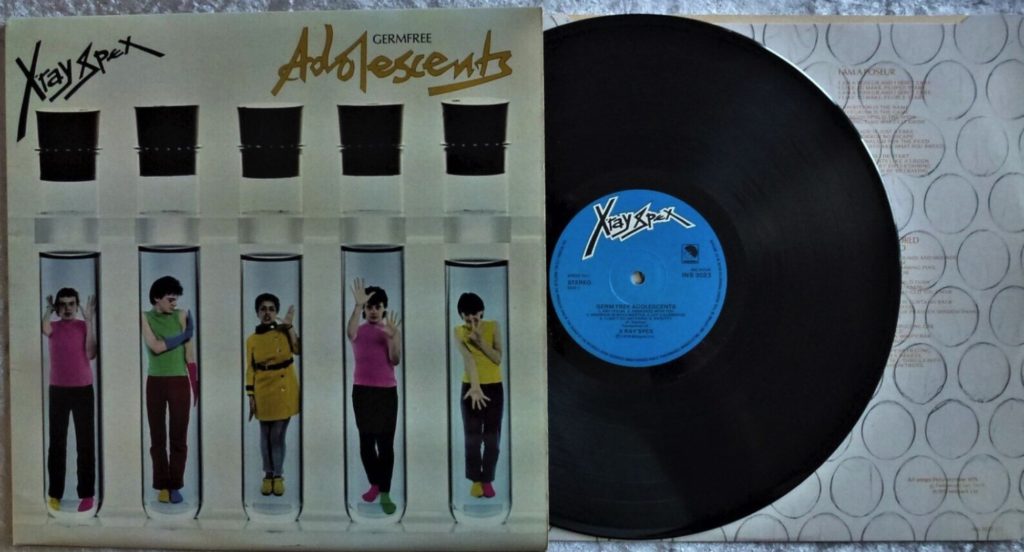 Bedford local paper piece I wrote for their gig at Winkles in 1984. Not too hard as I work
---
01.39.37
STIFF LITTLE FINGERS – Alternative Ulster * – 7″ – Rough Trade / Rigid Digits – 1978
No fannying around 'the troubles' in Ireland from Jake Burns and his felow Belfast mates.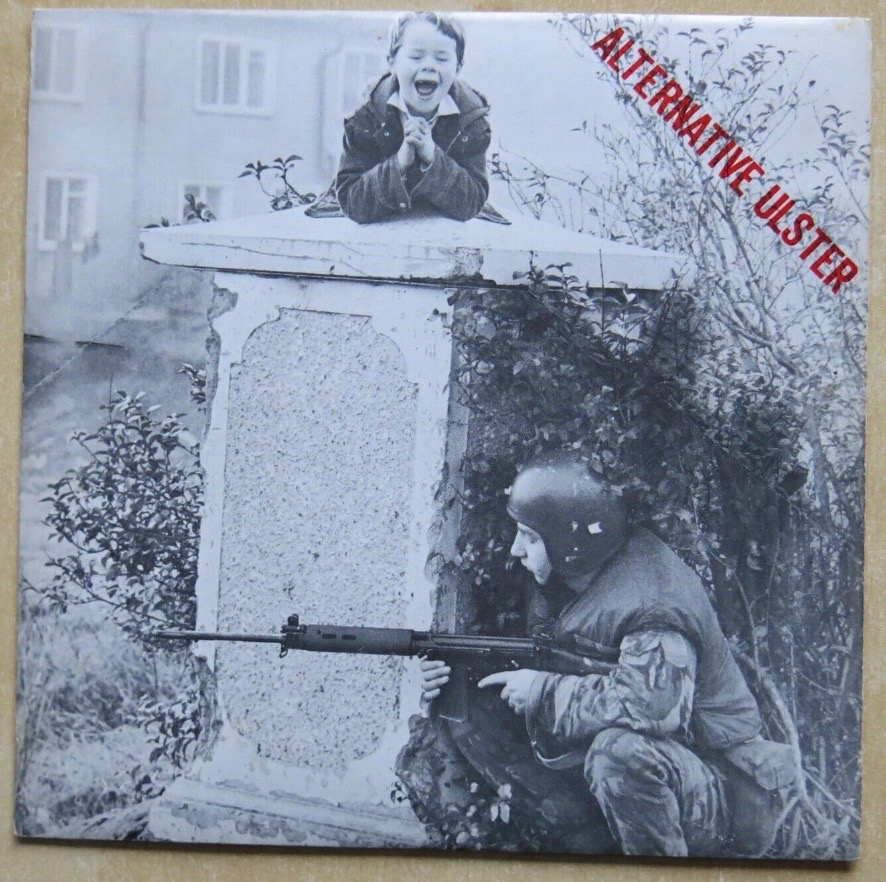 ---
01.41.57
THE SAINTS – (I'm) Stranded – 7″ – Power Exchange Records & Tapes – 1976
Australian punk… with a US drawl!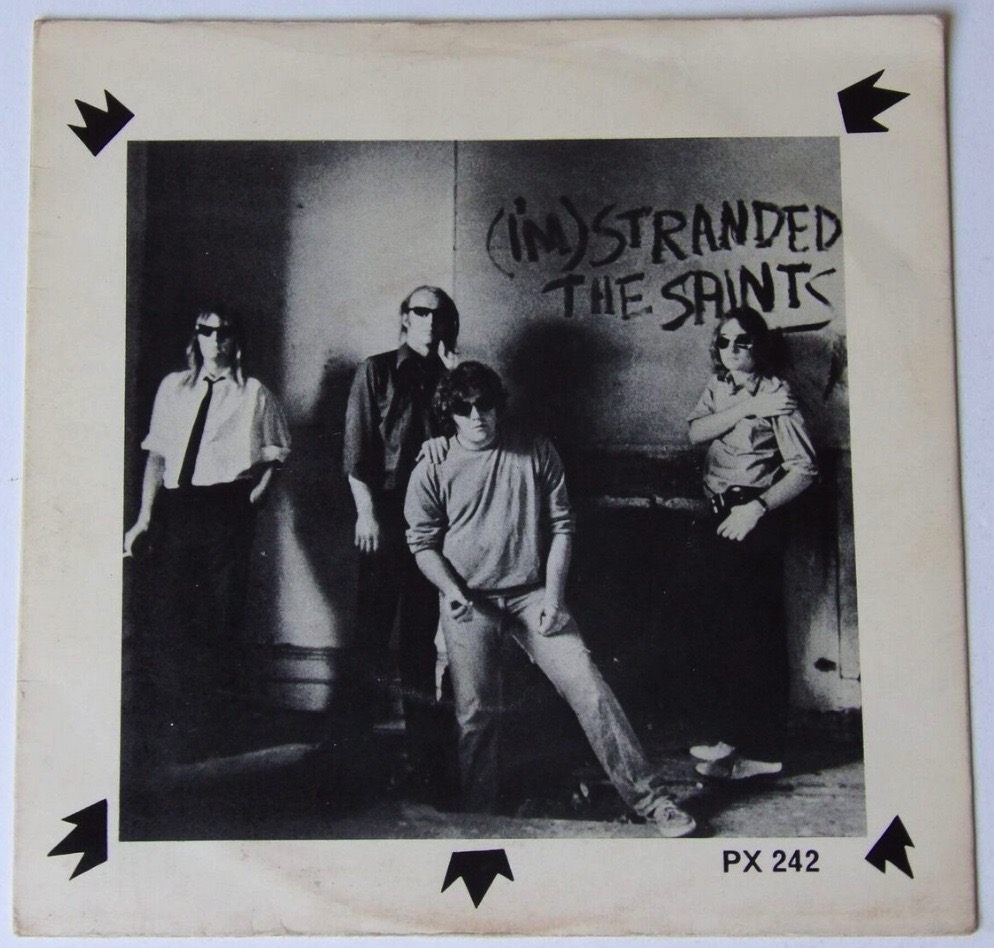 ---
01.45.27
THE REZILLOS – Top Of The Pops – 7″ – Sire – 1978
I have to assume they were confident they'd sell enough copies of the single to indeed be on 'Toppie'. 🙂 With its particularly cute 'Scottishness', the line 'Do I look up to date?' was one heavily mimicked round my way. Simple pleasures…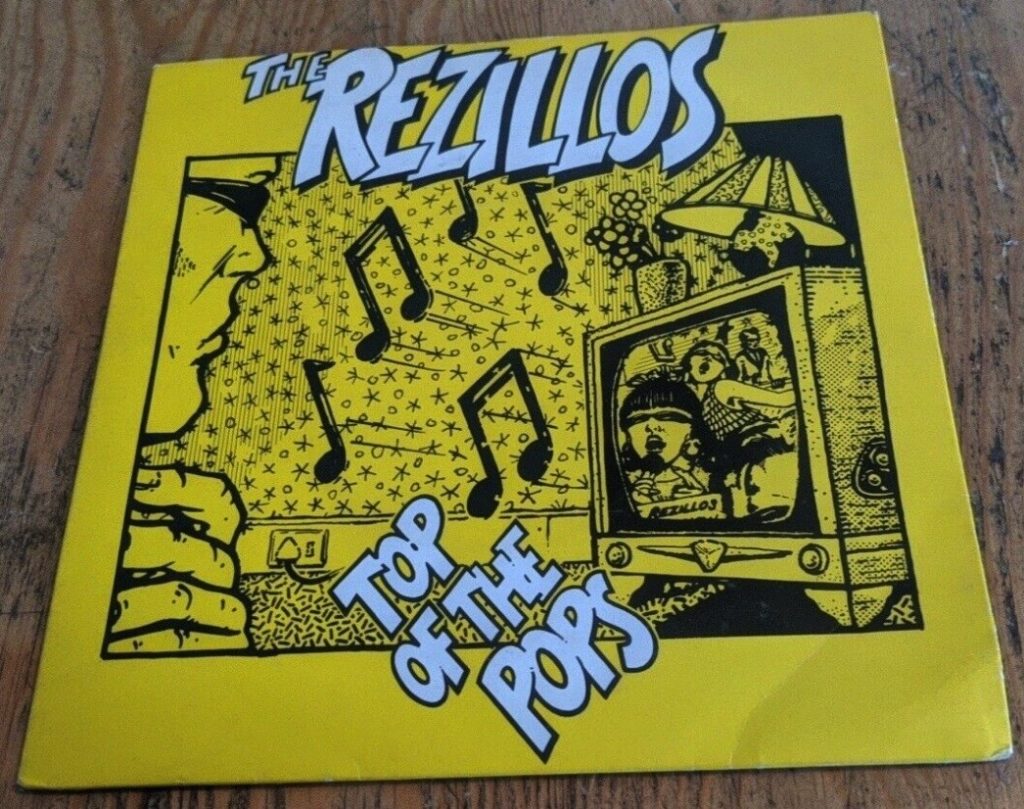 ---
01.48.20
THIS POISON! – Driving Skills * – John Peel session 30.11.87, 2×7″ – Pre – 2022
Yep a band's own release of a John Peel session (as opposed to one via the Strange Fruit label) and a track they recorded elsewhere but which version never made it to a release of their own at the time. The latter did crop up on a v/a compilation cassette called Something's Burning In Paradise in 1989 but it might be hard to decipher which band present brought about the hefty £170 plus paid by someone for a copy in 2022. The band's own all encompassing compilation, Magazine released in 2004, includes a version of Driving Skills but I'm not sure which.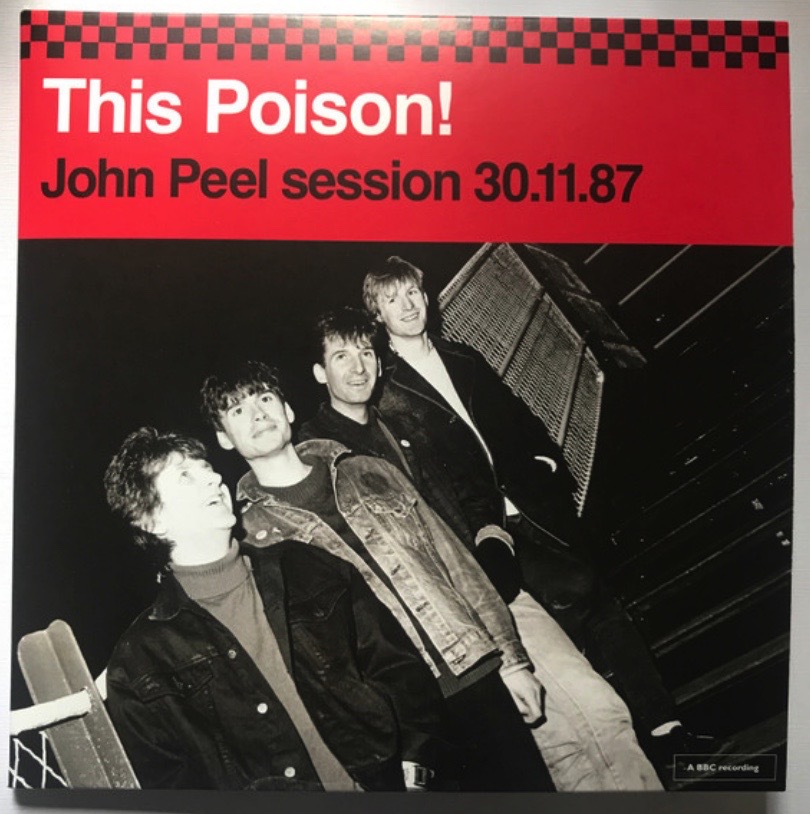 ---
01.50.36
THE LOTUS EATERS – Alone Of All Her Sex – No Sense Of Sin, LP – Arista – 1984
Vocalist Pete Coyle most probably had a girl or ten swooning at the time.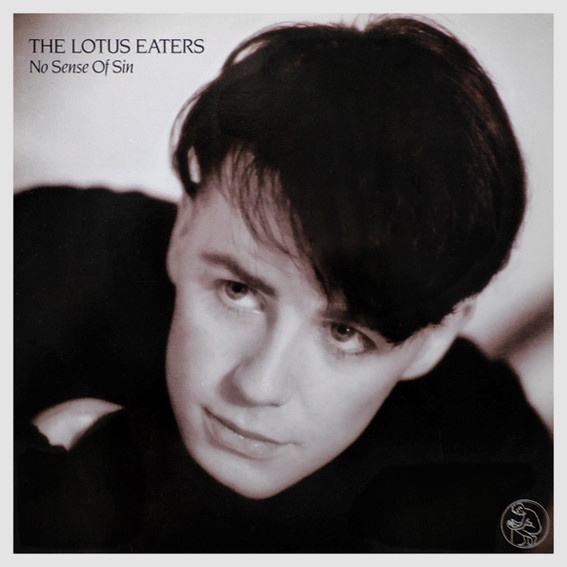 Bedford T(eachers) T(raining) College: 28.9.84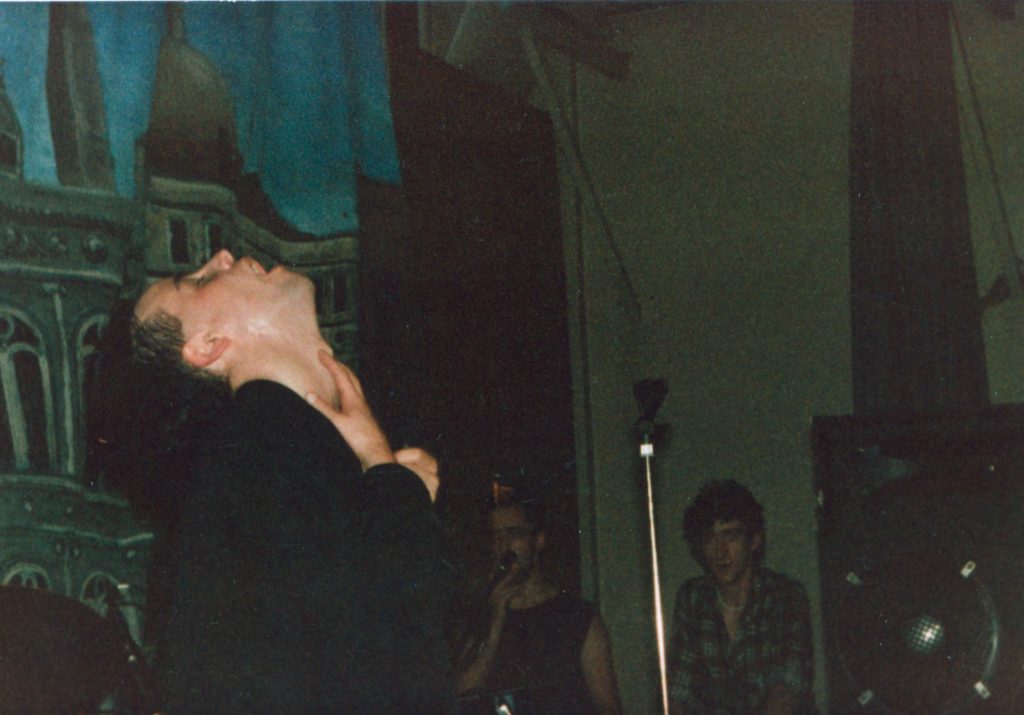 Photo credit/copyright – Dec Hickey
---
01.53.24
THE STYLE COUNCIL – Headstart For Happiness – 12″ b-side – Polydor – 1983
The Paul Weller fronted outfit with a light and breezy feel.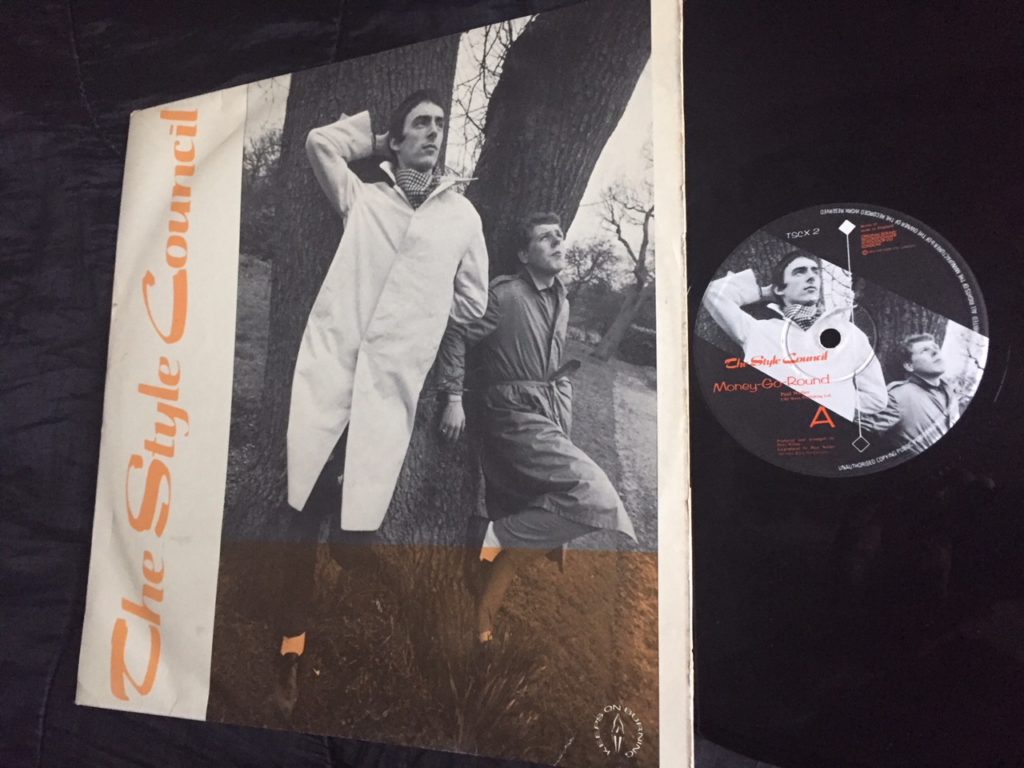 ---
01.56.09
ROD THOMAS – Make Myself Desire * – Same Old Lines, CDr, extra track – Self Raising Records – 2008
A genius melody and arrangement. Even though in his pre Bright Light Bright Light days Rod was pretty much unknown, this is a track I've always seen – as clear as day – as the sort he should still do, but as an encore, having just stormed and crescendo'd to a gig's end. I'm convinced it would work and contrast even better on a big stage, though maybe not so effectively as an encore at the one time I caught him live back then – the Wilmington (pub) in London's Clerkenwell in 2009. He didn't perform the song that night but totally unexpectedly he name-checked me with the one that did take that slot. I can't quite remember the timing but it was possibly in some sort of recompense for him turning down our Got-Ta-Scatta remix of his Your Love Is A Tease. Either way, nice one! 🙂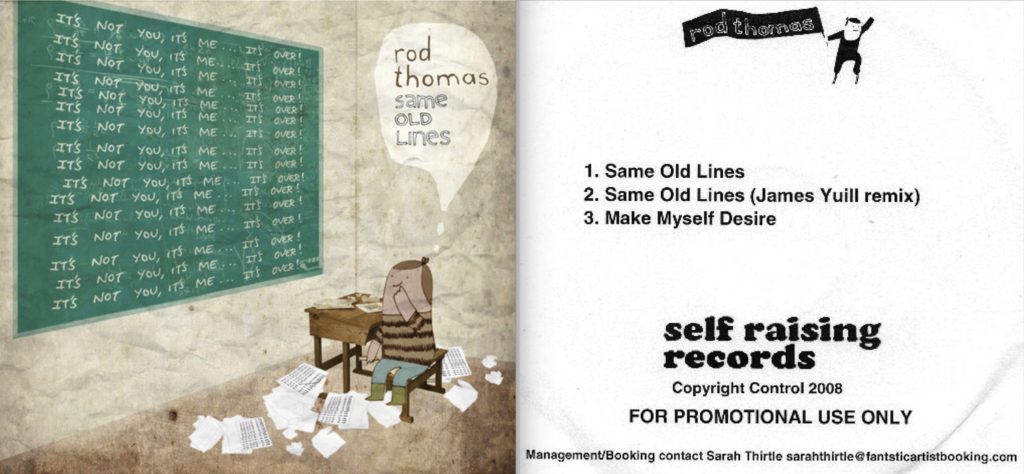 ---
How many Rough Trade spins? I've also a feeling I edited/played around with a track or two more than has been noted.
Show 118 uploads on Aug 6.
Dec