41 Rooms, Playlist 25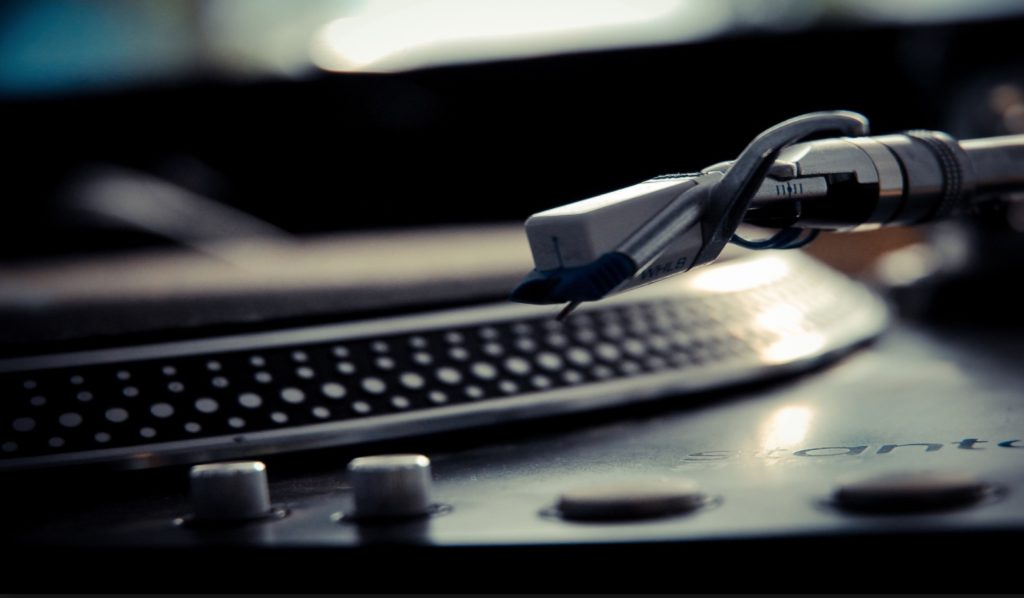 41 Rooms, Playlist 25 is 93% VINYL FRIENDLY. Near perfect.
---
OK, ears! One track is sonically challenged with some bad language and another is… well, just sonically challenged.
---
'Lyric' of Playlist 25: 
It could have been the hip hop dons cutting and pasting George Bush Sr to great effect, or indeed Master Morrissey but in amongst the conscious vibes I'll give it to the unknown speaker sampled for Tha Truth.
---
00.00
(Intro) THE FLAMINGOS – Stars (Edit) – Unreleased demo – 1983
Episode #1 for info.
---
00.41
NEW ORDER –  Ruined In A Day – Republic, LP – London – 1993
In the scheme of New Order albums Republic doesn't hold up well with band and public alike but when released, although my tastes had moved to focus more on the beats genres (trip hop, house, techno etc), in the main I was a fan of this set of NO songs. Ruined is maybe a poignant reminder (sonically, if not lyrically) of the band's creaking status at the time, but it's still a big tune with me.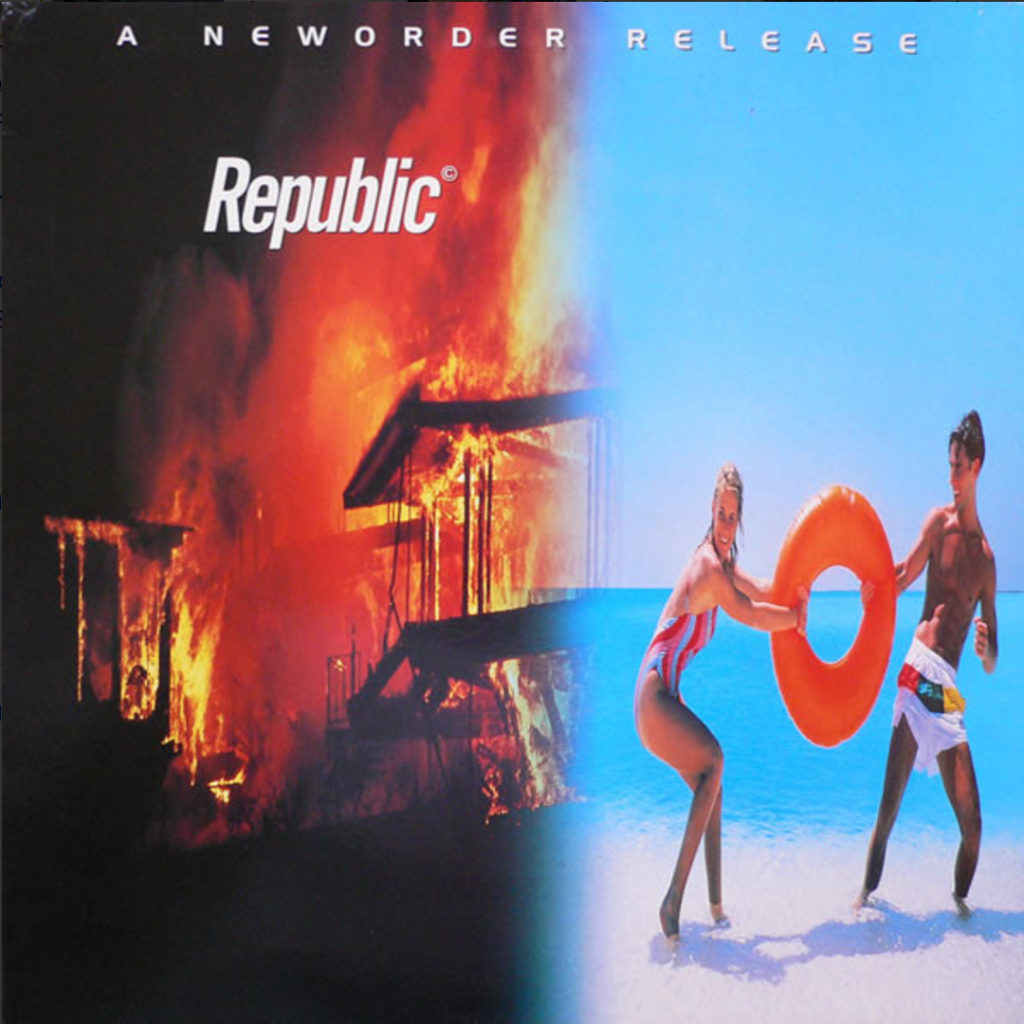 ---
04.48
THE KNIFE – We Share Our Mother's Health – 12″ – Brille Records – 2006
A mate who's worked with a large amount of major artists in concert production recounted awhile back that this lot were the most difficult he'd had to work with. Maybe they were just having an off day. Either way, this is a fine bit of quirky electronica.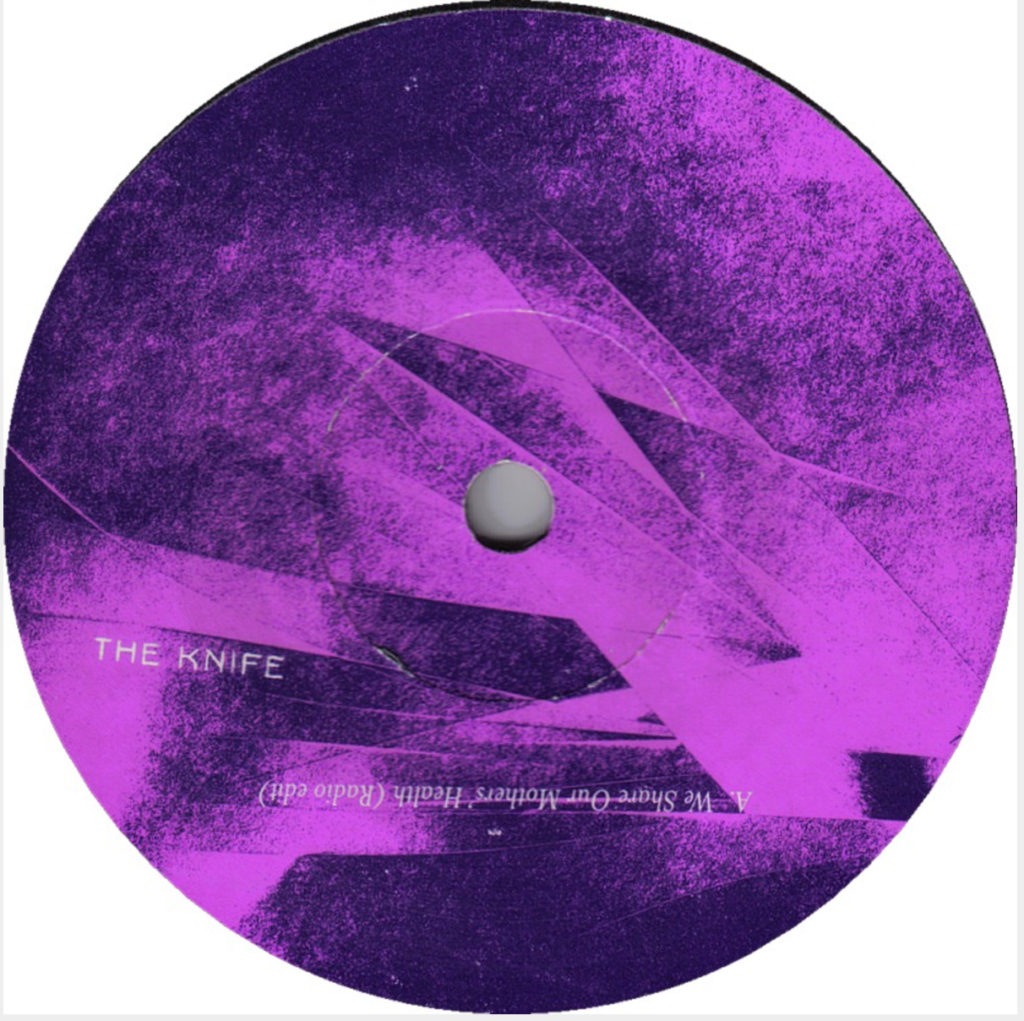 ---
08.29
FOLK IMPLOSION – Serge – One Part Lullaby, 2LP – Domino -1999
I bought this double album years before I'd even heard the track that inspired Serge – that being Serge Gainsbourg's wicked Requiem Pour Un Con. In fact, if I hadn't already featured the latter on an earlier 41 Rooms show I'd have mixed the two together here. A drum break from Serge Gainsbourg… and maybe a guitar nod to the Spaghetti Western genre of films championed by Sergio Leone?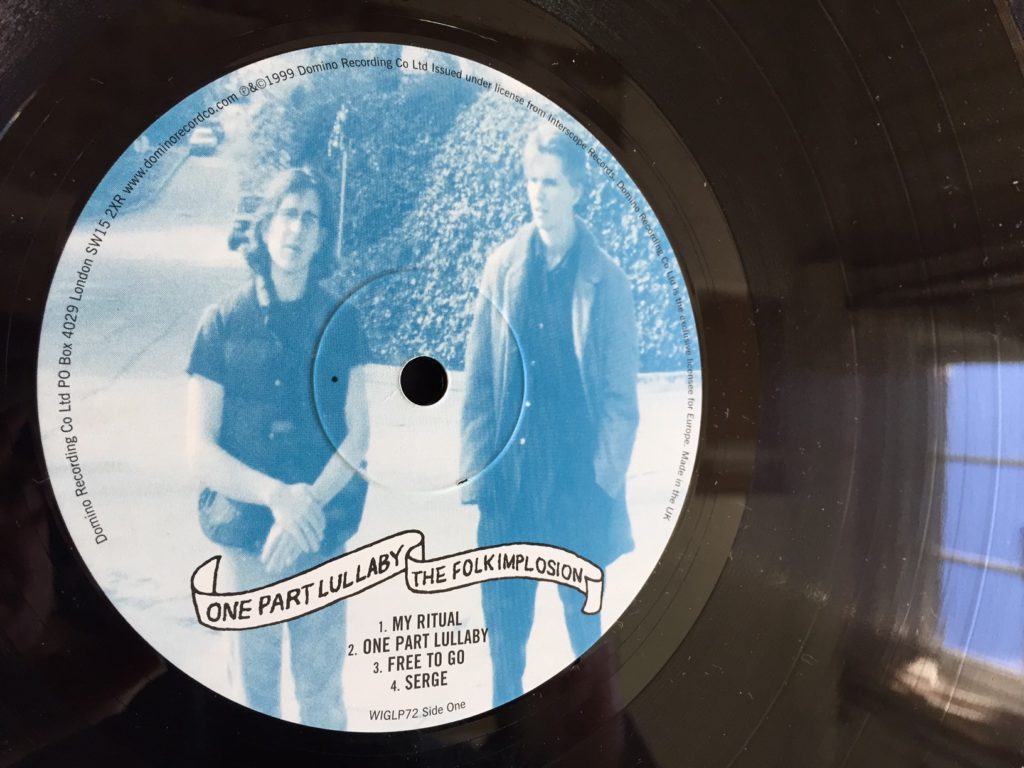 ---
12.08
CABARET VOLTAIRE – Talkover – Extended  Play, 7″ EP – Rough Trade – 1978
Industrial dub. Classic early Cabs for me. Very little like it at the time.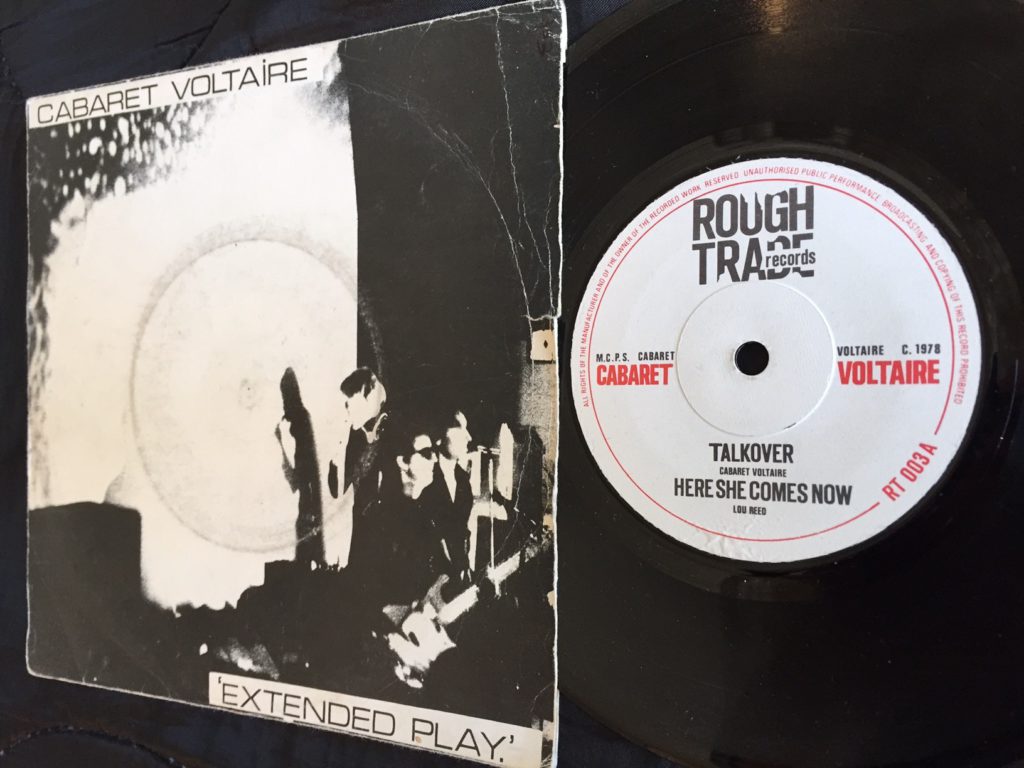 ---
15.18
NAO – Adore You – So Good, 12″ EP – Little Tokyo Recordings – 2014
Anything that strikes a 50% hit rate with my ears (three tracks out of the six on this EP) counts as success for me. 41 Rooms playlisted Back Porch a few shows back and Adore You is just as good. The production is as much a highlight as the grime gal herself. Class!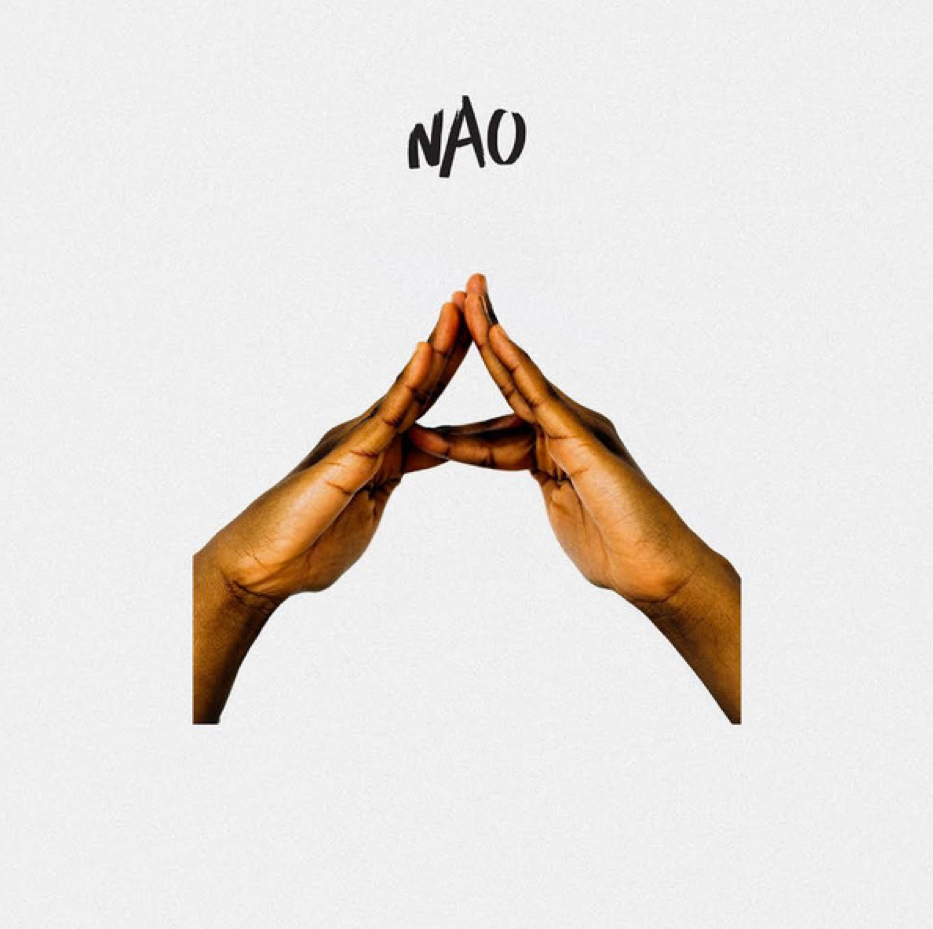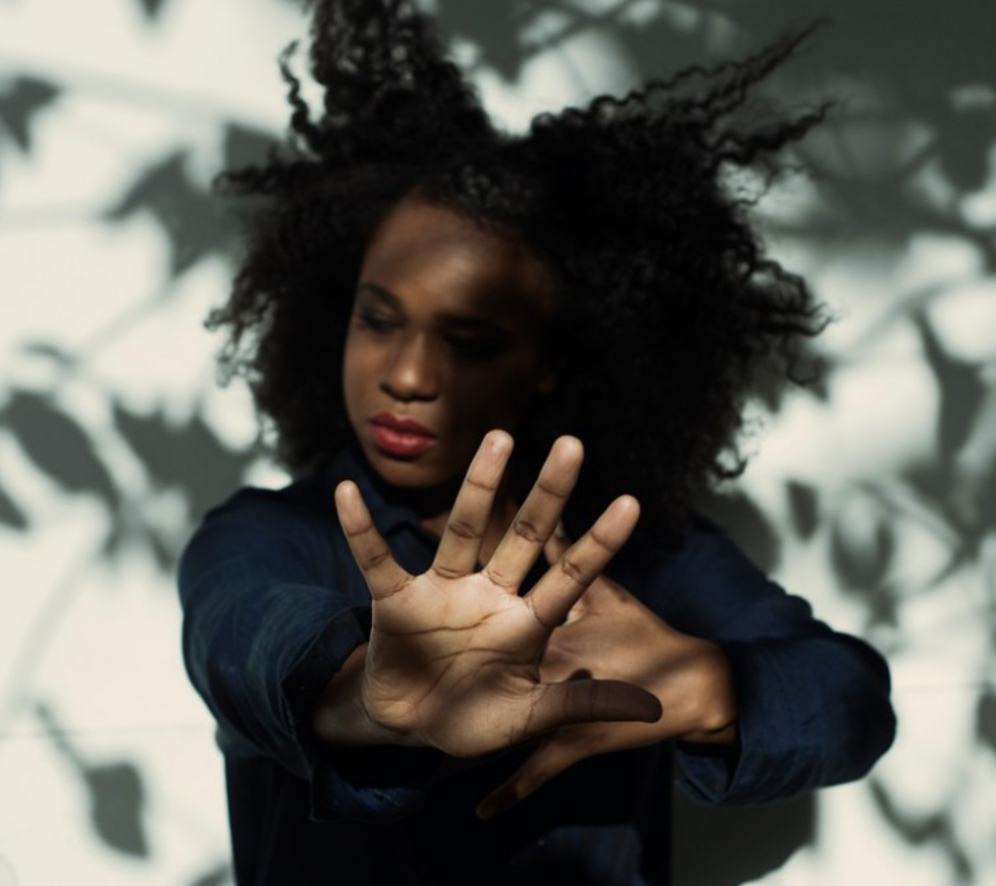 ---
18.36
SWING OUT SISTER – Let The Stars Shine – Where Our Love Grows, CD only – EMI -2004
Andy Connell's previous association with A Certain Ratio got SOS off to a good start with me, and if you were going for a light and breezy 'mainstream' appeal you'd do worse than have Corinne Drewery fronting your efforts. It's the sixties production thing going on here that's the winner ingredient, and as it's from 2004 there are probably other tracks on their occasional but steady releases through the years I'd maybe take a shine to as well. I wasn't a fan of their work as a whole but as I don't have a pathological hatred of the charts, seeing this duo in there back in the late eighties was AOK. Most of my musically formative years (60s and 70s) were spent with the early days of BBC Radio 1 as a backdrop, with all it aired then being chart or (hopefully) chartbound. I haven't been a daytime Radio 1 listener for about three decades but I can still hear tunes that stir the soul etc that I then realise have made the charts. Comforting, if not an actual must for my mental wellbeing.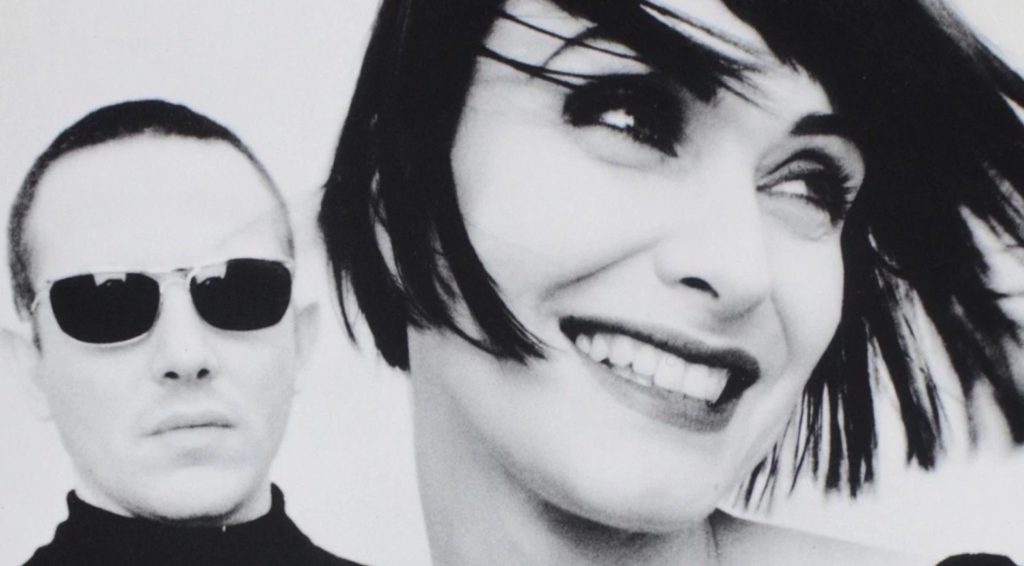 ---
22.17
KIKI DEE – I'll Try Something New – Kiki Dee, LP – Sounds Superb/Music For Pleasure – 1970
A hit for writer, Smokey Robinson and his Miracles in 1962, both his and the subsequent Supremes and Temptations' versions took the melody slightly around the houses but Kiki's easier flowing version blows both of them out of the water. Stunningly, it was never released at the time and first turned up (someone put me right if I'm wrong) on this MFP album, a label I scoffed at as a teenager when I first started buying/collecting records.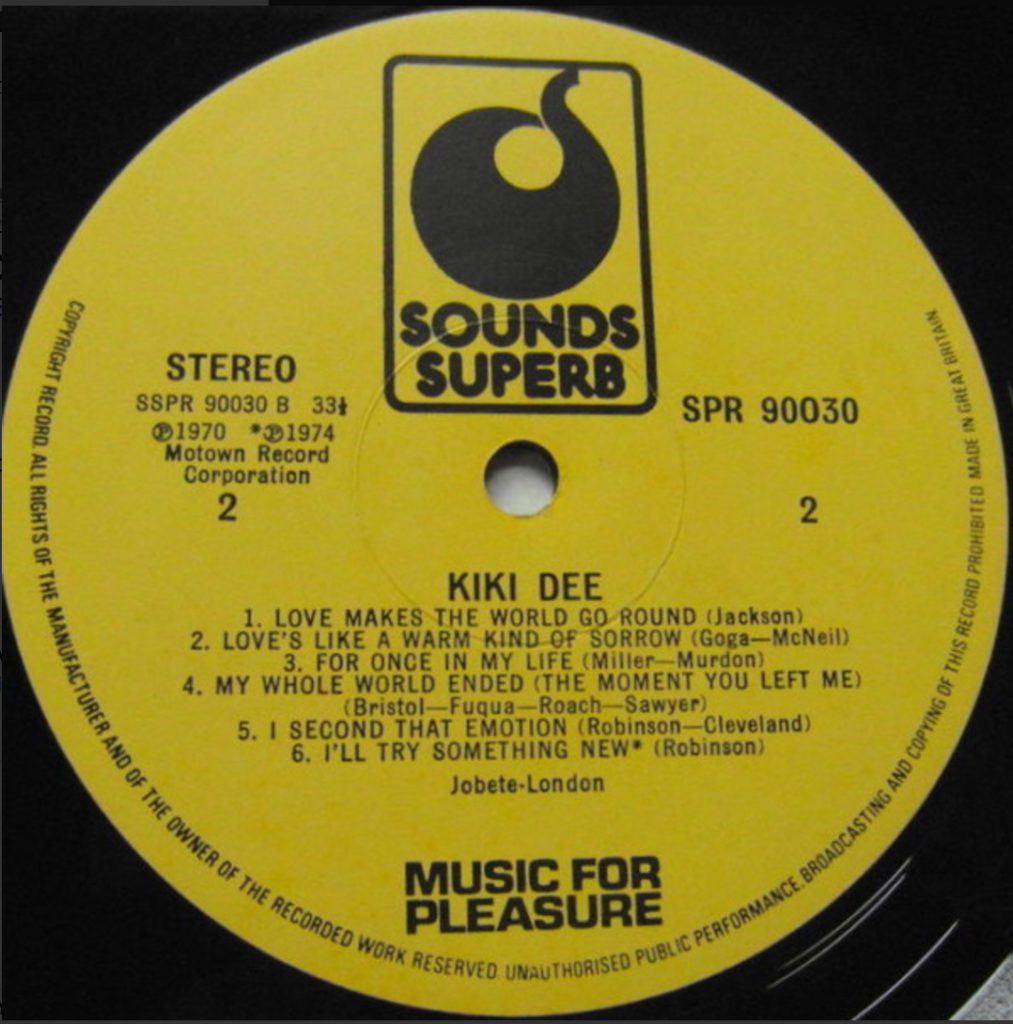 ---
24.32
TOM CLAY – What The World Needs Now Is Love – What The World Needs Now Is Love, LP – MoWest – 1971
Tom Clay was a 50s/60s Detroit and New York DJ who got to make an album with Mowest. And judging by his 'version' of Bridge Over Troubled Waters included on it (down there with Telly Savalas' version of If) he was lucky they afforded him a whole two sides of an album! Aside of the overall message though, this is just the right side of cute. And a nod to Tom Clay is possibly the only clue you're ever going to get as to why this podcast is called 41 Rooms.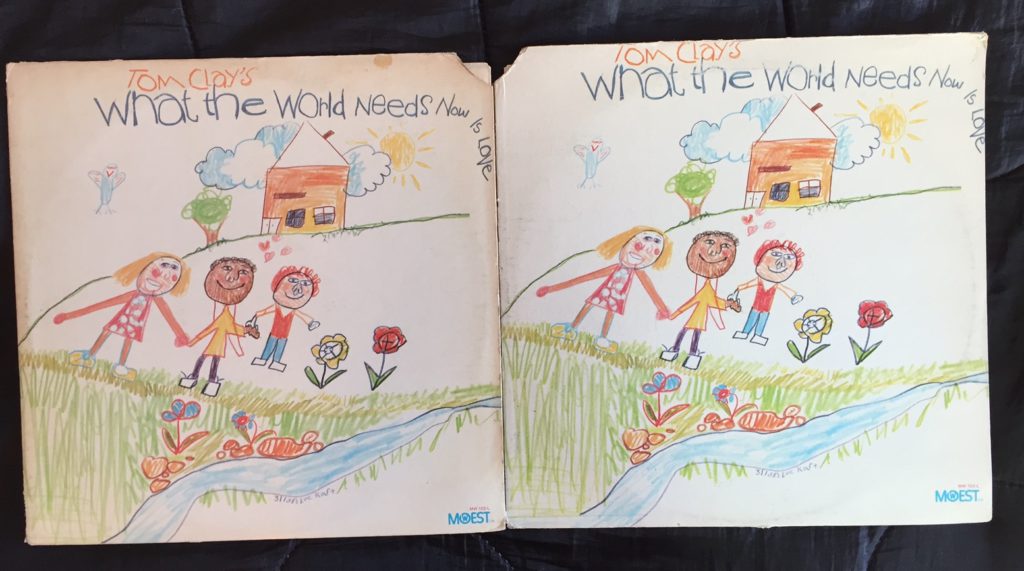 Collecting Motown singles in my teens I had the demo of the 7″. Just looking at my original but now decrepit and long set aside book log of singles from the early seventies (below), I see I sold it sometime in the years soon after, for £4. Bought very likely for 50p or so, that would have been a result, though not quite the result the Tyrannosaurus Rex Debora 7″ appeared… and I wouldn't have paid more than a couple of quid for that.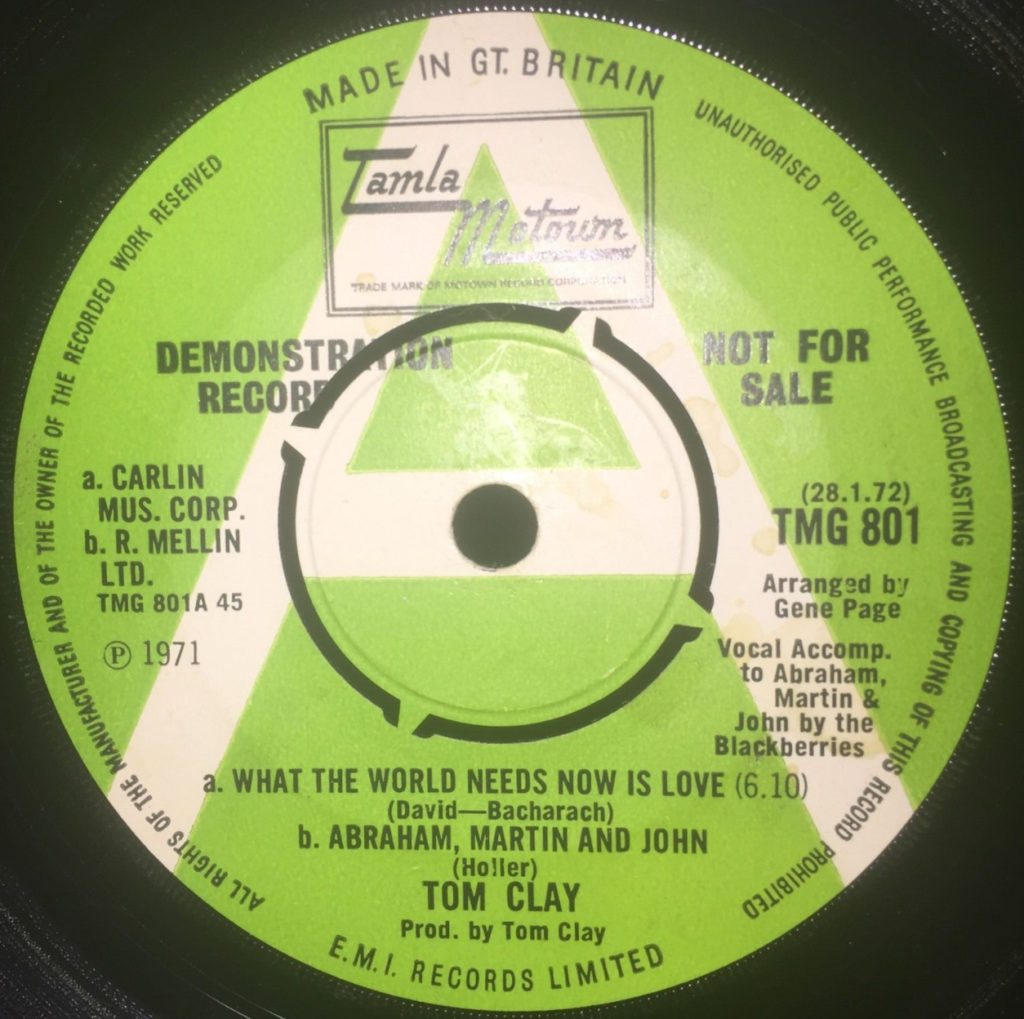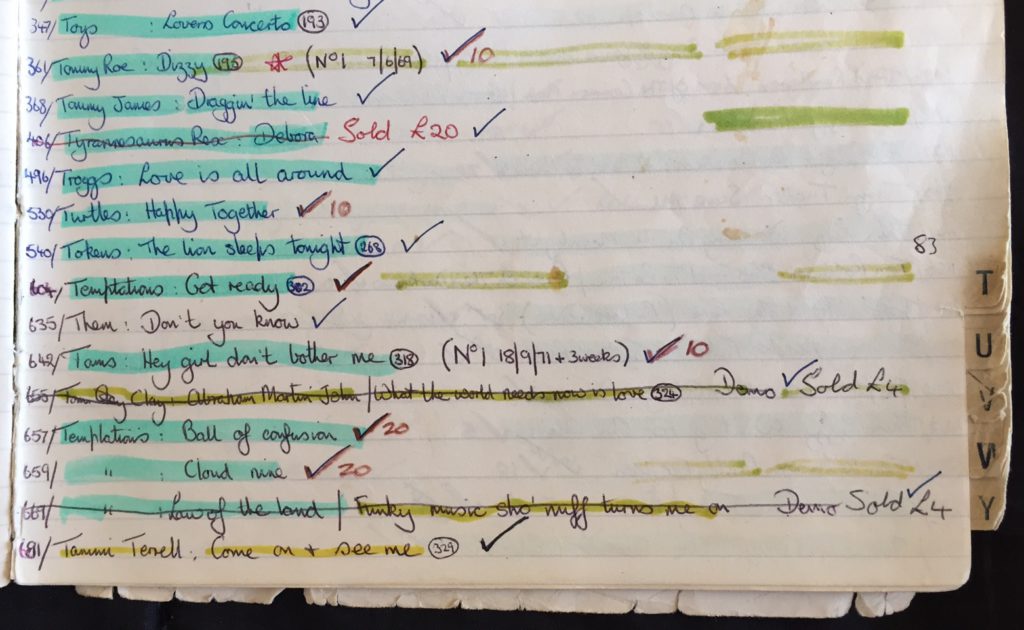 ---
30.50
MARVIN GAYE – Abraham, Martin and John – 7″ – Tamla Motown – 1969
I wonder what Marv, or indeed the one million plus people who bought this US single, would have made of Donald Trump's 'ascendency'. I suspect he'd have had something to say… or sing.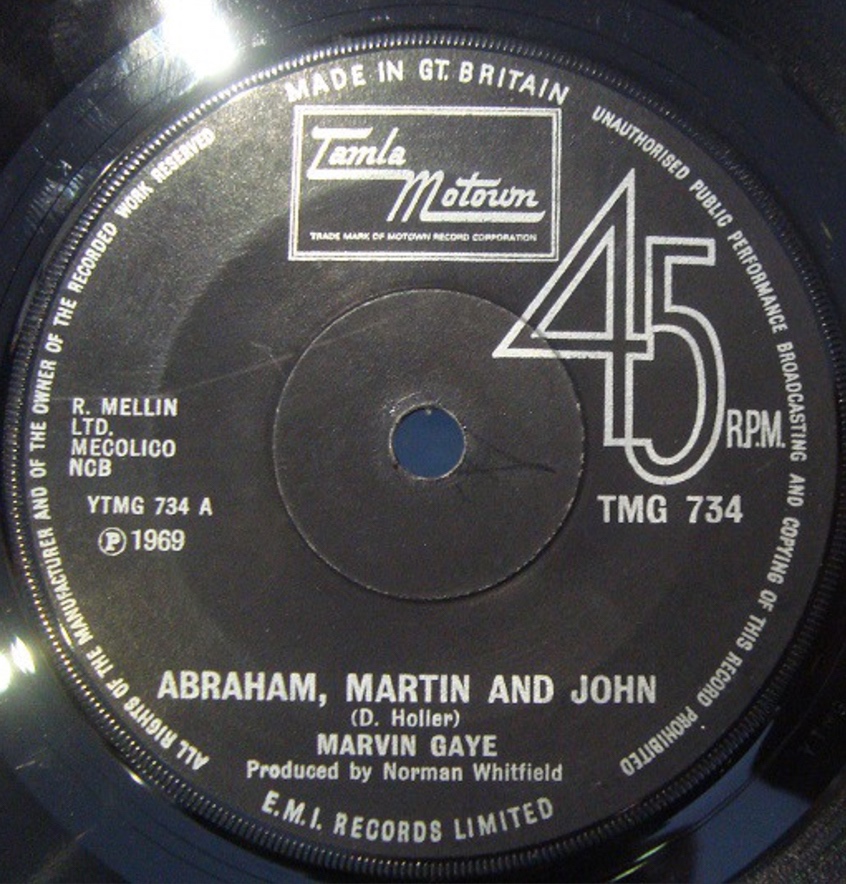 ---
34.59
CRATESAVERS – Tha Truth – 12″ – Soma Quality Recordings – 1999
More conscious stuff. That truth? Who da speaker?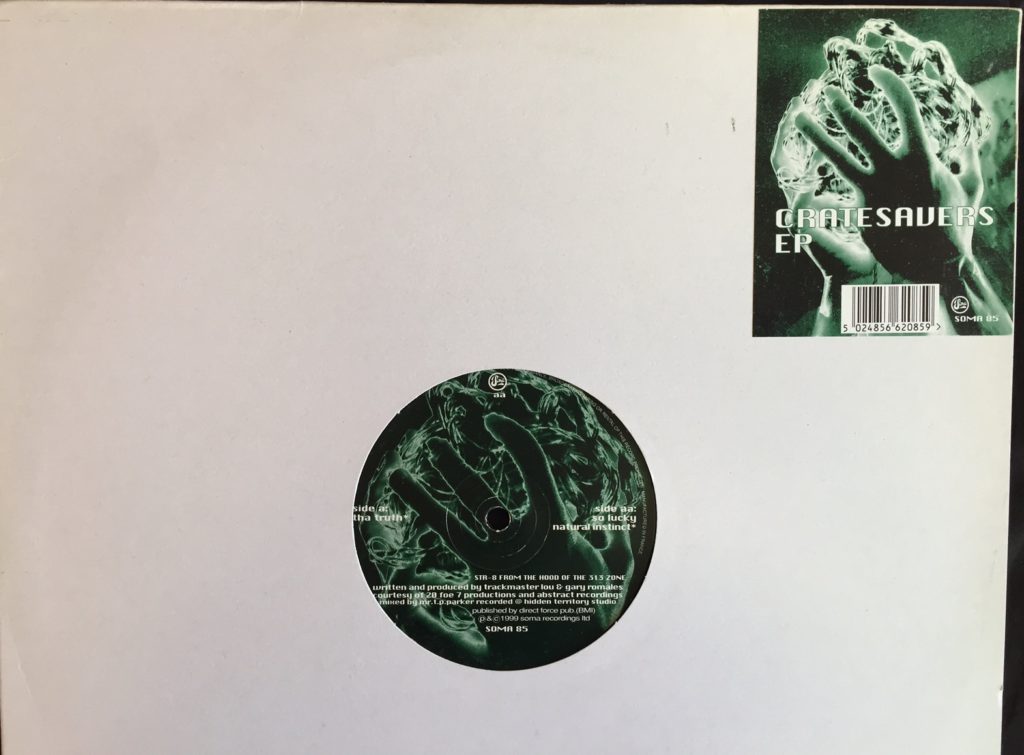 ---
43.36
LO-FIDELITY ALLSTARS – Battleflag – 12″ – Skint – 1998
Seeing as the expletives crop up here, a slinky, skanking, big beat groove that's as funky as f***.
'Possibly the band's finest moment, Battleflag – originally a Pigeonhed remix, now with the Prince sample removed – features Phil's distorted vocal and as 'indie dance' goes will rank up there with the Mondays' 'Step On'… ' ****  – James Hyman, Record Mirror (Music Week), 14.11.98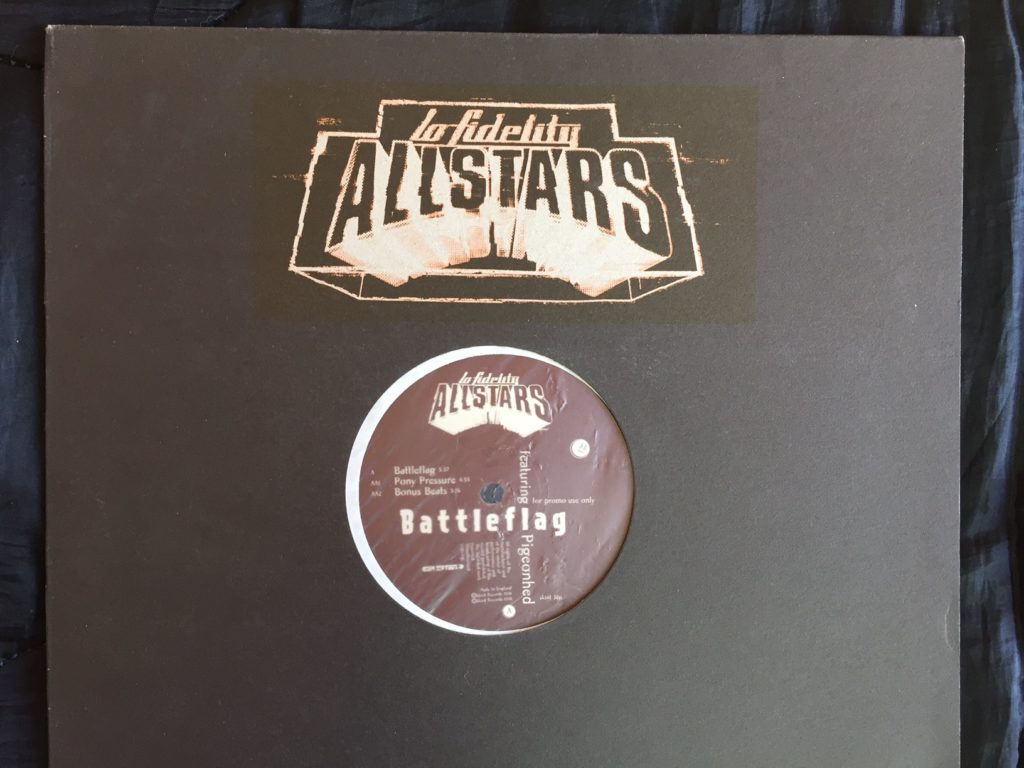 ---
48.52
STEINSKI & MASS MEDIA – It's Up To You (Television Mix) – 12″ – Ninja Tune – 1992
The Ninja head boys, Matt Black and Jonathan More were fans of Steinski from the very off, so it was no surprise he got to release on the label. I've always been big on this samples/found sound, cut and paste stuff… and Steinski is the Godfather. In a way, we're back to the conscious sounds of a few tracks back, as there's a truth in this here spliced 'wordage' you don't actually get from politicians in real life.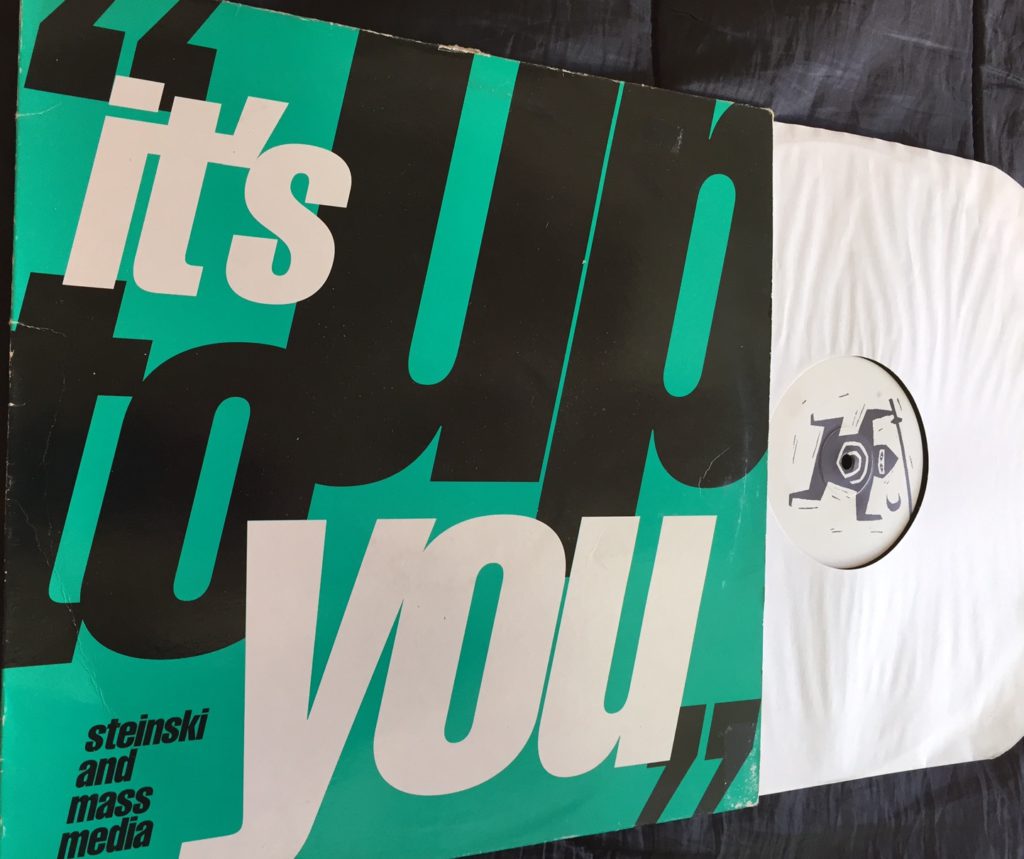 ---
53.50
WILLIAM S – I'll Never Let You Go (Inst) – 12″ – Trax – 1987
I do pity any Trax obsessive. A label with a number of lack lustre/half baked tunes and some of the worst pressings known to man, but when they were 'on it' 'IT' was majestic. By a thankful quirk of fate, the vinyl of this, my top Trax 12″, is near spotless. They must have run out of the recycled and thrashed-to-death stuff when pressing this, such were the bumps, frying pan hiss, pops, etc on most of their releases.
If Kraftwerk had emerged in mid eighties Chicago and swung with the times they might have made this track and it stands in any 'top 50 of all time' I'll ever put together.
However, true to the nature of Trax's slapdash 'quirkiness' I've a second different pressing that has exactly the same labels and catalogue number, but with different combinations of the actual tracks within the grooves. Sadly, it's back to the usual dodgy quality in that pressing.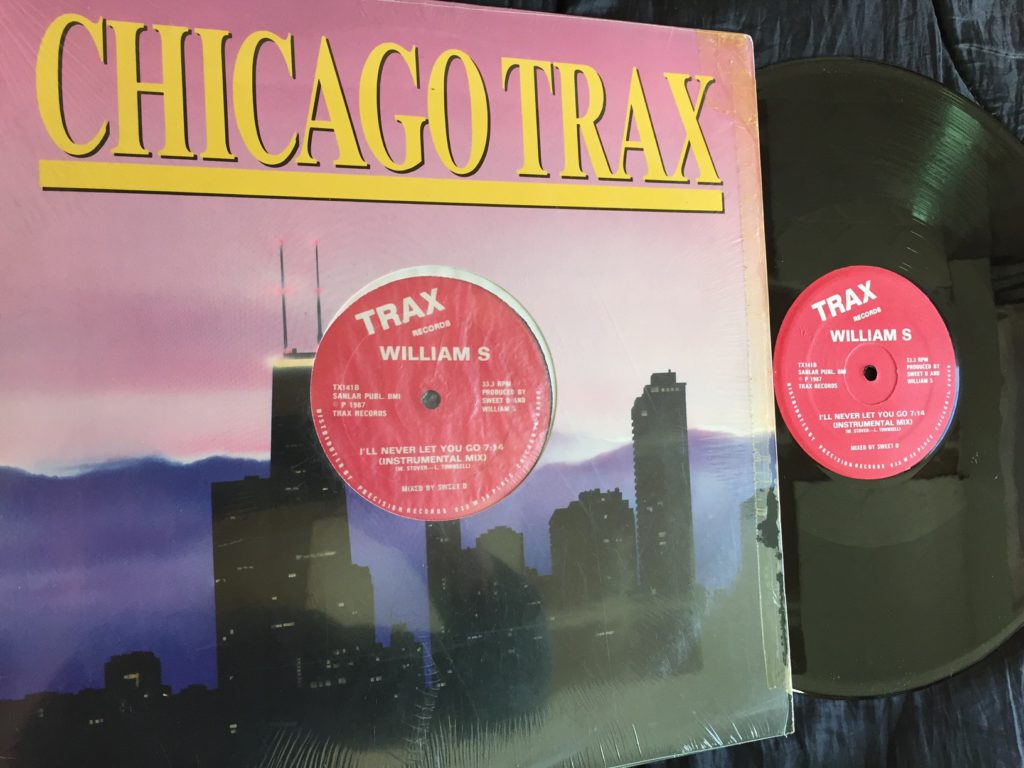 ---
And so, on to…
An hour of 1983 tracks spun at a small alternative club called Winkles, in Bedford, UK in 1983. Pt 1.
59.59
THE SMITHS – Hand In Glove – 7″ – Rough Trade
There wouldn't have been an alternative/indie/new wave club in 1983 – in the UK, anyway – that wasn't playing The Smiths and there's no good reason why it's taken 25 shows for their sounds to appear on 41 Rooms, but they're here now.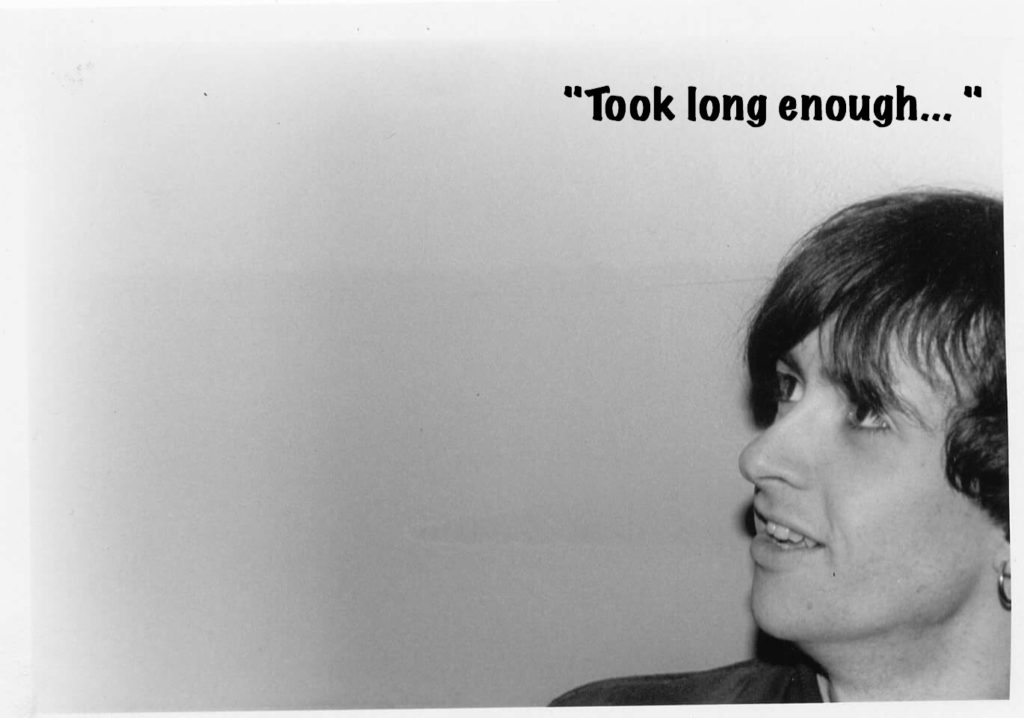 Photo credit: Dec Hickey. Taken somewhere backstage at Westfield College, Hampstead, London – Nov 17, 1983.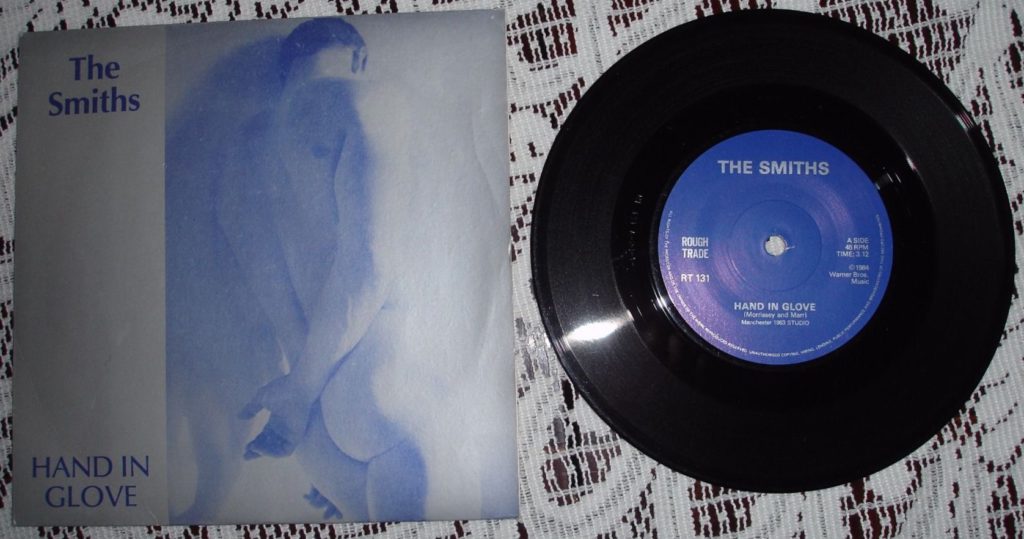 ---
01.03.15
VIOLENT FEMMES – Gone Daddy Gone – 7″ – Rough Trade
The best use of vibes on show 25. Cheery, and then some.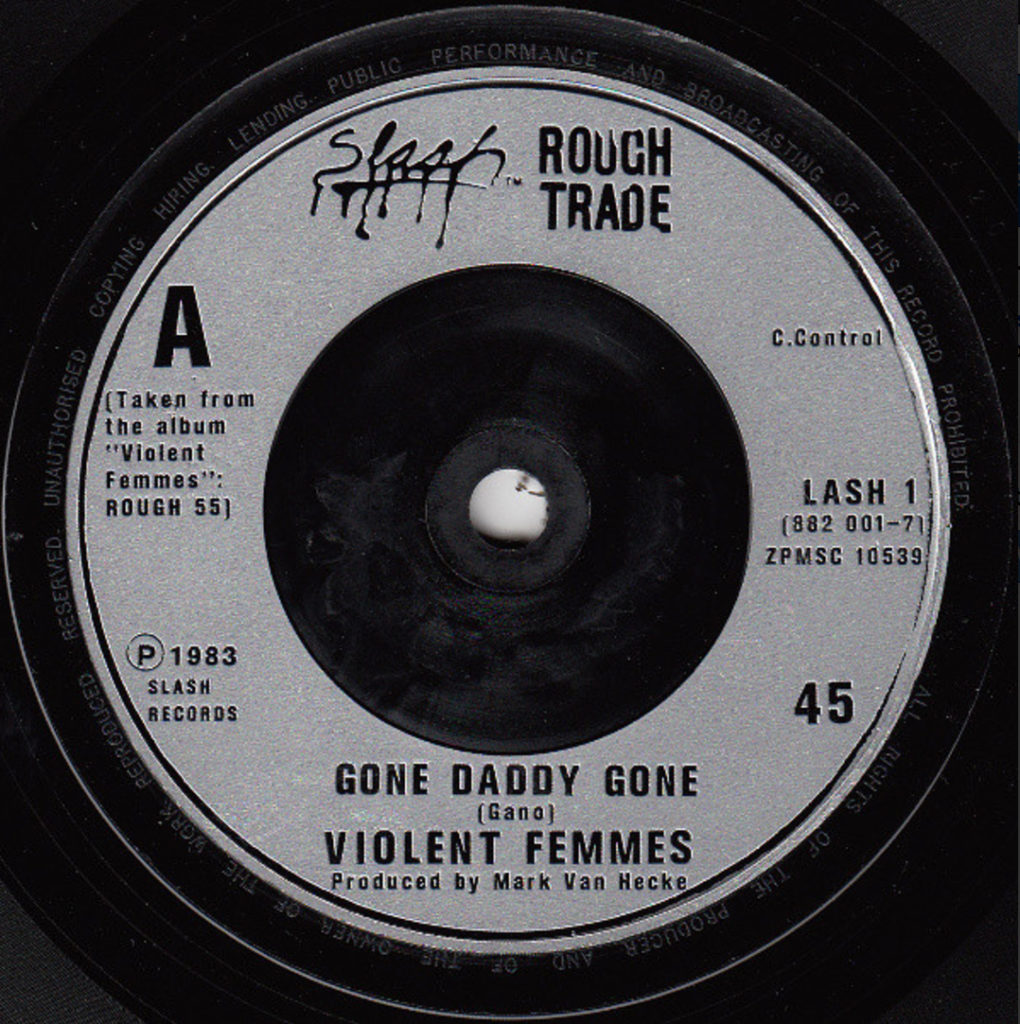 ---
01.06.14
HOWARD DEVOTO – Rainy Season – 7″ – Virgin
I spent an inordinate amount of time in the early years at Winkles fending off a mate's regular requests for Magazine, as I didn't own any of their records. I might have seen this as some form of arbitration but as I have friends who are big fans, very belatedly getting around to trawling their catalogue might be in order.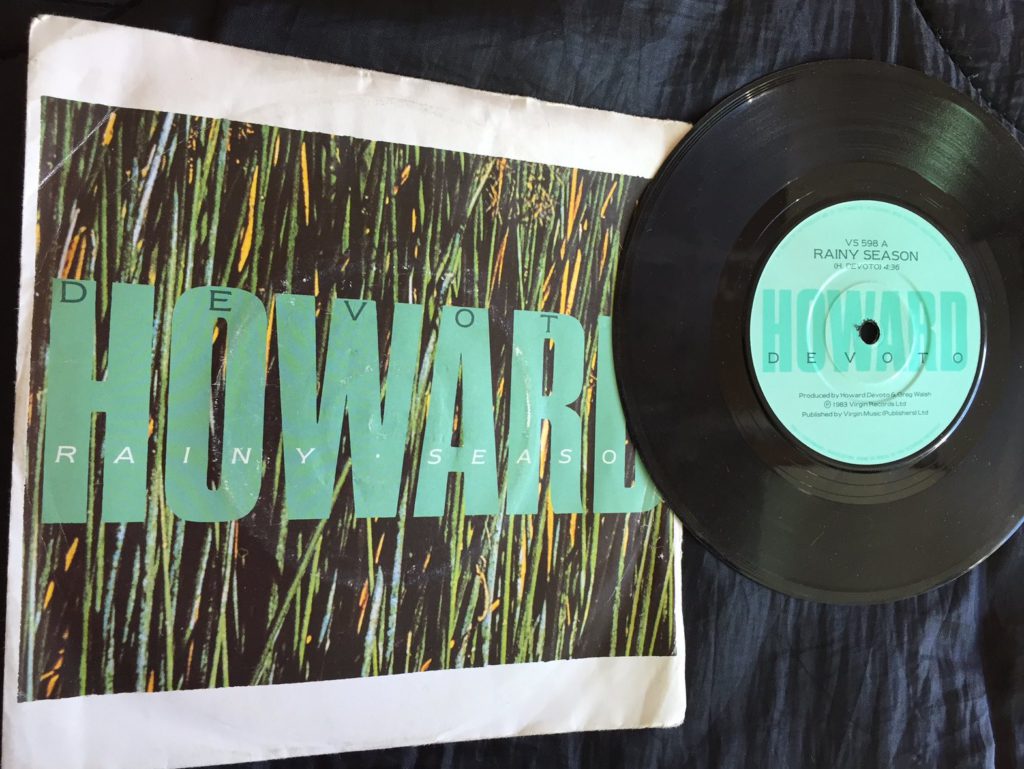 ---
01.09.35
BILL NELSON – Acceleration – Chimera, Mini LP – Mercury
The handful of Bill's tracks played in our club always sounded good, including this one.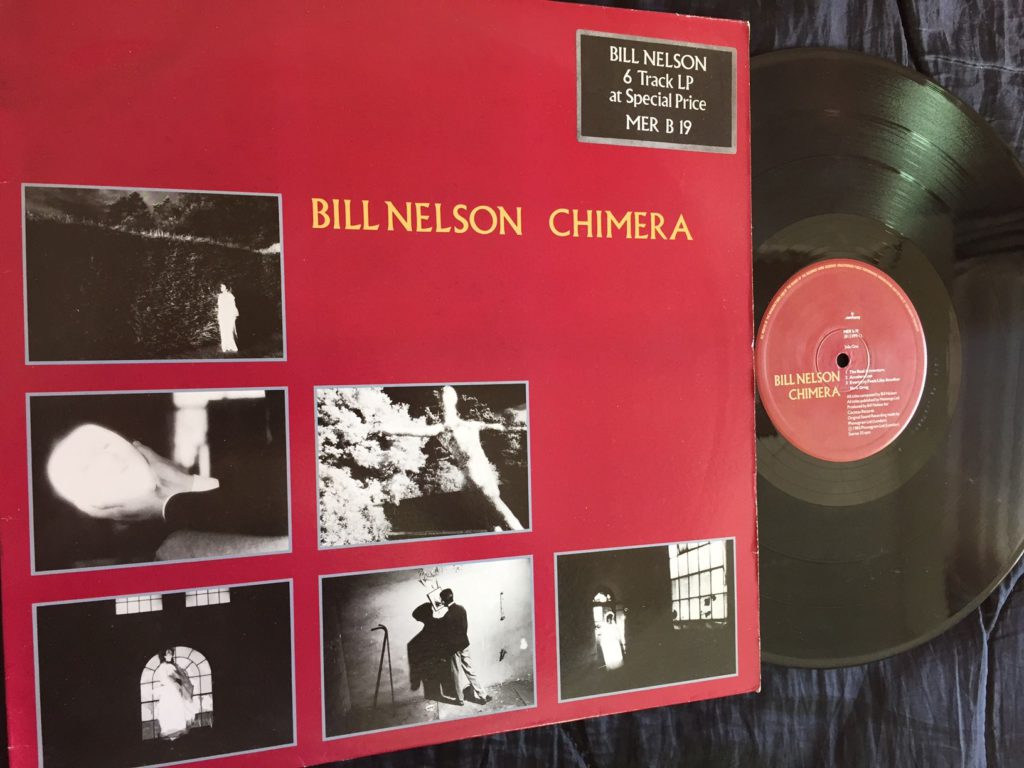 ---
01.13.12
THE CHAMELEONS – As High As You Can Go – 12″ – Statik Records
I recently caught a 2012 version of The C's on Youtube and Mark Burgess was still sounding great, as does this tune, though the passage of time (and all that entails) makes the former 'state' less a probability.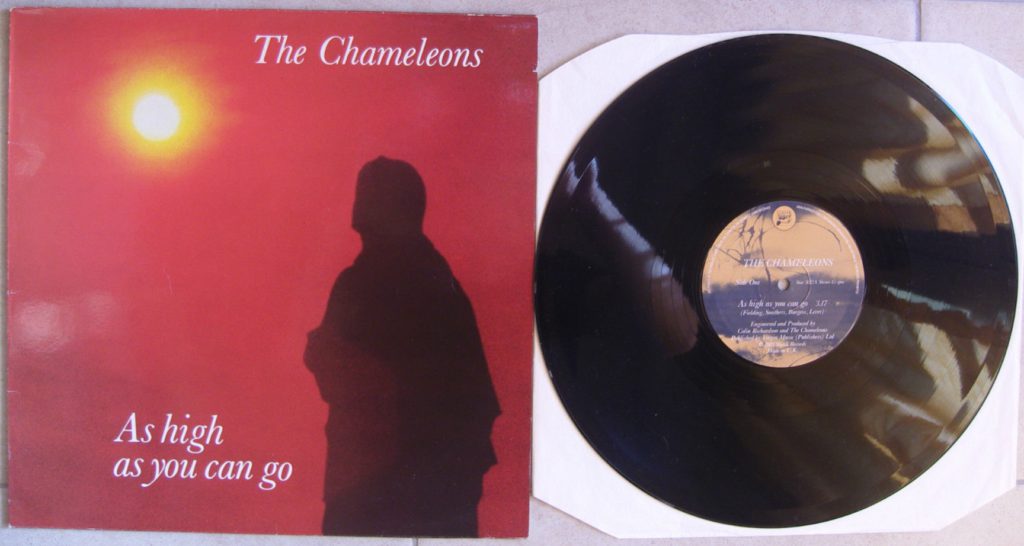 ---
01.16.31
COCTEAU TWINS – The Tinderbox (of a Heart) – Head Over Heels, LP – 4AD
There is no album on the planet that is a complete 100% winner for me but this is one of the closest. Did I love them? Yes, I did.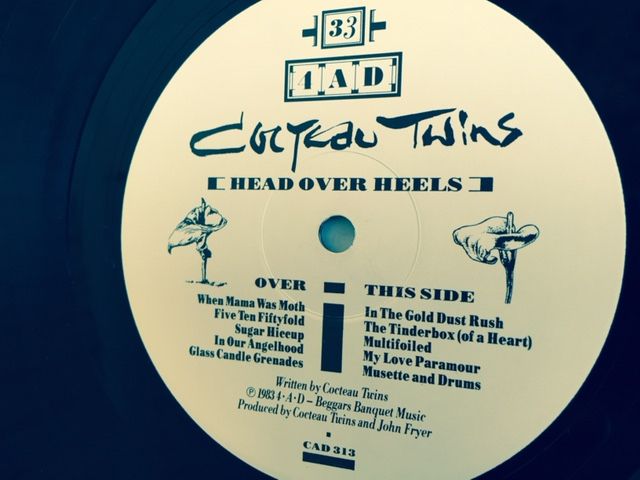 From my maga/fanzine, Rorschach Testing and late '83 interview with Liz and Robin – their Testing Characters questions. I'll upload the original copy at some point, along with the interview.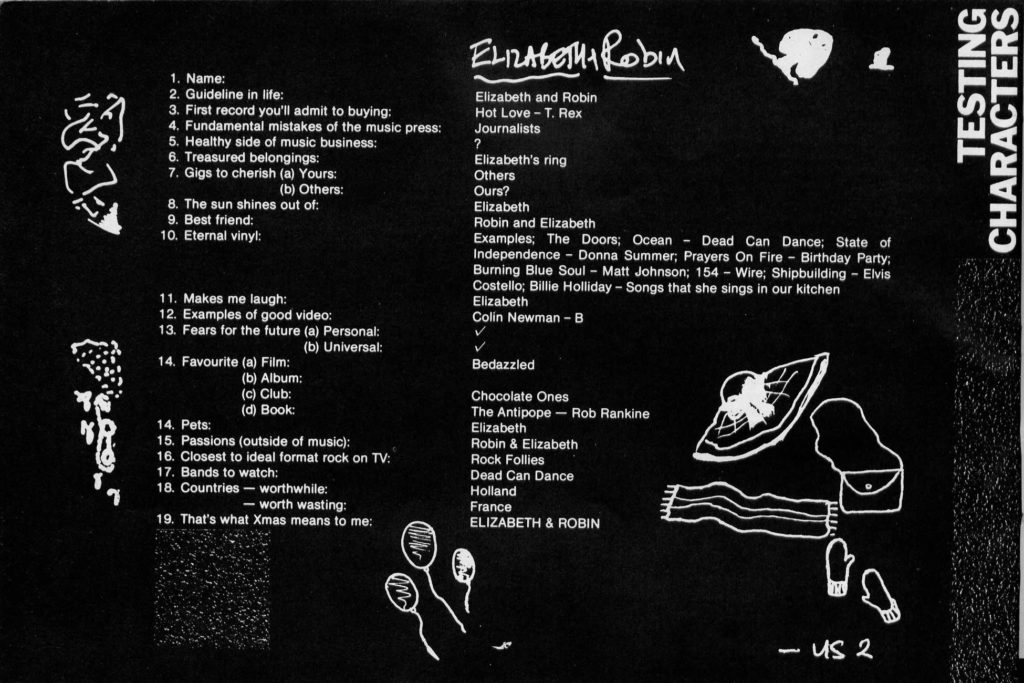 ---
01.21.13
WILL POWERS – Adventures In Success – Dancing For Mental Health, LP – Island
I think Lynn Goldsmith was primarily known as a photographer when she cropped up with this alter ego, and the video to the single certainly grabbed attention at the time.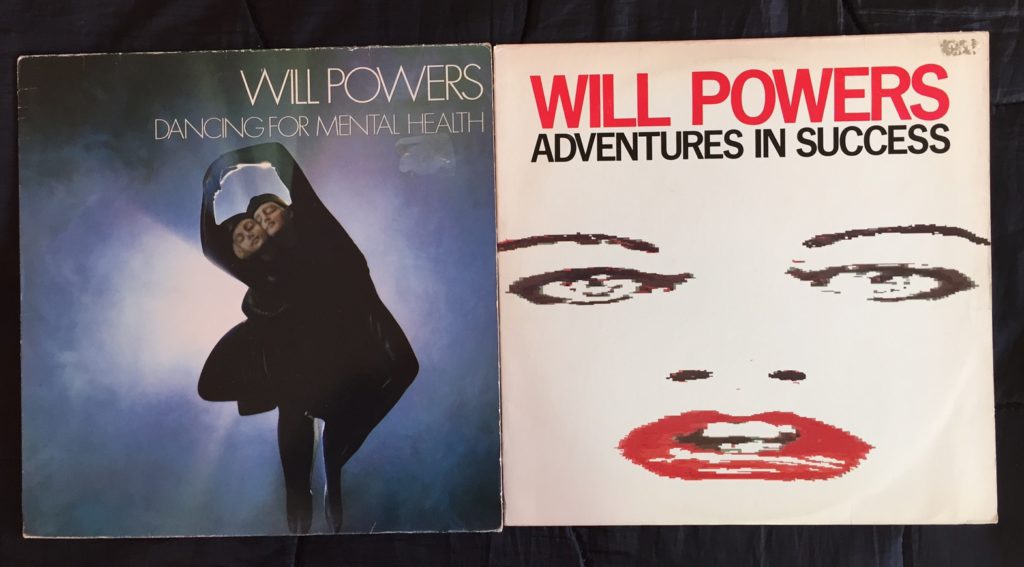 ---
01.24.48
UNKNOWN CASES – Masimba Bele – 12″ – Rough Trade
It came out of nowhere but sounded stunning… and still does.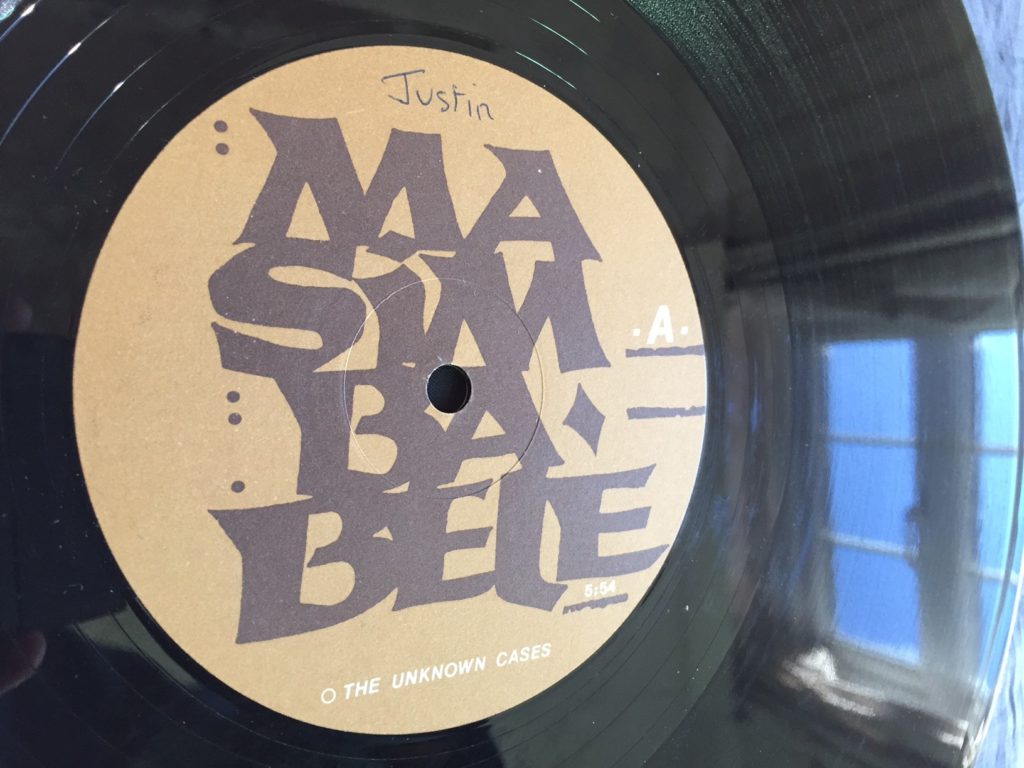 ---
01.30.26
23 SKIDOO – Coup – 12″ – Illuminated Records
For the ten seconds Industrial Funk existed, this was a prime example and Peter 'Sketch' Martin is a bass player who sounds like he's having fun.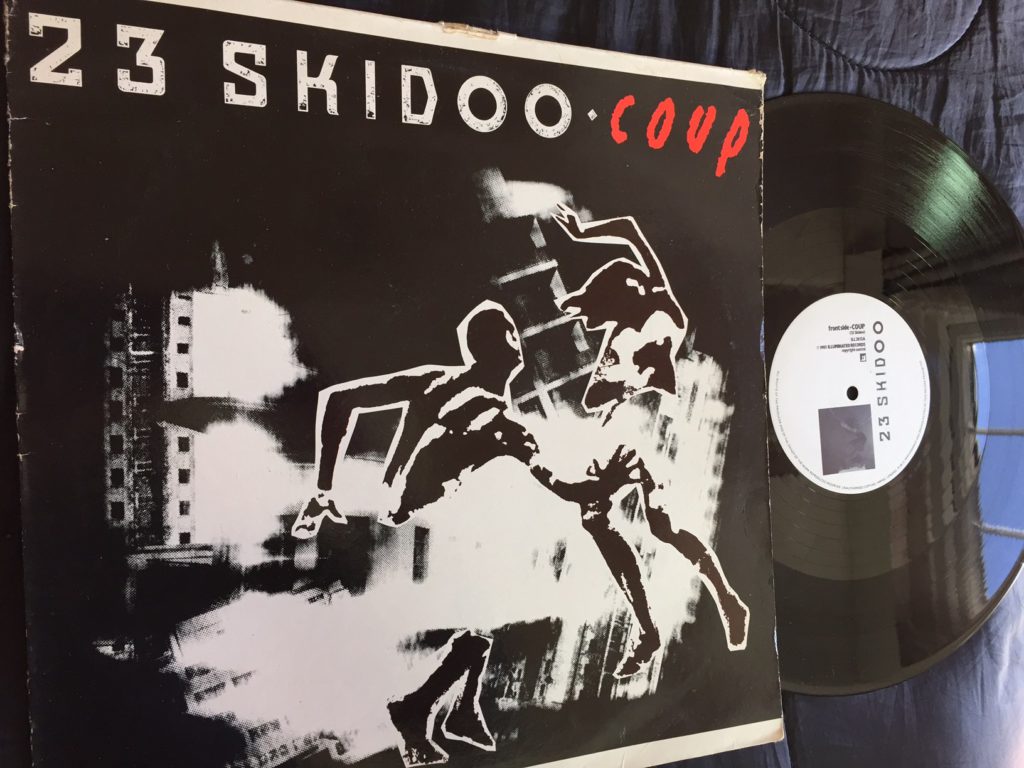 ---
01.34.32
THE CREATURES – Ice House – Feast, LP – Wonderland/Polydor
Siouxsie and Budgie's offshoot from the Banshees, and a low key track that still got feet on the dancefloor.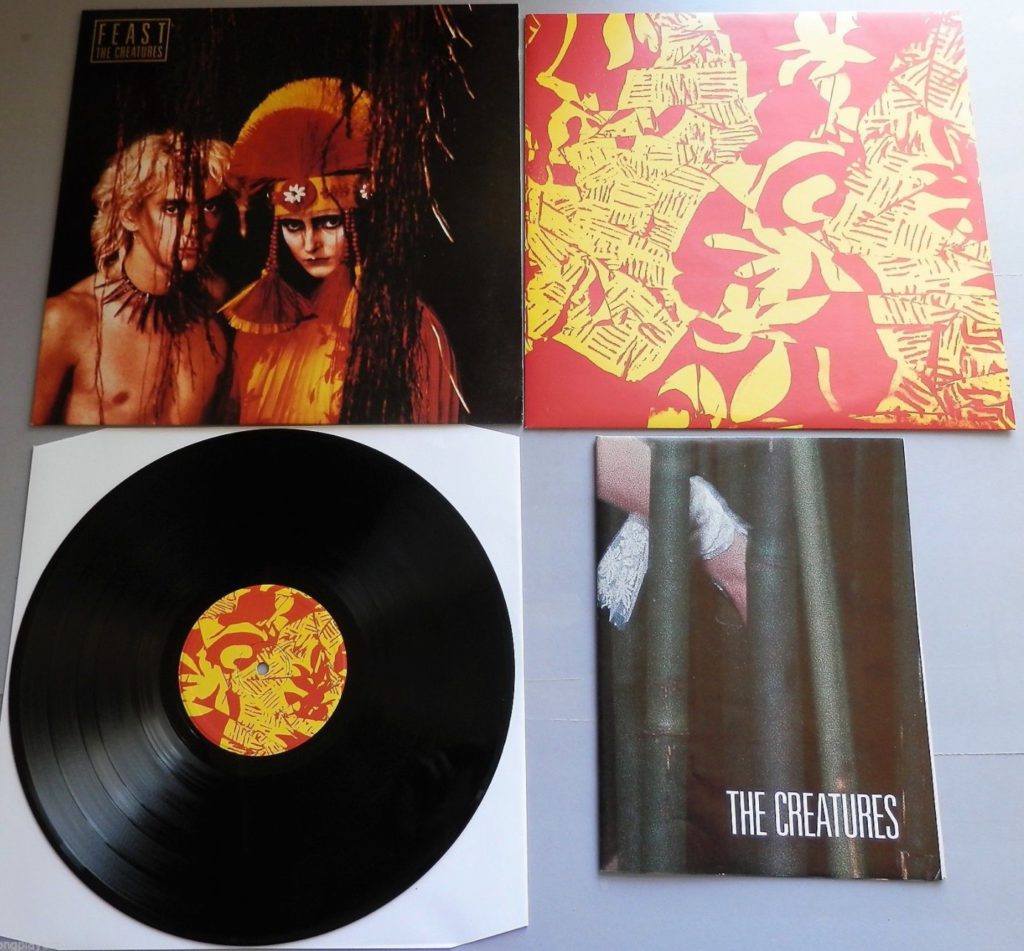 ---
01.37.14
10,000 MANIACS – Pit Viper – Secrets Of The I Ching, LP – Mark Records
Natalie Merchant's voice was the deciding factor for me and I spun this quite a few times in our club… as it happens, off a cassette!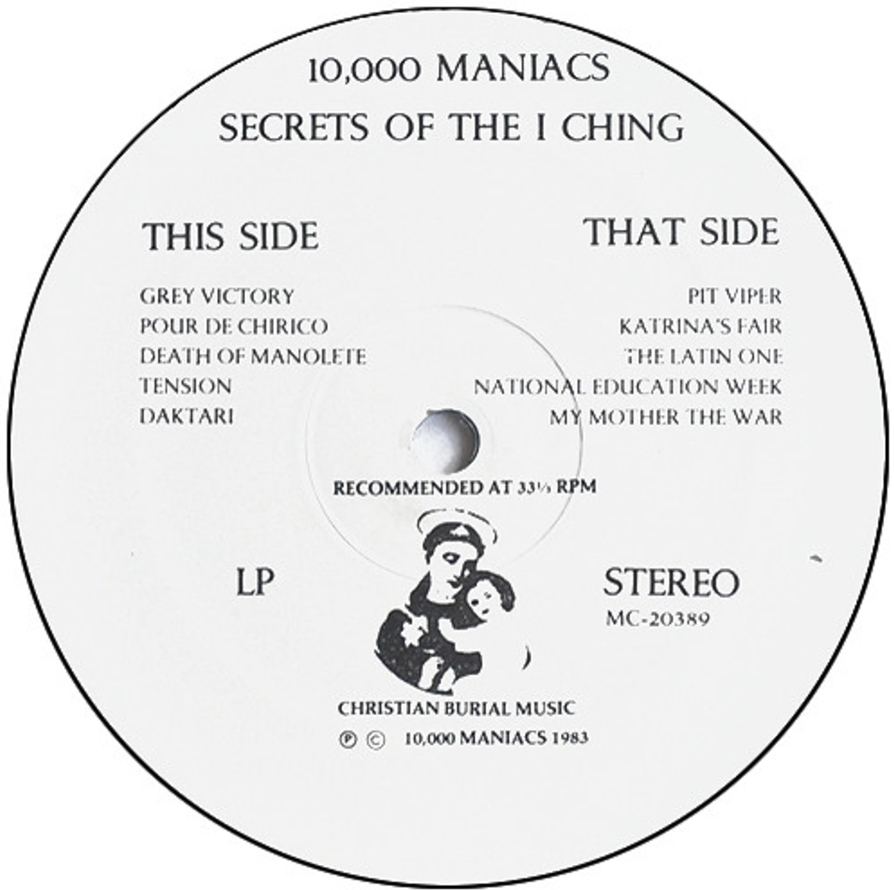 ---
01.40.51
MINISTRY – Should Have Known Better – With Sympathy, LP – Arista
I remember Al Jourgensen's outfit mostly for a tougher industrial strain but this was from their first major label stab at mainstream success. A bit 'light' for our club, but I still liked it a lot.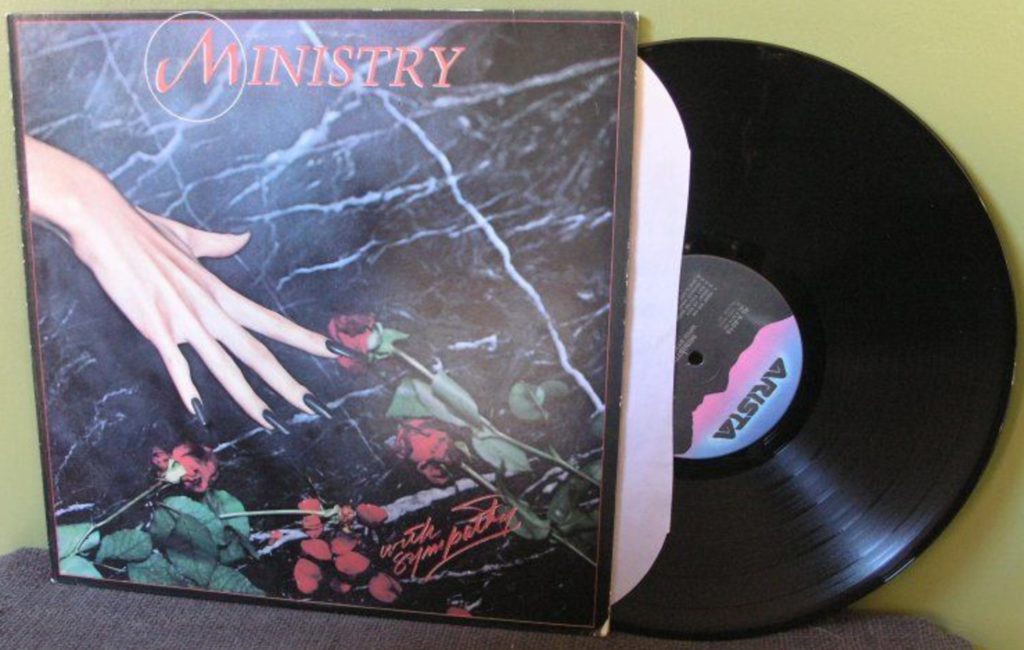 ---
01.45.07
BLACK – Wide Mouthed Frog – Radio session.
This John Peel session has never seen the light of official day. Maybe Colin Vearncombe's subsequent change of direction to a more lush sound was the reason, and as some will know, sadly he died last year, after a car crash in Cork, Ireland.

---
01.40.14
SOFT CELL – Martin – The Art Of Falling Apart, LP + 12″ – Some Bizzare
An epic length track often handy for that toilet break when DJing. At ten minutes I even had time to grab a drink at the bar on the way back. A club favourite.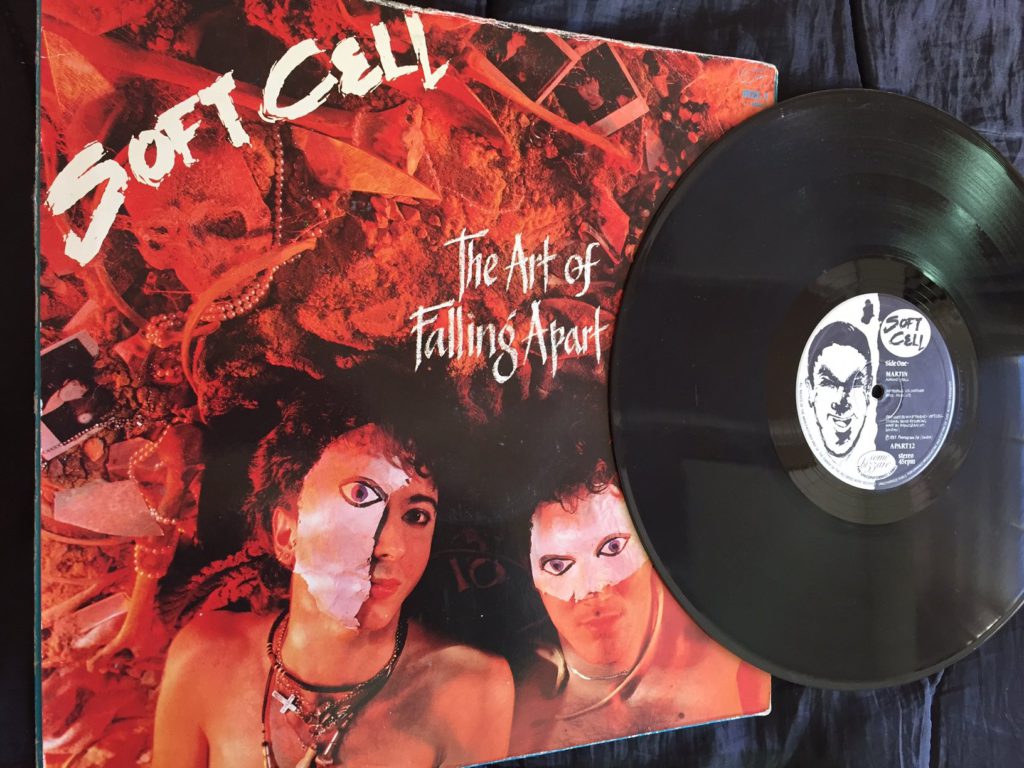 ---
01.44.23
THIS MORTAL COIL – Song To The Siren – 12″ – 4AD
The Cocteau's Robin and Liz return in this Winkles hour, fittingly seeing it out as This Mortal Coil. Any time their version of Tim Buckley's Siren got an airing at the club it was guaranteed to clear the floor… but it HAD to be played. One for Viv Spencer-Grey.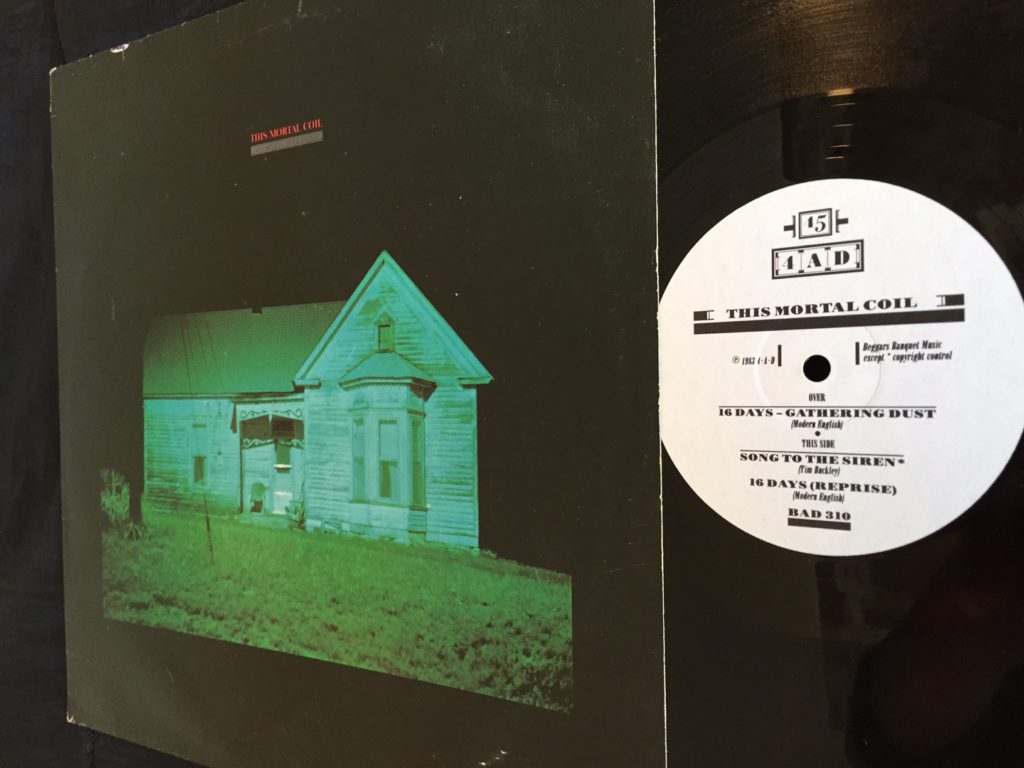 ---
We're in 2017. Who knows…
Dec….