41 Rooms, Playlist 36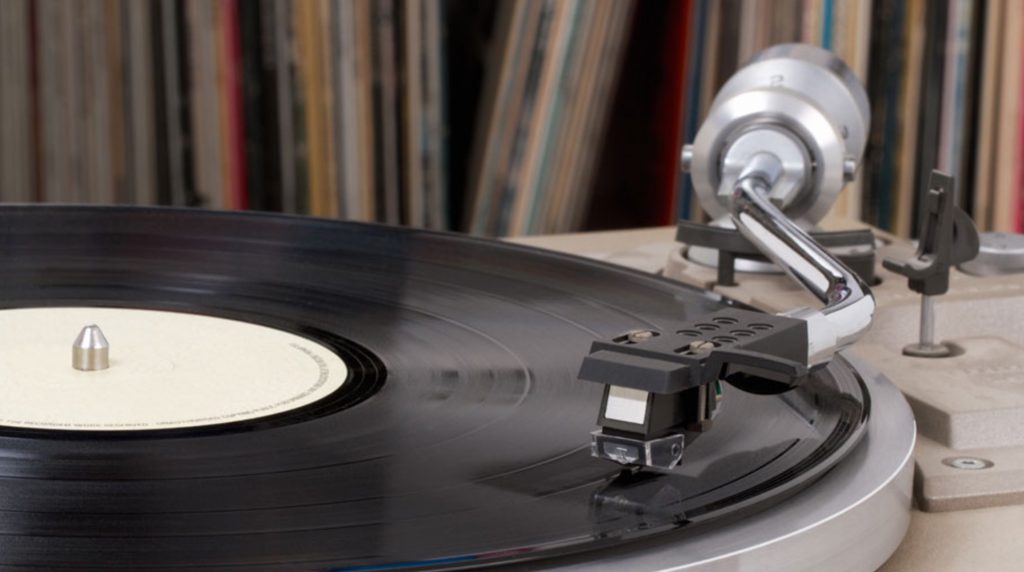 41 Rooms, Playlist 36 is 83% vinyl friendly. Impressive.
---
A bit of a warning. One or two tracks are slightly sonically challenged.
---
Lyric of Playlist 36: 
The Speeka boys may be speaking best here…
---
00.00
(Intro) THE FLAMINGOS – Stars (Edit) – Unreleased demo – 1983 Episode #1 for info.
---
00.41
NEW ORDER – Age Of Consent – Power, Corruption & Lies, LP – Factory Records – 1983
Lead track from the album that moved the band out of the shadows of their former selves, and a live favourite where Hooky especially, used to really enjoy himself. I saw its debut in Blackpool, August 30 bank holiday, 1982 and all over the shop, they flew the song by the seat of its then barely stitched together pants… but as us van load of holidaying Bedfordians had been on the drink and the seaside attractions during the day – and it was a new tune – we wouldn't have noticed the hiccups at that point. Care free days.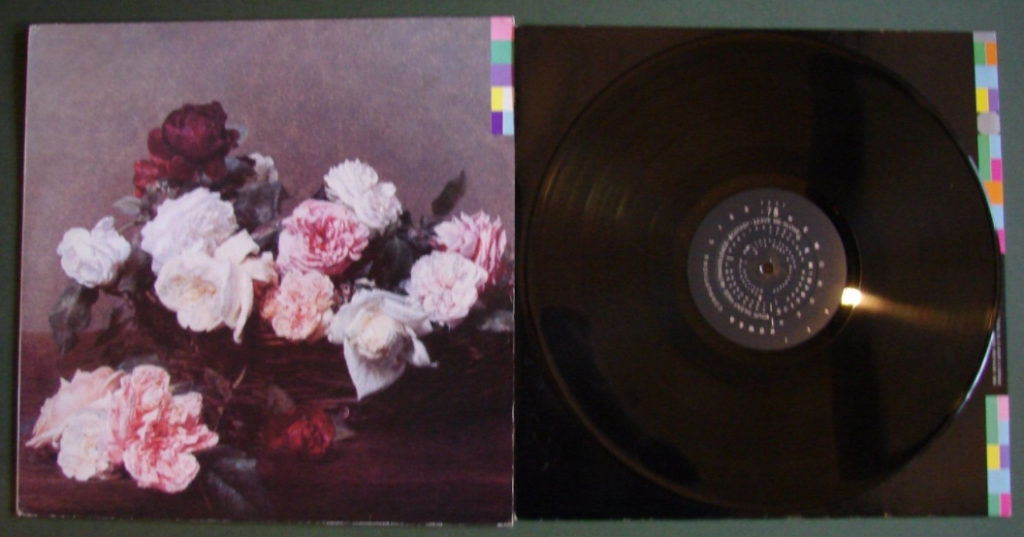 ---
05.48
GNAG OF FOUR – Guns Before Butter – Entertainment!, LP – EMI – 1979
On fire, as usual.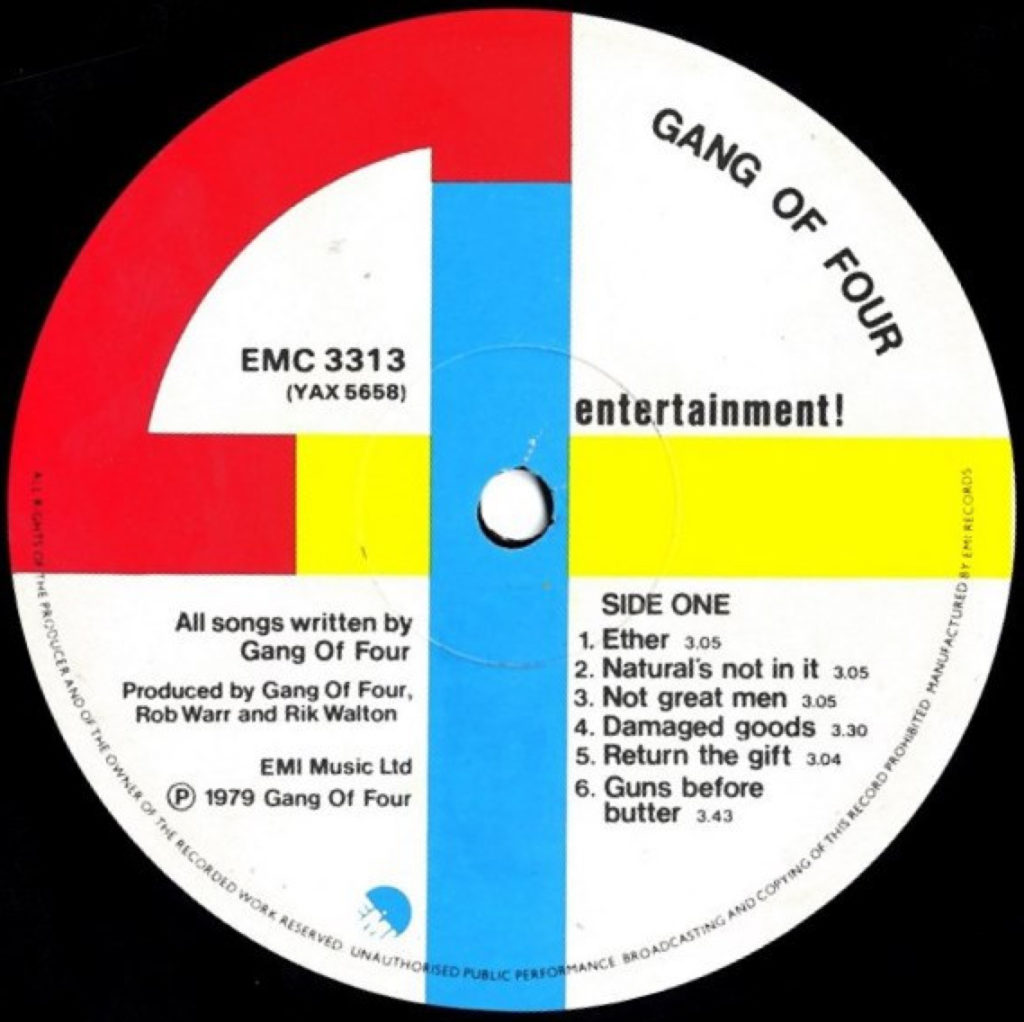 ---
09.32
FIRE ENGINES – Candyskin – 7″ – Pop Aural – 1981
A big favourite with our club, an iconic tune of the times… and an intro to prick up the ears.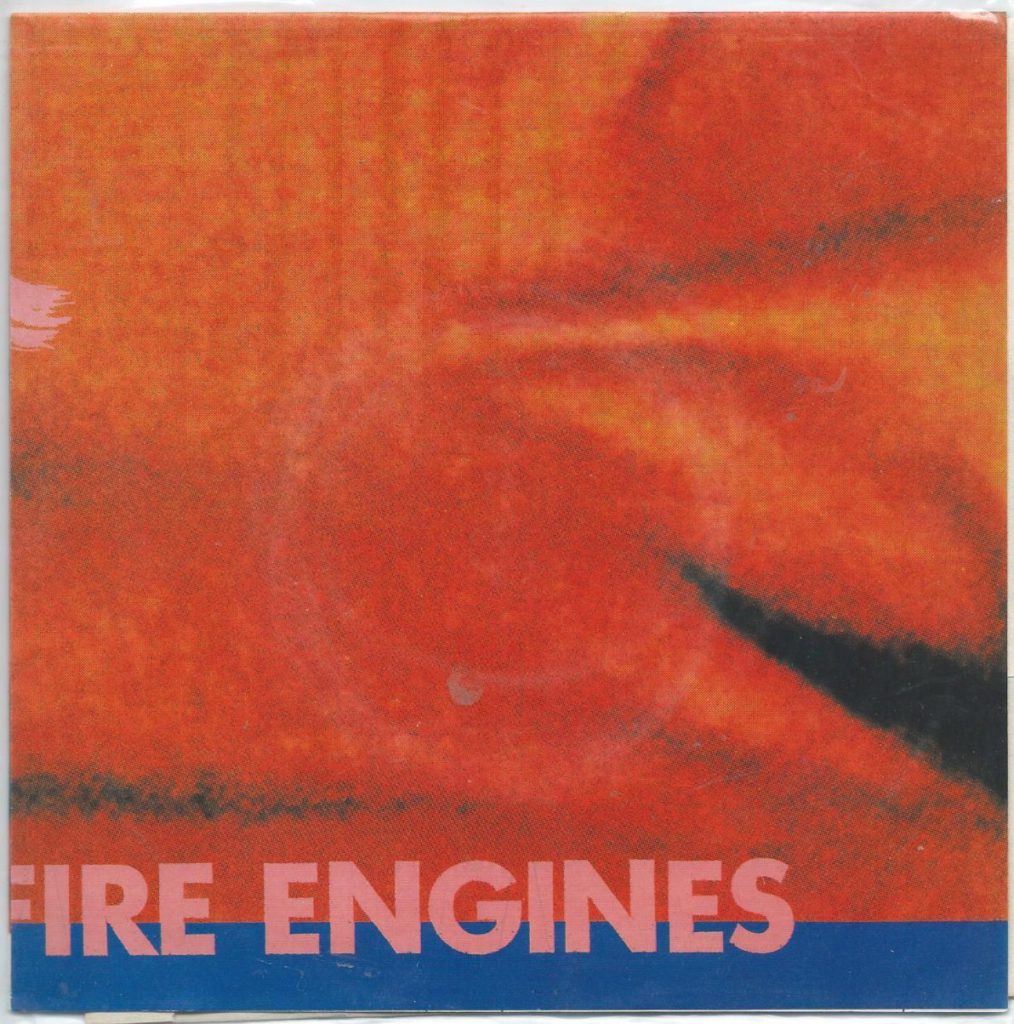 ---
12.06
BATTLES – Atlas – 12″ – Warp Records – 2007
Always worth keeping an eye on these guys, and for this tune, a great video – in a simple-idea-but-beautifully-shot type of way.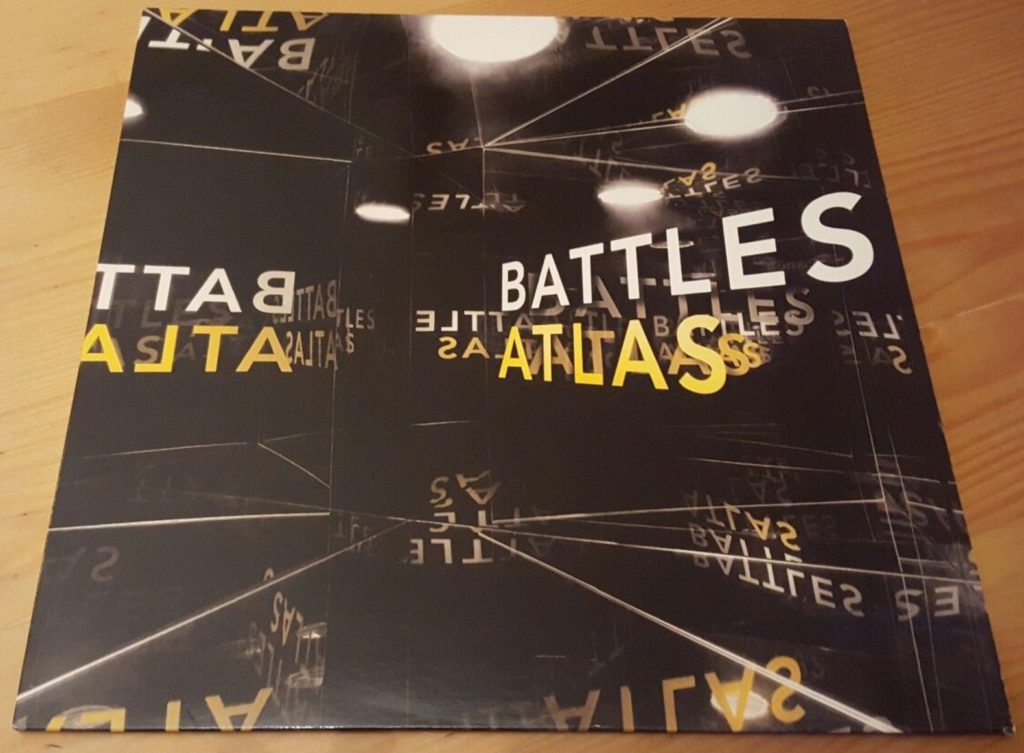 ---
18.25
BJÖRK – Venus As A Boy – CD single – One Little Indian – 1993
As distinctive a voice as there is anywhere… and long may she keep singing.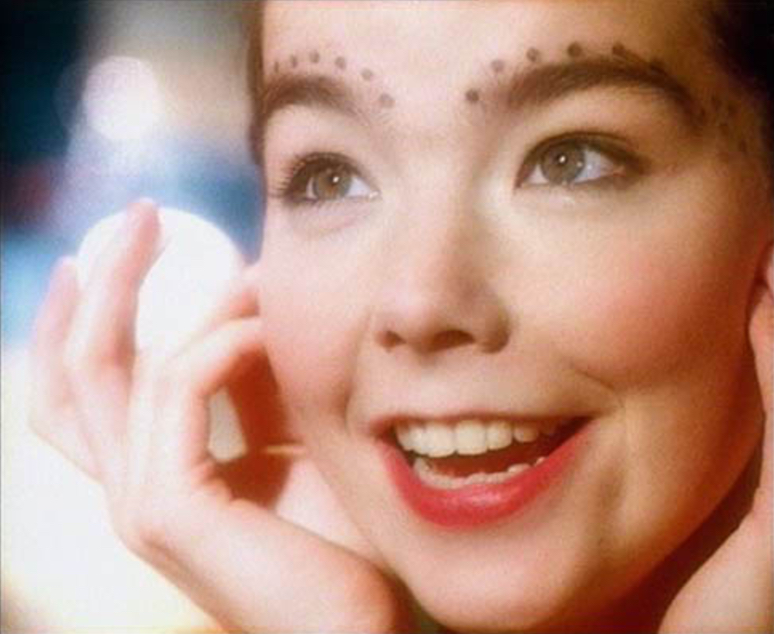 ---
22.26
THE SHOES (feat HOLLIE COOK) – Baby – Nova Tunes 2.5, Various Artists comp, CD only – Nova Records – 2012
The daughter of a Sex Pistol and a Belle Star, this is reggae with a heavy pop tinge. No bad thing.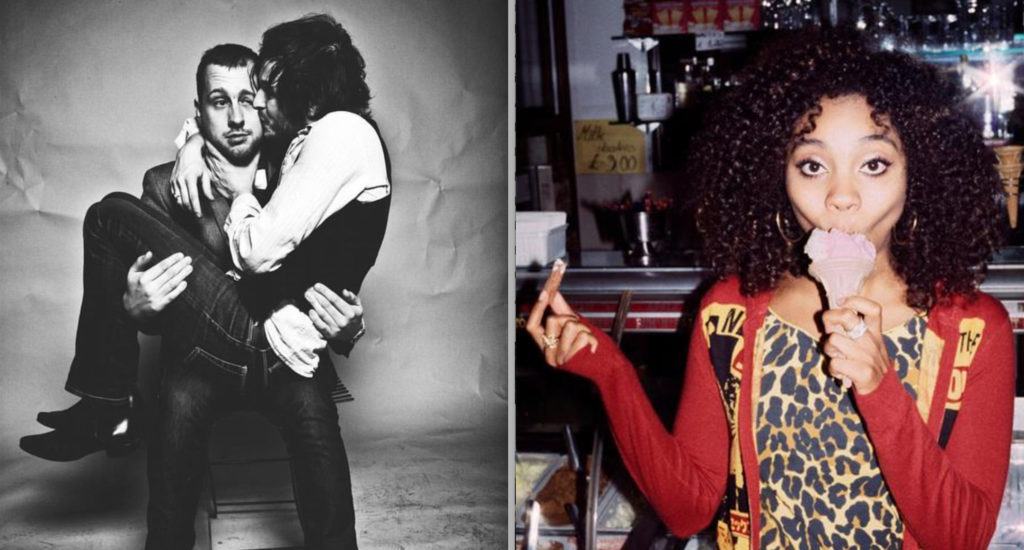 ---
25.40
BOMB THE BASS – Dark Heart (Alpha & Omega #2 Dub) – 12″ – 4th & Broadway – 1994
'It may be a million miles from 'Bug Power Dust' in terms of style but this new cut from Tim Simenon is just as original and captivating. The accent is on deep dub with some sharp vocals from former Jah Wobble collaborator Spikey Tee while mixes come from Greensleeves dub crew Alpha & Omega and major Force with the former's dub the most adventurous with the echo knob. Look out for Sabres Of Paradise mixes too.' – ***** Brad Beatnik, Record Mirror (Music Week), 5.11.94
I occasionally wonder what the likes of Tim Simenon are doing decades after their time in the spotlight. Hopefully he's making music somewhere, somehow.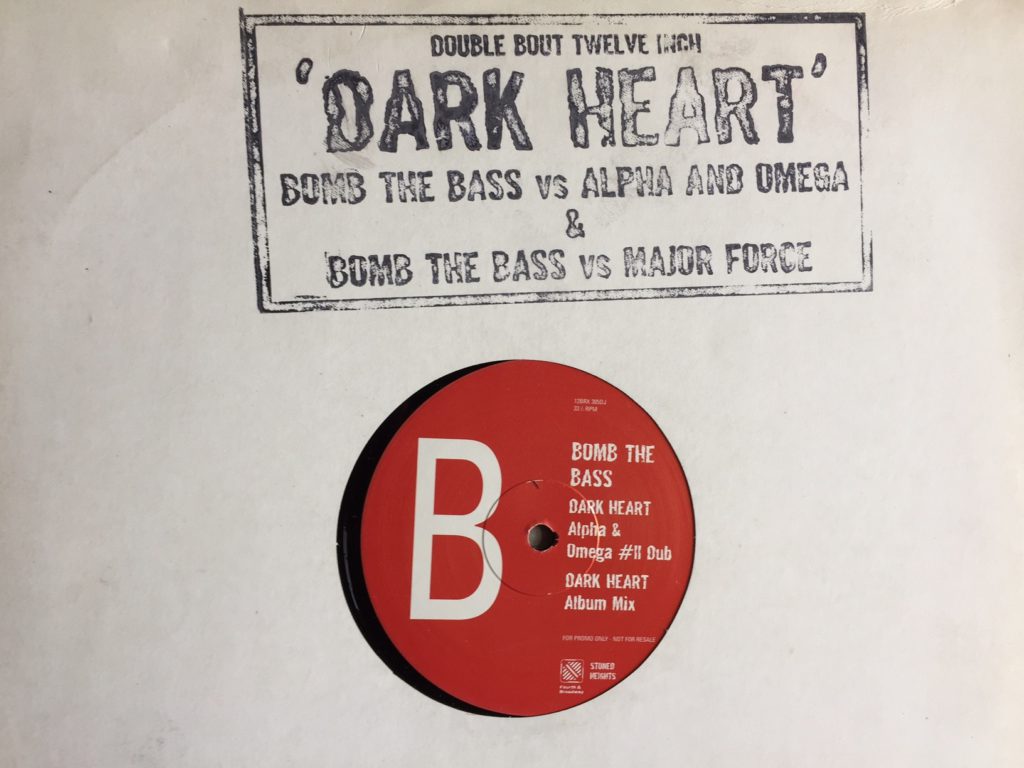 ---
30.44
KATHY SMITH – For Emile – 2, LP – Stormy Forest – 1971
Released on Richie Havens' label, both the album and Smith herself were then lost in the mists of time until a CD re-release * in more recent years. To be honest it's not the greatest of albums but I think this track is a gem.
* A South Korean label, you're never quite sure how legal these things are, but you'd like to think royalties are getting back to the right people. Is she still alive and singing… somewhere? Dunno.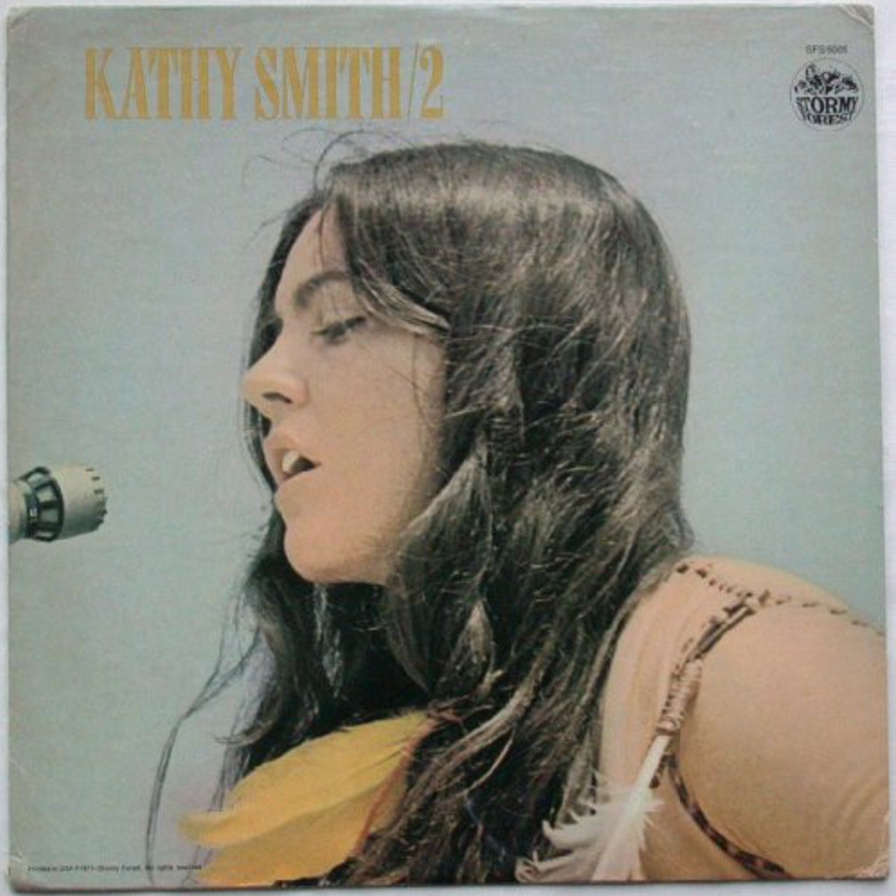 ---
33.43
JONI MITCHELL – Car On The Hill – Court and Spark, LP – Asylum Records – 1974
Another album lead track… and though it's been close, this goddess is definitely still with us. Praise someone's lord.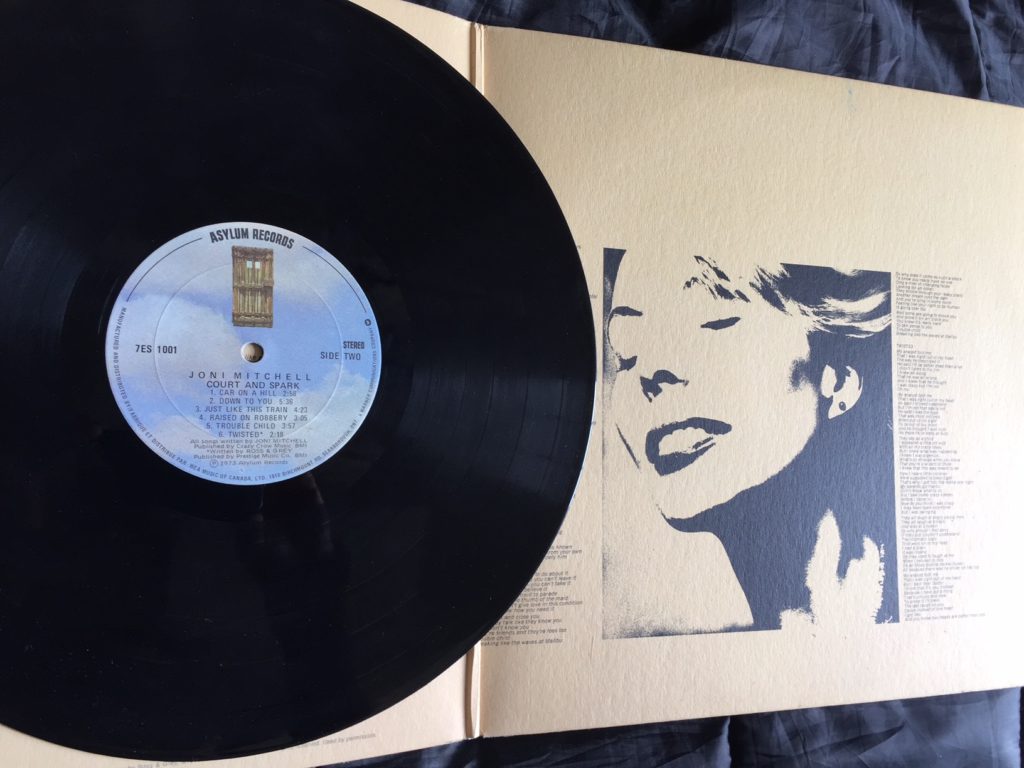 ---
36.27
THE POPPY FAMILY – I'll See You There – 7″ b-side – Decca – 1971
Pop psych… blah blah blah. Just a great tune. I didn't buy this on release but it's from around the time I was beginning to spend my money * on the wonders of 7″ singles… and you always played the b-side. There was an intelligence in The Poppy Family (Susan and Terry Jacks) that, looking back, maybe got lost back then.
* Putting together Christmas crackers was one route for the 14 year old DH to earn some schoolboy cash. Got quite proficient at it, I might add.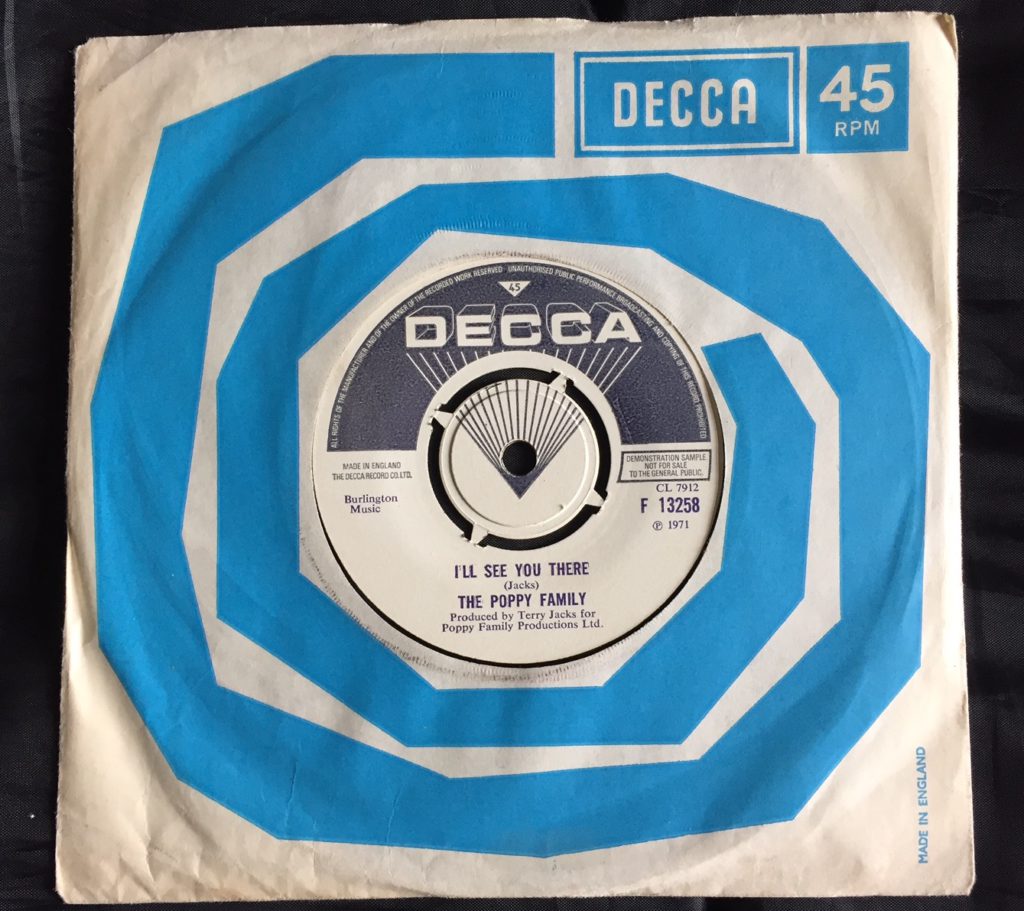 ---
39.30
THE AUBERGINES – Matchbox (Unreleased demo) – 1986'ish
I'd say with some conviction that these were the best Bedford band (frontman, Phil was actually from down south) to never got off the starting grid. A great bunch of musicians and characters, I actually offered to put a single out by them on Rorschach Testing but Phil turned it down. The others would have gone for it but in hindsight I reckon he might not have felt there was longevity in the band – as was to prove correct. If the single had come to pass I would have been pushing for this gentle beaut to have been included somewhere. If you seek out the videos of my late friend, Alan Johnston on Youtube (under 'ajselector') you'll come across some rough and ready live gig snippets that give a flavour of the Aubergines' worth.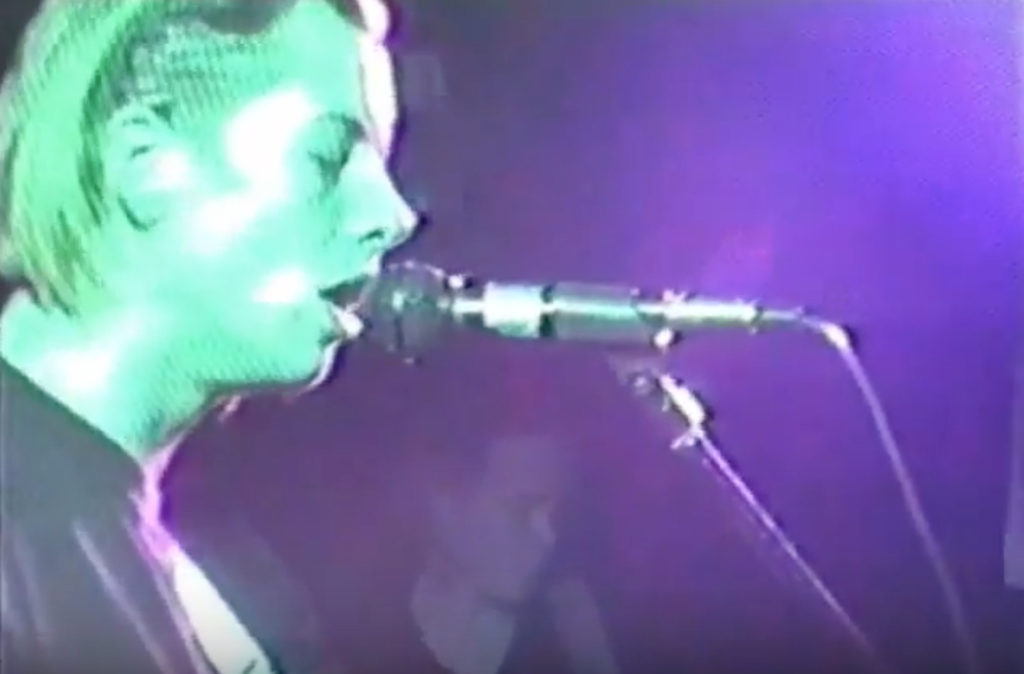 ---
41 .34
THE WOLFHOUNDS – Another Hazy Day On The Lazy 'A' – Cut The Cake, 12″ EP – The Pink Label – 1986
Definitely from a John Peel show listening session, this one.
---
45.38
DIF JUZ – Heset – Vibrating Air, 12″EP – 4AD – 1981
In their earlier vocal phase. They later came as a welcome addition to my Cocteau Twins, Bedford Boys Club gig promotion in Nov, 1984.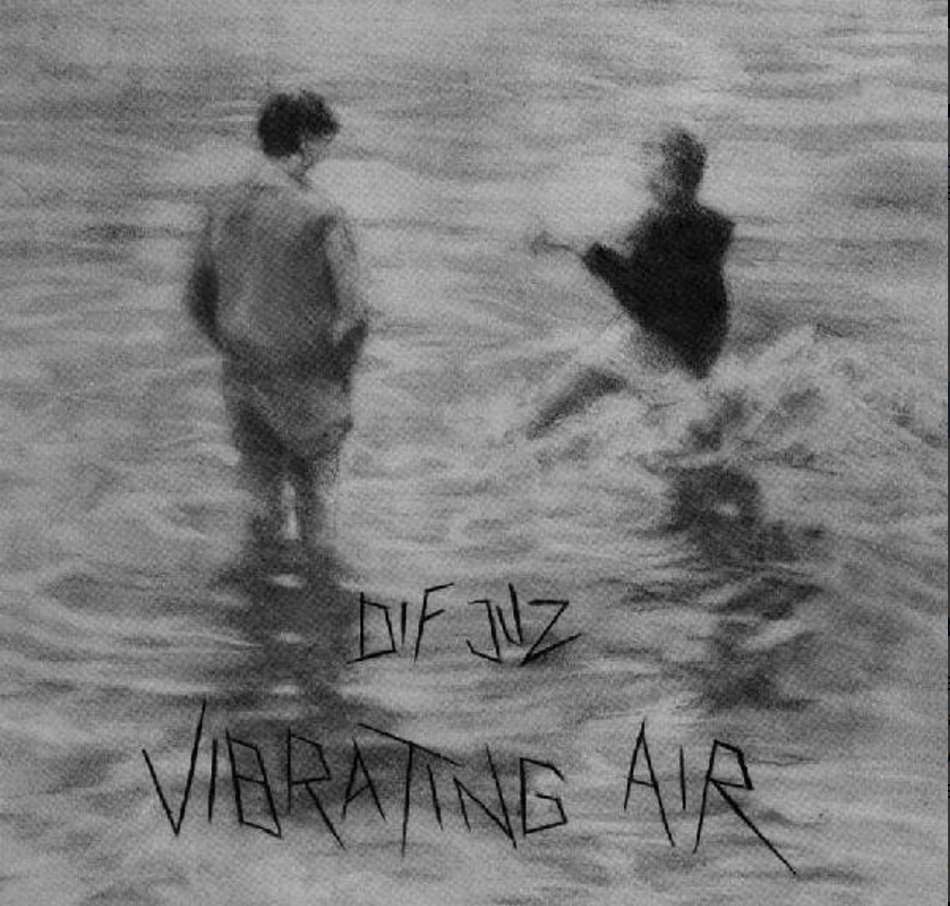 ---
51.22
JAH WOBBLE – Blow Out – 12″ – Lago Records – 1985
'Wobble turns the main riffs of Riders On The Storm into a slow, sinuous 'n' seductive funk; very atmospheric, if with sub-Human League chorus. Coolest!' – Richard Boon, The Catalogue #32 Nov/Dec '85
Yep, I would have been mentioning the heavy Jim Morrison tinge but Richard beat me to it by thirty plus years.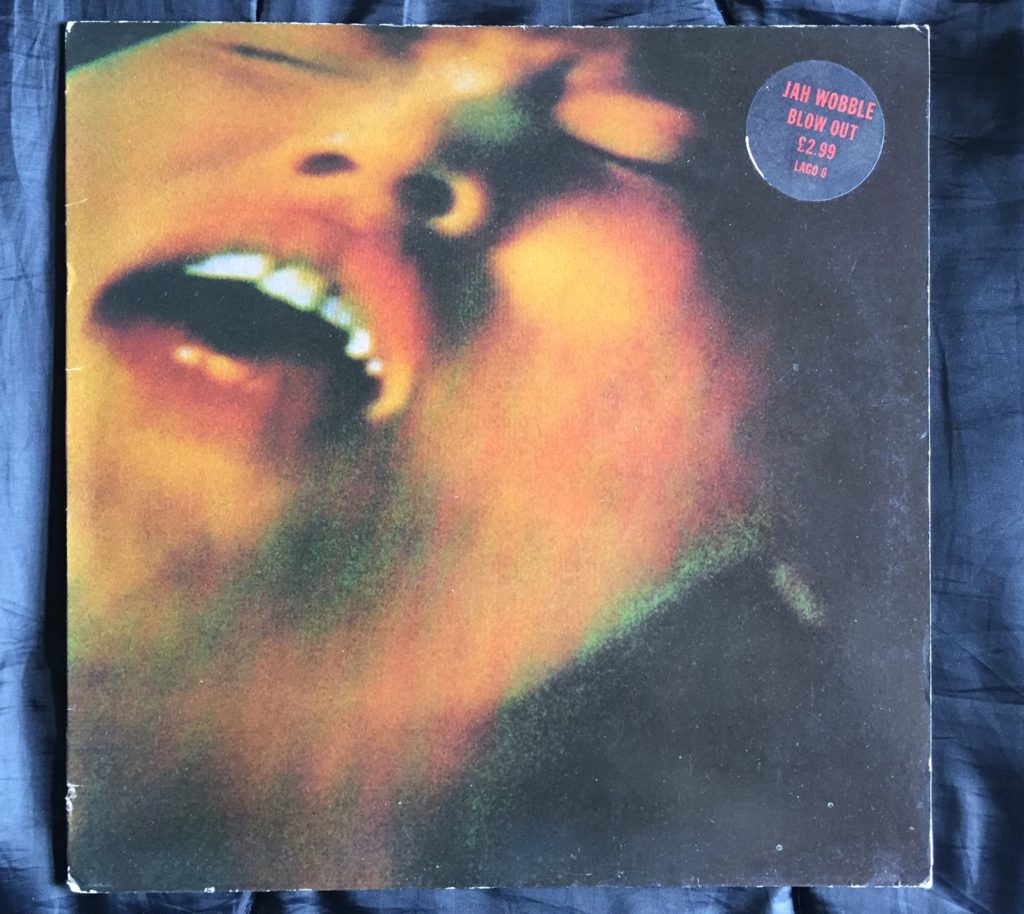 ---
56.11
THEO PARRISH / TONY ALLEN – Day Like This (part) – 12″ – Wildheart Recordings – 2013
A skittery lovely.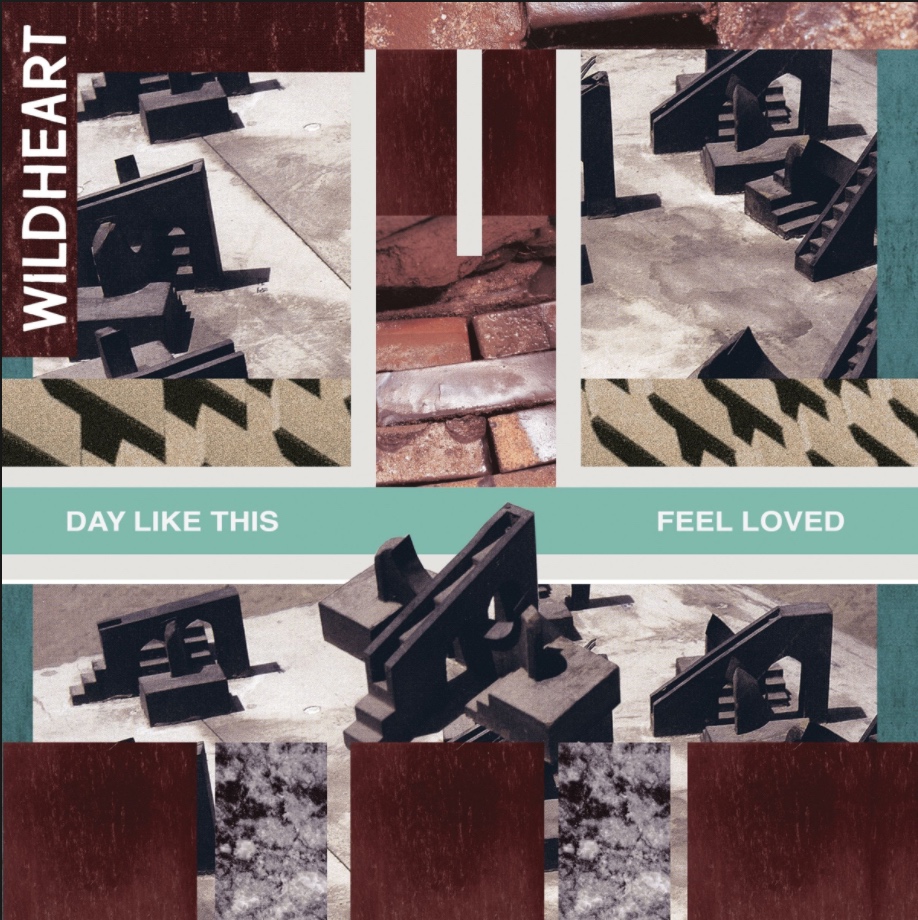 ---
01.00.19
SPEEKA – Sunshine – 12″ – Ultimate Dilemma – 2001
Feeling of a totally other time than the 21 century. Beautiful.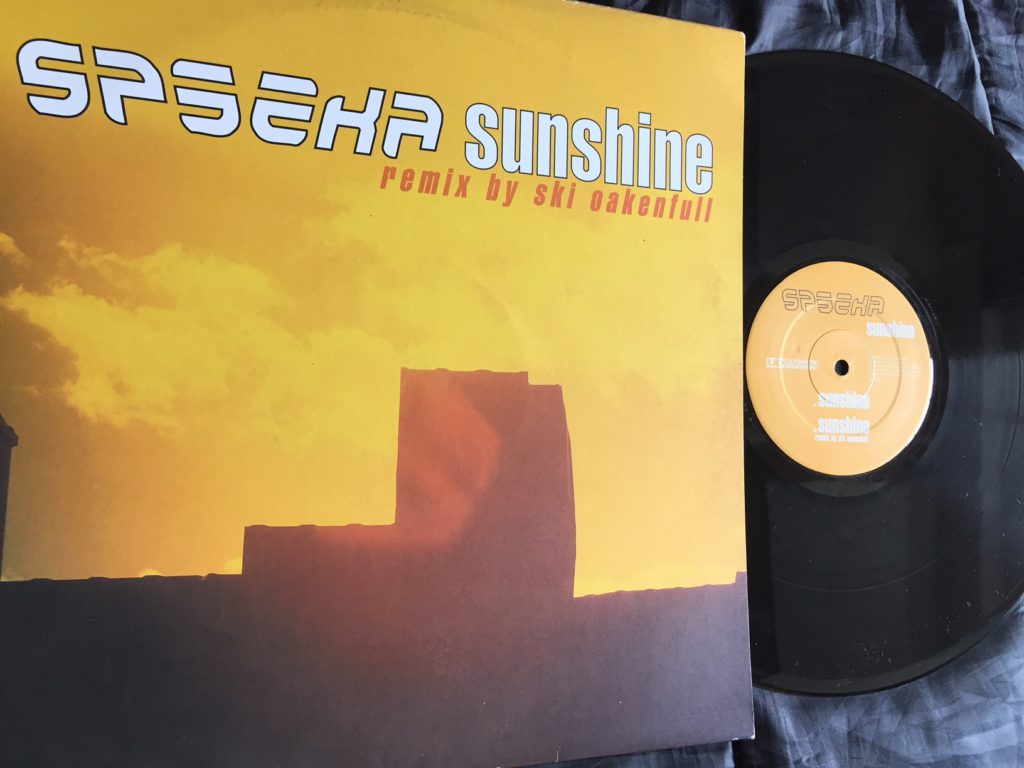 ---
01.05.20
TURNTABLE ORCHESTRA – Caught You Looking (Extended Version) – Music Village Records – 1988
'Disjointedly started juddery tinkling and jittering 110bpm mournfully nagged nervy shuffler, more 'latin hip hop' than 'garage' this time (in three versions).' – James Hamilton, Jocks, 2.89
The Turntable Orchestra appeared on Snub TV in the late 80s with the single before this one. I knew presenter, Brenda Kelly from her role at Rough Trade's independent trade magazine, The Catalogue and in championing all things independent the show was the TV equivalent. So, although not your usual 'indie' sound, 'TurnOrch' quite rightly qualified.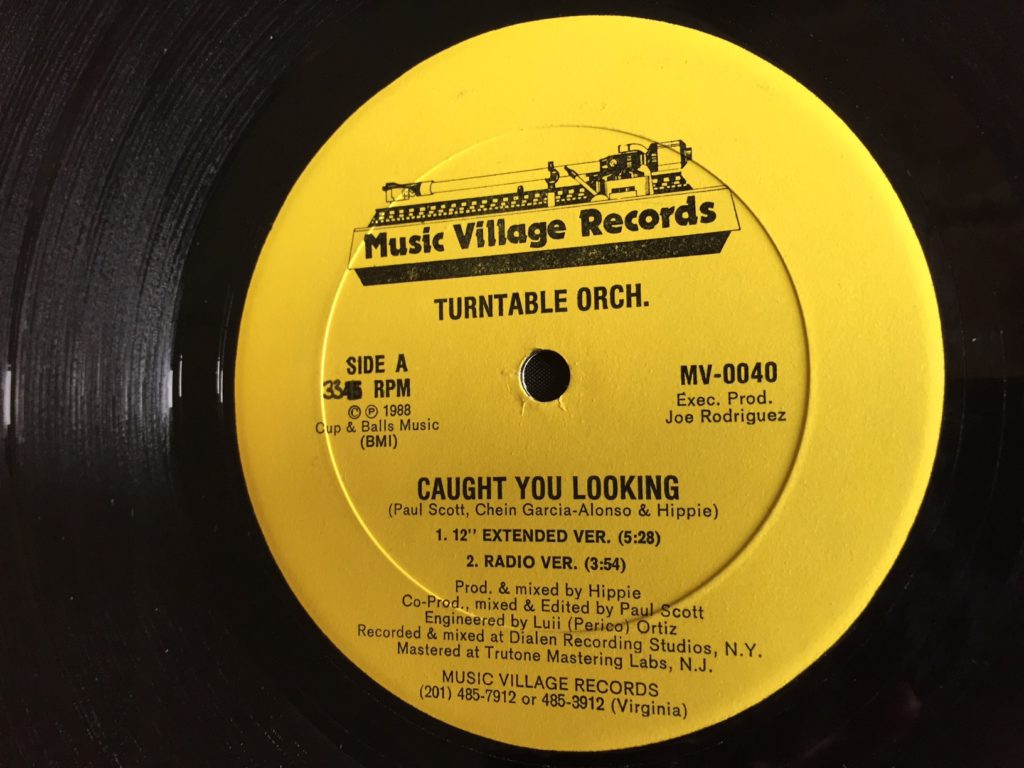 ---
01.08.17
WORKFORCE – Skin Scraped Back – 12″ – Doublevision – 1985
This was one mighty blast of a debut! I knew drummer, Alan Fisch from his days with Cabaret Voltaire and I was to get involved with this Sheffield-based band on their next single, as well as later being also best man at his wedding!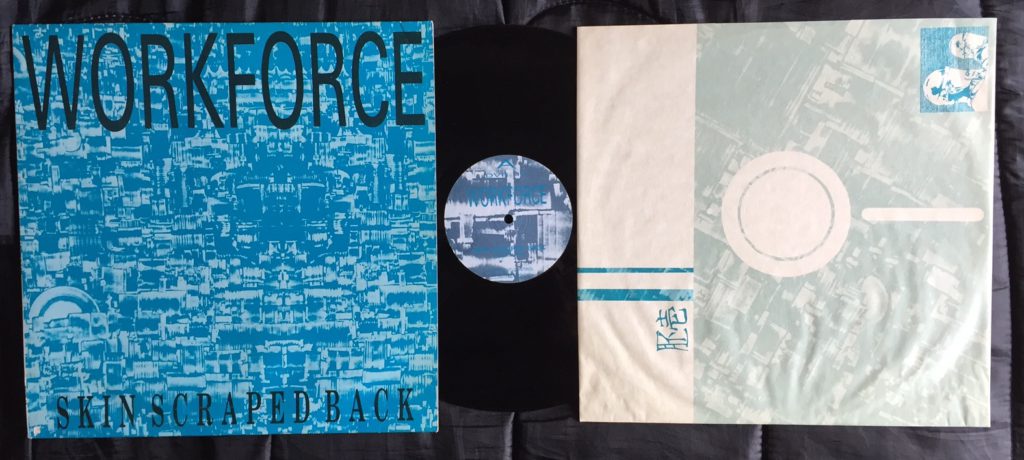 ---
01.12.38
DISTRIBUTORS – Lean On Me – 7″ – Red Rhino Records – 1980
Not quite the might of the already 41 Rooms playlisted TV Me, but damn fine all the same.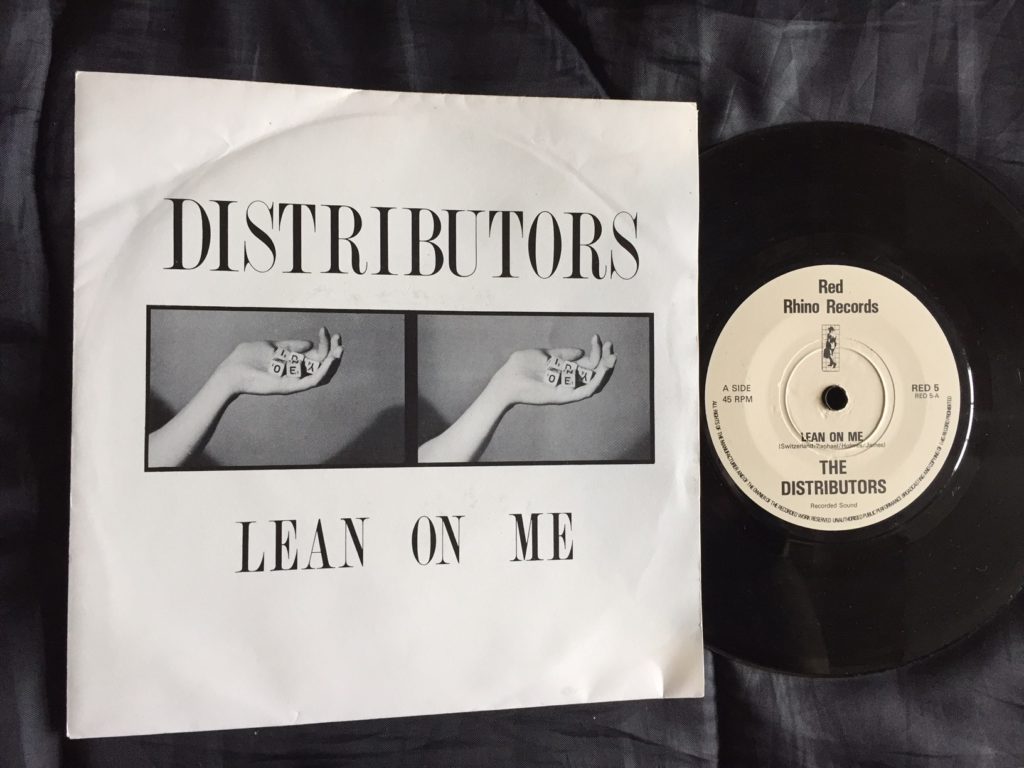 ---
01.16.18
THE PASSIONS – Hunted – 7″ – Fiction Records – 1979
Their debut single, and though you had to be wary of any 'cod reggae' tags when white kids were messing with these rhythms, for me this is the Passions' finest moment. Something tells me singer, Barbara Gogan had Bedfordshire connections… but I could be wrong.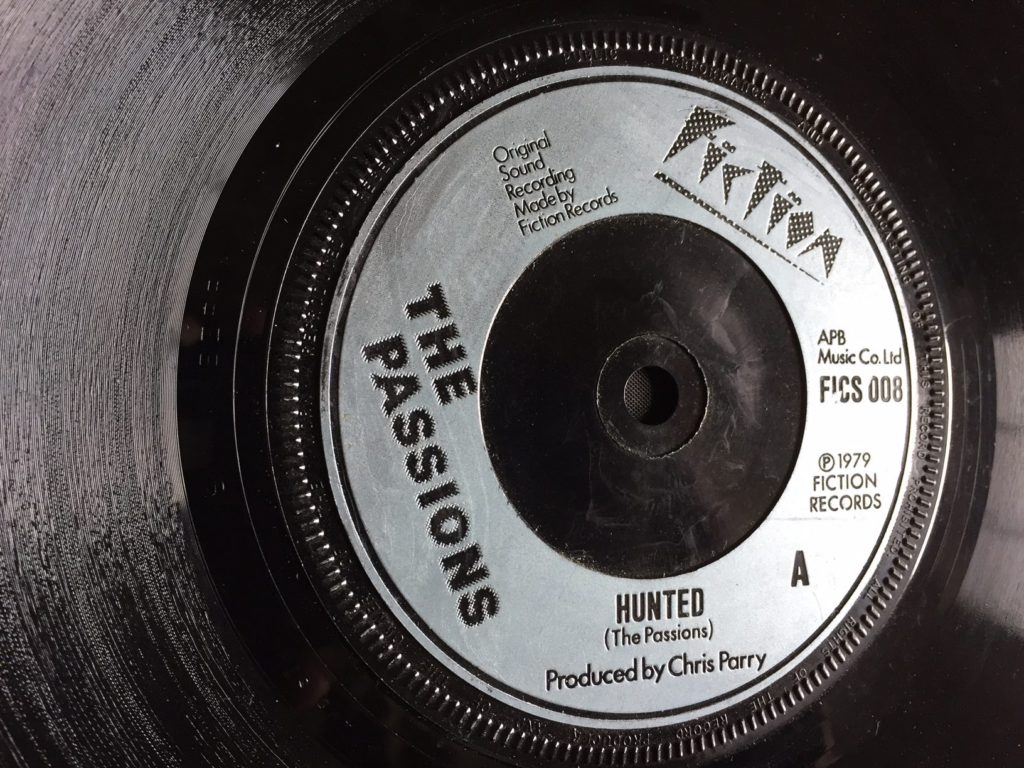 ---
01.19.40
RUTS DC – Whatever We Do – 7″ – Bohemian – 1982
See above, although the punk fuelled Ruts and their late singer, Malcolm Owen had had a very identifiable and genuine interest in dub/reggae.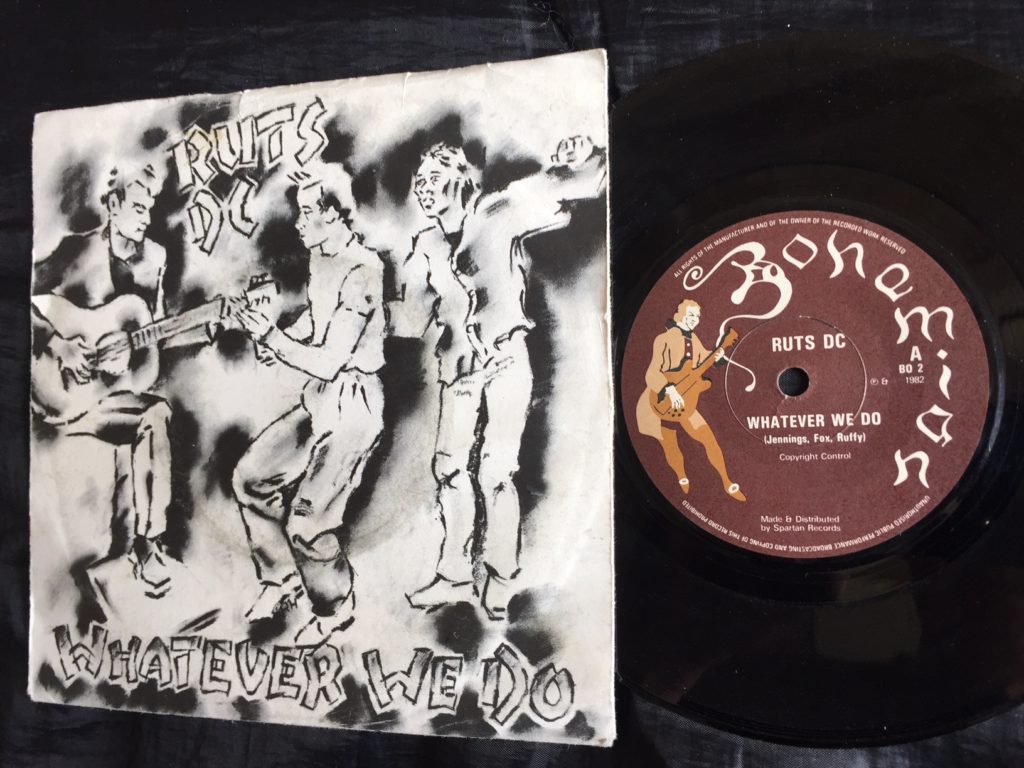 ---
01.23.24
GARNETT SILK – Harder (Dec's Extended) * – Spilt 7″ – Taxi – Year????? Whenever??
He was no sooner on my radar back in the early 90s (David Rodigan's KISS FM show the very likely source) than he was gone… killed trying to rescue his mother from a burning house. He could have been a contender.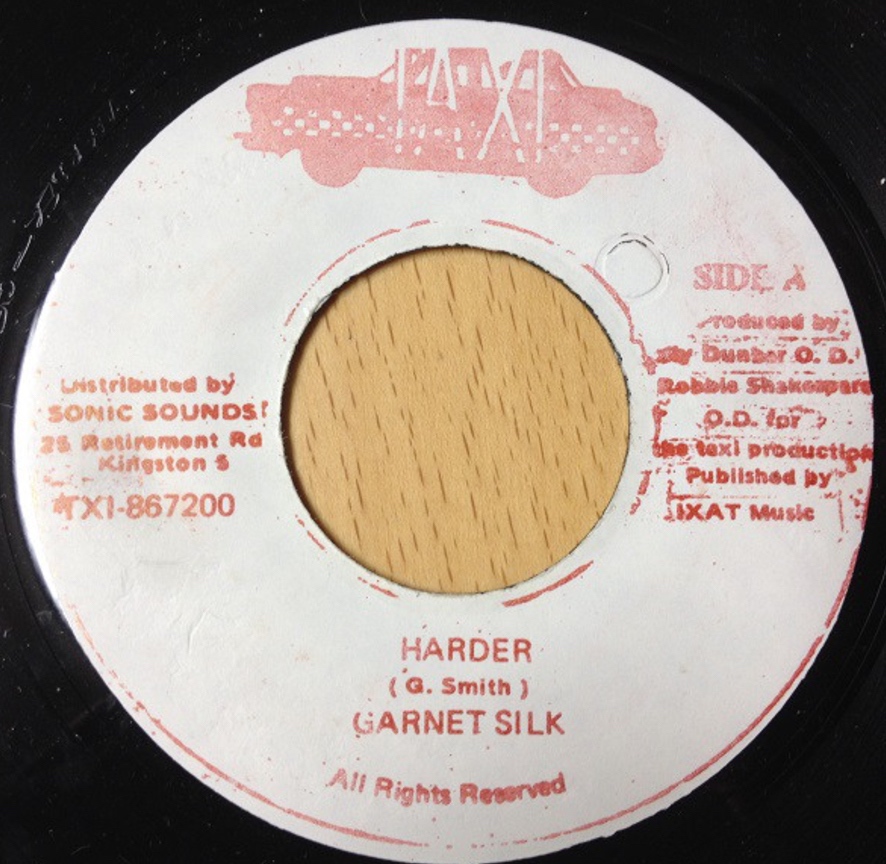 ---
01.27.05
CHRISTINE MILLER – Run To The Rock – 7″ – Backyard Movements – 2006
A British roots-style production… but still 'on it'.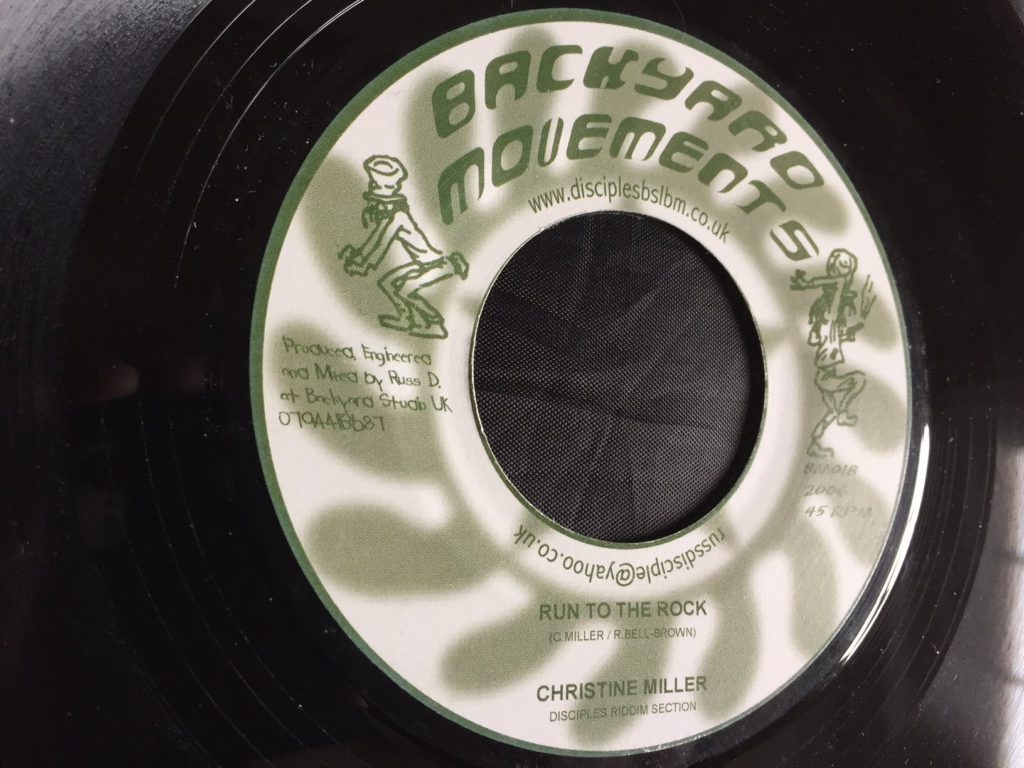 ---
01.30.43
ALPHA BLONDY & THE SOLAR SYSTEM – Course Au Pouvoir – Grand Bassam Zion Rock, CD only – EMI – 1996
And we're rockin' off to France. No idea why I can remember such trivia but I originally borrowed this CD from Islington's main library in London.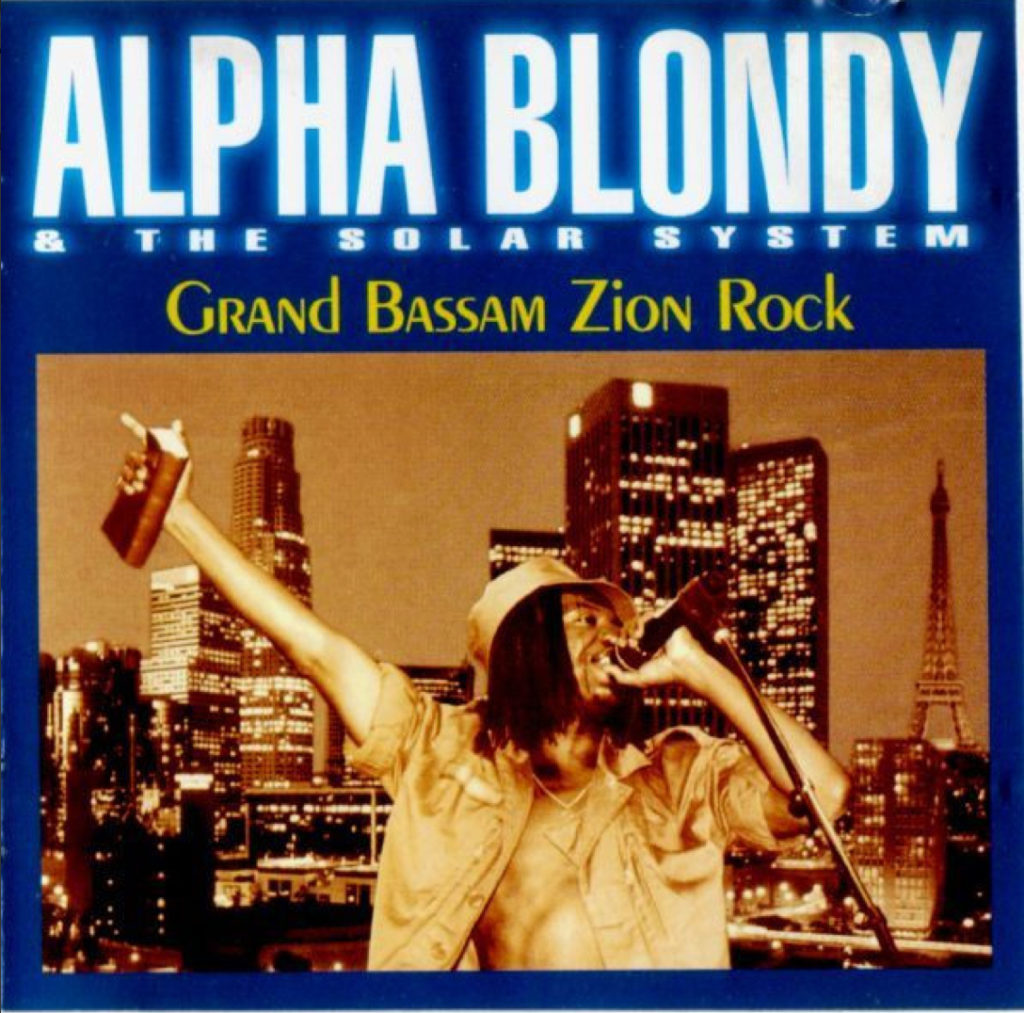 ---
01.34.38
CURVED AIR – Back Street Luv – 7″ – Warner Brothers – 1971
As an early teenager I had a big double page colour poster of Sonja Cristina on my bedroom wall for a while – out of Sounds magazine, I think.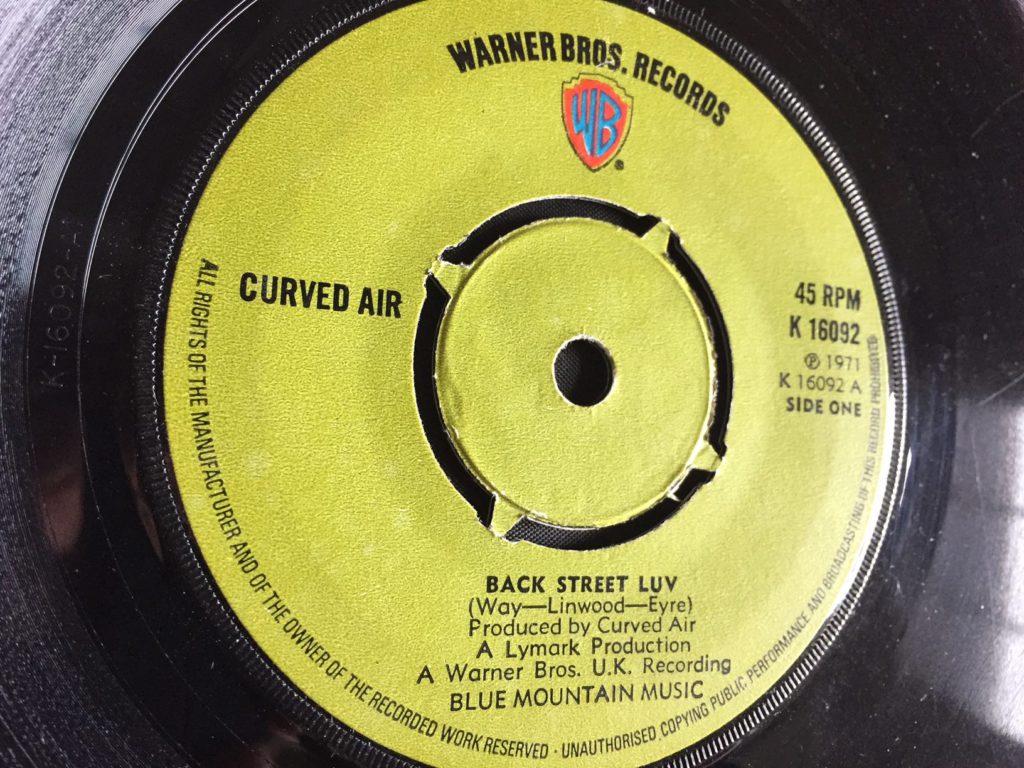 Saw them just the once, at St Albans City Hall in 1975. They played there twice that year but I can't remember which of the two I was at. If it was this one below, I might have seen the debut of Squeeze… or, more likely, I might have been in the bar.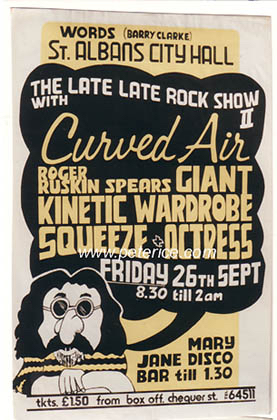 ---
01.37.56
ATOMIC ROOSTER – Tomorrow Night – 7″ – B&C Records – 1970
This sounded very funky in a 'rock'-type way back then, and it does so even more now.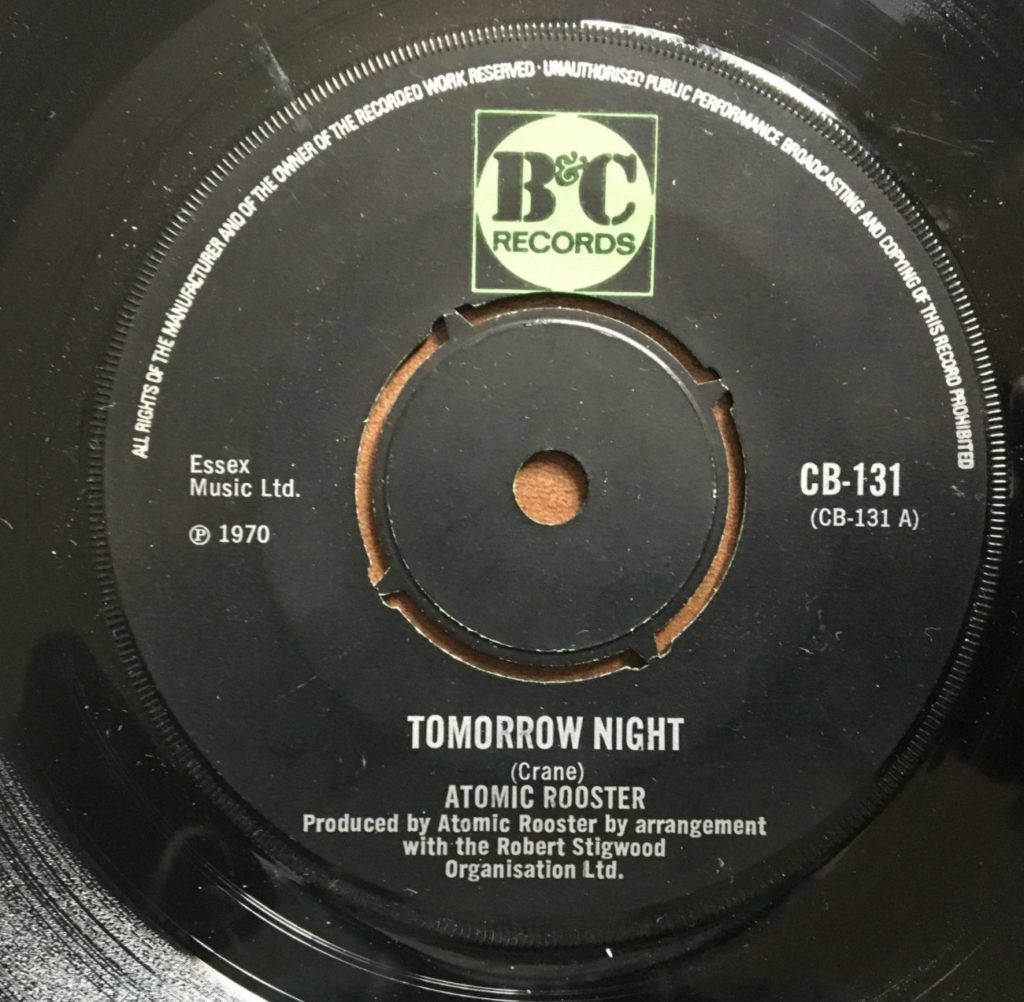 ---
01.40.58
LEFTFIELD – Phat Planet – 10″ promo – Hard Hands – 1999
And verrrrrrry phat beats. A production doesn't get much more 'in yer face' than this. Thundering.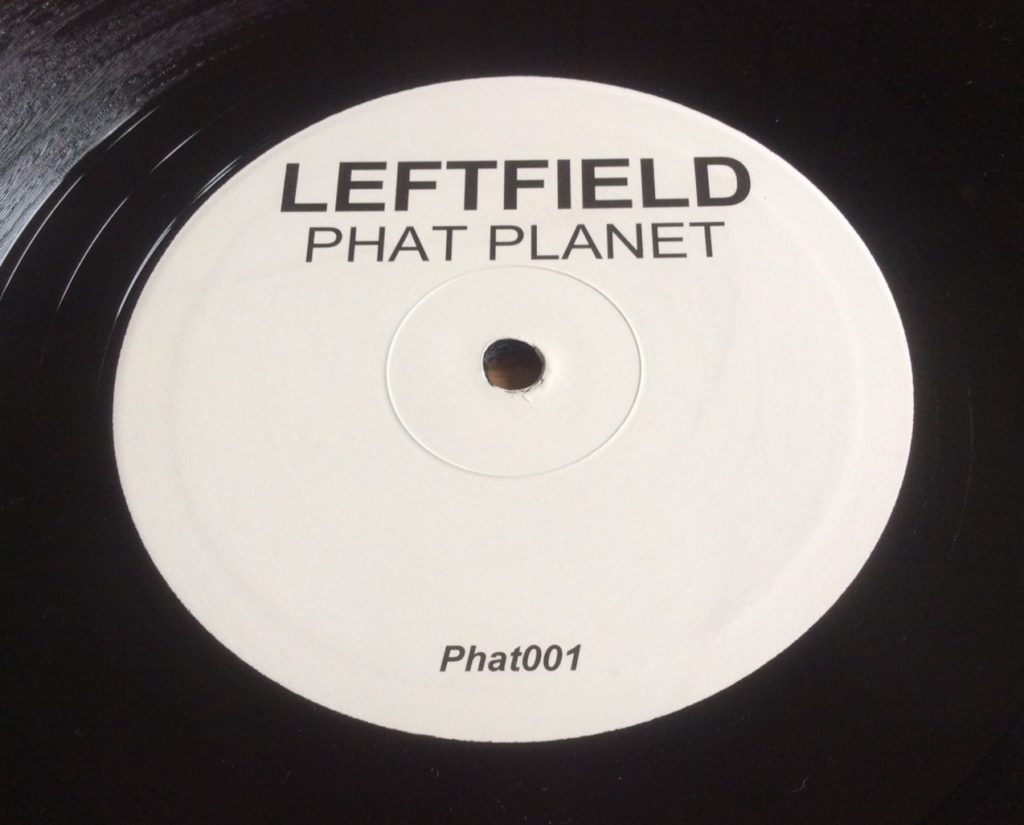 And my 10″-pressed-on-12″-vinyl promo version! Another one to update Discogs on at some point.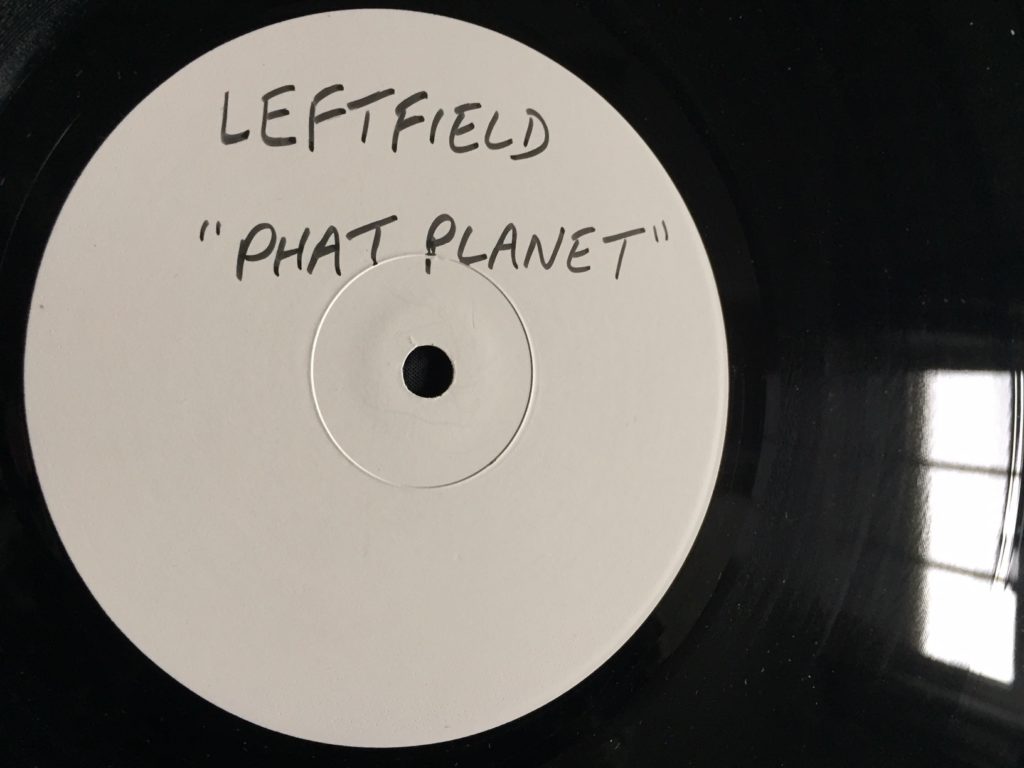 ---
01.45.48
REVOLTING COCKS – Union Carbide (West Virginia Version) – Big Sexy Land, LP – Wax Trax! – 1986
Industrial heavyweights. This got a few spins as my club night DJing era was coming to an end.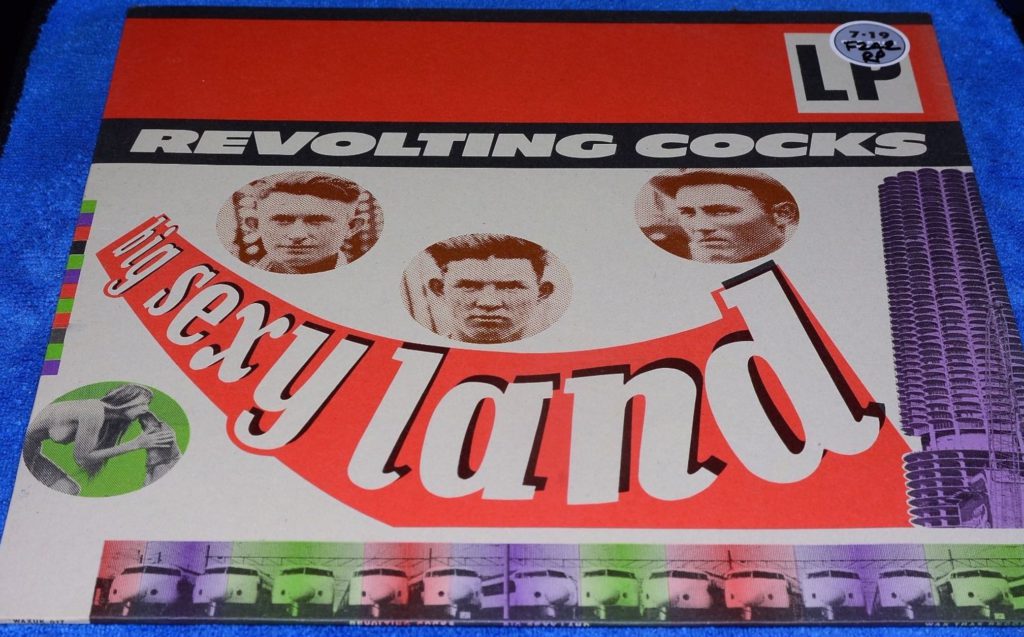 ---
01.48.40
TEST DEPT – Kick To Kill – Beating The Retreat, 2×12″ LP – Some Bizzare – 1984
To see Test Dept live was an experience… and as part of their UK tour in support of the Miners' strike of 1984 I put them on in Bedford. I remember being sort of vetted for the task by a TD associate who came to Bedford for a meet up and a pint weeks before.
Practically on gig day I got a call from main TD man, Angus. He was in real need of a bagpipe player… and wondered if I knew one. As it happened, I did! But he was in Birmingham (I think). Whatever, a call in to mate, Al Adams was made and he then managed to make it to Bedford with his bagpipes. So successful was the partnership, he then became a permanent member of Test Dept for a few years… as did (for a lesser time) another Bedford mate, Neil Starr. The Bedford gig was a really misty drab night, weather-wise, a scene added to when TD rolled up through the murkiness in a huge, old army truck. I remember it had a single digit 'personalised'-type number plate that was very possibly worth more than the truck.
With the stage strewn with metal drums and massive coils of every sort TD started the gig with Kick To Kill. The noise was so deafening you could nearly lean into the aural onslaught… and a friend standing next to me felt so ill she had to leave the building!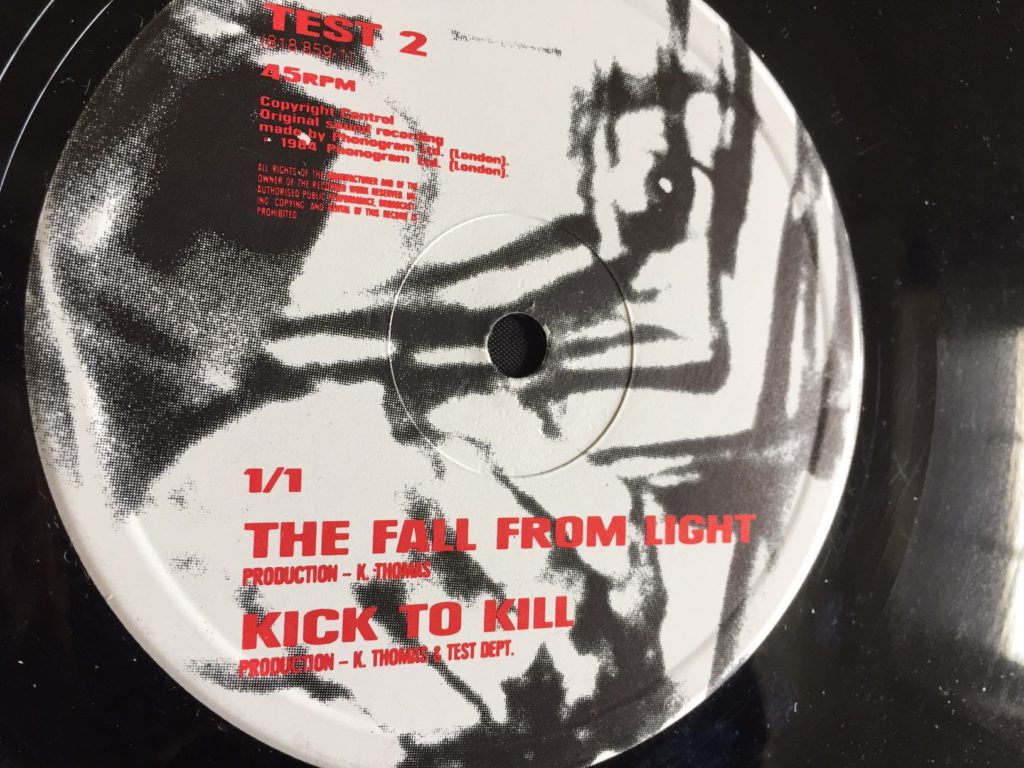 Test Dept ticket (or pass… can't remember which was which) – Bedford Boys' Club, 15.12.84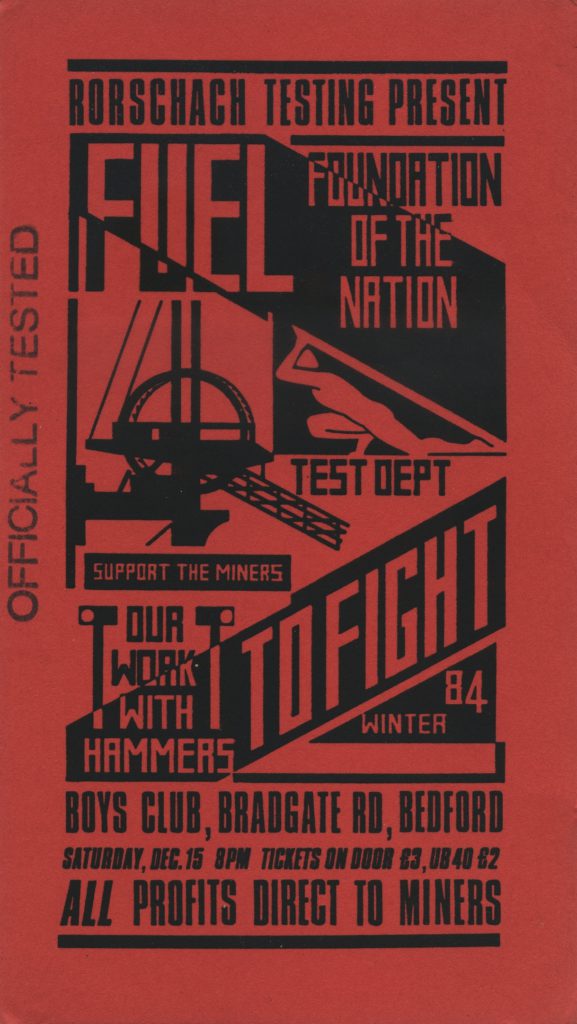 ---
01.54.06
MARTYN BATES – Once Blessed – Dance Of Hours, CD only – NDN Records – 2001
'There's only one Martyn Bates… one Martyn Bayyyyyytes.'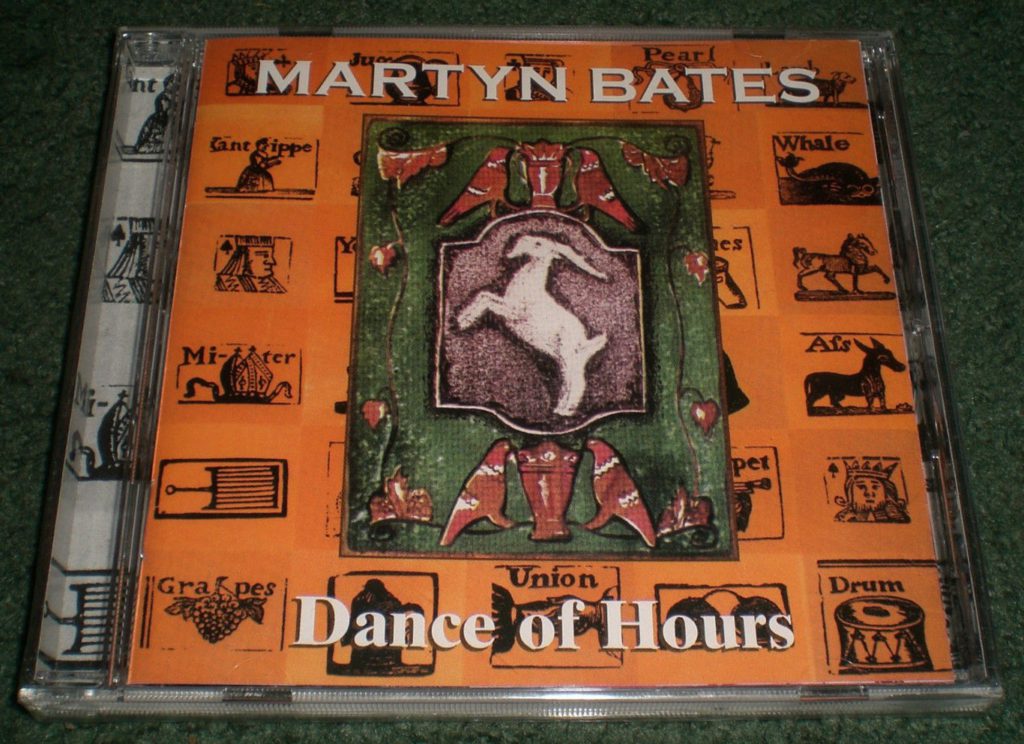 ---
I wouldn't have put money on those last two sitting next to each other.
Dec….