PLAYLIST 82 uploaded August 2, 2020
and is 90% vinyl friendly. Impressive.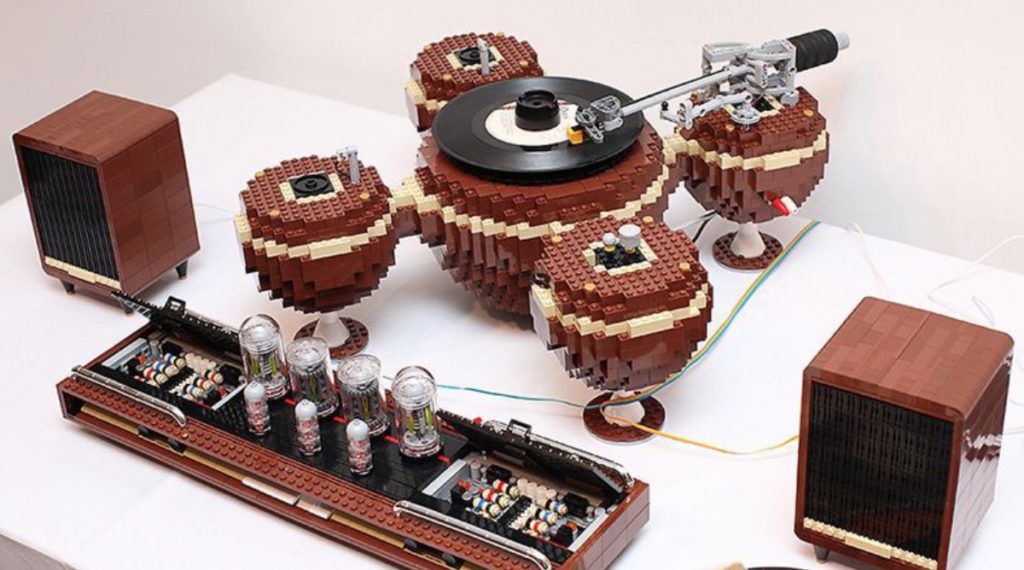 'The Planet' – Courtesy of a gent called Hayarobi, 2405 pieces of Lego and an Audio-Technica 1Ea cartridge.
---
Any track marked * has been given either a tiny or a slightly larger 41 Rooms 'tweak'/edit/chop/etc.
---
Lyric of Playlist 82…
'… cos your mama's name was Lonely and your daddy's name was Pain… and they call you Little Sorrow, cos you'll never love again.'
---
00.00
(Intro) THE FLAMINGOS – Stars (Edit) – Unreleased demo – 1983 Episode #1 for info.
---
00.40
NEW ORDER – Ceremony (Re-recorded version) – 12″ – Factory – 1981
An iconic song to a great many… and to the layman who just 'quite likes it', the difference in the two studio versions is marginal – but let's head over to neworderonline.com and contributor, Fernando for some further knowledge on/blurring of the issue: 'The version (of Ceremony) on Substance is the re-recorded (with Gillian). The thing is that the blue stripe cover went through different girations, and three versions exist. First, it was the re-recorded version, and Ceremony's grooves take the whole side. It was withdrawn, and then re-released with the original 3-piece version. Eventually, that was stopped, and the re-recorded version was used again. This time, the grooves span less space. The matrix number also has different values, with A1 and A2 (between the two re-recorded versions). There are also versions of the green cover with the re-recorded version. The only way to tell without playing the record, is to look at the run-off groove notations, as different lyrics are quoted." For those that note these things, let's hear it for the matrix numbering/run off groove!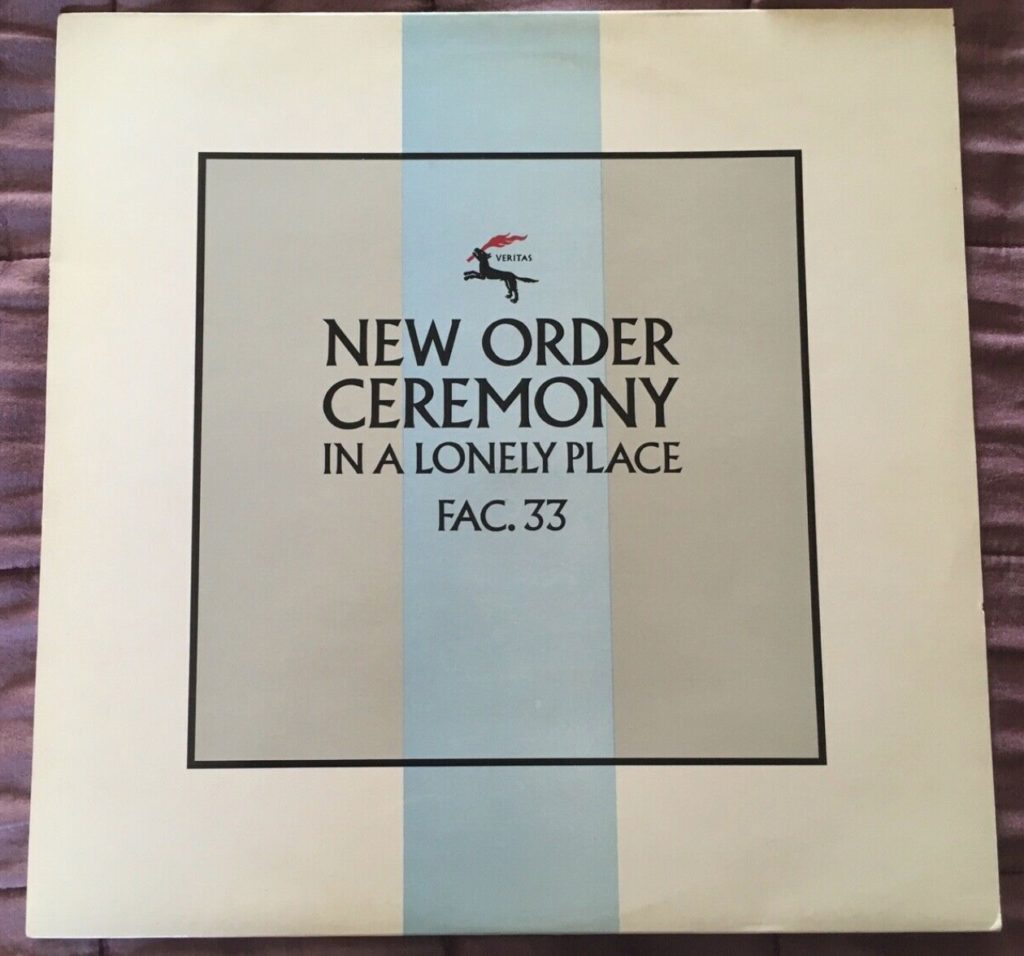 ---
05.11
THE SOUND – Unwritten Law – Jeopardy, LP – Korova – 1980
As this debut album has had a re-release in each of the last two decades maybe it's due another. Either way, the passion in these grooves will keep the interest in the band growing, if only on a cult level.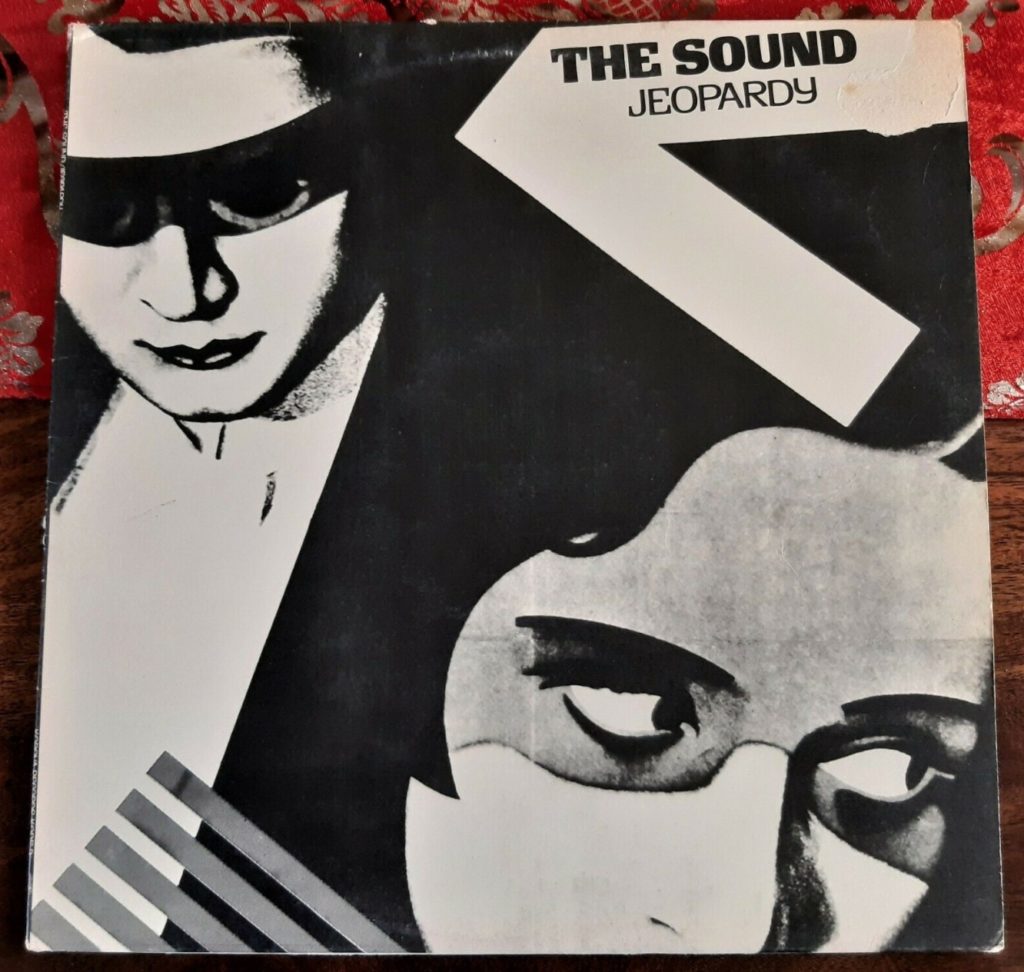 Here's as good an endorsement as was possible from the inkie press back in the day.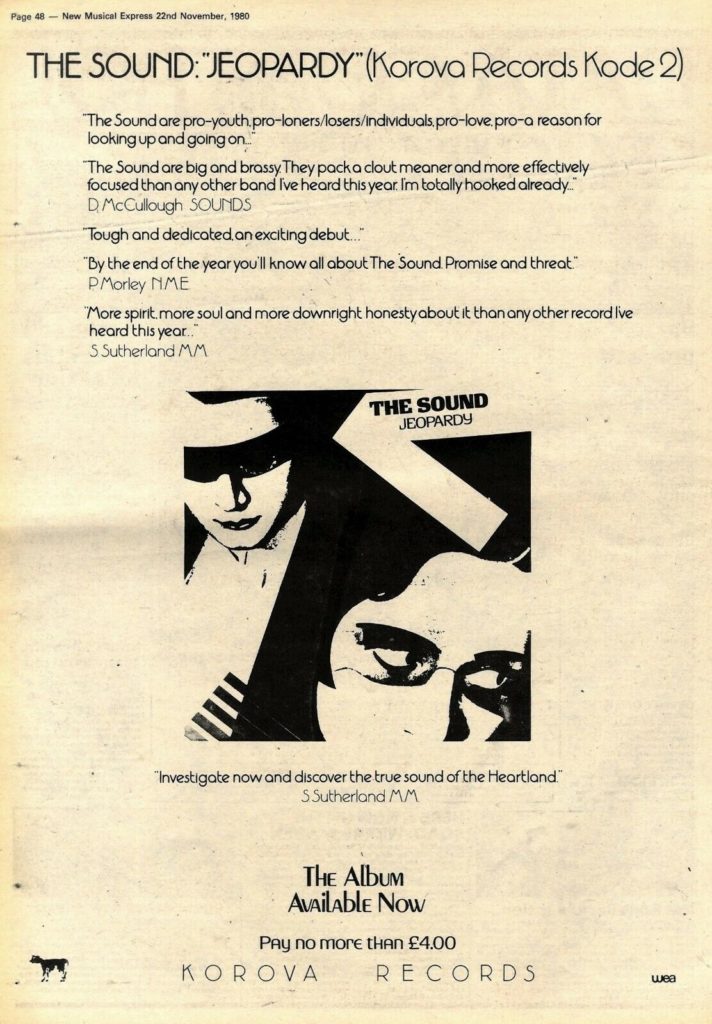 ---
08.40
DEAD CAN DANCE – A Passage In Time – Self-titled, LP – 4AD – 1984
From a band I very nearly promoted in concert… to one I definitely did, and it's hard to think of another with two vocalists as impressive but at the same time as contrasting as Lisa Gerrard and Brendan Perry.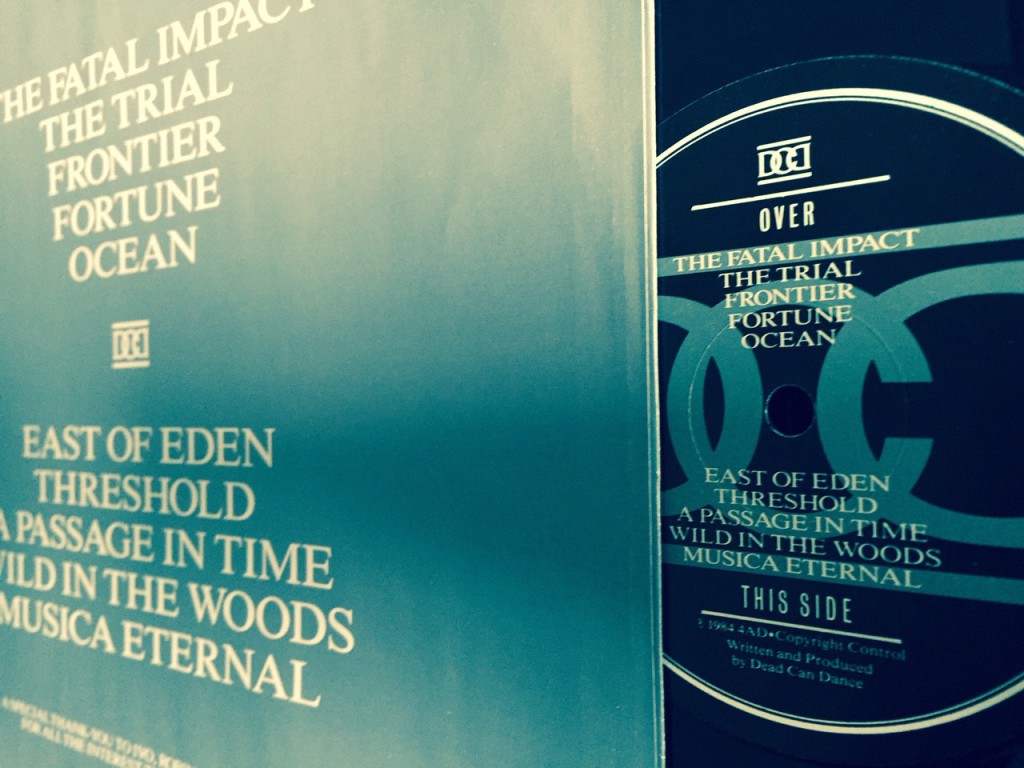 Ticket #001 and pass for my Bedford Boys Club, Dead Can Dance promotion.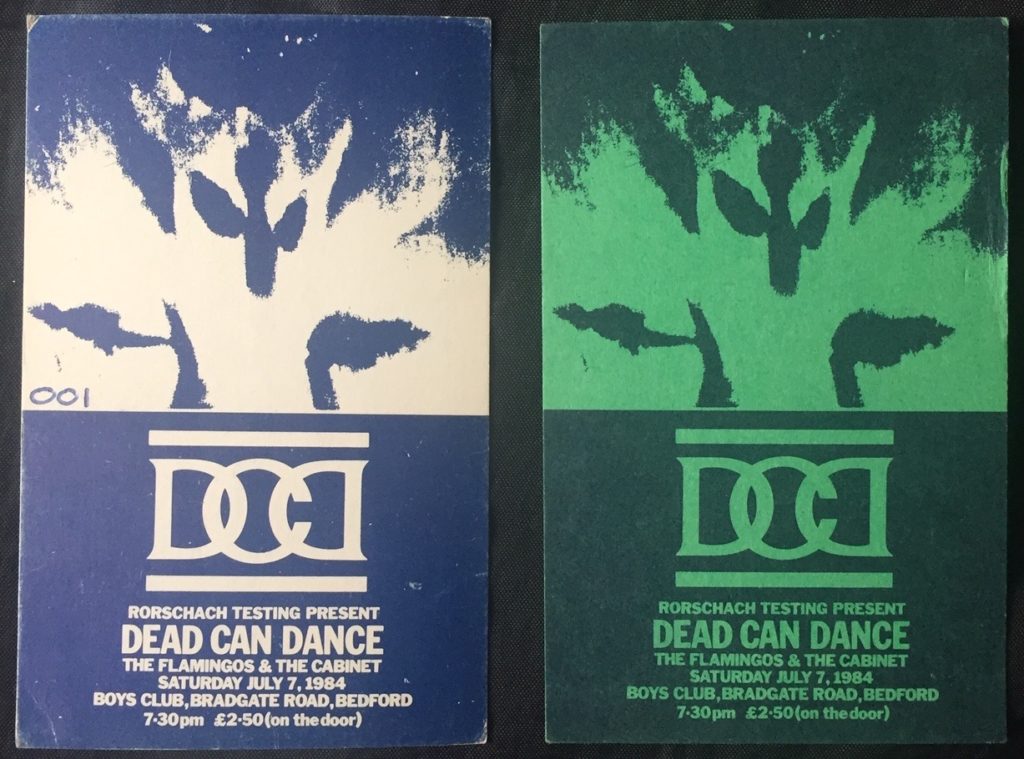 ---
12.42
GNAG OF FOUR – Not Great Men (Peely session) – The Peel Sessions Album, LP – Strange Fruit – 1990
Not sure which followed which and dictated the change in tempo in the other but this Peel session run through is a lot slower than the album version, both from 1979. It still hammers home. As always with this band – one for my great pal, Alan Johnston (RIP). We both used to refer to the band as the Gnag of Four.
---
16.01
LONELADY – Into The Cave – Hinterland, LP – Warp – 2015
Like Prince getting on an electro-funk trip with New York 1980-era no wave… and Julie Campbell's new album creeps ever closer.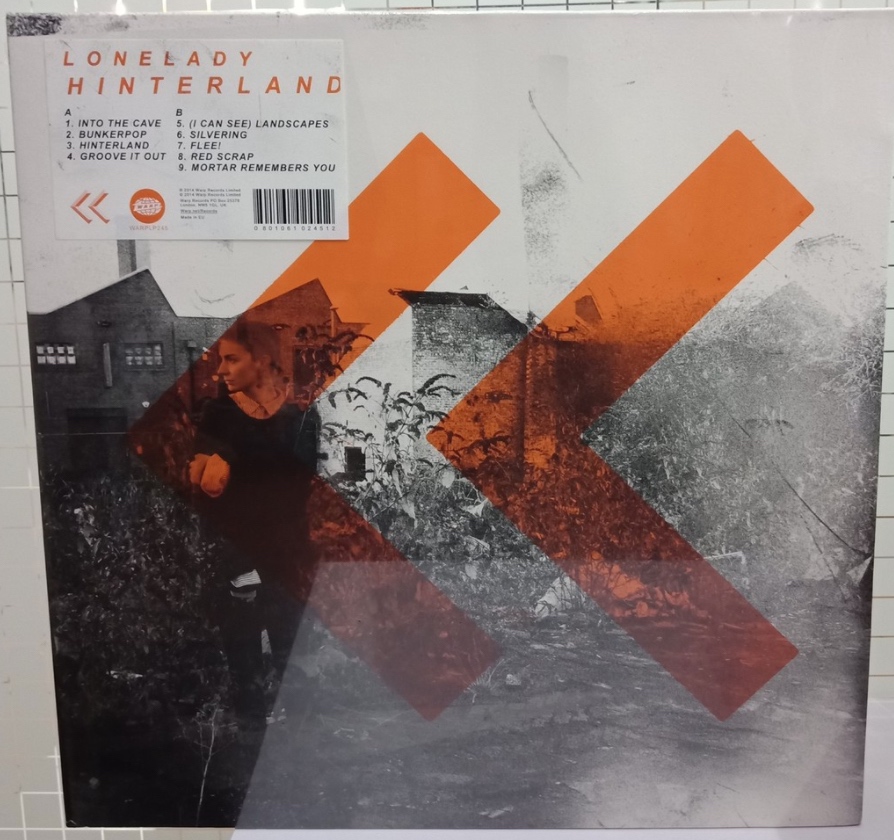 ---
21.13
THE FLAMINGOS – Kennedy's Car – 12″ b-side – Rorschach Testing – 1985
The first of what was a short burst of releases on my and mate, Mick Lowe's label. Cliff Peacock's lyrics were always worth paying attention to and those for Kennedy's Car were particularly cute, so we went with this insert for the This Heat-led 12″. And courtesy of the other 'Flamingo', Dave Summersgill, here's a newly pieced together video for an extract of the song.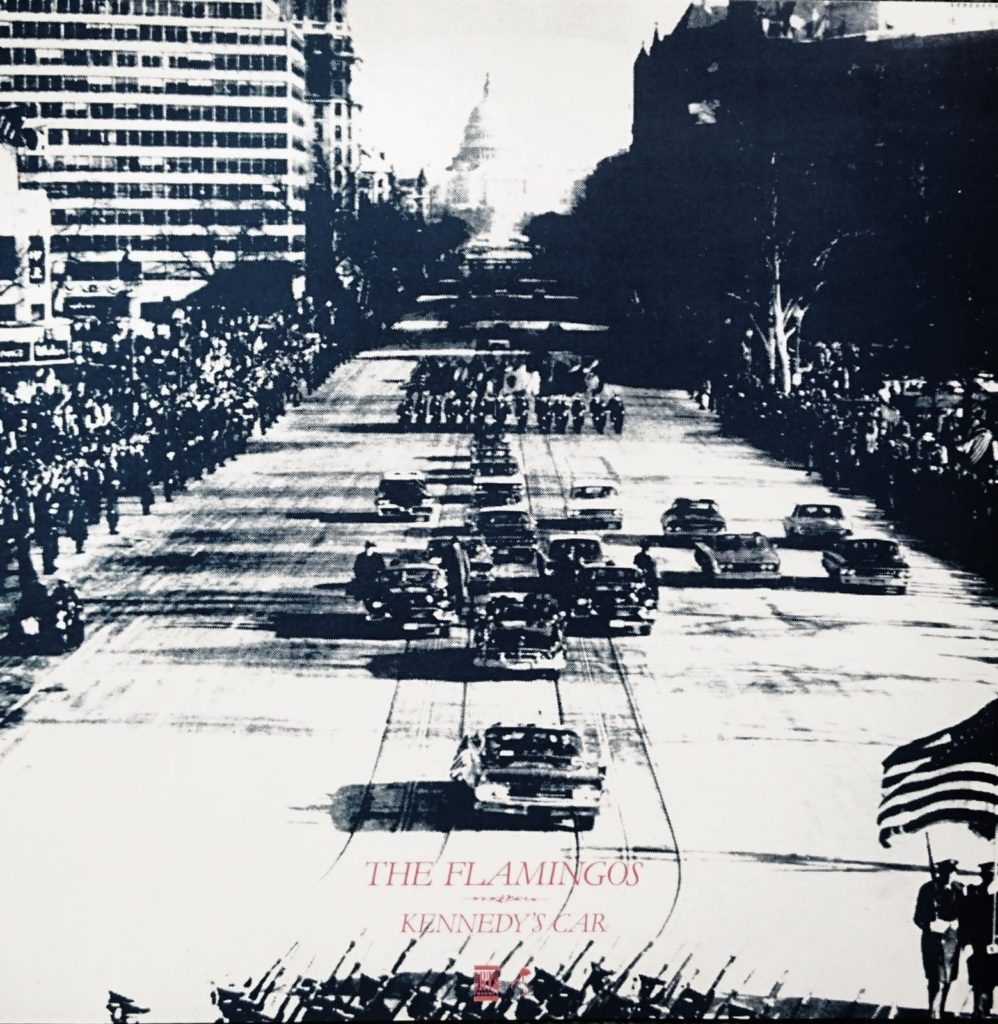 Metal masters… mothers… stampers… record production 'stuff'. Whatever, through our P&D deal with Rough Trade a few of these eventually came back to us – this one indeed for the 12″ b-side. 🙂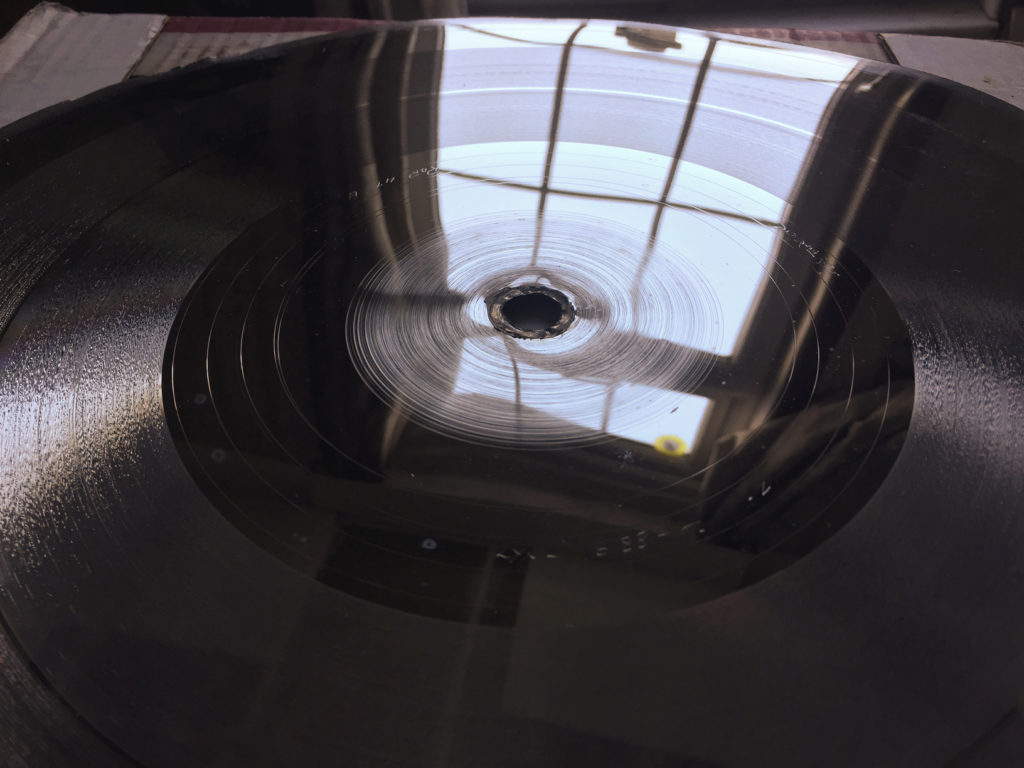 The 400 run, promo only 7″, also included Kennedy's Car and its visual. The copy I dug out just happened to have a press snippet showing other 'indie' vinyl releases the week This Heat was released. I stuck those label stickers on myself, btw. You're welcome – though I can't remember why some copies had one or two of the three stickers used. Maybe there's one with a 'full house' of all three. 🙂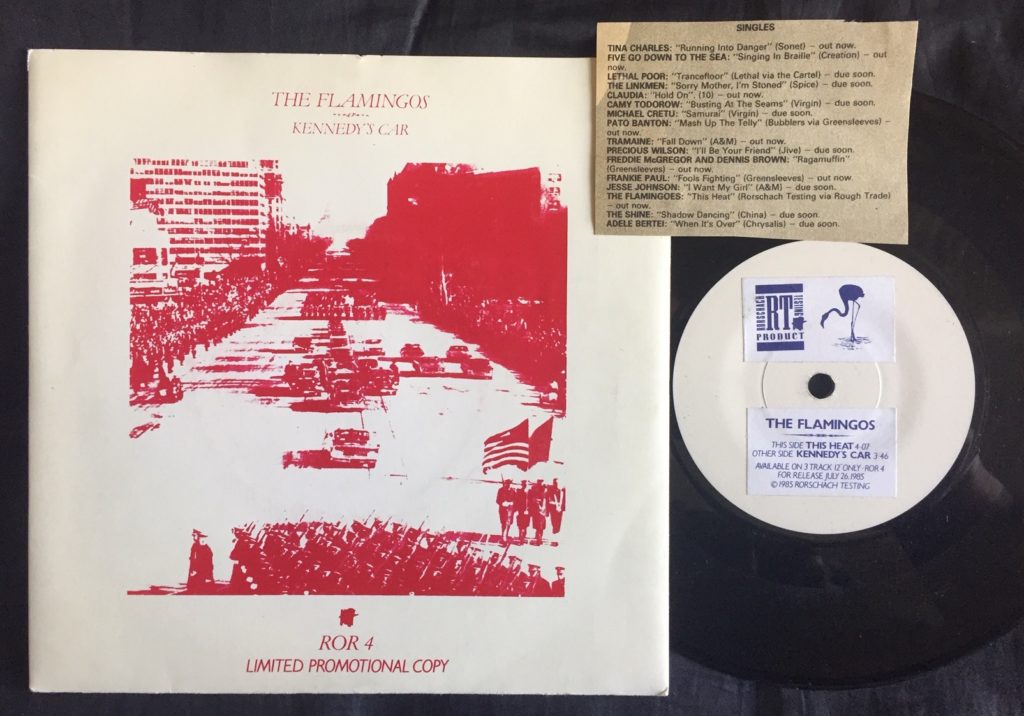 ---
24.51
FAKESENSATIONS – Nothing Like Heaven * – My Dreams Are More Vivid Than Memories, LP (digital only) – ? – Bandcamp – 2020
In reality, one Christian Ward; also responsible for the fabulous (and previously playlisted on 41 Rooms) early 2000s lost pop gem, Selfish Girls Stay Slim, and both that and this tune (a bit of a close-mic, Beloved thing going on?) are available via the links he included in this email.
'Many moons ago you bought some music of mine from Bandcamp. Thank you for supporting my work. I haven't made music in a long time, but today Bandcamp announced they were waiving fees in a bid to help musicians in this time of crisis. I would like to support this mission. I have uploaded a collection of the best music I made back in the day (some released on Wall of Sound) – 13 tracks for £3, with all money made going to the WHO Covid-19 Response Fund (more about that here) and the album can be purchased here.
Please spread the word if you can. I hope you are safe and healthy. Take care'.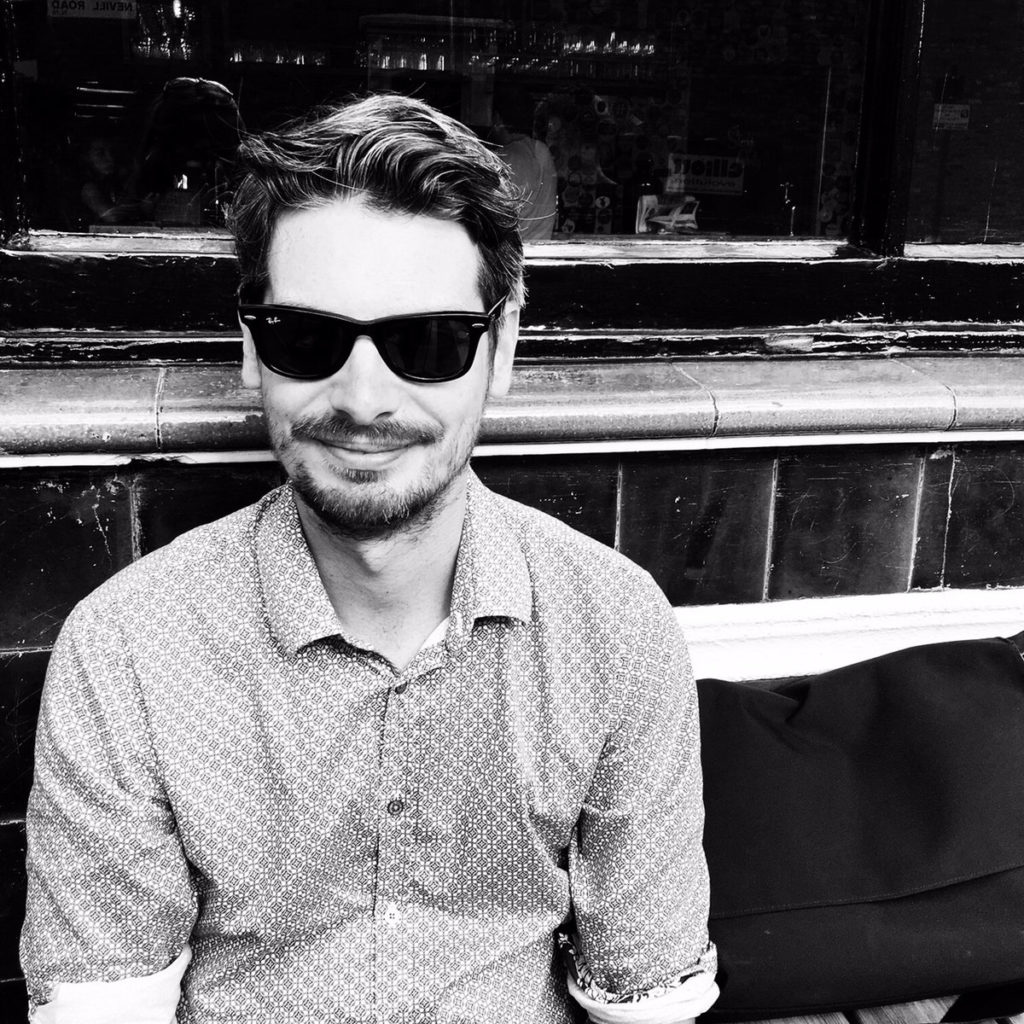 ---
27.55
MAURIZIO GRAF (feat ENNIO MORRICONE) – The Return Of Ringo (Il Ritorno di Ringo) – 7″ – ARC – 1965
Apologies for the slight slip from me on the show, as I only namecheck the recently passed away Morricone there – and Graf's delivery adds massively here to the whole presence. Just the right side of 'soundtrack grandiose', I bet a young Scott Walker could have also held his own here against Ennio's orchestration – even if the lyrics, as a storyline (maybe lost in translation?), are as clunky as a very clunky thing.
Even though it's the title track, Graf 's name mostly got lost in both the promotional campaign visuals for the film as well as on the sleeve of the Japanese 7″ pressing released a year later. The latter noticeably switched the artist credit completely to Morricone. They did though always have better pic sleeves and vinyl pressings in Japan, so it's swings and roundabouts. As far as I know, the only other territories to release the song as a 7″ were Italy and Greece, so I've gone for a visual of my copy of the former.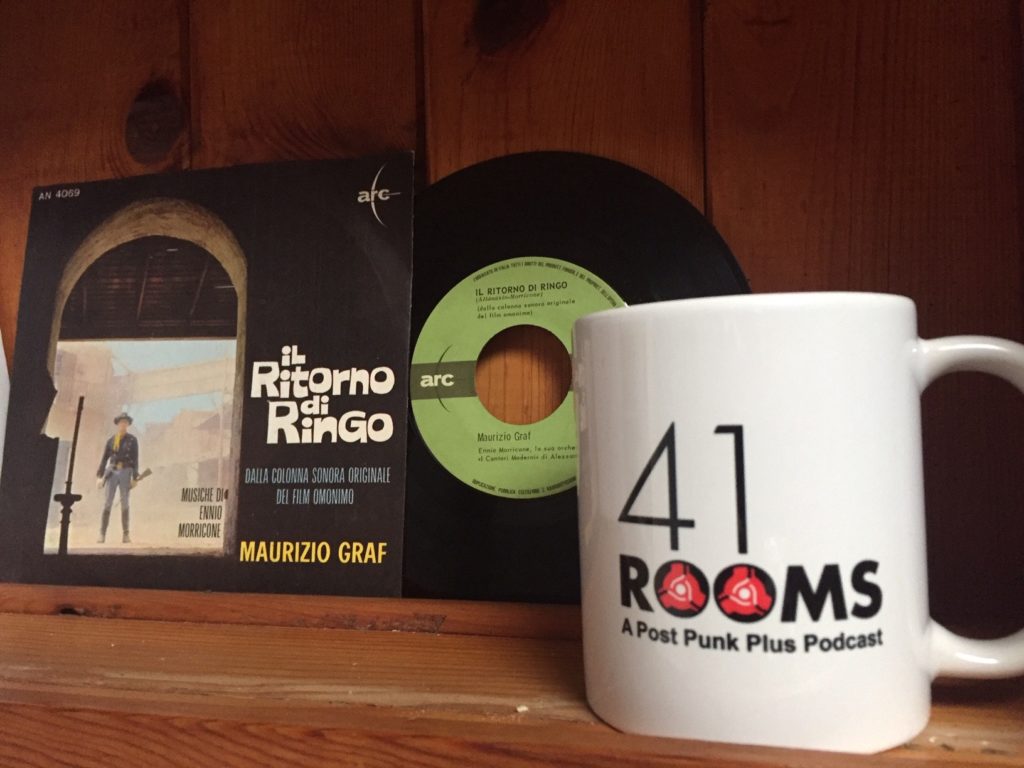 ---
30.01
JOSE FELICIANO – Old Turkey Buzzard – 7″ b-side – RCA – 1969
If I was ever going to get my boyhood hero, Jose and this soaring performance into 41 Rooms, right here was an ideal place. Thanks to Light My Fire and his Feliciano! album he was at the top of his game and the height of his across-the-world popularity when the title song to the wannabe 1969 blockbuster film, Mackenna's Gold was up for grabs, but it was still a proper A&R masterstroke for someone to pluck him from what would have been a wealth of willing candidates. An epic in both length and casting, the film isn't a masterpiece but Jose's Latin touch – with Quincy Jones on orchestral/production duties – is total class. He ably matches the 'Sergio Leone Morricone' spaghetti western feel and it would have been double bubble if Clint Eastwood – the producer's first choice for the lead role – had been available. Steve McQueen was second up… but they had to make do with the chiselled grit(?) of… Gregory Peck!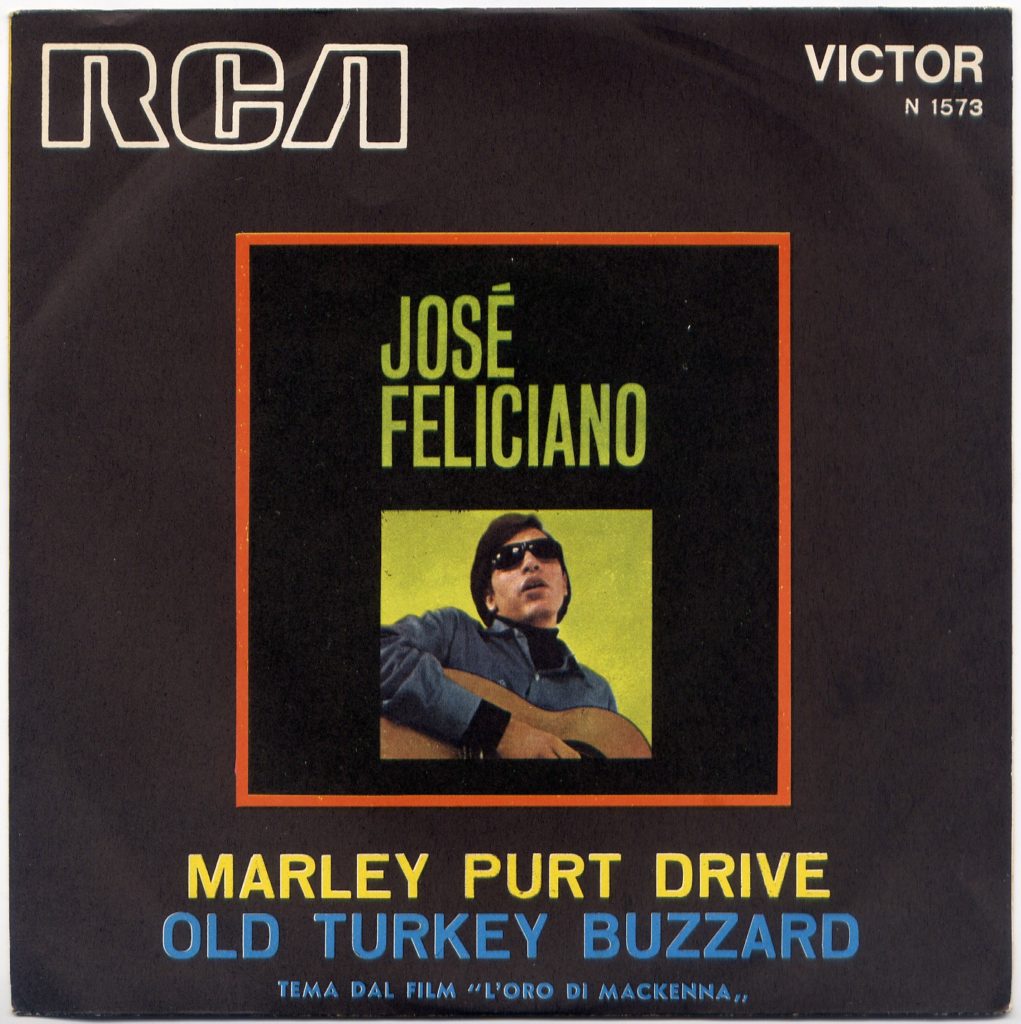 This paragraph will be way more info than just about anybody else is ever going to need… but what the hell, it's very much my territory of interest. I'd like to have also gone with visuals of the Japanese 7″ here but along with a large proportion of RCA's Old Turkey Buzzard 7″ pressings around the world (usually on the flip side of Marley Purt Drive) the version used is the more acoustic, less orchestrated and shorter than the album soundtrack and film take than the one I play on the show. So, let's hear it here for another Italian pressing, one also matched with a picture sleeve.
Others 7″ pressings that carry the 'fuller' version? Definitely Australia, Singapore and Mexico … and possibly Brazil, Greece, India, Iran (bootleg), Ireland, Malaysia (bootleg), New Zealand and Portugal… but not Argentina, Canada, France, Germany, South Africa, Spain, Thailand (errr… depending on which bootleg you happen on there, too), Turkey, the UK and US. Again, you're welcome. 🙂
Below: A couple of bits from a fair amount of surrounding memorabilia I could have chucked at Old Turkey Buzzard.
A one-sided acetate of the US album. I wonder if Quincy Jones has got one of the other side? If so, I'll take it off his hands if he's downsizing anytime. 🙂
And a 7″ US acetate. As rare as these will also be (a handful, at most?) I do though know of one other copy definitely still in existence.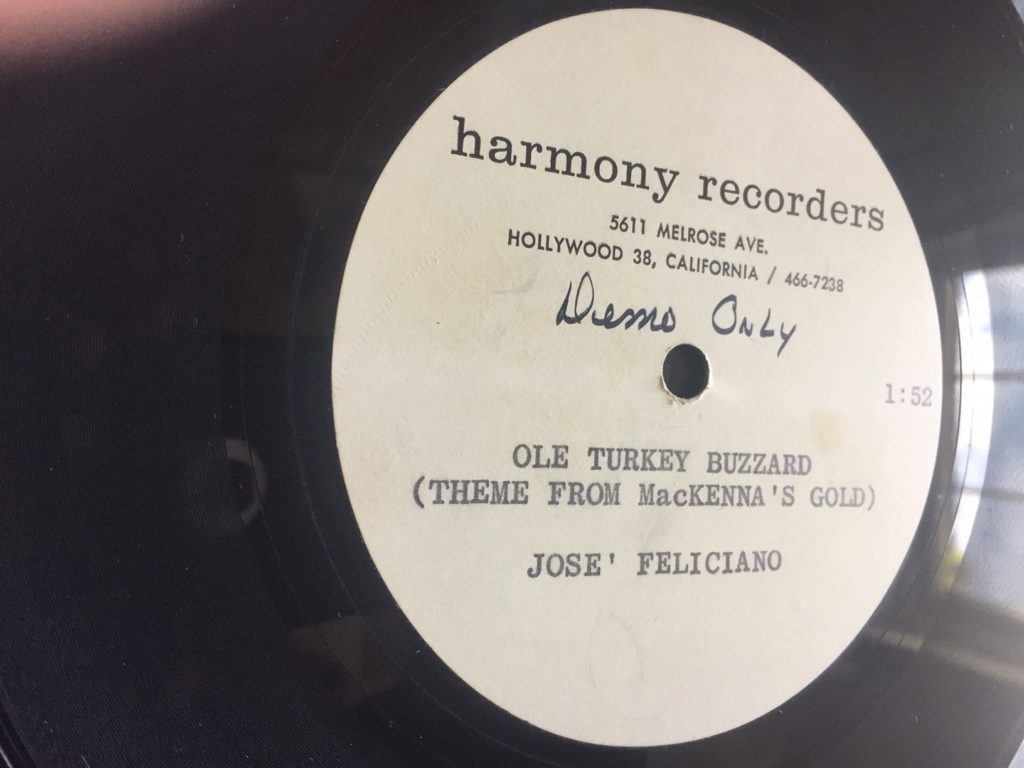 On a Hickey family holiday to Wexford, Ireland in late July, '76 I clocked an ad in a local paper for a showing of Mackenna's Gold at the cinema, so my dad who drove me the ten miles to catch a late night screening at the Ritz Cinema in sleepy New Ross, where, seven years after the film's release, I was joined by no more than a smattering of lost souls. To be honest I was surprised there was anyone else in there. Just for the hell of it I attempted an Instamatic-type photo of the credits as Jose's name appeared on the screen… and guest what? Yep, nothing came out. Hell knows what the other punters thought I was up to when my flash went off in the dark but I made up for it by blagging the billboard poster from the nice folk at the cinema a week or so later. It's around here somewhere. Rolled up, though.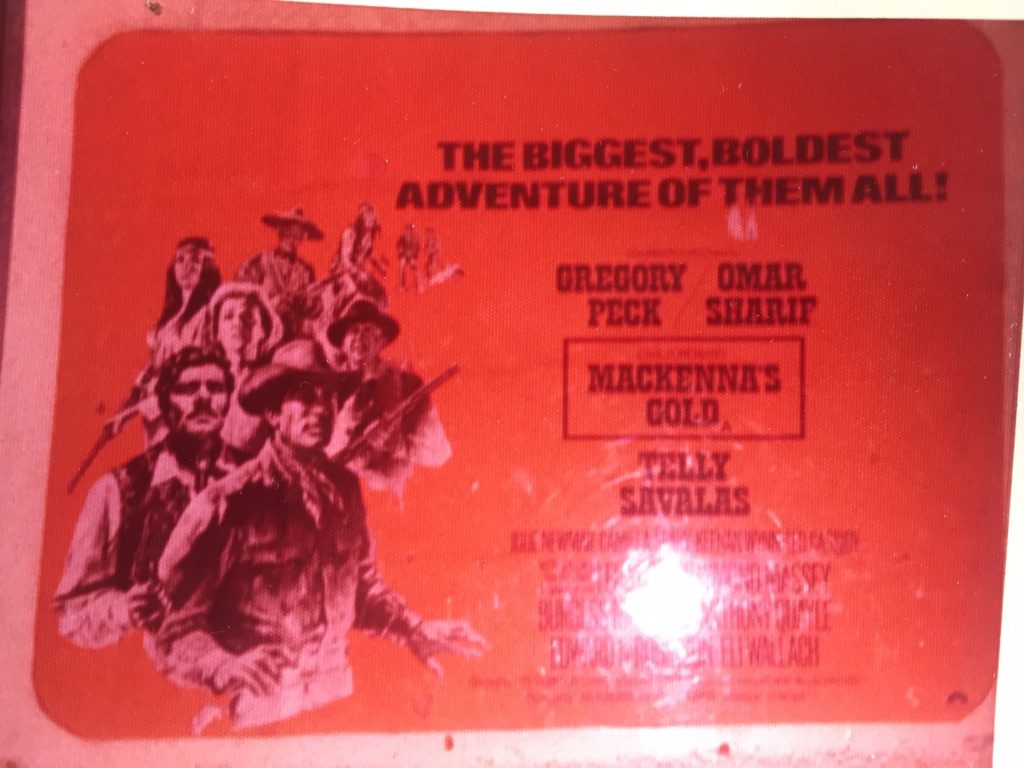 ---
Weirdly, the film must have been on a very belated slight roll of some sort in the UK in 1976 because a few months later it made the front of the TV Times listings mag! That surely was one… slow… week on TV… as great as Old Turkey Buzzard is.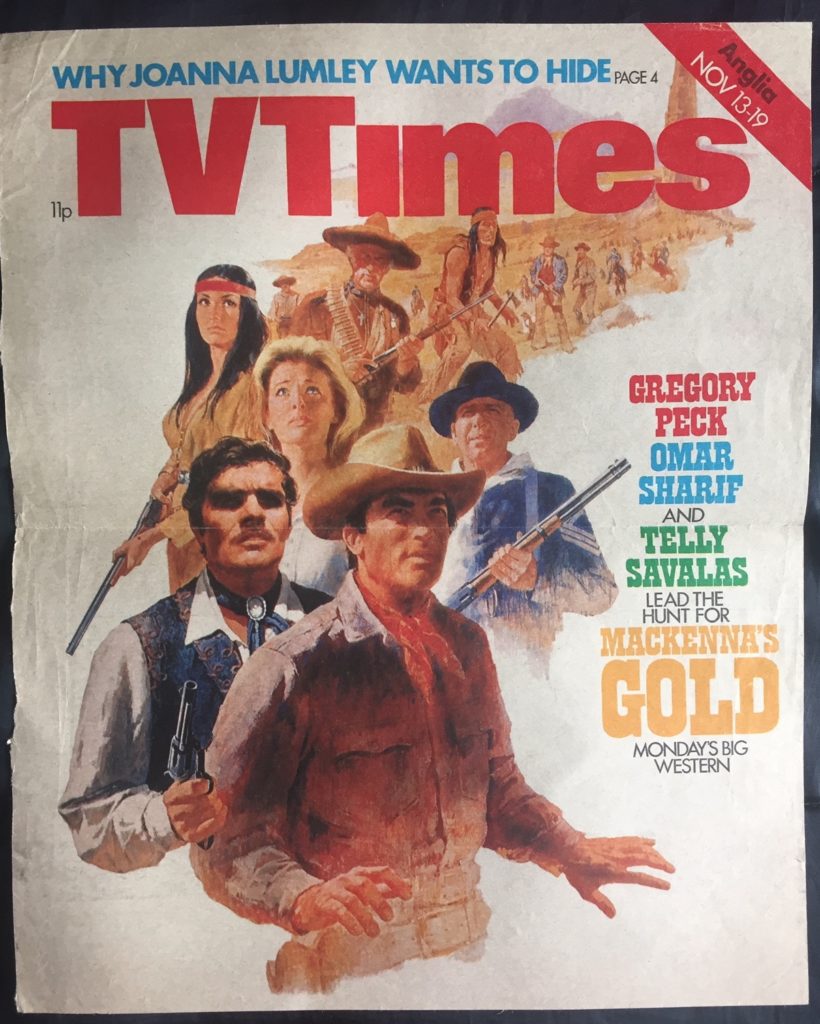 ---
32.41
NINA SIMONE – Blackbird – 7″ Colpix – 1963
The more you read on the lady, the more you get the feeling fans were never quite sure what to expect when heading to a Nina Simone concert but she made some great music.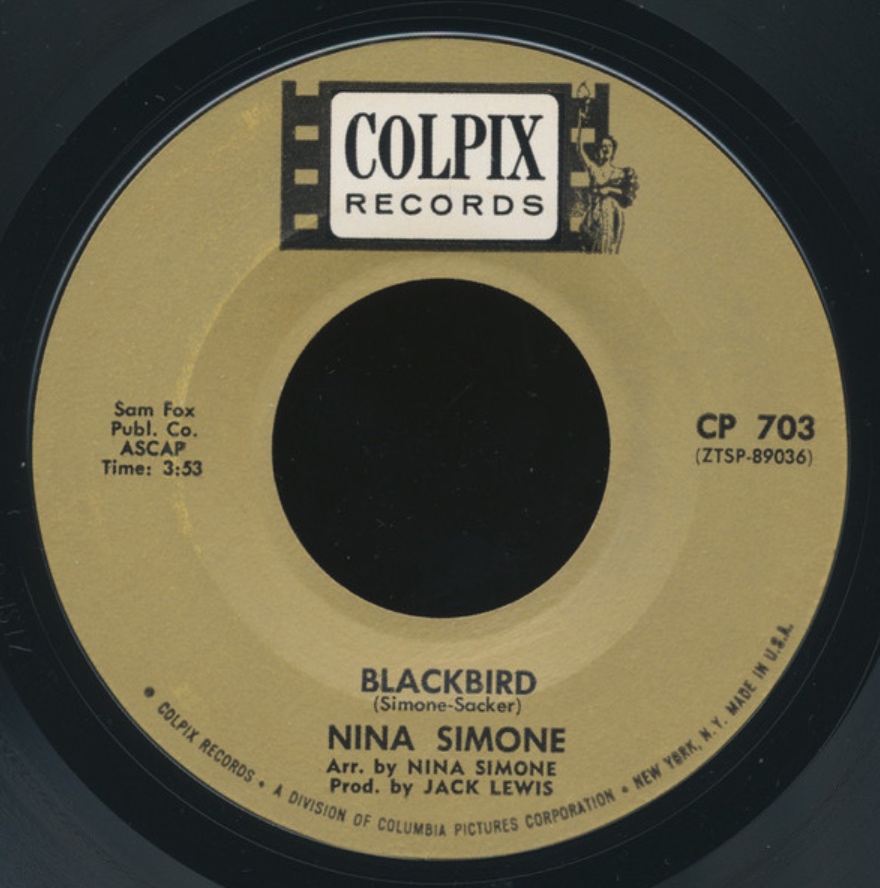 ---
36.06
NEW CENTURY SOUL – Underwater * – 12″ – Low Pressings – 1997
And Nina floats into the classiest, by far, of New Century Soul's three 12″ releases – all from 1997. It's only just occurred to me (twenty three years down the line) that this track sonically better fits the title of the flip side. I might need to check the run out grooves… for a Low Pressing mispressing? 🙂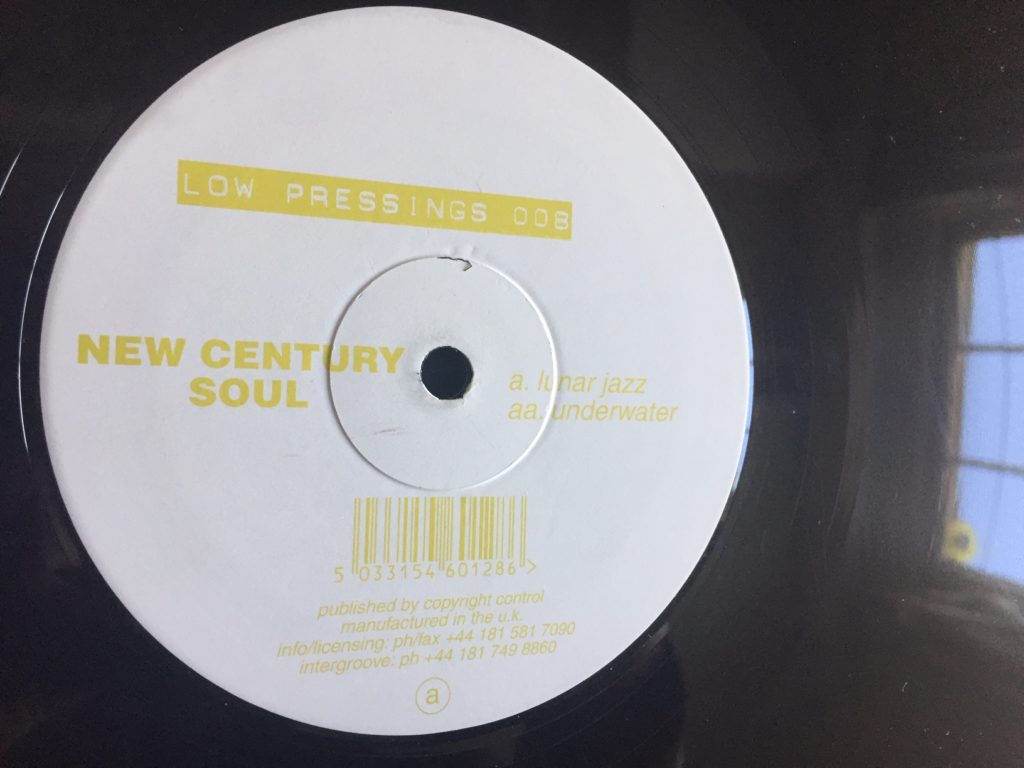 ---
41.45
THE BELL CAFE BAND – Guerilla With A Gun (Underwolves Among The Tribes Mix) * – 12″ – Dynamite Joint Recordings – 2000
Space lunar house jazz… Just another quality stab at a non genre and sadly the record wouldn't have sold diddly.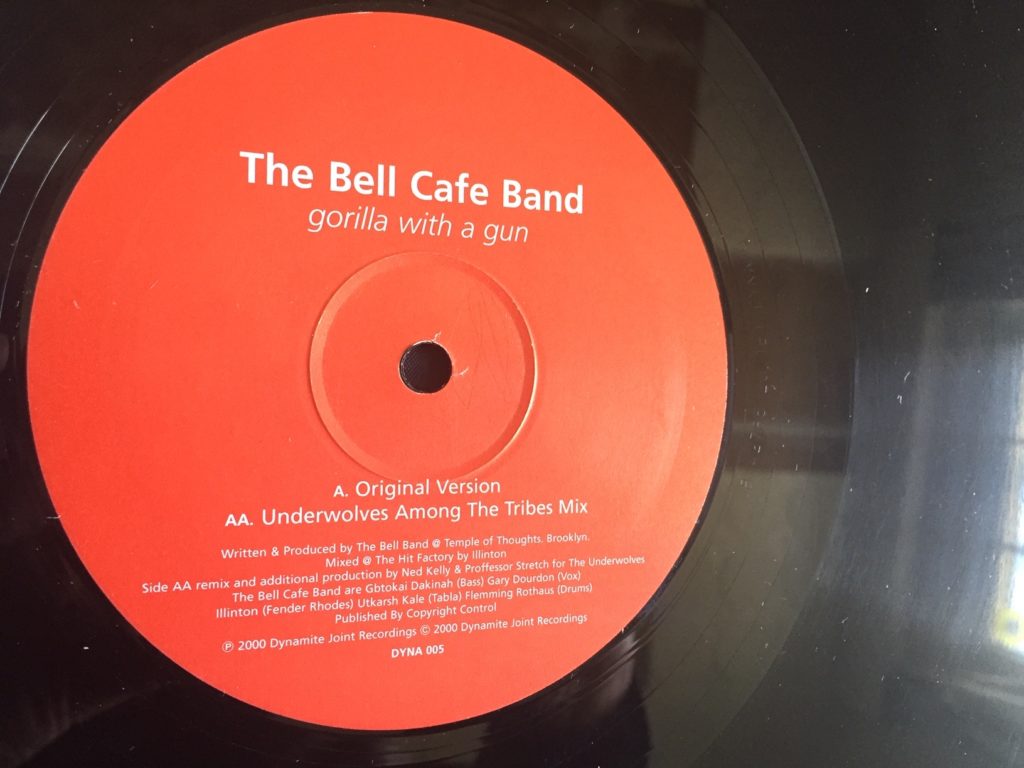 ---
47.44
BONOBO – Ibrik * – Fabrik Presents Bonobo, v/a 2LP – Fabrik – 2019
Although in its purest form the track was only available as a 1-track promo CD single we'll go here with its inclusion on the v/artists vinyl double it was actually promoting, and one compiled by the man himself.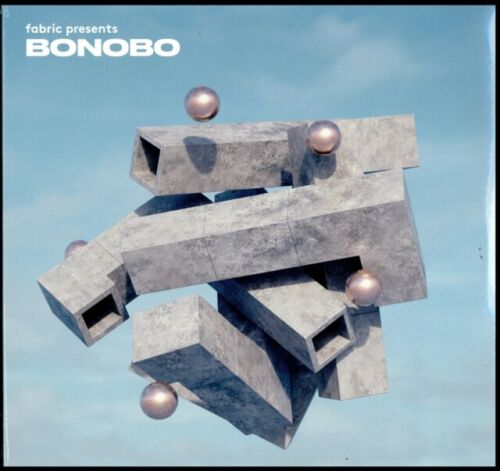 ---
52.43
MARY J. BLIGE – Fade Away (Quentin Harris Remix) * – Youtube only?
The full blown version is over nine minutes and Quentin's beats are pedestrian 'four to the floor' house but the builds and drops he overrides and couples with Blige's message is where the beauty lies.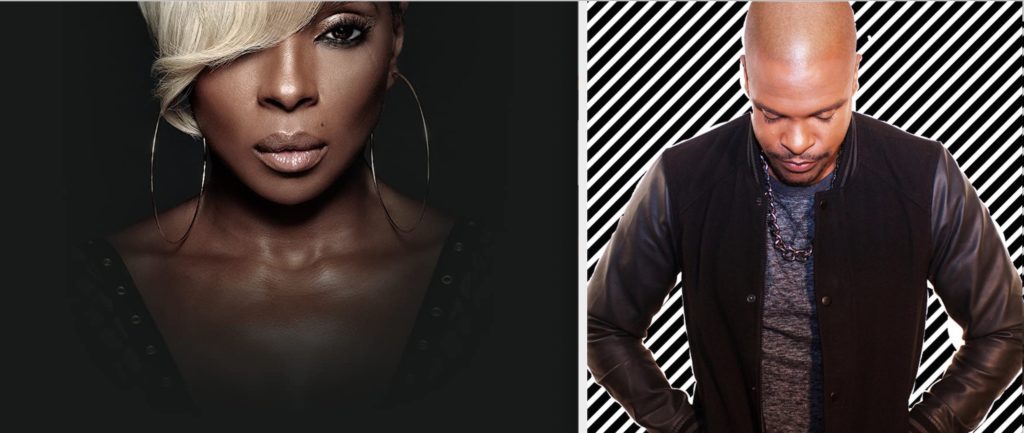 ---
57.54
EGOSLAVIA – Right For Pictures – Self-titled, LP – 9 1/2 x 16″ – 1982
A guest on John Peel's radio show roughly at the time played this and a couple of other obscure US releases and I can still hear Peely mildly complaining 'Why is it these people never send me their records?'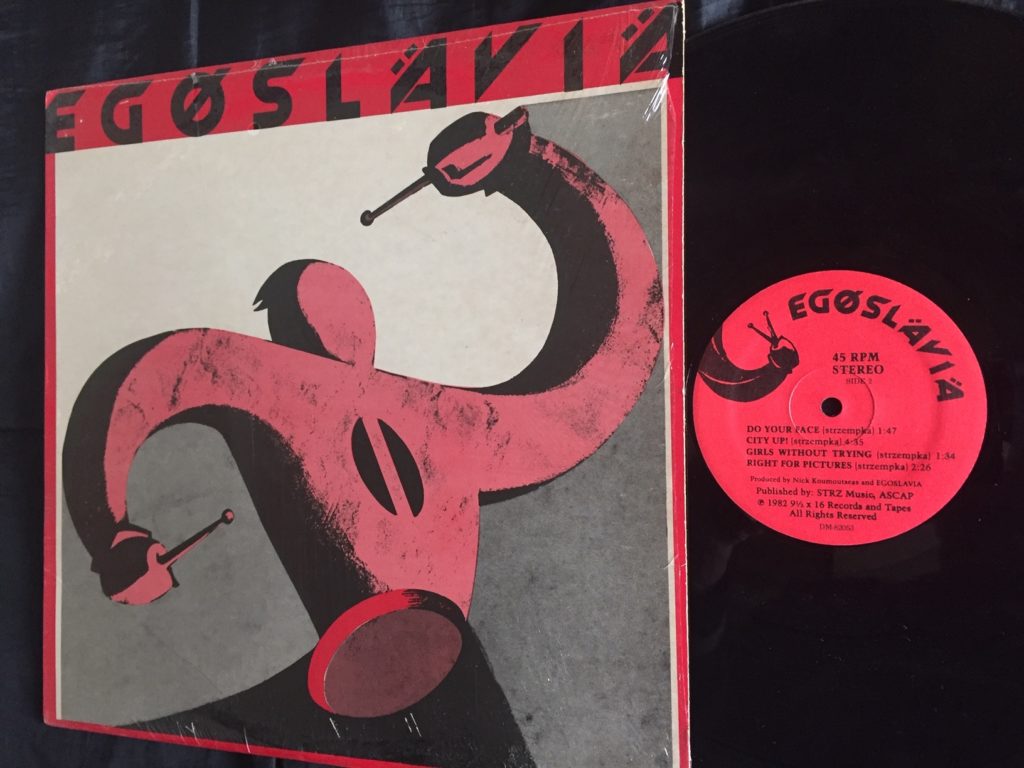 ---
A half time tea in the California.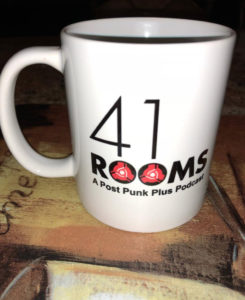 ---
01.00.19
THE AVOCADOS – Television Brought Me Up – 7″ b-side – Choo Choo Train Records – 1981
Their only ever release, with the A-side already having made it to 41 Rooms. Though 1981, it sounds more like the 'indie' (and sort of early Twee?) that came a few years later, if you get my drift… but with stronger vocals.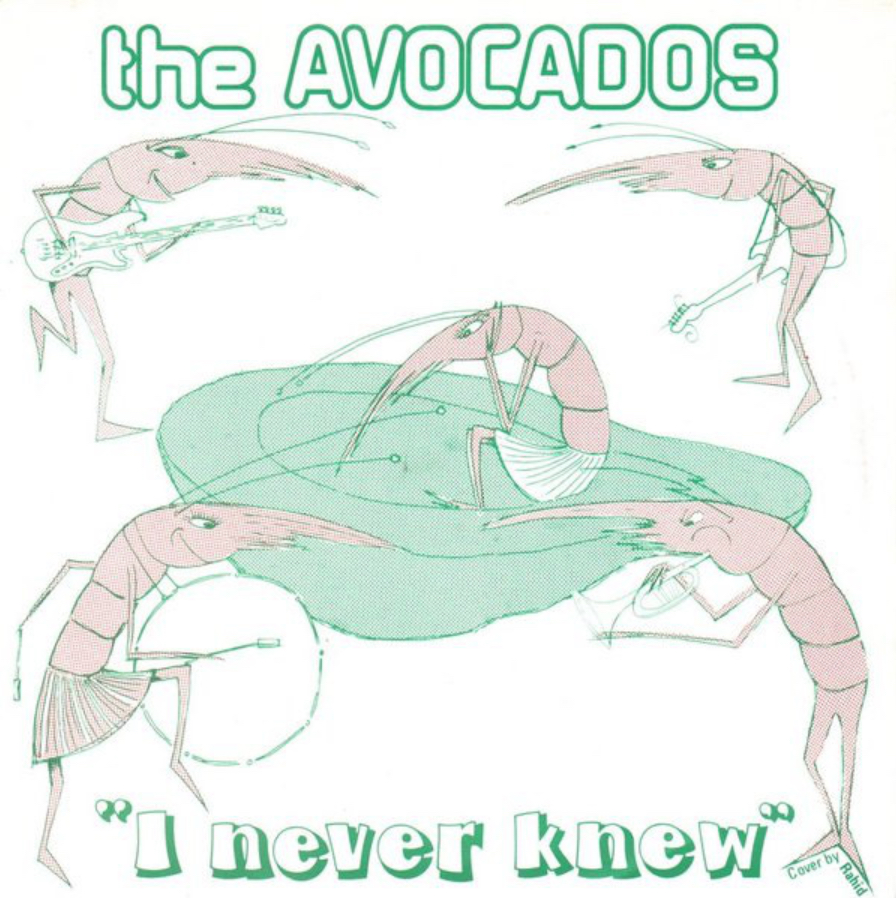 ---
01.03.02
THE REAL TUESDAY WELD – Bathtime In Clerkenwell – 10″ – Play It Again Sam – 2004
Madder than your average scat. 'This song will never leave your soul' reckons one watcher of the tune's video – one which might actually be madder than the tune. Check it out after you've been here. And as she's still with us, I wonder what the truly real life Tuesday Weld (the inspiration for this) made of this whole project? I hope she's quietly supportive. 🙂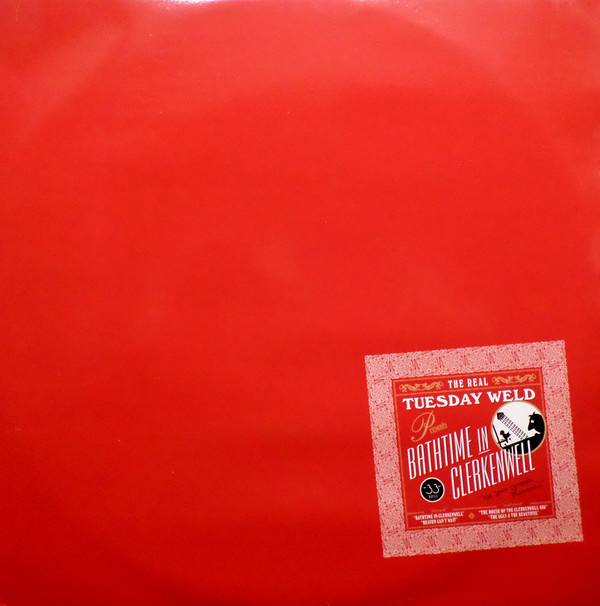 ---
01.05.50
ALSARAH and THE NUBATONES – Soukura (Boddhi Satva Ancestral Soul Remix) * – 12″ – Wonderwheel Recordings – 2014
Coming across a tune like this just hints at how much fab music is out there escaping, or in this case, nearly escaping me and we all have the same problem. This version is an unofficial edit I did a good while back, and something in the recess of my memory tells me there was something in the original I really had to get rid of. I'm not going to look, but I apologise for the slight arrogance. I meant well. 🙂 Sometimes when I'm hearing a track for the first time I can, within a minute or so, be absolutely buying in… but for some reason dreading the unknown ahead. Usually it's a key change where I then find myself shouting inside, 'Noooooooo! Wrong turn!' There have been times when the feeling of deflation is marked.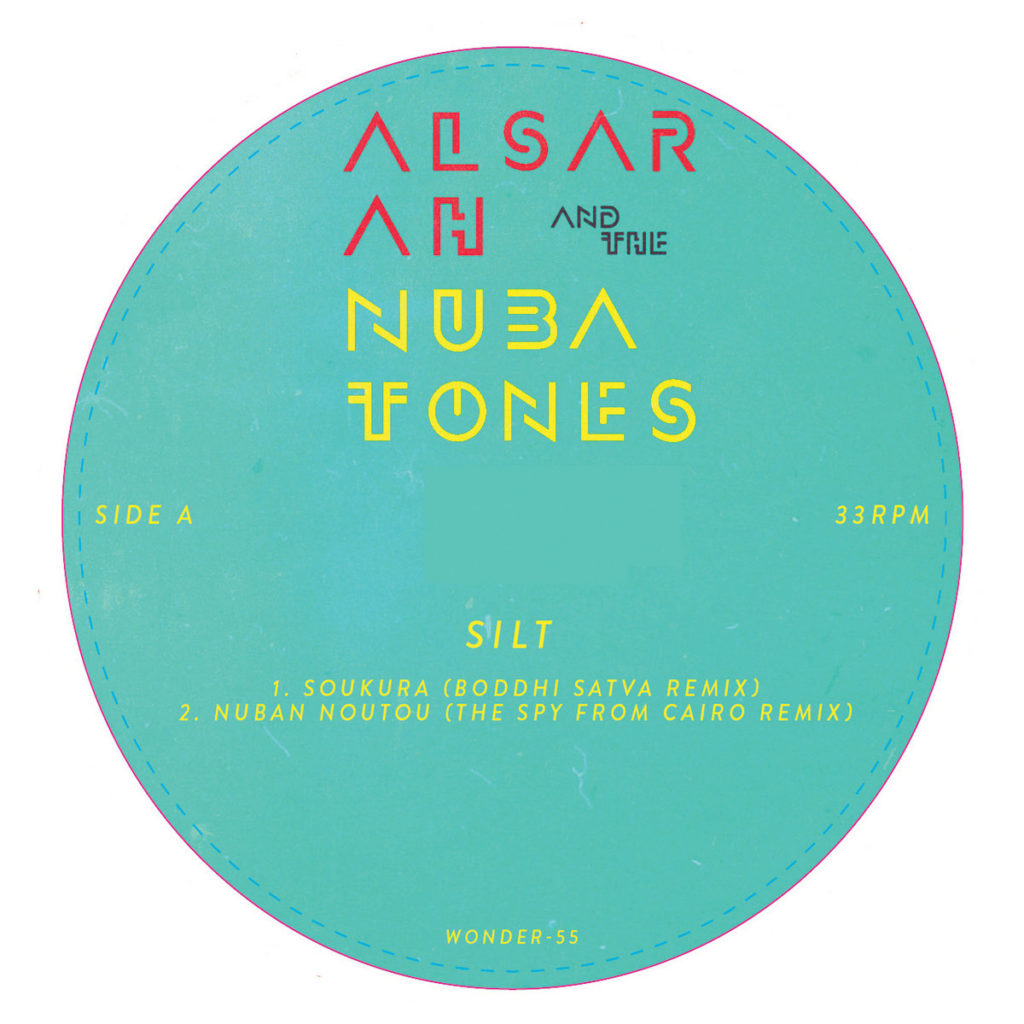 ---
01.10.35
BULLION – Say Goodbye To What – 7″ – One-Handed Music – 2010
Half way to the nuttiness of the Real Tuesday Weld above, Nathan 'Bullion' Jenkins is still sporadically releasing in 2020.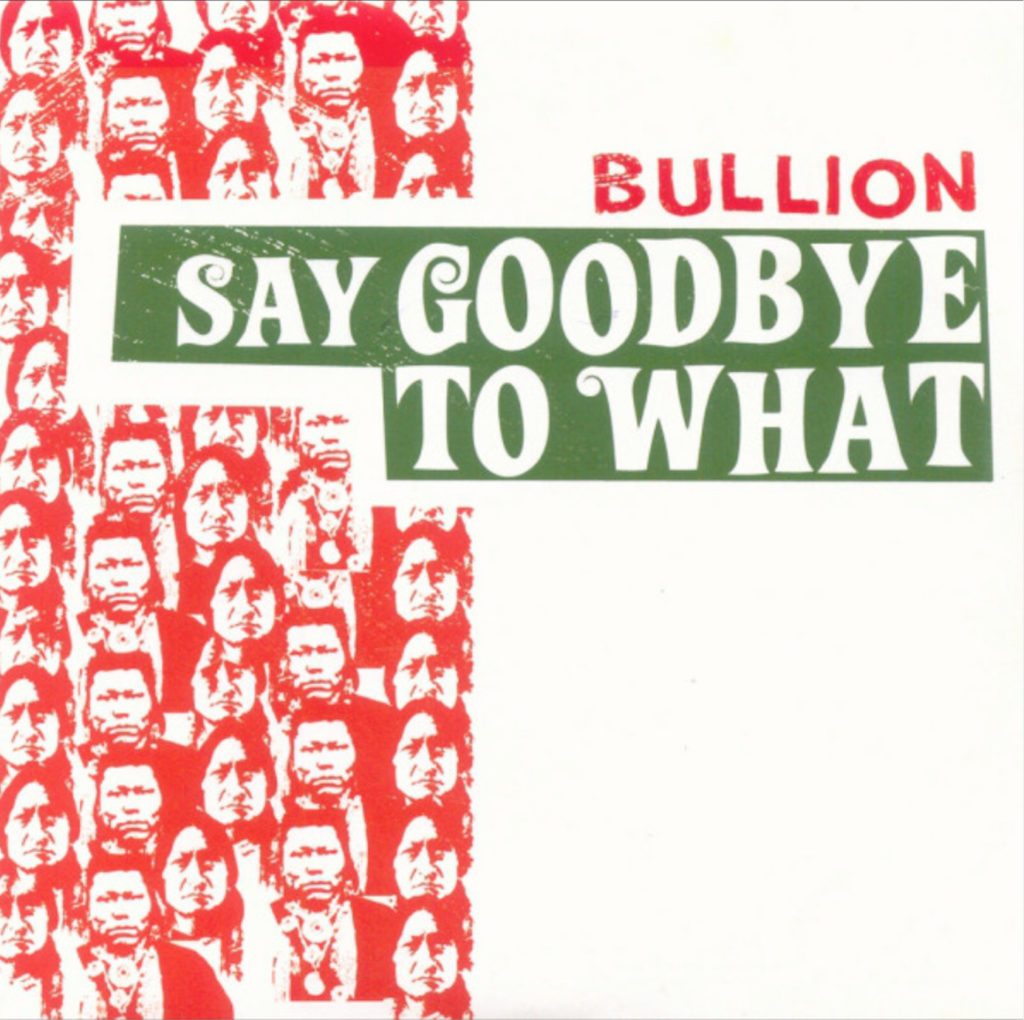 ---
01.13.35
IAN O'BRIEN – The Funky Apocalypse * – People… Make The World Go Round, v/a 2LP – People – 2000
Squelchy broken beat electro space funk jazz hip hop.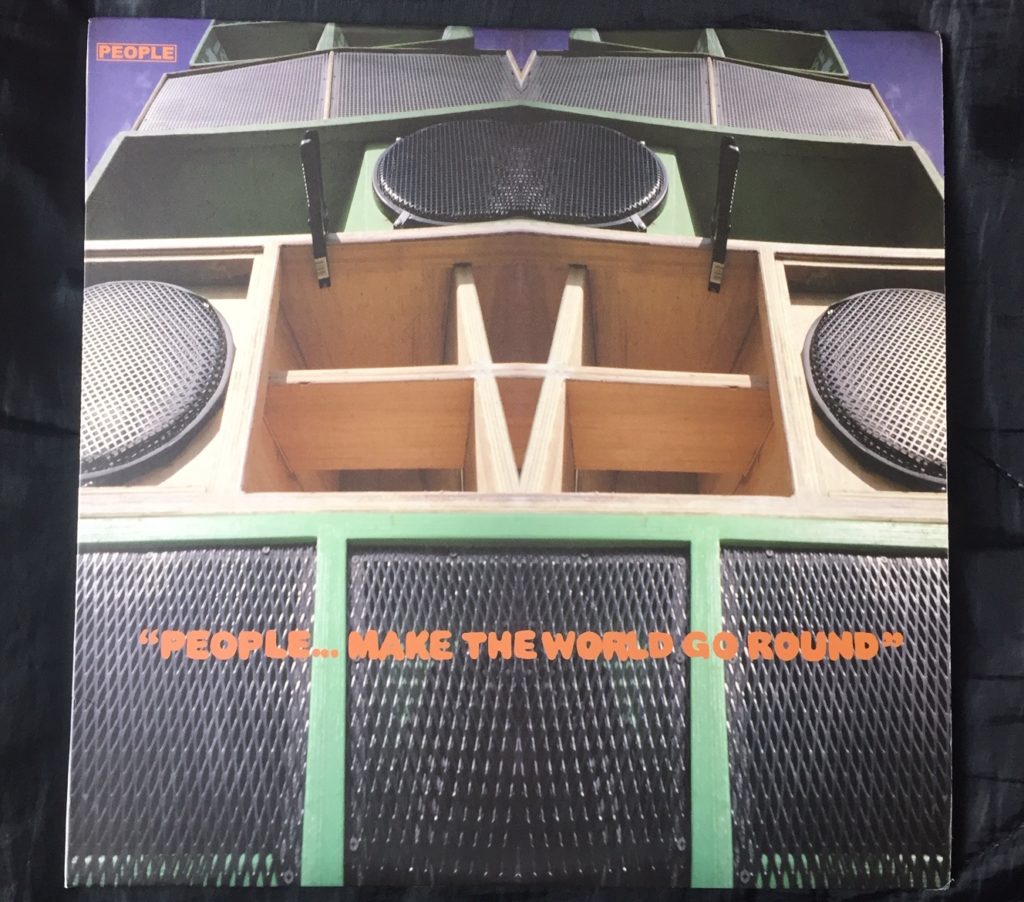 ---
01.20.18
MOTHERLOVERS – Wand'rin' Star * – Youtube only – 2020
You can find an album or two's worth of Motherlovers' takes on a good few others' past glories currently riding under the radar on Youtube right here.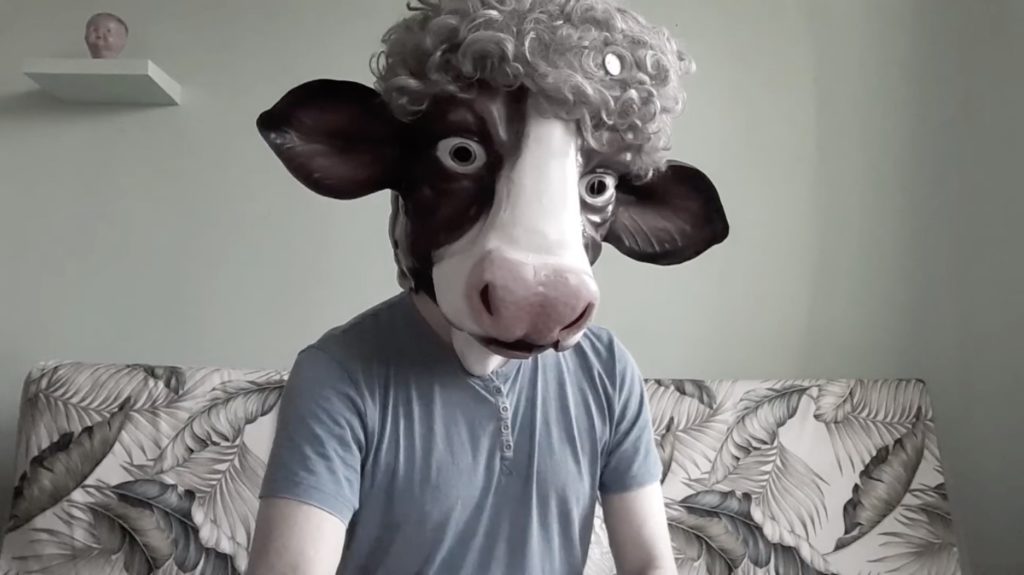 ---
01.24.50
BENT – I Love My Man – 12″ – Sunday Best Recordings – 1999
The greater than the sum of its parts, Nottingham duo of Simon Mills and Nail/Neil Tolliday, plus vocalist, Katty Heath, they sounded just so right for each other, and whatever the reason (though I could have a stab at one) the sixty track digital comp My Nature: The Best of Katty Heath is more than lacking when it doesn't include any of her Bent material. Sept '20 update: Bent announced a new album.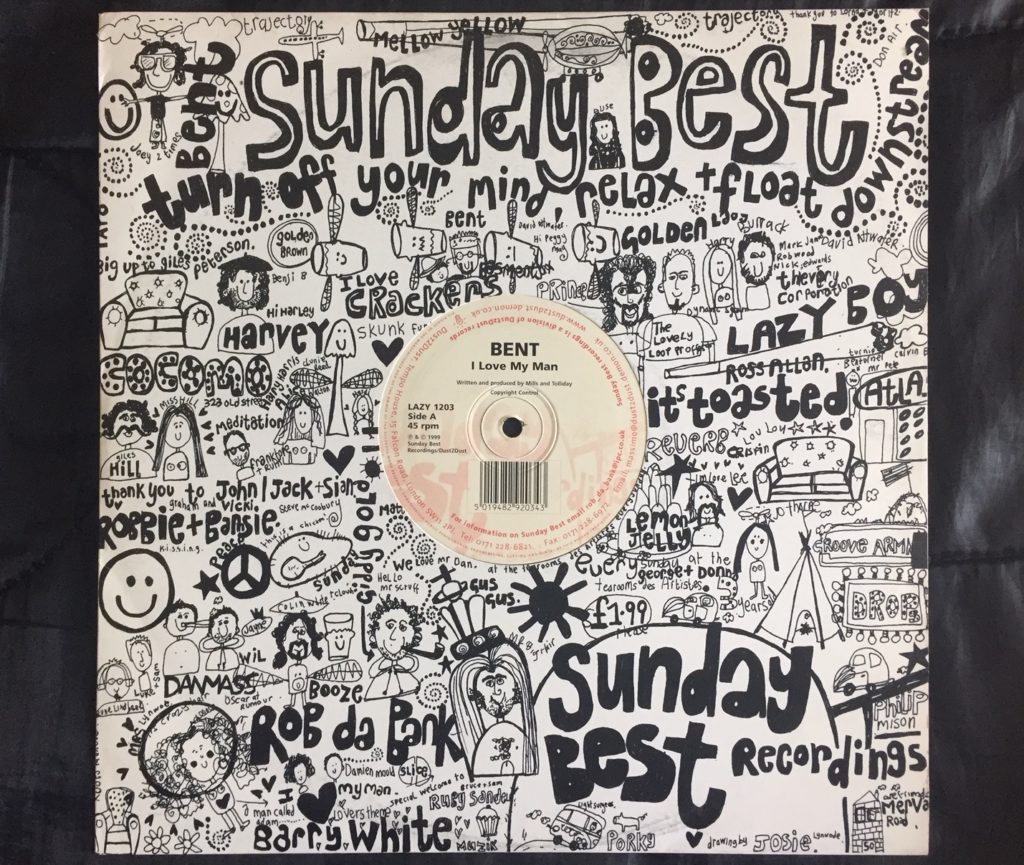 ---
01.30.23
NICK CORBIN – Sweetest Escape – 7″ – Big A.C Records – 2020
Along with the new album, Sweet Escape, 250 copies of this 7″, only available from the ex-New Street Adventure main man's website.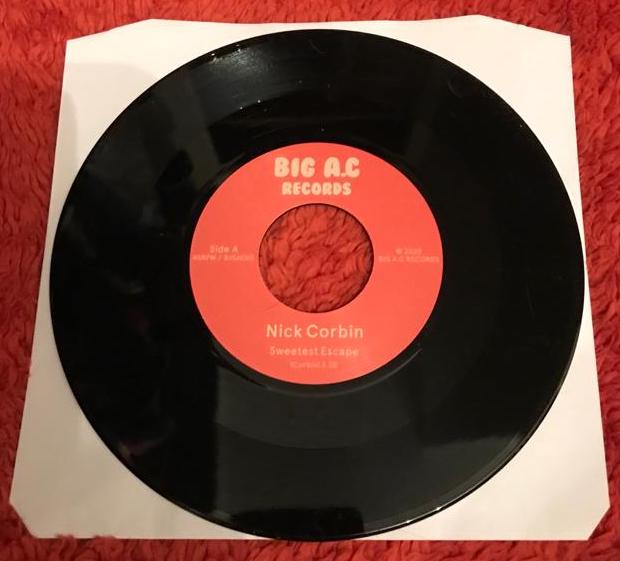 And the pic sleeve that nearly was, maybe?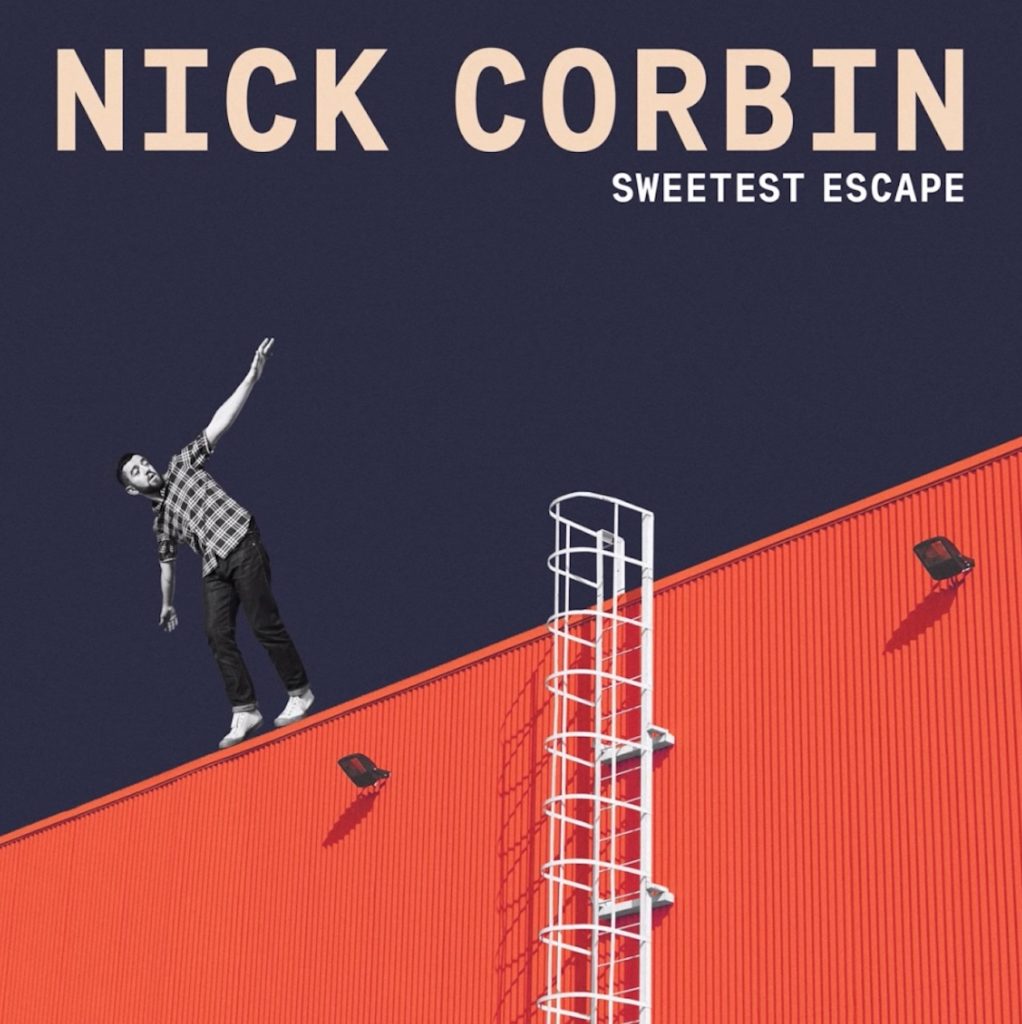 ---
01.33.41
KARL DENVER – Cry A Little Sometime * – 7″ – Mercury – 1965
Denver's Wimoweh (Lion Sleeps Tonight) bizniz from a few years earlier was definitely a master stroke from whatever passed as an A&R department but the vocals could have been a bit unsettling to a sensitive kid back then. I maybe just thought it was… weird. Aside a couple of teetering on OTT snippets here, this though is a very cool torch-type vocal… and I'd be staggered if this wasn't in the late, Amy Winehouse's record collection at some point, or (if we're to carry on through the genes) at least in her dad's.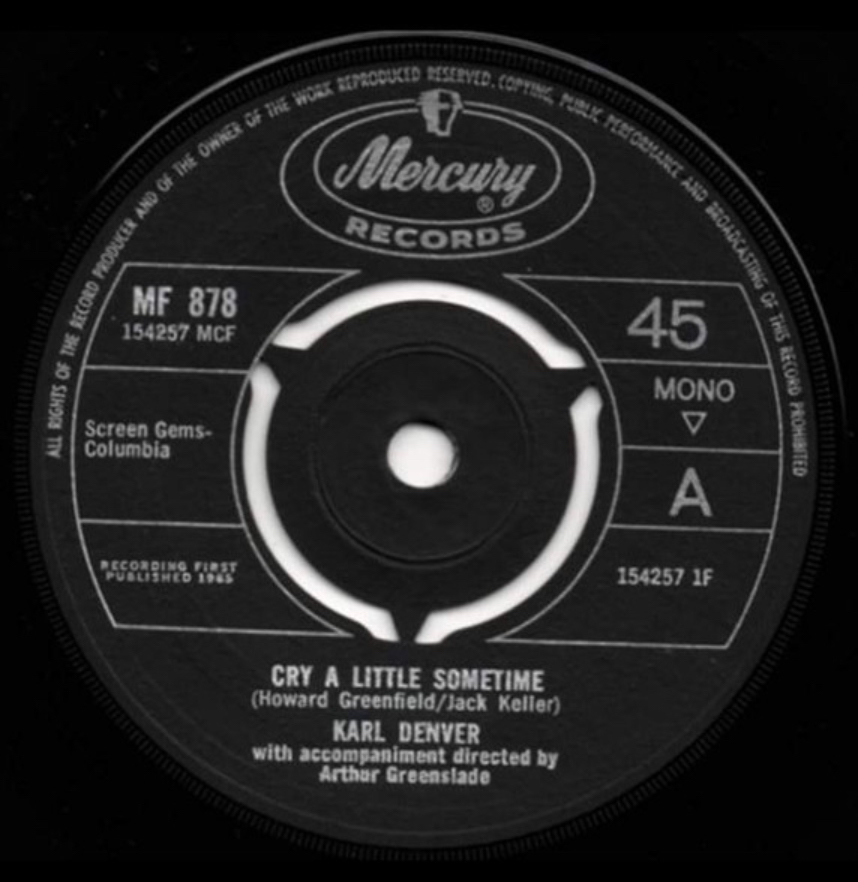 ---
01.36.06
ESG – You're No Good – 7″ – Factory – 1981
Tony Wilson happened on the band playing at Hurrah's in New York and days later Martin Hannett was producing this and Factory were licensing from the band's NY home turf, 99 Records.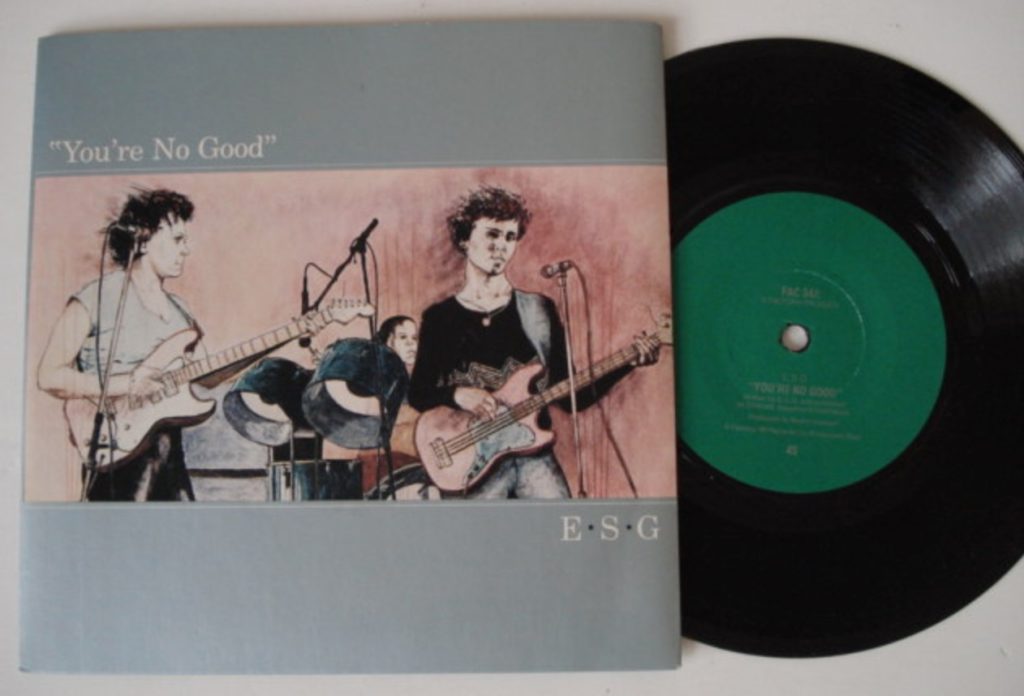 ---
01.39.14
GROOVY UNCLE & SUZI CHUNK – Waiting For You – Life's A Gift, LP – Trouserphonic – 2015
Yellow vinyl and 125 numbered copies only, it 'includes download card, sticker, hand numbered lyric sheet, postcard & poster designed and signed by artist, Jonathan Ash'. Whatever your thoughts, this match up know/knew how to capture that Sixties thing in the studio and along with a handful of their other tunes, if this track had been a Dusty Springfield single, it would now be revered.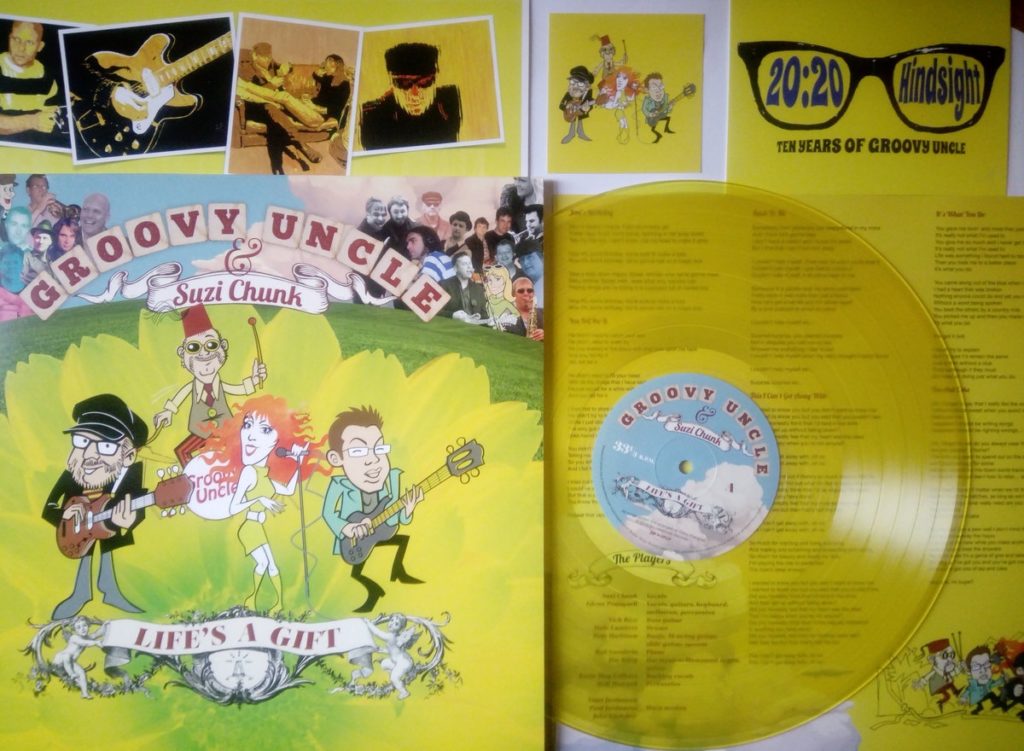 ---
01.42.12
8 EYED SPY – Diddy Wah Diddy – 7″ – Fetish – 1980
A short-lived side project for Lydia Lunch.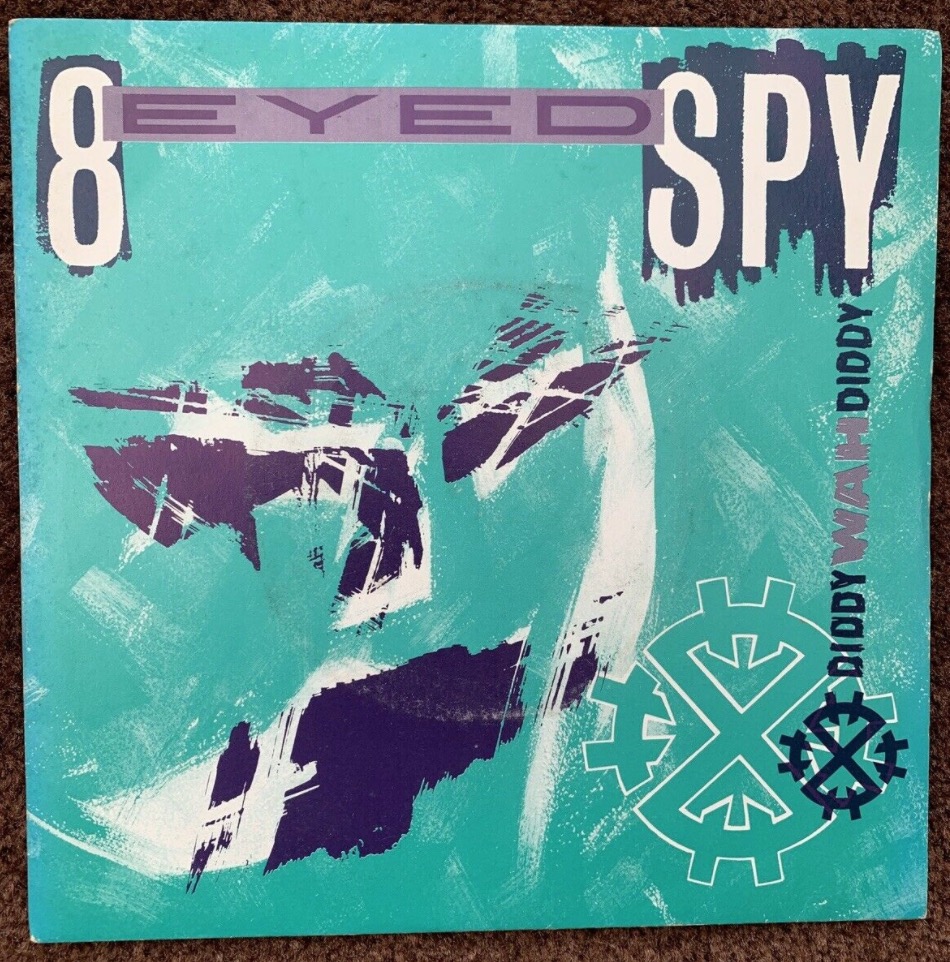 ---
01.44.27
THE CREATURES – A Strutting Rooster – Feast, LP – Wonderland/Polydor – 1983
A side project album that followed on from a stripped down Banshees recording and feel that Siouxsie Sioux and Budgie particularly took to.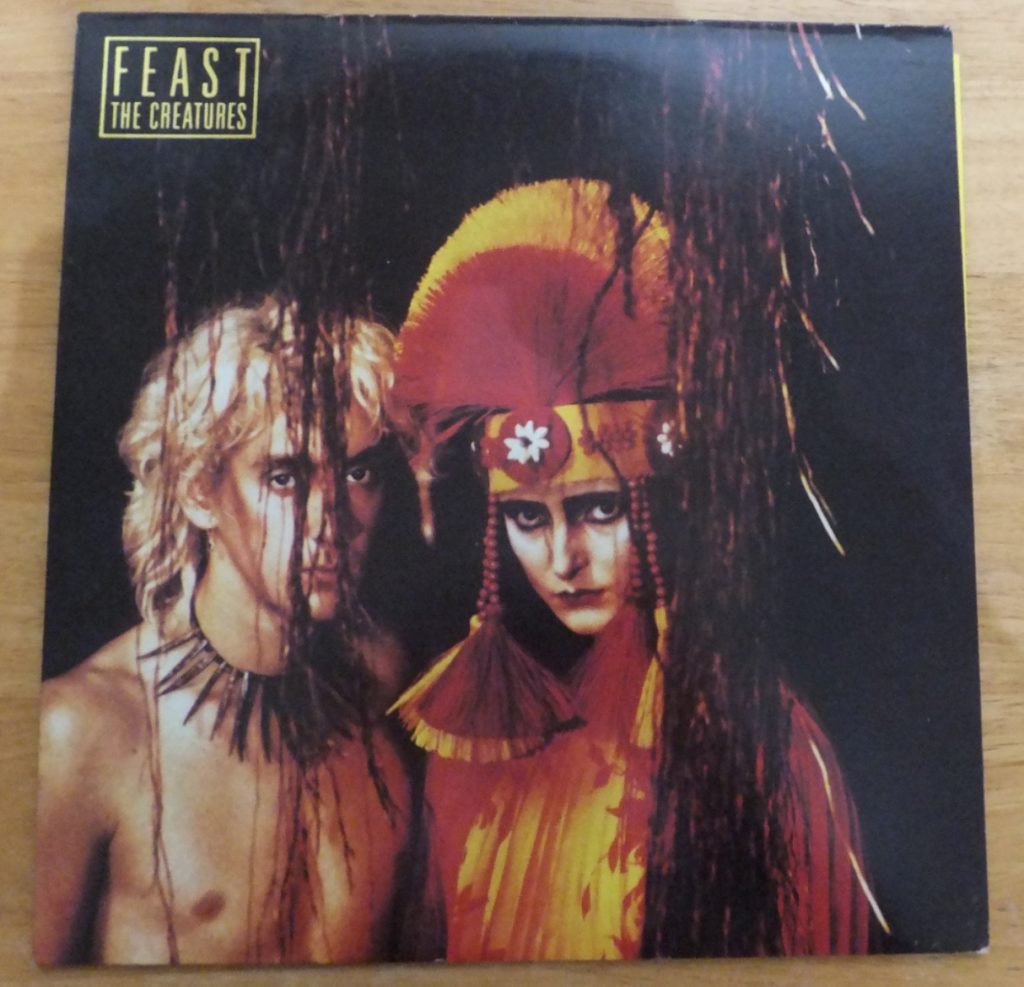 ---
01.49.25
(THE) GOSSIP – Listen Up (Tronic Youth Remix) * – Global Underground Afterhours Ibiza (Part 1) v/a 12″ – Gloabl Underground – 2007
After hearing this remix the original version comes across (in my head, anyway) a tad sluggish. Maybe slightly unfair, but here Beth Ditto sounds like she means business just that bit more.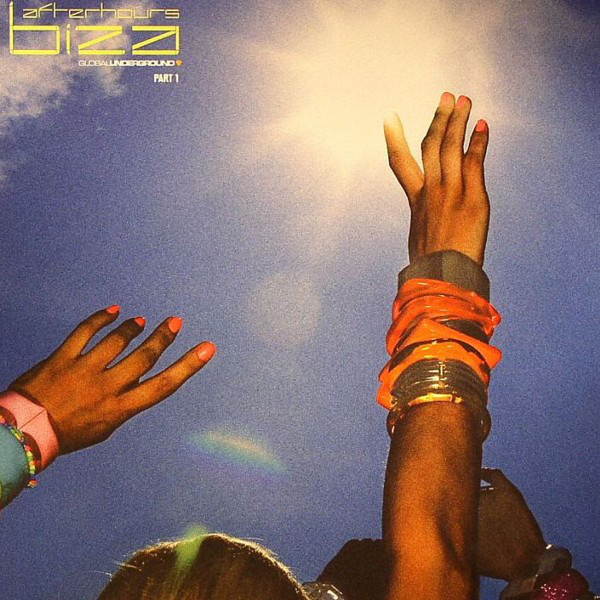 ---
01.54.55
CLICK CLICK – Moist * – Bent Massive, LP – Play It Again Sam – 1989
I bought into the Smith brothers, Adrian and Derek big time, putting out their records on Rorschach Testing and subsequently managing them, and I'd put Moist in my top five CC tracks. I recorded a whole bunch of their rehearsals in this album's era but strangely I didn't capture any version of this track there. Maybe it just seemed to 'appear' in the studio sessions for Bent Massive. By then, Graham Stronach had joined the band and he and his 'off-kilter' (sort of) guitar style added hugely, especially to the live set-up. Like a whole bunch of Click Click stuff, I must dig out a live recording of Moist, there's certainly at least one – from the Batschkapp in Frankfurt, Germany. A project for another (definite) day.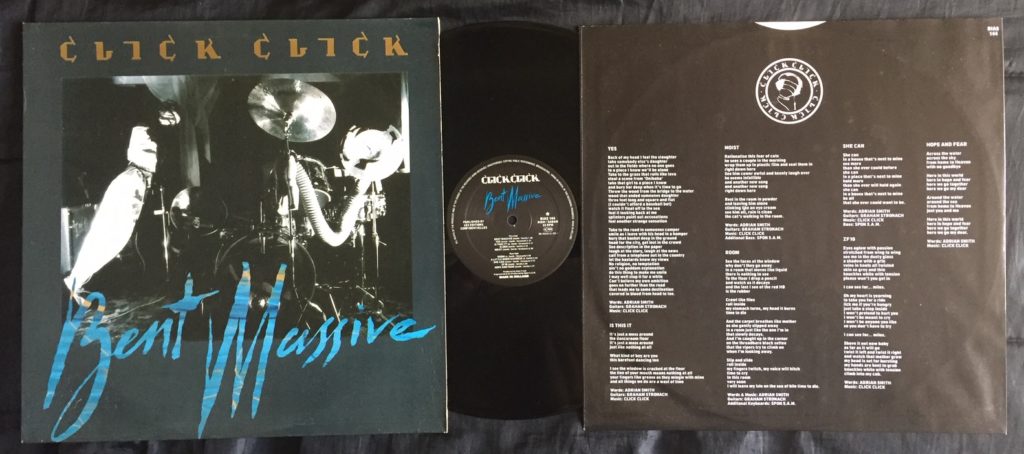 Click Click, Bent Massive 24″ x 17″ tour poster – Venray, Holland, 22.10.89.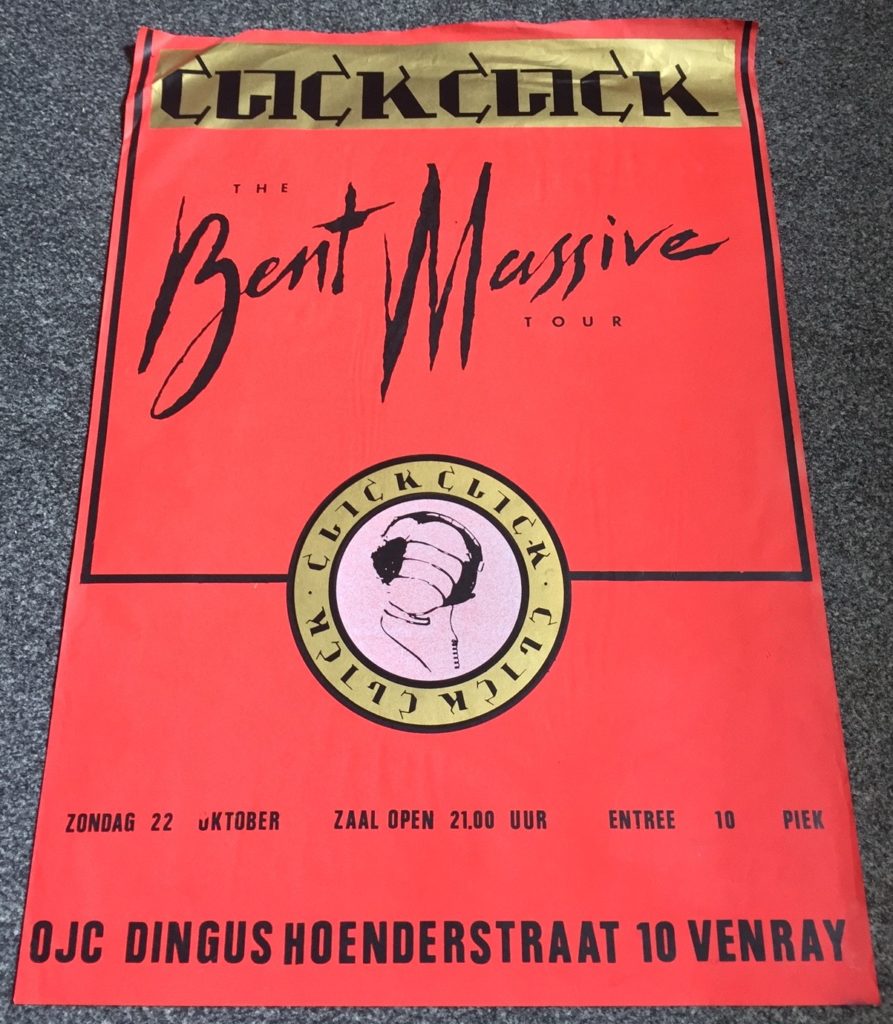 ---
Show 83 will surface on Sept 6.
Dec x