This playlist is 74% vinyl friendly. Room for improvement.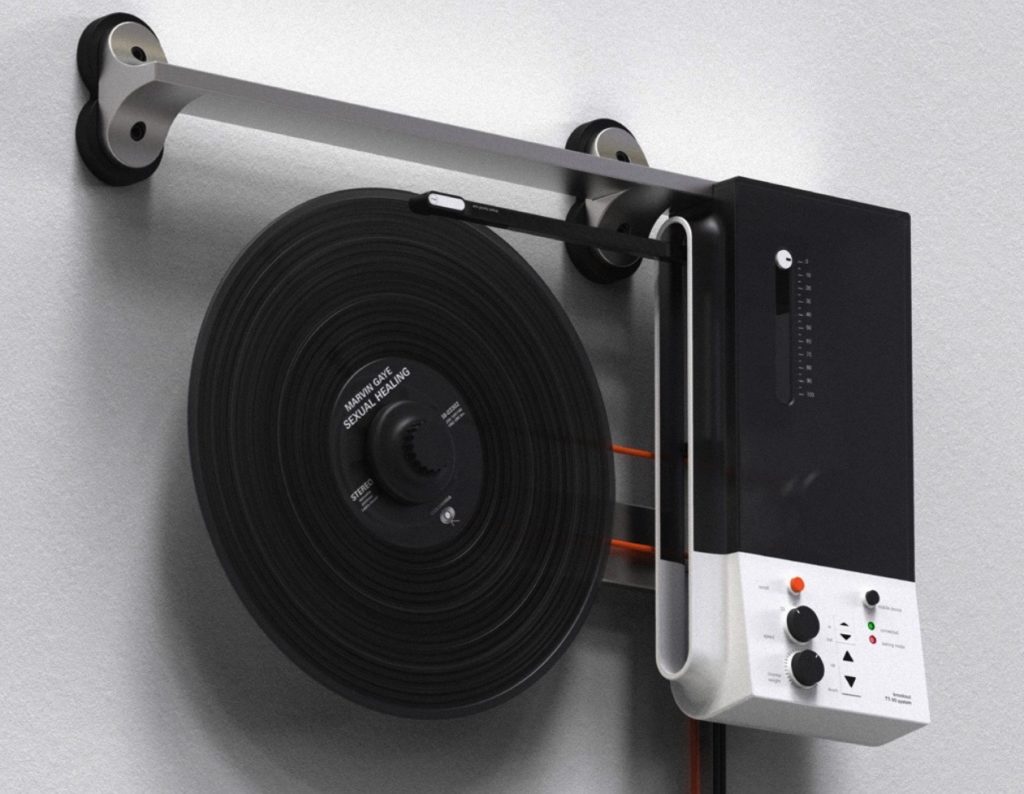 Looking like some early wall mounted intercom – apart from the 'turntable' that is – say hello to The TT-90 System, by Olsson. Space saving in certain circumstances but I still wouldn't be a fan of the 'vertical' malarkey.
---
Any track marked * has been given either a tiny or a slightly larger 41 Rooms 'tweak'/edit/chop and the occasional tune might sound a bit dodgy, quality-wise. On top of that, the switch between different decades and production values never helps in the mix here. 🙂
---
Lyric of Playlist 113…
For the slap in the face of broken politics, it's the Sleaford Mods and for the tenderness, it's Sandy D. Both were going it some though, as Joni's in the house, again.
---
00.00
(Intro) THE FLAMINGOS – Stars (Edit) – Unreleased demo – 1983. Episode #1 for info.
---
00.41
NEW ORDER – Sunrise (Live, Tokyo: 2.5.85) – Low-Life, Definitive Edition Boxset, LP – Warner Music – 2023
OK, a guitar is a bit 'awry' on this version but I've a bit of a personal connection with and affection for this masterpiece, and here it's the third take of the track to appear on 41 Rooms. Back in its mid '80s heyday Sunrise could often be found at the rear end of New Order main sets, and if Steve (Morris) was writing the setlists the song's punk driven tempo most probably better suited him there – as he could nearly see/hear the finish line. 🙂 Also, from half way through, the track really does sound like it's ending… something, and if it was anybody else's track, the end of a 41 Rooms show would definitely be where you'd have heard it.
According to the just released Low-Life Definitive Edition boxset's book, Sunrise reminds Hooky of Blade Runner, and Gillian acknowledges it's her fave NO song… and her dad's also. As with recollections of most of the album's songs Barney's thoughts are noticeably absent. I'm guessing that's a fair bit to do with lost memory but his working hand written lyric sheet (also reproduced in the boxset) seems to mix a desperation to couplet lines with a word (indeed any word) with a more heartfelt but 'all hope lost' message to that God character (many versions are available). Whatever, Sunrise is up there with the 'gods' of New Order's catalogue.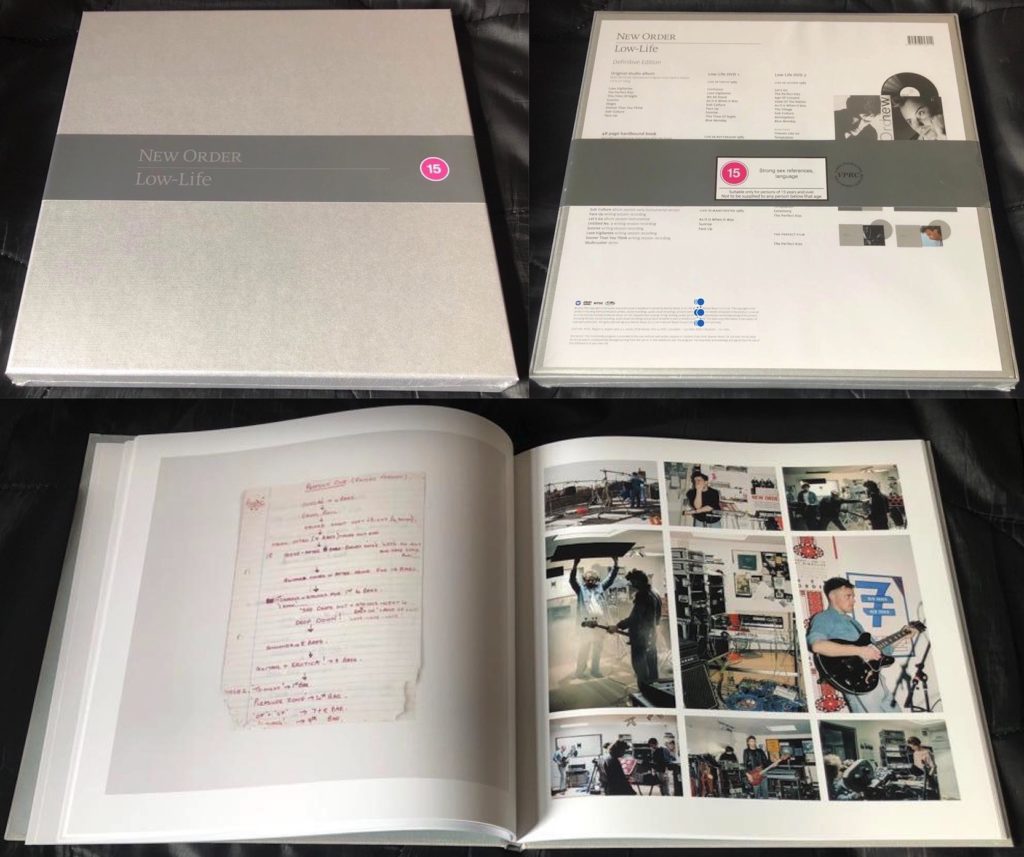 ---
05.20
THE PRODIGY – Firestarter – 12″ – XL Recordings – 1996
A slight edit also got it onto my favoured format, the 7″. This seemed to give the UK singles chart a bit of a kick in the crutch when it punched its way to the top slot. Still needed a massive fan base, though… which they had/have.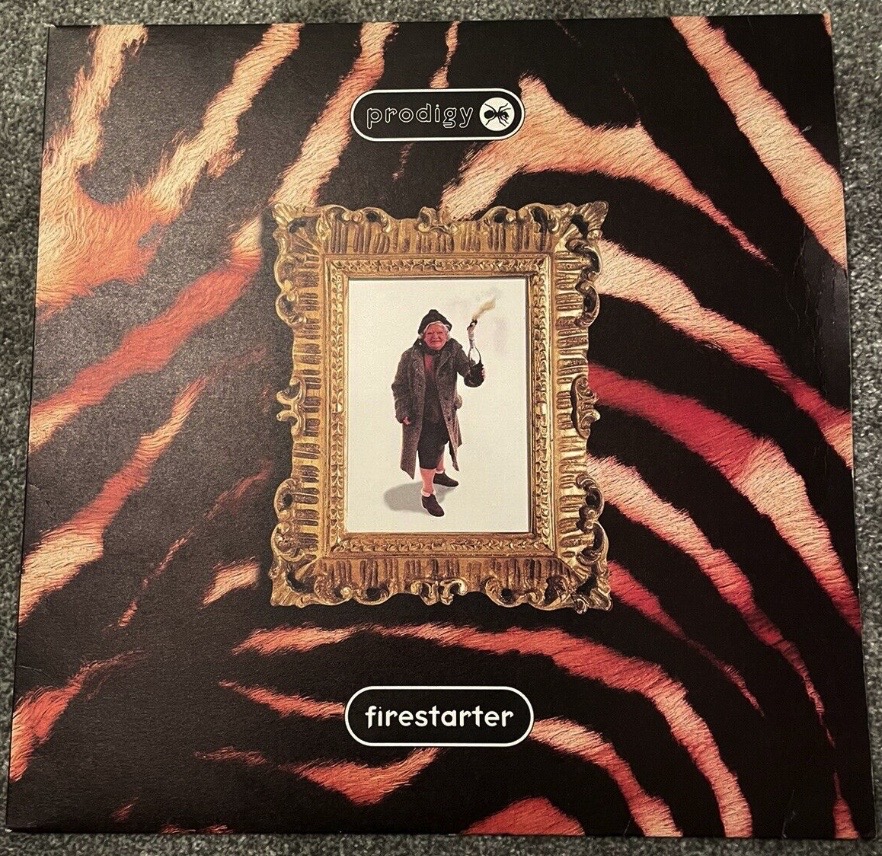 ---
09.59
WRECKAGE INC. – Salvage (Alkaline Mix '95) – 10″ promo – Wall Of Sound – 1995
There was a 12″ release but being a fan of 10″ vinyl we'll go with this one – free with a 'Back 2 Mono' double album compilation Wall Of Sound put out at the time. Wreckage… salvage… angry and funky hip hop. A Public Enemy or Blade diatribe over the top would have crowned this.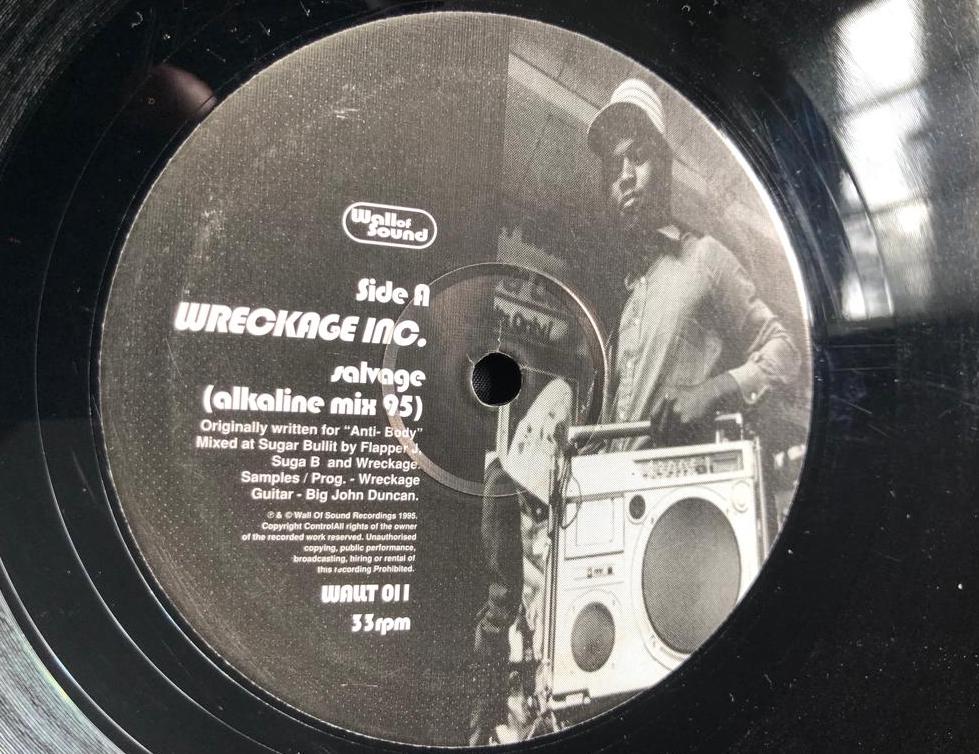 ---
14.39
ORBITAL, SLEAFORD MODS – Dirty Rat * – Download only – 2022
Even though this track didn't make it on to their new 2023 album, UK Grim, its title fits well with the gist of what's in lyricist/vocalist, Jason Williamson's rifle sight here, and Orbital underpin the anger… just… right.

---
18.06
NUHA RUBY RA – Self Portraiture – Machine Like Me, 12″ EP – Brace Yourself Records – 2023
400 'Transparent vinyl with red splatter' vinyl copies. As I tap I'm not totally sure the 12″ includes all of the six tracks available for digital download.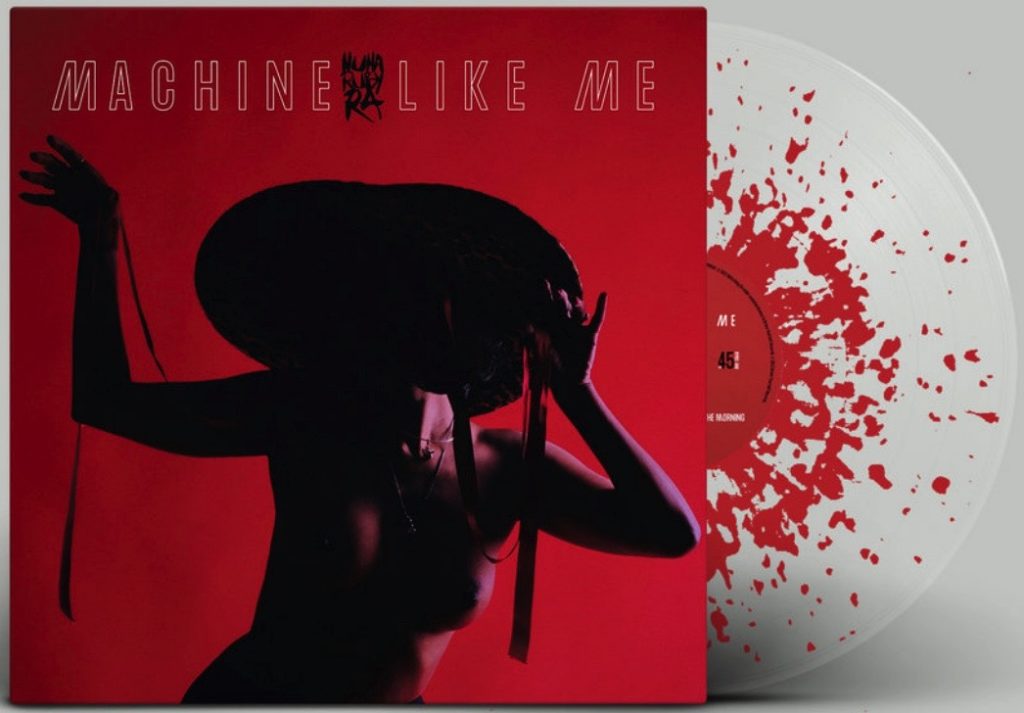 ---
21.25
UT – I.D. – In Gut's House – 2LP – Blast First – 1987
Sounding like Ennio Morricone soundtracking a half alive cowboy riding across a desert in a spaghetti western.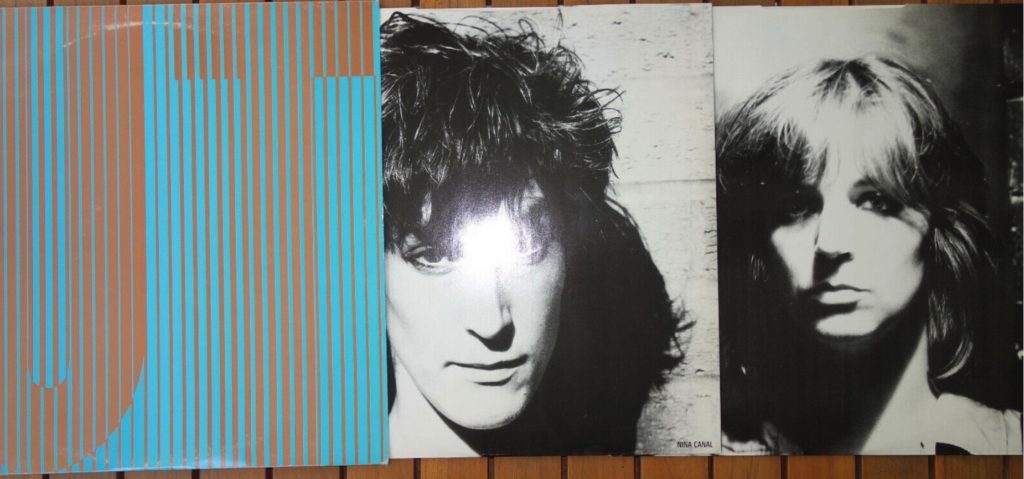 Bedford Boys Club: 1.10.83 – just having supported The Fall.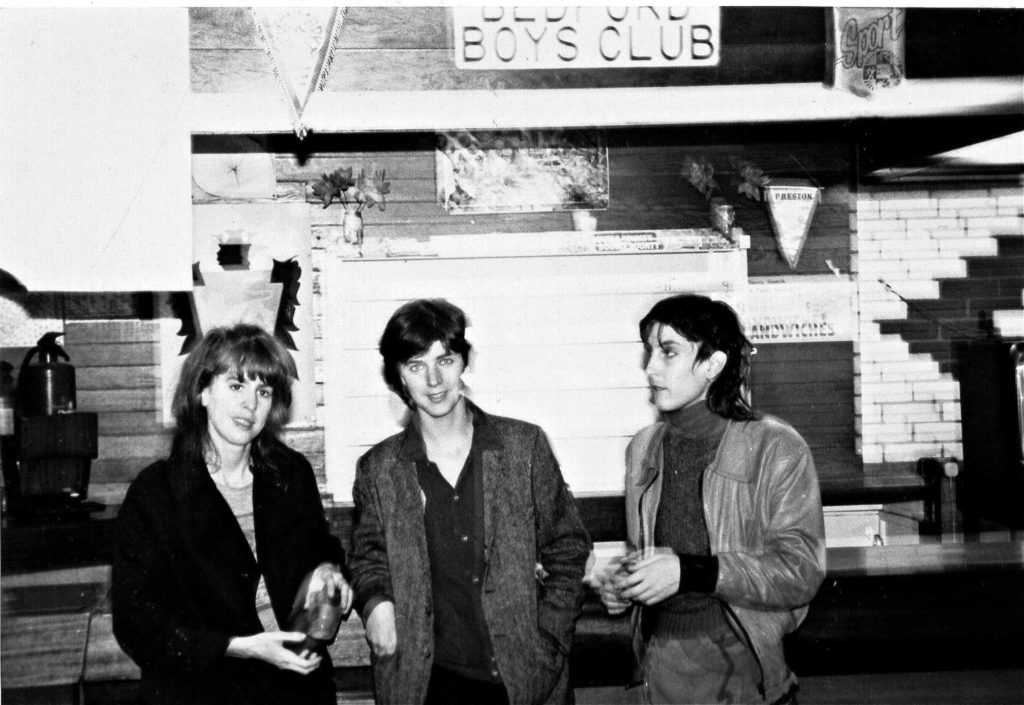 Photo credit/copyright: Dec Hickey.
Drink and lack of photographic expertise in equal measures, I reckon.
---
26.29
NICO – Genghis Khan (Oxford Road Show, 8.1.82) – Youtube only – 1982
Given the sounds I was into in this period I known of Nico mainly through her Velvet Underground and Andy Warhol connections but I had none of of her records and hadn't even heard of this track – with this particular performance given some extra 'weight' via the show's guest host, The Passage's Dick Witts' intro. The mix in the ORS studio also does its bit. Wonder what the kids there made of it…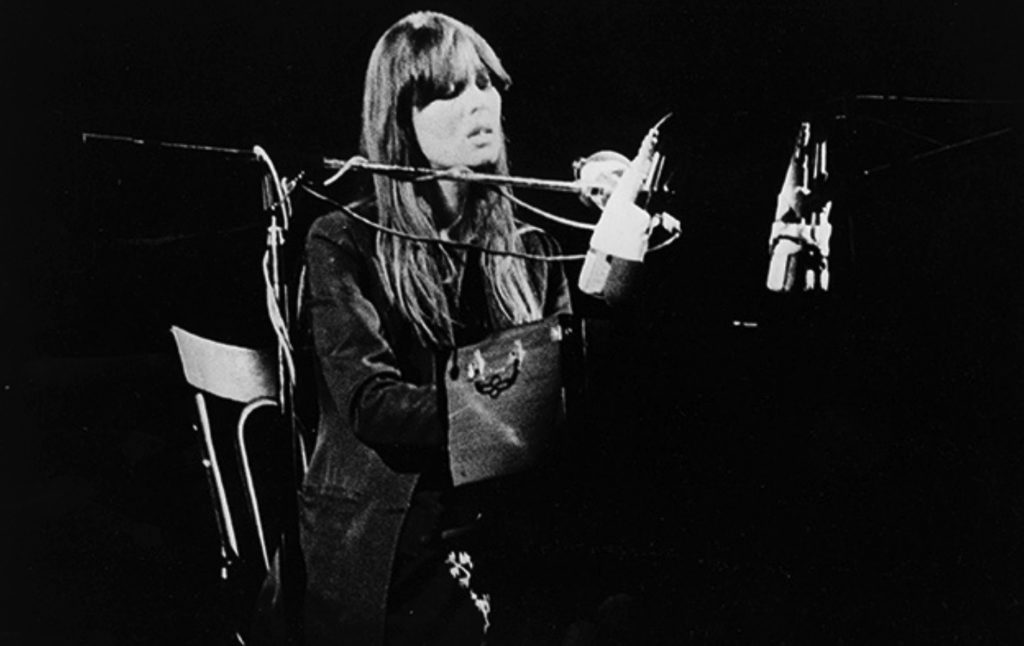 ---
29.10
PREFUSE 73 (feat SAM DEW) – Infrared – Rivington Não Rio, LP – Temporary Residence Limited – 2015
A sort of electronic folk soul thingy going on. One neat pairing.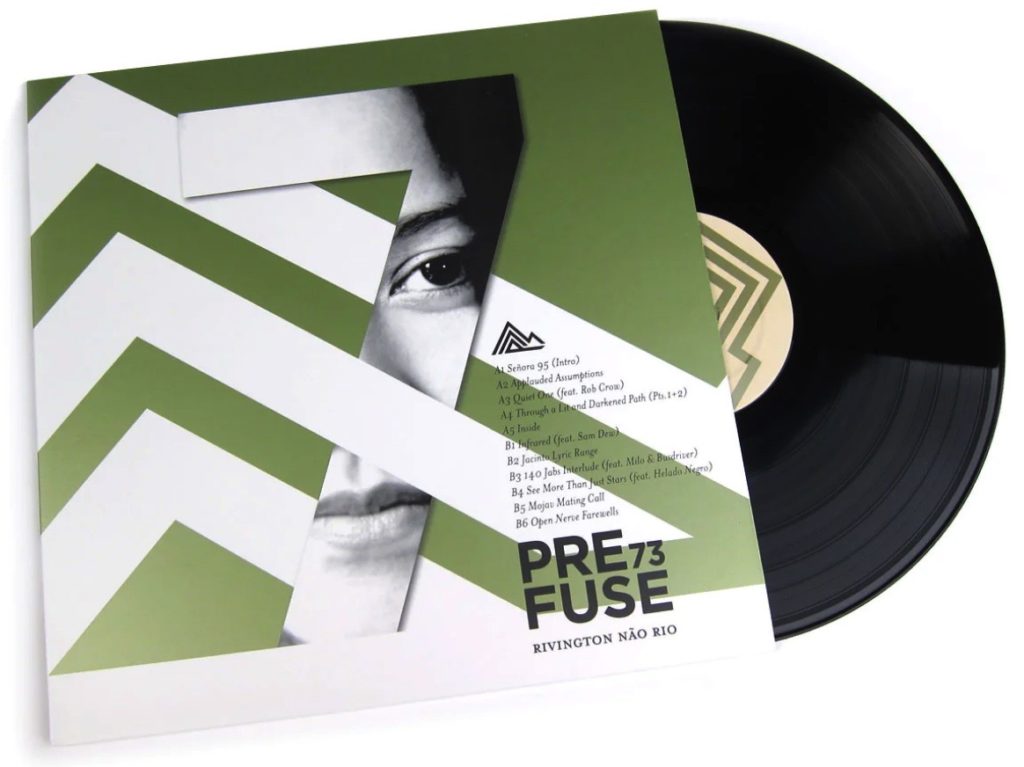 ---
32.22
CLARK – Town Crank – Download only – 2023
The Bandcamp low down…
First single from new album 'Sus Dog'. Clark recruits none other than Thom Yorke as Exec Producer for the first album centred on his own singing.
Thom says "the way he approached it all wasn't the usual singer songwriter guff thank god; it mirrored the way he approached all his composition and recording, but this time it had a human face. His face." Chris says "I kept on thinking what would it sound like if The Beach Boys took MDMA and made a rave record."
Clark's nicely reserved in his visual offerings but his site's About page paints a much fuller picture.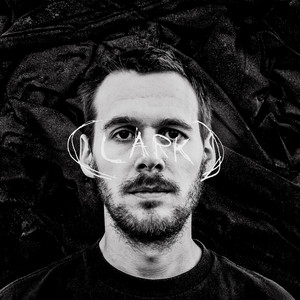 ---
35.44
ERIC RANDOM & THE BEDLAMITES – Subliminal Seduction – 12″ – Plurex Records – 1982
On the same Dutch label home as 41 Rooms faves, Nasmak… and listening back now, sounding in the same sonic landscape as the likes of Liquid Liquid and Savant, I reckon.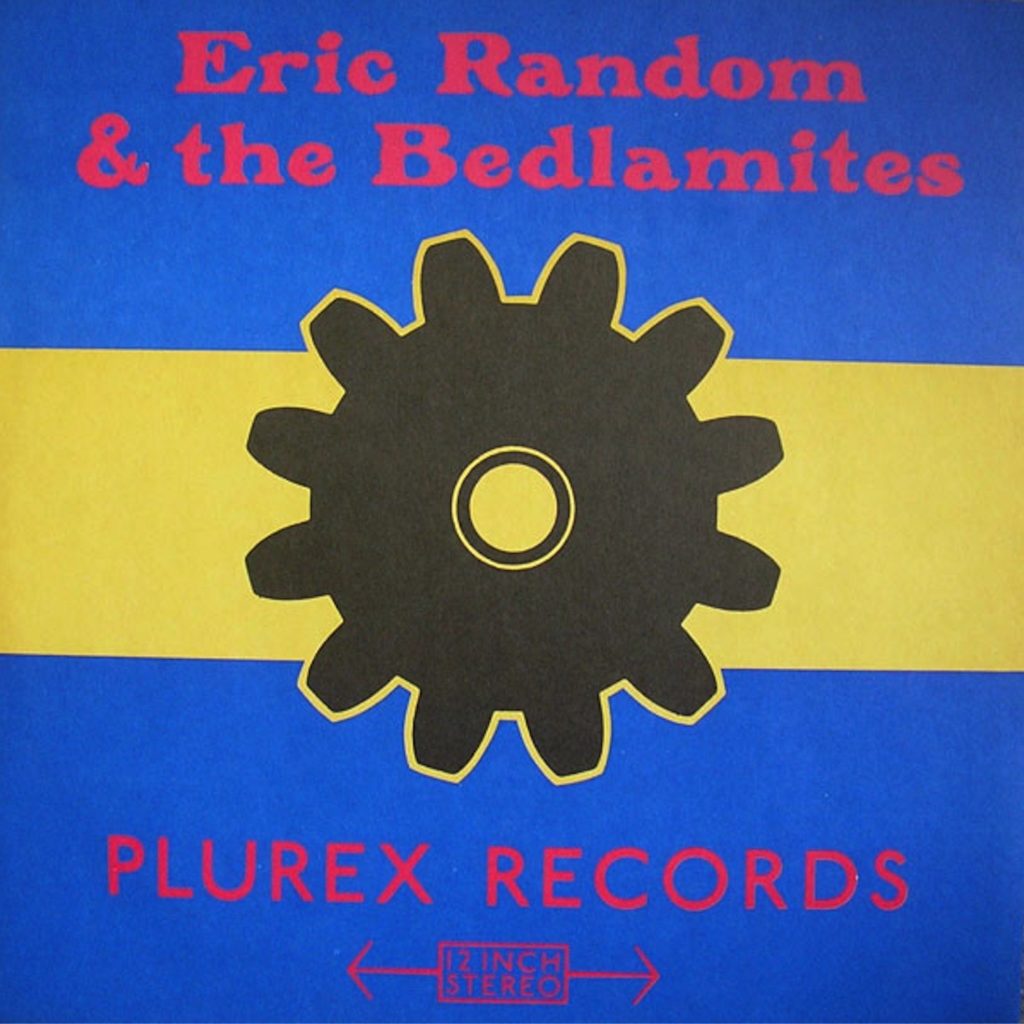 ---
40.52
CABARET VOLTAIRE – Sluggin' For Jesus (Part One) – 3 Crépuscule Tracks, 12″ EP – Les Disques du Crépuscule – 1981
The slightest hint of this track and a visual of the accompanying video is smack in front of me – one I first spotted on From Manchester to New York Direct, a Factory Records v/artists video compilation I received from Factory Benelux's Annik Honoré (RIP) in a video swap we did in London, in early Sept '81.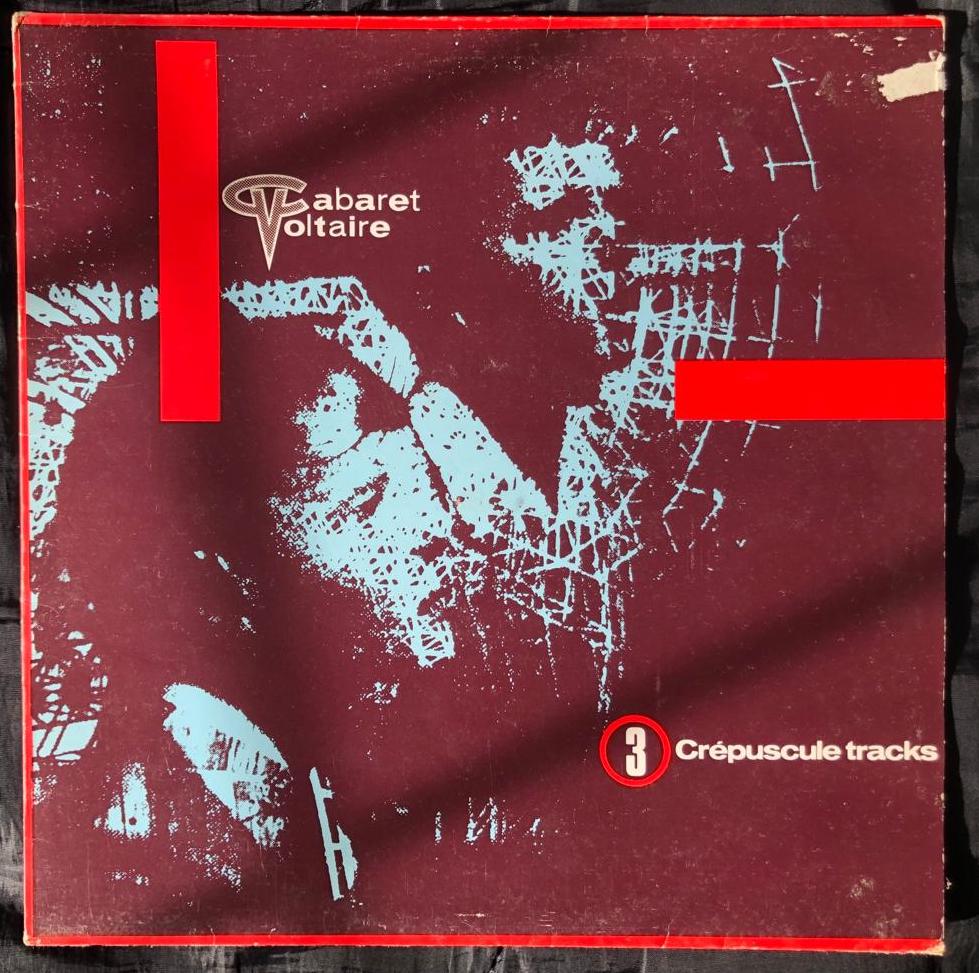 ---
45.21
FRIEDRICH GUIDA vs DJ PIPPI – Years Passing By * – Undiscovered Ibiza Vol 2, v/artists CD only – 2002
Austrian pianist and composer, Guida passed away in 2000, so I'm not sure how much he knew of/was involved in OK'ing this, and having to this day never knowingly heard his music I've no idea what of his work is embedded here, but I'll have a fiver on it being the strings – and if the words 'years passing by' have ever been sung elsewhere they won't have emoted years actually passing better than here.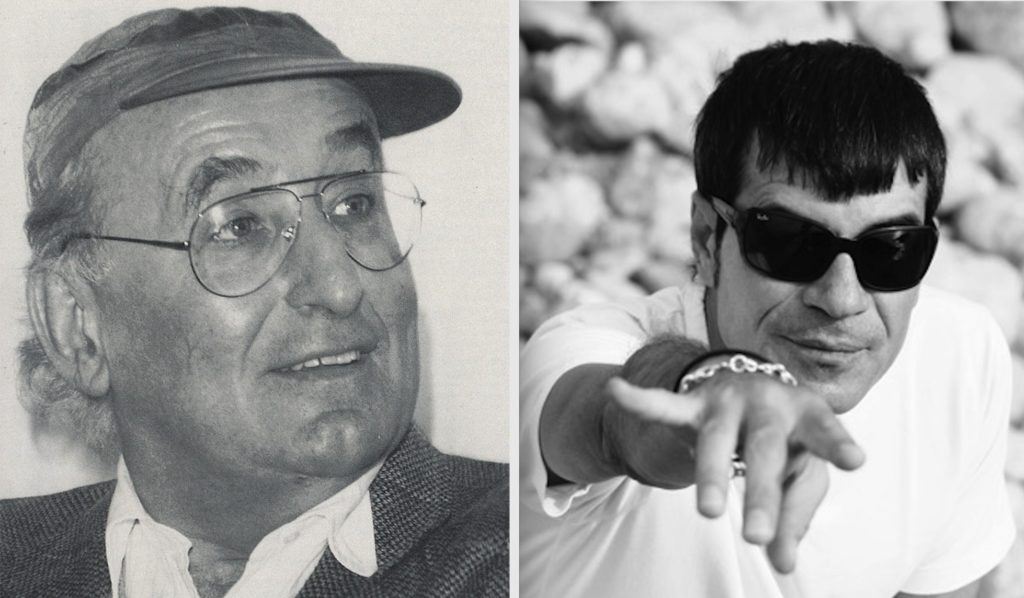 ---
49.32
JAPAN – Swing – Gentlemen Take Polaroids, LP – Virgin – 1980
Absolutely in their stride by GTP, their fourth album… only to call it a day a year or so later.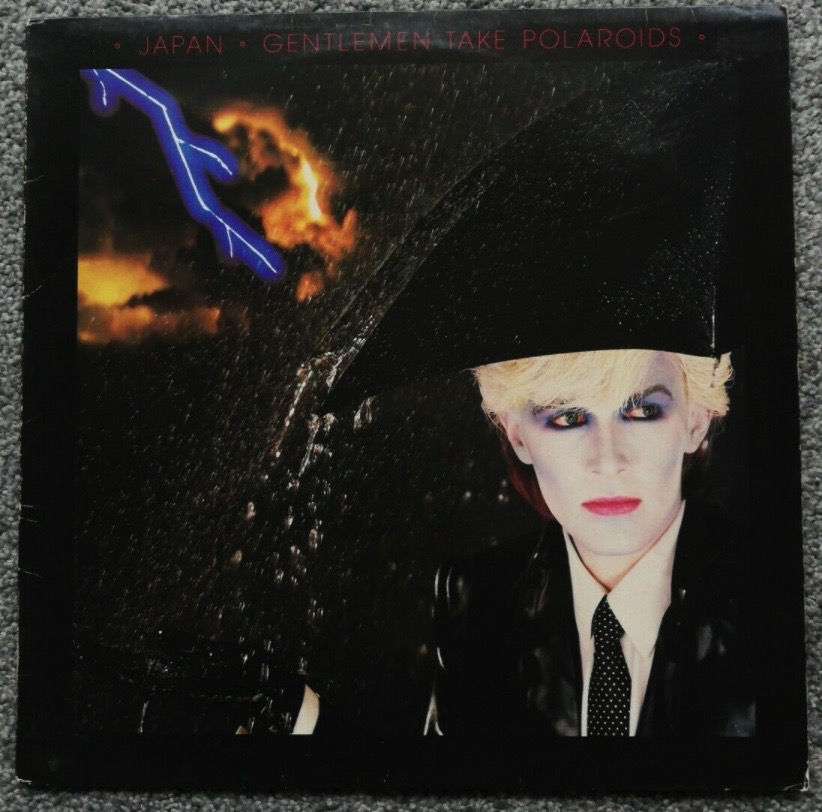 Hammersmith Odeon, London: May 16 '81… and another apology for a lack of photo quality. I can put this one down maybe to the fact I'd been in Brussels the night before watching New Order. Trains and a ferry later – with, for the second night in a row – no sleep, so says the diary.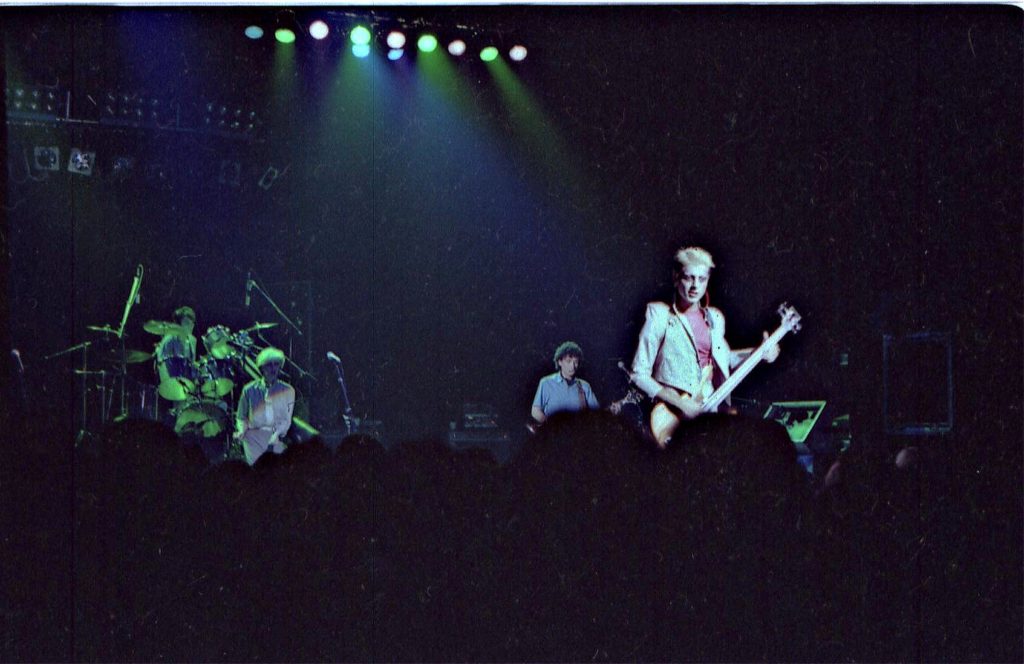 Photo credit/copyright: Dec Hickey
---
55.05
LINDA LEWIS – Rock A Doodle Doo – 7″ – Raft – 1973
Life was simpler then. 🙂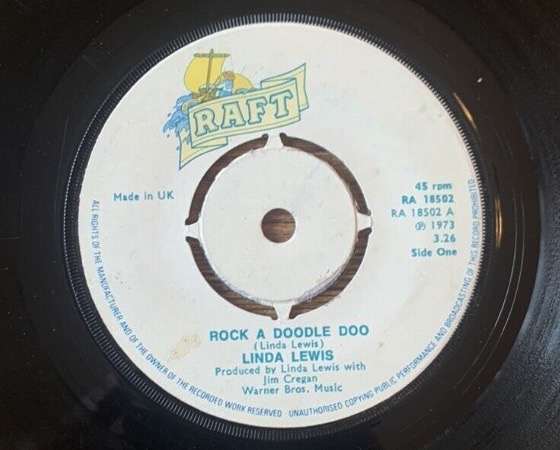 ---
58.18
INNER CITY – Secrets Of The Mind – A Taste Of Paradise from Inner City, 12″ b-side – 10 Records – 1989
Kevin Saunderson and Paris Grey in the 'house'!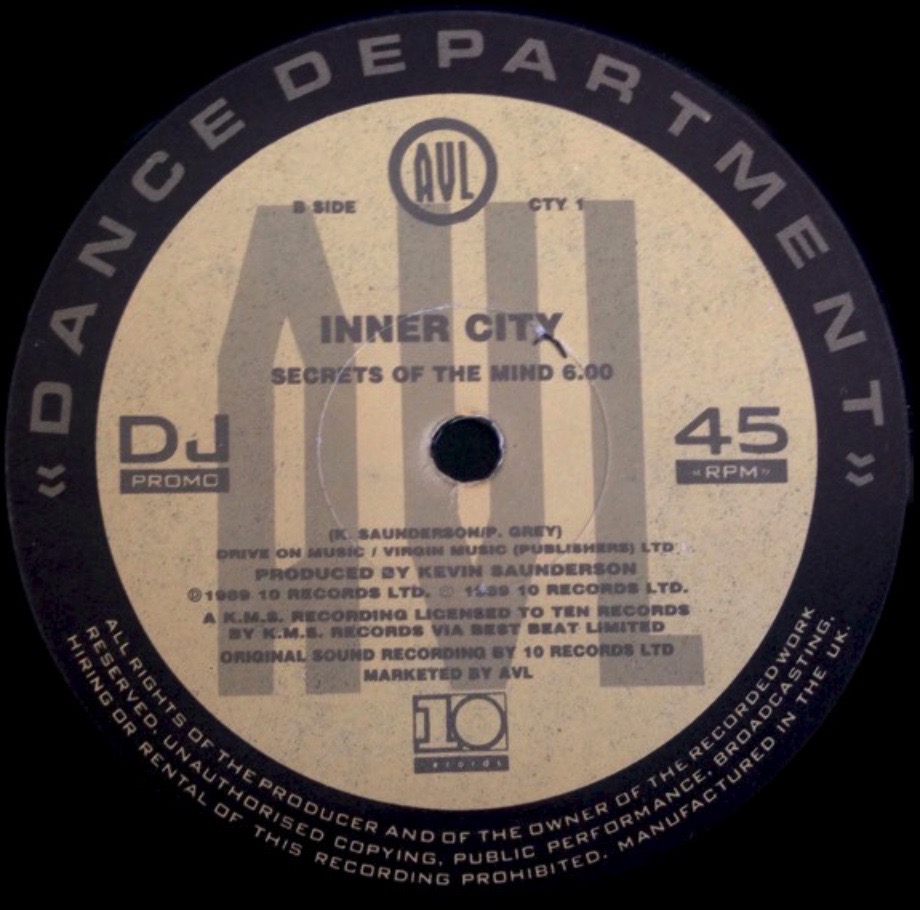 ---
01.03.03
MK – Somebody New (Club Mix) – 12″ – KMS – 1989
Relocating to London in 1991 and falling hook, line and sinker for house – mostly via KISS FM – this Mark Kinchen debut had already passed me by. Better late than ever, my copy of the 12″ is waiting for me in California.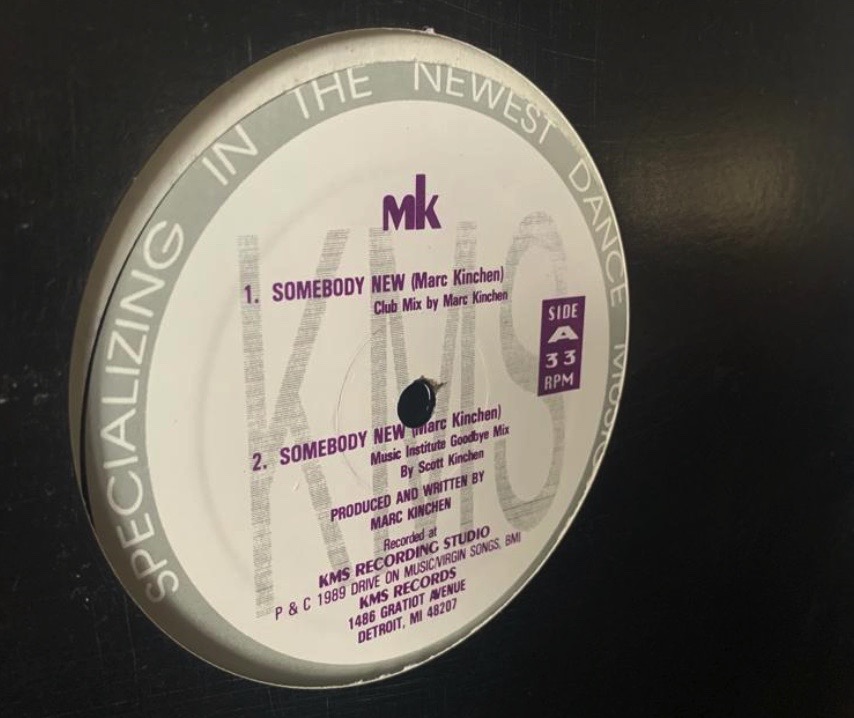 ---
01.06.46
SANDOZ – Neon Soul – Dark Continent, 12″ EP – Touch – 1993
Here earlier in his Cabaret Voltaire guise, Richard H. Kirk (RIP) is back in solo mode. Class – as reflected in the prices to get any of his Touch label 12″ releases.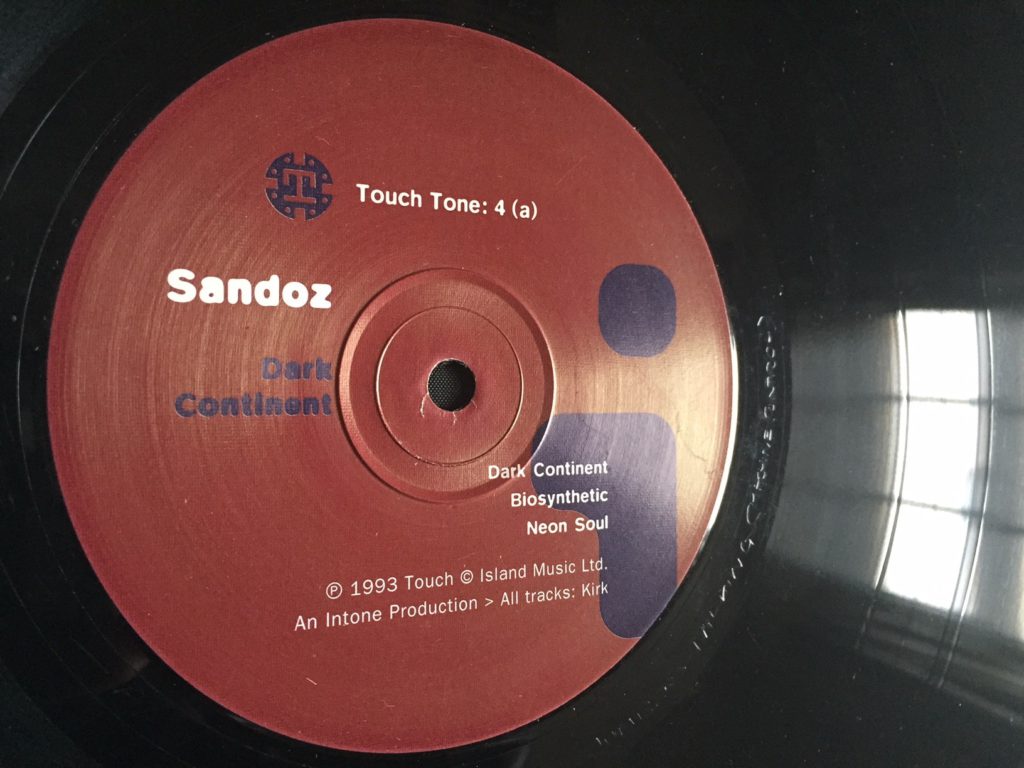 ---
01.14.14
MARNIE – Floor Of Soul – 10″ – Sinistral – 1998
Seamlessly and innocently from Neon Soul to Floor Of Soul and yet another under the 'I Don't Do Jazz, but… ' banner – now a far longer list than I'd have guessed at back at show 1. In my defence it was Deborah Quinoa's vox that grabbed my ears here, one late night on KISS FM… and very likely a Patrick Forge show spin.
---
01.18.11
FOREIGN SLIPPERS – Oh Death – maxi single, CD only – Izumi Records – 2008
Lost for now to music, Gabrielle Fröden seems to have focussed more on being an illustrator in recent years but unsurprisingly her music has featured her own artwork.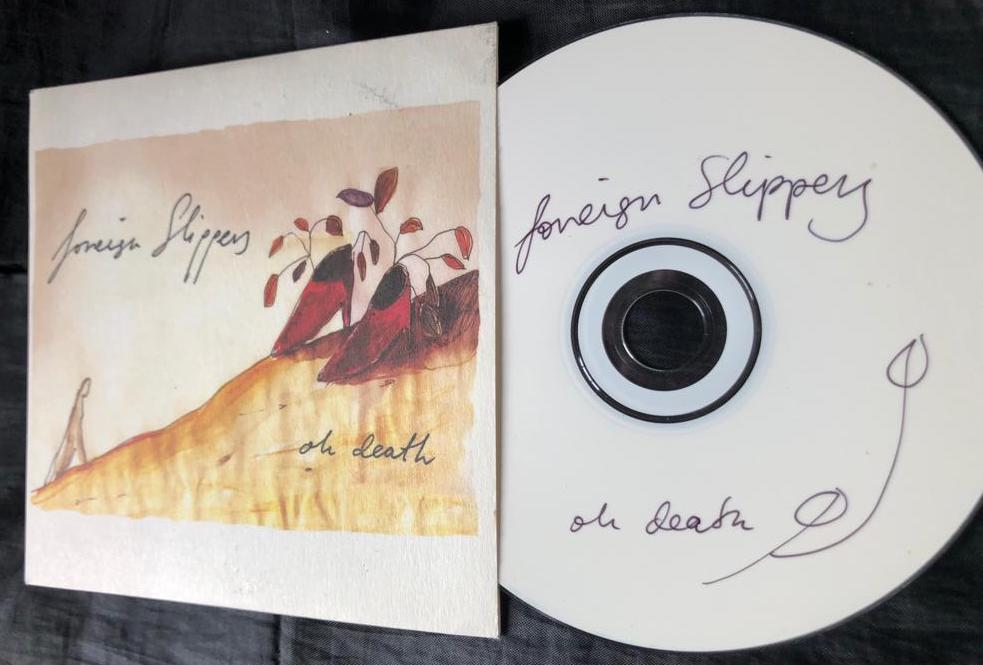 ---
01.21.31
JONI MITCHELL – Black Crow – Hejira, LP – Asylum – 1976
'I'm like a black crow flying' sings our heroine. She ought to come round my way. In their hundreds they have a regular meet up to squawk and have a fly by overhead in the Irish countryside. Swapping notes maybe. Joni? She was still leading her pack.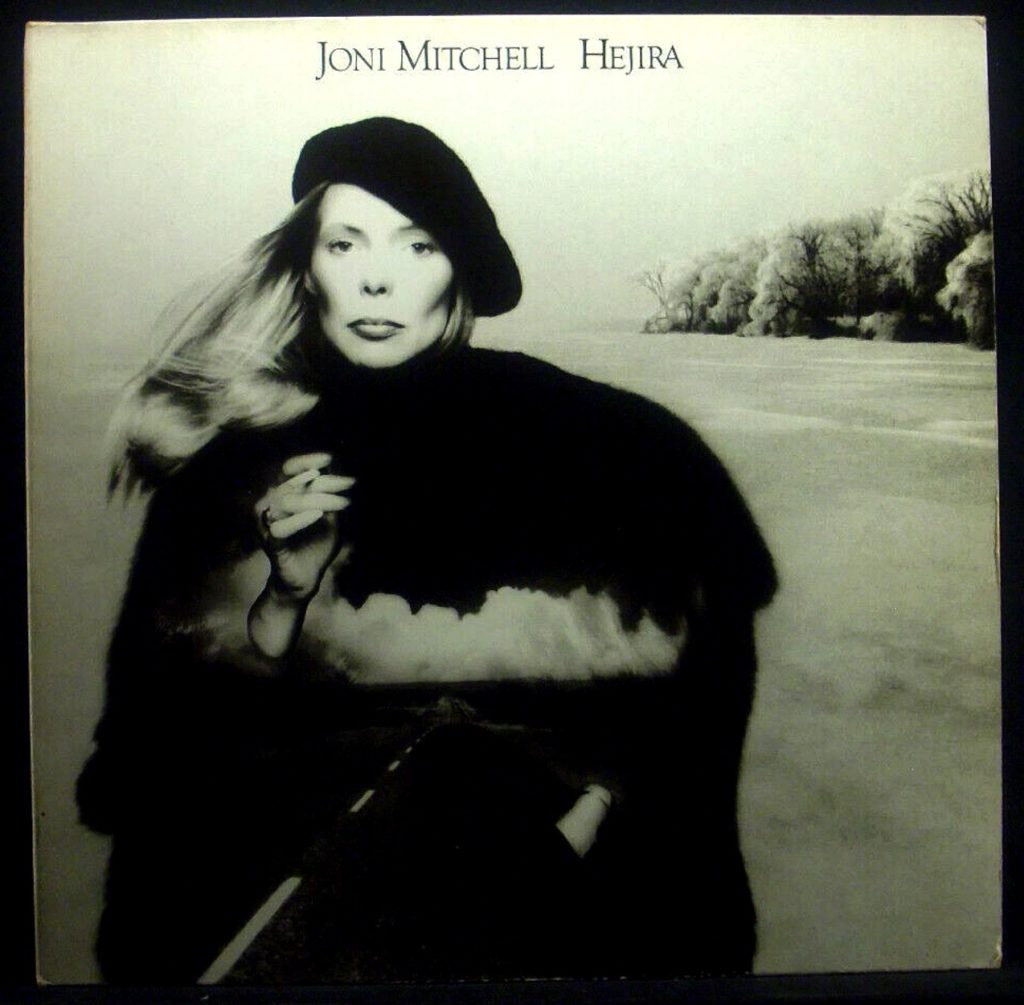 ---
01.25.11
CHAIRMEN OF THE BOARD – Hanging On (To) A Memory * – 7″ b-side – Invictus – 1971
I had a 'Chairmen Of The Board' titled UK A-sided 7″ back in the '70s but Hanging was on the back of a second UK pressing (same catalogue no.) released the same year. Weird.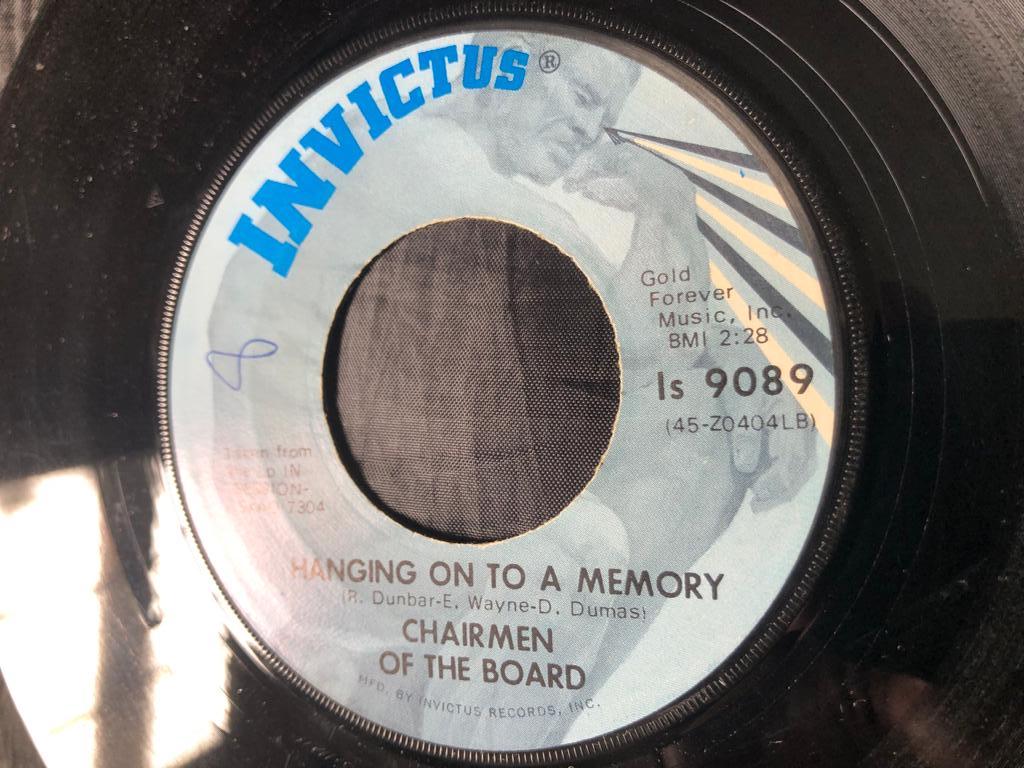 ---
01.29.09
WORKFORCE – Skin Scraped Back – 7″ test pressing * (Doublevision) – 1985
Brutal beats and an edit/mix unique to this test pressing, as far as I can decipher; with the track never being subsequently released as a 7″. Search out their first John Peel radio session (two of the tracks have crept onto previous 41 Rooms shows) and their second and last single, Back In The Good Books… oh yes, on my label, Rorschach Testing… and a Youtube vid of them in Bedford.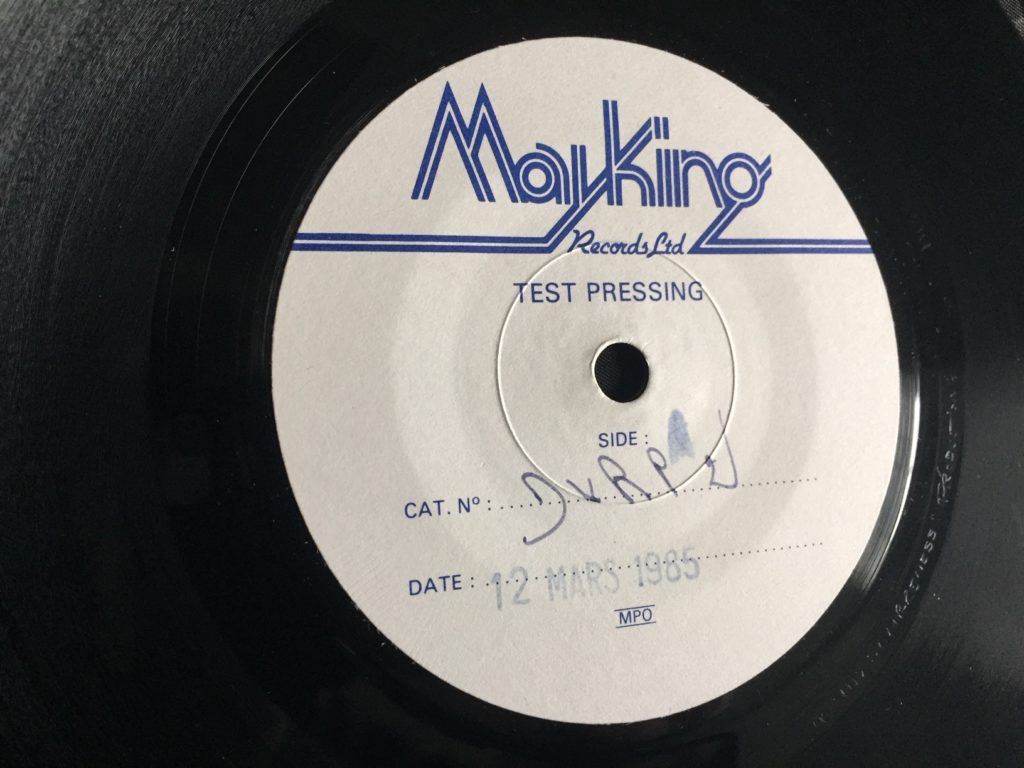 ---
01.33.06
TIM BUCKLEY – Devil Eyes – Greetings From L.A., LP – Warners Bros – 1972
Folk rock, of the funky soul variety. At times he could nearly sound possessed.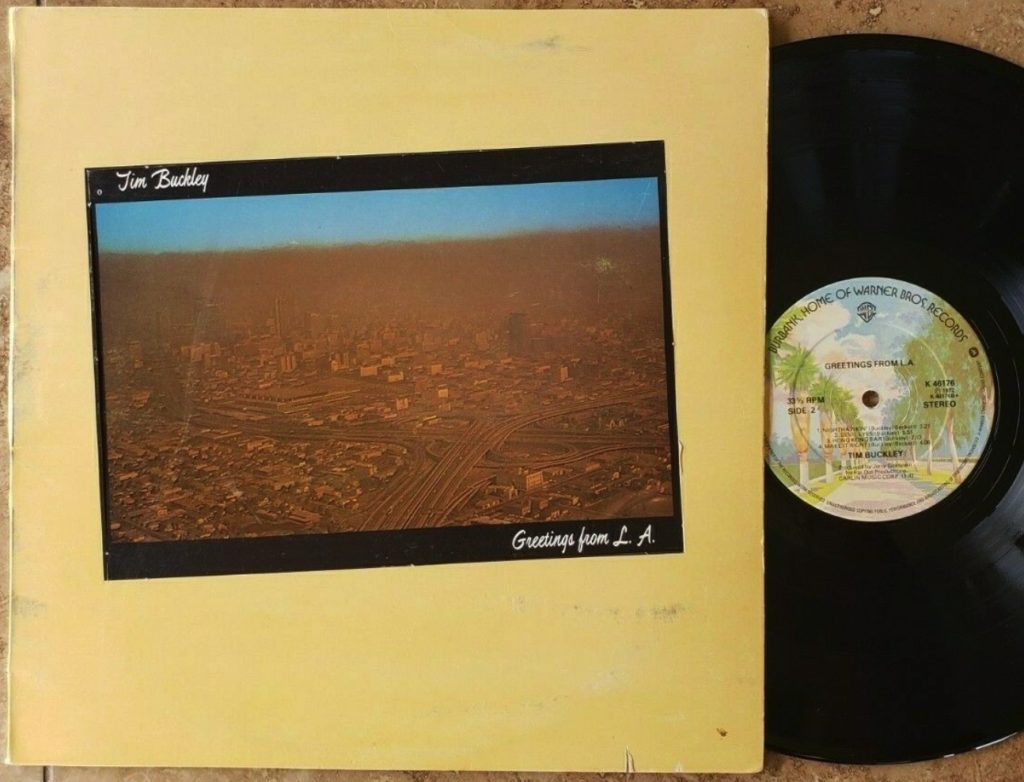 ---
01.39.38
SCRIMSHIRE – Unity Gain – Download only – 2023
Adam Scrimshire has his genius moments and for me this is one of them. A film in the making somewhere would be all the stronger for this soundtracking a scene.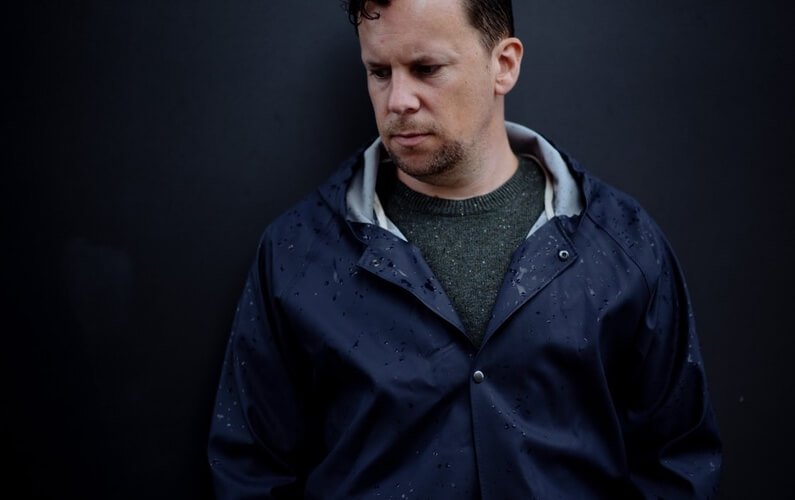 ---
01.44.57
JAZZ THE GLASS – Slofly * – Output 2022, download only – 2022
'Gonna be a shiny day, everything will be OK.' I'll sign up for that, Dave.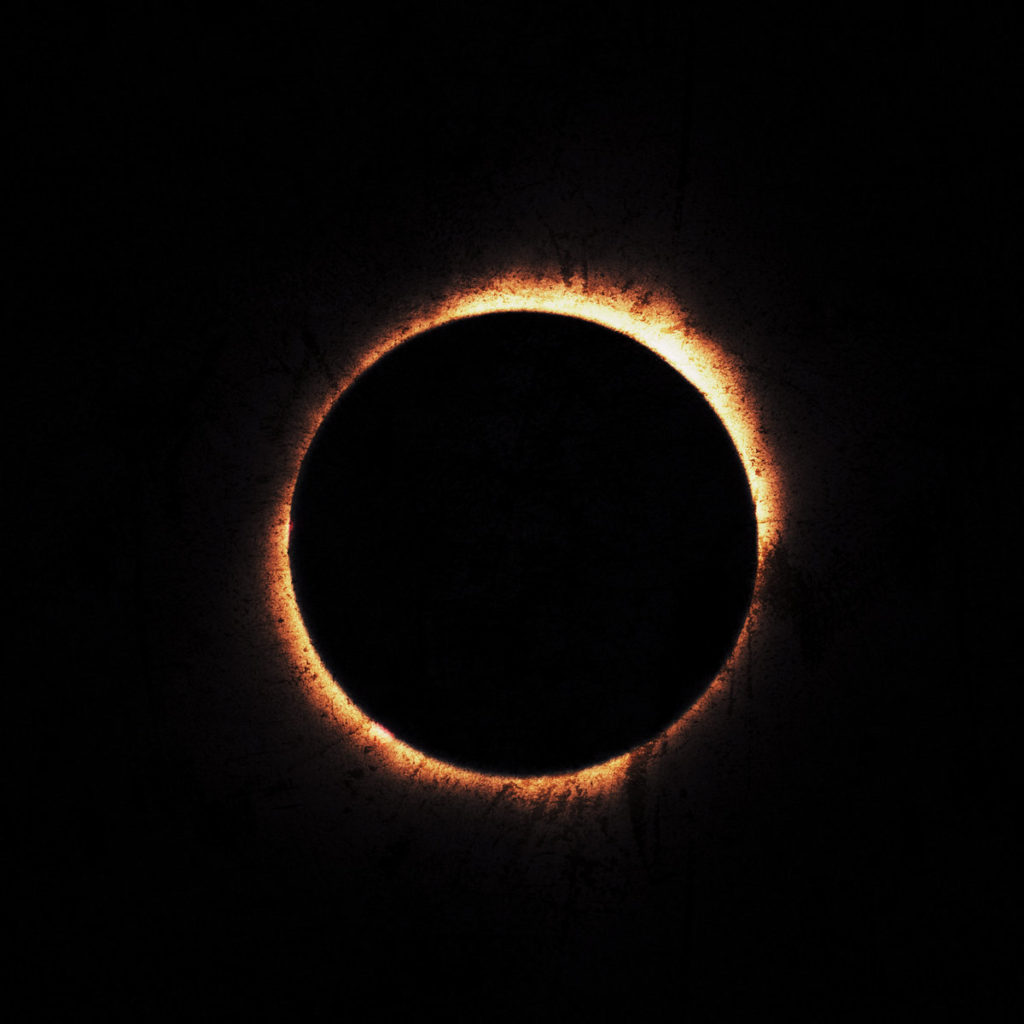 ---
01.47.58
SANDY DENNY and THE STRAWBS – Who Knows Where The Time Goes – All Our Own Work, LP – Hallmark (!!) – 1973
When I was in the first throws of serious record collecting – as a mid teener, in the early '70s – I learned quickly what to skip through, and Hallmark would have been a label I routinely sidestepped. It's Pickwick connection wouldn't have helped and the sleeves wouldn't have sold any of their albums to me, either… and this one is total pants! However, in these grooves is where we'll find my fave SD version of this gentle beauty, recorded six years earlier than its eventual year of release.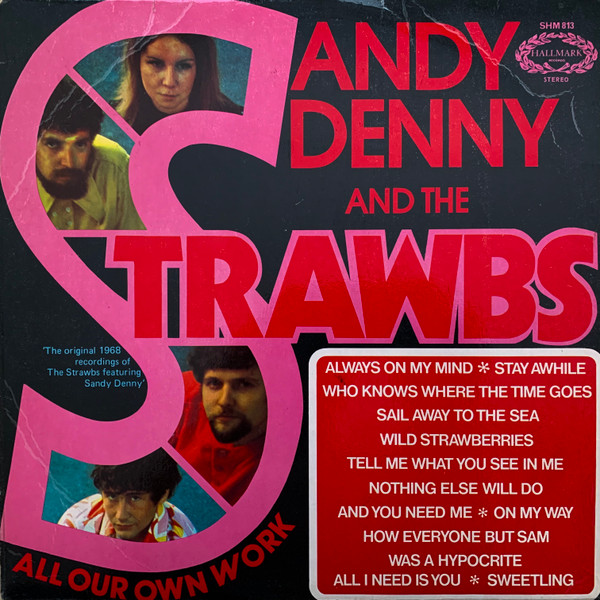 ---
01.52.04
JOSE FELICIANO – Hey Jude * – Live With the London Symphony Orchestra, LP – RCA – 1973
As big a JF fan as I am, there are only certain tracks (as with any artist) that get to feel 'right' for me on 41 Rooms but with 1) a spate of 'My first ever gig' recollection stuff floating around Facebook recently, 2) this edition of 41 Rooms uploading at 9PM, March 5, 2023 – exactly fifty years… to… the… hour since my first ever 'gig', the above Jose Feliciano concert, with 5,300 others in a sold out London, Royal Albert Hall AND 3) the fact the concert then made it on to an LP – I've made a one-off exception here.
A couple of decades or so ago Jose's wife, Susan asked me to contribute a piece for Jose's website. It was in a forum section and I headed it 'First Time Ever I Saw… '. So, apart from a typo correction or two and a slight tweak and update, here is that piece.
Everybody's experience of seeing their heroes (musical or otherwise) in a live setting for the first time tends to be momentous and mine sticks with me like very little else.
Growing up as a teenager in the early 1970s, in Bedford, England (fifty miles north of London, for some kind of bearing) I, like every other kid, soaked up all the pop music that was coming out of our radios and TVs but none of my mates or indeed anyone else I knew had heard of Jose Feliciano. I've no idea why but something hints the exact moment he first impacted on my life was sometime after the explosion of 'Light My Fire' and on somewhere in to that very late 60s/early 70s… 'space.' Whenever it was, it kick-started a love affair with that voice and that guitar that lasts to this day and certainly by early '73 the urge for this then fifteen-year-old to somehow get to see Jose play live was all but uncontrollable.
I distinctly remember lying on our dimly lit sitting room carpet, in front of the artificial 'coal effect' fire (very de rigueur at the time) with the January 6 edition of the New Musical Express and honing in on a Derek Johnson, 'News Desk' item (see below) announcing Jose's forthcoming March, UK dates. Annoyingly, the photo of Jose was mistakingly reversed and had him playing left-handed, the sort of sloppiness which, to this day, still really rankles with me. Don't even get me started on the same cock-ups on record/CD sleeves. Anyway… 'Six concerts,' 'supported by a large orchestra,' 'expected to star in his own TV special'… my heart pounded a fair bit. I had no idea what I was going to do about it, though. I had never been to any gig and I certainly didn't know what you did to get tickets, there was no 'slapping the plastic' over the phone back then. Something had to be done though, and for the next two months (and I really do mean the whole two months) I stared endlessly at that NME cutting, trying to work out exactly what I could/would do. But… cometh the hour, cometh the man… well, kid anyway.
Skiving off school was not something I did but on the day of the closest concert to me – Wed, March 5, 1973 (forever etched), the Royal Albert Hall gig in London – I was up and out the door, dressed for and supposedly heading to school. Instead, I went straight to the train station and lockered my school briefcase and padlocked the bike to the station wall. Thankfully, one benefit of being at my particular school (and it would be hard for me to find too many others) was that our sober, blue blazer and long grey trousers uniform could have us blend fairly effortlessly into the outside world without looking too much like school kids so, without a change of clothes, I bought a day return ticket to London and headed into the unknown.
I got to the RAH at about 10.30am and soon learned that the gig was sold out but that there was, very importantly, something called 'returned tickets'. This meant I might have a very slight chance of getting in. Having gotten something to eat and rung my mum to explain that I wasn't quite where she thought I was and that I'd therefore be home very late (she understood what it meant to me) with approximately eight hours still to go I started queuing at the box office. It was gone 4pm before anyone else turned up and he, it turned out, was the first ticket tout of the day – and one willing to sell me a £2.50 seat for… £15! You can maybe imagine how much of a 'no go' that would have seemed to a kid like me. By 6pm a queue began forming behind me and I got talking, for the first time in my life, to people who actually knew a bit about Jose and by the time the doors opened at 7.30, the trail of people was half way around the building. It was a bit gut-wrenching watching those with tickets flow effortlessly in and the box office played a slight waiting game but when a 'returned' £2.50 ticket finally came my way both they and the doormen seemed as happy for me as I was near-delirious.
Having bought a programme and gawped at the sheer wonderment of the place, I rushed to my seat as strains of the London Symphony Orchestra had me panicking and thinking things had kicked off without me. Taking my seat and realising that it wasn't the case I chatted with an Australian woman beside me and the first person I'd ever met who, back in her home country, had actually seen Jose play live before. She recounted what he played and even had a copy of the 'Star Spangled Banner' 7″ which, at the time, I didn't even know existed! I then looked around at the other 5,000 plus people in their seats and felt I really needed to chat with everyone else in the building… the Jose stories they could tell – all those cool, intimate clubs he'd played on his first visit to the UK in '67, the London Palladium in '69, that Hollywood festival in '70 and subsequent dates in '72. It was all a bit too much to take in and when DJ, Alan Freeman had finished his neat intro and Jose took to the stage it was the greatest single moment of my life… no more, no less and so… I promptly burst into tears.
Back then I had no barometer on what to expect, performance-wise, so from opener 'Satisfaction' on to more obvious album and single material, when Jose then pulled out the likes of 'Shaft,' 'Jesus Christ Superstar,' 'Papa Was A Rolling Stone' and 'Ain't No Sunshine' I was blown away. The most memorable sight of the night however was the standing ovation the whole audience, including the 90 plus members of the orchestra, gave after 'Malaguena.'
To be honest I got extra lucky with my first Jose 'gig.' As many JF fans will be aware, part of that night's performance became an RCA LP, the imaginatively titled, ' Live at the Royal Albert Hall' and even more of the show was to be broadcast on BBC TV the following June, all of which obviously has helped cement the night in my memory. Back on the actual night it wouldn't have been a thought in my young head but someone suggested getting to the stage door afterwards and catching a glimpse of Jose leaving just added to the whole thing.
Back in Bedford at the dead of that night I have vivid memories of a fifteen year old lad cycling home, along a very wide and deserted road called Polhill Avenue, bolt upright and hands free (the way young lads do) taking in the night air and the barely contained excitement as I then tried to explain to my mum and dad the sheer scale of the experience I'd just had. Nearly ninety JF appearances down the years and the dynamics for me catching Jose play live are obviously now different. I'm certainly not that kid anymore but when he gets up on that stage there's still been that rush of never really knowing what songs he'll turn his genius to.
As the teenager I was back then I had two dreams in life, one was to meet Jose and the other was, bizarrely, to live to be a hundred years old. Having done the first (and grown it into a much treasured,
Incidentally, if I'd ever met Derek Johnson I would have mentioned how much of an impact his fairly routine (in the scheme of things) NME news item had had on me way back then but sadly, in a strange coincidence, the very week I originally wrote this piece, the NME had run an item on Derek's recent passing, but beyond it being just a piece of paper the sight of the now-yellowing cutting does still bring to mind all the above memories.
Jose had regularly being playing with orchestras since 1969 but a couple of decades on from the night above the leader of the LSO for the Feliciano concert, John Georgiadis recounted to me a hitch, one purely of the logistics sort: 'The biggest problem was the amount of sound his Brazilian drummer made sitting right beside us (the first violins) and I eventually resorted to moving my whole section way back to the percussion or woodwind risers. It was a question of trying to save our ears!' With a bossa nova and jazz samba background, Paulinho (Magalhaes)'s style was more on the delicate side of 'deft,' so the LSO were lucky they didn't have to sync in with the likes of a John Bonham.
These were different times in the marketing world. With the tour sponsored by Peter Stuyvesant a free copy of the forthcoming live album was yours via one of their many box ads (below, mostly in the daily papers). 'Every packet contains a Government health warning'… but if you want this album you're going to have to get yourself two! Nobody in my house smoked but somehow I got the job done.
NME: 6.1.73 – and the occasionally spotted 'left-handed' Jose.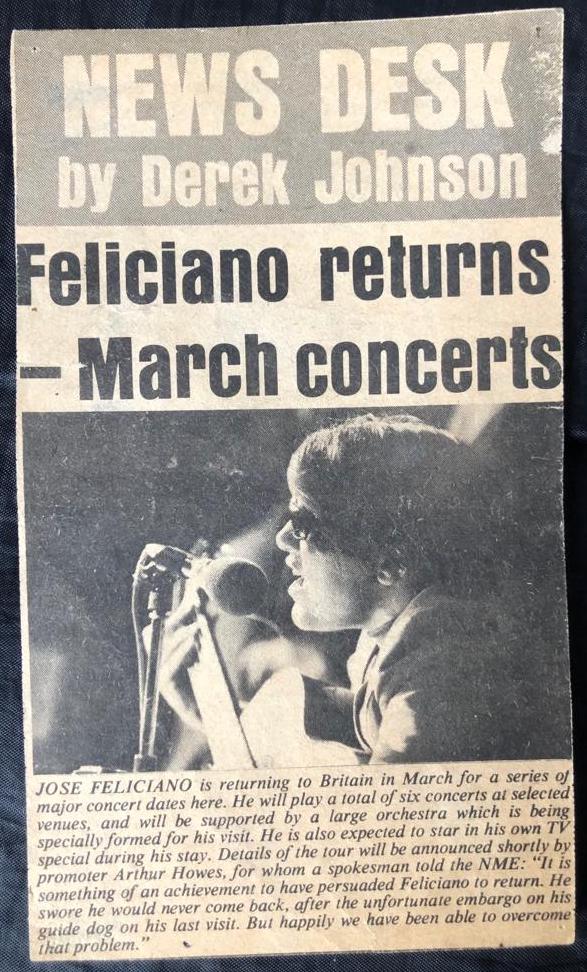 The official tour programme.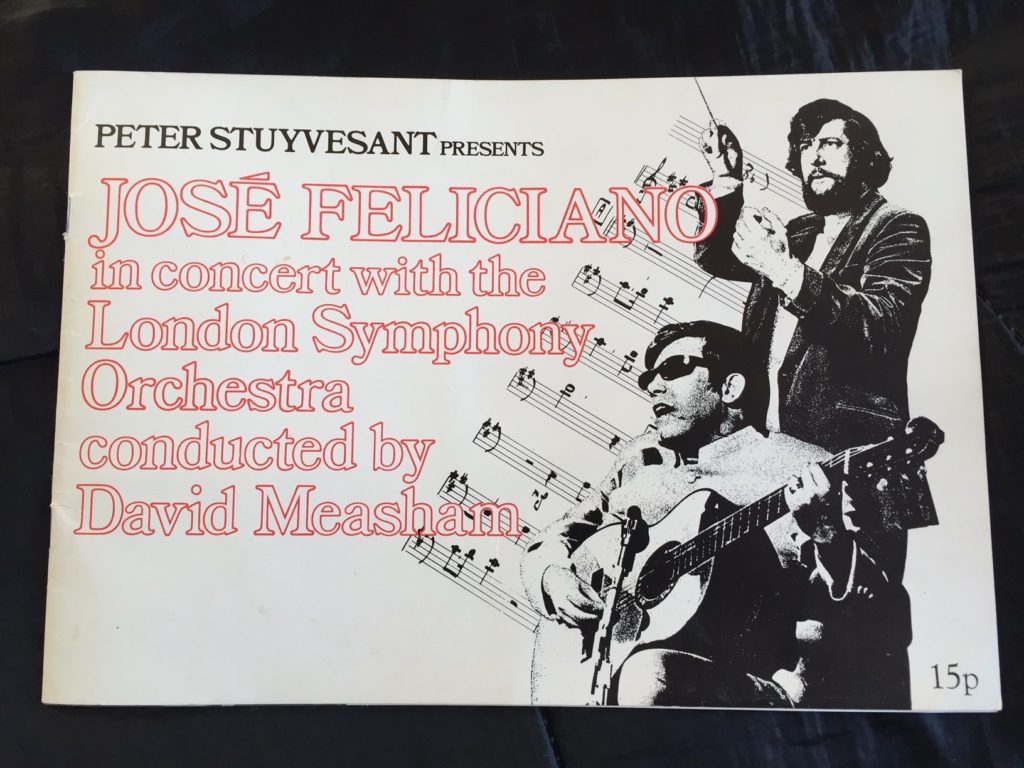 These were different times in the marketing world. With the tour sponsored by Peter Stuyvesant a free copy of the forthcoming live album was yours via one of their many box ads (below, mostly in the daily papers). 'Every packet contains a Government health warning'… but if you want this album you're going to have to get yourself two! Nobody in my house smoked but somehow I got the job done.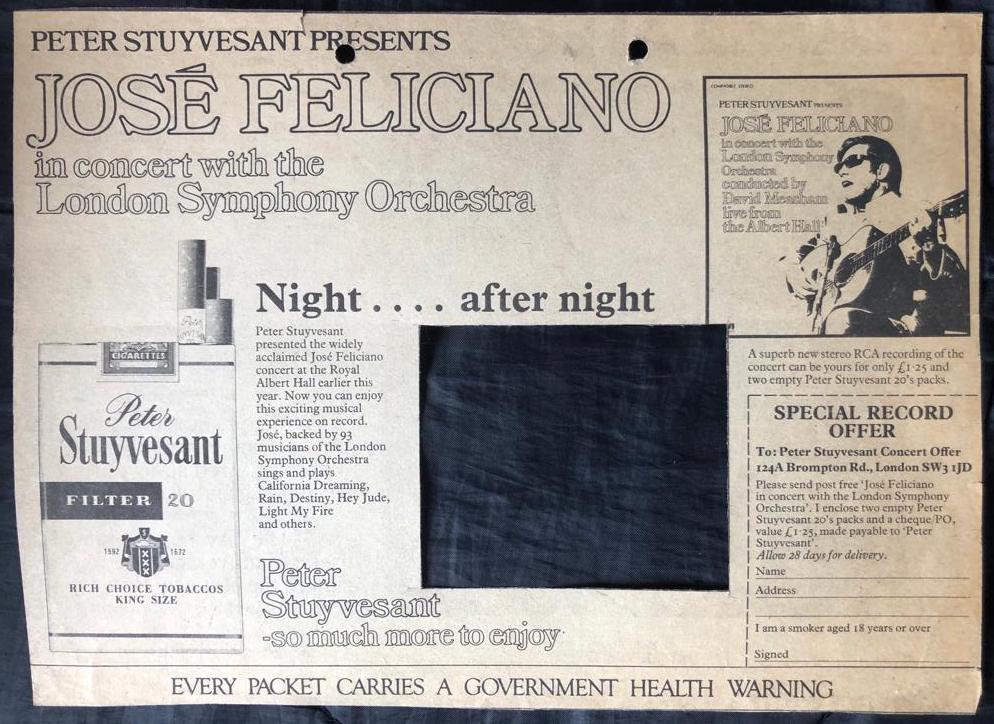 My ticket and the live album's labels. I've also got spare labels that were, in a production 'hiccup', very lightly attached over the proper labels on one copy of the album I got years later.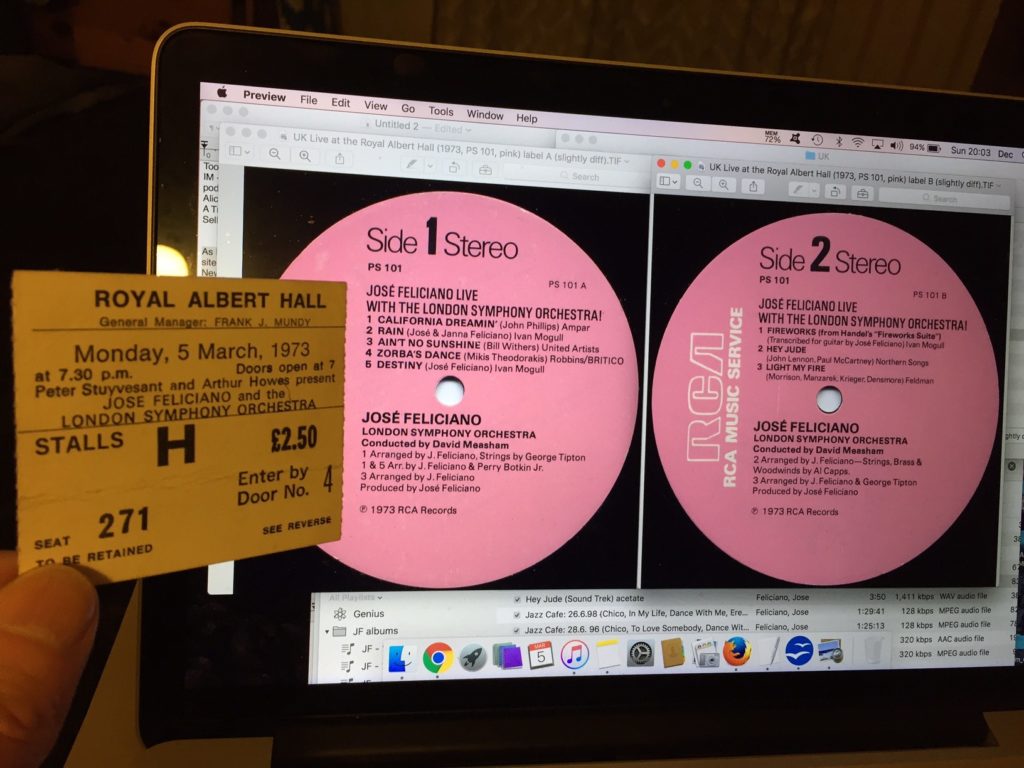 And the album itself… and one of only two test pressings I've ever seen.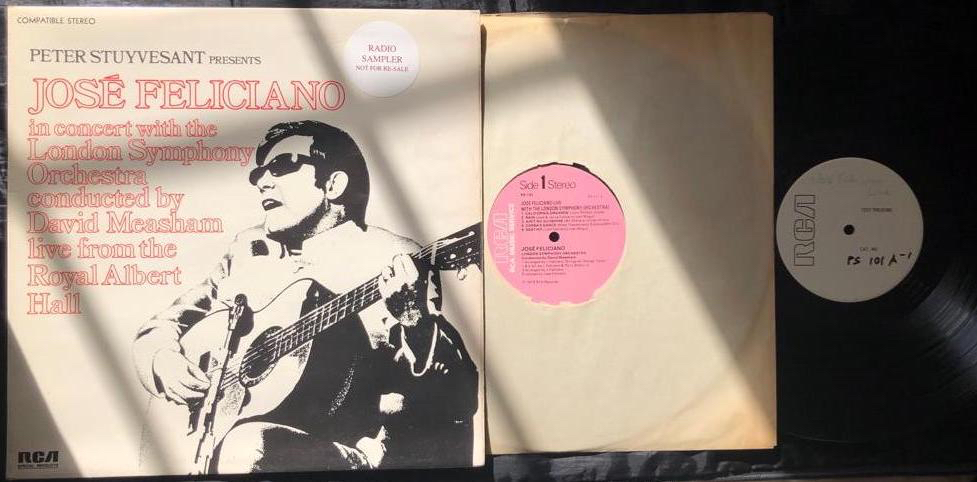 With reportedly a staggering 86,000,000 record sales to date at this point, Jose found himself the morning after the concert guesting on Pete Murray's Radio 2 show, where he read braille listener requests, sang along (off air) to Aretha Franklin's Spanish Harlem and had Murray remind him of their first broadcast together, back in '67, where Jose no doubt delighted the BBC hierarchy by strumming (this time very much 'on air') a jingle to his fave pirate radio station, Radio Luxembourg.
If a(ny) copy of the film the BBC used for the Feliciano RAH concert TV special broadcast in June '73 (a different edit to the album's tracks) is ever found I and a lot of others will be very happy bunnies, but at least I was lucky my first ever gig was documented in some way, major or otherwise. My earliest ever version of noting down 'Jose stuff' (I still have it) tells me that a couple of days later I bought 7″ copies of Adios Amor and Destiny off mate, Mark Palmer for 10p each. Record dealing on a low key level. And nine days after that, my second ever gig: Geordie, at Cranfield Institute of Technology. It hasn't survived as well. Lads in Newcastle United football shirts standing on chairs at the side and AC/DC lead-singer-to-be, Brian Johnson, on vocals is all I remember of that one.
---
Show 114 will be with you April 2.
Dec