PLAYLIST 64
Uploaded Feb 3, 2019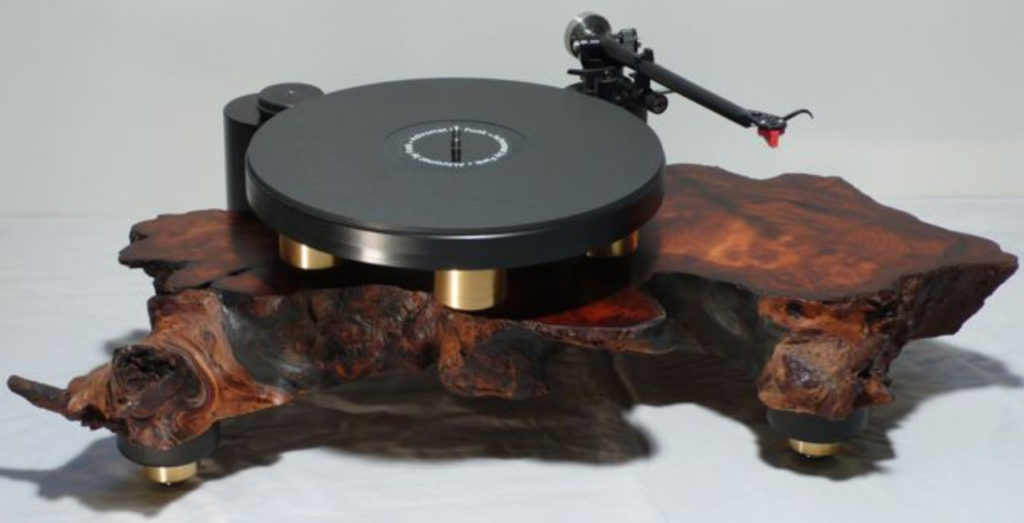 Playlist 64 is… 100% vinyl friendly!
Da Daaahhh!
The first 41 Rooms show to be so, though you'd have to go some, financially, (over £1000, I'd say) to have them all on the plastic stuff…. and I certainly haven't.
---
Any track marked * has been given either a tiny or a slightly larger 41 Rooms 'tweak'/edit/chop/etc.
---
Lyric of Playlist 64
If I could properly decipher them, it would probably go the Lung lads, with an honourable mention to Vicktor, but 'President gas on everything but roller skates' and the Furs take it instead.
---
00.00
(Intro) THE FLAMINGOS – Stars (Edit) – Unreleased demo – 1983 Episode #1 for info.
---
00.41
NEW ORDER – Your Silent Face – Power, Corruption & Lies, LP – Factory – 1983
First performed live in Australia in late '82, I was at the first UK airings of this track, when it was still being set-listed under its working title of 'KW1'. Often the wait was to see whether Barney was in a 'So why don't you just piss off' or the occasional 'f*** off' mood with the lyrics. 🙂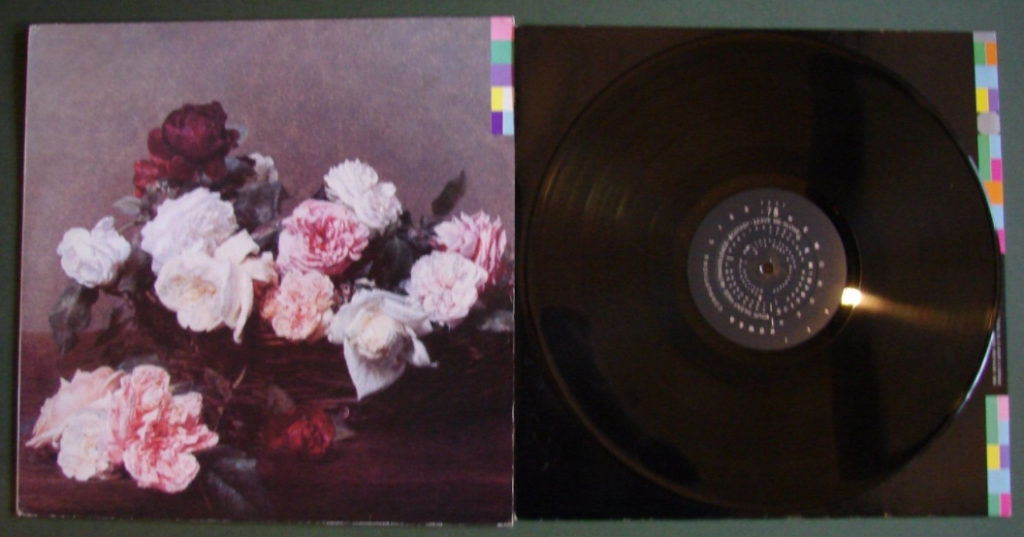 ---
06.07
BROOKS – Clix (Original) – 12″ (promo) – Mantis Recordings – 2000
Deep house out of deepest Derby, from producer, Andrew Brooks. He's since moved through another beats driven electronic style or two.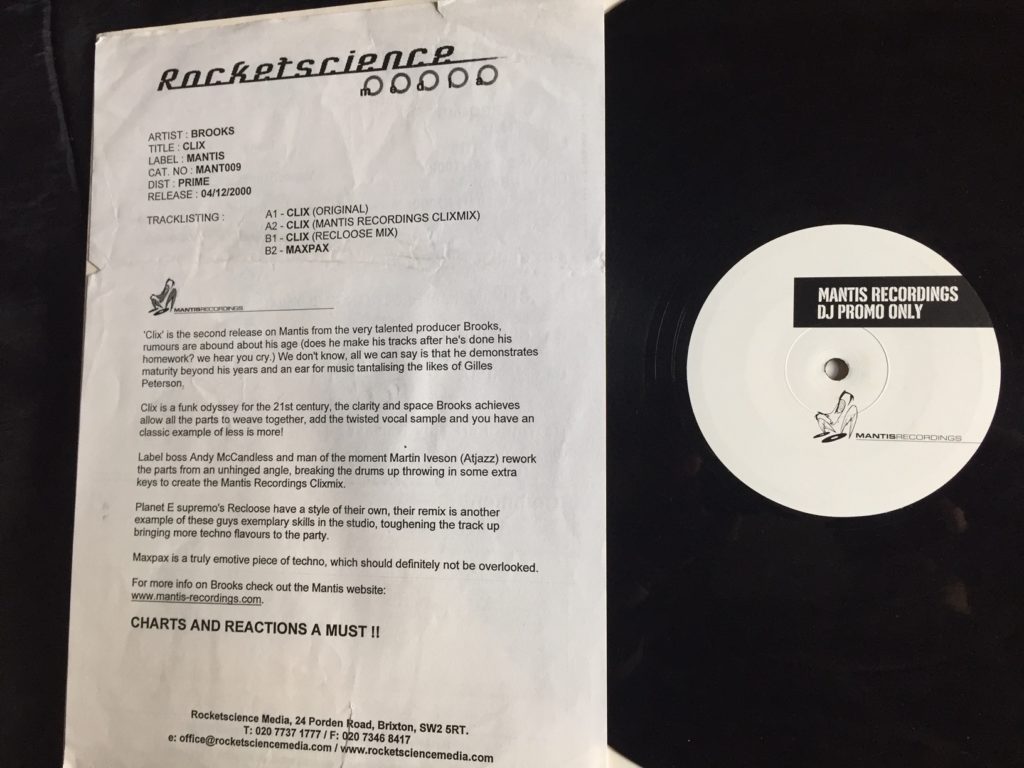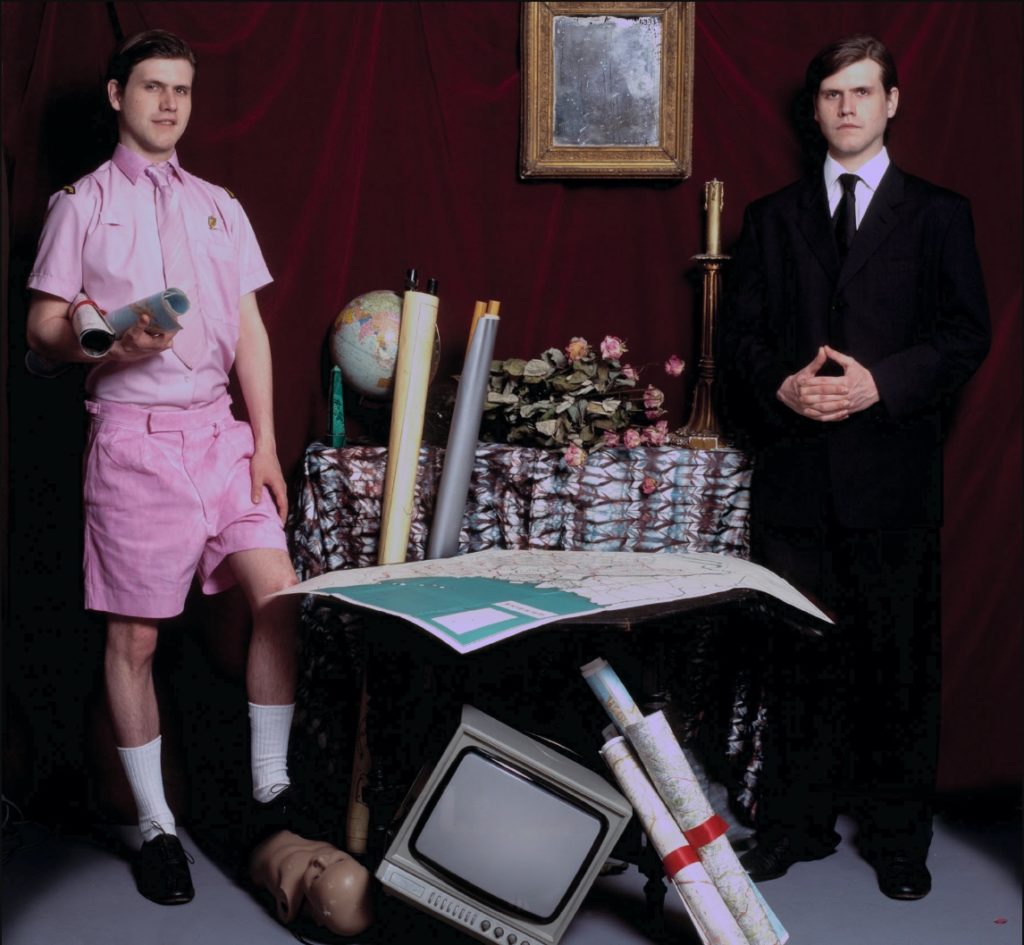 Errr, you possibly had to be there.
---
13.57
LALI PUNA – Two Windows – Two Windows, LP – Morr Music – 2017
One Valerie Trebeljahr, plus others, and electronic music is their fuel, too. Being based in Germany most probably aids that motivation and she will certainly crop up on 41 Rooms again.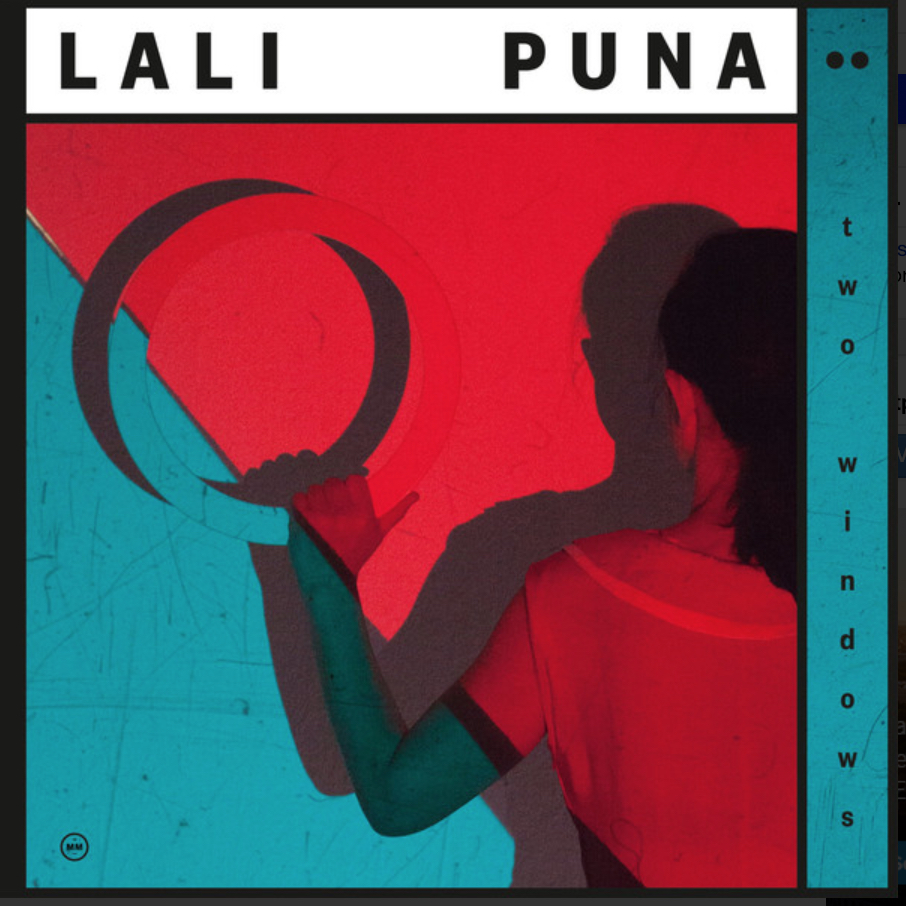 All aboard… and not looking too overjoyed about it.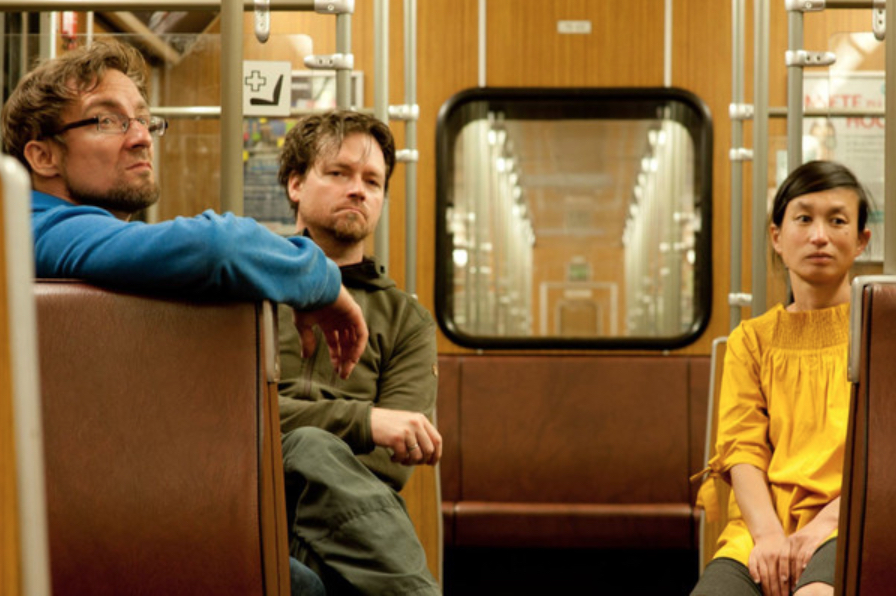 ---
17.36
STEREOLAB – Get Carter – Aluminum Tunes, 3LP comp – Duophonic Ultra High Frequency Disks – 1998
Few artists have mixed up the styles quite like Tim Gane, Lætitia Sadier and their various additional personnel, and given those styles I'm slightly surprised I didn't take to more of their output than I did. Thanks to very good mate, Nigel Turner they played in Bedford early in their career and even though I'd left the town by then it's a cool gig to have pulled off. Also, a gentle reminder that Ms Sadier is the co-vocalist on a tune that will grace any Top 40 Of All Time list I'm ever likely to put together. 41 Rooms, Show 2 for that one.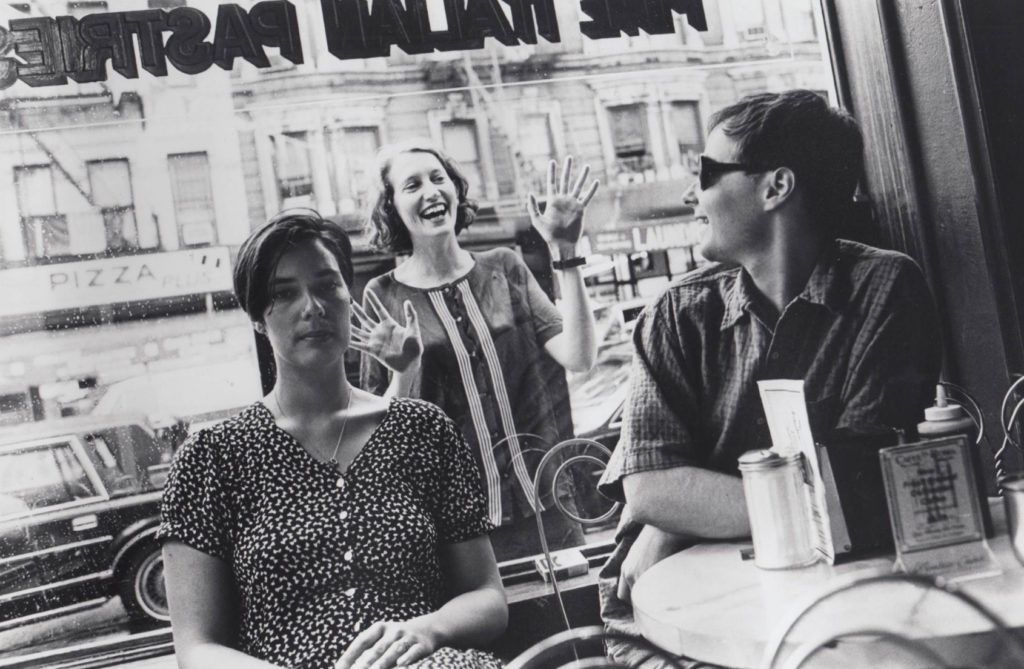 ---
20.33
THE BEATLES – If I Needed Someone – Rubber Soul, LP – Parlophone – 1965
The first two records I ever felt were my own were two Beatles 7″ singles given to me (but maybe the family) by Barbara, our Heronscroft, Putnoe, Bedford next door neighbour and good friend of my mum, and hearing the Fab Four as (give or take) an eight year-old in mid sixties England likely lit the fuse to a love of pop. Mind you, it was hard to avoid these lads back then. It's weird but as global and all conquering as they became – and as much as I liked them – I had very few of their albums and do occasionally still bump into a Beatles tune I hardly recognise… which for someone my age will have taken some doing.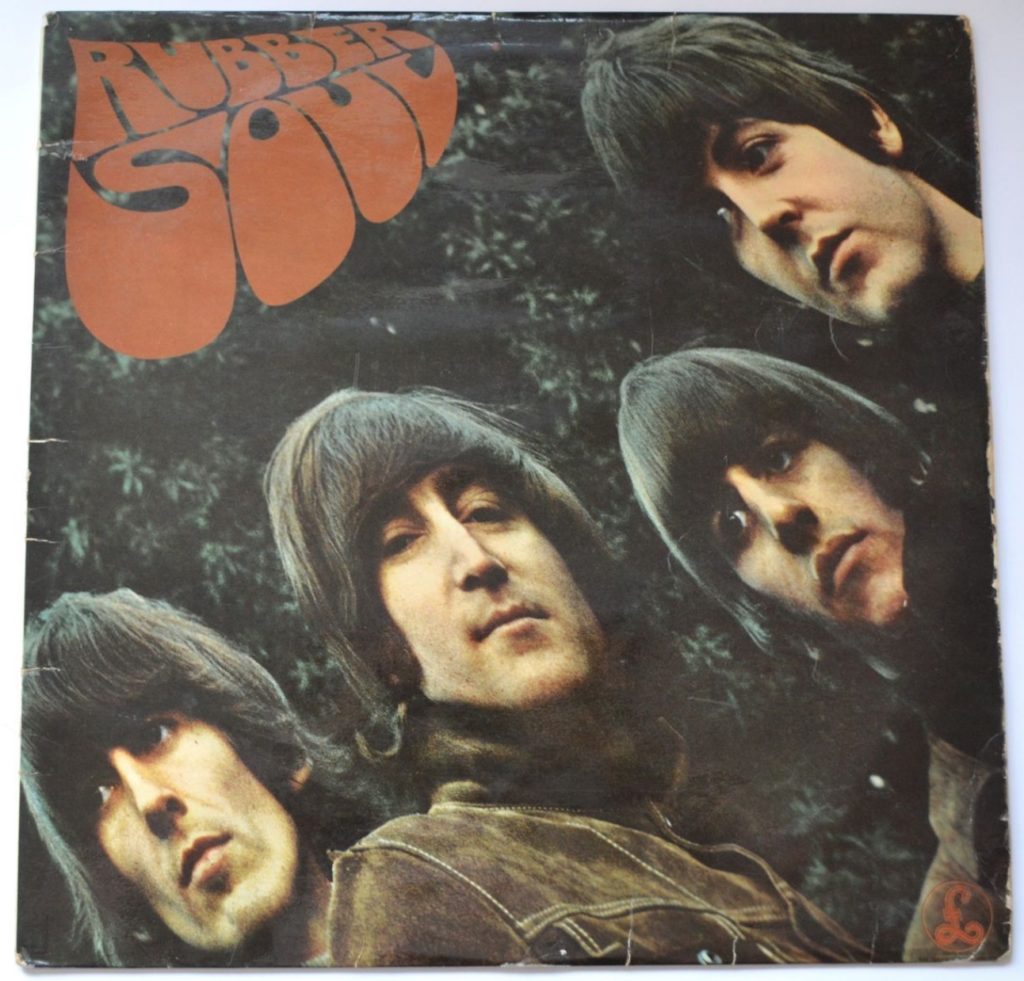 ---
22.47
CRUEL SUMMER – Silent Star – 12″ EP – Mt. Snt. Mt. – 2013
Via being on the look out recently for a Xmas-thru-New Year gig in San Francisco, a recommendation from (near) local and heavyweight New Order fan and friend, Sam Habash, we ended up in the city's Mission area, at the Make Out Room, watching three bands – with Cruel Summer and the club and clientele being the highlights. So, the above release (their debut), has now made it into my collection. The night was a benefit for animals displaced by the recent forest fires, and as it happens, a dog was present.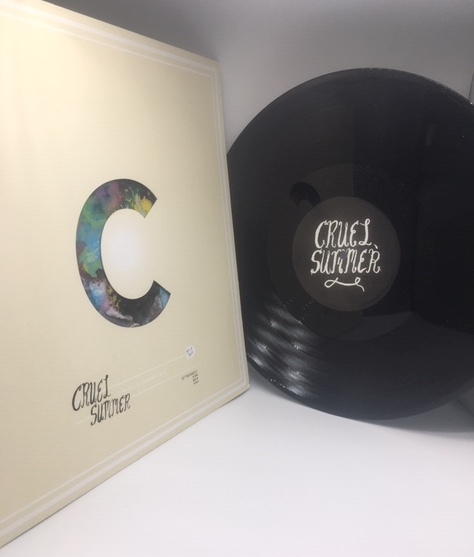 Cruel Summer on stage at The Make Out Room, San Francisco, 29.12.18. The dog was half way back at the bar. Photo credit: Dec Hickey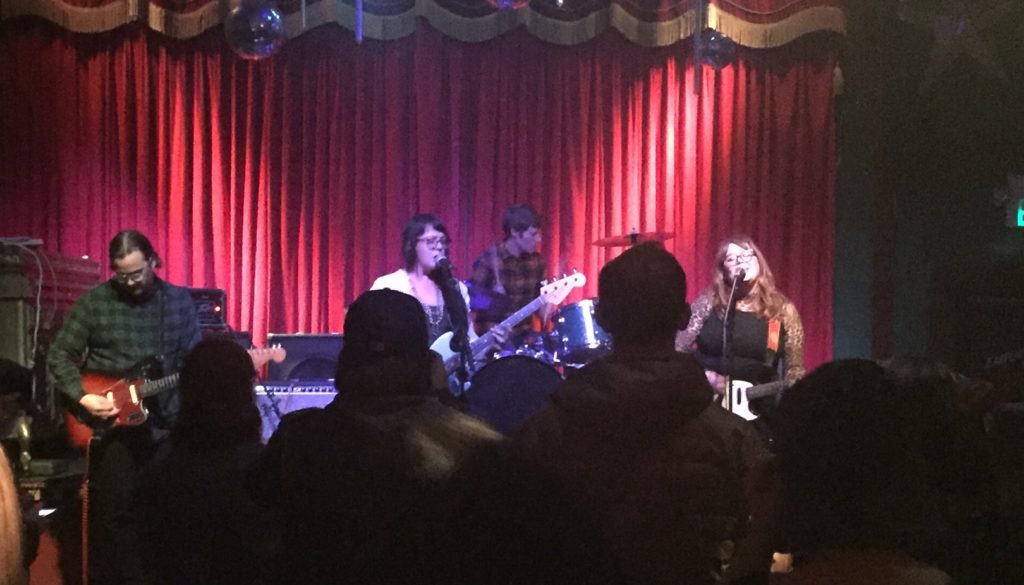 ---
27.15
EXPLODE INTO COLORS – Heat – 7″ b-side – Just For The Hell Of It Records – 2009
No longer in action but a contender for any various artists album pulling together 'great tracks that sound like they were recorded with a single mic from a distance in a very big empty building'. To date, I've played a handful here.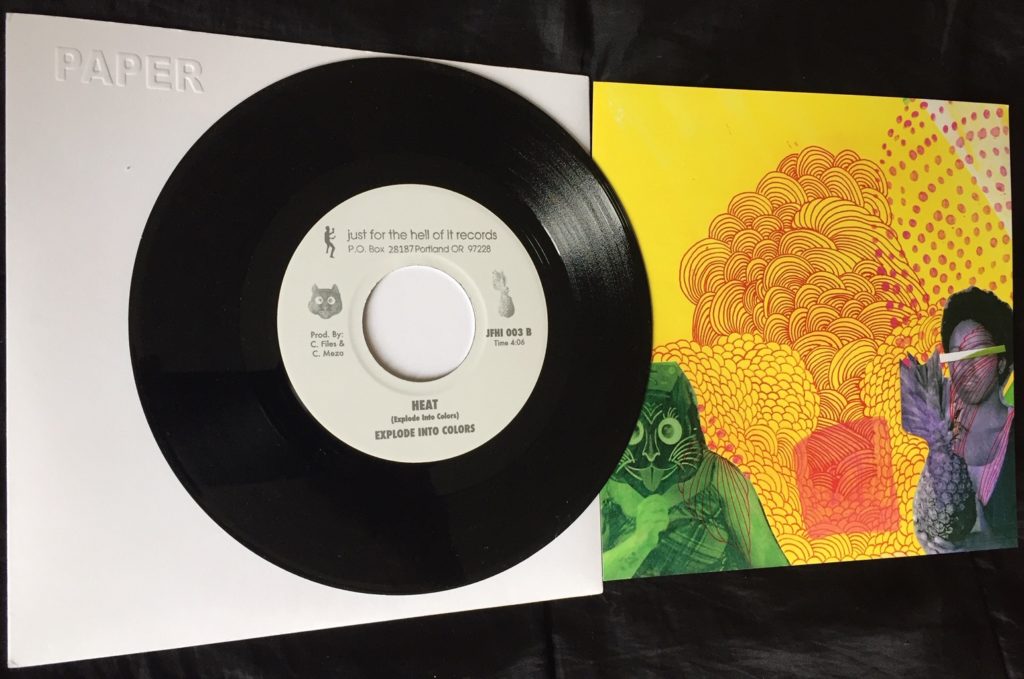 ---
31.01
PSYCHEDELIC FURS – President Gas – Forever Now, LP – CBS – 1982
Richard Rep Butler Rep (choose any two from four… apart from Rep Rep, obviously) and those unique vocal chords in the production hands here of Todd Rundgren!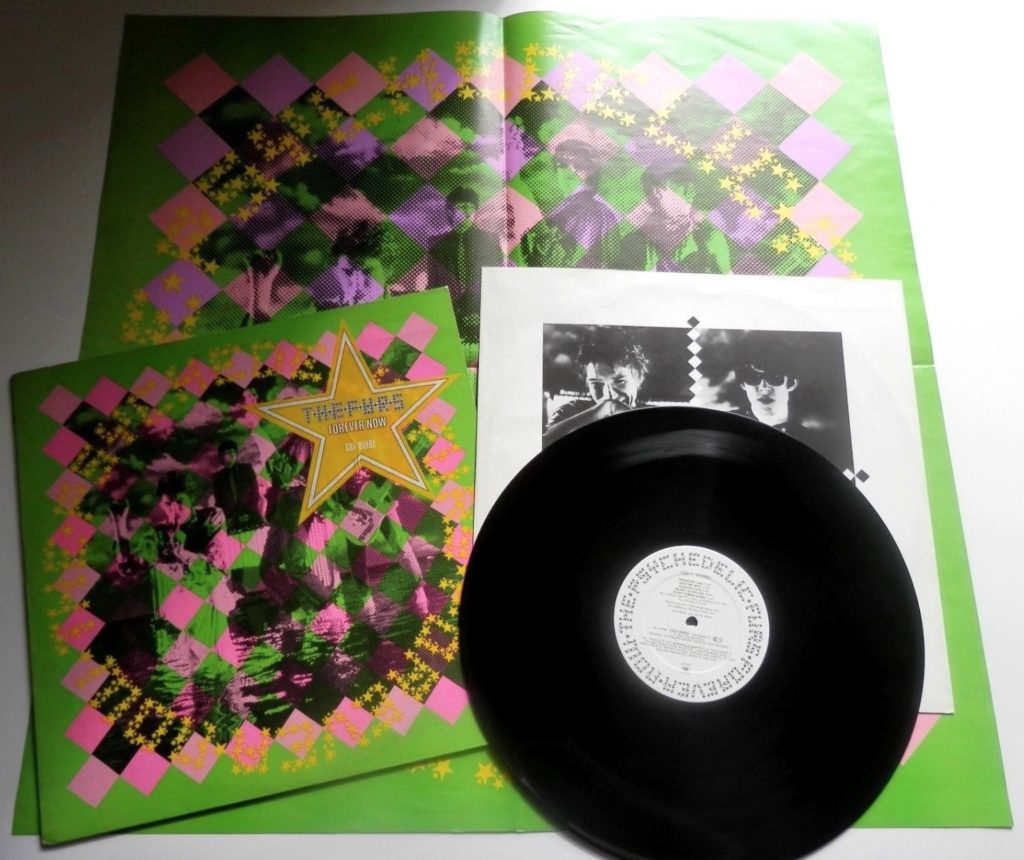 ---
36.06
NEU! – Hero – Neu! 75″, LP – United Artists – 1975
Heard this recently playing in HarleyQuinn Records in Gorey, Ireland. Highly unlikely any other shop down that high street has played it… ever. Proto post punk via Krautrock.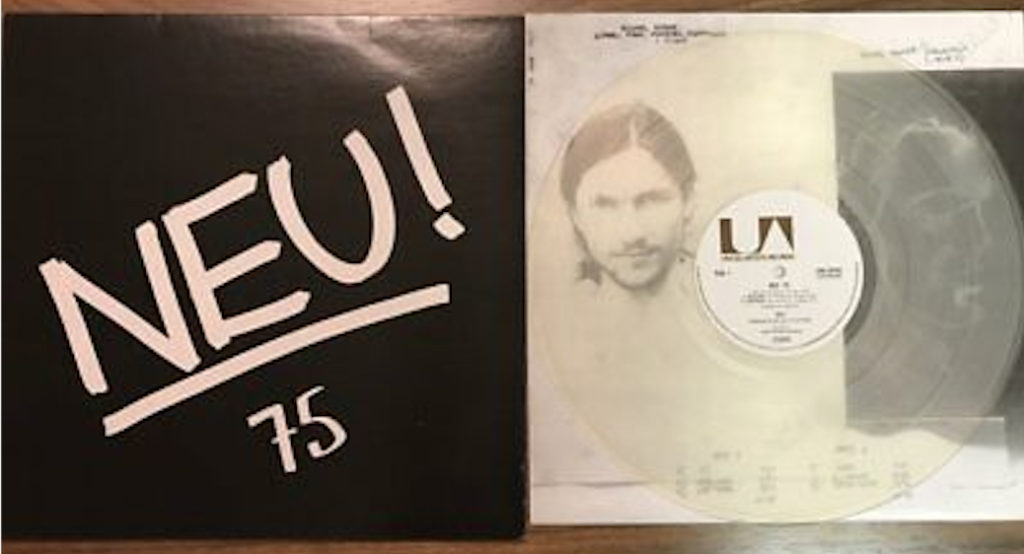 ---
42.01
W.H. LUNG – Inspiration! – 10″ – Melodic – 2017
Having been involved in releasing one myself, there's something really satisfying about the 10″ format, and these Manchester, UK based lads (and lassie?) have made wicked use here of the extra 'groove spacing' on offer. A band to watch… and they seem, to date, to be in no hurry, only floating the occasional track out there.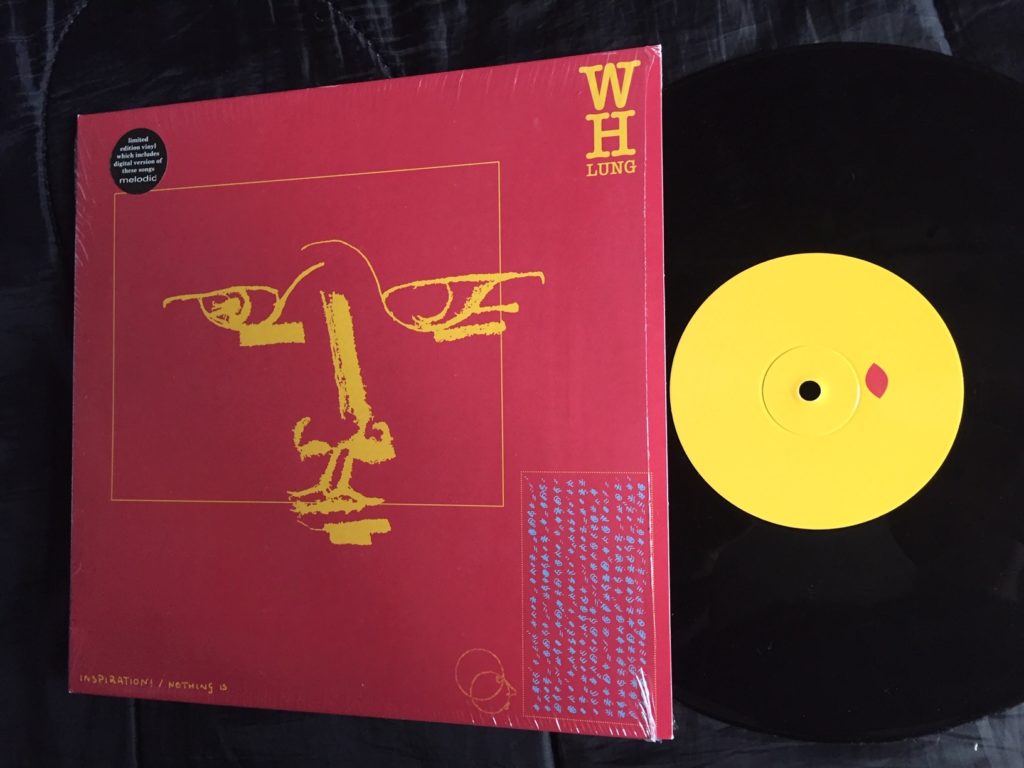 ---
49.18
SONGS: OHIA – Nay Tis Not Death – split 7″ – Liquefaction Empire, Bad Jazz – 1998
About as close as a sung vocal can get to totally evaporating into the ether, Songs: Ohia was Jason Molina's initial vehicle for his music before he moved onto other projects under both his own name and with(in) the band, Magnolia Electric Co., but for all his output – and though I knew his name – this very early release, was the first I remember hearing from him, and that was only a couple of years ago. He packed a fair amount into a 17yr or there abouts musical journey – and there'll be something else to find and take to, when time allows – but his life was sadly halted, by alcoholism, in 2013.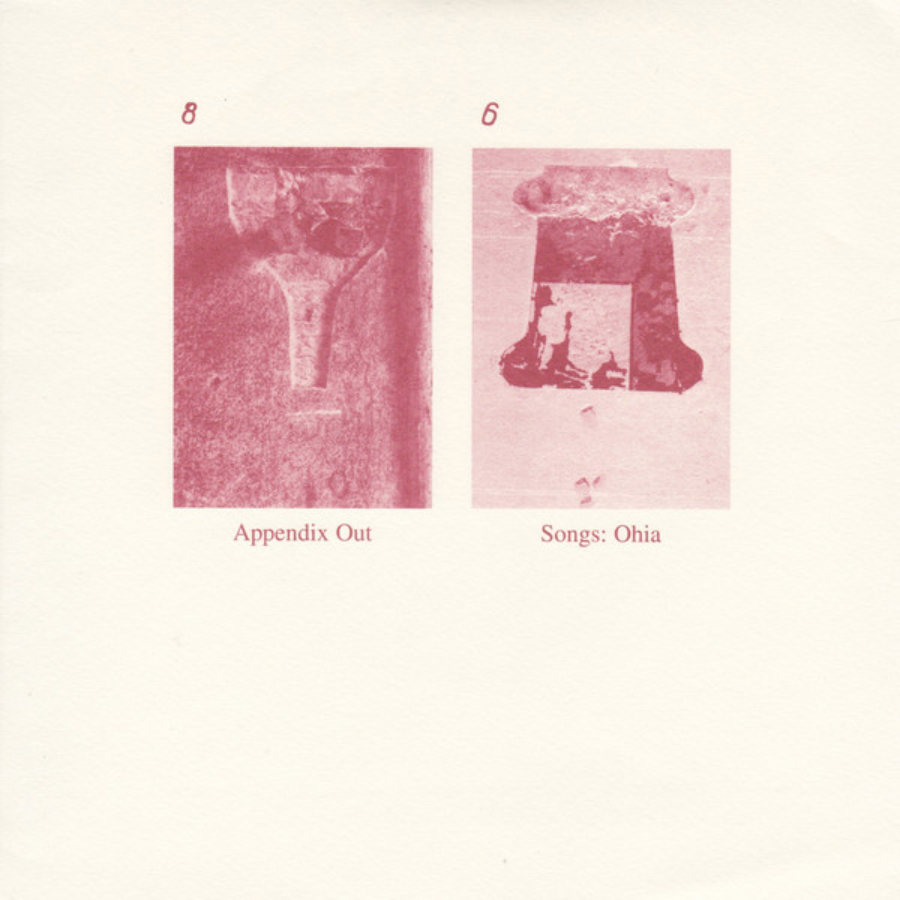 ---
52.39
TIM HARDIN – It'll Never Happen Again – Tim Hardin 1 – Verve Folkways – 1966
I'd linked this track before it dawned on me here was another 'introspective' artist who succumbed to an addiction, this time heroin. There'll be Hardin fans out there who'll have worshiped all his output. Not me… but this is one of a few gems that grab me, and an unreleased cover of this tune will also crop up on 41 Rooms at some point.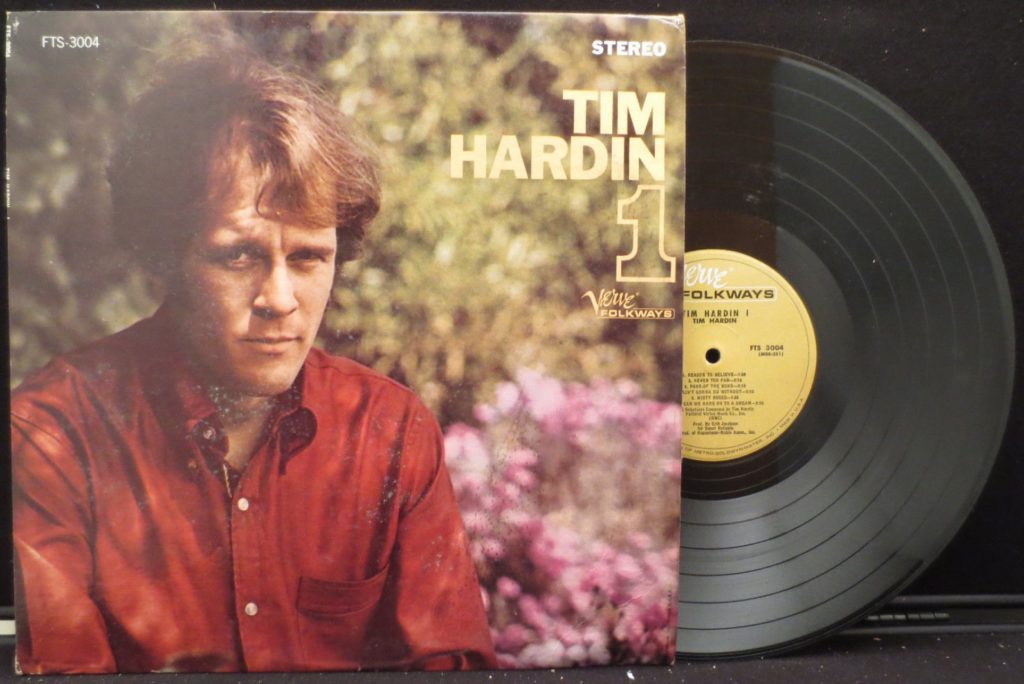 ---
55.09
FREE – Come Together In The Morning * – 7″ b-side – 1973
Collecting Free UK singles was a thing with me back in the mid seventies, though it would take the US release of Travellin' In Style to get this on a 7″… or the Peruvian release of Wishing Well!… as you do. More readily available on the Heartbreaker album but if you're a regular to 41 Rooms you might have noticed I try to keep the song/release showcased as free from other (potential) 'noise' and 'interference'. 🙂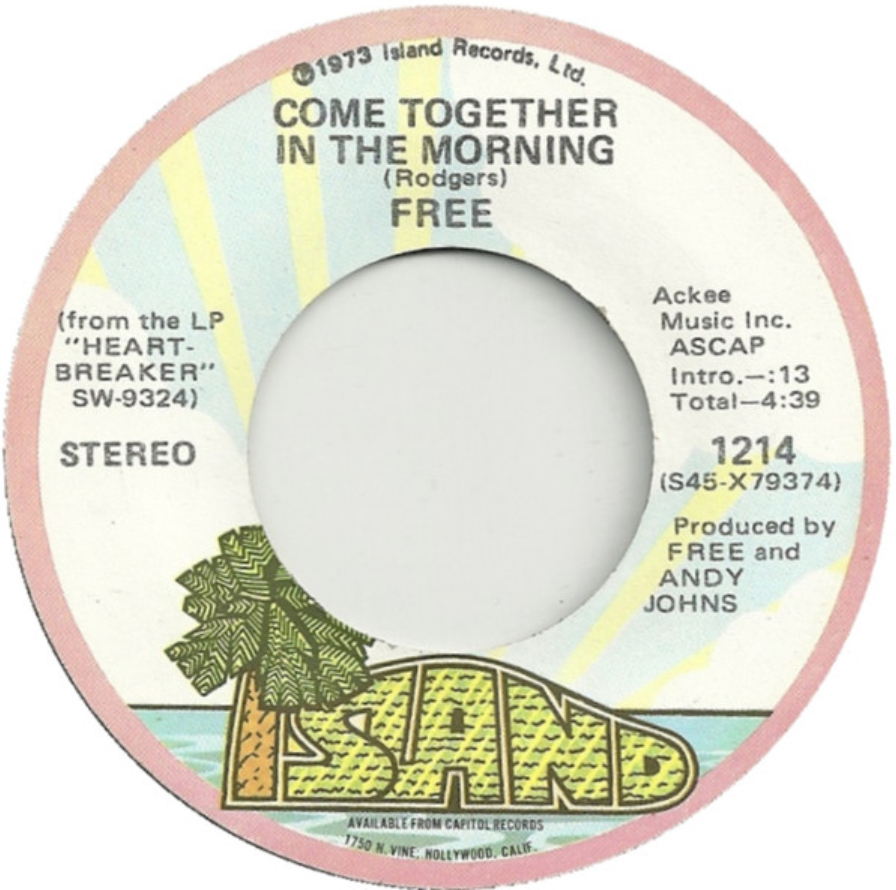 ---
59.55
MASSIVE ATTACK – Teardrop * (edited) – 7″ – Virgin – 1998
Two giants combine. The Bristolian slow beaters backdropping ex Cocteau Twins vocalist, Liz Fraser. What is not to bloody like?! This UK 7″ single, pressed for UK jukebox distribution only, has 'black machine moulded labels' and 'came without a picture sleeve'. Not sure how many were pressed (there were a lot of vinyl jukeboxes, even in 1993) but it'll likely cost you anywhere between £30 and £90 to get a copy.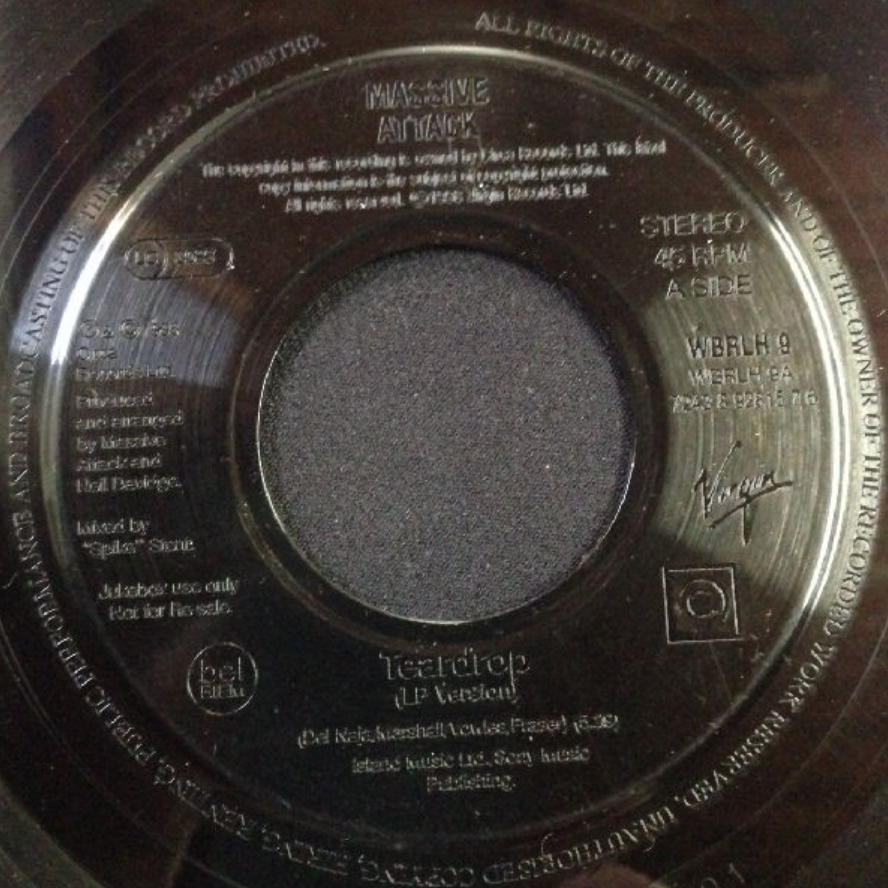 ---
Half time tea time.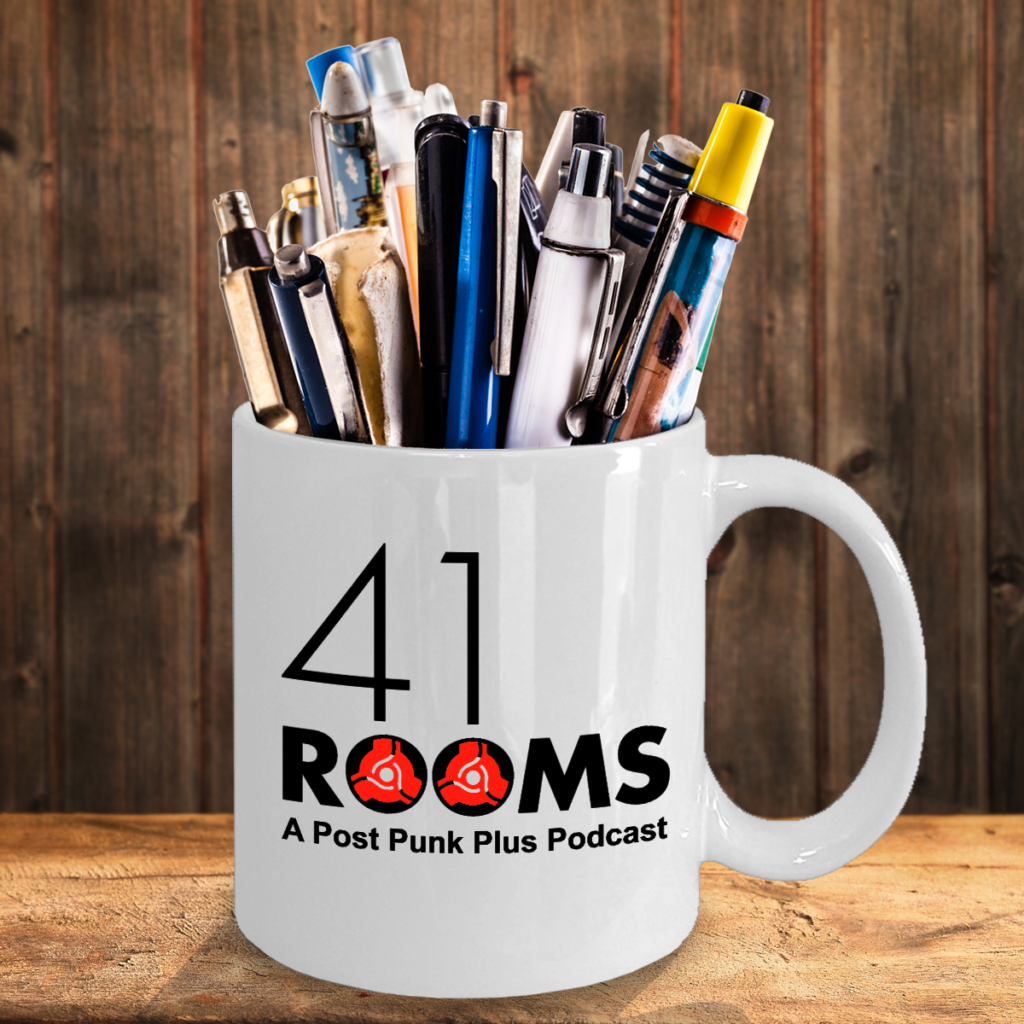 01.04.12
VICKTOR TAIWÒ – Letters I Wrote * – Joy Comes In Spirit, 2LP – Innovative Leisure – 2018
I knew nothing of Vicktor until I somehow bounced into this tune a couple of months ago. With a bit of a soul James Blake or Cloud Boat thing going on, he'll also be back here, but for me this is by far the highlight of a double album that maybe should have been a single one.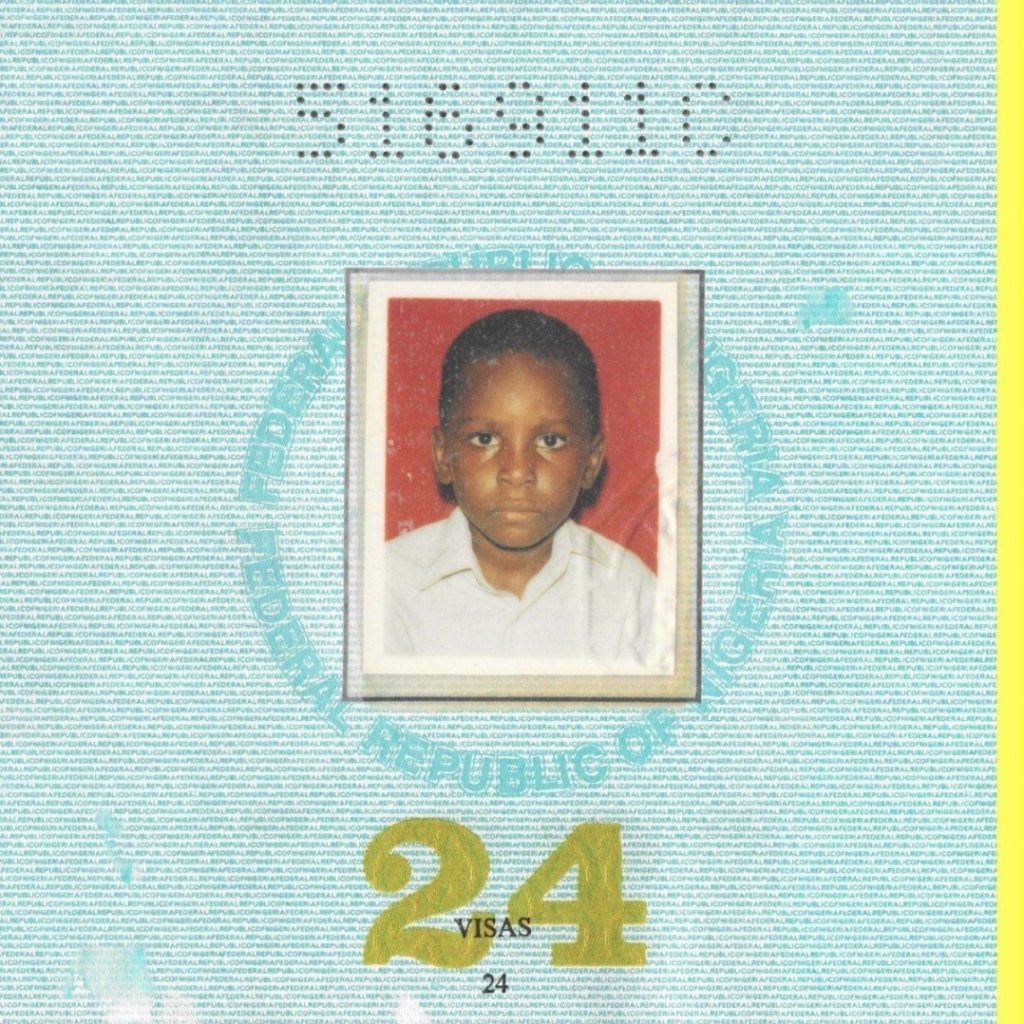 ---
01.08.09
MR FINGERS (feat NICOLE WRAY) – Praise To The Vibes – (Cerebral Hemispheres, 3LP – Alleviated Records – 2018
House legend, Larry Heard and his delicate touch aided here by an understated vocal.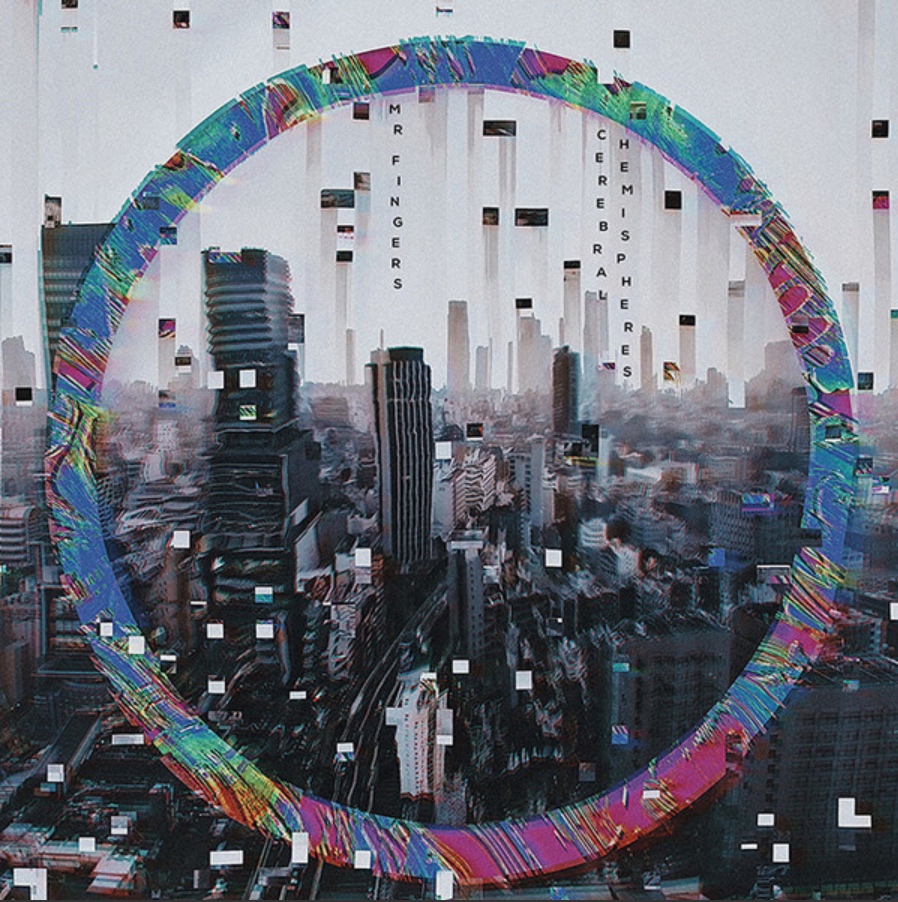 ---
01.12.34
EDDIE HOLMAN – I Surrender – 7″ b-side – ABC Records – 1969
This could have been the fifth in 'an occasional series of great double sided 7″ers' but I'd forgotten I played the A-side on a previous show.
---
01.14.57
CLIFF GOBER – A Poor Wayfaring Stranger * – 7″ b-side – Calvary Records – 19??
The Northern Soul fraternity have paid $600 for this single, a tune that even with my slight knowledge of early 60s US singer songwriters, I first heard via the darker world of Burial's dubstep remix of Jamie Woon's take on the near ancient, traditional folk song from the US. You may not be surprised to hear Gober's version is a lot closer to Burl Ives' than it is to Burial's.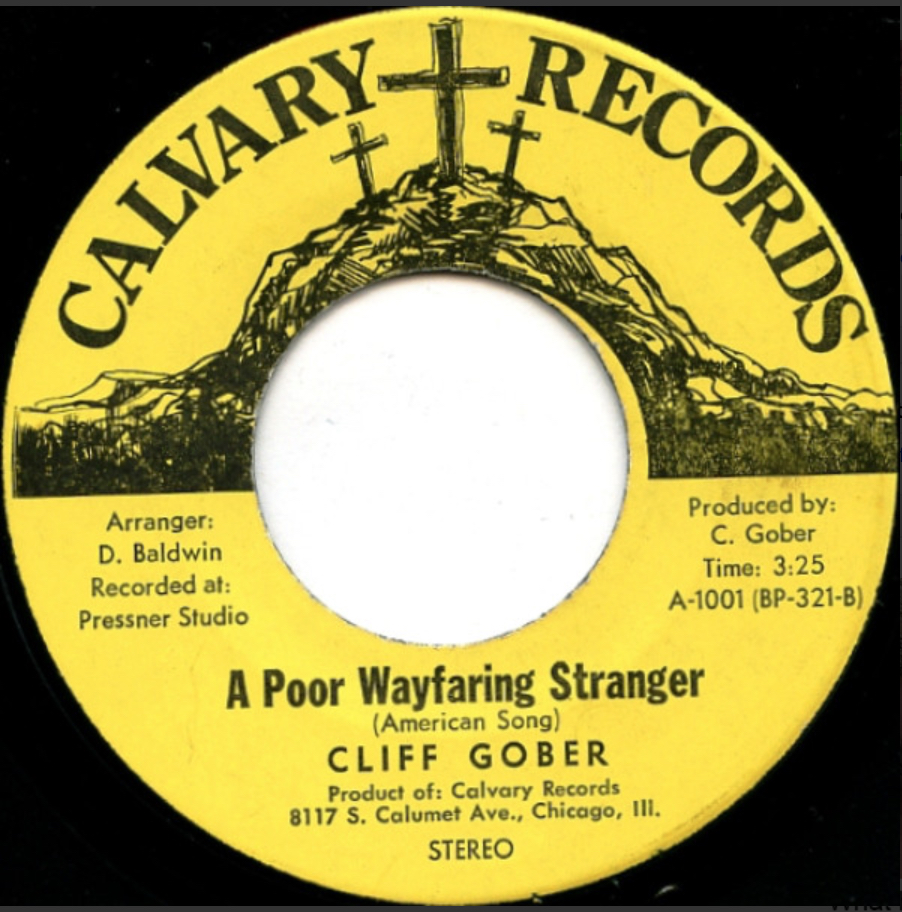 ---
01.18.04
TELEVISION – Marquee Moon * – 12″ – Elektra – 1977
Chances are I bought this 12″ somewhere around the time of catching them live supporting Blondie at London's Hammersmith Odeon, May 24, in '77. I went with best mate, Dobber – now better known to the world as acclaimed Led Zeppelin author, Dave Lewis – and our respective girlfriends. His take on the event is clearer than mine. He recounts, 'Saw Nick Kent's Marquee Moon album review in the NME – got it the next day, loved it, that's March 77… it was a bit of a hip gig to go to… Blondie I had not heard of and they were a bit average on the night. Television were excellent. I also recall DJ, Andy Dunkley (I think) spinning discs before and the place went mental when he played Sheena is A Punk Rocker and the Pistols God Save The Queen'. It would be easy to tell you I was blown away by Verlaine and crew but the diary doesn't lie. 'Blondie, rubbish; Television, OK'. What can I say? My thoughts on both did improve markedly, though as it happens, in the following couple of years, more so on the Blondie front.
---
01.23.41
COLD WAR KIDS – Tell Me In The Morning – Robbers & Cowards, LP – Downtown Music – 2006
Heard via a performance of the tune on Later With Jools (BBC TV, UK).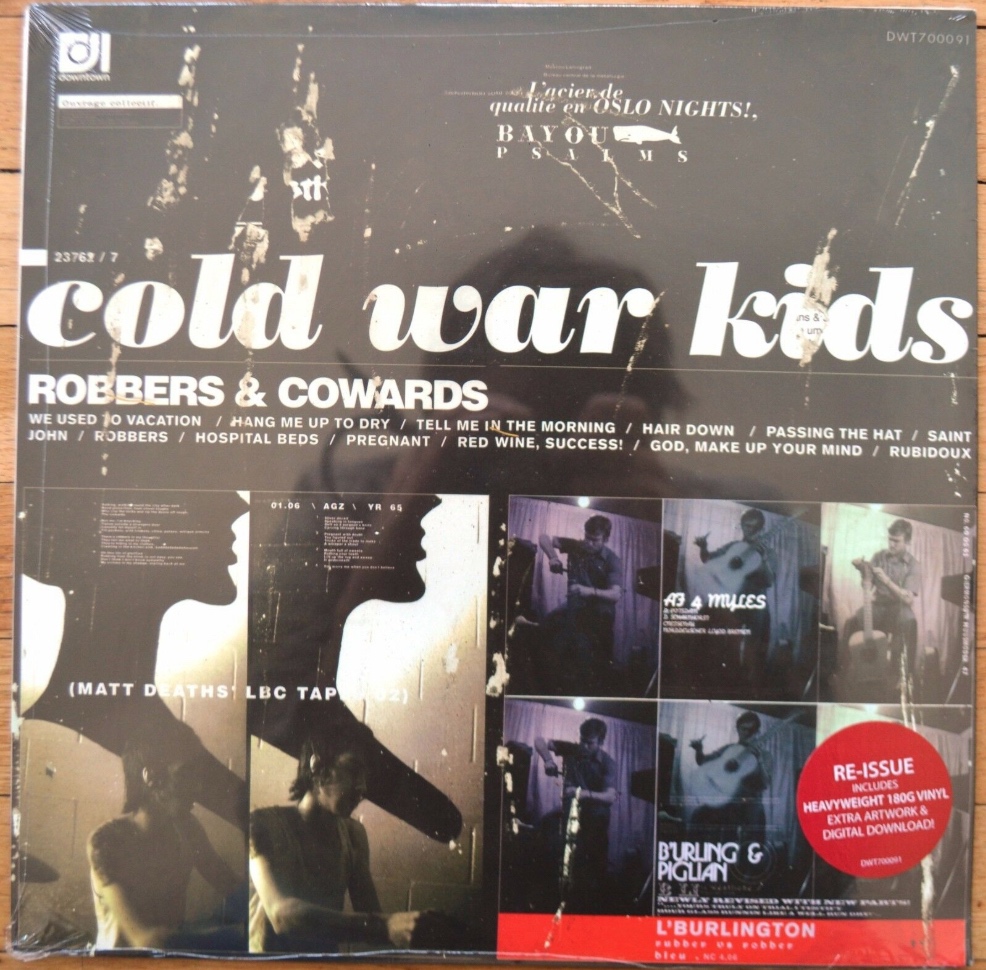 ---
01.25.42
CLOCK DVA – North Loop * – Thirst, LP – Fetish Records – 1981
Adi Newton's vocals prowling the 41 Rooms airwaves again.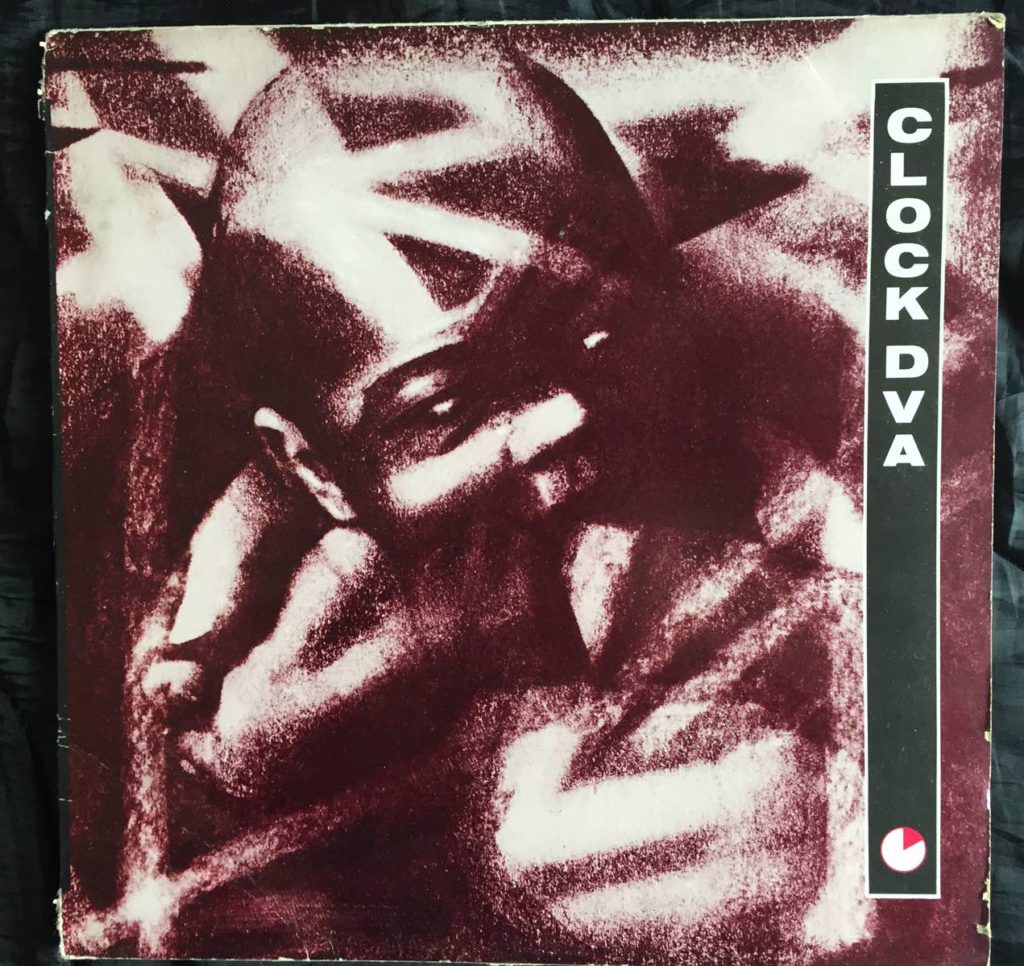 ---
01.30.21
MEDIUM MEDIUM – Further Than Funk Dream – The Glitterhouse, LP – Cherry Red – 1981
Post punk(er) funksters in the area!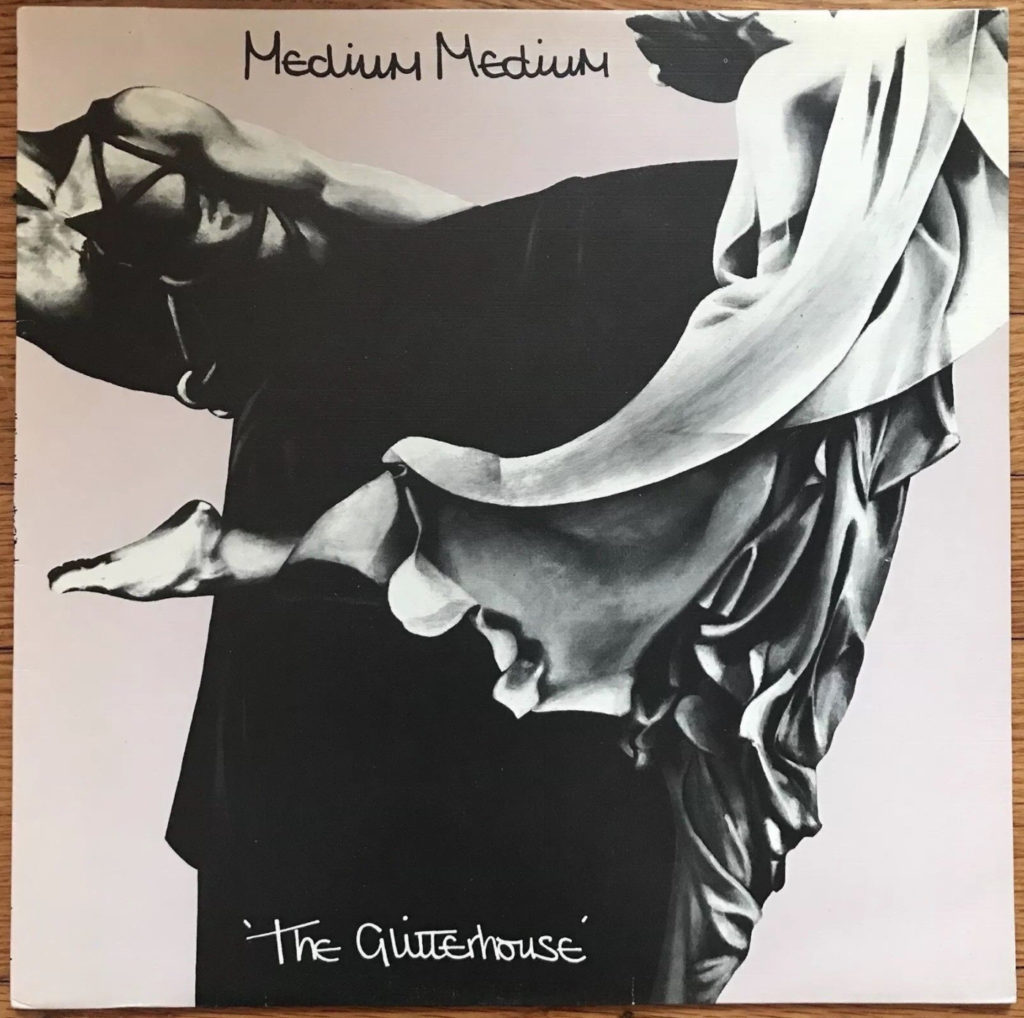 ---
01.35.57
MIGHTY ATOM – Nachos * – 12″ – Explorer Records – 1999
I was working at the Uni of Westminster in '97-'98 – in the Commercial Music Dept – and part of my remit was to act as a sounding board to the students as they entertained the idea getting into the 'business of music.' Via liking some of the overall output I naturally got to know some of the students better than others but I do remember a rather bubbly Japanese girl, Kiyomi, plant the white label of this in my palm one day. A top track, I then found the official release a couple of years later, quite likely in one of Notting Hill's Music and Video Exchange stores. Though Kiyomi (Yamashita) has sporadically made other music through the years since, I think this has been her only solo vinyl release.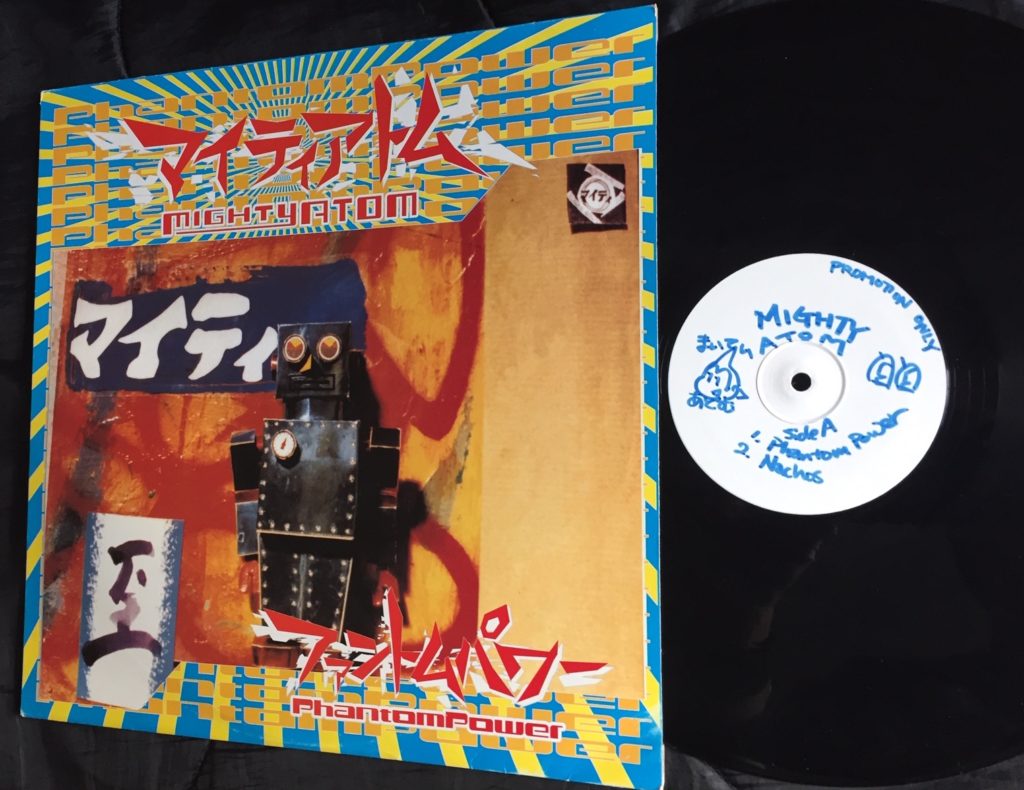 ---
01.39.44
STEINSKI AND MASS MEDIA – We'll Be Right Back – 12″ – 4th & Broadway – 1986
'Godfather of some of the zanier aspects of turntablism, Steinski created a succession of extra-legal works of studio art (the infamous "Lessons") that quickly became DJ landmarks and some of the most valued bootlegs in rap history.' – Discogs. The history of cutting and pasting 'found sounds' into music would be hugely diminished had it not been for Steven Stein, a maestro at this malarkey.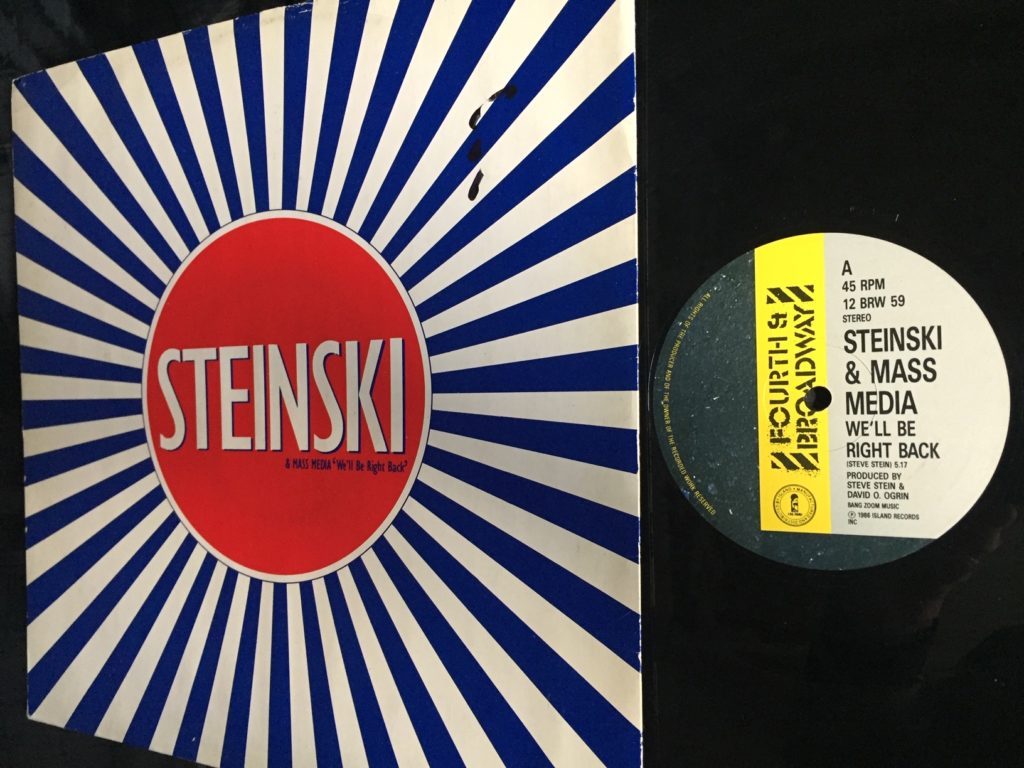 ---
01.45.01
CABARET VOLTAIRE – Sleepwalking – Drinking Gasoline, 2×12″ EP – Virgin/Some Bizzare – 1985
At this point in time, still riding the 'clout' that major label status can give an artist, the Cabs continuing their rich vein of mid eighties form with a track that frequently made their live sets late '84 into mid '85, including the Dec 2 '84 Hammersmith Palais gig I was at, filmed by my mate, Alan (Johnston, RIP) and included in the band's #8385 Completed Works (1983-1985) boxset.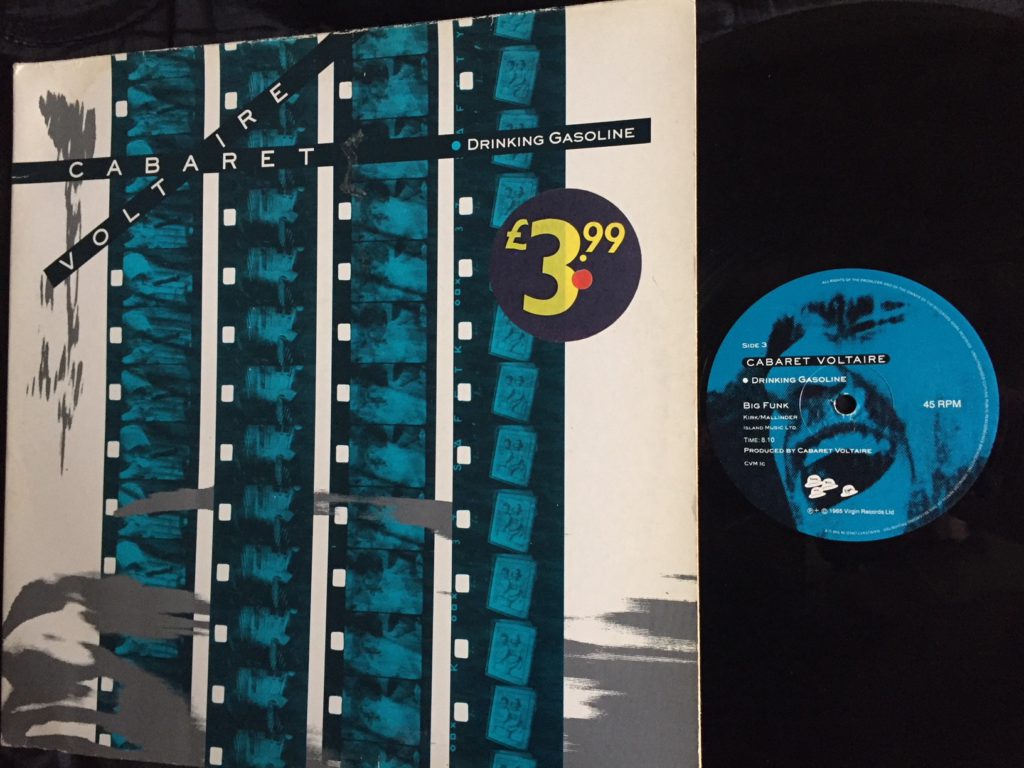 ---
01.52.26
WRANGLER – Theme From Wrangler (Daniel Miller Remix) – Three Memes, 12″ EP – MemeTune – 2018
Mal back again, this time within his latter day outfit. The Wrangler theme here given a darker feel by Mute Records boss and recording artist, Daniel Miller. I actually prefer this to the original, found on the band's debut album.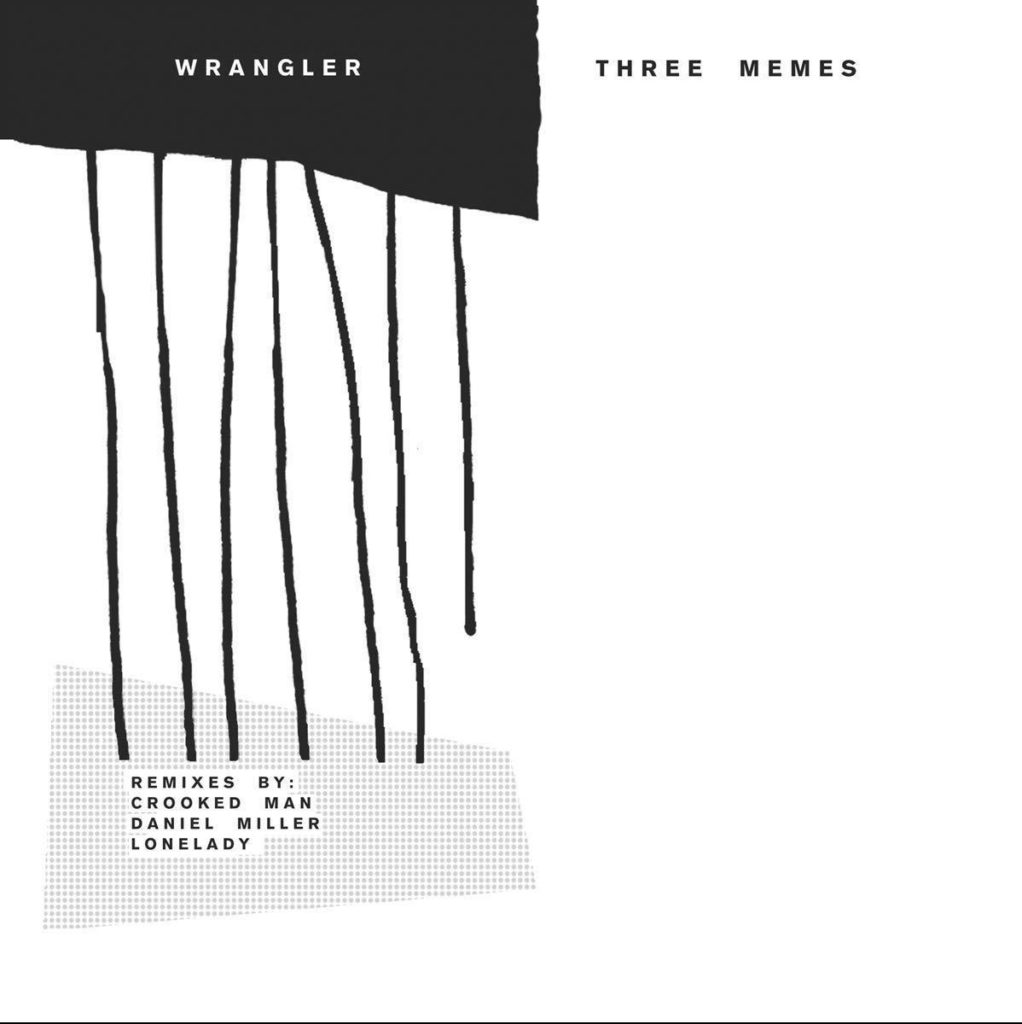 ---
01.56.34
WORKFORCE – Heap The Blame * – 12″ – Doublevision – 1985
As ferocious as the 'already featured on 41 Rooms' a-side Skin Scraped Back, and more frantic. Industrial funk, if ever there was such a thing.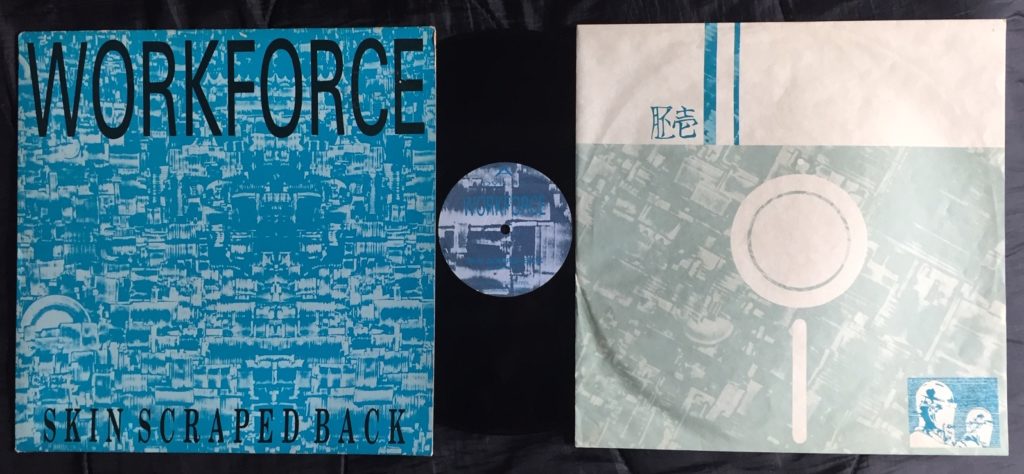 The 7″ test pressing picked in the 90s (hell knows where) and featuring Heap The Blame on the flip. Currently missing from Discogs, I'll get it listed on there at some point.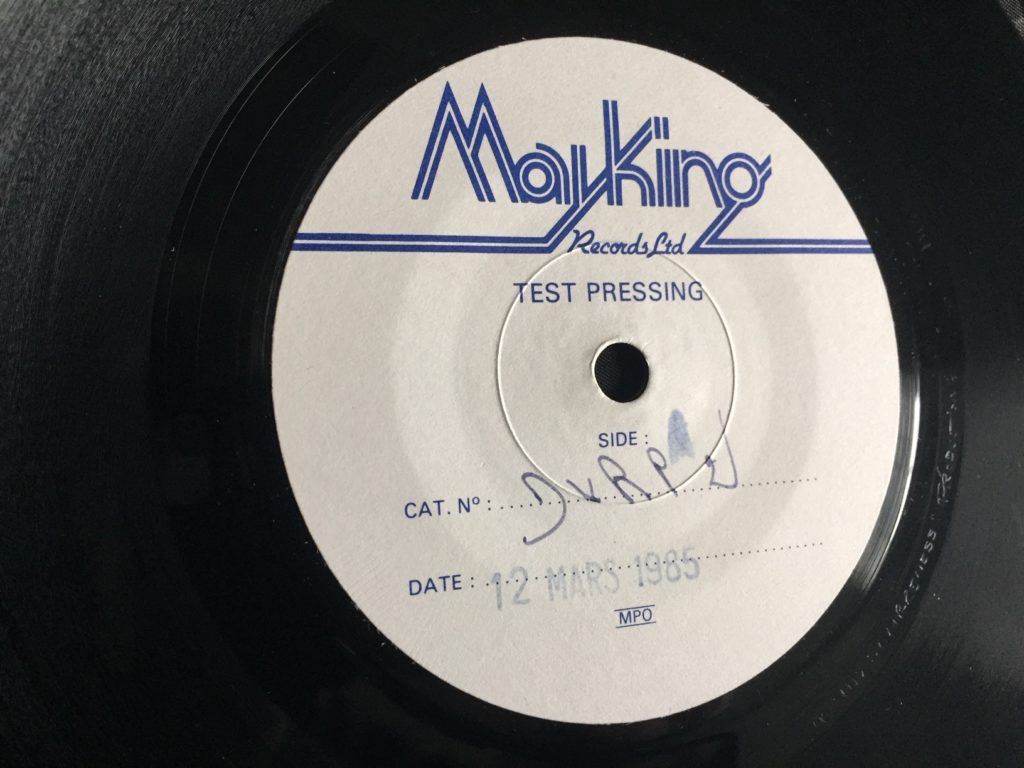 ---
Show 65 will be rolling out on March 3.
Dec