PLAYLIST 13 is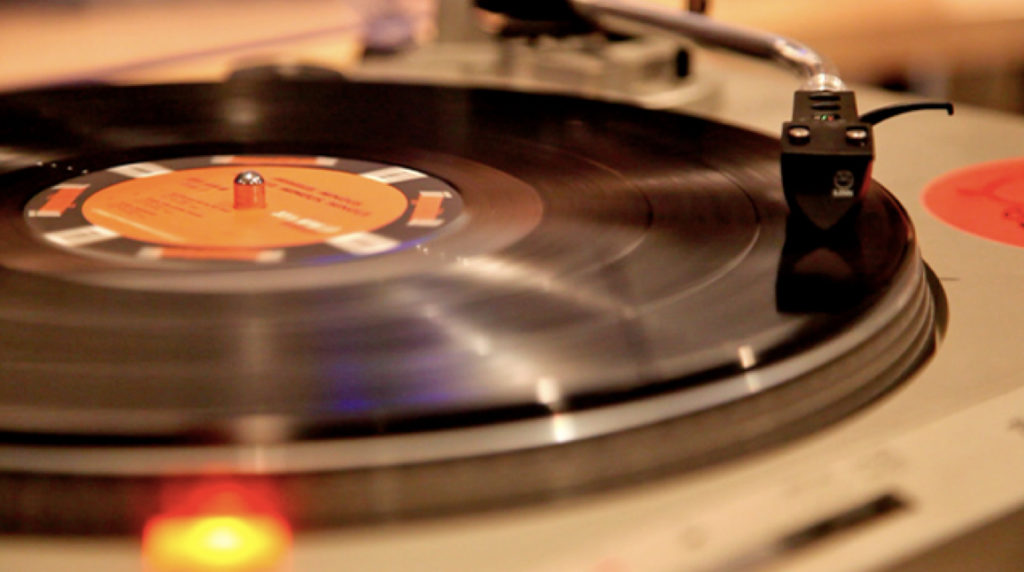 88% VINYL FRIENDLY.  Impressive.

---
Lyric of Playlist 13
'I shot out of my old man's shooter, summer of '73. Straight into the biological computer of my old girl's feeding (fruiting?) machine… ' The cockney sounding vox adds to the cheeky chappieness.
---
Tracks marked * have been given a tiny (or sometimes, slightly bigger) 41 Rooms 'tweak'/edit/whatever 😉

---
00.00
(Intro) THE FLAMINGOS – Stars (Edit) – Unreleased demo – 1983
Episode #1 for info.
---
00.41
NEW ORDER – Doubts Even Here (aka Tiny Tim) – Movement, LP – Factory Records – 1981

Another bridge between the old and the new, and always a favourite of mine. With Hooky on vocals, 1981 was your only chance of hearing this song being played live. Performed just nine times in the band's career – and all in just a six week, mid year period – thankfully I saw its debut in Nottingham and five of the others. None of us, however, are likely to be seeing it performed again by New Order anytime this side of the grave but understandably when Hooky and The Light have been out playing the album live he still carries a torch for it.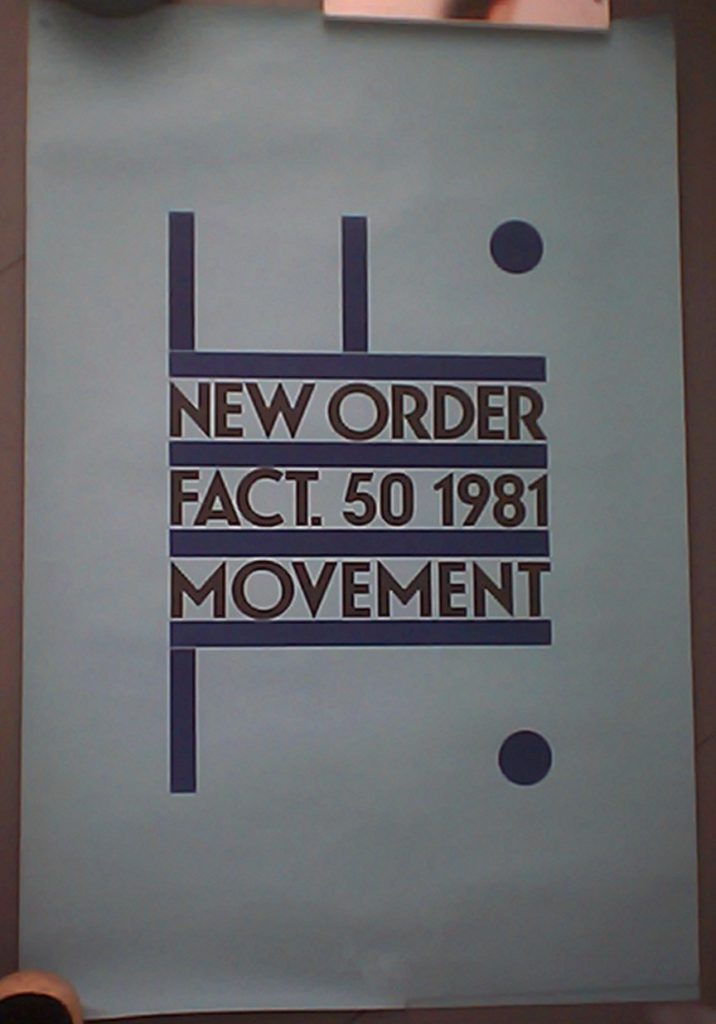 ---
04.35
SERGE GAINSBOURG – Requiem Pour Un Con – 7″ – Philips – 1983
A track that's had a more of a life in more recent times, and a couple of re-edits/mixes on an early 90s 12″ are certainly worth checking out.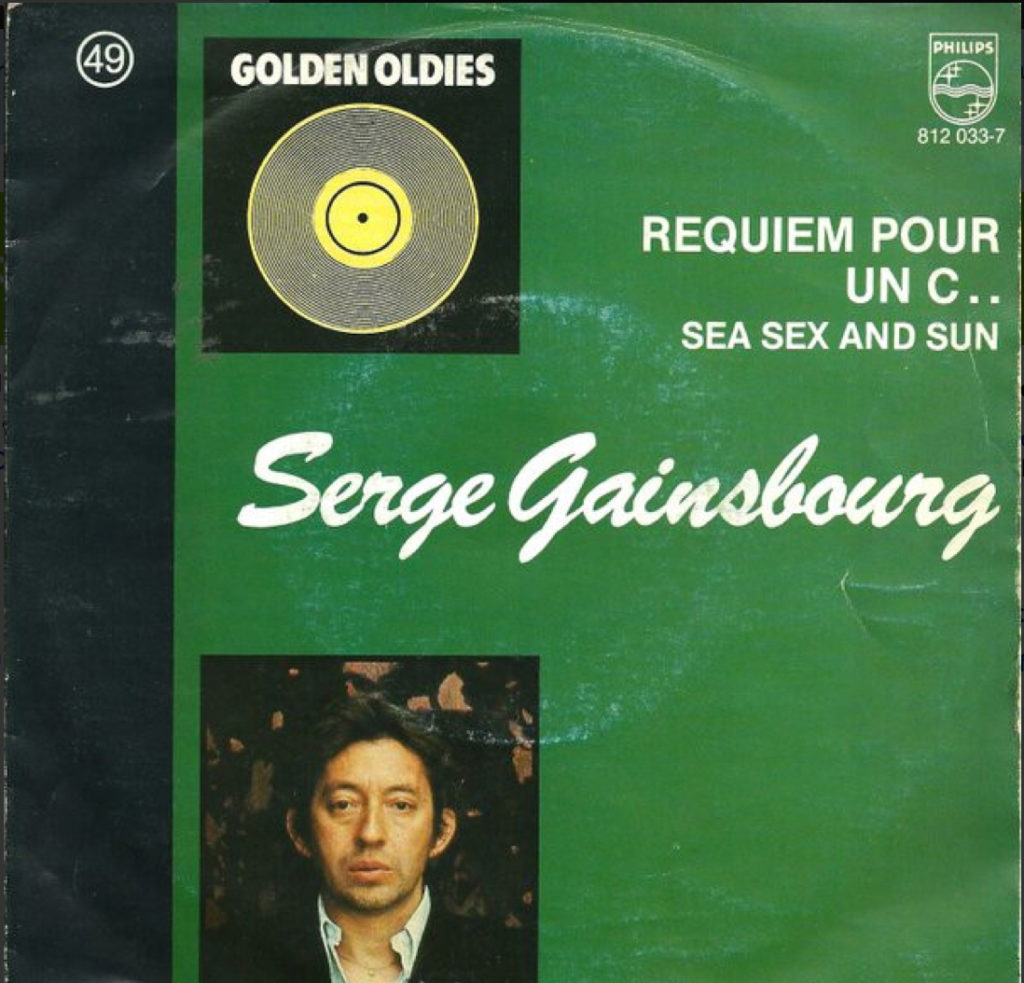 1991 French 7″ release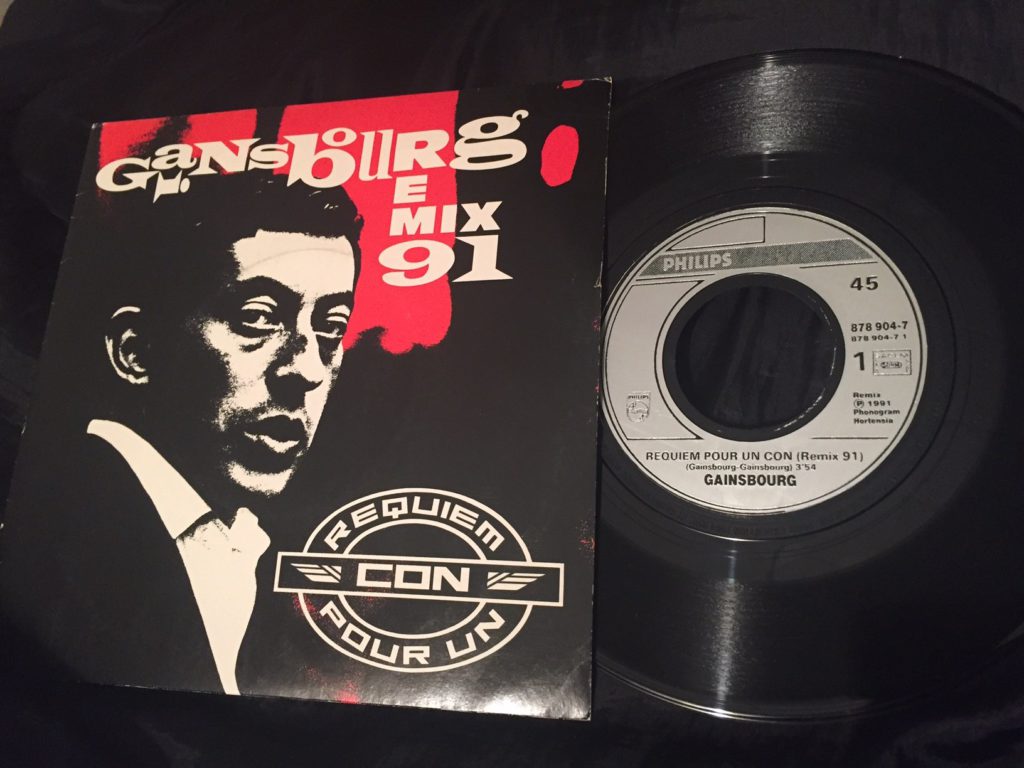 and the man himself with some vinyl.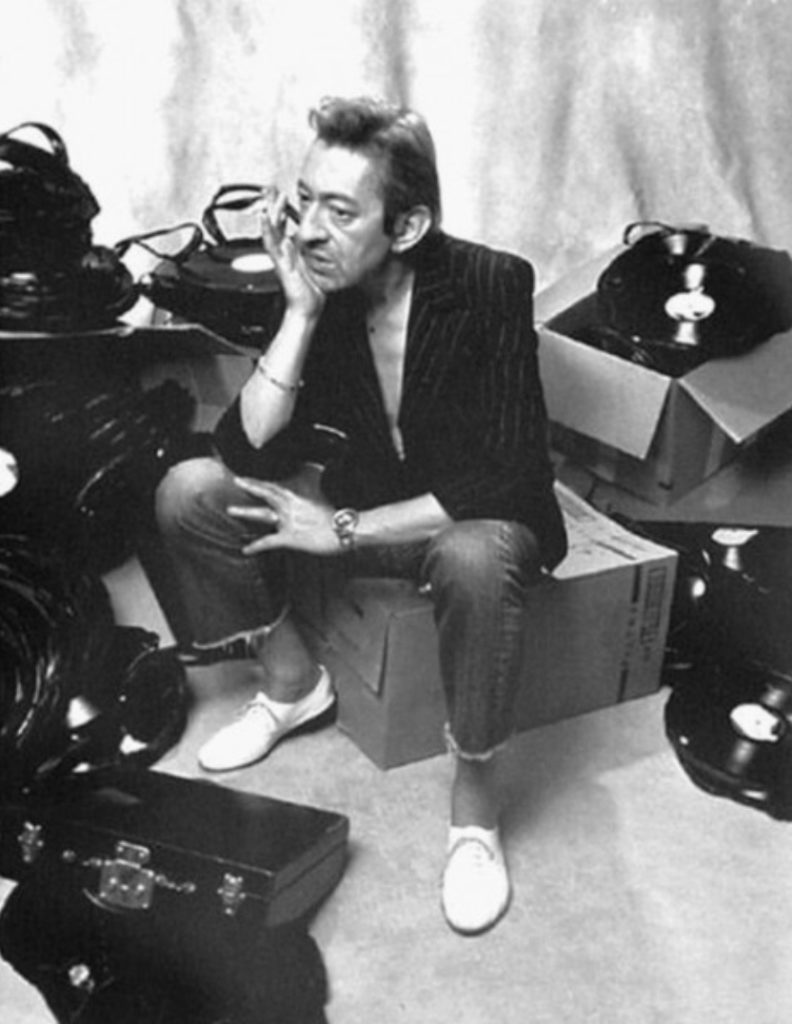 ---
07.08
RADIO CITIZEN – The Hop – Berlin Serengeti, 2LP – Ubiquity – 2006
On it and very sassy.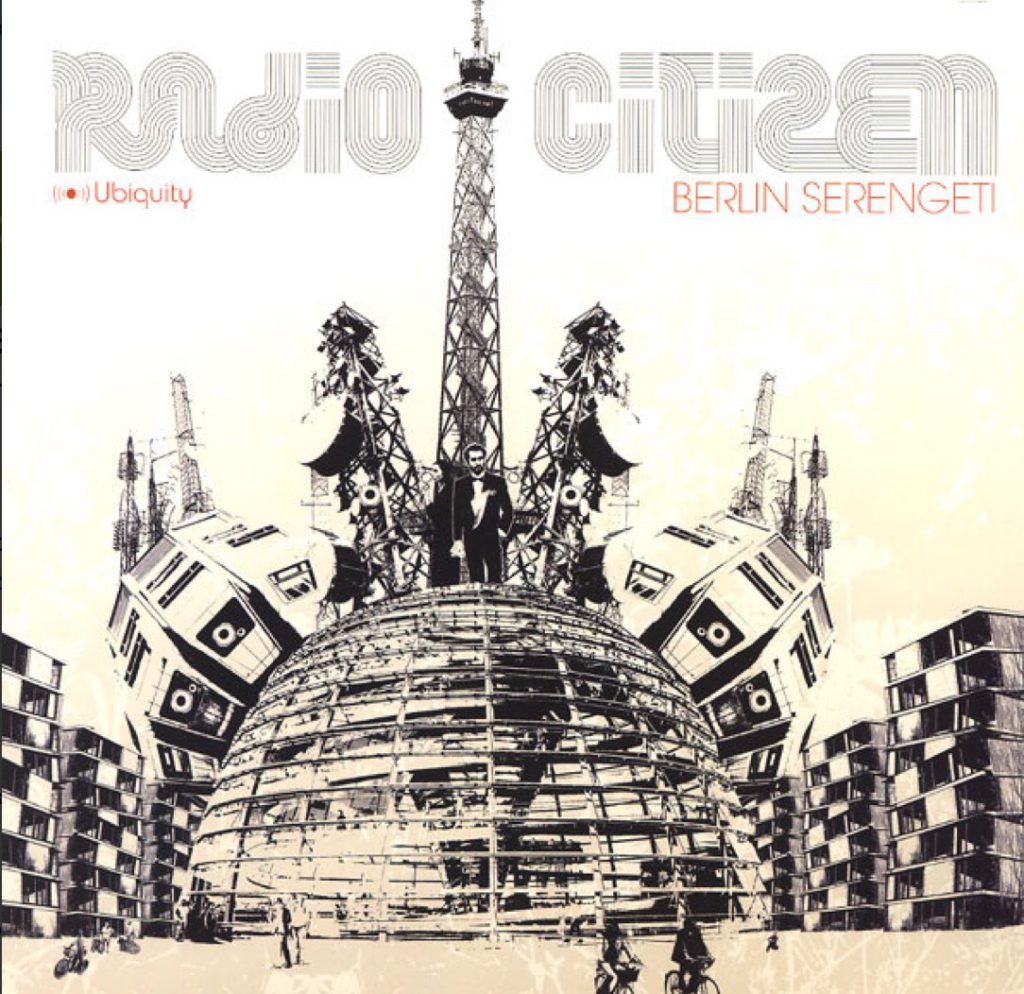 ---
10.40
MASSIVE ATTACK (feat SHARA NELSON) – Safe From Harm – 12″ – Wild Bunch – 1991
Bristolian beats beat better than most.
Wailed like 'Unfinished Sympathy' by Shara Nelson, this wind swept strange very densely rumbling slow swaying tugger is out first in Nellee Hooper's (0)-81.6bpl 12″ Version and 0-81.4bpm Instrumental, plush group's 0-82.3bpm Original, with apparently a Paul Oakenfold remix to follow. James Hamilton, Record Mirror (Music Week), 1.6.91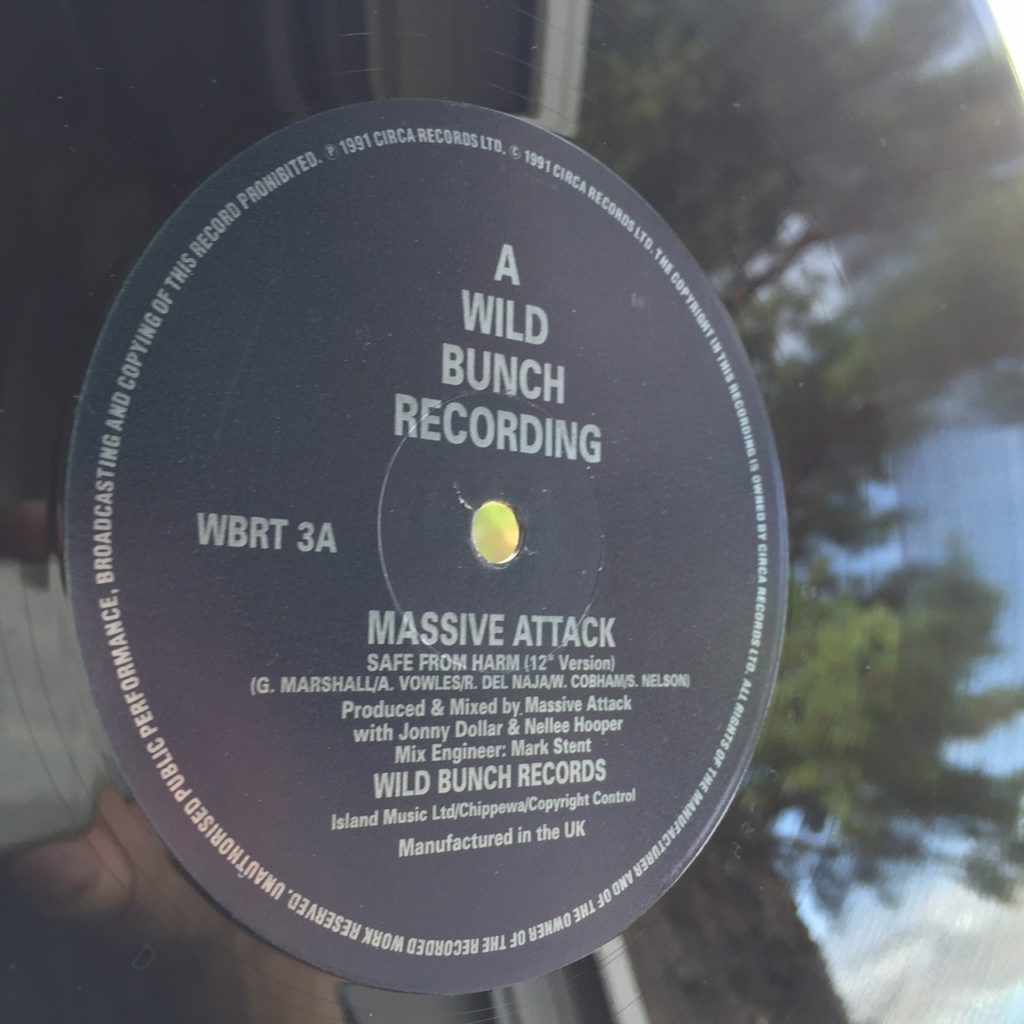 ---
15.46
SUBWAY – A Na Plaży (Anna) – Maxi Single, no'd limited edition, cassette only – 1994

Nope, I don't have one.
Motley looking crew do the 'standing in a field for no good reason' photo thing – as perfected by Led Zeppelin and Joy Division, among others.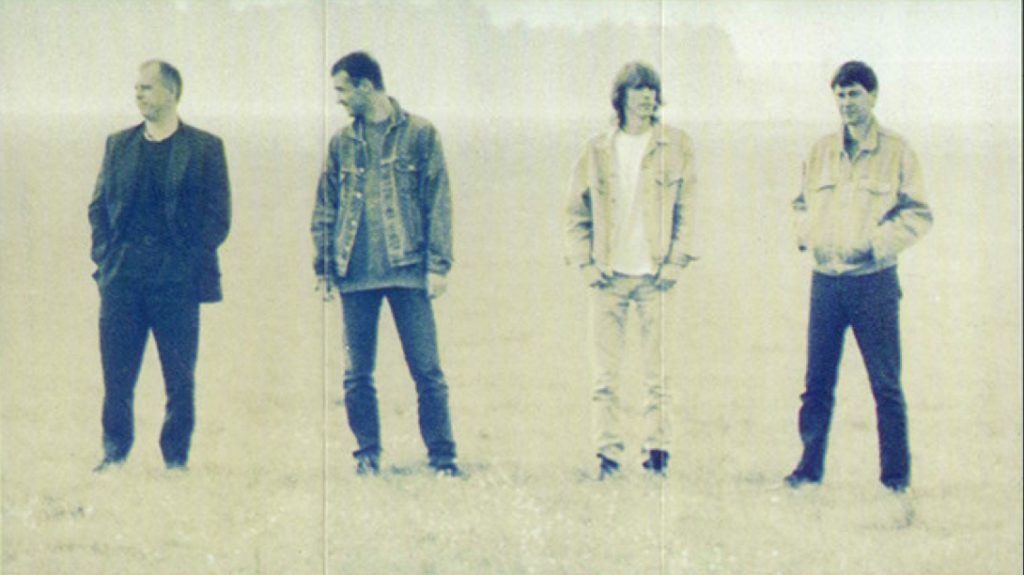 ---
18.55
SOON E MC – O.P.I.D. – 12″ – EMI – 1993
The French language in rap and hip hop – most definitely… but it's the key change and bv's that make it here.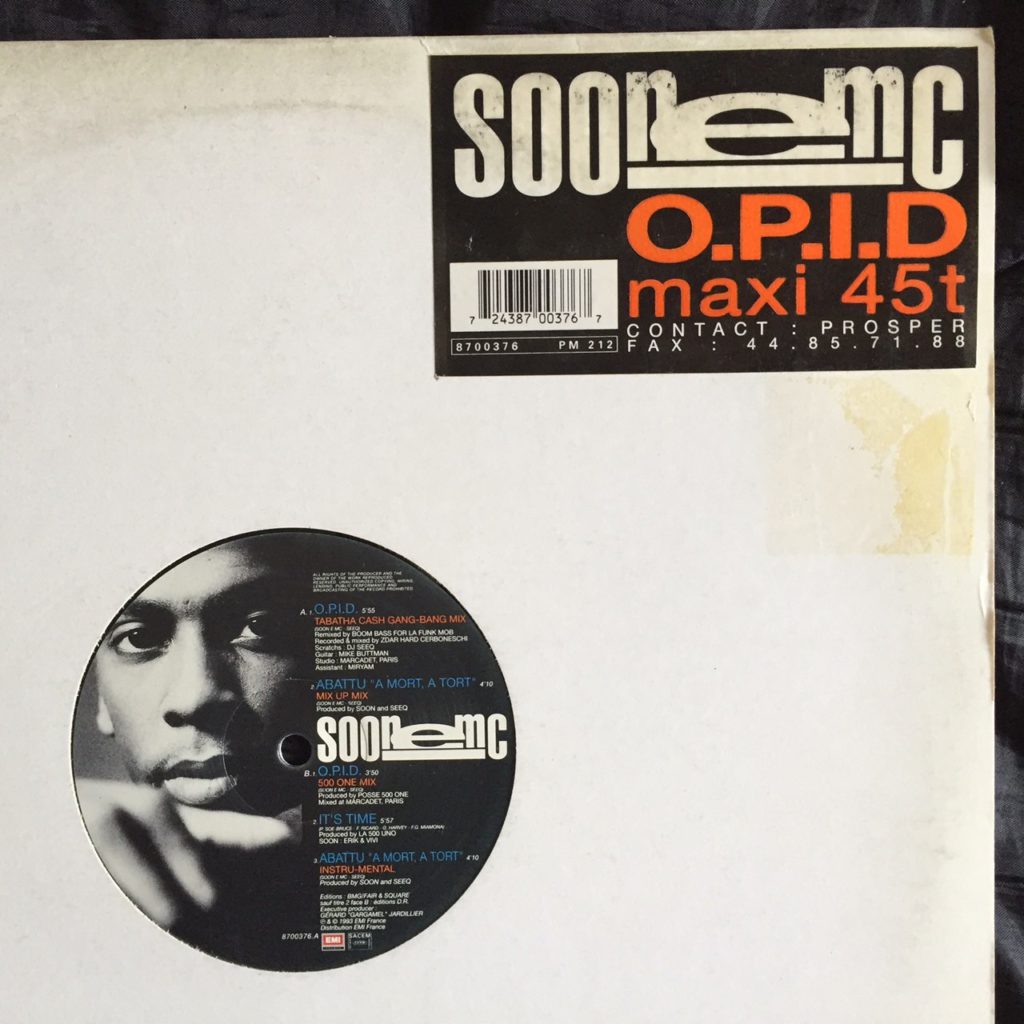 ---
22.39
SALIHA – Moment De Gloire (Dope Jazz Remix) – 12″ – Virgin – 1992

A bit of the above. Encore!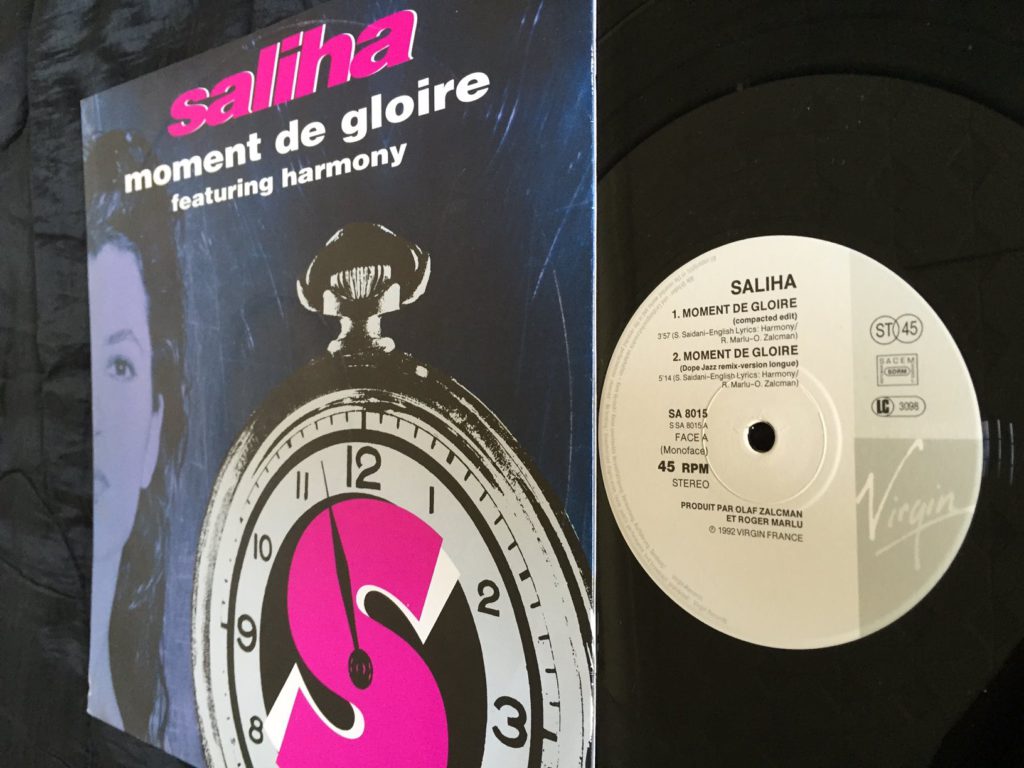 ---
26.32
PAUL WELLER – Blink And You'll Miss It * – As Is Now, 2LP – V2 – 2005

The man is UK Solid Gold. Sort of along the lines of that guy who liked the shaving experience so much he bought the company, here I loved the chorus… so I added an extra one. 🙂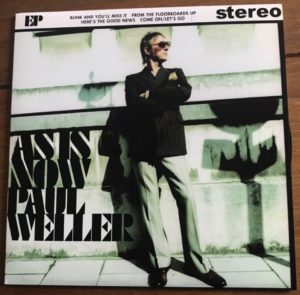 ---
30.08
CREAM – I Feel Free – 7″ – Reaction – 1966
This must have sounded so ground breaking back in its day. I'm surprised the mash-up merchants haven't made more use of the intro. If I've missed any, let me know.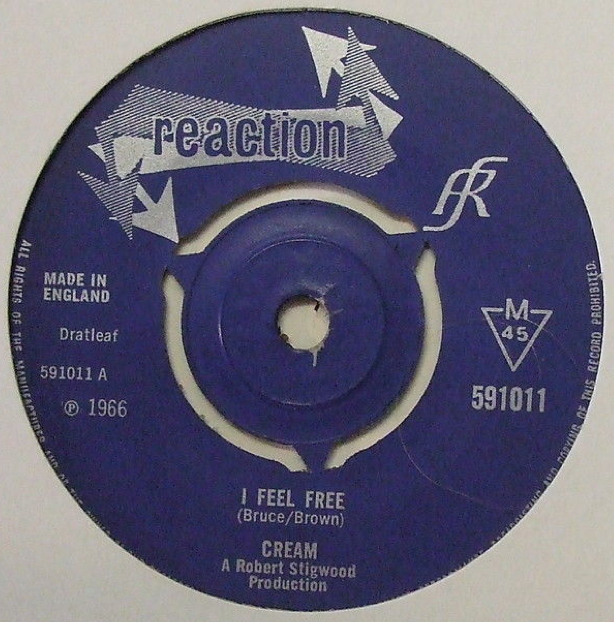 ---
32.57
THE YARDBIRDS – Happenings Ten Years Time Ago * – 7″ – Columbia – 1966
As progressive as the above for its time. Collecting Yardbirds singles was a bit of a thing with me in the mid 70s – this being one of their best.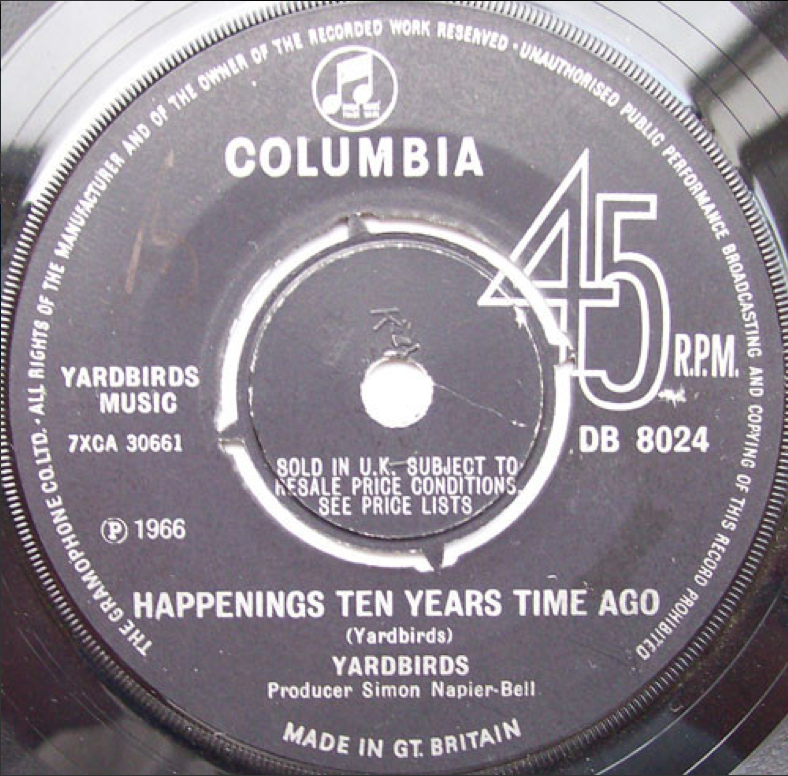 ---
35.47
THE CUTLER – Teach Yourself Braille – The Best Things In Life Aren't Things, CD only – Steel Tiger – 2012

Fila Brazillia man, Steve Cobby's second 41 Rooms appearance and from the same album. Fila and a couple more of his aliases will also be making it to 41 Rooms at some point.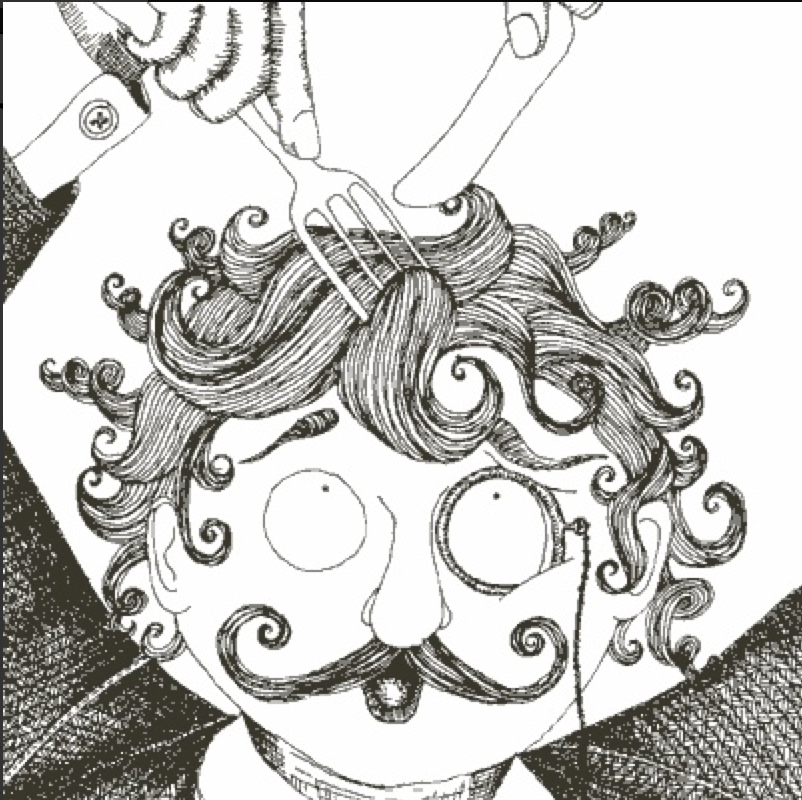 ---
40.11
UNITED FUTURE ORGANIZATION – Dice For A Chance – 3rd Perspective, 2LP – Talkin Loud – 1996
Doing a runner from a cab fare, taken to another level by UFO.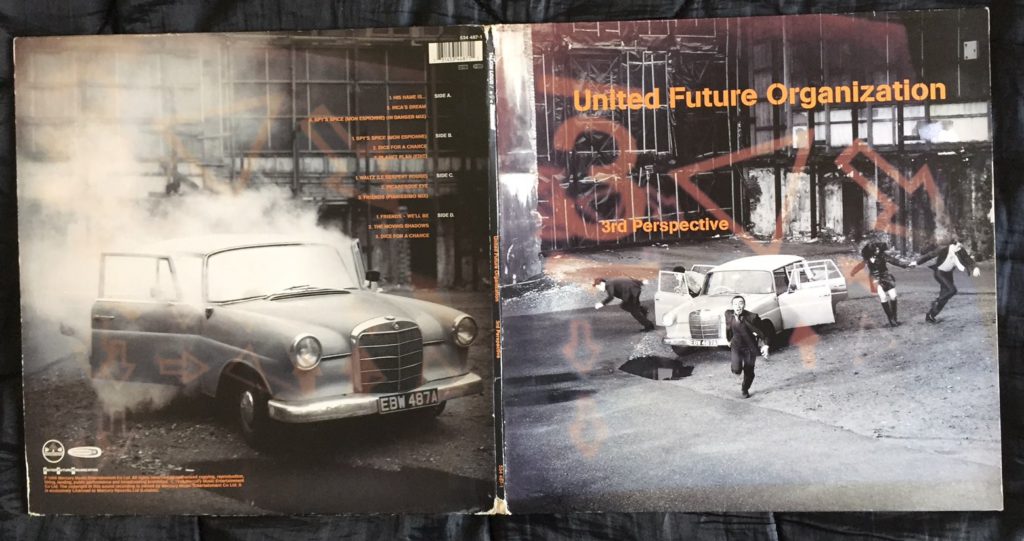 ---
44.41
CLOUD BOAT – Carmine – 10″ – Apollo – 2014
A long way from their teen days together in a metal band, this beauty from Sam Ricketts and Tom Clarke is akin to the Cocteau Twins at their best, and the accompanying video is fab – though not the sort of stuff played out in any launderette I ever encountered. For a great live version of Carmine, check out a brilliant session they did for 2 Meter Sessies in Haarlem, Holland in 2014.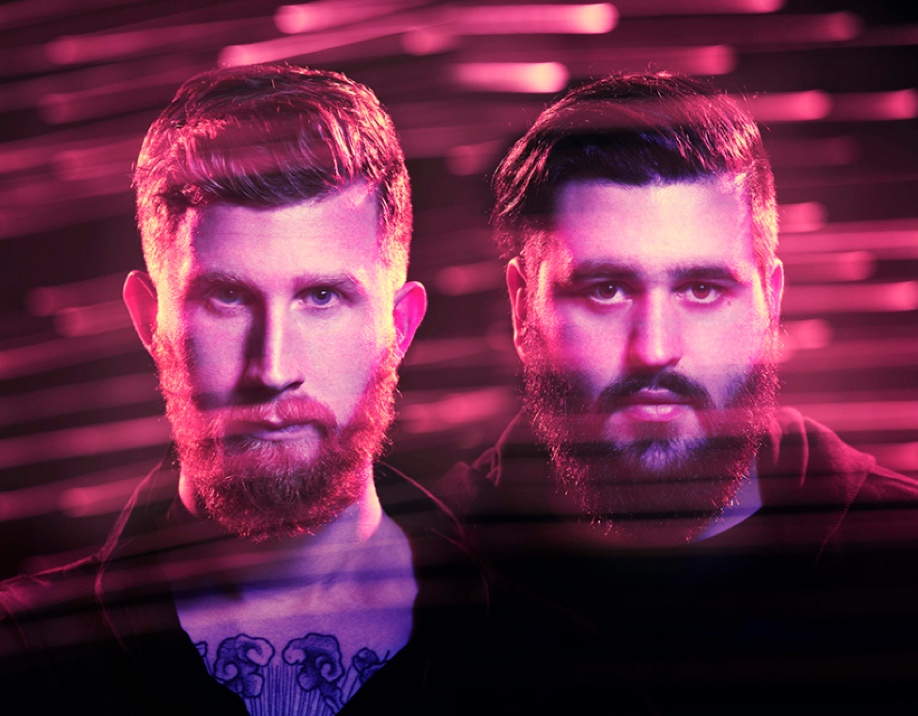 ---
47.53
RYUICHI SAKAMOTO (Feat DAVID SYLVIAN) – Heartbeat – Heartbeat, LP – Virgin – 1992
Sylvian is safely in my top ten artists list and any linking with Sakamoto has been worth checking out.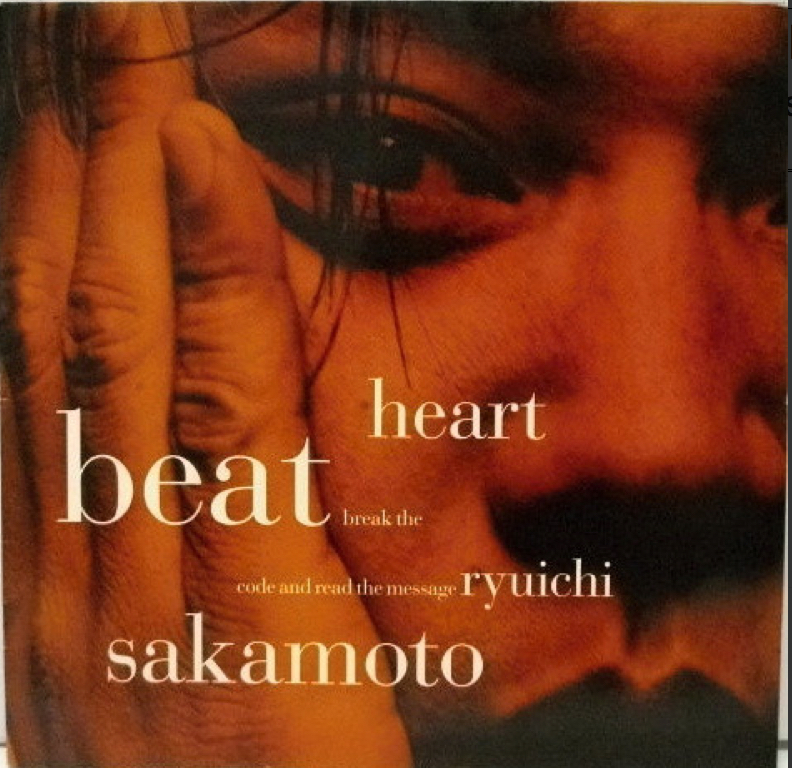 ---
52.55
THE FEELIES – Dancing Barefoot – Uncovered, 12″ EP – Bar/None Records – Coyote Records – 2016
Originally on a flexi disc given away with The Bob Magazine in early '89, you don't want to be playing any of those things anytime soon… or at all. A format for completists only. tOozing class, he track must have stuck with the band though, as it eventually and rightly made it on to vinyl.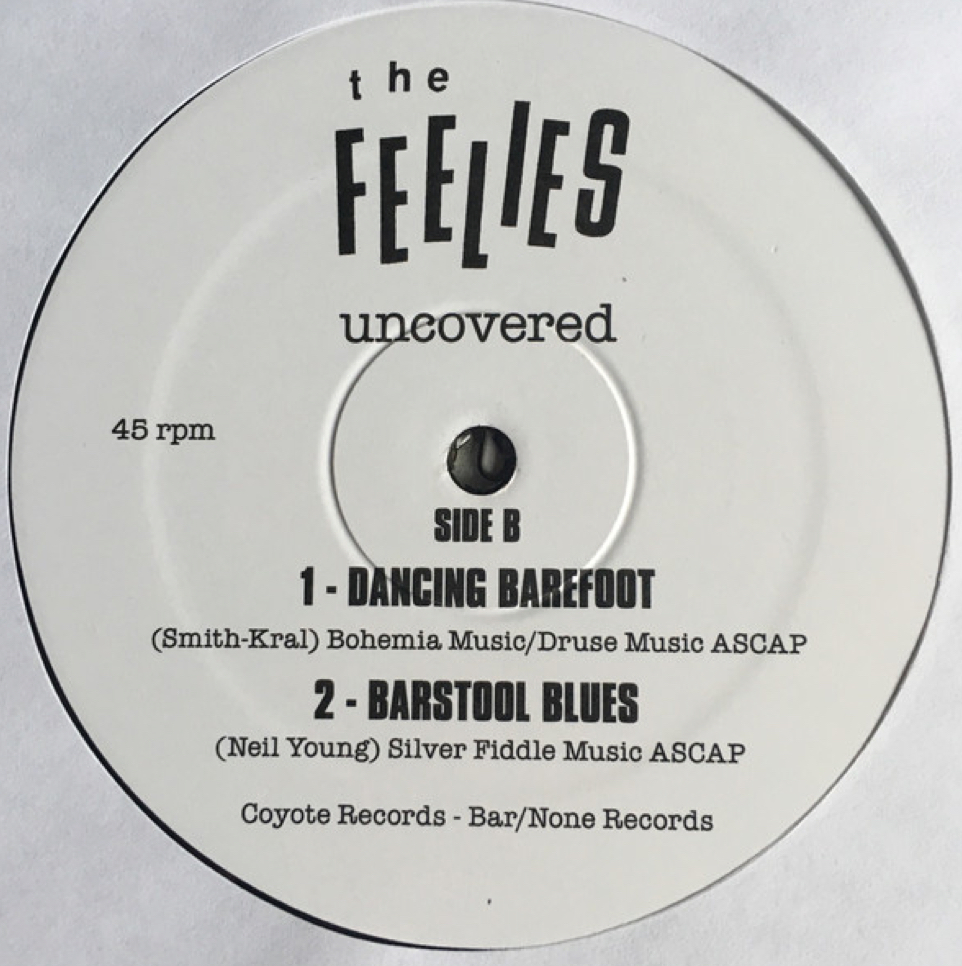 ---
57.48
HOSPITALITY – Rikki Don't Lose That Number – 2012

The concept of entertainment website, A.V. Club's ongoing Undercovers series involves readers picking songs and as each incoming and participating artist records one to cover for a one off studio performance it gets crossed off the list. Come in late and the choices are fewer – maybe making for some interesting collaborations. Check them out, but from Series 3…
I was a bit surprised to learn that this version of Steely Dan's 1974 classic "Rikki Don't Lose That Number" was the first cover that Hospitality had ever attempted (of any song, not just a Steely Dan song!). I think they nailed it, adding a bit of Can/Neu/Stereolab-style chug and rubbing a bit of rock dirt on such a pristine original – A.V. Club's Josh Modell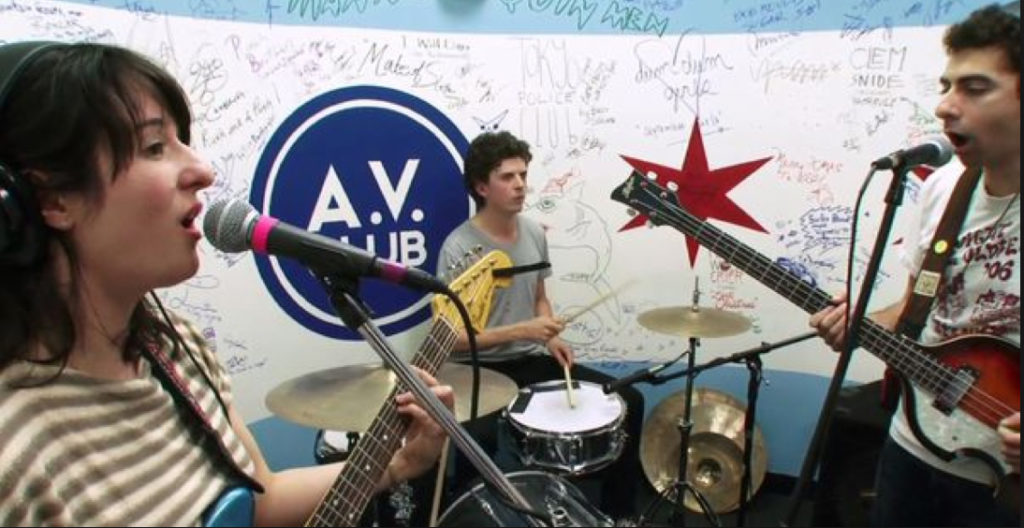 ---
01.01.22
JOSE FELICIANO – If I Really Bug You – A Bag Full Of Soul, Folk, Rock and Blues – RCA – 1965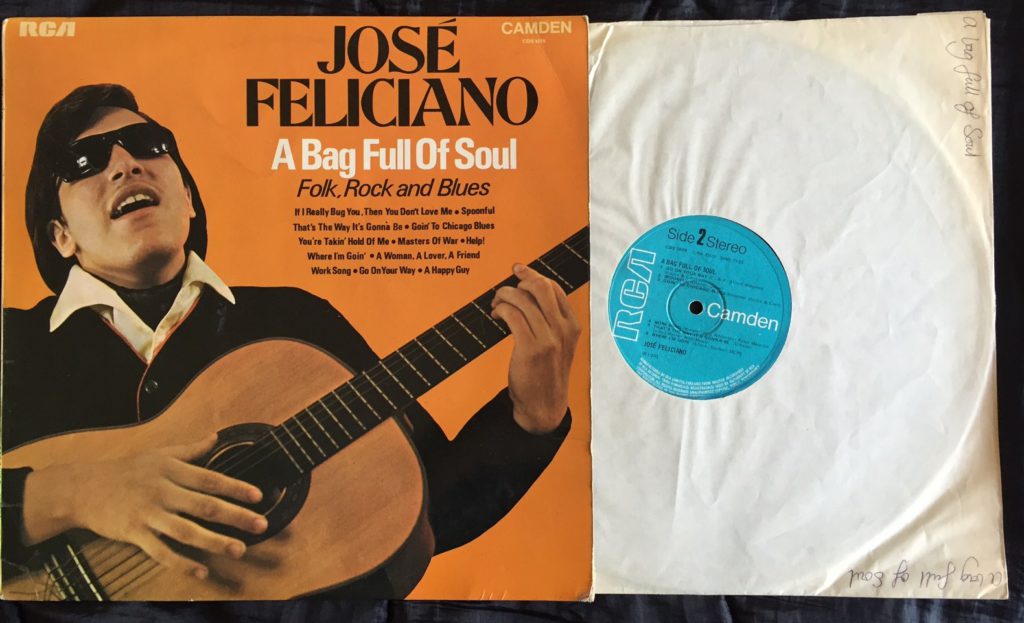 Well, he was going to get here at some point. My boyhood hero, his second album was my first – the above being the actual LP I bought, somewhere around 1970-71. Writing on the inner sleeve was what this 13 (or so) yr old obviously thought was the thing to do. And forty five years on? Practically the first thing I do every day is check what JF bits are on eBay. If I Really Bug You was always a fave of mine and a few years back Acid Jazz boss, Eddie Piller told me that it was also a tune that the mod/northern soul crossover fraternity of the nineties plus were in to. No surprise then when it got bootlegged in early 2013 in the shape of this replica of a mid sixties US RCA demo (promo) 7″ – the only time in fifty years the track has appeared on a 7″.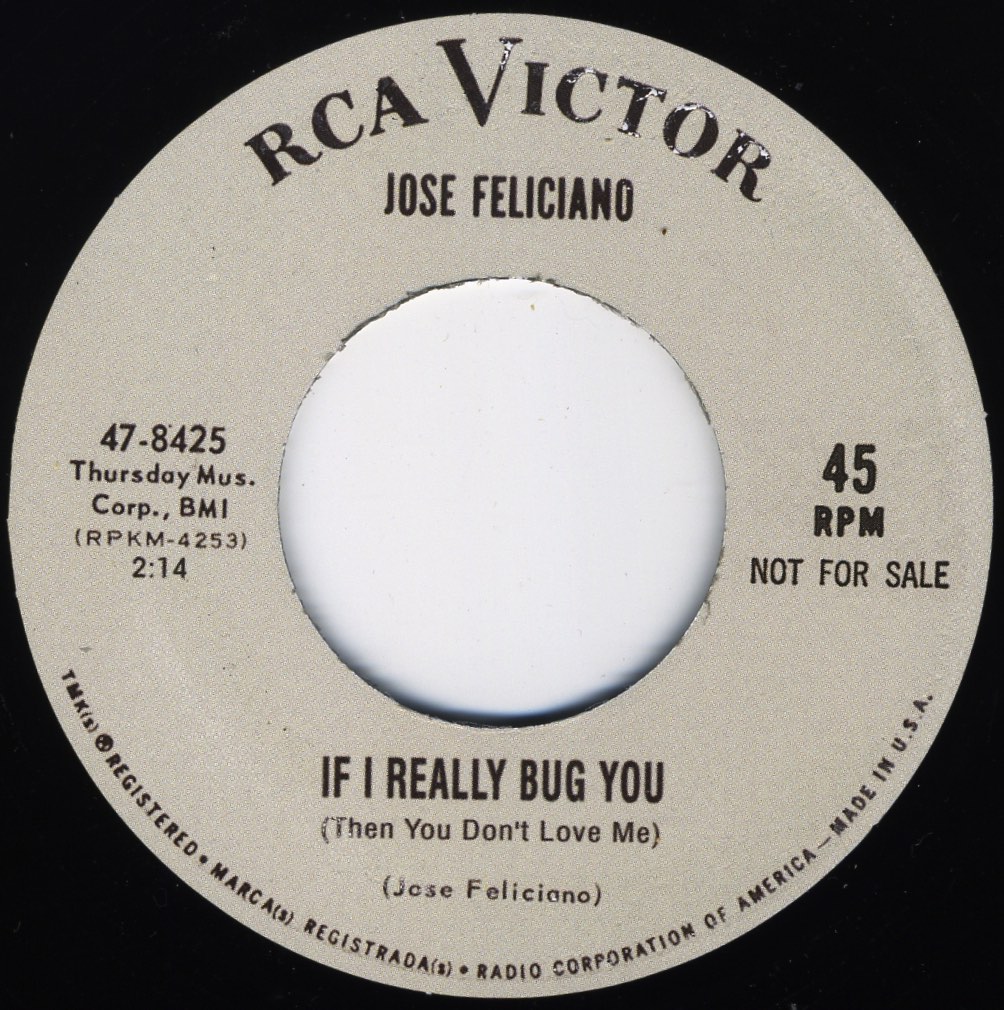 My first ever live gig wasn't down my local college or pub; it was, aged fifteen, skipping school, traveling fifty miles to London on the train (the first time I'd ever done that on my own) and queuing eight hours in the hope of 'returns' tickets at Jose's sold out Royal Albert Hall show in March, 1973. I got lucky. All too much for me, I actually started crying when he came on stage. The fuller tale is on Jose's own website here… under The First Time Ever I Saw…
If I was given carte blanche on content, my New Order book would get to be dwarfed by any biography I may get to do on Jose, and with his blessing it has been on the cards at various points… and may be again. He'll be back here at some point, though it won't be easy slotting him into some 41 Rooms landscapes.
Below, Jose and myself shooting the breeze at the BBC, Aug '97. He was just about to record HardTalk. Armed then with a Filofax, I wish I was now still armed with that shirt…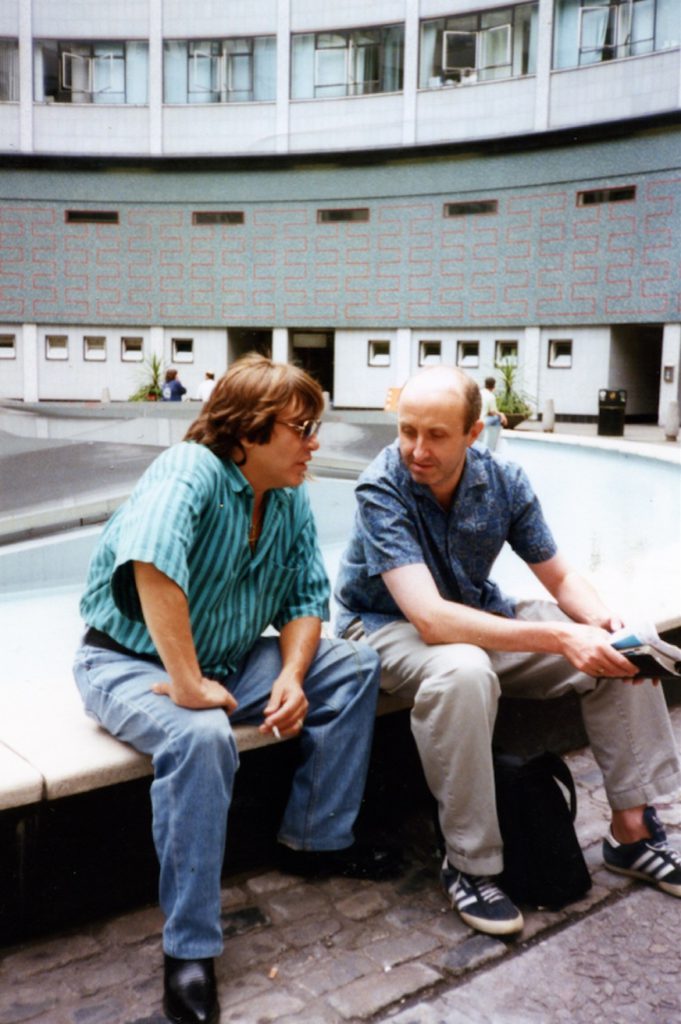 ---
01.03.28
VANGOFFEY – Race Of Life – Take Your Jacket Off & Get Into It, LP – Distiller Records – 2015
The project of Supergrass drummer, Danny Goffey. Comical, clever and bouncy groovy.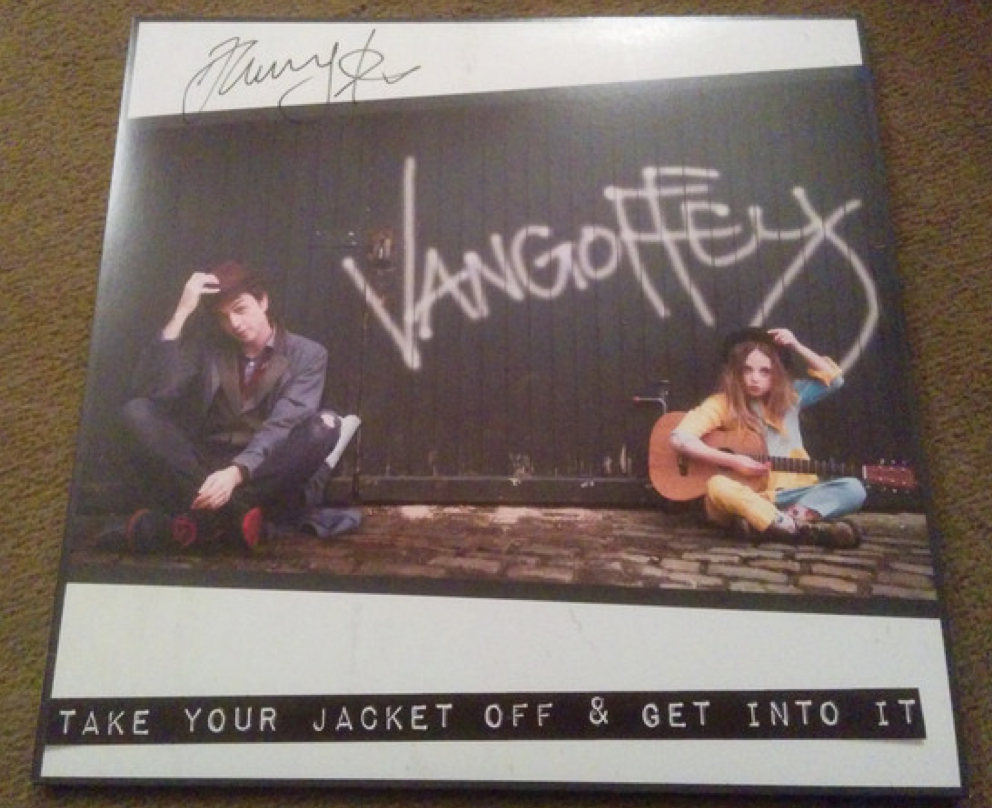 ---
01.06.30
IAN DURY AND THE BLOCKHEADS – Reasons To Be Cheerful (Pt 3) * – 12″ – Stiff – 1979

7″ label. As soon as I heard the previous track, from another era, this cheeky lad had to follow.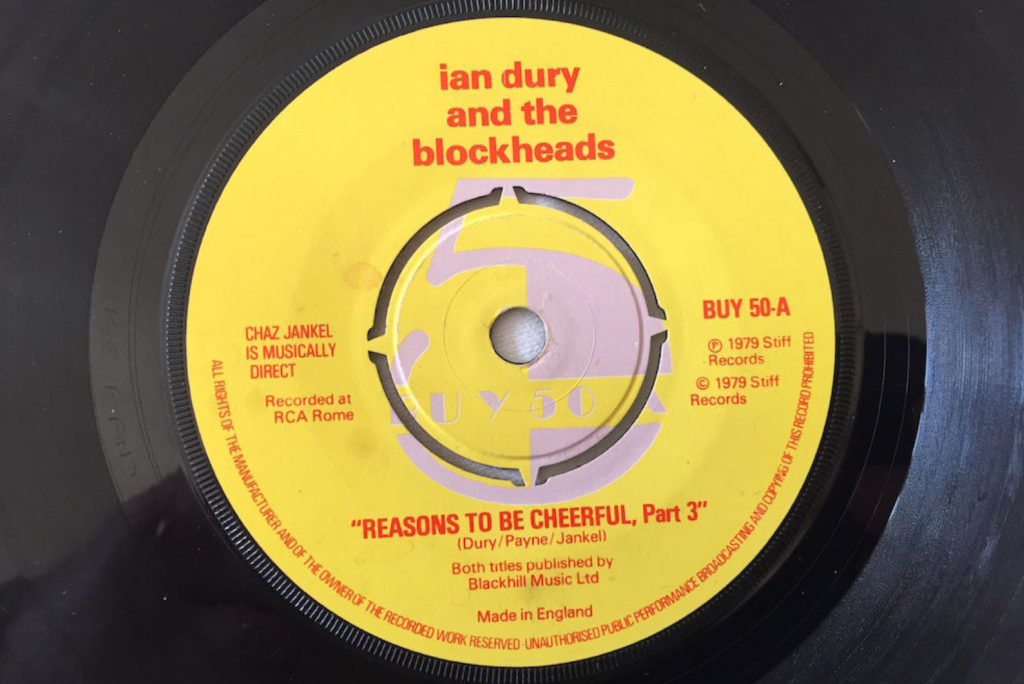 ---
01.10.38
THE B-52s – Eyes Wide Open – Funplex, LP – Astralwerks – 2008
Thirty years on and still well able to groove…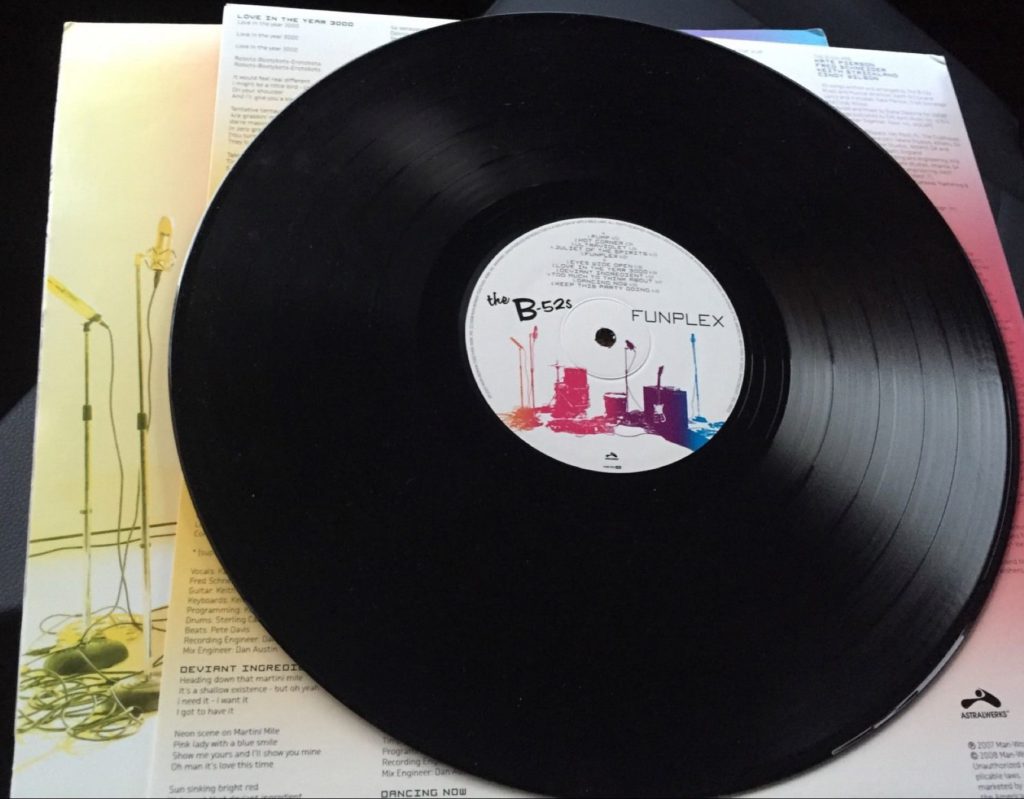 ---
01.15.45
POMPLAMOOSE – September – iTunes only.
As I'm constantly finding, it's easy to be completely new to artists with 25 million views videos but this duo were slacking it in the 6mill range when I happened on them a few years back. Seriously though, life appears to be good in Pompland… and their videos are fun personified.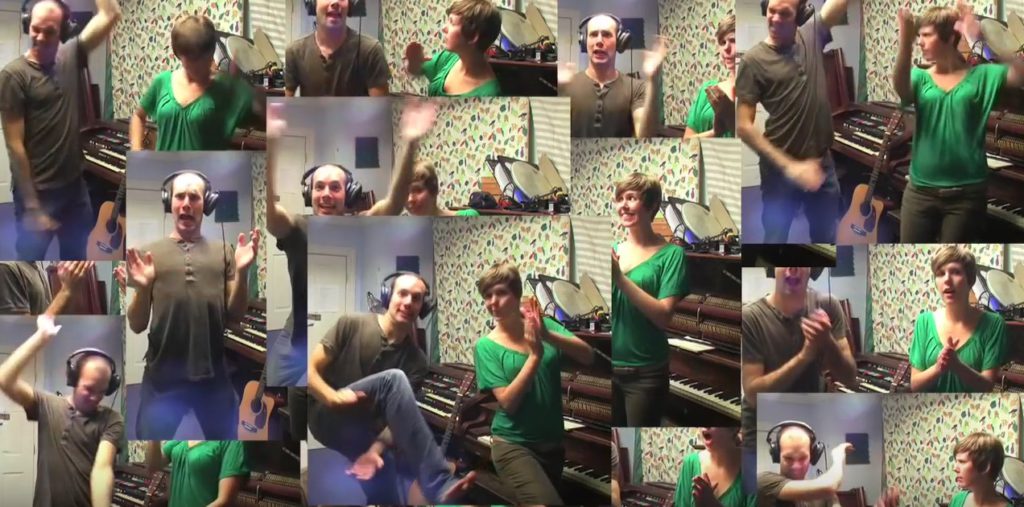 ---
01.18.39
CLAIRE – Four Fatal Words – demos cassette only – 1985
An album's worth of unreleased demos from a Milton Keynes-way band, and on double checking the tape, 'Recorded on Sunday 3rd Mar '85 – Track Easy Studios', not '83'84, as I mention on the show. Back then, being handed demo cassette tapes whilst running a club was a regular potential treat.          
There was most probably a break in between but a big shout out to the Williams' brothers, Andy and Ian, as – thirty years on – they/Claire are supporting Lydia Lunch in December at Manchester's Islington Mill.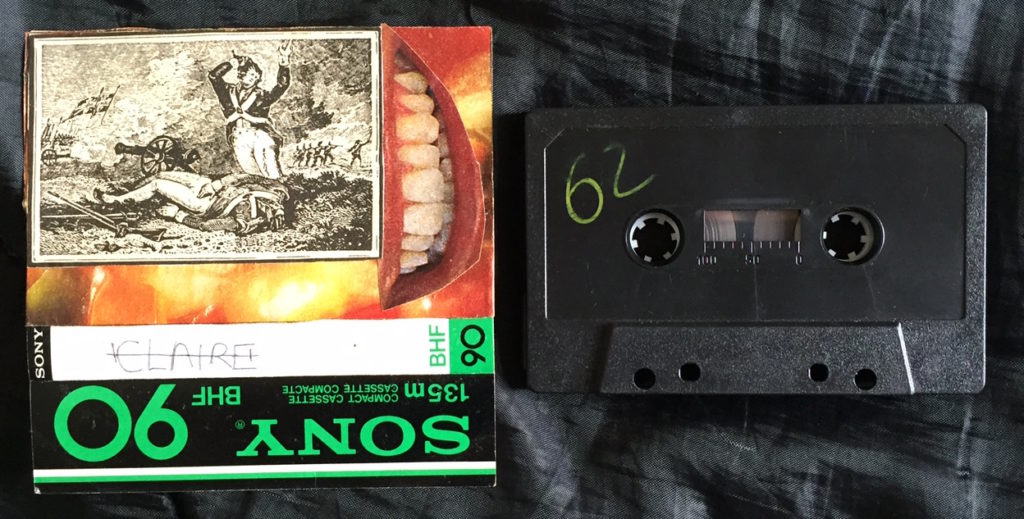 ---
01.20.58
THE FALL –Mountain Energei – The Real New Fall LP, (errr… LP) – Narnack Records – 2004

Then re-released (500 copies, coloured burgundy and Black splatter vinyl) for Record Store Day, 2016.
Mr Smith should be a permanent guest on anything involving an opinion… on anything.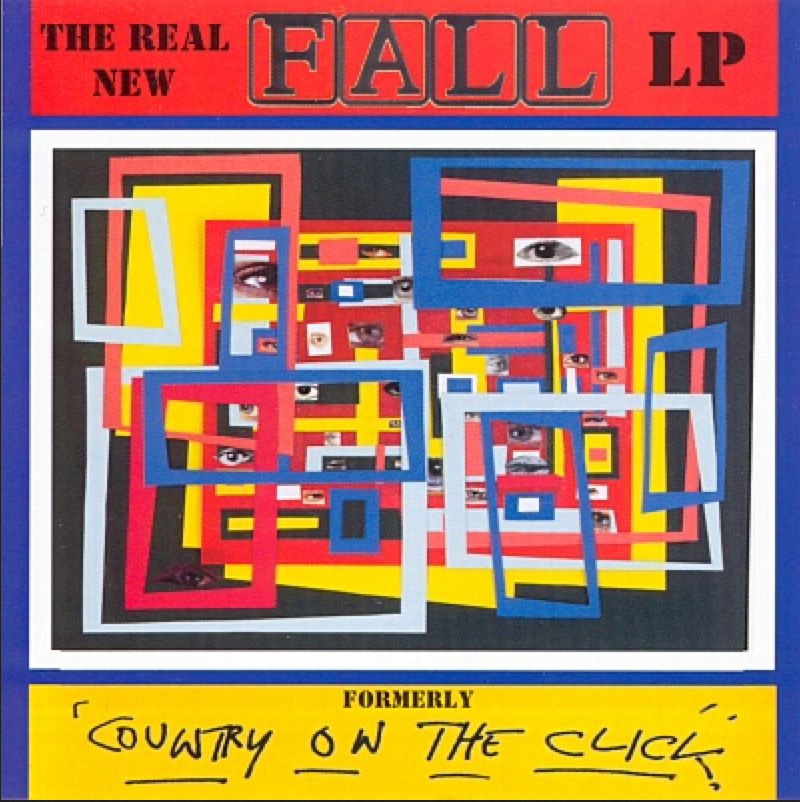 ---
01.24.06
SLADE – One Way Hotel – Play It Loud, LP – Polydor – 1970
I had to do a 20 Best Albums-type thing a few years back for some mates and from seemingly nowhere this had to go in. Being the fave band of my second ever girlfriend might also have had something to do with the impression it then left on me. One for Jackie H/R.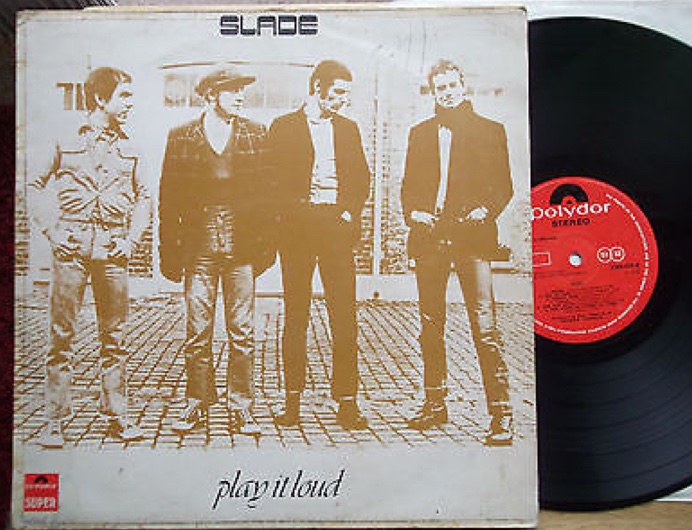 ---
01.26.42
Third in a occasional series of great double sided 7″ers…
JOE COCKER – Marjorine – 7″ – Regal Zonophone – 1968
And the voices honed on sandpaper keep coming. Seeing Cocker and his flailing arms maxing out on With A Little Help From My Friends on Top Of The Pops in 1968 was a gobsmacking sight for this then 11yr old, but I think I quietly fancied one of his Sue and Sunny backing singers… though I've never worked out which she was. The smaller one… with the gap in her teeth… I thought she was very cute. Back to Marjorine – a sort of jaunty psych pop classic for me… and here's my close mate, Dobber (better known to the world as renowned Led Zeppelin author Dave Lewis) with his demo copy. Hugely envious…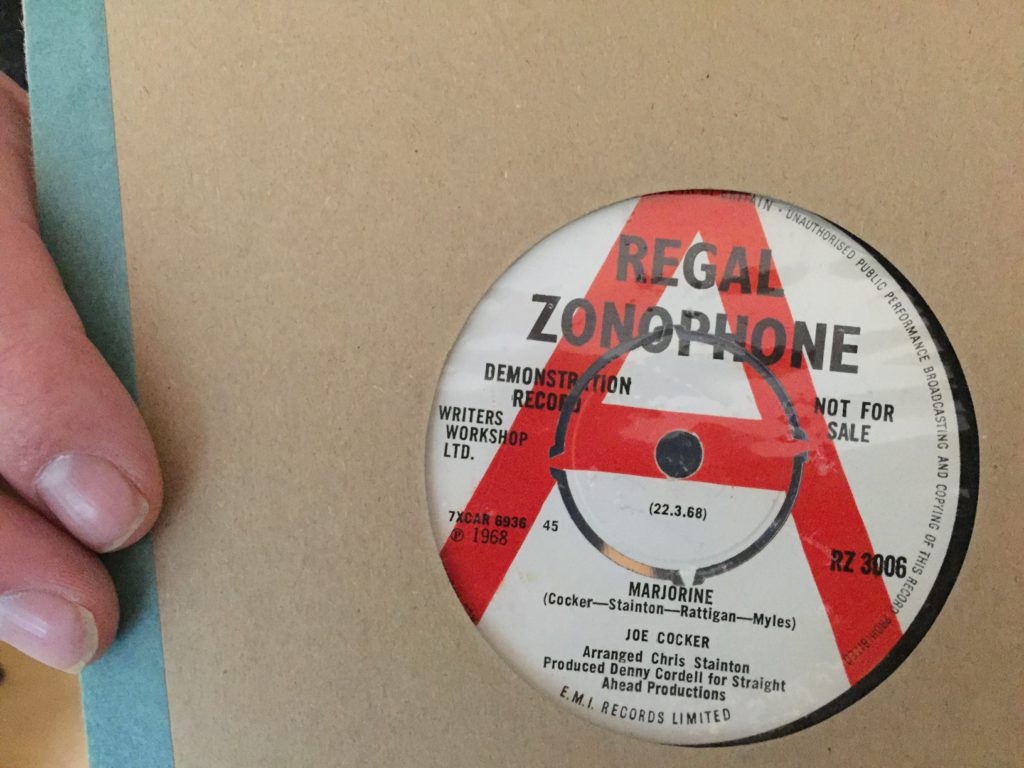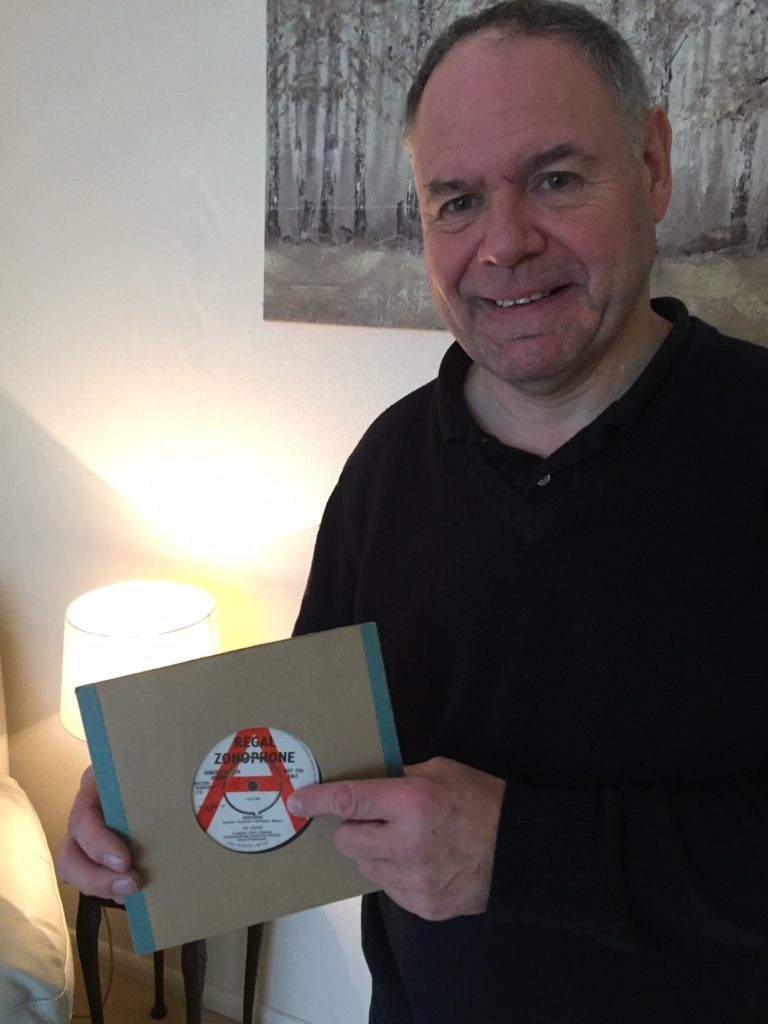 Onwards to a day in Nov 2023 and an eleven plus hour stint in a Covent Garden, London pub with an ex work mate from the mid '70s. Half way through this epic drinkathon we're very coincidentally joined by Dobber (him above) and by some quirk of fate, in the Sister Ray record store just a mile away, he's just managed to grab and knock down the price on another demo copy of Marjorine, from £25 to £20 – when the only copy on Discogs (not in as good condition) is currently around £50 – and proceeds to give me possibly the best Xmas present in decades.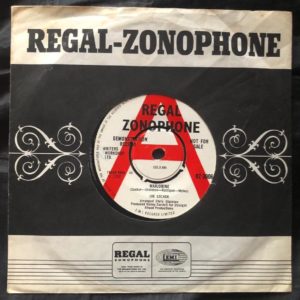 01.29.17
And to its B-side… beside.
JOE COCKER – The New Age Of The Lily –
Like the A-side, gloriously swirling, very much of its time… and the lyrics possibly helped along by a 'recreational' drug or two?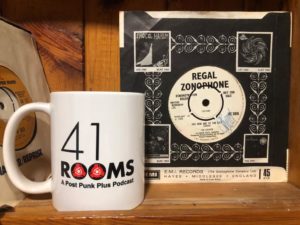 More demo copies of this wonderful single spotted! As it happens, I actually had a meeting with this Tony Hall years ago. If I'd known he'd been involved in this single I might have asked whether, twenty years after the event, he still had any demo/promo copies like this lying around.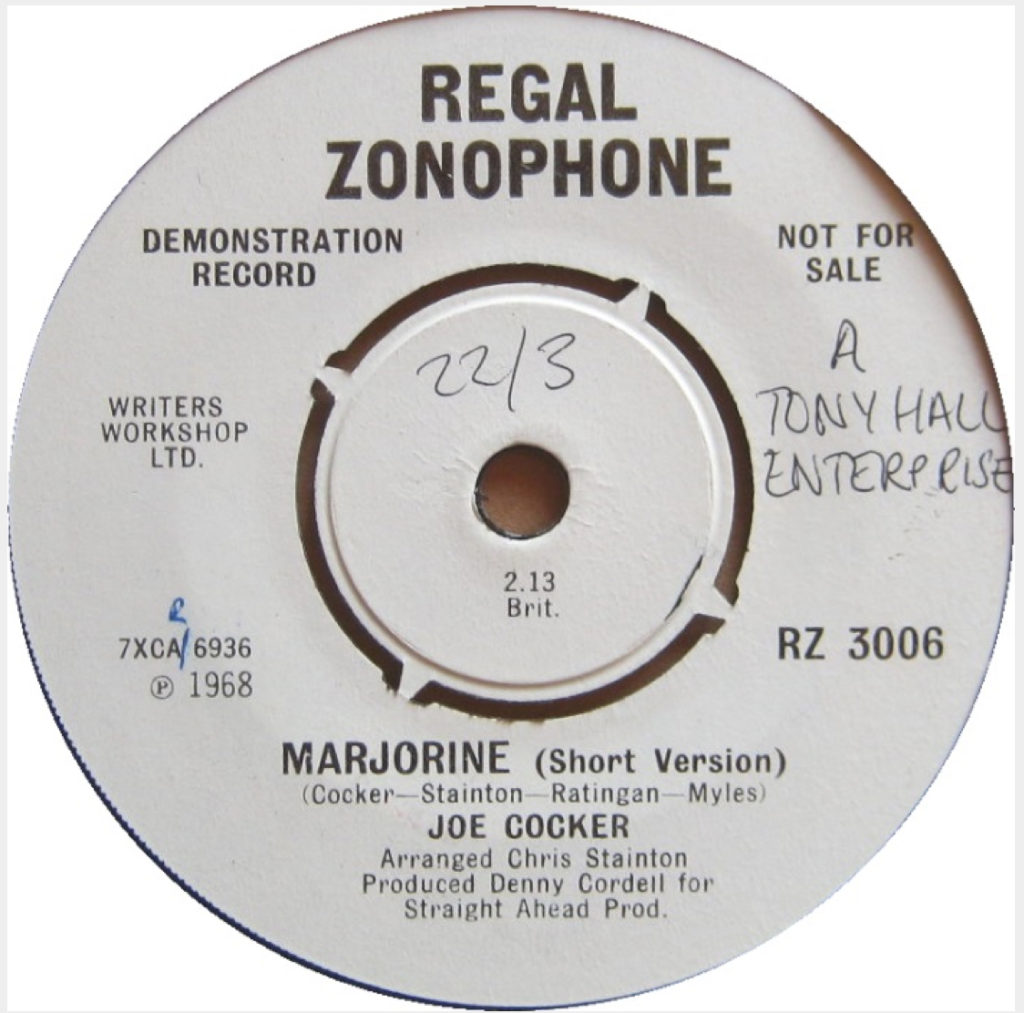 ---
01.31.14
WAKE ISLAND – Like A Virgin – Youtube only – 2016
Filmed earlier in 2016 for The Line Of Best Fit at Brighton's Great Escape Festival, the Montreal duo take on Madge. It appears it was inspired out of nowhere. Big up to all involved.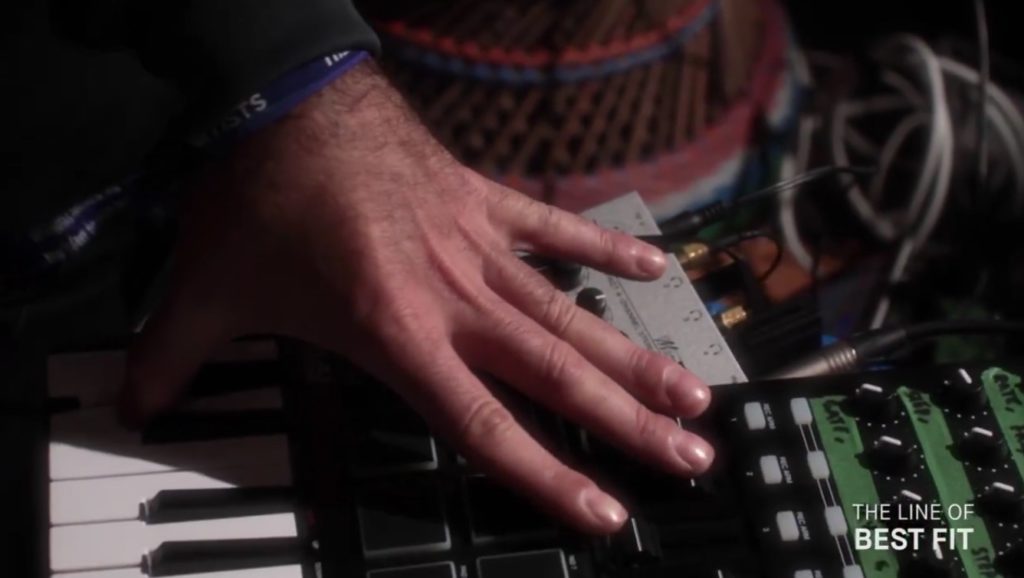 ---
01.35.22
CHRISTINE AND THE QUEENS – Science Fiction – Christine and the Queens, (translucent blue vinyl) LP – Atlantic – 2015
And back with the French language. The first I knew of 'Christine'/Héloïse Letissier was her Glastonbury performance this year, on the TV and in the BBC Music Tepee. Very, very cool, I was thinking. 'She might go far.' So, I google her. She's on the Graham Norton Show… I'm thinking, 'Mmmm, she's already got a good plugger behind her, then.' Another search and a video with 25 million views pops up. 'Ah, OK, she's been here a while, then'. 🙂 If the 'mainstream' isn't your normal listening territory it's so easy to miss stuff. A genius combination of sound and visuals, Christine's possibly not closely related to ex-Southampton FC legend, Matt Le Tissier… though he was a bit clever with the legs as well.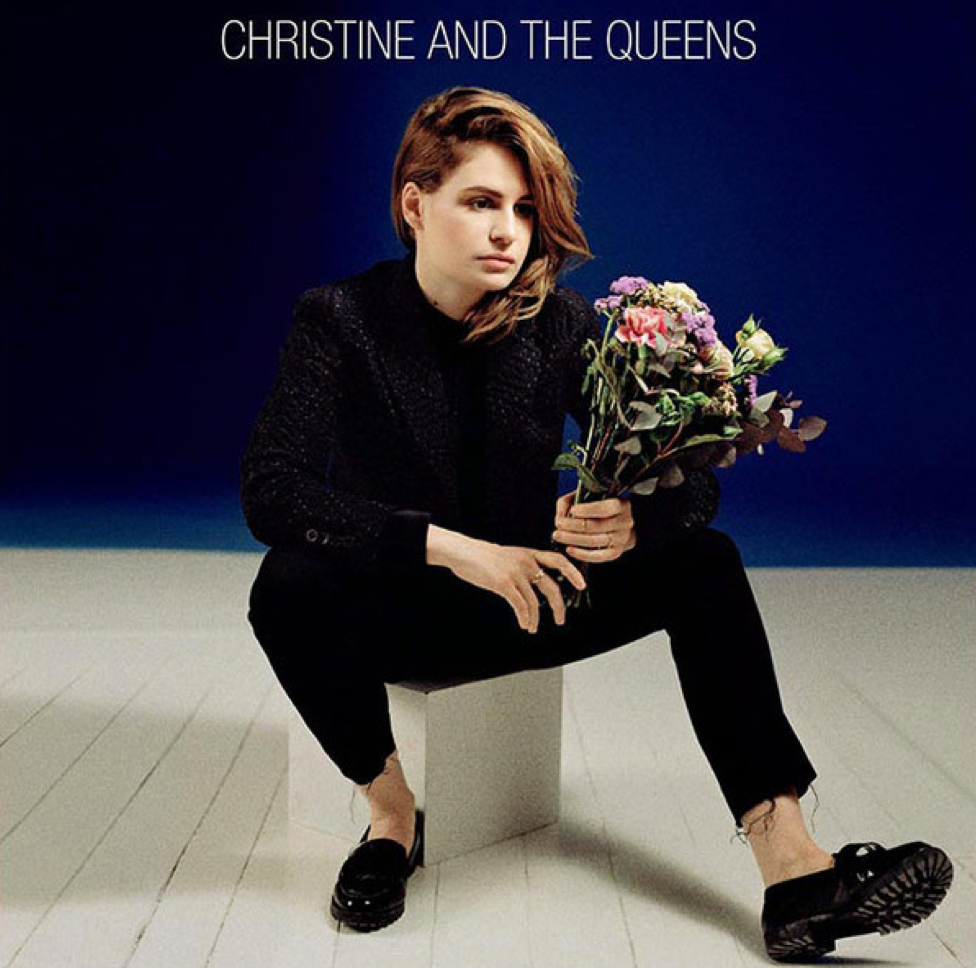 ---
01.38.27
COCK UP ALERT!!! Realised too late that I'd played this in an earlier 41 Rooms show. Whatevahhhh….
RÓISÍN MURPHY – Sow Into You * – 12″ – Echo – 2005
And so good you had to hear it twice… maybe.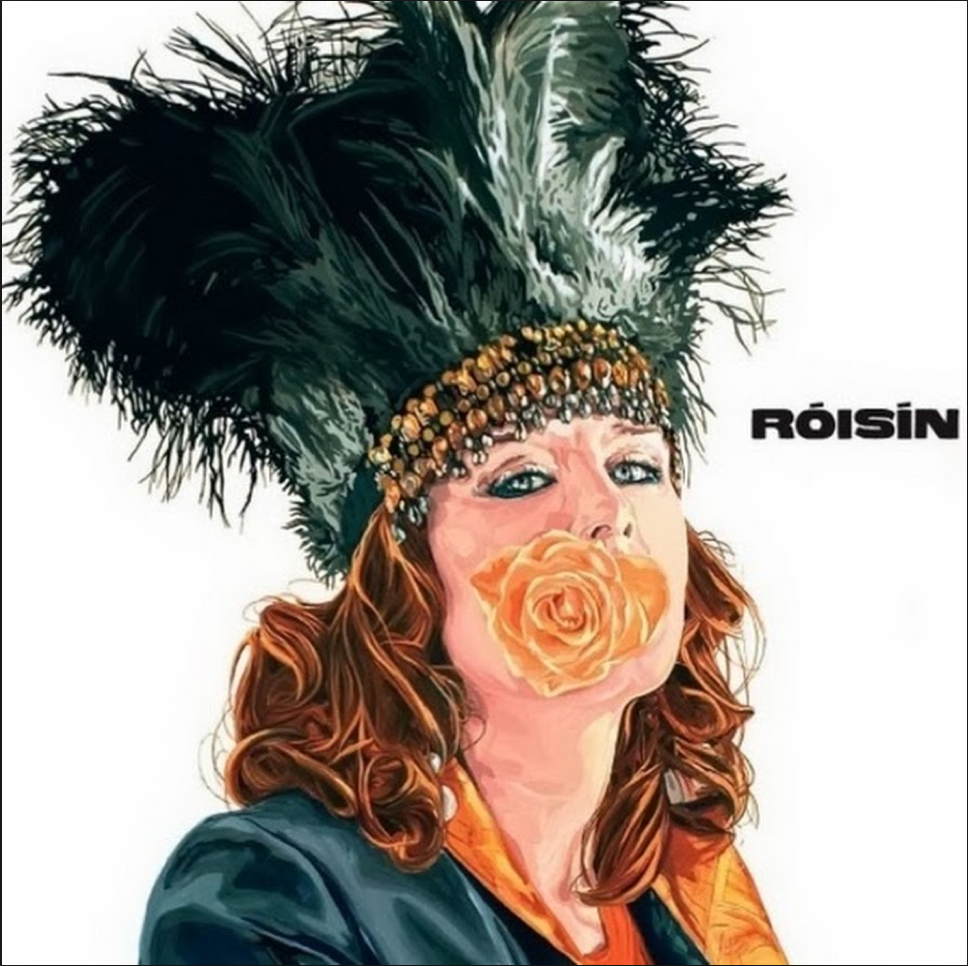 Straight No Chaser (Vol 2 #34) Spring '05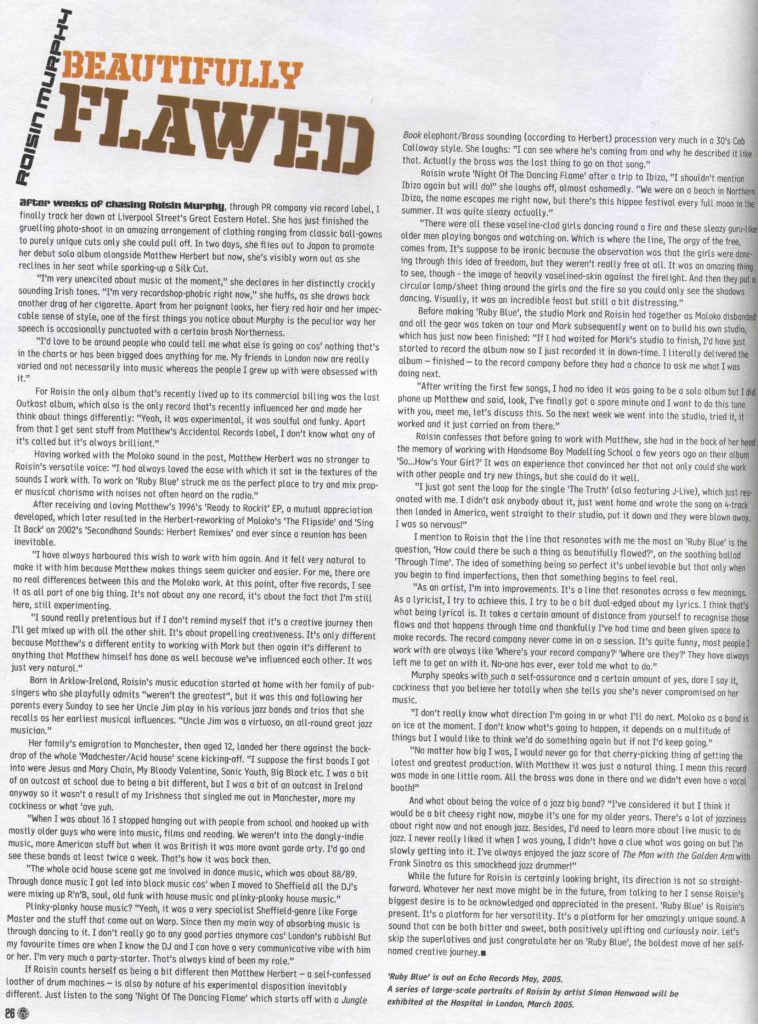 ---
01.41.17
LADYTRON – Destroy Everything You Touch – 7″ – Island – 2005

On white vinyl, a bit of dark pop.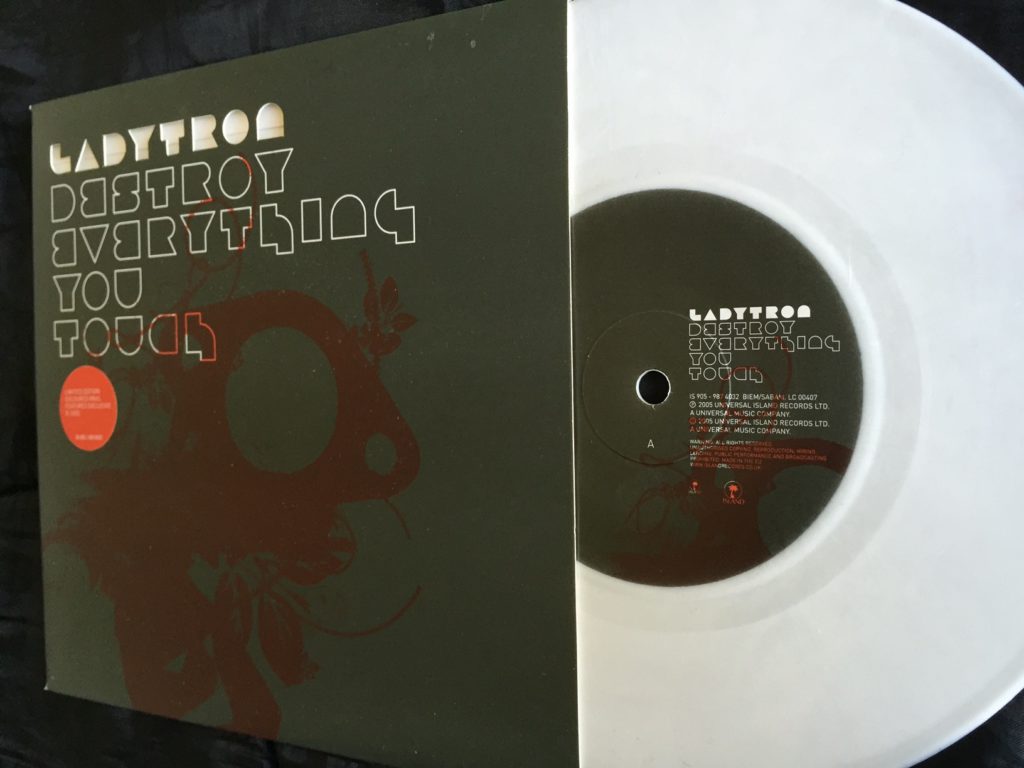 ---
01.45.49
ROXY MUSIC – The Thrill Of It All – Country Life, LP – Island – 1974
By this point they'd already been trailblazing a way ahead for a few years.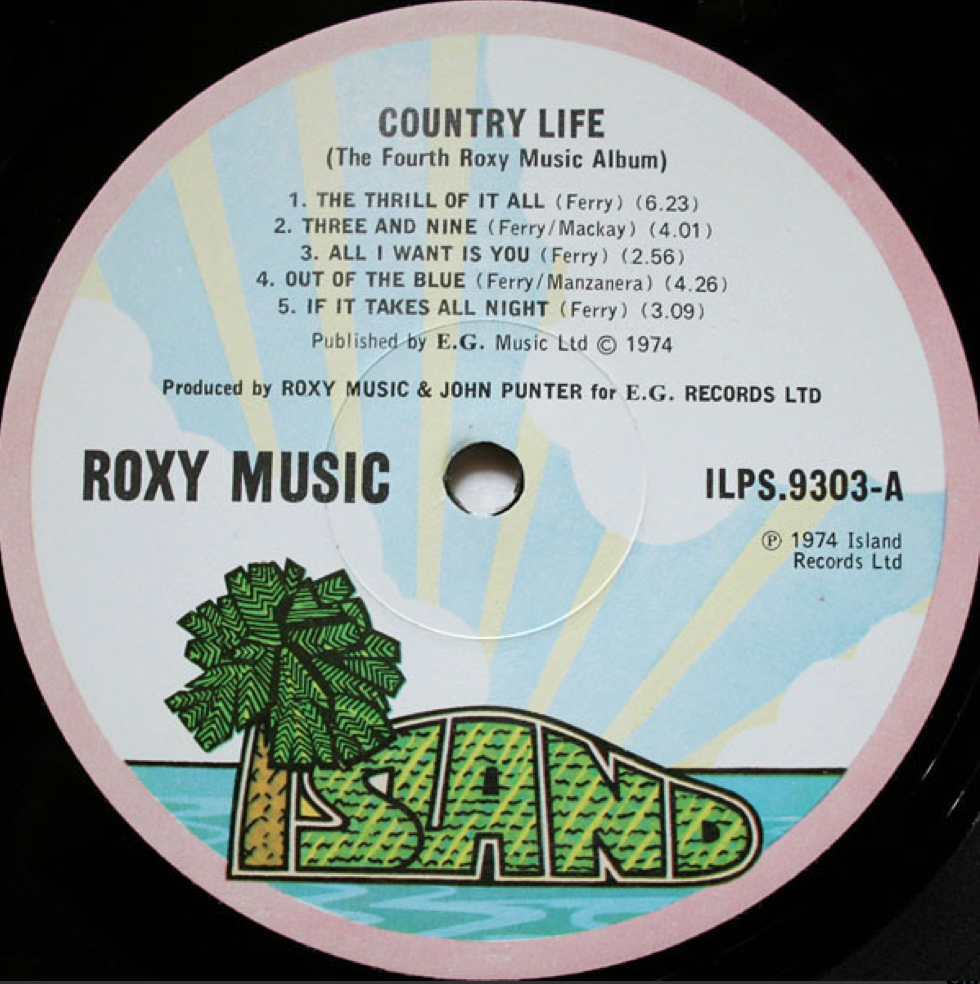 ---
01.51.54
THE DUKE SPIRIT – Lassoo – Ex-Voto, 10″ EP – You Are Here Music – 2007
Indie rock. They're experts at it.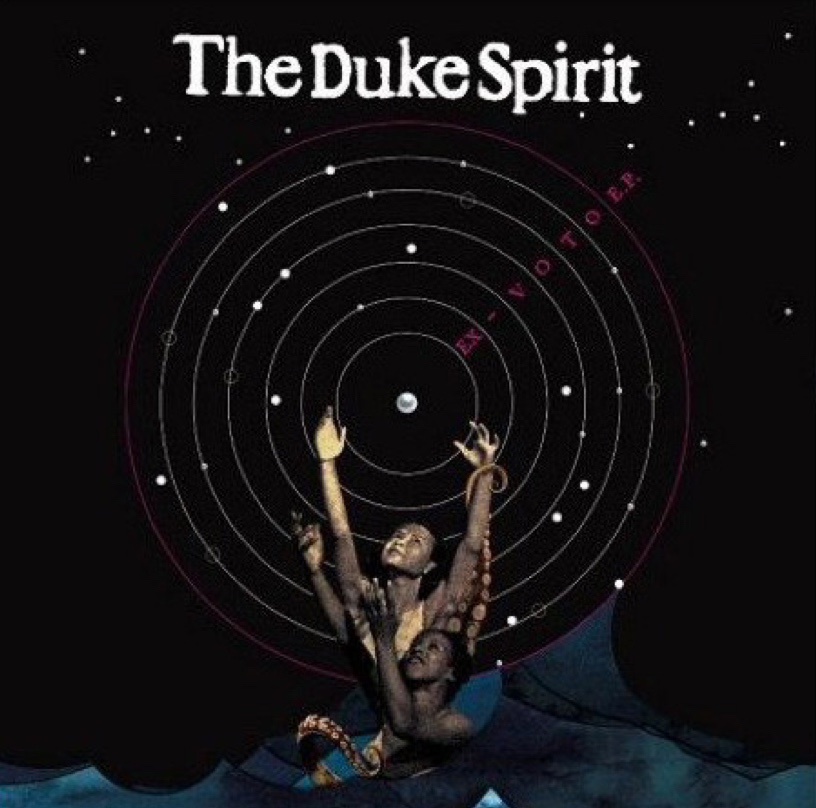 ---
01.54.42
PAUL WELLER – Wishing On A Star – 7″ – V2 – 2004
And he's back again! Sometimes keeping it simple is all it takes, and as great as the Rose Royce original is, this is without doubt as soulful. Listen and learn, kids.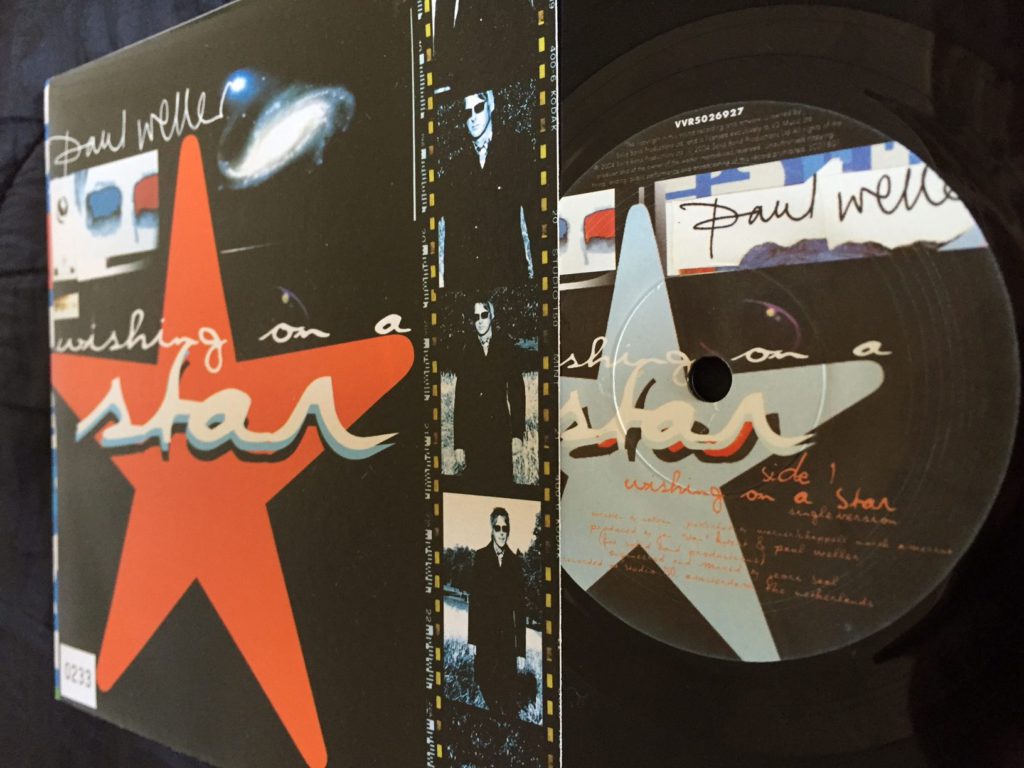 ---
01.58.02
OLA ONABULE – Soul Town * – In Emergency Brake Silence, LP – Rugged Ram Records – 2004
These days, a Bedford resident! Nothing as classy as this floating around the town in my earlier life there. As it happens, Onabule's first seven years on this planet were in Islington, London, where I, coincidentally, spent my last nineteen years. Funny old world… but modern soul is in good shape when I hear tracks like this.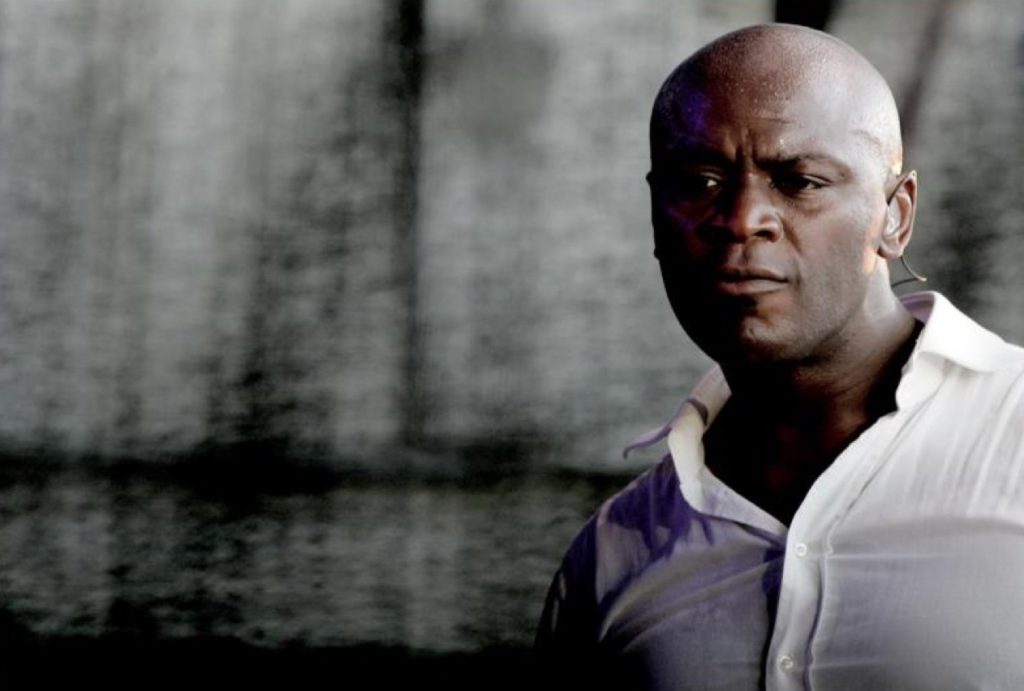 ---
Winkles 1981 Pt 4, sometime around show #15.
See ya
Dec