PLAYLIST 95 uploaded Sept 5, 2021
and it's 77% vinyl friendly Not bad.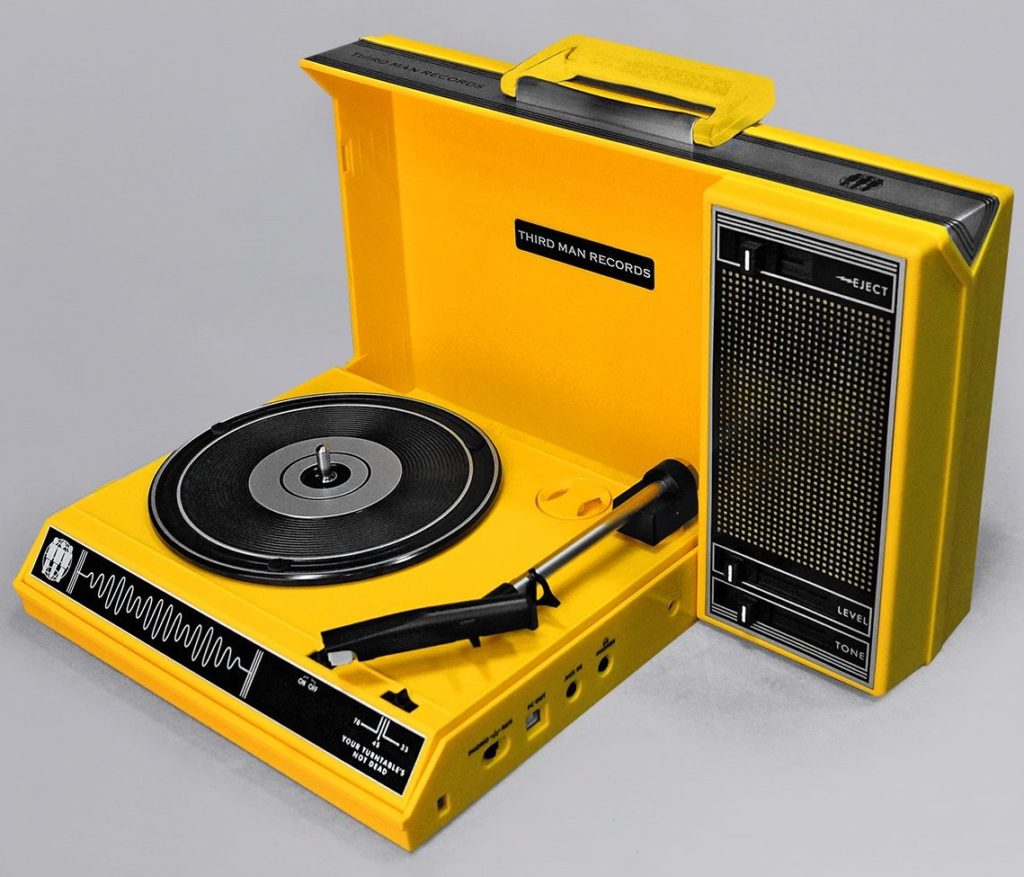 The Third Man Records Spinnerette Turntable. Priced at $160 this isn't for your high end hi-fi buff but with tech improvements through the years I'm sure Jack White and his team have incorporated a quality level here that's well above what was involved in the 1960s/1970s equivalents of these portable lads – some of which I'd still see 'out in public' in the 90s being used by (more often than not) goatee bearded Japanese guys in London's second hand stores. The Spinnerette, and a wealth of others like it, are maybe ideal for that young kid who's showing some interest in the vinyl world right now, though it looks like it's mains power only, and selling to only those in the US, btw.
---
Any track marked * has been given either a tiny or a slightly larger 41 Rooms 'tweak'/edit/chop.
---
Lyric of Playlist 95…
400 Blows take the gold! Their "I'm very glad to have met you… very, very glad indeed… ' etc sample has been a regular hoot for me and good mate, Dave Summersgill for a very sizeable chunk of the near forty years since Groove Jumping's release… even though for easily half that time we couldn't remember where the sample came from.
---
00.00
(Intro) THE FLAMINGOS – Stars (Edit) – Unreleased demo – 1983 Episode #1 for info.
---
00.41
NEW ORDER – Truth (Cargo Demo) (2019 Remaster) – Movement, Definitive Edition boxset – Rhino – 2019
Those tentative early post Joy Division days, when Bernard Sumner, Peter Hook and Steve Morris were testing to find which of them might then take the reins on the vocals. Remember, with Ian Curtis previously in that role, these were now three very reluctant singers. Bernard is on vocals here but it would switch to Hooky for both the track's album recording and the two plus years thereafter, when performed in their live sets.

---
04.49
400 Blows – Groove Jumping – 12″ – Illuminated Records – 1984
I saw them once in Milton Keynes, in early in '84 I think (the lost diary months). I was partly there checking out Portion Control, who were also on the bill, as I'd be promoting them soon after at our club in Bedford. I can't quite remember but there might have been a bit of a camouflage look to the stage area on the day in MK.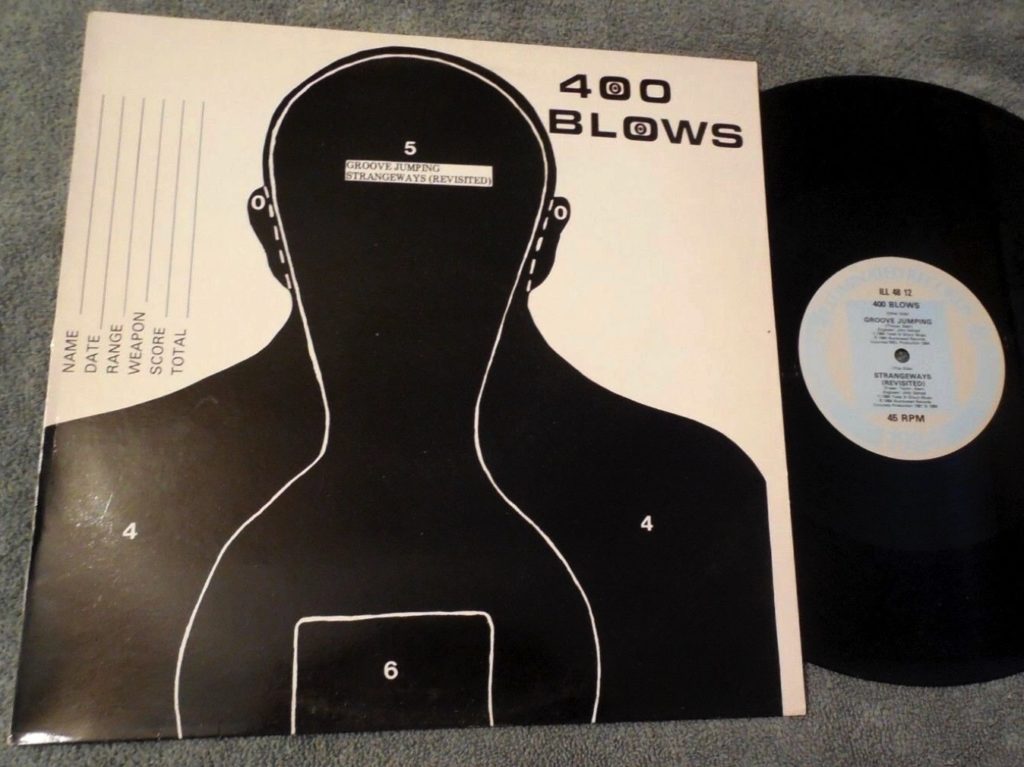 ---
09.22
MAN PARRISH – Hip Hop, Be Bop (Don't Stop) – 12″ – Polydor – 1982
There's something real cheery about hearing the basic elements of a classic electro tune – and that TR808 drum machine is a good bit of it.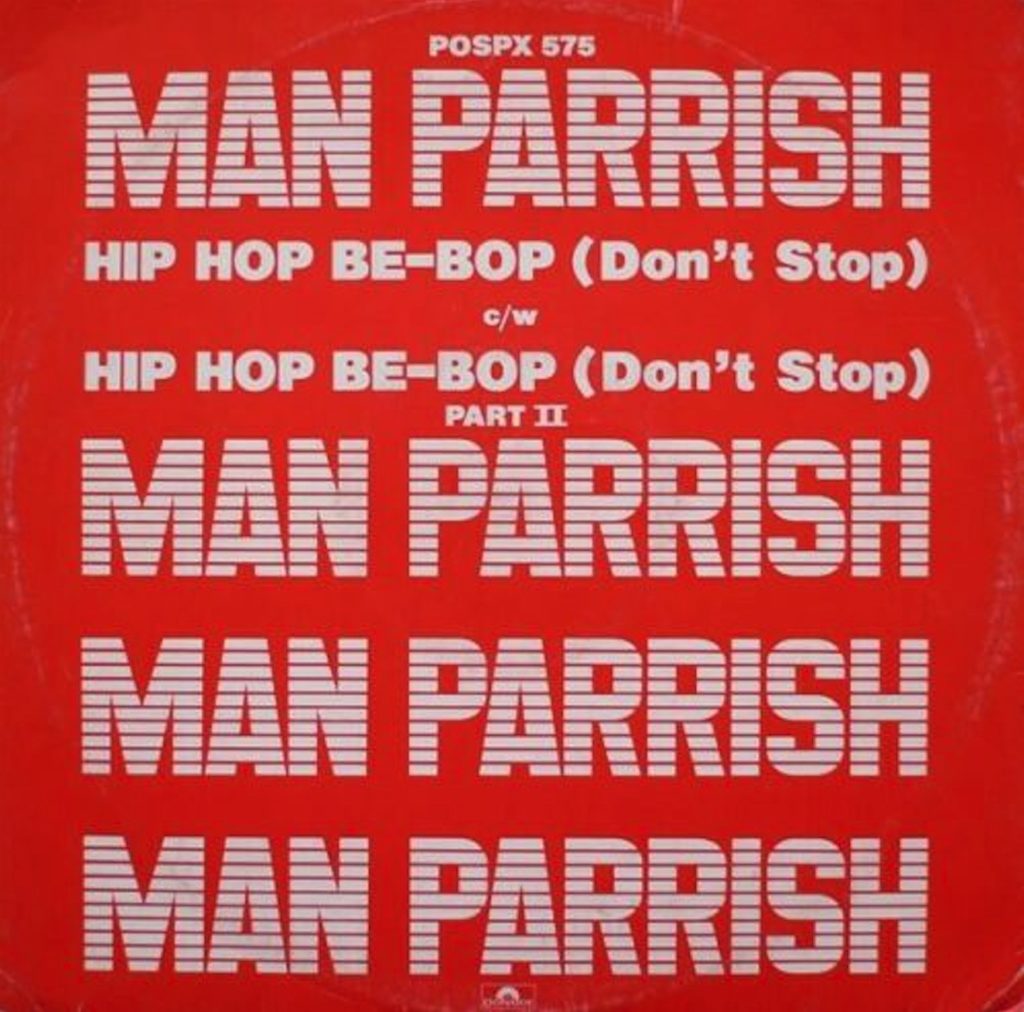 ---
14.40
LONELADY – Terminal Ground – Former Things, LP – Warp – 2021
A bit of a funk swing to the new album.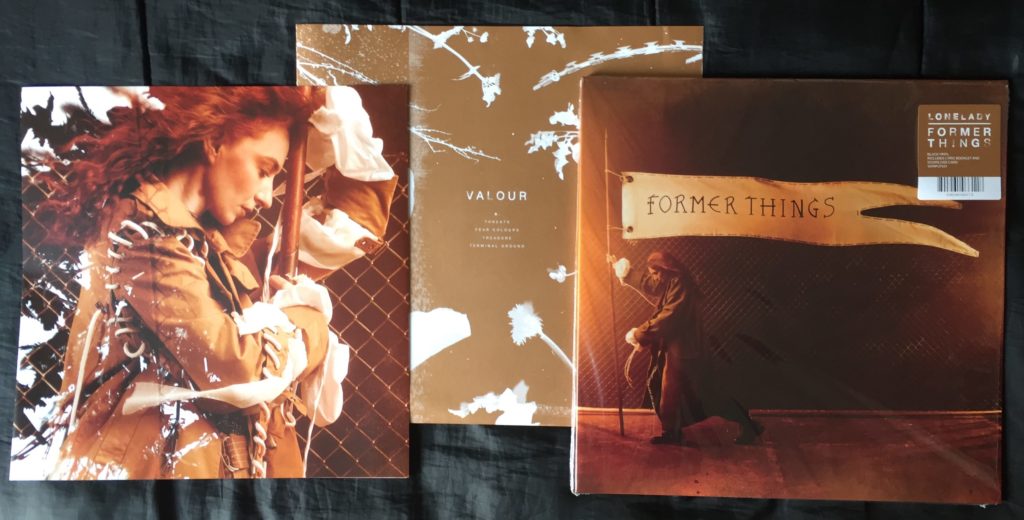 ---
19.45
INDOOR LIFE – Voodoo * – 12″ – Indoor Life, 12″ EP – Celluloid – 1980
A bonkers 13 minute jagged and dubby art/new wave run out (edited massively for here) that I only happened on a good few years after its release.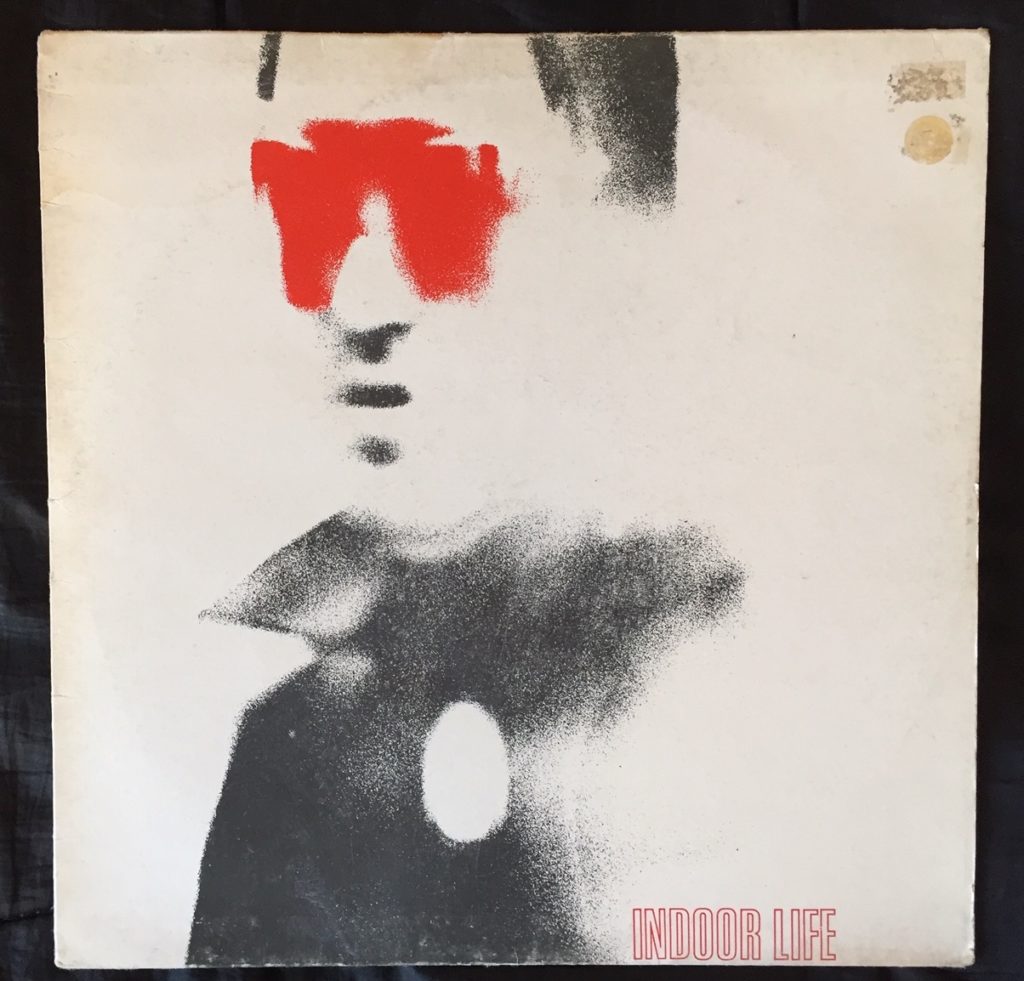 ---
24.04
STUMP – Eager Bereaver – A Fierce Pancake, LP – Ensign/Chrysalis – 1988
They never quite grabbed me but this I liked, and their playfulness with words was to be encouraged.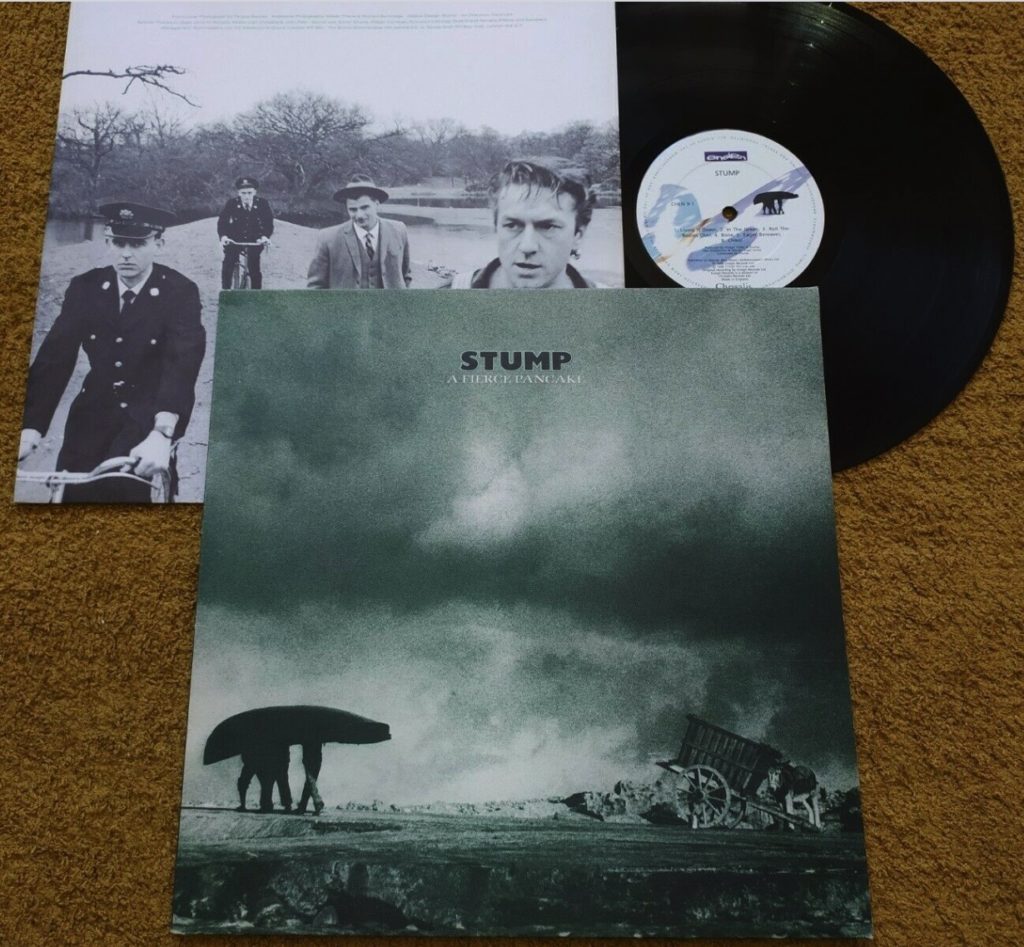 ---
26.44
PIG OUT – Rag 'n' Bone – Verging On The Porky!, cassette only – self-released – 1987
'From Bedford (they) have a six-track cassette selection which suggests that they're coming from a zone which successfully mixes diverse structures like King Crimson, Stump and other general subversive elements. Yes, highly listenable'. – Underground, date unknown
I knew/know these guys very well, and if you chuck 'Pigout – Live in Kev's Flat' into a search on Youtube you'll find a bunch of rehearsal videos of theirs from the time.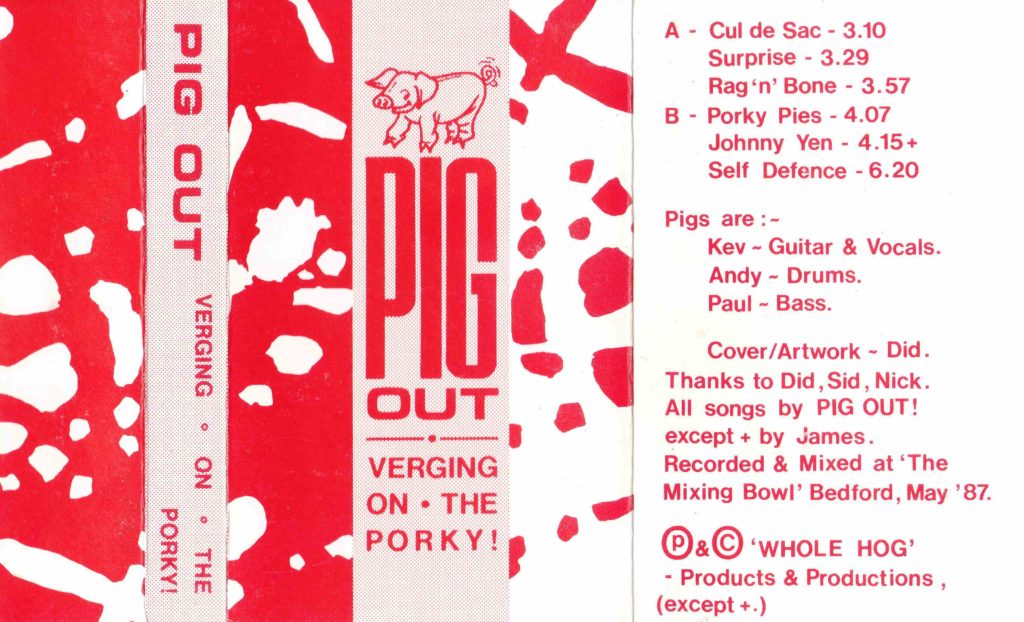 ---
30.30
TYRANNOSAURUS REX – By The Light Of The Magical Moon – 7″ – Regal Zonophone – 1970
My girlfriend in the mid '70s, Gill, was a big fan of Marc Bolan, so I can thank her enthusiasm for goading me into getting tickets for T-Rex at St Alban's City Hall on their Futuristic Dragon tour in Feb, '76. There wasn't a huge crowd and the main man's glory days were behind him but he performed with the swagger of an idol in front of a full Wembley crowd. I salute you, sir. My record collecting thing was more of a vocation back then so I made it a bit of a mission to find Gill a few of the early valuable Tyrannosaurus Rex singles and I think this might have been one of the ones I managed to cop, and on the only time her and I have met since we split up a year later I casually asked if she still had the singles and bless the girl, as with a touch of concern she replied, 'Yes, do you want them back?' 'Oh no, no, they were a present' I countered. 'Just, if you ever thought about getting rid of them, don't bin them or offload them to the nearest charity shop. They're worth a bit'. 🙂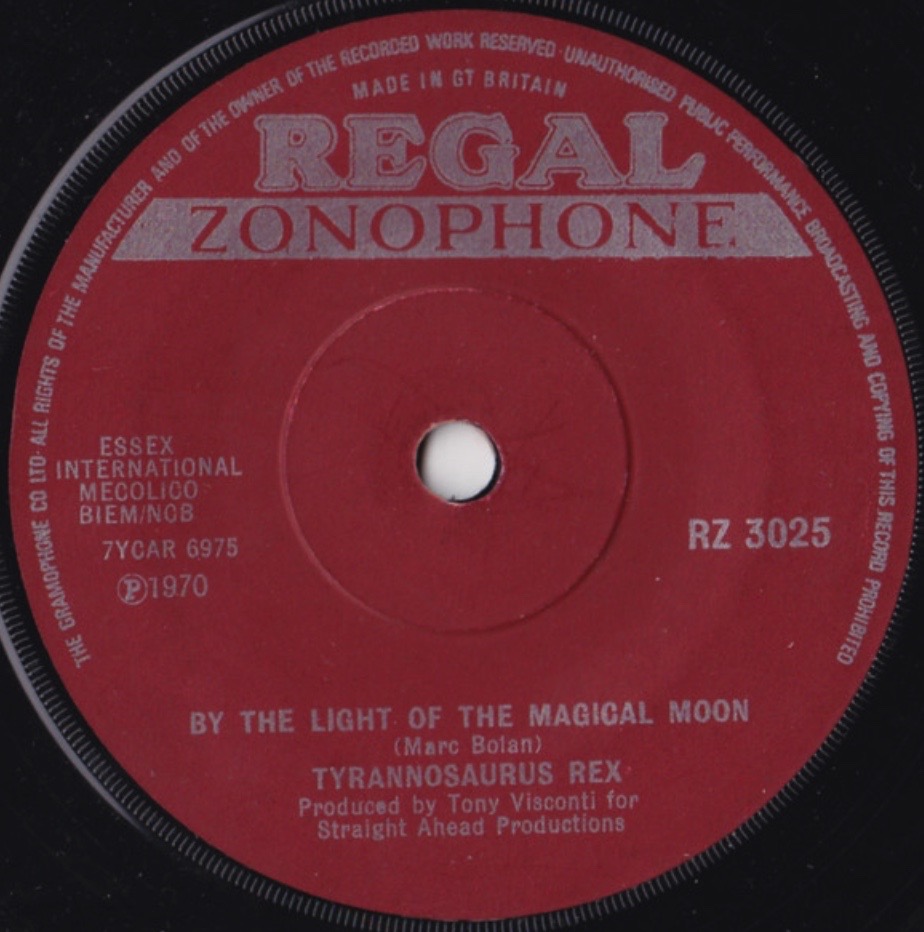 ---
33.08
KING MIDAS SOUND – Lost – 7″ – Hyperdub – 2010
Any photo of this crew shouts heavily that they do something interesting… and they do.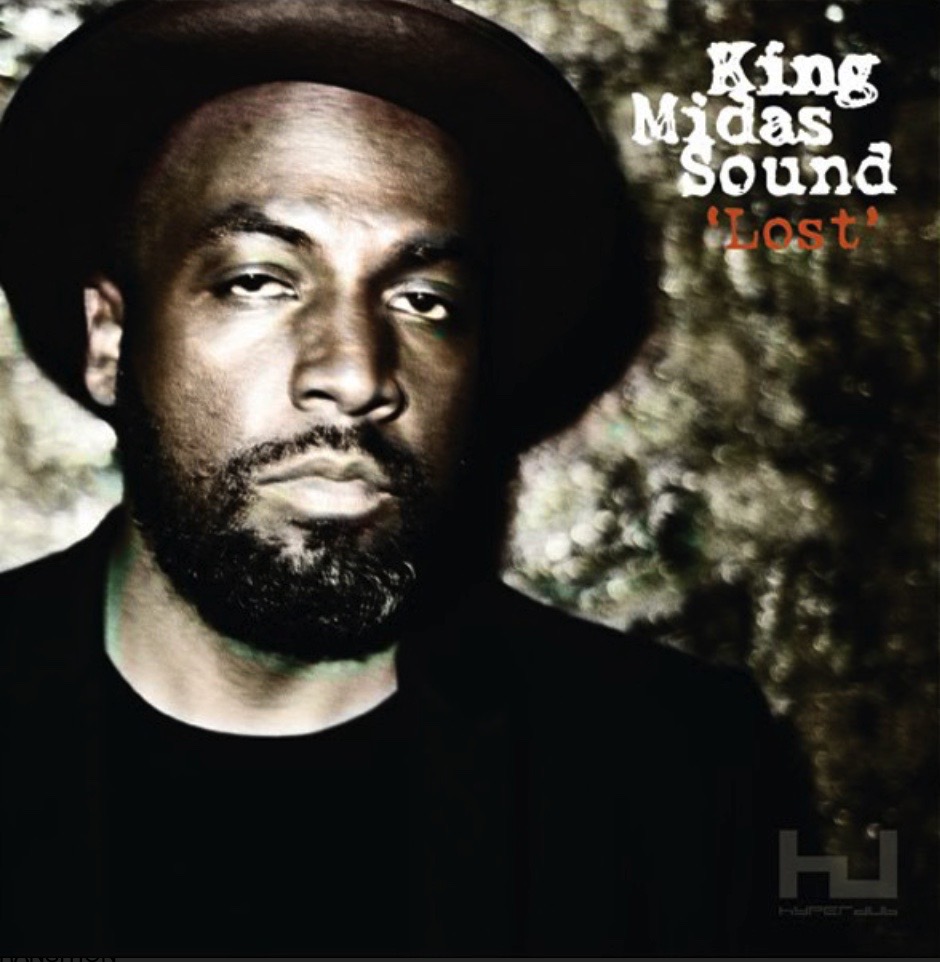 ---
35.56
SOULE POWER – Lost (Bakongo Remix) – The New World Order v/a 12″ EP – DVA Music – 2010
Eerie and deep… and a remix of a tune that doesn't appear to exist in an original/ previous form.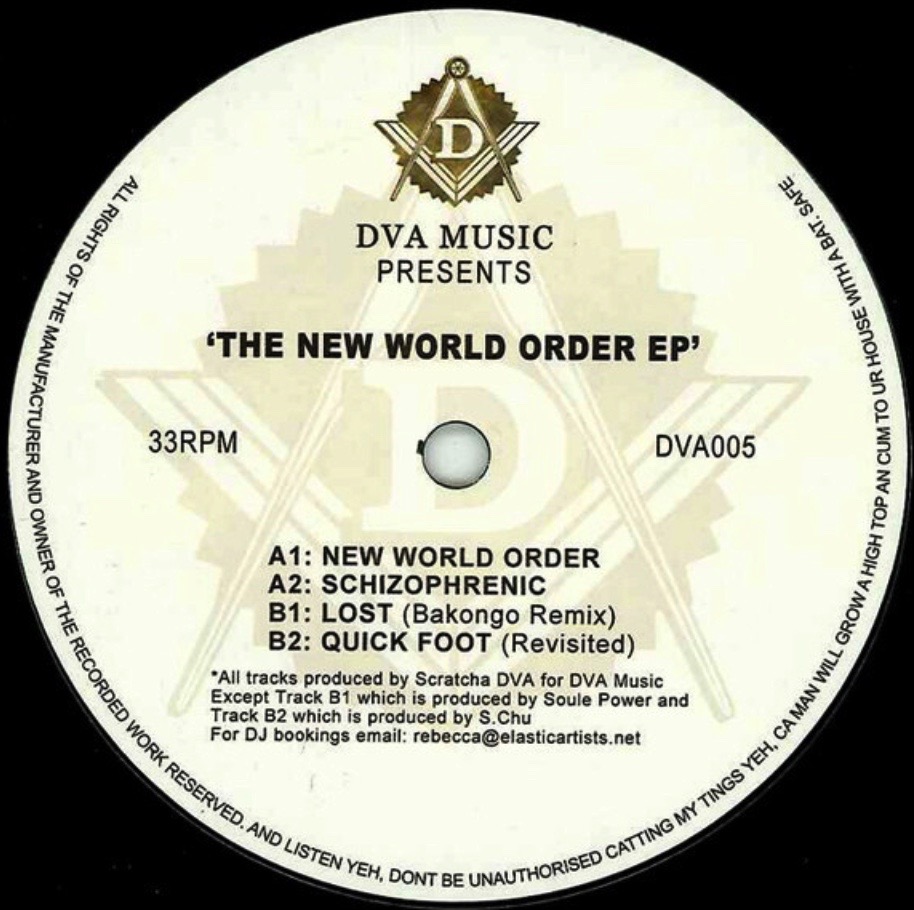 ---
39.44
dOP – Cold World – Tucan (split) 12″ EP – Watergate Records – 2009
More with an eerie and deep thing going on… and chuck in 'minimal'.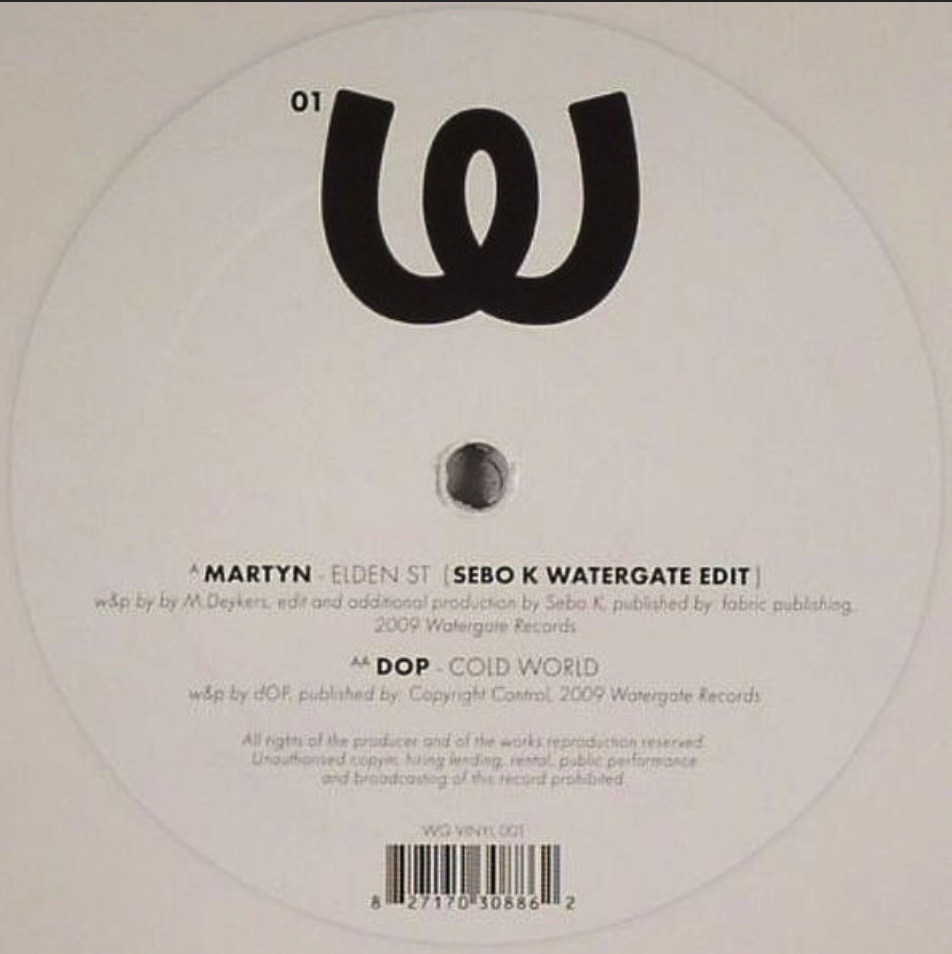 ---
46.54
SCRIMSHIRE – Convergent – Bight, CD only – Wah Wah 45s – 2013
It just so happened I noticed that via one of those reminders of a past post Facebook occasionally hits you with, the talented bod that is Adam Scrimshire a couple of days ago posted a bit of an 'acknowledgement to himself' outpouring. All very positive stuff, it was way more so than in a conversation I had with him a few years back at a party, where I wasn't convinced he'd even carry on making music. The second 'I salute you, sir' of this podcast is here.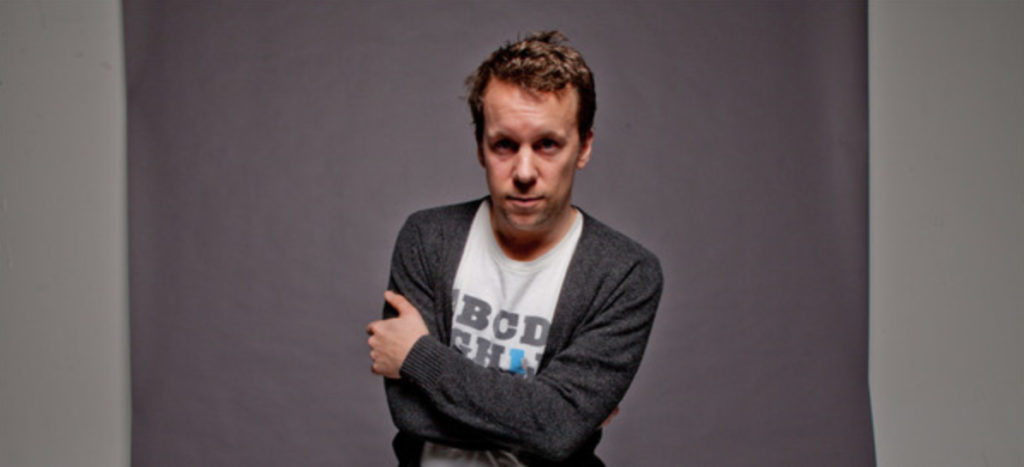 ---
50.26
VITABEATS – Jungle Rodeo – 12″ – Cake Mix, 12″ EP – Hot Records – 1984
Nicely mad, from an American duo who relocated to Australia, built some profile, drifted away… and of course, three decades later started a Facebook page!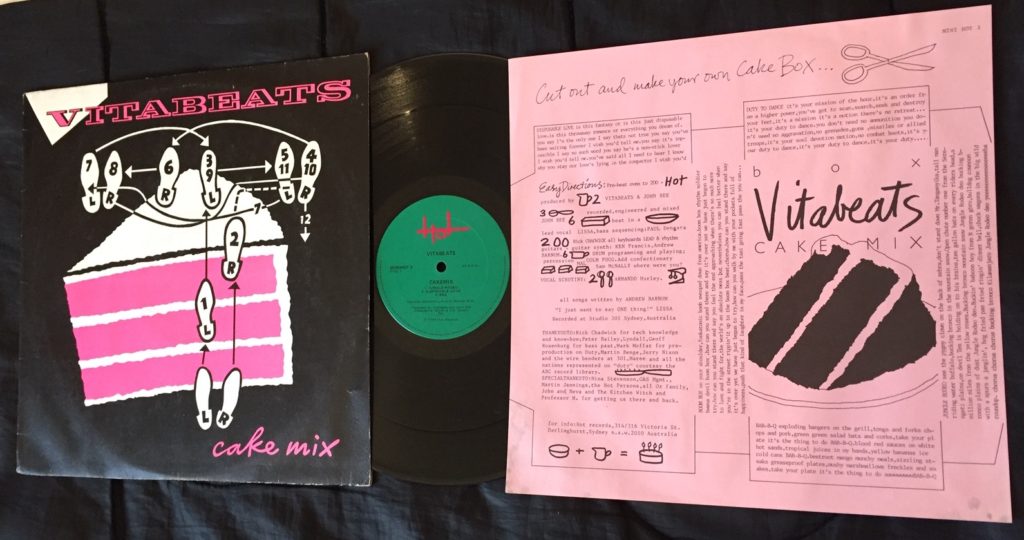 ---
53.15
THE IRONWEED PROJECT – All By Myself – Dust Bowl, promo CD only – Fat Northerner Records – 2009
Tough driving beats nearly masking a hint of 'country' that would in any other setting be enough for me to head for the hills.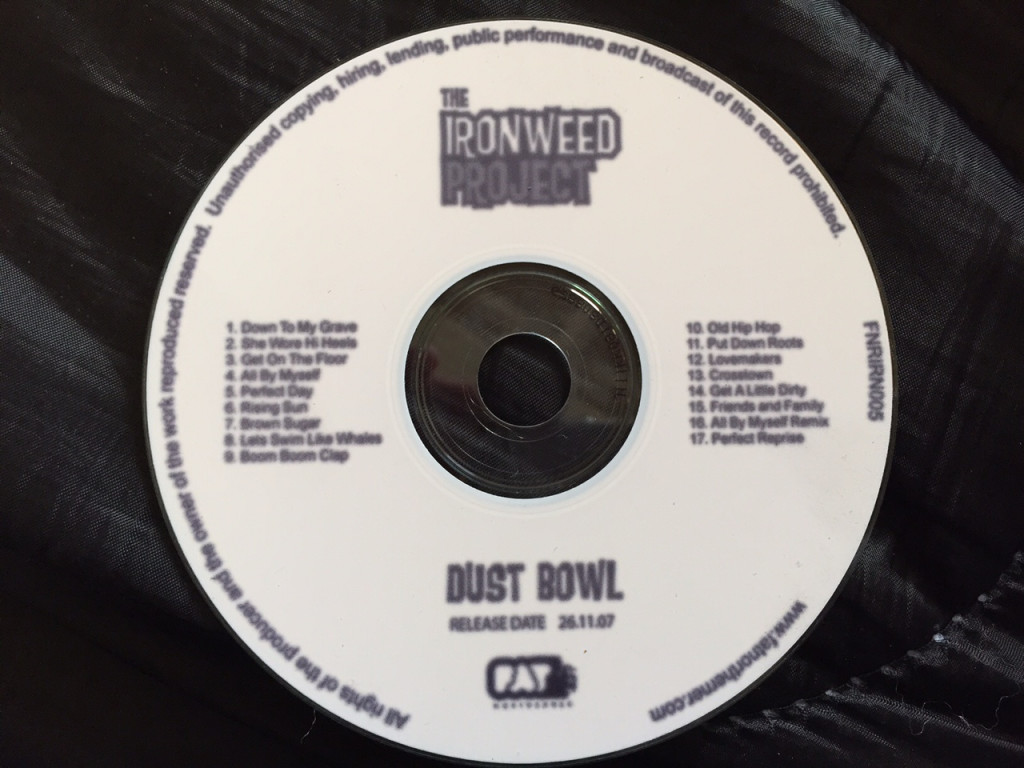 ---
56.58
ECHO & THE BUNNYMEN – Crocodiles (live) – Shine So Hard, 12″ EP – Korova – 1981
With mass army fatigues on manoeuvres at Buxton Pavilion Gardens in 1981, a cracking live recording, video footage of which the Old Grey Whistle Test showed on TV at the time… and if that footage surfaced before the EP below (I'm not sure) I very likely would have used a cassette done from my video recording off the Whistle Test to 'spin' in our earliest club days at Winkles. 🙂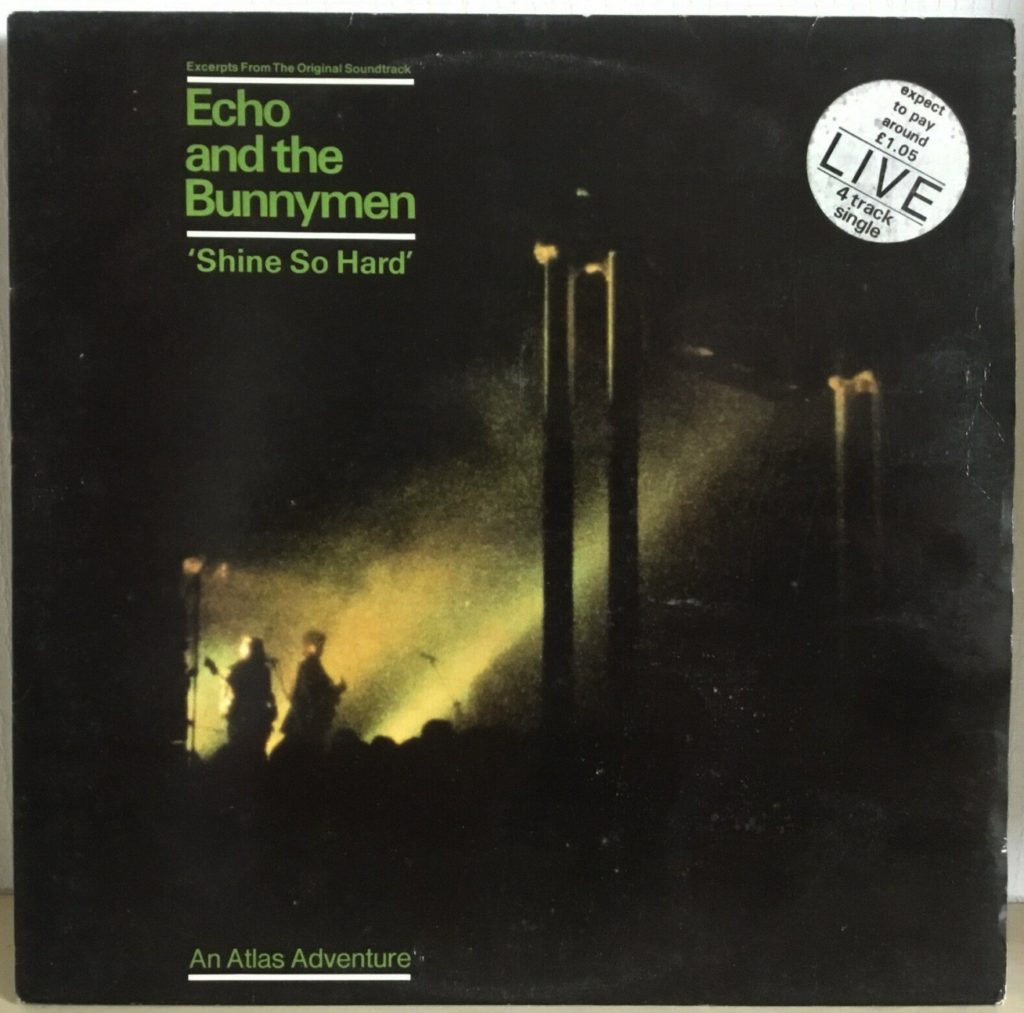 ---
01.01.59
TV21 – This Is Zero – A Thin Red Lin, LP – Deram – 1981
Radically different to the version on their Ambition 7″ on Powbeat and another occasionally on my club decks in 1981.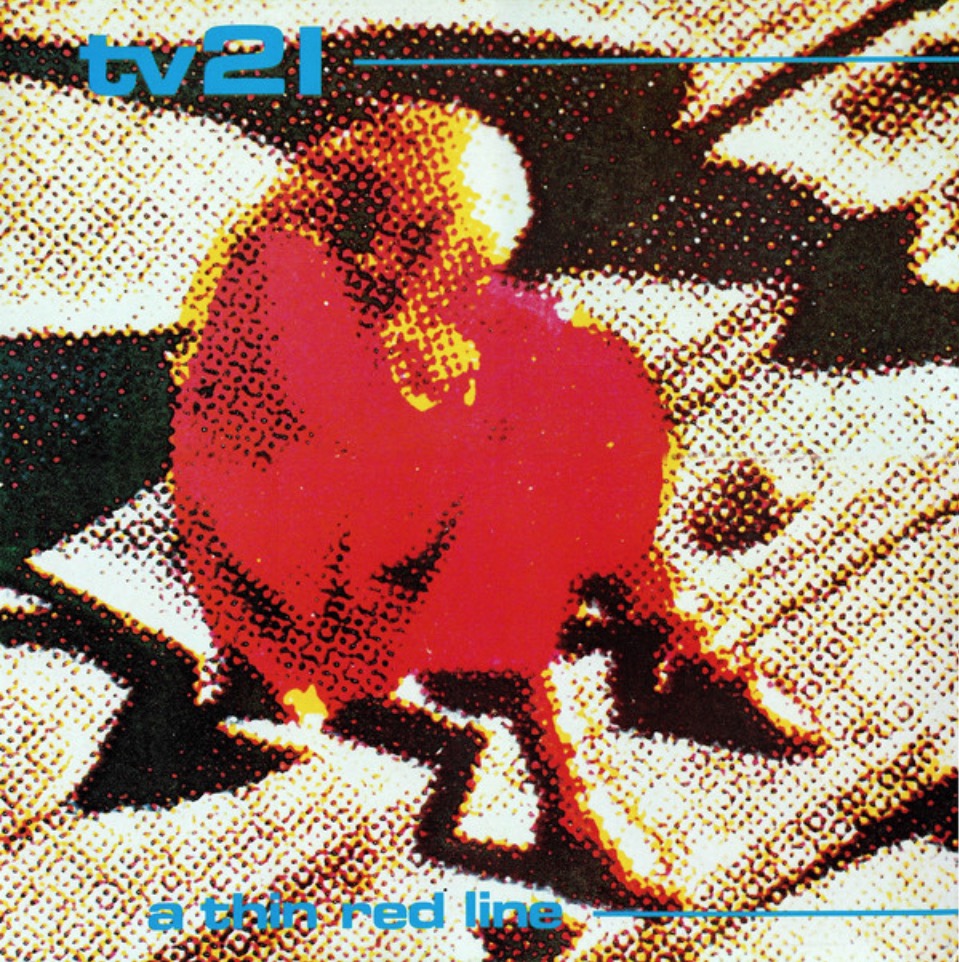 ---
01.05.55
WAH! HEAT – Don't Step On The Cracks (John Peel session, 10.6.80) – 1980
Pete Wylie – the vox that swaggers.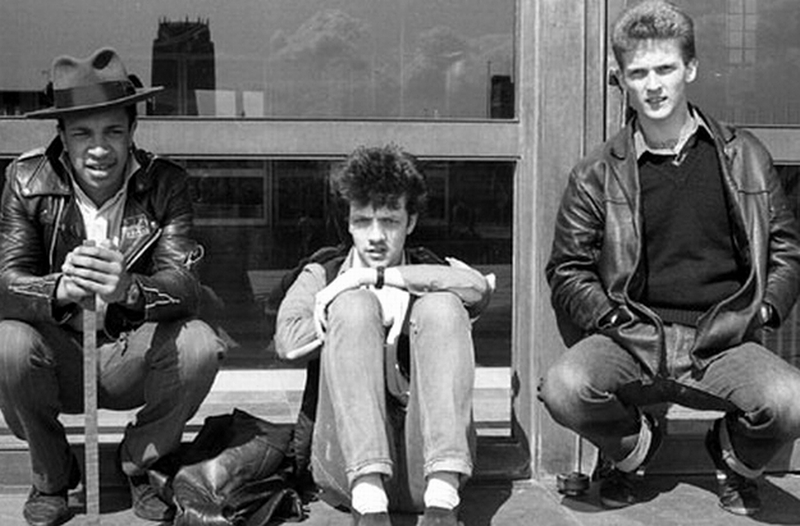 ---
01.09.03
THE LAST SHADOW PUPPETS – My Mistakes Were Made For You – 7″ – Domino – 2008
It was bugging me for a few years before I finally realised their Standing Next To Me paid heavy homage to a Love (the band) track or two and it's been the same reference query quandry with this one… and I haven't cracked it yet.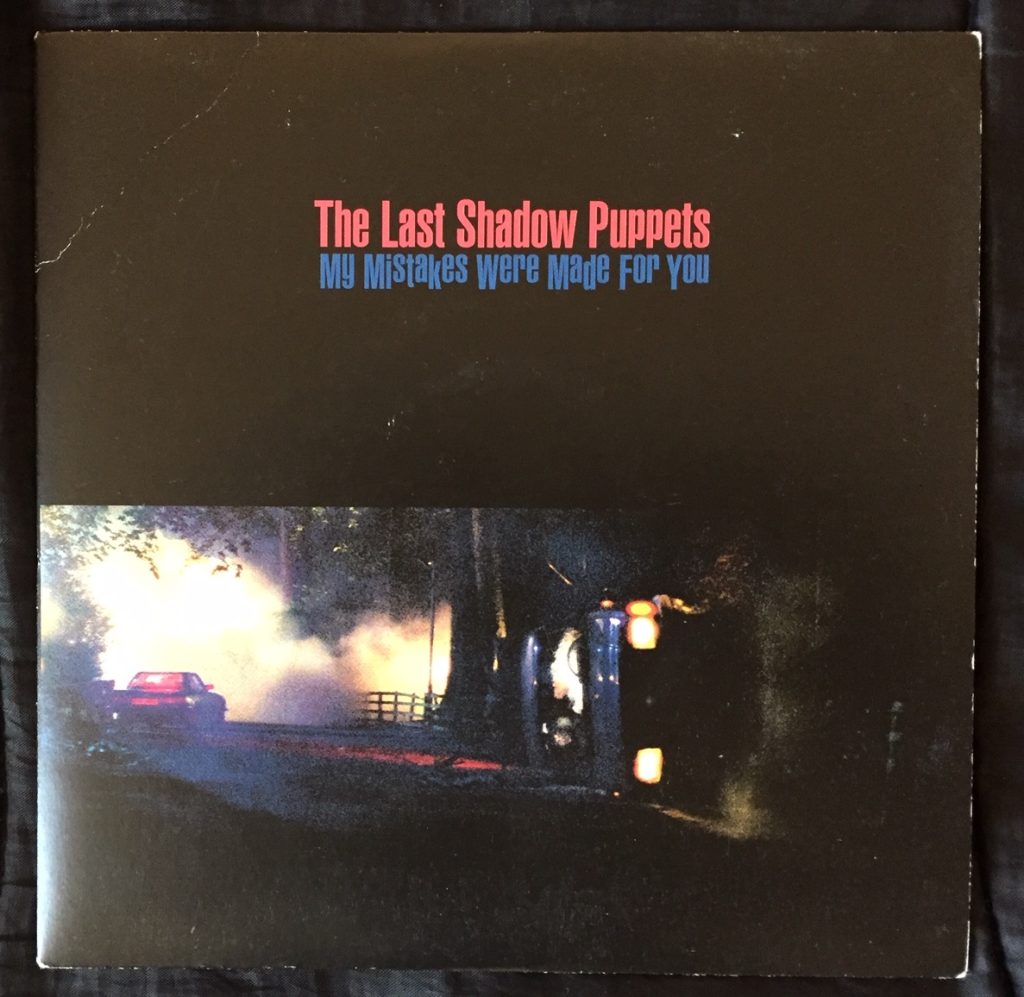 ---
Left (handed) on the shelf…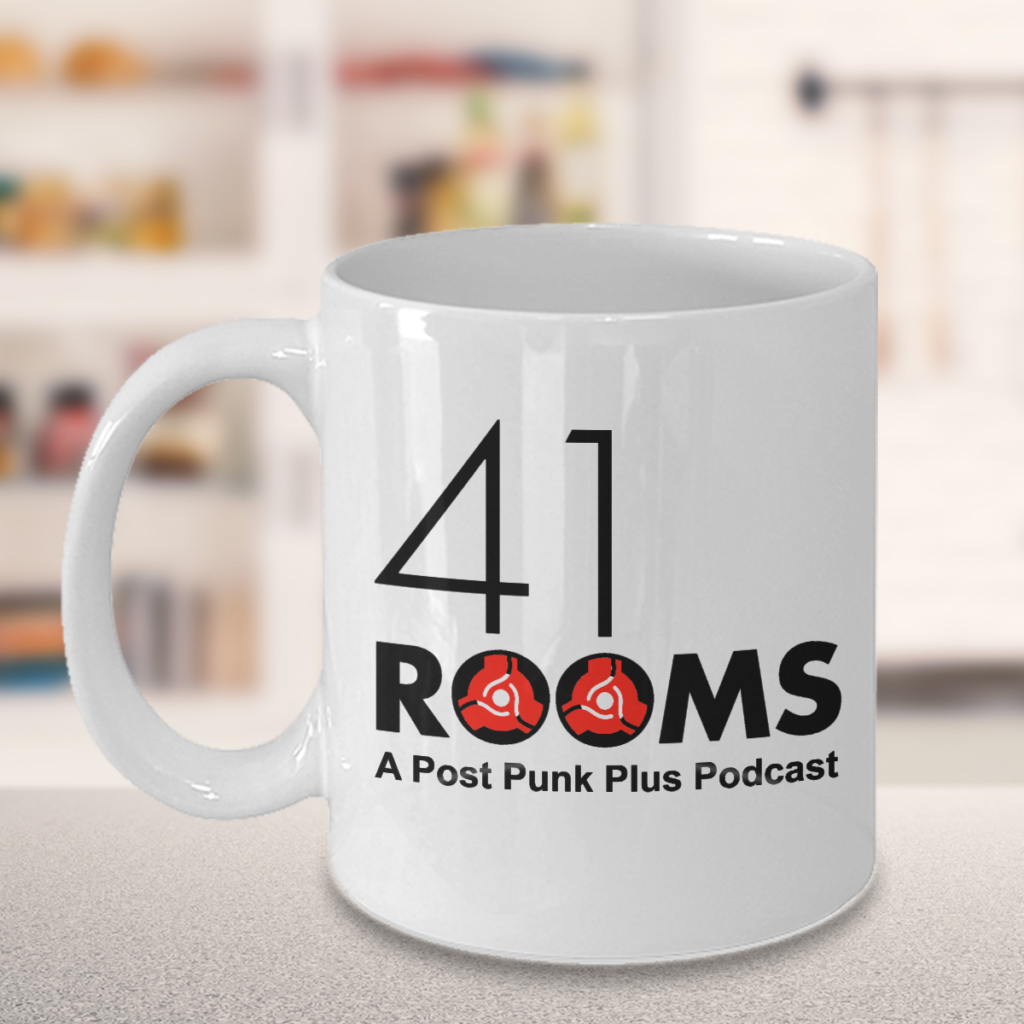 ---
01.12.03
GARY PUCKETT & THE UNION GAP – Could I – 7″ b-side – Columbia – 1969
Football was about all this then 12 year-old wanted to fill his time with when Puckett and his crew were hitting the UK radio airwaves but their sound in general feels now like it may have unknowingly soundtracked my carefree youth more than I'd have sensed at the time.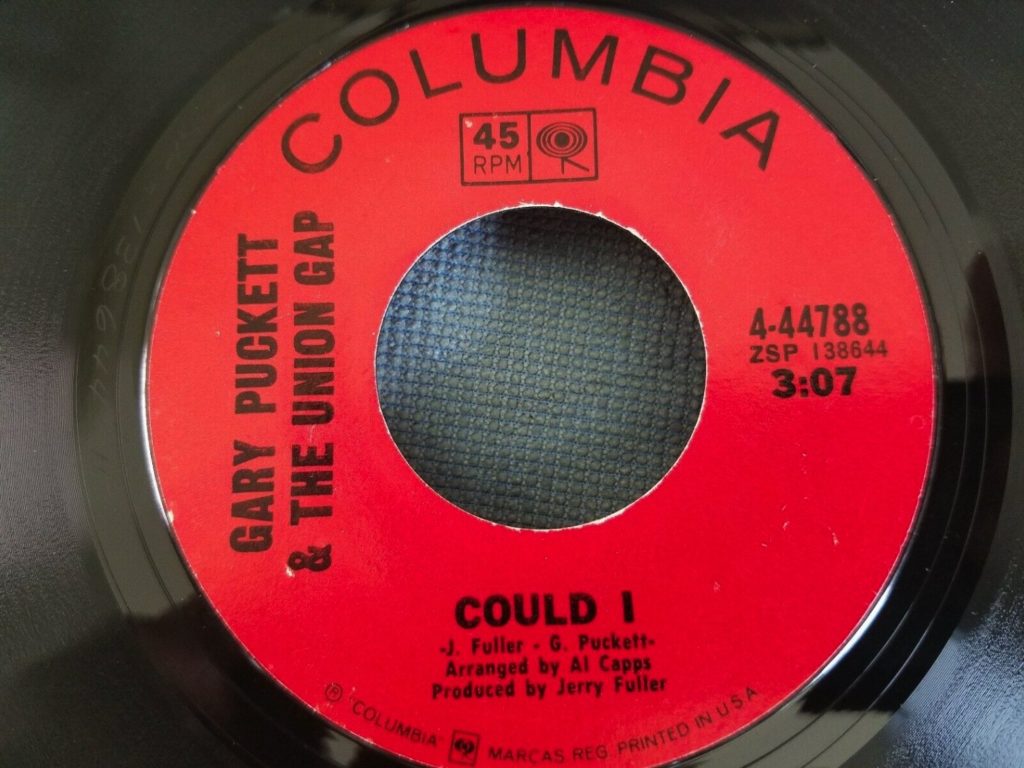 ---
01.14.44
DAVID CROSBY and GRAHAM NASH – Traction In The Rain (BBC In Concert: 9.11.70)
When you're at the top of your game it's all so effortless. Saying that, search out Crosby's very recent thoughts on his ex C.S.N & Y band mates to see why being on stage anytime soon, with Nash especially, isn't a bookie's favourite.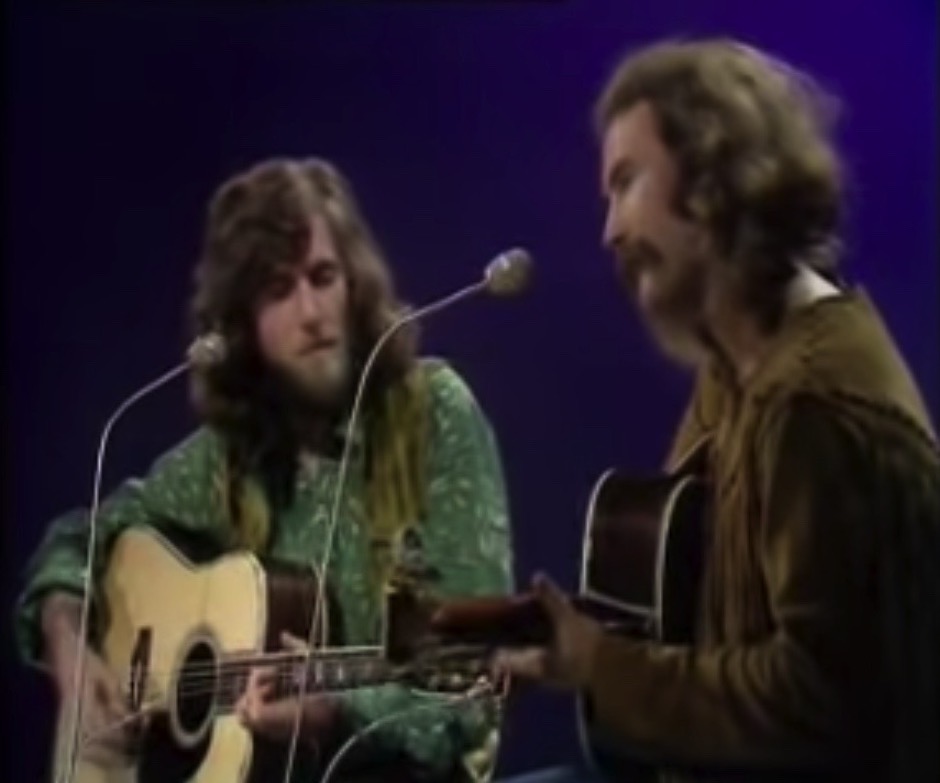 ---
01.18.18
SANDY DENNY – Next Time Around – The North Star Grassman and The Ravens, LP – Island – 1971
A wonderful voice frozen in amber well before it should have been.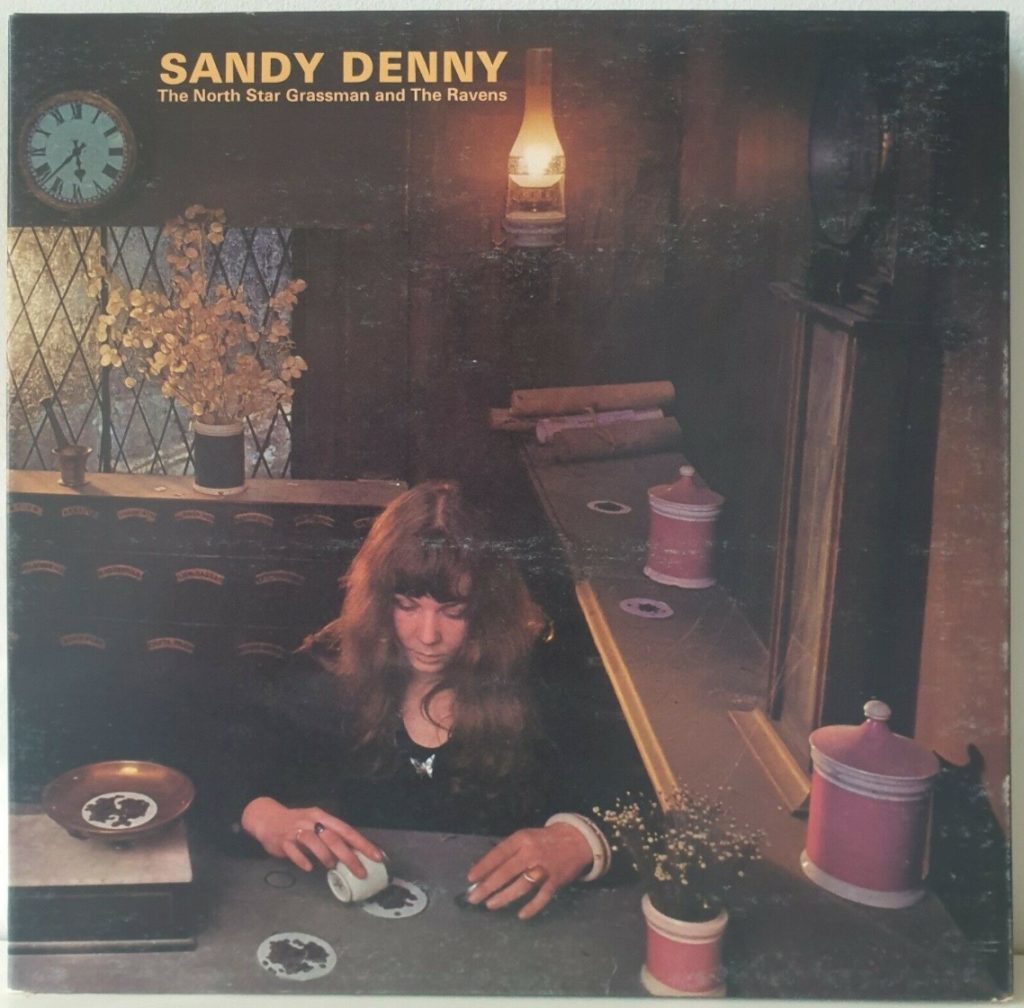 ---
01.22.37
JILL CUNNIFF – Lazy Girls – City Beach, LP – Vinyl Films – 2007
The Luscious Jackson'er lolling about.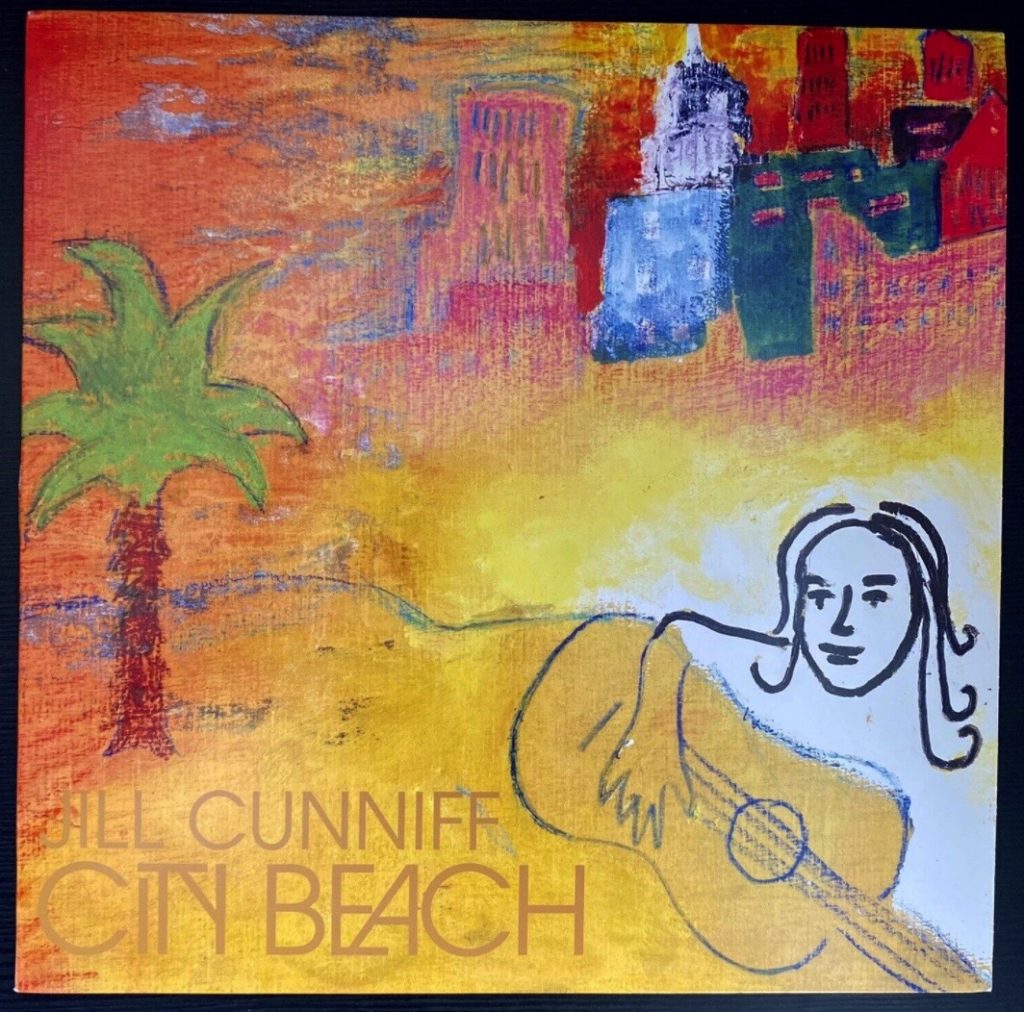 ---
01.24.25
BANANA 'Bloody' RAMA! – Cruel Summer – 7″ – London Records – 1983
Possibly the only time they will be making it to 41 Rooms… though I might thank Siobhan Fahey for sporting and promoting a neat t-shirt from The Face magazine that I then went out and bought (see below) – not her actual t-shirt, you understand.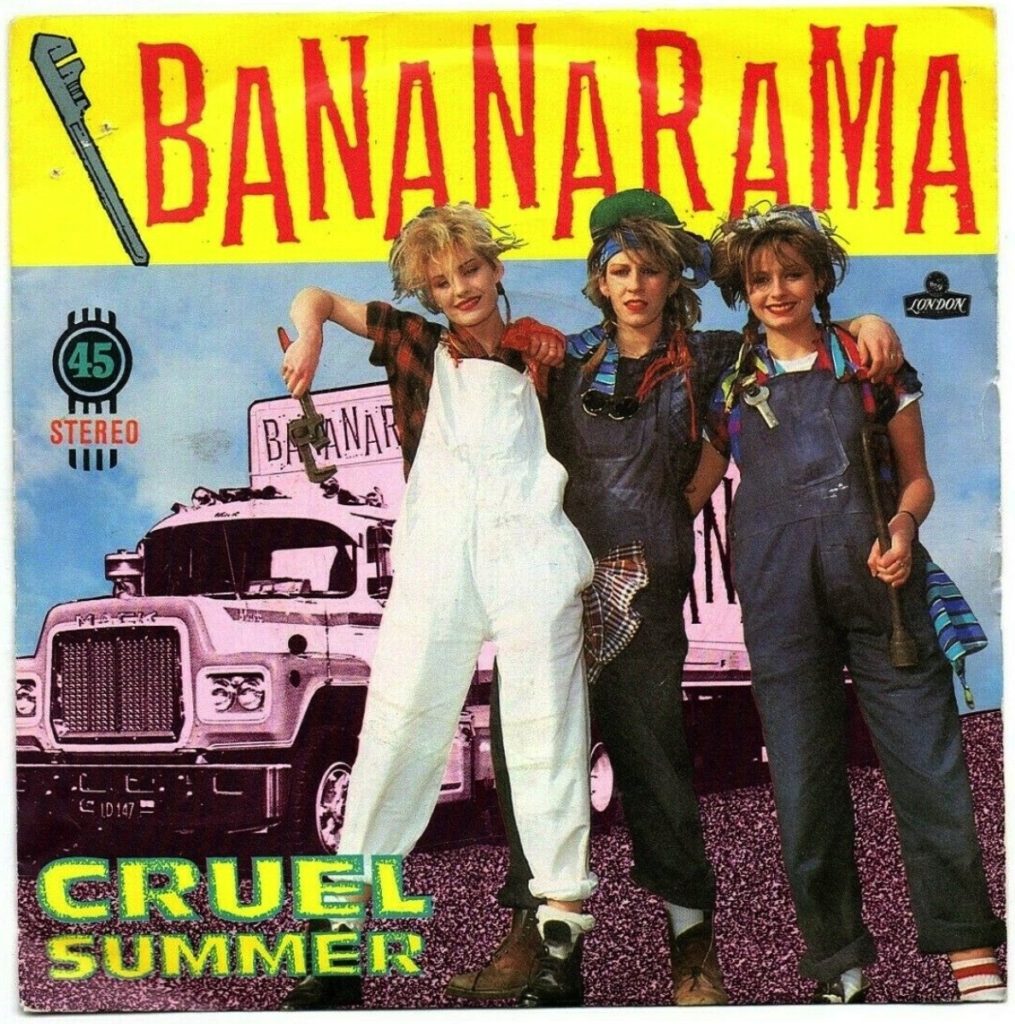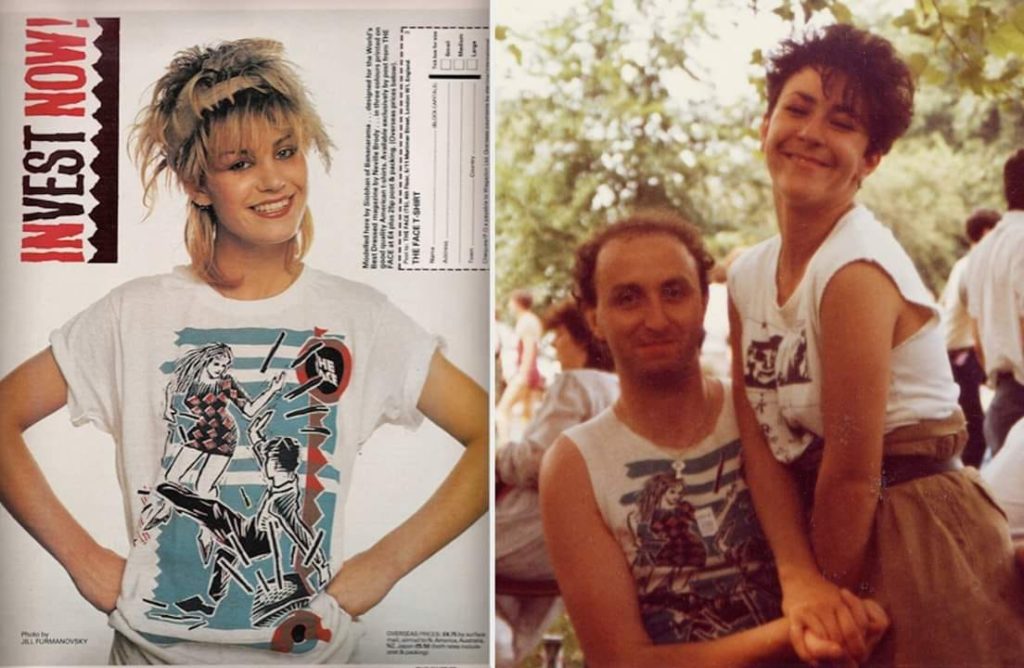 ---
01.28.57
ROB 'N' RAZ (feat LEILA K) – Got To Get – 7″ – Arista / Telegram Records – 1989
Very snappy!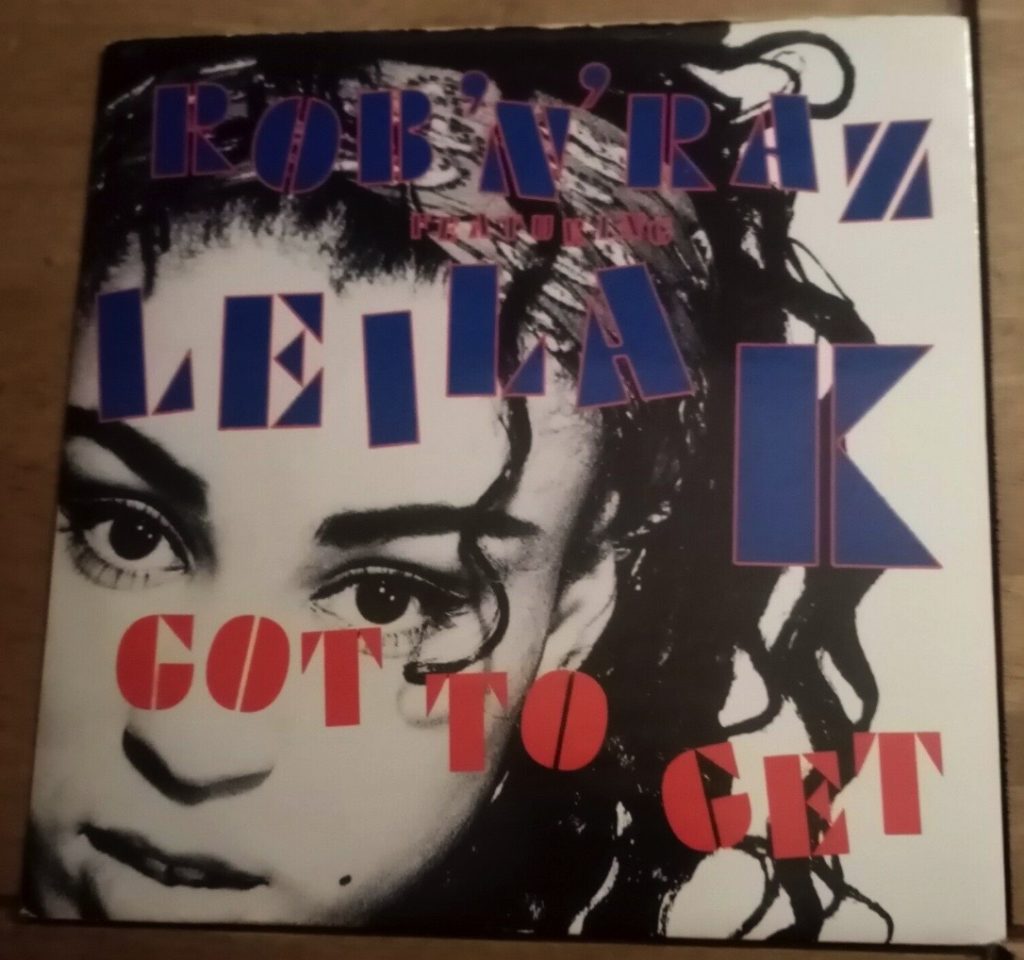 ---
01.33.22
2-MAD – (I Can't Get No) Satisfaction – 12″ – Big Life – 1991
'Originally promoed as 'Hey Hey Hey (Let Your Body Pump)', and still in its Long and satisfying Version although now retitled (and packaged in a good pastiche of an early Rolling Stones sleeve), this pop guys shouted and girls chanted choppily jiggling 124.1bpm rap is not in fact 'Satisfaction' but uses its famous fuzztones guitar so much that the song credits had to be changed, flipped by the same guys shouted, also 124.1bpm but not otherwise obviously connected jazzy keyboards chugged 'Let Your Body Jazz'. – Unknown publication…
Seeing as this was a legit release and Jagger/Richards are down as the sole writers I'm assuming they only OK'd this as long as the full publishing monies went their way, whatever anybody else's stylistic input. Thinking about it, 'the riff' pretty much carries the whole vibe… and I'd suggest it would have even worked with just the female vocals – and maybe more so.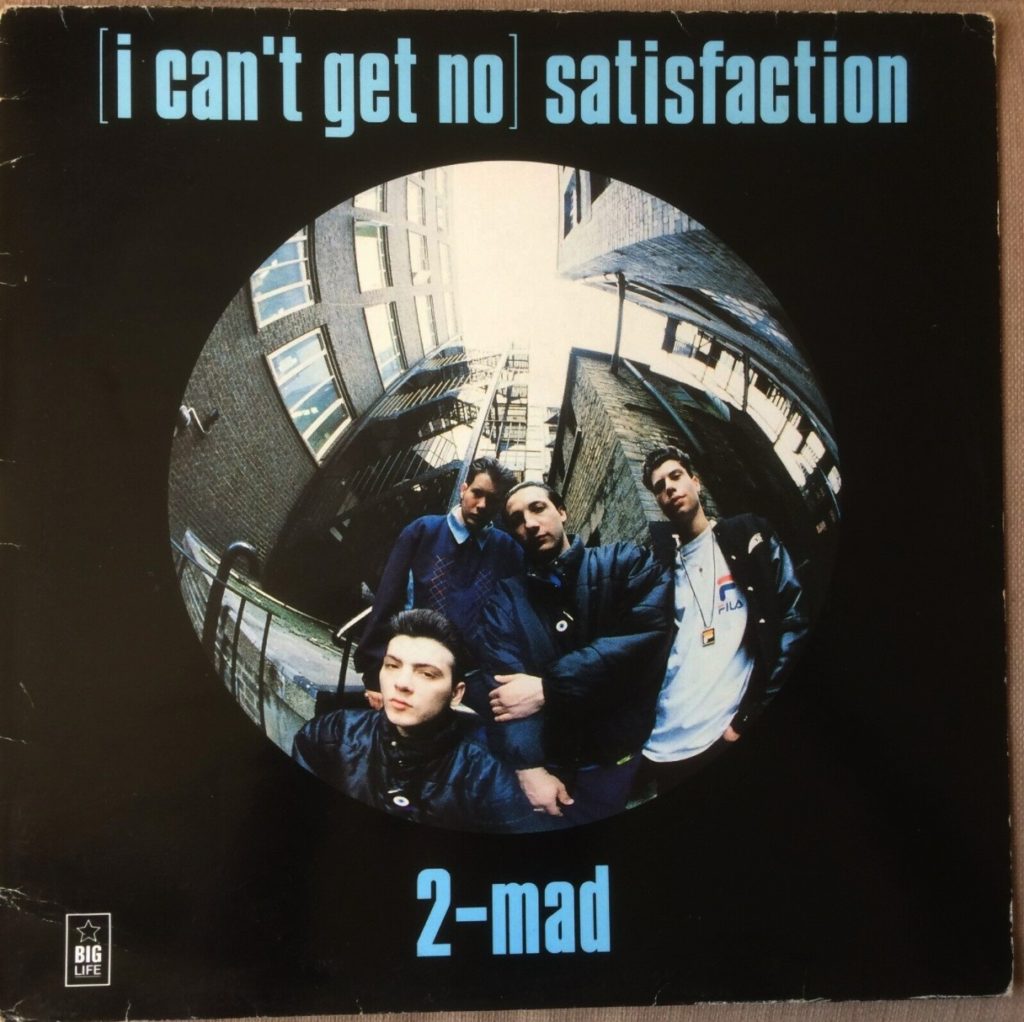 ---
01.38.22
ERIC CLAPTON vs MISSY ELLIOTT – Licking Layla (DJ Shiddy) – ?????
Mashing it up in show 95, Pt 1. I could have sworn I've seen a photo somewhere of these two actually on the same stage at the same time.

---
01.41.25
CREAM – Crossroads (Live) – Wheels Of Fire – Live At The Fillmore, LP – Polydor – 1968
But as with two of the other three tracks, actually recorded live at the Winterland Ballroom (10-03-1968).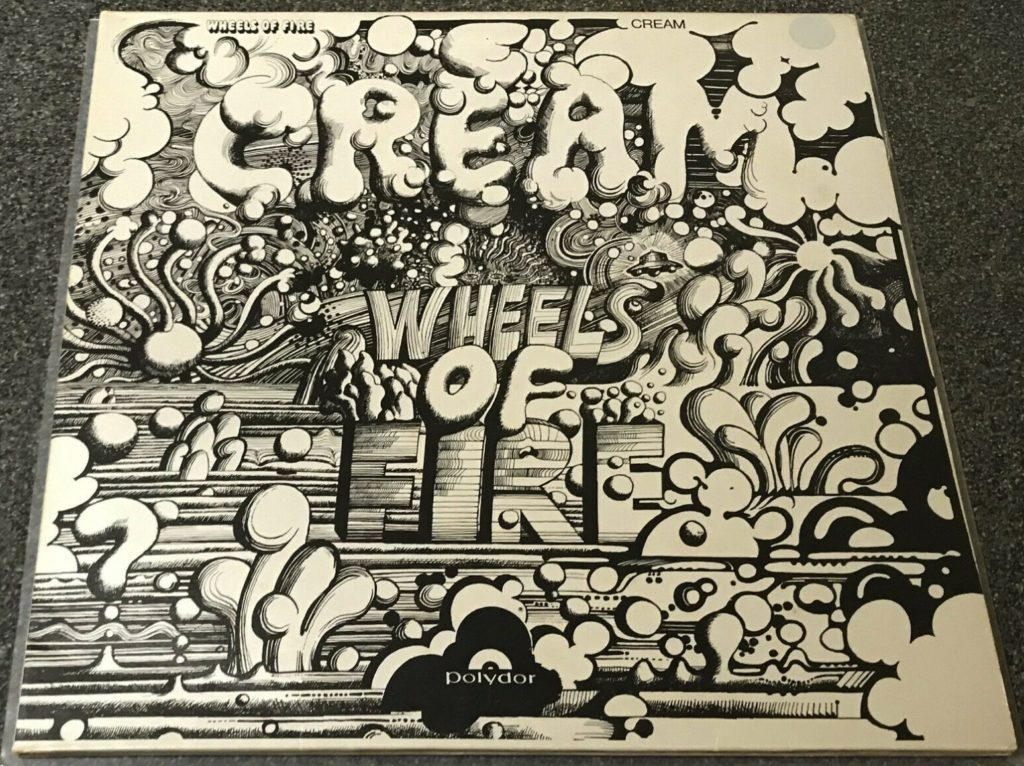 ---
01.45.27
AARON FRAZER – Can't Leave It Alone – Introducing… , LP – Easy Eye Sound, Dead Oceans – 2021
As so much of Mr F's presentation online (his live studio/session stuff, certainly) is spot on, I have to assume the sleeve design of this his debut album is meant to mimic the rough and ready look of certain late '50s/early '60s releases… but it just looks pants… and to boot, you sweat and toil to get said debut album together and some muppet then can't even manage to spell your name right. The sounds deserve better.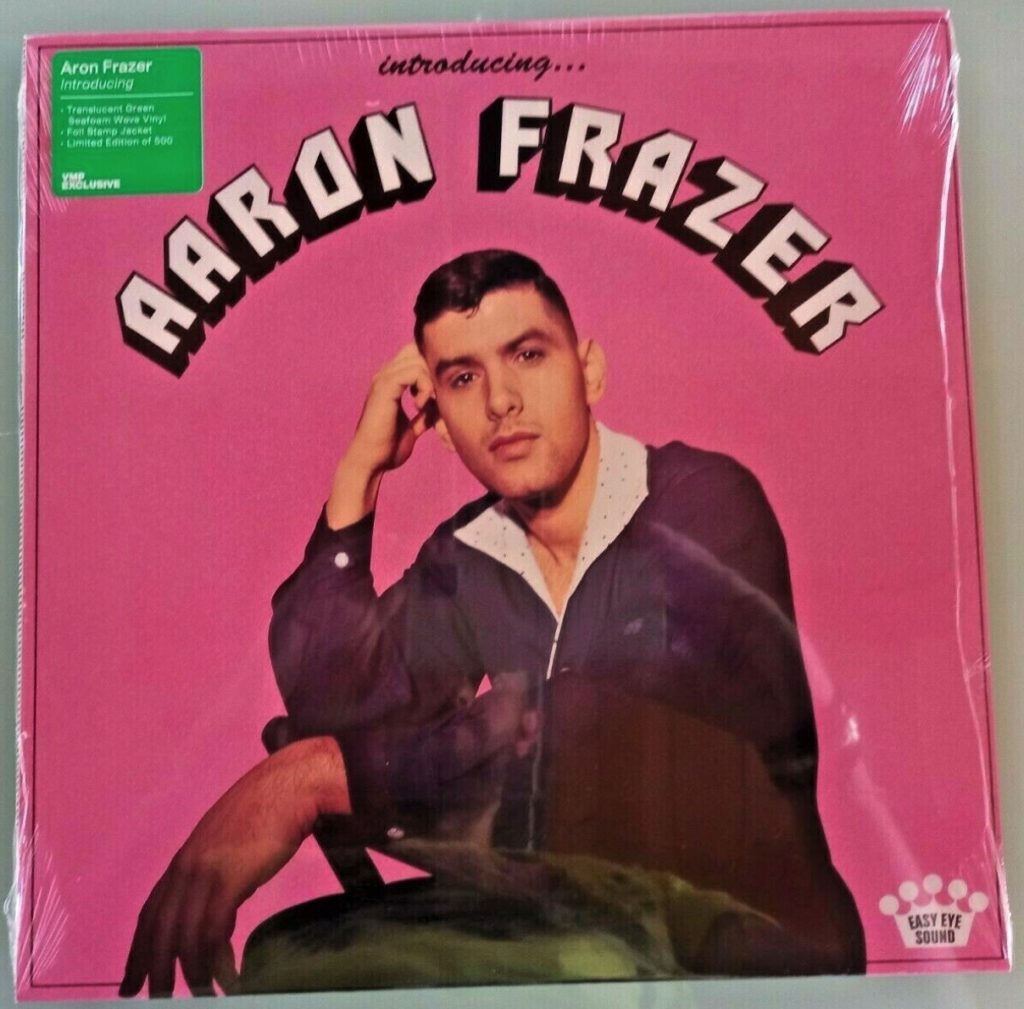 ---
01.47.55
SIMPLY RED – Picture Book – Picture Book, LP – Elektra – 1985
With just a touch of dub, Mick Hucknall airing that vocal to full effect.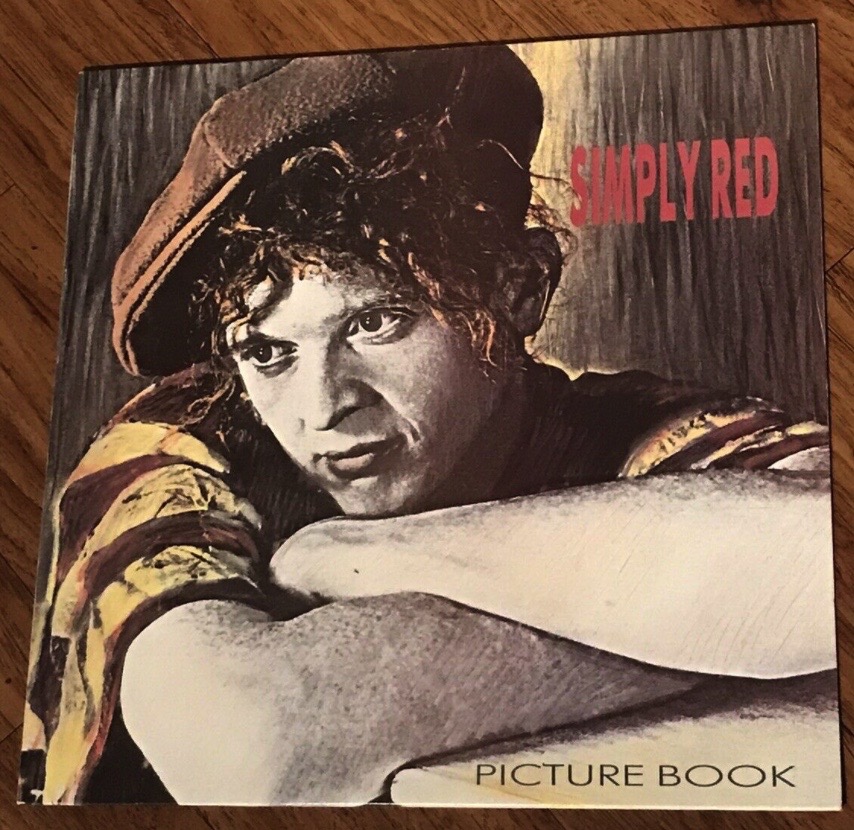 ---
01.57.33
NOBUKAZU TAKEMURA / HOWIE B and SAM COOKE – 'For Tomorrow, Love Me' (41 Rooms Mash Up) – unreleased – 2016
Mash up ideas don't come much cruder in execution than this… but as an idea, though I say it myself, I love it! I'd heard Howie B's classy and radical 'remix' on Takemura's For Tomorrow pretty much at the time of its 1994 release on NT's Child's View 'Selected for DJ Use' Japanese promo only 12″ EP *, and being pre internet it then took a few years before I found a copy in the London stores I regularly stalked. Moving on another fifteen plus years, I noticed a digital copy of Cooke's 1960 7″ b-side vocal happened to do a reasonable, if far from perfect, job of separating out his vocal from the instrumentation and after a good bit of testing that with other tracks, I landed on the Howie B remix. In 2016 I asked Howie B if and where I could buy a digital copy of his remix but his only pointer – Amazon Japan – proved fruitless. To be honest, his remix has zilch in common with Takemura's original but it's a beaut in its own right and it didn't take long to gauge marrying it with Cooke's vocal might be a runner… and leaving the latter's entry so late in the mix just gives it more… 'gravitas' maybe? Achieved with the basics of Audacity and nothing else, if someone with clout ever sourced and cleared the parts for a proper go at this there'd be a stellar track in waiting… and you can put me down for an arranger's fee. You're welcome. 🙂
In the slim chance anyone goes searching for the Howie B remix off the back of my mash up, Discogs mistakenly has it down on the EP's listing as being 5.08 in length but it is actually 7.35 and the same one I used.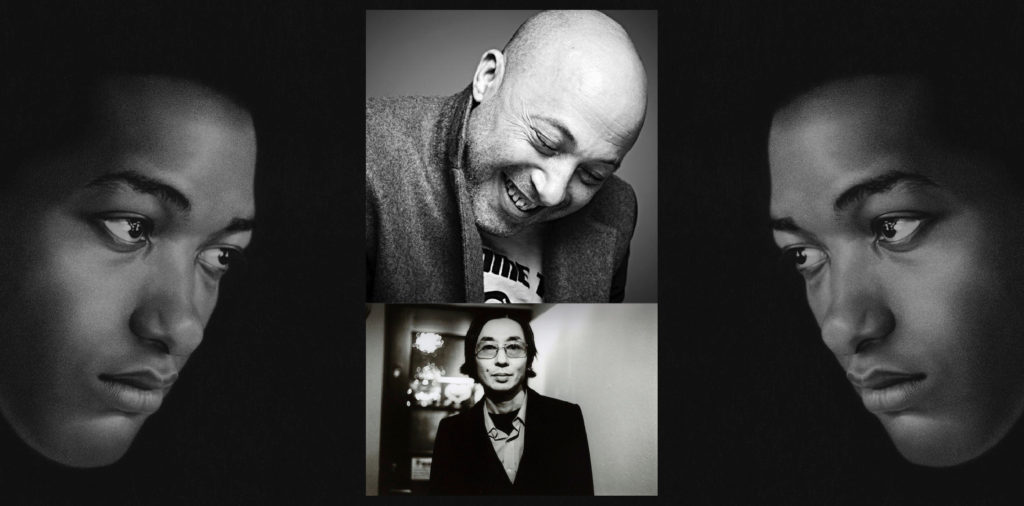 Jazid #3, article – May-June' 96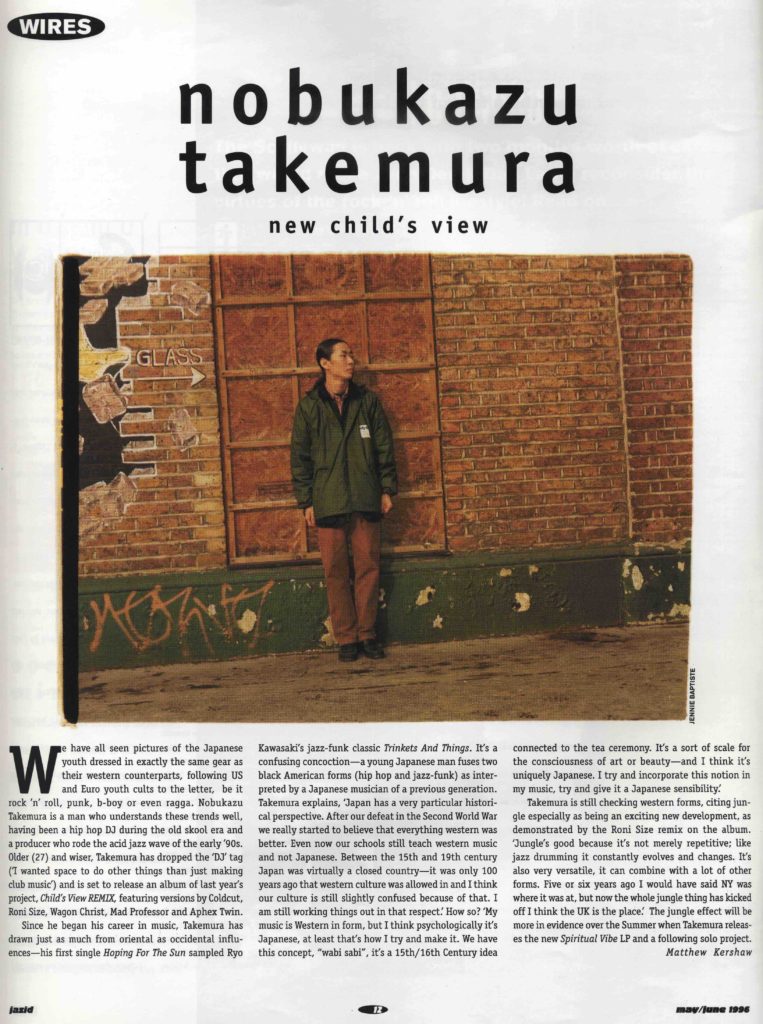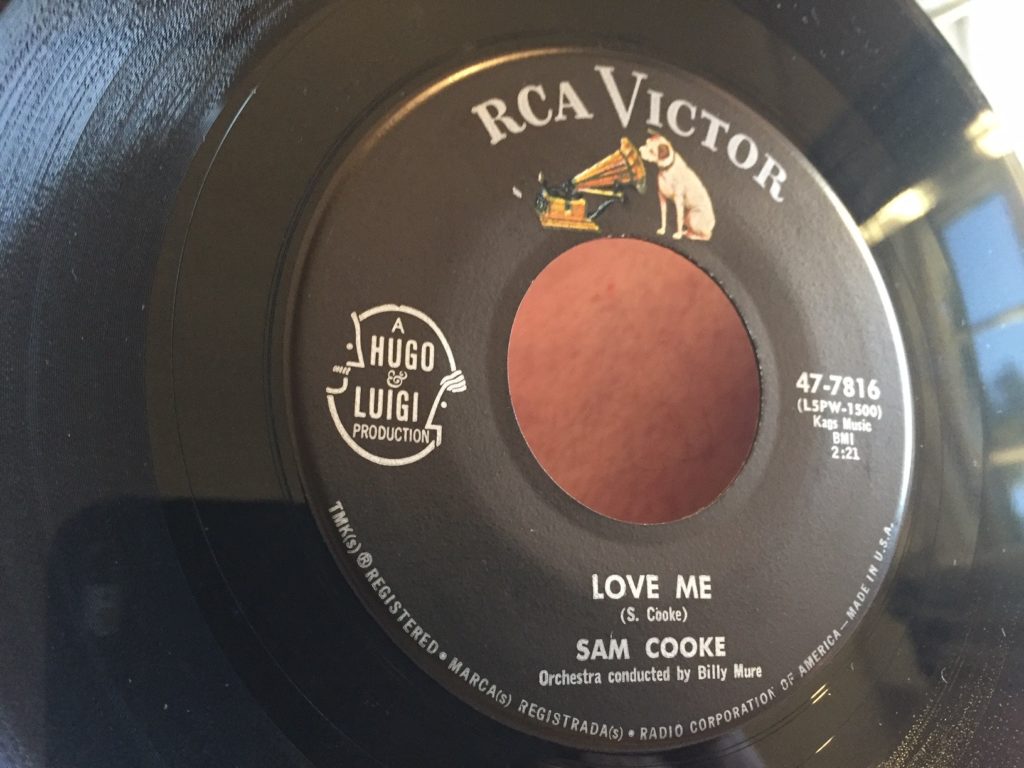 ---
Show 96 is due to surface on Oct 3.
Dec x