This playlist is 87% vinyl friendly. Impressive.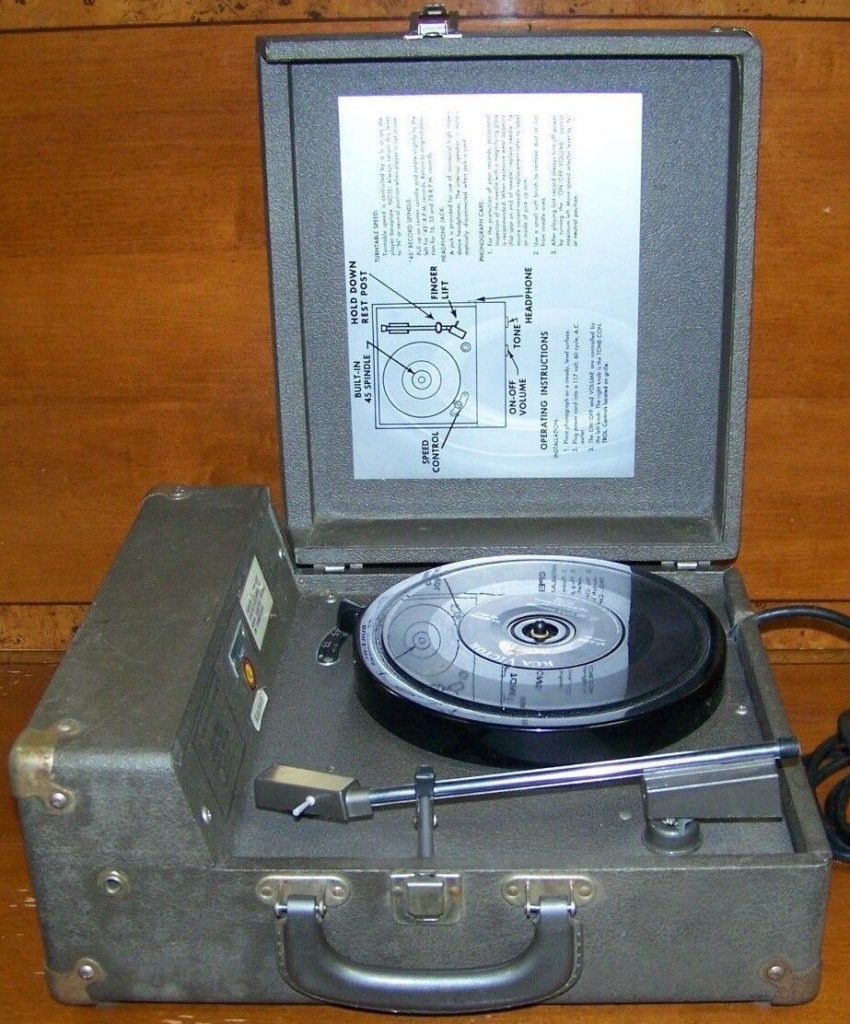 'The Voice of Music', Model 270-0 looking like Second World War in car entertainment the US Army never had. Would have been a tad bumpy. Currently a $185 eBay Buy It Now, out of Florida, USA but 'missing needle or wire that allows music to play'.
---
Any track marked * has been given either a tiny or a slightly larger 41 Rooms 'tweak'/edit/chop and the occasional tune might sound a bit dodgy, quality-wise. On top of that, the switch between different decades and production values never helps in the mix here. 🙂
---
Lyric of Playlist 119…
It has to be Marvin's legendary query but if he hadn't turned up on this show his bastard son, Mara TK would have walked it. 'Some got the good book some got a gun. If they got both, then you probably need to run… ' Ain't that the truth!
---
00.00
(Intro) THE FLAMINGOS – Stars (Edit) – Unreleased demo – 1983. Episode #1 for info.
---
00.41
NEW ORDER – Mesh (Cargo demo) – Movement, LP Definitive Edition boxset – Warner Music – 2019
Later to be heard with Barney on vocals but up to this point – in Rochdale's Cargo Studios in January, 81 and live, at the time – with Hooky. Either way, it was gone from the set before I caught them for the first time a few weeks later.

---
03.46
CABARET VOLTAIRE – Twanky Party – Salvation! (soundtrack) LP – Les Disques du Crépuscule – 1987
Could well have been a mood setting gig opener but as far as I know, it was never played live.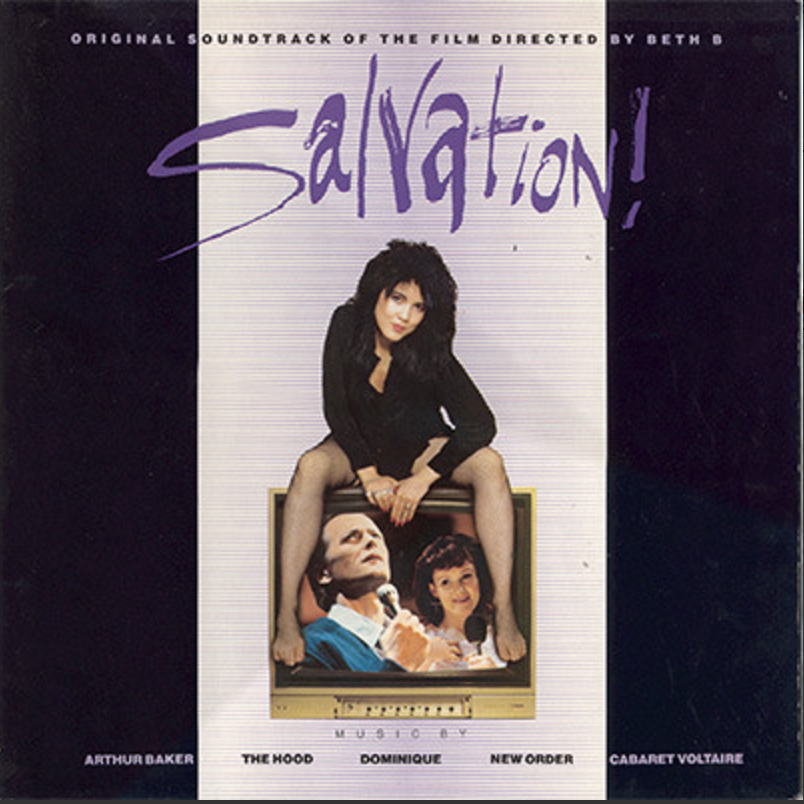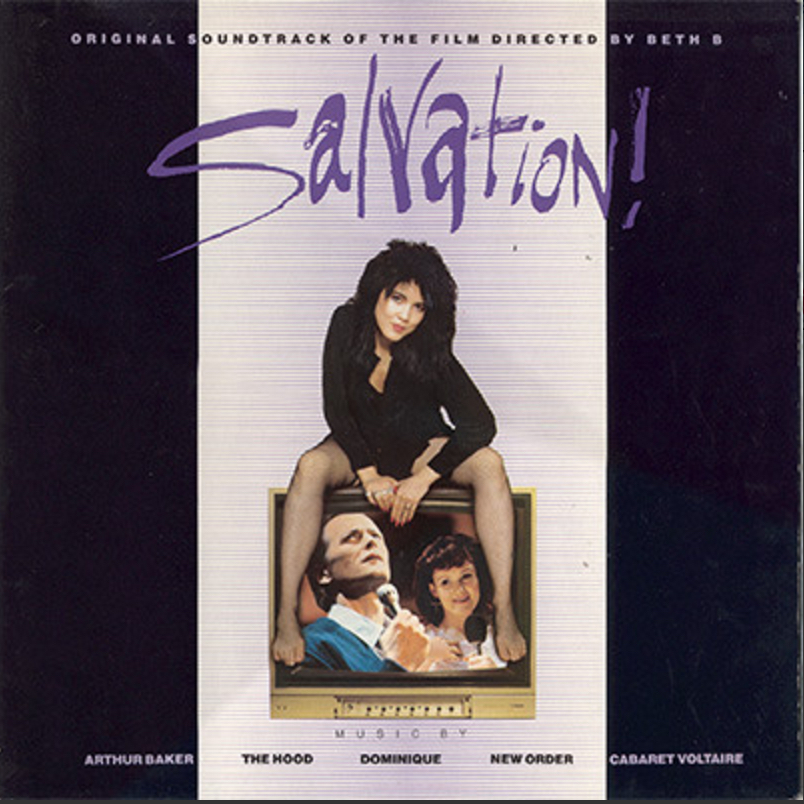 ---
07.54
MARASMA – Two Hearts In One Body – 12″ extra track – Freerange Records – 1998
And onwards from a soundtrack sound to a short lived, late '90s London-based project and some 'incidental music'… of the edgy sort.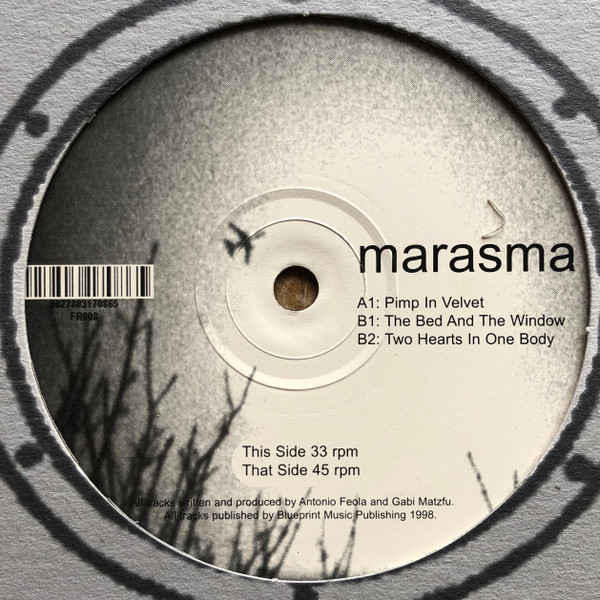 ---
12.56
JAZZ THE GLASS – WanT – Shine, CD only – 2023
Out of Dunbar, Scotland, 'retro soul' slow beats and samples grooves of the highest order.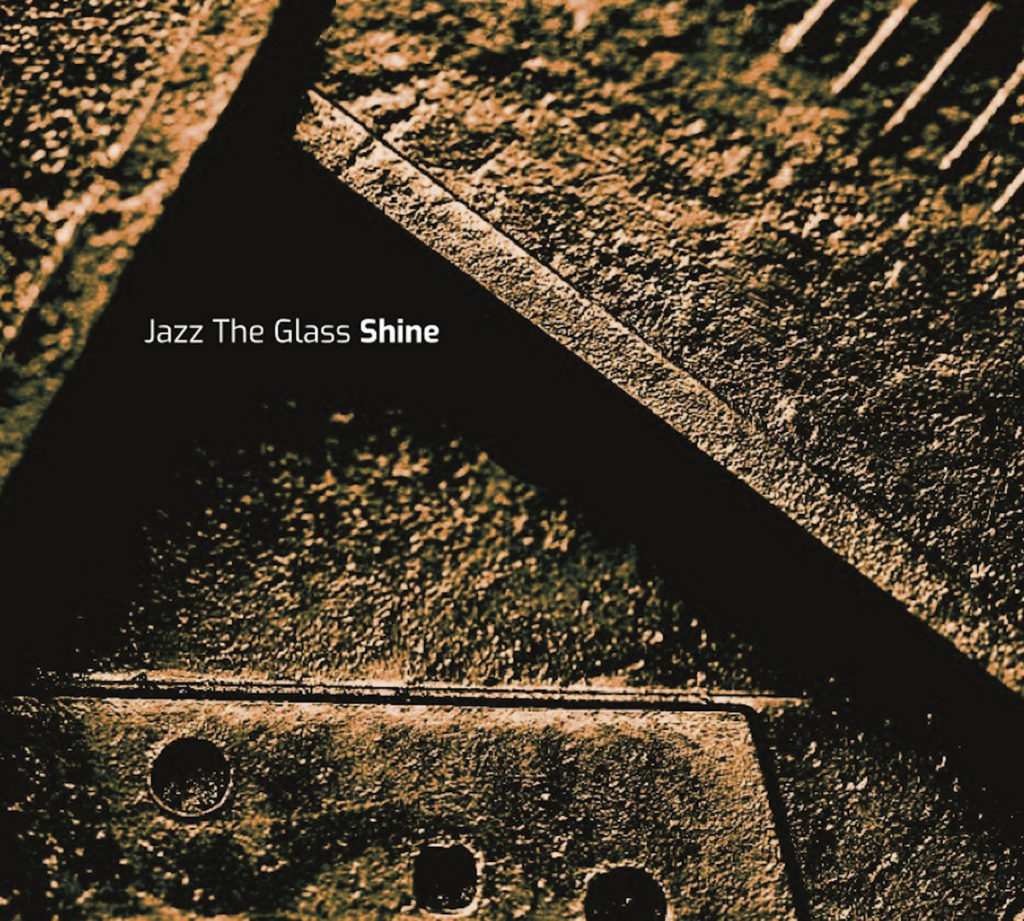 ---
16.28
ERICK SERMON (feat MARVIN GAYE) – (Just Like) Music * – 12″ – Polydor – 2001
I don't suppose the going $$$ rate for officially sampling Gaye was too shabby, but I'm guessing maybe the a cappella of his I've Got My Music was freely floating around the net for all to grab before anyone subsequently concocting a half decent tune with it had to approach the powers that be. For me, it's worth it for Sermon's smile-along 'Marv melding' alone… with the rap very nearly superfluous.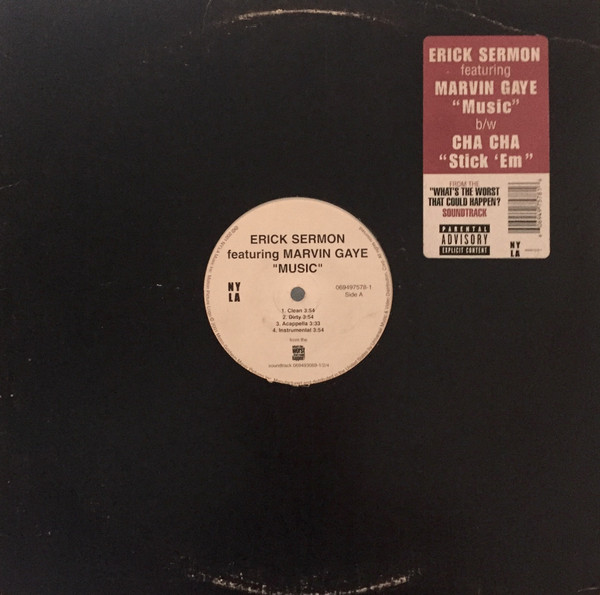 ---
18.54
MARVIN GAYE – What's Going On (Original single version) – 7″ – Tamla Motown – 1970
I was thirteen when this iconic song was released but it might have been a couple of years before the pocket money jobs started paying for me to invest in Motown 7″s, occasionally new but most often second hand… and the What's Going On album is still up there as my fave of all time.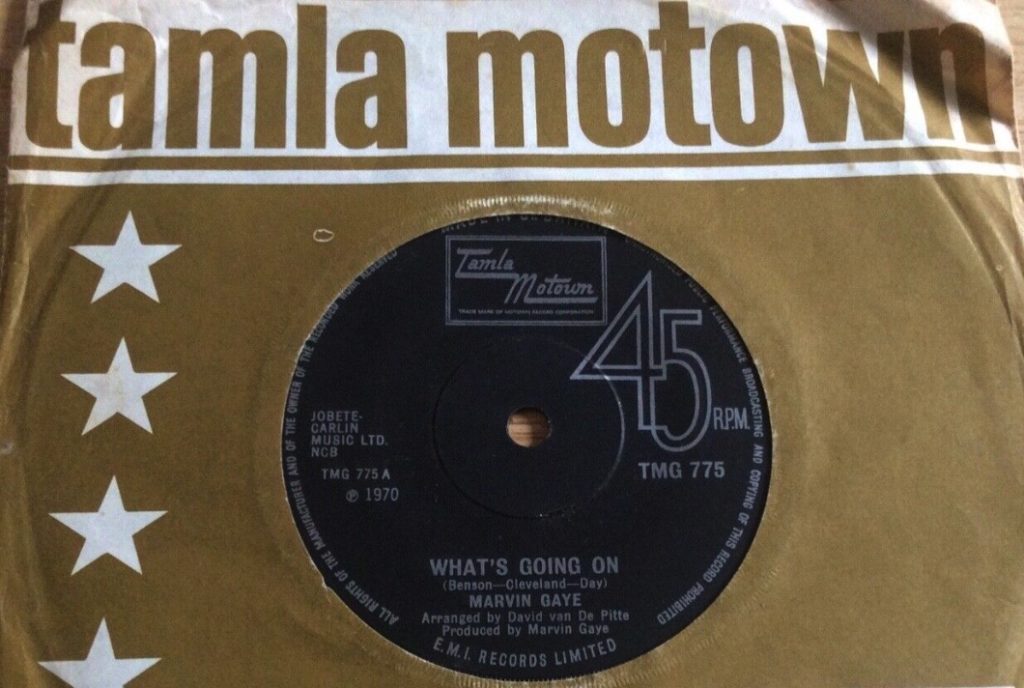 ---
22.32
JALEN NGONDA – Come Around And Love Me – Come Around And Love Me, LP – Daptone – 2023
As this show uploads, upcoming in the next few days. Maryland, USA via Liverpool, UK… or in the case of this particular track, I'd suggest via the aforementioned Marvin Gaye album. One of my tunes of the year, so far.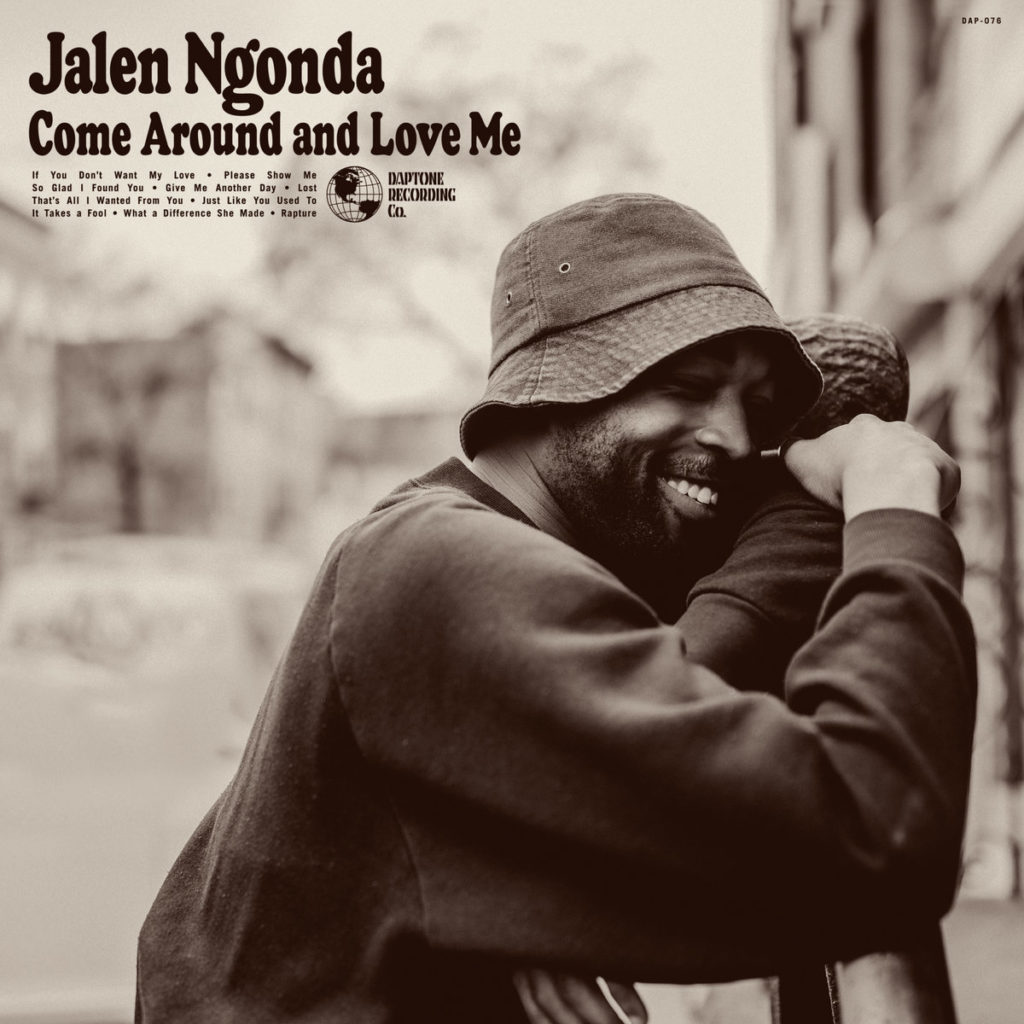 ---
25.36
GLENN JONES – Open Up Your Heart – Here I Go Again, LP – Atlantic – 1992
US R&B and a single that never was… but should have been.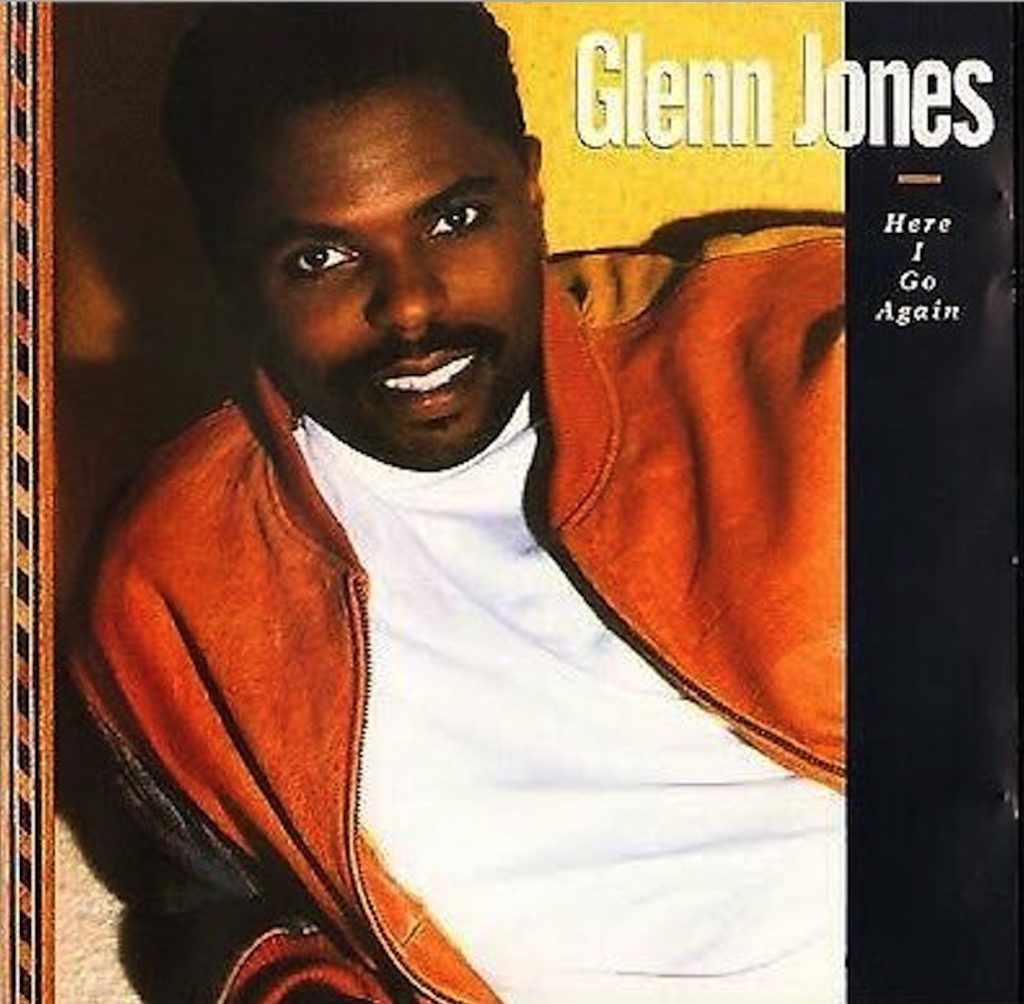 ---
29.45
THE CHEMICAL BROTHERS – Block Rockin' Beats – 12″ – Freestyle Dust – 1997
You have to do some serious searching on 41 Rooms to find certified UK singles chart toppers but this was such a strut. Big beats!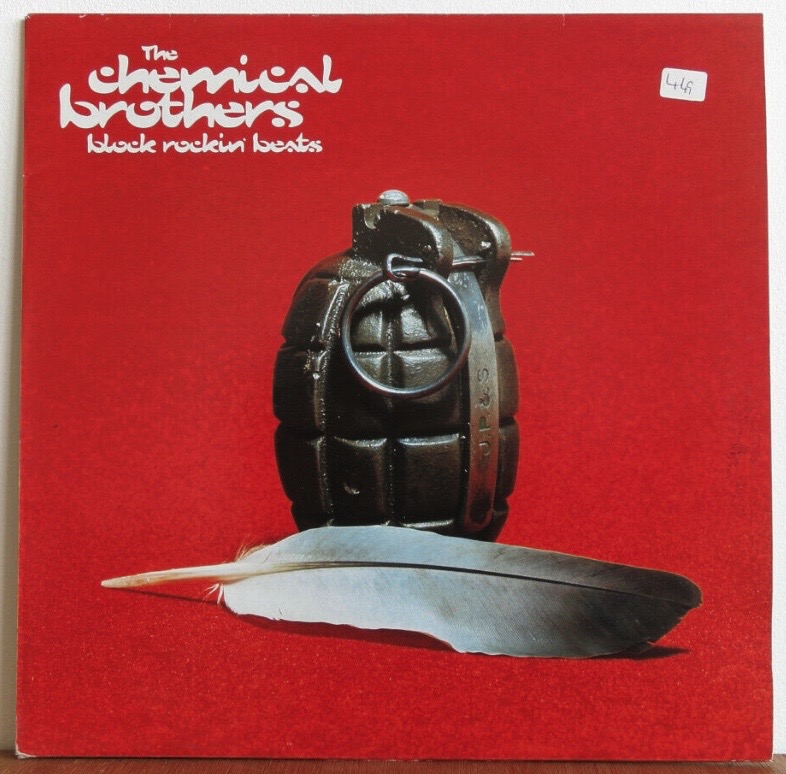 ---
34.37
SIR DREW – Funkin Miss Loader * – 12″ – Kingsize – 1999
One of a constantly passing through the '90s bunch of head noddin' but slightly throwaway tracks. I'd already guessed at 'tooled up studio chancers having a laugh' before I decided to check out who exactly Sir Drew had been. Discogs says of Andrew Meecham: 'Producer from Stafford, UK. Got his break when he and Chris Peat answered an ad in the paper looking for sound engineers at Blue Chip Studios. They were keyboard players with no experience of engineering, but they blagged their way in'. I rest my case. 🙂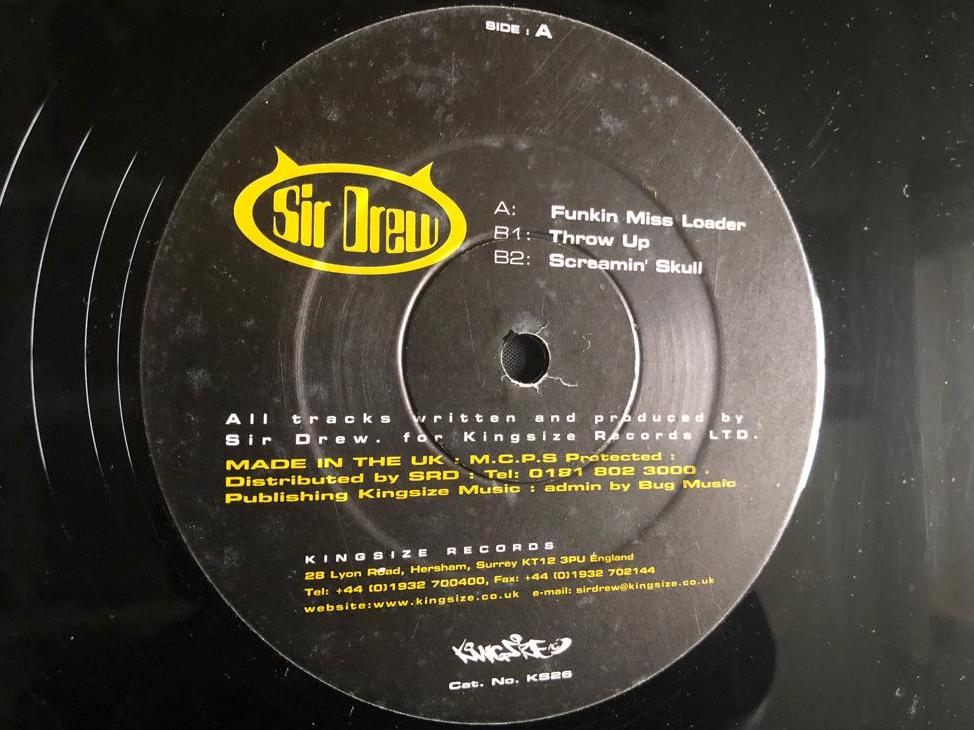 ---
38.04
SUB SUB – Jaggernath – 12″ b-side – Robs Records – 1995
Doves in their younger dance beats incarnation.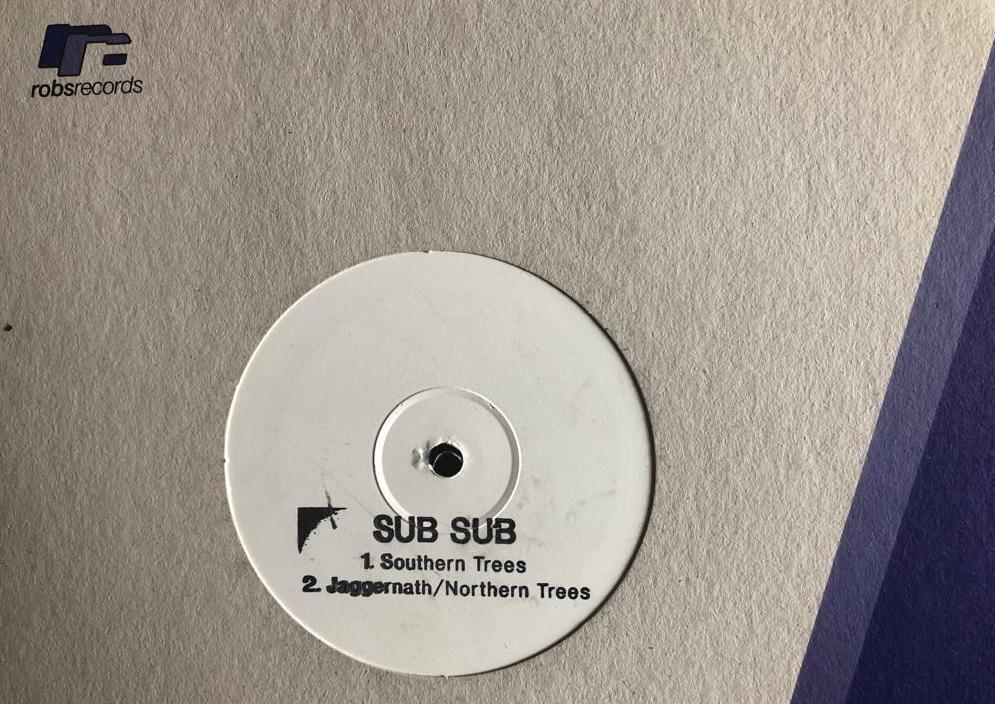 ---
42.06
URBAN SPECIES (feat IMOGEN HEAP) – Blanket (Album version) – promo 12″ – Talkin Loud – 1998
Bristol, the downtempo capital of the UK, where all tunes have seemingly kept below the BPM equivalent of a 30mph speed limit.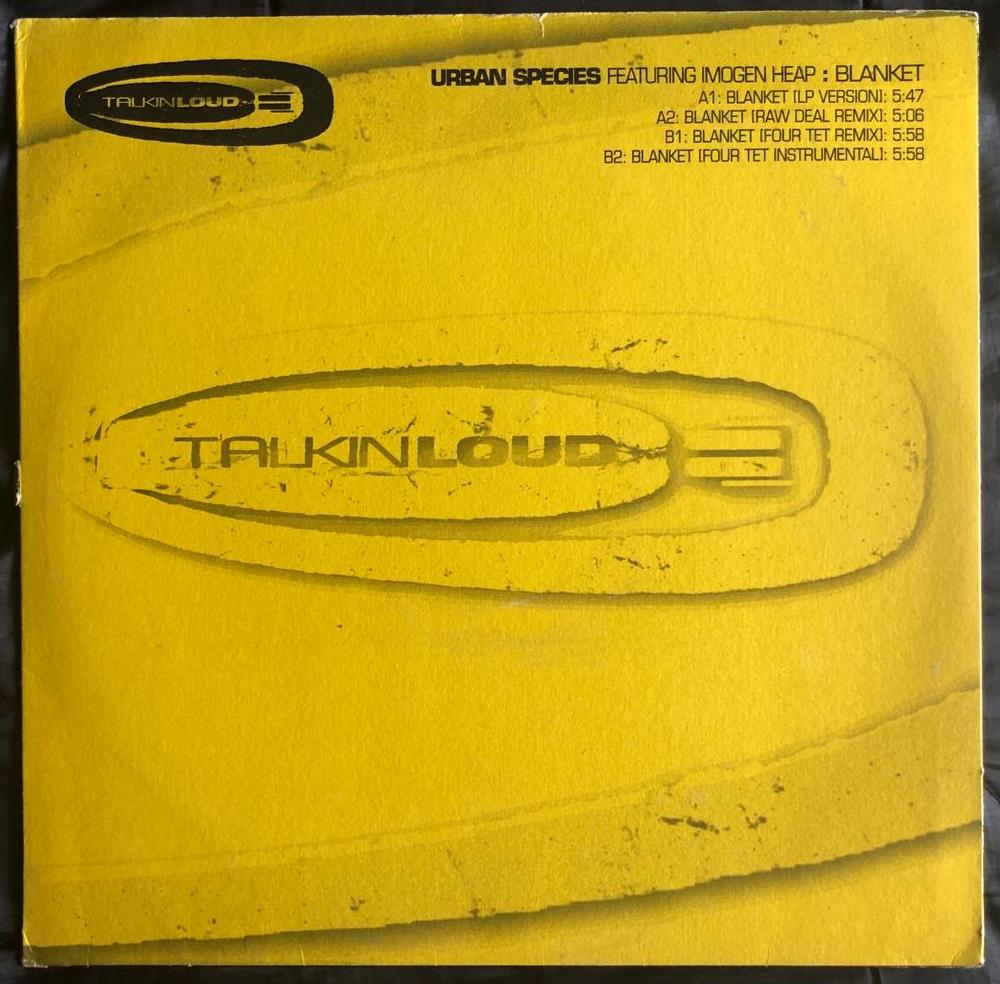 ---
46.27
MOVES IN MOTION – Beats and Improvisation – Gestures E.P. 12″ EP – Destination X – 1993
Certainly involving ex-Attica Blues member, Tony Nwachukwu, I first heard this, late night in London on KISS FM. It feels like Patrick Forge's Cosmic Jam show would have been the likely relayer.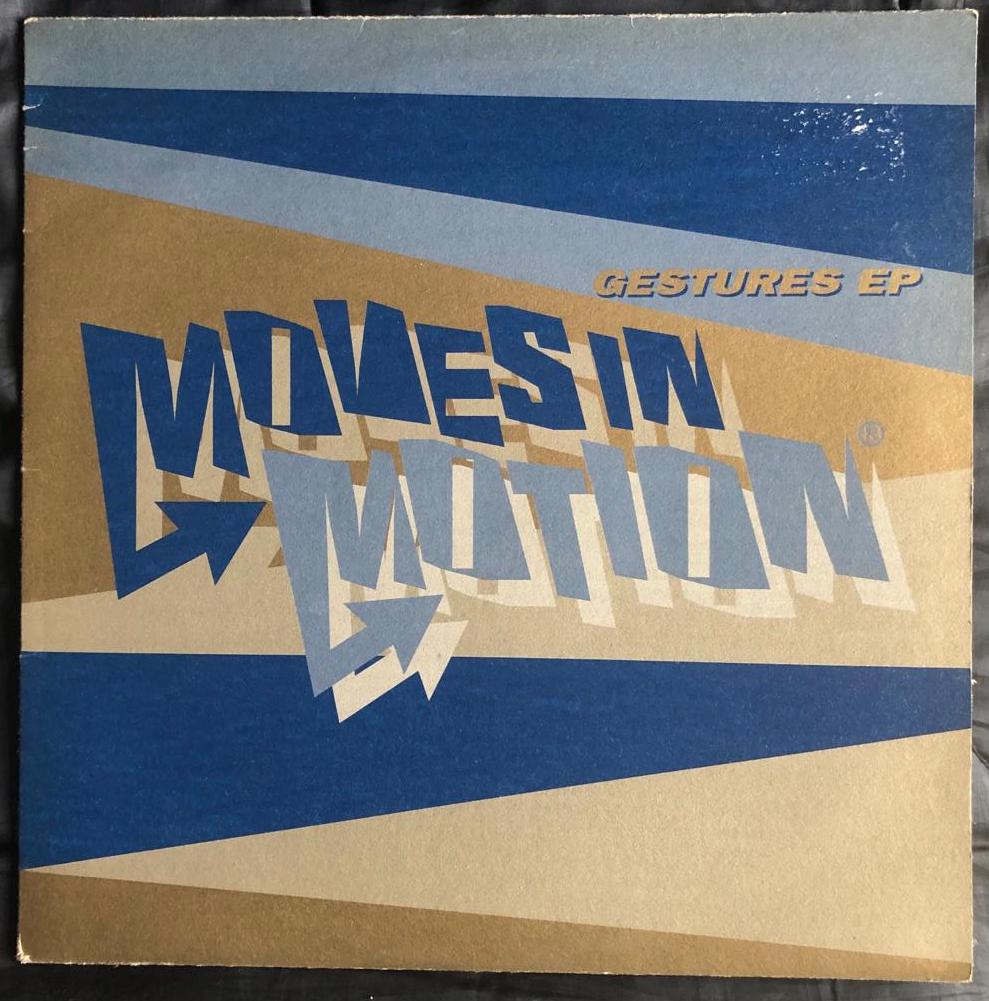 ---
51.24
SUNBURST – Mysterious Vibes – Self-titled, LP – Victor – 1980
See above. Definitely 'dead of night' radio airwaves material.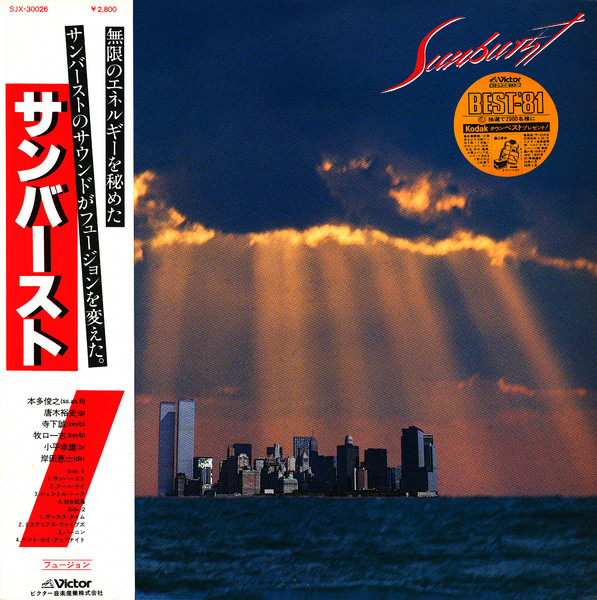 ---
54.49
A CERTAIN RATIO – Forced Laugh – To Each… LP – Factory – 1981
One of ACR's mightiest moments!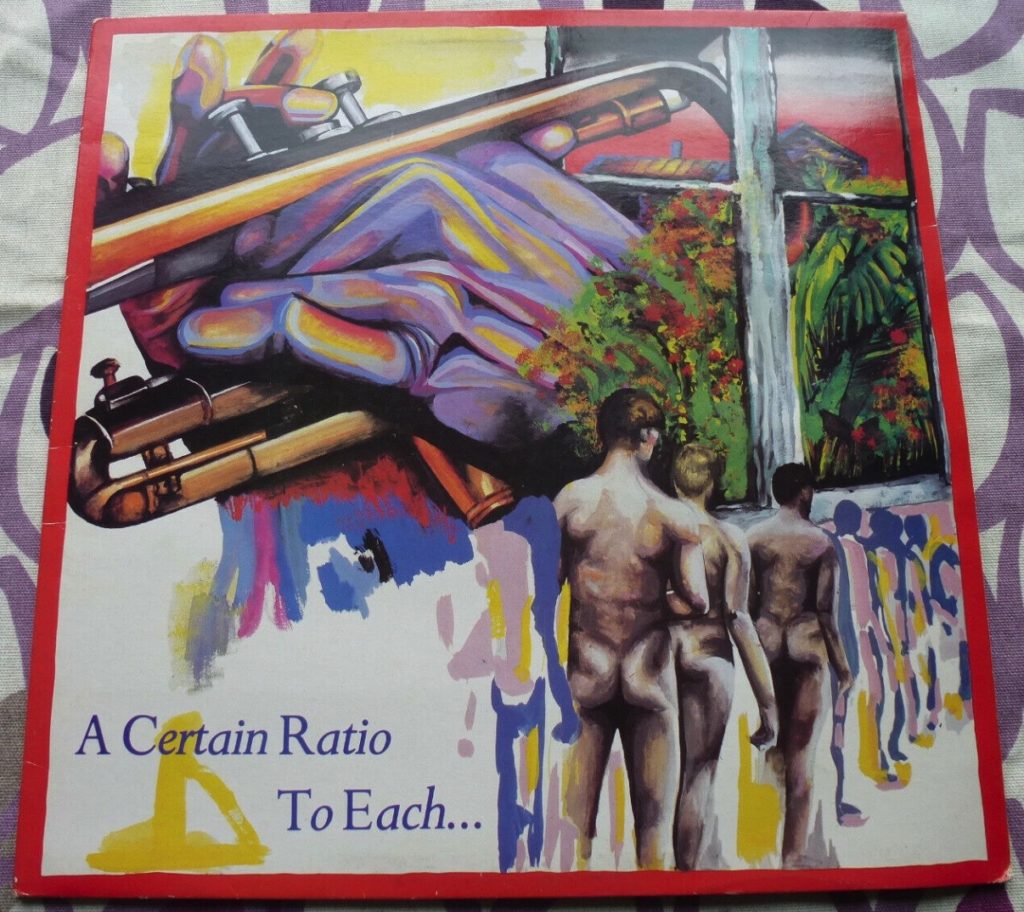 ---
59.55
LALI PUNA – Come Out Your House – Two Windows, LP – Morr Music – 2017
Clattering and ever changing electronic bizniz out of Munich.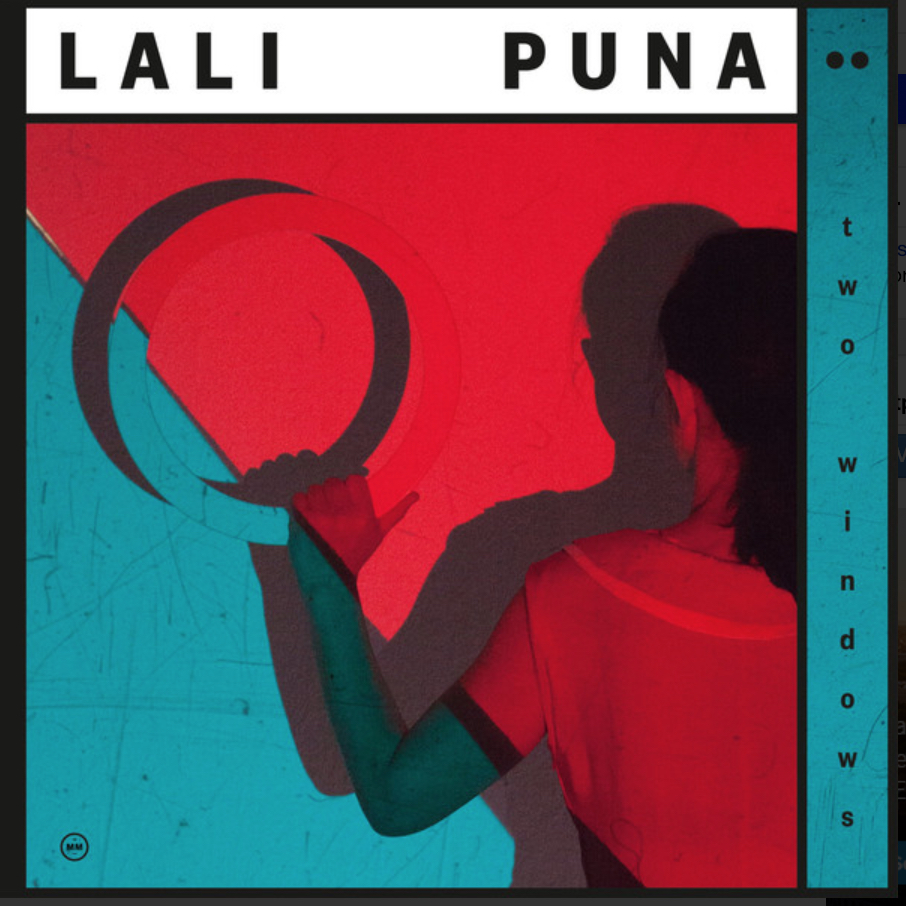 ---
01.03.45
HONEYGLAZE – Burglar (Savage Gary's Robber Dub Dub Remix) – V/artists, Speedy Wunderground The Dubs – Vol 1, 10 x 7″ boxset – Speedy Wunderground – 2023
Dan Carey remixing his label's 2023 singles and the boxset's 300 copies run was most probably all bought up before it left the pressing plant… with his Burglar absolutely trouncing the original in the middle of it all.
---
01.07.20
SILICONE SOUL – Right On! * – 12″ b-side – Soma – 2000
Nothing radical, it should be said, but head noddin' 'consciousness'-type vocal snatches to hone in on overlaying the conga pattern.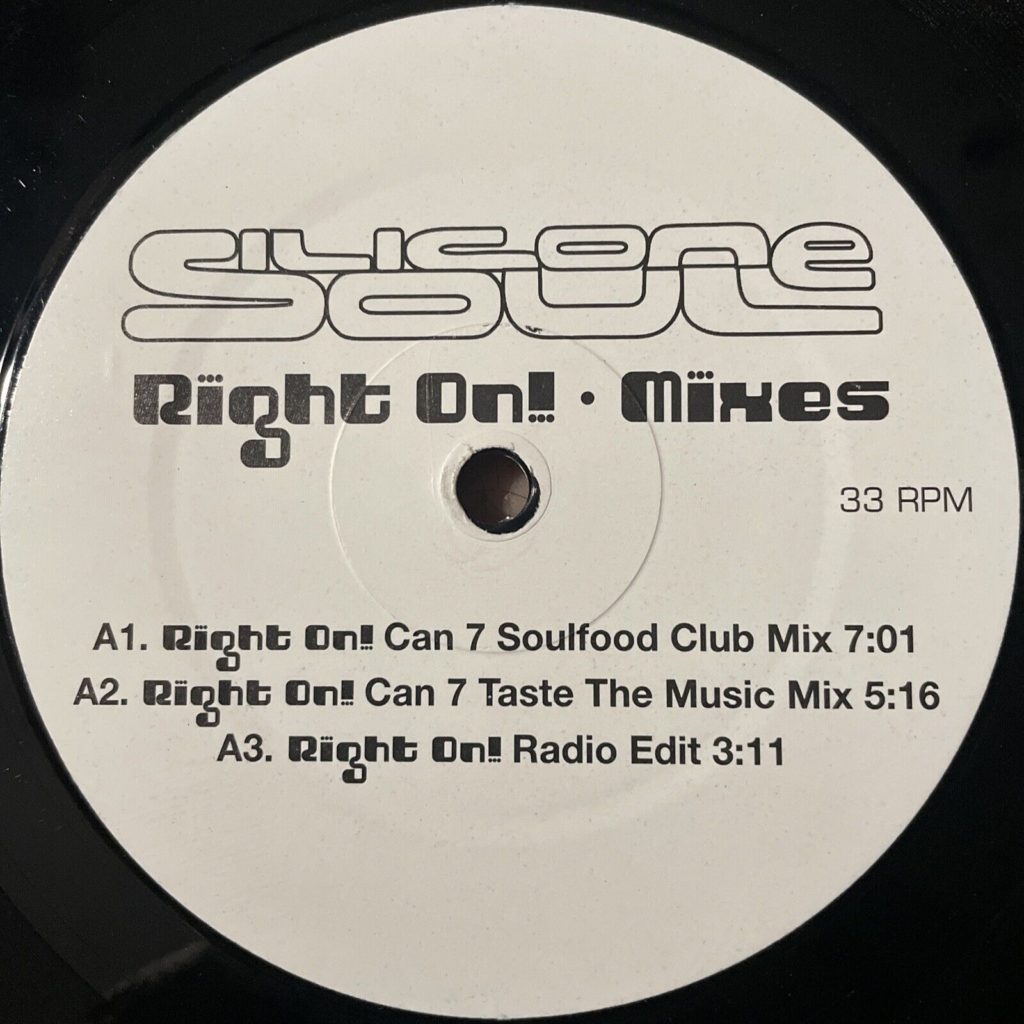 ---
01.11.57
D*NOTE – The Garden Of Earthly Delights (Ballistic Bario Boom Mix) – 2×12″ – Dorado – 1995
Radically stripped down vocal from the band's epic in length original and nothing to do with the United States Of America (band)'s already 41 Rooms' playlisted song of the same name. Both though possibly having borrowed the title from the painter, Bosch? Dunno…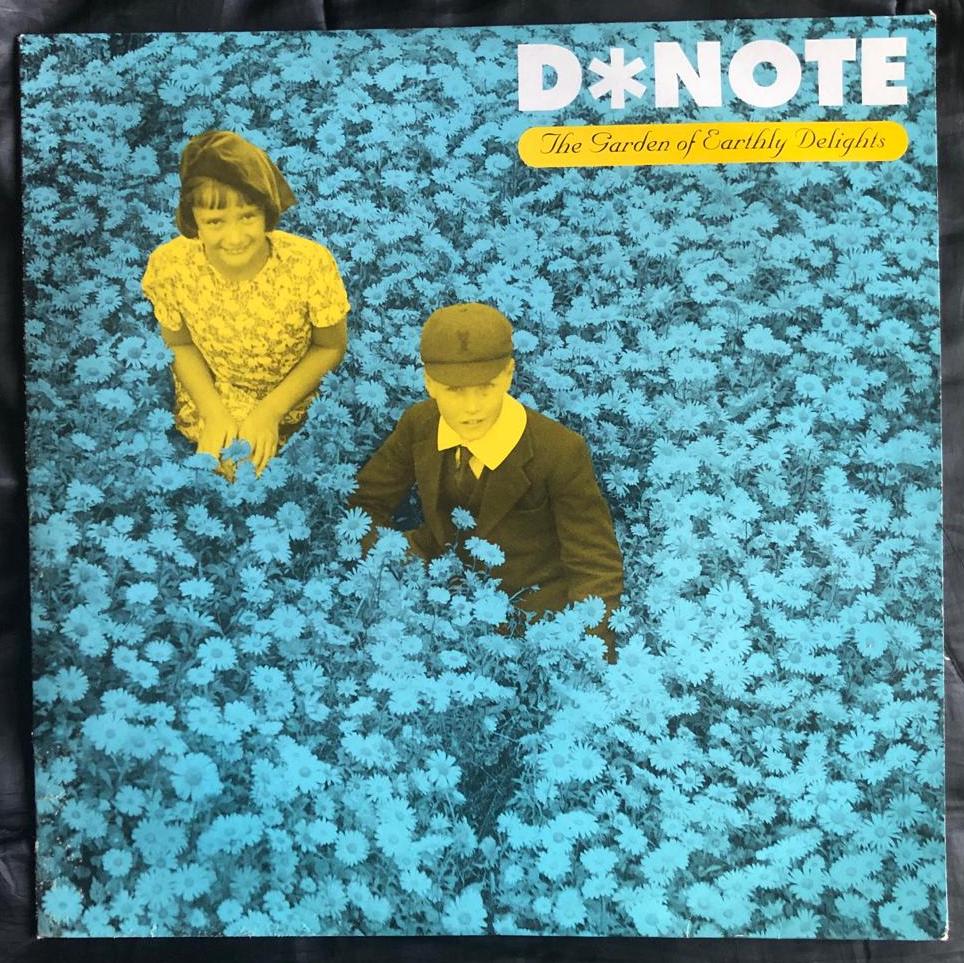 ---
01.17.12
ELECTRIC WIRE HUSTLE – Aeons * – Aeons EP – Download only – 2015
If Marvin Gaye had lived long enough I'd like to think he'd have made music like this. Mara TK take a bow.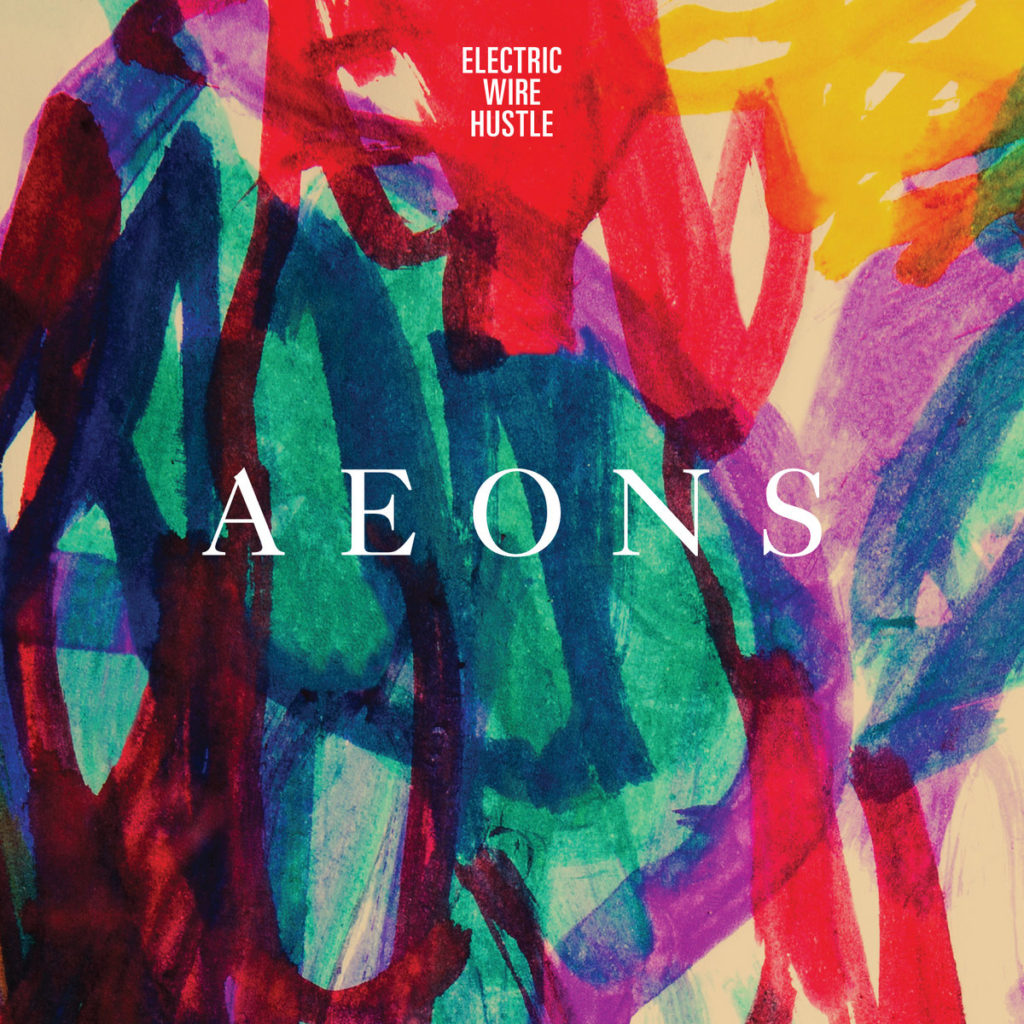 ---
01.21.20
SPACEK – How * – Curvatia, 2LP – Blue / Island – 2001
It may be over two decades ago since this album's release but I still remember Steve Spacek's vox and beats combo being a head turner… or should that be ears.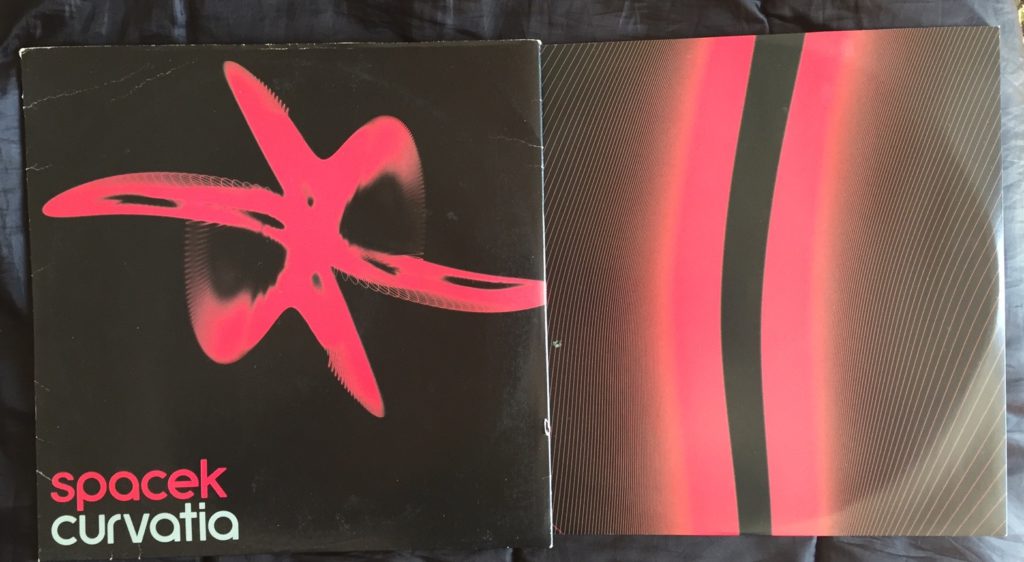 ---
01.26.10
TIM HARDIN – Hang On To A Dream – 7″ – Verve Folkways – 1966
The weight of this 'simple' tune maybe measured by the breadth of peeps who've had a stab at it.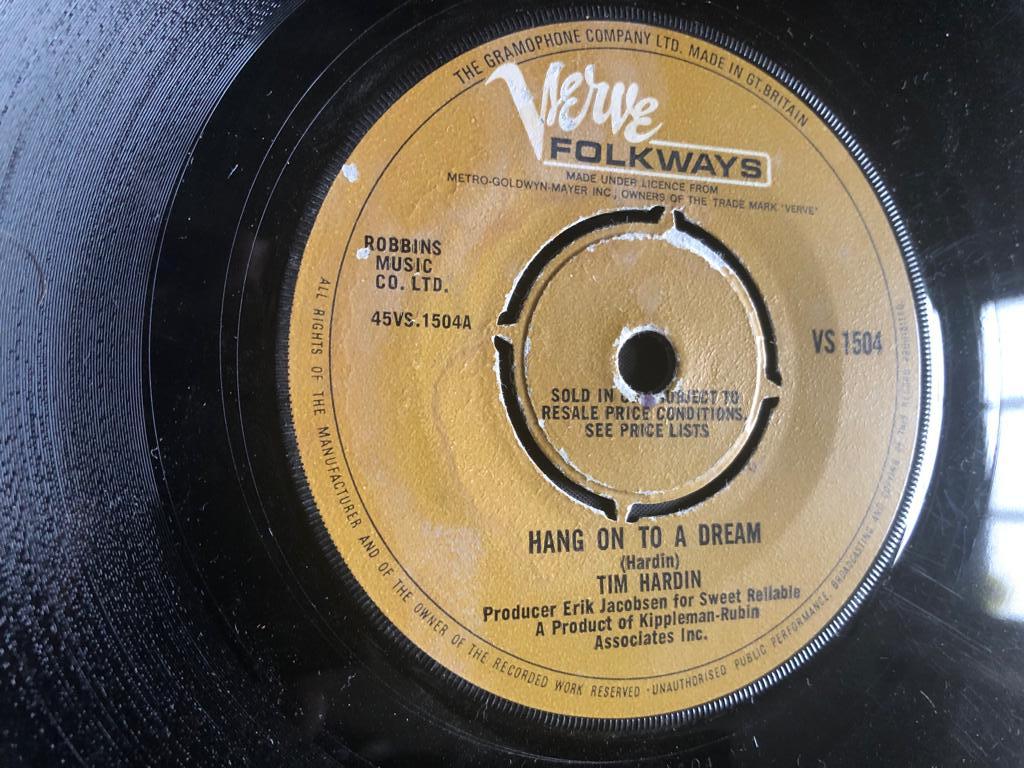 ---
01.28.09
EMILY'S CHAIR – One Thing After Another – Unreleased demo – 1998 approx
I maybe should have playlisted their one and and only proper release before this, the second (but it won't be the last) of their demos to make it to 41 Rooms. Jeff Kightly, Matt Day and Dave Goldsmith were already a 'unit' before finding themselves collectively on a Commercial Music course at the Uni of Westminster out in Harrow, London in the late '90s and to their absolute credit were the no compromise, complete antithesis of 'success at any cost'… and as funny as fuck, to boot. Taking a few Emily's Chair demos they then – over a decade later – became One Mile An Hour, releasing a lone/self-titled (produced at Abbey Road… as you do) album and a big bunch of Jeff's subsequent work can be found right here.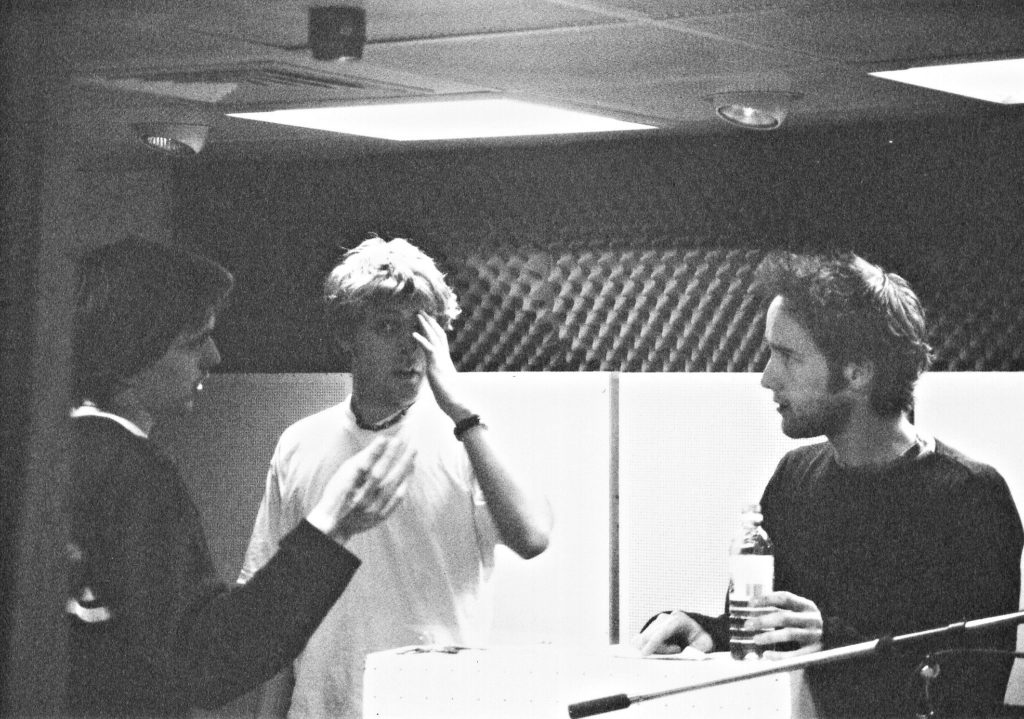 ---
01.32.41
TIM BUCKLEY – (The) Dolphins – 7″ – Discreet – 1974
Matching Fred Neil's original? It's a close call.
---
01.35.52
EYELESS IN GAZA – Ways Of Rachel – Orange Ice & Wax Crayons, comp LP – Document – 1992
Something tells me I knew of this slightly swirling gem before the above album surfaced. Must ask the man…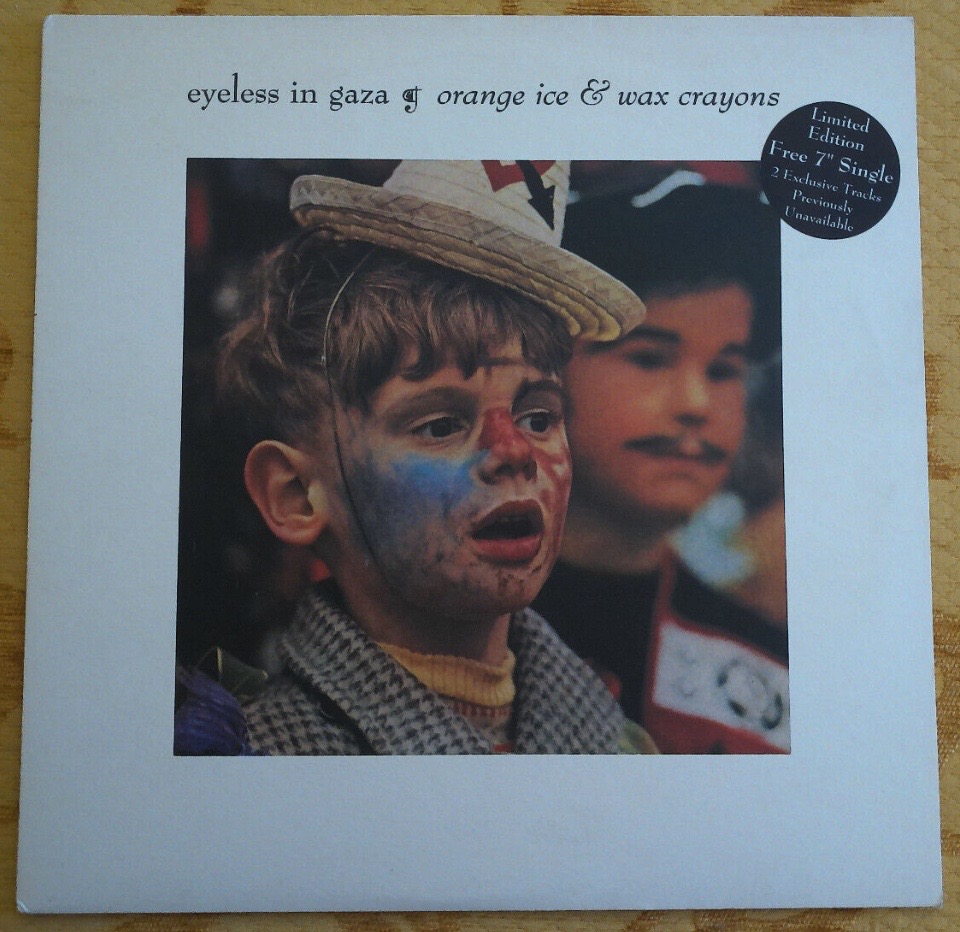 ---
01.38.39
NICO – I'm Not Sayin – 7″ – Immediate – 1965
Who knows the path she'd have trodden if this had been any kind of hit.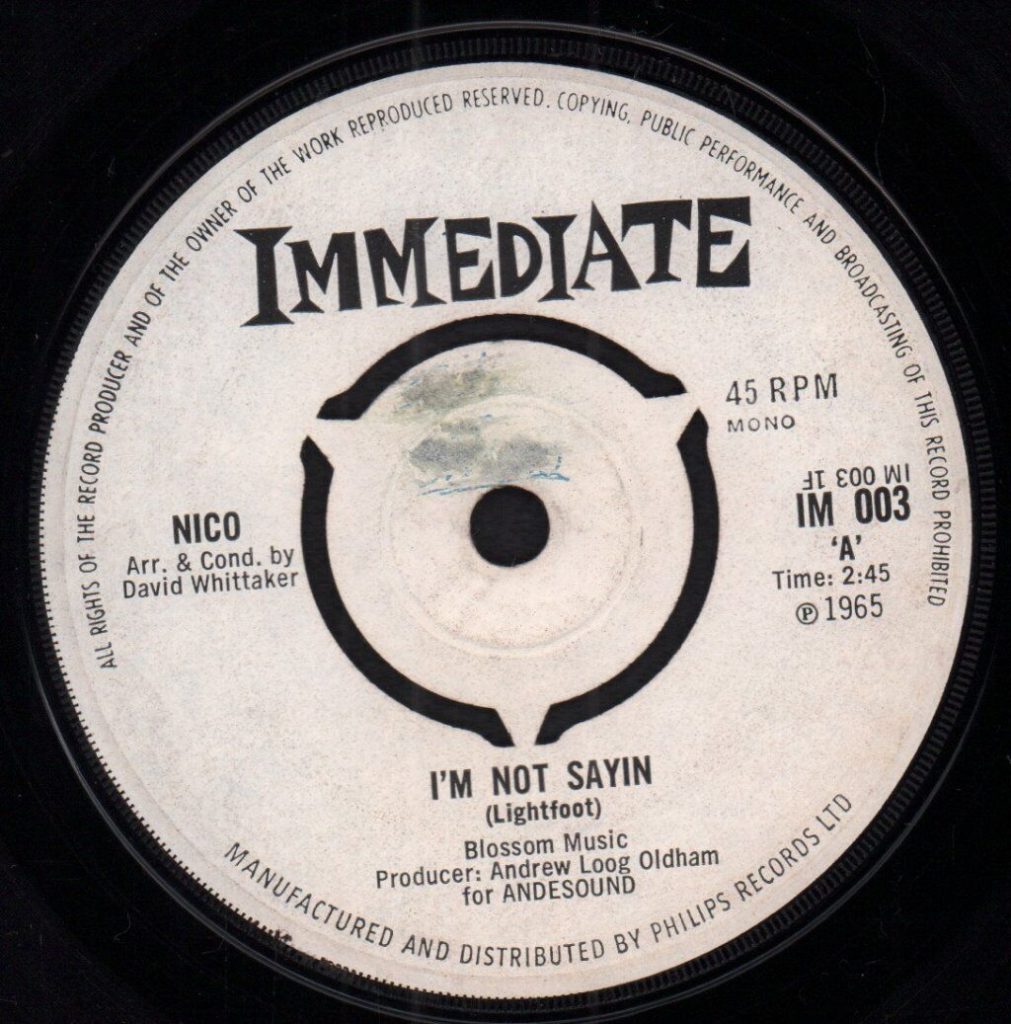 ---
01.41.26
ERIC BURDON & THE ANIMALS – Hey Gyp – Hey Gyp 7″ EP – Barclay – 1967
Covering Donovan's jittery groove.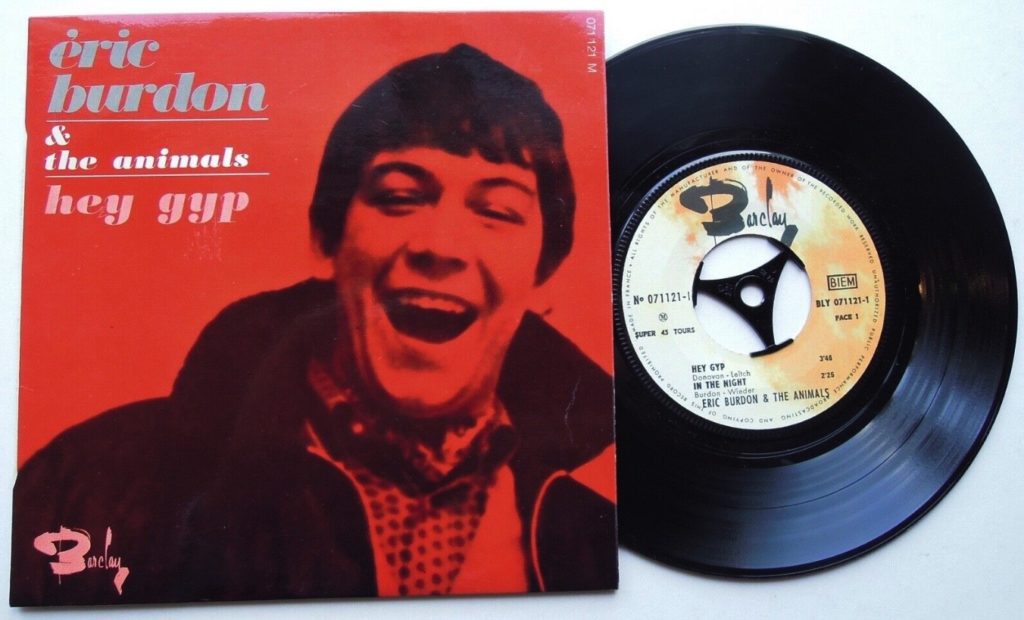 ---
01.45.08
JOHN MAYALL and THE BLUESBREAKERS – I'm Your Witchdoctor * – 7″ – Immediate – 1965
A bit of a barnstormer and and apart from Tamla Motown UK 7″ singles (TMG 501 to about 800), on very coincidentally from the same label and year as Nico's above – Immediate being the only other label I half-heartedly endeavoured in my late teens (the mid-late '70s) to collect the complete set of. I gave up on both and had neither the Nico single above nor this one.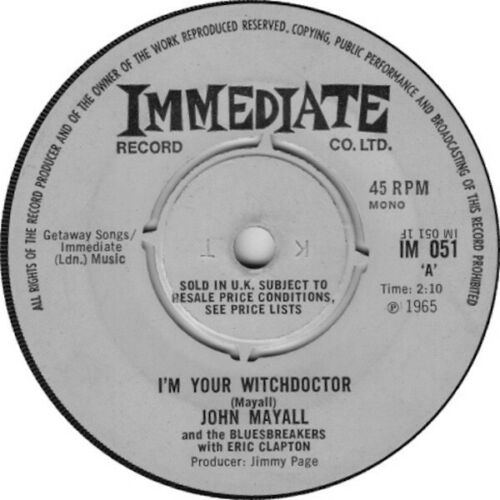 ---
01.46.54
GNAG OF FOUR – It's Her Factory – 7″ b-side – EMI – 1979
Even their b-side and non-album tracks were worth it.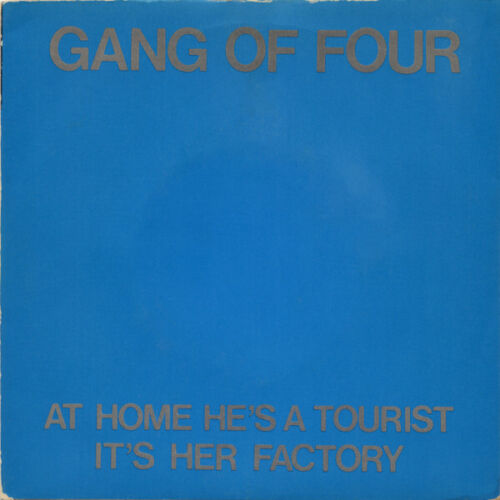 ---
01.49.58
PYLON – Catch – Chain, LP – Sky Records – 1990
From the second and shortest eras of their three eras of activity but vocalist, Vanessa Briscoe Hay still with some bite.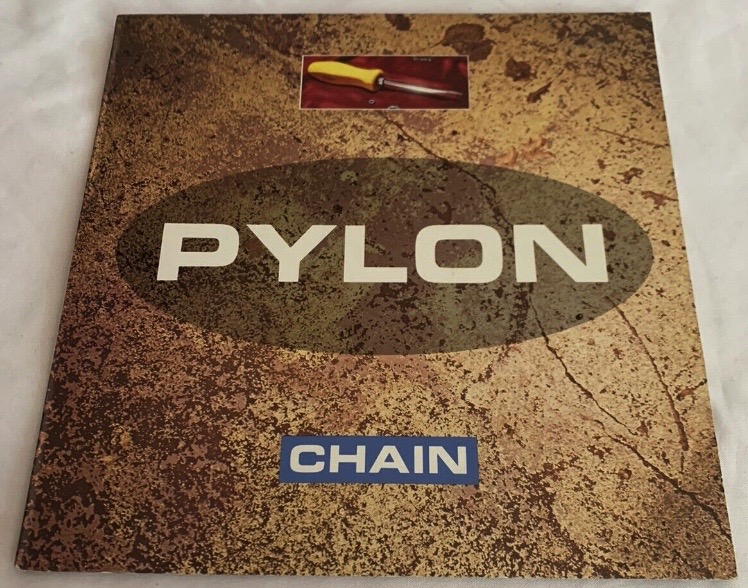 ---
01.53.29
SCRIMSHIRE – By Hook Or By Crook * – A Free E.P. – Download only – 2009
'This is a collection of songs that were written before, during and after the making of Along Came The Devil One Night… and just never fitted any release. Some are tracks where the files were lost and couldn't be retrieved and so I gave up on them. Either way, they are tracks I loved and wanted to share even if they didn't make it onto a full release. – Adam Scrimshire, Bandcamp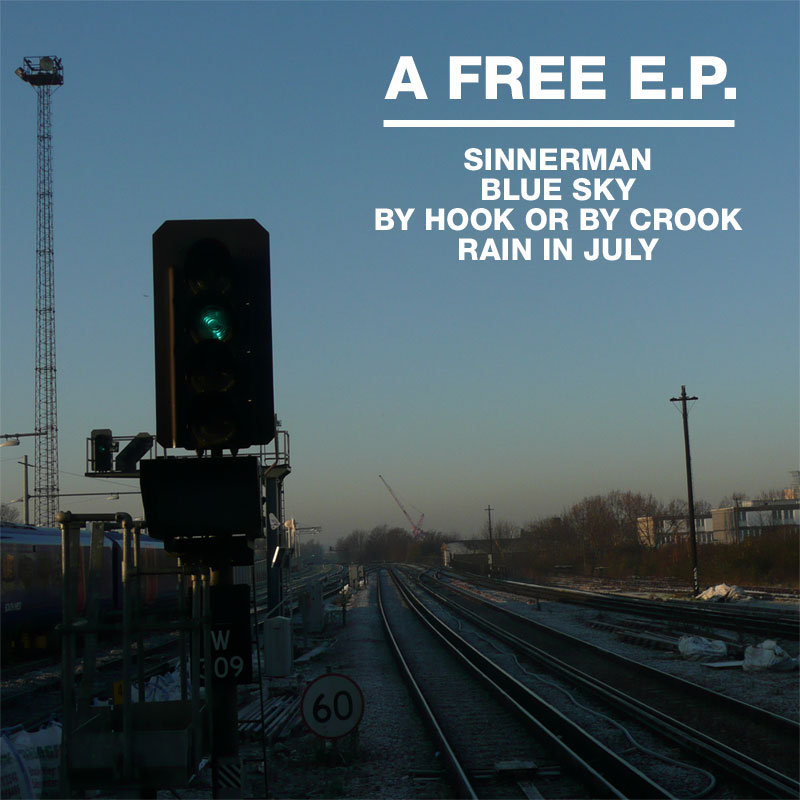 ---
Show 120 uploads on Oct 1.
Dec