PLAYLIST 94 uploaded Aug 1, 2021
and it's 84% vinyl friendly! Impressive.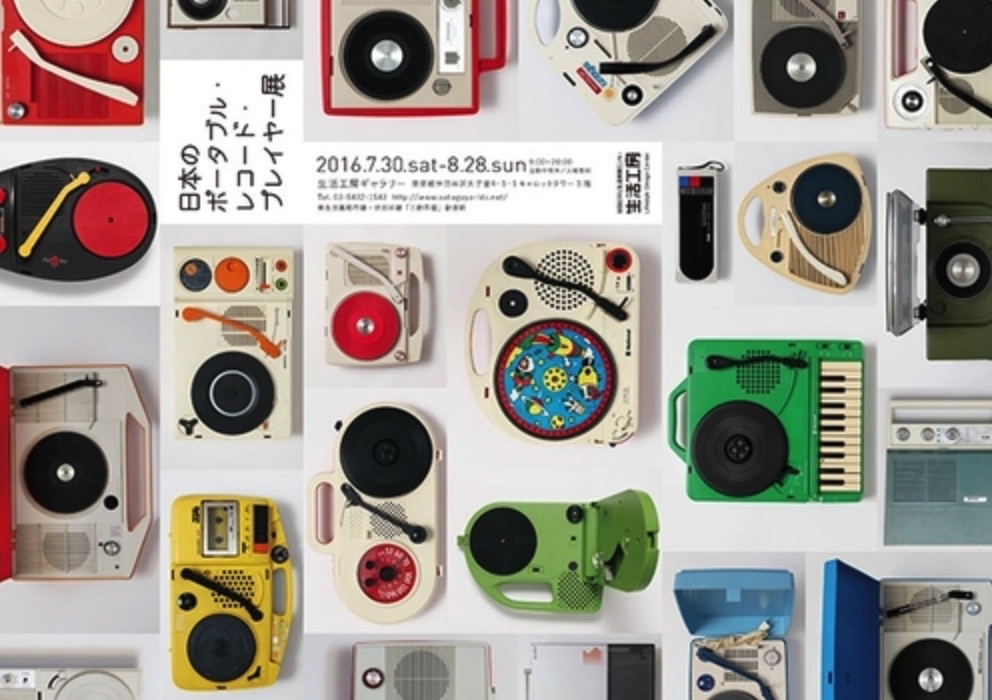 Just a few of the over one hundred vintage (60's, 70's and 80's) portable record turntables, exhibited in 2016 at Tokyo's Lifestyle Design Center by record store owner, Fumihito Taguchi. In between my family's Dansette (early 60's) and the National Panasonic SG-1070L music centre that would later (mid 70's) be my sonic workhorse I'll bet somewhere in Fumihito's collection was something close to what I think I had as my own first record player – I say 'think' coz it's an annoying blur – and the Exchange & Mart magazine, the UK's buy and sell 'eBay of the day' (and a bit of a bible for my dad) could well have been where it came from.
---
Any track marked * has been given either a tiny or a slightly larger 41 Rooms 'tweak'/edit/chop.
---
Lyric of Playlist 94…
'Would you like us to assign someone to worry your mother… ' Both funny and worrying 🙂
---
00.00
(Intro) THE FLAMINGOS – Stars (Edit) – Unreleased demo – 1983 Episode #1 for info.
---
00.41
NEW ORDER – This Time Of Night – (Pumped Full Of Drugs: ) – VHS etc – Factory – 1985
And coincidently we've stayed in Tokyo – from a performance at the Shinjuku Koseinenkin Hall in May '85, with the gig being released (initially in Japan only) on the old VHS, Beta and even Laserdisc video formats of the time but in later years made available on DVD. To be honest, somehow even just the existence of this package passed me by at the time.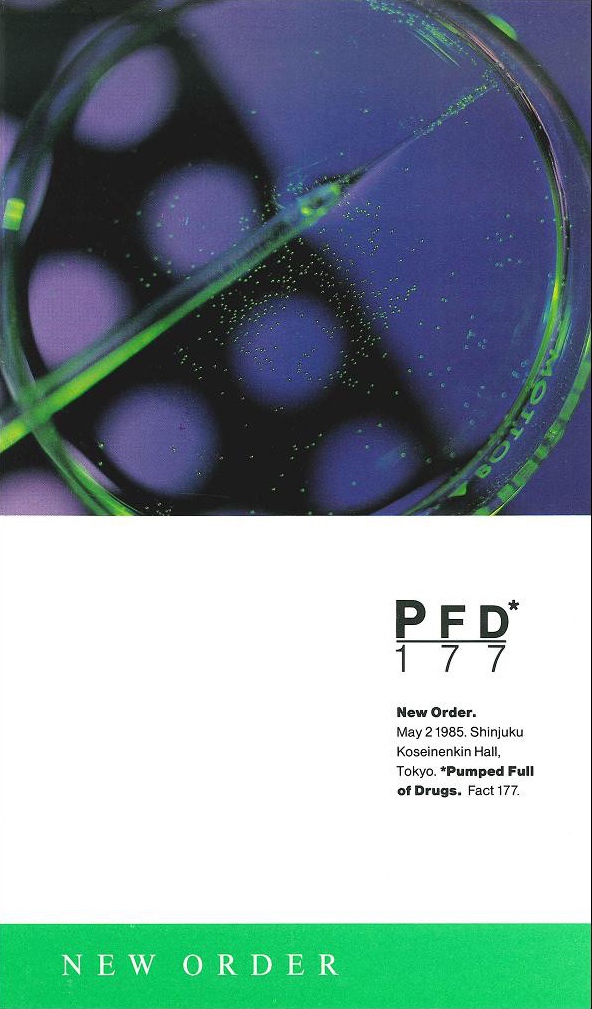 ---
05.28
WIRE – Drill – Snakedrill, 12″ EP – Mute – 1986
At the time, I was just a casual onlooker but they're rightly seen now as post punk royalty.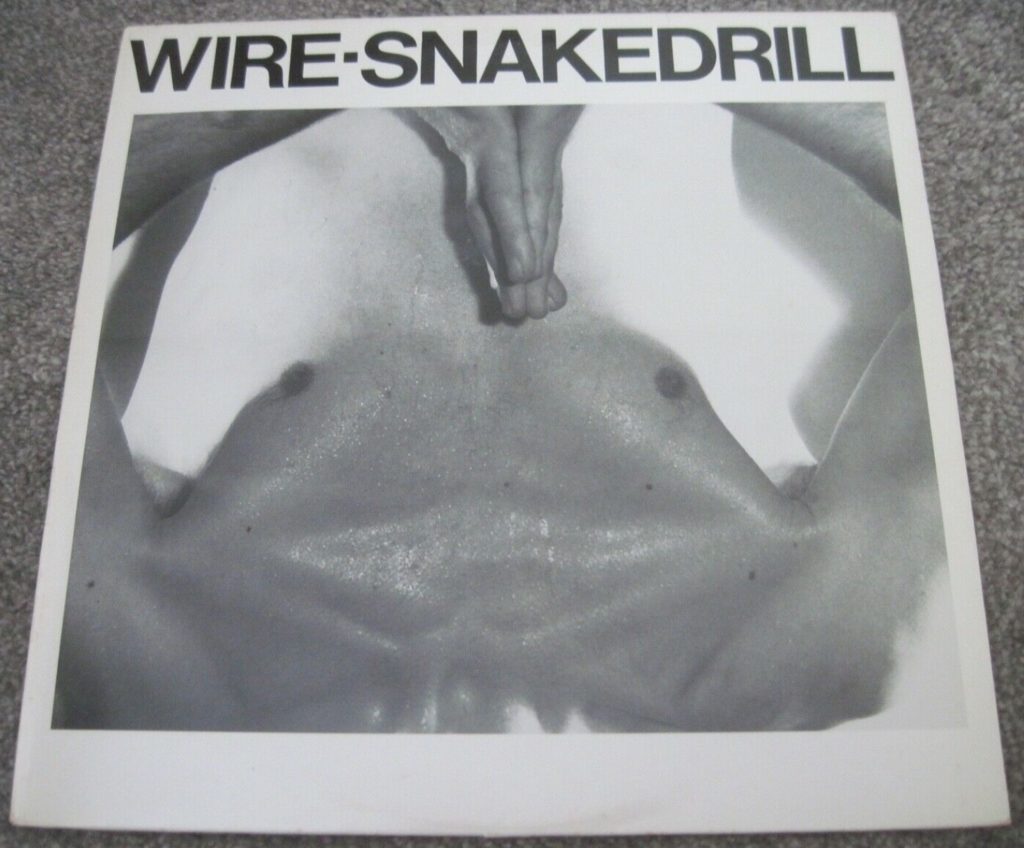 ---
10.10
ALLEZ ALLEZ – Turn Up The Meter – African Queen, mini LP – Kamera Records – 1982
From the ashes of Marine, as short as their lifespan was to be, Sarah Osborne's vocals thankfully helped keep the sound on the leftfield side.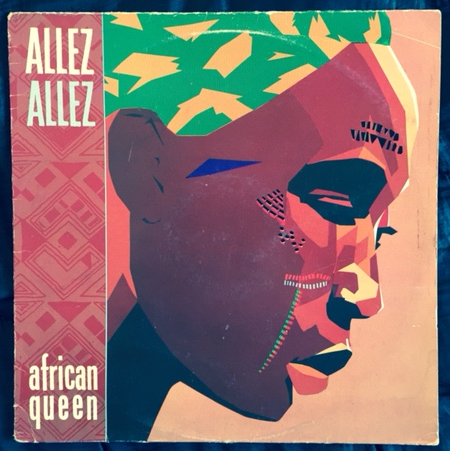 ---
14.43
BRODKA & SCOTTIBRAINS – Wrong Party – 7″ – Speedy Wunderground – 2021
I wouldn't be surprised if I said as much the last time a Speedy Wunderground release appeared on 41 Rooms but you need to be ultra quick to grab some of these limited 7″ers of theirs. In fact I'm not sure being on any emailing/subscribers list is of any good, as some are (already?) sold out the moment they're announced, whilst at practically the same time copies appear at triple the price on Discogs. The whole supply and demand thing being worked as part of the PR, I'd say… and fair play to 'em. This cracker is such a case but I'm more laid back on missing out these days than I maybe would have been in my younger years.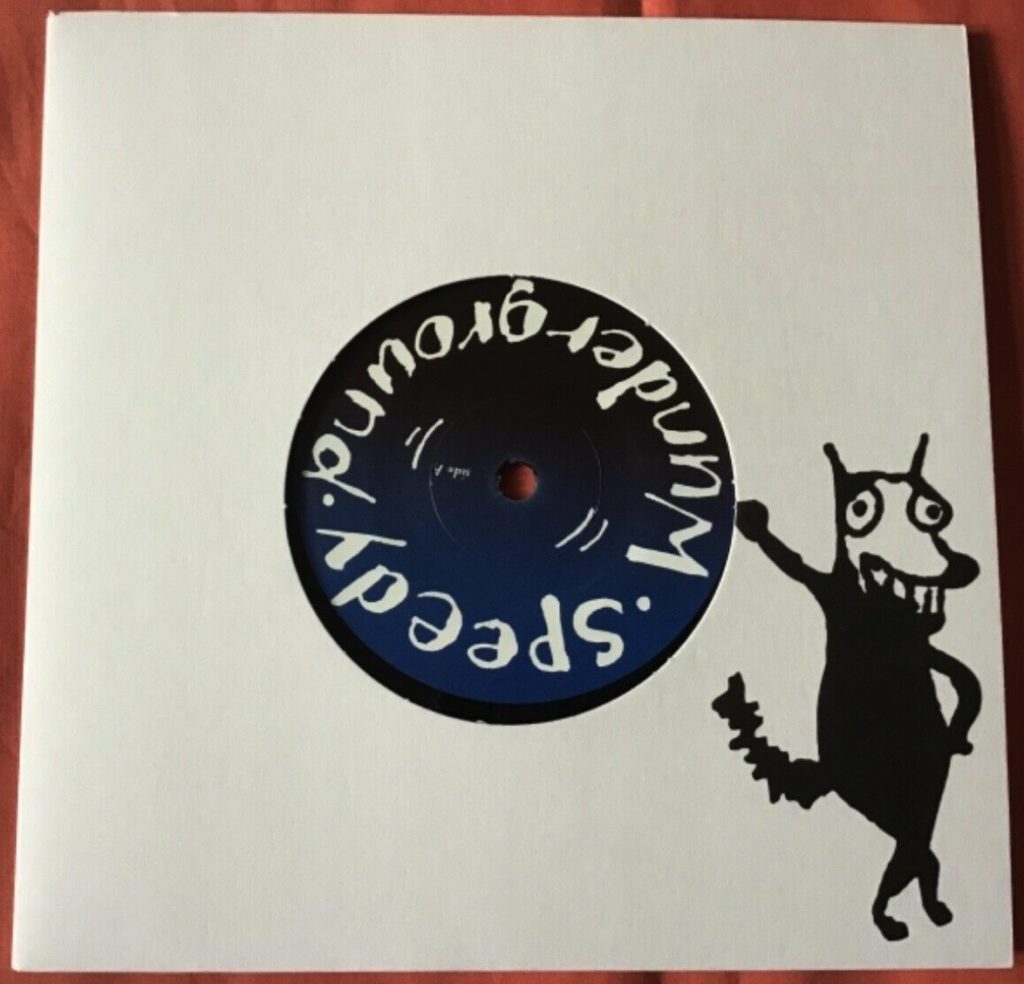 ---
18.26
THE BEDROOMS – We Are Unknown – Passive Viewing, LP – Domestic Departure – 2020
The album is the only release to date of this Portland, Oregon band and here's my copy currently lounging in California. '200 copies pressed, two-color risographed fold-over covers in hunter green & flat gold' say they on Bandcamp.

---
22.06
THE DUKE SPIRIT – Into The Fold – Neptune, LP – Love Token, LP – 2008
Their last releases were in 2017 and currently their website's news page offers only – We've just been Duking around for a while, but things are starting to brew, who knew….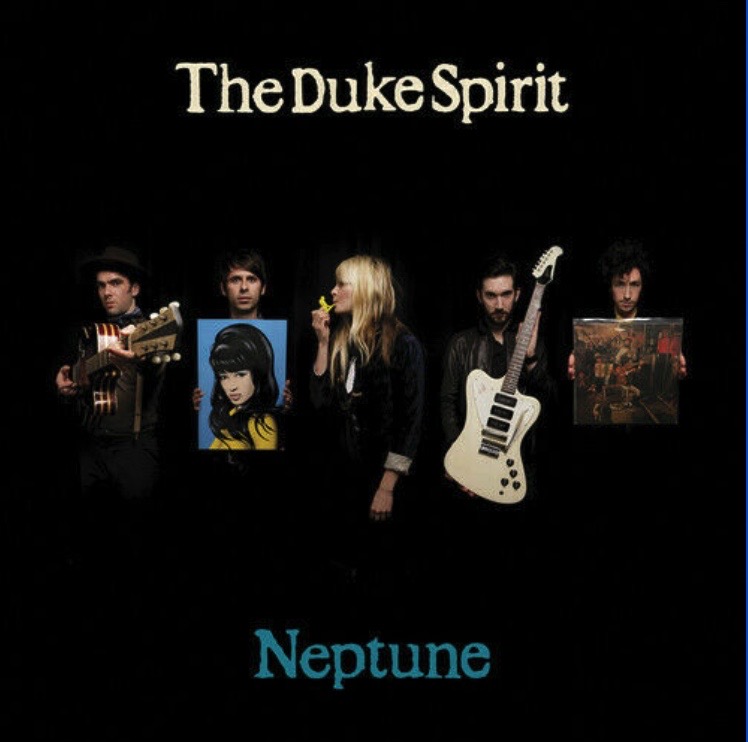 ---
24.50
LES PANTIES – Hazy Days – Here and Now, 12″ EP – Fantomes Records – 2015
Their name has got no less annoying than the last time they were here – and maybe it even irks them too, as it's not on the front of this EP 🙂 Their three releases to date, all hard to track down at reasonable prices, have since been grouped together, so a nod to James Nice at Les Disques du Crépuscule for the CD, Cold Science.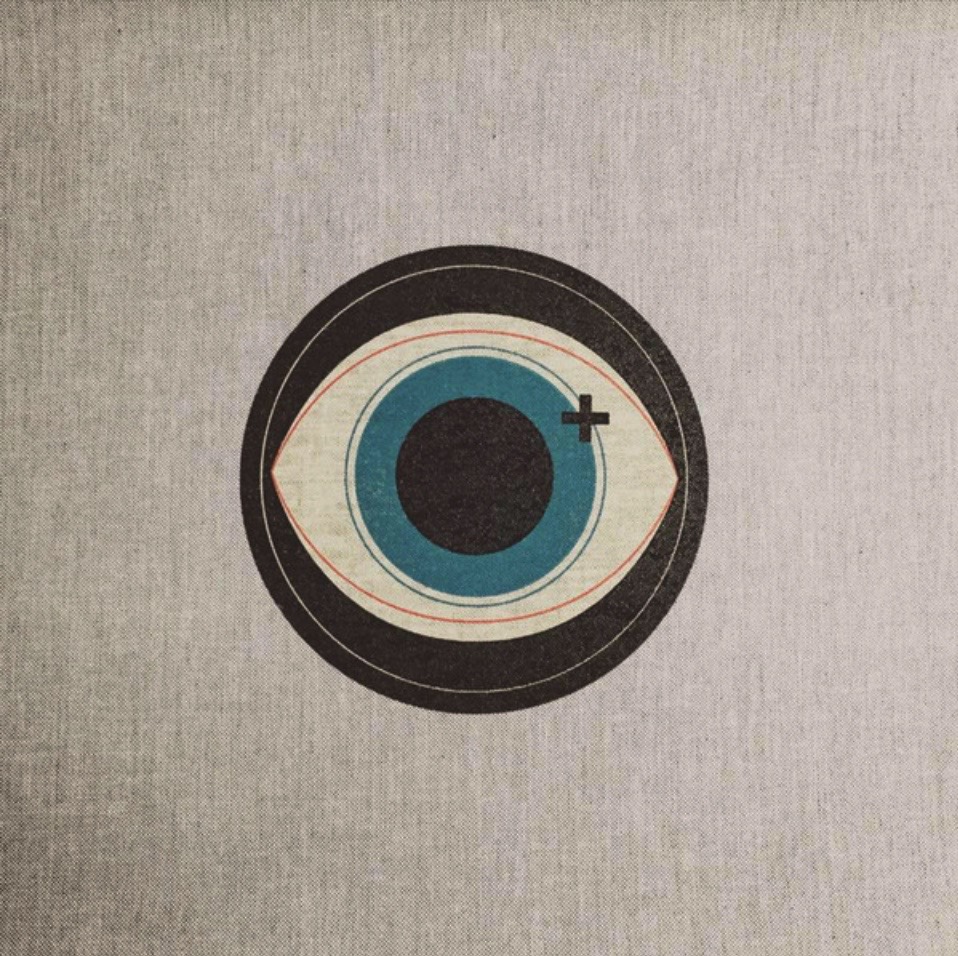 ---
27.36
ROBIN TROWER – Day Of The Eagle – Bridge Of Sighs, LP – Chrysalis – 1974
As a late teener in the mid-late 70s I was into a good bit of 'rock', but allowing for Trower being seen as a great guitarist, looking back it was definitely Jimmy Dewar's soulful vocals (with a bit of funk in the band's rock?) that swayed me. My tastes moving forward just about shifted everywhere else but listening these days Dewar's input feels even more vital to the sound they had, and with his passing in 2002 the job of replicating that vocal input seems to have been admirably filled by Davey Pattinson.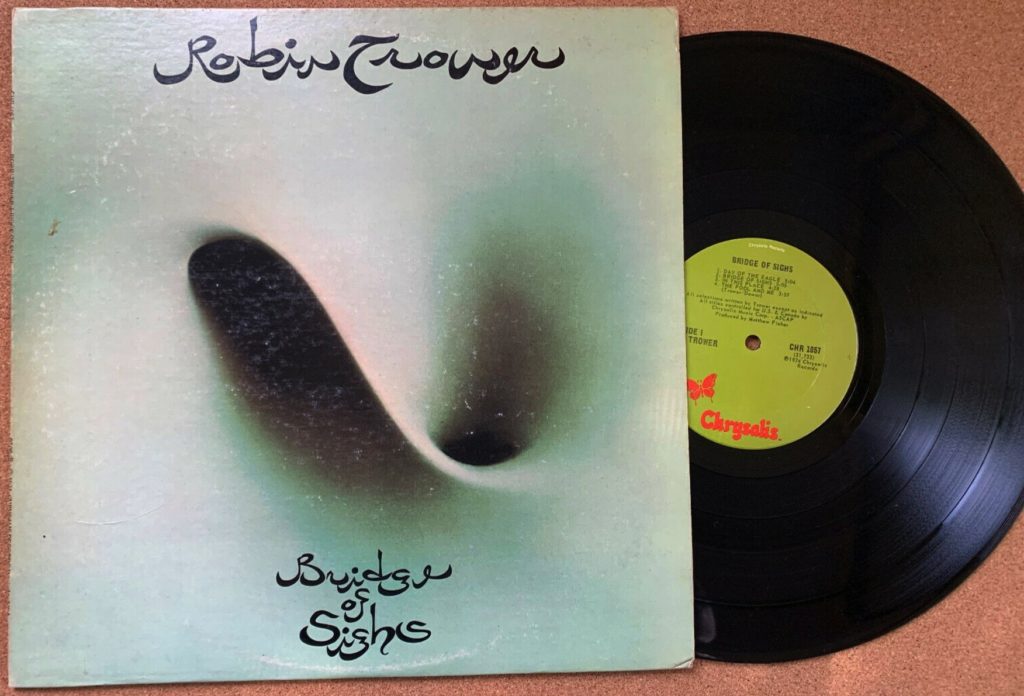 ---
30.15
BLADE – The Coming Is Near – King Of The Beats, v/artists 4LP – Team Records – 1997
An intro that's been sourced from a 60s/70s UK TV prog I can't quite nail down (some Rediffusion/Granada/Anglia TV thing?) and then it's Blade in instrumental mode.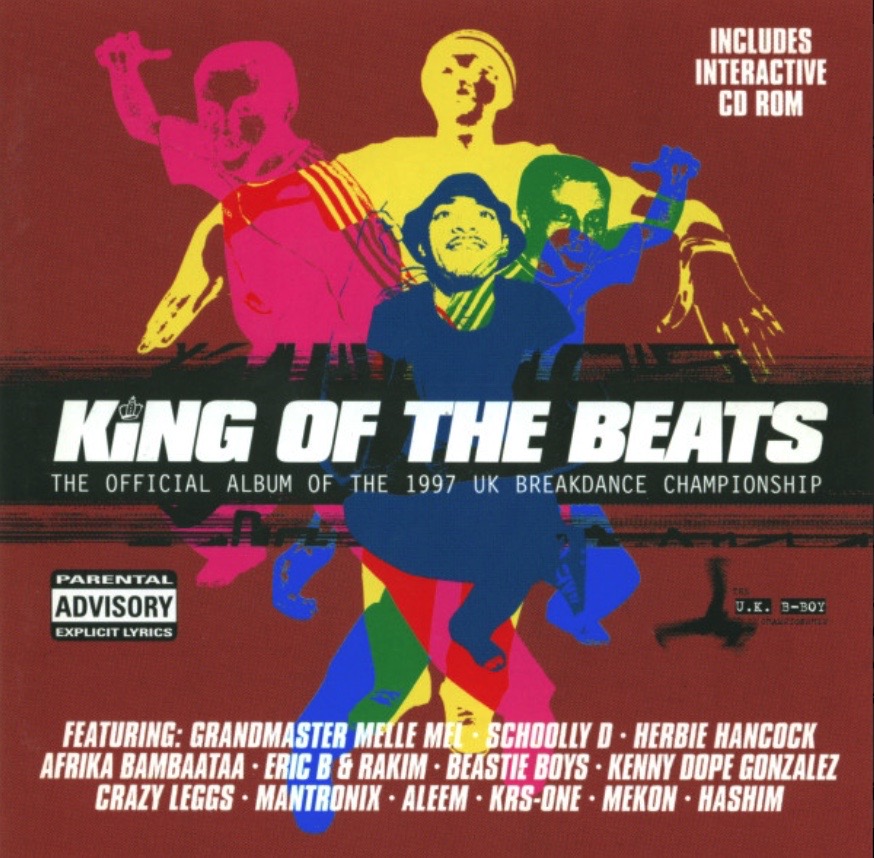 ---
32.59
CHICO MANN (feat KENDRA MORRIS) – Same Old Clown – 12″ – Soundway – 2013
File under 'Bouncy' and with no official video out there, a Dakota Burke on Youtube decided to add some moves. Search and praise. He's having fun.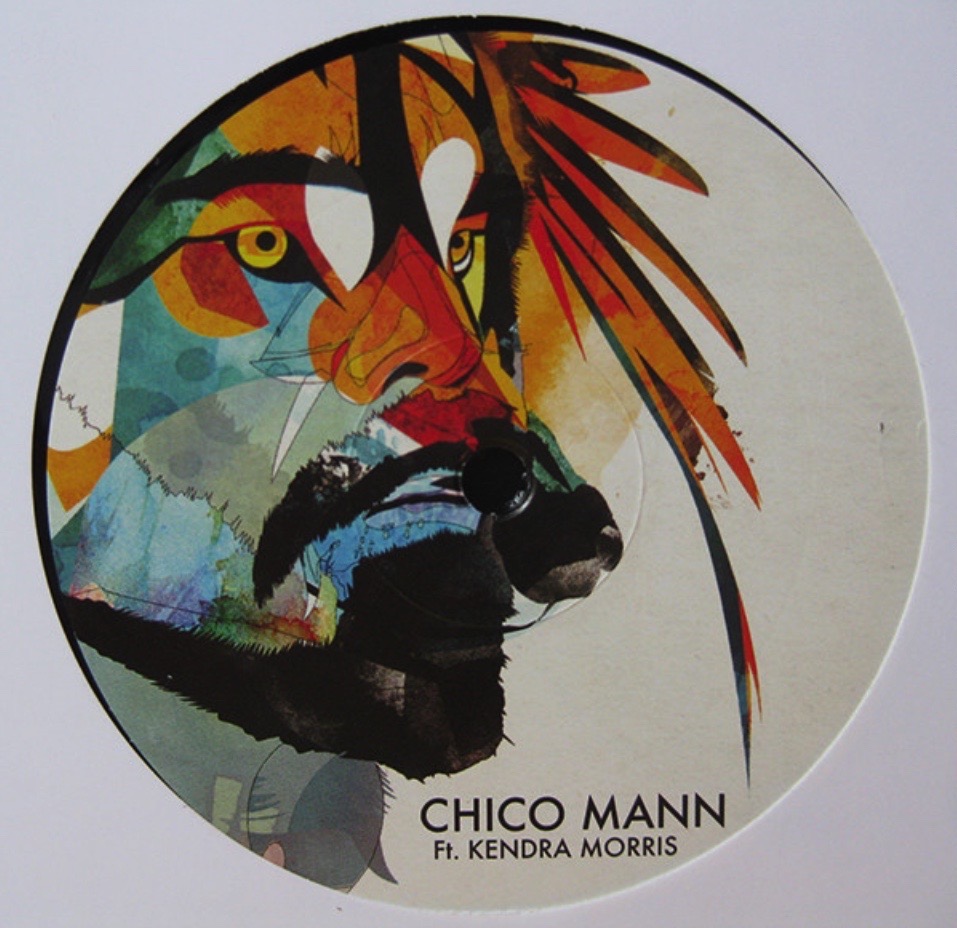 ---
37.18
ASHLEY THOMAS – Kept On Runnin' (Domu Remix) – Remixes 12″ EP – Counterpoint Records – 2008
Connections with my old home town, Bedford, in the shape of Domu on remix duties. Thomas is yet another class act that didn't get the rub of the green and had he surfaced in the early days of Acid Jazz and that soul/jazz/funk 90's thing he'd definitely have had a better shot at… whatever. Here's hoping he'll get the energy to release something again at some point.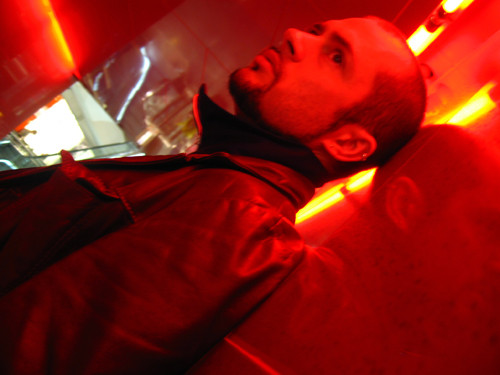 ---
42.15
ATTICA BLUES – 3ree (A Means To Be) – 12″ – Mo Wax – 1997
Vocalist, Roba El-Essawy, riding beats that seemed to straddle both broken beat and trip hop. 🙂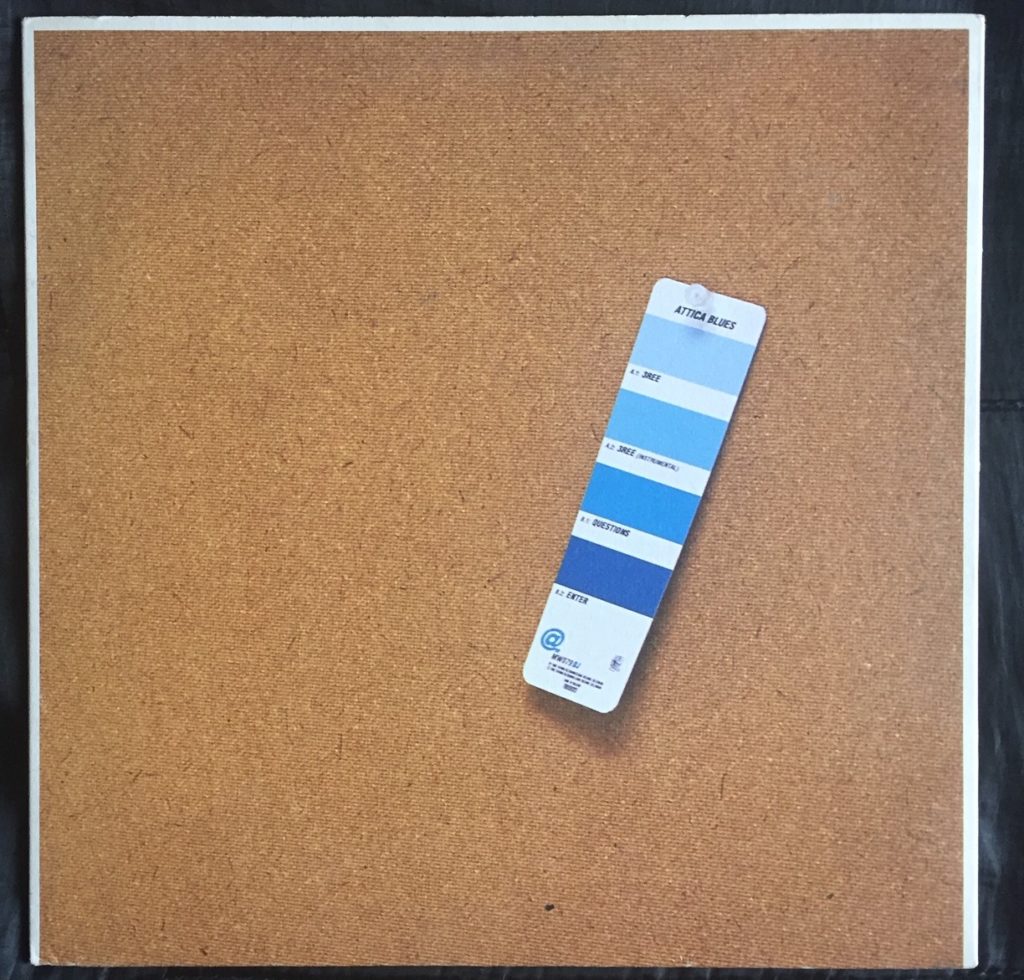 ---
46.31
PAULINE TAYLOR – Siren
and
48.24
PAULINE TAYLOR – Rain – 7″ EP – Ramrock Red – 2020
'Gospel' on modern day vinyl 7″. A rarity, sort of.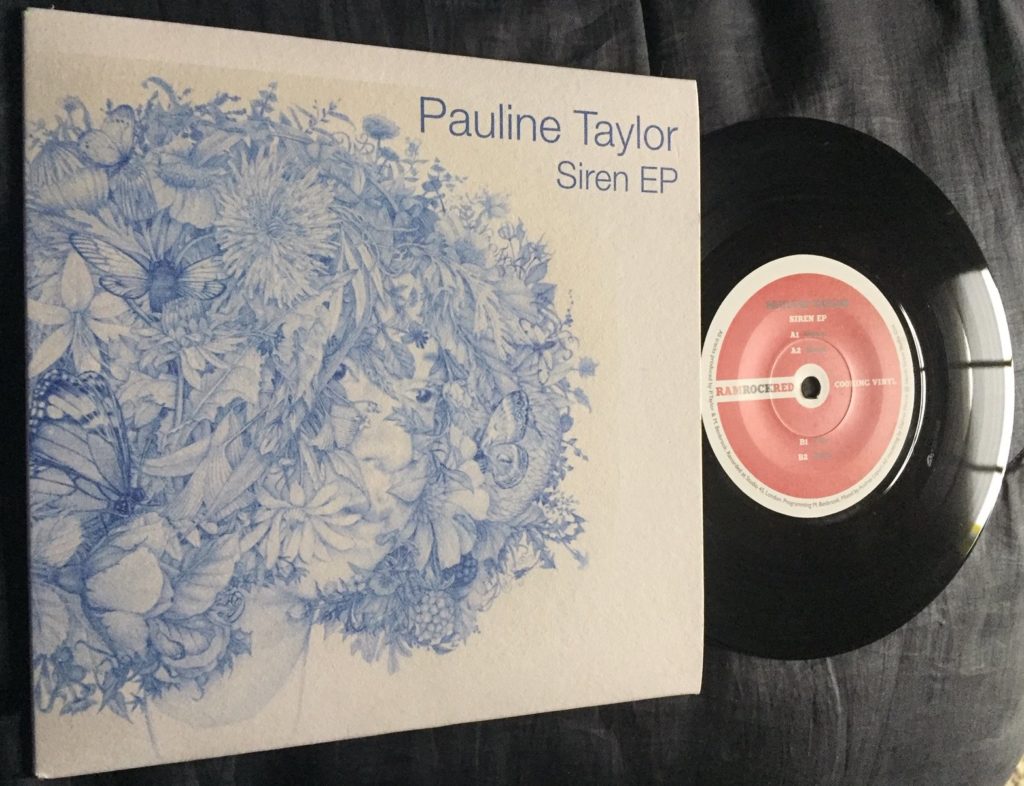 ---
50.02
JAZZ THE GLASS – Ignition – Download only – 2021
After making music in tandem with others, on and off for nearly forty years, close mate, Dave Summersgill has just released his first solo album, Shine but I just happened right now to hone in on a track that was released a couple of months ago.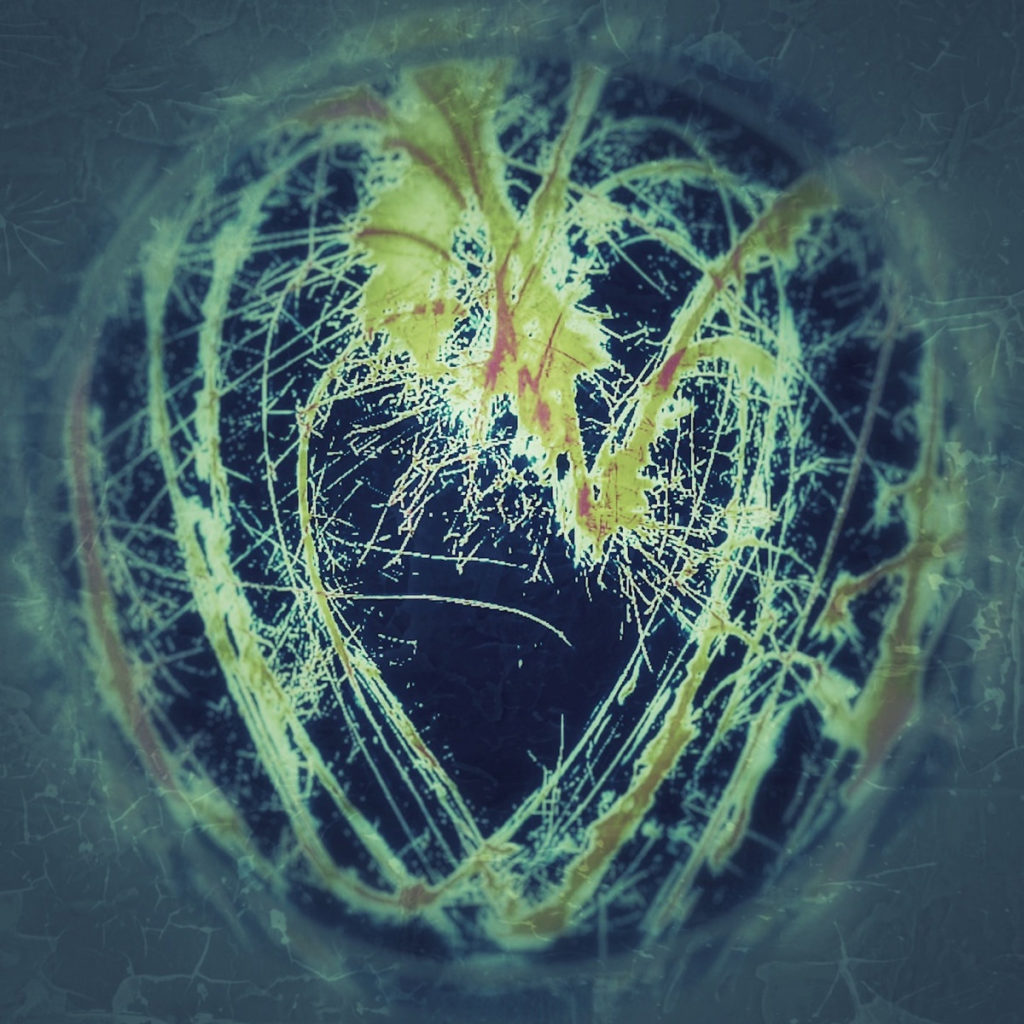 ---
52.33
DAVID SYLVIAN – River Man – Gone To Earth, 2LP – Virgin – 1986
Yep, as mentioned on the show, reminiscent of bath music for me in the very late eighties. One of a bunch of great tracks that I love but also sometimes shy away from, as they link to very tough times.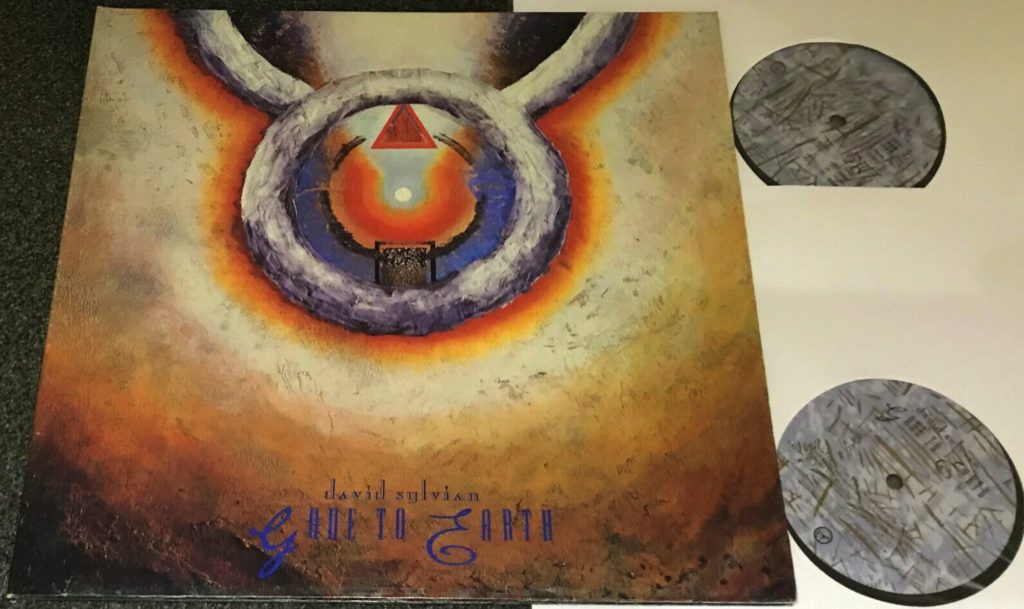 ---
56.50
FREDERICK & NINA – Place To Hide – 7″ – Council Folk Recordings – 2001
Looking back, this has ticked a few boxes. An obscure and no doubt lovingly hand stickered/stamped DIY label and another that would have made it to the occasional 41 Rooms' series of great double sided 7″ers, had I not played the flip, Running in a very early show here. The eight or so '00s era releases that surfaced on the label pretty much involved either (here) Paul Jason Fredericks or his sis, one Linda Lewis, of Rock A Doodle Doo and Sideway Shuffle etc fame.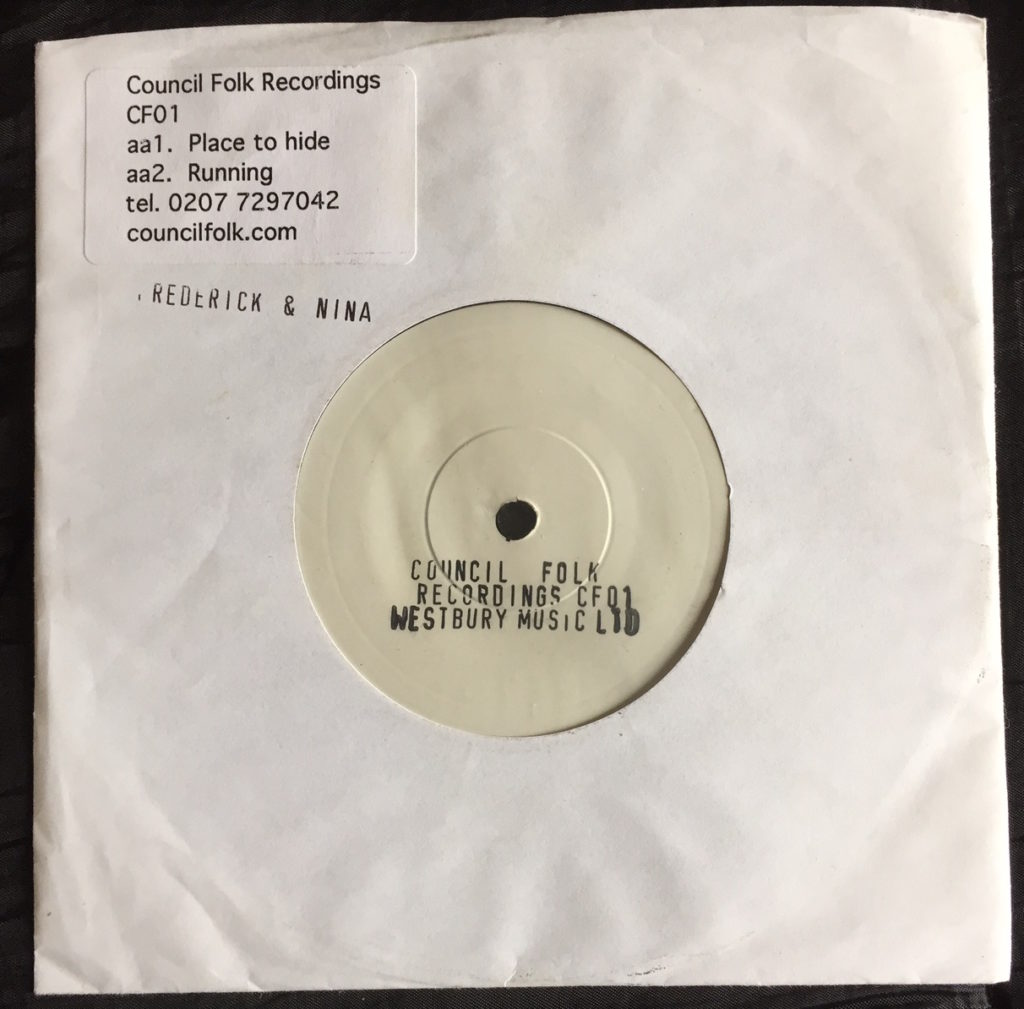 ---
01.00.13
EDDIE HOLMAN – I'm Not Gonna Give Up – 7″ – Bell Records – 1968
My mid to late '70s youth was soundtracked by just the one Eddie Holman single, the double header of Hey There Lonely Girl and It's All In The Game but this is from a bunch of earlier, also great singles of his that I then checked out after picking up on his debut album, 1969's I Love You a few decades later.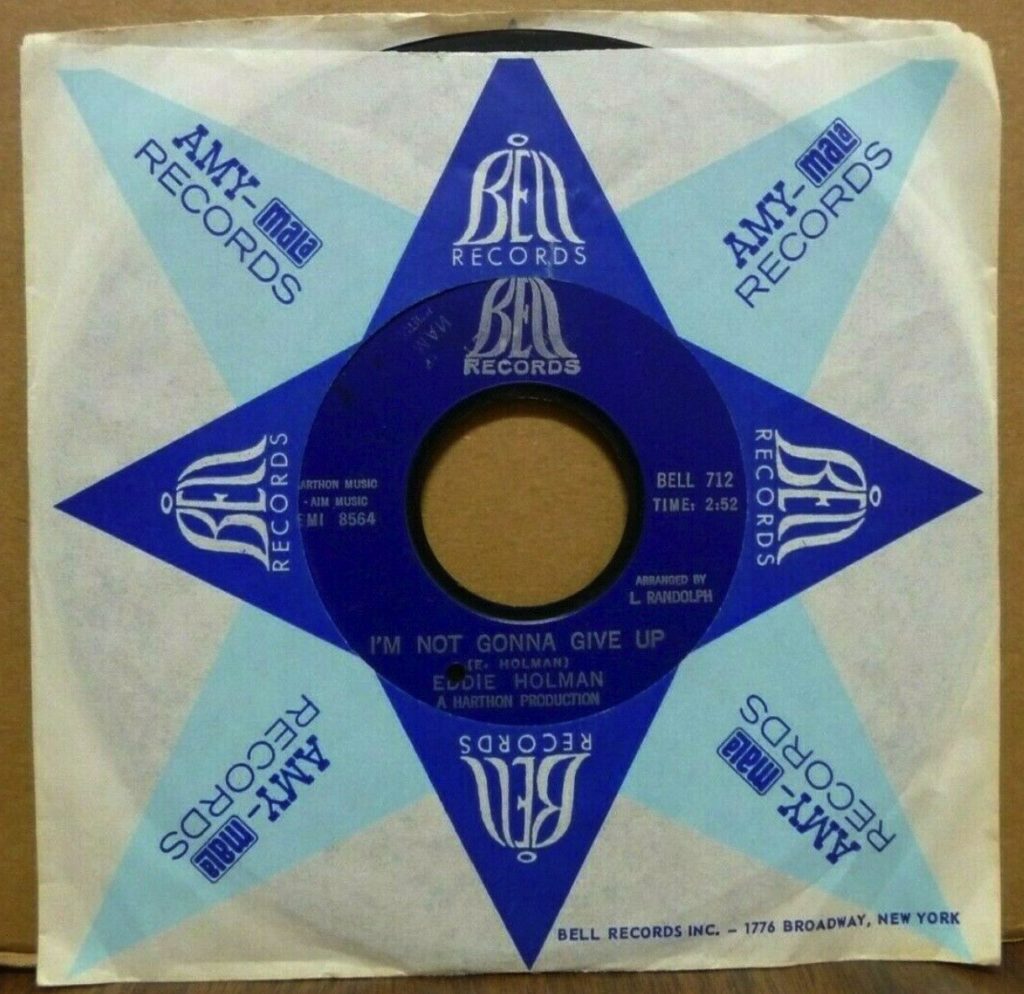 ---
01.03.00
THE CHARMELS – As Long As I've Got You – 7″ (promo only?) – Volt – 1967
A rare groove that will cost a few hundred £$€ for an original copy. I don't have one.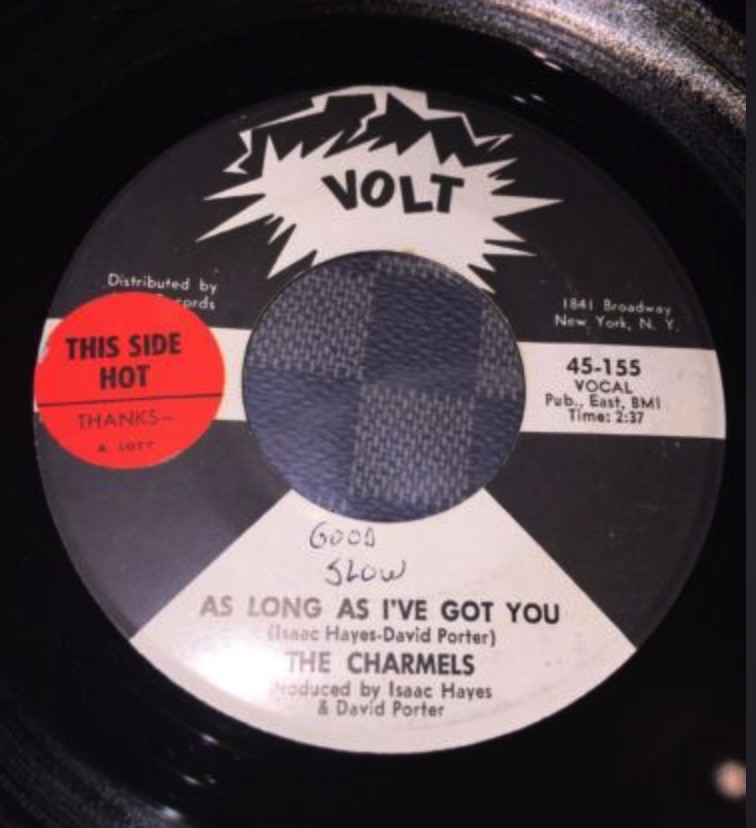 ---
Half time tea tum, tee tum, tea tum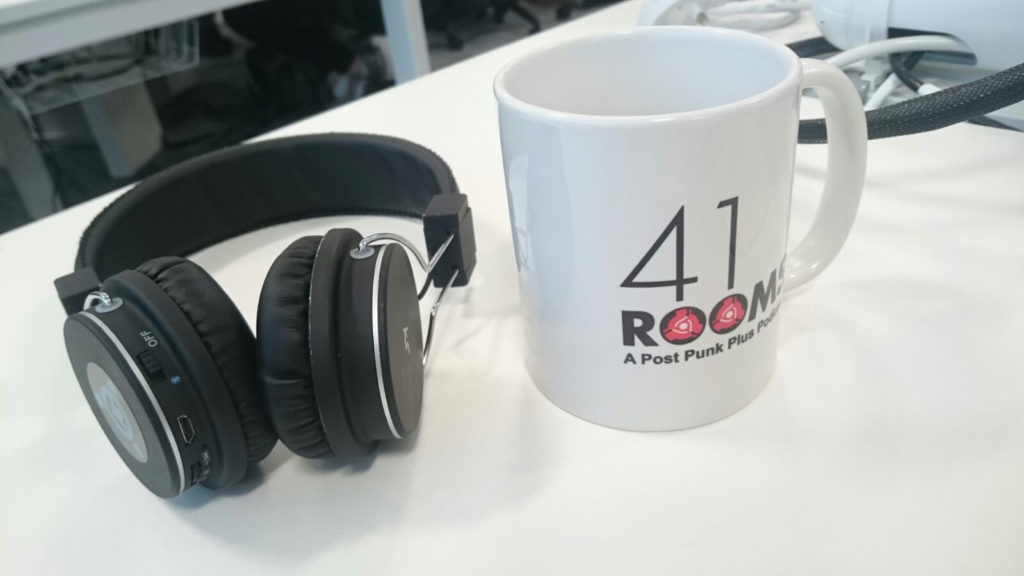 ---
01.05.43
LONDON ELEKTRICITY – Rewind – 12″ – Hospital Records – 1999
The lead off acoustic section is rightly out there elsewhere on its own 7″ but this d&b workout produces a bigger than the sum of its (two) parts whole.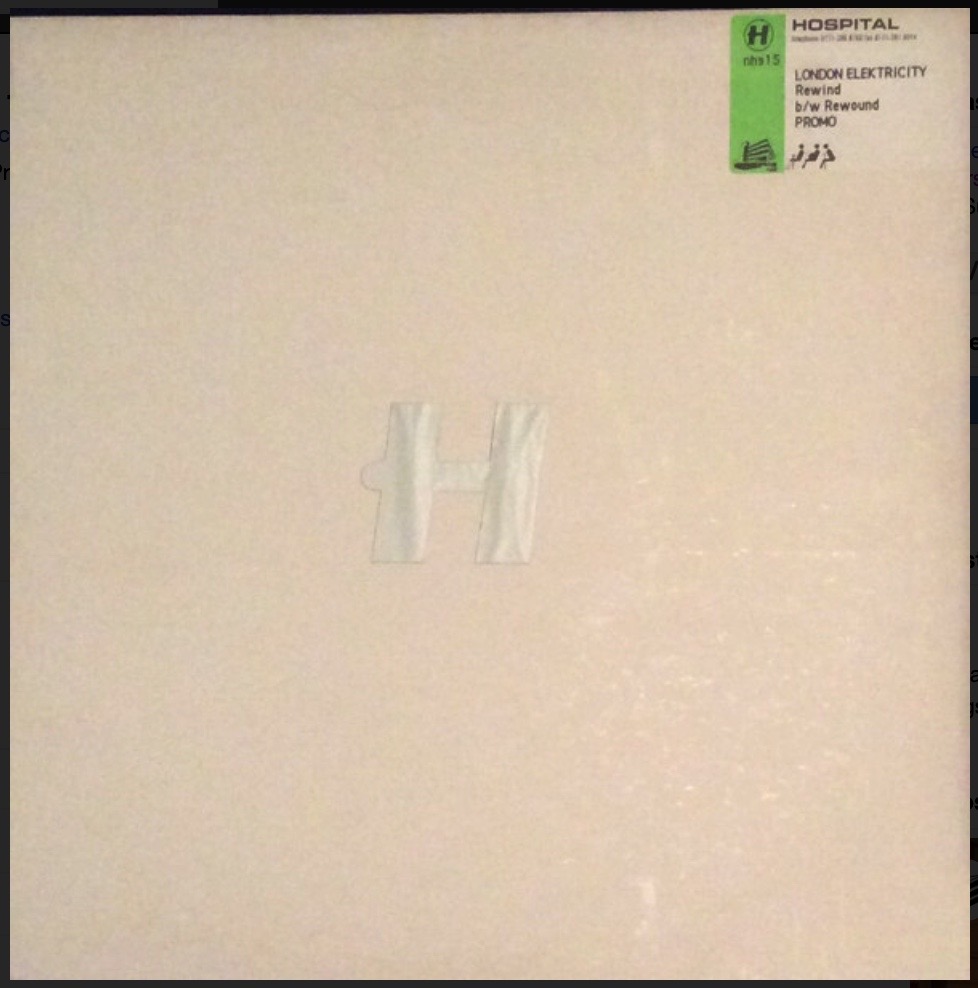 ---
01.16.26
MASSIVE ATTACK v MAD PROFESSOR – Protection (Radiation Ruling The Nation) – No Protection, LP – Wild Bunch Records – 1995
Mad Professor in and Tracey Thorn's vocal all but out. It's still a winner.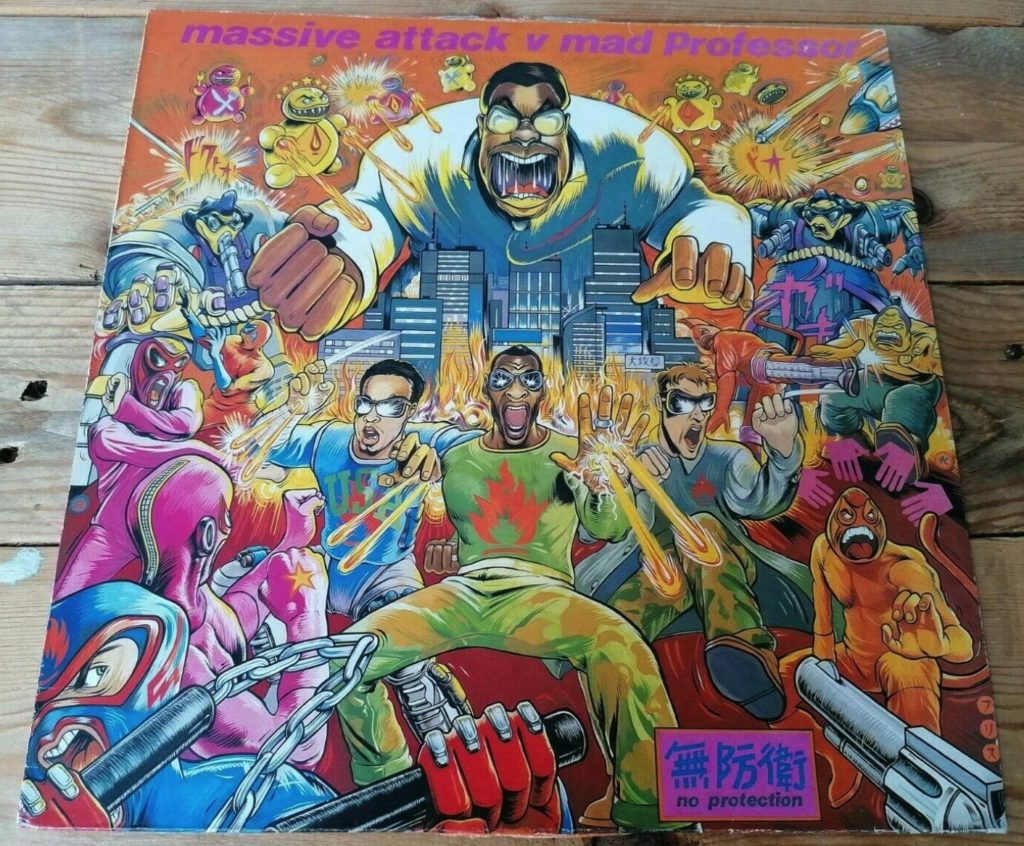 Massive Attack and their roots in Dub: Straight No Chaser #11, 1991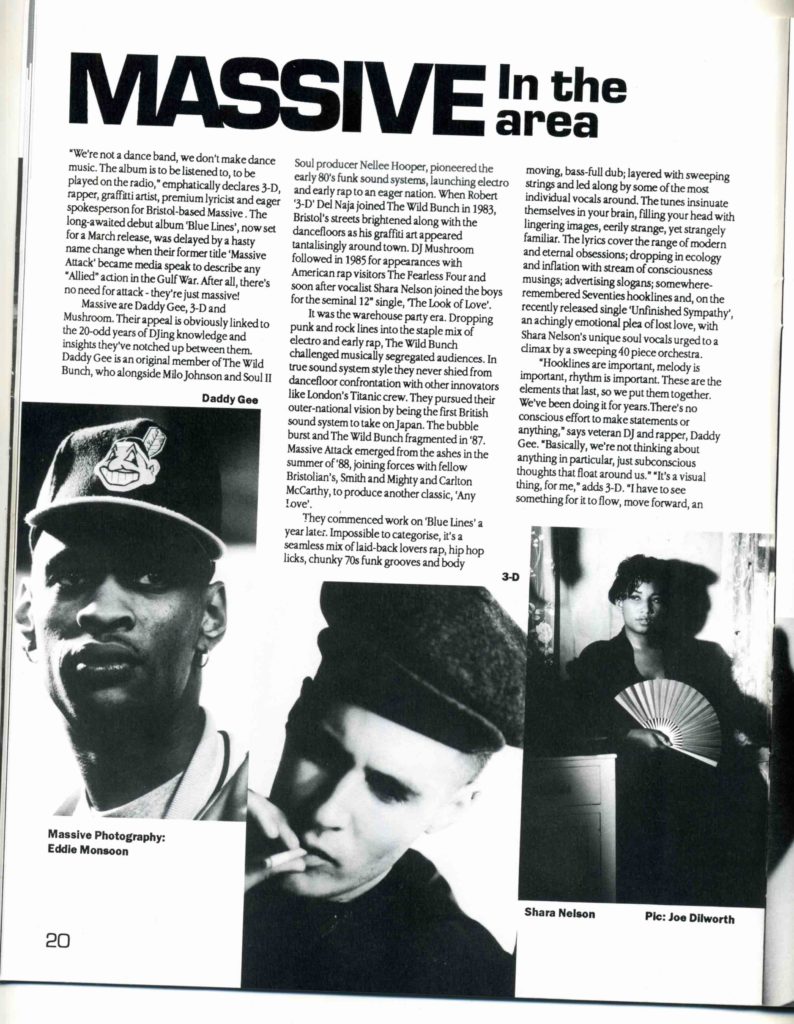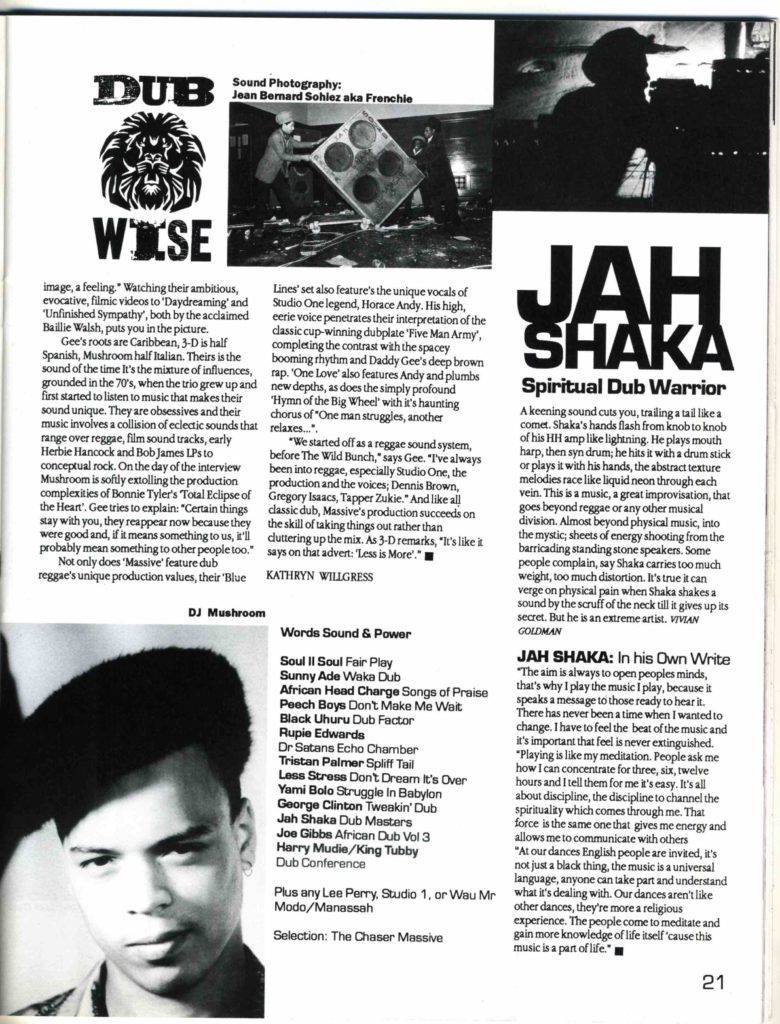 ---
01.21.52
MARVIN GAYE – If This World Were Mine (Claes Rosen Remix) – Youtube only?
I didn't need the 22 million (and counting) Youtube hits to tell me this… just… works. There's nothing radical in the sounds or indeed in the production but it's proof positive that Swedish producer/DJ Rosen has a real 'feel' for maestro Marv.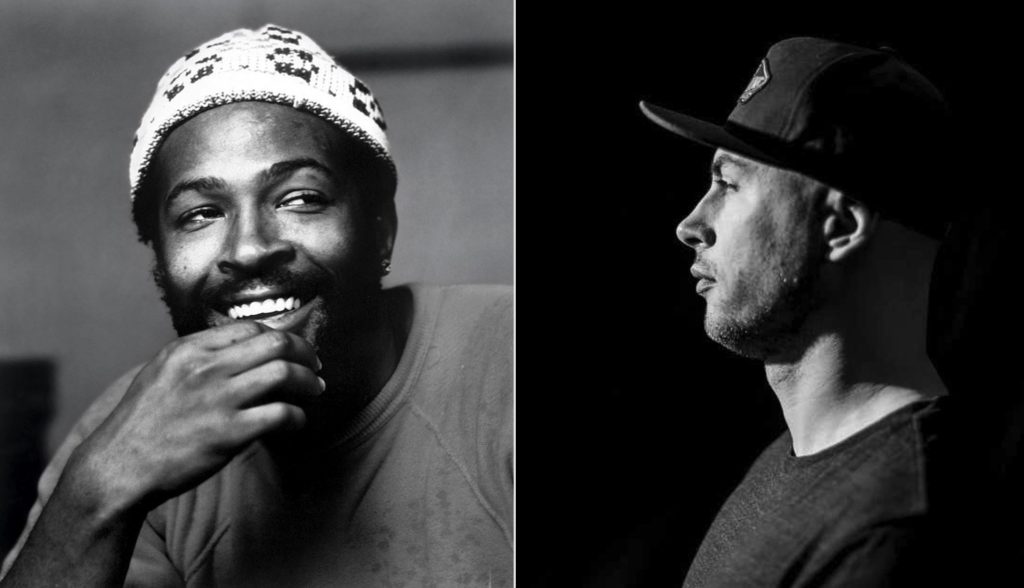 ---
01.27.40
PURESSENCE – Ironstone Izadora – Walking Dead 12″ – Island 2002
Moody Mancs…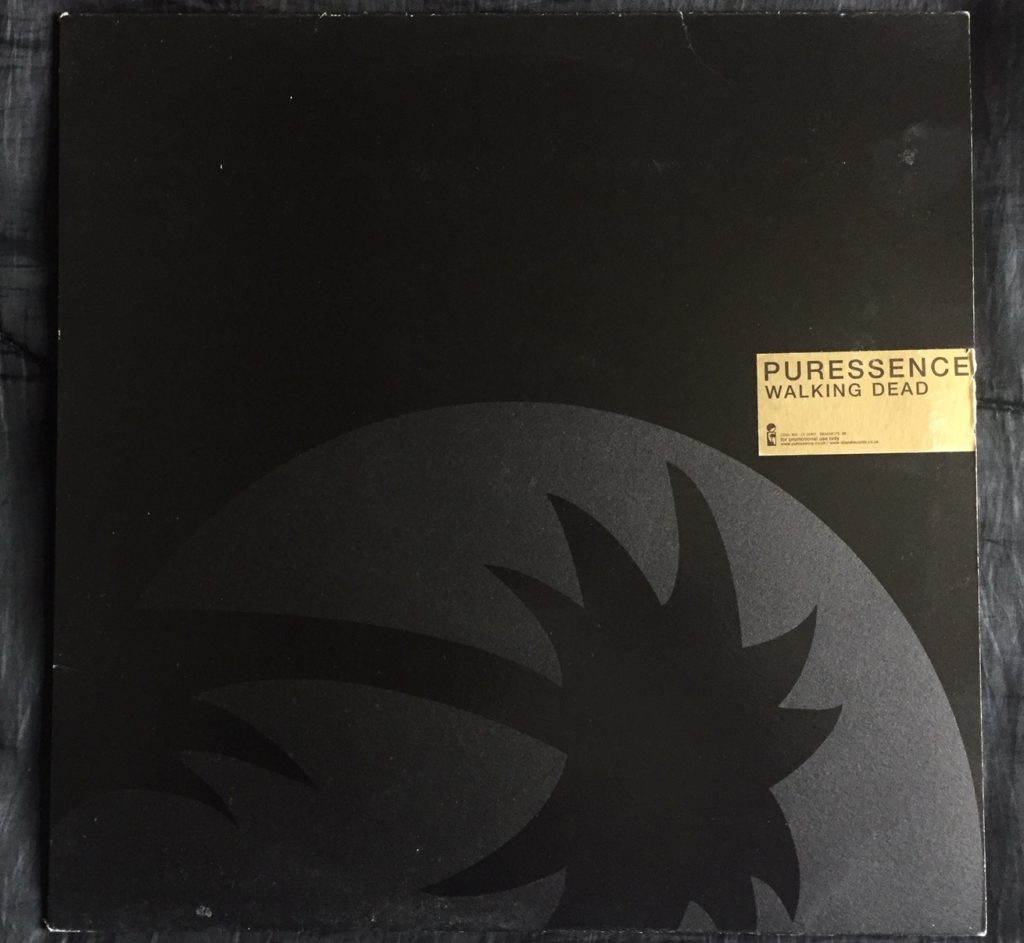 ---
01.31.04
COCTEAU TWINS – The Tinderbox (Of A Heart) – Head Over Heels, LP – 4AD – 1983
Not performed at their Bedford Boys Club gig in Nov '84 but what was a promotion of mine would have been a very long one had all my fave CT tunes made it on to the set list that memorable night.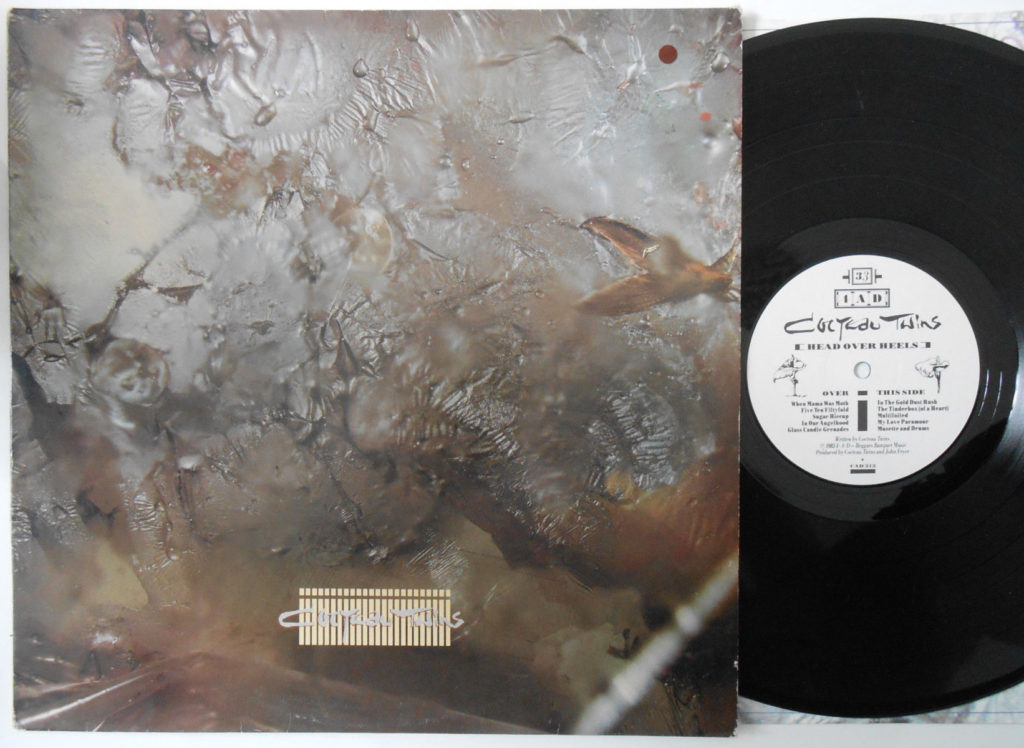 Previously unseen/unpublished, Liz soundchecking somewhere on the Cocteau Twins five date April '84 UK tour.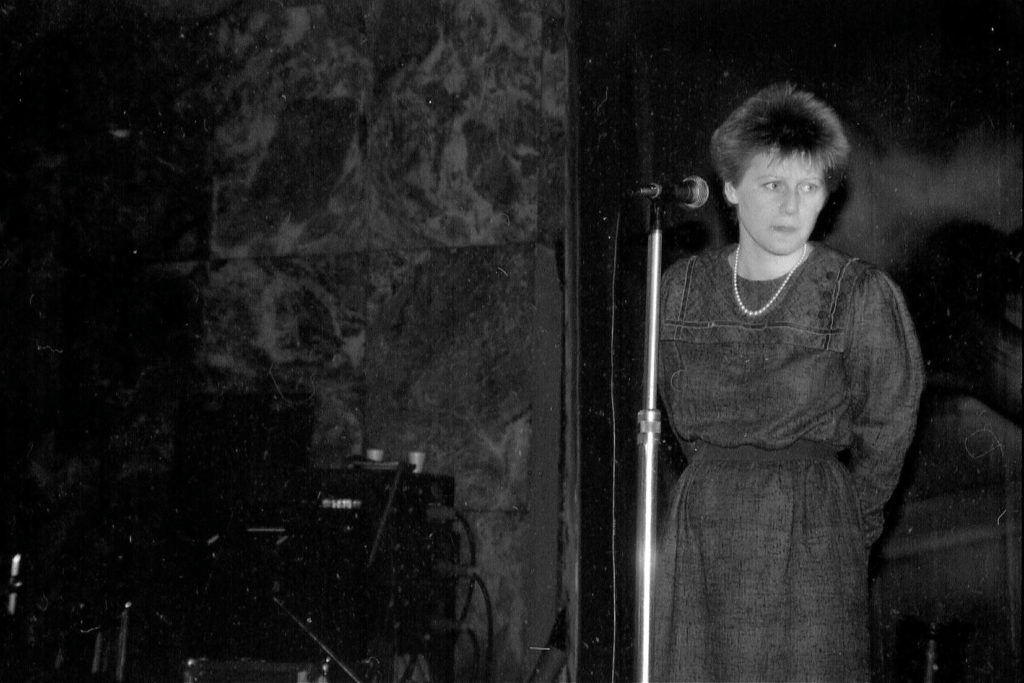 Photo credit/copyright – Dec Hickey
---
01.35.39
INSPIRAL CARPETS – Biggest Mountain – Island Head, 12″ EP – Mute, Cow – 1990
More Mancs, but these were having us on a bit of a waltz.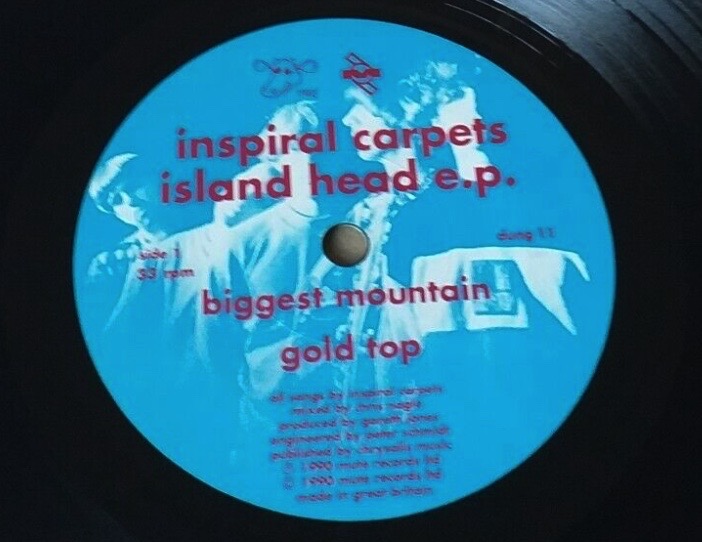 ---
01.39.58
FILA BRAZILLIA – Motown Coppers – Spill The Beans, 12″ – Twentythree – 2001
Steve Cobby has seemingly had as much fun with naming his tracks as he's had in making them.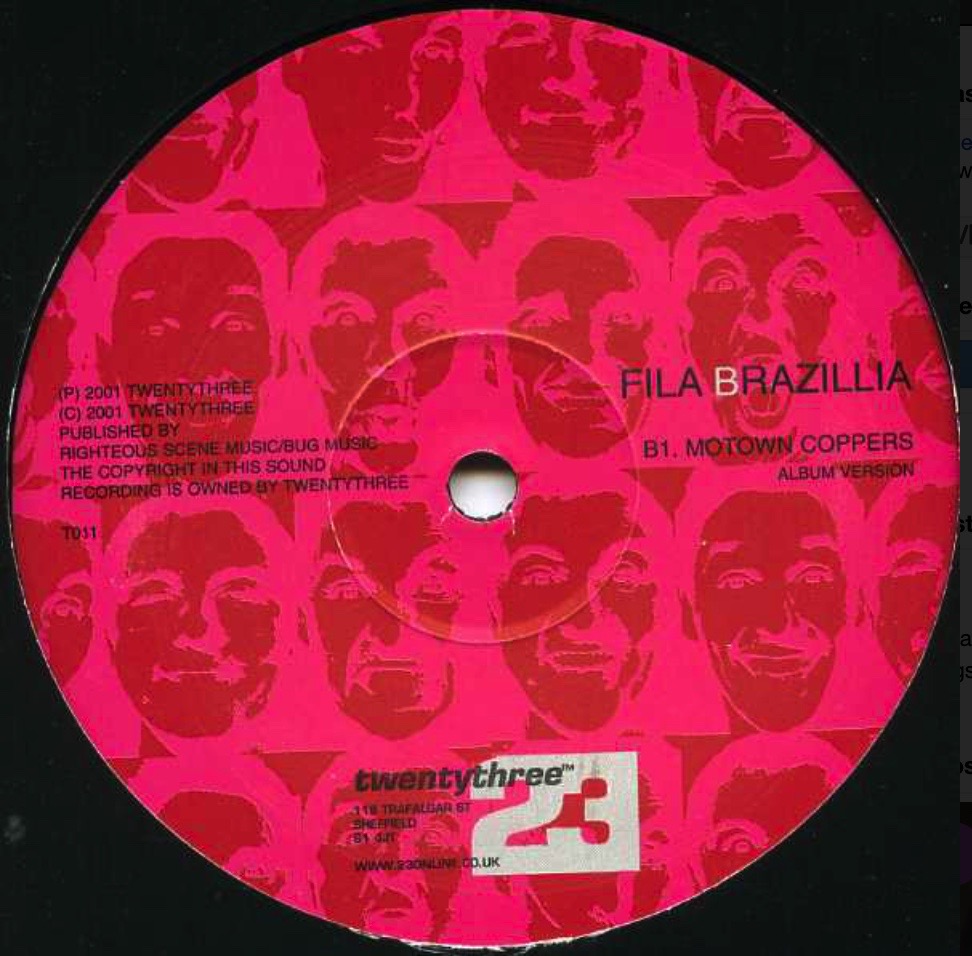 ---
01.44.20
THE WOODENTOPS – Get It On – 7″ – Virgin – 1986
A classic 'in a rush' Woodentops sound.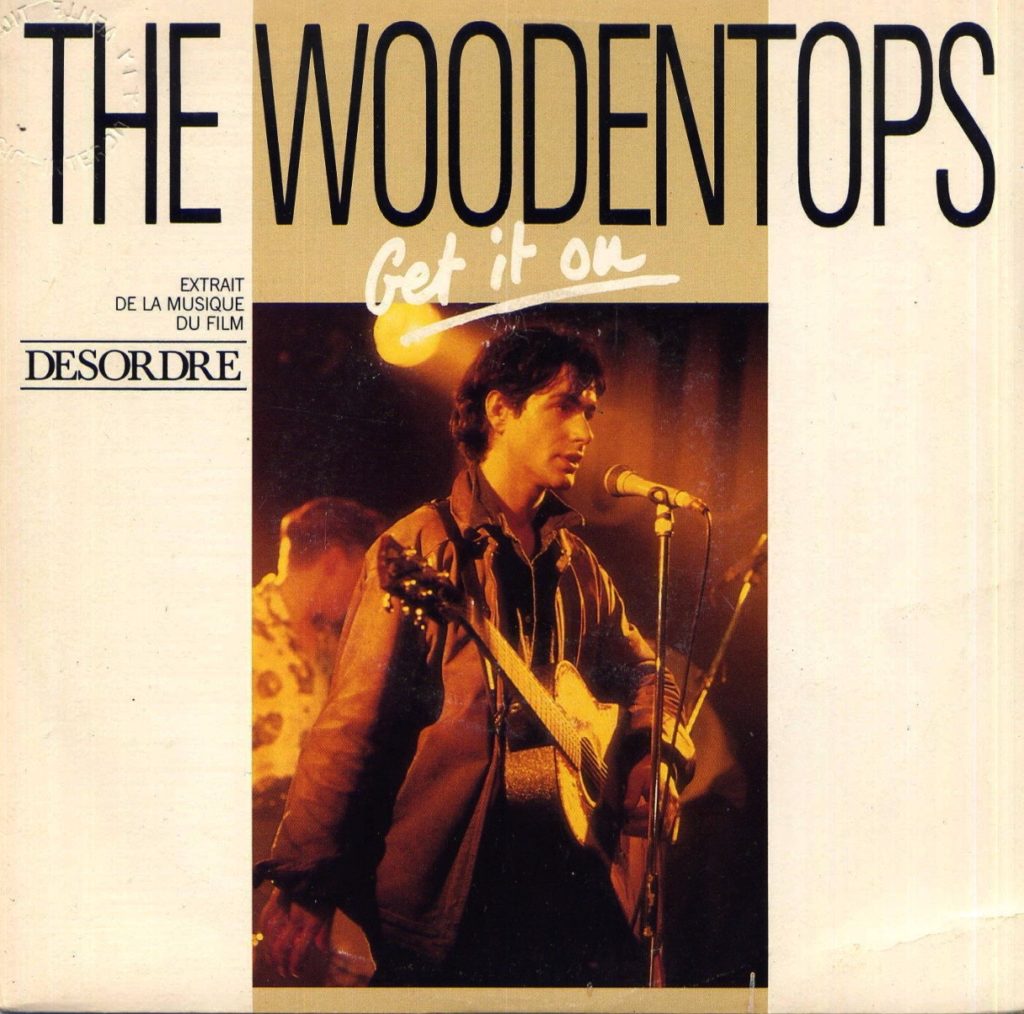 ---
01.47.35
??? – Warm Leatherette – ????
No idea where I grabbed this from (a long time ago) but it hasn't shown up in any search since. Is there a bad version of Daniel "The Normal' Miller's post punkatronic classic?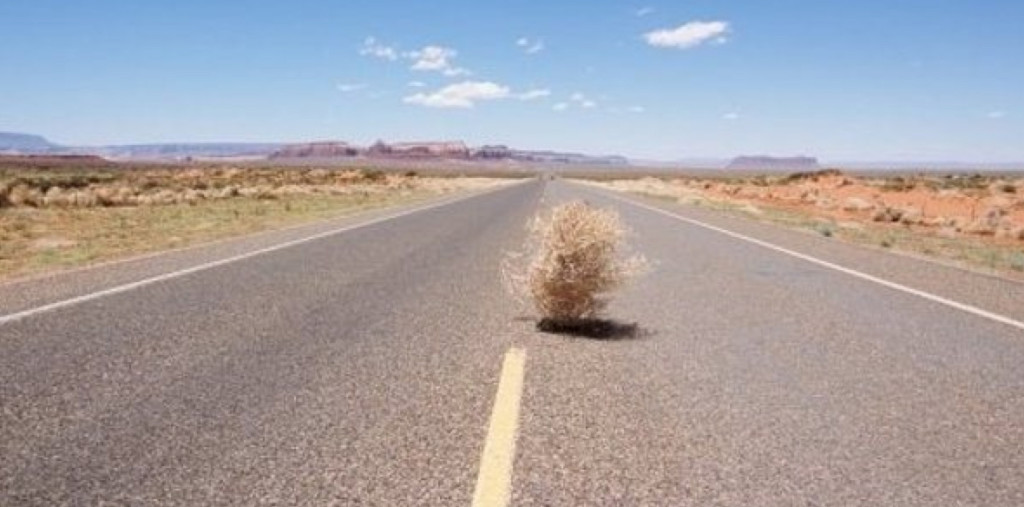 ---
01.52.11
ELASTICA – Stutter – 10″ – Deceptive – 1993
A bit flippant but I liked more what they were about than the actual music… but this was a buzzing tune. Even though its limited edition pressing numbers is maybe as unknown as the various UK 7″ equivalents, I've gone here for a visual of the US 10″ – the Gold/Yellow Translucent vinyl does it.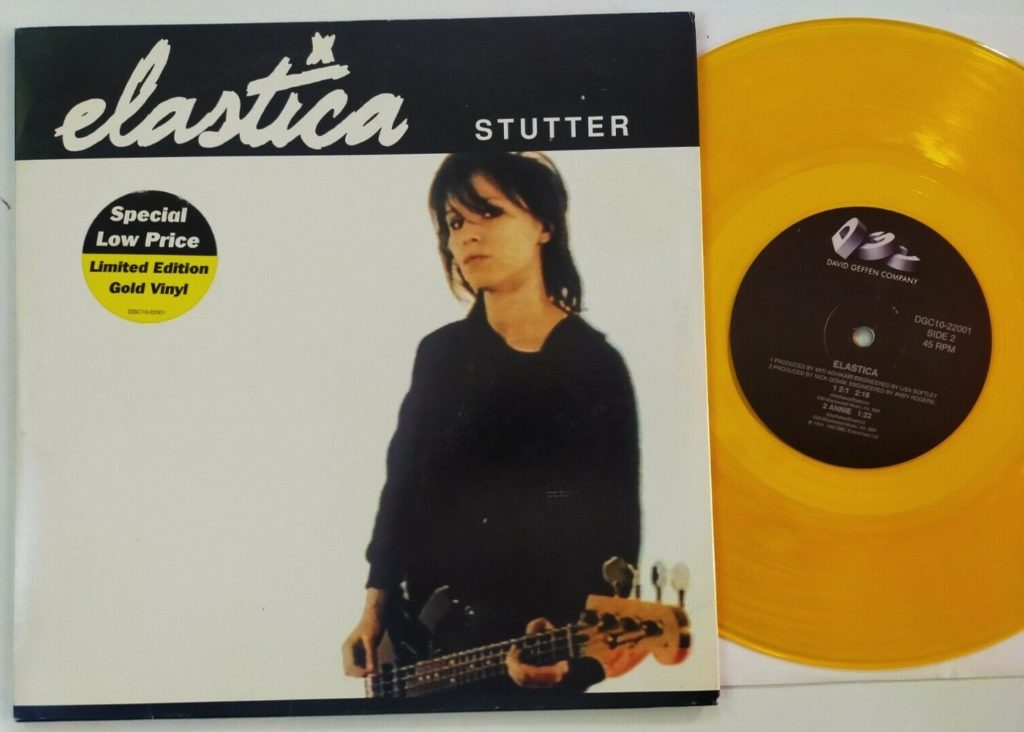 ---
01.54.24
MARTHA and THE MUFFINS / M + M – Danseparc (Every Day It's Tomorrow) – Danseparc, LP – RCA – 1983
Intelligent and quirky pop indie…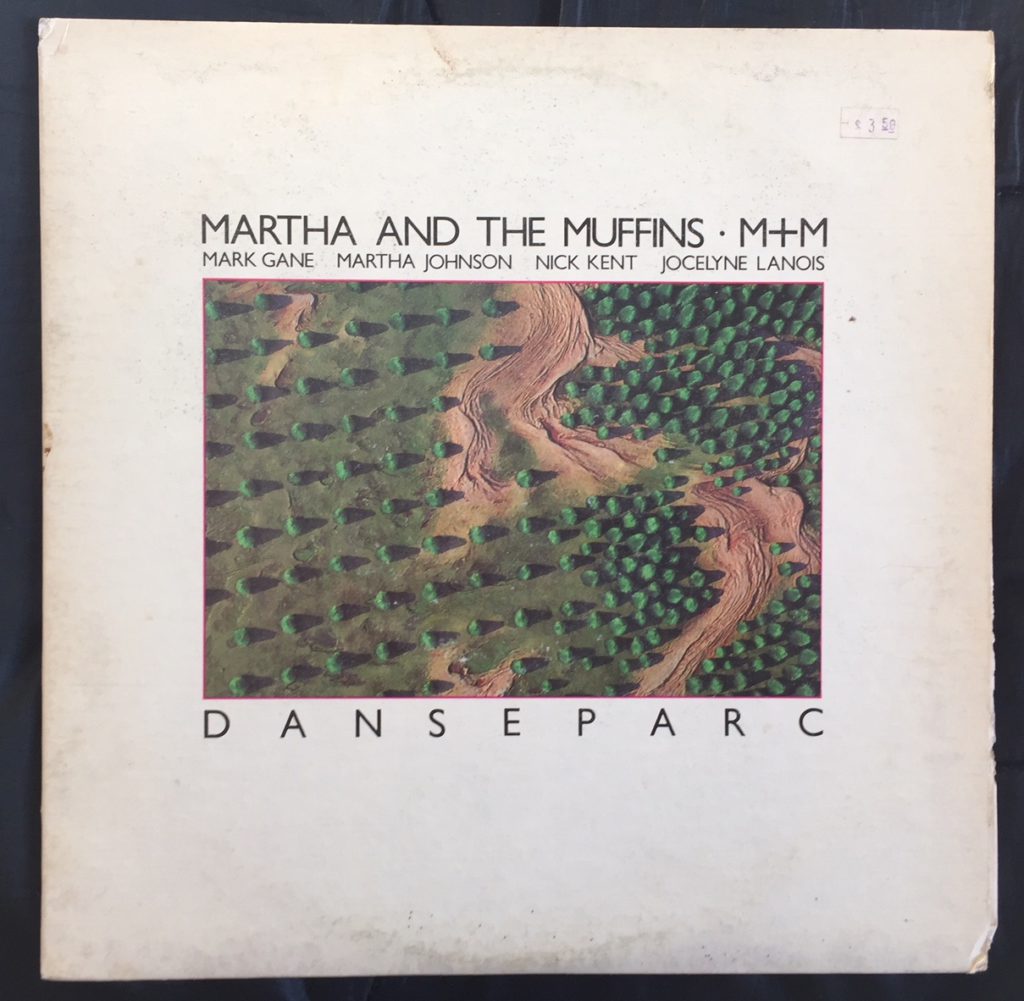 ---
01.57.22
WET LEG – Chaise Longue – Download only (for now) – 2021
This Isle Wight duo have just signed to Domino, so I'm guessing this will surface in a more hard copy form at some point.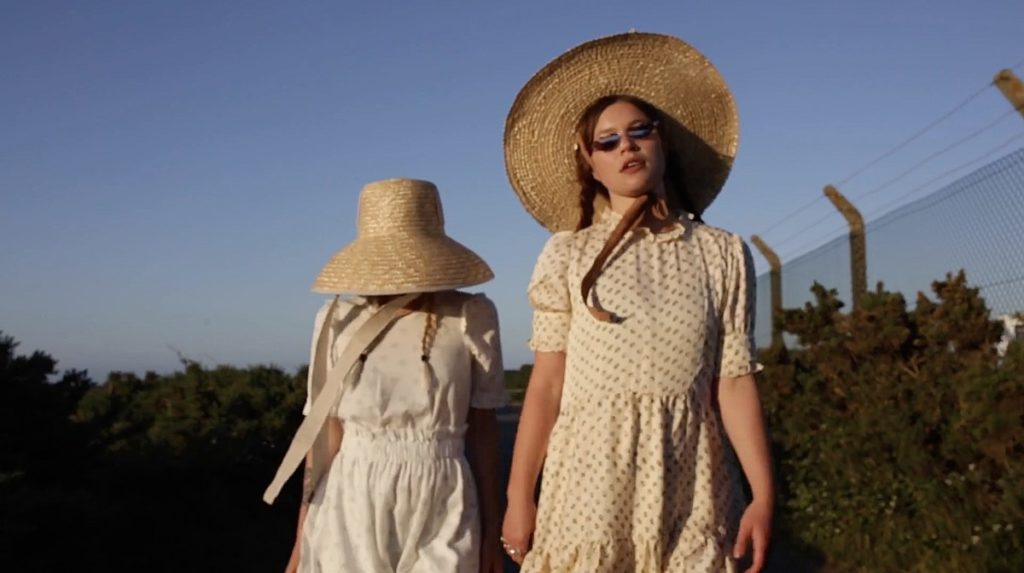 ---
Show 95 is due to surface on Sept 5.
Dec x