PLAYLIST 83 uploaded Sept 6, 2020
and is 90% vinyl friendly. Impressive.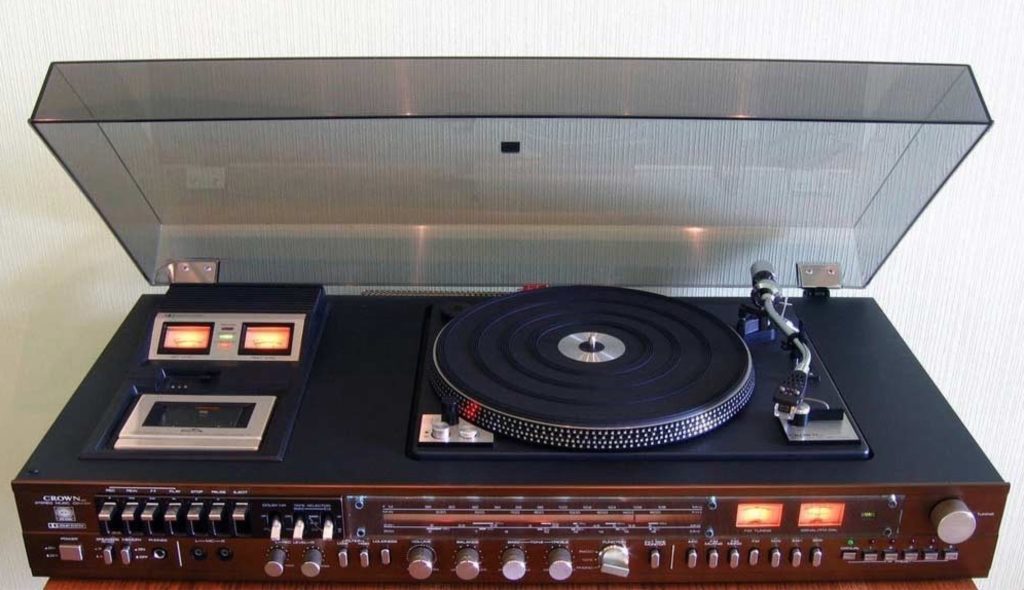 Lest we forget, music centres were de rigueur in the '80s and this one, a Music Center Crown SHC-5500 Hi-Fi, looks like a more bells and whistles (and lights)/blinged version of the comparatively humbler National Panasonic set up I had and indeed the one that fronts the 41 Rooms website. To see whether they still have some gravitas, ask a teenager who's also into vinyl and has a bit of a retro thing going on.
---
Any track marked * has been given either a tiny or a slightly larger 41 Rooms 'tweak'/edit/chop/etc and apologies, but there's one track that's a bit sonically challenged.
---
Lyric of Playlist 83…
It's all about Eve…
---
00.00
(Intro) THE FLAMINGOS – Stars (Edit) – Unreleased demo – 1983 Episode #1 for info.
---
00.41
NEW ORDER – Ultraviolence – Power, Corruption & Lies, LP – Factory – 1983
I've had a weird journey with the studio versions of many New Order tracks, especially this one. It's no secret to anyone who's read From Heaven to Heaven… that on any gig night in the early '80s, when the band were in storming form and this was in the set, I felt I was watching the best band on the planet. There were no contenders to their crown and their shift into a series of sequencer led electronic-heavy tracks, one that had started with Temptation and then got a bit darker with Everything's Gone Green, was a key point in their 'rise'. In tone, Ultraviolence followed the latter but by the time the PC&L album was released I'd heard the harsher, rougher and therefore edgier (keep going) live version dozens of times, through their gigs and repeated plays of the tapes from those gigs, so the subsequent studio version – to my ears anyway – sounded a tad… 'lame'. If I'm honest, because there was always another gig only weeks away, I didn't play the albums that much at the time. I do though hear these studio recordings differently now.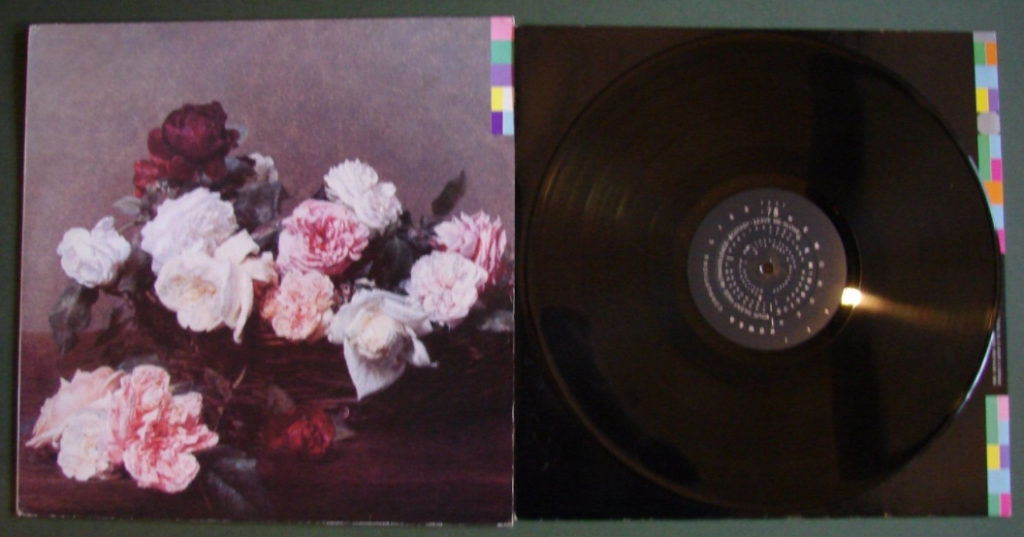 ---
05.27
HOT TODDY – Synthesise – Still We Are, 12″ EP – House Of Disco Records – 2020
There's a combination of styles going on here that is right up my street. Hypnotic rhythms and soulful vocals is always in with a shout with me.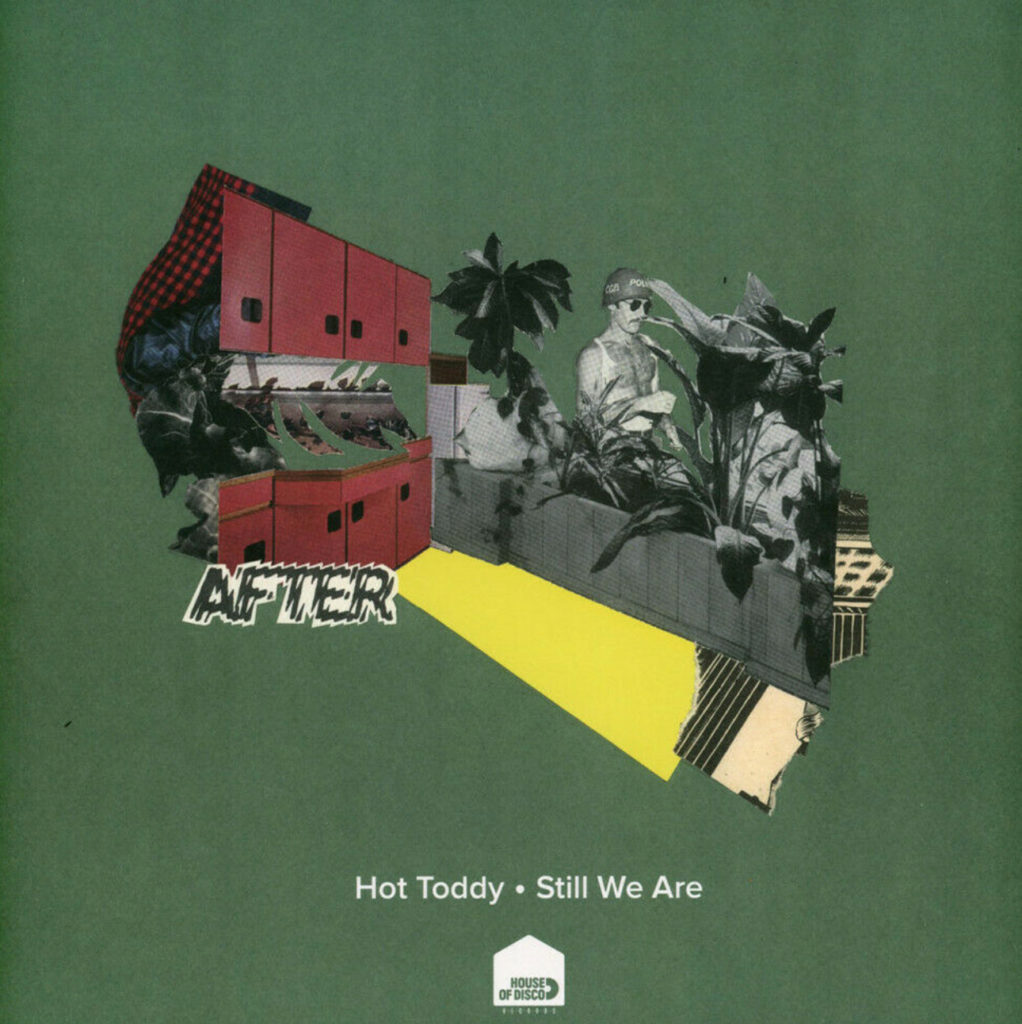 ---
12.13
LIAISONS DANGEREUSES – Los Niños Del Parque – Roadrunner Records – 12″ – 1981
Germany had a history in electronic sounds and rhythms so it should have been no surprise to see their late '70s/early '80s punkier generation knocking out some of the heaviest, and this thumping sound smacked the ears like very few others at the time. A German band with a French name, on an English label… a Basil Fawlty sketch that never was.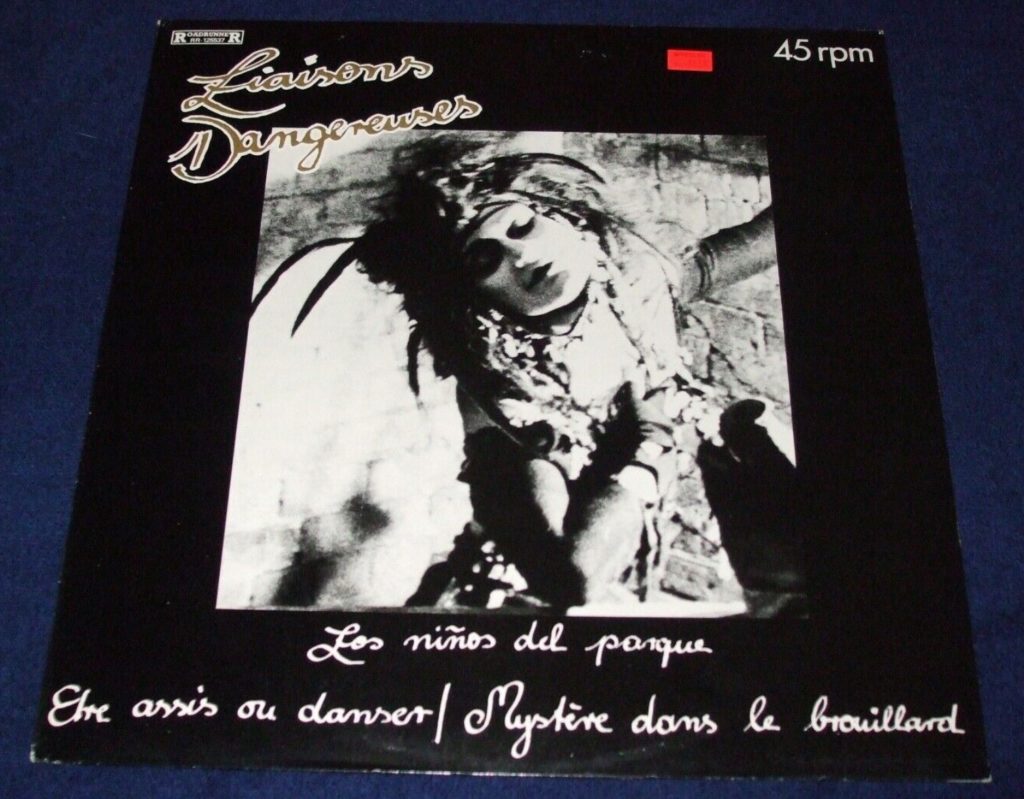 Ad. Masterbag #10, May 27-June 9, '82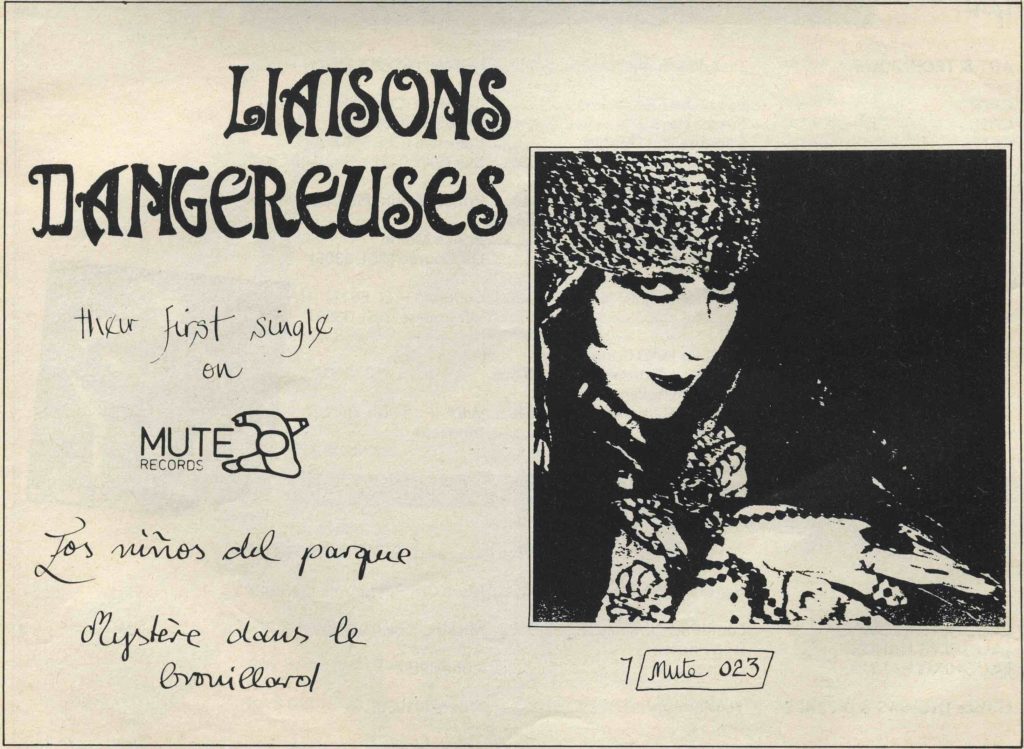 Article. Masterbag #16, Aug-Sept '82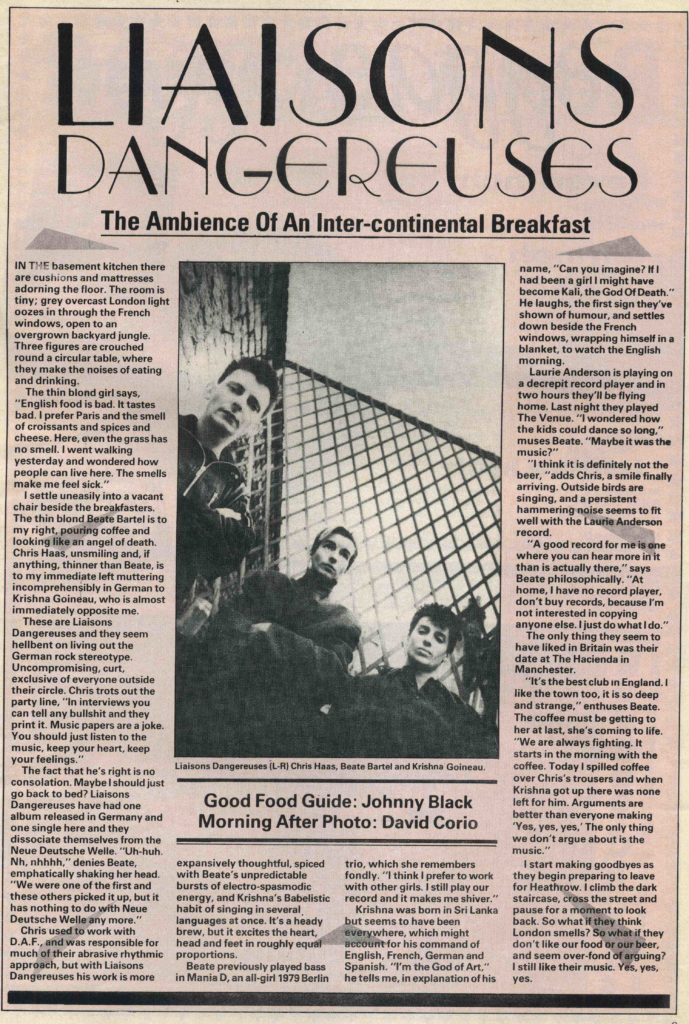 ---
17.14
THE FUTURE SOUND OF LONDON – Room 207 – From The Archives, Vol 3, CD only – fsoldigital.com / EBV – 2007
The FSOL's Garry Cobain is a Bedfordian and sometime in the late '80s at the very dawn of FSOL, and when he and I were both still living in the town, he came round my house. As I remember it, it was just to ask some advice. He though is still adamant he asked me to manage the FSOL, so I'll have to bow to his greater conviction on the memory. He certainly played me a couple of un-named and very basic demos, which I collectively attributed to some working title of 'Floor' – and I've still got them. All a light year or two away from where the duo (Brian Dougans being the other half) are now, functioning on many levels, not least of which is as the Amorphous Androgynous, an avenue for some wonderful psychedelically-washed releases. 
"Why is it, everybody, from the fucking fish and chip shop to a magazine ends up selling itself, getting the millions and retiring. Why don't people keep going with it, why can't they change it so that it keeps being important to them. Why didn't Anita Roddick keep going with Body Shop, why did it get so alien to her that she had to sell it, why? Surely she's making so many millions she can get the right people that she loves to keep going with the ethos; there's something dangerous there" – Garry Cobain (on people becoming successful and then quitting), barcodezine.com, date unknown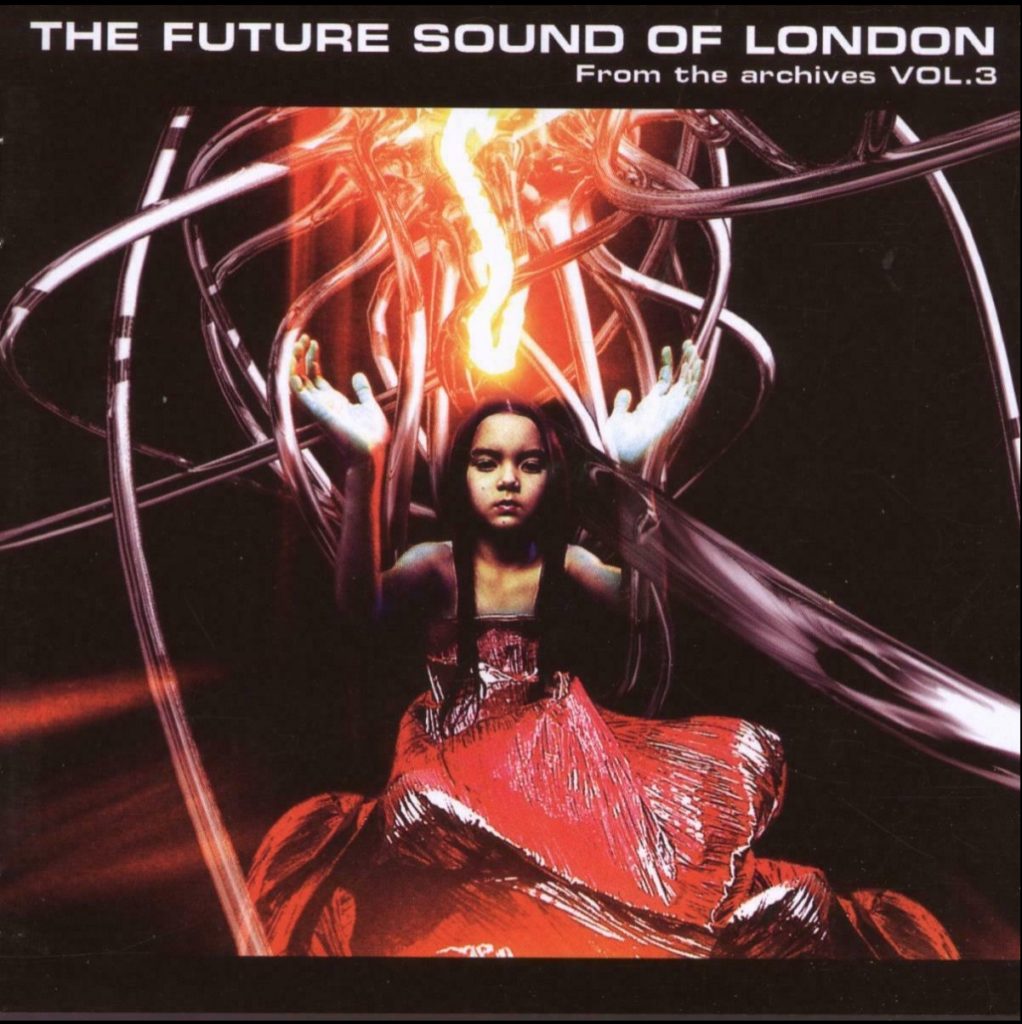 ---
22.37
BURIAL – Shell Of Light – Untrue, 2LP – Hyperdub – 2007
One of theeeee great albums of this century… although there would be precious few in any prize giving I might concoct. Even within the jungle and dubstep world from which Will Bevan's music emerged, his 'style' does lend to Untrue sounding like a concept album.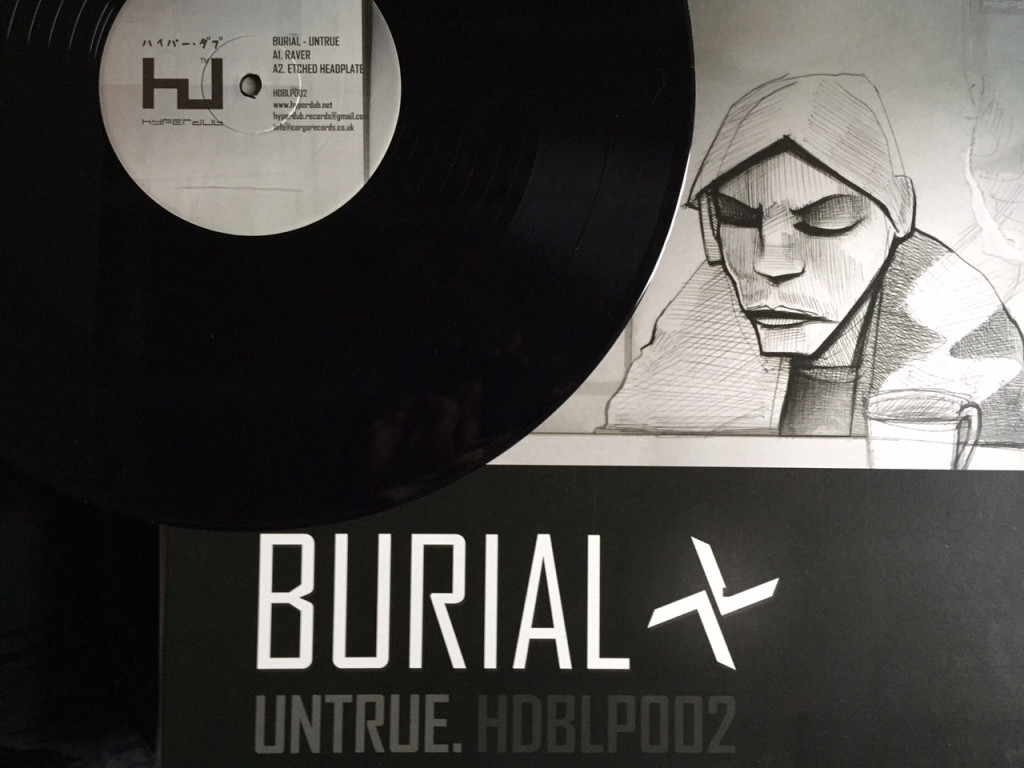 ---
26.59
ZOMBY – Tears In The Rain – Where Were U In '92?, LP – Cult Music (2) – 2012
Some eeriness that maybe could have also coupled with Rude Awakening's Silent Boatman… but I'm 82 shows too late for that.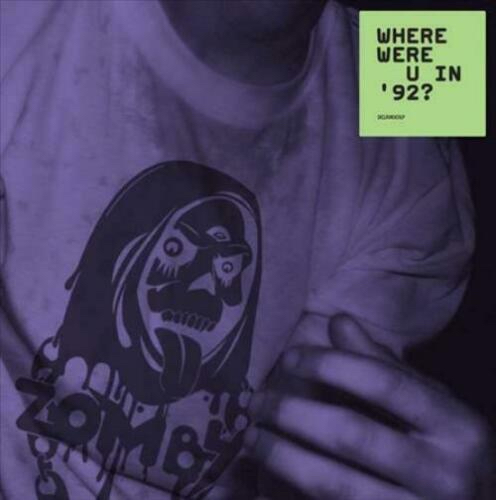 ---
31.22
THE DISTRIBUTORS – We Have Fun – John Peel session – 1979
Another band in the 'Nearly As Many Peel Sessions As Record Releases' folder, this track coming from June 21, 1979 and the first of their two sessions for the great man. A sooner than hoped for return of the 41 Rooms' tumbleweed visual, though – as there's no Distributors photo I know of. I'm not even sure they played live gigs. Someone might tell me otherwise, though.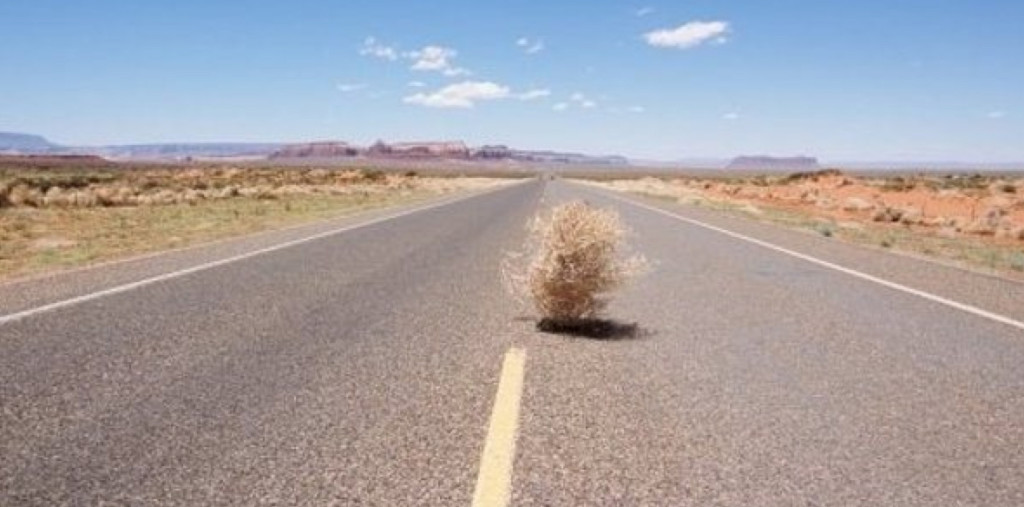 ---
34.38
MARXMAN – All About Eve (12″ Mix) – 12″ – Talkin' Loud – 1993
'I've bigged up Marxman before in these pages, and I'm delighted to be able to do so yet again. If you've wanted to like them before but have hitherto been put off by the message in their music, you'll be delighted to know that they've put the politics on the back burner and come up with TL's best bit of straightforward, homegrown hip hop for some time. The laconically-rapped vocal style is straight out of the De La Soul book on this occasion, and the grooves and samples which frame it are old-fashionedly funky to the max. Exceptional mixes from Marxman themselves… This marries the band's words to my all-time favourite 'I Likes To Do It' by The Peoples' Choice. And that's exactly what I hope this will become – the people's choice'. Dennis Lyons, ****1/2 Mixmag Update, 2.93
There was a time when you'd have been forgiven for thinking there was far too little 'positivity' in hip hop's output, but as with anything, you just need to dig a bit deeper. Marxman's 'militant socialism', borne out of Londoner rappers and an Irish producer, maybe wasn't an obvious contender for redress but the lyrical slant, and an Irish lilt in the beats, won over this lad of Irish descent. And slightly unnoticed, I'd have the album this track comes from – 33 Revolutions Per Minute – up there in a Top Whatevers list of mine.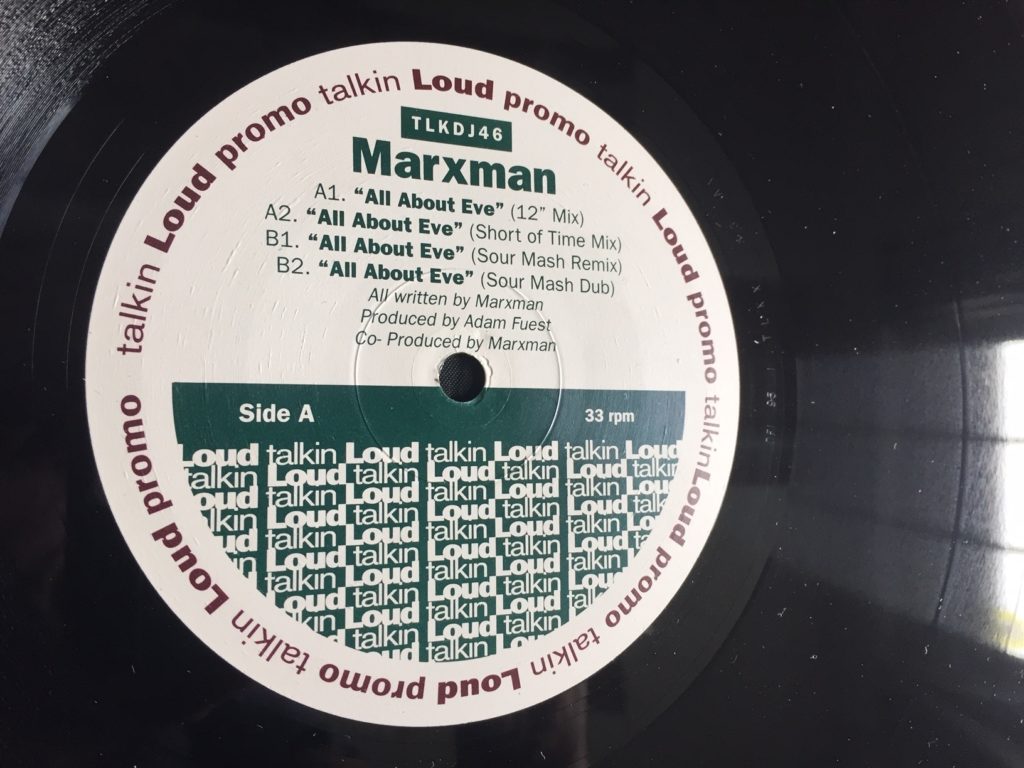 Ad. Straight No Chaser #20, Spring '93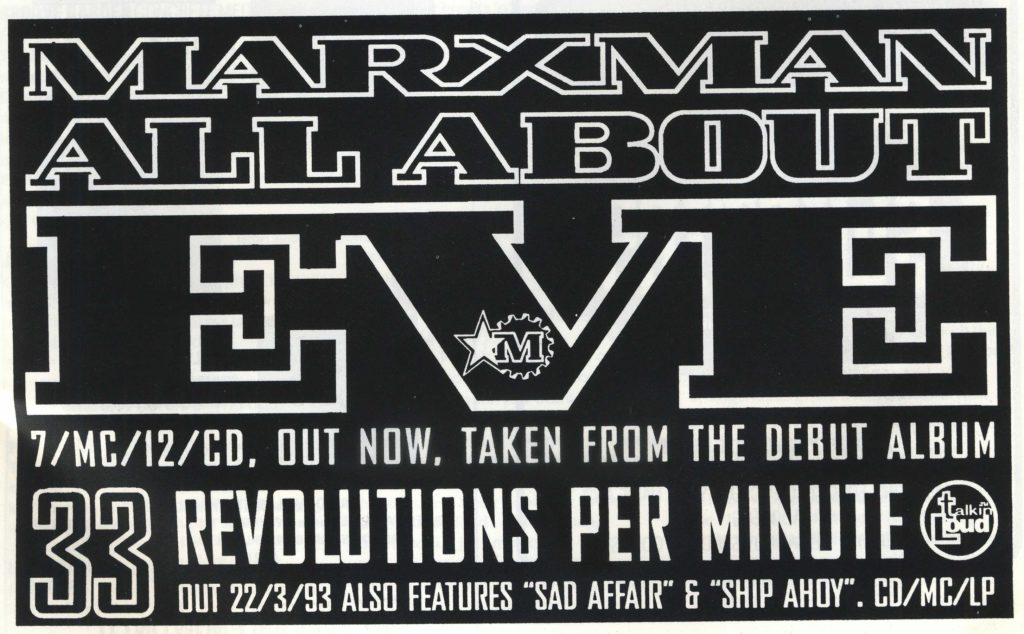 ---
39.49
BANDERAS – This Is Your Life (Less Stress 12″ Mix) – 12″ – London – 1991
Moloko spring to mind as a band who were able to effortlessly marry commercial pop/chart success with something a bit more, well… 'cerebral', and I reckon it should have happened for this duo.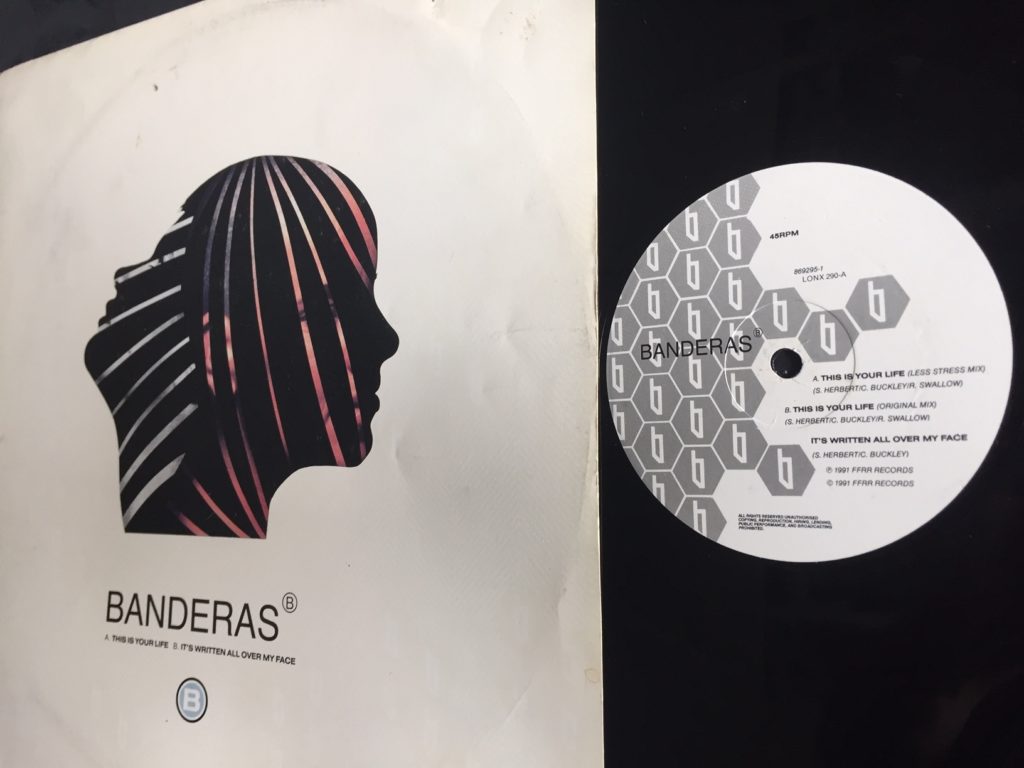 ---
44.17
CHROMATICS – Looking For Love – After Dark 2, v/a comp – Italians Do It Better – 2013
It's groovy and all about the overall feel, but I bet it came together in minutes… with the lyrics taking just a minute longer :)… and would have sounded more startling thirty years earlier… when it feels like it could have been made! And someone involved here must have Sylvester's I Need Somebody To Love Tonight on the record shelves. I've still the feeling there's something not quite 'right' about Chromatics, though. Five years without a gig proper and an over polished image – but a knack of making the 'right moves' (covering New Order's Ceremony) and getting the right profile breaks (a Twin Peaks appearance and this track turning up in Netflix's Good Girls) that keep their profile bubbling along.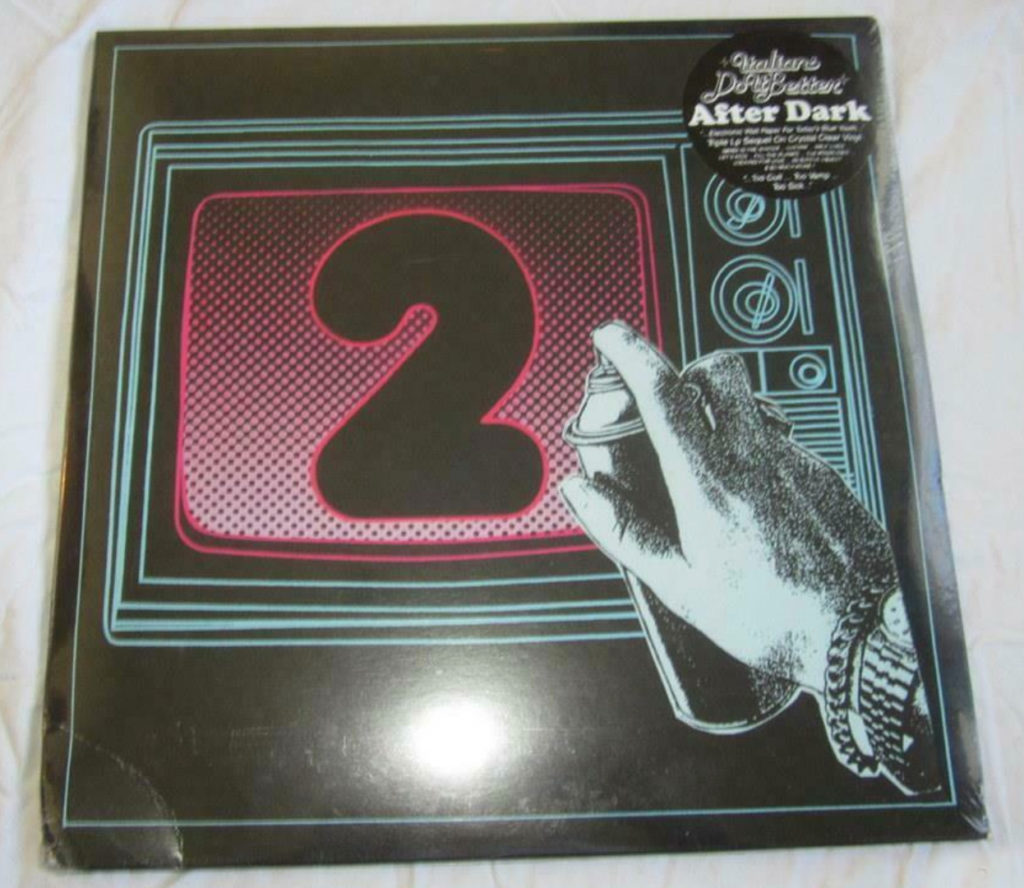 ---
49.15
CABARET VOLTAIRE – Seconds Too Late – 7″ – Rough Trade – 1980
Still the trio of Kirk, Mallinder and Watson at this point, a track that, for me, always portrayed a visual of walking late at night, on a wet and murky street, so it should have made a scene with that context in a film by now. Without doubt I played this at our club… and without doubt it will have cleared whoever was on the floor.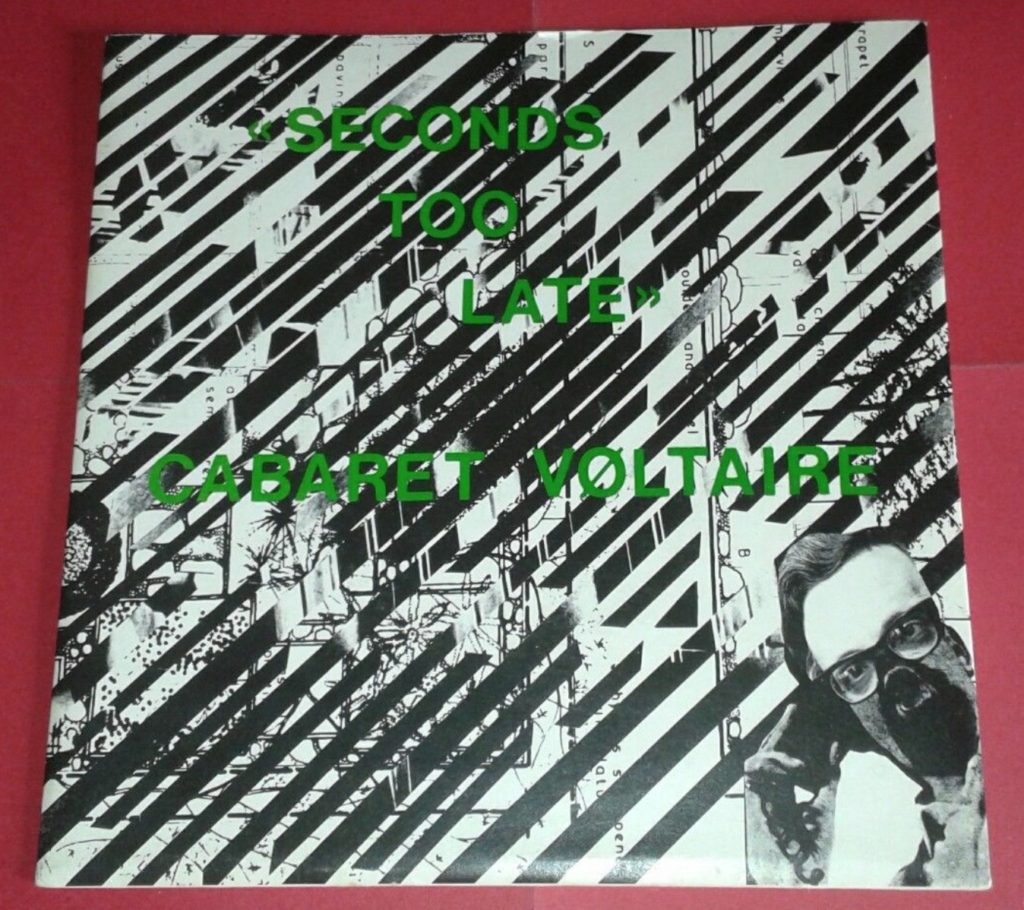 ---
53.18
MOBY – Rockets – Destroyed, 2LP – Little Idiot – 2011
I'll be forever grateful for Moby's contribution to From Heaven to Heaven… – nearly as much for his angle of approach as to the fact he offered in the first place. It took a bit of precision co-ordination to pull off, though. A word in his ear from a friend who worked in his London office led to the trickier task of them getting a proof copy of the book to him as he was about to hit some European tour dates. It had to get to a particular hotel (might have been in Russia?) on a particular date. More remarkable than that being achieved was the fact he nailed the writing in his hotel room, his return email ending with 'Congratulations on a remarkable book'. I'll proudly take that.
Back with Rockets, it's another 'How did I manage to get to (whatever) show before (whoever) appeared' moments, especially seeing as Moby's made some seriously classy electronic music over the last thirty years.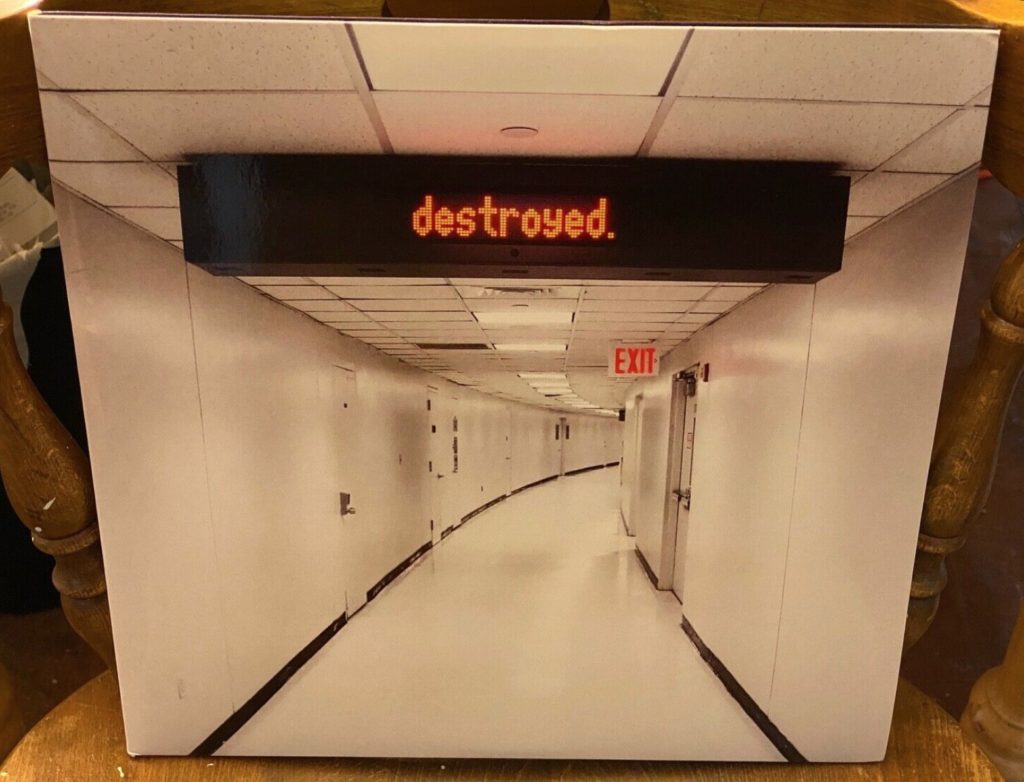 ---
57.45
7 HURTZ – Distance * – Electroleum, 2LP – Output – 2003
Briefly in action at the turn of the century, but this has a real early nineties feel to me – errr, if you were listening to certain strains back then.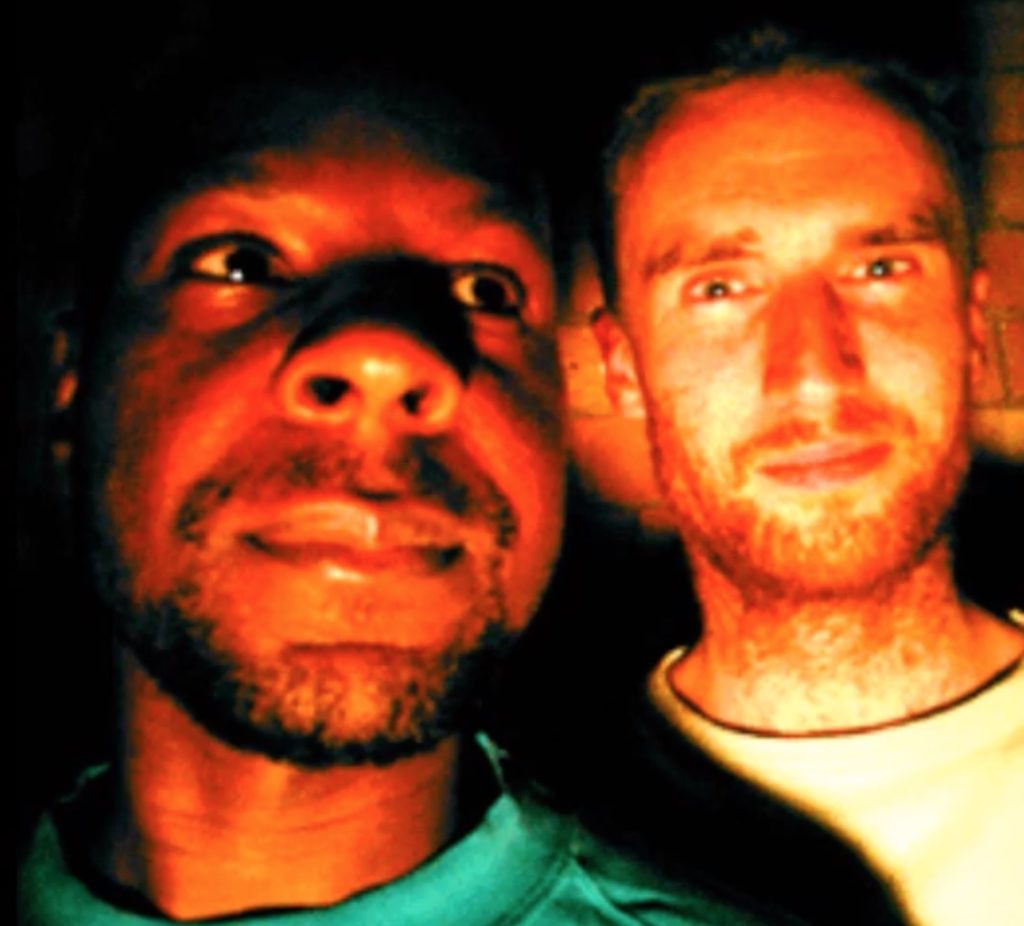 ---
Keeping the 7″s already played on 41 Rooms company in their temporary setting.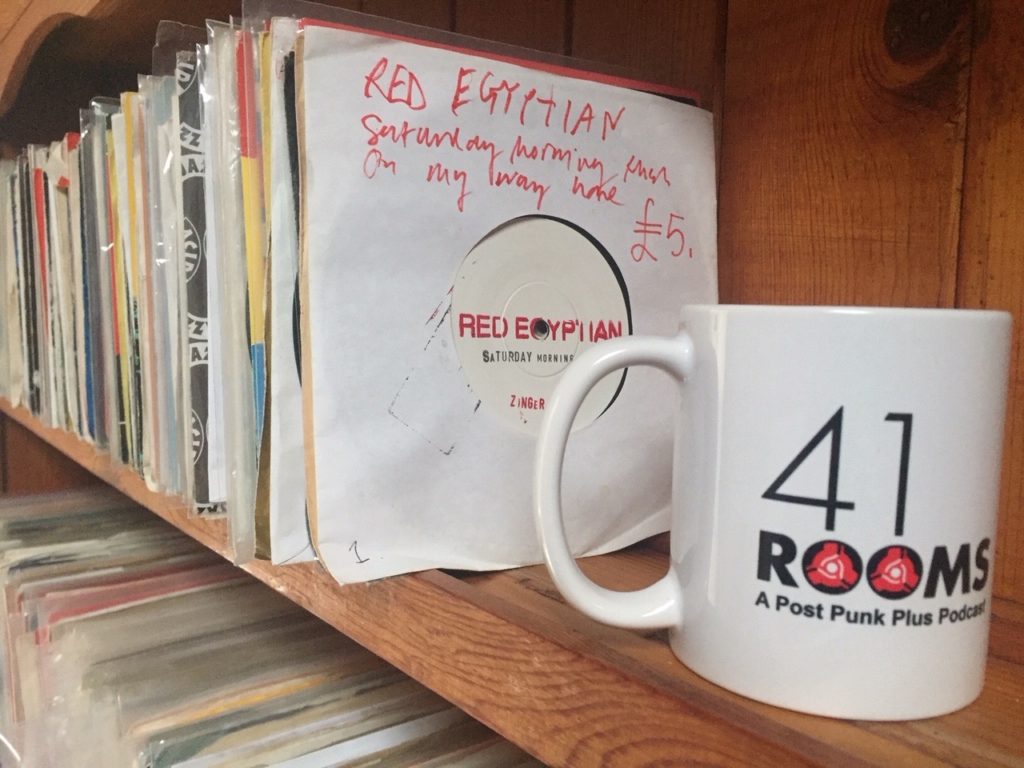 ---
1.03.15
DANCING YEARS – Here's To My Old Friends – 7″ – Hide & Seek Records – 2013
The first of the five singles they made mid decade… and then they were gone, to then be back more recently with a Facebook page relaying news, including mainman, David 'Anew Day' Henshaw's new project.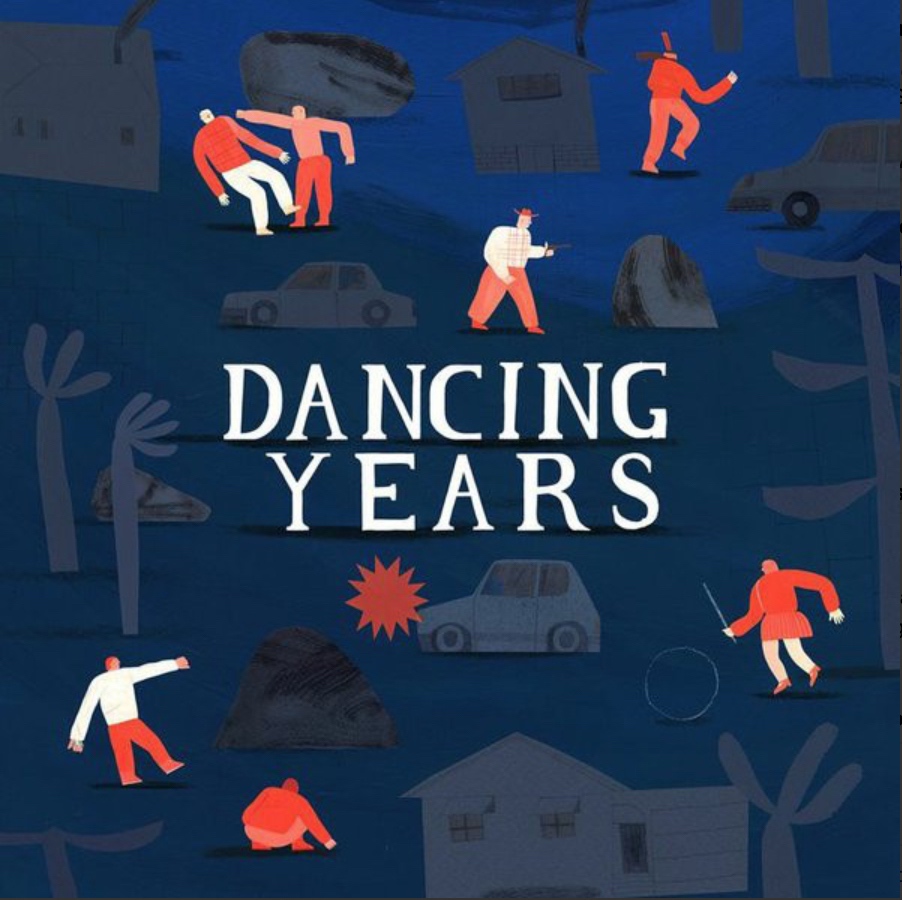 ---
01.06.47
PLAID – Praze – Polymer, 2LP – Warp – 2019
A thirty year body of work, most of it with Warp, and likely they're nearly as visually anonymous now as the day of their first ever media interview. It most probably suits them down to the ground.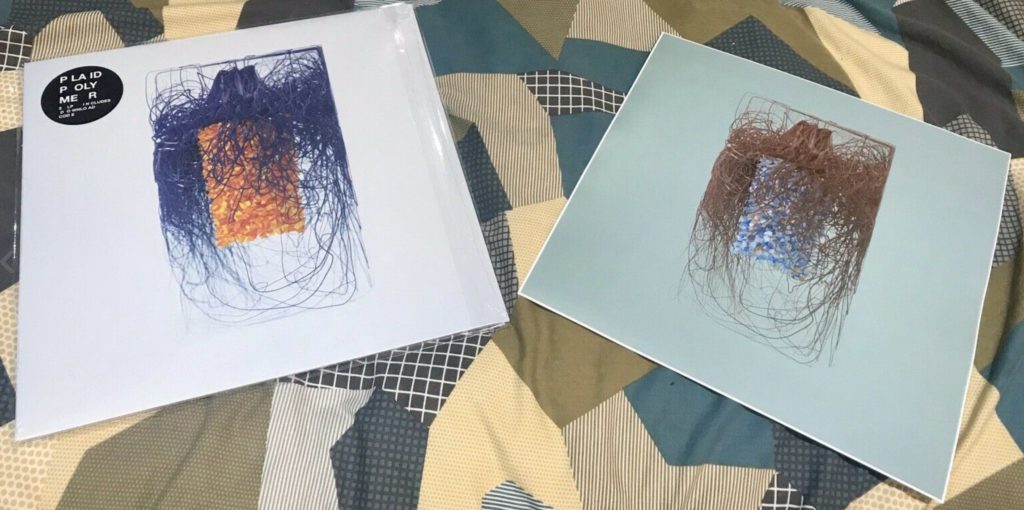 ---
01.10.08
AU PAIRS – Diet – 7″ – 021 Records/Human Records – 1980
Domestic drudgery might just be the tip of the iceberg here. Lesley will know.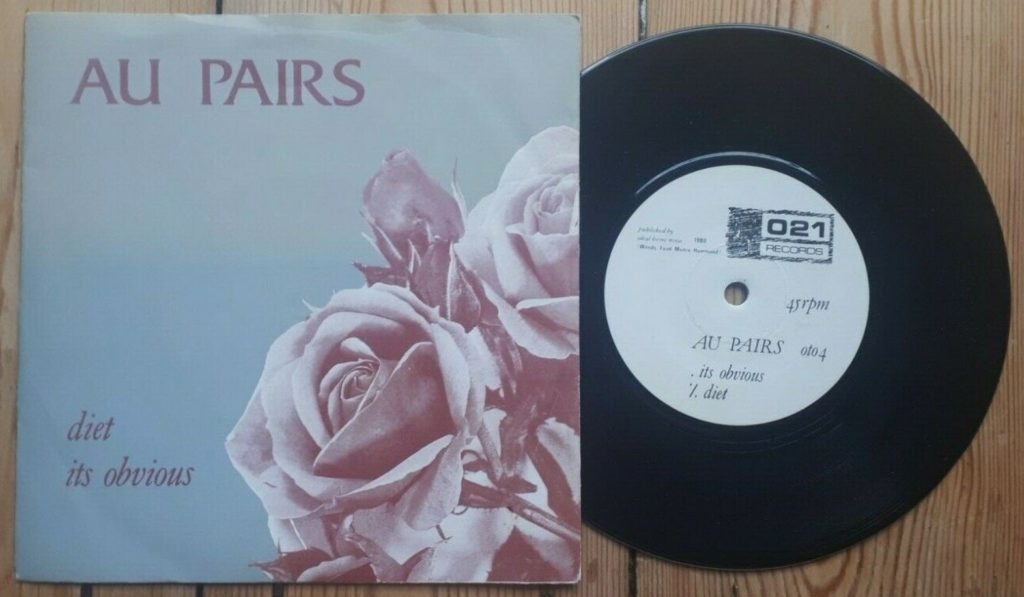 ---
01.14.28
GLOBAL CHARMING – Soft Fruit – (For now) Digital only – 2020
New off the blocks! Out of Amsterdam but with the quirky end of late 70s/early 80s US new wave in their (talking?) heads, I'd say. Their debut album Mediocre, brutal surfaces in October.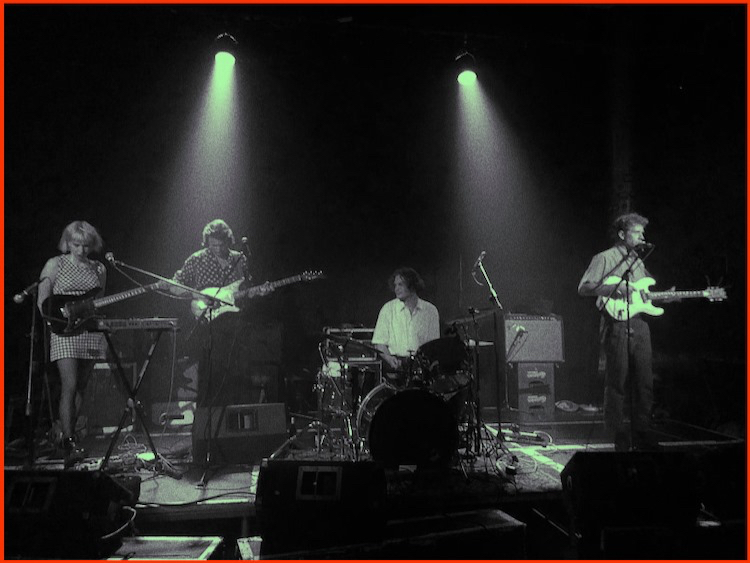 ---
01.17.47
CLUB TANGO – Ftn – 7″ – Dining Out – 1981
This escaped me at the time and in hard copy vinyl form it might do so now, unless I snag a bargain priced copy somewhere. The band included Sounds journalist, Dave Henderson and 23 Skidoo's Alex Turnbull but who the female vocalist was seems to have been less clear.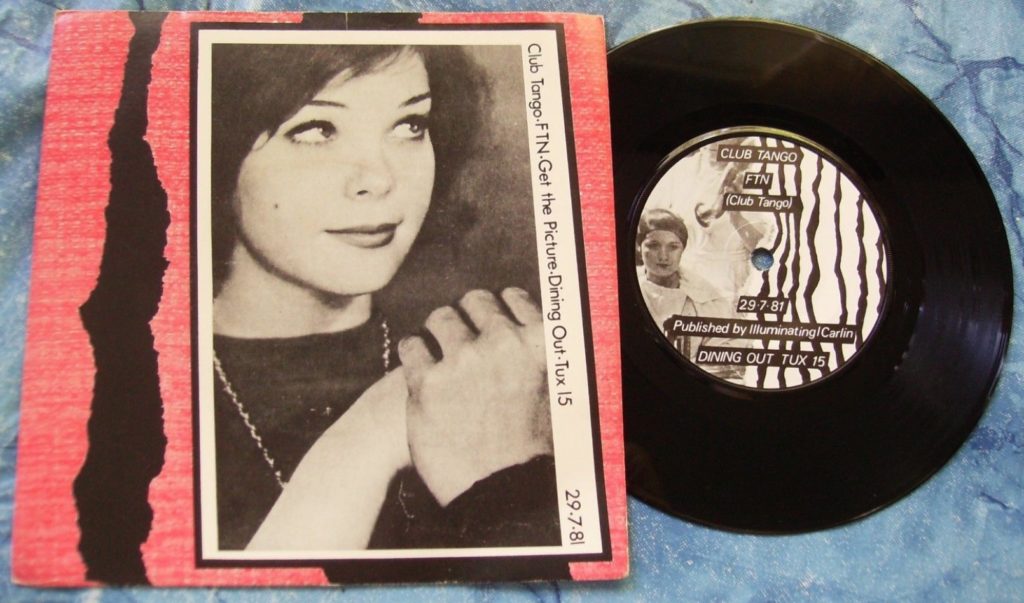 ---
01.21.19
MORDANT MUSIC – Filthy Danceheng * – 12″ EP – Mordant Music – 2004
The couple of 'extra snippets' layered on this track for the show include a chunk of Cliff Adams and his singers' Sing Something Simple, a tune that absolutely no one with a radio in the UK could have escaped back in the '50s and '60s. As a kid, I found it a miserable listen, even more so as the programme went out on a Sunday, and although I may have got my recall wrong, unless I got to kick a football around – to counter the church going – it feels now like Sundays may have been dreary days. Mum would have loved the programme though, so that's why I have the tune to hand these days, but I'm not sure why the hell it popped into my head when Filthy Danceheng was playing.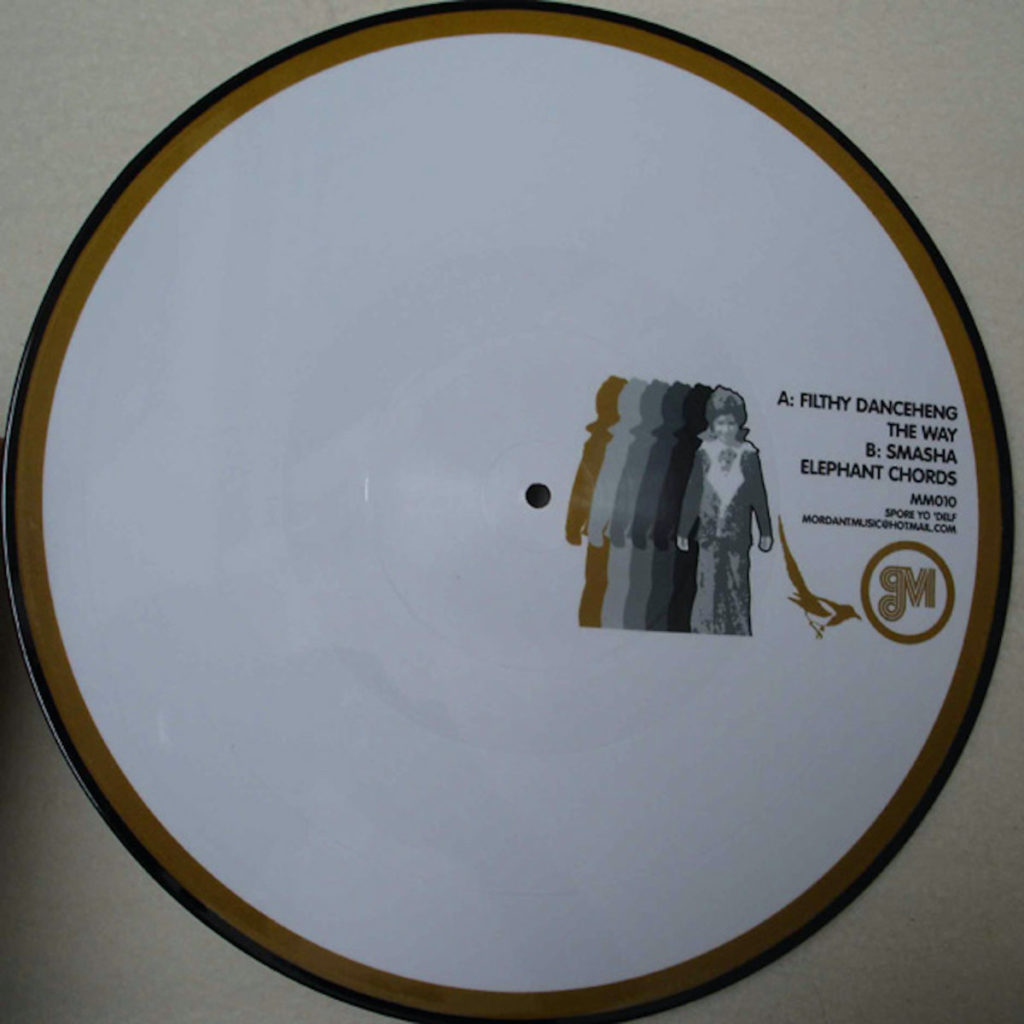 ---
01.26.18
MADONNA – Waiting – Erotica, 2LP – Maverick/Sire/Warner Brothers Records – 1992
Back in 1992, I used daytime BBC Radio One as a compromise listen for me and my then three year-old daughter, Alice, and along with Madge's omnipresent singles, a few of her Erotica album tracks certainly got some needle time over the airwaves, when an album of hers would normally have passed me by. The production may have been different but as a song, nobody would have batted an eyelid if Waiting had been (say) a Smith & Mighty tune. That's a good thing, btw.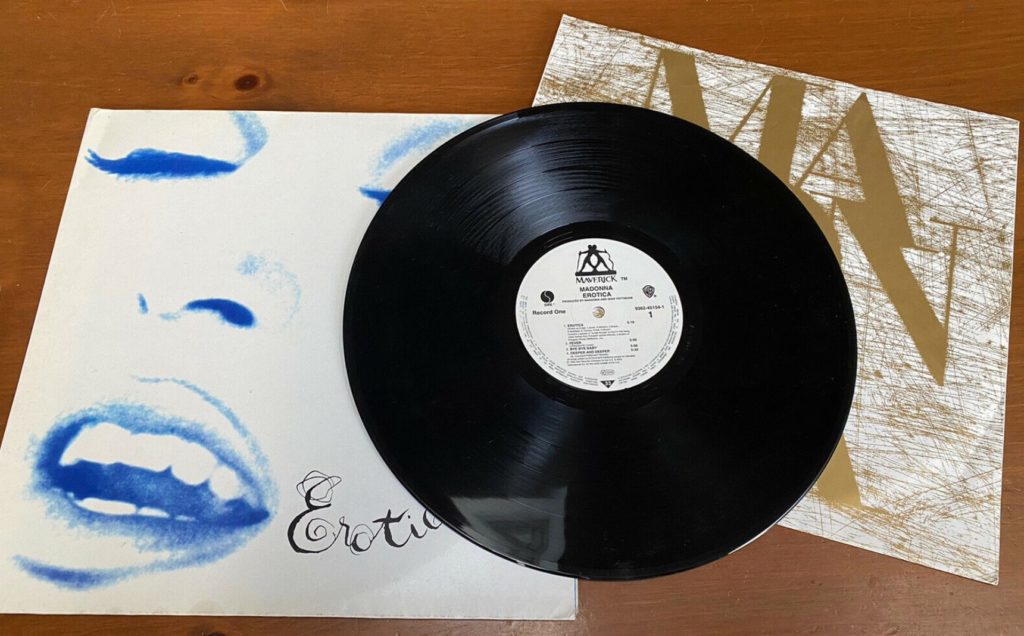 ---
01.31.01
MAZE – Twilight – 12″ b-side – Capital Records – 1989
Groovy head nodding stuff. A UK soul weekender fave by all accounts.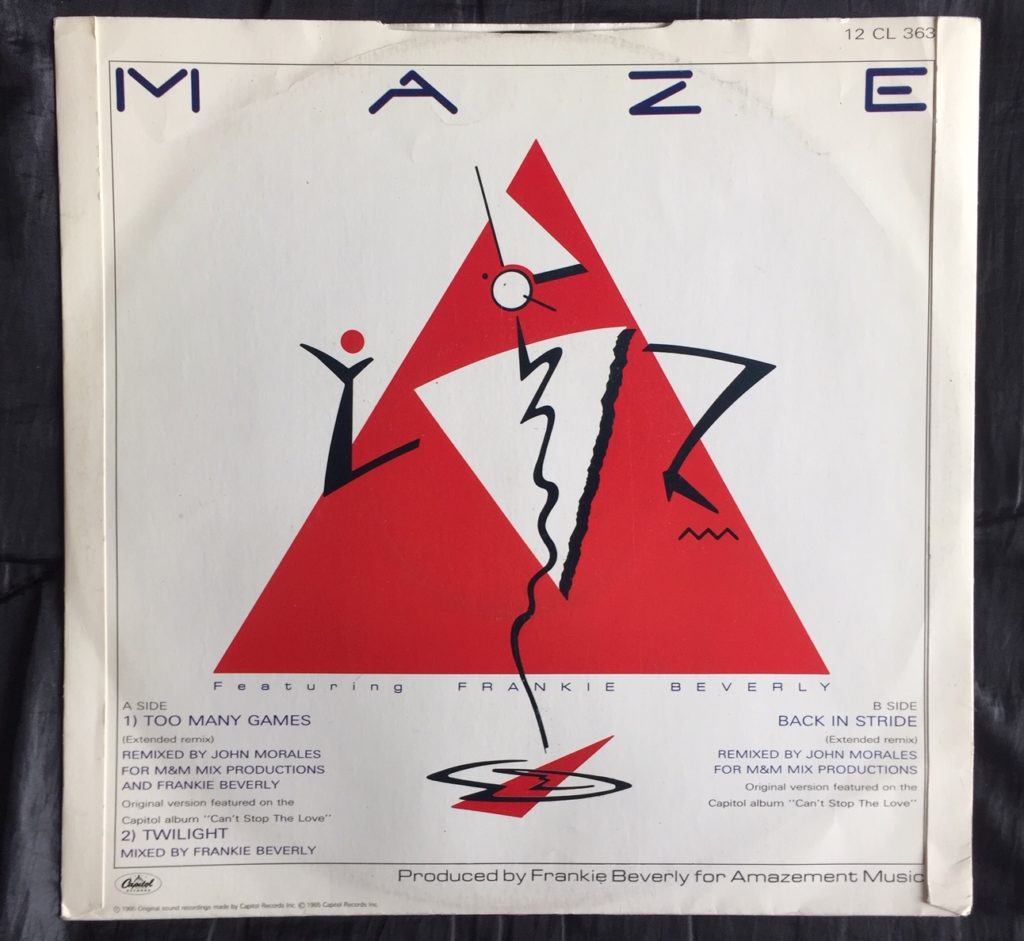 ---
01.37.26
M PEOPLE – Platini – 12″ b-side – Deconstruction/RCA – 1992
A 'languidly Latin instrumental', to quote the late, James Hamilton. Record Mirror (Music Week), 28.3.92
Mike Pickering and his crew getting in a Latin feel groove.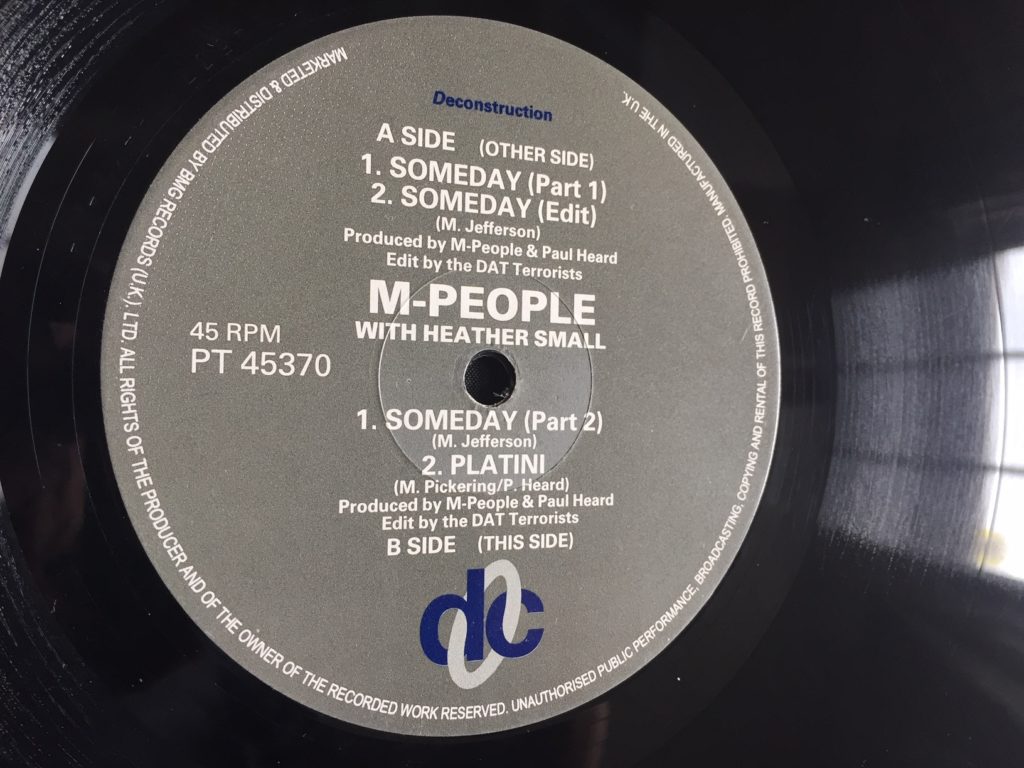 ---
01.41.54
MANDRAKE HANDSHAKE – Mandragora – (For now) Youtube streaming only?
New off the blocks, Pt 2…
Formed at Oxford University where they lived, hung out and rehearsed together on campus, the eclectic ten-piece were christened after a song by The Brian Jonestown Massacre, incorporating their influences of krautrock, funk, Japanese animation and Latin pastoral poetry to create a unique brand of 'Flowerkraut' that vividly defines their sound.
Recorded at Press Play Studios in Bermondsey, the indie-stonery outfit joined forces with one of their heroes in Stereolab's Andy Ramsey, perfectly capturing their raw and unfiltered potential, with 'Mandragora' marking the first single from the band's debut EP out later this year.
"We played the basis of this song first at a house party and were feeling pretty inspired by some of the funky riffs floating around", the group detailed. "We wanted to think about funk as it might exist in some sort of psychedelic dystopia. These experimentations resulted in an introductory song to the mandrake: a plant root thought to look like a human that folklore states would produce a deathly scream if uprooted. The root has hallucinogenic and narcotic properties, and has been used in magic rituals and pagan traditions. Mandragora warmly invites you to shake her hand".
Produced by Stereolab's Andy Ramsey, Mandrake Handshake's 'Mandragora' is released July 30th and will be available on all digital platforms. – Youtube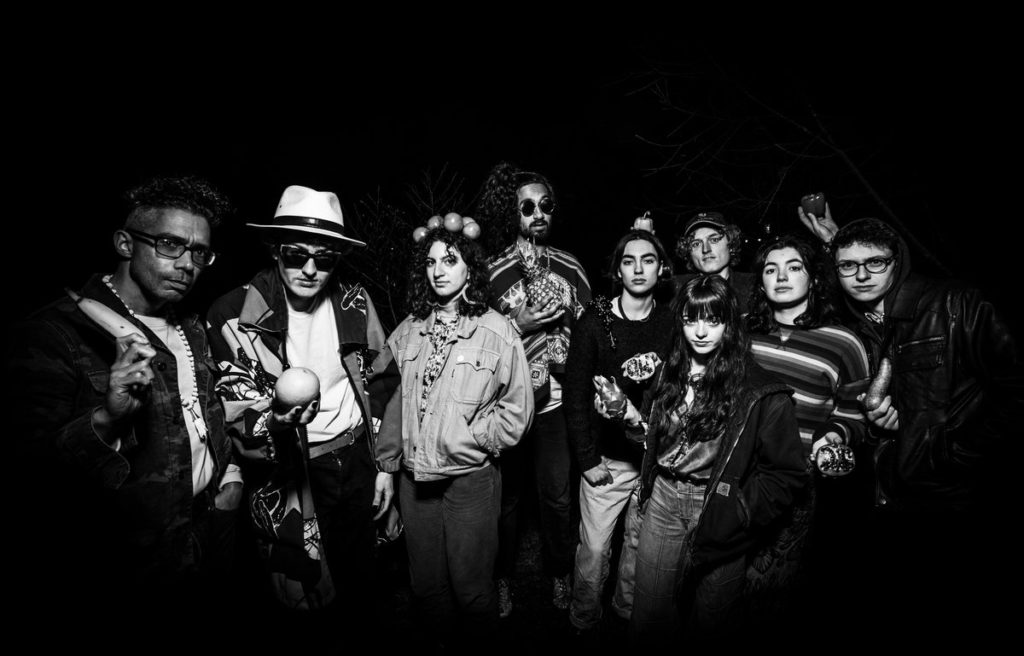 ---
01.45.31
PENTANGLE – Light Flight (theme from Take Three Girls) * – 7″ – Big T – 1969
We only had three TV channels back in 1969, and Take Three Girls must have avoided clashing with the might of ITV's Coronation Street (my mum's big watch) as the Hickey family definitely watched it, and with it repeating on a weekly basis the theme tune hit home with me. So distinctive a sound back then, it's no less so now.
---
01.48.27
BOB LIND – Elusive Butterfly * – 7″ – Fontana – 1966
Or a year earlier, in 1965? Maybe not back when first released but certainly a few years later on (and in far simpler times) this gave the young me whatever passed for a feel good factor. Somewhere nearly clearing in the mists of time this tune feels like another that would have soundtracked the Sunday lunch in my family's household, courtesy of Worldwide Family Favourites.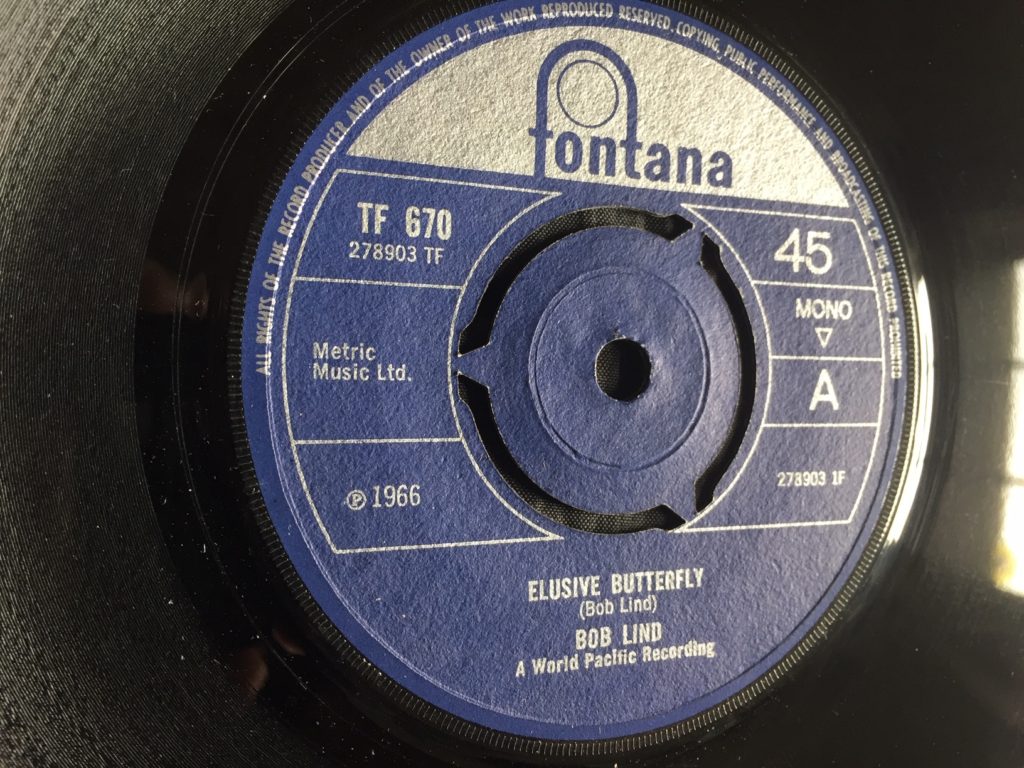 ---
01.51.14
MAUREEN McGOVERN – If I Wrote You A Song – 7″ b-side – 20th Century – 1973
More summery, fluffy clouds, skipping-through-fields-with-ice-cream vibes, but cards on the table, it's an MOR alert! McGovern's maybe best known for her and her band carrying on regardless onstage, like troopers, as Paul Newman and Steve McQueen set about tackling the Towering Inferno – and she might well be back here on 41 Rooms further on… if I'm feeling brave.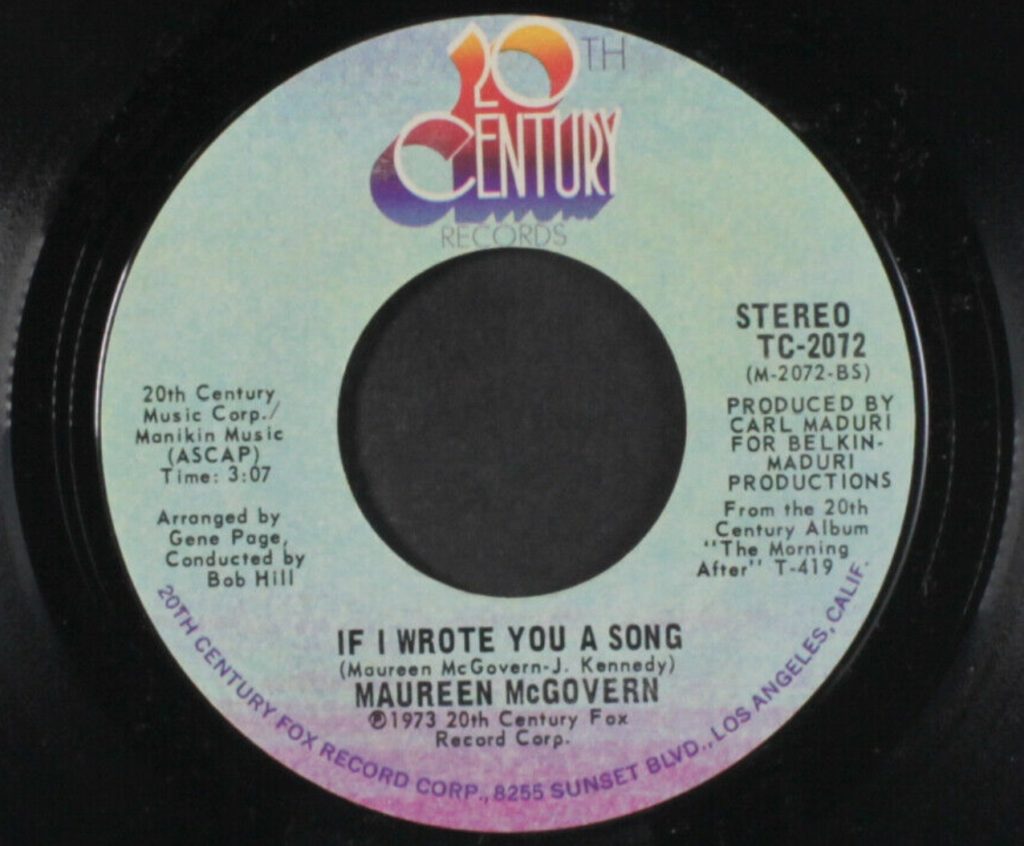 ---
01.54.10
EMANATIVE – When On Earth * – 7″ – Futuristica Music – 2008
Sometimes it's best to let a band place themselves in the scheme of things, and 'a cosmic strand of multi-cultural UK jazz with African, Indian and Middle Eastern influences unlike any other act on the UK scene' is how they went about it. With the son of David Bowie's Ziggy-era drummer, Woody Woodmansey, Nick as the cornerstone, they've now been around a while and both this tune and vocalist, Liz Elensky could have more than held their own in any Sergio Mendes and his Brasil 66 set up. Forty years too late, though.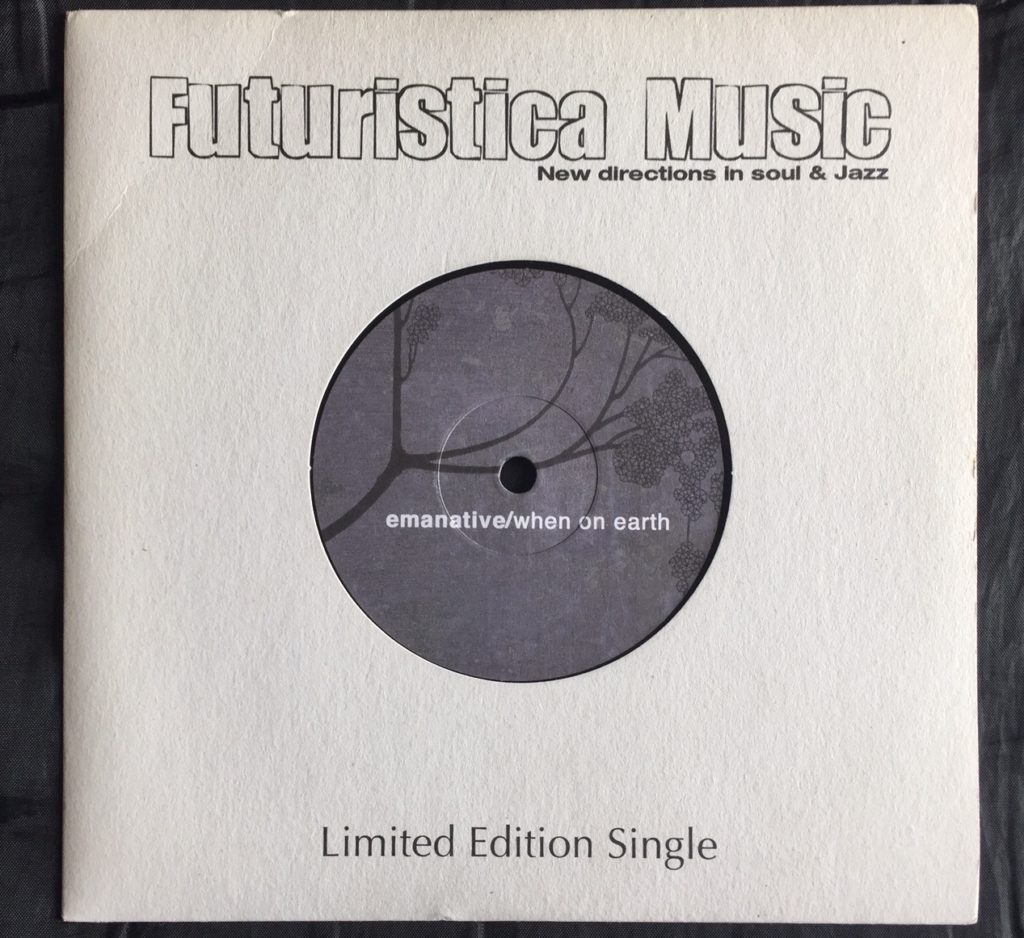 ---
Show 84… on Oct 4.
Dec x