PLAYLIST 65
Uploaded Mar 3, 2019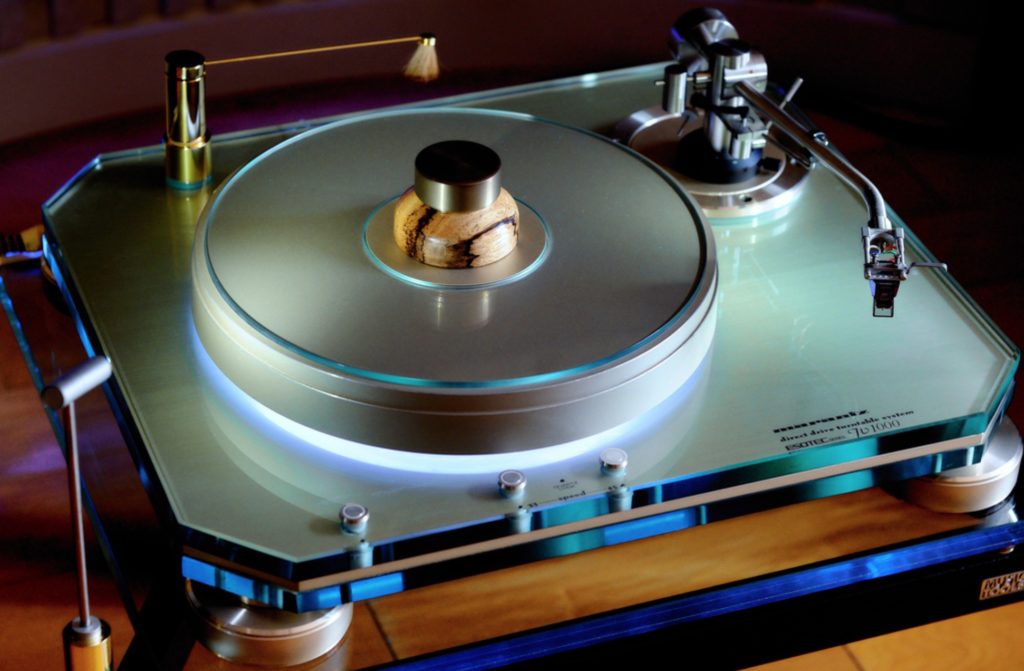 Playlist 65 is 90% vinyl friendly. Impressive.
---
Any track marked * has been given either a tiny or a slightly larger 41 Rooms 'tweak'/edit/chop/etc.
---
Lyric of Playlist 65
A few bits of quirkiness and social comment I could have gone for, but the prize goes to 'And if it comes down to religion I worship my old man' from some Manchester lads. I'm with their general thinking.
---
00.00
(Intro) THE FLAMINGOS – Stars (Edit) – Unreleased demo – 1983 Episode #1 for info.
---
00.41
NEW ORDER – The Village (Live, Le Palace, Paris: 17.4.82) – Movement (Definitive Edition), Box set – Rhino – 2019
Due in early April, their debut album is being given the complete bundled overhaul and included in the wealth of previously unheard/unseen or rare studio and live audio and video material will be footage of this performance.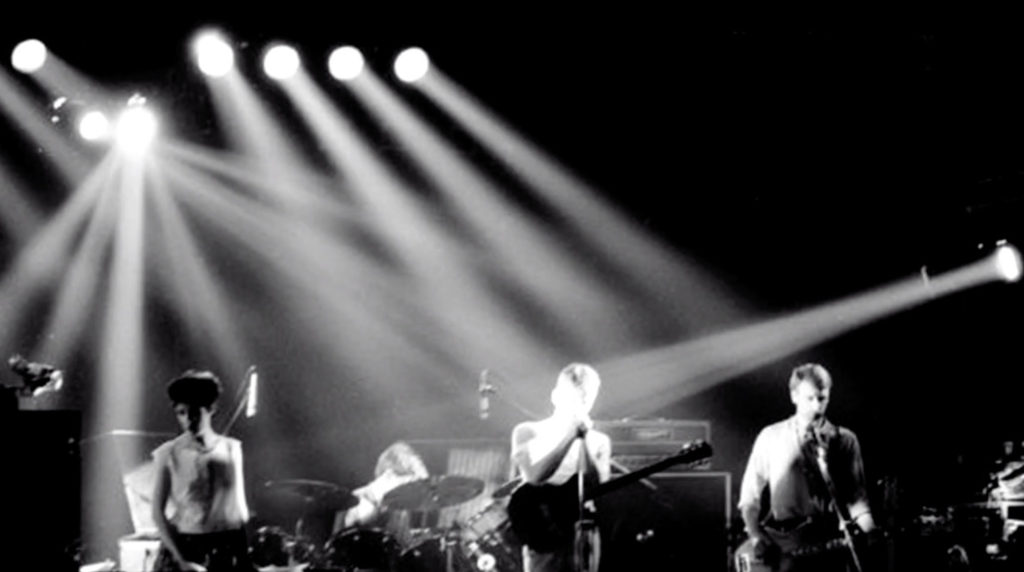 Extract from From Heaven to Heaven – New Order Live, The Early Years (1981-1984) at Close Quarters: 'This is one of those times you look back on and think, 'I wasn't too clever here.' Intending to catch one night of New Order's April, European tour dates I was due to go to this Paris gig, and it looks like I'd sorted my travel ticket early on. However, having dislocated my shoulder for the eighth time back in February (four of those from football… I'm not generally clumsy) I'd gone into hospital, late March, to have it properly fixed, but by the end of the month I'd developed an infection that had me back in hospital, early April. That might have been more serious in the modern era. The Paris gig on the 17th was two weeks away, so it looked like I still could make it. Shortly after five days of open-wounds-cleansed-and-a-healing and lots of staff-a-gawping I'm ashamed to say I slowly turned into one hugely miserable son of a bitch of a patient. I'd had my Walkman and loads of tapes in with me, but even Derby's 'Ultraviolence' and the likes would have been struggling to lift me here. My diary is littered with, 'no sleep – up 5.30, another bad night – boring day – moved to a single room (possibly more for everyone else's benefit than mine!) – boiled egg(?!) – bloody nurses chatting at 4.30am! – still open the bloody curtains at 5.30am,' etc. On the 7th there's a brief light at the end of the tunnel, with 'Nil By Mouth,' but hours later it's… 'CHANGED THEIR BLOODY MINDS AGAIN! 2 day wait.' Paris is looming. April 10: I have the repeat operation (diary reads, 'Chop shop time again'). April 11: It's 'Could be out 13th.' The 13th arrives, 'Another chat with the Sister. Another Day.' April 14: 'Decided to hang on another day. Viv came in. She talked me out of it, then in to it' ('it' being the gig), and so… Apr 15, and against hospital advice (oh oh!), I discharge myself… only to find Viv now refusing to travel to Paris with me 'in my state.' Whoops! Only option? With my tail, quite rightly, between my legs, I'm back the next day, re-installing myself in hospital, having passed on my travel ticket to Budge. I can only belatedly apologise to the NHS for my actions. Late on, Budge tries, unsuccessfully, to get hold of Jon Wozencroft to see if he's interested in the trip. They would see each other at a Passage gig later in early May and Jon, in a letter to me a few days after that, recounted, '… bumped into Budge, who proceeded to stick pins in my head by telling me how he tried to ring me the day he went to Paris – I'm such a sucker for that kind of impulsiveness that I very probably would have dropped everything and gone too!'
On his return Budge dropped in to my hospital ward to hand me a recording of the gig… and that raised the spirits hugely. Don't mess with medical advice, kids… it's usually not a good move.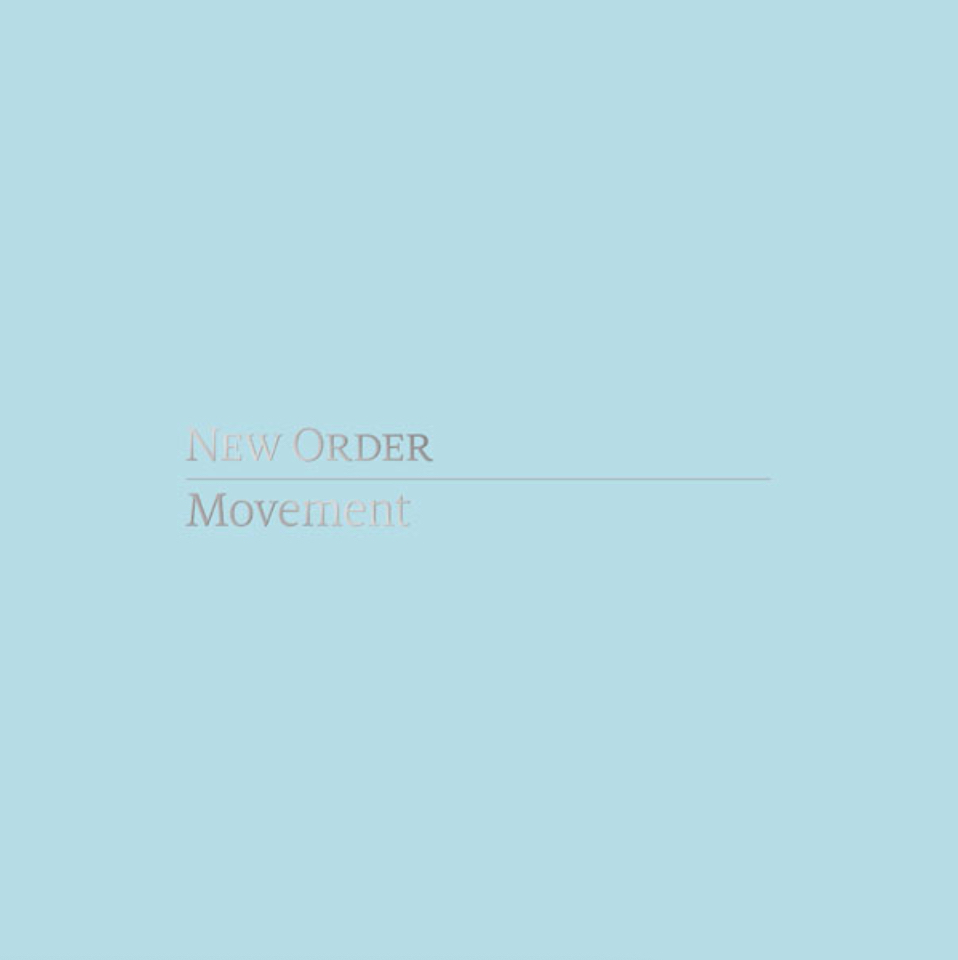 ---
07.06
ULTRAVOX – Blue Light – Systems Of Romance, LP – Island – 1978
John Foxx leading the way on some cracking post punk electronica.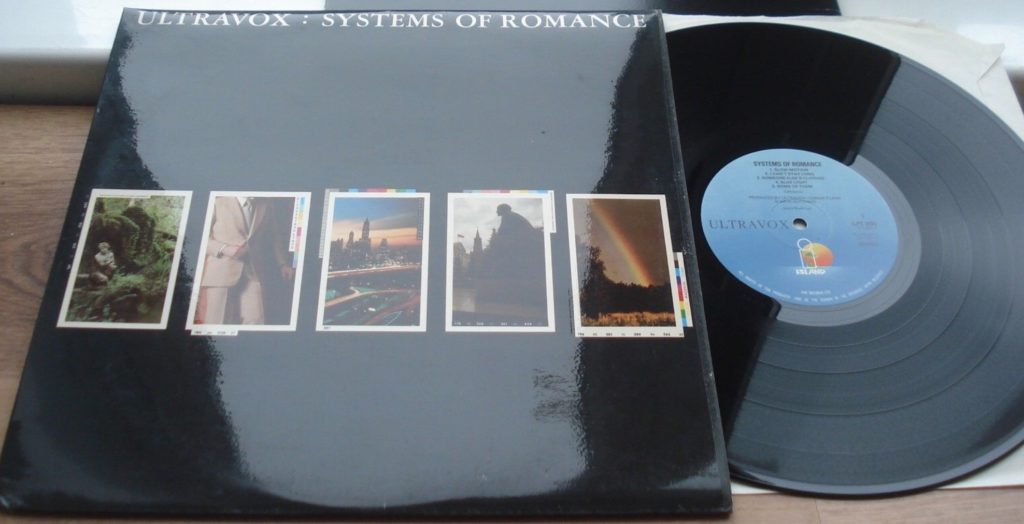 ---
10.11
WORKING MEN'S CLUB – Bad Blood – 7″ – Melodic – 2019
Debut release on blood red vinyl from those nice and clued up peeps at Melodic. Initially, this was limited to 300 copies, but it is (as I tap) in the works to be repressed. You better be doing something interesting when you've been assigned the name Sydney Minsky-Sargeant… and the singer here has… and is… with a bit of a Laurence-from-Felt-crossed-with-Mark-E-Smith thing going on here.
It looks like copies of the original blood red pressing have stronger orange circles than on mine, a same colour 500-run repressing, on the bottom, here.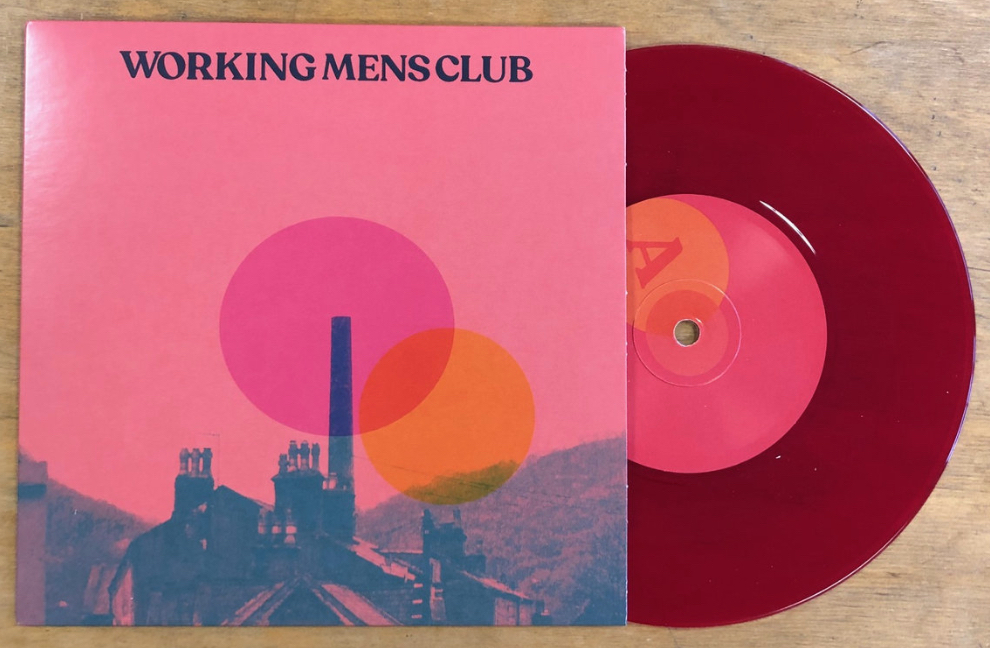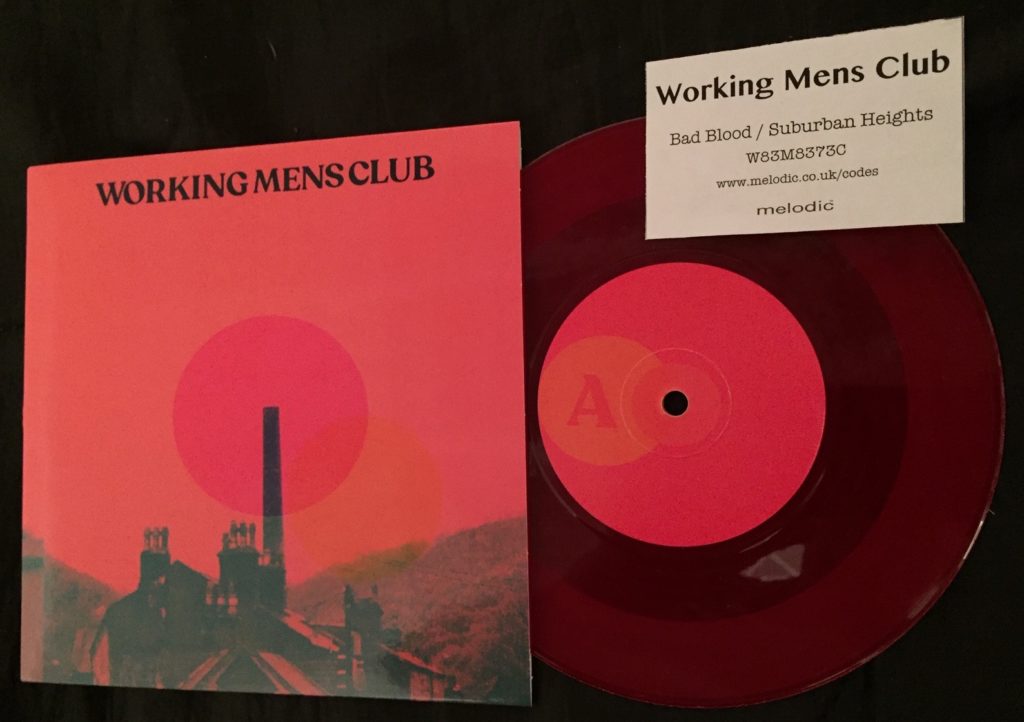 ---
13.58
GROUP THERAPY – Arty Fact – 7″ – Kamera Records – 1982
With a Pigbag/Higsons/Rip, Rig and Panic-type backdrop to a punk poetry vocal rant (sort of), this was the band's one and only release. As groovy a blast as it is, it's maybe now most notable for featuring (and on vocals) Bill Brewster, better known in the intervening years as a DJ and house and dance music historian/DJ/author/etc of note. He also now lives in my old home town of Bedford. Fine move, Bill.
---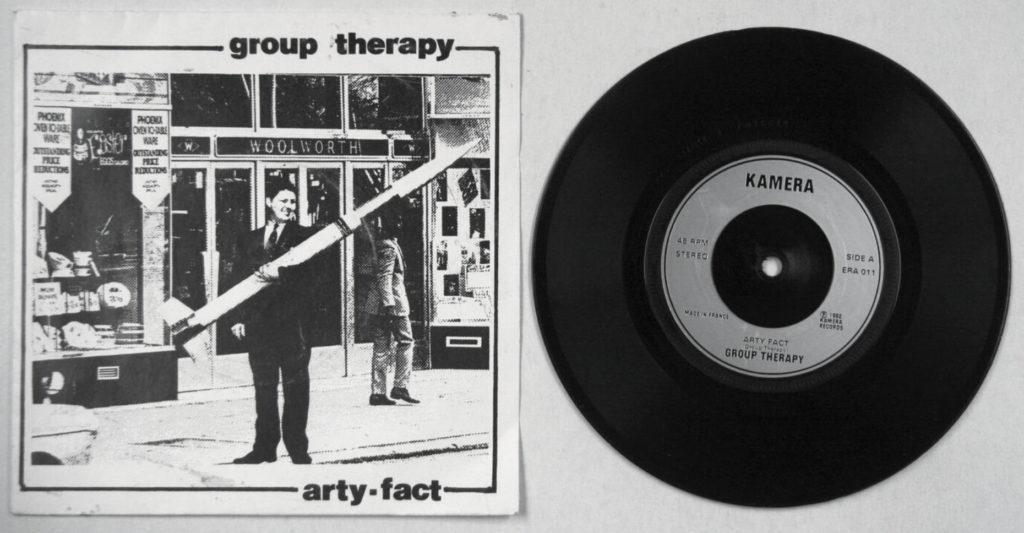 ---
17.34
RIP, RIG & PANIC – You're My Kind Of Climate (12″ Version, 41 Rooms Severe Unofficial Edit) * – Virgin – 1982
And as I've just mentioned the 'Riggers', here's Neneh Cherry leading the way on a massive edit of the handclap heavy 12″ Version, against the 7″ take featured on an earlier 41 Rooms show where I most probably mentioned the tune's status as a big Winkles, Bedford fave back in the day.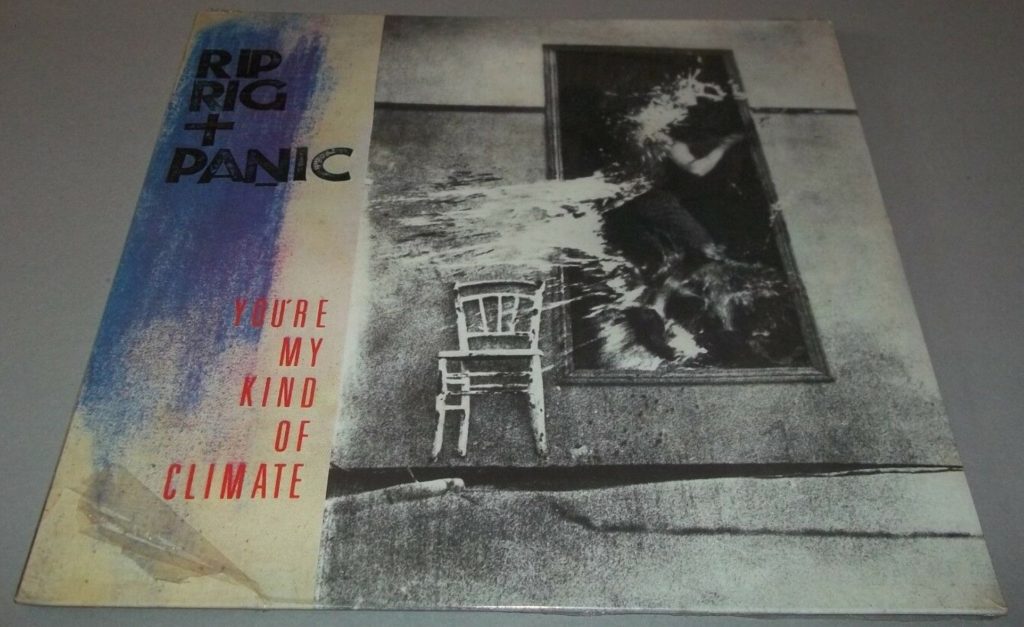 ---
20.09
NASMAK – Plaster – 7″ – Aura – 1983
Regularly sighted on 41 Rooms (and occasionally spun at our club nights), three to four decades on, this Dutch group's early 80s output has held up far better than my 7″ below. This being the last of their singles, I'll get another copy at some point.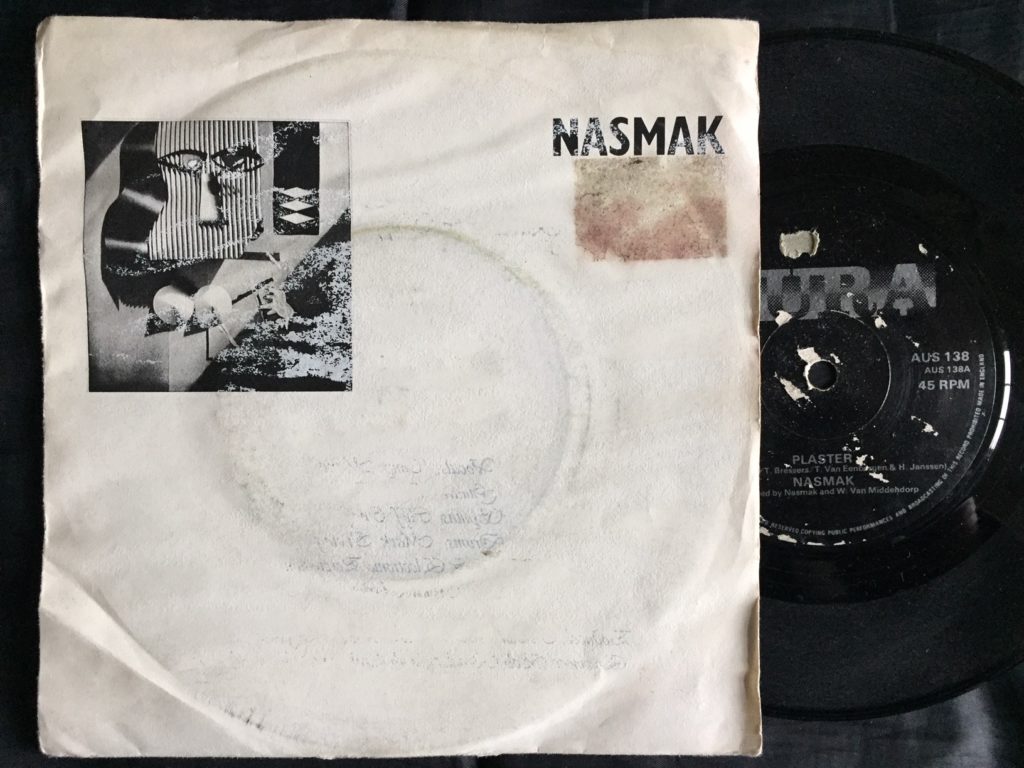 ---
23.41
THE EVENT GROUP – Approach Work * – Approach Work, self released promo cassette – 1983?
If you soaked up all things post punk in the early eighties then watching BBC 2's Riverside arts and yooof culture programme was a must, and little would have startled the senses more than catching this crew performing a shortened version of Approach Work – a thumping hypnotic, indie funk workout, with a fair proportion of the assembled on screen in full cricket gear – broadcast in late Feb '82. For those of a young(er) age and further afield, where cricket is just an insect reference, the track's spoken words were snatched from the mouth of Freddie Truman, an England fast bowler of some repute in the 50s and 60s. That's him thundering down the wicket on the cassette cover. I knew of him better as the host of the 80s lunchtime TV programme, Indoor League, which is worth a net search in its own right. As someone who got rather good at table football in the 70s I particularly took to the action replays of this particular game's 'action'. Anyway, back to the Event Group. You can find the Riverside take of AW in the usual visual online space but here is the full studio version of the track. Neither it nor the tape it's on here are presently noted on Discogs, so as with a handful of other 'bits' in my collection still omitted from the site's ever growing database I'll get around to uploading it/them on there at some point, if others don't do it first. Some snippets on the group's existence on and via here.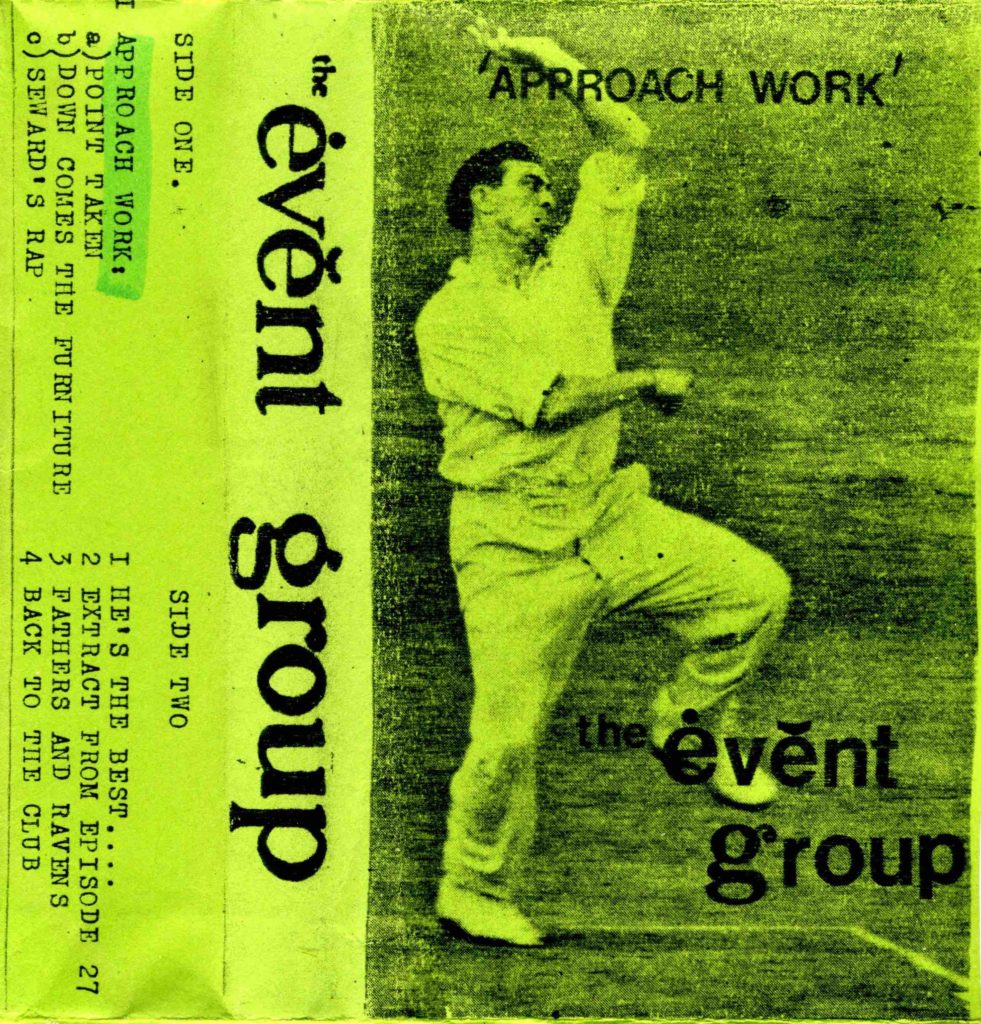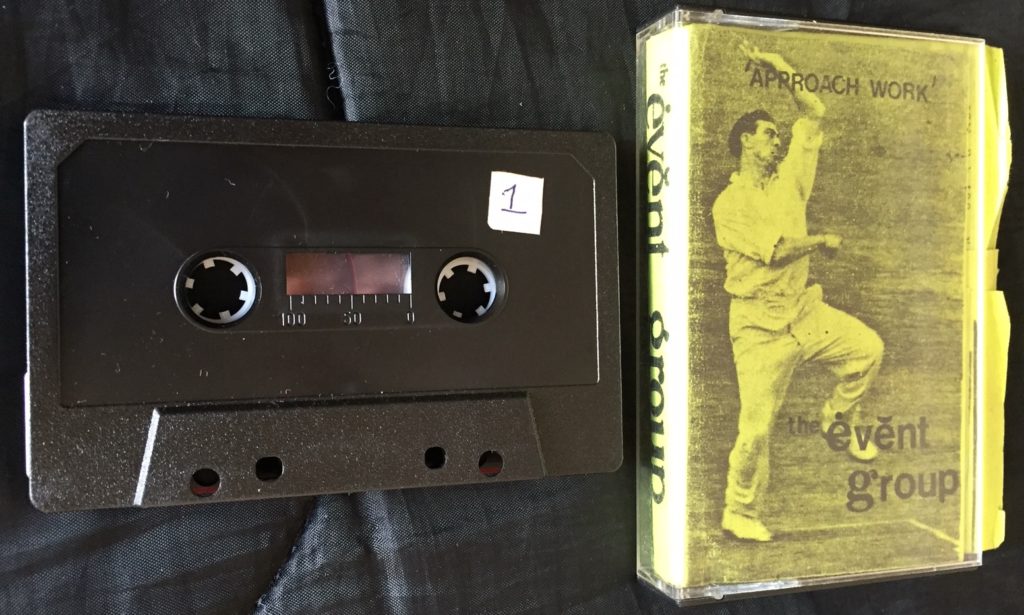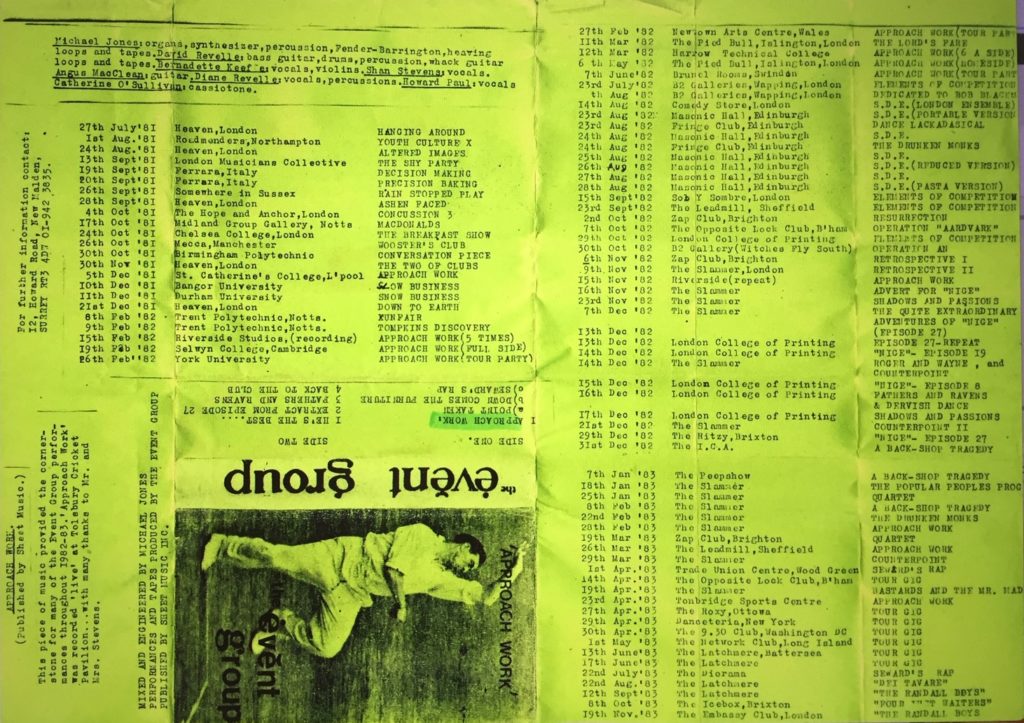 ---
30.01
MARK RAE – Another Acid Anthem (feat YZ) – Download only, Bandcamp
As any 41 Rooms regular will know, I'm a big fan of Mark Rae. From Rae and Christian's late 90s Mercury Prize nominee album, Northern Sulphuric Soul, through to, well… this, a very recent, download only, bit of work. Through the efforts of Mark Russell, a very good mate of mine, and The Pad (our Winkles club nearly two decades on) when I briefly managed the club in late 2000, Mr Rae DJ'ed a few times in Bedford. A class act. Grab a listen also to his regular Facebook series This Is How We Did It (especially Vol 11, somewhere down his page) to get a real handle on some 'sampling' enthusiasm and knowledge. Mark's take on all things hip hop (and the offshoots) shines through.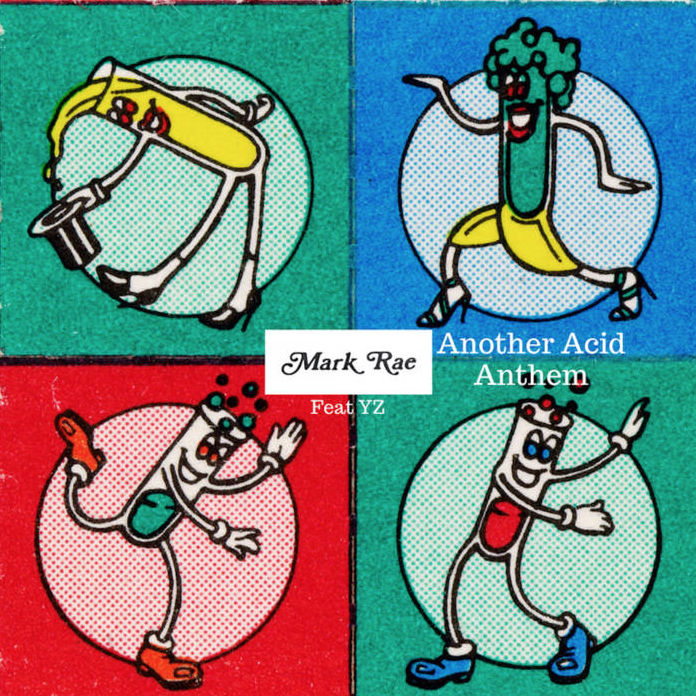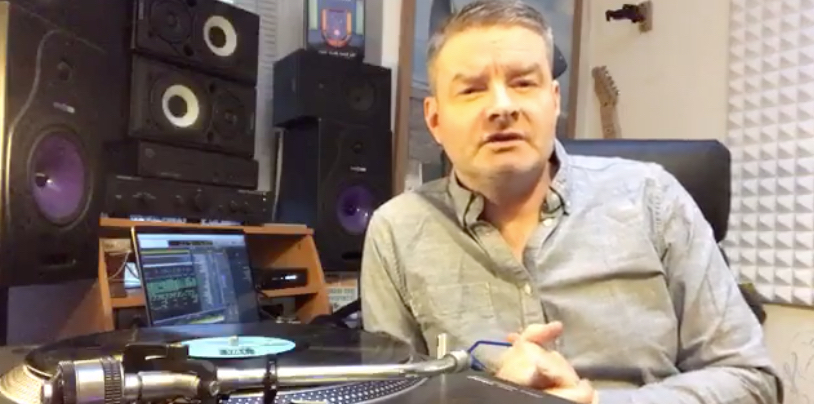 ---
34.12
THICK PIGEON – Silhouettes – Chantons Noël – Ghosts Of Christmas Past, V/a LP – Les Disques du Crépuscule – 1981
As 'cute' as they both are, at a total of just two I might have now exhausted my candidate Thick Pigeon tracks destined for 41 Rooms.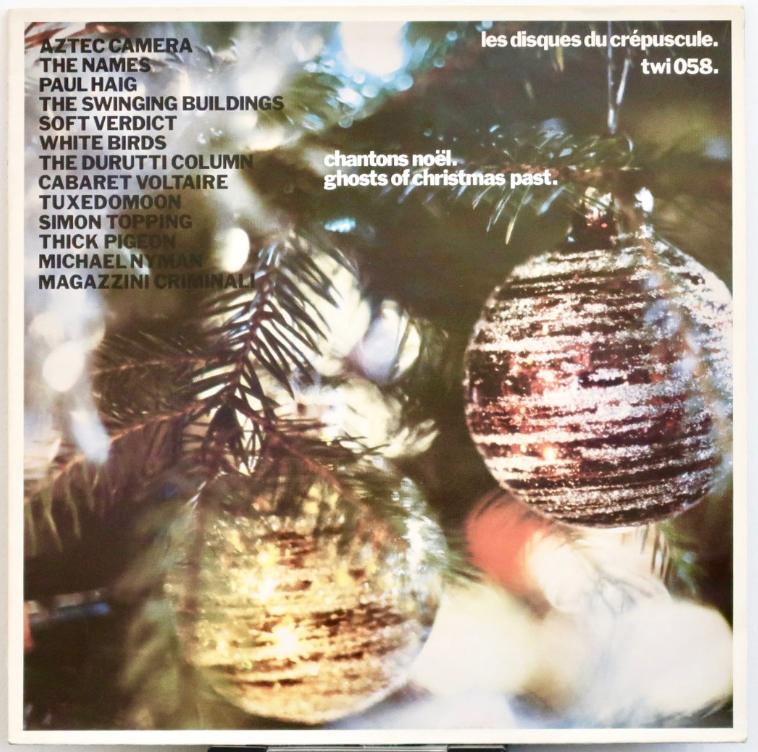 ---
37.04
THE DURUTTI COLUMN – Sketch For Summer * – The Return Of The Durutti Column, LP – Factory – 1980
Definitely memories of Bedford in the early eighties brought on here, and though I never had the sand paper sleeved and now highly expensive version of the album, it is the one visually featured here – its 'story' outlined at John Cooper's wonderful Factory Records and related site, Cerysmatic.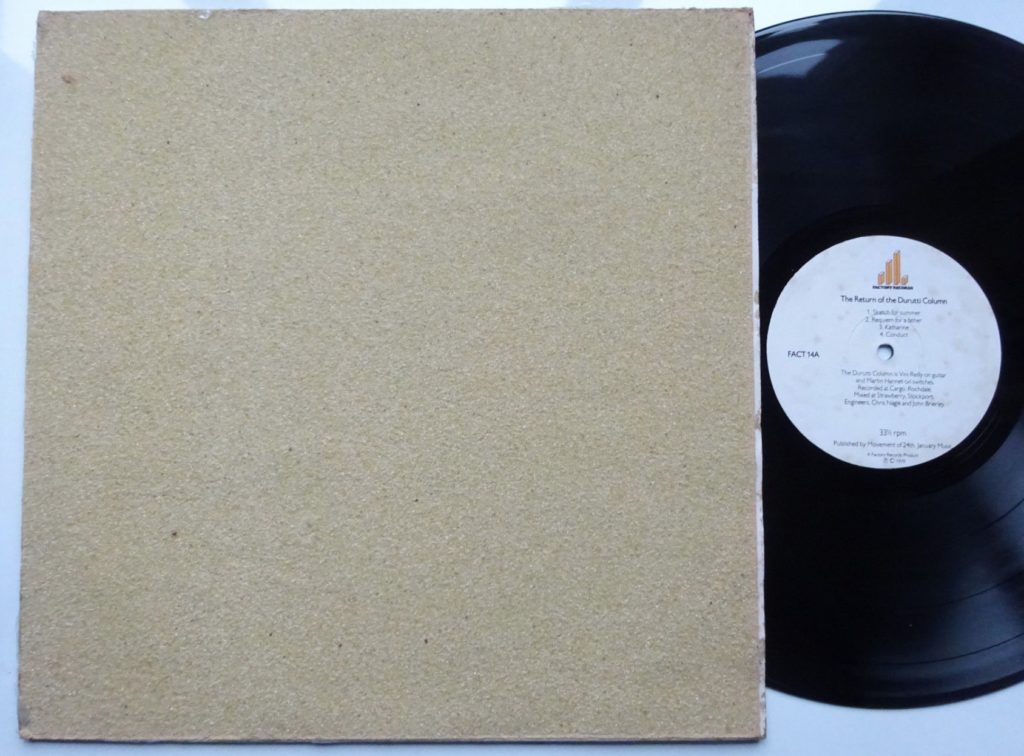 As it happens, just yesterday a copy owned by Peter Hook – with the title stencilled in silver on the front – sold for £1100 at an auction of what seems like all of his Joy Division collection.
---
39.32
HOLLY TOMÁS – Folded – Download only – iTunes – 2018
At times, our Holly seems to occupy a rarified sonic 'space' few others do.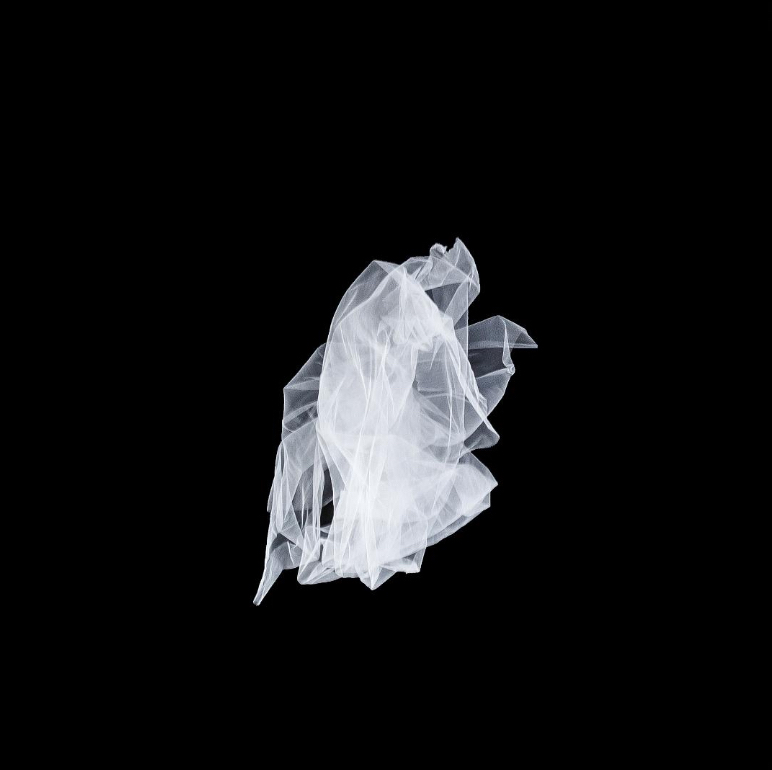 ---
44.20
THE HIGHER PRIMATES – Taking In The Summer – 7″ – Tekno Tunes – 1980
Another for the 'One and only release' club and as 'no wave'ily groovy as it is, I reckon it'll be a cold day in hell before anybody pays the £115 being asked for the only copy currently available via Discogs.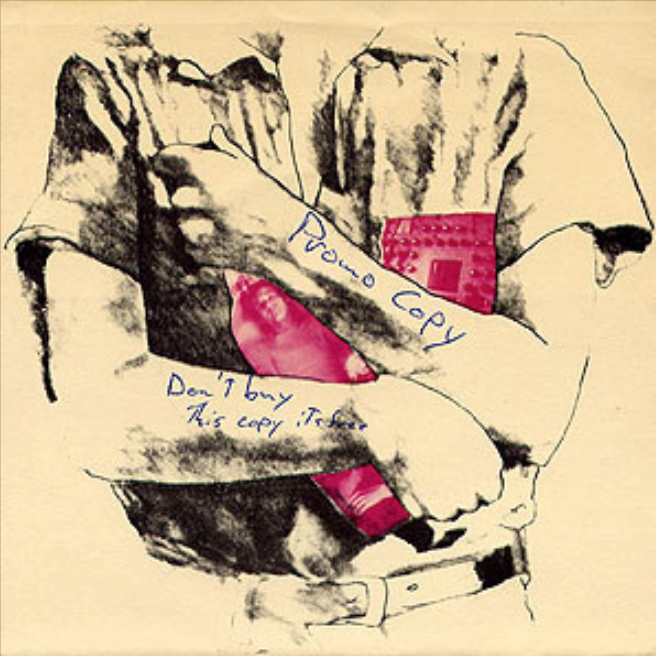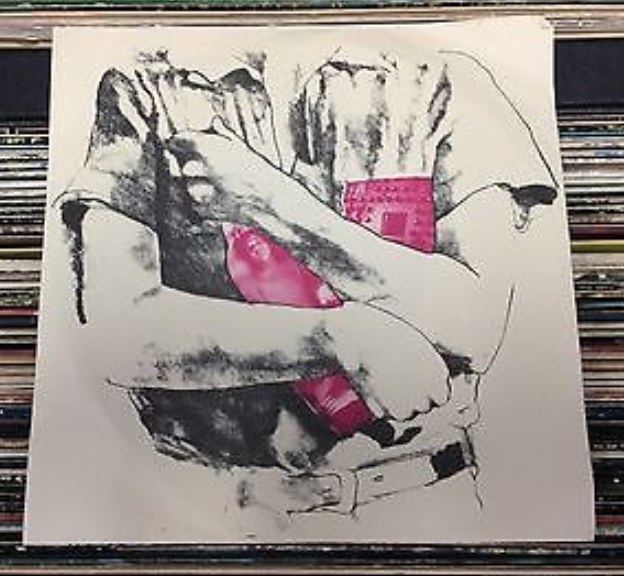 ---
47.22
ZOLA JESUS – I Can't Stand * – 7″ b-side – Soulterrain Transmissions – 2010
The number of 7″ b-sides I prefer to their more profiled A's is certainly noticeable with me. Not sure what that's all about but with this 7″ it's '900 hand-numbered copies released in special hand-printed gatefold packaging. Includes free digital download coupon'. A Russian-American, born in Phoenix in the US, it's possibly 'A Coca Cola in Arizona, Zola?'… I thang yoh!
---

---
51.28
SIOUXSIE AND THE BANSHEES – Lands End * – Tinderbox, LP – Wonderland – 1986
Two tempos in a single track just messes with my equilibrium but as it's Siousxie, this particular two tempo'ed track juhhhhhhst manages to bypass being red-carded by me.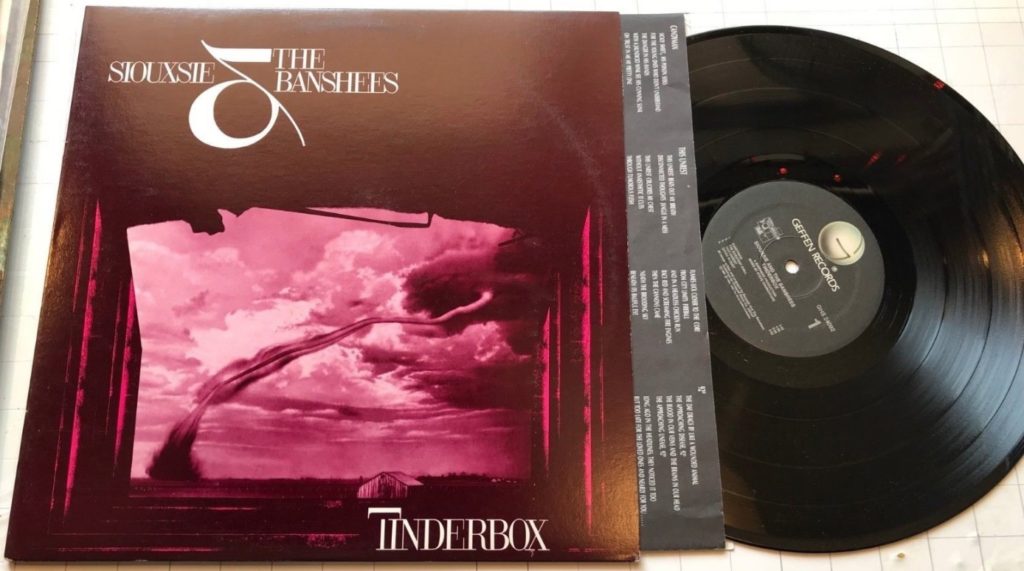 ---
57.07
RENDEZ-VOUS – A Na Plaży… (Anna) * – Self-titled, LP – Polski Nagrania Muza, LP – 1986
With a later, more Massive Attack-like version of the track from a band called Subway in an earlier 41 Rooms show (the crossover between the two bands being 2-3 members), here it's a bit of mid 80s Polish guitar rock.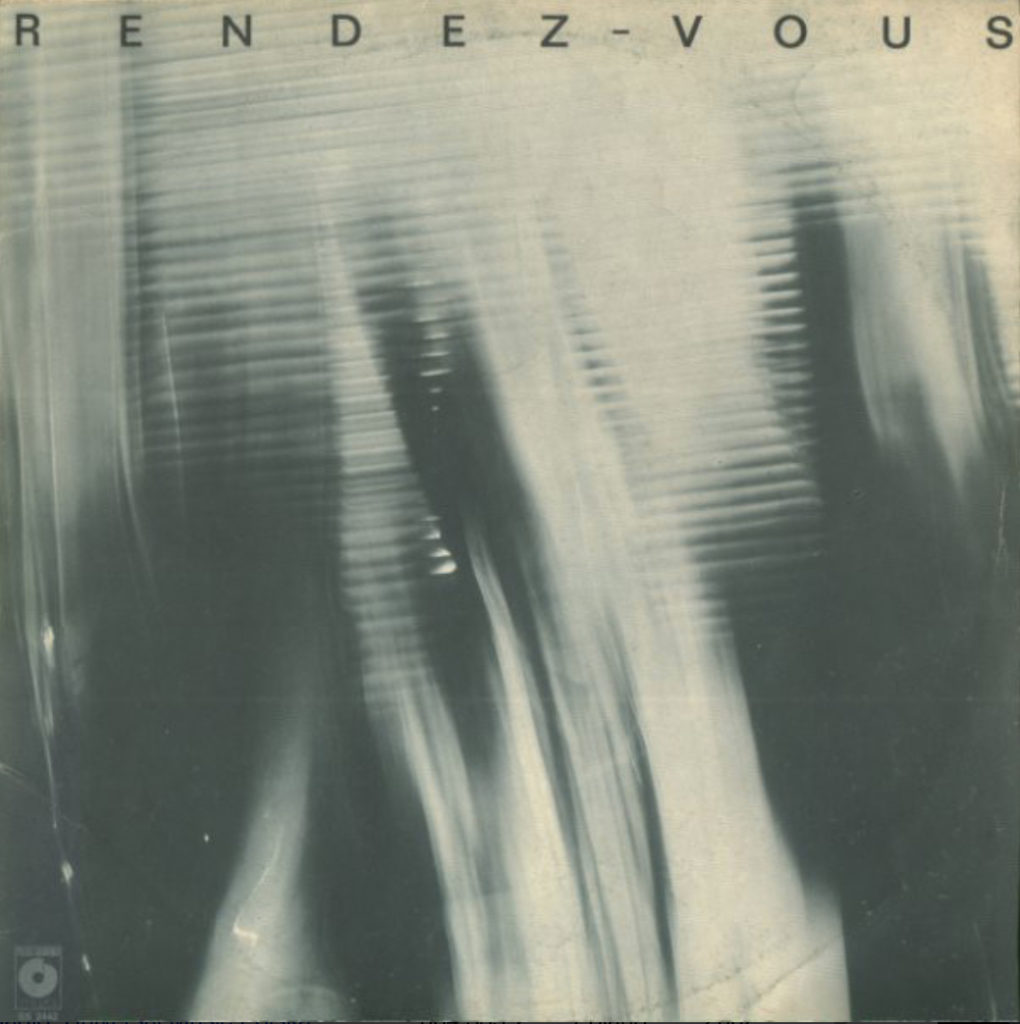 ---
Time for tea, at Robin's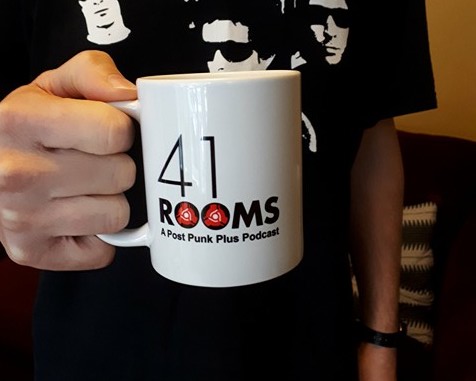 ---
01.00.44
PURESSENCE – Make Time – Planet Helpless, LP – Island – 2002
From tea time… to Make Time. These boys were capable of a fair few majestic musical moments. I've just reminded myself that I headed up to Manchester to interview both them (vocalist, James Mudriczki and guitarist Kevin Matthews) as well as Mark Rae (further up the page here) on the same day in 1998. I've told the anecdote before – and likely on here – but I was meeting the Puressence duo in the Atlas Bar and sometime during the day I'd decided on the off chance to also call New Order manager, Rob Gretton, to drag him out for a drink. James and Kevin were big Joy Division fans, so I mentioned some 'Well, if you hang on, Rob's dropping in' type of thing. I think, however, they just got the wobblers, because they made their excuses and left. When Rob turned up I mentioned he'd just missed them and he was a bit miffed, cos he said he liked the band. It could have been an even better evening than being in the company of Rob Gretton always was.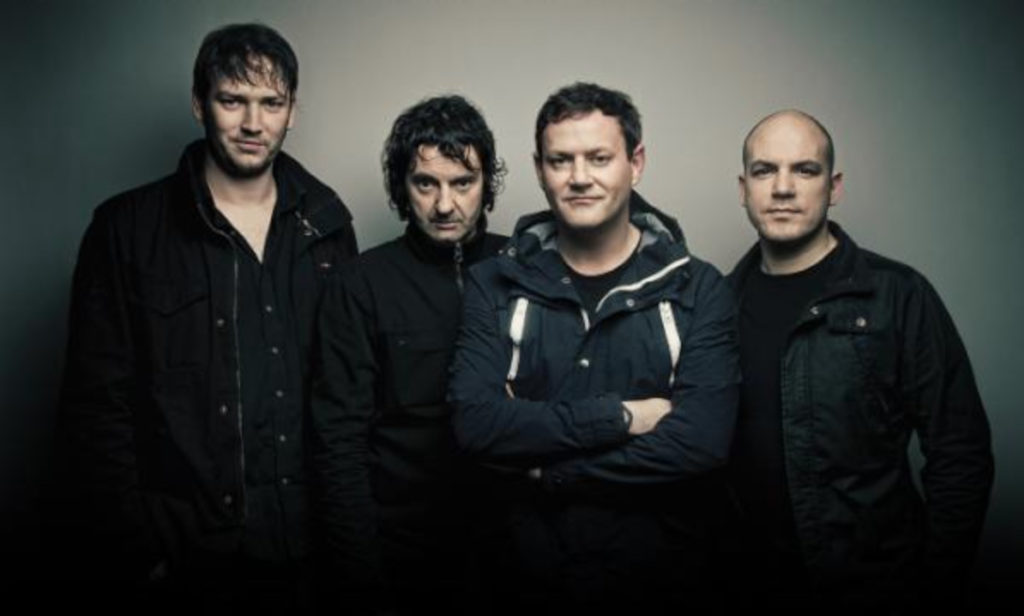 ---
01.04.05
SWEET VALLEY – Eternal Champ – Eternal Champ, LP – Ghost Ramp – 2018
On blue vinyl, short and sharp 'slacker' hip hop beats, bits and (as sure as 'eggs is eggs') samples. And I'd put money on this being pieced together somewhere near some warm weather. It's got that feel.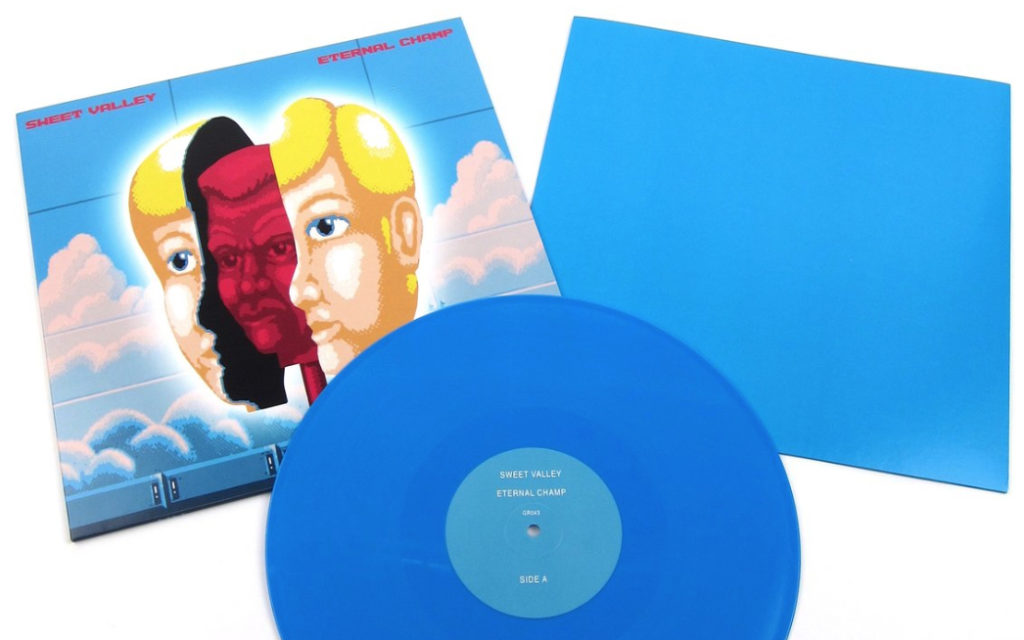 ---
01.06.11
THE LEE THOMPSON SKA ORCHESTRA (feat BITTY MCLEAN) – Fu Manchu * – 7″ – Axe Attack Recordings – 2013
Another track to make a 41 Rooms re-appearance (sort of), following on from Desmond Dekker's 1968 original. Worthy of comparisons.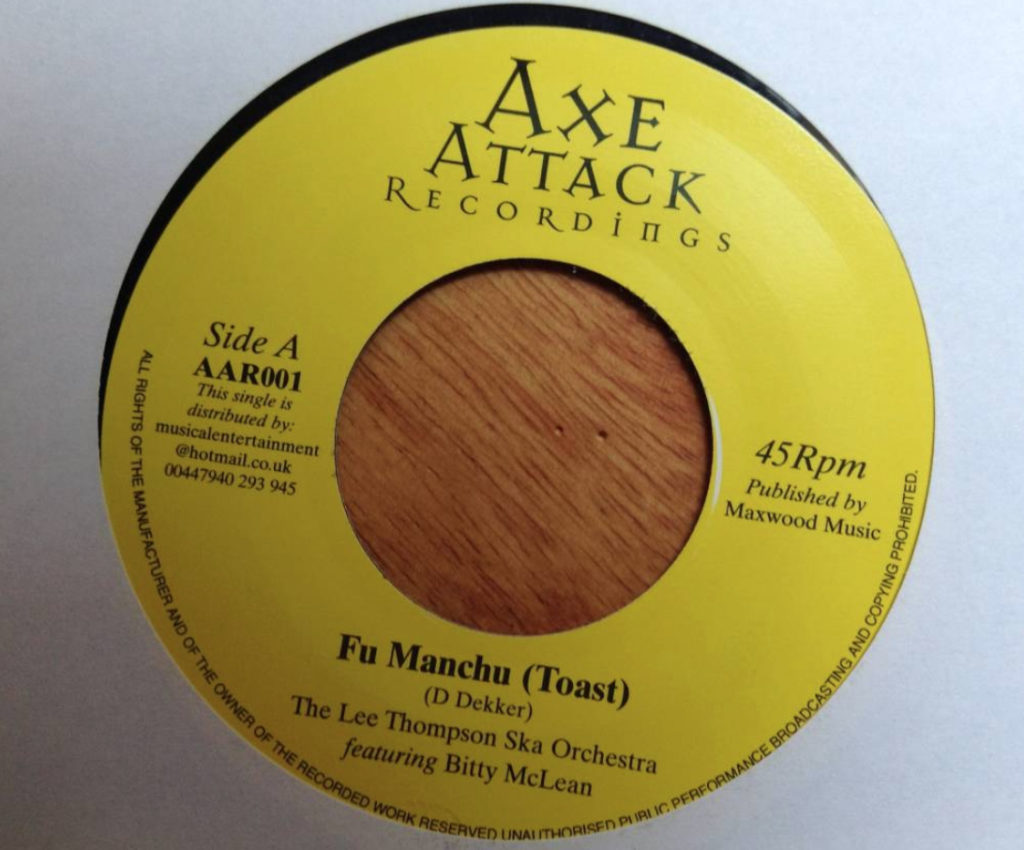 ---
01.09.17
GARNETT SILK – Gave You Everything * – 12″ Penthouse Records – 1992-4'ish
Beyond this and a few other GS tunes I cottoned onto a couple of decades ago I think it's about time I dug deeper into this man's truncated legacy. There'll be more gems in there, I'm sure.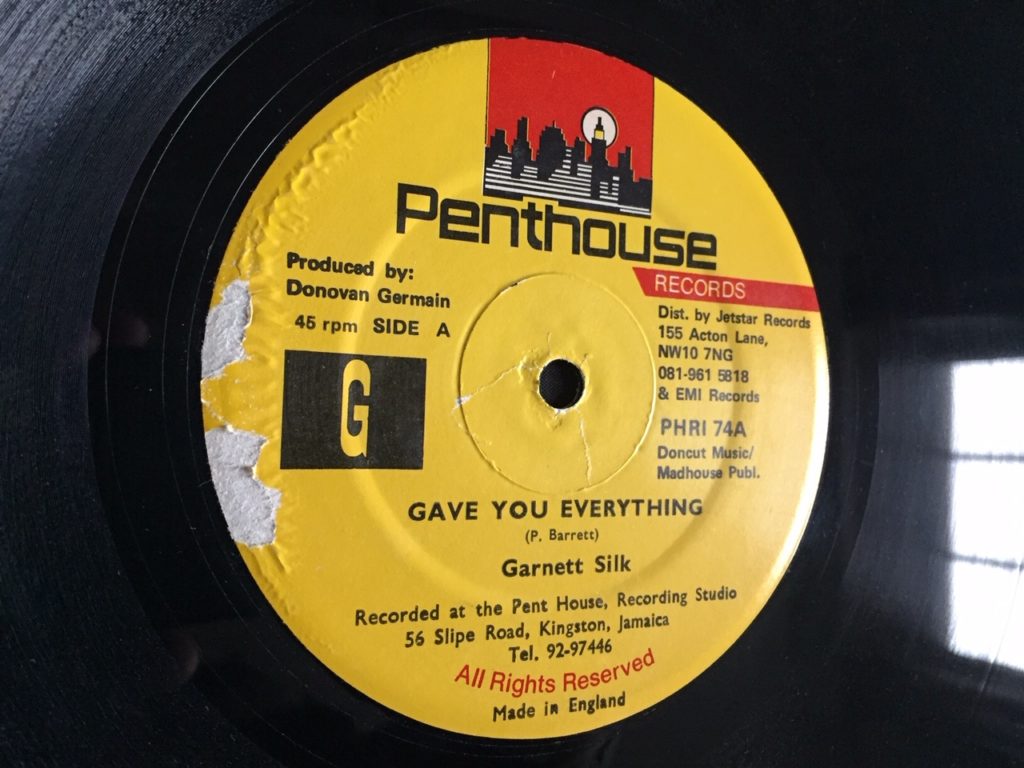 ---
01.13.12
ASWAD – Rainbow Culture – 12″ – Island – 1980
When big spacious, spread-over-12″s-of-vinyl production comes into its own. Glorious!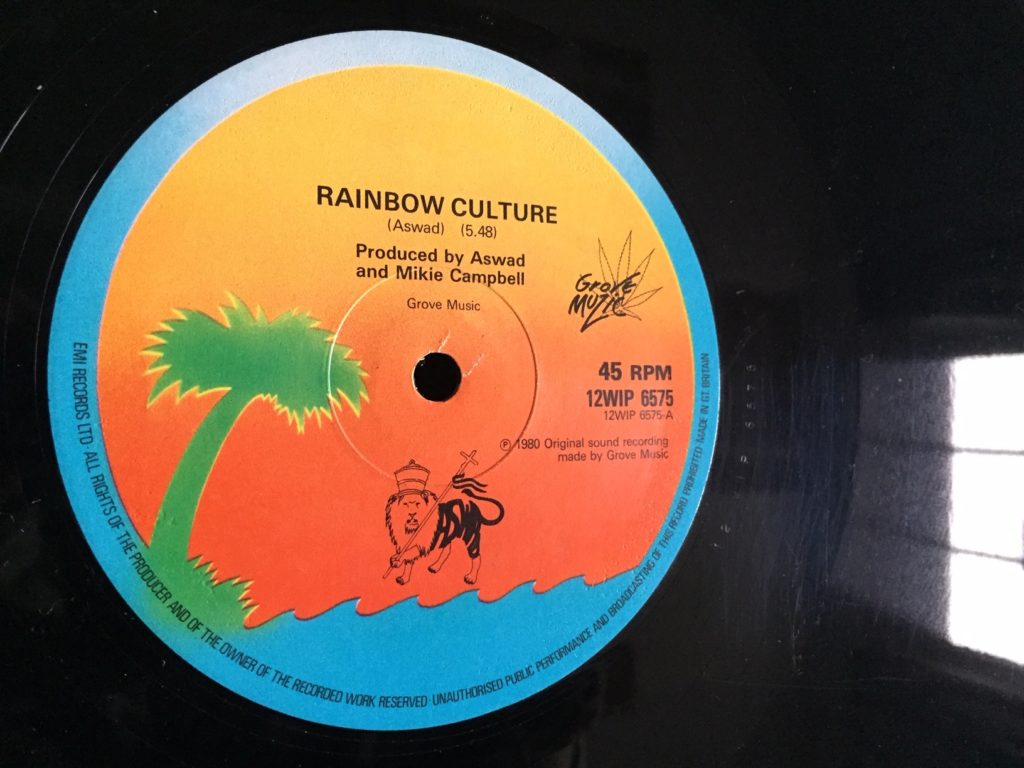 ---
01.17.45
ROCKERS HI-FI (feat ELLA FITZGERALD) – Sunshine Of Your Love (Rockers Hi-Fi Mix) * – 12″ – Leftfoot Recordings – 2000
The Rockers crew instilling the seductive, prowling sleaze that's missing from Ella's own original stab at this Cream classic.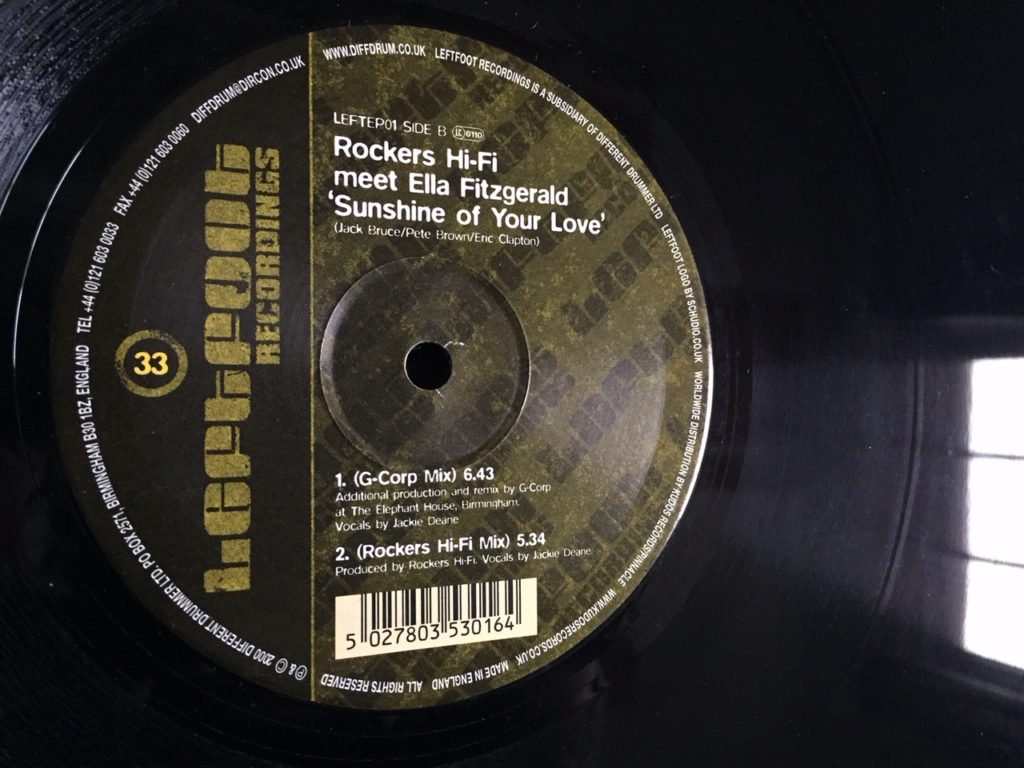 ---
01.21.36
BRIAN ENO – No One Receiving – Before And After Science, LP – Polydor – 1977
I've surprised myself at how 41 Rooms got to this track before a certain spun-back-in-the-day-at-our-club other Brian Eno tune… but I have. He's well into his post Roxy Music groove by this point.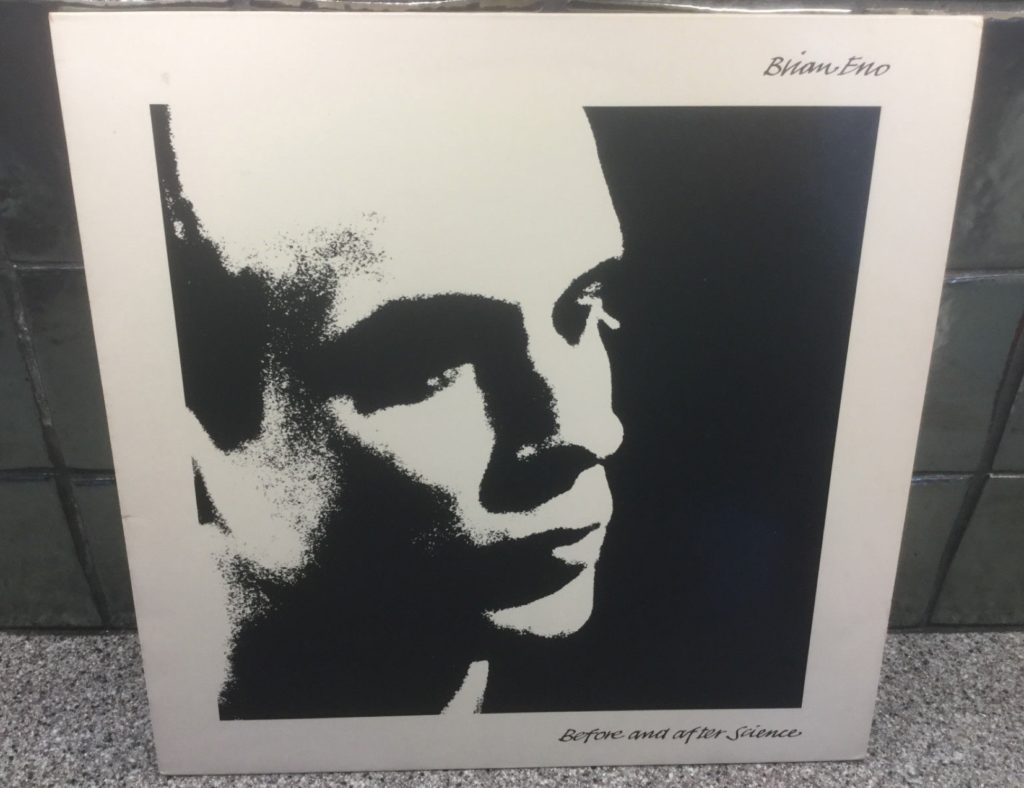 ---
01.25.08
DOMINIQUE GUIOT – Les Puingouins S'amusent * – L'Univers De La Mer, LP – Chicago 2000 – 1978
It wouldn't have sounded quite so quirky back in '78 but I first heard this just a few years back, on the suitably nuts-at-times, modern day setting that is WMFU Radio… and it sounded just right. Not earth shattering, but… right.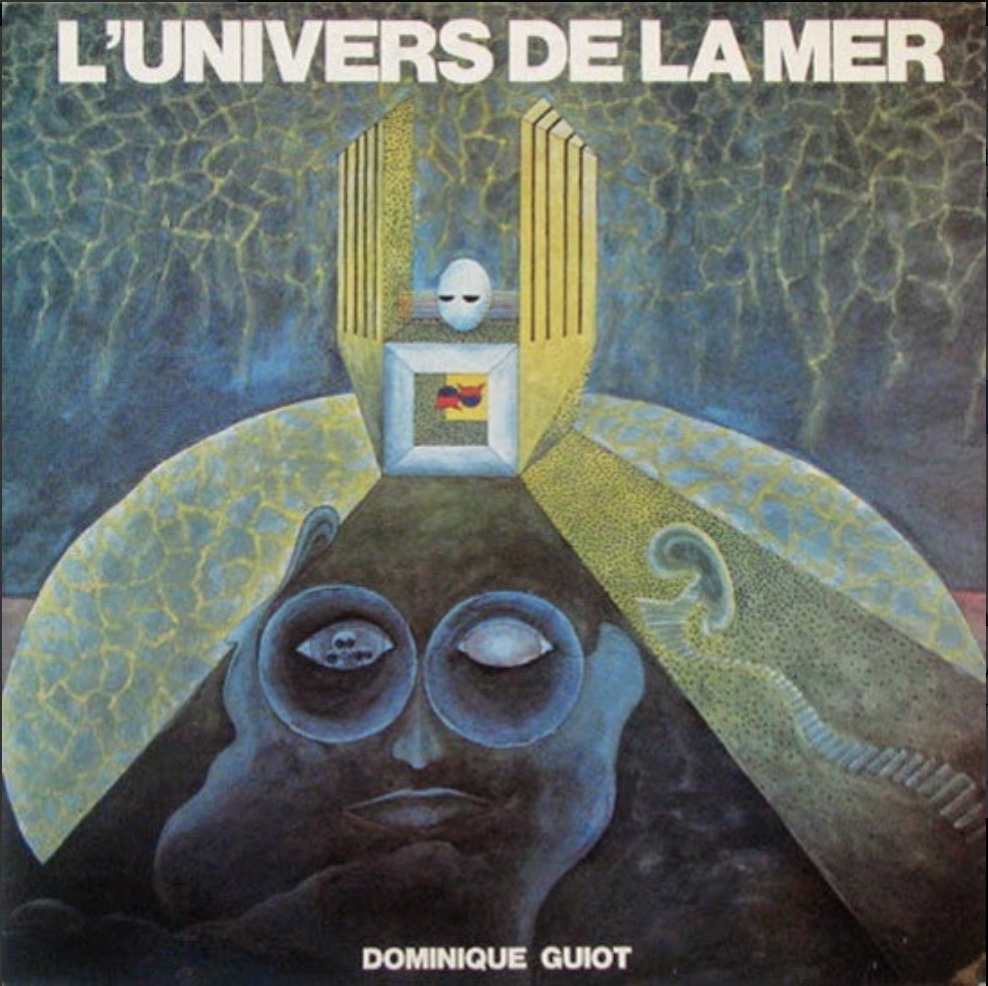 ---
01.29.49
GO GO PENGUIN – All Res – Man Made Object, 2LP – Blue Note – 2016
Classical drum and bass… errrr…. sort of.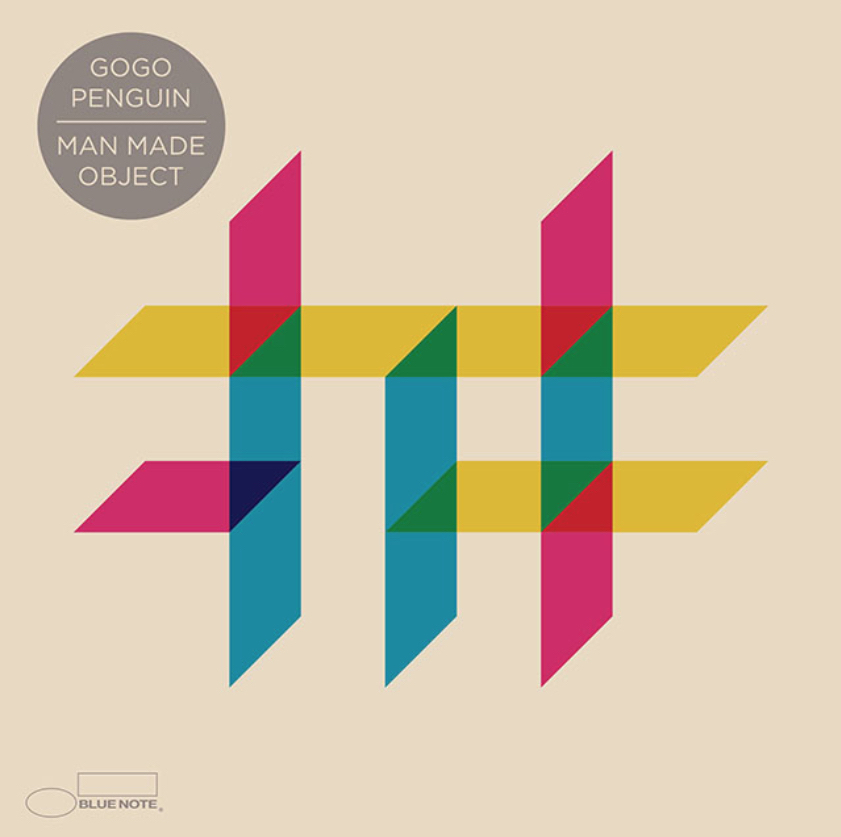 ---
01.32.01
GOLDIE – Inner City Life – 12″ – FFRR – 1994
Street drum and bass, with a bit of polish. Metalheads… and gold teeth.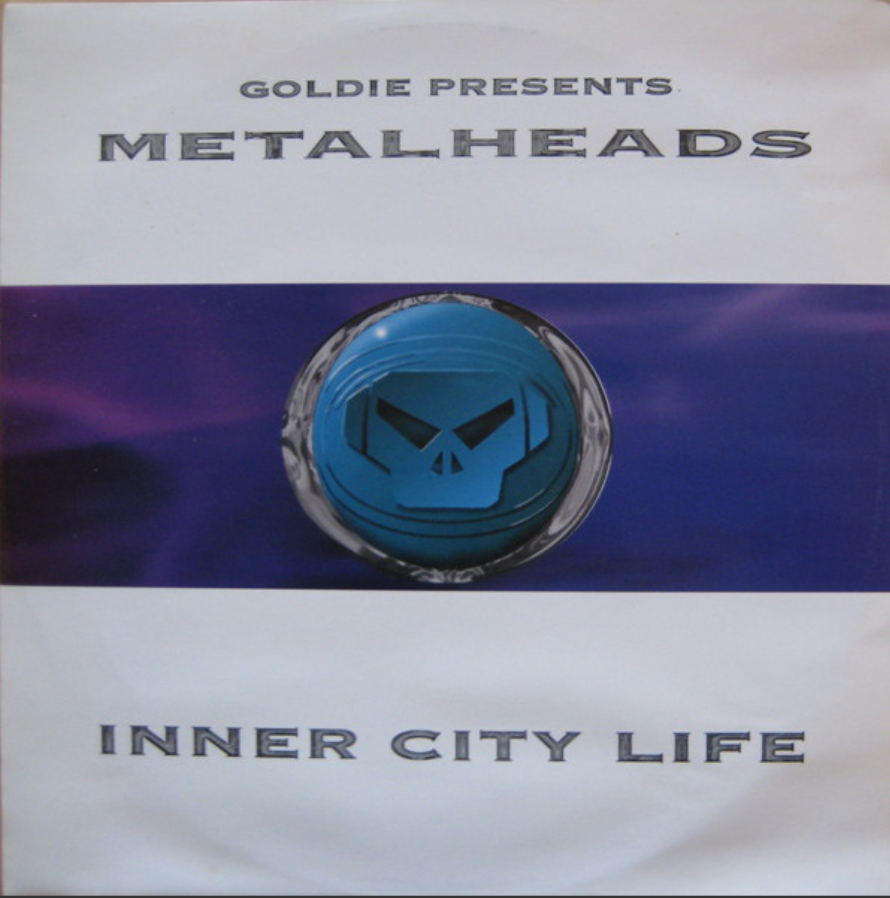 ---
01.34.44
ANT HILL (MOB) – Into The Fire – 12″ b-side – PuSH Recordings – 1996
Street drum and bass, with less polish. Professor Stretch in the house.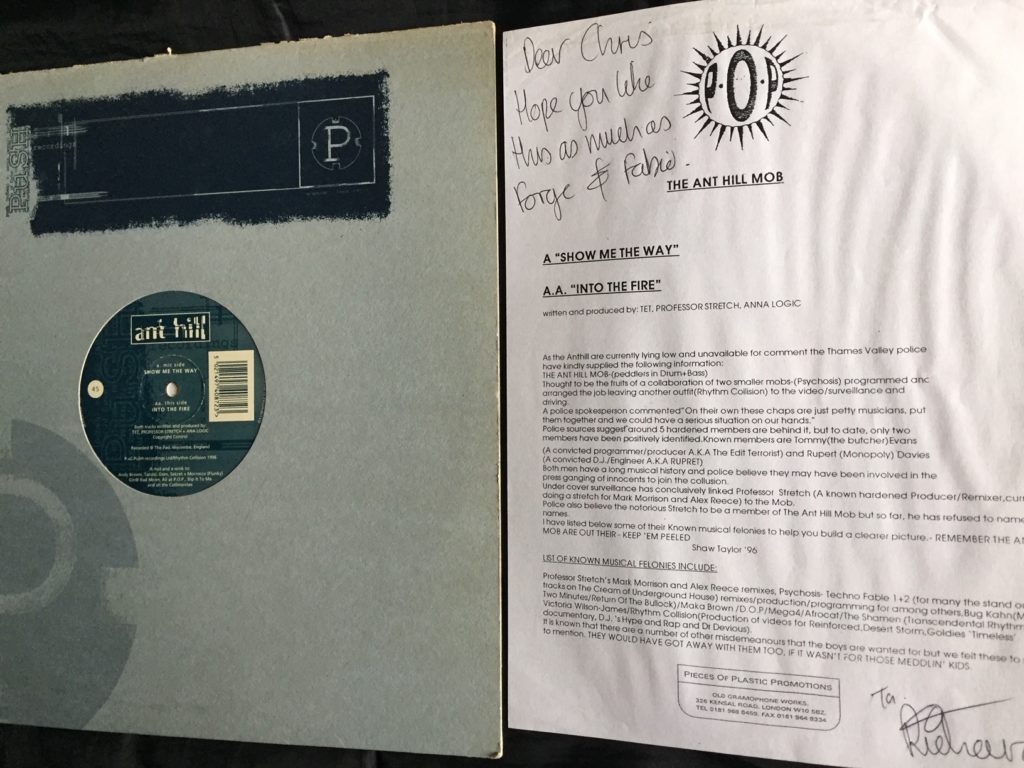 ---
01.40.42
KENNETH SHERMAN – Why Can't We Live Together * – 12″ – EMI – 1982
This will have got completely lost at release – not helped by the label it was on – but when it finally gets on the move this is one hell of a version of a classic tune… and something tells me it might have had some mileage in Ibiza's heady days as a dance mecca. Could be wrong, though.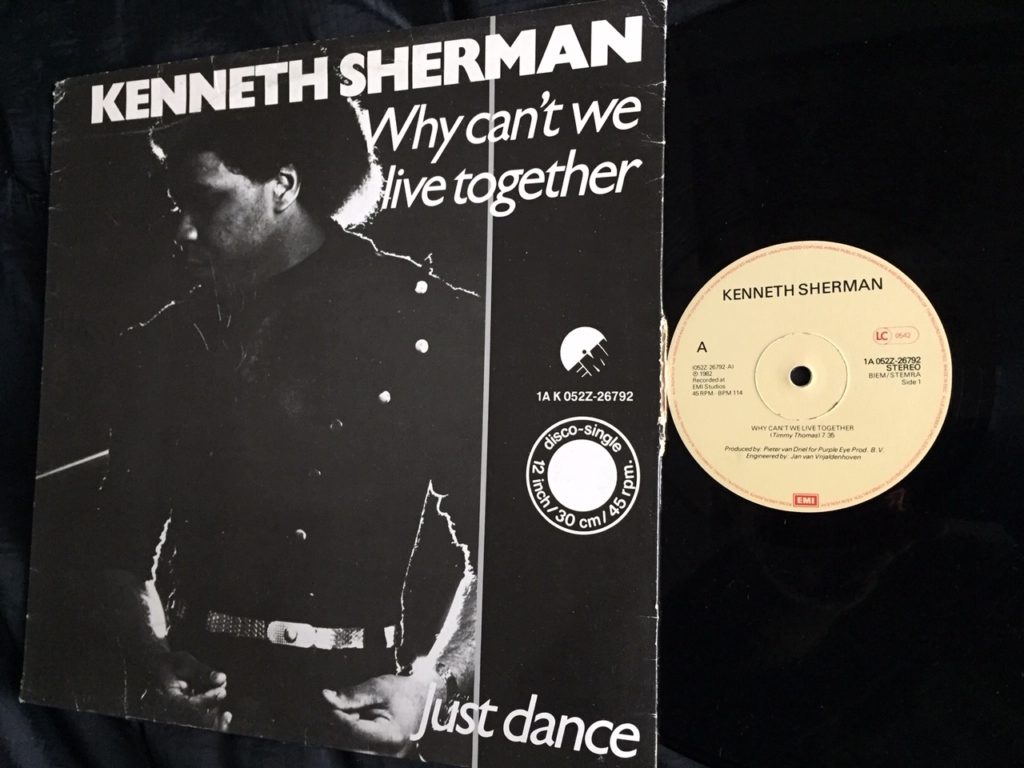 ---
01.46.43
LEFTFIELD (feat EARL SIXTEEN) – Release The Pressure (Vocal) * – 12″ – Hard Hands – 1992
A great melding of styles.
'The last single to be taken from the wonderful Leftism album is this cool, soulful ragga-fuelled track which features Dreadzone collaborator Earl 16 and MC Cheshire Cat. There's also a doublepack of four of the group's own remixes which range from straight techno dub and slow, skunking dub to two breakbeat-infused versions. Once again, the production quality is superb and Leftfield provide plenty for the feet and the mind.' – ***** Brad Beatnik, Record Mirror (Music Week)… whenever!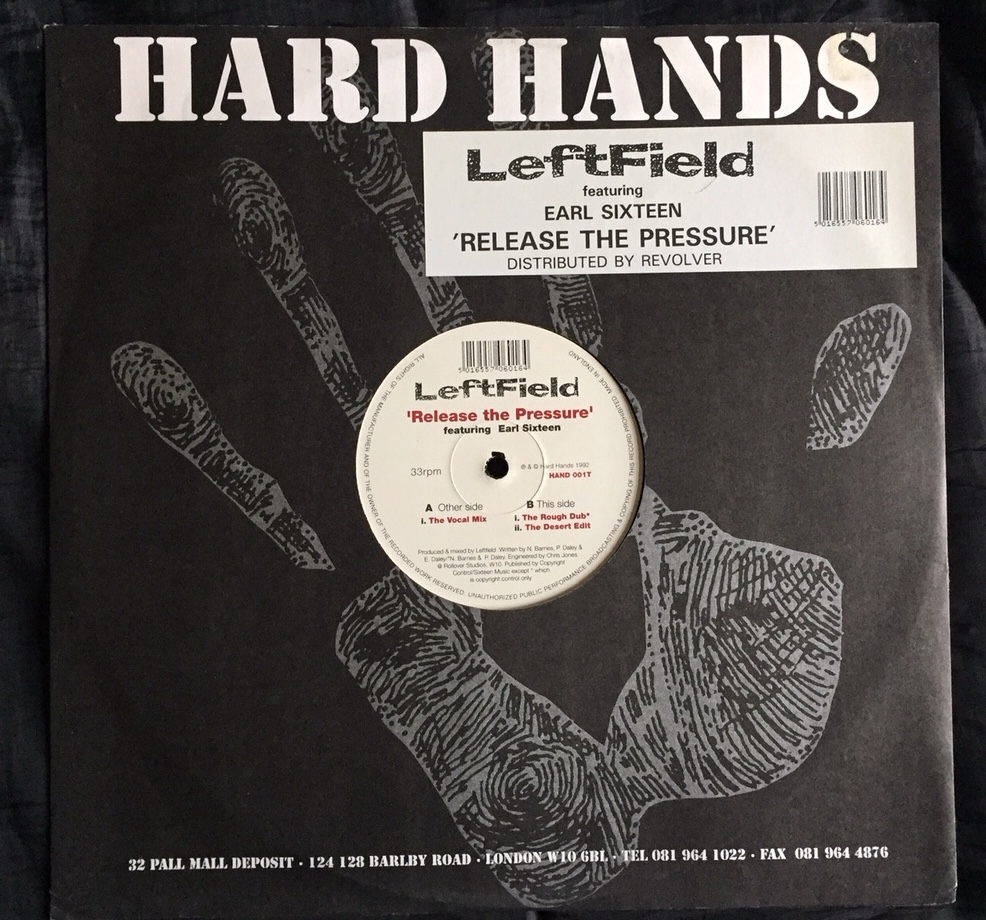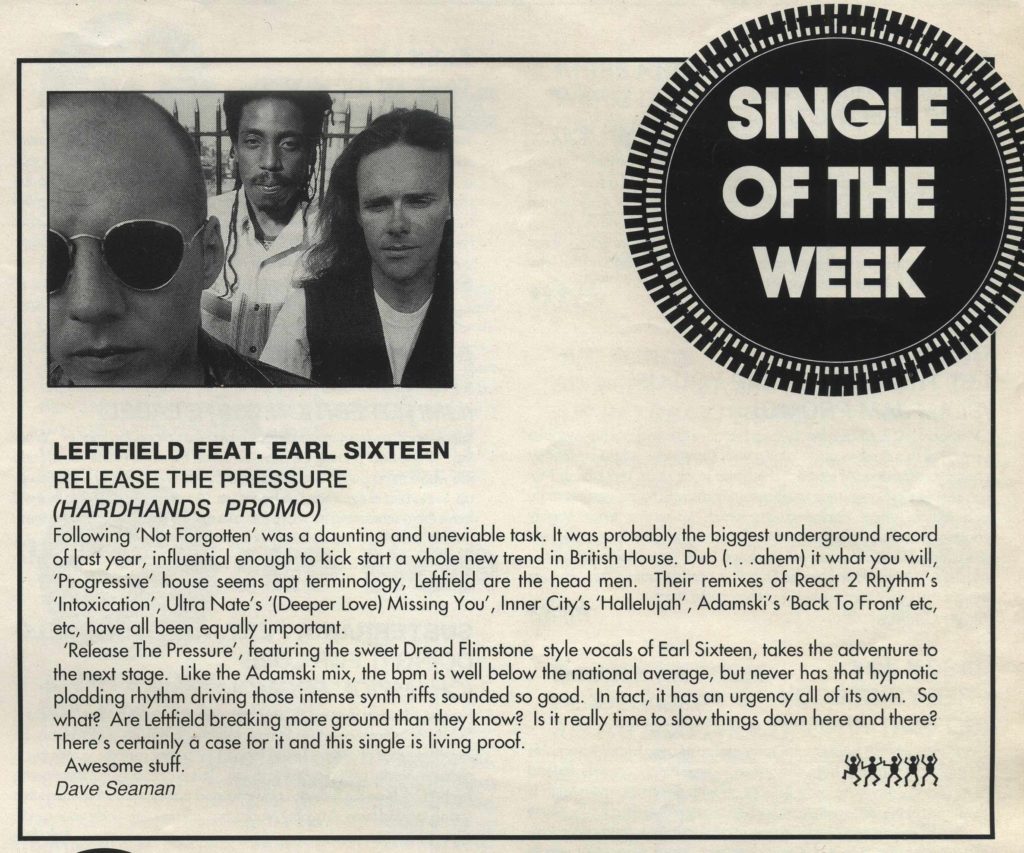 ---
01.50.37
LEFTFIELD . BAMBAATA – Afrika Shox * – 2×10″ – Hard Hands – 1999
And the Leftfield lads come up trumps again in the 'vox for hire' stakes.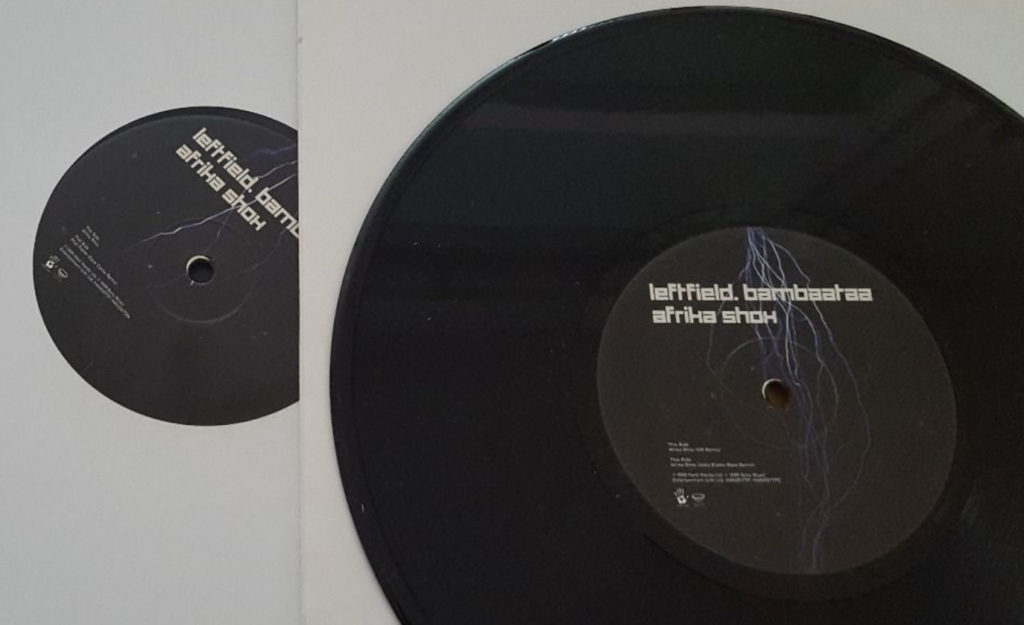 ---
01.55.27
SHEILA E – Glamorous Life (Full Length Version) * – 12″ – Warner Brothers – 1984
A big Prince-driven affair, this was in here before the lady and her percussive skills turned up recently on a Stewart Copeland drummers thing on BBC4. Big and beat'y!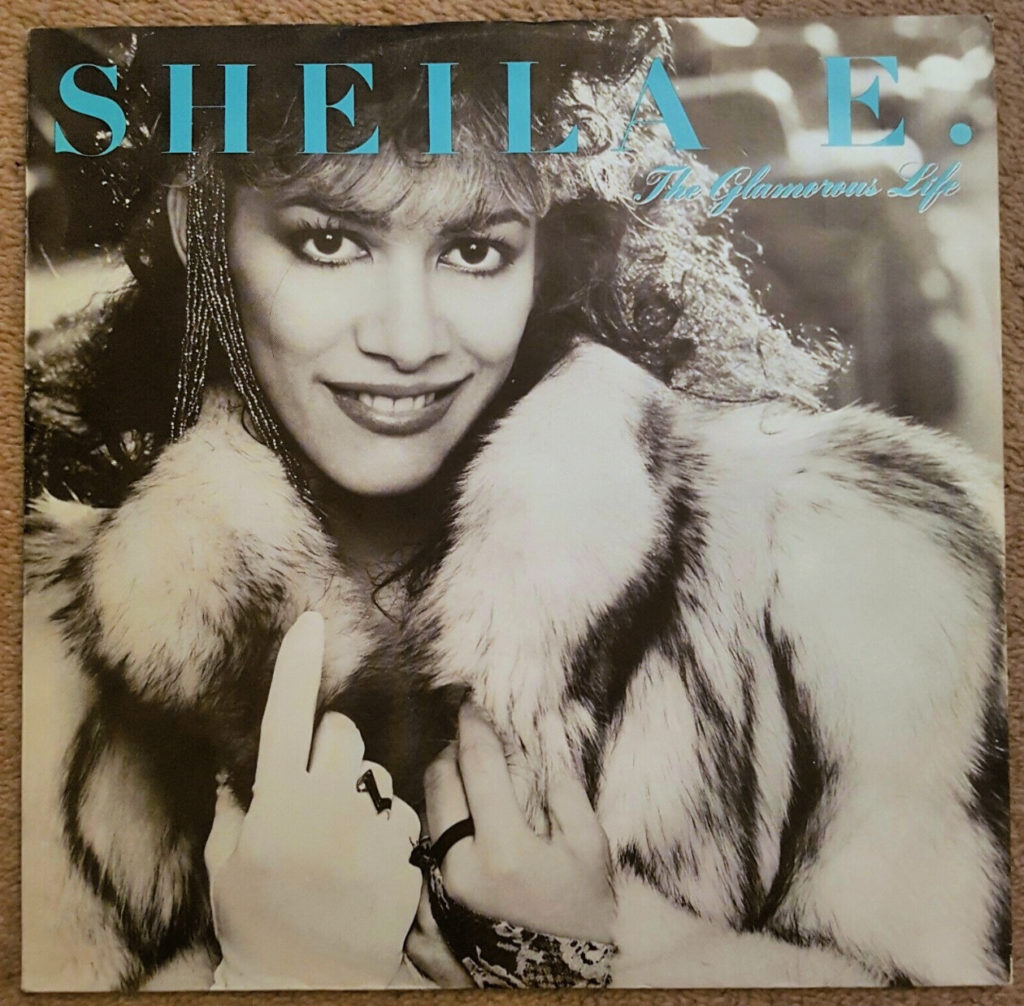 ---
Show 66 will roll out on April 7. Be seeing you.
Dec