41 Rooms, Playlist 17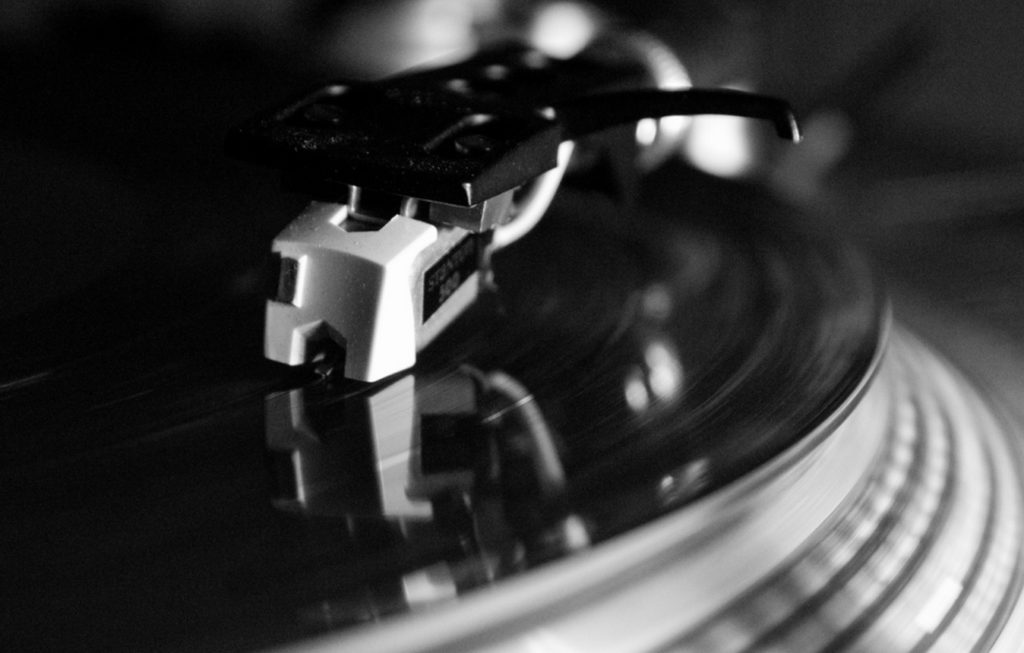 41 Rooms' Playlist 17 is 93% VINYL FRIENDLY. Near Perfect!
---
Lyric of Playlist 17:
Ms JM's contribution, from start to finish.
---
Tracks marked * have been given a tiny (or sometimes, slightly bigger) 41 Rooms 'tweak'/edit/ whatever.
00.00
(Intro) THE FLAMINGOS – Stars (Edit) – Unreleased demo – 1983
Episode #1 for info.
---
00.41
NEW ORDER – True Faith '94 – 7″ – London Records – 1994
Hardly a remix, it's a very slight 'clean-up and sparkle' of the 1987 Factory Records original by the band and producer, Stephen Hague. New Order were a major label act by this point but re-releasing True Faith as a single through London just reaffirmed its class.
'They say never mess with a classic but maybe that should be amended to 'unless it's a Perfecto mix'. Messrs Oakenfold and Osbourne do it again by  keeping the exuberant unadorned spirit of the original hit but adding a little kick to the beats and a new colourful backdrop as well. Meanwhile, on the flip TWA give the tune a Nineties HI-HRG kick that, as with Perfecto's mix, only shows off what a brilliant track 'True Faith' really is. Stunning.***** ' – Brad Beatnik Record Mirror (Music Week), 29.10.94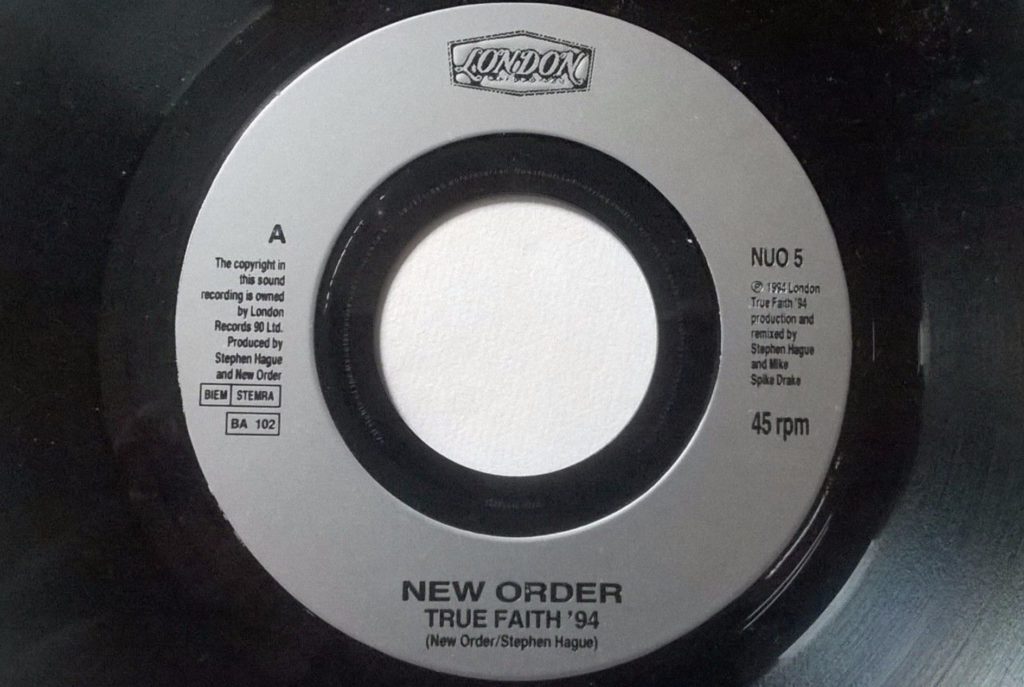 ---
06.03
SUB SUB – Coast – 12″ – Robs Records – 1992
Doves in their former dance and beats slanted era, before a studio burn down sort of brought about a change of direction and name in 1996. Via Rob Gretton/New Order and the Flamingos involvement with Robs Records the office sent me all the labels early releases, with this track being, for me, one of the best the label put their efforts behind.
'About time this lot re-emerged after their absence since 'Space Face.' If that one was a little off the wall, these tracks are wandering down a completely unique avenue when compared to nearly every other contemporary tune. Lead track 'Coast' is easily the best dancefloor contender here with a  great baseline and floaty instrumentation that chucks in all manner of musical themes. Basically it's an essential summer (or what's left of it) tune. The other tracks here, 'Past', 'Inside Out' and 'Inside Of This' are more laid back film soundtracks than dancefloor thumpers., but have instant play anywhere appeal. Recommended.' – Seamus Quinn ****1/2 Mixmag Update July 9, '92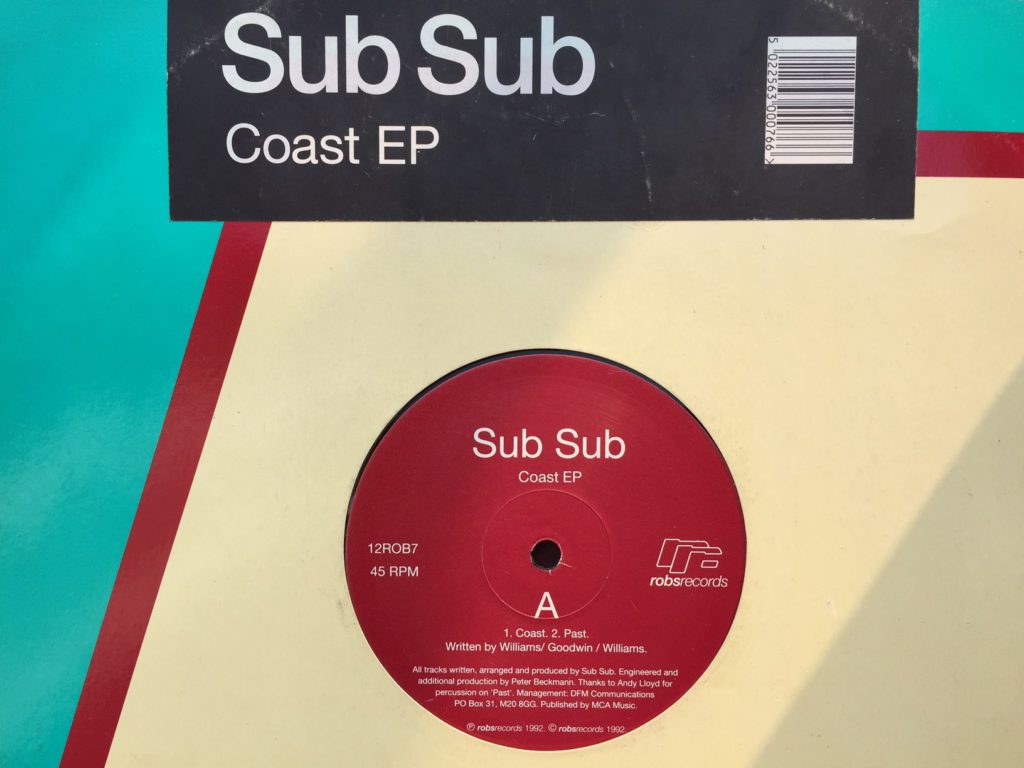 ---
10.53
MR. MONDAY – Busy Going Crazy – Power / Knowledge 12″ EP – Underground Level Recordings – 1992
From the same year as the above and bouncing down the same sonic highway. Bright and breezy. The visual is a promo copy.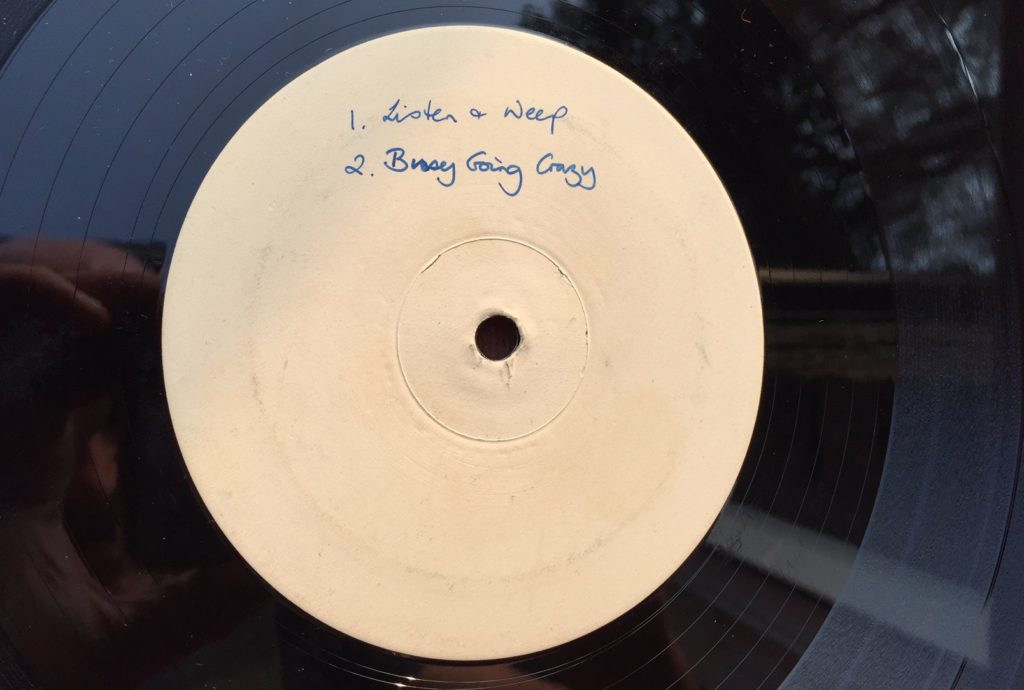 ---
14.37
CHEEKY BOY – Once In A Plastic Time * – 12″ – ?? – 1995
I first heard this on Wilber Wilberforce's dead of night show on KISS FM (UK) but this isn't quite the version he played. The label states, 'These tunes are for airplay only. Not for resale. These tunes written by Cheeky Boy except when not'… and 'when not' will be all of the four tracks on this bootleg EP – the inspired 'reworking' of Norman Cook, in early/pre Fatboy Slim mode. Here, it's the Talking Heads tune that's been taken to the cleaners, and mixed with another 12″ I separately took a shine to and bought at the time – Mars Plastic's Find A Way. Discogs reckons the Cheeky Boy mash up 'features the bassline from "Once In A Lifetime" ' but it features a little bit more of it. 🙂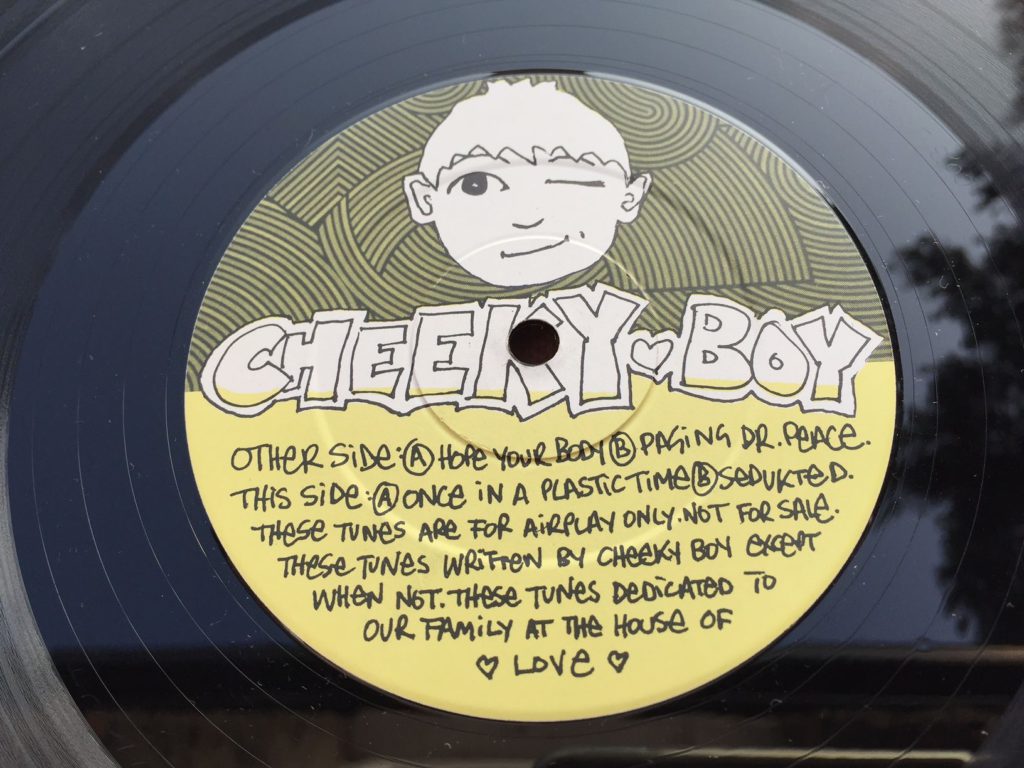 From a year later – Record Mirror, 3.8.96 –  tunes that were then floating Norman's boat.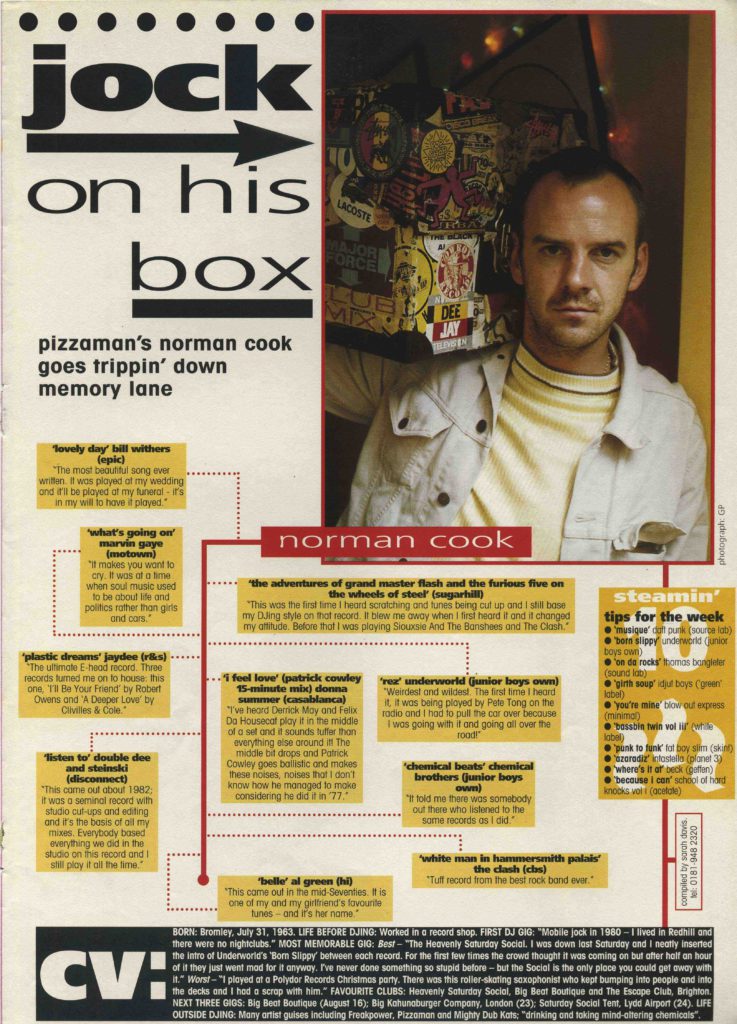 ---
21.14
TEDDY & THE PANDAS – The Lovelight – 7″ – Timbri Records – 1966-7
A Boston, Massachusetts mid sixties garage band with a future floor filler… not that they would have known it at the time. Grooviness in a short chugging burst.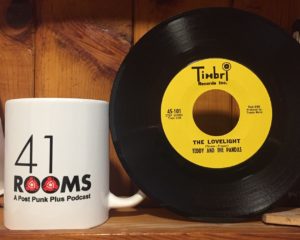 ---
23.36
LINDY STEVENS – Pennygold – 7″ – Decca – 1972
As with the above… apart from the fact she wasn't from Boston, Massachusetts… or a band.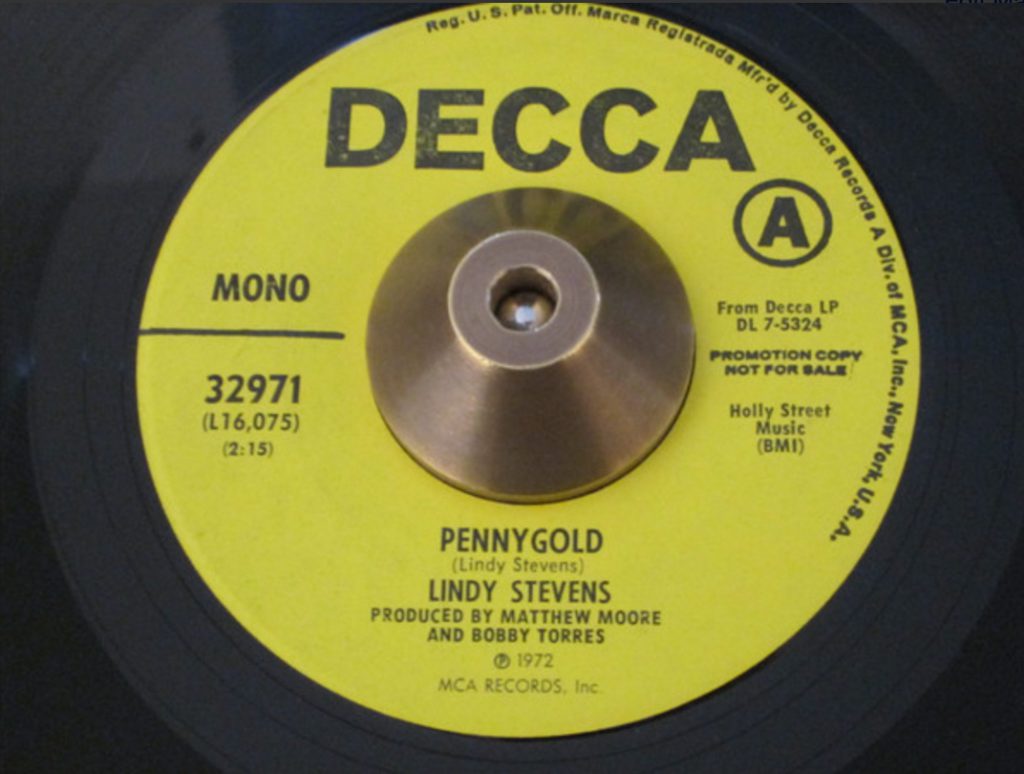 ---
25.33
BRENDA HOLLOWAY – When I'm Gone – 7″ – Tamla Motown – 1965
For me, Brenda has the edge over the earlier released Mary Wells version of this Smokey Robinson tune.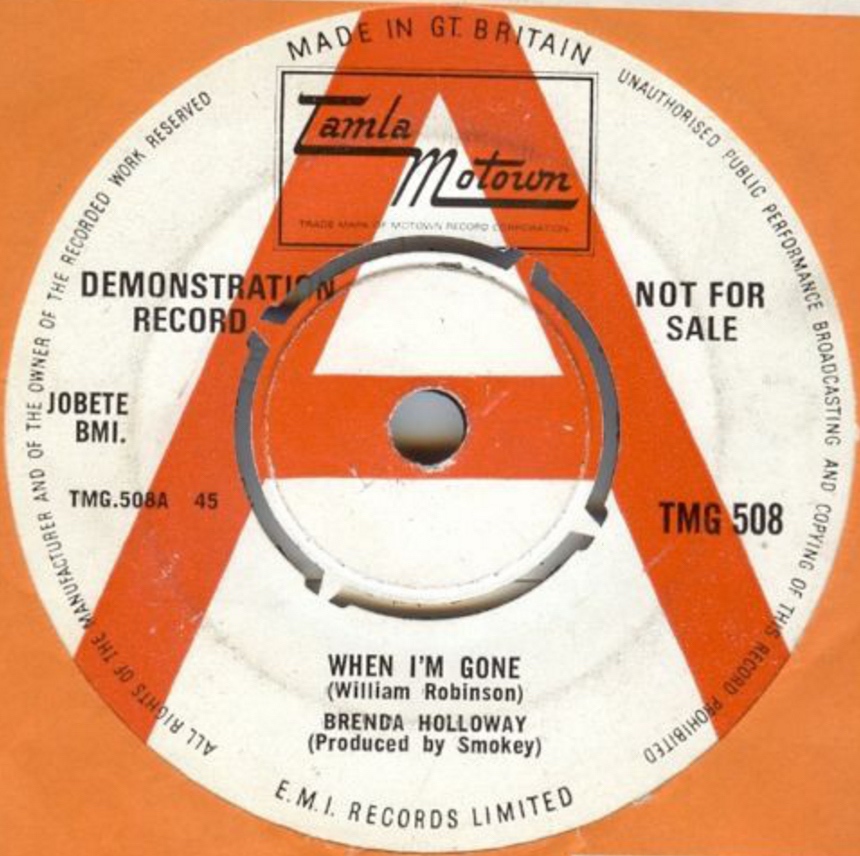 ---
23.33
TURNTABLE TERRANOVA – 29 – Fiasko 12″ EP – Compost – 1996
By day, Compost's label boss and at night a DJ, throughout the nineties and noughties Michael Reinboth had regular playlist charts in the Straight No Chaser magazine that were regular viewing for me. Turntable Terranova were just one variation of the tough beats the label put out back then.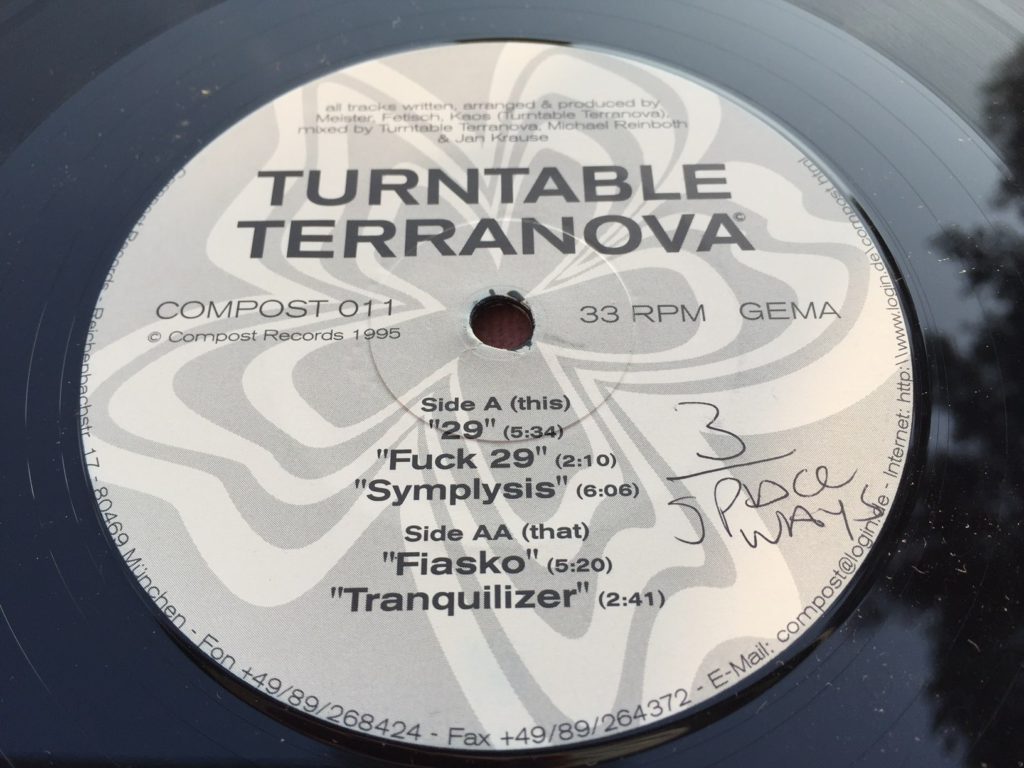 ---
31.37
MKL vs SOY SOS – Her Song (Original) – 12″ – Dance Tracks – 2000
Ploughing its own deep and dark reggae tinged groove, an out of nowhere sort of track. Love it.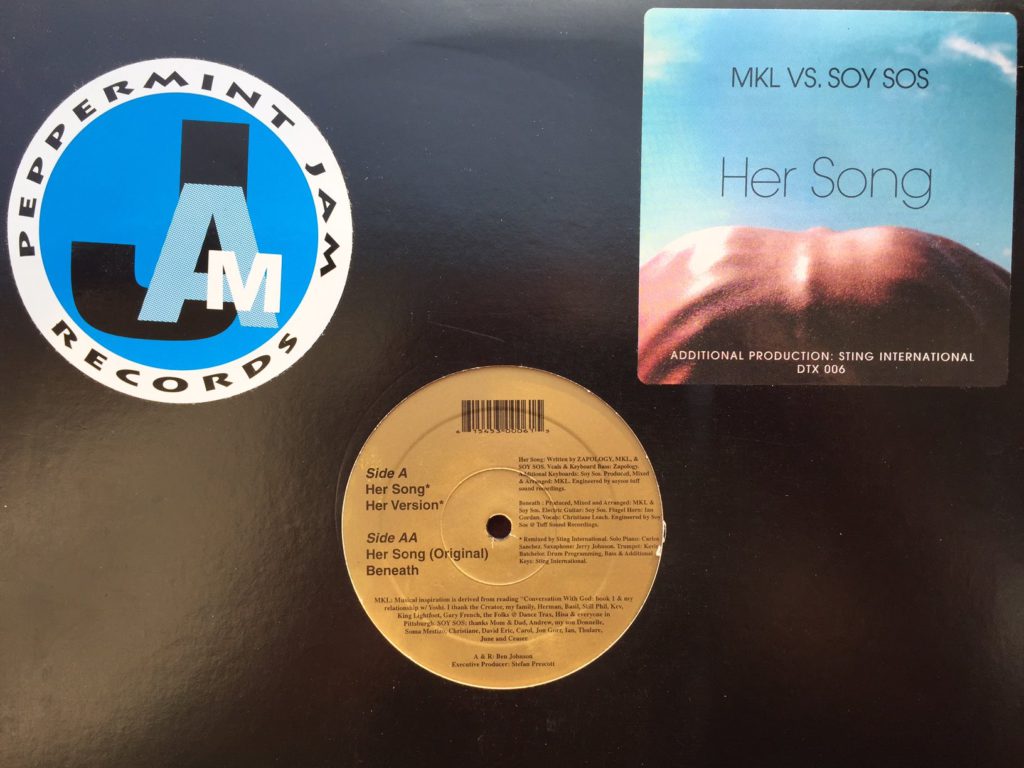 ---
34.58
A 41 Rooms MEDLEY!!! ***
MORGAN HERITAGE – Tell Me How Come –  7″ – Don Corleon – 2005  /  T.O.K. – Tears – 7″ – Don Corleon – 2005  / FANTAN MOJAH – Thanks & Praise – 7″ – Don Corleon – 2005
They do things differently in Jamaica. Here, it's the same rhythm track being farmed out to three (at least?) different artists to put their own spin on it. Having a bit of a dancehall phase back then (BBC 1Xtra, thank you) I fell for all these 'takes' separately, without initially noticing they were connected by the same rhythm. Doh!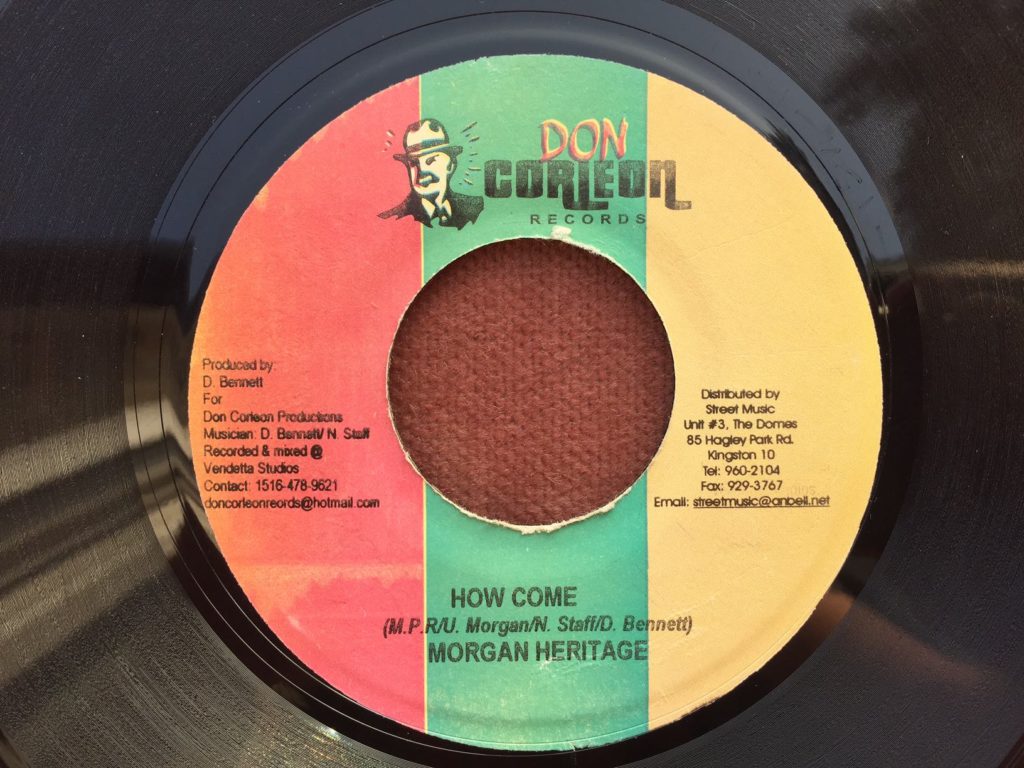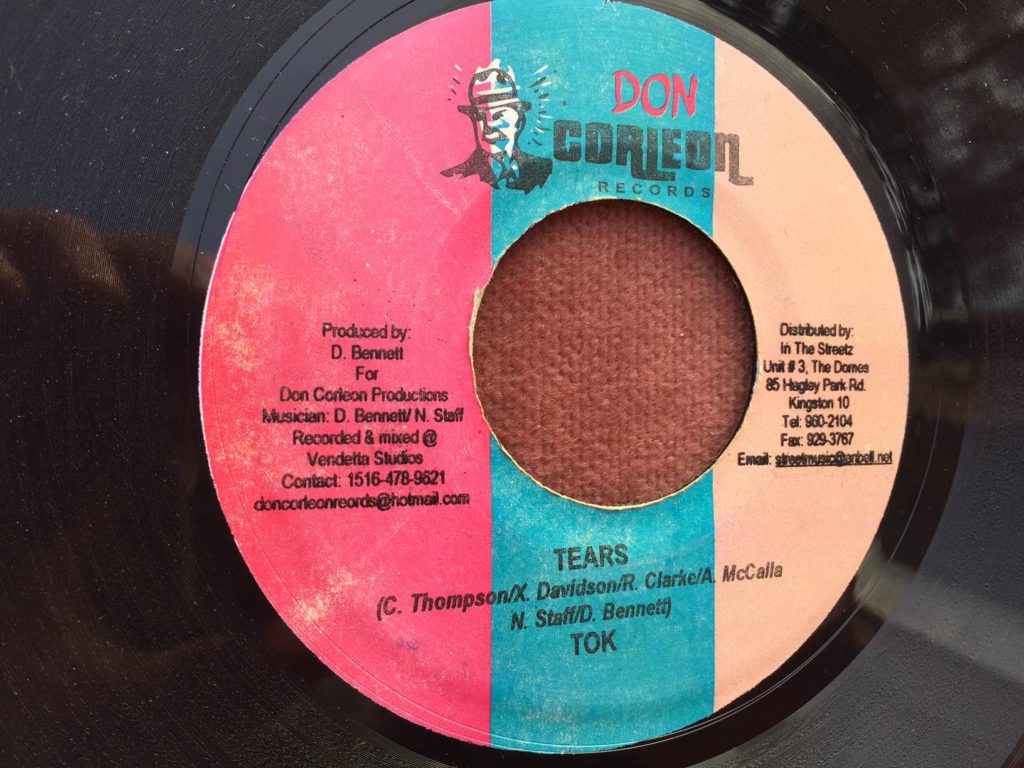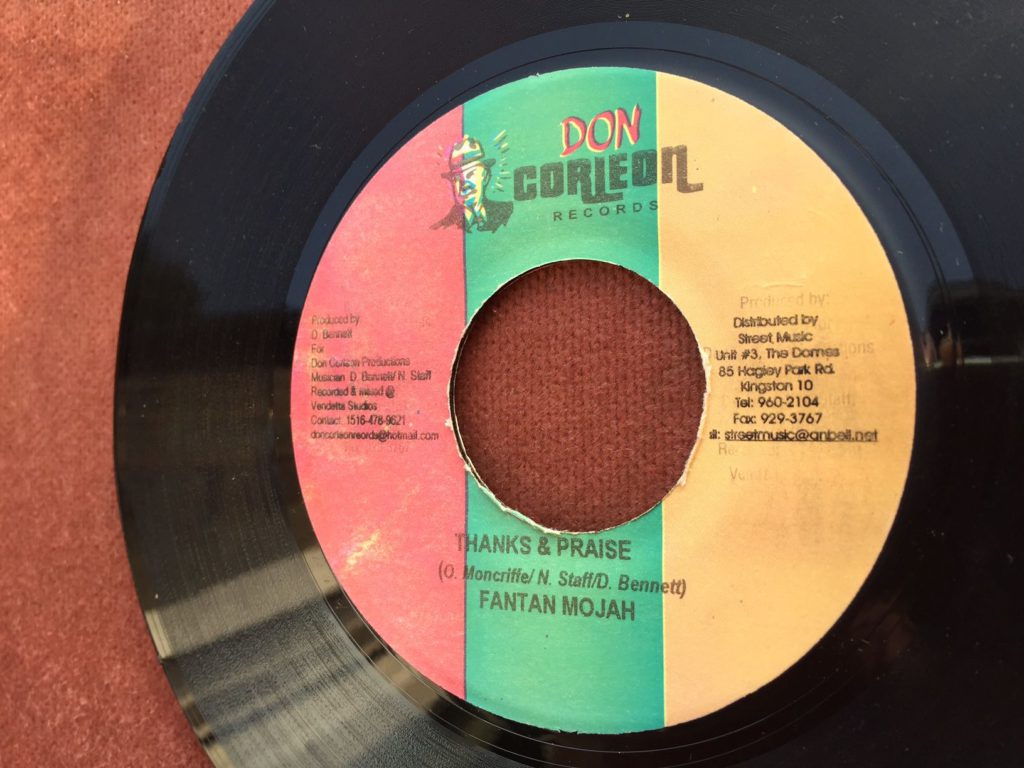 ---
43.09
JONI MITCHELL – Don't Interrupt The Sorrow – The Hissing Of Summer Lawns, LP – Asylum Records – 1975
One of the absolute greats. It's always poetry with Joni, and pretty much everyone else is just flailing in her wake.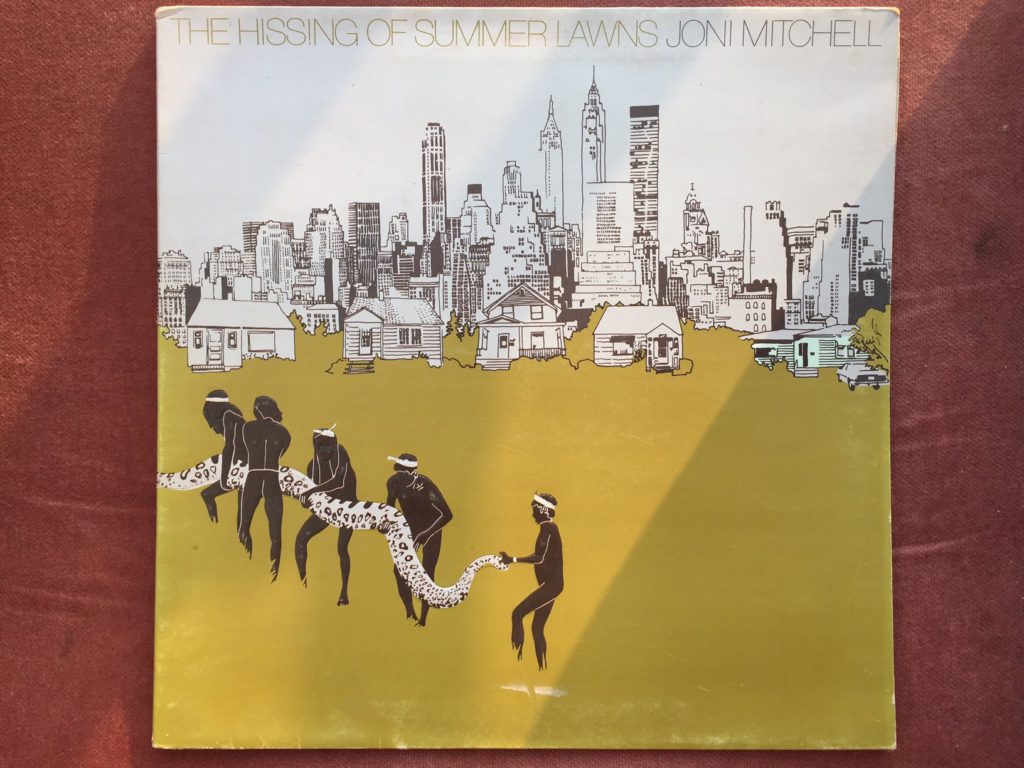 ---
46.30
FOREIGN SLIPPERS – Lovers – Oh Death EP, CD only – Izumi Records – 2009
Swedish musician and illustrator, Gabrielle Fröden. Based in the UK for a fair number of years.
---
49.28
HOWIE B – Butt Meat * – Howie B EP, 12″ – Polydor – 1996
We won't ask. Having produced both U2 and Björk he's well capable of stringing together sounds. Here, it's a track that just builds and builds. Block rocking beats.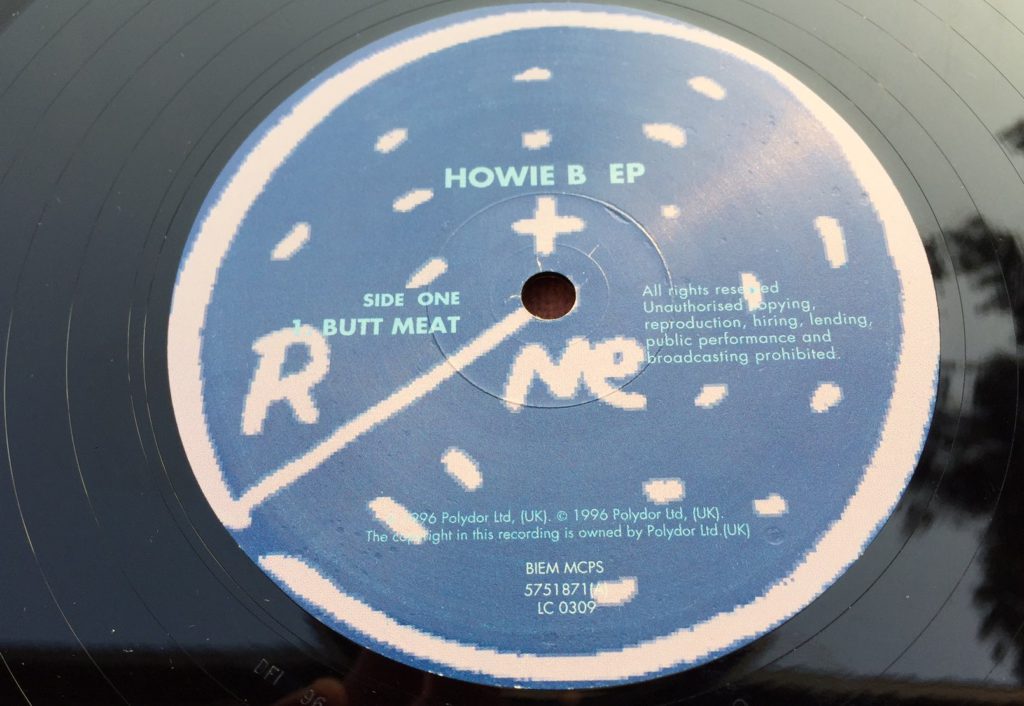 ---
54.34
PEPE DELUXE – Woman In Blue (Album Version) – 12″ – Catskills Records – 1999
Drafting a few lines of Nina Simone's After You've Gone and a chunk from Tony Hatch (he of Jackie Trent)'s Sounds of The Seventies into the mix and it's 'Bingo!' for Mr Deluxe. Any ideas who's on the cover? A chubby Bobby Darin? And ?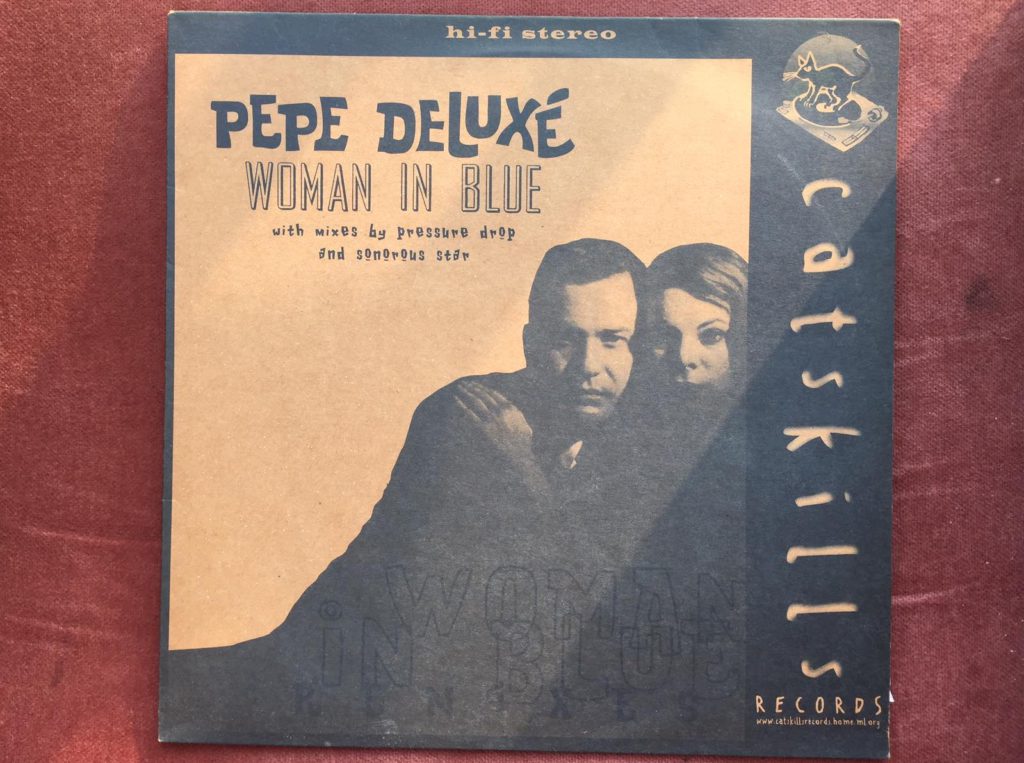 ---
59.00
3 TEENS KILL 4 – Tell Me Something Good – No Motive, EP/LP – Point Blank – 1983
The Stevie Wonder-penned Rufus and Chaka Khan hit, taken the way Talking Heads might have approached it… if 3 Teens Kill 4 hadn't, and it's one of a handful from the post punk era that I missed clocking the name or track title of when John Peel spun it at the time on one of his radio shows – so it took just the 25 years and a good few Google searches to nail it. Given that the band's only output was the No Motive album, this tune's idiosyncratic feel – along with the fact David Wojnarowicz (now a well known painter) was in their ranks – has helped maintain the band some cache. Remastered and with bonus tracks, the album was rightly re-released in 2017. The visuals here though are from the 1984 issue, licensed to French label, L'Invitation Au Suicide.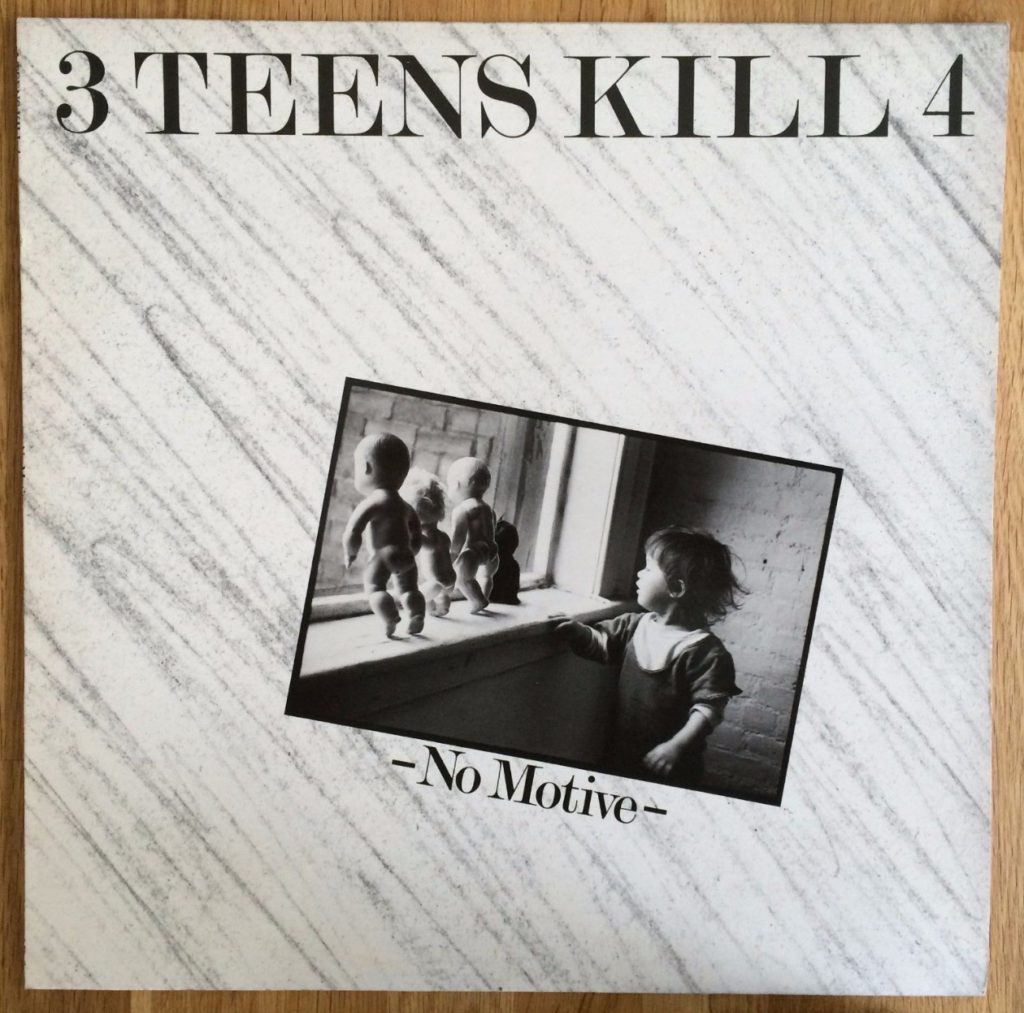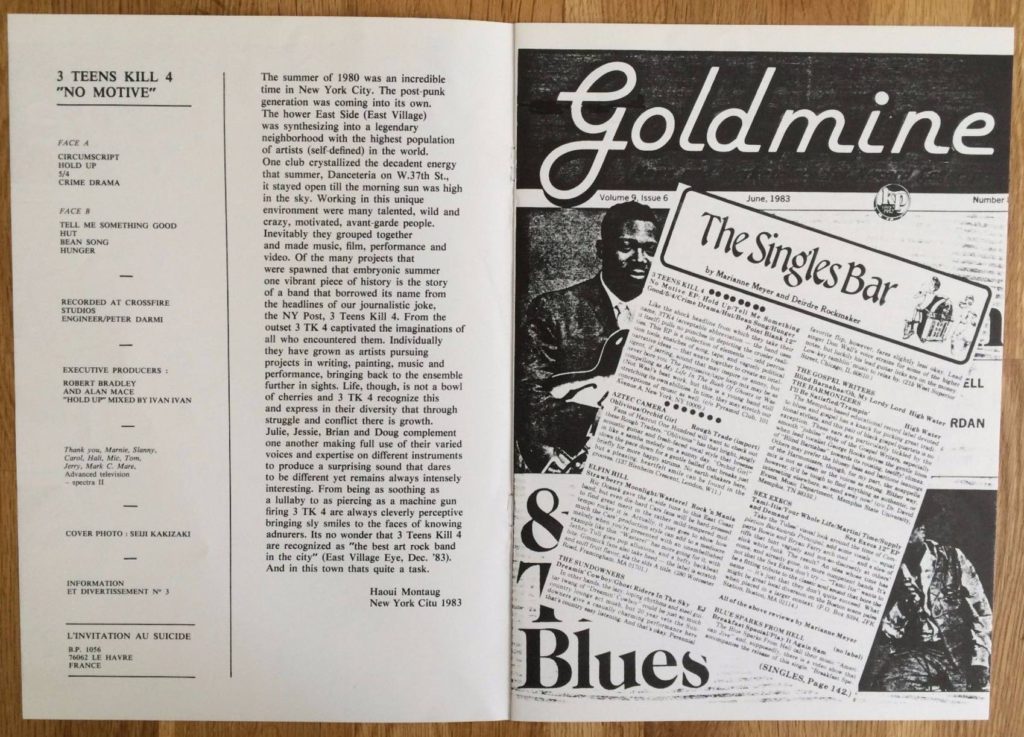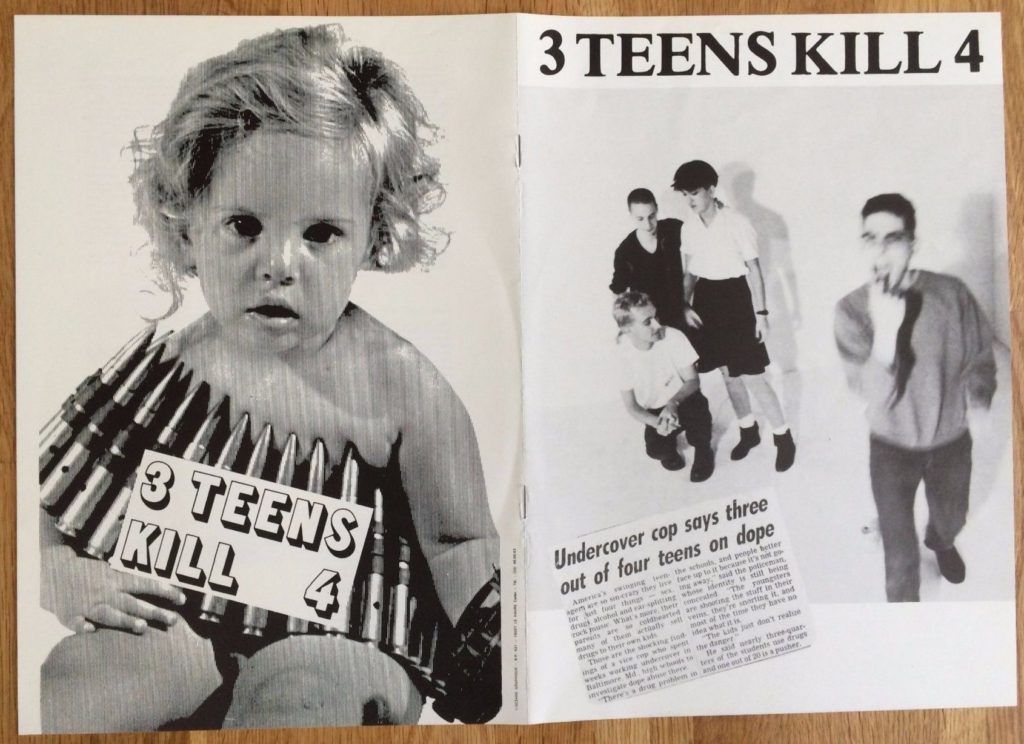 US acetate sold in early 2021 for $900+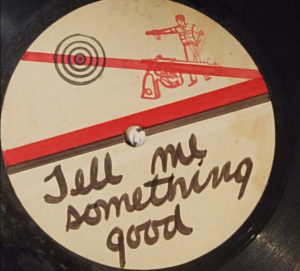 ---
01.03.16
THE JELLIES – Jive Baby On A Saturday Night – 7″ – Jelly Records – 1981
Yet another quirky as a very quirky thing… but if I had known about this single back in 1981 it's hard to know whether I'd have bought it. Now, it has real charm and its re-release, with additional mixes, on the Trunk label in 2010 has upped its appeal. It's good someone had the foresight to look after the original master! I wouldn't be surprised to find out it was carved out from a Portastudio cassette.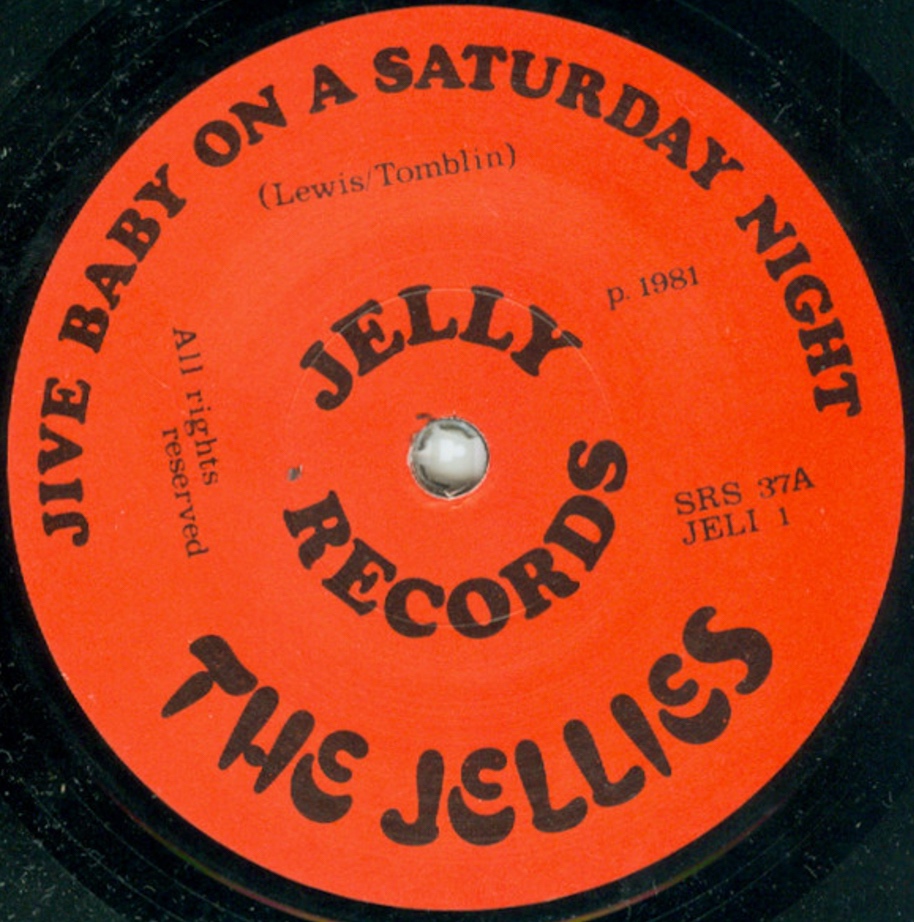 ---
01.06.30
THE ATOMS – Max Bygraves Killed My Mother – 7″ – Rinka Records – 1979
The UK comedian (and sometime New Order collaborator) Keith Allen, in an earlier life. A proper DIY release, with all manner of 'bits' thrown in with the vinyl package. Wonderful! However, you might well need to be from the UK and of a certain age to understand the humour here. Max Bygraves was ominpresent on our TV in the sixties and seventies and my mum very likely sung along to a good few of his tunes, but his smooth family entertainer persona didn't cut it for my generation, and certainly not Allen's by the sounds of this 🙂 I say Bygraves didn't cut it with us but there is one of his tunes that might make it on to 41 Rooms at some point. I might need to be feeling particularly brave, though. Keith Allen was, as it happens, in front of me in a New Order guest list queue at Brixton Academy one year, so I gave him a flyer for From Heaven to Heaven. Funnily enough, I don't remember him then ordering a copy.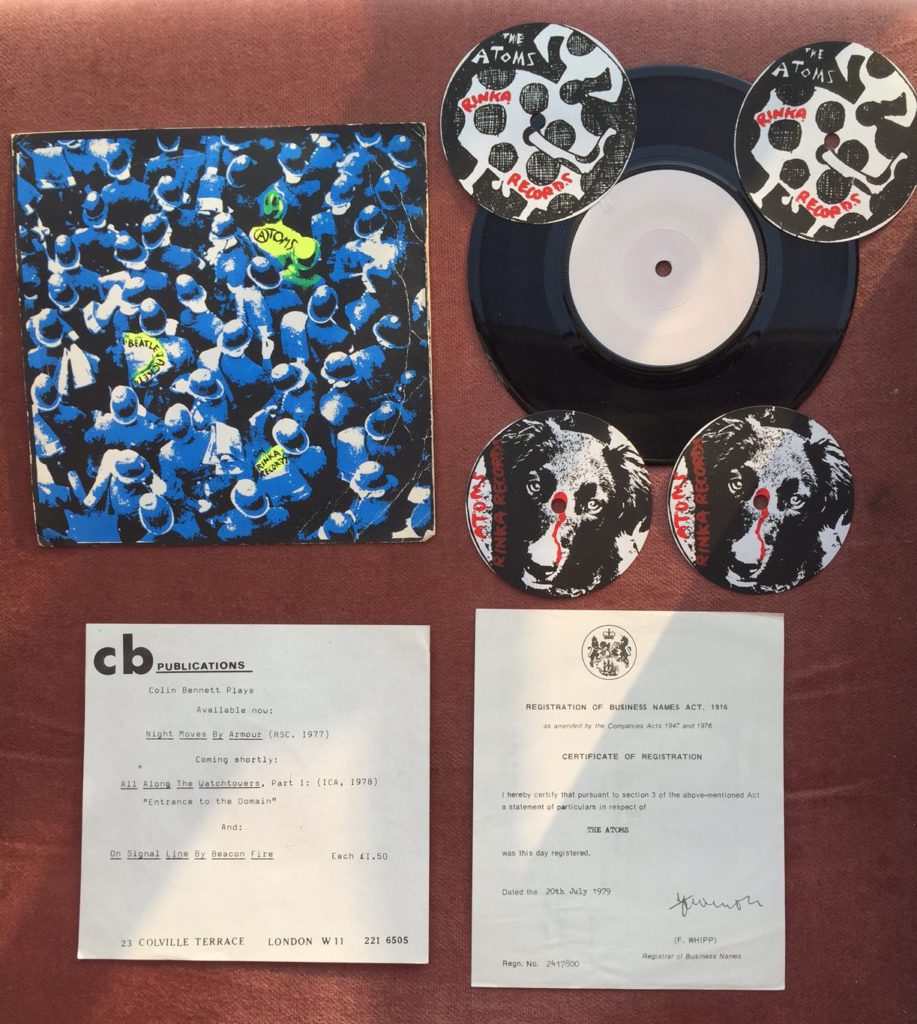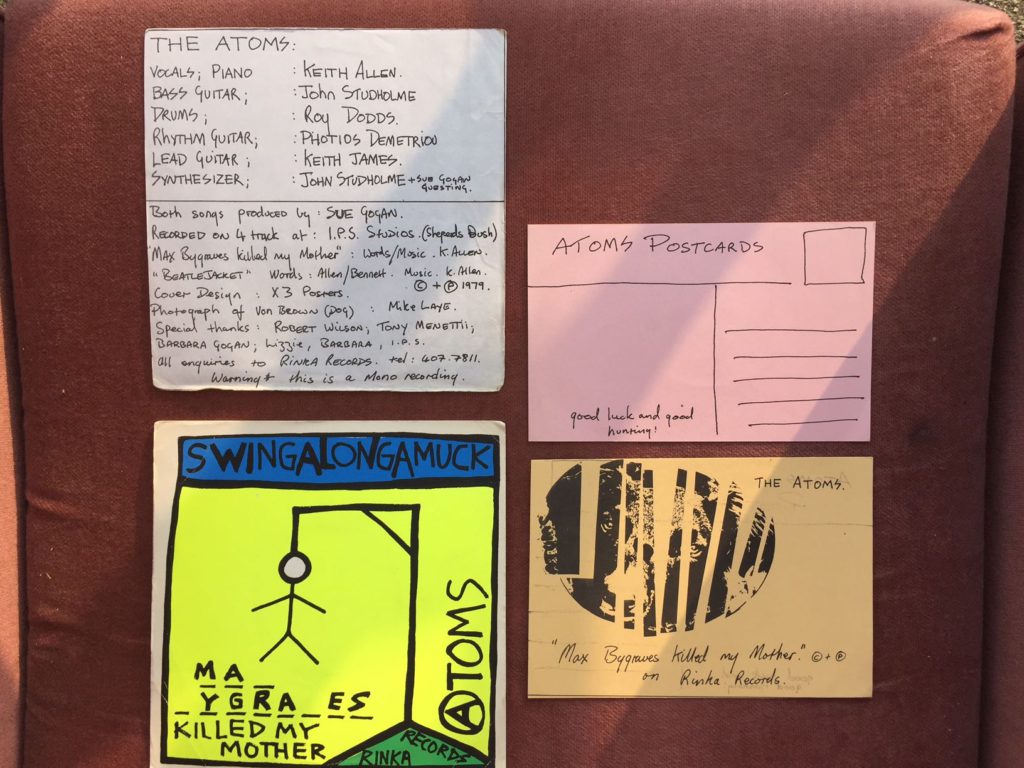 ---
01.09.09
RELUCTANT STEREOTYPES – Visual Romance – The Label, LP – WEA – 1980
Hailing from Coventry, the same area of England as the Specials, I first saw this mob on the BBC's Old Grey Whistle Test in early 1981 and then caught them live twice at London's Marquee within a couple of months or so. Sadly, my video recording of the OGWT went the way of all my late seventies/early eighties VHS tapes, unceremoniously dumped by a scumbag. Particularly galling as it (like some of my other videos) appears currently to be nigh on impossible to source on Youtube etc.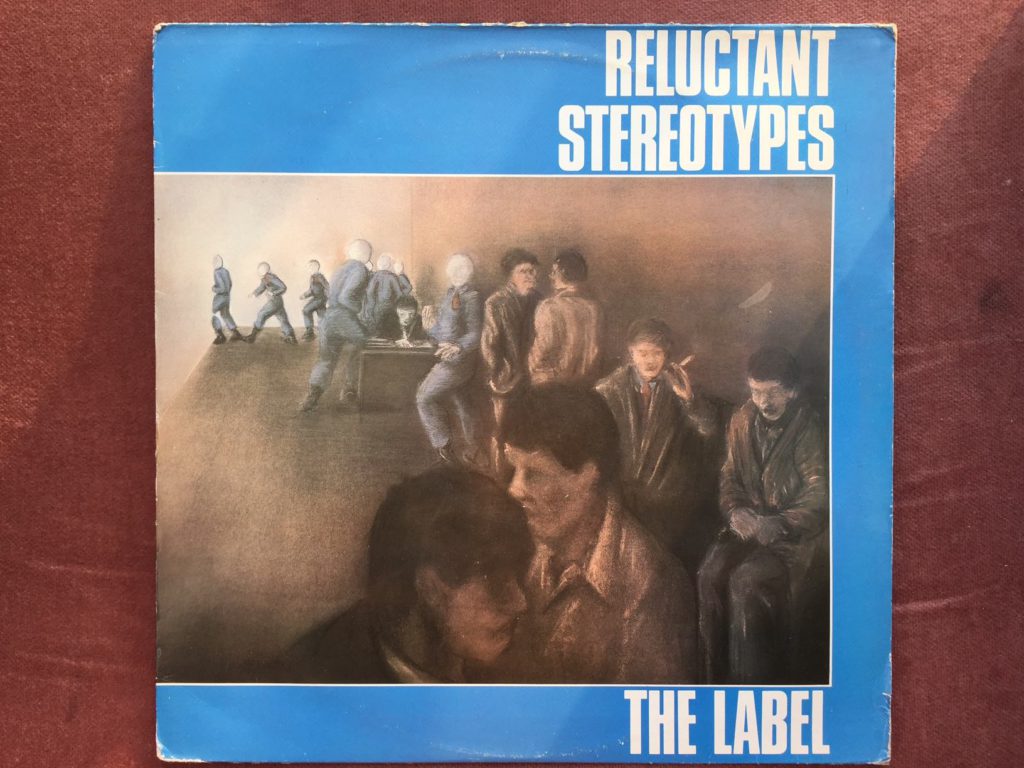 ---
01.13.28
THIRD WORLD – Cold Sweat – Journey To Addis, LP – 1978
One of two bands my kid sis saw before me in the late 70s, though I never actually got around to seeing the other (Kraftwerk). I suspect the roots reggae purists lost interest in TW as soon as mainstream success came their way, but they were a class act, and on a summer's day (especially), they were ideal listening. The only coloured vinyl on parade on this particular 41 Rooms' show.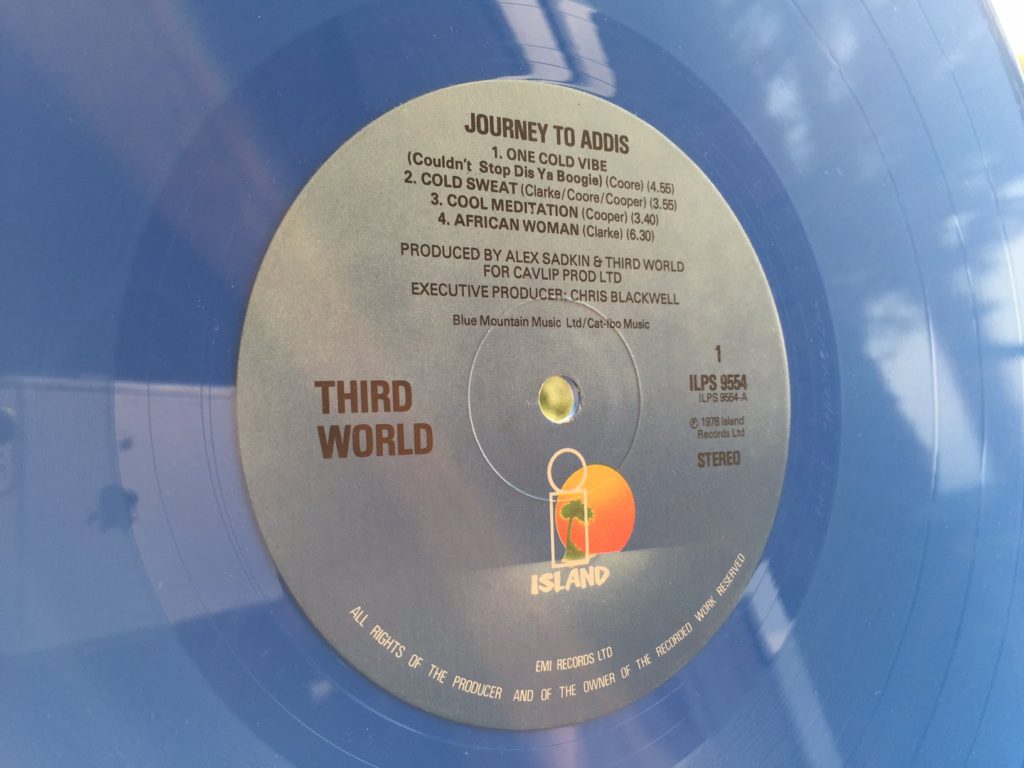 ---
01.17.03
KATE WAX – Bodies In Grace – Reflections Of The Dark Heat, CD only – Mental Groove Records – 2005
Probably the only half Tibetan artist on 41 Rooms this week. I might need to look into her more recent discography.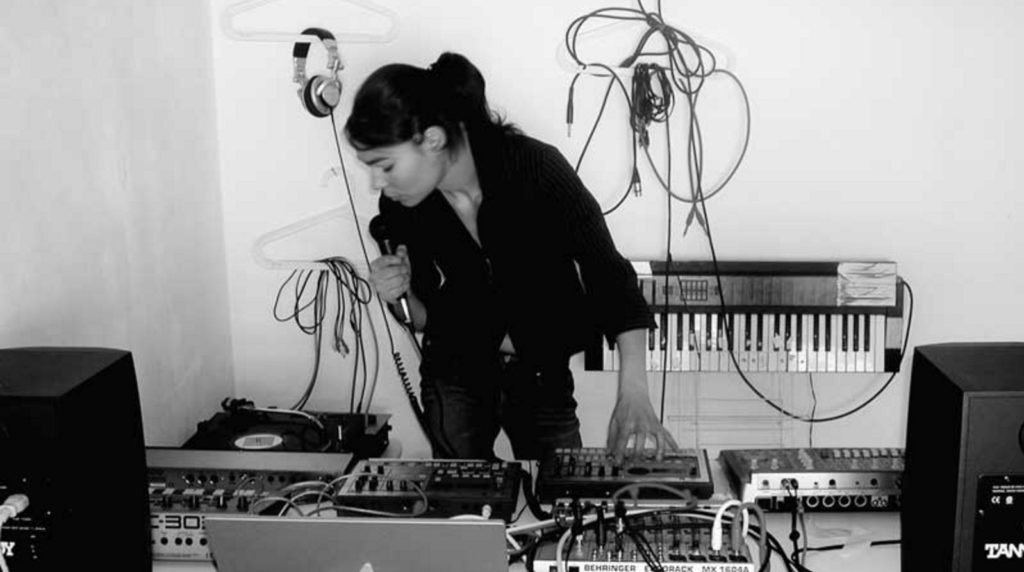 ---
01.22.06
CHRIS AND COSEY – Confession – Exotika, LP – Play It Again Sam Records – 1987
Electronic heavyweights. Nuff said.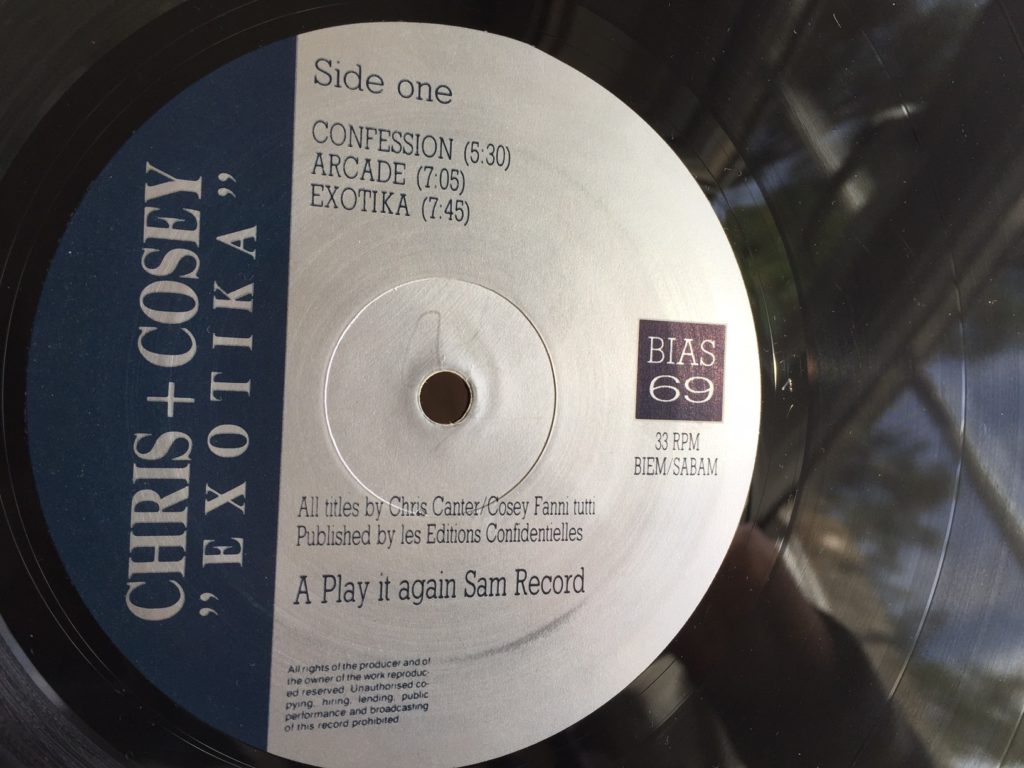 ---
01.27.20
SNAP! – Exterminate (Endzeit 7″) * – 7″ – Logic – 1992
Possibly the highest reaching track to grace both the UK singles charts and a 41 Rooms playlist to date – though there might well be 2 or 3 No 1s at some point. I thought this had got to the top in the UK but it slummed it at #2. Don't let its mainstream appeal fool you, this was a tough electronic groove in action. If it had been penned by some lost underground artist I reckon this would have since gained reverential status.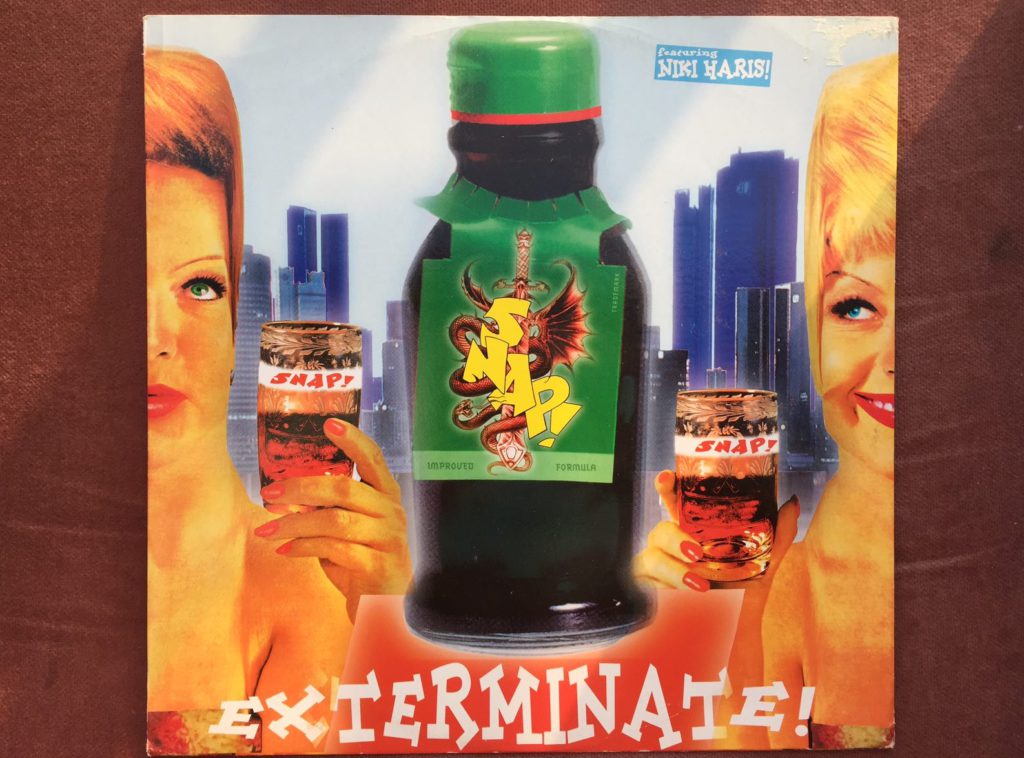 ---
01.30.57
ONE TRIBE (feat GEM) – What Have You Done (Is This All) * – 12″ – Dance Wax Recordings – 1991
Just the sort of tune I needed in 1991. Within the UK jungle/rave/breakbeat scene of the time, this stuck out. Raw beats with an indie soul vocal. Fabulous… but I dumped/stripped out the 'guy muttered' rap referred to below. Definitely surplus to my requirements. The review, ad and article all relate to the 1992 re-release on Inner Rhythm.
'An instant number one seller especially in London, this cool synth bleeped, sub-bass bumped, ambient atmosphere washed, guy muttered and girl moaned haunting swayer has appeal similar to 'Papua New Guinea', in 125-0bpm Club Mix, 0-125bpm Instrumental, 0-124.8bpm Original Version and rattling 0-135bpm Tribestrumental' – James Hamilton, Record Mirror (Music Week), 27.6.92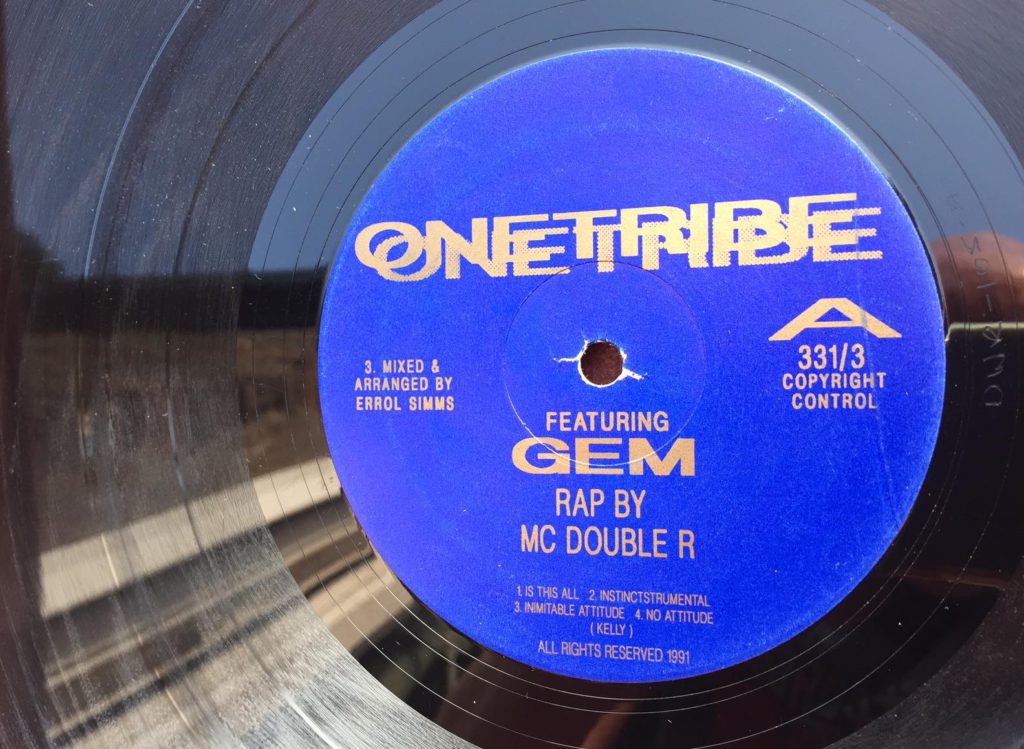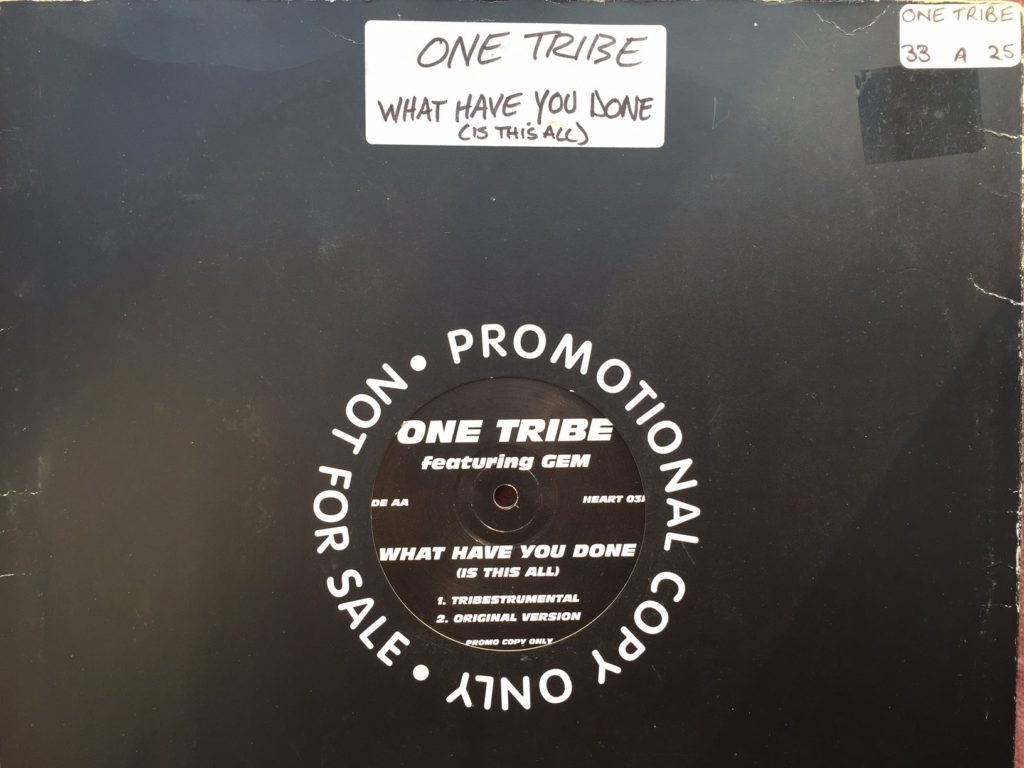 Record Mirror, 16.5.92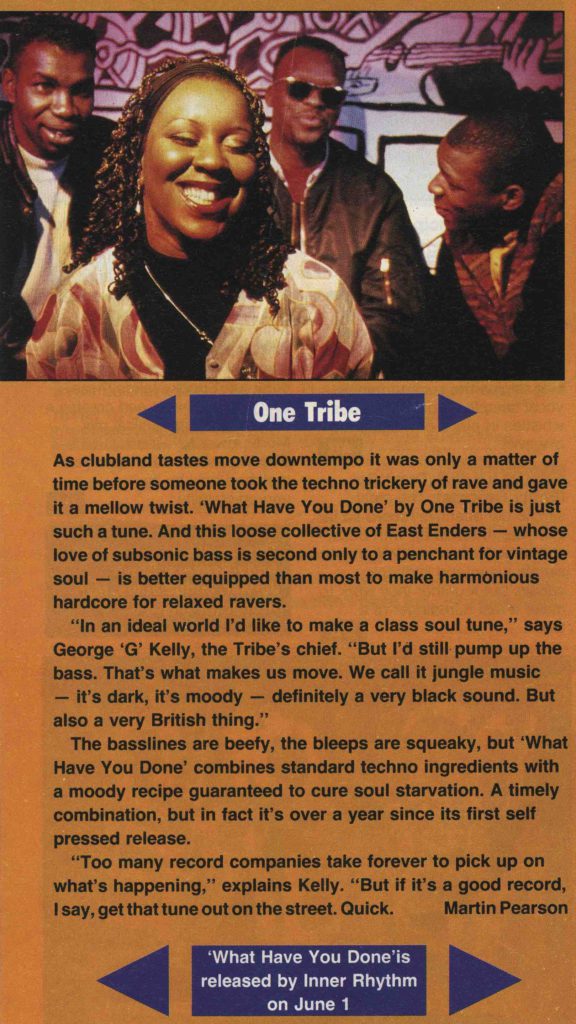 ---
01.35.11
A CERTAIN RATIO – Lucinda – Sextet, LP – Factory Records – 1982
The day I run out of ACR tracks to include on 41 Rooms will not be a good day. Here, it's a Tilly-vocal gem.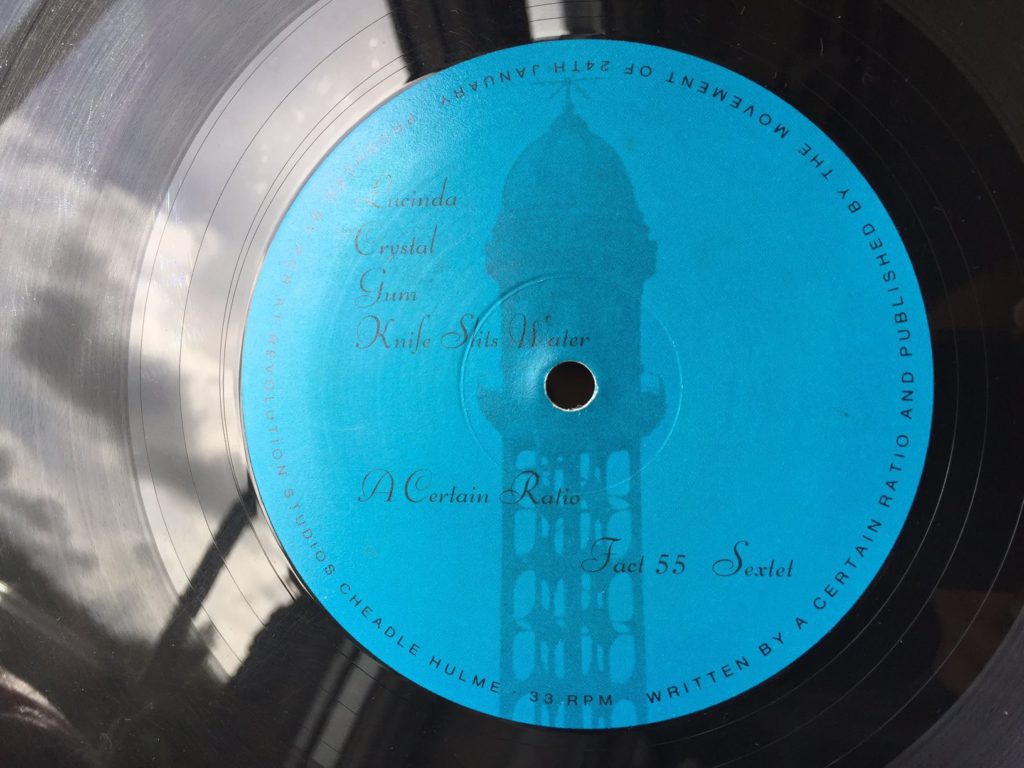 ---
01.38.55
CABARET VOLTAIRE – Warm – The Covenant, The Sword And The Arm Of The Lord, LP – Virgin – 1985
During their major label 'zenith', Richard and Mal still doing it big time.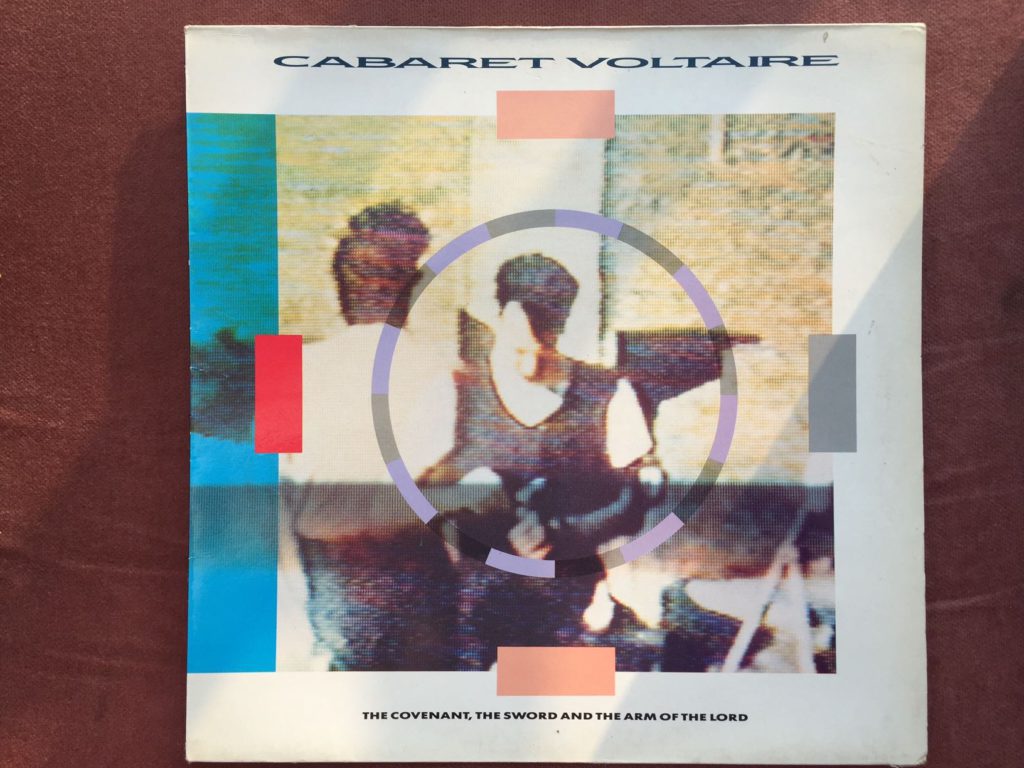 ---
01.42.03
PARADISE ORGANISATION – Prayer Tower (Full Circle Mix) – 12″ – Cowboy Records – 1992
The UK's early nineties progressive house scene threw up some great tracks and this is one of them. I've a tape somewhere of one of Kiss FM's lesser known DJs playing this on a show and he's clearly in a higher state as the track reaches its climax 🙂
'Brilliant acidic blippy rattling bounder in breezily galloping 127.9bpm Full Circle, less friskily chugging 120.4bpm Electric Pig and jaunty salsa disco 127.8bpm Album Mixes' – James Hamilton, Record Mirror (Music Week), 9.1.93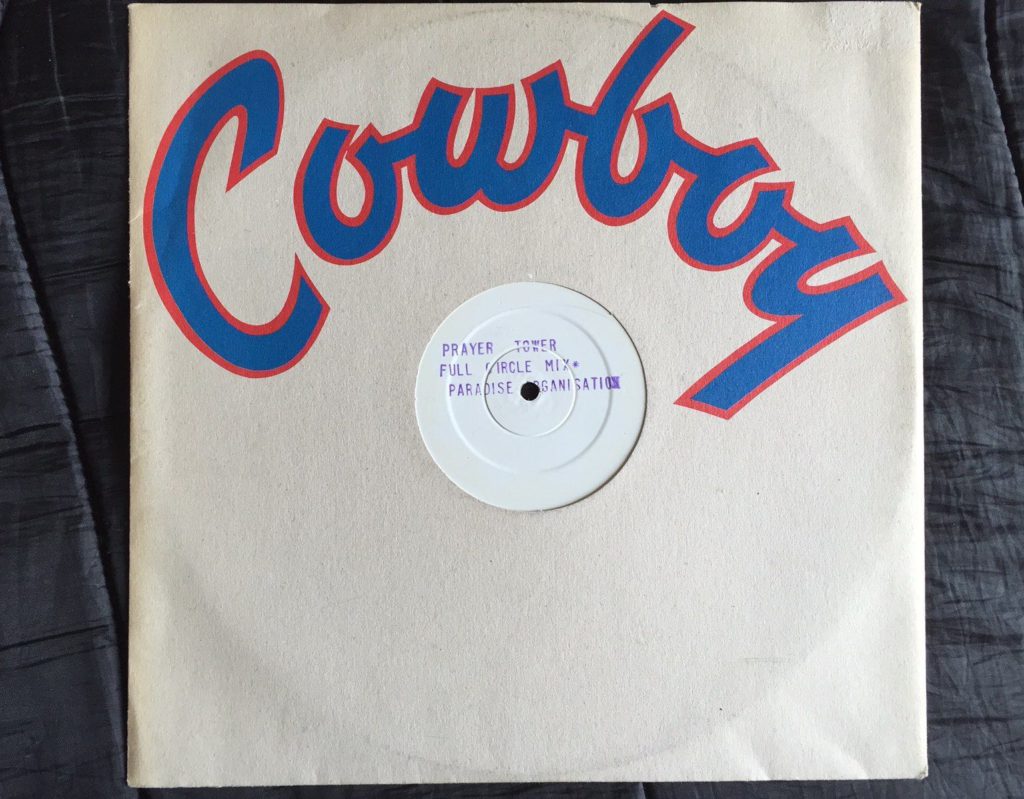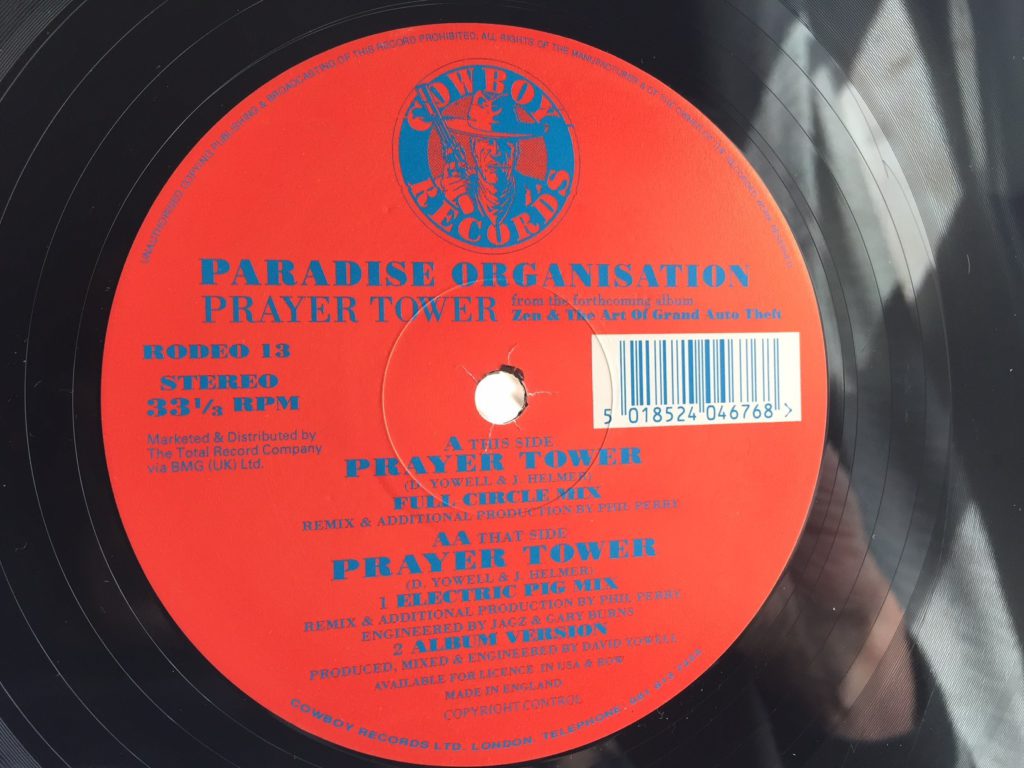 ---
01.49.01
THE STREETS – Weak Become Heroes (Ashley Beedle's Love Bug Vocal Mix) – 12″ – 679 / Locked On Recordings – 2002
Mike Skinner, the chronicler of his times, and Ashley doing some of what he's excellent at – a class house reworking. Unfussy, at that.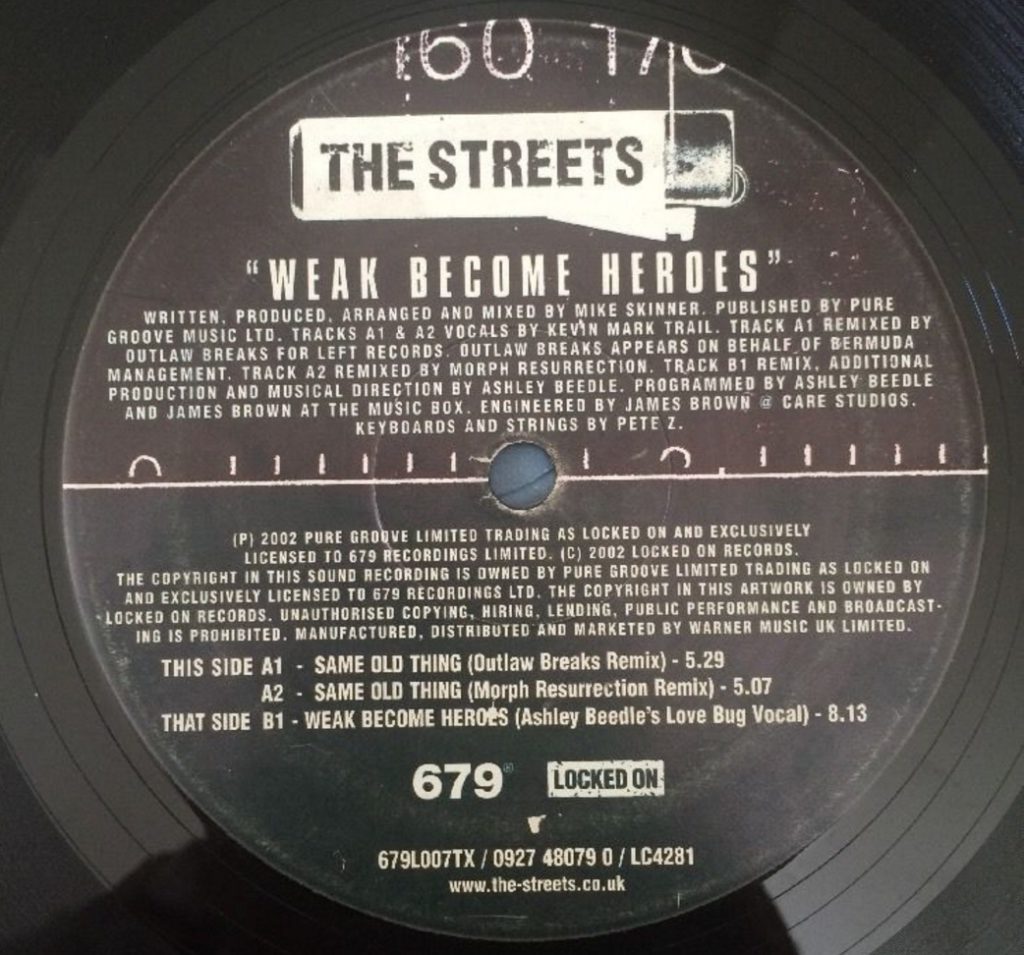 ---
01.55.48
4HERO (feat LADY ALMA) – Hold It Down (Bugz In The Attic's Co-Operative Mix) – 12″ – Talkin' Loud – 2002
4Hero, themselves producers and remixers of much repute, here given a good going over by the Bugz boys. 'Blinding', as somebody very likely said at some point.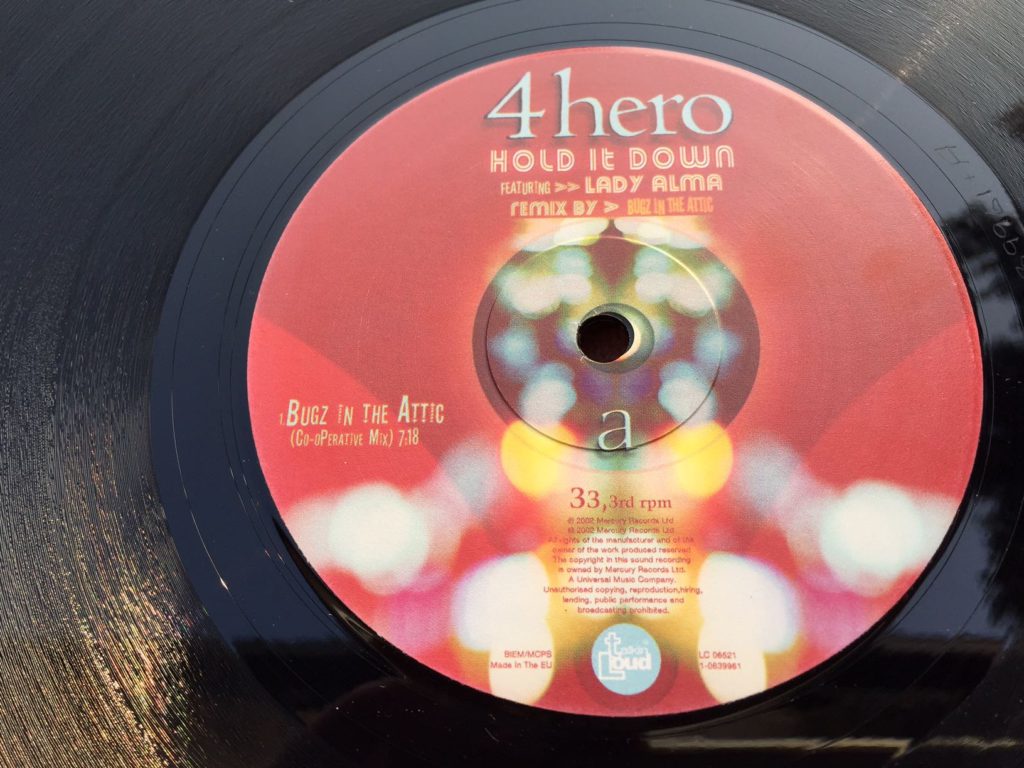 ---
Thanks for being here… and see you at show 18.
Might nearly be time for an early eighties Winkles hour that isn't 1981.
Dec