41 Rooms, Playlist 30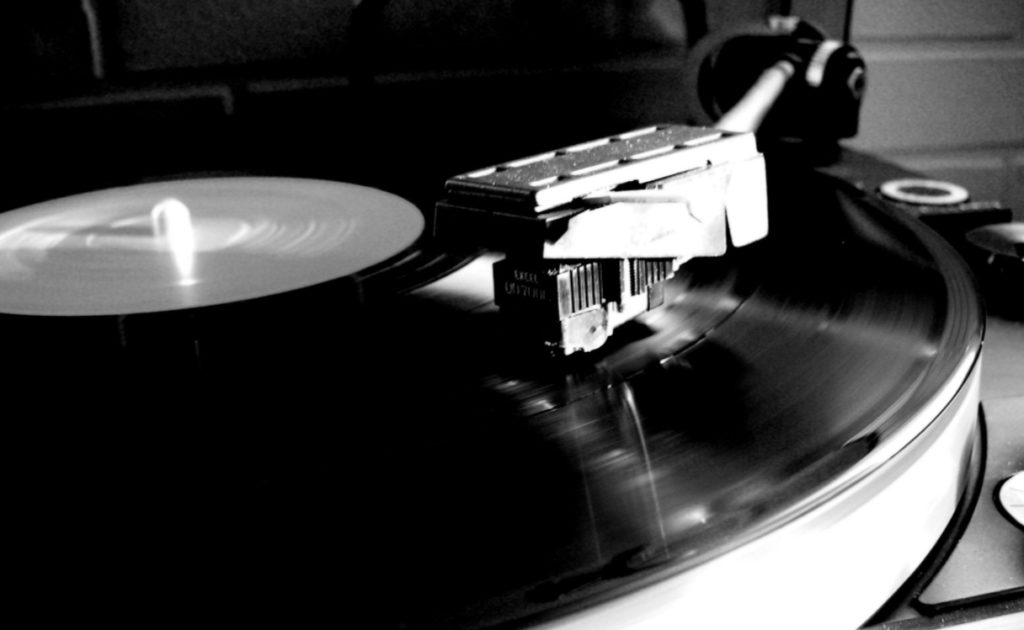 41 Rooms, Playlist 30 is 86% vinyl friendly. Impressive
---
Lyric of Playlist 30: 
A bow to the late Scott Hardkiss.
---
00.00
(Intro) THE FLAMINGOS – Stars (Edit) – Unreleased demo – 1983 Episode #1 for info.
---
00.41
NEW ORDER – We All Stand (Tokyo, 1985) – Pumped Full Of Drugs, VHS – Factory – 1986 
The John Peel session version of this track appeared in an earlier show and this is a top live take. Dropped from the band's set in the mid 80s I'd suggest it's due a look in again, and seeing as 'Pumped… ' only made it to VHS, DVD and Laserdisc back then, maybe a vinyl version might see the light one day?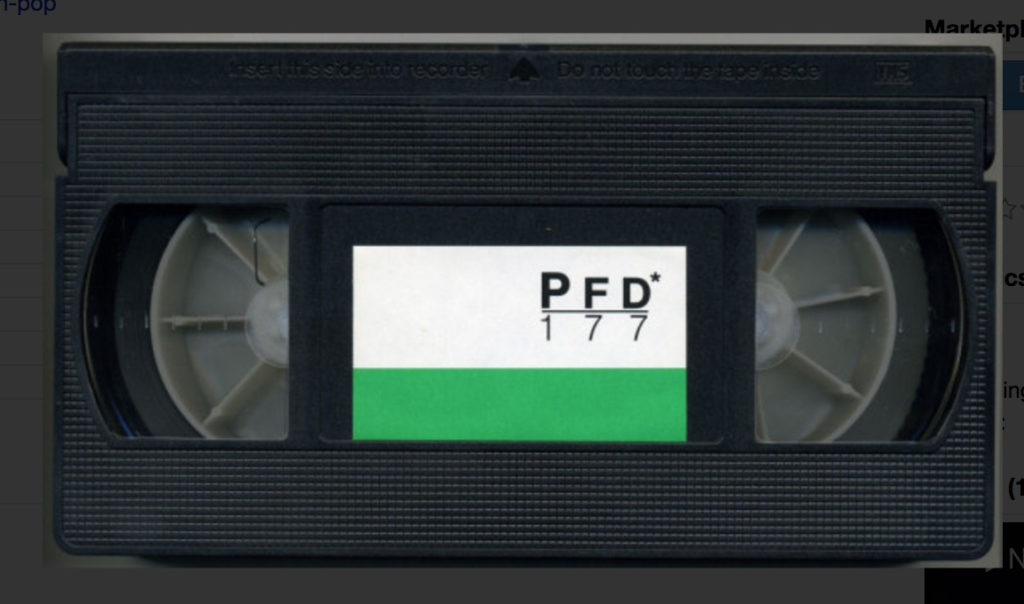 ---
05.02
MODERAT – Bad Kingdom – 10″, Limited Edition – Monkeytown Records – 2013
Berlin-based 10″ lovers.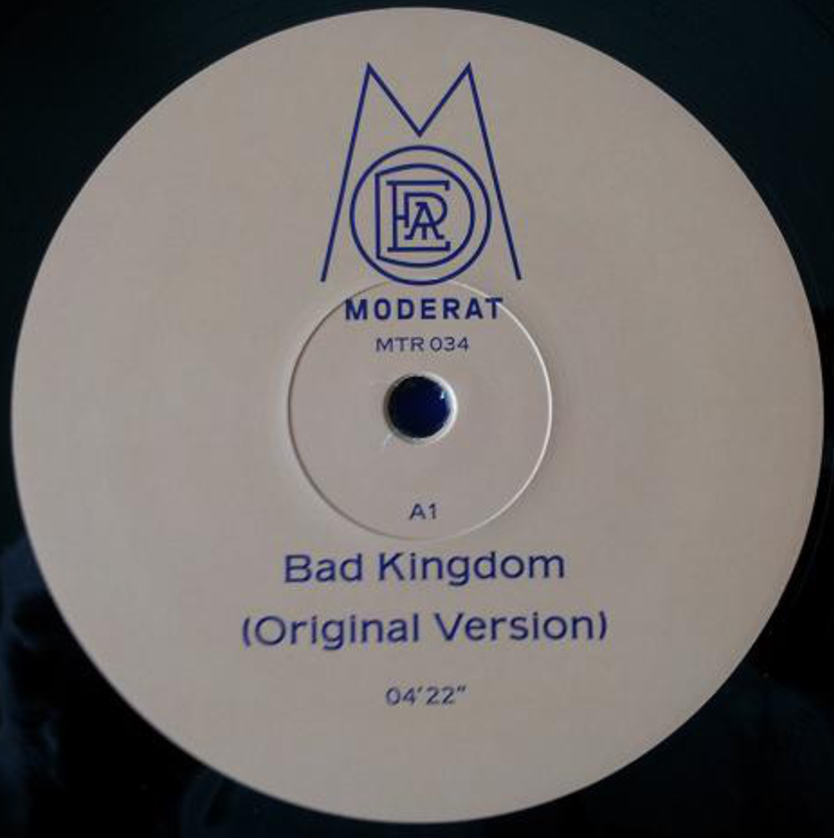 ---
09.19
THE PSYCHEDELIC FURS – Wedding Song – The Psychedelic Furs, LP – CBS – 1980
For some reason, I can remember nothing more than a snippet of the drive (with the sun setting) going to see the Furs at The Paddock in Northamptonshire, in June 1980. Weird, that. Diary says 'good but (the PA) sound terrible'. They very likely played this tune.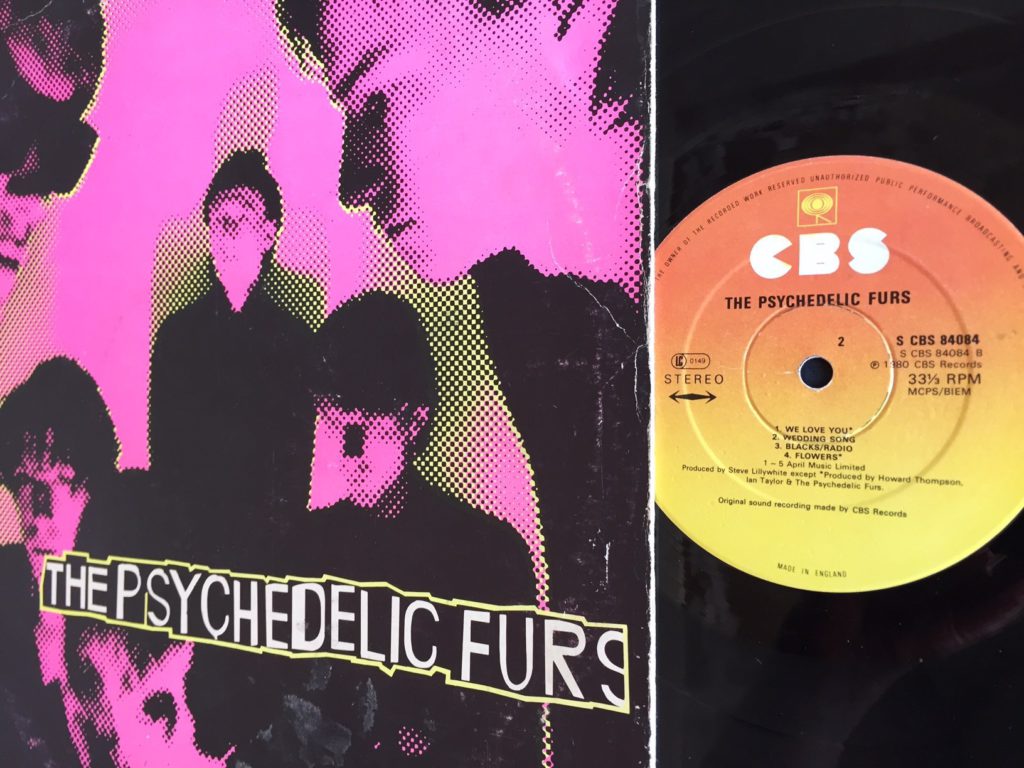 ---
12.52
CABARET VOLTAIRE – Shakedown (The Whole Thing) – 12″ b-side – Doublevision – 1986
Just post their commercial zenith in the mid 80s but Richard and Mal were still very much on form.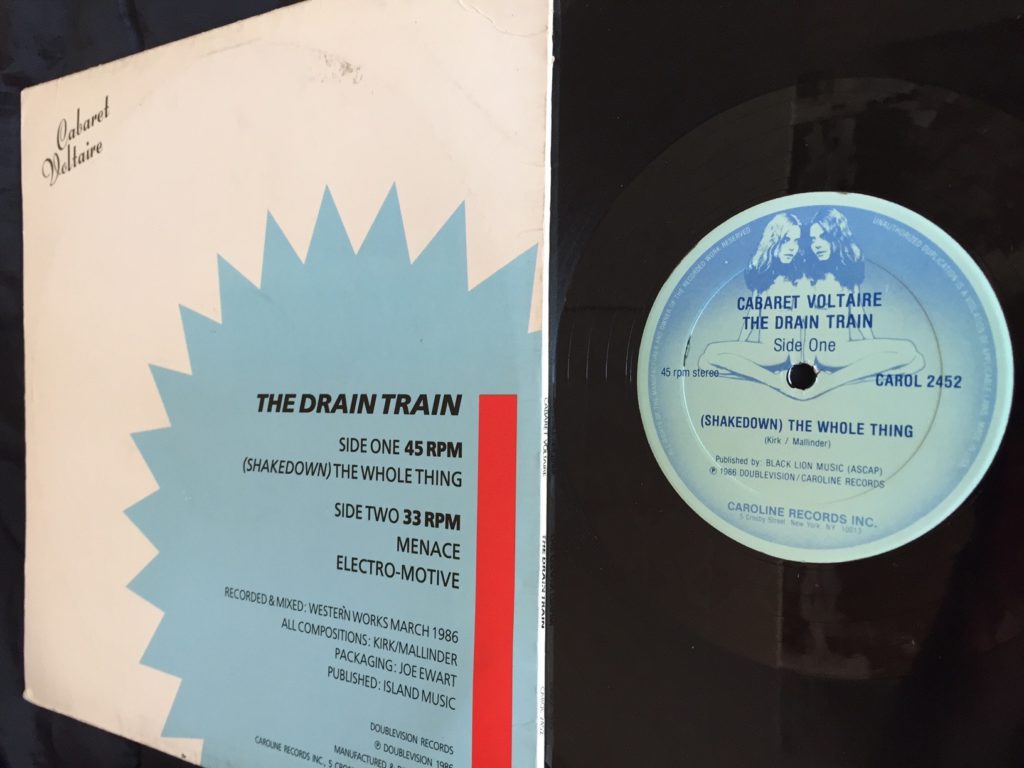 ---
19.27
SCOTT HARDKISS – Come On, Come On (Deep Dance) (Dec's Edit) – 12″ – Sacred Rhythm Music – 2010
I'm no closer to owning this vinyl than when I played the album version of the track a few shows back. Whatever, this mix is just fab; the lush production making Lisa Shaw sound even classier than normal. 21st century house music can still do it… just not often enough.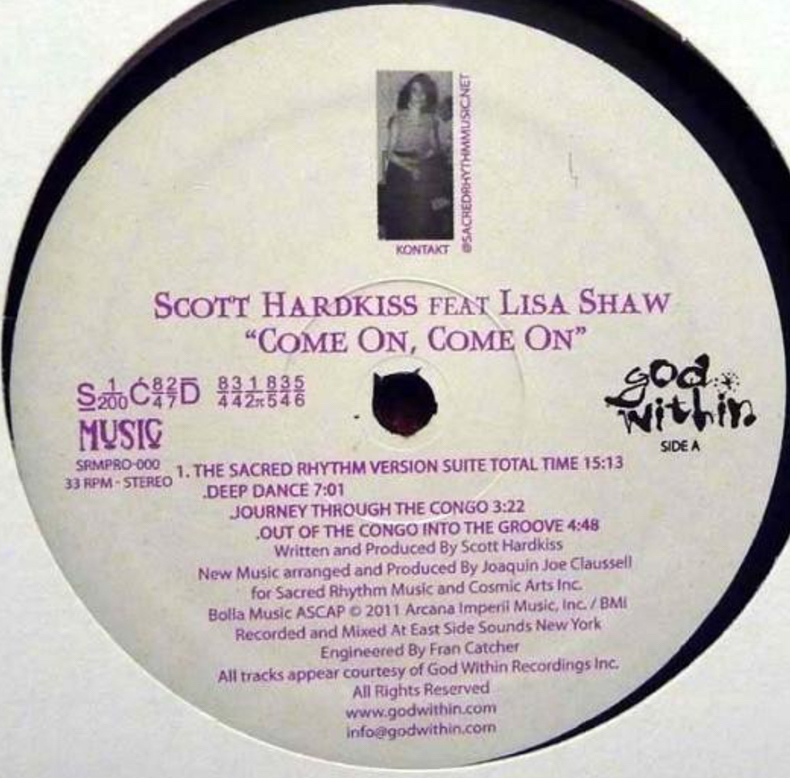 ---
23.52
FRANKIE KNUCKLES PRESENTS SATOSHI TOMIIE – Tears (Classic Vocal Mix) – 12″ – FFRR – 1989
Whichever way the house music cake is cut, this remains a true classic of the genre. Crucially, featuring Robert Owens on vocals, it's the strange world of record collecting that dictates that the 7″ here is currently twice as valuable as the 12″
'Tokyo recorded fascinating outcome of a meeting between Japanese jazzer Tomiie and New York's Knuckles, an Owen's whispered, wailed, sobbed and growled beautiful sinuously subtle sparse tuneful deep house galloper in 121 1/3bpm Classic Vocal and Instrumental (the latter especially haunting), and 121 3/4bpm Percussion mixes, not to be missed' – James Hamilton, Jocks, 6.89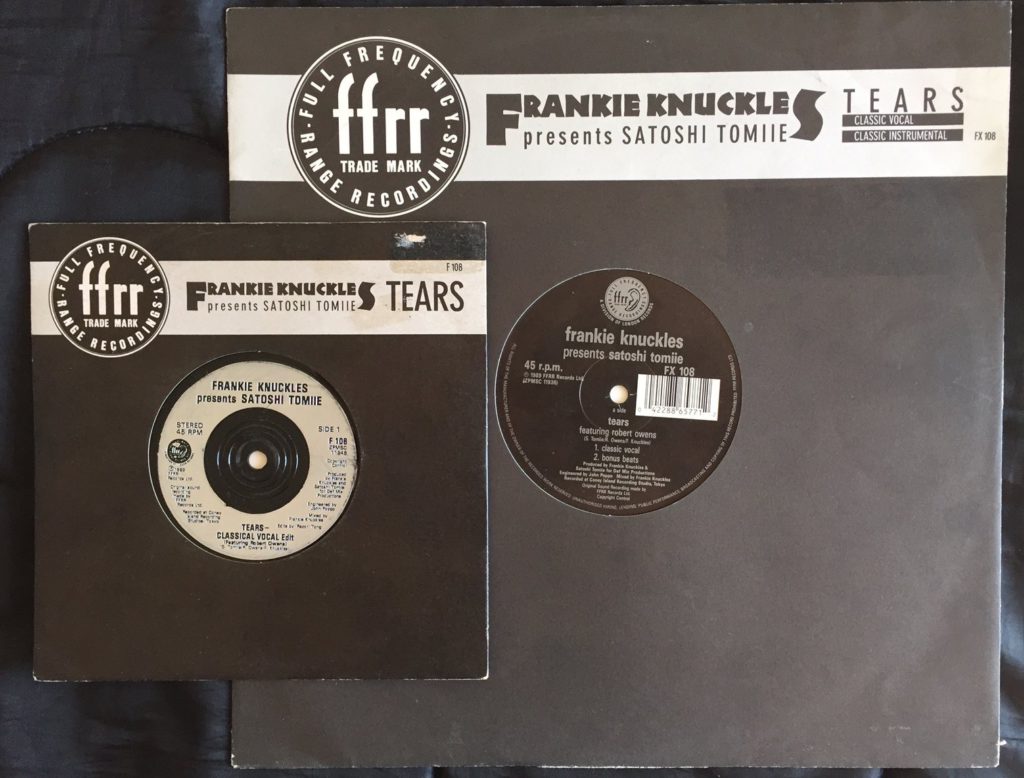 ---
30.03
THE OTHER TWO – The Greatest Thing – The Other Two & You – Factory Records – 1992
Under their self deprecating alter ego, the wonderful peeps that are Gillian and Steve from New Order. If you're a Factory Records collector you'll have to really go it some to get the label's 'product' related to the album. Seemingly only white label test pressings exist of FACT 330 – and just 5-10 copies, at that. In a very slightly altered state the album was subsequently released on London.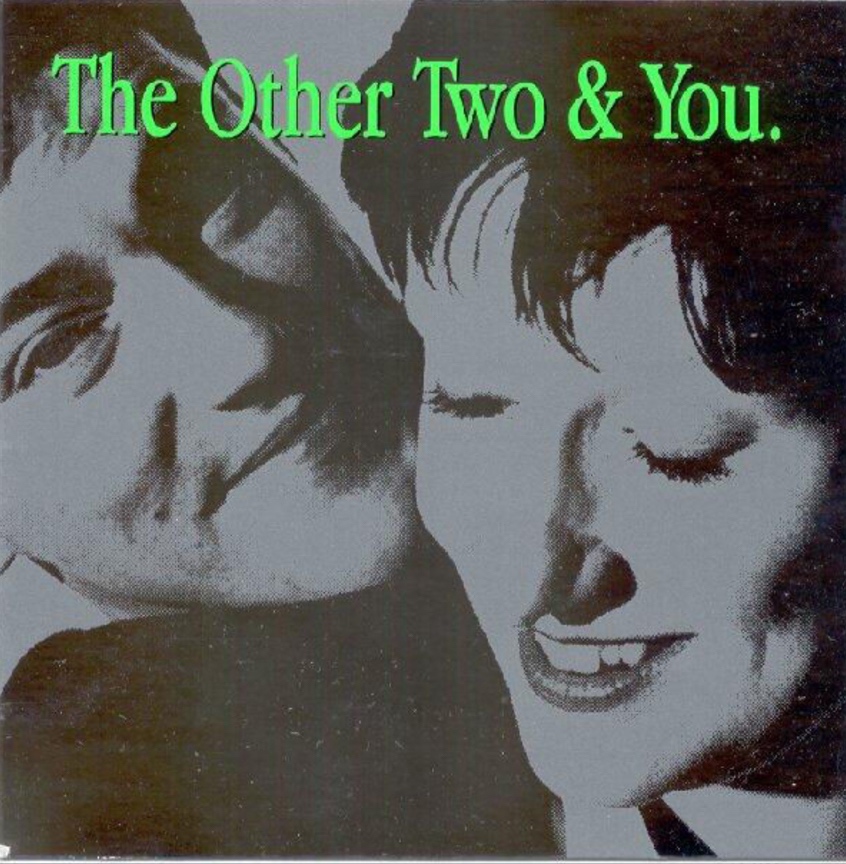 ---
33.22
ST. ETIENNE – She's The One – Foxbase Alpha, LP – Heavenly – 1991
Bouncing Sarah Cracknell's quintessentially English tones against an unnamed (sampled?) gutsy soulful male voice is the key for me here.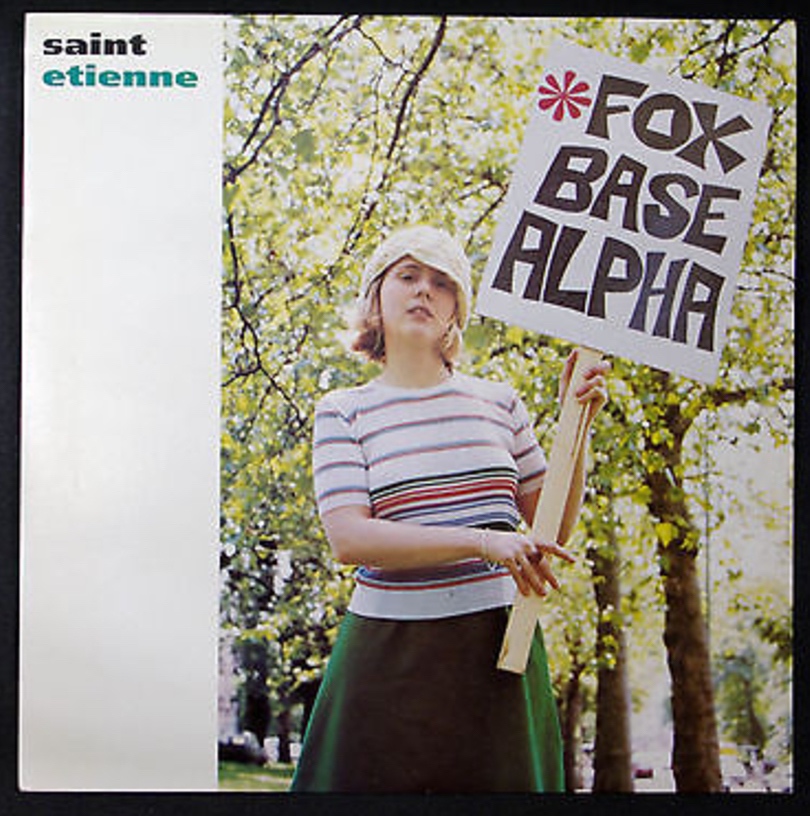 ---
36.35
BITING TONGUES – Or With Eyes Closed – Don't Heal, LP – Situation Two – 1981
Graham '808 State' Massey in an earlier life. Ranty!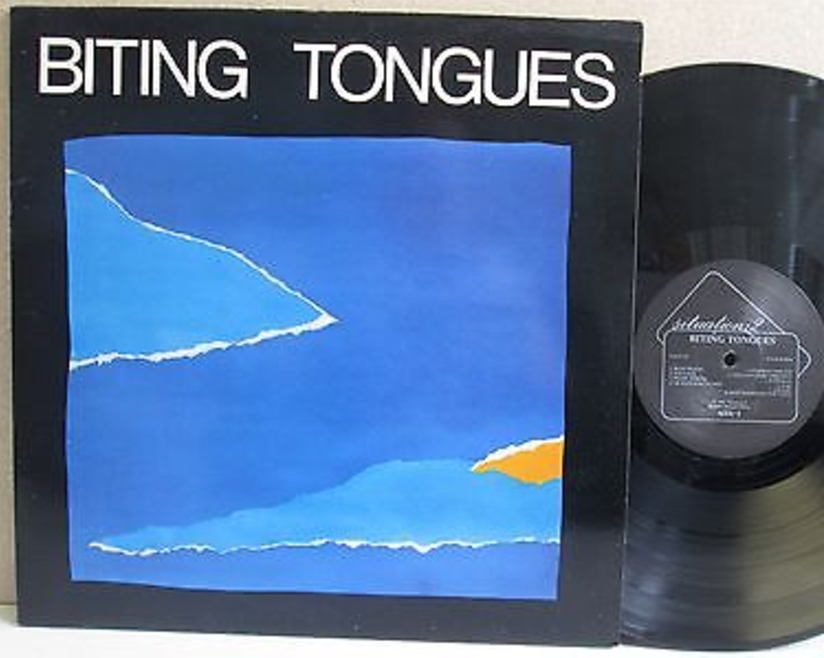 ---
42.22
JOHN LYDON – Sun (Leftfield Mix) – 12″ – Virgin – 1997
A great marriage.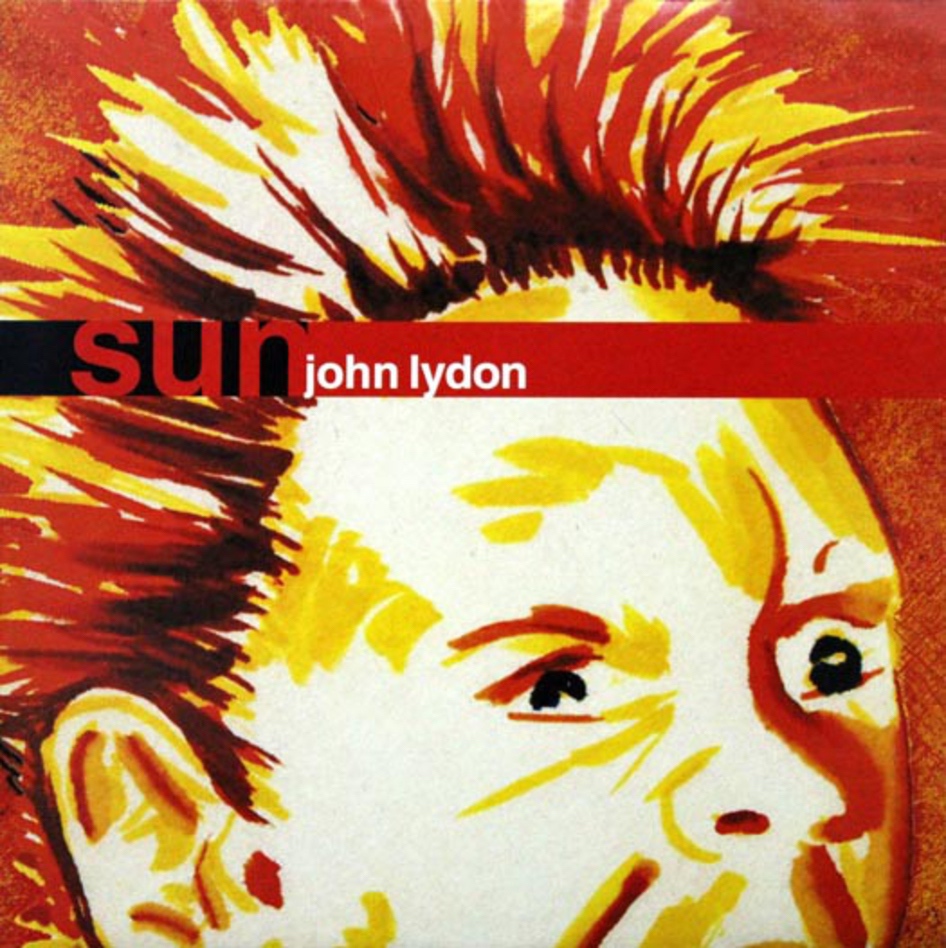 ---
45.28
Model 500 – Infoworld – 12″ b-side – Transmat – 1990
A techno beaut…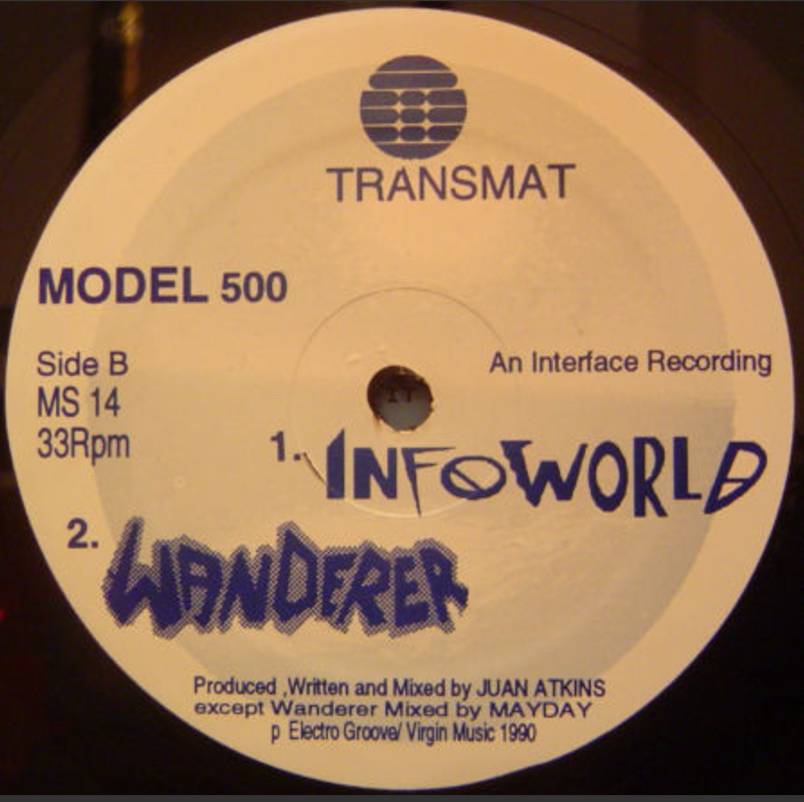 ---
50.24
MISSION CONTROL – Outta Limits (Shelter Mix) – 12″ – Esoteric Records – 1994
I was only on top of this track from around '92… and I might even treat myself to the track's original release, on a Deep South Recordings 1990 12″, at some point. Love(d) it.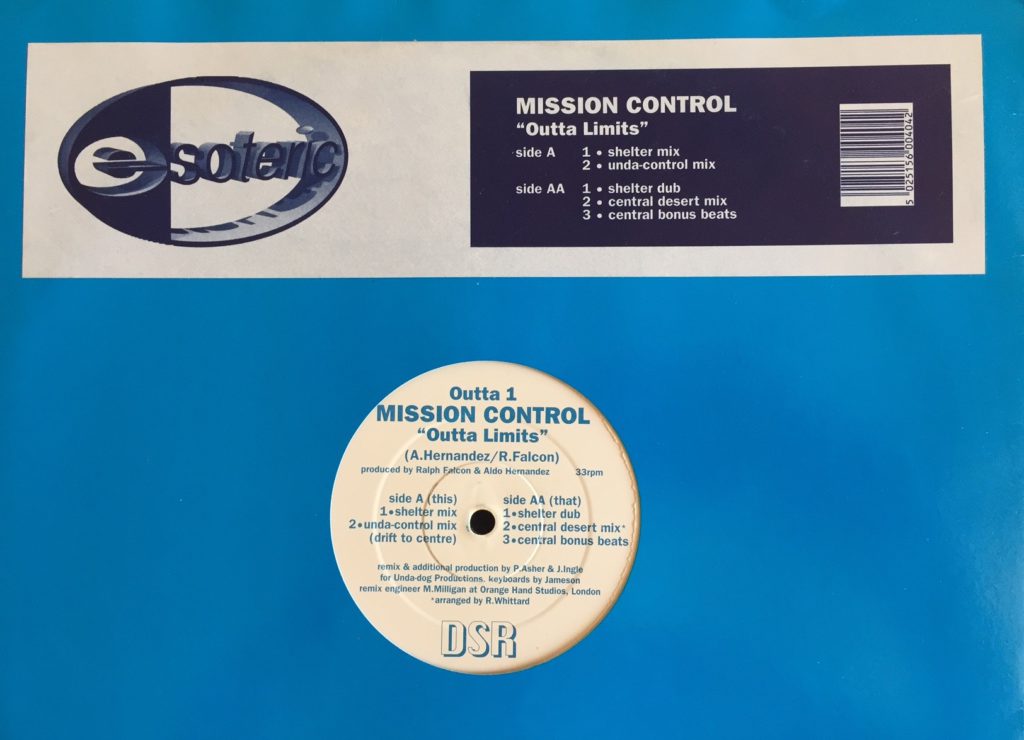 ---
55.34
RÓISÍN MURPHY – Sow Into You (Bugz In The Attic Remix) – 12″ – Play It Again Sam – 2005
The Bugz boys go skittering with the Irish lass.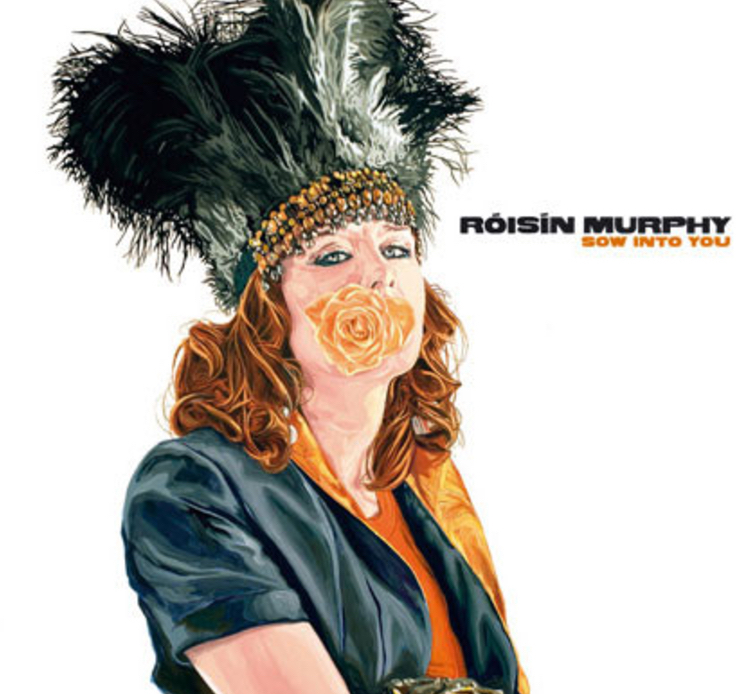 ---
01.00.44
EYELESS IN GAZA – Lie Still, Sleep Long – Back From The Rains, LP – Cherry Red – 1986
Stunningly gorgeous.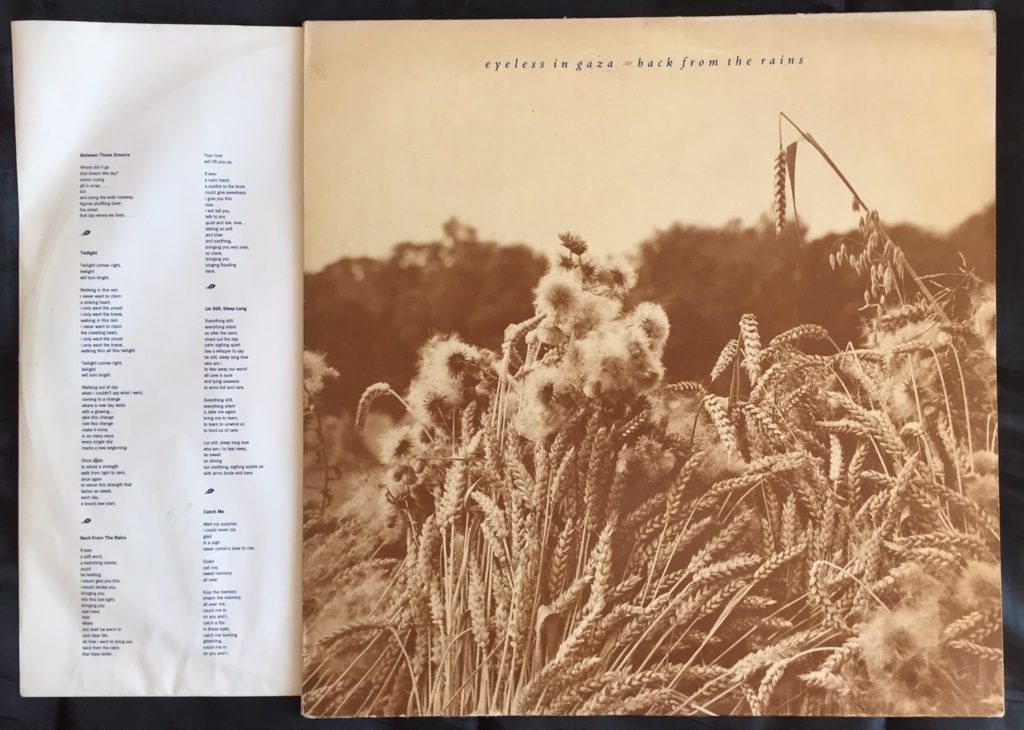 ---
01.03.18
JOY DIVISION – The Eternal – Closer – Factory Records – 1980
As monumental a piece of music as has been put together by anybody, I used a couple of lines of this in the local paper for my mum's obituary a year after the album's release. I'm not sure it's something this far older lad would maybe do now but it was heartfelt back then.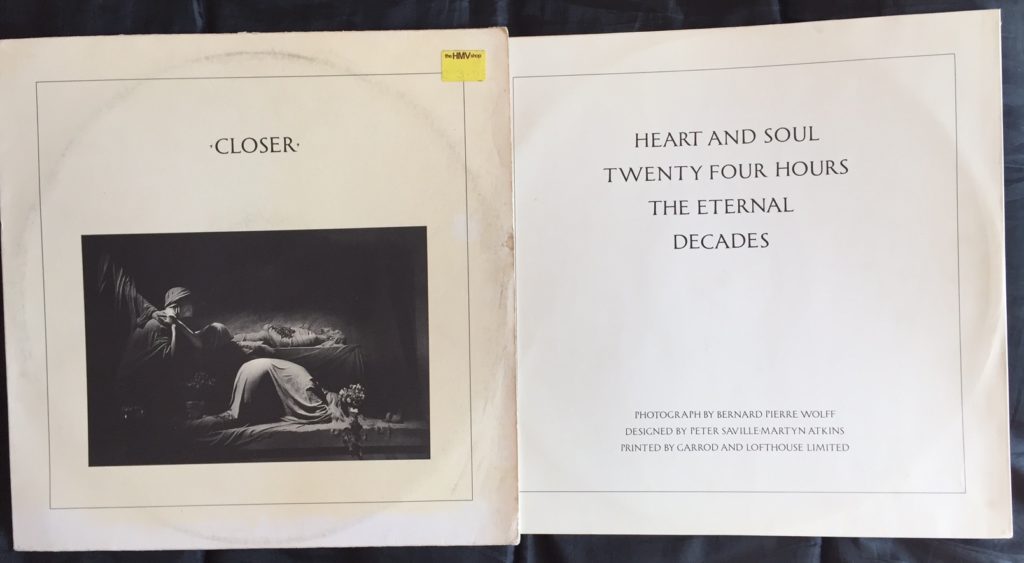 ---
01.08.23
YUSEF LATEEF – Like It Is – The Blue Yusef Lateef, LP – Atlantic – 1968
And completing 15 minutes of sounds matched by few others. There's no way I'd have ever heard this track back when it was first released but it found its way to me in the mid nineties. As has been the case so often, it was likely via Patrick Forge or Gilles Peterson's KISS FM shows. Thanks lads.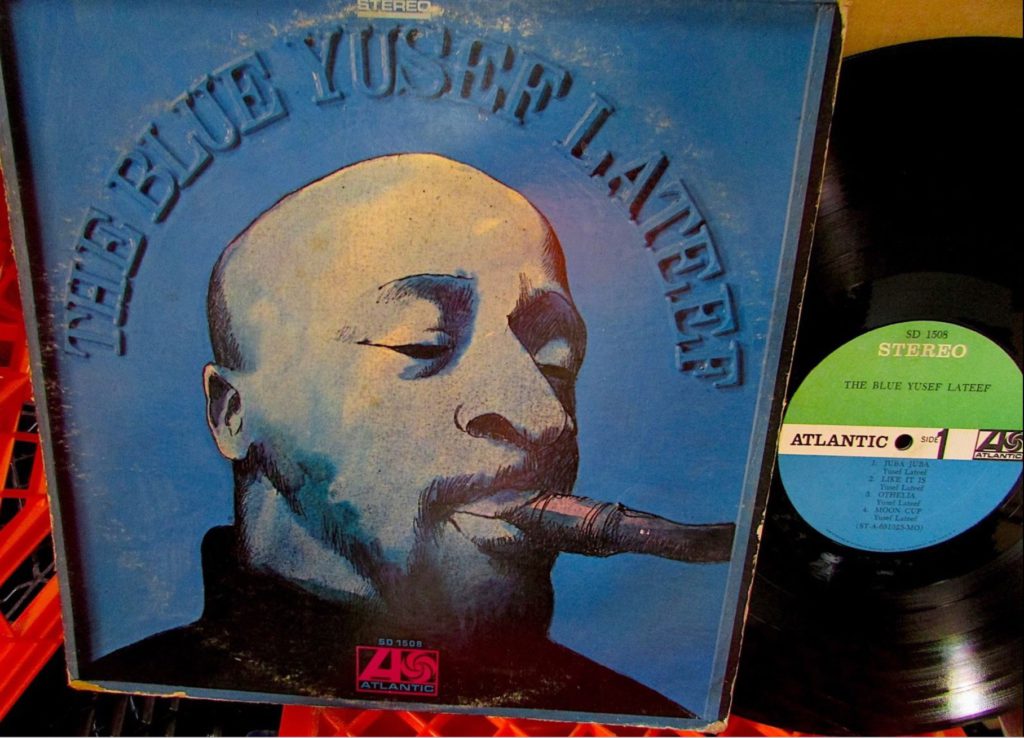 ---
01.15.50
SPACEK – Sexy Curvatia – Curvatia, 2LP – Island – 2001
Steve Spacek was taking his vocals where most other 'soul' voices feared to tread when this album surfaced. Others have become a bit more adventurous since but he's still worth keeping an ear on.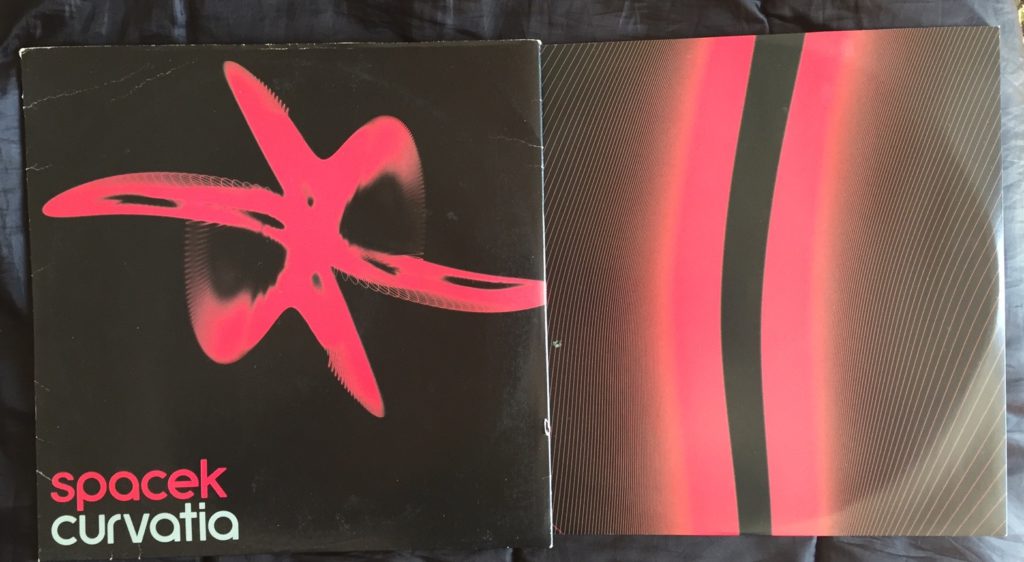 A damn fine gig…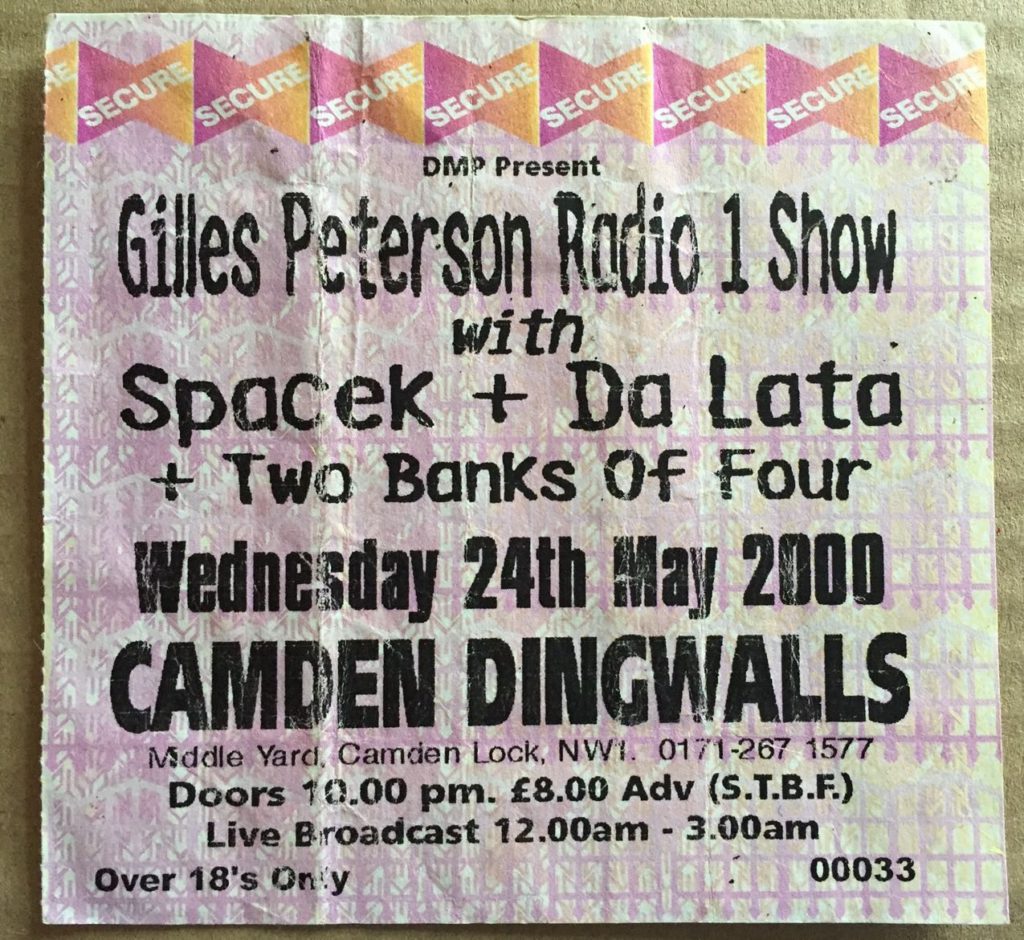 ---
01.20.04
JON KENNEDY – Tell Me How You Feel – 12″ – Tru Thoughts – 2000
Apparently a bit of a fan of Jose Feliciano back when this came out… so he's fine by me. And Tru Thoughts are a quality label.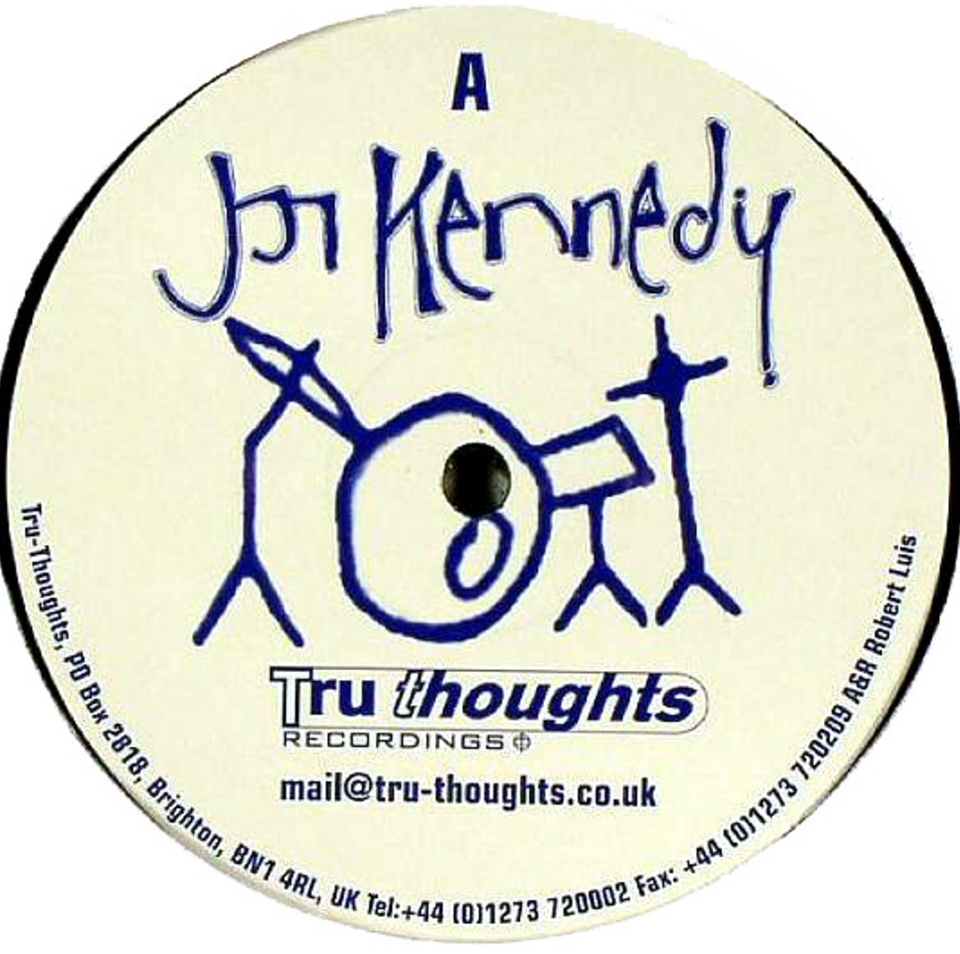 ---
01.24.22
(DJ) PARKER – Penny Dreadful – 7″ b-side – Leisure Recordings – 2007
'Hip hop, don't stop'…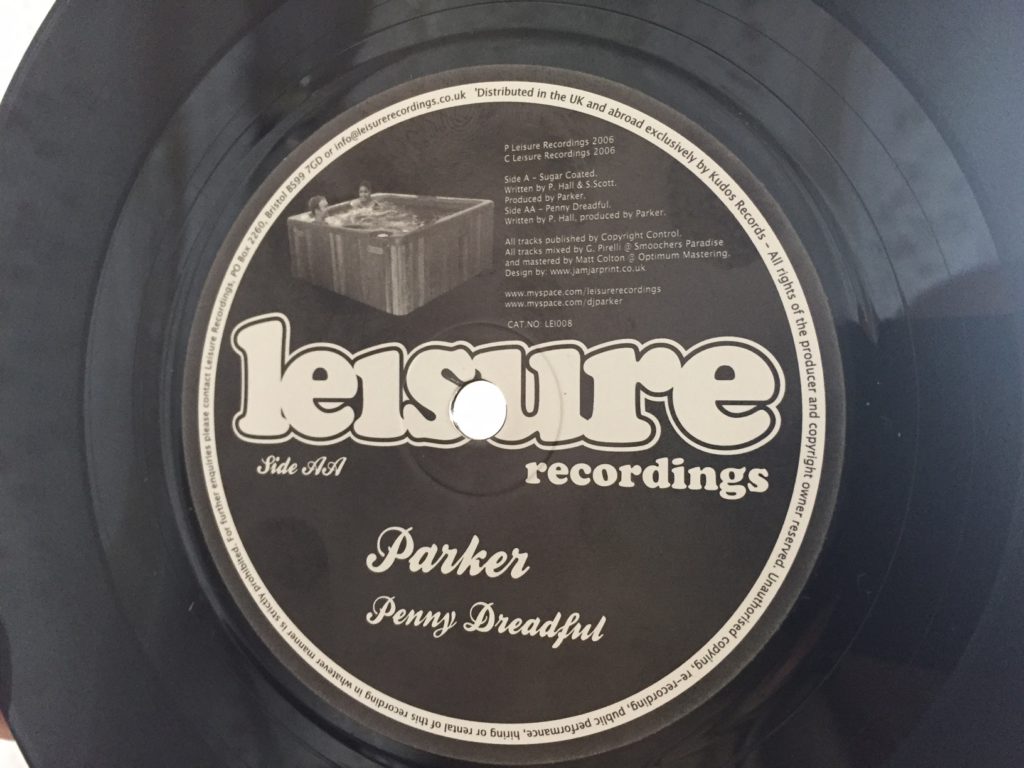 ---
01.27.51
HEY, RUBE! – Shaz—— Tate – Can You Hear Me Mother, CD only – Steel Tiger – 2012
Ya can't go too far wrong with these two. Fila Brazilia's Steve Cobby plus here again, ex-Cabaret Voltaire and now Wrangler man, Stephen 'Mal' Mallinder right on it… with a nod to one Sandy Powell thrown in for good measure. 🙂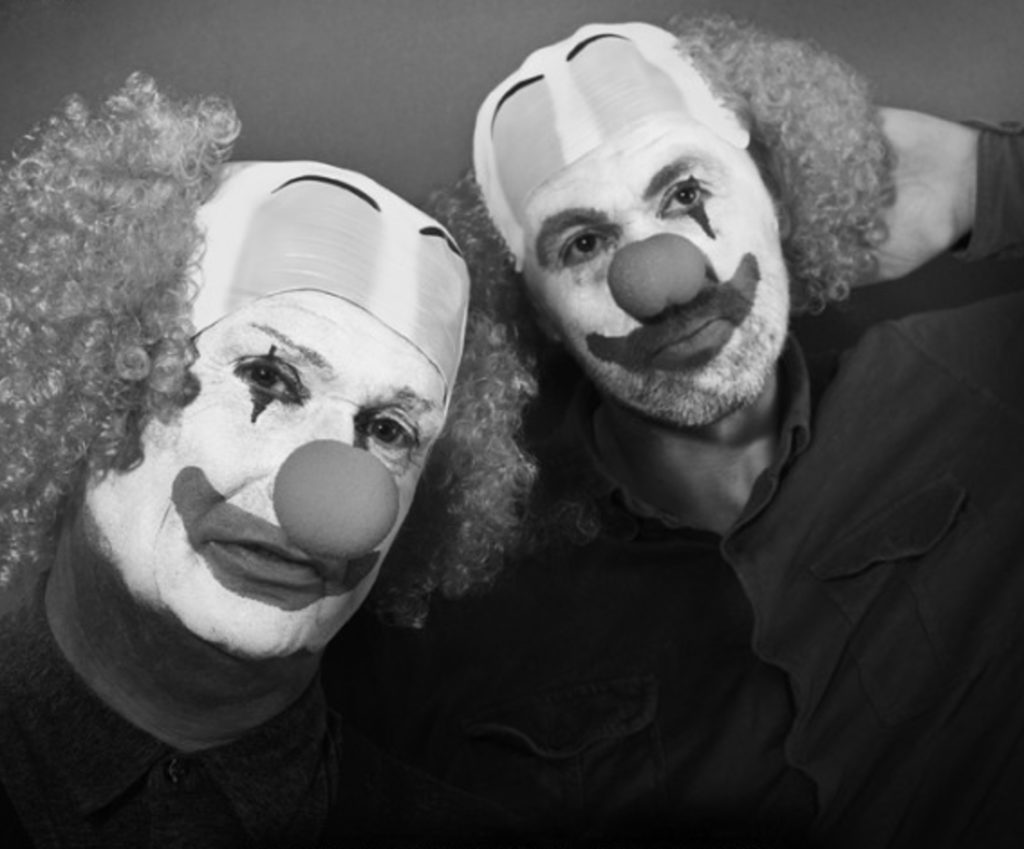 And in their day wear…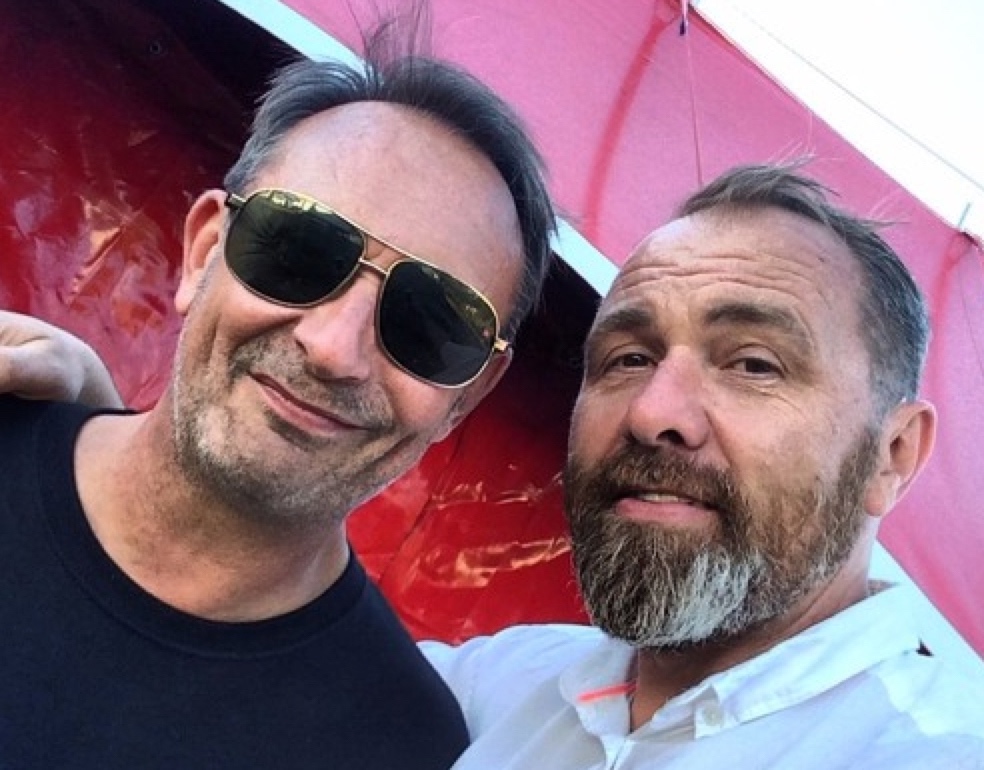 ---
01.32.17
THE AU PAIRS – Shakedown (Richard Skinner session, Radio 1) – Equal But Different – BBC Sessions 79-81, CD only – RPM Records – 1994
As is often the case, with the adrenalin flowing, a track taken at a faster pace live than on record… and all the better for it, me thinks.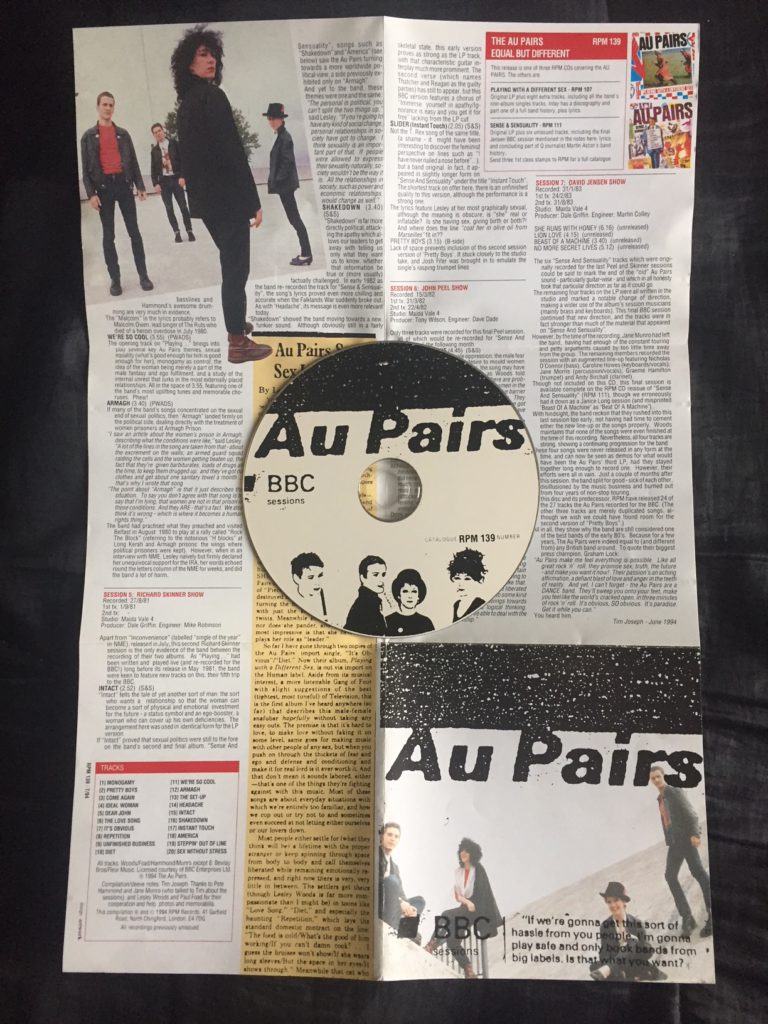 ---
01.35.56
BONOBO (feat BAJKA) – Nightlite – 7″ – Ninja Tune – 2006
I'd like to think in another life tunes like this would be clogging up the singles charts. Brilliant. Search out the demo version… or wait for it to surface on 41 Rooms, which it will at some point.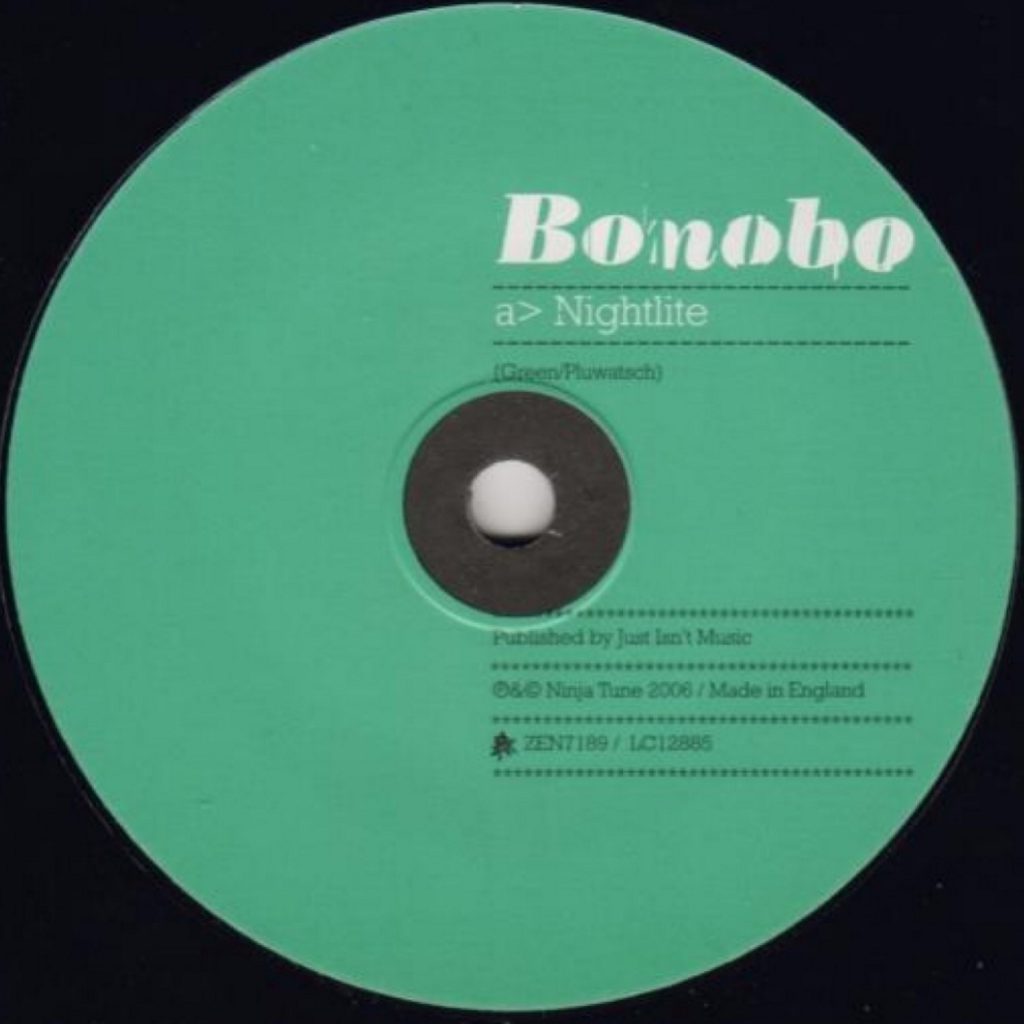 ---
01.40.58
KEITH – Hold That Gun – 7″, Limited Edition – Lucky Number – 2005
Without wishing to sound disrespectful, there's a real naive charm about this single. 500 copies.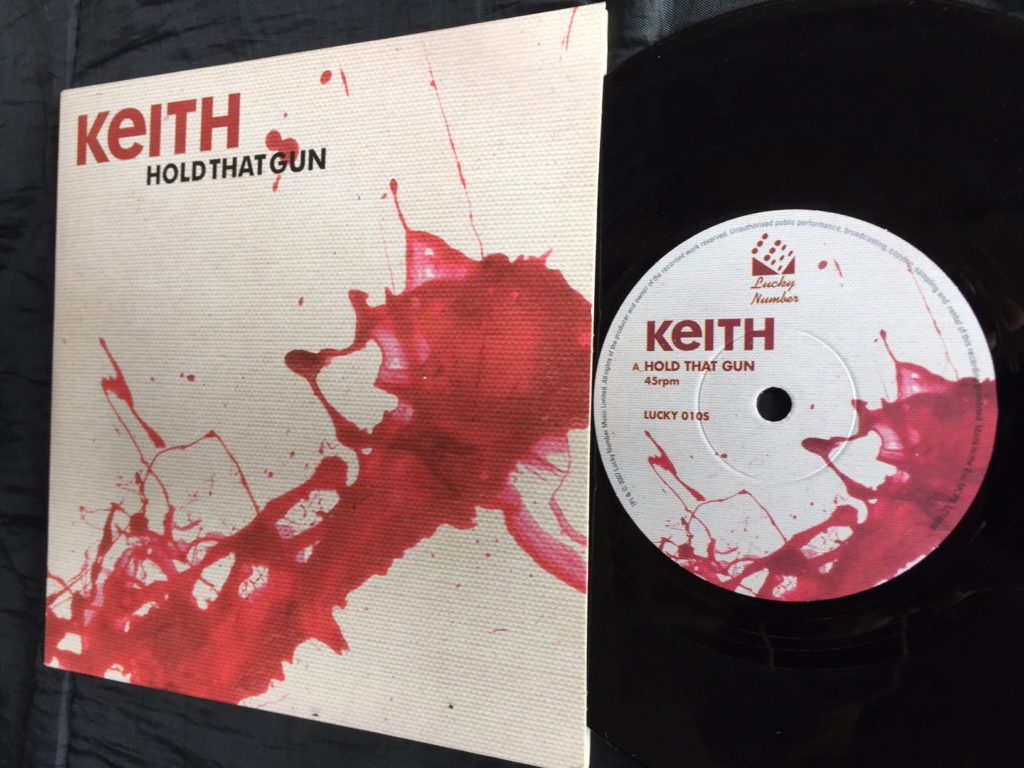 ---
01.44.48
THE MO-DETTTES – White Mice – 7″ – Mode 1 – 1979
Saw them only the once, at Bedford's Bunyan Centre, April 4, 1981. 'OK' is all the diary says. To be honest, I like their sound more now than I did then.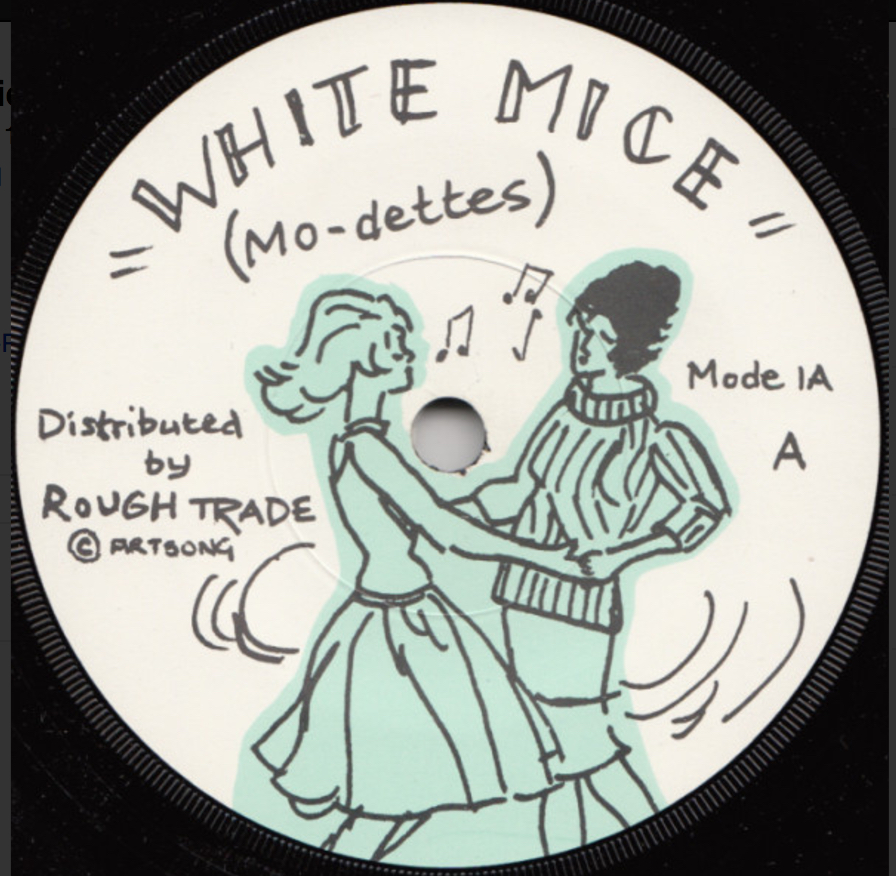 ---
01.48.12
OUT ON BLUE SIX – Party Mood – 7″ – Hungry Rooms – 1981
Possibly first heard by some on a John Peel session the band did in Sept 1980… and a band featuring Carl Marsh, later to be found stepping out in Shriekback, but I'm not sure whether Mark Radcliffe's early 90's Radio One radio show was named after the band or a science fiction novel… or summat else.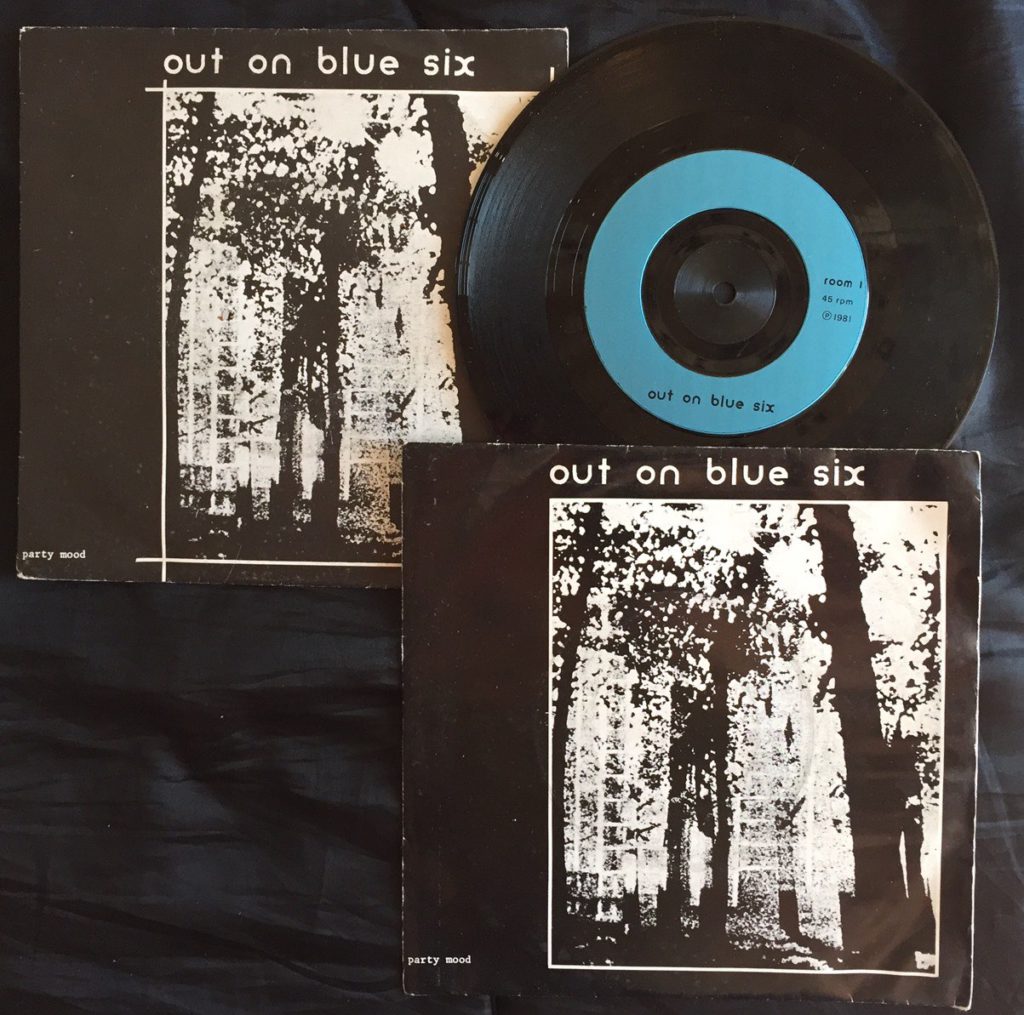 ---
01.50.53
BLACKBURN & SNOW – Stranger In A Strange Land – 7″ b-side – Verve Records – 1967
There's a very good reason this b-side leads off the album's worth of material that took thirty plus years to get released. It's very good… and most of the rest is less so.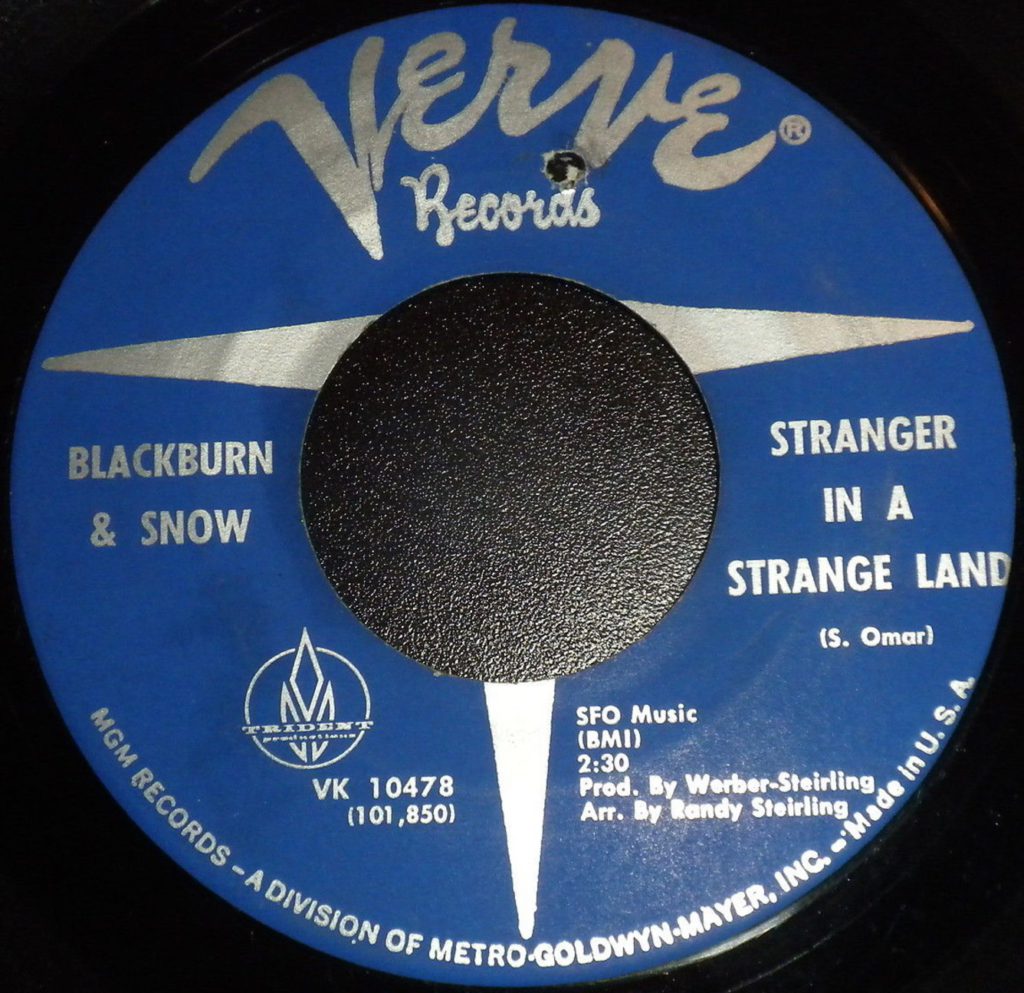 ---
01.53.18
JEFFERSON AIRPLANE – Somebody To Love – 7″ – RCA – 1967
Grace Slick quivering her way through some LA Summer of Love times. Often played by me at our club… and the Doors' Changeling wouldn't have been far behind.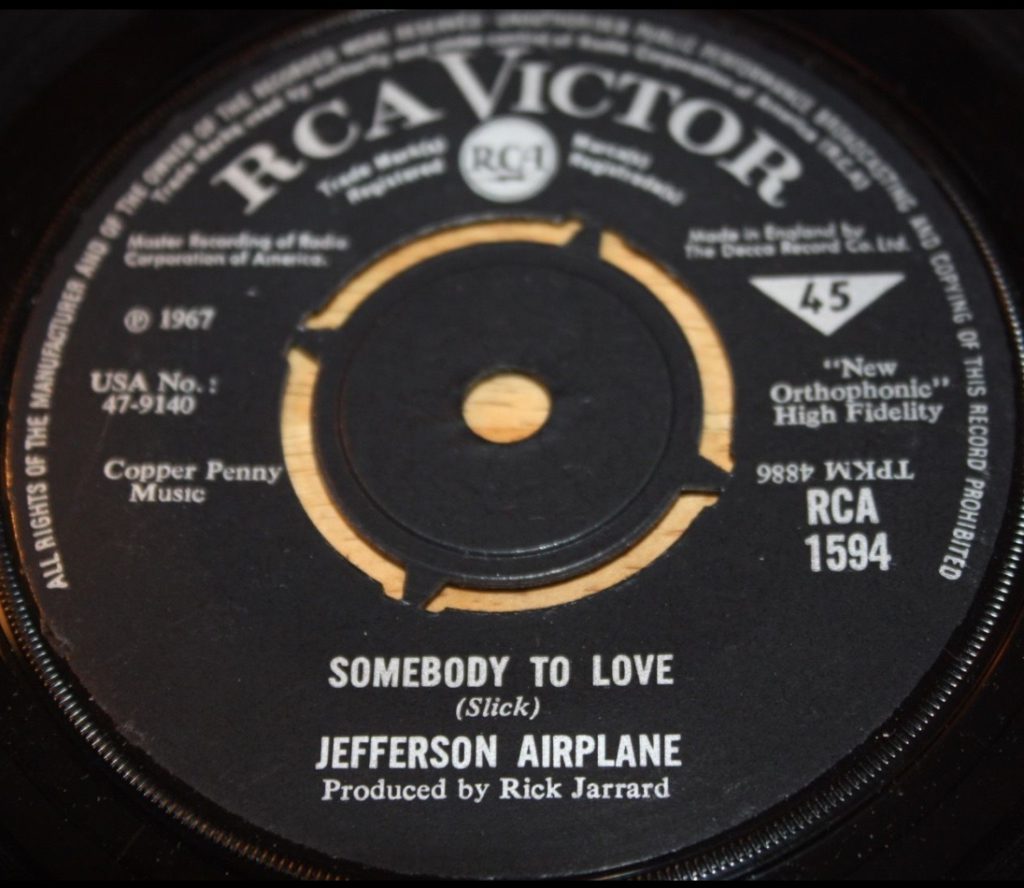 ---
01.56.12
THE WEATHER STATION – Transmission (A.V. Club, 2015) –
Folk-soaked homage to Joy Division… and they done good. See this very performance (and others) online at the wunnerful A.V. Club.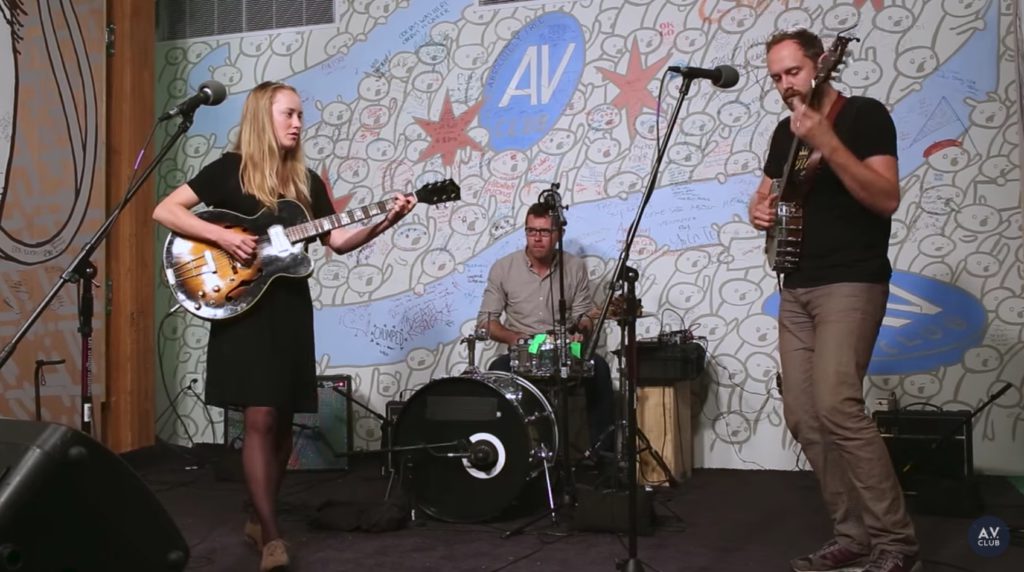 ---
Yabba dabba dooooo!
Dec….