41 Rooms, Playlist 24

41 Rooms, Playlist 24 is 80% VINYL FRIENDLY. Impressive.
---
Lyric of Playlist 24: 
'It's alright 'cause the historical pattern has shown, how the economical cycle tends to revolve… '
Catchy! You're in a different space when you layer a cheery tune with this level of observation on recession.
---
00.00
(Intro) THE FLAMINGOS – Stars (Edit) – Unreleased demo – 1983
Episode #1 for info.
---
00.41
NEW ORDER – Singularity – Music Complete, 2LP – Mute – 2015
They've still got it.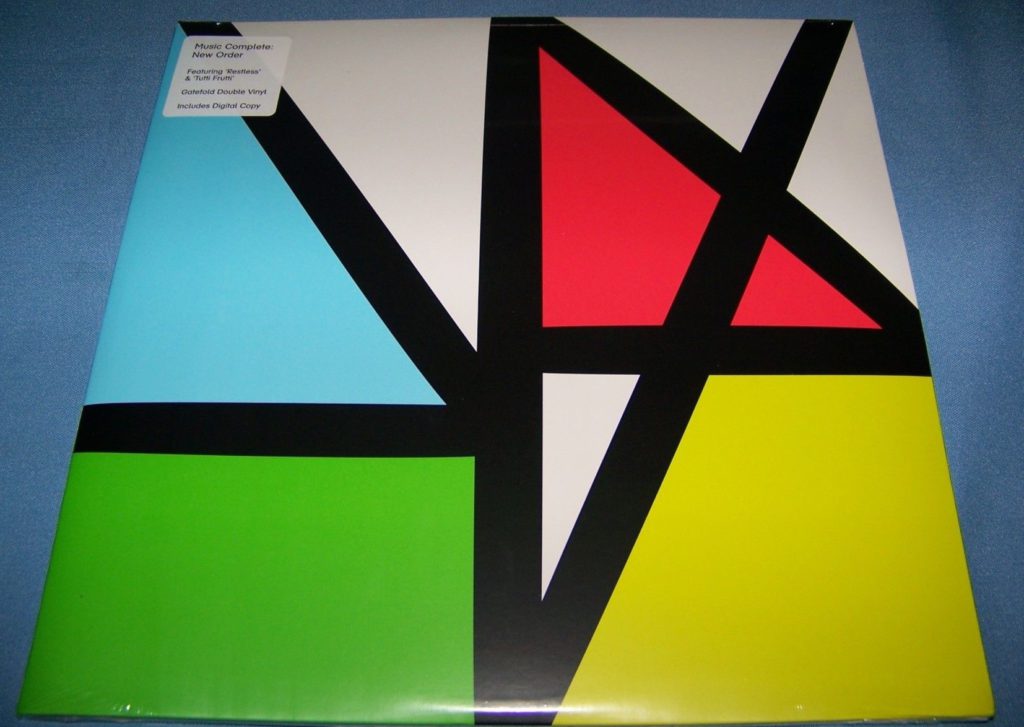 ---
06.01
DEAD CAN DANCE – Frontier – Dead Can Dance, LP – 4AD – 1984
Just for the hell of it I recently watched an interview with Brendan and Lisa from 2013… and he really looked like he wanted to be somewhere else, but he was more than fine back in July, 1984 when I promoted DCD at Bedford Boys Club and here they are below soundchecking, with both that and the gig proper that followed a couple of hours later still holding out (I think) as the earliest known video footage of the band in concert.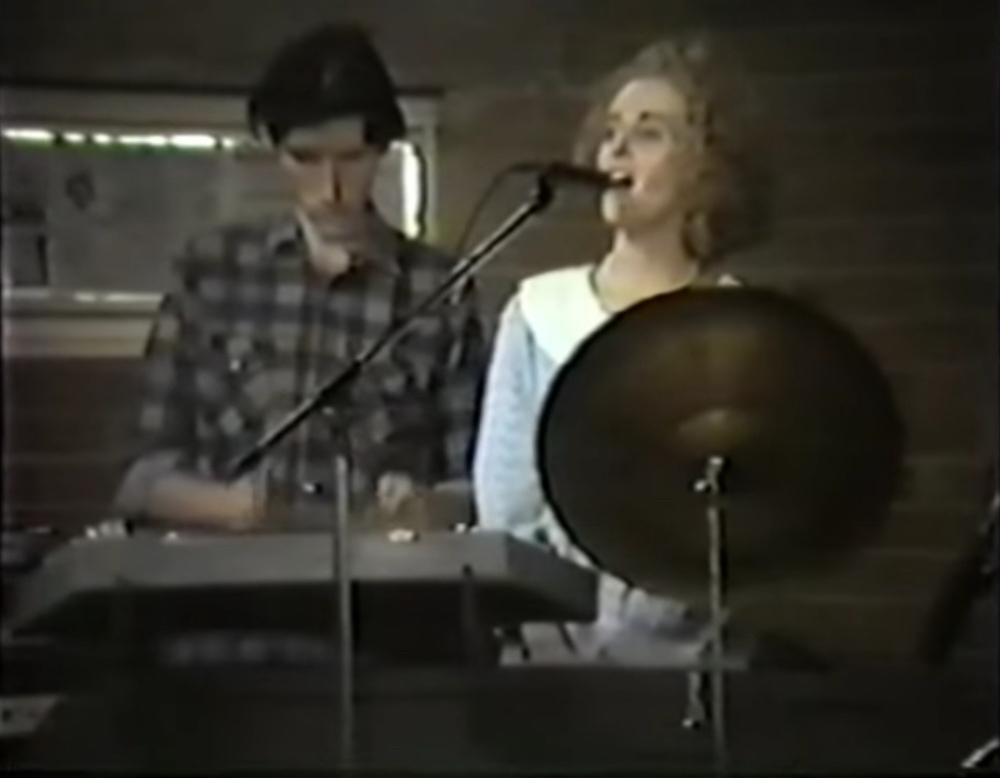 ---
09.03
SAHR vs SUPERHUMAN HAPPINESS – String Theory – 7″ b-side – Electric Cowbell Records – 2010
Cheery beats and brass blasts… and they even sent me the record with an adapter. Nice peeps.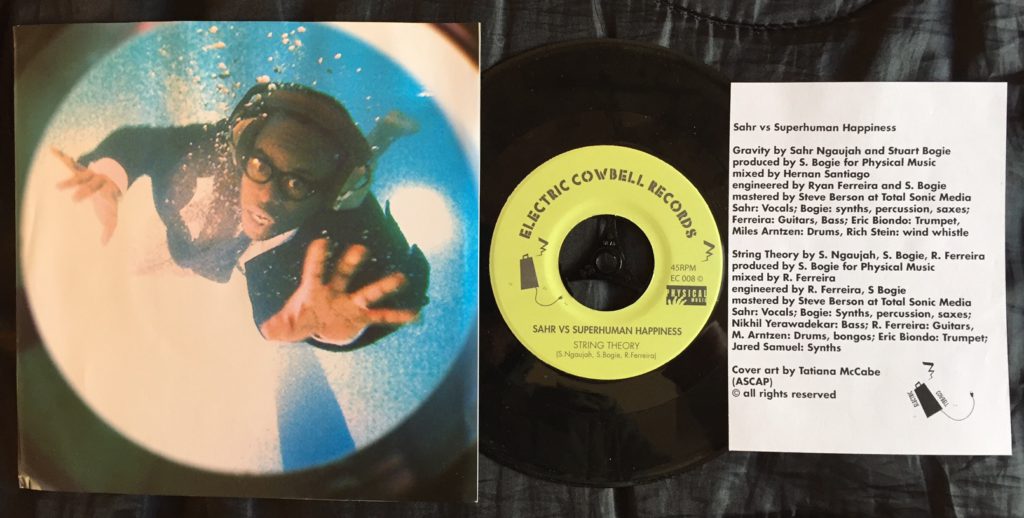 ---
11.43
PIGBAG – Sunny Day – ?" – Y Records – 1981
And yet more cheery beats and brass blasts. Many an 80's student dance floor was filled with sounds from this Bristol-based crew.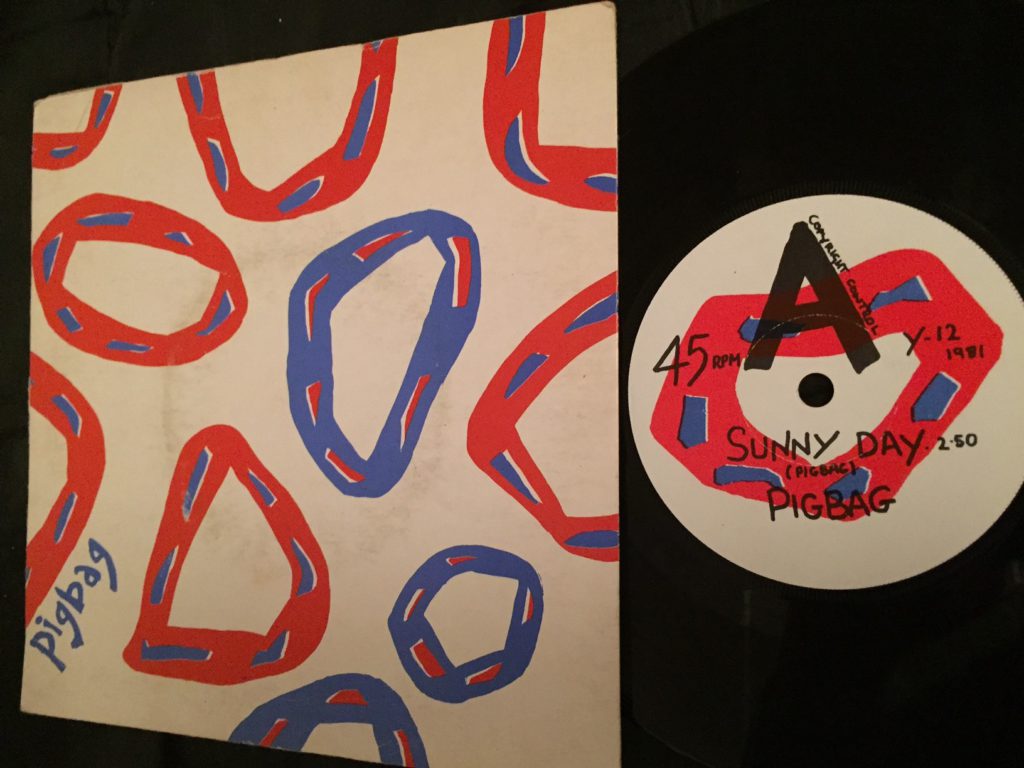 ---
14.20
BILLY PRESTON – Outa Space – 7″ – A&M – 1972
Originally a b-side Preston's record label didn't see as a hit but US radio stations thought otherwise and flipped it onto their playlists. It doesn't sound quite as wild now as it did when released but this 'clavinet being run through a wah wah pedal' sound went on to reach #2 in the US.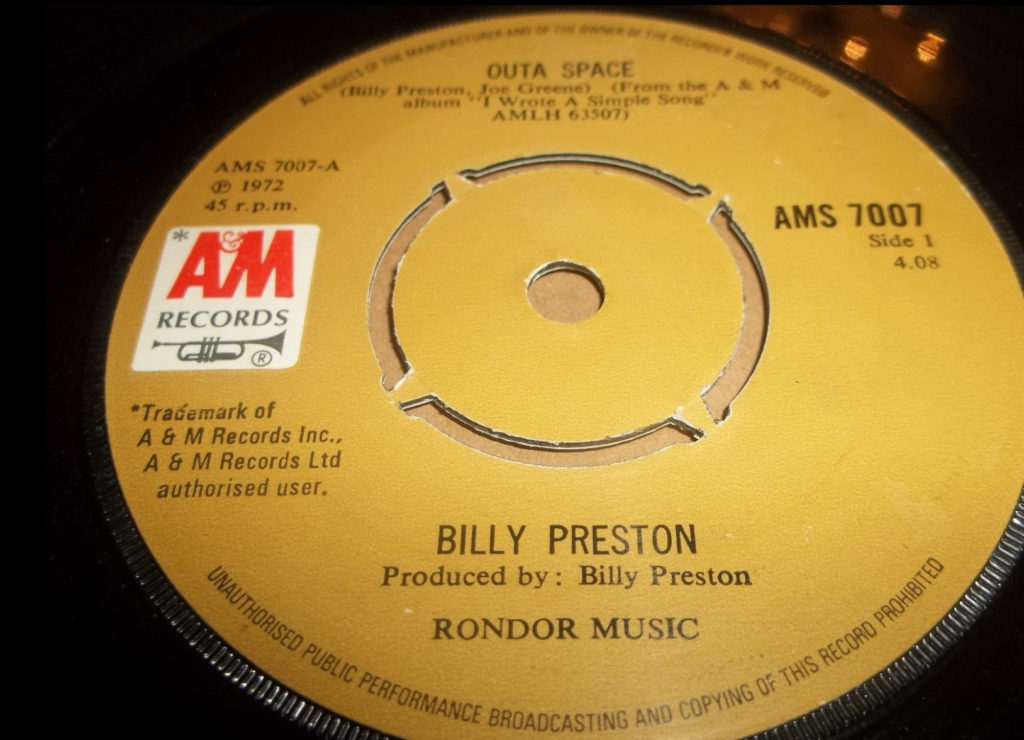 ---
18.20
THE YARDBIRDS – Train Kept A Rollin' – Having A Rave Up With The Yardbirds, LP – Epic – 1965
And a great live version also to be had on the Last Hurrah In The Big Apple bootleg, later officially released as Live Yardbirds.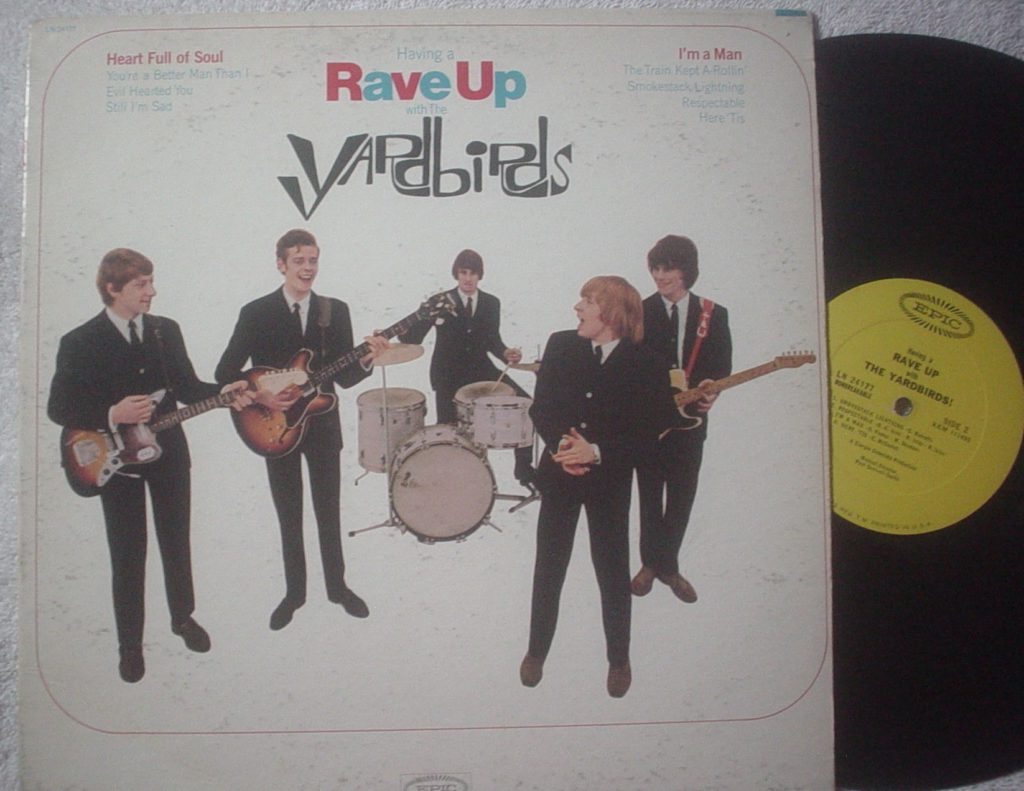 ---
21.44
THEE MEAN REDS – Sang Sideways – Holidaying In The Psychotropics EP, download only – 2013
Nothing to do with a band called The Mean Reds… but a damn fine noise. This Toronto-based duo are extremely low key on the net and that usually means info might be found at Bandcamp… and in TMR's case, that's right.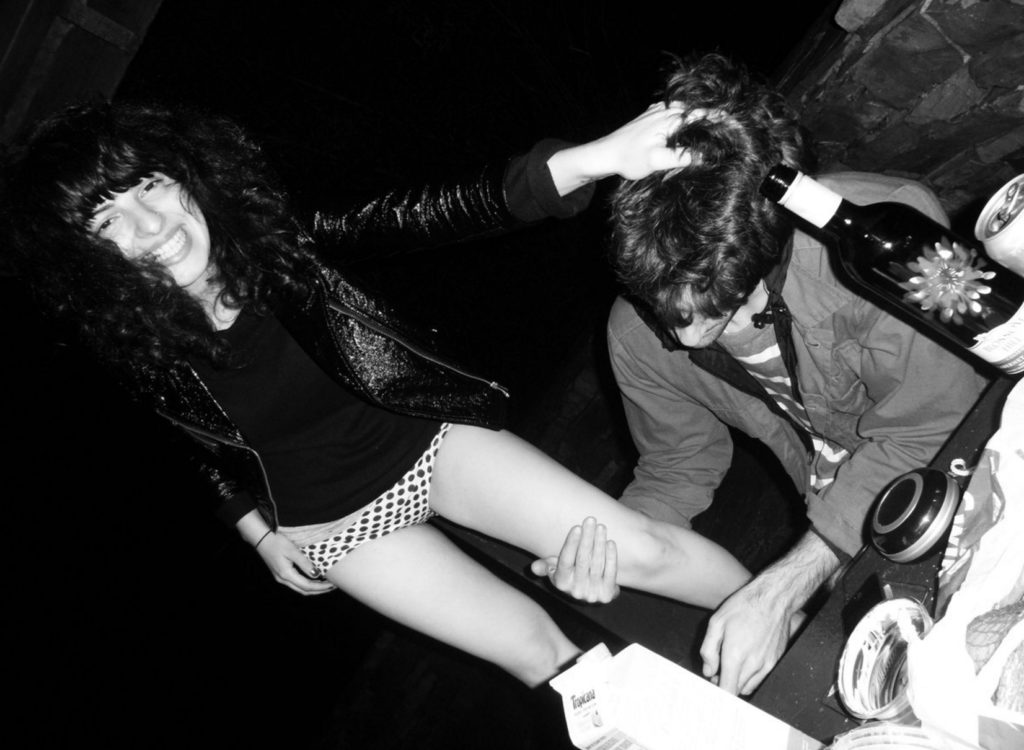 ---
27.32
TWINKRANES – Fizz Nor Feedback – Spektrum Theatre Snakes, LP – Twisted Nerve – 2009
Dublin-based, with influences from Krautrock and other ancient places, maybe.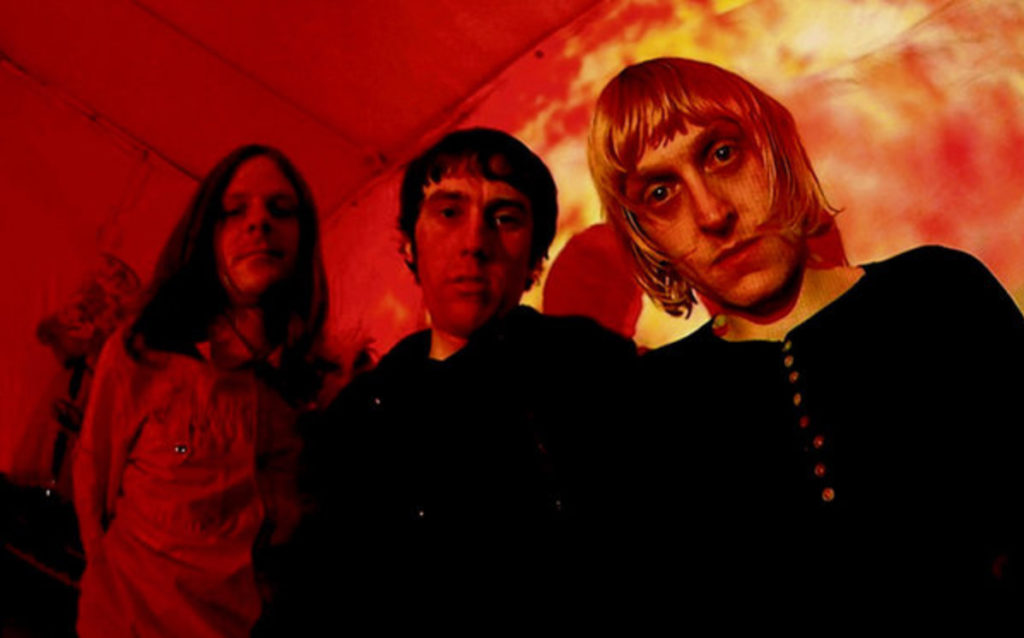 ---
31.27
LONELADY – Army – 7″ – Filthy Home Recordings – 2006 
So good I've picked up three copies on my travels.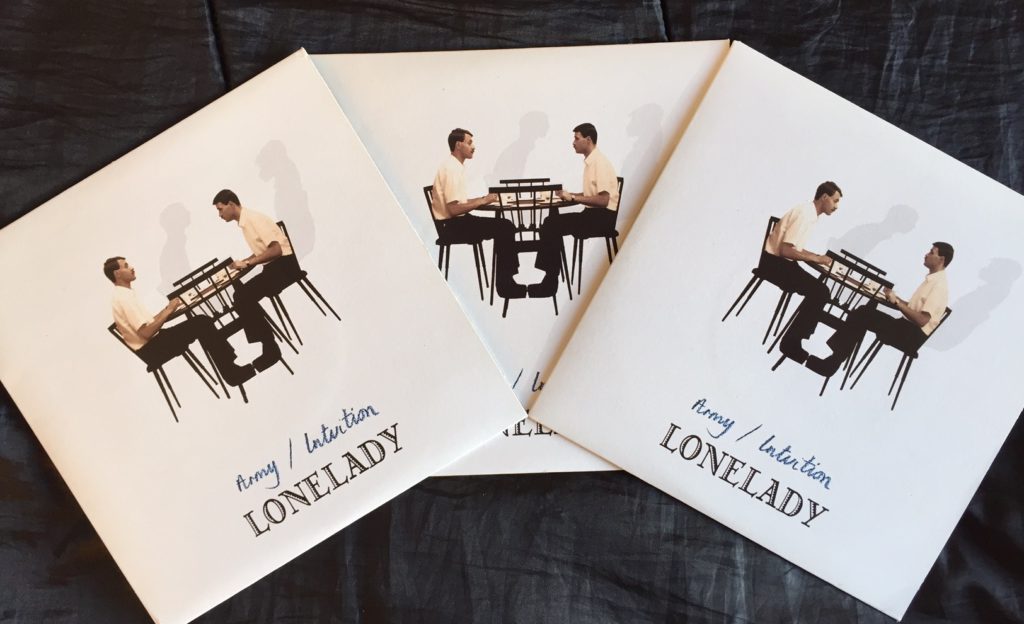 ---
34.07
AU PAIRS – Unfinished Business – Playing With A Different Sex, LP – Human Records – 1981
Lesley Woods sounding particularly slinky.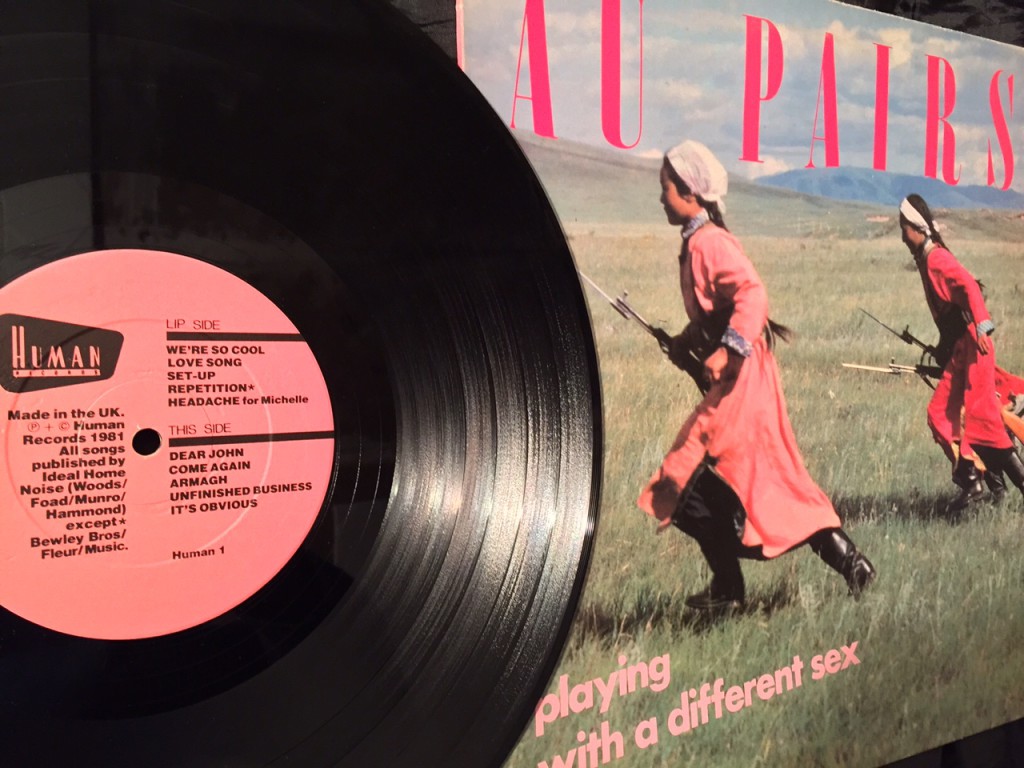 ---
37.25
HUMAN TETRIS – Baltic Sea – Human Tetris EP, download only – 2009
Russians rushing along an early eighties sounding highway.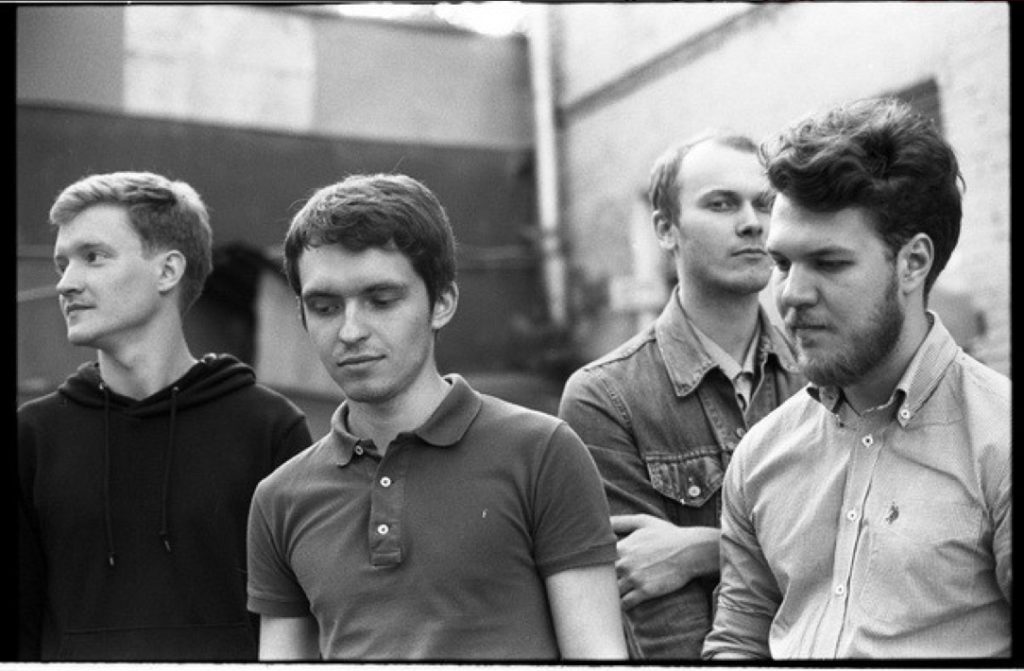 ---
41.24
EDITORS – Munich – 7″, numbered – Kitchenware – 2005
There must have been a Kitchens Of Distinction record in the collection of vocalist Tom Smith in his younger days.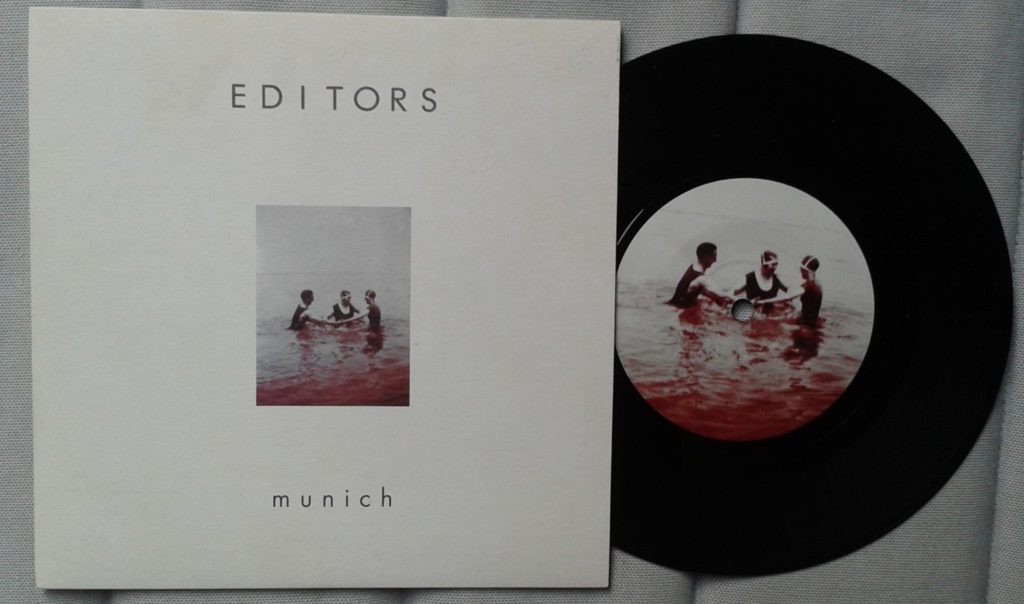 ---
45.03
THE ROOM – In Sickness And (In) Health – 7″ – Box Records – 1981
Barely limps into a rhythm but it's still a wonderful bit of post punk.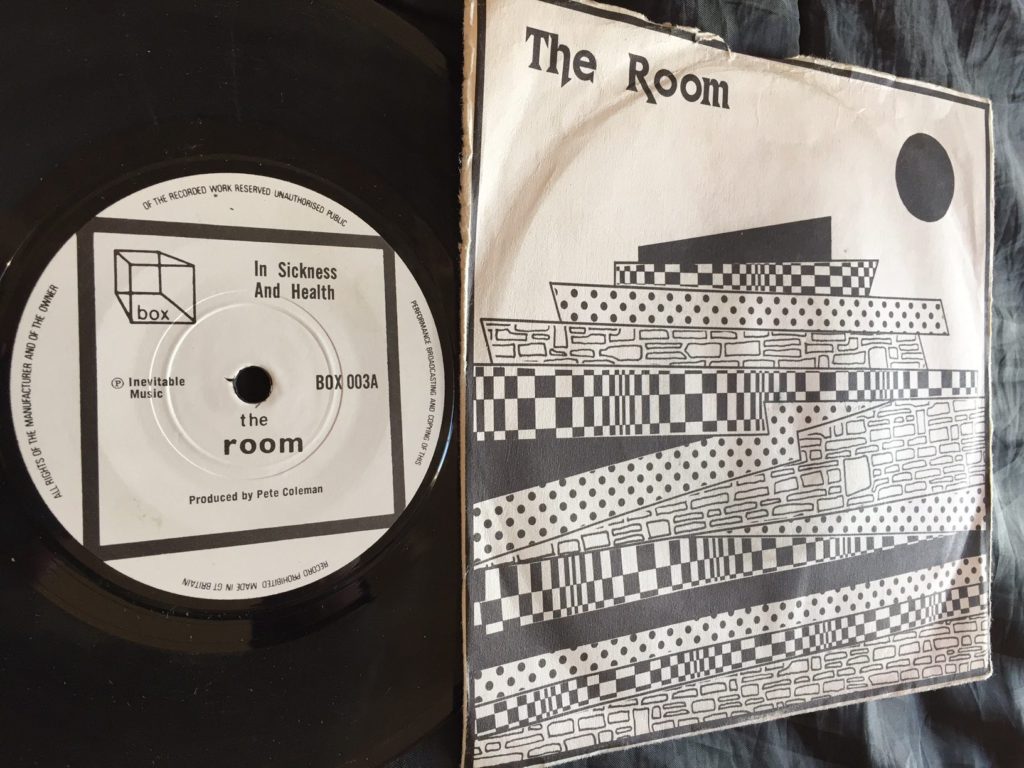 ---
49.42
WYE OAK – Running Up That Hill (Live) – (The A.V. Club, Youtube) – 2015
Jenn Wasner is an hypnotic watch and drummer/keys tinkler, Andy Stack multitasks with ease, so check out this A.V. Club performance and Kate Bush cover on Youtube. 'Earnest folk-influenced indie rock with touches of noise and dream pop' says Wikipedia. Safely true… unlike a few Wiki entries.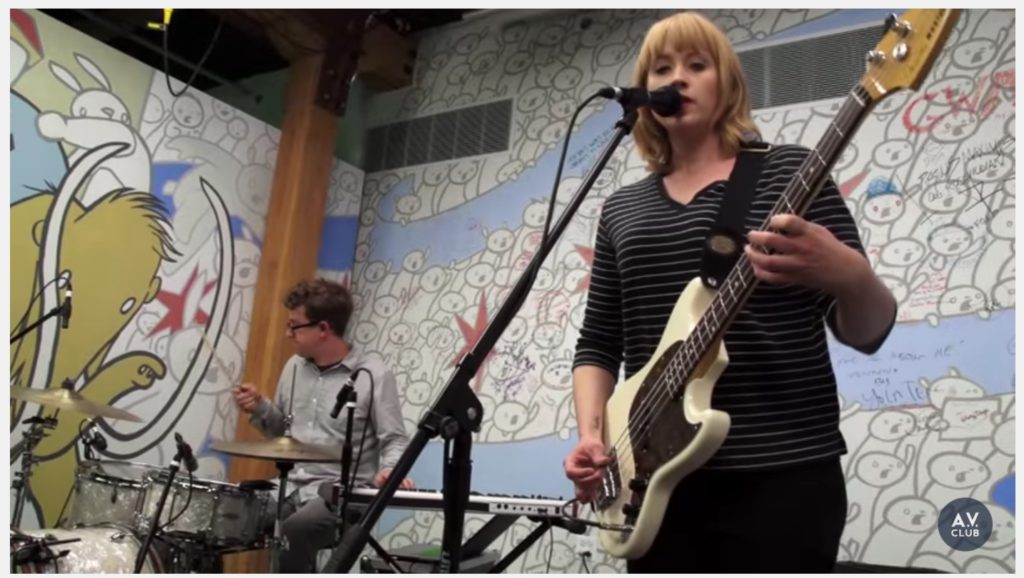 ---
54.03
BANDERAS – May This Be Your Last Sorrow – 12″ – London Records – 1991
The sort of class act that could creep into the UK national charts in the 80s and 90s. Sadly, this third and last Banderas single didn't. Too moody for the wider population.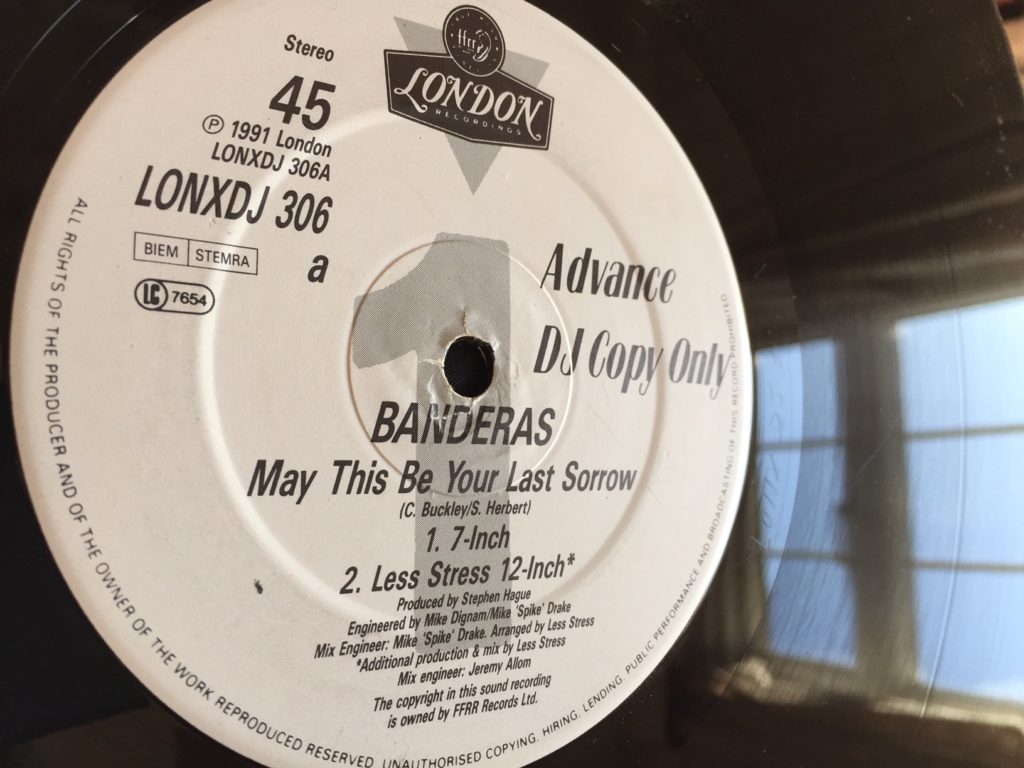 ---
58.42
GROOVEGARDEN – You're Not Coming Home (Atsushi Final Mix-Weird Vocal) – 12″ – Tommy Boy – 1992
'A taster for a forthcoming album, Groove Garden's first single is also the first release from Queen Latifah's Flavor Unit stable through her deal with Tommy Boy. Groove Garden consist of Atushi Numata and the bizarrely but fetchingly named Ambersunshower, and their unusual fusion of jazz, rare groove and chunky hip hop beats is poised to repeat the success of Warner's Digable Plants, currently riding high in the US charts. Three of the four mixes of 'You're Not Coming Home' make use of 'Turn Off The Lights' by Larry Young's Fuel, always one of my favourite rare groove cuts, add a crusty beat, and a plaintive vocal-remaining mix, be De La Soul's Maseo, uses scratches from 'Buffalo Gals' and the whole thing has the hint of Malcolm McClaren about it – underground, but with a weirdly commercial edge. Wicked tune, and potential starts in the making' – John Stapleton, Mixmag Update, 11.2.93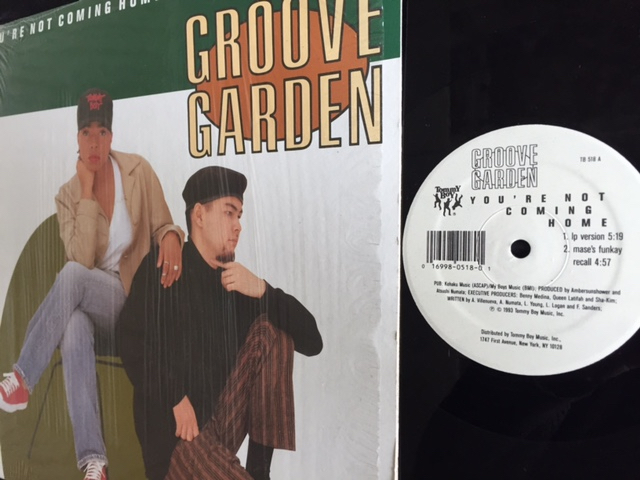 ---
01.04.00
Banjo alert! 🙂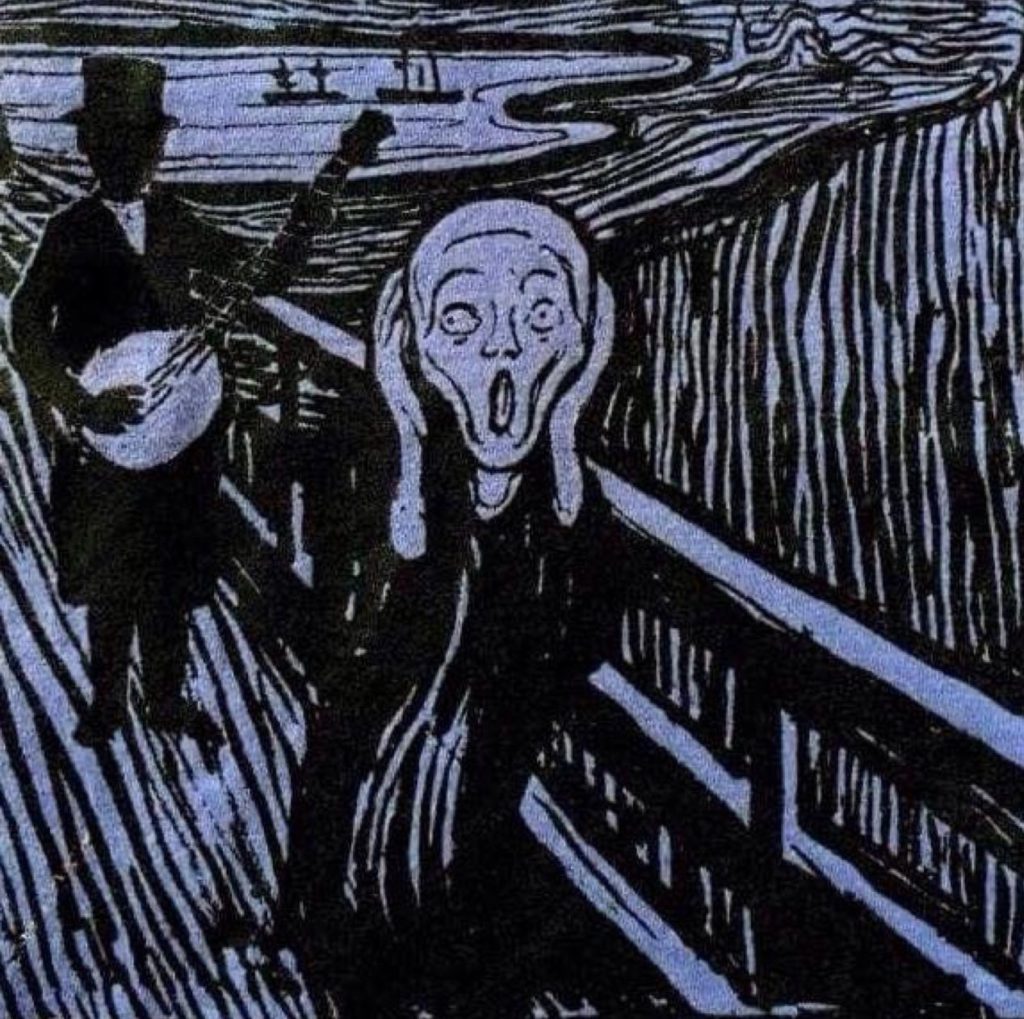 BIG BLOOD – Go See Boats – Double Days II, CD album – Don't Trust The Ruin – 2015
In their own glorious world. Possibly my vote for the most 'Christmasy' tune on show 24… that has absolutely nothing to do with Christmas.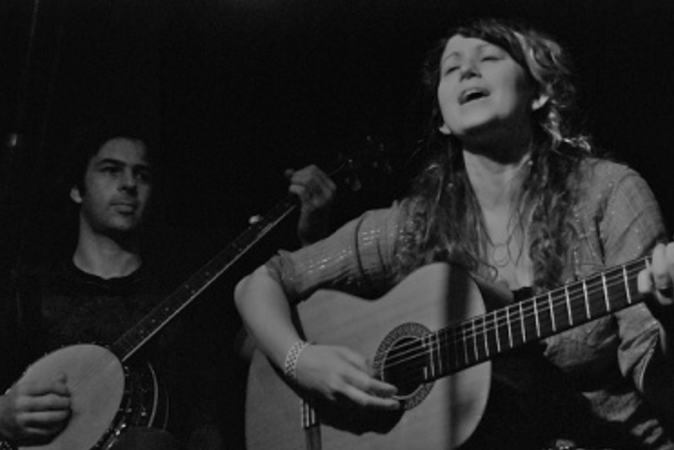 ---
01.09.17
FRED NEIL – December's Dream – The Many Sides Of Fred Neil, 2CD – Collectors' Choice Music – 1998
What a voice, but better known via the other artists who've covered his tunes. My musical hero, Jose Feliciano talks very fondly of his times with Neil back in the 60s days of the Greenwich Village folk scene and later in Florida but here's a great Mojo article from 2001 that goes some way to capturing something of the man. I remember reading another piece where someone bumped into Neil lounging around in Florida sometime in his later and less prolific days and when asked why he wasn't out performing/recording etc, with a quiet smile Neil proceeded to pull out a publisher's cheque for an astronomical amount of $. Sadly, he died in 2001.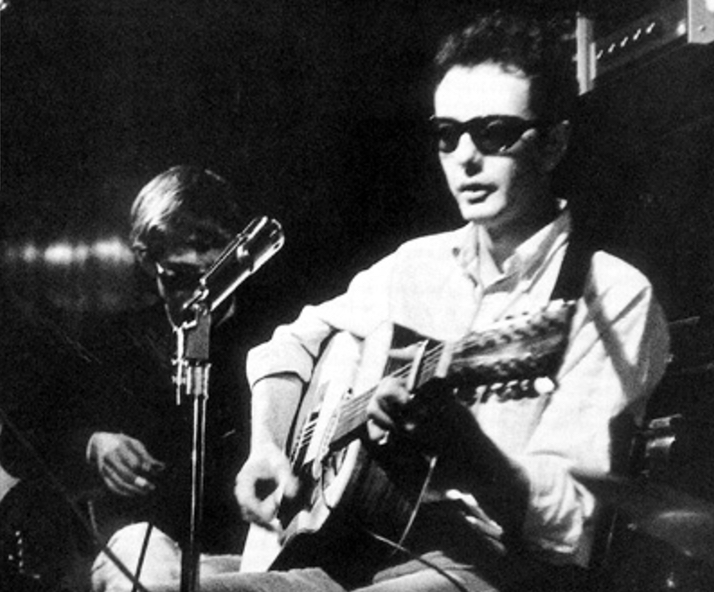 ---
01.12.37
COCTEAU TWINS – Frosty The Snowman – 7″, red vinyl – Capitol Records – 1993
Well, I wouldn't have seen this coming back in the day, but it's a perfect foil for the Ronettes' version.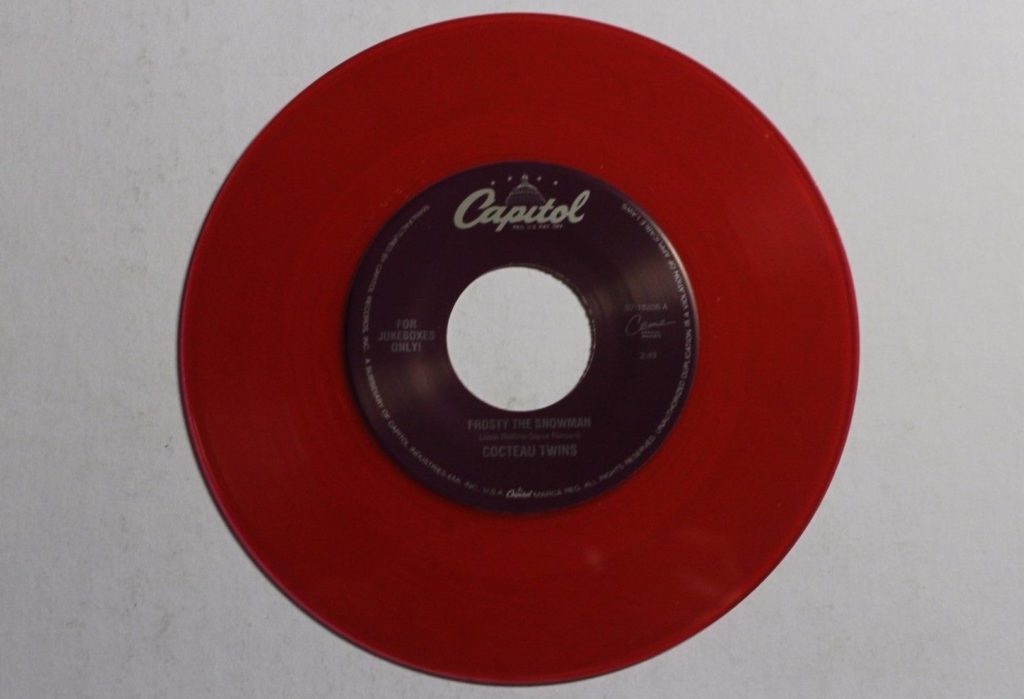 They didn't play the above at the below… what with it being May, an' all that. And coincidentally (as they're just minutes away on this show), the Special Guests were Stereolab.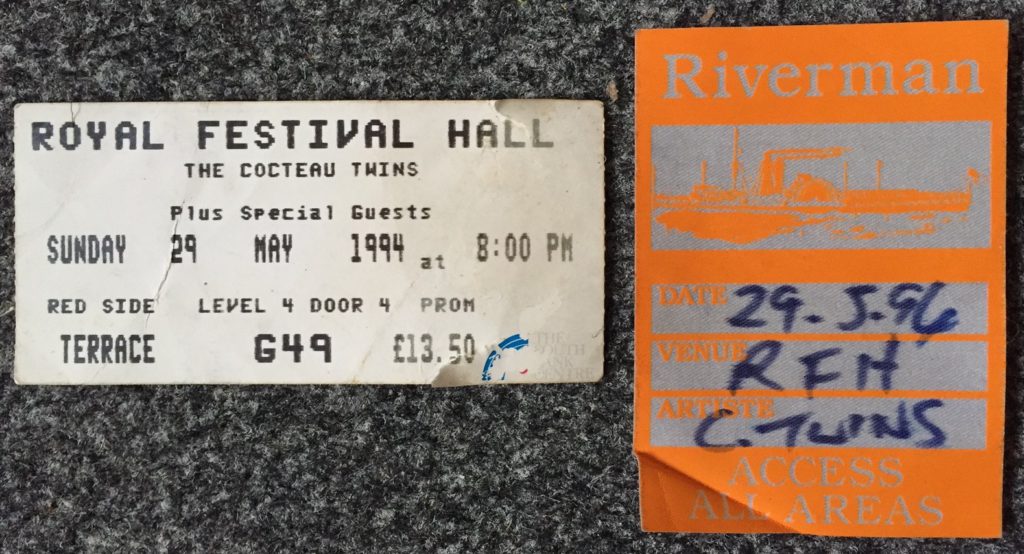 ---
01.15.17
GREG LAKE – I Believe In Father Christmas – 7″ – Manticore – 1975
Sadly, Lake died earlier this month but I've felt a kindred spirit with this Christmas offering more than any other since it came out over forty years ago. Right now, I'm standing in my bedroom, aged 18, blasting this out just before hitting the pubs of Bedford town on Christmas Eve in 1975… or I was.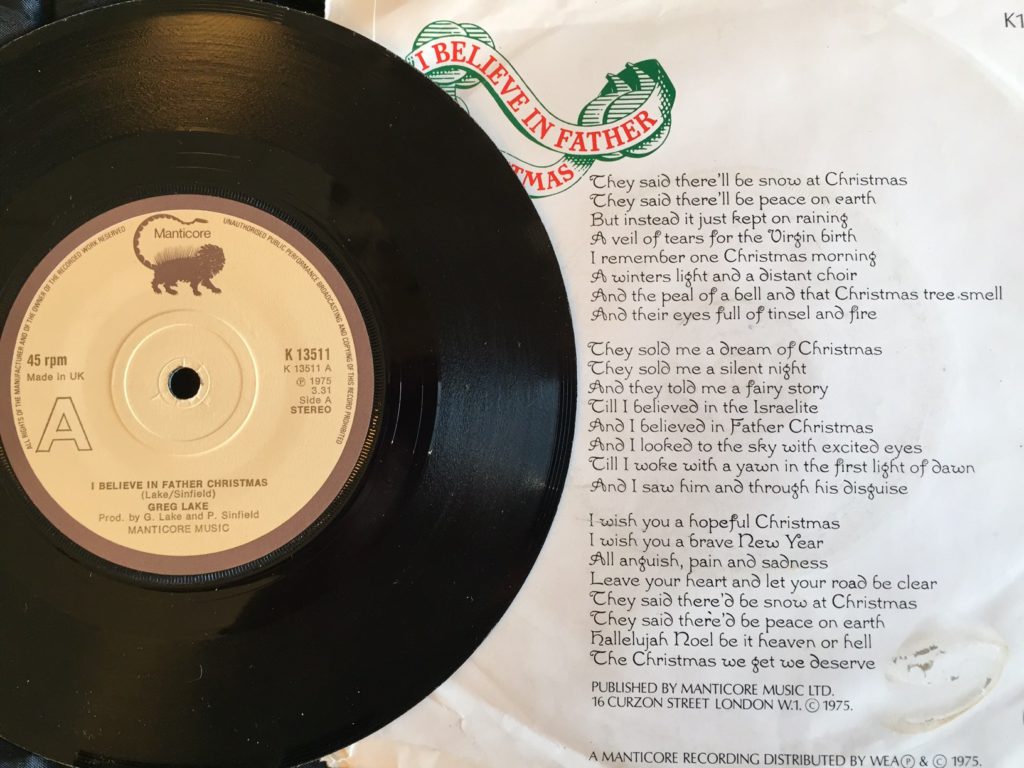 ---
01.18.25
GANG OF FOUR – Natural's Not In It (Ladytron Remodel) – Return The Gift, 2CD – V2 – 2005
There aren't many first thirty seconds that beat this. Ladytron were messing with an already brilliant quickfire sonic onslaught, but they done good… done very good.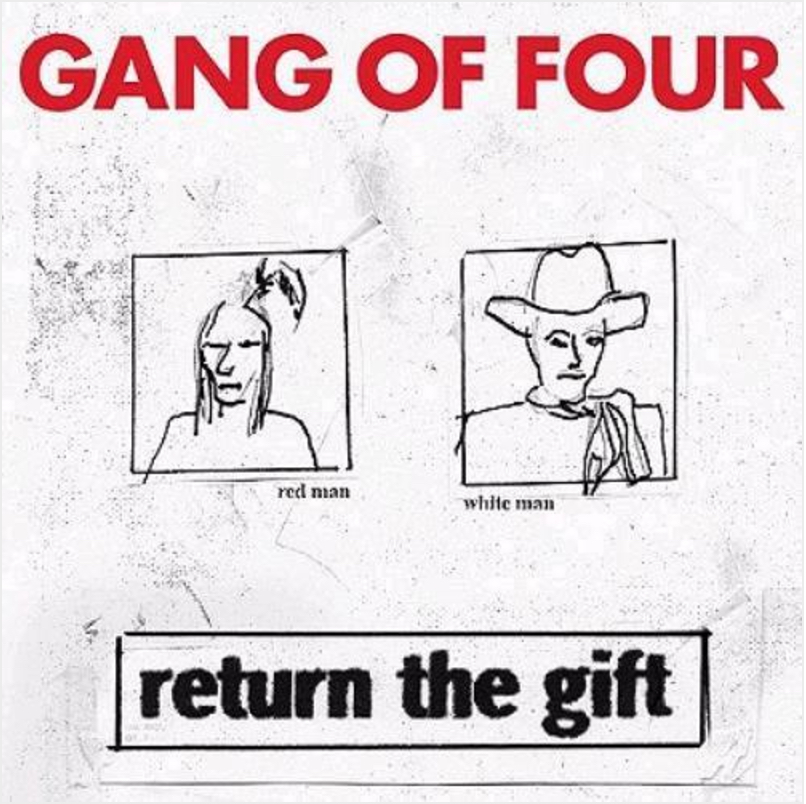 ---
01.22.35
BREAKBEAT ERA – Terrible Funk – Ultra-Obscene, 2LP – XL Recordings – 1999
There aren't many first thirty seconds that beat this… Part 2. Sassy, dirty, sexy and pulverising. Roni Size, DJ Die and Leonie Laws, I salute you.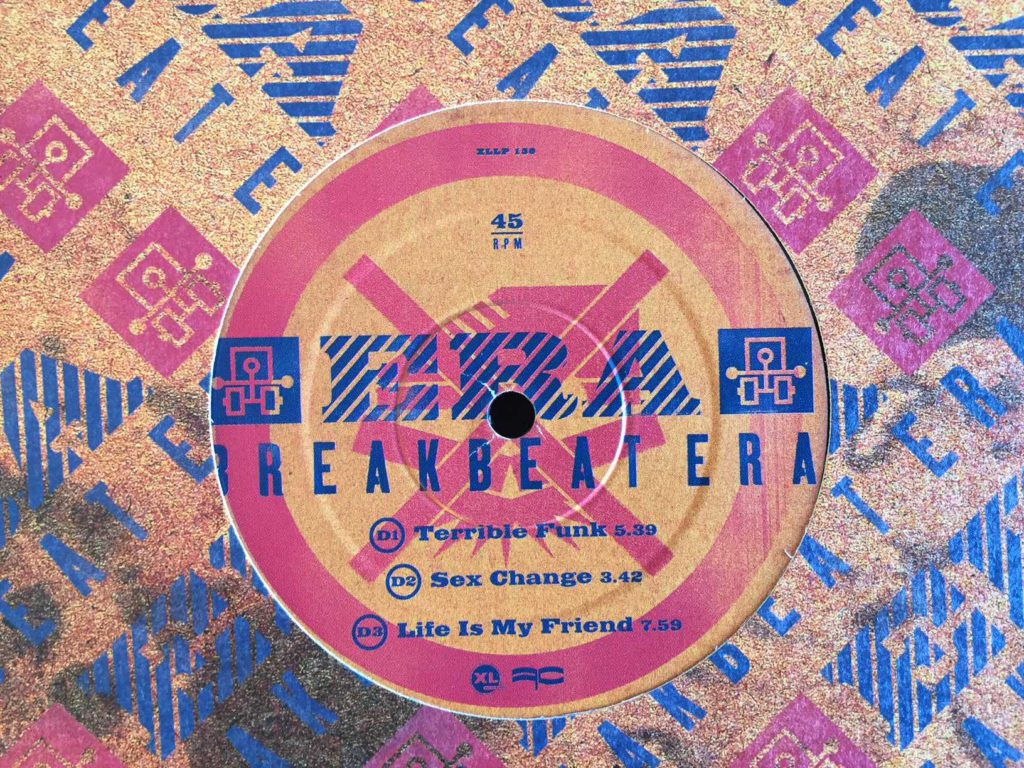 ---
01.28.02
STEREOLAB – Ping Pong – 7″, green vinyl – Duophonic – 1994
A beautiful summery feel… for a Christmas Day upload. 🙂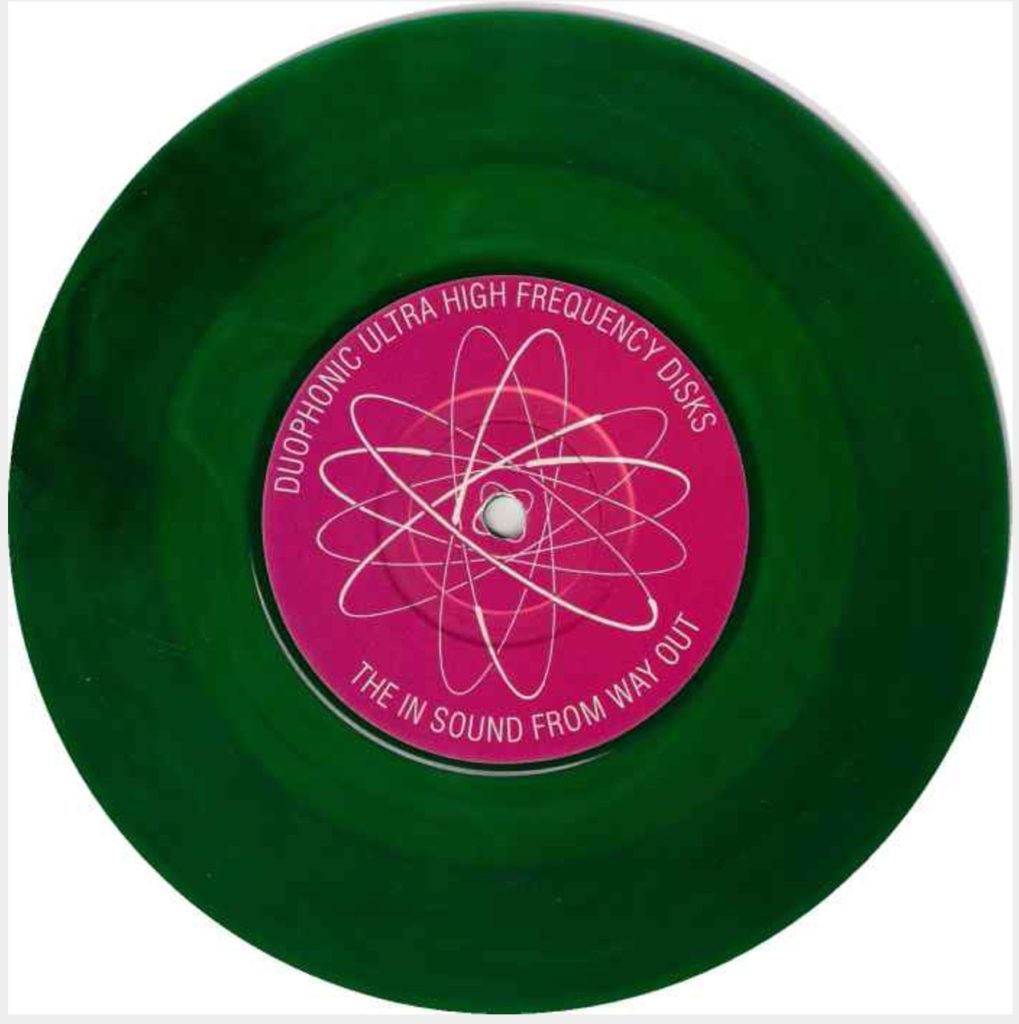 ---
01.30.59
THE SETTING SON – All That Candy – Before I Eat My Eyes And Ears, LP – Bad Afro Records – 2012
The album title would nearly have me guessing there's a Scandinavian/Nordic slant. They're a bit wacky up there… and The Setting Son (in effect, Sebastian T.W. Kristiansen) were from Denmark.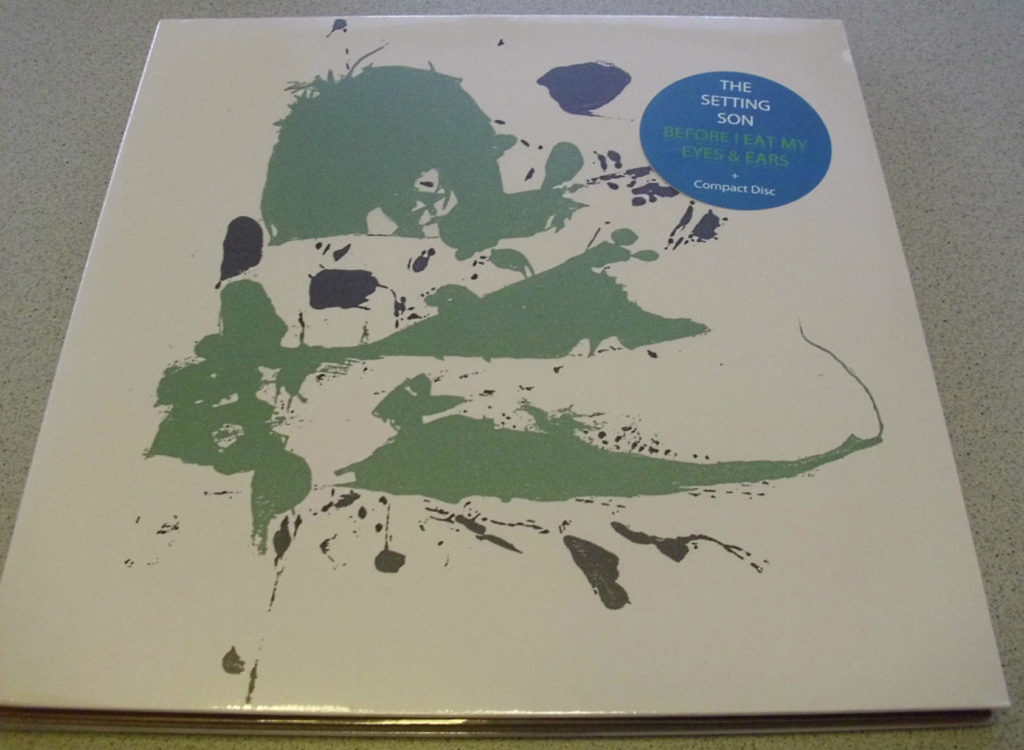 ---
01.33.34
HOOK AND THE TWIN – Bang Bang Cherry – 7″ – Pure Groove – 2009
250 copies. 'Bang, bang, cherry, cherry, aaaagghhhh!'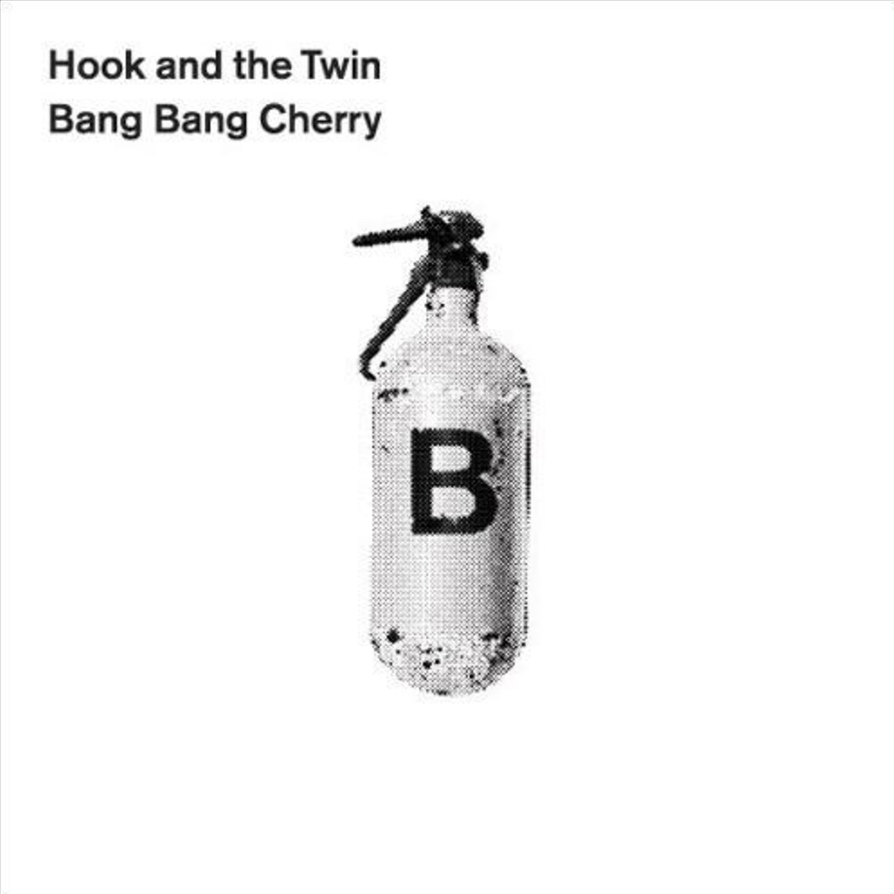 ---
01.37.34
LYKKE LI – Rich Kid Blues – Wounded Rhymes, LP – Atlantic – 2011
More Scandinavians, but this time, darker sounding. Add a tambourine and we may have had a contender for Phil Spector's A Christmas Gift For You album… apart from the fact Likke Li wasn't born when it was made… and this isn't a Christmas song.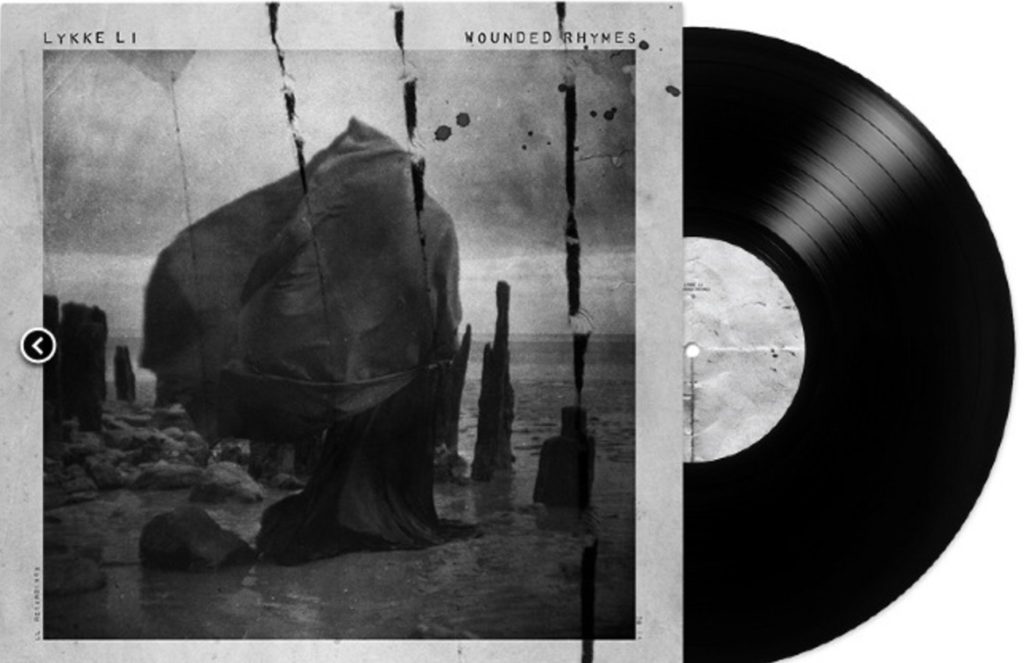 ---
01.40.14
THE CURE – Charlotte Sometimes – 7″ – Fiction – 1981
Post punk royalty.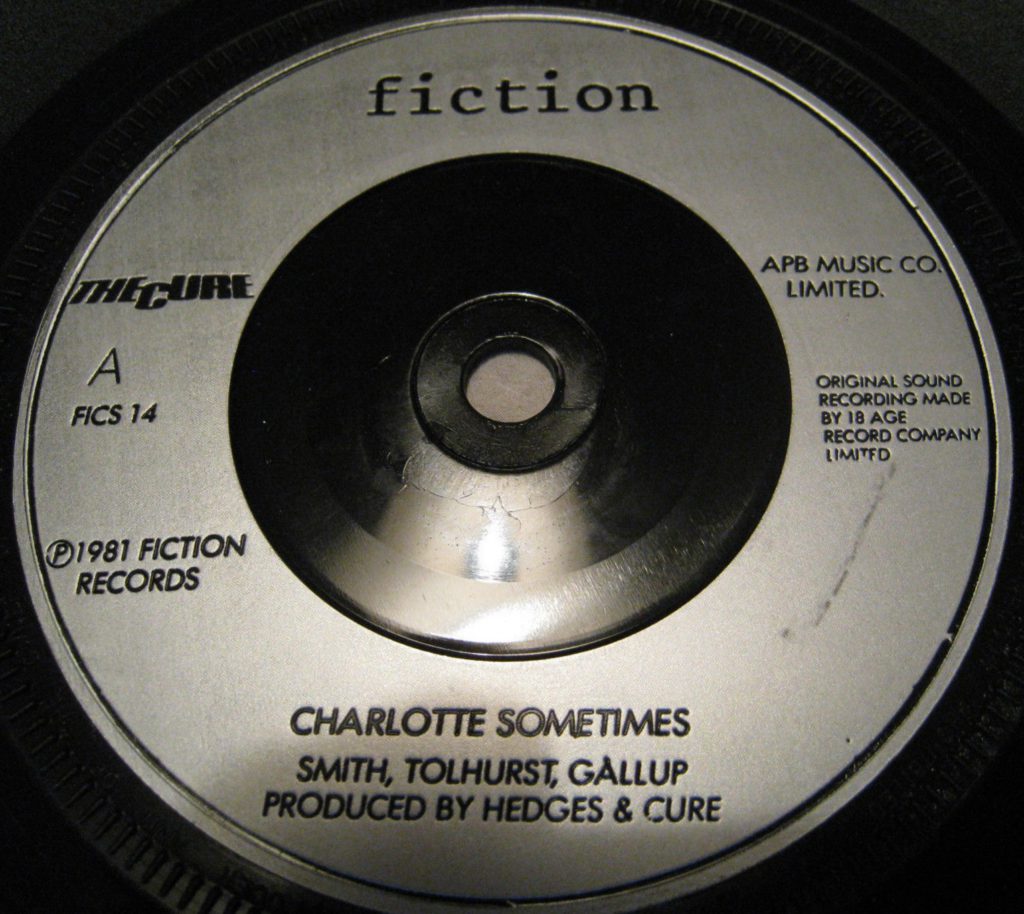 Diary for May 11, 1980 includes… 'Passions, Au Pairs, The Fall, CURE, great band! Saw Mark Nauseef (he) recognised me.' From the 'new wave' section of this entry, it would appear I thought the Crawley kids were the highlight of the night. From the 'older wave' (so to speak), Nauseef had – a couple of years earlier – been the drummer in the Ian Gillan Band, who I'd been a big fan of in a late teens rock phase. A sort of changing of the guard scenario, maybe.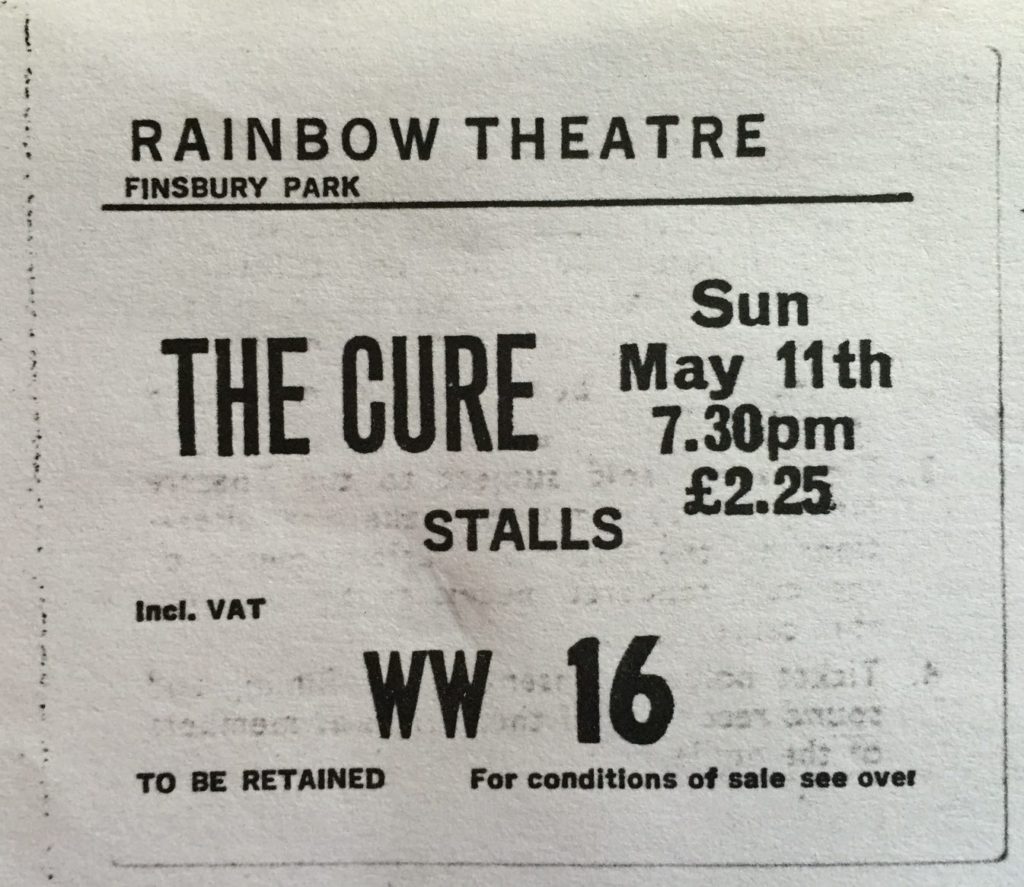 ---
01.44.23
PEAKING LIGHTS – Marshmellow Yellow – 936, LP – Weird World – 2011
The kind of tune you maybe have to get in the zone for. Might need headphones… and the hiss that encroaches a few seconds in is a bit weird. Low-fi?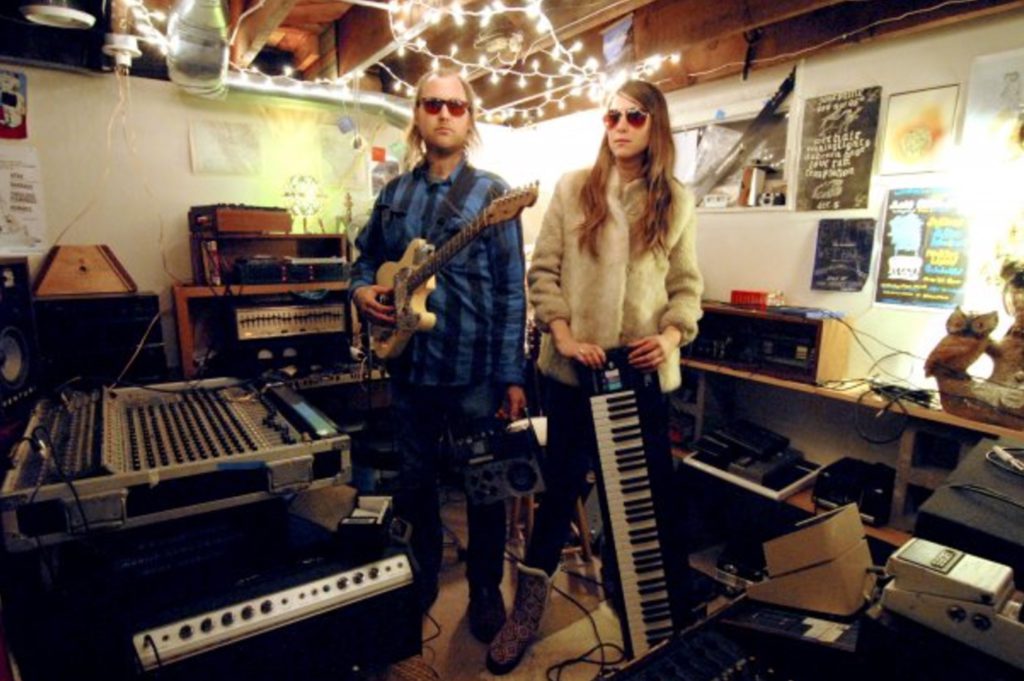 ---
01.52.39
ALT J – Intro – An Awesome Wave, white vinyl LP – Infectious Music – 2012
Fab sound, though I have a problem with artist names and titles not being on a sleeve. This is a 'cratedigging' (and maybe also an age) thing. Trying to pile through a mass of vinyl in a record store I get really annoyed when I have to spend time working out whose record I have to hand. You don't deserve my attention or money! Obviously this isn't a problem if you then get to buy the bloody thing…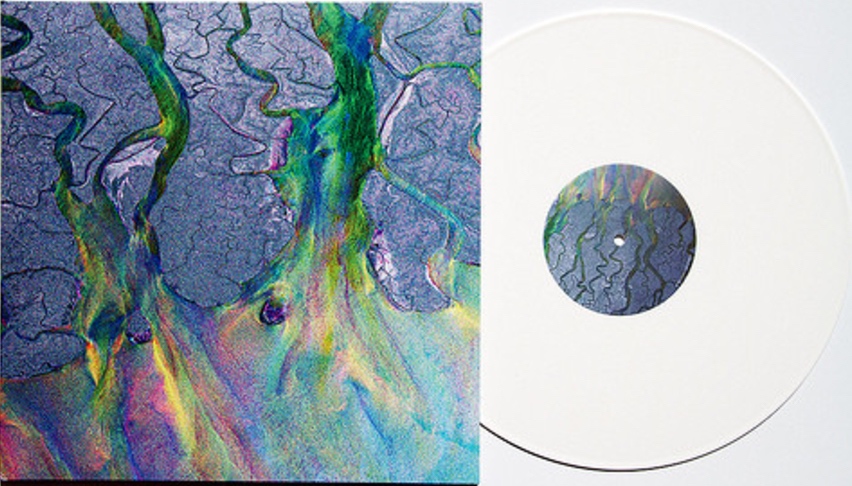 ---
01.55.01
LAMB – Górecki – 12″ – Fontana – 1997
To be fair, this was a dance mag review, but such short copy for such an epic tune?
'The lead track comes mix-free, the original being a mid-tempo dark, orchestrated pin worthy of end-of-set play… ' – Brad Beatnik, Record Mirror (Music Week), 1.3.97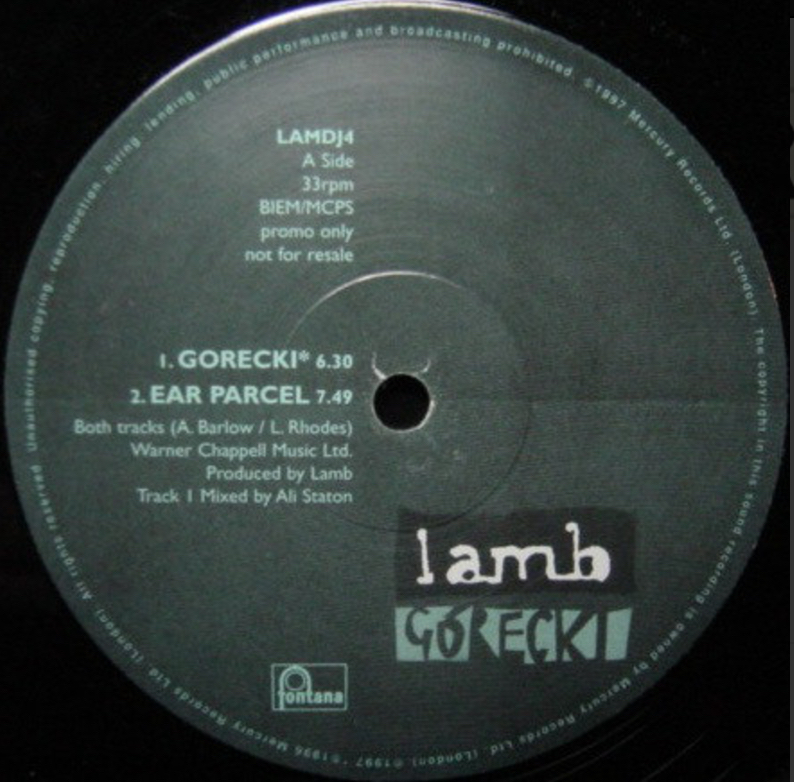 ---
Happy Crimble!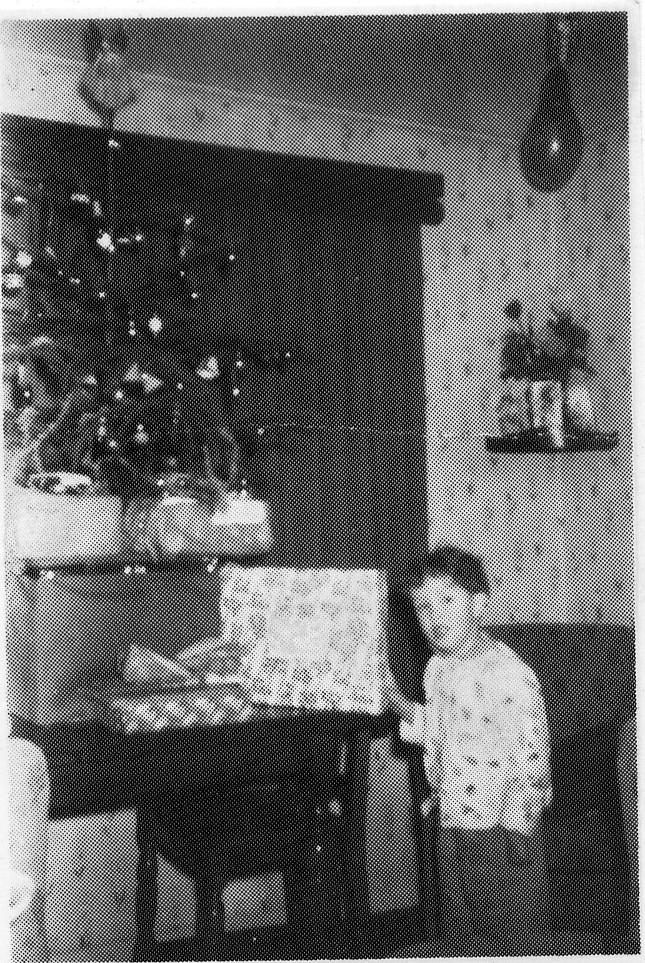 Dec