41 Rooms, Playlist 3 is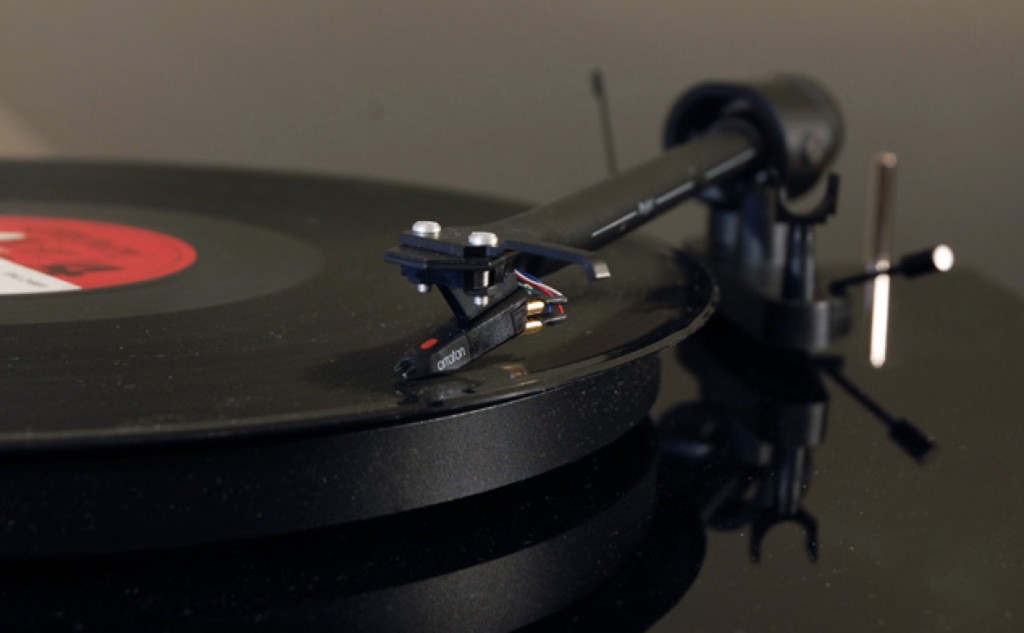 85% VINYL FRIENDLY. Impressive. 

---
A Word Of Warning:
A couple of the tracks in this show are slightly 'sonically challenged'… and elsewhere an expletive or two will crop up. 41 Rooms, Playlist 3

---
Lyric of Playlist 3:
Maybe unsurprisingly, as it's a poem, the words to 'Autumn Rose'. Incorporated into an unknown track in the show, it seems inappropriate to isolate a section here so, full details and credits below.

---
Tracks marked * have been given a tiny (or sometimes, a slightly bigger) 41 Rooms 'tweak'.
---
(Intro) THE FLAMINGOS – Untitled – Unreleased demo – 1983. See Edition #1 for info.
---
00.40
NEW ORDER – Leave Me Alone – Power, Corruption & Lies, LP – Factory 1983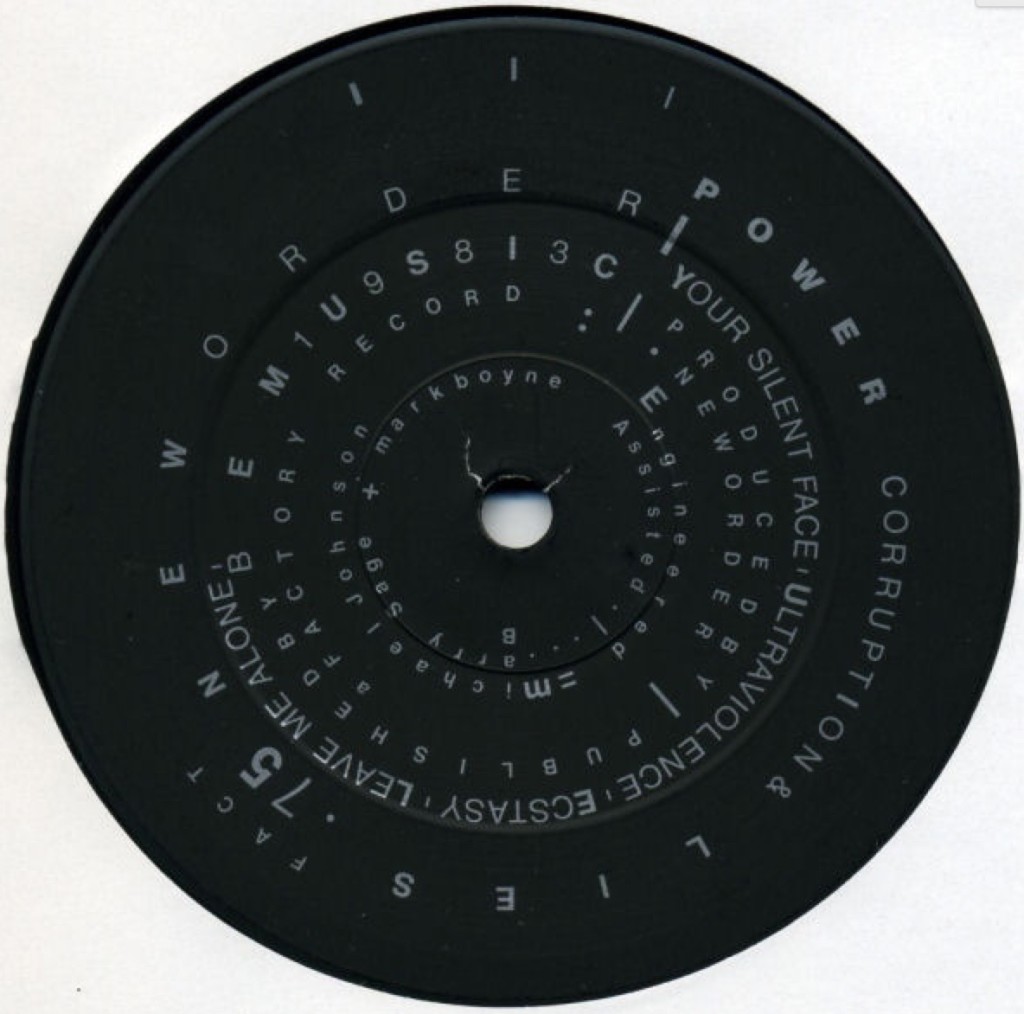 New Order have always had the capacity to do 'delicate', with this being a prime example. One of Barney's best vocal deliveries and first heard live in early '82, there's a gorgeous little melody line he used at a gig in Newcastle that year that never made it to the recorded version. Bit of a shame.
Below, 1) pre the Pet Shop Boys, it's Neil Tennant, in his days as a Smash Hits scribe, reviewing PC&L, May 12-25, '83 – if you 'doorstepped' him now for an opinion on the album I wonder if he'd indicate the same – and 2) the Melody Maker review of the time. Expand to read… hopefully.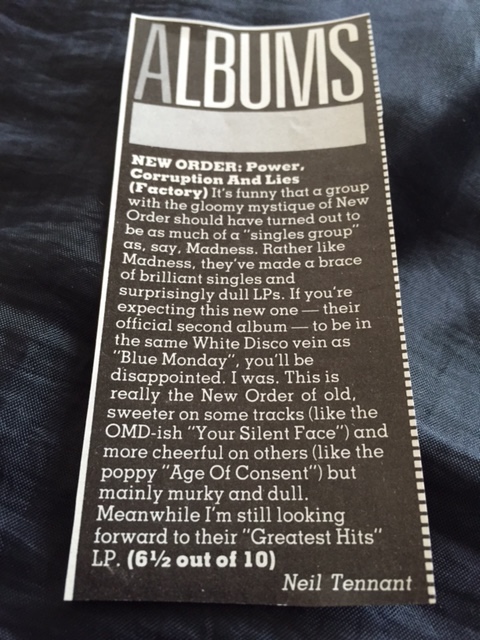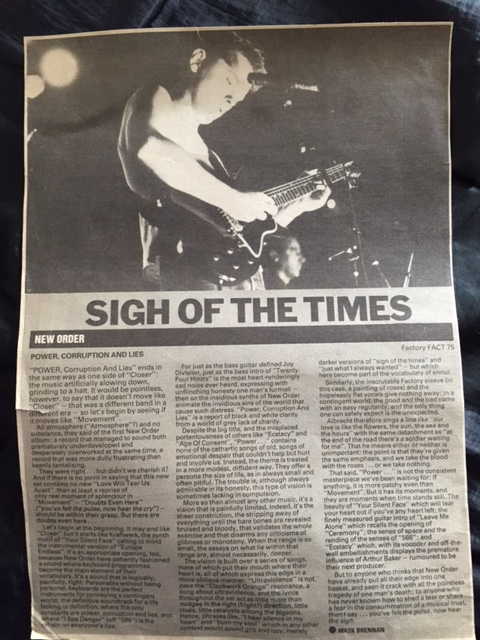 ---
05.13
LOVE TRACTOR – Neon Lights – 'Til The Cows Come Home, 12″ EP – DB Records – 1984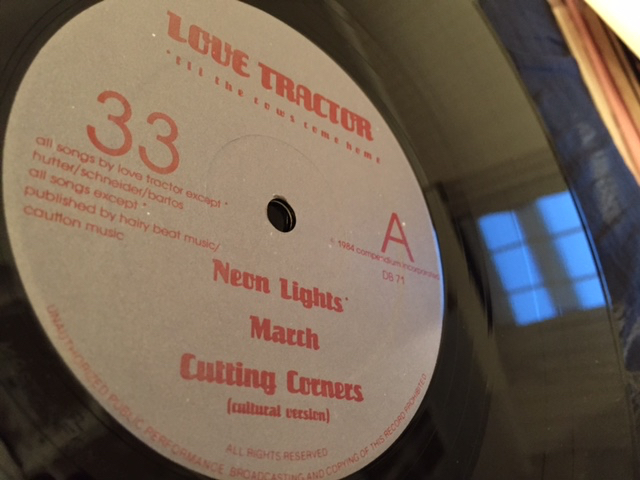 Messing with Kraftwerk, but if your weapons of choice are guitars you'll safely make the track your own. This US band did it fine.
---
10.58
THE SOUND – Judgement – From The Lions Mouth, LP – Korova – 1981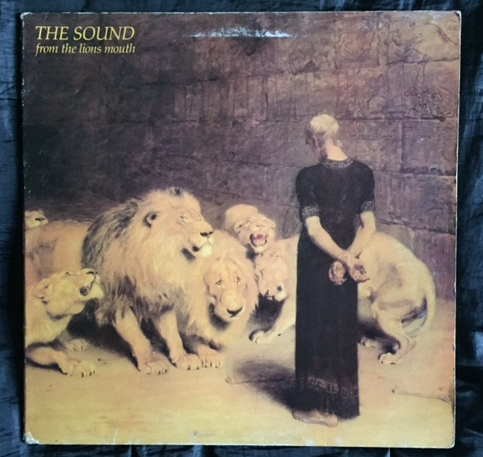 I still have the contract (unsigned by me) to promote a 1981 gig by this more-than-fine band – at Bedford Boys' Club – and for a couple of decades I couldn't remember why I'd then declined the gig. When I was wading through/researching my 'stuff' for my New Order book it dawned on me. The Sound's gig had been set for Sat April 18 and very late on, New Order had organised a short run of three Scottish gigs over the same (as it happened) Easter weekend. There was no contest. I cancelled this gig… and Scotland was on. In any other circumstances, promoting The Sound at the Boys' Club (less than a month after New Order playing there) would have been a great one to do and now look back on.
---
15.44
THE AFFORDABLE FLOORS – The Sounding – Same, LP – A.W.O.L. – 1986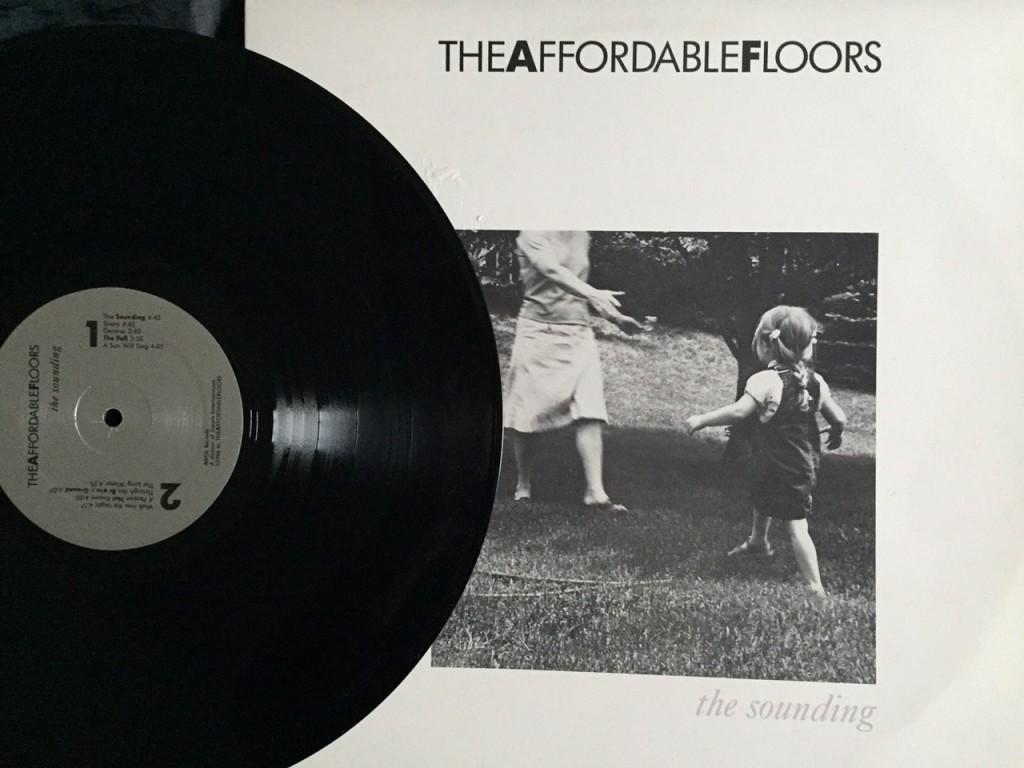 See what I (unintentionally) did there? Both this and the next crew are yet more bands that passed me by at the time. The Sounding includes possibly the most incongruous (please read 'disastrous') bridge imaginable but otherwise it's a fab tune, and the Pittsburgh band must have thought so too, as they reformed in the early noughties and can be found playing a 2005 live version of this track on utuuuuube. Tellingly, they slow it down a bit – as older musicians often tend to do 😉 – but those advancing years have had their benefits… they've toned down that friggin' bridge.
---
20.02
THEY FADE IN SILENCE – Won't Let Know * – Traveller – What Have You Seen, LP – Temple Suite – 1987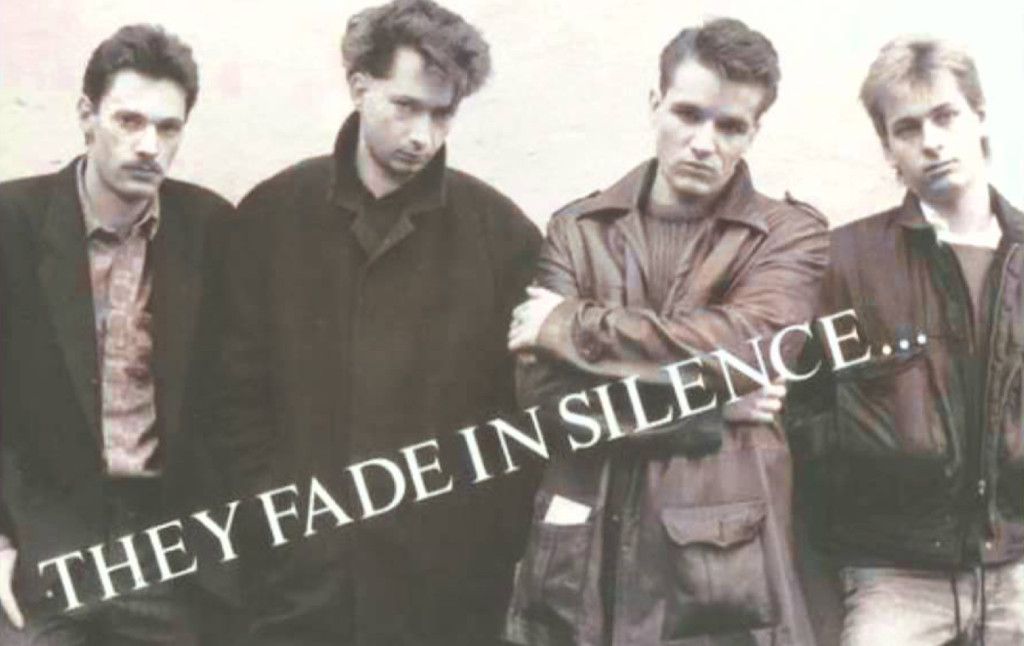 Maybe a more solid overall addition to 41 Rooms than the AFs before them here, this Dusseldorf crew only seemed to last a couple of years or so – but, there was more than one fab track in their greatcoats.
---
25.03
THE CURE – Play For Today – Seventeen Seconds, LP – Fiction – 1980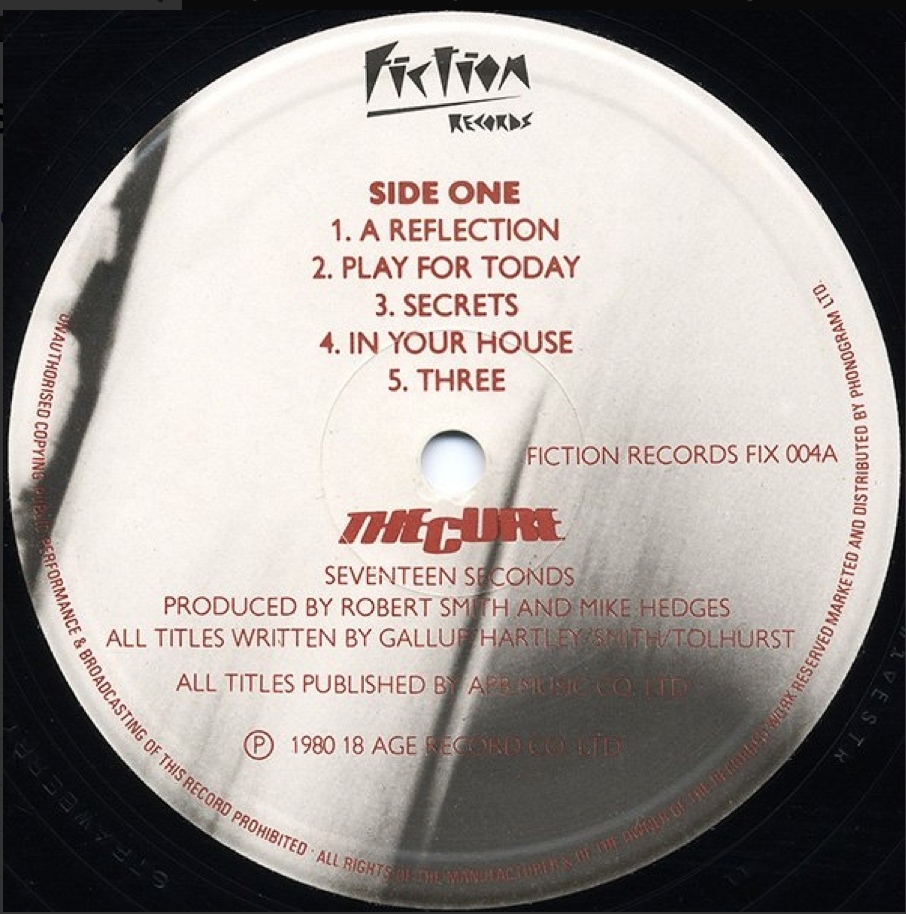 It's the Cure. Various tracks from the first three albums a staple diet at Winkles back in the day. 'Nuff said.
---
28.37
SCRIMSHIRE – Tenth Tone – Bight, CD only – Wah Wah 45s – 2013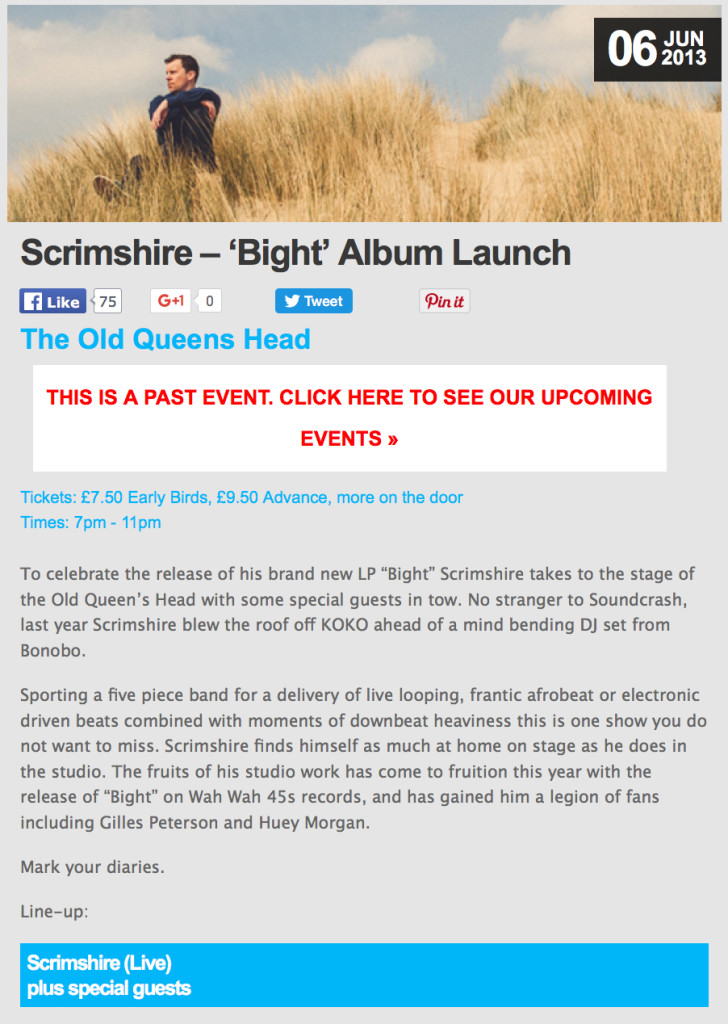 Adam Scrimshire operates as a producer, remixer, co-label boss (Wah Wah 45s), DJ and – as in here – artist. A ten minute walk from where I lived at the time, in Islington, London, I was at the above album launch. A big back room of a cool pub, 150 in attendance (max) Adam's co-label boss, Dom Servini DJ'ing some neat tunes and a blistering set from Scrimshire… including this tune (possibly taken ever so slightly uptempo) as a rockin' masterpiece.
---
31.40
LEE MARACLE + CHUCK D + NEO-MAFIA – R U Comfortable – Your Silence Will Not Protect You, VOL 1 V/a, cassette only – Maya Music Group – 1989
At the time of this track's/show's upload to 41 Rooms it was 'unknown by unknown', in effect. I had deciphered it uses, amongst others, the words (and I guess, the voice?) of Canadian poetess and writer, Lee Maracle – in the shape of her poem, Autumn Rose. Written in 1983 and inspired by a child of the same name, it's also featured in Native Poetry In Canada: A Contemporary Anthology (Broadview Press, 2001).
Move on a year and Lee updates…
'Wow! I've been looking for that tape for years. I lost touch with the producer and no longer know who has the master. I think we taped in 1986, it was released in 1987 and I do know that the 1988 International feminist book fair used the tape to advertise the fair. As a result hundreds of people attended my sessions and I outsold everyone at the conference'.
Image from the Internet Underground Music Archive (IUMA) collection of self released cassettes uploaded to the net, late 2015 @ www.archive.org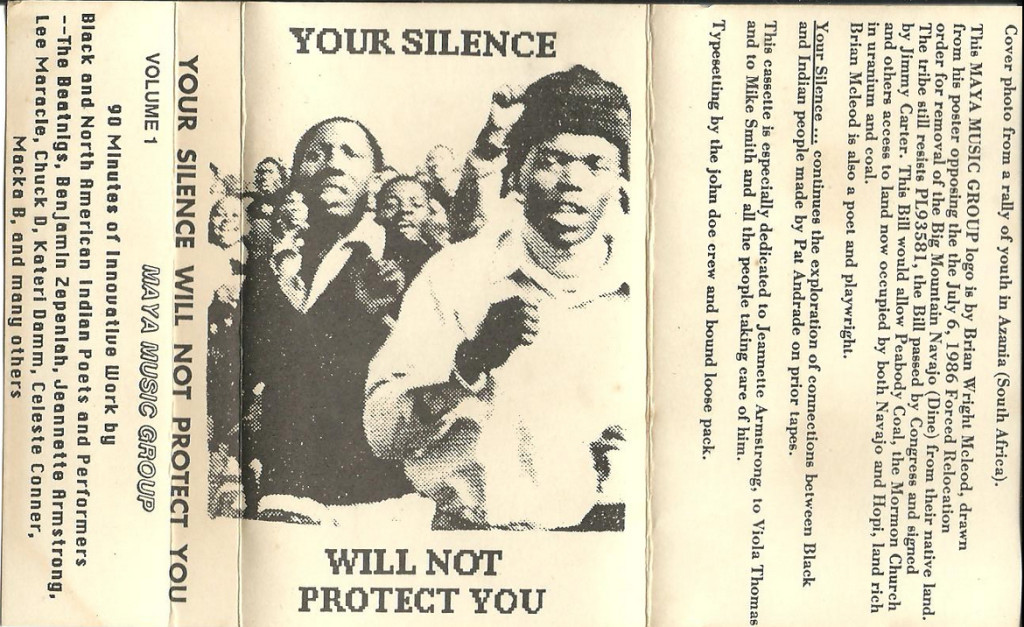 ---
37.16
ELECTRIC WIRE HUSTLE – Numbers And Steel – Love Can Prevail, 2LP – Somethink Sounds – 2014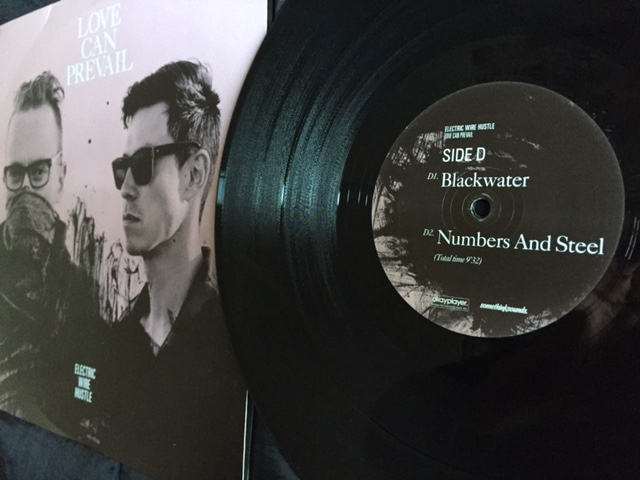 New Zealanders sounding like Marvin Gaye's back on the planet and mixing it up. Awesome.
---
41.01
SAVANT – Stationary Dance – 12″ – Palace Of Lights – 1981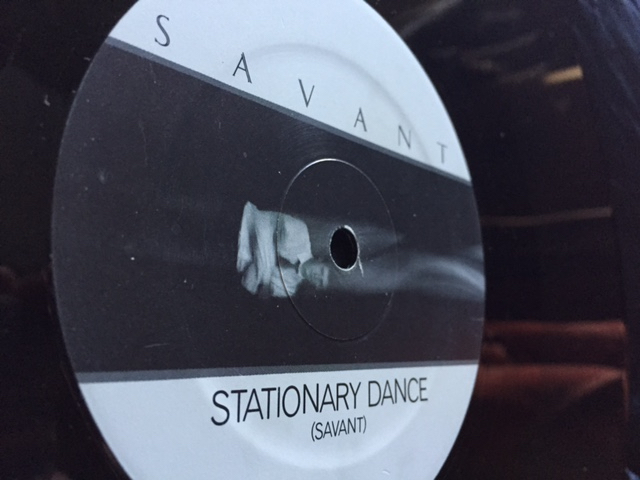 Seen by some as part of the late 70s/early 80s New York no wave scene.
First heard by me on John Peel's show in 1981, I played this a fair amount in our club. And like the Lucky People Center 12″ spun on an earlier show, I regularly picked up extra copies found moping in the bargain bins during the nineties.
---
45.05
KINNY & HORNE – Us On Fire – 12″ – Tru Thoughts – 2005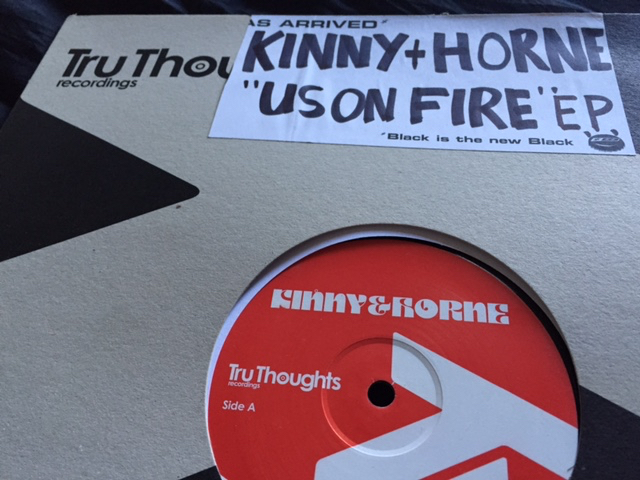 Brighton, UK's Tru Thoughts is another on those labels you always have to keep an eye and ear on. K&H's one album and two singles appeared in 2005… and they were gone. I must check out the album.
---
48.32
ODEON – Beside (w Bernard Fowler) * – 12″ – Celluloid – 1984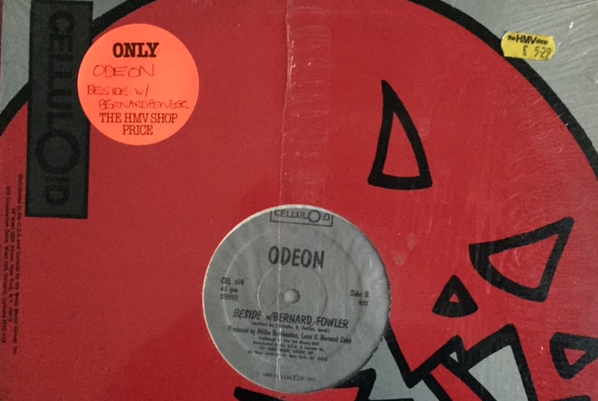 Early 80s electro up there with the best of the more well known culprits of the time. And looking at the price sticker still on my copy, this £5.29 import purchase from HMV in Bedford would have been a sizeable amount of dosh. As both sides still get played round these parts, it was worth every penny. Here it's given the 41 Rooms mash-up treatment with Culture Club(!) quietly drifting through.
---
56.47
The first in the very occasional series of Look What We Spawned….
JOY DIVISION – Insight – Unknown Pleasures, LP – Factory – 1979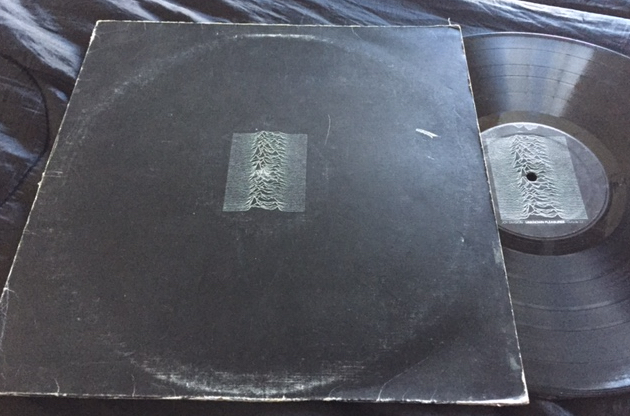 That album of mine above has been through the wars since I bought it late '79 – not helped by being transported back and forth to our Winkles club nights a few years later in… cardboard boxes(!), but it's another that's up there with the gods. A couple of months back I wouldn't have put any money on this track being the first of Joy Division's to grace 41 Rooms but it's tied in here with its bastard offspring below…
---
01.00.23
DRAGONS – Remembrance – Here Are The Roses, CD only – Ohm Recordings – 2007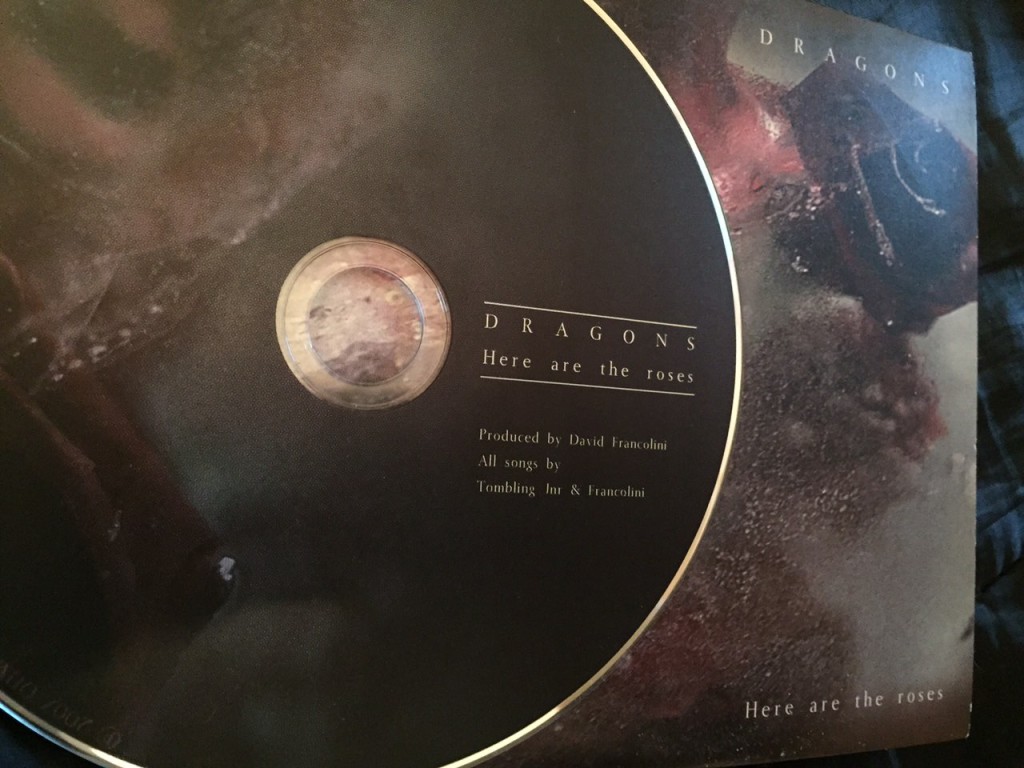 If you can get beyond the huge shadow of Joy Division on this band there are some cracking tracks on this album, and they'll be back at 41 Rooms.
---
01.04.08
THE COMSAT ANGELS – A World Away – Land, LP – Jive – 1983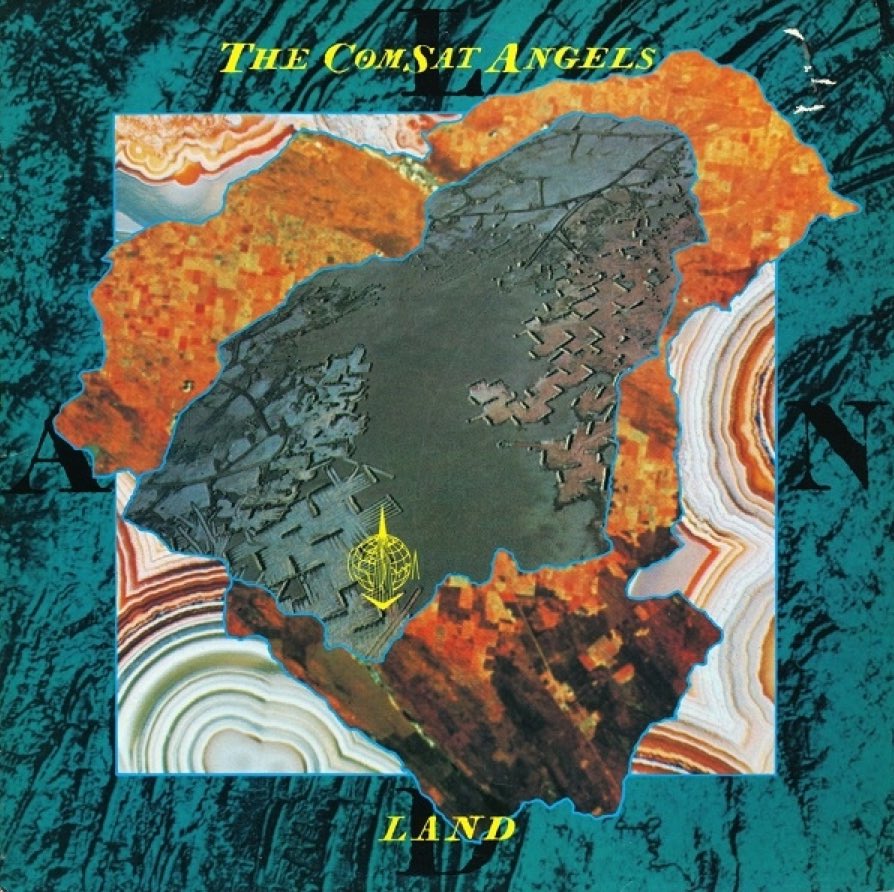 A bit like Joy Division's Insight, this wasn't anywhere near the starting grid for this band's first appearance on 41 Rooms but it suddenly felt right. They'll also certainly be back here.
---
01.08.23
FACTORY FLOOR – How You Say – Factory Floor, 2LP – DFA – 2013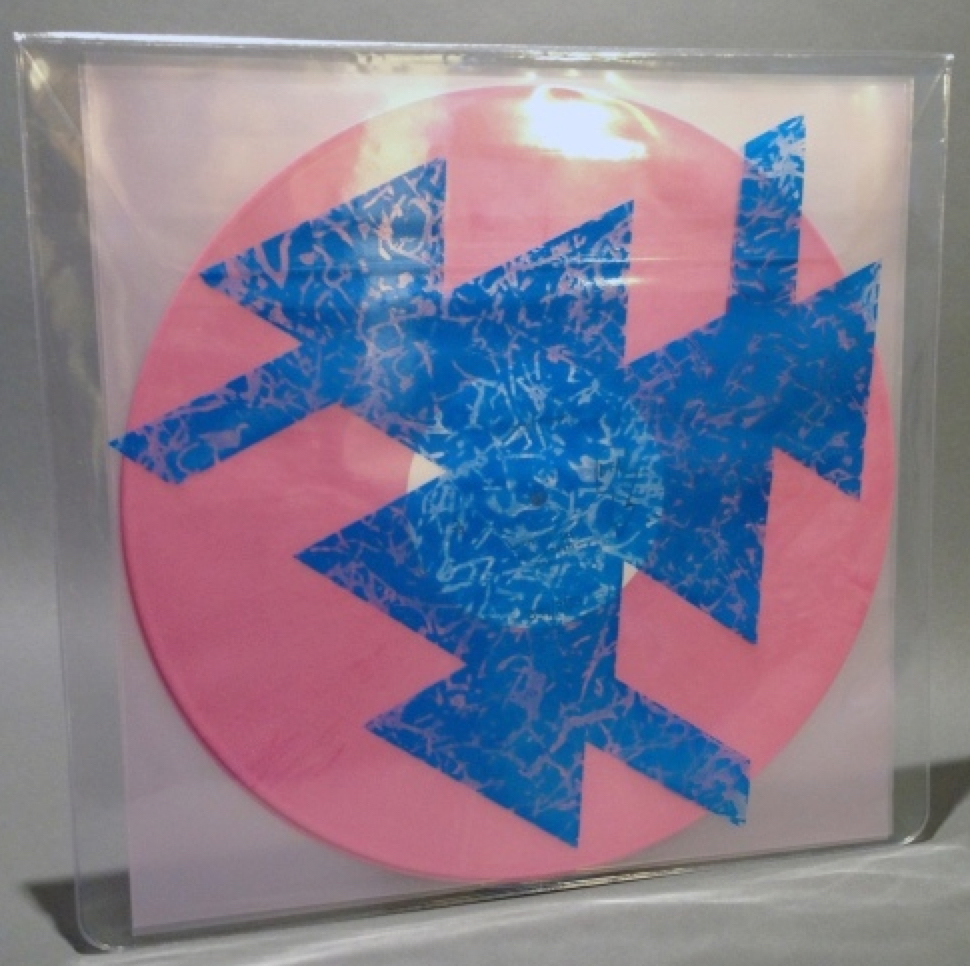 I was due to catch an early FF appearance – at a College of St Martin's (London) end of year show – but what seemed like a change of scheduling on someone's part meant I was in the wrong room at the wrong time. Doh! And then a couple of years later, drinking a bit too long in a Manchester pub with some of the New Order Vikings meant I/we only caught the last ten minutes of their support slot to NO, so I've still yet to see a full FF gig – this now not having been helped by my moving to Ireland. On the bucket list, though.
---
01.14.31
ANNABEL (LEE) – I Will Lead Us – By The Sea… And Other Solitary Places, LP – Ninja Tune – 2015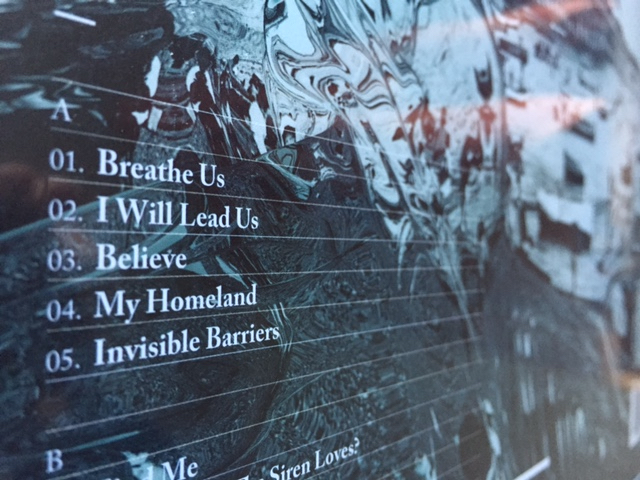 The album's a bit jazz (thankfully for me, a bit dark jazz), a bit folk, a bit cinematic and a bit Marlena Dietrich. In a way, the combination has Lee treading her own path.
---
01.18.28
GARY PUCKETT AND THE UNION GAP – Wait Till The Sun Shines On You – Gary Puckett And The Union Gap, LP – Columbia – 1968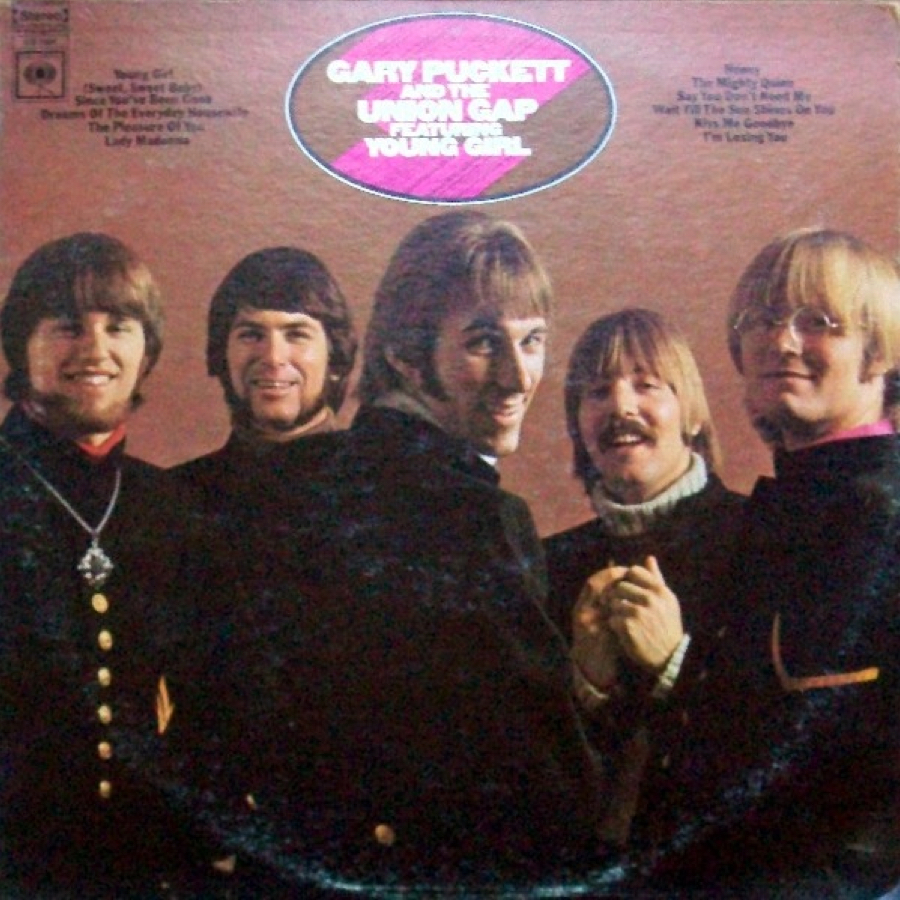 I was just a shade too young to capture GO's hits at the time but it's a voice I associate a good bit with my youth, and strangely it seems to resonate louder as I get older. No doubt Mr. P is wooing a horde of women in their sixties plus at a Disneyland right now… and why wouldn't he?
---
01.20.52
KAREN CARPENTER ( and the CALIFORNIA STATE UNIVERSITY. AT LONG BEACH CHOIR) – Crescent Noon – (CSULB album, 'private pressing') – 1968.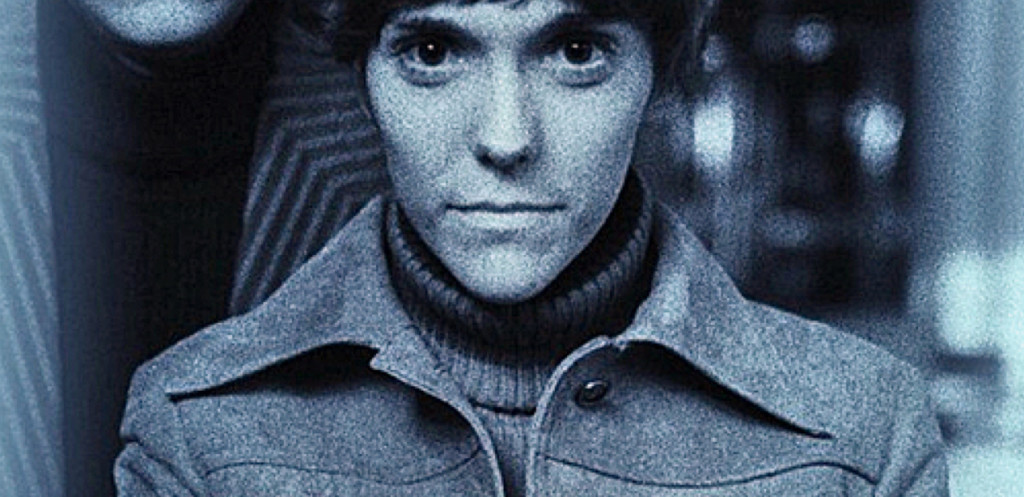 Carpenters 'heads' have pinned this recording down to the above, so Karen C aged approx 18 years old! It's been suggested maybe 200 copies, tops, were pressed. How few survive to this day, who knows. I certainly don't have one. I could happily have gone for the later official (Carpenters) release of this tune but peaking through the hiss and the sands of time, this really has a charm of its own… and that voice. On a forum, 'Rick-An Ordinary Fool' suggested 'sometimes the ingenuity and inspiration that is built around production constraints produces something uniquely beautiful, as is the case with Crescent Noon.' He's not wrong.
---
01.24.40
EYELESS IN GAZA – Skeletal Framework – Caught In Flux – LP + 12″EP – Cherry Red – 1981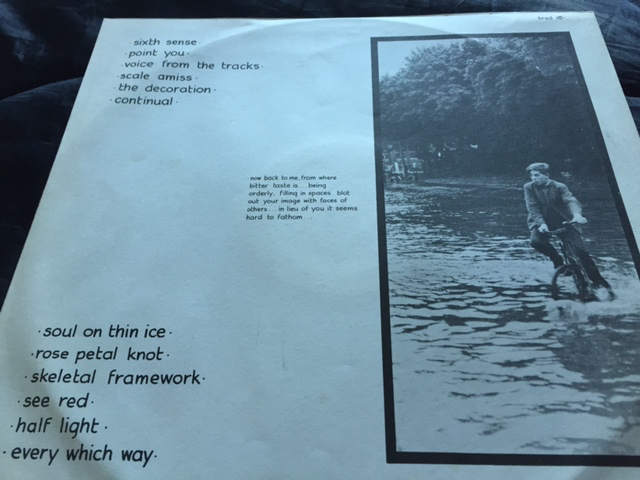 The second piece of vinyl included here that still has the price sticker from when (pretty close to the release date, without doubt) I bought it. £4.95. Spanning twenty three years ('82-'05), I promoted four EIG gigs, and they're cracking along on this track as if time is of the essence. Buried here in a punk suit, Martyn Bates' voice is one of the great treasures of modern music.
---
01.28.05
MAZES – Salford – Wooden Aquarium, LP – FatCat – 2014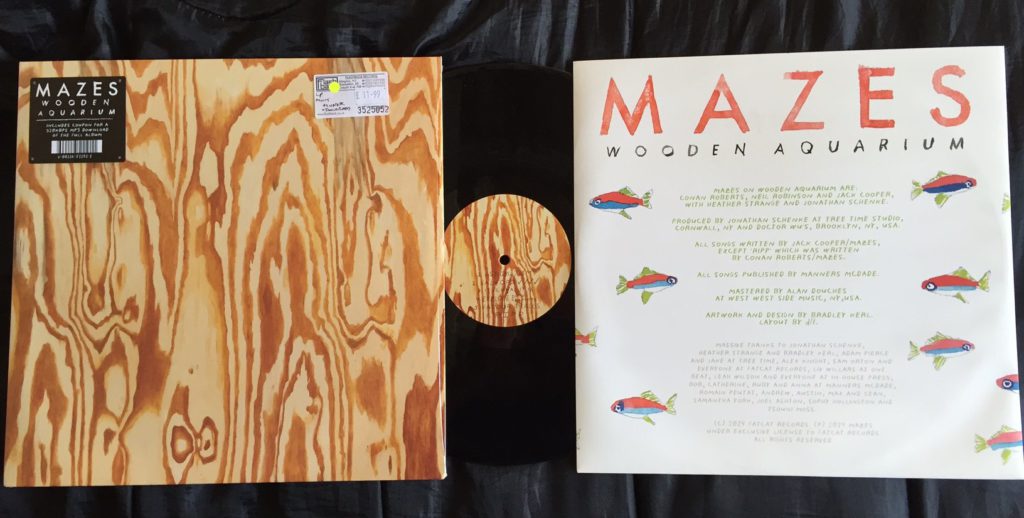 I'd like to think they're really singing 'I live in Salford, it's all good, it's all good' but if they're not, it's a trick missed. My daughter has likely used 'It's all good' to precis a whole bunch of highs AND lows of her daily life, such is, thankfully, the optimism of youth.
---
01.30.18
JUNIP – Rope And Summit – 12″ EP – City Slang – 2010

Sweden in the area. A fabulous sound…
---
01.34.32
CABARET VOLTAIRE – Nag Nag Nag – 12″ – Celluloid – 1979
THE BIG GUNS… an absolutely iconic piece of music. Period.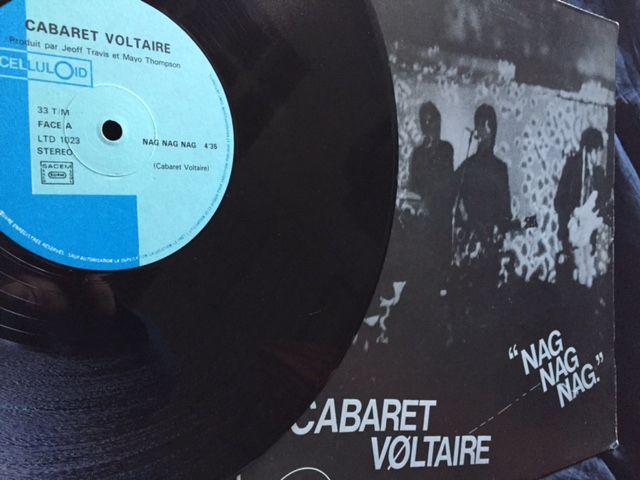 ---
01.39.13
SLAB! – Smoke Rings – 12″ – Ink Records – 1987
'Brittle Britfunk (arguably) at its best. Hard, tough, more R&B than before, horns 'n' vocals incisively in tandem over insistent beats. This growls and grinds with more than a hint of designer gruffness, as it struts its stuff. Still makes it a hat-trick of hit-picks, single-wsie, even so.' – Richard Boon, The Catalogue #50, July '87.
A fat and abrasive funk thing going on here, these guys put out a blast of material over three years in the late eighties, a particular highlight being a version of Painting The Fourth Bridge done for a John Peel session. I saw them only once though, at London's ULU, supporting Hula.
---
01.45.07
DEBO BAND – Gedawo (Live) – 7″ – Electric Cowbell Records – 2011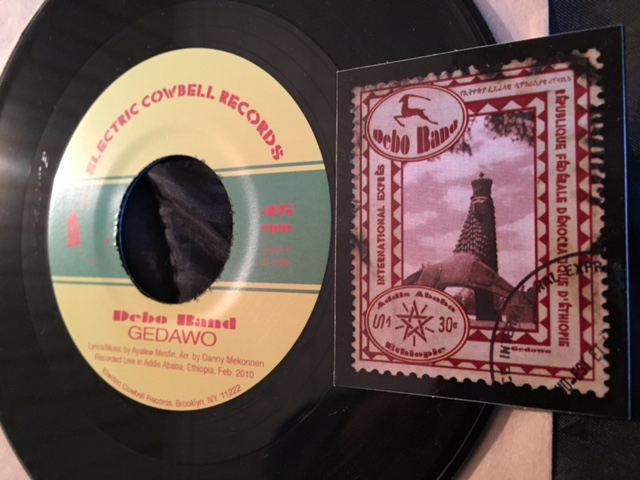 Somehow I bounced into Electric Cowbell Records on the net one night and waded through all the releases that had an audio sample. This jumped out at me, so a 7″ winged its way to me. The sound of the bass on this… wicked stuff.
---
01.49.38
BREAKBEAT ERA  – Our Disease – Ultra-Obscene, 2LP – XL Recordings – 1999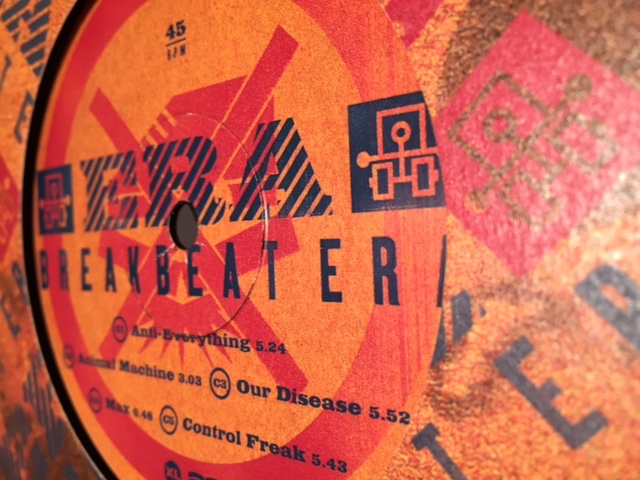 One of the godfathers of drum and bass, Roni Size, aided in no small fashion by vocalist, Leonie Laws. And as nothing else followed, this album was… it.
---
01.55.07
BREAKAGE – Plum Fairy – Split 12″ – Critical – 2005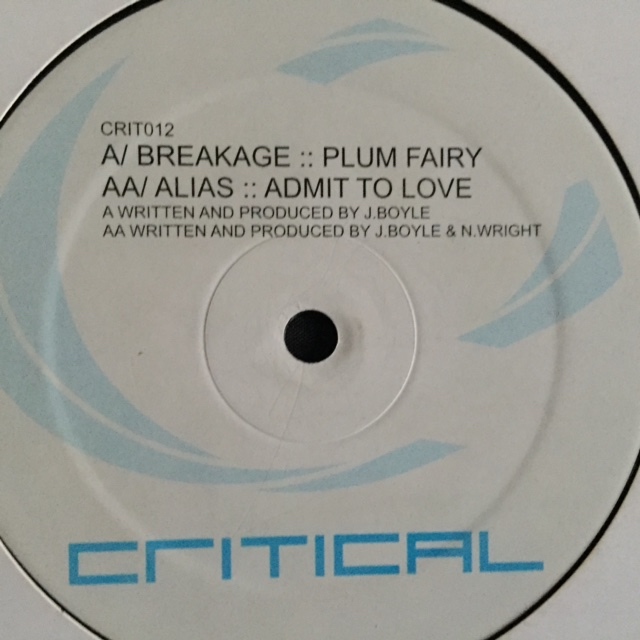 It's relentless, it swirls around, it doesn't shift about too much… but it's soooo solid.
And 41 Rooms, show and playlist 3 is gone.