41 Rooms, Playlist 38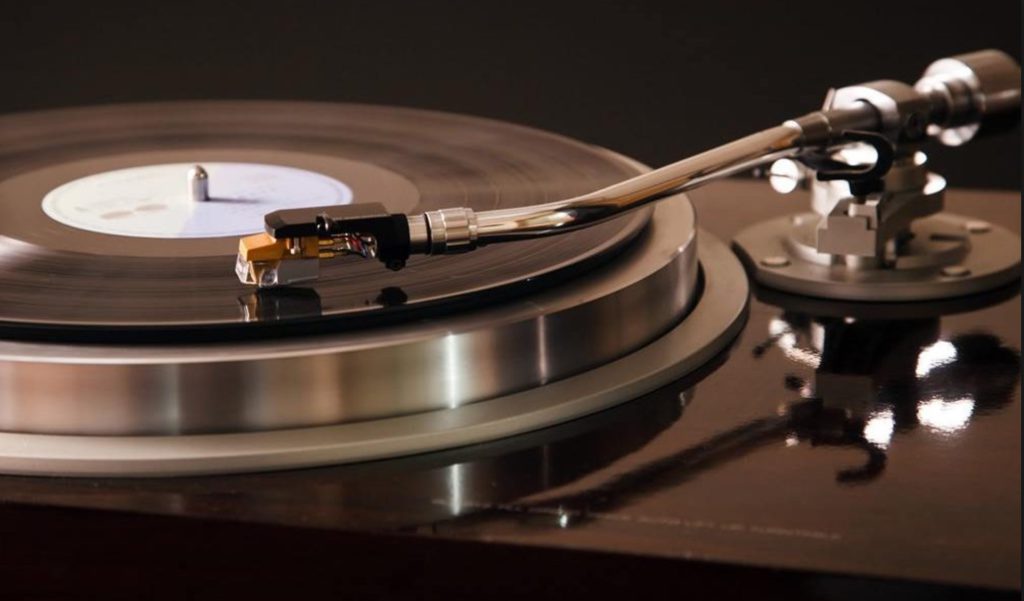 41 Rooms, Playlist 38 is 87% vinyl friendly. Impressive.
---
Tracks marked * have been given a tiny (or sometimes, slightly bigger) 41 Rooms 'tweak'/edit/chop/whatever…
---
Lyric of Playlist 38: 
'Do you work at a job you despise? Do you live with cockroaches? Have you been mugged lately? Did your favorite jeans shrink in the wash? Everyone has problems… '
---
00.00
(Intro) THE FLAMINGOS – Stars (Edit) – Unreleased demo – 1983 Episode #1 for info.
---
00.41
NEW ORDER – Shellshock – 7″ – Factory – 1986
For me, the first half of the eighties were the crucial years of watching New Order live but on an annual basis in the second half of the decade they rolled out monumental singles. My pick for 1986.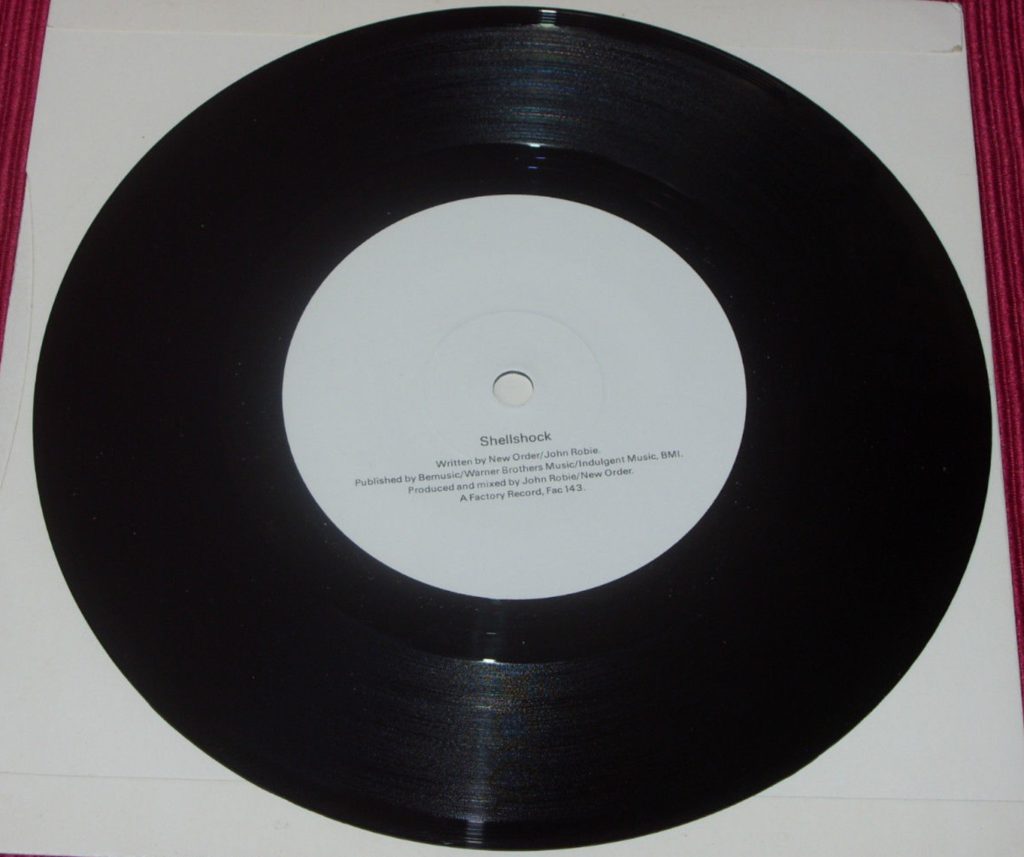 ---
04.53
OLLIE & JERRY – Breakin'… There's No Stopping Us (Club Mix) – 12″ – Polydor – 1984
A BIG electro tune with me but I've a feeling I might have refrained from playing it down Winkles. 🙂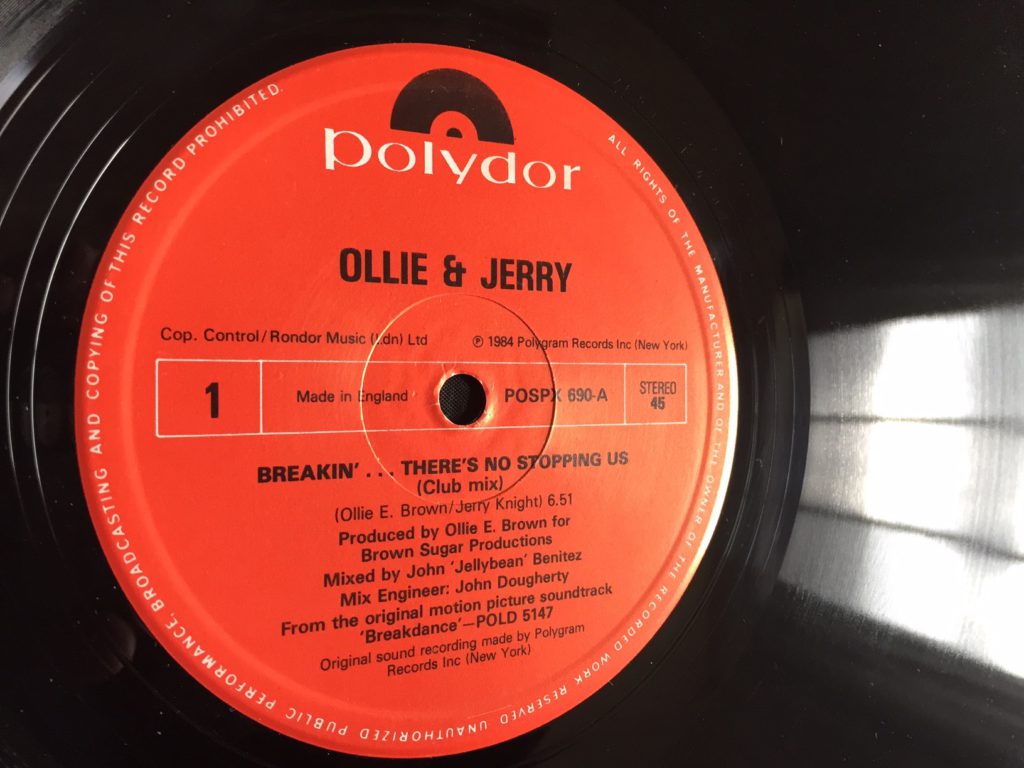 ---
10.53
RHYTHM FACTORY – African Rhythm (Ragga Style Mix) – 12″ – Out – 1992
Sampling Oneness of JuJu and doing it fine style. 'Tweeking' the vox I think they managed to make it actually sound sluggish on the original in comparison, but I'll possibly be in the minority thinking this. Not even my fave mix on this 12″ it is though another of those records I'd occasionally pick up spare copies of back in the day for £1-2. One guy desperately hunting this one down in the late 90s for his girlfriend drove across London to pay me £20 in person for a copy because no matter how I was going to package it he didn't want to risk the very slight chance the post office would bend it. Isn't love grand? As is this vinyl.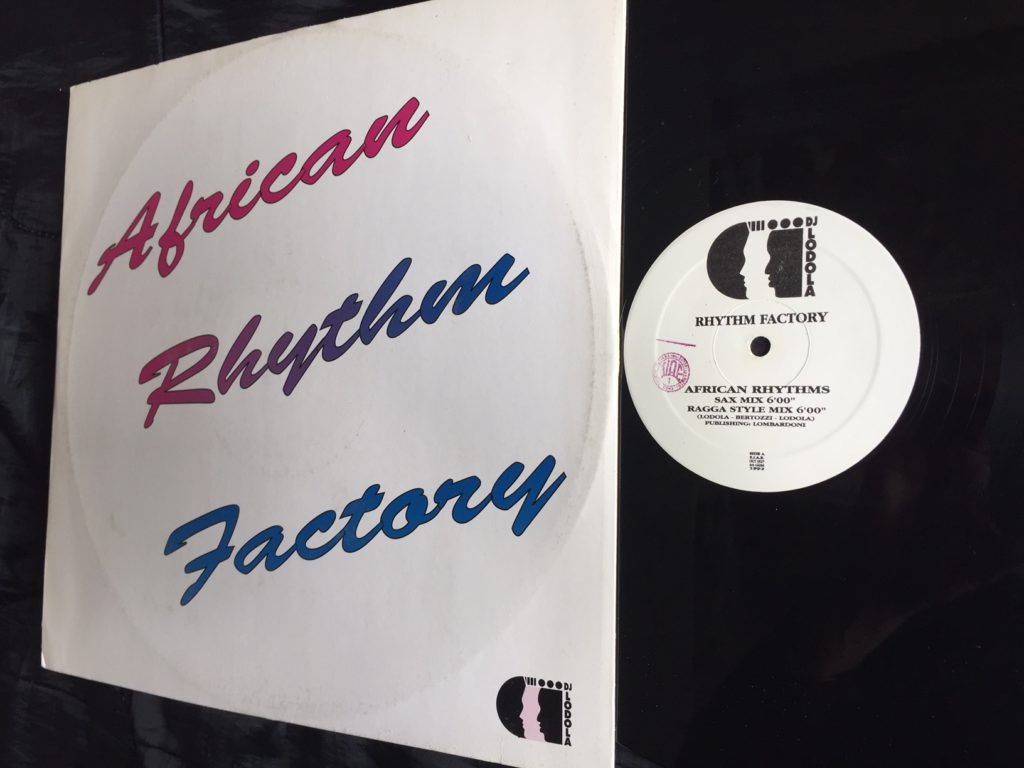 ---
14.55
WILL POWERS – Smile – Dancing For Mental Health, LP – Island – 1983
Photographer, Lynn Goldsmith's alter ego back on the self help groove. This time around her Wilma Fox character needs no vocoder.
'… if we are here – hey we should be happy about it – some don't make it… and yes even in this Trump nightmare I am upbeat about what it can do to wake people up! rock on brother' – Lynn Goldsmith, Youtube, March, 2017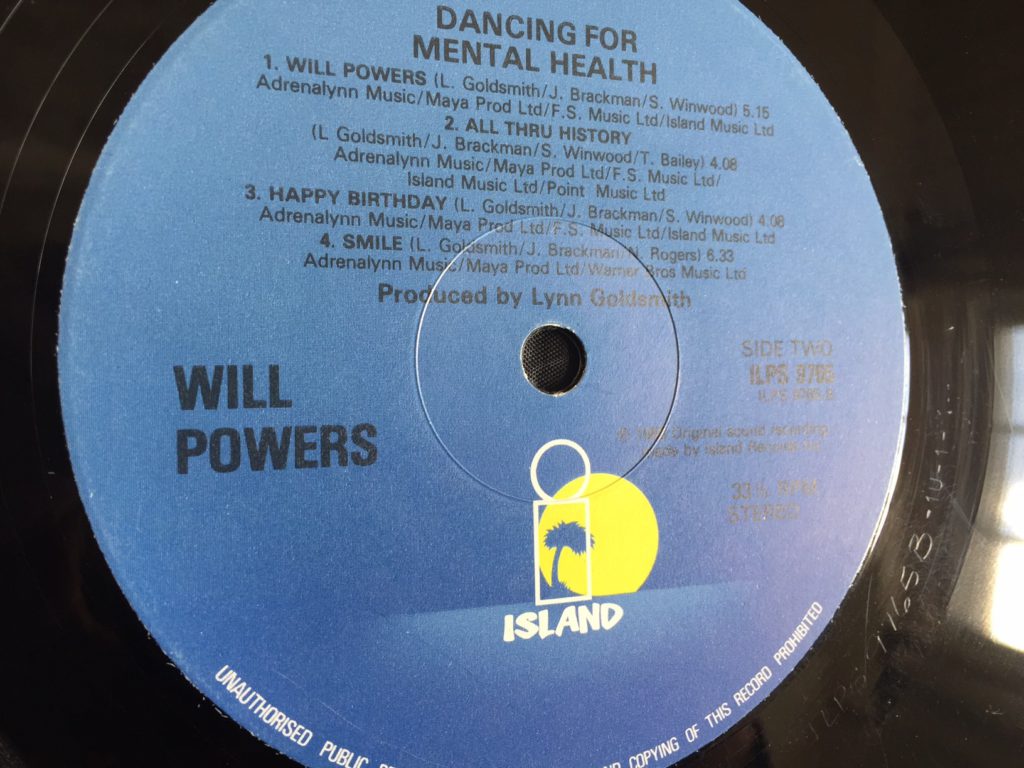 ---
21.07
WAX TAILOR (feat CHARLOTTE SAVARY) – Dragon Chasers – In The Mood For Life, 2LP – Atmosphériques – 2009
Frenchman, Jean-Christophe Le Saoût releases an album every couple of years or so, and judging by the two tunes of his I've included on 41 Rooms, he chooses his guest vocalists well.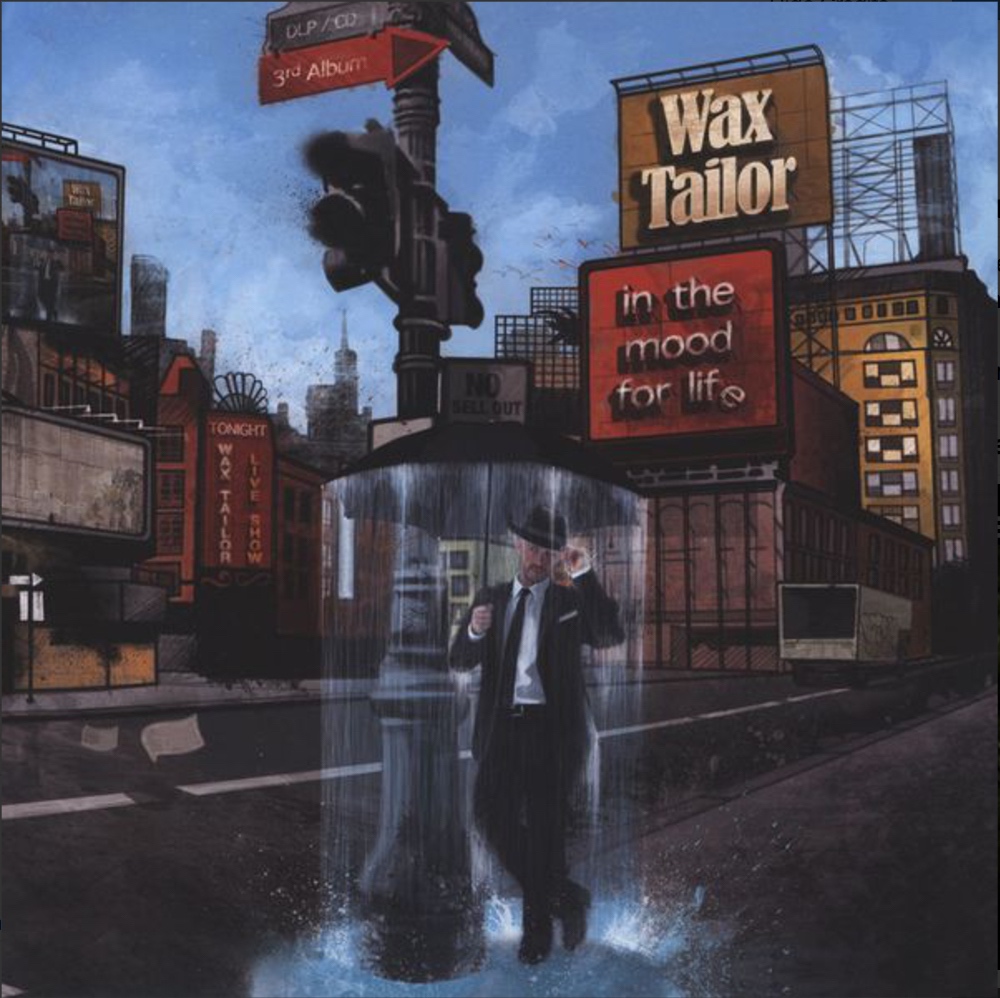 ---
24.11
GARY PUCKETT and THE UNION GAP – Can You Tell – Incredible, LP – Columbia – 1968
I think their sound drifting out of the radio when I was a kid has made more of an impression on me now than I would have guessed at back then.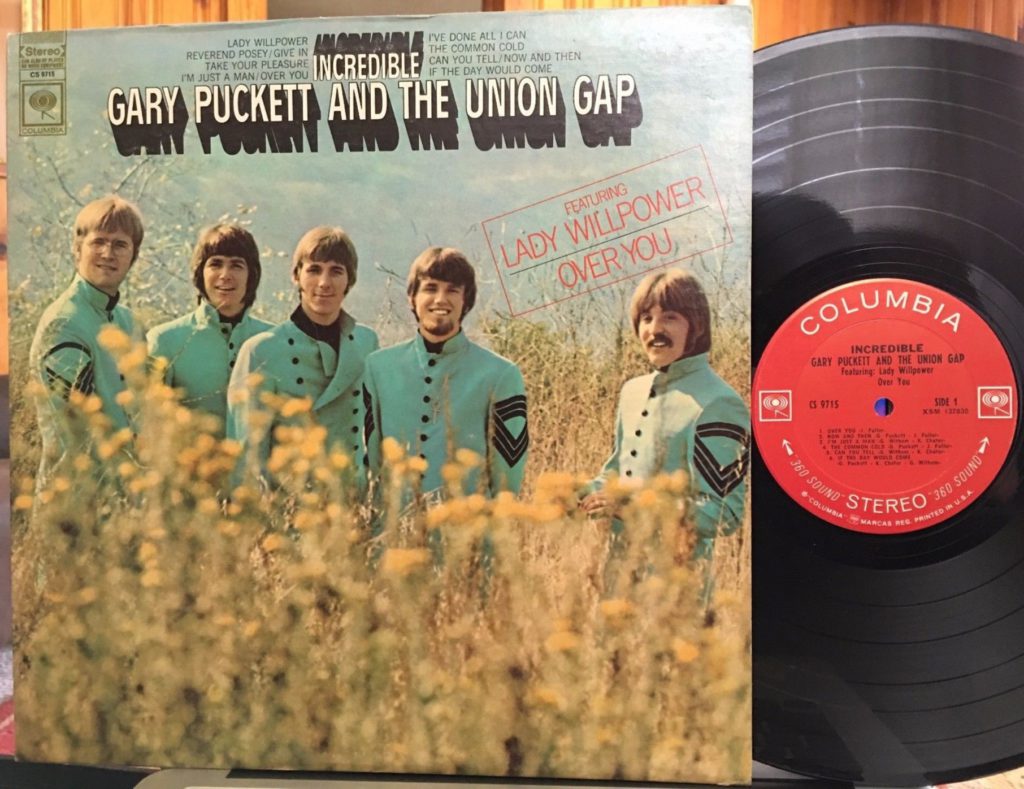 ---
26.43
PAUL WELLER – Remember How We Started – Paul Weller, LP – Go! Discs – 1992
Jenny (a girlfriend of mine in 1980), when she was better known as Joanne was Jam Fan Club member 001! Now, not many people know that… though as she's still a very good friend, I do have the habit of trotting out her 'claim to fame' to all and sundry as and when we're in the same company. Weller, oh yes… from the early days of his solo years. Rock solid.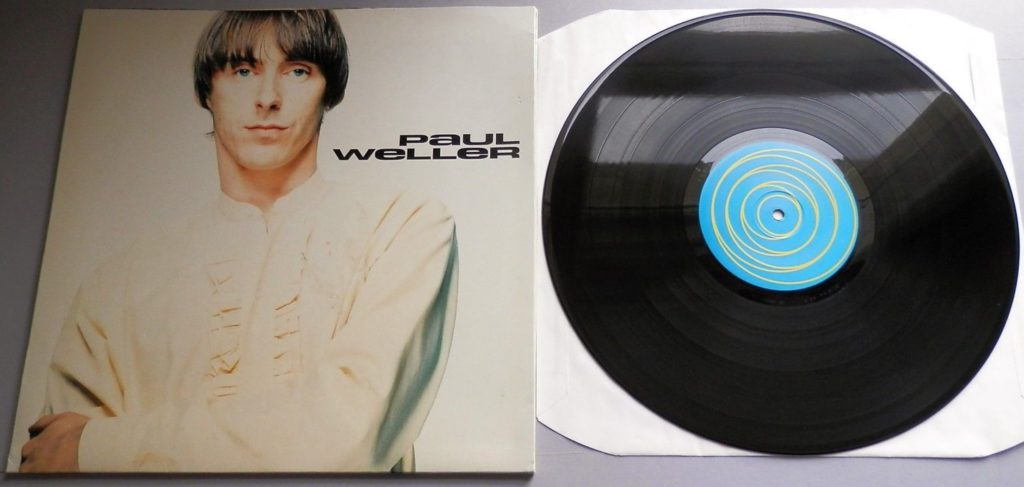 ---
29.34
PURESSENCE – Casting Lazy Shadows – 7″ – Island – 1996
The fourth (but not the last) 41 Rooms showing for this presently departed Manchester outfit. I say 'presently' because bands do increasingly have a habit of reforming when 'the time is right'.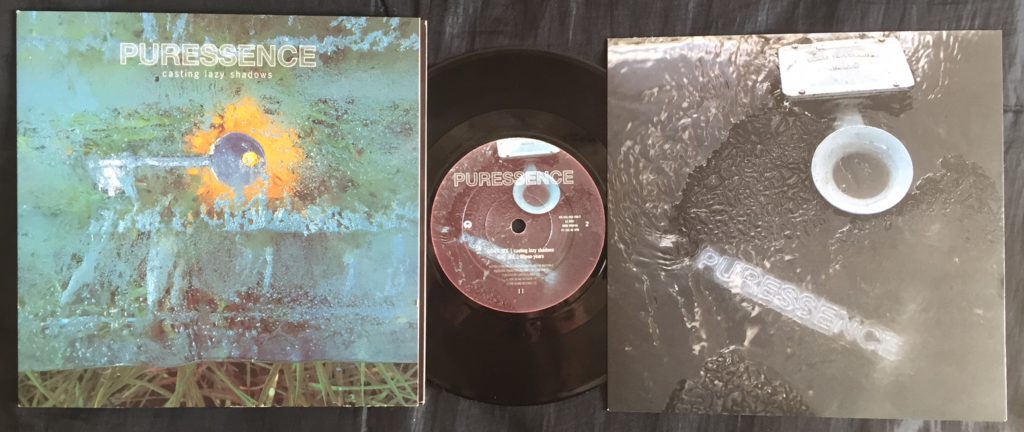 ---
33.00
MICROBURST – UKED – Helical Scans, v/a compilation cassette – Cleaning Tapes – 2013
Static sounding, string plucking heaven.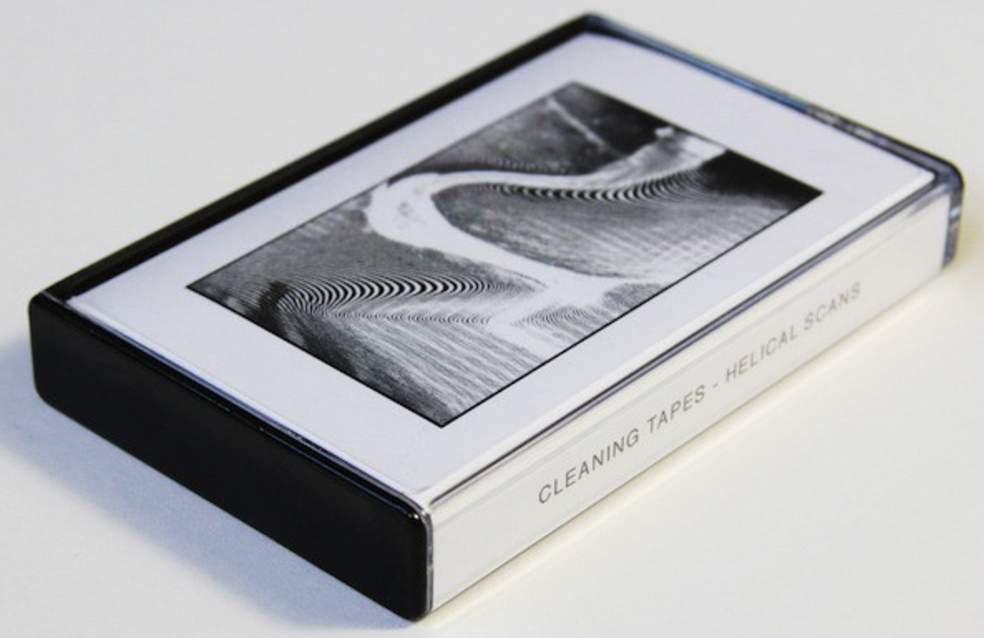 Don't ask why I've still got it, but if I'd rummaged, I could have dug out and put here the cleaning tape for the phone answer machine I had back the early 80s. To be honest though, not a great loss to the playlist visuals.
---
36.37
FITZROY NORTH – AM Pear – Limited Edition 7″ – Tiburoni – 2012
400 copies, I think. Fidgety instrumental electronica from a bloke, not a suburb. He's from Sheffield but now hangs out in Barcelona. You'll be getting the other side of this 7″ at a later date, too.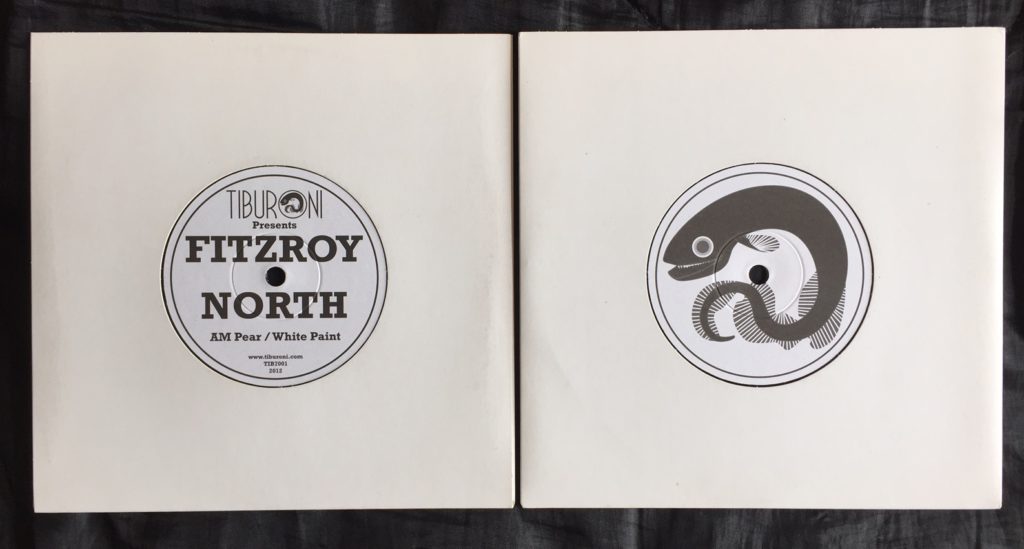 ---
40.26
AHMEN-RA – Everybody Sometimes (Stringout Mix Demo) * – promo CD sampler – Talkin' Loud 1998
The vocal mix on the 12″ is so shockingly bad, it sounds like someone's life depended on the vocal getting shoe-horned into the garage track provided, no matter what… and it's wayyyyy too fast. However, this version (only on this CD sampler) is dead groovy.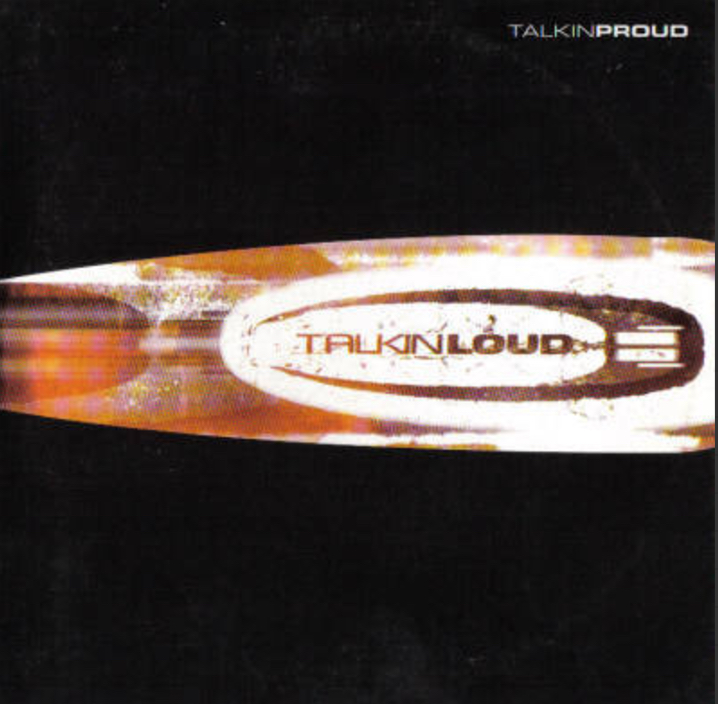 ---
45.16
THE RAINCOATS – No One's Little Girl – 7″ b-side – Rough Trade – 1982
Not a big Raincoats fan per se, but the occasional tune…
---
49.24
SAINT ETIENNE – Only Love Can Break Your Heart – 12″ – Heavenly – 1991
An inspired and pre Sarah Cracknell version but I'll bet Neil Young smiled more at the royalties than he did the rendition.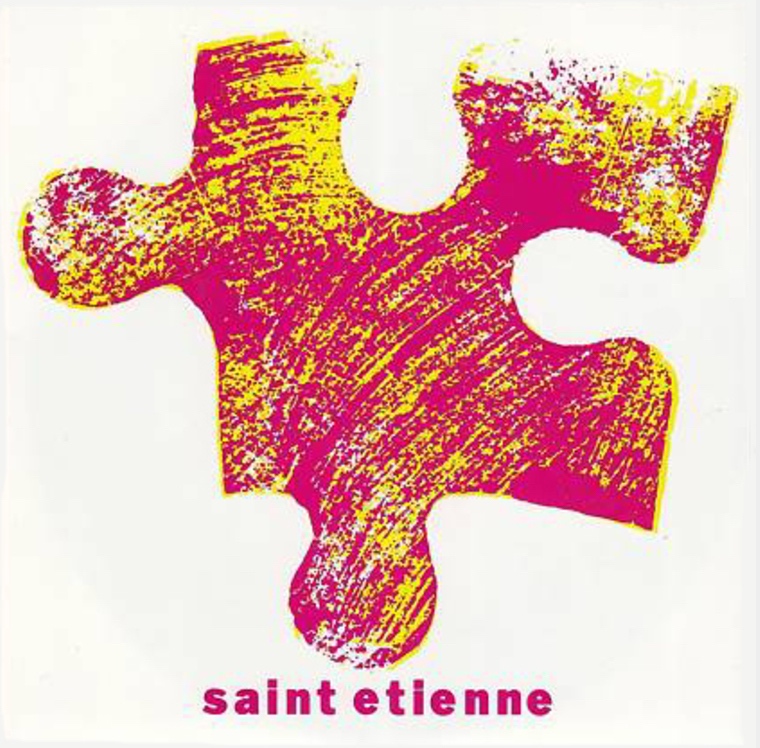 ---
53.51
SPORTO KANTES – Oh Nuit – Party, 12″ EP – Catalogue – 2000
Nicely odd.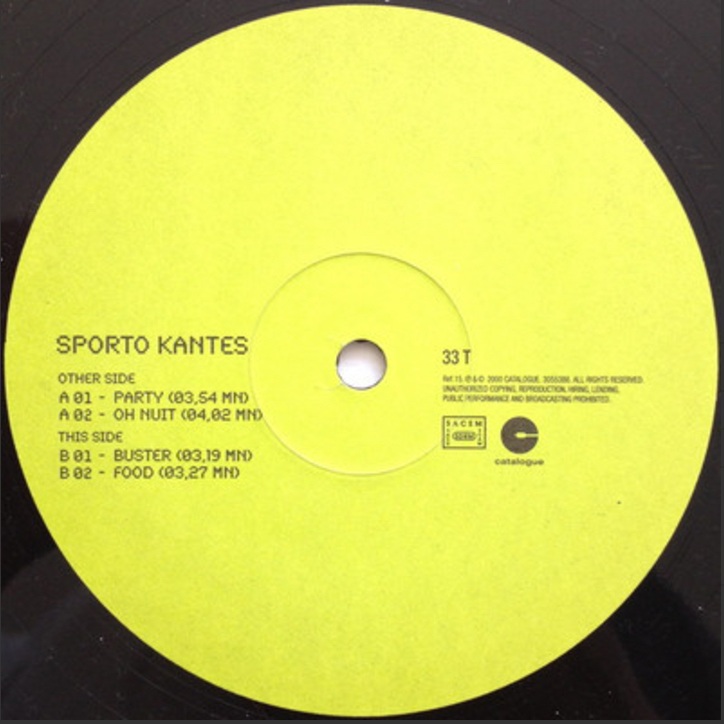 ---
57.27
BRONSKI BEAT – Screaming – The Age Of Consent, LP – London – 1984
Apart from their debut single it was only the downtempo, introspective stuff I took to.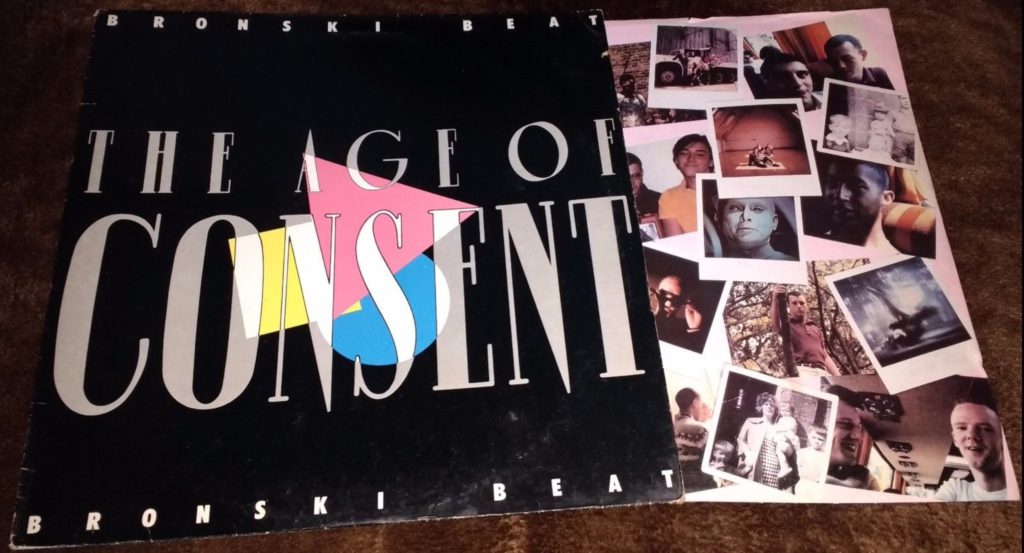 ---
01.01.03
VALERIE and THE WEEK OF WONDERS – Too Late * – 7″ – Soon Come – 1983
'Valerie & the Week of Wonders, at the time of this release, were Gerry Burns (Gerard M Burns, Brian McFie (The Big Dish), Greg Kane (Hue & Cry), & Ewan McFie. Managing the band, we put this single out ourselves to create interest, John Peel giving it two to three plays. In 1984, we signed to Piggy Bank Records (A&M), released one single "Real Surprise", did a British tour supporting Icicle Works, were dropped by A&M, and wound up, the guys going onto their own careers, as noted above… P.S. The first 50 covers or so were each produced individually.' – Miff, 45cat.com, May, 2012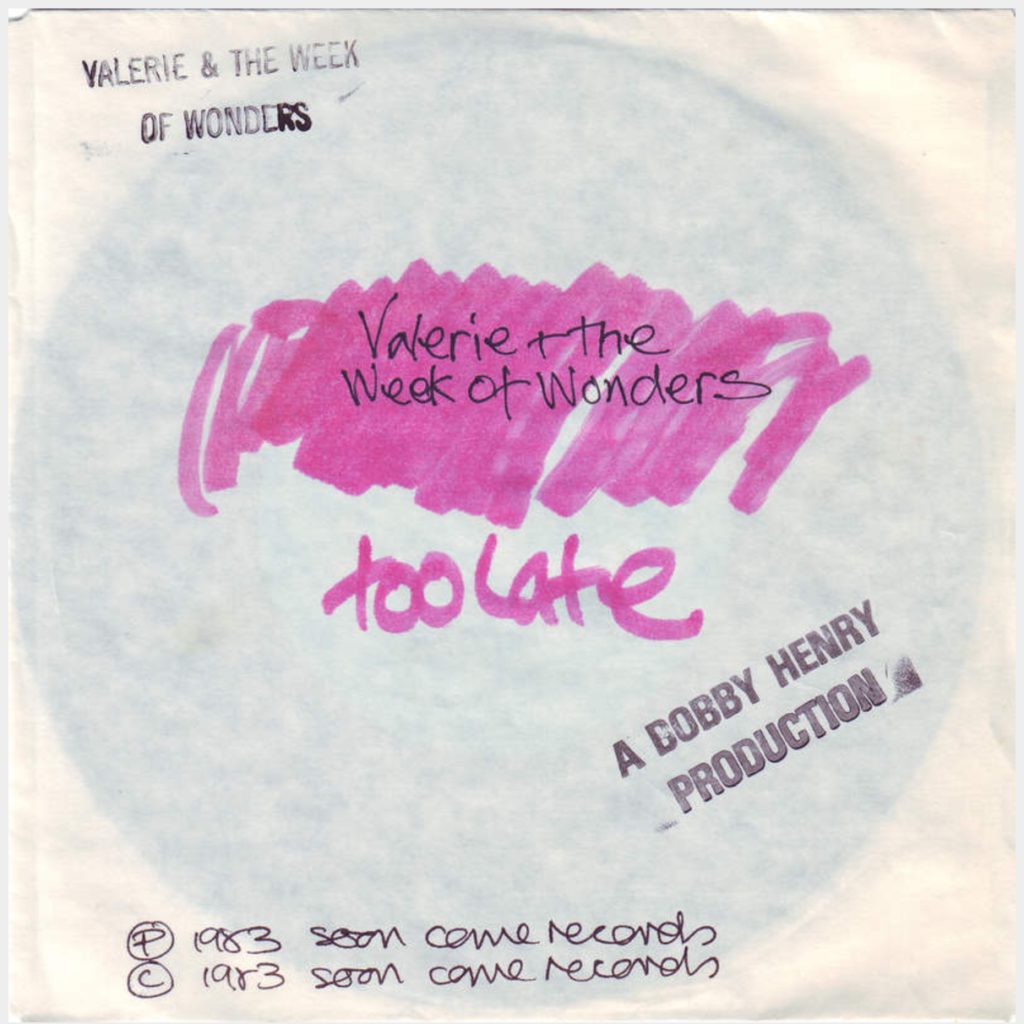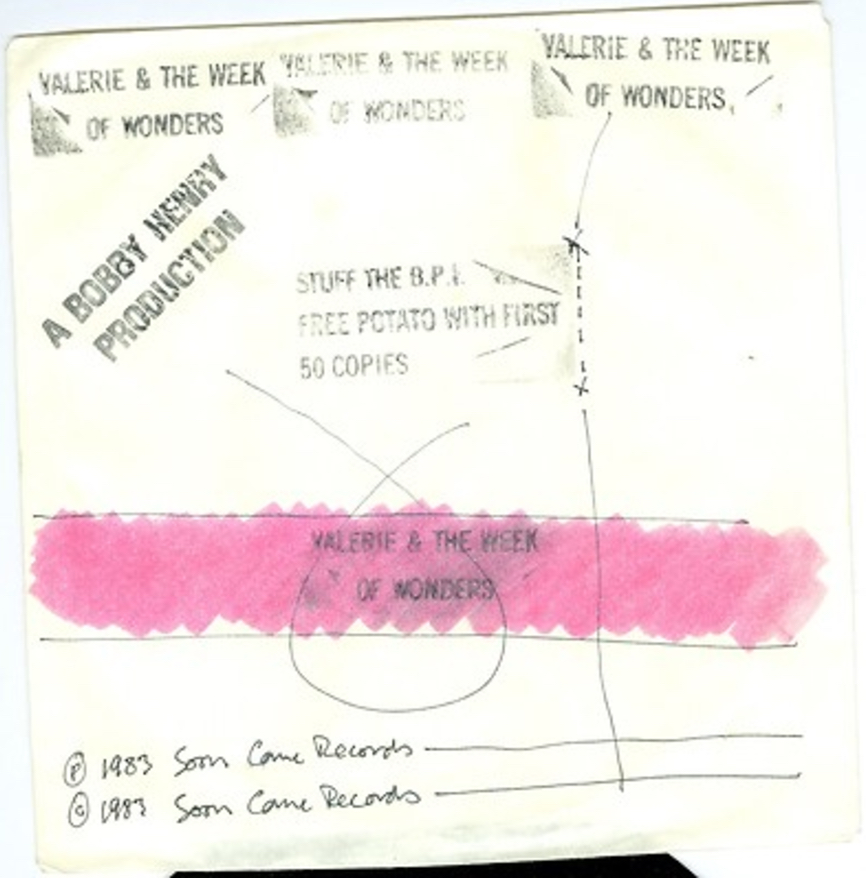 When John Peel spun Too Late on his radio show I assume he'd been sent the original hand made 7″ version. One very cool track, it's now regarded as an 'industrial-punk cold-wave' gem but judging by the photo on the reverse of their second single (below, where Too Late is included as a third track), I'd say the sound was deceiving. The 'look' says they were aiming for pop/rock stardom.
The major-label-disguised-as-an-indie, Piggy Bank Records  12″ from 1984.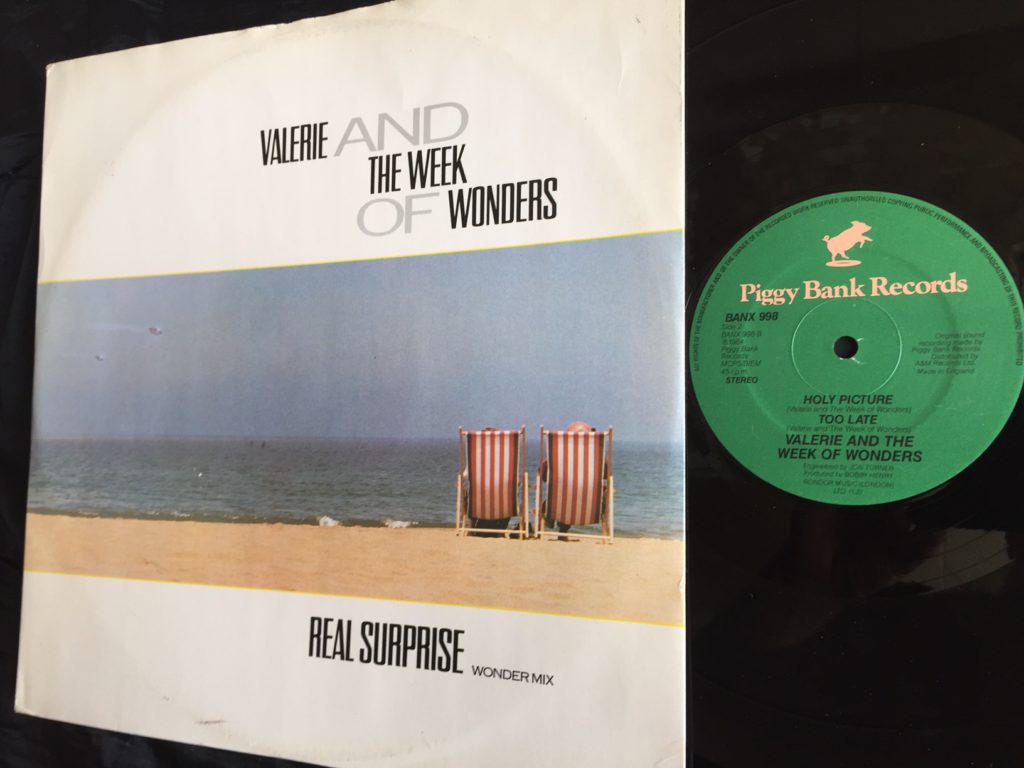 ---
01.04.01
JOY DIVISION – Exercise One – Still, 2LP – Factory – 1981
Immense… for… ever.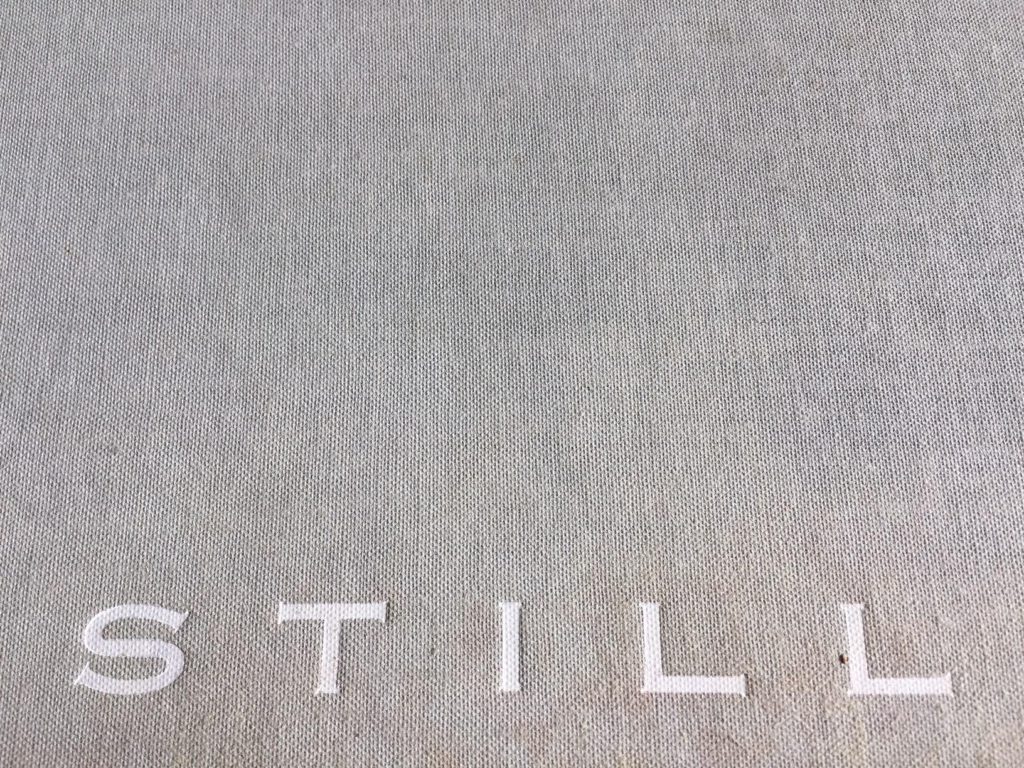 ---
01.07.05
PUBLIC IMAGE LIMITED – Flowers Of Romance * – 7″ – Virgin – 1981
Lydon and crew getting a bit tribal.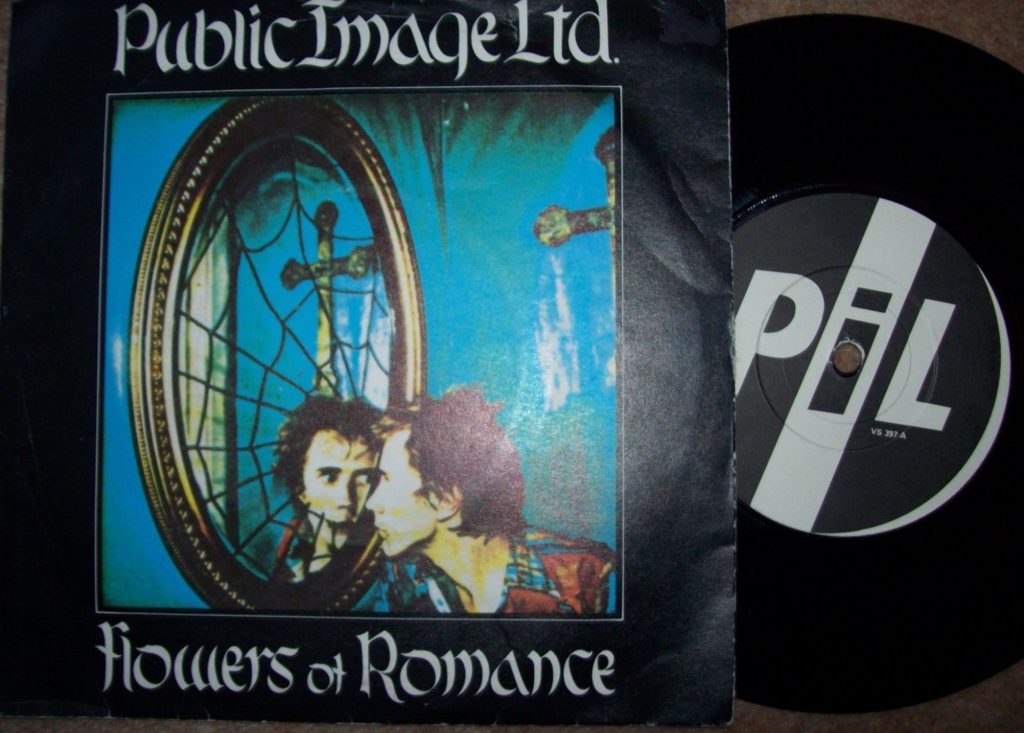 or feel free to sneer at my 'punk looking and Winkles era' battered copy…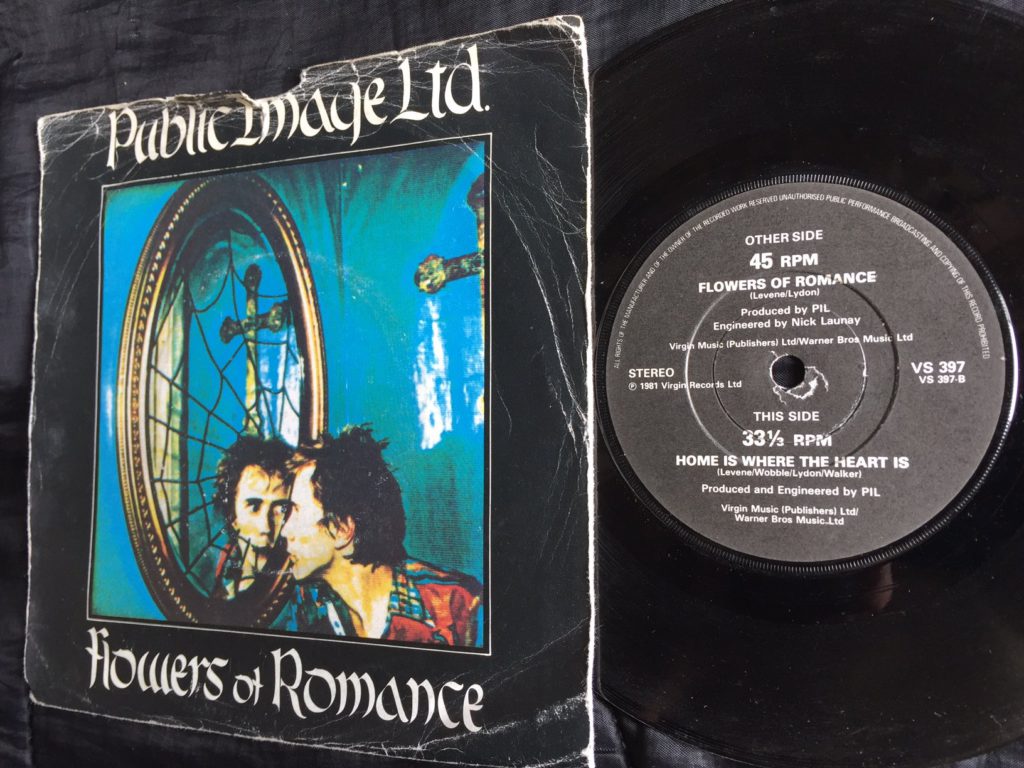 ---
01.09.59
THE DUKE SPIRIT – Love Is An Unfamiliar Name – 7″ – Loog – 2005
A bit of coloured vinyl for a change.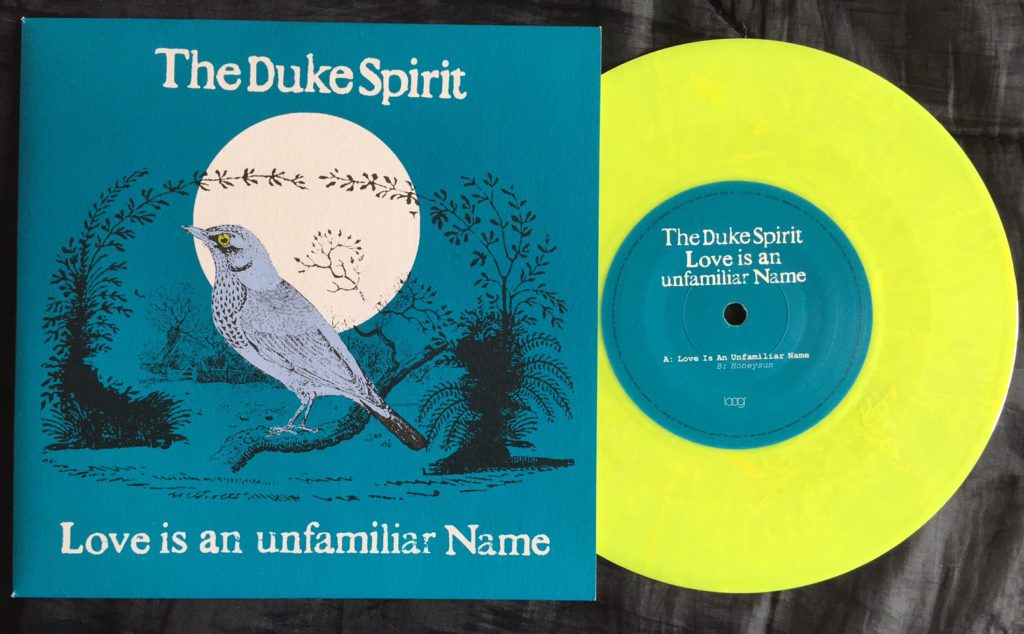 ---
01.13.17
THE UNDERTONES – You've Got My Number (Why Don't You Use It) – 7″ – Sire – 1979
One buzzy tune and in his later A&R'ing days I once got a call from Feargal Sharkey, re The Flamingos. He didn't really sound enthusiastic and I remember wondering why he bothered calling at all. I'll let him off.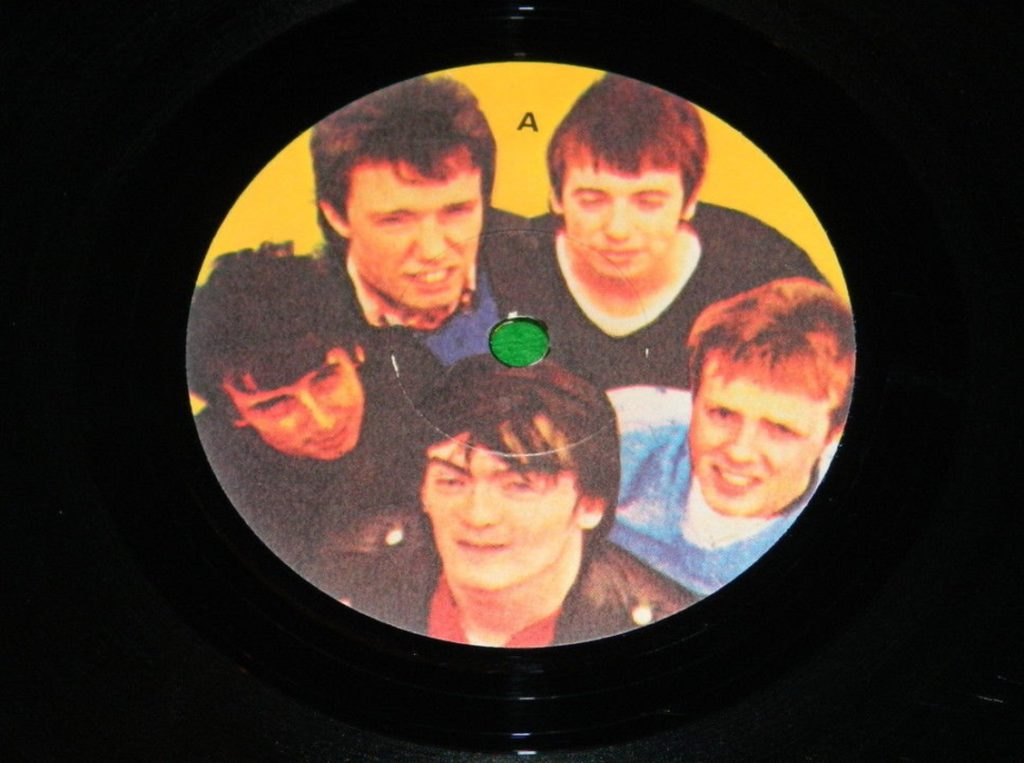 ---
01.15.49
THE STRANGLERS – Ugly – Rattus Norvegicus, LP – A&M – 1977
Even though I was a big fan of the early Stranglers albums, Dunstable Queensway Hall, Oct 2, 1977 and another in Cambridge were the only live Stranglers sightings for me. Not sure why.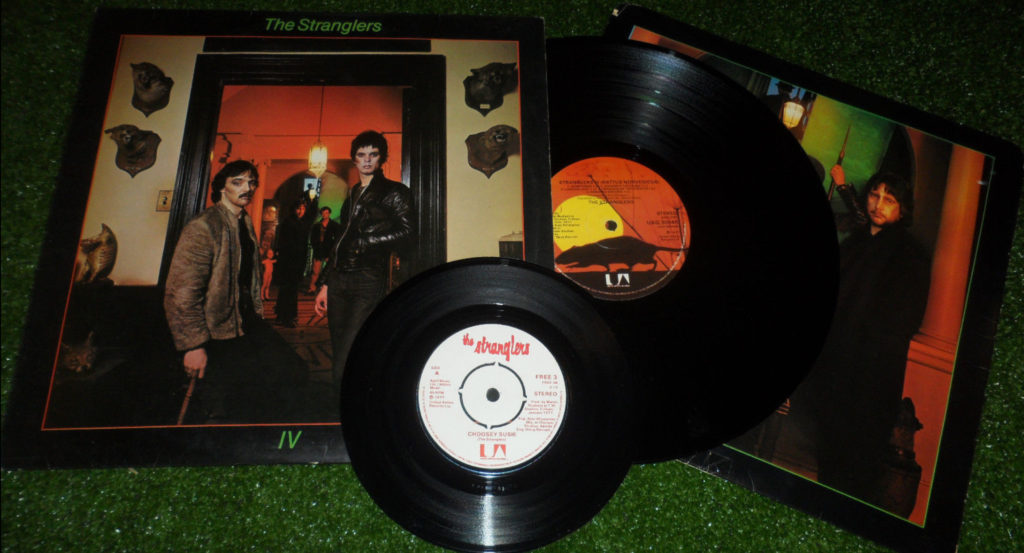 ---
01.19.51
ULTRAVOX – ROckwrok – 7″ – Island – 1977 
Does the capitol 'O' have any significance? Punk gold.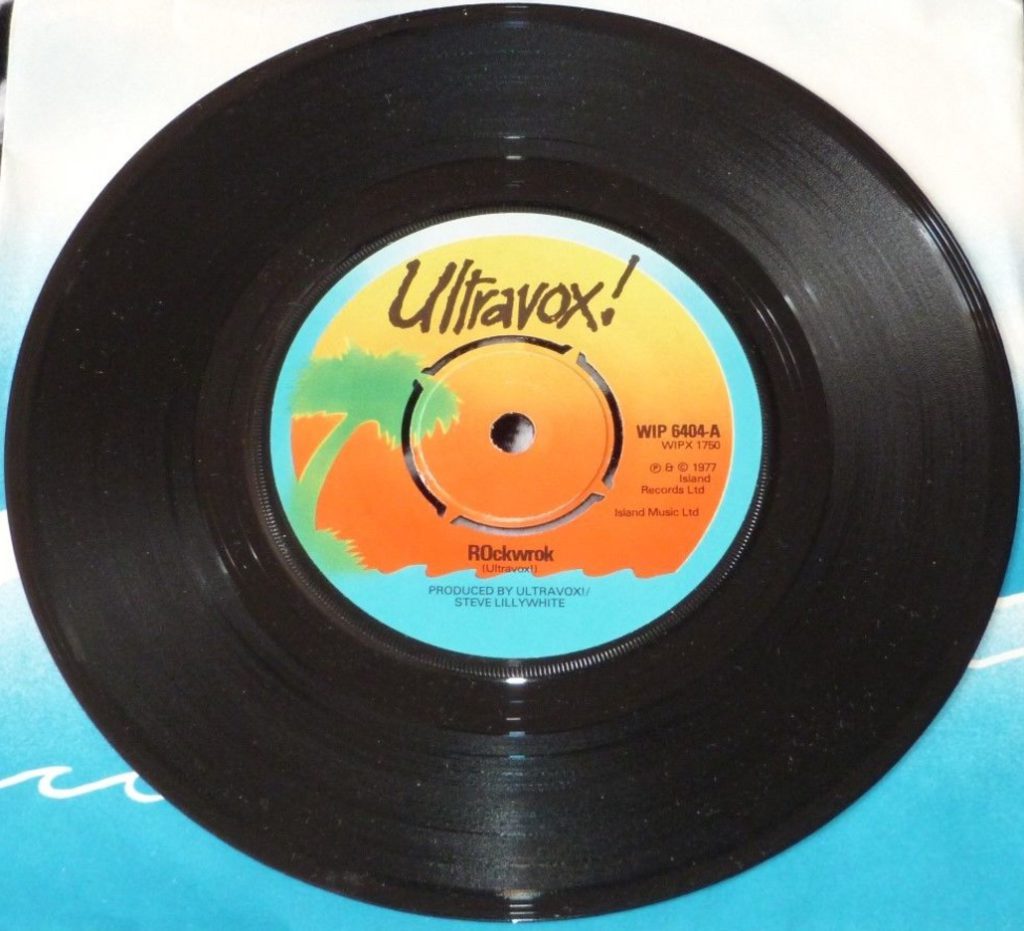 ---
01.22.57
THE YARDBIRDS – Little Games – 7″ – Columbia – 1967
I was big on collecting Yardbirds singles in my mid teens, but if I'd been born a decade earlier I could have been watching them live. 🙁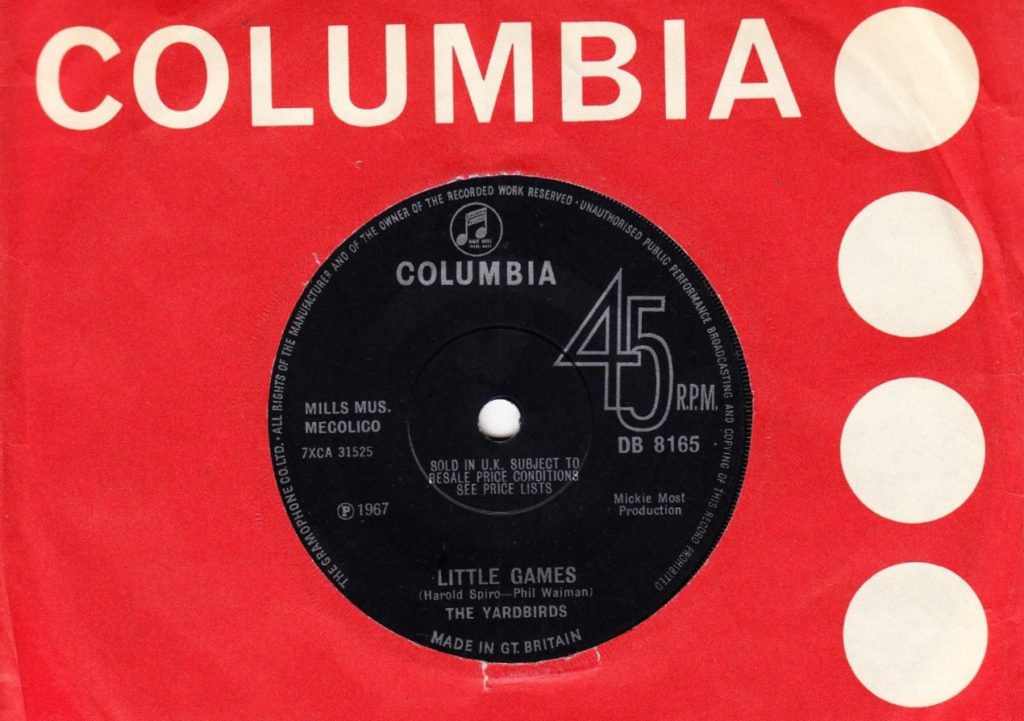 ---
01.25.15
MECCA – Civil Kong Smasher – 12″ – Voice Of Shade – 1992
Nick Hobbs' post Shrubs incarnation and ably assisted by my mate, Kev Taylor… who you'll find elsewhere here at 41 Rooms, captured on the dancefloor at Winkles back in the day.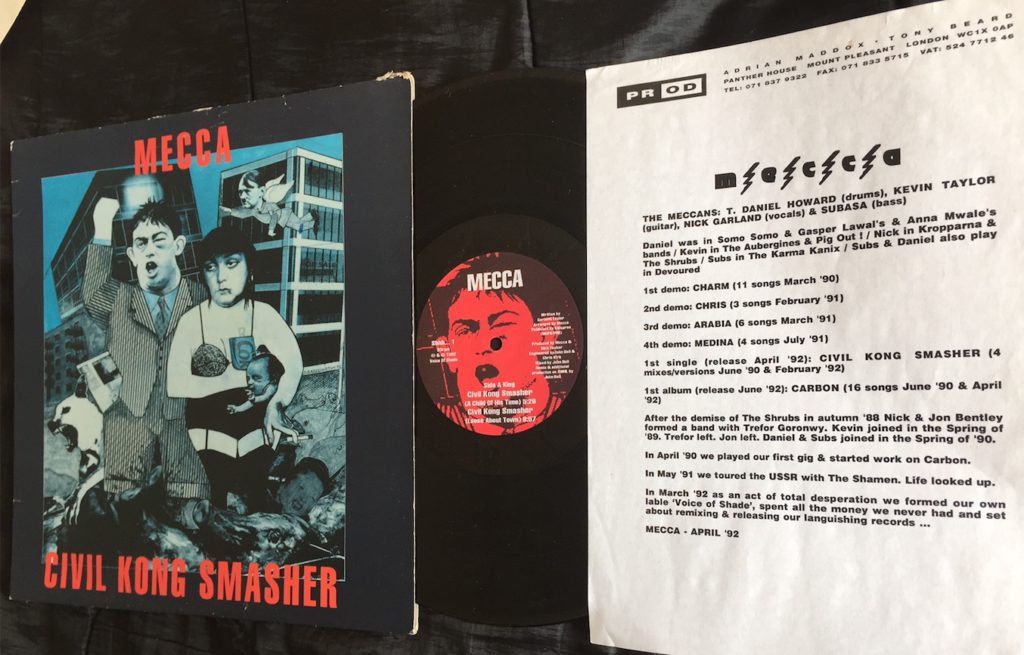 ---
01.30.25
DORIS – Beatmaker – Did You Give The World Some Love Today, Baby, LP – Odeon -1970
Doris' (belting Lulu-style vox, plus the brass and Hammond) should have been served more decent songs on the album. It isn't great but Beatmaker is a stormer.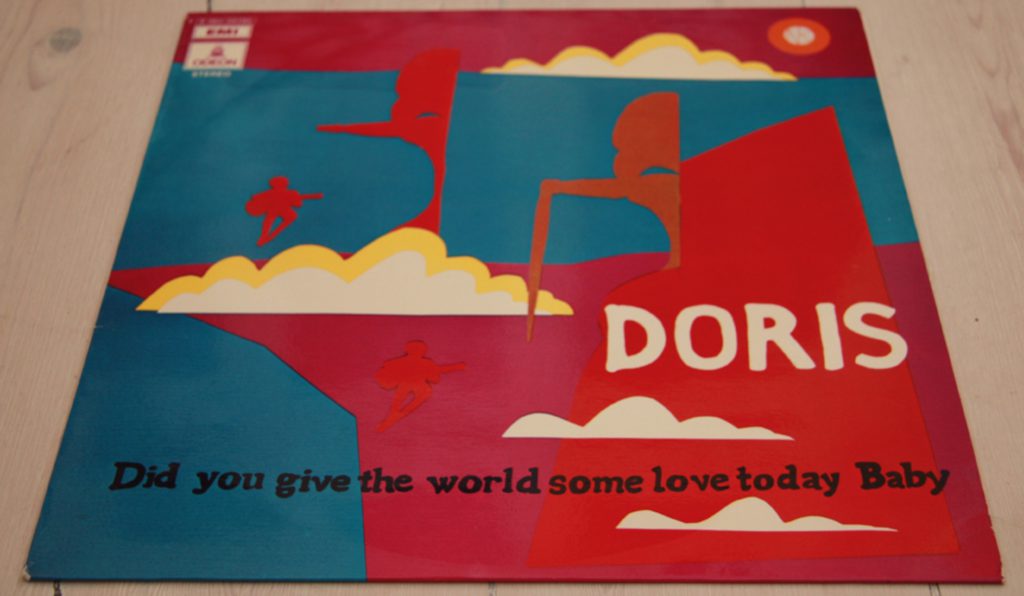 ---
01.33.54
THE SEQUENCE – Funk You Up (41 Rooms Edit) * – Sugar Hill Records – 1979
The first female act signed to Sugar Hill, they included Angie Stone who went on to bigger things.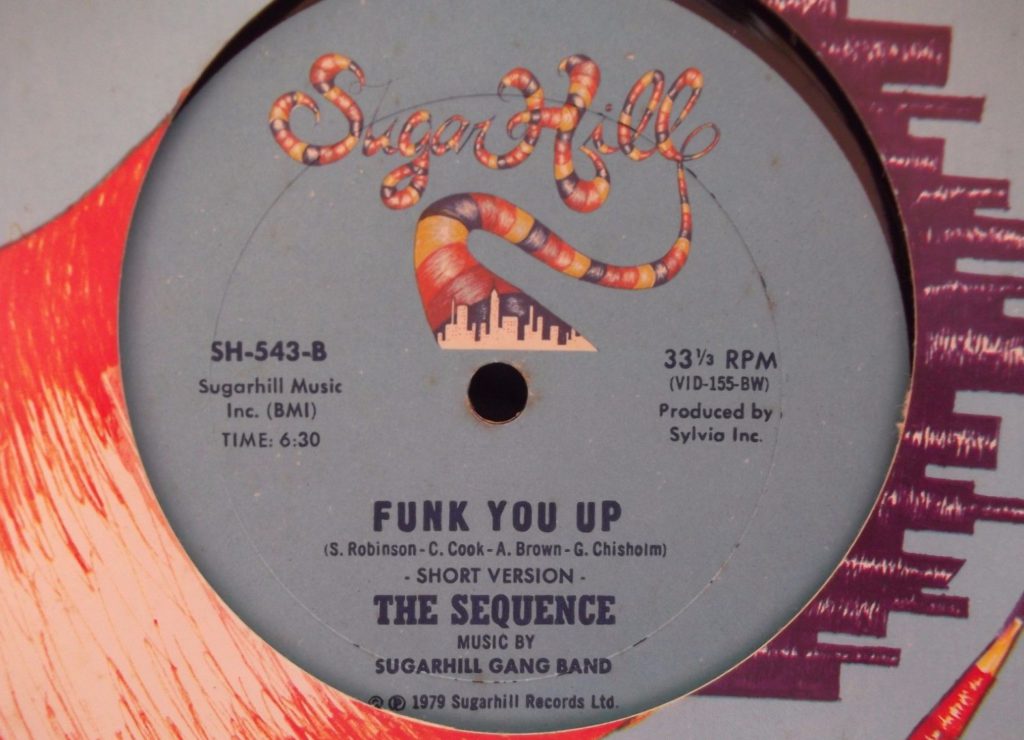 ---
01.38.30
NIKO – Sound Off – 12″ – Grand Central Records – 2002
The first of three singles that lead to an album on Mark Rae's imprint.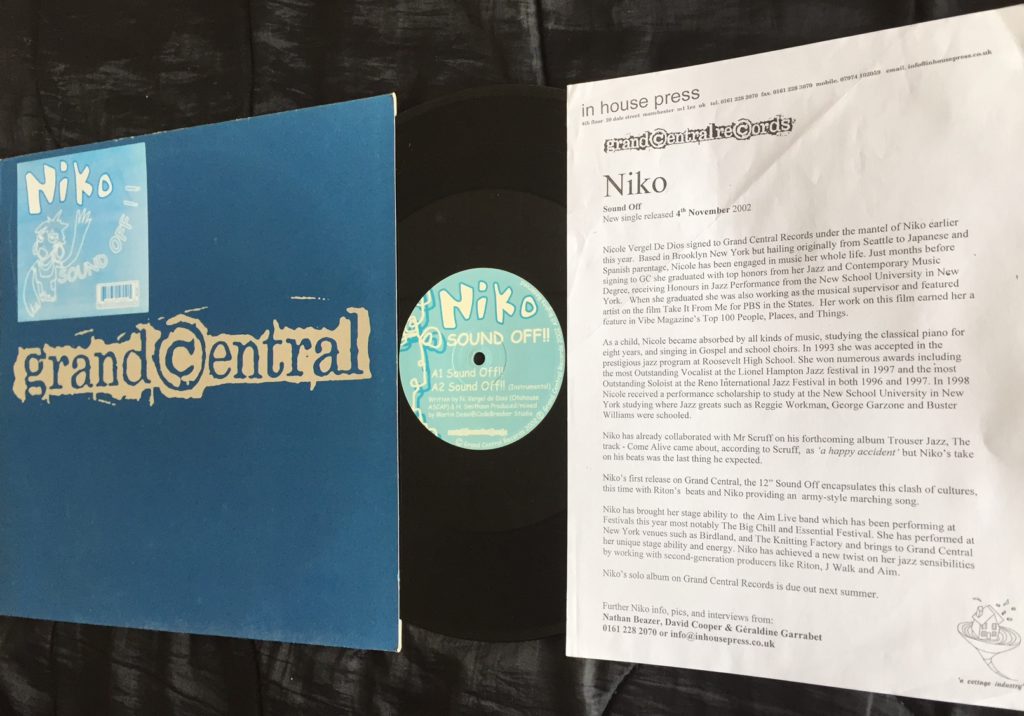 ---
01.42.07
KUNIYUKI TAKAHASHI (feat JOSÉE HURLOCK) – You Get Me – All These Things, CD only – Mule Musiq Distribution – 2007
Josée Hurlock's voice has been a major loss to that whole soul jazz/electronic and beats (and its extended horizons) scene since Hefner's lone album, 2000's Residue. Not the indie-rock Hefner, btw. Still, when she gets given the chance to dip back in she's a class act, as indeed is Mr Takahashi.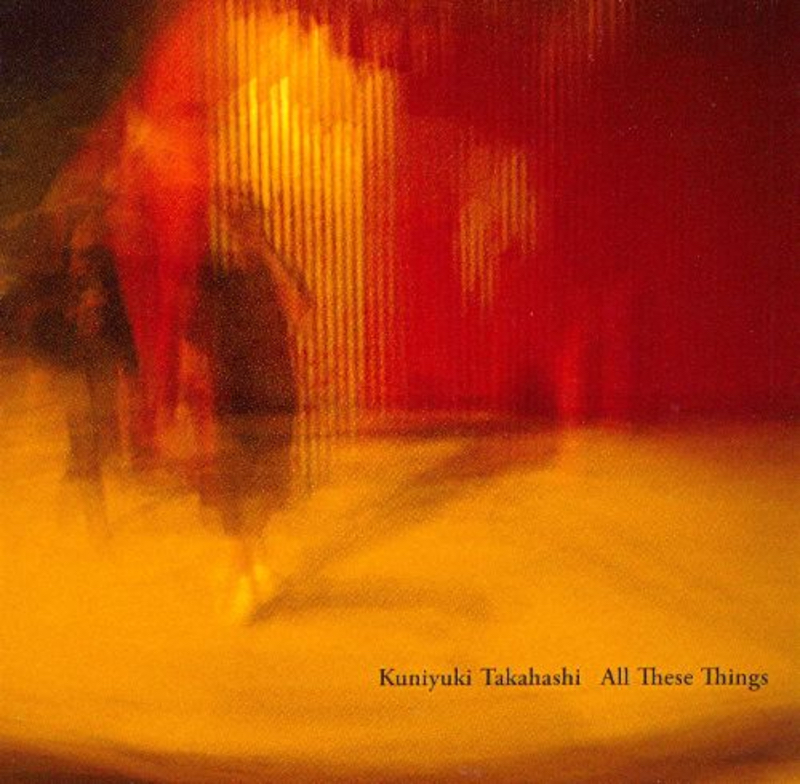 ---
01.47.43
JONI MITCHELL – Sweet Bird (Demo) – Unreleased
Goddess alert! This version might even top the album take on her The Hissing Of Summer Lawns album – and that's saying something.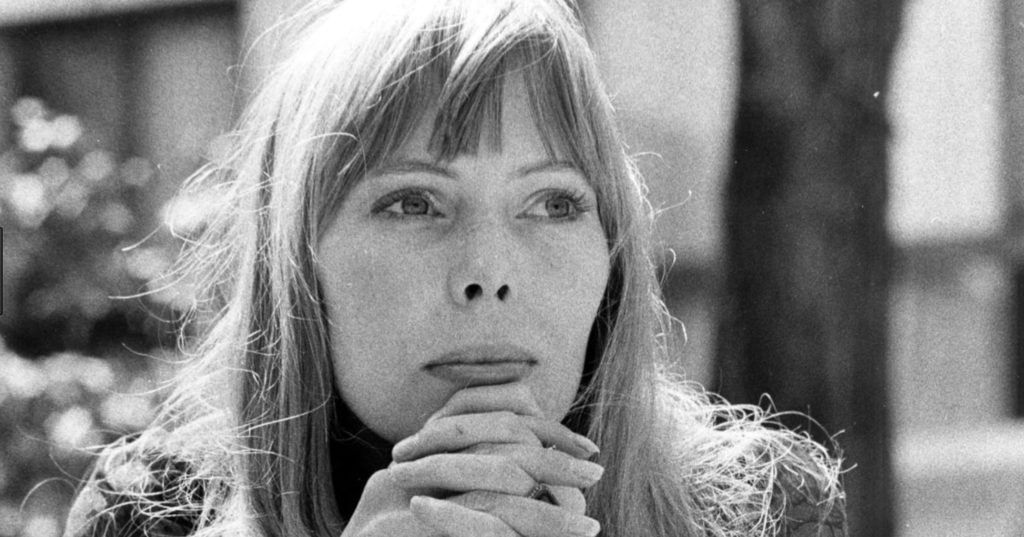 ---
01.52.00
ODYSSEY – Our Lives Are Shaped By What We Love – 7″ – Mowest – 1972
I've never got on with the vibes doodling at the bridge on this but the tune is still a gem, even though the words are (for most, likely) more wishful thinking than reality. There was a seller in the pages of Goldmine magazine years ago who with a slightly abrupt attitude in his dealings generally, taunted me with a completely insane f*** off price for a Jose Feliciano 10″ acetate of Light My Fire that he said he could get hold off. I never bowed to find out but I took great pleasure in relinquishing this promo 7″ from him for what was then a bit of a steal, at $10. Karma… what goes around, comes around.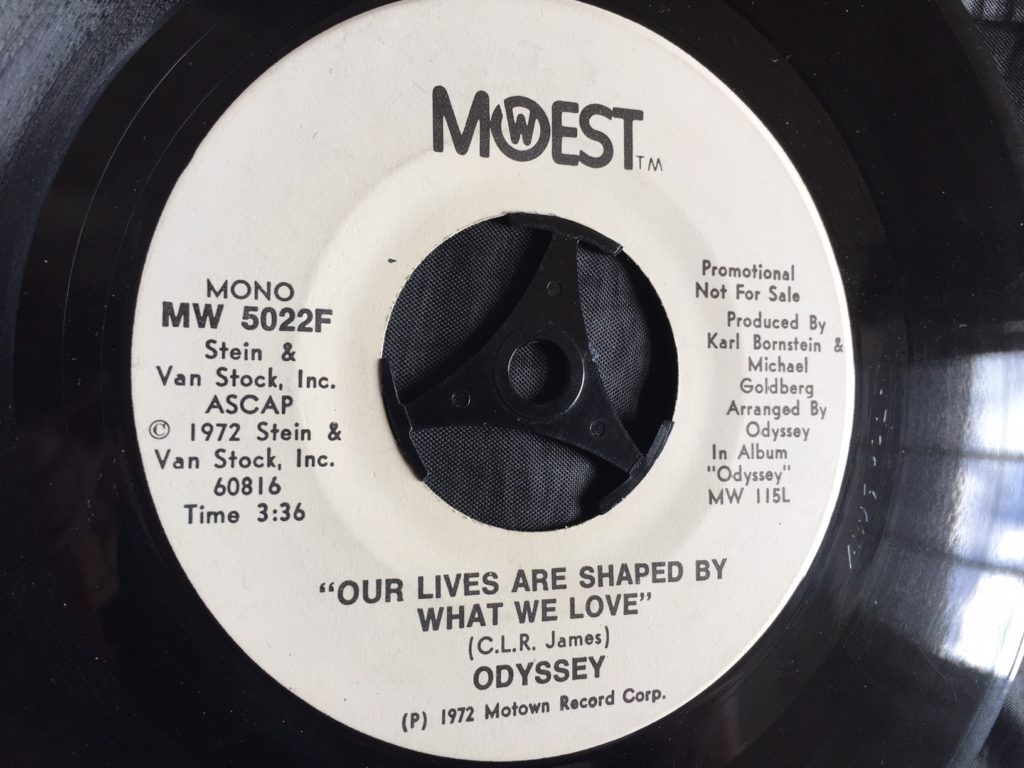 ---
01.55.34
FRED NEIL – The Water Is Wide – Bleeker & MacDougal, LP – Elektra – 1965
It would have been a cool evening out in the early/mid 60s to have heard Neil oozing this into the Greenwich Village night air.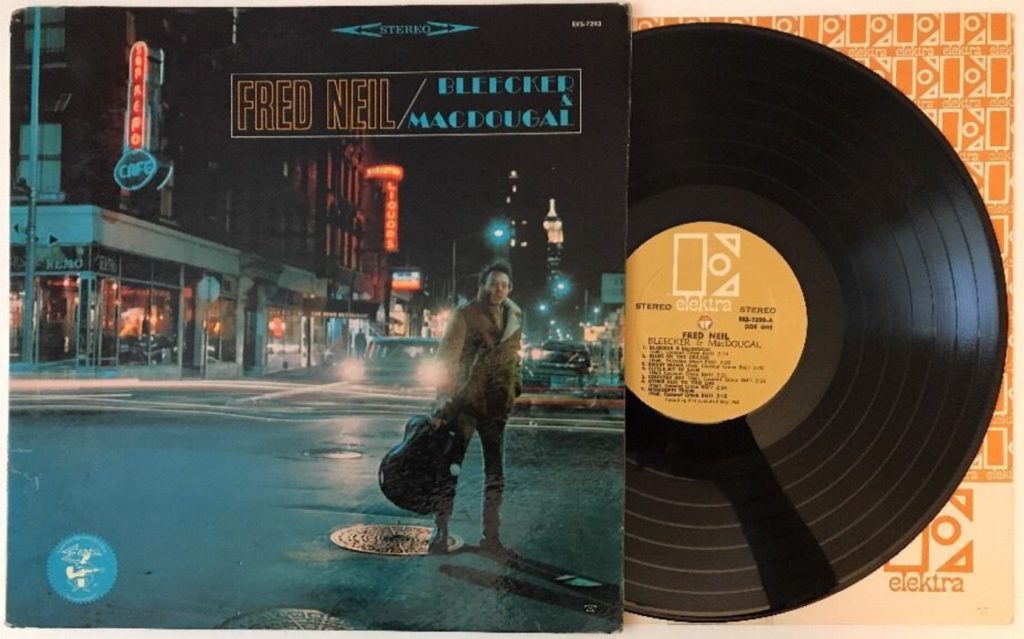 ---
Must get back to ending shows on a 'up' note. 🙂
Dec….