41 Rooms, Playlist 8 is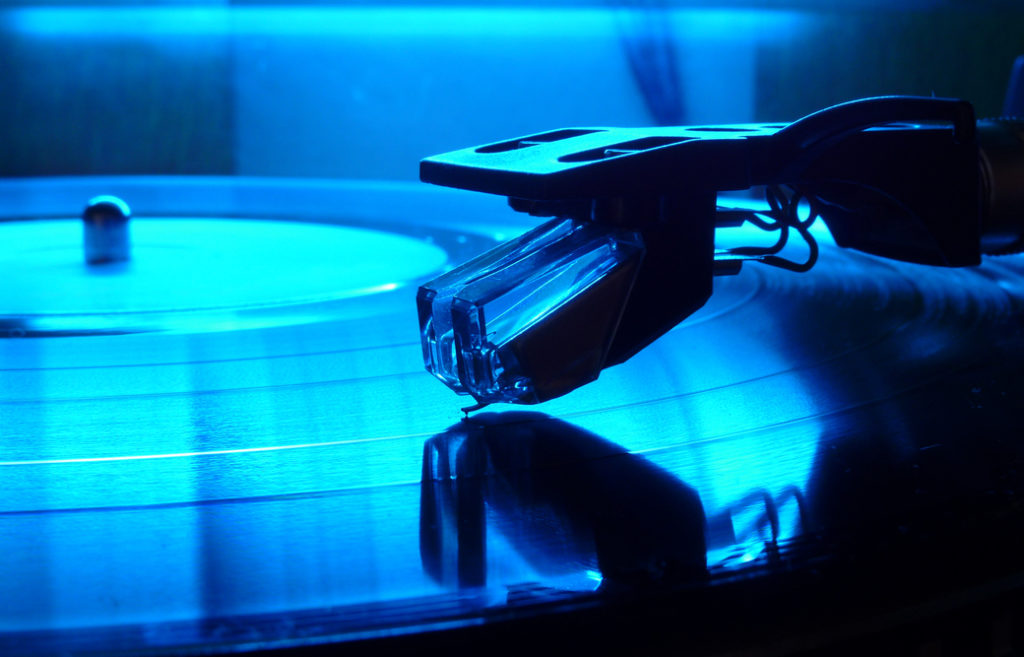 85% VINYL FRIENDLY. Impressive.
In memory of Rob Gretton, who died seventeen years ago today (May 15).
---
Lyric of Playlist 8:
Where's the harm in voicing your doubt? You'll find me in the lavatory. And where's the harm in talking out loud, when I'm on my own? What's so wrong with reading my stars, when I'll be in the lavatory? And what is so wrong with counting the cards, when I'm all alone?… It's perfectly fine to sleep in a chair, from Monday till Saturday. And what is so wrong with talking out loud, when I'm all alone?
Sometimes it's nothing profound… just very quaint. The voice just adds to the quaintness.

---
A Word Of Warning
A couple of the tracks in this show are slightly 'sonically challenged'.
---
00.00
(Intro) THE FLAMINGOS – Stars (Edit) – Unreleased demo – 1983
Episode #1 for info.
---
00.40
NEW ORDER – Turn The Heater On (John Peel session, 1.6.82) – 12″ – Strange Fruit – 1986
Usually to be seen resting in the 41 Rooms site header visual, here's the UK cassette, released three years later… The second anniversary of Ian Curtis' death would have been fresh in the minds of the band when the session was recorded in early May, '82, not at the BBC's studios in London's Maida Vale (as was the norm) but at Manchester's Strawberry Studios and then subsequently mailed to the Beeb. When granted a JP session, there wouldn't have been too many bands back then with the clout to do this. From within New Order's official recorded history, my favourite 'body of work'.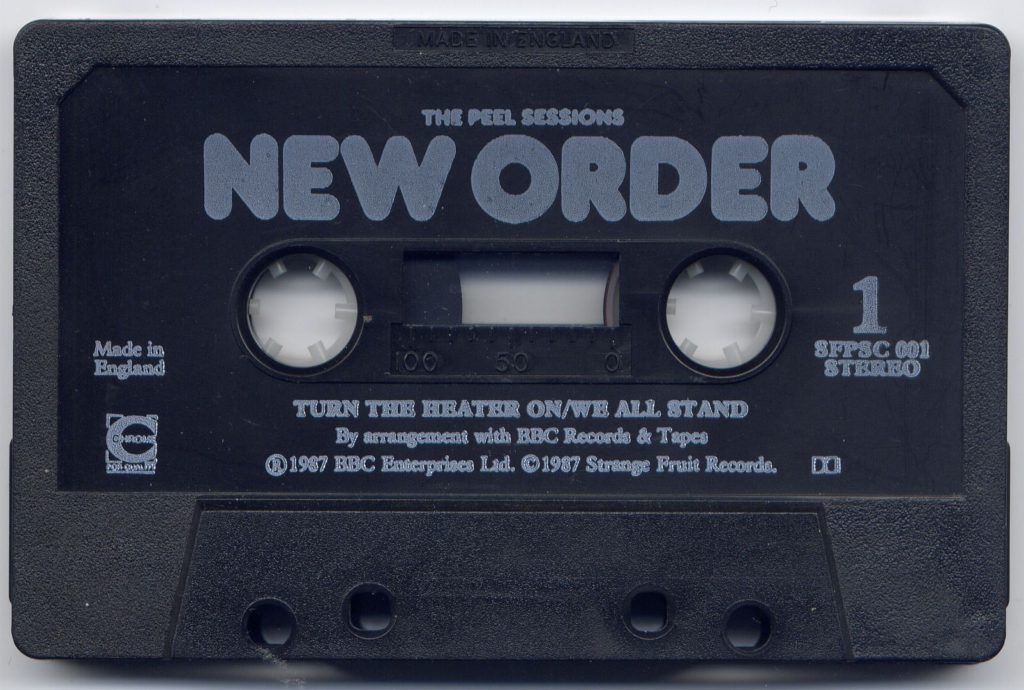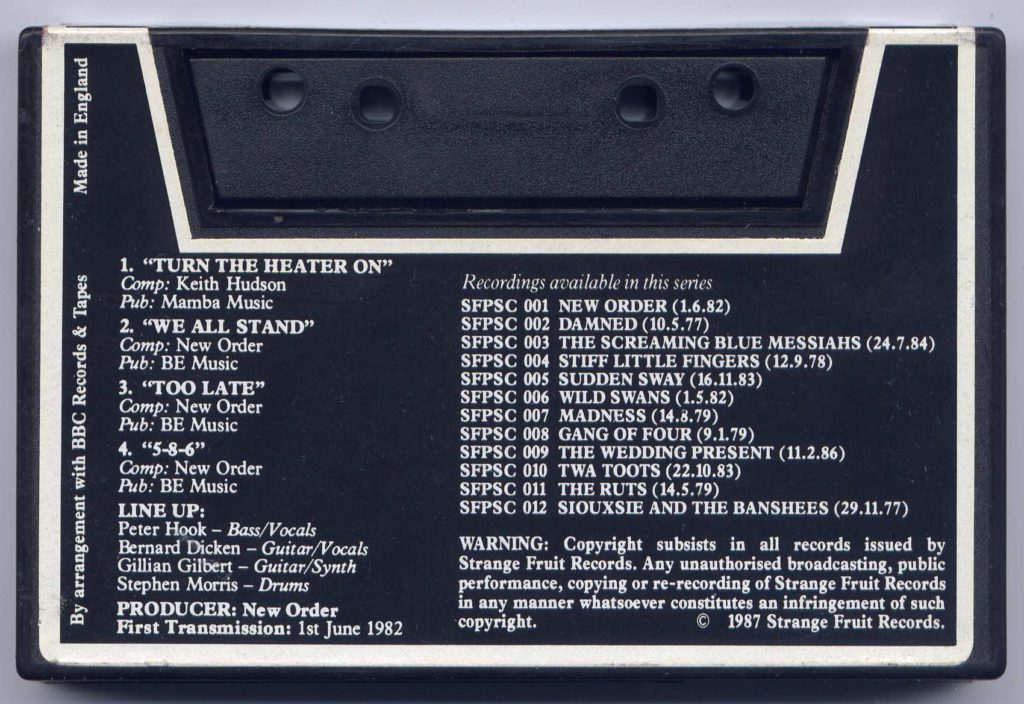 ---
05.33
MAD PROFESSOR – Voice From The Wilderness – LP, Dub Me Crazy Part 4 (Escape To The Asylum Of Dub) – Ariwa – 1983
Pretty much all the dub and roots reggae I heard in the late 70s/early 80s came to me first via John Peel's radio shows. The roots side more my thing but this track made a big impression on me. It's the drifting vocal…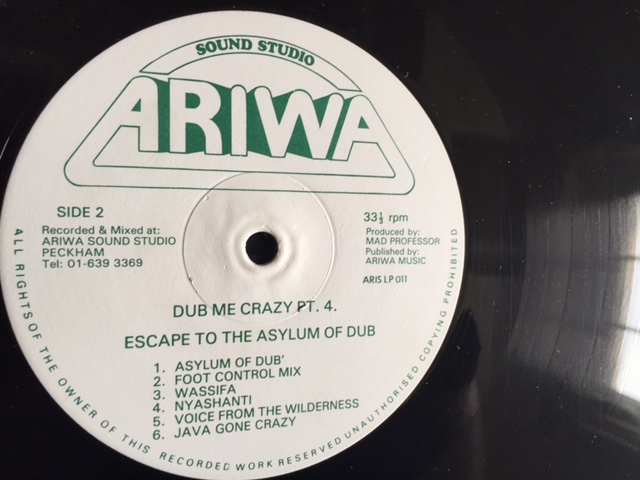 ---
08.44
AUGUSTUS PABLO – Cassava Piece – LP, Original Rockers – Greensleeves – 1979
Cheery vibes…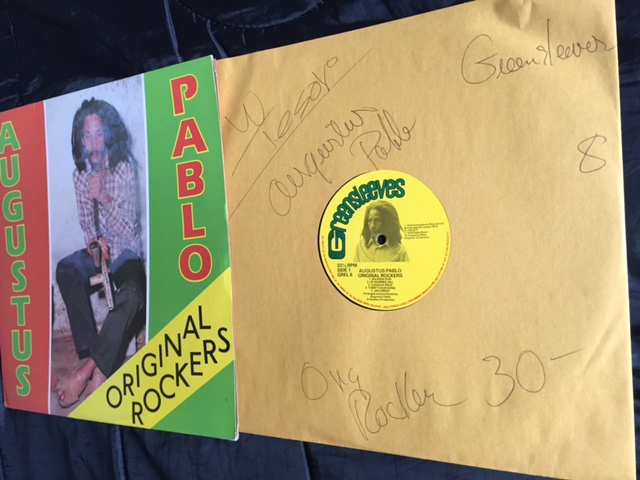 ---
11.12
MISTY IN ROOTS – Judgement Coming On The Land – The John Peel Sessions, CD only? – Strange Fruit – 1995
The first two sessions Misty did for John Peel are, for me, right up there with New Order's second session. 'Judgement' is taken from their second, recorded Nov 29, '79 and subsequently broadcast on Dec 6. I could have sworn I saw a visual of a Misty In Roots John Peel sessions 12″ online once, but I can't find any hint of one now. Just my imagination (running away with me)?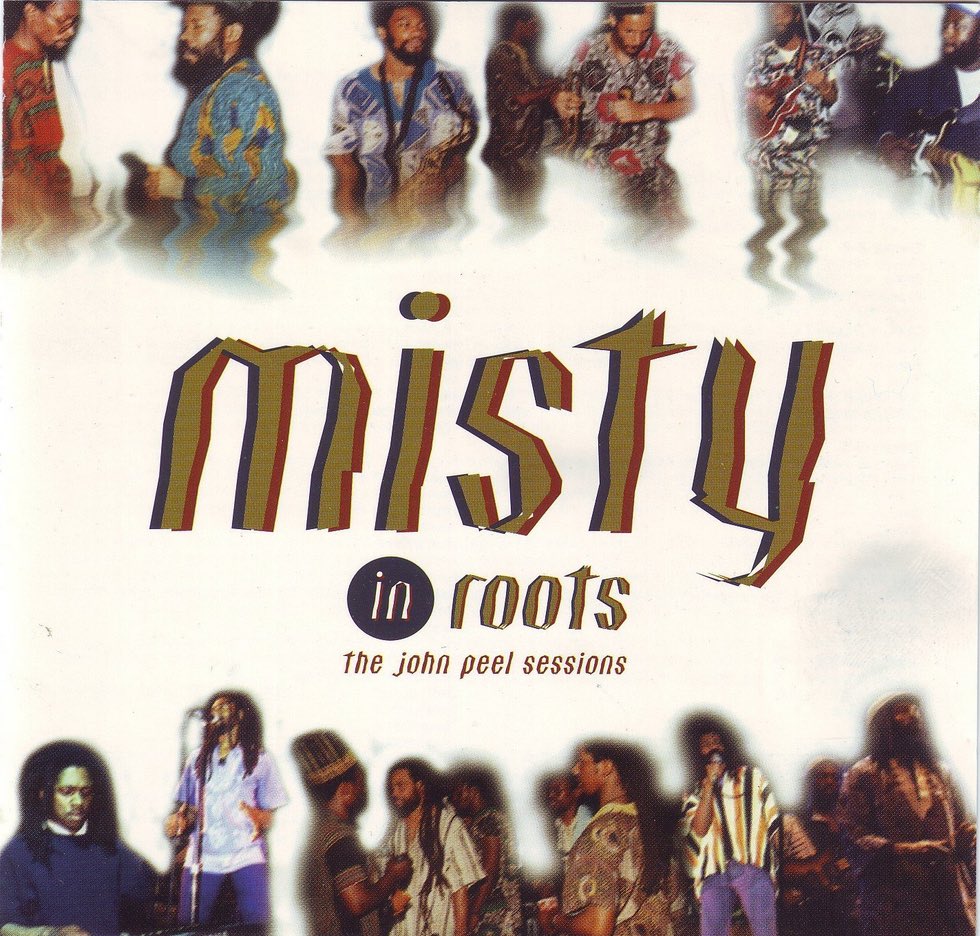 ---
15.59
MARK FARINA (feat. SEAN HAYES) – Dream Machine – 2xLP, Air Farina – OM Records – 2003

A man who likes his vinyl, it would appear.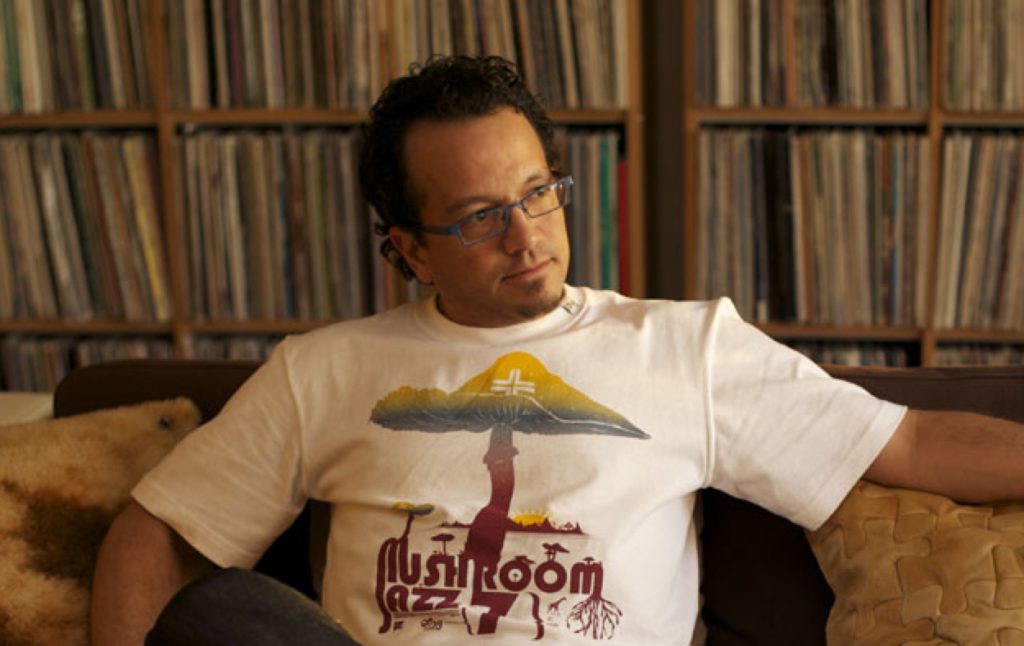 ---
21.18
GROOVE GARDEN – You're Not Coming Home – 12″ – Tommy Boy Records – 1993
Not the only mix on this 12″ that will grace 41 Rooms.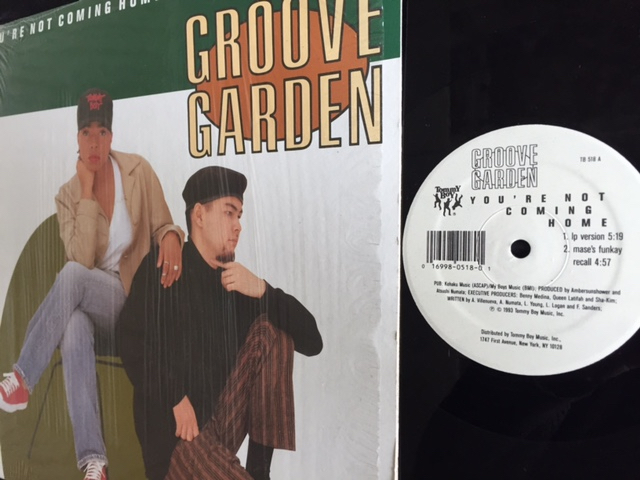 N.Y.C. Japanese new wave hip hop vibes. Tommy Boy brings it forth. Female rap, meets vocal cross over, over Larry Young's 'Turn Off The Lights' with a slight Bristol off beat sample feel to it. Totally slammin' – James 'The Holygoof' Lavelle, Straight No Chaser (#17), Summer '92
---
26.12
MARTHA AND THE MUFFINS – These Dangerous Machines – 12″ – RCA – 1983

Echo Beach was such a big tune but I found the accompanying album, Metro Music a bit of a let down, so I lost interest in them. I started, though, to sift through their back catalogue awhile back and there are some fine tracks in there.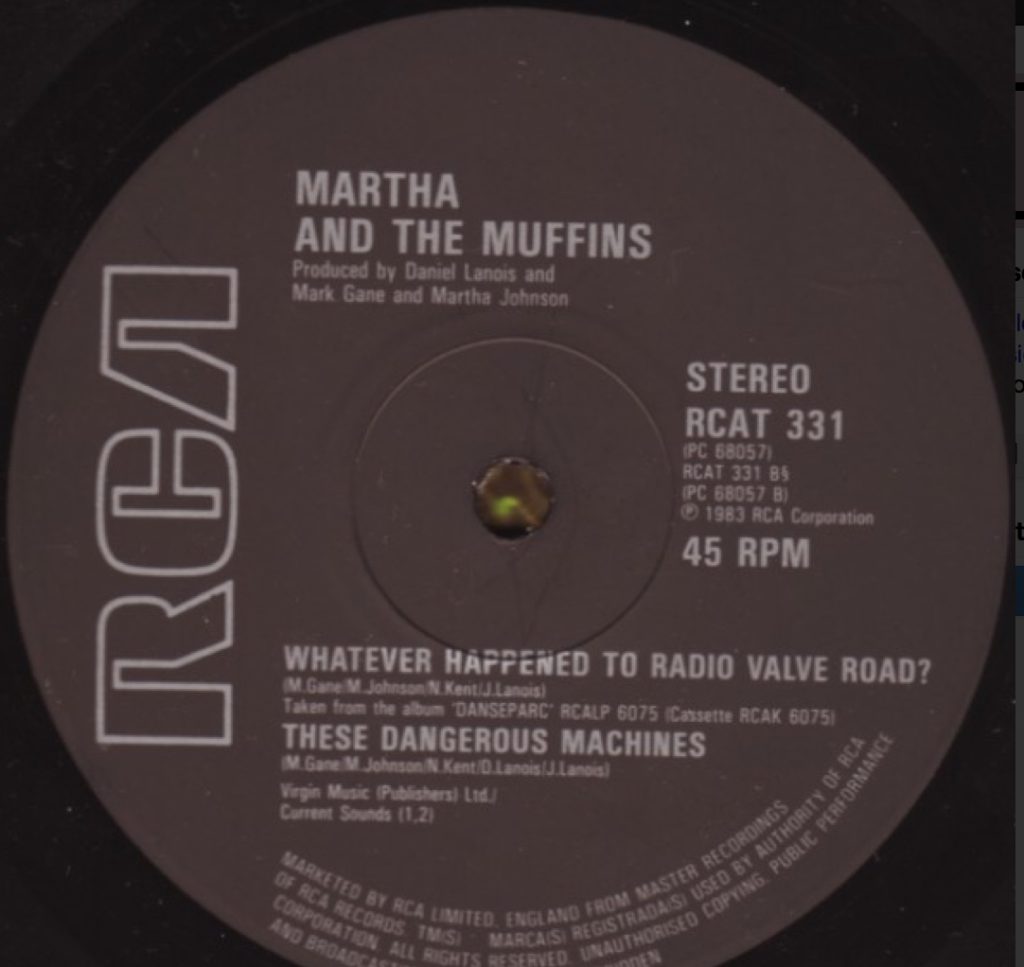 ---
31.03
DAVID BYRNE AND BRIAN ENO – Moonlight In Glory – My Life In The Bush Of Ghosts, LP – Sire – 1981
An iconic, maybe even groundbreaking album. Various tracks on it featured down our club.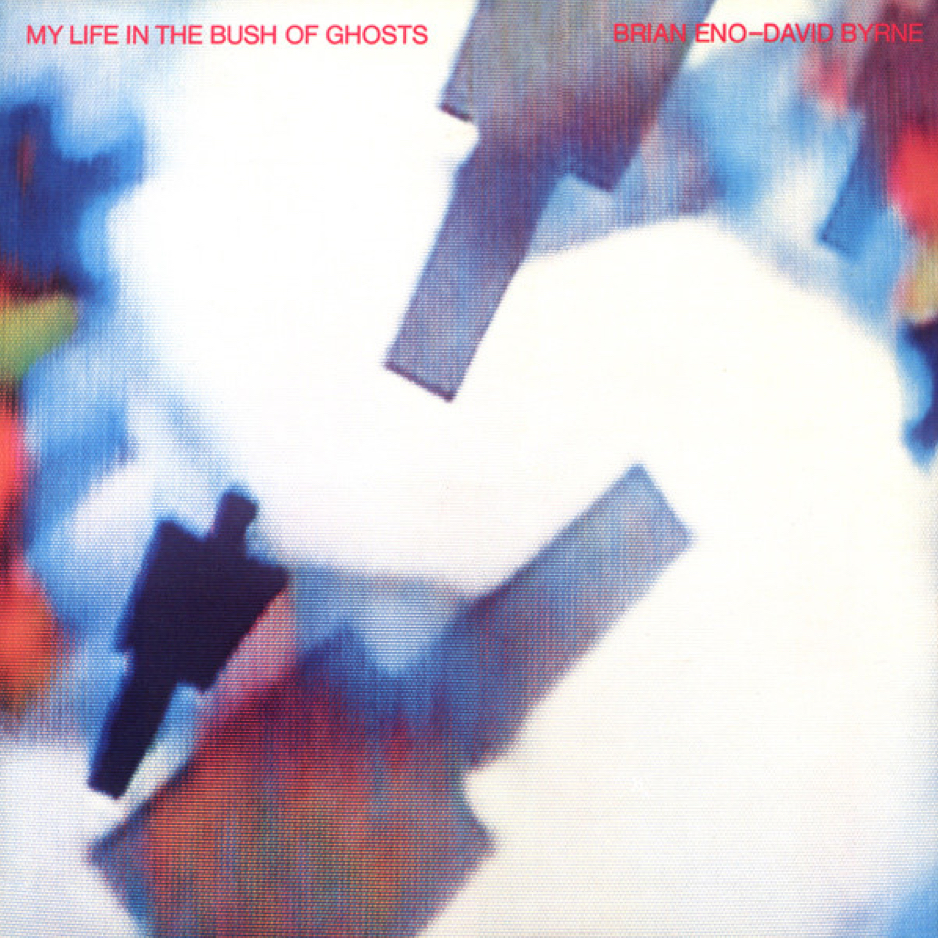 ---
35.15
KUTIMAN – I'm New – ThruYOU, album (digital only) – Self Released – 2009
The world of sampling, mash ups, found sounds, etc can blur, but quality prevails, and Kutiman is up there with the likes of Go Home Productions in this field. Some of the elements in the tracks on ThruYOU wouldn't have come across each other in a hundred years without his intervention but 'more than the sum of its parts' should be a strapline for his concoctions – disparate uuutuuube videos melted together like they were, sonically, actually made for each other and to his credit, the album title remembers to pay tribute to the contributors.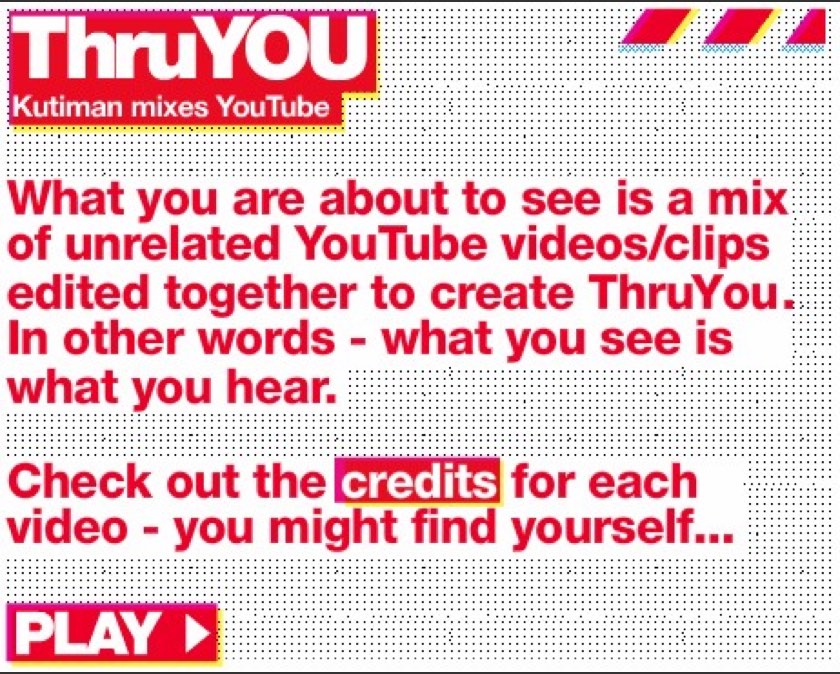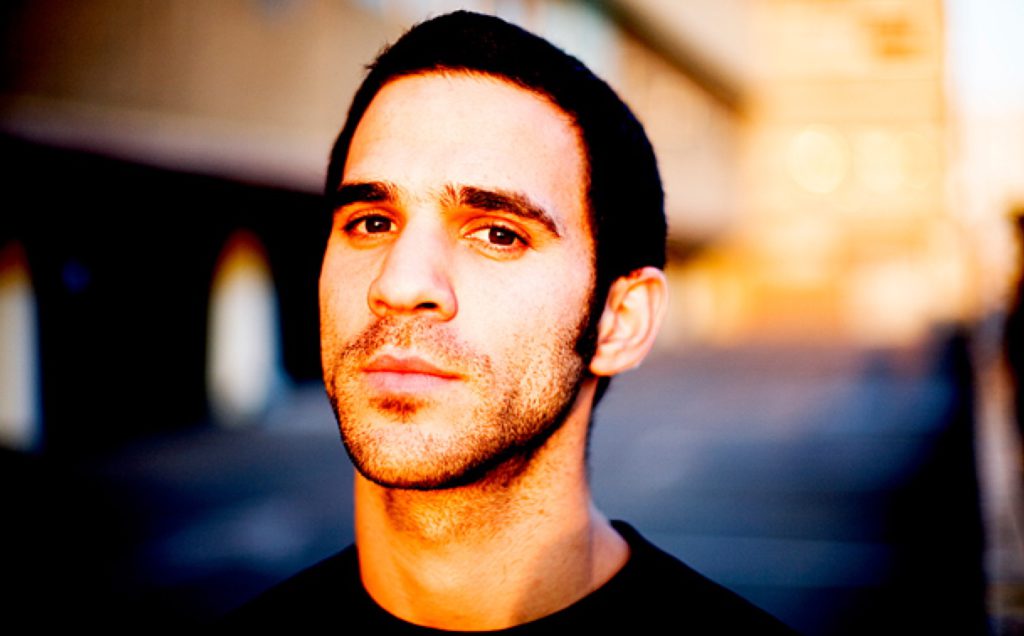 ---
39.40
THE DUKE SPIRIT – The Step and The Walk – 7″ – You Are Here Music – 2008
Indie rock 7″ goodness.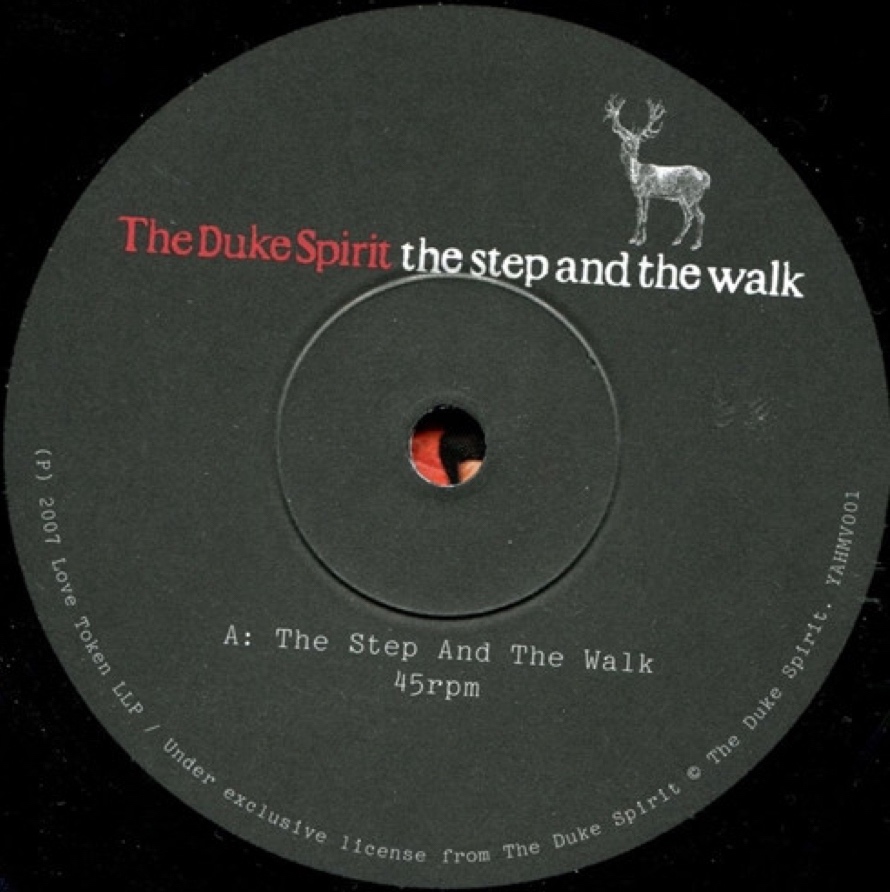 ---
43.15
PYLON – Danger – Gyrate, LP – Armageddon Records – 1980
Both the band and the Gyrate album made the first 41 Rooms show… and both are back again. The post punk sound personified.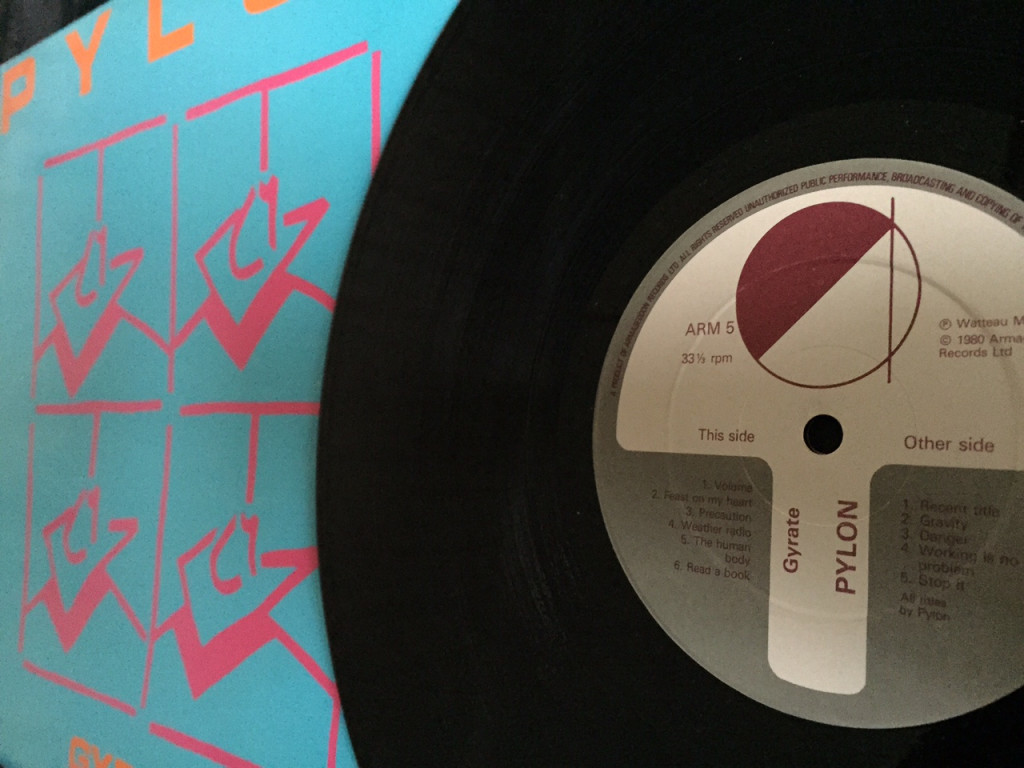 ---
48.46
SANDIE SHAW – Frederick – 7″ – Polydor – 1986
Now, given that it's Patti Smith Ms Shaw is covering here she could have been on a bit of a hiding to nothing, but her Frederick gets my vote. Thankfully, producers Clive Langer and Alan Winstanley avoided any 80s bombast.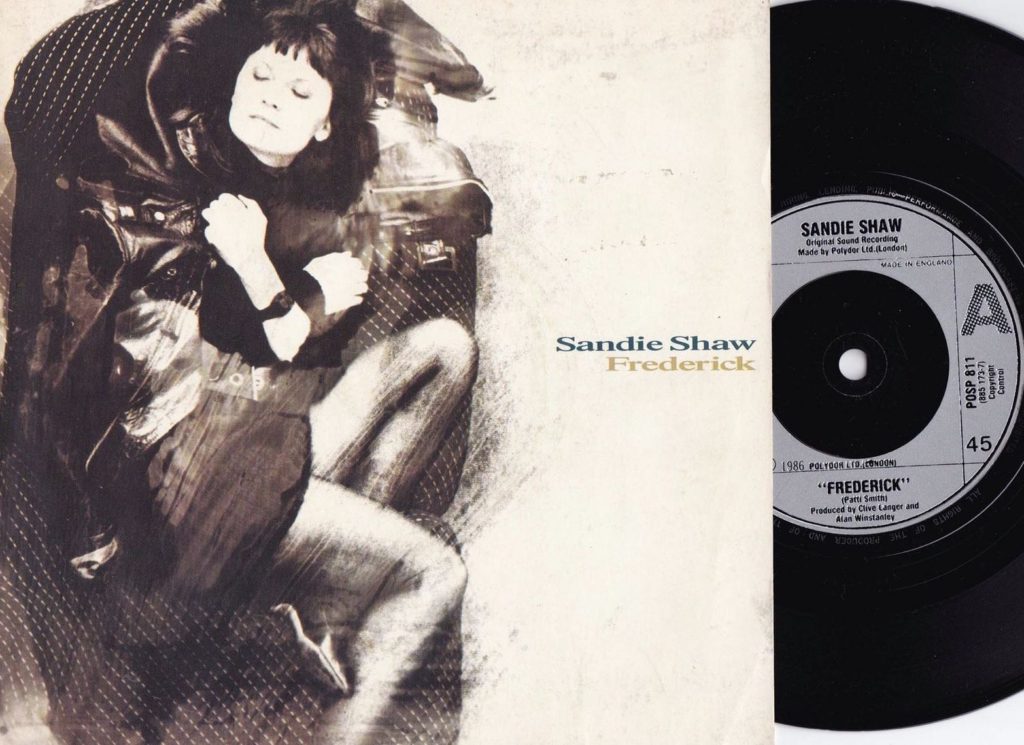 ---
51.54
NASMAK  – I Bespot – 12″ – Plurex Records – 1982
A Dutch band that got a a few spins at our club. And they'll be back here.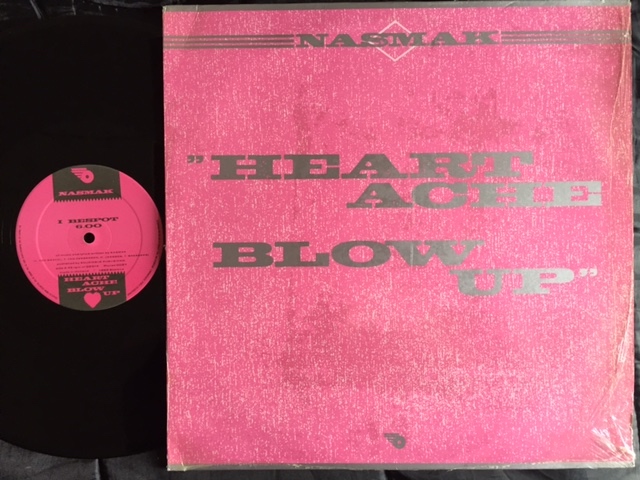 ---
56.29
THE ASSOCIATES – A Matter Of Gender – The Affectionate Punch – Fiction – 1980
An album that will never age. Billy Mackenzie should have lived to make more music… but he might have increasingly spent his time breeding more whippets instead.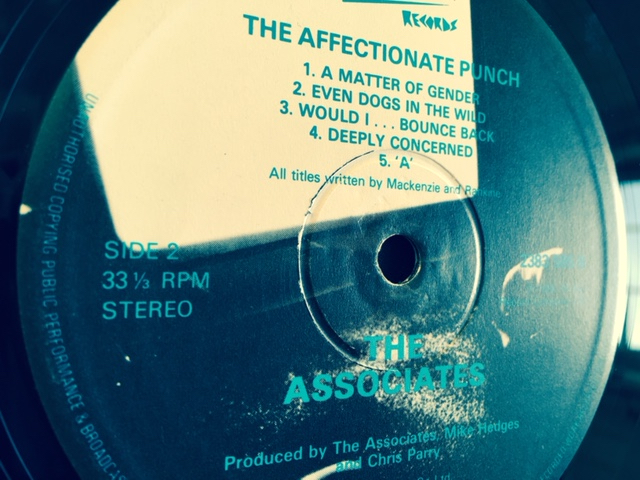 ---
01.00.37
CLOCK DVA – Sensorium (Original Single Mix) – Thirst, LP – Fetish – 1981
A reliable Sheffield source once told me that the DVA's vocalist, Adi Newton used to spend an inordinate amount of time pushing an ancient motorbike around parts of the city way back when. In between, he obviously found time to add an extraordinary voice to the band's sound. Thirst is a top album, the visual here from its re-release on Doublevision in 1985.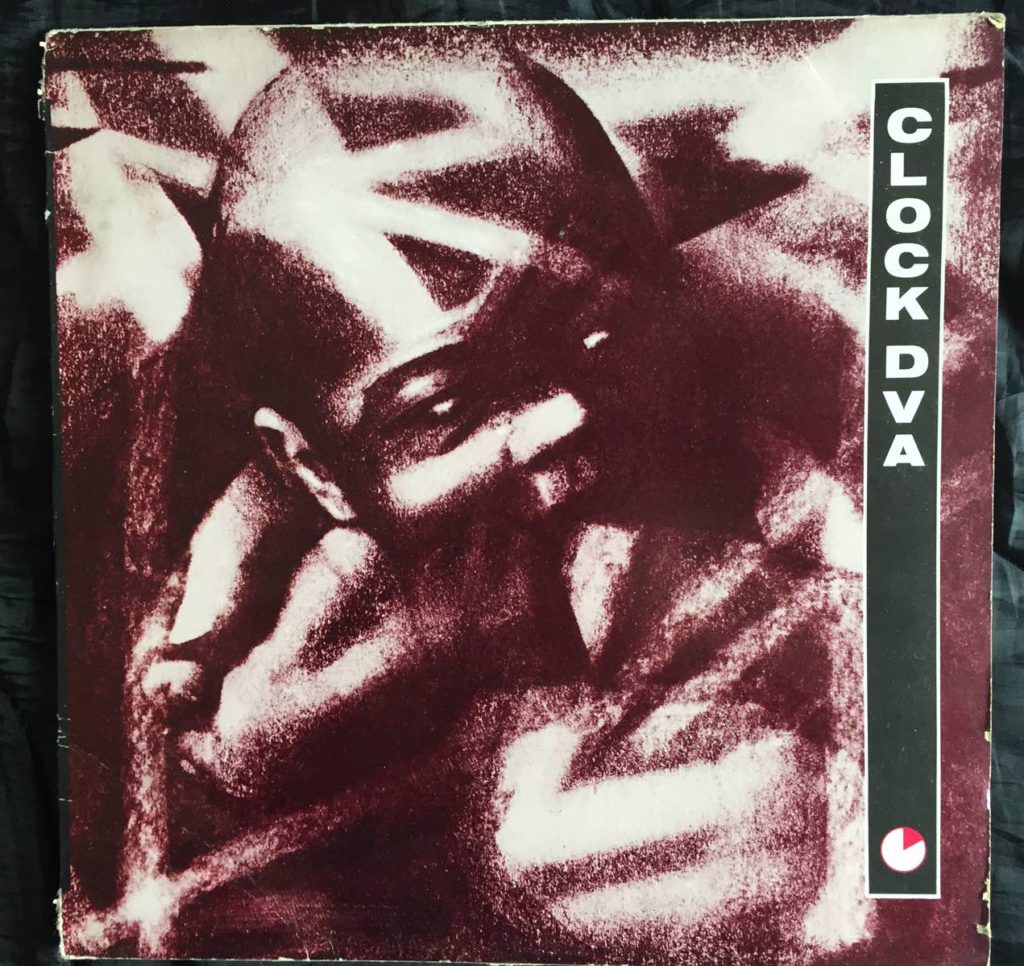 ---
01.03.05
UNDERWORLD – Push Upstairs – Beaucoup de Fish, 2xLP – Junior Boys Own – 1999
All the way back to their earliest Junior Boys Own days, they've been big guns.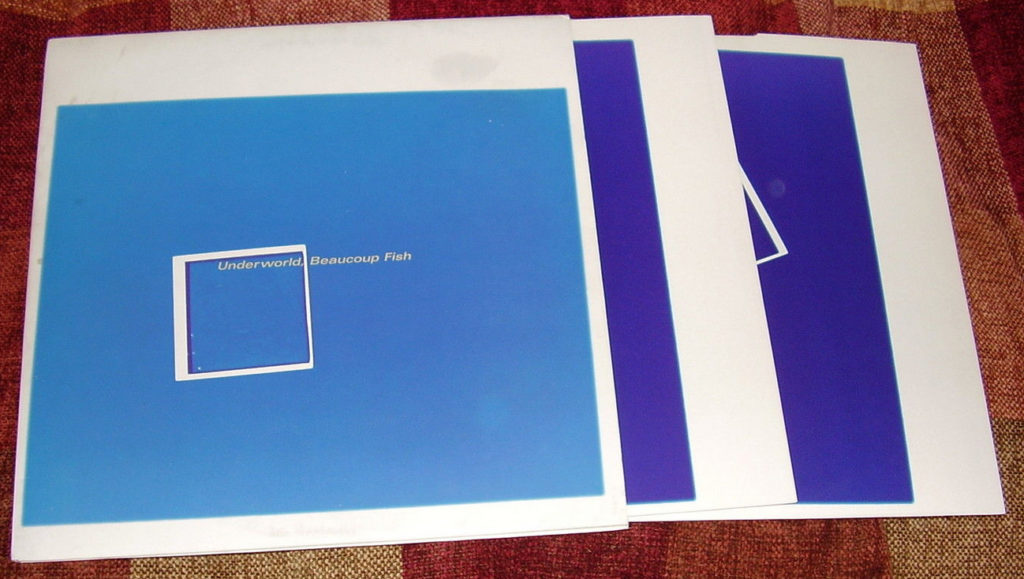 ---
01.07.36
CJ BOLLAND – Neural Paradox – 12″ – R&S Records – 1995
Another of those tracks first heard by me on Kiss FM in London, via the techno shows of either Colin Dale or the late Colin Favor in the early-mid 90s. I would have heard a lot of the early R&S catalogue via these shows but I was never really a fan of much on the label. Neural Paradox, however, is a stormer.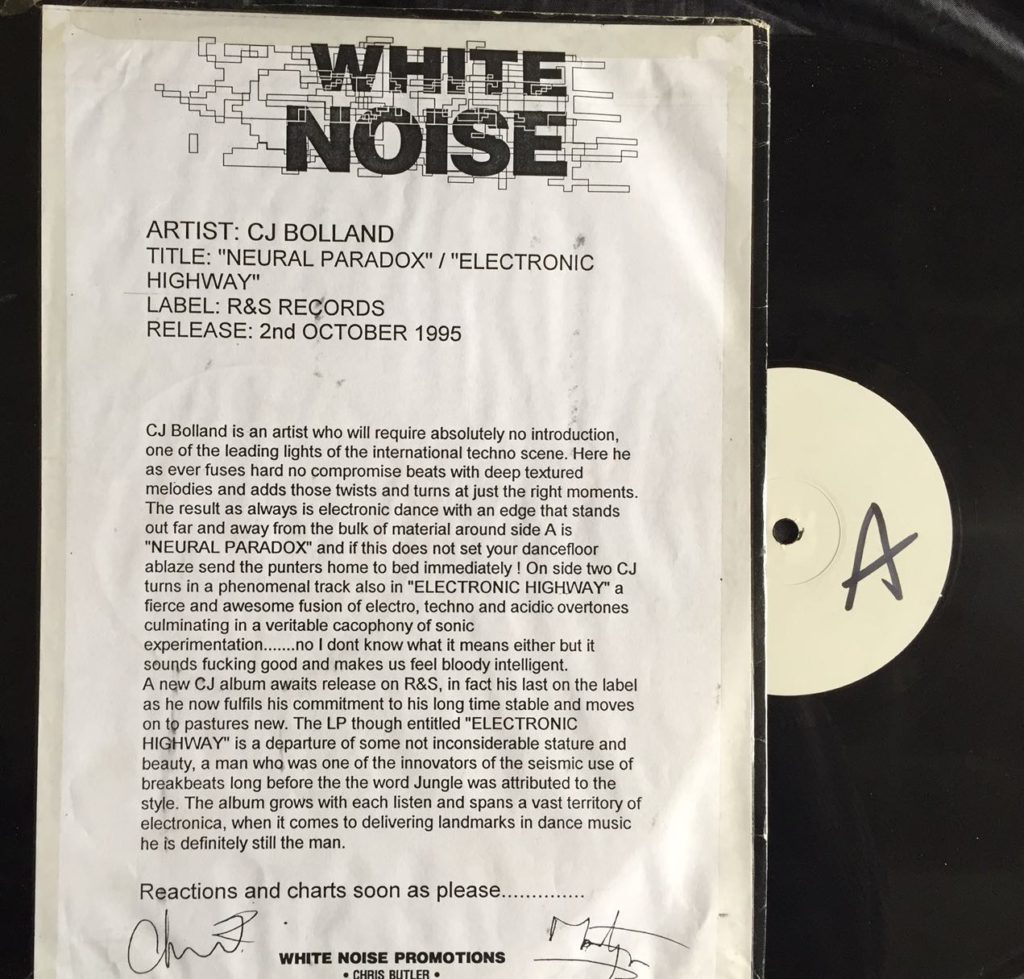 From Record Mirror, early in '97, some of the vinyl CJ was playing out.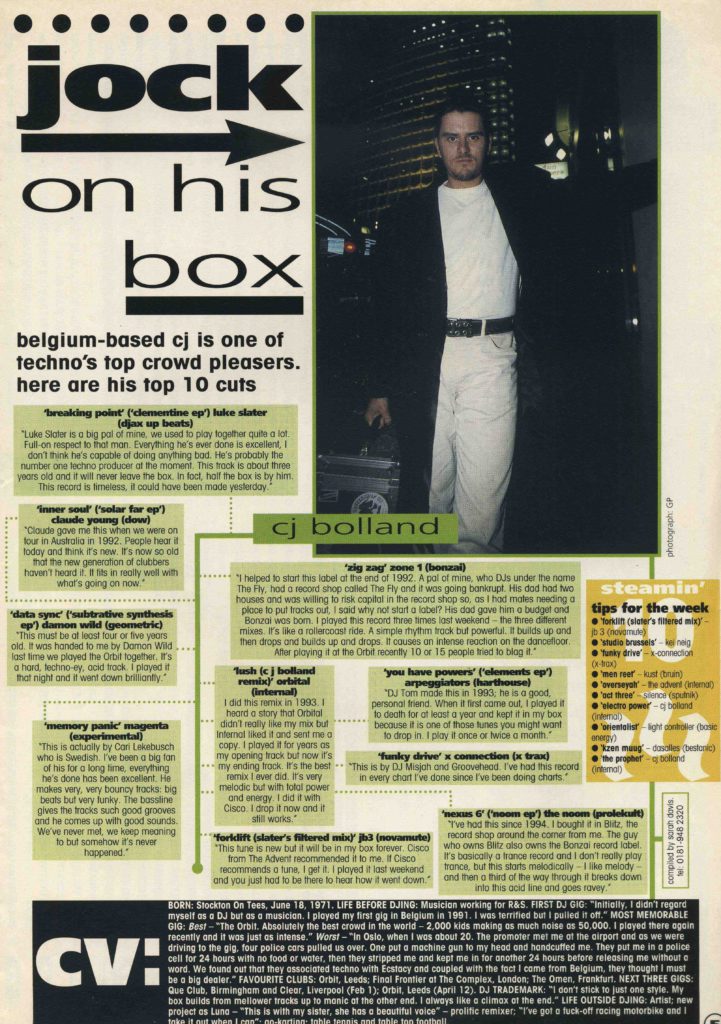 ---
01.16.44
NAO – Back Porch – 12″EP – Little Tokyo Recordings – 2014
Grime in Hackney, London calling. Some eye catching graphic design being used in Nao's marketing for her first two releases, this being the first. Sharp Soulstress #1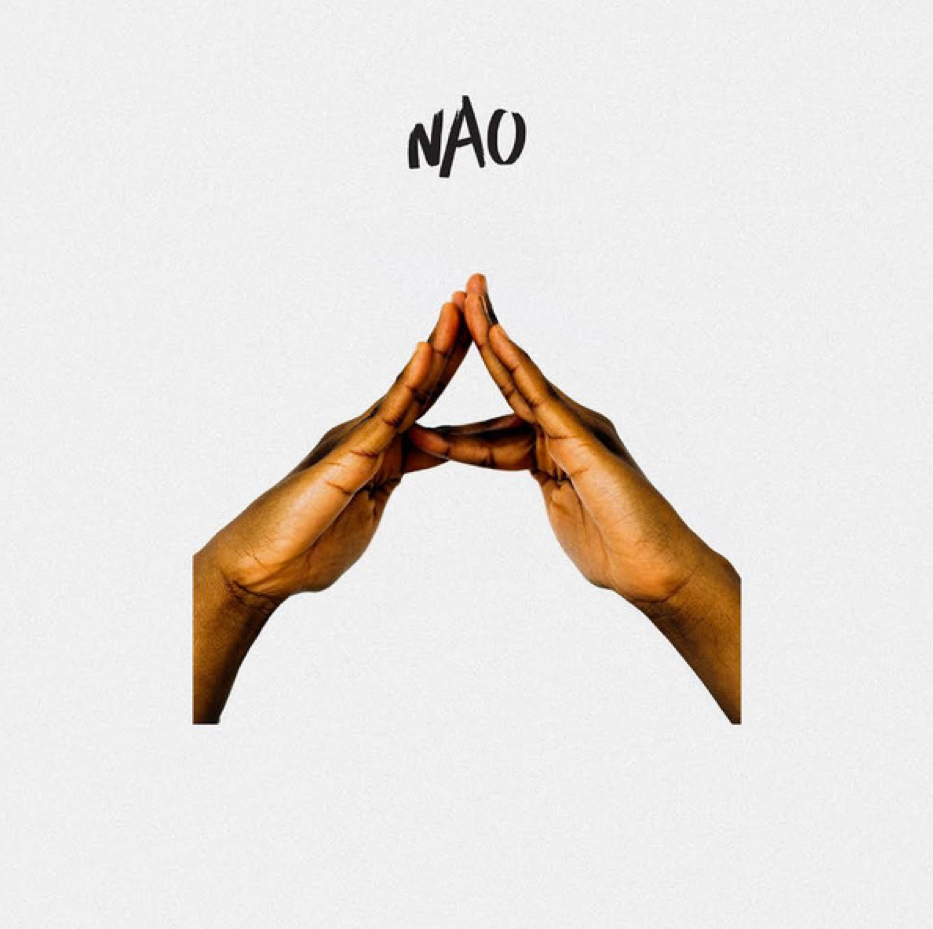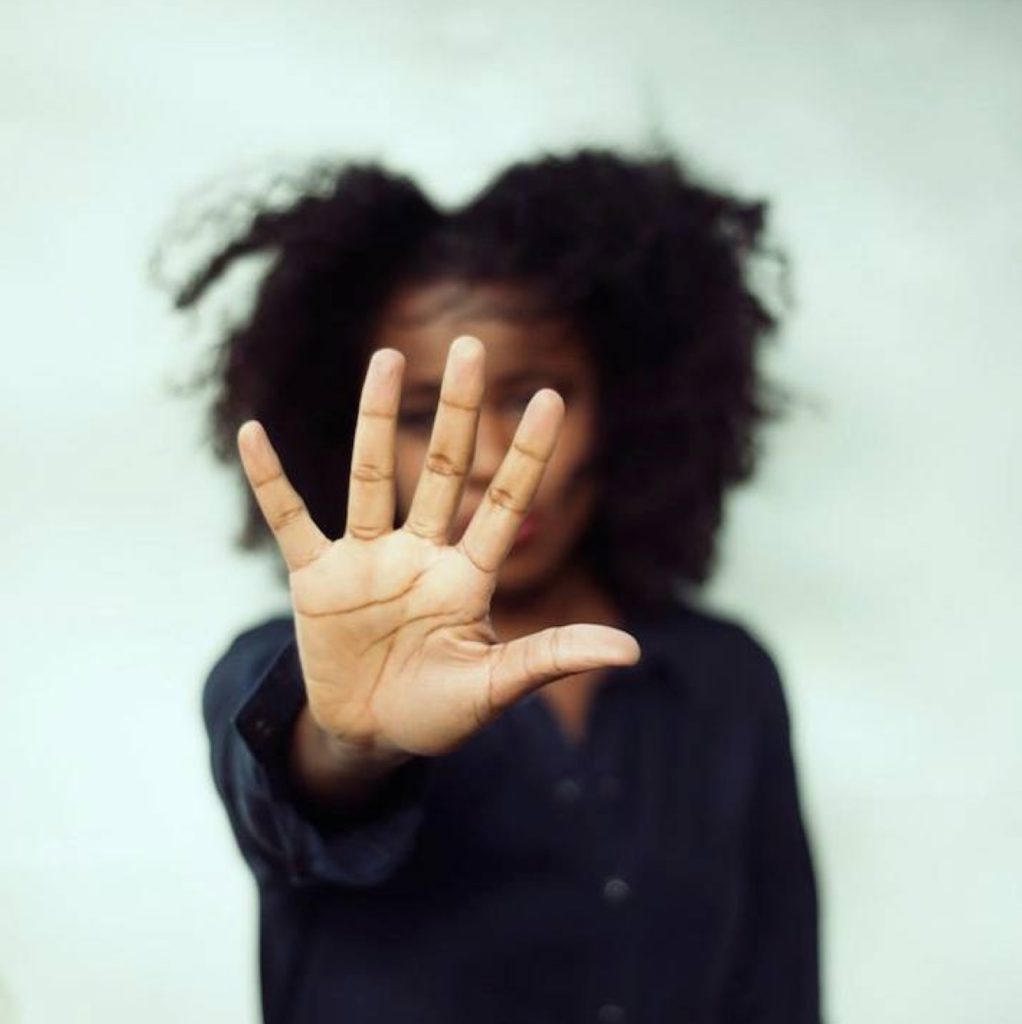 ---
01.20.46
JONES – Hoops – Digital only – 37 Adventures – 2015
Yet another East London girl on the rise? Sharp Soulstress #2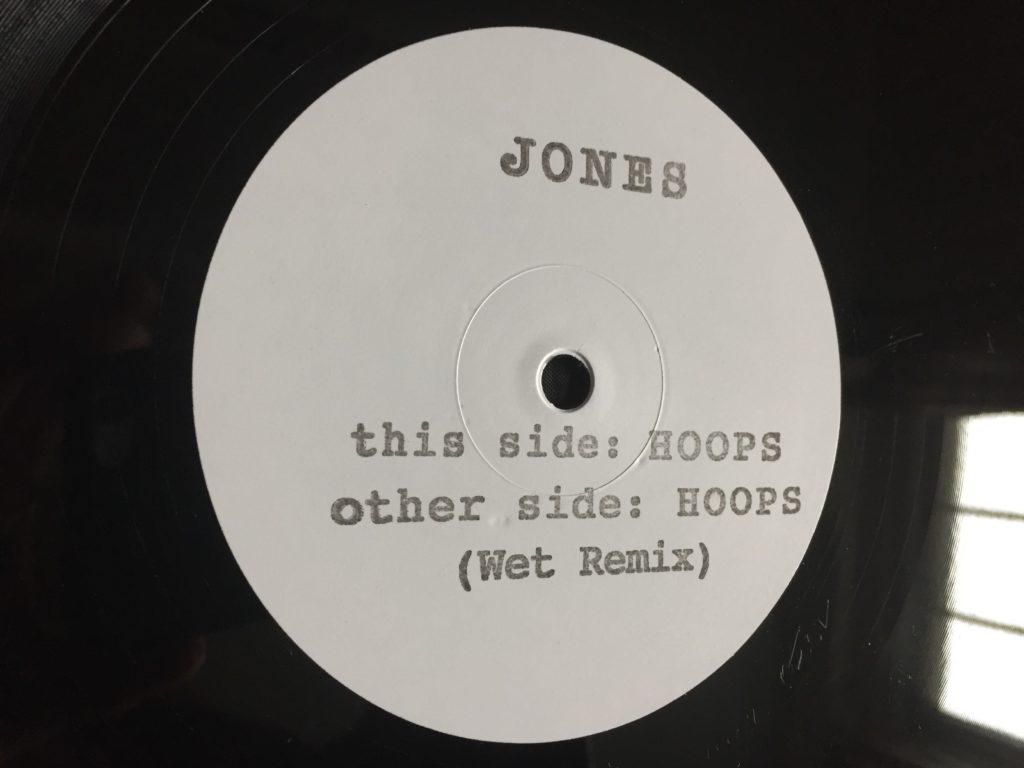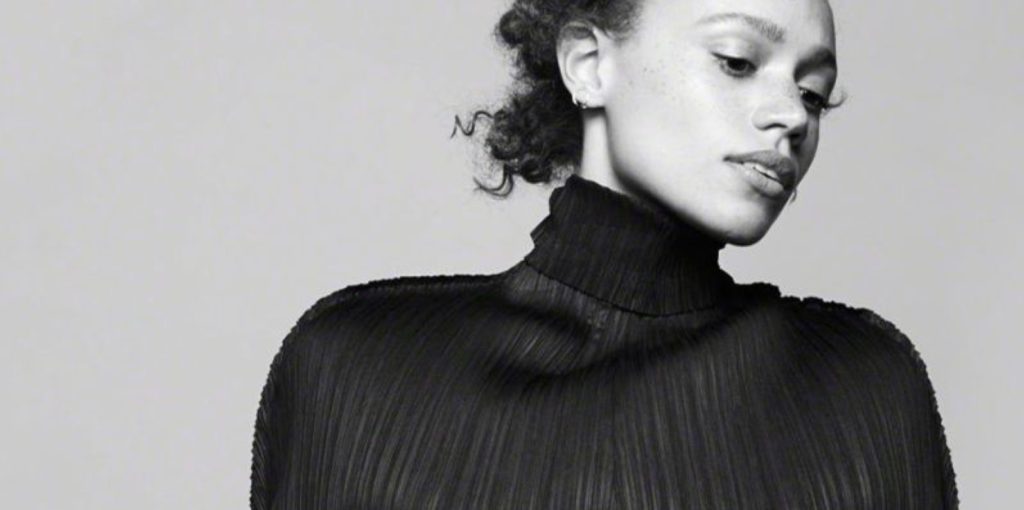 ---
01.24.24
THE SUNDAYS – You're Not The Only One I Know – Reading, Writing and Arithmetic, LP – Rough Trade – 1990

At the height of their popularity the Sundays seemed to not just step back but completely step away from the music industry. With an approach akin to Kate Bush, raising children became the major focus but there have been hints in recent times that making music has never been far away, and with a bit of luck we might hear from them again at some point.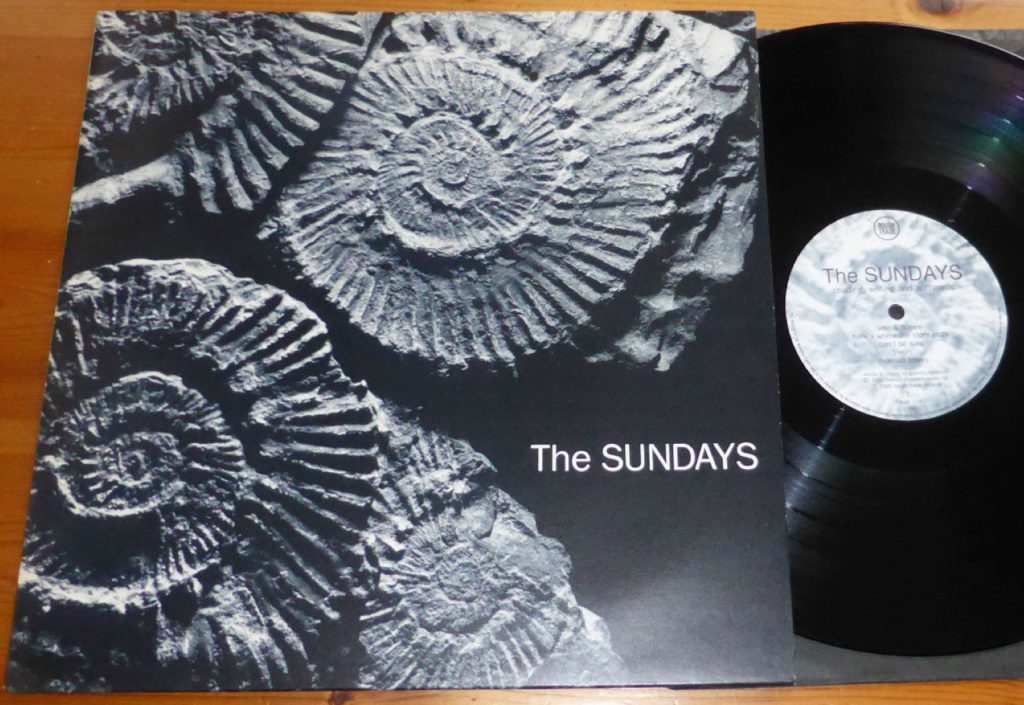 The Catalogue, Nov/Dec, 1989.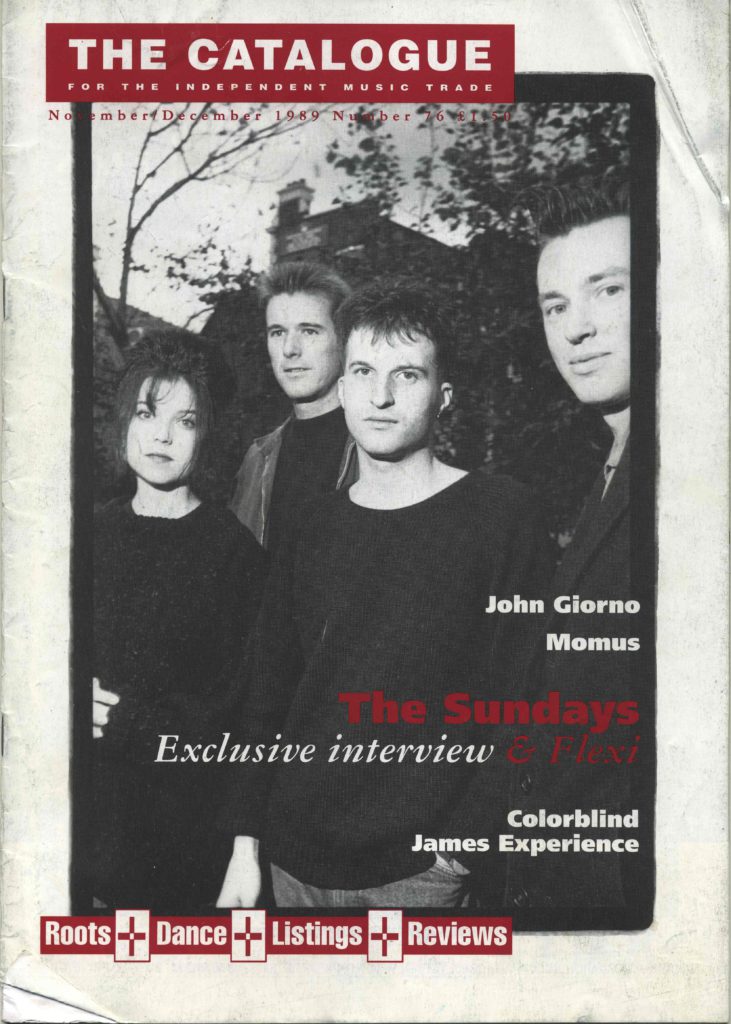 ---
01.28.07
THE WAKE – Torn Calendar – Here Comes Everybody, LP – Factory Records – 1985
Given my love for/connections with the Wake in their early days, I can't remember whether I first came across them via John Peel or supporting New Order. It might even have been a recommendation from Rob Gretton. Anyway, two great gigs at Winkles, Bedford, with them crashing around mine and another house or two spring to mind. And Torn Calendar is one of three tracks they demo'd on a TEAC 4-track reel to reel borrowed from me… the best use ever made of it in my ownership.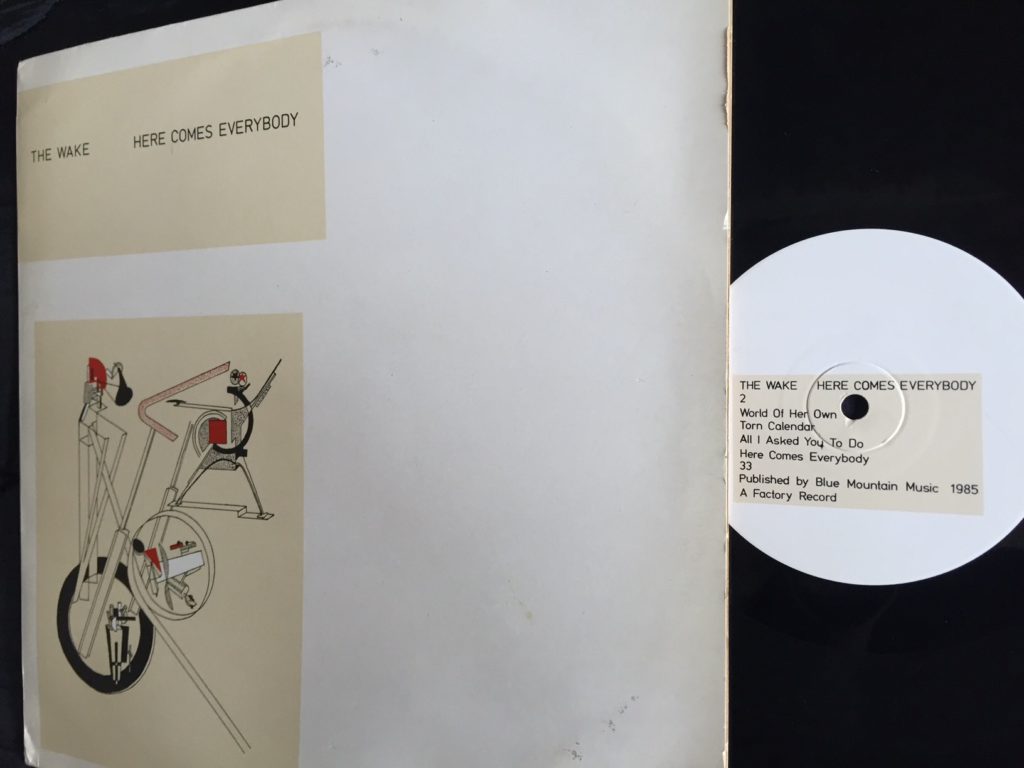 The afternoon of their first Bedford Winkles gig, Sept 7, 1983.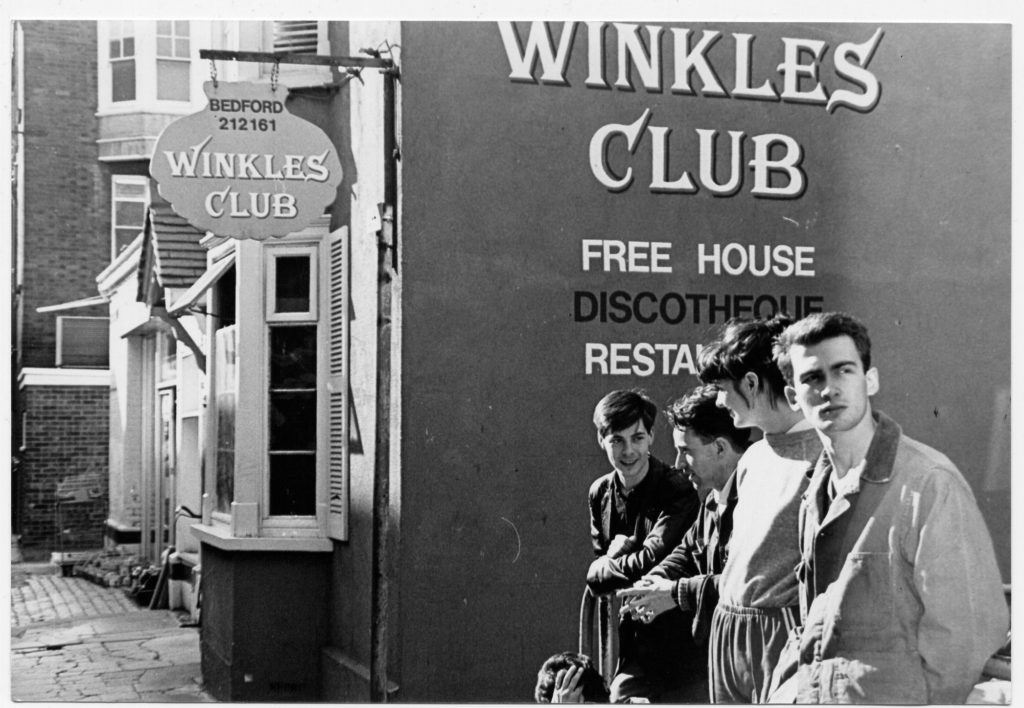 Photo credit/copyright: Dec Hickey
---
01.32.46
DURUTTI COLUMN  – Otis – Vini Reilly, LP – Factory Records – 1989
Back in 1985 and via Tony Wilson, Vini gave me a track for Discreet Campaigns, a compilation cassette I was to release on Rorschach Testing, so I'll always have a soft spot for Durutti Column. As distinctive a sound as you'll ever hear.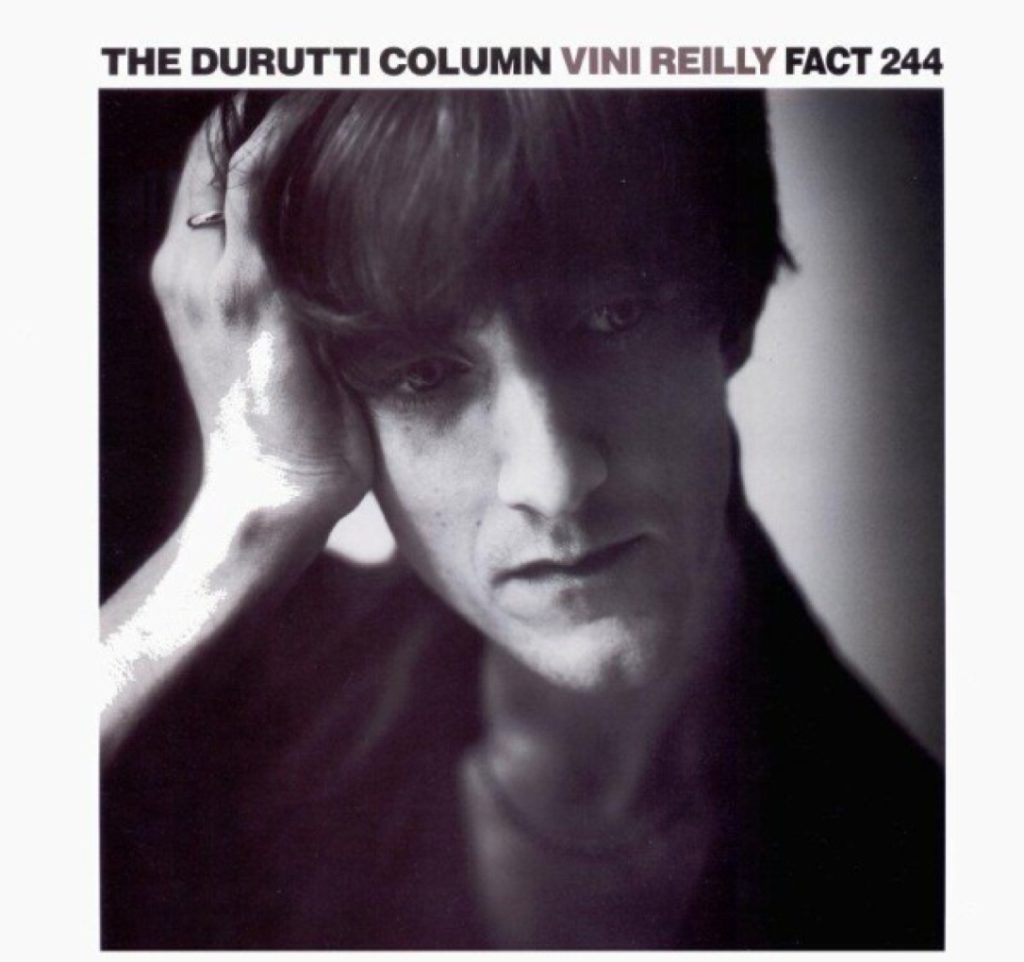 But… over to some blogging with style…
'My favorite guitarist of all time, Vini Reilly, was also a pioneer with regards to sampling in an ostensibly rock context. His Factory Records label boss, mentor, and best friend, Tony Wilson famously discouraged his use of vocals in Durutti Column recordings, feeling he was far better at literally every aspect of music creation than singing. This obviously contributed to his daring and invigorating use of sampling (and later, frequent female guest vocalists), highlighted by this brilliant piece from the center of his eponymous Vini Reilly LP, released in 1989. A rising arpeggio gives way to a typically gorgeous guitar ramble before the song slides into perfection with recontextualized phrases from Otis Redding's (also typically gorgeous) Pain In My Heart and Tracey Chapman's heartbreaking Behind The Wall (listen, seriously) and cements its place in any hypothetical Top 10 Durutti Column countdown.' David James at Optimistic Overground, Sept 14, 2011 post.
---
01.36.57
AVIADOR DRO – Envasados Al Vacio – 12″EP – DRO – 1983
And the tracks I first heard on John Peel just keep on comin'. I only heard this one the once and never heard another from the band for the next thirty plus years – and I didn't know the title of this one for the same length of time. I caught some of their early videos recently and I won't be rushing to play anything else I've heard by them… but Envasados Al Vacio certainly gets my vote.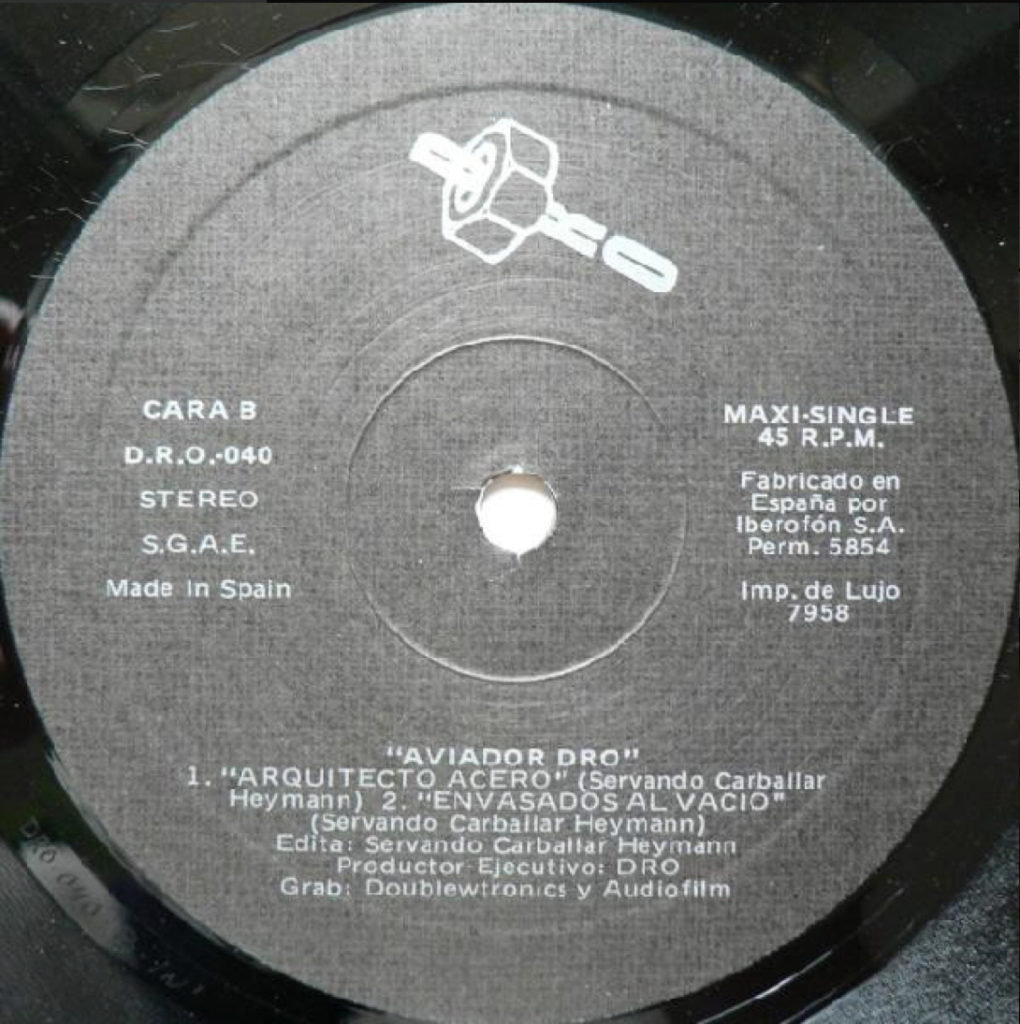 ---
01.40.47
BLACK – Fast Cars Soundtrack (Peel session: 25.6.83) – 1983
The late Colin Vearncombe with a stormer of a track from a JP session. It should have been officially released years ago.

---
01.43.54
PORTION CONTROL – Under The Skin – Step Forward, LP – Illuminated Records – 1984
Dean Piavani's vocals were/are right out of punk and I was mighty proud to have got them to play Winkles in 1984. A month or two later they were supporting on a major Depeche Mode UK tour. Also saw them at the short-lived (as a venue) but wonderful Diorama in London … and Milton Keynes around the same time. Quite rightly, they're still highly regarded, and still out there doing it.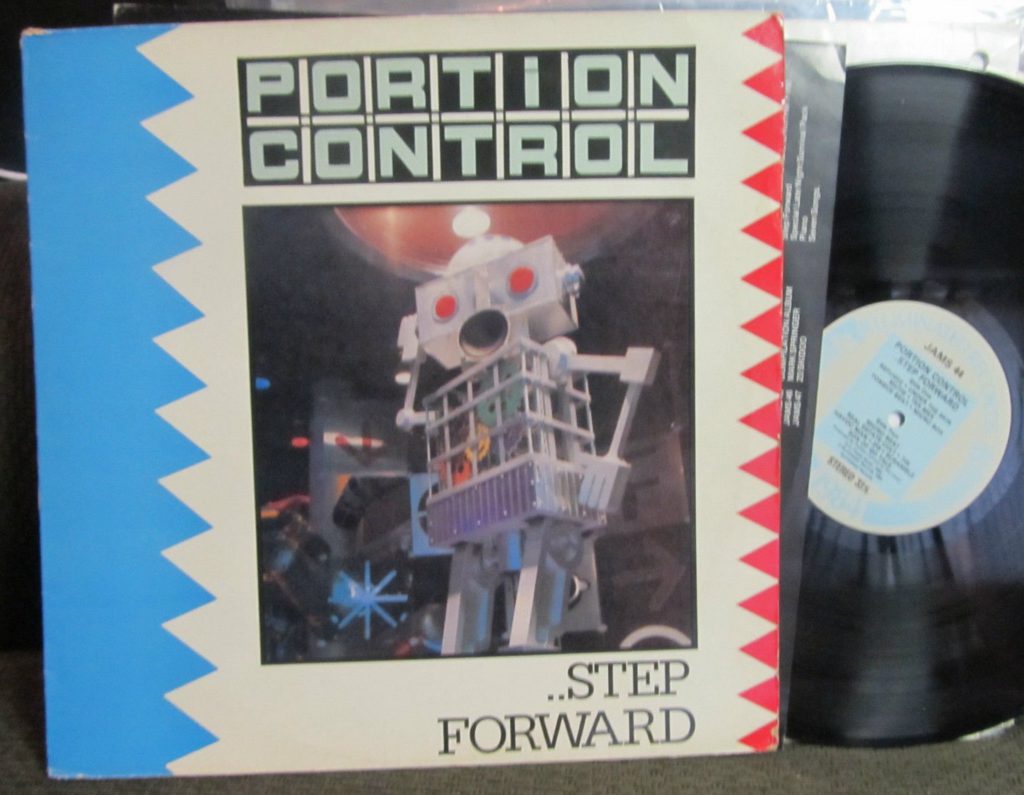 Having promoted it, here's the ticket/poster from their Winkles, Bedford 1984 gig.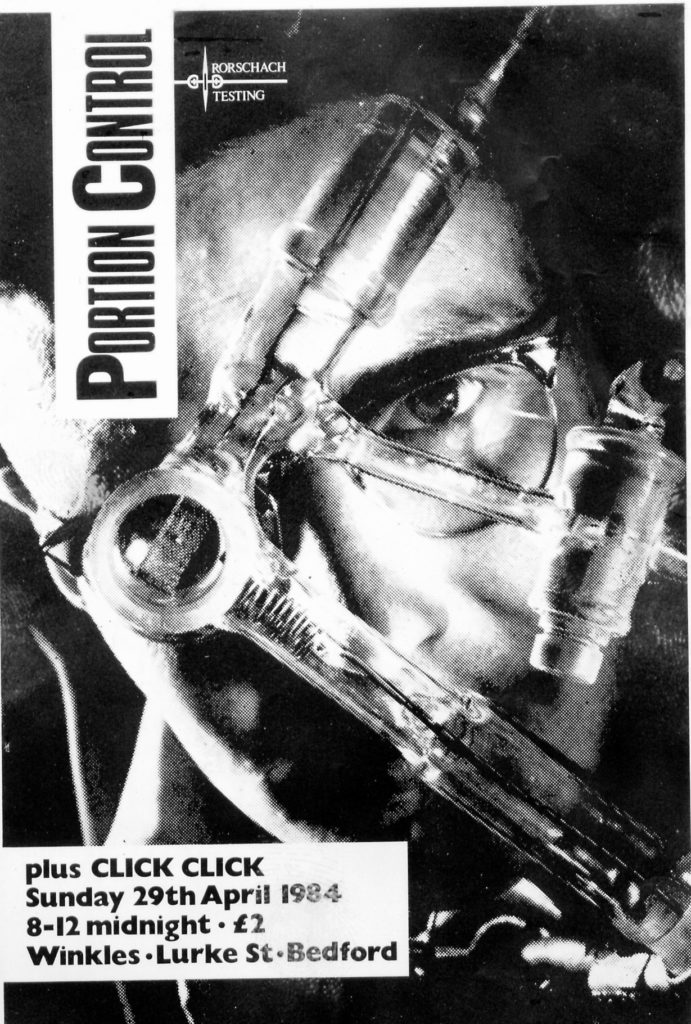 ---
01.47.52
MERZ – Many Weathers Apart (State of Bengal Screamers Incorporated Remix) – 12″ – Epic – 1999
'On 27 September 2013 Merz, along with musicians Shahzad Ismaily and Julian Sartorius performed a show in London consisting of only one song: "Many Weathers Apart". Variations and improvisations on elements of the original song and its ten different remixes were incorporated into a forty-minute set. It marked 15 years since the original release of the song.' Wikipedia. I'd have fancied that… and I'll be searching out the albums he's made since the track originally surfaced.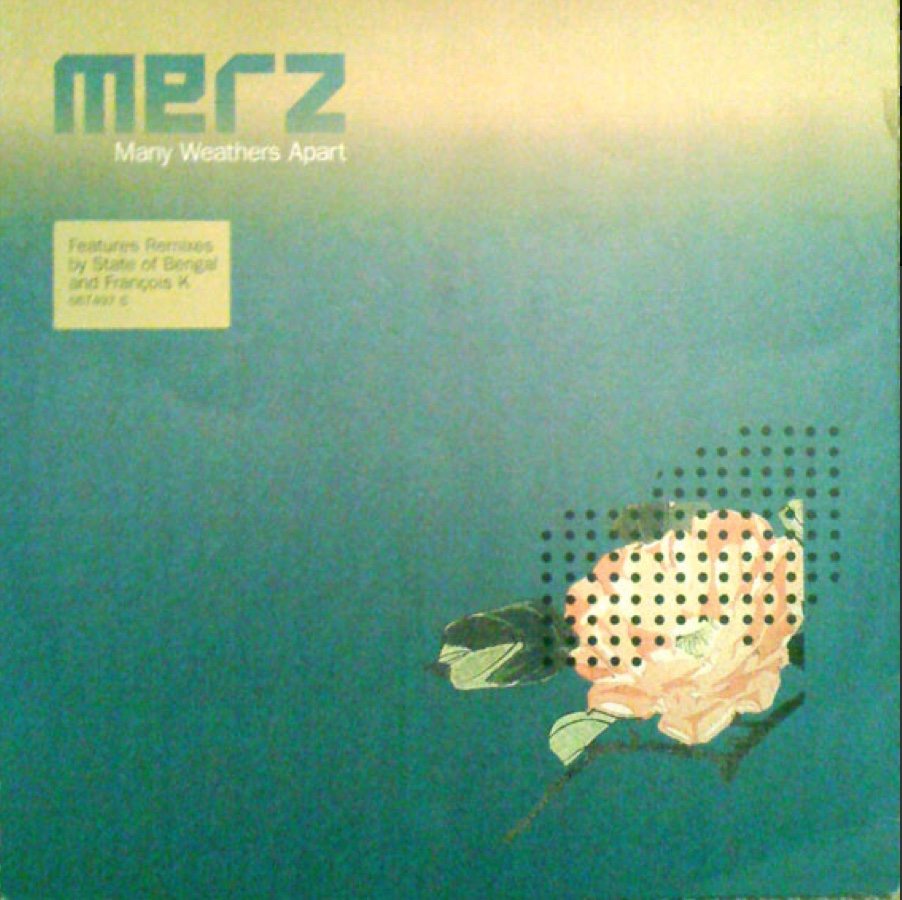 ---
01.54.22
CULOE DE SONG – Ambush – 12″ – Mule Musiq – 2010
Going out… by going deep. No words needed.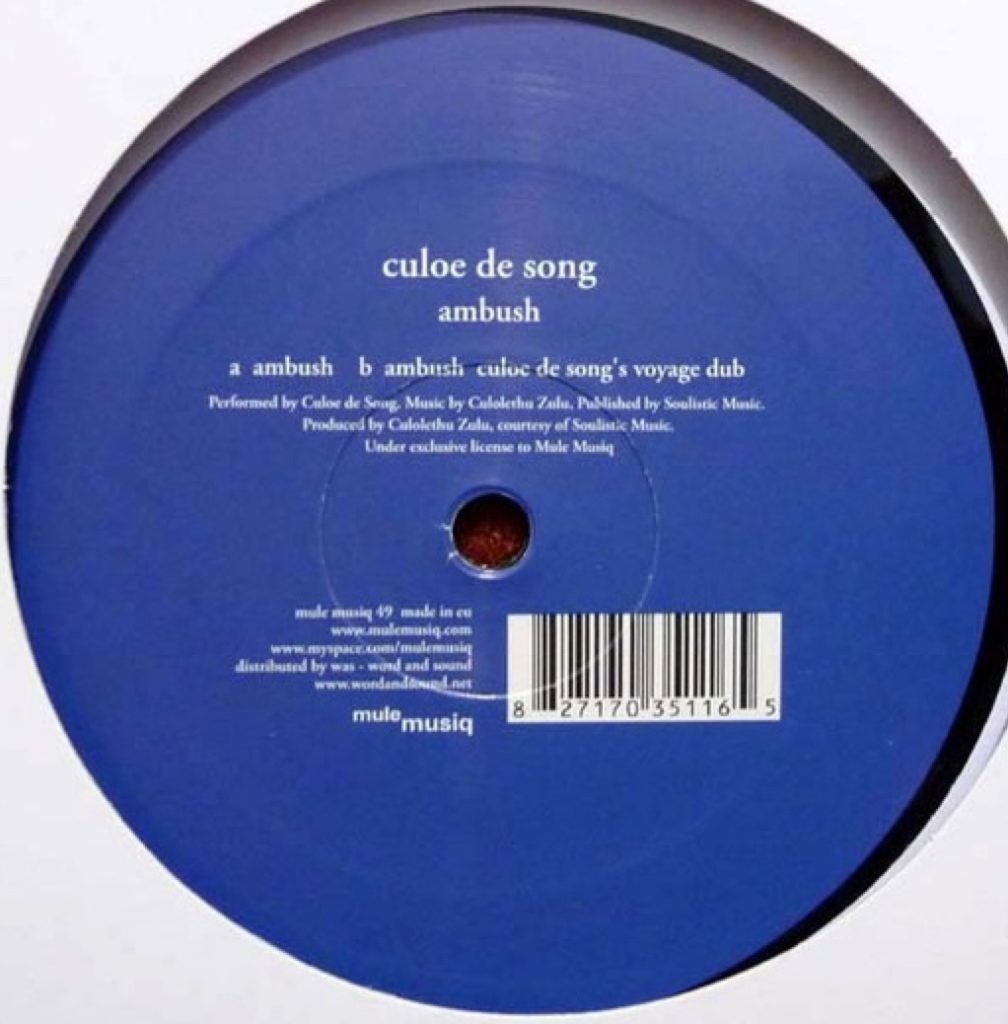 Show 9 (May 29) will include another hour to link with the 'Winkles in 1981' special broadcast in show 6. There might even be a Part 3 further on… we'll see, and at least an hour from each of 1982, 1983 and 1984 will certainly be upcoming at some point; an aural snapshot to at least show what was being spun on a Wednesday, in a small club and in a small corner of the UK back in the day.
---
Patreon                                                                                   
If you like the 41 Rooms podcasts and/or website then hopefully you'll consider making a donation via Patreon, their mission being to help creatives of all sorts 'achieve sustainable income'.
Cheers for the support… and see you soon!
Dec