41 Rooms, Playlist 47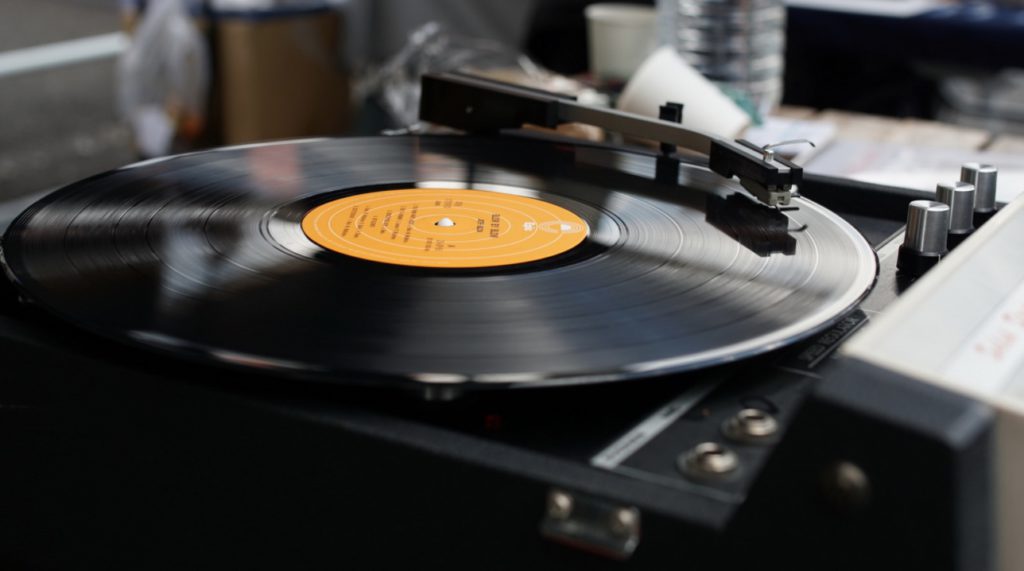 41 Rooms' Playlist 47 is 85% vinyl friendly. Impressive.
---
Tracks marked * have been given a tiny (or sometimes, slightly bigger) 41 Rooms 'tweak'/edit/chop/etc…
---
Lyric of Playlist 47: 
'A knife and a fork, a bottle and a cork. That's the way to spell New York.' Of course it is.
---
00.00
(Intro) THE FLAMINGOS – Stars (Edit) – Unreleased demo – 1983 Episode #1 for info.
---
00.41
NEW ORDER – ICB – Movement, LP – Factory Records – 1981
I(an) C(urtis) B(uried), Hooky confirmed a few years back and one for all the peeps who saw the track performed live. So, that would be 42 gigs worth in the first half of the eighties… including Bedford, and a reappearance hasn't looked on the cards through the years since. As of tomorrow (13th), the Movement album will be 36 years old and my original copy (below) looks even older, having barely survived the 'Winkles years' but it is the copy via which a great number of the tracks made it to the decks on my sessions at the club.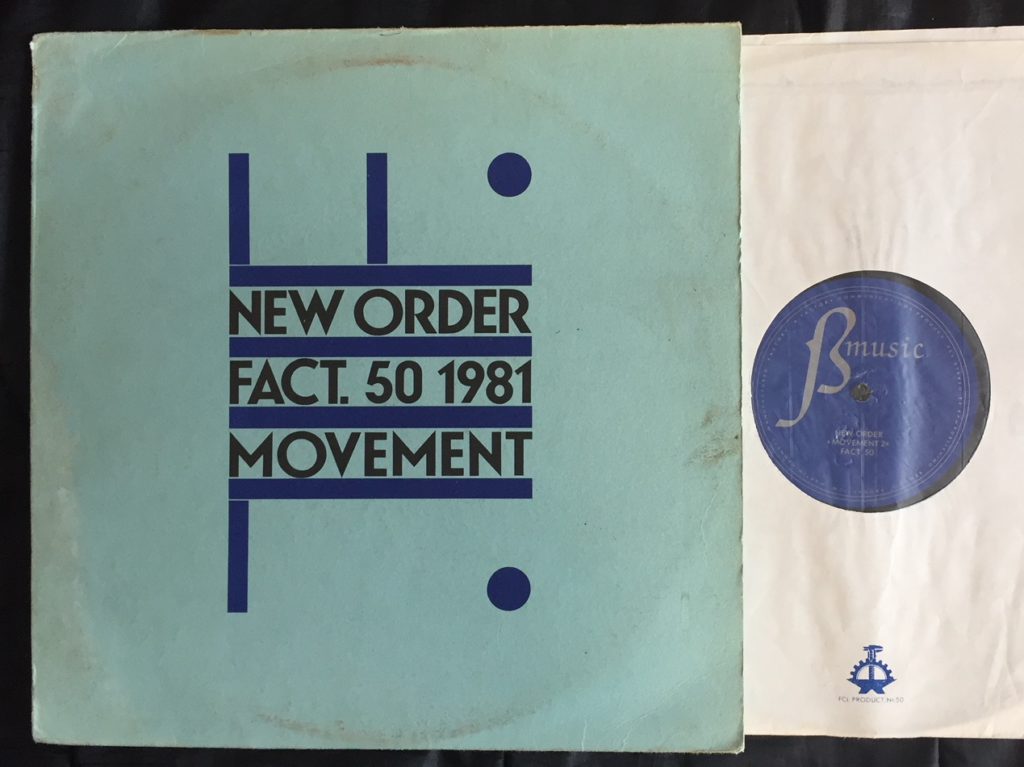 ---
05.03
THE COMSAT ANGELS – Mister Memory – Land, LP – Jive – 1983
By this, their fourth album (and with a change of label), the Comsats had grown a shade more commercial but even though they were still very relevant, it sadly didn't seem to build their audience to any great extent.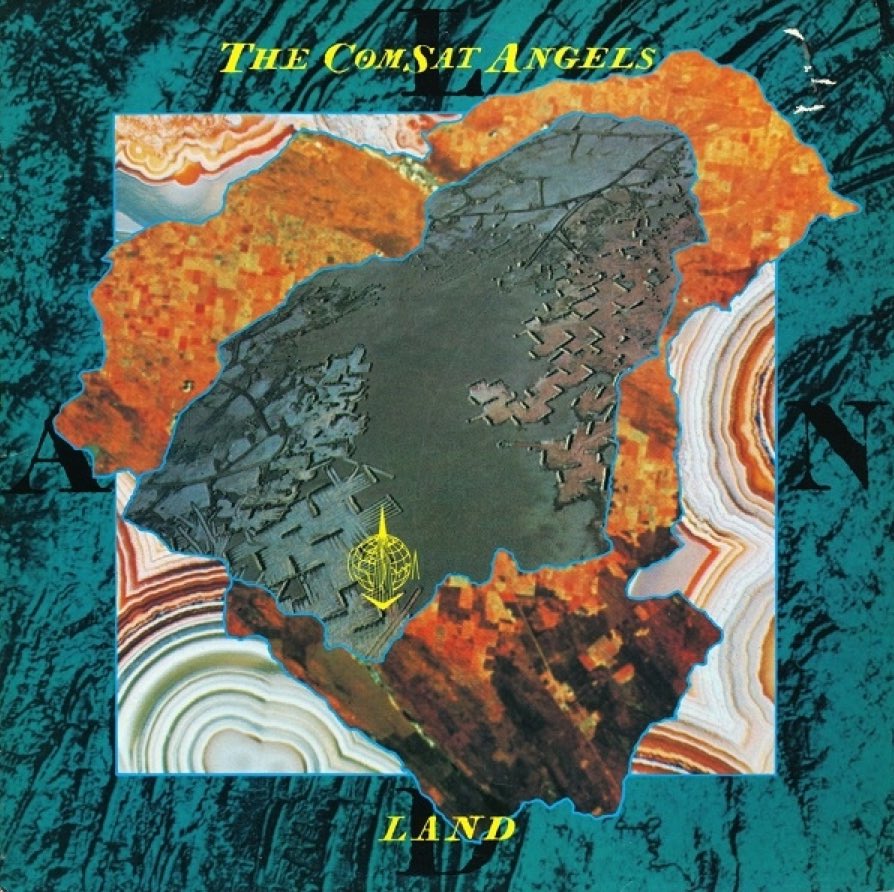 ---
09.48
TOSCA – Jayjay – Odeon, 2LP – !K7 – 2013
Richard Dorfmeister and Rupert Huber have regularly released albums for two decades and slow beats is their general thing. Here they drafted in someone called J.J. Jones to guest on vocals… and provide the song title.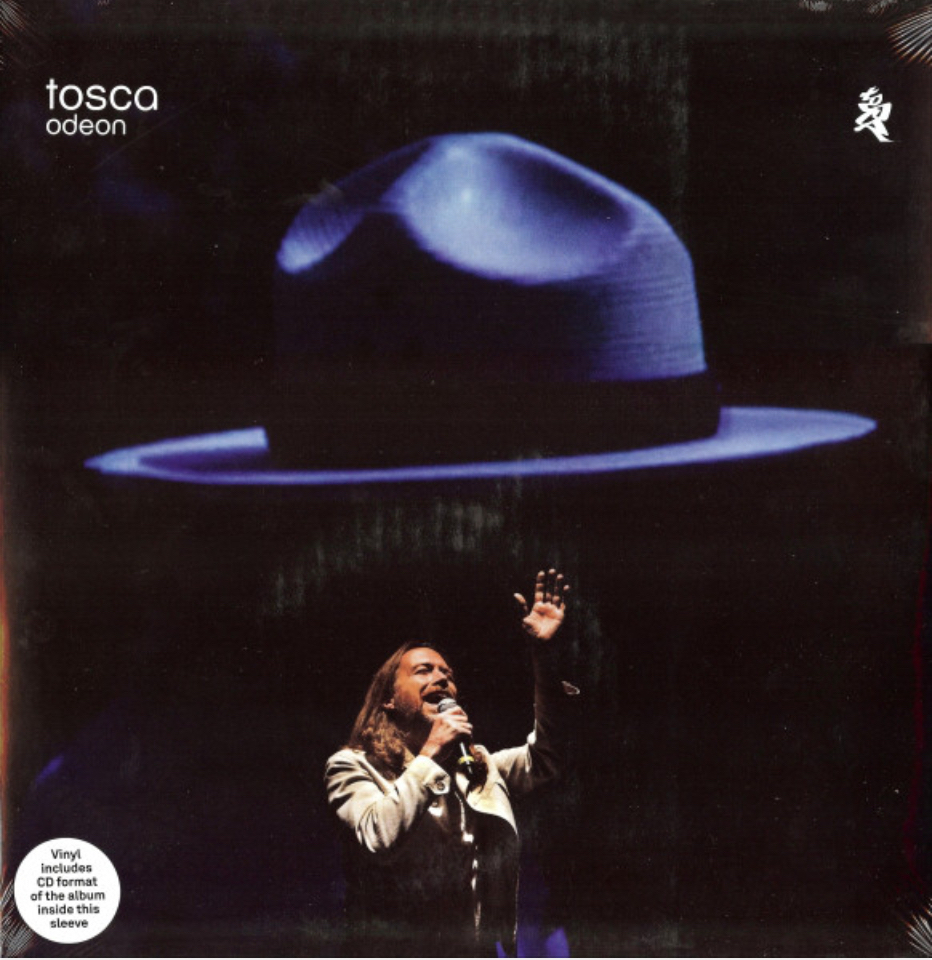 ---
15.37
THE FLOWERPOT MEN – Jo's So Mean To Josephine – 12″ – Compost Records – 1984
A definite coincidence but here are more Js in the area. Sounding like a modern day (for then) dark and slow rockabilly thing, hearing this now reminds me a tad of my ex comrades, Click Click and their sound from a couple of years further on, though the latter were very much treading their own path.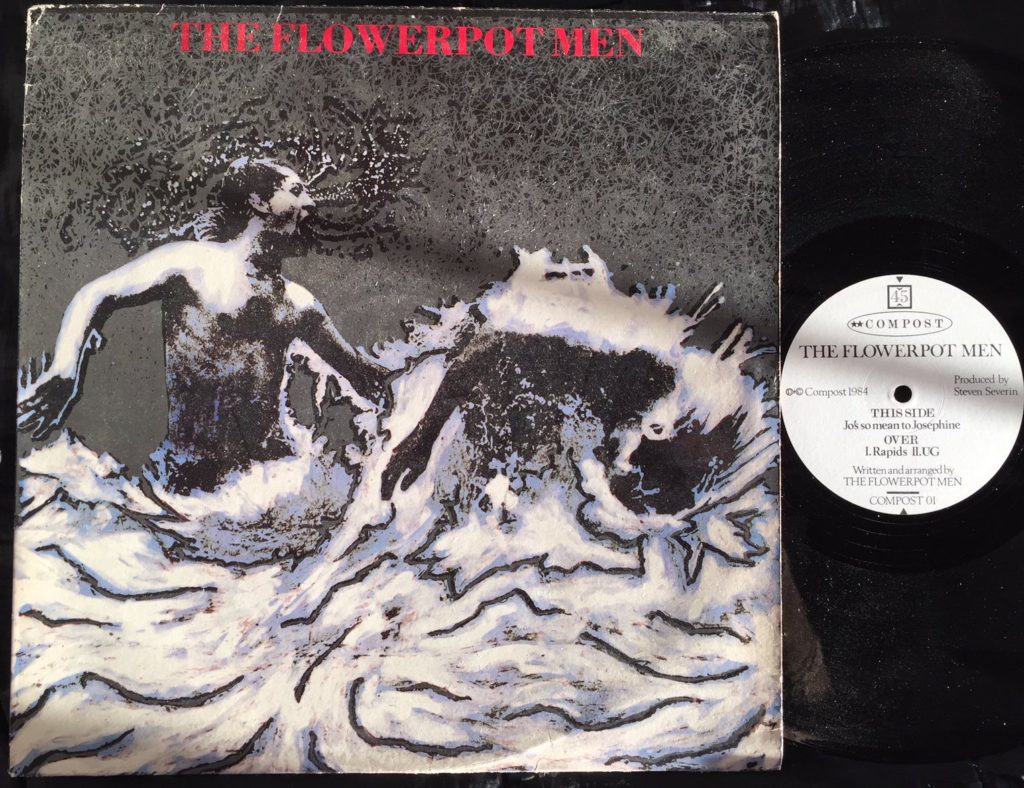 ---
20.50
A RACE OF ANGELS – The Main Attraction (Original Version) – Download only –
Having previously played the 'GB Interprets… ' version on 41 rooms, the 'shades of Sgt Peppers' vocals crop up here again. Sort of 21st century electronic soul, I've linked to this neat article before but as ARofA's Yeofi Andoh is very much under the radar it's worth another push.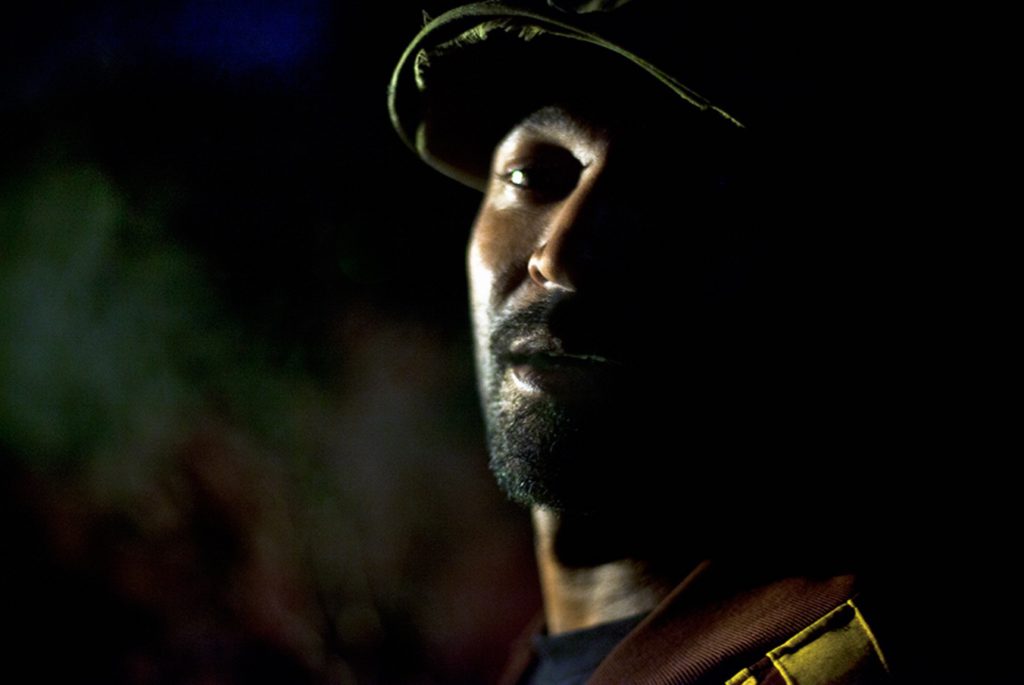 ---
26.09
DAVID BOWIE – Fascination – Young Americans, LP – RCA – 1975
The Ziggy-era fans most probably outweigh the rest of us but this is the late great's best period for me. It's Wikiwotzit for the song's interesting story.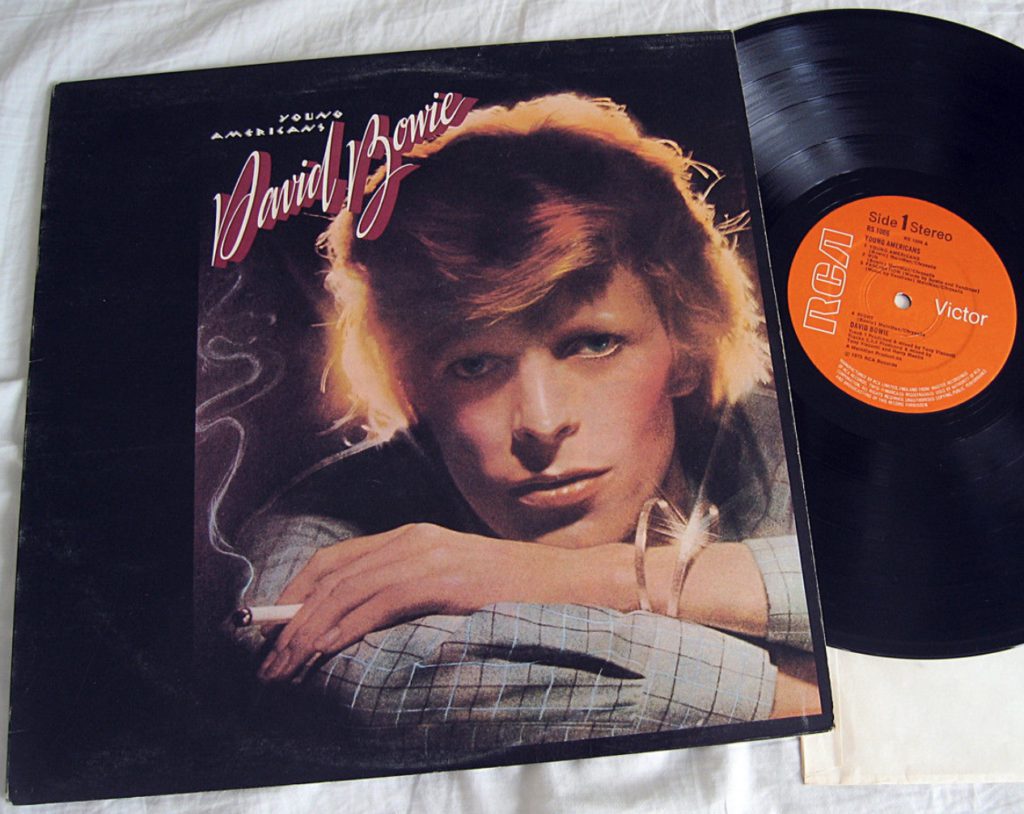 ---
31.01
BETTY WRIGHT – In The Middle Of A Game (Don't Change The Play) – Betty Wright, The Movie, CD only – S. Curve Records/Ms. B Records – 2011
Just the forty years on from her Clean Up Woman break, I first came across this track via a live performance on Jools Holland's 'Later With… ' The girl was still on it.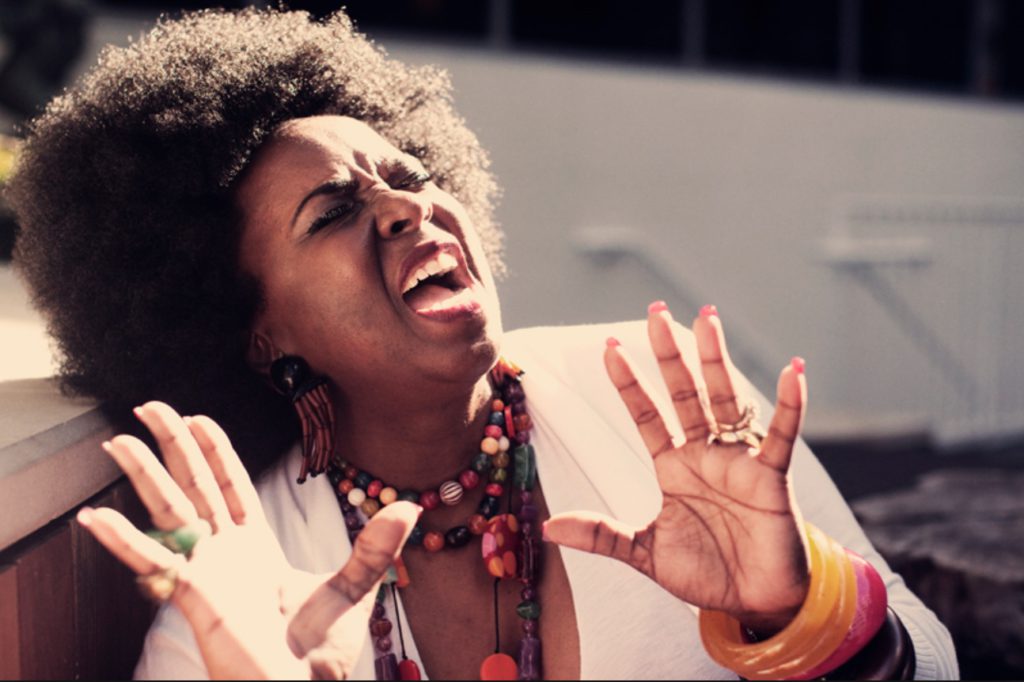 ---
34.49
THE WAKE – Starry Day – A Light Far Out, LP – Factory Benelux – 2013
Carolyn on vocals! Not something that happened back in the day but fab all the same. 500 copies only of the album's vinyl version.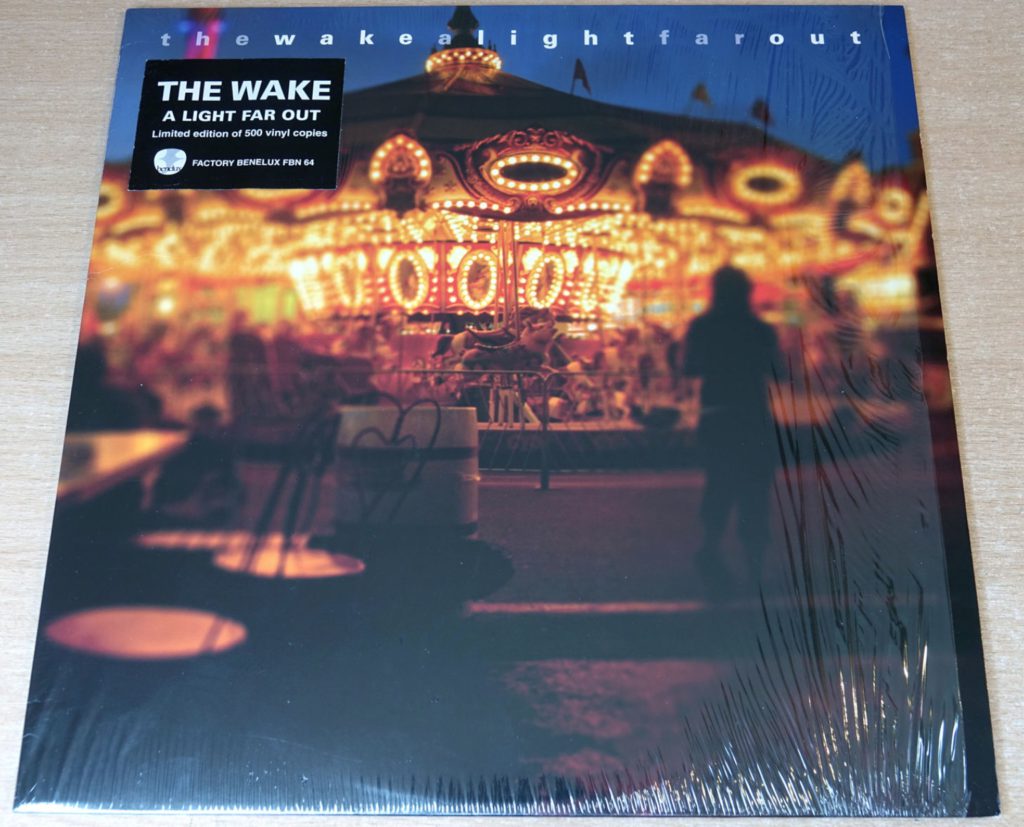 And as this show uploads – a photo from one day sort of 34 years ago!
The Wake – Winkles, Bedford – Nov 13, '83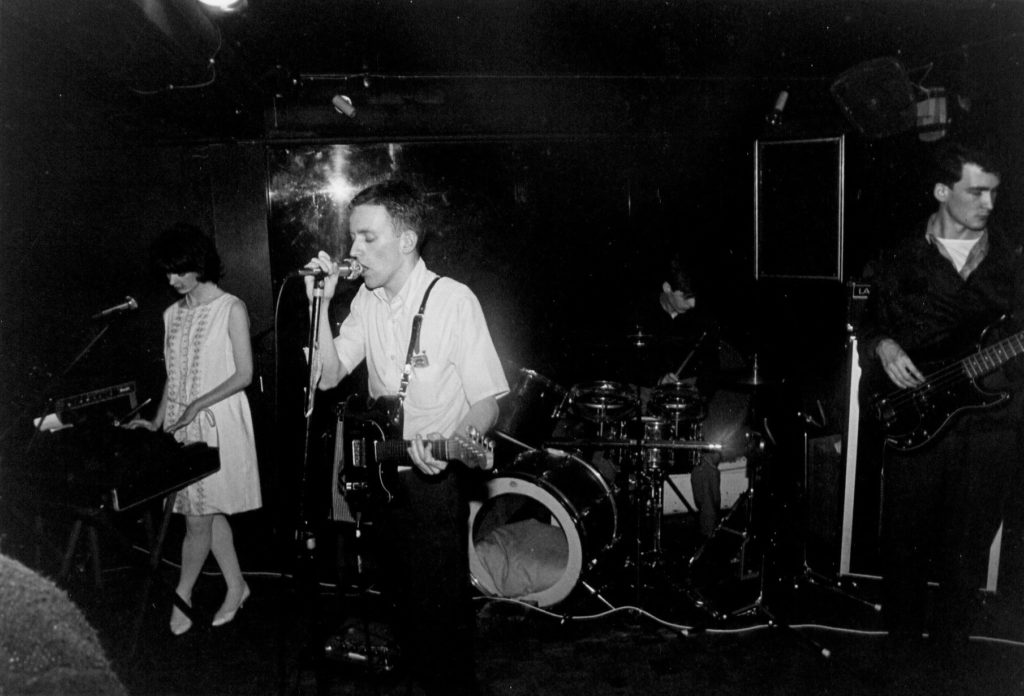 Photo credit/copyright: Dec Hickey
---
39.10
ANTONY AND THE JOHNSONS – Cripple and The Starfish – Self-Titled, CD only – Durtro – 2000
I really fell for this track when I first heard it but I have to admit I can only take Anonhi/Antony Hegarty's vocal style in very small doses. It most probably falls into the Marmite syndrome.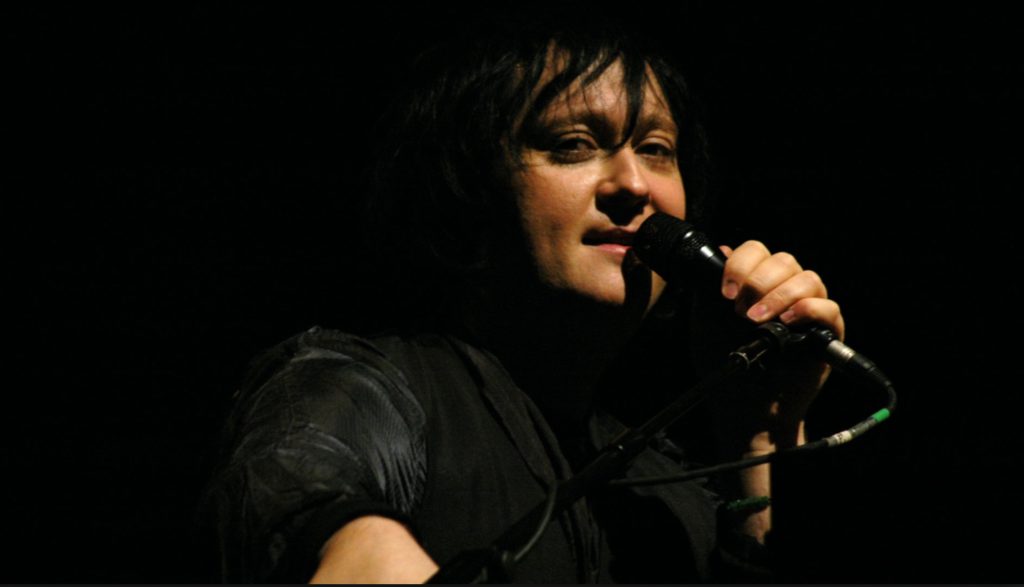 ---
43.09
LAURIE ANDERSON – Walking & Falling – Big Science, LP – Warner Brothers – 1982
Another in the rather large drawer of artists I should have delved into more, there was nothing quite like this album around when it surfaced.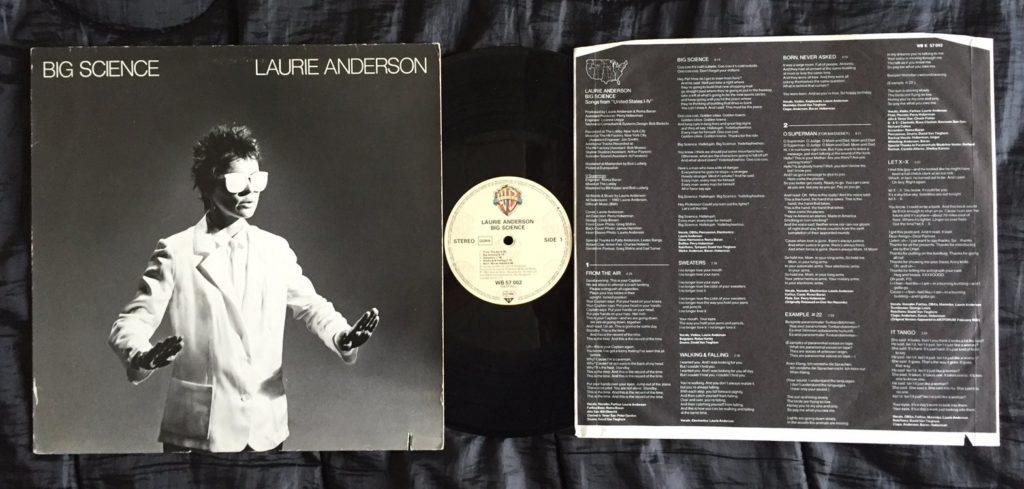 ---
45.15
BB DAVIS AND THE RED ORCHIDSTRA – Get Carter – Warp Factor 2, v/a 2LP – King Kladze – 1999
As my lads, The Flamingos (with guest, Jose Feliciano) were featured on this compilation album, it was the route to me hearing this version – the best, methinks – of the film's theme tune. Someone should do an album of all the takes out there.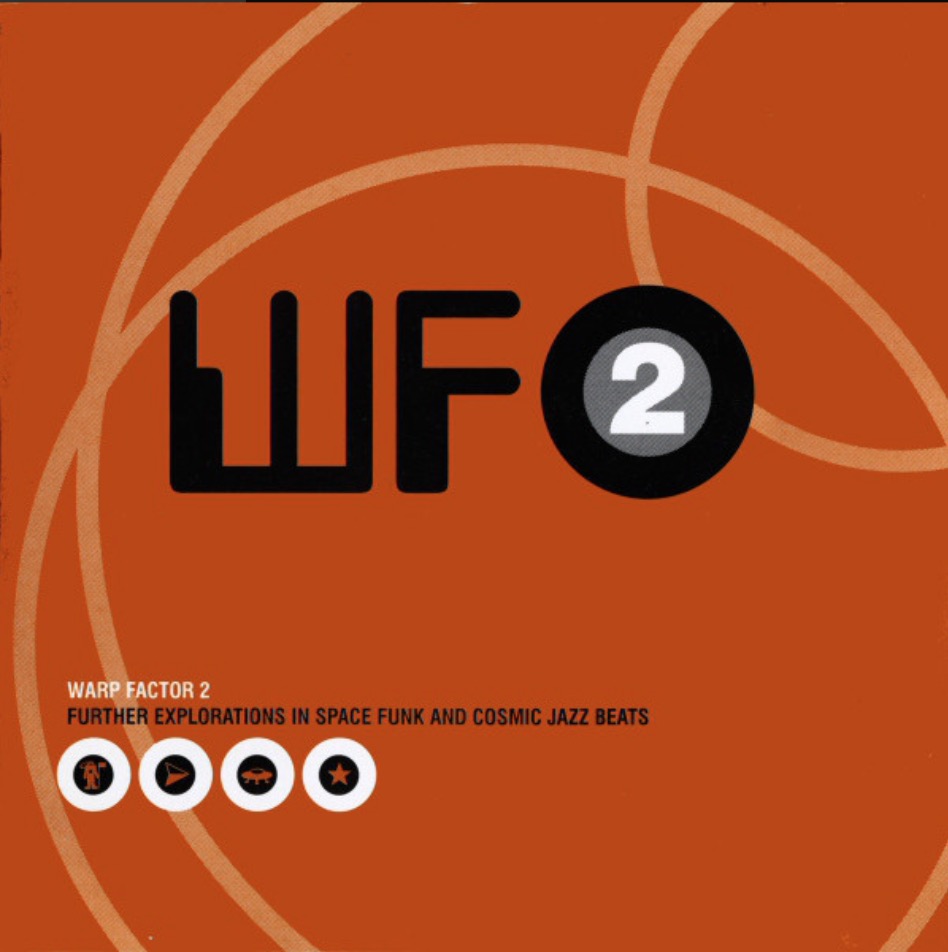 ---
52.25
THE BEAUTY ROOM – No Rejection – II, LP – Far Out Recordings – 2012
Techno head, Kirk Degiorgio's occasional and more recent live band side project, featuring Jinadu on vocals. Very 70s West Coast.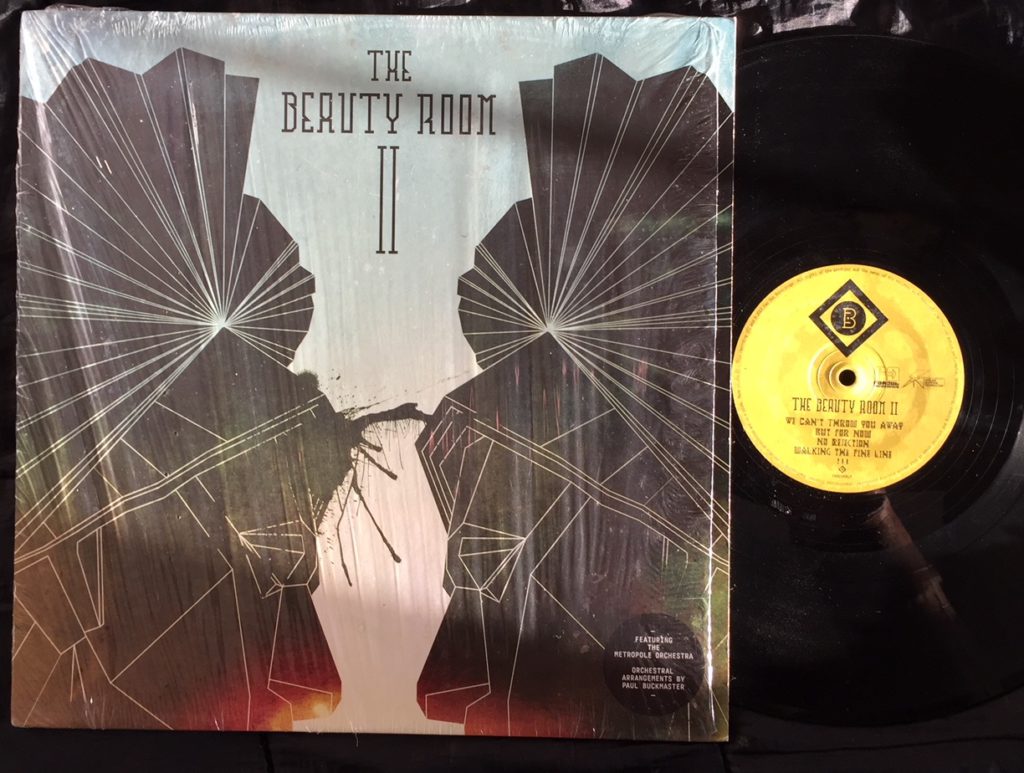 ---
56.06
RAE & CHRISTIAN (feat MEL UYE PARKER)  – Dancr – Mercury Rising, 2LP – LateNightTales – 2013
Past Mercury Prize nominees, R&C continue to eke out releases as and when the winds and tides are in their favour – and I'm very grateful that they do. If you caught Mark's hugely entertaining Facebook page anecdotes of his times in the music biz – and he's a genuinely classy narrator/writer – check out the bespoke 10″ and book package via Bandcamp.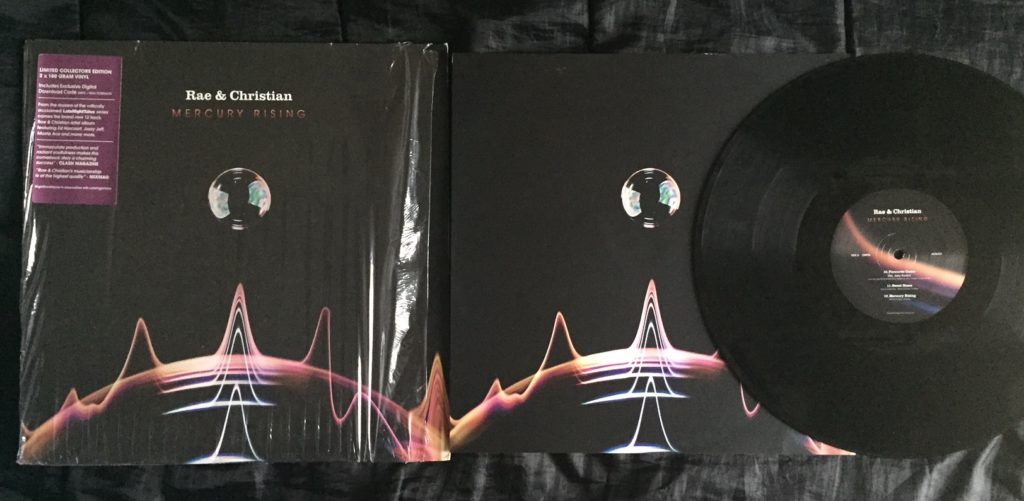 ---
01.00.21
PART TIME HEROES (feat SARAH SCOTT) – Folded (Paper Tiger Mix) – Download only
PTH's stylistic area of operation has maybe had to suffer/weather more of the under the radar vagaries than R&C above but I'll bet they'll be back… and I'll be listening.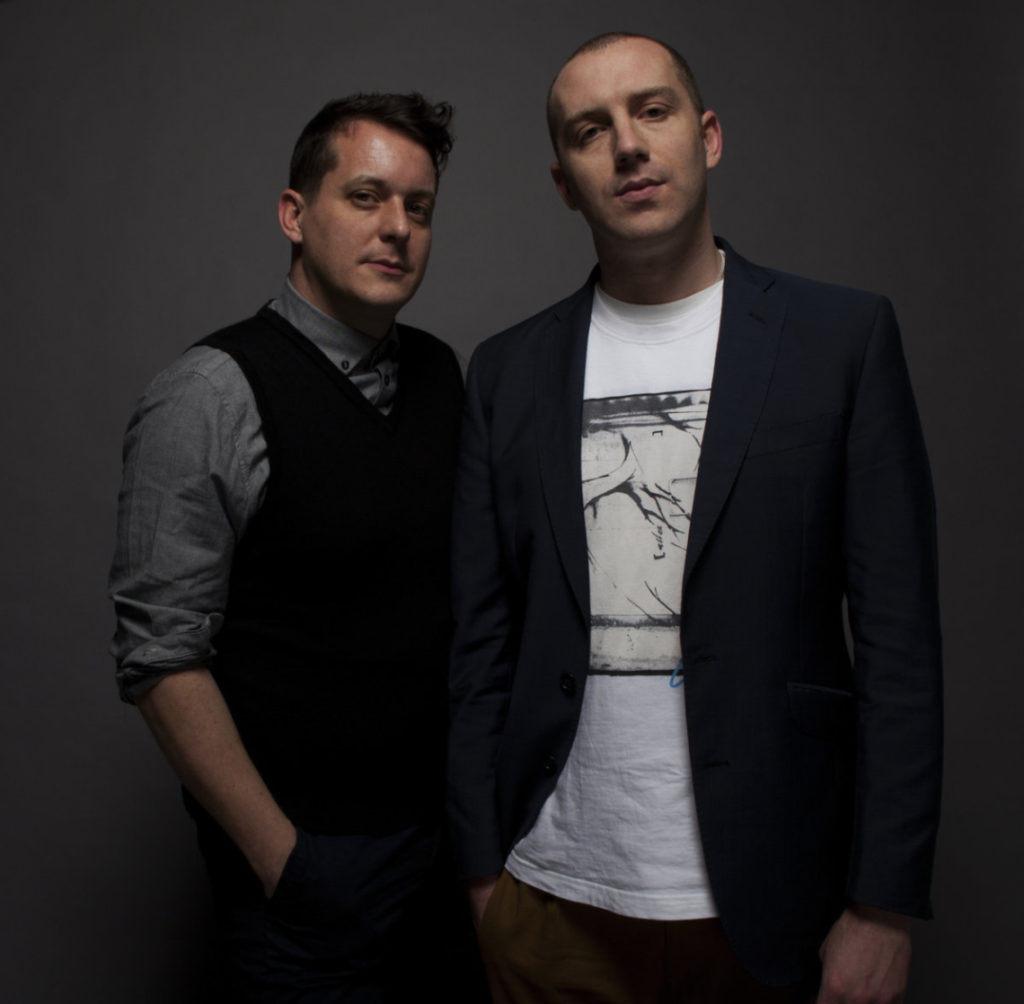 ---
01.04.52
OWUSU & HANNIBAL – Another Mile * – Living With… Owusu & Hannibal, 2LP – Ubiquity – 2006
Soulful house or techno? Certainly soul with some dark'ish beats.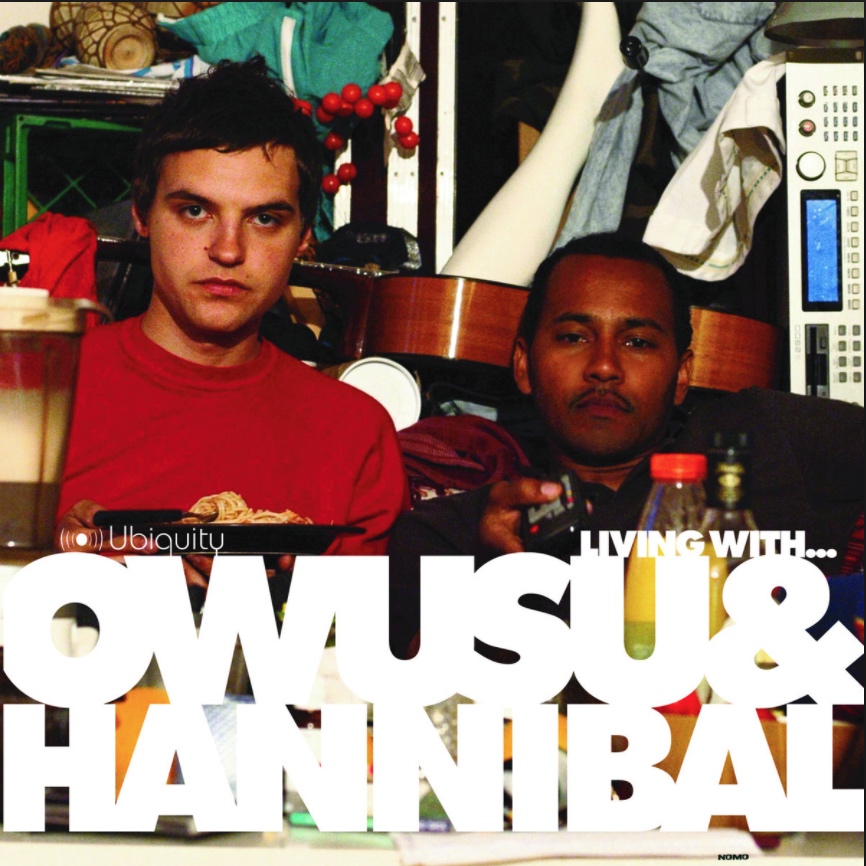 ---
01.08.17
CHRIS AND COSEY – Exotika – Exotika, LP – Play It Again Sam – 1987
Aside from having definitely spun tracks off C&C's first two albums at Winkles, I was convinced I'd also given this track a run out. That, however, would have been impossible, as it was released a year after our club night ceased to exist – but if I could have, I would have. The memory is a dangerous beast.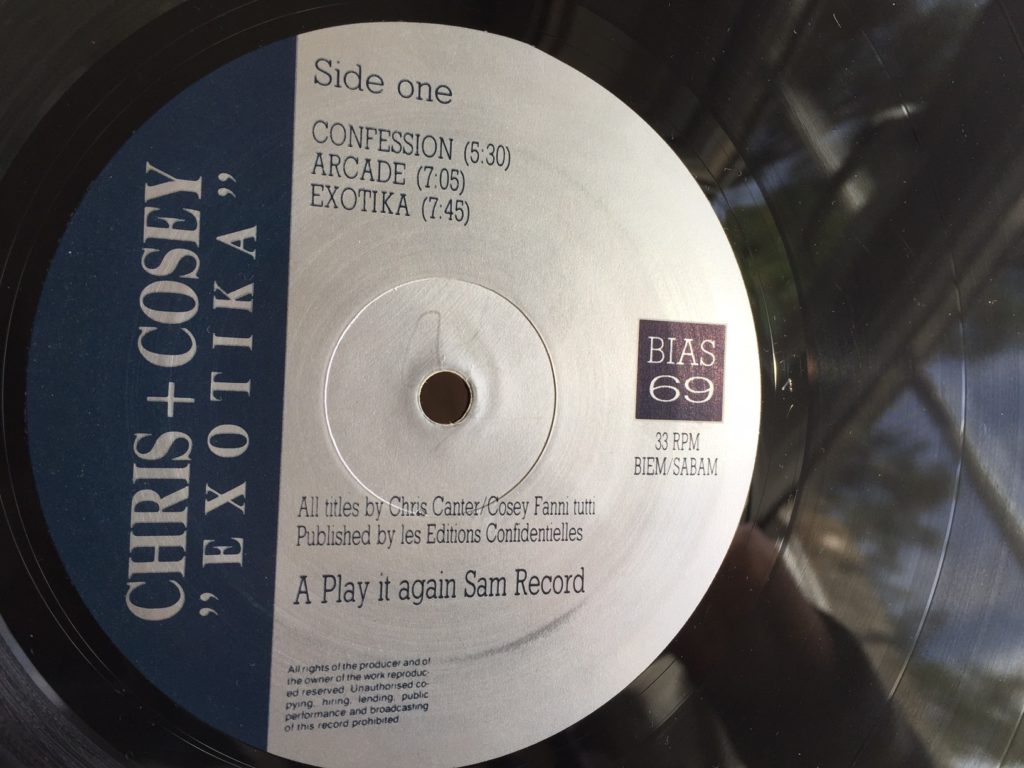 ---
01.14.13
KRAFTWERK – It's More Fun To Compute – Computer World, LP – EMI – 1981
Electronic royalty.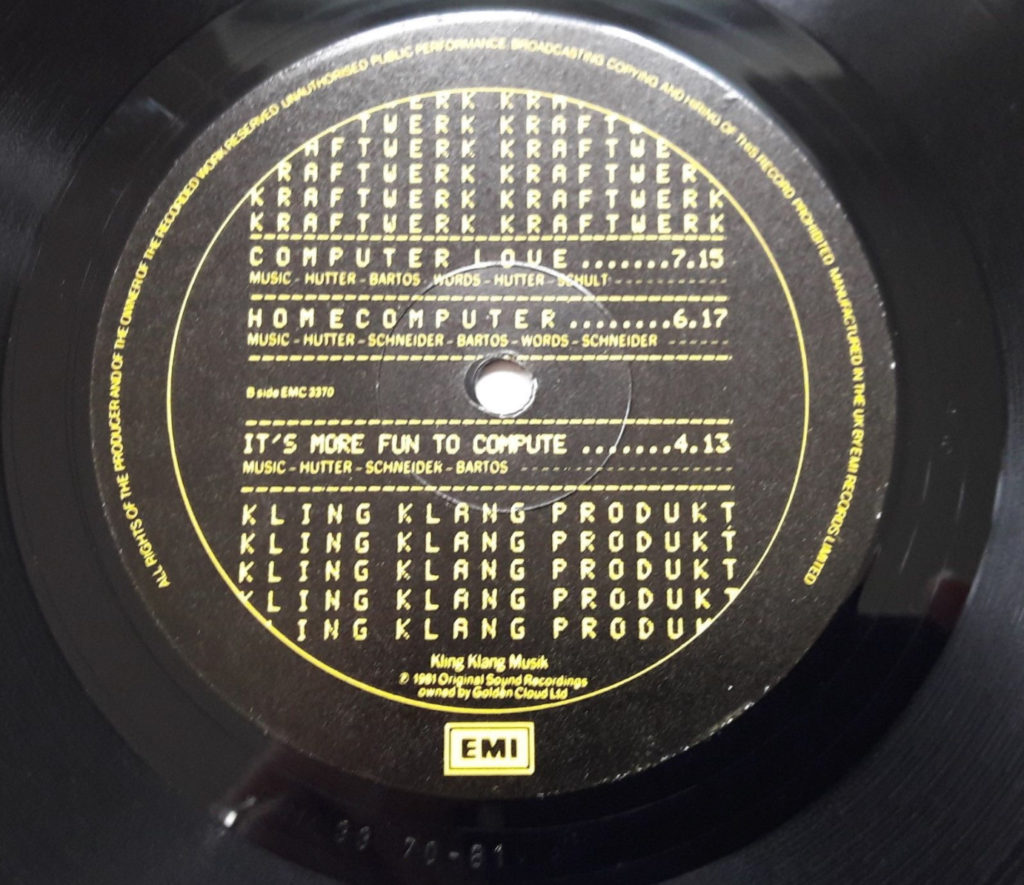 ---
01.18.16
TURNTABLE TERROR TRAX – Jack Be Nimble – Vol 3, LP – Bassment Records – 1987
Without doubt, I first heard this on Kiss FM (and likely a Steve Jackson show) in London in the very early 90s. You'll have to go it some to actually pay more for the record than the postage on Discogs to get the bugger but this is one funky sound – of the house sort.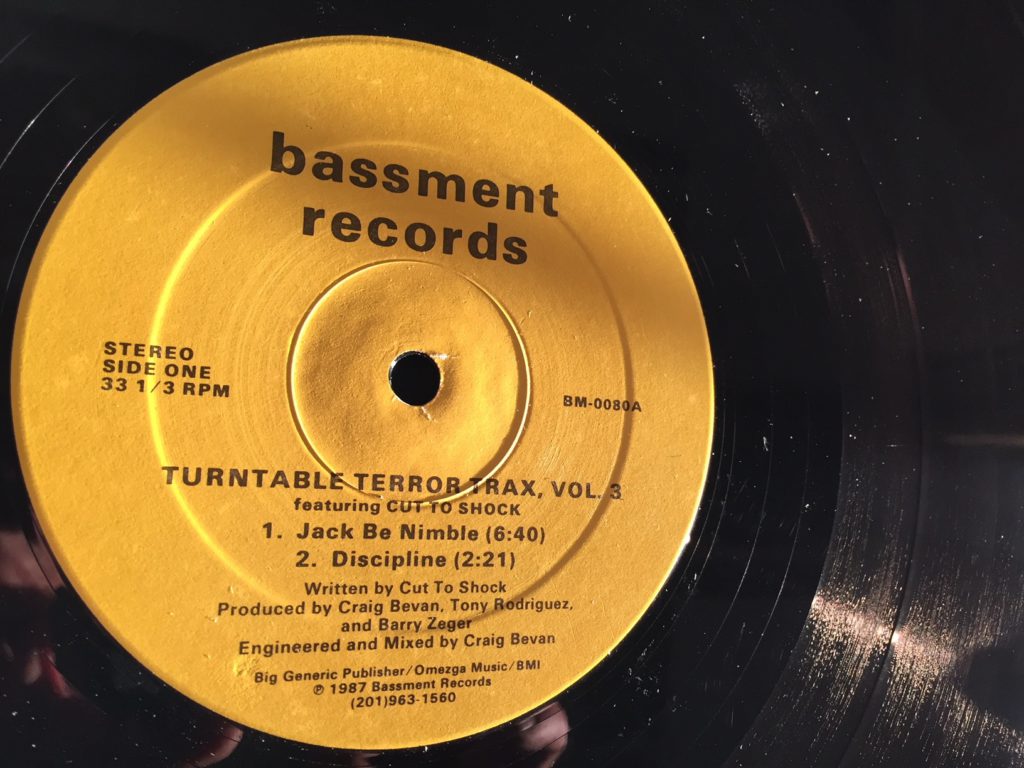 ---
01.24.17
A CERTAIN RATIO – Wild Party – 12″ – Factory Records – 1985
Memories of a wicked, adrenalin-fuelled version on The Tube.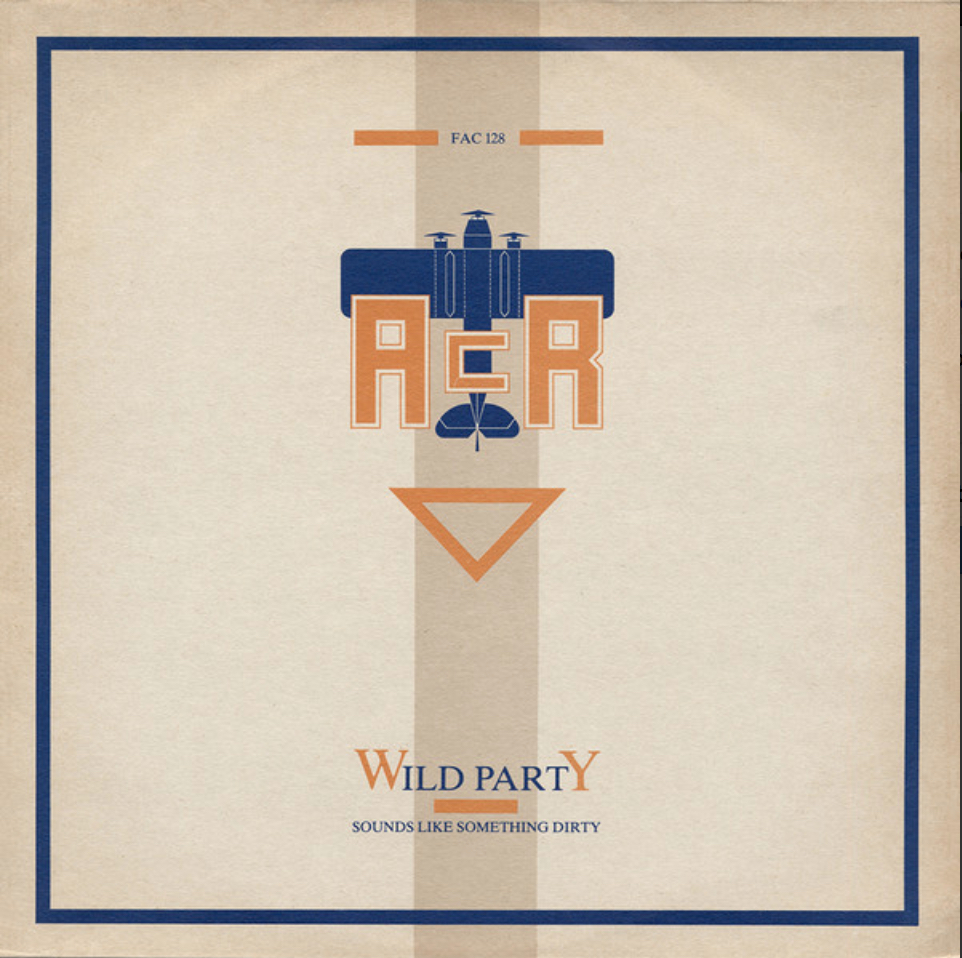 If you were looking for a time when producing a cassette made the least financial and marketing sense then the mid 80s would be a big contender. Roll up Factory Records! 🙂 I don't own one of these but it's a cute thing.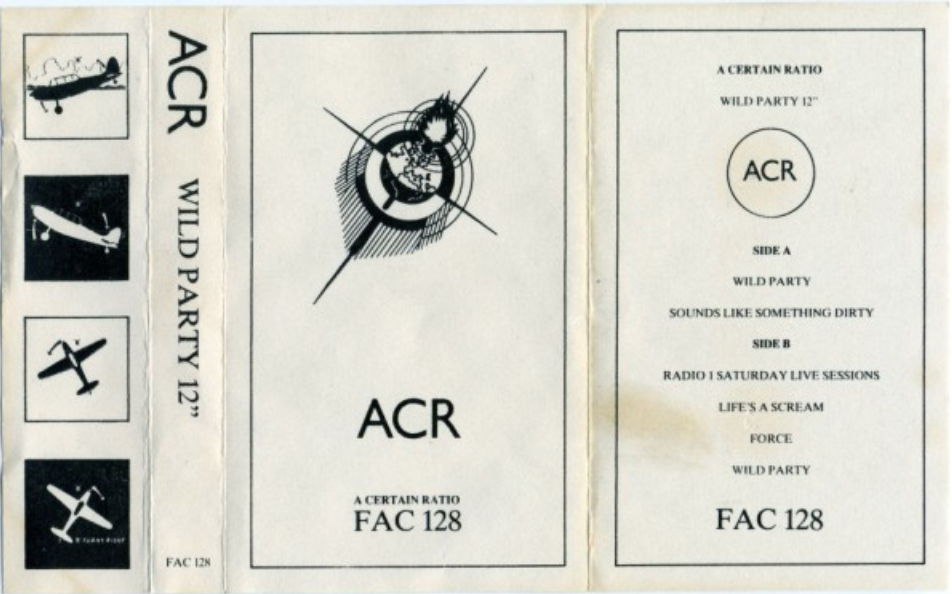 ---
01.28.30
GREYMATTER – Tesla – 12″ EP, v/a – Wolf Music Recordings – 2011
Graham Luckhurst's alter ego sits as the third ever artist to appear on 41 Rooms… and it took 46 shows for him to reappear. Worth the wait, I say.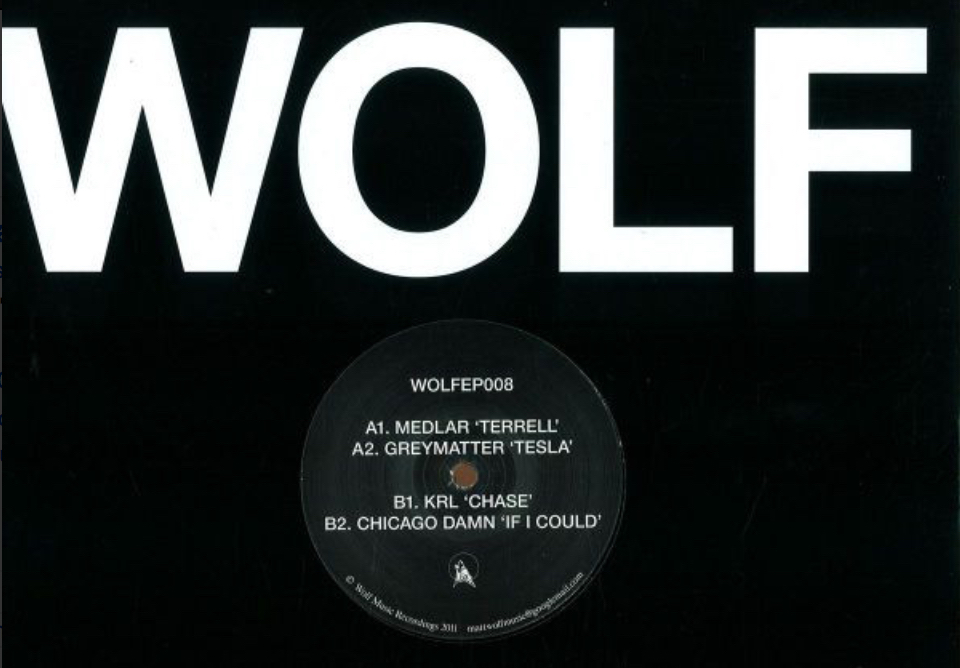 ---
01.33.34
THINK TANK – A Knife And A Fork – 12″ – Hakat(t)ak Records/Tommy Boy – 1990
Shades of Mantronixsxsxsxsx'ssss King Of The Beats. I genuinely don't know but I'd have a fiver on that 'Knife And A Fork' sample having been lifted from something like Sesame Street. If so? Rockin' the kids!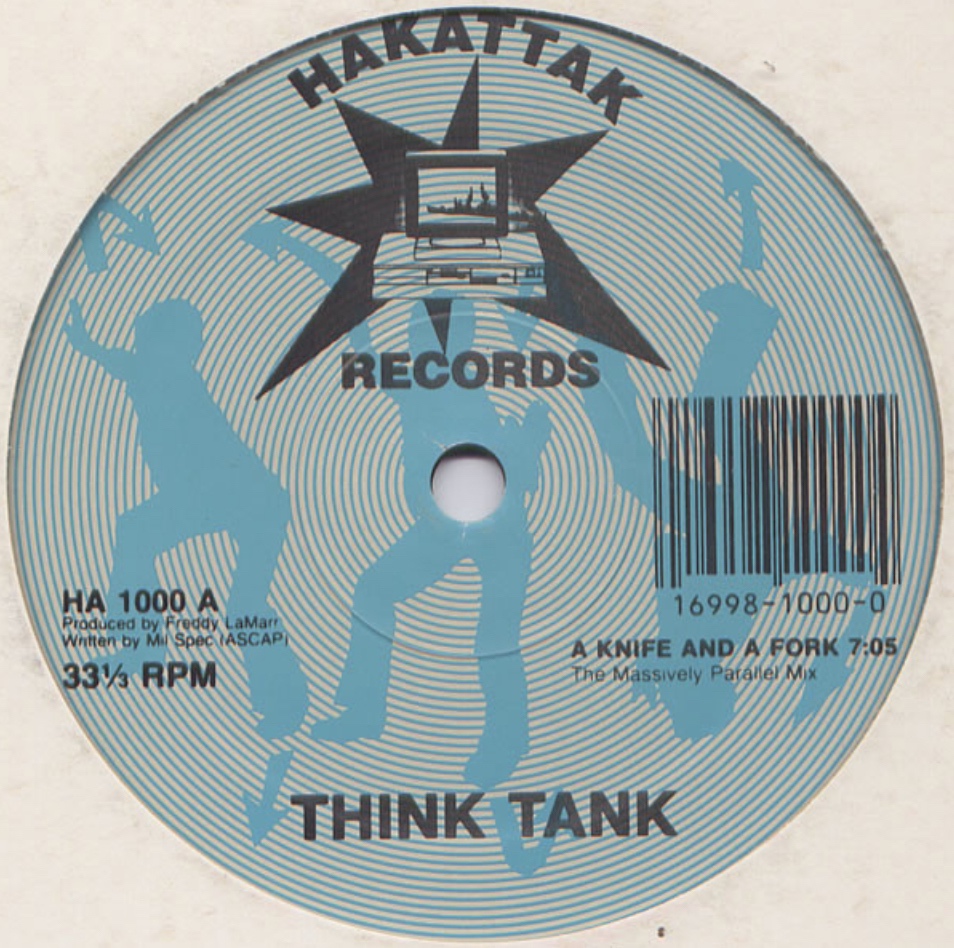 ---
01.40.26
(THE) COMSAT ANGELS – Independence Day – 7″ – Polydor – 1980
Blimey, they're 'same show returnees' – though minus the 'The' this time around. From their first flush of success and as definitive a Comsat's track as any.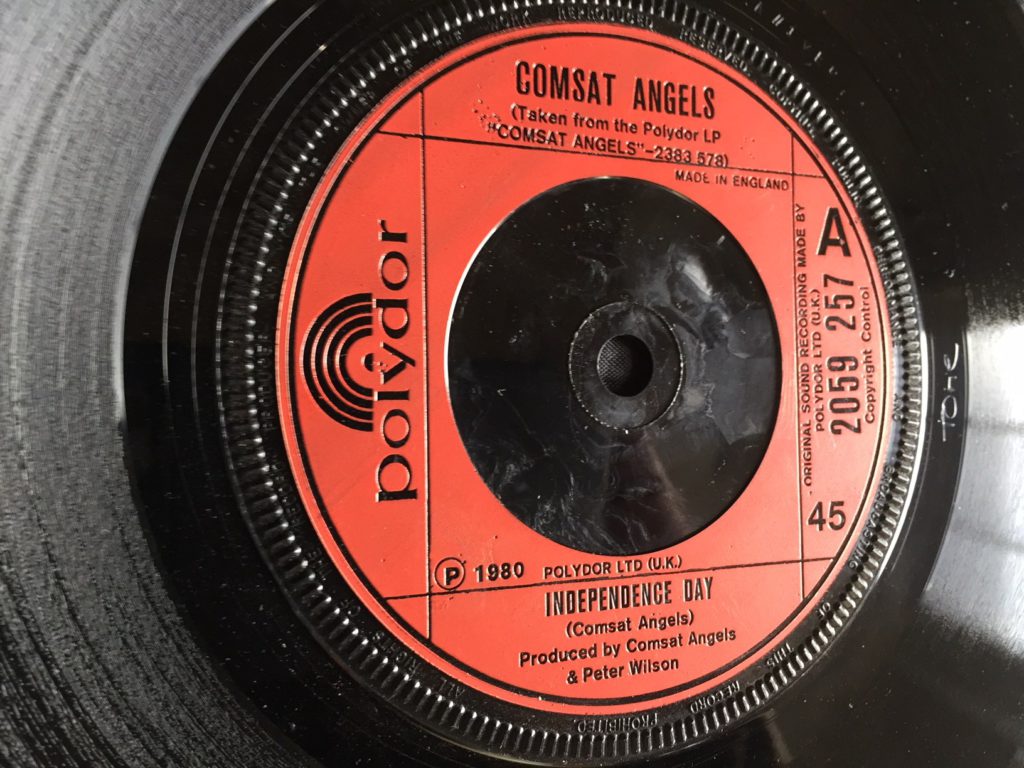 ---
01.44.03
EPISODE SIX – Morning Dew – 7″ – Pye Records – 1967
Though not on the 'lead' lead vocal this features a pre Deep Purple Ian Gillan and there's a great (of the time) live version on utoooobe, where you can also find ('Episode Six Reunion 2015') and a few minutes of real poignancy – if not musical excellence (apart from drummer, Mick Underwood's vocals) as the band reunited in 2015. Visually fascinating. My mid to late teens caught rock's first flourish in the early 70s so there was a bunch of Deep Purple 7″s in my collection along with a couple of Episode 6 singles – the latter then quite pricey. All that even morphed into a real liking for the early Ian Gillan Band stuff, where I briefly knew the main man (a top bloke) and even sought out some DP bootlegs for him. I also caught about a dozen of their early gigs, including a trek to the 1977 Jazz Bilzen Festival in Belgium(!), in an era when fans didn't generally cross countries just for gigs. It pissed down a lot during the festival and as I was staying in the same hotel as the band I was part of their room service order for a dozen or so pairs of green wellies, which arrived sharpish and when all of us were kitted out we dutifully boarded the mini bus and trekked off to the gig. With all the other main bands staying at the same hotel and maybe going through the same sketch its foyer was a trail of mud. Morning Dew? Twilight Mud. At some point I also remember going up the hotel's lift with Phil Lynott and his luggage one time. He'd just arrived for their festival appearance the next night. I should have thanked him for the Lizzy gig I'd caught at Bedford TT in late 1973 but I didn't utter a word. I would now.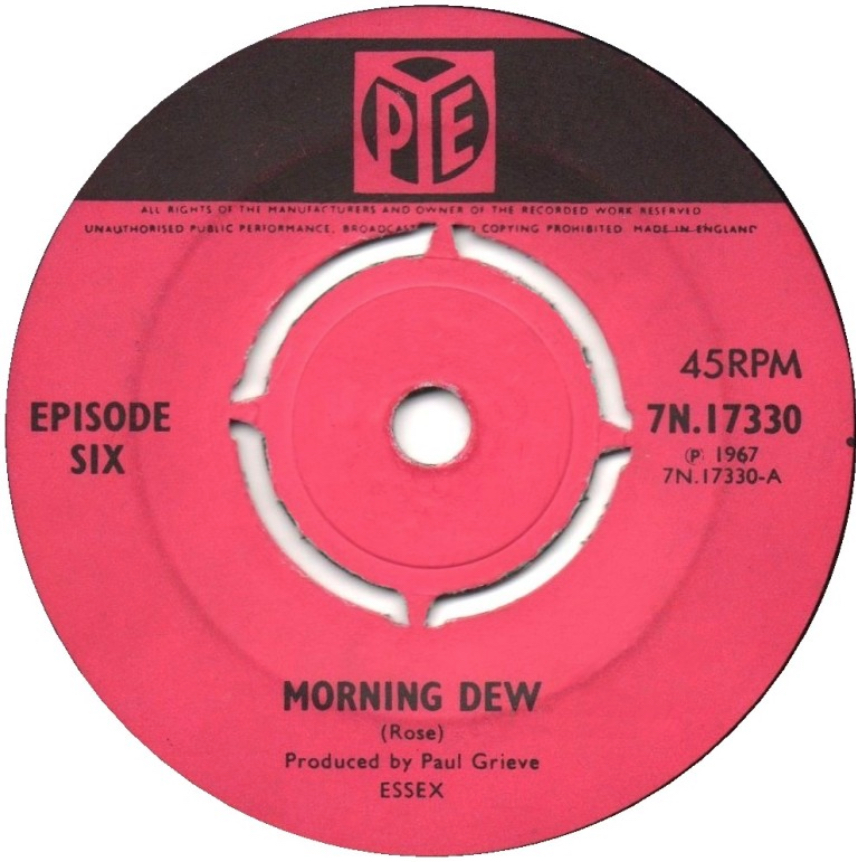 ---
01.46.43
CANDIE PAYNE – All I Need To Hear – 7″ – Deltasonic – 2006
One very groovy, retro sound.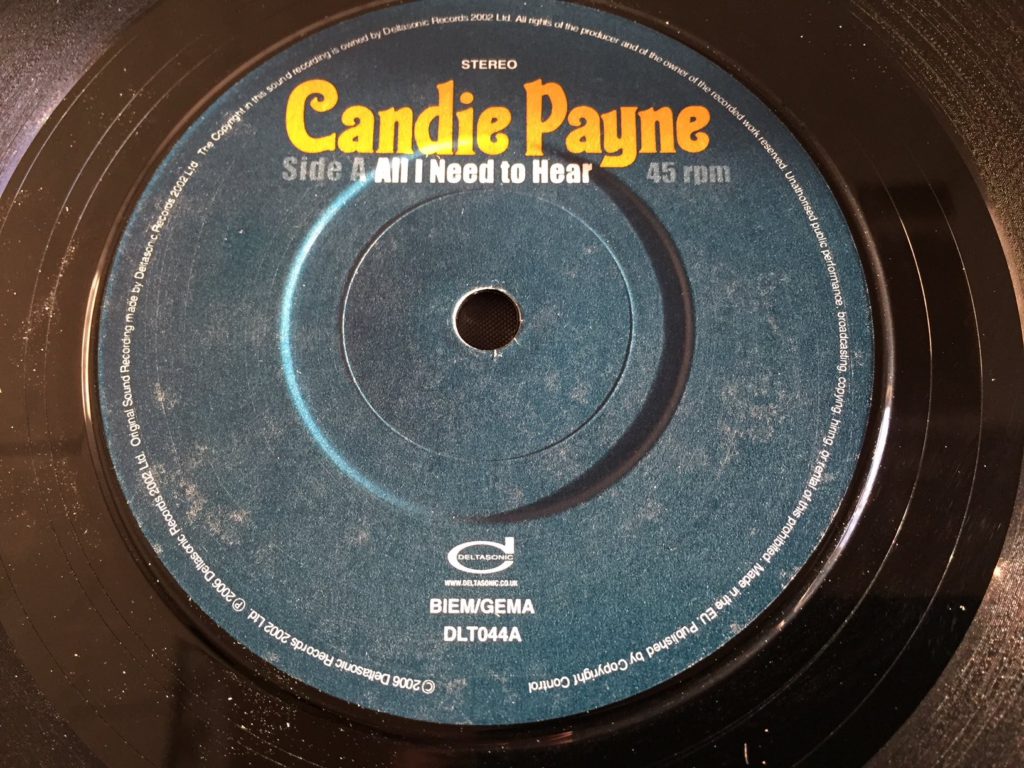 ---
01.49.14
DUSTY SPRINGFIELD – Little By Little – 7″ – Philips – 1966
A vocal goddess. It would have been fun shuffling around to this on a dance floor at the time… but I was nine. Note the involvement of one Ivor Raymonde – father to Cocteau Twins member and Bella Union label boss, Simon!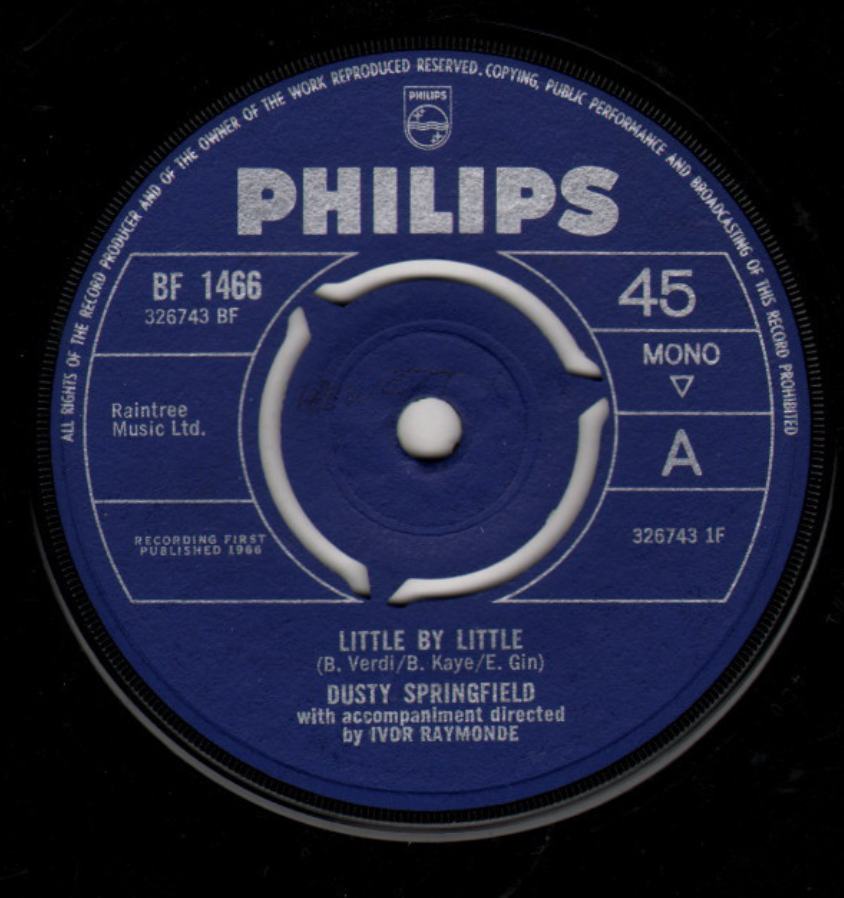 ---
01.51.34
HARVEY SCALES – Trackdown – 7″ b-side – Magic Touch Records – 1969
As of this show's upload time, one copy on Discogs at €425. Don't all rush, now.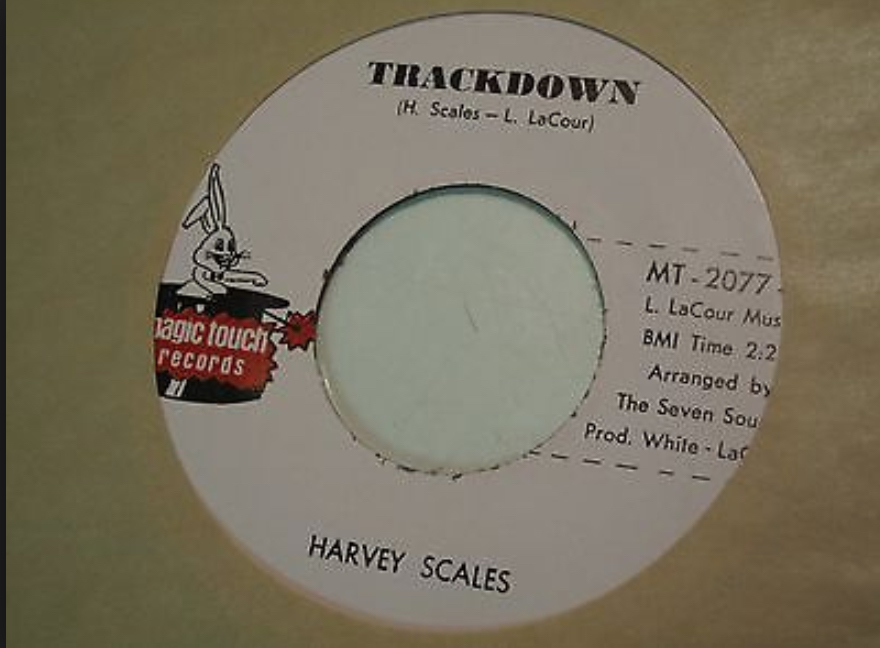 ---
01.54.18
JAMES INGRAM WITH MICHAEL MCDONALD – Yah Mo B There (Full Length Version) – 12″ – Qwest Records – 1983
One monumental 12″ and a 2mins 15 outro to die for. The builds and the breakdown… euphoric!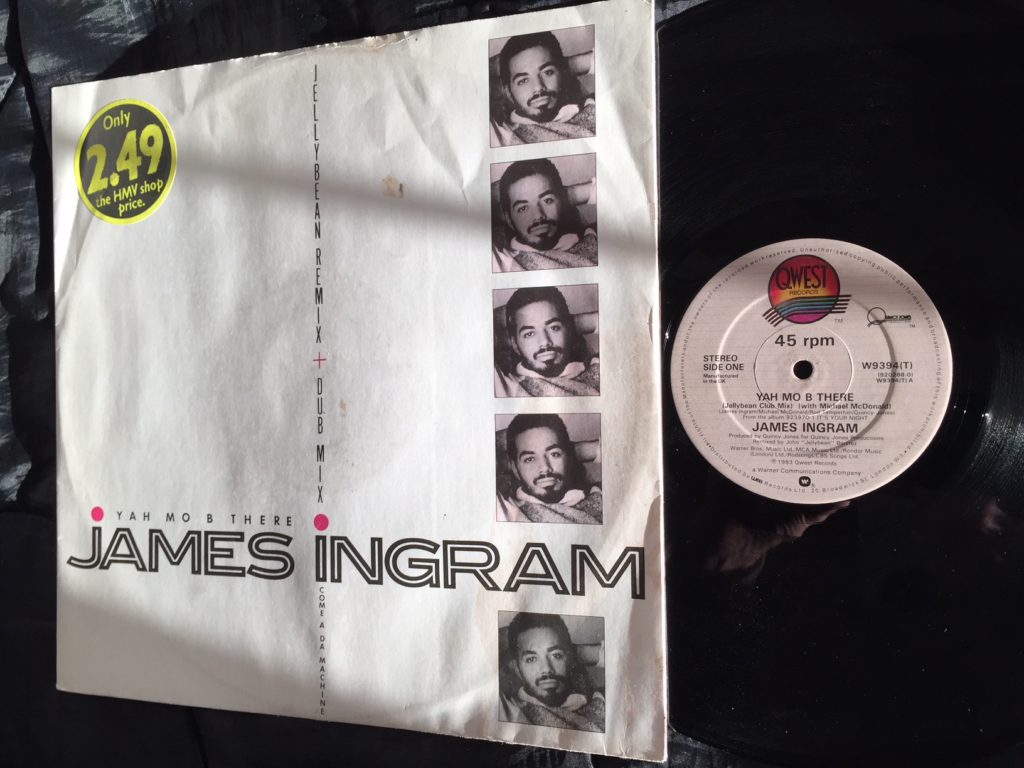 ---
Turned out fine, again!
Dec