41 Rooms, Playlist 18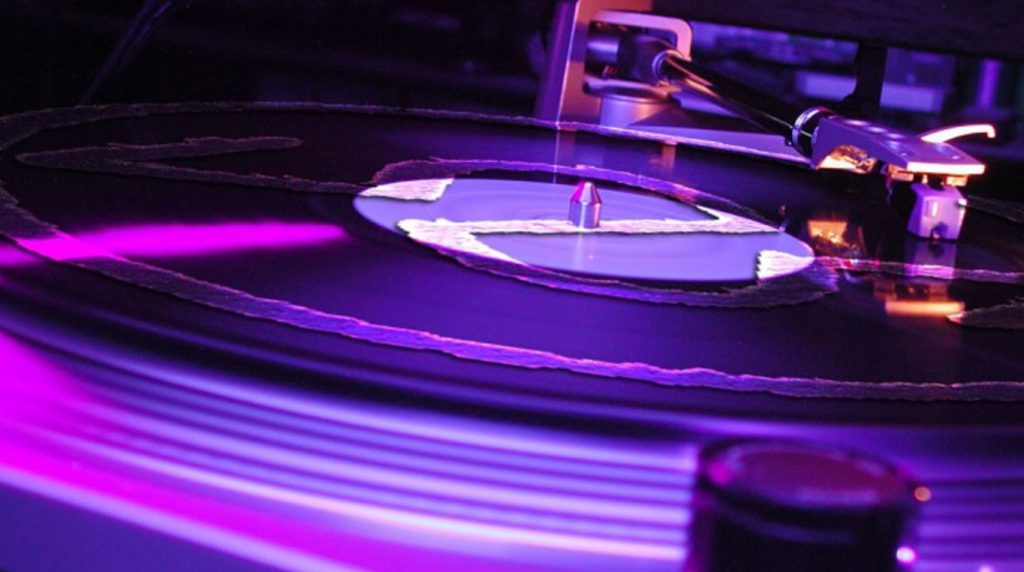 41 Rooms, Playlist 18 is 72% VINYL FRIENDLY. Not bad. A few cassettes crop up, hence a bit vinyl poor.
---
Lyric of Playlist 18:
'Pioneers and traders bring gifts; Smallpox, Seagrams and rice krispies… '  a history lesson in a poem.
---
00.00
(Intro) THE FLAMINGOS – Stars (Edit) – Unreleased demo – 1983
Episode #1 for info.
---
00.41
NEW ORDER – Too Late – The Peel Sessions, 12″ EP – Strange Fruit – 1986
The third of the four tracks from the band's second John Peel session to make it to 41 Rooms… and it won't be the last. When aired for the first time on June 1, '82, myself and a whole bunch of Bedford friends were deep into following Manchester's finest all over the country. Chatting with them all the time at soundchecks and in the dressing room, if I don't now remember any potential talk of this then upcoming session at the gigs a week before (in Norwich and London), I do remember being surprised by the actual tracks chosen when it did air. Only two of the four had ever been heard by any of us at that point… and we'd caught all the UK live gigs in the previous 12 months. The recent second anniversary of Ian Curtis' passing had brought about the cover of Keith Hudson's Turn The Heater On (a Curtis favourite) but Too Late never made either a New Order live set or an official album release. So, sort of lost… but definitely one of their best.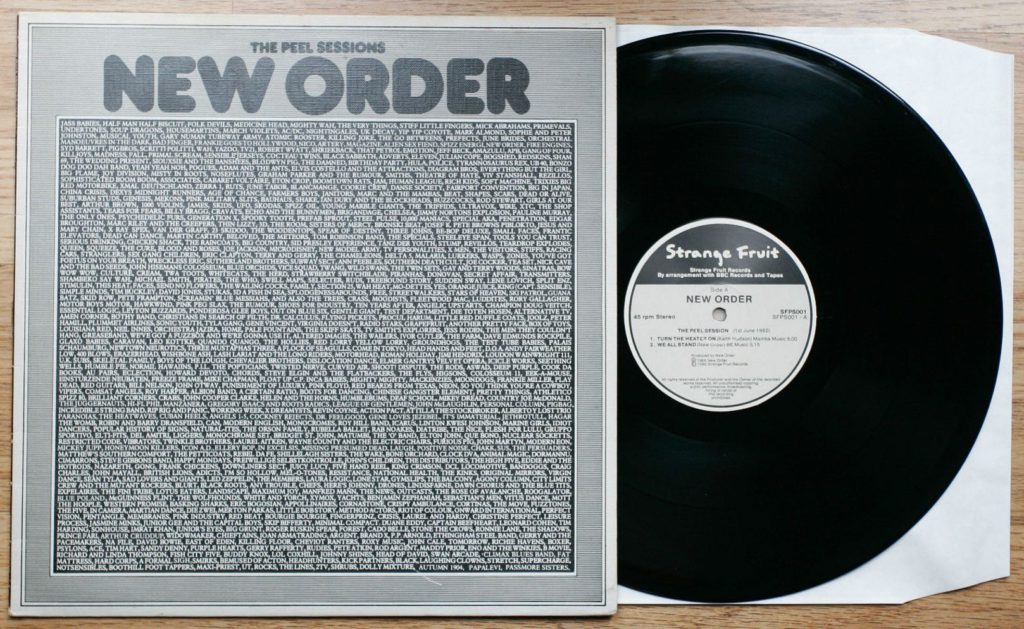 And the cassette version…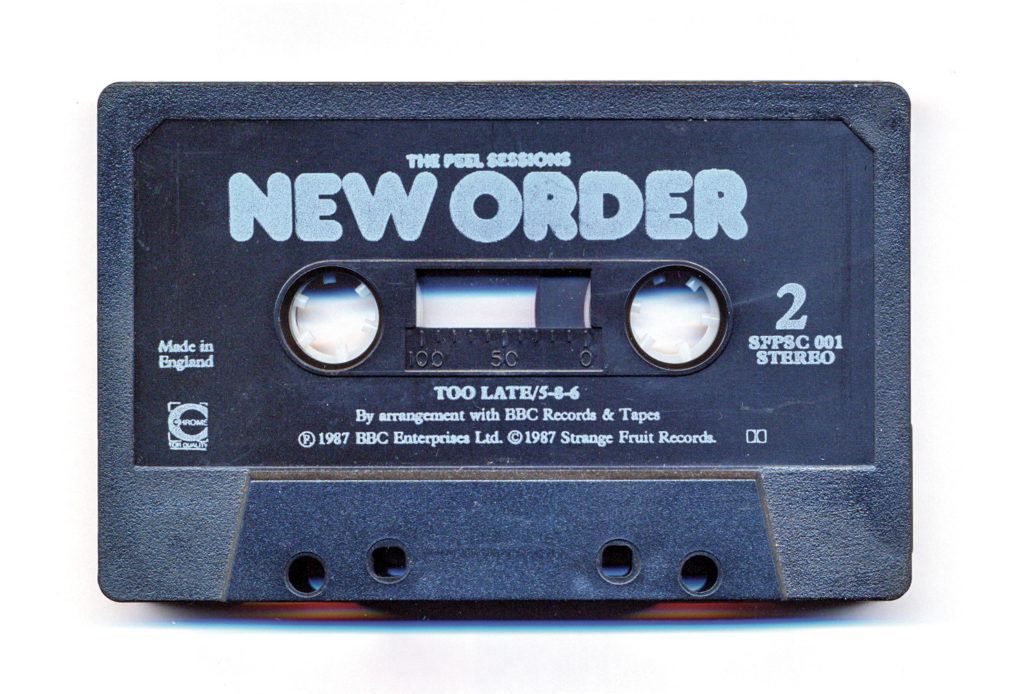 ---
03.59
LEO ANIBALDI – Muta (Pt 3?) – Muta, 2LP – ACV – 1993
I picked up the CD dirt cheap about fifteen years ago, but as the jewel case and sleeve were both a bit trashed, as soon as I'd transferred the tracks I offloaded it to a charity shop. Looking at Discogs now, that may not have been one of my smarter moves.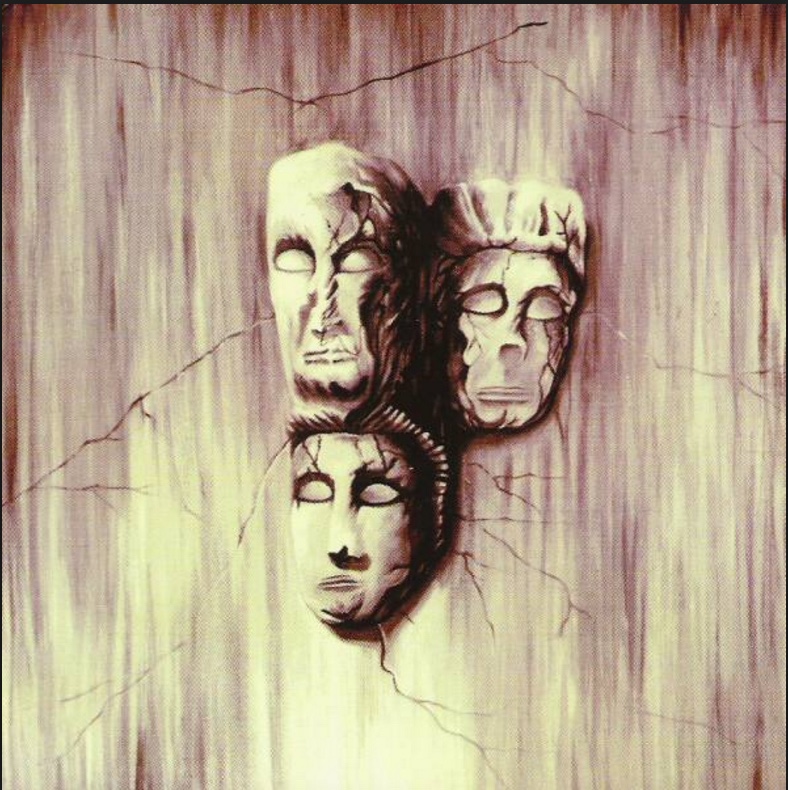 From Record Mirror, 25.2.95 – Leo and his then faves.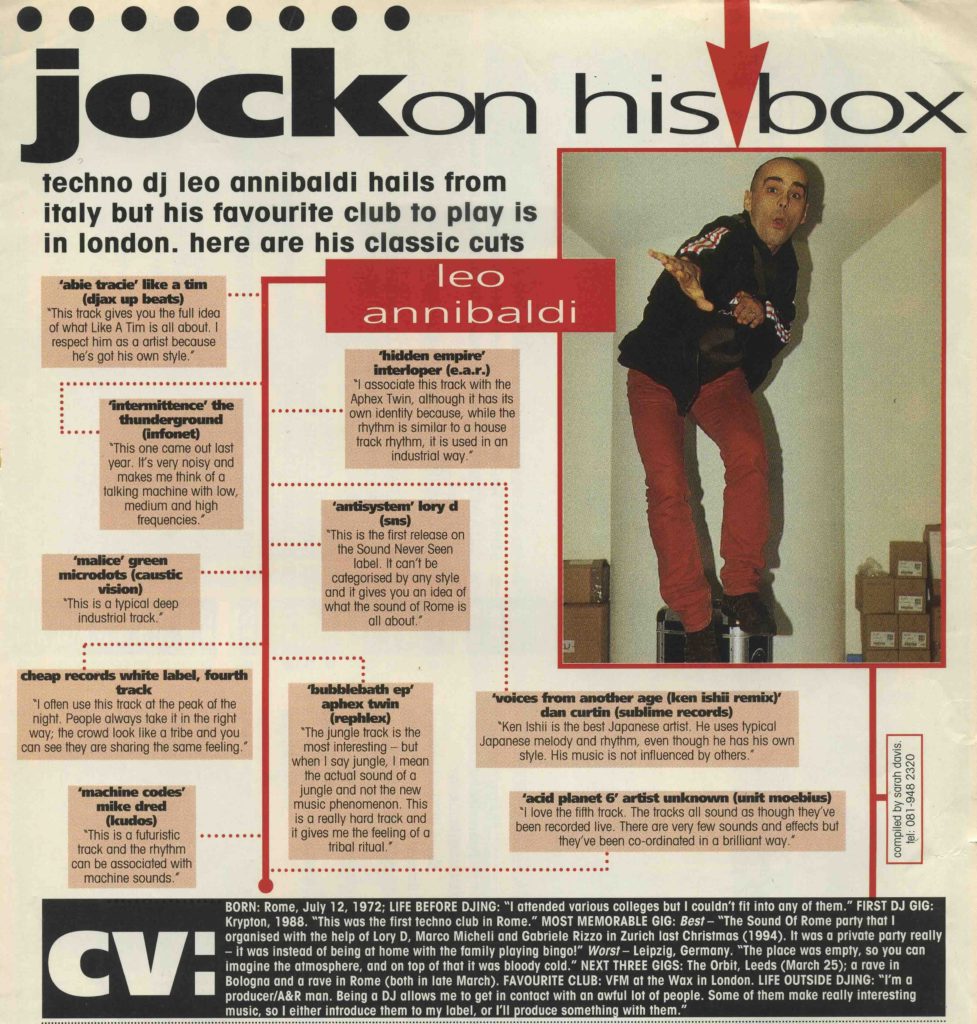 ---
09.25
HONEYDRUM – Romper Stomp – Cassette EP – ? – 2010
I could have sworn that somewhere, about three years ago, I saw a video that linked this track to the band 'performing' in a garden – as poorly filmed as this is recorded 🙂 It would have taken proper effort in the modern world to do both quite this badly but they managed it – hey ho, lo-fi, hi fun… and in this case, I love it. Recorded in a barrel, with Reverbaroundsound, and coming across a lot like an early Joy Division heard through the walls of their TK Davidson's rehearsal studio. I don't know if the only Youtube video presently fronting the track is official, but if so, then only 212 peeps approx have watched it in five years, which is a shame. The band's Facebook page, however, is great entertainment… when you've scrolled past the glut of removed/banned/taken down vids. Weird.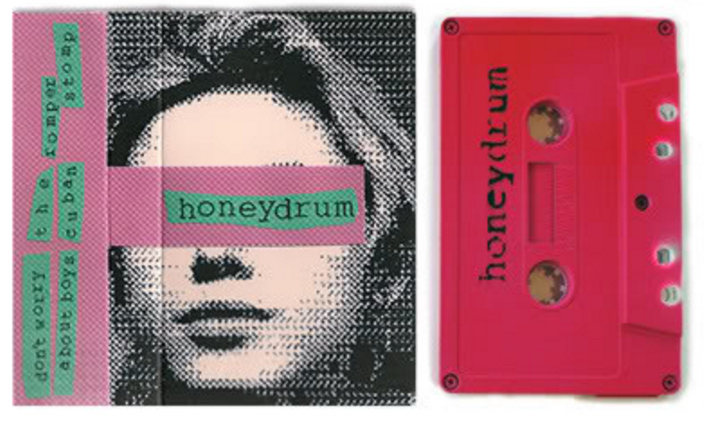 ---
11.30
MORGAN GEIST – The Shore (Paul Woolford's Bridge End Remix) – Digital only – ? – 2009
Funky techno a go-go. Yes, siree!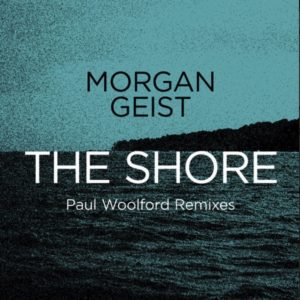 ---
15.45
COLORAMA – Good Music – Good Music, LP – AED – 2012
They're from Wales, you know.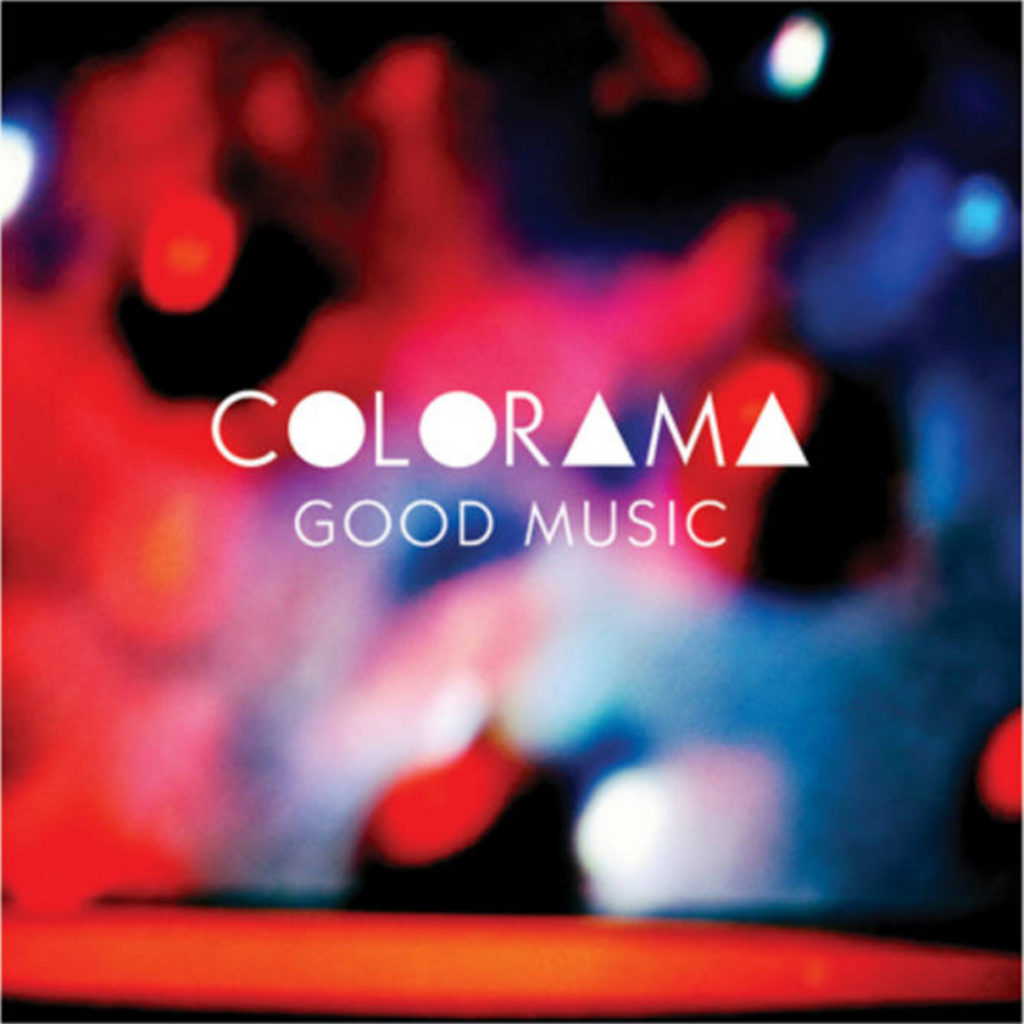 ---
19.45
LONELADY – Mortar Remembers You – Hinterland, LP – Warp – 2015
Julie 'Lonelady' Campbell is likely to be as prolific a 41 Rooms guest as two other Mancunian outfits, unless she completely loses the plot, and judging by her output to date, that's not going to happen.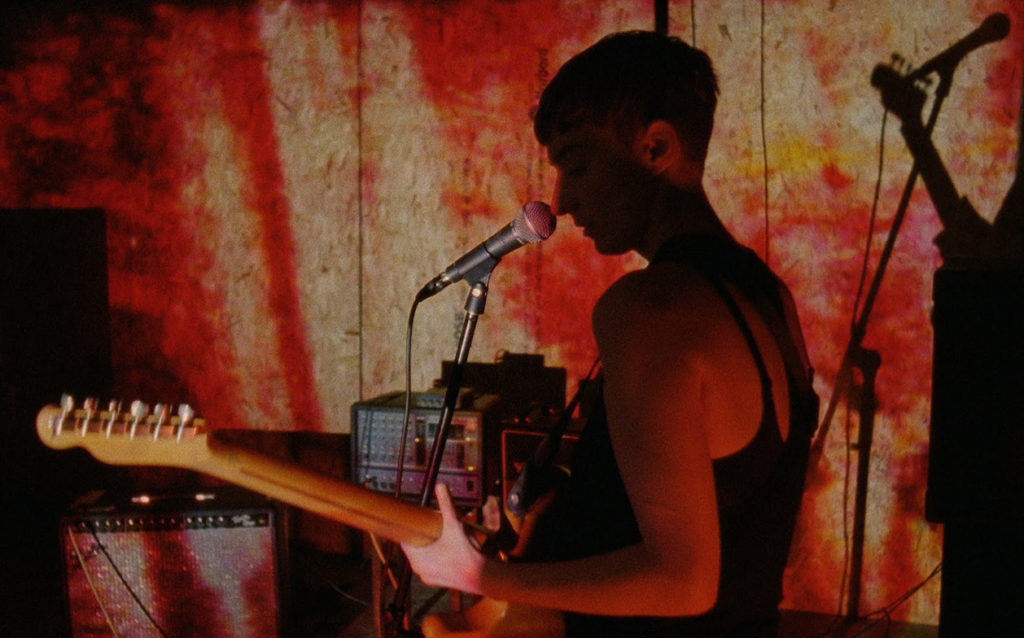 ---
23.34
SELEBRITIES – Secret Garden – Delusions, LP – Cascine – 2011
There's definitely an eighties UK indie feel to this lot.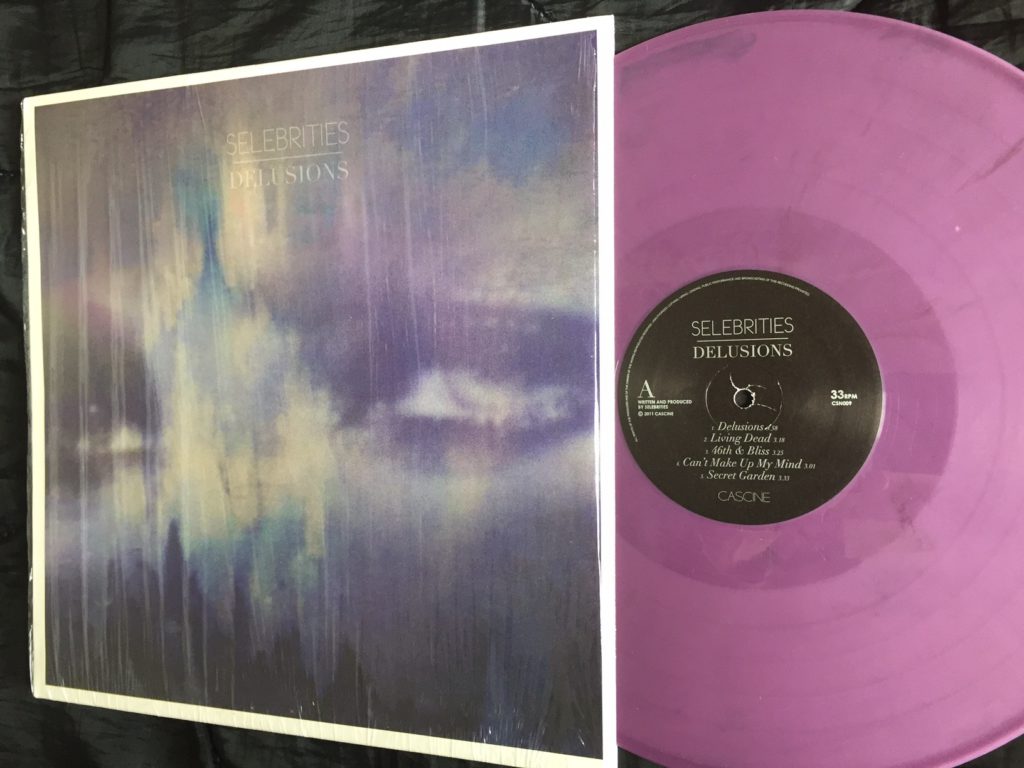 ---
27.03
THE RAVEONETTES – Attack Of The Ghost Riders – 7″ – Columbia – 2002
What I like to call 'gunslinger' rock.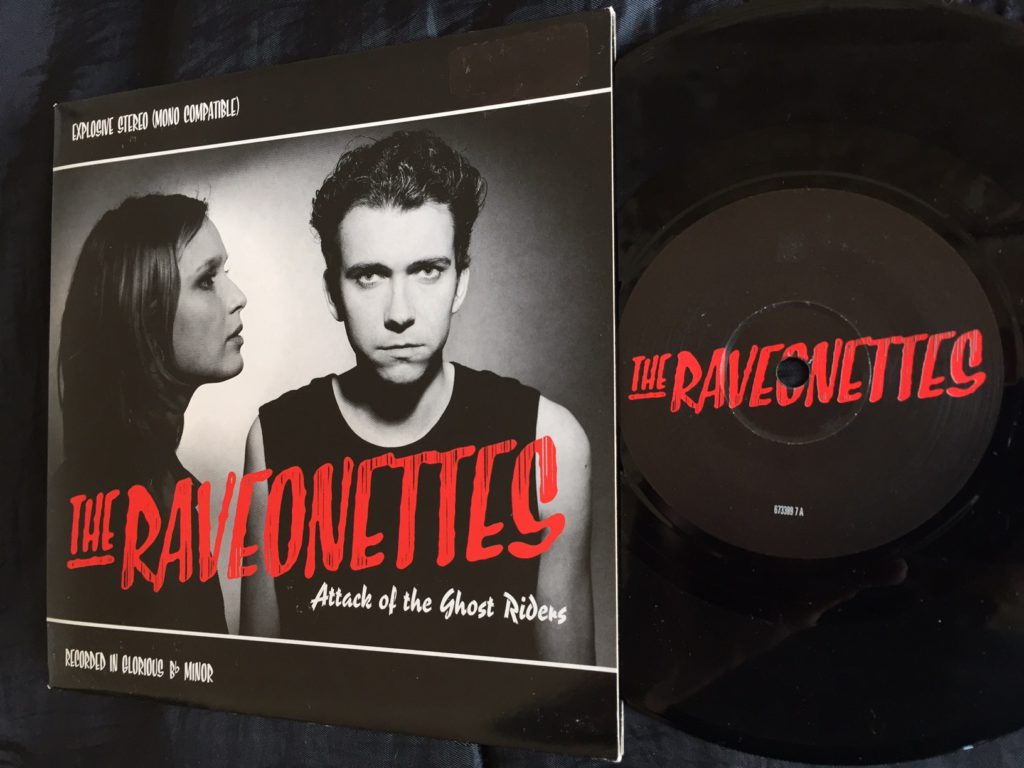 ---
29.33
EARTHA KITT – Wear Your Love Like Heaven – Sentimental Eartha, LP – Spark – 1970
When I was a young'un, this lady turned up on UK TV fairly regularly. There was a lot of purring like a cat going on and I thought she was a bit scary. Here, she's just stuck to a wistful, slightly sexy take on a Donovan tune. Spark was a funny label, though. I usually motored past it when I was a teenager rummaging through any box of 7″s, and I don't think I ever owned one from the label.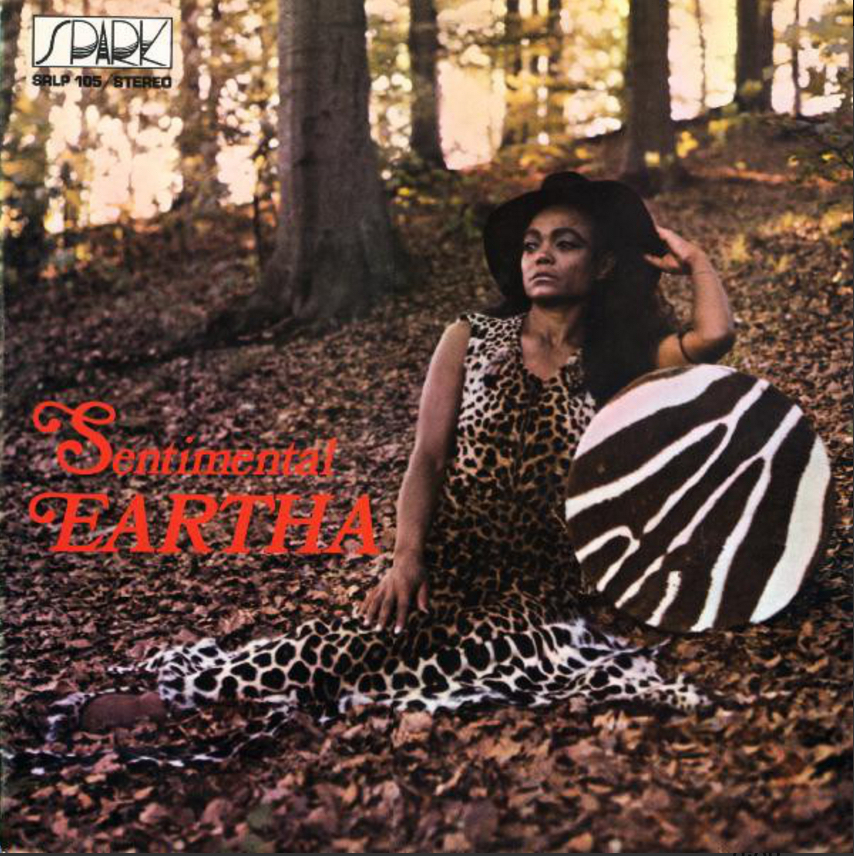 ---
32.26
FREE WEED & UNKLE FUNKLE – Wicked Game – Valentine's Day, cassette – Burger Records – 2013
I'm not making this stuff up… though they might be. The best dressed chickens in town, they're not, but their version tops the Chris Isaac original – the tale of love lost ringing truer (I'd say) in the hands of these two misfits than with the heartthrob that Isaac was when the tune became a massive hit.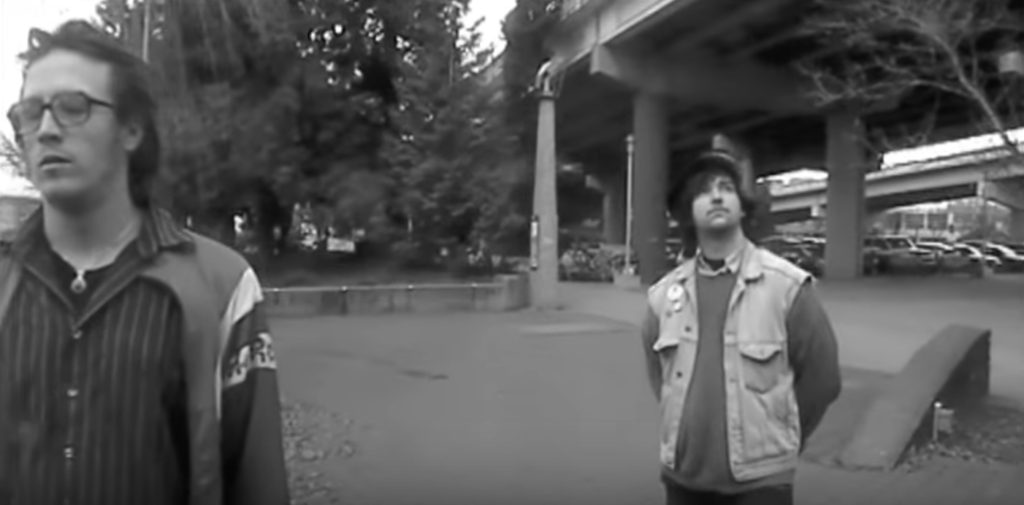 ---
36.08
JEANETTE ARMSTRONG – The History Lesson? – Theft Of Paradise, cassette only – Unknown – ?
This very cute beauty – possibly titled The History Lesson (as it's the poem used here) – is one of four disparate offerings on this mysterious tape archived with a couple of hundred others here. The track is similar in style to that of Your Silence Will Not Protect You, aired on show #3 and which also came from the same archive. Amongst the cassettes batch, the two appeared completely unrelated, and both were lacking info but spookily the two poems were both featured in Native Poetry In Canada: A Contemporary Anthology</em> (Broadview Press, 2001).
UPDATE: Cheers to Dave Watson for a 2021 message getting me closer to fully nailing down this track. I'd had it as 'Unknown' since the show's original upload.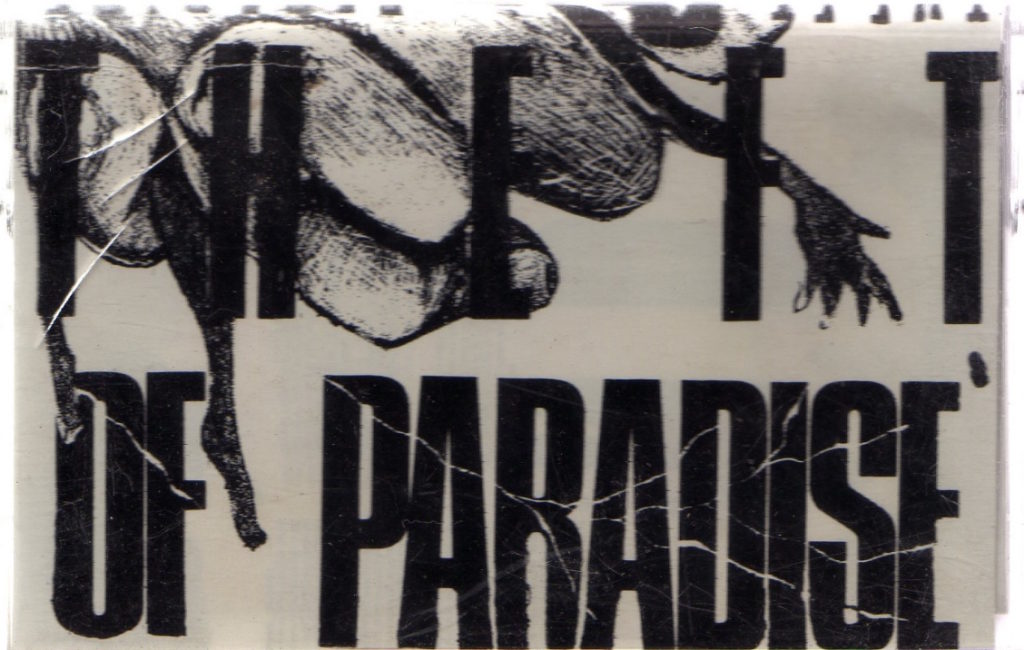 'Cassette Revolution: Why 1980s Tape Tech Is Still Making Noise In Our Digital World'
---
41.54
CRISSY D – Rock Me – 7″ – 40/40 Productions – 2002
Dancehall definitely for the dancefloor. She'll be back here with at least two other 7″ers at some point.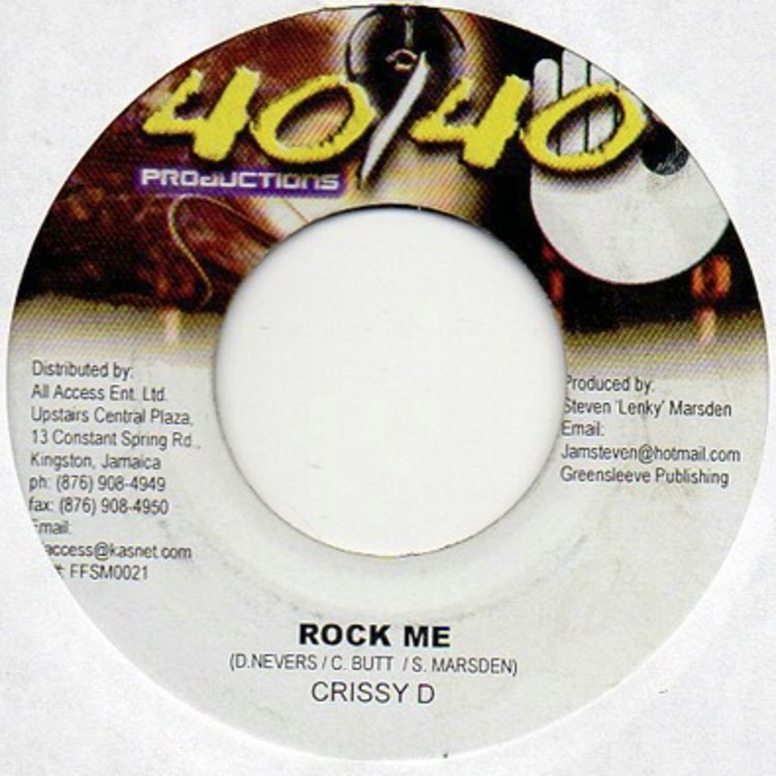 ---
44.58
FANNY – Ain't That Peculiar – 7″ – Reprise – 1972
In a 1999 interview with Rolling Stone, David Bowie noted 'One of the most important female bands in American rock has been buried without a trace. And that is Fanny. They were one of the finest… rock bands of their time, in about 1973. They were extraordinary… they're as important as anybody else who's ever been, ever; it just wasn't their time. Revivify Fanny. And I will feel that my work is done'. Well, if he was including the album this cover leads off (Fanny Hill) in his appraisal, I'd have to say the now much missed Mr B was having an off day. I'd offer the only two tracks on the album worth talking about are on this single. A class Motown cover.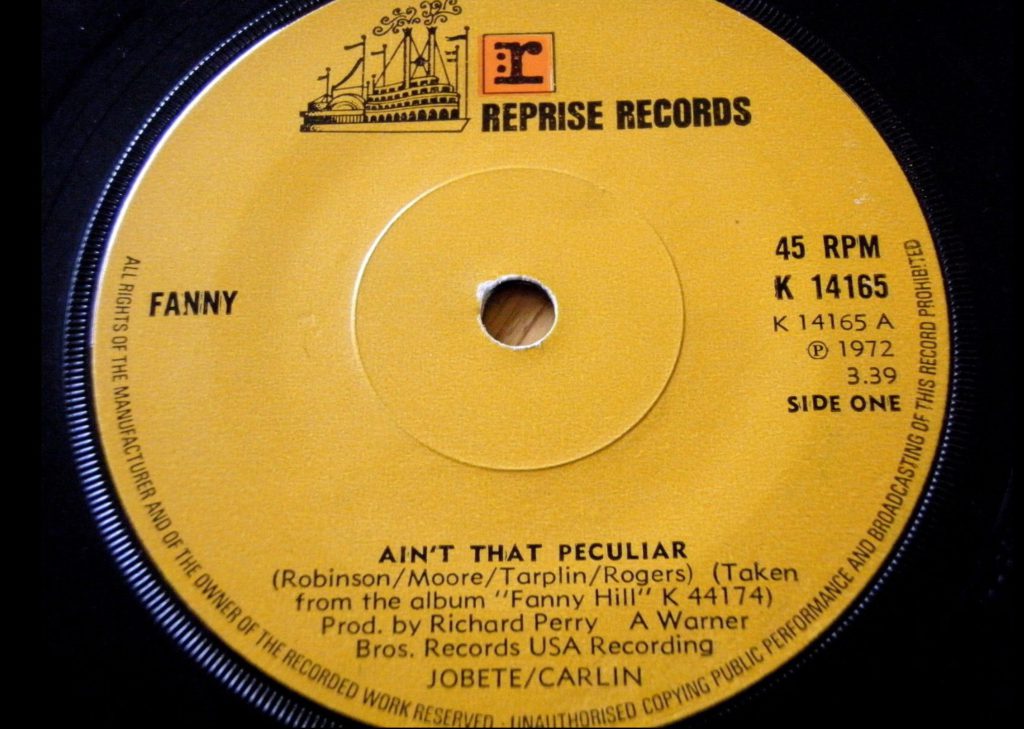 ---
48.31
THE DOOBIE BROTHERS – Take Me In Your Arms (Rock Me A Little While) – 7″ – Warners – 1975
More Motown in the grooves, but the best version is with these lank-haired Californians – more uplifting, certainly, than Kim Weston's take and with the edge over the Isley Brothers as well, the mid seventies West Coast sunshine might have done that for you.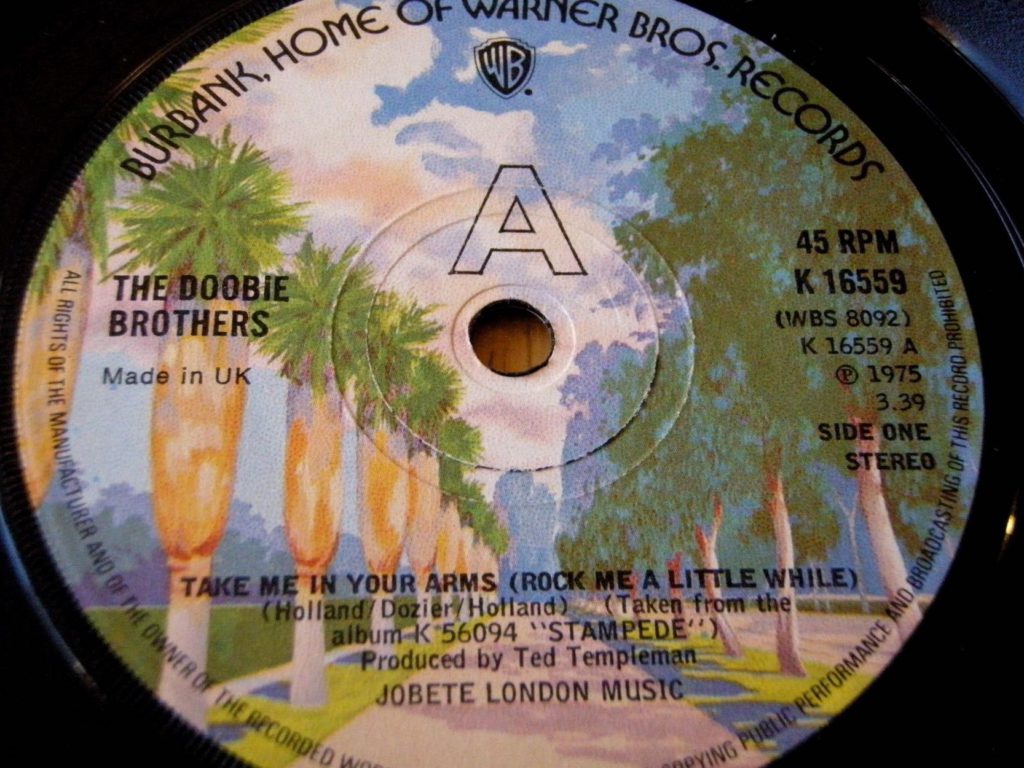 ---
51.49
THE MIRACLES – Going To A Go-Go – 7″ – Tamla Motown – 1965
Two Motown covers and then here it's Motown's own… and solid gold Motown at that. In my teens this used to constantly battle with the Isley's Brothers' This Ole Heart Of Mine for the top Motown 7″ for me. Maybe as iconic an intro as Marv's Heard It Through The Grapevine, this is Smokey and his co-writers at their chart aiming best.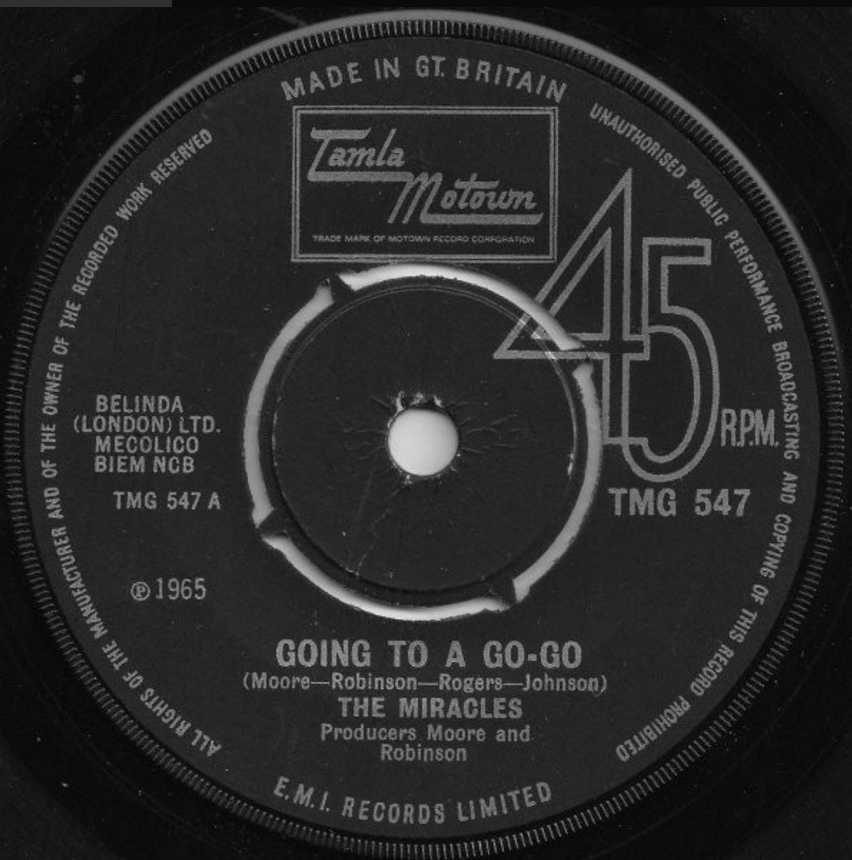 ---
54.29
EDWYN COLLINS – A Girl Like You – 7″ – Setanta – 1995
I don't know if the mid nineties dancefloors of mod – and less so northern – actually took to the ex-Orange Juicer's nod to their scene(s)… but they should have. One very cool salute.
---
58.13
COLLINS & COLLINS – Top Of The Stairs – 7″ – A&M – 1980
No Collins for seventeen and a half editions of 41 Rooms… then three come along at once. A highly sought after modern soul 7″.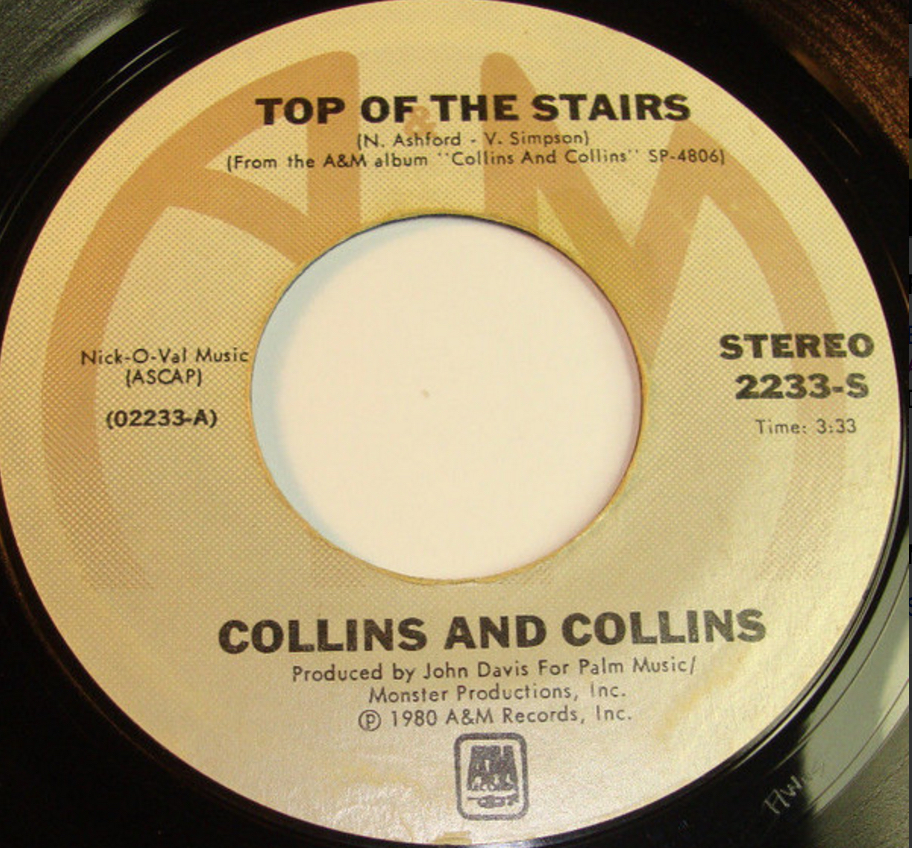 From a couple of years ago and bought across the counter of a London dance shop, I might be wrong but I'm guessing A&M wouldn't need to promo a 21st century release of this 12″? If so, I suspect this is a bootleg.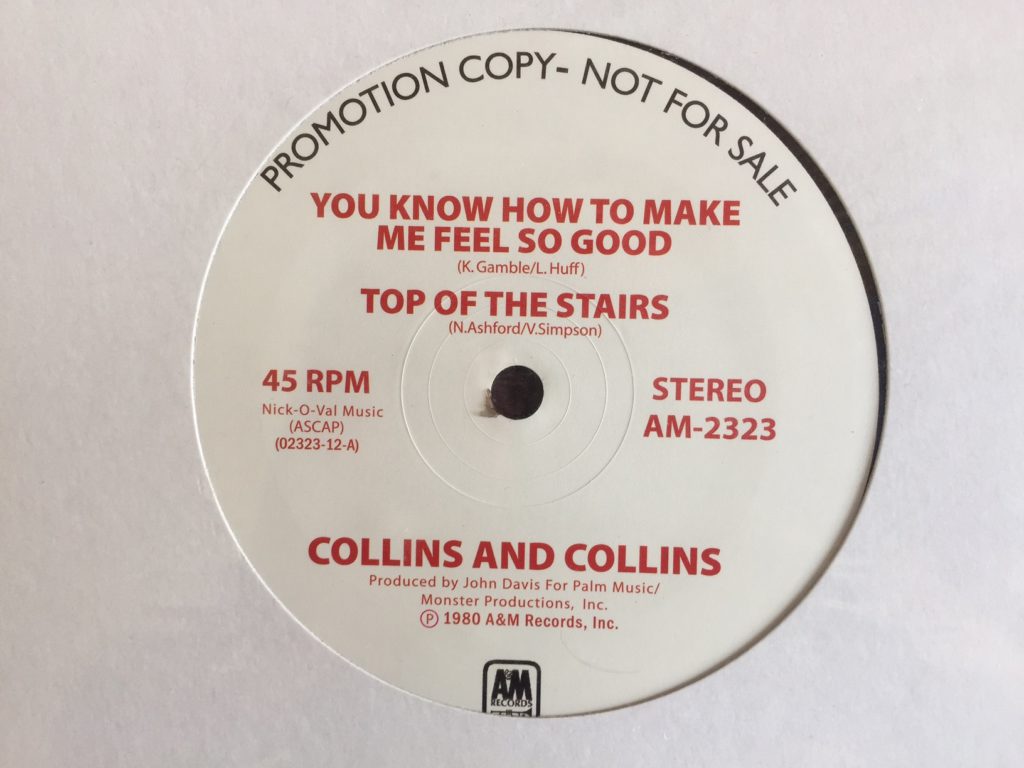 ---
01.02.46
DUCHESS SAYS – Black Flag – Begging The 3 T's, 10″ EP – Back Yard Recordings – 2009
The second time this marble effect 10″ has been featured on 41 Rooms, and another where it won't be the last.
---
01.06.12
DJ SHADOW – High Noon – 12″ – Mo Wax – 1997
Josh 'Shadow' Davis can certainly talk about record collecting. I went to a private Q&A he did for about a hundred people at London's Shoreditch House 3-4 years ago and he recounted having years previously bought twenty or so boxes of records during one crate digging session alone, in Ohio I think it was, and having had them shipped back home he was yet to open any of them! This is Mo Wax during the big years.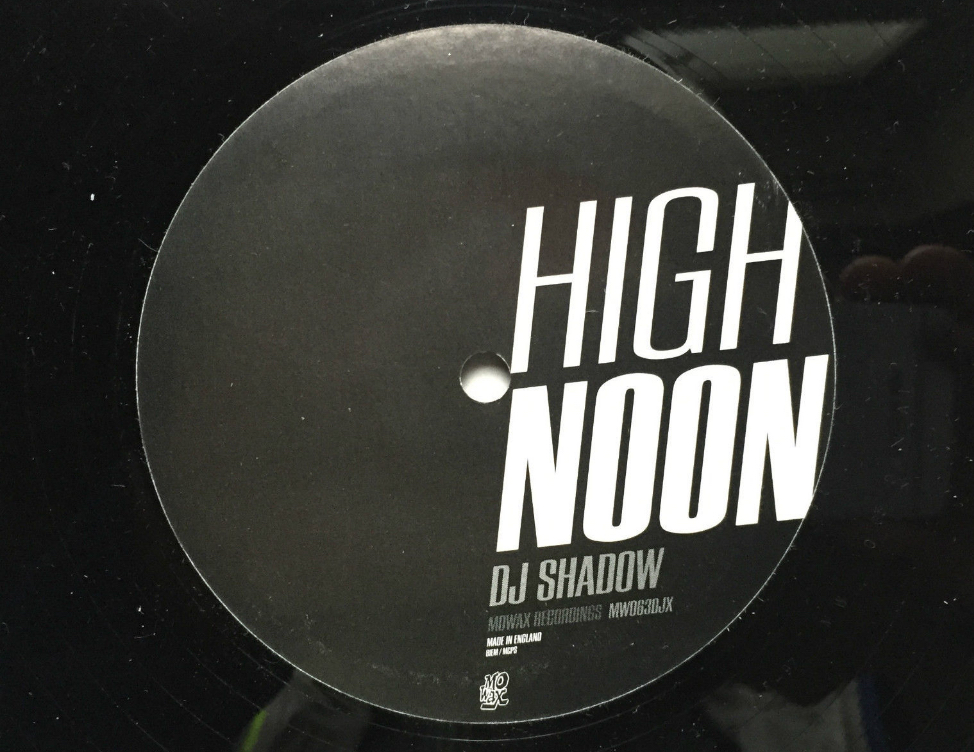 ---
01.10.05
BELLATRIX – Sleeping Beauty – Stranger Tales, LP – Bad Taste USA – 1995
From Iceland and active in the late nineties.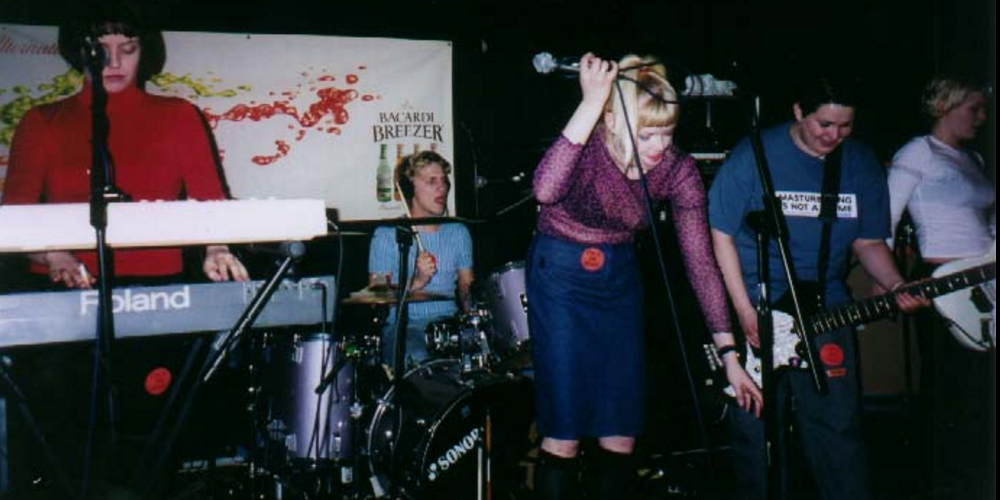 ---
01.13.32
PORTISHEAD – SOS – Stream only.
They've always worked at their own pace but when they surface, it's big news.
In a tribute to the UK MP, Jo Cox, the Bristol trip hoppers released a video for their downbeat cover of Abba's pop classic. Cox was tragically killed earlier his year, but she would have been 42 on June 22, the day of the video's release. It ends with a quote from her maiden speech in parliament: "We have far more in common than which divides us."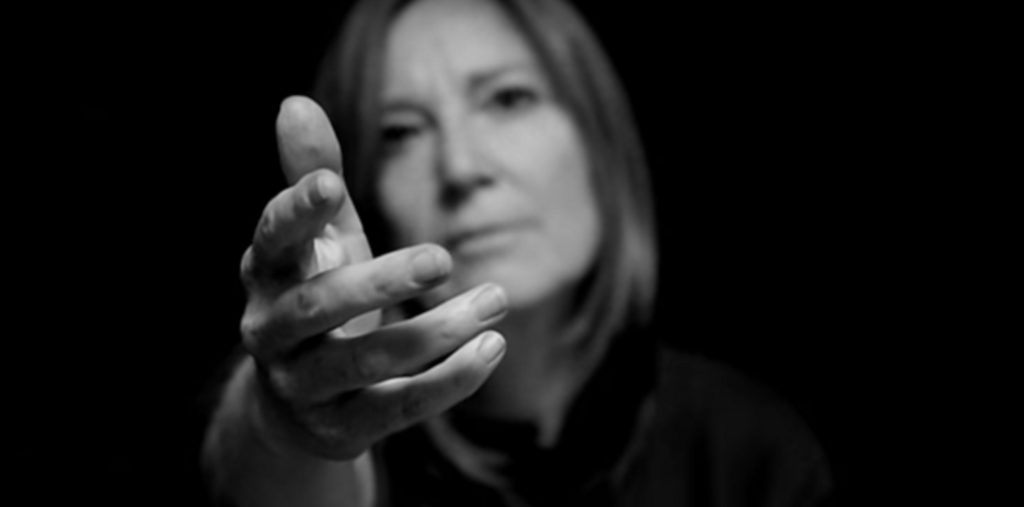 ---
01.16.40
HOLLY TOMÁS – Say – Digital  download only – 2016
You can buy this fabulous tune here.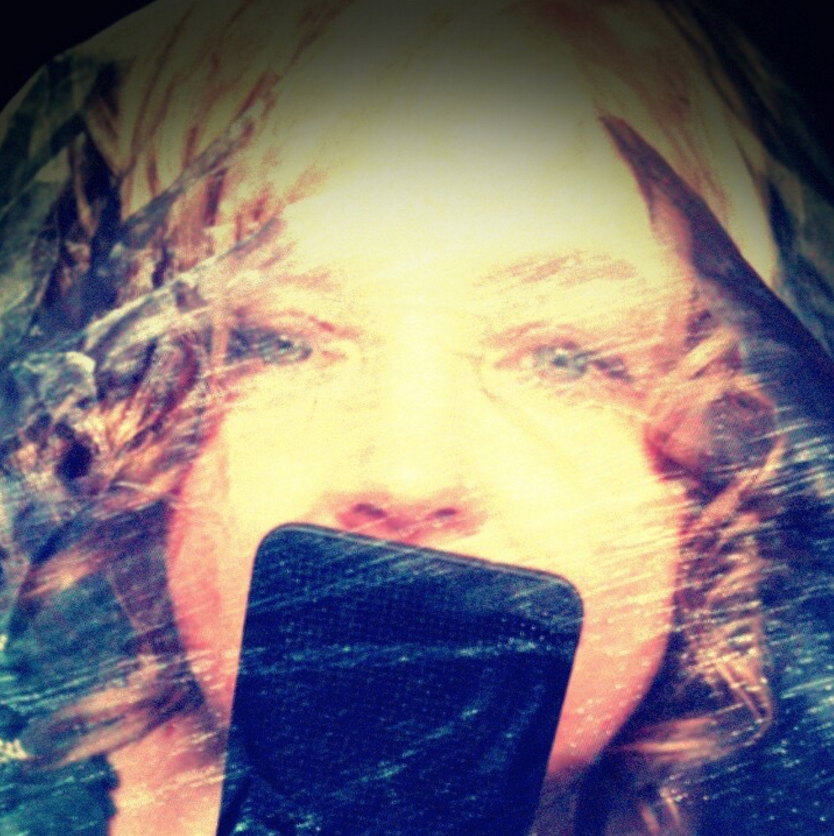 ---
01.20.25
JUNE TABOR – Les Choses Les Plus Simples – At The Wood's Heart, CD only – Topic Records – 2005
Another from the 'What the hell was that?' department, having heard it (here we go again) on John Peel's radio show, it took me years to work out who and what it was. Worth the searching.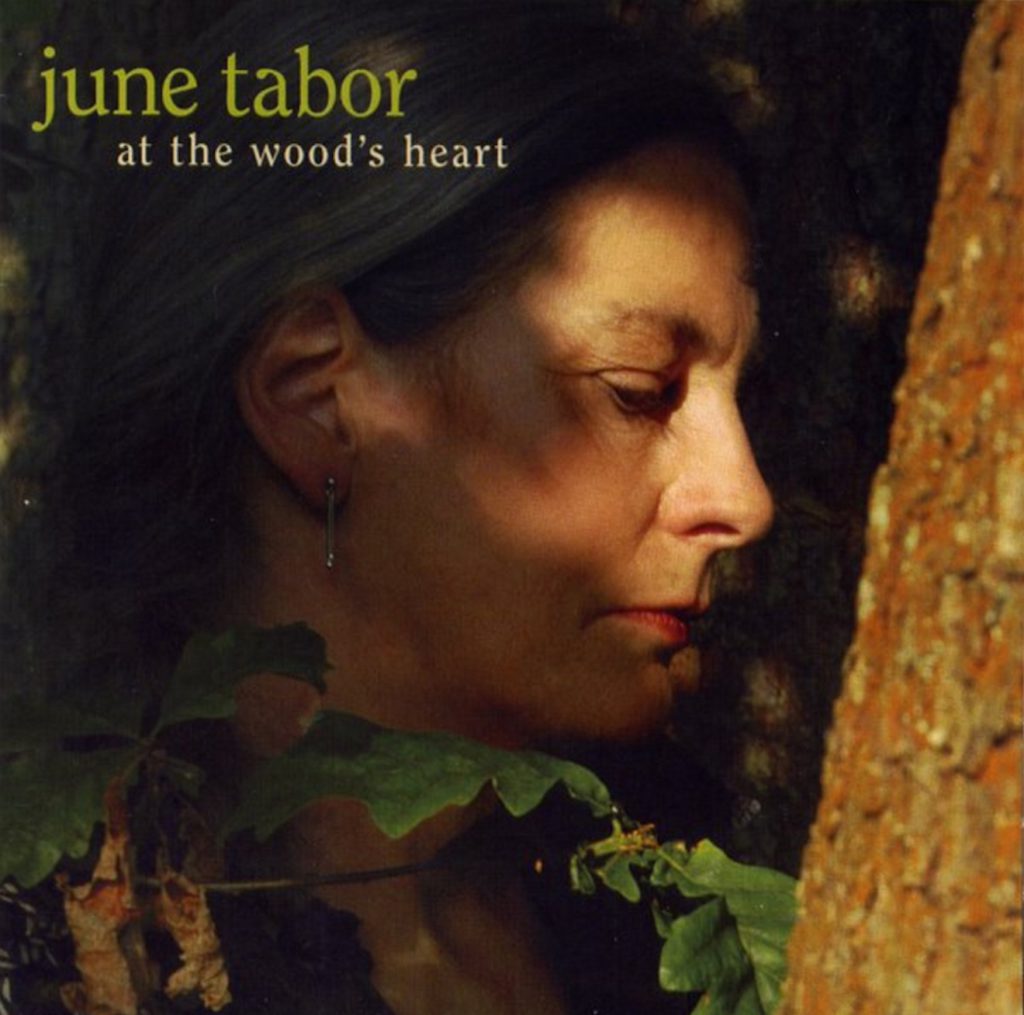 ---
01.25.46
GHOST MUTT – Figure You Out – Sweat Mode EP, Digital download only – Donkey Pitch – 2009
I would have bet this was the from the US but Brighton, UK-based Matt Mcloughlin takes the honours. Top stuff!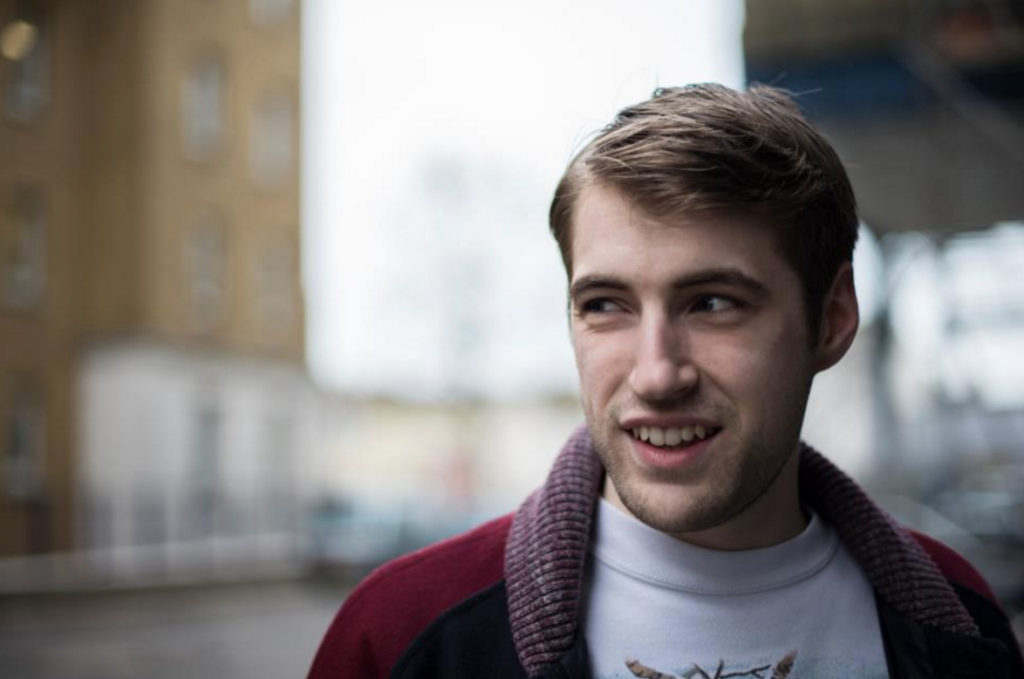 ---
01.27.41
KOSHEEN – Hide U – 12″ – Moksha – 2000
Fronted by one very confident sounding female vocalist (Sian Evans), they maybe filled the void left by their Bristol city counterparts, Breakbeat Era only surviving for one album.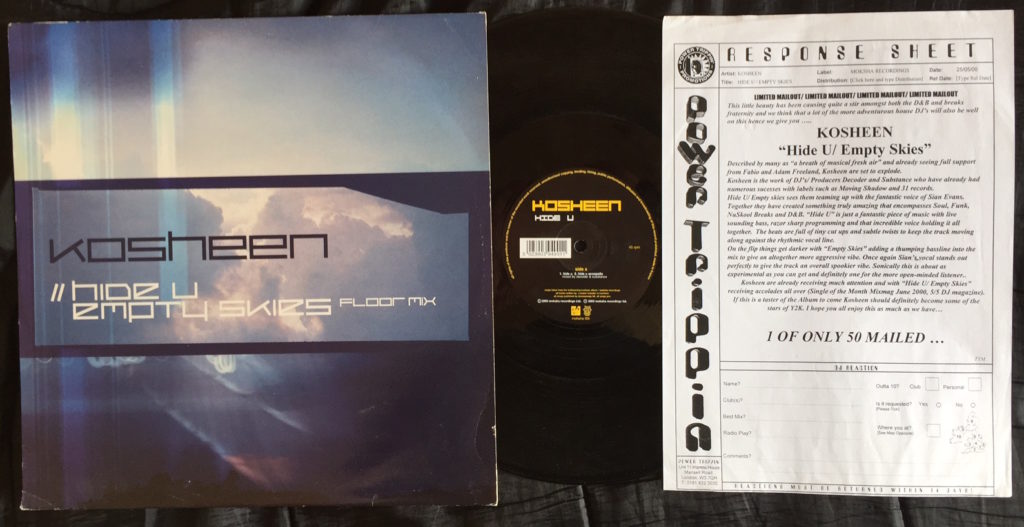 ---
01.31.40
D*NOTE – Flesh and Blood – Criminal Justice, LP – Dorado – 1995
and
01.37.47
D*NOTE – Solomon's Blade – Criminal Justice, LP – Dorado – 1995
There is genius material all through the fifteen years Matt Wienevski recorded under the D*Note name, and these are two of his more epic compositions.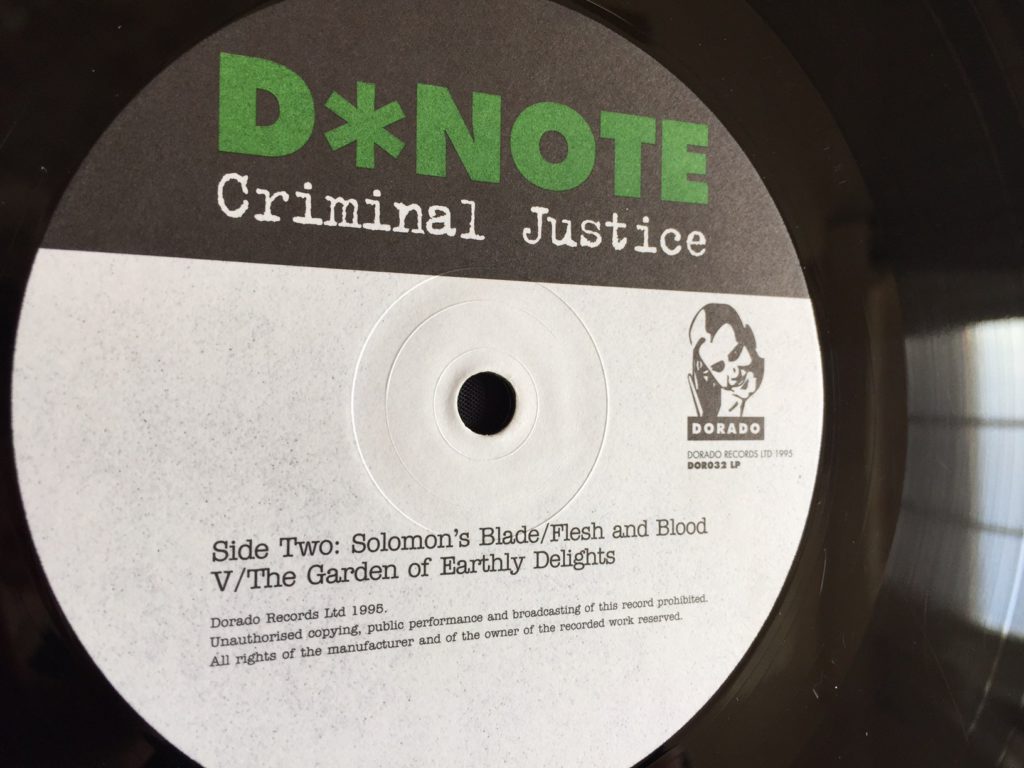 ---
01.44.34
DJ PIERRE – Atom Bomb (Classic Doomsday Mix) – 12″ – Guerilla – 1993
'Moody title for a moody synth-driven builder. Clever acid sounds chomp away at the almost industrial rhythm track. The Doomsday mix is my favourite within typical Pierre vocal snippets and a chugging beat that just keeps on rolling' – 3 Beat, Record Mirror (Music Week), 8.5.93
'Horribly crackly sounding intro (on our copy anyway) leading into a throbbing, building familiarly structured Wild Pytch mix of this unusual sounding track, which drops ingredient dater tasty ingredient into this disturbing, off the wall, moody affair. This is like a smooth, sophisticated 'I've Lost Control' revisited, even to the point of nutty laughter towards the end. However, flip it over to the Doomsday mix (specially mixed by himself for the UK apparently) and you'll find a harder, more pounding and ultimately more playable version. Whatever your style, this will turn a few heads and at least deserves investigation. Odd as ya like' – Girls On Top ****1/2 Mixmag Update, 12.5.93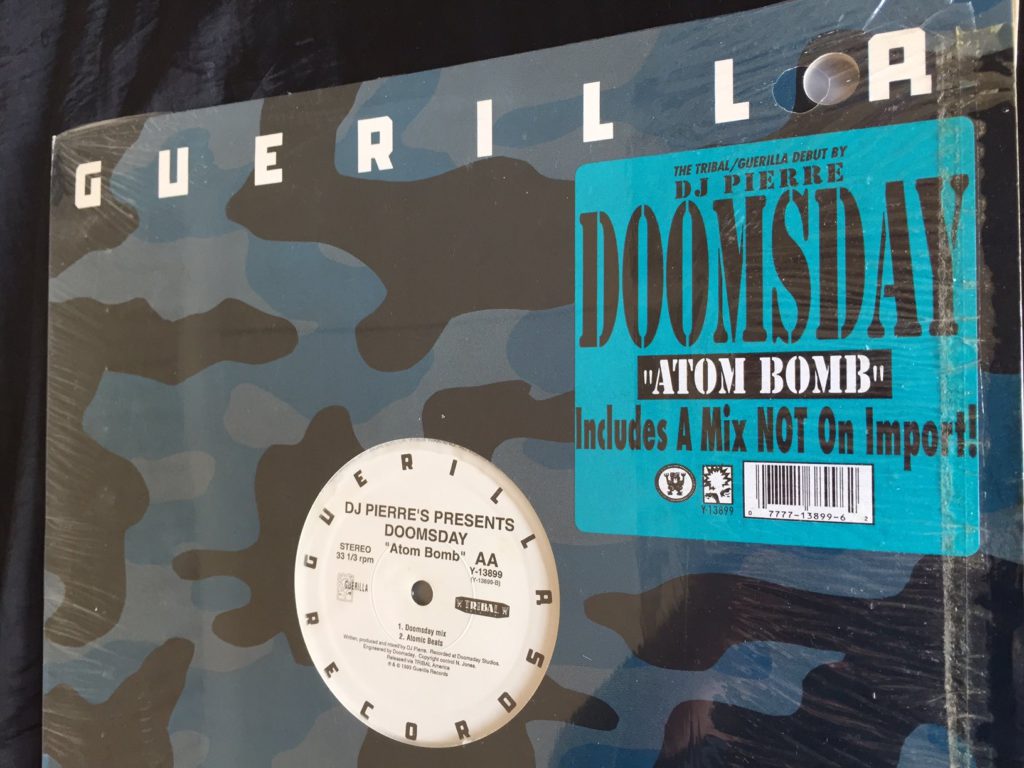 and from Record Mirror, 22.4.95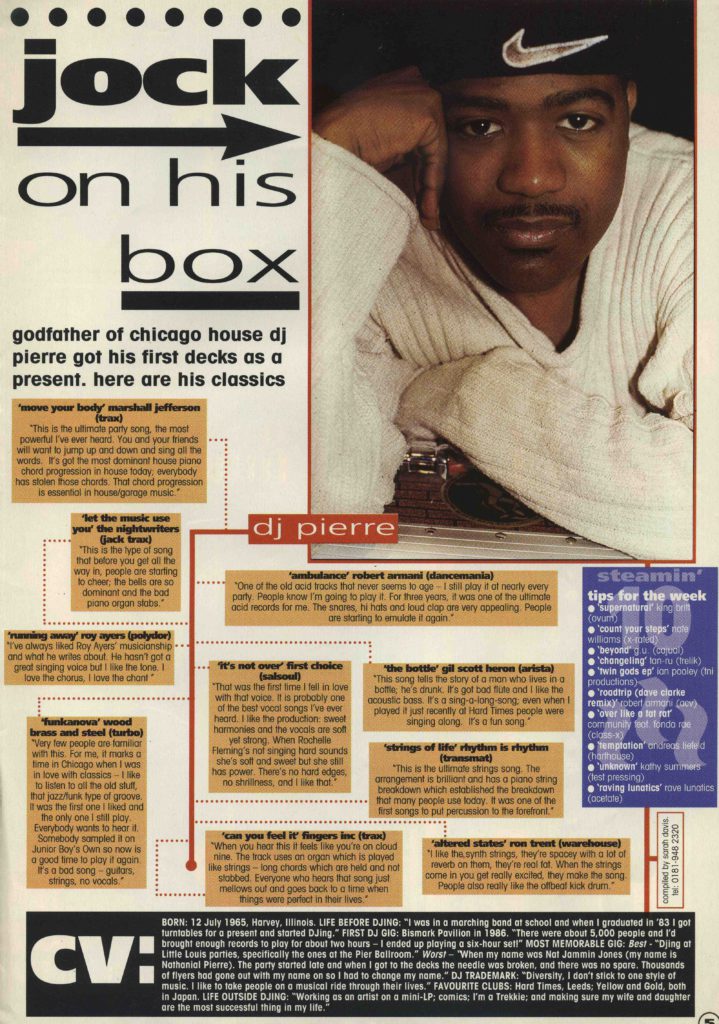 ---
01.49.38
OSUNLADE – The Day We Met For Coffee (Afefe Iku Remix) – 12″ – BBE – 2006
It doesn't breakout anywhere… but it's all the right sounds in just the right places. Sometimes less is more…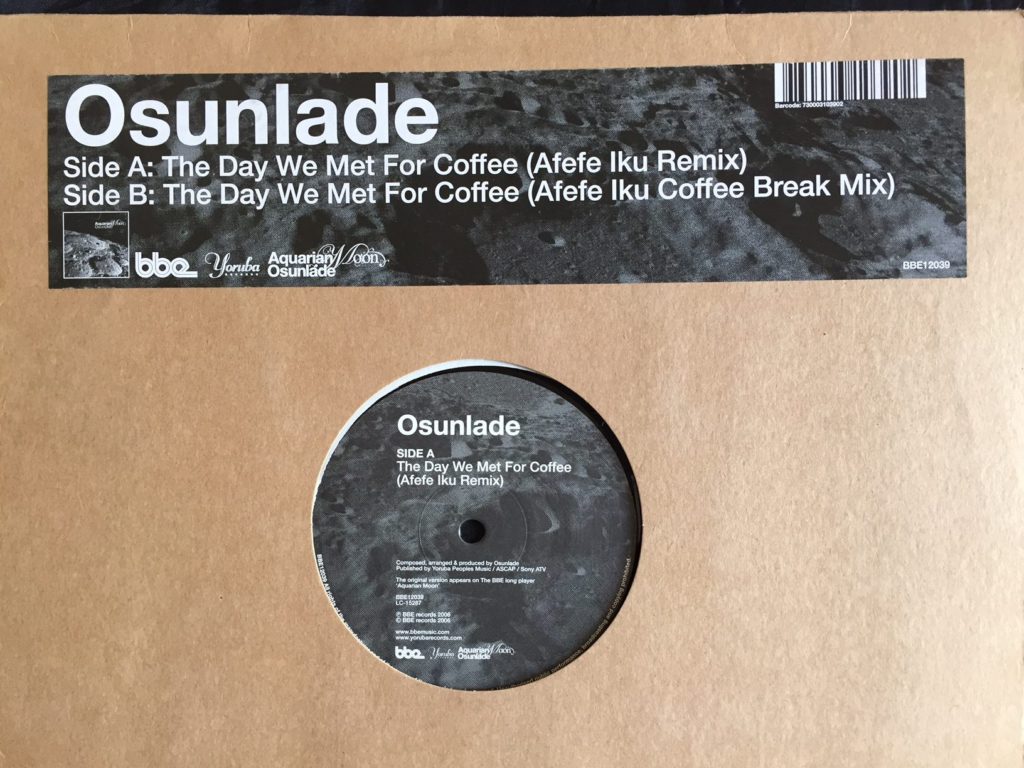 ---
Thanks for being here… I appreciate the interest.
Show 19 will include an hour of sounds heard at Winkles in (we've shifted) 1982!
And it's sounding particularly good.
Dec