PLAYLIST 80 uploaded June 7, 2020
and is 81% vinyl friendly. Impressive.
See through, to see what's going on… and the first turntable in the world to have a 'high-fidelity built-in valve phono stage', apparently. An Automatic Turntable MkII from Gearbox.
---
Any track marked * has been given either a tiny or a slightly larger 41 Rooms 'tweak'/edit/chop/etc.
---
Lyric of Playlist 80…
'Jesus died for somebody's sins but not mine… '
Then just eighteen, subject matter for Van Morrison.
---
00.00
(Intro) THE FLAMINGOS – Stars (Edit) – Unreleased demo – 1983 Episode #1 for info.
---
00.41
NEW ORDER – Dracula's Castle – Waiting For The Siren's Call, LP – London – 2005
Yep, the NME may have voted this album New Order's 'least best' from their catalogue but coincidentally back in the year it came out, the magazine – then just about holding on to some influence on the UK's music buying yoof – coincidentally bestowed their 'Godlike Genius' award on the band. It was also the year that Phil Cunningham replaced Gillian, as she headed for a family sabbatical. Strange days for a lot of New Order fans.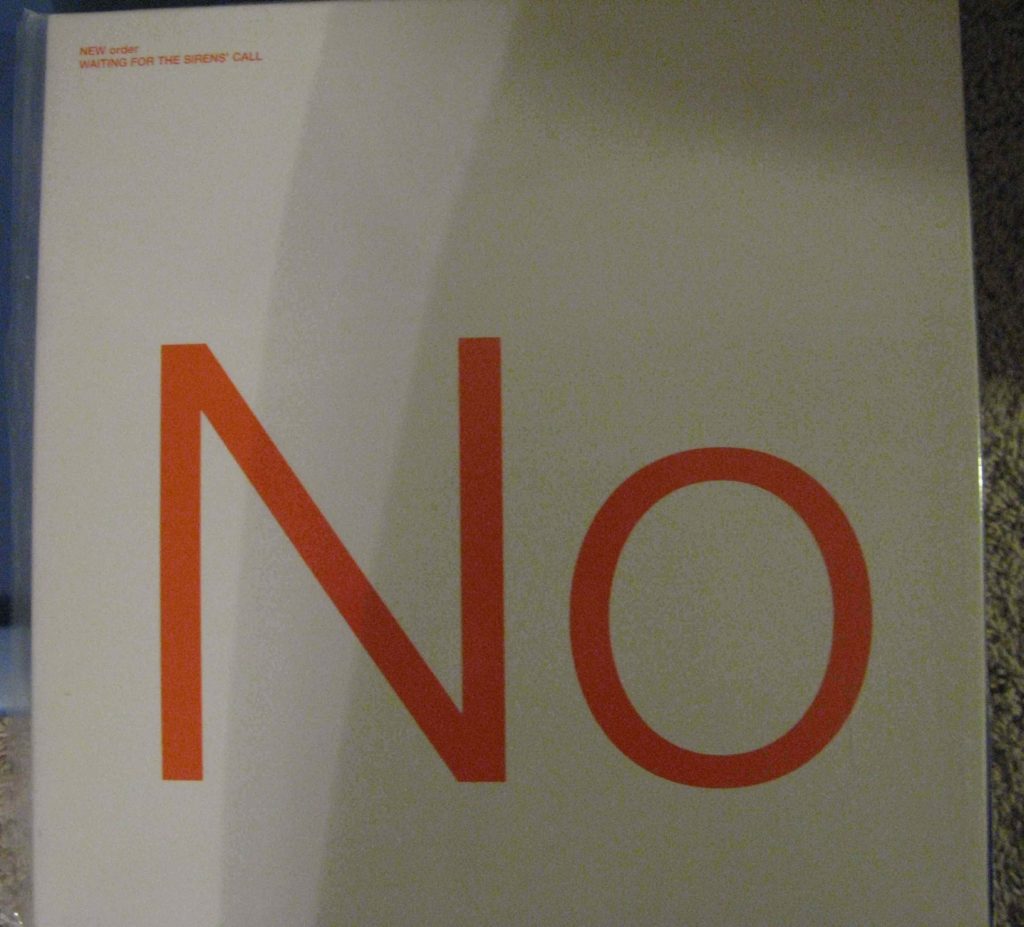 ---
06.11
THE LUCKY SADDLES – Both Be Here Today – 7″ – Albion Records – 1981
Sooooooo 1980-1981. The sort of cheery romp that, with a bit of wind behind the band in general, could have had them charting. So unknown were they, if I had have tried this out in our club it would have died. A bit Haircut 100… and that first guitar line is bugging me. Where's it from? Some sci-fi thing?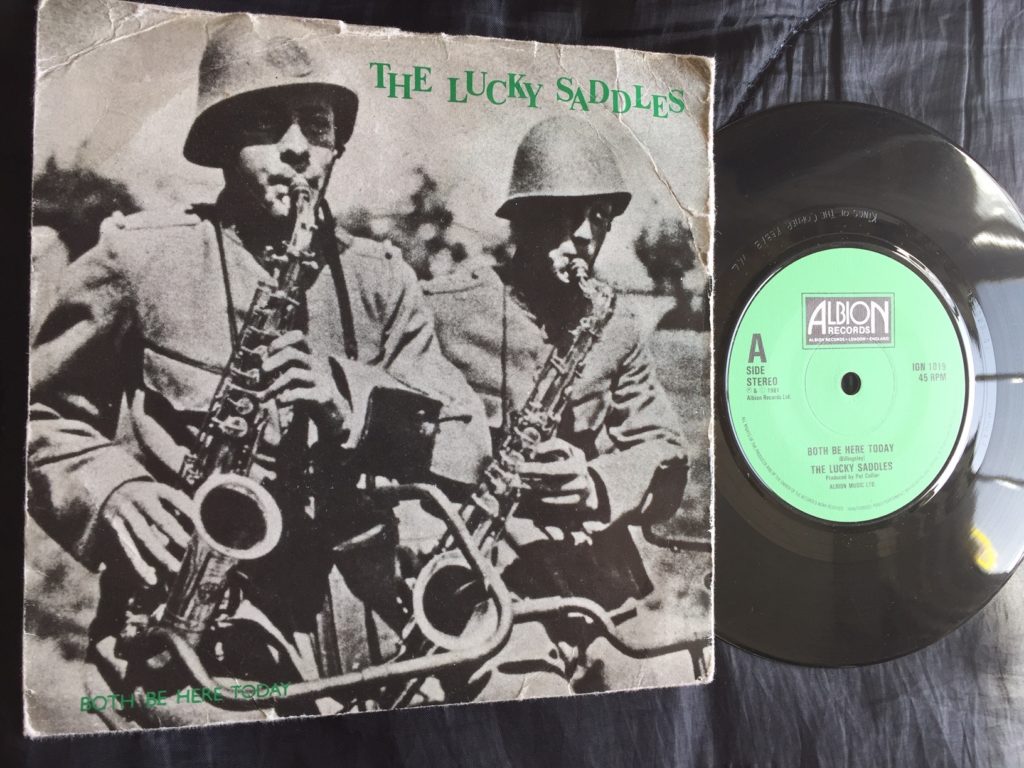 ---
10.11
MARTHA AND THE MUFFINS – Echo Beach – 7″ – Dindisc – 1980
Contrary to the above tune, this was big in our club – hopefully on its way up the charts and not just when it had 'crossed over.' I remember struggling with the accompanying album, Metro Music back then. Maybe I should revisit it, as in more recent years I've found bits of their later albums damn fine.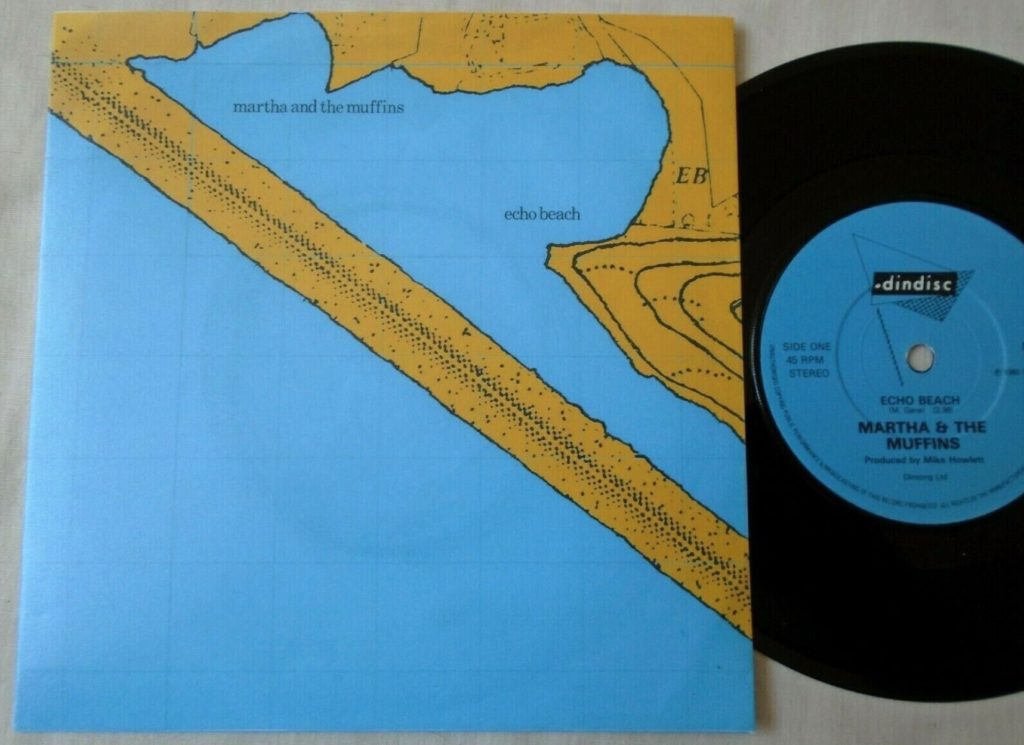 ---
13.18
WE ARE GOING TO EAT YOU – Heart In Hand – 12″ EP – Cat and Mouse – 1988
A 1min 56 secs blast, I saw the video of this on some TV prog at the time.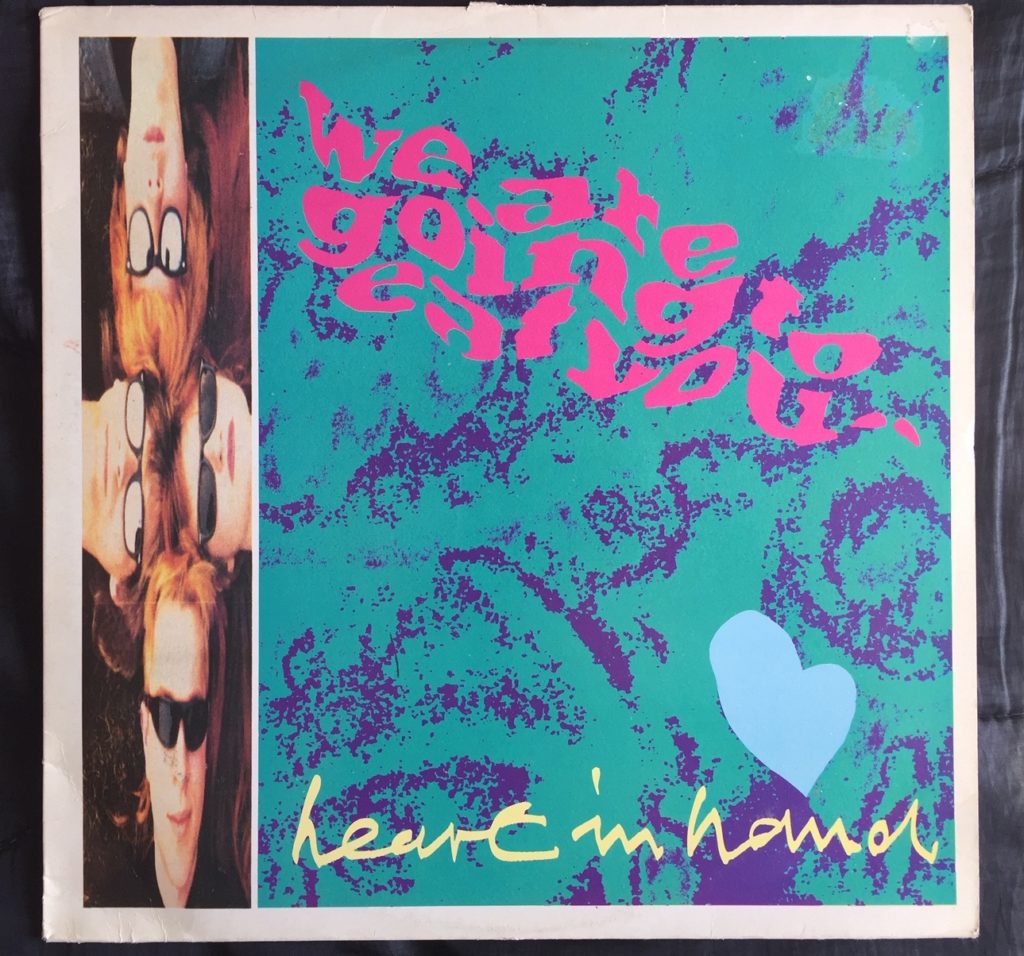 ---
14.59
FELT – Sunlight Bathed The Golden Glow – 7″ – Cherry Red – 1984
Some of their song titles are nearly as distinctive as Lawrence's vocal style, with both maybe standing out even more so these days.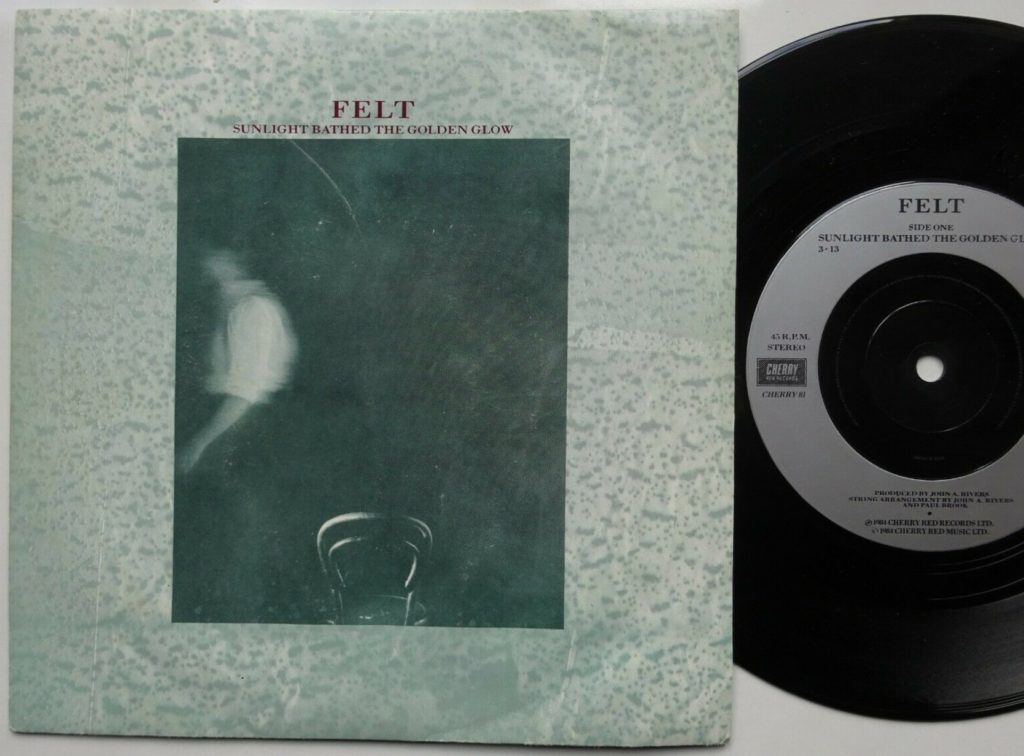 Ad – Catalogue #18, August '84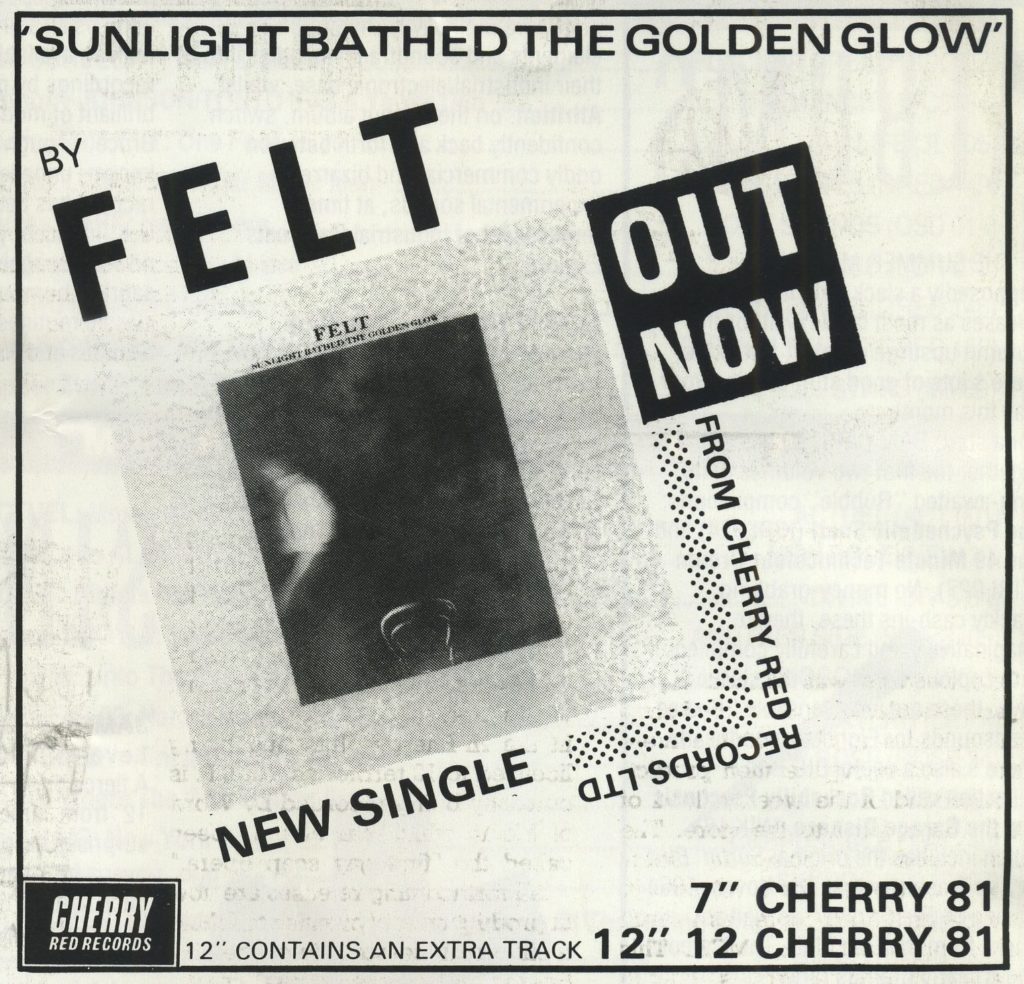 ---
18.05
THIS POISON – It'll All Work Out – Peely session – 1987
This was the only track I saved from the session back at the time but the whole thing is now 'out there' along with a thousand other Peel sessions very recently collated by blogger, Dave Strickson. The version of the track here might or might not be the 'alt version' (just titled Workout) included on Magazine, a 2004 compilation of the band's two singles and other stuff, and this very poor quality photo of the band is the 'best' of the two only I could find to link here to their time in the Beeb's Maida Vale studio.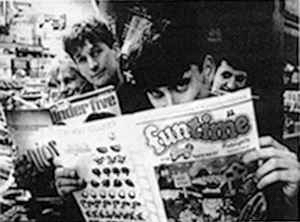 ---
20.06
HANGMAN'S BEAUTIFUL DAUGHTERS – Out Of My Head – Trash Mantra, mini LP – Dreamworld – 1987
With an apostrophe that seemed to come and go, a band I connected in some way to Luton, rightly or wrongly.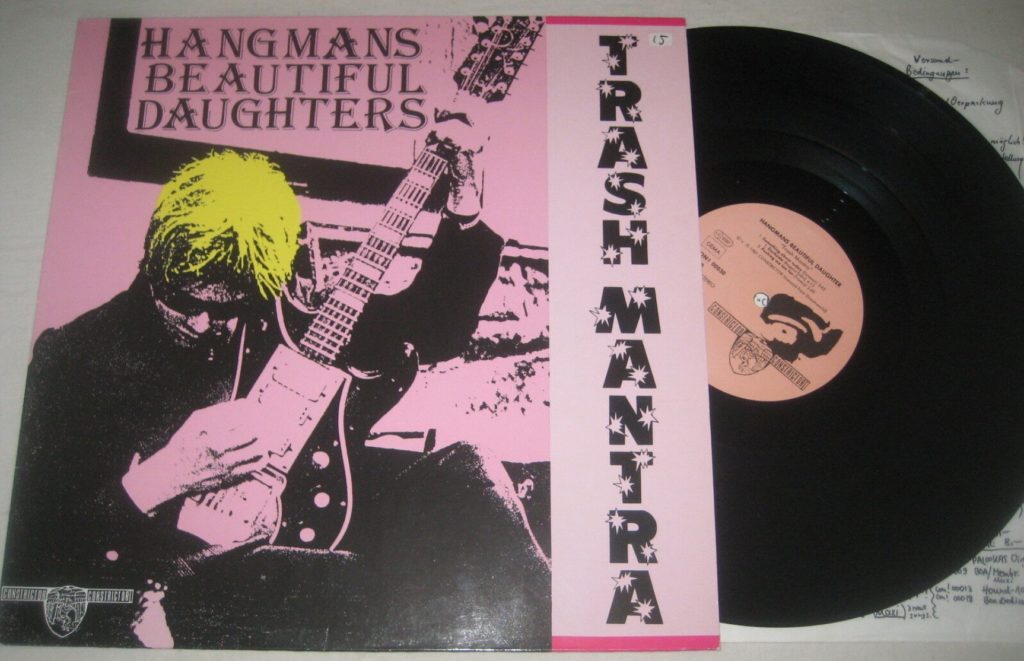 ---
22.08
JAMES BROWN – There Was A Time – Say It Live and Loud (08.26.68 Live In Dallas), 2LP – Republic Records – 2019
Brown took no prisoners with his band's performance and they were as tight as the proverbial here in Dallas's Memorial Auditorium in 1968, even though the audience backdrop sounds a shade 'manipulated'. The first official release of this gig was on CD and via Brown's near lifetime label, Polydor, in 1998 but somebody recently felt a vinyl outing was due.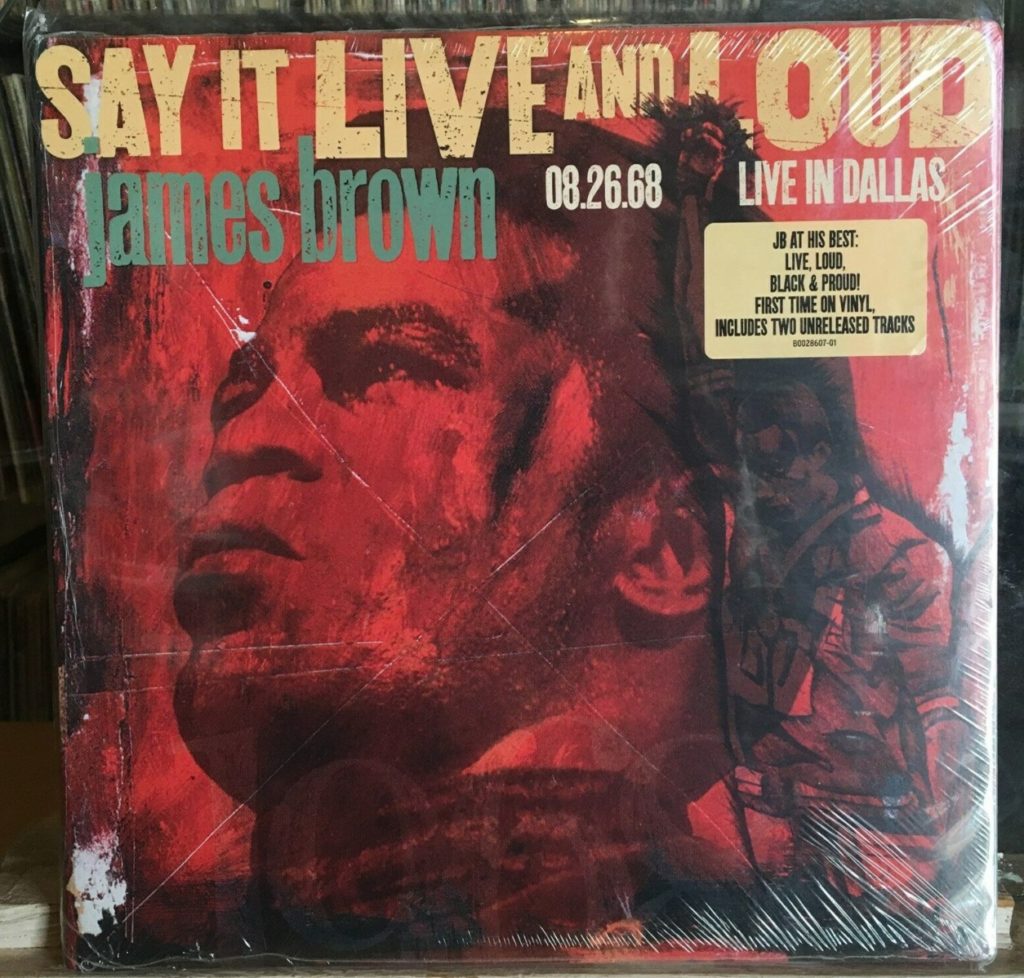 ---
27.02
CHAKK – Imagination (Who Needs A Better Life) – 12″ – FON – 1986
From their brief major label liaison with MCA, the advance from which they wisely sunk into their own state of the art FON studios (and label) in Sheffield.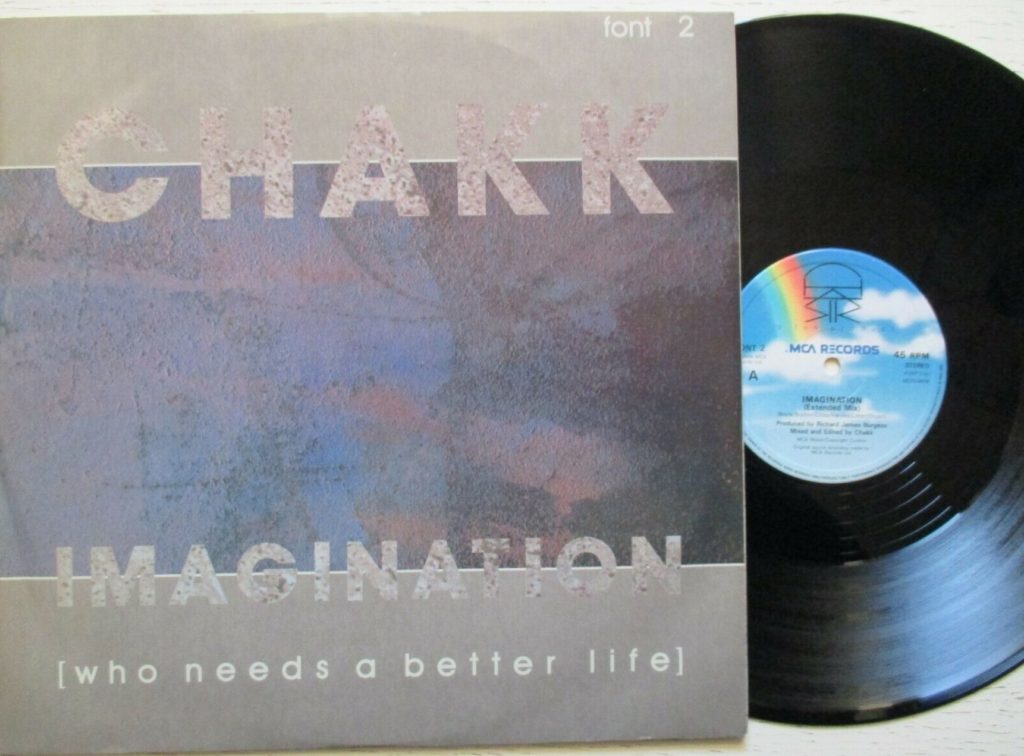 ---
32.41
MONDAY MICHIRU – Chasing After The Sun (Banda 'Black' Lero Mix – I.G. Culture) – White label promo 12″ only – Disorient – 2000
Very much part of the broken beats scene in London, I. G. Culture really works overtime here, shaking Michiru's vocal out of its comparative slumber on the original tune and into some feel of urgency. Result!
---
37.30
THE DURUTTI COLUMN – Lips That Would Kiss * – 12″ – Factory Benelux – 1980
It's Vini Reilly. Nuff said.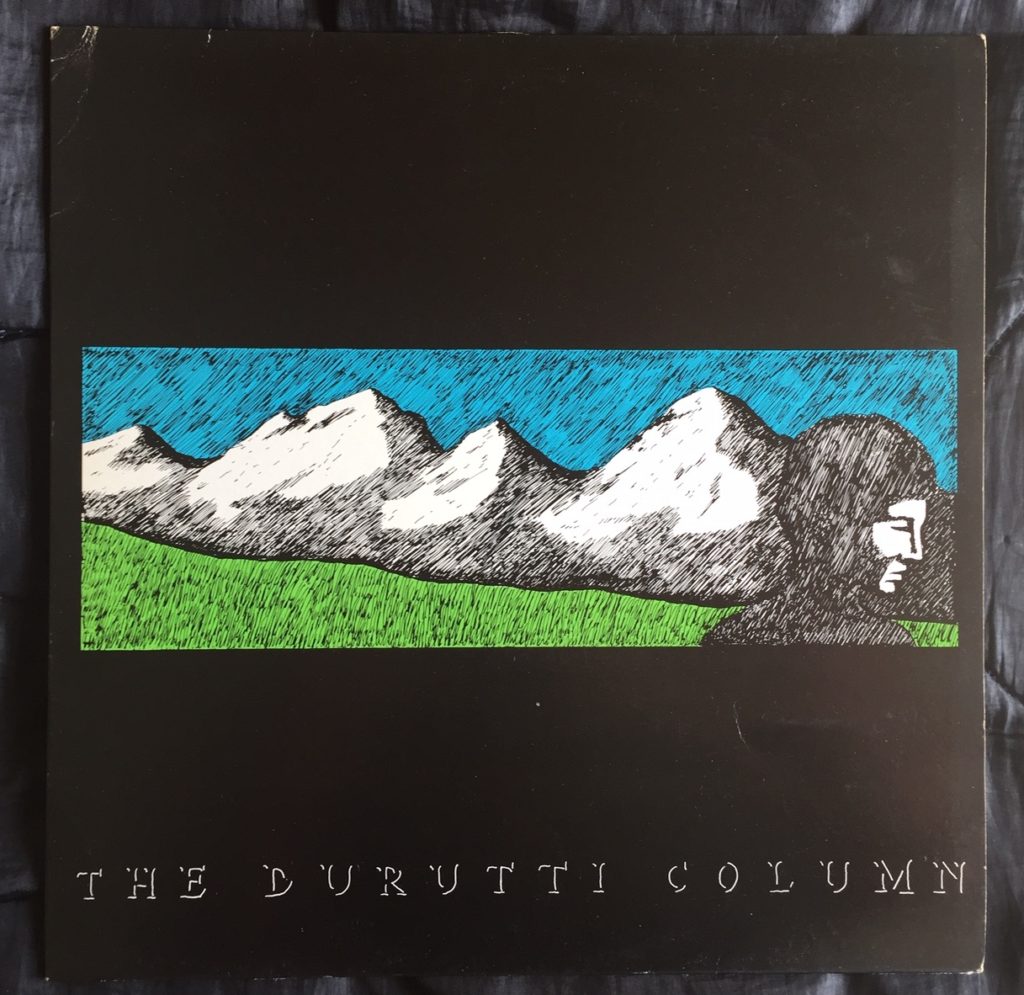 ---
41.21
NORMA TANEGA – Illusion – I Don't Think It Will Hurt If You Smile, LP – RCA – 1971
Some of her earliest/mid sixties tracks are so removed from everything else that was going on she's sounding more like the 'Godmother of Twee and Indie'… just two decades early. Move on five years and here's she's sounding more like she's found her feet/voice.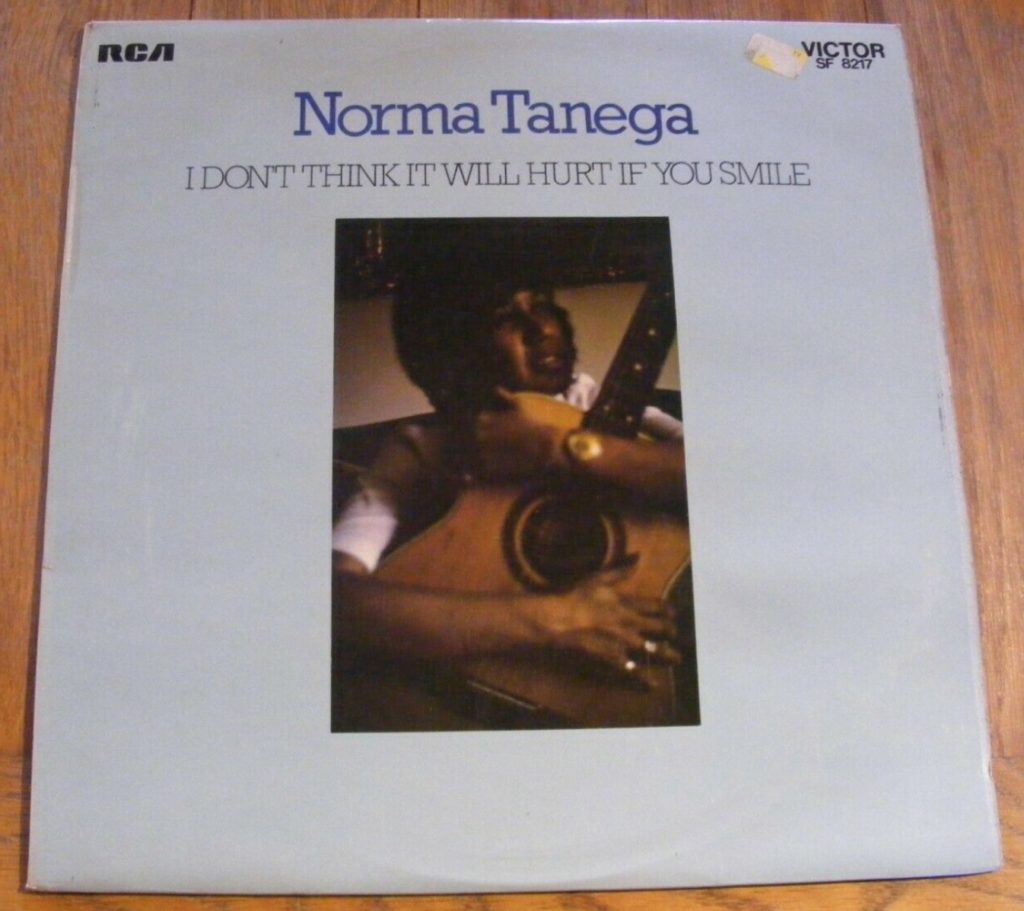 ---
44.55
MARINE GIRLS – Second Sight – Lazy Ways, LP – Cherry Red – 1983
The voice that's always sounded… forlorn! Come on down, Tracey Thorn!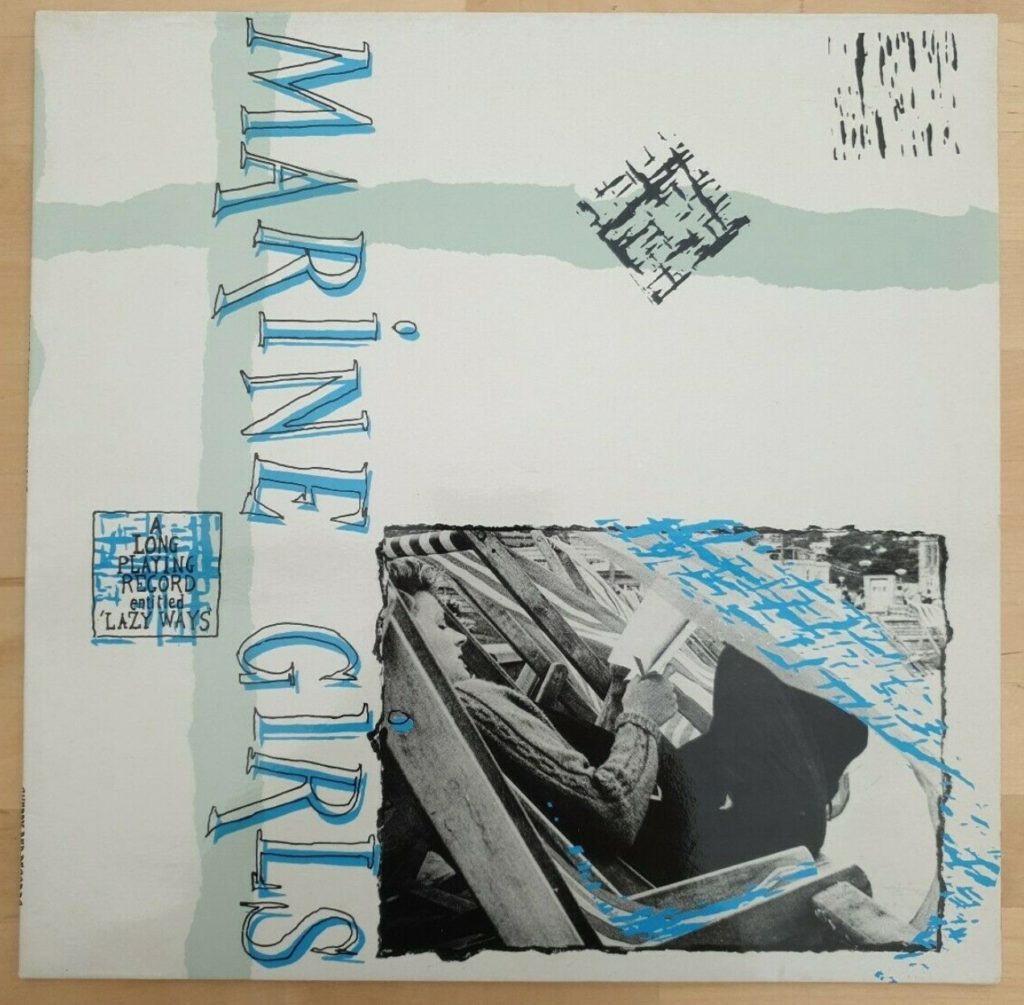 ---
47.42
LOS BITCHOS – Frozen Margarita * – 7″ b-side – Self Released – 2019
'Five gals from the underground realms of London, tripping out on tequila and Cumbia vibes' – Bandcamp.
Just on their second 250 pressings run of the single but judging by the sleeve, they may be up for an appearance on Mike Mansfield's Supersonic… in 1975. Very cheery sounding.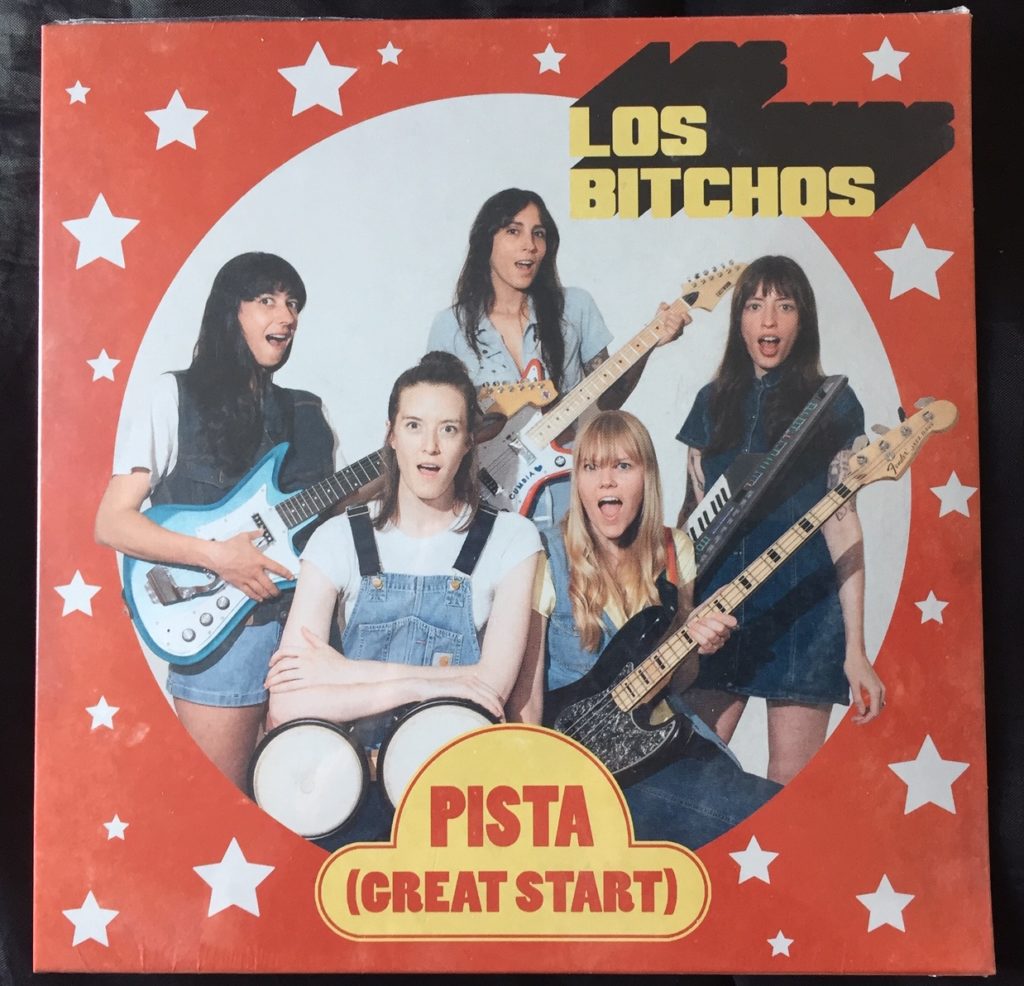 ---
51.39
? – So Drunk – Briefly on Soundcloud, approx 2015
Aptly titled, the piano lines do indeed sound suitably pissed and/or in the throws of a hangover.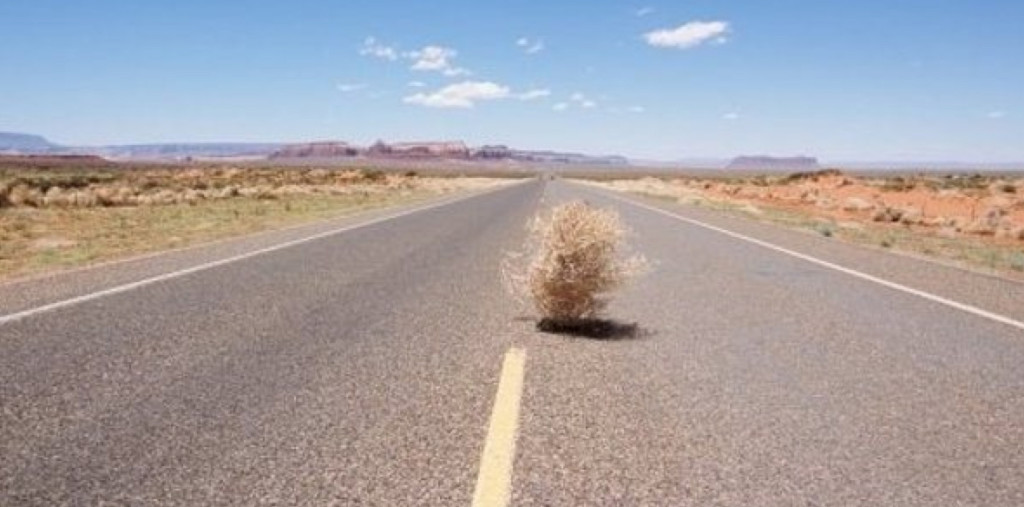 ---
54.46
SIXFINGERZ – Fata Morgana (Gramatik Remix) – Youtube only? – 2013
Slack beats, some eastern sounds interject, a female pops in and out… and a thousand heads a nodding in response. A slightly different and longer version also on Soundcloud.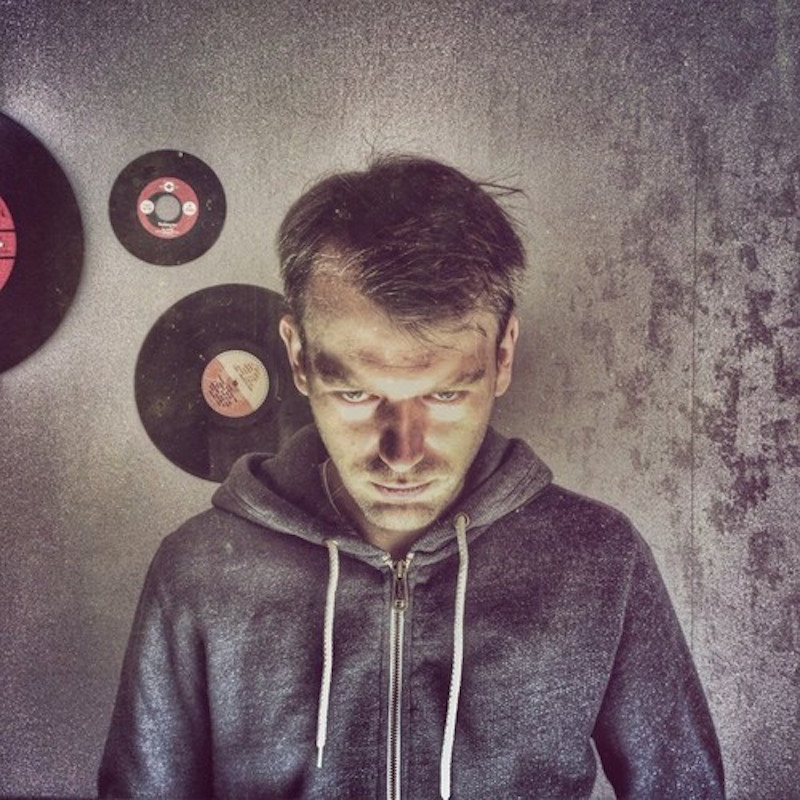 ---
58.41
MARK MORRISON – The Return Of The Mack (C&J Street Mix) Edit – 7″, promo only – 1996
It may have been a ginormous hit in a bunch of countries but putting this ⬇︎⬇︎⬇︎ in your 7″ box will presently cost you £50 plus, according to Discogs.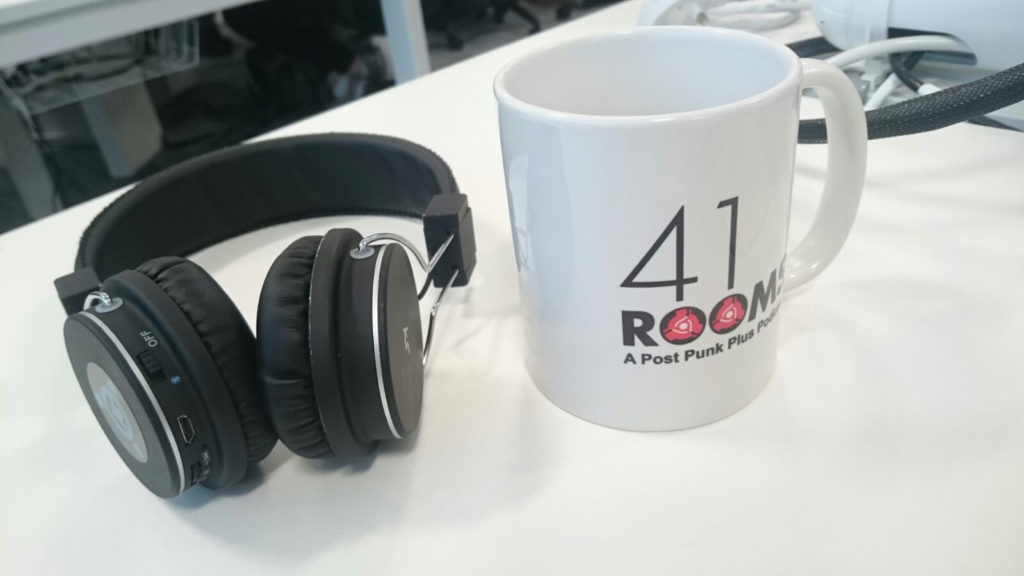 ---
01.01.53
MASTERS AT WORK – Blood Vibes – 12″ – Cutting Records – 1991
Louie Vega and Kenny Dope Gonzalez in a relentless mood. Could really have been half as long but sampled a year later for another fave of mine, Artz & Kraftz' All Of It.
---
01.06.36
COOL BREEZE – Can't Deal With This – Assimilation, 2LP – 1995
'Ambient jazz with soulful vocals, Charlie Lexton's group lift a cut from their debut album 'Assimilation' set for single release. Lyrically the issues are the homeless and hypocrisies in government, while vocally Imaani swims and weaves her way through the moodiest of gentle drum, bass/percussion and keyboard arrangements. In its main radio/extended format, the rhythm section has a live acoustic feel… It's a classy release which should serve to draw more attention to the album if not itself a major chart contender'. *** – Ralph Tee, Record Mirror (Music Week), 23.9.95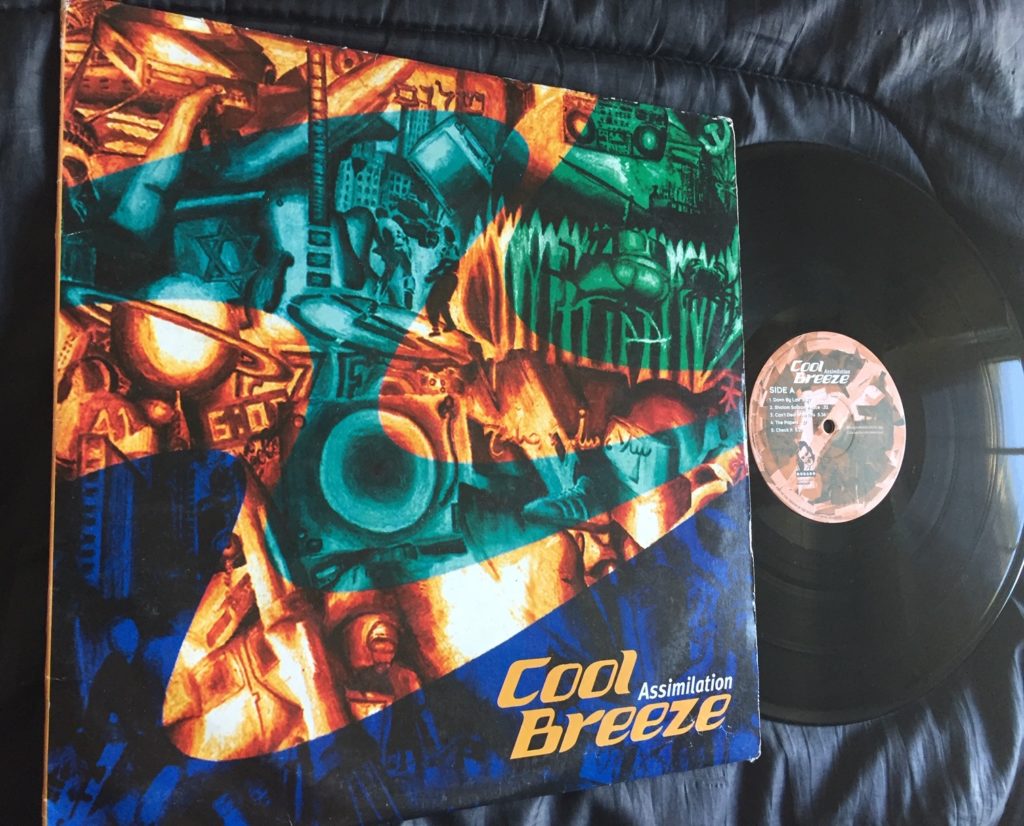 ---
01.10.24
DUB TRACTOR – Scary H H Loop – 12″ – Additive – 1997
Electronica, courtesy of Denmark's Anders Remmer. Could have been a John Peel show thing but as with most beats related stuff in the nineties I think I caught this via Kiss FM.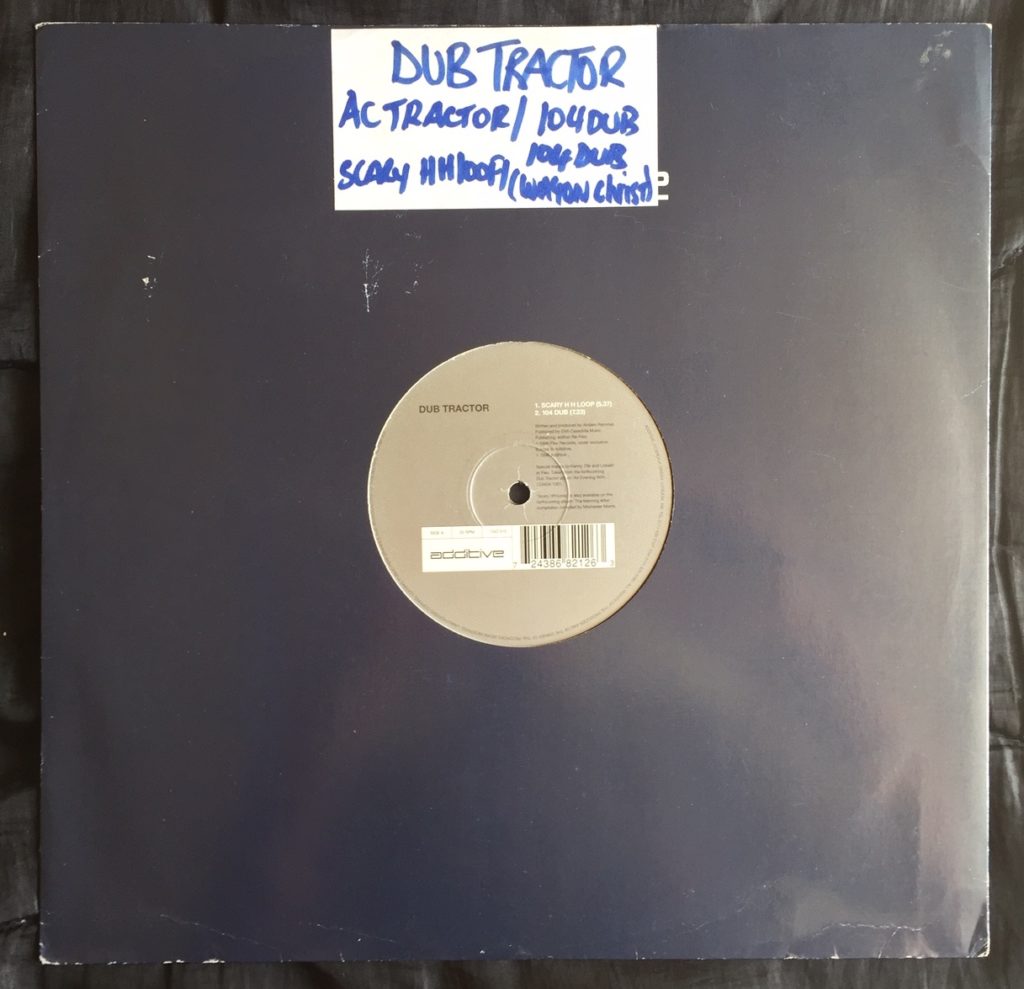 ---
01.15.36
CHRISTOPHER YOUNG – The Suite (Music From And Inspired by the Motion Picture 'The Hurricane') (edited), v/artists 2LP – Music On Vinyl – 2019
A moody, impending unease sort of sound and re the film this one's definitely in the 'Music From… ' category. I've only got the CD but the above recently released version neatly gets us into vinyl territory.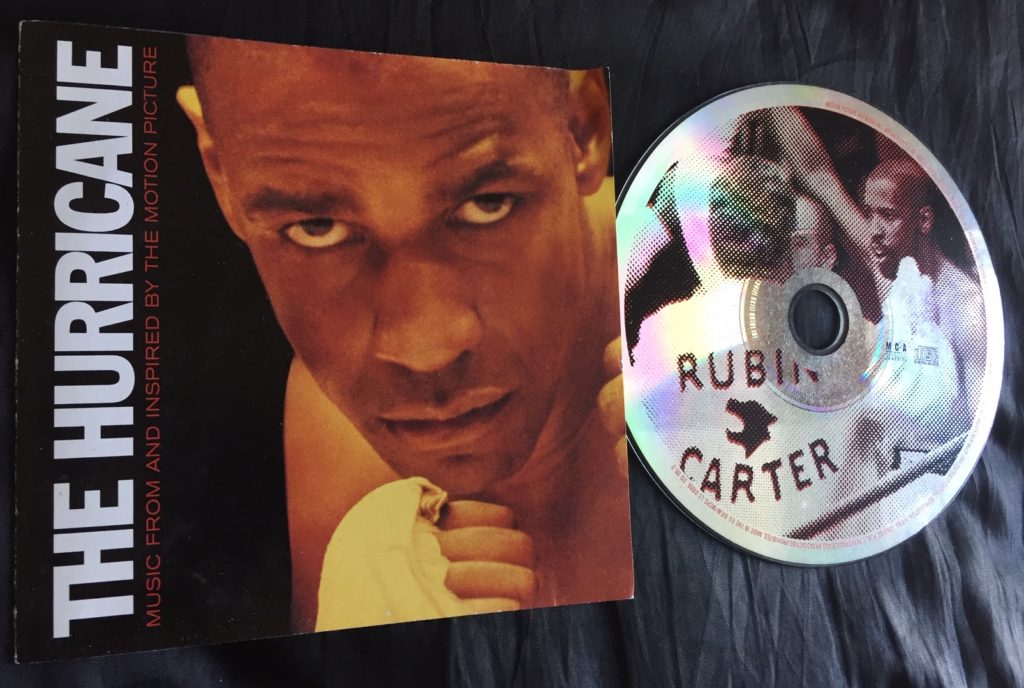 ---
01.19.12
ELAINE BROWN – Child In The World – Self Titled, LP – Black Forum – 1973
'Activist, Author, Musician, and Former Chairwoman of the Black Panther Party' (in any order) is a common lead introduction when she's asked to speak, and given the events of the last few weeks involving the death of George Floyd in Minneapolis she's rightly, probably been a key commentator once again.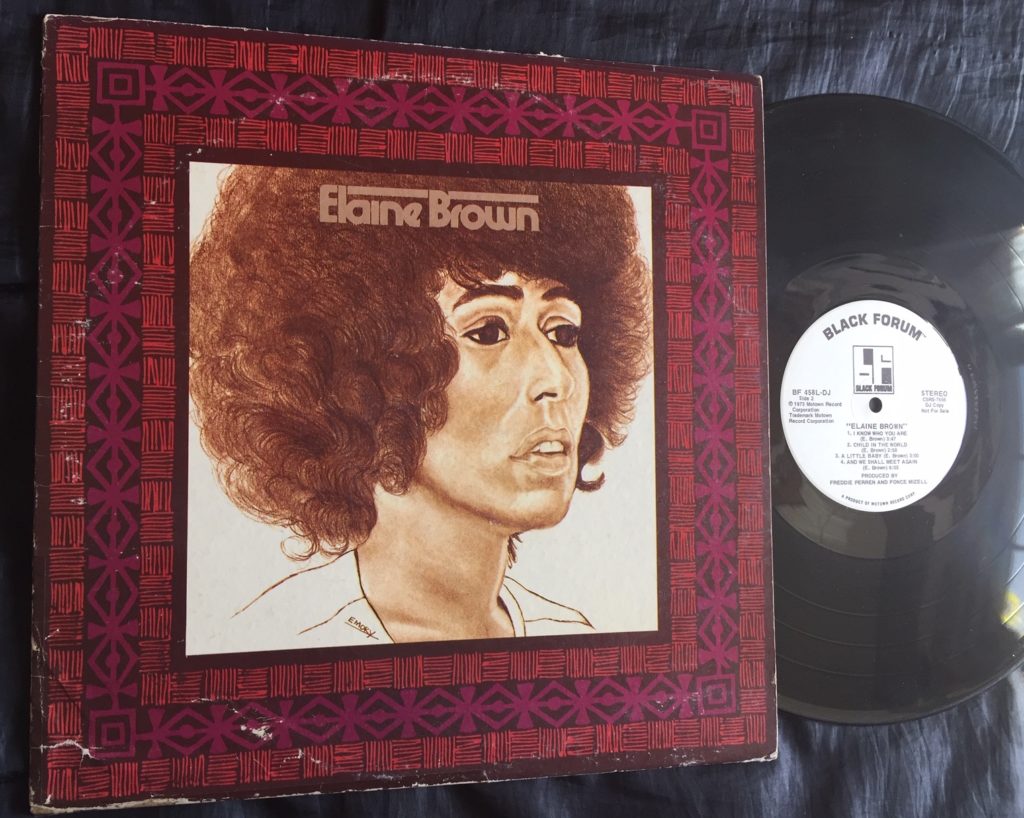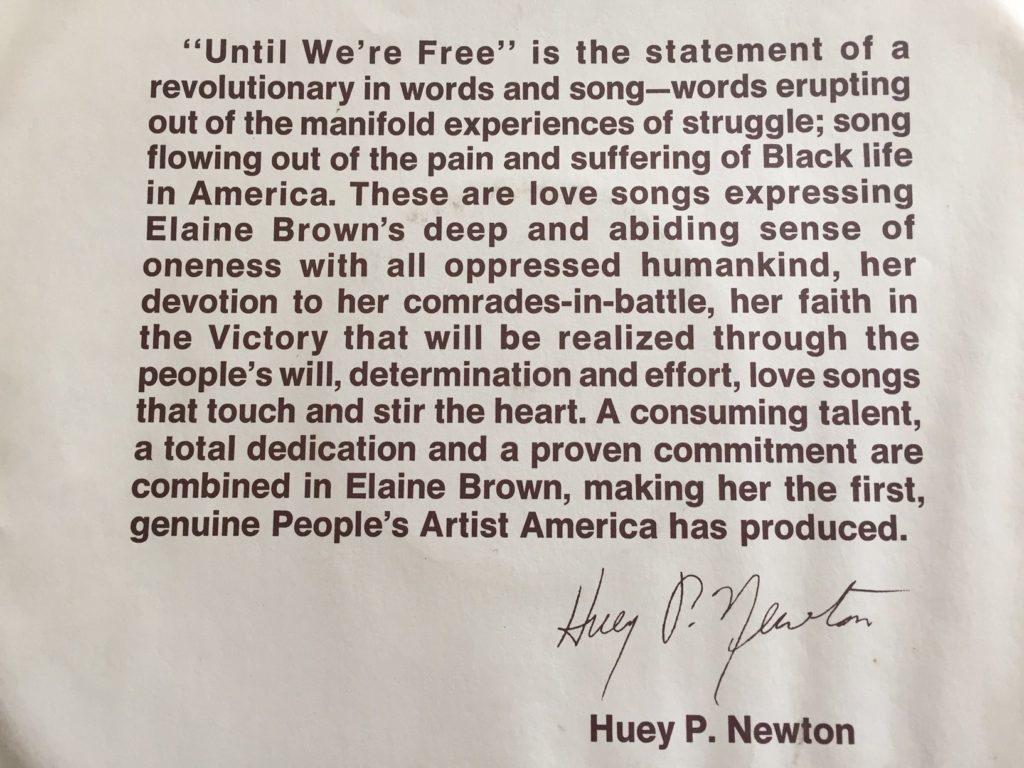 ---
01.21.55
YELLOWTAIL (feat JOSE JAMES) – Kings & Queens * – Grand & Putnam, CD only – Bagpack Records – 2009
Moody and conscious sounds…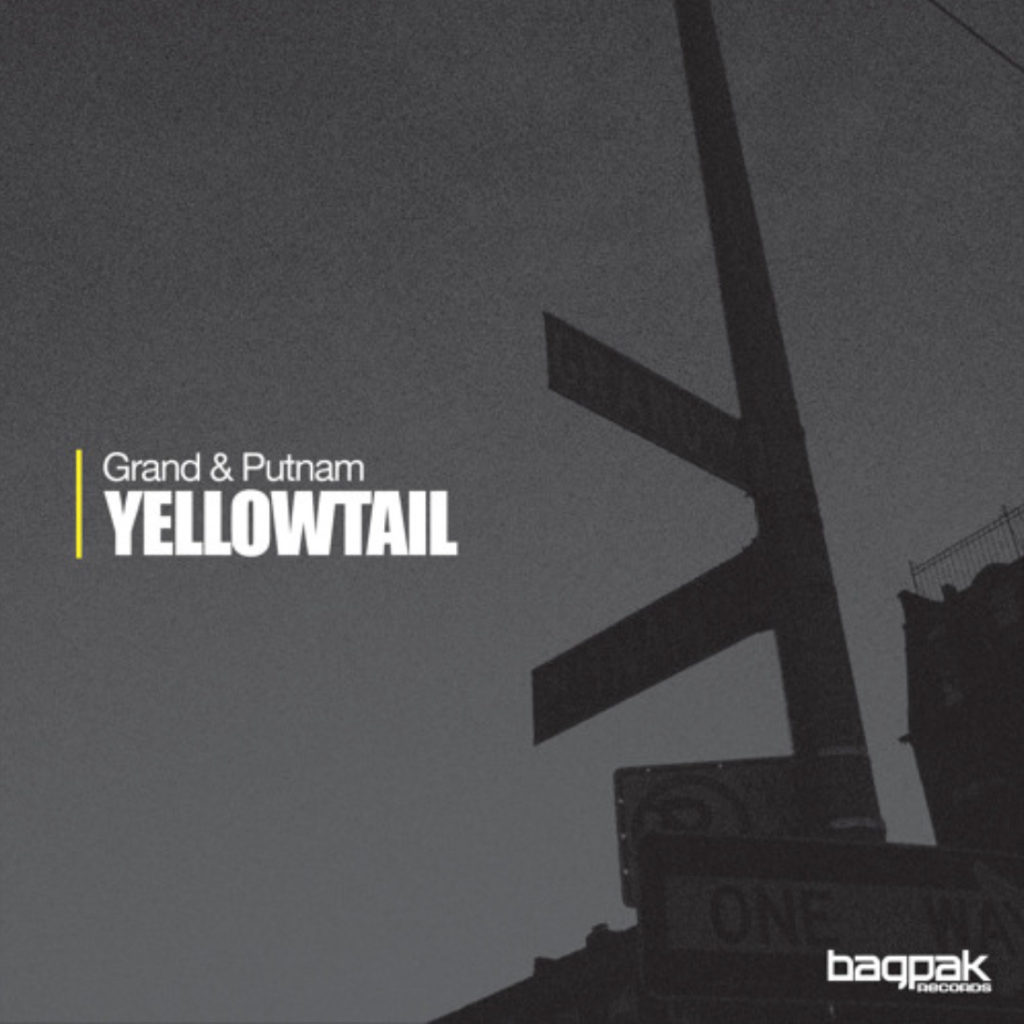 ---
01.26.29
THE JULIANA HATFIELD THREE – For The Birds – 7″ EP – East West – 1993
Without ever breaking through to major solo commercial (and therefore, to some degree financial) success she's been involved right up to the present day in both collaborative and solo album projects – and that's no mean feat in itself.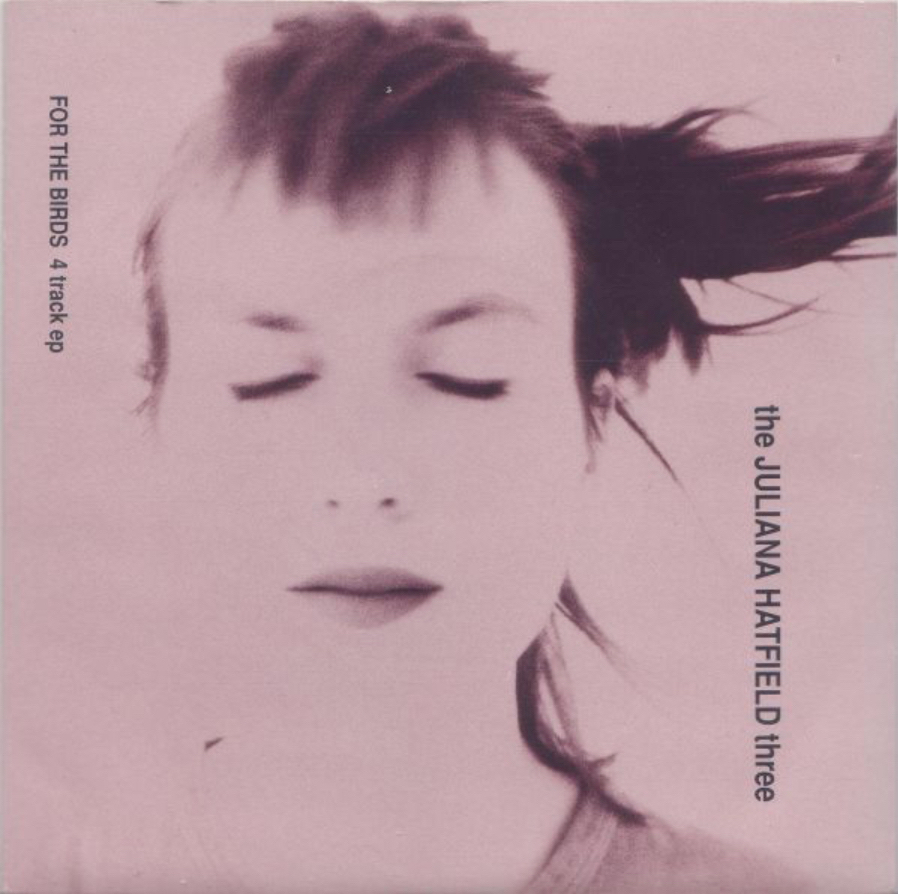 ---
01.30.35
THE HIGH VIOLETS – Sun Baby – To Where You Are, CD only – Reverb Records – 2006
Not the first and possibly not the last Portland, Oregon band to feature on 41 Rooms. From memory though, they all like to make a 'dense sound'.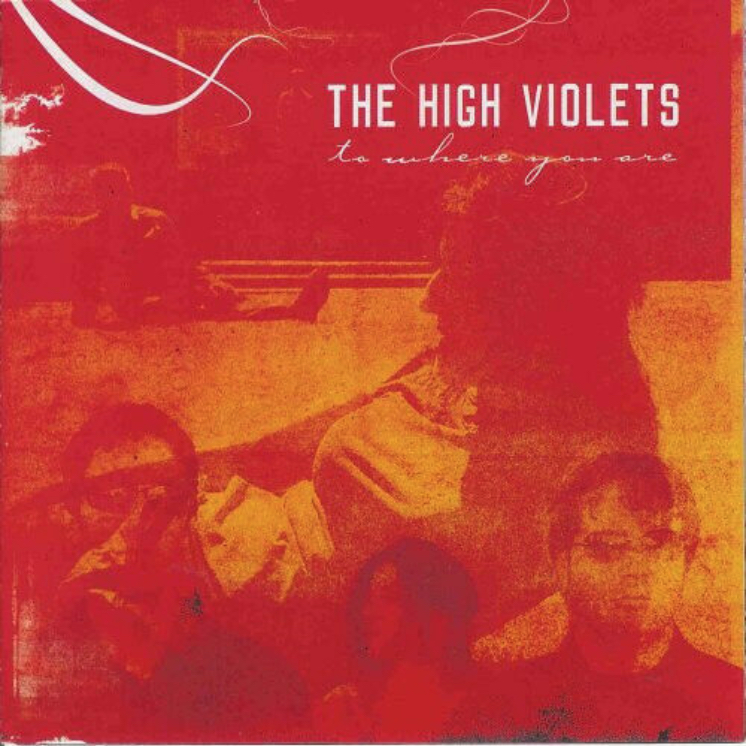 ---
01.34.36
PIXIES – Monkey Gone To Heaven – 7″ – 4AD – 1989
Any press release underlining frontman, Black Francis' lyrics of 'environmentalism and biblical numerology' might well have helped lead to Rolling Stone's David Fricke seeing the single as 'a corrosive, compelling meditation on God and garbage'.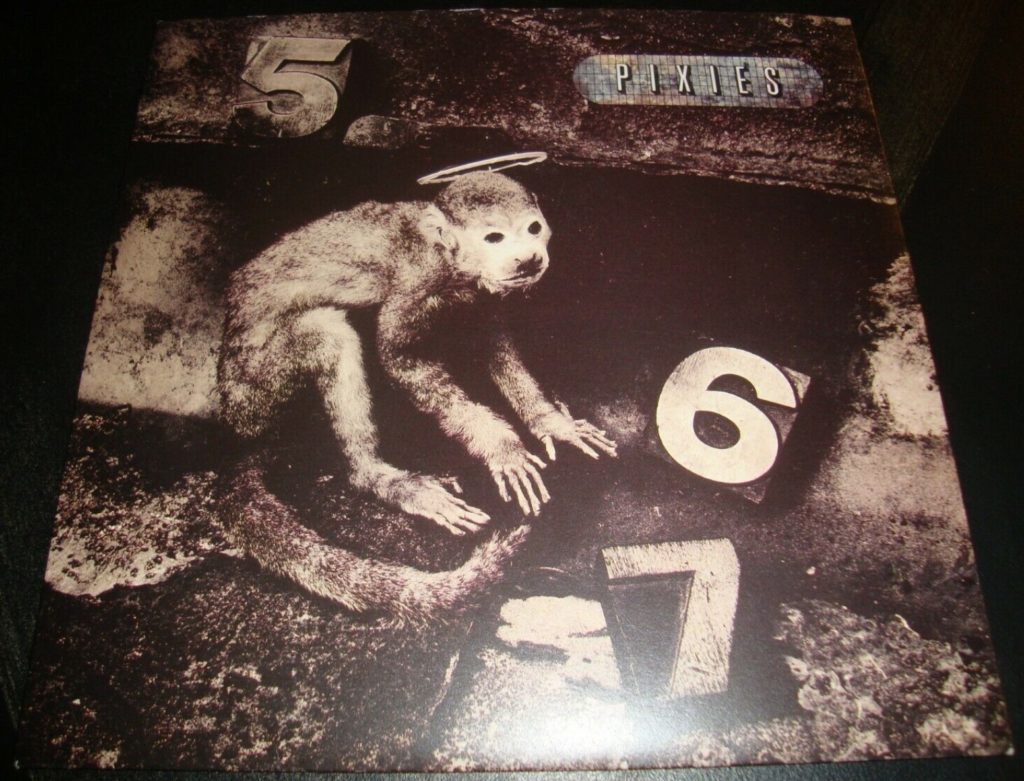 ---
01.37.25
SUNSHOT – Baby Doll – Very Nice, 12″ EP – Deva Records – 1991
From their debut 12″ and more in that vague, nineties 'alternative rock' genre.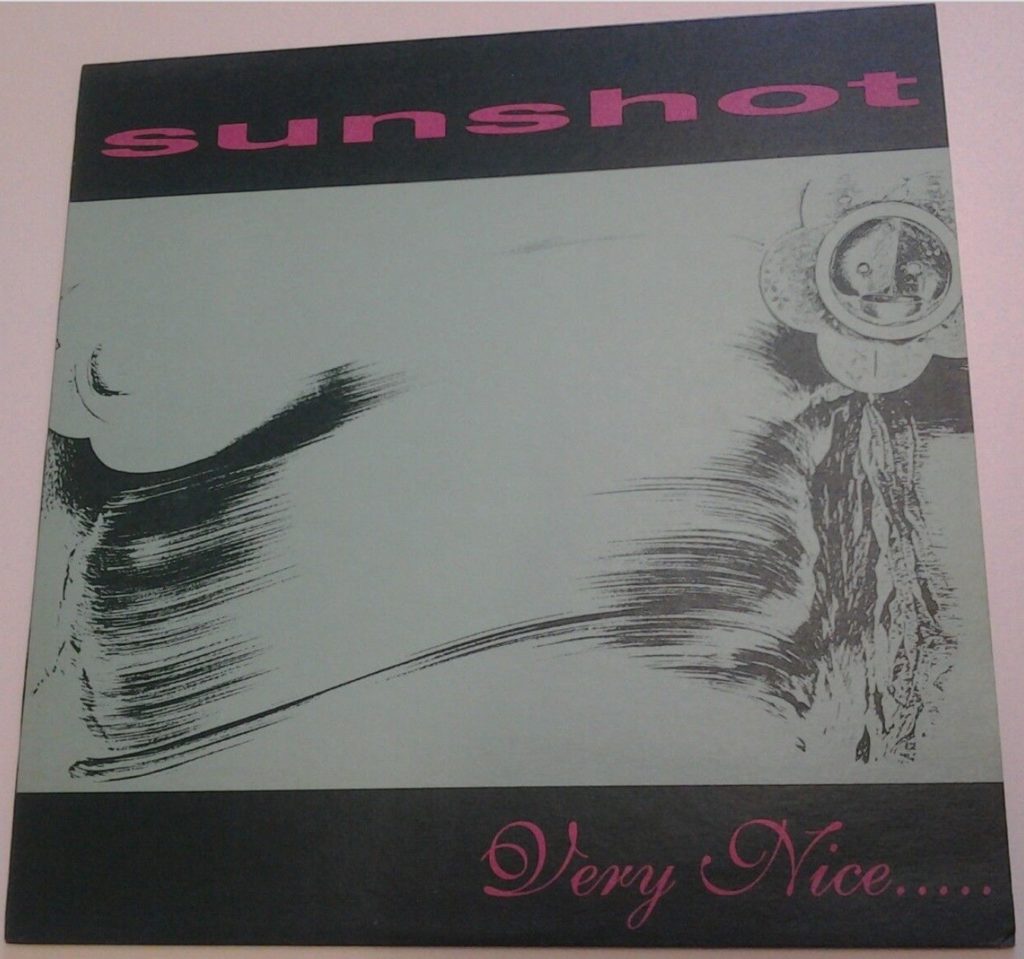 ---
01.41.19
WOODEN SHJIPS – Black Moon Rise – West, LP – Thrill Jockey – 2011
The Agit Reader's Stephen Slaybaugh, in an interview with the band's Nash Whalen…
SS: Let's get the dumb question out of the way first. Explain the "j." NW: There's several different reasons for it, one of them being that we wanted it to look Swedish. There were Swedish psych bands from the '60s and '70s that we were really into and we wanted to pay tribute to them. Then "Wooden Shjips" was a Jefferson Airplane song—and Crosby, Stills and Nash did it too—so it's a California psychedelic song as well and putting the "j" in bridged those two influences. Practically, the "j" is nice because it makes the name unique and less likely that someone else has it and easy to find on Google. And it confuses people and makes them notice the name and go, "What's up with that 'j?' Is it silent? Do I say 'shi-jips?' Or do I just say 'ships?'
I'd chuck search engine optimization heavily into the mix, too.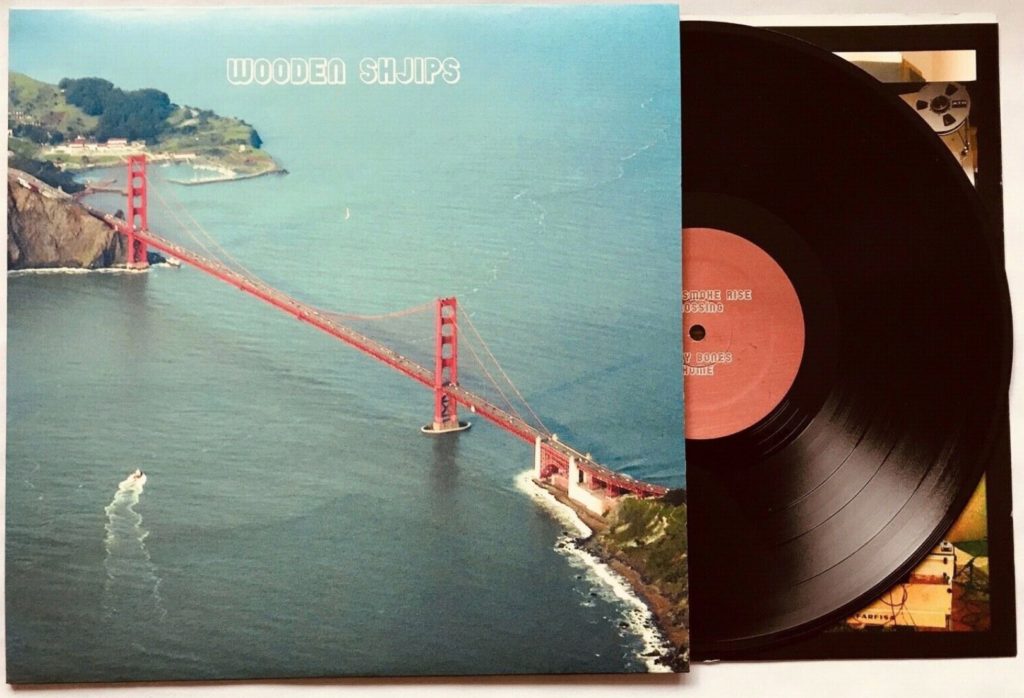 ---
01.45.24
THE CHAMELEONS – Don't Fall – 7″ – Statik Records – 1983
Getting this track in its 'purest' form will mean acquiring this French and promo only 7″ – and it won't be cheap. I don't have a copy. Having Up The Down Escalator on the flip side should soften the financial blow and both tunes are Mark Burgess gems.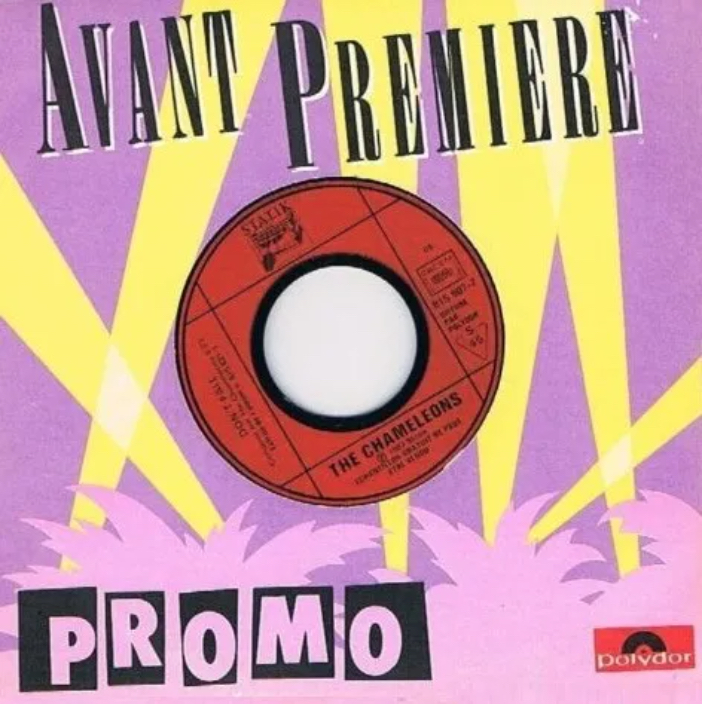 ---
01.49.15
UT – Griller – Griller, LP – Blast First – 1989
With their 'no wave' sound still resonating, the band have been on a recent mission to remaster and re-release their back catalogue, and Griller is the most recent. Check out their official site for details.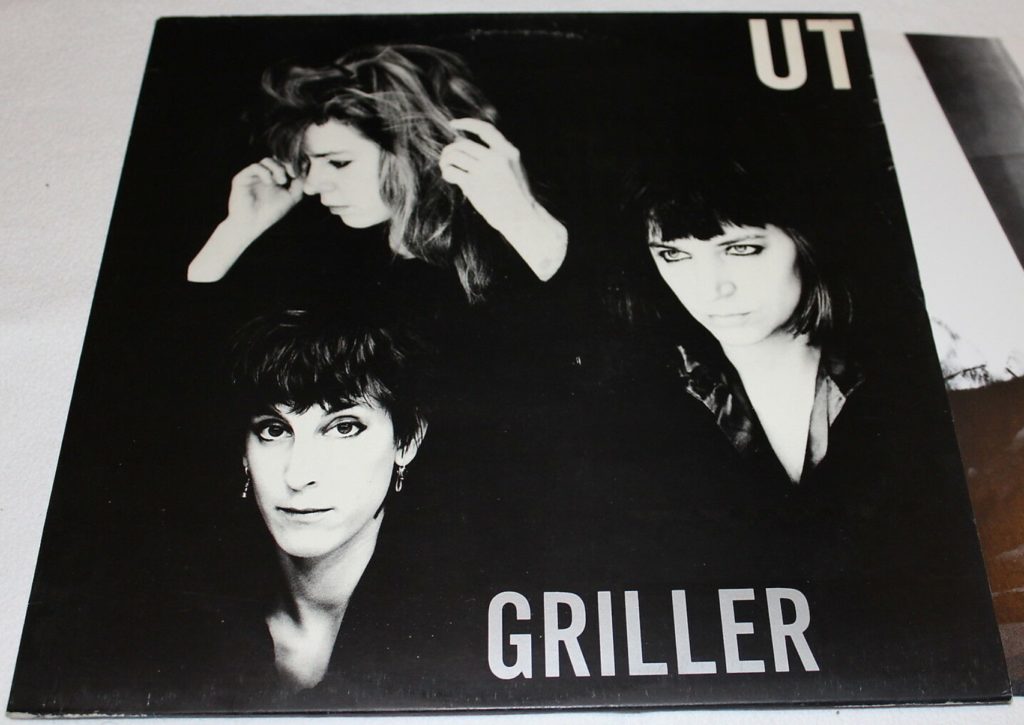 Bedford Boys Club: 1.10.83 (supporting The Fall).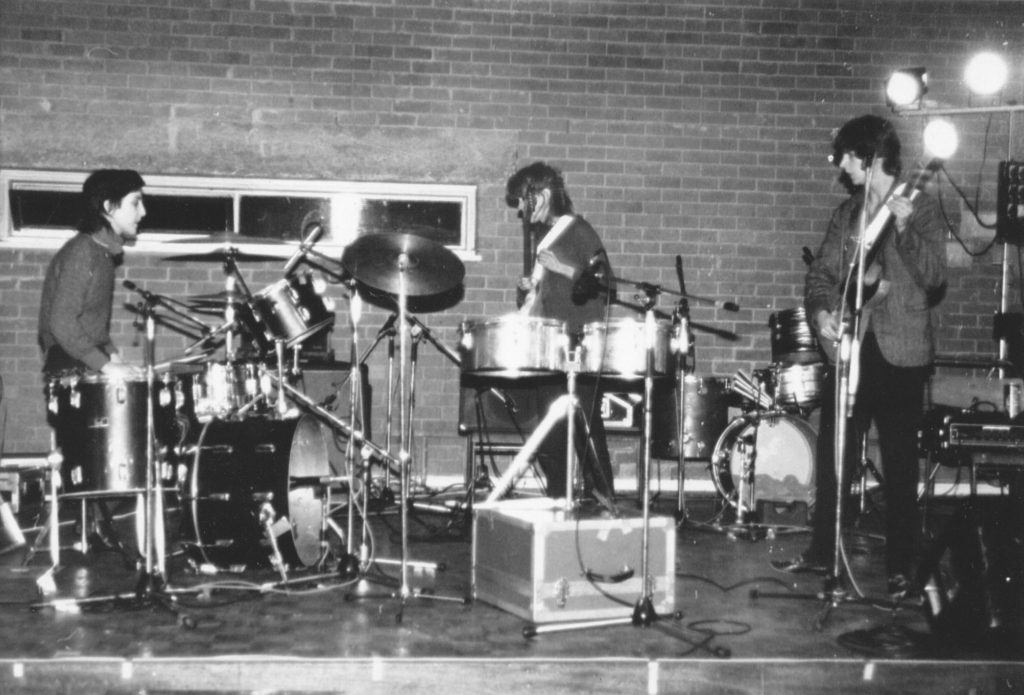 Photo credit/copyright: Dec Hickey
---
01.54.10
PATTI SMITH – In Excelsis Deo/Gloria * – 7″ – Arista – 1976
G-L-O-R-I-A. Her debut single in the UK.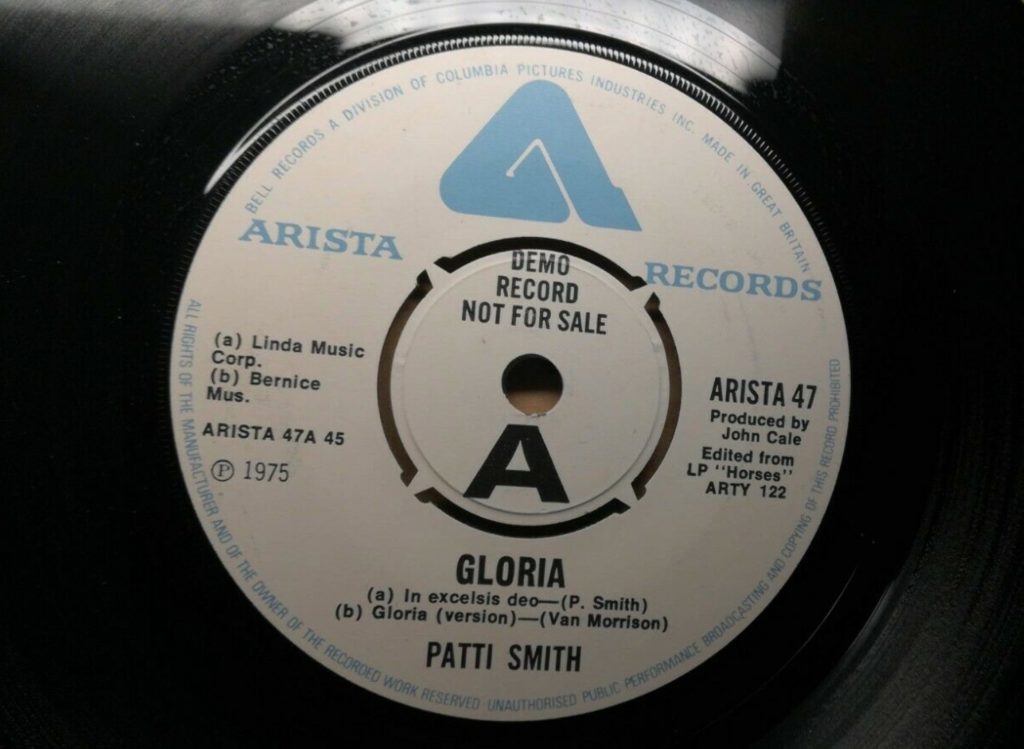 ---
Show 81 will surface on July 5.
Dec x