This playlist is 80% vinyl friendly. Not bad.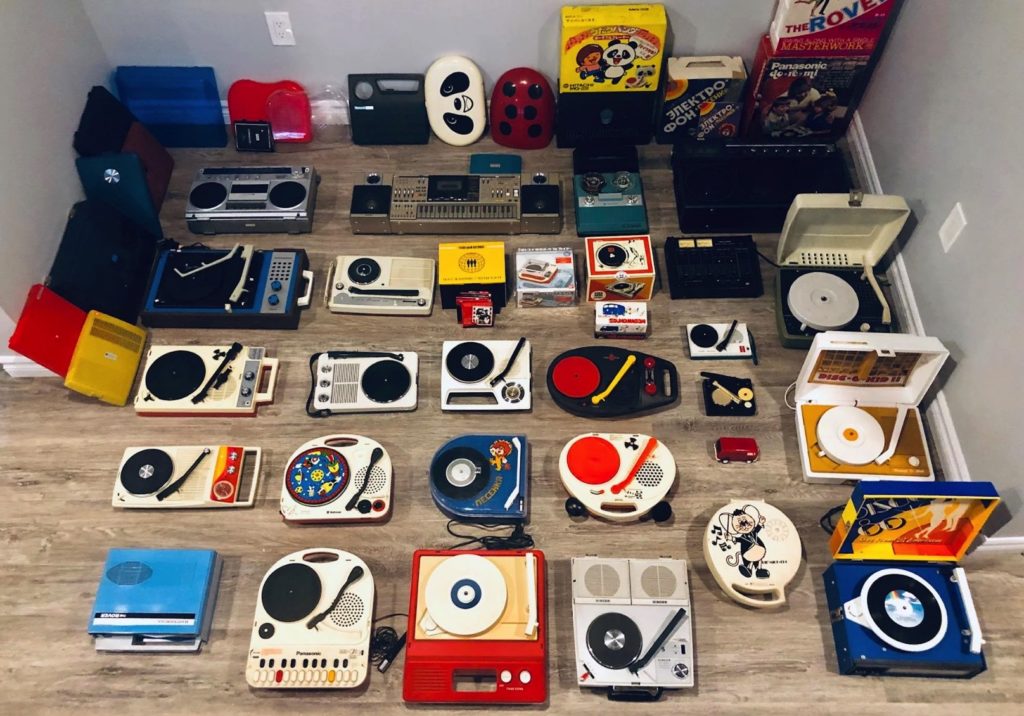 The portable turntable collection of one 'strobemusic', on Reddit a few years back. In the collective make up of some of these are the component parts to one I think I had, in the late '60s, in between maybe using firstly the family Dansette then radiogram as a very young lad and the National Panasonic music centre I bought in the early '70s and which fronts the 41 Rooms site.
---
Any track marked * has been given either a tiny or a slightly larger 41 Rooms 'tweak'/edit/chop and the occasional tune might sound a bit dodgy, quality-wise. On top of that, the switch between different decades and production values never helps in the mix here. 🙂
---
Lyric of Playlist 115…
Courtesy of Mr. Sumner… Mr. Curtis'.
---
00.00
(Intro) THE FLAMINGOS – Stars (Edit) – Unreleased demo – 1983. Episode #1 for info.
---
00.41
NEW ORDER – Atmosphere (1998 John Peel session) – In Session, CD only – Strange Fruit – 2004
Hearing the session at the time was as cheery for catching New Order and Peely chatting as it was for the tracks themselves – and this the era when the band finally dropped their 'avoidance' of performing Joy Division tracks – with a performance at Manchester's Apollo the same year being one of the great later/latter day gigs on from my era with their early years. Pre-gig, I remember Gillian (then on a long term sabbatical from the band) and sis, Kim standing behind me at the bar… so I bought them both a treble of whatever wine they were drinking. Atmosphere and Isolation had been (secretly) newly resurrected for the night and the place went wild and Gillian even popped onstage to 'guest' on keyboards at one point.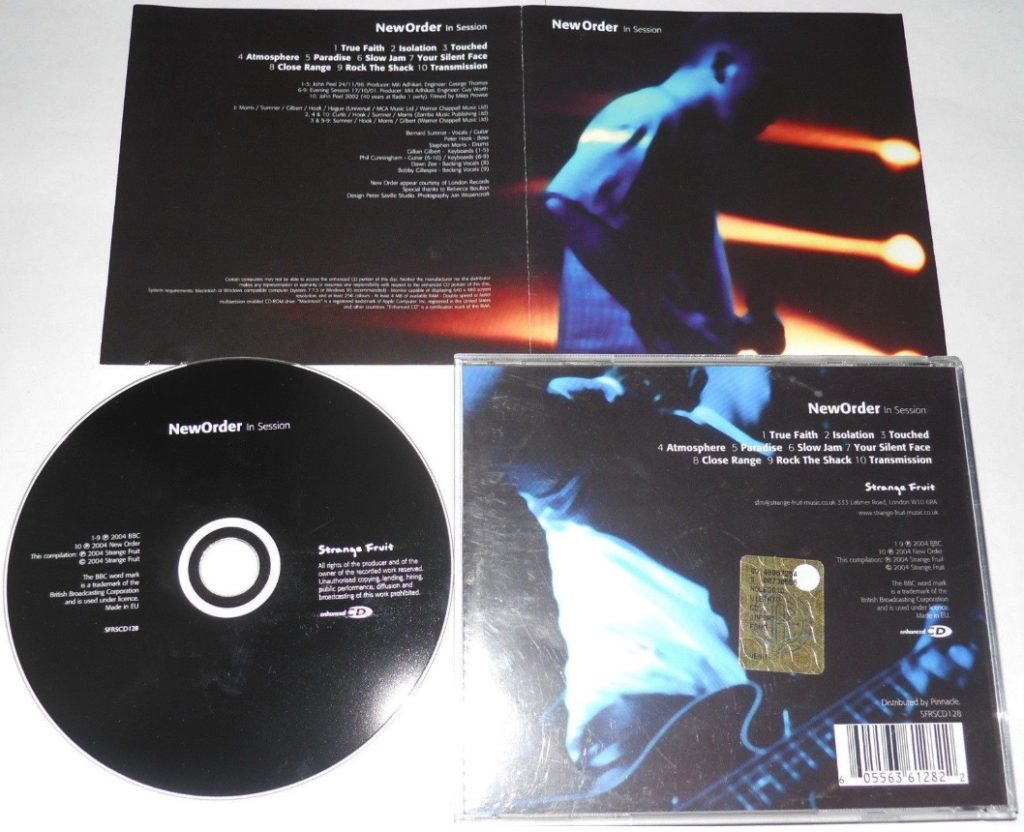 ---
05.01
SUNGOD – Find Your Energy – Starscape, cassette only – Crash Symbols – 2023
A bit too much noodling in the psych/(prog?)/space rock department for me on the other tracks on this 'album' but Find Your Energy has some anthemic drive about it. Coming soon to the twilight slot of a summer festival near someone… maybe.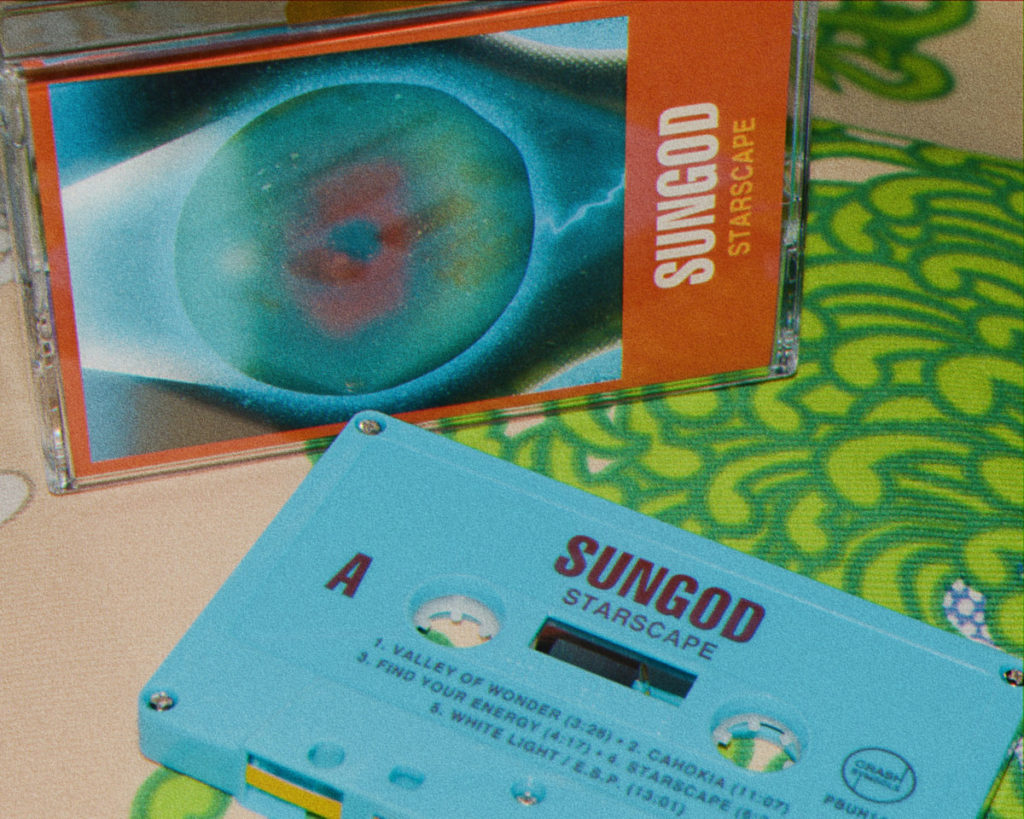 ---
08.56
SLAB! – Yukon – Parallex Avenue, 12″ EP – Ink – 1987
The UK industrial funkers' sound of the mid '80s sounding as good now as it did back then.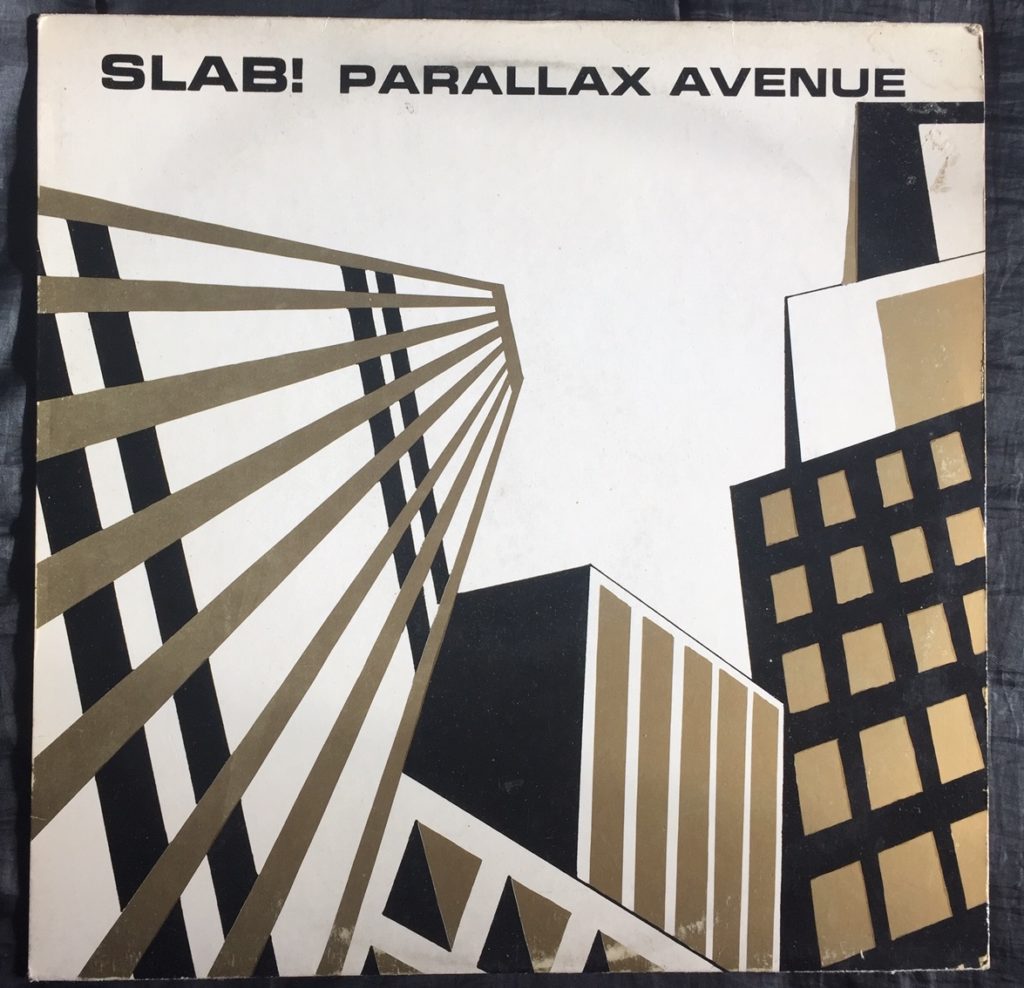 ---
13.01
EYELESS IN GAZA – Wildcat Fights – Answer Song & Dance, CD only – Monopol Records – 2010
And another band still fab after all these/those years – but with newer sounds as Martyn drifts beautifully over a sturdy stomp from the Nuneaton trio.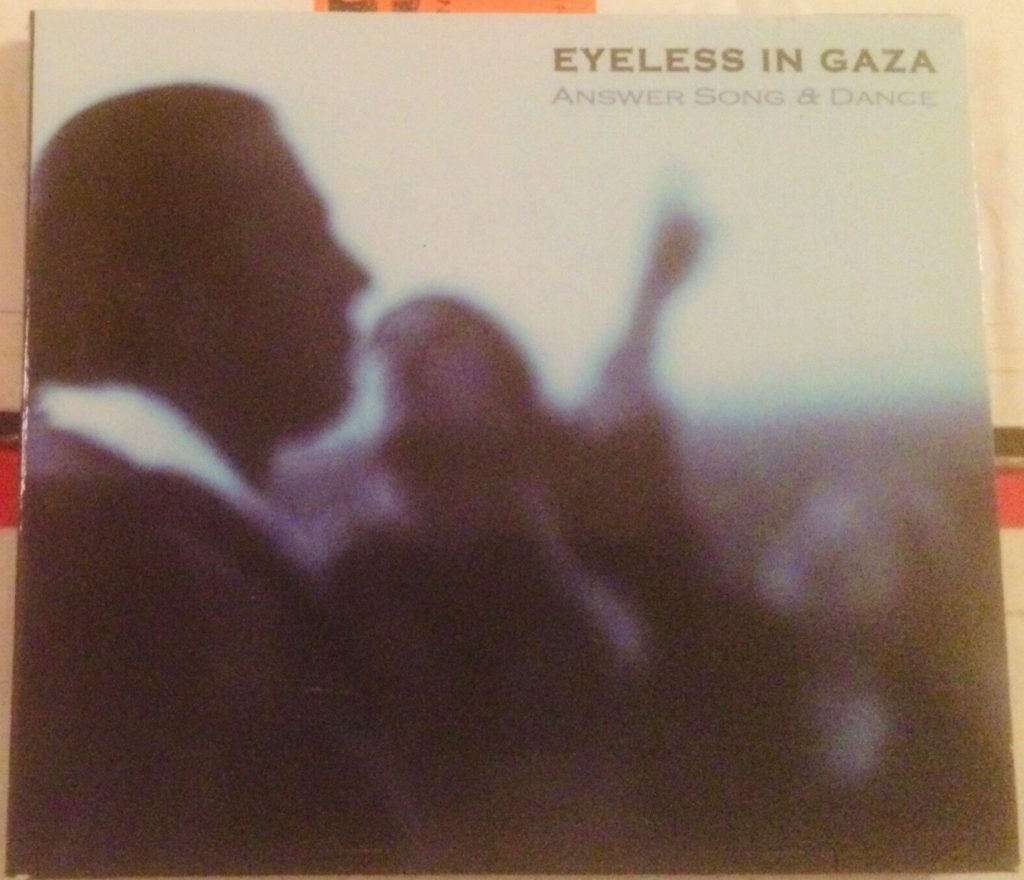 ---
16.22
THE CHAMELEONS – Nostalgia – 12″ – Statik – 1985
Coupled with In Shreds, the two tracks were originally from 1982 but were also added to promote the CD release of their What Does Anything Mean? Basically album.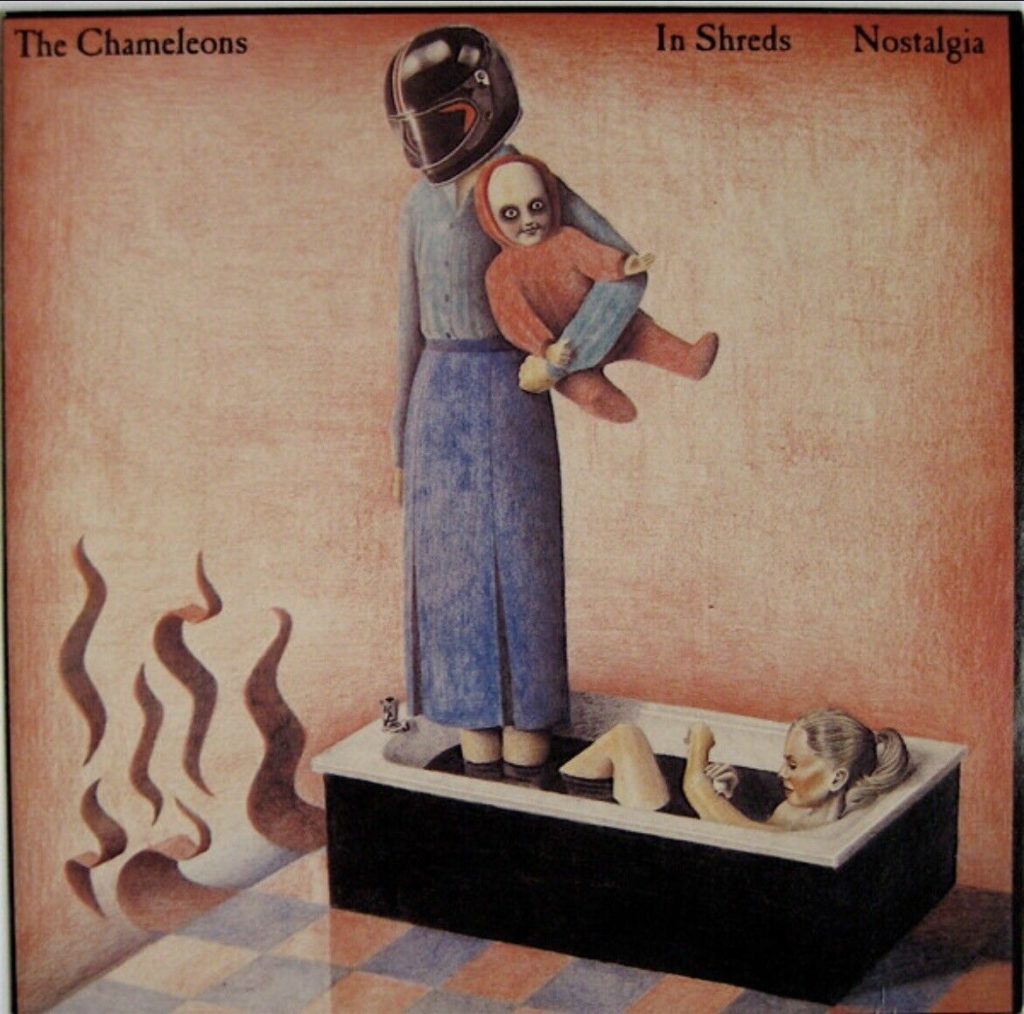 ---
21.25
DAUGHTER – Swim Back – Stereo Mind Game, LP – 4AD – 2023
On one of the labels I kept a very keen eye on just the forty years or so back in time, it more than likely holds more interesting sounds these days than I tend to happen on. This 'indie folk trio's tune will do for now.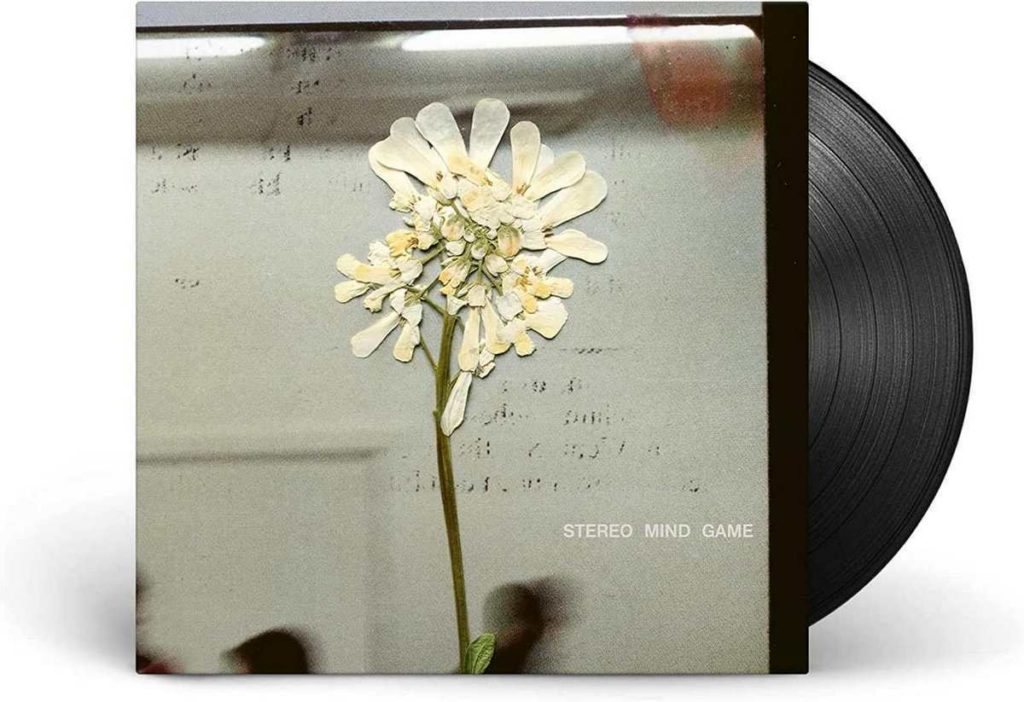 ---
25.28
THE JUNE BRIDES – In The Rain * – 7″ – The Pink Label – 1984
This their debut single passed me by at the time and mate, Nigel (in his pre Pickled Eggs Records days) certainly promoted one June Brides Bedford gig, but I wasn't there. So, all in all, a poor performance on my part.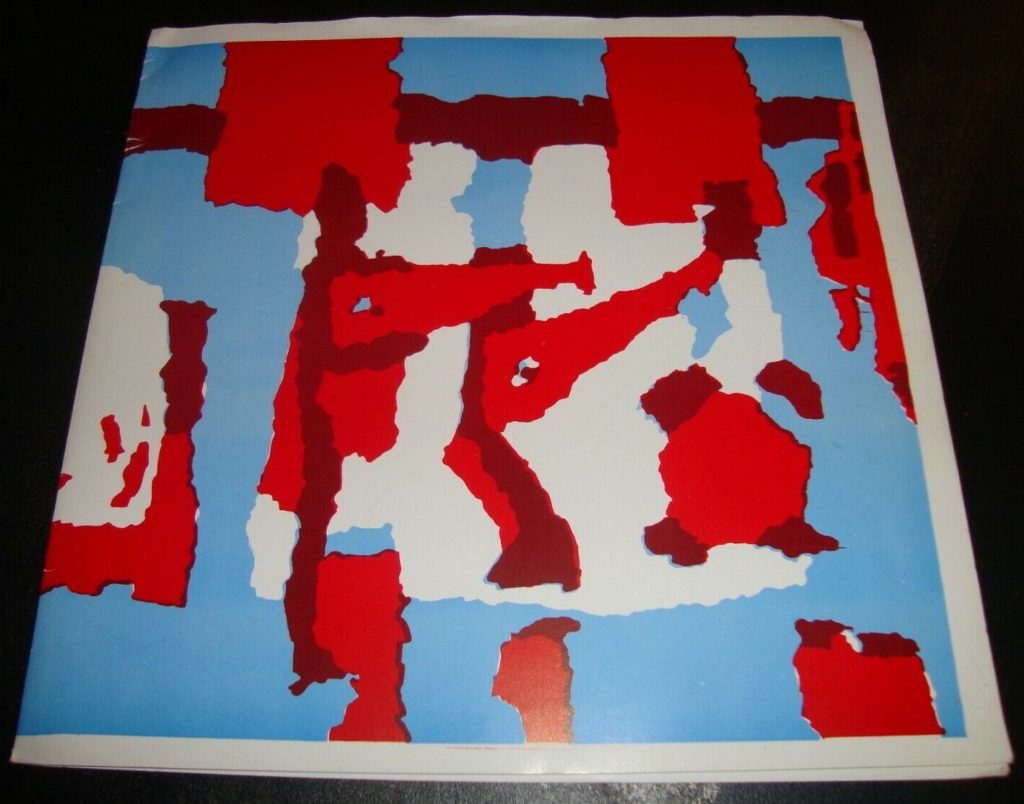 ---
29.22
THE SMITHS – Bigmouth Strikes Again – 7″ – Rough Trade – 1986
This is here more for the melodies than for Morrissey's lament on the media's treatment of him… and that's well before he reeeeeeeally got going on annoying them – a state of play that's definitely tainted his and sadly the band's legacy.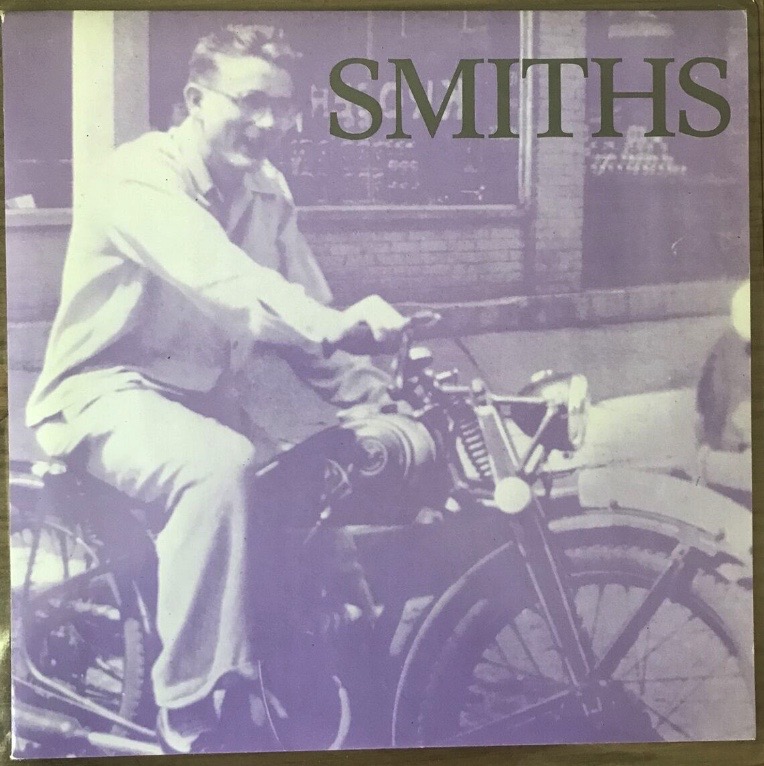 ---
32.20
THE CONNELLS – Darker Days – Darker Days, LP – Demon – 1985
A song (if not a band?) influenced by the above Mancs and one of many John Peel plays where you then buy the album, only to find it's practically the only track that grabs you. In truth here though there was one other, already a 41 Rooms spin.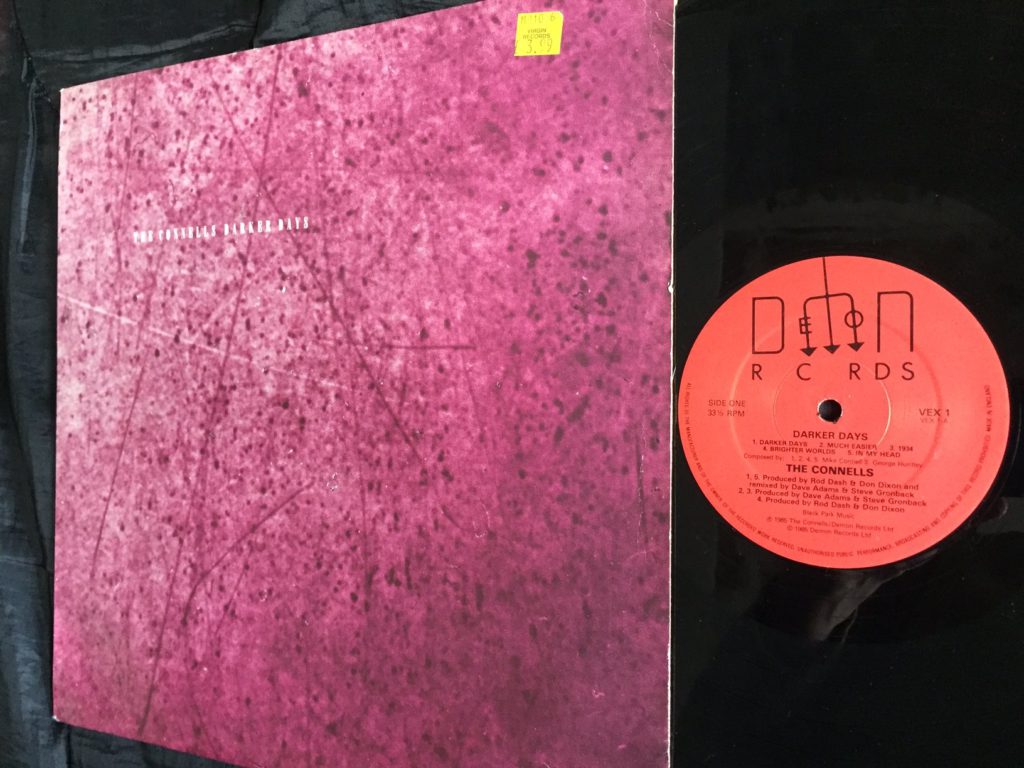 ---
35.26
3 TEENS KILL 4 – Visitation – US 7″ acetate, b-side, unreleased – ? – 1982
Possibly the rarest track played to date on 41 Rooms – being as the only place to find it was on the flip side of this 7″ acetate, coupled with a version of Stevie Wonder's Tell Me Something Good. Probably less than a handful cut, this one sold on eBay for $900+ a year or so ago but Visitation didn't then surface on the band's only official release, their 1983 mini album, No Motive.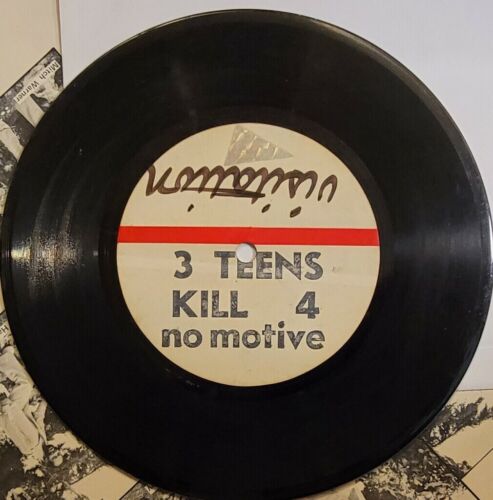 And here's a 1983 Danceteria, NY flyer that sold in March for its starting price of $99 to one lone bid. Hard to tell whether it was a Madonna fan, a clubber historian or – given the above's startling winning bid – maybe someone actually in the 3 Teens Kill 4 camp. 🙂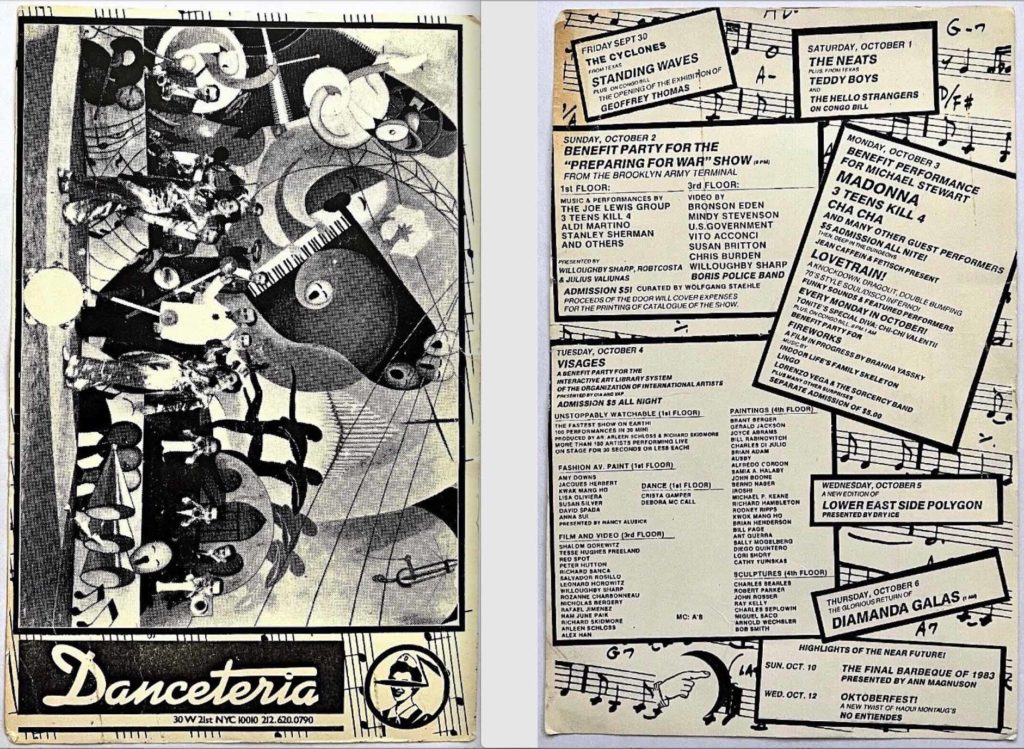 ---
40.02
THOMAS LEER – Touch My Screen – From Sci-Fi To Barfly, CD only – Future Historic – 2015
Downloadable first in 2007 before gravitation to a CD release this loping and stuttering tune is here despite Leer's very slight lapse into an American drawl… because… well, because it is Thomas Leer… and he's alright.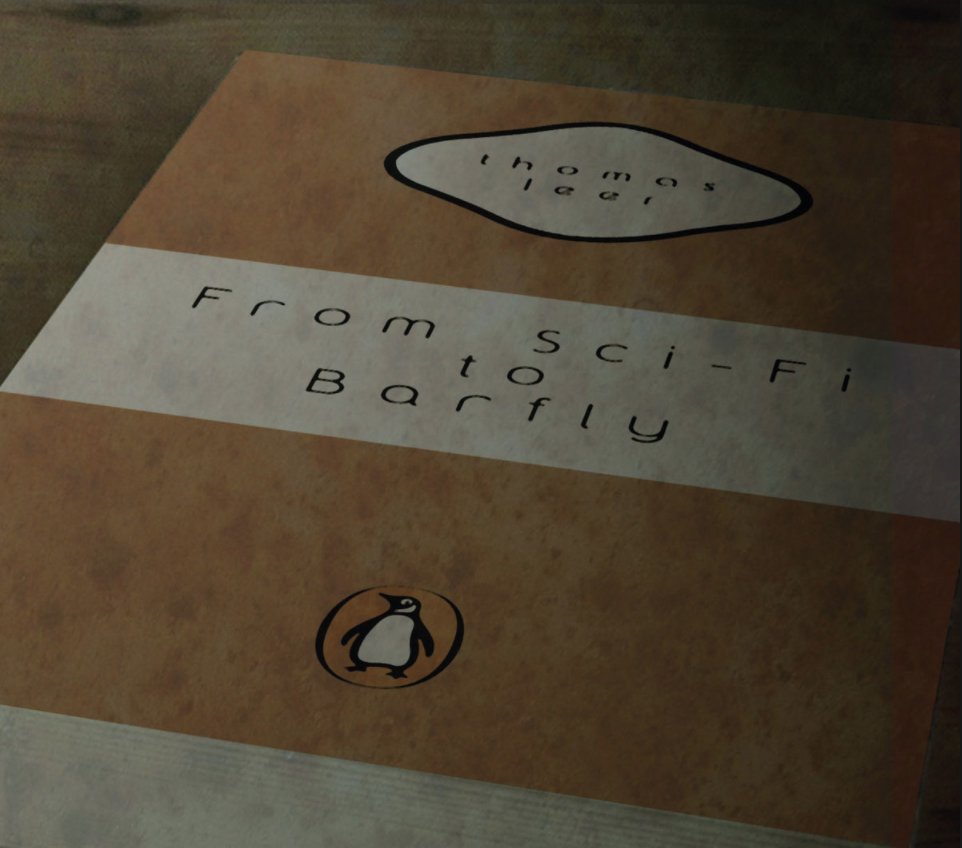 ---
43.21
TERRY CALLIER – Alley Wind Song – I Just Can't Help Myself, LP – Cadet – 1973
I didn't hear this til an early to mid '90s KISS FM radio show and I might not have even known it was Callier at that point, but it sort of said 'serious/conscious' vibes to me. This guy was definitely on his own path and I'm just very glad I managed to catch him live twice – both at London's Jazz Cafe. He managed to quieten down the noise from the glass collecting/serving bar staff to the side of the room… and not many could do that.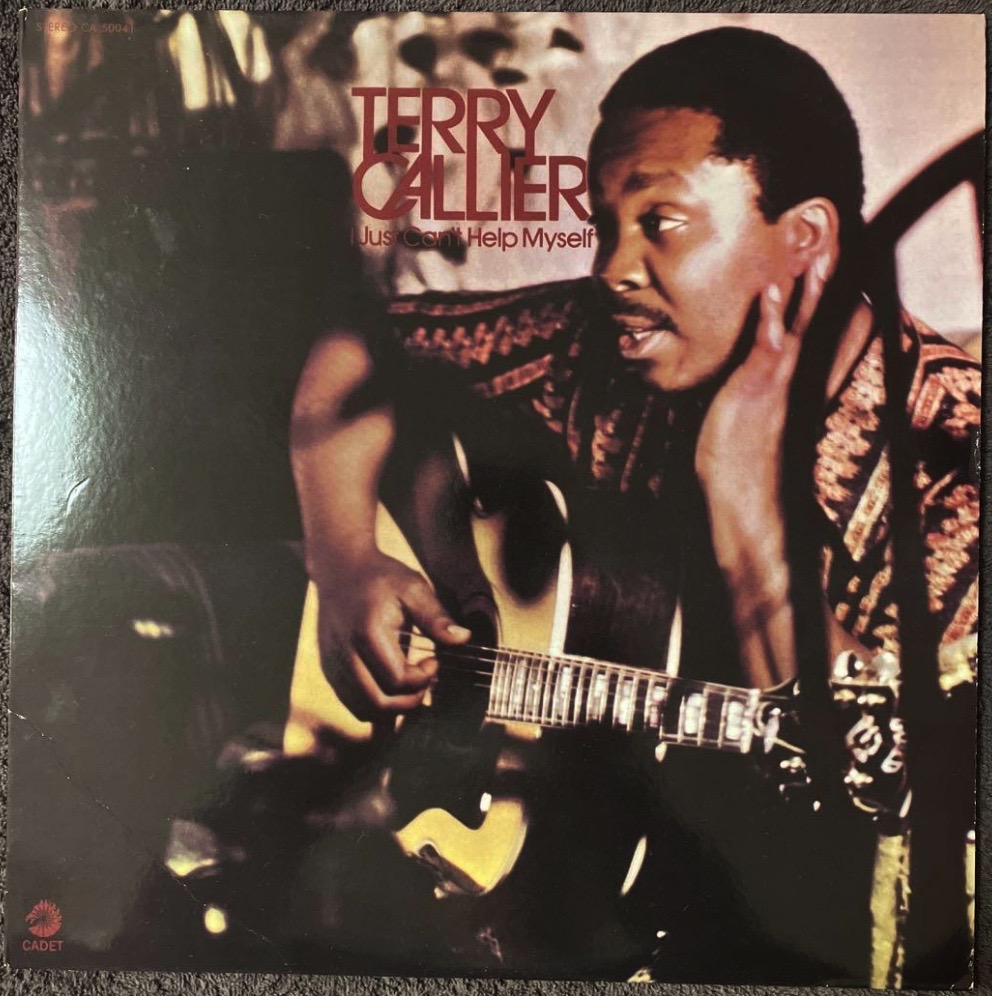 ---
51.44
BRIGID MAE POWER – Dream From The Deep Well – Dream From The Deep Well, LP – ? – 2023
Not released in hard copy form til June 30. From Waterford, Ireland, the next county down the coast from me, as it happens, but I still haven't bumped into her. 😆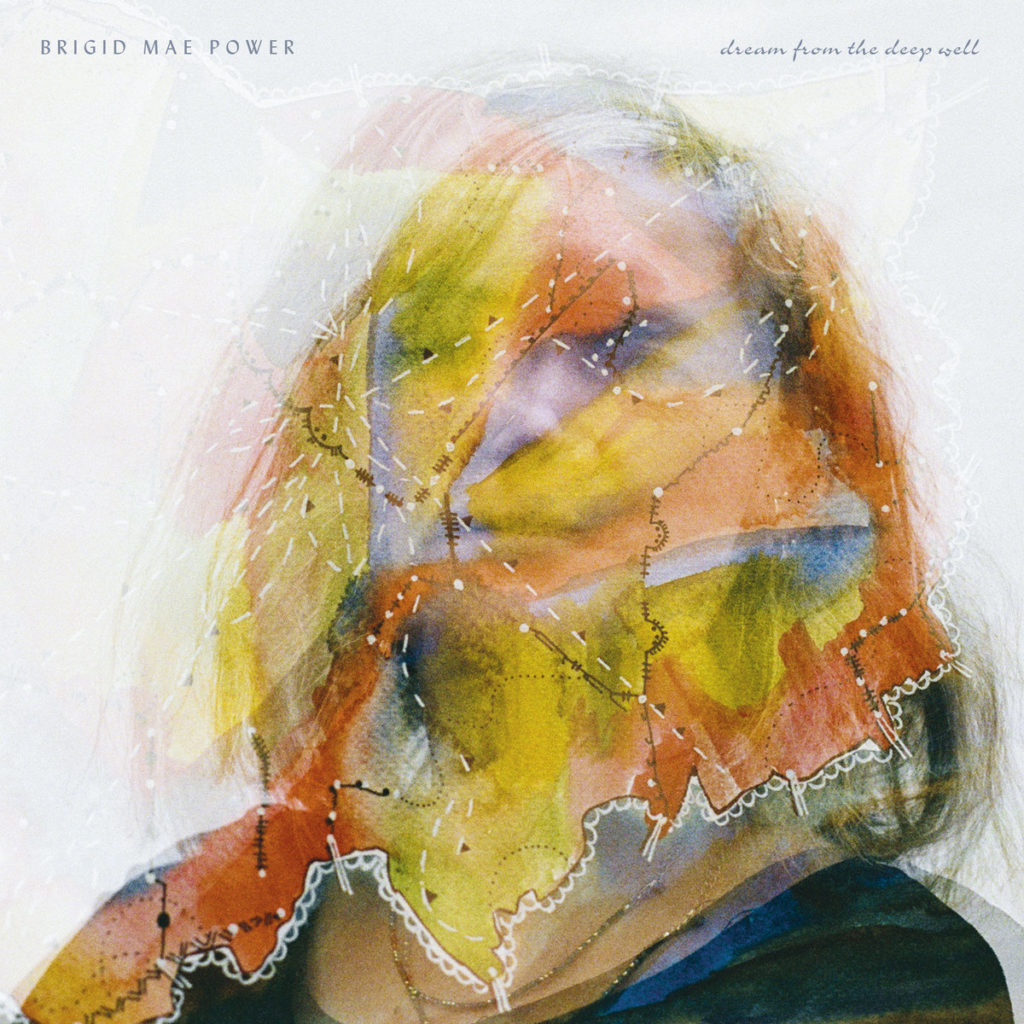 ---
55.06
EVERYTHING BUT THE GIRL – On My Mind – 7″ b-side – Cherry Red – 1982
I can't remember which surfaced first – this single or Pillows & Prayers, the Cherry Red ('Pay No More Than 99p') compilation LP on which On My Mind featured – but it was enough in the summer of '82 for me, on a summer holiday in Ireland, to 'field record' the neighbour's flock of kids singing along to On My mind. It isn't quite the same now but back then it didn't take much for Irish country folk to break into song and the Cannings (previously known nationally for providing three sets of twins in their ranks of eight) happily obliged. I still have the recording… and maybe should have segued into it here?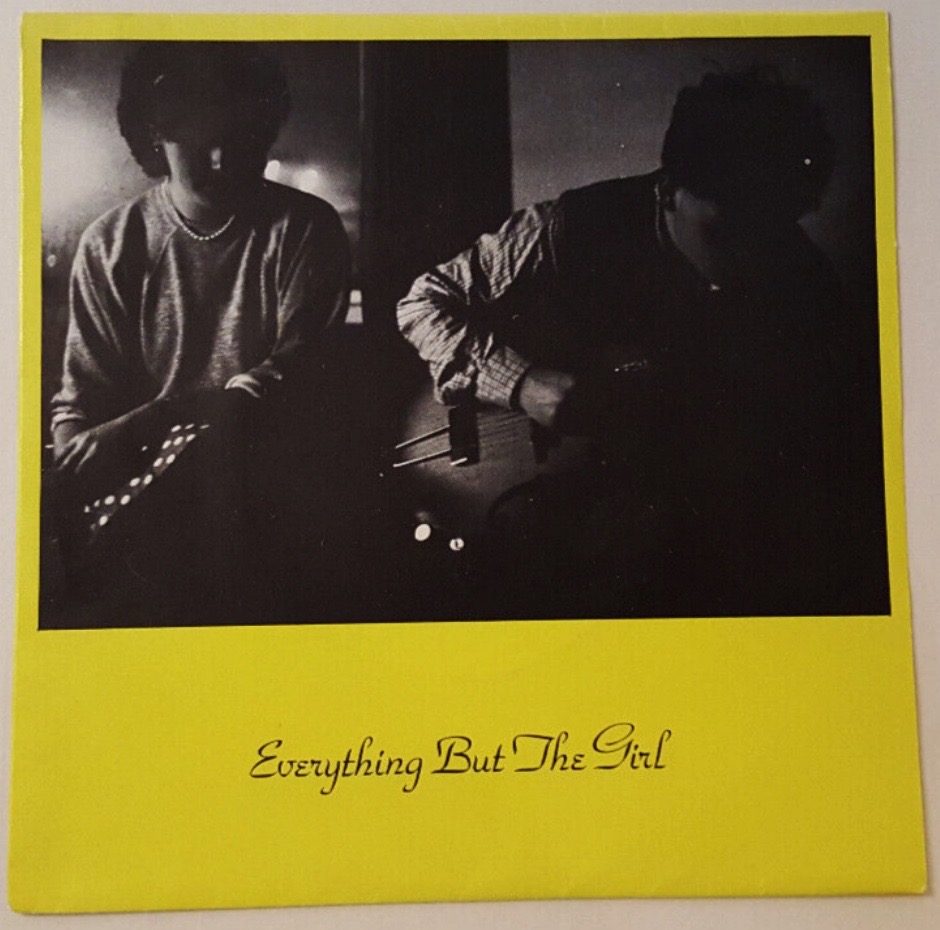 Rorschach Testing fan/magazine, 1984. Also using the Testing Characters template on New Order, The Wake, Cabaret Voltaire, and Eyeless In Gaza I captured Ben and Tracey here watching The Smiths at Hampstead Westfield College, Nov 17, 1983 – a photo they felt at the time, was their fave of themselves.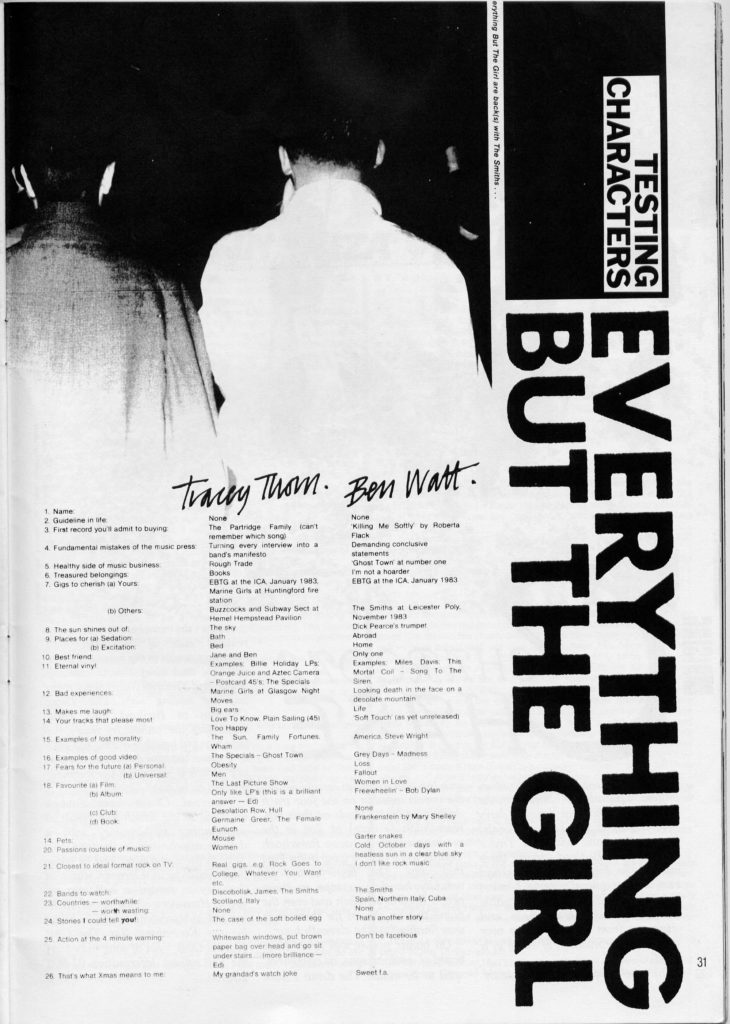 ---
58.10
WORKING WEEK – Venceremos (We Will Win) (Jazz Dance Special 12″ Edition) (massive edit!) * – 12″ – Virgin – 1984
Tracey Thorn again, this time guesting, but with a nod to the band's earlier 'Thornless' version as well.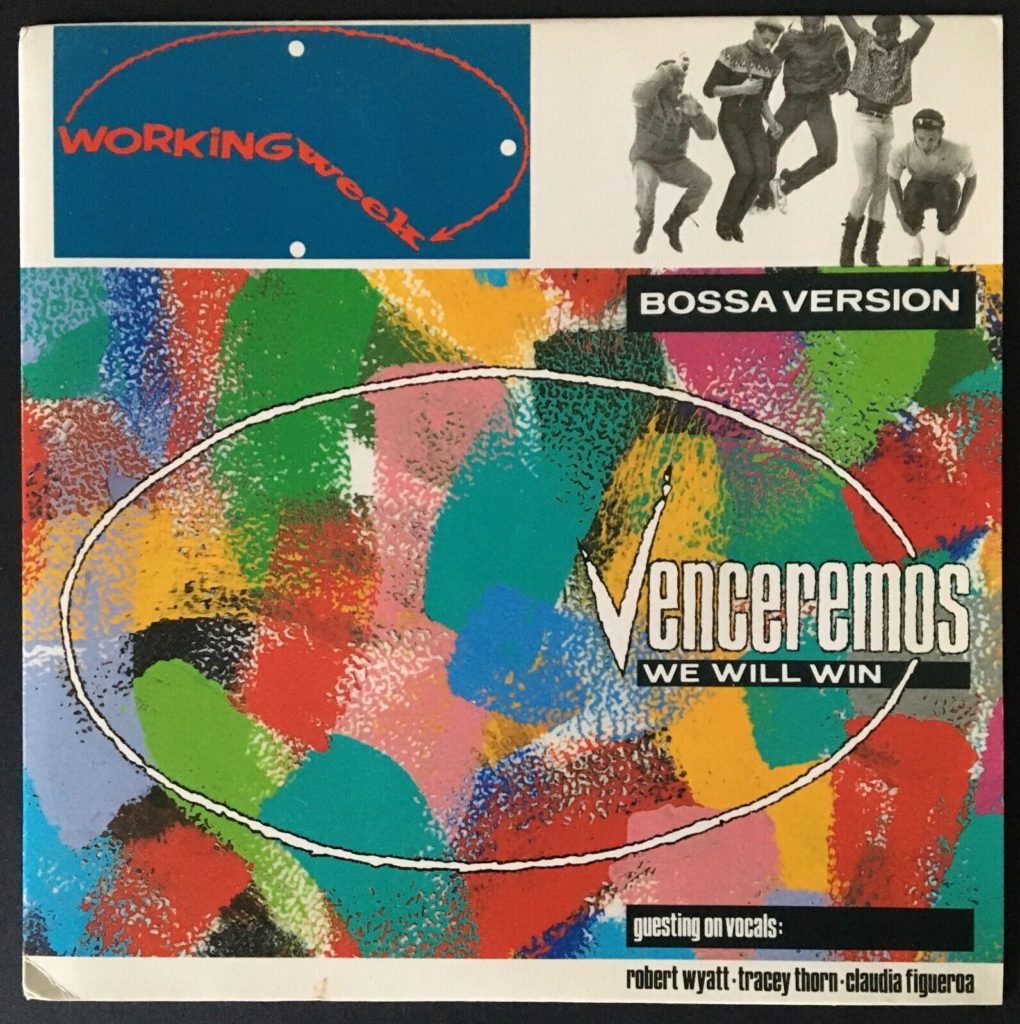 ---
01.01.19
JOSE FELICIANO – Nena Na Na – 7″ b-side – RCA – 1968
Brazilian samba artist, Jorge Ben's tune, Nena Naná, though why it's credited to 'Beam' – as it also was on Feliciano's self-titled breakthrough album – I'm not too sure. Whatever, it's in a more 'structured' arrangement here, I'd confidently suggest. It's a version a few 'Acid Jazz' tastemaker DJs of the '90s took to rekindling, but they'd have to have done some serious crate digging to get the tune into any DJ's 7″ vinyl box. Jose's catalogue is the only one I might claim a greater knowledge of than what lies in Discogs' vast listings and though even with different JF pressings still coming to light worldwide after nearly sixty years, it seems they've never sold a copy of this single – nor indeed even listed one – and we both presently reckon the only place you're going to find the track on 7″ vinyl is on the b-side to the Peruvian pressing of Light My Fire (titled Enciende Mi Fuego).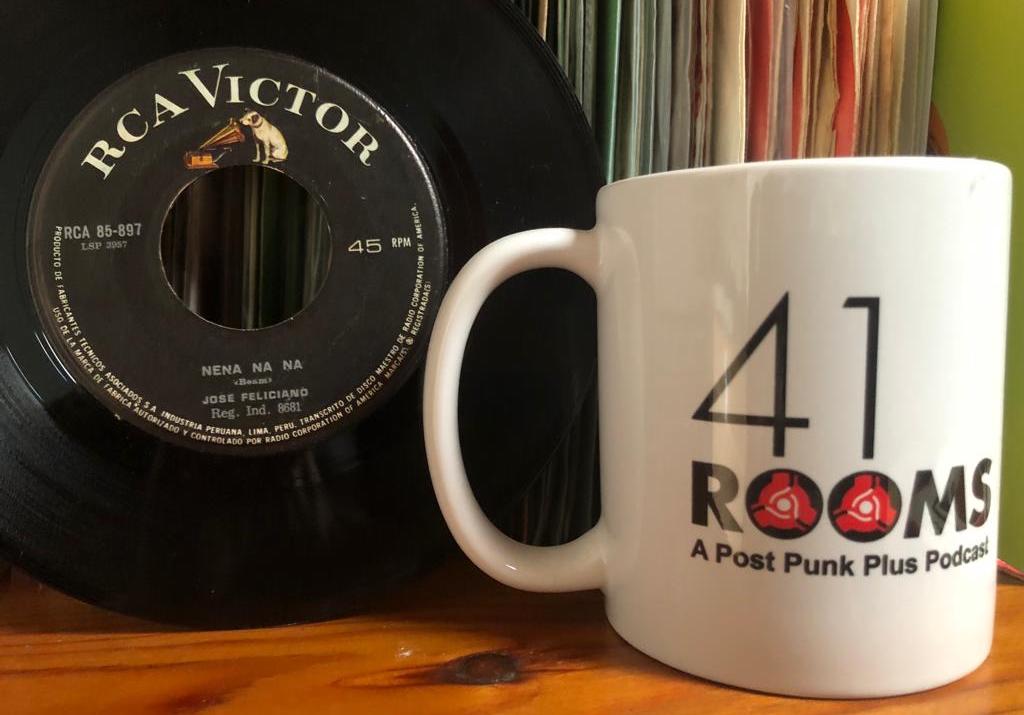 ---
01.03.47
JETHRO TULL – Life Is A Long Song – 7″ EP – Chrysalis – 1971
The '70s was my time for Tull's folk rock. Being a 7″ singles lad I'd collected a bunch of theirs, before then gravitating to the Thick As A Brick and War Child albums and I even caught them live at the Hammersmith Odeon in '78 but as punk and what followed that came along, it was my time to move on. Still have a soft spot for Ian Anderson's vocals and their early sound, though.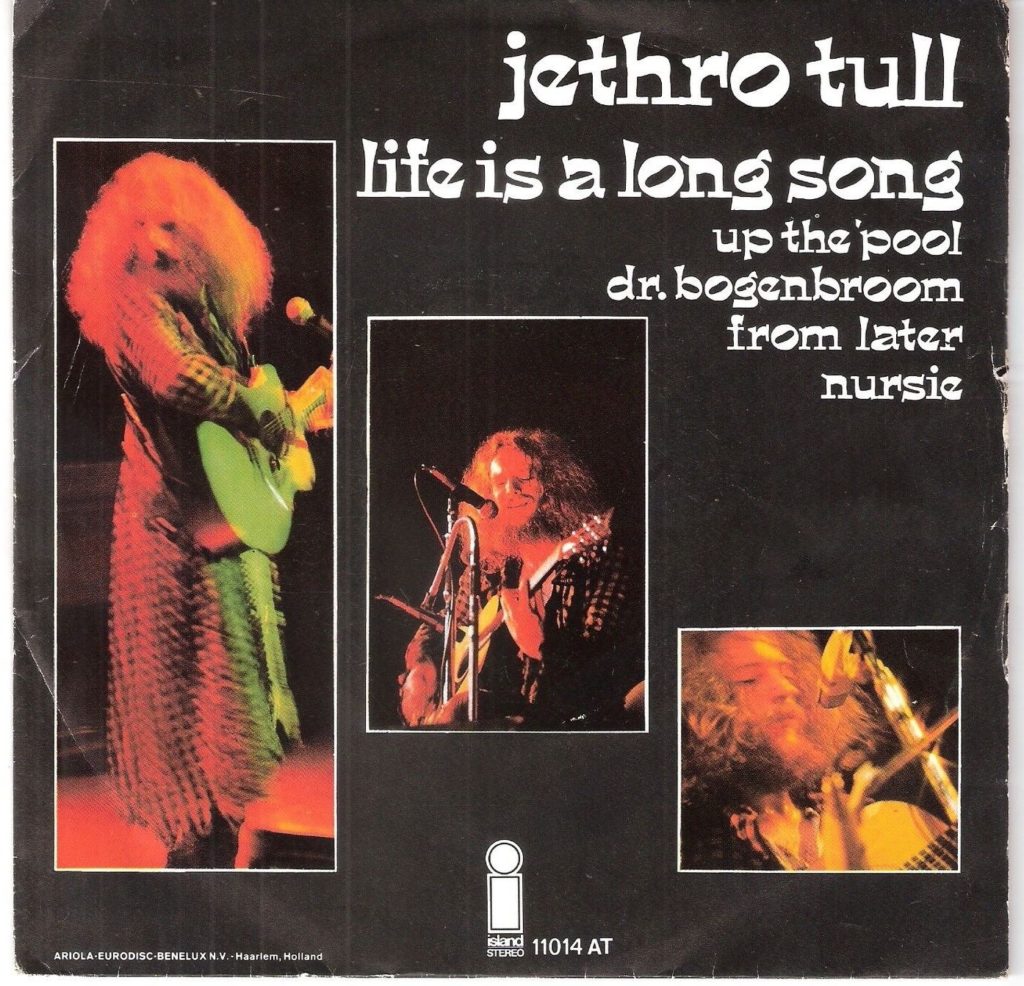 ---
01.07.02
BETH HIRSCH – P-Town Rubies (Bang Bang Remix) – P-Town Rubies, 12″ EP – Dorado – 1999
Giving Beth's vocals more space to shine/breathe than on the original take.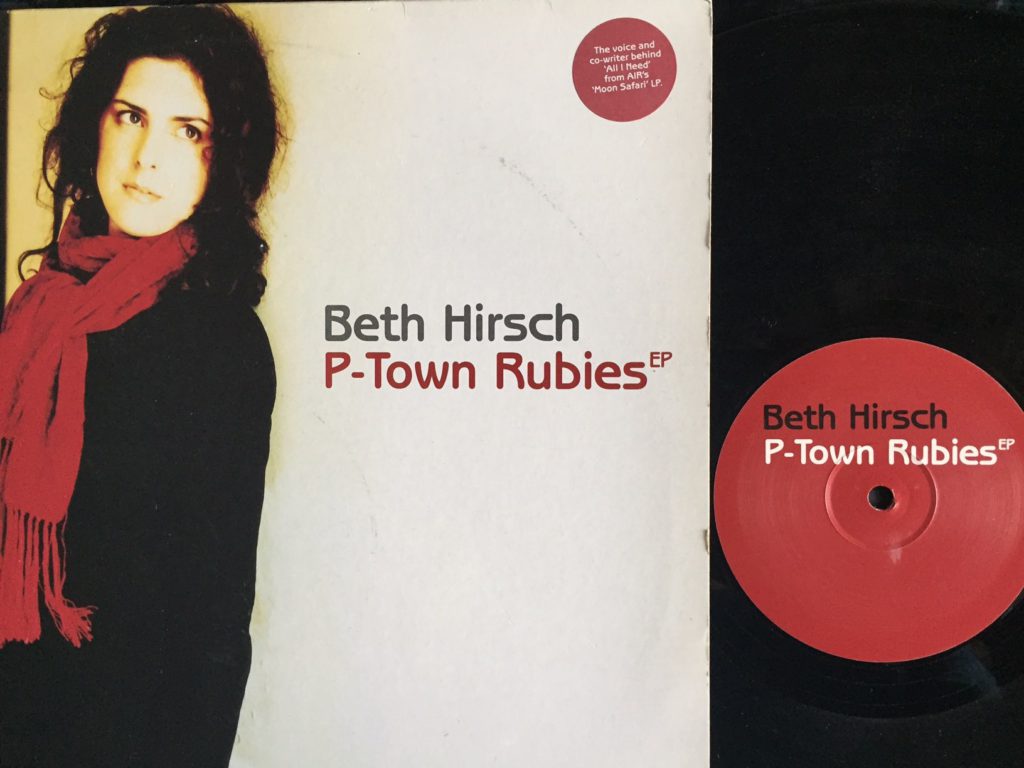 ---
01.11.16
JAMIE WOON – Lady Luck – 7″, single-sided picture disc – Polydor – 2011
A special format release for Record Store Day in 2011. £6! Sadly, labels since have really gone to town with maximising the pricing of releases for this 'event'. I'll always claim that Ed Sheeran's stratospheric rise to fame is not totally unconnected with having grabbed a listen to Woon's material at a particular point in time.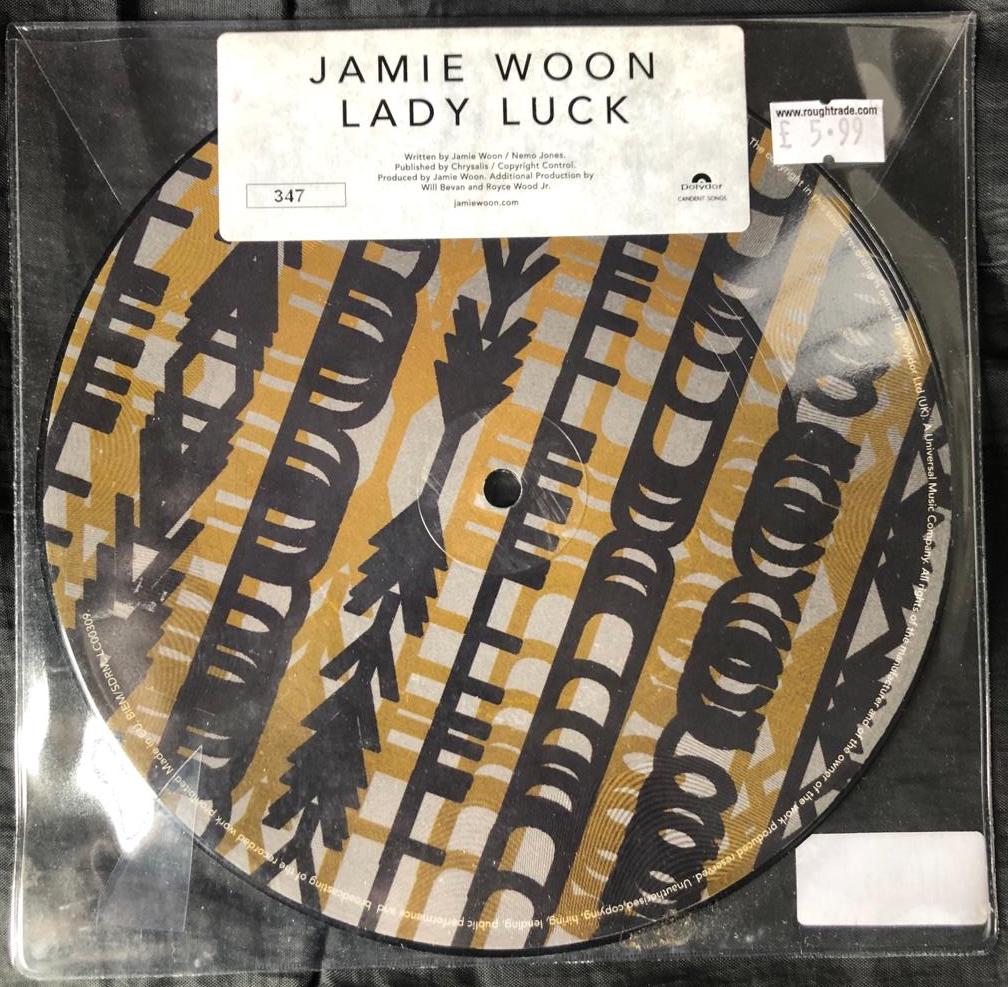 ---
01.15.11
CREEP SHOW – Modern Parenting – Mr Dynamite, LP – Bella Union – 2018
The Wrangler boys and John Grant teaming up… to let their hair down. Along with a sizeable nod to Will Powers' Adventures In Success that I suggest on the show, maybe they also had K-9 Corp's Dog Talk in their sights? Funnily enough, for well over a year I've had the latter in a 'scaled down' working file for each 41 Rooms show but I didn't make the connection in time here. Had I, it would have been next.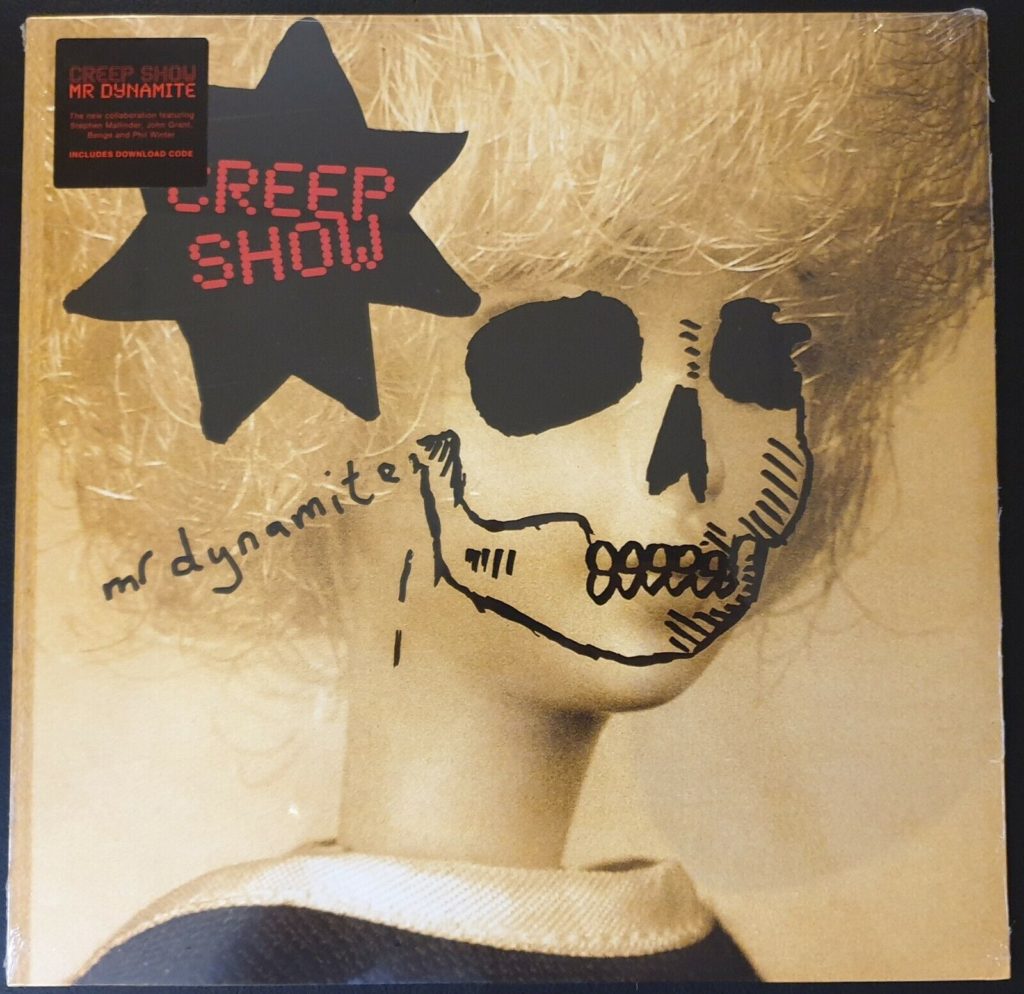 ---
01.18.20
LANDSLIDE – Tumbling (Down Beat Version) * – Drum And Bossa, 2LP – Hospital Records – 2000
Slinky, head nodding stuff… with a submarine passing by.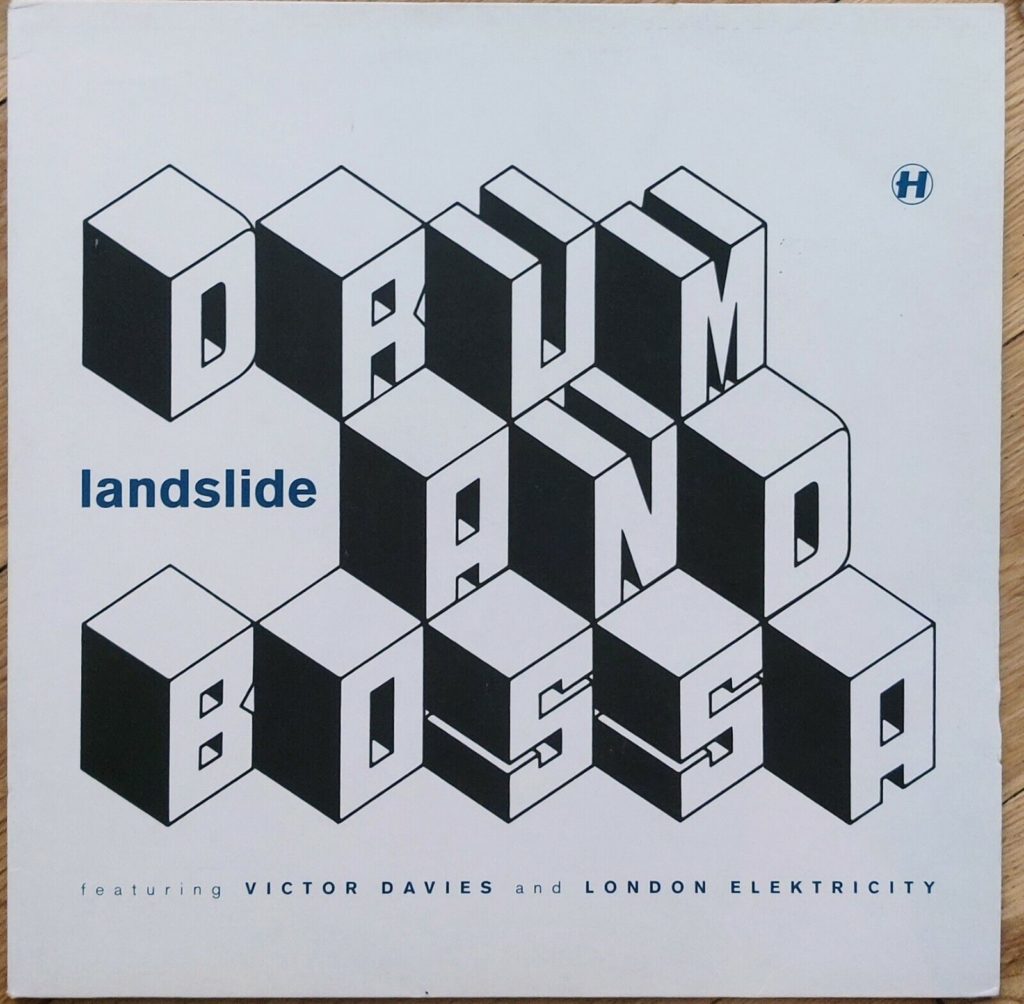 ---
01.21.52
THE DISTRIBUTORS – Keep Looking Ahead (17.12.81 Peel session) * – 1981
Recorded as one of the four new tracks that made up the second of two sessions they did for John Peel, but in being broadcast after their last ever release, this seems to have been their swansong.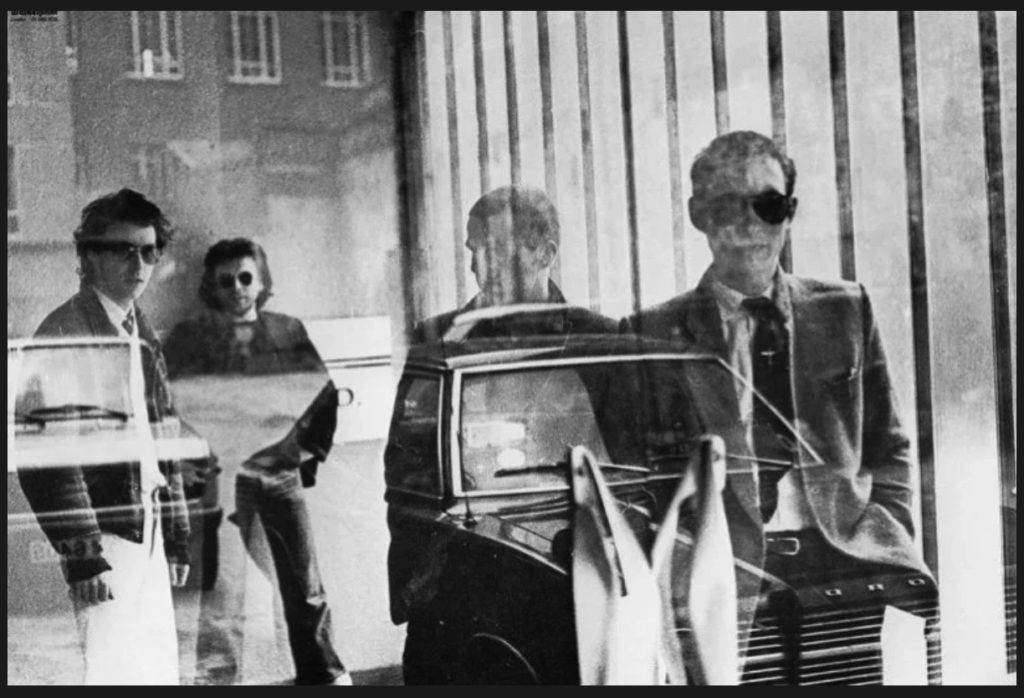 ---
01.25.44
TWO SISTERS – Right There – Two Sisters, LP – Streetwave – 1983
Early '80s electro in full flight and very belatedly I feel like getting me an original US 7″ of this.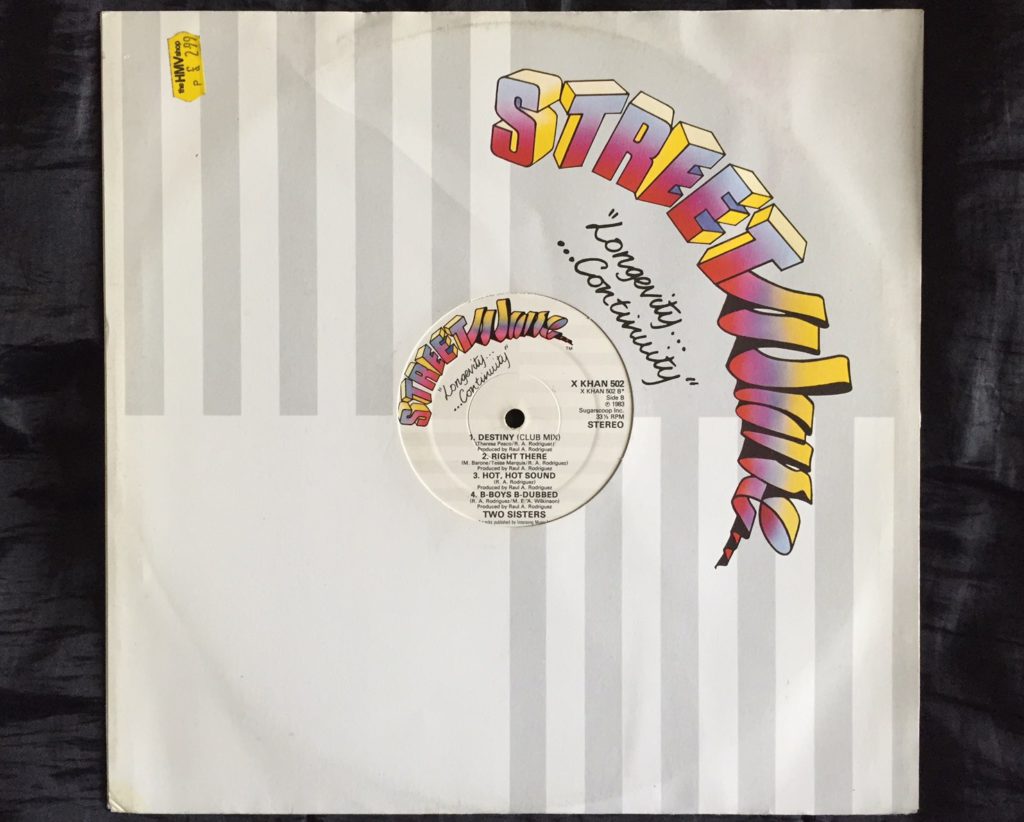 ---
01.29.57
SHRIEKBACK – Into Method * – 7″ b-side – Warner Brothers – 1983
Only if you search out the US 7″ version of My Spine Is The Bass-line, that is.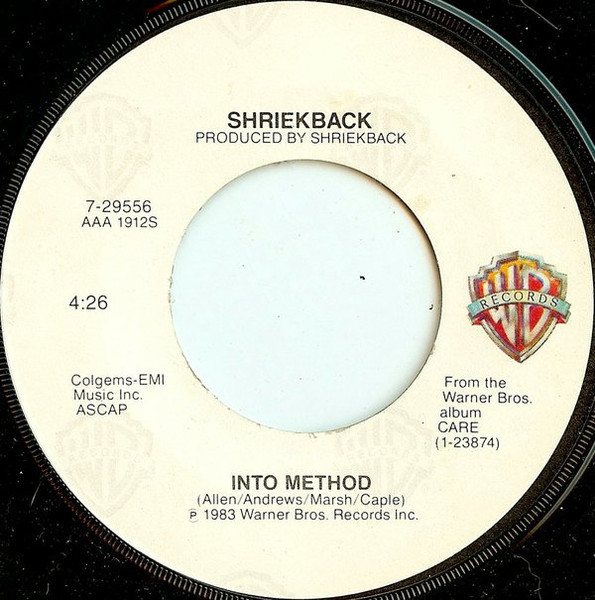 ---
01.34.59
LITTLE AXE – Out In The Rain And Cold * – The Wolf That House Built, 2LP – Wired – 1994
In effect, the full Tackhead crew on bass player, Skip McDonald's solo project.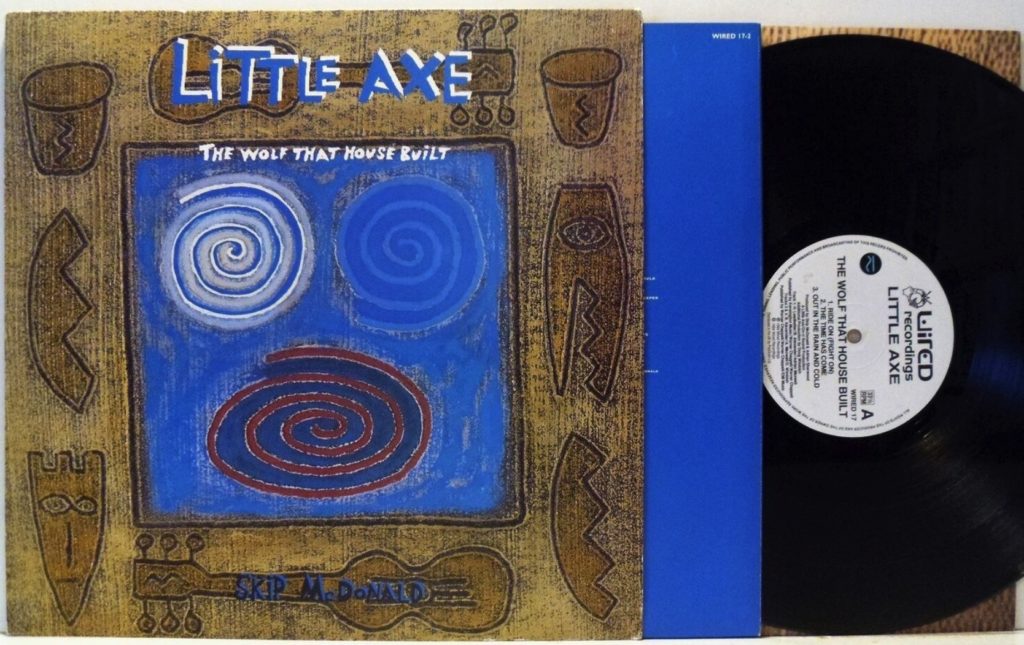 ---
01.41.00
A CERTAIN RATIO – 1982 – 1982, LP – Mute – 2023
Orange or Smoked Clear vinyl versions. For logistic reasons I had to get this show together pretty much straight after the last one, so my snippet on the show rang true when I subsequently heard Martin and Donald recounting this track's genesis during the band's recent BBC 6Music session. Knife Slits Water… indeed, come on down!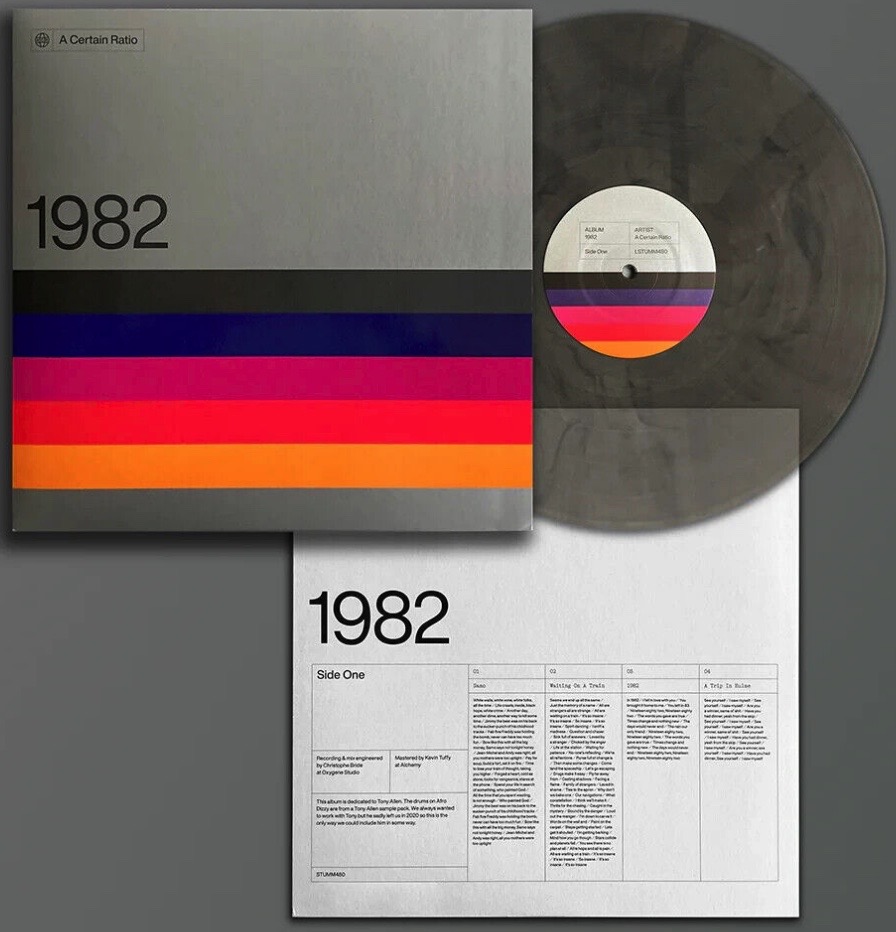 ---
01.44.19
VEX RUFFIN & FAB 5 FREDDY – The Balance – 12″ – Stones Throw – 2017
Vex has been here before, he's here now and he'll be back.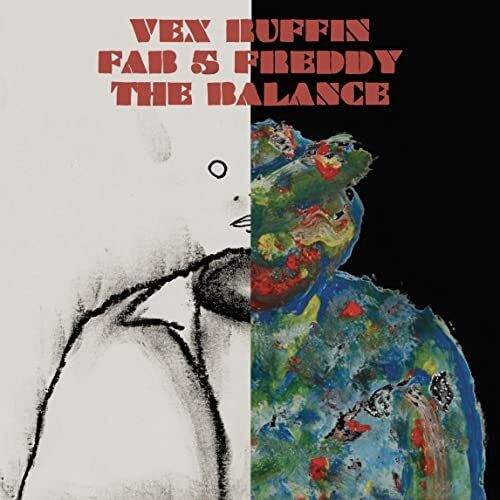 ---
01.47.28
YELLOWTAIL (feat RUSSELL MORGAN) – Changes * – Split 7″ – Dancing Turtle Records – 2008
One of millions of tunes that all involved having time, toil and £££ spent on them, only to have the world pretty much pass their efforts by… but very occasionally they still get to momentarily shine!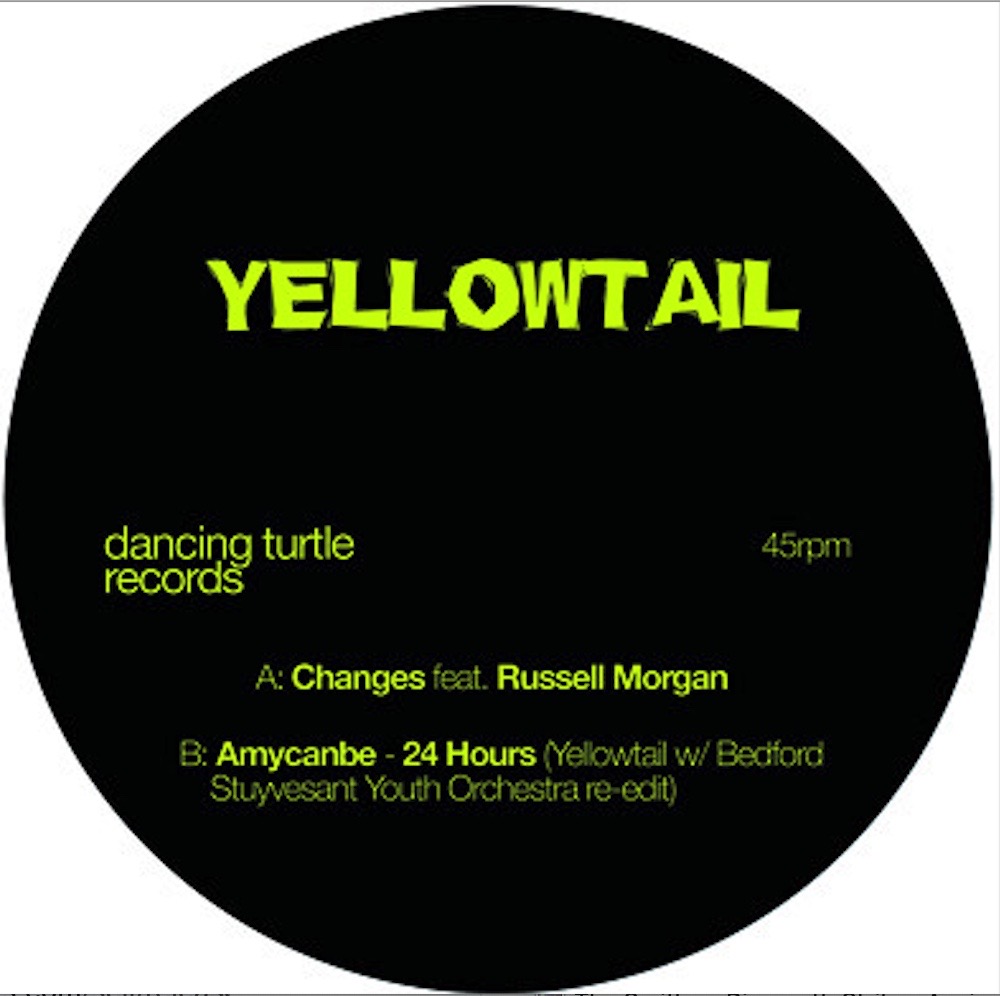 ---
01.51.40
KATE BUSH – Running Up That Hill * – 7″ – EMI – 1985
The girl had long made it before EMI gave her her own personal KB 1 catalogue prefix for the release of this 7″ but I can confidently say she hasn't got a car with a similarly striking number plate. Very, very rarely can I remember exactly where I was when I first heard a track but I do know with this one. In the car of a mate who gave me a lift to work, we were just turning in the gates of Bedford County Press, to start an afternoon shift in the Reading Room … and this, newly released, thundered on the radio. Weird thing, the memory… 🙂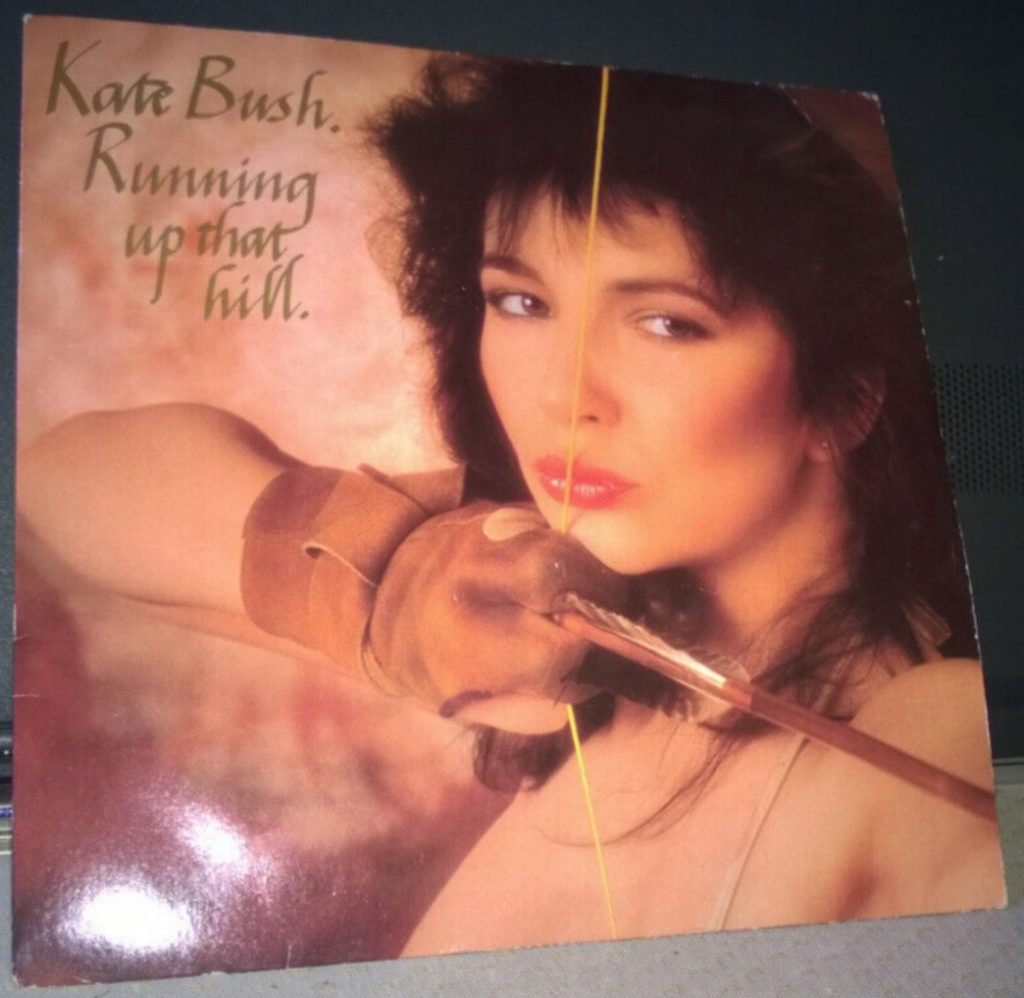 ---
01.56.23
EVON (BRENNAN) – Don't Cry (Gonna Be A Revolution) – Unreleased – Mid 1980s'ish
Sonically, a neat link to KB, I'd like to think. Maybe two decades plus before her, seemingly, only release – the 2006 album, Small Mercies – 'Evon' (as she was then billed) appeared as an unknown on a UK Sunday afternoon TV show, if I'm remembering rightly. Sat at a piano and accompanied by some live strings, she performed this gorgeous tune… and I happened to grab it on video. Copied to a cassette at the time is though the only reason I managed to still have any recording of it… so here it is. Lyrically, it might not be unconnected with the tough upbringing Evon endured as a mixed race child growing up in Ireland in the '60s and '70s, and as a co-founder of Mixed Race Irish she's campaigned in more recent years to have the Irish State acknowledge the suffering she and seventy plus other known mixed race children went through in those times. In the years since 'Don't Cry' she's more recently mixed fashion modelling with her songwriting but if this tune grabs you as much as it still does me, maybe give the lady a social media 'wave' of some sort.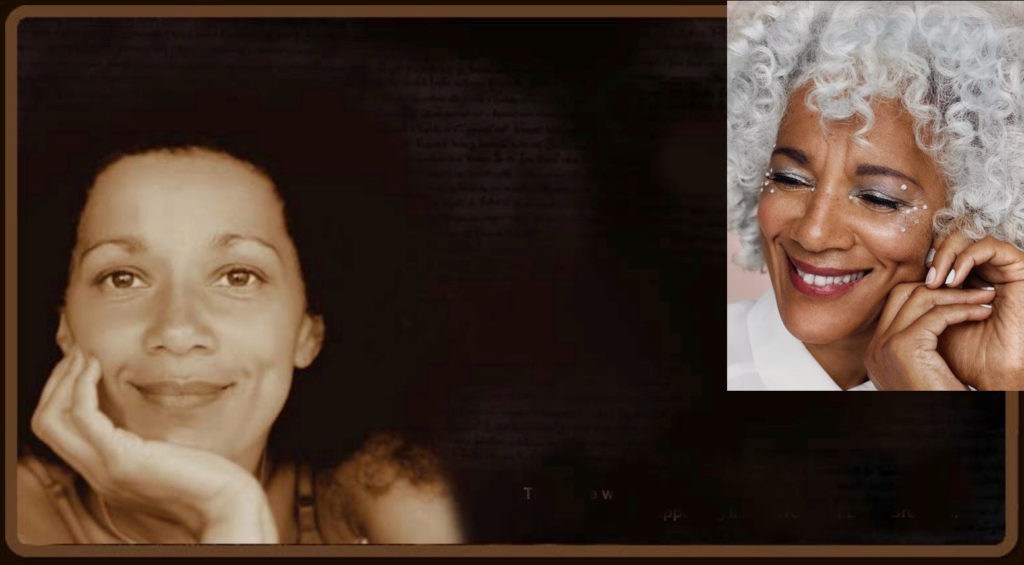 ---
Show 116 uploads on June 4.
Dec