41 Rooms, Playlist 27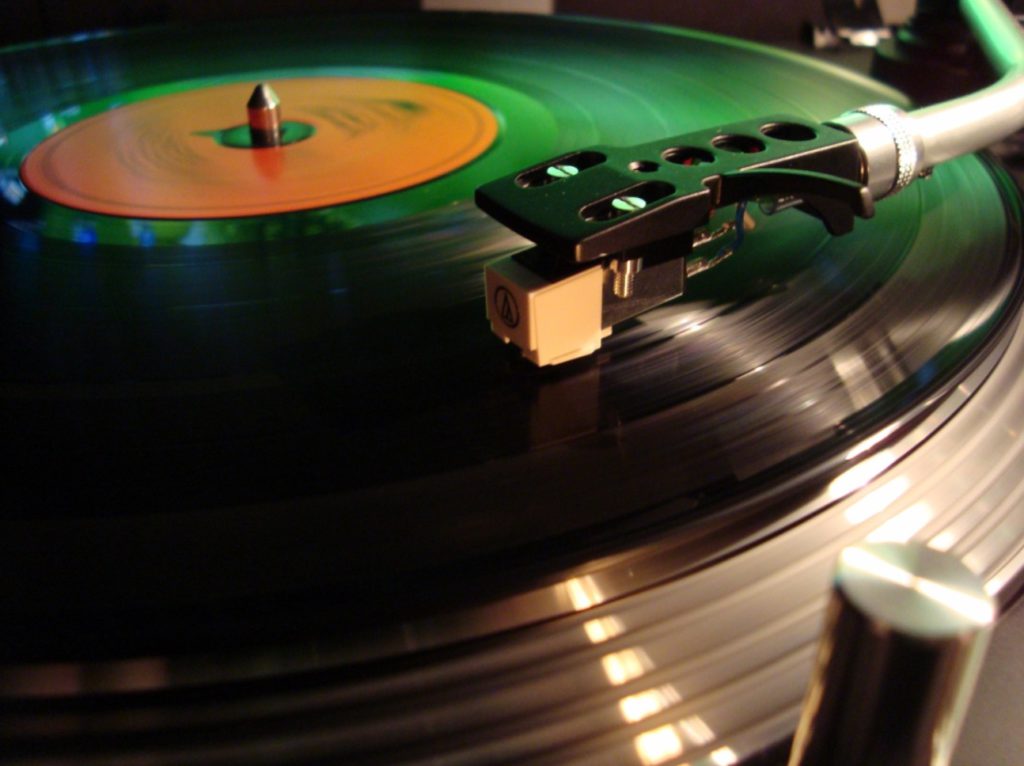 41 Rooms, Playlist 27 is 81% vinyl friendly. Impressive.
---
Lyric of Playlist 27: 
Award could be going to Tracey T.
---
00.00
(Intro) THE FLAMINGOS – Stars (Edit) – Unreleased demo – 1983 Episode #1 for info.
---
00.41
NEW ORDER – Primitive Notion – Get Ready, LP – London Records – 2001 
As the years rolled on, the wait for New Order gigs and albums started stretching – and for all the wrong reasons. Thankfully, most of Get Ready turned out very fine, including this track.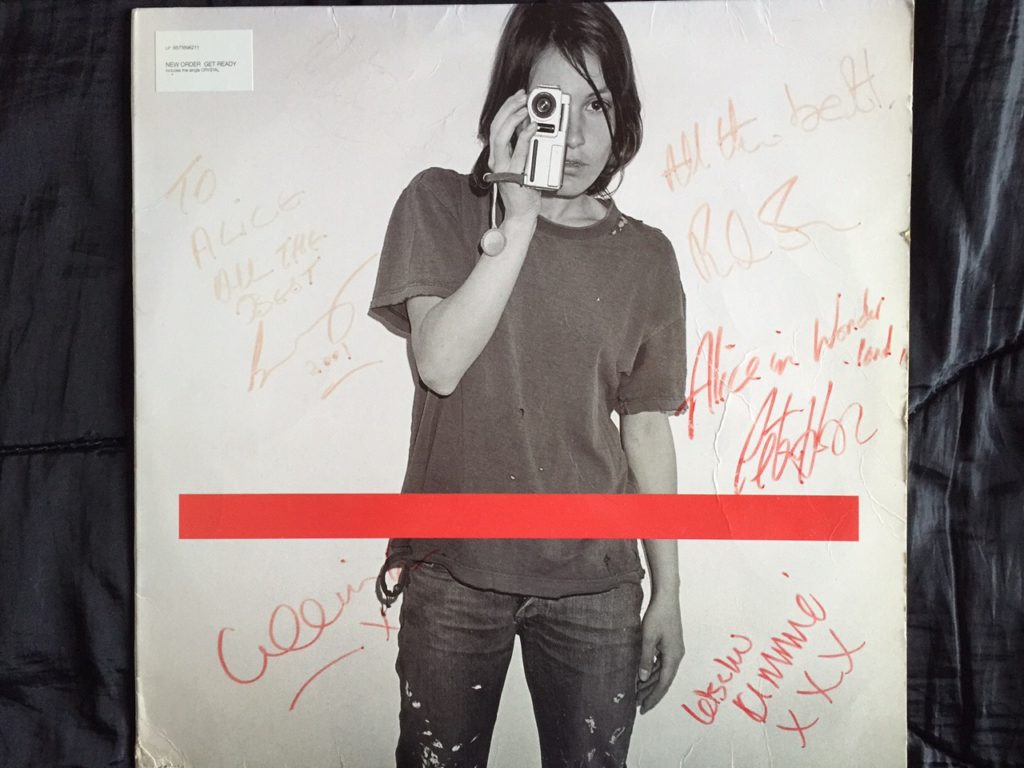 ---
06.18
SEND NO FLOWERS – Ashes (JP session, May, 1982)
Their time was short, but as it happened, they supported New Order at the Kilburn National Ballroom in London in May '82. I was in the pub at the time, which was possibly a mistake given this offering.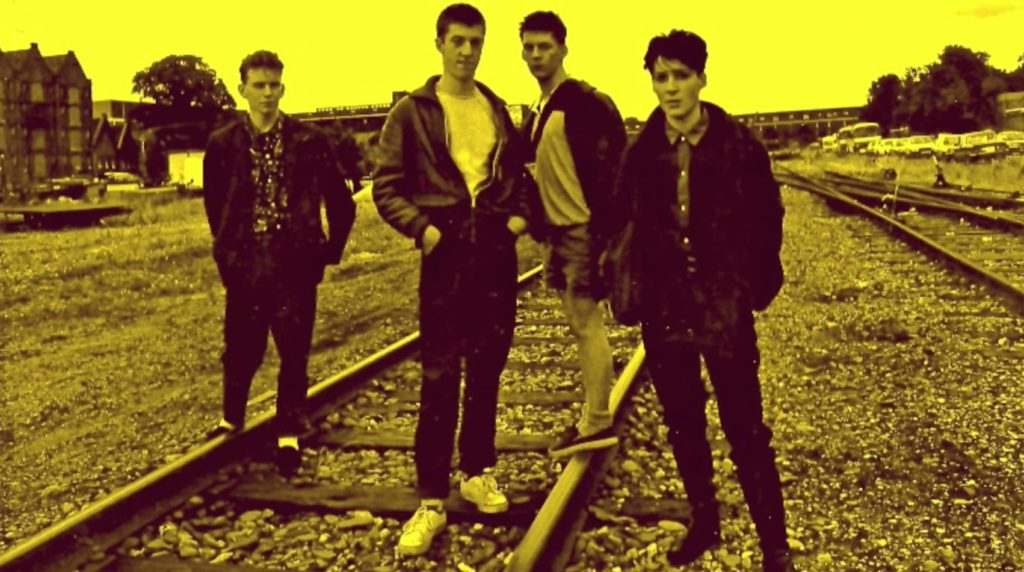 ---
09.39
THE CRAMPS – Garbageman – 7″ – I.R.S. – 1980
Stomping stuff! A bit of dark gunslinger rockabilly, and back in the club days of the early 80s this 7″ served me well as a crossover between the new wave and the goth factions – not well enough though, for my later label and fanzine, Rorschach Testing, to be named after guitarist Ivy Rorschach. That honour fell to the Swiss psychoanalyst, Hermann Rorschach and his inkblot tests analysis.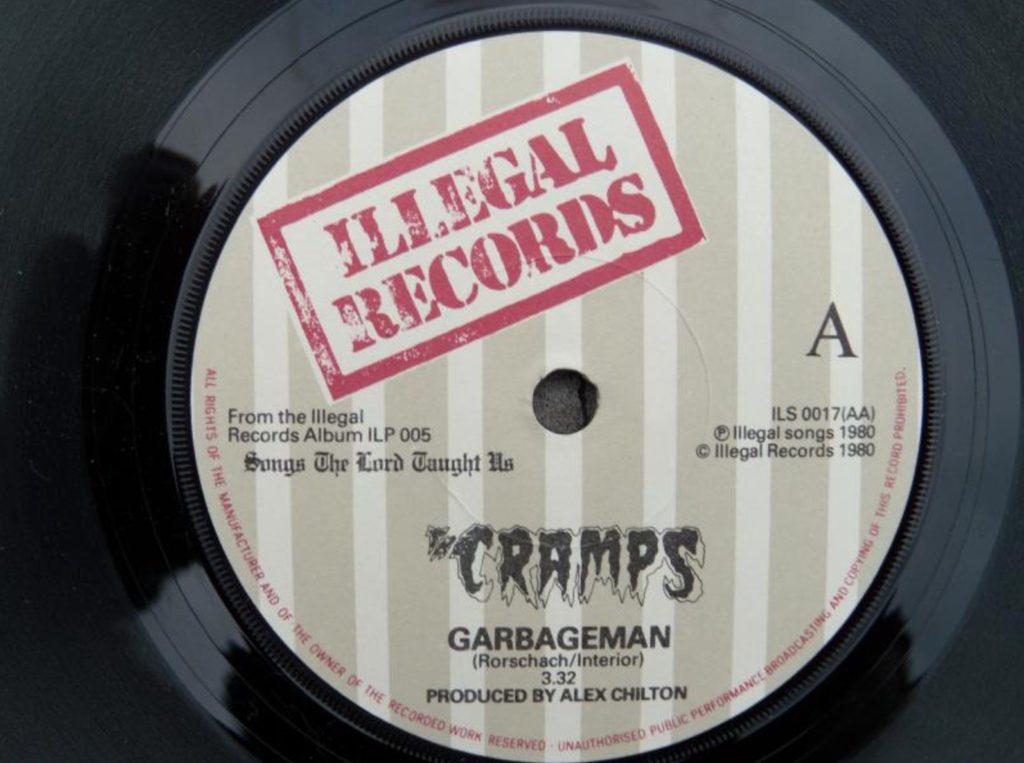 Lux, Ivy and some vinyl…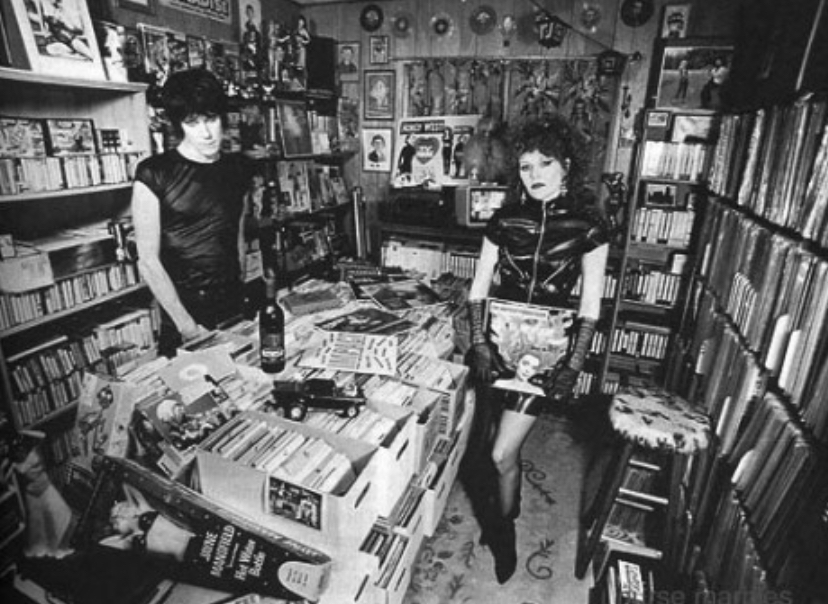 ---
12.50
SANDOZ – Chocolate Machine – 12″ EP – Intone – 1993
Cabaret Voltaire man, Richard H. Kirk under one of his more long running pseudonyms. Some of this period really grabbed me.
'Sandoz's third release – and why they have had so little attention astounds me. Sandoz is in fact early electronic pioneer Richard Kirk (Cabaret Voltaire). From the haunting Oriental-type chimes in 'Chocolate Machine' to the African breaks and salsa trumpet in 'Zombie Astral', he eaves his way through musical styles always with constant flair and originality. Unique!' – Fat Cat, Record Mirror (Music Week), 6.3.93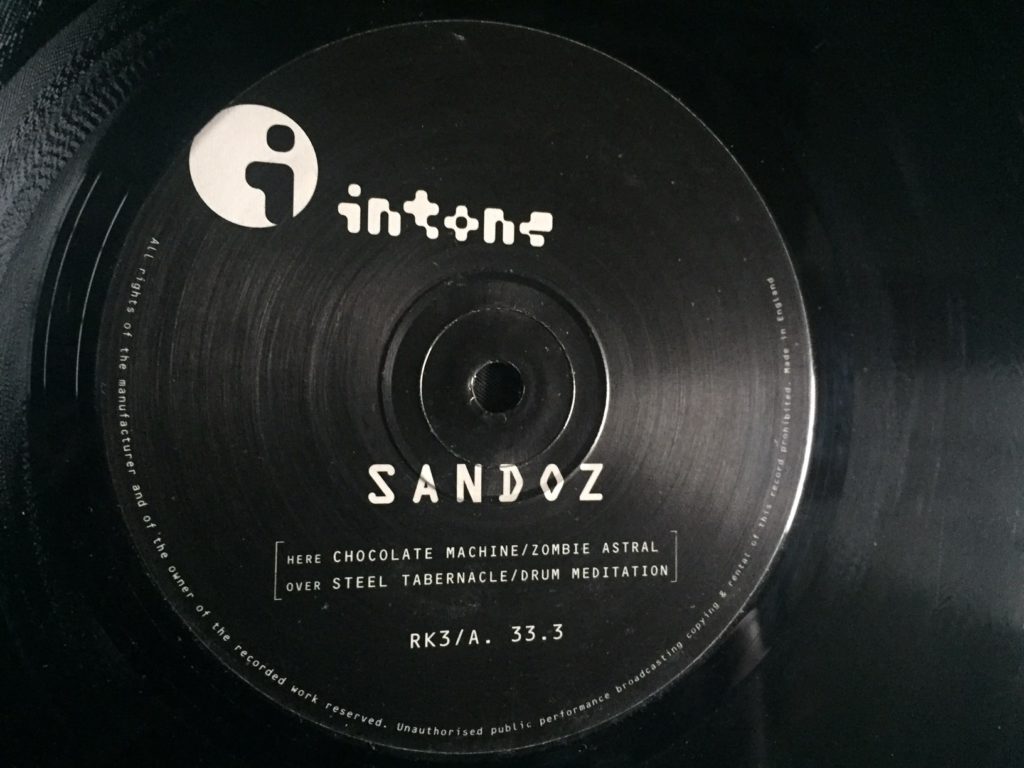 ---
19.07
BRIGHT LIGHT, BRIGHT LIGHT – There Are No Miracles – Life Is Easy, LP – Self Raising Records – 2014
Rod Thomas has featured on 41 Rooms before – under both his real name and this career changing moniker – and in the area of Pet Shop Boys and Erasure-style pop with great melodies and the mighty helping hand of Elton John he's run with it.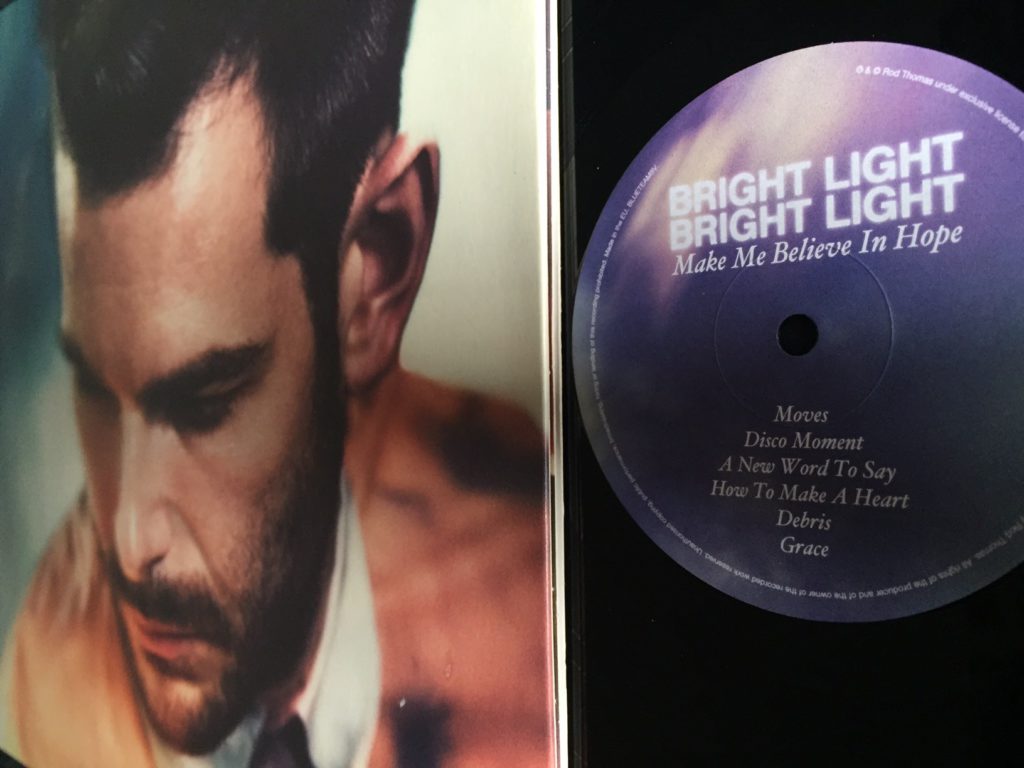 ---
23.08
MEN I TRUST (feat GABRIELLE & MARIE-RENÉE) – System – Download only – 2014
New to me until recently, but I'm a sucker for slightly leftfield, mainstream electronic dabbling combined with great voices, and they toured, errr… China(!) in 2016, which must mean that they're as clean as a whistle, lyrically.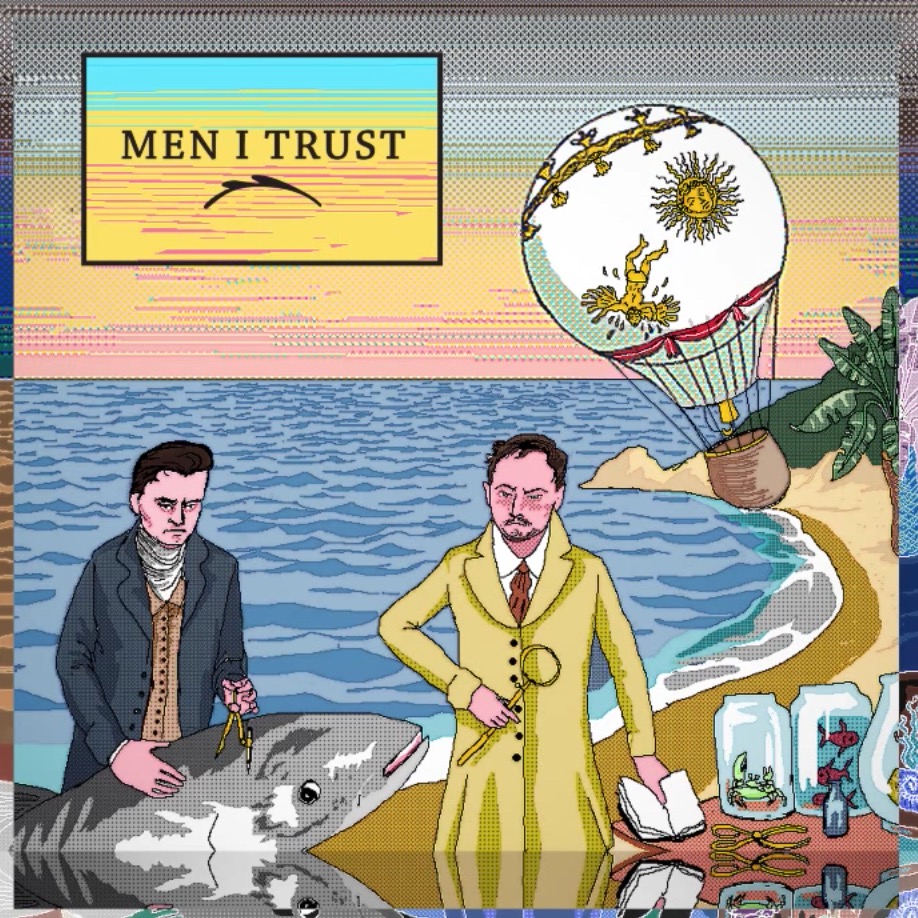 ---
26.46
SEPARATED AT BIRTH? – No 2 In a Very Occasional Series of Tunes That Bare a Striking Resemblance To Each Other.
GALLIANO – Roofing Tiles – 12″ EP – Talkin' Loud – 1996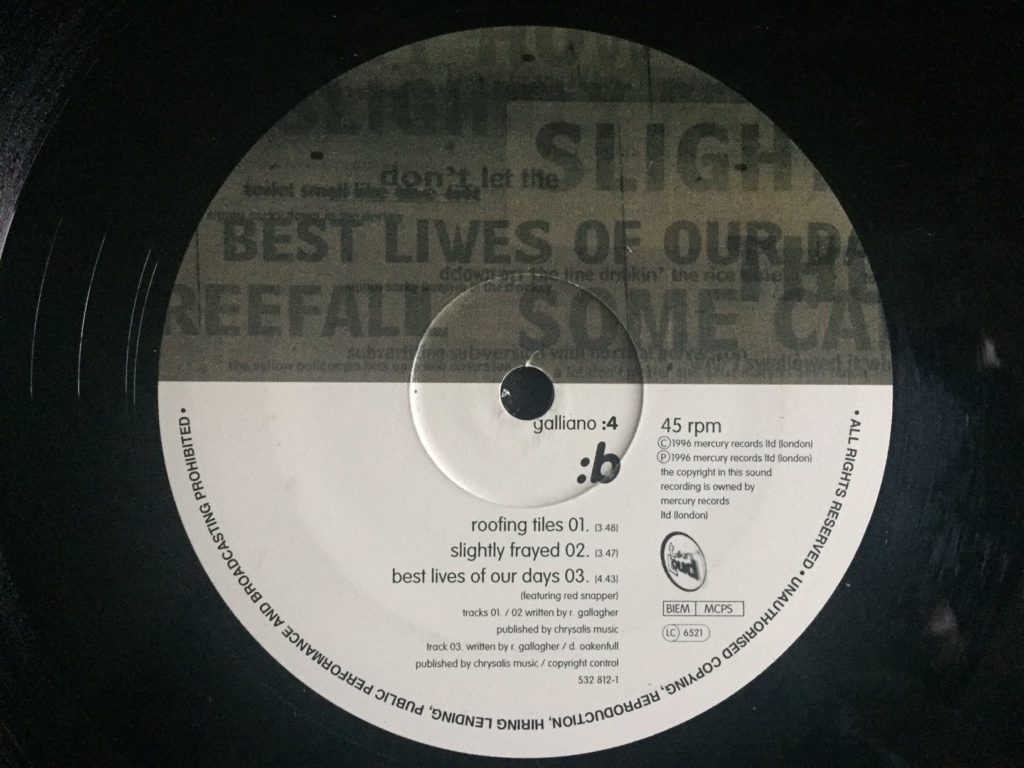 Wonderful in its own right but the tune does sound – both in melody and structure – hugely like…
---
30.14
JACKSOUL – Unconditional Love – 12″ – Jinxx Records – 1994
A beaut that was an early 90s favourite of Kiss FM's late night soul jazz fraternity. Singer Haydain Neale recovered from a 2007 car crash that landed him in a coma but then very sadly died of lung cancer two years later.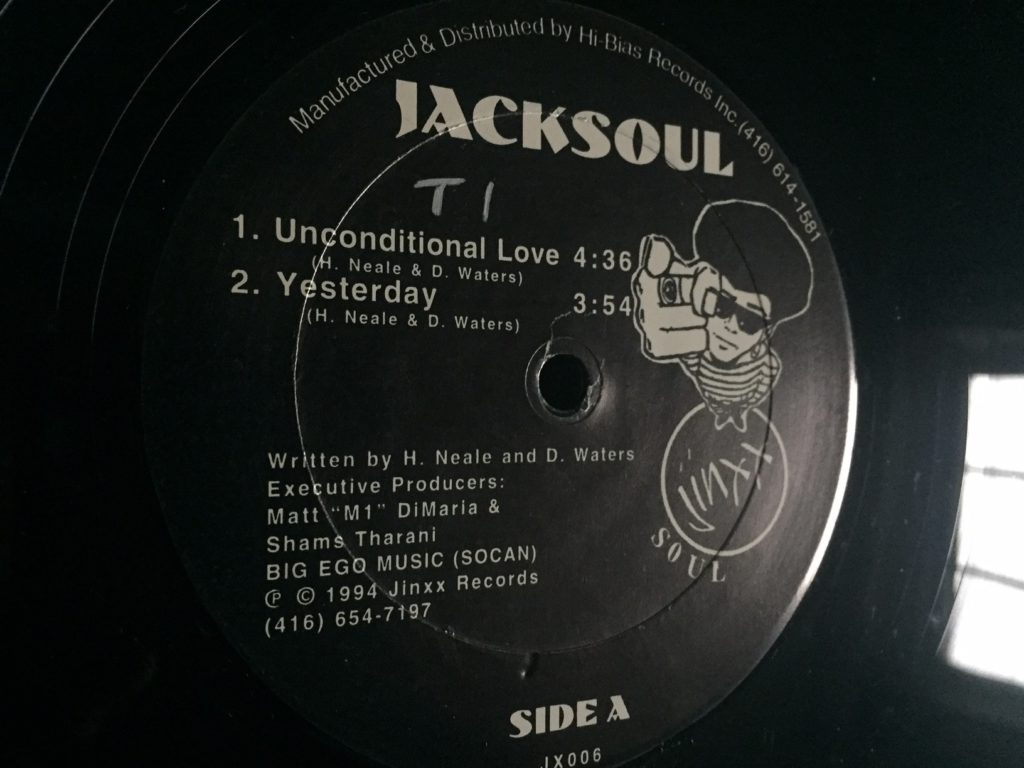 ---
33.55
UNDERWORLD – Twenty Three Blue – Barbara, Barbara, We Face A Shining Future, CD only – 2016
Must be tough when you're one half of a group and your favourite tune – not only of the album but practically your career – gets left off the release in your homeland, a scenario that Karl Hyde recently admitted befell (t)his favourite. Possibly down to shrewd marketing, the track did manage to surface on the Japanese CD. Back in the day when we just had the vinyl route to buy a track it would have been an expensive call to buy that for one track. Many make it, though.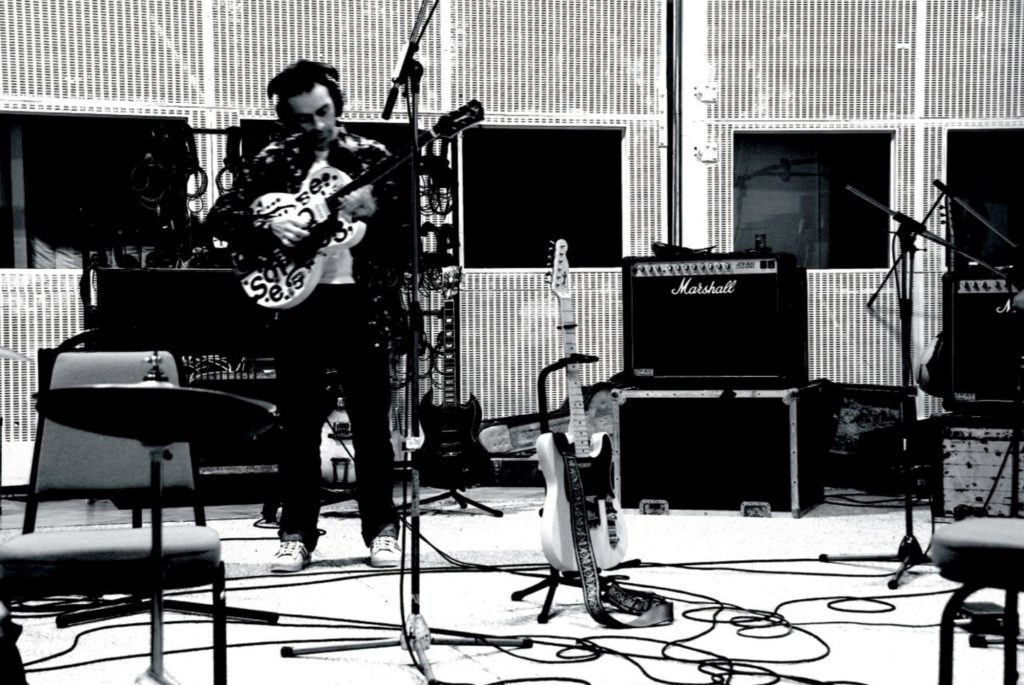 ---
40.15
EVERYTHING BUT THE GIRL – Walking Wounded – 12″ – Virgin – 1996
Oft used but 'Quintessentially English' might be a phrase to land at Tracey Thorn's door.
'How do you follow up a tune as massive as Missing? EBTG have avoided the obvious route of commissioning more house reworkings of their back catalogue and have teamed up instead with drum and bass experimentalists Spring Heel Jack. It is a bold move that deserves to pay off. Walking Wounded is a melancholy downbeat song that is closer to Tracey Thorn's work with Massive Attack. It sits comfortably with the atmospheric production of the Main Vocal mix, which combines swirling ambience, plunging baselines and rolling drums. Spring Heel Jack also provide a tougher Hard Vocal version and a useful Dub, while Omni trio round off the doublepack with a smooth and sophisticated drum and bass treatment' *****  – Andy Beevers, Record Mirror (Music Week), 2.3.96
'Lovely lush languid slow swirler with the atmosphere of Dusty Springfield's Nothing Has Been Proved overlaid by skittery spurting sparse jungle drum and bass, twinpack promoed in 77.9/155.7bpm Spring Heel Jack, starker 0-159.6bpm Omni Trio Mixes, nice but not another Missing (now a jungle mix of Dusty's, that's an idea!)' –  James Hamilton, Record Mirror (Music Week), 13.4.96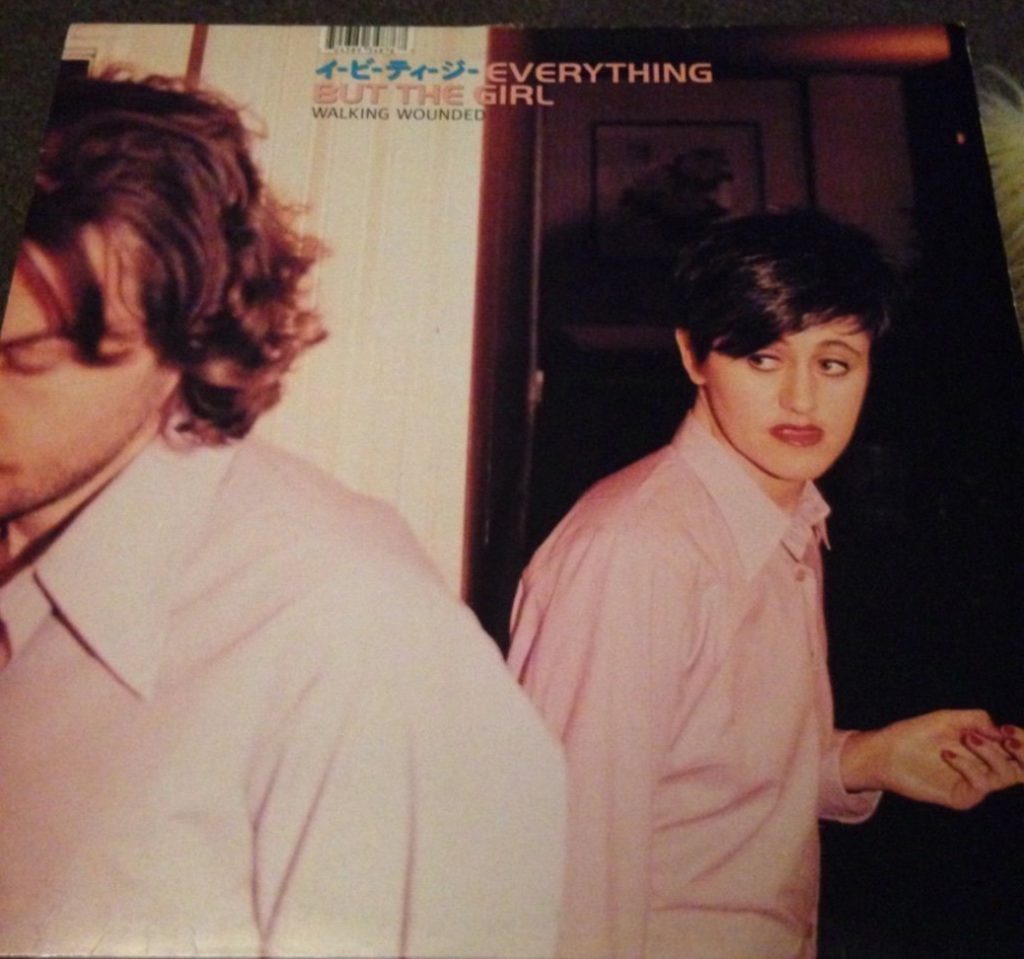 ---
46.15
3 TEENS KILL 4 – Circumscript – No Motive, LP – Point Blank Records – 1983
Very happy to get this album just a little while back… and a 2019 update: My nephew bought me the Dark Entries label 2017 re-release for a Crimble present! Big thanks, Shahan!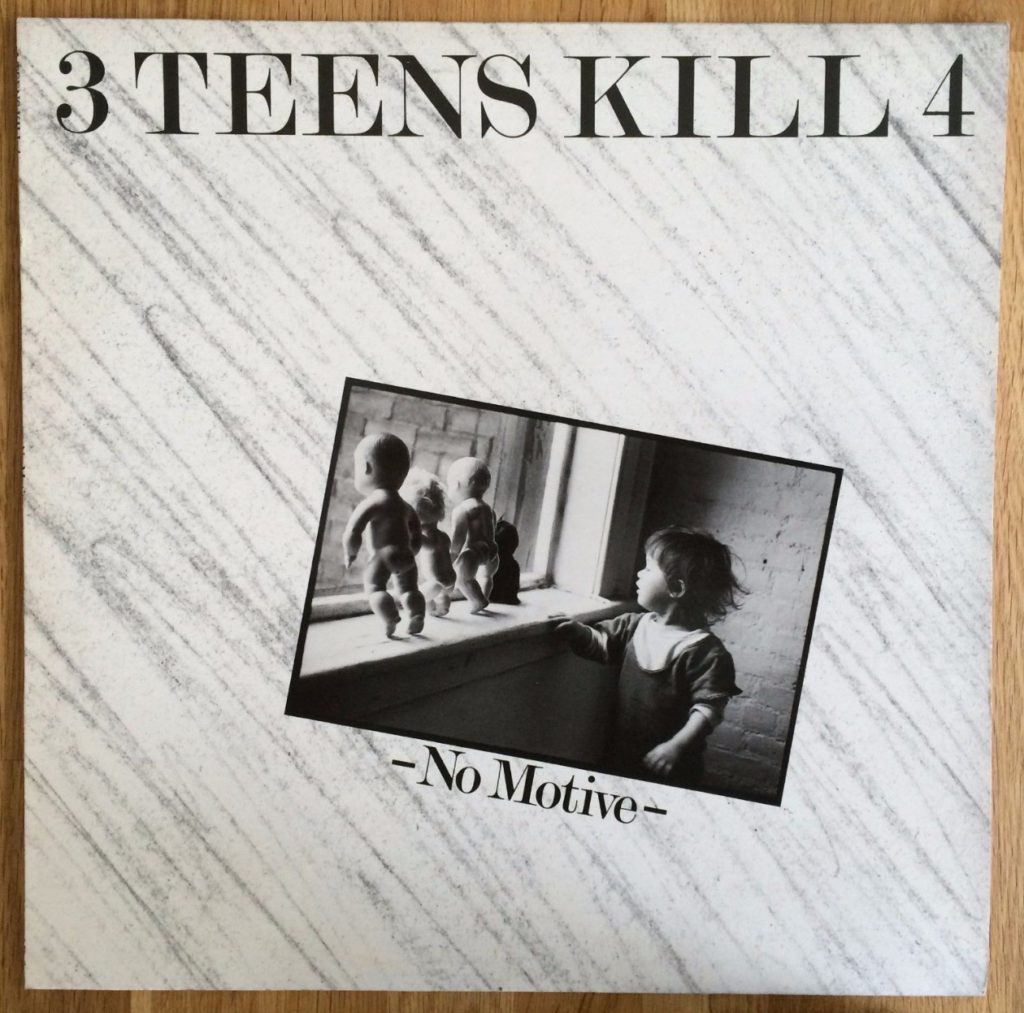 ---
SEPARATED AT BIRTH? – No 3 In a Very Occasional Series of Tunes That Bare a Striking Resemblance To Each Other. Three tunes to contend with here.
49.55
THE BLACK KEYS – The Only One – Brothers, 2LP – Nonesuch 2010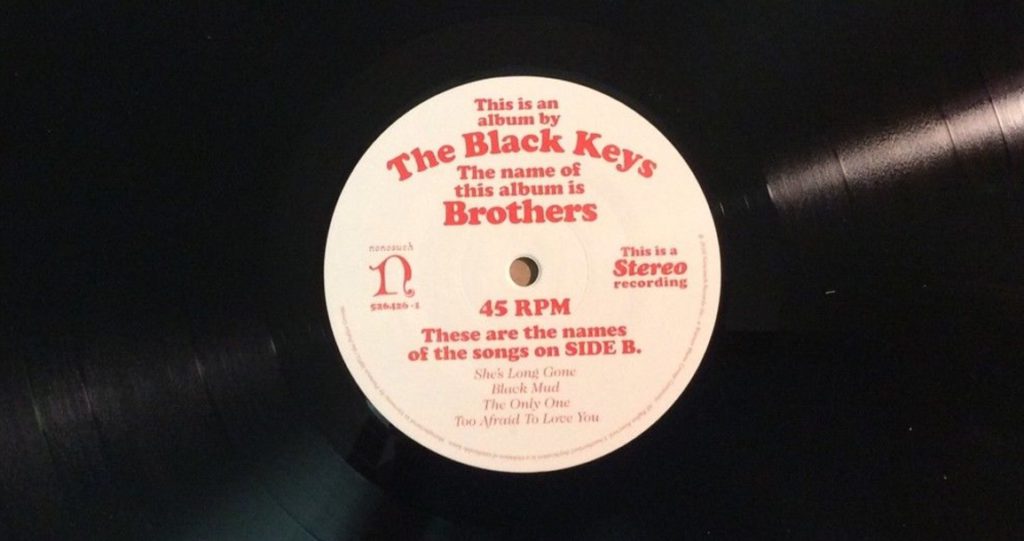 Possibly lifting from …
---
54.53
BRENTON WOOD – Gimme Little Sign – 7″ – Liberty – 1967
In my teenage years this was a big favourite of mine. In fact one night back then I spent the whole evening playing this and Todd Rundgren's I Saw The Light back to back, and I documented the play counts of both on the bedroom wallpaper. The funny things that young folk do… but they were simpler times.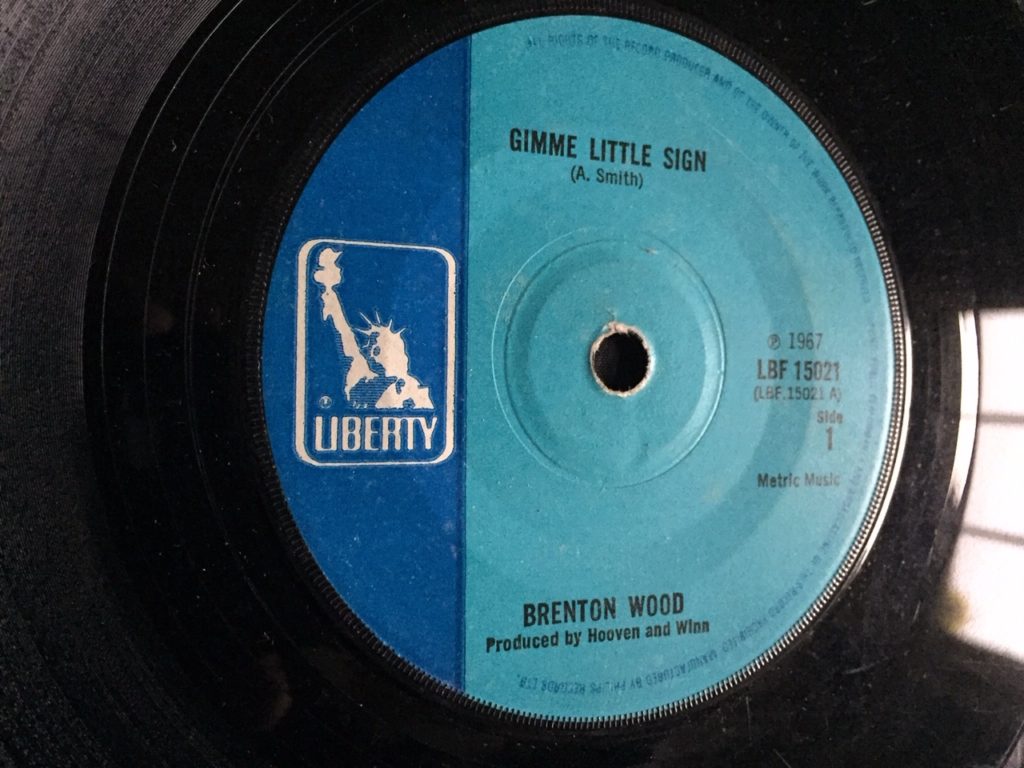 And in turn, Wood's tune might have played some role in the making of the following…
---
57.11
JO JO BENNETT – Leaving Rome – 7″ – Trojan Records – 1970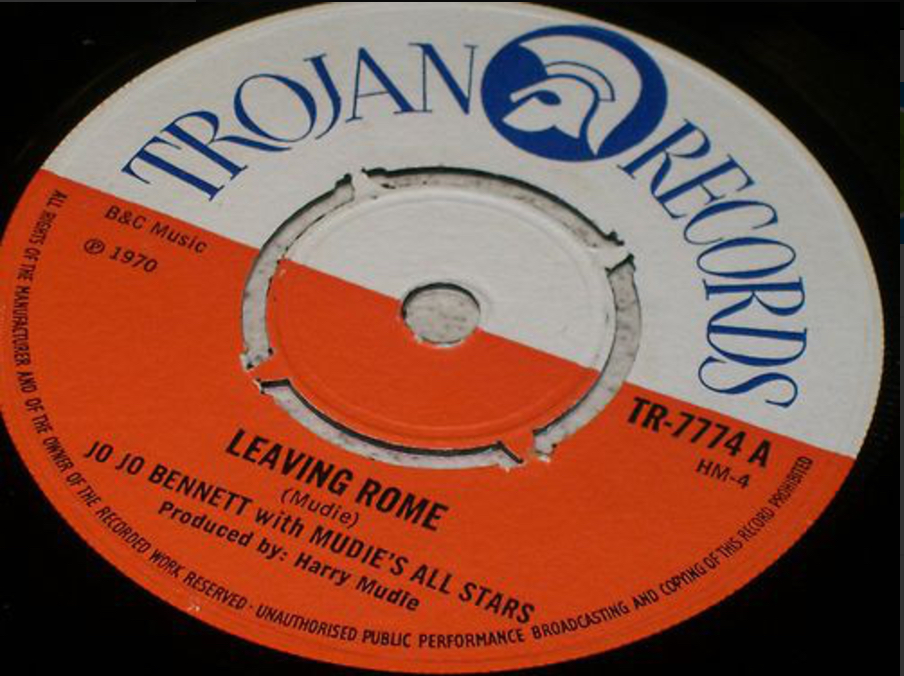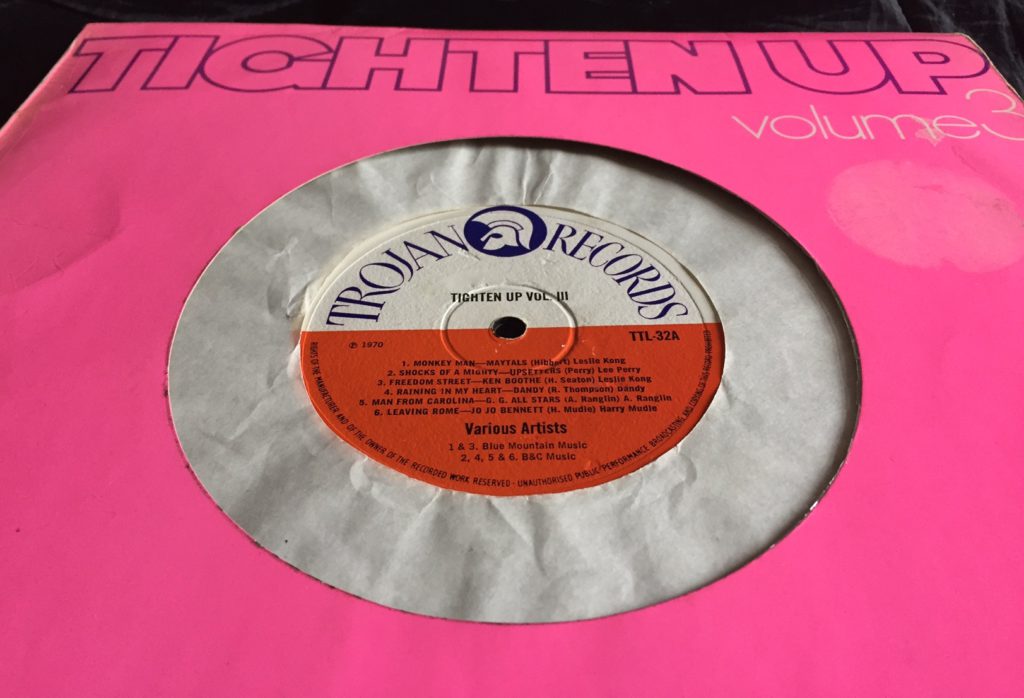 ---
01.00.01
MISTY IN ROOTS – True Rasta Man – The John Peel Sessions, CD only – Strange Fruit – 1995
If any John Peel session challenges the Joy Division and New Order efforts in my world it's the second visit Misty in Roots made to the BBC's Maida Vale studios, in 1979. Huge. I could swear I once saw (online) a Strange Fruit label vinyl version of this, though it could have been some Photoshopping expert trying to wish it into existence. The CD version alone will dramatically set the buyer back, financially.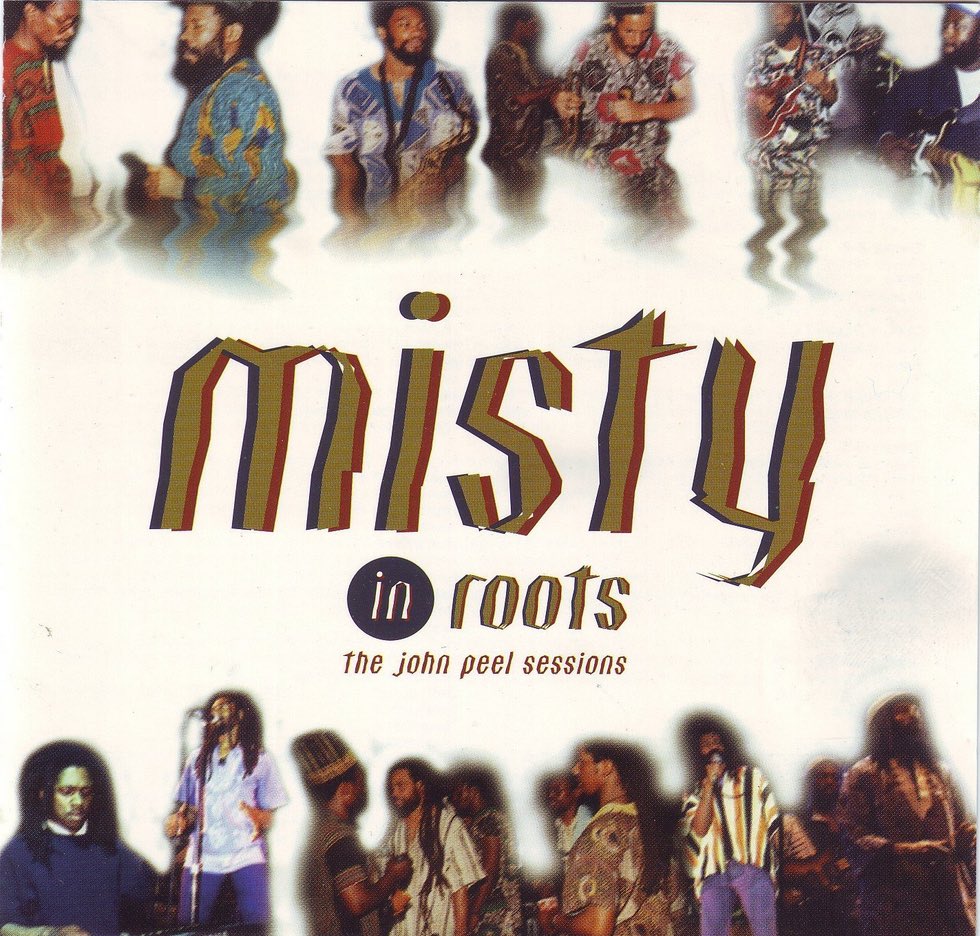 ---
01.04.01
MANTRONIX – Got To Have Your Love – 12″ – Capitol Records – 1989
There are big beats and then there are BIG beats.
'Curtis Mantronik's style changing (and instantly huge) return, featuring his new piping rapper Bryce Luvah but mainly cooed by wailing Wondress (a girl),  is a funky drummer chugged tugging Soul II Soul-ish street soul/new jack swing jigglier, in chunky percussive 106bpm Club with Bonus Beats, Hard To get rap and 106bpm Luv Dub, or the flip's more smoothly homogenised 107bpm Club Edit, Instrumental and Radio Edit mixes. Due after Christmas, the UK pressing (Capitol 12CL559) contains just the three A-side versions (Luv Dub somehow here becoming 106bpm' – James Hamilton, Jocks, 9.89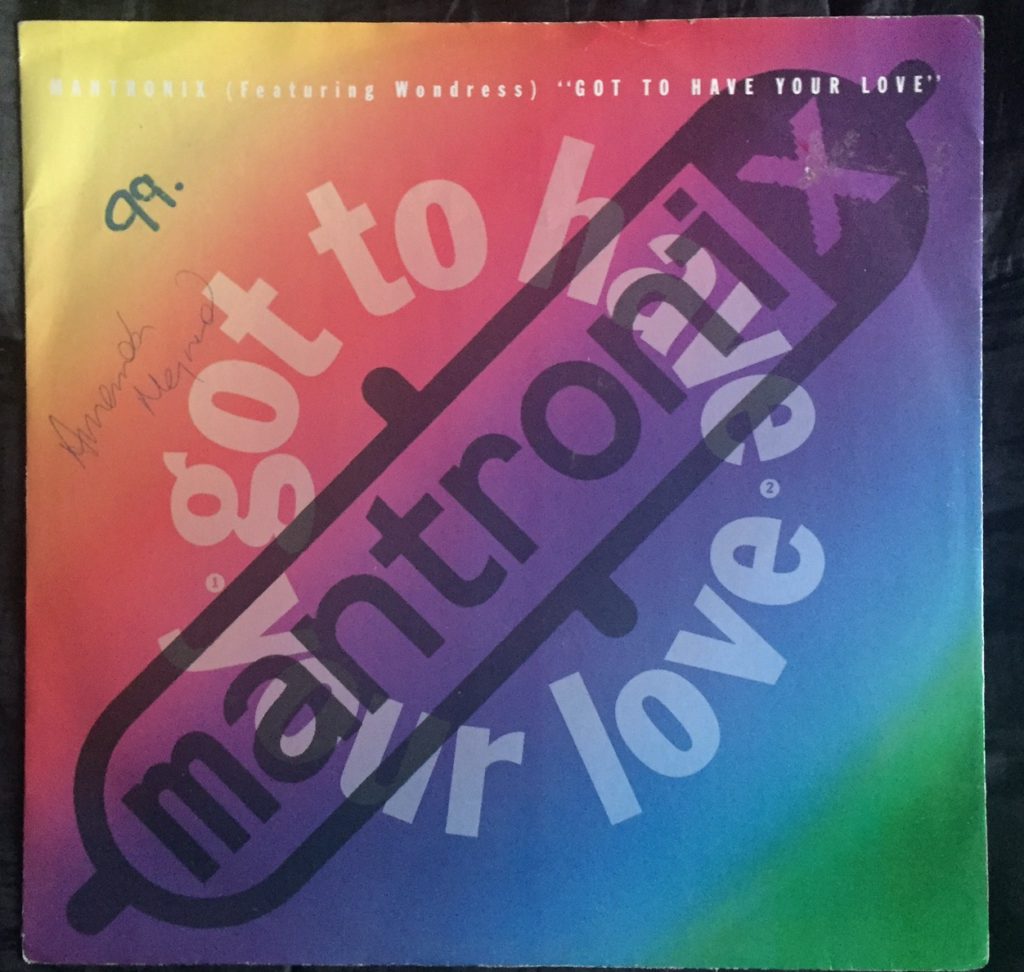 ---
01.07.49
TROUBLE FUNK – Trouble – 12″ – 4th & Broadway – 1987
Why hasn't Go Go made a resurgence of some sort since its short worldwide hey day in the 80s? Funk's lesser known brother made for the dancefloor, with Trouble Funk always looking like they were having major fun.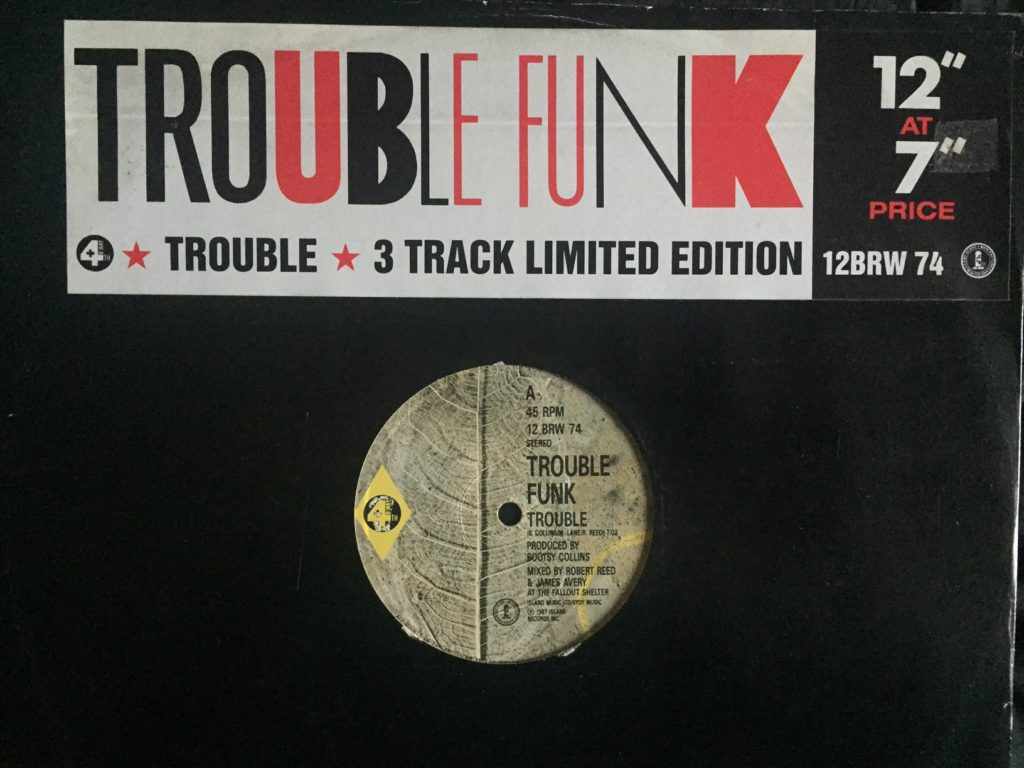 ---
01.14.00
CARON WHEELER – Blue (Is The Colour Of Pain) (Blue Theme) V x – 12″ – RCA – 1990
The Soul II Soul singer in top solo form.
'Pressed in blue vinyl on import (for ages), her Soul II Soul-ish chunkily jiggling and tapping jogger with nice sax is in 0-95.1bpm Special FX 12″ and 0-95.3bpm Sum Dub Bub, or (quieter starting before some beat slowing jerky judders) 0-94.9bpm Blue Hue, juddery 91bpm Rascal Beats and percussive 94.8-0bpm Instrumental versions, the UK promo (RCA PT 44536) having different 94.8bpm Blak & Blue and 0-95.3bpm Perfect Shade Of aqua Mixes, plus the P'funkily snapping 114.5bpm 'This Is Mine (Remix)'. Don't go rushing for the door bell, that noise is in the record!' –  James Hamilton, Record Mirror (Music Week), 27.4.91
(The UK Remix 12″) 'Her Soul II Soul-ish weaving jigglier is now also in somewhat faster 97.3bpm funkily burbling Blue Theme, cleanly tapping transformation and Transformation Dub mixes, coupled this time by the Dub of the P'funkily snapping 114.5bpm 'This Is Mine' – James Hamilton, Record Mirror (Music Week), 1.6.91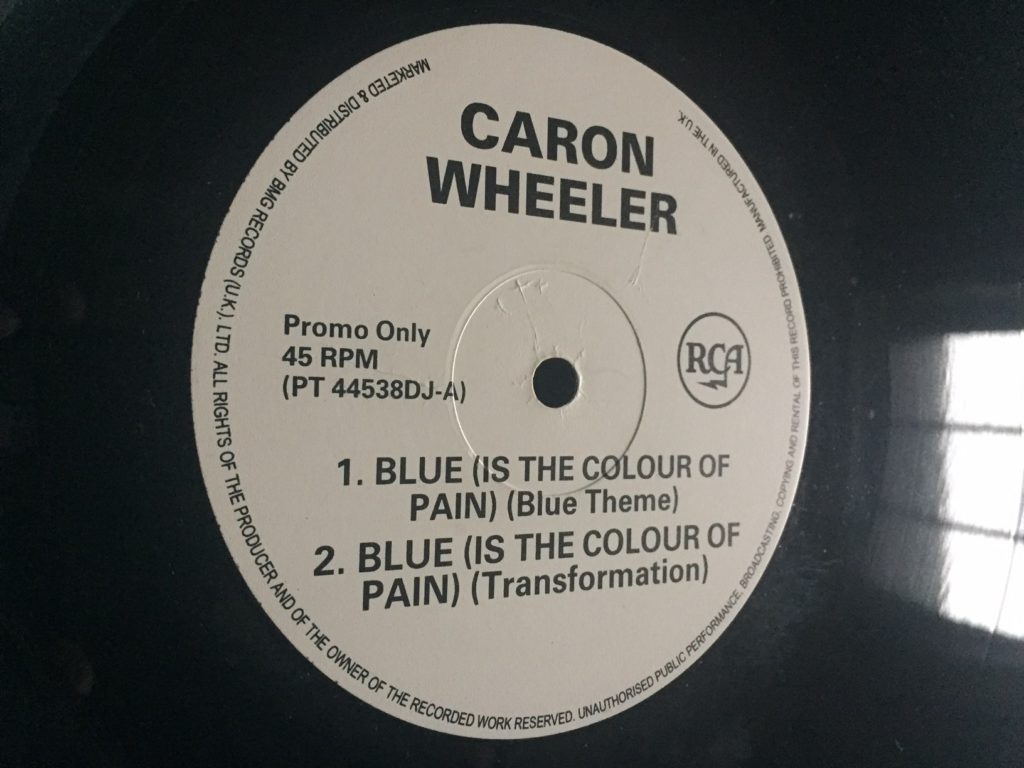 ---
01.17.20
STRANGER SON OF WB – Einstein's Gateway – Einstein's Gateway, CD only – White Box – 2009
Manchester-based ranting that features Lonelady member Gareth Smith and quite often the Lonelady herself, Julie Campbell. Shades of The Fall and Biting Tongues.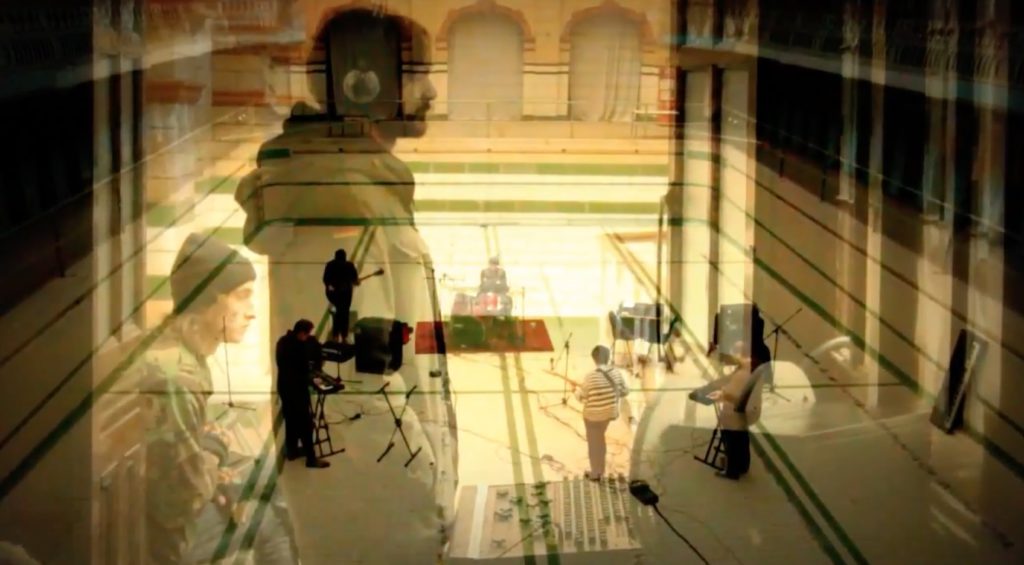 ---
01.23.17
THE AU PAIRS – Instant Touch – Sense and Sensuality, LP – Kamera – 1982
41 Rooms regulars.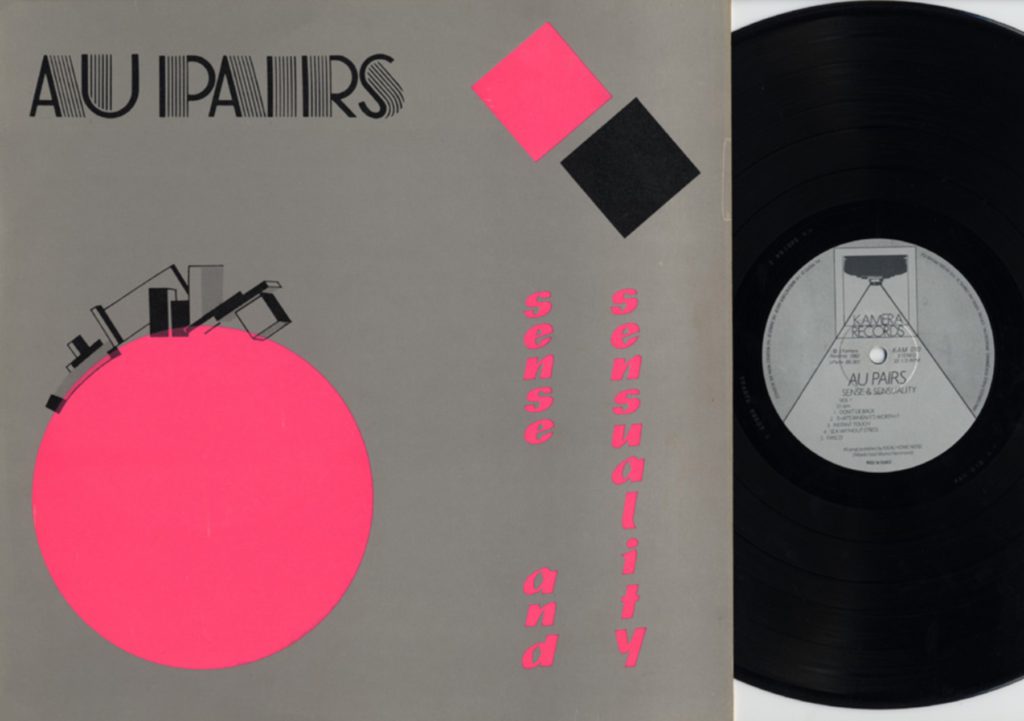 ---
01.26.19
JOSE FELICIANO – No Jive – 7″ b-side – RCA – 1975
My musical hero as a kid, teenager and beyond, here Jose's dropping somewhere in between the O'Jay's For The Love Of Money and Bowie's Fame and it's a rare recorded excursion (on record anyway) into his electric side. To date this Spanish single (along with its white label promo counterpart) is, as far as I know, the only place worldwide you'll find this track on a 7″, it being more commonly available on Just Wanna Rock 'n' Roll, Jose's last album for RCA, the most pivotal label in his career. Back in the seventies albums were often released in the US weeks, even months, before surfacing in the UK, so I was always paying handsomely to get Jose's releases as early as possible.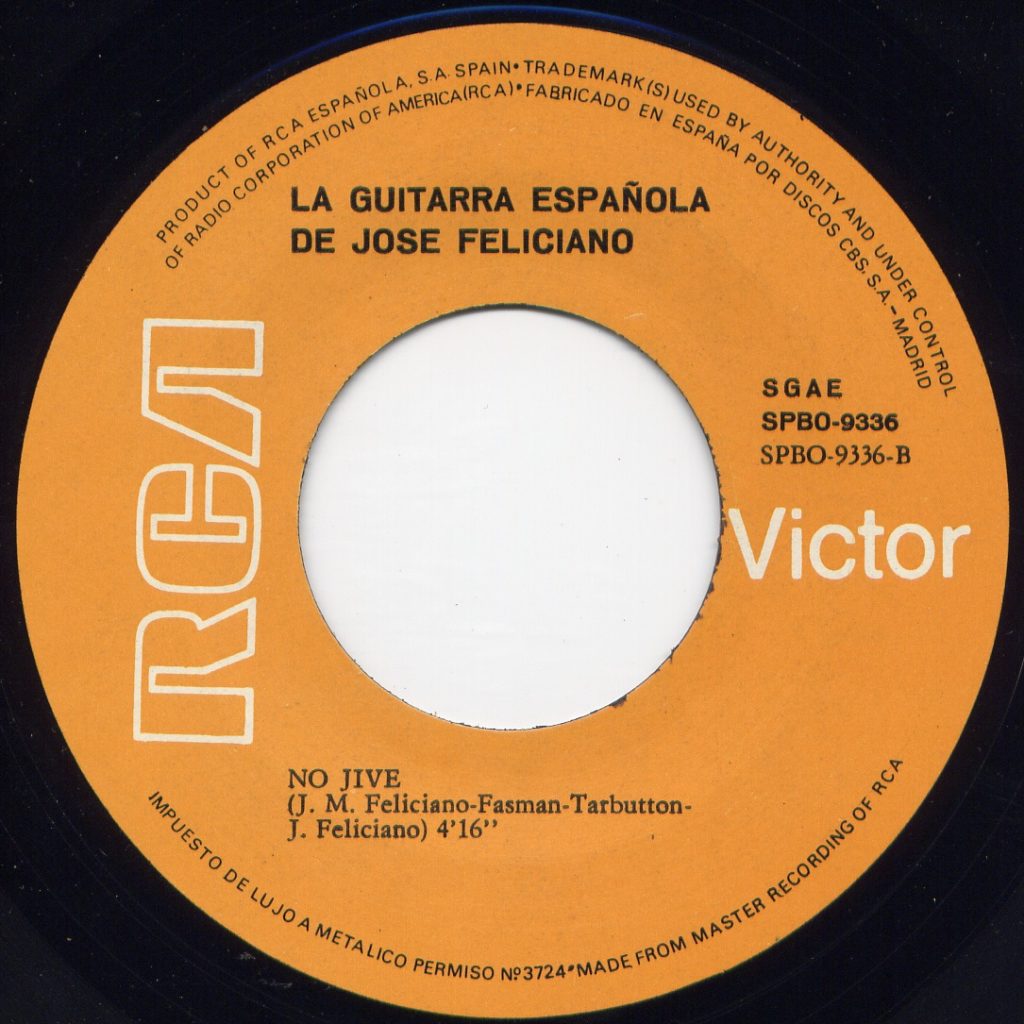 ---
01.30.16
LETTA MBULU – Down By The River – In The Music, The Village Never Ends, LP – Munjale -1983
I first recorded this on to cassette from a Tony Monson KISS FM show in the early-mid nineties… and then (pre tinterweb) I spent a lot of time not quite working out where I could get the track. Eventually I contacted Monson and he told me it was on Sweet Ju Ju, an album only released in Japan. I quickly realised that buying that wasn't an option in my world (currently the only copy on Discogs is listed at €450)… and you'll have to pay the even greater f*** off price of  €1000 to grab the track via its original release – the South African LP, In The Music The Village Never Ends. Thankfully, the latter was re-released in 2015… and on vinyl.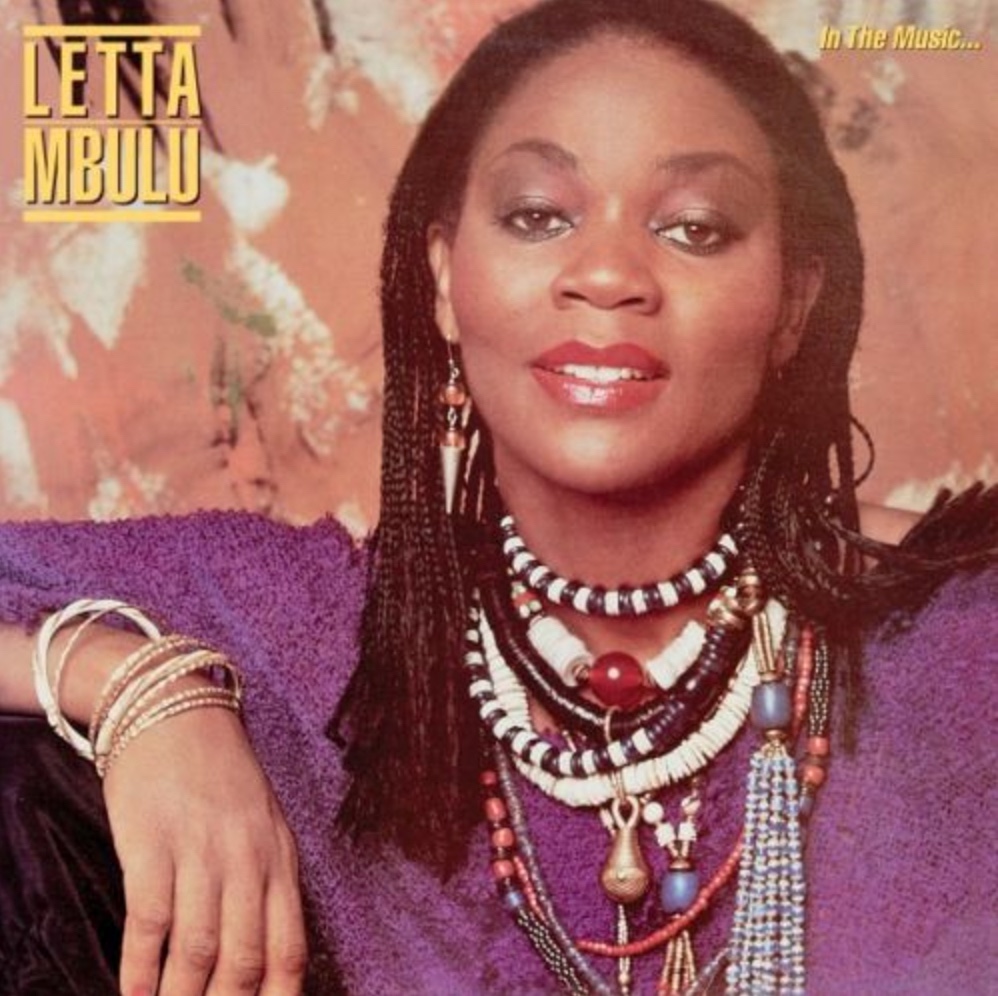 ---
01.34.58
THOMAS LEER – All About You – 12″ – Cherry Red – 1982
Only the second 41 Rooms appearance in 27 shows of this huge and mislaid talent. Mental note to self… I must do better. One for close friend, Barry 'Wom' Farnsworth – partly because I think I've had his 12″ of this tune for the last thirty years or so. He may have gone and got another one since.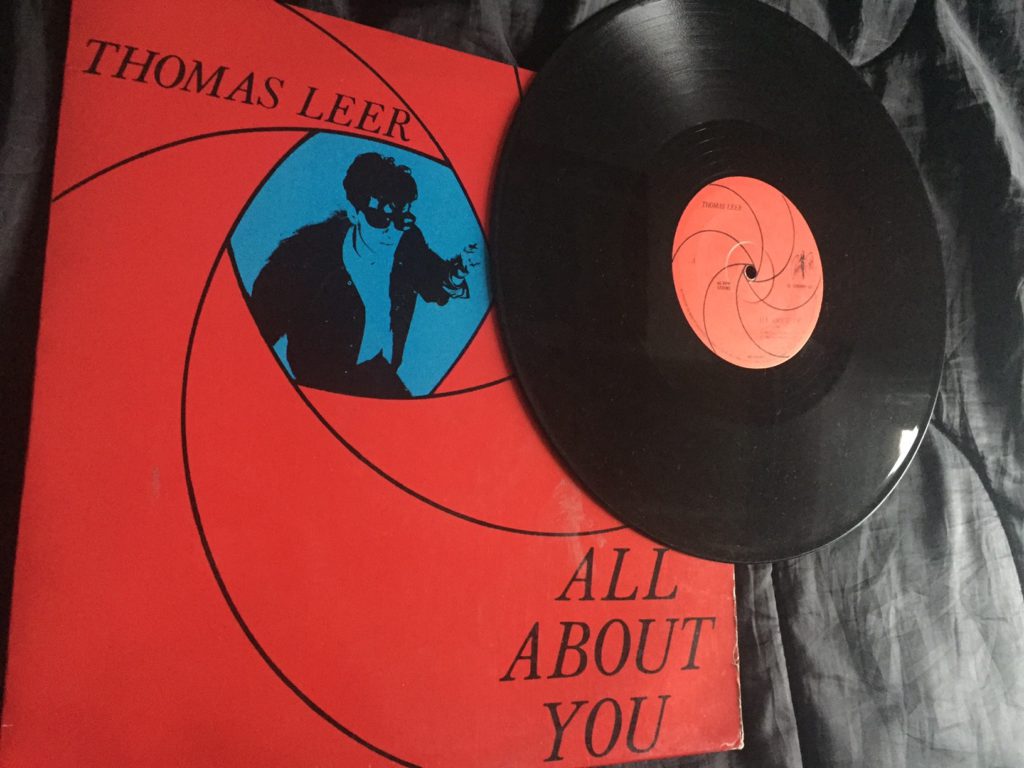 ---
01.40.07
THE POP GROUP – Where There's A Will – split 7″ with The Raincoats – Y Records – 1980
I once saw a MS and the Mafia PA/soundsystem in Luton and Stewart was in a really dismissive mood at the bar when I asked him a question. I can't remember what that was, just that he was less than receptive. We all have our off days, and maybe it was mine as much as his.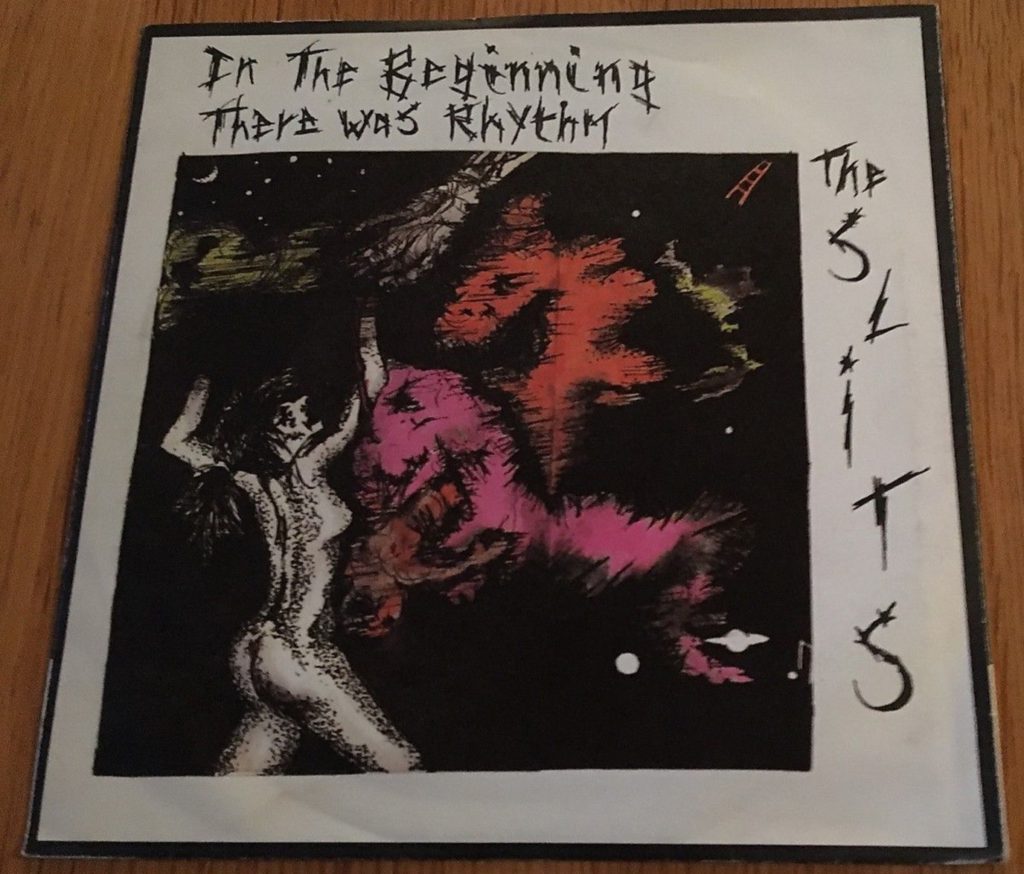 ---
01.45.17
QUANDO QUANGO – Go Exciting (12″ Mix) – 12″ – Factory – 1982
Still sounding fresh, Mike Pickering's first band set up.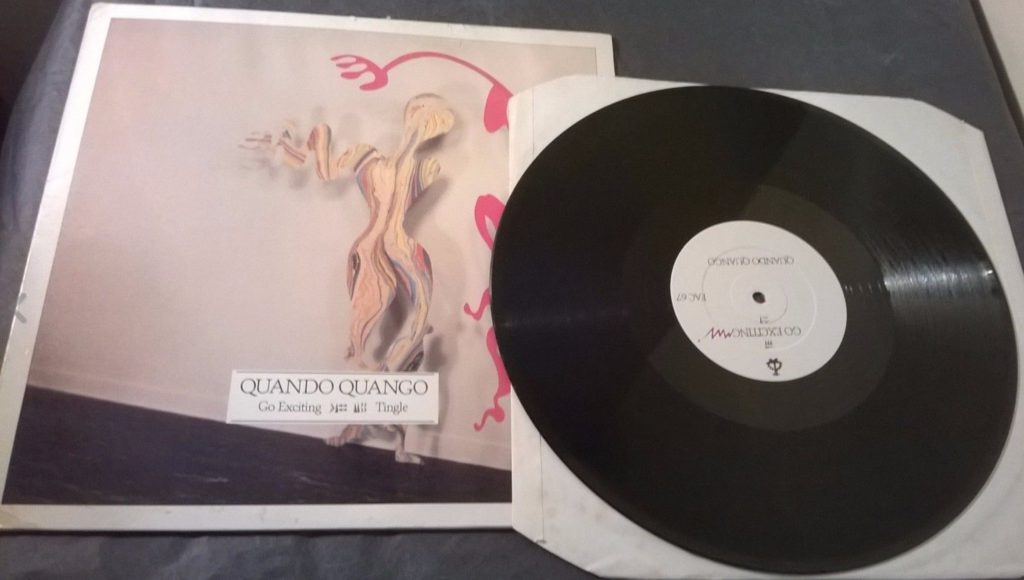 ---
01.50.59
MAXIMUM JOY – Man Of Tribes – 7″ b-side – Garage Records – 1983
As with the Pop Group above, sourced in Bristol, UK. Slacker indie funk… and cool with it.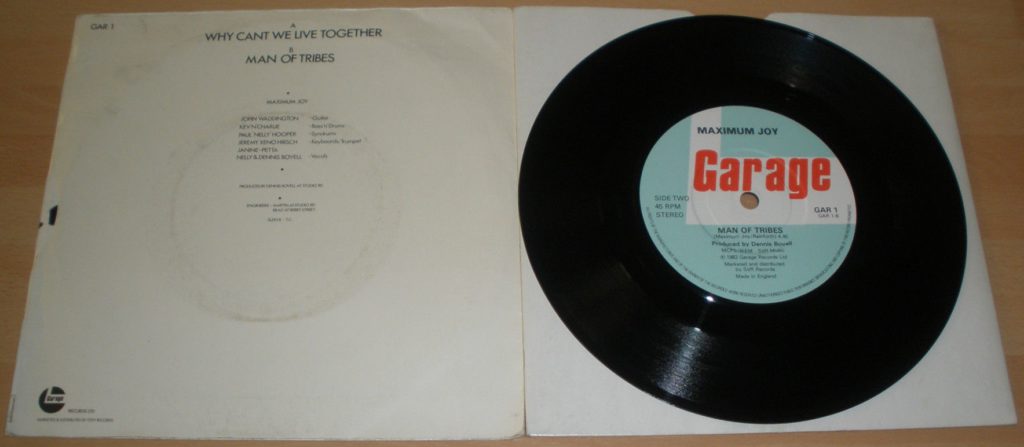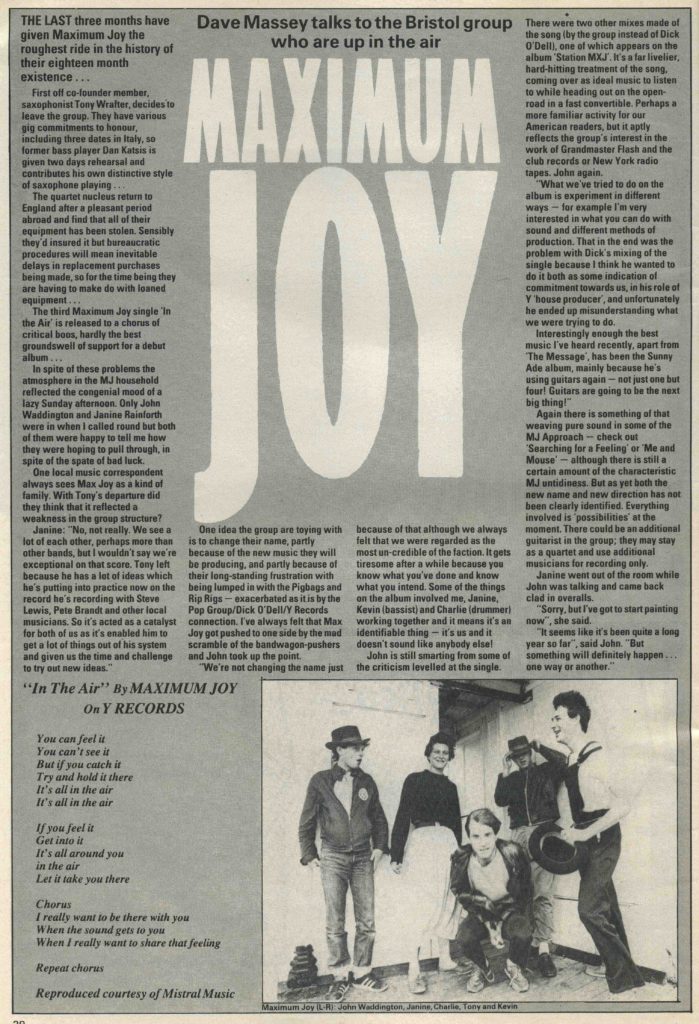 ---
01.57.32
CHOCOLAT & AKITO – Kiss Me Black – Chocolat & Akito, LP – ?? – 2013
Japanese pop and full of style that's kooky/quirky.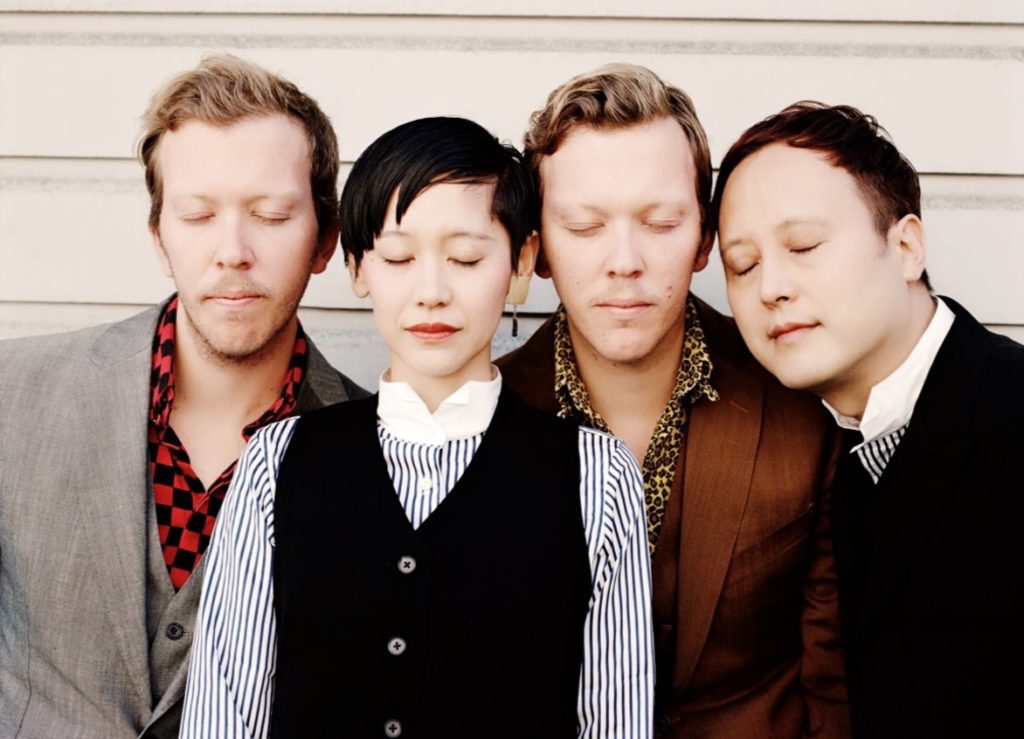 ---
As you'll notice sporadically cropping up throughout these podcast playlists, the late James Hamilton had a very individualistic style in reviewing dance and soul, mainly during the 80s and 90s. Dance music in particular, with its massive spin off culture of remixing, needed someone to give some idea of what was out there and in the grooves… and James conveyed it in a way that initially looked like gobbledeegook, but as you got to grips with his style it began to make sense. So, here are some thoughts on a unique talent and trooper to the cause.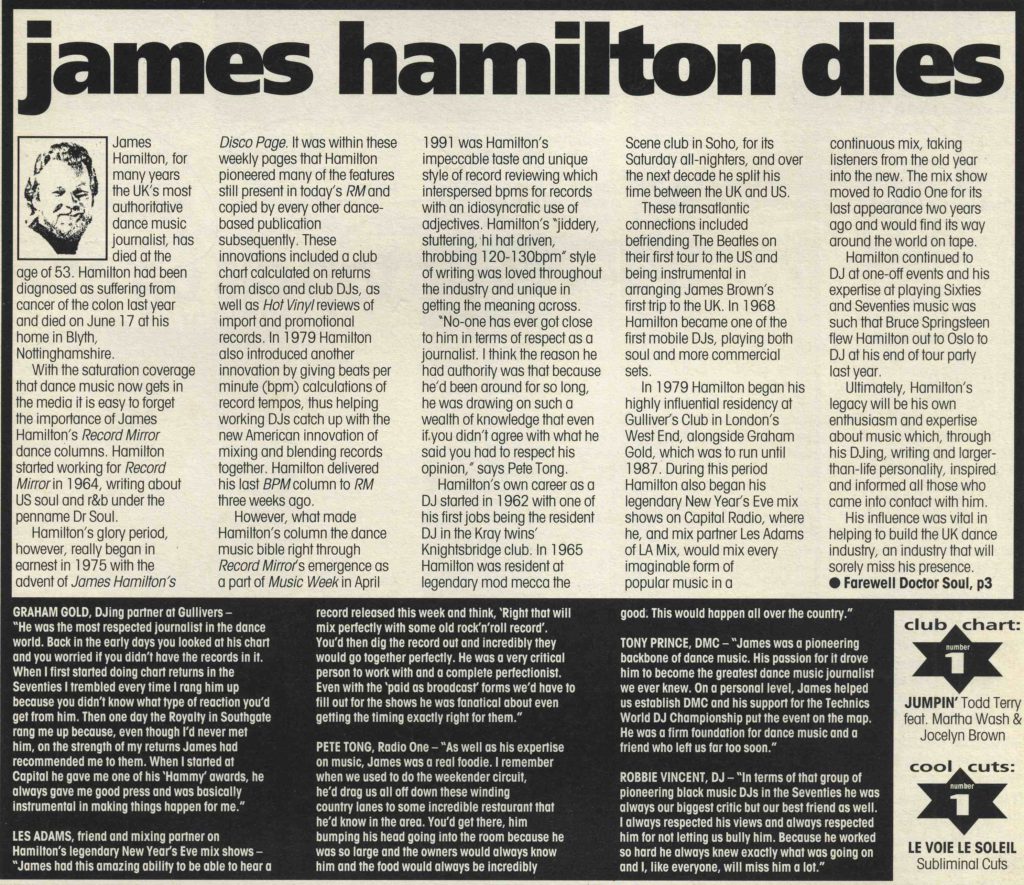 it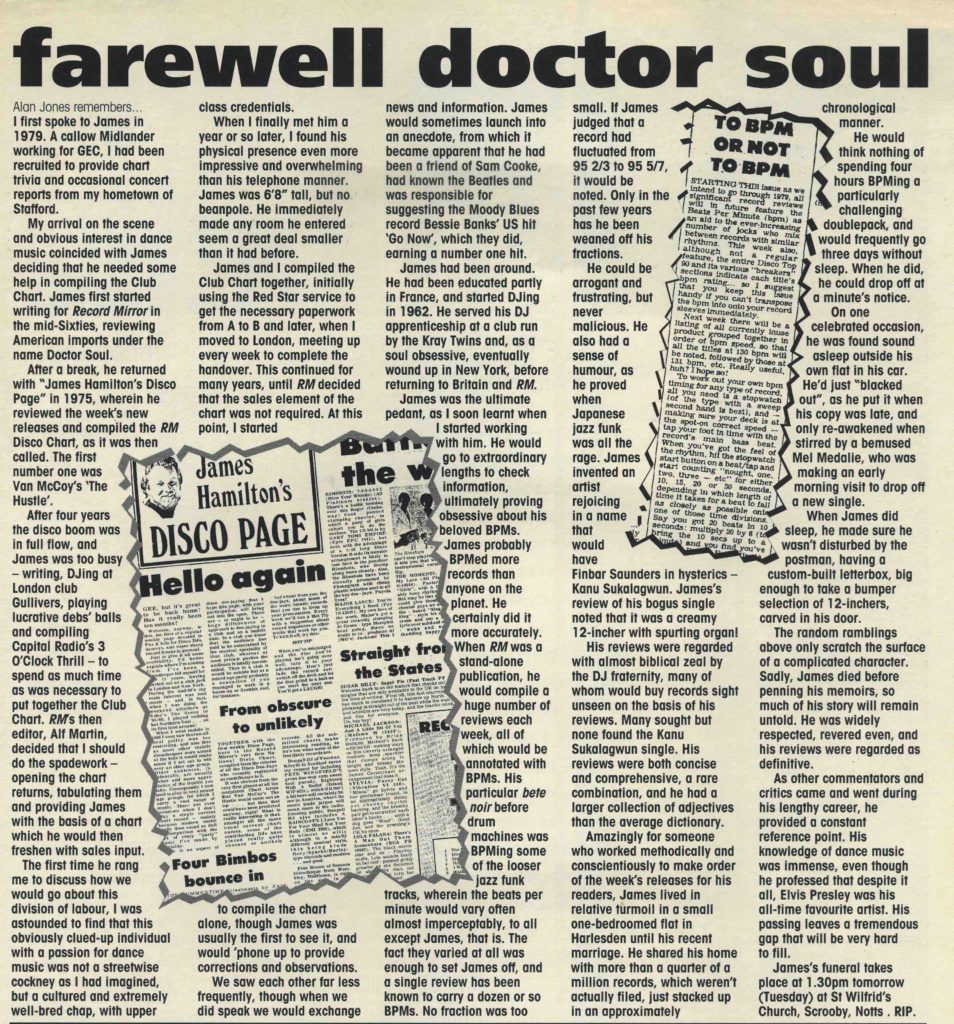 And 41 Room's Playlist 27 endeth here.
Dec….