41 Rooms, Playlist 42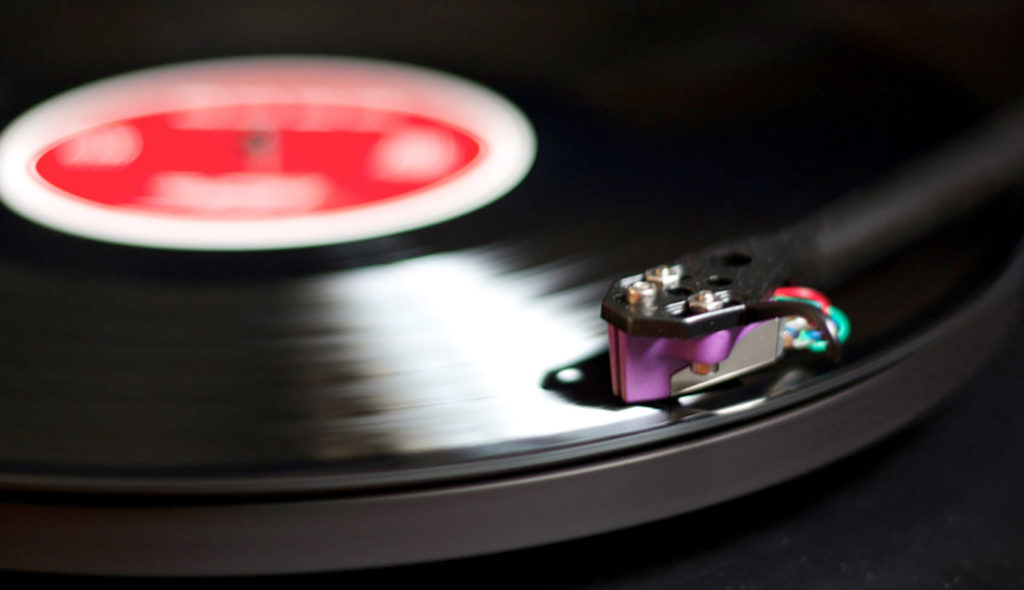 41 Rooms, Playlist 42 is 83% vinyl friendly. Impressive
---
Tracks marked * have been given a tiny (or sometimes, slightly bigger) 41 Rooms 'tweak'/edit/chop/whatever, and…
For differing reasons, a couple of tracks have slight sonic misgivings.
---
Lyric of Playlist 42: 
From times more innocent than now, The Flowers: '…put on my casual jacket…I'm dancing at the disco and my handbag at my feet… I sprayed myself with Charlie and prayed (I think) for the kill… etc, etc '
---
00.00
(Intro) THE FLAMINGOS – Stars (Edit) – Unreleased demo – 1983 Episode #1 for info.
---
00.41
NEW ORDER – Confusion (1987 re-recording) – Substance, 2LP – Factory – 1987
Sounding a lot like a stellar live take, this was actually a studio re-recording for the Substance compilation. It would have been easy just to drop the original into the works but the NO camp obviously felt this version worked better and there's a rough and ready 'in the moment' feel to this version that really makes it.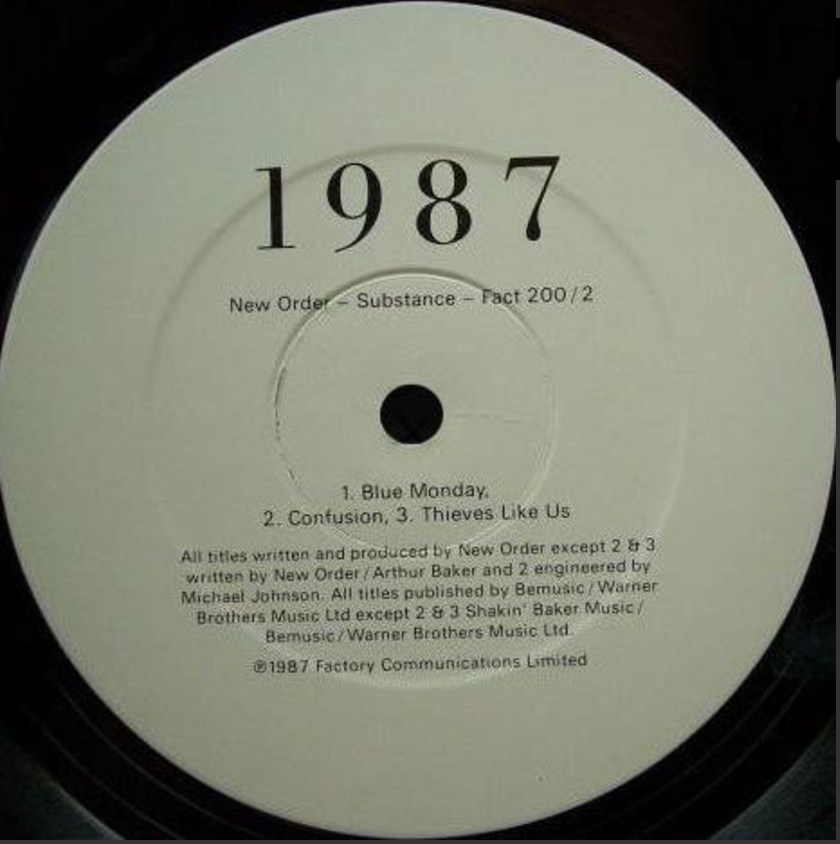 And I happened to be standing about six feet away when a few frog-like sounds spluttered out of the band's ARP Quadra announcing this song for the first time to the world, at (see below) the soundcheck for the band's Edinburgh Coasters' gig in April '83.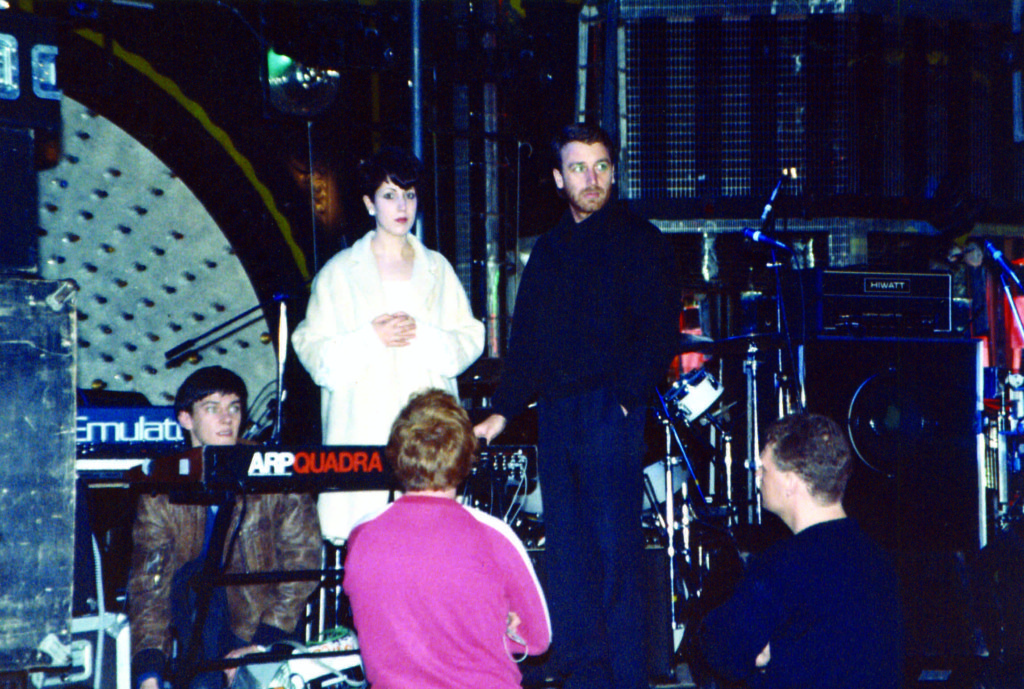 Pic credit: Dec Hickey
Factory ad, The Catalogue, #43, Nov/Dec, '86
Underground, #6, Sept '87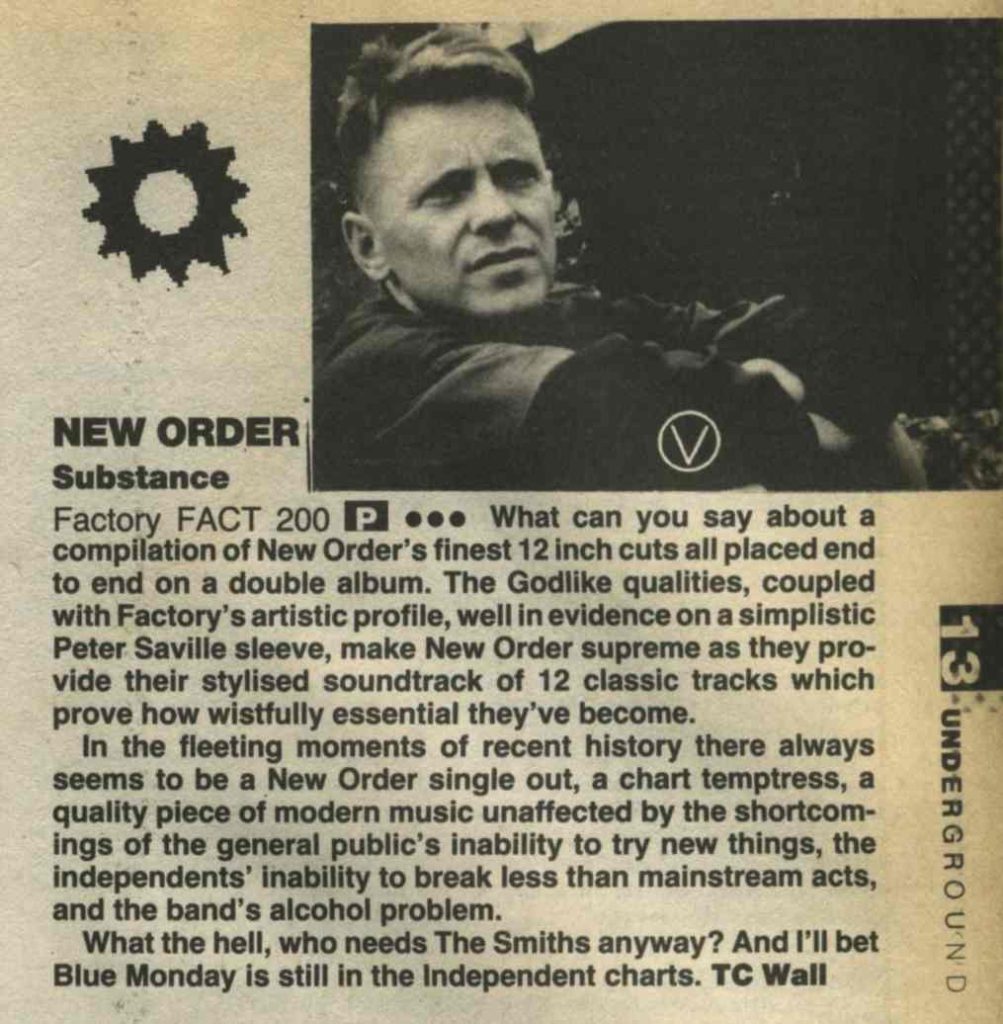 ---
05.16
THE NIGHTINGALES – Don't Blink – Pigs On Purpose, LP – Cherry Red – 1982
After a near two decade 'break' they've been back in action since 2004 with maybe as much gusto as the first time around.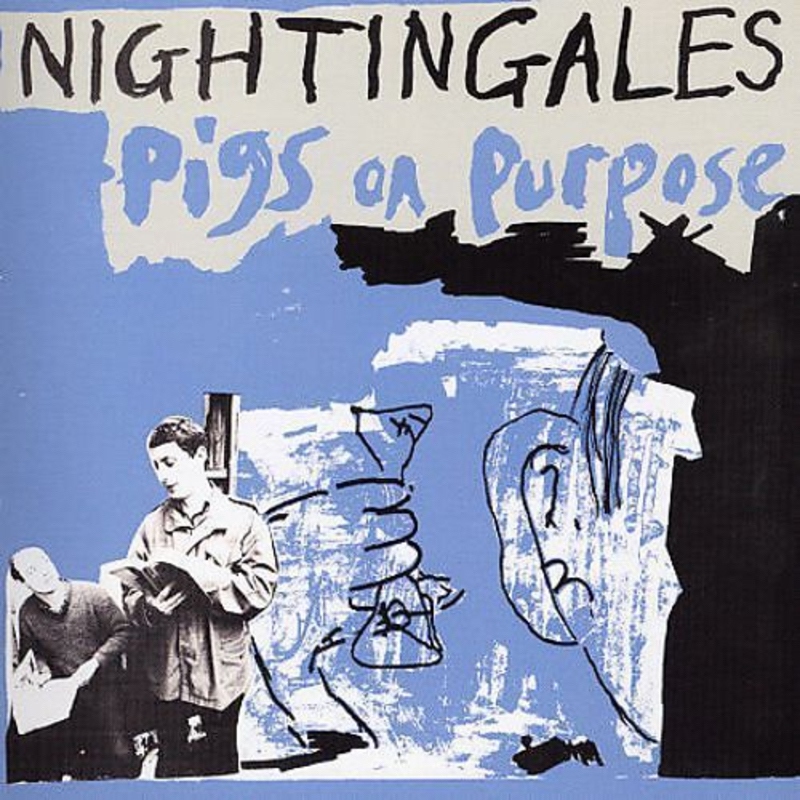 ---
09.10
THE FLOWERS – (Life) After Dark  – Mutant Pop 78/79, various artists LP – PVC – 1980
A different version to that on the flip side of their Confessions 7″.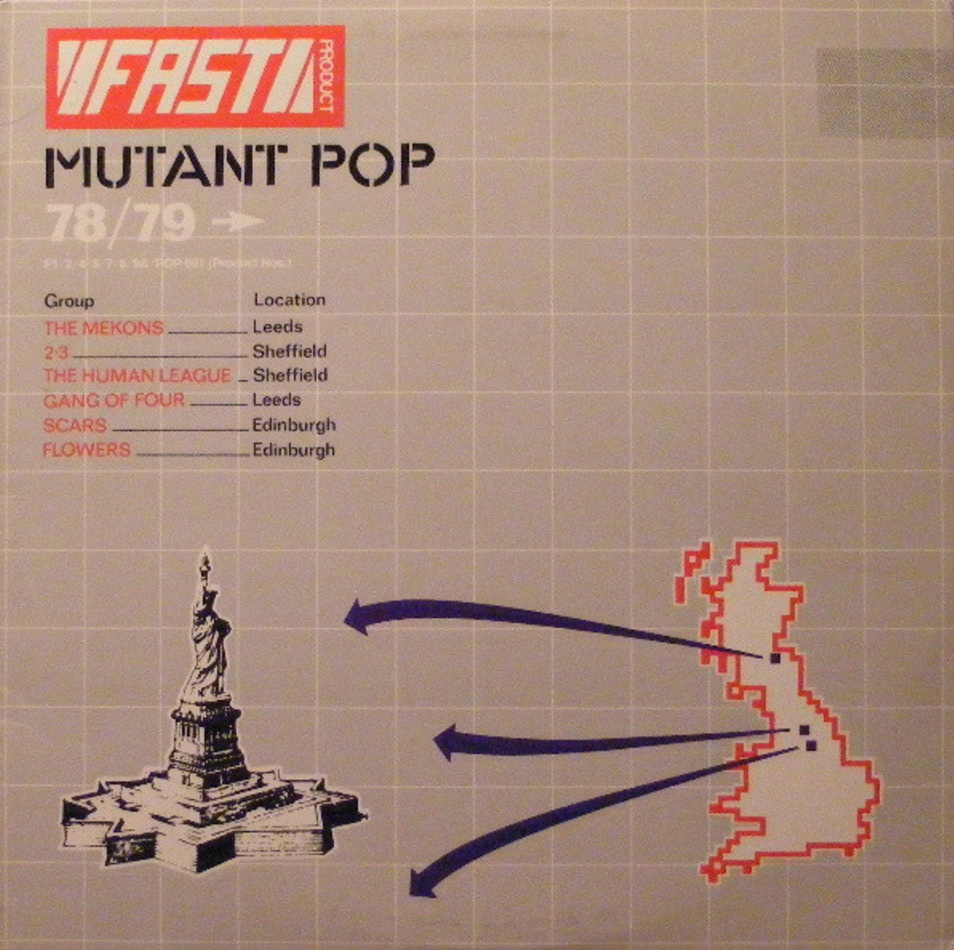 Looking to promote the gigs in Bedford my diaries tell me I started sounding the idea out back in 1979 and one of the first tentative approaches was to Fast Records re a pre-hits Human League, whereby I got this reply from Flowers' drummer, Simon Best.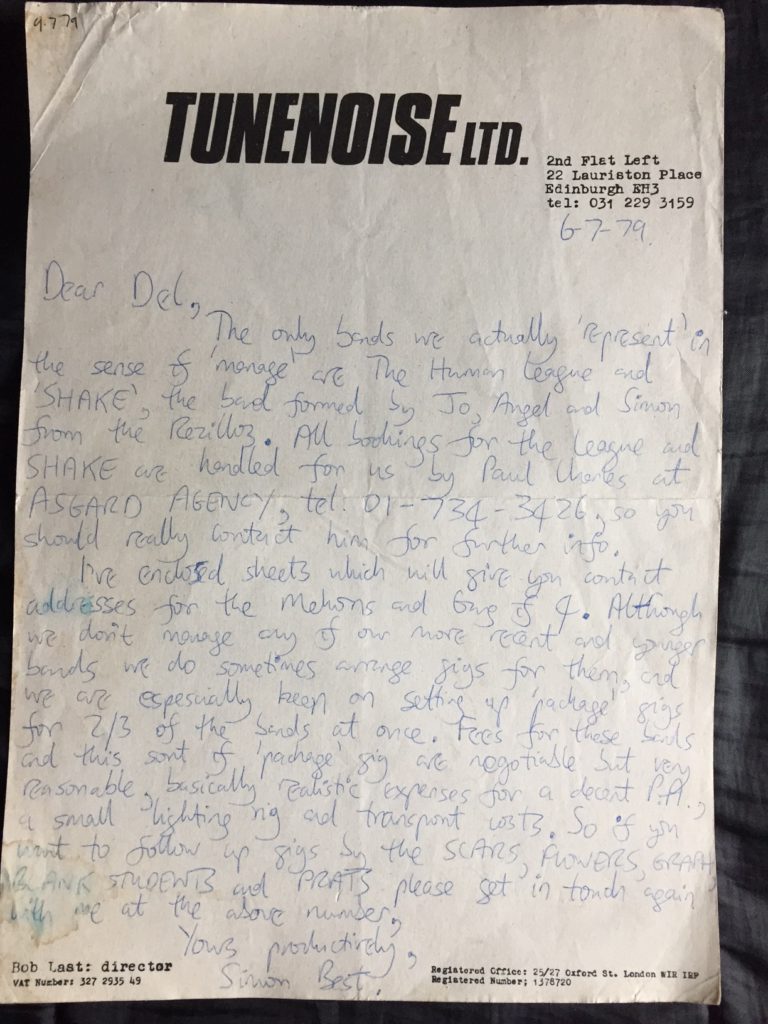 ---
12.25
SHRAG – On The Spines Of Old Cathedrals  – 7″ – Fortuna Pop! – 2013
This 500 copies only single was their only release.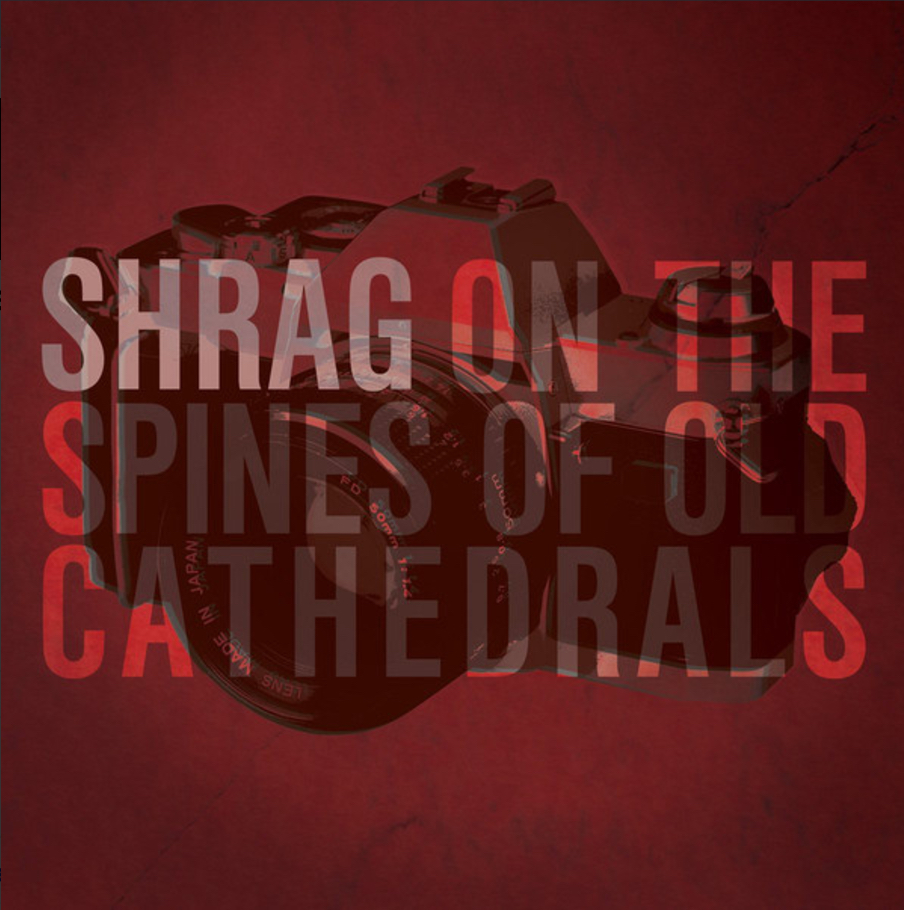 ---
16.03
THE FLATMATES – Shimmer – 7″ – Subway Organization – 1988
Buzziness from yet another 80's ensemble who took a two decade rest before reforming, with their 'reawakening' being in 2013.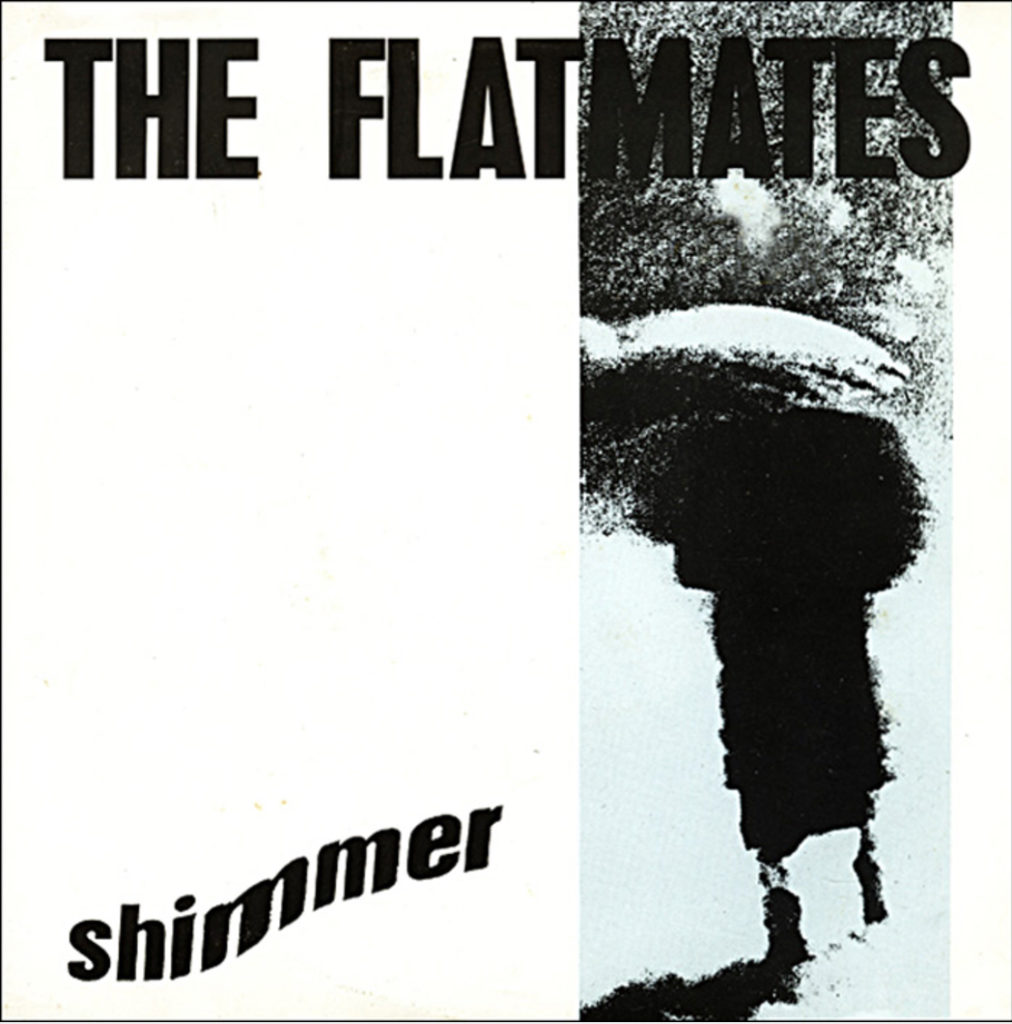 ---
19.26
HELP STAMP OUT LONELINESS – Cellophane – 7″ b-side – Where It's At Is Where You Are – 2009
Even though the band labelled it as a b-side, it is (along with The Flowers above) maybe a bit too good to be just a b-side… and it's on coloured vinyl, to boot.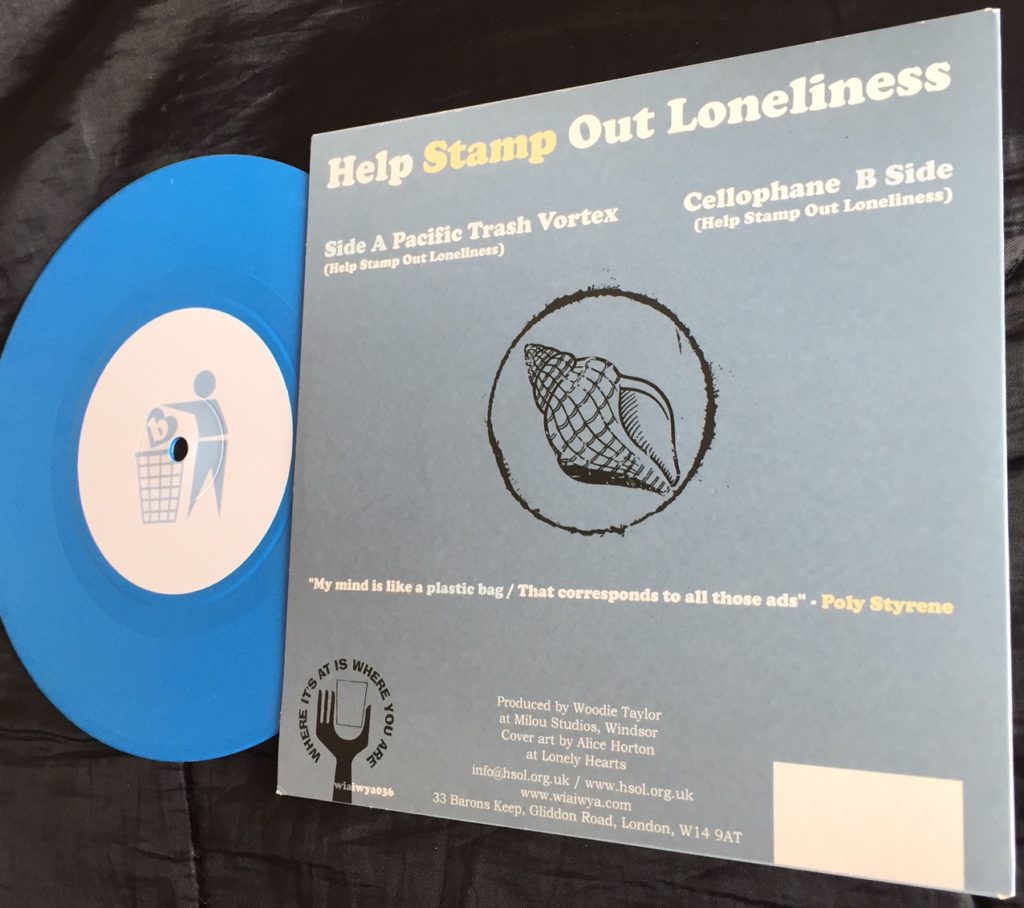 ---
23.30
STEREOLAB – Moogie Wonderland – 7″ b-side – Duophonic Ultra High Frequency Discs – 1994
And the singles with great 'other' sides and coloured vinyl keep coming.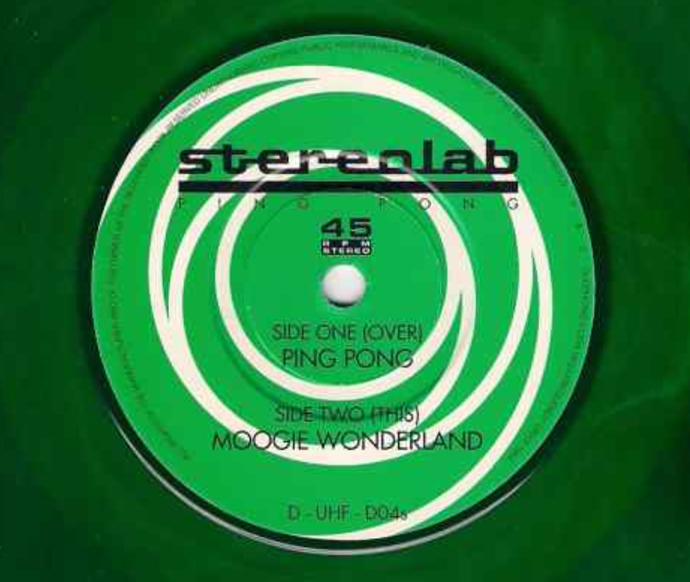 ---
26.18
BAD LIEUTENANT – This Is Home – Never Cry Another Tear, 2LP – Triple Echo – 2009
The New Order camp's first outward reaction to Hooky's departure. Minus Gillian and plus Jake Evans (duelling vocal duties nicely with Barney, especially on this track) they were well on form at the Electric Ballroom in March, 2010, where I bounced into theirs and NO lights man, Andy Liddle in Camden High Street before watching the soundcheck. Kevin Cummins and myself were practically the only people present and we compared books. I had the just surfaced private 100 copies only edition of From Heaven to Heaven with me and he had a copy of his very stylish and then soon to be published Rizzoli Int Publications Joy Division title. Steve (Morris) and I spent a little bit of time looking at some Electric Ballroom memorabilia framed on the walls in the hall and with Joy Division's name included he recounted driving down Camden High Street when they played there in 1979.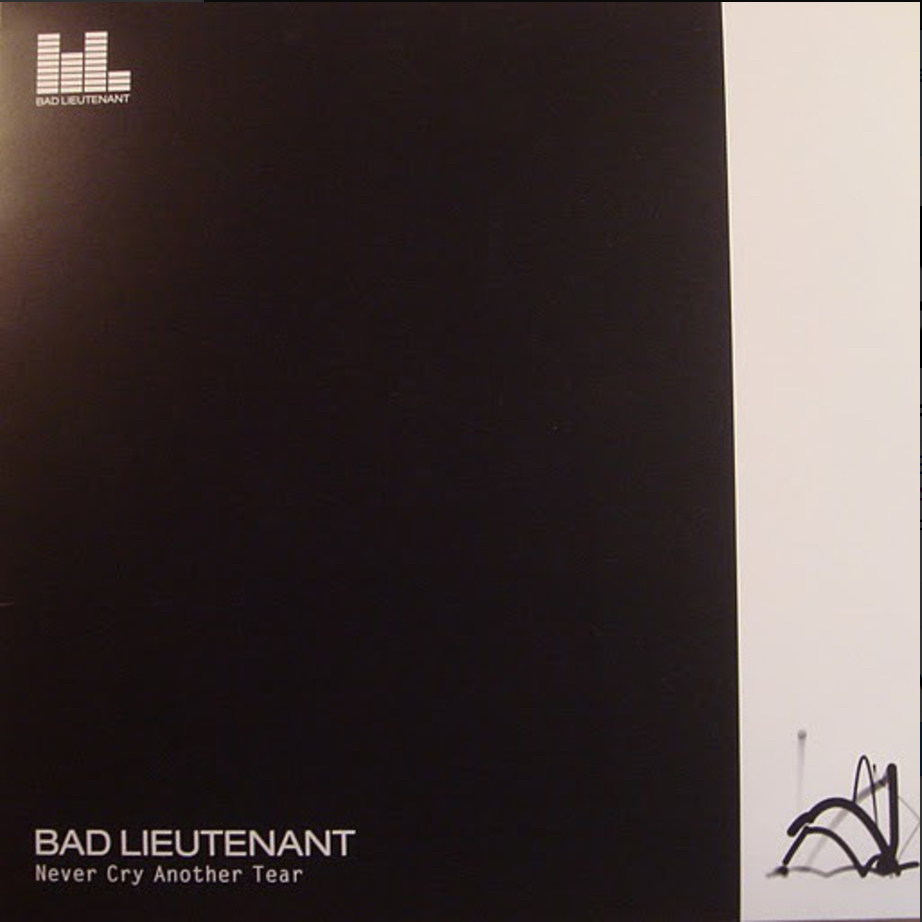 ---
30.54
NOVA NOVA and PETER HOOK – Low Ends (Slabb Remix) – (Low Ends Pt 1) 7″ – Atal – 2014
Hooky teams up with a French electronic duo for a track spread over two 7″s. A canter that highlights his softer melodic bass. Calming.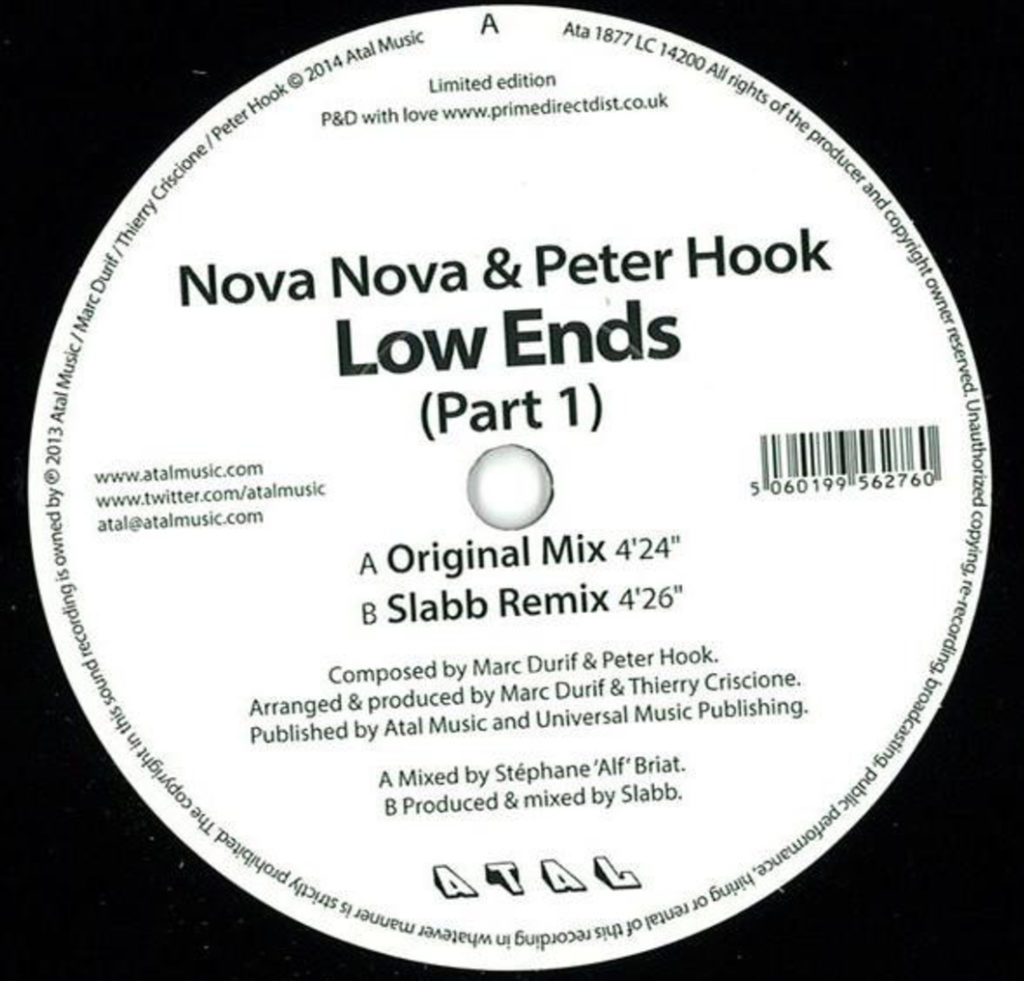 ---
35.00
KEATON HENSON – You – One-sided 7″ – Oak Ten Records – 2013
A purchase from Record Store Day 2013 and assuming Mr H's songs are autobiographical if he ever gets his life totally in order (the way we'd all like for our own) his professional career might be fucked! Always sounding on the brink of collapse you'd think with Youtube videos constantly with millions of views and accompanying record sales he's at least able to afford counselling for the chronic anxiety that I'm assuming limits his ability to perform live. For some reason I thought he was American, but he's a Brit and the son of a Royal Shakespeare Company actor and a Royal Ballet dancer. All round, bricklaying was likely never for him.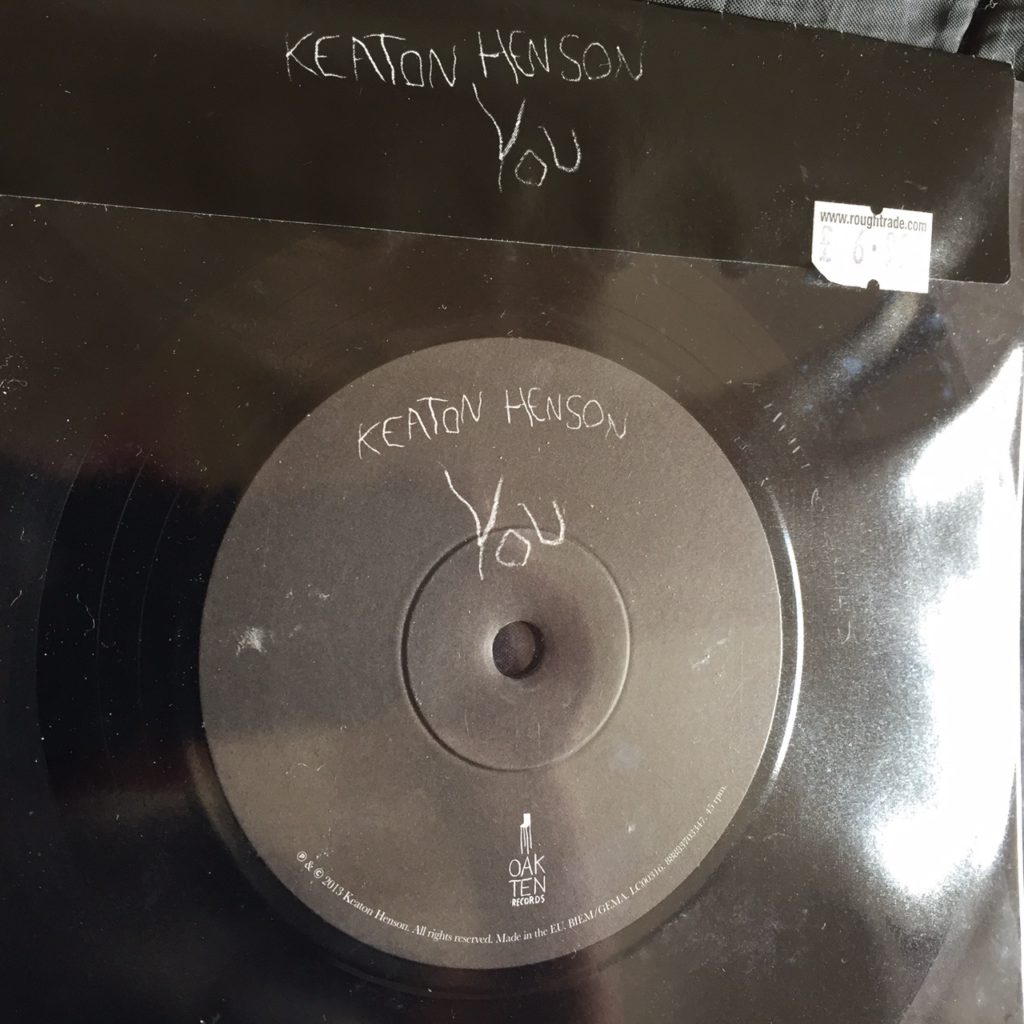 ---
39.25
RICHARD DOUGHERTY – Hidden Blues * – Unreleased 12″ album acetate  – Sunset Sound Recorders – ??
I occasionally take a punt on unknown/unheard records and in 2011 on eBay this was one of them – partly because it included two tracks covered by my boyhood hero, Jose Feliciano. At the time I couldn't find any hint of 'Richard Dougherty' on the net but a few years later I took another stab and approached a 'Rick' Dougherty via Facebook. Very recently a reply came back and a couple of communications later he confirmed the acetate was indeed his work, the album having been recorded in the late 60s at Capitol Records Building, in an unsuccessful search for a record deal. It turns out he's since been a member of more modern day line-ups of late 50s/early 60s US folk legends, The Limeliters and The Kingston Trio… and as you might guess (with this being an acetate) I'm currently re-aquanting him with his music, not heard by him since he recorded it. 🙂
---
42.32
RICHIE HAVENS – I Can't Make It Anymore – 7″ – Verve Folkways – 1966
Gorgeous cover of a Gordon Lightfoot tune that later also had some notable northern soul 'legs' via a more uptempo (obviously) version by Spyder Turner.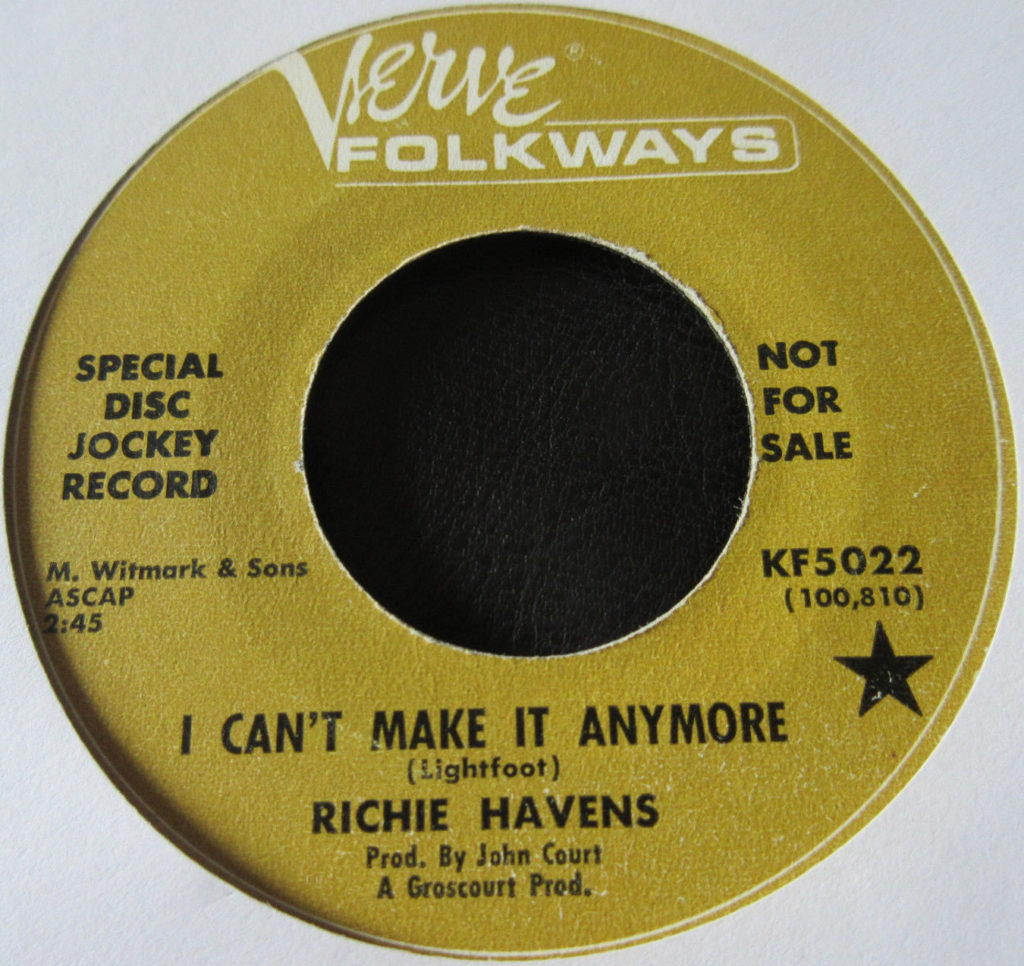 ---
45.06
COLOURBOX – Justice – 12″ mini album – 4AD – 1983
Yet another Colourbox tune that sounds like the Young brothers got bored in the studio and found a few more knobs to twiddle. The better for it all.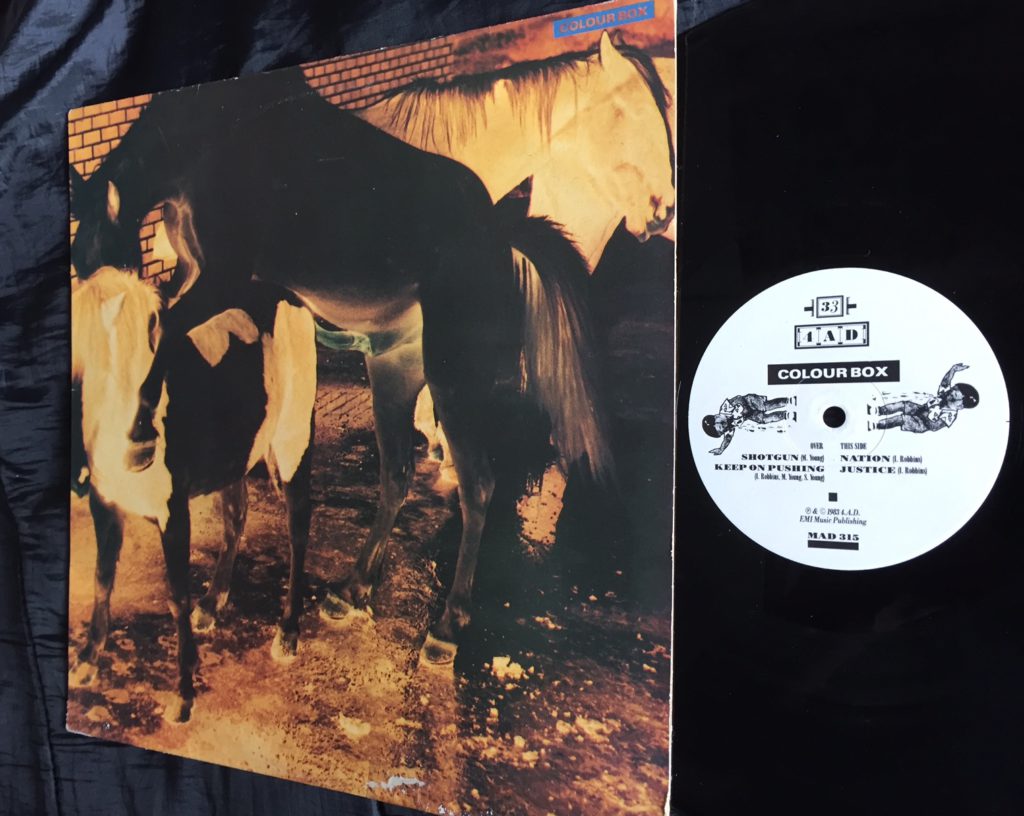 ---
48.46
CRASH WORSHIP – Flow (Catatonic Dance) – Single-sided 12″ – Rocco Fresco – 1989
'Crash Worship or ADRV (Adoración De Rotura Violenta) was a San Diego based experimental aktionist industrial-noise, multicultural/multidisciplinary performance', according to just the start of a Wikipedia entry that maybe goes some way to explaining why their early recordings are extremely hard to find.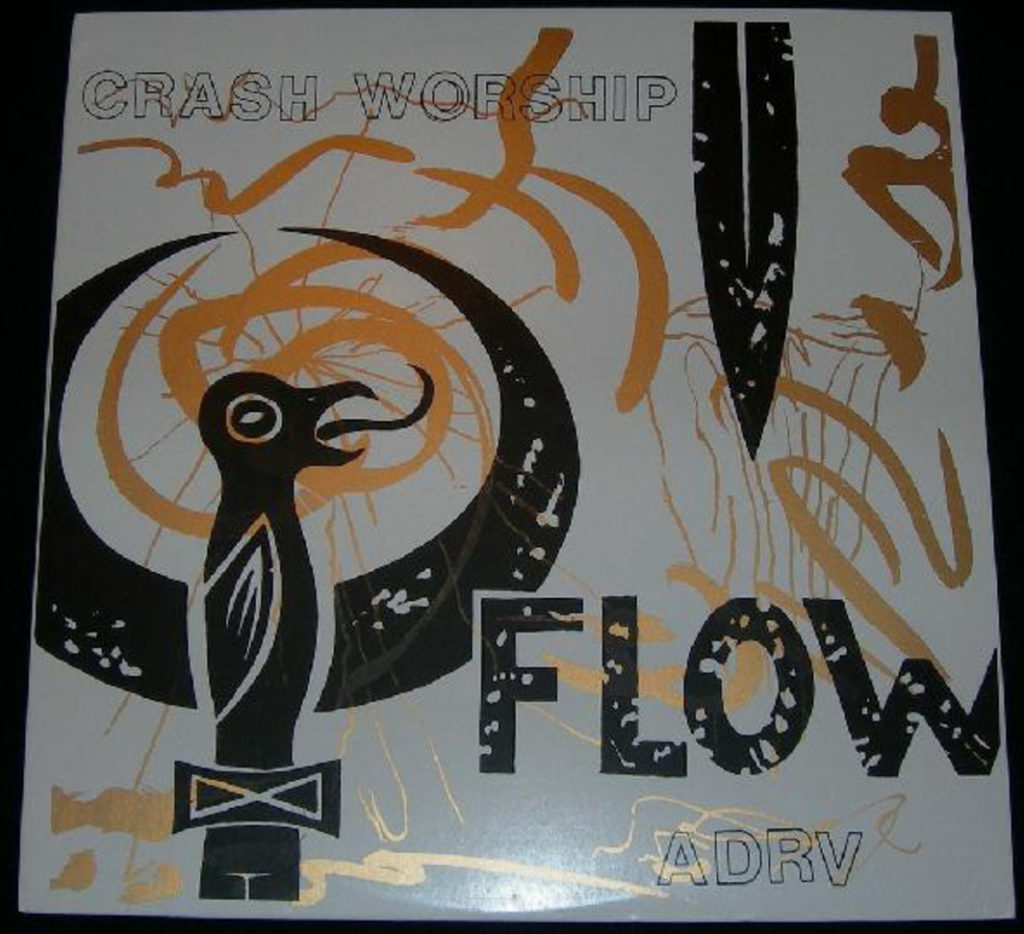 ---
54.46
EINSTÜRZENDE NEUBAUTEN – Yü-Gung (Adrian Sherwood Remix) – 12″ – Some Bizzare – 1985
'(Adrian) Sherwood interferes with the similarly-insistent Einstürzende Neubauten, re-mixing their intense Yṻ-Gung A-side to the 3-track e.p. on Some Bizarre. Great feverish disco-sounds meet classic rock'n'roll arrangements at a fancy-dress party, with all parties being impersonated on metal or treated vocal. An absolute hit (no pun intended)!' – Richard Boon, The Catalogue #24, Mar '85
This didn't get many on the dance floor at Winkles in 1985 but it didn't bother me.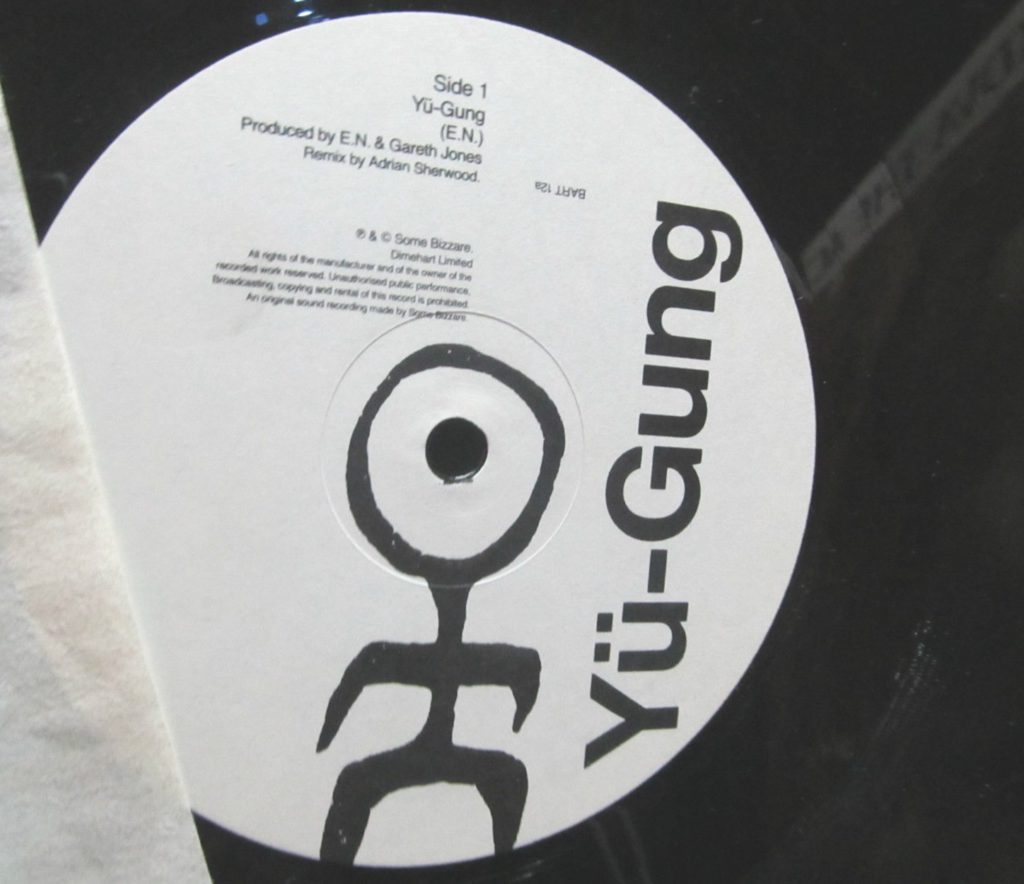 Ad. The Catalogue #25, March '85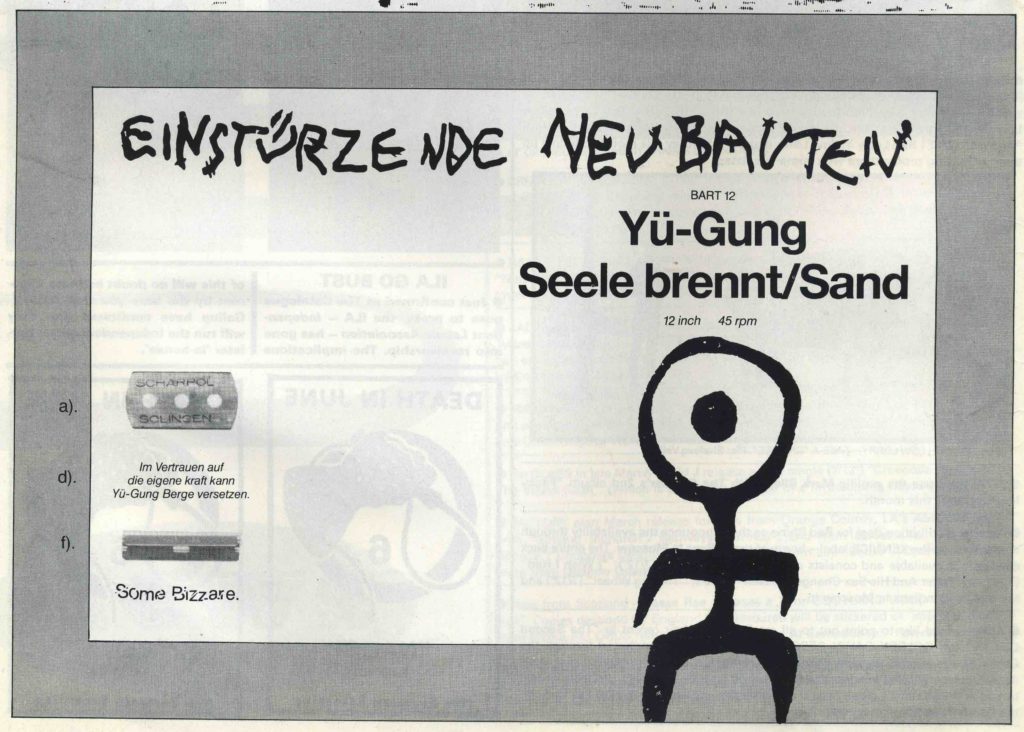 ---
01.02.06
ARTEFACT – M.A.E. – 7″ – Dorian/Celluloid – 1981
This single would also have been spun at our club in 1981… if I'd known about it.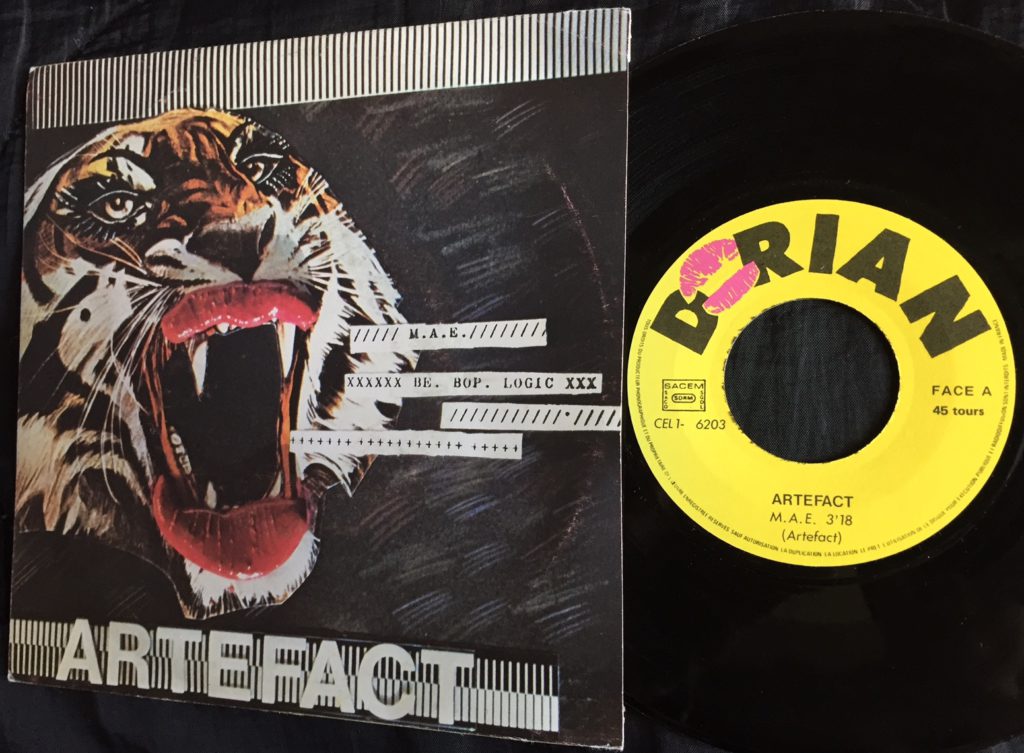 ---
01.05.24
GOATBED – Warm Leatherette – Ying & Yang, CD only – 2013
The huge chasm between Japanese and Western cultures often makes for a slight awkwardness when they take on our rock 'n' roll forms and mannerisms, and although Goatbed are prime examples, this is a cracking cover. All their marketing is very stylish but if you venture further into their work this track might be hard to beat.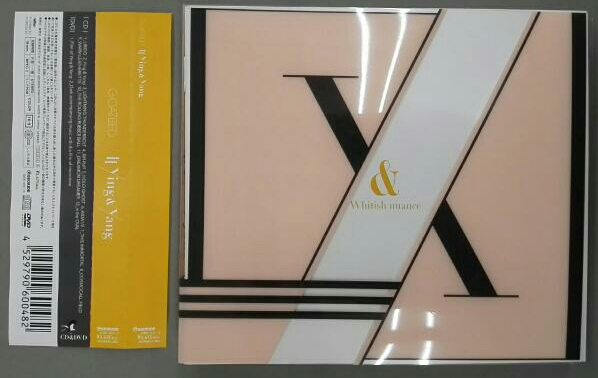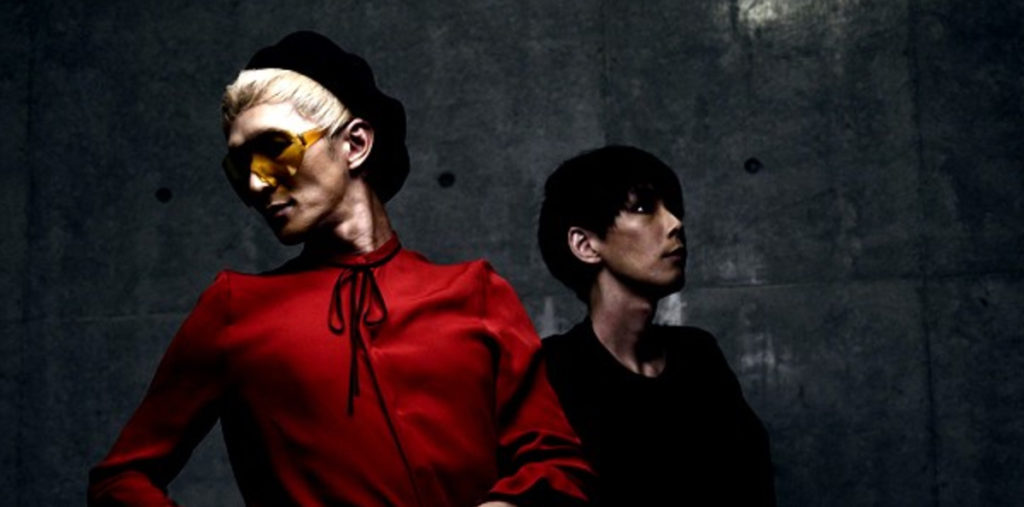 ---
01.08.55
TALKING HEADS –  Paper * – Fear Of Music, LP – Sire – 1979
What's not to like?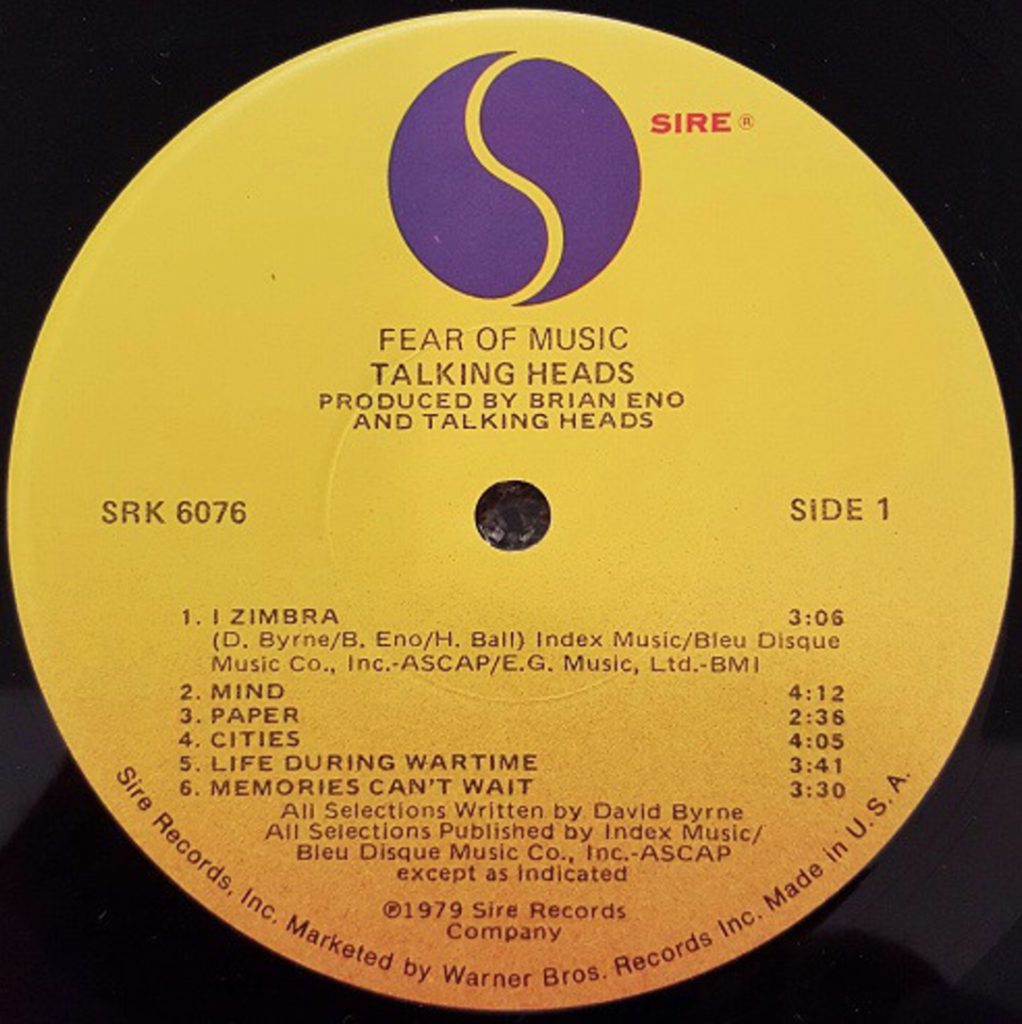 ---
01.11.36
DAVID BOWIE – What In The World – Low, LP – RCA – 1977
See above, though if I'm honest, when I bought Low on release, along with the Heroes album I thought it was a bit of a let down compared to Young Americans and Station To Station. With Bowie for me it's an eras thing but sometimes it just needs the passage of time to reappraise things.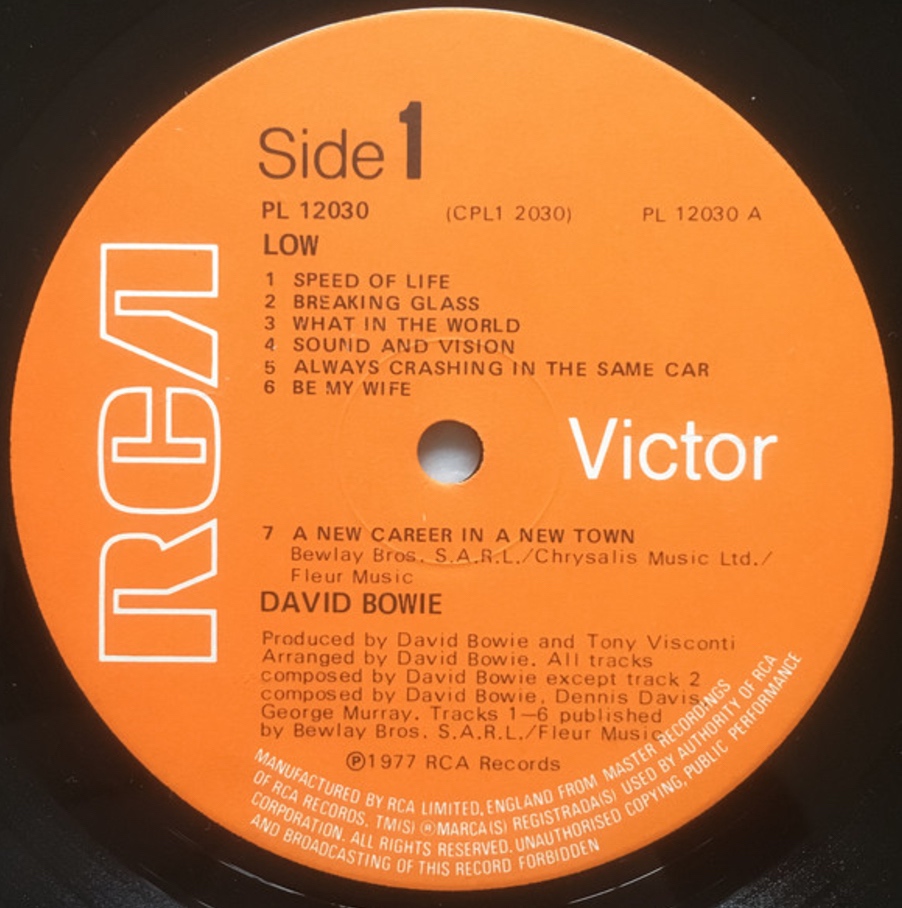 ---
01.13.49
SUDDEN SWAY – Sing, Song (t-i-7-t-s-i-n-g) – 7″ – Blanco y Negro – 1986
It may not actually have been the case but releasing eight different versions of the same song over eight different, full colour sleeved 7″ singles seemed to smack of a budget needing to be eaten up before the end of the financial year. I picked up five of these buggers gradually through the 90s (none for more than 20p) and as it happens this 't-i-7-t-s-i-n-g' version isn't in there, though it's not the only one of them I rate.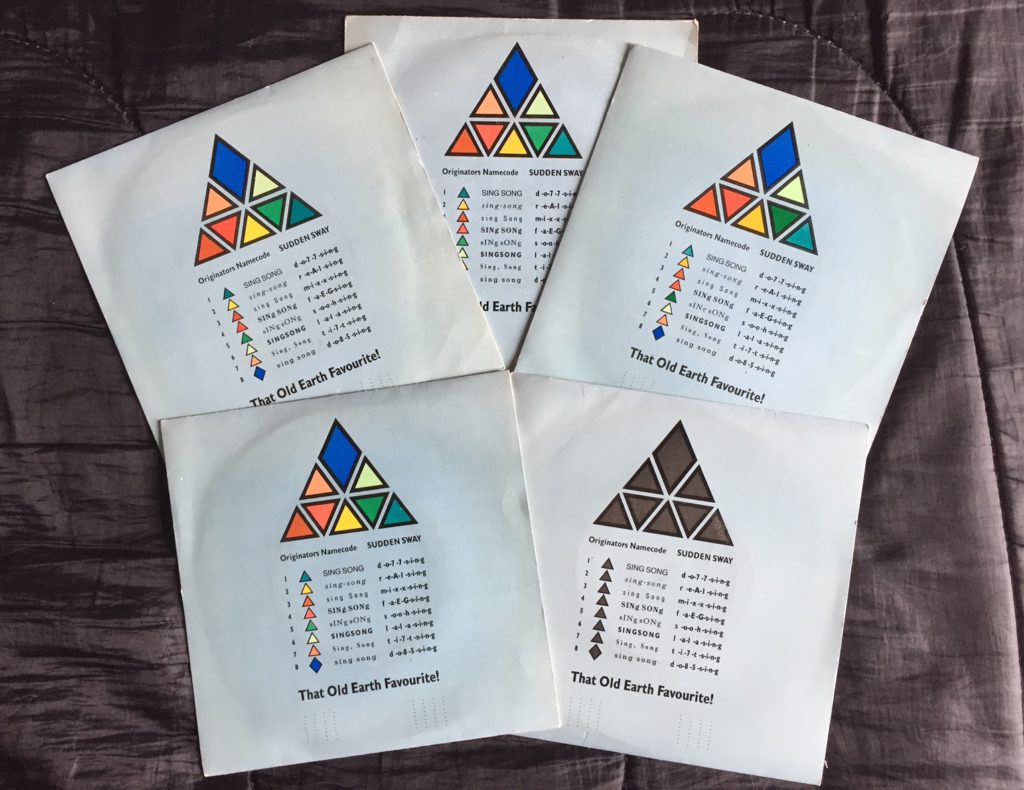 ---
01.17.22
BALLISTIC BROTHERS – Blacker – 12″ – Soundboy Entertainment – 1997
'If ever a record was so good it deserved a t-shirt with "You're gorgeous" on it, this is the one. Originally on Delancy Street, the good news for the early summer is that this beautiful, sweet, soulful piece of music is being re-released (the original mix included). The bad news is it'll get played so much you'll get sick of it but you can't have everything. It comes in a slight variation on the original (4 The Good Times mix) and a much more off-centre wandering Southern Discomfort mix… ' ***** Daisy & Havoc, Record Mirror (Music Week), 10.5.97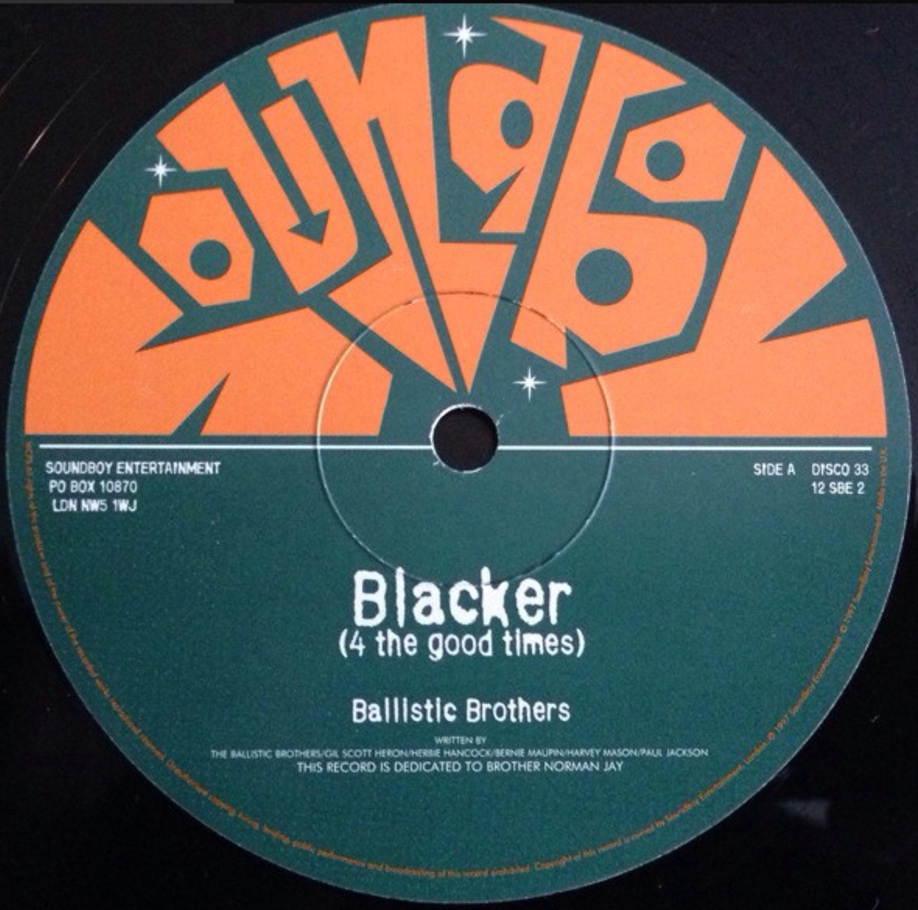 ---
01.21.45
BREAKBEAT ERA – Sex Change * – Ultra-Obscene, 2LP – XL Recordings – 1999
As the album is in any Top 30 list of mine, this third track to grace 41 Rooms won't be the last.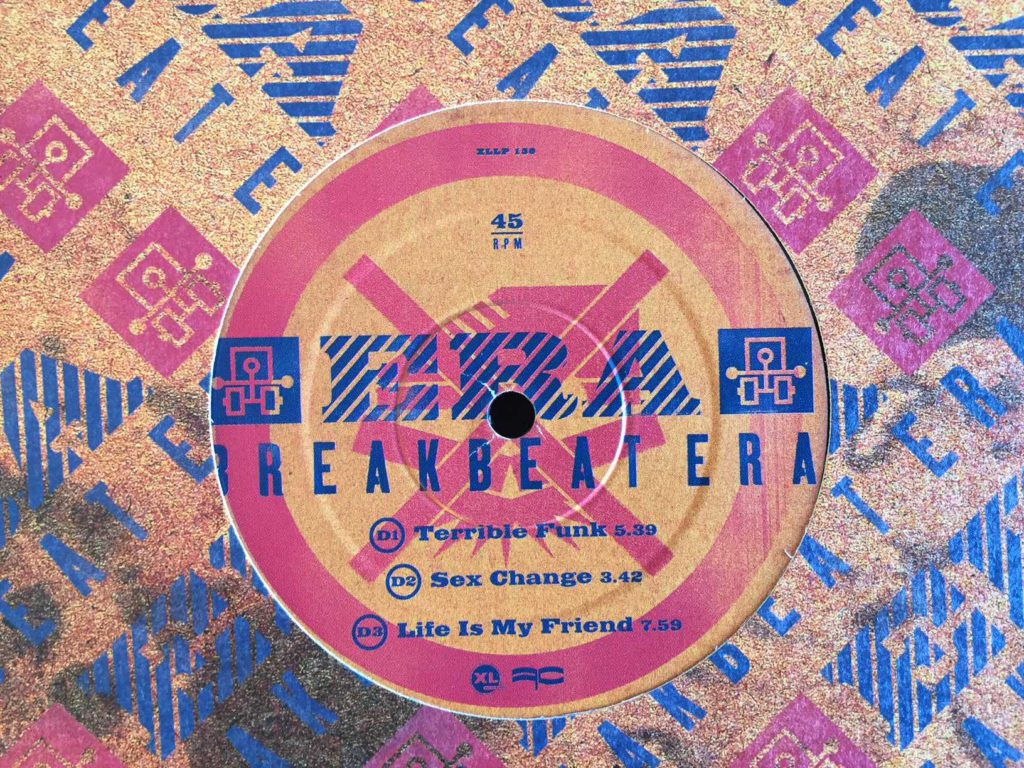 ---
01.25.24
AQUARIUS – Aquatic – 12″ – Good Looking Records – 1994
Class Drum 'n' Bass.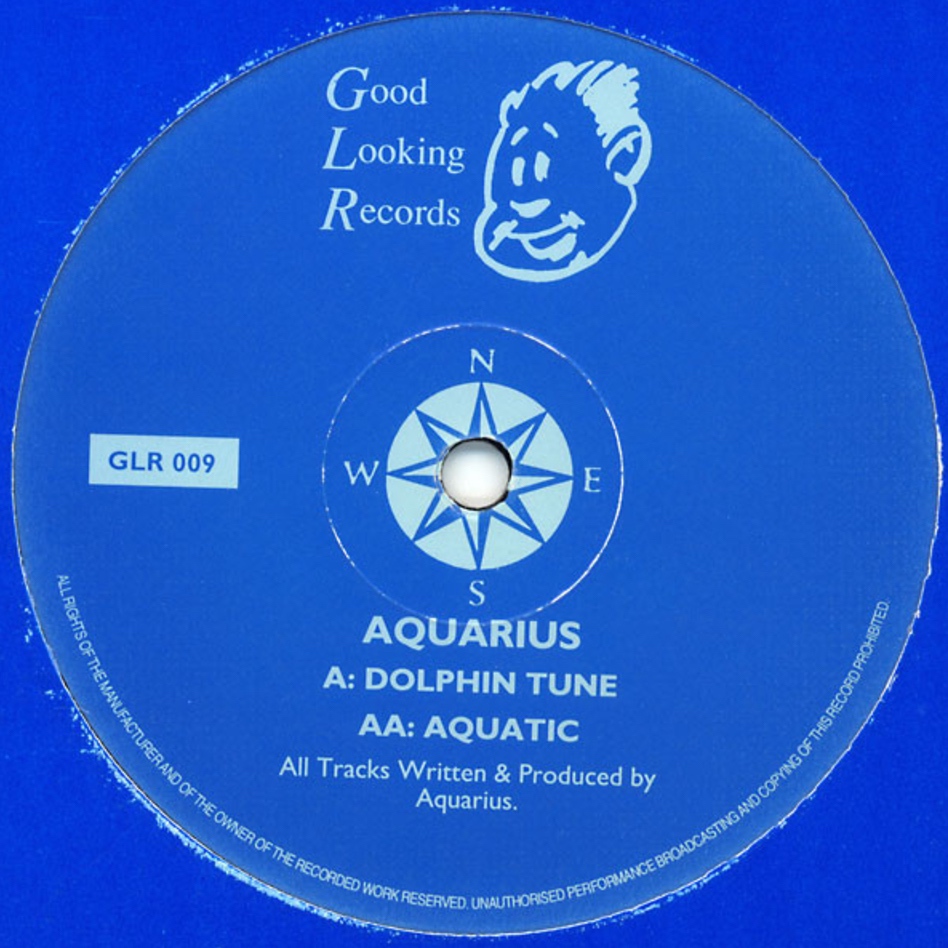 ---
01.31.00
SHERIDAN TONGUE – Harry's Theme – Terminus – Youtube only… I think.
This popped up on possibly MySpace a lot of years ago and then disappeared, to the point I questioned its existence (with this title, anyway) but more recently the man himself confirmed it on Youtube. From the end of the tenth episode of the tenth series of Silent Witness, it transpired.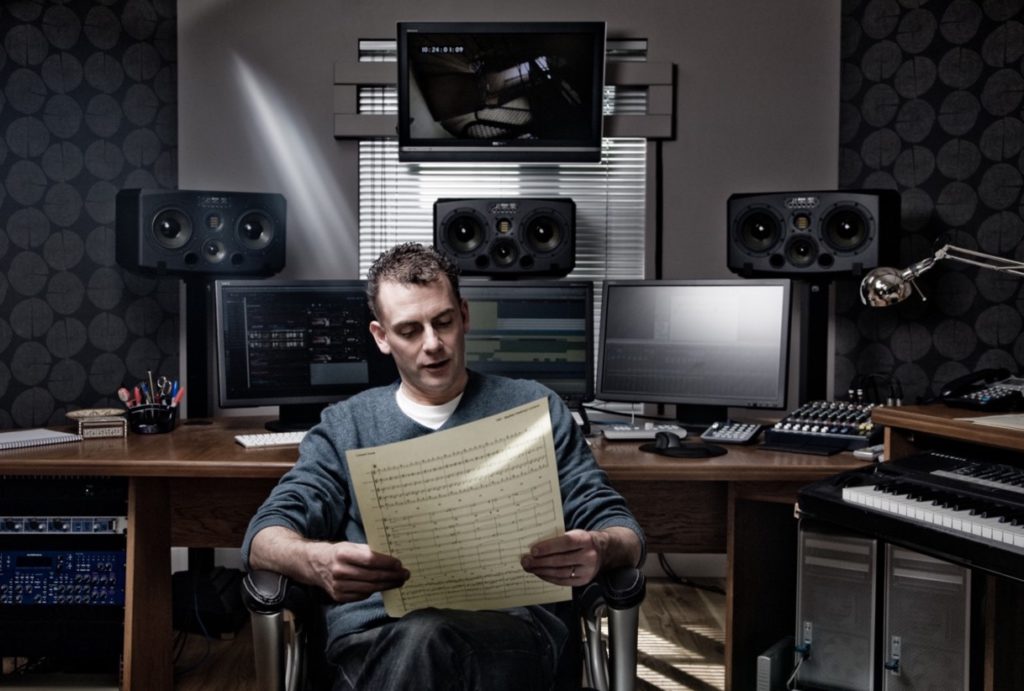 ---
01.34.18
BRAND NEW HEAVIES – Shelter (Original Mix) – CD only – ffrr – 1997
Of only very slight interest but in the early 90s the BNH's bass player, Andrew Love Levy popped round a Ladbroke Grove, London flat I and a couple of others shared with a shoe designer from Leeds, as she was a dab hand at sourcing 'groovy' second hand clobber. Wherever you are, Jess Taylor, I hope life is treating you well… and maybe you're still designing shoes!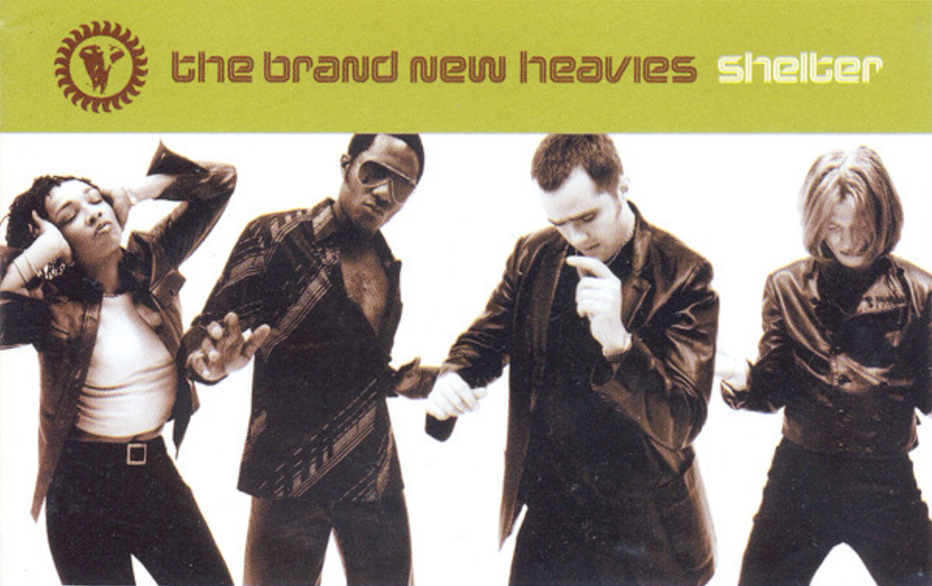 ---
01.39.10
RICHARD WAYLER – You Know Me Better (Original Recipe 12″ Mix) – 12″ – Rub – 1993
Possibly not even involving someone actually called Richard Wayler, but up there with the best of Soul II Soul, etc in the Brit street soul stakes of the era – even though it was promo'd but never fully released.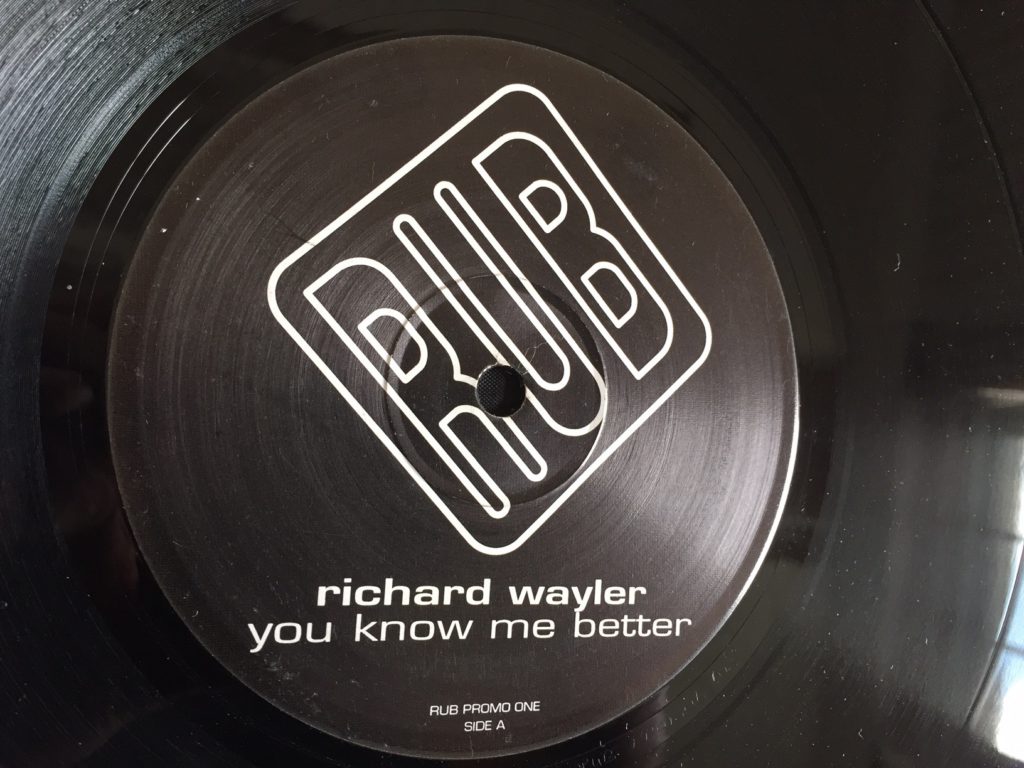 ---
01.44.16
MIC MURPHY – Windows Of The World – Touch, CD only – EastWest – 1991
Touch… I'd rather not, if it's OK with you, and the only reason you've got the inner sleeve here (and it's CD only) is coz I couldn't find any other 'of the time' shot that would have me avoid including the self-adoring cover visual. From the ex-singer in The System, this track would have held its own in Prince's body of work… if he'd written it. I picked up the CD very belatedly, for 50P… and just for this track. 'Windows' led off the album, but strangely tracks two and three were the only singles.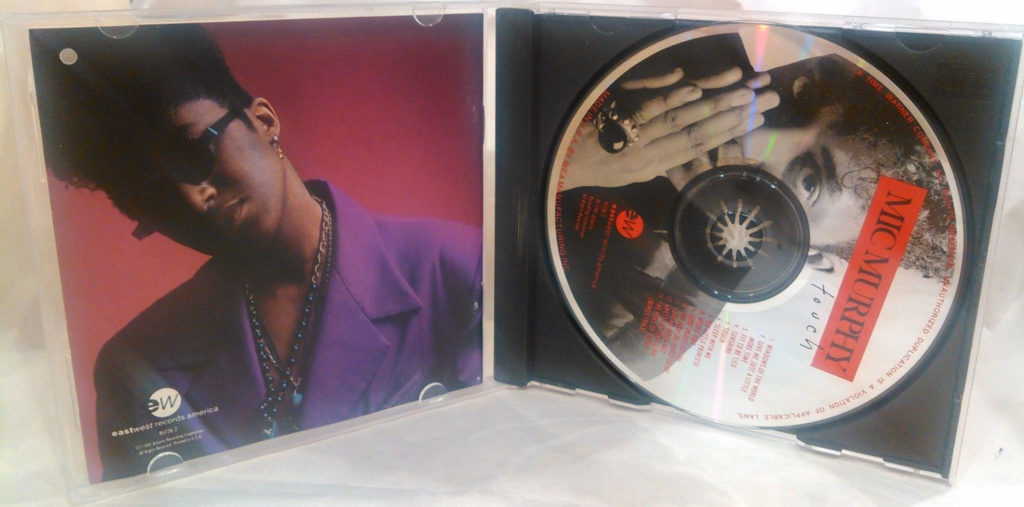 ---
01.48.26
TROUBLE FUNK – Still Smokin' (Hug-A-But) – 12″ – 4th & Broadway – 1985
Setting aside that I'll never feel the vocal re-entry at 1min 23 sounds 'right', how come any mini Go-Go revival hasn't blown the genre more into the general psyche? A 12″ still smokin' 30+ years on.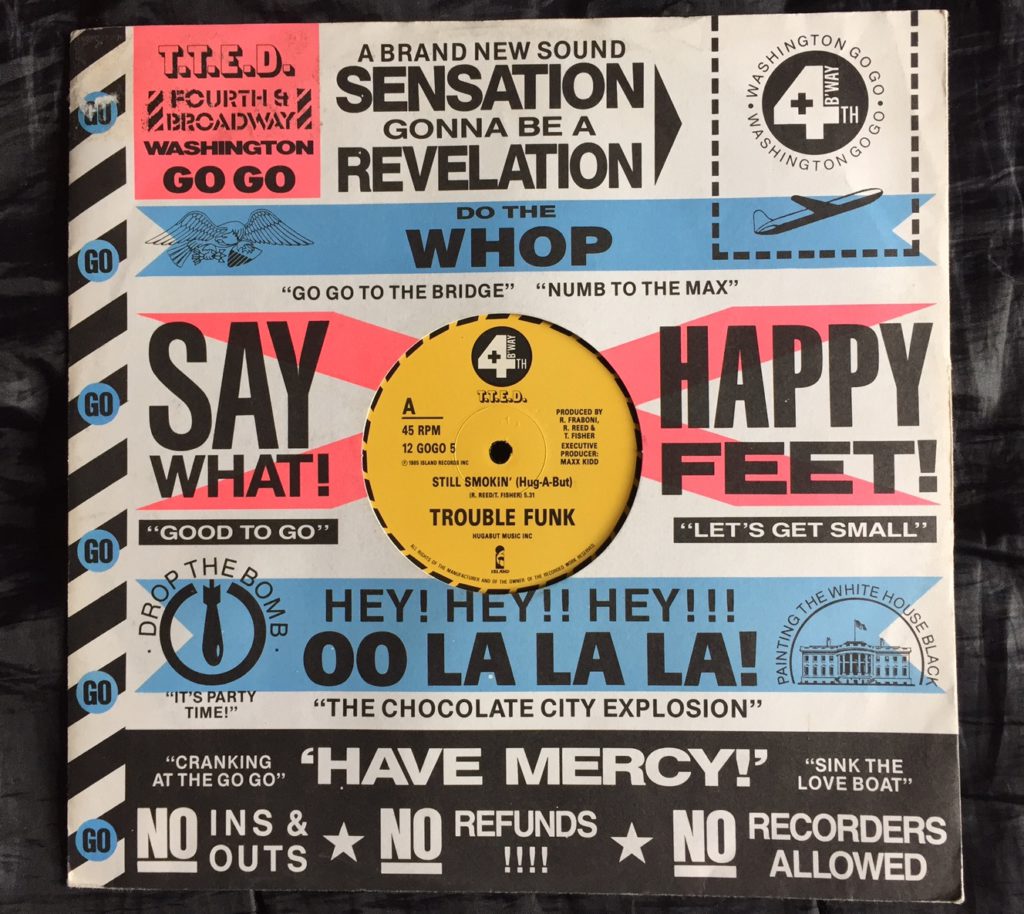 ---
01.53.53
MICHAEL JACKSON – Wanna Be Startin' Somethin' (41 Rooms' Auctioneer's Very Rough Mix) *!*! – 12″ – Epic – 1983
Ignoring the grammar, we're ending something, as this is another great 'credits rolling' track. Quincy Jones and Jacko were flying here, and if I didn't actually spin this at one of our Winkles club nights (and I might have) I did definitely do so at one of the club's secret Xmas Eve lunchtime sessions, circa the single's release. I'll apologise here though for the 'outro alteration'. This edition was a struggle to get together, so my sanity was wavering, but there's definitely a great 'Auctioneers' mix possible… maybe.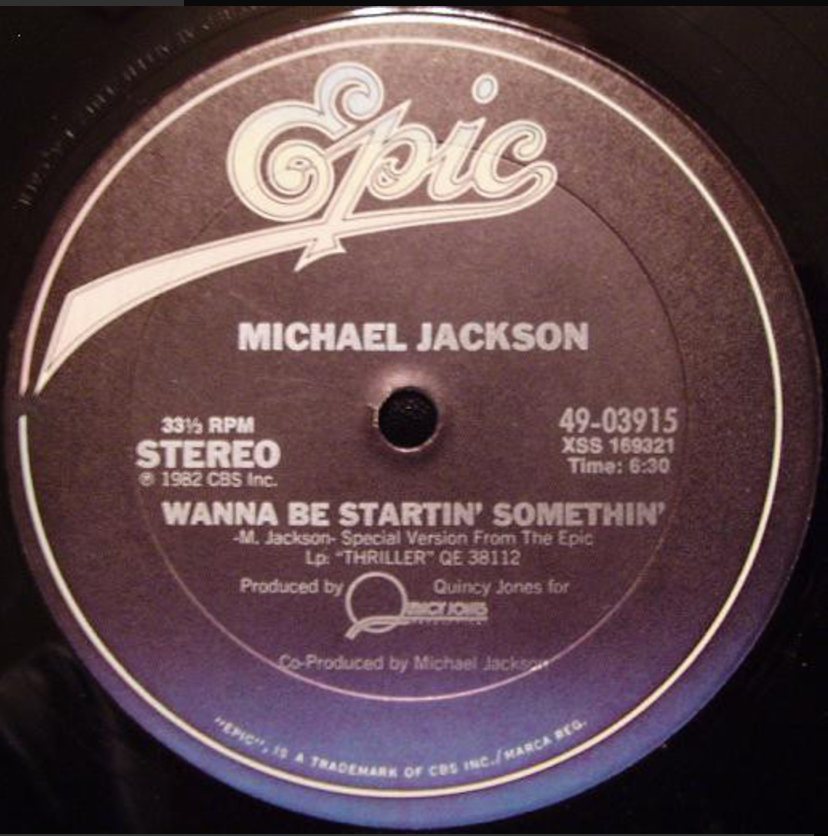 ---
As I said… a tough one to get together.
Dec