PLAYLIST 87 uploaded Jan 3, 2021
83% vinyl friendly. Impressive.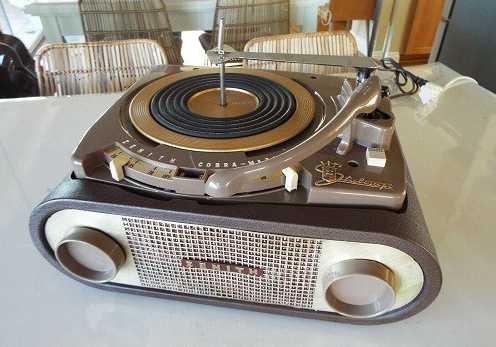 A Zenith Stroboscope, and looking at the facia, maybe the sort of turntable ET could fall in love with? Or am I thinking of some scatty (accident prone?) miniature robot and film. Date of manufacture of the above unknown. Photo credit: www.vinylengine.com
---
Any track marked * has been given either a tiny or a slightly larger 41 Rooms 'tweak'/edit/chop.
---
Lyric of Playlist 87…
Mr Hutchence's troubles.
---
00.00
(Intro) THE FLAMINGOS – Stars (Edit) – Unreleased demo – 1983 Episode #1 for info.
---
00.41
NEW ORDER – Vanishing Point * – Technique, LP – Factory – 1989
Another fab tune that blitzed a couple of dozen or so of the band's live setlists at the time and then promptly disappeared. With Technique maybe seen collectively across all the demographics as the top NO album, the tune is very probably a fave of a large number of fans.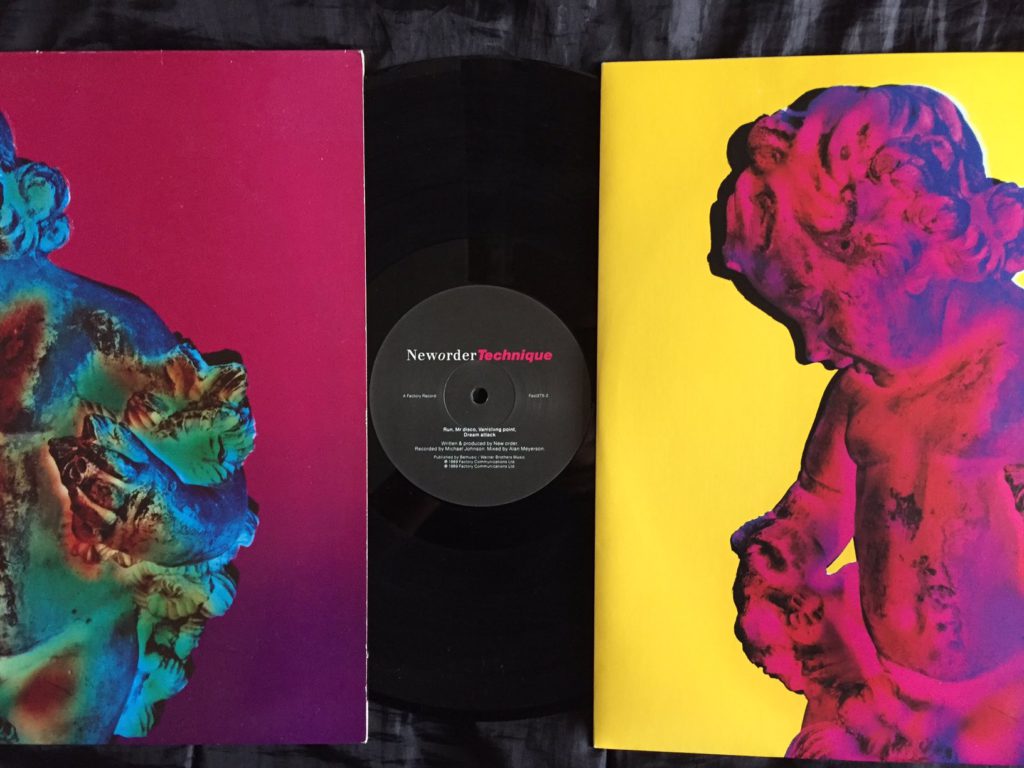 ---
05.44
SINK YA TEETH – Petrol Blue – Self titled, LP – Hey Buffalo Records – 2018
This duo have been here before, so I might have already described their sound as funky no wave, or if not, then a mix of all the right elements a bloke of my age and late '70s/early '80s musical leanings easily warms to. Chuck in 'an ESG for the '20s' as well, maybe.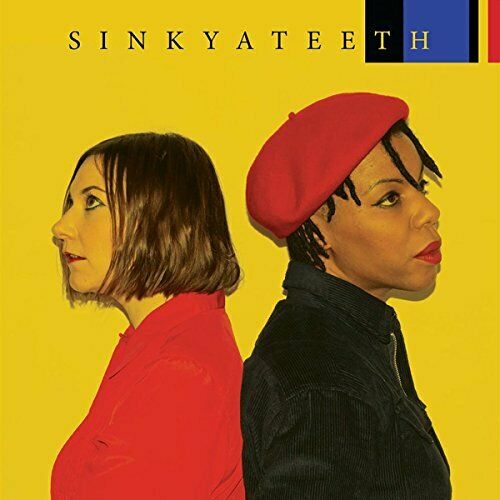 ---
09.22
PREACHA – Bring Me Joy (T-Wac Garage Vox) * – 12″ – OptiMystic – 1995
We've swerved a bit here. Fat, incessant, driving house that sounds like it's been infused with a touch of amphetamine-fuelled gospel. Ever tried out in some mid '90s Alabama Sunday morning church service? I guess not but it's a video I'd like to have seen. A scene in the original Blues Brothers film springs to mind.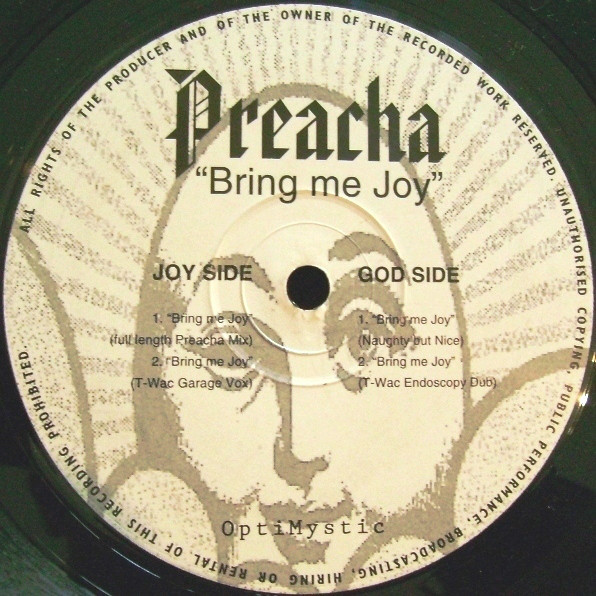 ---
14.11
GLOWORM – I Lift My Cup (Spirit Divine Edit) – 7″ – Pulse-8 Records – 1992
See above.
'Sedric Johnson roared wriggly 124bpm gospel lurcher in Rollo's good chunkily synched Spirit Divine, State Of Grace and wukka-wukked Altered State Mixes or Judge Jules terrific joyfully striding Judgement Mix (with remixes to follow)'. – James Hamilton, Record Mirror (Music Week), 9.1.93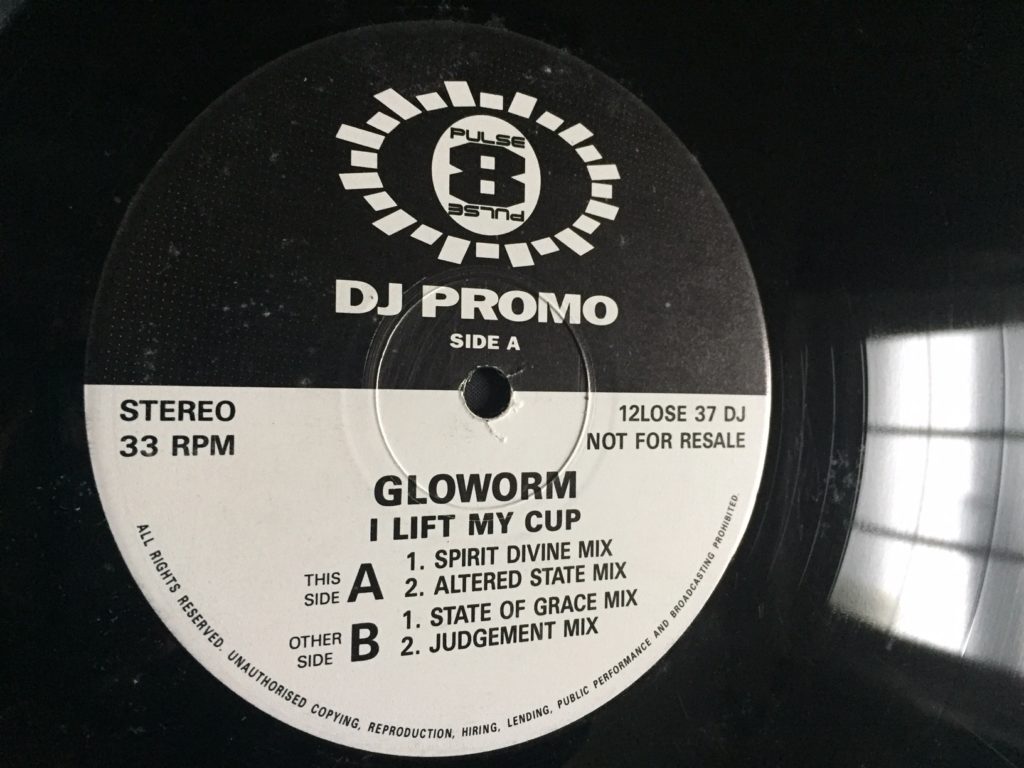 ---
17.25
JOE GODDARD (feat VALENTINA) – Gabriel * – 12″ EP – Greco-Roman – 2011
A 'greater than the sum of its parts' situation is what we have here. What makes this a bit special is the feel that Goddard and Valentina weren't exactly forged for each other, though looking chronologically this 'remix' soundalike actually predates by two years the vocal then being used on Wolves, a more conventional, acoustic singer-songwriter-style EP Valentina released in 2013 and where Gabriel was in fact the last track. Whatever, the production here on Goddard's slightly, (but nicely) clunky gelling together of the two gives the vocalist far more 'presence' than she has anywhere on her own EP, or indeed on the only other release attributed (on Discogs anyway) to her.
And there'll be a similar scenario in an upcoming 41 Rooms show, with a 4Hero remix that also 'beds' a guest vocal way better than the original appeared to do on their own recording… IMHO 🙂 I might try and include it on the next show.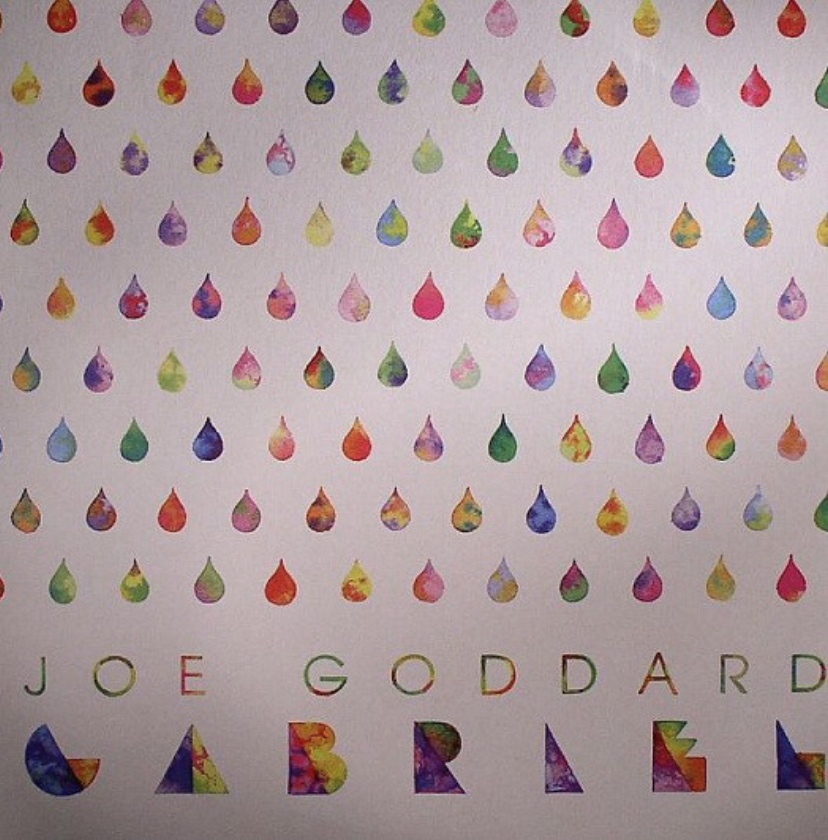 ---
20.42
ZÖHAR – Ehad (Album Version) * – 12″ b-side – Ark 21 Records – 2001
Erran Baron Cohen, the older brother of one Sacha, with some eastern influences sampled into his beats, and all on a 'Progressive-thinking label established by Miles Copeland, releasing rock/pop, world music and film soundtracks… ' says Discogs. I see the label's based in Sherman Oakes, California, and very coincidentally they're just a few hundred yards from the address of someone (still music, but a completely different universe) I'd long wanted to interview… but she sadly passed away. Strange but true.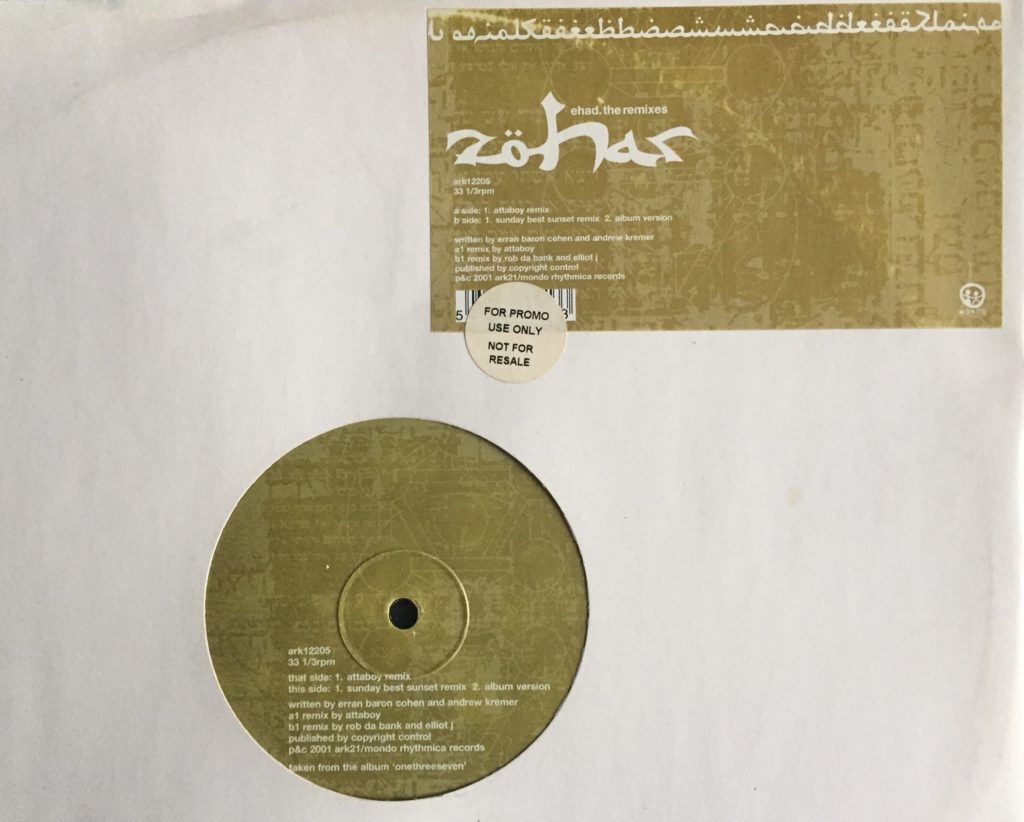 ---
25.21
CLOCK DVA – White Cell – Thirst, LP – Fetish – 1981
The Sheffield, UK outfit fronted by Adi Newton, a gent who always sounded scarier than he looked – and one of the great new wave/post punk/industrial albums.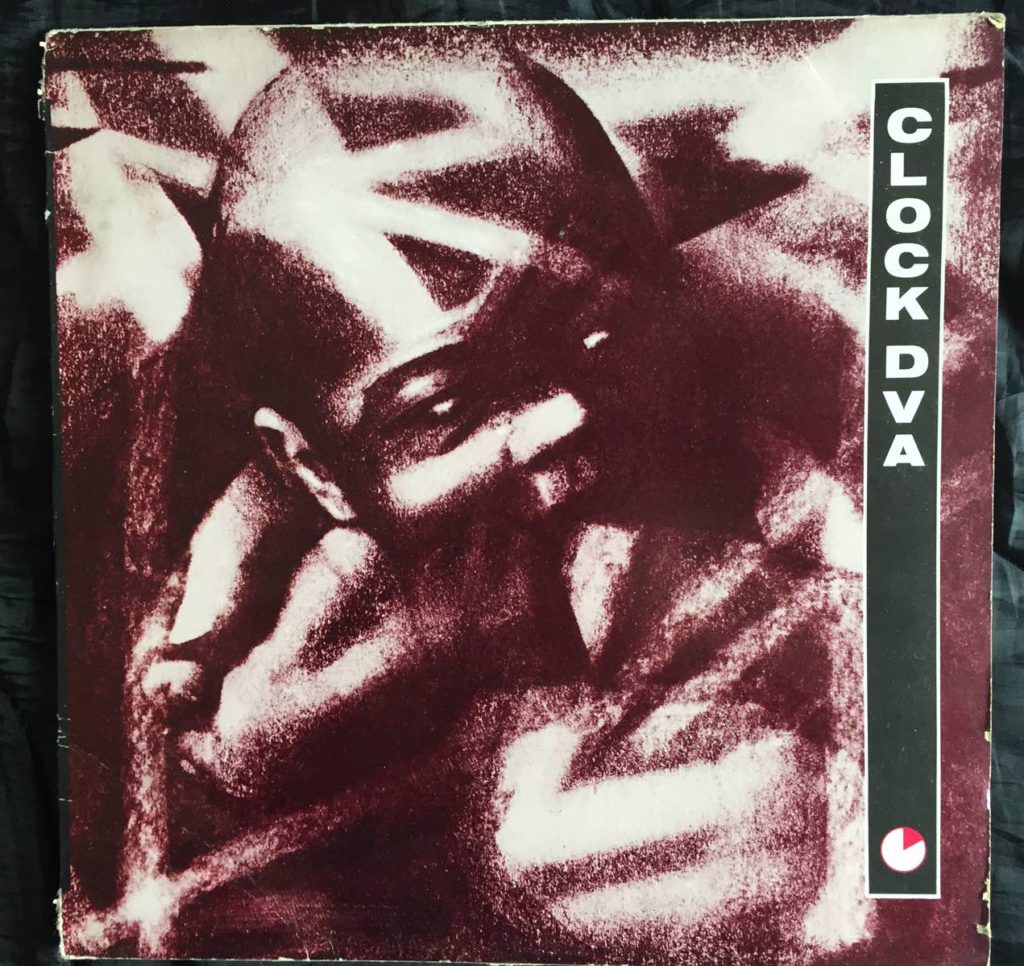 ---
29.47
SWANS – A Screw – 12″ – K.422 – 1986
Always look on the dark side of life… da dum, da dum, da dum da dum da dum. The world as seen by Michael Gira.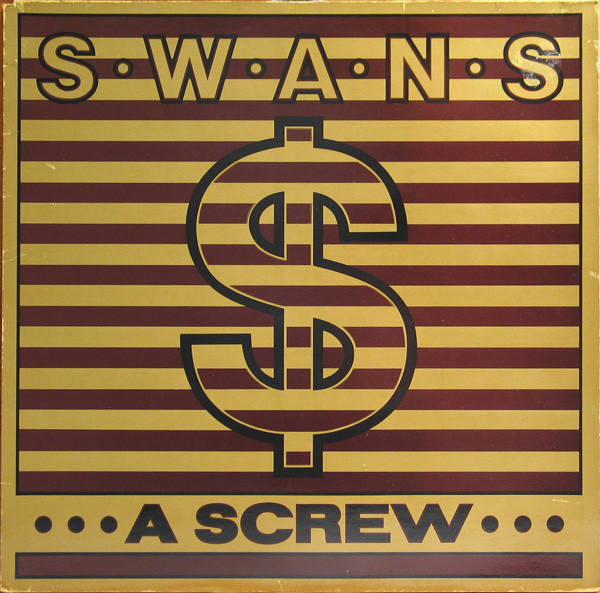 ---
33.13
COCTEAU TWINS – Pink Orange Red (The Tube) – 1985
This song was a regular treat for CT gig goers for nearly a decade of their existence and this TV performance captures them in their prime.
Below: Robin soundchecking – Liverpool Uni, 18.4.84… I think.
Photo credit/copyright: Dec Hickey
---
37.14
EYELESS IN GAZA – Stormy Weather – Fabulous Library, CD only – Orchid Records – 1993
From an EIG album like no other.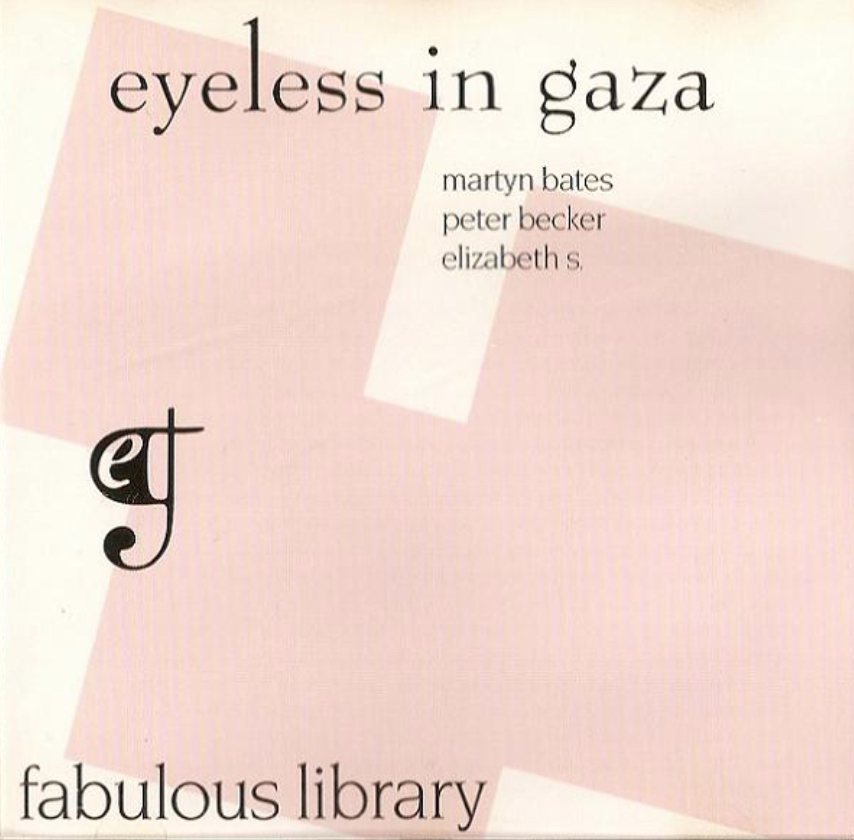 ---
41.30
THOMAS LEER – Passing Through – The Scale Of Ten, LP – Arista – 1985
Crooning for the lush end of the new wave era, Leer's vocal has a gold pass to 41 Rooms.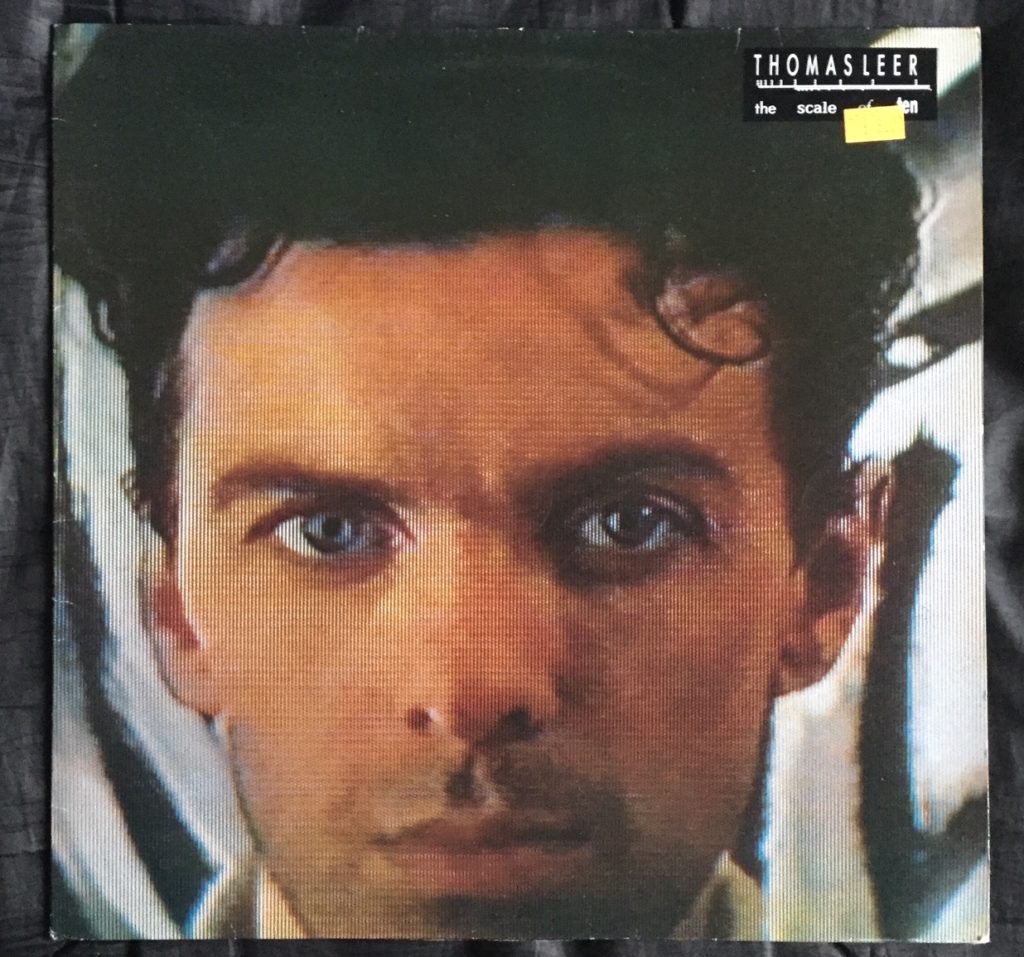 ---
45.36
THOMAS DOLBY – Airwaves – 7″ – Venus In Peril Records – 1982
Sooooo early '80s (in a good way), I think I might have once soundtracked a very sadly now lost family video with this tune.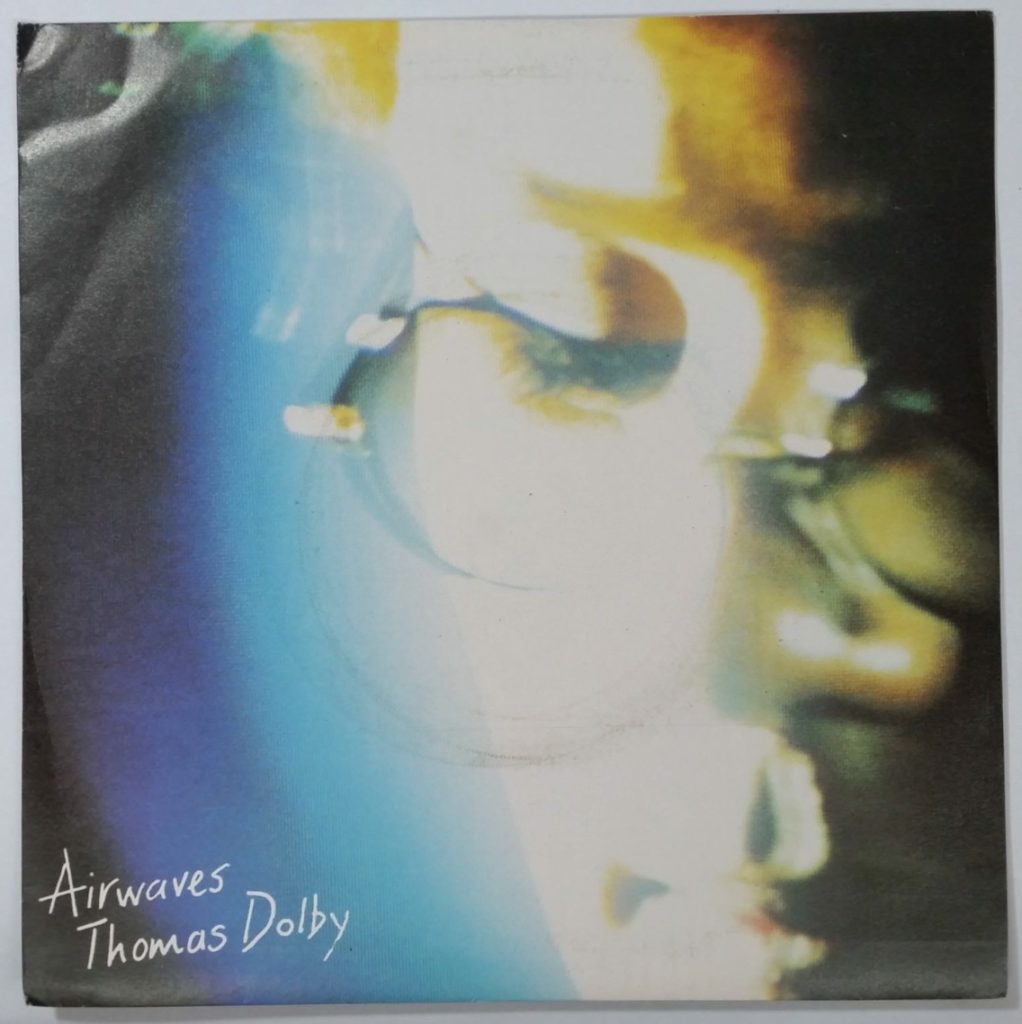 ---
50.40
SNOW PATROL (feat MARTHA WAINWRIGHT) – Set The Fire To The Third Bar – 7″ – Polydor – 2006
The Song Title of The Show award goes to… but very possibly the only time either of these two artists will appear on 41 Rooms.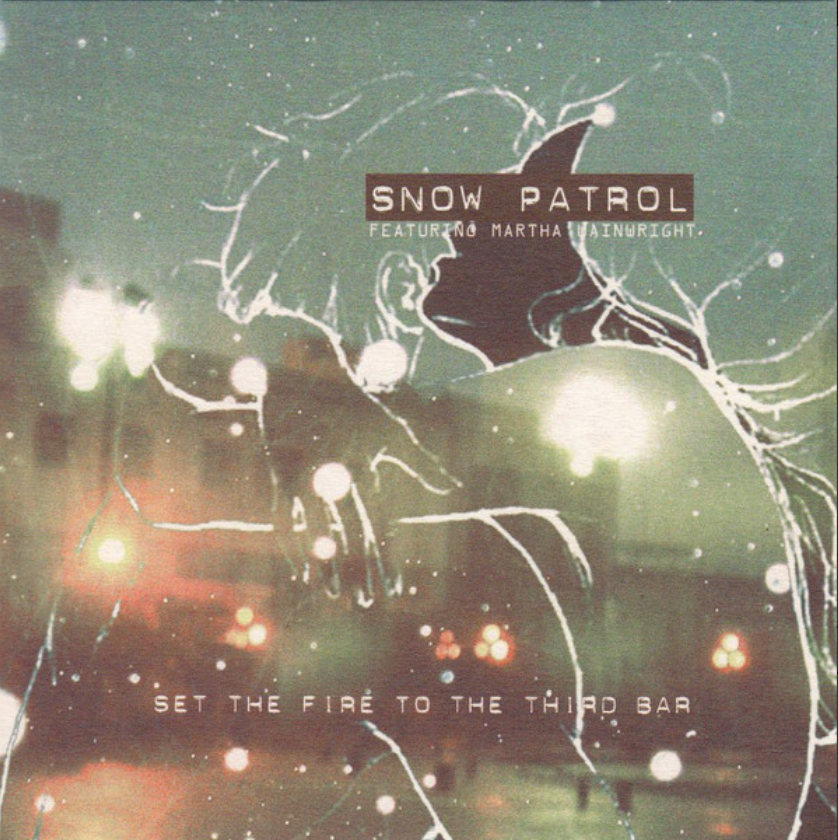 ---
53.57
BIG BLOOD – Graceless Lady – Big Blood & The Bleedin' Hearts, CD only – Don't Trust The Ruin – 2008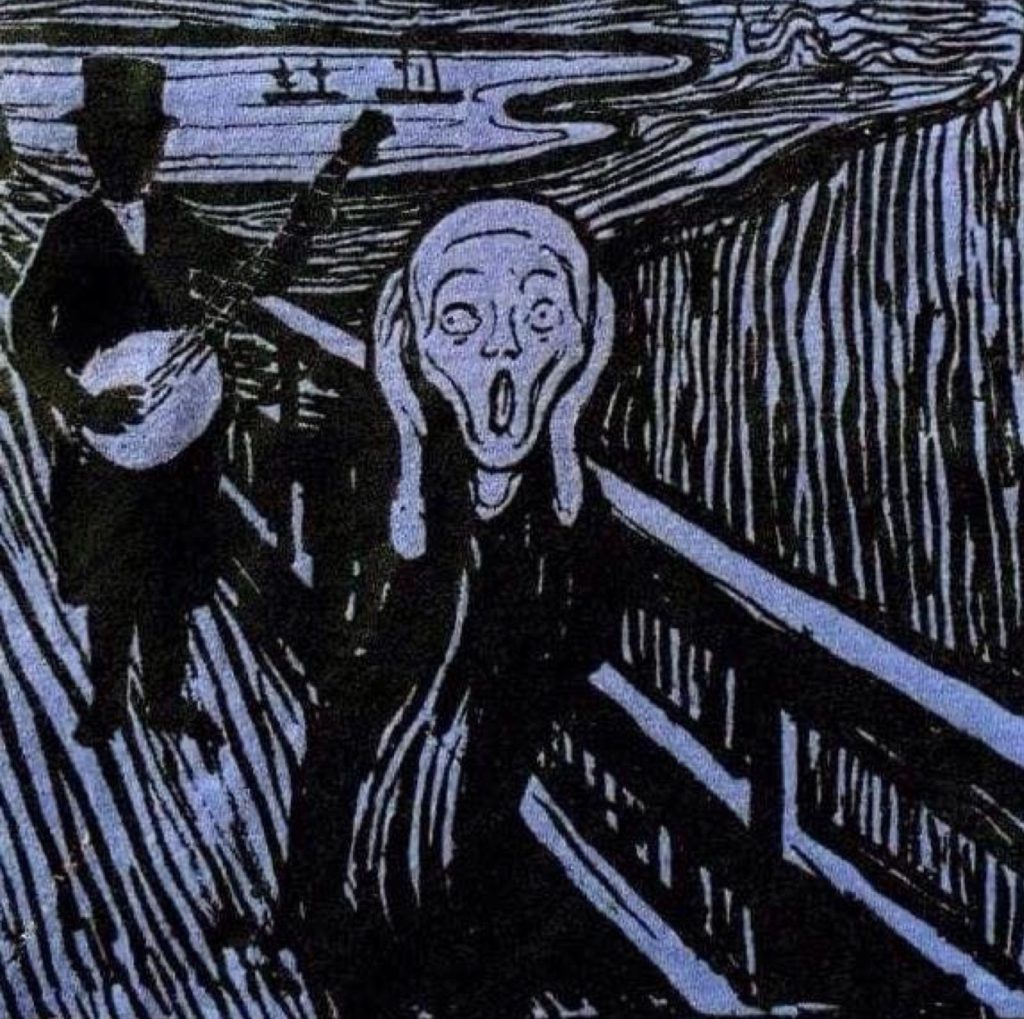 Yup! The above statutory Edvard Munch, 41 Rooms 'banjo alert' is called for 🙂 – but Big Blood shine on through on this epic. As for 'God damn you, graceless lady, get off of my shoes'? Have we got that right? If so, what's going on there, eh?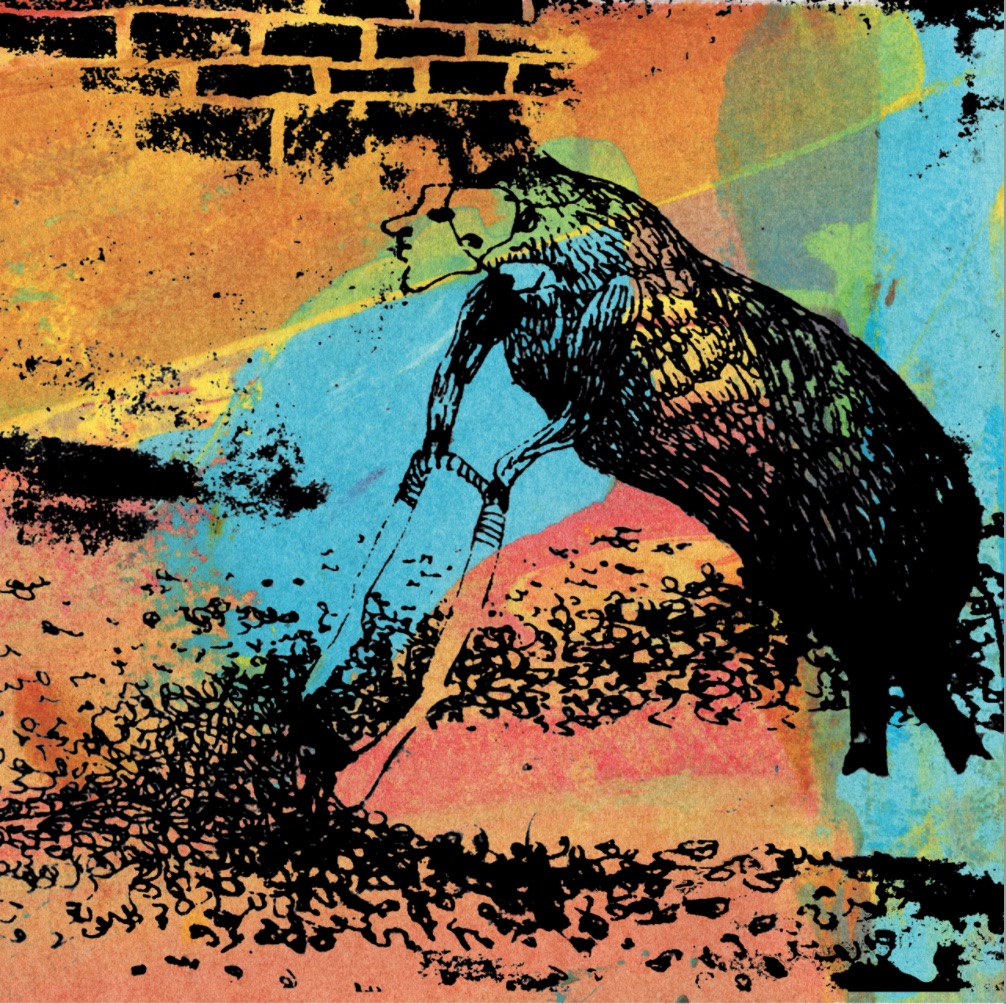 ---
Right now it's even sunnier and bluer here than in this photo, but even tea won't sort the 'absolutely rampant', 'explosive impacts' and 'worst case scenario' bundle of COVID fun Ireland's Health Minister has just recorded. Stay safe, all – wherever you are.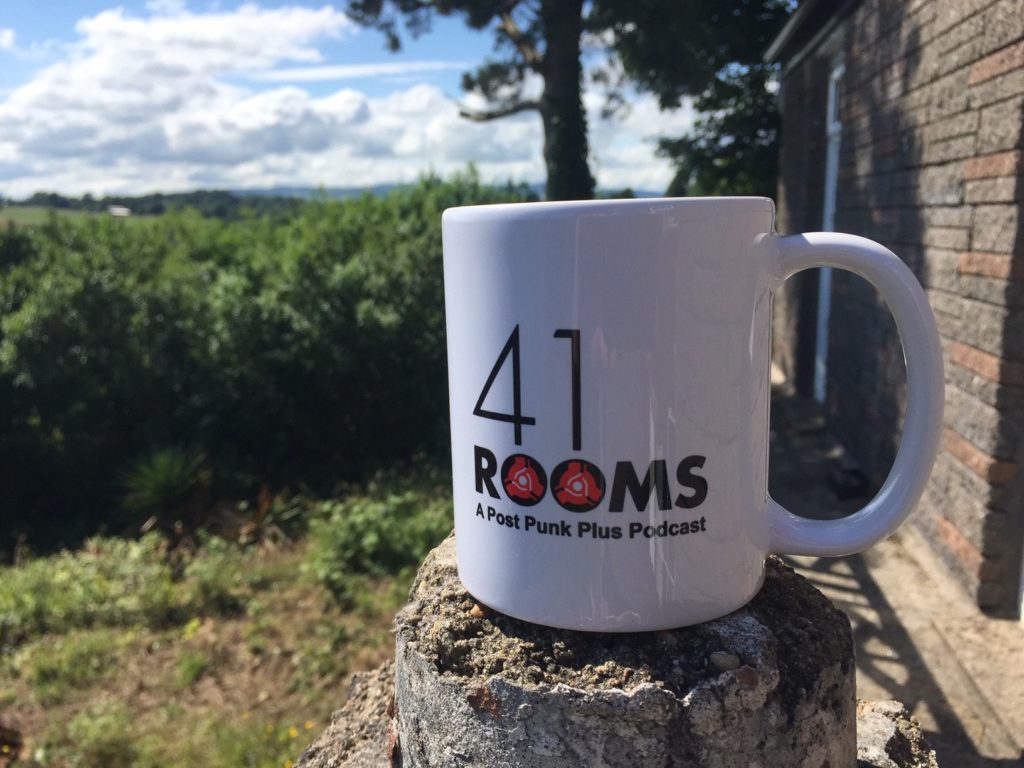 ---
01.02.16
BOB DYLAN – Mozambique – 7″ – CBS – 1976
No doubting he's one of the great poets of our or indeed any time but there's so much of his work I'd happily read the lyrics of, rather than hear him sing them. This is fab though, even if it would be (I reckon) a long way down on the lists of most Dylan buffs tracking his greatest works.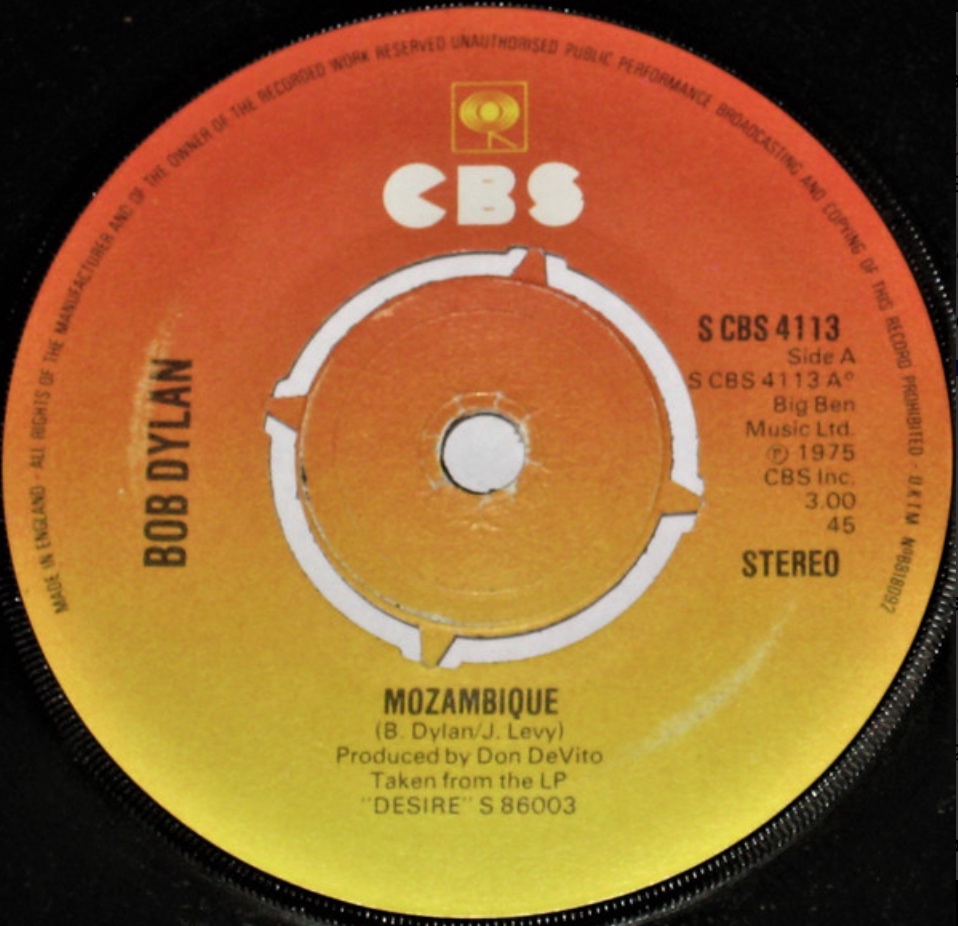 Acetate for the US 7″ single. Not mine.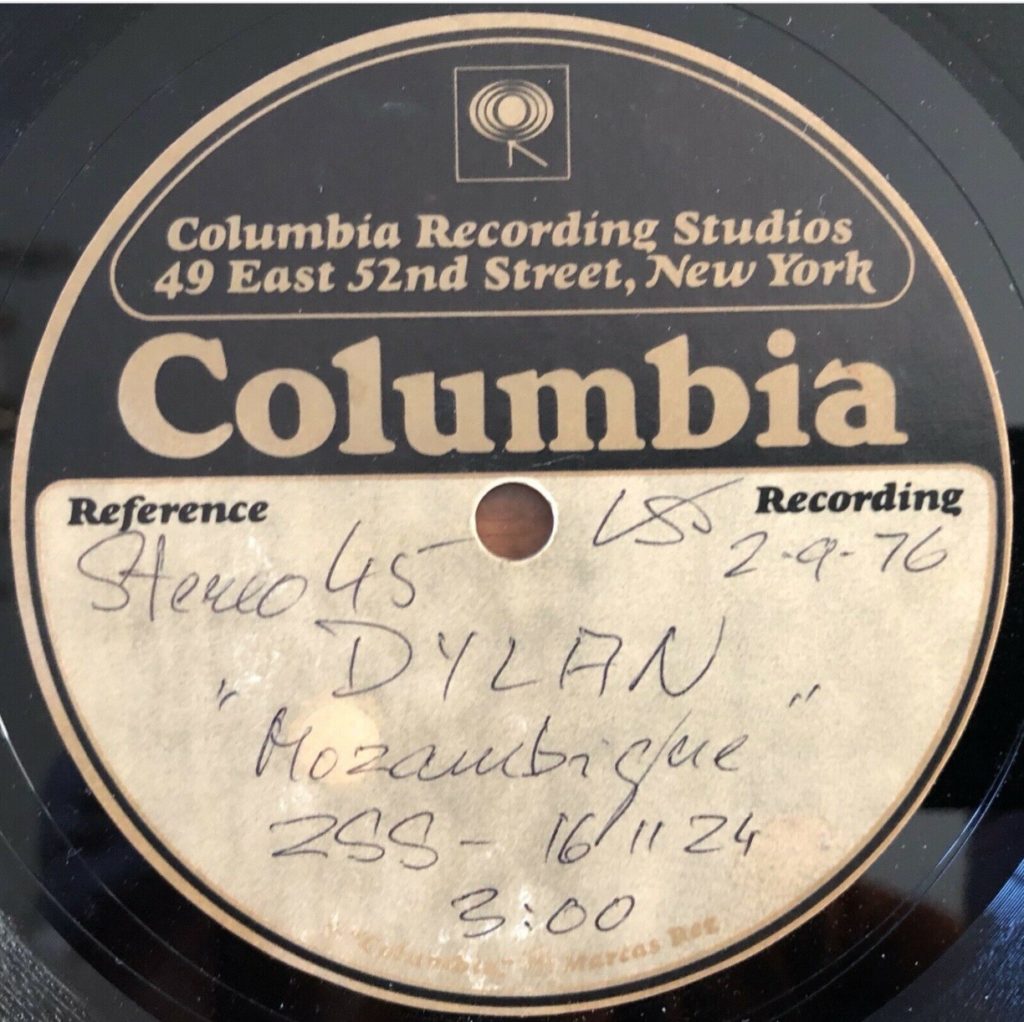 ---
01.05.04
FRANK IFIELD – Nobody Else But You – 7″ b-side – Columbia – 1960
Don't some tunes from the '50s and '60s sound soooooo innocent? They seem to soundtrack an era where there wasn't a care in the world… well, apart from Frank's worries on his love life. Like a handful already spun on 41 Rooms, this was also in a bunch of singles that came with a second hand Dansette my dad bought in the early-mid sixties at Peacocks, a Bedford auction/sales room he religiously visited every weekend back then. Some of the singles were only a year or two old at the time, so it was a strange sale but my life would never be the same again.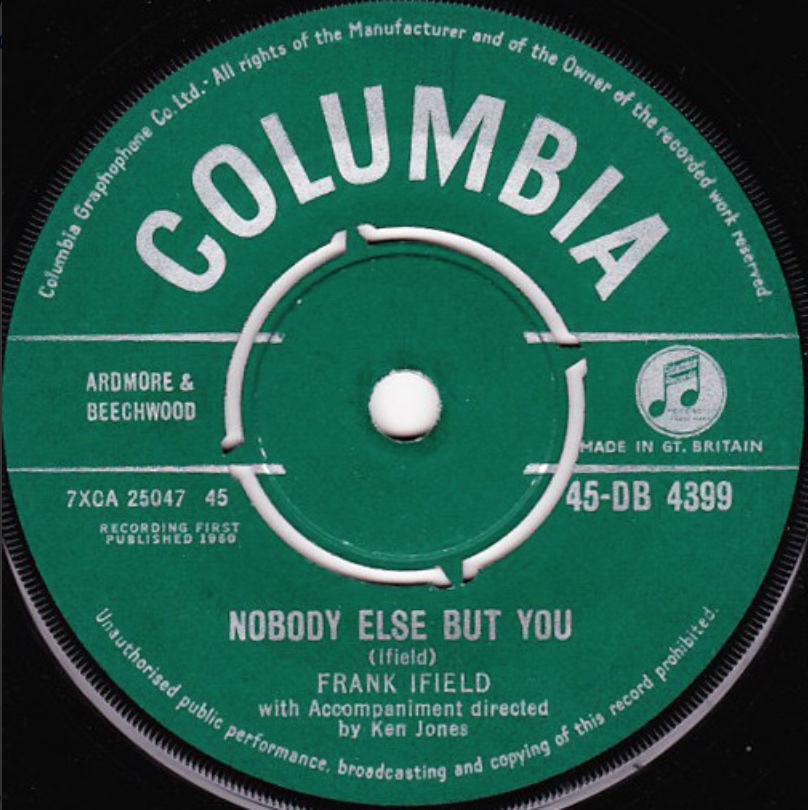 ---
---
01.07.02
MAJOR LANCE – Um, Um ,Um, Um, Um, Um – 7″ – Columbia – 1963
Not the first version of this bouncy pop tune I came across and certainly not one I'd have attributed to the Curtis Mayfield I first heard, in the early '70s via Move On Up.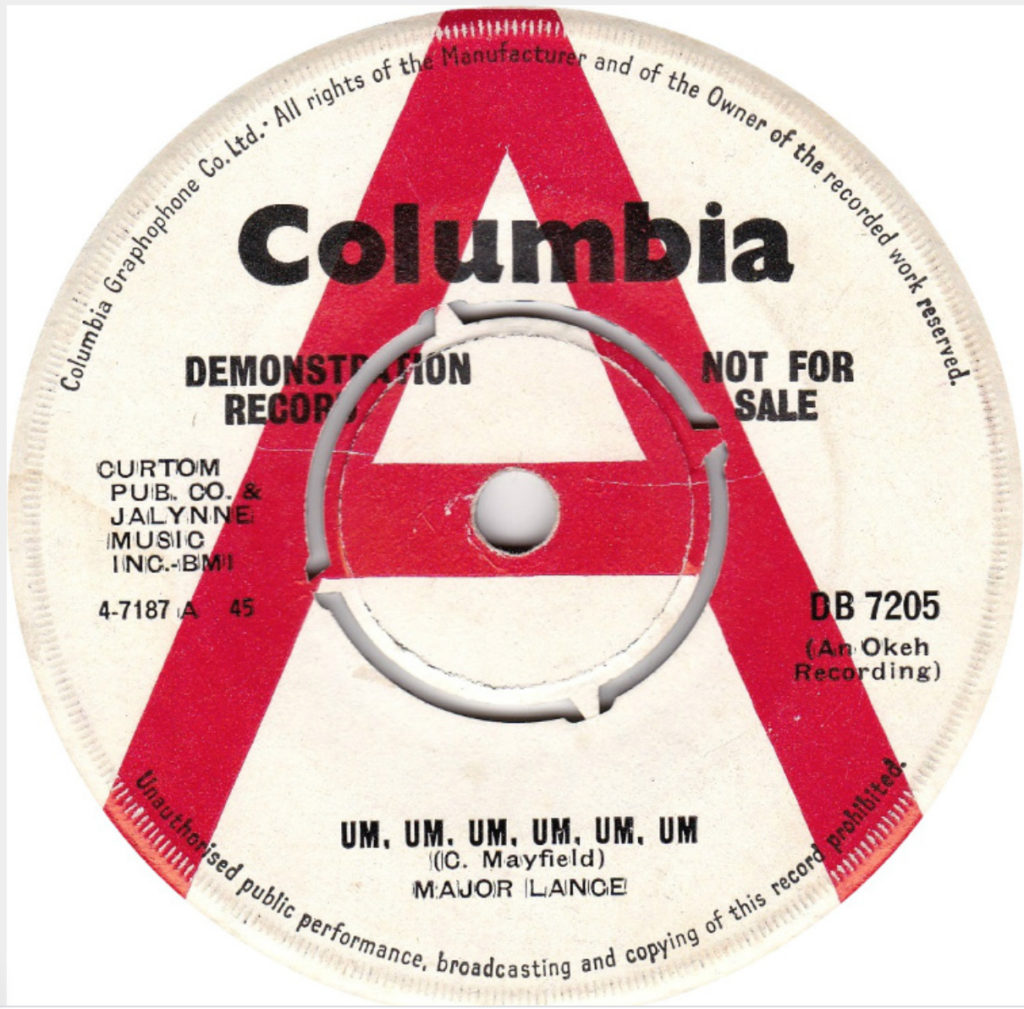 ---
01.09.11
THE BIBLE – Crystal Palace – 7″ – Chrysalis – 1988
As you might gather, not in praise of the football team, but with a sustained run of good form, maybe their crowd could be singing a couple of the lines of the uplifting chorus… whenever they're fully allowed back in football grounds.
To live in a crystal palace
Everyone will see what we have done
Or maybe not. Melodically, a bit beyond the scope of your average footie crowd, I'd say. Anyway, back on topic, a sound a bit like Prefab Sprout or Aztec Camera? Not that I was a fan of either of them.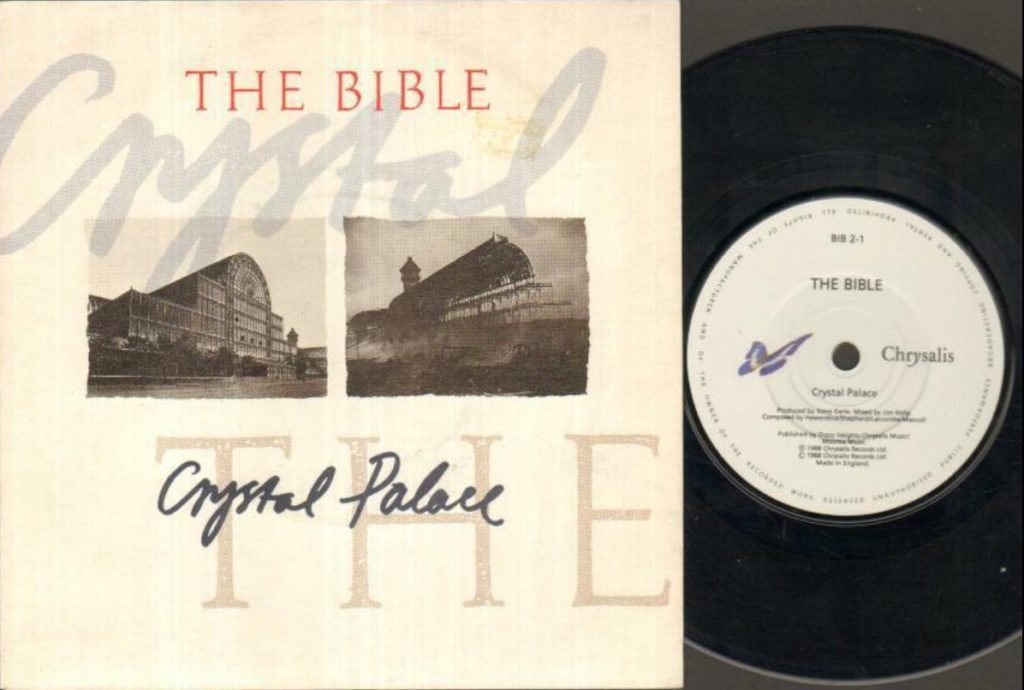 ---
1.13.04
THE CHERRY BOYS – Why Don't You Write (Peel session) – 1982
A bit Teardrop Explodes-like, with some '60s vibe in the vocal melodies, a John Peel session recording of a track that made it to the first of two 'promo only'-looking multi song cassette tapes the band were offering around this time, but never got included on the singles they did officially release.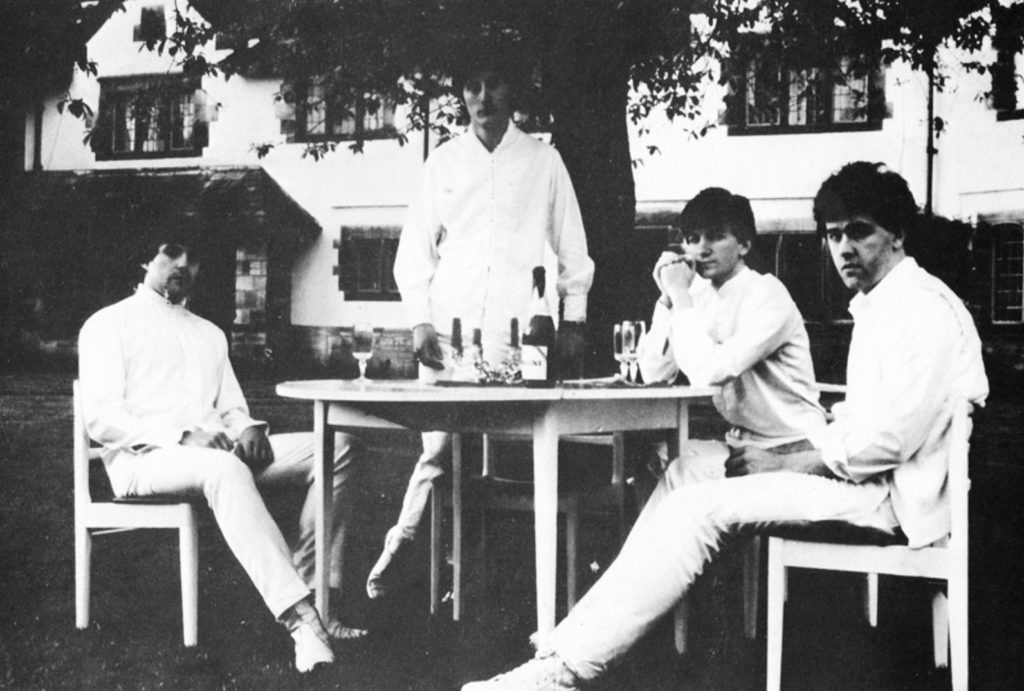 ---
01.16.09
THE SMITHS – Barbarism Begins At Home * – 12″ – Rough Trade – 1985
Through the intervening years it's maybe cost a good bit to acquire any of the 7″/12″ vinyl variations there are of this track. None of them were an over the counter UK copy, strangely but Rough Trade Germany gave it a go. Morrissey will forever be eloquent with his words, but this is arguably from the years when his 'thinking' was a safer bet.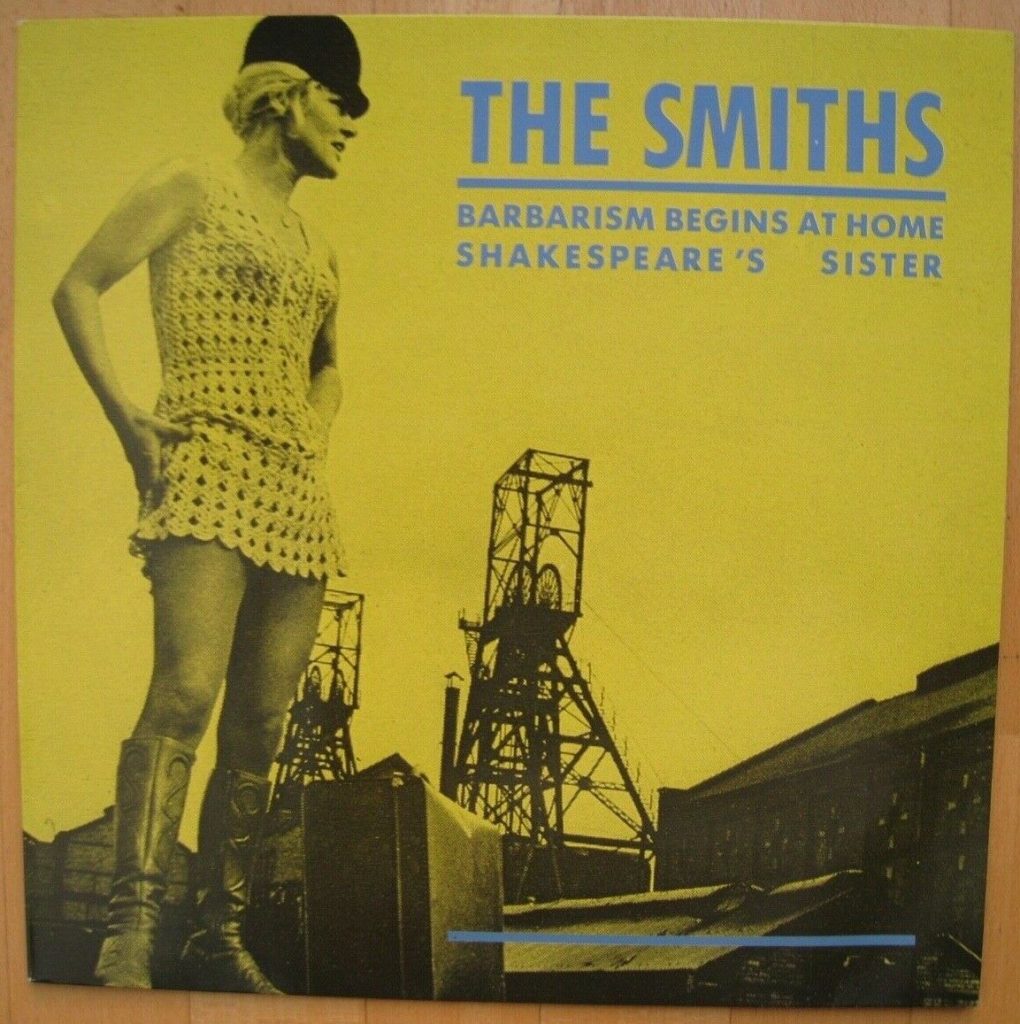 1984 ticket scan. I got the OK to sell my Rorschach Testing mag at this gig. It included an exclusive interview with Morrissey and photos.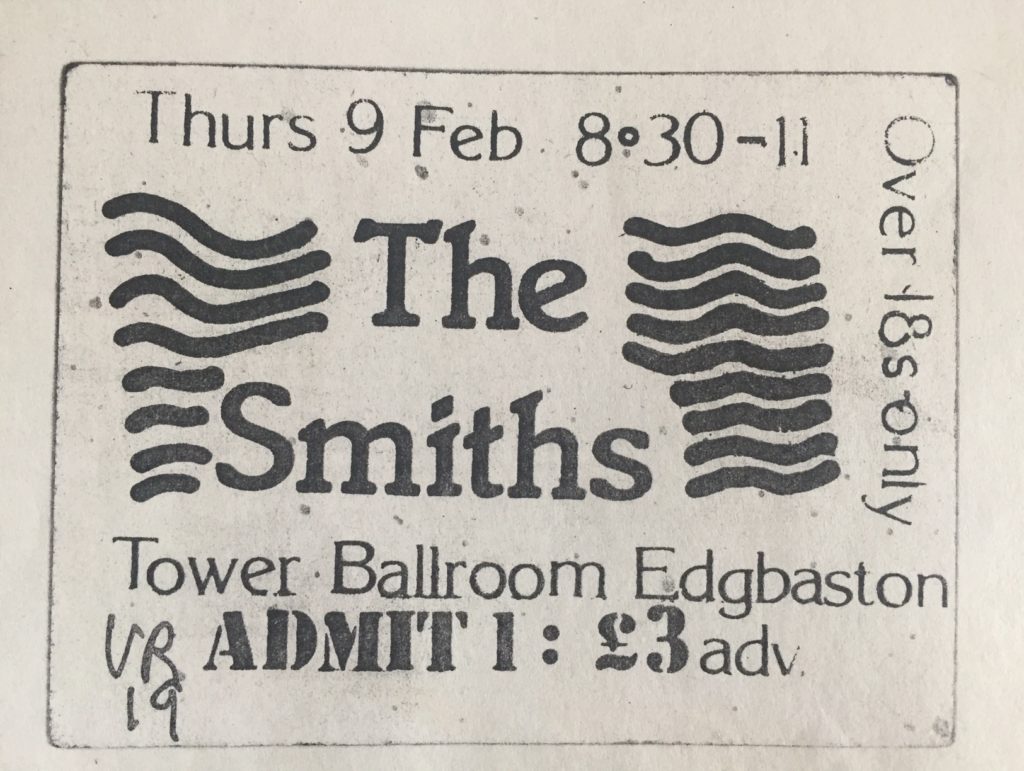 The Smiths – Westfield College, Hampstead, London: 18.11.83
Photo credit/copyright – Dec Hickey
---
01.21.34
FAMILY FODDER – Savoir Faire (Single version) – 7″ – Fresh Records – 1980
First generation 'indie' and a sound that trickled down and on to a good few in the mid late '80s.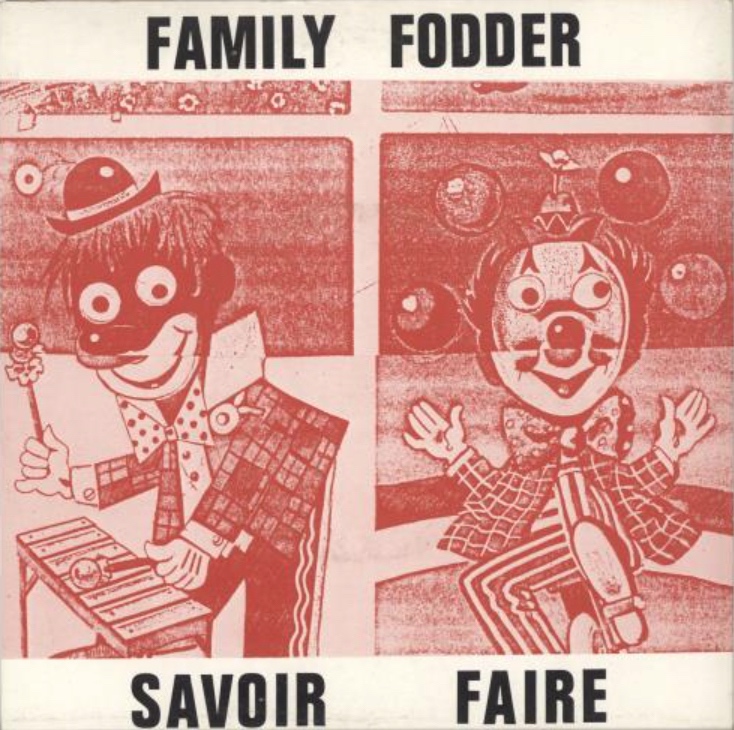 ---
01.24.01
THE SNAKES OF SHAKE – We Got That Feeling – Unreleased – 1984
'Unreleased track from 1984' announces a very lonely looking 2017 post on Youtube and weirdly, the recording there of this strutting, driving sound has an intro crackle reminiscent of a vinyl record, which then changes to what sounds like tape hiss before the track eventually kicks in. Judging by a separate Snakes of Shake (and related bands) Youtube post, my recording – definitely from a different source and back in the '80s – might have been grabbed from a demo tape being aired on the radio. It seems the tape was played on Radio Clyde but that would have been inaccessible to me back then, so maybe someone like John Peel played it? I don't know.
I did have the band's debut album, Southern Cross back at the time but judging by the two tracks I can hear online now I'm not sure what propelled me to buy. Maybe it was mixed in with hearing We Got That Feeling. All lost in time.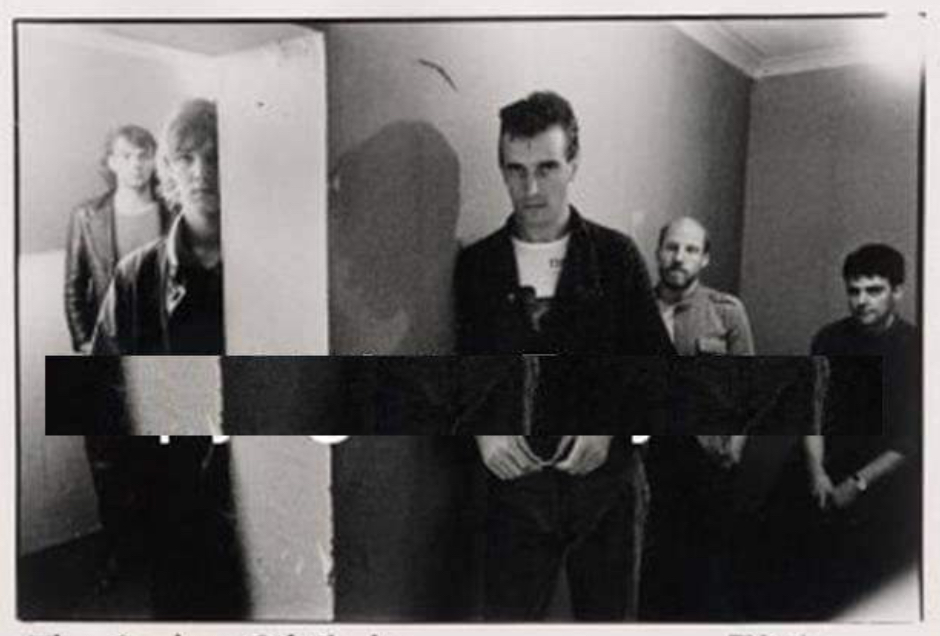 ---
01.25.42
THE CURE – Jumping Someone Else's Train – 7″ – Fiction – 1979
Would a jury be out on whether Robert's hair is likely to be worse when he first wakes up or when he's just about to go on stage? Tough one. Anyway, he's fronted a band whose sound and original ethos seems to have survived better than many of his peers.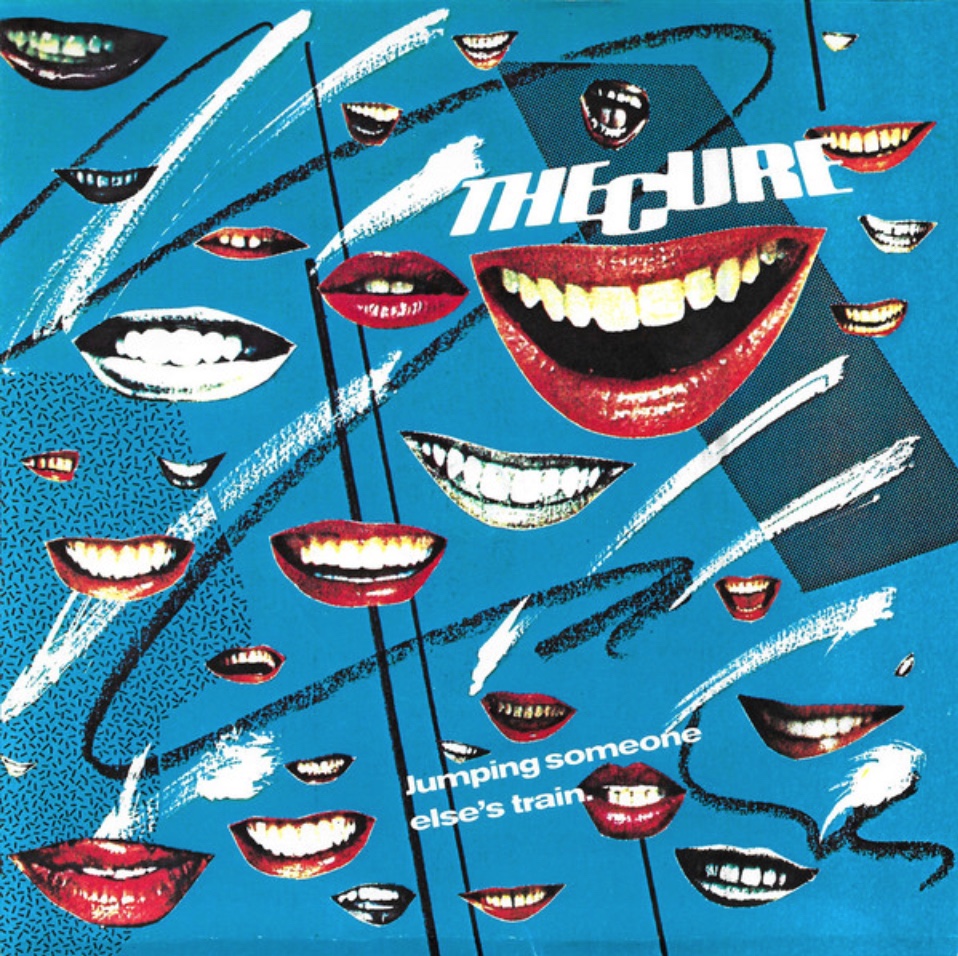 And jumping someone else's car! Spotted in Scotland awhile back – an original very early '80s, 51cm x 76cm poster. Courtesy of Dave S.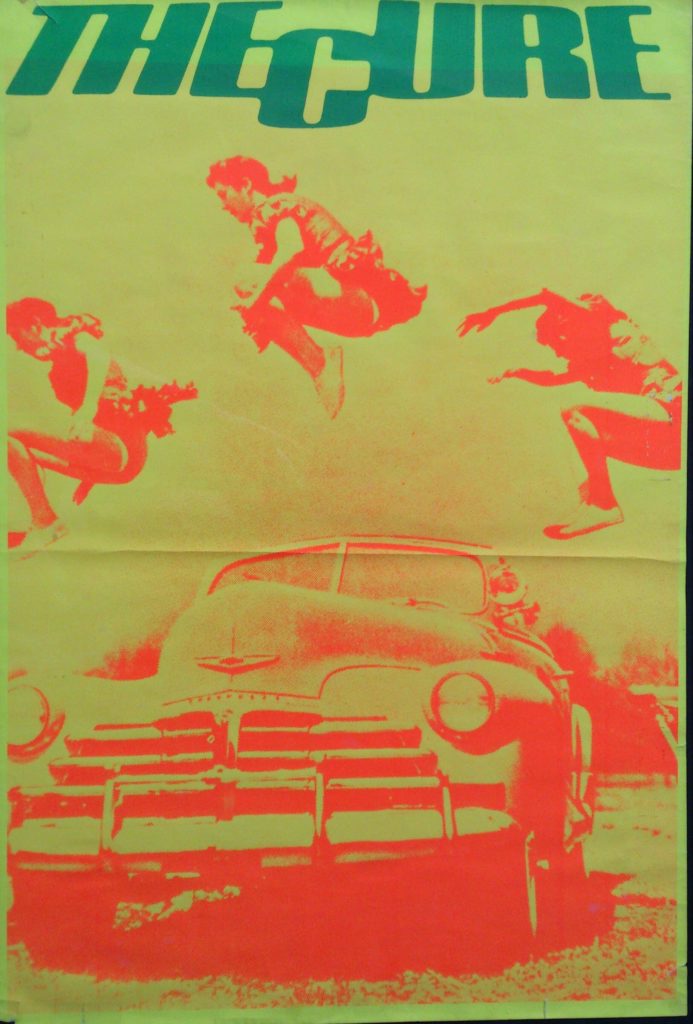 ---
01.29.06
E-Z ROLLERS – Walk This Land – Lock, Stock & Two Smoking Barrels (Soundtrack From The Motion Picture), V/A 2LP – Simply Vinyl – 1998
From d&b's more commercial end but stylish all the same.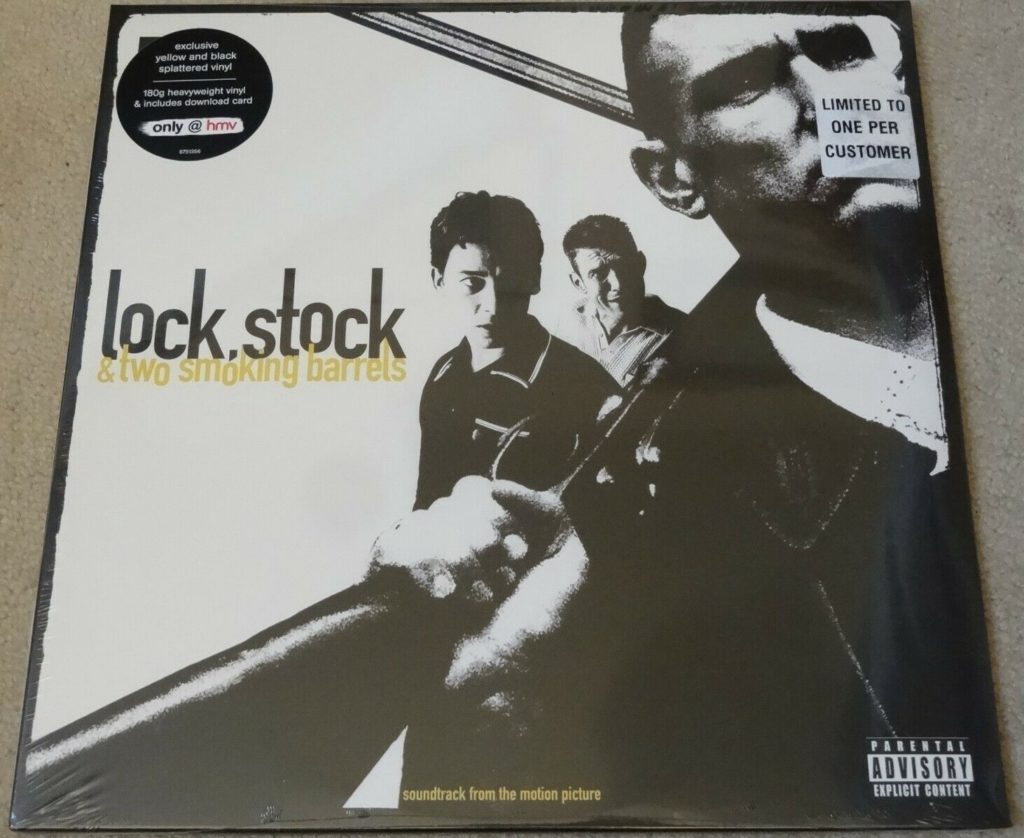 Unknown acetate spotted out there.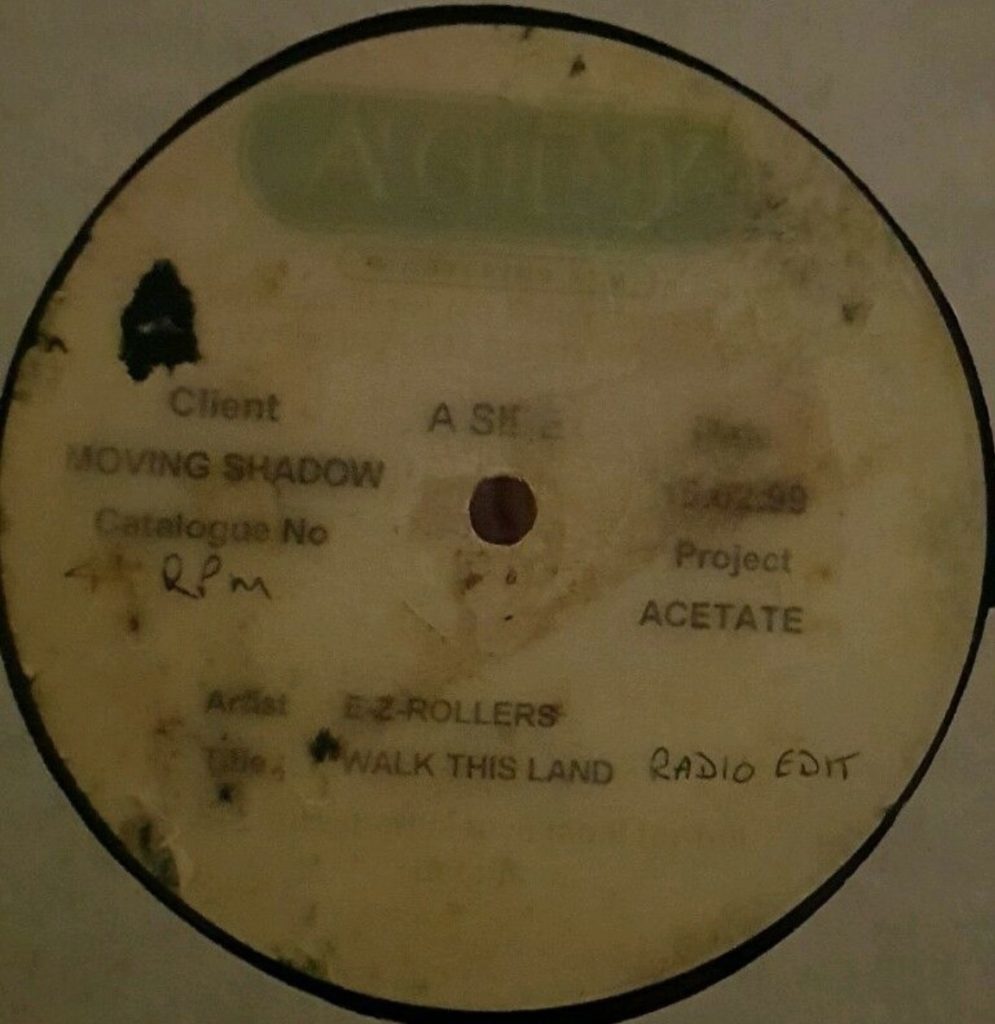 ---
01.32.24
YAZZ – Abandon Me (Urban Shakedown Mix) * – Abandon Me (Remixes) 12″ – EastWest – 1998
One of many a sound initially heard first on very late night KISS FM listening in London in the early '90s… though it took me over two decades to fathom who this was. The arrangement and the odd 'drop' are a bit predictable but when it's off and running it's got a real energy, and whoever spun it back then seemingly pitched it down a tad and I sort of think it was actually better for it.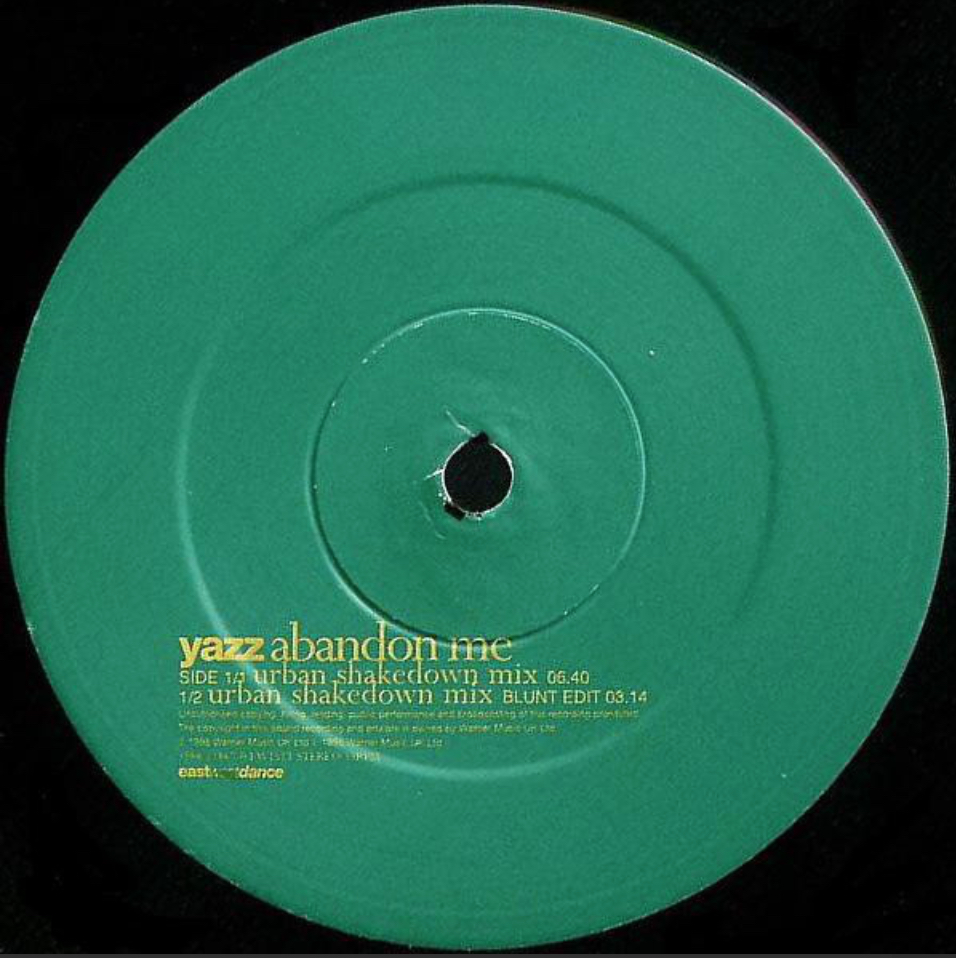 ---
01.37.04
?????? – ?????? – etc etc
Unidentified Sonic Object alert! So, the 41 Rooms tumbleweed is back. A darker sound than the above (and maybe where d&b is at its best?) and again first heard by me on late night radio and with crossed wires as to who it was. Once again, if you know, then let me know.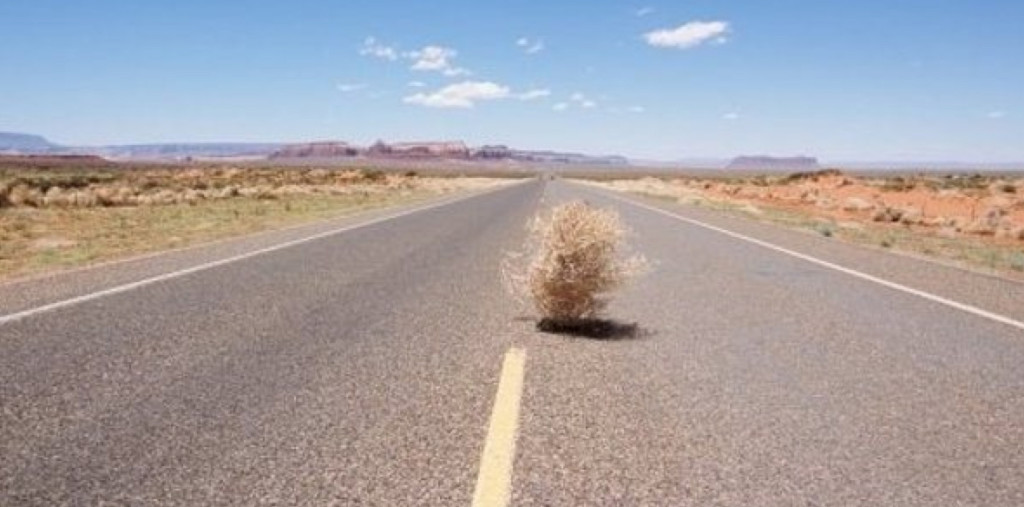 ---
1.42.07
THIS MORTAL COIL – Drugs – 10″ b-side – 4AD – 1986
Not the retailers fave format I'm sure, but I really like 10″ vinyl. I even put one out myself. With the late Vaughan Oliver/23 Envelope's ideas allowed here to run to an inner sleeve that would trump most other's outer sleeves, a very solid take on the Talking Heads tune. Alison Limerick on vocals, and years before her Where Love Lives hands-in-the-air house epic.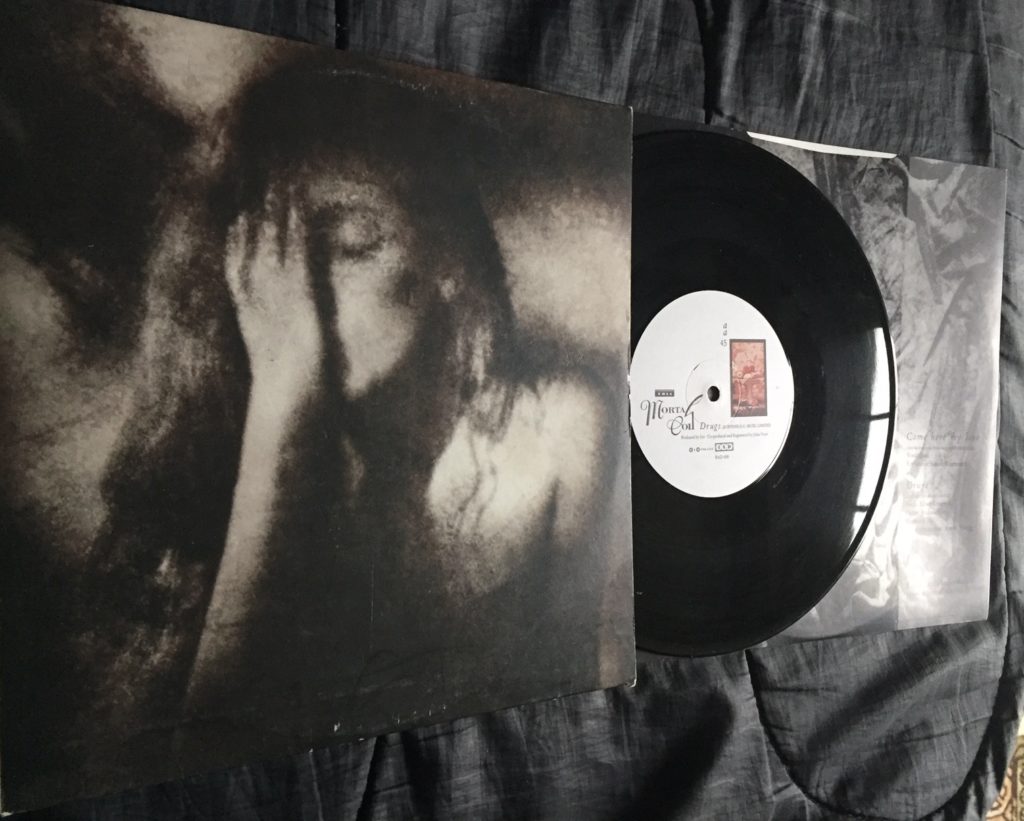 ---
1.45.15
ERIC GABLE – Process Of Elimination (Album version) – 12″ – Epic – 1993
'Playlisted on Radio 1FM already, this album track has been rush-released as a British single in response. Gable's US CD has been selling steadily since the end of last year exemplified by this swingy mid-tempo track. Tight harmonies drive home the song's 'Check One Check Two' hooks and the track has an overall Aaron Hall-ish feel. Hopefully, a vinyl album release will now follow'. – Tony Farsides, Record Mirror (Music Week), 26.2.94
I can't remember if this came out in the summer, but it feels like it should have done. 'Check one, check two, check (noticeable pause) three… ' as you do… or he did, anyway.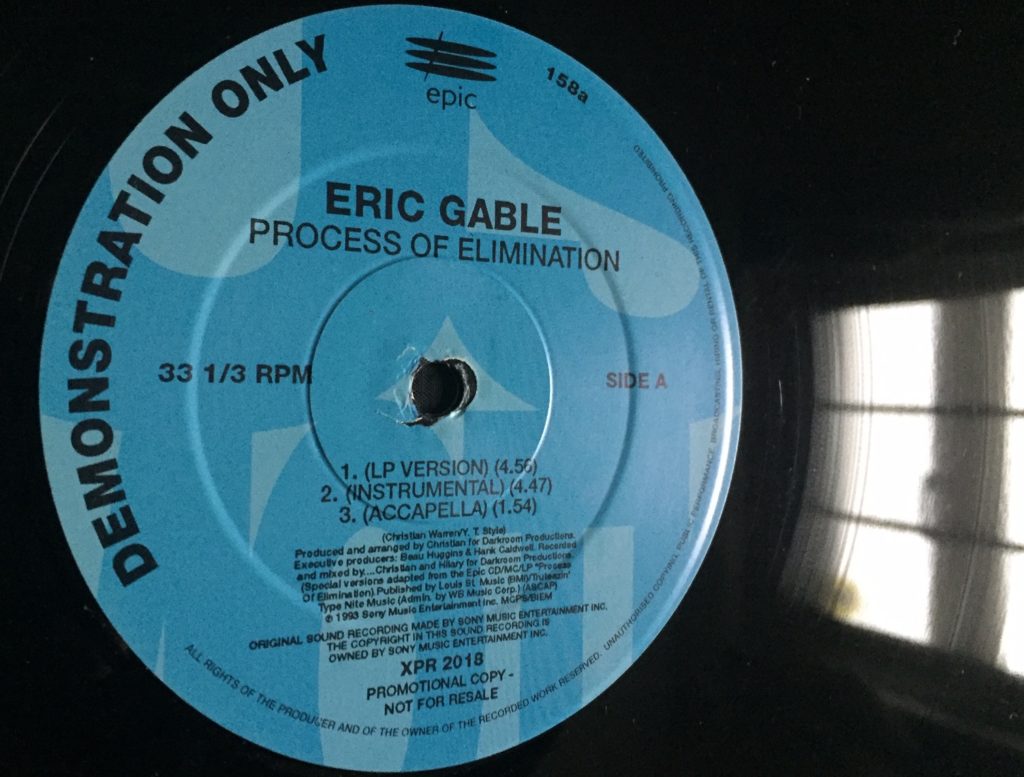 ---
1.49.34
MARK RAE (feat VEBA) – Without You Now – Into The Depths, 12″ Album Sampler – Grand Central Records – 2004
Veba will have her reasons as to why her stunning vocals aren't out there on more tunes but let's be grateful for them when they do surface. Here it's two thirds of Rae & Christian involved on a strutting sound, and Veba is soaring! As a slight aside, Pete Simpson – here guesting on bv's – has been no slouch either, when let loose elsewhere. Previously 41 Rooms playlisted, Rae's The Get Over is one such example.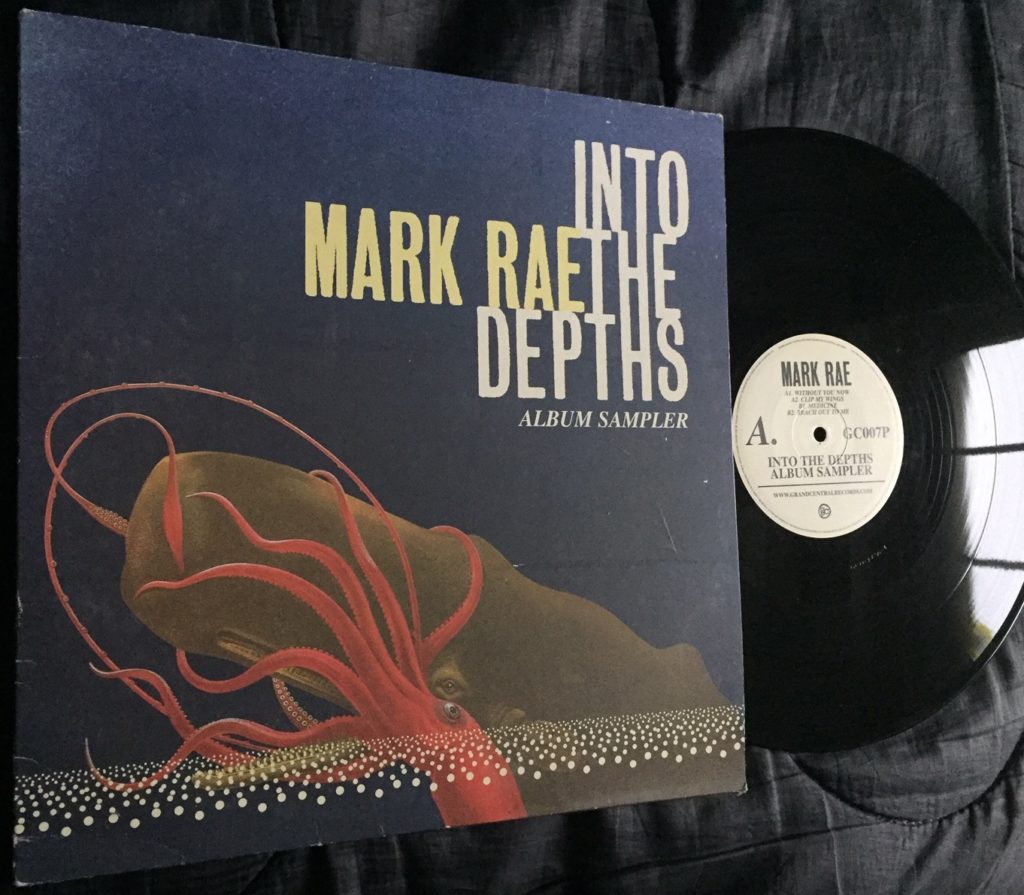 ---
1.54.31
MAX Q – Concrete * – Self-titled, LP – CBS – 1989
More alerts! A bit of old style 'rawk' (sort of) and INXS' Michael Hutchence on a bit of an awayday. From a time when I'd long moved elsewhere for my sonic thrills but whilst touring with Click Click I heard this on a radio in a Swedish hotel room and it felt like Hutchence was reeeeally living this one.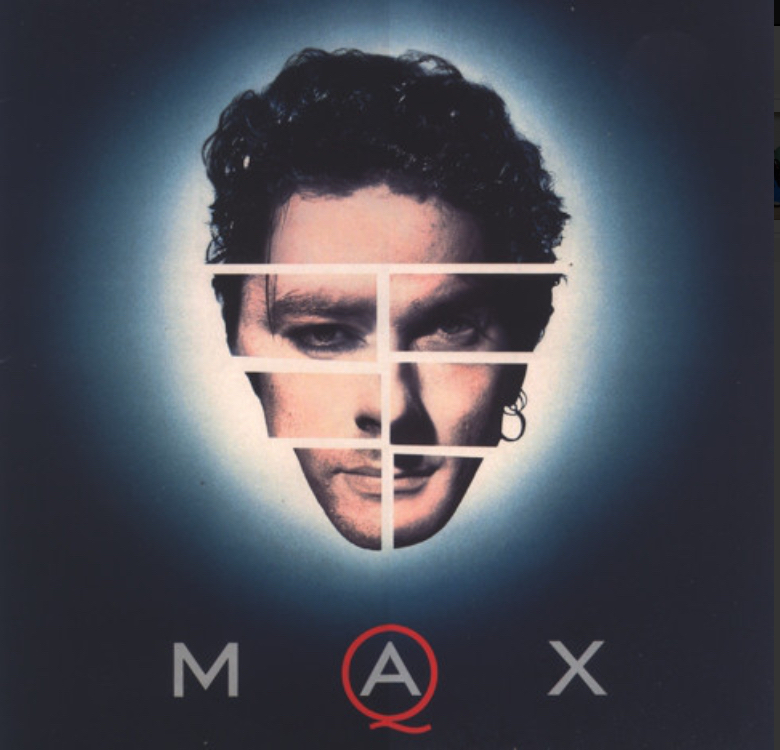 ---
Show 88 surfaces on Feb 7.
Dec