41 Rooms, Playlist 28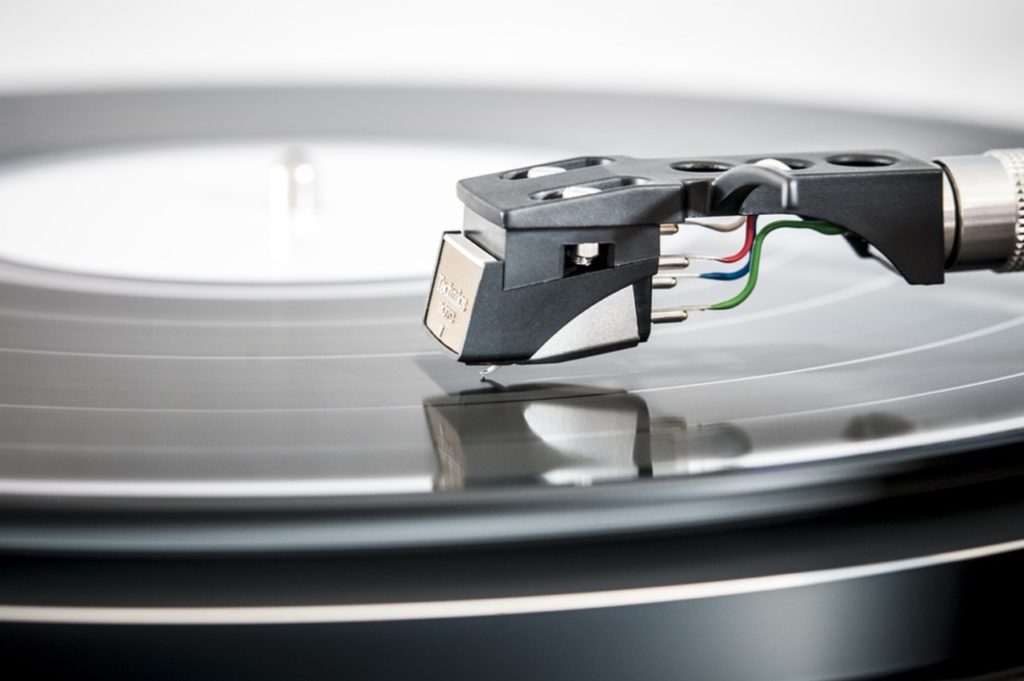 41 Rooms, Playlist 28 is 86% vinyl friendly. Impressive.
---
Lyric of Playlist 28: 
Assuming it was with someone in particular in mind, it might have to go with Marv.
---
00.00
(Intro) THE FLAMINGOS – Stars (Edit) – Unreleased demo – 1983 Episode #1 for info.
---
00.41
NEW ORDER – The Perfect Kiss (12″ Version) – 12″ – Factory  – 1985
I've seen no other band test tracks live the way New Order used to. In their early 'forging' years, you'd sometimes be privy to the most skeletal of ideas… only to see/hear a fully fledged and formed gem a few weeks later. And they didn't care where they road tested their songs. I saw the first ever live performance of this electro pop masterpiece – at London's Royal Festival Hall, May 14, 1984 – albeit in its very embryonic/nearly unrecognisable 'I've Got A Cock like the M1' form. By its next outing, a week later at Leicester Palais (Dave Summersgill and myself promoting) and as the set opener, it was still finding its feet. Come June 4 at Nottingham's Rock City, however, it was… there! And on a great night – when they and The Perfect Kiss were truly flying – in the firing line of the second half of the track especially was a very good place to be.
Thanks to Digi Mike for nailing some of the above timeline.
' "I have always thought about/staying in and going out" – so goes the lyric of this month's first, if not foremost single… and if only more releases were similarly-designed to sound equally as good outside as in, then that choice would be irrelevant. Sadly, this is a rare exception. A year on from '84's overstocks, the minor-chord changes, sequencer patterns, riffs and hooklines are instantly-familiar, but still construct an instant hit. A bongo and bass-slapping intro, underpinned by hard synth and overlaid with ace minimal guitar, sets up a dramatic, dancefloor situation, the detail of which is revealed on the electro-dub B-side mix – strangely, sounding more uptempo than the vocal track. Welcome cash-flow cuts, both, for sure' – Richard Boon, The Catalogue #26 May '85
Extract from From Heaven to Heaven, New Order Live… '
Birmingham Tower Ballroom, 9.4.85 – 'In the dressing room at some point during the evening Rob (Gretton, manager) called me over. With the single to be released in a month's time, film director, Jonathan Demme was in the room and showing everyone the video he'd shot of and for the band, namely 'The Perfect Kiss.' My first thought as we all peered at the footage? He certainly didn't hire that video camera kit from Multi-Broadcast. Secondly, I was startled at the visual approach he'd taken. I may have stood just feet away from New Order performing at loads of soundchecks over the last three plus years, and seen live footage of varying quality, but the clarity and intimacy of this… A genius video then, it still is today, and it shouldn't need explaining why'.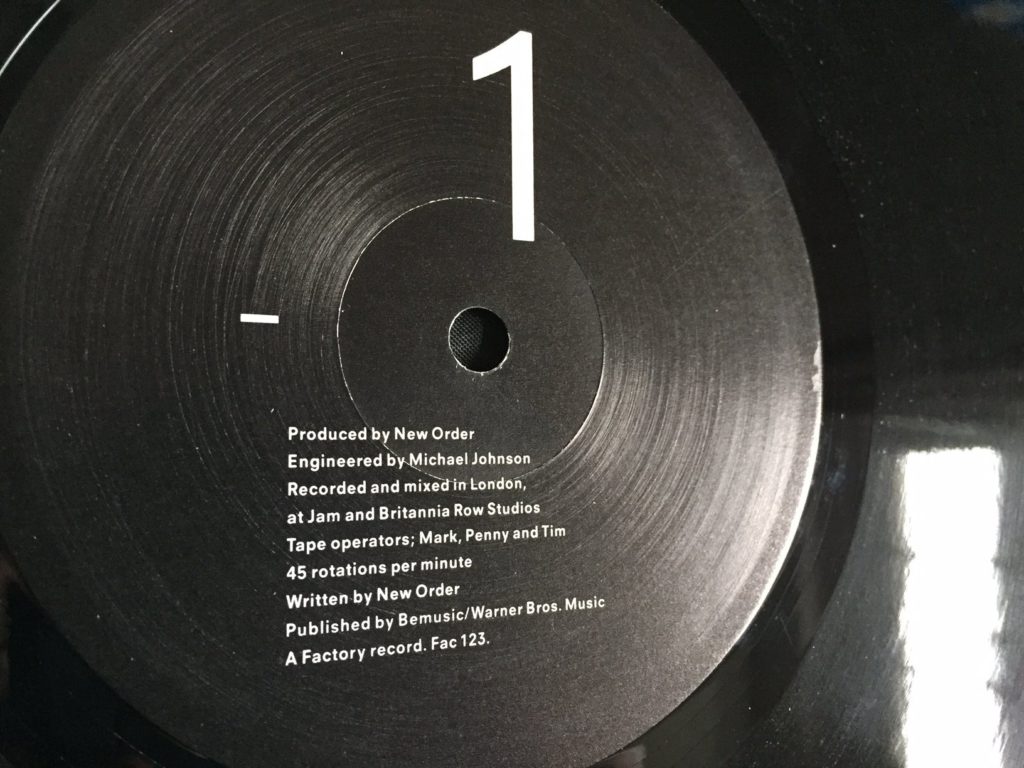 ---
09.14
MOLOKO – The Time Is Now (Plastic Cowboy Mix) – Dunno
Next to no idea where this mix emanates from, or can be acquired, but it's certainly right for here and now in this show. Ex-Chakk'er and Fon Studios, Sheffield producer, Mark Brydon and vocalist, Róisín Murphy = Moloko. Ultra sassy… if as a duo, both personally and musically, now defunkt.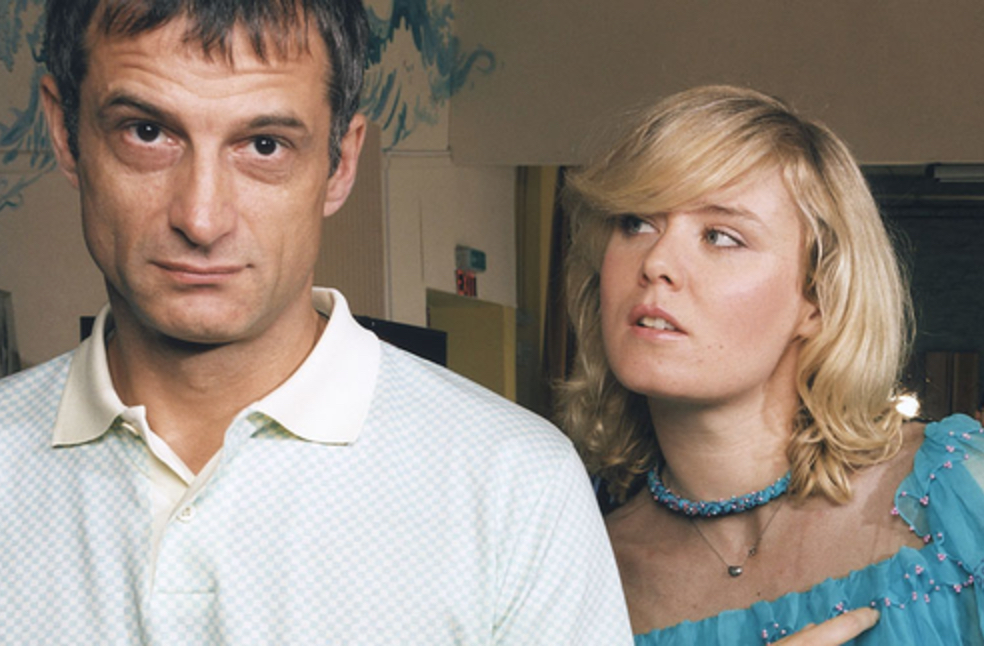 ---
12.24
A CERTAIN RATIO – My Spirit – To Each, LP – Factory – 1981
Buried in the spare room overflow of 'stuff' in these parts is what looks like a taller version of that open-lid, record playing beast on the left in this ACR label image. A Graphafone from Connecticut in the late 1910s, it's unable to play this cracker of a track from ACR.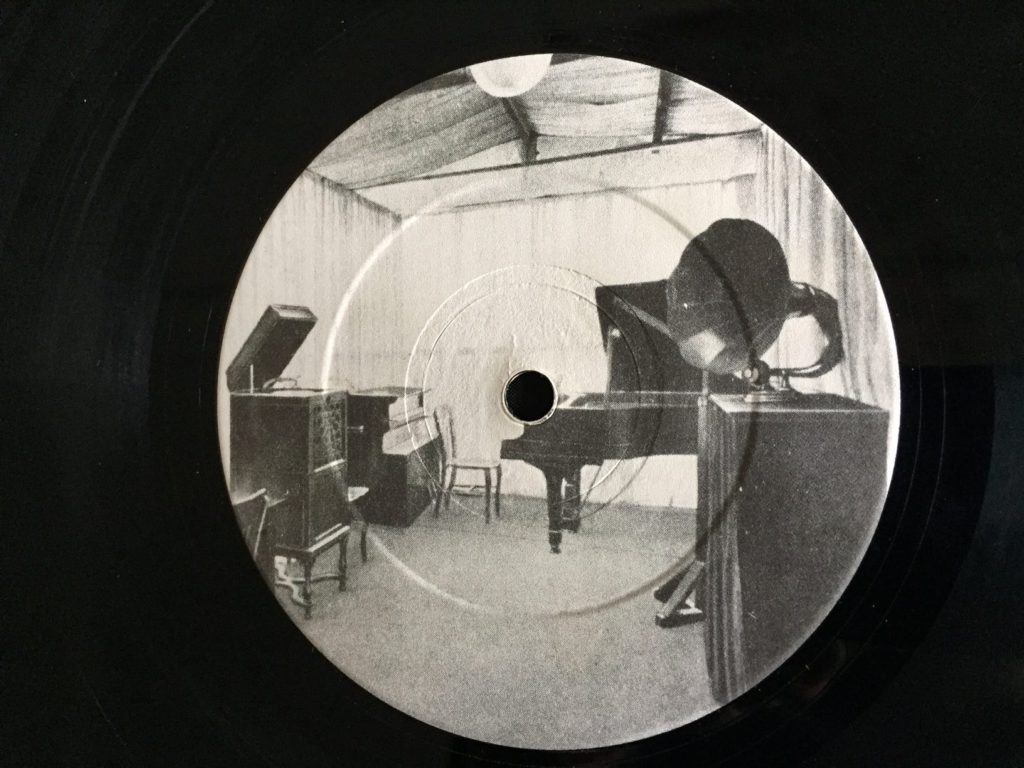 ---
14.48
AGE OF CHANCE – Don't Get Mad, Get Even – 12′ – Virgin – 1987
A couple of guitar-driven 7″ singles on their own Riot Bible label before signing to Virgin, where the sound and production got more electronic and expansive.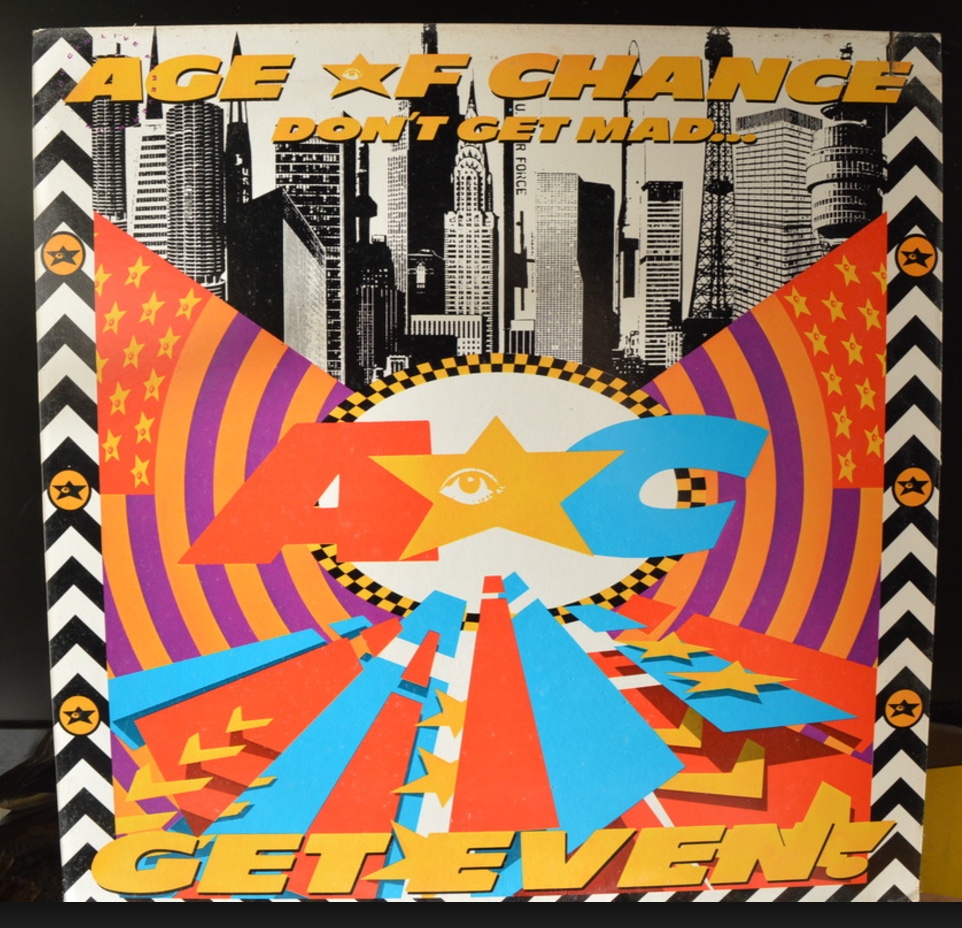 ---
18.11
AGF/DELAY – In Cycles – Symptoms, CD only – BPitch Control – 2009
This duo seem to have been short-lived…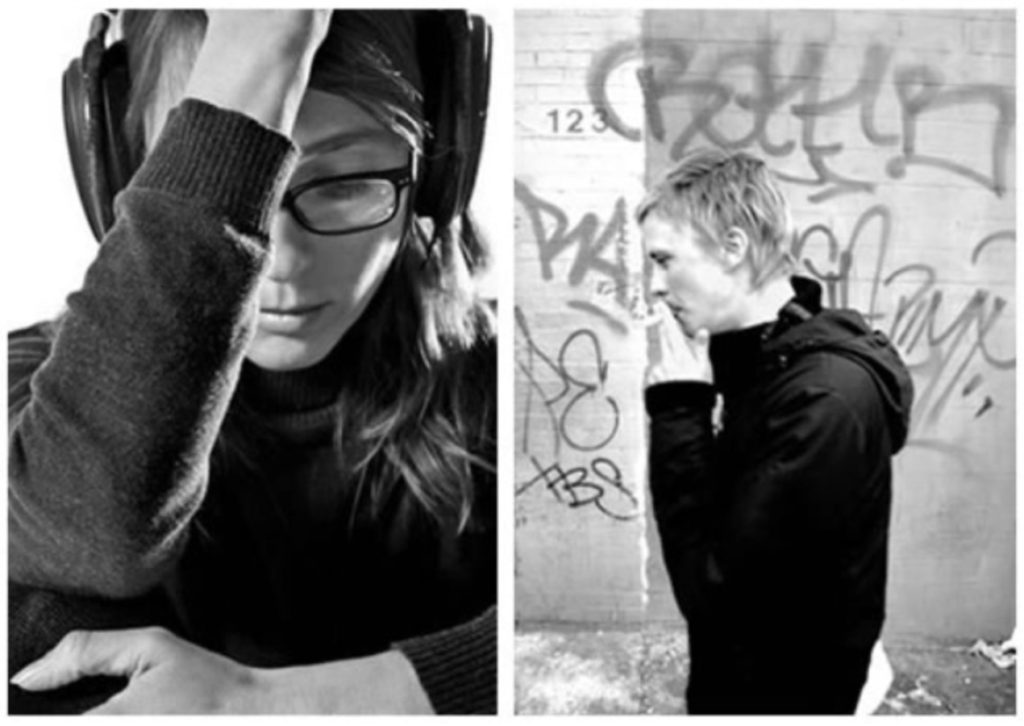 ---
20.13
LAIKA – Uneasy – 7″ – Too Pure – 2000
The holographic sleeve on this single won't have been cheap. Formed by two members of Moonshake – Margaret Fiedler and John Frenett – Laika ceased trading around 2003/4 but although their website hints at a life past, it's still active and with some choice reviews (see below). Maybe room for a re-emergence at some point?
That perfect point between melancholy and renewed optimism – TIME OUT
Bewitching, confounding and very often unique – NME
Laika go where no other band dares to go – i-D
Classy headnodding stuff – Dj
A choice blend of distinctive samples, and beautifully poetic lyrics – MOJO
Laika confound expectations at every turn. They're not a rock band, but they play guitars. They're not an 'electronic' group in the usual sense of the term, yet they meld and twist samples with the best of them – Frequently Asked Questions 
Their debut, Antenna EP was followed by an album, Silver Apples of the Moon in 1994. The media were suitably impressed, with The Wire calling the album 'a work of impressive genius'.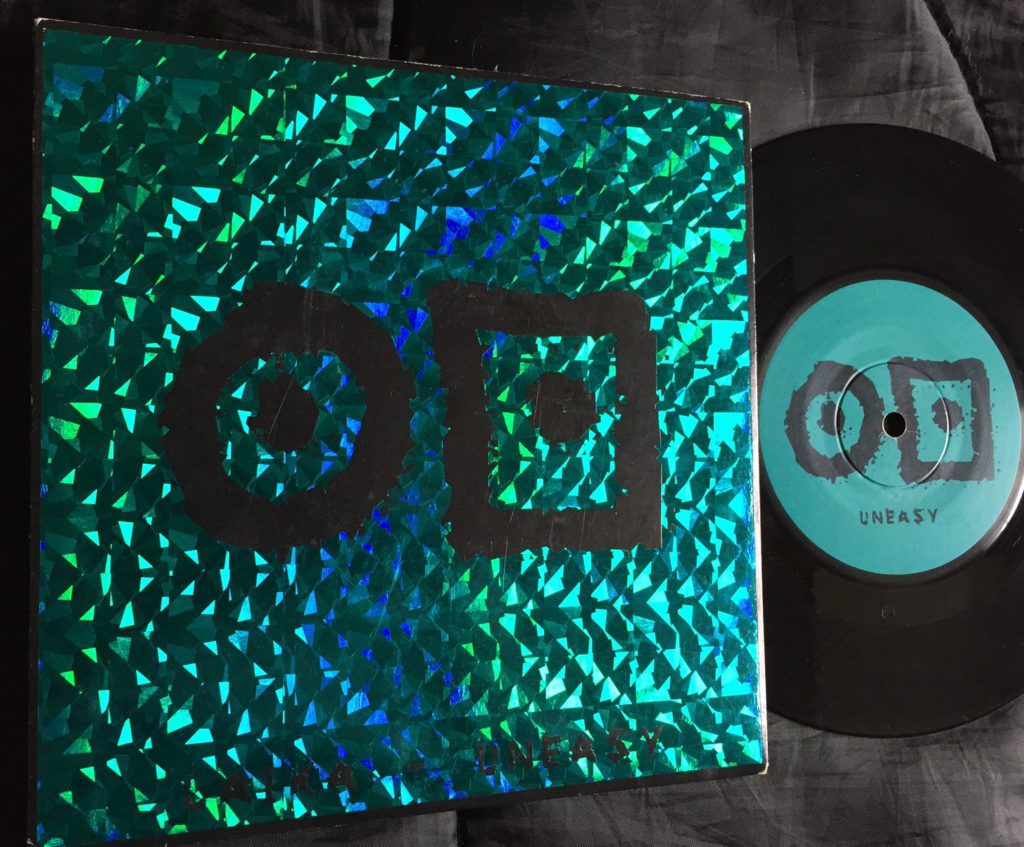 ---
25.01
GOT-TA-SCATTA- Still I Rise – 12″
Well, it's taken until show 28 for a track I'm intrinsically involved with to be playlisted… so hold back on any shouts of nepotism.
'What a brilliantly original double A-side this is. Think of Grace Jones meeting Augustus Darnell in a Fela Kuti tribute band. One side is sensually sinister, the other happy happy in an end of the night Shoom kind of way. Essential black music – buy it.' ***** – Terry Farley (DJ and co-founder of the legendary dance label, Boys Own), Muzik, Nov, 2001.
Around the, errr… 'borrowed' vocalist was a bunch of samples, one of which I'd grabbed from a fairly innocuous and anonymous dance 12″. When I took the single to Soul Trader for distribution, head honcho Marc Lessner, a man of great knowledge is this area (he'd also kickstarted the Wall Of Sound label with Mark Jones) spotted the sample straight away. The aforementioned dance 12″ bods had themselves borrowed it… but from some hugely well-known (but not to me) soul record. Doh!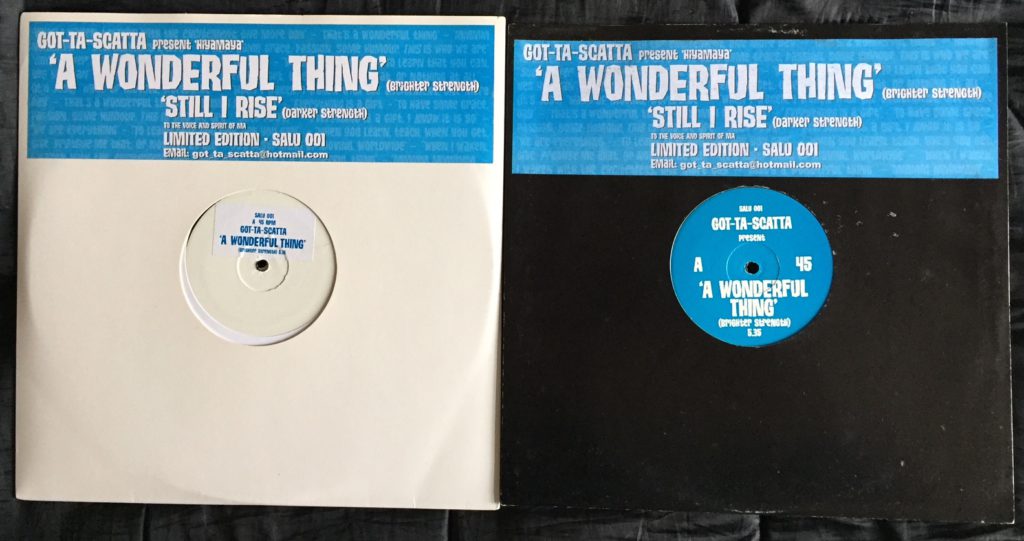 ---
29.34
KRAAK & SMAAK – Cornered – That's Our Word, 12″ EP – Jalapeno Records – 2008
If this duo really had the surnames Kraak & Smaak I'd let them off. Crap name but hypnotic tune.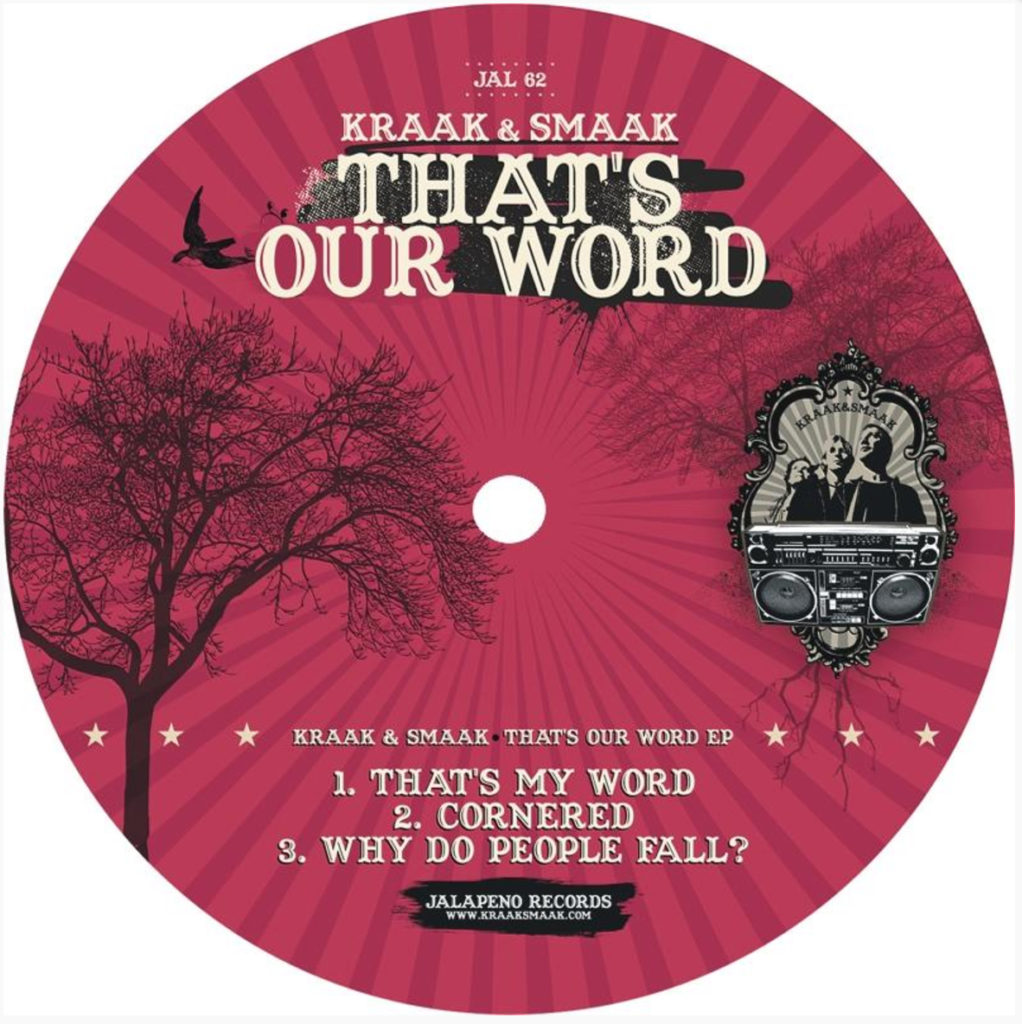 ---
36.04
RENAISSANCE – Black Flame – Turn Of The Cards, LP – BTM Records – 1974
I spent some late teens/early twenties time with Renaissance's Live At Carnegie Hall double album and when their material doesn't get too overblown I still have time for Annie Haslam's vocals. A sound that emanated from a different lifetime… and sounds like it. The world was a simpler place back then, with maybe more time to 'drift away'.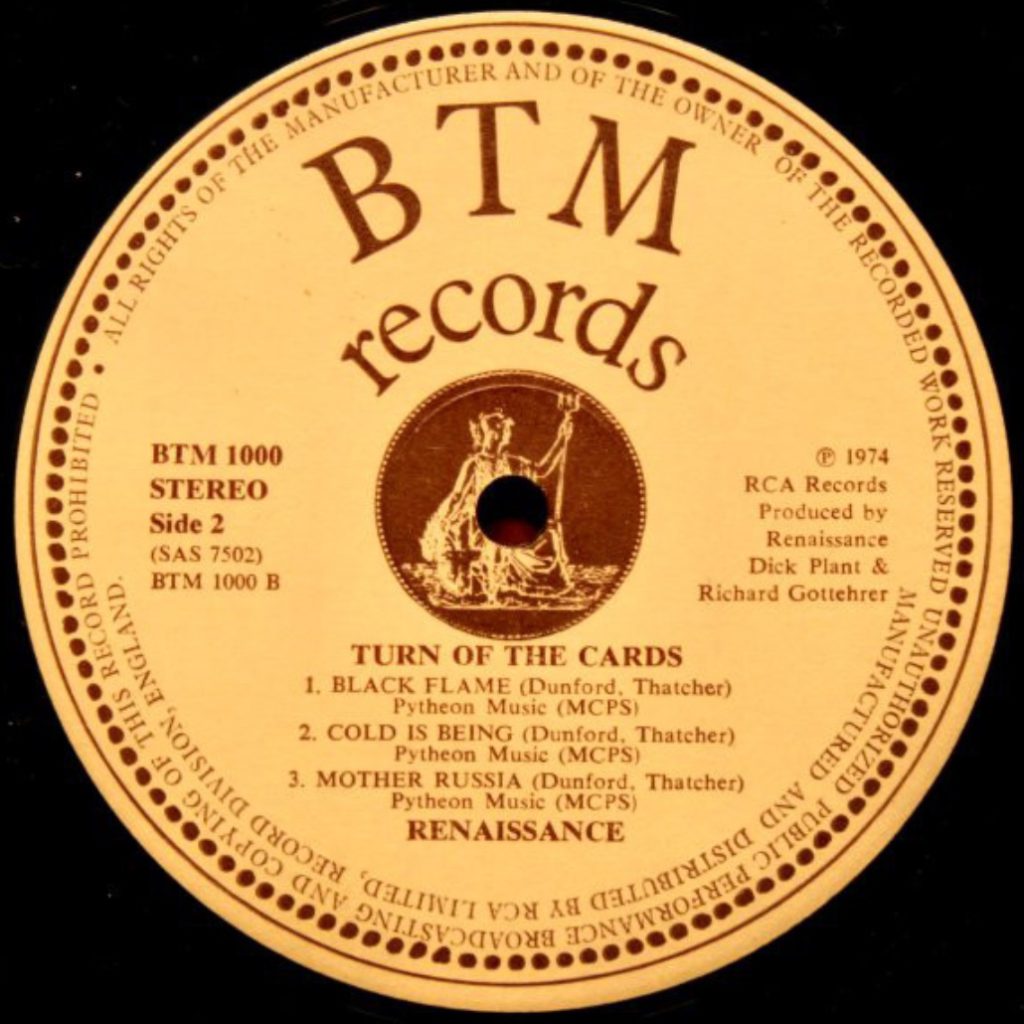 ---
40.38
MARVIN GAYE – If I Should Die Tonight – Let's Get It On, LP – Tamla Motown – 1973
Considering Marv's What's Going On is my favourite album bar none, it's strange I never owned Let's Get It On back in the day, so I came to this a good few years down the line. An iconic sound and voice.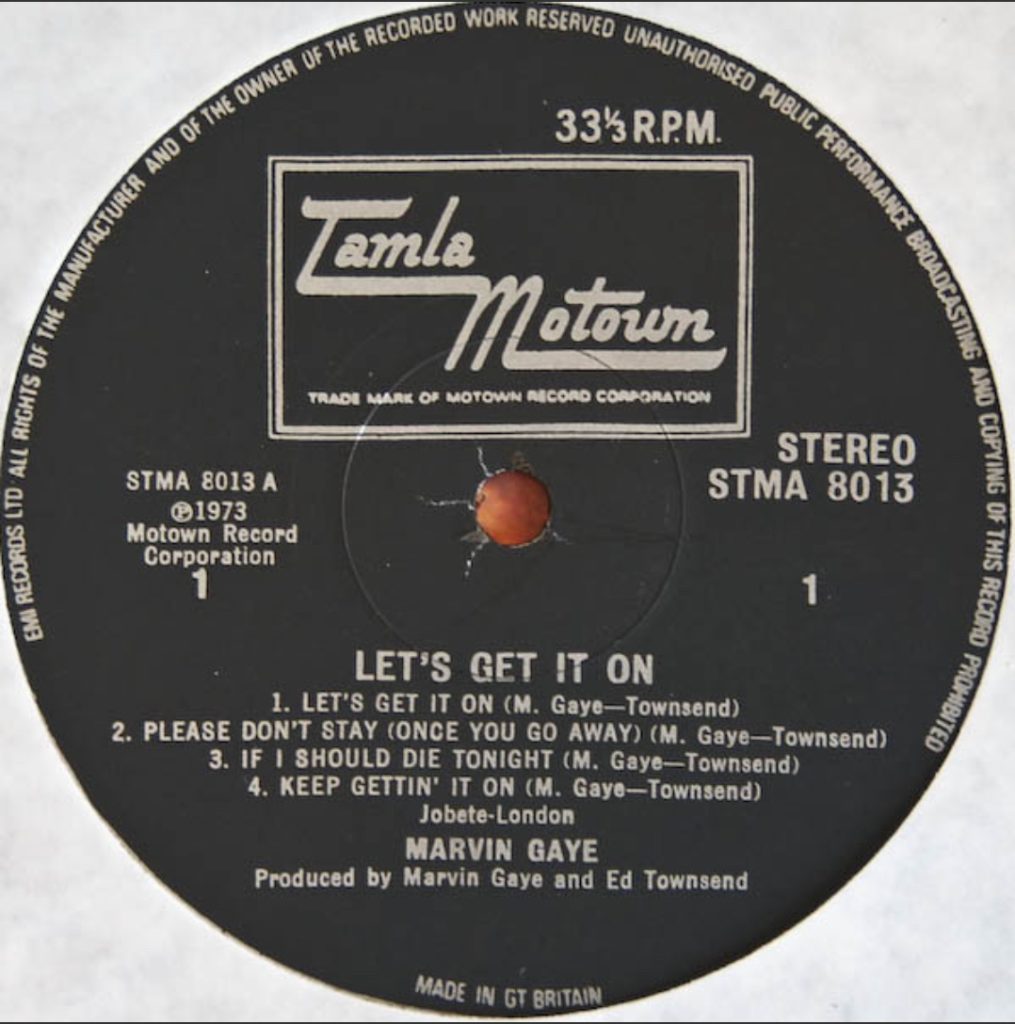 ---
44.34
OPAZ (feat RAY HAYDEN) – Don't Wanna Cry – 12″ b-side – Opaz – 1993
With his label, Opaz and productions predominantly running through the nineties, Ray Hayden is probably best known by the soul/jazz crew, and for Martine Gerault's street soul classic, The Revival… but this Marvin Gaye-influenced b-side is a worthy contender.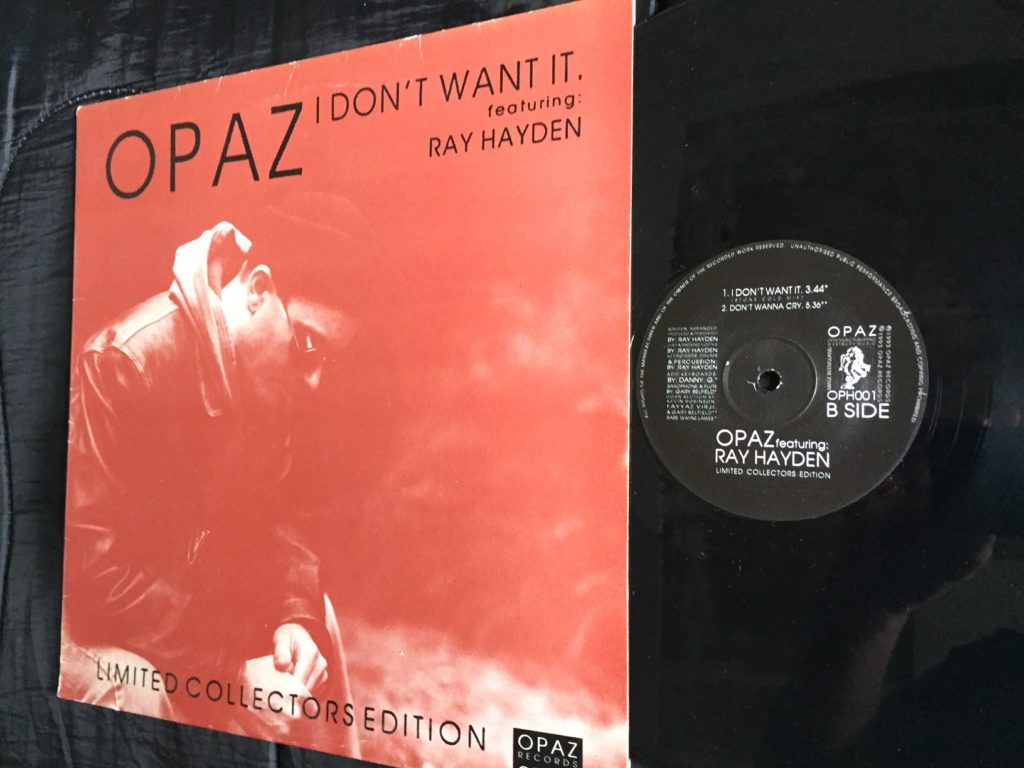 ---
49.46
CARLENE DAVIS – Dial My Number (Morales Club Mix) – 12″ – Gee Street – 1991
A dancehall and David Morales meet up…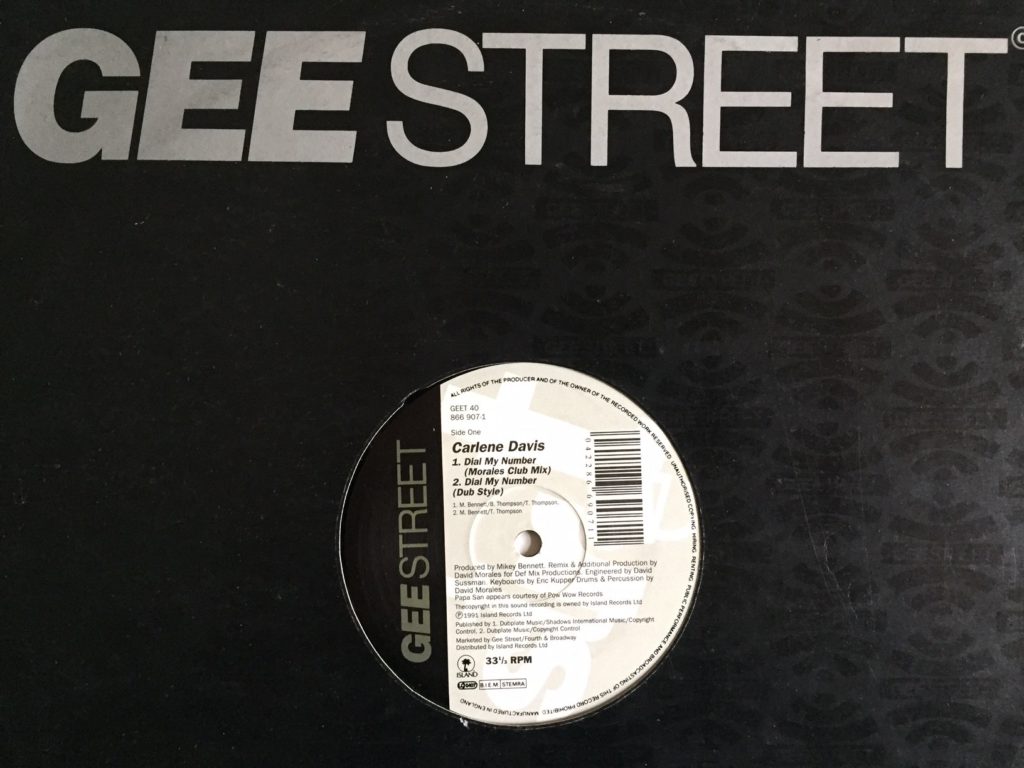 Record Mirror, 13.6.92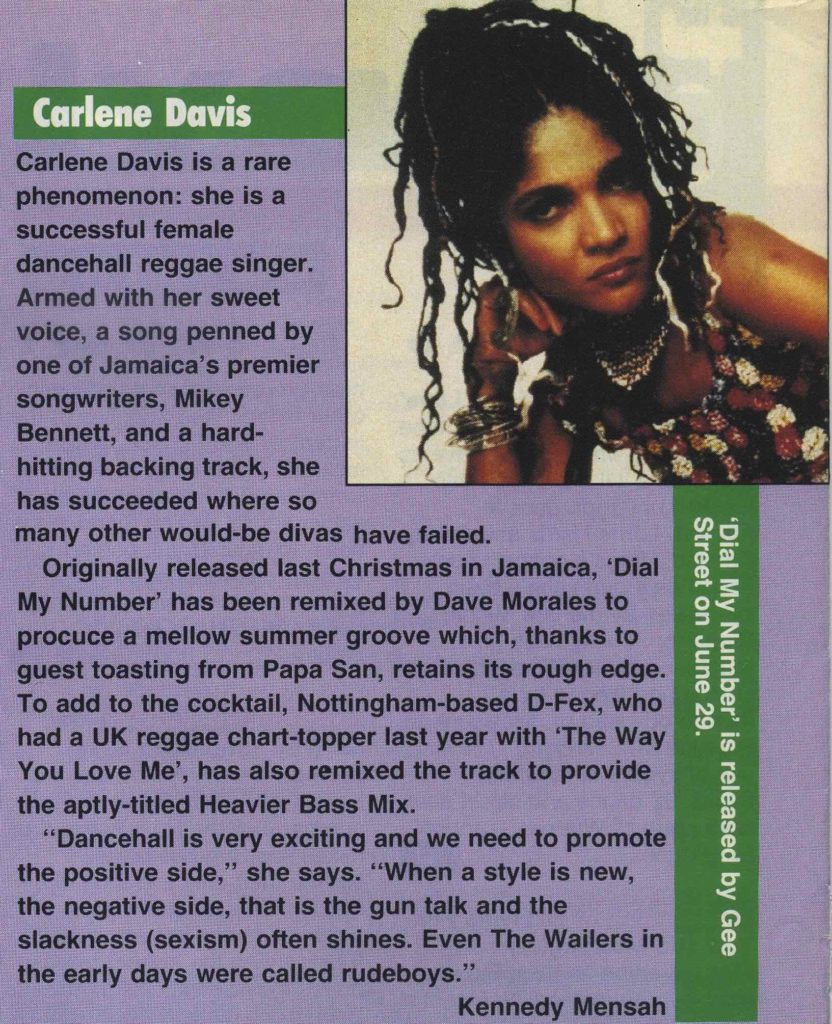 ---
55.40
NASMAK – Sunk In Sight Of The Harbour – Duel, LP – Plurex Records – 1983
I played Nasmak fairly regularly at our Winkles club in the early eighties – though not this tune. They definitely had something about them.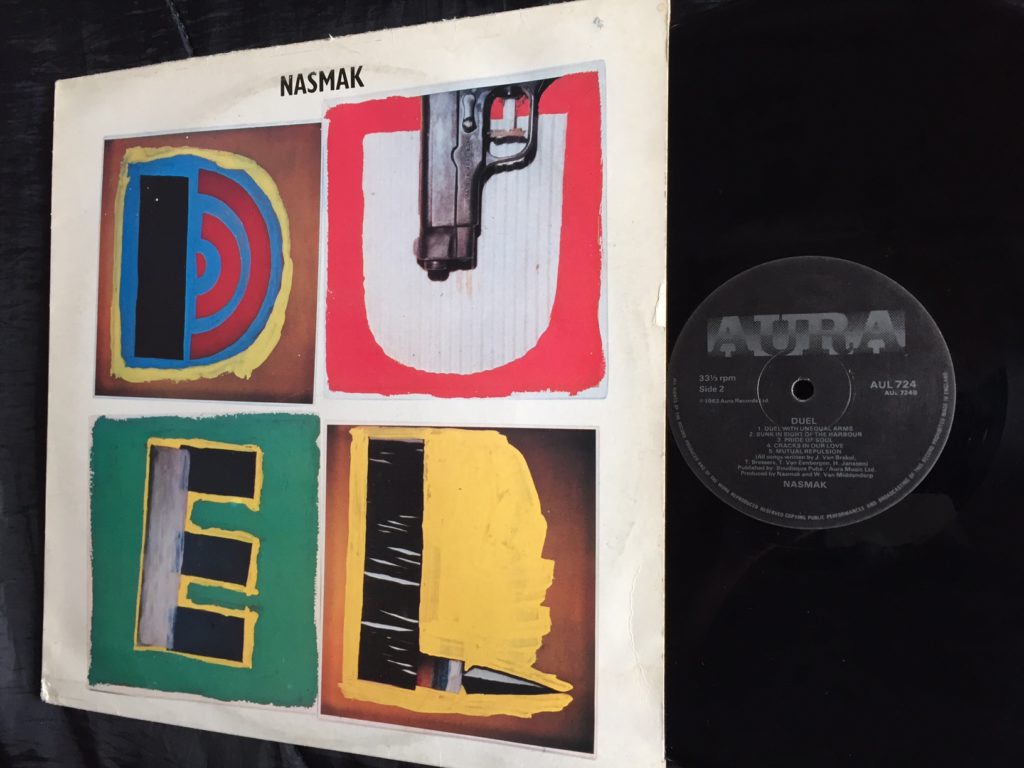 ---
59.29
JACK PEÑATE – Got My Favourite – 7″ b-side – Young Turks – 2006
Cheeky chappy Jack, back for his second 41 Rooms outing. All 1000 copies of this, his debut single, had a bespoke sleeve – by virtue of a unique polaroid, cover mounted on each. So, if you're a completist JP fan collector, you were up against it from day one!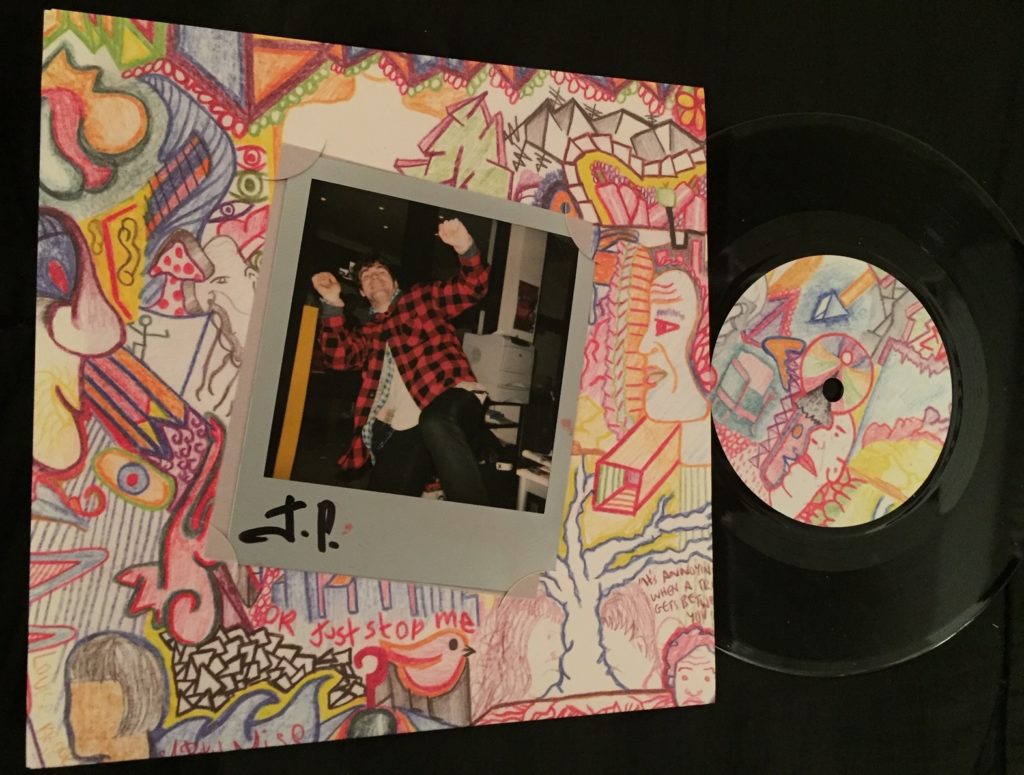 ---
01.03.19
PLASTICS – Diamond Head – 7″ flexi-disc – Island – 1981
According to Discogs, 'Given free at counter to customers of Harlequin Records and Our Price Records, probably other shops too.' Mine, therefore, very likely coming from the latter, in Bedford.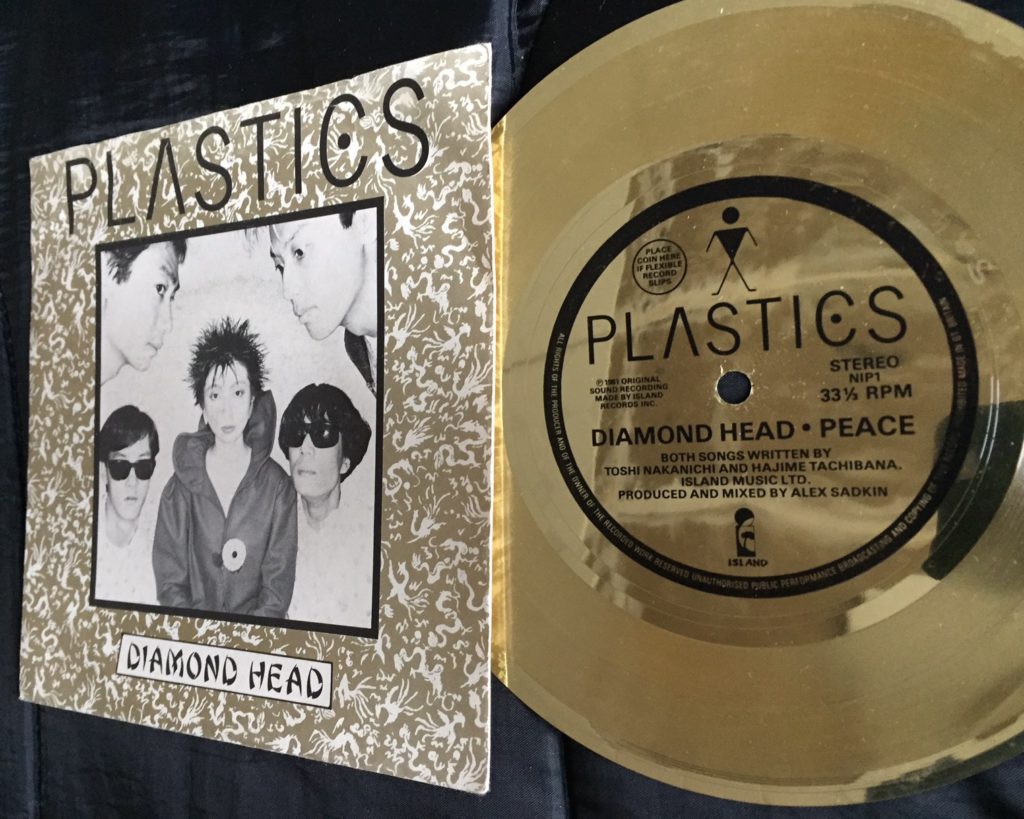 ---
01.06.35
PUBLIC SERVICE BROADCASTING – Gagarin – The Race For Space, LP, clear vinyl – Test Card Recordings – 2015
Up to their bouncy best, but I can see them looking to carve a change of direction…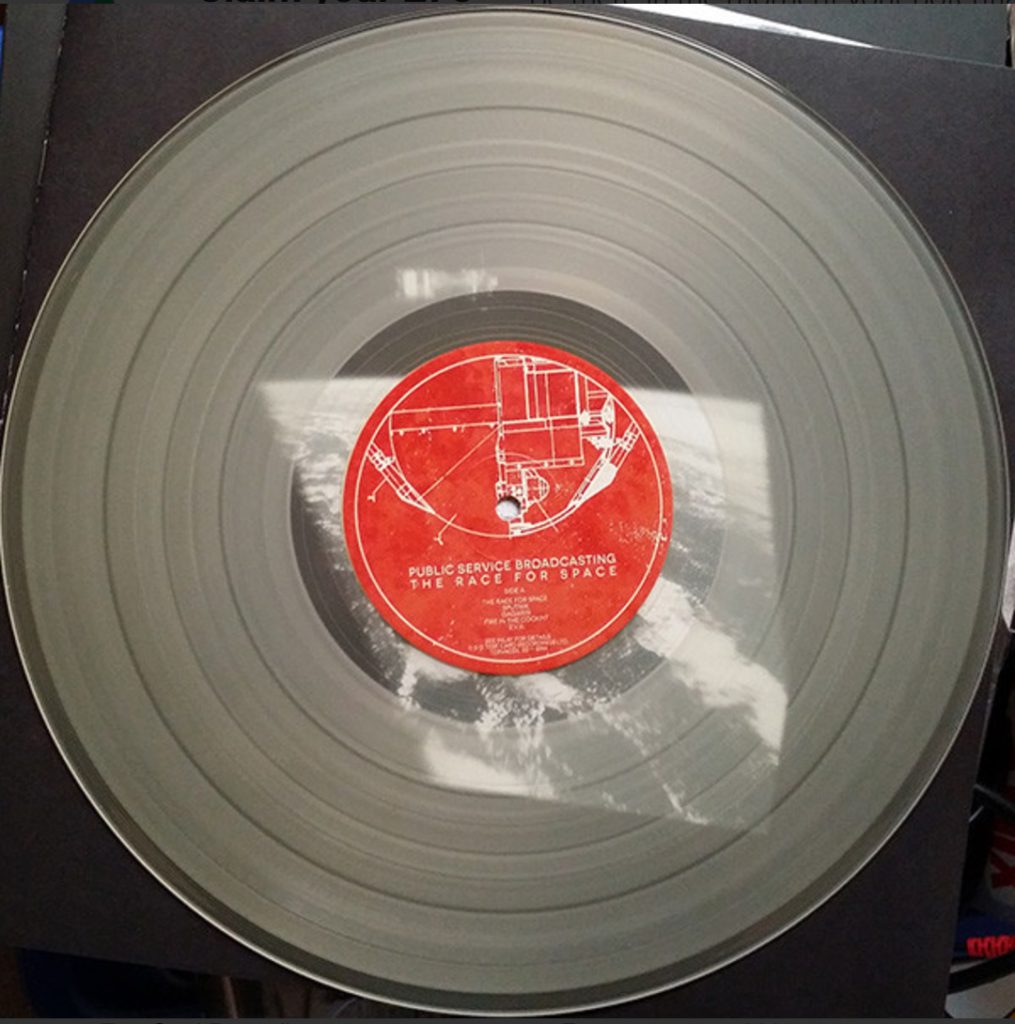 ---
01.09.57
EVOLUTION CONTROL COMMITTEE – Don't Let The Devil Blow Your Mind – All Rights Reserved, LP, orange vinyl – Seeland – 2011
I'm not regularly on oversees jaunts picking up vinyl but this was bought from Rasputin in San Francisco when I was over for New Order dates a few years back. A big store that I could have spent the day in (and where my nephew, Shahan worked at the time)… and here, a thumping sound reminiscent of big beat stuff coming out of the UK in the nineties…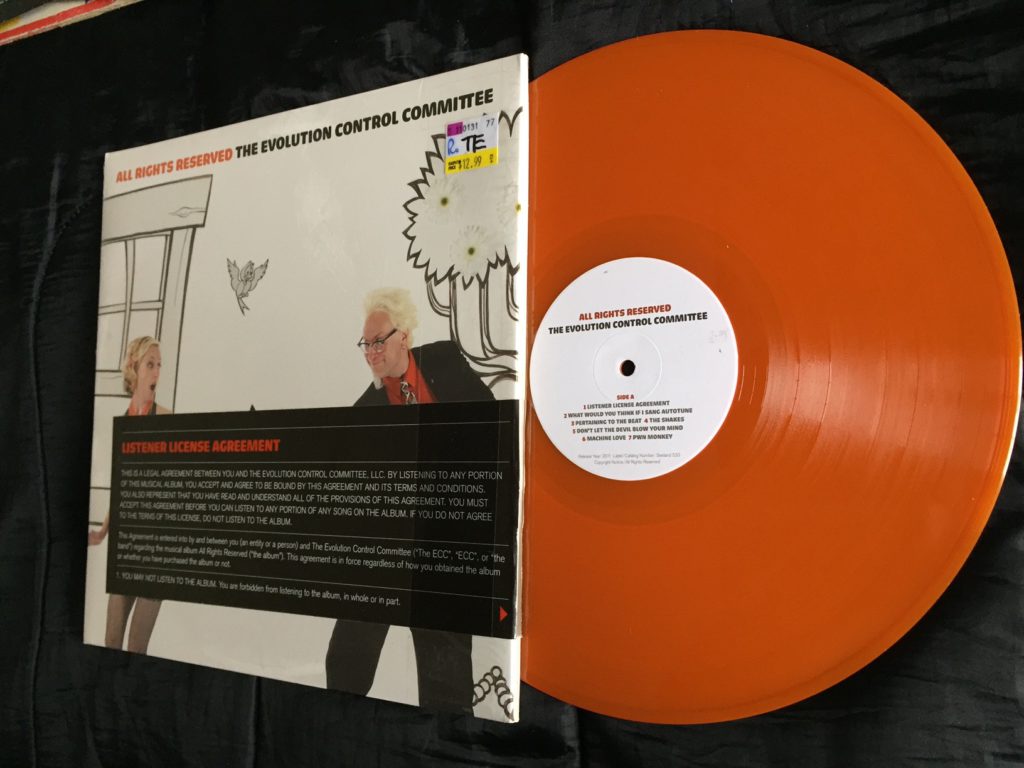 a bit like these lads…
---
01.13.42
PROPELLERHEADS – Big Dog – 12″ b-side – Wall Of Sound – 1996
A Roland 303 off its acidic head, possibly… and a sound heard at many a college sound system, I'd have guessed.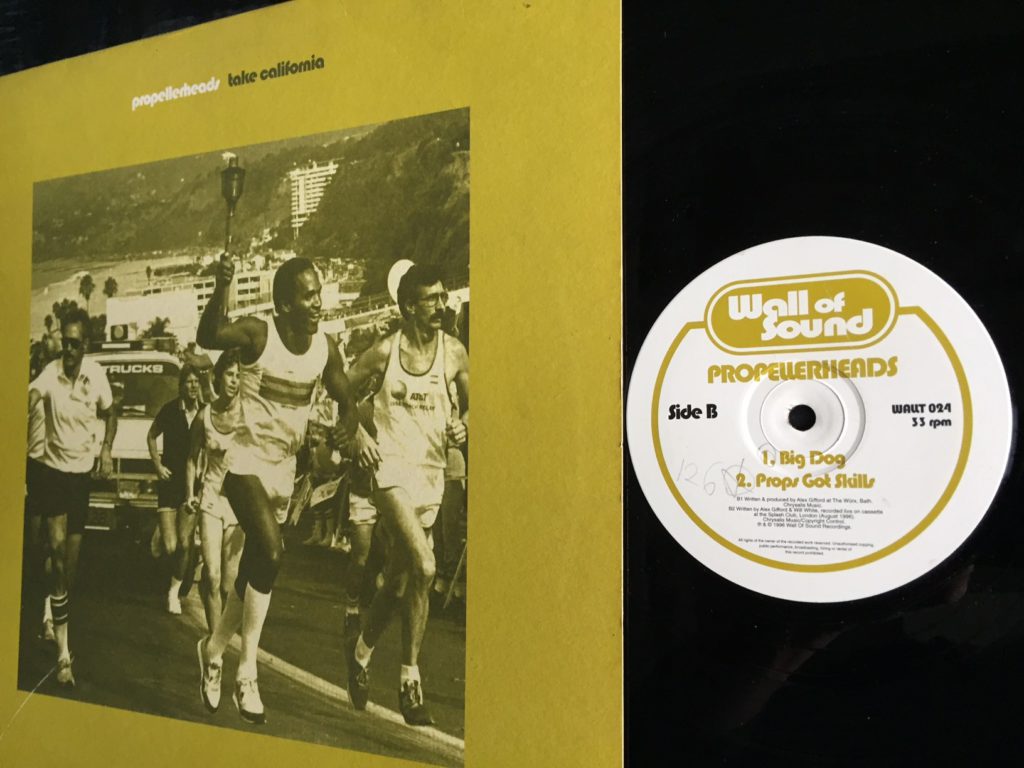 ---
01.17.52
EDITORS – All Sparks – 7″ – Kitchenware – 2006
Soooo early eighties new wave in style, this could easily have been a Chameleons intro/song. Editors' fifth single from their debut album, but the first to venture out from the single word title format. Spooky… or maybe not.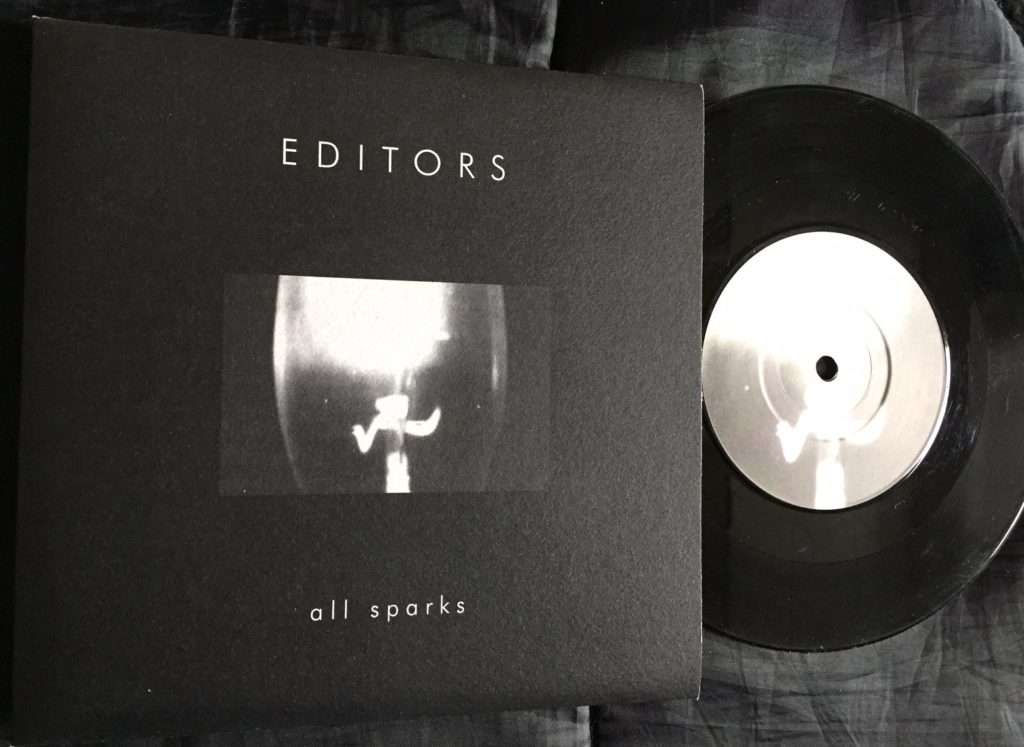 ---
01.21.20
WILD NOTHING – The Blue Dress – Nocturne, LP – Captured Tracks – 2012
A lilting sound, from the US label that deals in 'delicate'…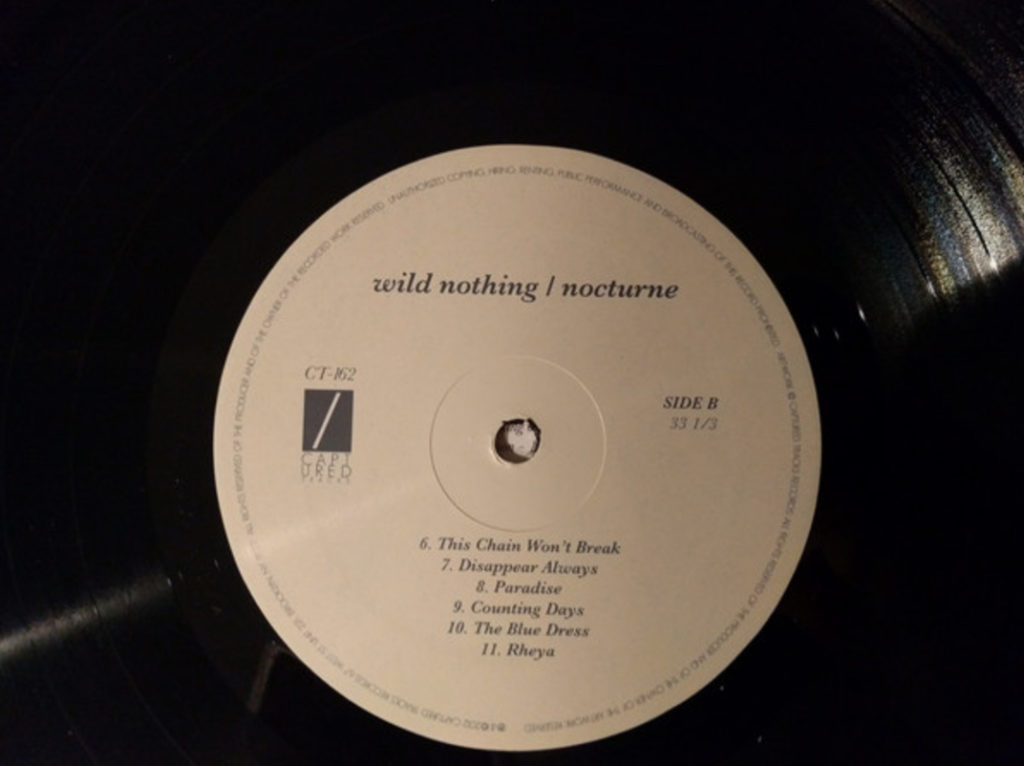 and aren't unconnected with…
---
01.24.40
THE WAKE – English Rain – Make It Loud, LP – Sarah Records – 1990
Caesar and Carolyn getting a bit gutsy as they ease their way into the nineties, and here's my test pressing picked up very cheaply in the nineties.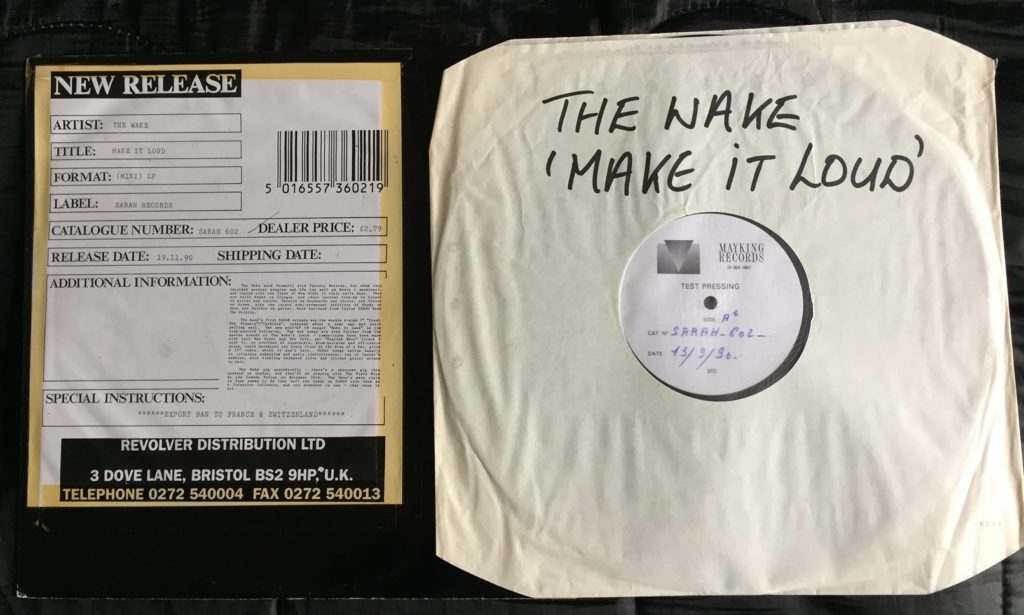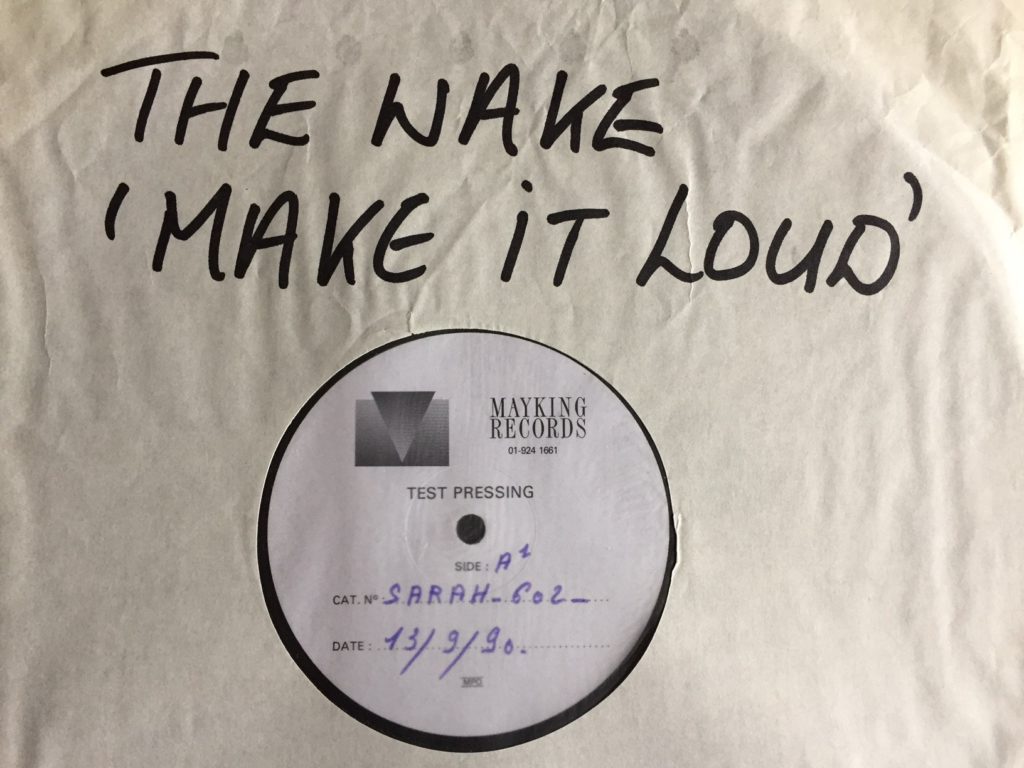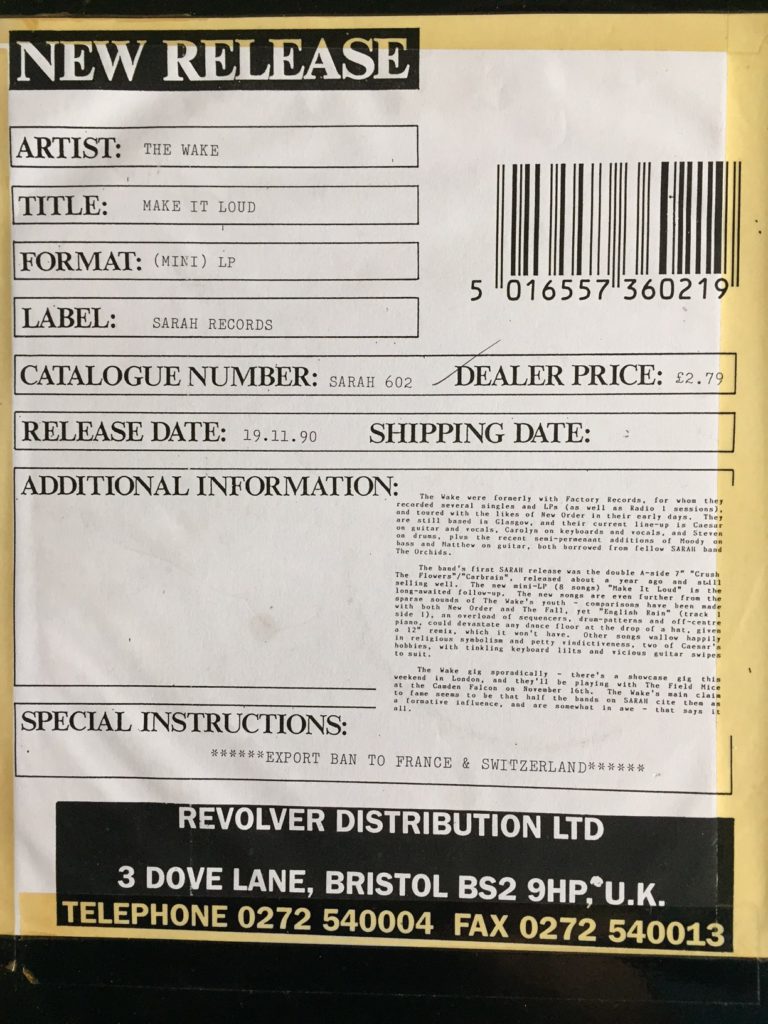 And another opportunity to document the band's visits to Bedford and their two gigs at Winkles in 1983. 'The Wake's Progress' – their second visit, and a meet up with 'local author' John Bunyan on Nov 13. A better quality take of the shot than appeared in my fanzine, Rorschach Testing in early '84.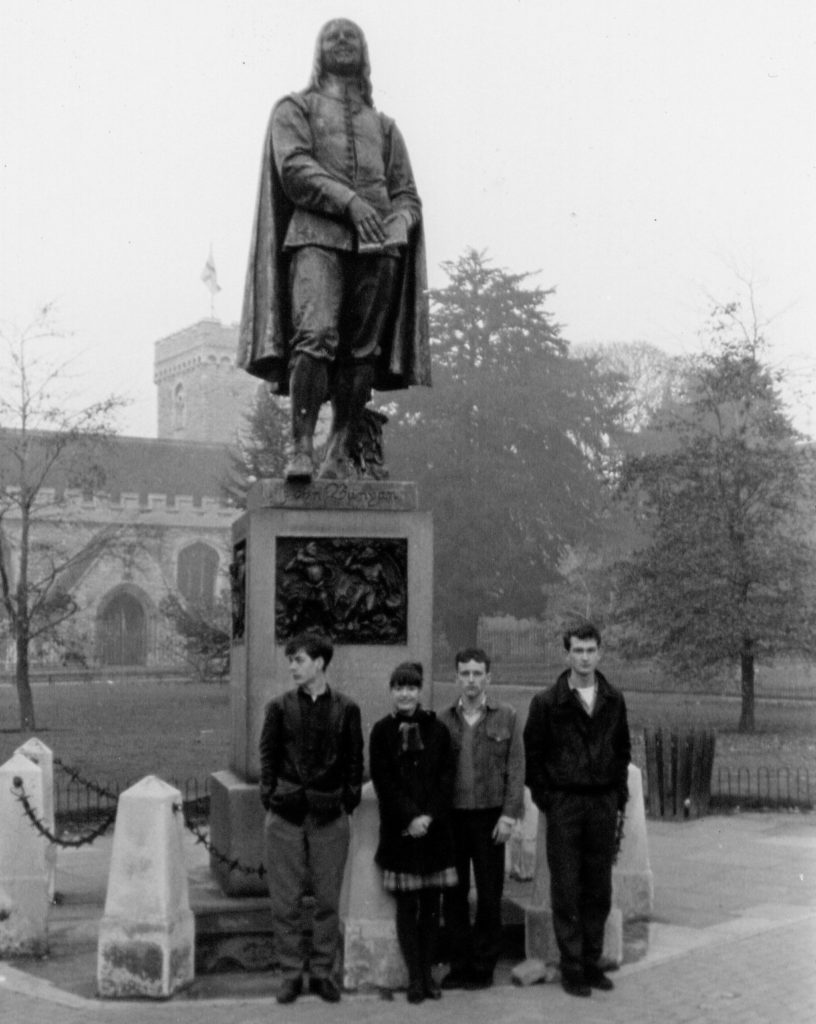 Photo credit: Dec Hickey
---
01.28.28
THE TRACTORS – Caesar/Caesar (JP session, June, 1987)
See what I did there?
Tractors' official vinyl releases numbered as many as their Peely sessions – one – this tune being from the latter. But as for a photo of the band; rarer than hens' teeth, it would appear… as they haven't appeared.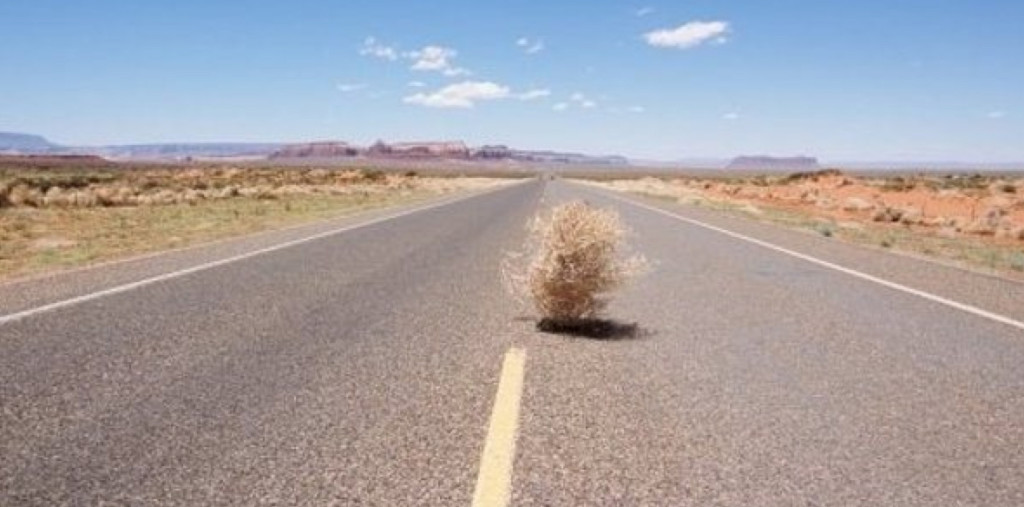 ---
01.30.52
SNEAKER PIMPS – Tesko Suicide – 12″ – Clean Up Records – 1996
The stock 12″ copy has three mixes of Tesko S, but this is a white/black label two track promo of it. Unlisted at Discogs.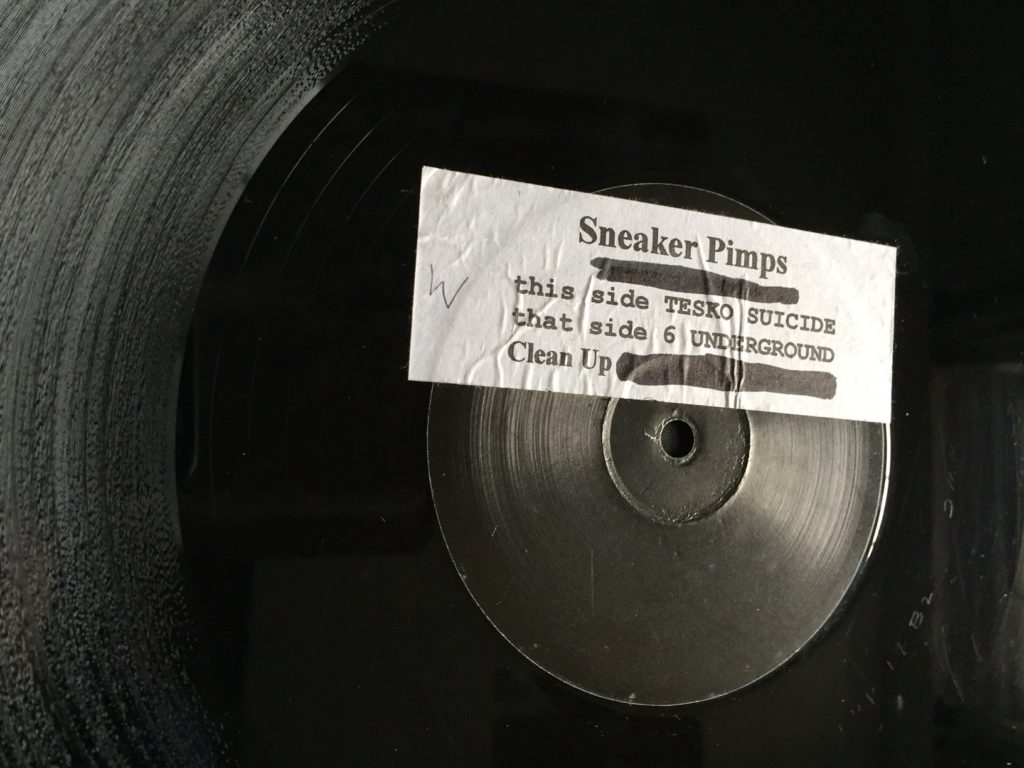 ---
01.34.22
MALARIA! – Your Turn To Run (I Will Be Your Only One) – New York Passage 12″ – Jungle Records – 1982
The English side of this three track record. I saw them support New Order in Brussels the year previous to this release.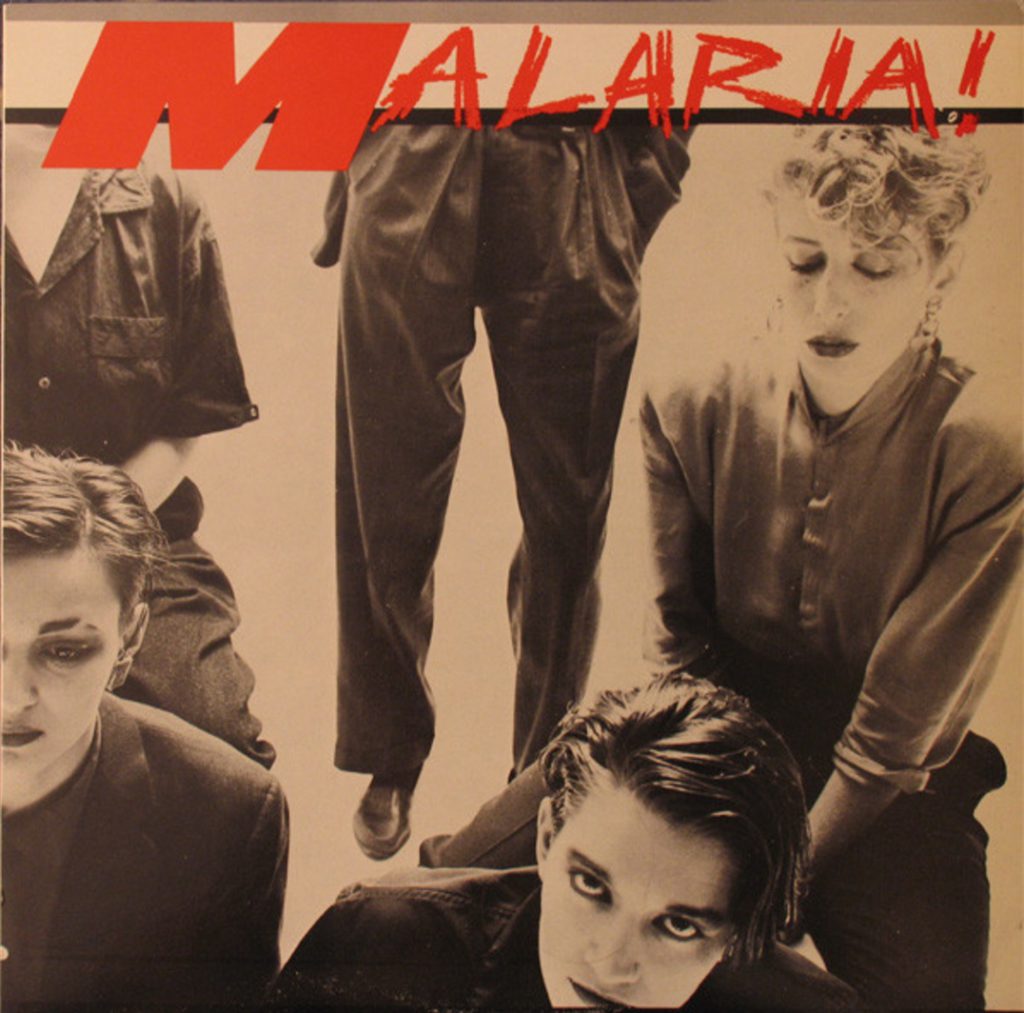 A US acetate out there somewhere…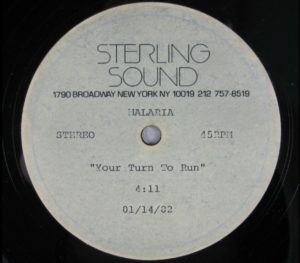 ---
01.37.53
THE BROTHERHOOD OF SOUL – I'll Be Right There (Roger's Bass Hit Mix) – 12″ – Strictly Rhythm – 1995
Belting vocals and very importantly, fat, fat beats from Roger Sanchez. This would have sounded mighty fine over a club sound system of any quality.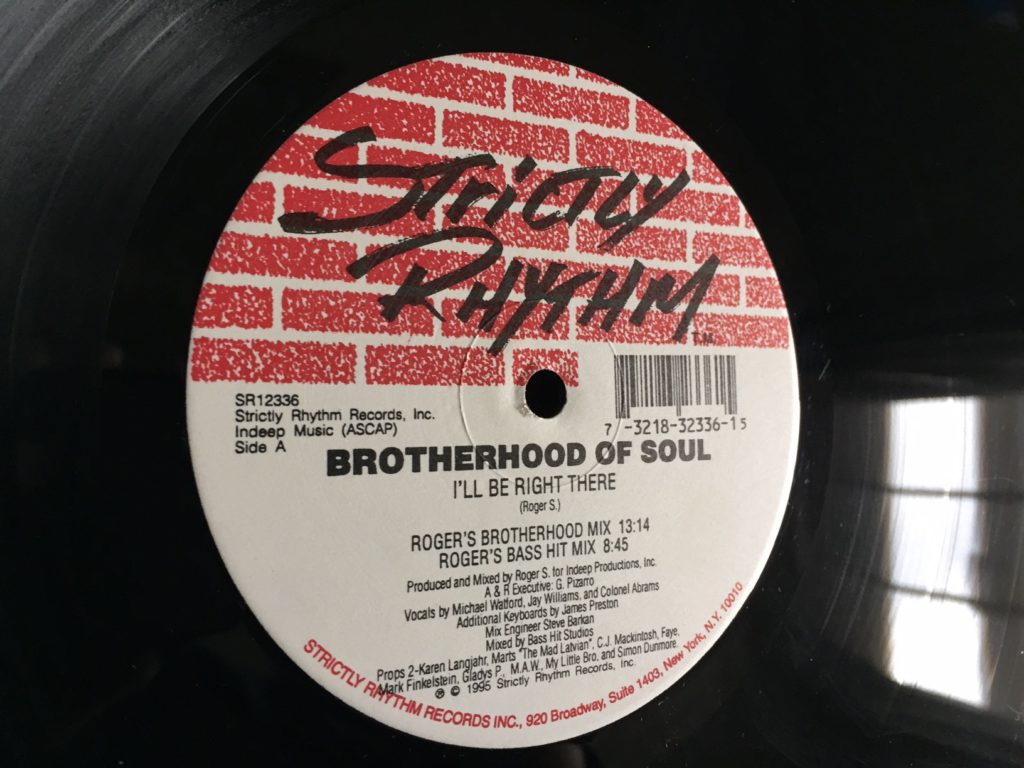 ---
01.42.05
CABARET VOLTAIRE – Animation – The Crackdown, LP – Some Bizzare/Virgin – 1983
CV were on a commercial high at this point, also performing the track at Bedford Boys' Club on July 16, 1983, one of my own promotions.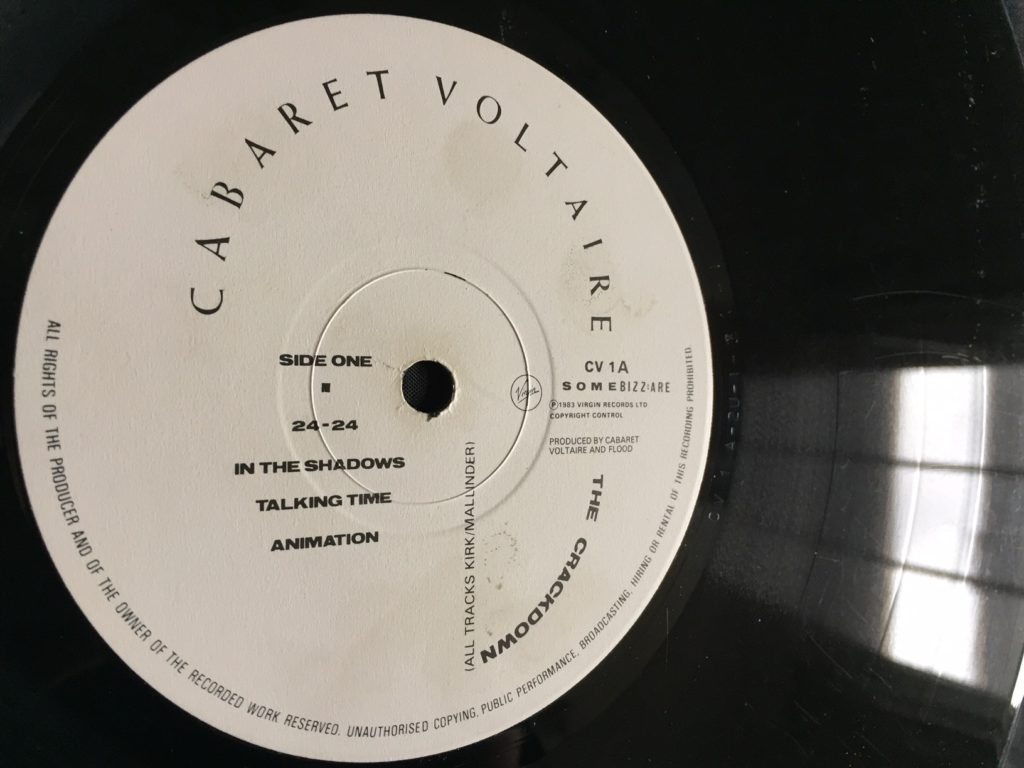 Mal nearly in the spotlight, Sheffield Uni, Nov 1983… I think.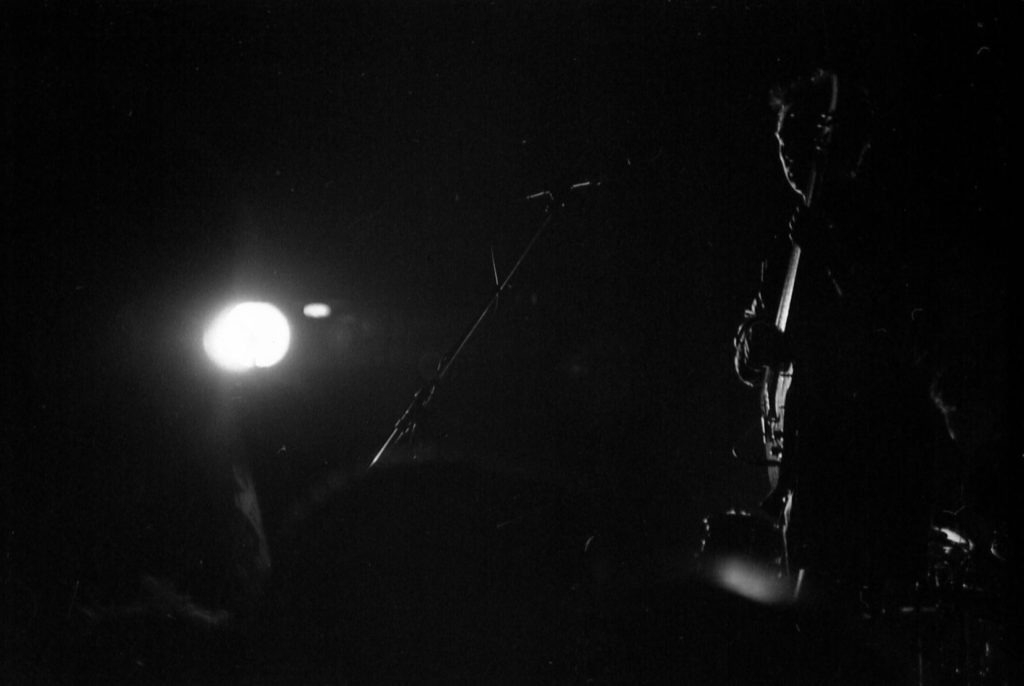 Photo credit: Dec Hickey
---
01.47.12
D*NOTE (Feat BETH HIRSCH) – D Votion (Beat Me Mix) – promo 12″ – VC Recordings – 2000
My favourite marriage of Matt Winn and his vocal muse, Beth.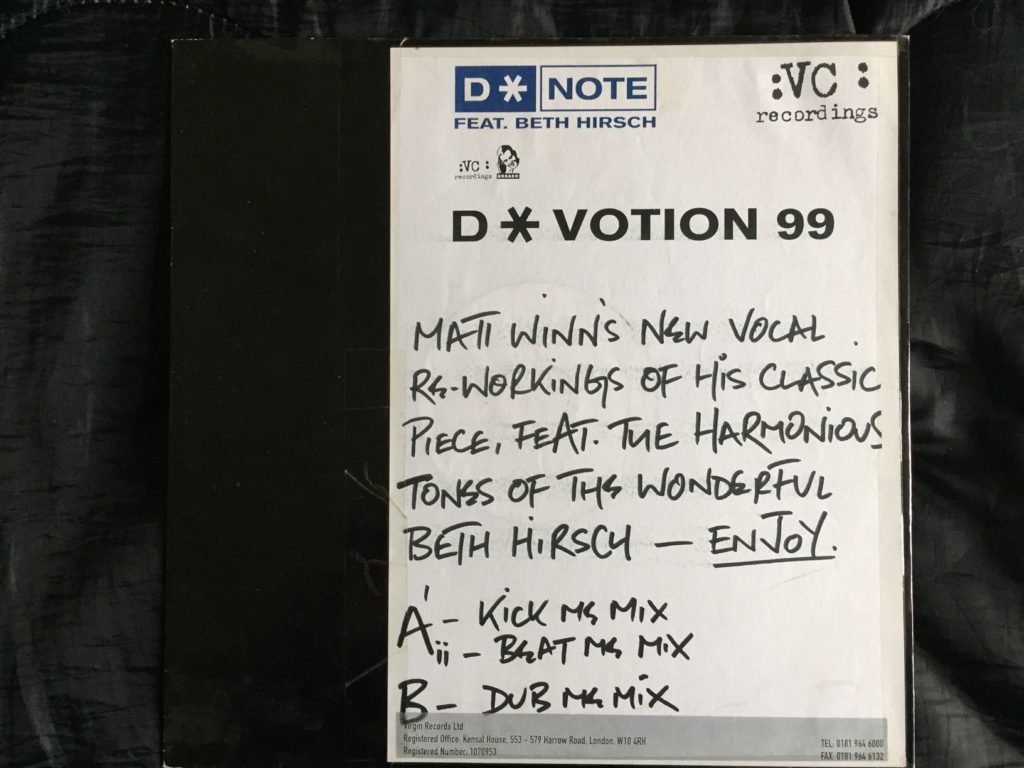 ---
01.51.19
DIGITAL MIDGETS – We Always Have Been – 12″ EP – Cookshop – 2001
The first of just three releases over eight years and then, under this moniker, Alex Wilford was gone.
'A sound FX-obsessed tinnitus sufferer from Brighton, UK, specializing in other-worldly wobbly synth-driven psychedelic electronica' – says Discogs. They're not wrong.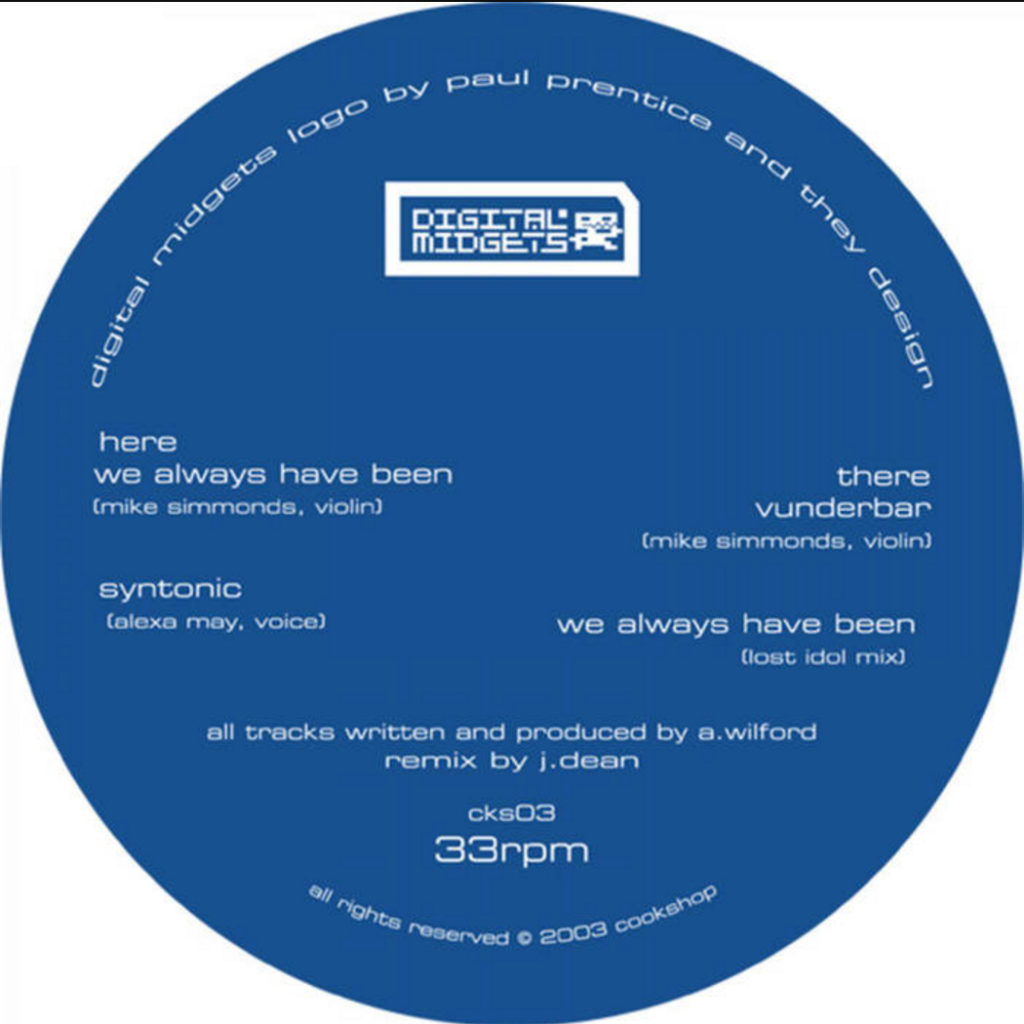 ---
01.55.49
CITY – Your Life – 12″ v/artists EP – Pork – 2000
Mike Kelly – who and wherever you are – this is one fab tune. A fave of both the Got-Ta-Scatta boys, it's cool to be seeing out show 28 with it.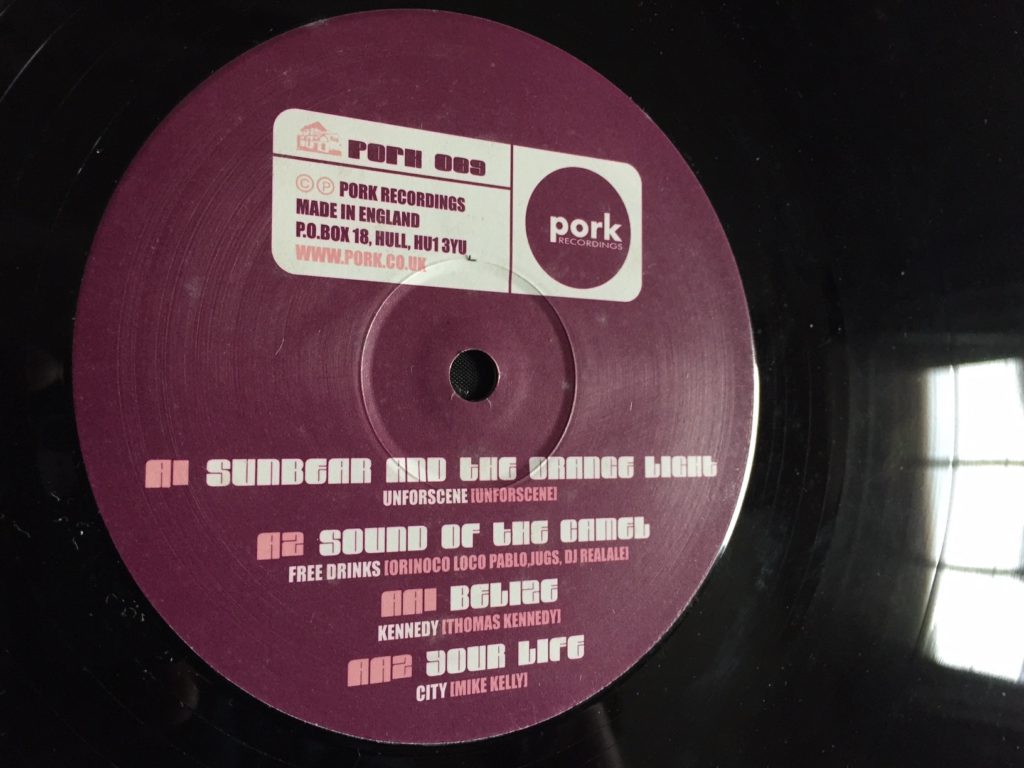 ---
'Time for bed'… said Zebedee.
Dec….