41 Rooms, Playlist 5 is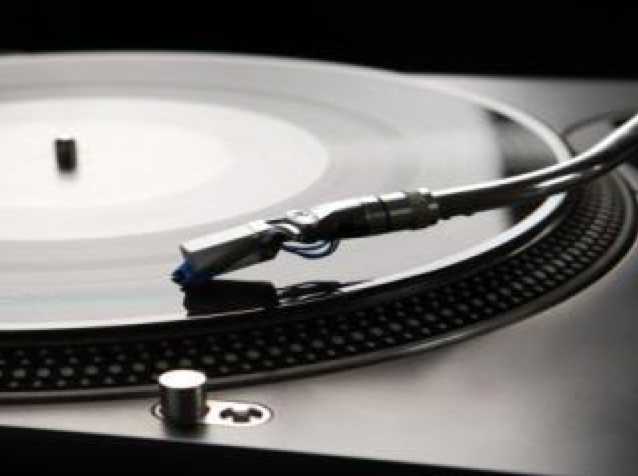 86% VINYL FRIENDLY. Excellent.
---
Lyric of Playlist 5:
'Television, the drug of the nation, breeding ignorance and feeding radiation. T.V. It satellite links our United States of Unconsciousness. Apathetic, therapeutic and extremely addictive, the methadone metronome pumping out 150 channels 24 hours a day, you can flip through all of them, and still there's nothing worth watching… ' etc etc. 

---
Tracks marked * have been given a tiny (or sometimes, slightly bigger) 41 Rooms 'tweak' 😉

---
00.00
(Intro) THE FLAMINGOS – Stars (Edit) – Unreleased demo – 1983
Episode #1 for info.
---
00.42
NEW ORDER – Sunrise (Instrumental Rough Mix) – Discreet Campaigns, v/a cassette only – Rorschach Testing – 1985
Via a P(roduction) and D(istribution) deal with Rough Trade, 2675 copies were produced and sold. A sort of successor to the Rorschach Testing magazine, we (myself and Mick Lowe) were privileged to have some heavyweights agree to contribute… and they don't come 'weightier' than these boys and girl.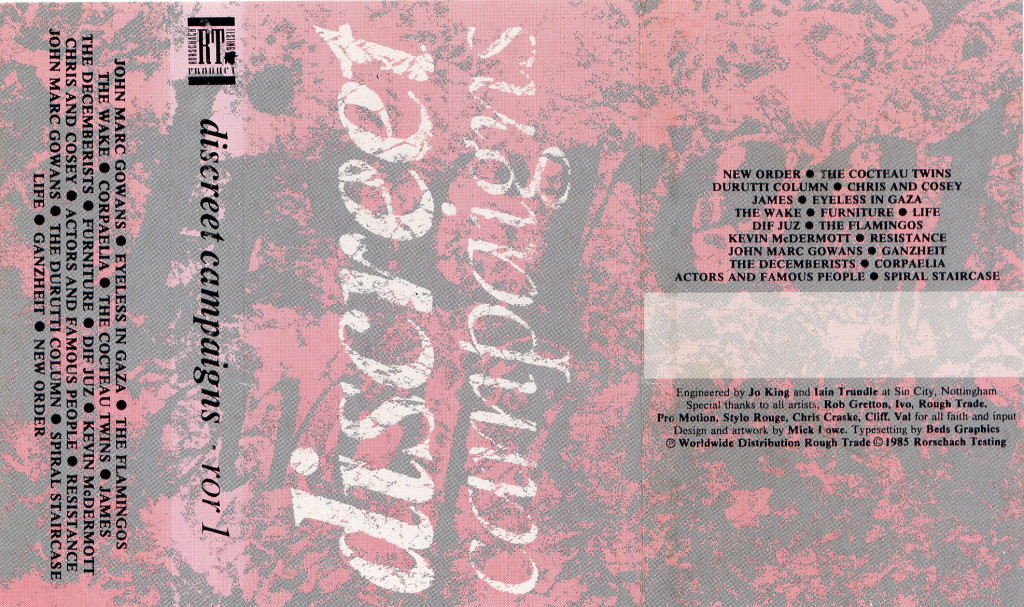 ---
06.13
FELINE – Sun In My Eyes – 7″ – Chrysalis – 1998
Purple purring…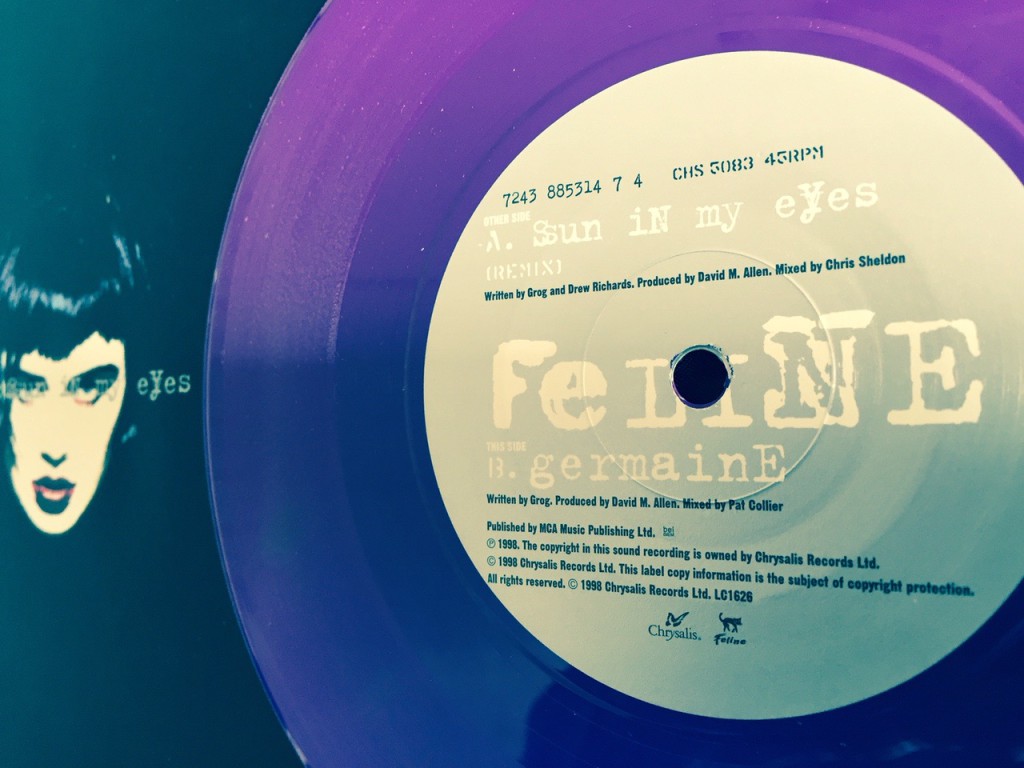 ---
09.07
THROWING MUSES – Bright Yellow Gun – 7″ – 4AD – 1994
Well over a decade into their existence at this point in time and the Kristin Hersh-led band were still sounding like they meant it. To my knowledge, never any yellow or gun shaped vinyl. Probably just as well on the latter…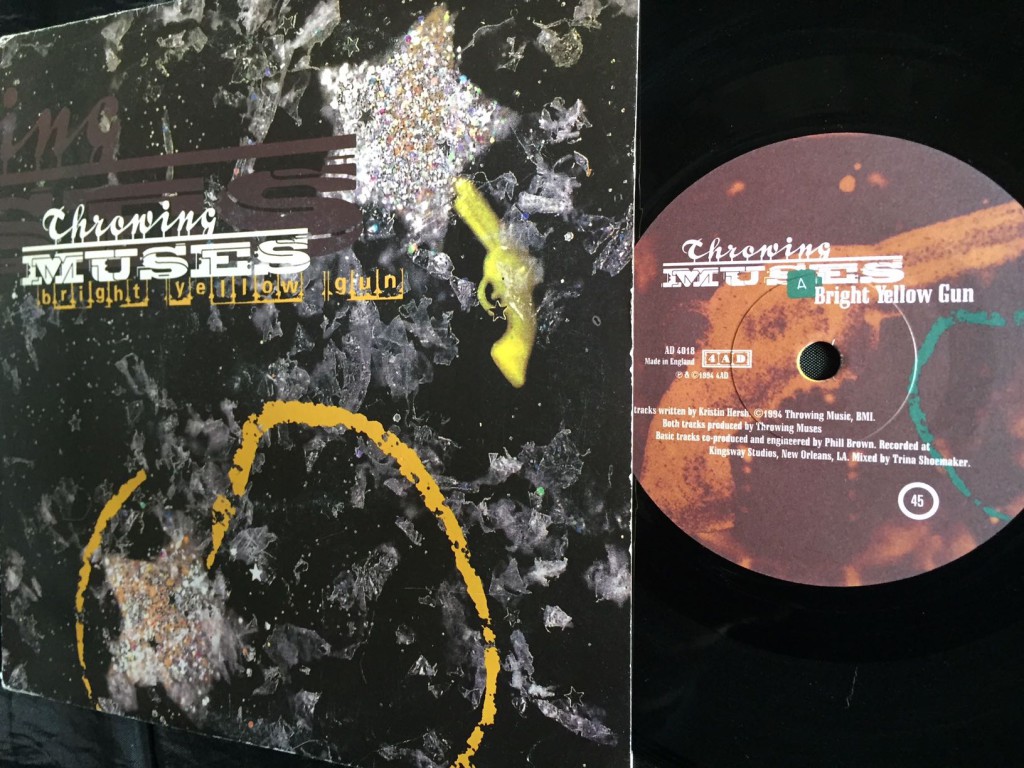 UK indie trade mag, The Catalogue, #71, June '89.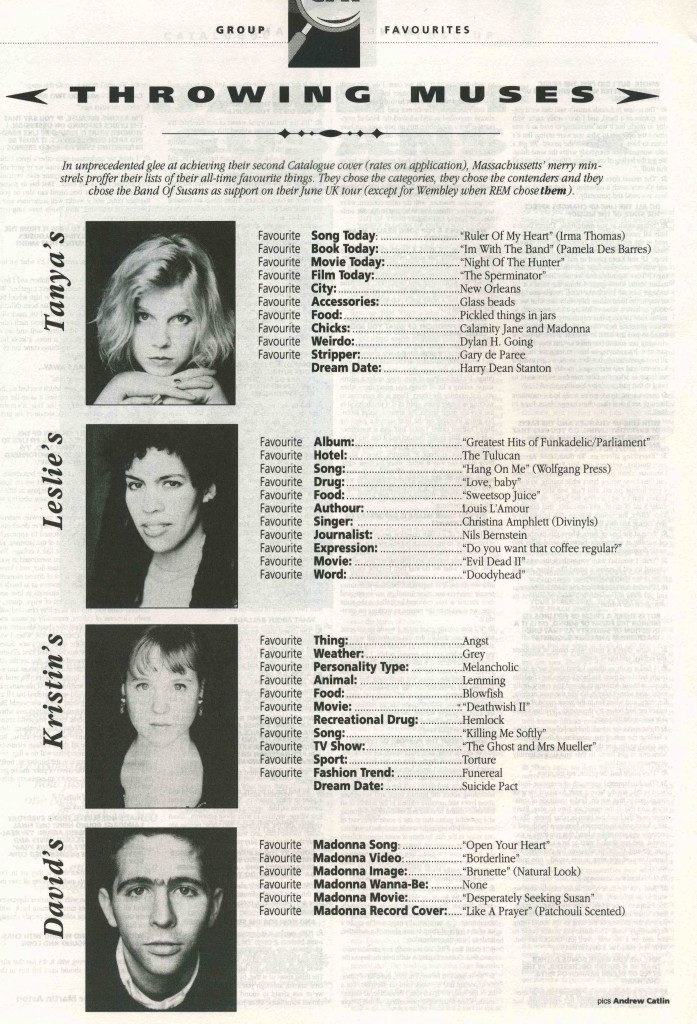 ---
12.46
PATTI SMITH – So You Want To Be A Rock 'n' Roll Star – 7″ – Arista – 1979
The Byrds' song (birdsong?) given some balls and drive by Ms Smith… and I'm most definitely with the latter. It makes the Byrds' rendition sound like some mariachi misfit malarkey… but a lot will disagree with me.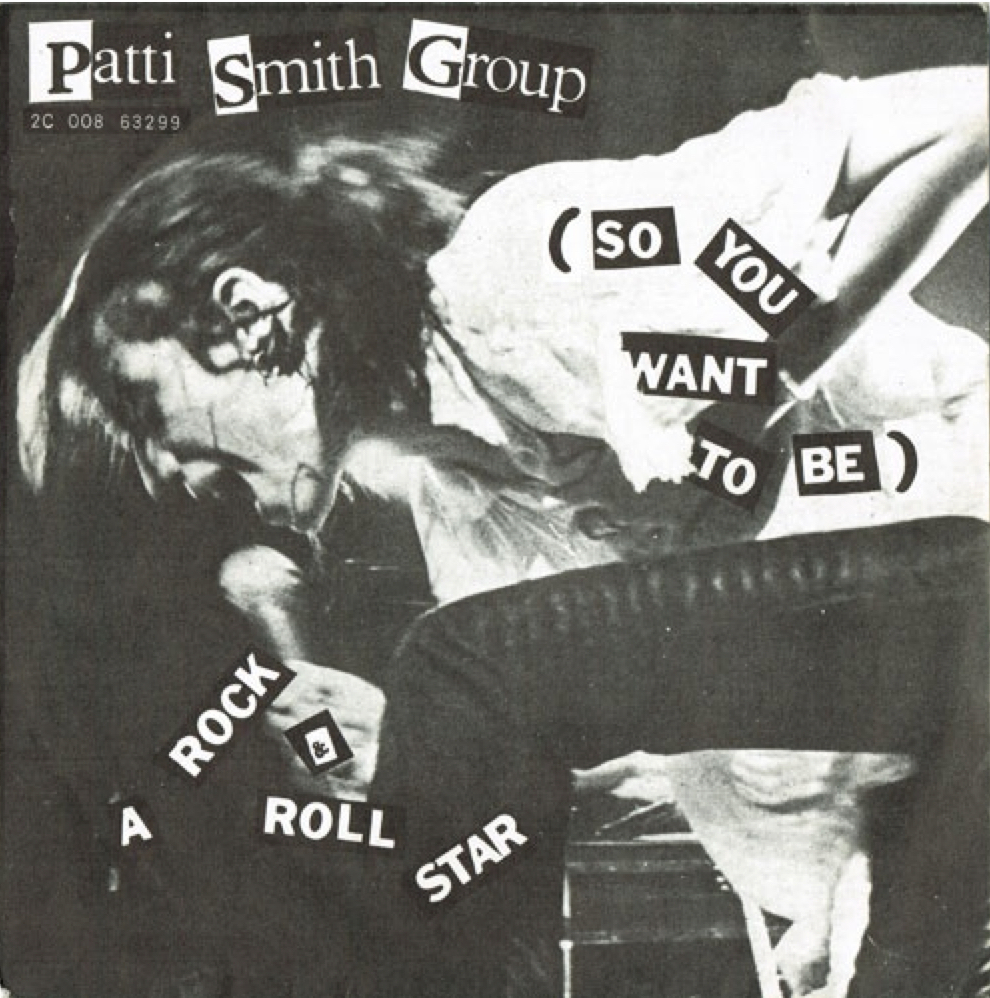 And here's the gal herself – cratedigging…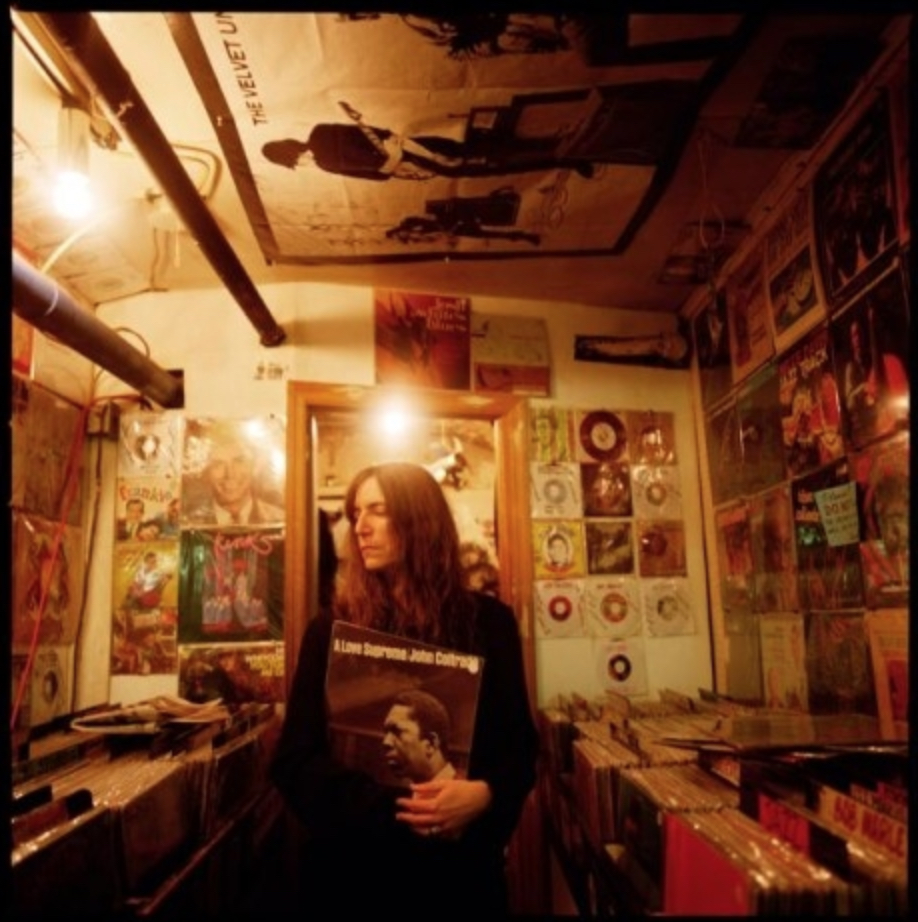 ---
16.59
DELLA REESE – It Was A Very Good Year – 7″ – ABC – 1966

Snappy and gritty soul, with the brass and keys matching Reese all the way. Rockin'! Beware! The Stateside label 7″ released in the same era has a live version. It's not as good.
---
20.16
BLADE – Keep It Goin' On – The Lion Goes From Strength To Strength – 2LP – 691 Influential – 1993
An artist from the 'right' side of hip hop/rap, he was always up against… 'it'. Note to self: Must reacquaint myself with another copy of the Mind Of An Ordinary Citizen white label 12″ I used to have.
---
24.57
Jazztronik – Pathways * – En-Code, 12″ EP – Especial Distribution – 2006
This stuff nearly gets spiritual for me sometimes. It's not immediately obvious but the winning combination is the Galliano and Two Banks of Four stalwarts, Rob Gallagher (lyrics) and Valerie Etienne (gorgeous vocals). A heavy and crude edit done here… to keep the bits I reeeeally liked.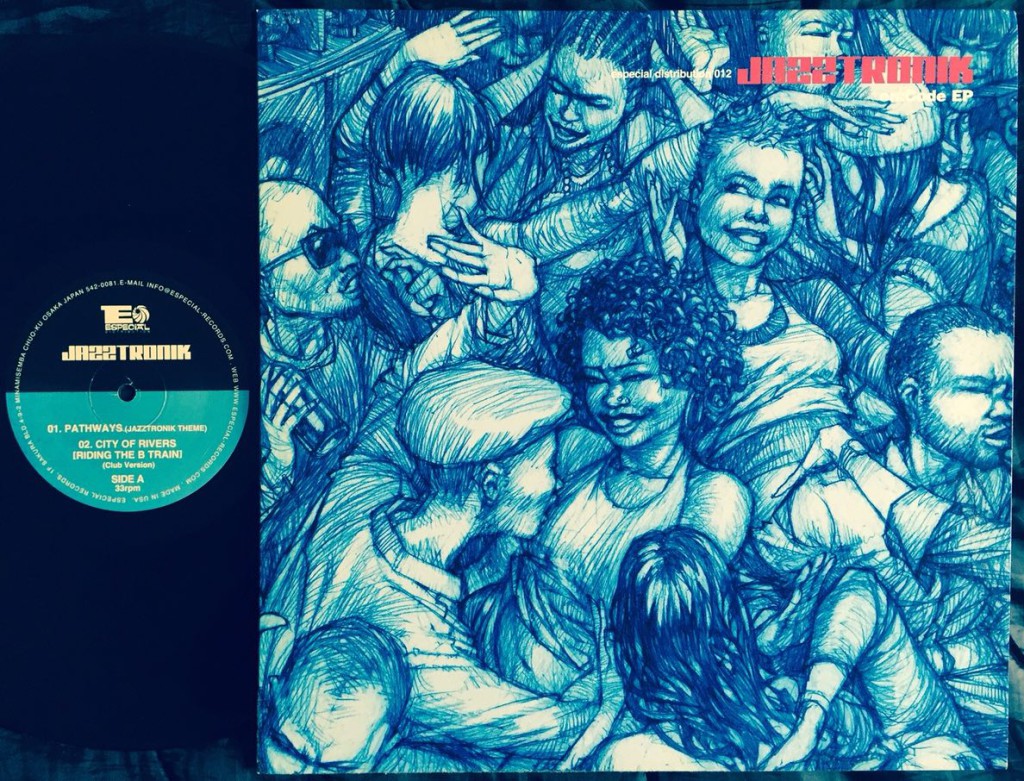 ---
26.33
RJD2 – Piece Of What (41 Rooms Unofficial Rejig) * – Dame Fortune, 2LP  – RJ's Electrical Connections – 2016
All the time struggling to find new stuff that makes me smile, I'm a bit like a kid when it does happen… and it did here. Piece Of What… yoooo da man! Still chopped it around, though.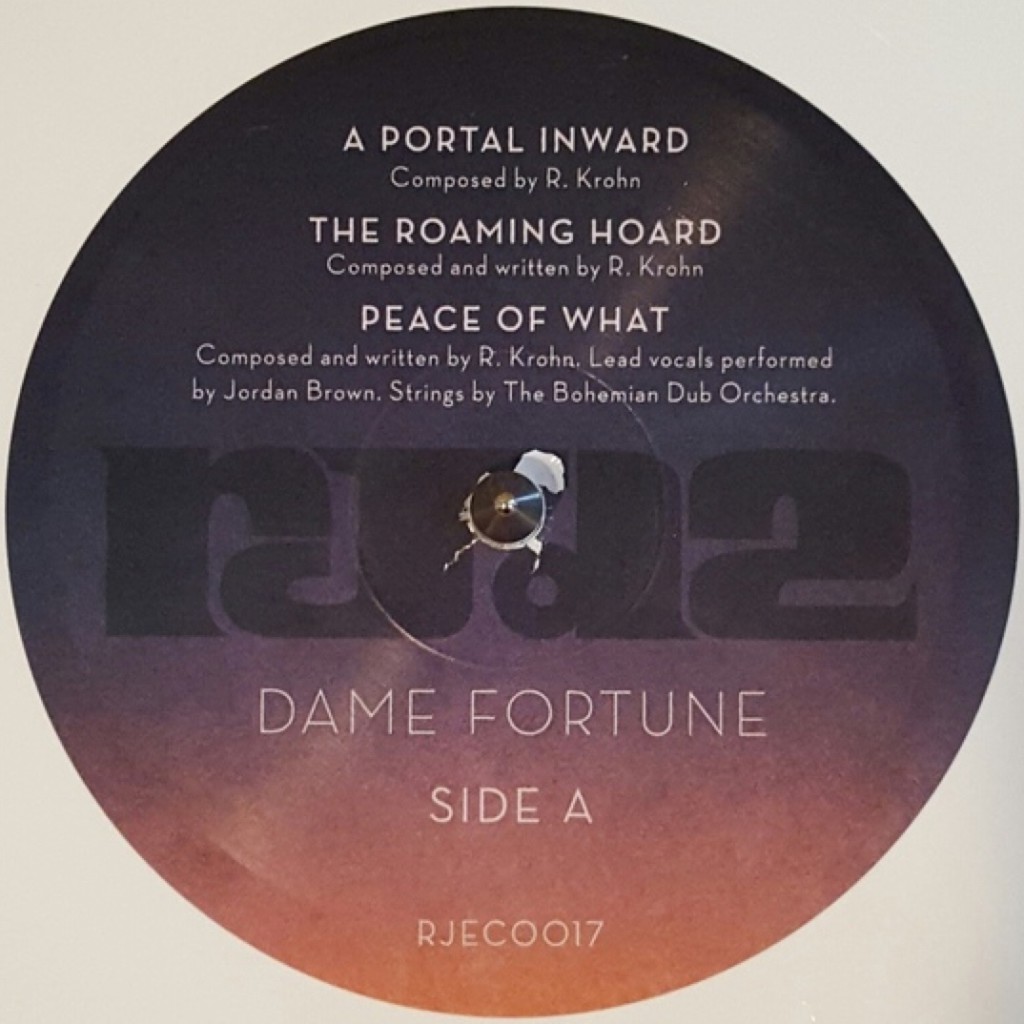 ---
31.09
PAUL HAIG – Shining Hour – European Sun, Archive Collection 1982-1987, LP – Les Disques Du Crépuscule – 1987
Instantly recognisable – here's Paul Haig on top form. The US music industry used to call them 'signature' voices – not that Haig or Josef K ever worried the US charts too much, sadly. Might risk the live version on a future show.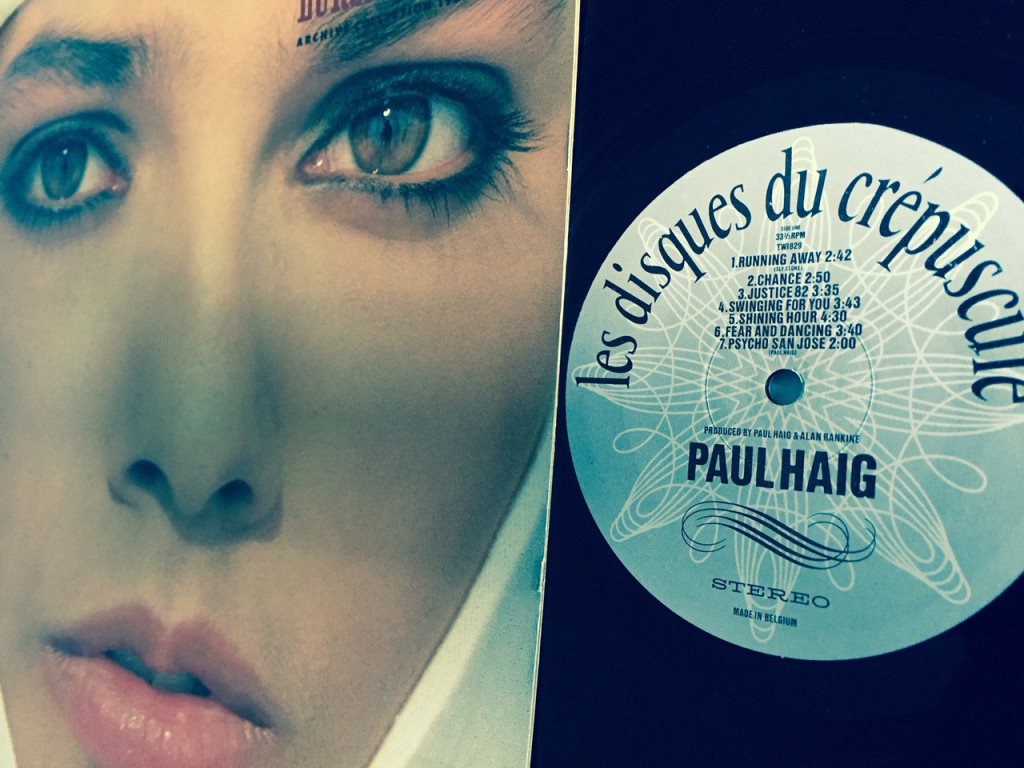 ---
35.18
SIOUXSIE AND THE BANSHEES – Fear (Of The Unknown) (Album and Urban Dub Mixes, a 41 Rooms unofficial Segue) * – 12″ – Geffen – 1991
I still haven't gotten around to her post punk gems… but I will. I'm guessing this might have been a bit of a (US) college radio, dancefloor hit-type-thing.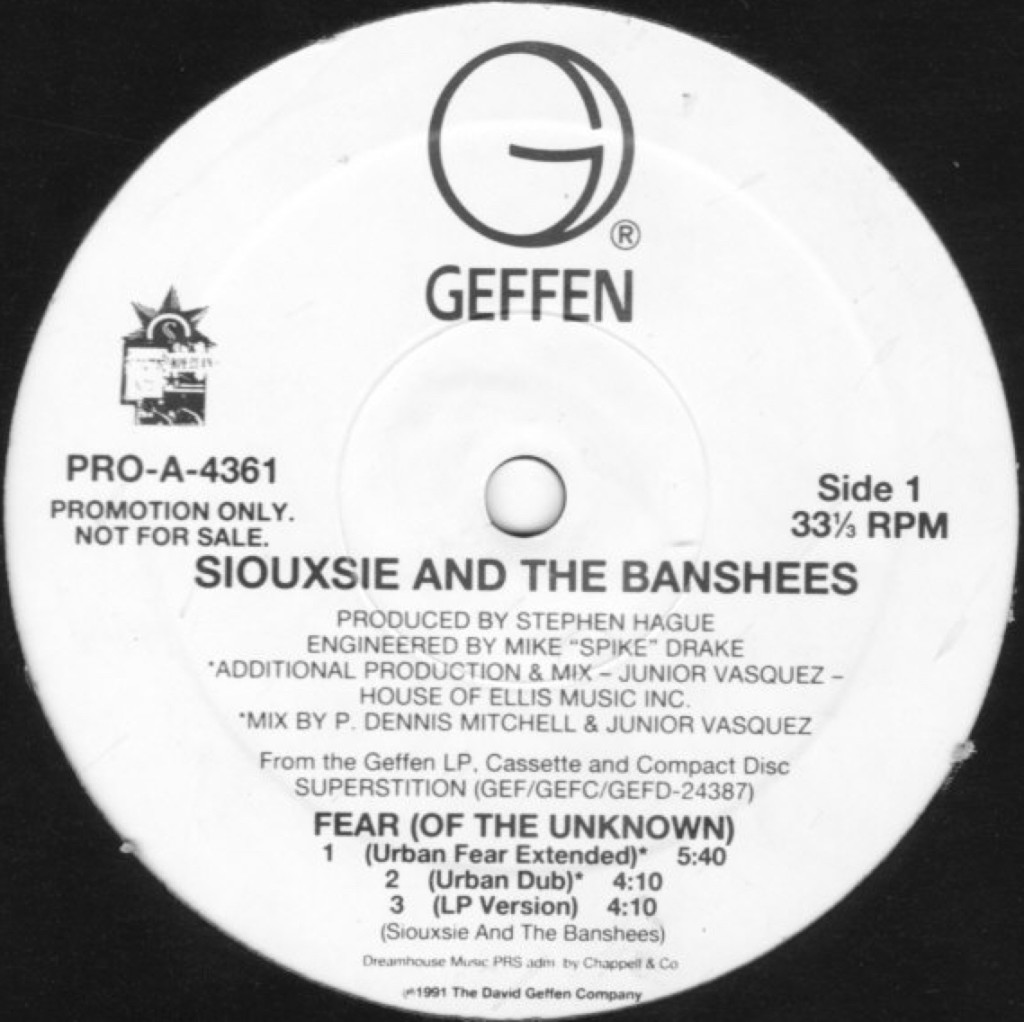 ---
39.49
SHIPS – You're Gonna Feel It (Live) – Dublin, 2012
Essentially, the Dublin-based duo of Simon Cullen and Sorca McGrath. Recorded live at the city's Sugar Club by Synth Eastwood, you can find this very performance on Vimeo. Would be nice though if you wait 'til you've got through this podcast 🙂 'Footage collected' (was it scattered around somewhere?) by Albert Hooi, Peter Martin & Synth Eastwood, and edited by the latter.
---
44.29
ASHLEY THOMAS  – Bop Bop (Ashley's Boogie Remix) – 12″ – Counterpoint – 2008
The funky acid jazzy soul type of guy, it's his earlier stuff that does it for me.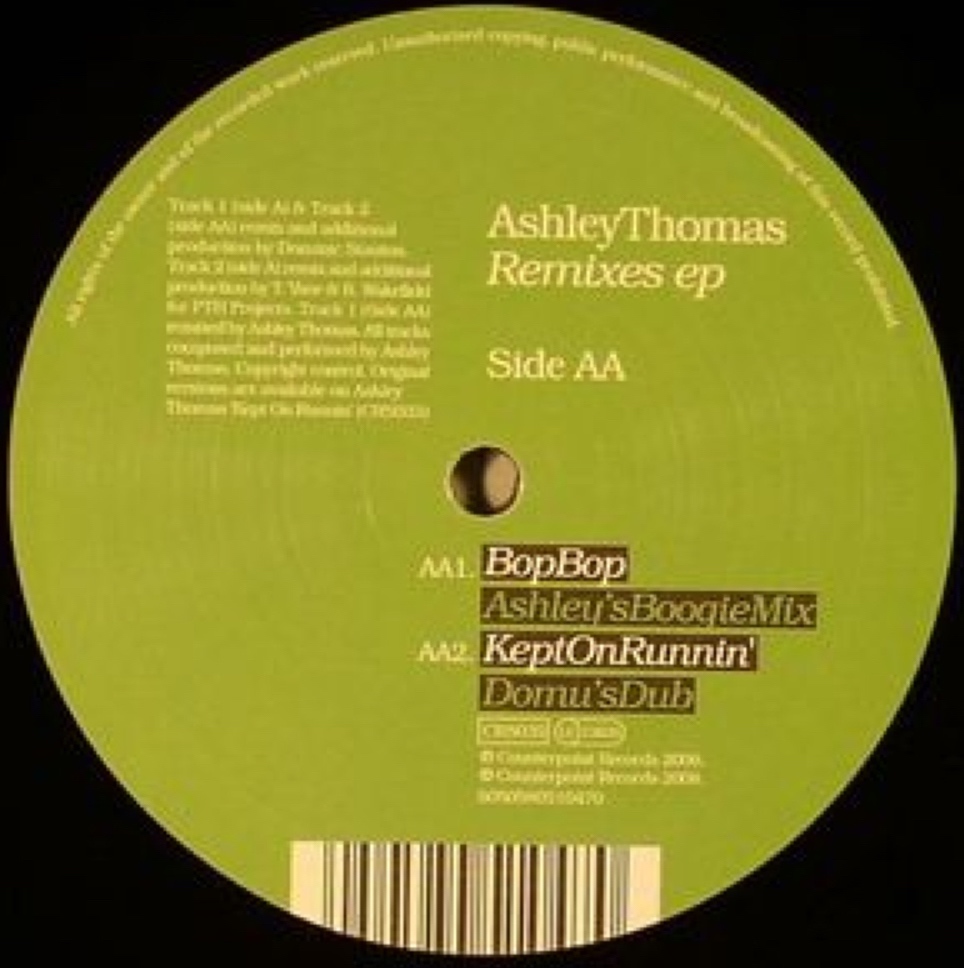 ---
50.30
ROISIN MURPHY – Sow Into You * – 12″ – Echo – 2005
Moloko were the sort of class act that I'd happily want to see in the charts… if I ever looked at/listened to them, and Roisin's solo work is no different. I must stop chopping tracks about… or maybe I won't.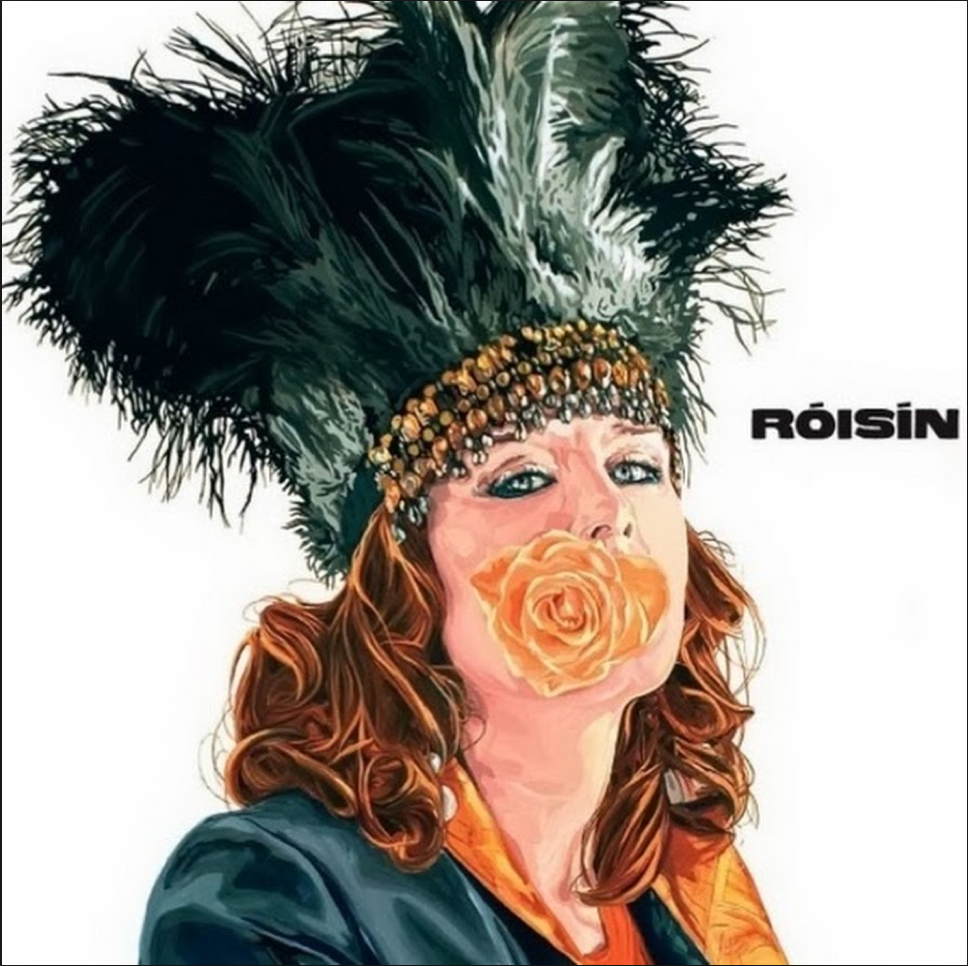 ---
53.33
BRIGID POWER-RYCE – I Told You The Truth (Live) – Dublin, 2014
Sometimes we need 'delicate' – and Brigid's music is just that. Her first album It's Clearing Now will be out on June 10 on Tompkins Square but this live take of I Told You The Truth is a great showcase. Video filmed and edited by Laura Sheeran, audio recorded and mixed by Marc Aubele at Unit1 Studios, Dublin. More info on her Facebook page and website.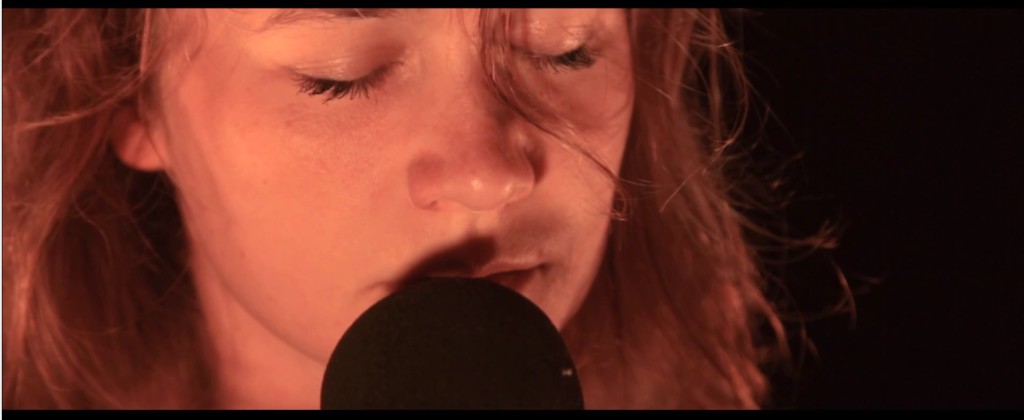 ---
57.03
BILL FAY – Some Good Advice – 7″ – Deram – 1967
This was Fay's first single, but within a few short years he was – as he said himself – 'deleted'. In 2012 though, through a growing interest in his early recordings, he released his first new studio album in over forty years. Cool stuff happens… and previously ignored singles become very valuable.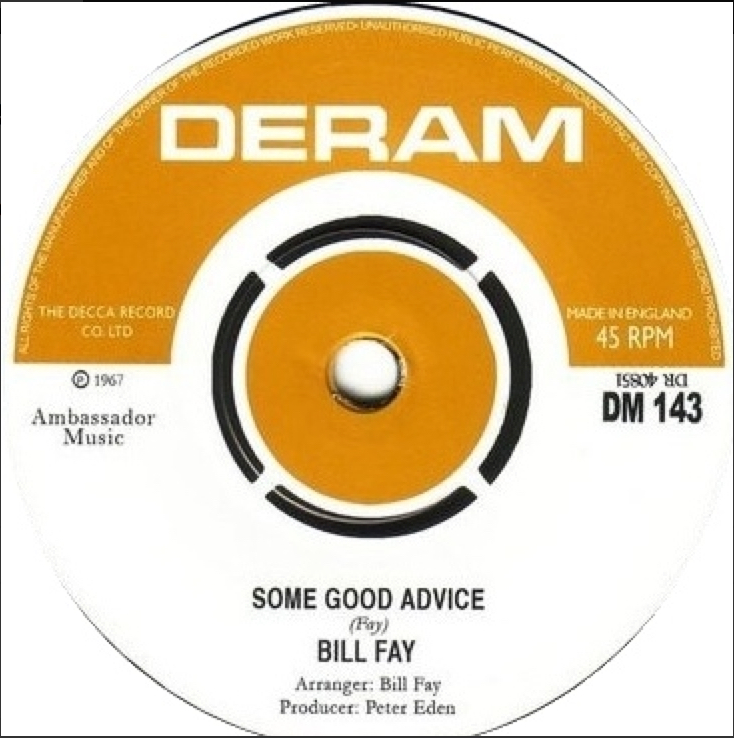 ---
59.18
CRAIG DOUGLAS – Don't Mind If I Cry * – 7″ – Pye – 1969
Whoooaaarrggh! Heard this for the first time about three years ago, and I'd bet it was recorded a few years before it surfaced and still sort of lay hidden as a B-side (to Raindrops Keep Falling On My Head!) on a 1969 Pye label single. It's certainly got more of an early-mid 60s feel, and it's not surprising it got picked up on by the northern soul/mod brigade and re-released on Spoke in 2011. A copy though of the original Pye single will be mine at some point.
As it happens, Douglas' voice would have been one of the first I regularly heard as a four, five, six, whatever year old – his cover of Sam Cooke's Only Sixteen being one of a bunch of sevens that came with the Dansette my dad bought second hand in the early 60s, very likely at Peacocks auction rooms in Bedford.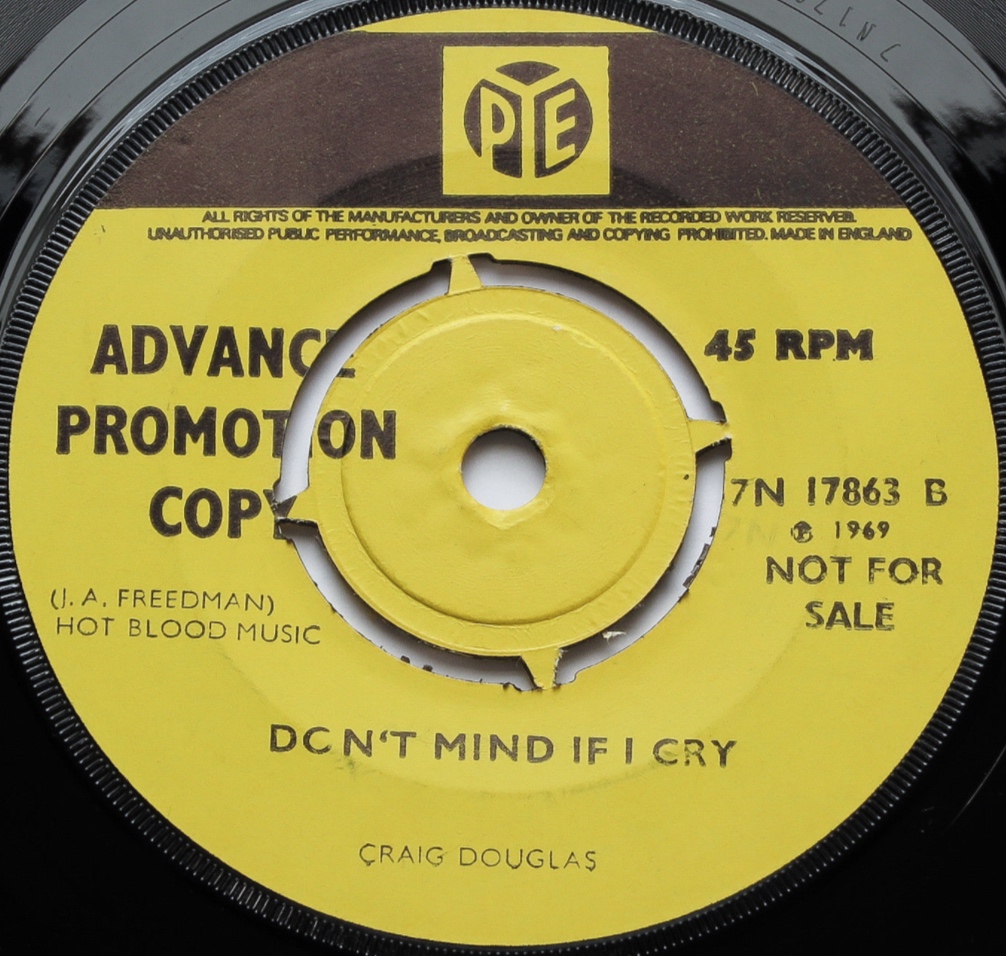 The track's  2011 re-awakening.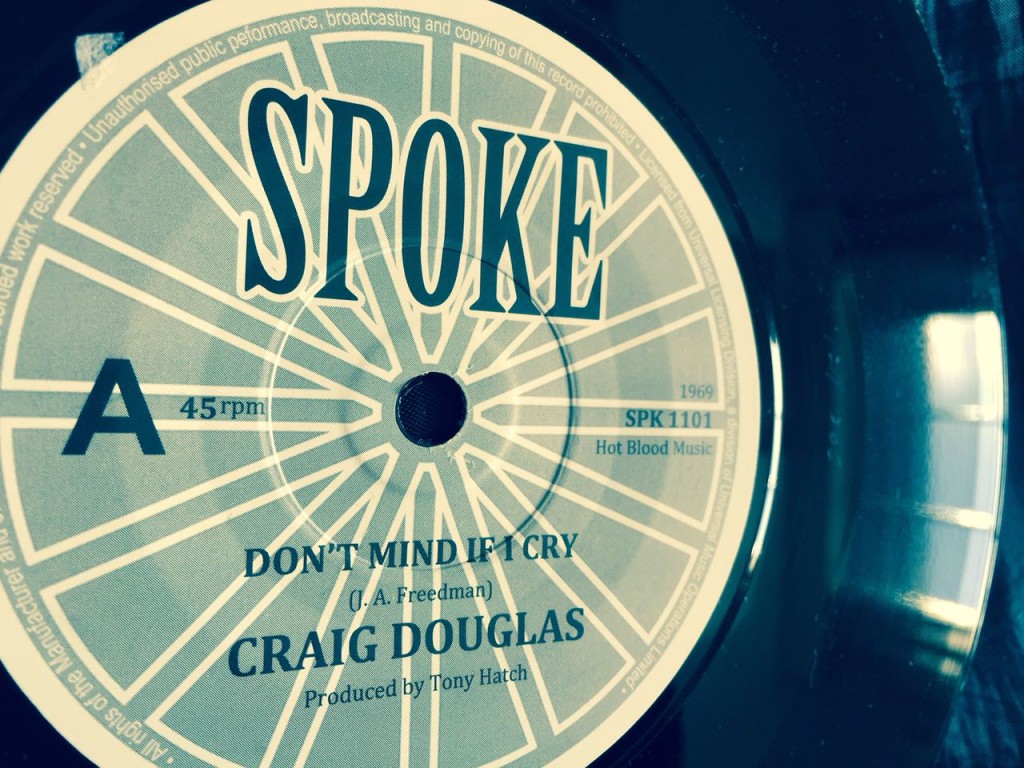 ---
01.01.52
WAX TAILOR – We Be (Feat Ursula Rucker) – Hope & Sorrow, 2LP – Decon – 2007
Had Erykah Badu in my head when I first heard this. Slinky and smart…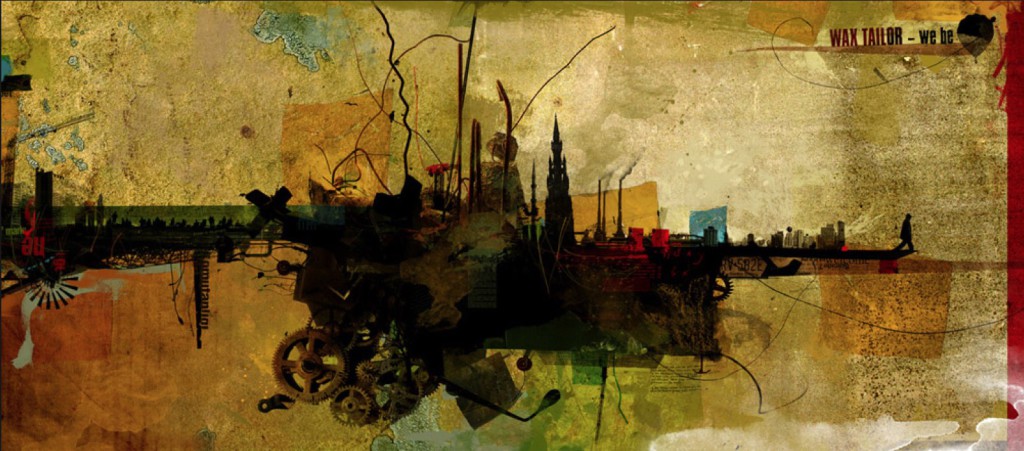 and the sort of 'conscious' lyrics that may have got it Lyric Of The Podcast on any other 41 Rooms show, and would have done here if it weren't for…
---
01.06.44
Lyric Of The Podcast…
DISPOSABLE HEROES OF HIPHOPRISY – Television, The Drug Of The Nation (Ultimatum Remix) – 12″ – 4th & Broadway – 1991
Michael Franti telling it like it was… and still is… only it's worse now. Like Gil-Scott Heron on steroids – a crucial piece of music.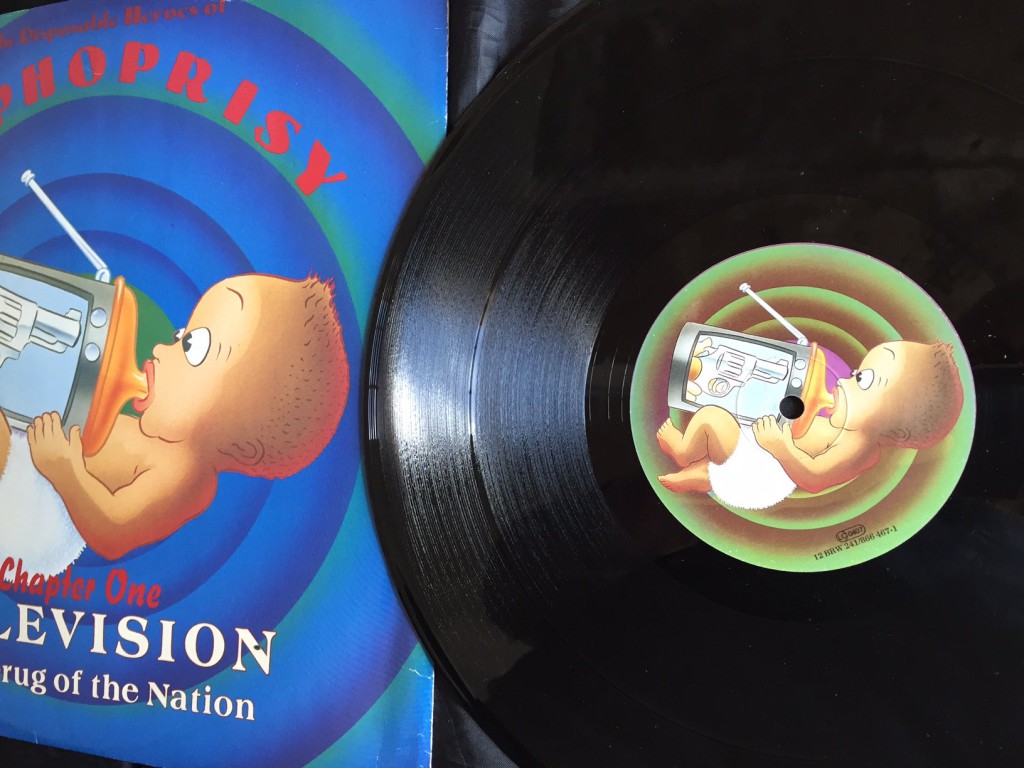 ---
01.13.11
PROMMER & BARCK – The Machine (Original) – 12″ – Derwin Recordings – 2013
Even if you don't actually like their output, expect nothing but quality from anybody connected with the Jazzanova family in Germany. Fresh sounding beats music.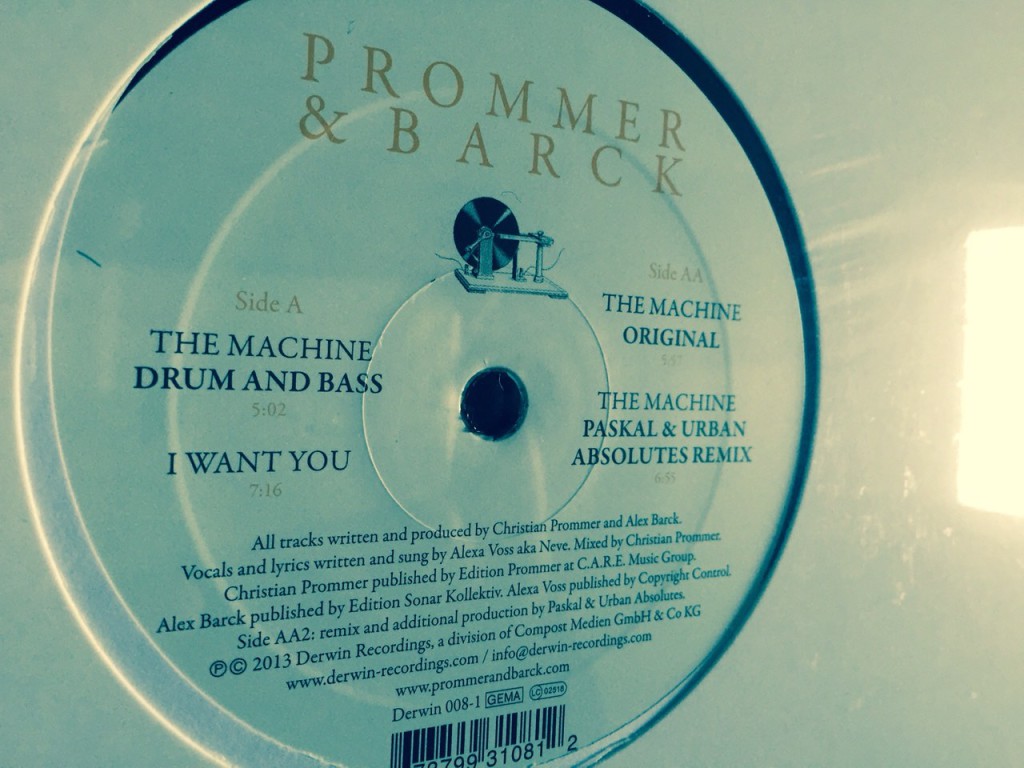 ---
01.18.49
SCOTT HARDKISS – Come On, Come On (feat Lisa Shaw) – Technicolor Dreamer, LP – God Within Recordings – 2009
Sublime stuff from the late Mr Hardkiss, helped in no small way by Ms Shaw, and she's guested on some fine tunes along the way.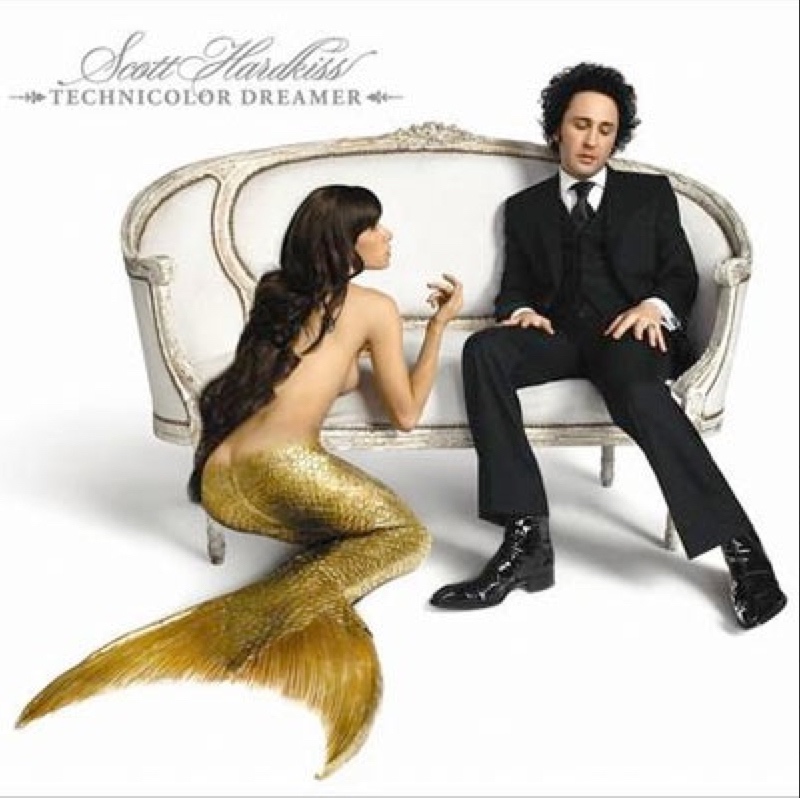 ---
01.23.58
DEAD CAN DANCE – Threshold – Self-Titled LP – 4AD – 1984
There's no-one quite like Dead Can Dance and getting them to play Bedford was another coup for me. The setlist on the night was predominantly made up of tracks from their debut album and we were given the OK to film the gig. And as of April 2016 the soundcheck footage that surfaced a few years back (most definitely NOT through us) appears to be the earliest known live sighting of the band.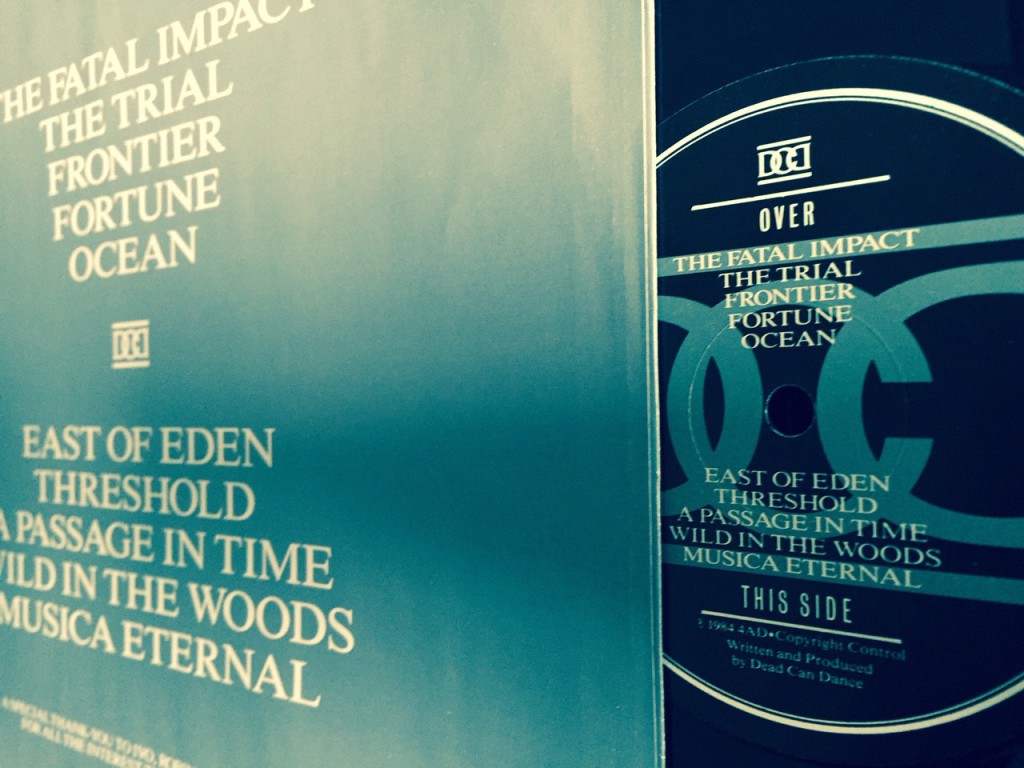 The flyer from the Bedford Boys' Club gig – July 7, 1984.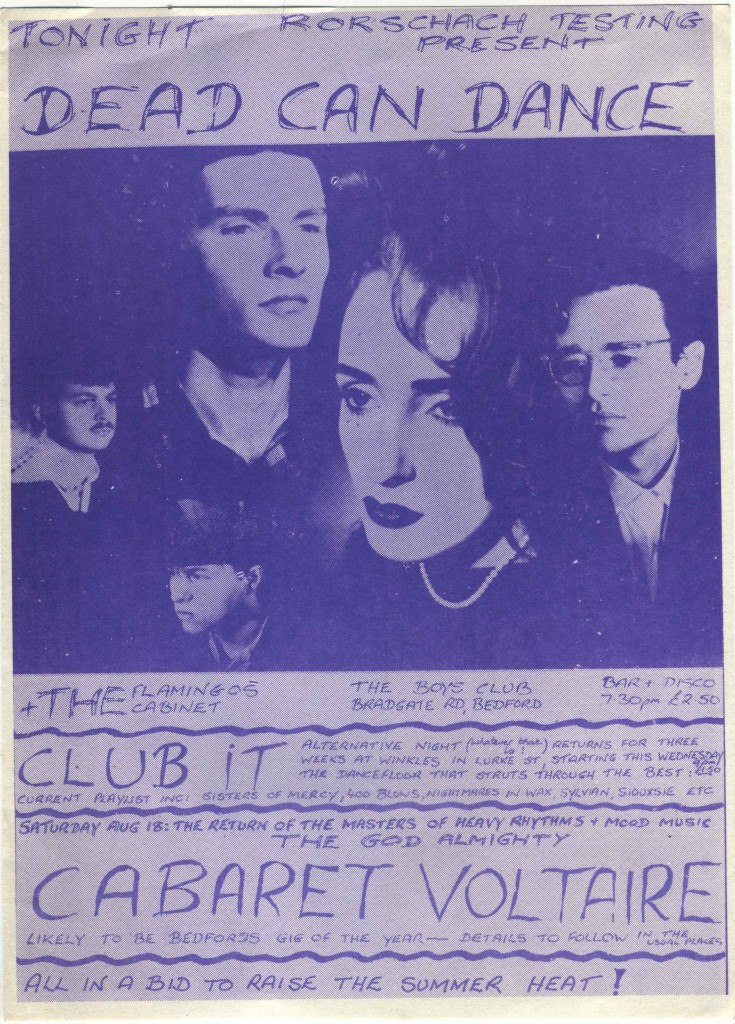 ---
01.26.54
PURESSENCE – I Suppose – 12″ – Island – 1995
I was/am a big fan of this lot. I interviewed James Mudrikzki and Kevin Mathews in Manchester in 1998 for a magazine called Circuit (see below) and they pretty much trod their own path, which appealed to me. They also had a particularly big following in… Greece!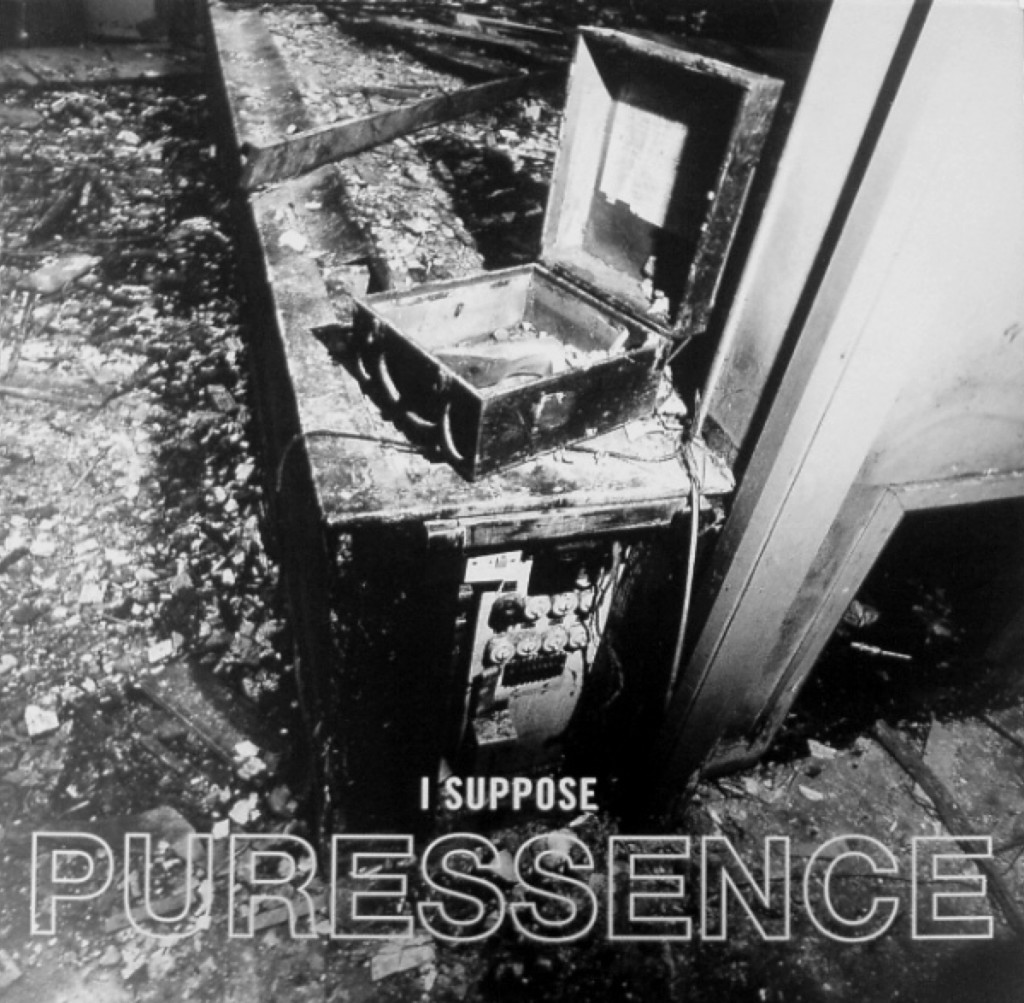 Circuit #2, 1999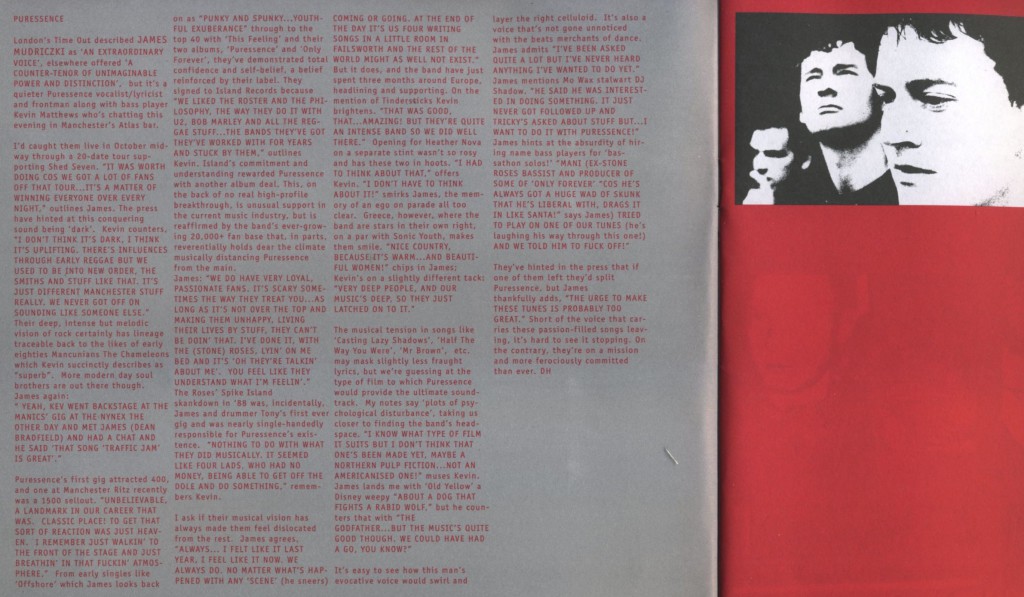 ---
01.31.00
PSYCHEDELIC FURS – India – Self-Titled LP – CBS – 1980
One of a few tunes from the Furs debut album regularly hammered in a small club in Bedford, UK in the early eighties.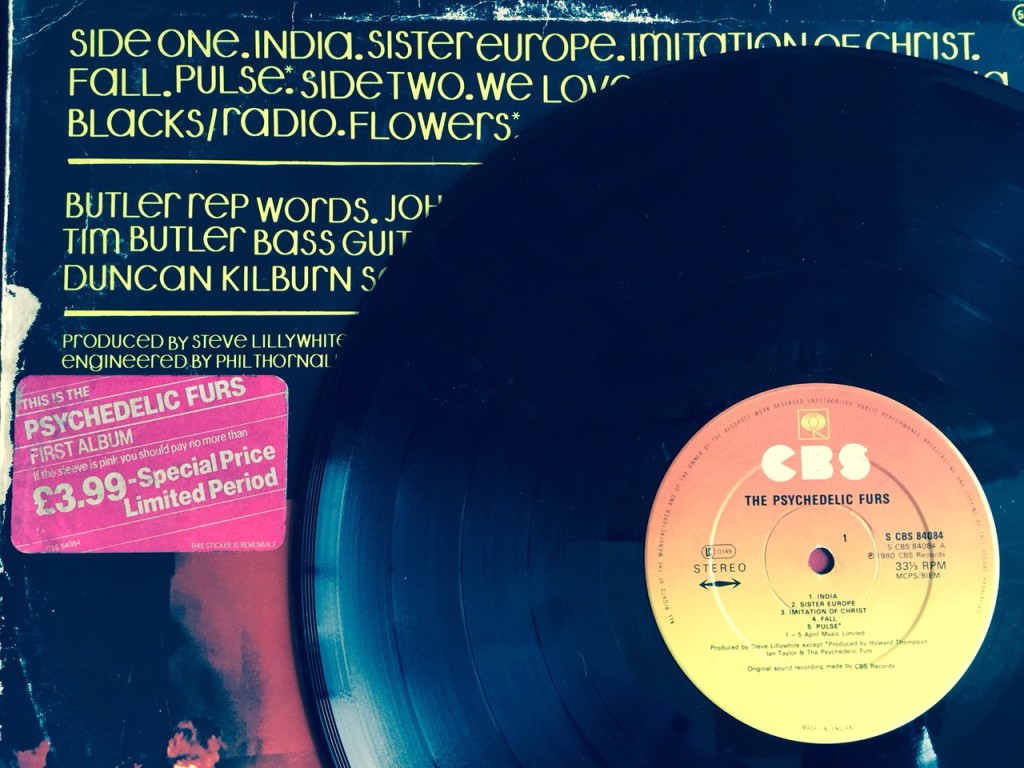 ---
01.35.11
VISITORS – Compatibility – 7″ – Rational Records – 1981
Seeing them supporting New Order in Edinburgh in 1981 is most probably the reason I bought this and another of the three (only) singles they released.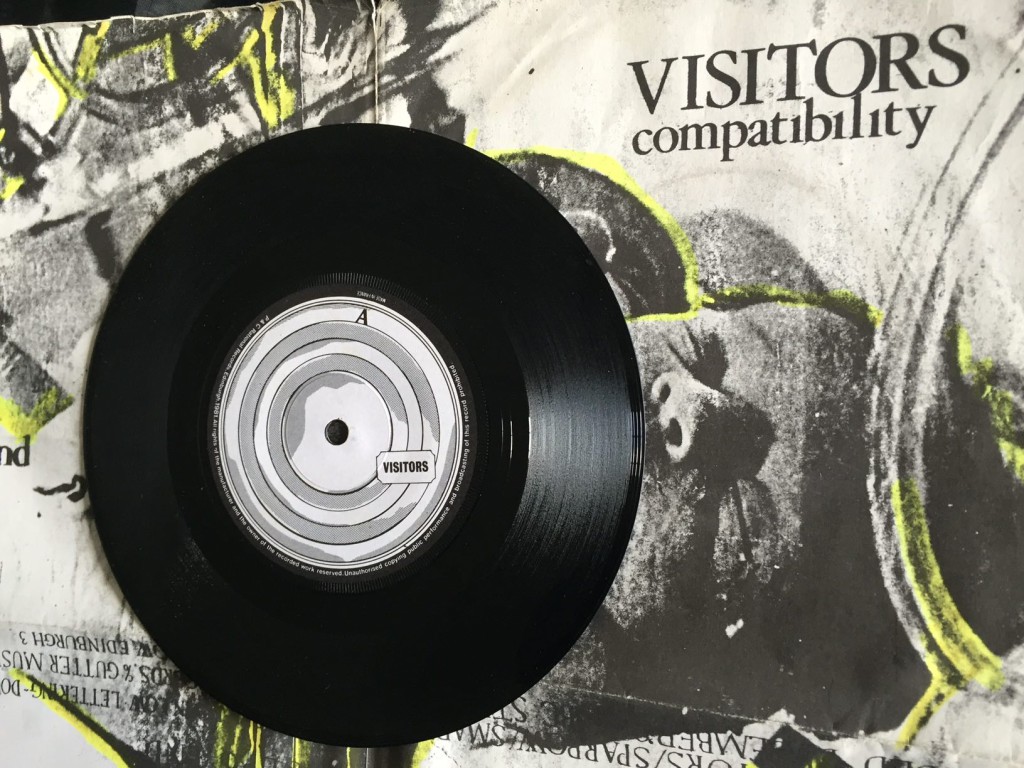 ---
01.40.32
THE CUTLER – Pyramid Of Power – The Best Things In Life Aren't Things, CD – Steel Tiger – 2012
Steve Cobby of Fila Brazillia continuing to release music that resonates.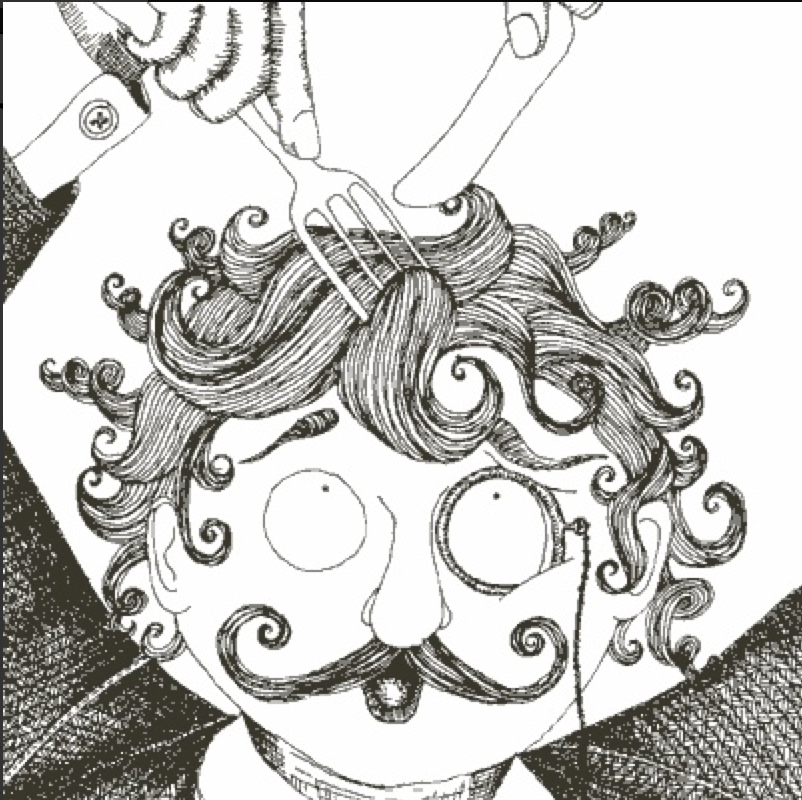 ---
01.45.36
ARCHIVE – Londinium (Kevin Shields Remix) – (Acetate) – Promo only 12″ – Island – 1996
Review of the main/album version:  This haunting ambient piece with the rapping of Roscoe plus the emotional vocals of Iranian-born Roya is curiously effective. Out originally on a limited pressing earlier this year, it has now been picked up by a major and if this Croydon-based collective can continue to make tunes of this quality then they've a bright future ahead of them… The more you listen, the more you like it, so watch out, this act could be huge. ***** Tim Jeffery, Record Mirror (Music Week), 19.10.96
The acetate I picked up for less than £3-4 and very probably in one of London's Music & Video Exchange stores in the mid nineties. It's also another that's missing off the Discogs site that I should get around to listing at some point.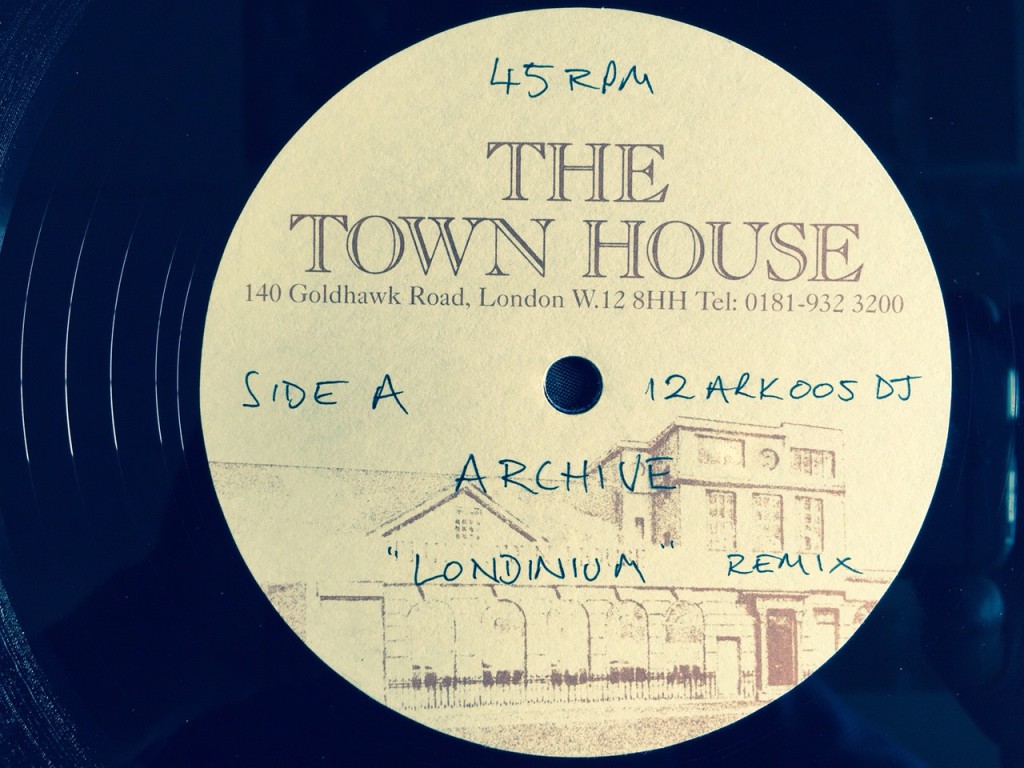 ---
01.50.25
BOMB THE BASS – Sleepyhead – Clear, LP – 1994 – 4th & Broadway
Tim Simenon seems to have wound down his output in recent years.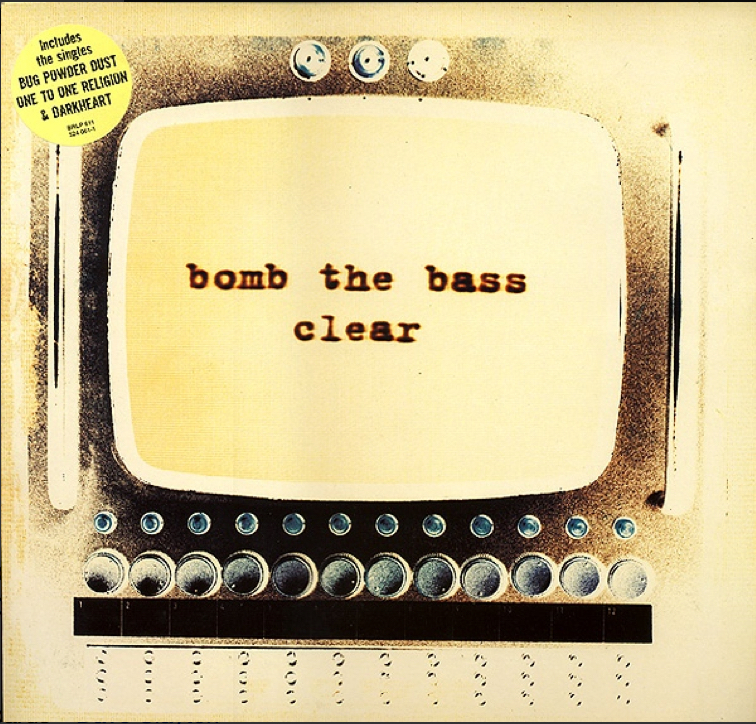 ---
01.54.19
THE FOLK IMPLOSION – No Need To Worry – One Part Lullaby, 2LP – Domino – 1999
The rich vocals of Sebadoh'er Lou Barlow sounding out a side project with some fine harmonies.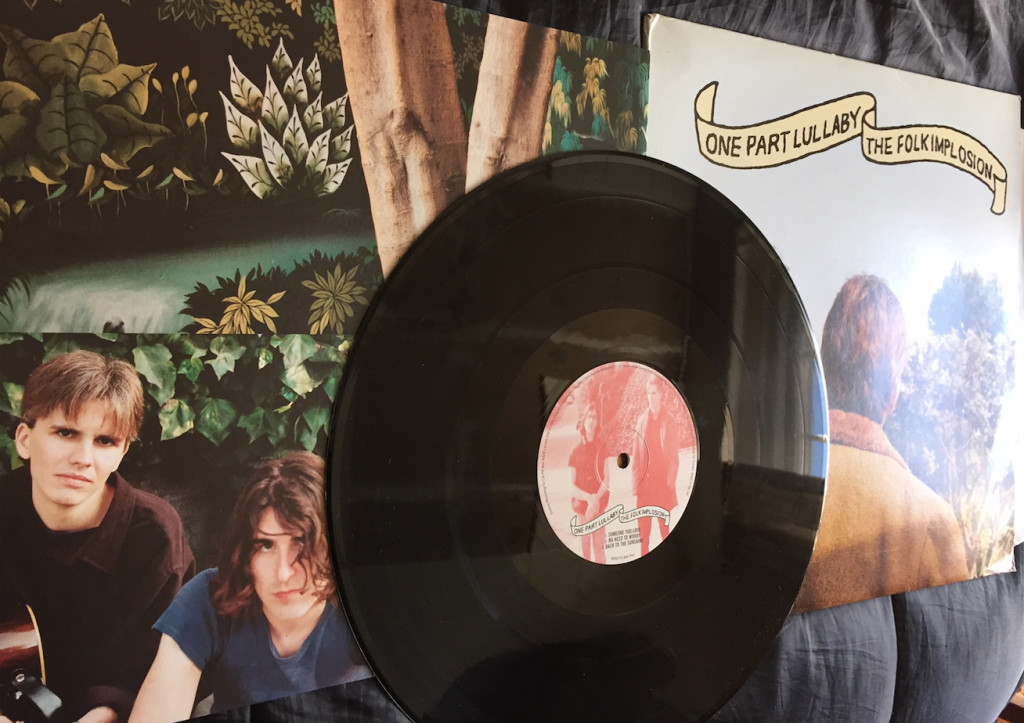 ---
Patreon                                                                                   
If you like the 41 Rooms podcasts and/or website then hopefully you'll consider making a donation via Patreon, their mission being to help creatives of all sorts 'achieve sustainable income'.
Cheers for the support… and see you soon!
Dec