41 Rooms, Playlist 33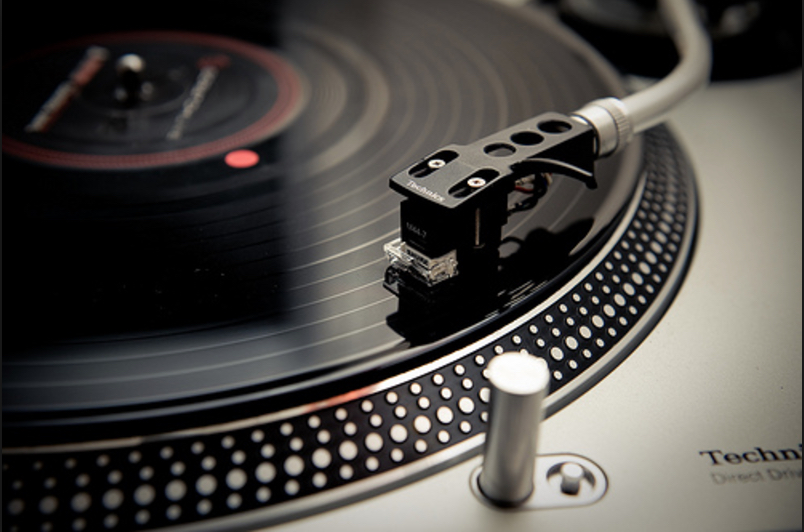 41 Rooms, Playlist 33 is 88% vinyl friendly. Impressive.
---
Tracks marked * have been given a tiny (or sometimes, slightly bigger) 41 Rooms 'tweak'/edit/chop/whatever.
---
Lyric of Playlist 33: 
'No more Red Wedge in the pub or ZTT stuff… ' – That Mark E. a sniping.
---
00.00
(Intro) THE FLAMINGOS – Stars (Edit) – Unreleased demo – 1983 Episode #1 for info.
---
00.41
NEW ORDER – Academic – Music Complete, LP – Mute – 2015
A track that regularly featured live after the album's release. Sculpted for a US 'rock' audience possibly…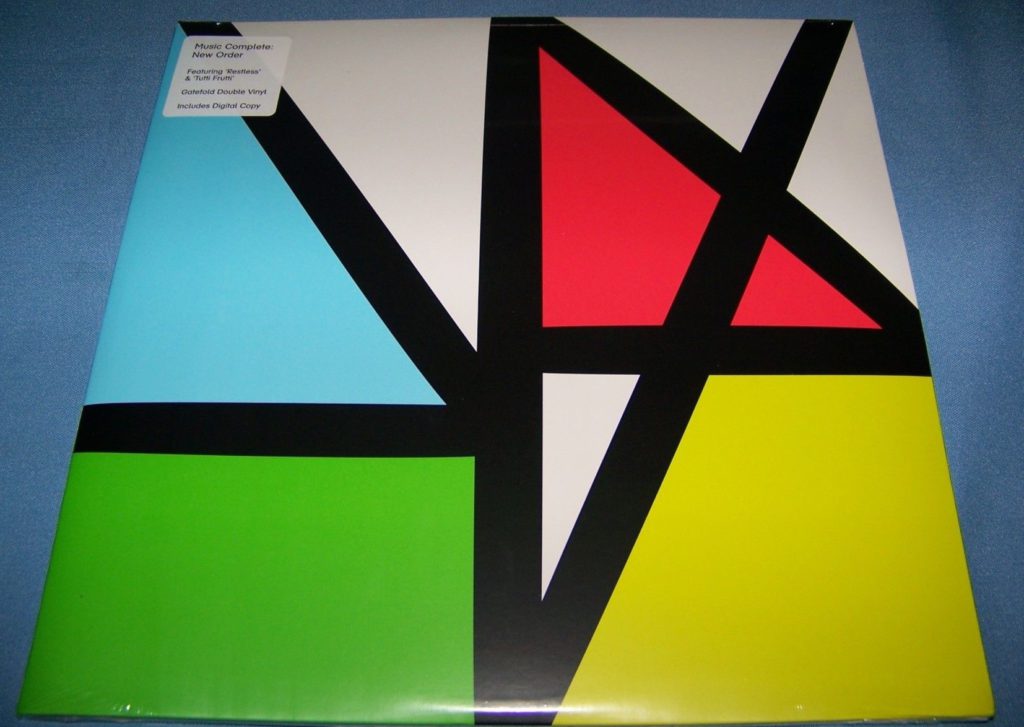 ---
06.12
THE FALL – Cruiser's Creek – 7″ – Beggars Banquet – 1985
A corker in a club but a bit early to be hearing it at the gig below, sadly.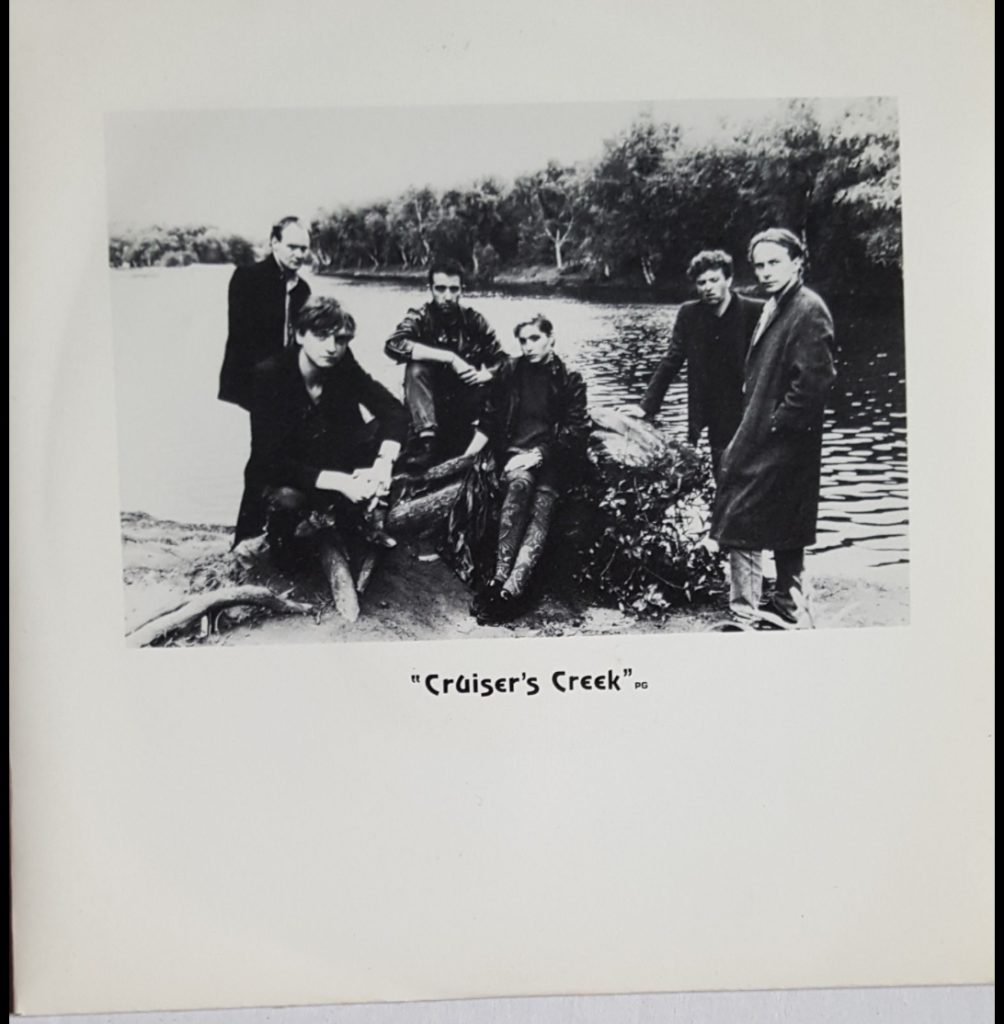 Mark E. Smith – Post gig, Bedford Boys' Club, Oct 1, 1983.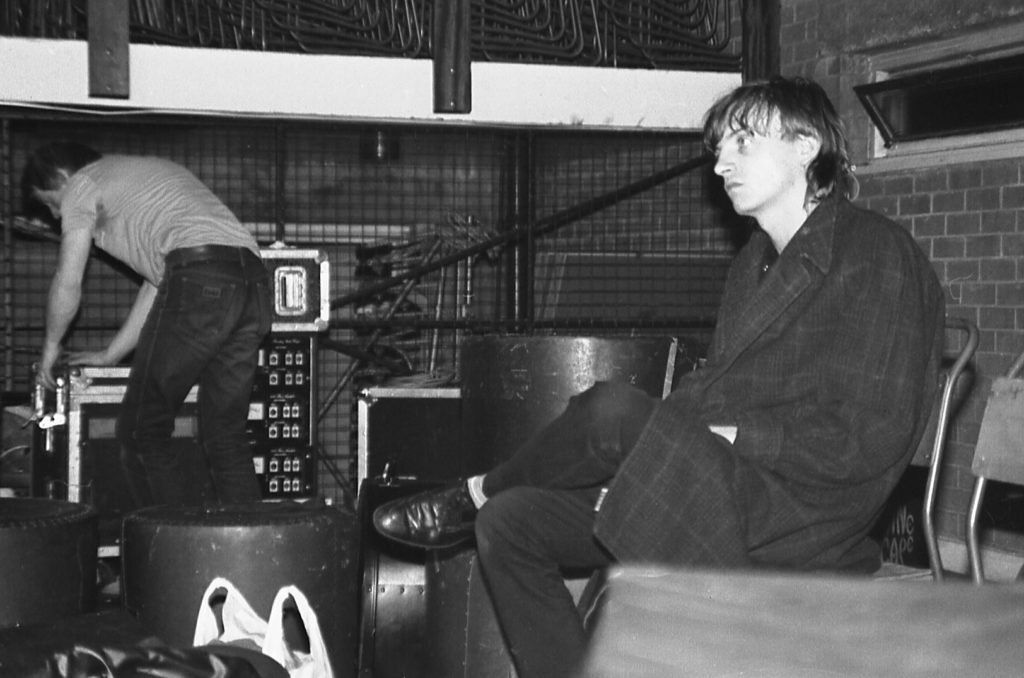 Photo copyright/credit: Dec Hickey
---
10.11
CHAKK – Out Of The Flesh – 12″ – Doublevision – 1984
Sheffield was awash with great (what's now referred to as) post punk in the late 70s through to the mid 80s and from the funkier side of 'Industrial' came these talented lads. Fronted by Jake Harries, for all the world a crooning Montgomery Clift look-a-like, and also including Mark Brydon, later to comprise one half of Moloko, I caught them live a few times – the Electric Cinema in London's Portobello Road and supporting the Smiths at Warwick Uni spring to mind. Managed by the late ex-NME scribe, Amrik Rai, the band blagged a major advance from MCA, one they wisely ploughed straight into building FON Studios on their home turf. Out Of The Flesh promised much but although there were other highlights ahead Chakk definitely never fulfilled their potential.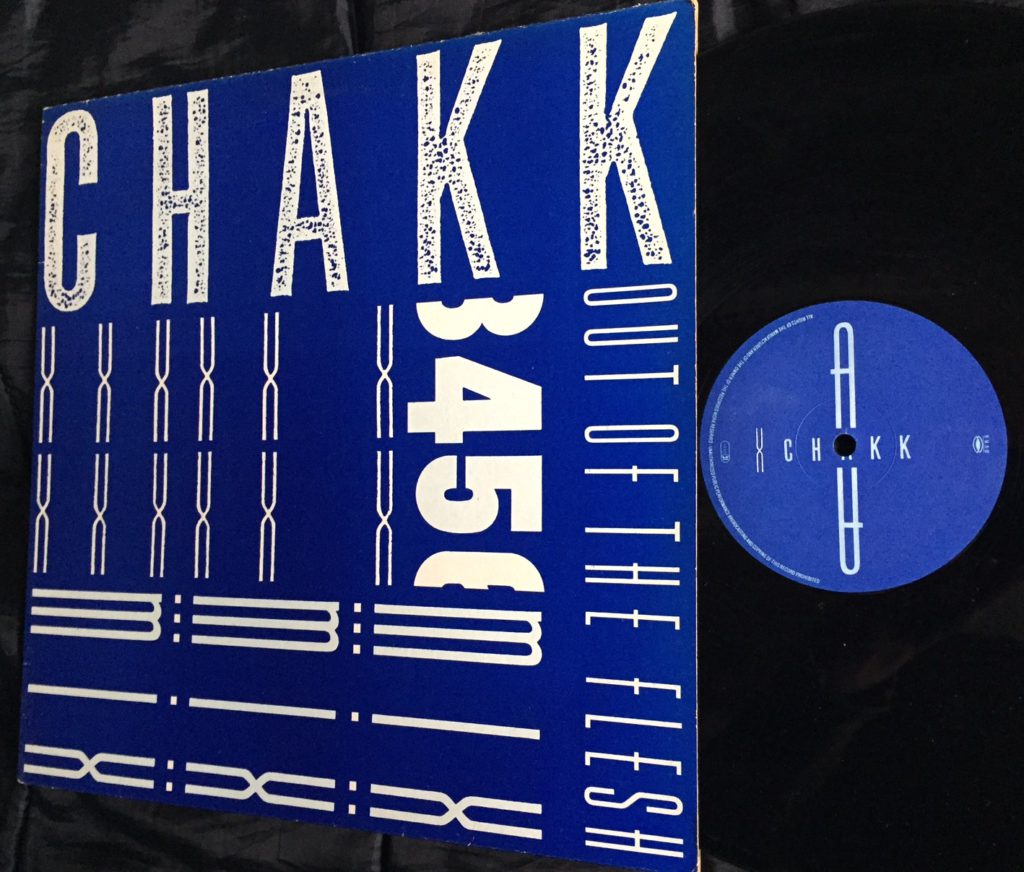 The promo.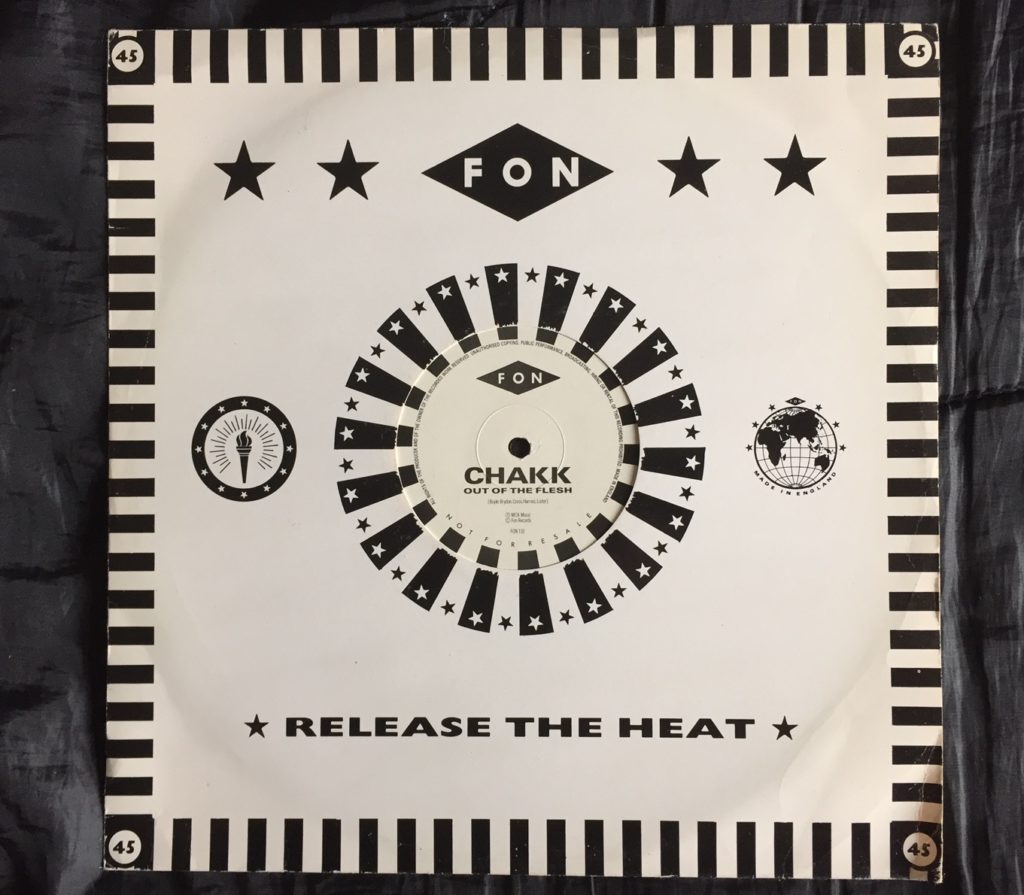 ---
15.50
THOMAS LEER – Contradictions – 2×12″ LP – Cherry Red – 1982
Liberally spread over two 12″ discs and with Leer really getting into his stride, this album was all quality.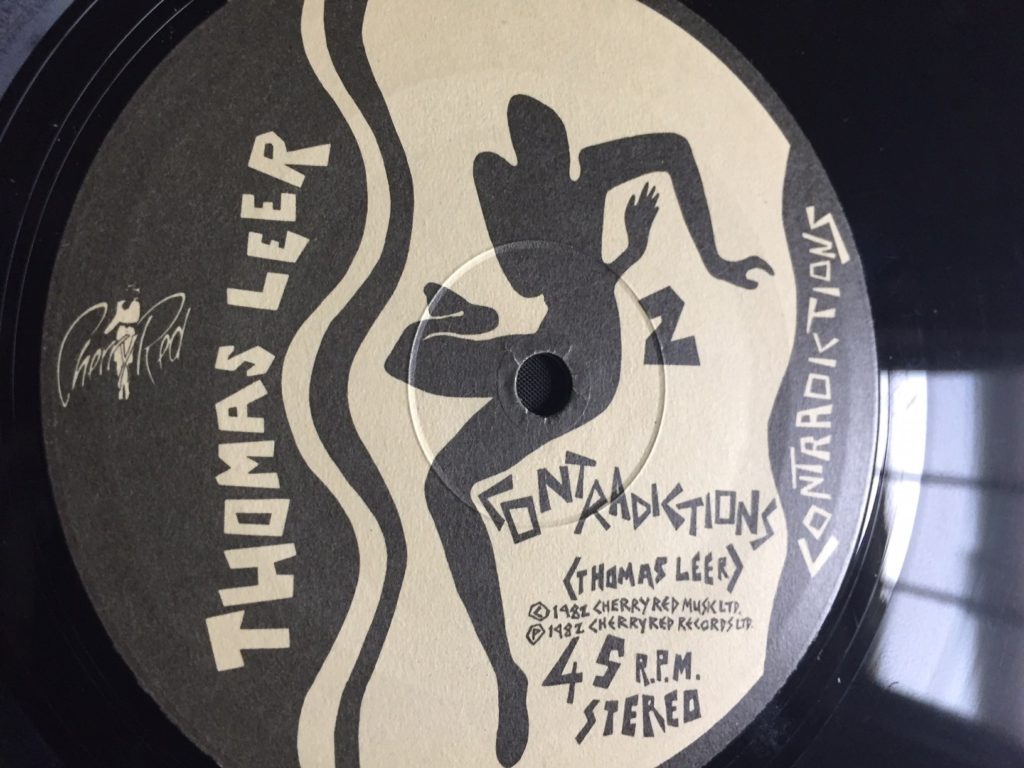 ---
20.21
CHANDELIERS – Mr. Electric – The Thrush, LP – Obey Your Brain – 2008… OR honourable mention to my long time pal, Nigel Turner's Pickled Egg Records' CD release – 2008
Seeing as there's more than one Chandeliers making music – and this lot are from Chicago, I'd have gone for The Chicago Chandeliers. They thought otherwise.
---
23.34
DIANNE REEVES – Smile – Quiet After The Storm, CD only – Blue Note – 1994
I'll keep saying it, 'I don't do jazz', but this sidles up to its soul side. Aptly titled, this is some classy cheeriness.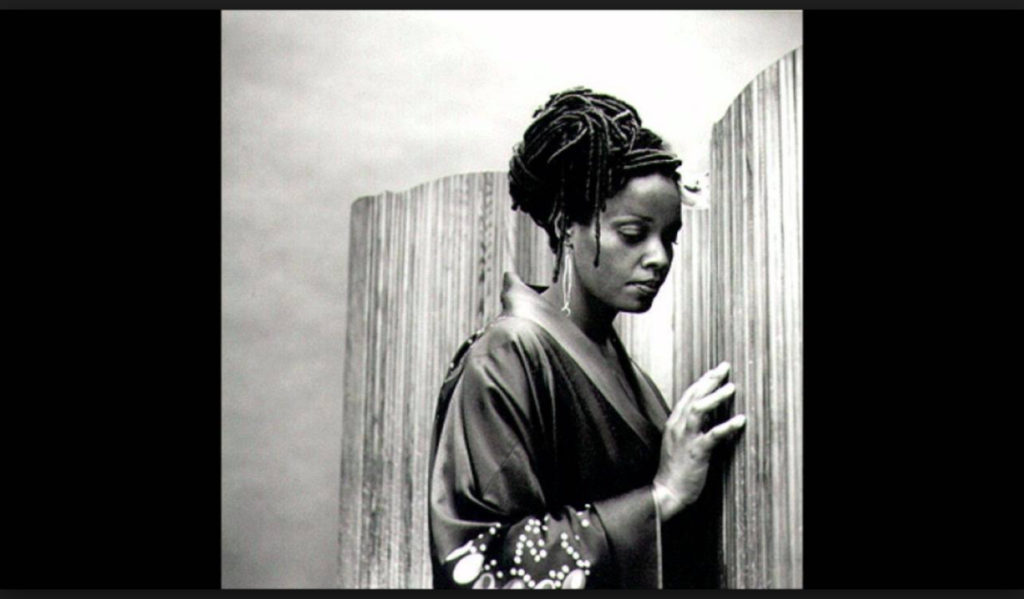 ---
27.11
HANNA HAÏS – Jazz Samba (Uranus Lounge Soul Edit) – CD single only – Atal – 2006
More summery vibes… for late April.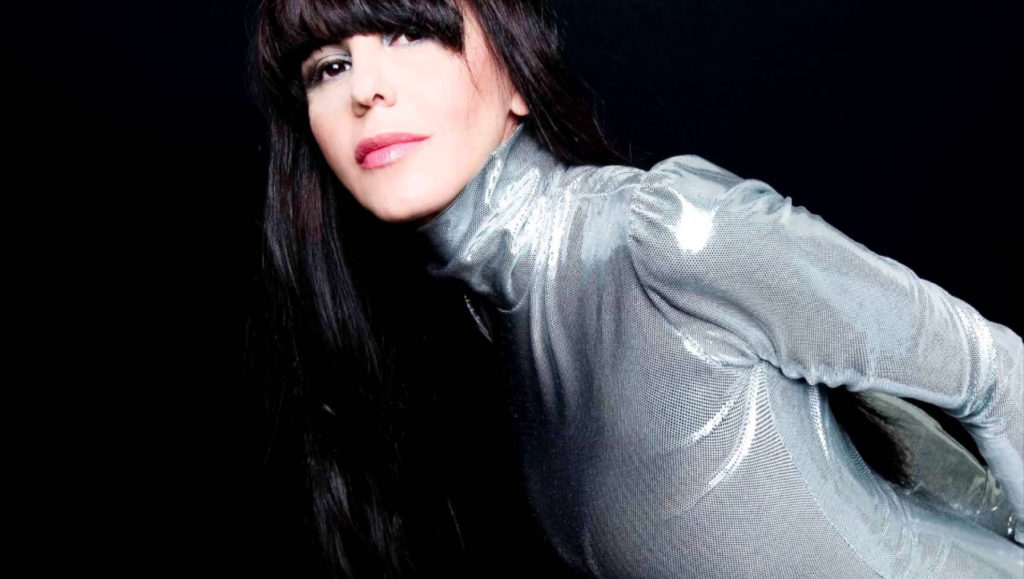 ---
30.05
SOUL II SOUL – Just Right – Volume III, Just Right, LP – 10 Records – 1992
'Hoarsely wailed and groaned by Rick Clarke around a burst of Jazzie B's typically gruff "fish is our favourite dish" rap, this bright 99.9bpm wriggly swayer has clacking beats like a slowed down 'When Doves Cry' in its Club Mix, coupled with slinkier Funki Dred and US weather forecast introed more densely churning Jinx Mixes, plus the strange slow moody 79bpm 'Intelligence (Jazzie II Guru Mix)' chatted by Jazzie B and The Guru from Gang Starr (Jazzie alone is backed by cooing girls in the promo's 78.9bpm Jeep Mix and Dubb A Bonus Beats)' – Source unknown. Most probably Record Mirror/Music Week.
I finally got around to catching the Caron Wheeler fronted Soul II Soul on a sunny Clapham Common, London afternoon in 2011-12 but when they were in their initial late 80s phase of global success and Back To Life reached #1 in the UK just as my daughter was born, the thought of them performing in my then hometown of Bedford would have been unthinkable. However, come December 2017 they did just that, though sadly I was now in a different country. Like Ms Reeves's tune above, this is also well titled.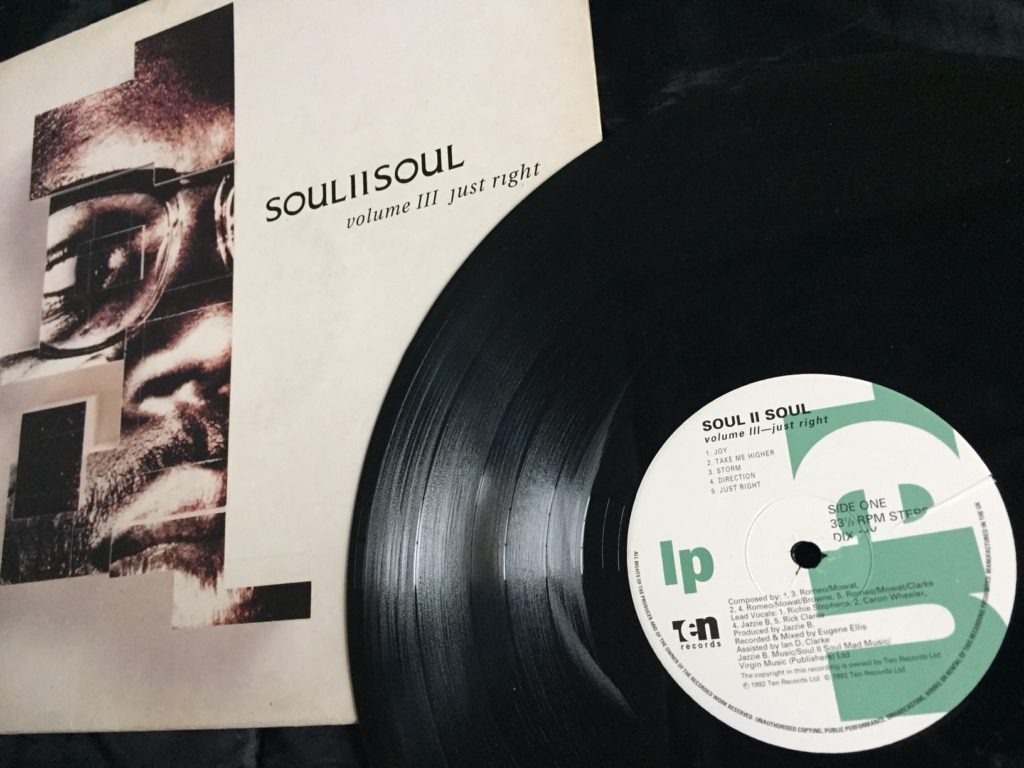 ---
32.48
WILDBIRDS & PEACEDRUMS – There Is No Light – The Snake, LP – Leaf – 2009
Tense…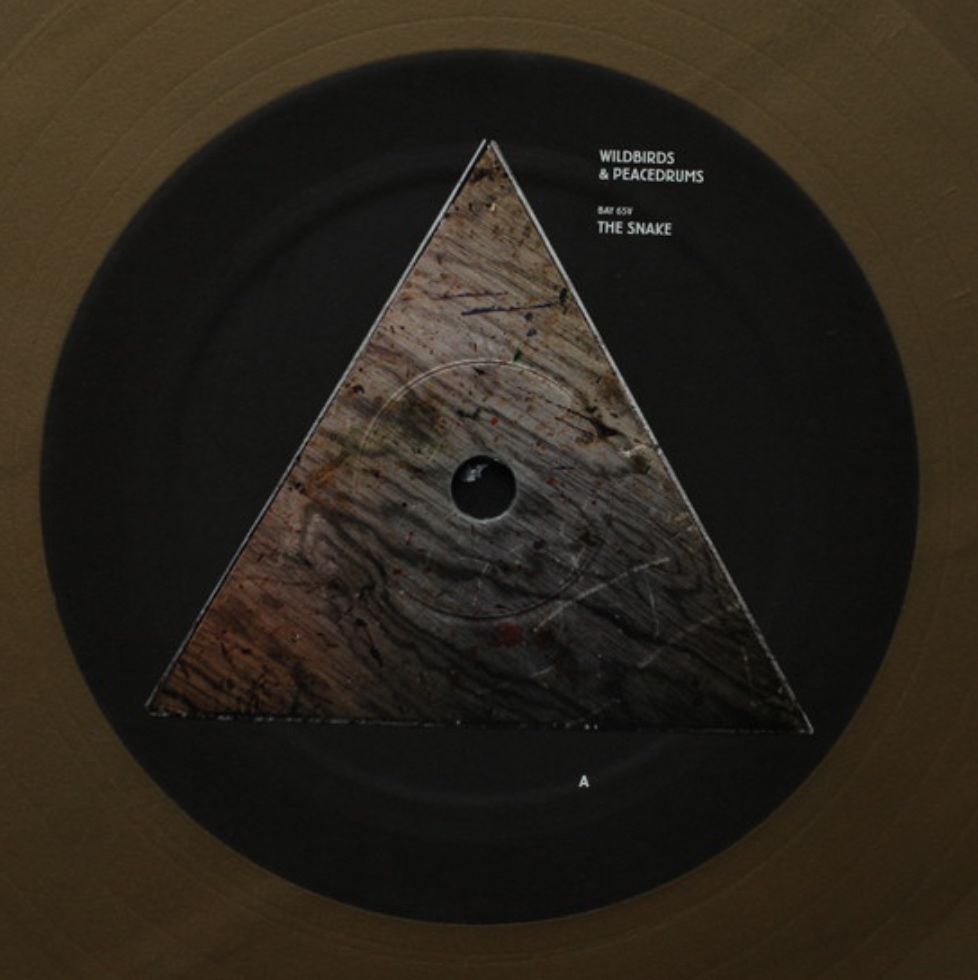 Likely she's Wildbirds and he's Peacedrums but they're definitely out of Gothenburg and they're definitely out here on the London Underground…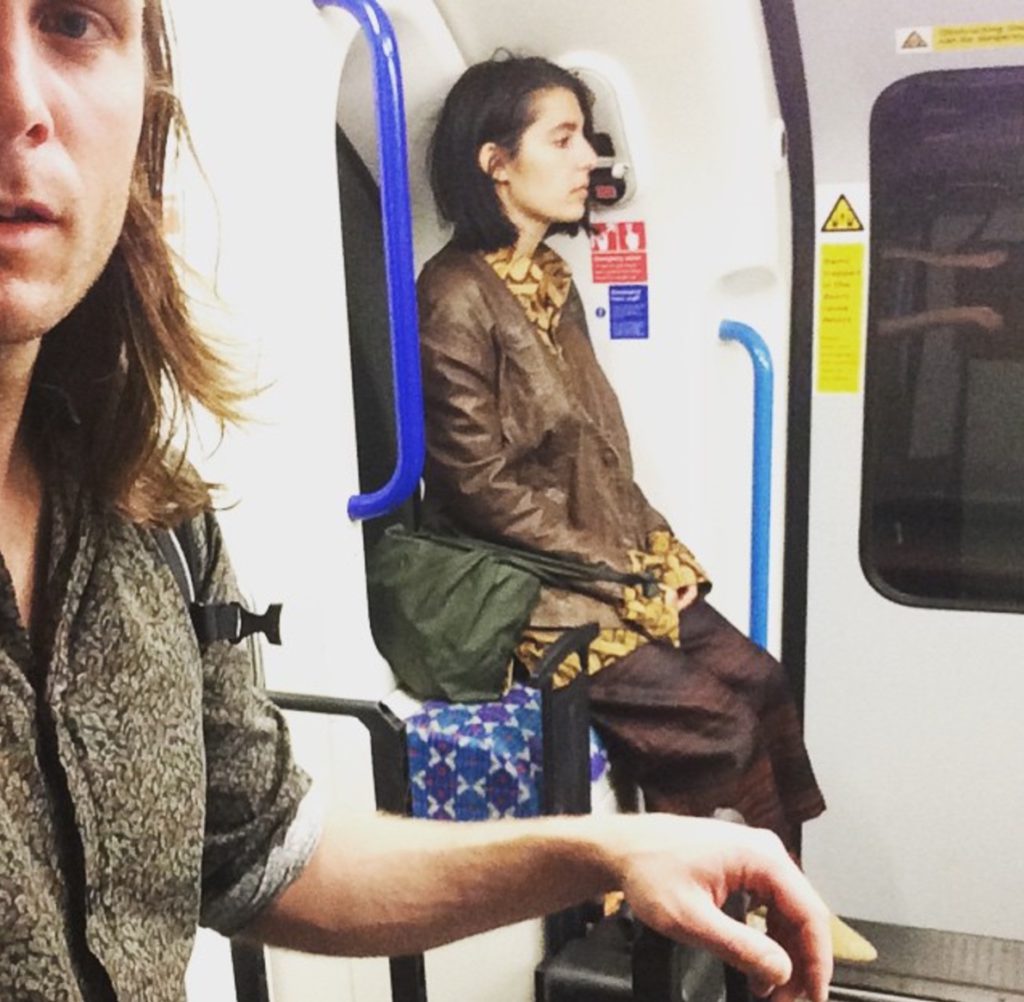 ---
35.27
STACEY PULLEN – Vertigo – 12″ – Science – 2000
Not for the first time on 41 Rooms, techno of the funky variety. Like the sound of birds in the air… though any bird with vertigo is up shit creek without a paddle.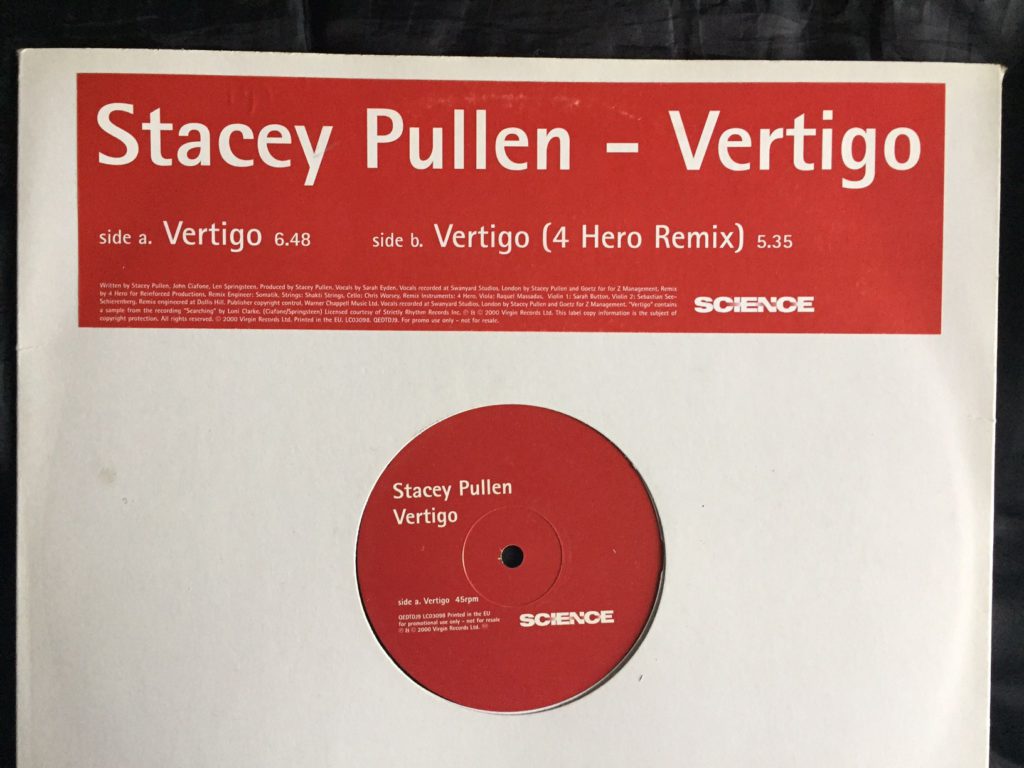 ---
41.58
BJÖRK – Human Behaviour – 12″ – One Little Indian – 1994
'Plenty of tasty mixes back this debut from the former Sugarcubes vocalist. Darren Emerson and Rick Smith provide the longer, heavily rhythmic Underworld mixes. Speedy J is behind the sparser techno style Closer To Human mix while Dom T and Bassheads contribute more straightforward housey mixes. If you can dog the vocals, this is a treat' – Brad Beatnik, Record Mirror (Music Week), 5.6.93
'Plinky shuffling disco 0-124.4bpm Dom T. Mix, fluttery scampering 125bpm Underworld Dub, blippily galloping 0-128.3bpm Bassheads edit, tediously throbbing 110bpm Underworld Remix, swoopingly squawked quavering twittery 110bpm Speedy J Mix' – James Hamilton, Record Mirror (Music Week), 26.6.93
I've never seen Björk perform live, but I've had two close sightings. In the mid to late 80s when my short lived label, Rorschach Testing had a P&D deal with Rough Trade, the independent music trade's magazine/bible, The Catalogue trade magazine was situated above RT in London's Collier Street. I was just leaving editor, Brenda Kelly's office one day when she introduced me to The Sugarcubes en masse as they were rolling in to see her.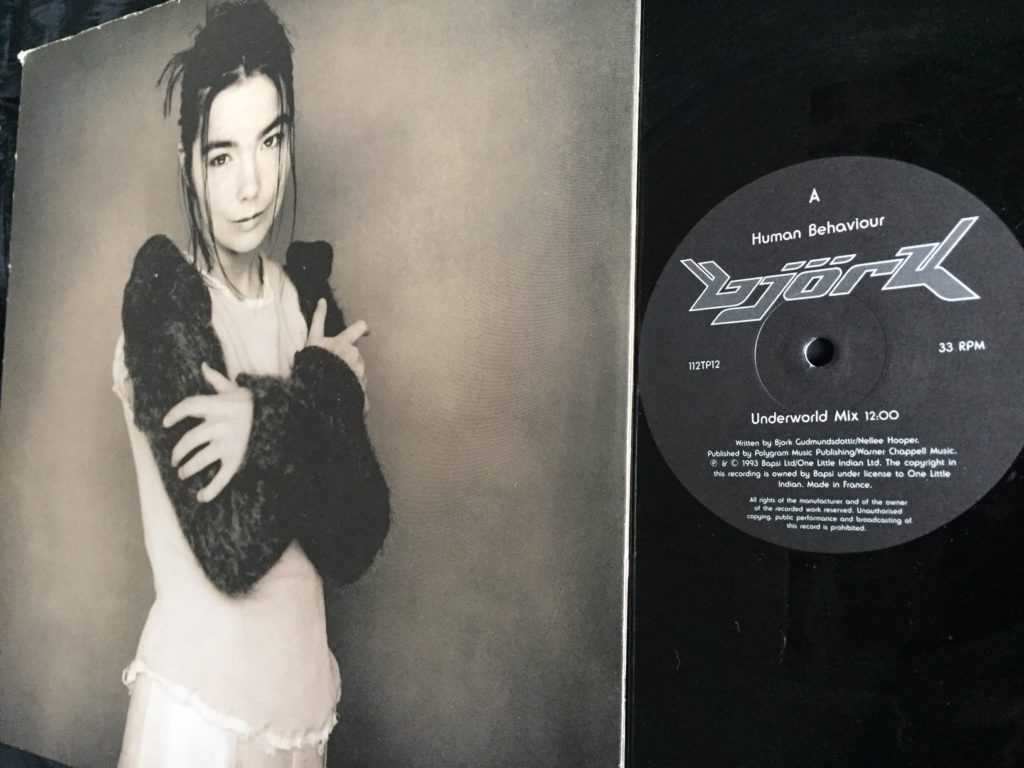 Post her Sugarcubes days and searching out some vinyl, I also passed Björk in the aisles of HMV in London's Oxford Street on April 8, 1997,  I know the date because I was back in there an hour or two later to see Jose Feliciano do his first 'in store' for thirty odd years. I did note the Icelandic queen hadn't hung around for that. This photo is not from my near encounter.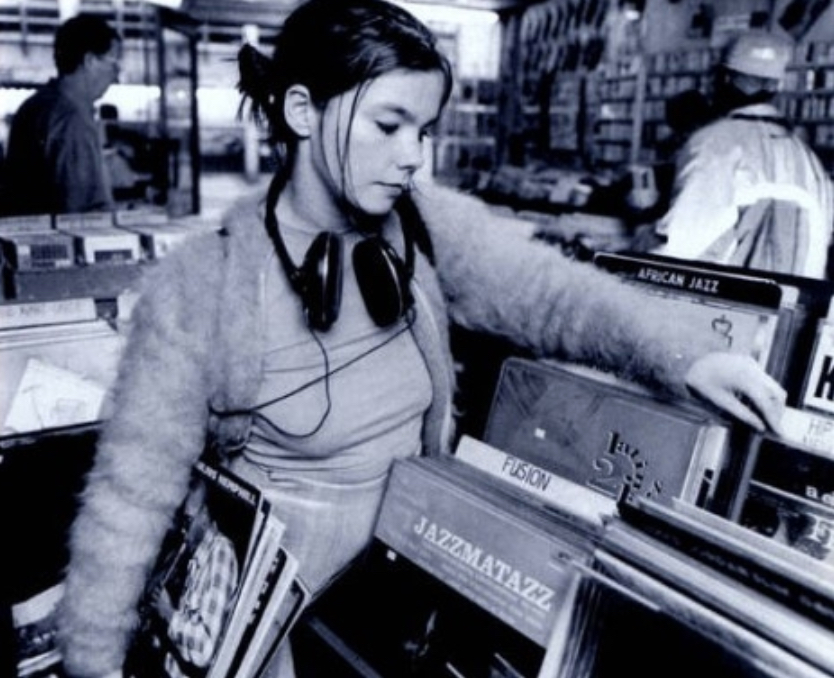 ---
45.59
SHIPS – All Will Be – Precession, LP – 2017
Dublin-based electronica newbies.
---
50.13
TOT – Kill All The Boys – 12″ – Rough Trade – 1987
Industrial beats with an indie twist. Tot included Carol Morley, film director and younger sister of music writer and producer, Paul plus Andy Robinson, previously a member of Factory Records act, Life and at this point also part of New Order's road crew before he graduated to the band's management – where he still is today.
'I was at the G-Mex on 19/7/86 for The Festival of The 10th Summer – New Order, The Smiths, The Fall, Wayne Fontana & The Mindbenders(!?!) et al – and was approached by Paul Morley and his then wife from Propaganda, handing out large circular stickers that I think said "Talent imitates, but Tot creates". Had no idea what it all meant at the time… ' – Martin Tolcher (regular 41 Rooms visitor)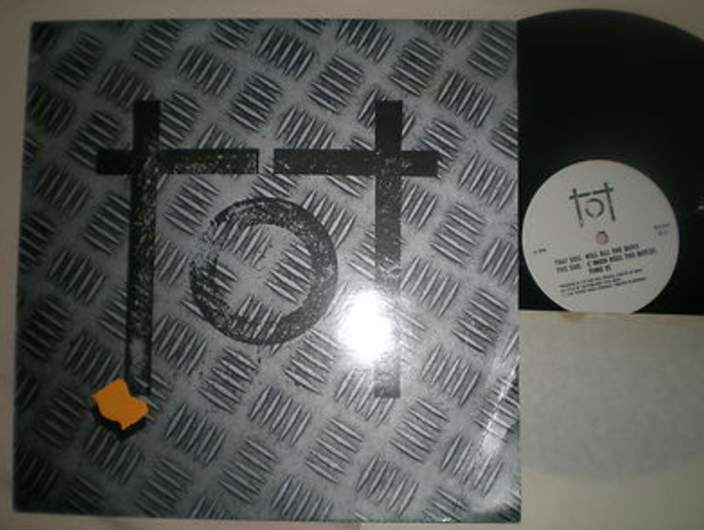 ---
53.39
SWANS – Time Is Money (Bastard) – 12″ – K.422 – 1986
Dark sounds… and the lyrics aren't too light, either.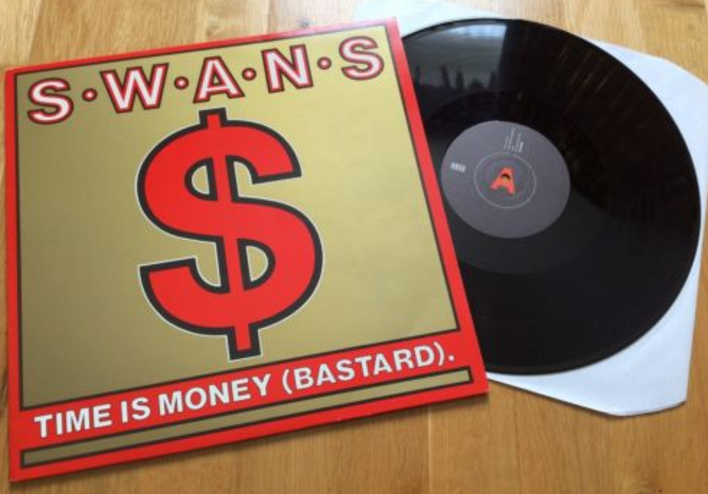 ---
59.40
SYMETRICS – Life Goes On (Herbert Mix) – 12″ – Skyway – 1987
The first time I heard (Matthew) Herbert's work, immediately identifiable back then for creating his arsenal of samples purely from found sounds.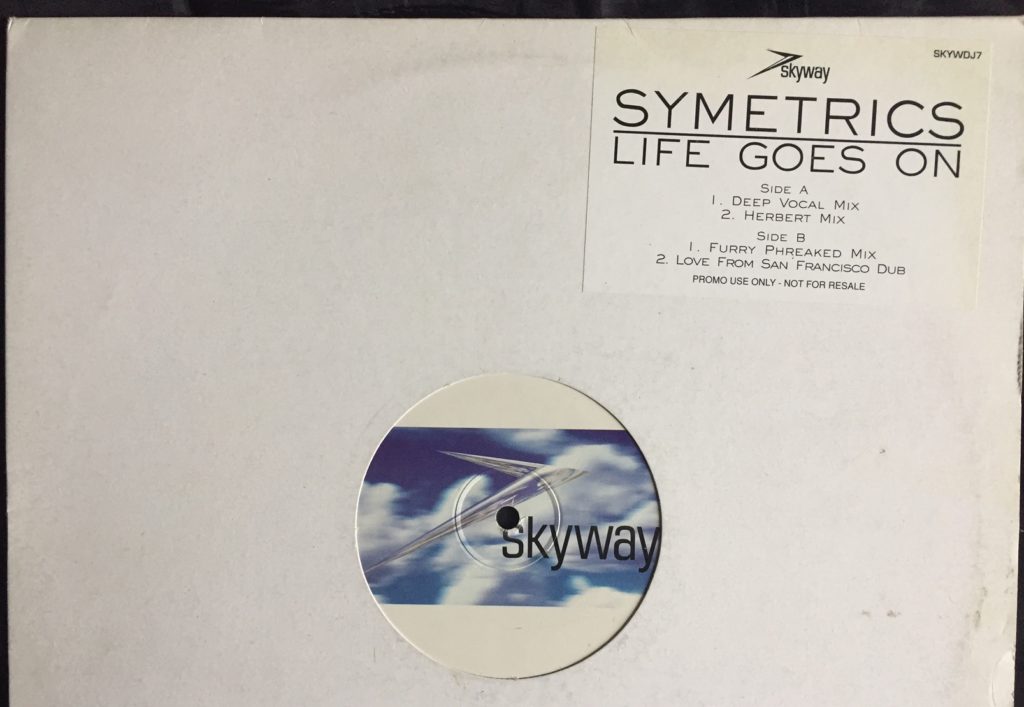 ---
01.05.49
THE SHORTWAVE SET – Is It Any Wonder – 10″ – Independiente – 2005
Possibly the only Shortwave Set release I'll ever need – but it's one more than I'll need of most bands… so they done good in my eyes ears.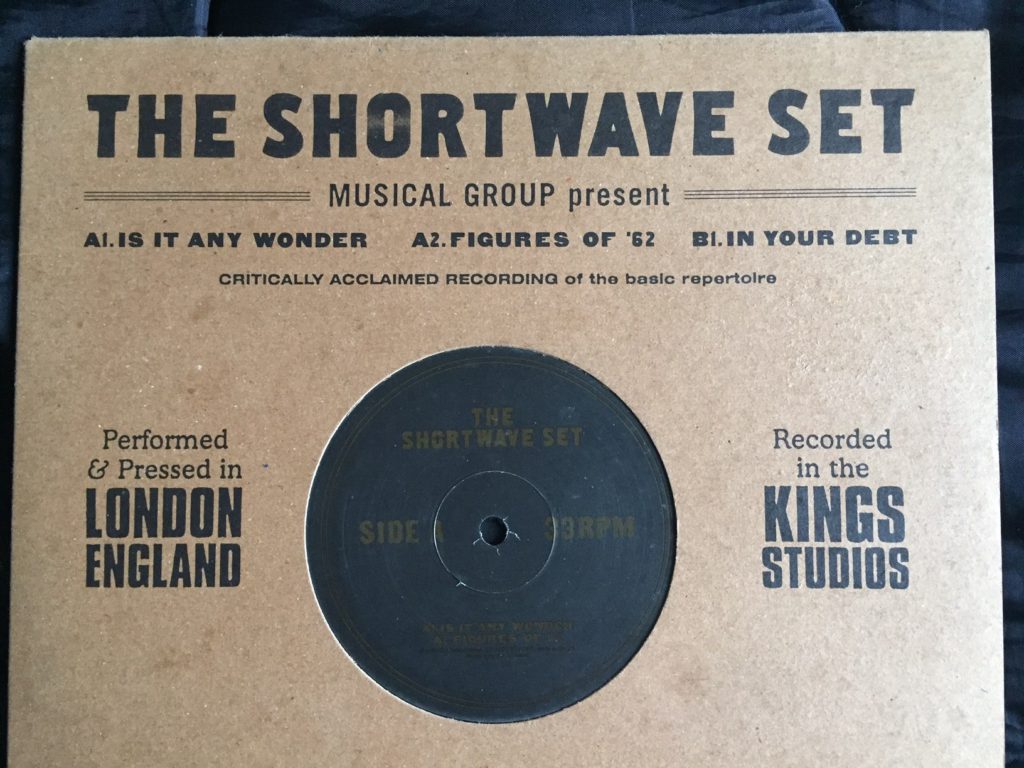 ---
01.09.35
DAVID BOWIE – Fame – 7″ – RCA – 1975
I loved the Ziggy era but it was mid 70s Bowie that really did it for me. Fame – Young Americans – Golden Years… not a bad singles release schedule for one year.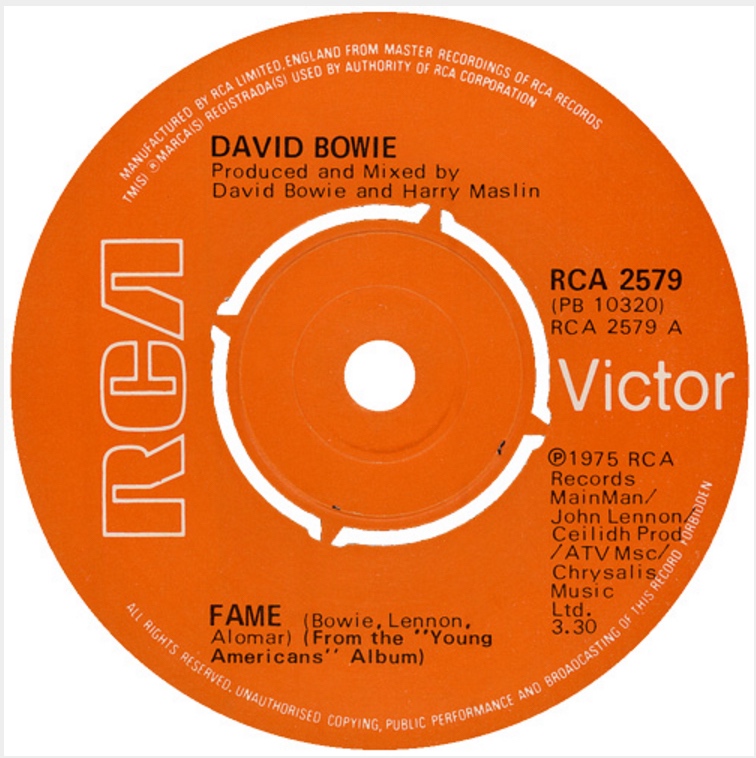 10″ acetate of the original US 7″ – not mine, though.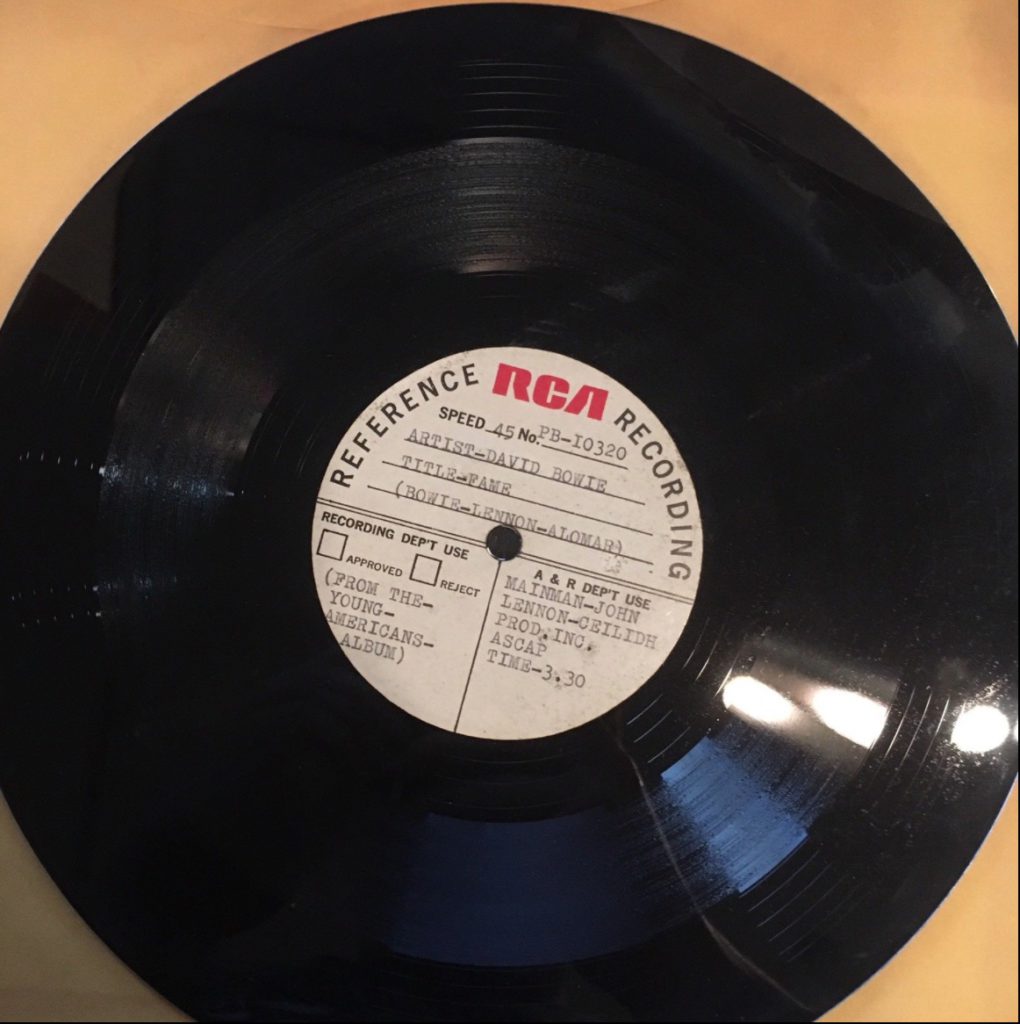 And here's where I was on July 1, '78.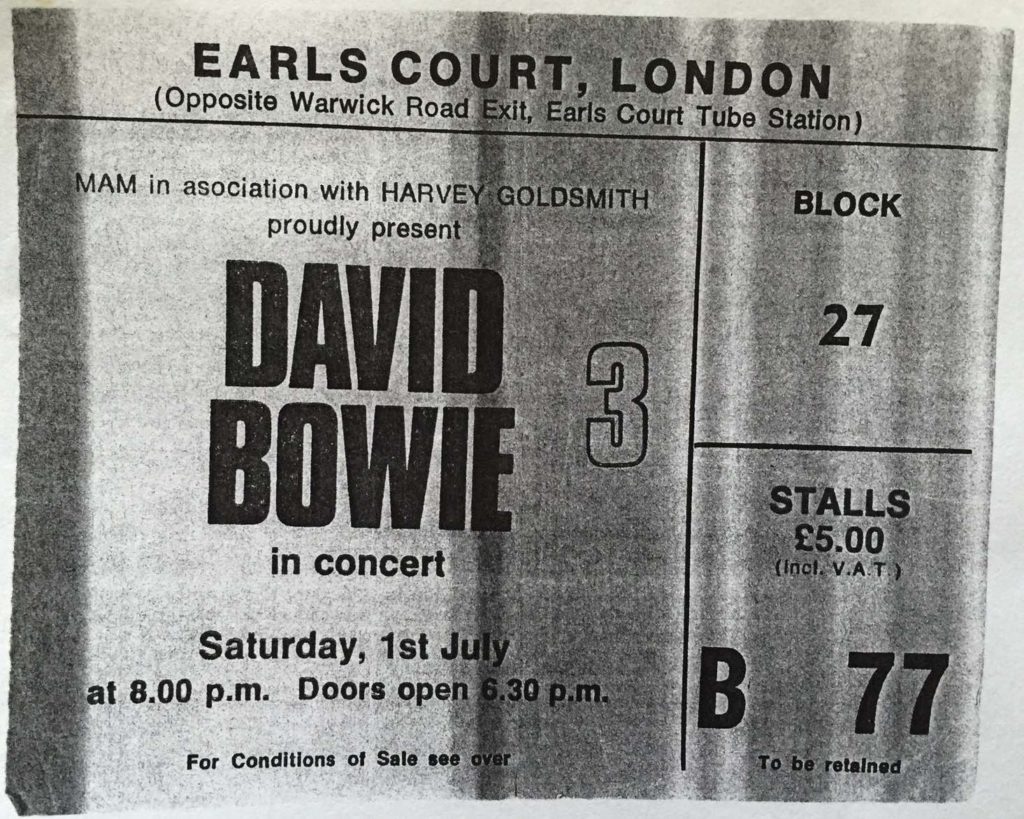 ---
01.13.13
J.V.C. F.O.R.C.E. – Strong Island – 12″ – B-Boy Records – 1987
I sold this on eBay, somewhere around the turn of the millennium and when the buyer decided on picking it up in person from my Islington, London flat, it turned out he'd been an early visitor at my alternative club nights in Winkles, Bedford. What were the chances?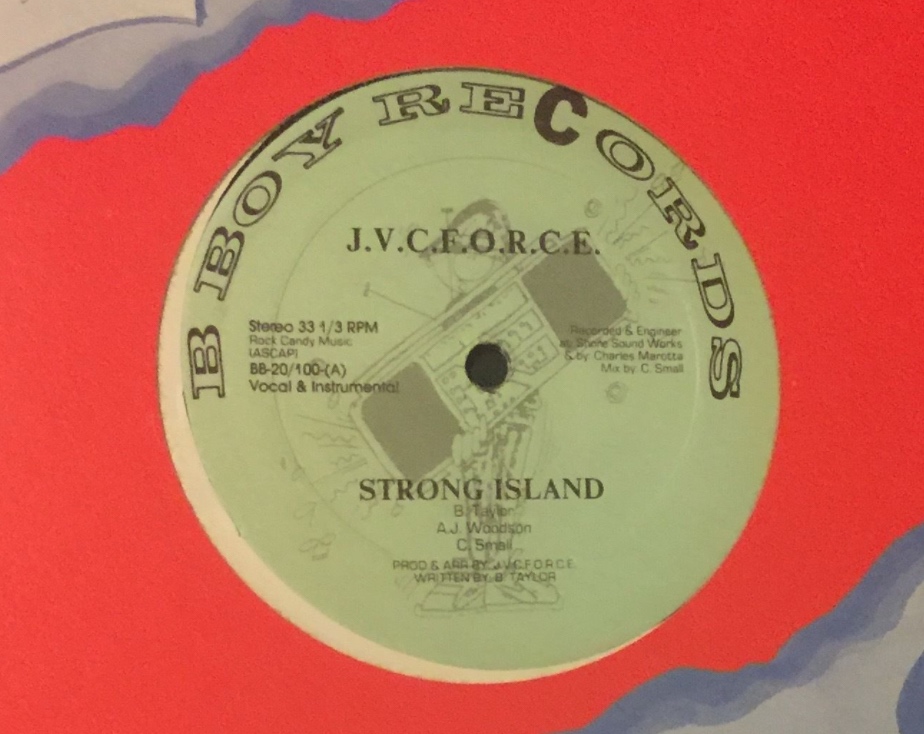 ---
01.18.38
TAALAM – It's A Political Thing (Instramix) – 12″ – Hyperthrust Records – 1991
When I finally found a copy of this (a year or three after Jazzie B had spun it on his KISS FM radio show) it was in Music & Video Exchange's £1 bins. Over the next ten years it would reach a price of £175 and now it's back to £20-£30. Funny business this record collecting thing.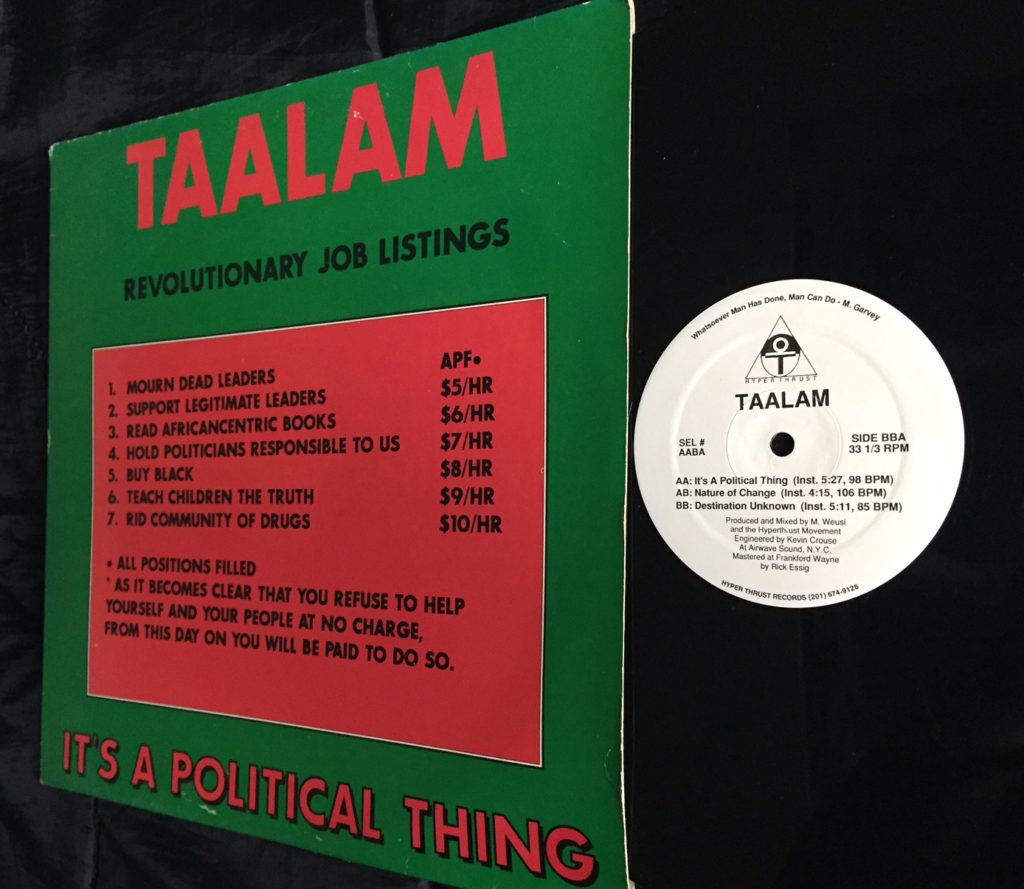 ---
01.23.46
DON CARLOS – Aqua (Pt 2) – 3×12″, promo only – Calypso – 1994
More stuff I'd only have heard on KISS FM – this time, (Dr) Bob Jones doing the honours. Like the Taalam 12″ above, these hypnotic grooves would now cost a lot more than the £4 I paid in the mid nineties – currently £60'ish and counting at Discogs. As with Taalam above, there's a quality to the grooves here that's dictated the prices and not any potential subsequent rise to fame of the artist – coz there hasn't been any of that.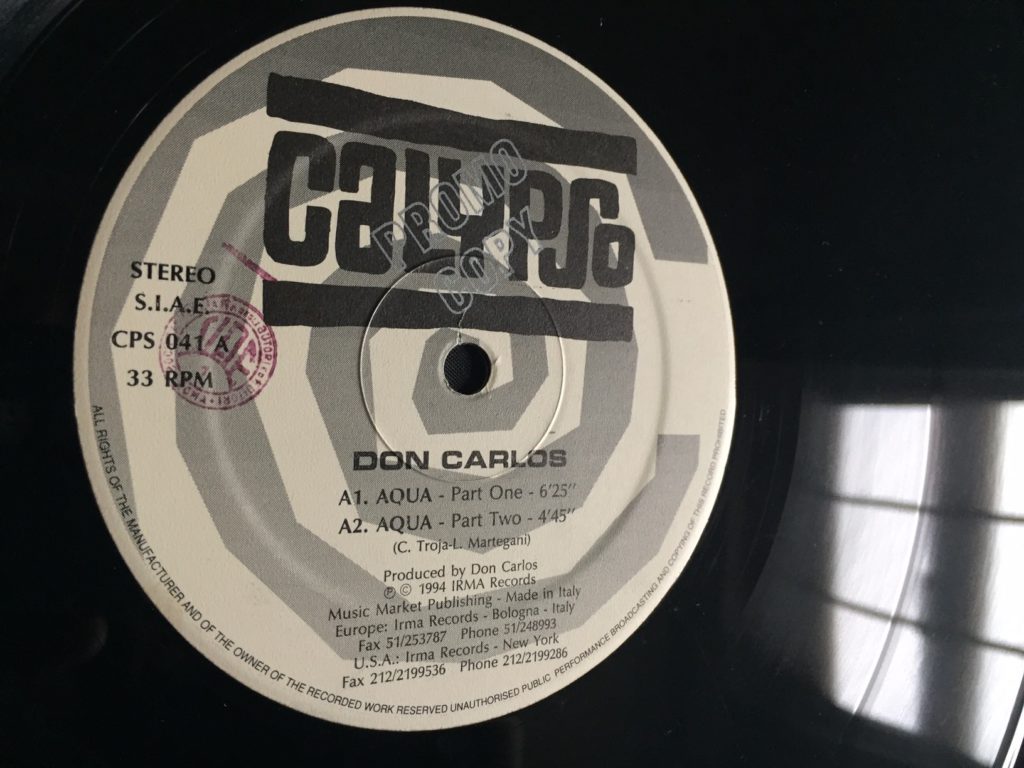 ---
01.28.34
BETA BAND – Broke (Radio Edit) – 12″ – Regal – 2001
These lads seemed to have an idiosyncratic way of working… and spreading this sparse 2 mins 57 secs over one side of a 12″ (but not a 7″!) was just part of it all. At the 12th hour ask of a studio manager we Got-Ta-Scatta boys were using one time, BB percussionist, Robin Jones turned up to add his congas' talent, free of charge, to one of our tunes, so he got a vote of thanks from us.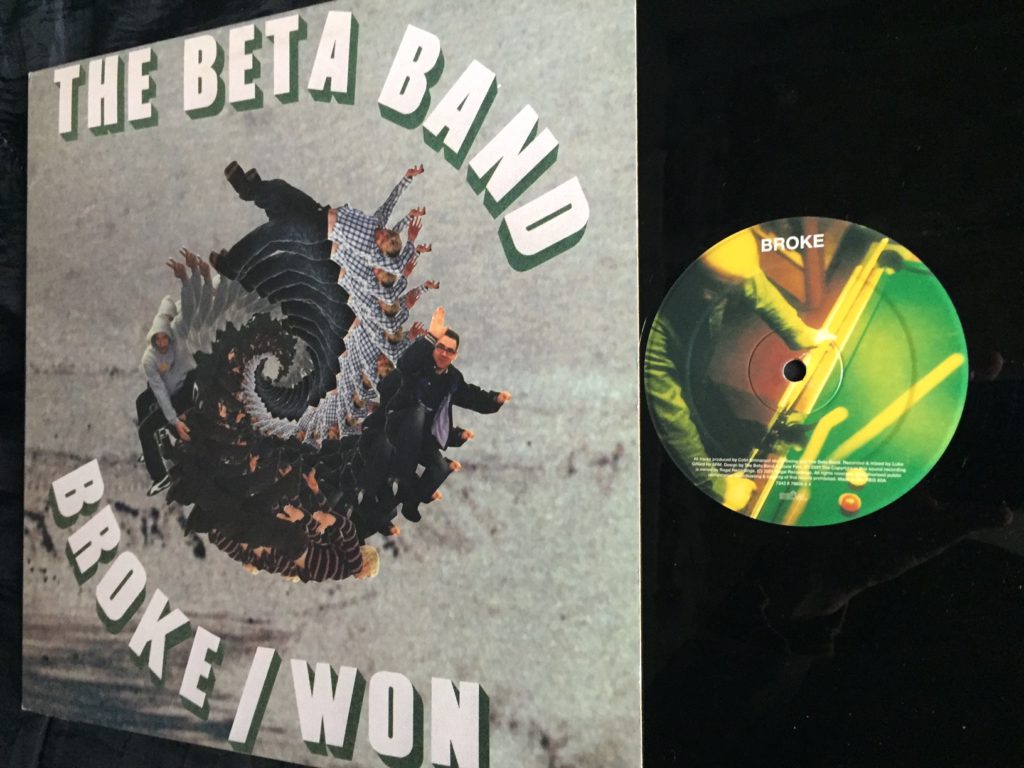 ---
01.31.27
ASHFORD & SIMPSON – Don't Cost You Nothing (Disco Mix) – 12″ – Warner Brothers – 1977
Ignore the grammar… and roll with the groove.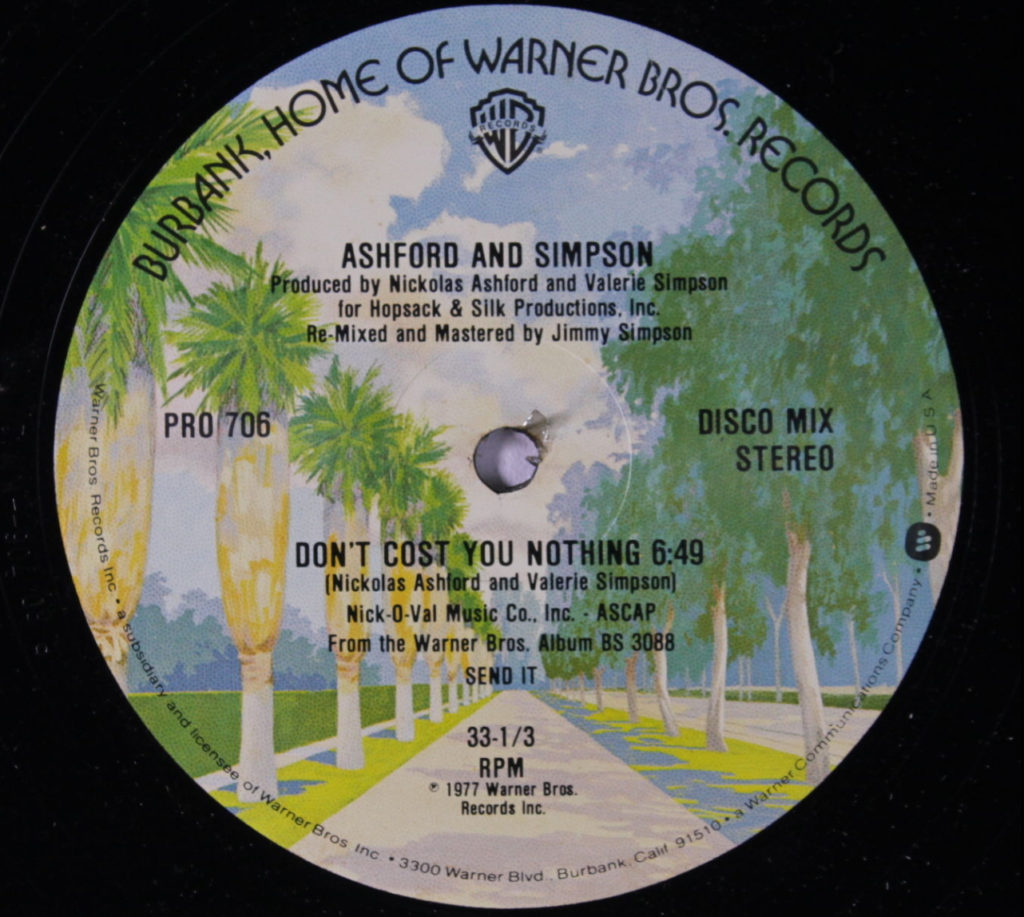 ---
01.36.51
ORGONE – Funky Nassau (Danny Krevit Re-Edit) * – 12″ – Nuffrope Records – 2006
If you mess with a big tune like this you'd better be 'on it' – and Orgone and Danny K most certainly are.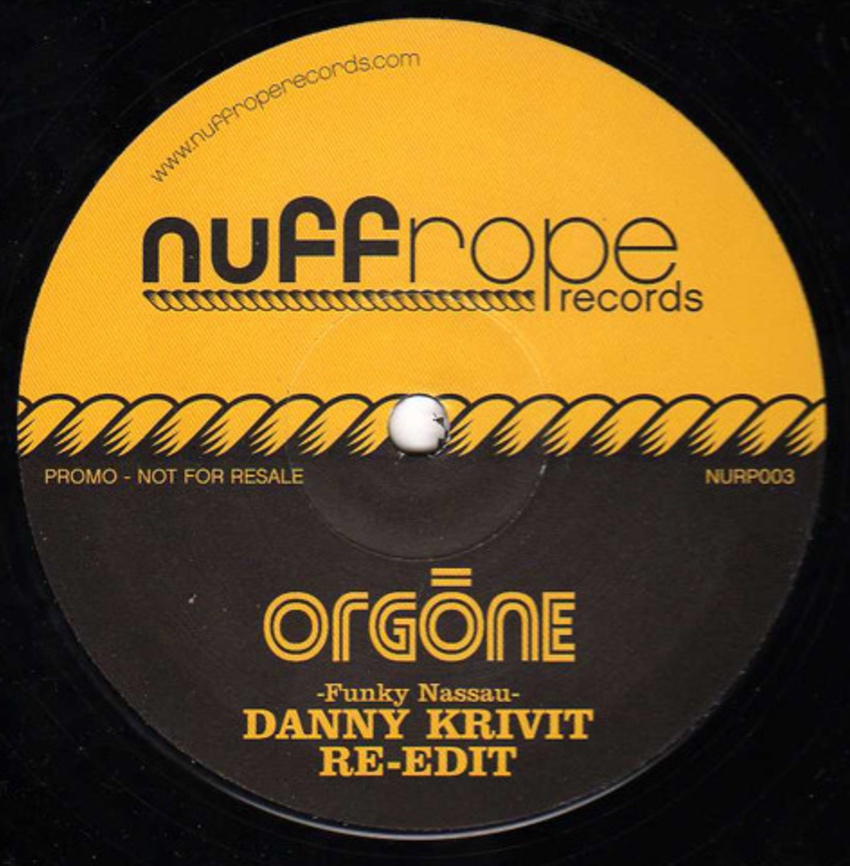 ---
01.39.13
RICHIE HAVENS – Goin' Back To My Roots (Club Mix Re-Edit By Mr. K) – 12″ – Elektra? – 2005
Don't know if this is legit or a well disguised bootleg. Either way, it's Havens soaring over what sounds like the same Mr Krevit sourced (sampled?) guitar as above.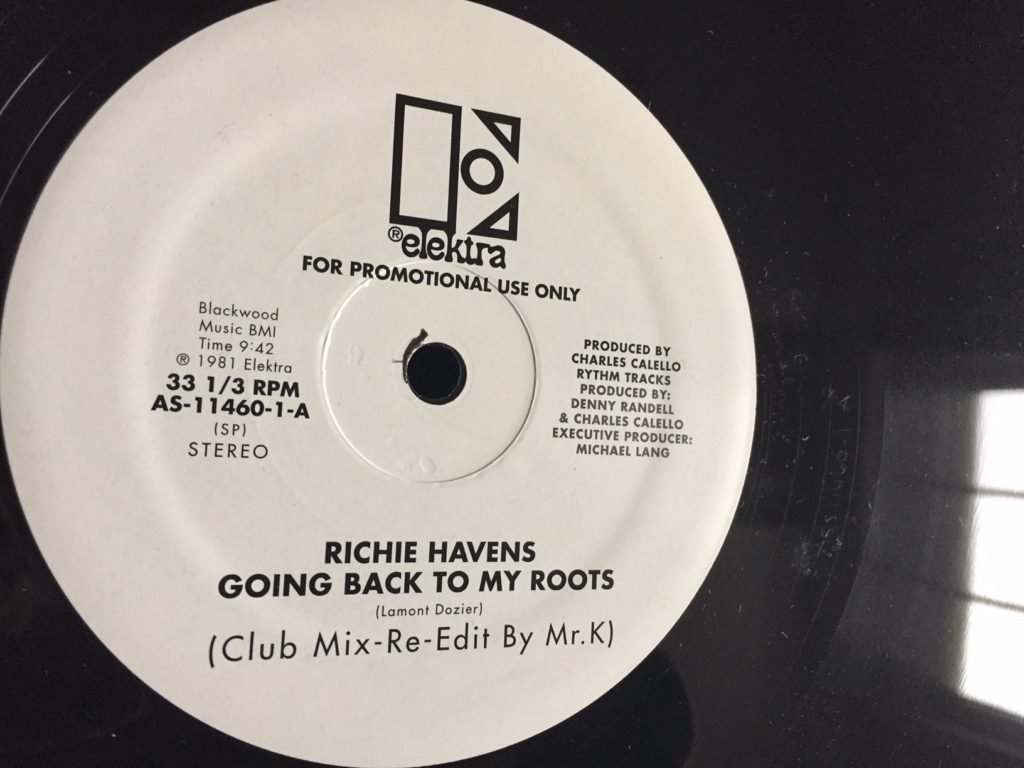 ---
01.45.07
WAH! HEAT – Other Boys (John Peel session) – June 12, 1980
This is just sooooo good, with the album version absolute pants in comparison. 'Formidable Scouse yelling' was one Youtuber's on-the-button summation of Wylie.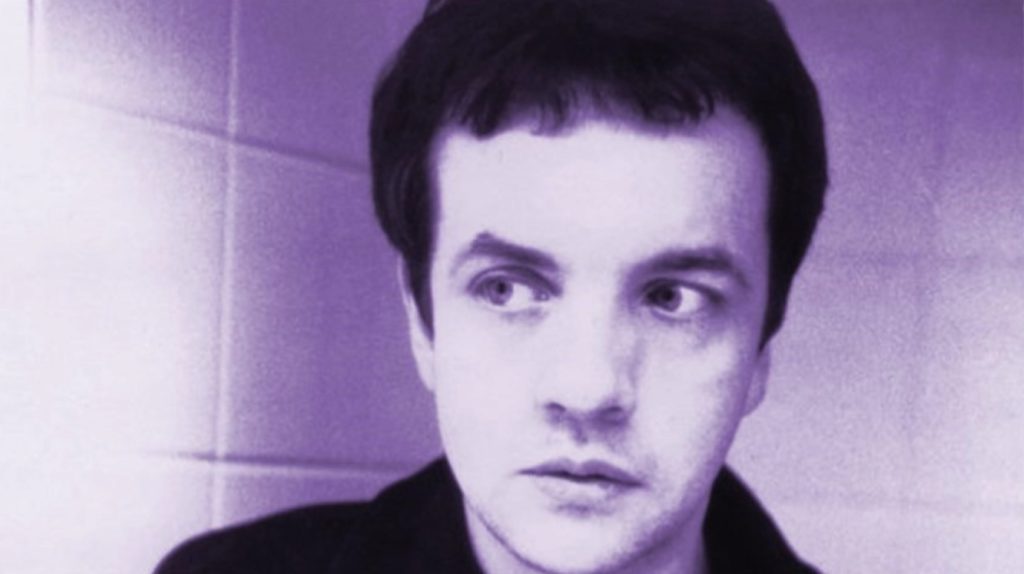 ---
01.49.24
DANA LEE – Never Say Forever (Club Mix) – 12″ – Hardback – 1992
Even within club culture I don't remember this tune doing much but it's another one of those to spin as the credits roll… which here they nearly are.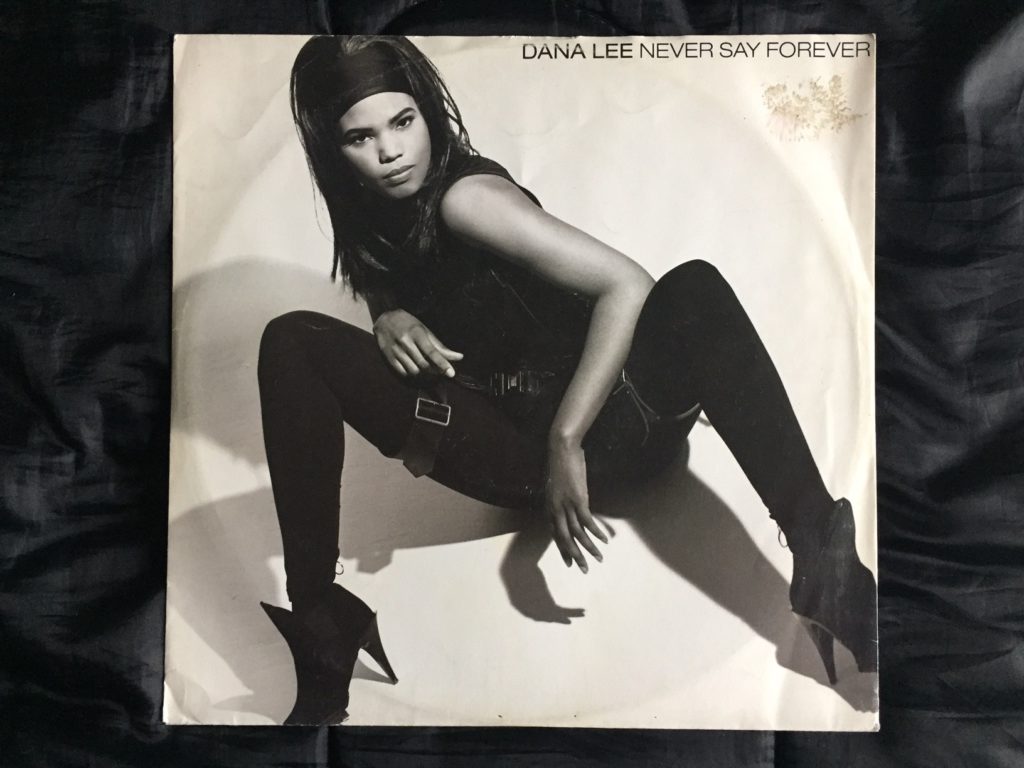 ---
01.55.26
DNA (feat SHARON REDD) – Can You Handle It (DNA Radio Mix) – 12″ – EMI – 1992
'As first suggested by LA Mix when she was recording with them last spring, Sharon revives her jauntily lurching 12 years old club classic in Maurice Joshua's solidly loping Roy Ayres vibes rippled 115.3bpm Maurice's Classic Mix and piano vamped 115.1bpm Instrumental, the vibraphonist himself's breezily cantering 114.5bpm Roy Ayres Vibe Workout Mix, Eric Miller's piano plonked and organ piped percussively trotting 115.3-0bpm E-Smoove's Groovy Mix and 115.1bpm Instrumental, plus – likely to be overlooked – the actual named artistes' piano jingled brassily old fashioned straight original-style 115.3bpm DNA Full Version' – James Hamilton, Record Mirror (Music Week), 25.1.92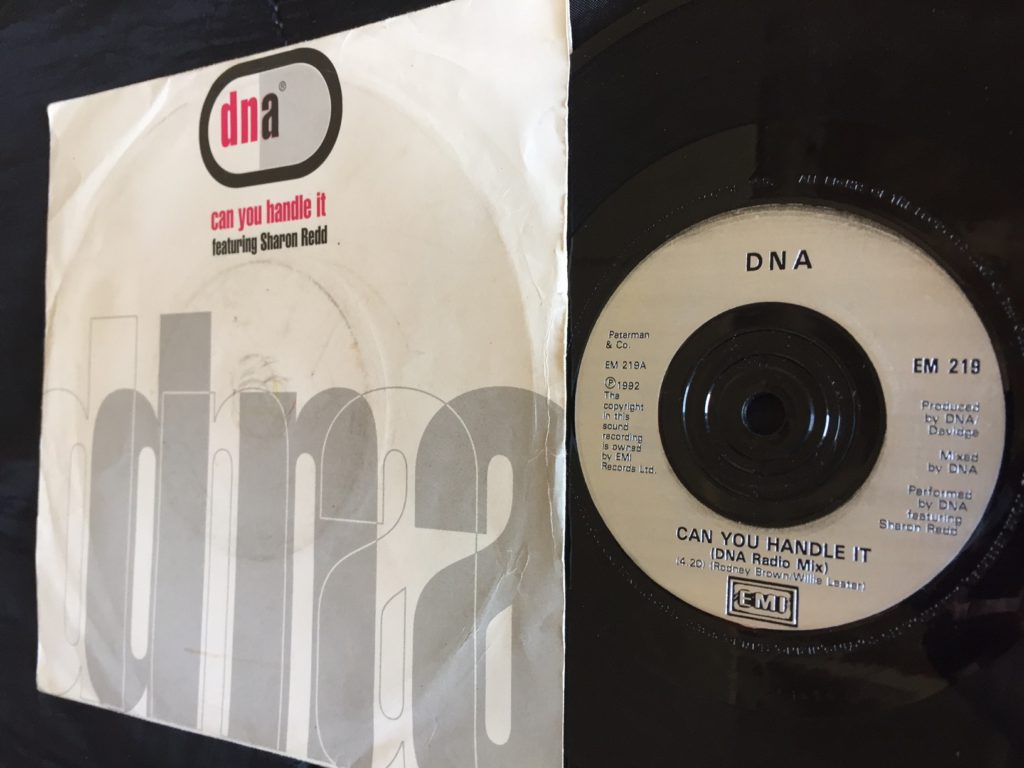 The original 1980 version of Can You Handle It had given Sharon Redd her only UK chart hit (#31) up to the point this storming 1992 re-record with DNA catapulted her back into the spotlight, charting at #17. Sadly, just months into her resurgence she died of pneumonia.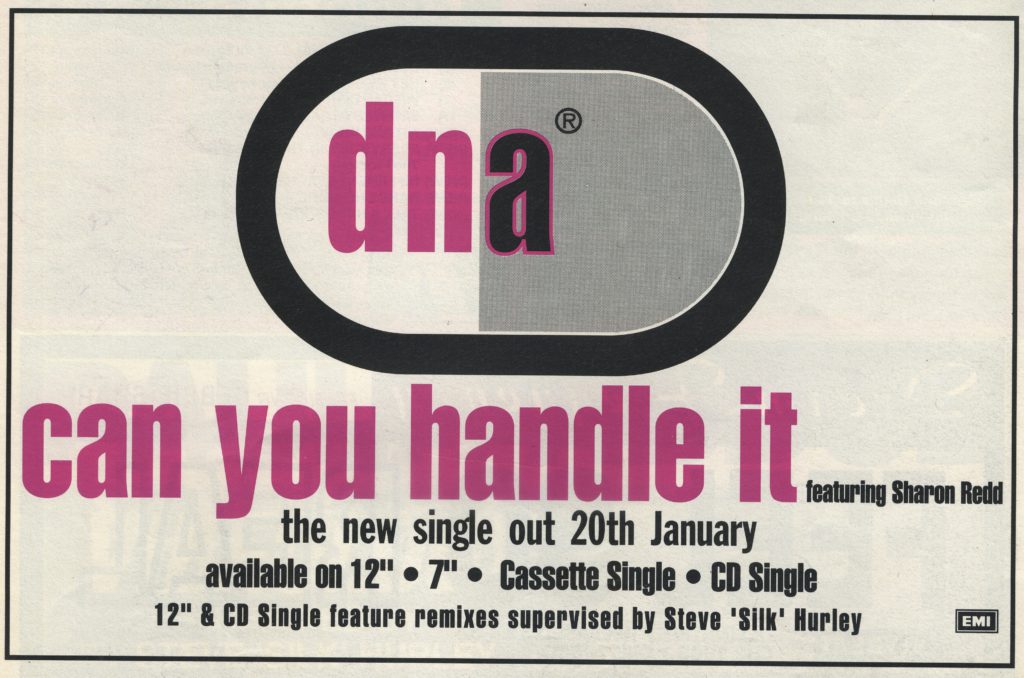 ---
Maybe I should have done a 33 and a third show…
Dec….