PLAYLIST 66
Uploaded April 7, 2019
Playlist 66 is… 77% vinyl friendly! Not bad…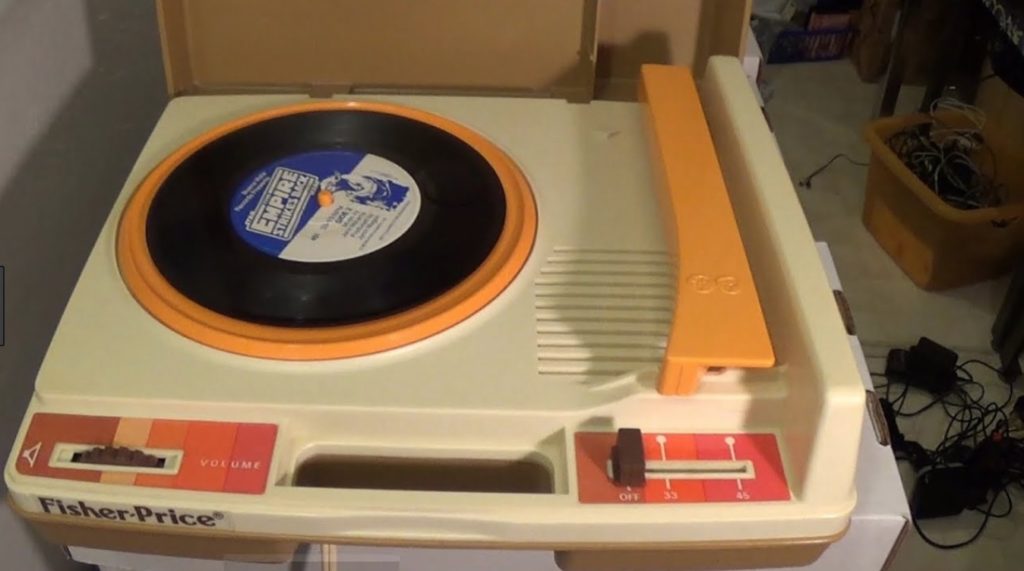 ---
Any track marked * has been given either a tiny or a slightly larger 41 Rooms 'tweak'/edit/chop/etc.
---
A Word Of Warning. Certainly one track in this show is 'very sonically challenged'.
Lyric of Playlist 66
If you gave me a pound for the moments I missed. And I got dancing lessons for all the lips I shoulda kissed. I'd be a millionaire. I'd be a Fred Astaire.
There's deeper thinking elsewhere here but I'll go with Mr Fry's playfulness.
---
00.00
(Intro) THE FLAMINGOS – Stars (Edit) – Unreleased demo – 1983 Episode #1 for info.
---
00.41
NEW ORDER – Sabotage – 60 Miles An Hour, CD single – London – 2001
Originally titled Run This River Dry and intended for the band's 2001 album, Get Ready, it finally snuck out as one of the two additional tracks on the 60 Miles An Hour CD single.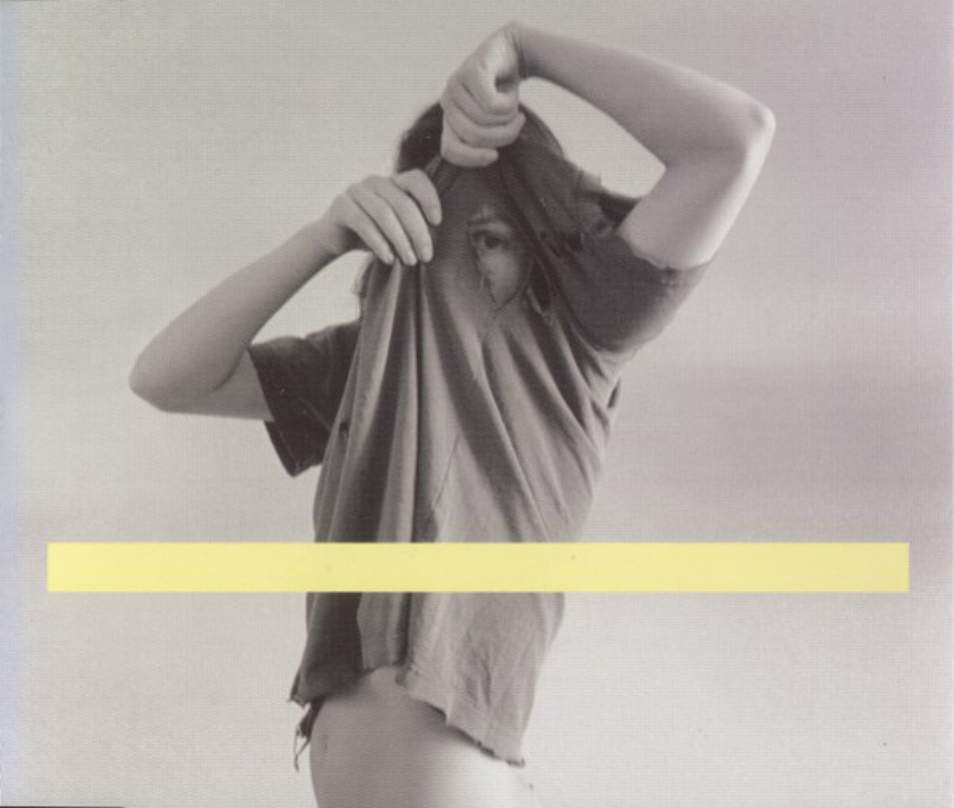 ---
05.12
PAUL BANKS – Young Again – Banks, LP – Matador – 2012
The Interpol front man in solo mode.
---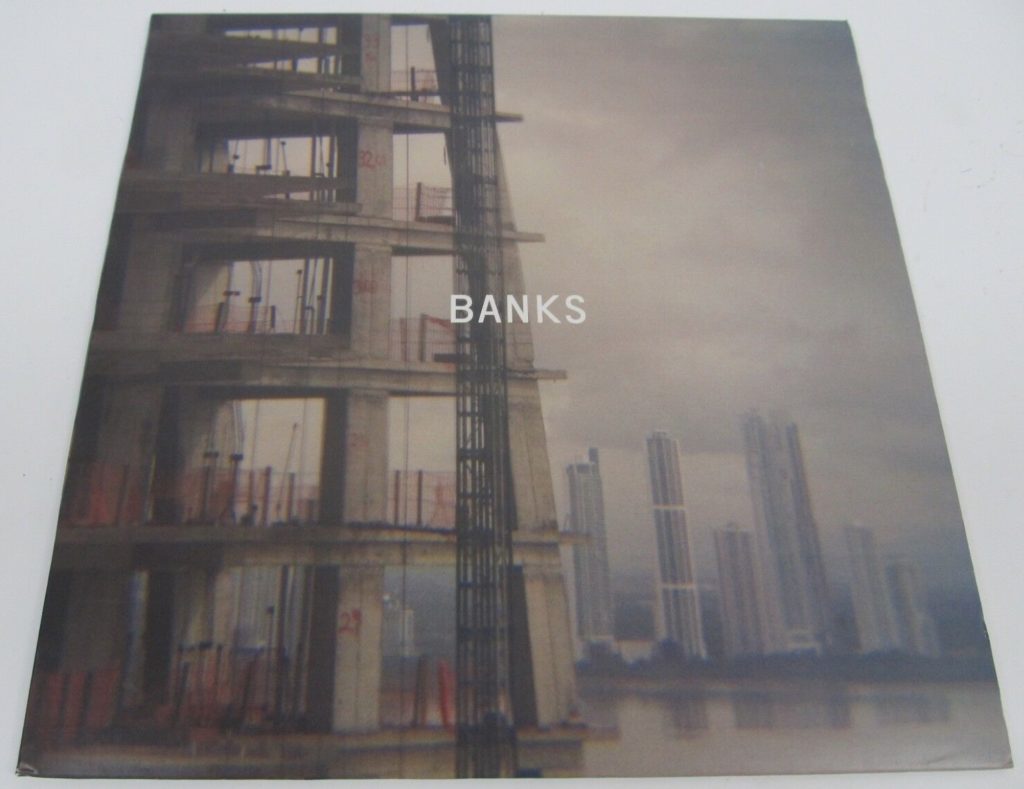 08.38
SEX CELLS – Hell Is Where The Heart Is – 7″ b-side – Pretty Ugly Records – 2019
Over to the ever industrious John Robb @ Louder Than War for the lowdown on SC duo, Matt Kilda and Willow Vincent.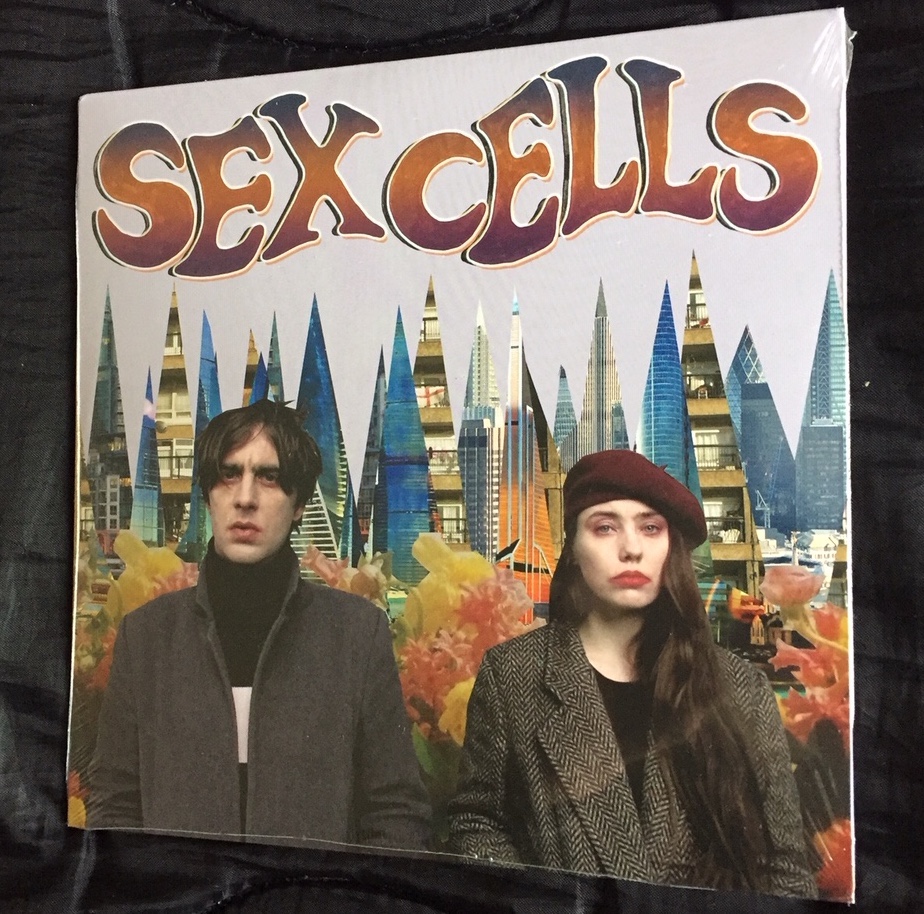 ---
12.35
MADMADMAD – Gwarn (live session, KEXP, Trans Musicales 2018) – 2018
A builder of a track, check out this particular session in full and others on the ever interesting station, KEXP.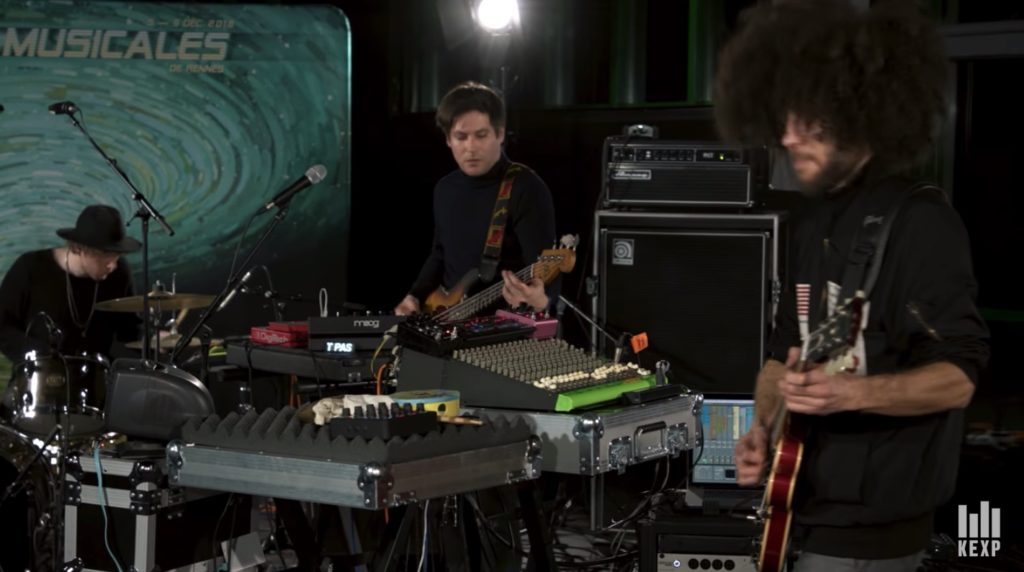 ---
17.05
SHRIEKBACK – In: Amongst – Care, LP – Y Records – 1983
With a sound or two not unlike slowed down samples from their All Lined Up monster track, this was Shriekback in a more reflective vein.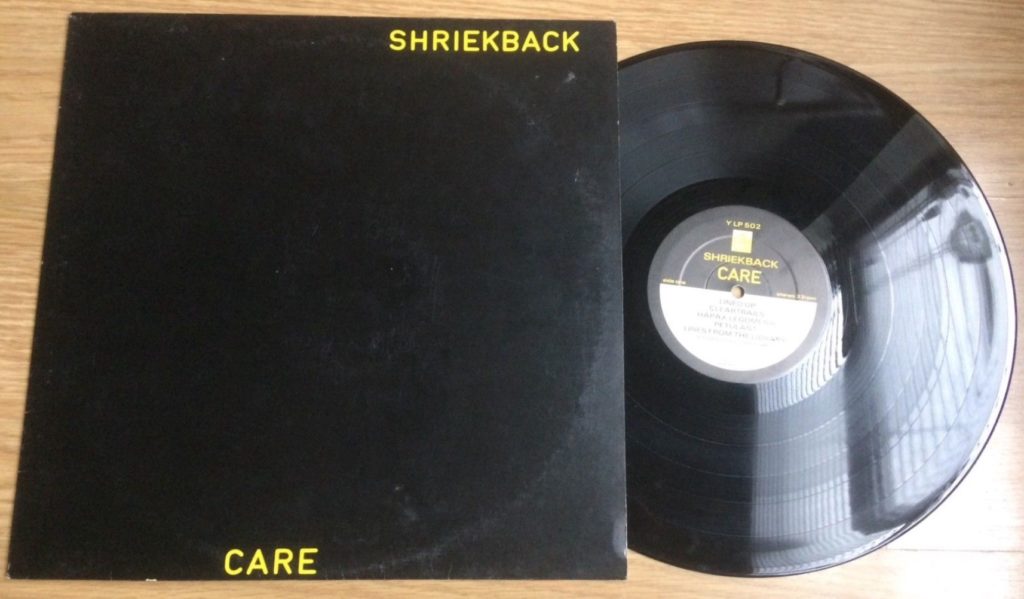 ---
20.15
AKUFEN – Even White Horizons – My Way, 3LP – Force Inc. Music Works – 2002
'Akufen is a phonetic spelling of acouphène, the French word for tinnitus', so says the Discogs profile for Akufen's Marc Leclair. Even White Horizons is a calmer case of sound splicing than some of his other work on My Way, though he seems to have moved away from this style in more recent years.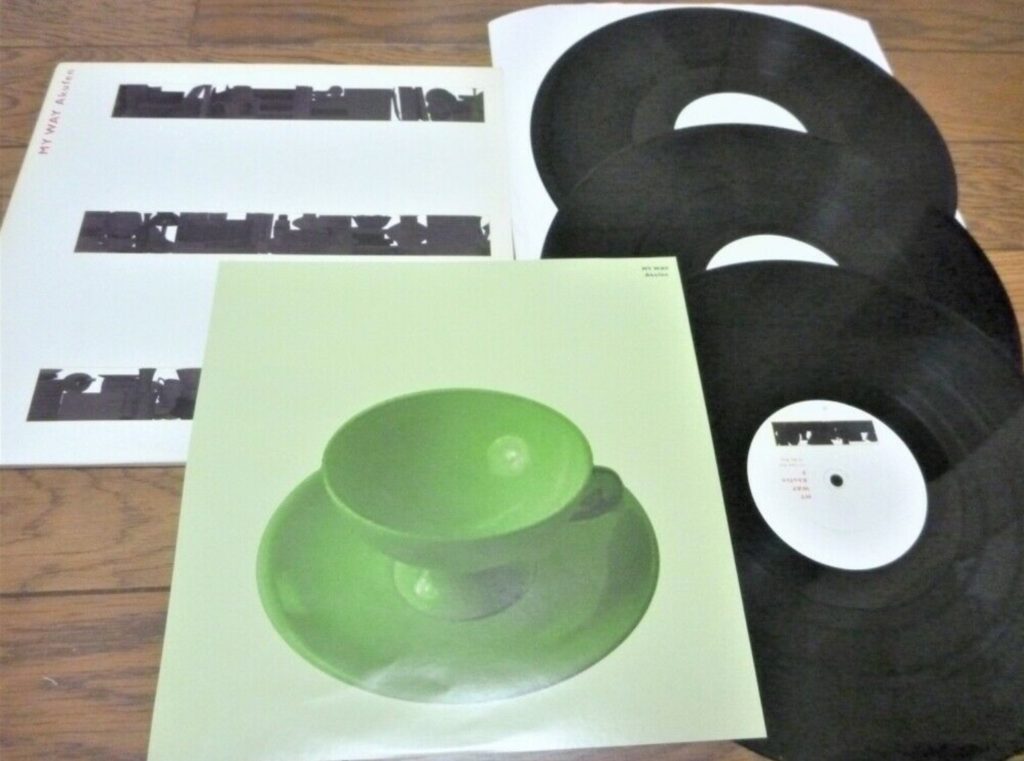 ---
25.25
ABC – Valentine's Day – The Lexicon Of Love, LP – Neutron Records – 1982
Usually if I've got the option of highlighting either an album or a single as the source for tracks on 41 Rooms then as it's the purist, less-cluttered-with-other-'less-worthy'-tracks representation, I'd go for the 7″… but ABC's debut album (which includes Valentine's Day) is such a masterclass in pop, we'll go with the full package here.
---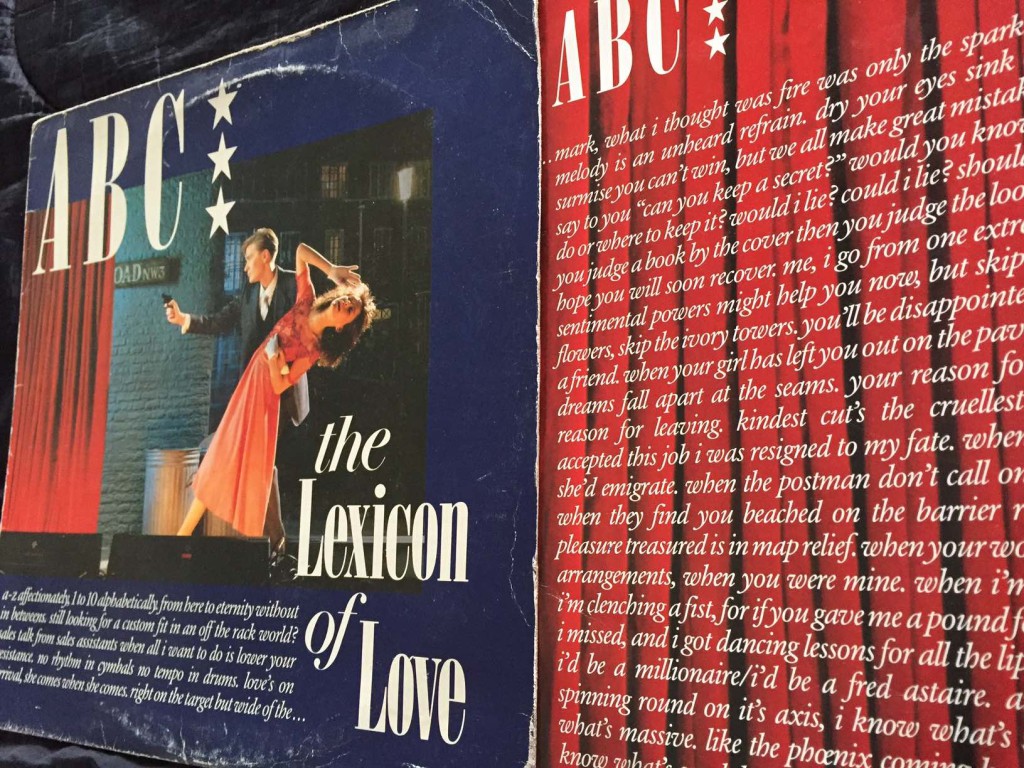 ---
29.02
SHIPS – Two Hearts * – ????? – 2017-2018
This track was online a good while back but seems to have gone AWOL since. More's the pity, as I found this Dublin duo's ** debut album, Precession gut wrenchingly disappointing – in as much as it sounds like the safer (more settled?), maybe 'treading water' set of tracks a band makes three albums into their career, rather than the burst of exuberance and bravado it should have been… a la a couple of their earlier songs. Too talented to not make some more great sounds going forward, though.
---
32.55
PRISCILLA – Don't You Realise – Download only – 2018
New'ish Perth, Australia duo, Priscilla Gardner and Luke Minness with some bright, breezy, pop-fuelled electronica in the form of Don't You Realise, bringing a smile as wide as a very wide something or other. Stylistically, not unlike Ships, and only marginally easier to Google search… seeing as there's a bunch of bands called Priscilla and with more than one of them getting a look in on 41 Rooms alone. This one however has as much reason as any to be here and you'll find one of the download routes to their tunes here.
---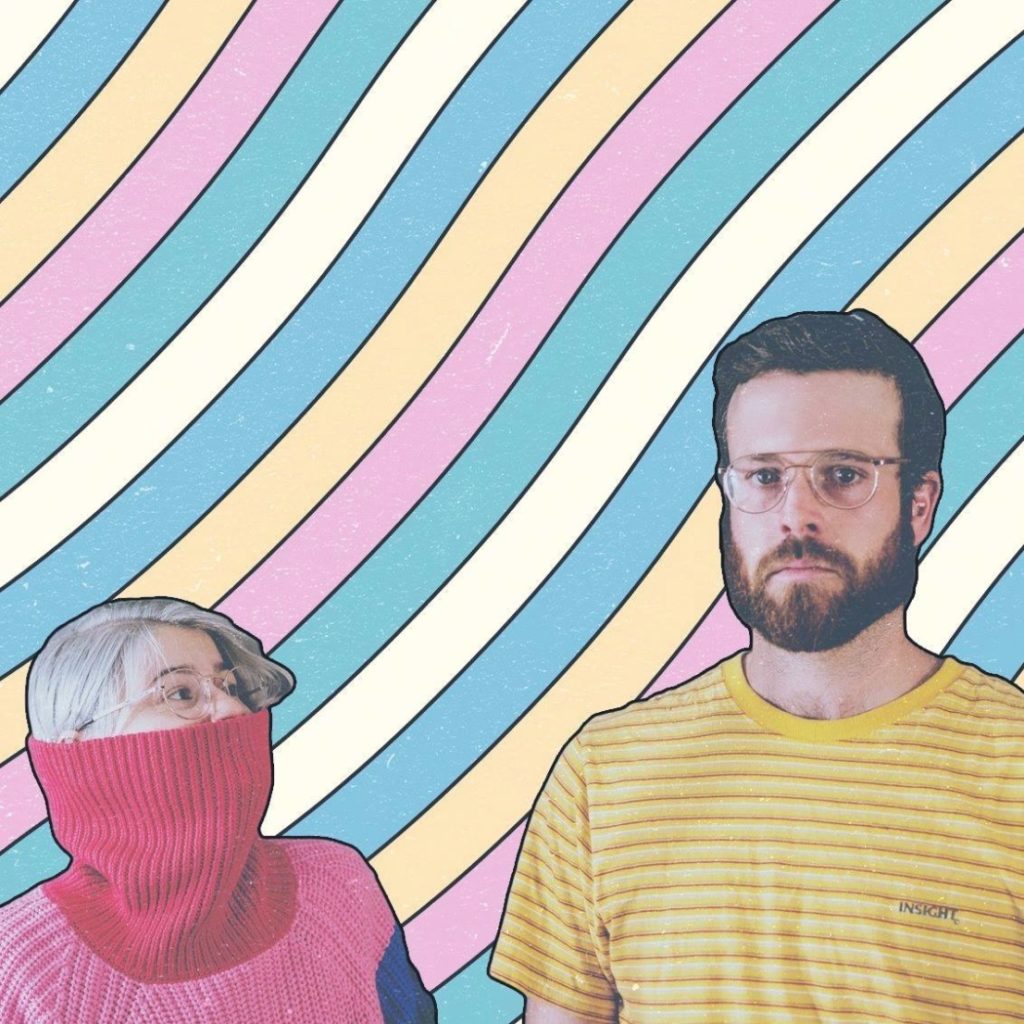 ---
36.40
THE LOTUS EATERS – It Hurts – 7″ – Sylvan Records – 1985
I seem to remember that one single and a radio session was about my lot with this (third in a row here) duo back in their heyday, so I either missed this or I've warmed to it through both the passage of time and a good few other, less quantifiable, dynamics.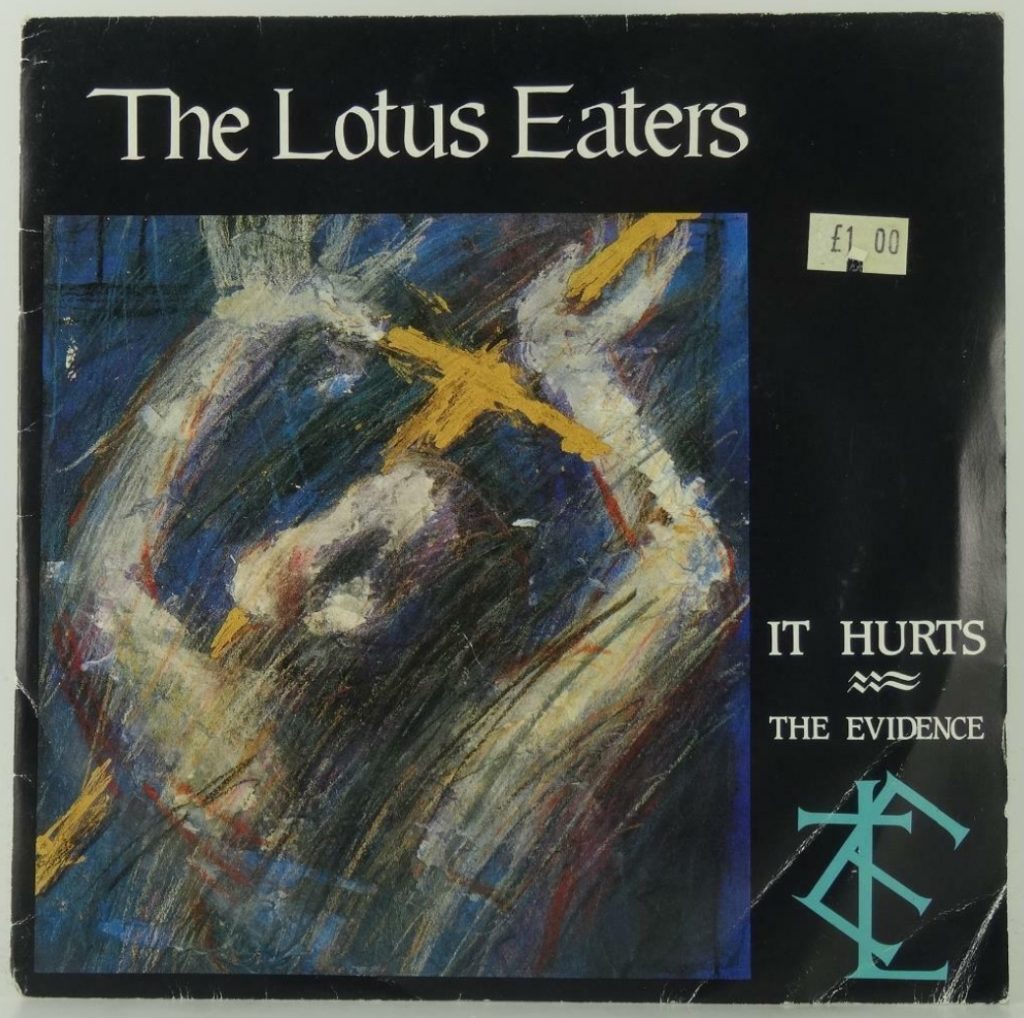 Lotus Eaters: Bedford TT (Teachers' Training College) – 28.9.84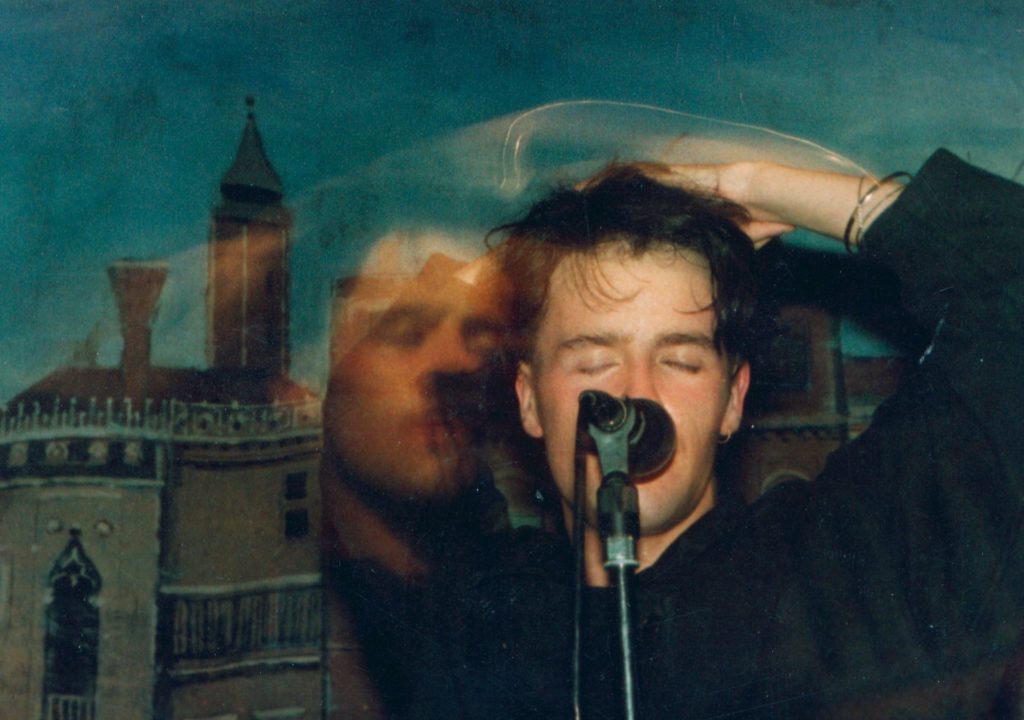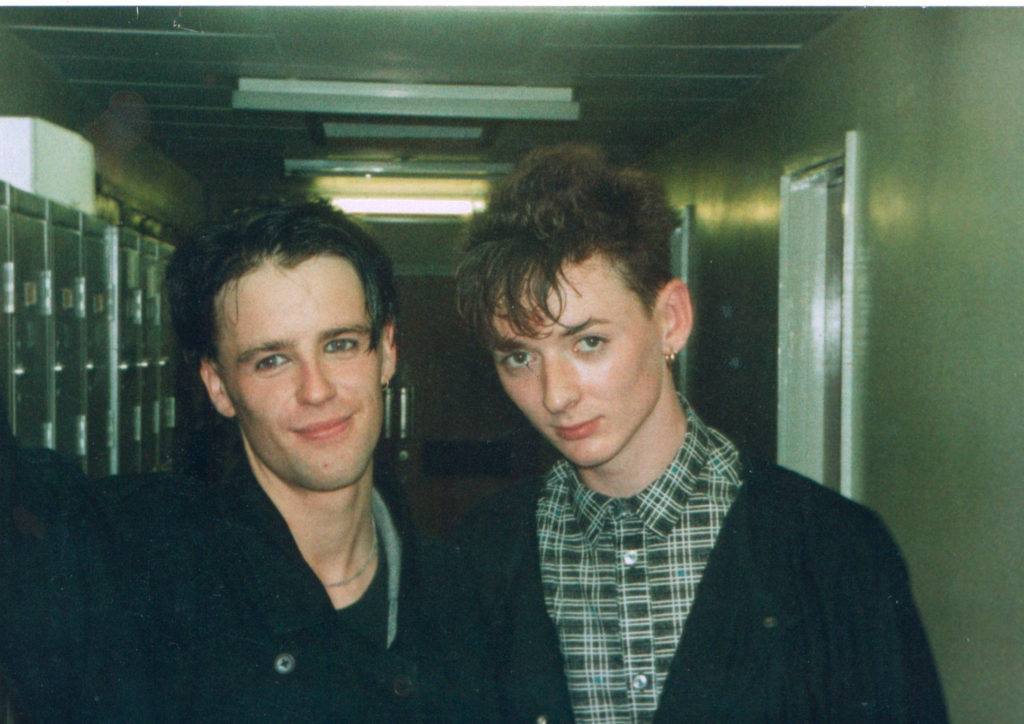 Photo credits/copyright – Dec Hickey
---
39.32
ROYAL FAMILY AND THE POOR – I Love You (Restrained In A Moment) – The Project Phase 1 – The Temple Of The 13th Tribe, LP – Factory – 1984
As they were on Factory Records I very likely gave them a listen (however short) back at the time, but if so I was never grabbed by anything. See 'the passage of time' bit on the Lotus Eaters above.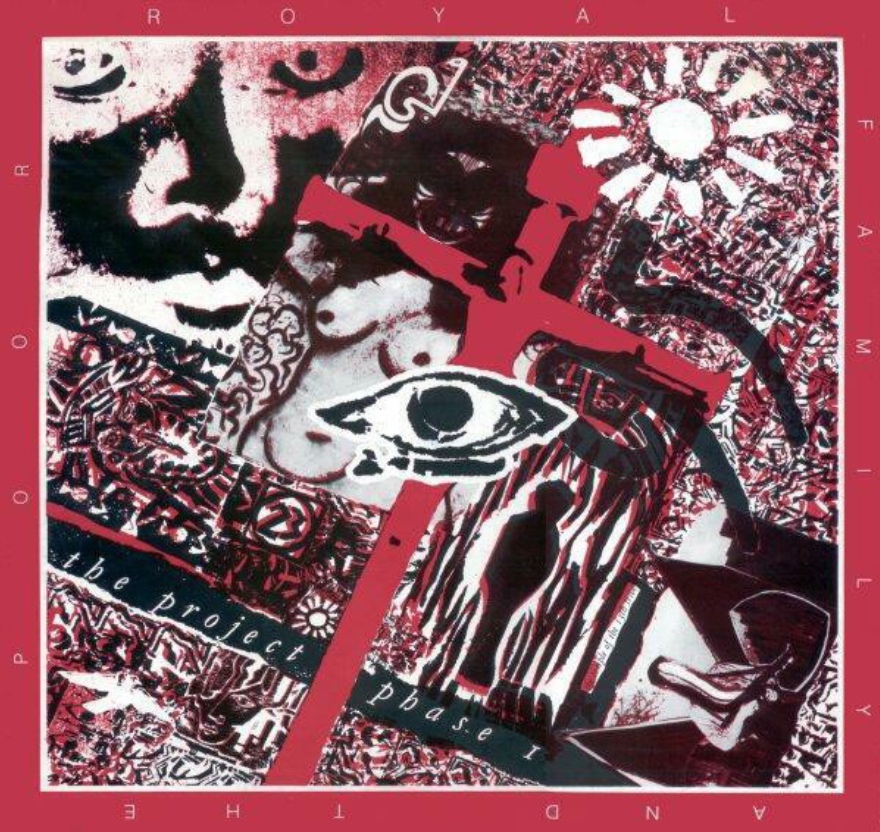 ---
43.54
FAMILY FODDER – Don't Make Me Need You (Easy Listening) – All Styles, 2LP – Jungle Records – 1983
Not sure if the vocalist here is Lynne Alice or Dominique Levillain (both were present on the album) but if it's the latter then the band's longevity – albeit with a multitude of line-up changes along the way – has seen both Dominique and her daughter, Darlini on vocals for the band.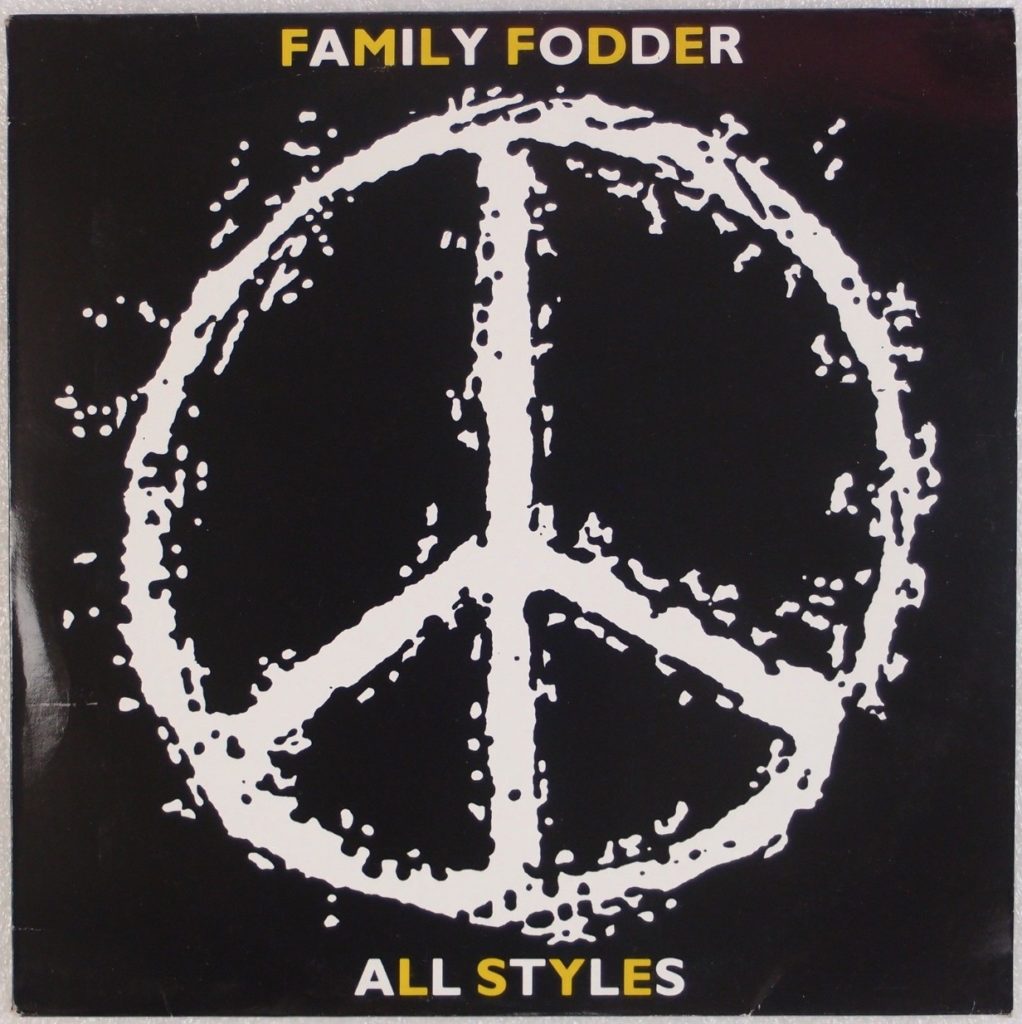 ---
48.23
LOW / PIANO MAGIC / TRANSIENT WAVES – Sleep At The Bottom – 7″ – Rocket Girl – 1998
Lo and behold, it's low tempo from Low.
---
52.49
'STEVENS, BERGIN & BROWN' – Horse With No Name (edit) – 'Demo tape', Unreleased – 1990
Allow for the slight indulgence here.
Like a million others – a loose, unplanned, unintended… sketch, with mates goofing around.
Gary, in 2015: 'Just listened to that tape of me, Robin and Karl (RIP), from September 1990. Have to admit our version of America's 'Horse With No Name ' brought a tear to my eye. Hearing Karl singing on it, albeit pissed, as he was. Can't listen any further, and probably haven't listened to the tape for over 20 years. It is totally bonkers, a total one off. It has some cringeworthy bits… some bits where Karl sings in tune wonderfully… Robin's inevitable dry wit… and my trying to be serious operating a ghetto blaster record button. We didn't have a mixer, as you can probably tell. We did have a Boss, small guitar effects board, with a Chorus digital delay when digital was so new… and I think it had a compressor and distortion on it, not used here… a tiny, foot long, Casio keyboard, a crap microphone and my Ibanez guitar… and all through a Peavey valve guitar amp. I remember Karl's mic stand was a walking stick stuck out of the cushions of my parent's sofa. The night before Karl had drunk nearly a whole bottle of Whiskey, so this was the day after. He was drinking again but not as blotto as the previous night. Not fantastic musicianship by any of us but there are hints of some talent. .L.O.L. I don't think we had copies of any of the lyrics or were totally sure of the chords to most of the songs (on the tape) but I loved America and Horse With No Name, so I kind of knew some of them… but put my own rhythm to it… and Karl did a good job. I reckon with hindsight the three of us could have done a brilliant take of that song… but alas… Karl could have done so much, but as in life he lead it to the full, maybe too full at times… but I'm glad I found the tape at long last and you now have a copy. It certainly was BONKERS'.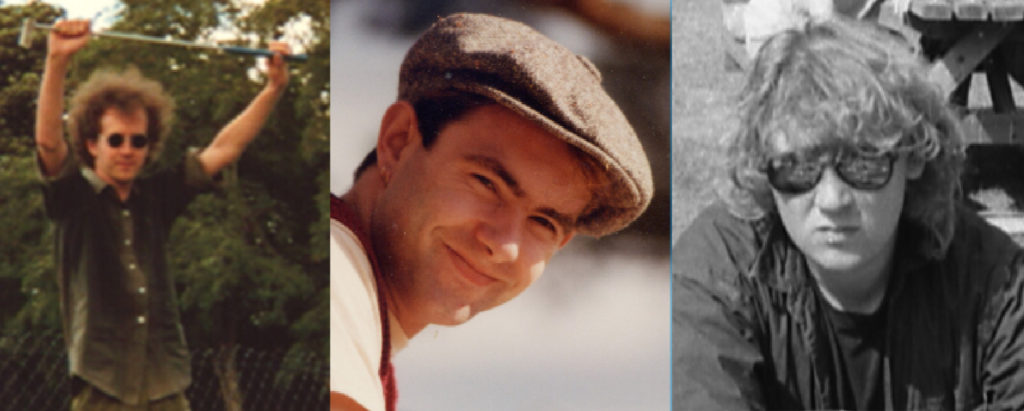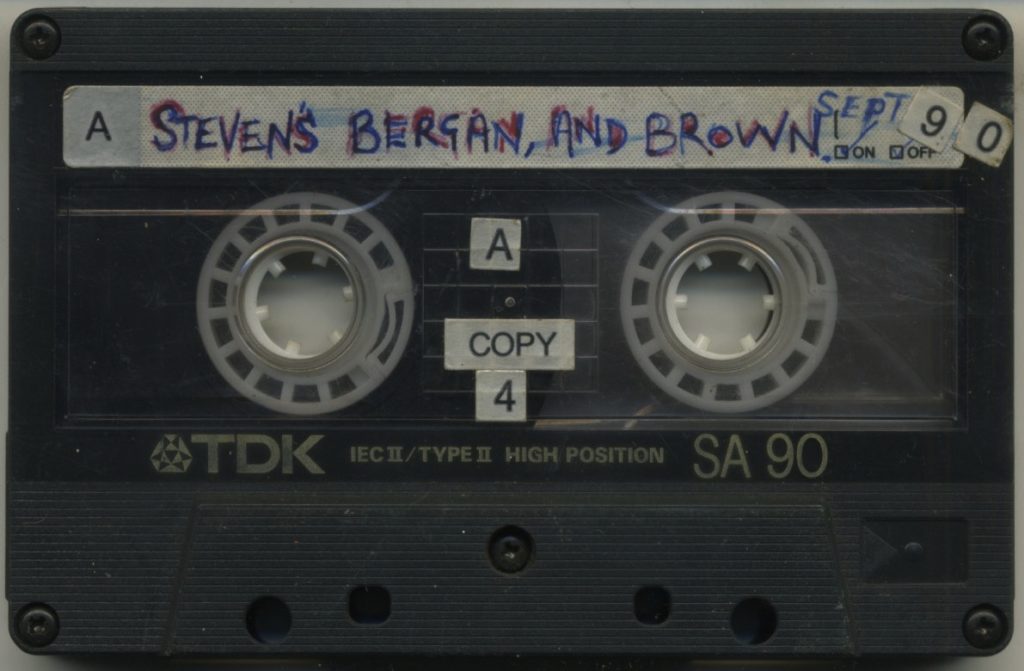 ---
And appropriately, here it's Robin taking a time out for tea time.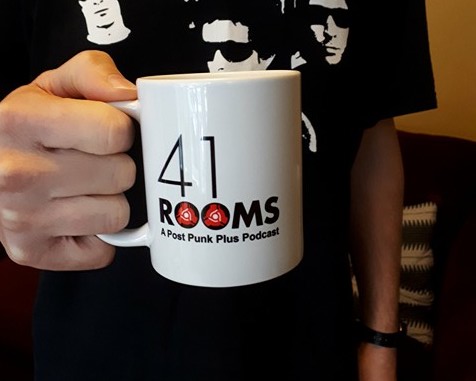 ---
59.06
RUDY DE ANDA – The Mirror – Karma Chief Records – 7″ – 2019
Definitely from the more summery sounding side of this Long Beach, Californian resident's catalogue. He does darker, too. 'Spangle' green vinyl, you think? One for those of a certain age… the Spangle thing, not the song… that's for any age.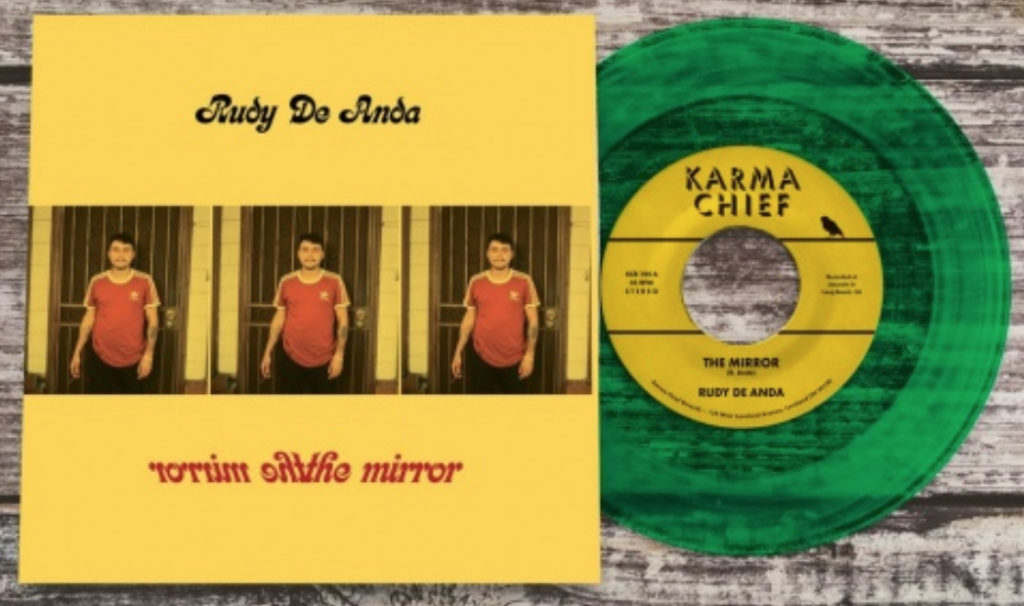 ---
01.02.04
LALI PUNA – Left Handed – 12″ – Morr Music – 2003
Less out and out electronic than her previous outing on 41 Rooms.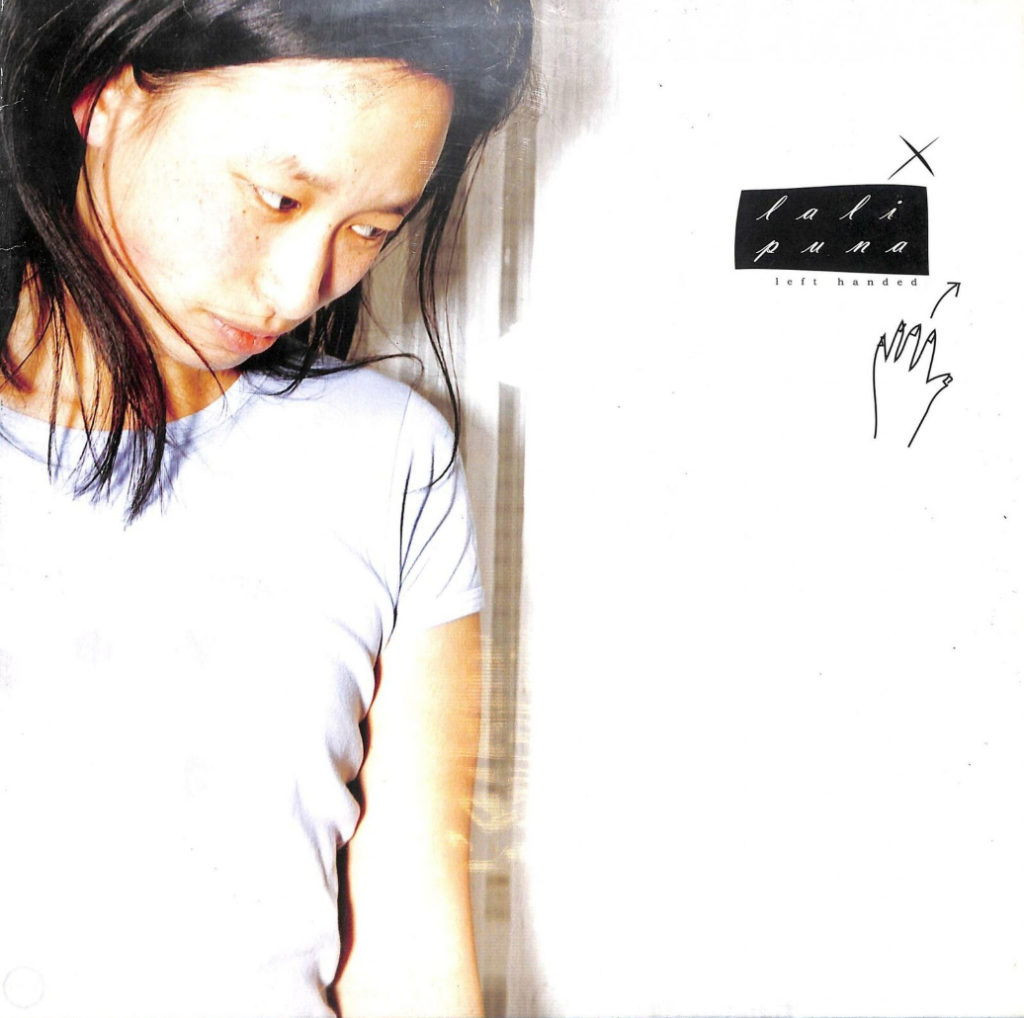 ---
01.05.31
EYELESS IN GAZA – No Perfect Stranger – Rust Red September, LP – Cherry Red – 1983
Not that it's really dipped much in the last thirty five years, I was most probably at the height of my Eyeless In Gaza/Marty Bates adoration around the time of the Rust Red September album… £4.79 from HMV, Bedford.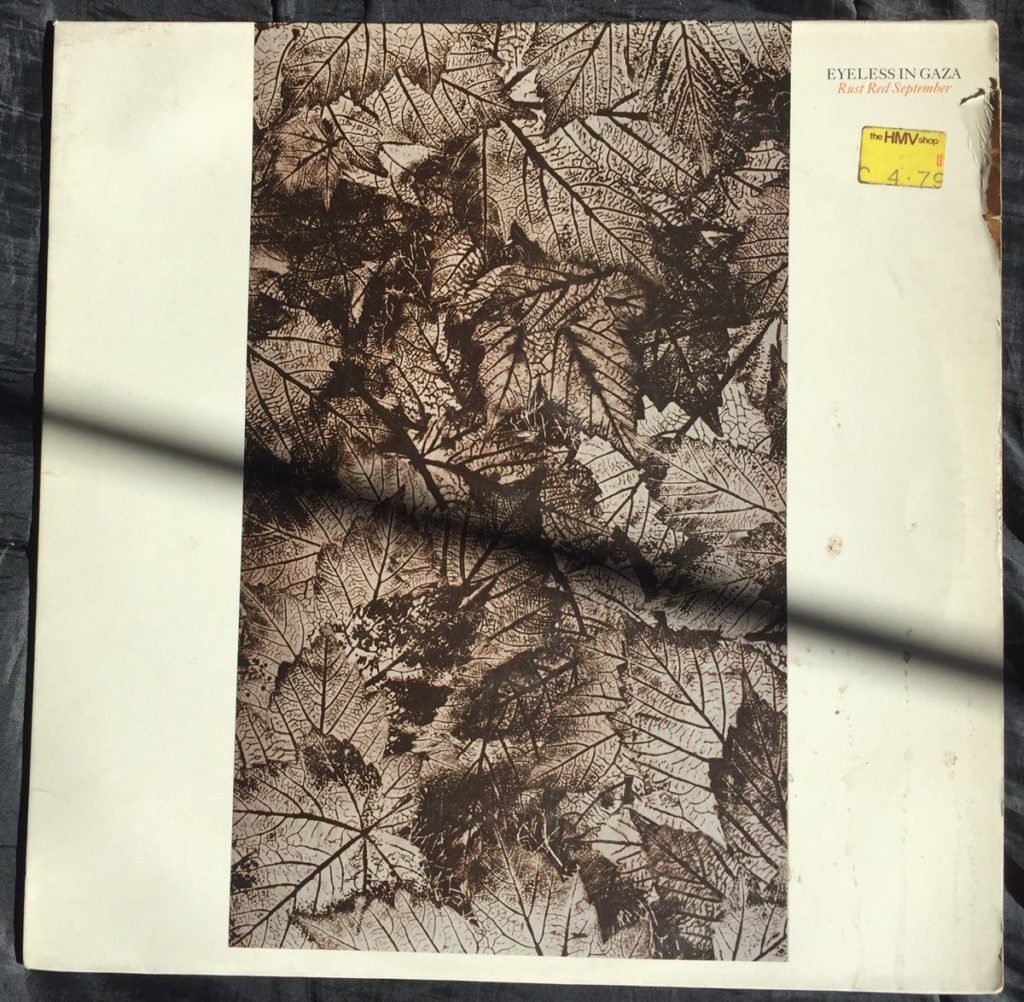 Below: A photo taken off the TV from a Picasso documentary – most probably blown to roughly 18″x12″ size in a Bedford town centre chemist and then painstakingly drawn on by me – used as the one off 'template' then photocopied for a short run of posters (two different colours) to promote EIG's 11.12.82 Bedford Boys Club gig. Last time I noticed, somebody had a pale blue one on eBay at a Buy Now price of £65.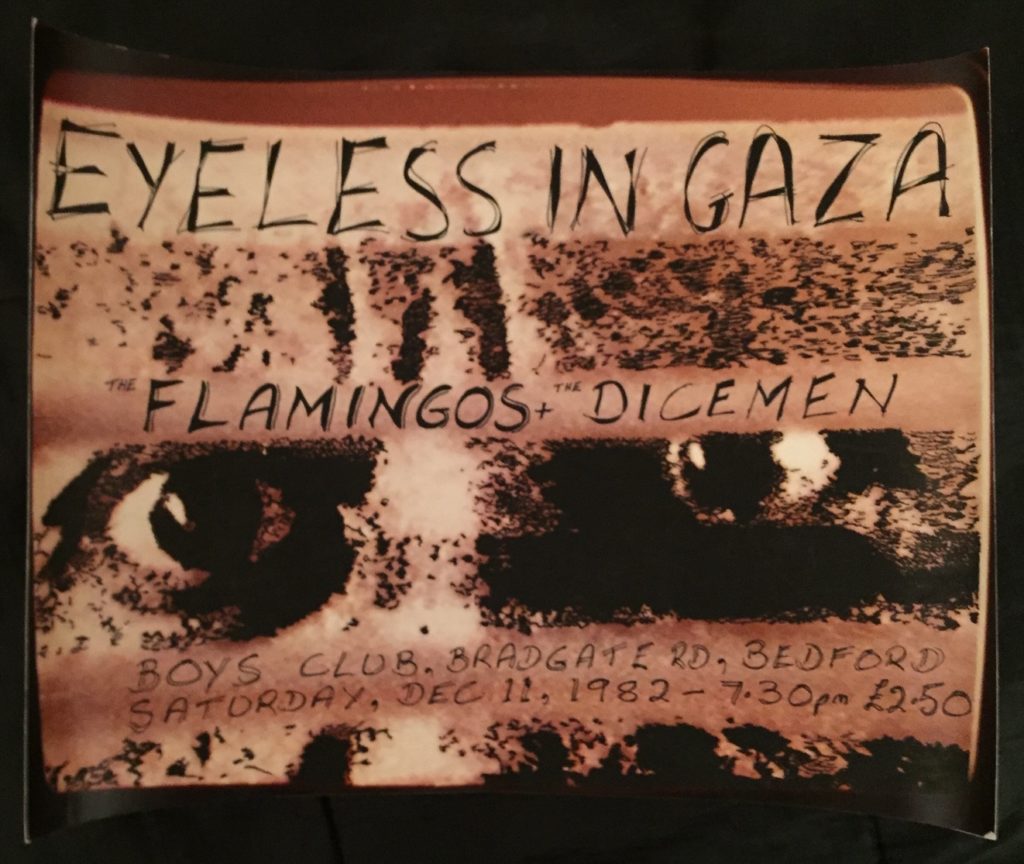 ---
01.10.13
THE SMITHS – Stop Me If You've Heard This One Before – 7″ – Sire/Rough Trade – 1987
I seem to have a problem slotting in Smiths tunes to these podcasts. Strange, as I was a fan.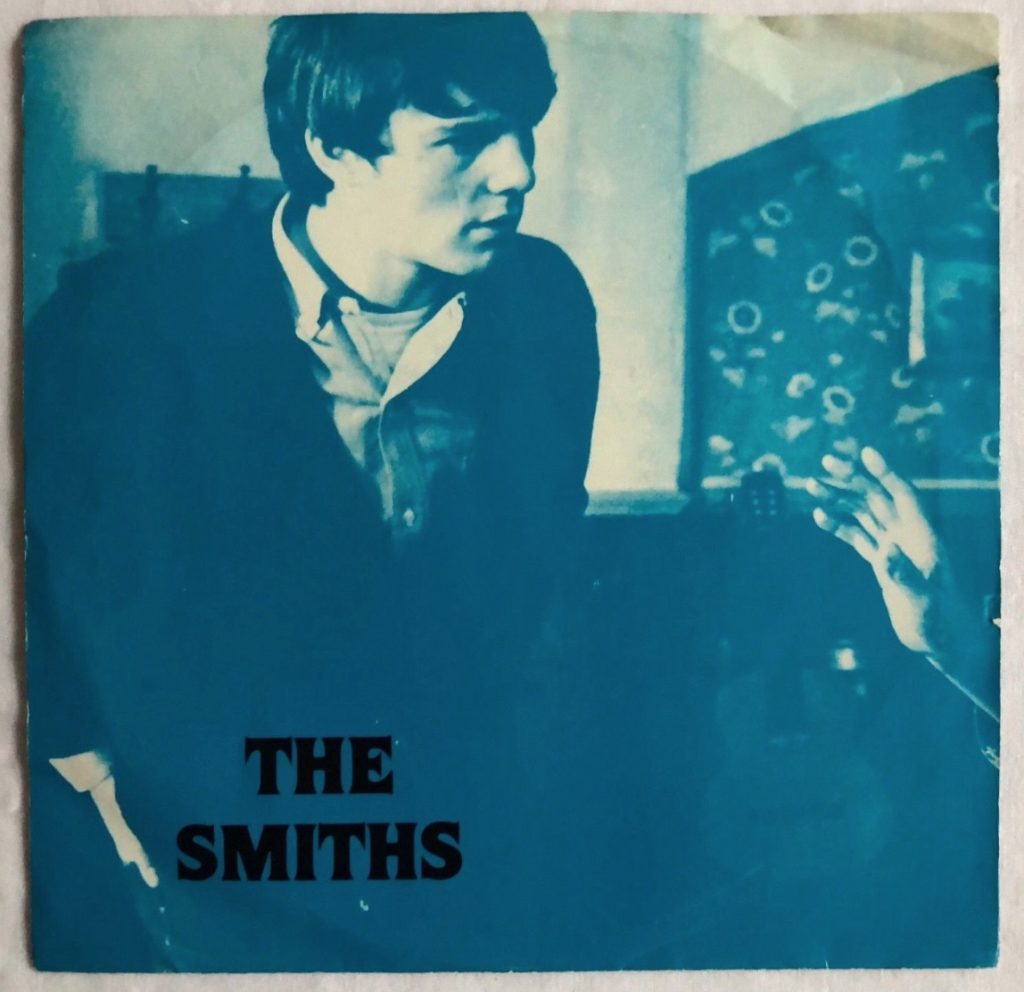 A photo I took just after interviewing Morrissey, pre gig: Westfield College, Hampstead, London, 17.11.83.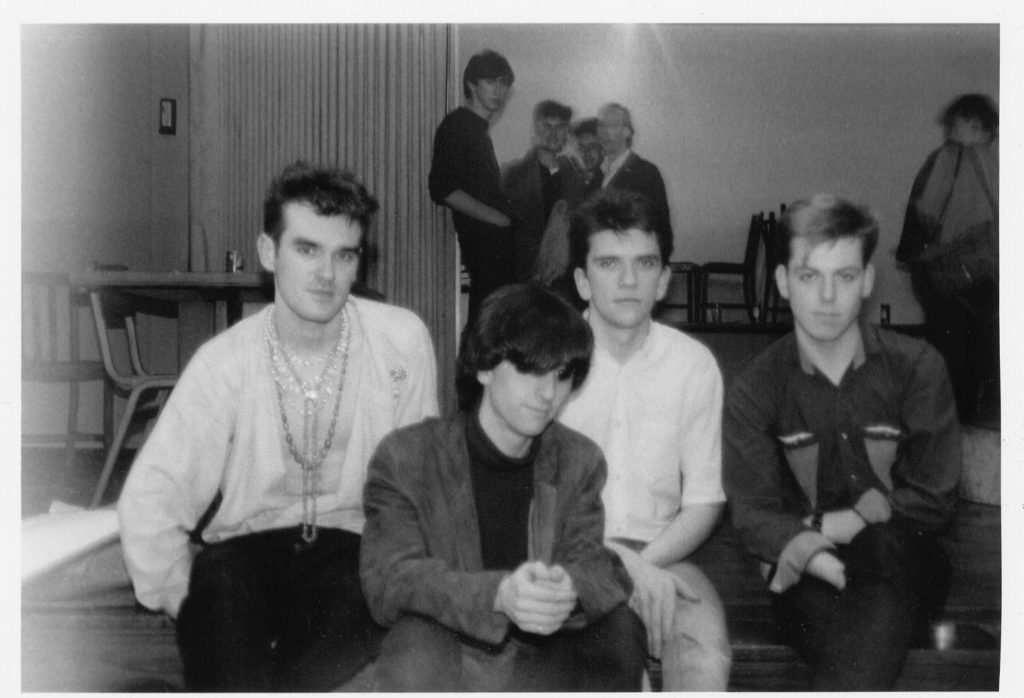 Photo credit/copyright – Dec Hickey
---
01.13.39
COCTEAU TWINS – Because Of Whirl-Jack– 12″ b-side – 4AD – 1983
Liz, Robin and Simon (or still Will Heggie?) racing, tempo-wise, like they rarely did. I miss hearing this girl sing and I reeeeeaaallly miss her singing with (in?) this register. It's very likely wrapped up with 'those times' but there are few things more beautiful than Ms Fraser in full voice.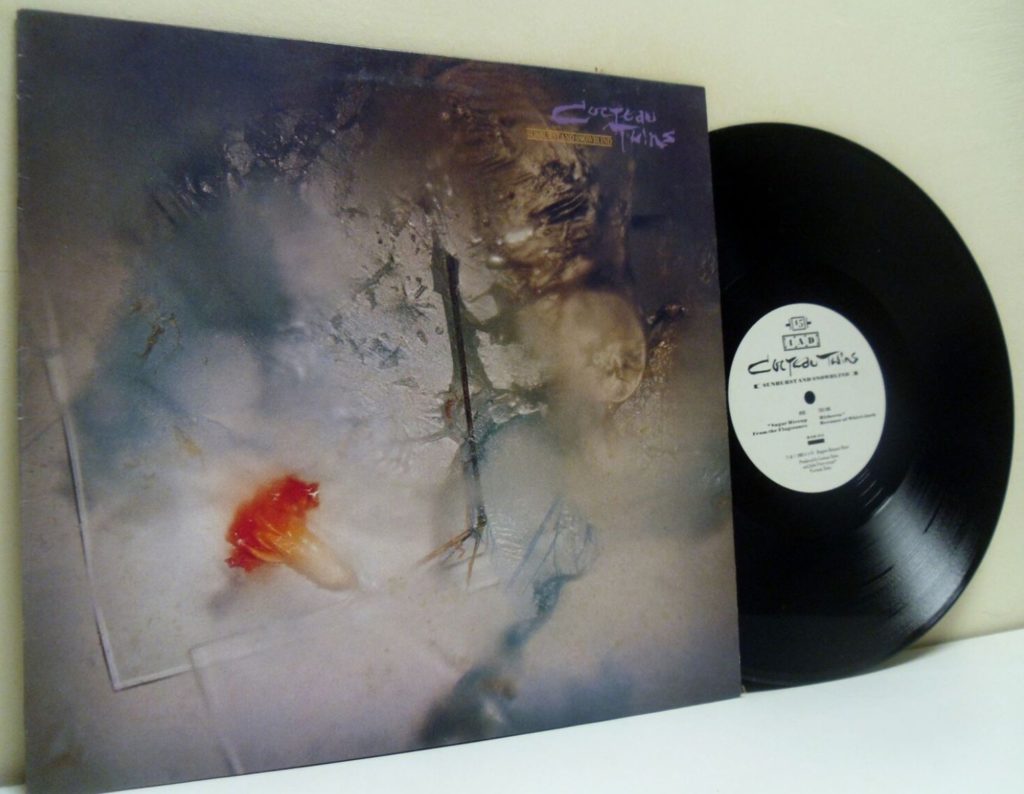 From the Pleasantly Surprised label's first release – An Hour Of Eloquent Sounds v/a cassette booklet, 1982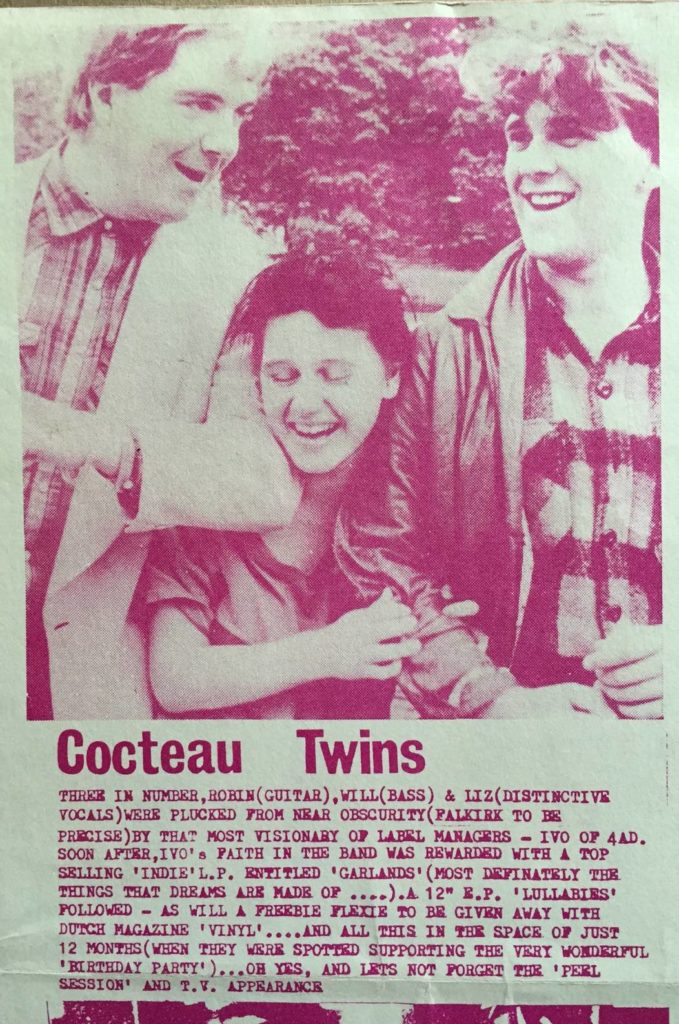 ---
01.16.50
PENETRATION – Never Never (Demo Version) – Race Against Time, LP – Clifdayn – 1979
Better than the shortened to 'NEVERr' version that b-sided their Firing Squad 7″. By coincidence, at upload time I was also digitising one-line-a-day diaries I kept for a decade from 1977 and I passed a 1979 entry that says I saw these Newcastle kids on Nov 3 in London… somewhere. 'Great' says the diary, but one prominent Penetration gigography I've seen has no hint of a gig on this date and another suggests they were actually in Peterborough. Not so, as a search here for something else (and somewhere else) in 'the archives' just happened to throw up a photocopy of my long sold ticket. On Nov 3, 1979, the Electric Ballroom in Camden was the place to be.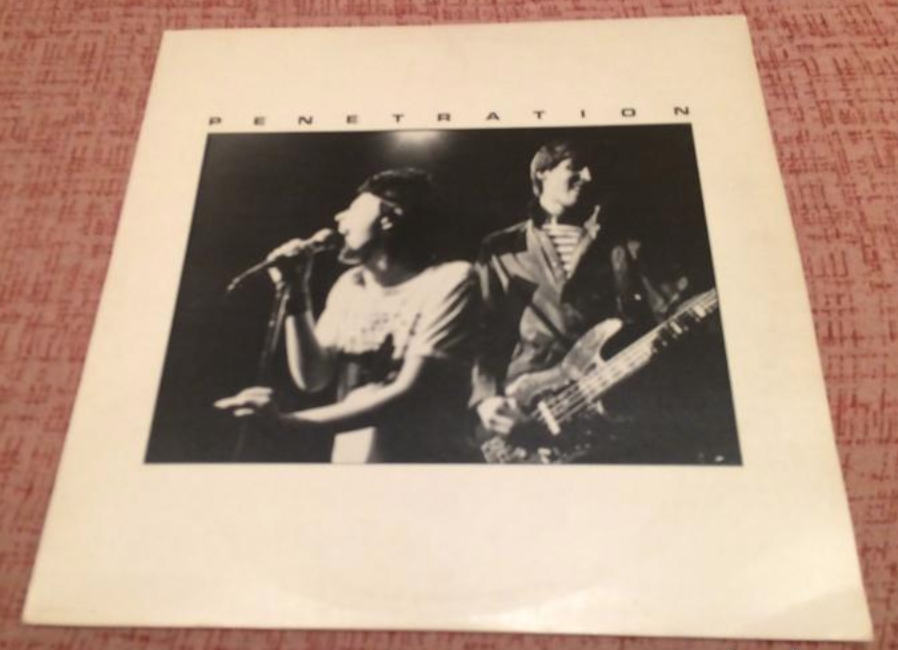 Photocopy of my long ago sold ticket stub for a cracking 1979 gig.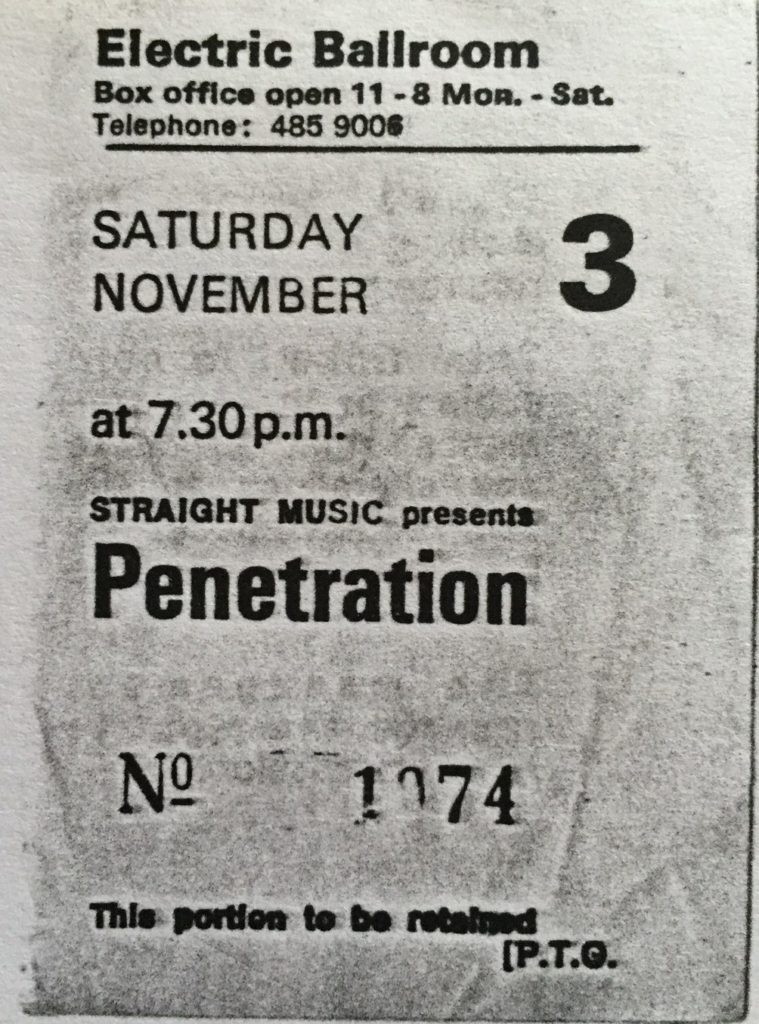 ---
01.19.19
THE FLATMATES – Life Of Crime – 12″ – The Subway Organization – 1987
I took a liking to this when most of the C86 set I'd bag this in with (rightly or wrongly), wasn't really my 'thing'.
---
01.21.16
LEFT HAND DRIVE – I Know Where I Am – 7″ b-side – Bancrupt Records – 1978
Who else would have spun this Post punk'er on the limited radio we had in the UK in '78 but John Peel? Whether he played the 'A' side or not I don't know but I think I had this on a tape from his show well before I purchased it in the bargain bins of the Portobello Road, London Rough Trade shop for 10p. Having though seen a copy sell for £60 in January this year, it makes the water damage my copy suffered in storage a bit of a blow… but very punk!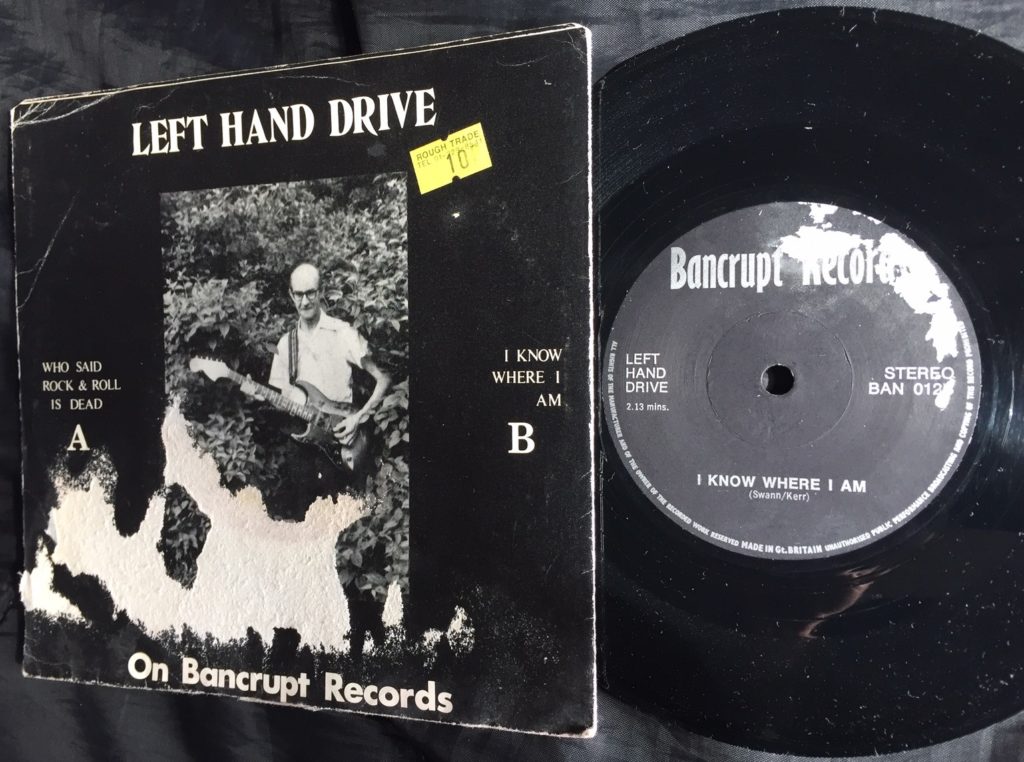 ---
01.23.26
LES THUGS – Femme Fatale – 7″ b-side – Gougnaf Mouvement – 1985
It seems we're on yet another B-sides trip. Blistering.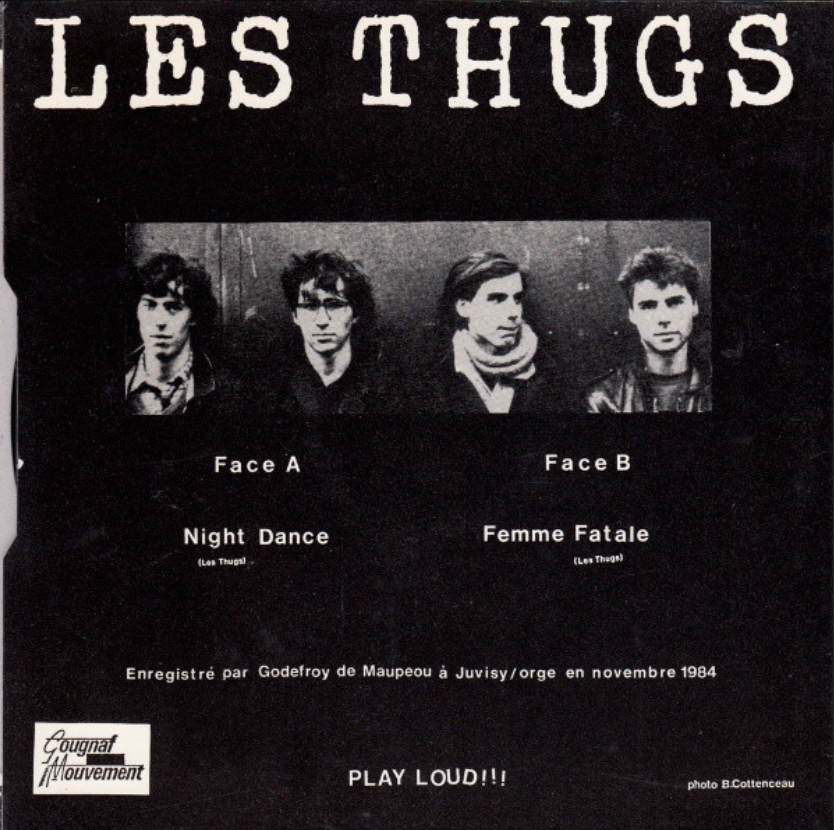 ---
01.26.17
MANFRED MANN – A 'B' Side – 7″… b-side! – Fontana – 1969
Of all the 7″ b-sides featured on 41 Rooms this is safely the only one entitled A 'B' Side'. Also, those of a certain age, not to be confused with the Cadbury's Flake adverts of the 1970s. This was used for a Manikin Cigars ad.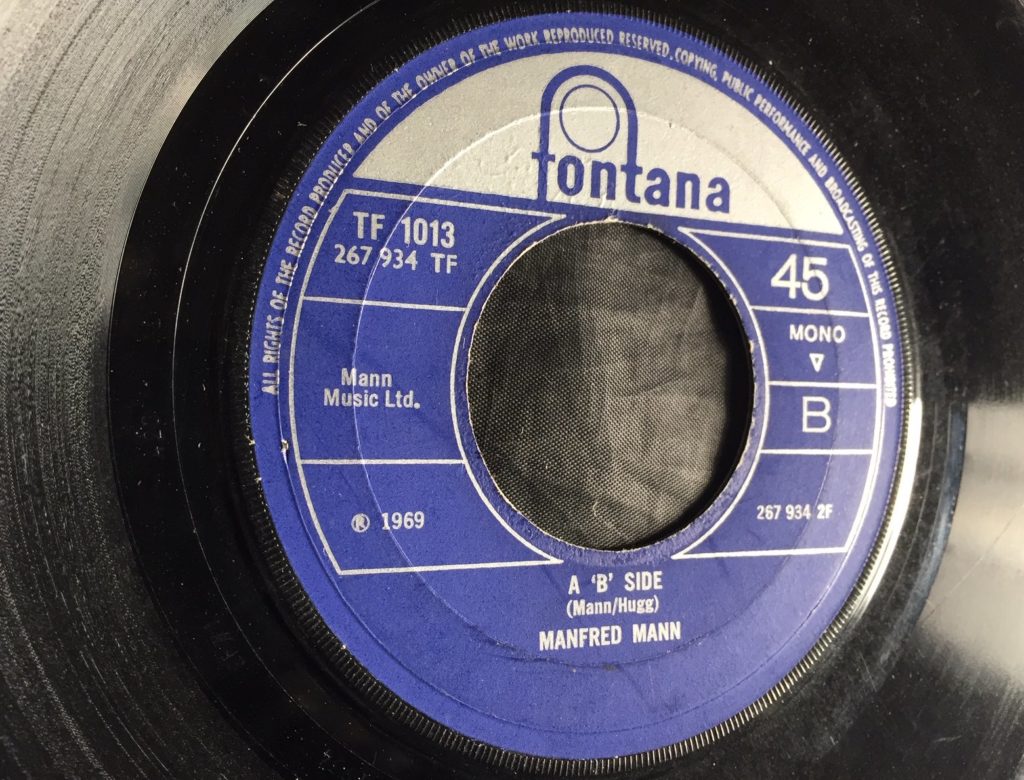 ---
01.31.25
CASS ELLIOT and THE LOVIN' SPOONFUL – Didn't Want To Have To Do It (Version 1) – ???? – 1965
I don't know the story of how this came about. Written by the Spoonful's John Sebastian and subsequently covered by others but this particular Missy Elliot trounced them all (including Sebastian's own) by a mile. Never officially released, I'm assuming this is from just pre her becoming Mama and as you might have gathered there is more than one version to be sought out.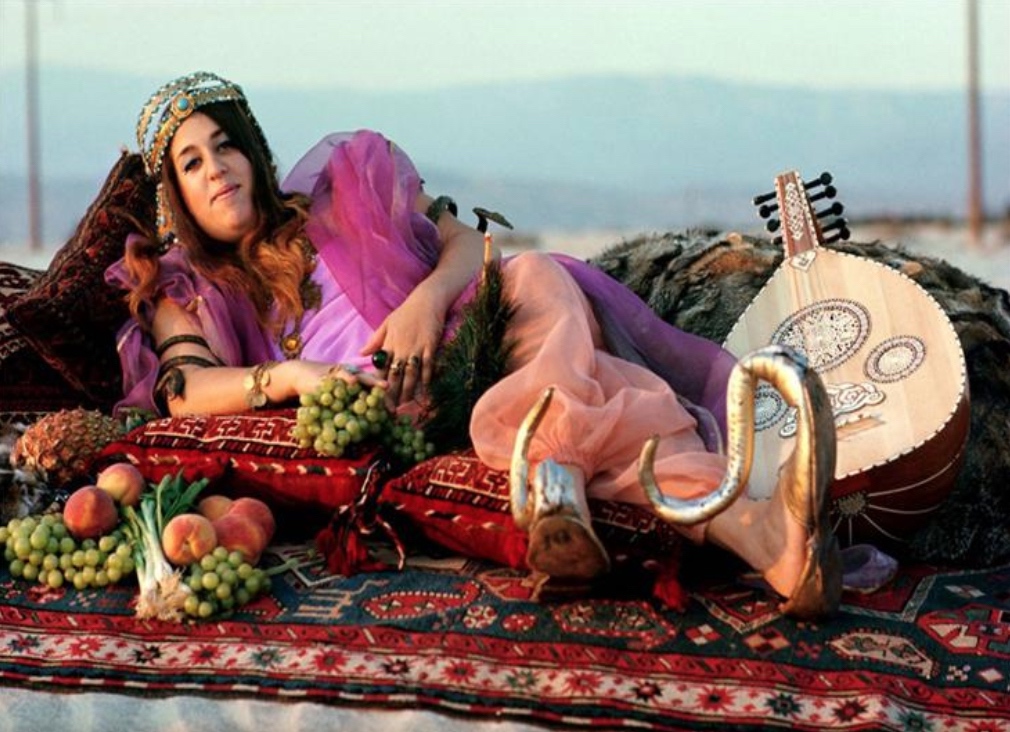 ---
01.35.06
EMMELINE ARMITAGE – The Drought (feat Honey Birch) – Soundcloud.com only
And at your leisure, also head either to Resonance FM (their performance pictured here) or Youtube to catch the live version Emmeline and Honey performed for the station in Sept, 2018.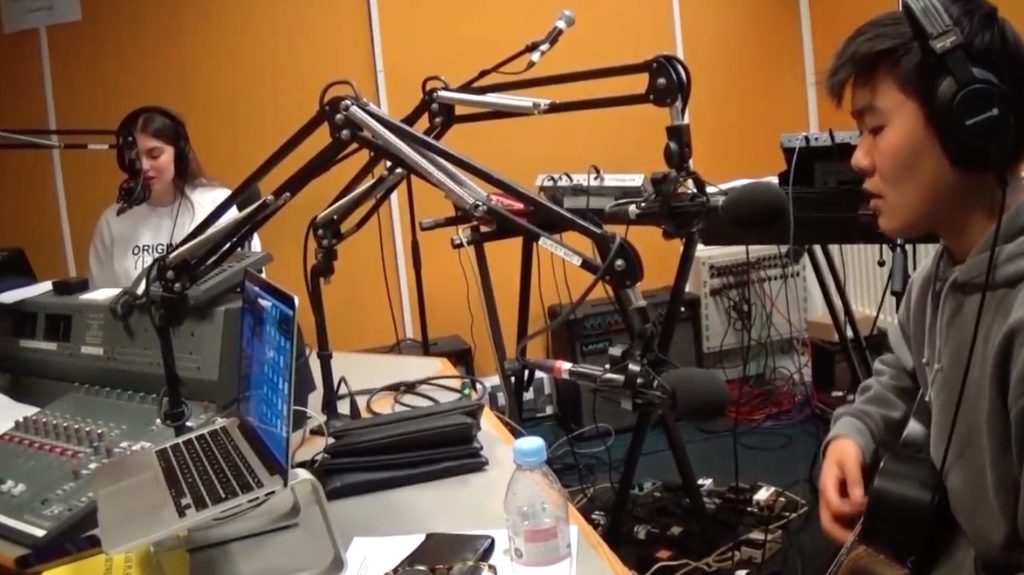 ---
01.38.13
INSTANT MUSIC – My Boy * – Instant Music, 10″ LP – Instant Records – 1981
Out of Germany and sounding here like a funky Young Marble Giants… with a bit of The Gist thrown in.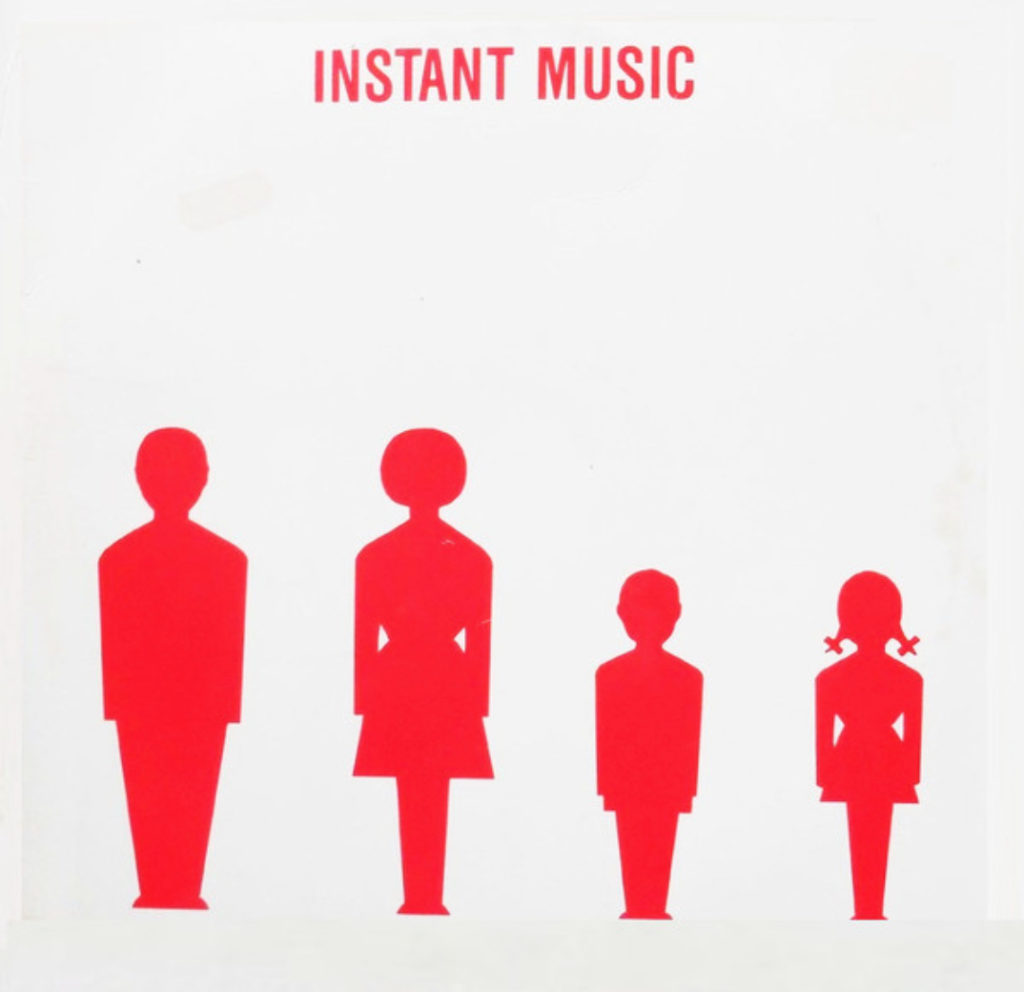 ---

01.41.44
FRONT 242 – Funkahdafi * – Politics Of Pressure, 12″ – 1985 O
Over in Belgium on Click Click business back in the late 80s, I once had dinner with Front 242's Richard 23 at Play It Again Sam label boss, Kenny Gates' flat. Nothing to do with this tune being a stormer… just sayin'.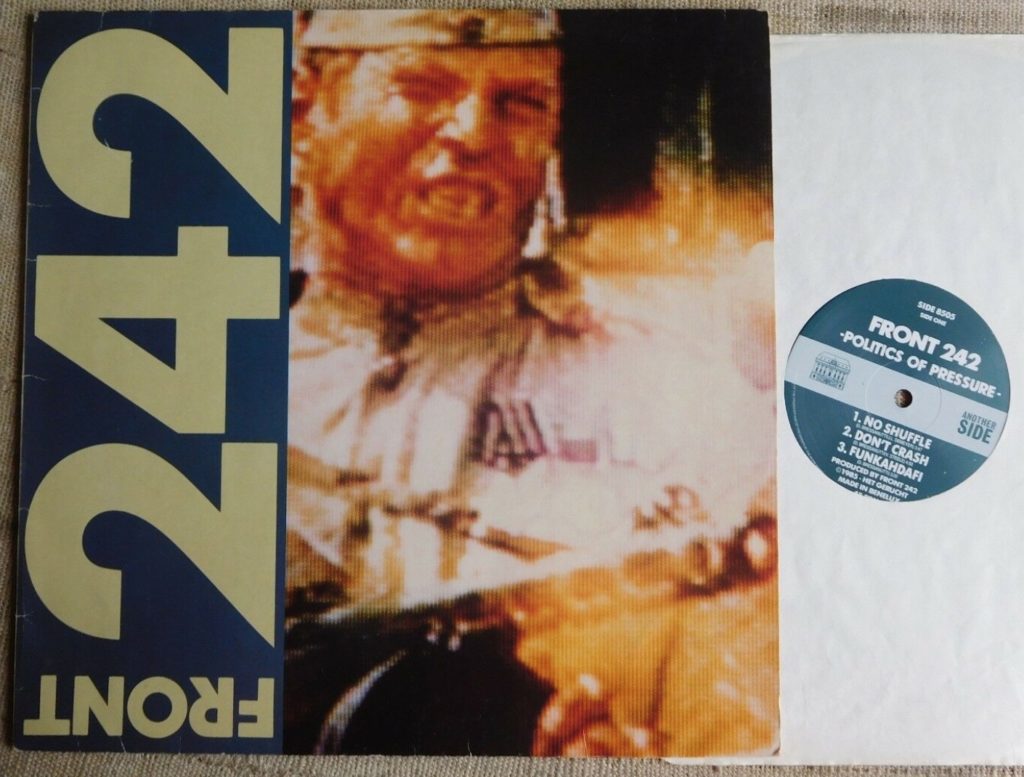 ---
01.45.01
LIQUID LIQUID – Cavern – Optimo, 12″ – 99 Records – 1983
I bought the first two Liquid Liquid 12″s when they came out (in 1981) so I'm not sure why the Optimo EP didn't follow them on to my shelf a couple of years later. It then transpired I had the following Grandmaster Flash, White Lines 12″ before I ever heard Cavern. Arse about face, sort of.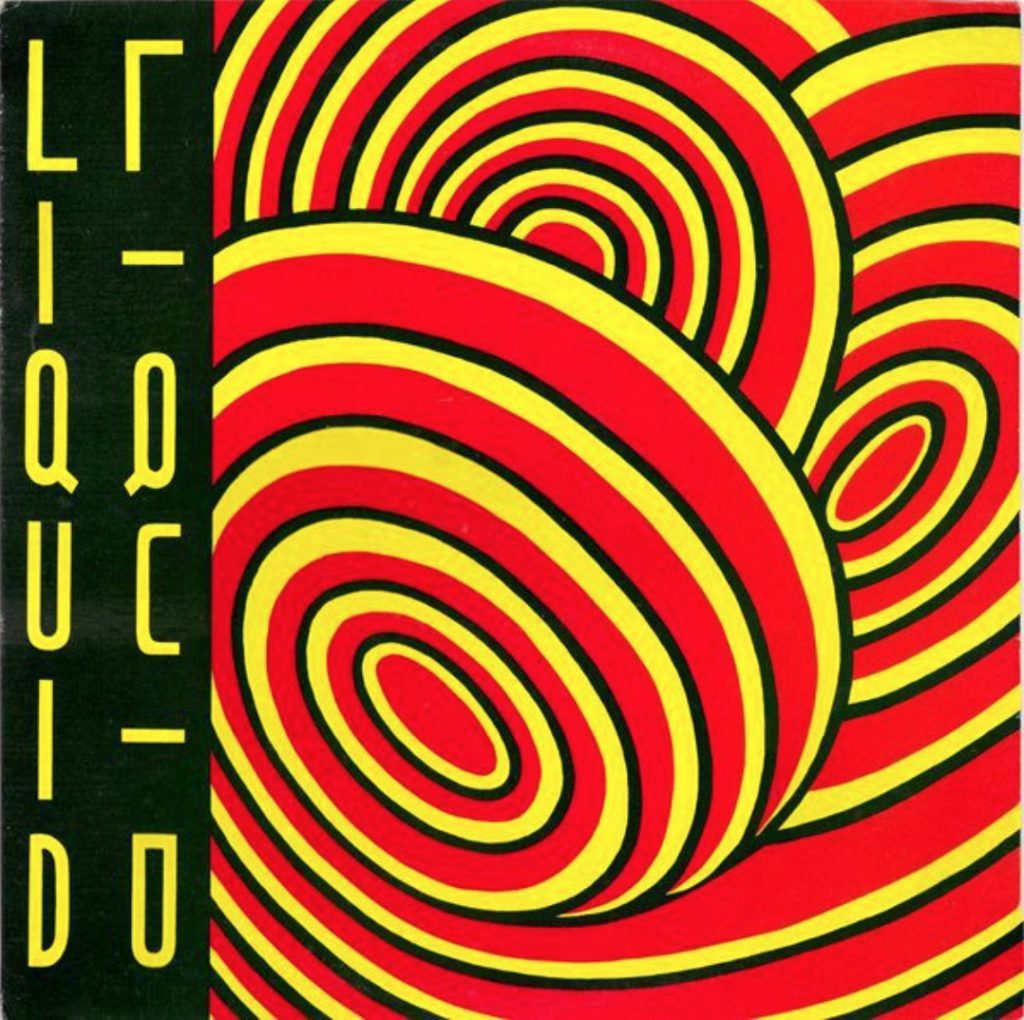 ---
01.50.06
GRANDMASTER FLASH and MELLE MEL – White Lines – 12″ – Sugar Hill Records – 1983
Even though our 1981-86 club nights at Winkles were 'alternative' and predominantly what's now seen as post punk, this 12″ felt a natural fit.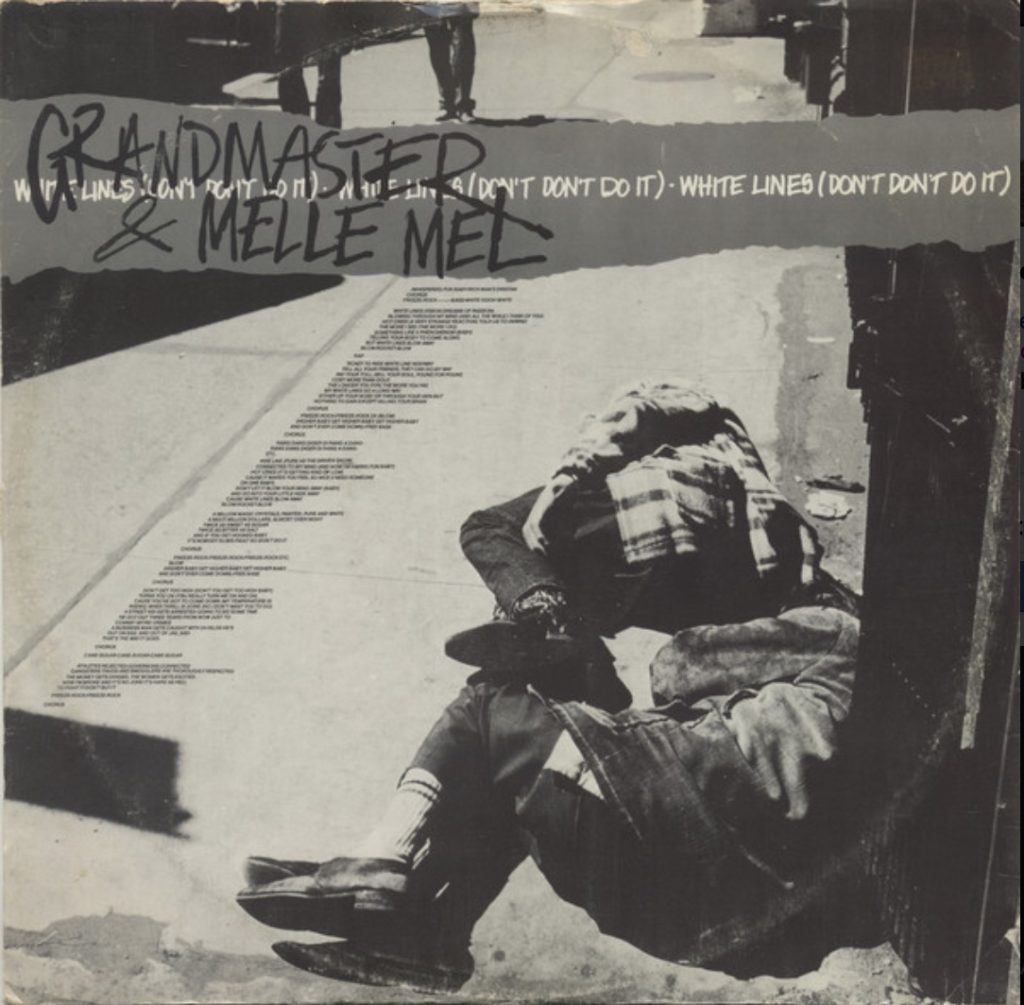 as was this…
---
01.54.24
DR JOHN – Jet Set * – 12″ – Beggars Banquet – 1984
'Dr John steps into 1984 with an electro-funk rap recorded for the Streetwise label with Duke Bootee. From the old 'street music' to the new, this man can do no wrong'. – Steve Connell, The Catalogue #14, April '84.
And at £2.29 in Bedford's HMV in 1984 he didn't do wrong.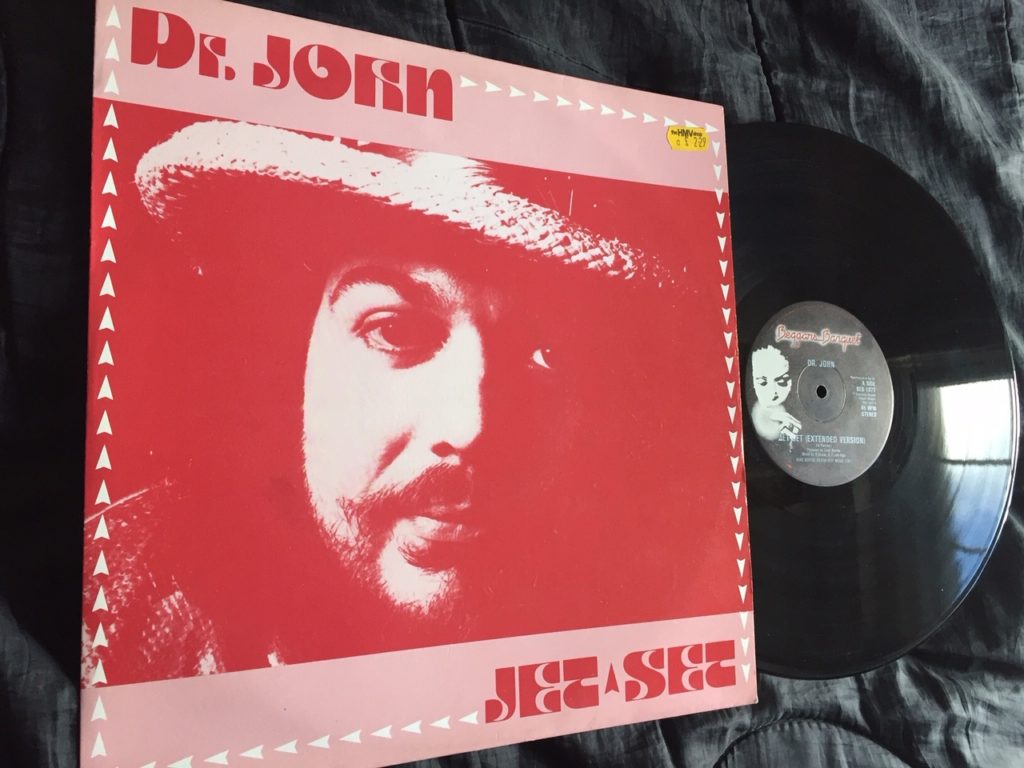 ---
Show 67 hits the ether on May 5.
Dec