PLAYLIST 63 
Uploaded Jan 6, 2019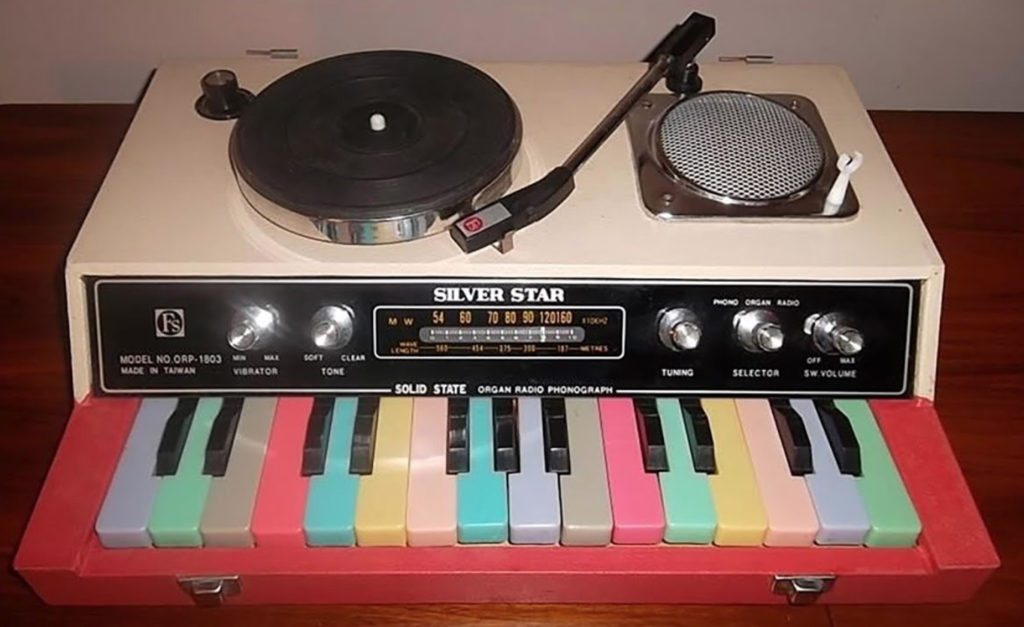 Playlist 63 is 94% vinyl friendly. Near perfect.
---
Any track marked * has been given either a tiny or a slightly larger 41 Rooms 'tweak'/edit/chop/etc.
---
Lyric of Playlist 63
Being that I'm 61 and not 16, it's the Herbert Kretzmer 'adaptation' of Aznavour that takes it this time.
---
00.00
(Intro) THE FLAMINGOS – Stars (Edit) – Unreleased demo – 1983 Episode #1 for info.
---
00.41
NEW ORDER – Senses (John Peel session, 16.2.81) – 12″EP, The Peel Sessions – Strange Fruit – 1987
In the seven months since Ian Curtis' suicide in May '81, unless you'd caught the rare, occasional live sightings of the slowly evolving New Order, their first session for John Peel was possibly your first encounter with what the three remaining members of Joy Division had been up to. Now with Gillian Gilbert on board I'd caught them for the first time just the week or so before, at Heaven in London's Charing Cross. The four JP session tracks were understandably starker than the Martin Hannett produced versions that would appear later on the Movement album and would make up just about 50% of a lot of the band's very early gigs.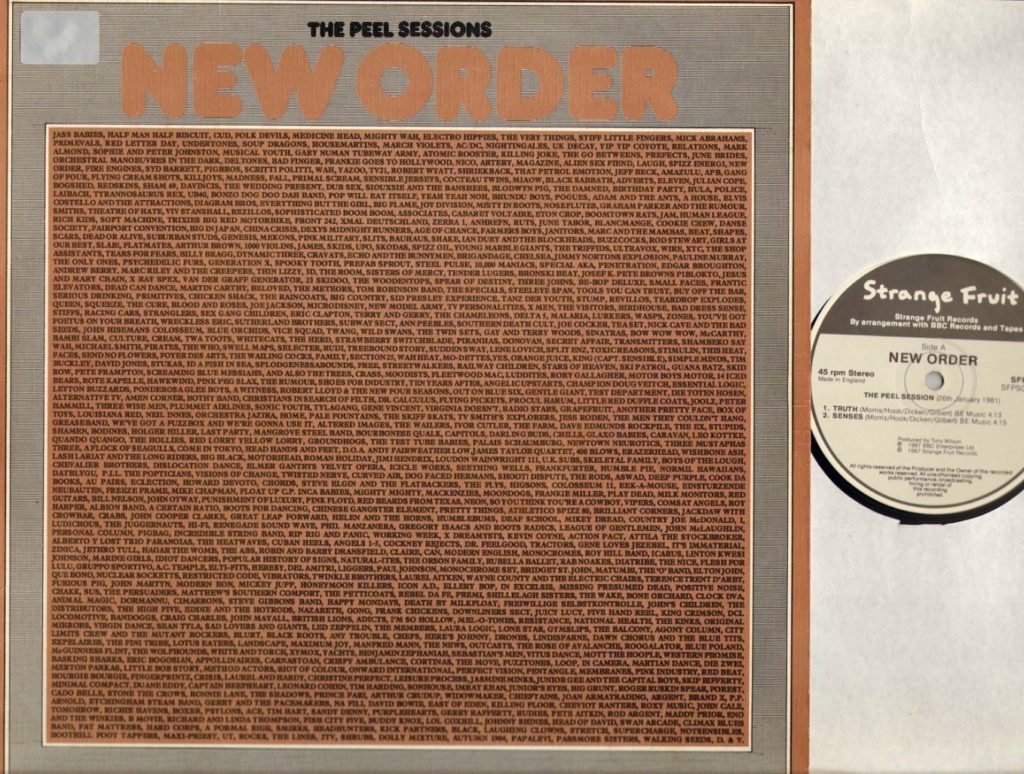 ---
04.54
A CERTAIN RATIO – My Spirit (Live) – Live In Groningen (Holland) 26.10.1980, LP – Vinyl Lovers – 2010
From a ten (or so) date tour of Holland, Belgium and Germany, with The Durutti Column and Section 25 also on the bill. With Simon Topping still in the ACR ranks at this point, this vinyl album was a follow on from a 2005 CD release on James Nice's LTM label and is possibly the classic line-up/sound for a lot of the band's older fans.
---
07.22
EGOSLAVIA – City Up! – Self-Titled LP/EP – 9 ½ x 16″ Records – 1982
Assuming you're here because post punk is a bit of a thing with you, you might find this album a bit of a lost gem. Washington DC spawned, this was the band's only ever release.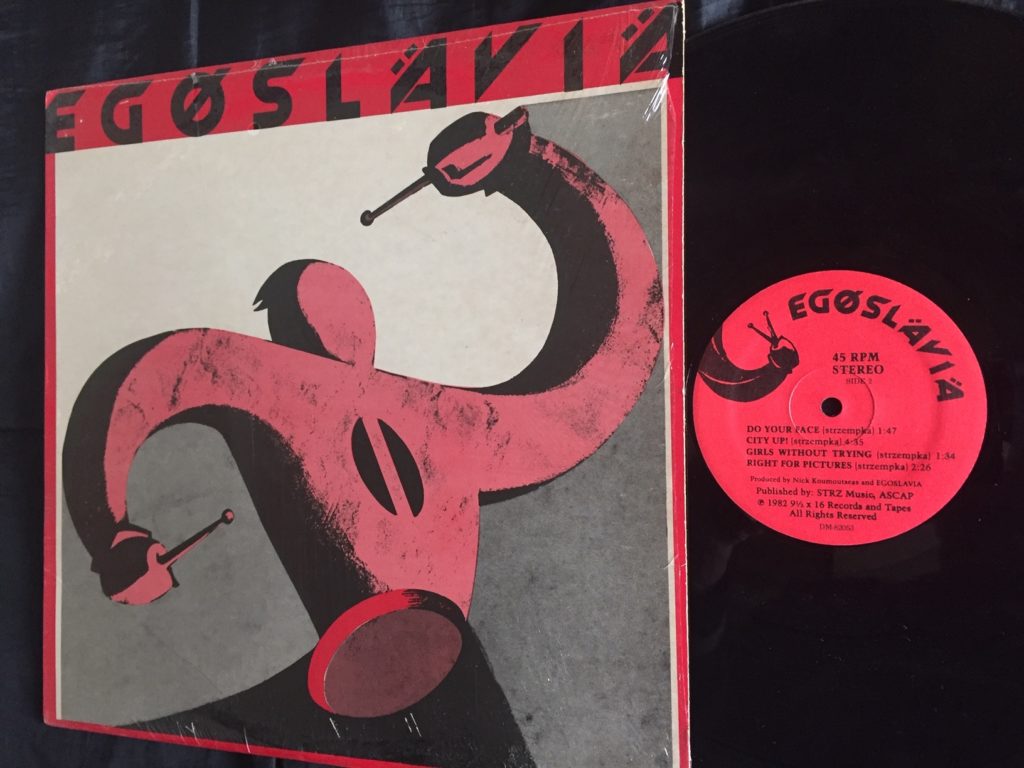 ---
11.30
DELTA 5 – Now That You've Gone – 7″ b-side – Rough Trade – 1979
For no deliberate reason I seem to playlist an unusually large amount of 7″ b-sides… and both of Delta 5's appearances to date on 41 Rooms have been from the 'quiet side'. Time may since have muddled things a bit but I think I remember standing outside the Bunyan Centre in Bedford, sometime in 198?… when a gig with Delta 5 supporting was abandoned before it even started… skinheads trouble… And then again it might have been the Mo-dettes… could be wrong… the diaries call.
A mid 90s interview and look back on the band.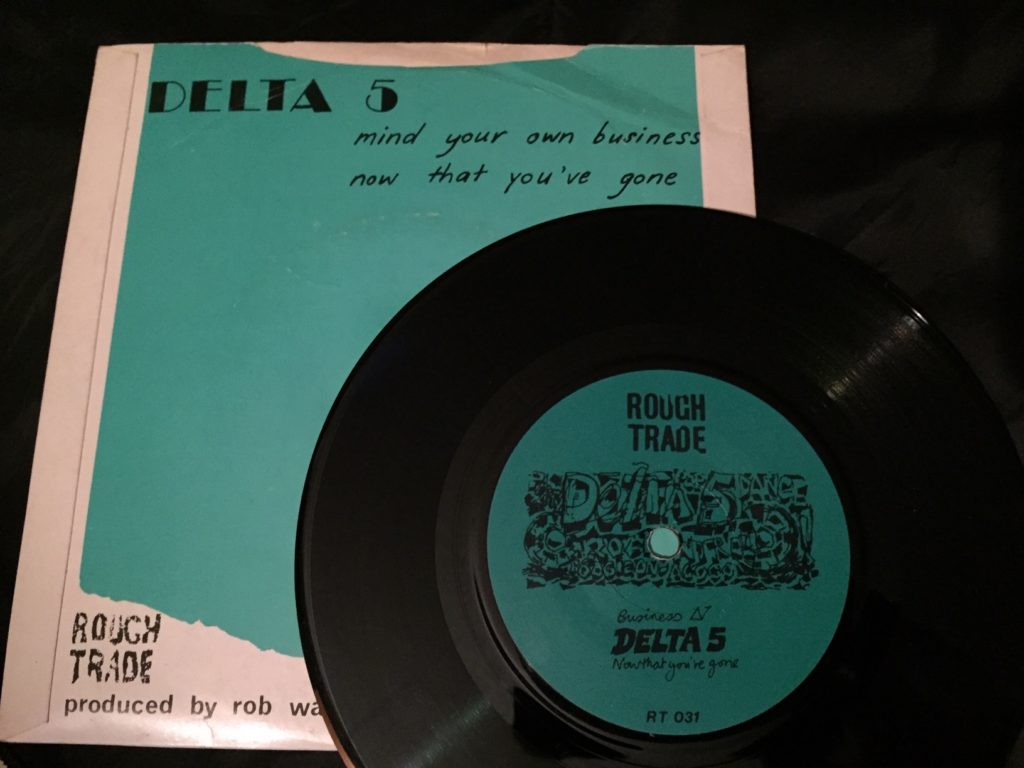 ---
15.12
THE PINKIES – Open Commune – 7″ – 021 Records – 1981
Whatever the reason, The Pinkies never made a second single but both sides of their only release have now made it to 41 Rooms. What precluded some bands from ever making a second record? Lost their total budget doing the first one? Lost complete interest? Just couldn't be arsed? And the rest.
From the 2nd issue (Dec '81) of the Eccentric Sleeve Notes fanzine, a rare interview with the lone singled Pinkies.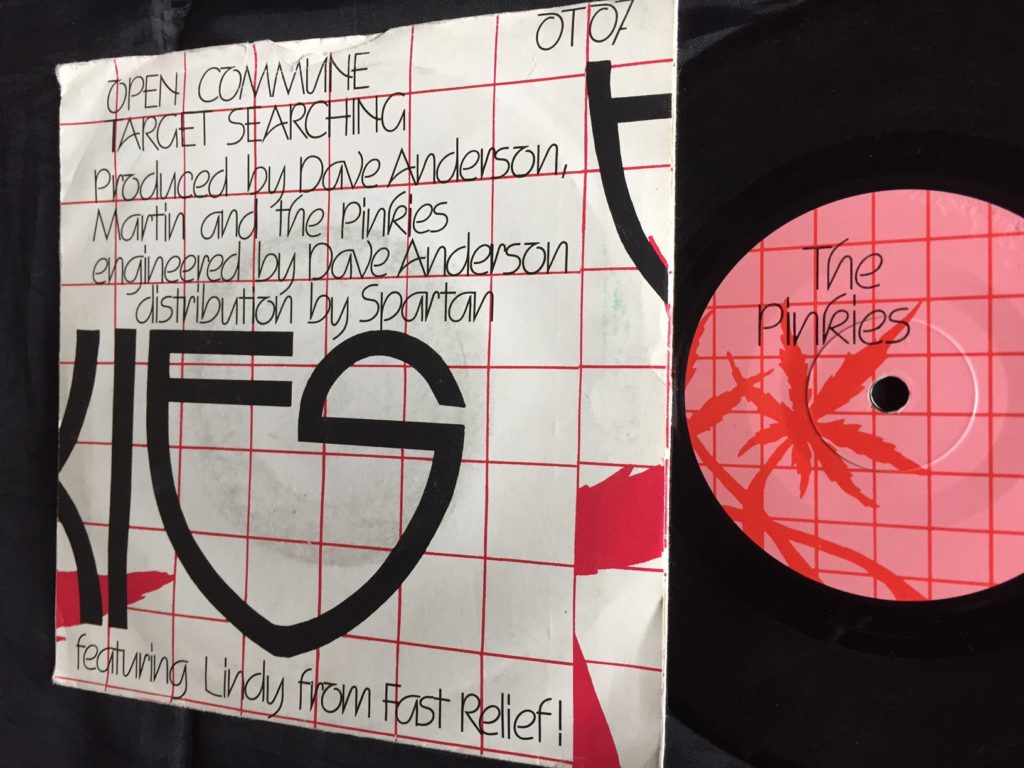 ---
18.17
THE SLITS – I Heard It Through The Grapevine – 7″ b-side – Island – 1979
Marvin Gaye's classic taken down some wonderfully wobbly path, as 'indie' and independent sounding as a sound gets! A bit like The Raincoats for me, in that although I bought a single or two back then I never had the urge to invest in an album.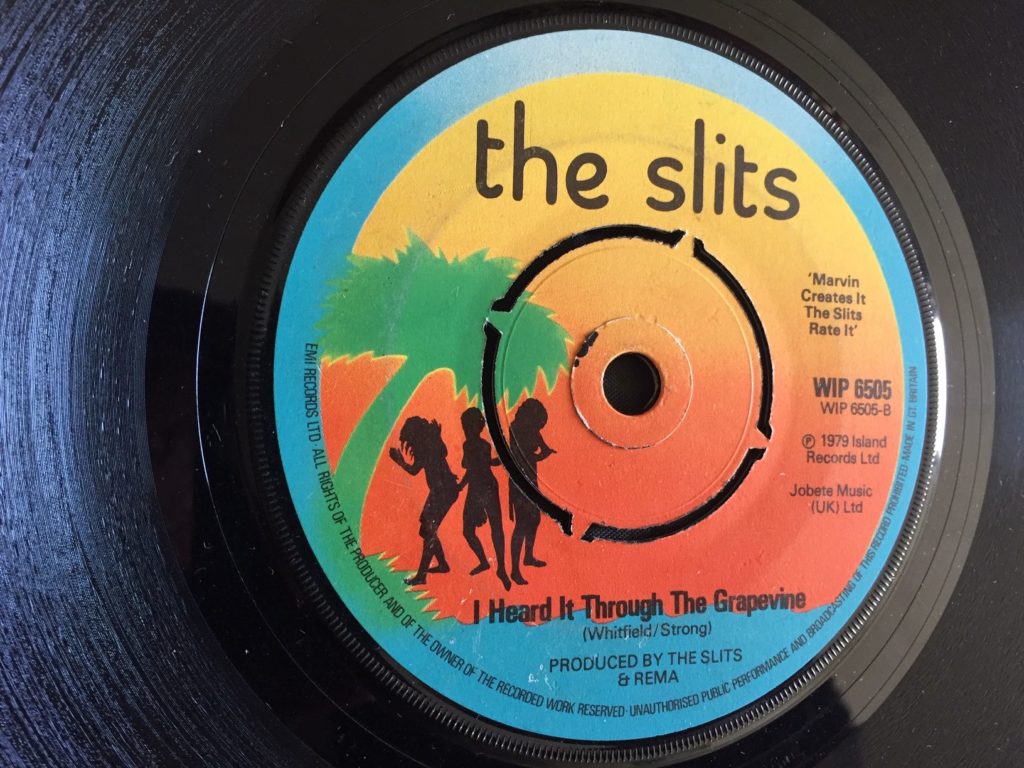 ---
22.05
OF MONTREAL – I Was A Landscape In Your Dream – The Sunlandic Twins, LP + s/sided 12″ – Polyvinyl Record Co – 2005
Mesmeric… and a different version to that on their Harvest Time Recordings 7″ from a year earlier.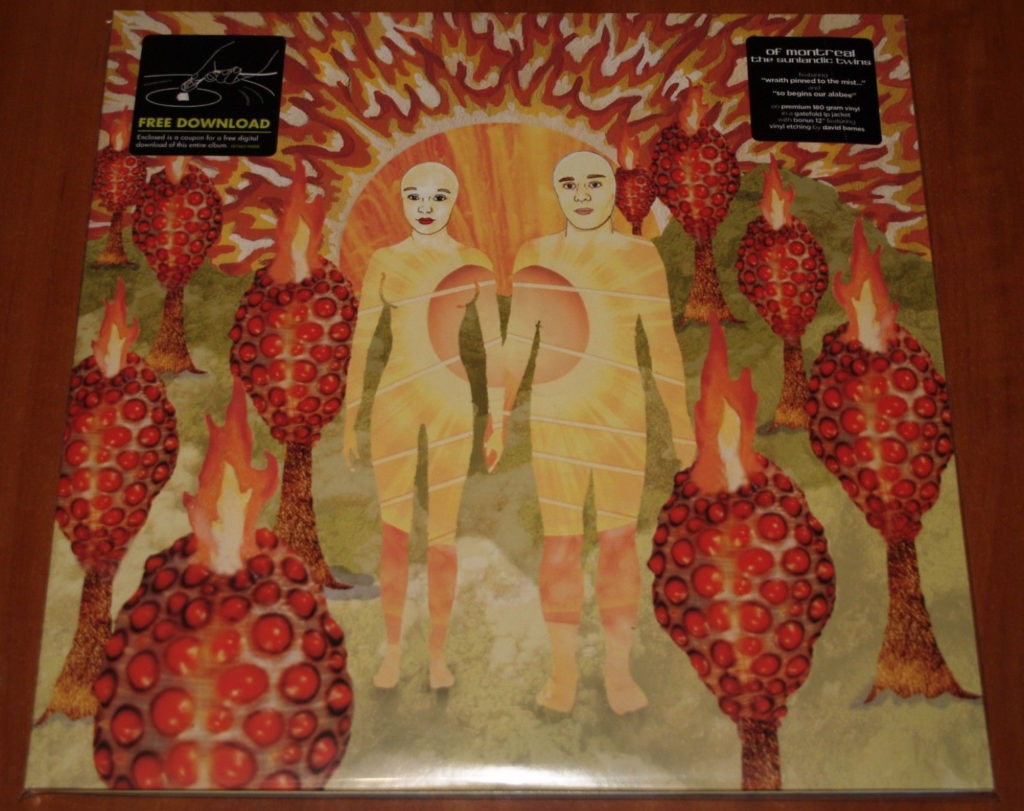 ---
24.50
PSAPP – Eating Spiders – The Only Thing I Ever Wanted, LP – Domino – 2006
The sort of sound I can love in singular doses but an album's worth maybe all sounds just too… 'comfortable', like it's just a playful distraction to their real lives. I could be wrong, of course. One for my mate, Bard. After an afternoon's drinking a few decades back he was assigned the task of ridding my bath of a spider… so he ate it. My girlfriend nearly fainted.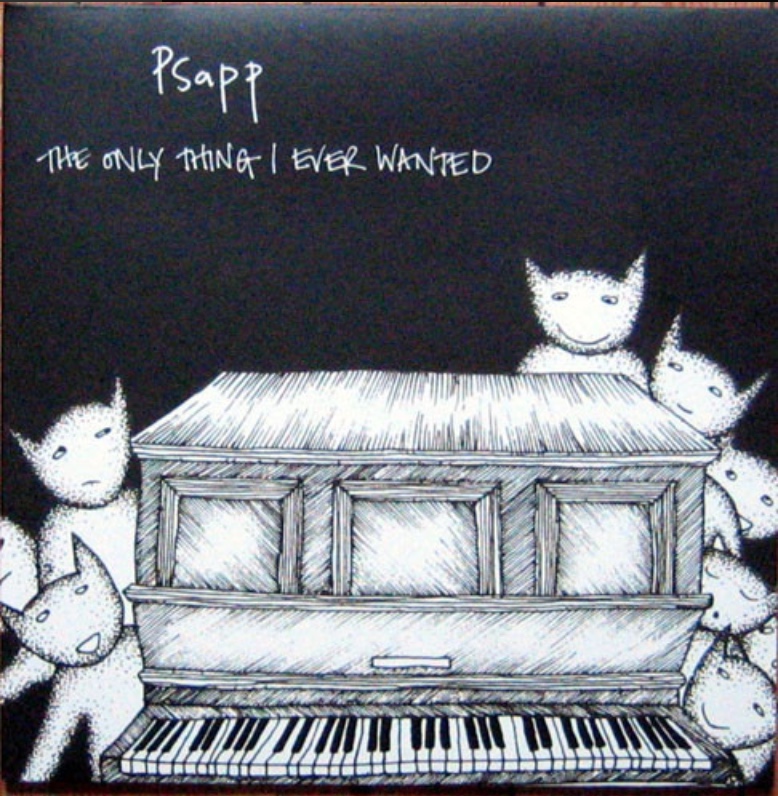 ---
28.02
KIDDA – Hold Me – 12″, The Word Booty EP – Catskills – 2005
Skanking, slacker hip-hop – which, incidentally, is a good thing. They were here before and they'll be here again.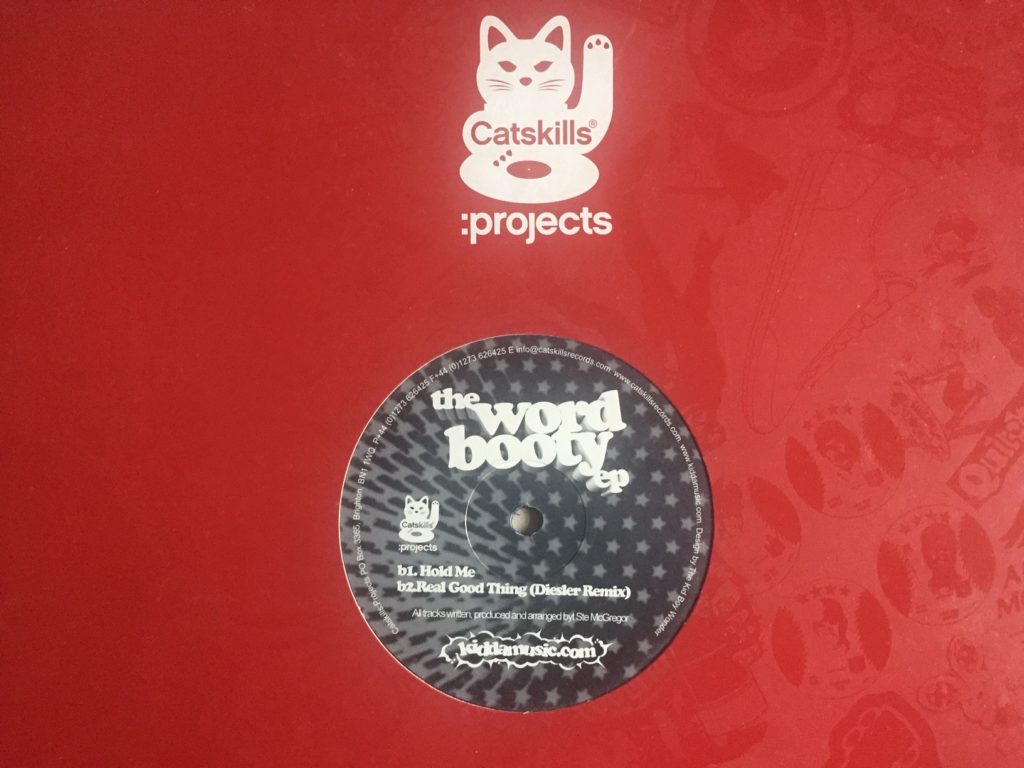 ---
31.46
HYDROPONIC SOUND SYSTEM – Disconnected – 7″ b-side – Alternate Take Records – 2003
A Dallas, Texas duo operating throughout the noughties. Spacial hip-hop… but it might have been skanking and slacker, too.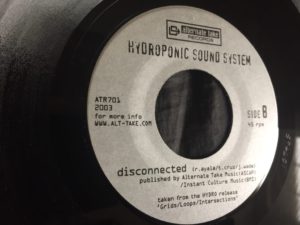 ---
35.34
ESSEN – God & The Devil – 12″- Clean Up Records – 1996
We're still slow-beating, but it's slightly darker here. First heard on KISS FM in the dead of night/graveyard shift back in the day, maybe… or maybe it was Peely.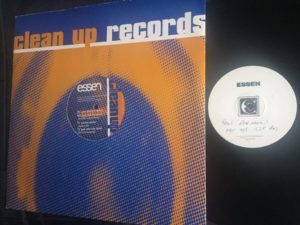 ---
42.05
GENE FARRIS – This Is My Religion – This Is My Religion, LP – Soma Quality Recordings – 2000
Taking to music is usually a simple process for most of us but this is one of the insanely rare tracks I'm just not sure about. Today I'm with it but there is the odd day it can be pretty annoying.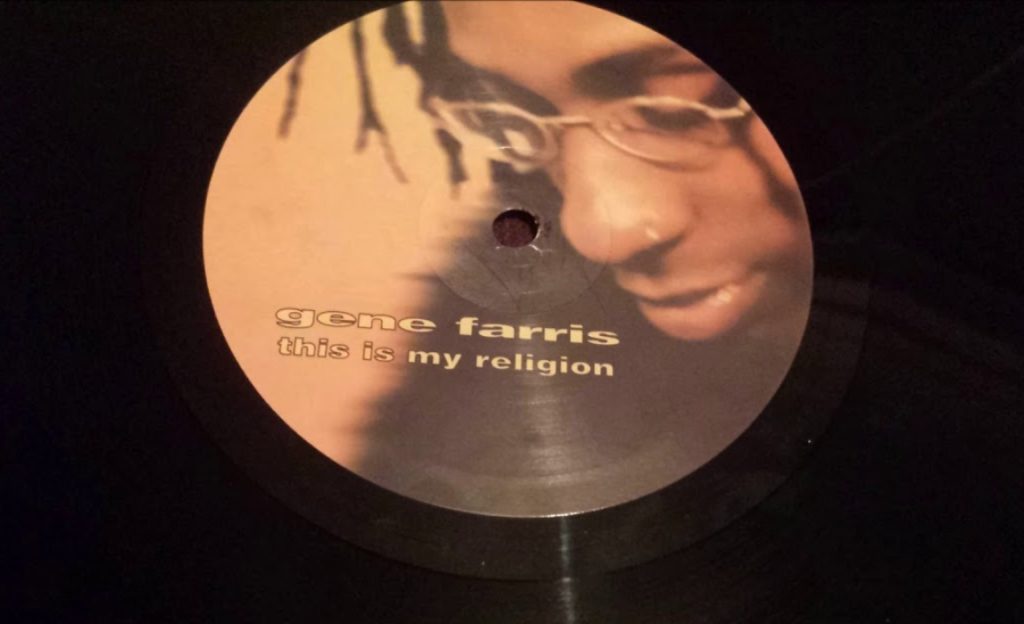 ---
45.20
TACKHEAD & GARY CLAIL – Reality * – 12″ – On-U Sound – 1988
Beats to smack you between the eyes – as would be expected from the Tackhead end of the On-U Sound stable, and me adding the 'Glen' sample at the end was a spur of the moment thing that sat just right.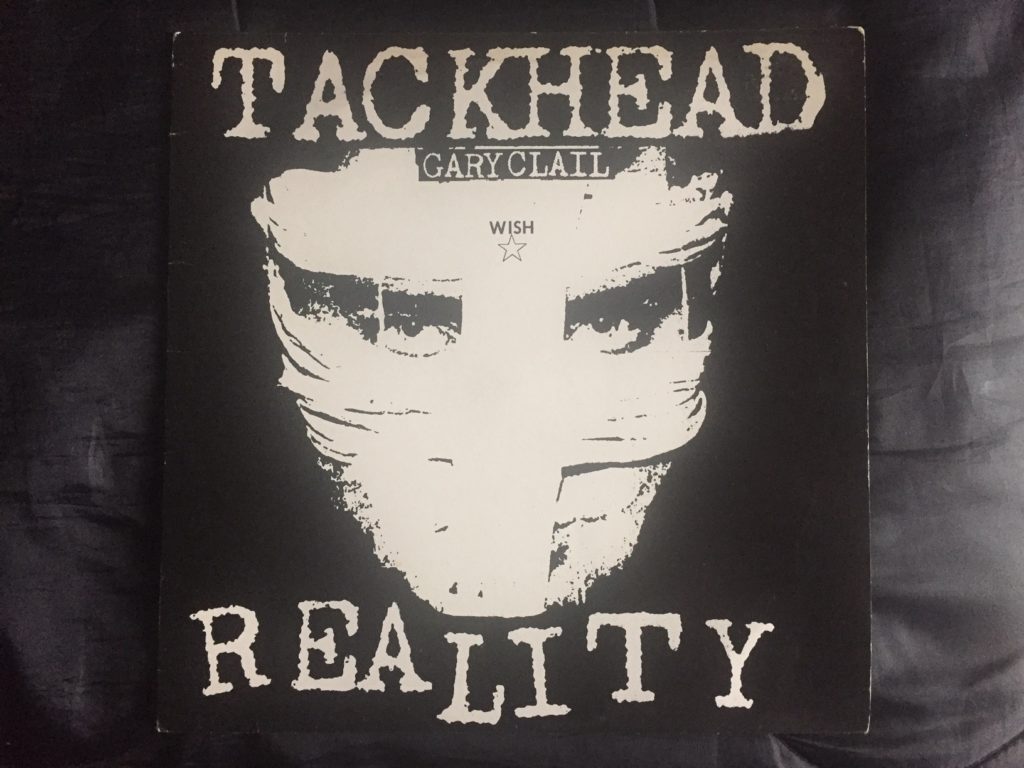 ---
50.36
GLEN CAMPBELL – Yesterday When I Was Young – Glen, LP – Capitol – 1974
And here's Glen in a fuller fashion. His '60s material is gold laden and at one time the most I'd ever paid for any record was $80 for his 7″ take of the Brian Wilson-written Guess I'm Dumb. I'm afraid though, this album is pants to all but the converted… and only saved by the above tune. With a nod to Herbert Kretzmer, the writer of the English lyrics set to this adaptation of Charles Asnavour's Hier Encore.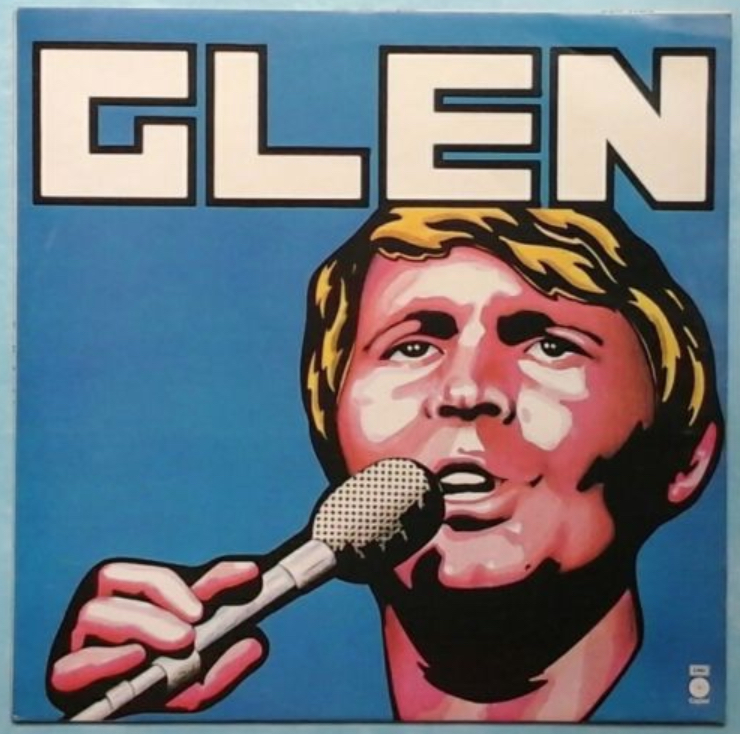 ---
54.12
SEVERINE – Un Banc, Un Arbre, Une Rue – 7″ – Philips – 1971
We're treading a bit close to MOR at the moment but stick with me. Back when the Eurovision Song Contest was a very innocent watch and pretty much just revolved around a large number of lame songs that wouldn't normally trouble most countries 'pop' charts, the programme was a family's whole Saturday night's TV. Oh shit, it still is!… but with more vacuous idiots per square inch (artiste, audience and presenter alike) than you'll find anywhere else. For 'family' though, please now read 'drunken students' but for a few years when I was a kid, the 'Hickey Four' all tried to pick the winner on an annual basis… and this was the only one I remember getting right. I was never convinced by the English version, Chance In Time though, as the verses just didn't sound… 'right'. Possibly more info than the average 41 Rooms listener needs.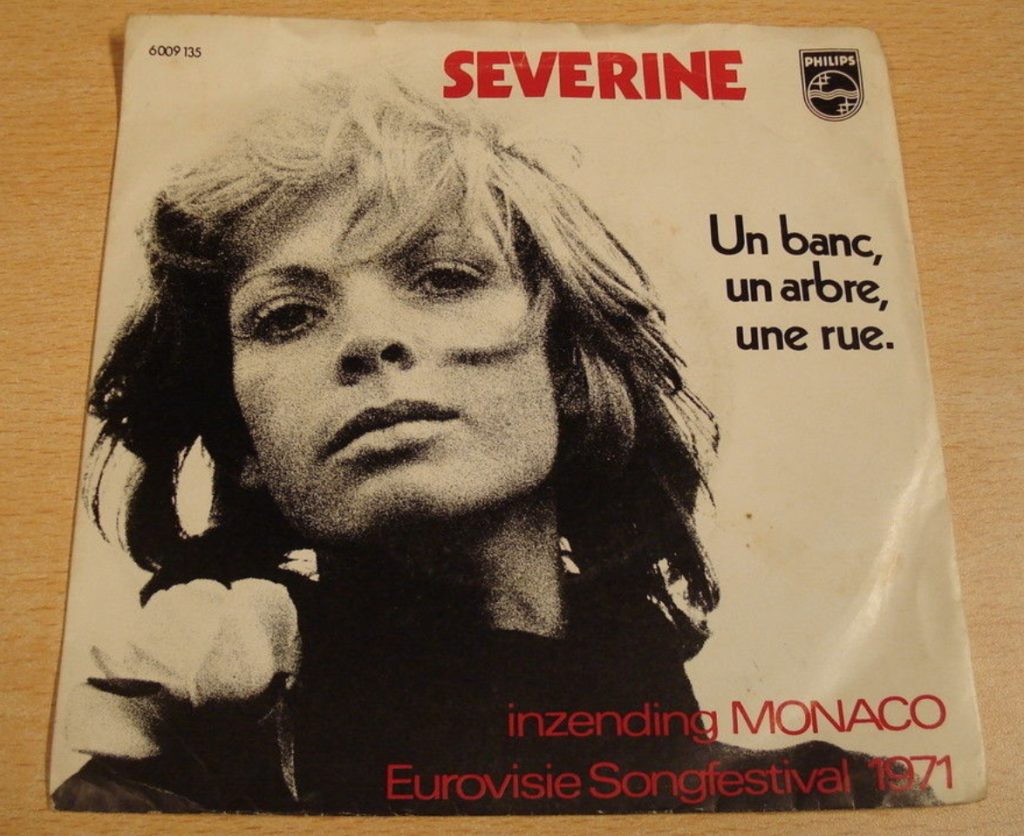 ---
57.10
VAL 'BLOODY' DOONICAN! – Ring Of Bright Water – 7″ – Pye – 1969
More Hickey family stuff and memories from my 60s-70s youth of us watching this film on the TV. Val, his jumpers, his rocking chair and his 'Irishness' were a must in our household via his shows for the BBC, with my mum's adoration the prime mover, with her a ferocious Arran jumper knitter, to boot. So, the Ring Of Bright Water film (about an otter and the countryside) – with the theme soundtracked by Val – was an easy leap. Funnily enough, right in the middle of my New Order/Cabaret Voltaire/Cocteau Twins etc heavy gigging phase in the early 80s I actually found myself at a recording of one of Val's BBC TV shows. He was still pulling in a few million viewers every week and I popped along with Jose Feliciano who was guesting one week. Mum had sadly died a couple of years earlier so she missed out on the anecdotes of Jose singing bawdy Irish drinking songs down the corridors of the Beeb… which I have on tape. I'll play them to Jose one day… he laughs at this type of stuff. 🙂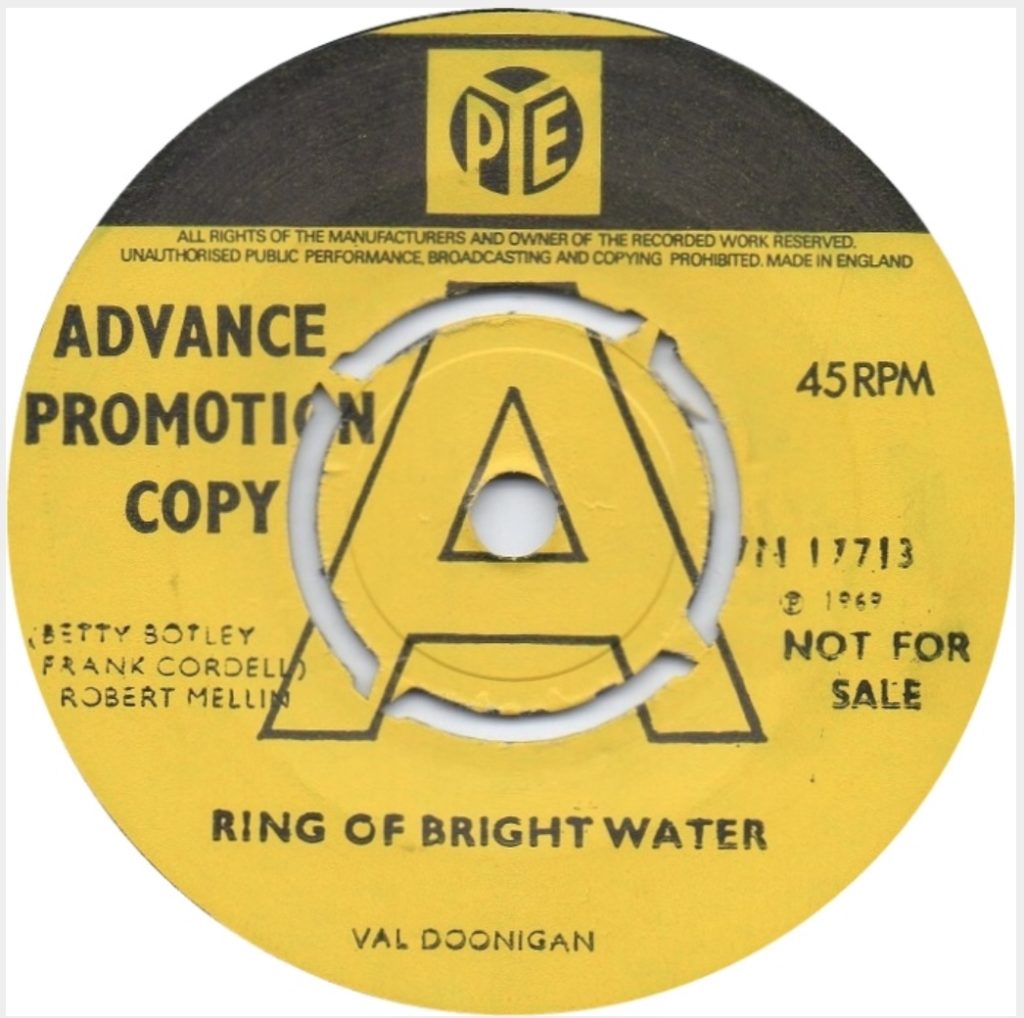 Half time tea time.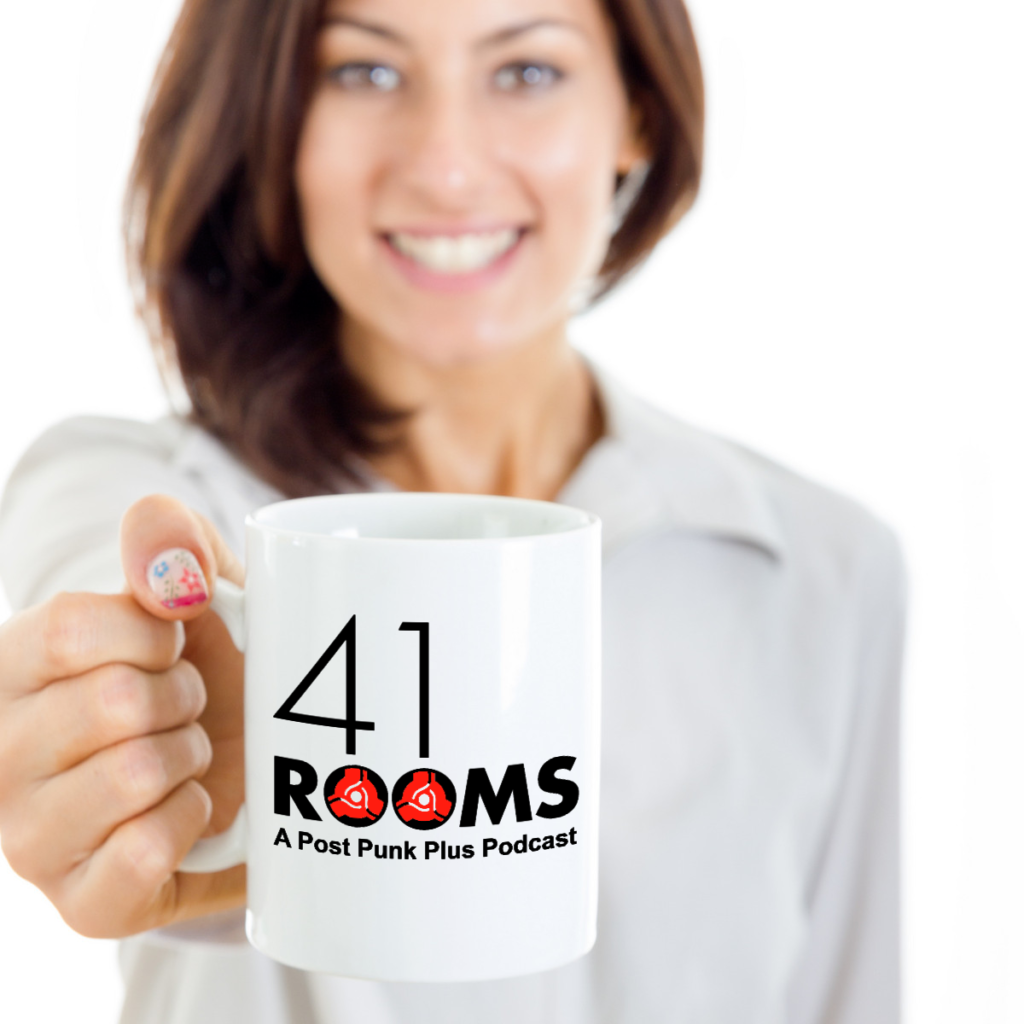 ---
01.00.06
JOSE FELICIANO – You're Takin' Hold Of Me – Rock, Folk and Blues EP, 7″ – 1966
More readily available on the A Bag Full Of Soul… album from the same year but I like to keep things as pure to the track I'm highlighting as I can, and this French four track EP is one of only two Feliciano 7″ releases I've found in 45+ years that harbour this track – an Iranian EP of dubious legality being the other. If RCA France couldn't make their minds up on the title of the EP (the sleeve and label are different) or indeed of this track, they did manage to pull together four cracking sides of Jose. With this track having been sampled in no uncertain fashion on the very first 41 Rooms show, it only took another 62 shows for the original to make it here. As it happens, the song was written by Chip Taylor, brother to actor, Jon Voigt and uncle to Angelina Jolie! Now, not many people know that.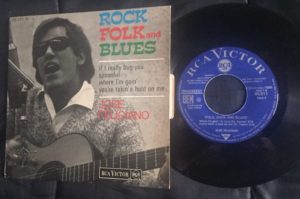 ---
01.02.31
THE CARS – Moving In Stereo * – Picture Disc 7″ b-side  – Elektra – 1978
They certainly weren't the first (by a long way) but this Cars pic disc 7″ seemed to make a bit of a splash when it came out and I remember feeling this side was a bit 'futuristic'. Obviously I couldn't have thought 'ahead of its time'… as I didn't know what was coming 🙂 A bit Tubeway Army/Numan-like.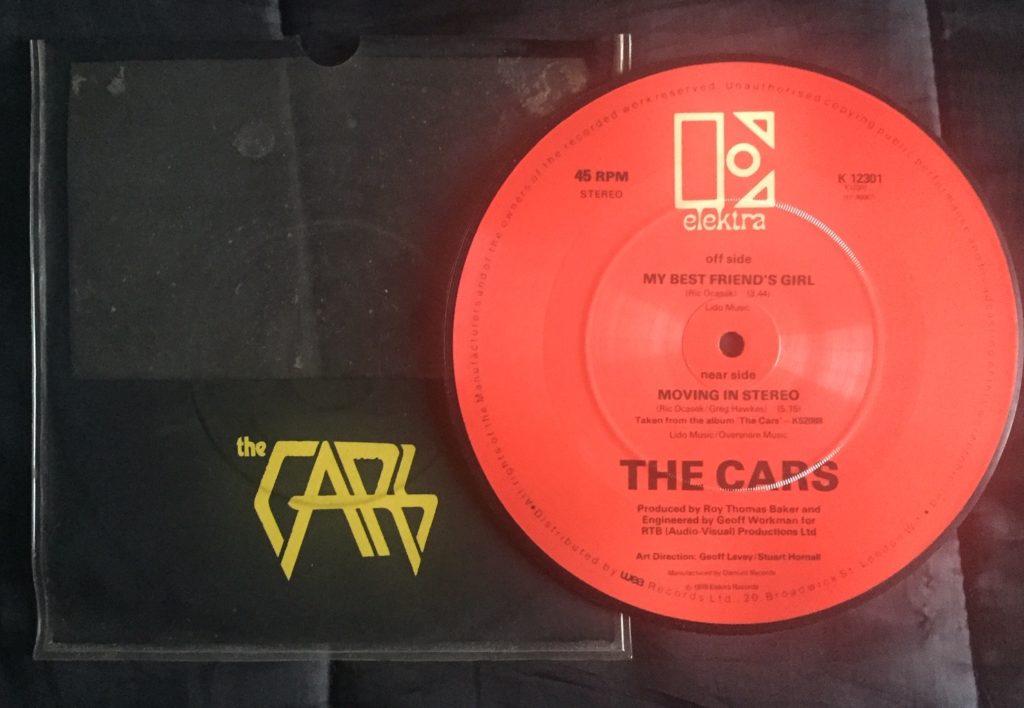 ---
01.07.00
TOSCA (feat EARL ZINGER) – Wonderful (Album Version) – 12″ – Studio !K7 – 2003
Two Banks of Four's Rob Gallagher guesting under his EZ moniker, as Tosca get groovy.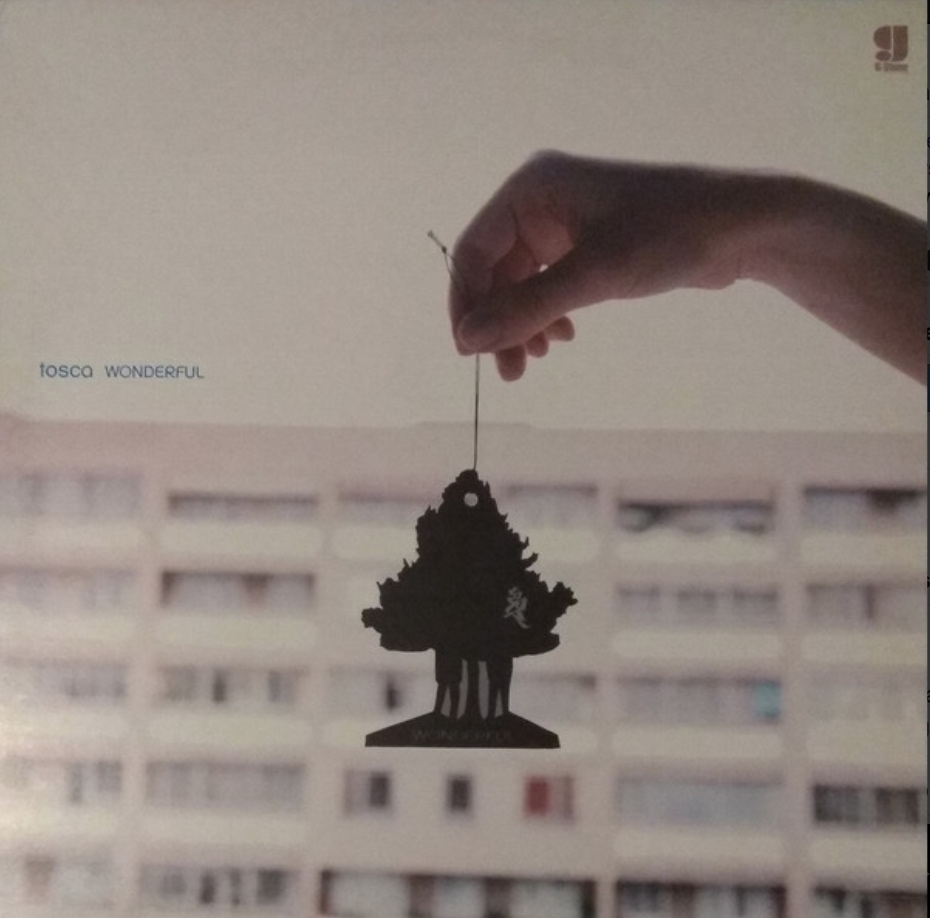 ---
01.11.05
THE QUANTIC SOUL ORCHESTRA  – Walking Through Tomorrow (Super 8 Part 3) – Stampede, LP – Tru Thoughts – 2003
And sounding like they're having fun.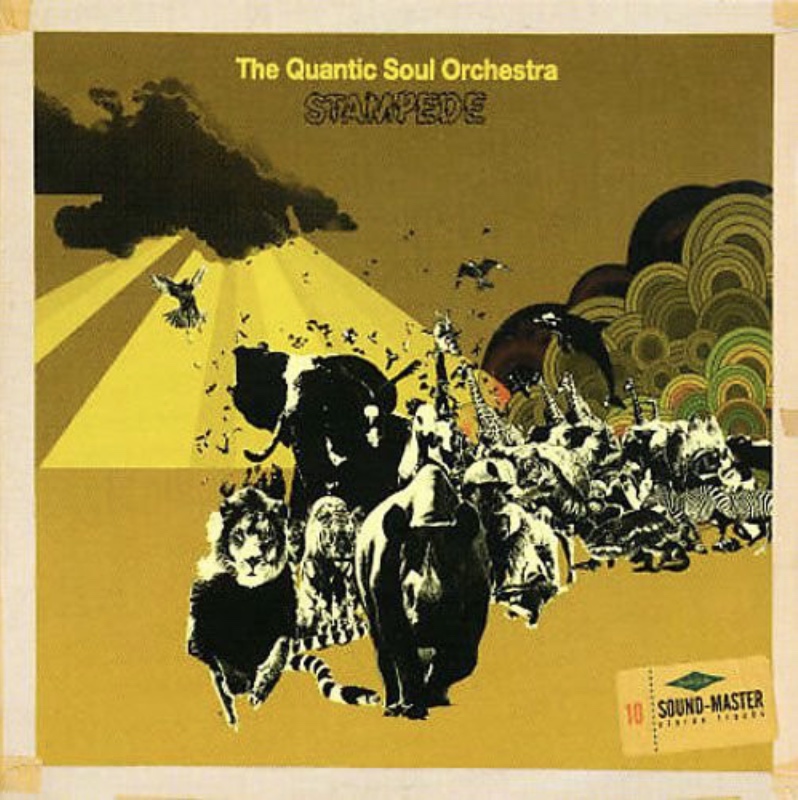 ---
01.13.43
DJ SHADOW – Giving Up The Ghost – The Private Press, 2LP – MCA – 2002
Josh Davis, a bit 'bobbing', a bit 'eerie', a bit 'whoooo'. Incidental film music in the making – if it hasn't been used that way already.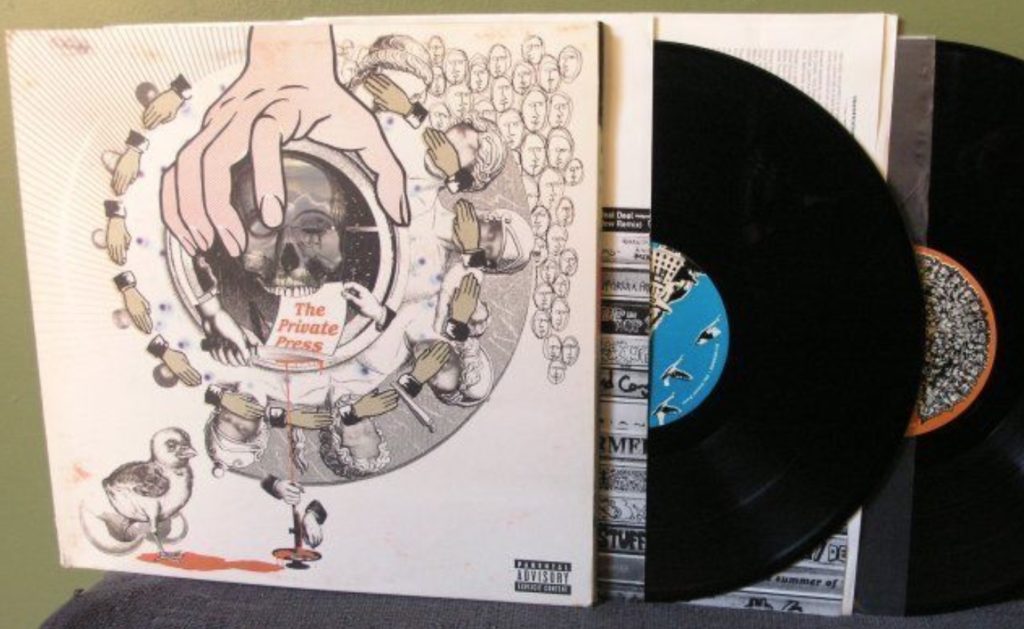 ---
01.19.25
INCH-TIME – Time Of The Fire – Myth and Impermanence, CD only – Mystery Plays Records – 2012
The post rock and beats work of Adelaide-born London resident, Stefan Panczak.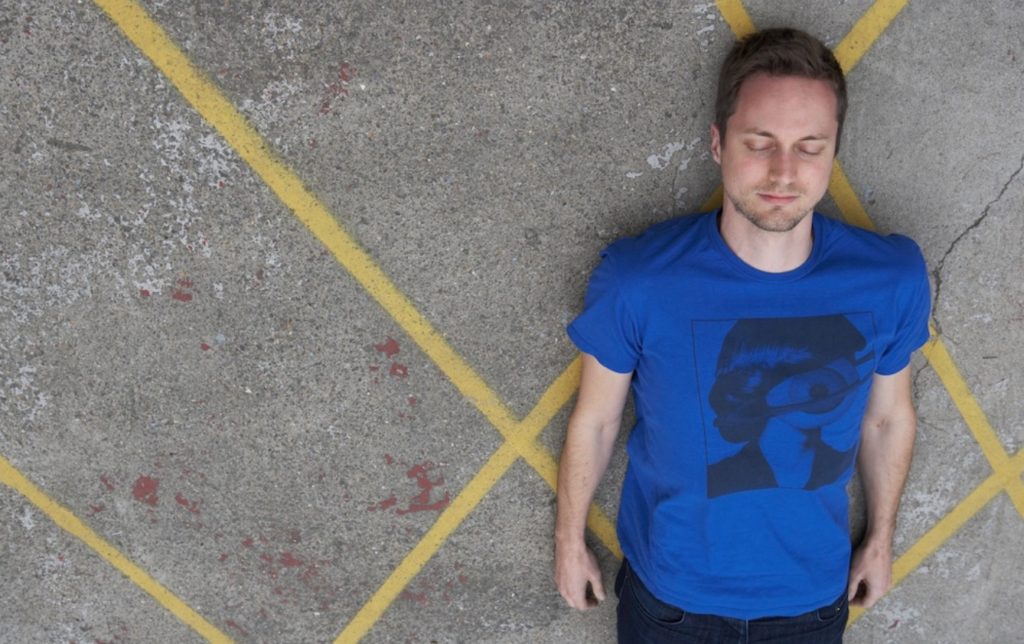 ---
01.24.12
THOMAS LEER – Get A Grip – From Sci-Fi To Barfly, CD only – Klanggalerie – 2015
A 41 Rooms regular, his then (2007) download-only album eventually made it to CD via an Austrian label. The opening lines of 'There's a man who's life I want!', coupled with the song's title, maybe hints at some unease.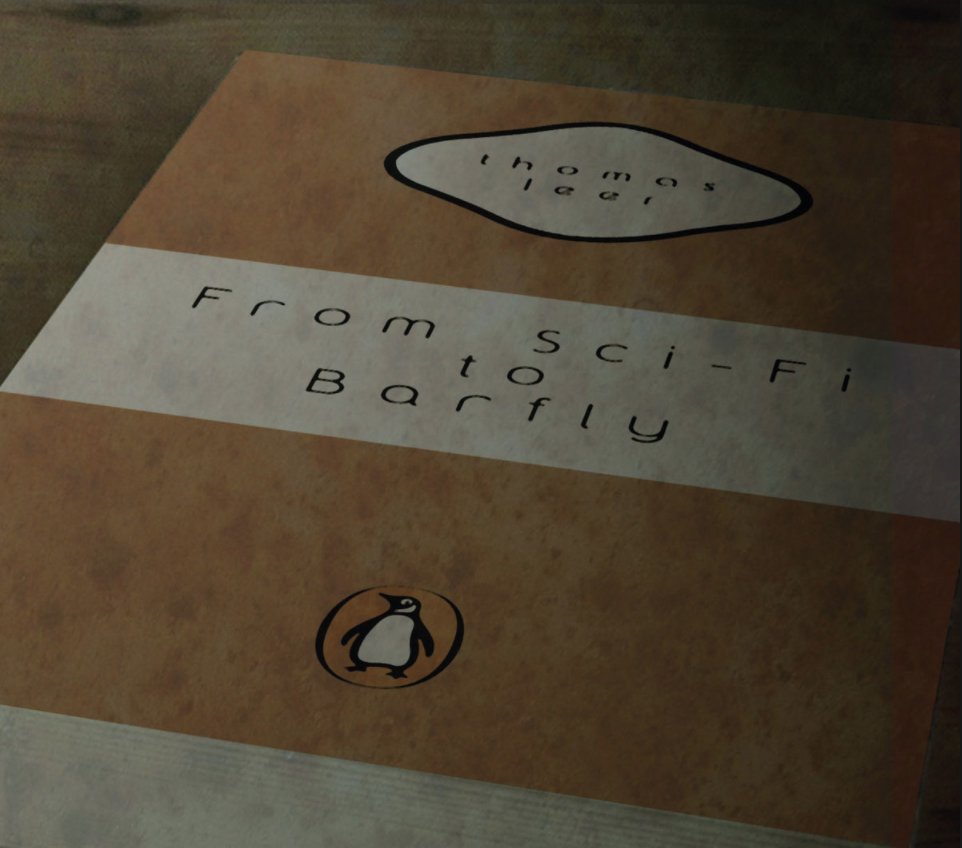 ---
01.22.31
STEVIE vs ALICIA KEYS – Karmastition – 12″, single sided – Go Home Productions – 2004
A bootleg mash up of the highest order, unsurprising as it's GHP's Mark Vidler reeking the havoc. A US white label 12″ with the same track on both sides also exists. On purely a musical level, I reckon Mr Wonder might even approve.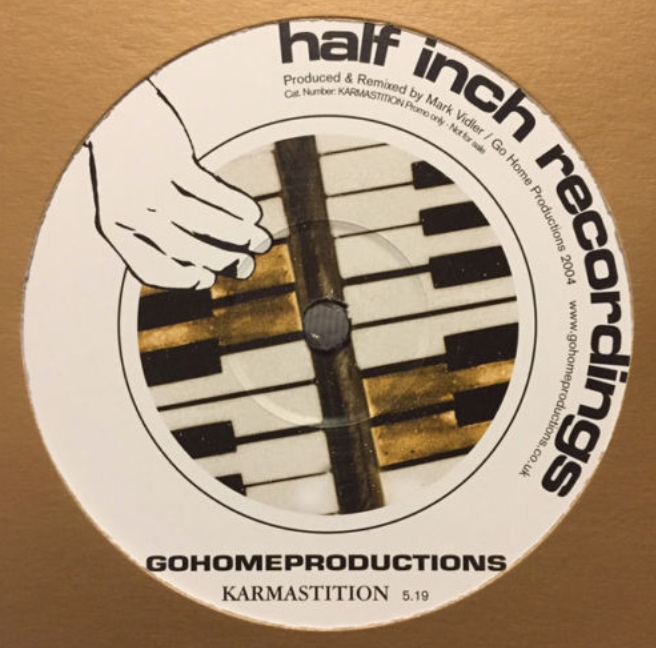 ---
01.34.13
FLEETWOOD MAC – Dragonfly – 7″ – Reprise – 1971
And a 7″ again 43 years later, for Record Store Day 2014… when I heard it for the first time!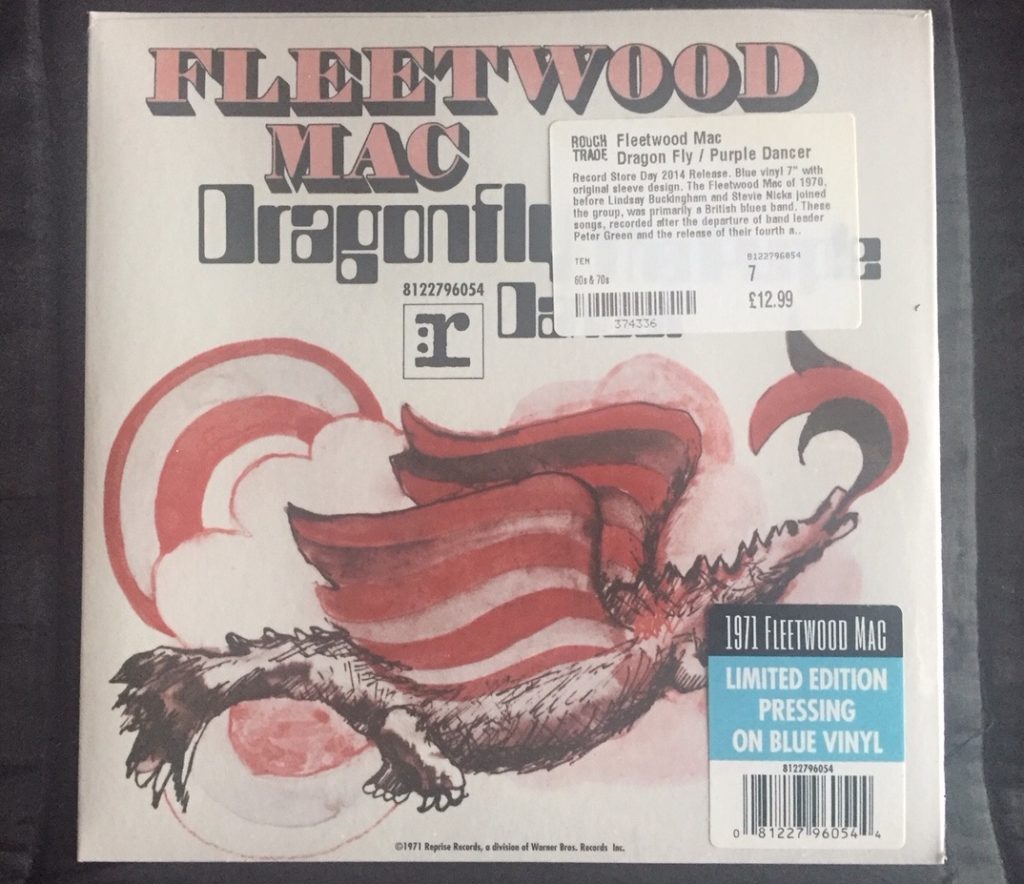 ---
01.36.56
CROSBY, STILLS & NASH – Wooden Ships – Self-Titled, LP – Atlantic – 1969
I saw a startling band called Indian Tea at the Heavenly Social in London, somewhere around 2000 and as they stepped off stage the DJ very appropriately – given their 'style' – kicked off with this. It sounded fab… as it's always done, and as you might guess, not writen in London on a freezing cold winter's night.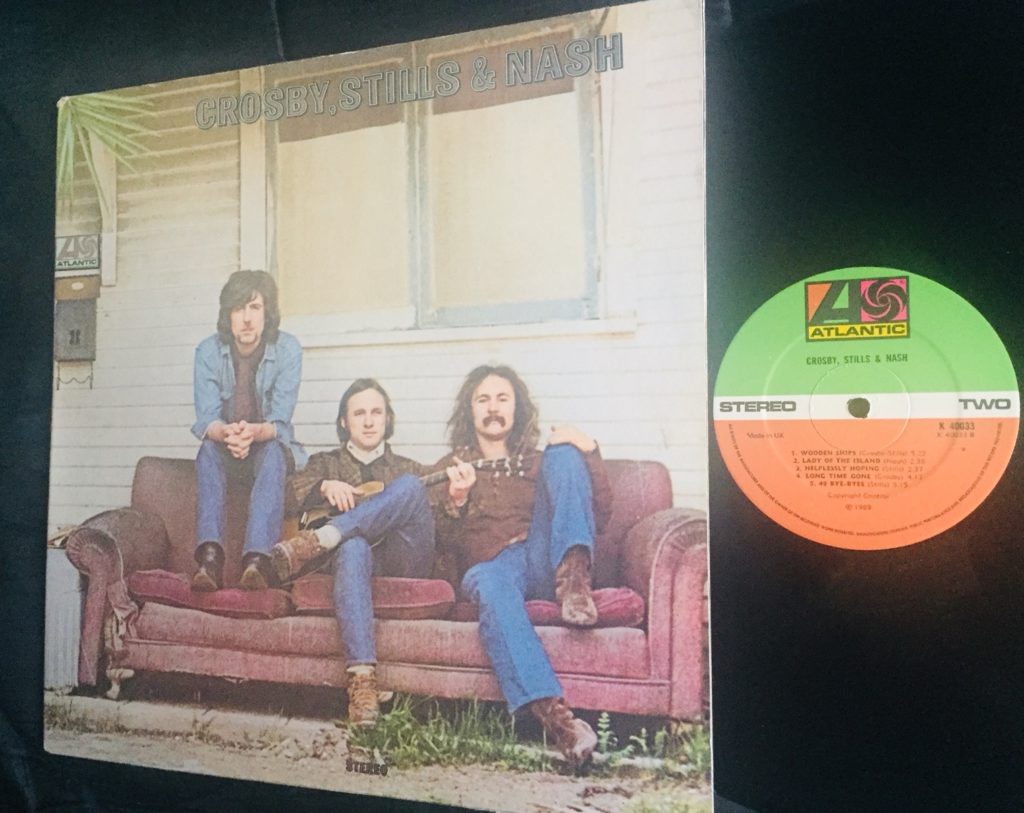 ---
01.42.08
MARK RAE (feat PETE SIMPSON) – The Get Over – Northern Sulphuric Soulboy 10″/Book – Mark's Music – 2016
'10″ vinyl gatefold including 40,000 word autobiography. It includes a 6 track album with additional tracks available with a download code. The gatefold cover opens up to a photographic montage which houses the detatchable hand stitched book. The stories contained within chart Mark's earliest years of musical interaction on Tyneside before exploring the late 80's Manchester club scene, Fat City, Grand Central, Rae & Christian and Yesking. The book also covers Mark's time in Los Angeles and the recording of the Mercury Rising album.' – Discogs
Apart from always keeping up with whatever Mark puts out I bought this as much for the read as the listen. With a massive nod to the (much hired) voice of Pete Simpson on this tune, let's also hear it for the 40,000 words of Mr Rae. Besides knowing his beats an' stuff he's one gifted storyteller, and his travels and time in the biz of music have thrown up some fine ones.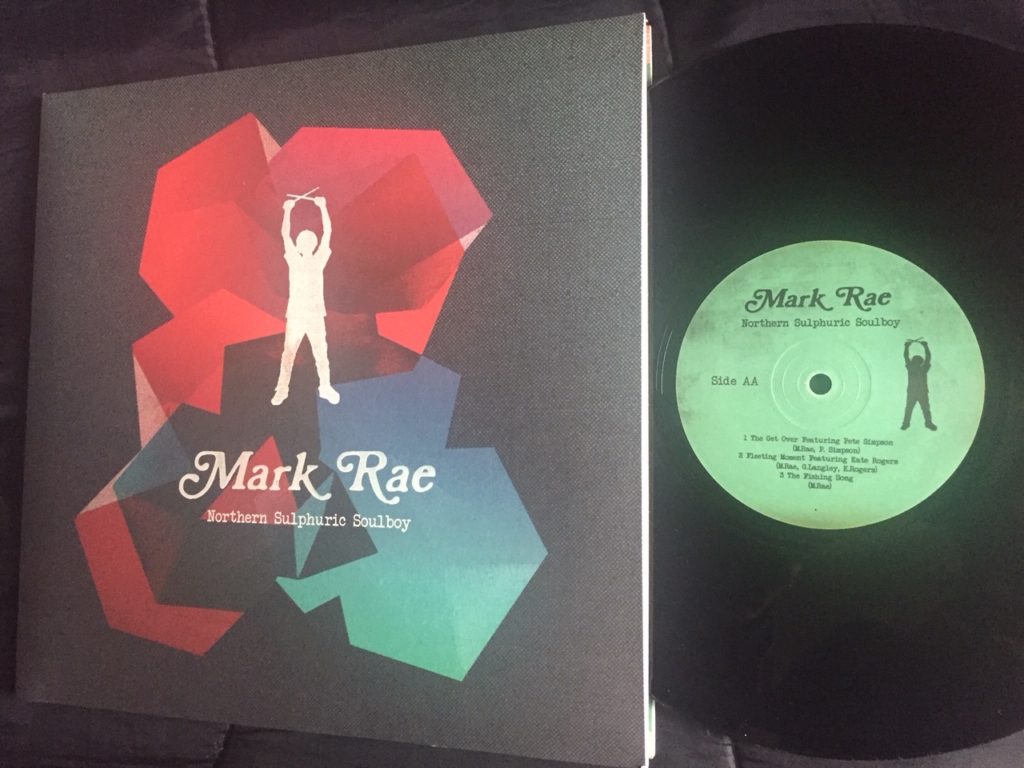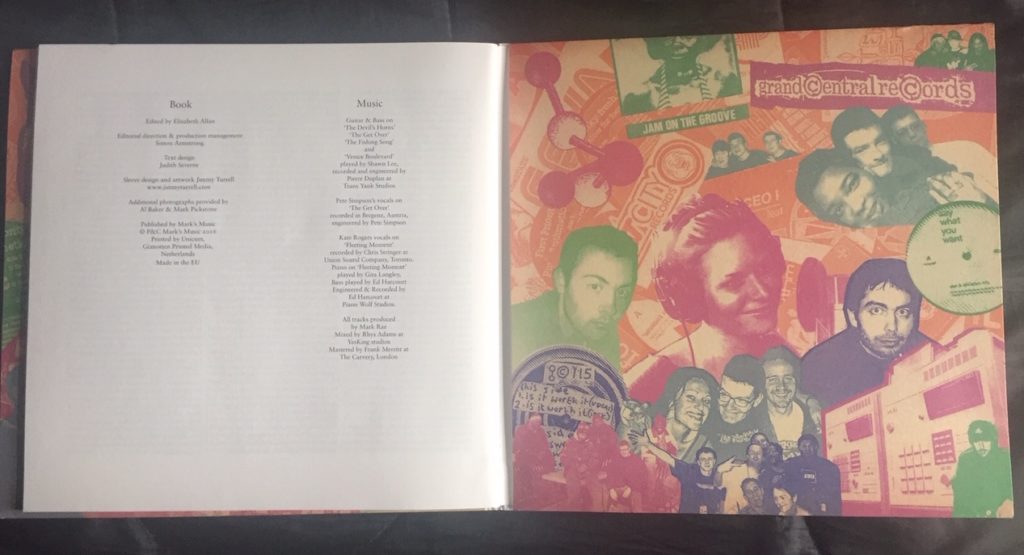 ---
01.45.31
THE MOODY BLUES – Cities – 7″ b-side – Deram – 1967
For some reason, whenever I bump into this tune I immediately get a vision – as clear as day – of my Putnoe, Bedford bedroom (me aged 14-15), on what feels like a bright, sunny but most vividly crisp feeling weekend winter's day and the notion that I'm just about to head down to Chiltern Avenue and the house of my second ever girlfriend, Jackie. The sound of young love then, we're still friends now and I told her this anecdote just earlier this year, and she came back with 'Elizabethan Reggae reminds me of my dad going into Boots to buy it'.  Yep, the memories stuff can be weird.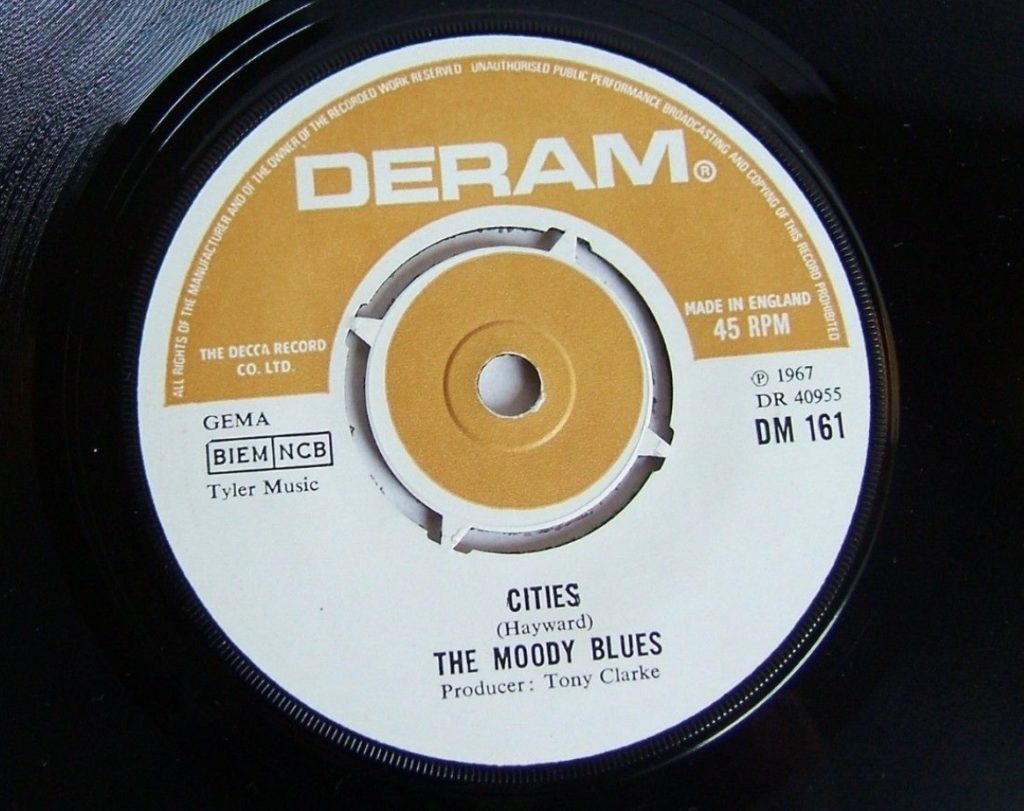 ---
01.47.47
THE YARDBIRDS – Still I'm Sad – 7″ b-side – Columbia – 1965
When buying Yardbirds singles in the early-mid '70s, it was a revelation to find this on the b-side of Evil Hearted You.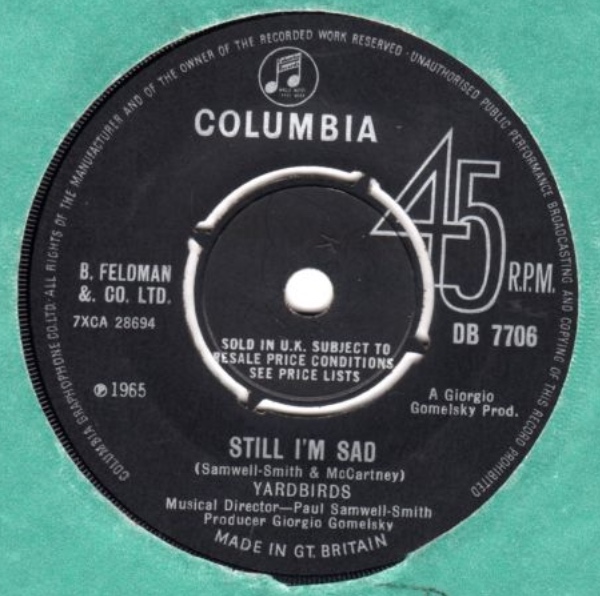 ---
01.50.36
ECHO AND THE BUNNYMEN – All My Colours (Zimbo) – Heaven Up Here, LP – Korova – 1981
'Zimbo, Zimbo, Zimbo… ' Aaahhh, the Buxton '81/Shine So Hard footage shown on the Old Grey Whistle Test at the time springs to mind. An answer/reaction to the track it leads into here on 41 Rooms, if ever there was one.
---
01.54.16
JOY DIVISION – Decades * – Closer, LP – Factory – 1980
A monumental track, from a monumental album. Up there with 'the gods', so to speak.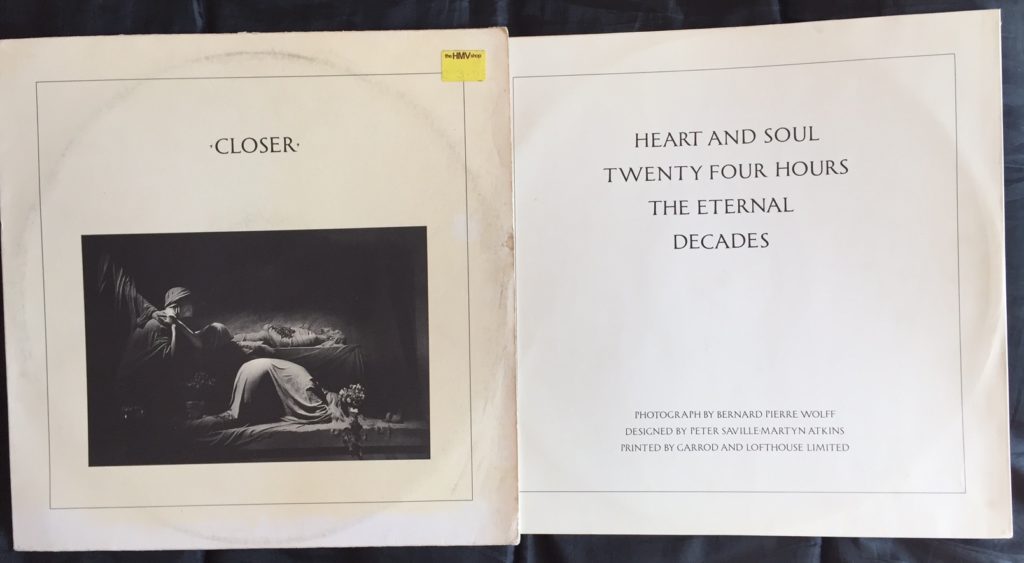 ---
Show 64 surfaces on February 3.
Dec