41 Rooms, Playlist 48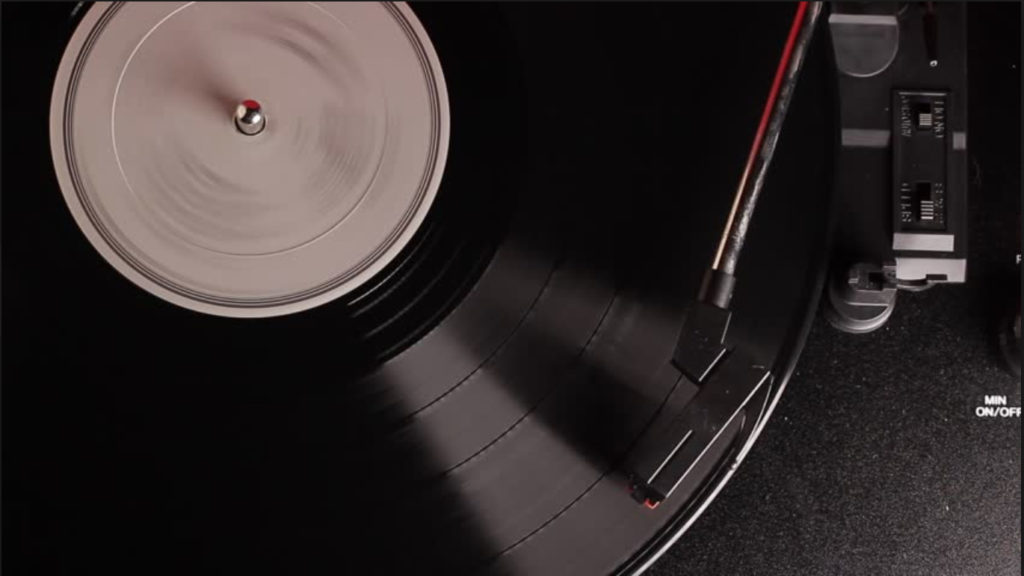 41 Rooms' Playlist 48 is 92% vinyl friendly. Near perfect.
---
Track marked * has been given a tiny 41 Rooms 'tweak'/edit/chop/etc… and a couple of tracks certainly suffer from some sonic misgivings. Apologies.
---
Lyric of Playlist 48: 
'The miserable Scottish hotel resembled a Genesis or Marillion, 1973 LP cover… '
Care of Mr Smith, though we were spared the latter actually being in existence in '73.
---
00.00
(Intro) THE FLAMINGOS – Stars (Edit) – Unreleased demo – 1983 Episode #1 for info.
---
00.41
NEW ORDER – Fine Time – Technique, LP – Factory Records – 1989
One cracking single, and the lead track off what I suspect would gain the greatest number of votes for a fave NO 'long player'.
A short perspective from the dance side…
'Snarling and snorting angular jumpy 125bpm racer with a drily thudding break… ' – James Hamilton, Jocks, 12.88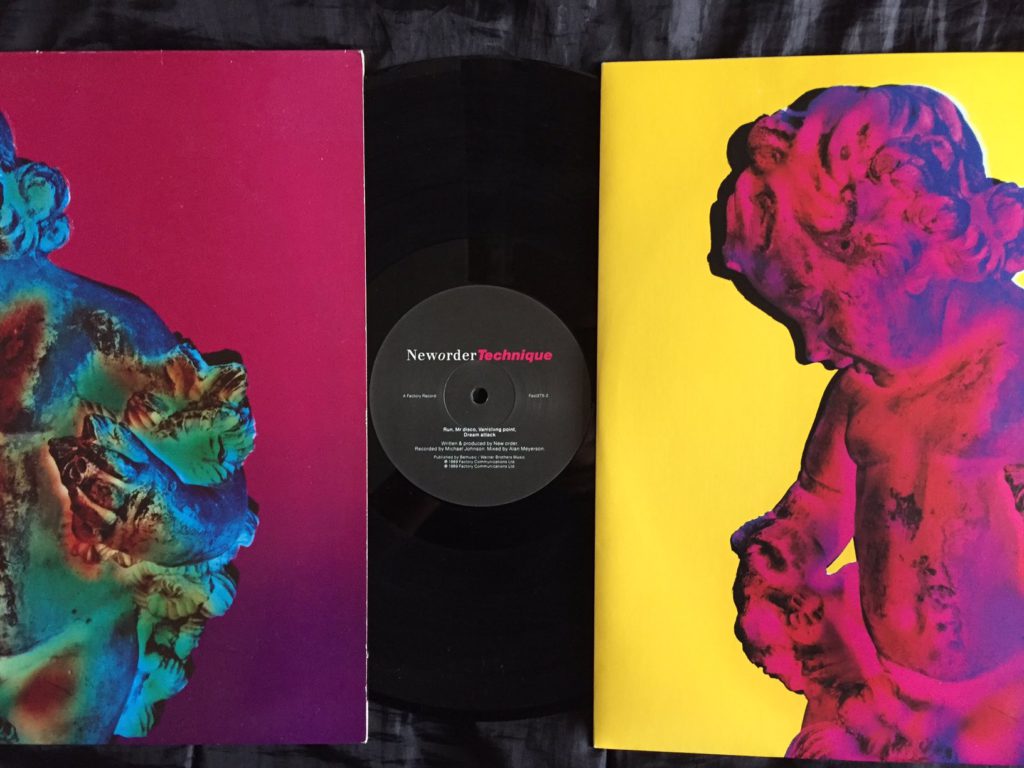 ---
05.03
WAG'YA TAIL (feat LONNIE LISTON SMITH) – Xpand Ya Mind (Hendrix 7″ Mix) – 7″ – PWL Sanctuary – 1992
Heard this on Radio 1, possibly a Simon Mayo show – the sort of single that would pop up on DJ's 'free plays' slots within all the playlist musts. Soul heads might have gone for the mixes that had LLS's vocals in a more familiar setting but I liked this tougher take. I'm no Hendrix expert but if he was still around he might have taken issue with his name being linked here. As groovy as it all sounds, it might not even be a guitar!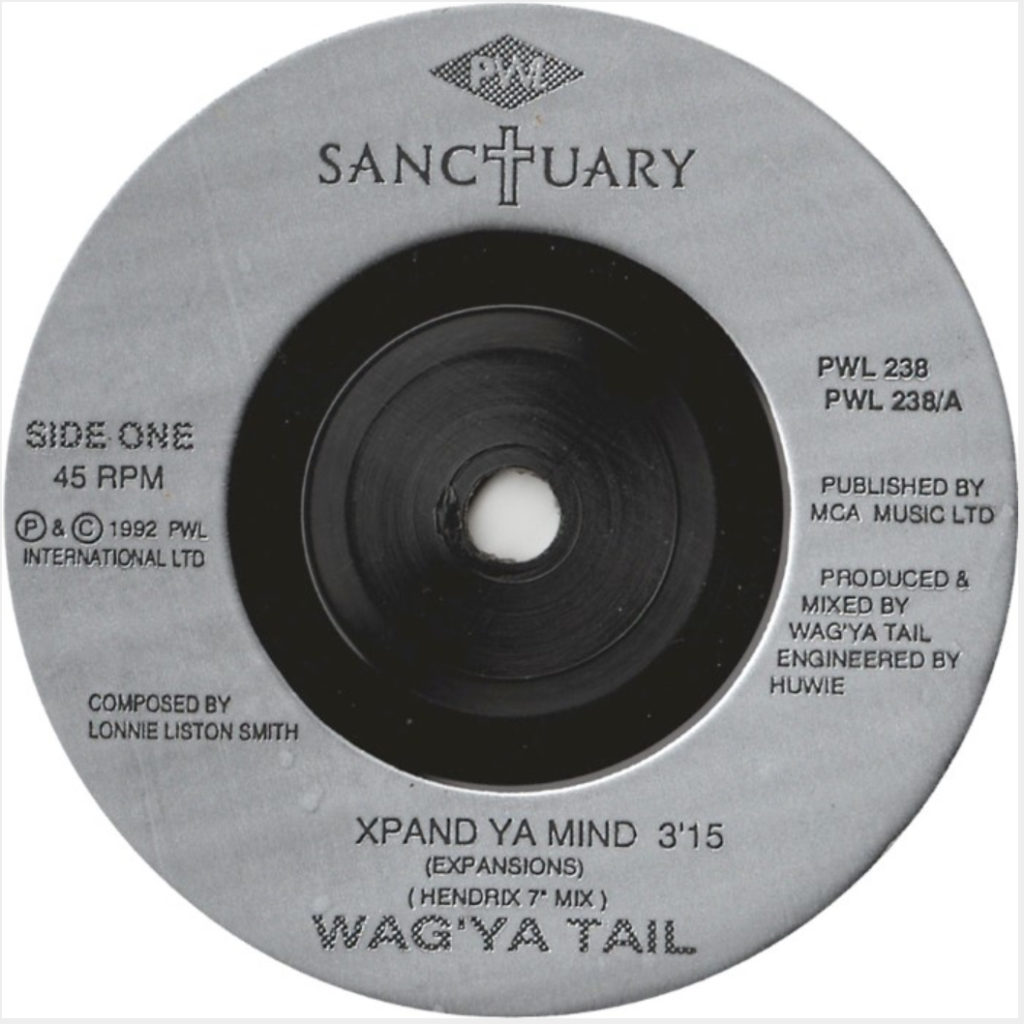 ---
09.48
ANDIE OPPENHEIMER – Men In White Coats – New Mexico, self released cassette album – 1982
A few years back the man himself re-released this album and more recently three separate electronic, minimal electro etc etc labels have also produced albums featuring much material from it, so let's hear it for lost tunes making a very belated mark and to my ears this is one of a couple of notable ones.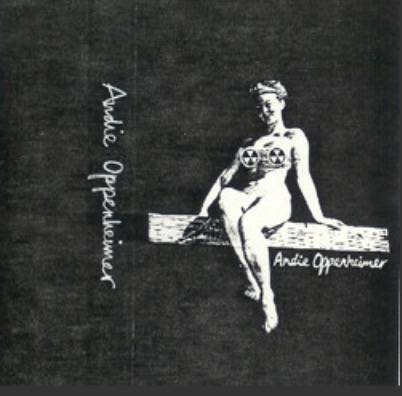 ---
15.37
MOLOKO – Cannot Contain This – 12″ – Echo/Play It Again Sam – 2003
From the last but (for me) best Moloko album. Their personal relationship might have been faltering by this point but they were certainly still flying musically. Sharp pop.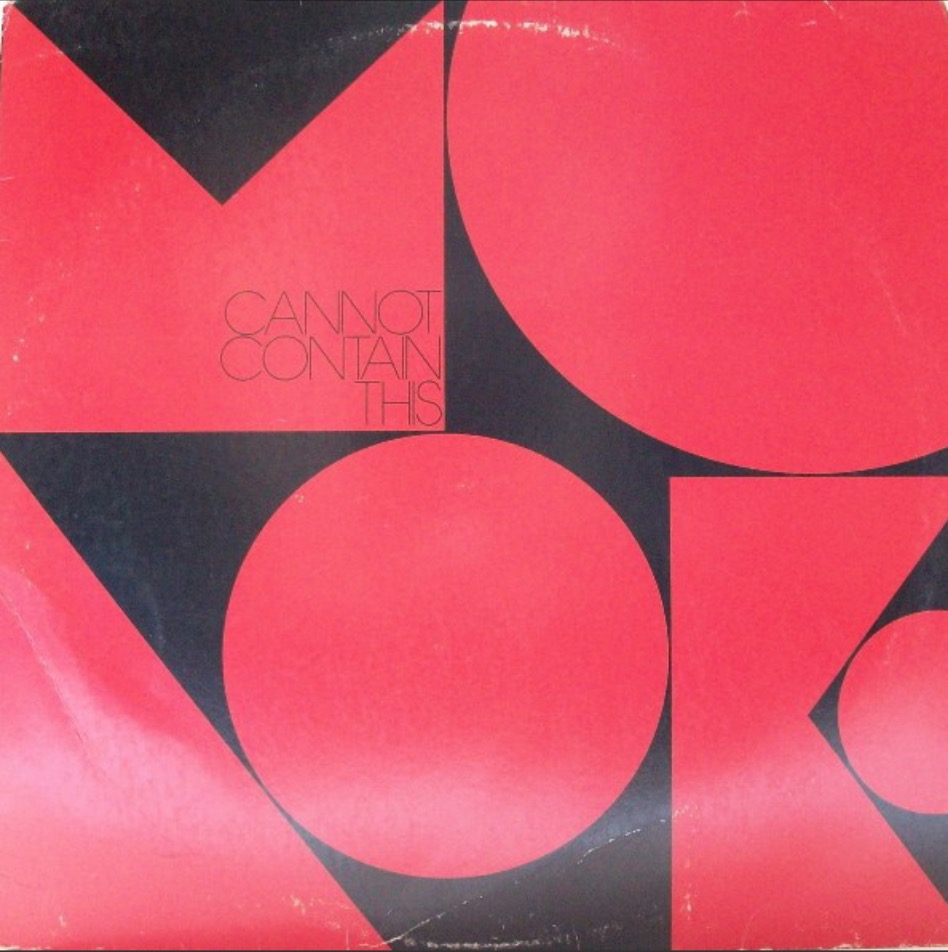 ---
20.50
CABARET VOLTAIRE – Big Funk – Drinking Gasoline, 2×12″ – Virgin/Some Bizzare – 1985
Funky electronica from the big boys.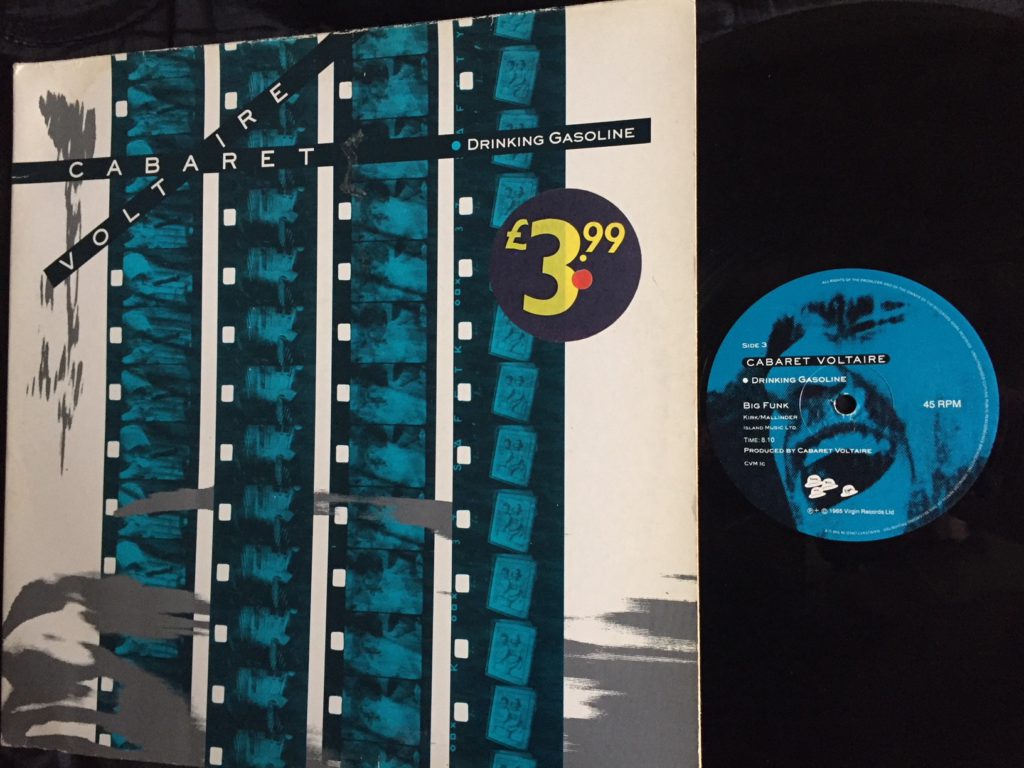 This page included with my Rorschach Testing mag/fanzine interview, late '83/early '84. Photos taken by me in Sheffield, late '83.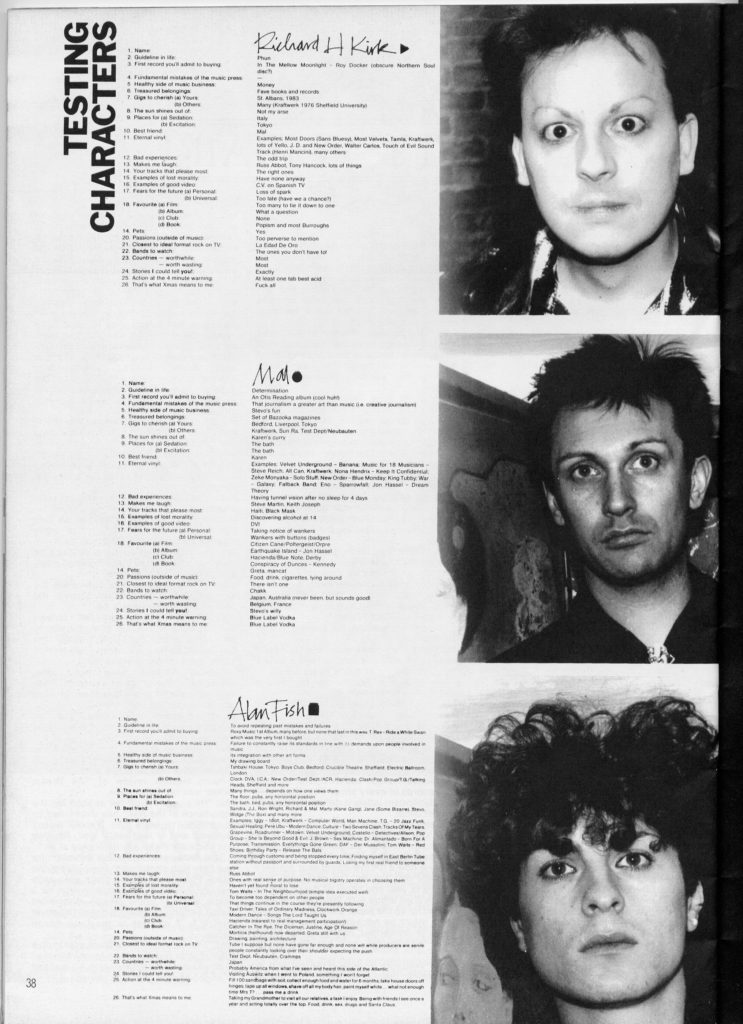 ---
26.09
A CERTAIN RATIO – Inside – 12″ b-side – Factory Records – 1986
From Sheffield above… to Manchester (often the case in my musical world back in the 80s) and from ACR's last days on Factory Records. And as it happens, Mute Records have this year re-released – in yellowy/orange vinyl – Force, the album that included this single's A-side, Mickey Way.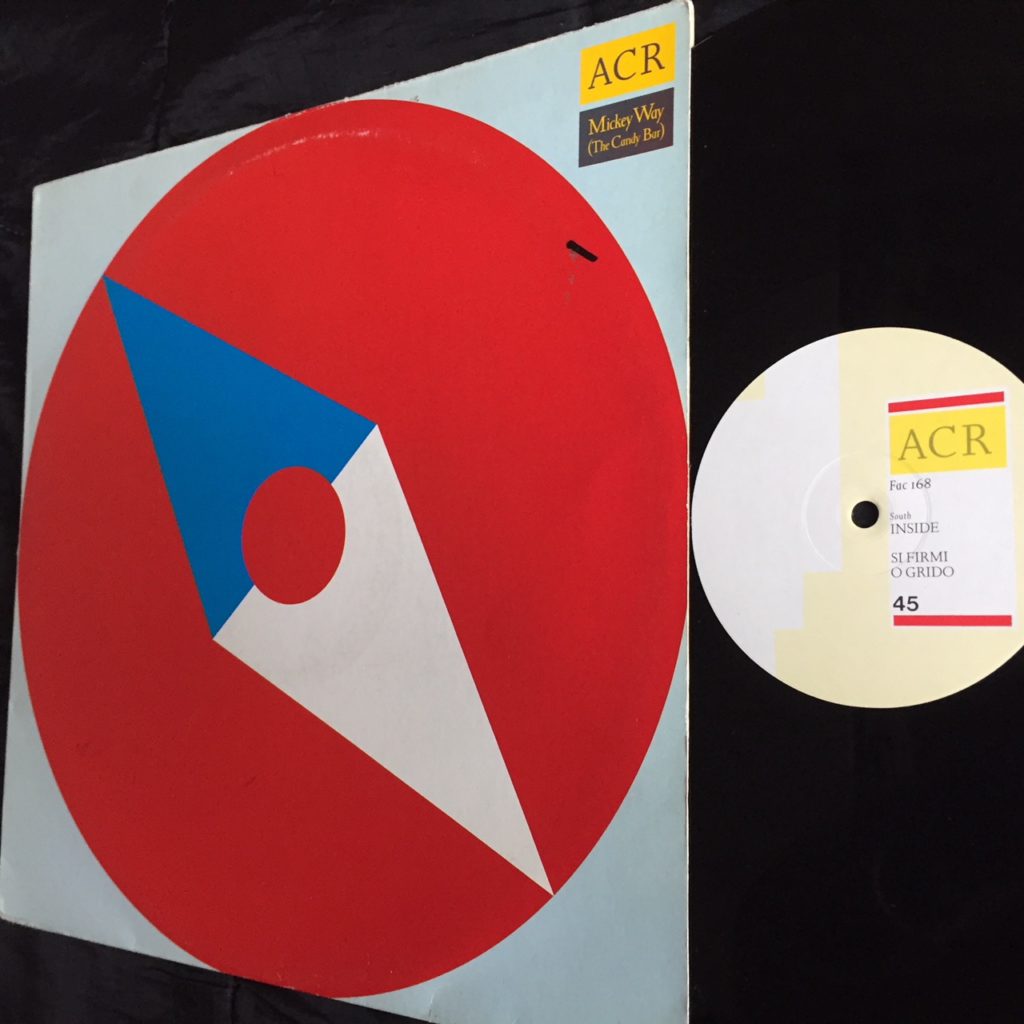 ---
31.01
COURTNEY BUCHANAN – R U Conscious (Hip Hop Mix Edit) – 12″ – MCA/ Conscious Records – 1993
The Hip Hop mix only surfaced on this later single but even though you can pick them up for pennies I sort of treasure my bunch of Conscious Records 12″ers. An early 90s London street soul sound. And re my comment on the podcast – by 'hit rate' I mean quality, not actual hits… CB had none of the latter.
'Courtney has one of the most soulful, spiritual voices to come out of the UK. His music here combines jazzy acoustic sounds with delicate use of technology on a rhythmic, down-paced head nodder. I various mixes, the track's 'conscious' lyrics and impressive vocals are a fine showcase for this British talent.' – Ralph Tee, Record Mirror (Music Week), 3.7.93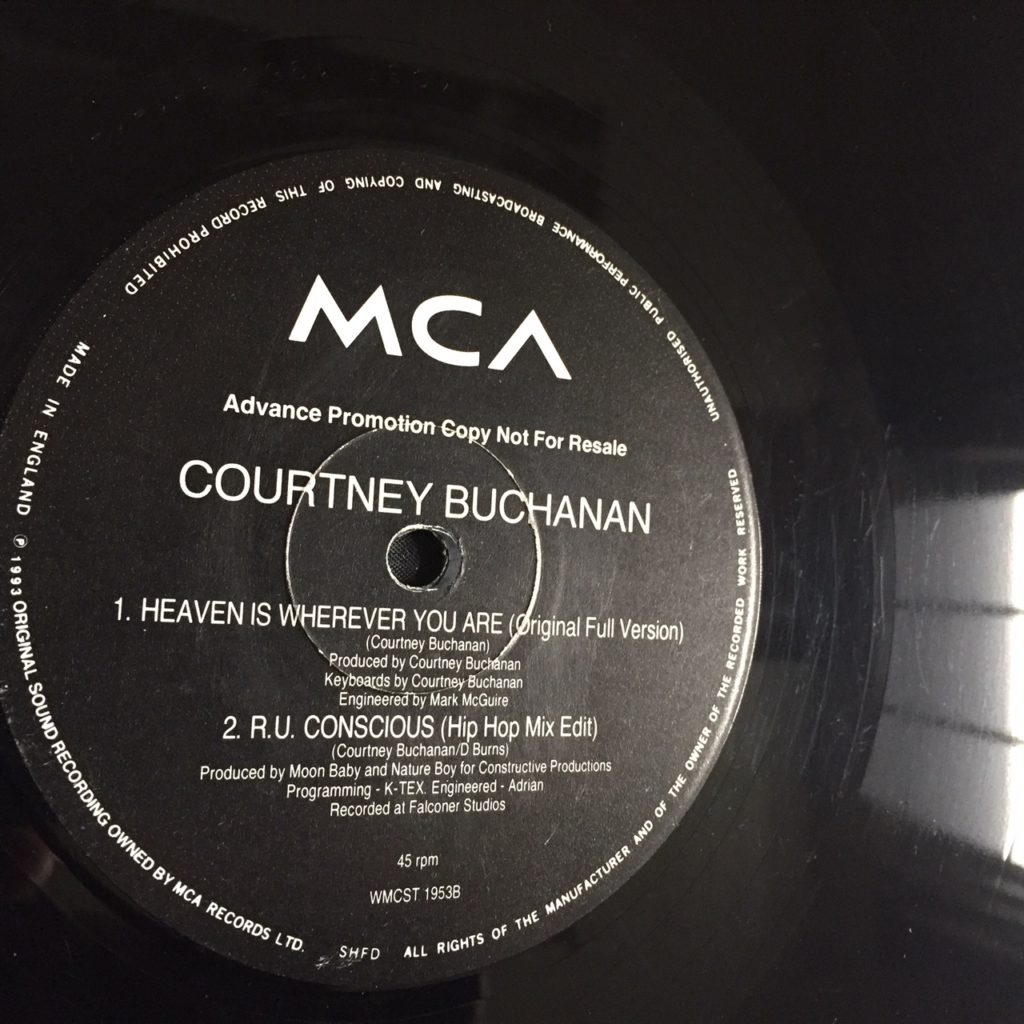 ---
34.49
HALF PINT – Can't Get Me Out – 7″ – Taxi – 1987
First heard by me on John Peel's show. A roots gem.
---
39.10
GARNETT SILK – I Am Vex – 12″ – New Sound – 1993
With my moving to London in the early 90s I very likely heard this on David Rodigan's late Sunday night Kiss FM show. Solid gold but sadly he died young, trying to save his mother from her burning house.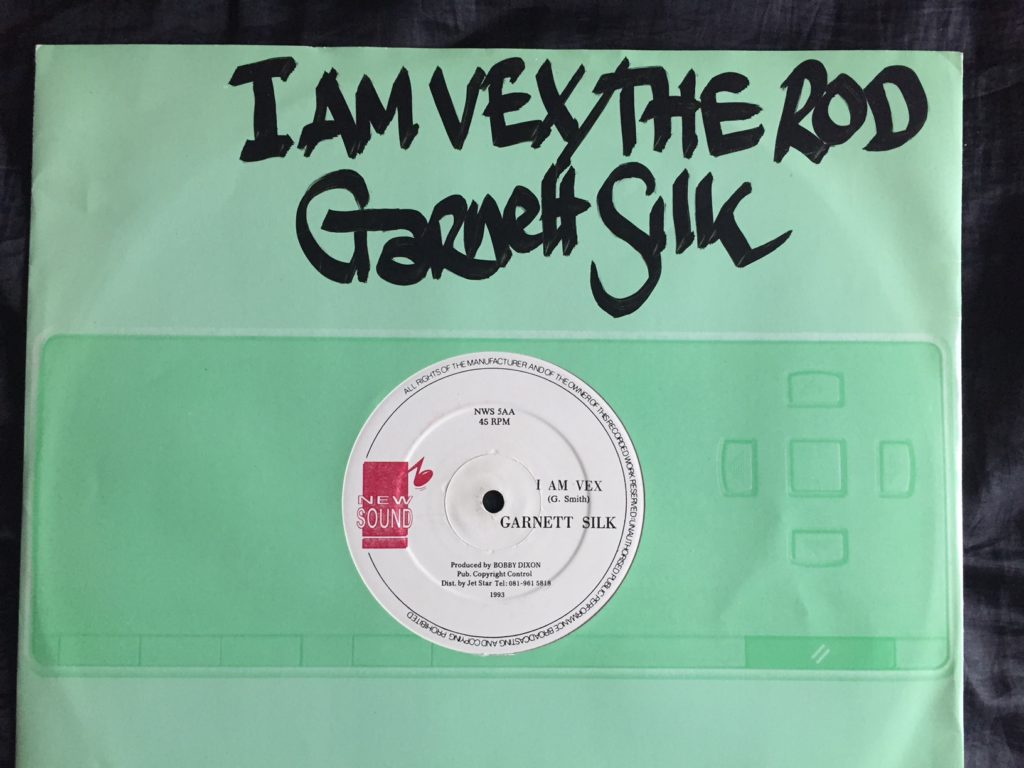 ---
43.09
C(H)RISSY D – Strike Like Matches – 7″ – Size 8 Productions – 1999
With too many tunes and not enough time I bet there's a whole bunch of dancehall tracks I could fall for… if I could ever get around to hearing them. One for my daughter, Alice, who confidently sang along to this, aged approx 10 at the time.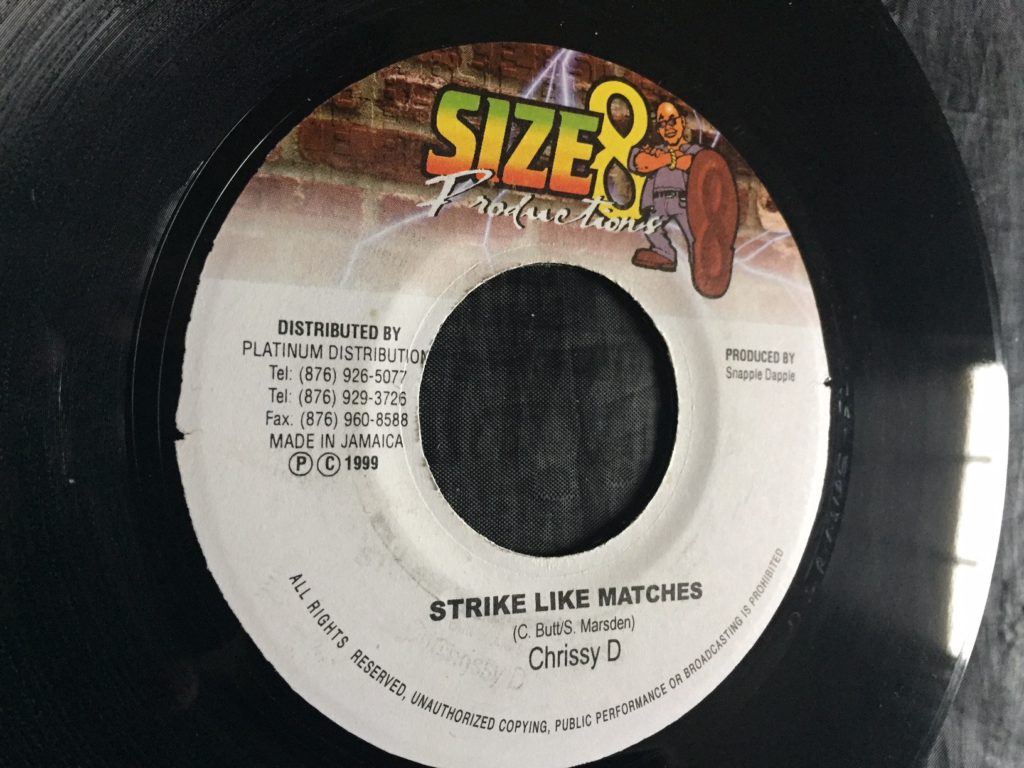 ---
45.15
EASTERHOUSE – Whistling In The Dark – 7″ – Rough Trade – 1985
If they were to get back together and only play one small hometown gig I'm sure there'd be a huge sway/head nodding thing going on to this in the crowd.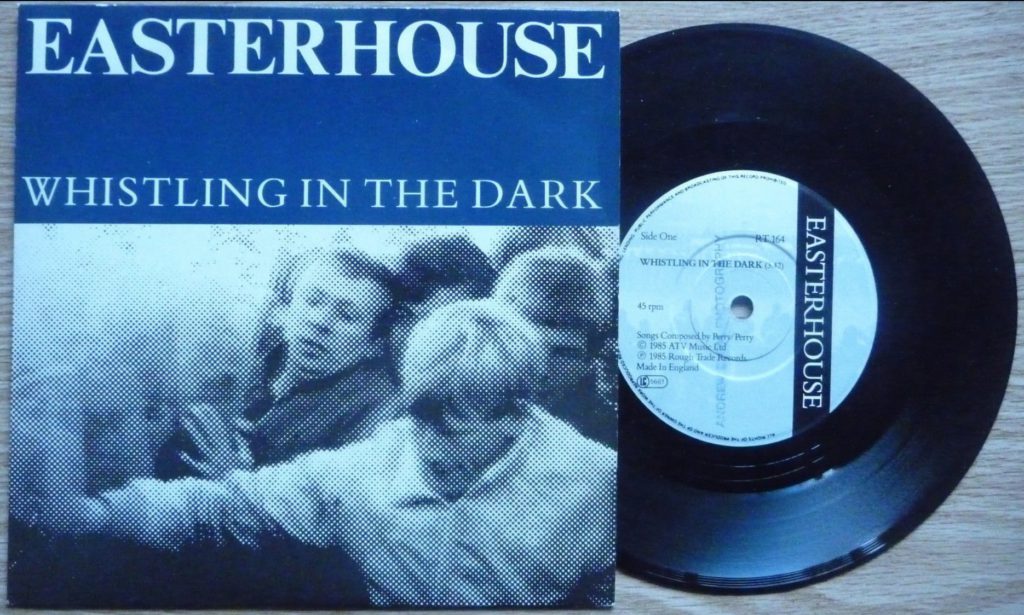 ---
52.25
THE FALL – Guest Informant – 12″ EP – Beggars Banquet – 1988
Mark Eeeeeee on manoeuvres!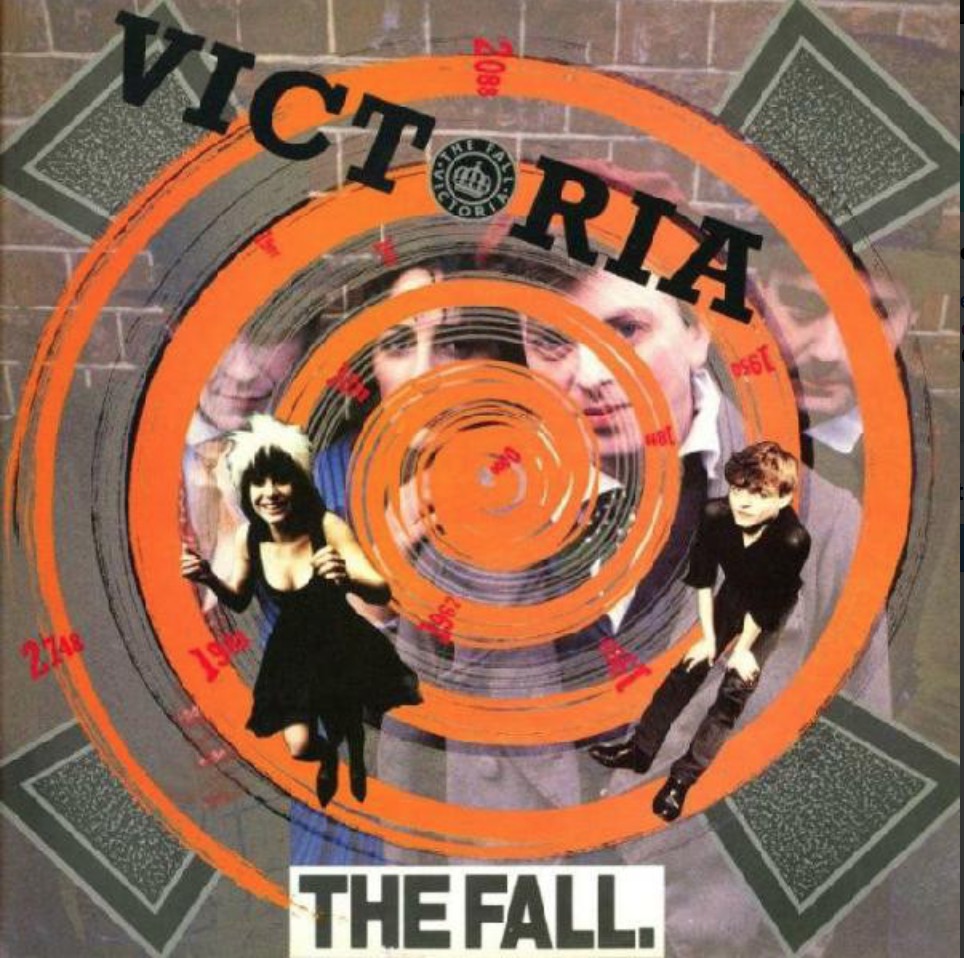 Front cover, Underground, #8, Nov '87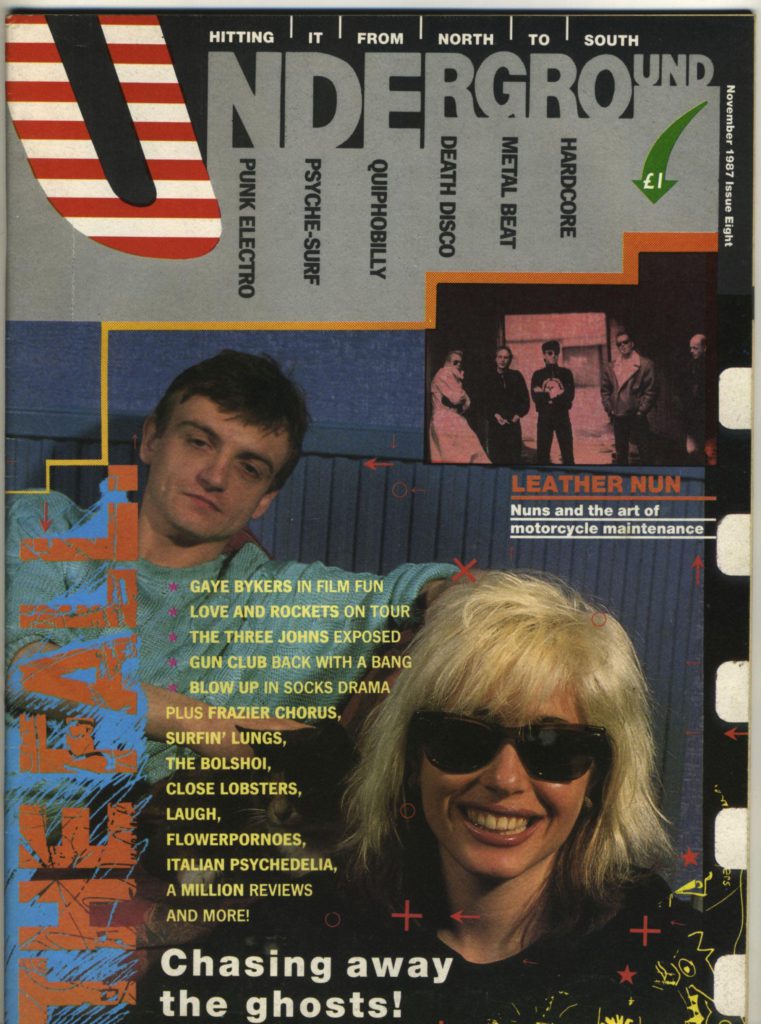 ---
56.06
KILLING JOKE  – Tension – 10″ b-side – EG/Malicious Damage – 1981
Lots of black clothes and spikey hair on the dancefloor for this one at our club back in the day – very probably before or after a Bauhaus 7″, on my watch. I wasn't a big KJ fan but if I do think of them these days, a vision of Youth lurching around on Top Of The Pops enters my head. Entertaining stuff.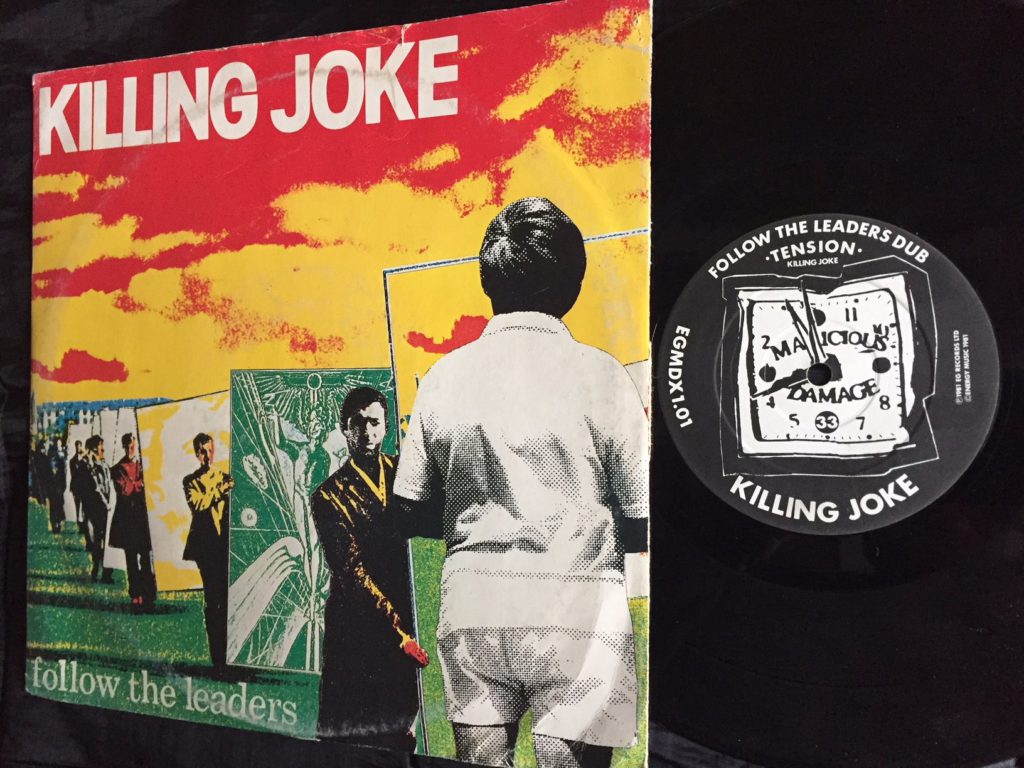 ---
01.00.21
PENETRATION – Don't Dictate – 7″ – Virgin – 1977
I think I initially saw Penetration by accident, though I've yet to have my memory of the night confirmed in more recent years via the interweb.
In mid '77, even though I was aware of the noise punk was making I was still predominantly listening to rock/pop/soul. I'd gotten to know ex-Deep Purple vocalist, Ian Gillan a little at this point. Then fronting his own band, he'd mentioned he was going to an upcoming night at the Marquee Club (then, still in London's Wardour Street) to see (Mike) Heron. I wasn't a fan of Heron but it was a good chance to hang out with Mr G and I remember being either at the bar or certainly away from a stage view when I heard this slightly alien-like (to the Marquee, anyway) voice – and so, completely out of the blue (if it definitely happened… and there) it was possibly my first live punk band experience.
'What must rank as one of the best new wave singles is Penetration's 'Don't Dictate' (Virgin), this band look so young yet they play with devastating effect. Producer Mike Howlett has done an ace job, Pauline's vocals come through crystal clear, 'Money Talks', the b-side has a well tried riff (I still like it), Pauline's lyrical style sees that it doesn't fall below the high standard they have set themselves, I wonder if they can surpass this standard with following recordings – that would be amazing!' – Summer Salt fanzine #2, 1977.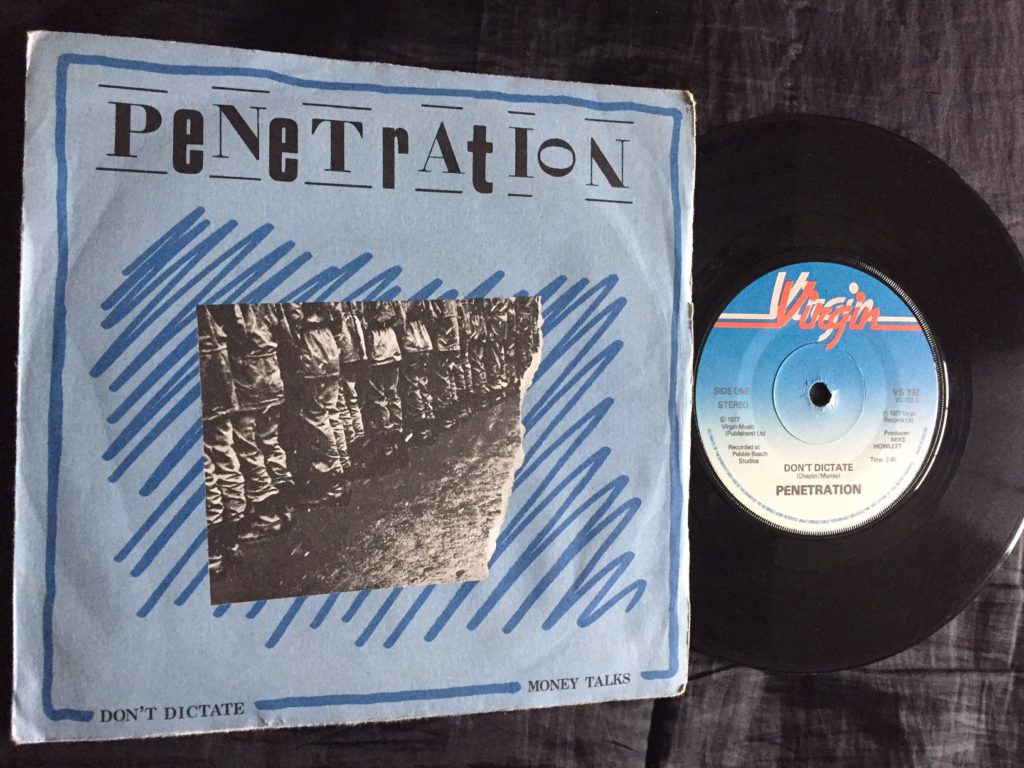 ---
01.04.52
BOGSHED – Little Grafter – Tried And Tested Public Speaker, 12″ EP – Shelfish – 1987
More banshee-like shenanigans. The sort of band I can really like a track at a time. Entertaining live, I'll bet, though I didn't see them at mate, Nigel Turner's promoted gig at Winkles… in '86, approximately.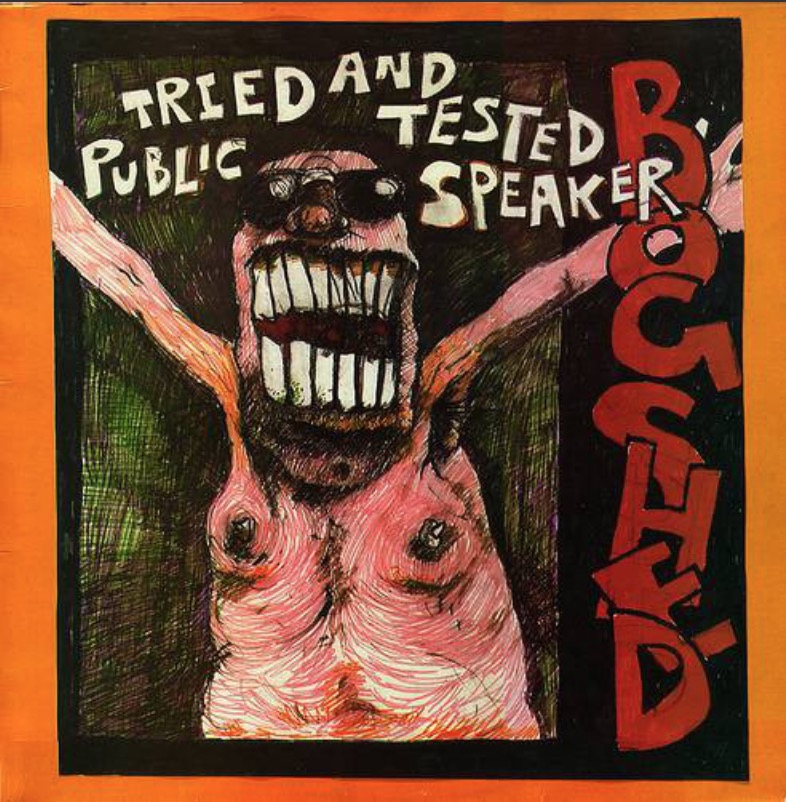 ---
01.08.17
EXPLODE INTO COLORS – Coffins – 7″ – M'Lady's Records – 2009
Just to spite my podcast comment that they were short-lived, after a number of years away they'v decided to put in two end-of-2017 gigs… if you're in Portland, Oregon.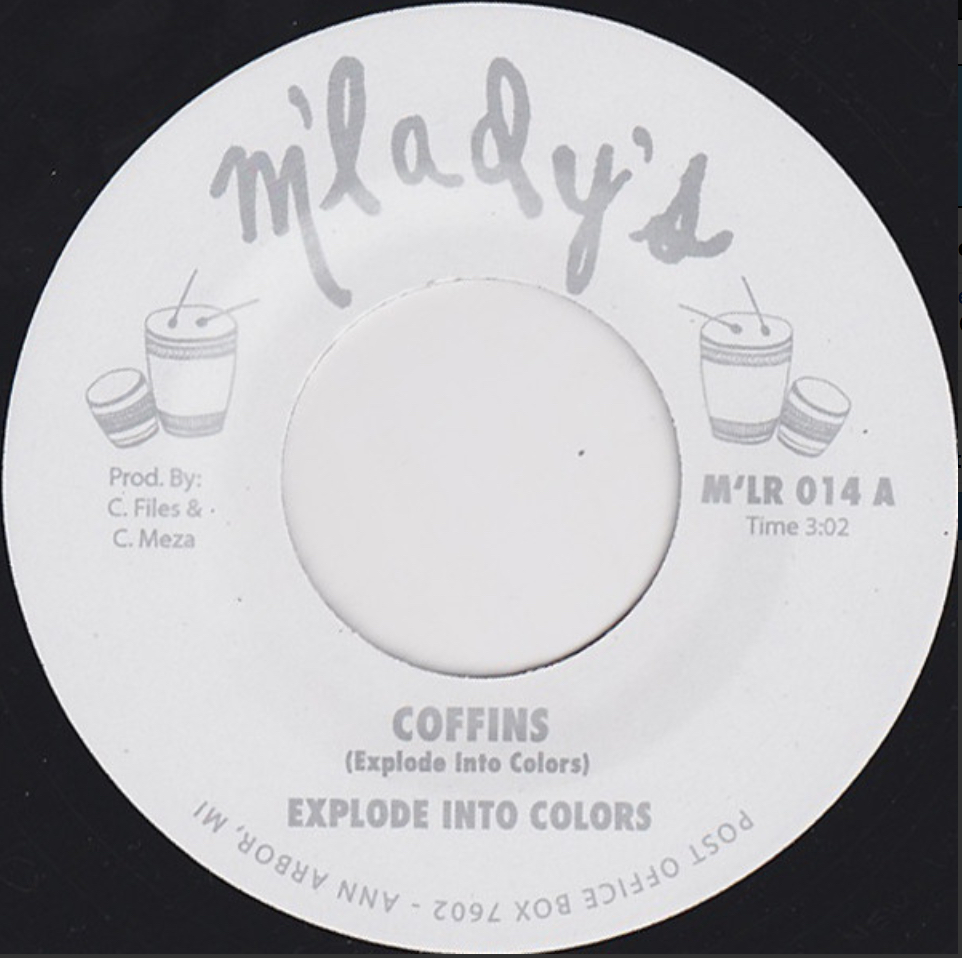 ---
01.14.13
FEMI KUTI – Beng Beng Beng (Mateo & Matos Vocal Mix) – 2×12″ – MCA – 1999
Without analysing to the n'th degree he's a chip off the old block that is his late father, Fela. Here it's tales of sex (with the female bv's singing along) and I've gone for this moody house take but the original version could well crop up at some point.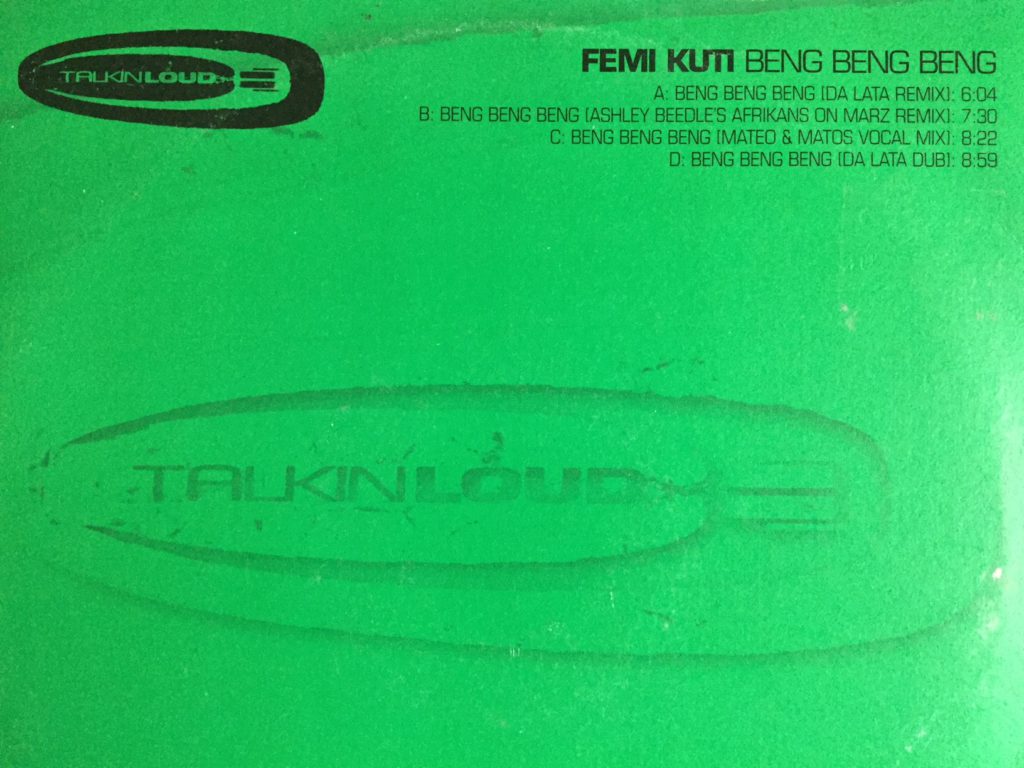 ---
01.18.16
ICARUS (feat ANIFF AKINOLA) – Ride This Train – Digital only – FFRR – 2015
Uplifting and joyous stuff! Akinola's distinct vocal has featured on 41 Rooms before – fronting The Ironweed Project – and he was also a key member of late 80s/early 90s Manchester jazz/soul/funk outfit, Chapter and The Verse. Mental note to self, though. The world is full of words, so don't call your band Icarus. These Griffiths brothers are the sixteenth (at least) to make it to Discogs with the name… and I've now playlisted two of them.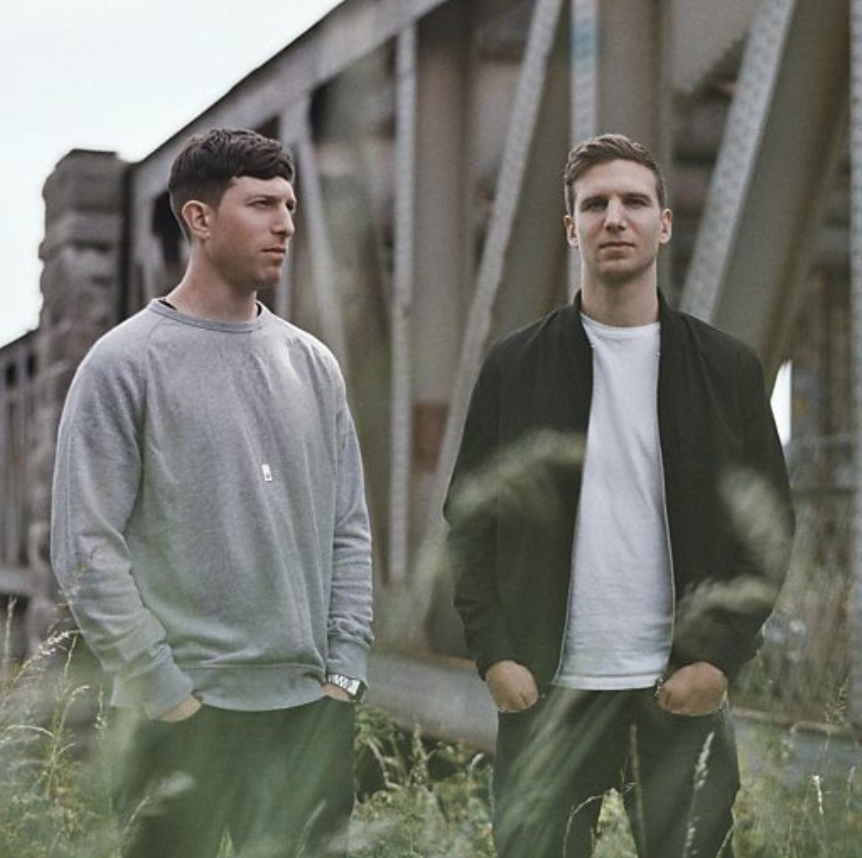 ---
01.24.17
FLIGHT FACILITIES (feat GROVESNOR) – With You – 12″ – Future Classic – 2012
Out of Sydney, Australia, unsurprisingly the sort of climate a light and breezy sound like this emanates from. I just managed to grab a 12″ before it got to the £30-£70 mark.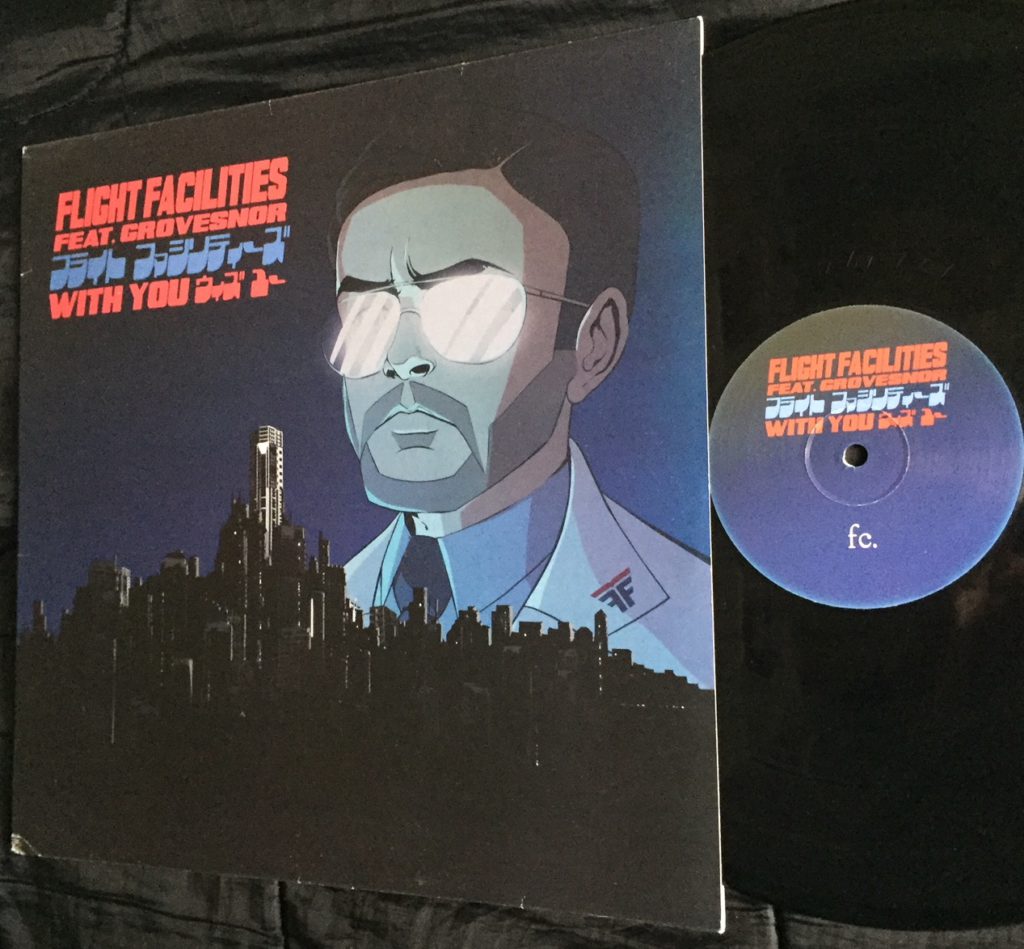 ---
01.28.30
LAMB – Wise Enough – 5, 2xLP – Strata – 2011
I finally caught them live at London's Camden Roundhouse in late 2014 and the only negativity for me (and I might have mentioned this on here before) was Andy Barlow's foot-on-the-monitor whooping the crowd up shite – though one review actually marvelled at this very 'trick'. Nowt as queer as folk.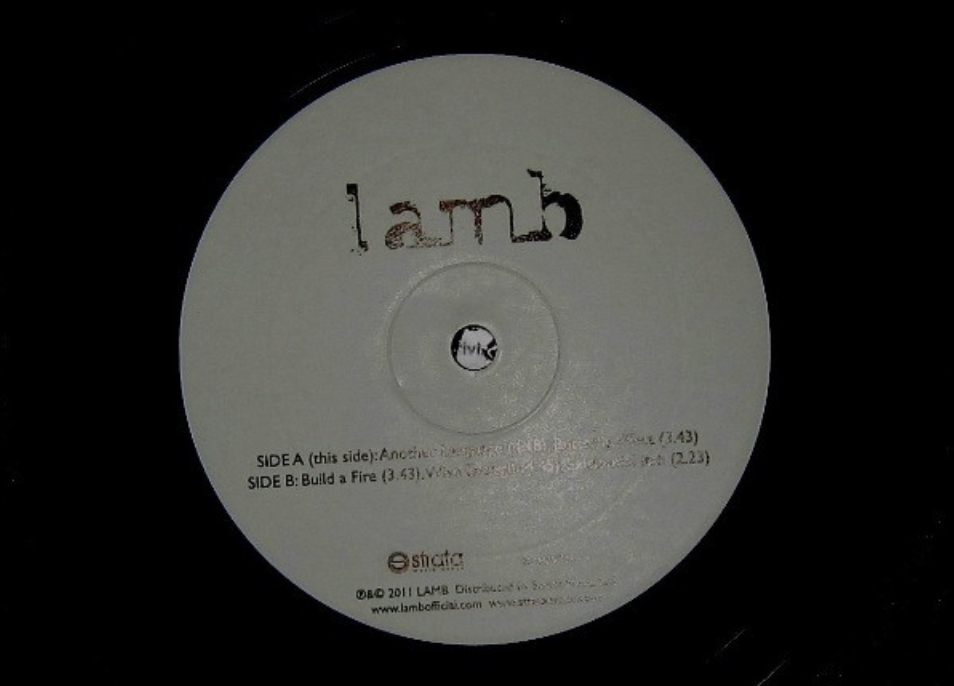 ---
01.33.34
DAVID BOWIE – My Death ( Santa Monica Civic Auditorium '72) – 2LP bootleg – mid 70s
Everything is practically everywhere these days but back in the mid 70s buying vinyl bootlegs was reeeallll excitement, coming across those rare contents/altered versions. It would be a good few years on from buying this gem before I realised My Death wasn't actually Bowie's own song, but in fact a rare live take of one written by Jacques Brel and one I'd then hear next by Scott Walker. Head here for a great article on the early days of the Trade Mark Of Quality bootleg label.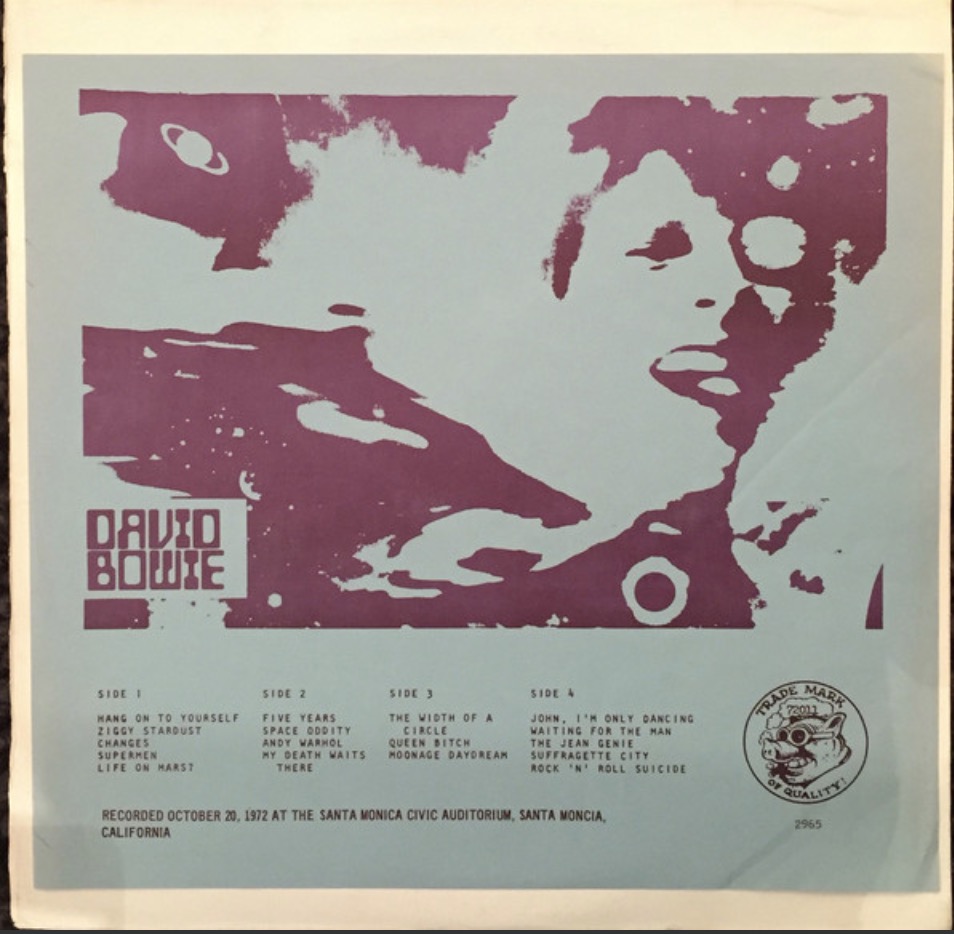 ---
01.40.26
DJ SHADOW – Midnight In A Perfect World * – 12″ – Mo Wax – 1996
Crate-digger supreme, Josh Davis, in the early'ish years of his Mo Wax ascendency to hip hop and beats royalty.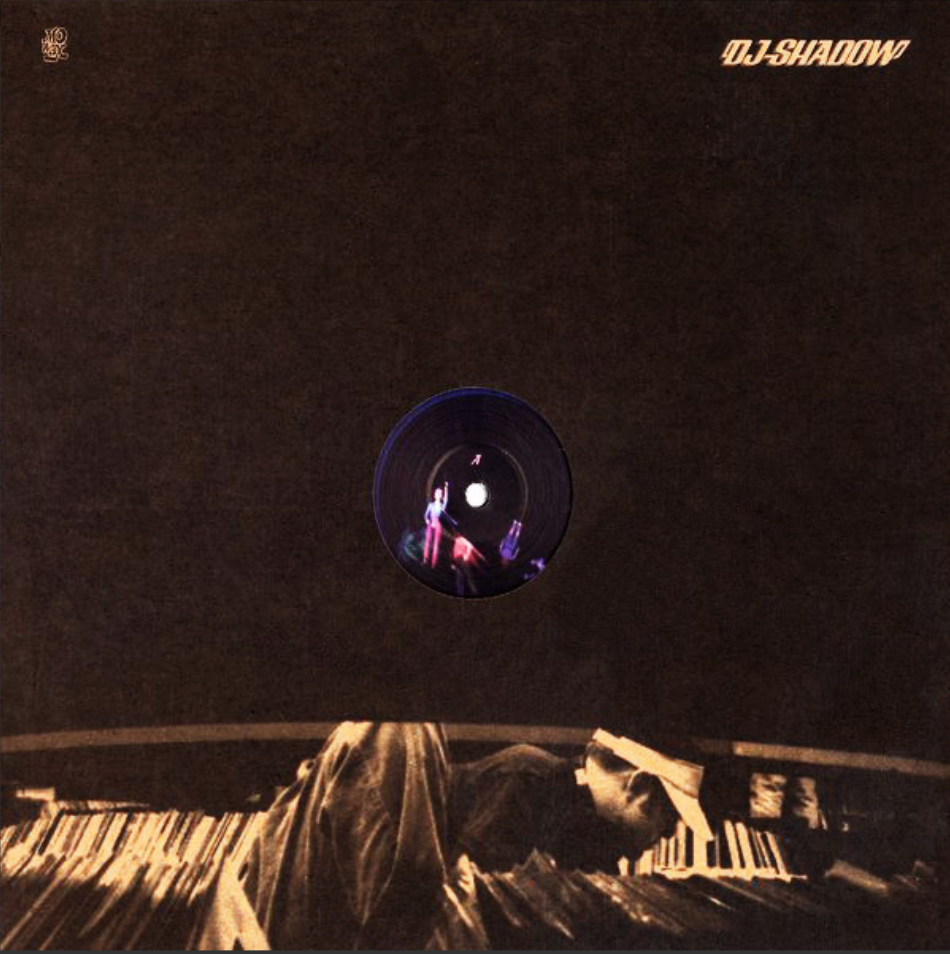 Jazid #5 article, Sept-Oct '96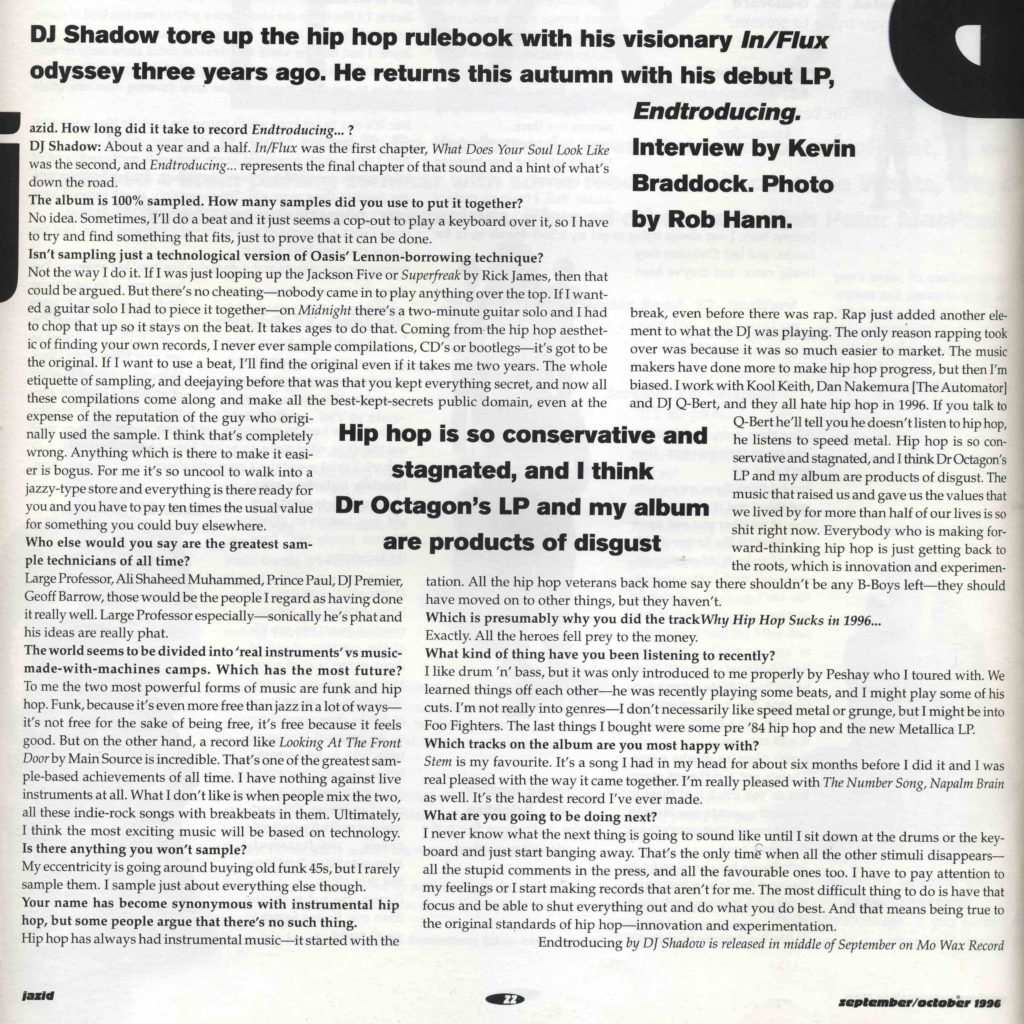 ---
01.44.03
THE FLOWERPOT MEN – Walk On Gilded Splinters – 12″ – Compost Records – 1985
I missed this first time around. Even in the close(r) knit world of just, say, post punk etc back then, it could happen. These days? One is basically pissing in one's wind trying to keep up with everything that's released. So, no-one with any life to live does.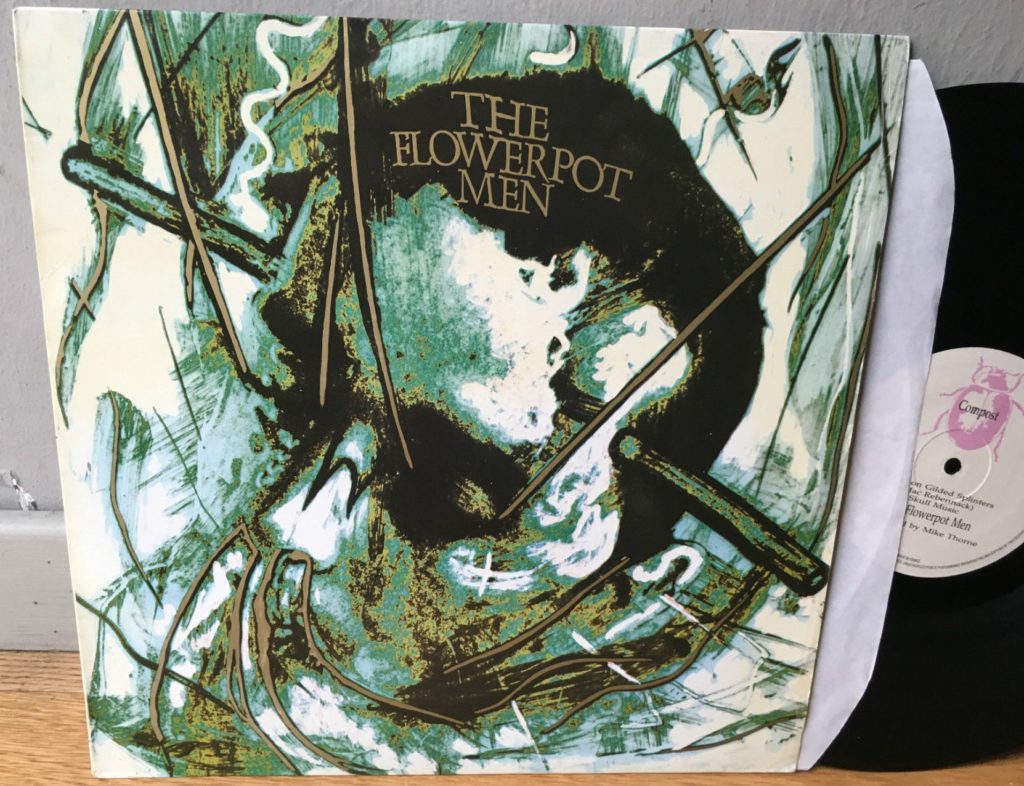 ---
01.46.43
(THE) HUNGRY I – Enter Shakin' – 12″ b-side – Nursery – 1991
Eyeless In Gaza's Martyn Bates in a brief spell fronting a full band. Unsurprisingly, it grabbed me.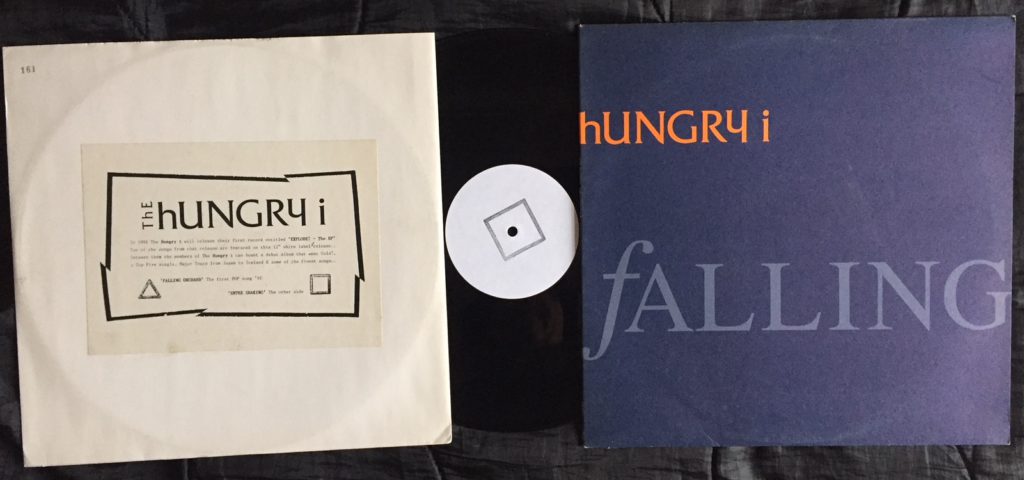 My numbered promo copy, though I've no idea how many were pressed.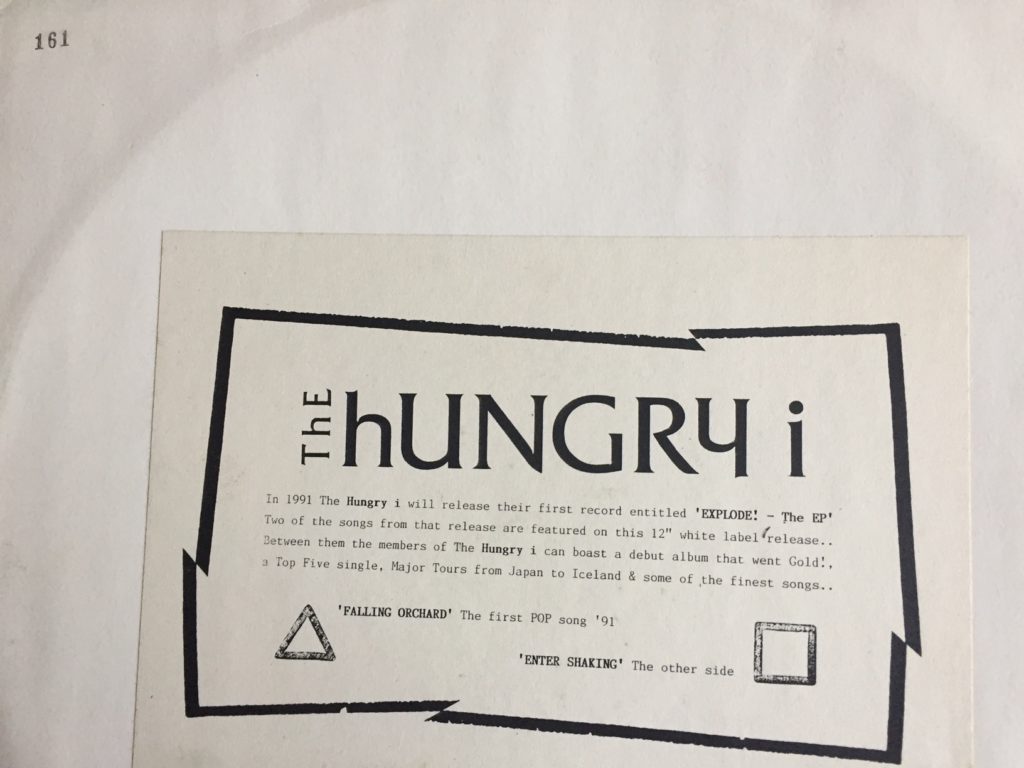 ---
01.49.14
JAPAN – Fall In Love With Me – Quiet Life, LP – Ariola Hansa – 1980
They might well have lost some of their glam rock audience with the shift that Quiet Life brought about but I more than happily moved with them.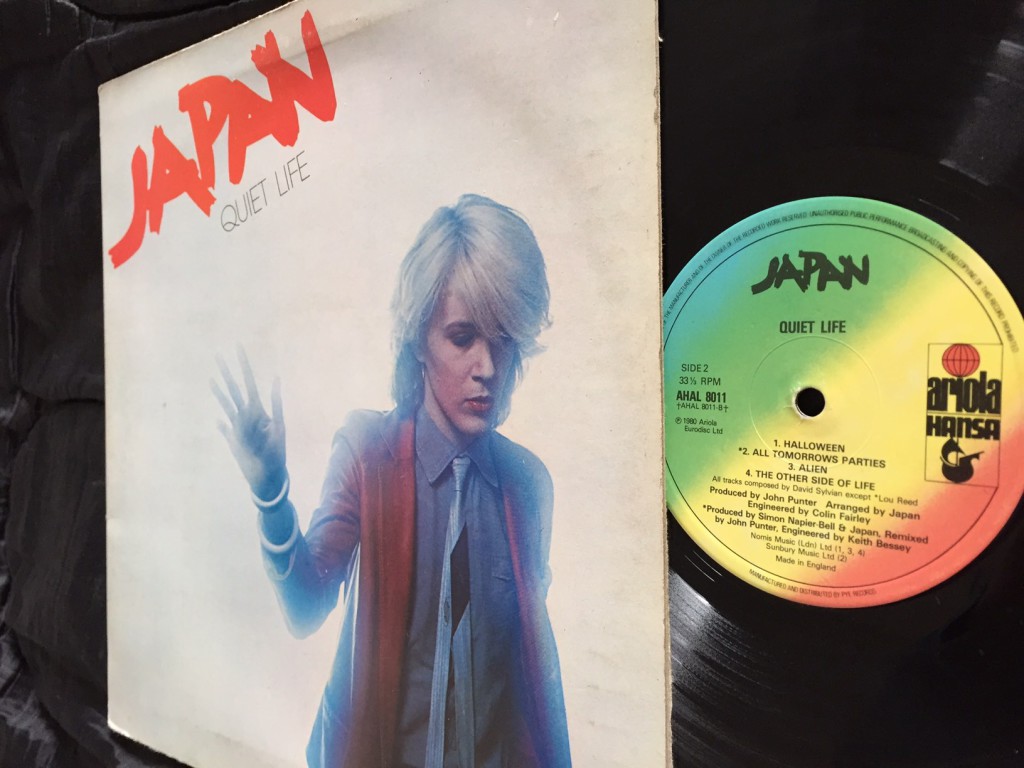 ---
01.51.34
ECHO AND THE BUNNYMEN – Crocodiles (Live At The Royal Albert Hall, 18.7.83) – CD only – Noble Rot – 2009
One absolutely storming version from Albert's place, with McCullough and the band at their best. Somewhere it's quoted the Bunnymen were the first rock band to play the venue but a whole bunch (including Led Zeppelin in 1970) had been there and done it.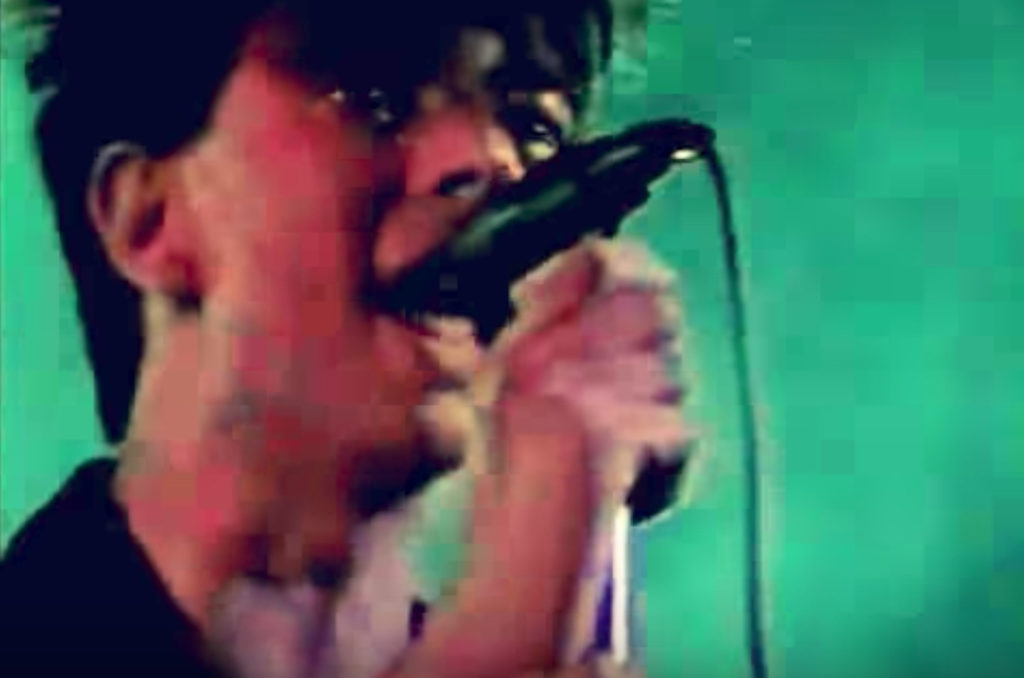 ---
It's getting colder… with a return to Bedford soon looking to be no warmer.
Dec