PLAYLIST 79 uploaded May 3, 2020
and is 96% vinyl friendly. Soooo close! Near perfect.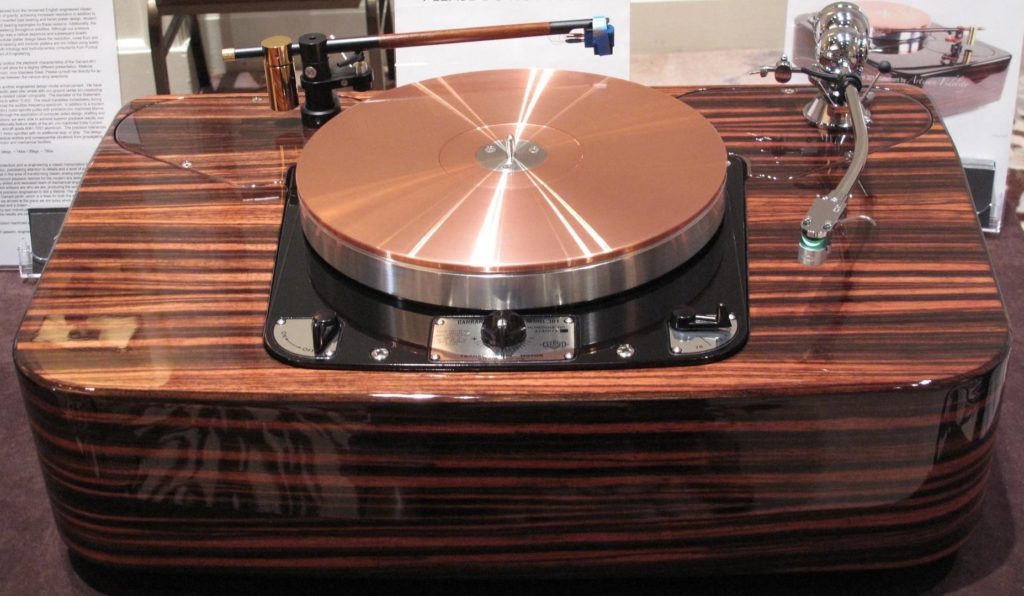 Handcrafted, custom-restored/rebuilt vintage turntable via Artisan Fidelity. A 'work of art' said one review, AF's pricing for these lads ranges from $4895 to $58,000.
---
Any track marked * has been given either a tiny or a slightly larger 41 Rooms 'tweak'/edit/chop/etc.
---
Lyric of Playlist 79…
Lesley W having a poke at a USA of a different era here. I wonder what she made of the Trump clown?
---
00.00
(Intro) THE FLAMINGOS – Stars (Edit) – Unreleased demo – 1983 Episode #1 for info.
---
00.41
NEW ORDER – Thieves Like Us – 12″ – Factory – 1984
'April should (see) the unveiling of the long awaited Thieves Like Us on 7″ and 12″ – a distinct change of emphasis this one, a slowish ballad, but totally addictive. Some may prefer Murder, a tricky instrumental from the Power, Corruption and Lies LP sessions, which Factory Benelux aim to release about the same time, backed with an up-tempo instrumental version Thieves (FBN 22)'. – Steve Connell, The Catalogue #14, April '84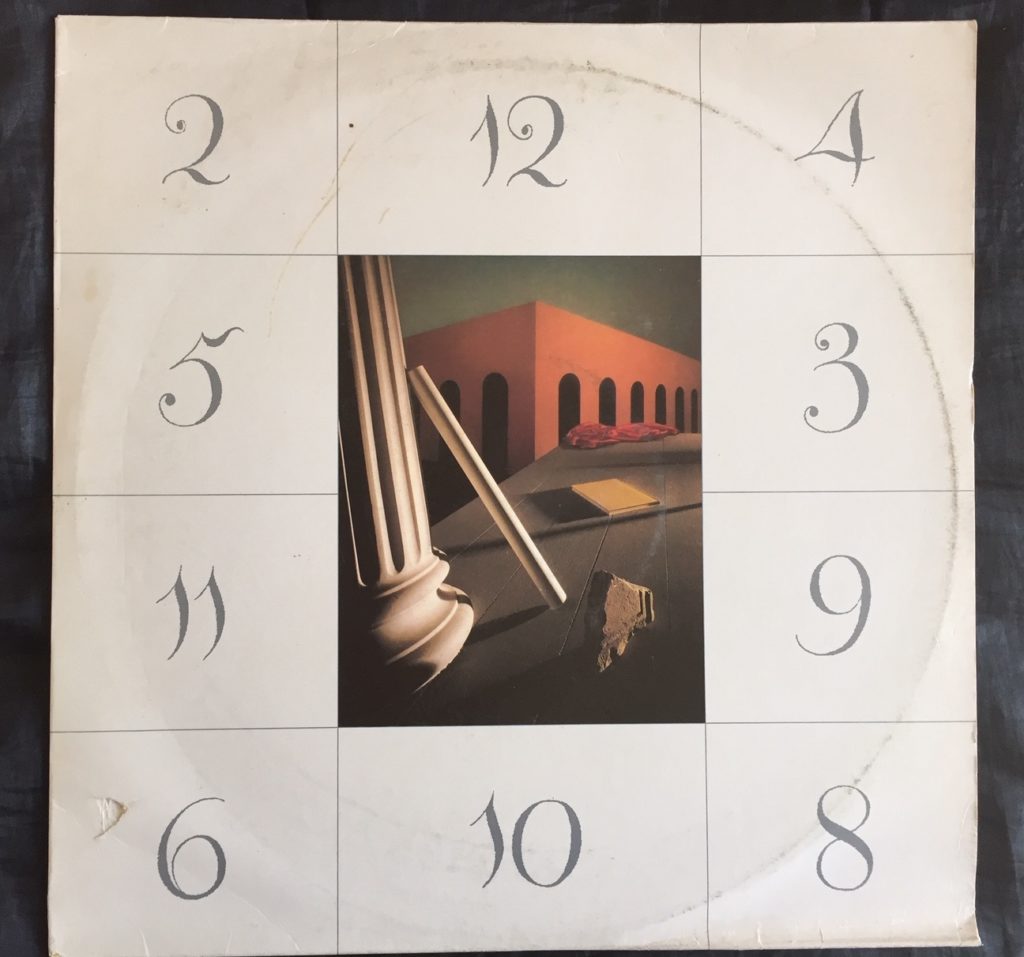 Somewhere along the way before publishing From Heaven to Heaven… I lost both the photos and the negatives I had from New Order's visit to TV South(ampton) in Nov '83 to promote Thieves Like Us, so these murky b/w scans from my (poorly printed) Rorschach Testing mag/fanzine article (one page below) will have to do for here.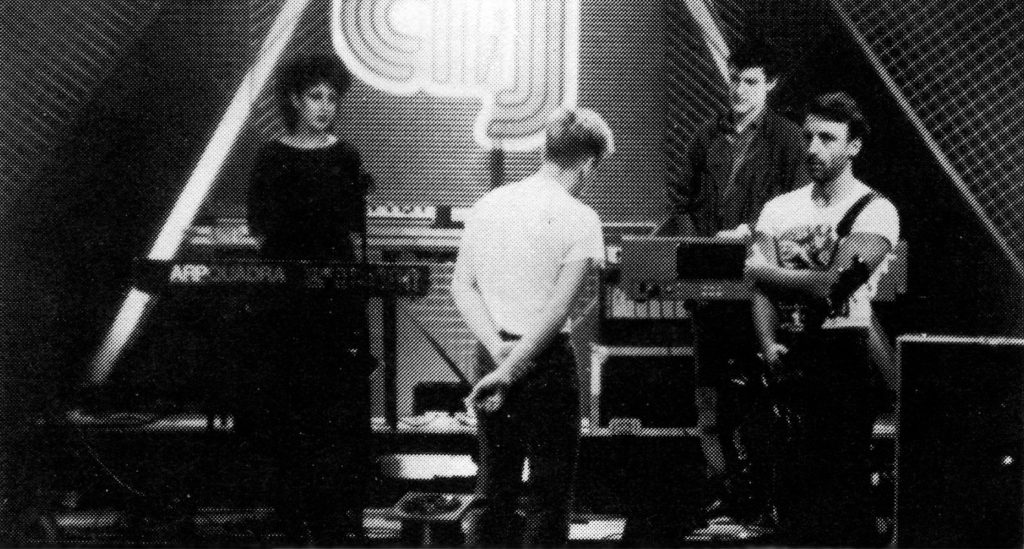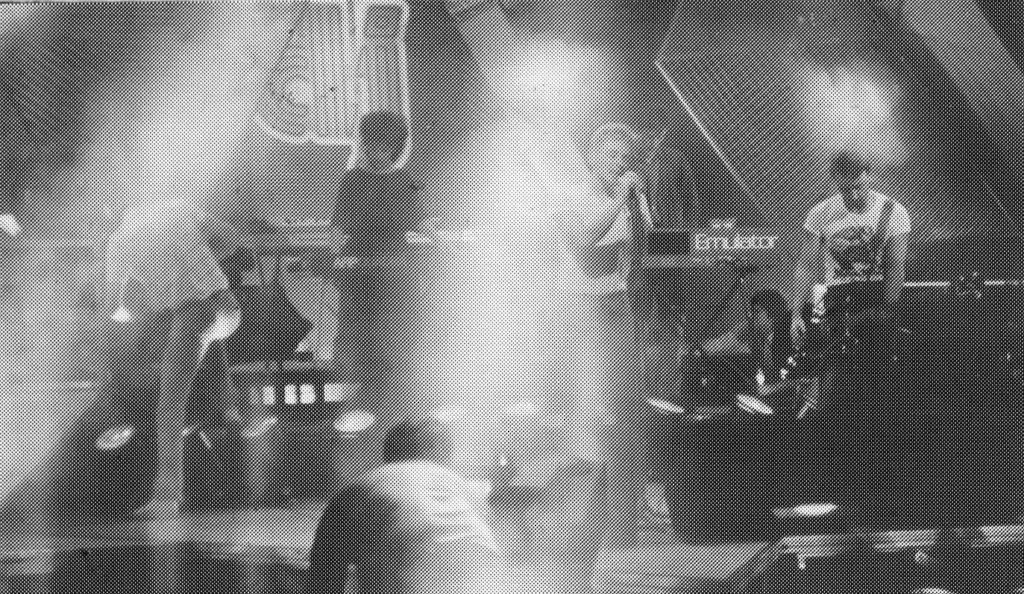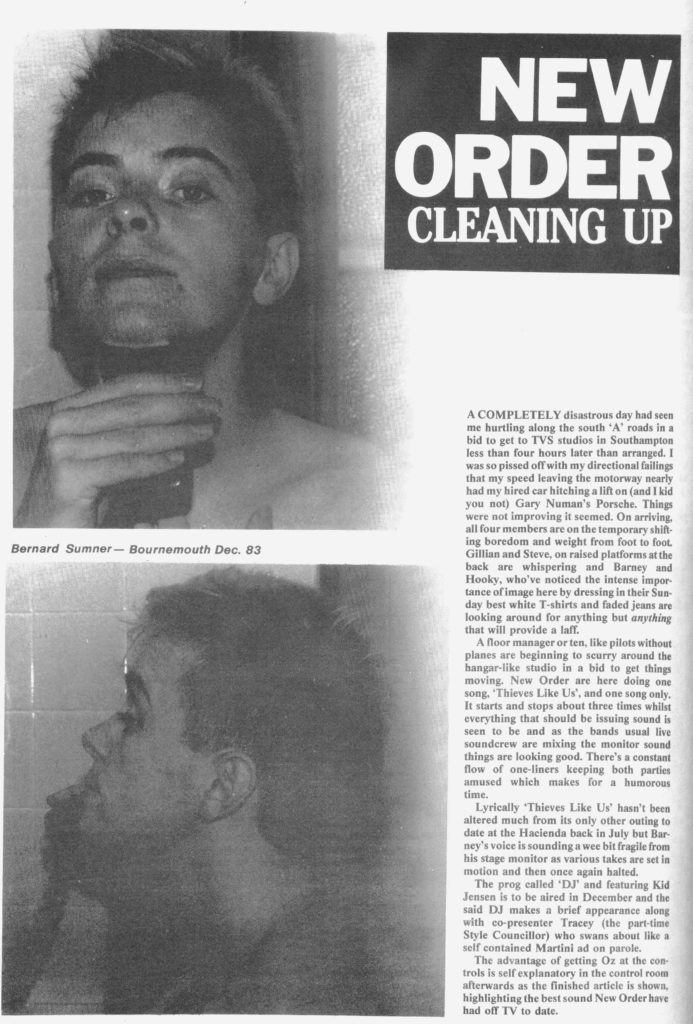 Photos and Rorschach Testing extract copyright/credit(s) – Dec Hickey
---
07.01
THE GO! TEAM – Ladyflash – 7″ – Memphis Industries – 2004
Squelchy sounding! Must be all that Brighton sea air. Like mid sixties Motowners making a hip hop record… and that red vinyl just reminds me of bootleg albums from the mid seventies. I think I had a Beatles album that had the same look.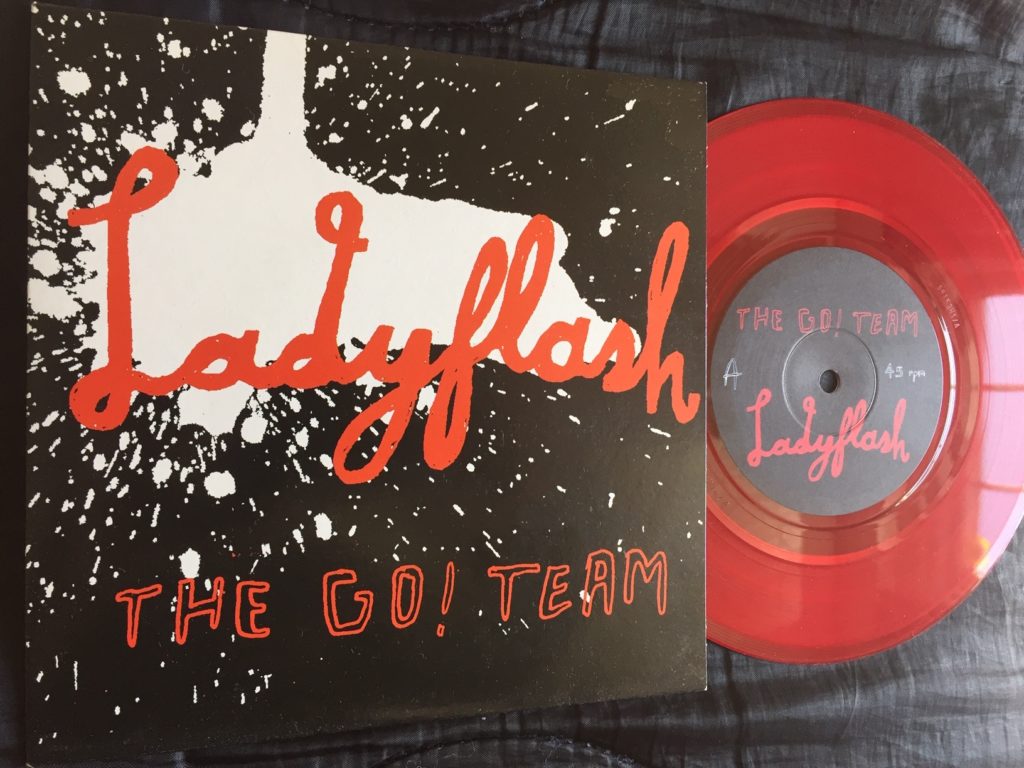 ---
10.49
DOUBLE DEE & STEINSKI – Lesson 3 (History of Hip Hop Mix) * – 12″ promo – Tommy Boy – 1985
Coldcut's existence is most probably down to this and a few other records of the time. Snappy… and bonkers! Pre the Akai 950 sampler, I'm guessing this involved a lot of tape splicing.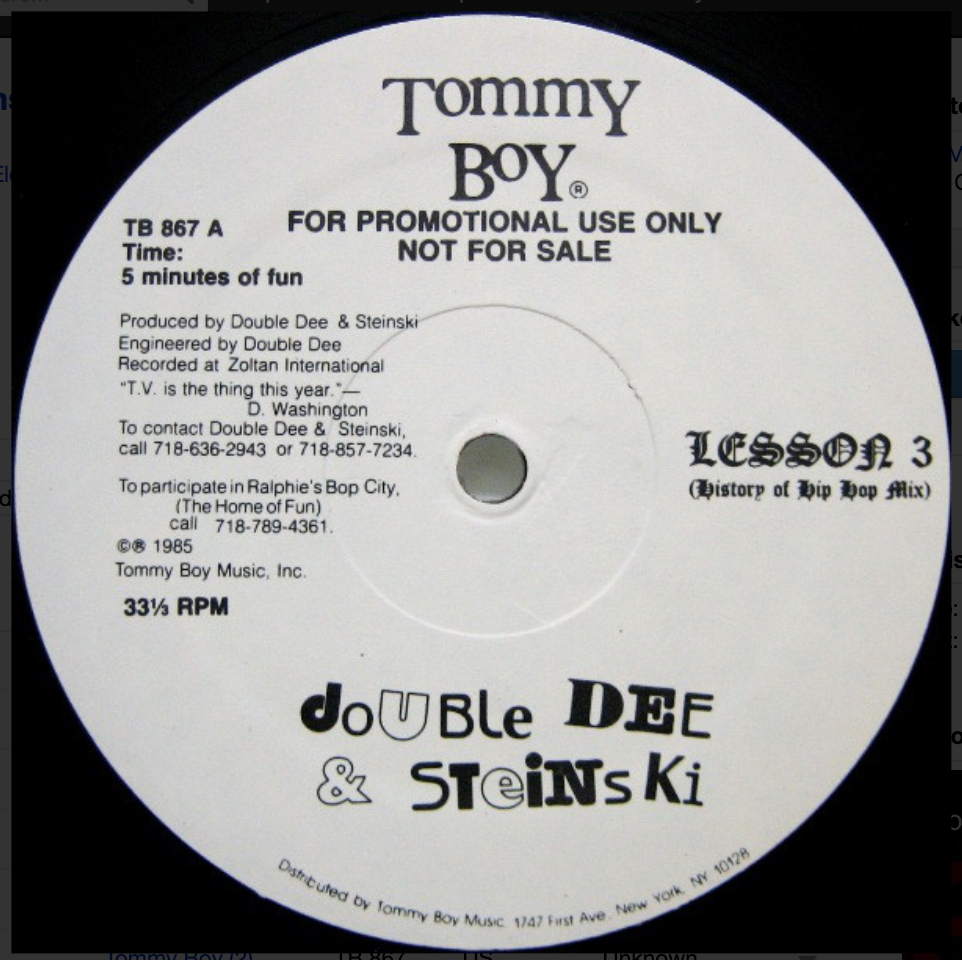 ---
15.26
CAPTAIN ROCK – The Return Of Capt. Rock – 12″ – NIA Records – 1983
Yet another on a C90 cassette of then very current electro, ex-bass player of The Wake, Mac gave me sometime in 1983.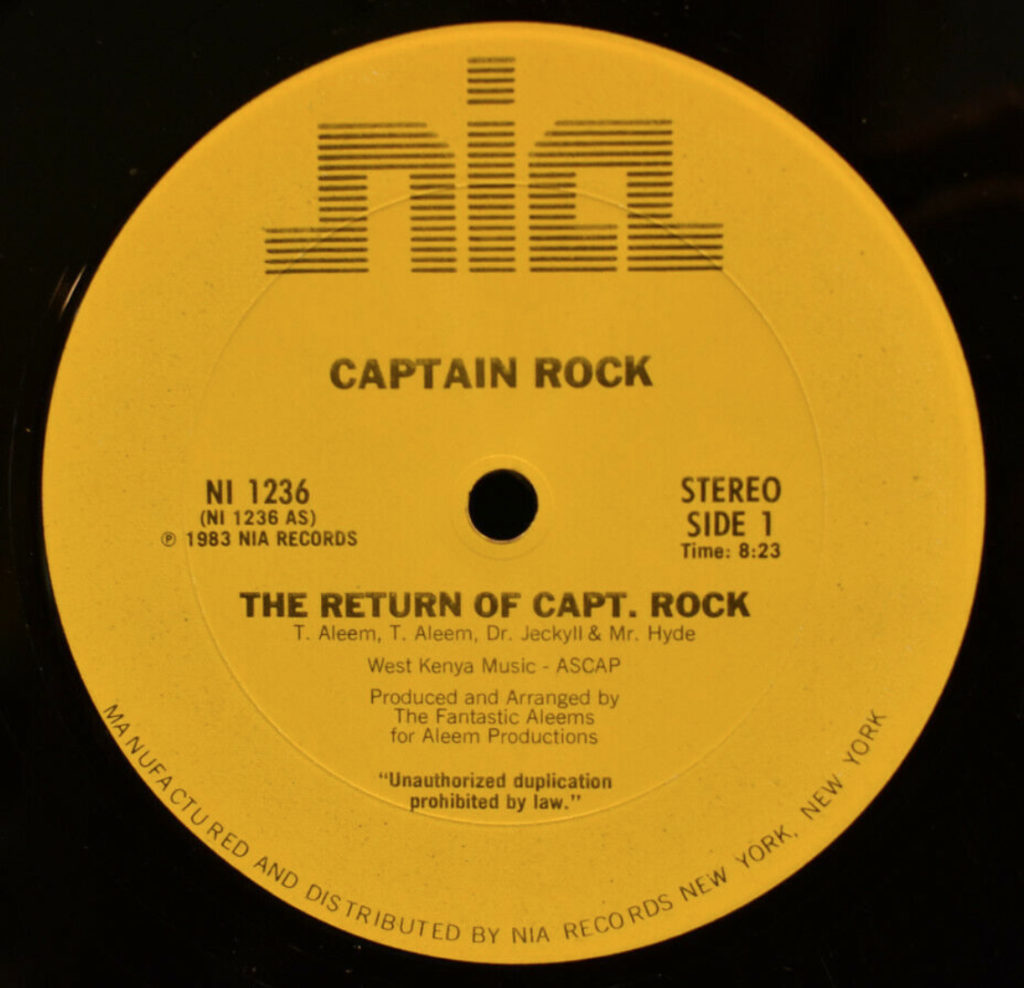 ---
23.09
'SWEET BROWN' – 'Ain't Nobody Got Time For That' – Youtube only – 2012
How I got to 79 shows before playlisting this I'm not too sure. A masterful (see Youtube) bit of 'found sound' manipulation, where some real life scary shit turned into a bit of a mini media tour for our accidental guest vocalist here.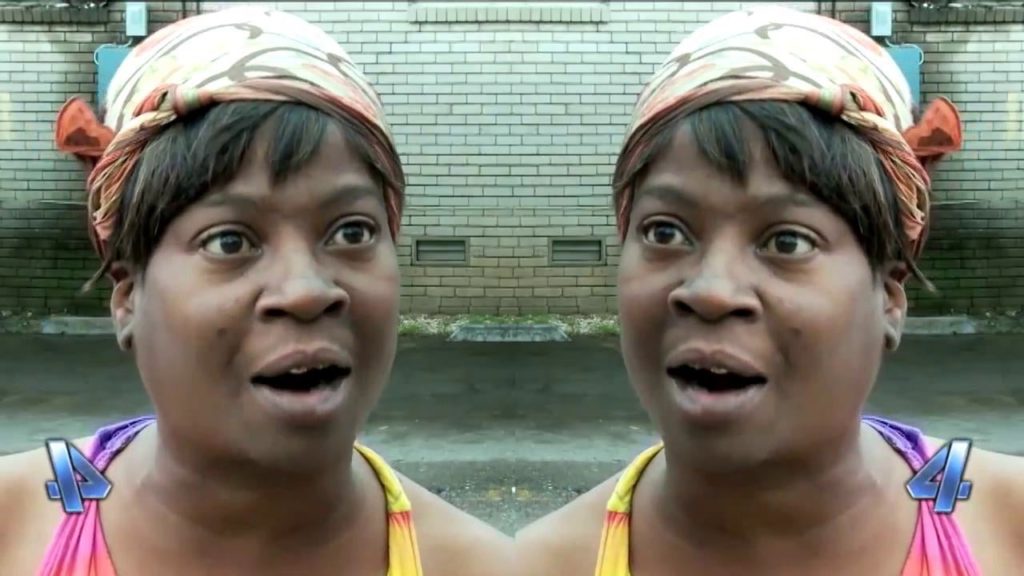 ---
24.53
SPEEDOMETER – Work It Out – 7″ – Freestyle Records – 2005
Tight!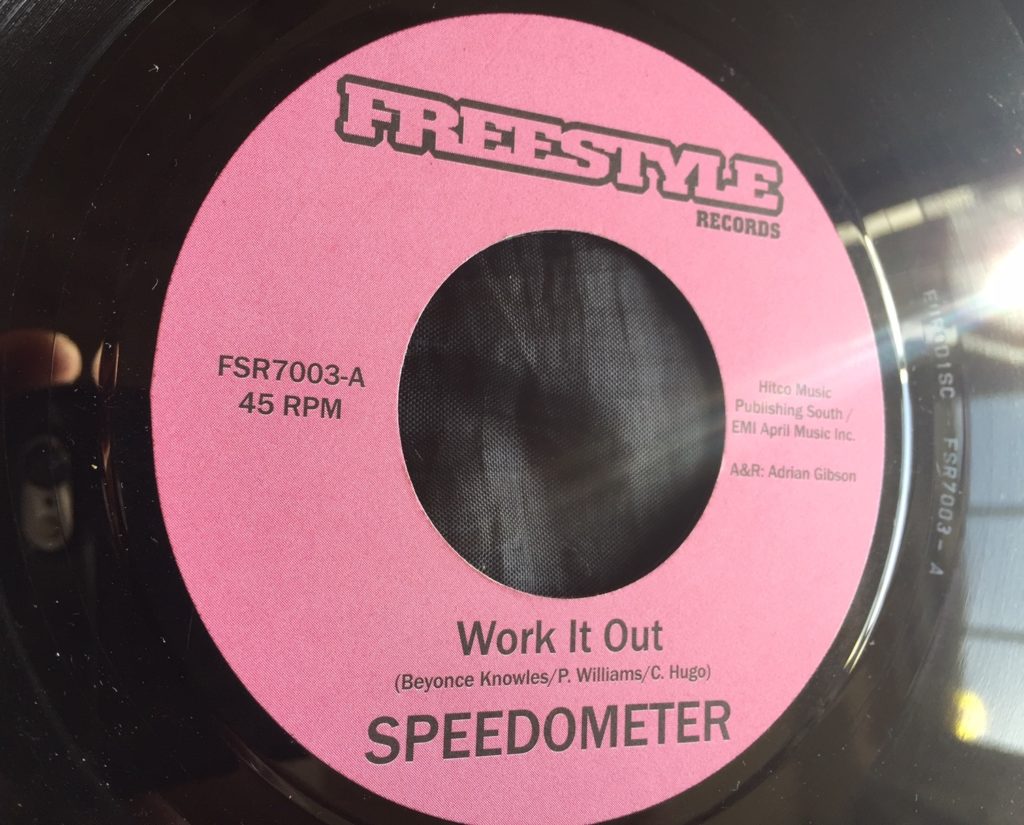 ---
28.22
AU PAIRS – America – Sense and Sensuality, LP – Kamera – 1982
Hell, if music was still Lesley Woods' main vehicle in life, she'd be spoilt for choice for subject matter to rant at.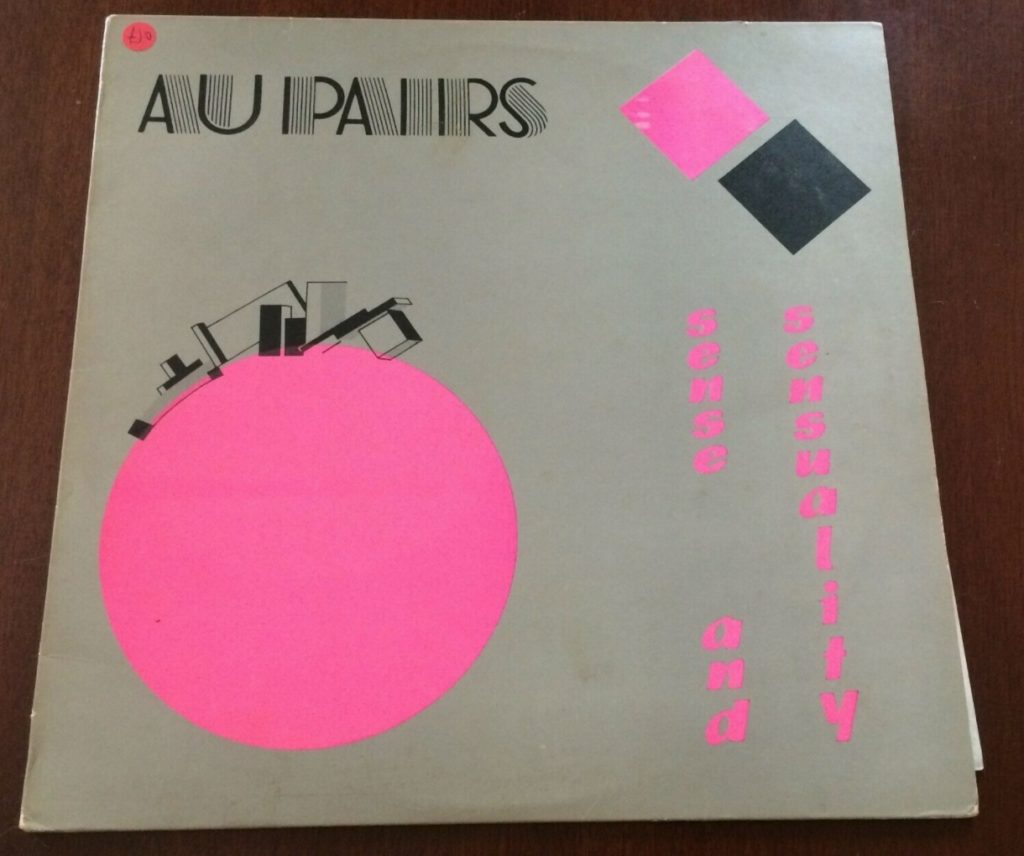 ---
33.04
23 SKIDOO – Another Baby's Face – 7″ b-side – Pineapple Products – 1981
A bit punk ska? A bit 60s garage? A bit before the industrial funk and Gamelan sound set in.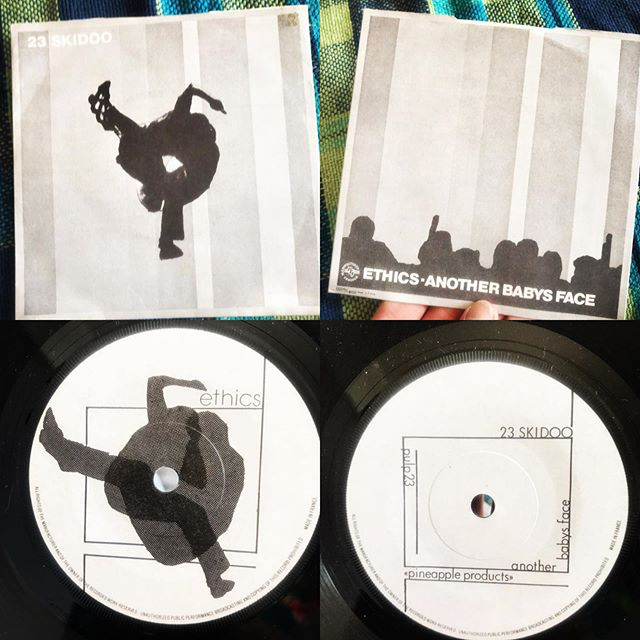 A 1981 Leicester Uni poster.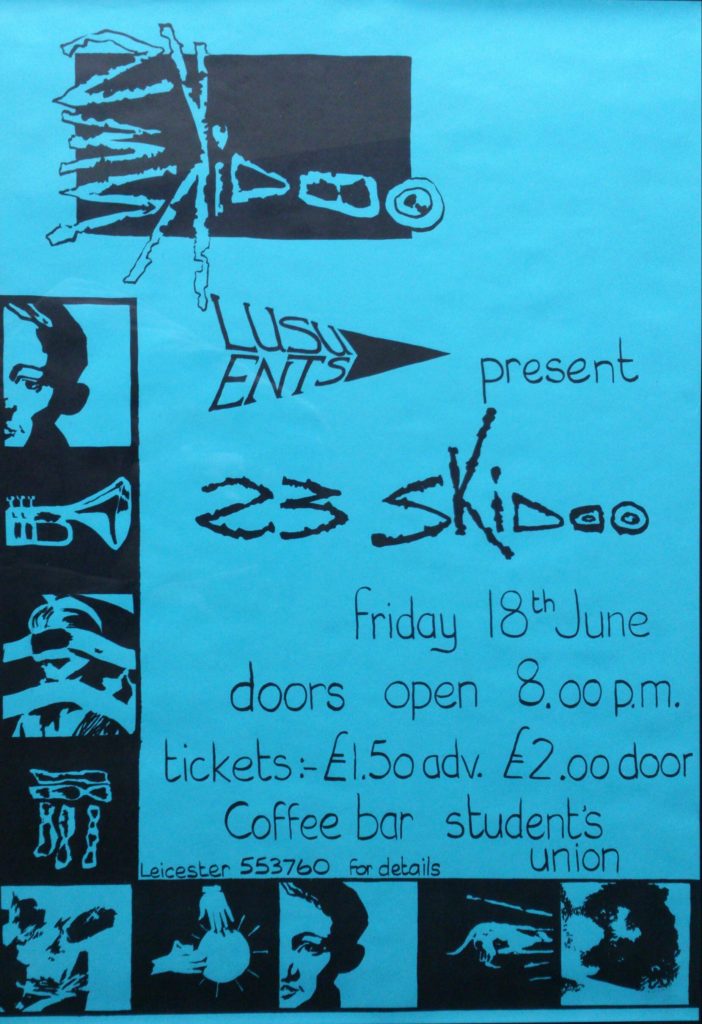 ---
37.38
SUDETEN CRECHE – Are Kisses Out Of Fashion * – Europe In The Year Zero, v/a 12″ EP – S/Phonograph – 1982
Very cute then… and now. That's a good thing. They had a lone single in 1983 and another in… 2019(!), but with a life elsewhere in between, no doubt.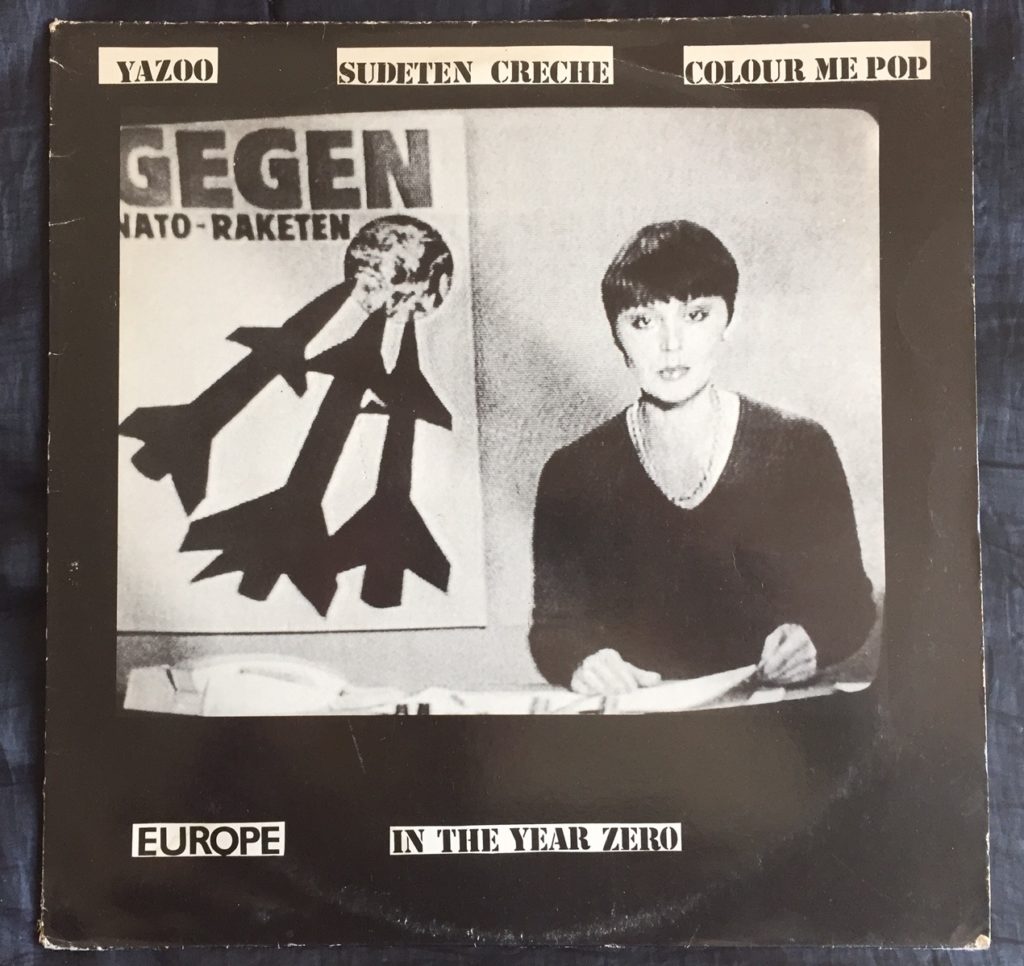 ---
40.53
THOSE DANCING DAYS – Hitten – 7″ – Wichita – 2008
Like so much music out of Scandinavia, TDD's approach had a refreshing slant. A bit Blondie-like, but…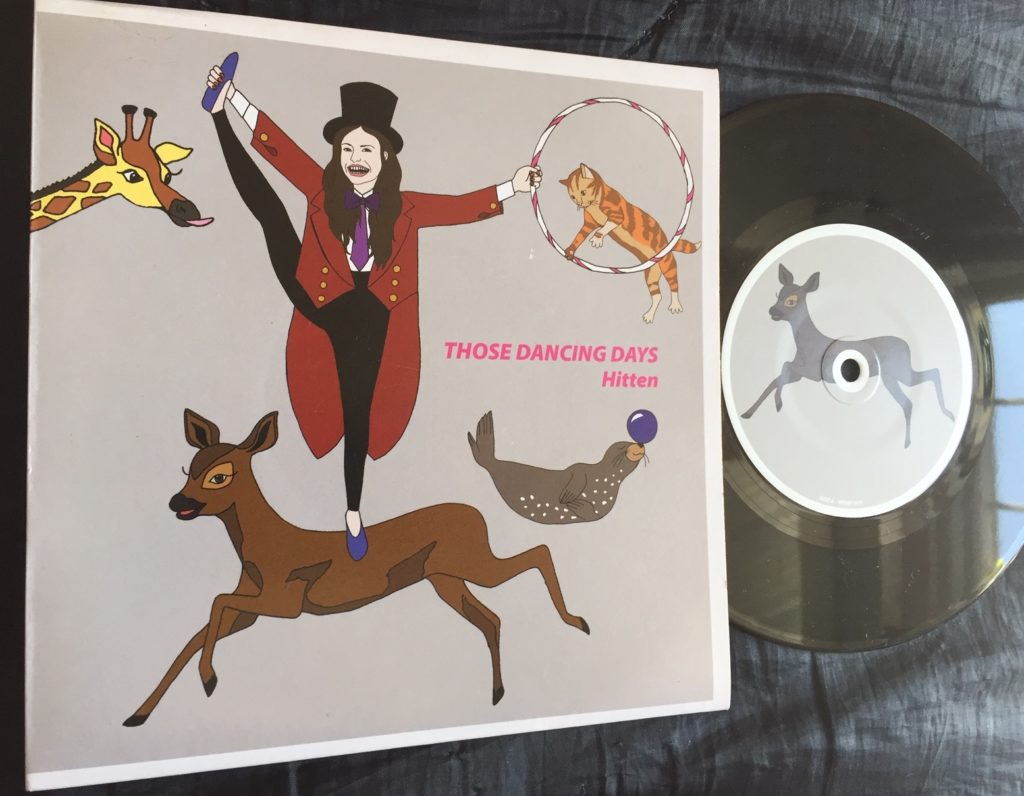 ---
44.23
THE ORGAN – Brother – 7″ – Too Pure – 2006
… not quite as much as these out of Vancouver, Canada girls. When I first heard this I went scouting to hear the rest of their mid noughties releases and nothing came remotely close to this for me. It's a personal thing.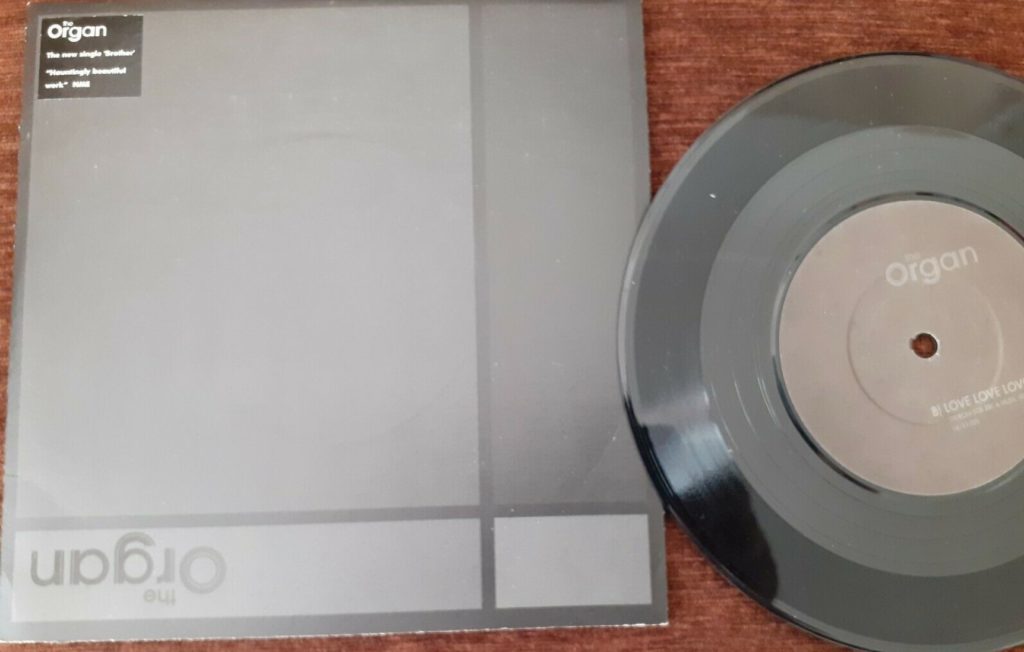 ---
48.28
BLONDIE – One Way Or Another – 7″ – Chrysalis – 1979
Debbie Harry. The way a fair amount of us new wave/alternative types like our pop stars.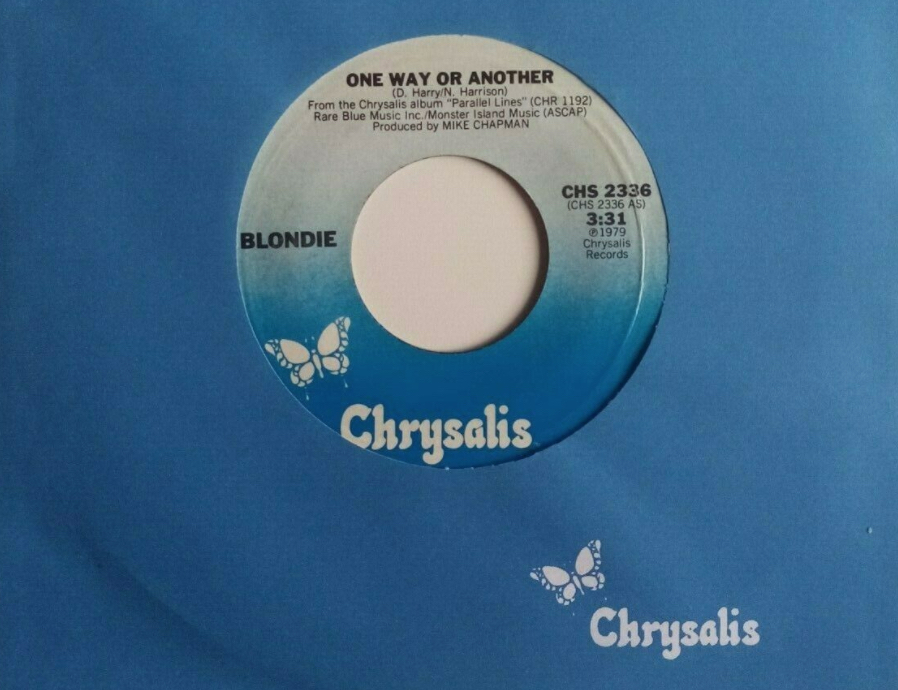 Below: Debbie Harry and Chris Stein answering calls from fans on the BBC's Saturday Morning Swapshop, 22.12.79.
I'd had a video machine for a month or two at this point, so the idea of recording stuff and watching it at anytime was still a huge novelty. These pix were snapped four days later on Boxing Day, with an SLR camera… in front of a frozen screen, I'd say. 🙂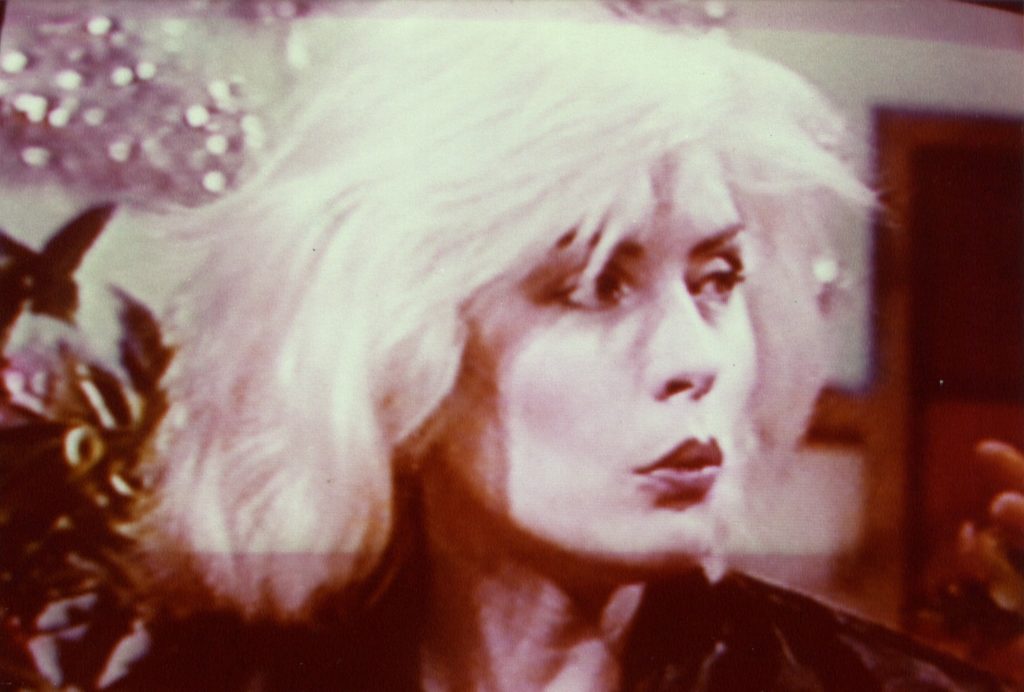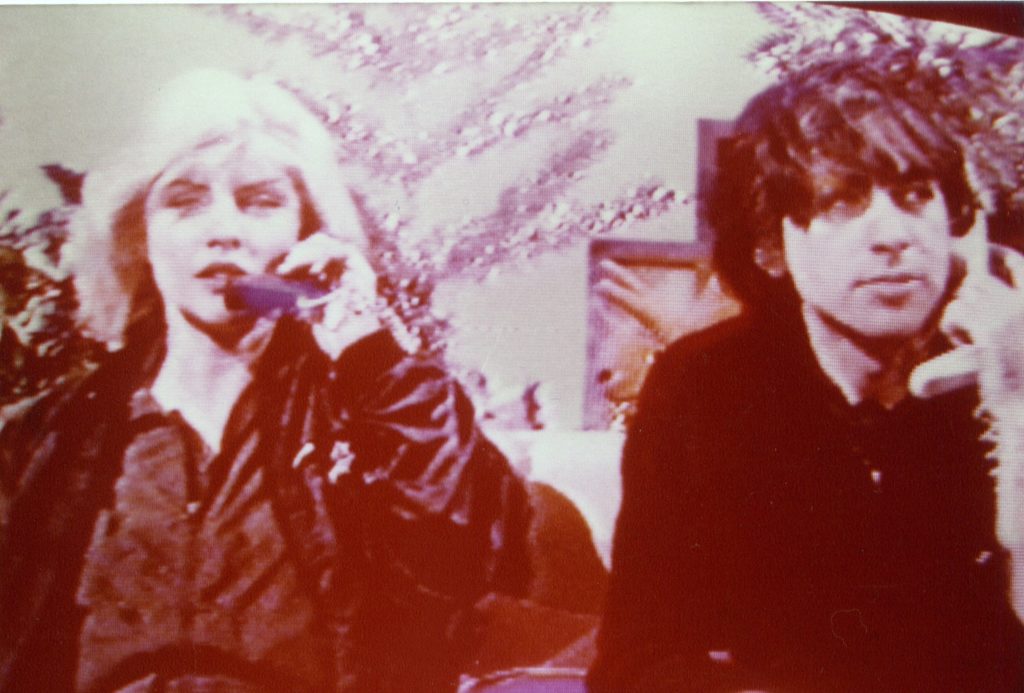 ---
51.28
AUTUMN – Synthesize – 7″ – Micrart – 1981
The complete info… here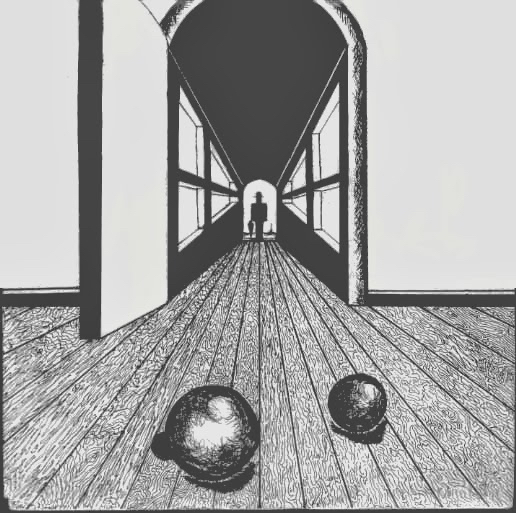 ---
54.31
OUR DAUGHTER'S WEDDING – Lawnchairs – 7″ – Design Records – 1980
The sort of accentuated vocal I'd possibly bypass these days but this single deserved a few spins in our club at the time. Very electronic and new wave – but quietly aimed at a chart or two, I'd say.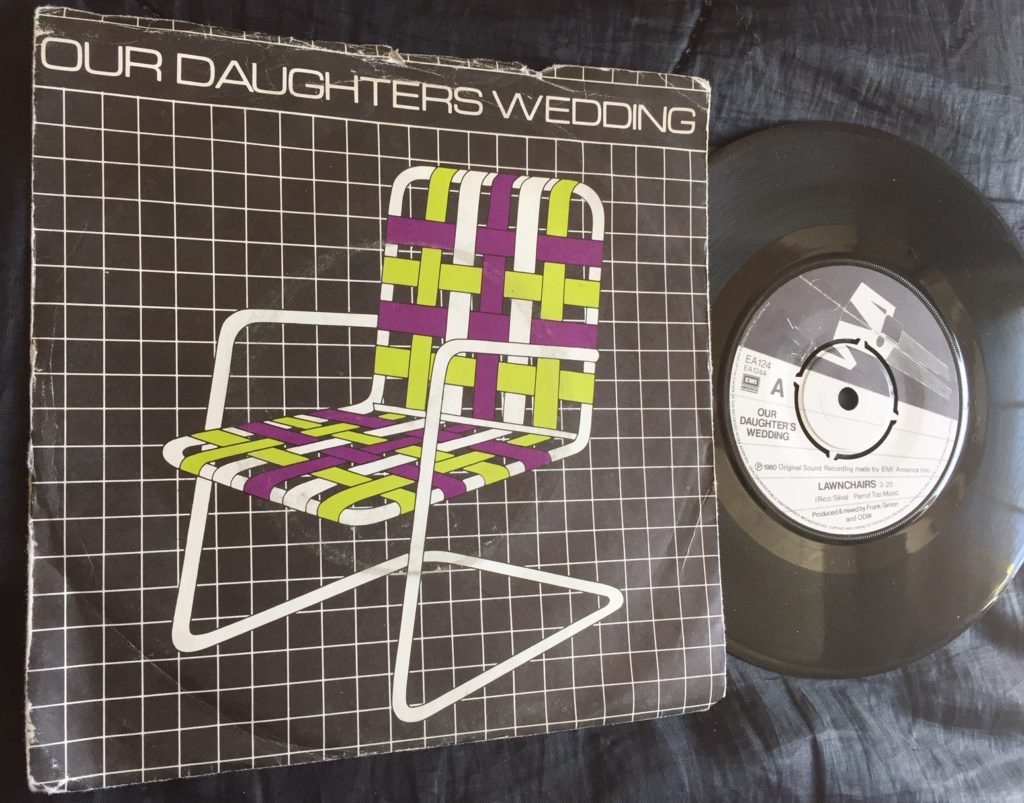 ---
57.38
HEAVEN 17 – We Don't Need That Fascist Groove Thang * – 12″ – Virgin – 1981
As big a dance floor fave as this was in our club, this will never sound quite at the right speed to me. 🙂 I'm maybe wired differently.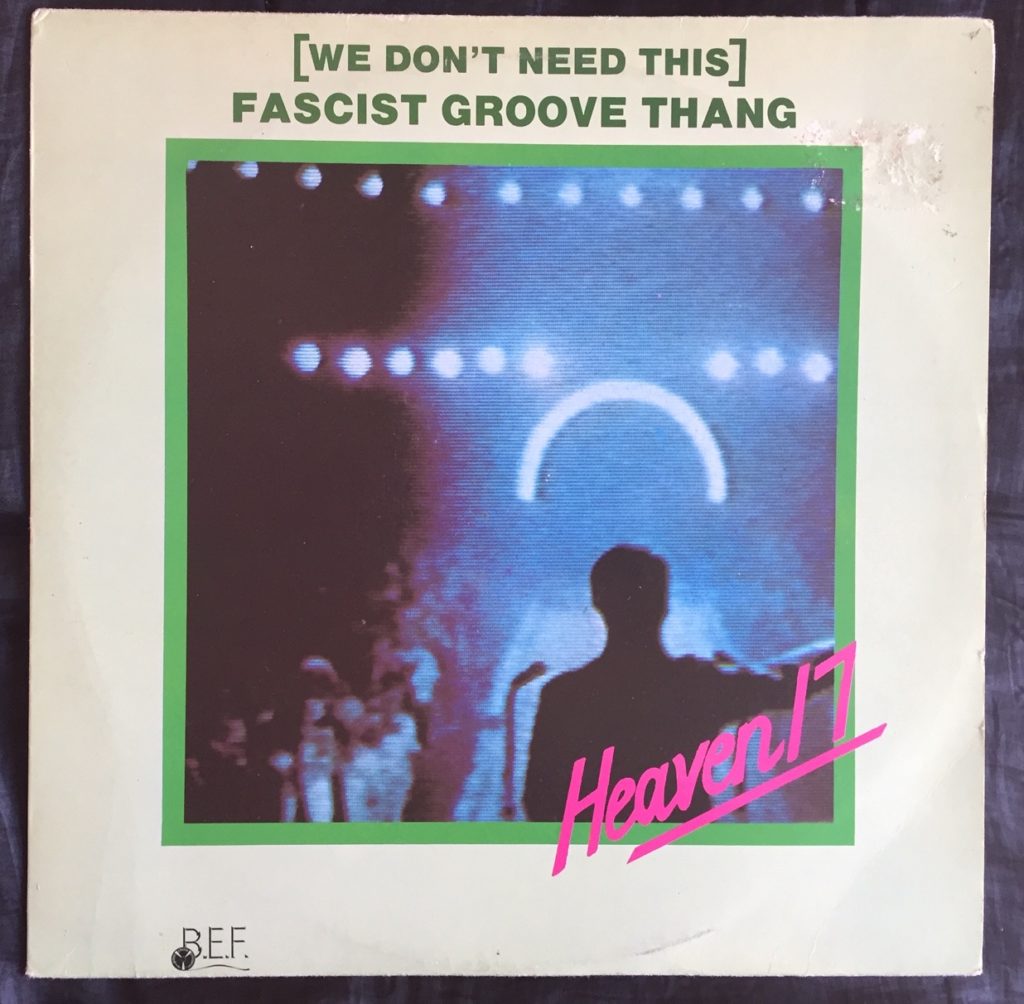 ---
Sam's mug's back!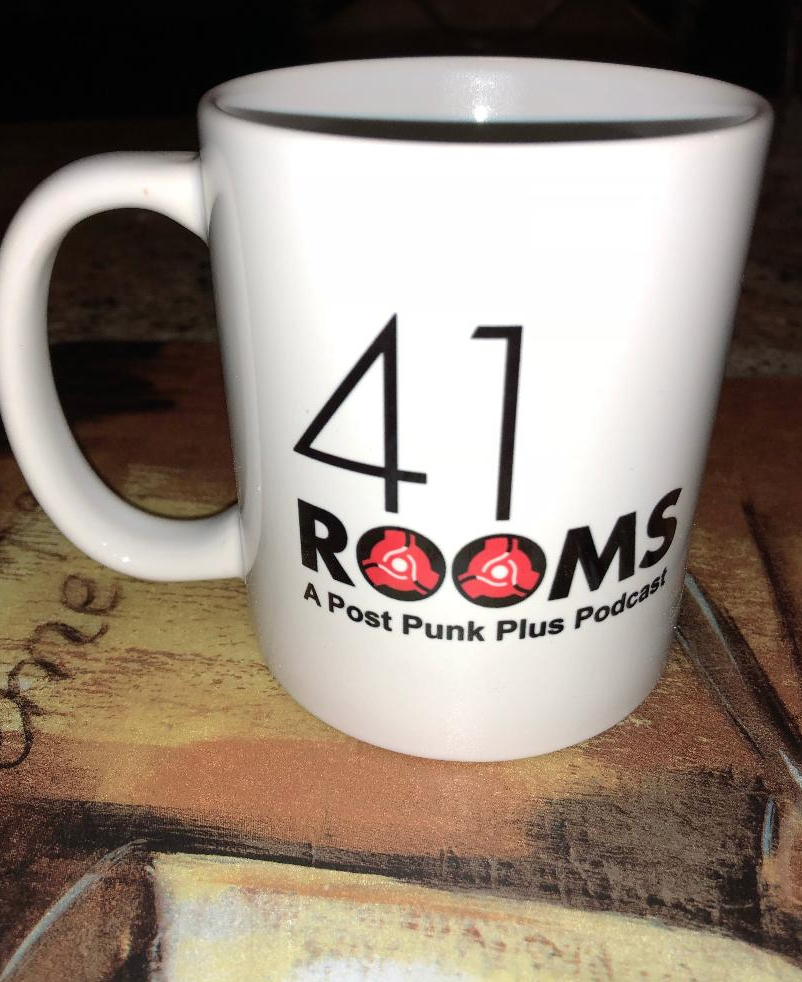 ---
01.01.37
COLOURBOX – You Keep Me Hanging On (12″ Version) – 12″ b-side – 4AD – 1985
Yet another Colourbox release where Lorita Grahame earnestly belts it out and the brothers Young just sound playful.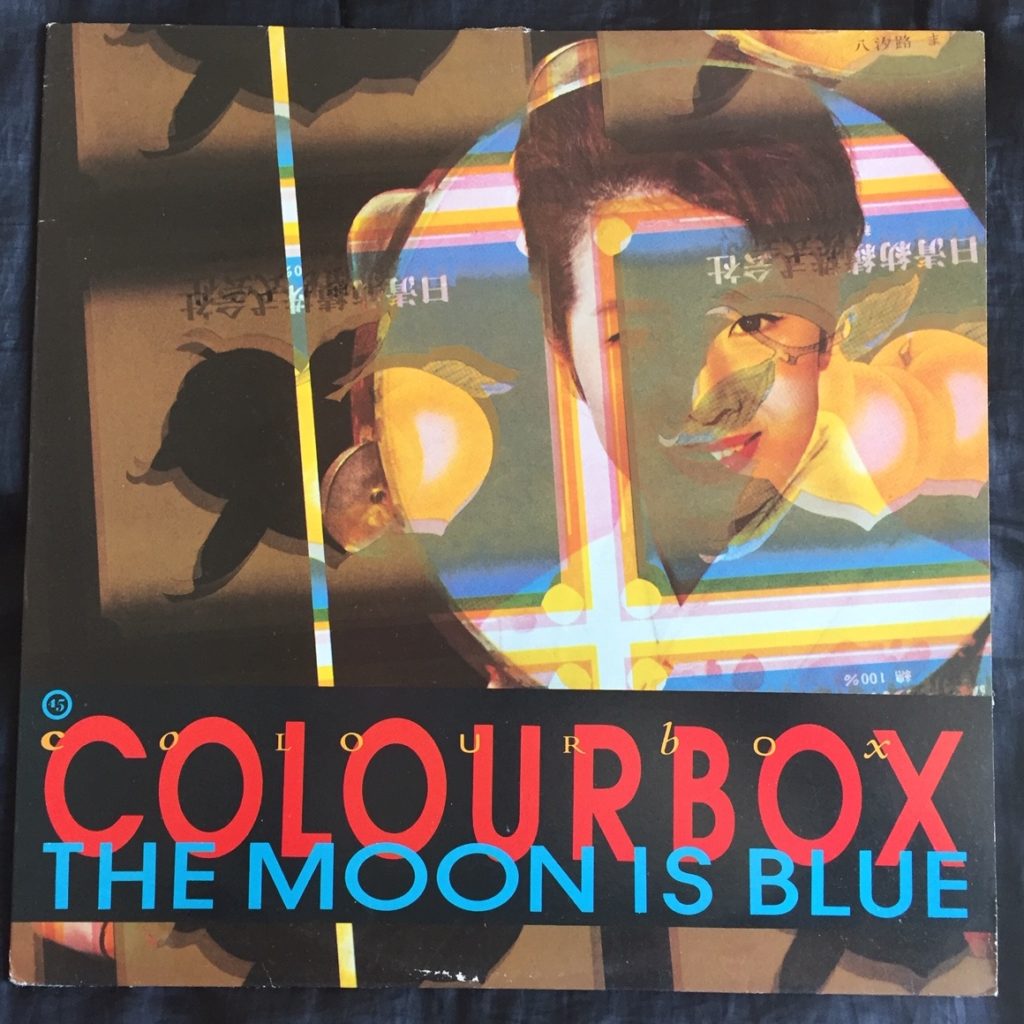 ---
01.07.22
MIRIAM MAKEBA – Where Does It Lead? – Self-Titled LP – RCA – 1960
This woman had a life.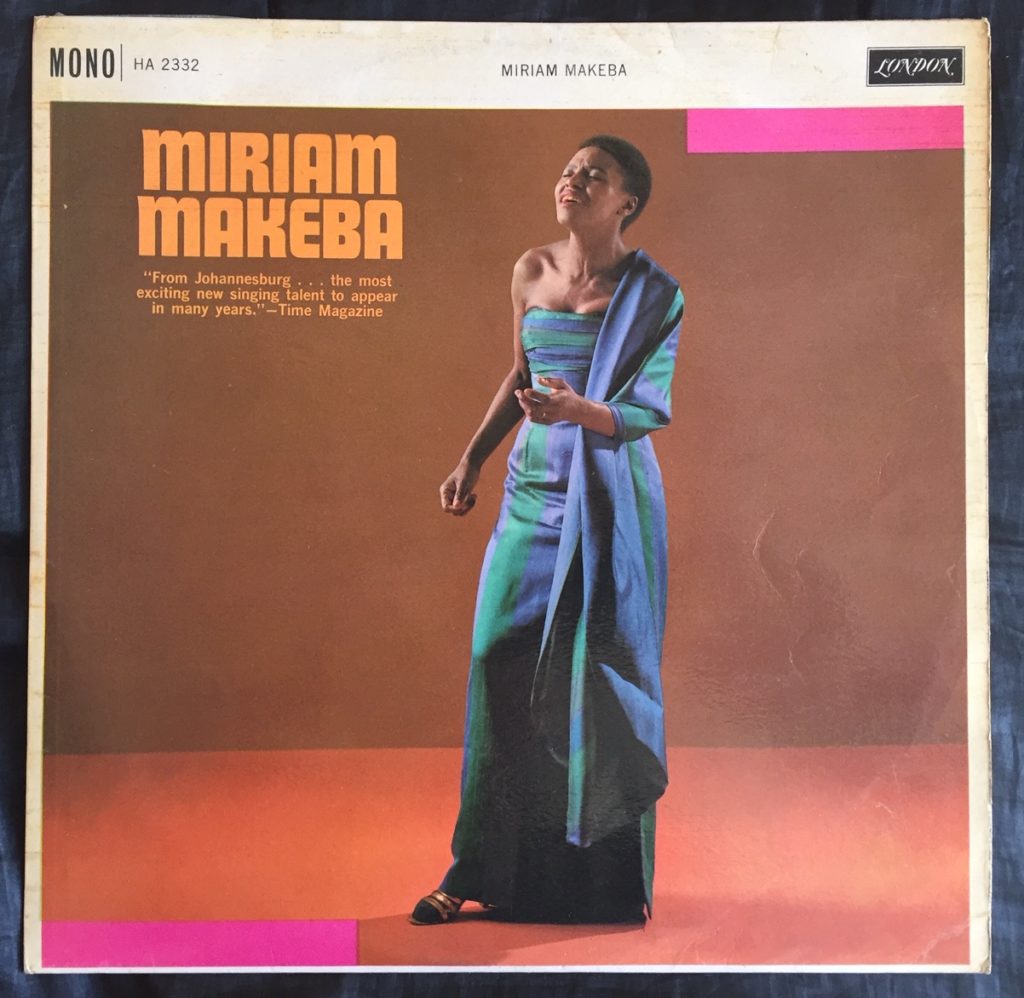 ---
01.09.51
SAM AIREY – Station Approach – 7″ – Hide & Seek Records – 2014
One of only two SA single releases to date, with a lone album years later in 2017.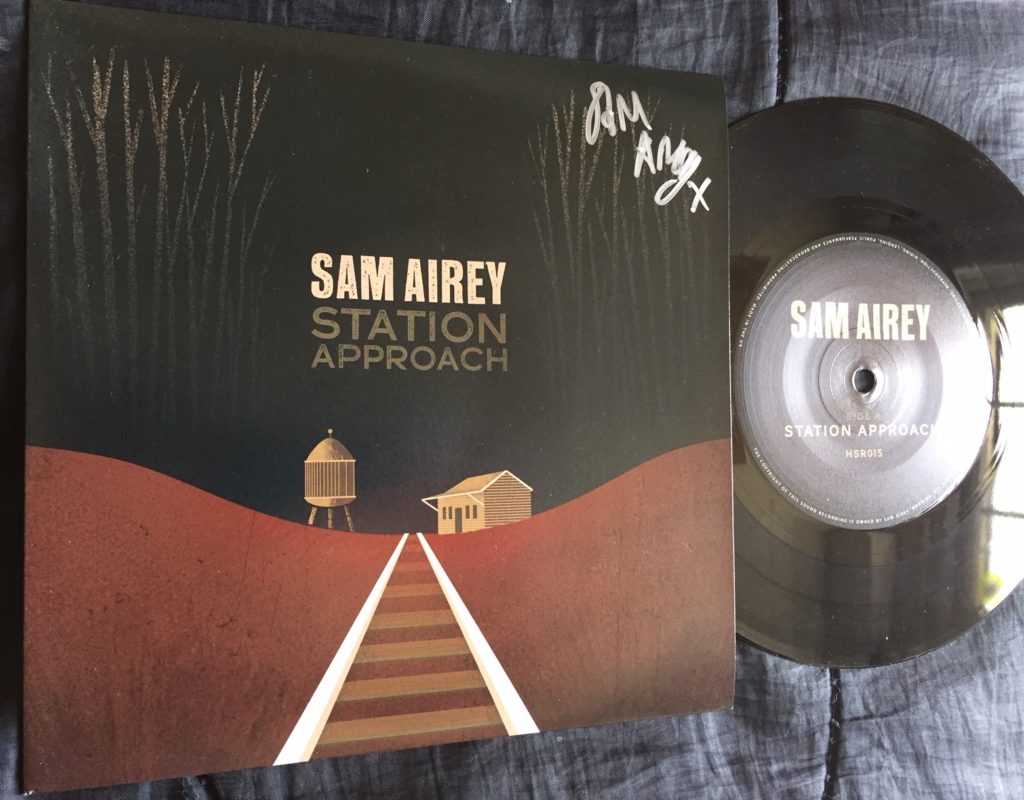 ---
01.14.23
SWANS – A Screw (Holy Money) – 12″ – K.422 – 1986
There are some dark goings on here in Michael Gira's lyrics.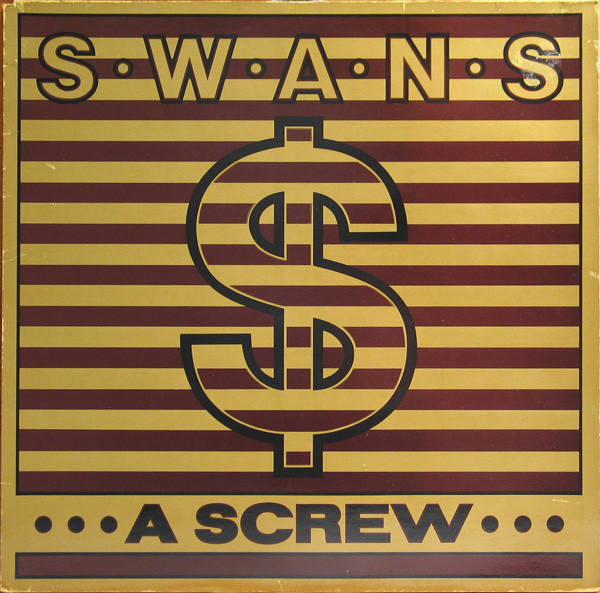 ---
01.19.00
BOURBONESE QUALK – God With Us – Laughing Afternoon, LP – Recloose Organisation – 1983
'Ah, I think next week I'll get me guitar out and play along with them.' was the great man, John Peel's comment after spinning this track on his radio show back in 1983. Dry… 🙂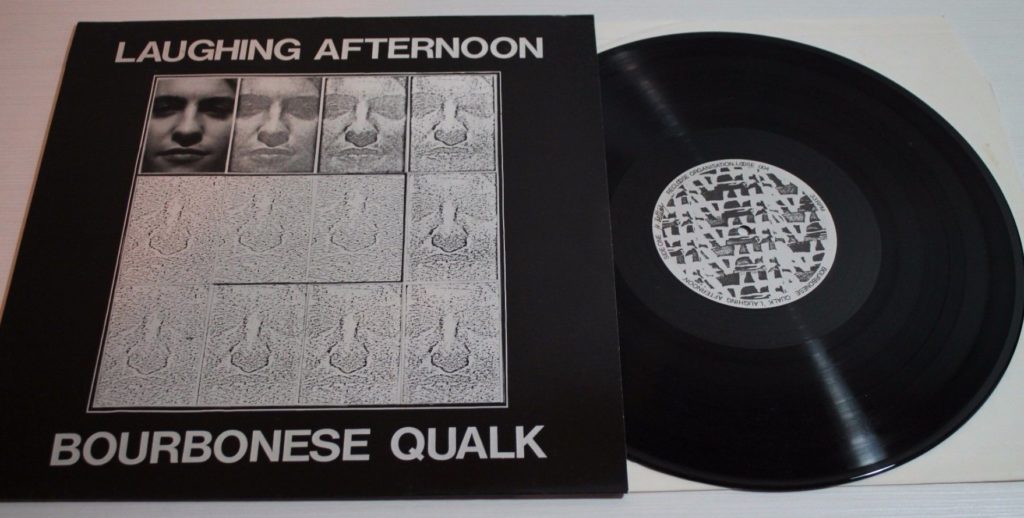 ---
01.24.07
RICHARD H. KIRK – Martyrs Of Palestine – 12″ b-side – Rough Trade – 1986
Re Hypnotic: 'Very fast industrial muzak on side one sounding exactly how I expected it to – will be good in alternative clubs. A very usable side two for funkier haunts slightly similar to George Clinton's Loopzilla. I'll stick to the b-side'. – Mark Moore, The Catalogue #43, Nov/Dec '86.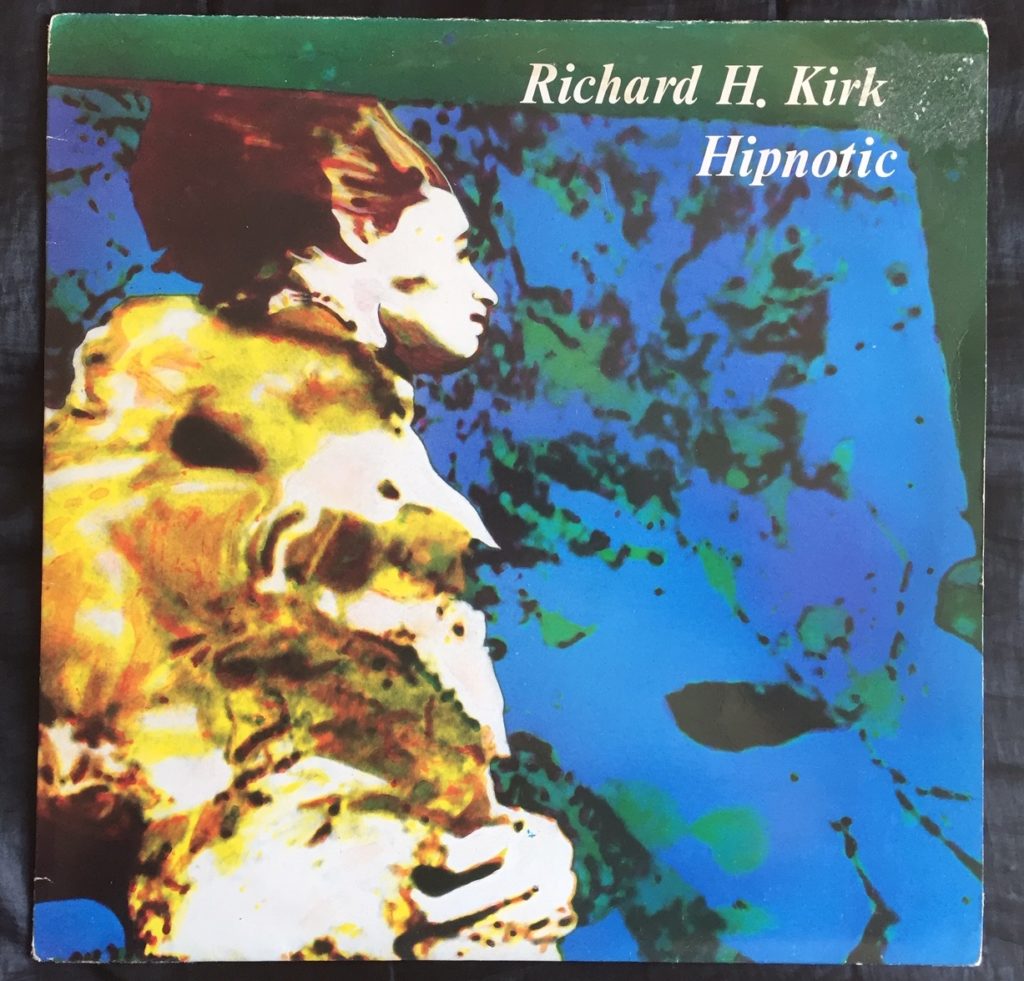 ---
01.31.20
SMOOVE + TURRELL – Lay It On Me * – 7″ – Jalapeno Records – 2014
A belter aimed squarely at a dancefloor.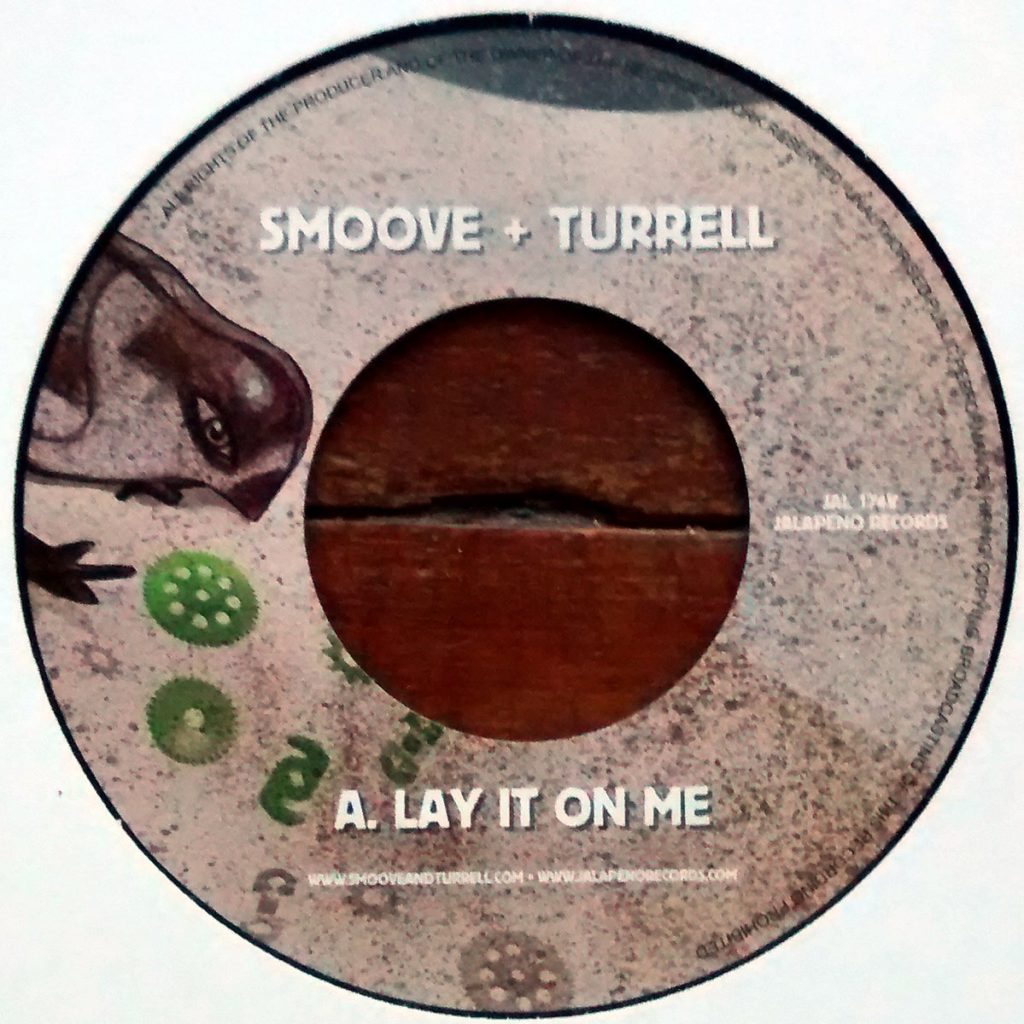 ---
01.34.39
DAPHNI (feat PARADISE) – Sizzling * – 12″ – Jiaolong – 2019
Thumbs up to Daphni for picking the bones out of the original recording.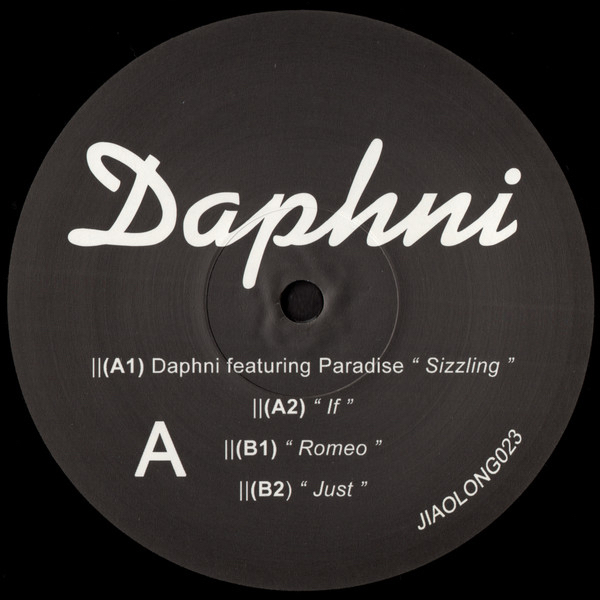 ---
01.39.15
BILL NELSON – Rooms With Brittle Views – 7″ – Les Disque Du Crépuscule – 1980
These days Bill's constantly knocking out albums every two or three months(!) but this, his solo debut single, is from a very different music biz landscape.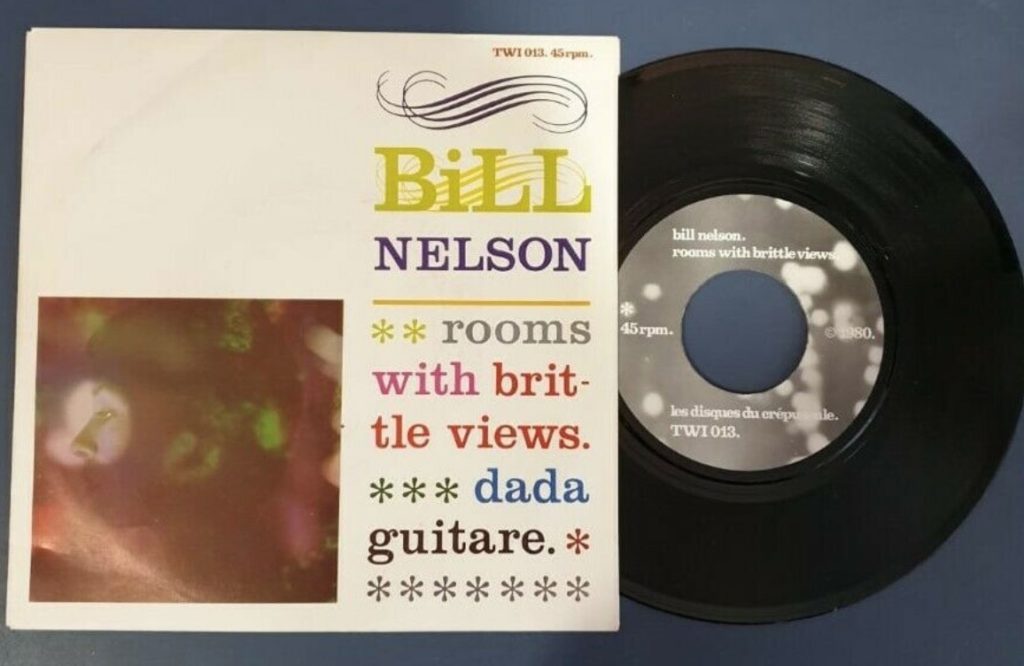 ---
01.43.08
ELCKA – Leather Lips – 10″ – Nectah Records – 1995
I might be very wrong (tho' I'm not going to check) but judging by this tune alone, I get the feeling Elcka were indie rock actually craving the 'foot on the monitor' stadium life. This 10″ will do for me.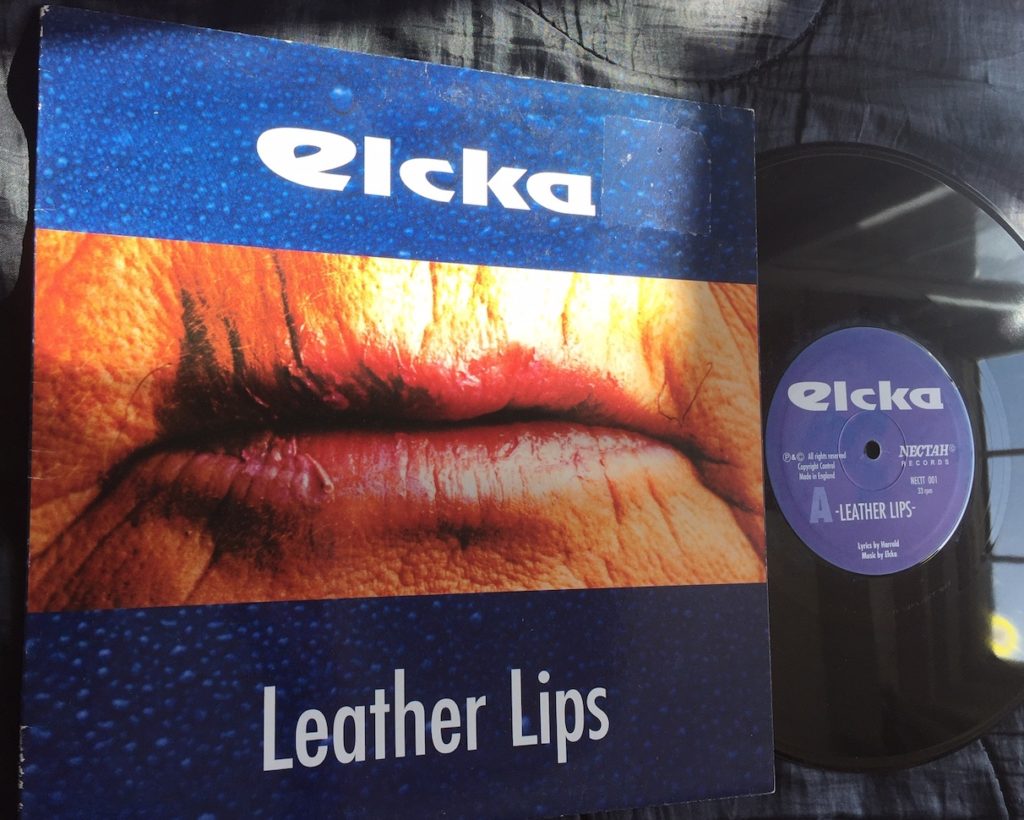 ---
01.46.50
THE CASUALS – Jesamine – 7″ – Decca – 1968
Whoooaaaggh! A massive swerve to my youth and watching Top Of The Pops at the age of eleven.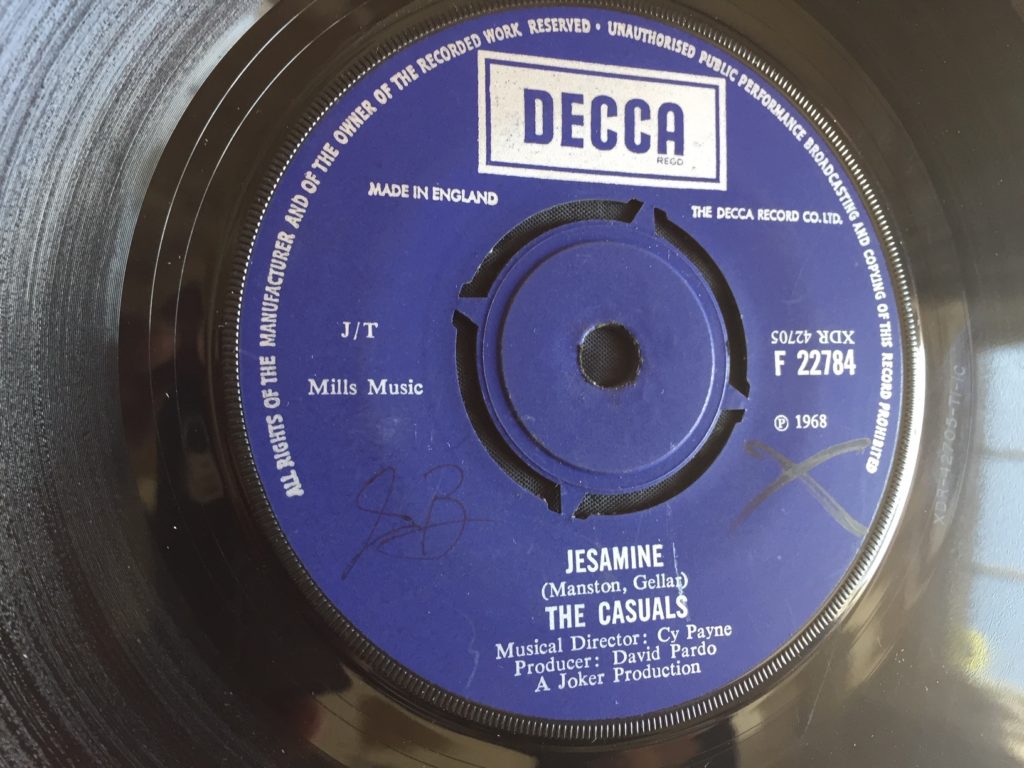 ---
01.50.06
COLIN BLUNSTONE – Say You Don't Mind – 7″ – Epic – 1972
A hugely distinctive sound at the time. Class pop.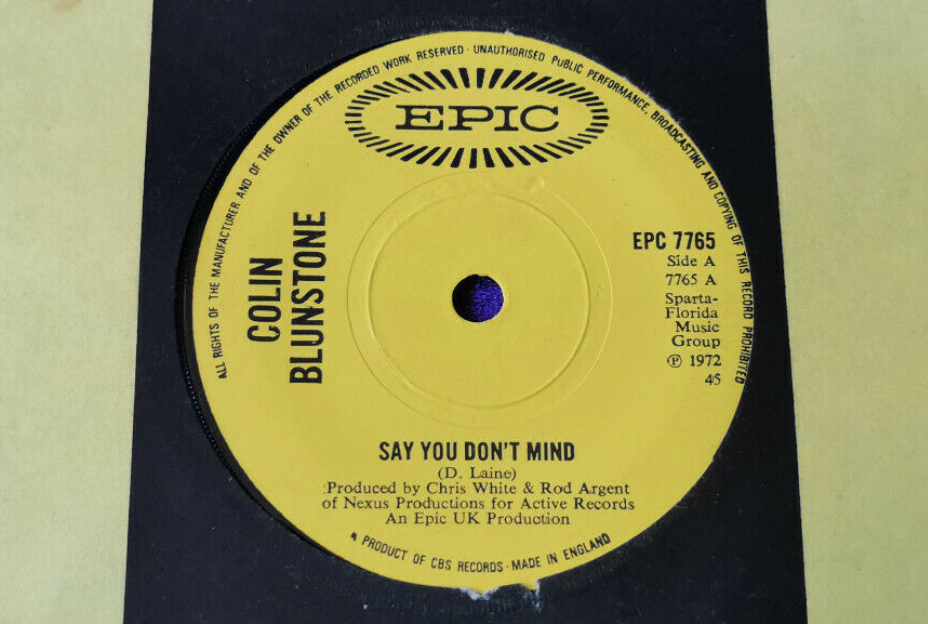 ---
01.53.21
GOT-TA-SCATTA – A Wonderful Thing – 12″ – Salu – 2001
Dave Summersgill and myself. The name Got-Ta-Scatta? An idea from a line in Fela Kuti's Sorrow Tears and Blood – 'Everybody run run run, everybody gotta scatta'. It seemed appropriate, as our little release was flying a shade under the legal radar – what with the unofficial involvement of writer/poetess etc etc, Maya Angelou on 'vocals'. I became a fan of that voice sometime in the eighties when she read her Caged Bird poem on a BBC TV (50th?) anniversary weekend TV appearance and bits from that reading, along with a number of other sources, are the lyrical jigsaws we turned into both A Wonderful Thing and (on the other side) Still I Rise.
A few years after we released the 12″ Miss Angelou was due to give a talk/lecture-type thing at Stanford University in California and I nearly got my sister (who lives close) to go along with one of the fifty numbered promo CDs of A Wonderful Thing. I was confident that beyond any possible annoyance she may have had at us lifting her words or worries about lost monies (it sold in the very low hundreds), she'd have actually liked the recording. Late on, I held my sister back from making the approach but very soon after I regretted it… and sadly with the lady's passing in 2014 the chance was gone for good.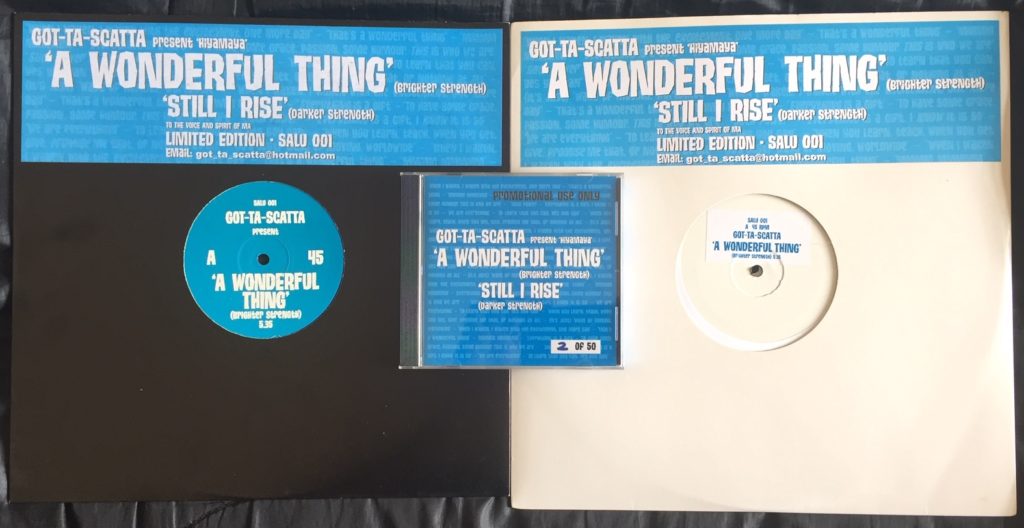 Copy for the press release…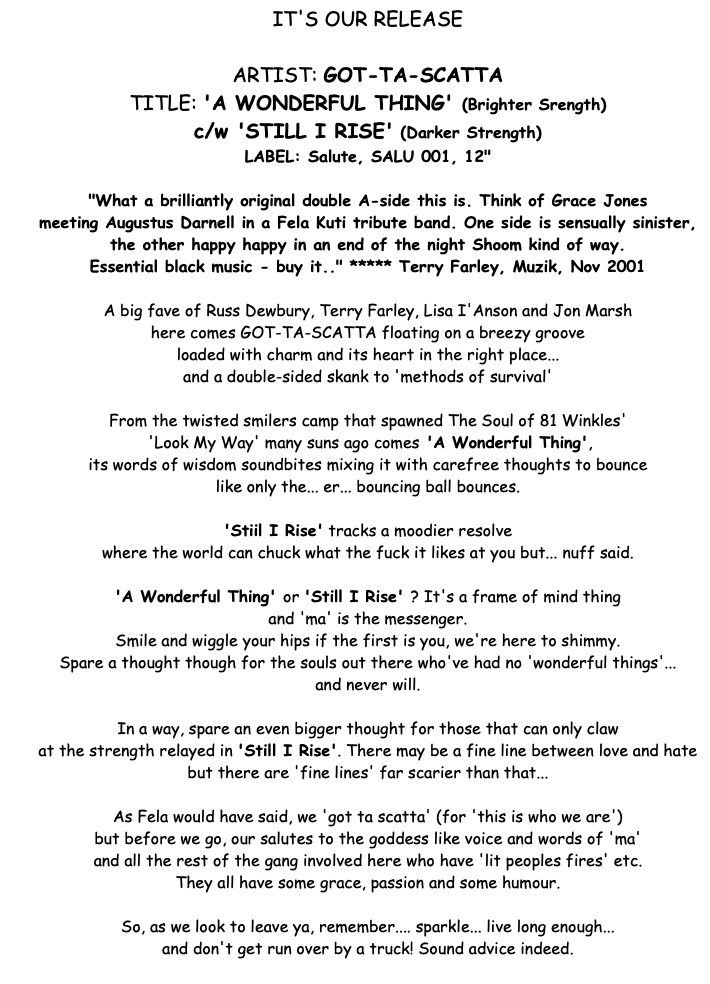 'Keep reminding yourself, it's just a sound collage… '
---
Show 80 due June 7.
From just one of the millions of self imposed 'bunkers'.
Stay safe.
Dec x