This playlist is 90% vinyl friendly. Impressive.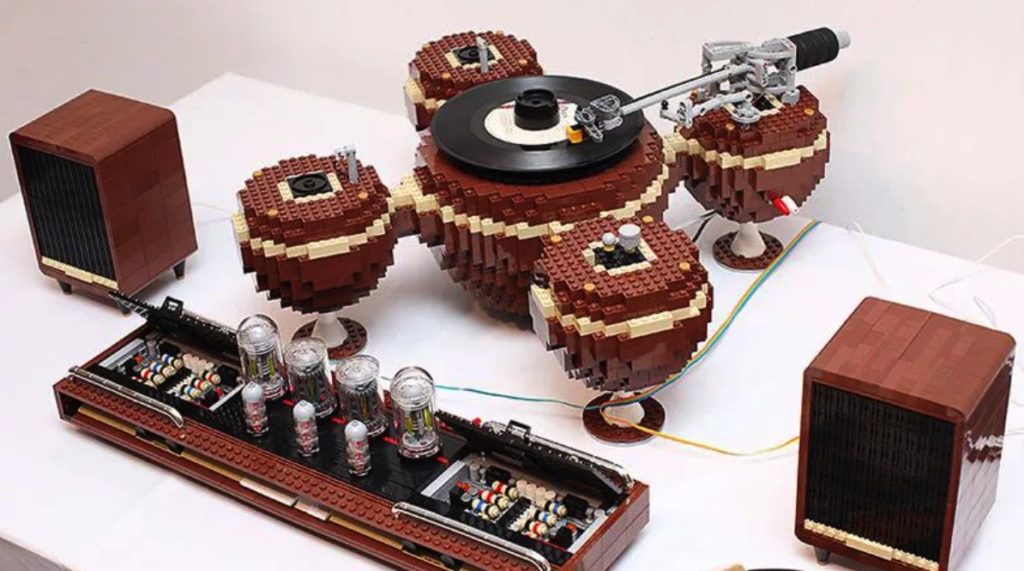 'The Planet' turntable. Put together in 2015 by a Lego loving lad named Hayarobi, using 2405 pieces, the only non-Lego part being the Audio-Technica 1Ea cartridge. He must like Swiss Rolls.
---
Any track marked * has been given either a tiny or a slightly larger 41 Rooms 'tweak'/edit/chop and the occasional tune sonically might not sound quite how it did, originally… and note, there's a few expletives uttered in this show.
---
Lyric of Playlist 106…
Wire were getting playful.
---
00.00
(Intro) THE FLAMINGOS – Stars (Edit) – Unreleased demo – 1983. Episode #1 for info.
---
00.41
NEW ORDER – Let's Go – Salvation! (Original Soundtrack), v/a LP – Les Disques Du Crépuscule – 1988
Instrumental and raw, and as full a detailing of the song's complicated history as you could ever need is right here.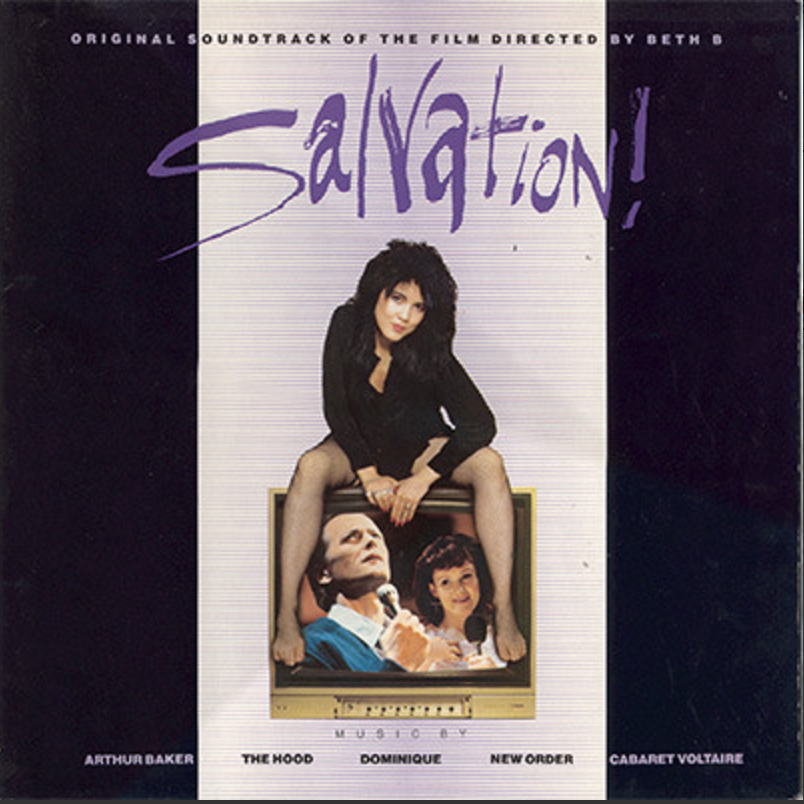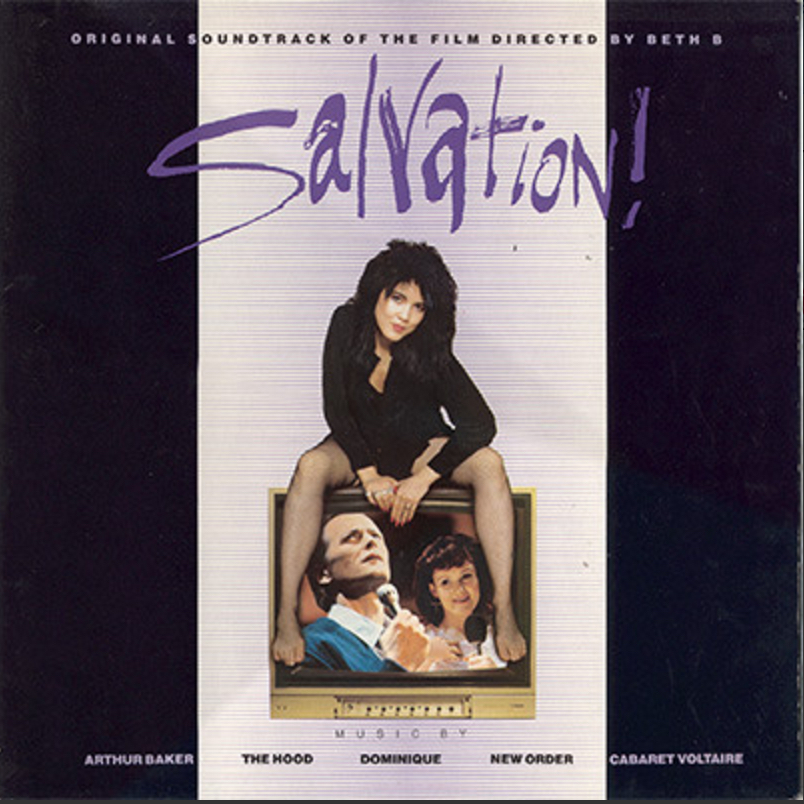 ---
04.41
SEA FEVER – Beleaguered Land – Download only – 2022
With just a slim back story knowledge of the band personnel involved here (New Order, Section 25 and Johnny Marr) you might nearly guess they'd sound like this… and they do! 😊.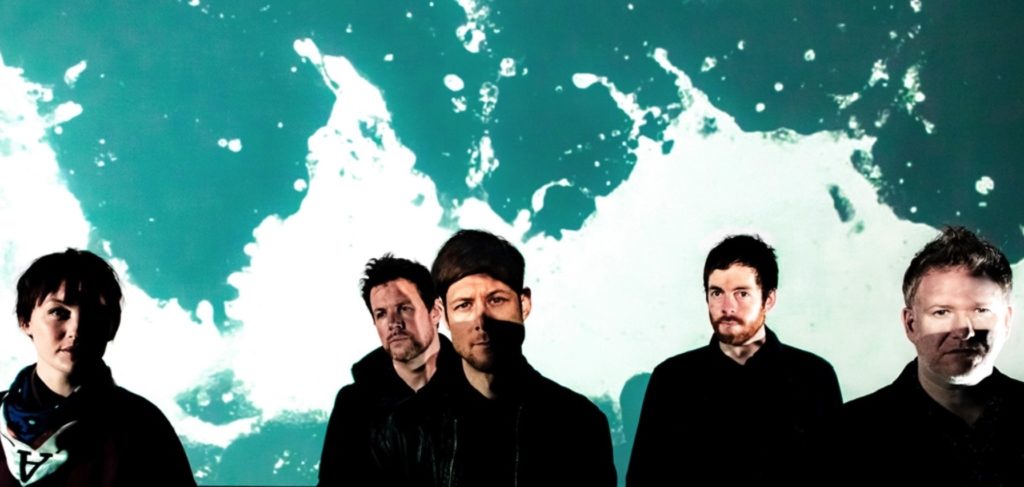 ---
07.55
A CERTAIN RATIO – All Night Party (Peel session) – Early, CD only – Soul Jazz – 2002
More Manchester! Any ACR fronted by Simon Topping's vocals soundtracks the '79-'81 years for me nearly as much as anyone. This 1979 Peely session take though didn't make it to the vinyl version there is of the above compilation.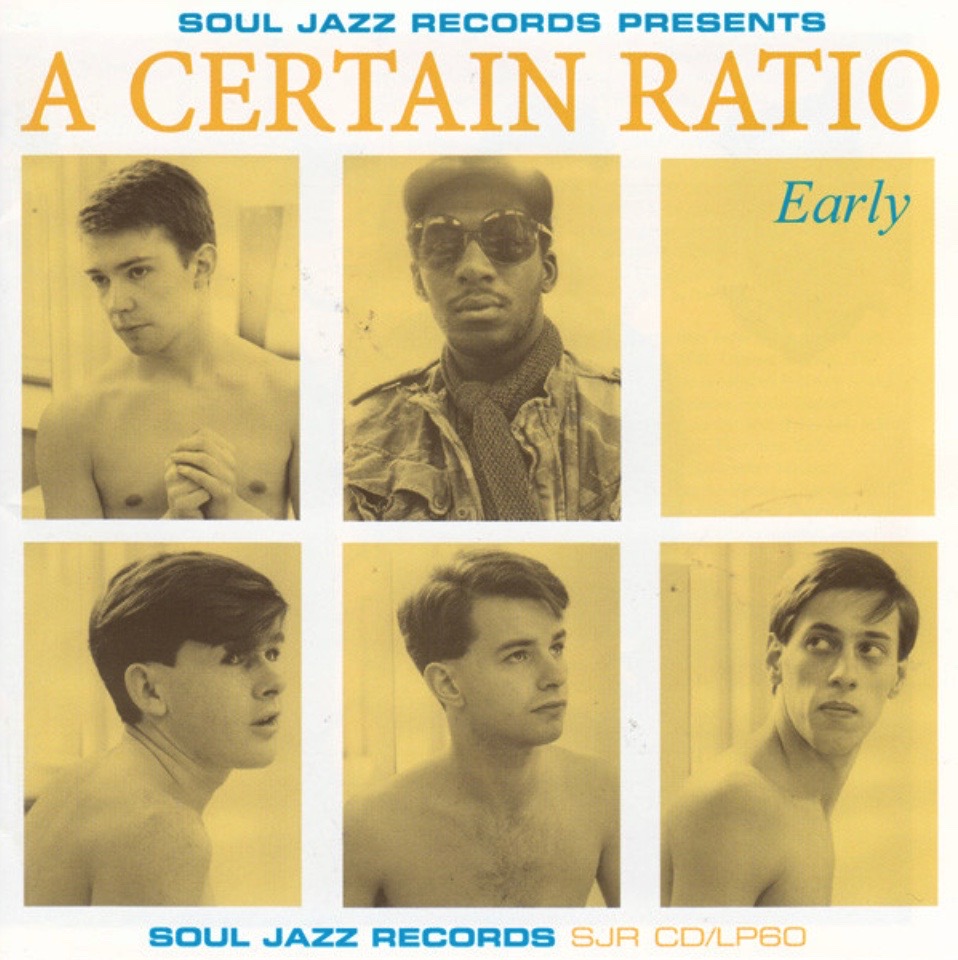 ---
11.41
STEREOLAB – Robot Riot – Pulse Of The Early Brain (Switched On Volume 5), 3LP – Duophonic – 2022
Both this track and another, Unity Purity Occasional were written for sculptures made by Charles Long – an artist the band had previously collaborated with on the project, Music For The Amorphous Body Study Center – 'with the sound being channeled through three tubes that simultaneously blow the visitors' hands dry with warm jets of air.' I hope it was all quieter than those dryers in motorway service stations. Unity Purity Occasional was used but Robot Riot remained unused/unreleased until now.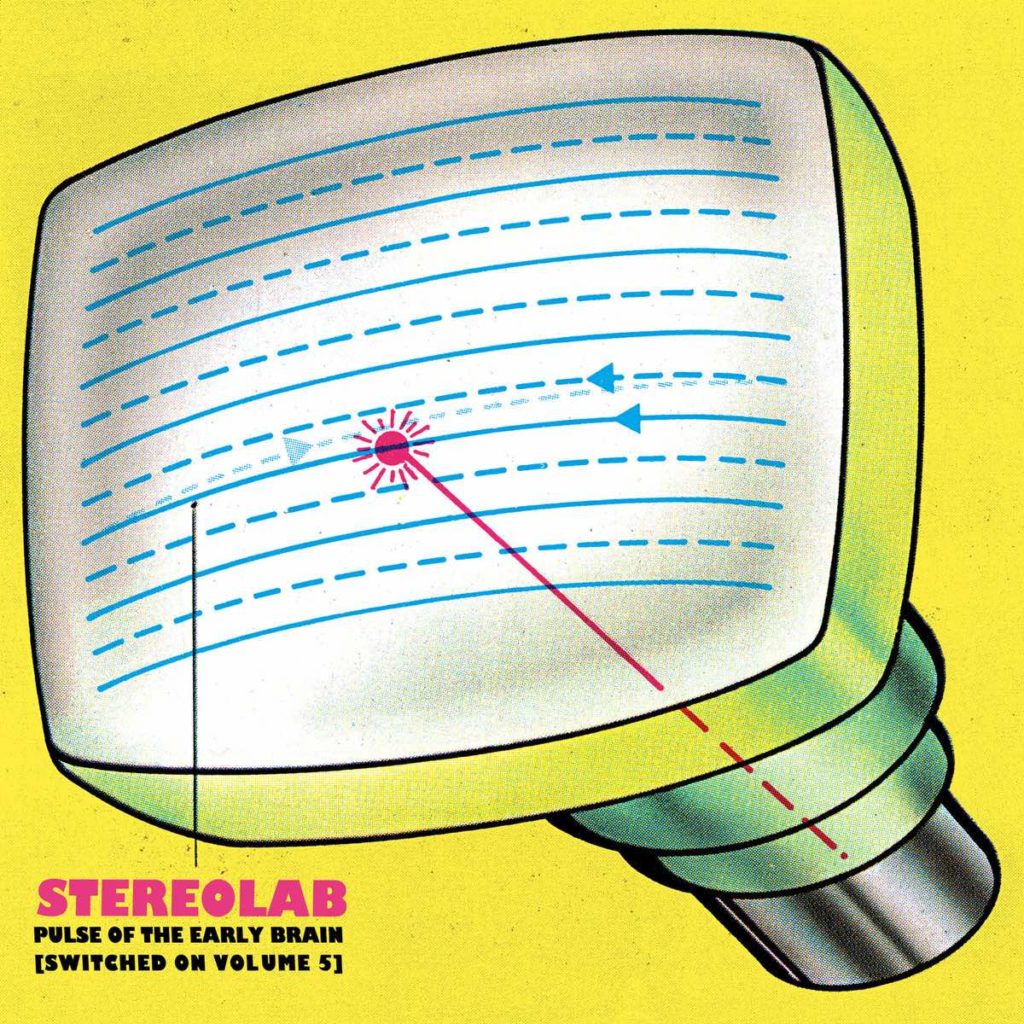 ---
14.28
THE HOLLIES – Bus Stop – 7″ – Parlophone – 1966
I've bemoaned this before but as time rolls on it gets tougher to imagine – let alone remember – the 'life less cluttered' and more innocent times in which records like this were made.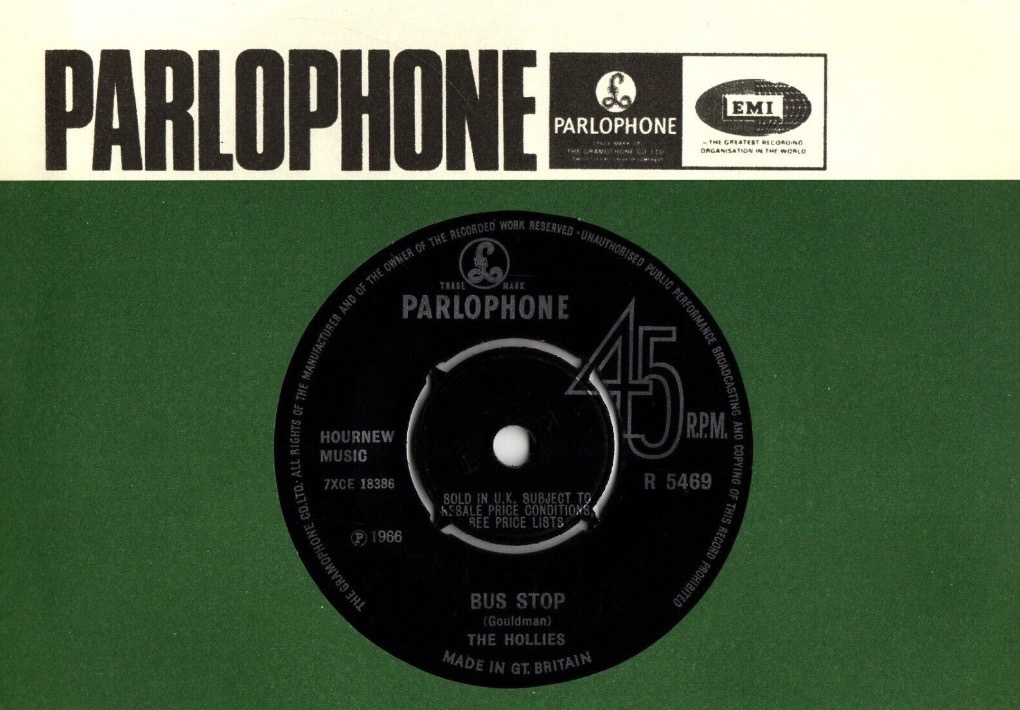 ---
17.24
NICOLE WILLIS & THE SOUL INVESTIGATORS – My Four Leaf Clover – 7″ – Timmion Records – 2006
The production is the only give away this is not a Sixties soul tune, or indeed even a cover of one. How much it was deliberately honed to sound of those times? Dunno.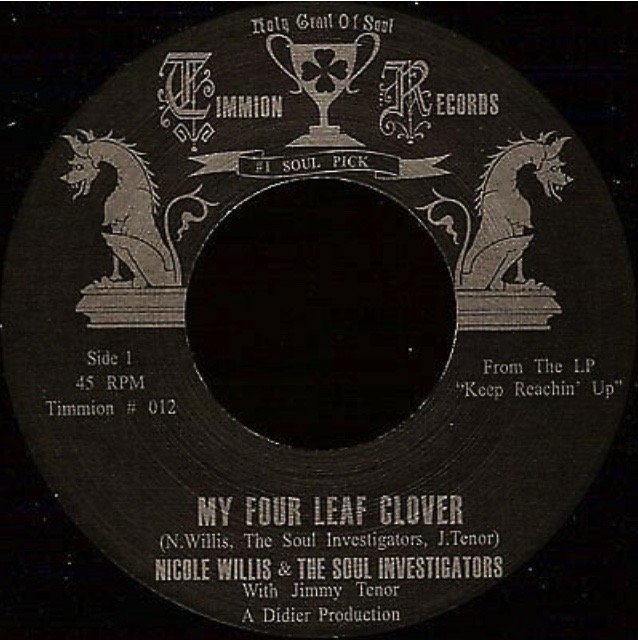 ---
19.58
FRANKIE LYMON and THE TEENAGERS – Why Do Fools Fall In Love * – 7″ – Gee – 1955
I'm reasonably confident this will be the oldest record to get spun on 41 Rooms and back in my teens I remember picking up a Columbia label 78(RPM) of it somewhere in my 'crate digging' trips. The era and feel was never really my thing but this is a great vocal, from a then 13-year-old Lymon. Very weirdly, after I'd put this show together a friend Facebook posted a clip of Joni Mitchell from a recent and extremely rare live onstage appearance (at this year's Newport Folk Festival) and one of her in-between-song anecdotes led to her and friends onstage running through a version of this. Way before the Mop Tops, some pop Doo-wop.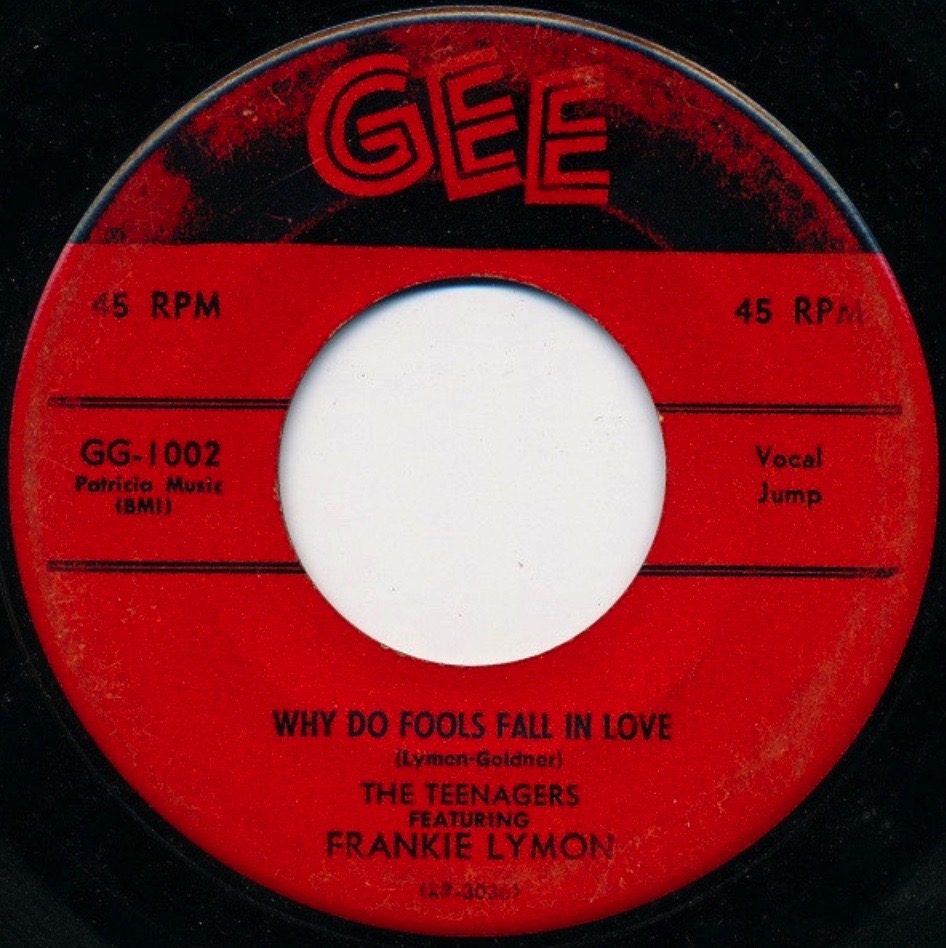 ---
22.11
EVERYDAY PEOPLE – Headline News * – 7″ – SBK – 1990
I might be wrong but I seem to remember this possibly straddling a time they switched names from Floy Joy to this moniker. Worth it for the rousing chorus vocals and BVs production.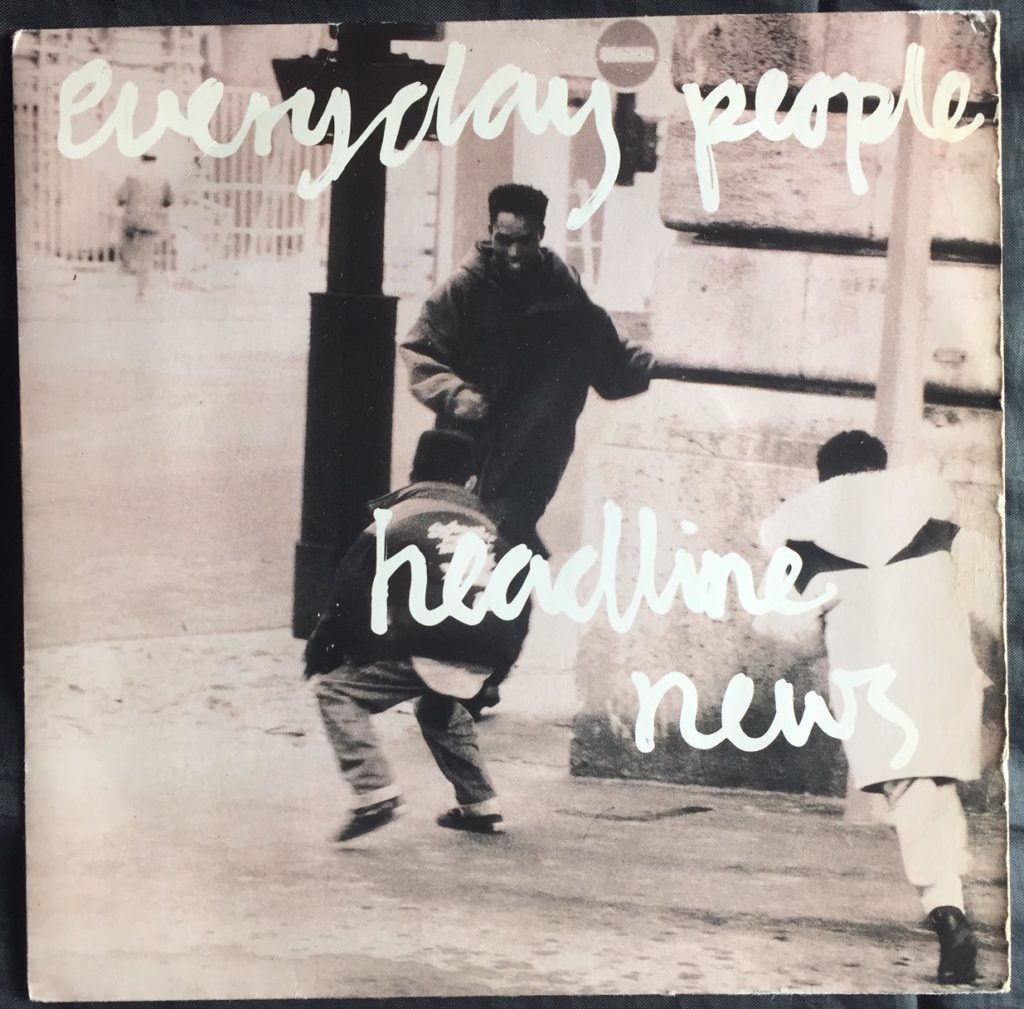 ---
26.22
THE PASSIONS – The Swimmer * – 7″ – Polydor – 1980
I don't care how much losing the first 31 seconds of this tune may unhinge the storyline, I am not including it here. It's plodding and it… is… PANTS! I wonder if they ever ended gigs with this. They should have. It's a real 'credits rolling' sound.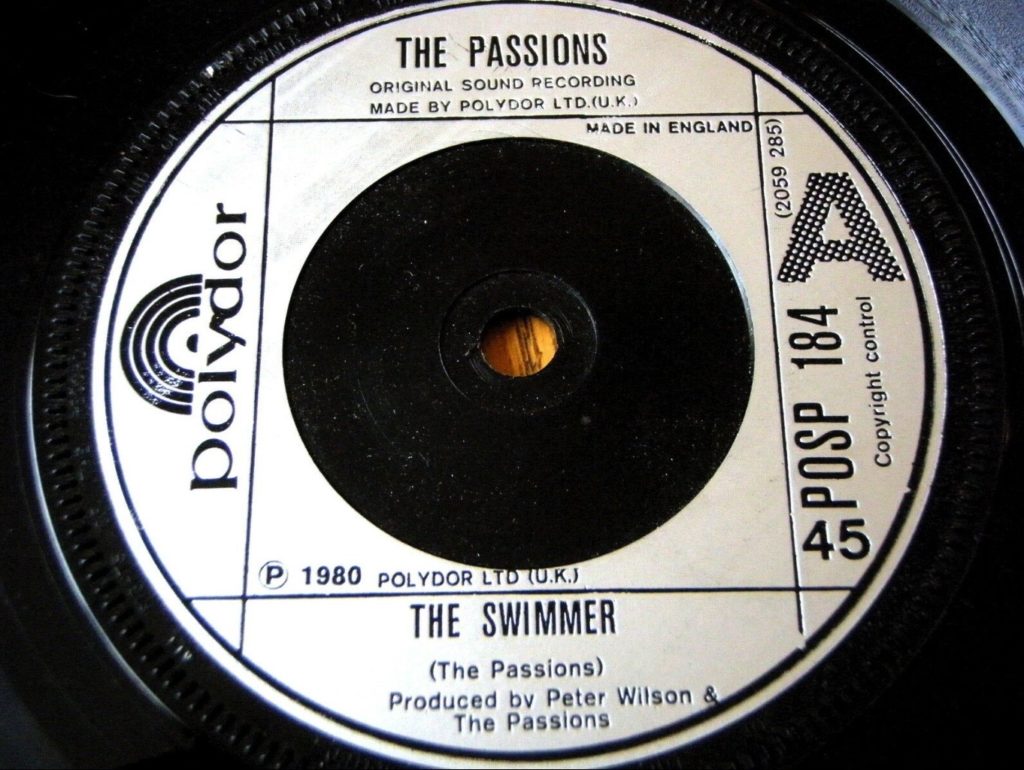 ---
28.44
SOFT METALS – Voices – Self titled, LP – Captured Tracks – 2011
In existence for approximately two years and then vocalist Patricia Hall appeared a decade or so later with a new surname (Wolf) and not one but two 'ambient', 'abstract' and, very noticeably, instrumental albums. What does that tell us?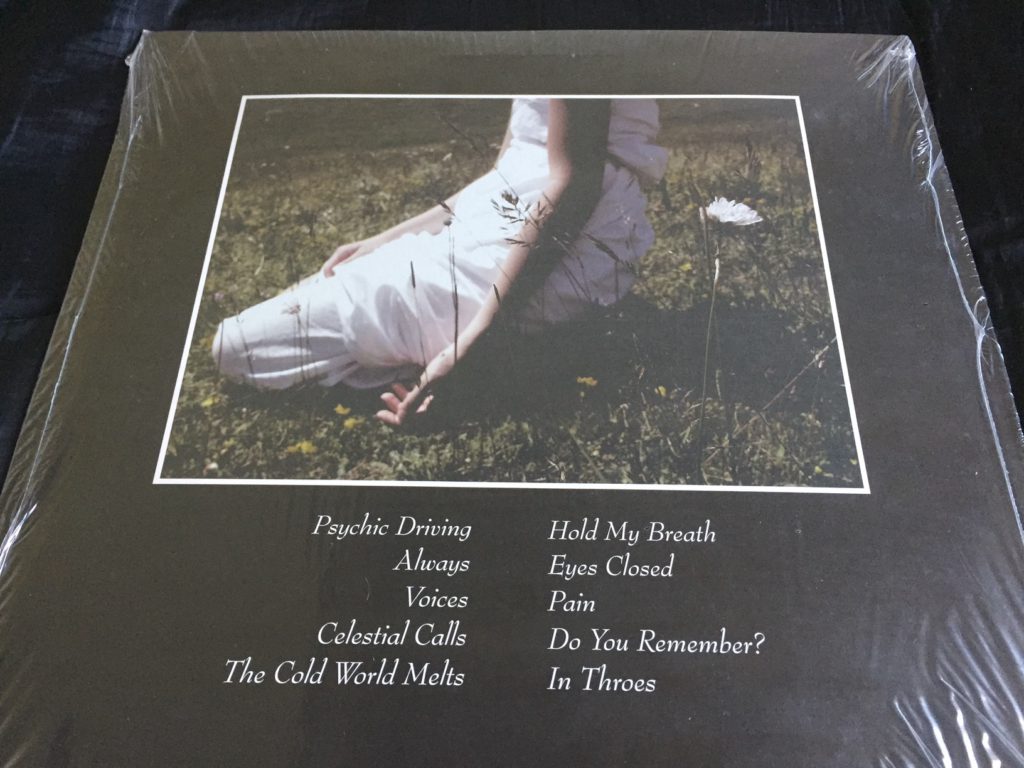 ---
33.55
BRENDA and THE BEACH BALLS – Dancing Thru' The Night – Yummy-Ya! 12″ – Siren – 1987
Brenda Kenny recorded and released under a number of guises in the Eighties, this being one of a few making it to 41 Rooms at one point or another. Overall, she had a bit of a left field approach that, to my ears, has stood the test of time well.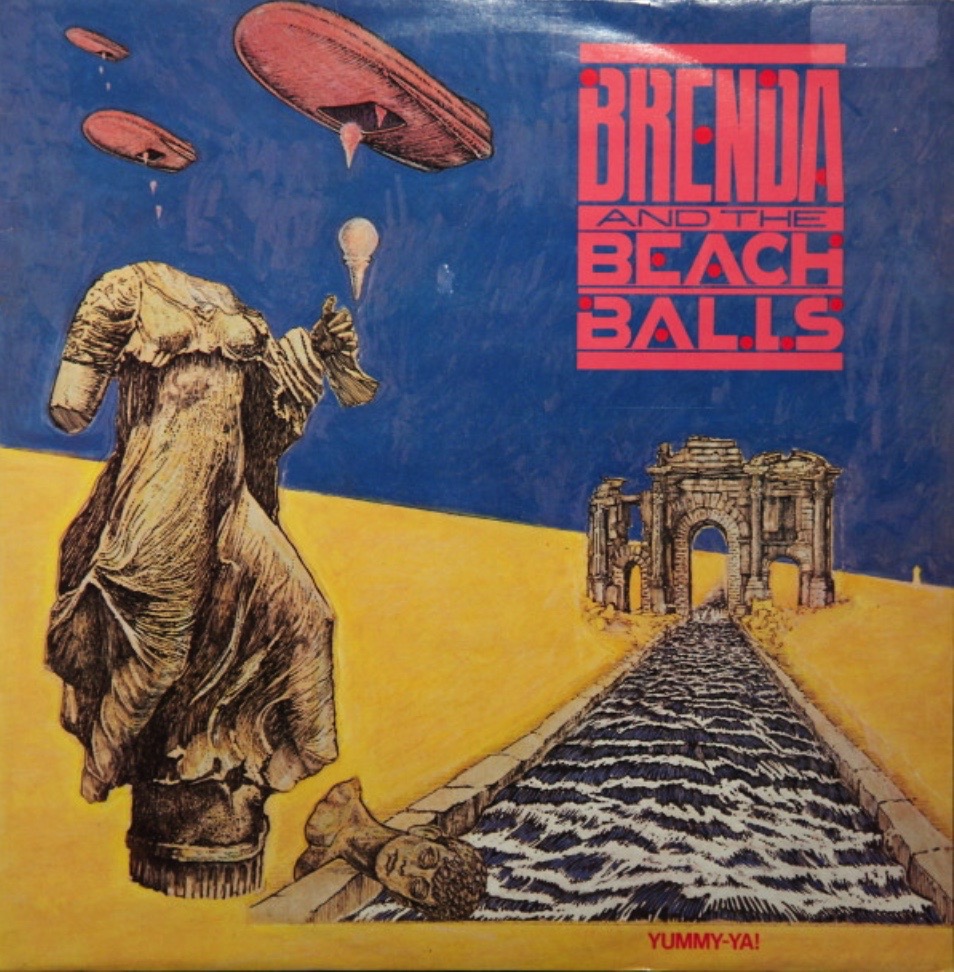 ---
38.52
JUNGLE FIRE – Firewalker * – 7″ – Colemine – 2013
A play on coalmine the label name may well be, as their production line has them shovelling out releases in double quick time.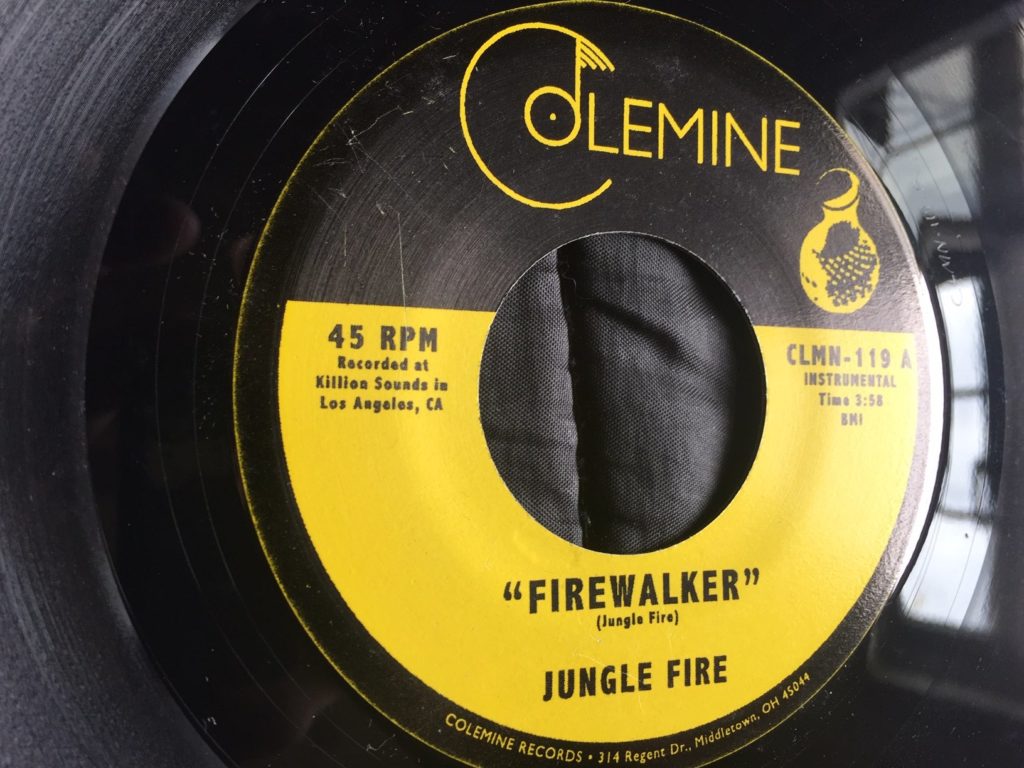 ---
42.22
RECIPE – Upriver – 7″ – Inertial Records – 1984
The reasons I reckon this single died a death at the time are what now makes it interesting for me. 🙂 Without the production (and maybe fully the song?) to match, there's a stunningly bright and shiny three mins plus pop tune buried in this near six minutes, that still sounds endearing in 2022. Main man, Douglas Benford was also behind the earlier-in-the-decade Inertia 7″ singles now coveted by minimal wave/early electronic followers.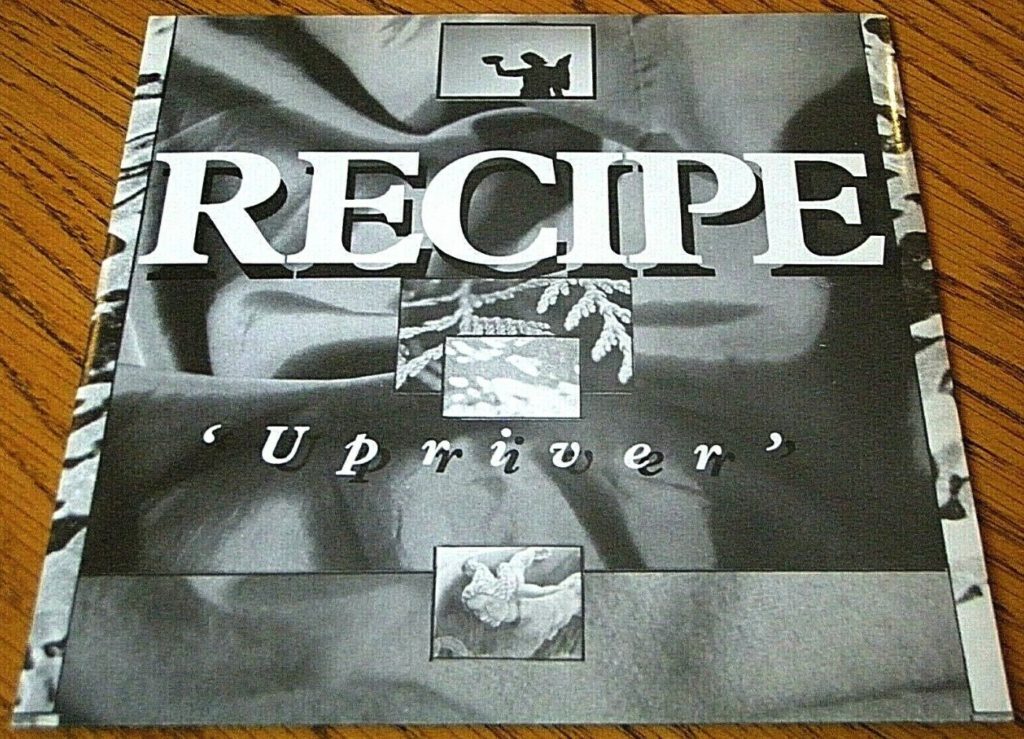 ---
45.57
HEAVEN 17 – Soul Warfare * – Penthouse and Pavement, LP – Virgin – 1981
The bridge in this always pissed me off! It came in a verse too early for me… so for the show I moved it… for better or worse. 🙂 😱😊😱😊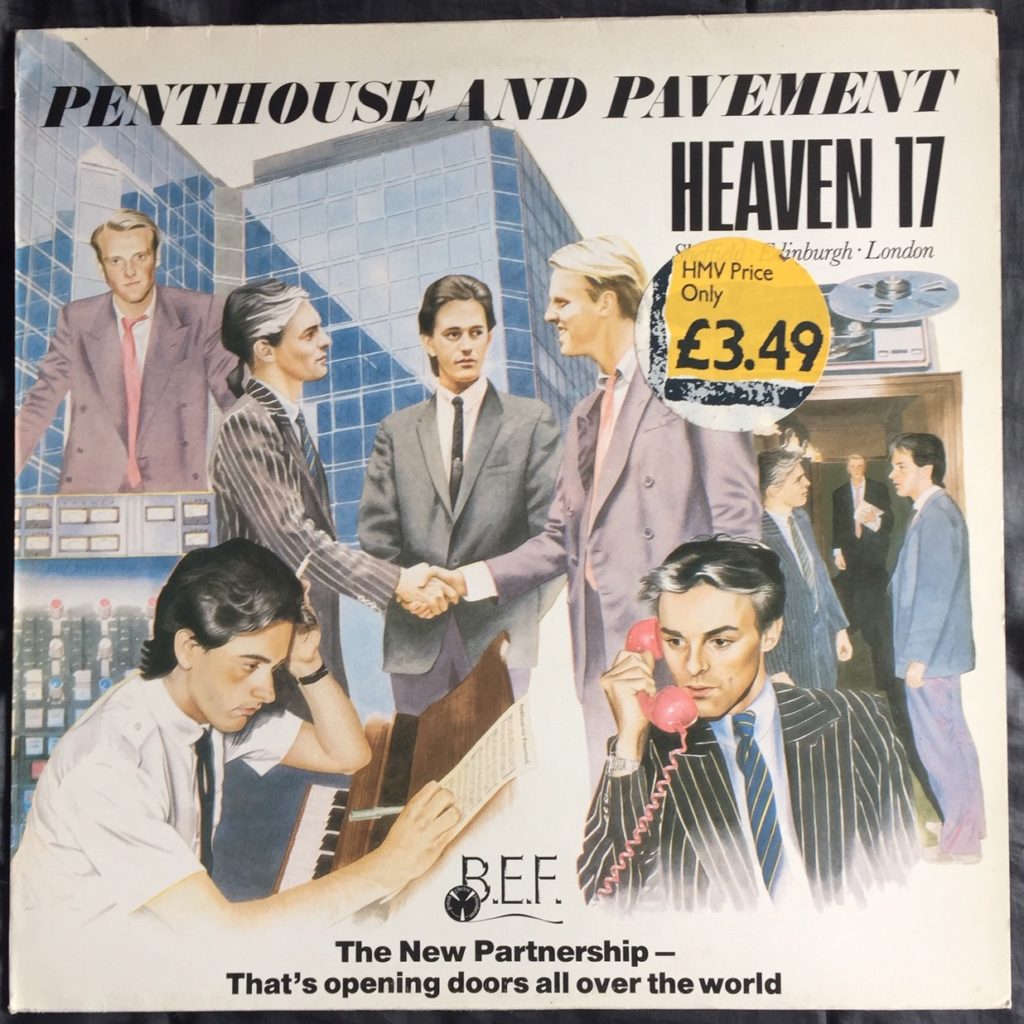 ---
50.48
HERE'S JOHNNY – Hellzapoppin – 7″ – RCA – 1986
In its approach (and maybe reach for the charts?) not unlike the Recipe single earlier, albeit it with a clearer sound and a tad more even of a commercial feel.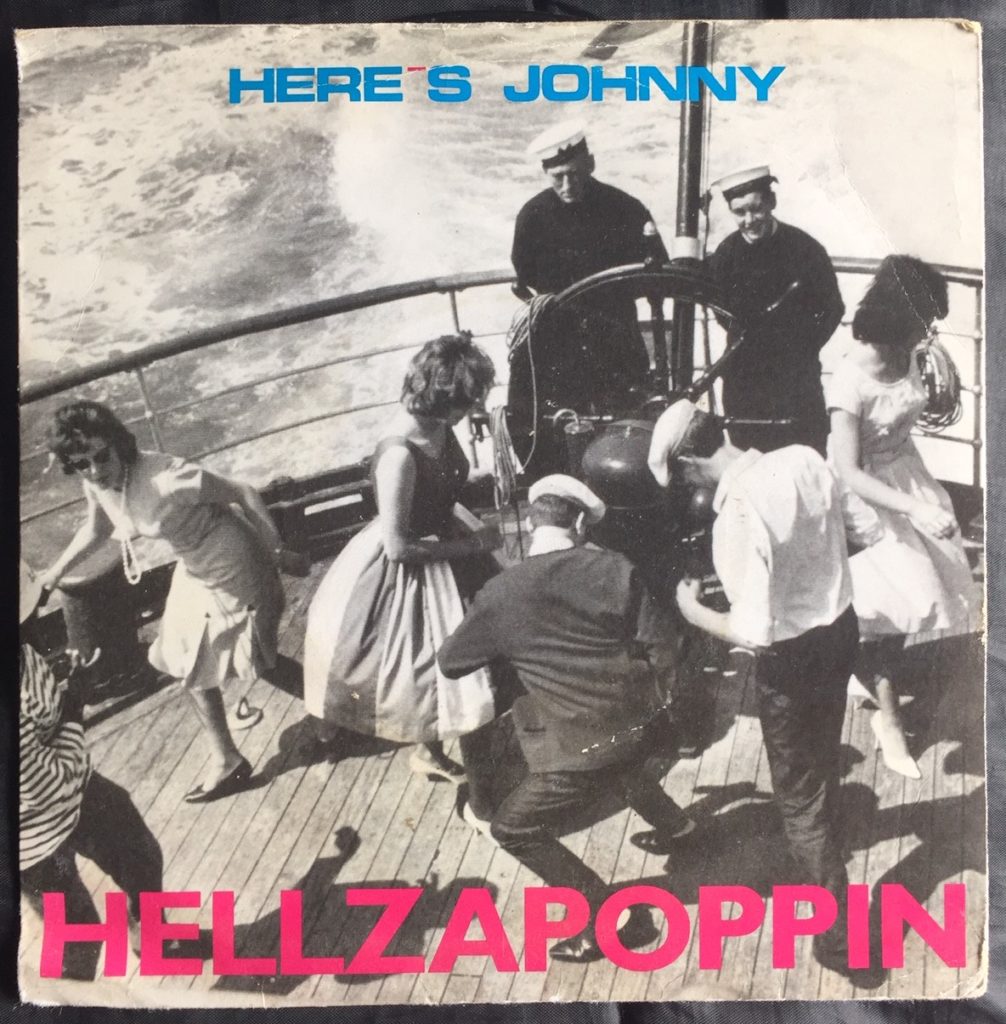 ---
55.13
WIRE – Eardrum Buzz – 12″ – Mute – 1989
'Buffalo Bill, deprived of will. Chasing a hamburger down the hill… ' Of course, lads.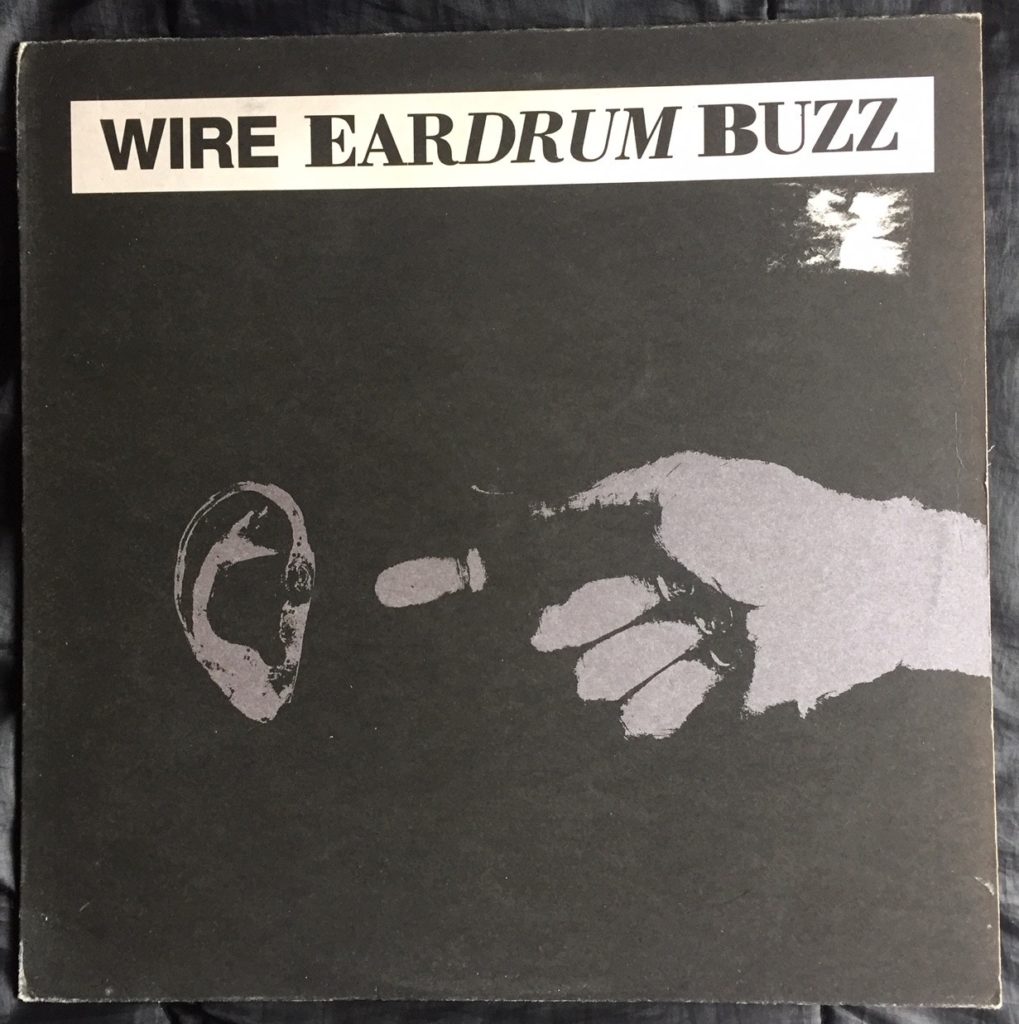 ---
59.17
ROMEO VOID – Love Is An Illness – Itsacondition, LP – 415 Records / CBS – 1981
I bought the album at the time, only to find that the only track on it I'd heard to date… was the only one that subsequently grabbed me. With a reappraisal forty years later its hit rate for me has increased exactly 100%.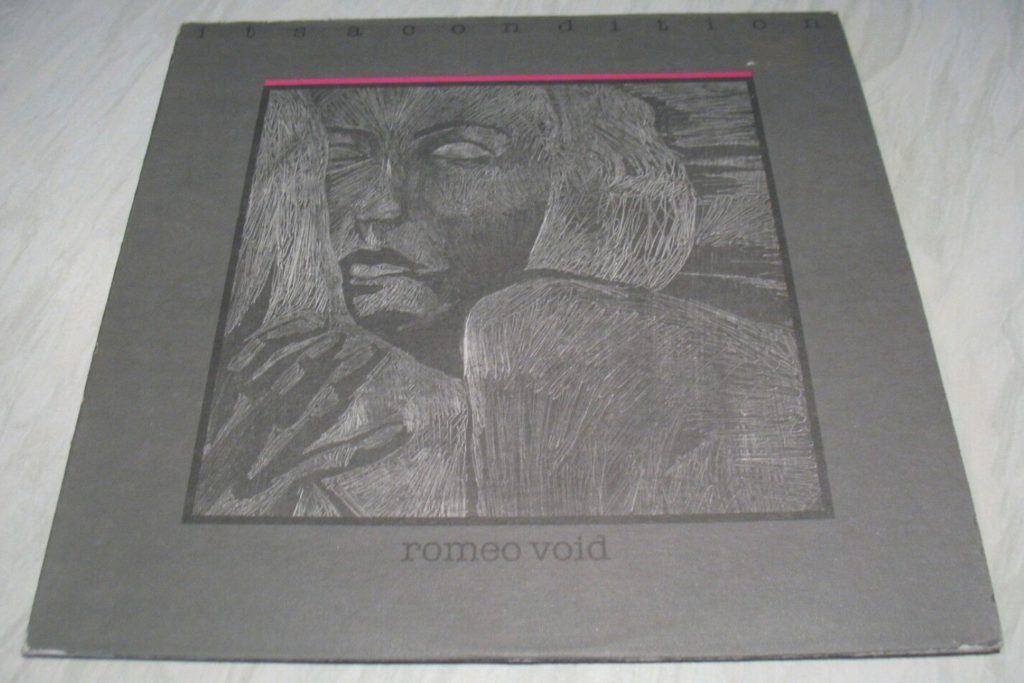 ---
Half time and Lou's nearly in the drink.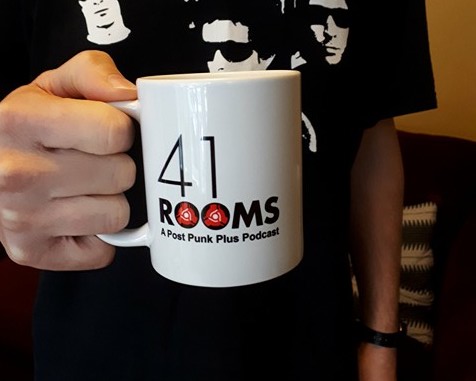 ---
01.02.58
ECHO and THE BUNNYMEN – In Bluer Skies * – Porcupine, LP – Korova – 1983
Mac's vocal on their most obscure track would still signpost it was them.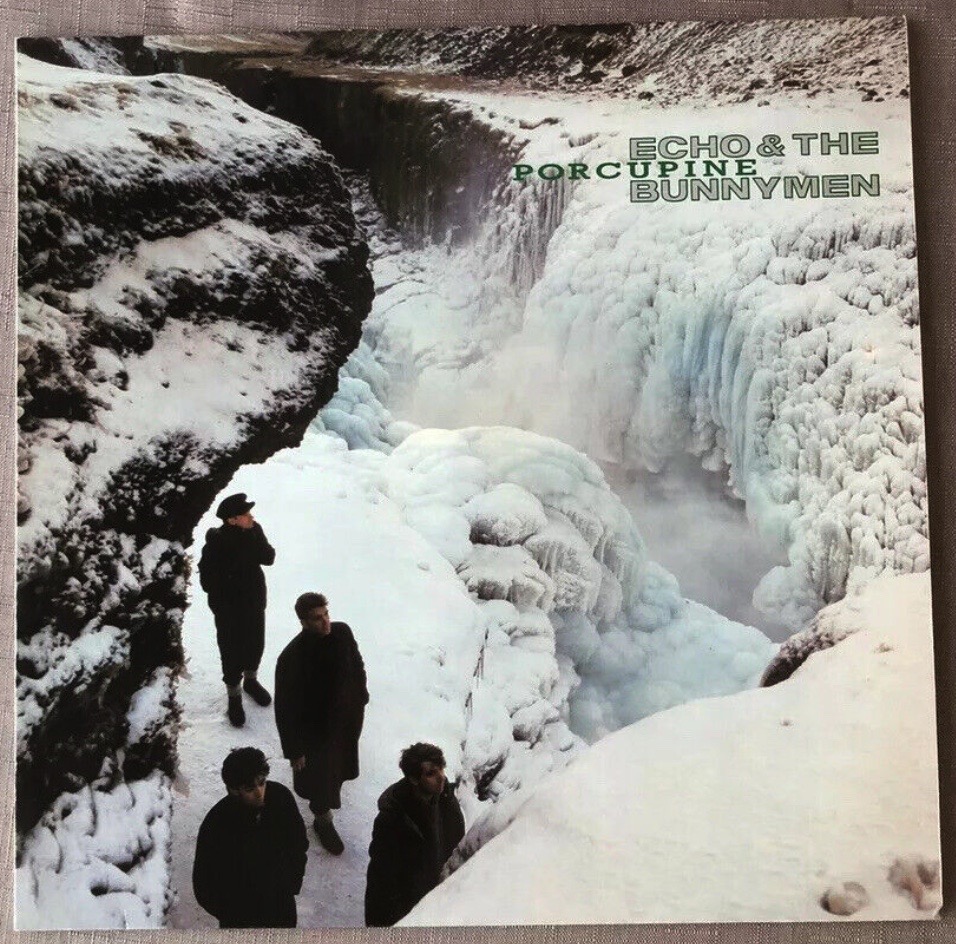 ---
01.07.13
BOBBY BLOOM – Heavy Makes You Happy – 7″ – Polydor – 1970
Carefree, cheery sounds for my young self in the early mid Seventies.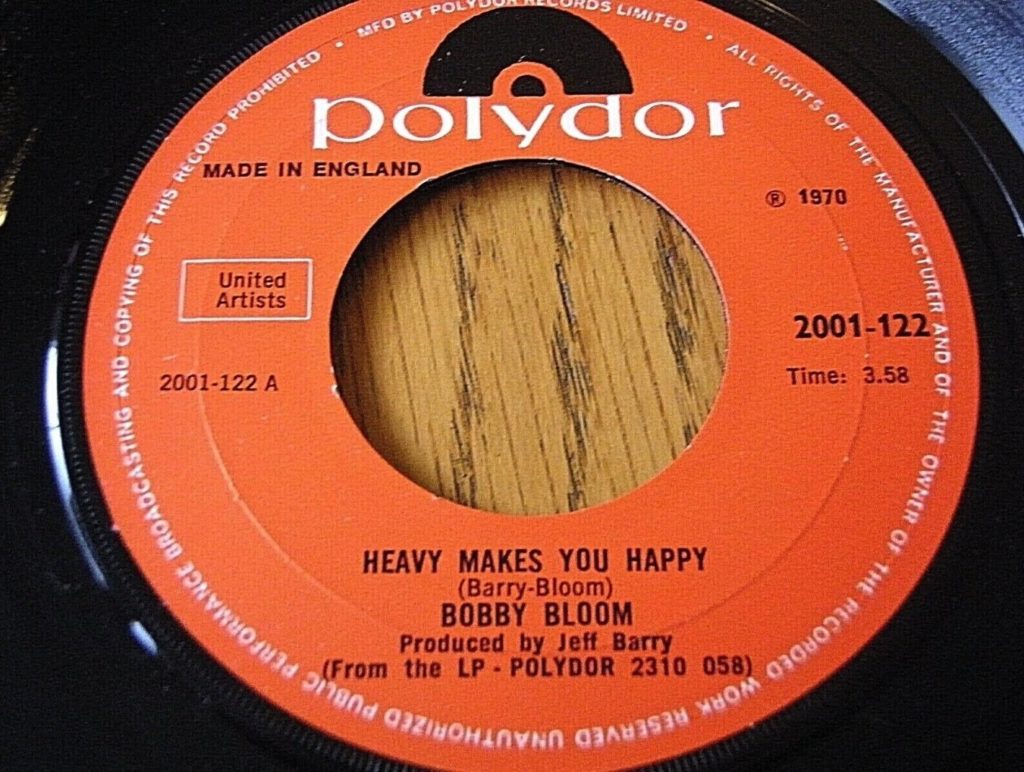 ---
01.10.04
KRAFTWERK vs EVERYTHING BUT THE GIRL – 'Model Goes Missing' – Youtube only – Mashup only – Who Knows?
Ho ho! And should you need another variation on this theme, there's also a 'Missing The Home Computer Numbers' take out there on the ether. 🙂

---
01.13.04
KRAFTWERK – Numbers * – 7″ b-side – EMI – 1982
Definitely got spun on my deck duties at Winkles back in the day. Armed with a sharpness in the production that you could slice your head off!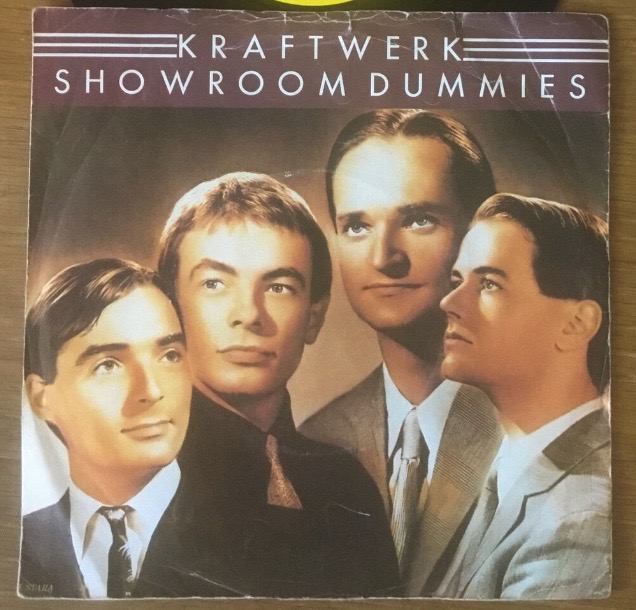 ---
01.18.32
WENDY and LISA – Someday I – Fruit At The Bottom, LP – Virgin – 1989
Part of Prince's engine room at one point, here in their own right.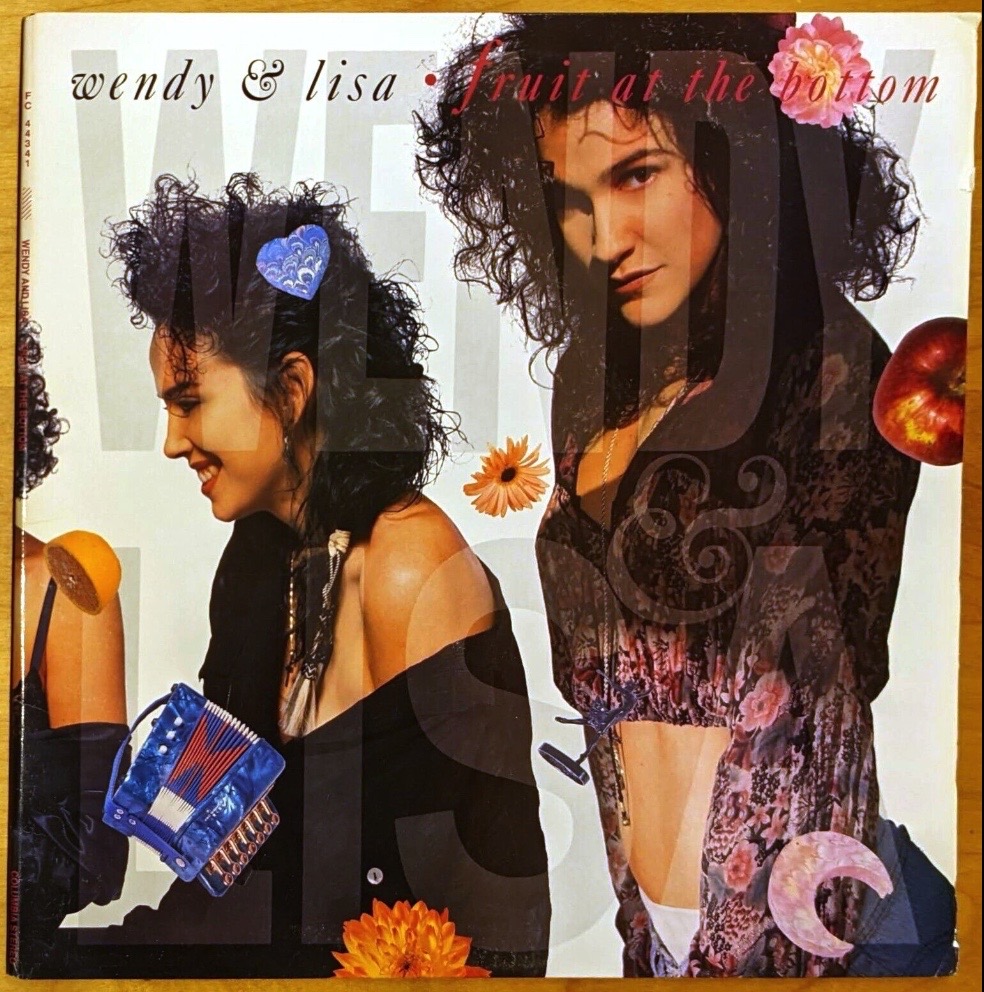 ---
01.21.38
NANCY WILSON – Where Does That Leave Me – 7″ – Capitol – 1965
The name's Wilson… Nancy Wilson. Three versions of the tune were released as singles in 1965, with this being the only one where the producer must have had a James Bond theme tune or two ricocheting around inside his head.
---
01.24.05
SAM COOKE – The Japanese Farewell Song (Sayonara) – Cooke's Tour, LP – RCA – 1960
Was the album a cynical marketing move to tap into markets around the world? Who knows. His Gall-way (flat 'A') Bay was certainly less convincing a story but here, for his Japanese fans, he's just the epitome of effortless vocal technique and control.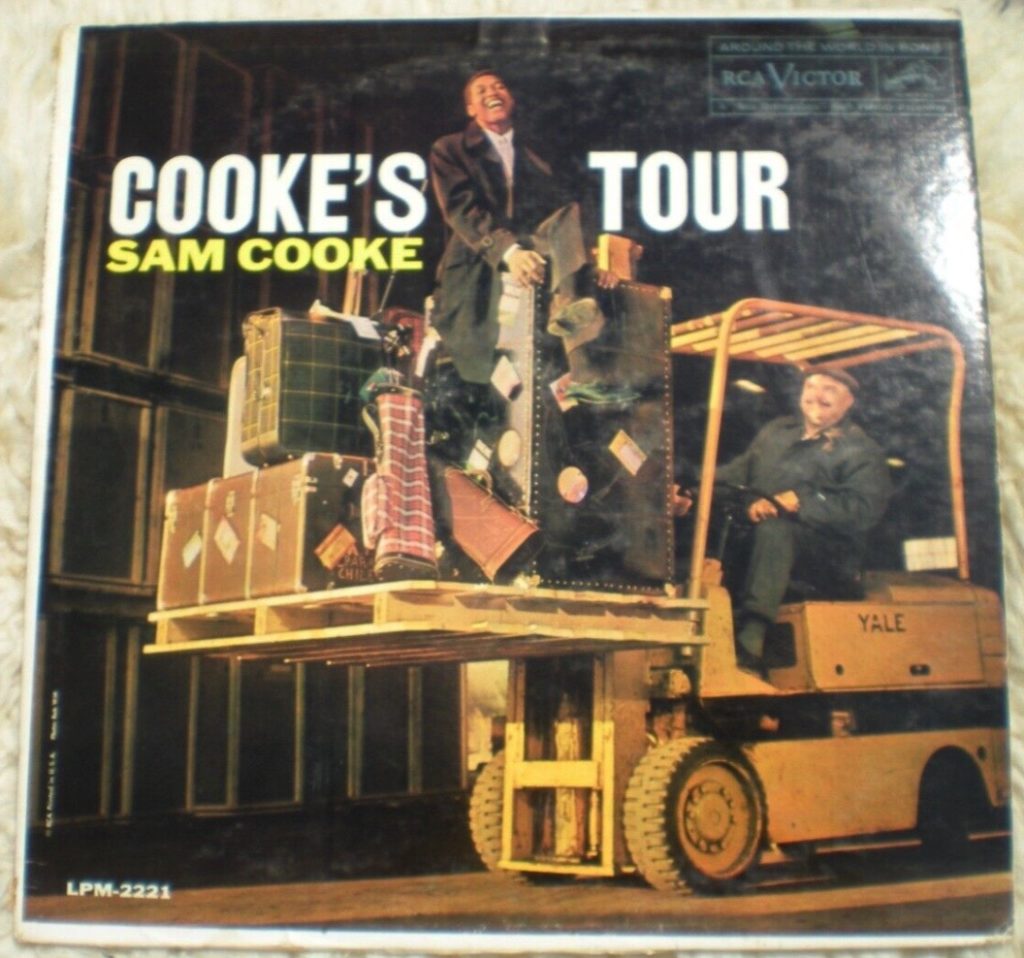 ---
01.26.54
THE TWILIGHT SAD – It Never Was The Same – Split 7″ (with Robert Smith) – FatCat Records – 2015
For some reason I can't exactly pin down, this reminds me of Carmine, a track by Cloud Boat that had surfaced the previous year.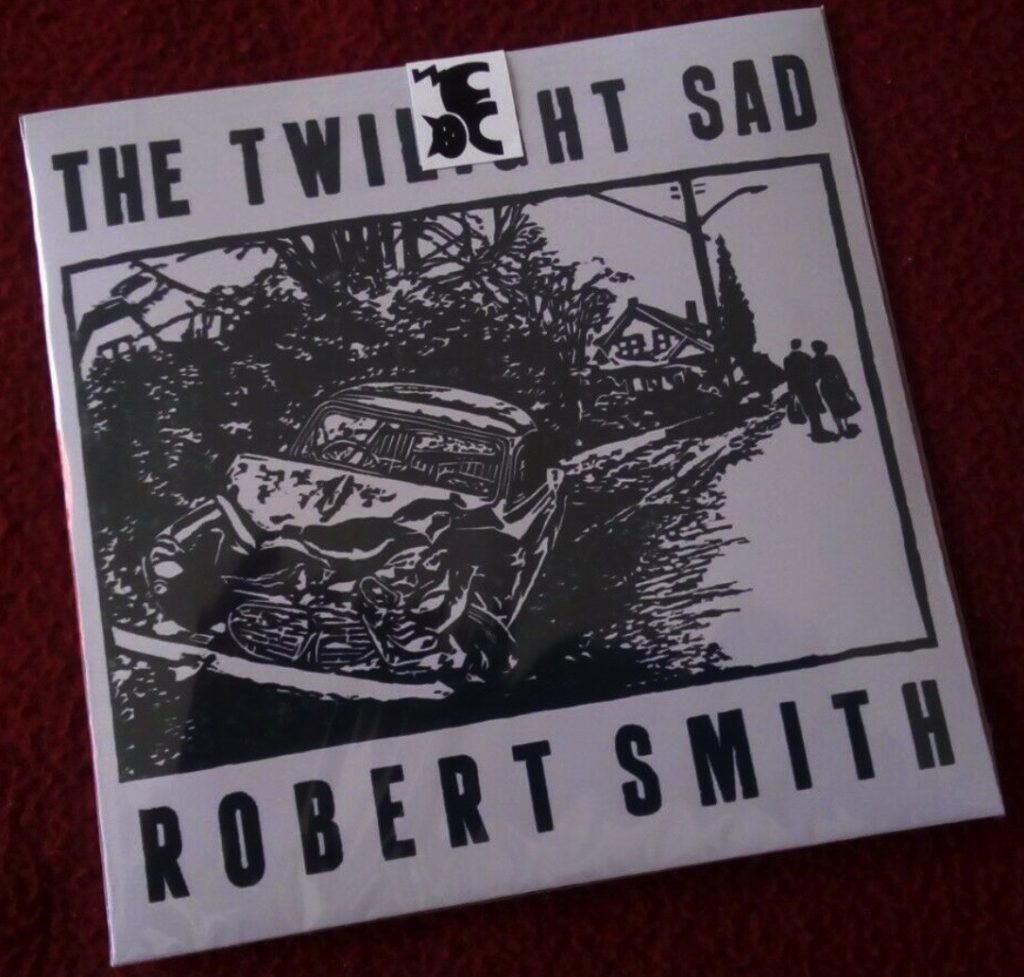 ---
01.31.43
UT – Wailhouse – Griller, LP – Blast First – 1989
They've made no new music since 1989 but they had a 'sound structure' that's worn well, enough so for them to still occasionally (but regularly) regroup to play live.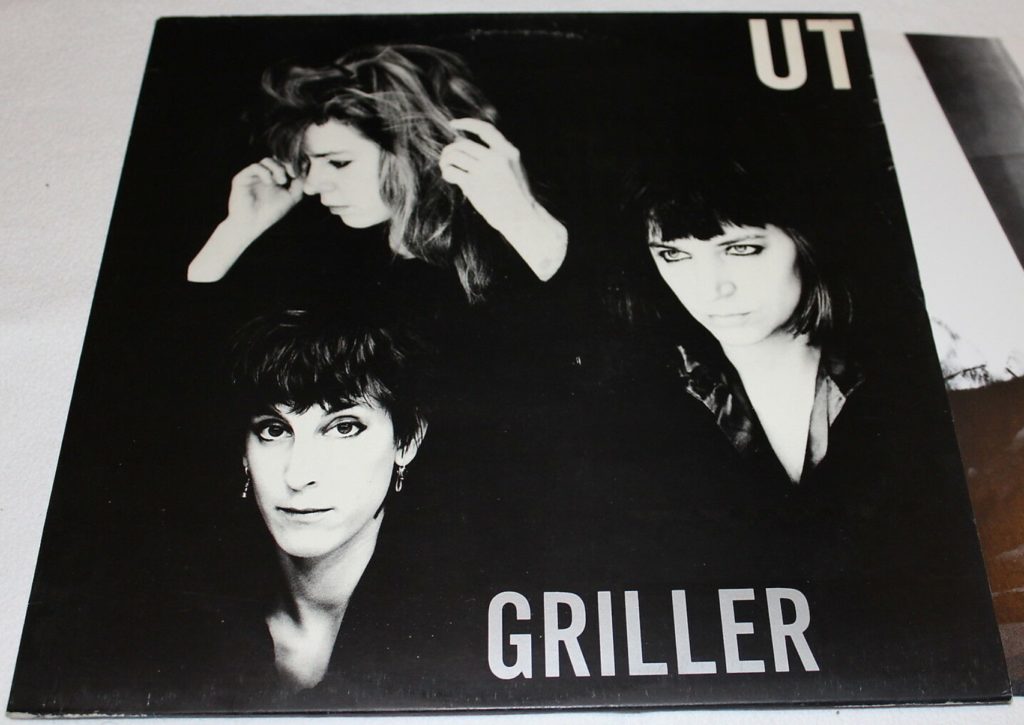 ---
01.37.16
THE BEATLES – It's All Too Much – 7″ – Capitol Records – 1996
Being a pre-teener in the mid Sixties the Fab Four were omnipresent and I was fan. I wouldn't though have put money on this (or indeed a certain other four) being in the first five Beatles tunes I'd get to spin on 41 Rooms… if said world had been known back then. 🙂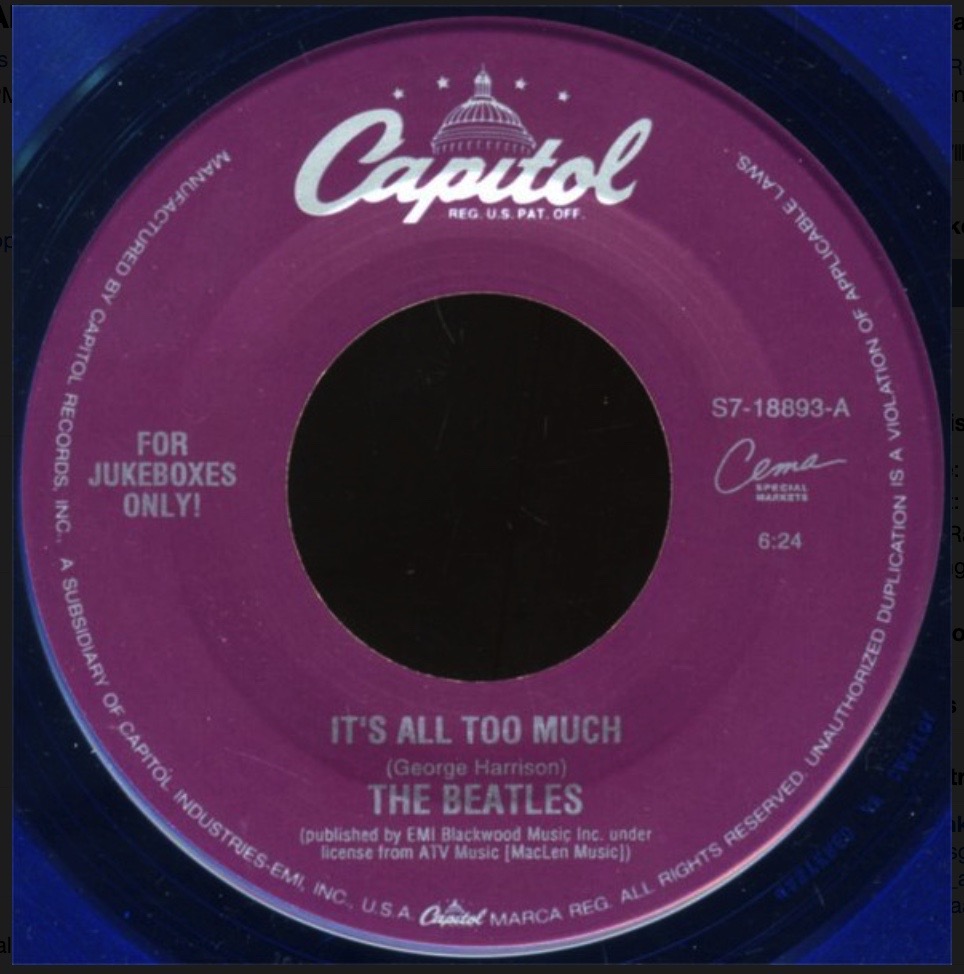 Lennon with some 7's – chances are though the above isn't below. I think there's a Speciality Records 7 there, though. Bet it's Little Richard.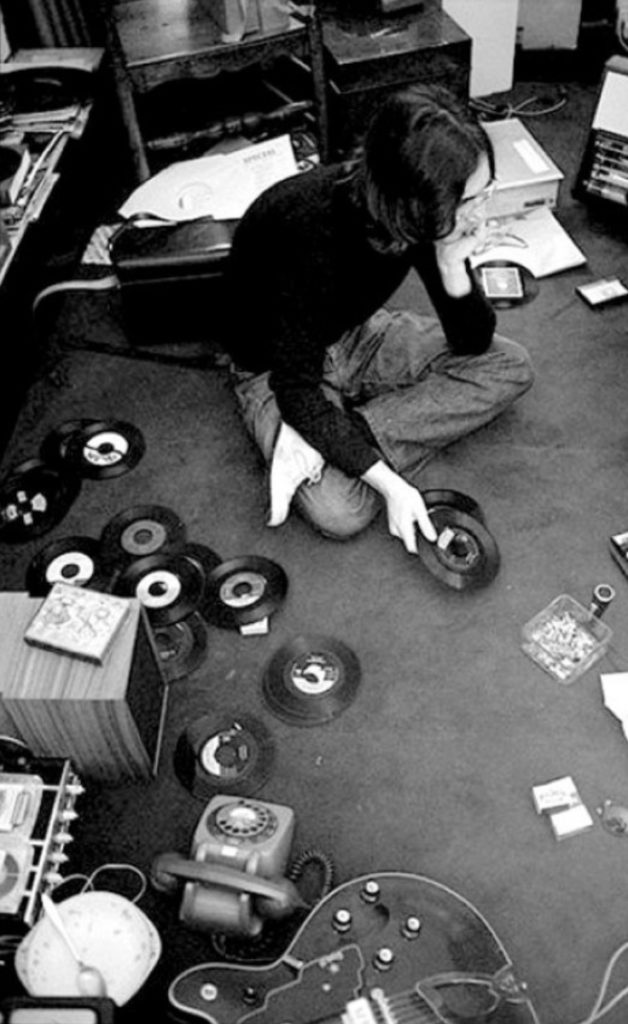 ---
01.41.12
HAWKWIND – Hurry On Sundown – 7″ – Liberty – 1970
For some reason I remember a copy I had of this back in the mid to late seventies being in near pristine condition. I suppose though that shouldn't have been too surprising, given I'd picked it up only a few years after its release. Mine now long sold, another copy made £621 in 2019. Maybe it was the one I had. 🙂 If you could have tracked the physical journeys of decades old vinyl, some will have journeyed a fair bit around the world. 🙂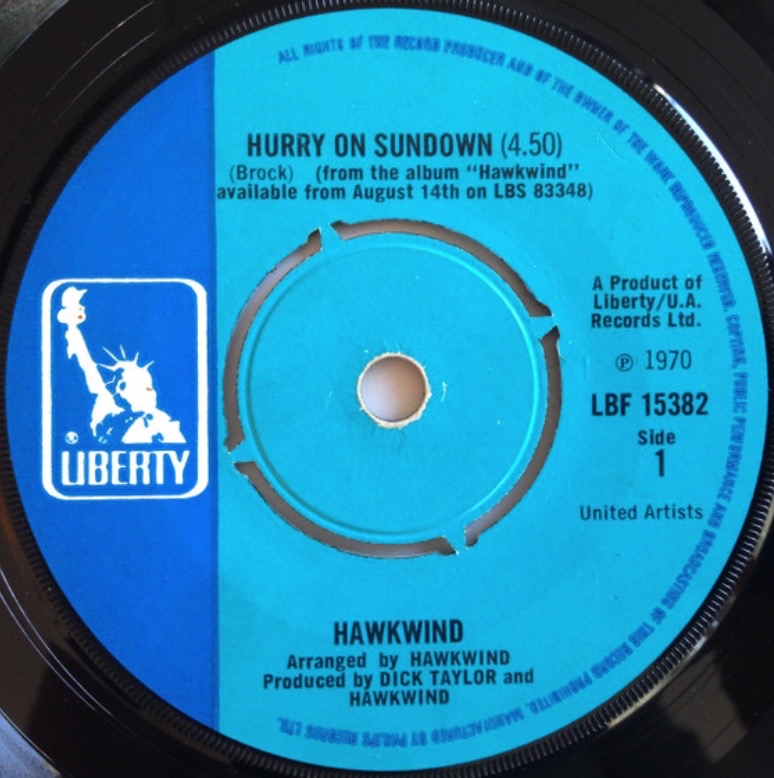 ---
01.45.33
THE WOODENTOPS – Well Well Well – 7″ – Rough Trade – 1985
Frantic… as nearly per usual.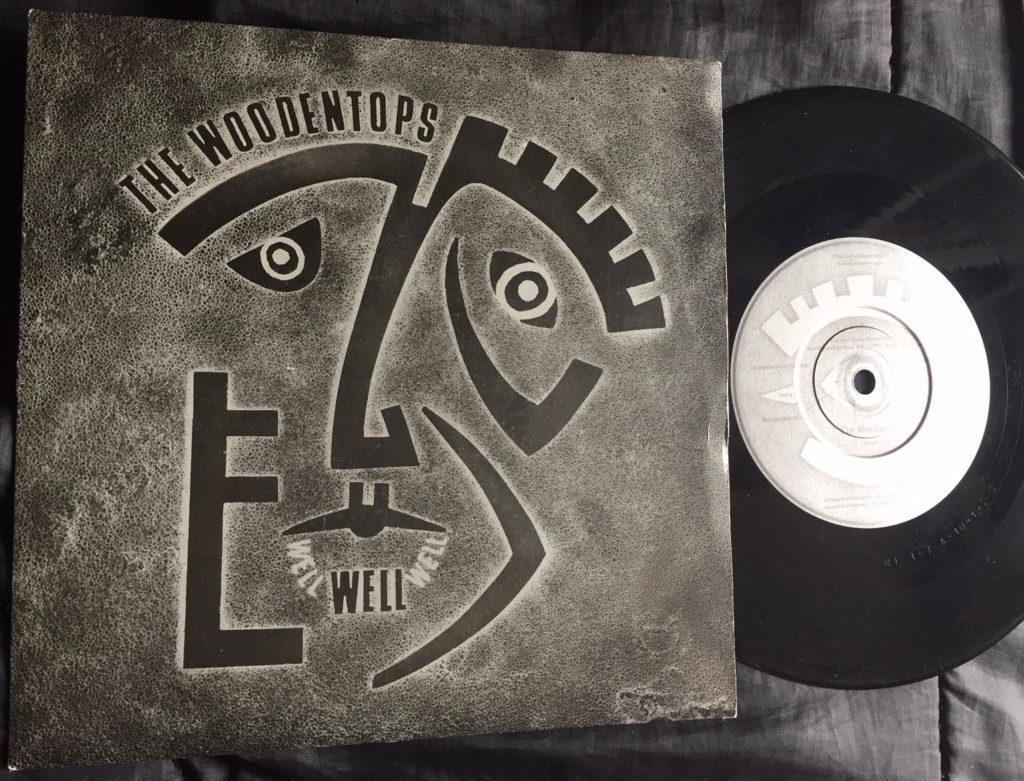 ---
01.49.37
CHASE & STATUS – Hurt You * – 12″ – Ram Records – 2007
Blistering stuff!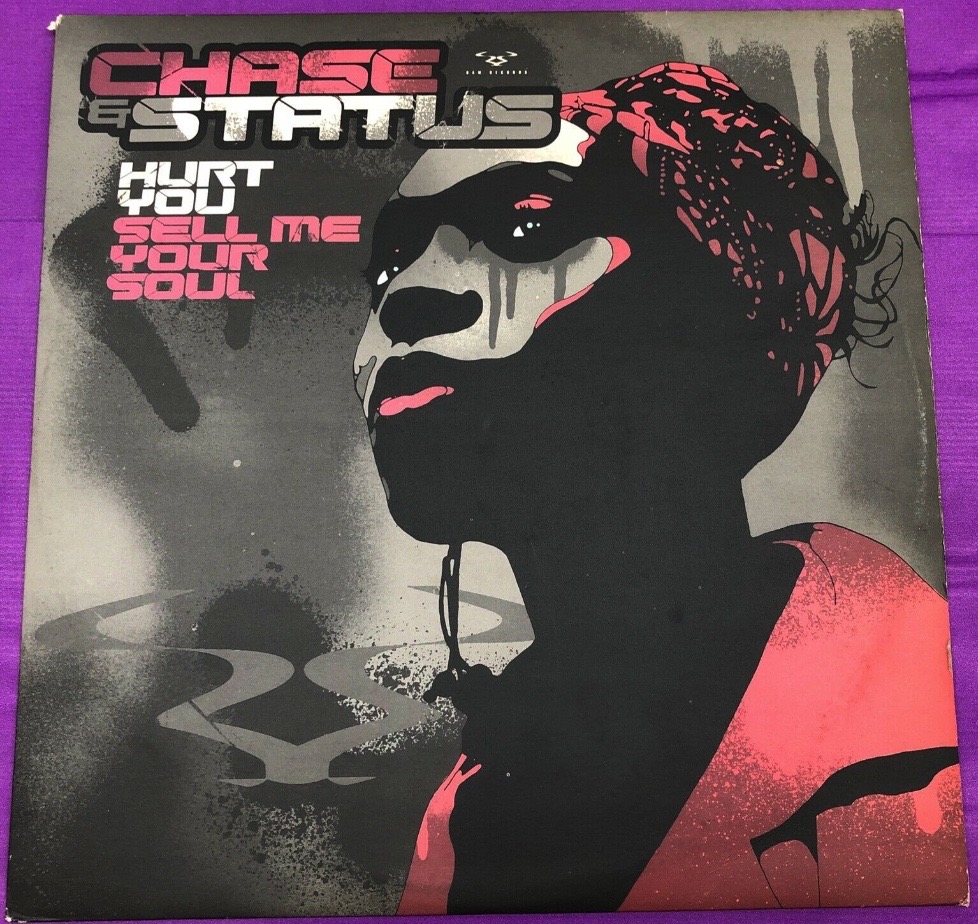 A UK acetate out there somewhere.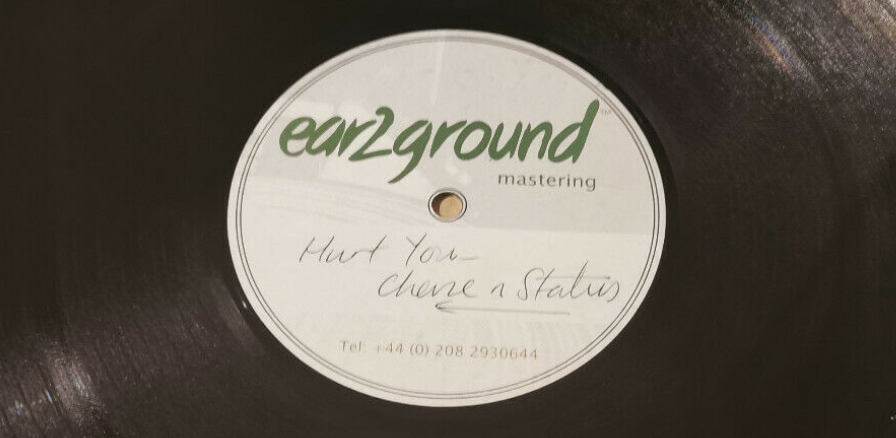 ---
01.53.18
FELLOWSHIP (feat WAYWARD MIND) – Dark Flower Remedy – Split promo 12″ – Flagship Records – 1998
Fellowship was DJ/Producer, Darren Hickey (no relation… though you're never quite sure with Irish ancestry. 🤣) and as for Wayward Mind – 'a vocal that is both breathtaking and beautiful. From the ominous lines the emotion of Joe Roberts … stated the aligned press release.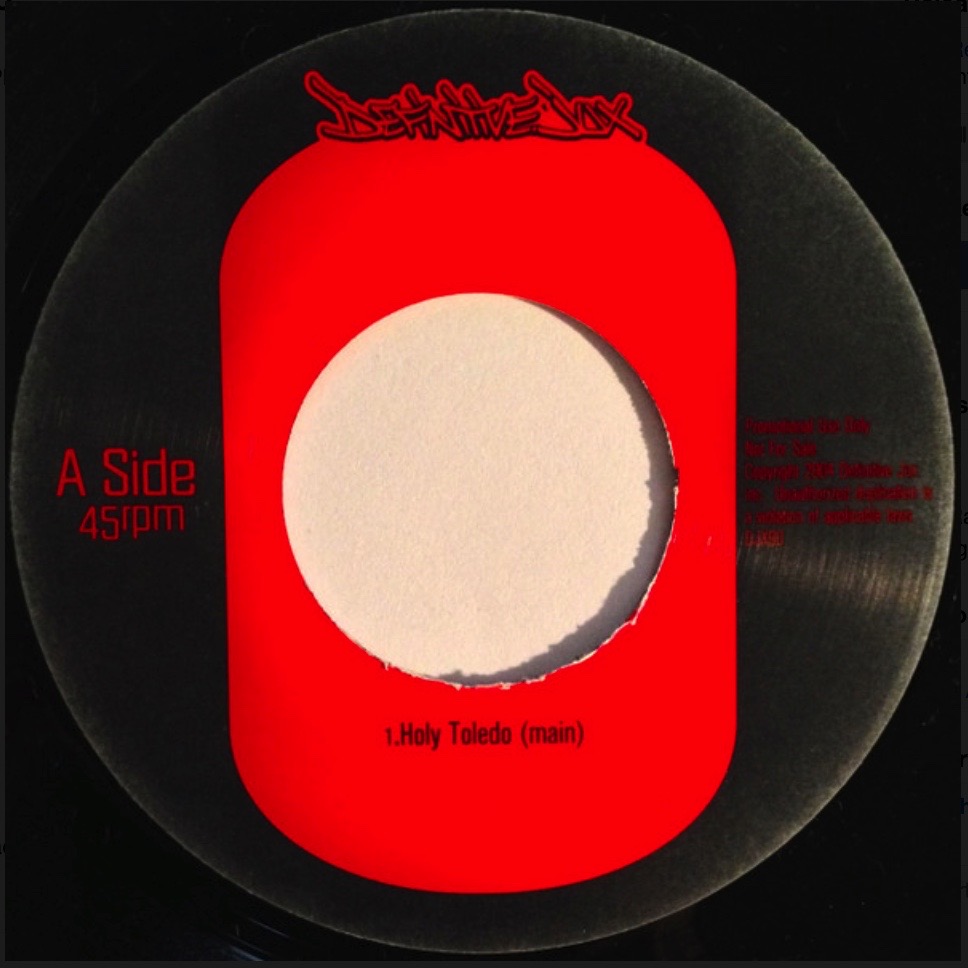 ---
Show 107 will be out Sept 4
Dec