PLAYLIST 93 uploaded July 4, 2021
and is 82% vinyl friendly! Impressive.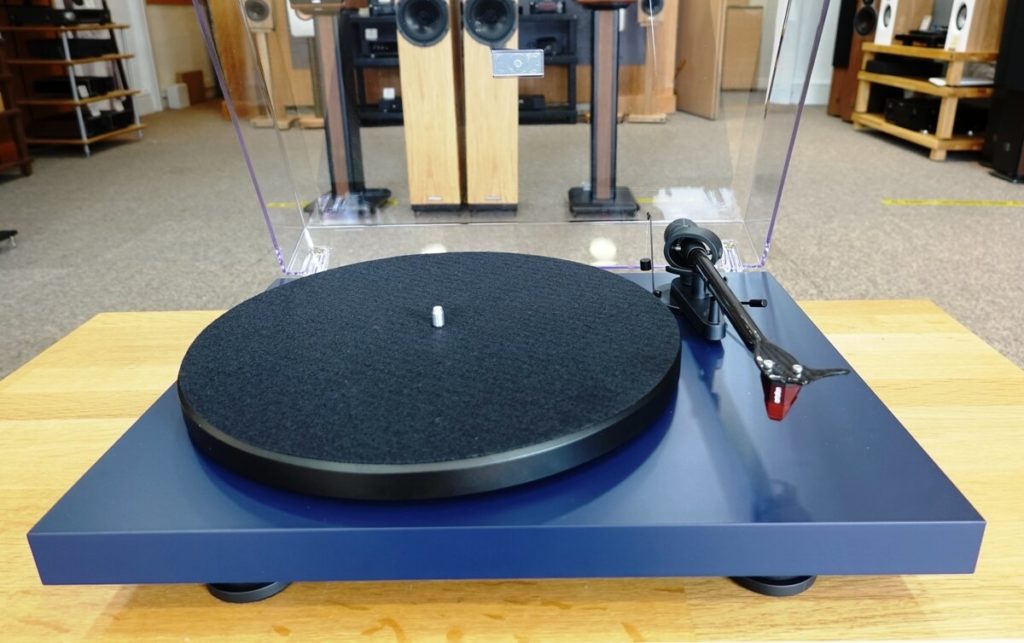 A Project Debut Carbon Evo turntable. A few friends have Projects of slightly older marks than this lad and they regularly score highly in reviews of turntables around the £400-£500 area – and let's face it, if all you want to be interested in is these bits of kit doing the one and only job they exist for (playing a record – and at the right speed) then this 'plain Jane' might be the ticket. I'm not sure when in recent times Project decided to have a speed change switch on the outside but sanity has finally prevailed. Assuming a vinyl collection is filled with 45s and albums, who in their right freakin' mind would ever think that having to take the platter off every time you change the format of the record (and therefore the speed) you want to spin is OK. It is not.
---
Any track marked * has been given either a tiny or a slightly larger 41 Rooms 'tweak'/edit/chop.
---
Lyric of Playlist 93…
A whole bunch of storytelling intrigue this month but it's hard to compete when Gil is in town.
---
00.00
(Intro) THE FLAMINGOS – Stars (Edit) – Unreleased demo – 1983 Episode #1 for info.
---
00.41
NEW ORDER – In A Lonely Place (BBC Riverside Studios, London: 4.1.82) – Movement, Definitive Edition box set, LP – Warner Music – 2019
I wanted to get along to this recording but changing shifts at work must have proved beyond me. It's a wonder I didn't just take a sicky but I got home early enough to catch birthday lad, Barney (it was his 26th) and the band outro'ing the programme with Temptation and, as the credits rolled, a truncated Death Rattle/Chosen Time. The studio audience were then treated to Procession, Cramp/Hurt (shortened inst), Senses, Little Dead/Denial and this glorious version of In A Lonely Place. Just months away from his Touch label's initial release – the v/artists cassette and mag Future Mist, featuring the epic 22 minute version of New Order's Video 586 – John Wozencroft did make it along to Riverside and soon after very kindly sent me a cassette tape of the extra tracks. It would be another thirty years before I'd realise that video footage had not only existed of the extra tracks but a sneak preview in 2011 proved it was still in the vaults. And come 2019, voila!

---
06.06
SUDDEN SWAY – sINg sONg (d-o-8-5-s-i-n-g) – 7″ – Blanco y Negro – 1986
Pay attention at the back of the class.
'There were 8 versions of this song. Each version was independently recorded, all with the same song title but with different producers. They all had the same picture covers but unique labels. The song title 'Sing Song' was written differently for each version with a variety of combinations of capitals and lower case fonts. They were sent randomly to record shops'. – boogaloo123, Discogs 2010
The second of the above eight to make it to 41 Rooms – and it might not be the last. I have five of the 7″ers, and I think all were bought 50p or less in the Music & Video Exchange store that was devoted to the 'ultra cheap', back when the chain had a bunch of its stores practically side by side in London's Notting Hill in the '90s/early '00s.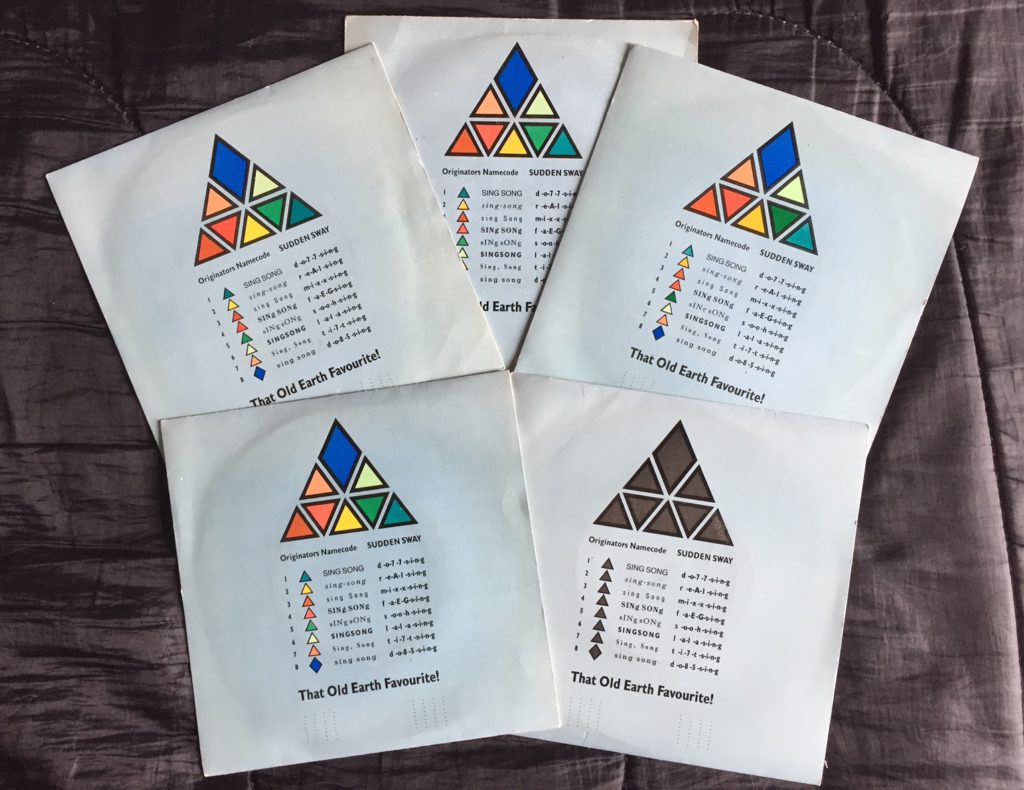 ---
09.46
BENT – K.I.S.S.E.S – Music For Barbecues, 12″ EP – Sport – 2000
Bent may have beats but they're sort of wistful beats.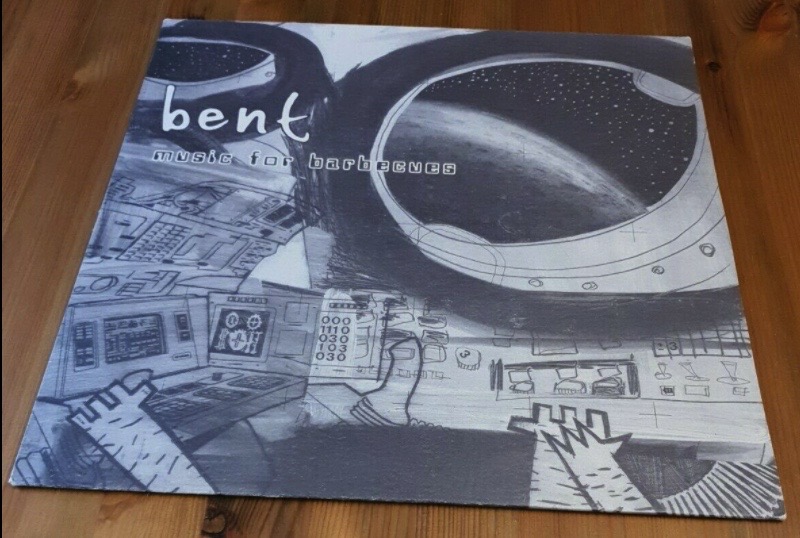 ---
13.47
CHEVALIER AVANT GARDE – Enemy – Heterotopias, LP – Skrot Up – 2011
Not quite the 'bottom of a big barrel' reverb-setting recordings of say, Honeydrum but maybe 'one mic from across a spacious empty room'? I feel I'm wired to gravitate to the sound in small doses only.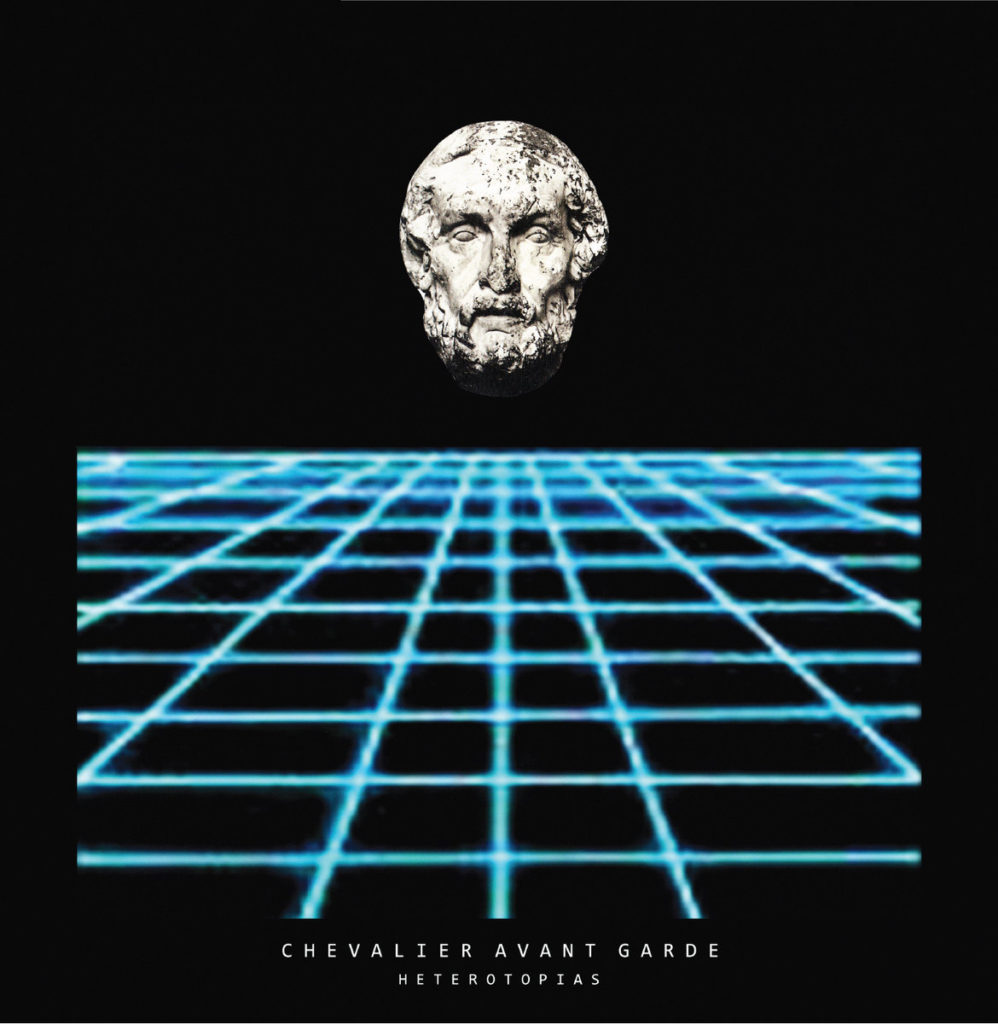 ---
16.43
THE GIST – Light Aircraft – 7″ b-side – Rough Trade – 1982
The Moxham brothers joined by the spooky vocal of a Sheila Lowery.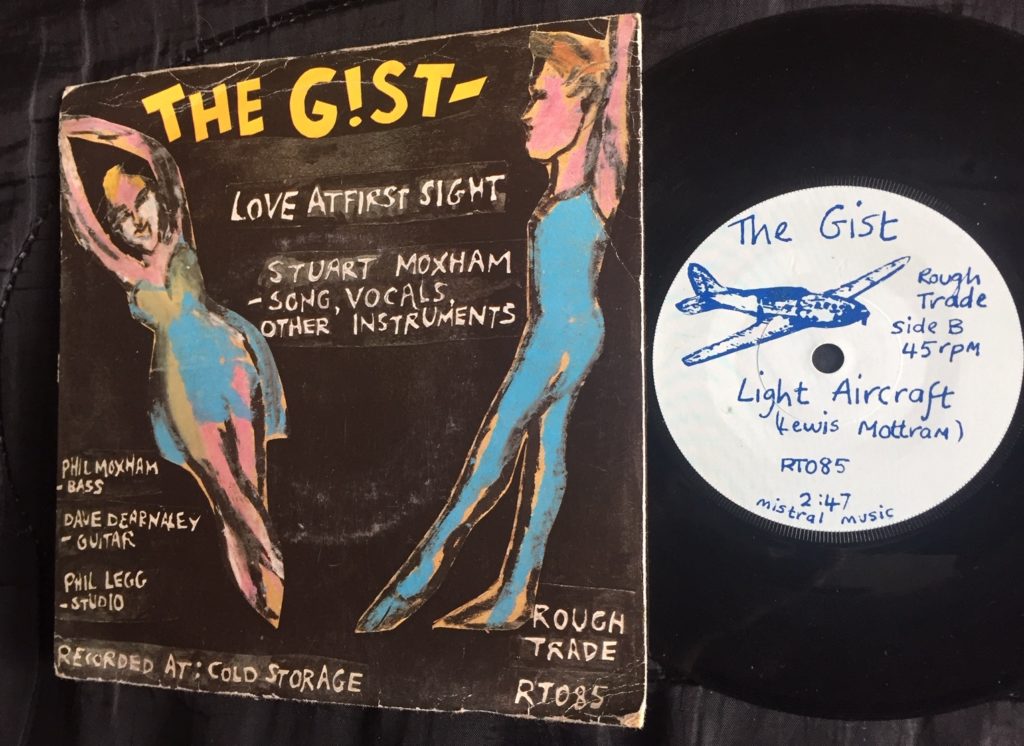 ---
19.23
DEEP TAN – Shimmer – Download only – 2020
Back in the day (and way before it became a national obsession) pouting was only acceptable in cases of innocent playfulness. Now? With phone selfies it's a bleeding can of worms. 🙂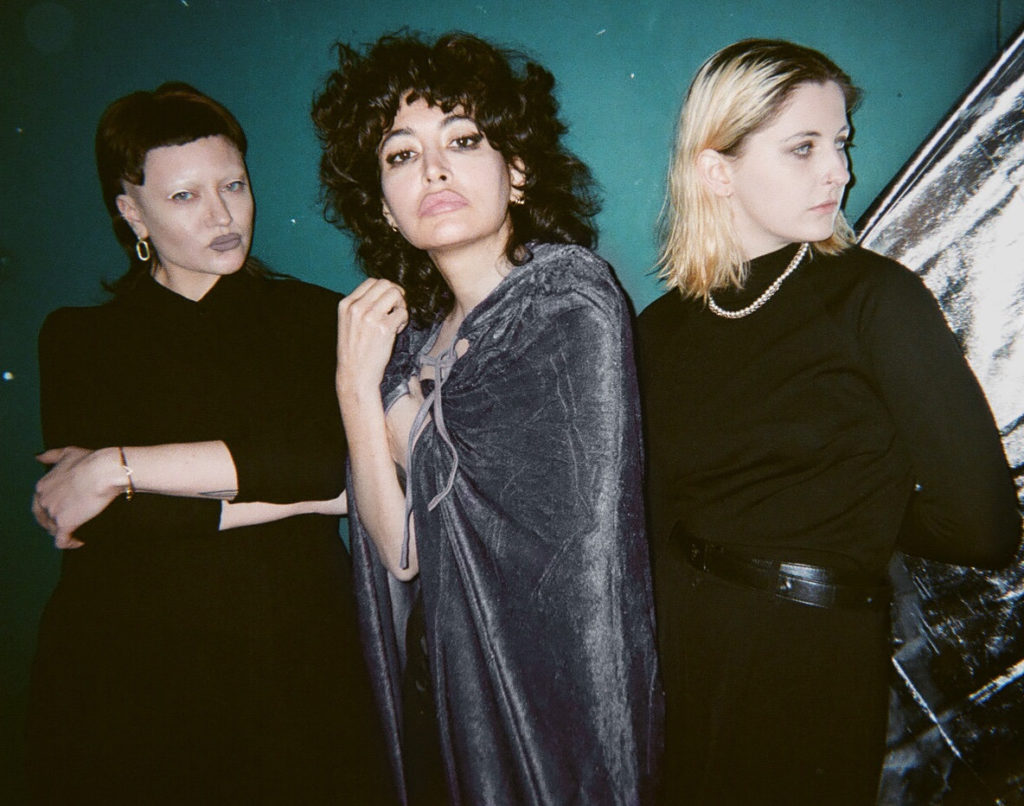 ---
22.32
COSTUME – And You Were Beautiful – Kosmos, download only – 2020
There's a feel of fracture in both the song's narration and melody but it's all the more intriguing for it, especially when riding over locked down electronics – and maybe there's more 'fracture' (of sorts) hiding in amongst the lyrics of singer and 'author of the texts', Claudia Placanica.
---
25.45
LONELADY – Not Great Men – The Problem Of Leisure – A Celebration Of Andy Gill & The Gang Of Four, v/a 2LP – Gill Music – 2021
With her own new album, Former Life just surfaced on Warp Records here's Julie Lonelady recently and triumphantly taking on the catalogue of one of her heroes.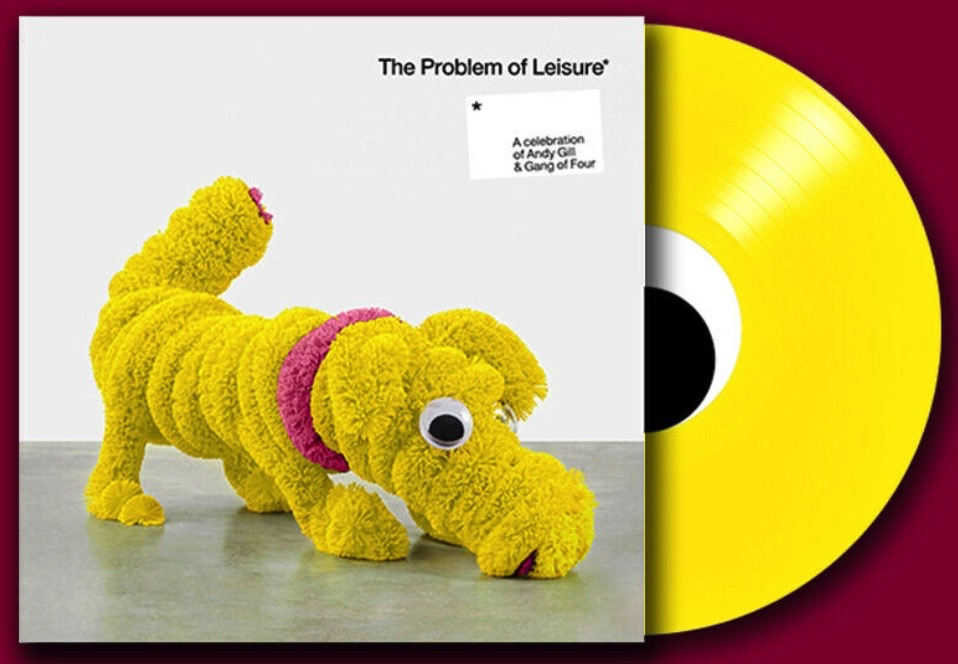 ---
29.16
GNAG OF FOUR – Outside The Trains Don't Run On Time – 7″ – EMI – 1980
And lest we forget… more former times.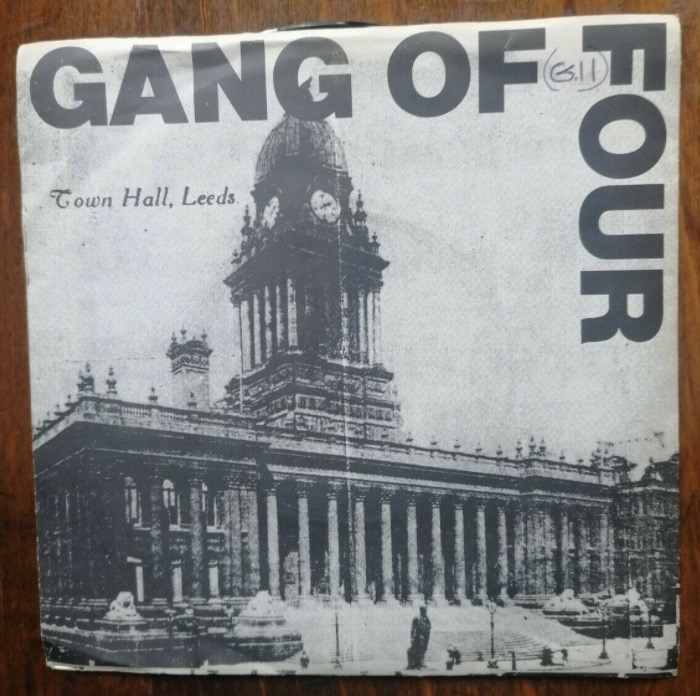 ---
32.29
AU PAIRS – Pretty Boys – 7″ b-side – Human Records – 1981
Lesley Woods playing the field?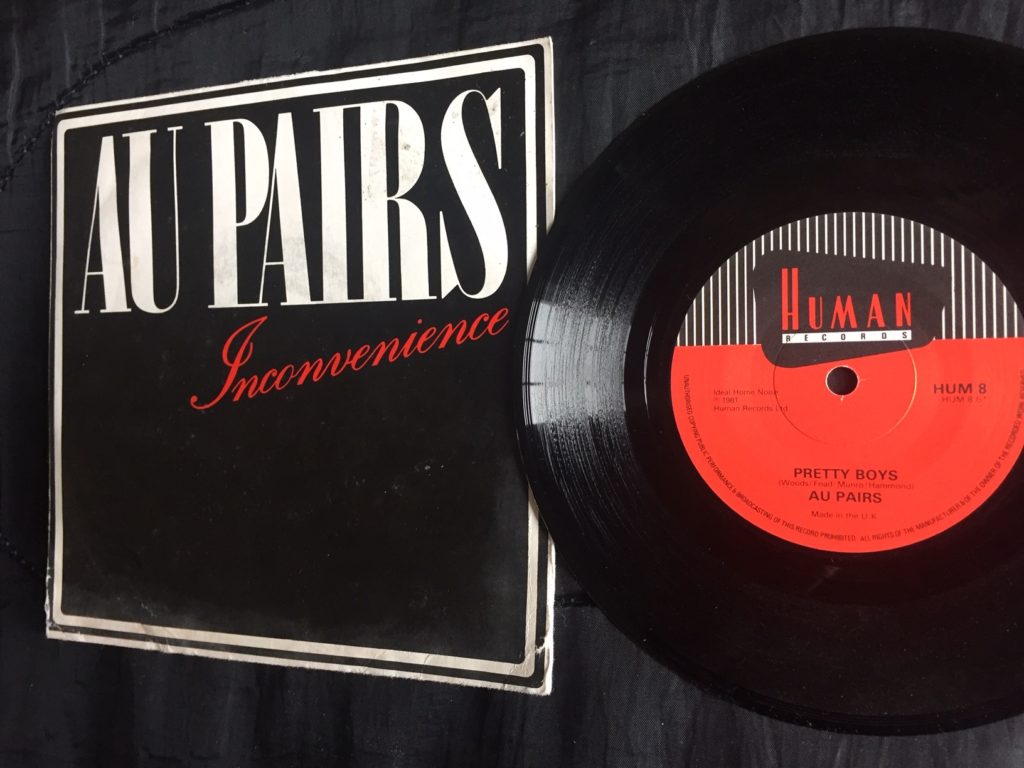 ---
36.05
BADLY DRAWN BOY – Bananas Skin Shoes – Banana Skin Shoes, 2LP – One Last Fruit – 2020
There was a noticeable gap from recording before this album appeared but Damon Gough is still sounding invigorated.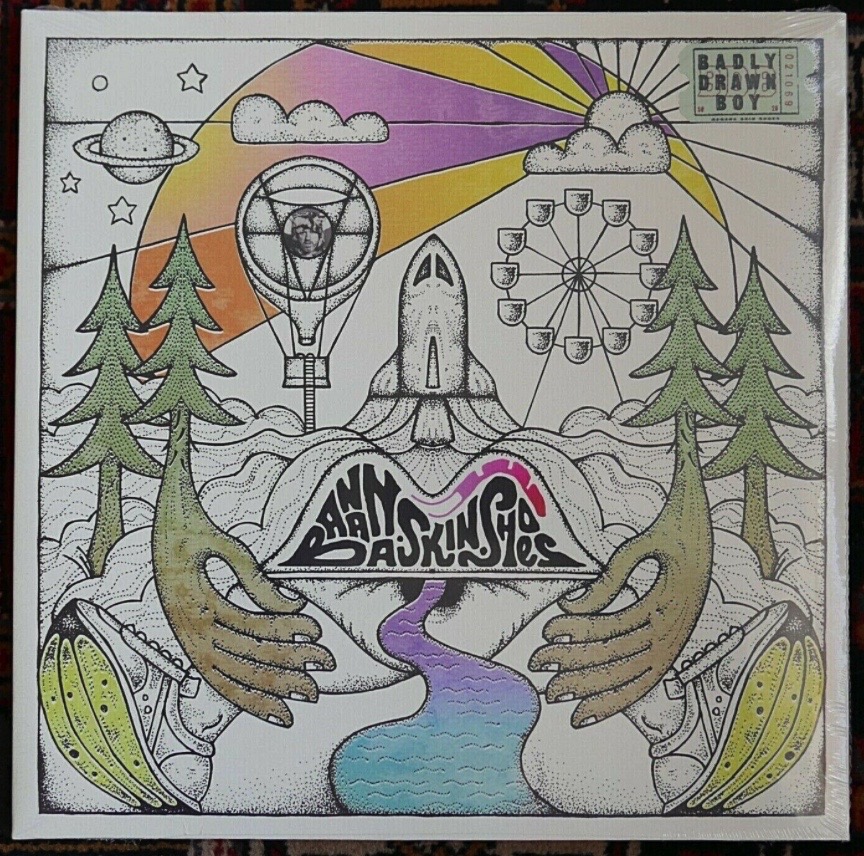 ---
38.33
The B-52s – The World's Green Laughter – Good Stuff, LP – Reprise – 1992
Recognisable with the merest of vocals? 🙂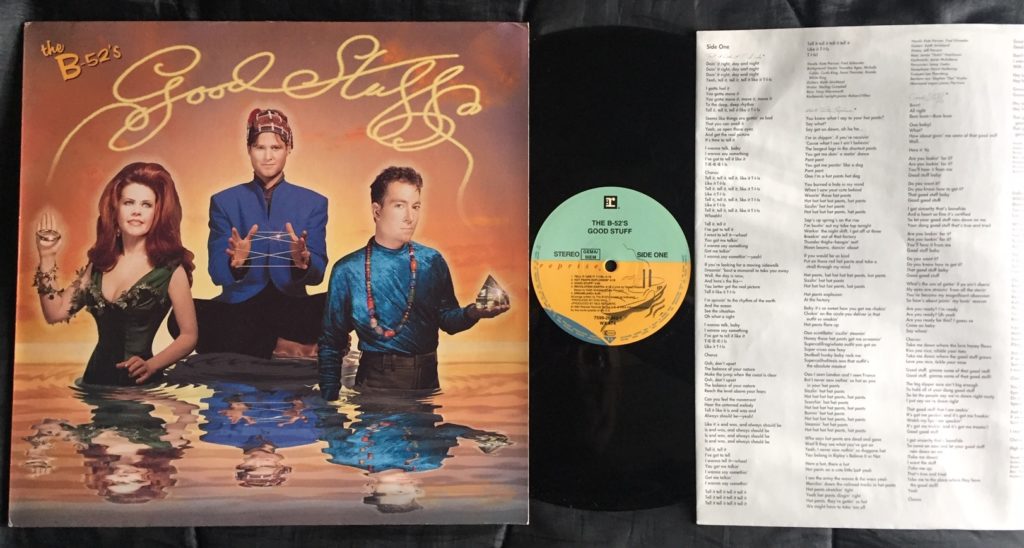 ---
42.13
SALT-N-PEPA – Push It – 7″ – FFRR – 1987
Apart from the vocals (obviously), sounding like Kraftwerk plied with stimulants and down and dirty with tha' funk…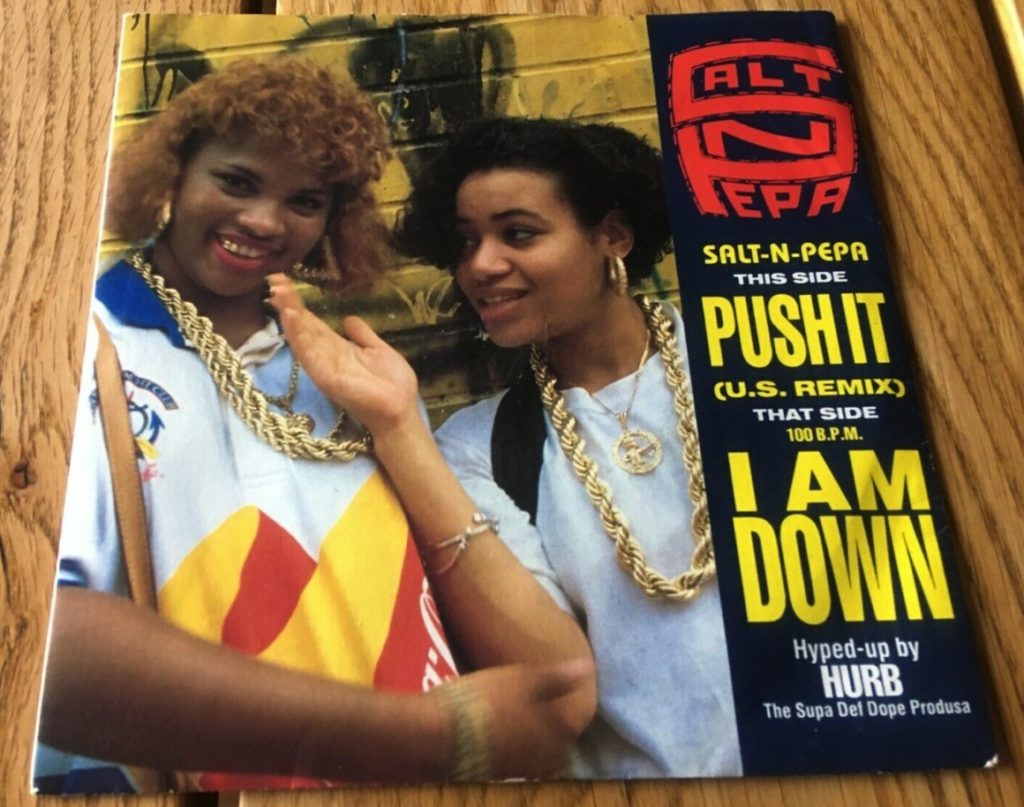 ---
46.20
NAKED ROOMMATE – Re (P.R.O.D.U.C.E.) – Do The Duvet, LP – Trouble In Mind – 2020
Also on the Upset! The Rhythm label in the UK, and on black, red or clear(ish) 'sun yellow' limited edition vinyl. They'll be back here.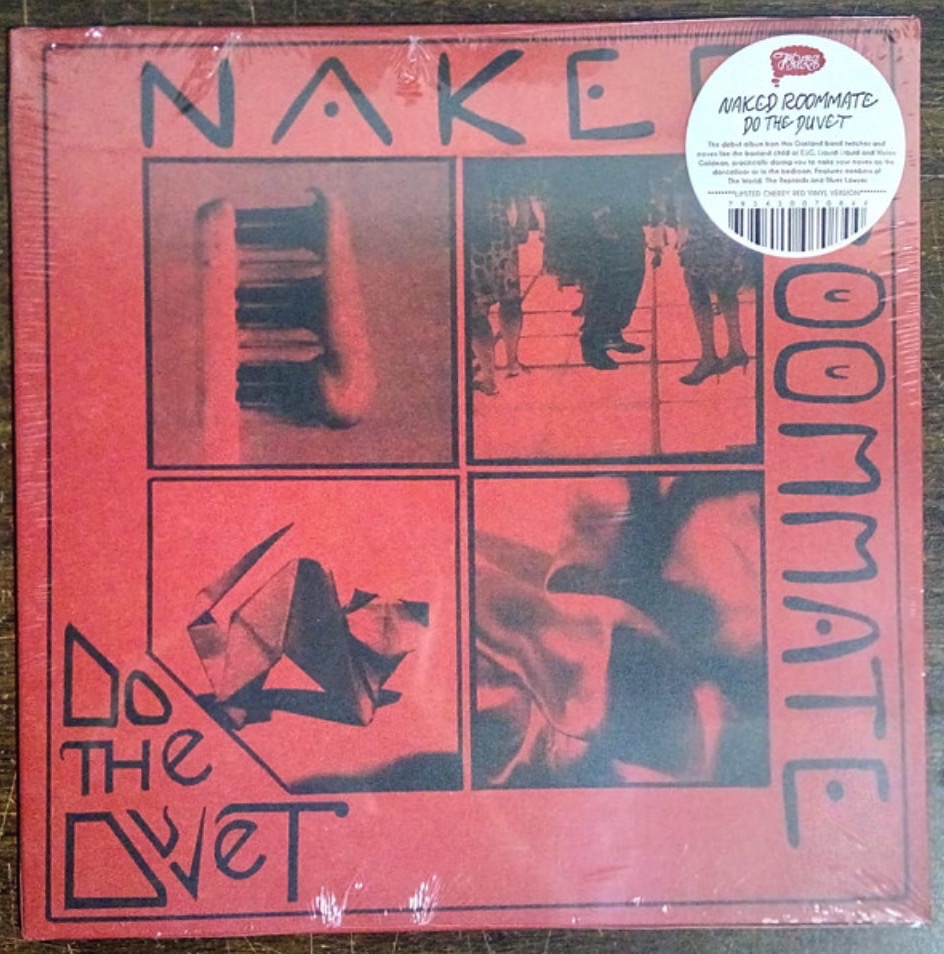 ---
50.46
ORCHESTRAL MANOEUVRES IN THE DARK – Bunker Soldiers – Self-titled LP – Dindisc – 1980
All these years later, sounding not unlike the bastard brother of Depeche Mode's New Life. For me, this is still the better tune, though.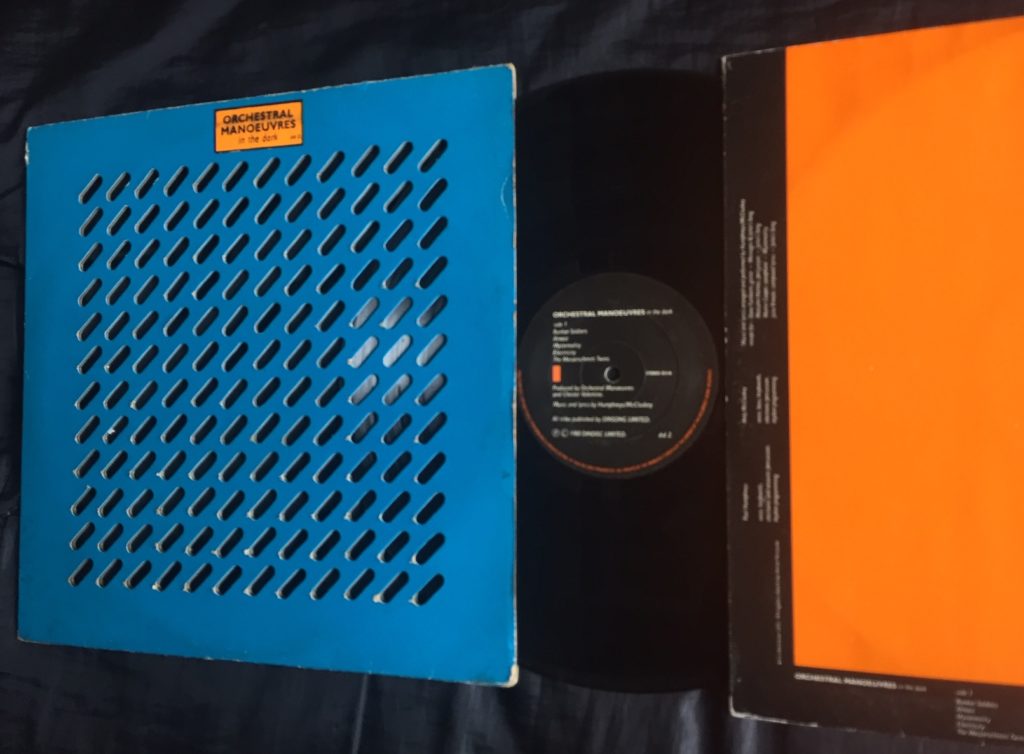 ---
53.36
DO NOTHING – Uber Allies – Glueland 12″ EP – Exact Truth – 2021
A sound that somehow feels from a decade or two earlier than 2021 to me, I'll be having the 'transparent teal', limited to 300 copies, vinyl run exclusive to Rough Trade, if I catch it at a workable price at some point.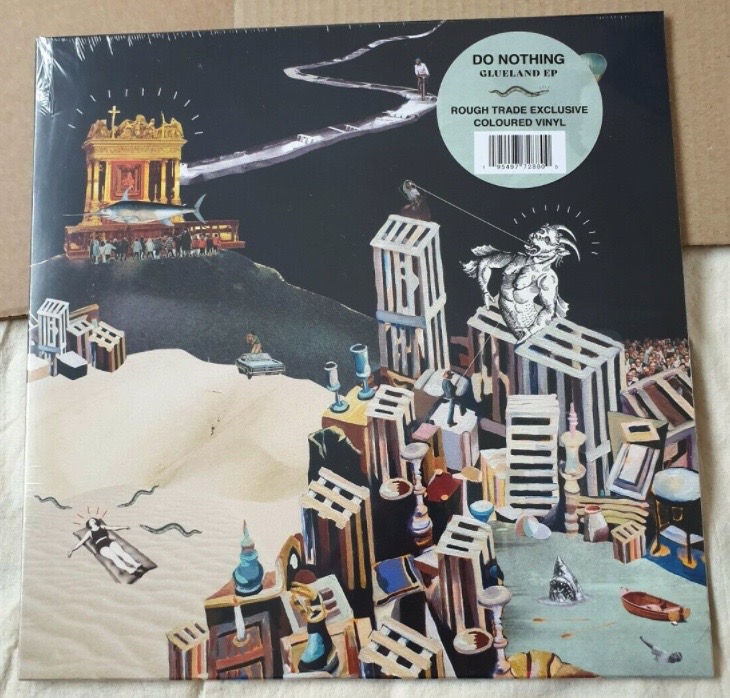 ---
57.26
THE CURE – Screw – The Head On The Door, LP – Fiction – 1985
Funk Rocking with Robert Smith and his hair.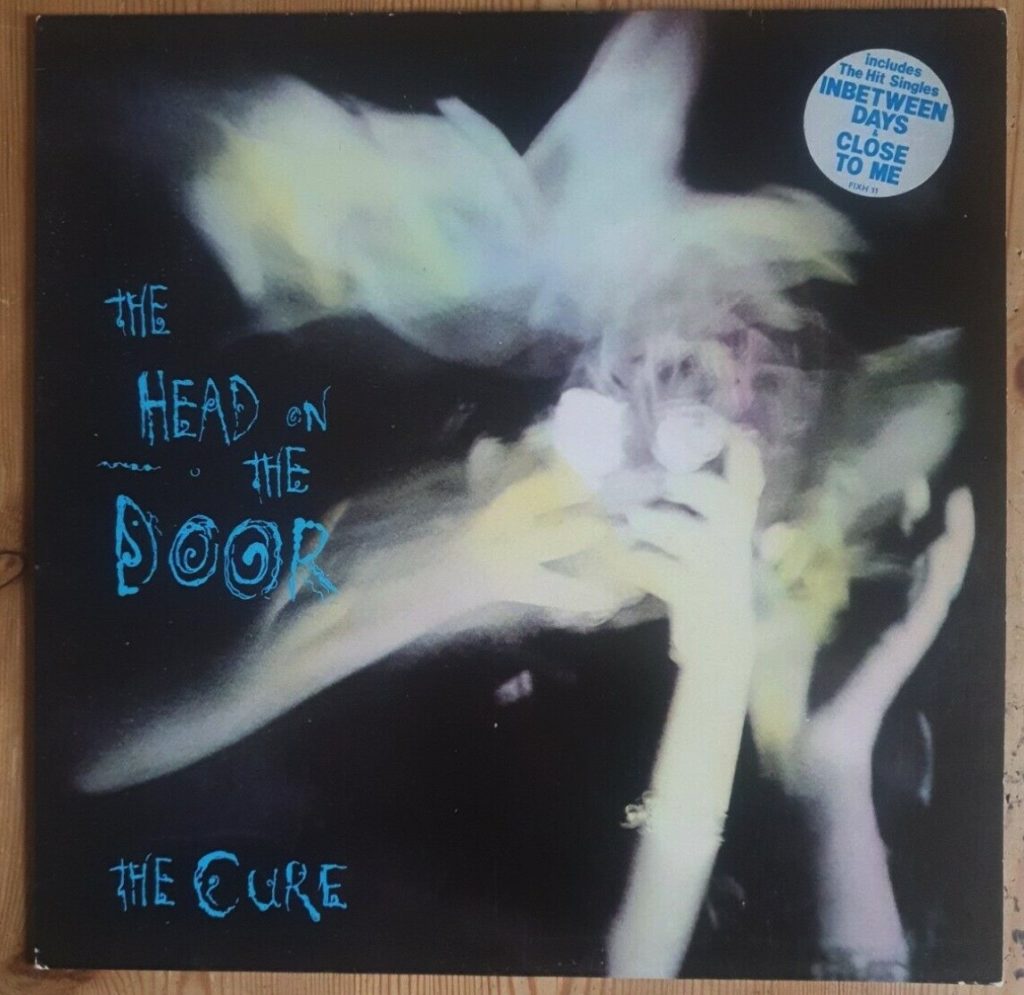 ---
Half time tea tum, tee tum, tea tum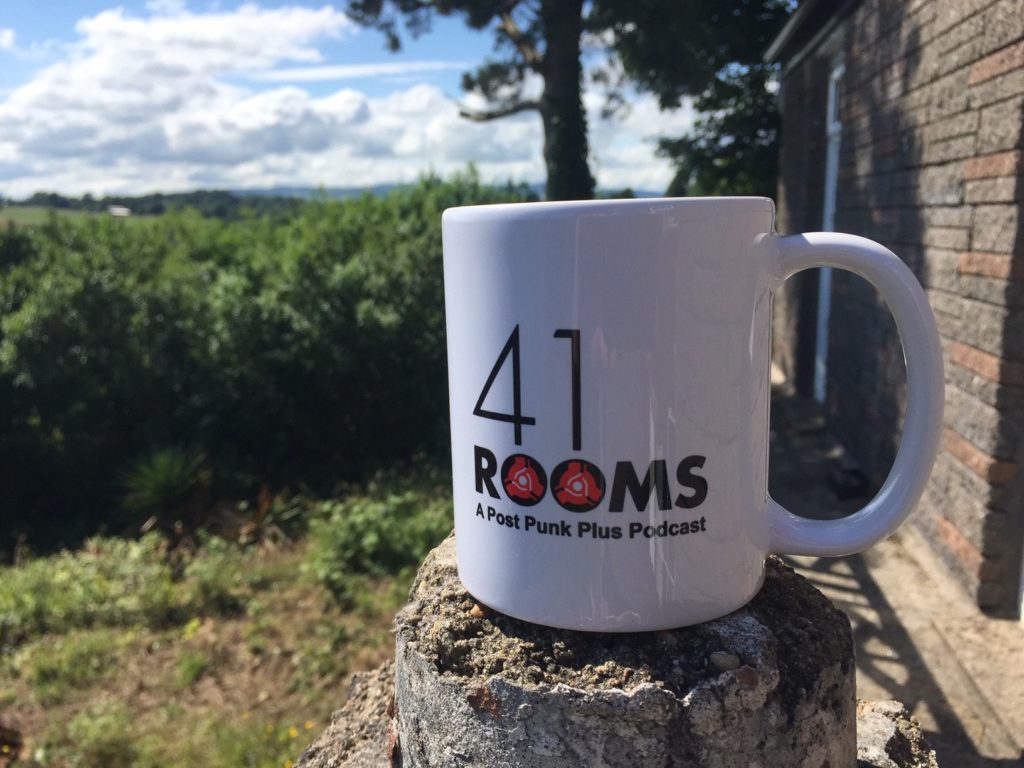 ---
01.00.02
THE CHAMELEONS – Nathan's Phase – The Fan And The Bellows, LP – Hybrid – 1986
A band from the halcyon years post punk – now known as 'Post Punk' 🙂 Still in action and unsurprisingly still commanding a level of reverence.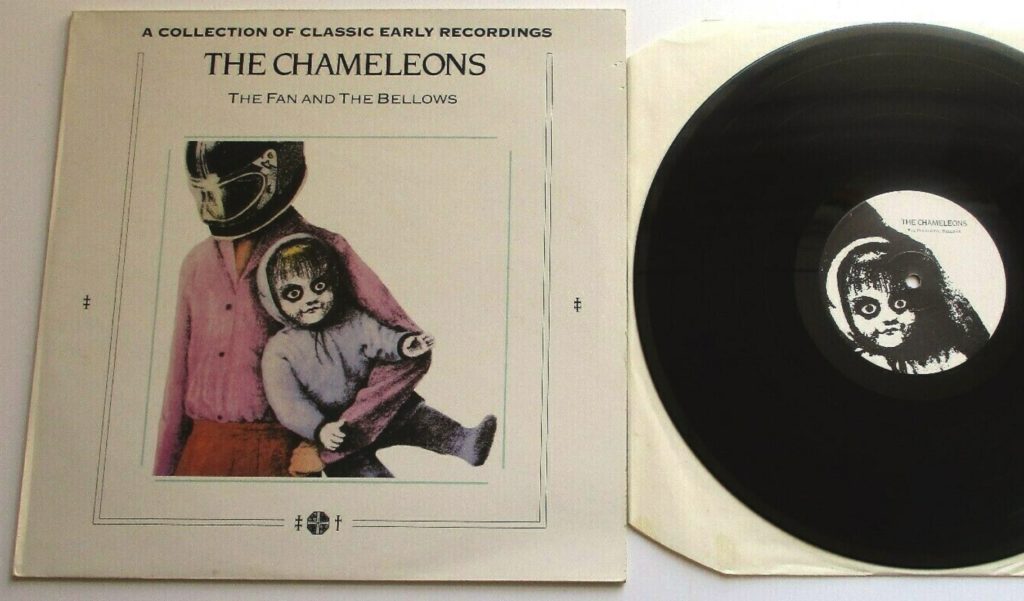 ---
01.03.05
JOSE FELICIANO – Where I'm Goin' – 7″ – RCA – 1965
First heard by me sometime around the 1970 UK re-release of A Bag Full Of Soul, Folk, Rock and Blues, the first album I ever bought, I think. I would have been 13 or 14 and already on the JF journey that in one way or another has never ended.
I'm pretty confident there's next to no chance of seeing anywhere else the three formats of Where I'm Goin' grouped together here, below. All pressed for the single's US promotion and release in late September, '65, if there were a dozen copies of the acetate (top left) manufactured I'd be surprised – and as with acetates in general, how many of those brittle babies would now still exist? More remarkably, this stock/released black label pressing is the only one I've ever seen! RCA were still trying (unsuccessfully) to break Jose to the mainstream at this point, so even when the reaction (or sadly lack of) to the white label promo copy mailed to a few hundred radio and media departments possibly signalled the single wasn't going to succeed, they would still likely have pressed a few hundred stock copies for potential buyers.
Move over then to the UK, where (at this time) a completely unknown JF wouldn't be getting any single released for another year, and the chances of Where I'm Goin' having been spun off the aforementioned album in any mid '60s club would have been very remote. By the '90s though things had changed and a new generation of an old 'gang' began picking up on the track. Acid Jazz label boss, DJ, radio show presenter, Eddie Piller told me in 2002 that the tune was going down well with the mod/northern soul crossover crew in clubs he was spinning. The US white label promo does surface occasionally but if you see any Feliciano 7″ of the tune going cheapish (and it only surfaced on a single in two other countries, to my knowledge) you should grab it.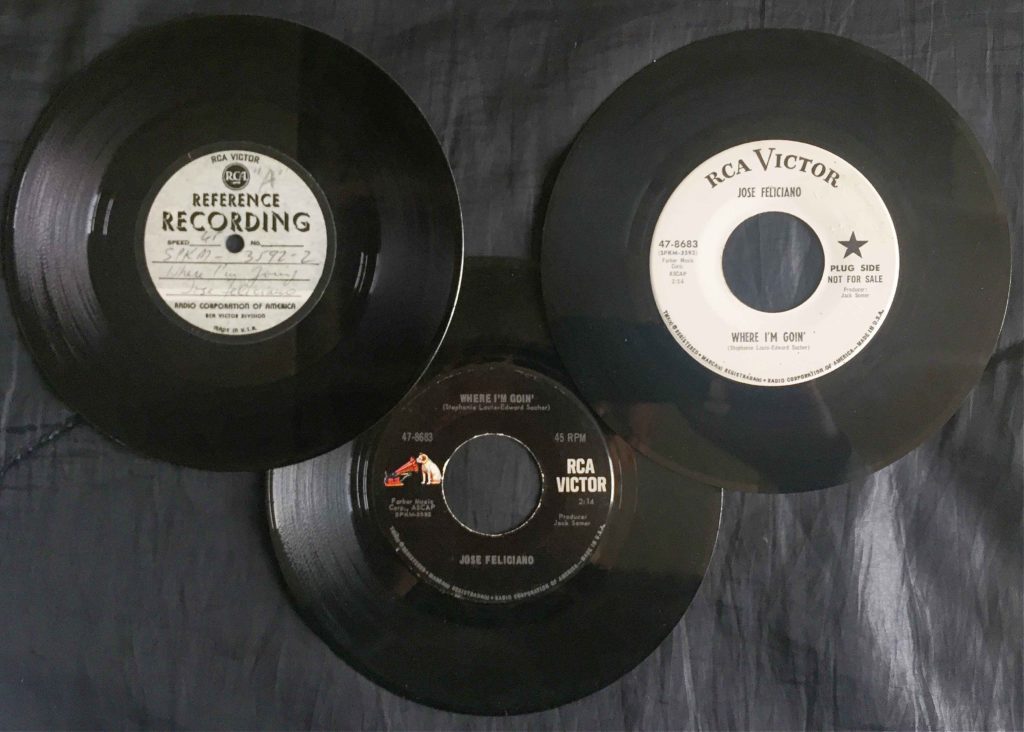 ---
01.05.07
THE CARPENTERS – All I Can Do (12 Shades' 7″ Edit) – ?????????
Yet another 41 Rooms playlistee 'remix' that seems to have dropped off the radar since I first grabbed it – so, from where I know not. A tune from Richard and Karen C's early jazz influenced era, stretched and doubled up on by 12 Shades, it's worth heading to Youtube at some point to catch a mimed version from a US TV show and check out the commenters picking up on Karen's drumming.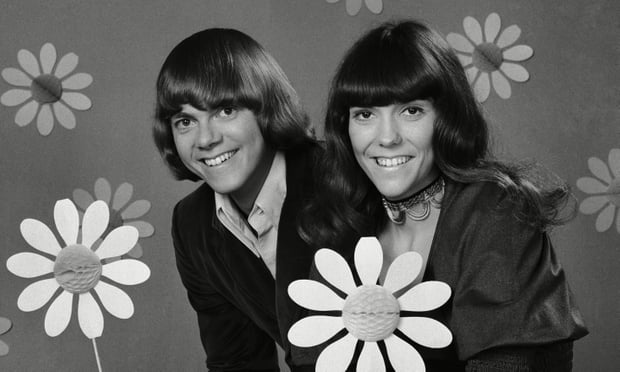 ---
01.10.19
IN LOVE WITH A GHOST – I Was Feeling Down And Then I Found A Nice Witch And Now We're Best Friends – Healing, LP – Parapente Music – 2017
A sixteen word title (which is sixteen more than exist in the track itself) and a light and fluffy soundtrack to a world that Paris, France-based Maël Madec seems to inhabit. Also a nifty illustrator, it's his artwork that adorns his releases as well.
---
01.13.40
JOHN TURRELL – What You Looking For – Mavis, CD only – Studio !K7 – 2010
The idea of DJ and producer, Ashley Beedle and engineer, Darren Morris, they farmed out the basics of a track to a bunch of artists (Edwyn Collins, Kurt Wagner, Sarah Cracknell, Ed Harcourt and others) who then individually took the track to wherever they fancied. Mavis? I think either Ashley told me or I read that it was in homage to Ms Staples.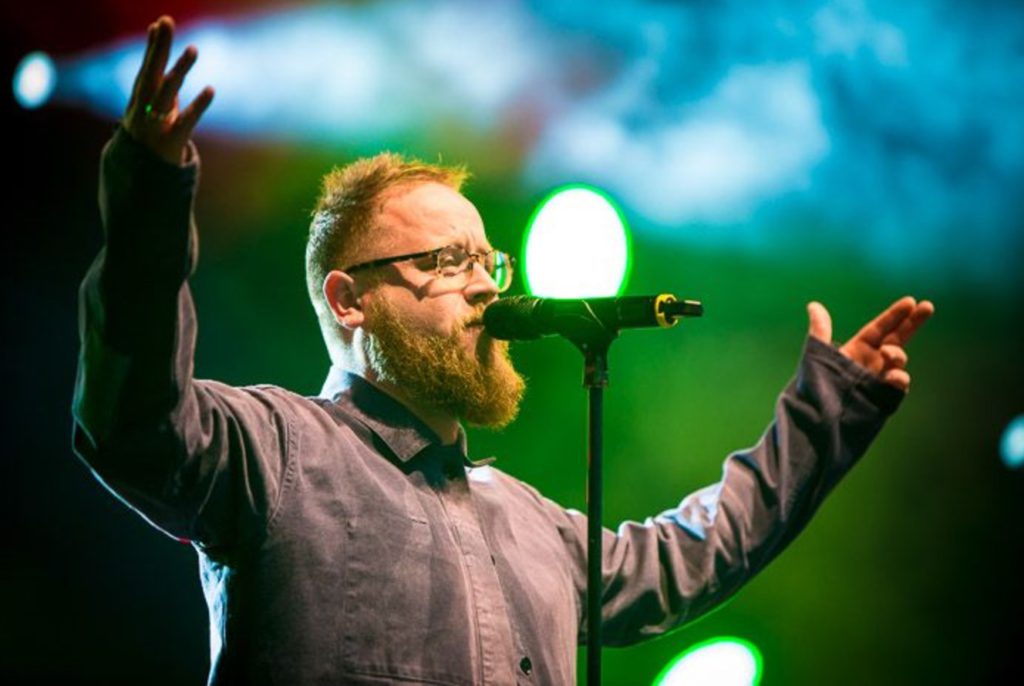 ---
01.18.28
AARON FRAZER – Have Mercy (Live in the studio) – 2021
I have a copy of the 7″ waiting on my next trip to the US but I playlisted Aaron's live version from a KEXP at Home, 2021 session. They capture this sort of stuff really well.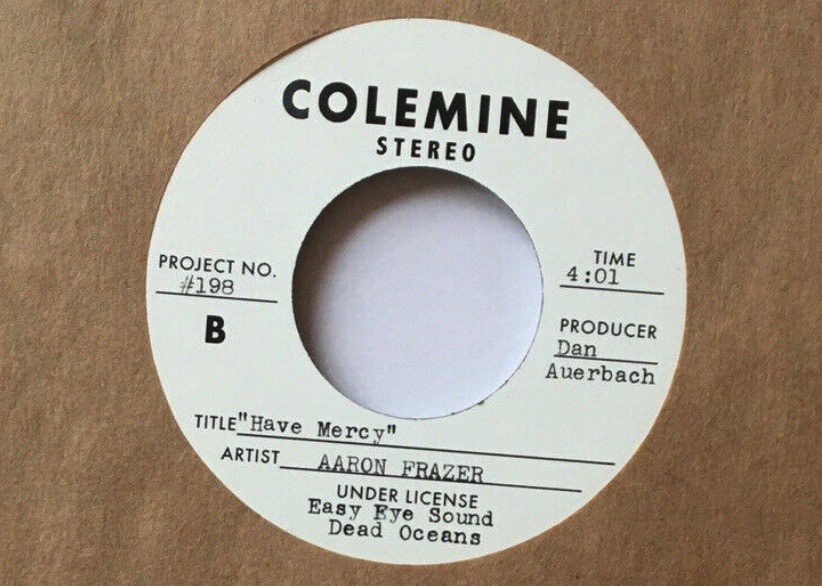 ---
01.22.21
LETTA MBULU – West Wind – Free Soul, LP – Capitol – 1968
Previously playlisted on 41 Rooms, there's maybe more of a deft touch and 'beauty' in writer, Miriam Makeba's original version but by a whisker I think I prefer the extra power and presence of Letta's version. No rights or wrongs, just sayin'.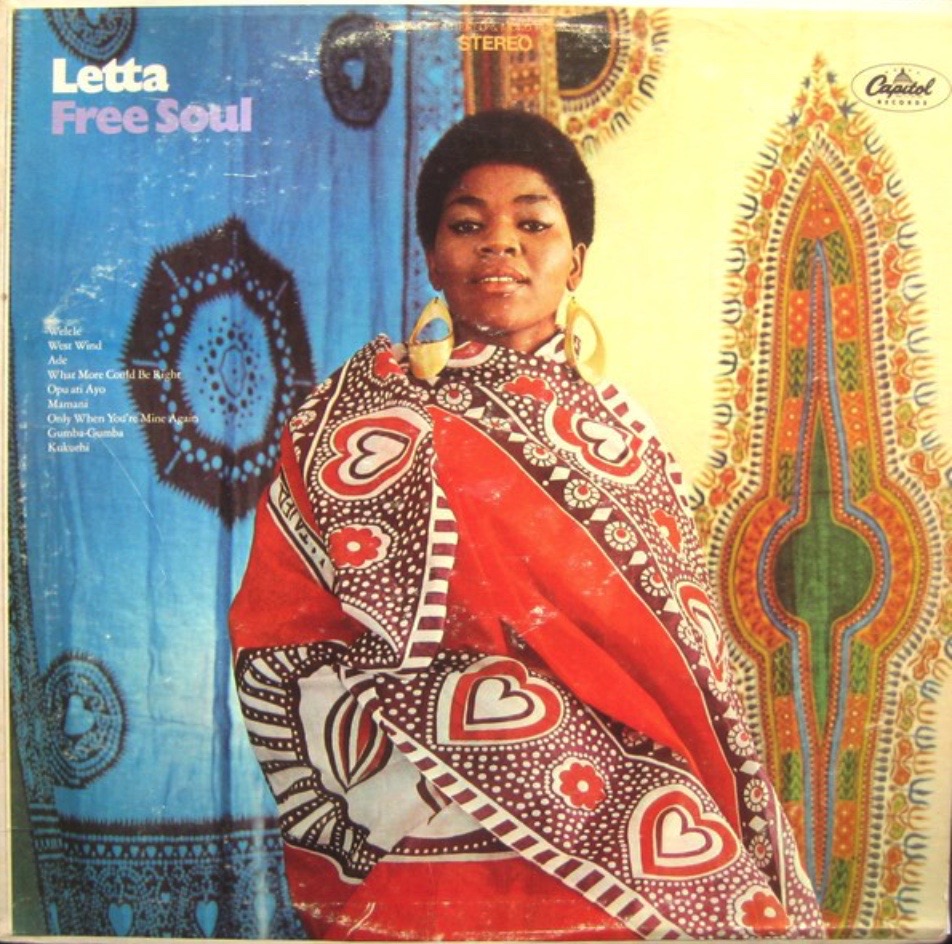 ---
01.24.53
THE SLAPPED EYEBALLERS – The Fake Anti Waltz – Sloppy Future Manipulations, 12″ EP – Sonar Kollektiv – 2006
The only release from the best named band of the podcast. Fake Anti Waltz? Not quite 3/4 time? Or nowhere near 3/4 time? I do not know these things.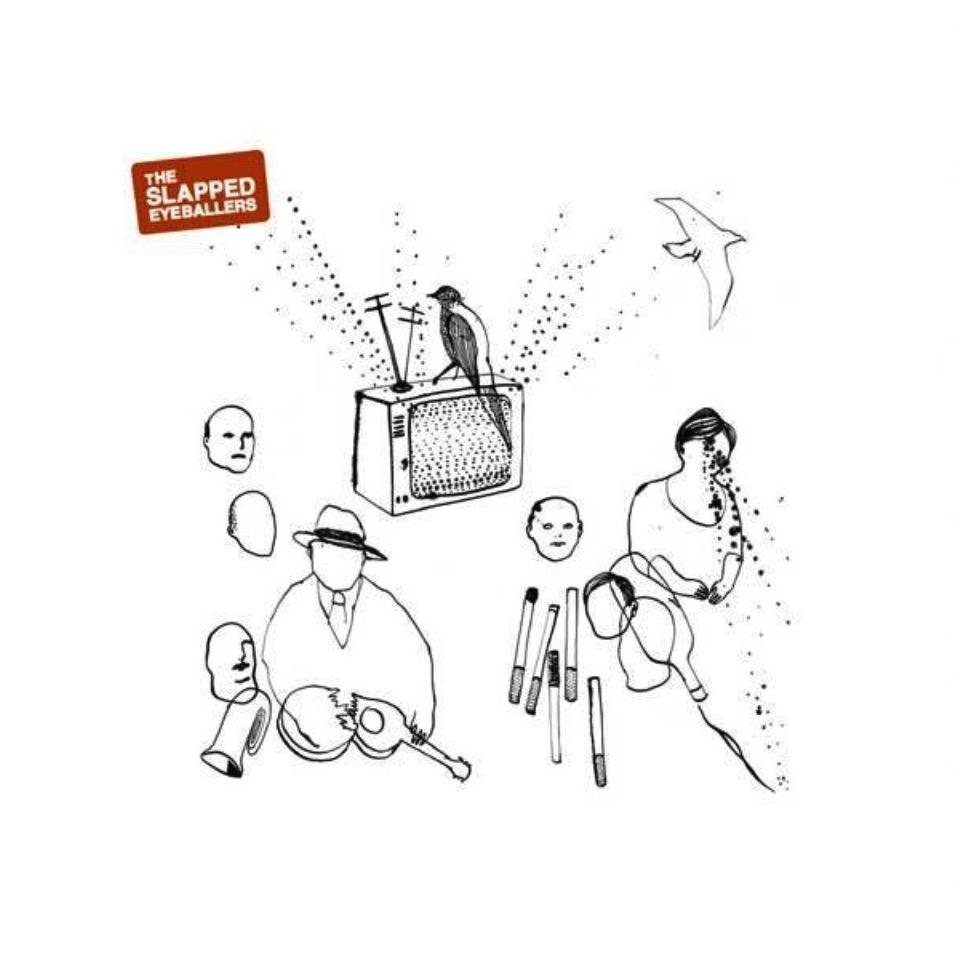 ---
01.27.18
CHAIRMAN OF THE BOARD – Chairman Of The Board – 7″ – Invictus – 1971
Their radio spins were a part of my early '70s radio listening and subsequent record buying – this one though being a bit of a tougher sound than their others and one I only picked up on decades later.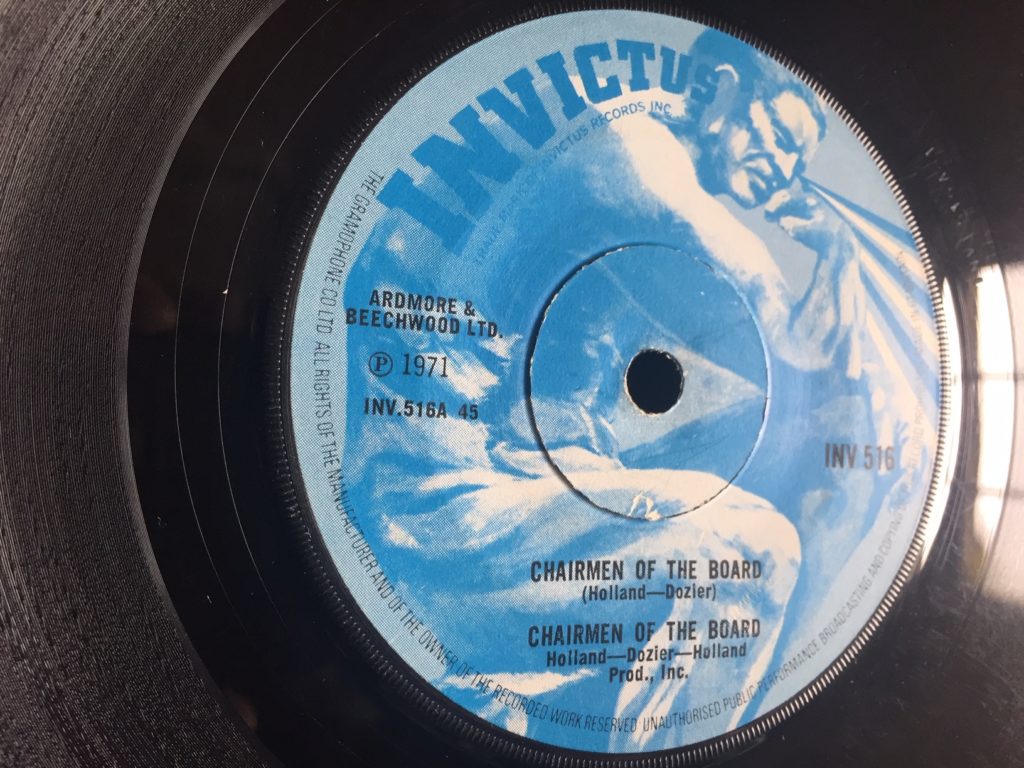 A UK acetate, I thought was recently acquired by someone somewhere, and (I was convinced) on eBay. I then go looking to see what it fetched and it's nowhere to be seen in a search of the Completed/Sold listings. Not only that, there's nothing in my laptop's history to tell me now where I found the visual and not only that, a Google search of the visual turns up zilch. Maybe I either dream this stuff up or occasionally drop into an alternative world. If you find the source of this, do let me know. 🙂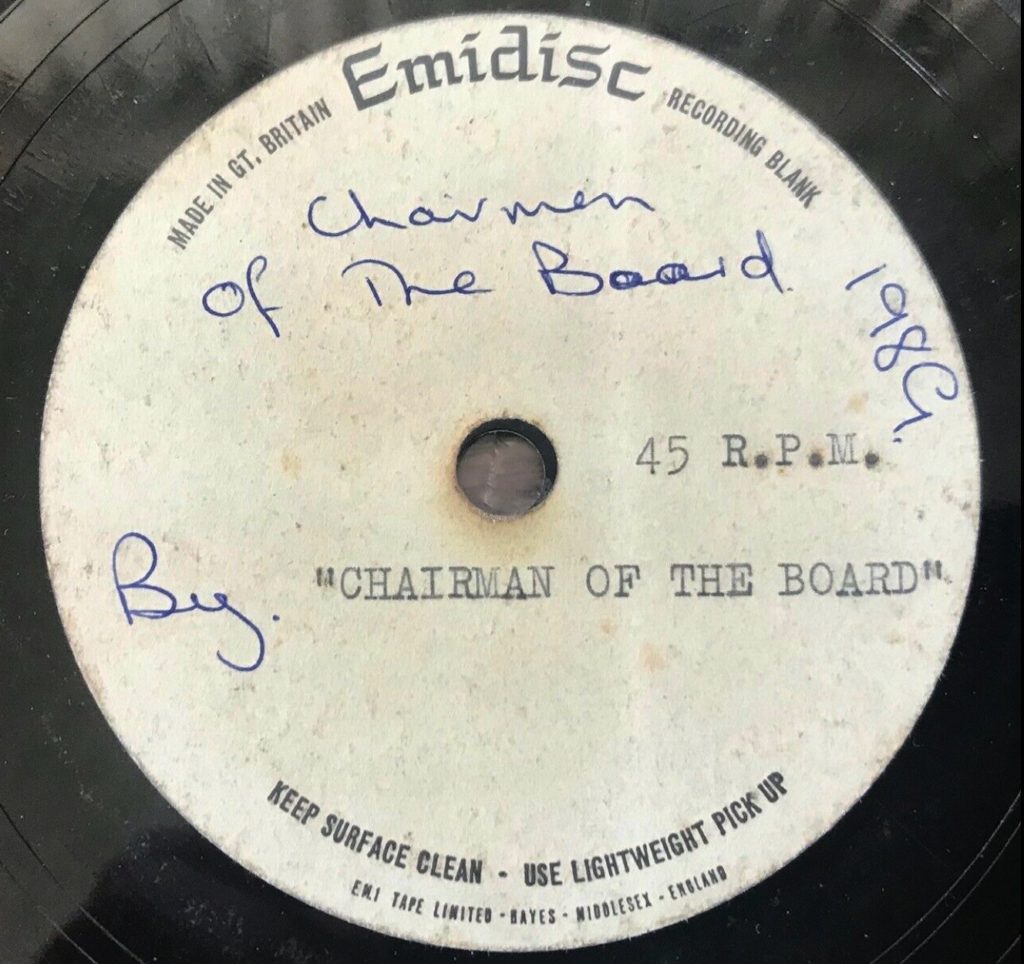 ---
01.30.47
MARMALADE – Our House Is Rockin' – 7″ – EMI – 1973
The only single I ever owned by these ever-present-in-the-late-'60s/early '70s-charts Scottish pop rockers – they being a bit more rock than pop… with a hit of boogie thrown in. Well, it was 1973… and I was sixteen.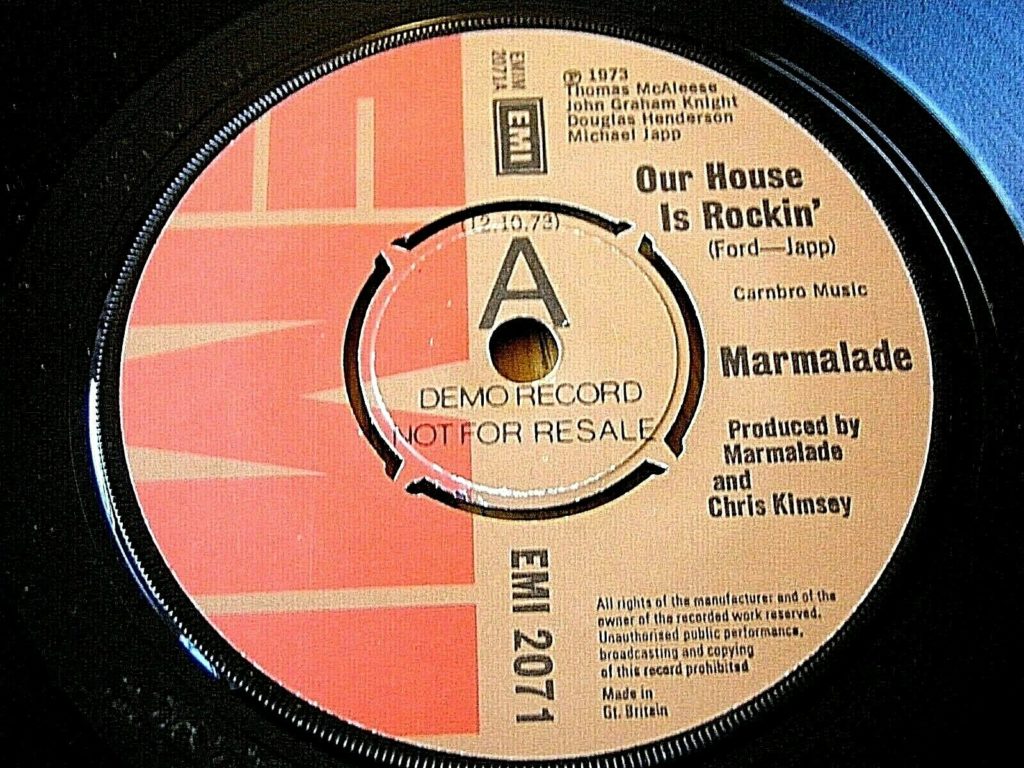 ---
01.34.03
(THE) GOSSIP – Standing In The Way Of Control – 7″ – Back Yard Recordings – 2006
It was easy to be within earshot of the Beth Ditto fronted trio in the '00s – coz she can sure belt out a tune.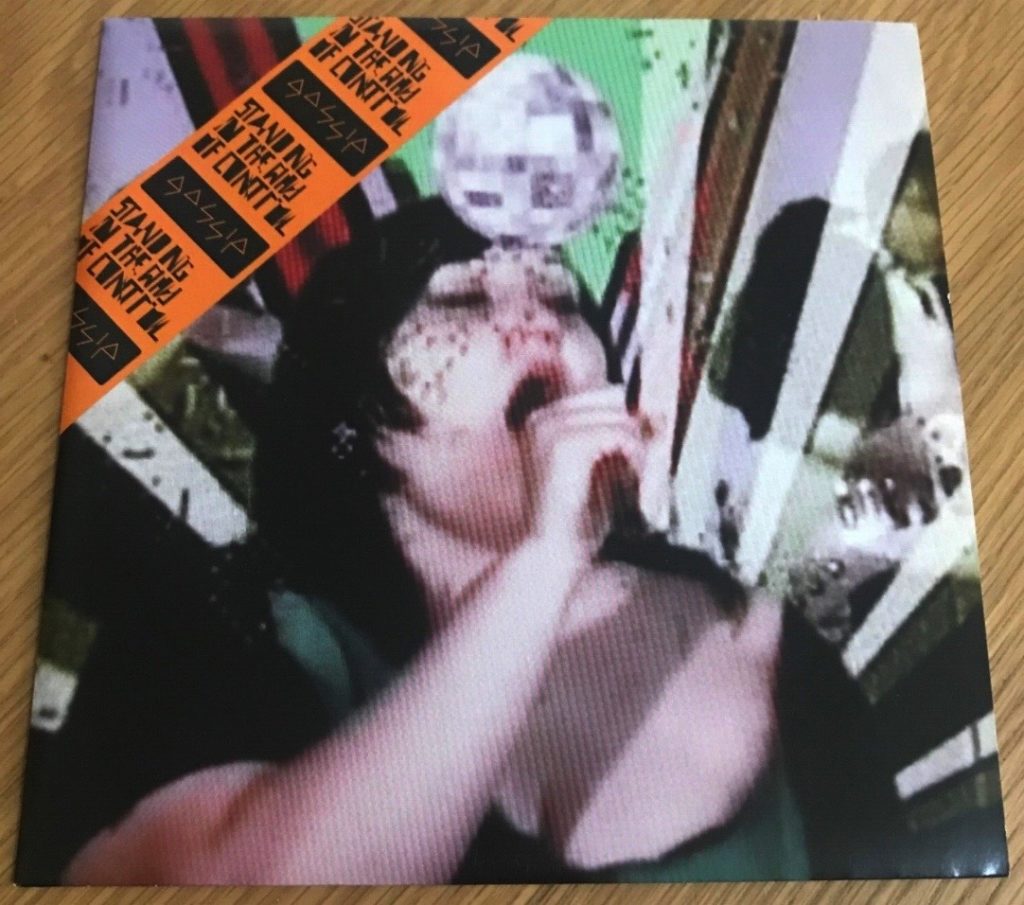 ---
01.38.08
GROOVE CORPORATION (feat ROMILLIE) – Rain (Mother Mix) – 12″ – 6 x 6 Records – 1994
'Jittery droning 0-121.9bpm progressive retrogressive electric chugger's promoed Mother and Dob Mixes'. – James Hamilton, Record Mirror (Music Week), 23.4.94
The ex-Electribe 101 boys in progressive house mode.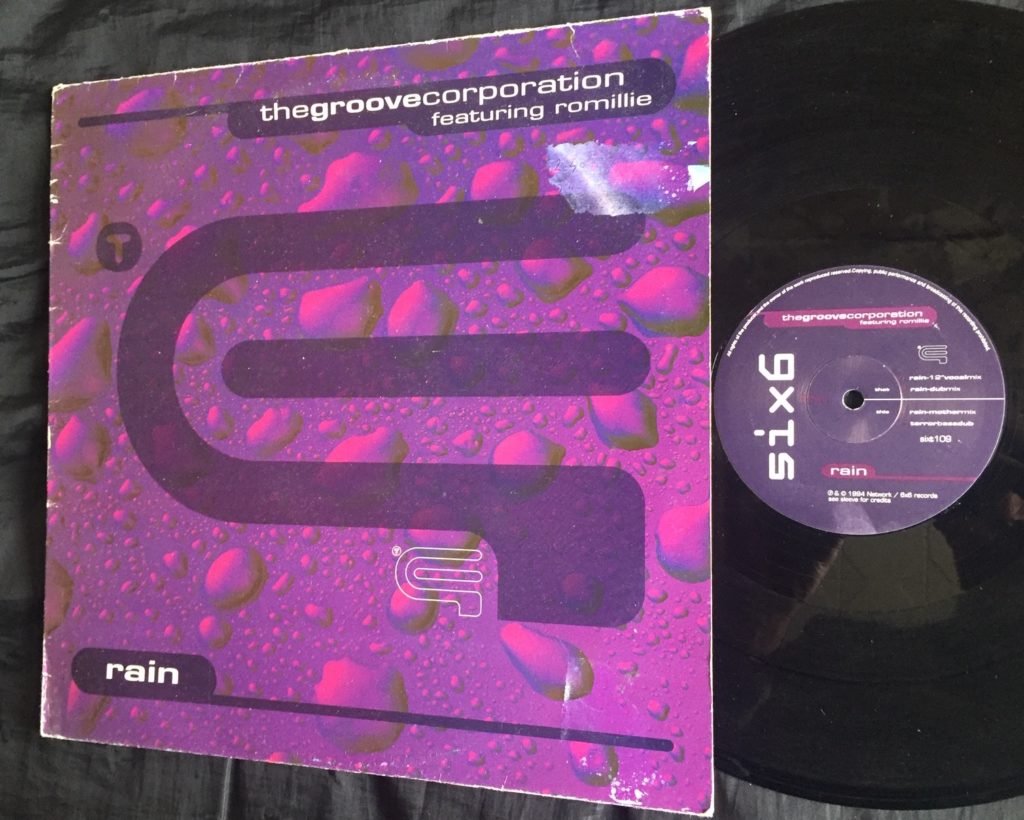 ---
01.43.00
COPYRIGHT (feat. TASITA D'MOUR) – We Can Rise * – 12″ – Defected – 2006
Leftfield house… with a nod to vocalist, Tasita.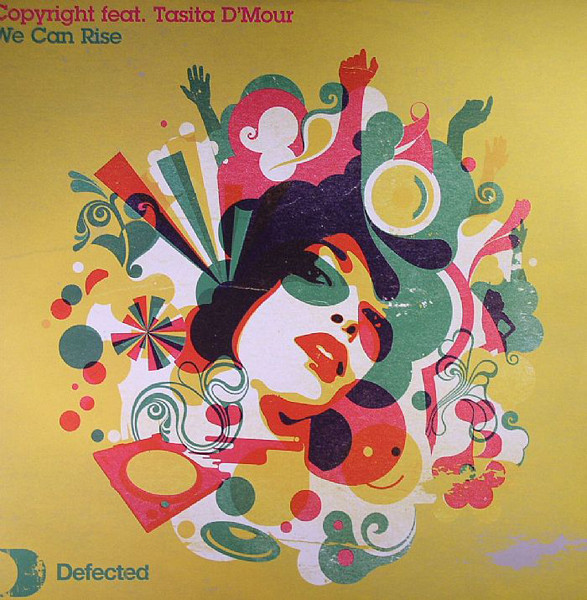 ---
01.46.56
HEALER SELECTA – Let's Get It Started – 7″ – Freestyle Records – 2007
Thumpin', fast paced funk and vinyl courtesy of a white label test pressing I bought from Adrian Gibson, ex Jazz Cafe manager/booker and the Freestyle Records boss who released the single.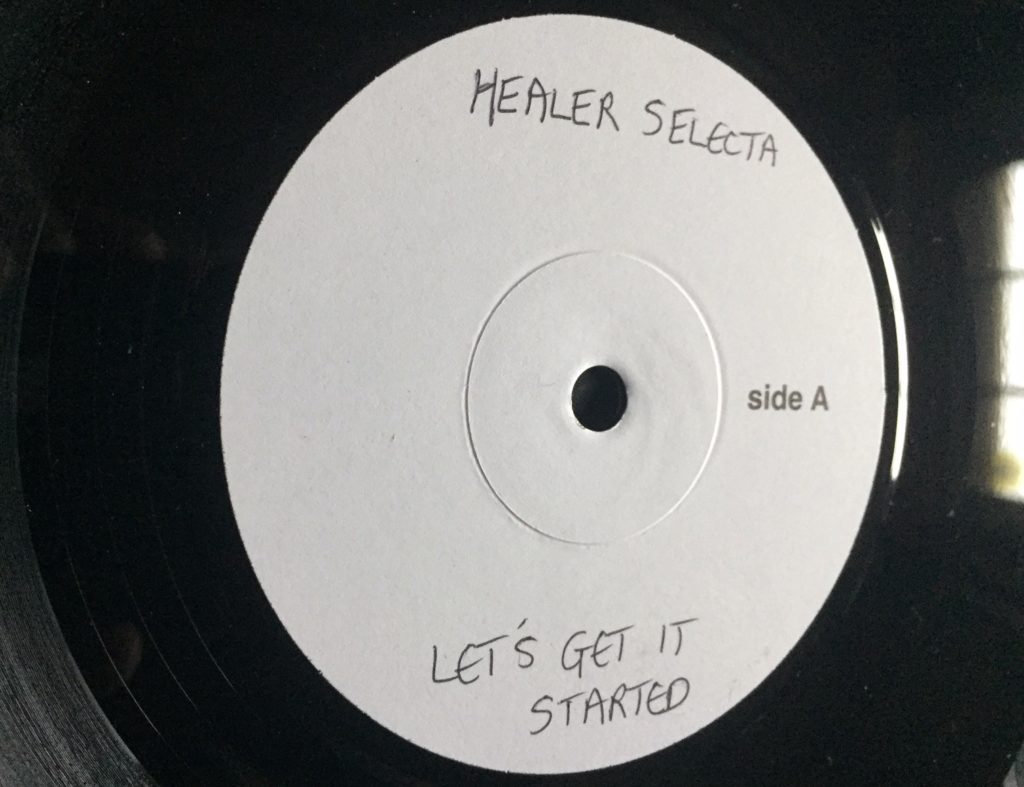 ---
01.49.48
GIL SCOTT-HERON – Home Is Where The Hatred Is – 7″ b-side – Flying Dutchman – 1971
A tune that's made it to 41 Rooms before, courtesy then of Esther Philips' version, but here it's the man who penned the words… and in his career he wasted less than just about anybody.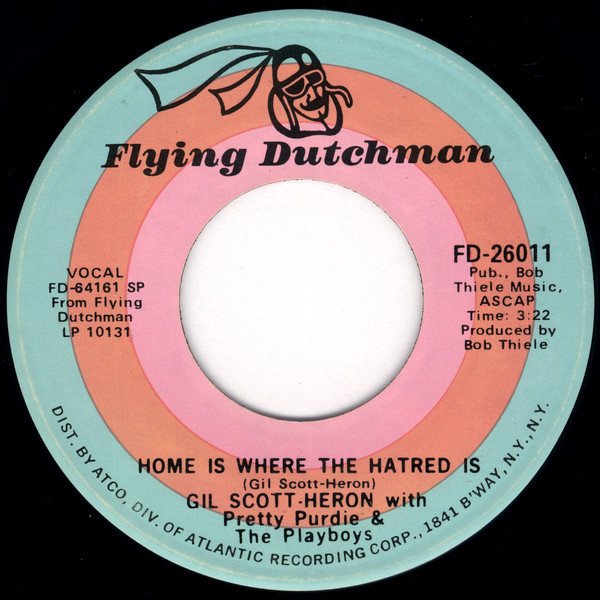 ---
01.53.04
KENNETH WHALUM – Motive – Download only – 2017
Alternative and conscious soul from a 41 Rooms returnee.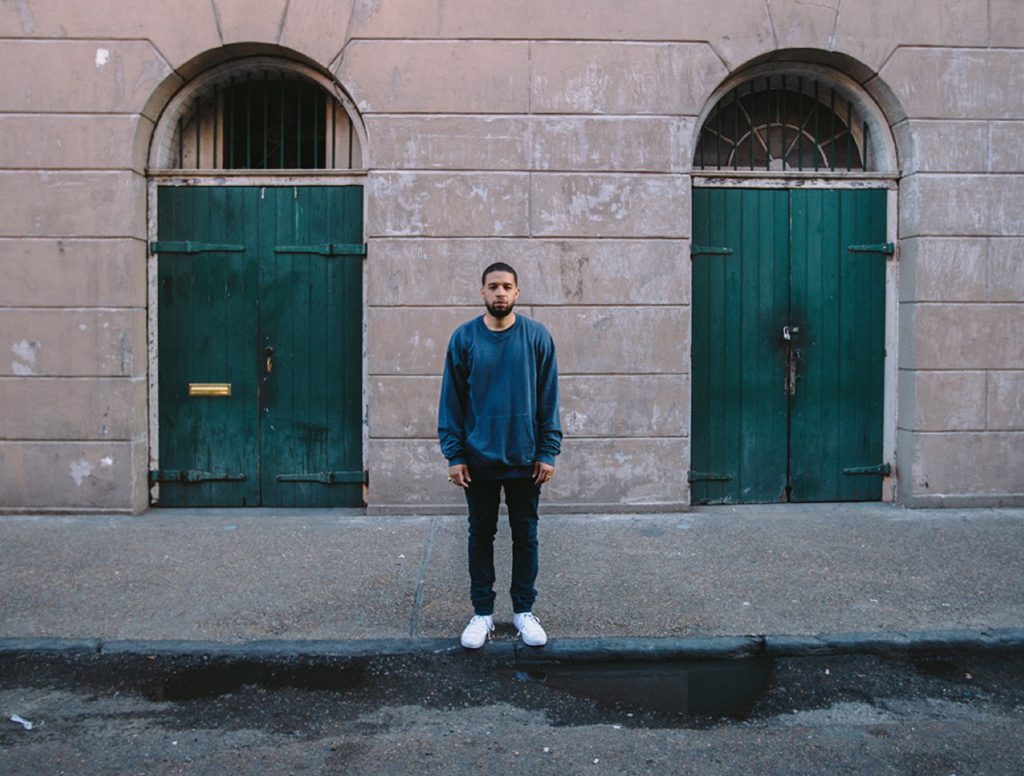 ---
01.56.49
TASMIN ARCHER – Sleeping Satellite * – 7″ – EMI – 1992
Even though the gal actually had five UK top 40 hits it's this blockbusting No 1 she'll be forever aligned with, and it's one of very few UK chart topping singles I'd have in my collection.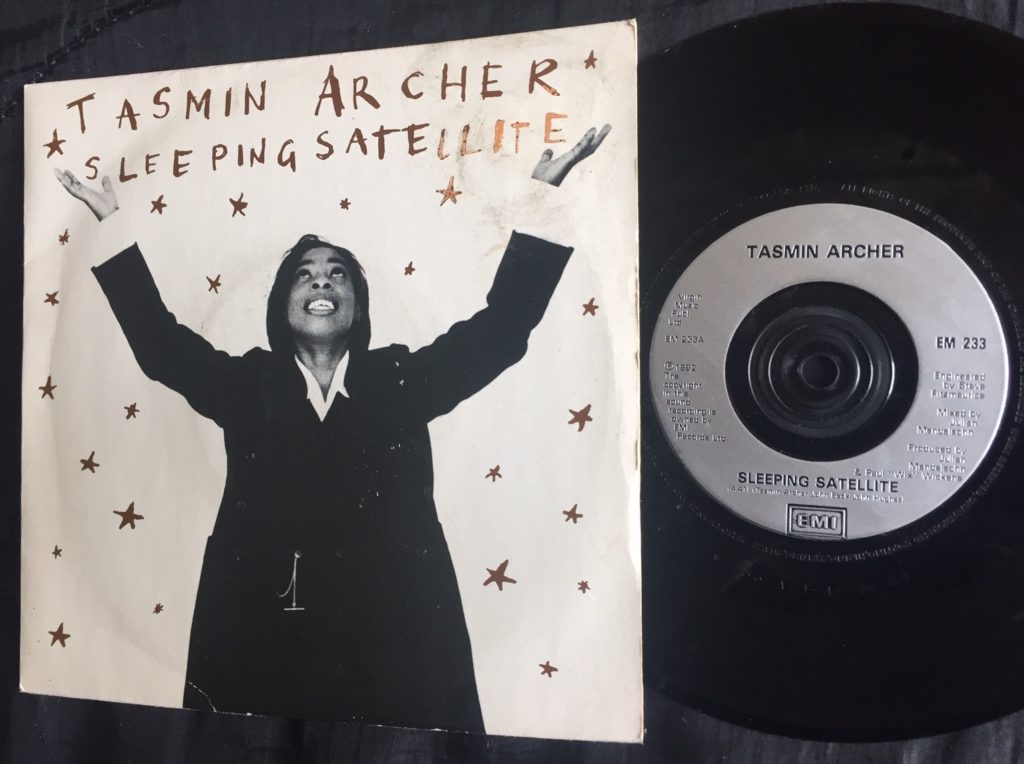 Show 94 will be uploaded on August 1.
Dec x