PLAYLIST 58 
Uploaded August 5, 2018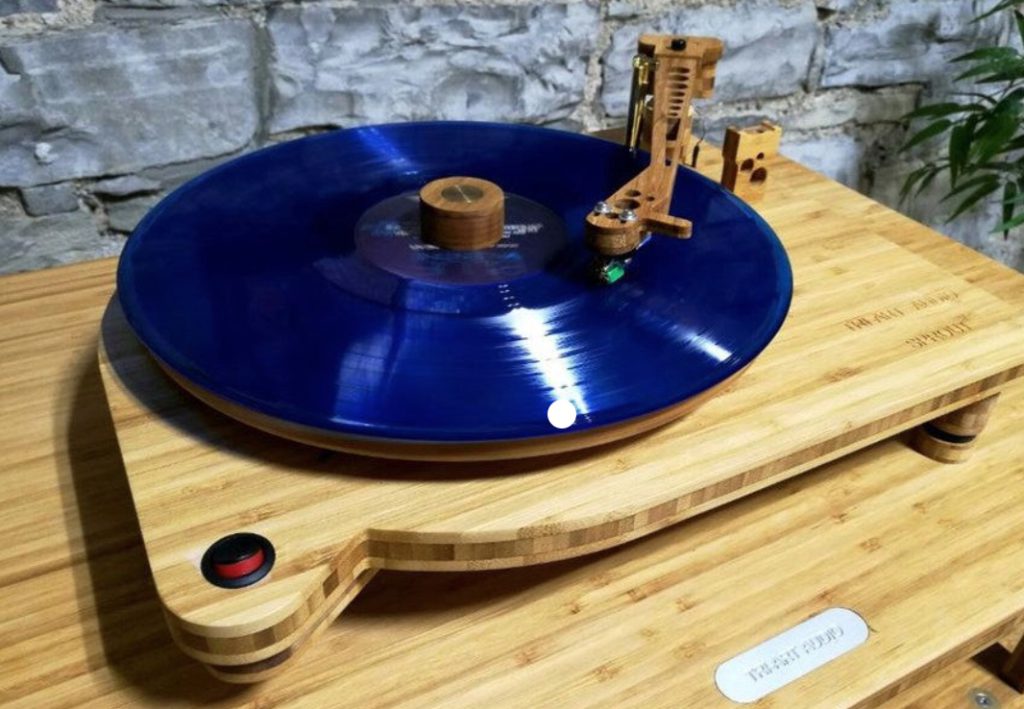 Playlist 58 is 84% vinyl friendly. Impressive.
Any track marked * has been given either a tiny or a slightly larger 41 Rooms 'tweak'/edit/chop/etc.
And as is often the case here, a track or two can be a bit sonically challenged.
---
Lyric of Playlist 58
Mr Newbury's not here in person but his words are.
---
00.00
(Intro) THE FLAMINGOS – Stars (Edit) – Unreleased demo – 1983 Episode #1 for info.
---
00.41
NEW ORDER – Denial/Little Dead (New York, 18.11.81) – Taras Chevchenko, VHS video – 1983
The song had debuted with the working title, Little Dead at my Bedford Boys Club promoted gig in the previous March and even though it was retitled for the band's debut album, Movement (released the same month as this gig) it then reverted back to Little Dead for the gig video's release in 1983. Filmed by the late Michael H Shamberg, he became the head of Factory Records US and subsequently produced some of the band's most iconic videos. Up there in my top ten New Order tracks it was to be a regular in their set lists til 1986. Intense, and always a tour de force live, apart from the odd duff note this is a particularly cracking version.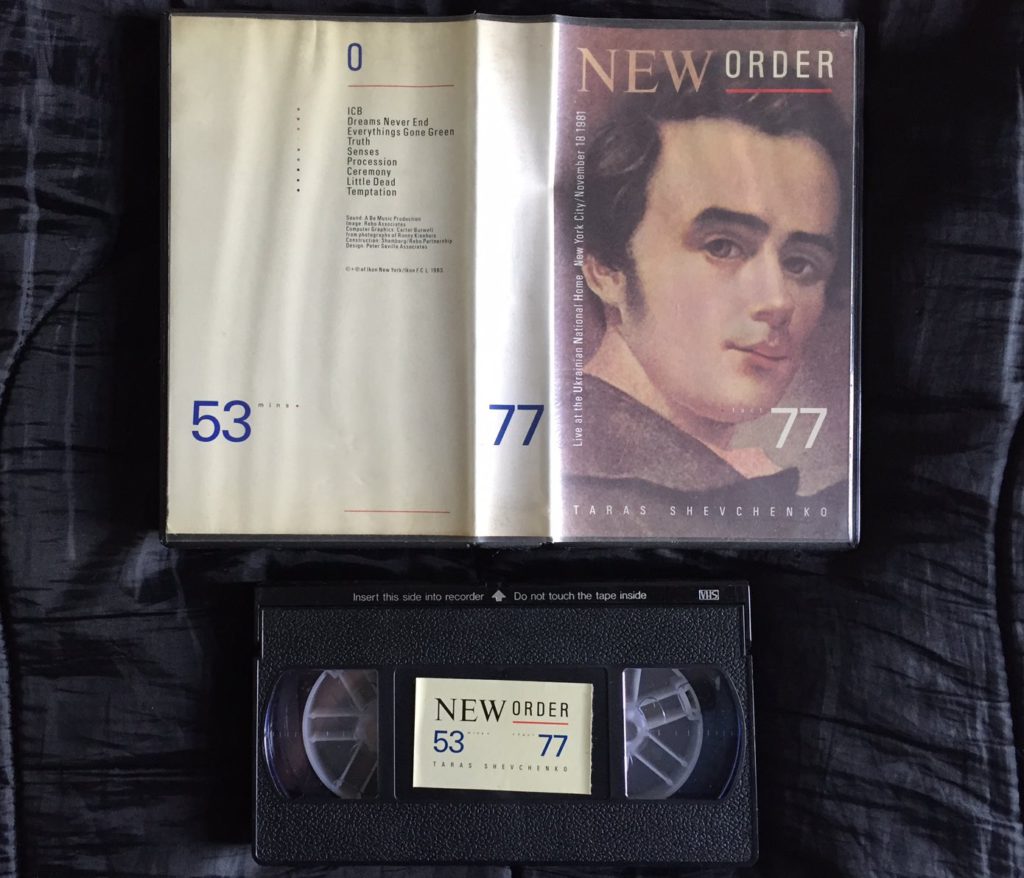 And here's something I wouldn't have seen coming, back in the Boys' Club in March 1981 – recent school recognition for the driving force of the above. Proper 'old skool'!
It's a dream come true.Finally got my MA in drumfaffery from Yeovil college pic.twitter.com/pUPnTviNtX

— stephen morris (@stephenpdmorris) July 24, 2018
---
05.28
BREAKBEAT ERA – Anti-Everything – Ultra-Obscene, 2LP – XL Recordings – 1999
The album just managed to surface within the 20th century but in the scheme of the life span of rock'n'roll to date this is very definitely a 21st century sound. Anti-Everything? Maybe a darker echo of Brando's Johnny Strabler character from The Wild One. 'Hey Johnny, what are you rebelling against?' 'Whadda ya got?' In my top 30 albums of all time. Brutal beats for a breaking (broken?) world.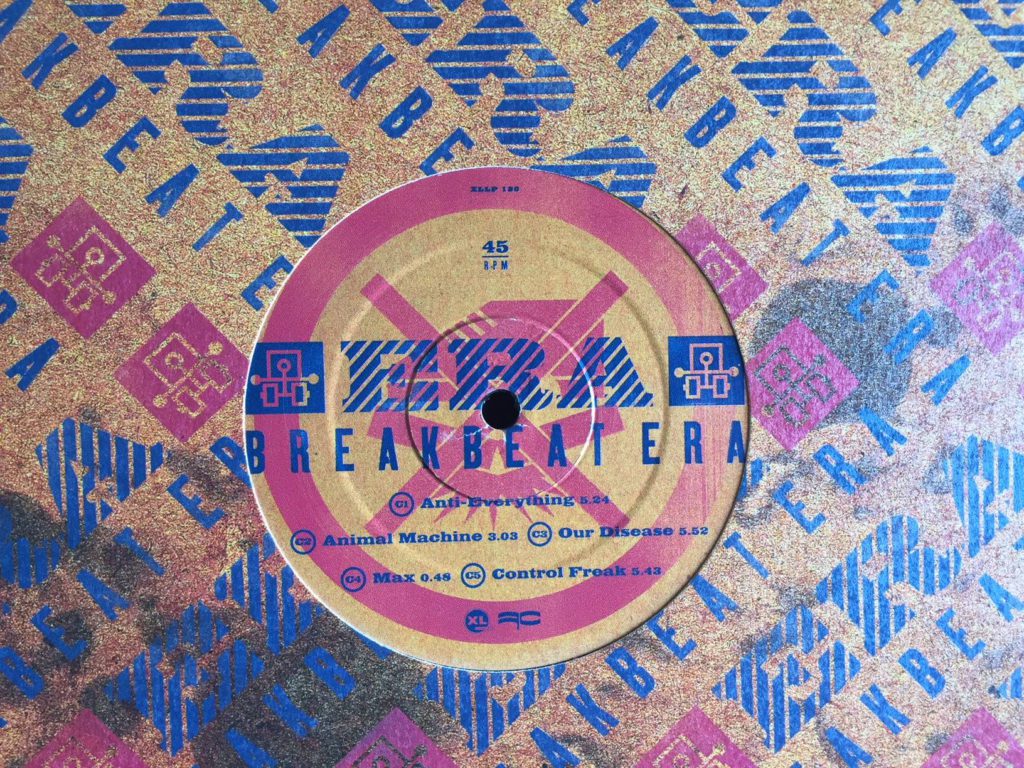 ---
10.52
BURIAL – Archangel – Untrue, 2LP – Hyperdub – 2007
More vinyl double album heaven. As with Ultra-Obscene above, also in my all time top 30… another with a touch of unease… but in a different way to the above.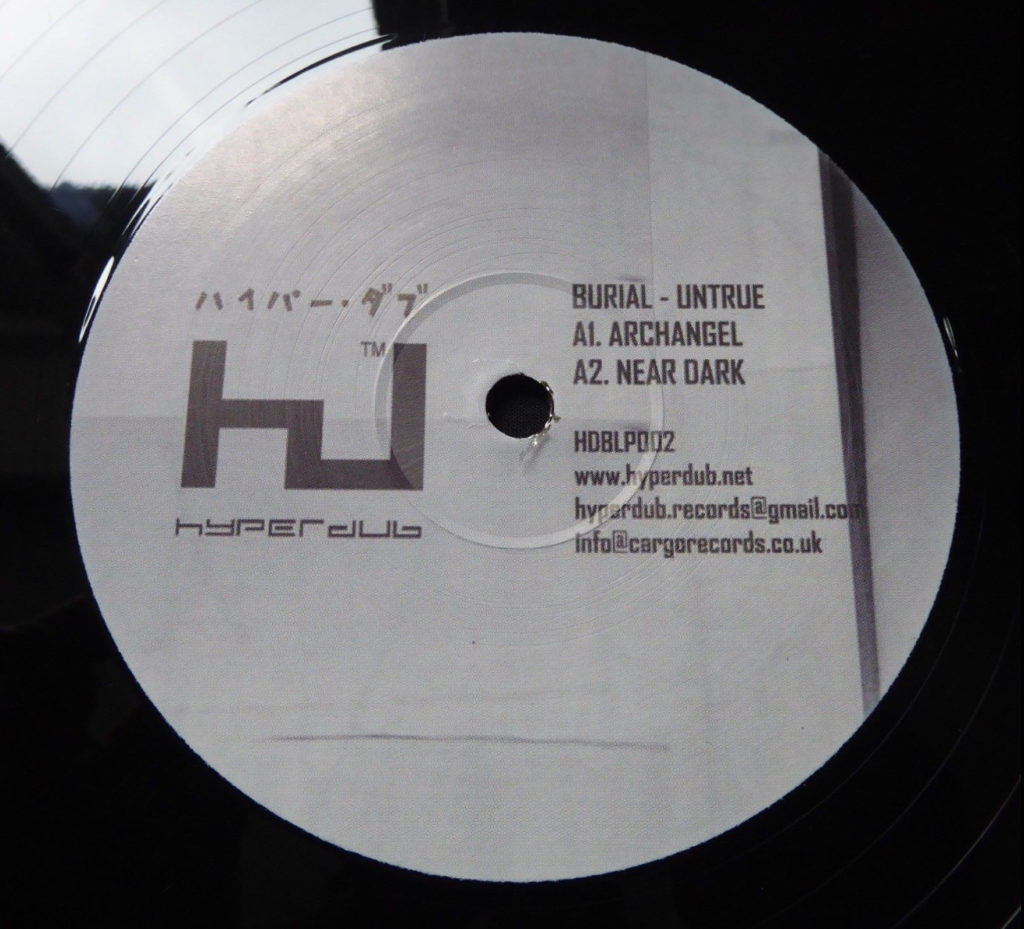 ---
41.41
HYBRID (feat ALANIS MORRISSETTE) – Forgive Me (Hybrid Remix) – 'White label' 12″ only – 1998
'Very, very limited original DJ pressing, likely issued by Hybrid themselves. This authenticity is indicated by the fact that the pressing is mastered by regular Hybrid pressing artist "JA". The track uses Alanis Morissette's Your House vocal from her Jagged Little Pill album. A-side full version plays at 33rpm, B-side mix at 45rpm' – Discogs
'This track, from a familiar mould to Olive's You're Not Alone, is actually a cover of an Alanis Morrisette song. It combines a moody, soulful vocal with warm breakbeats, and has huge crossover potential with its very catchy orchestrated chorus. No mixes yet but expect big things'. **** – Brad Beatnik, Record Mirror (Music Week), 18.7.98
Heard via Pete Tong's then early Friday evening radio show on (BBC) Radio One. However, although Morrissette wasn't keen, this less than legal release – initially a 40-50 copy run – was further bootlegged.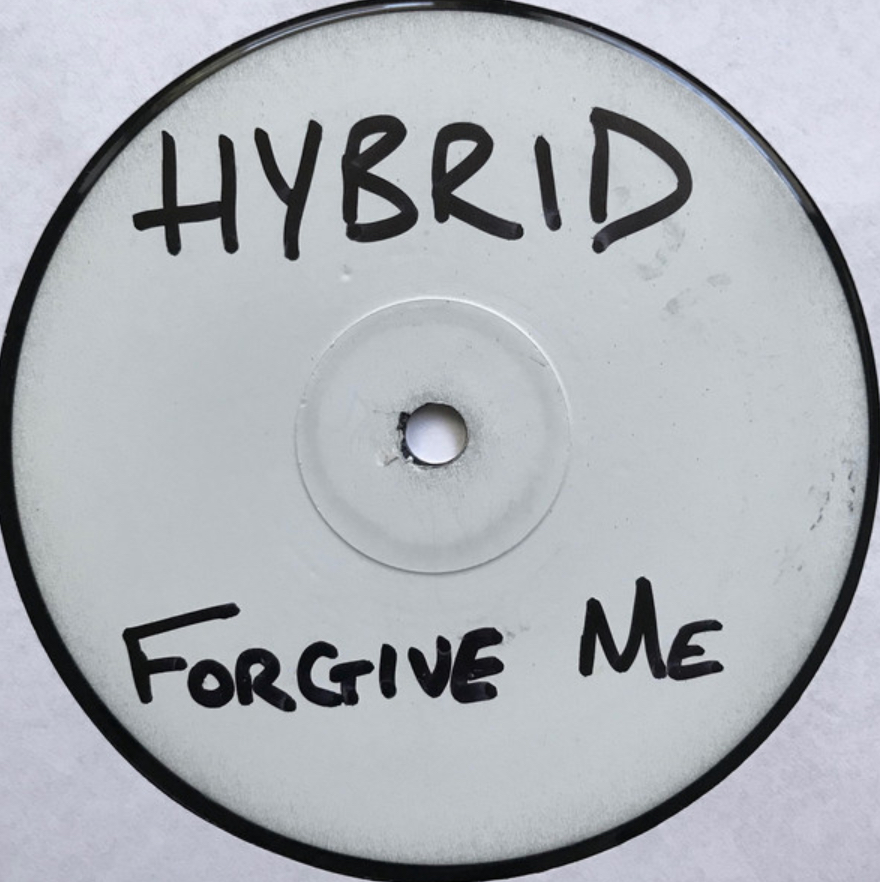 ---
20.10
THE GROUNDHOGS – Split-Part 2 – Split, LP – Liberty – 1971
Somewhere in the mid 70s I remember borrowing this album – with this track being the only highlight for me. Forty plus years and a world of music 'education' down the line and nothing's changed. One, though, for my brother-in-law, Irfan, who bought the album when it was released, during his first year at Imperial College, London… and he still has it.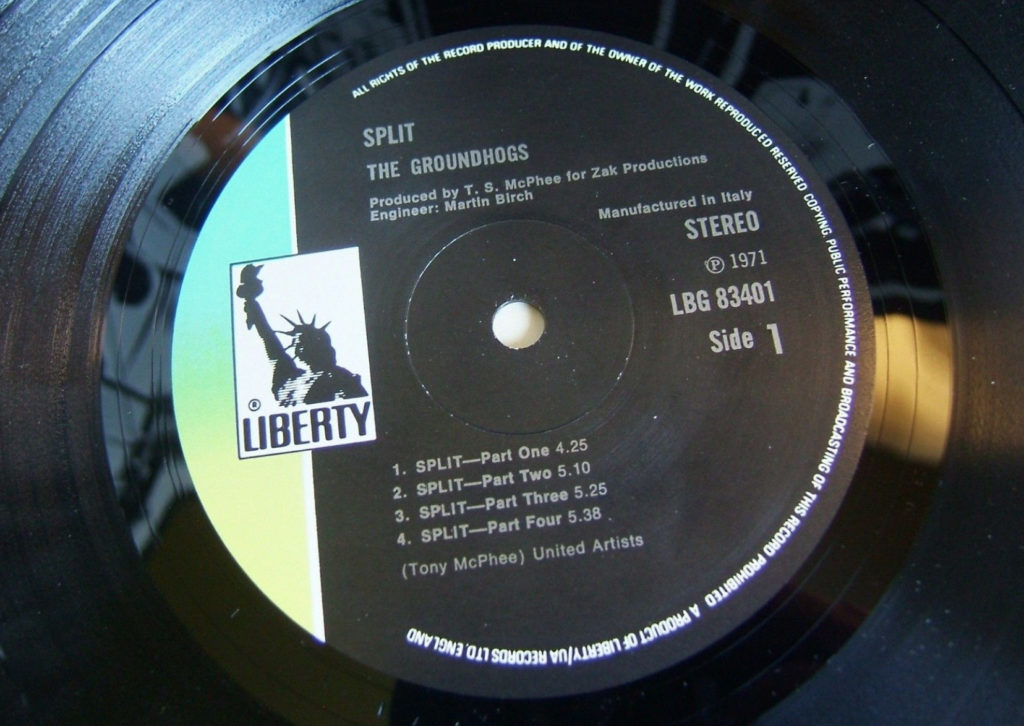 ---
25.03
SLADE – Raven – Play It Loud, LP – Polydor – 1971
I first heard this album at the age of 14 or 15, via a girlfriend who was a big fan and unusually for a 41 Rooms' single show, it's the third long player from an all time top 30 to be included. Some of their pop hits were OK but this is the Slade for me, realising only about ten years ago just how much of Play It Loud still makes me smile big time. Maybe that girlfriend had some influence. As it happens, we're still friends.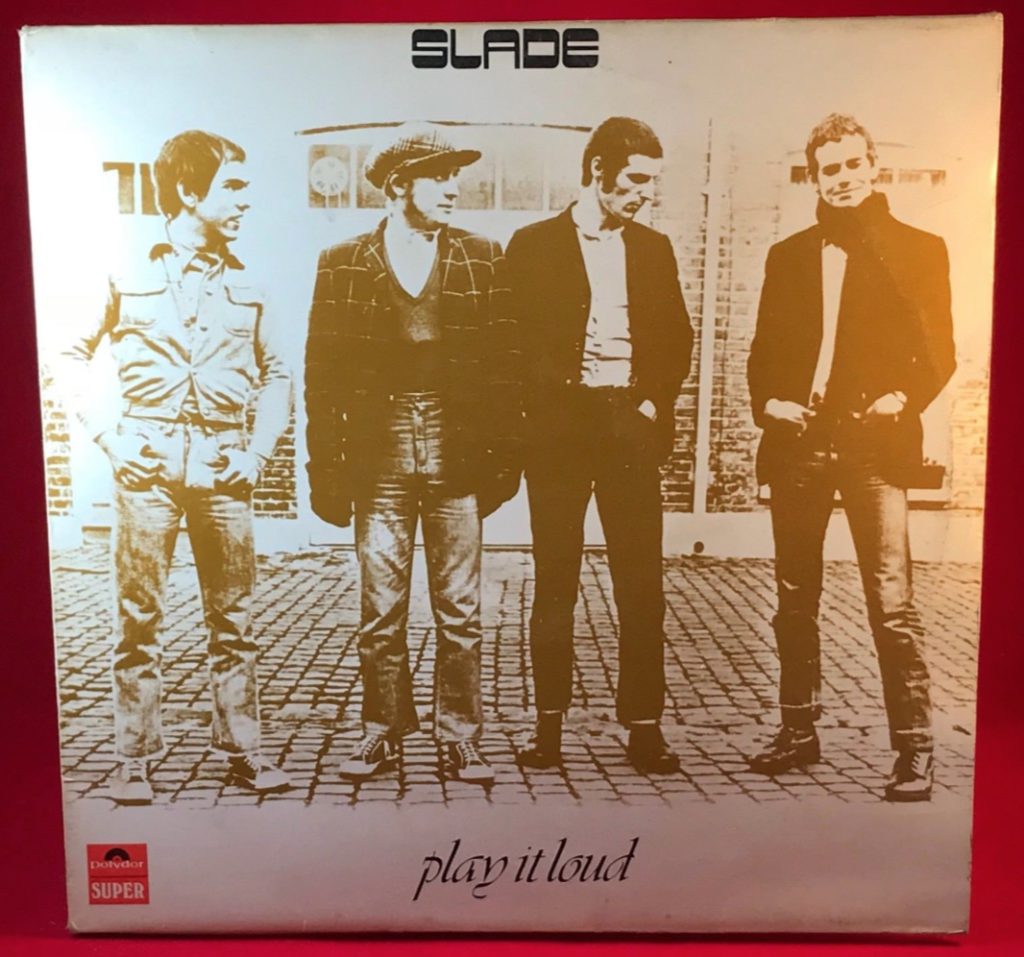 ---
27.35
THE SOUND – The Fire – From The Lion's Mouth, LP – Korova – 1981
If you're coming at this show without having heard or been to the others, this is the band/promotion I cancelled (in April '81) because I realised it would clash with some dates New Order had scheduled in Scotland at short'ish notice. I wouldn't have cancelled for anyone else but The Sound gig would have been a great one to have promoted.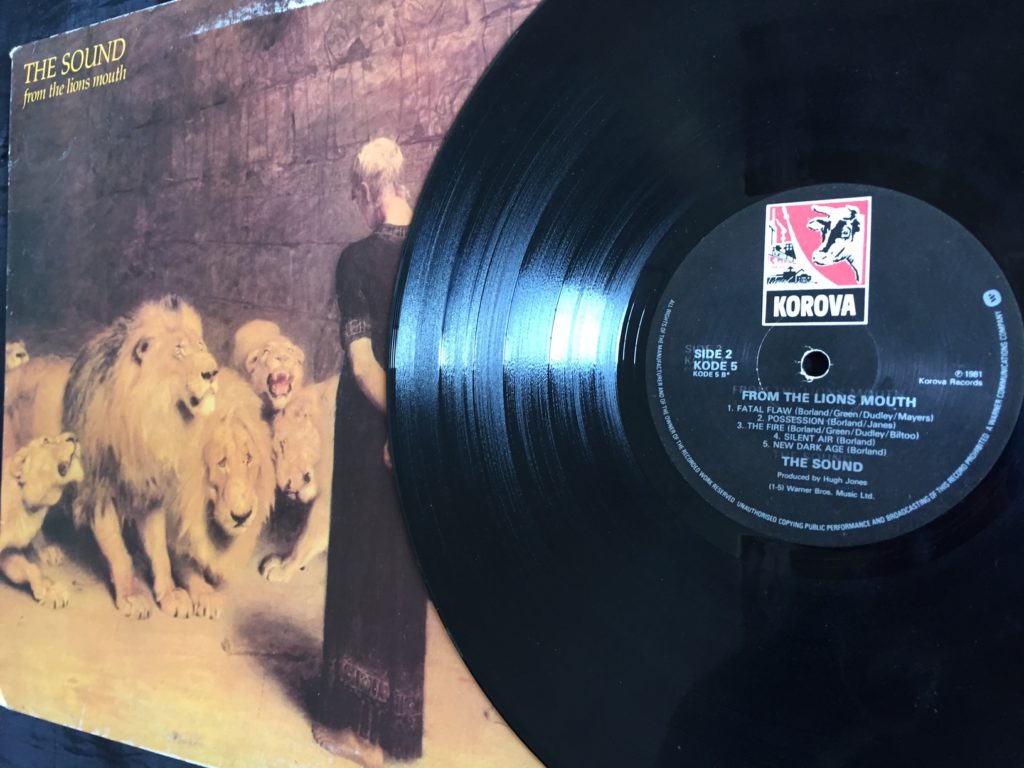 ---
30.25
THEY FADE IN SILENCE – Misery – Frozen Dreams, LP – Temple Suite – 1986
German post punkers briefly together in the mid 80s, they reformed in the mid noughties and have sporadically surfaced since then.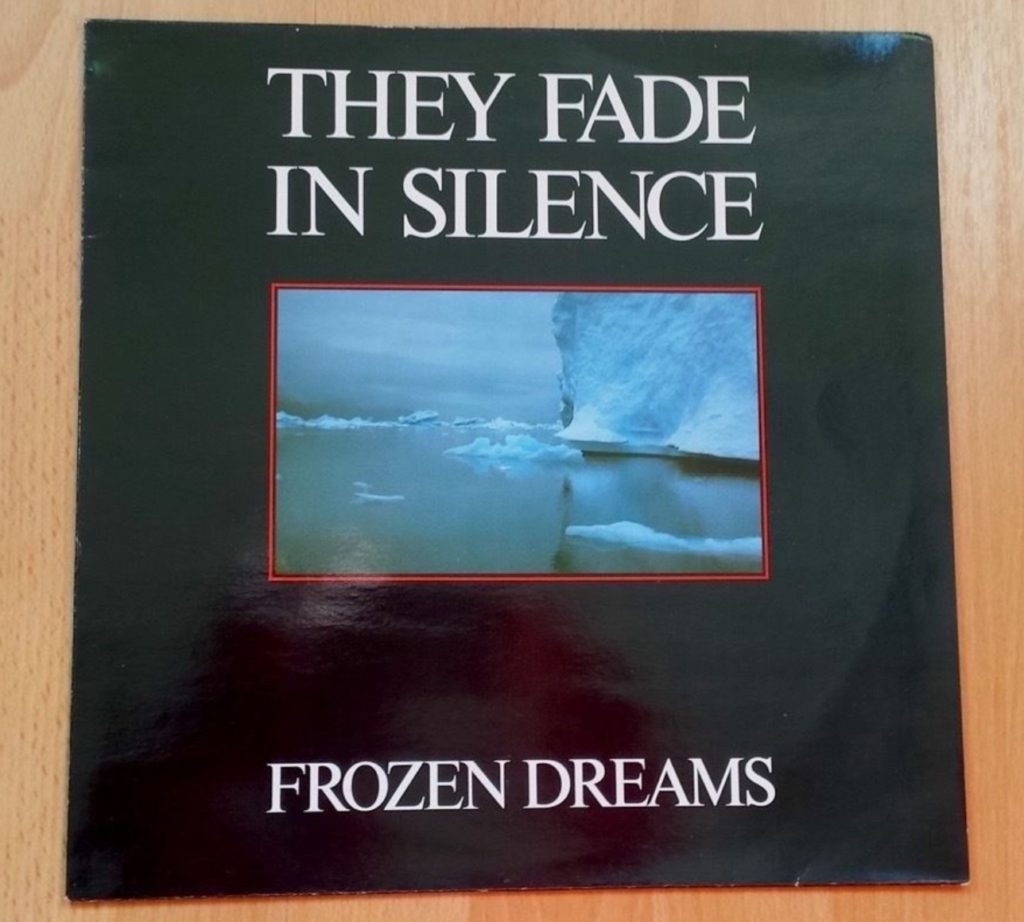 ---
34.41
RITA AND THE TIARAS – Gone With The Wind Is My Love – 7″ – Dore – 1967
In the last decade more than half a dozen northern soul heads have paid between $1100(!) and $6300(!!!) for what you'd have to hope were original copies of this brooding dance tune. The Kent Records re-release or the meticulously copied bootleg will do for me.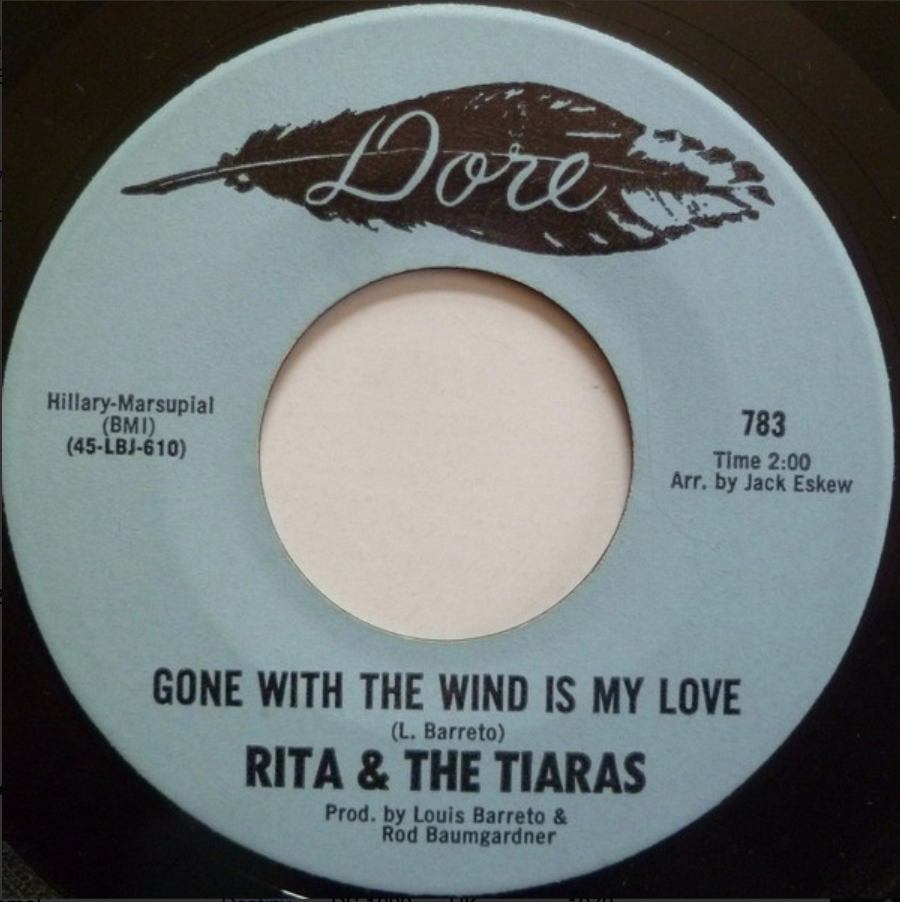 And here's a UK acetate that went for £160 in June, 2018.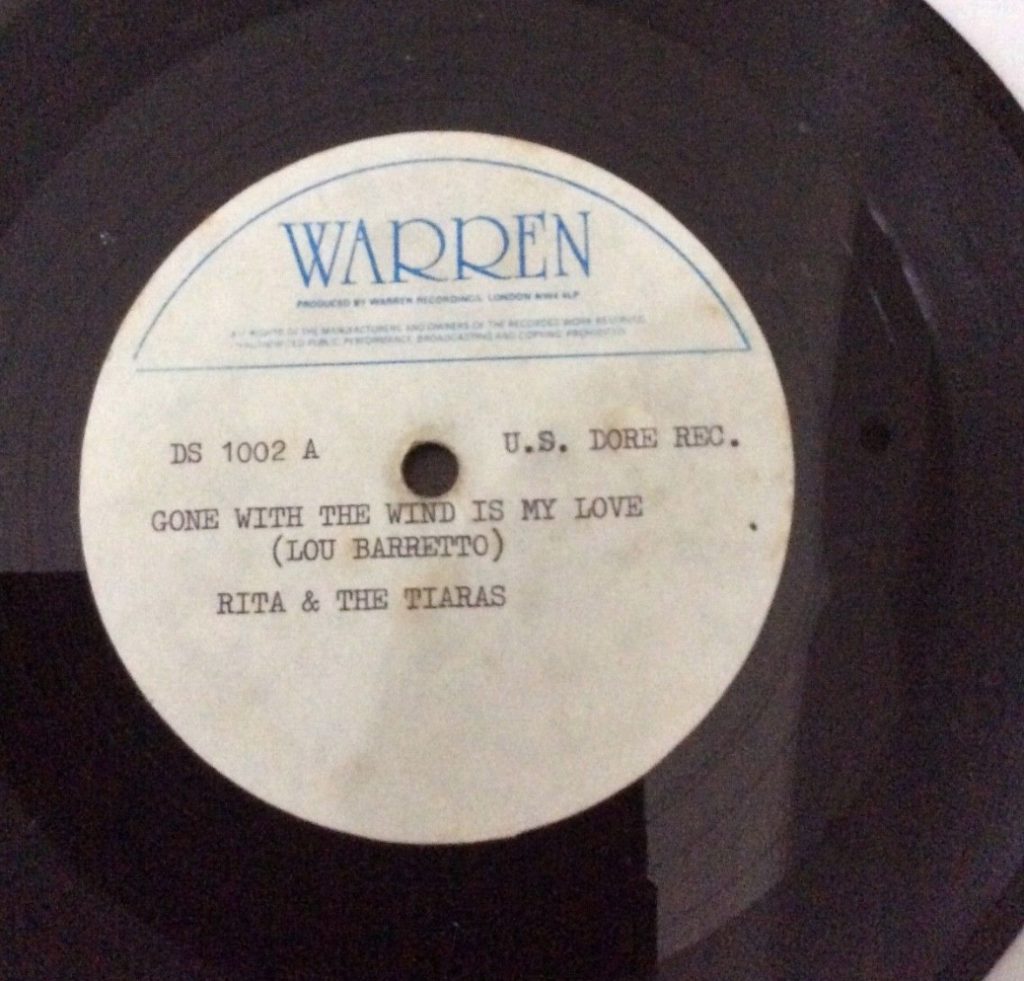 ---
37.40
BETTYE LAVETTE – What Condition My Condition Is In – 7″ b-side – Karen – 1968
The bustling tempo maybe doesn't quite 'compliment' the lyrics the way Mickey Newbury's Just Dropped In original does but it's still got some guts. He missed a trick though, not giving the song this title – one that just drags you to it to see/hear what it's all about. On to Ms LaVette, and the number of spelling variations of her name through the years (example below) have nearly matched that of her releases… but she'll be back here again at some point… and with the above spelling.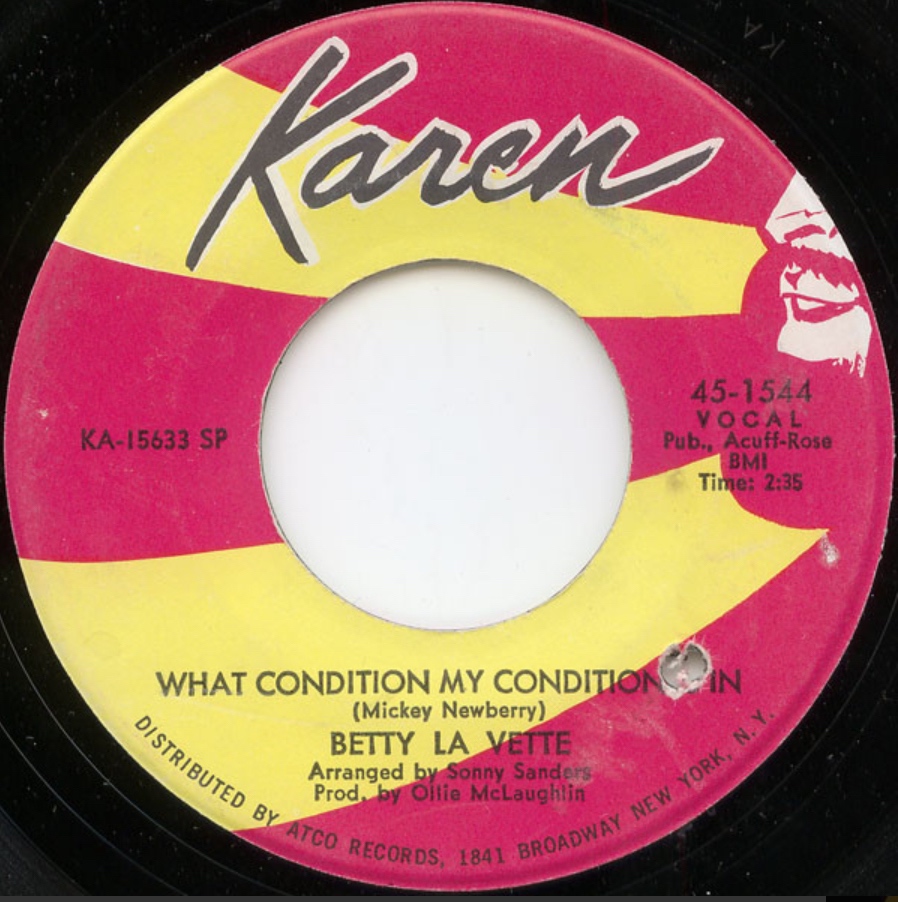 ---
40.07
C.F.M. BAND PRESENTS REY'S SOUL GENERATION – Welcome Back Brother James * – 12″ – Rey-D Records – 1991
Thumping, brass blasting, funky house, with somebody (likely a DJ) taking the time to 'cover', with sparkle (and from prying eyes) the label of one of my two copies. Those on the wheels of steel can get that protective at times.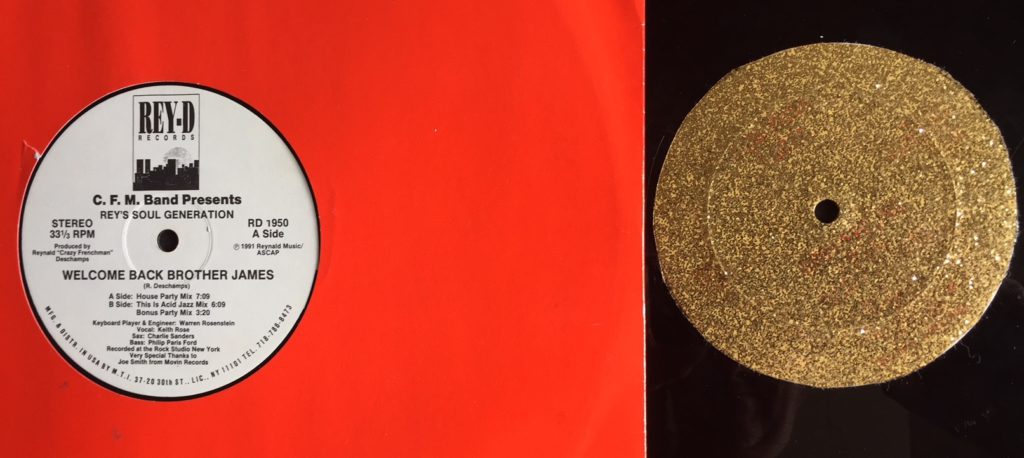 ---
46.31
FOREIGN SLIPPERS – Lovers * – Oh Death, maxi single, CD only – Izumi Records – 2008
With her own artwork over all her, to date, limited musical releases as examples, Gabi Fröden has recently diverted her energies to the possibly more lucrative occupation of illustrator.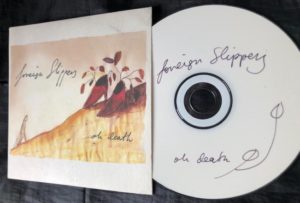 ---
49.37
JUNE TABOR AND OYSTERBAND – Love Will Tear Us Apart – 7″ – Topic Records – 2012
Though Ms Tabor has been playlisted on 41 Rooms before I've happened on very little of her output, but I certainly wasn't expecting to hear this cover when they appeared on Later With Jools to promote their take on the Joy Division classic. Such is the strength of the lyrics they sound at home here.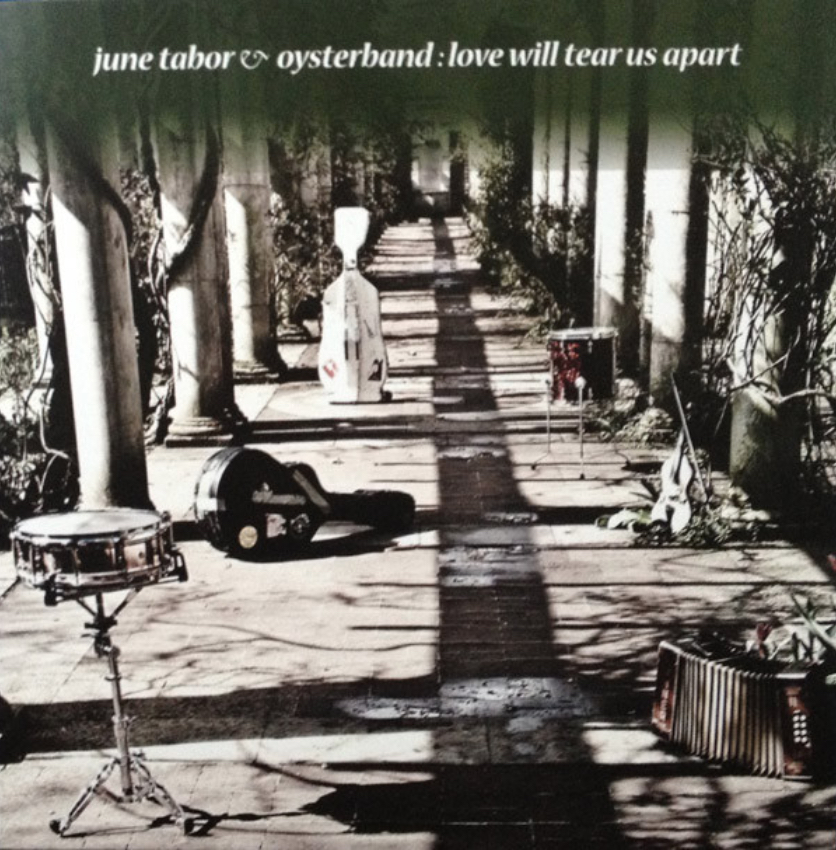 ---
52.59
SKIN – One Thousand Years – 12″ – Product Inc. – 1987
The first of a double from Michael Gira, here with Jarboe on vocals. Very This Mortal Coil-like.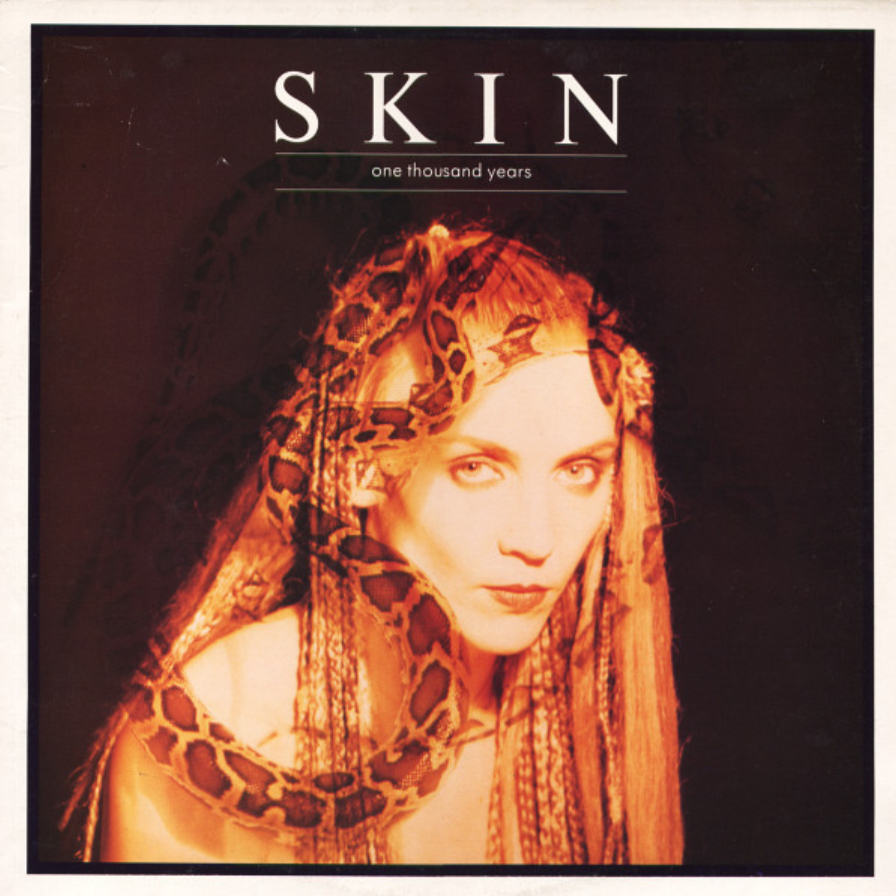 Underground (UK mag) launch issue, April '87.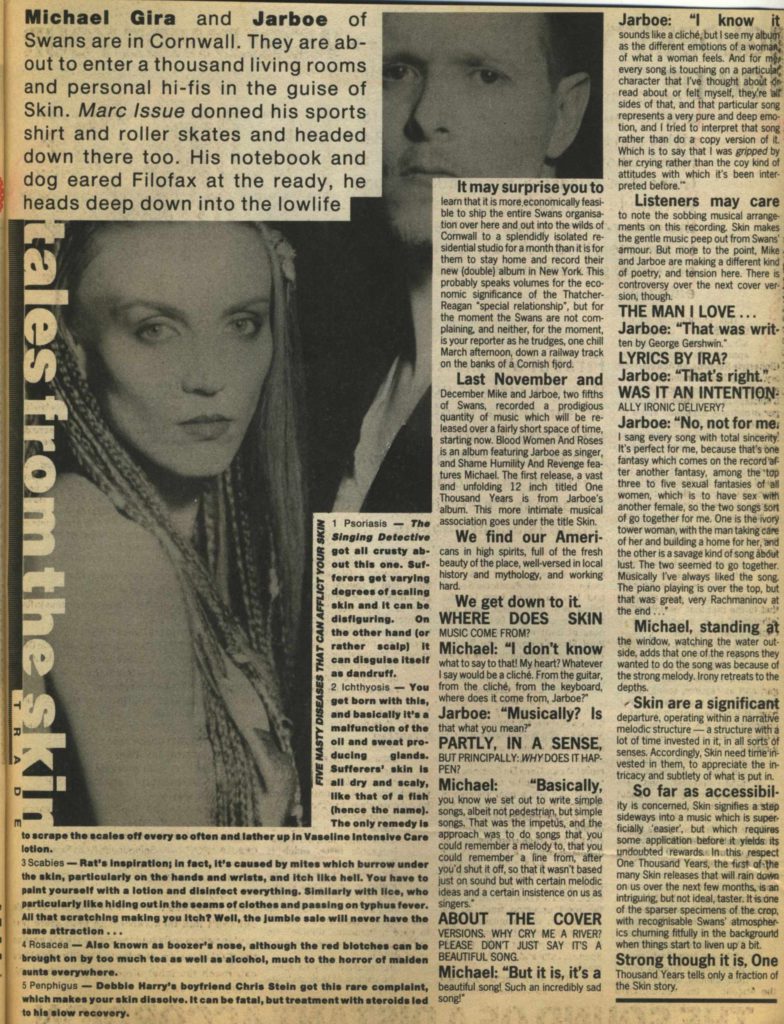 ---
57.14
SWANS – Love Will Tear Us Apart (Black Version) – 12″- Product Inc. – 1988
Gira is back – as is the Joy Division tune… and it won't be the last time that coupling makes it to 41 Rooms.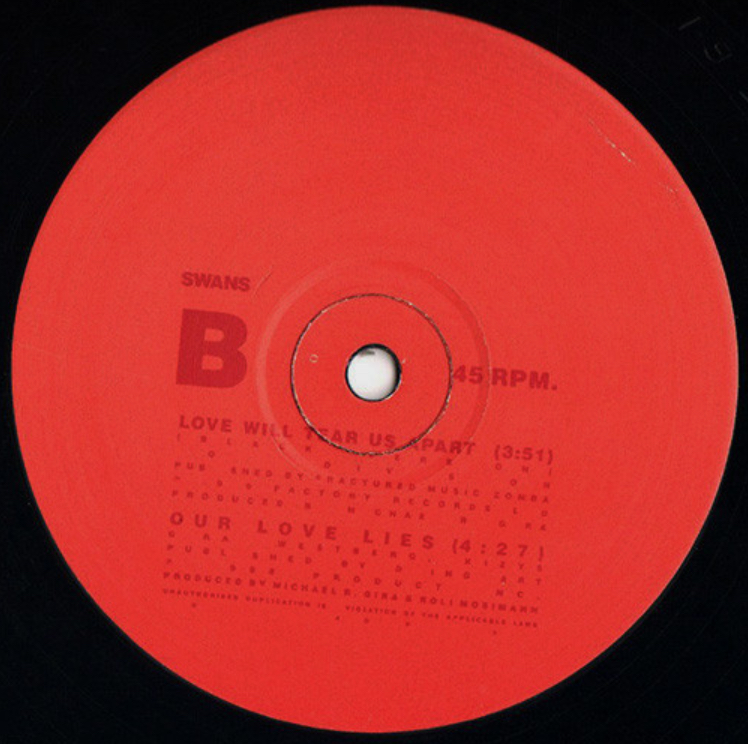 ---
Half time… and time to ponder why my handwriting isn't what it was. I'd like to think mine is fairly decent but I hardly use these things anymore. A luxury buy at some point will be a quality fountain pen (look it up kids), to remember to rekindle the experience.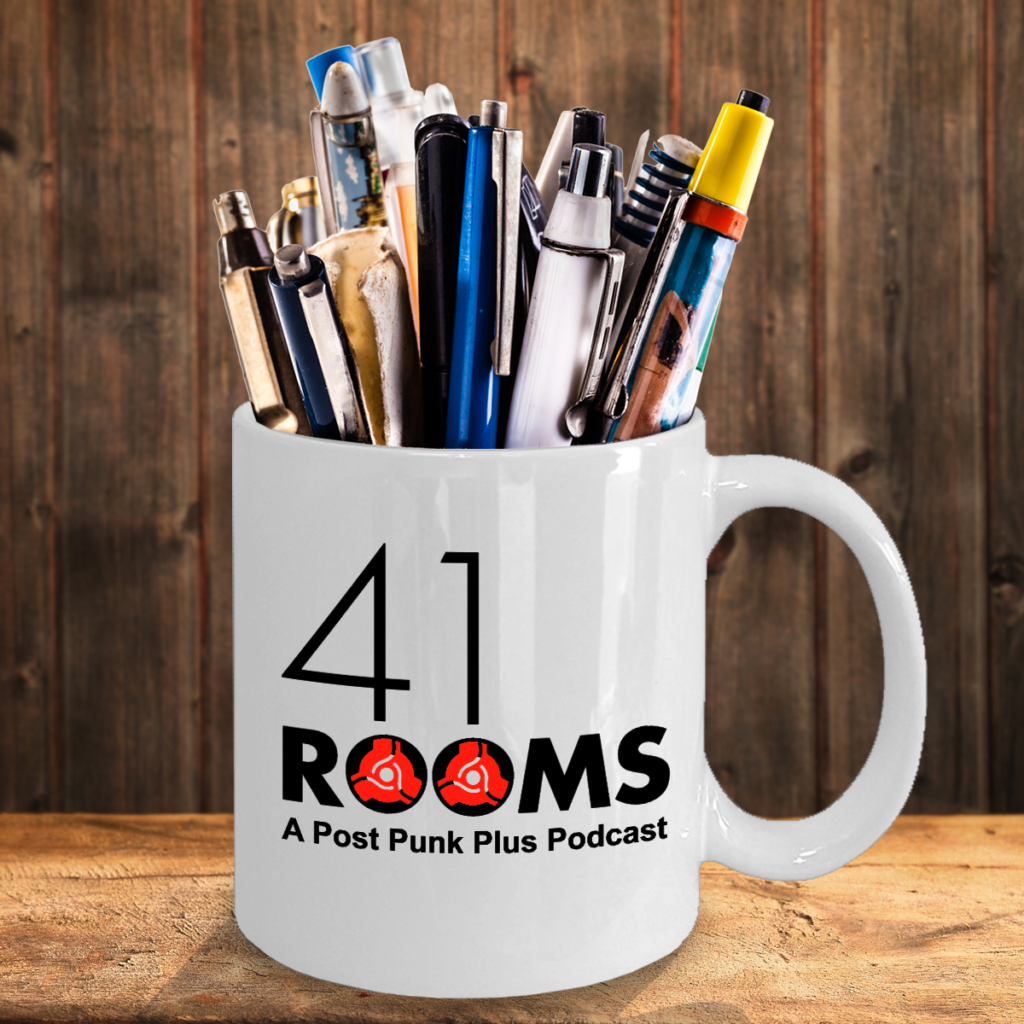 ---
01.00.25
ROSE ROYCE – Love Don't Live Here Anymore (LNTG Rework) * – Soundcloud only
Taking a classic… nowhere too far! And here from the originators, stage clothes the likes of which you won't see at 41 Rooms too often.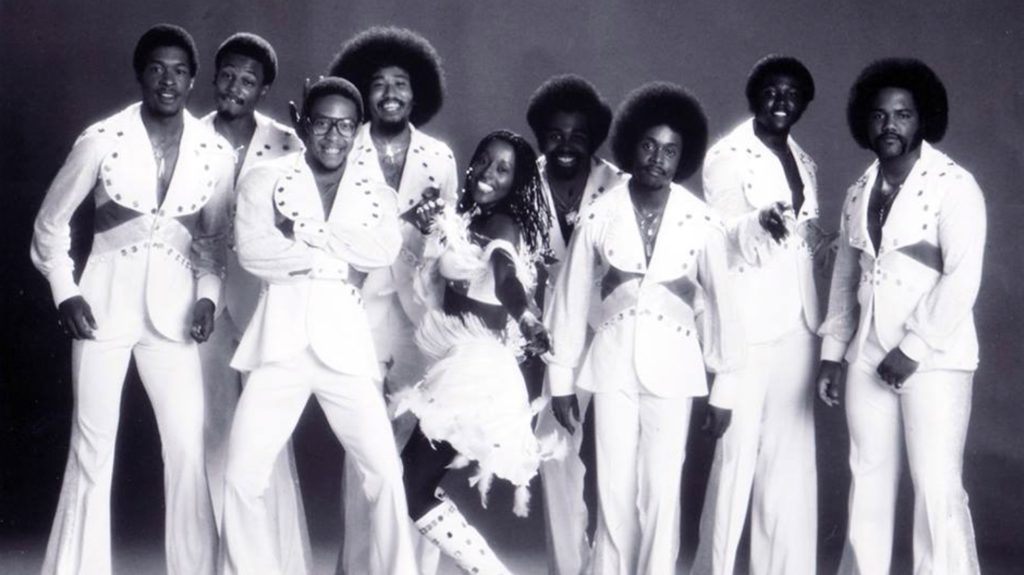 ---
01.05.10
SATURN'S CHILDREN – Sun In The Sky – Magnetic Love, EP, download only – Bandcamp – 2013
From a four song, digital download only EP (on Bandcamp) that seemingly stretched as long as their career together, Saturn's Children were Damian and Emeson, and with no known photo of them, possibly the third use of this Tumbleweed pic on 41 Rooms is called for.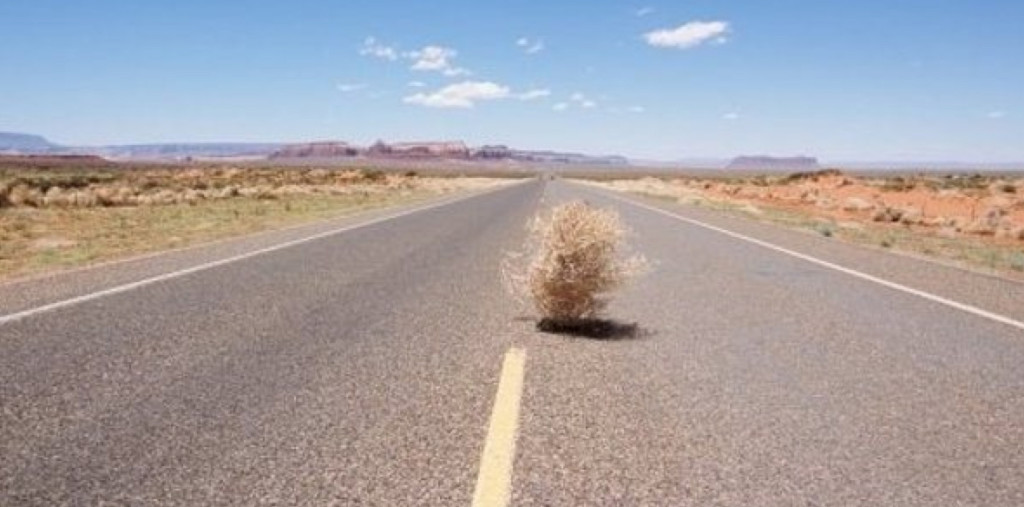 ---
01.08.47
LITTLE DRAGON – Pink Cloud – 12″ – Because Music – 2015
A Record Store Day release, on pink marble vinyl – as you do. Sweden in the area, with some indie and R&B-styled electronica. Sort of.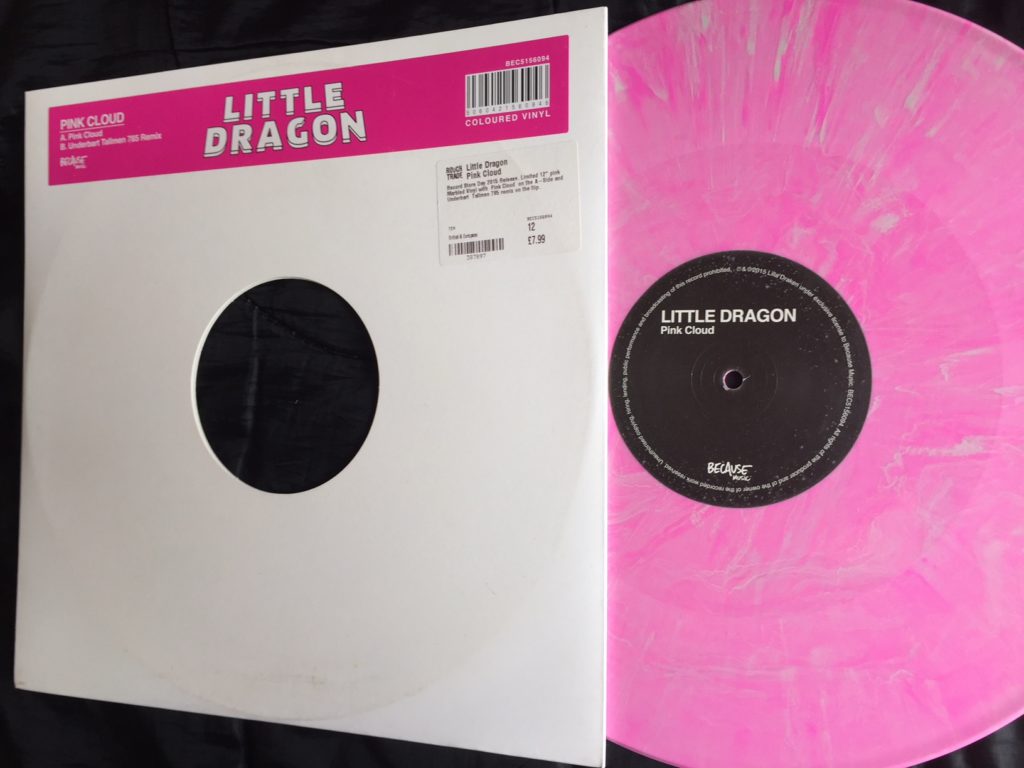 ---
01.12.43
DAVY D – Have You Seen Davy – 12″ – Def Jam Recordings – 1987
Definitely heard this via John Peel.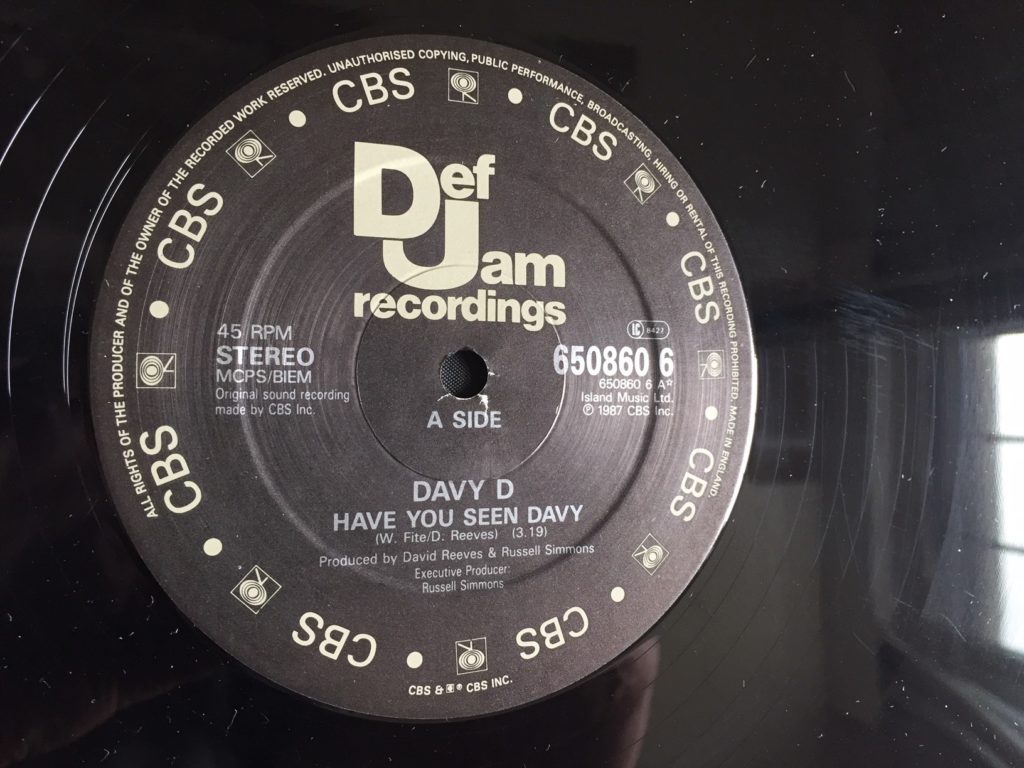 ---
01.15.54
KOLD KREU – Don't Let 'Em Drop The Bomb (Radio Mix) – 12″ – Time Trax Records – 1984
Old skoooool. Another one that Jazzie B dropped, retro-style, on Kiss FM a decade plus after its release and subsequently picked up by me for £1. Pic sleeve sadly not included.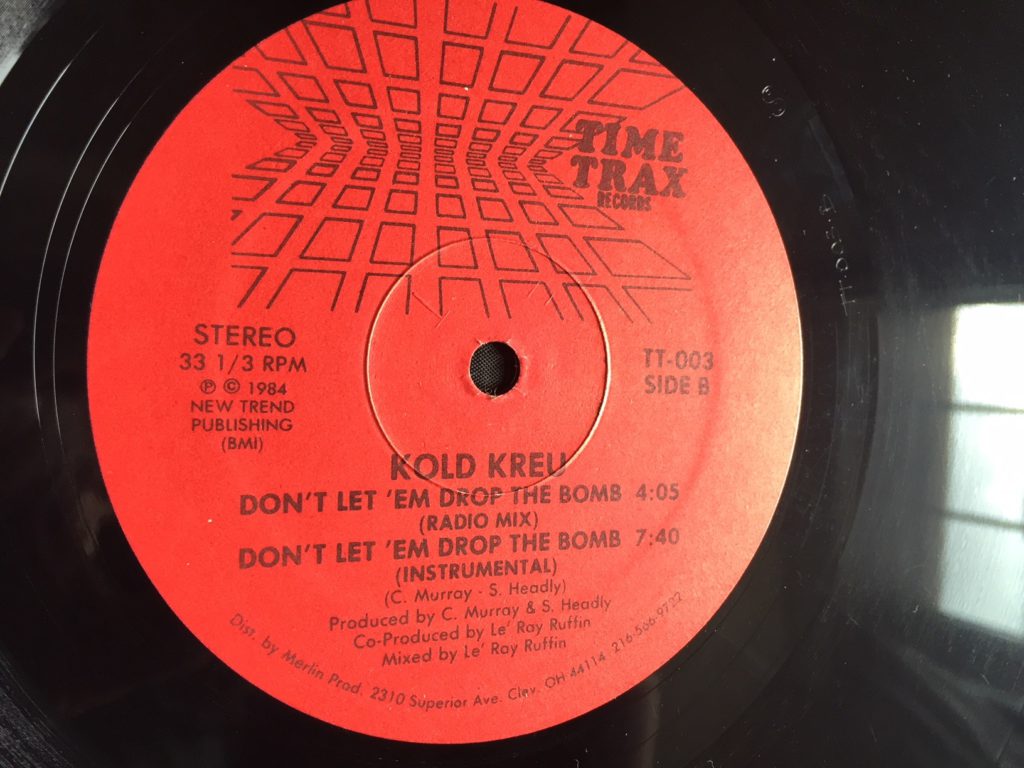 ---
01.19.50
THE JONZUN CREW – Pack Jam (Look Out For The OVC) (Vocal) * – 12″ – Tommy Boy – 1982
Mentioned on another playlist re another electro stormer, somewhere around 1983 I must have gotten into a conversation with Alex 'Mac' Macpherson, the then bass player with The Wake because he later gave me a cassette loaded back to back with electro – a tape I duly hammered. I wish I still had it, as there's no doubt a tune or two on it I've forgotten about and therefore not since tracked down. This was certainly on it, though… and I didn't forget about it.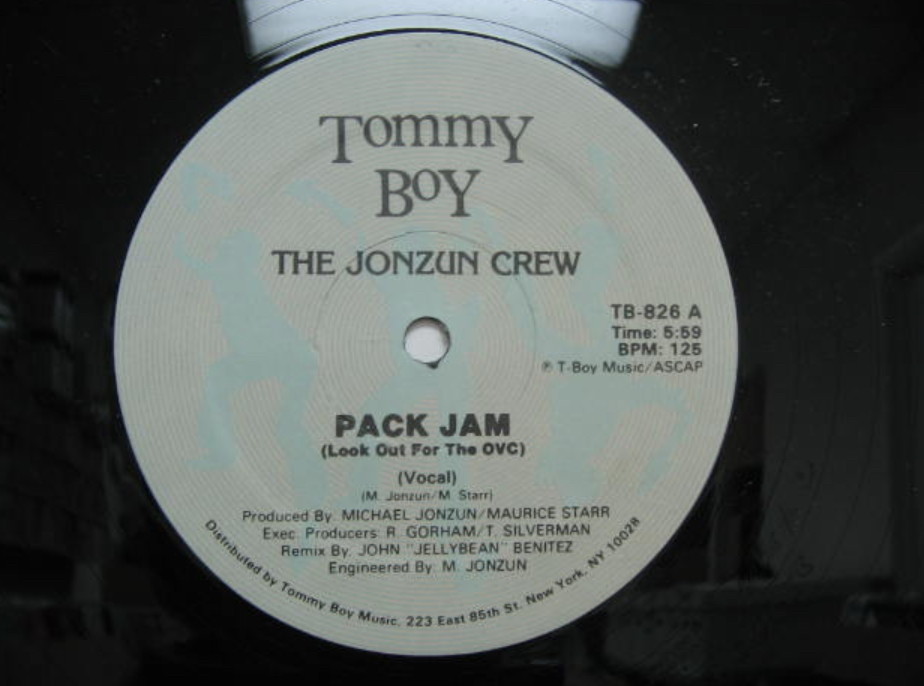 ---
01.24.32
ROBERT OWENS – Bring Down The Walls – 12″ – Trax Records – 1987
Legendary house label and vocalist… and with Larry Heard at the controls.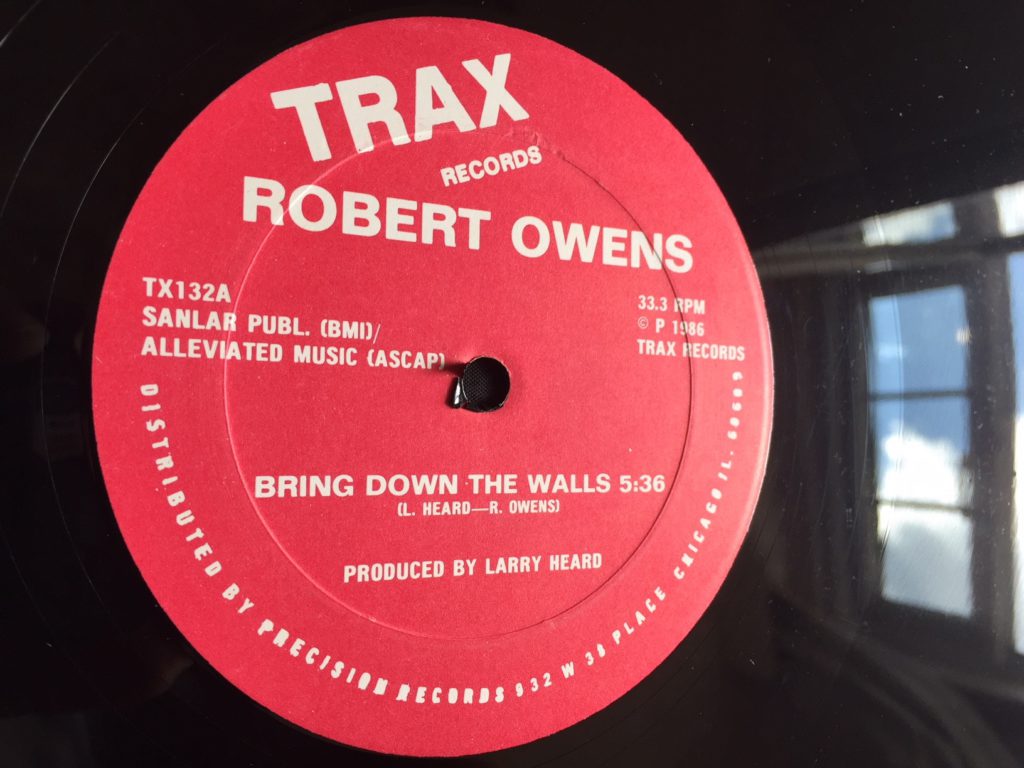 ---
01.28.52
MASTER C & J – Face It (Club) – 12″ – State Street Records – 1987
Way more anonymous than the above but just as solid and classy to these ears, and the vinyl quality of State Street Records pressings were better than Trax's. It wouldn't have taken much.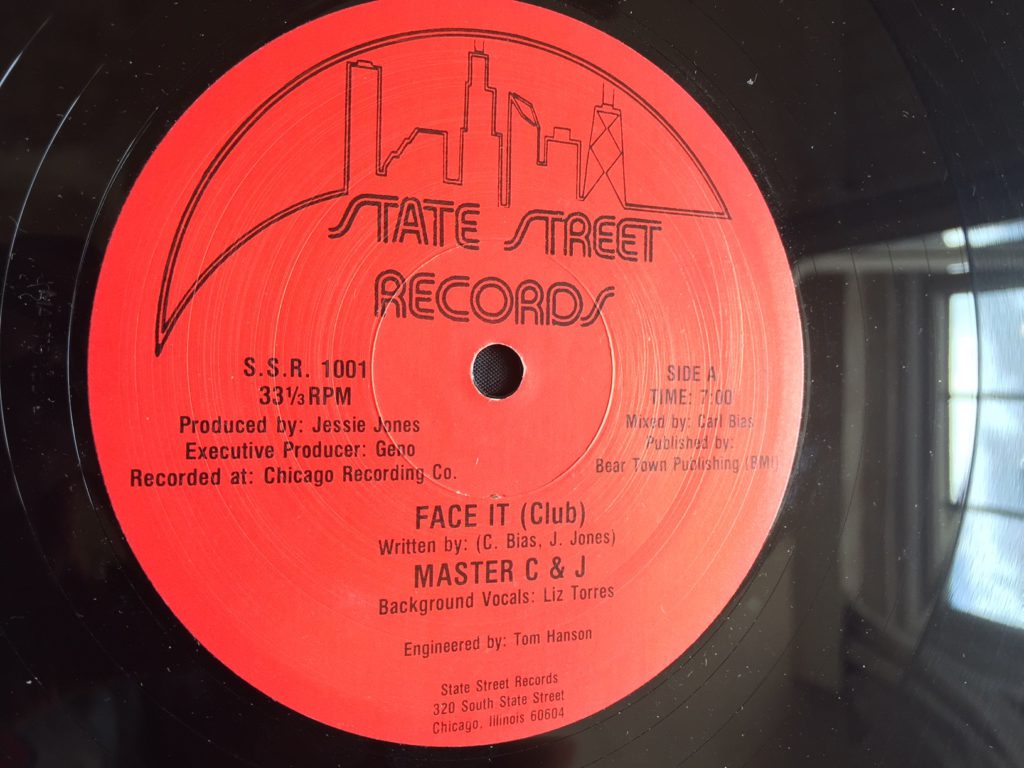 ---
01.33.38
MEDICINE HEAD – (And The) Pictures In The Sky – 7″ – Dandelion Records – 1971
I never noticed it at the time but there's a real T Rex (Get It On? Telegram Sam? Groover?) errr… groove going on here. Who's zoomin' who? Who cares? Produced by ex-Yardbirds vocalist, Keith Relf and on the label co-owned by John Peel. Illustrious company.
---
01.36.03
SMALL FACES – I Feel Much Better – 7″ b-side – Immediate – 1967
I was maybe five years too young to properly grab these years but by the mid 70s I had all the Small Faces UK singles. Possibly my fave band from my youth.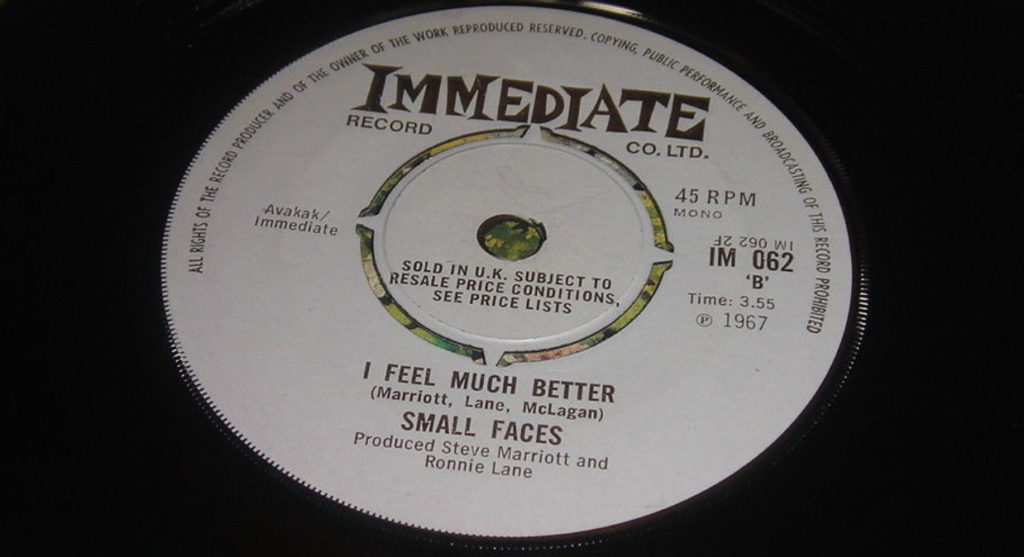 ---
01.39.52
SERGIO MENDES – What Is This? – 12″, promo only – Elektra – 1991
This jumped out at me from a late night Kiss FM radio show somewhere around its release. 'What is this? We are in heaven'. Nice thought.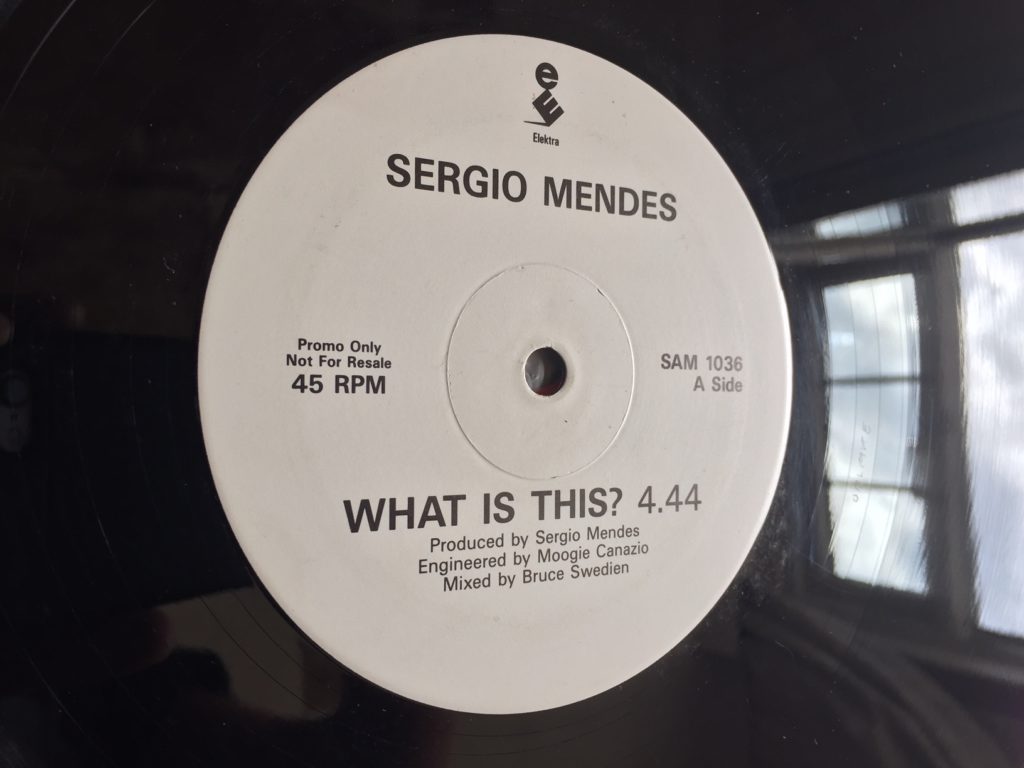 ---
01.43.52
TREVA WHATEVA – Singalong – 12″ – Tru Thoughts – 2002
Bonkers.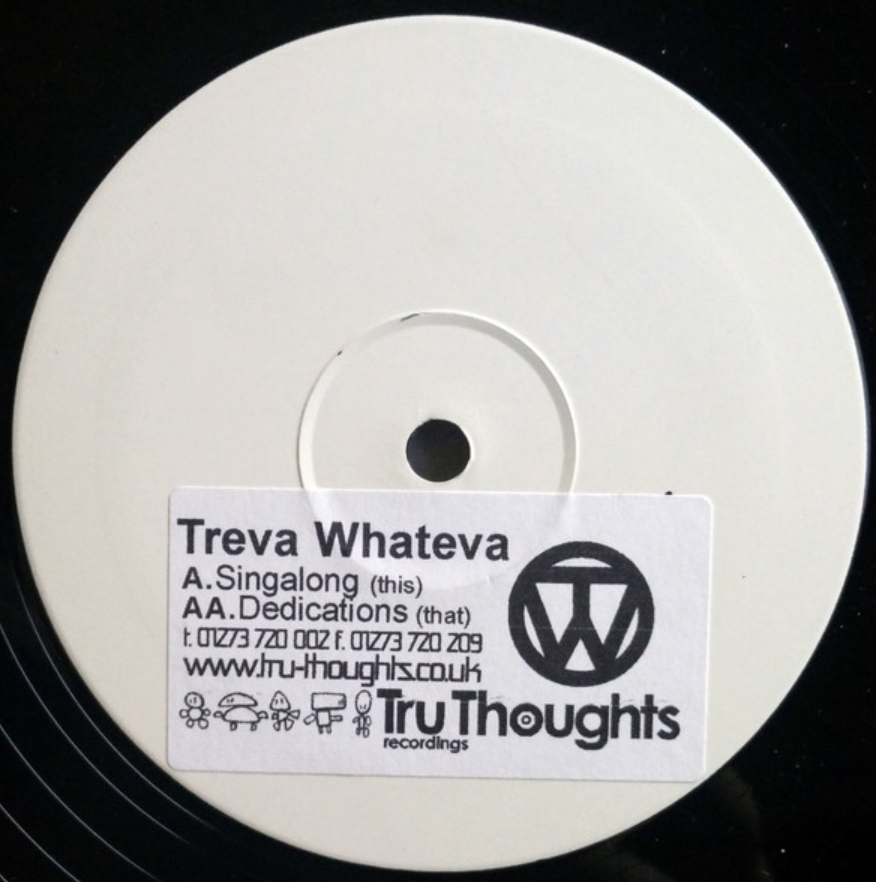 ---
01.48.53
FREEZE PUPPY – The Same Parts – The Night Attendant, CD only – Pickled Egg Records – 2014
Info on Mr Freeze Puppy, Tom O.C. Wilson is here.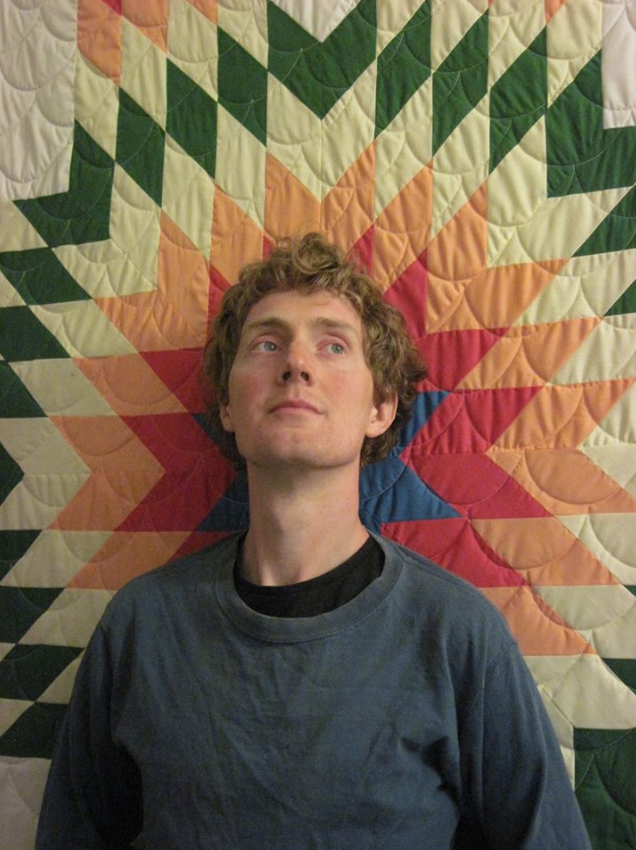 ---
01.51.26
HATFIELD AND THE NORTH – Let's Eat (Real Soon) – 7″ – Virgin – 1974
The doodling jazz guitar is not my thing but the vocals and melody outweigh. Quaint Rock… and not cheap, if you fancy it on 7″.
And you get your band monikers from where ever you can.
---
01.54.38
FELT – Penelope Tree – 7″ – Cherry Red – 1983
Lawrence in full flow, and often spun by me in our club back in the day. One fab sound.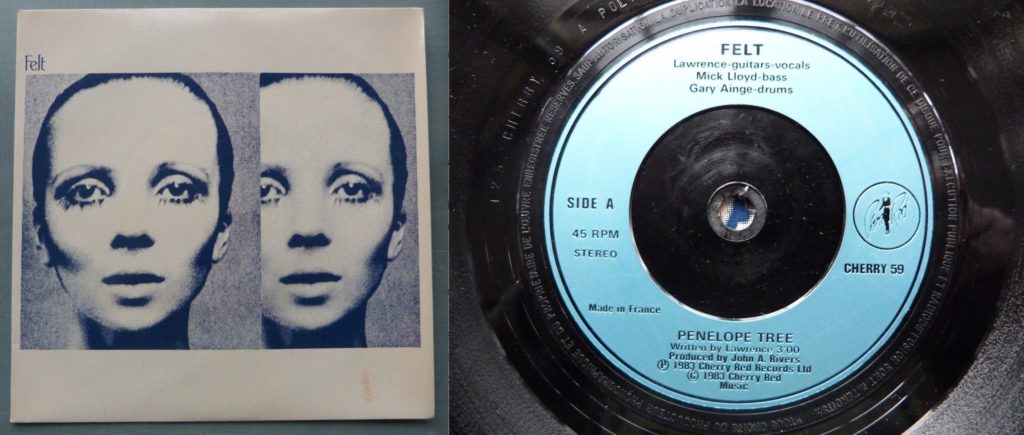 Felt – Soundchecking somewhere on their five date UK tour supporting the Cocteau Twins, April '84.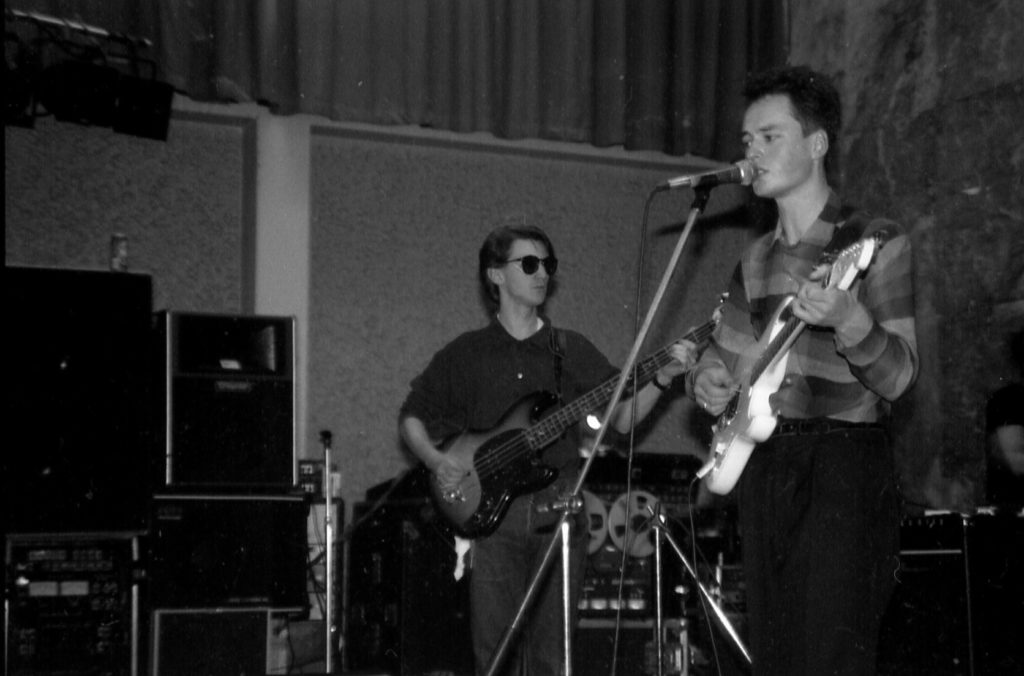 Photo credit/copyright – Dec Hickey
---
01.57.30
FIRE ENGINES – Meat Whiplash – 7″ b-side – Pop Aural – 1981
If they come on my radar the first 'visual' I have in my head is of them strutting their stuff on BBC's Riverside, in 1982. Some post punk has dated but the sound of these lads has more than survived.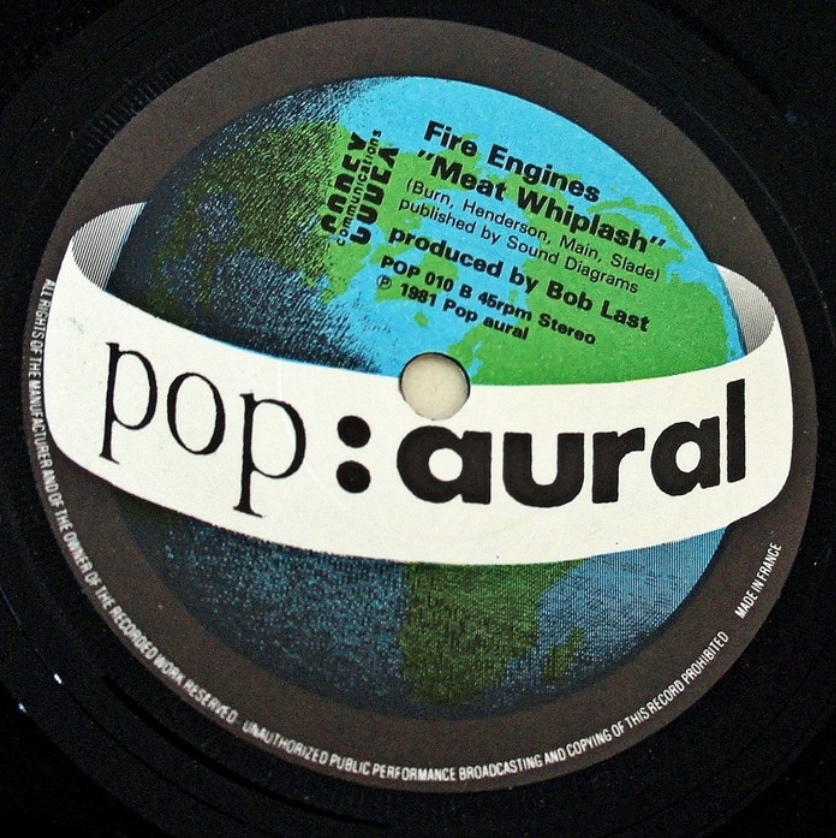 ---
Show 59 surfaces on September 2.
Dec