PLAYLIST 7 is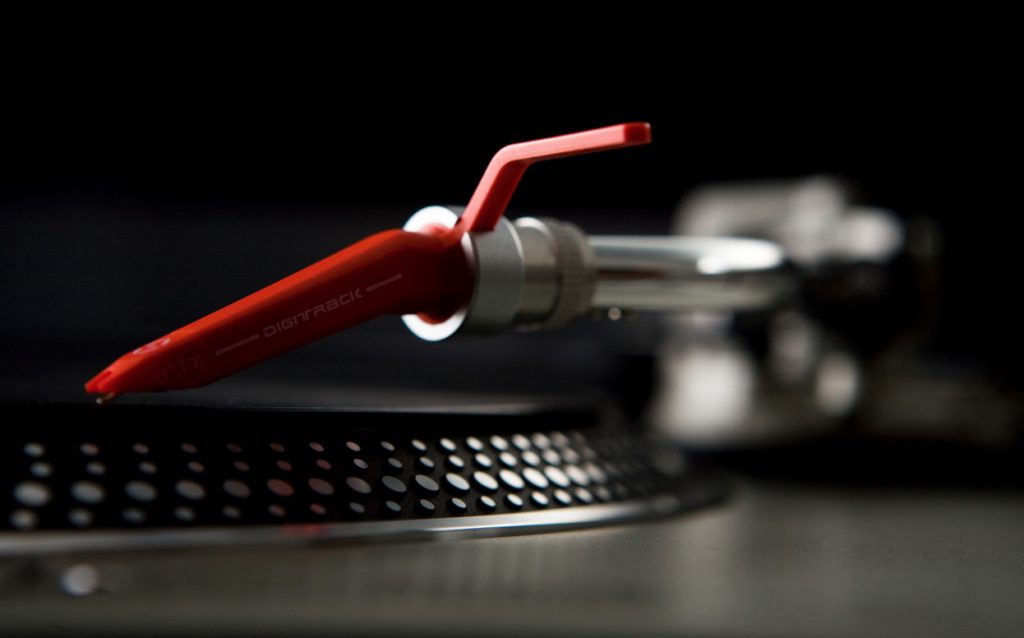 91% VINYL FRIENDLY. More than excellent.

---
Lyric of Playlist 7:
'I wanna be instamatic, I wanna be a frozen pea, I wanna be dehydrated, in a consumer society… '
---
Tracks marked * have been given a tiny (or sometimes, slightly bigger) 41 Rooms 'tweak' 😉

---
00.00
(Intro) THE FLAMINGOS – Stars (Edit) – Unreleased demo – 1983
Episode #1 for info.
---
00.33
NEW ORDER – Unlearn This Hatred * – Music Complete, LP – Mute – 2015
Sometimes a bit of old skool A&R'ing can do the trick. Daniel Miller, come on down! The best New Order album since… their last great album (hint; there's a noticeable gap in between). The boys and girl back up there, showing the way.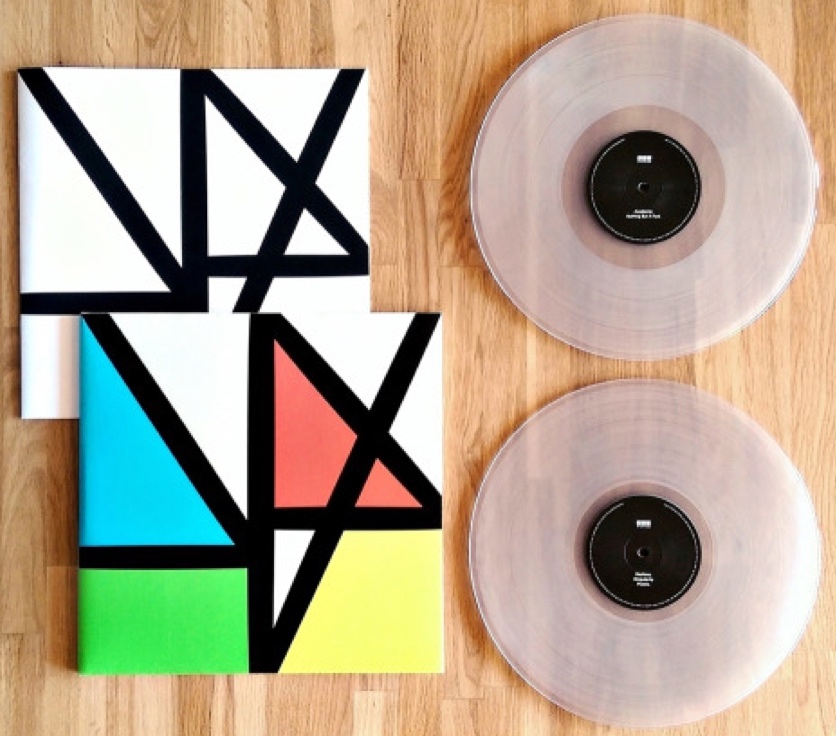 ---
04.58
KITCHENS OF DISTINCTION – Drive That Fast – 12″EP – One Little Indian – 1990
Post punk/new wave was still alive in 1990, with Patrick Fitzgerald (not the Safety-Pin Stuck In My Heart one) certainly having the voice for it. To my mind, one of two, at least, truly great KoD tracks.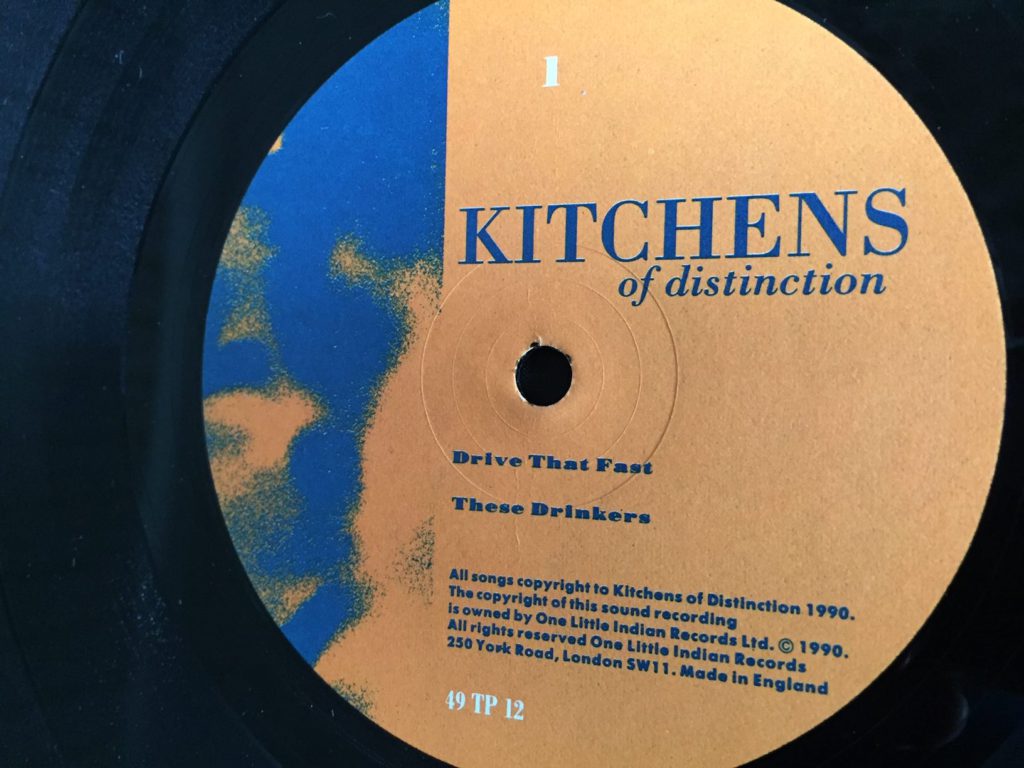 and a test pressing of the EP picked up somewhere for no more than a pound sterling.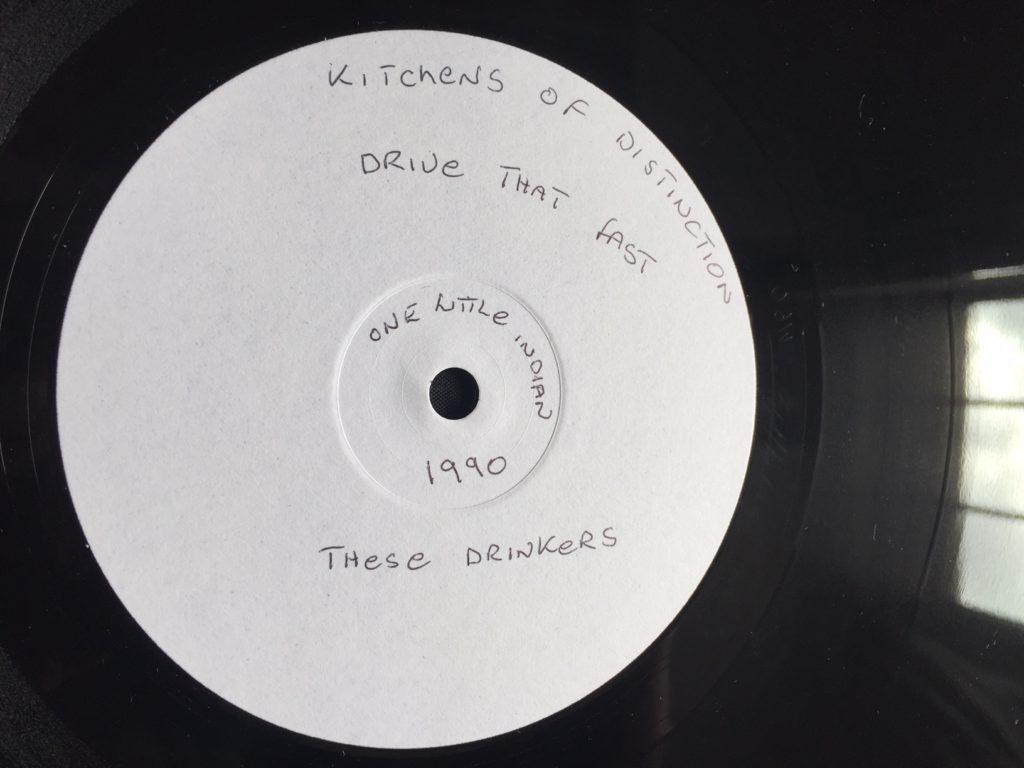 ---
09.02
EDITORS – Lights – The Back Room, LP – Kitchenware – 2005
And these boys have taken the early eighties Bunnymen/Comsats/Sound etc template to the arenas of now. If I'd been late teens when they surfaced I might have done a fair few of their gigs.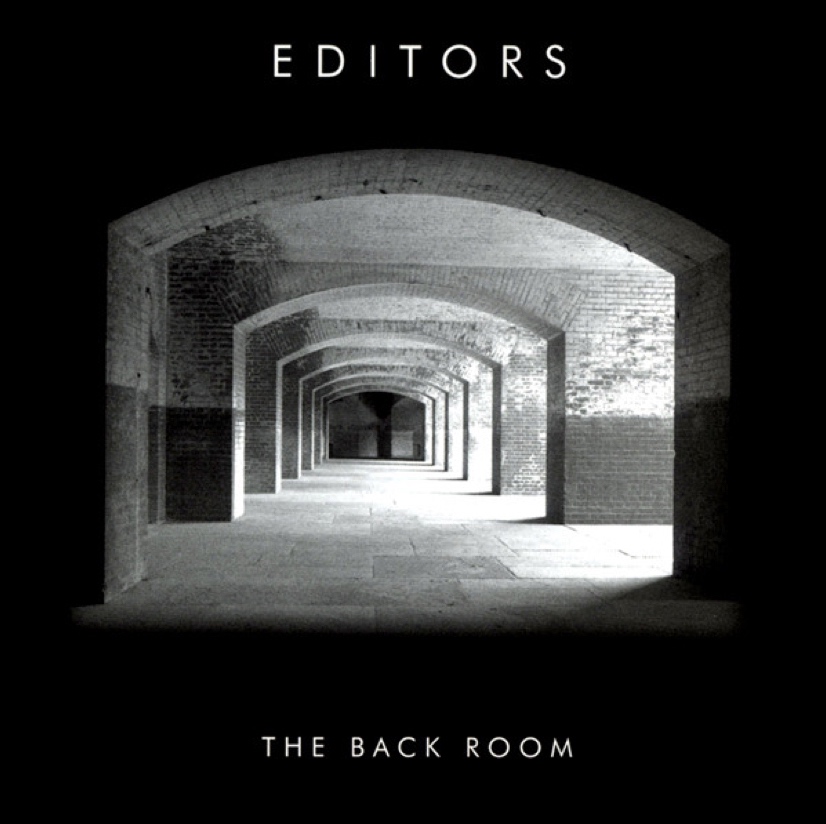 ---
But I'd likely have done more of this wonderful bunch…
11.31
SAVAGES – City's Full – Silence Yourself, clear vinyl LP – 2013
The most vital band of the last decade? They seem to be in a league of their own…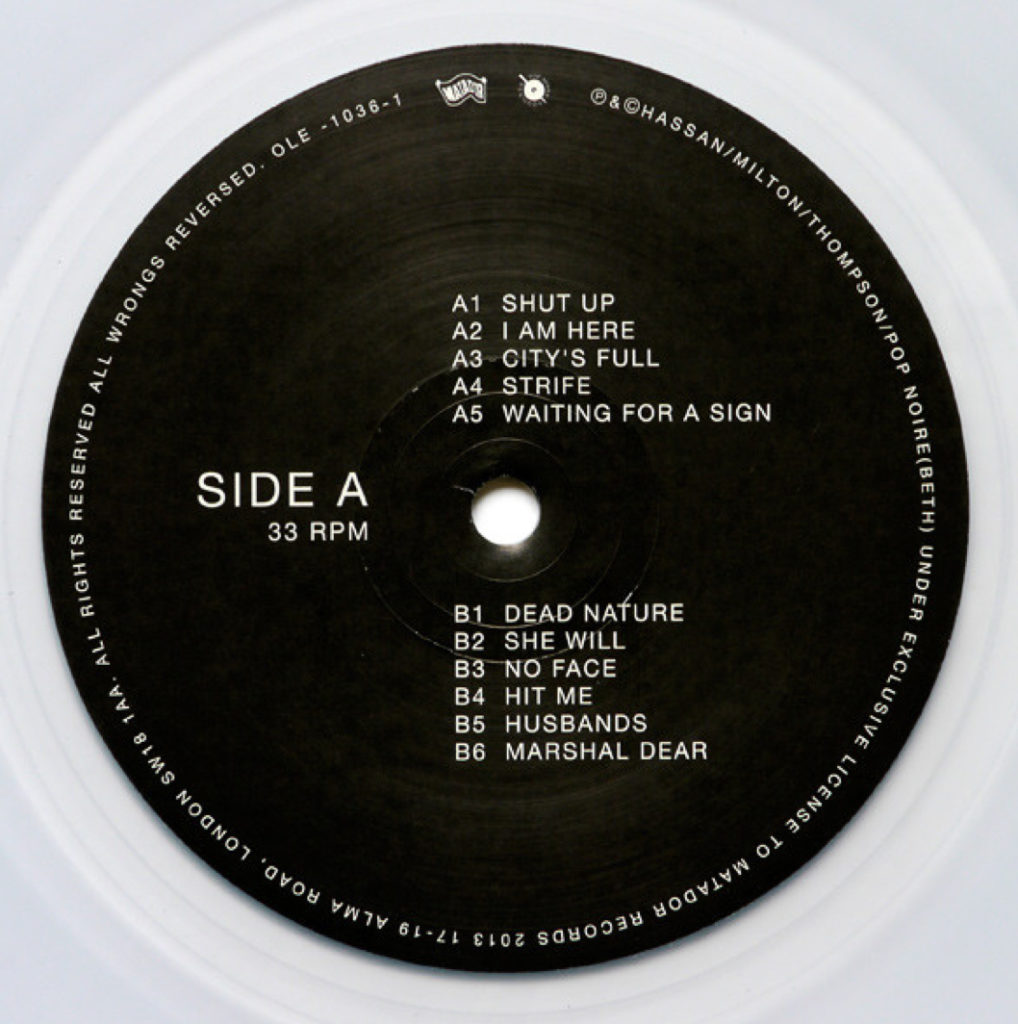 ---
14.50
BAUHAUS – Lagartija Nick – 7″ – Beggars Banquet – 1983

Some polite'ish near-slam dancing on the Winkles dance floor back in the day.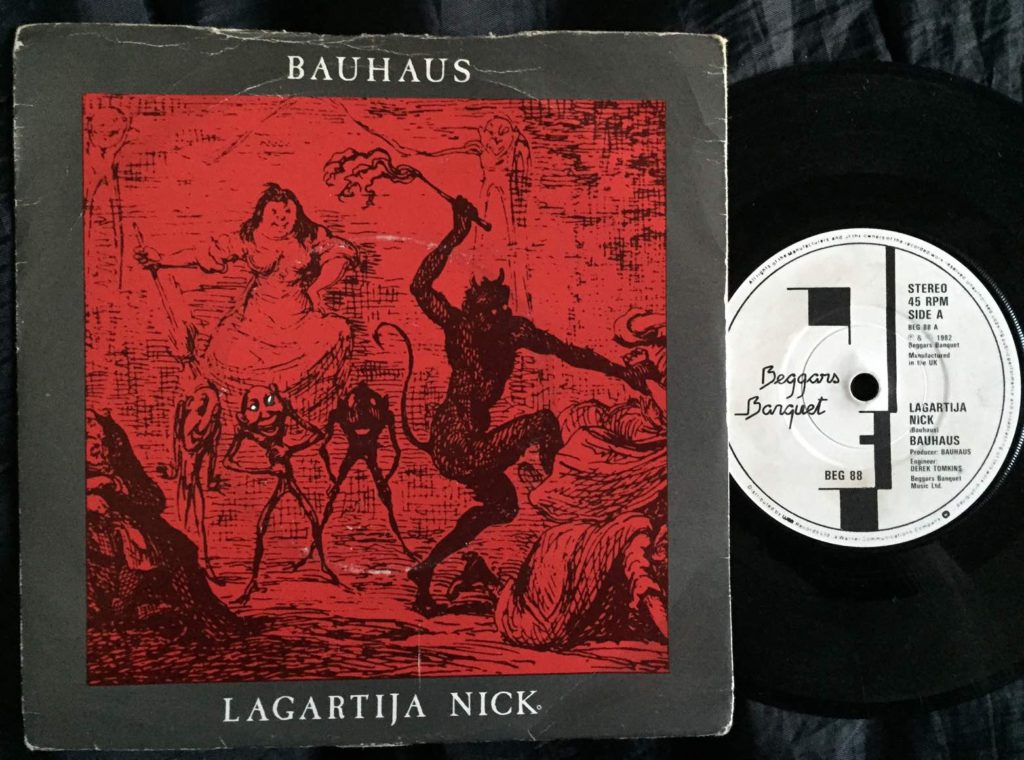 ---
17.49
DUB MAFIA – Under The Radar – Sirens, album. Digital only – 2013
You could nearly guess these were Bristol spawned, with a fair few copies of the Breakbeat Era album owned amongst them, I'd say. Check out a BBC Introducing session version of this track on uuutuuube.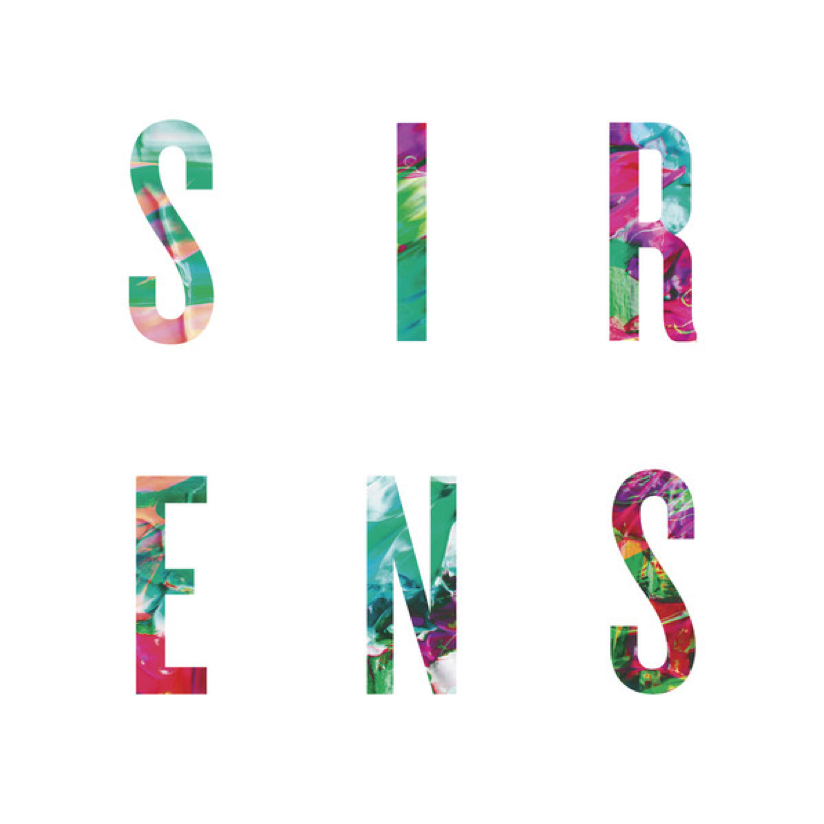 ---
20.37
NENEH CHERRY – Woman (Alex Reece Vocal Mix) – 12″ – Hut Recordings – 1996
Saw Ms Cherry buying fruit on Portobello Road market in the early 90s when I lived around there. Possibly not worth adding that to her Wikipedia page… but she seems a top girl all the same. Her older and newer self will crop up on 41 Rooms at some point.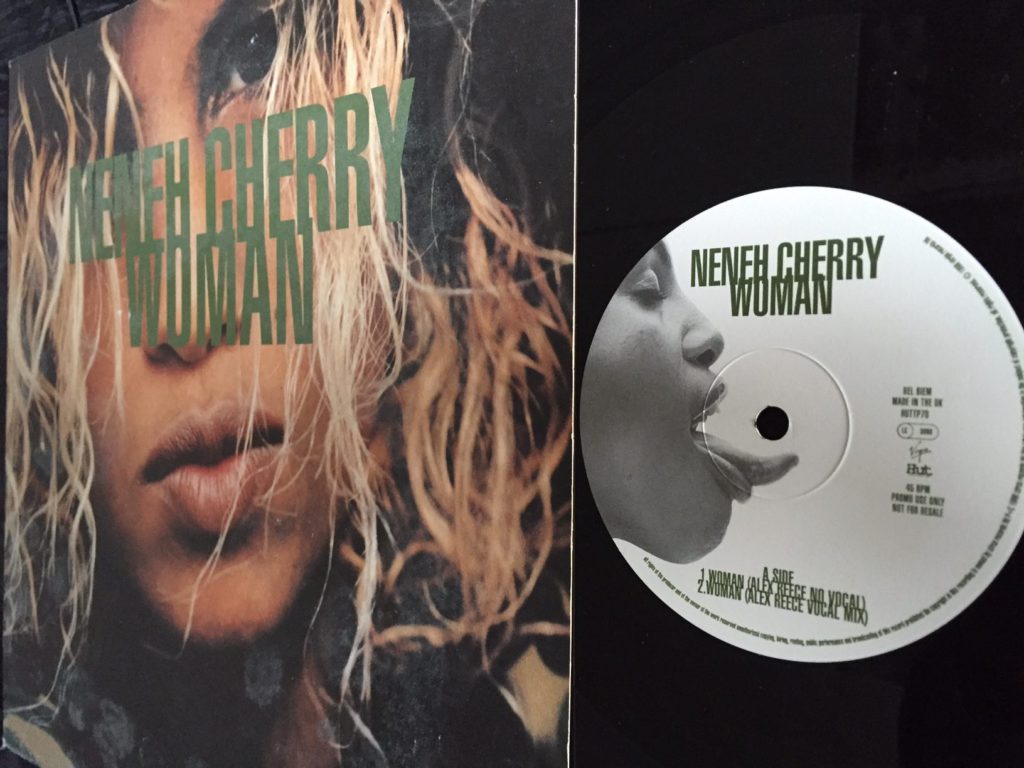 ---
24.43
ANGELIQUE KIDJO – We We (Tribe Mix) – 12″ – Great Jones – 1992
Dance music in all its beats forms was at the heart of my listening throughout the 90s, and this tune was up there as a 'biggun' for me – all heard on various Kiss FM radio shows in London before the life got sucked out of the station by the money men and branding.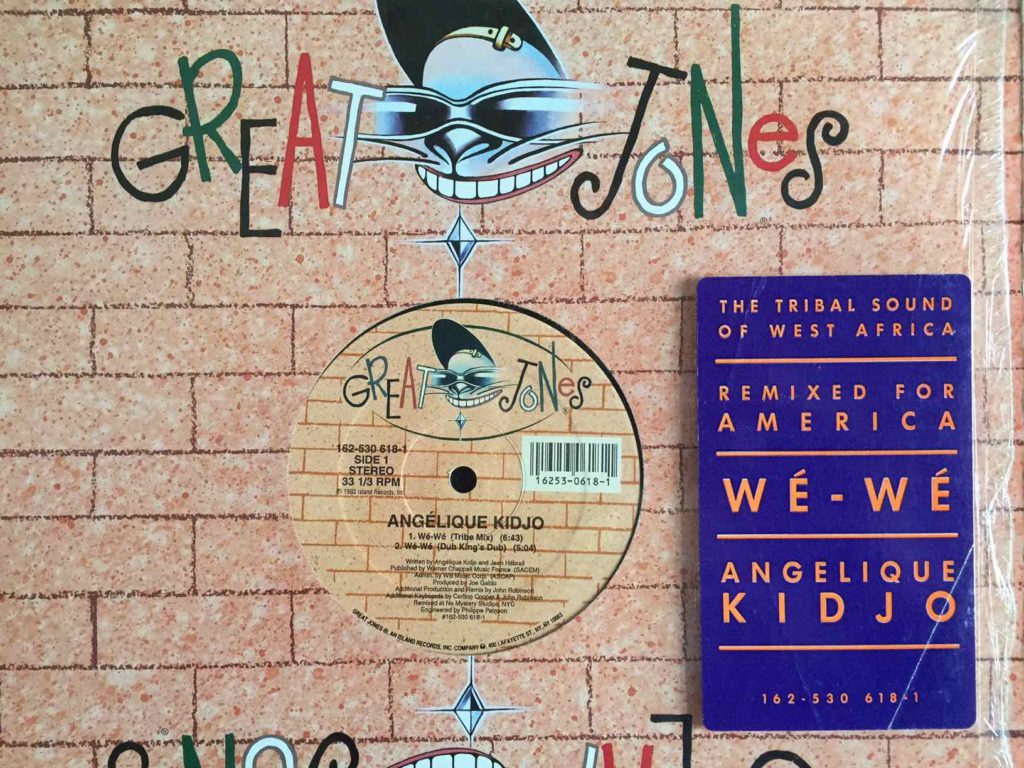 ---
29.17
PRINCE – The Future (Mark Moore and William Orbit Remix) – 12″ – Warner Brothers – 1989
Another time for a proper Prince tune tribute but this remix fits just right here. The man was a genius. And I'll have to get around to listening to those 20-50-100-whatever albums he released after Sign Of The Times.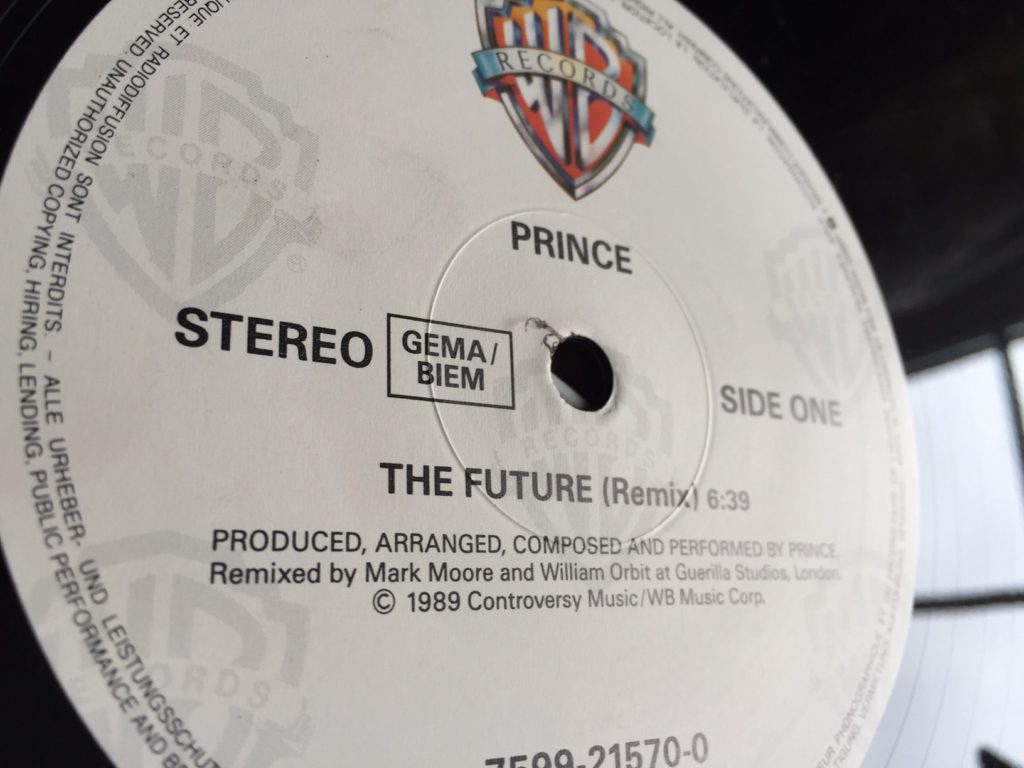 ---
35.06
CABARET VOLTAIRE – Breathe Deep – 2×45, LP/2×12″ – Rough Trade – 1982
Another for the 'How Has That Happened?' folder. This is, to date, only the second Cabs track to have made it to 41 Rooms. Played frequently at Winkles '82-'86, the 2×45 LP was them just really getting into their commercial stride.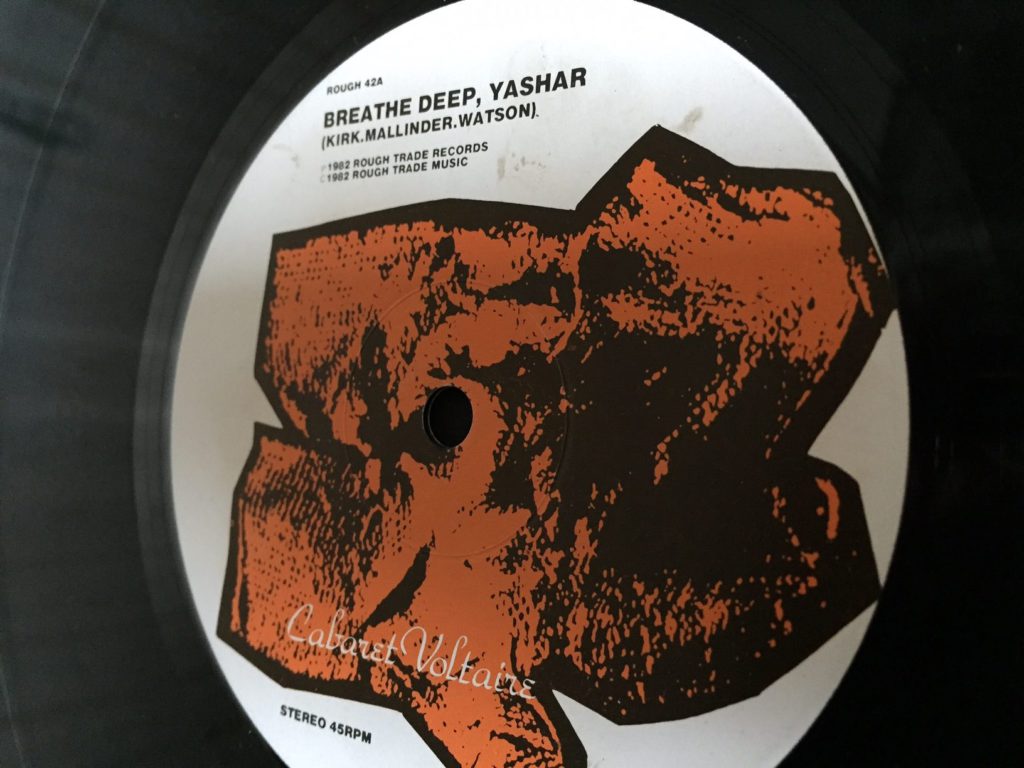 Beds Express box ad artwork for the first of the two CV gigs I promoted in Bedford. For 'Unusual Fashions', please read 'Vintage Clothing', and I hope that was Revisited owner, Kate's idea and not mine, as I bought a few 'Banner' label (and equivalent) shirts and Tootal scarves there. Napalm Tan were an interesting band from the Milton Keynes area. Sadly, I don't think I have whatever tape they gave me back then (I certainly haven't digitised anything by them) but if anyone has any of their demos I'd be interested to grab a copy.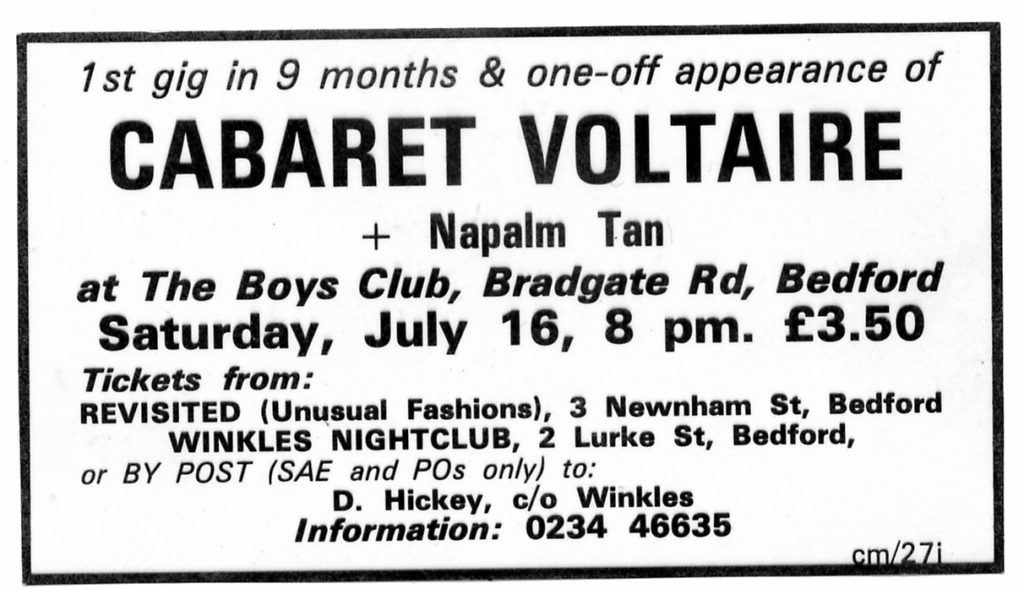 ---
40.19
JANE WEAVER – The Electric Mountain – The Silver Globe, Silver vinyl LP – Finders Keepers – 2014
Jane was on New Order manger, Rob Gretton's Manchester Records label in the late 90s, so I should have heard more than I have. Whatever, I've just realised this track was co-written with Hawkwind's Dave Brock… which answers a question or two.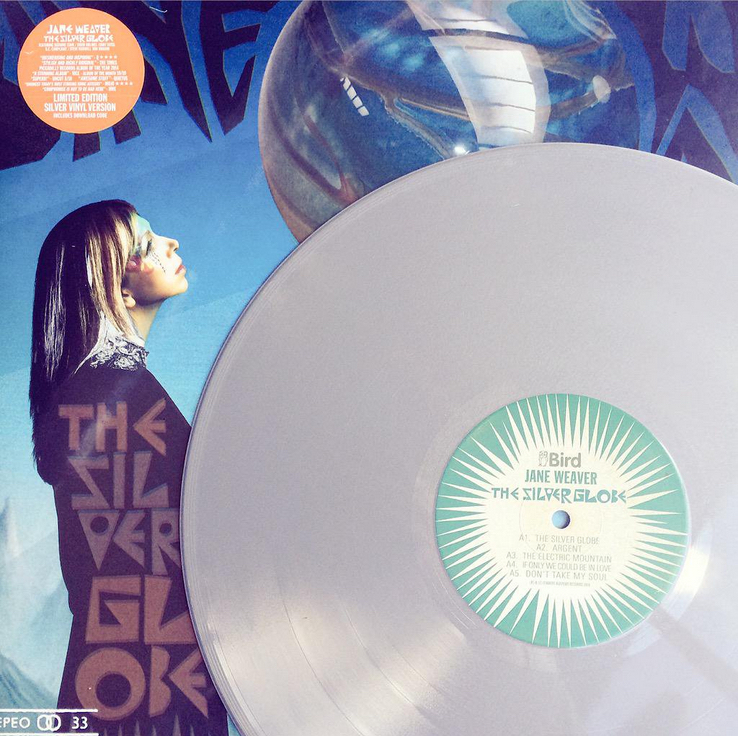 ---
44.51
THE POPPY FAMILY – Free From The City – 7″ b-side – London – 1968
I had the big hit 7″, 'Which Way Are You Going Billy' when I was a teenager (must have been in a job lot of purchases, to be honest) but there are some far cooler tracks hidden elsewhere in the Poppy Family's small back catalogue, including this. Possibly the second appearance of tablas at 41 Rooms and the first from a sitar… I think.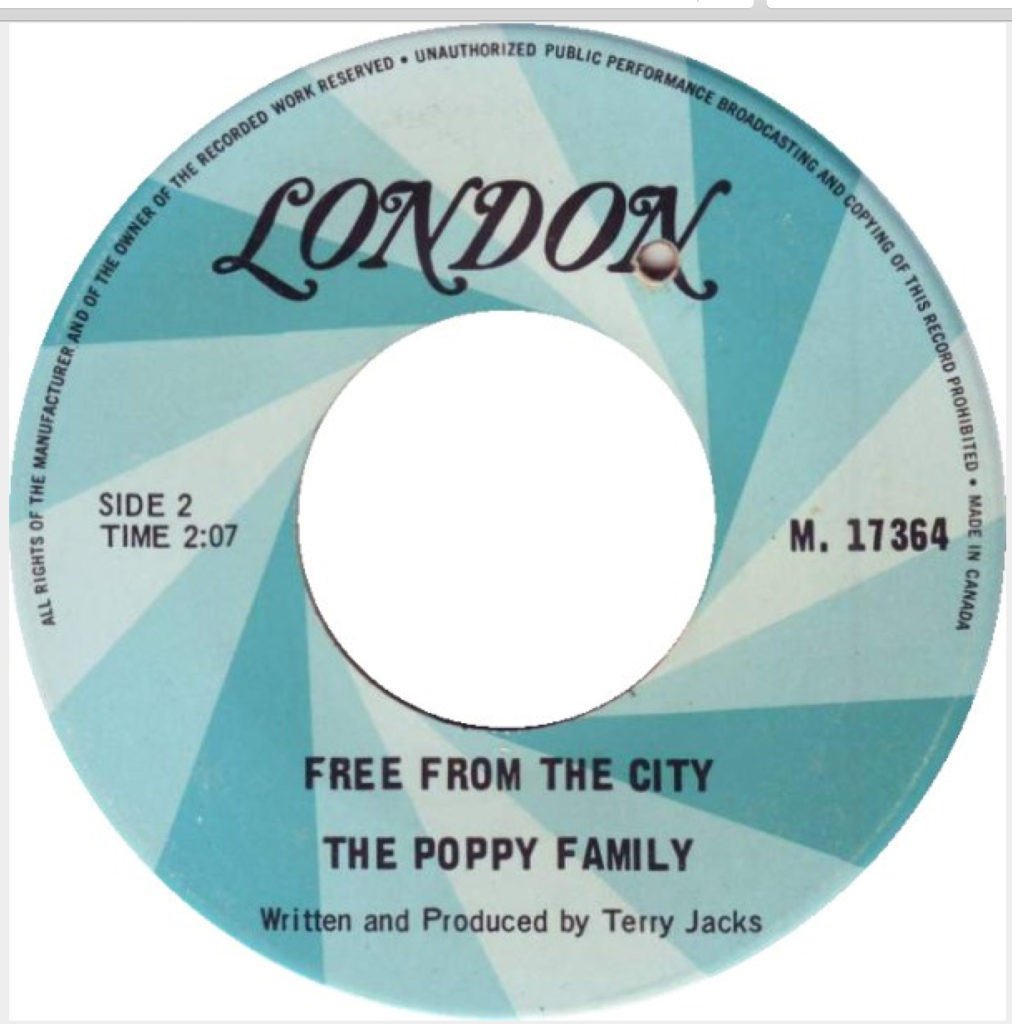 ---
46.57
XIU XIU – Boy Soprano – Pic disc 7″ – Doggpony Records – 2006
I wonder what could have put her off.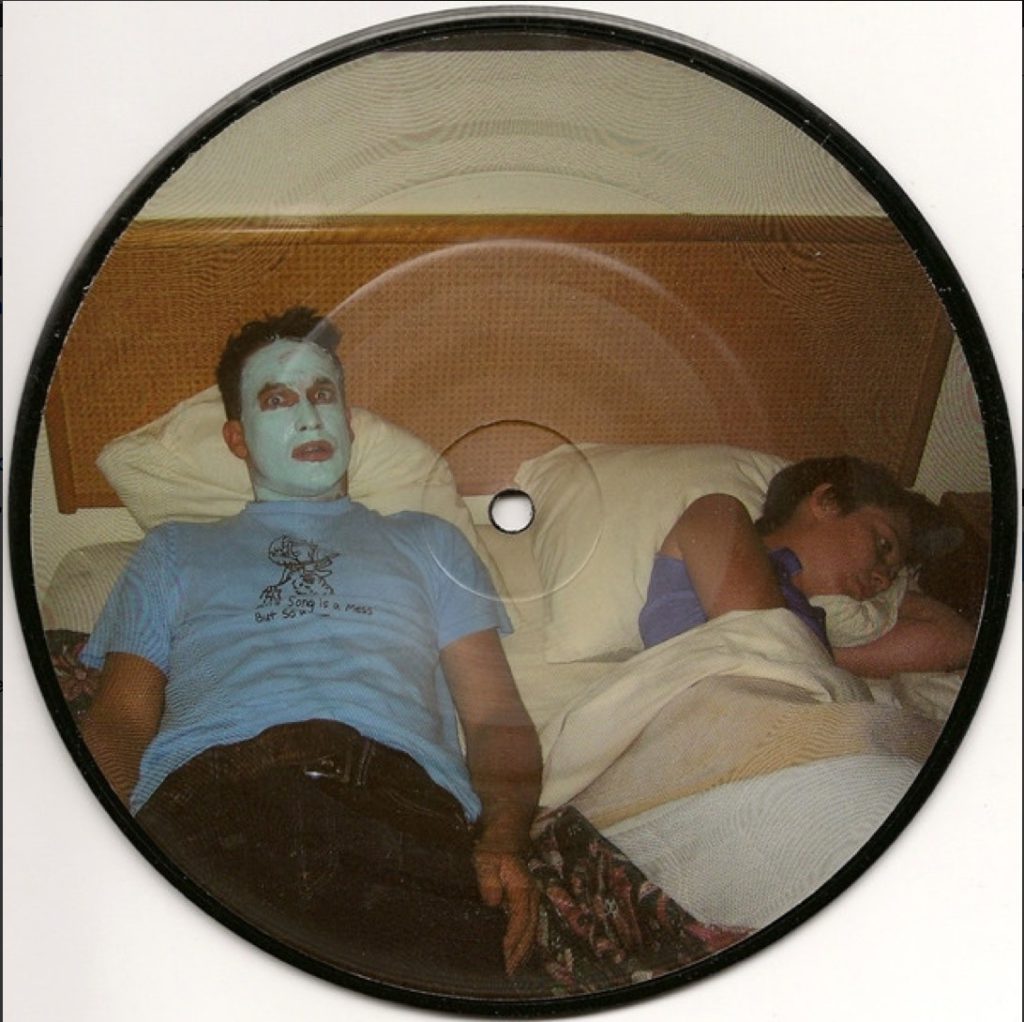 ---
49.36
BALLET SCHOOL – Cherish – The Dew Lasts An Hour, LP, white vinyl – Bella Union – 2014
Have lungs, will travel.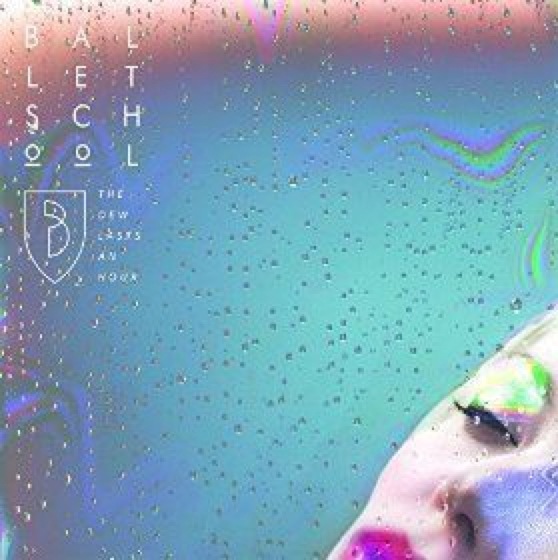 ---
53.20
Earl Zinger – Saturday Morning Rush – 7″ – Red Egyptian – 2002'ish
Yet another guise of one Rob Gallagher (Galliano, Two Banks of Four, William Adamson… ). The addiction to buying vinyl!! Funnily enough, some of Rob's speel on this 'tune' not only highlights the area of London I knew intimately for twenty years but also refers to someone mockingly retorting 'Ross Allen's been playing it, Patrick Forge has been playing it… ' which, if you also chuck in Gilles Peterson, is exactly the London radio landscape in which I would have heard this – before I hot-stepped down to Honest Jon's in Portobello Road to bag a copy. By the way, the elusive record 12″ referred to is by Skitz… not the Richard Jobson-fronted Skids. That wouldn't have worked here. 🙂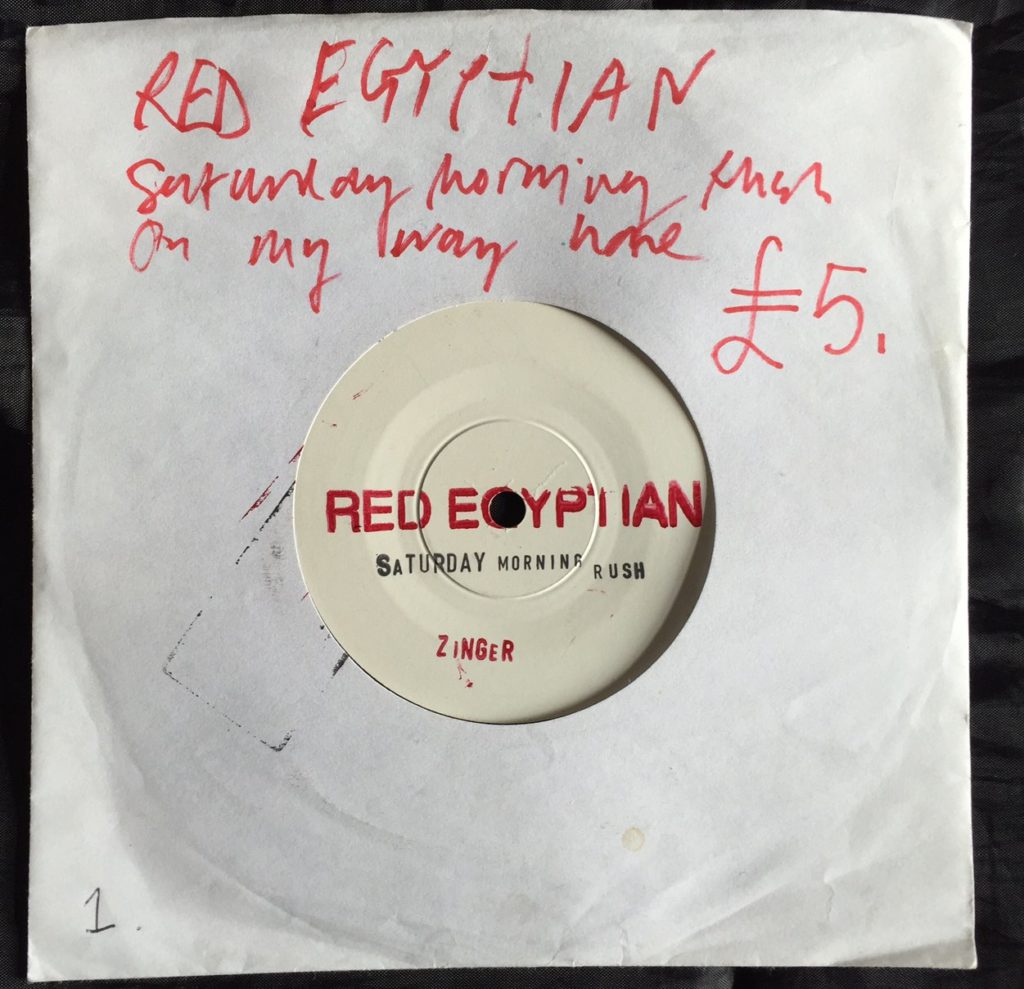 ---
57.11
NICK TOCZEK – Things To Do On A Saturday Night – The Britanarchist Demo, cassette – Bluurg Records – 1984
You'll also find this on a various artists cassette, titled To Be Continued or there's a free download right here. As it happens, vocalist on this track Nick Tocjek was in New Order's dressing room at a Bradford Uni gig in 1981. I was there as well, wondering who the 'very vocal' bloke was. Maybe he was in training for the 'touring poet' days/years ahead.
This might be another version?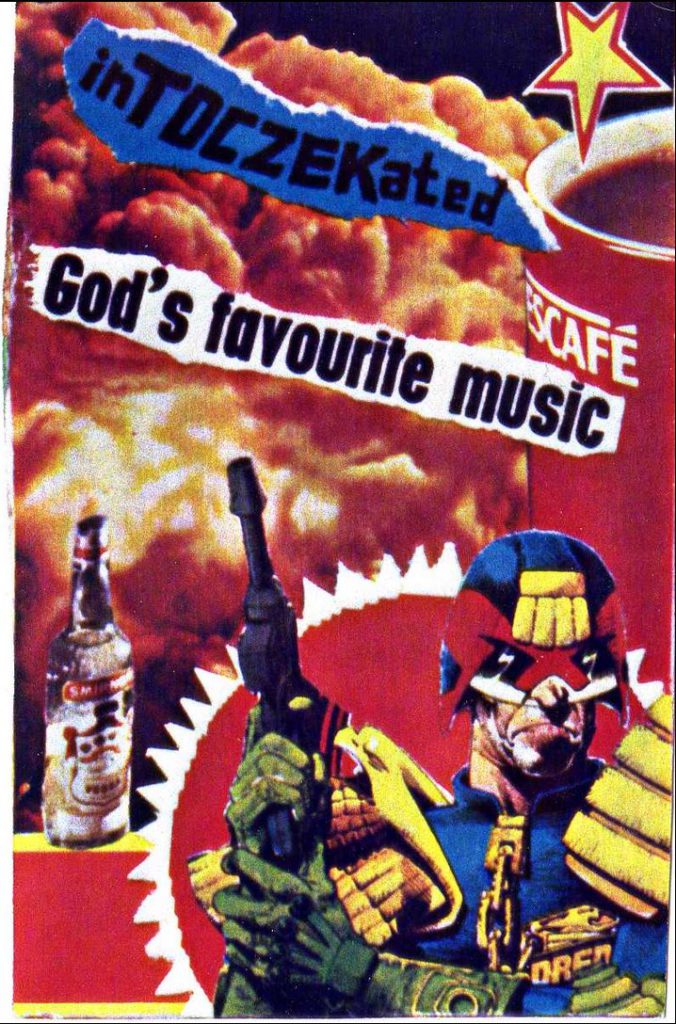 ---
Lyric of the Podcast winner:
01.00.45
X-RAY SPEX – Art-I-Ficial – Germ Free Adolescents, LP – Virgin – 1978
Poly Styrene and her band at the Birmingham Odeon, Dec 10, 1978 (Setlist.com have it wrong, Dec 5 they were actually appearing on the BBC's Old Grey Whistle Test) was a storming gig. For me, she epitomised punk more than almost anyone else and come the early-mid 90s, although I was in my mid 30s at the time, I nearly asked her for her autograph in London's King's Road… but I backed off, seeing as at that point her punk days were behind her… and in recent years she had joined the Hare Krishna movement. I would have been at their '30th anniversary of Germ Free Adolescence' gig at London's Roundhouse in 2008 but I was 'double booked'. Thankfully, before I had to zoom off elsewhere, I was lucky enough to catch some of the soundcheck. Cheers to Ed Frith for sorting that… and cheers to Marianne Joan Elliott-Said for being Poly Styrene. Very sadly, she died in 2011 from cancer. RIP.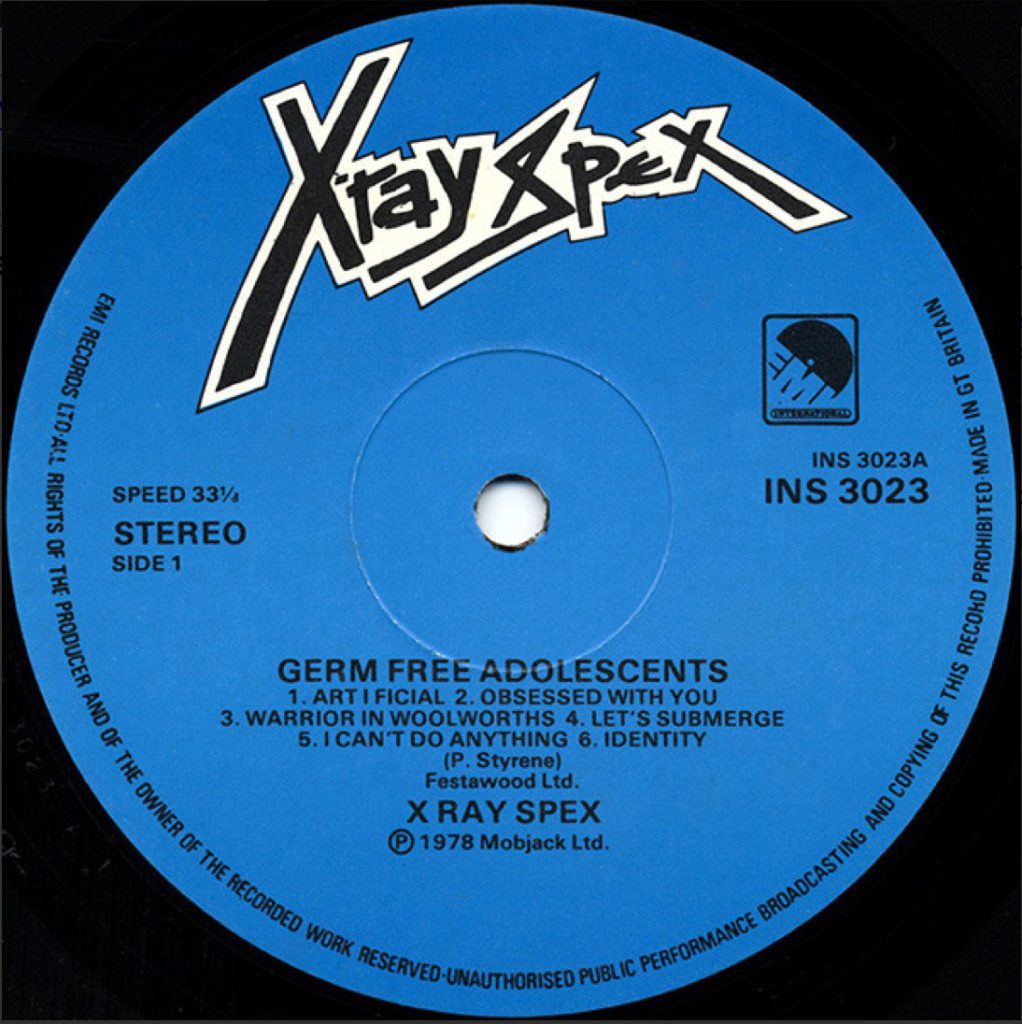 ---
SEPARATED AT BIRTH? – No 1 In a Very Occasional Series of Tunes That Bare a Striking Resemblance To Each Other.
Rather than using Doris Troy's earlier and slower version of 'Tomorrow…' it's easier to see the similarities between this version and the upcoming Coral's tune. Uncanny, methinks.
01.04.04
HELEN SHAPIRO – Tomorrow Is Another Day * – 7″ – Columbia – 1965
Not the last time she'll appear on 41 Rooms, and given that the first music I remember – the bunch of 7″ singles housed with the record player in our family house when I was about six or seven – included two of hers, they are both 'honoured' as 'dansette' tracks in my iTunes library.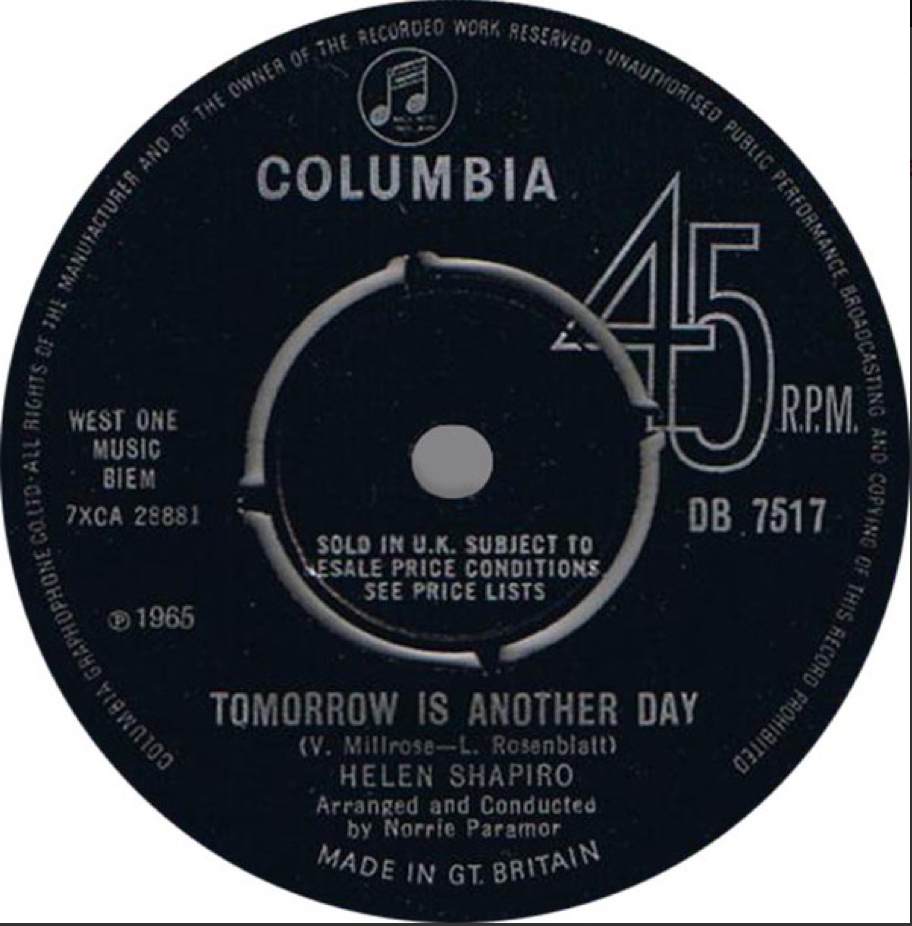 A UK acetate later sold on eBay, August '18.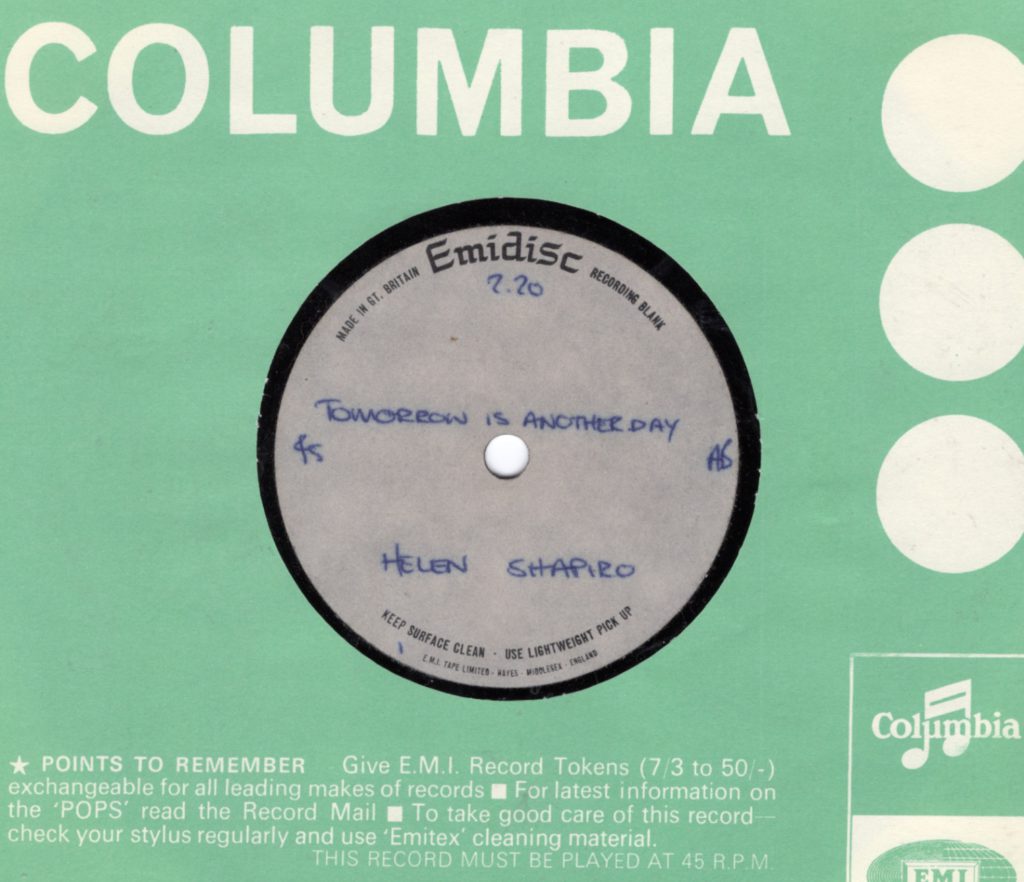 Tomorrow Is Another Day… into its bastard son?
---
01.06.11
THE CORAL – In The Morning – 7″ – Deltasonic – 2005
Breezy…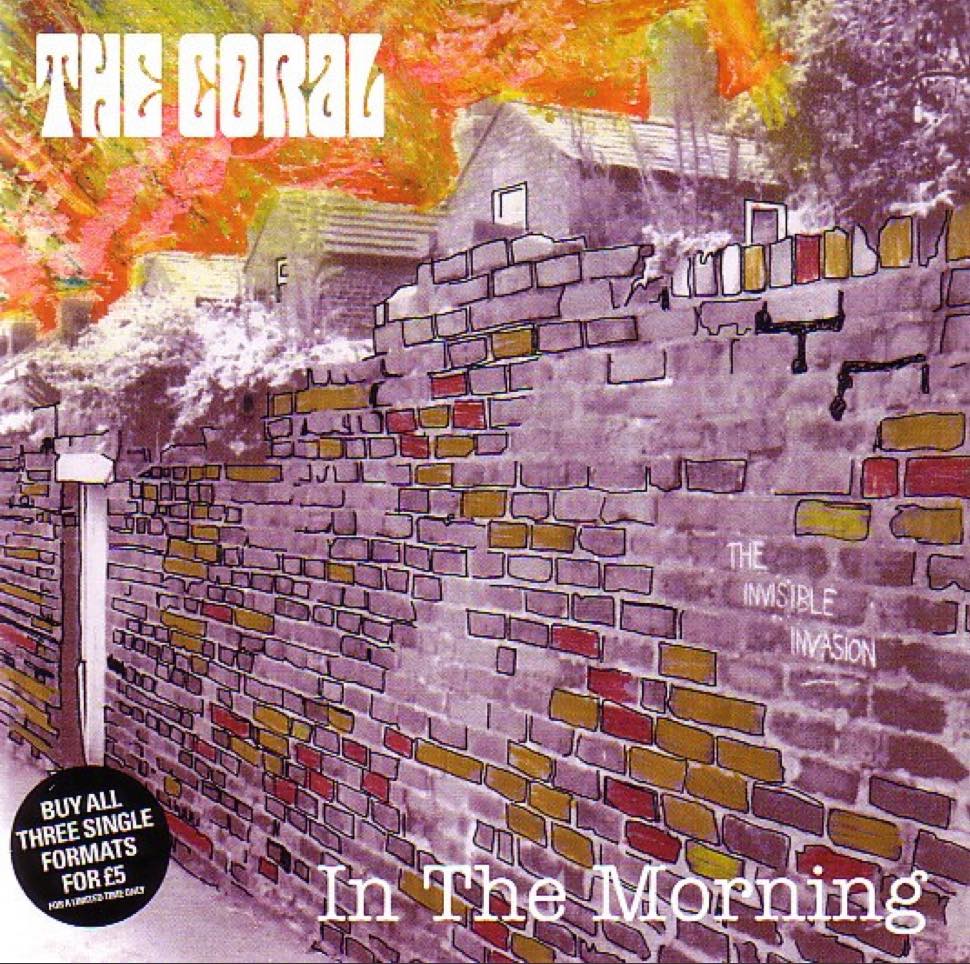 ---
01.08.36
WAYNE FONTANA – Um Um Um Um Um Um – 7″ – Fontana – 1964

An early second hand 7″ purchase for me back in the early-mid 70s, this fits better here than the earlier (but equally fine) Major Lance version. And written by Curtis bloody Mayfield! Now, there's something I wouldn't have guessed at, or didn't notice until very recently.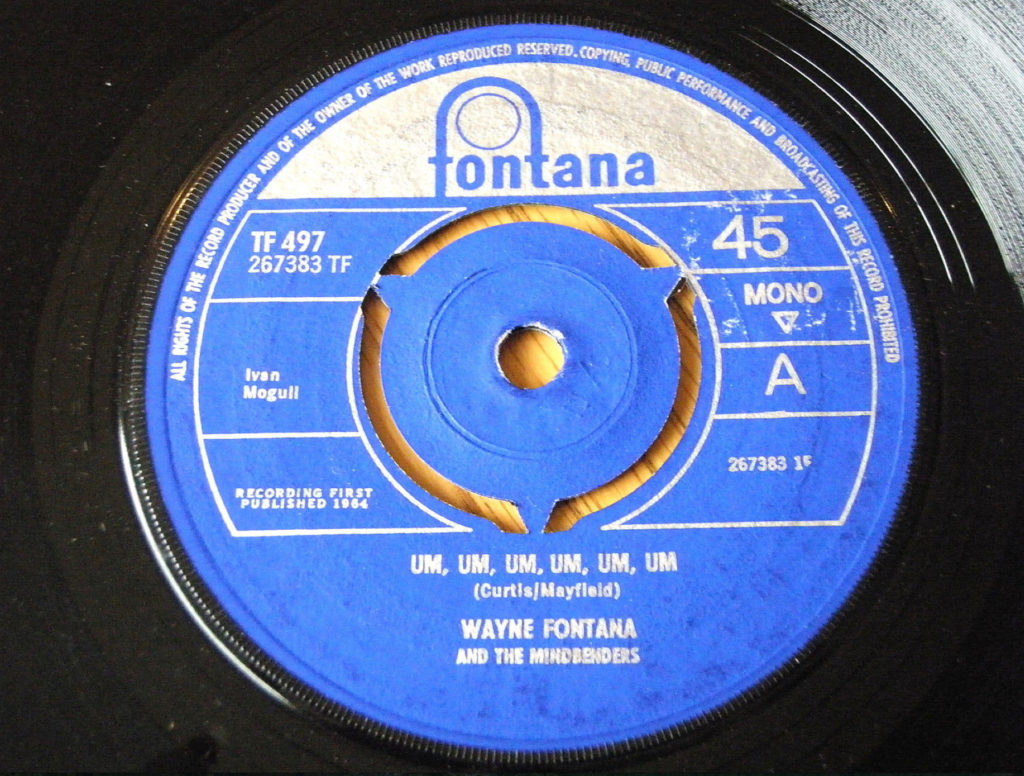 ---
01.10.59
LUSCIOUS JACKSON – Are You Ready – Magic Hour, CD only – City Song – 2013.
I always liked LJ's 'sound', if not a lot of their catalogue, but this – from their rejuvenated/second incarnation – is super damn fine. Also, check out a cool, low key and live in the WFUV Radio studio version on that uuutuuube.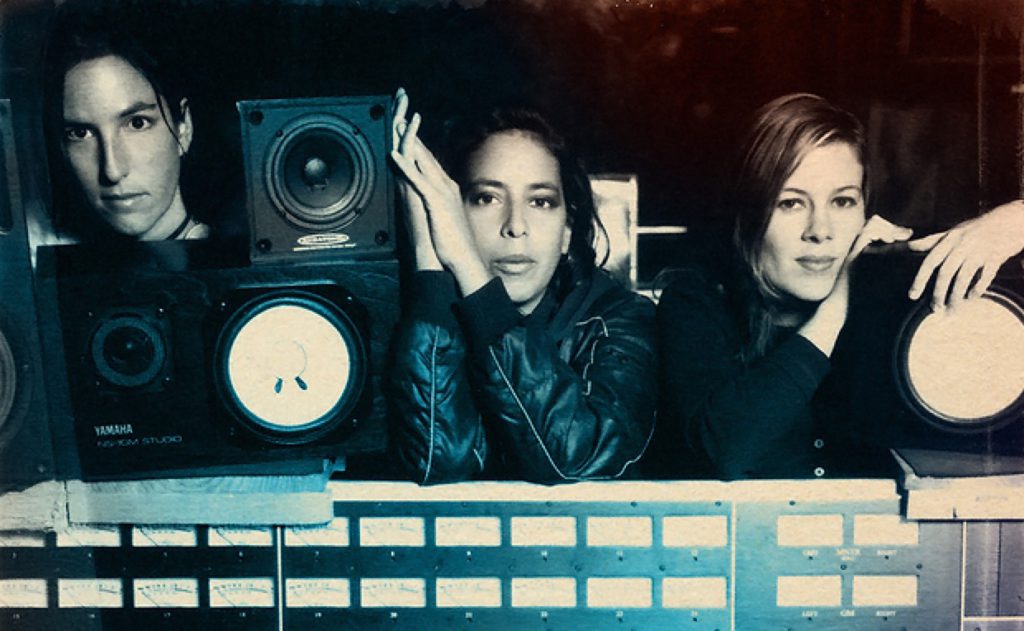 ---
01.13.54
Unknown – Stupid – 7″ – Bootleg – No label – 20??
From the off, this is samples Sly and the Family Stone and Charlie Manson's vocals and then adds the menace. Inventive, the way bootleg 7″s should be.
---
01.18.06
COLOUR BOX (or is that Colourbox?) – Nation – Colour Box, 12″ Mini LP – 4AD – 1983
Even back vaguely in the day, I had the feeling the Young brothers were just messing around with this music lark, and this nine minute work out sort of backs me up. And they couldn't even be arsed to solidify the spelling of their name. Chucking all sorts of stuff in along the way, getting bored and switching gears, this is wild and wonderful. '£2.99' as part of the original sleeve artwork.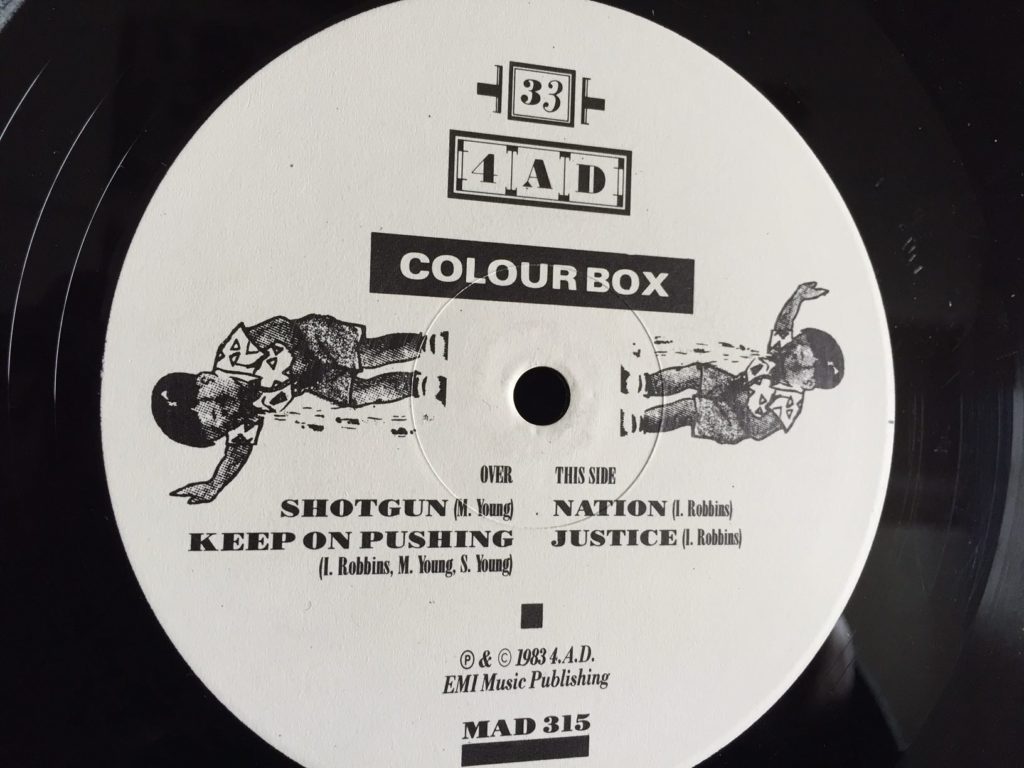 ---
01.27.33
THE BELOVED – A Hundred Words – 12″ – Flim Flam – 1986
Four years before this debut, a very young Jon Marsh was to be seen at many an early New Order gig. Here's an extract from my New Order book, From Heaven to Heaven, the date is Birmingham, Jan 23, '82: 'I remember gravitating to some bus stop and spotting a very young 'new wave'-looking bloke (long 'Joy Division' raincoat, sharp haircut) so, just as he's getting on a bus, I ask him if he knows where the Imperial Cinema is. I assume he just doesn't hear me, as I get absolutely no answer or acknowledgement. As it happens, though, I am at the right starting place so, having grabbed the next bus and ended up at the venue, gone inside and done all the greetings stuff with the band and crew, I notice the same young lad from the bus stop, very quietly sat up on some boxed-off area, half way down the right hand side of the venue! I don't think it was this night, but through him turning up at a fair amount of this era's New Order gigs I and what was then a seventeen-year-old Jon Marsh (still a couple of years plus from forming The Beloved), would get to bounce tapes to each other over the next year or two, and he's still a good mate to this day.' From their early guitar incarnation through to their electronic and house phase they've been on it… and, should he/they resurface, he/they will be again, I'm sure.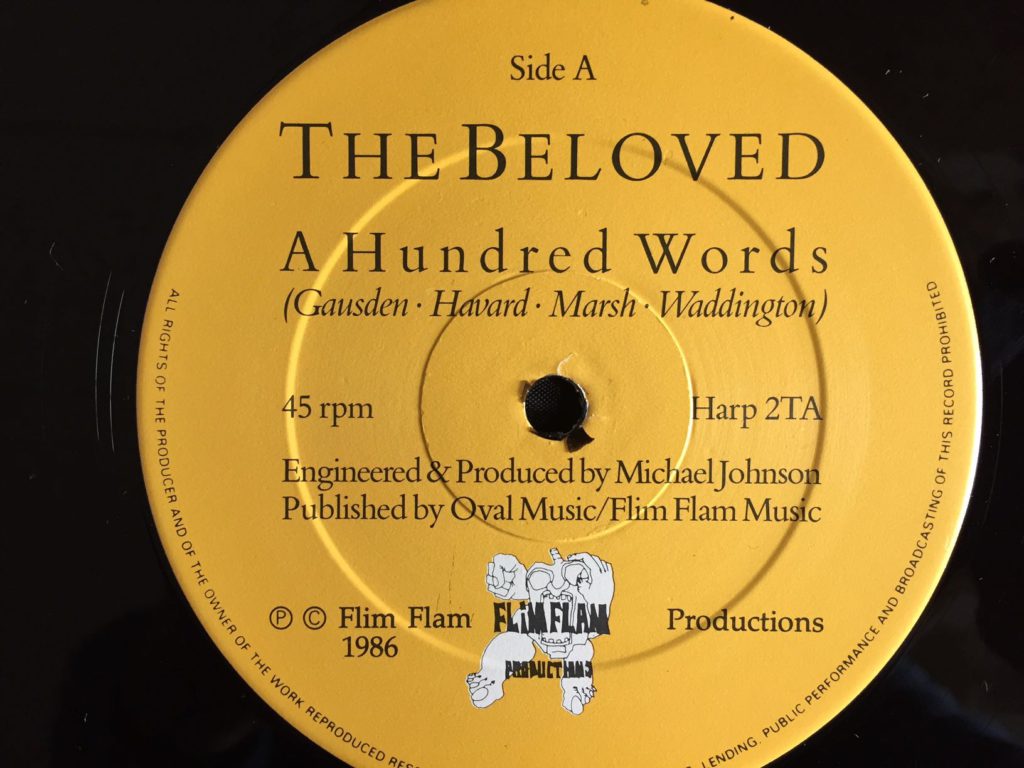 ---
01.30.56
WILD NOTHING – Shadow – 7″, blue vinyl – Captured Tracks – 2013
A label heavily influenced by an English sound of yesteryear, but still sounding more than fine.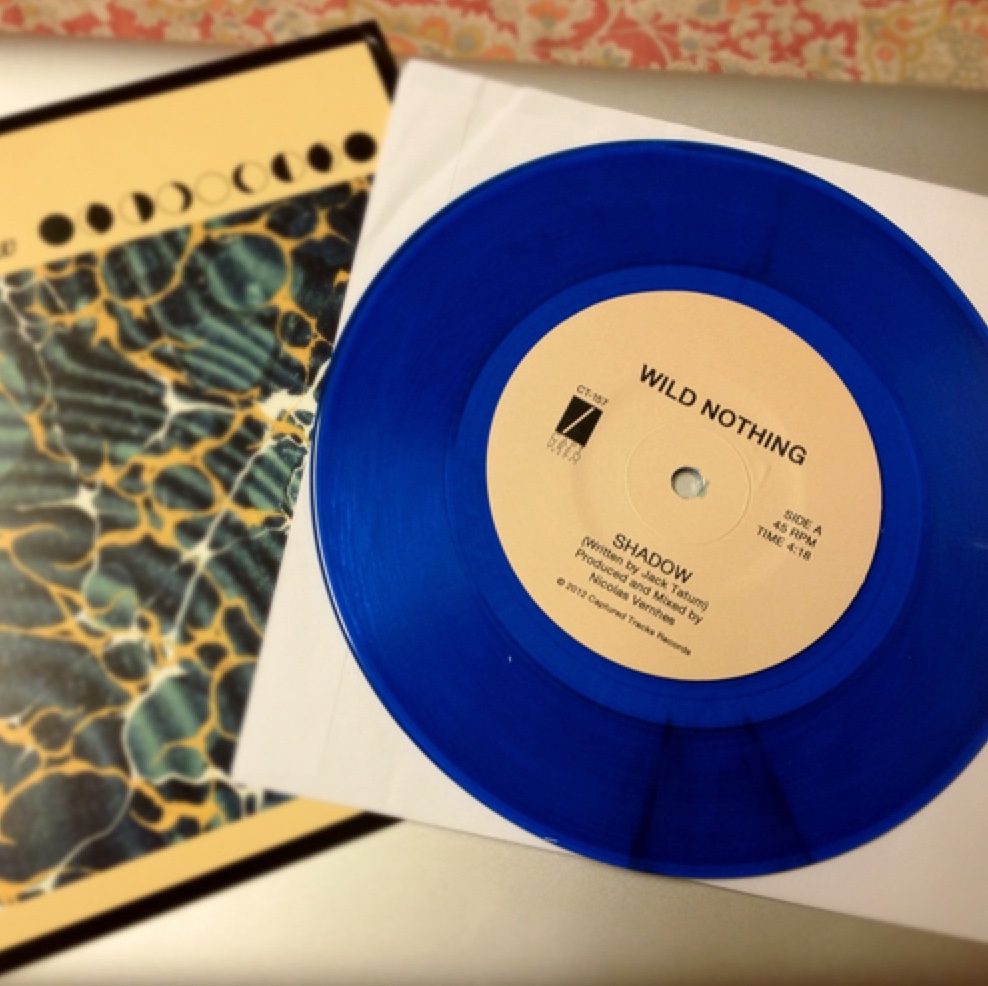 ---
01.34.59
SIDNEY BARNES – Standing On Solid Ground – 7″ – Mid West International – 2001
From the soul / northern side of things this is a blindingly good tune and I have to thank best mate, Danny Duggan and his 103.2 Dublin FM Soul Seeker radio show for these next two floor fillers. He may have DJ'd the New Order Bedford Boys Club gig in 1981 and been responsible for suggesting Winkles as a home for our 'Alternative' club nights back then but he's also one very serious soul man.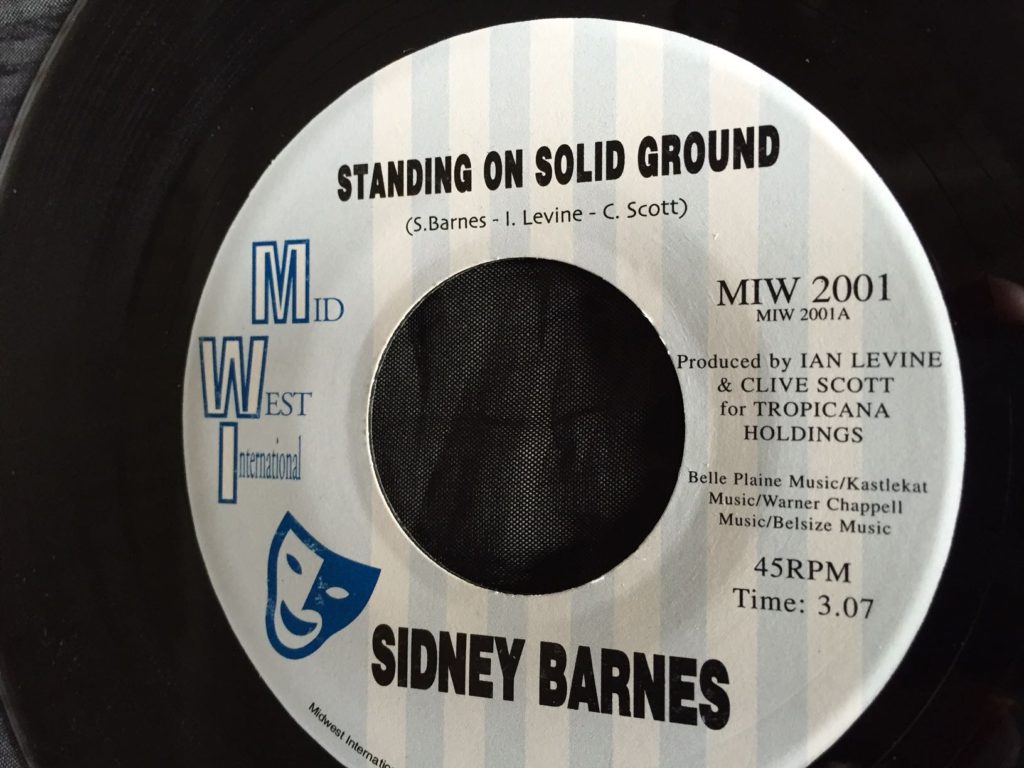 ---
01.38.26
UJIMA – I'm Not Ready – 7″ – Outta Sight – 2012
Originally released in 1977 on Epic in the US, people were paying £500+ for the single a few years ago. I'll happily do with this re-release then.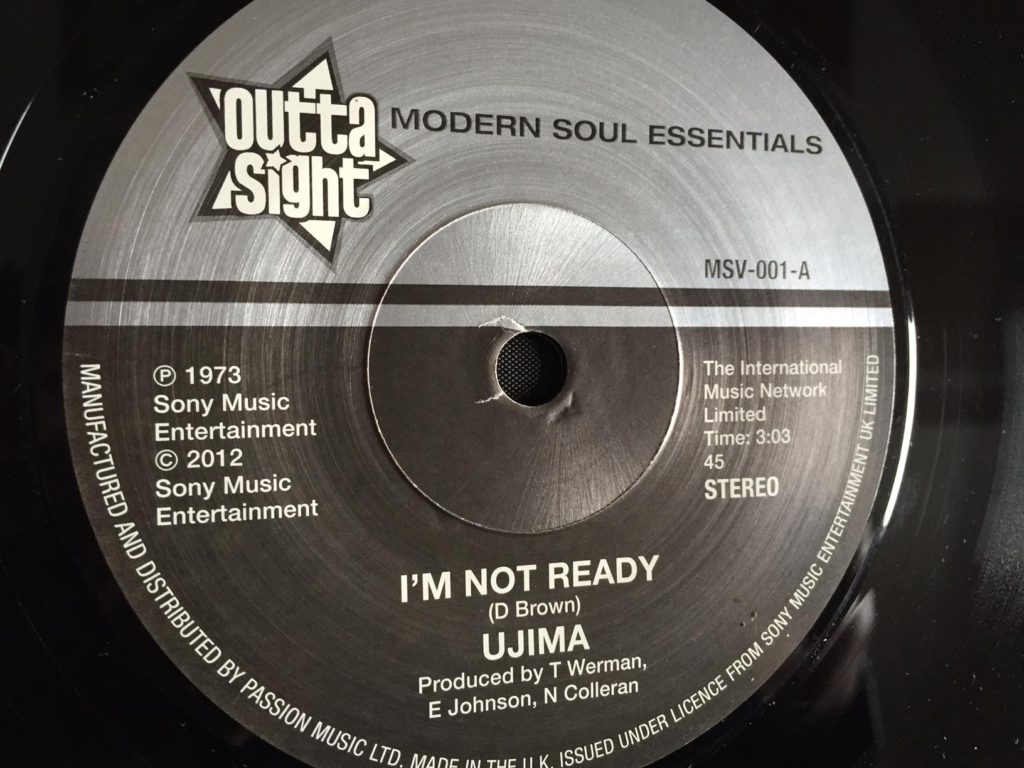 ---
01.41.17
The Invaders – Girl's In Action – 7″ – Polydor – 1979
A power pop, mod'y sound that still makes me smile big time.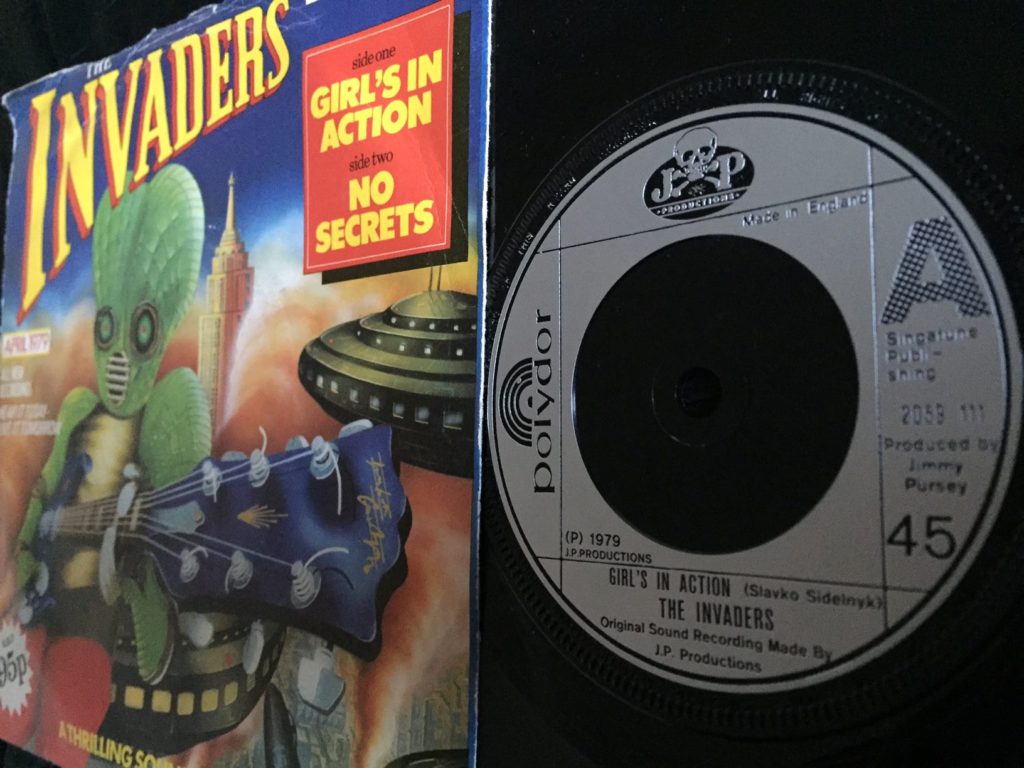 ---
01.44.19
THE JAM – Town Called Malice – 7″ – Polydor – 1982
The epitome of a truly great 7″. Iconic.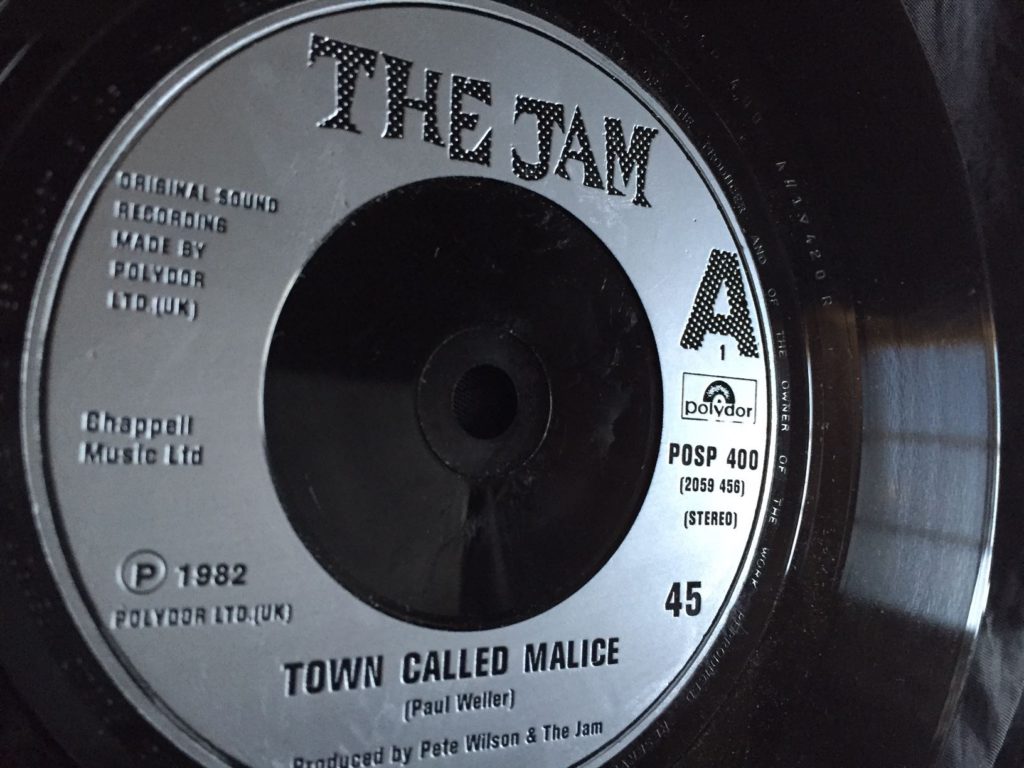 ---
01.47.02
NEW STREET ADVENTURE – Be Somebody – No Hard Feelings, LP – Acid Jazz – 2014
£10 for a brand new vinyl copy, signed by all the band – sold to me by lead singer, Nick Corbin on the Acid Jazz stall at London's 2014 Independent Label Market. Oh, and one of the albums of this decade for me. Hard to better all that.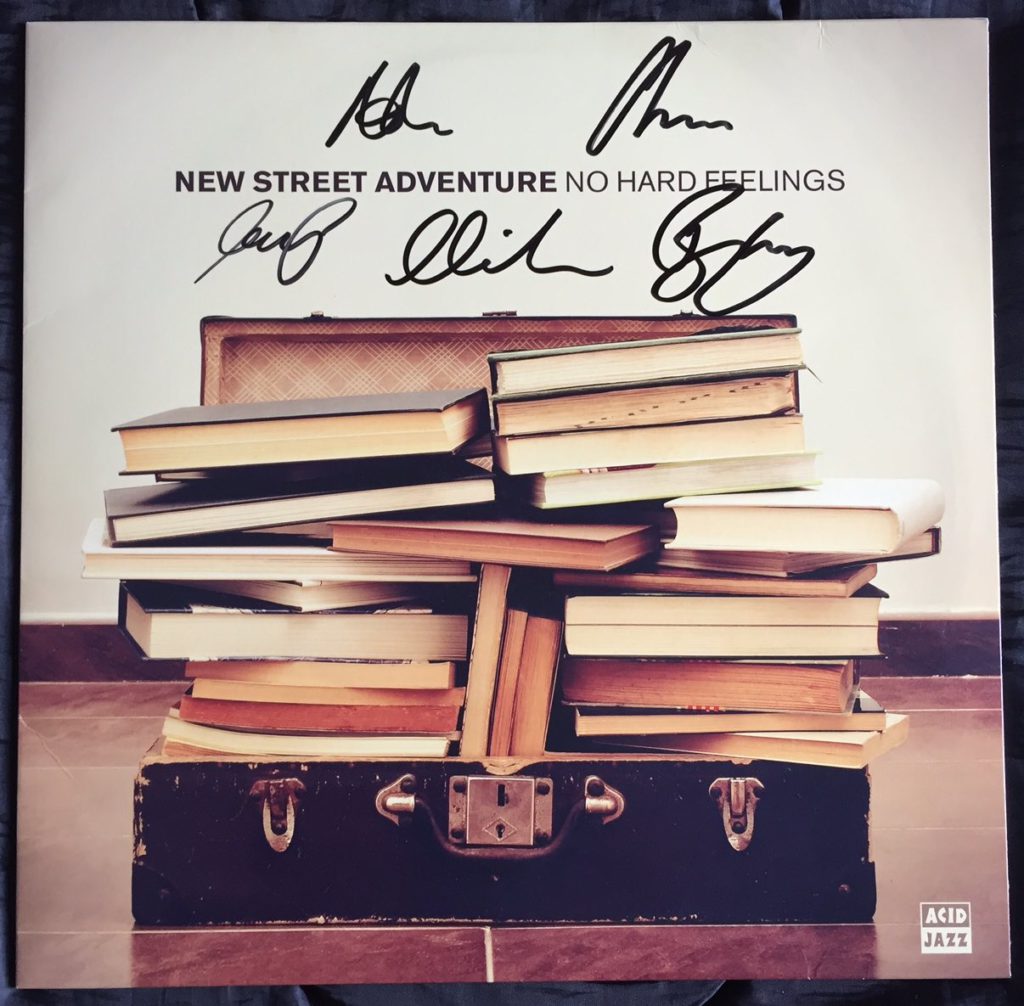 ---
01.49.55
THE PRETENDERS – Message Of Love – 7″ – Real Records – 1981

Chart slinger… Original acetate. 'We are all of us in the gutter… ' It might take some time but collectively we're definitely heading there.
---
01-53.12
LYON IN WINTER – The Haunting Moon – A Winter Falls, LP – Cryptovision – 1986
Sounding a tad earlier than 1986, I only heard this for the first time a couple of years back. A founding member of Negativland, no less, Richard Lyons sadly died from cancer a couple of weeks ago, on his 57th birthday.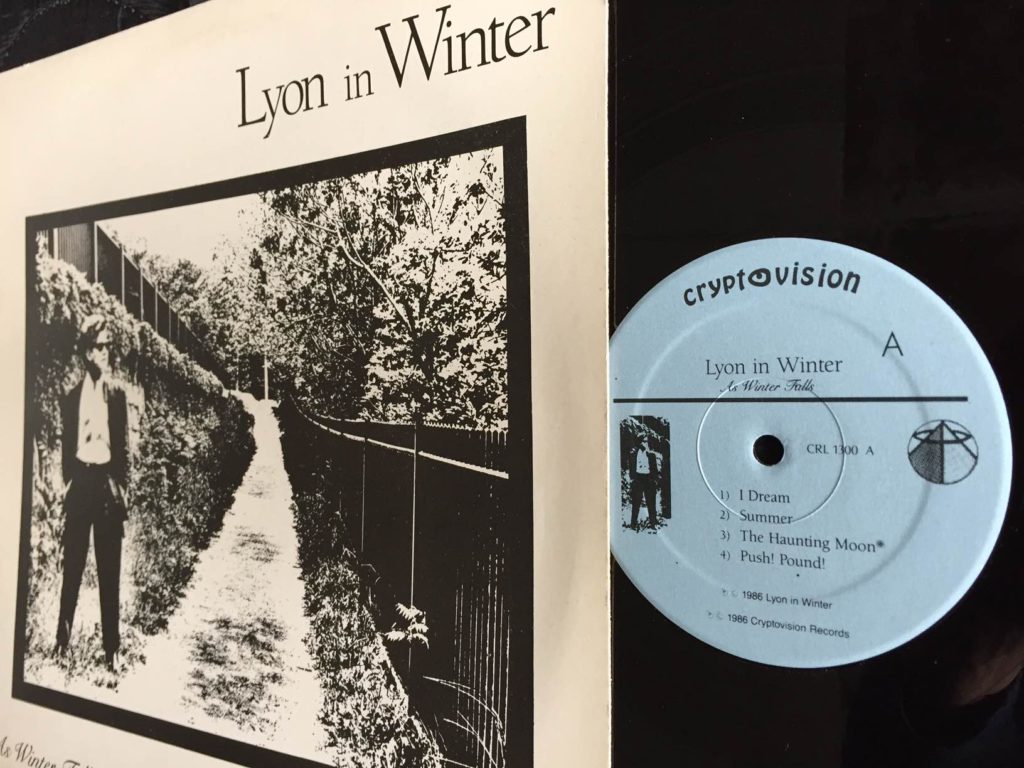 ---
01.56.29
JOHN MILES – Highfly * – 7″ – Decca – 1975
So mid seventies, the stock/shop copy bought new by me as an 18yr old, with this demo/promo a few years later, the song's feel could have soundtracked my carefree life at the time. I always loved the outro, so I've just errrr… 'extended' it. Might have another stab at it sometime in the future, though.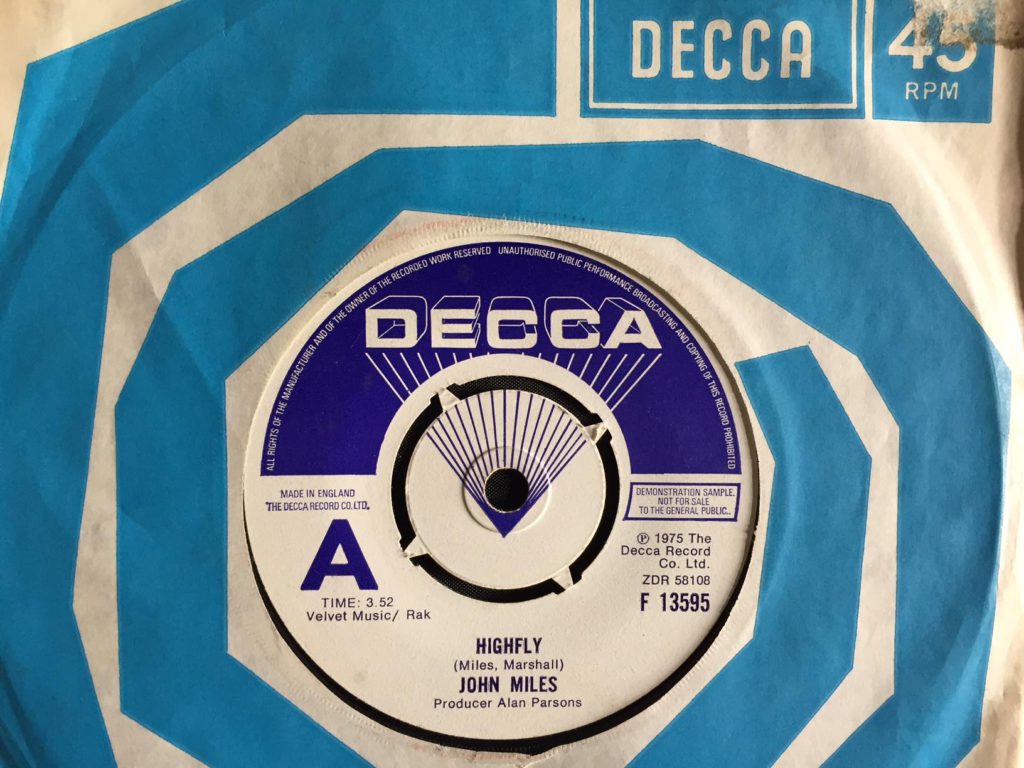 ---
Patreon
If you like the 41 Rooms podcasts and/or website then hopefully you'll consider making a donation via Patreon, their mission being to help creatives of all sorts 'achieve sustainable income'.
Cheers for the support… and see you soon!
Dec