PLAYLIST 86 uploaded Dec 6, 2020
94% vinyl friendly. Near perfect.
The Kronos turntable, a $28,000 beast in a limited run of 250 in 2012 — 'but when you see and hear the Kronos Turntable, you'll think it must cost much more'… said one carefree reviewer. And assuming all 250 were sold, I reckon there'll have been a fair proportion of those buyers who if they'd been told it cost $48,000… would have still paid it!
Any track marked * has been given either a tiny or a slightly larger 41 Rooms 'tweak'/edit/chop.
---
Lyric of Playlist 86…
In another era her simple lyrics would possibly have lost out here but given the times we now live in, the honour this show goes to… Durga McBroom.
---
00.00
(Intro) THE FLAMINGOS – Stars (Edit) – Unreleased demo – 1983 Episode #1 for info.
---
00.41
NEW ORDER – Too Late (Instrumental Rough Mix) (Peel session outtake) – Power, Corruption and Lies (The Definitive Edition) boxset – Warners – 2020
Work in progress for the band's second John Peel session in June 1982 and unusually a JP session not recorded at the BBC's Maida Vale, London studios. Laced through with unease and an ideal vehicle for Barney's tentative vocal phrasing, although the final vocalised session version of this track is one of the band's finest moments , the song conspicuously drifted into oblivion – never then being played live, nor indeed making it to a full studio recording.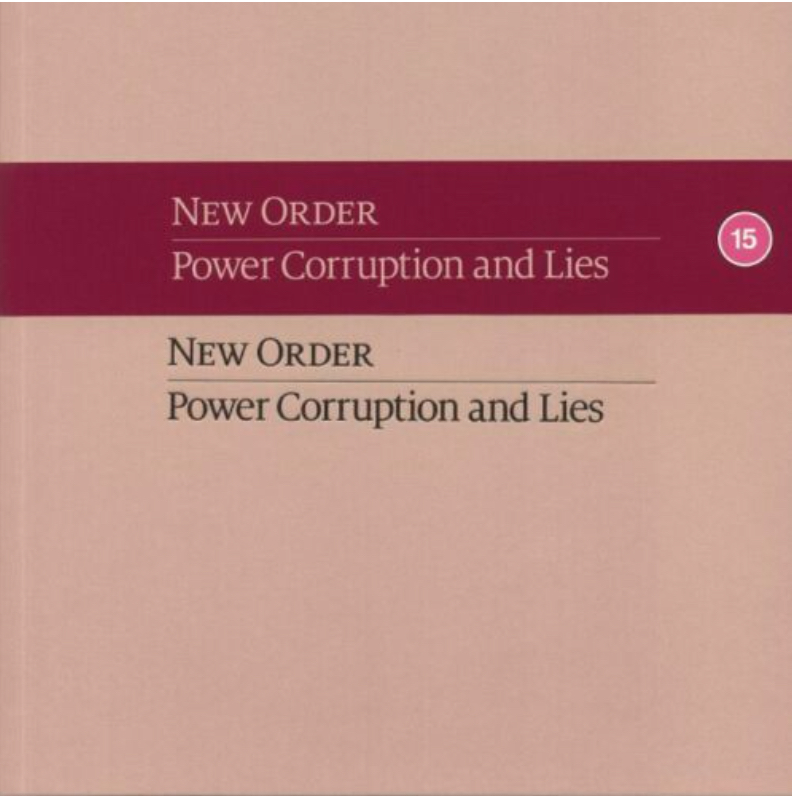 ---
04.18
CHARLES WEBSTER (feat SHARA NELSON) – This Is Real (Radio Edit) – Decision Time, 2LP – Dimensions Recordings – 2020
For me, Webster is very much from the more 'cerebral' and classier end of the electronic, house beats side of things – which might be why he's been able to pull on the likes of Shara Nelson to guest on his new album, and a longer but no less sparse version of this gem awaits there. Sometimes, less is way more.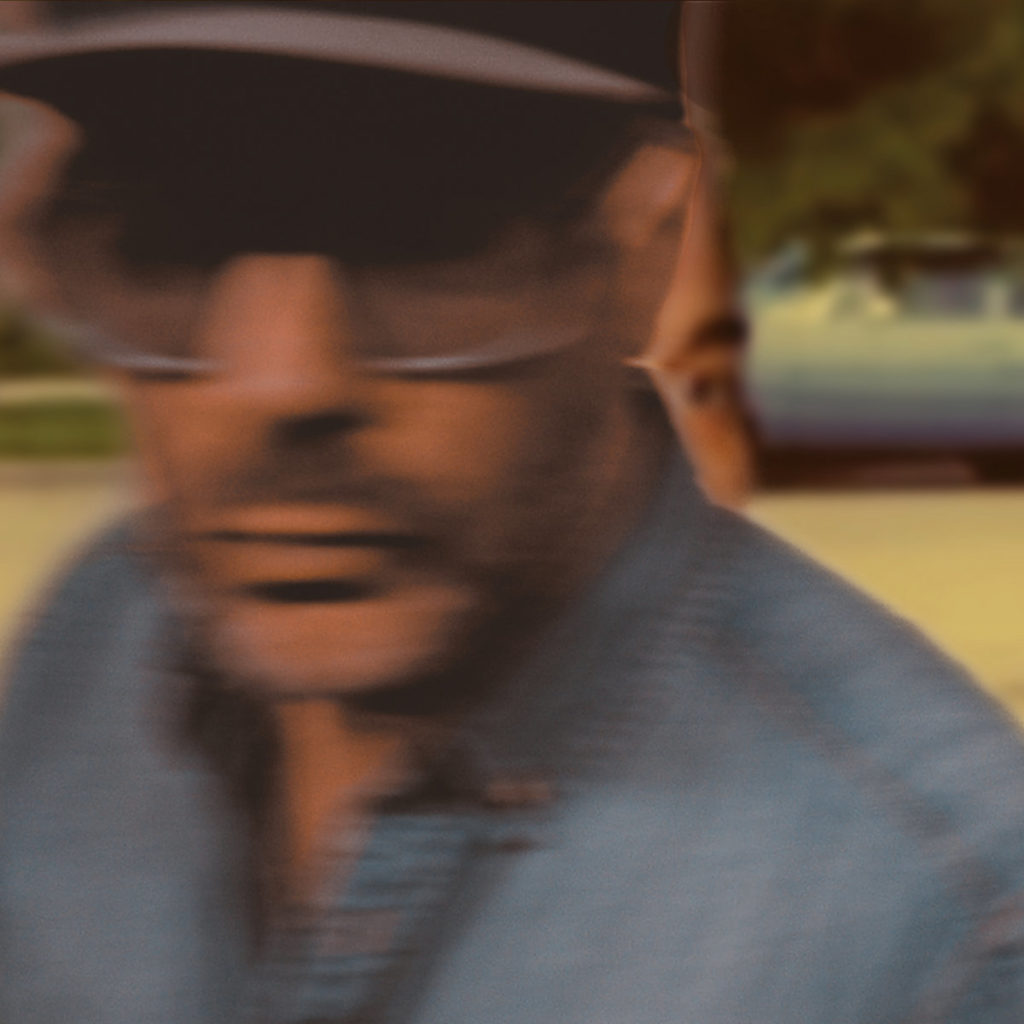 ---
07.59
KEITH LEBLANC – Get This – Major Malfunction, LP – World Records – 1986
Alongside his Tackhead project of the same time period and personnel, the drummer here going solo with a sound as sharp and as bruising.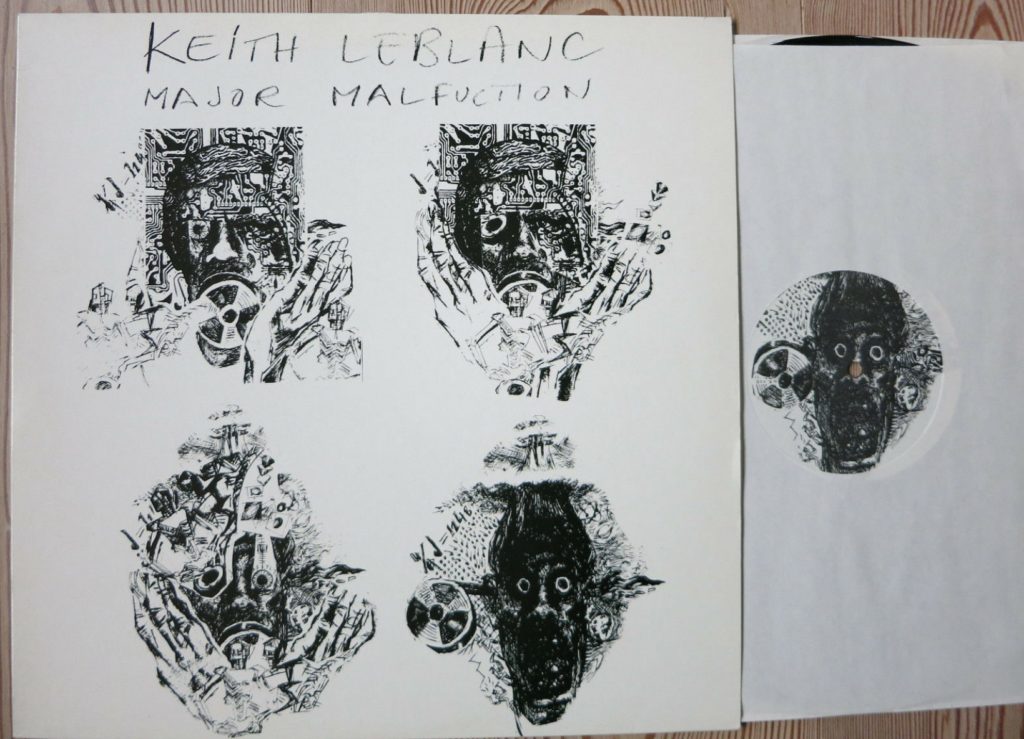 ---
11.02
BOURBONESE QUALK – Lies (Ancient Methods Remix) – 12″ – Mannequin – 2015
Albeit this is a modern day remix of a 1986 album track, to hear this sort of sound over national radio in the UK back in the eighties, it was single-handedly down once again to John Peel. 'Limited edition of 300 copies, 160gram black vinyl, with postcard'.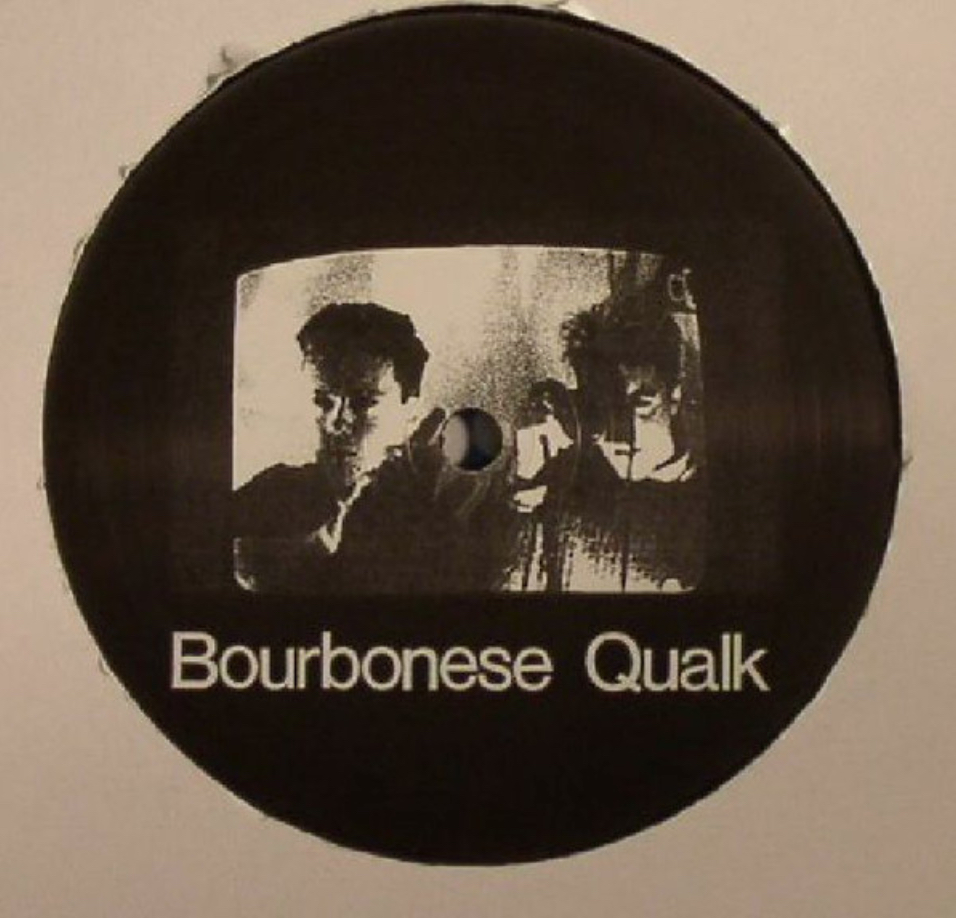 ---
17.23
(THE) NOCTURNAL EMISSIONS – Mechanical Induction – Drowning In A Sea Of Bliss (Anthems Of The Meat Generation), LP – Sterile Records – 1983
Here yet again John Peel was the messenger and as often happened, I bought this album to find that the track he'd played on his show (this one) turned out to be the only one that grabbed me.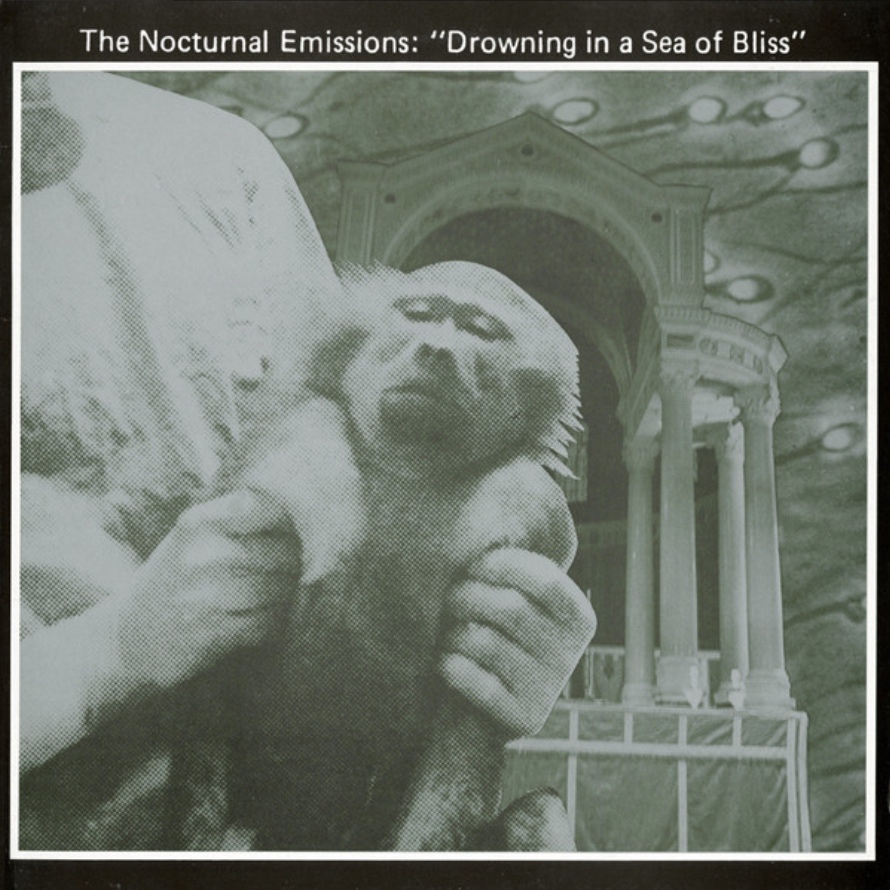 ---
21.11
CABARET VOLTAIRE – Kino (Technology: Western Re-Works 1992 Version), 2xLP – Virgin – 1992
I was a fan of the original track – and it also turned up on a Janice Long, Radio One session of the time – but this is the daddy version I think and others may feel the the whole package has stood the test of time as it'll now cost a lot more than the £4-£6(ish) I paid for a copy in Music & Video Exchange's then mass grouping of vinyl stores in Notting Hill, a year or two after its release. I picked up the band's year earlier Plasticity double album at roughly the same time and cost and that's now even more expensive than Technology... , a definite sign the Cabs have now regained a 'kudos' that slightly wained in the '90s.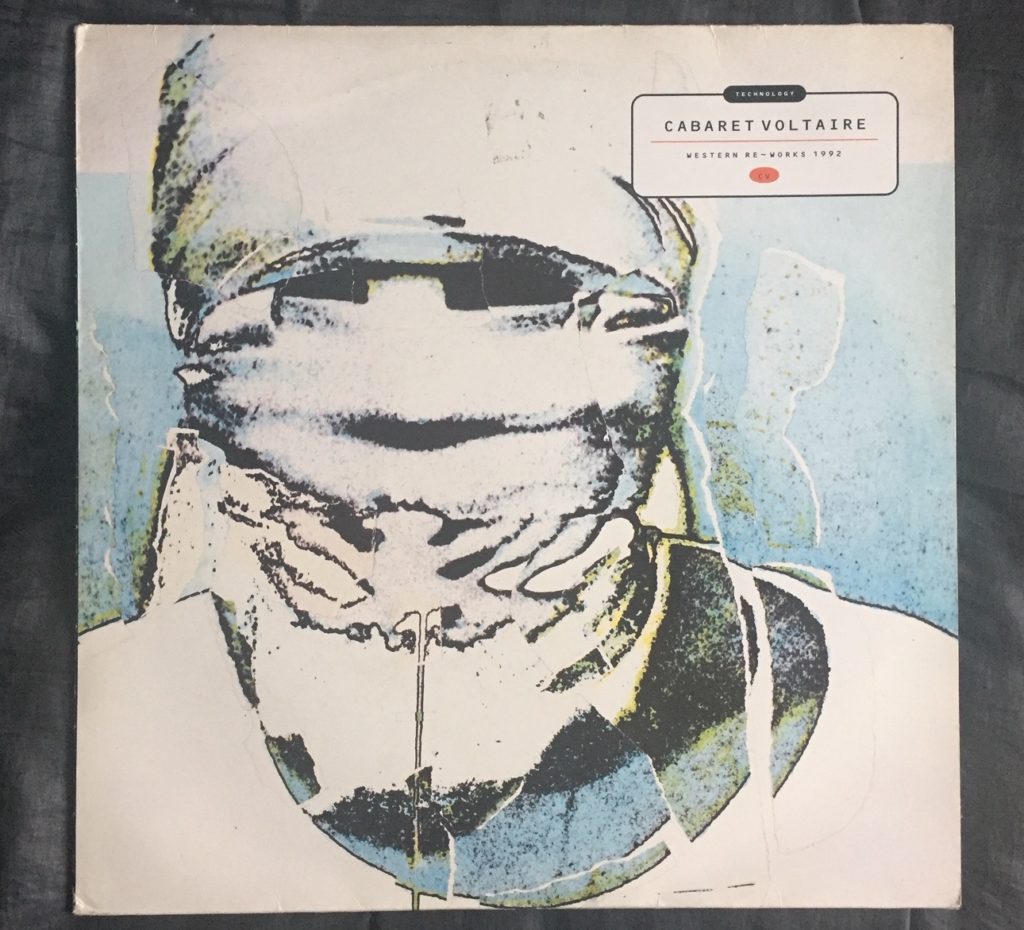 ---
27.07
NAKED ROOMMATE – Je Suis Le Bebe – Do The Duvet, LP – Upset! The Rhythm – 2020
Fresh out of Berkeley, California in September and joining together all their Bandcamp and Discogs tags – DIY Post-Punk Dub House Dance Music – neatly sums them up. To date, 500 'clearish sun yellow' 180grm copies and unknown quantities of both black and red versions between the Trouble In Mind label in Chicago, Upset! The Rhythm in the UK and the usual online sources.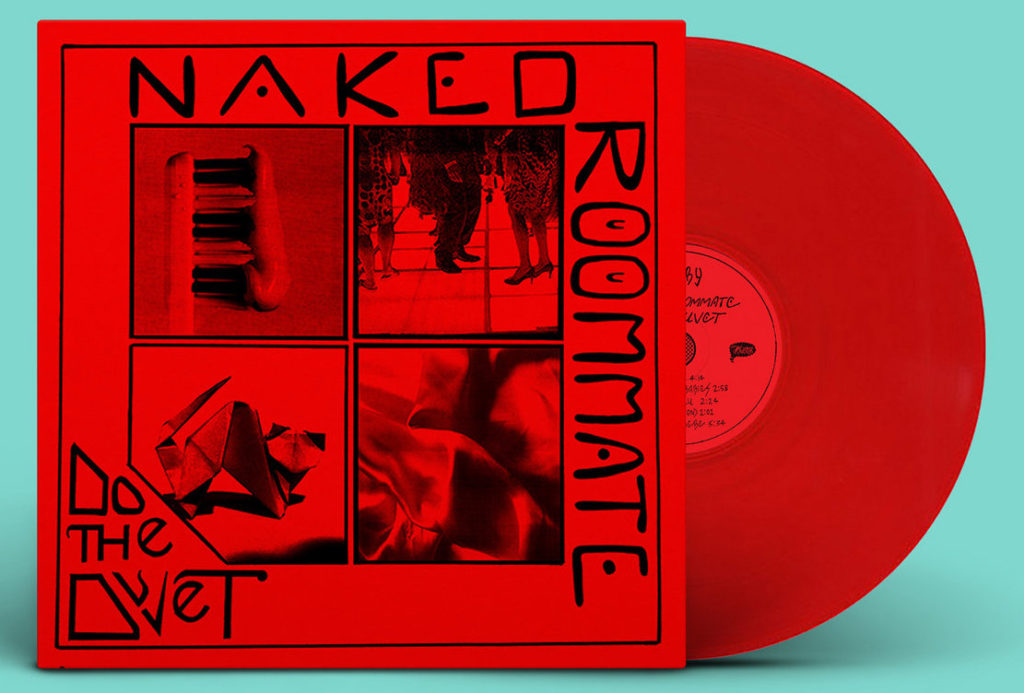 ---
32.17
U-BAHN – Beta Boyz – Self-titled LP – Melodic – 2019
A bit Devo, with some prog, electronic and freeform jazz smatterings, this track in particular is a whole heap more convincing than their 'live on stage' look but maybe they're still finding their feet with that. The album? Initially, a run of 200 home grown in Australia, black vinyl copies (including a lyric zine) followed by 500 copies on French label, Future Folklore Records and (keep up!) a run of 300 350grms (Jeez, that's a slab!) pink vinyl copies from Melodic in the UK.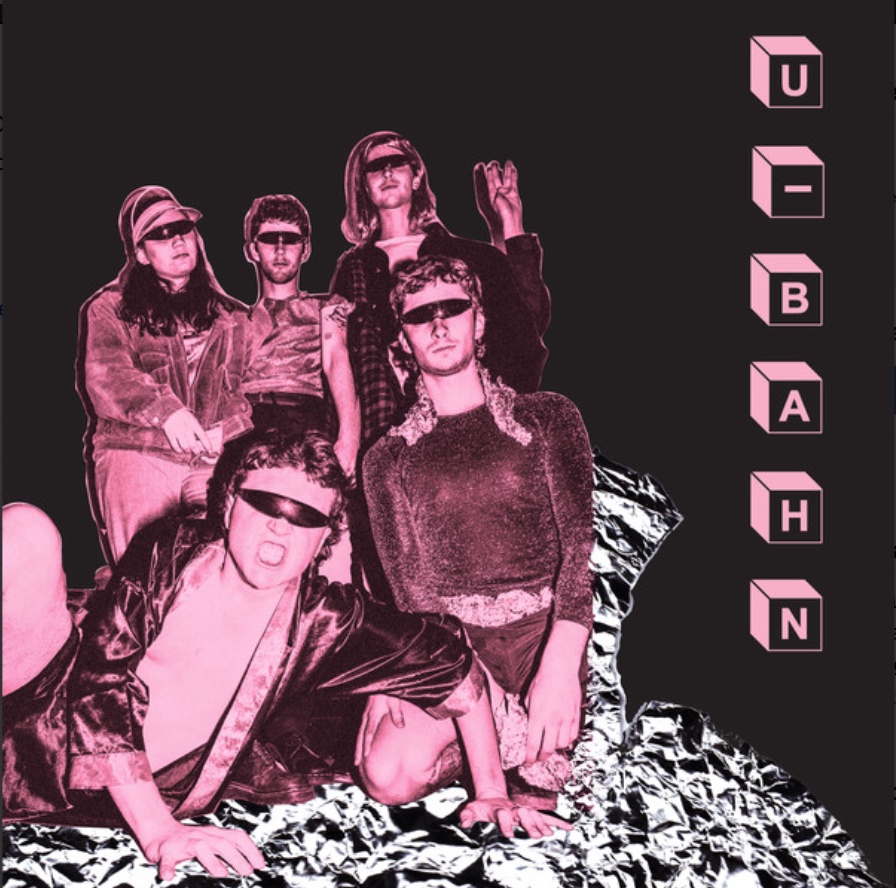 ---
35.54
KATE BUSH – The Saxophone Song – The Kick Inside, LP – 1978
I was a massive 'in the fan club' fan of Ms B early on but just occasionally, if I'm honest, I didn't always take to the theatrical side of her performance. Still, she's Kate Bloody Bush and she can do whatever the hell she wants… and she pretty much has. Go! girl.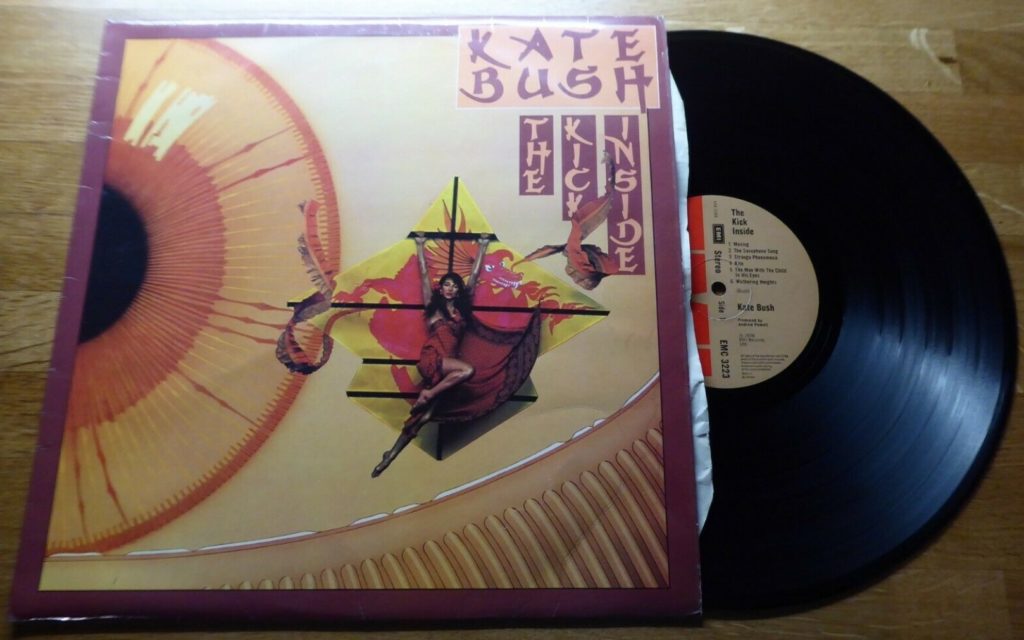 ---
39.29
LAMB RABBIT – Fitted * – Heart True, LP – ?? – 2020
'Singer, producer, esoteric vinyl collector and DJ. Her warm, hypnotic sounds are genre-defying and disarmingly personal'. – lambrabbit.com

She also produces, hosts and DJs a monthly underground rap show.
What with it stumbling in and oh so abruptly exiting, I was totally confused as to whether this 1min 47secs was a taster snippet of a fuller track… or not. In fact it feels like an album of edits, such is the brevity of some of the tracks. I tried contacting Ms Rabbit for some clarification but to paraphrase the great Derek and Clive, I'm currently taking no reply for an answer. 🙂 What there is of Fitted does sound fab, though.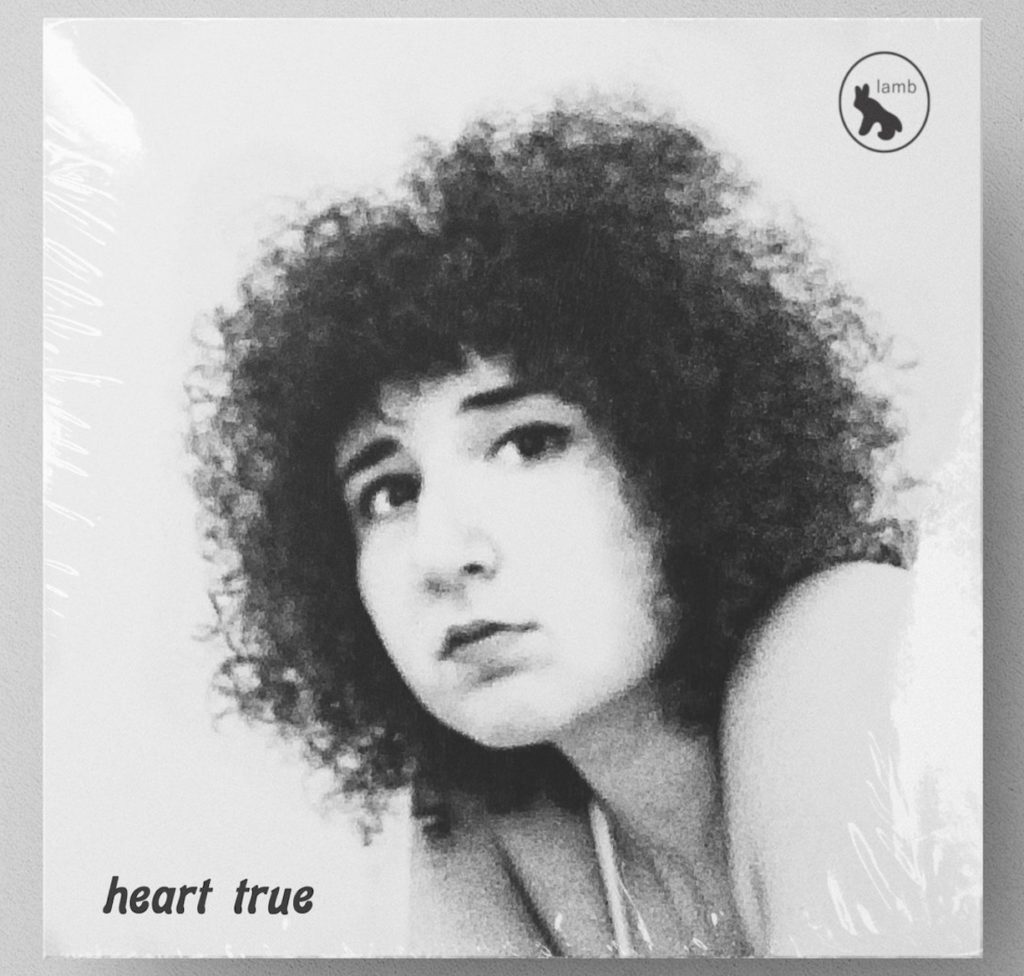 ---
41.52
TEXAS – The Hush – The Hush, CD only – Mercury – 1999
I was never a fan of Texas but Sharleen Spiteri can certainly knock out a vocal. Co-written with the Rae and Christian duo, this take is with more of a shuffling feel than the latter's hip hop mounted and already 41 Rooms playlisted version. An ideal place to use the word 'sublime'. Have a cassette visual…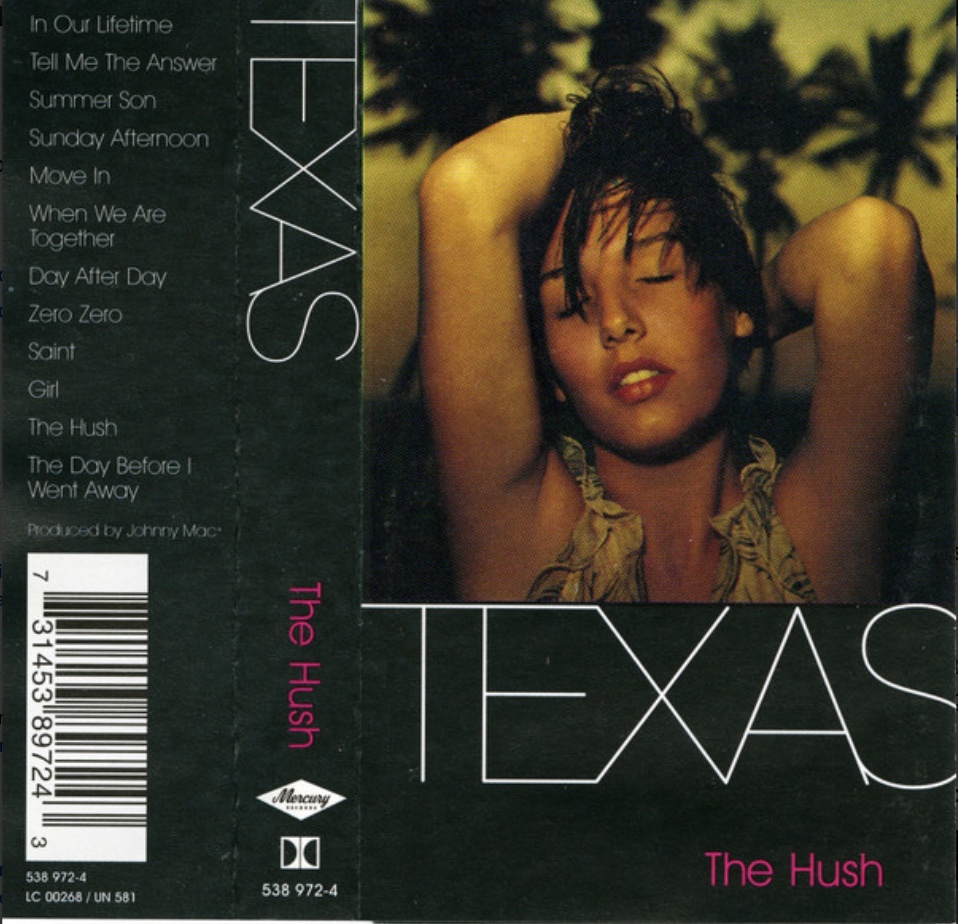 ---
46.46
THE BEATLES – Baby You're A Rich Man – 7″ b-side – Parlophone – 1967
Only the third Beatles tune to make it to 41 Rooms to date and as the years have rolled on, one that's now (for me, anyway) slightly outpacing its more famous 7″ A-side, All You Need Is Love. The Fab Four were omnipresent in the '60s and very much a part of my musical background as a kid, so much so I rarely, actively played them from my twenties onwards… as they'd still regularly turn up somewhere without me needing to look.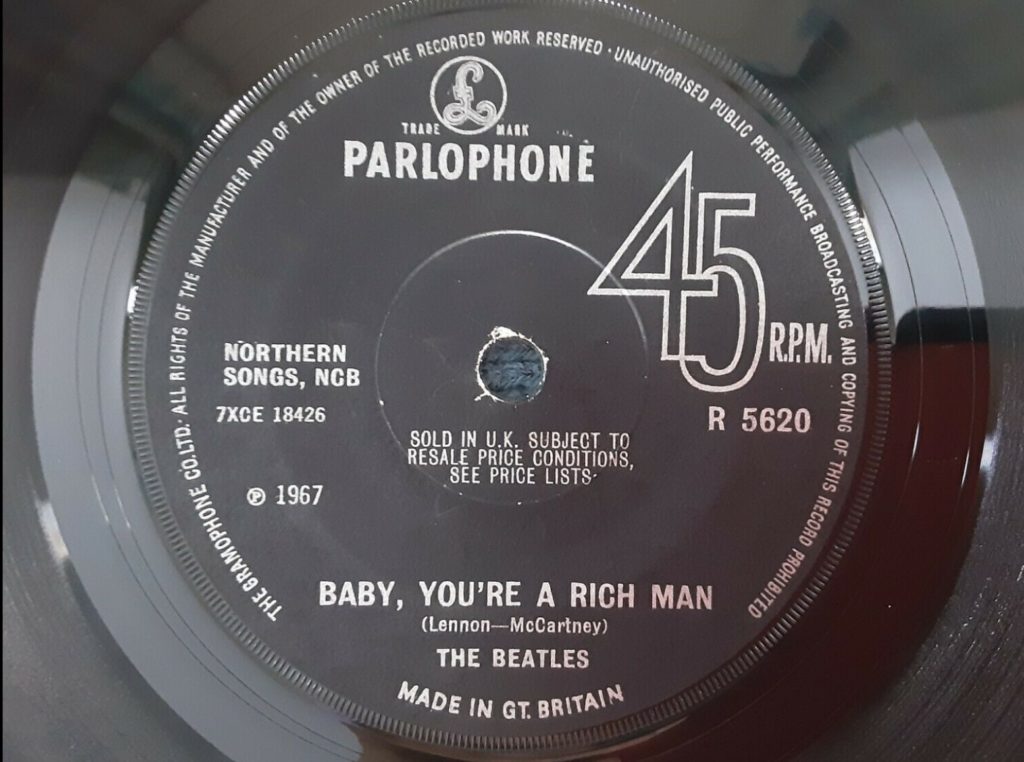 I can though maybe thank the lady below, for kickstarting my Beatles journey and maybe in a way, my journey with music. Our next door neighbour in Heronscroft, Putnoe, Bedford gifted two 7″ singles our way – She Loves You and I Want To Hold Your Hand and I like to think they were intended for me, as I counted them as my own. So should Barbara Varney still be with us and someone knows her… say 'Thanks!' from me. 🙂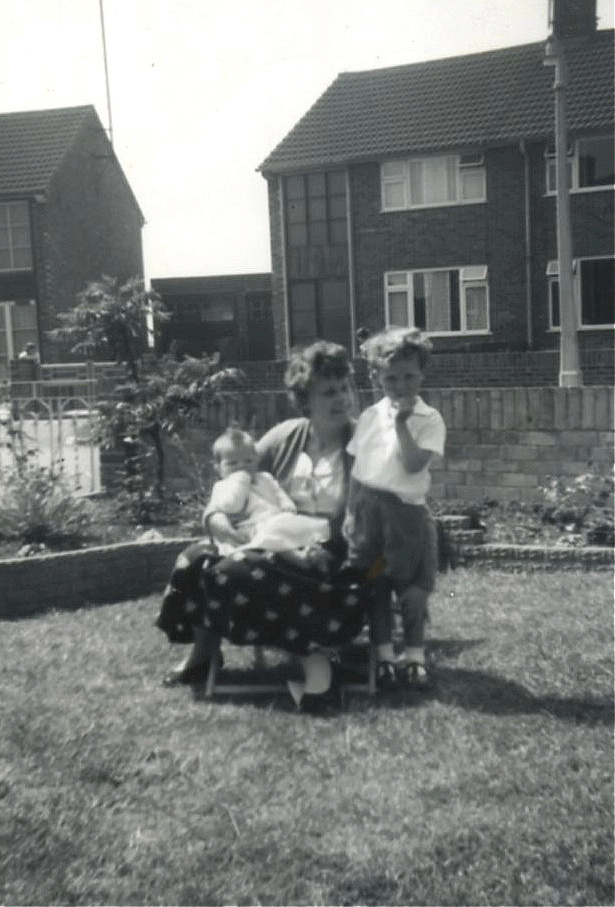 Kid sis, Yvonne, Barbara and myself. Heronscroft, 1961. Photo credit: Betty Hickey (RIP).
---
49.32
DONOVAN – Hey Gyp (Dig The Slowness) – 7″ b-side – Pye – 1965
As a teenager I had a bunch of Donovan's earlier '60s singles and back then this sounded a bit wacky. The track subsequently gravitated to being an A-side and there's also a great live, Woburn Festival version by Eric Burden and the Animals out there, which in turn must have gone some way to inspiring the (already-spun-on-41-Rooms) Jack White and his Raconteurs buddies take – a 7″ that will set you back a heap more than Donovan's.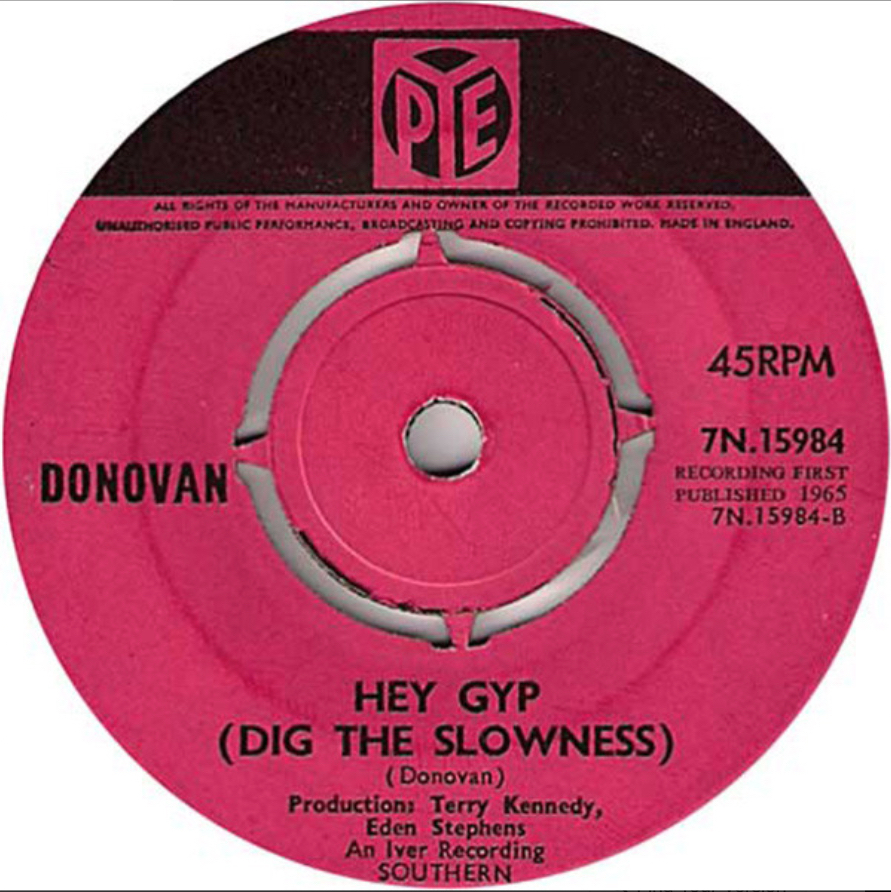 ---
52.38
THE MONOCHROME SET – Jet Set Junta – 7″ – Cherry Red – 1983
One of half a dozen or so 2 minutes short tracks I would mix and match in quick fire fashion for a buzzy section at our club nights back in the day, it somehow missed being included in one of the 'Winkles Hour' rewinds found on a few of the early 41 Rooms shows. One for my much missed mate, Alan Johnston (RIP). A big fan of the band, he certainly filmed them on at least one occasion and if he and I would regularly trot out 'the Gnag of Four' and The Simply Mindies then 'the Monocromy Set' was another band name alteration in our ranks. Childish but cheery.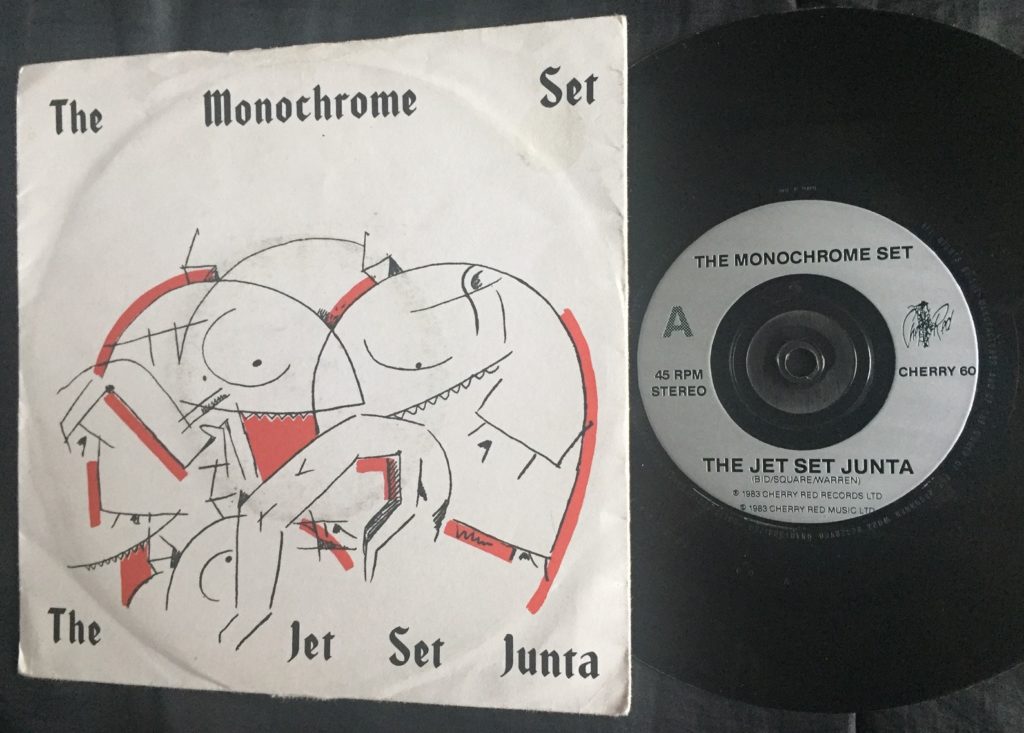 ---
54.21
JOSEF K – Heaven Sent (12″ Version) – 12″ – Supreme International Editions – 1987
And one for another close mate, Paul 'Budge' Burridge. Although included at the time on a John Peel radio session, JK's own studio recording of Heaven Sent only surfaced years after the band's demise – with my copy, a £2.95 purchase from Rough Trade at some point, it seems. Paul Haig, however, rightly pulled on the song for a cracking electro(nic) version in his solo years in the early '80s.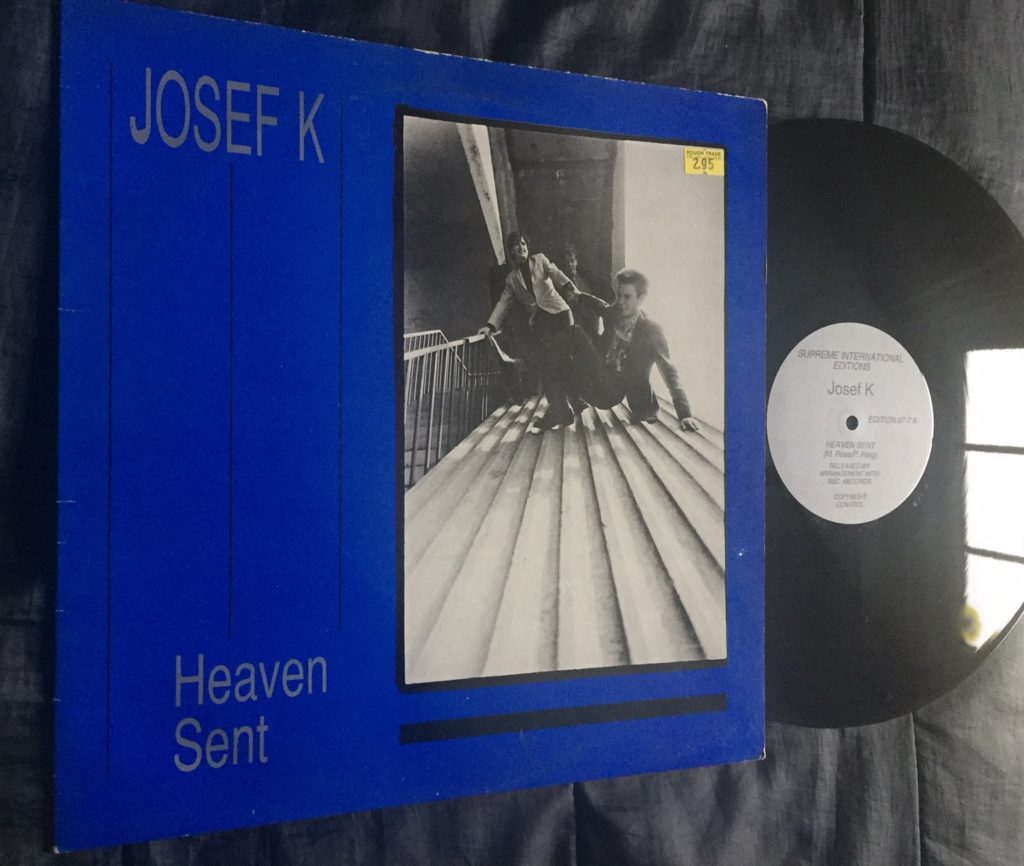 ---
57.47
NATURAL SCIENTIST – Şee Through You – 7″ – Dental Records (Ho Ho!) – 1982
Choppy, strummy and bouncy new wave. So of its time – and that's not a bad thing. Not that they could have gone online to check to see if anyone had beaten them to the label name, Dental Records, I'm sure whichever band member suggested it must have been giggling all day. The band's three single career was the some total of the label's output but others unconnected have since rolled with the same label name idea.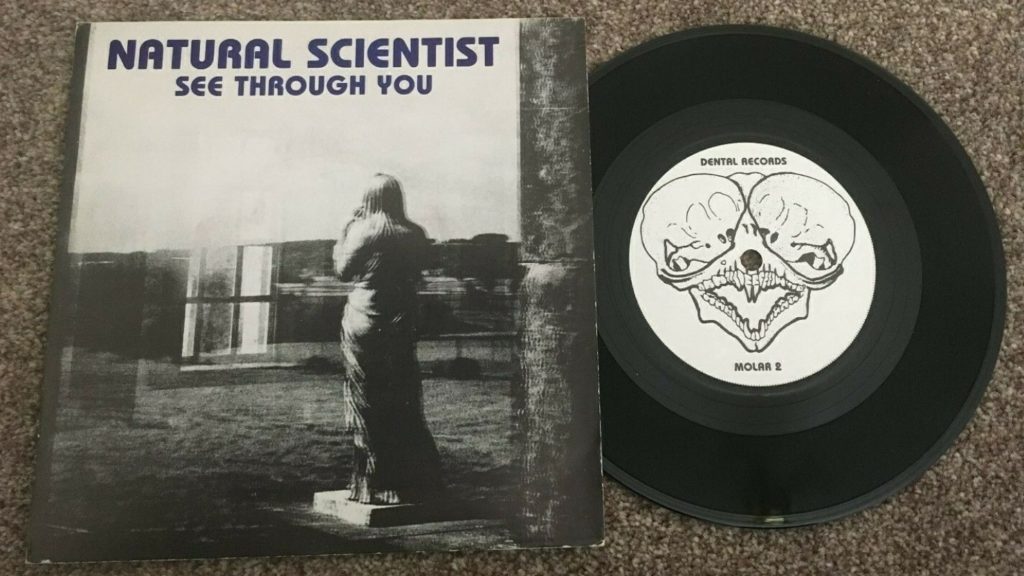 ---
Here's your mid way tea! Mine?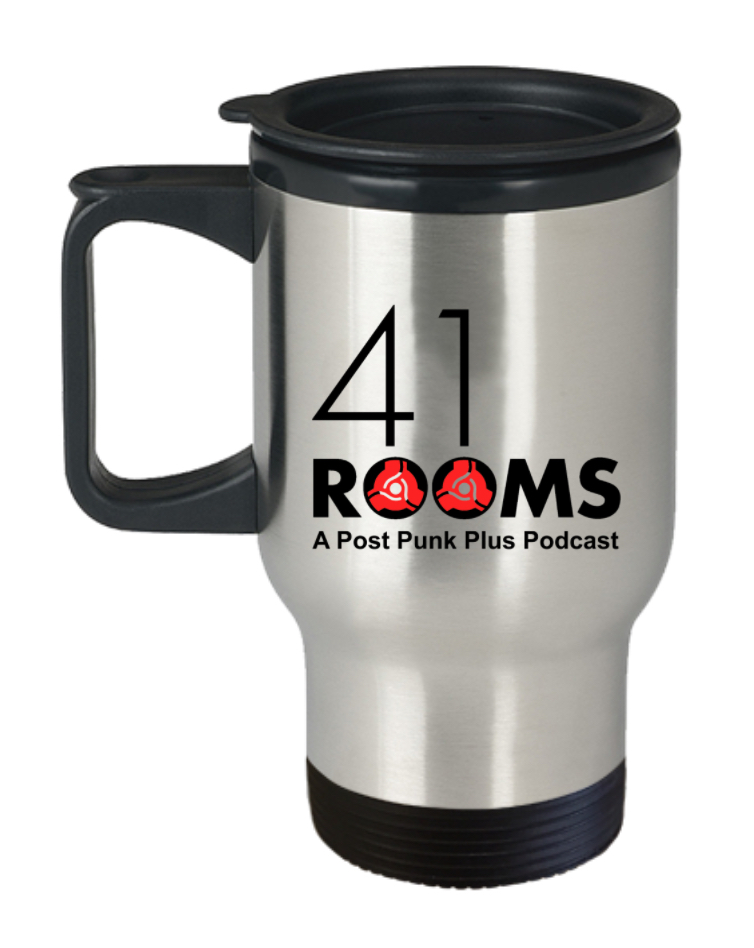 ---
01.02.04
CUD – You're The Boss – Mind The Gap 12″ EP – Reception – 1987
Crooning… punk-style!.. is my take on front man, Carl Puttnam's vox and I'd put money on him confidently singing along to Matt Munro's On Days Like These when watching The Italian Job.
---
01.05.04
INSPIRAL CARPETS – How It Should Be – 12″ – Mute – 1993
Like Puttnam above, ex-Inspiral Carpets front man, Tom Hingley's another 'strident' and confident vocalist. A band with a bunch of great singles but albums I never took to – a bit like, dare I say, my time with Roxy Music in their early days… though I think I need to give Ferry and his mates' catalogue a clean listen sometime to see if I've grown any wiser.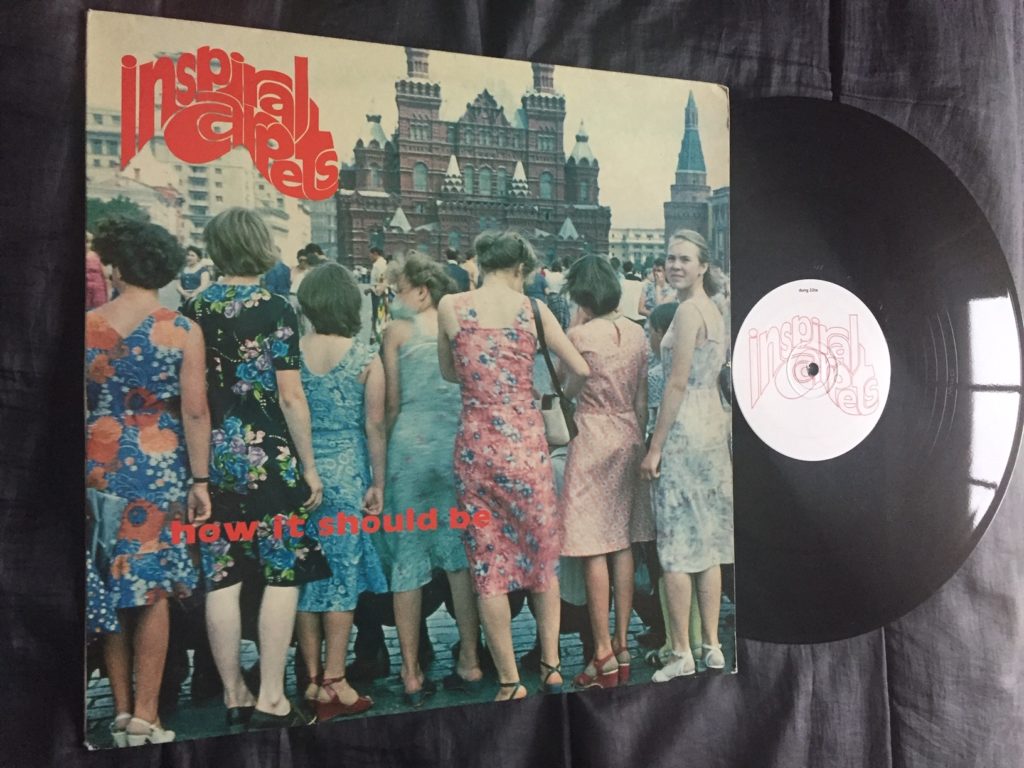 ---
1.08.11
THE HUNGRY i – Falling Orchard – 12″ EP – Nursery – 1991
Eyeless In Gaza's Martyn Bates in a very brief rock/indie offshoot band set up, via EIG manager, Martin Patton's label – some releases of which, the co-designer on my New Order, From Heaven to Heaven book, Mick Lowe did the artwork. One day I'll get around to asking Martyn if the band name was inspired by the San Francisco club of decades ago. It certainly can't have come from the modern day SF strip club of the same name I hastily snapped as I was passing in a car in 2018.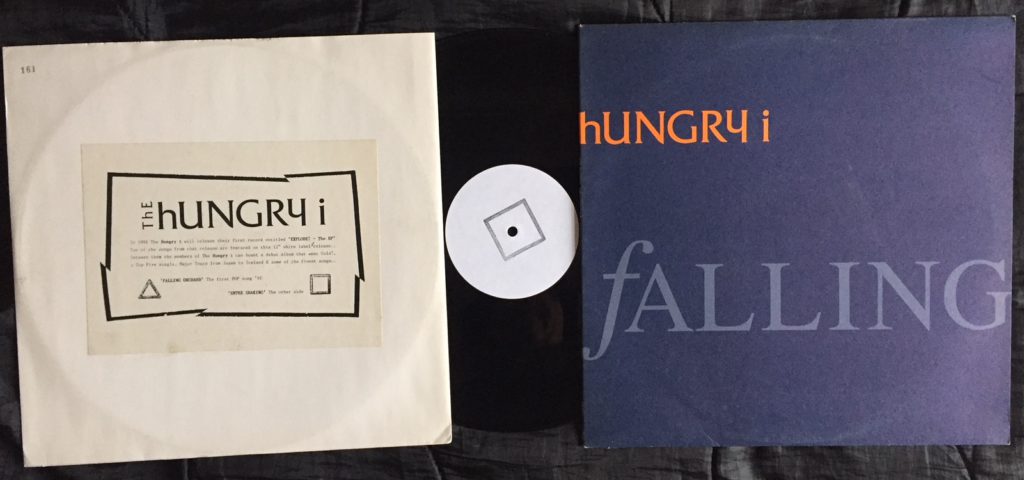 ---
01.11.18
FULL CRATE & JESSE BOYKINS III – Her Throne – Soundcloud only – 2012
I wouldn't have first come across this on what seems like its only platform, Soundcloud, so maybe Gilles Peterson spun this on his Radio One show. Spiritual.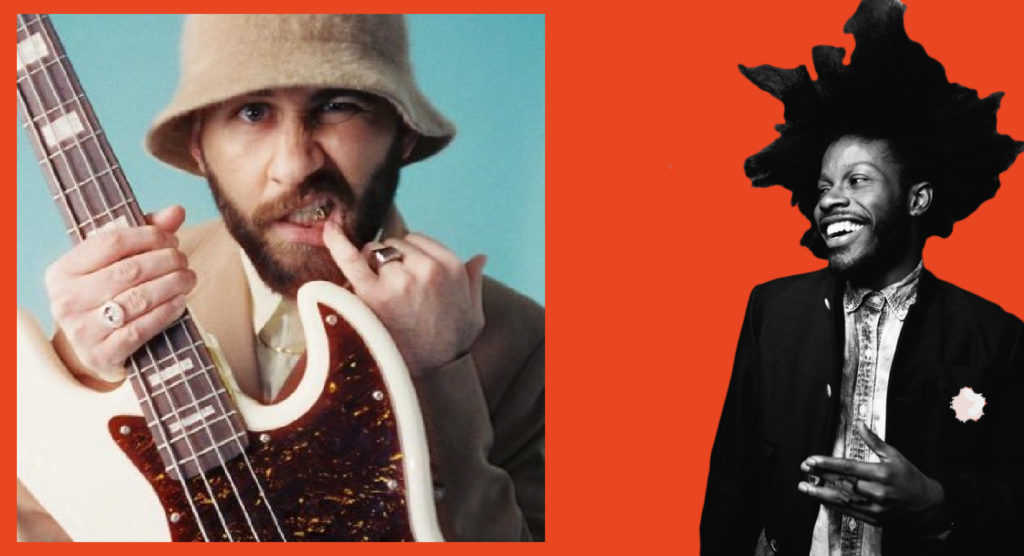 ---
01.15.04
SIZZLA – Love You More – 12″ b-side – Greensleeves – 2005
I had a bit of a fling with BBC Radio 1Xtra around this period and it was yet another indicator that there are thousands of sounds out there that we'd all be blown away by… if we could ever get to hear them. Here, it just happened to be Sizzla's time.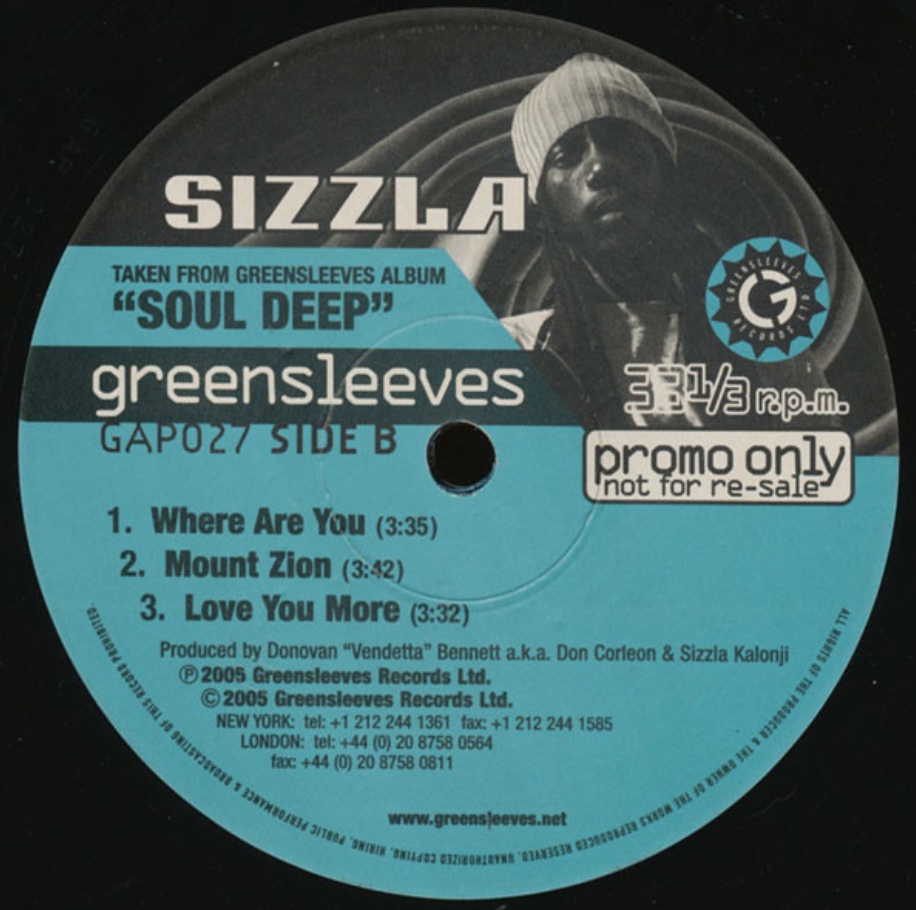 ---
01.18.35
ELEKTRA – Keegi – 7″ – Frotee – 2014
'Good evening Estonia. May we have your results, please?' As if street soul had been invented in, well… Estonia… and not (debatebly) the UK in the early '90s. Recorded in 1981 but then seemingly ditched, only to finally emerge on a 7″ in 2014! Someone rightly thought this indie soul feel, with dead cute production had legs – beyond the eight on the sleeve, that is – but none of the band members will have seen its very belated, 21st century release coming, that's for sure. A full'ish history is here.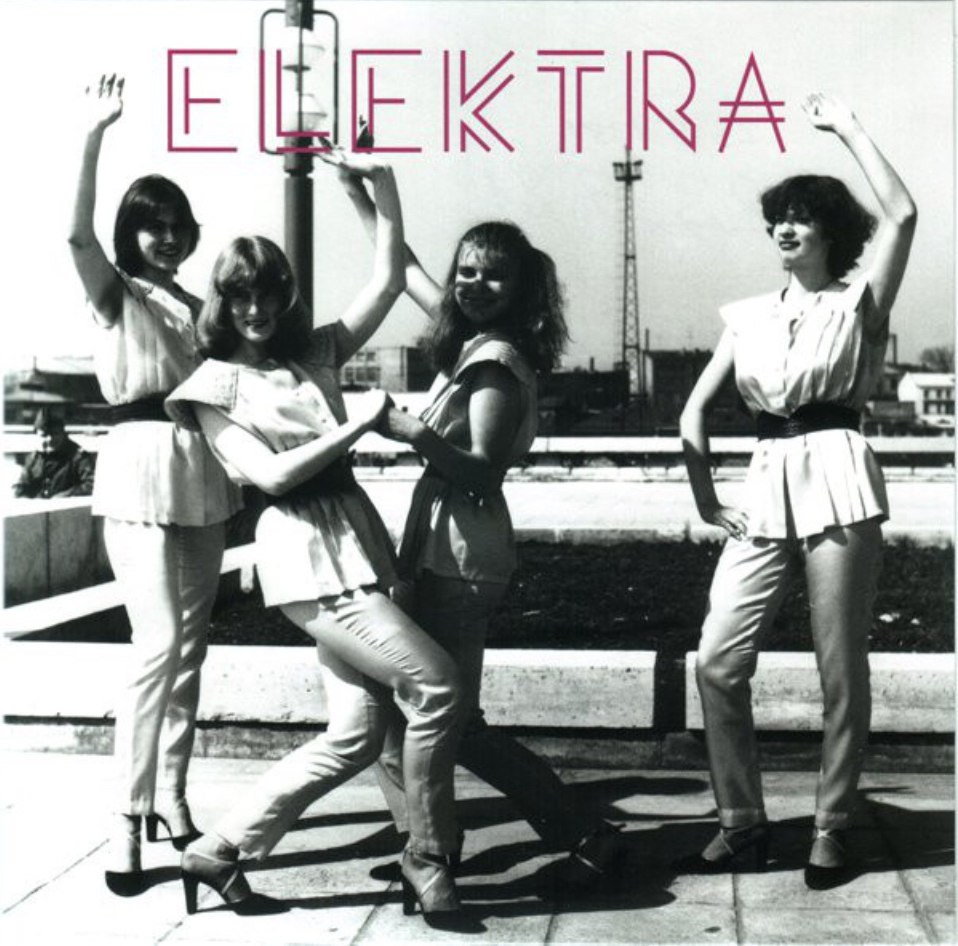 And judging by the Discogs entry for the £90 single it seems Elektra decided to write their own lyrics, to the tune most notably associated with…
---
01.22.06
RANDY CRAWFORD – You Might Need Somebody – 7″ – Warner Brothers – 1981
Crawford had already had a number of albums out by the time I first noticed her in the late '70s, fronting The Crusaders' Street Life but her 'signature' voice (as the Americans used to call 'em) has bypassed me for the most part. She storms this however, and it just quietly grows on me more and more as the years go by. I call her the 'originator' (of this track) on the show but to be fair, the song was first released by Turley Richards. You knew that, of course.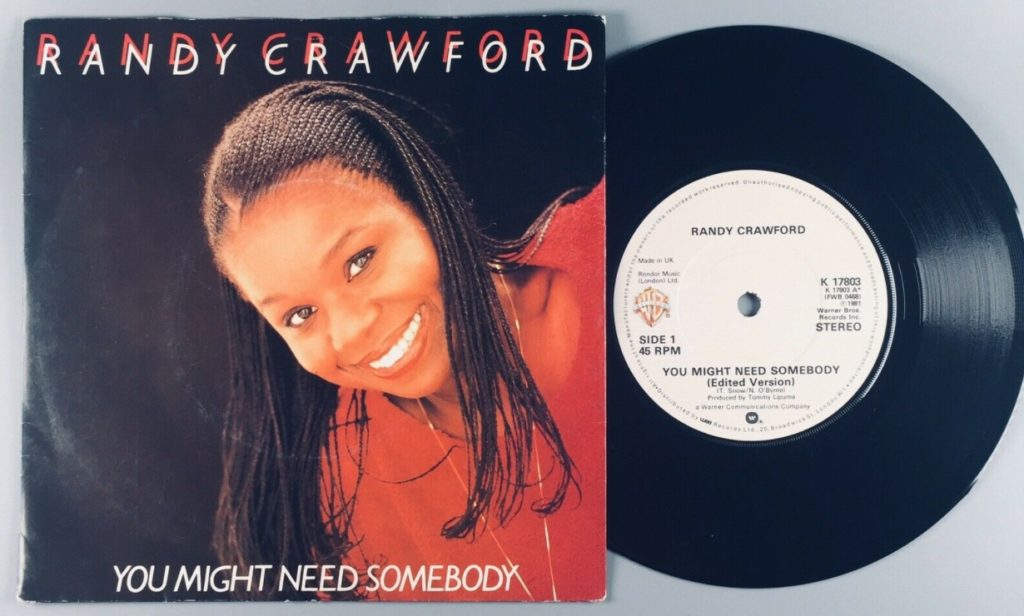 ---
01.25.11
HOT CHOCOLATE – You Could've Been A Lady – 7″ RAK – 1971
A bit of a swerve here maybe. Hot Chocolate were ever present in the UK singles charts and on Top Of The Pops when I was a teenager but this is the only one that grabbed me. Singalong soul pop rock and covered in more recent times by blue-eyed funk soul brothers, Smoove & Turrell.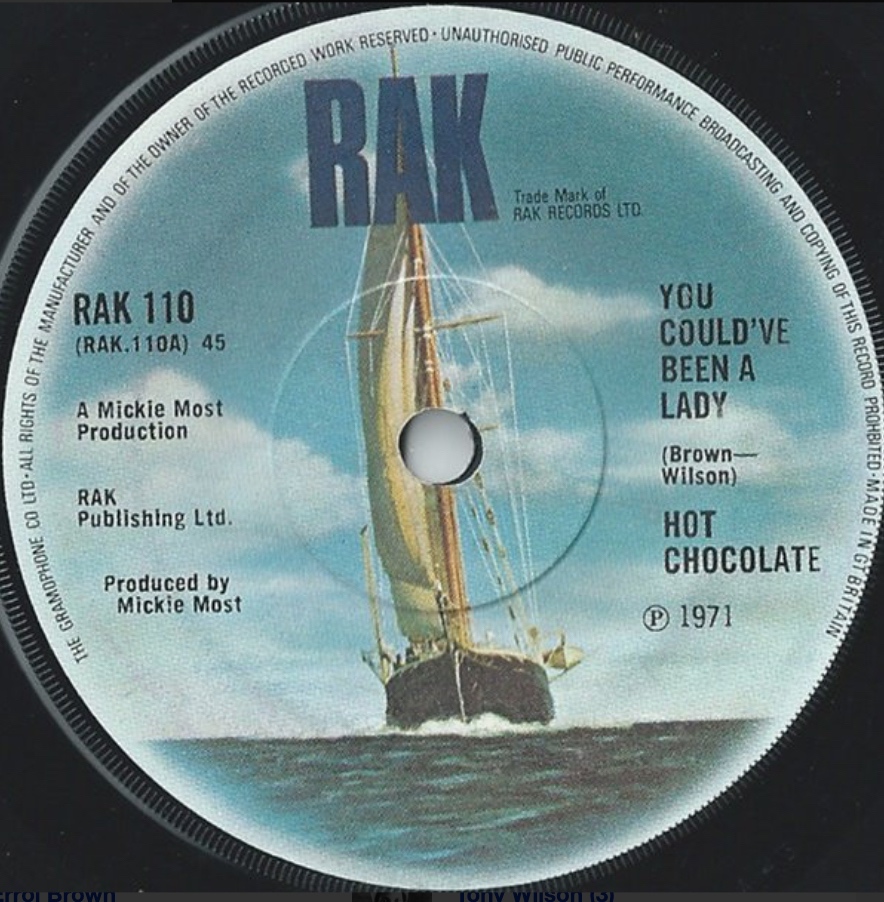 ---
01.28.38
SHARON JONES & THE DAP-KINGS – What If We All Stopped Paying Taxes – 7″ – Daptone – 2002
Released pre the 2002 elections in the US and 'a militant anti-war statement denouncing the Iraq War' notes Wiki, and on a more trivial note, one of only two purchases I managed on my only visit-to-date to the humongous Amoeba store in Los Angeles. Must try harder next time… and I must check out more SJ and the Dap-Kings tunes. Sadly, vocalist, Jones succumbed to pancreatic cancer in 2016, aged just sixty.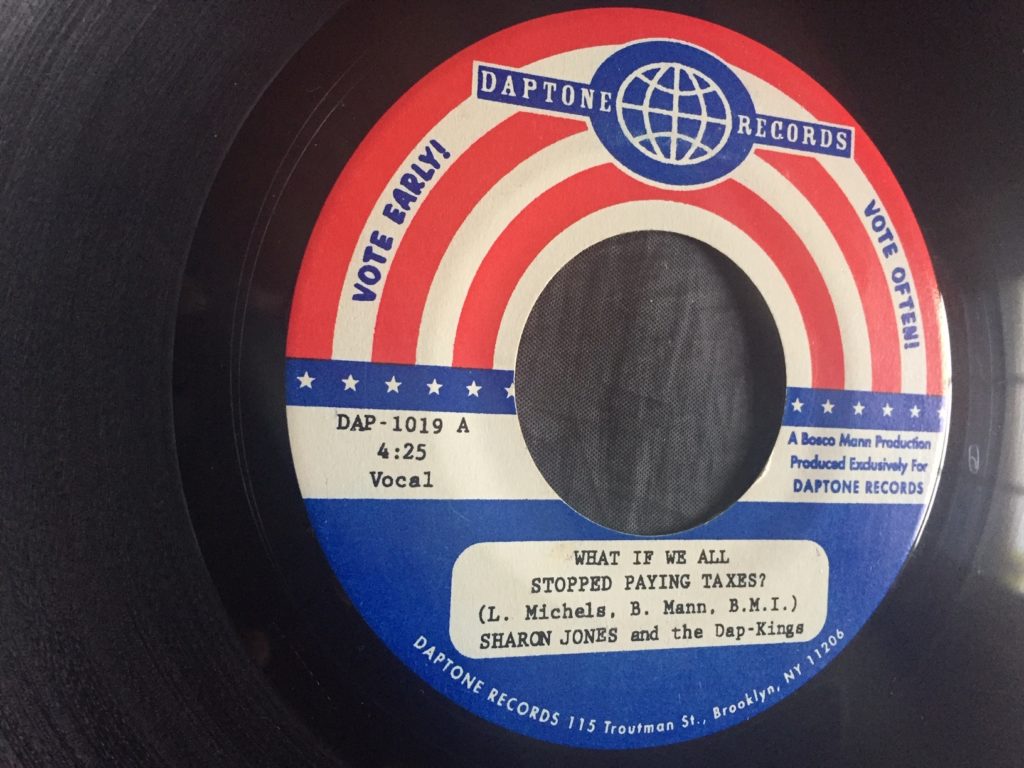 ---
01.32.49
BLUE PEARL – Little Brother (Unknown Mix) – ?? – Big Life – 1990
They had a bigger hit, in Naked In The Rain, but this track was the deal for me. Big beat 90s dance and vocalist Durga McBroom with a storyline that I'd like to think was built from some real life situation.
---
01.37.39
NIGHTCRAWLERS – Living Inside A Dream (Radio Mix) – CD single only – 4th & Broadway – 1992
Feel good, blue-eyed funk-soul-house, via Glaswegian John Reid. He/they had previously self-released a crunchier, rawer version on a 12″ that I tracked down at the time but as it turned out, both were only a warm up to the mega-hit that would then be the M(ark) K(inchen) hallmarked remix of Push The Feeling On.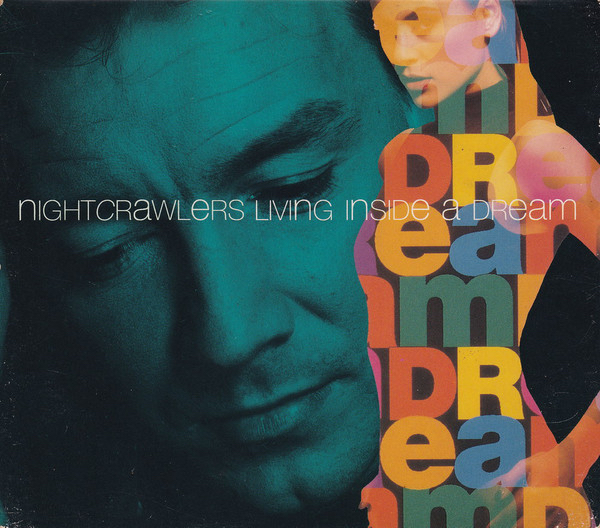 Aug '92 ad

---
01.41.08
SHRIFT – Airlock – 12″ – Sirkus – 2001
There were so many interesting, slightly leftfield soul/jazz, broken and slow beat etc sounds in the '90s and early '00s, my week had to include radio shows from Patrick Forge, Gilles Peterson, Ross Allen, Steve Jackson, Colin Favor, Colin Dale, Sarah HB, Dave Rodigan (reggae) and others, and I might well have heard this Shrift 12″ when Sirkus label boss, Ben Wilcox filled in one night for Gilles. 'Like a session between the Cocteau Twins and The Tom Tom Club…' suggested the press release, and it wasn't wrong.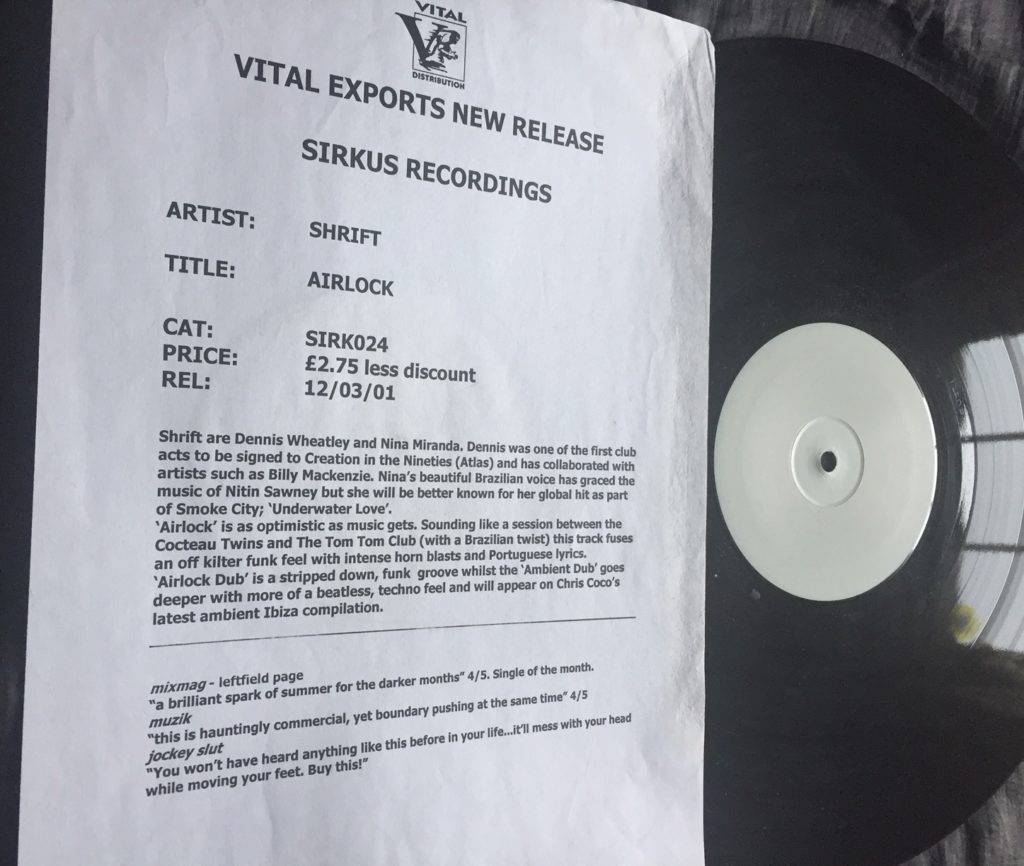 ---
01.46.14
MINT ROYALE – Blue Song – Dancehall Places, 3xLP – Faith & Hope Records – 2002
A chugging belter that was just about matched by the the Noel Fielding-fuelled video that plays out to the tune.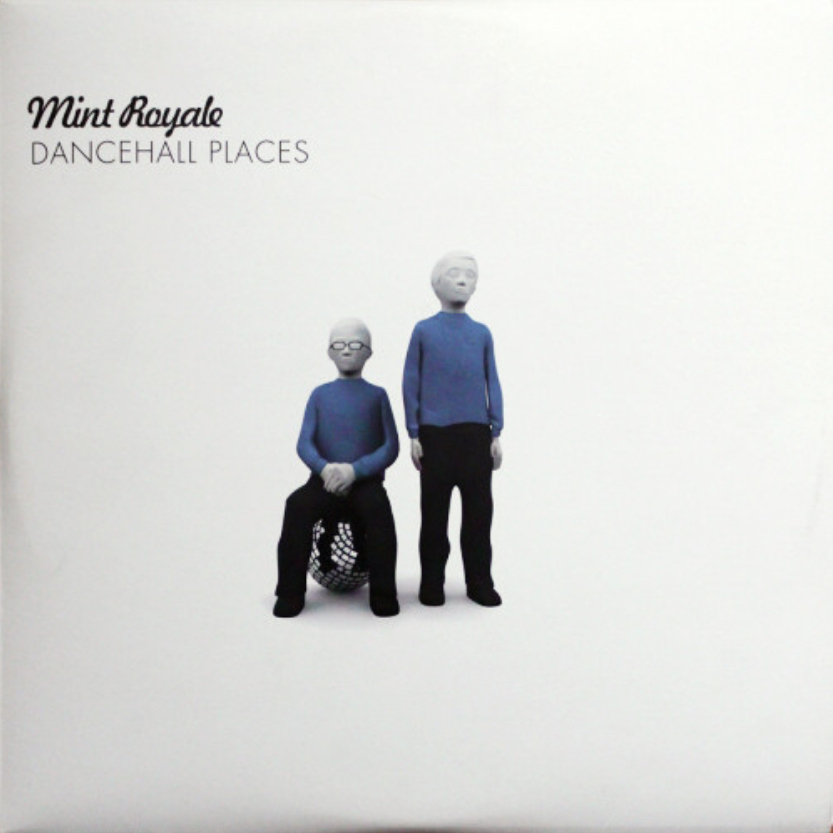 ---
1.49.55
PATTI SMITH – Dancing Barefoot * – 7″ – Arista – 1979
A Winkles 'Alternative Night' turntable regular on my shifts!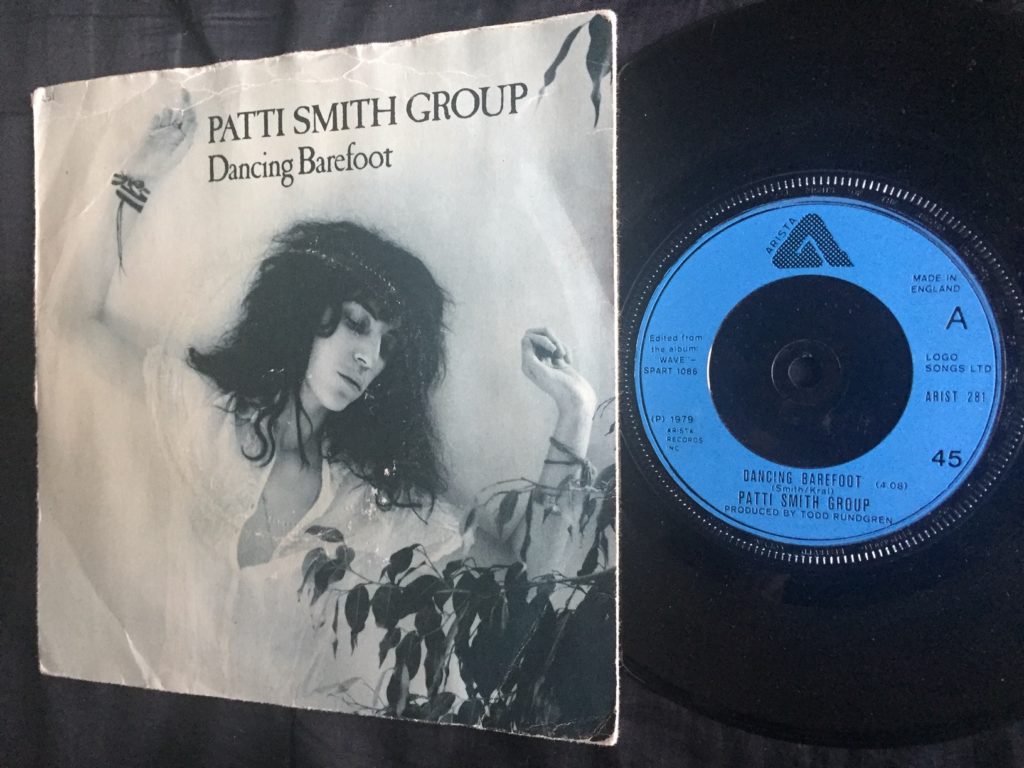 ---
1.54.10
DUNCAN POWELL – Pushin' – 12″ – 2nd Drop Records – 2010
'Indie dubstep electronica' – if there'd ever been such a thing – this makes me smile big time!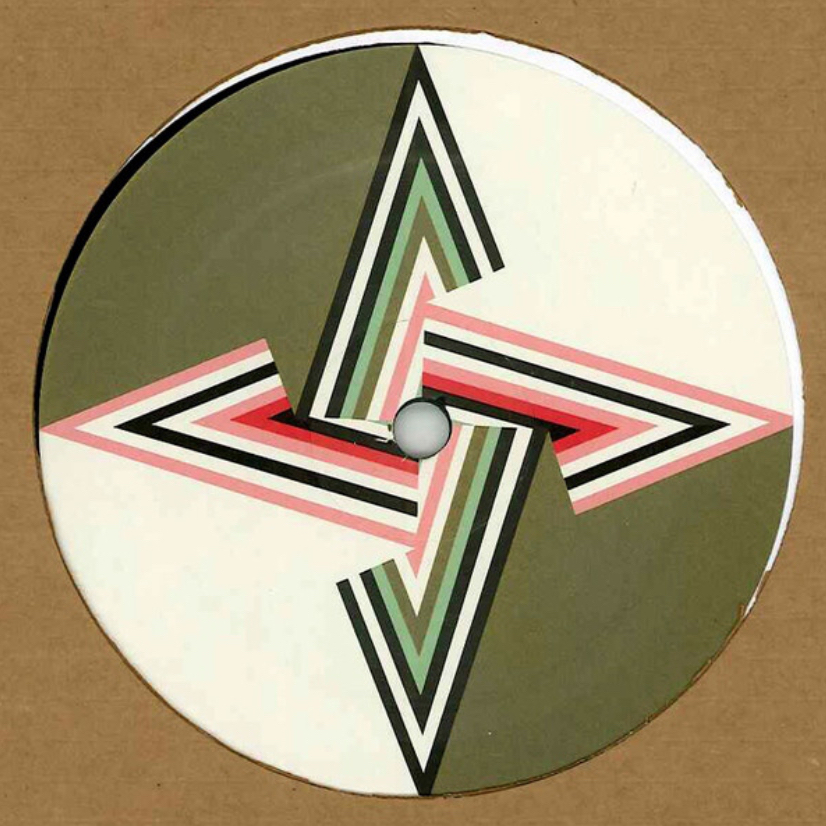 ---
Show 87 will hopefully be with us Jan 3. A new and better year, we have to believe.
Dec x