41 Rooms, Playlist 37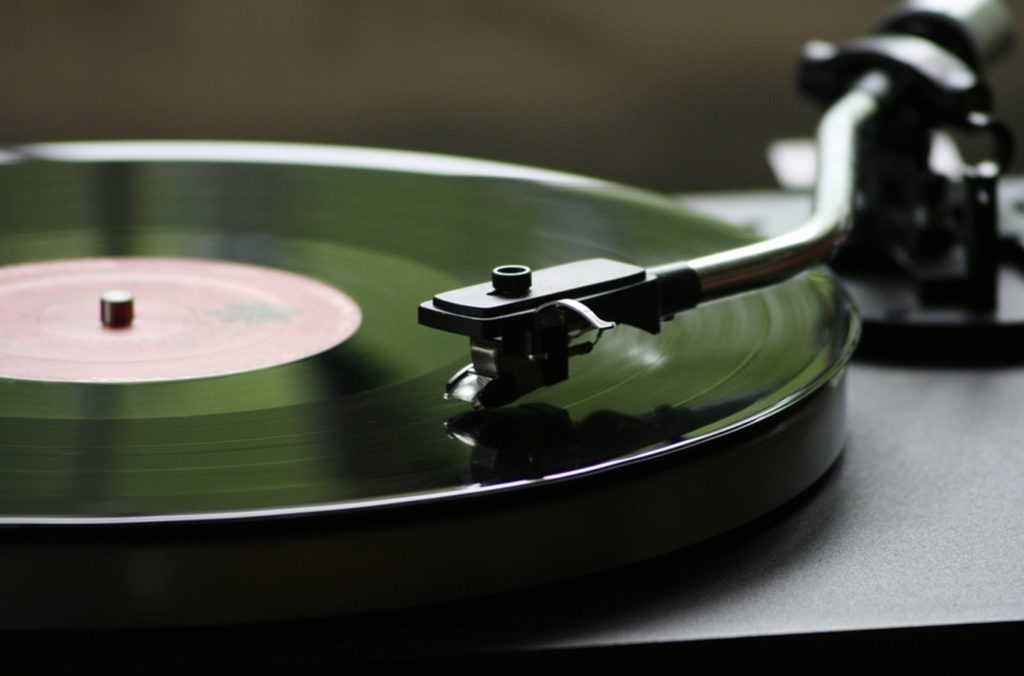 41 Rooms, Playlist 37 is 93% vinyl friendly. Near perfect. We might get there one day.
---
Tracks marked * have been given a tiny (or sometimes, slightly bigger) 41 Rooms 'tweak'/edit/chop/whatever… and a couple of tracks are slightly sonically challenged.
---
Lyric of Playlist 37: 
For the sheer cockiness – 'Leeds… Detroit… Berlin… New York.'
---
00.00
(Intro) THE FLAMINGOS – Stars (Edit) – Unreleased demo – 1983 Episode #1 for info.
---
00.41
NEW ORDER – Sooner Than You Think – Low-life, LP – Factory – 1985
If you managed to creep into the soundcheck of my co-promoted Leicester Palais gig in May, '84 you would have been honoured with the second UK sighting of this track. Played back in the previous December at the Brixton Academy it had then been played just twice on the band's March/April European tour dates. In keeping with their habits of a few years earlier, hearing something in the soundcheck didn't mean you'd get the same track in the gig proper… and we didn't :(… and it's a beaut. It's mid tempo setting makes it ideal to re-appear right now for that older audience (and band) to chug along to. 🙂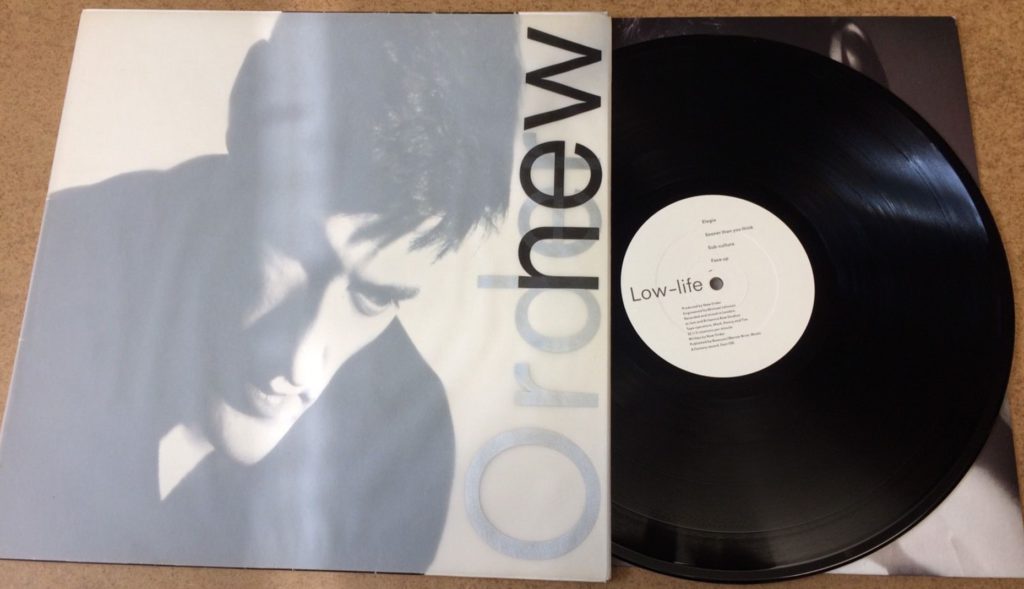 ---
05.48
THE SOUND – Fatal Flaw – From The Lions Mouth, LP – Korova – 1981
The sound of The Sound just gets better with age. Sadly, main man, Adrian Borland is not here to feed off the adoration that's built through the years since his suicide in 1999.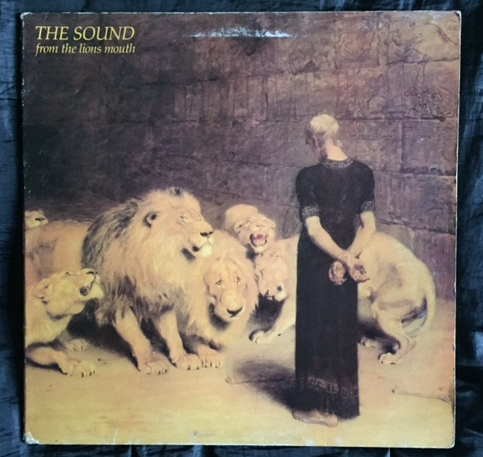 ---
09.52
EMILY'S CHAIR – Letting Go Of The Good Things – Unreleased demo – 1998
Three of the coolest people one could meet. They released just one single under this name and then – fourteen years later – one album under the name One Mile An Hour. As focussed and unbothered by trends as you'll find a set of musicians, I wouldn't be surprised if they released something else in another decade's time.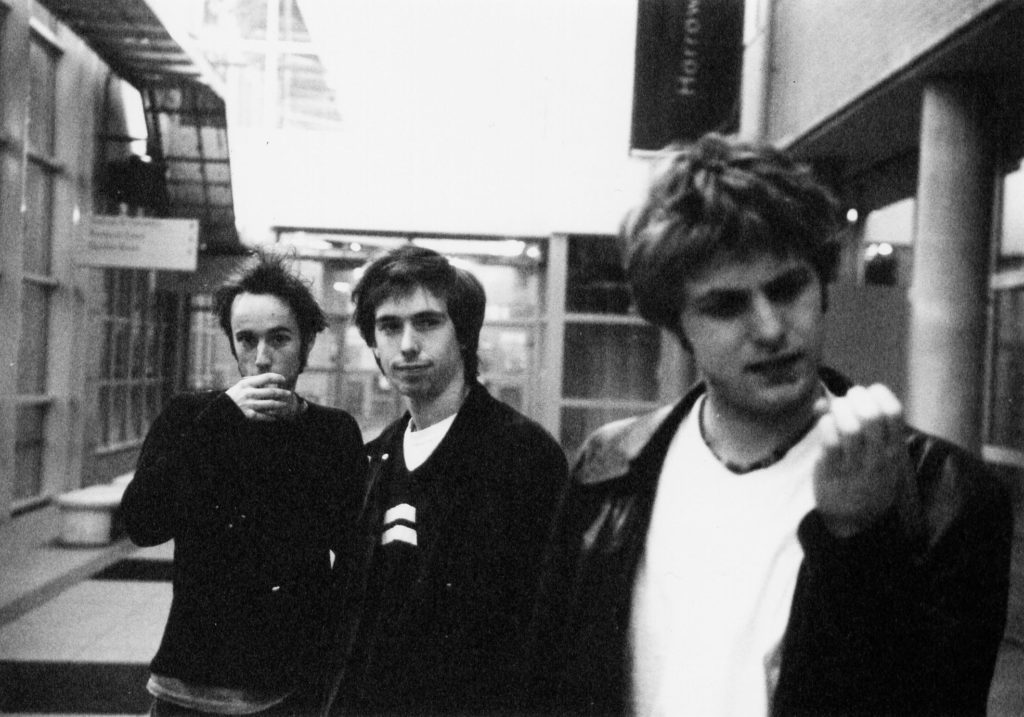 ---
13.06
SHIT ROBOT – Take 'Em Up – 12″ – DFA – 2010
Human League-like. Shit name… but…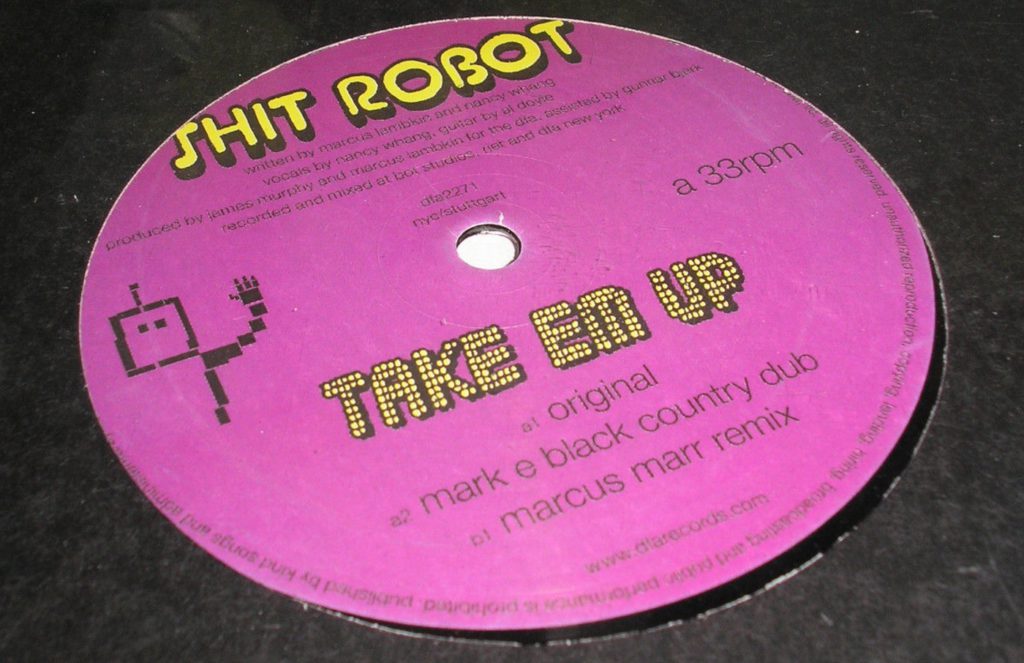 ---
19.16
CABARET VOLTAIRE – Thank You America – Code, LP – Parlophone – 1987
Well into their major label years at this juncture, the Cabs were still a force to be reckoned with – and I bought the album for £5.49 in Andy's Records, Bedford on Oct 7, '87… according to the sticker still on the inside of the sleeve. It would be handy now to have noted this trivia with all my vinyl purchases… errr, maybe.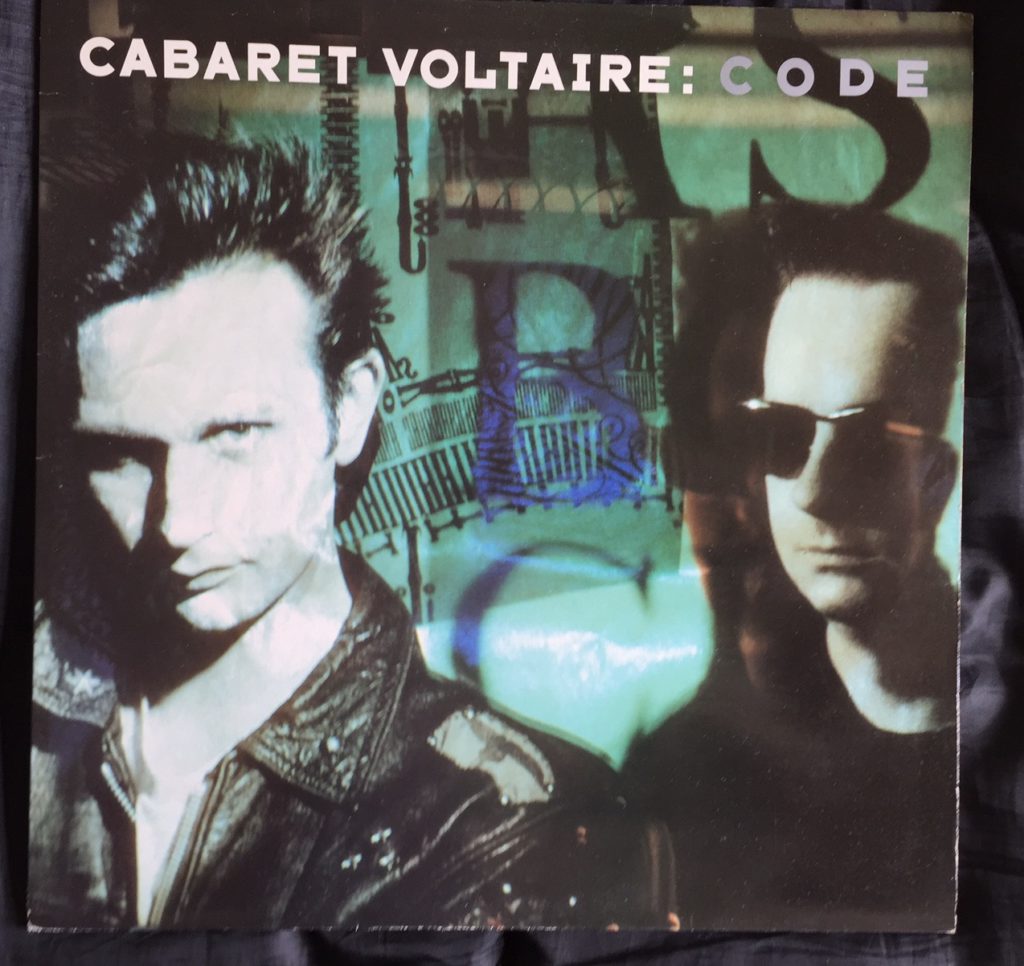 Cabaret Voltaire (Mark Tattersall, Mal and Richard) soundchecking at Bedford Boys' Club, Aug 18, '84.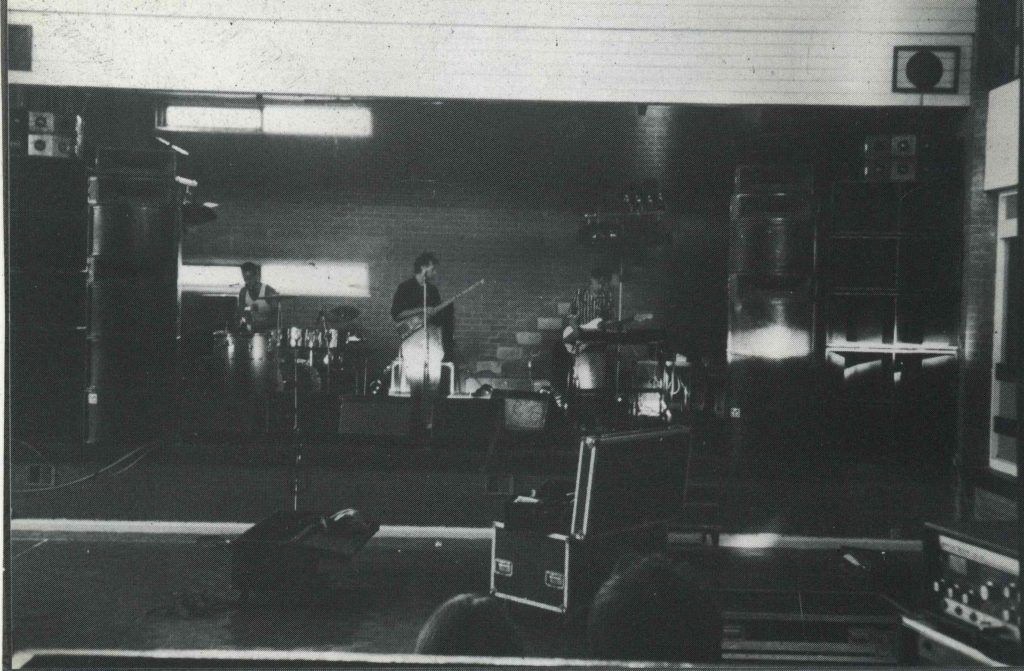 Photo credit/copyright: Dec Hickey
---
24.47
Right now, I'm in London… and it's very hot… so a couple of 90's r&b gems feel right.
MONTELL JORDAN – This Is How We Do It – 7″ – Rush Associated Labels – 1995
'This record is typical of everything that urban contemporary soul is about with its chugging swing/funk rhythms and intense Aaron Hall-style vocal and it's been flying out on import lately. Its main appeal is the infectious multi-vocal chorus,  blasting out the song's title to ram home its anthemic qualities. There's masses of dancefloor appeal, and an urban funk ballad bonus track 'I Wanna', destined to also appear on Montell's upcoming album.' – Ralph Tee, Record Mirror (Music Week), 18.2.95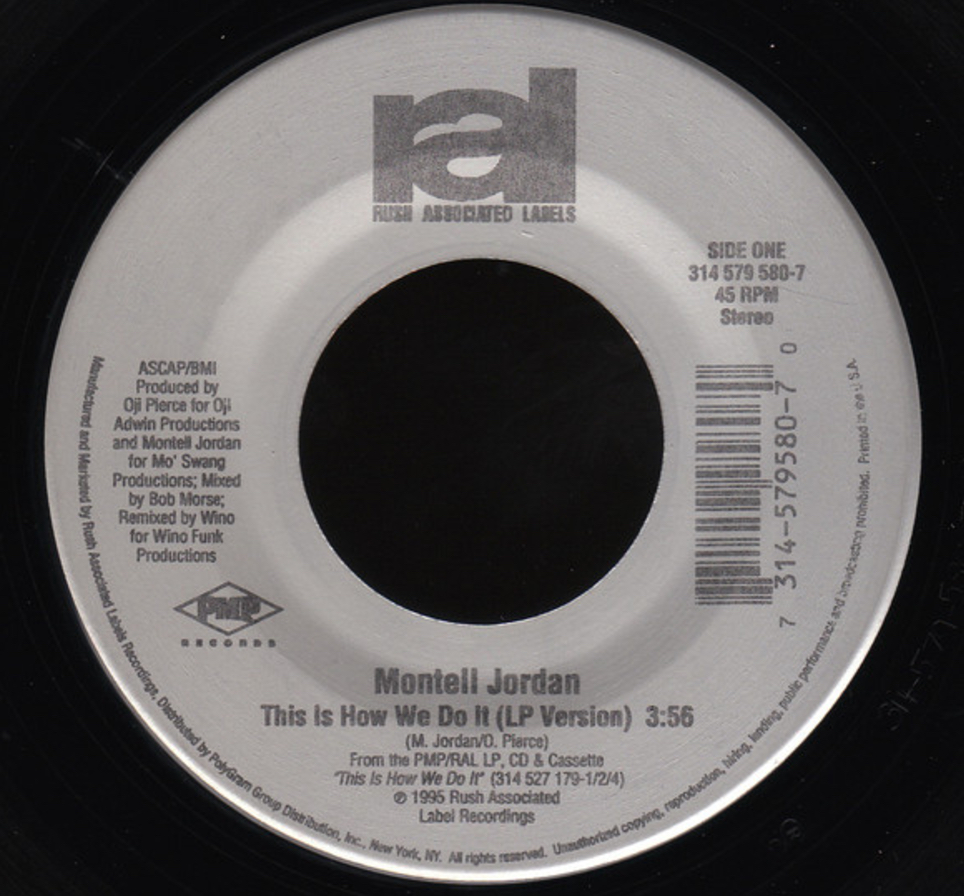 ---
28.12
NU COLOURS – Fallin Down (Rado Mix Extended) – 12″ – Polydor – 1993
'Bryan Powell created mellow soul jigglier in Graeme Park's Mixes 'Twilight'-ish 105bpm Deep Down, Jermaine Dupri's jerkily jack swing 105.4bpm Radio Extended, smoother 106bpm Radio Edit, last autumn's percussive dubwise 121.9bpm Pick It Up Mixes.' – James Hamilton, Record Mirror (Music Week), 22.5.93
A massive , massive tune with me, Nu Colours were sort of the UK equivalent of the US's Sounds Of Blackness. Great gospel grounded voices.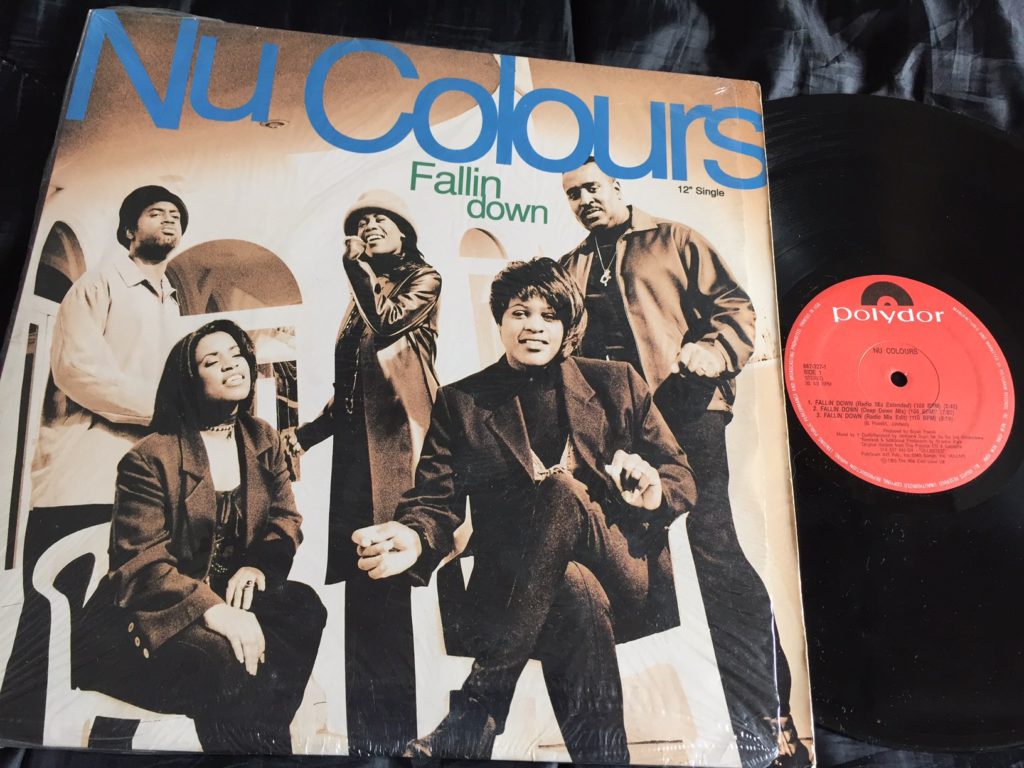 ---
32.23
OWUSU & HANNIBAL – Delirium – 12″ – Ubiquity – 2005
Edgy, 21st century, electronic soul. Boldly going were few dare to tread.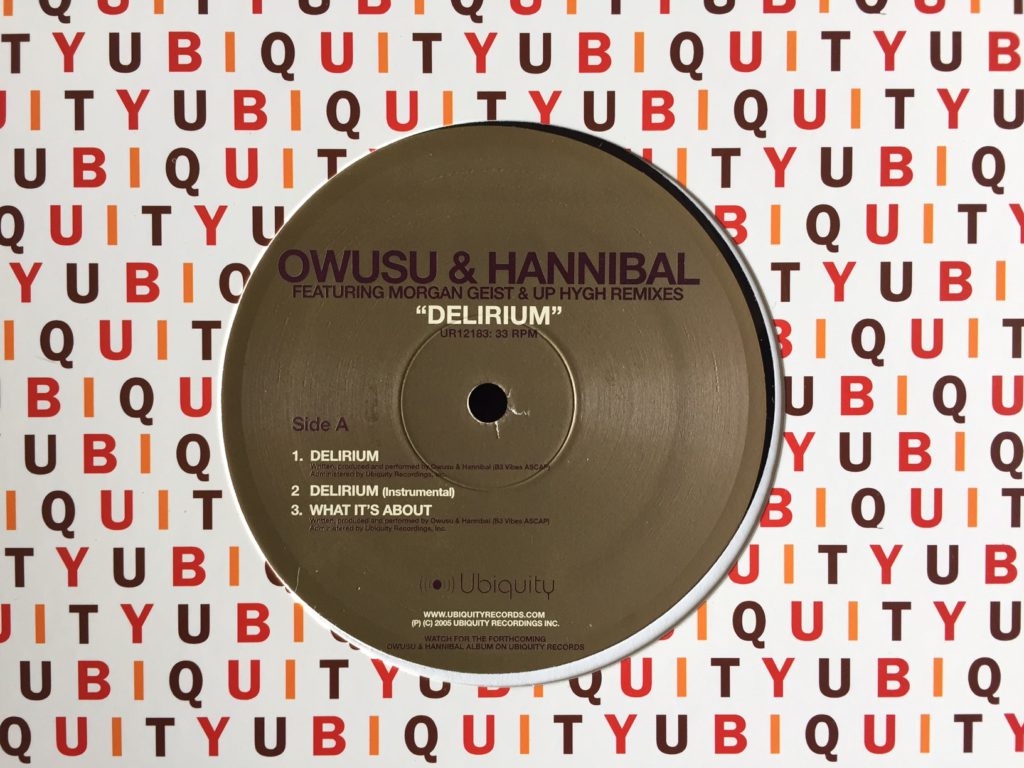 ---
35.38
KING MIDAS SOUND – Meltdown – Waiting For You, 2xLP – Hyperdub – 2010
And we get even 'edgier'…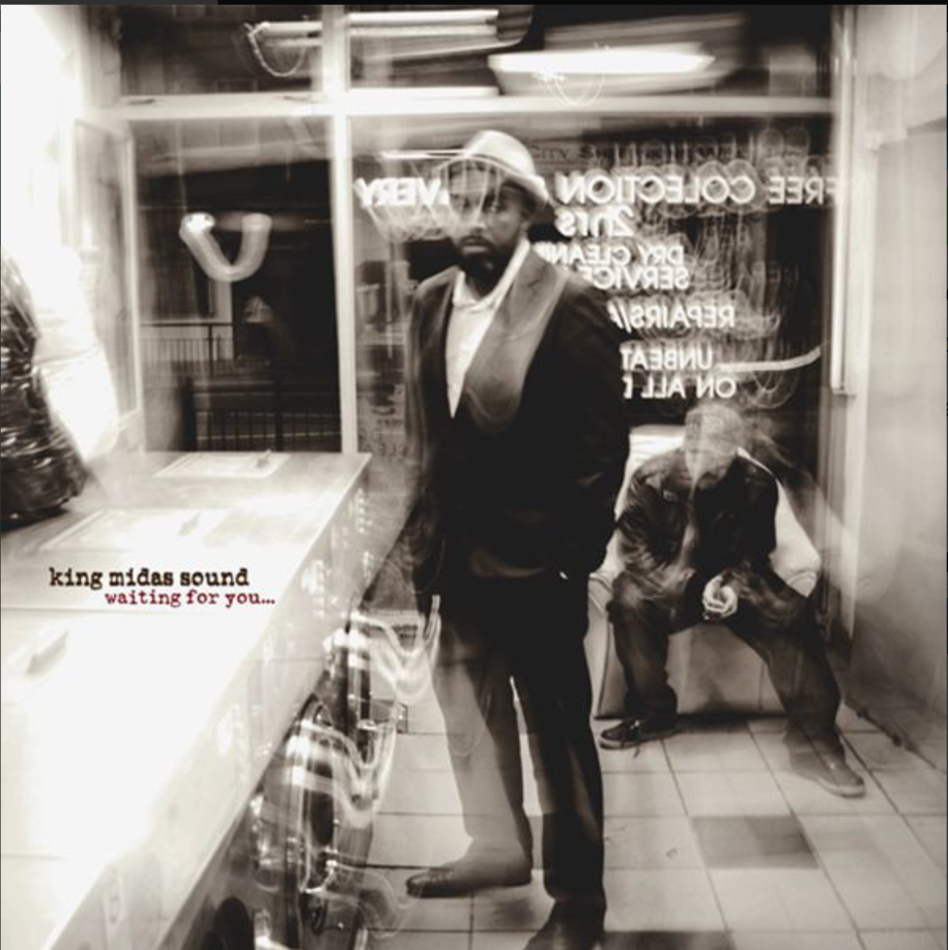 ---
39.18
MASSIVE ATTACK – Karmacoma – 2×12″ promo – Circa – 1995
'Every single that's been taken from 'Protection' simply reaffirms what a wonderful album it is. Here, Karmacoma (a track originally written with tricky) gets the maximum remix treatment. These include an adventurous, guitar-laden Portishead mix, a re-recording with an Italian folk band, a James Lavelle/UNKLE tripped-out dub mix and yet more sterling efforts from The Mad Professor. Add to that the previously rare Blacksmith mix od daydreaming from 1990 and you have yet another essential package.' –  **** Brad Beatnik, Record Mirror (Music Week), 4.3.95
Both them and their music – ever relevant.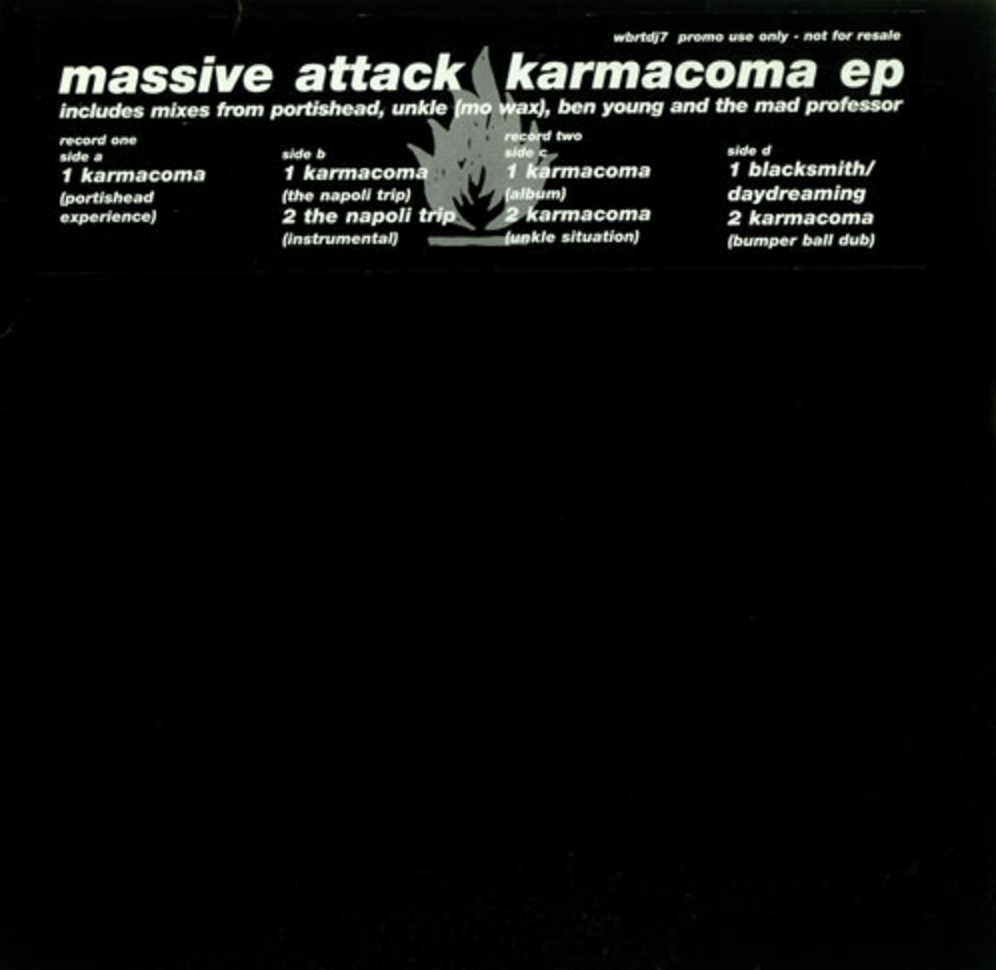 ---
44.04
DELPHIC – Doubt (Later With…) – 2009
A 'live with' version off that TV thing.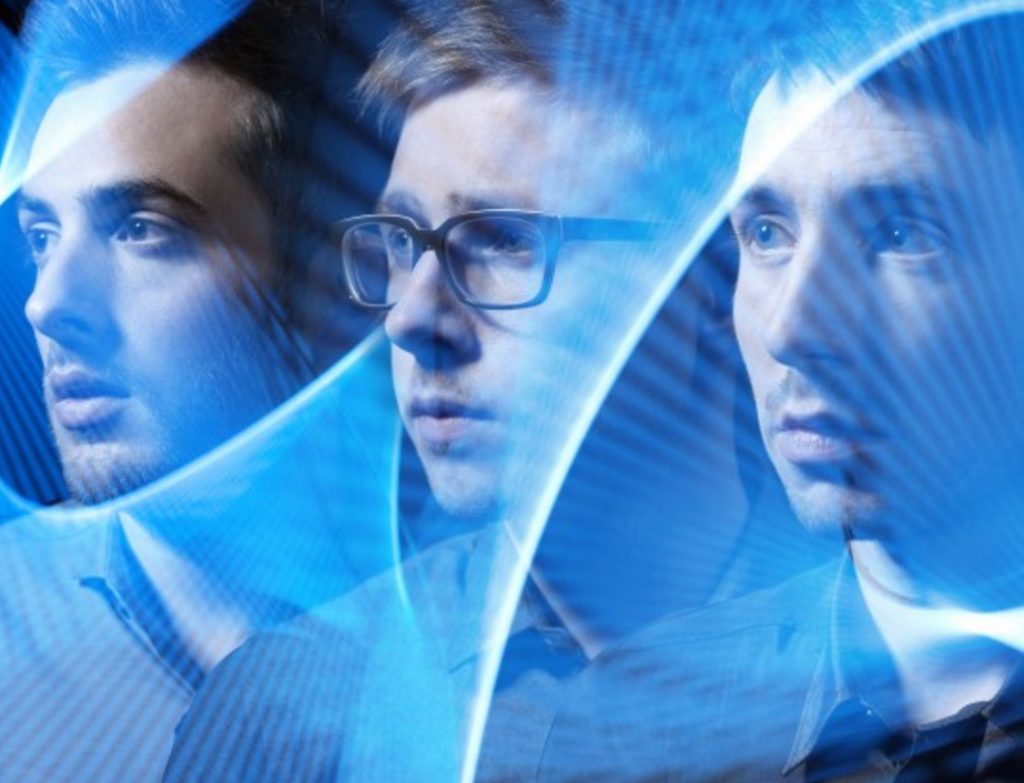 ---
47.56
LADYHAWKE – Manipulating Woman – Ladyhawke, LP – Modular Recordings – 2008
The vinyl version of this debut album by New Zealander, Pip Brown is likely to cost you a bit more now than it did back in 2008, usually a sign the artist is still doing something 'right'.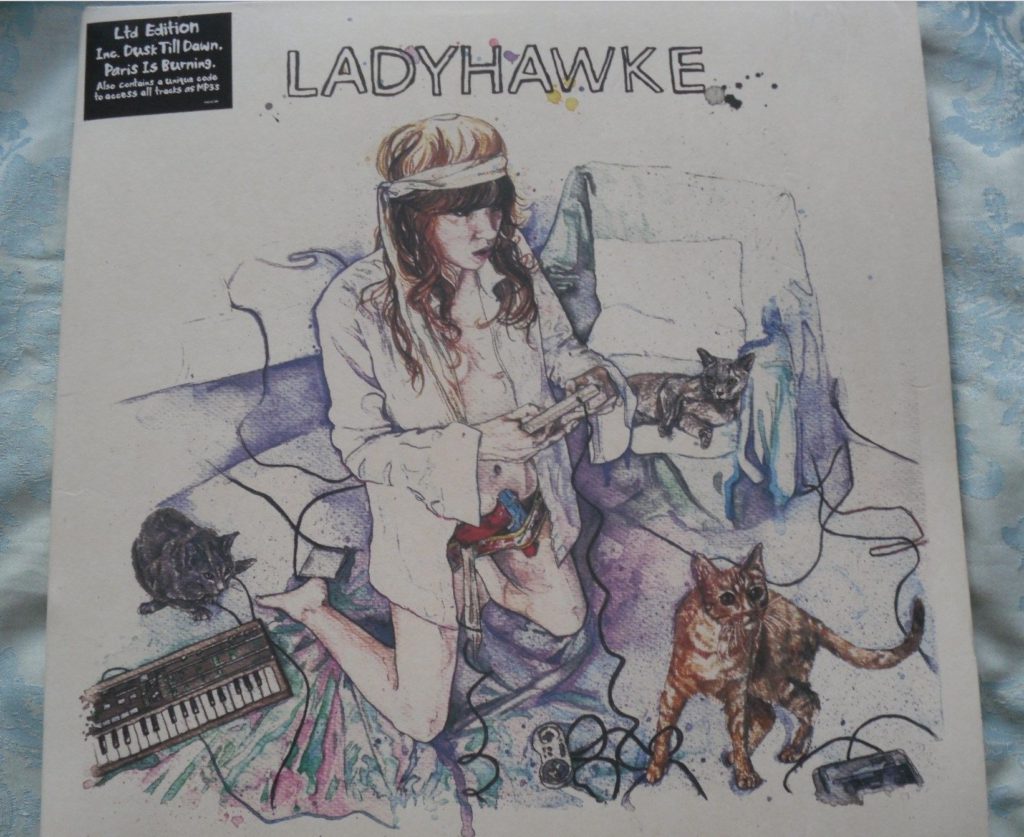 ---
51.27
LONELADY – Silvering – Hinterland, LP – Warp Records – 2015
If I look to 21 century artists giving me a thrill the way some did back in the late 70s/early 80s, Julie Campbell's output is up there at the top.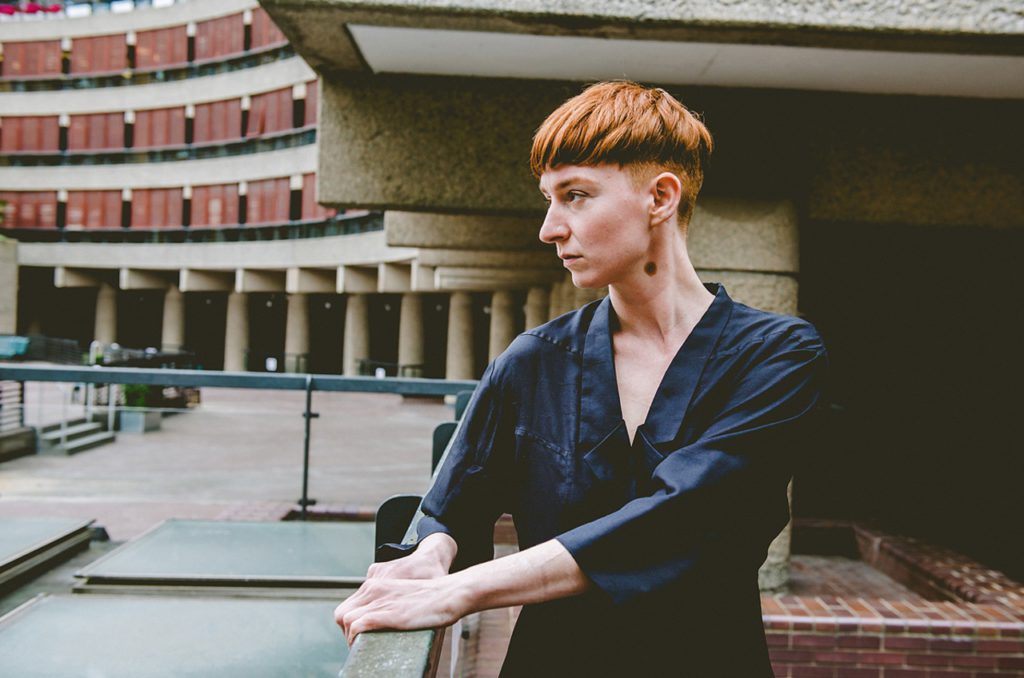 ---
57.35
DISCOUNT CHIEFS – Trumpets Will Blow – 7″ – Round Ear – 1981
Whoops!!! It's likely I only played this once or twice in our club back in the day (given the year the single surfaced, it had a lot of quality competition) but too late to change it, I've just realised this is the third track to date that's been mistakenly played twice on 41 Rooms. Note to self: Improve the filtering system. Seemingly Discount Chiefs' only ever release, it's not surprising this far forward in time it maybe stands out more these days.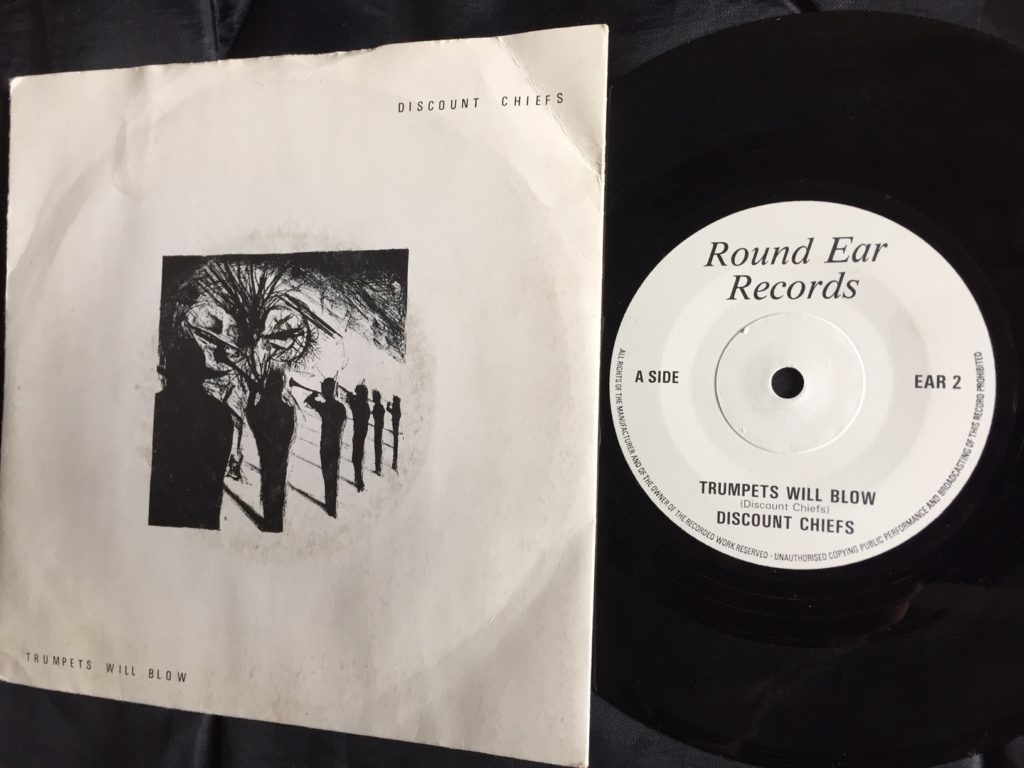 ---
59.54
BUNNYDRUMS – Little Room – 7″ b-side – Own Label – 1981
The flip (possibly) of the debut 7″ from this Philadelphia band.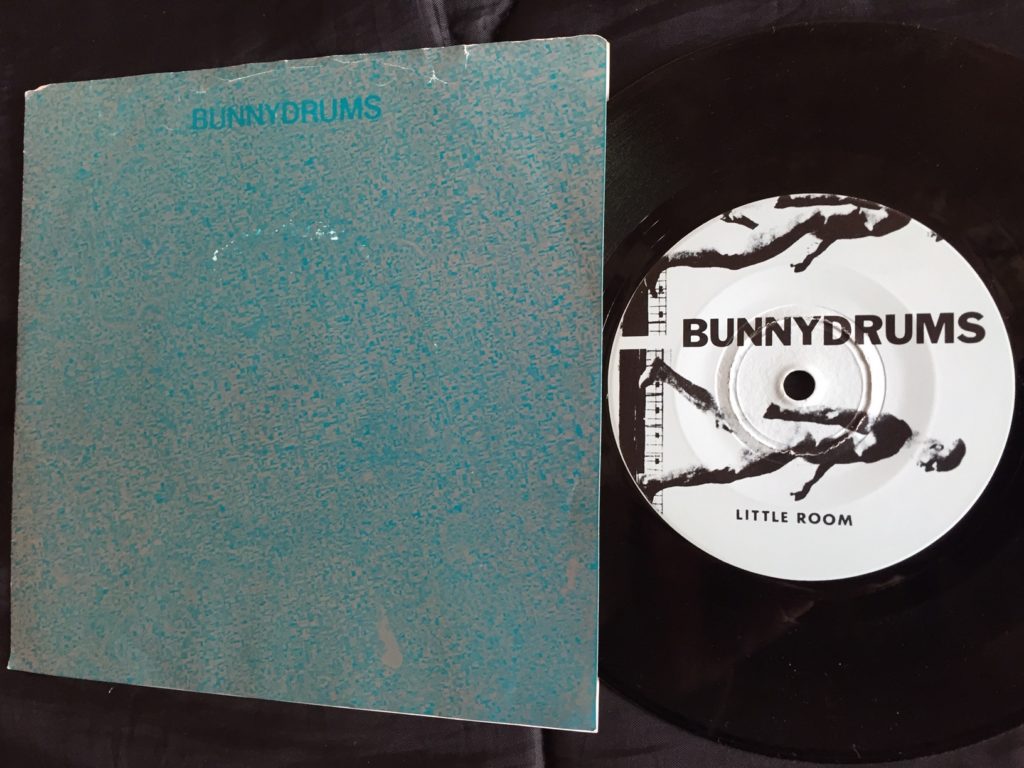 ---
01.02.55
PERE UBU – The Modern Dance – 7″ – Hearthan – 1977
I'll own up. This took years to grow on me.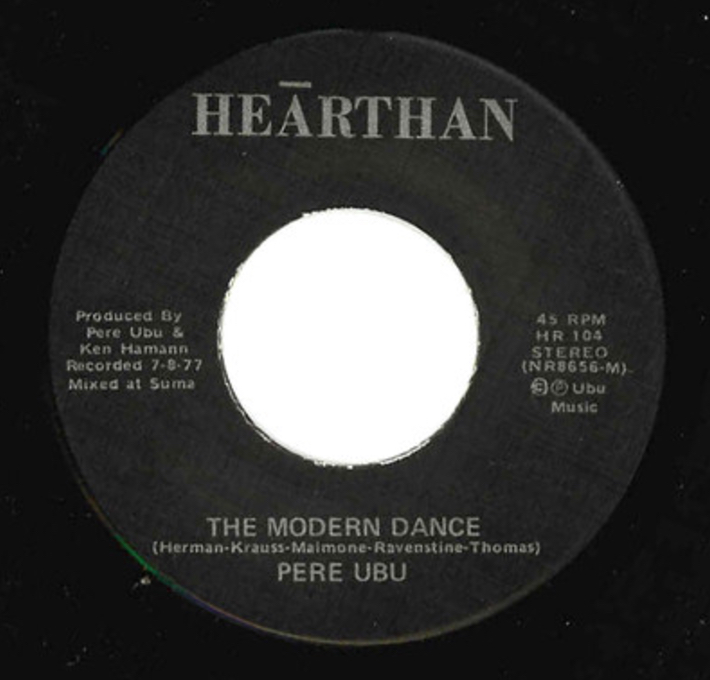 ---
01.06.23
LAIKA – Falling Down – Wherever I Am I Am What Is Missing, LP – Too Pure – 2003
Sonically sumptuous.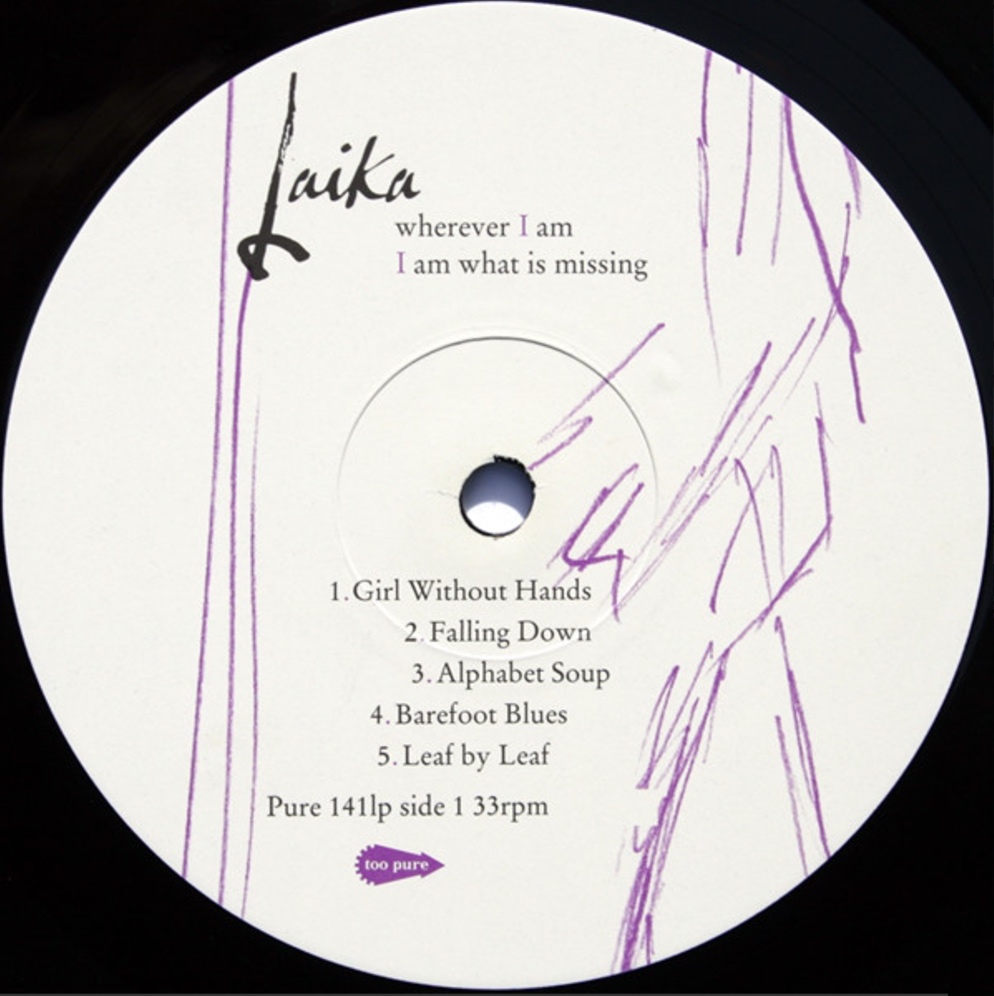 ---
01.10.34
LUCKY PEOPLE CENTER – Body Shake – 12″ b-side – Radium 226.05 – 1991
Sweden getting on it. A mighty lost 12″, it's another of those that I needed to rescue from an unloved eternity in the cheap racks. I have three copies.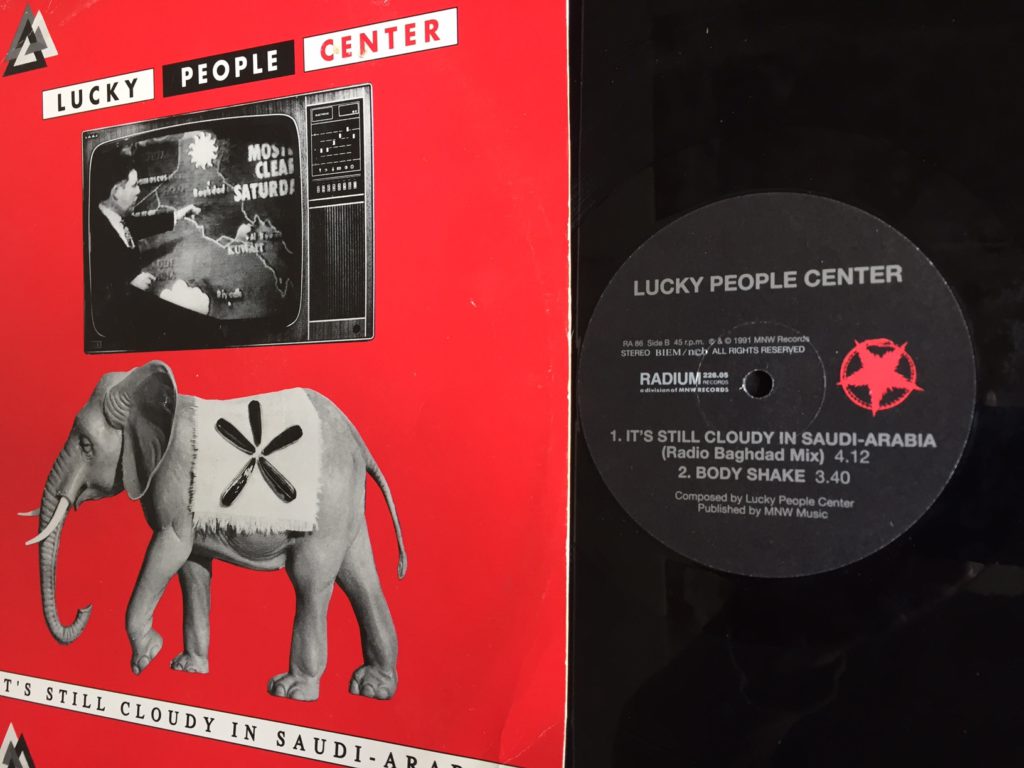 ---
01.13.54
MAYBESHEWILL – Critical Distance – 7″ – Function Records – 2011
It was too late to correct (before upload) that I got the title wrong (I had 'dance' on my brain from Pere Ubu, maybe) and also too late to switch the running order, as this is the first time in 41 Rooms history-to-date that I've realised a playlist reworking should have been in order. This should have followed the Laika track. Post rock, math rock, etc etc.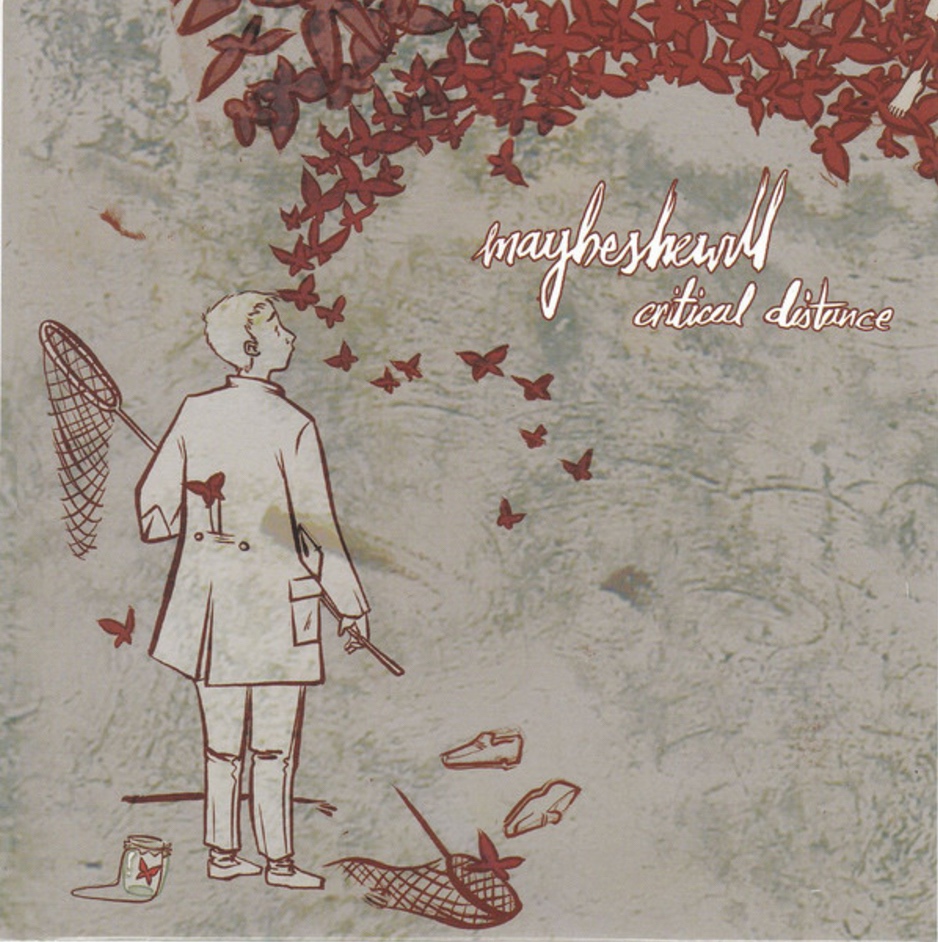 ---
01.17.58
RICHENEL – L'Esclave Endormi (Group Mix) – 12″ – Megadisc – 1985
I heard this a few years back, and it's streaks ahead of some of the other material I've since heard from him… which can be absolute pants. Mind you, there's even a dreadful mimed TV performance of this tune on Youtube where he did his best to sink the song's worth. There's performance… and then there's performance. Wonderful voice, though. And you can see why it pricked up the ears of Ivo at 4AD.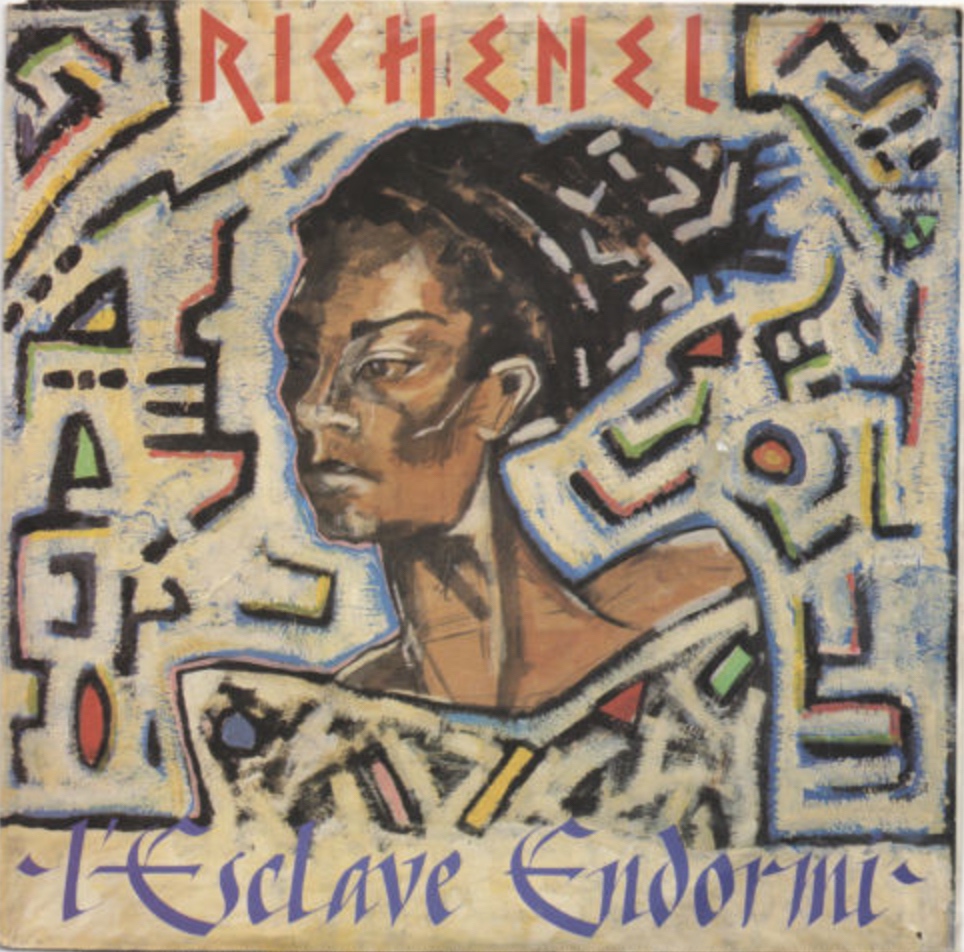 ---
01.24.24
THE ORIGINALS – There's A Place We'd Like To Know * – Portrait Of The Originals, LP – Soul – 1970
Do I love this… yes I do. So much so, I 'tweaked' the ending.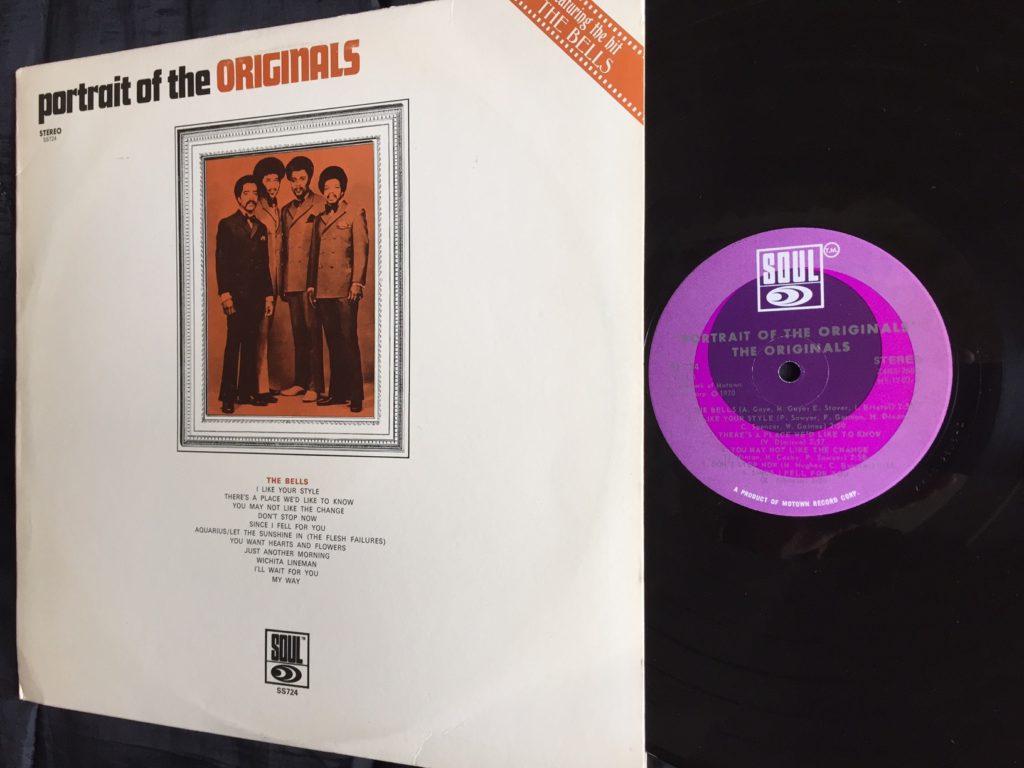 ---
01.27.21
SNOOZE – Quiet Alone – 12″ – SSR Records – 2000
Jazz d&b… even though (yet again) I don't do jazz.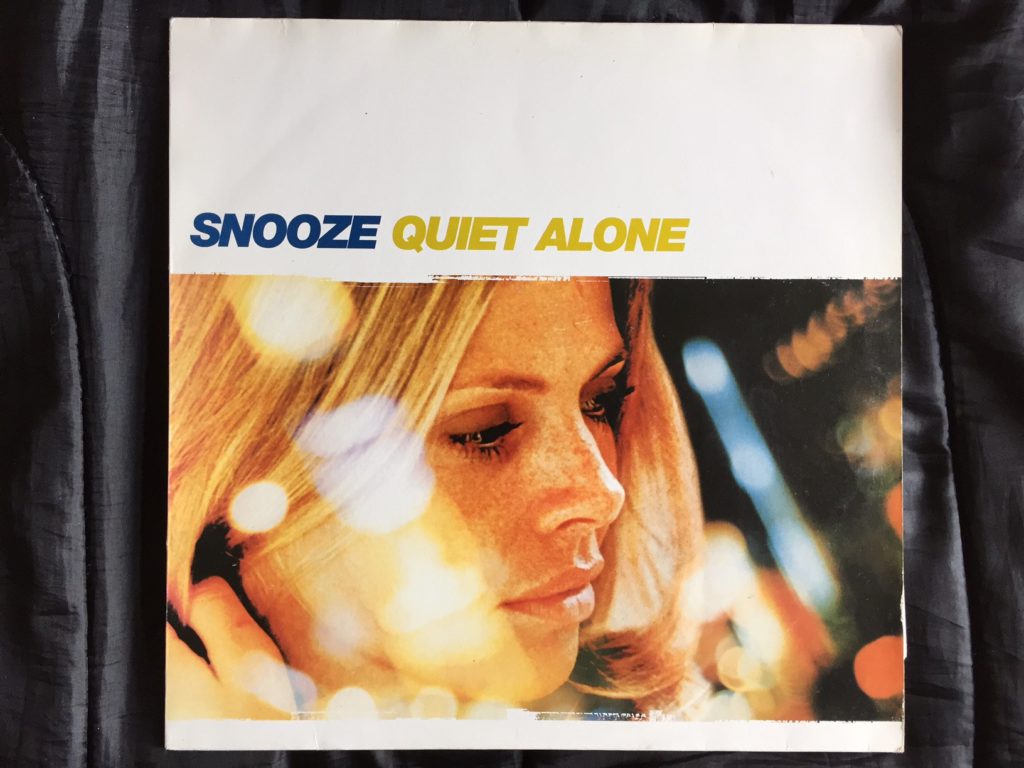 ---
01.33.23
CHILL E.B. – My Time To Climb – 12″ – Alternative Tentacles – 1994
Phat, fat beats and brass. Jello Biafra's label so, no doubt, it had to pass some scrutiny.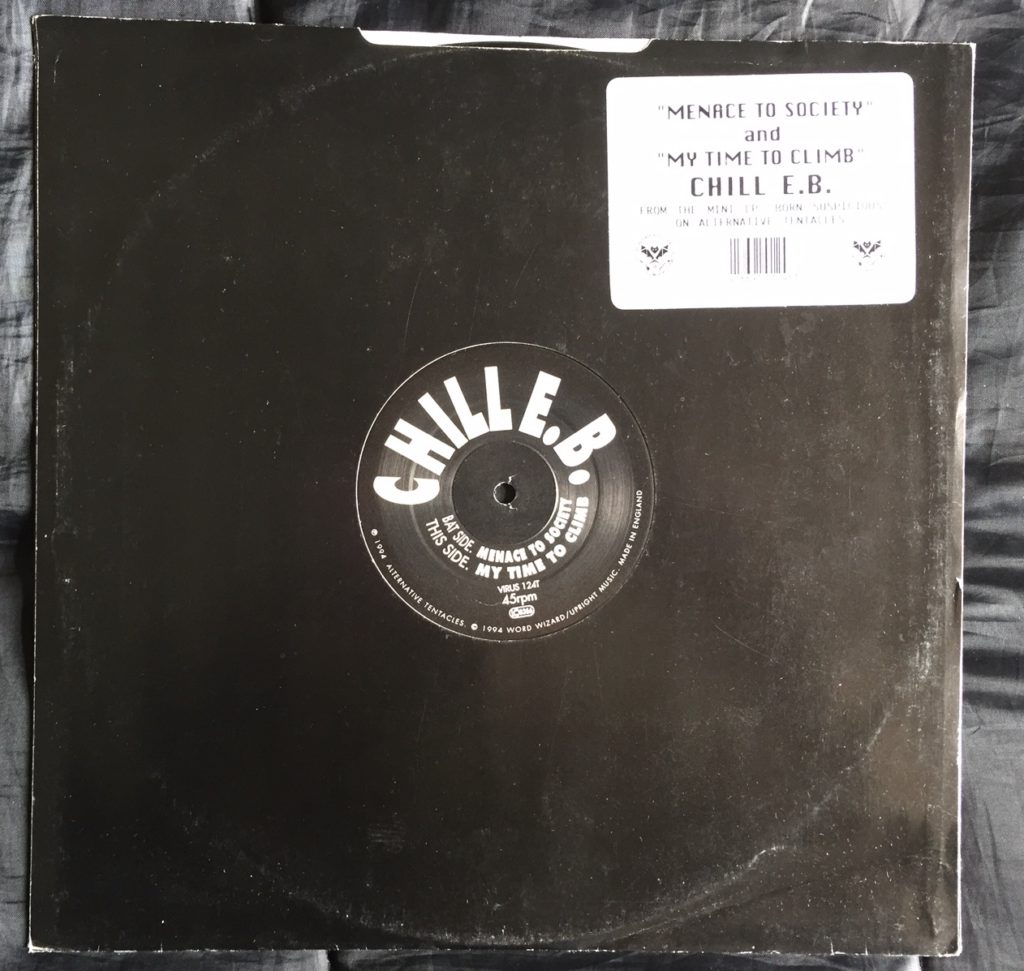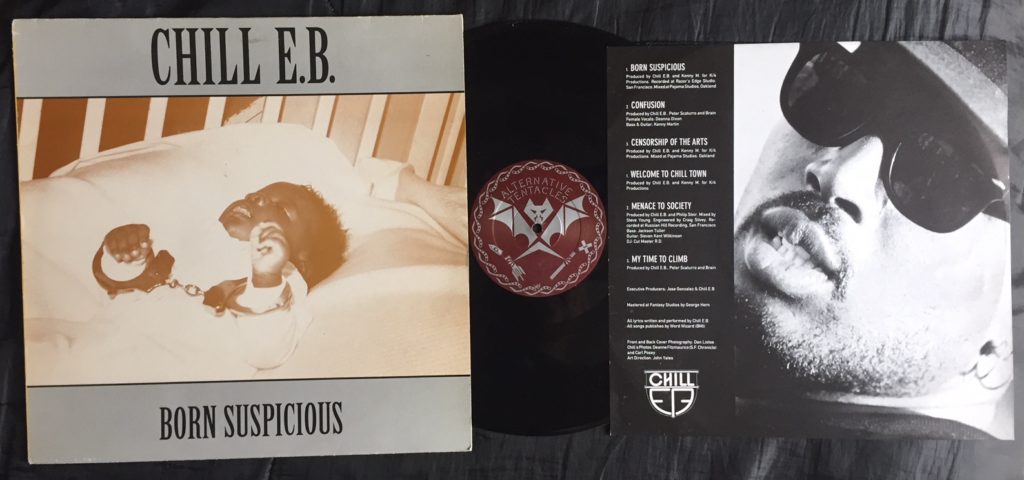 ---
01.36.44
LIMBOMANIACS – Shake It (Jungle Butt Mix) – 12″ – In-Effect – 1991
Lyrically dubious but I'm hoping there was a tongue firmly in a cheek or two here. One rocking sound, though.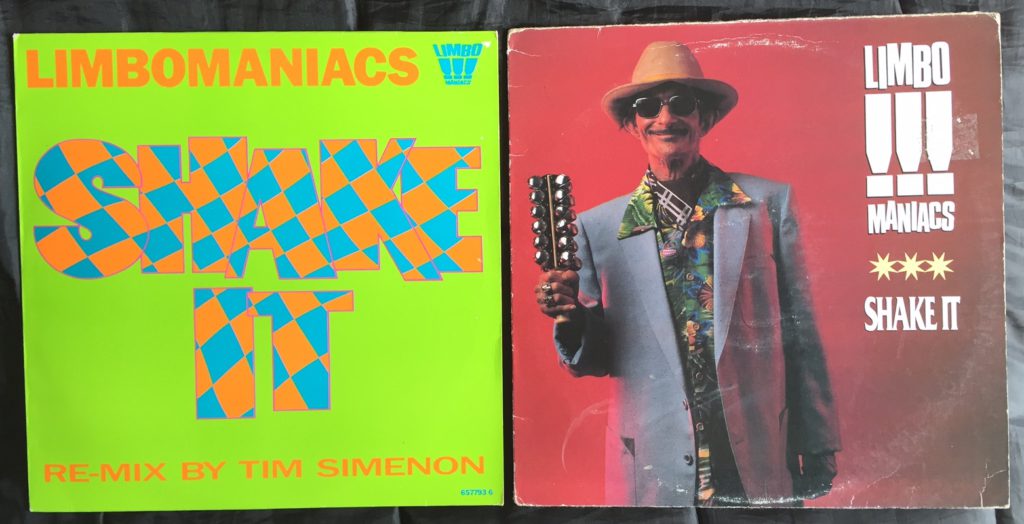 ---
01.41.07
BLADE – Mind Of An Ordinary Citizen – 12″ – 691 Influential – 1991
Back to the 'conscious' hip-hop arena. Having bought my white label 12″ for £2 I sold it for £20 in the early to mid nineties but could now buy it or the stock copy back for a third of that. Ignoring the vagaries and foibles of the record collecting world, when I've finally got my vinyl collection scaled down (and most definitely not up) to those pieces of plastic I really want to still own at my 'time of leaving', this 12″ will be in there.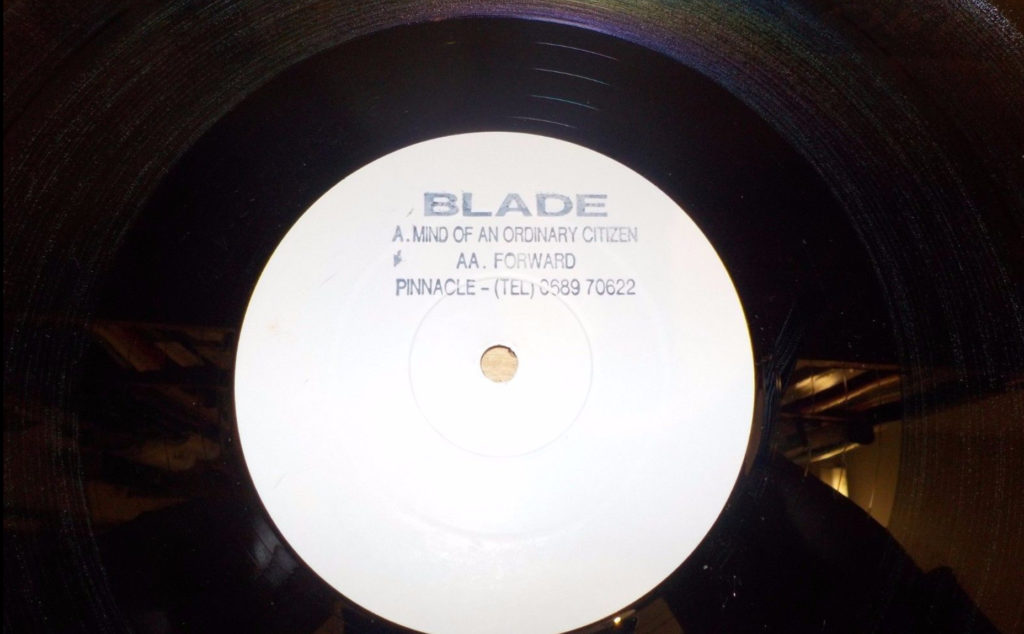 ---
01.45.17
AGE OF CHANCE – This Is Crush Collision – One Thousand Years Of Trouble, LP – Virgin – 1987
Leeds-based electronic post punkers/hip hopp'ers… and a thumping sound. 'Leeds… Detroit… Berlin… New York… ' – a line you're not likely to hear in any other song.
---
01.49.28
BONOBO (feat BAJKA) – Days To Come – Days To Come, 2LP – Ninja Tune – 2006
Bajka alert! A voice so suited to the whole acid/soul jazz influenced, electronic, world beats field. Class, class, class.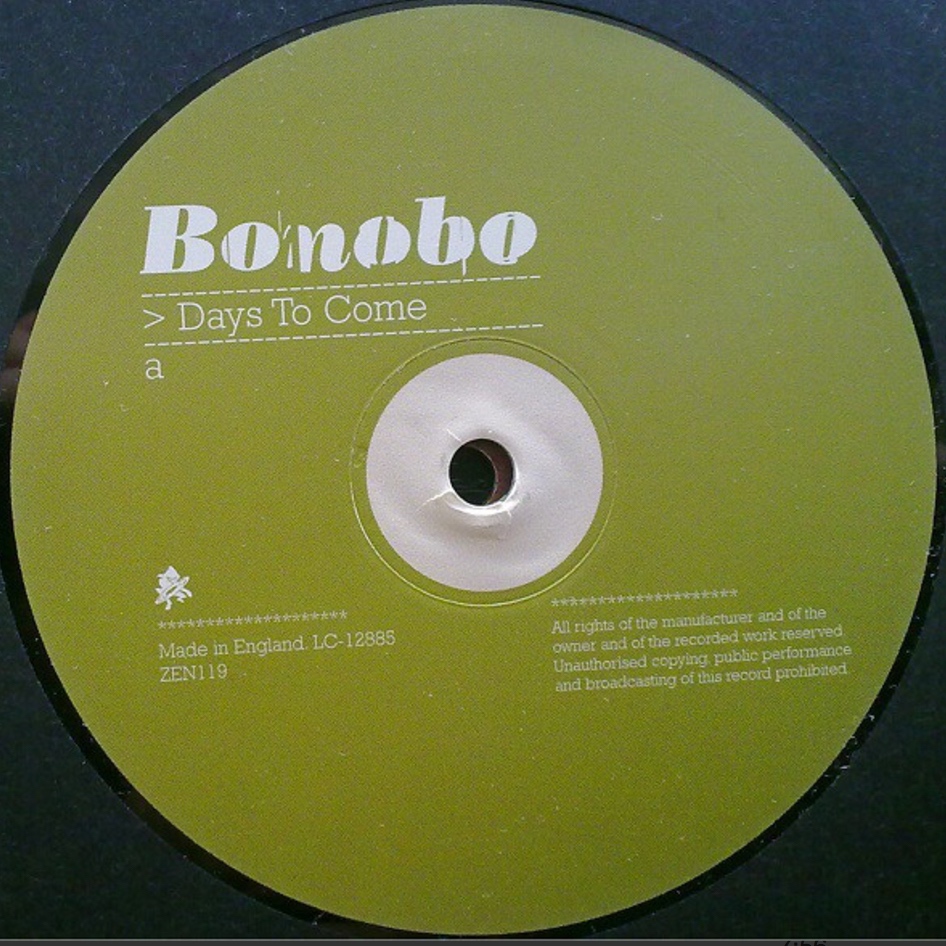 ---
01.52.56
KEITH CHRISTMAS – Forest And The Shore – Pigmy, LP – B & C Records – 1971
From the year I first started buying records with a vengeance, I didn't hear this until 35 plus years later. Sounding like it was fearful of the times it was then in, it sounds about right just now in June 2017.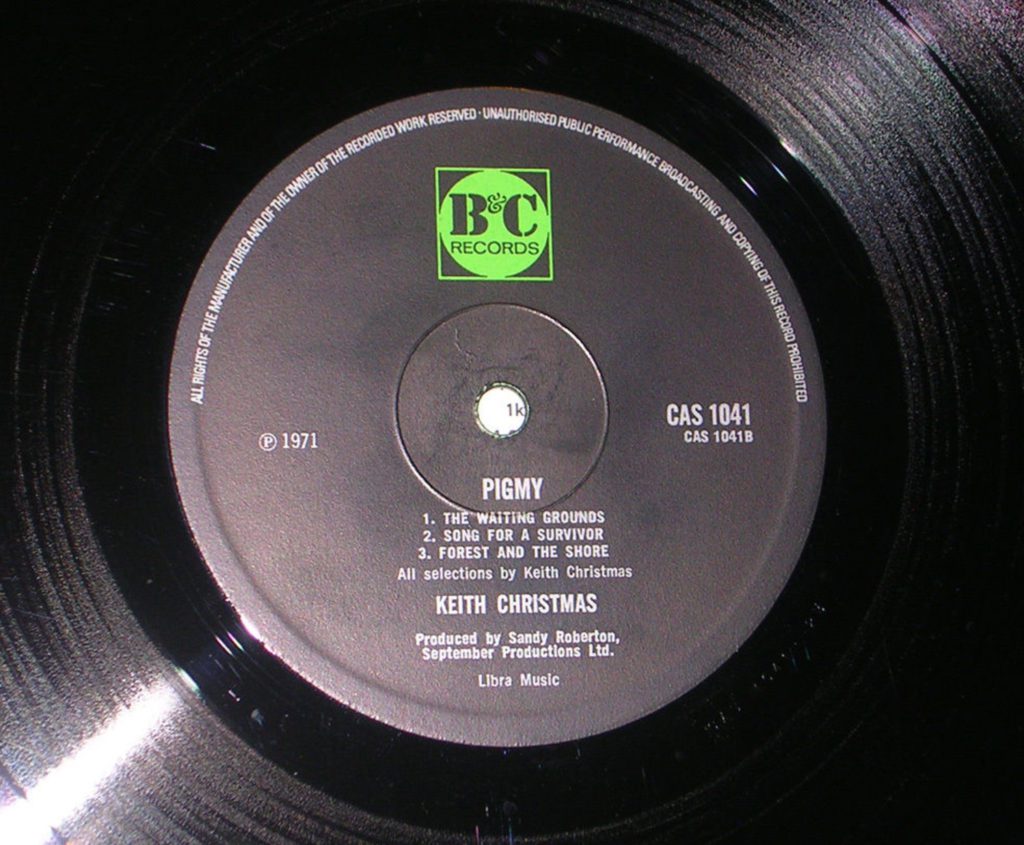 ---
Back in London for twelve days. Record shops, catching up with friends… and I choose the second hottest June day in London on record to zoom around on tubes and buses. The top of the No. 43 shunting its way down the Holloway Road was not a great place to be at 5.30 on June 21.
Dec….