PLAYLIST 88 uploaded Feb 7, 2021
and is 72% vinyl friendly! Not bad… which actually translates to 'equal worst ever'. All vinyl in the first half, but it then goes a bit haywire.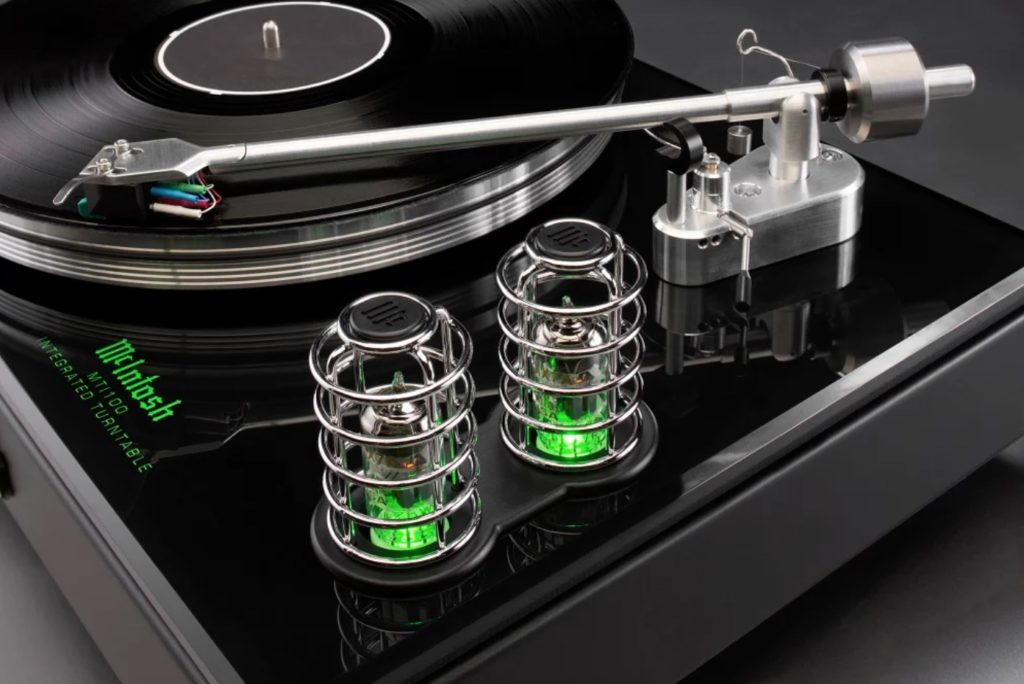 The McIntosh MTI100. Hi end 'all-in-one, just-add-speakers' stuff. Seven grands worth of nicely soft glowing green, from the company that blasted out the sound at that there Woodstock festival.
---
Any track marked * has been given either a tiny or a slightly larger 41 Rooms 'tweak'/edit/chop… and apologies, one or two tracks are a bit sonically challenged.
---
Lyric of Playlist 88…
Weller just edges the Atrocity Exhibition – for today, anyway. Tomorrow it could be different and it takes a little reality check to beat Curtis' world in the lyrics stakes here.
---
00.00
(Intro) THE FLAMINGOS – Stars (Edit) – Unreleased demo – 1983 Episode #1 for info.
---
00.41
NEW ORDER – Chosen Time – Movement, LP – Factory – 1981
Moody and driven and known affectionately to early fans by its working title of Death Rattle, this track also becomes (and I had to check) the eighth and last from Movement – and therefore the first album in its entirety – to feature on 41Rooms. If not a nailed on definite, it was always likely to be a front runner but depending on which way the wind is blowing every month I thought it could have been pipped by one or two others. Then again, there's a reasonable chance it could end up being the only album to achieve 'total' status here. Re Chosen Time, search out (in the usual places) a great live version captured on film at New York's Ukrainian National Hall in Nov, '81.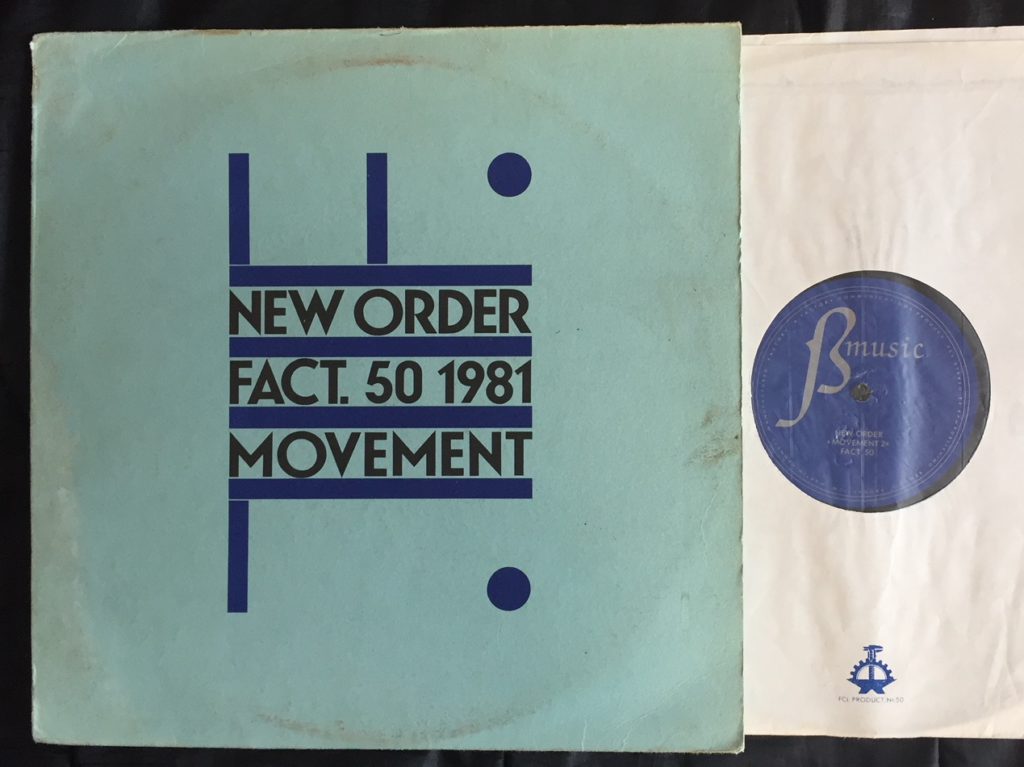 ---
04.39
CLOWN – Clown (Κλόουν) – Creep Records – 1983
A 7″ out of Greece and the band's only ever release. Demand (or maybe more so 'notoriety'?) warranted a 400 run re-release in 2012. My copy (#305) here reporting for duty.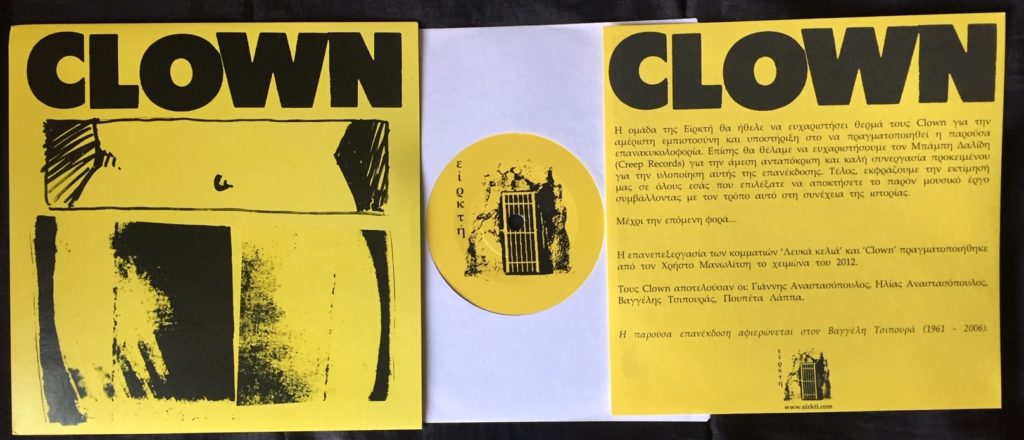 ---
08.19
TV21 – Waiting For The Drop – A Thin Red Line, LP – Deram – 1981
With a tinge of the Teardrop Explodes about them. I definitely gave this a few spins at Winkles in the early ('81) days of our club nights.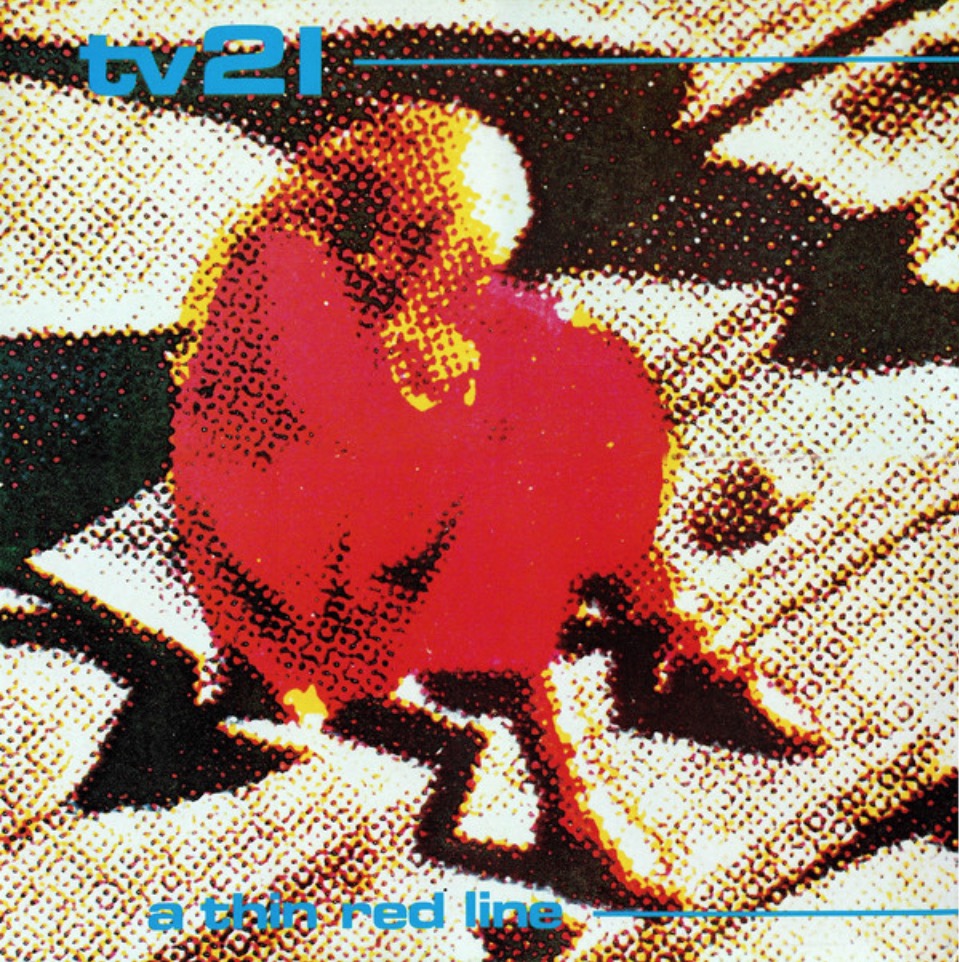 ---
11.25
HÜSKER DÜ – Makes No Sense At All – 7″ – SST Records – 1985
Bob Mould firing up a fine sound, even if the intro has always driven me nuts… and not in a good way.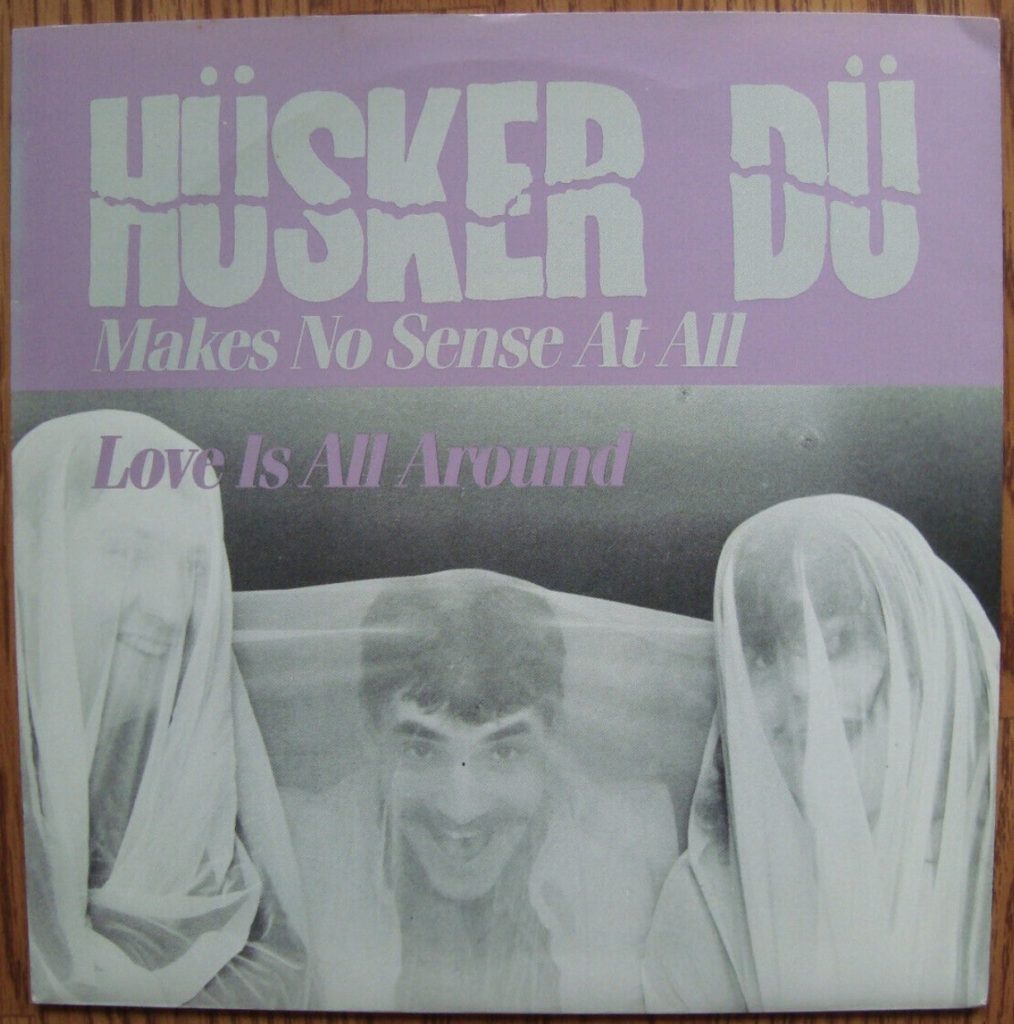 ---
13.49
GNAG OF FOUR – Return The Gift – The Peel Sessions Album, LP – Strange Fruit – 1990
From Jan '79 and the first of three sessions the band did for John Peel. Can you hear us, Alan J? RIP.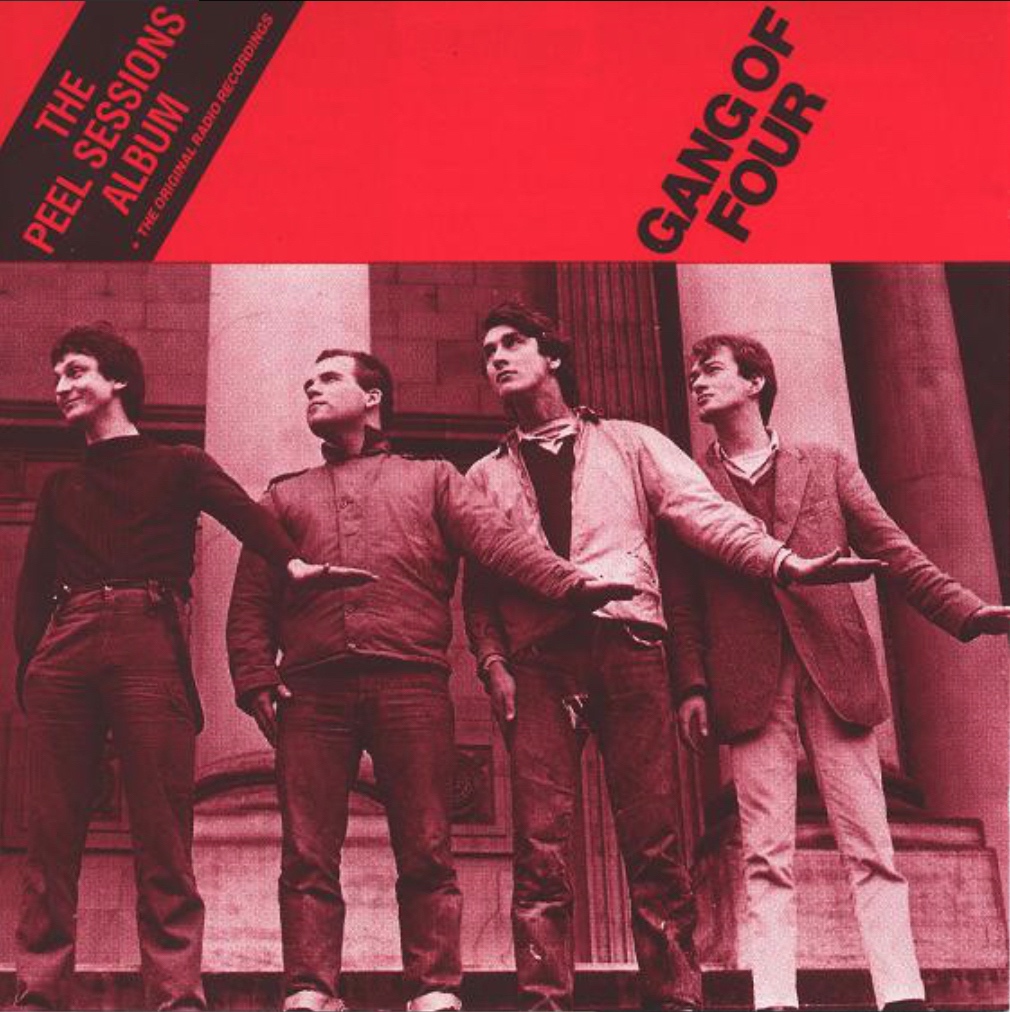 ---
16.46
SPIZZENERGI – Soldier Soldier – 7″ – Rough Trade – 1979
Their debut single and standing up remarkably well after all these years. Spizzenergi was, by my calculation, the second of a number of 'spizz'-related monikers the young Kenneth Spiers and Pete Petrol used.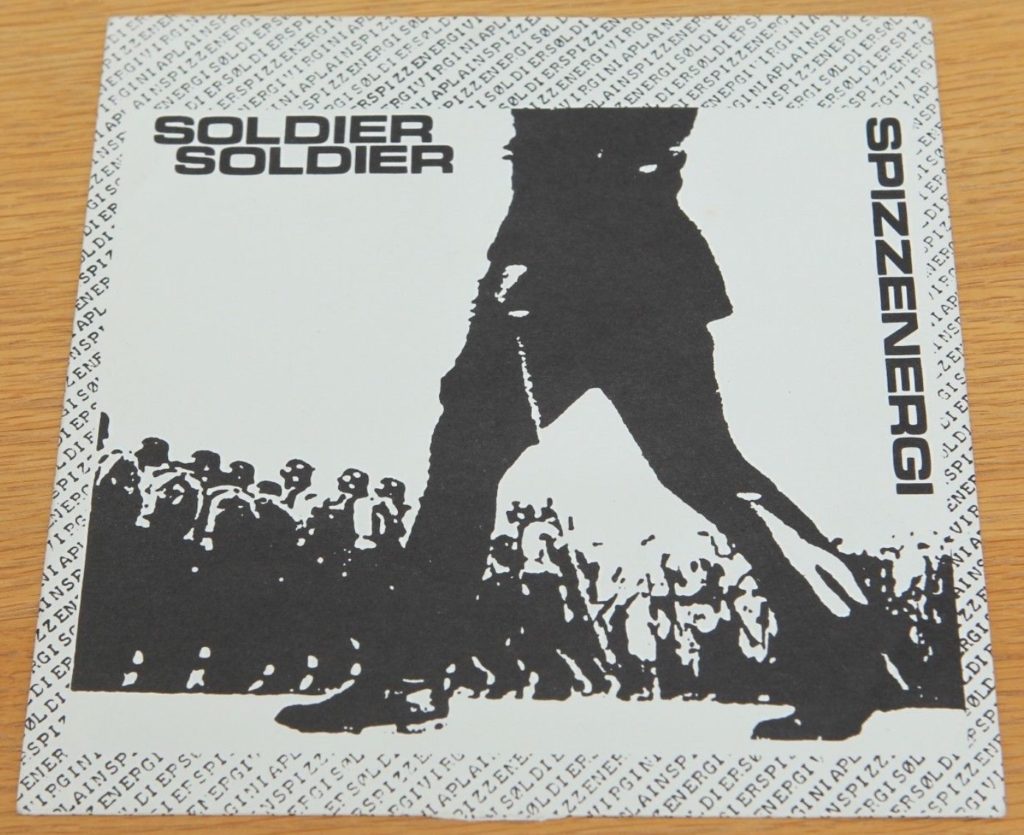 Petrol and his guitar would later turn up on the majestic Repetition 7″ double-header, A Still Reflex/Fade Out and that might account for Spizz being (below) on the bill at a Repetition gig at Heaven, London: July 13, '81 – the only time I saw him live.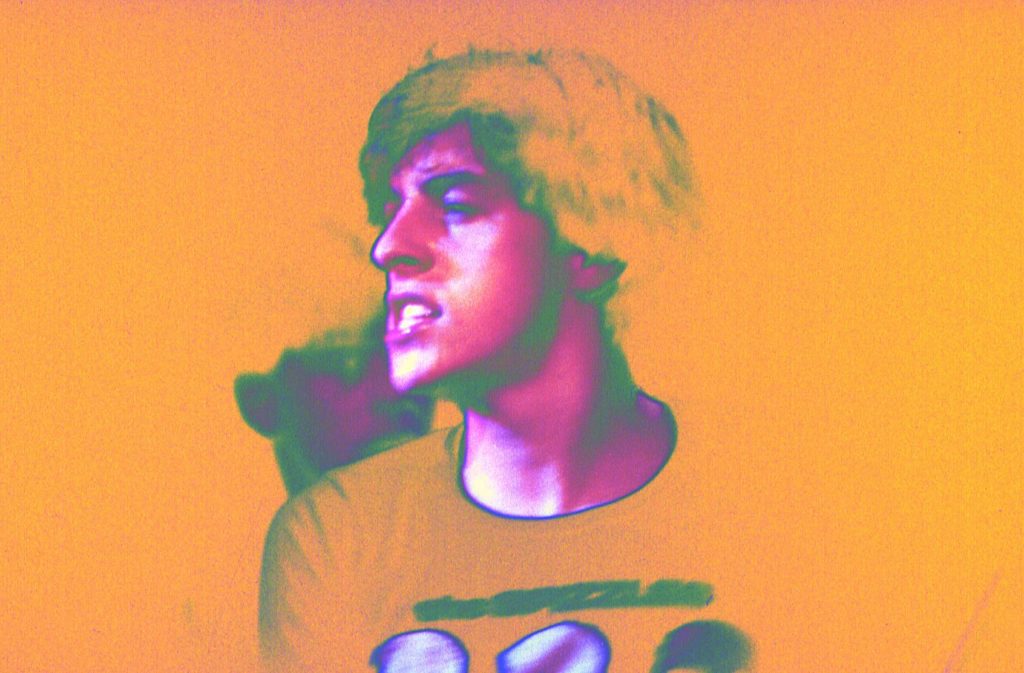 Photo credit/copyright: Dec Hickey.
---
20.29
X-MAL DEUTSCHLAND – Incubus Succubus – 12″ – Zick Zack – 1982
This used to go down well with some of the 'goth' crew at Winkles.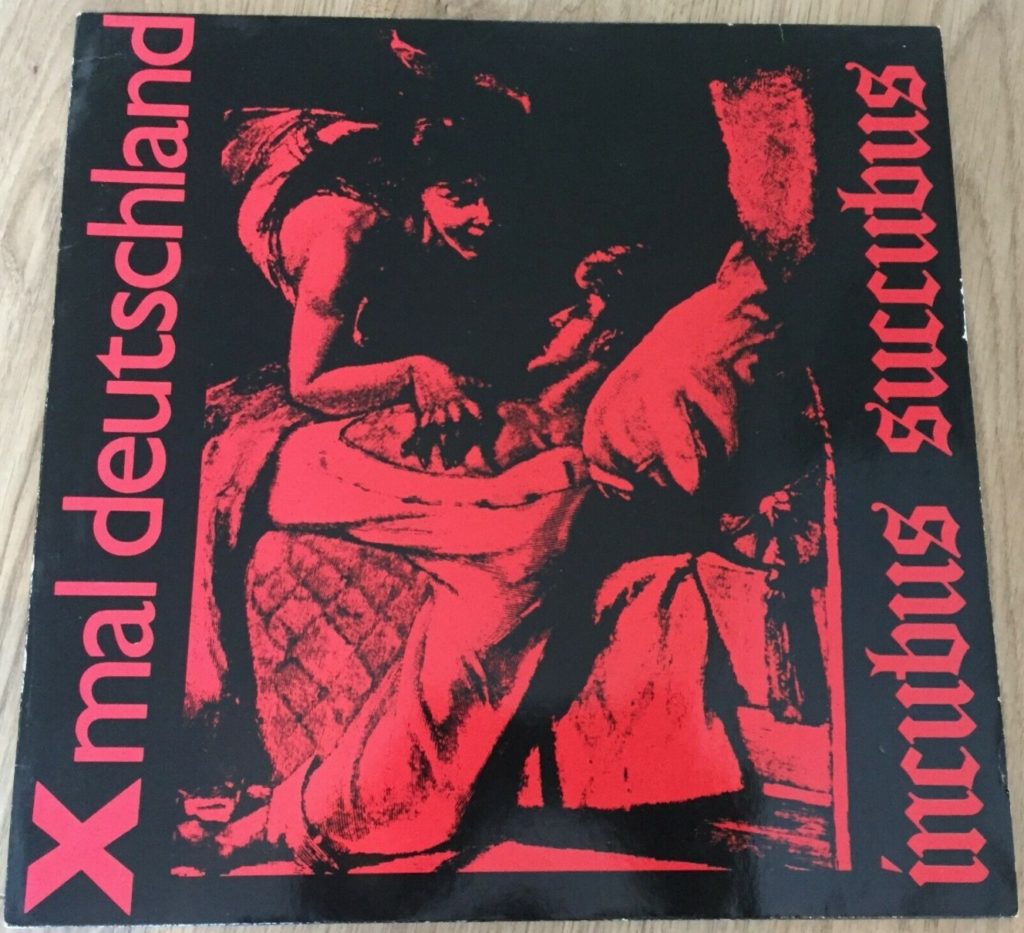 ---
25.19
BLOC PARTY – The Prayer – 2×7″ – Wichita – 2007
I should have checked out more of these boys output than I have. Must do better…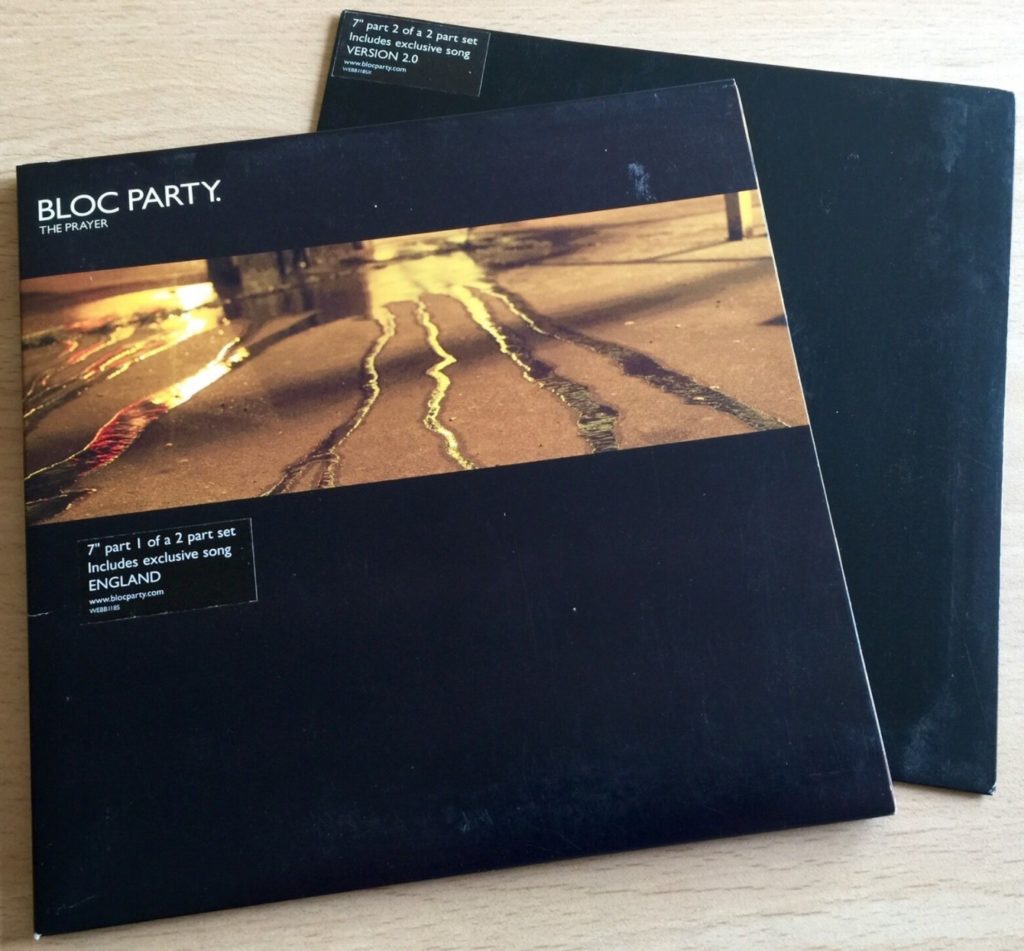 ---
28.52
BREAKBEAT ERA – Animal Machine – Ultra-Obscene, 2LP – XL Recordings – 1999
From one of less than a dozen albums (other than New Order's Movement) that could remotely appear on 41 Rooms in their entirety. I've said it elsewhere re Breakbeat Era – a 'proper' 21st century sound… apart from the 'actually made in 1999' bit, of course.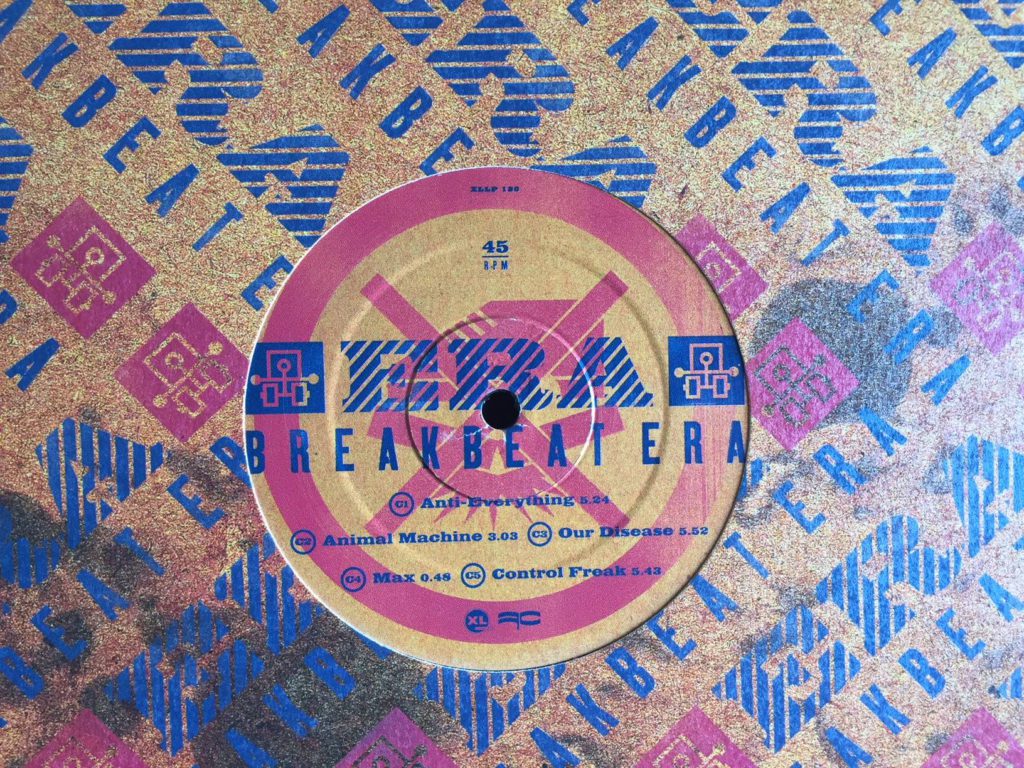 ---
31.35
JETHRO TULL – Love Story – 7″ – Island – 1968
I lapped up Tull singles and a handful of their albums for a good part of the seventies and Ian Anderson has a very neat 'story telling' voice. I saw them live only the once though, at the Hammersmith Odeon, in May '78. Apart from a giant inflatable being bounced around the hall (or was that Fleetwood Mac another night?) and the fact I went with Marie Sheen (Hi Marie!) and my sis, Yvonne – the latter's ticket a birthday present from me, she now tells me, I remember zero. 'Great' said the diary, so I'll trust that.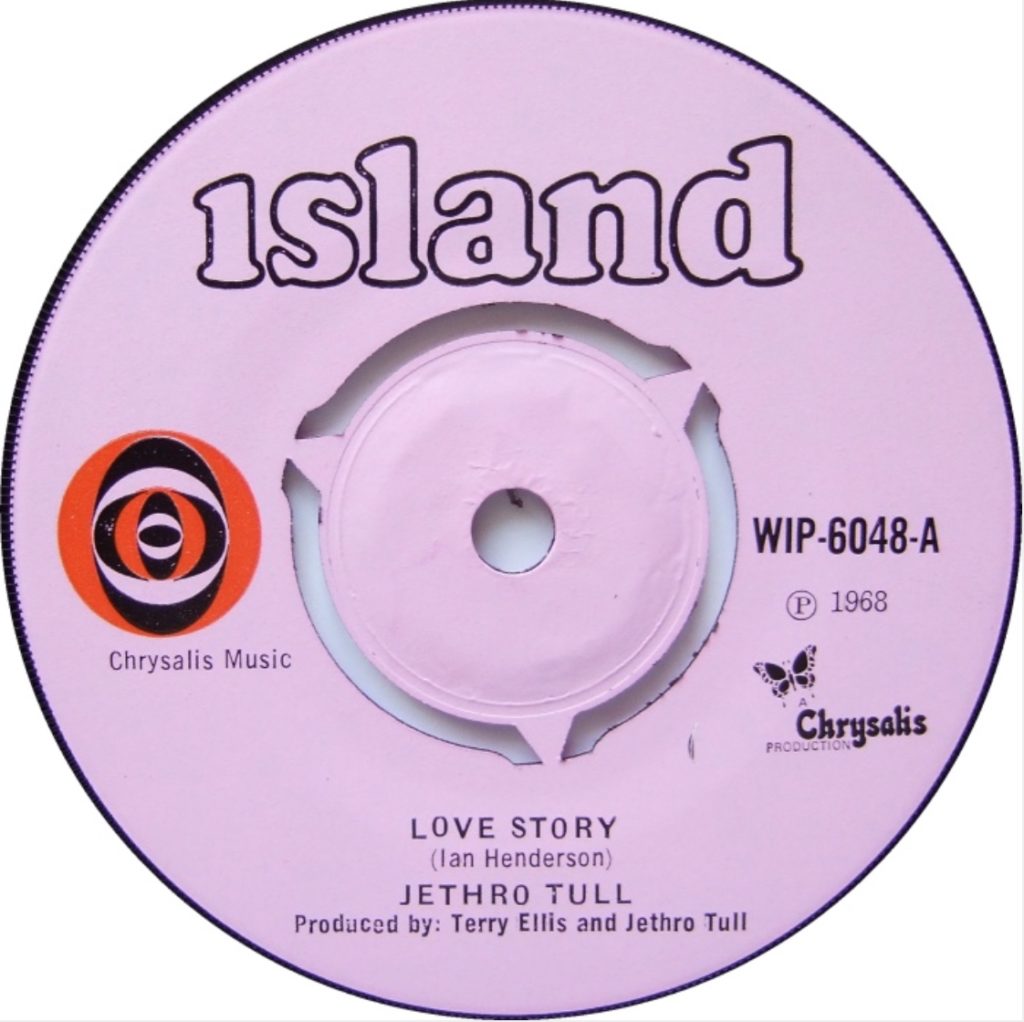 ---
34.17
SYD ARTHUR – Ode – Summer Is Leaving Me Behind (Amorphous Androgynous Remix) – A Monstrous Psychedelic Bubble (Remixes By The Amorphous Androgynous), LP – Monstrous Bubble Records – 2014
The modern day 'Canterbury sound' taken on a complete trip to… wherever. As with most of AA's workouts… Epic! So, a big shout out to their Bedford-reared half, Garry Cobain.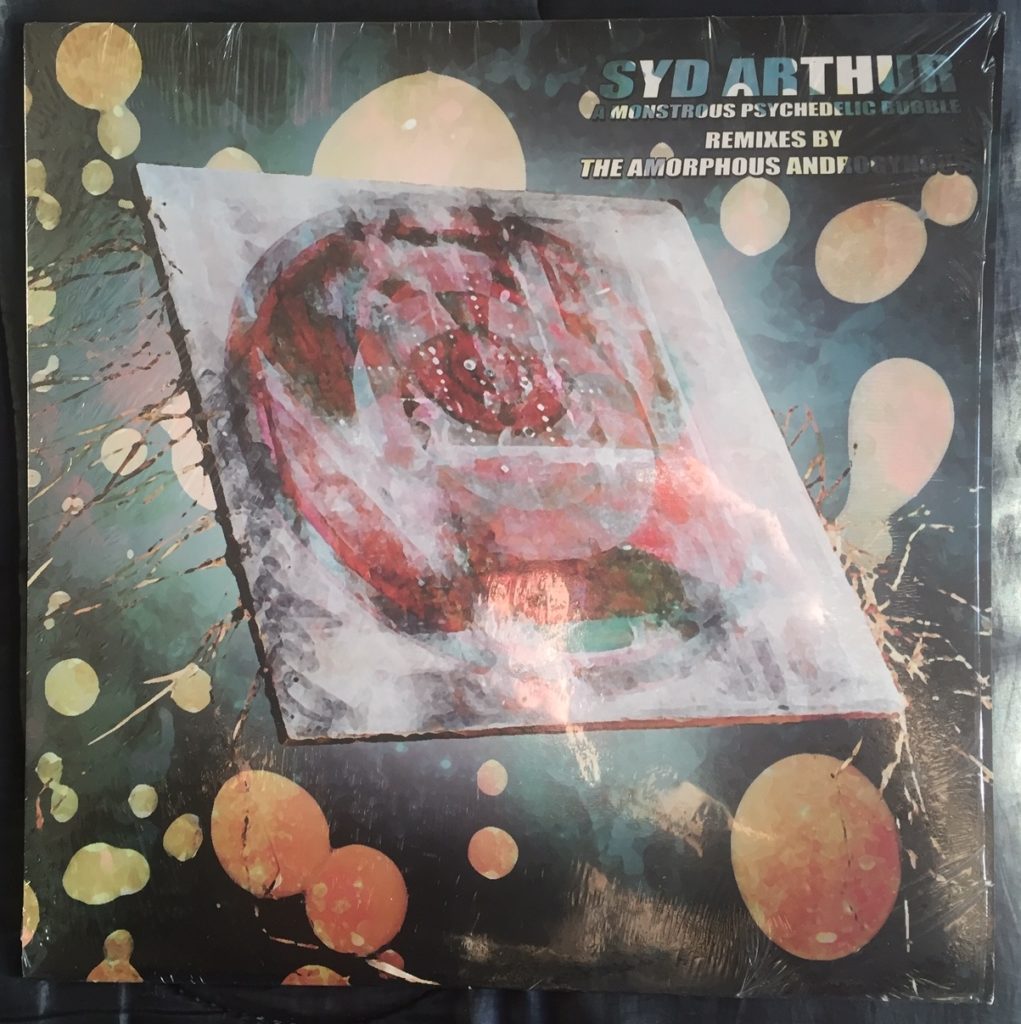 ---
38.15
THE GRODECK WHIPPERJENNY – Wonder If – The Grodeck Whipperjenny, LP – People – 1970
The album was the brainchild of David Matthews, a young arranger-musician whose then limited professional experience also found him as maybe an unlikely bandleader to the Godfather of Soul, James Brown, whereby he also produced Brown's psychedelic album, Sho Is Funky Down Here. Both albums were re-released for Record Store Day 2019.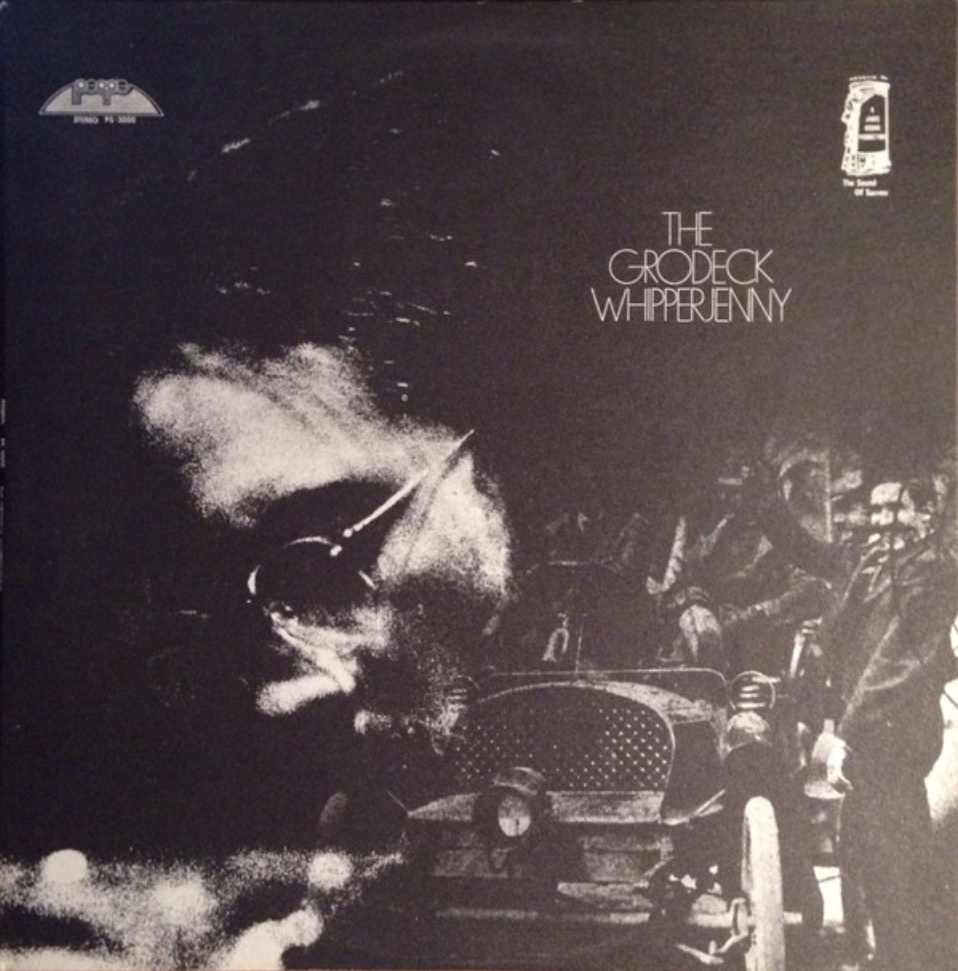 ---
41.06
VELLY JOONAS – Stopp, Seisku Aeg! – 7″ – Frotee – 2015
Not the first 41 Rooms' entry from Estonia! Unlike the Clown recording earlier (out of Greece and re-released after nearly thirty years) this 1983 recording took even longer to just debut, via a 7″ in 2015. Regularly repressed since, WikiP may have Velly down as 'Soul' but here she's more pop/soul/reggae… though not as we westerners knew it… or maybe we did… about a decade earlier. Cute, even though the 'valge-valge-valge' vocal snippet is a bit of chuckler.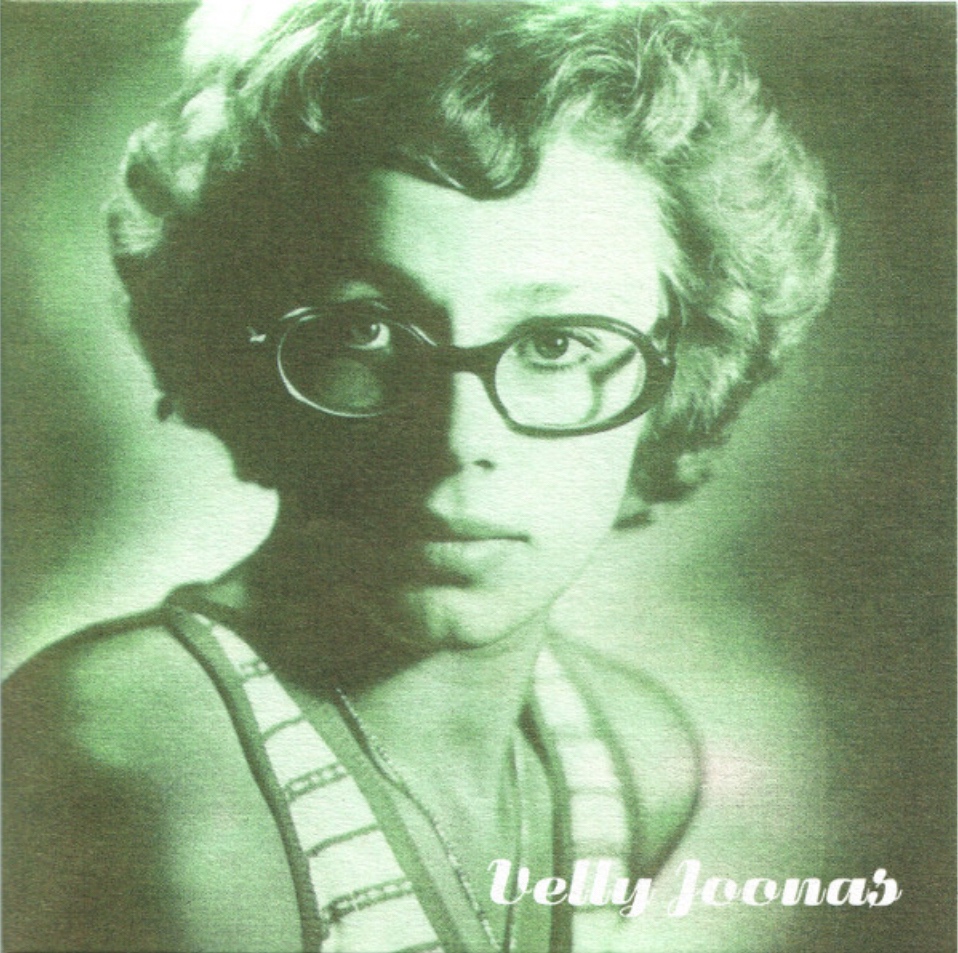 ---
45.11
DAYJAH and THE DISCIPLES – Human Pollution – 10″ – Third Eye Music – 1996
I saw a copy of this in Reckless in London's Soho for £20 about five years ago and stupidly left it.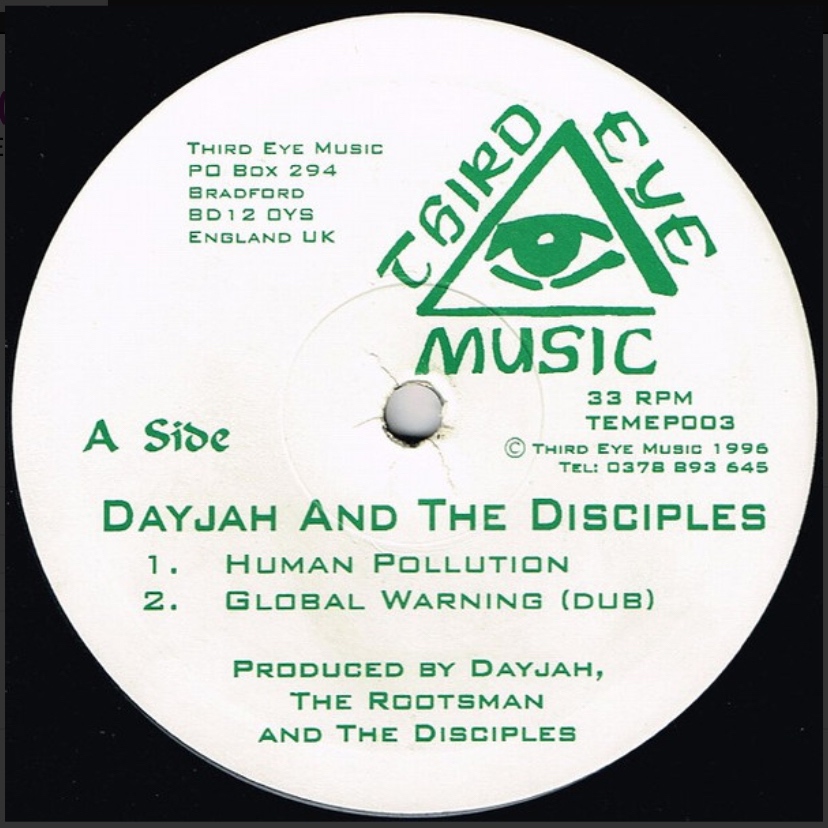 ---
48.57
BLACK UHURU – Bling Bling Party – Various: Royal Ragga, 2CD only – Wagram Music – 2004
As far as I can see, the above was the only place to catch this twist on Party Next Door, a single from the Michael Rose-led and mega successful, Anthem album, mid '80s Black Uhuru era.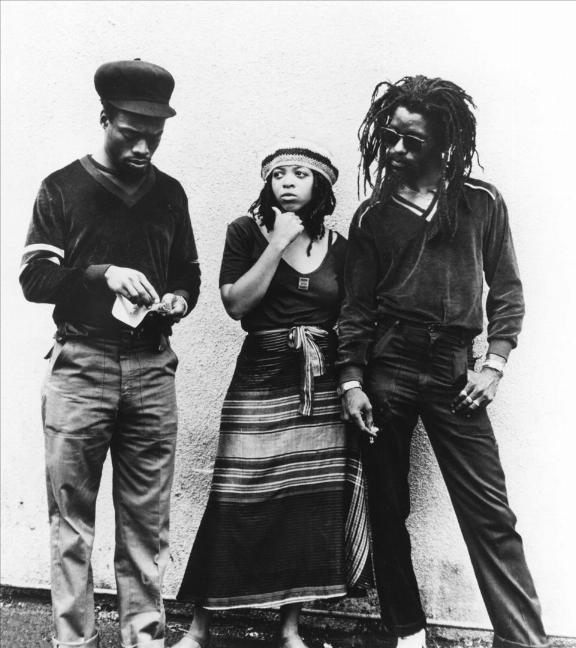 ---
52.14
KELLY ROWLAND – Work (Freemasons Remix) * – CD single only * – Music World Music/Columbia – 2007
* Unless you track down a white label bootleg 12″, that is.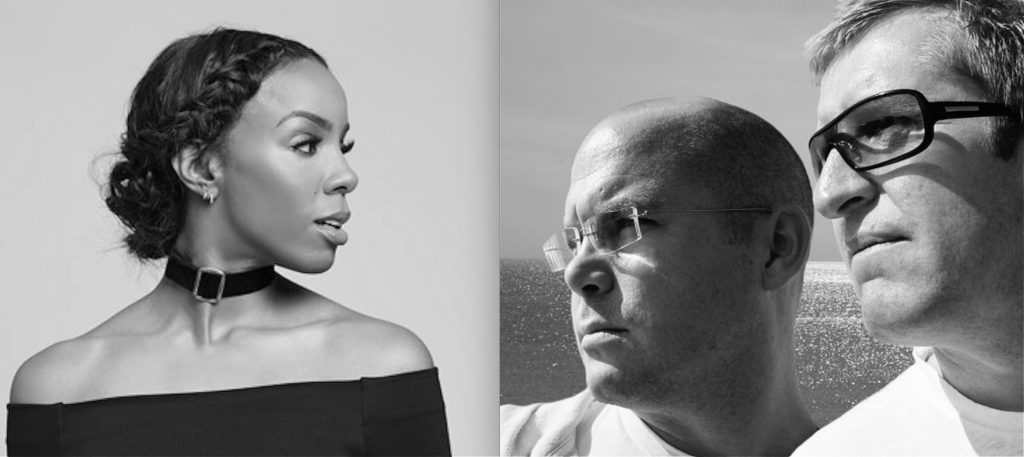 ---
55.41
GANZHEIT – Harmony – 12″ b-side – Ediesta Records – 1986
One of the finest slices of sound to come out of my home town, Bedford in the '80s, (or maybe any era?) and albeit here with a different track, Ganzheit were one of the lesser known contributors to our 1985 Rorschach Testing label v/a cassette, Discreet Campaigns. Ediesta was an off-shoot of Red Rhino and this is yet another reminder to myself to dig out an unreleased cassette full of the band's early days and unreleased 'demos'.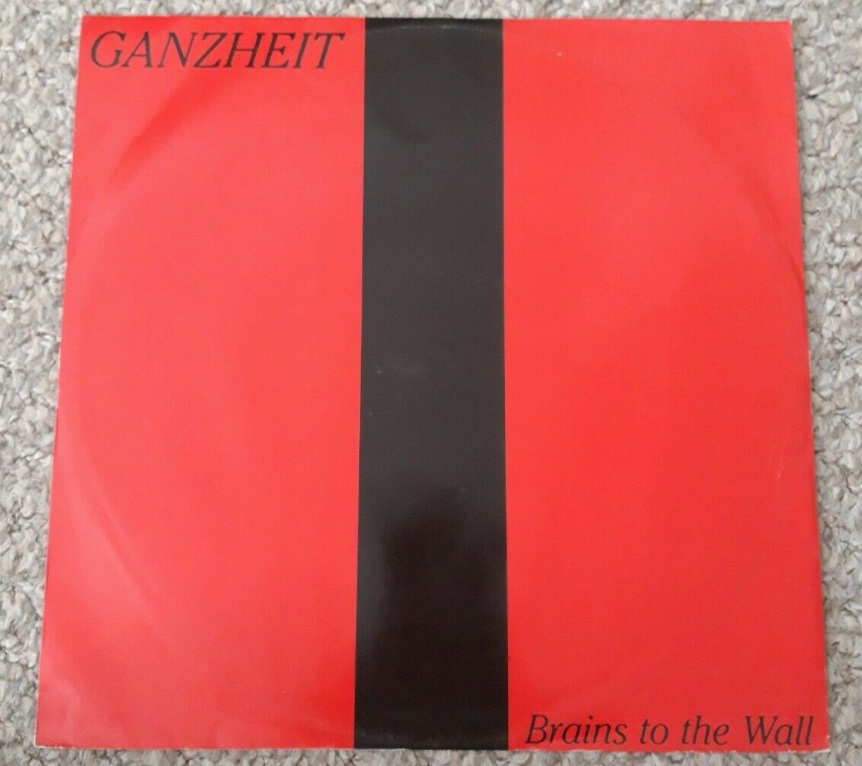 ---
59.47
INESS MEZEL – Amazone – Beyond The Trance, CD only – Wrasse Records 2011
Out of Algeria and France – and crossing to whoever.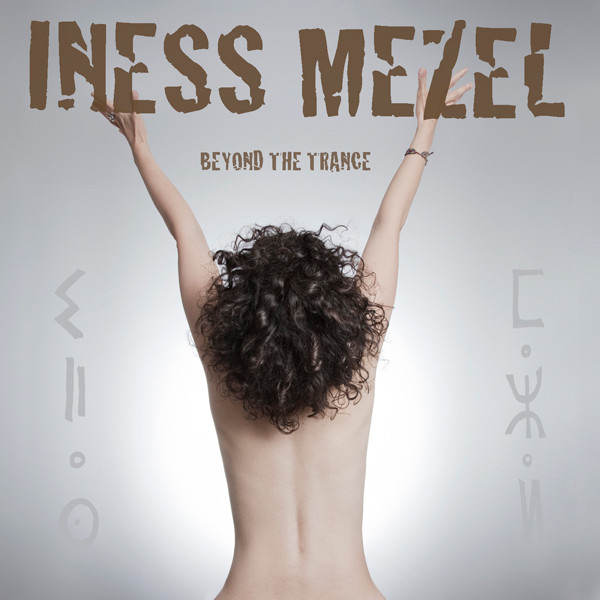 ---
Half-time tea, temporarily shelved…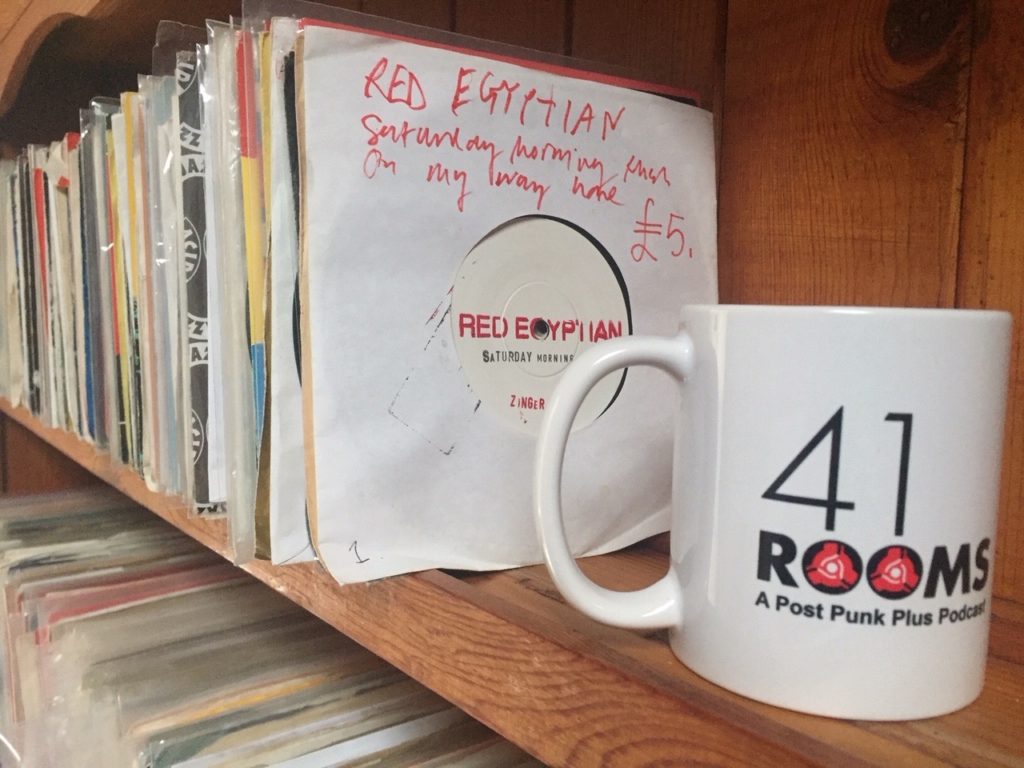 ---
01.03.19
TERMINAL POWER COMPANY – The Hunger, The Heat (Extended Cut Up Mix) – 12″ b-side – Situation 2 – 1992
Funky and angst-driven industrial sounding goings on.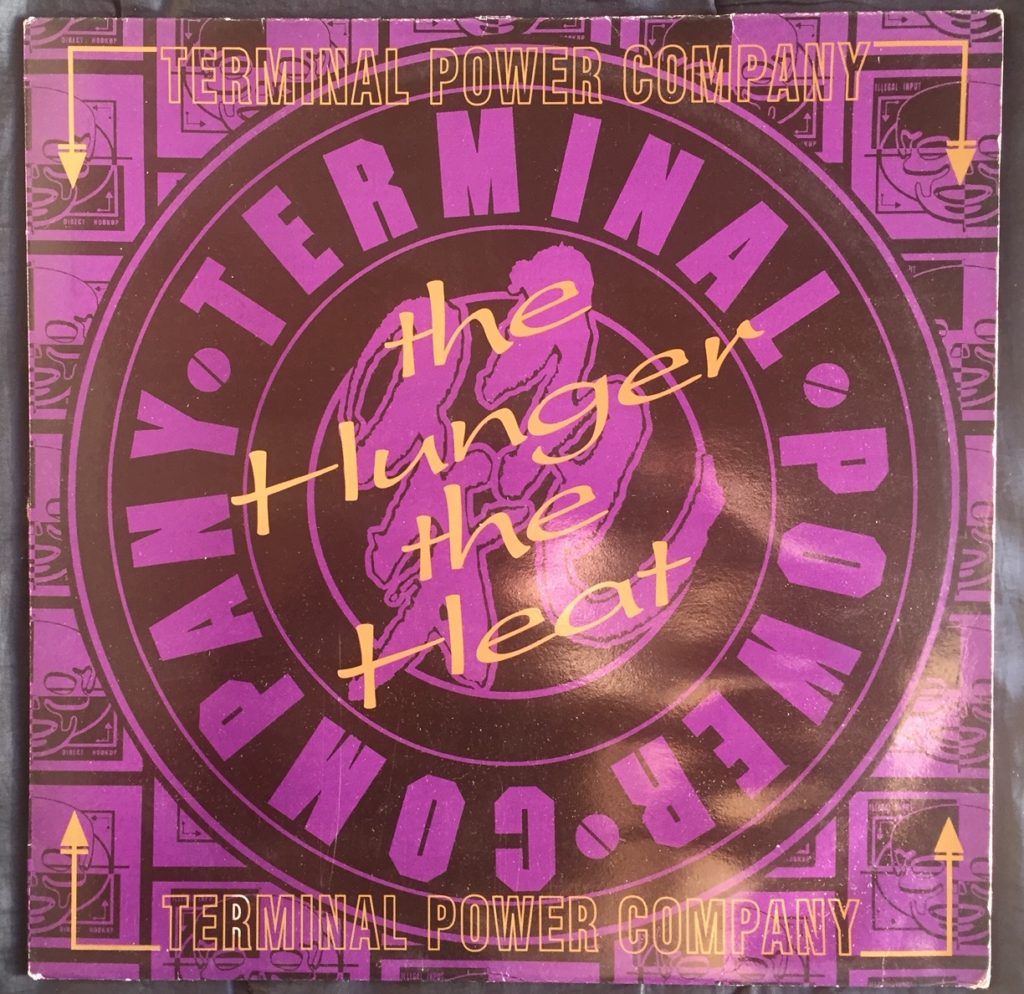 ---
01.07.50
JOY DIVISION – Atrocity Exhibition – Closer, LP – Factory – 1980
Another one of those 'Well, it's only taken me (insert number) of shows to get around to… ' moments. A truly massive sound.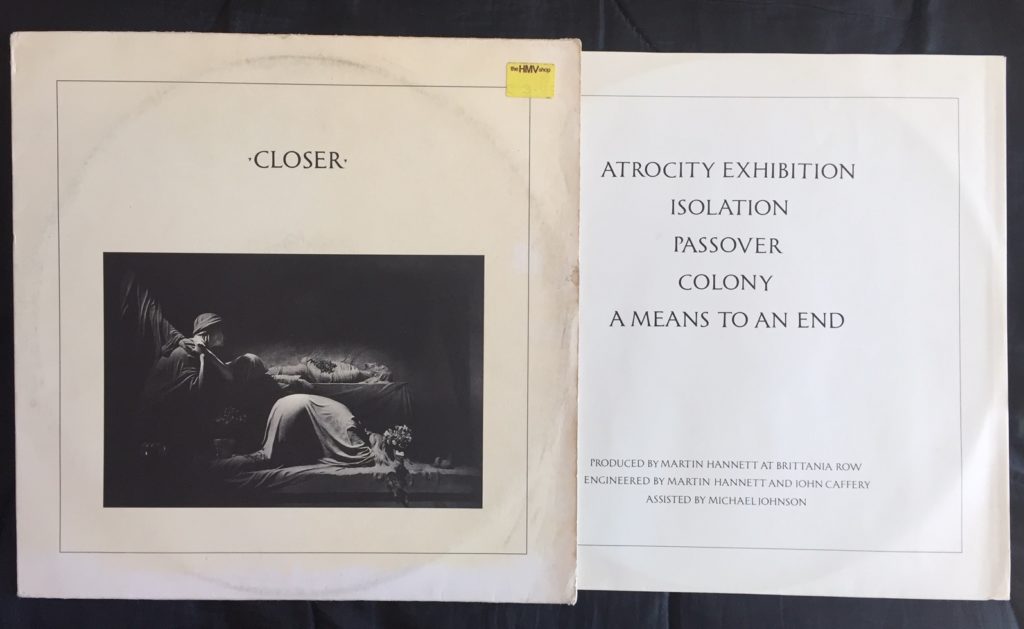 ---
01.13.52
THE TALISMEN – She Was Good – Dual 7″ (c/w Debbie & Gaylis) – Julian Records – 1966
One of only two singles from this Washington US band and a strutting garage sound that I'd nearly guarantee was hijacked by a later generation band or three – if I could only pin it down. At though anywhere between $300-$500 I can't see me buying an original copy any time this side of the grave.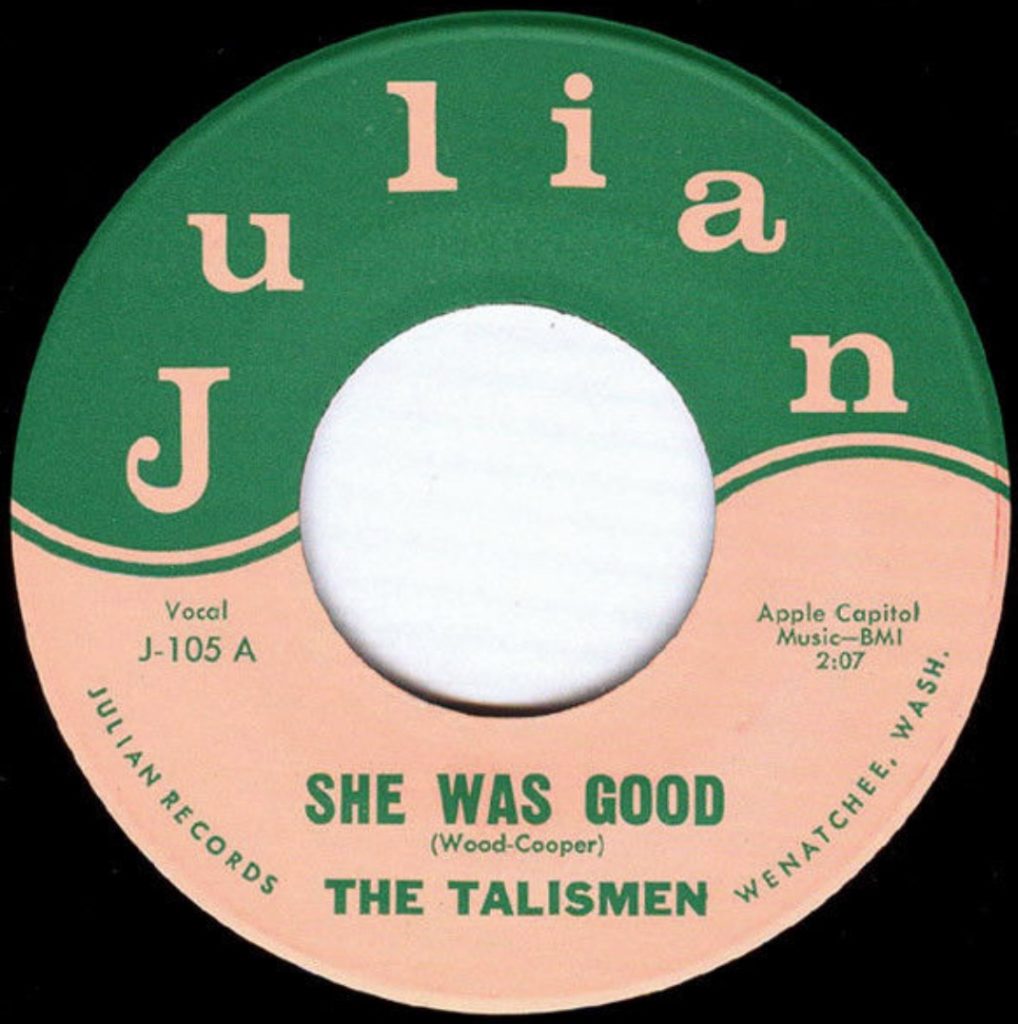 ---
01.16.02
MARA TK – Anyone Here – 7″ b-side – Red Bull Music Academy – 2011
In between his days fronting Electric Wire Hustle, the flip to his debut solo single. Sounding like a modern day Marvin Gave, the What's Going On album must run through Mara's veins, and without any competition looking very likely, this will be the most travelled single purchase I will ever make. Having ordered the 7″ direct from Mara, via Bandcamp, it then went AWOL in COVIDworld. So, he graciously put another in the post. From New Zealand to Ireland – 23,000+ miles journeyed in total. 🙂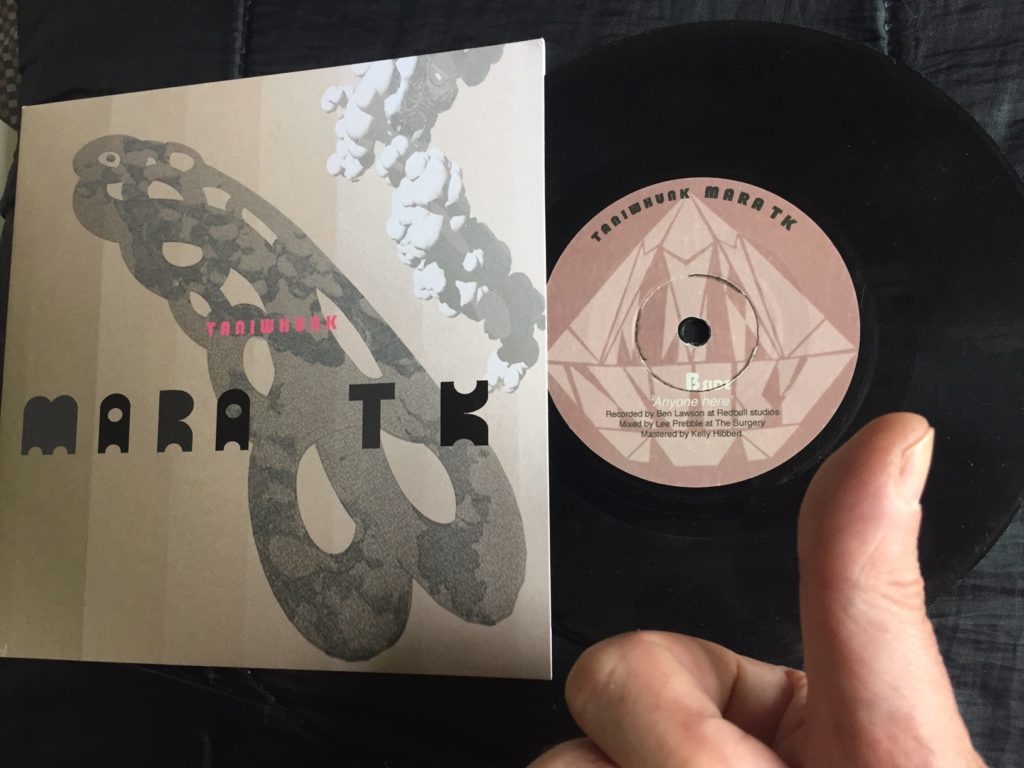 ---
01.19.32
EMMELINE ARMITAGE – Bringing Up The Bodies – Soundcloud only – 2019
Dubstep/neo soul-backed rapping, out of West Yorkshire.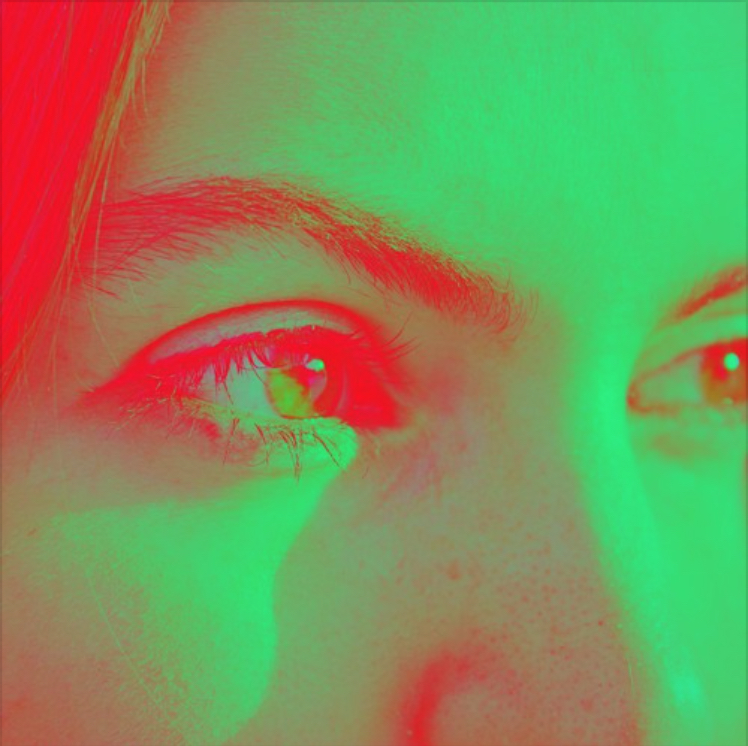 ---
01.21.27
CLOUD BOAT – Youthern – Book Of Hours, LP – Apollo – 2013
I've obviously missed the memo outlining what these lads have been up to – musically or otherwise – since 2016. A loss, I reckon.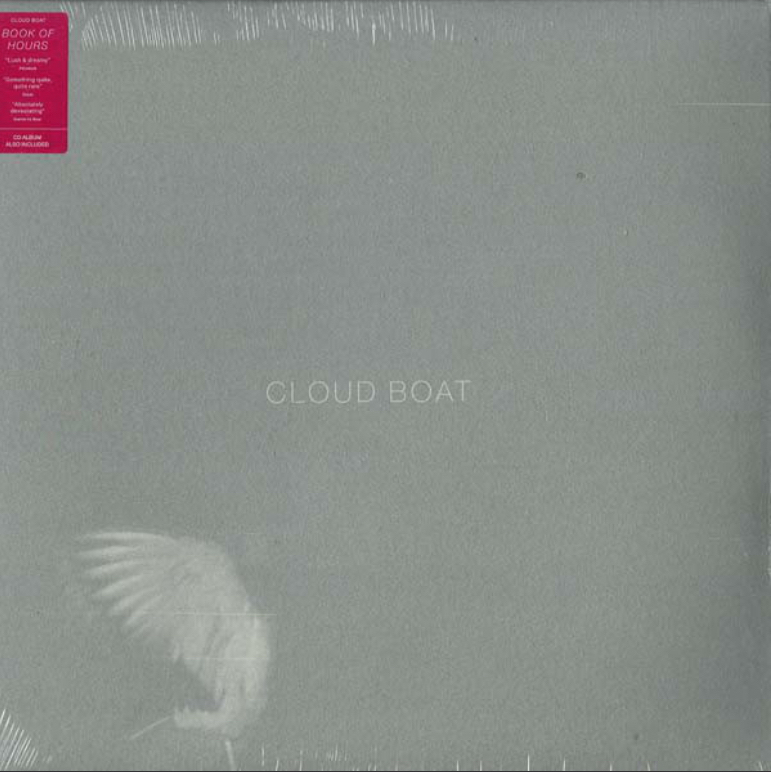 ---
01.25.14
JAMES BLAKE – Limit To Your Love – 10″ – Atlas Recordings – 2010
When the dubstep bowed to the soul in him?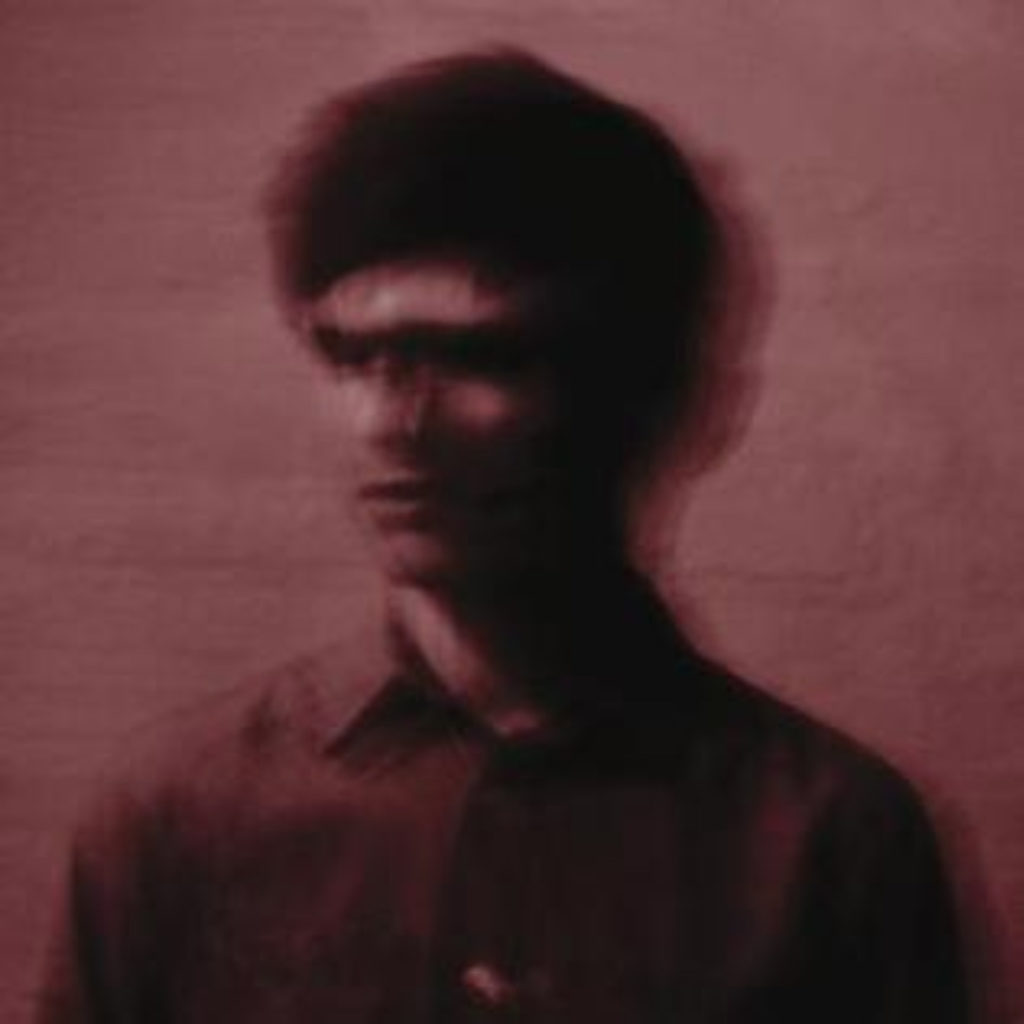 ---
01.28.29
TIM BUCKLEY – Wayfaring Stranger (Take 4) – Works In Progress, CD only – Rhino Handmade – 1999
I certainly would have got to Buckley at some point but I can thank meeting and chatting with a Simon Shepherd in a New Order dressing room in late '81 for the introduction to Buckley's music. We subsequently started swapping cassette tapes and at one point I received Buckley's Greetings From L.A. album. If you're out there, Simon… Hi!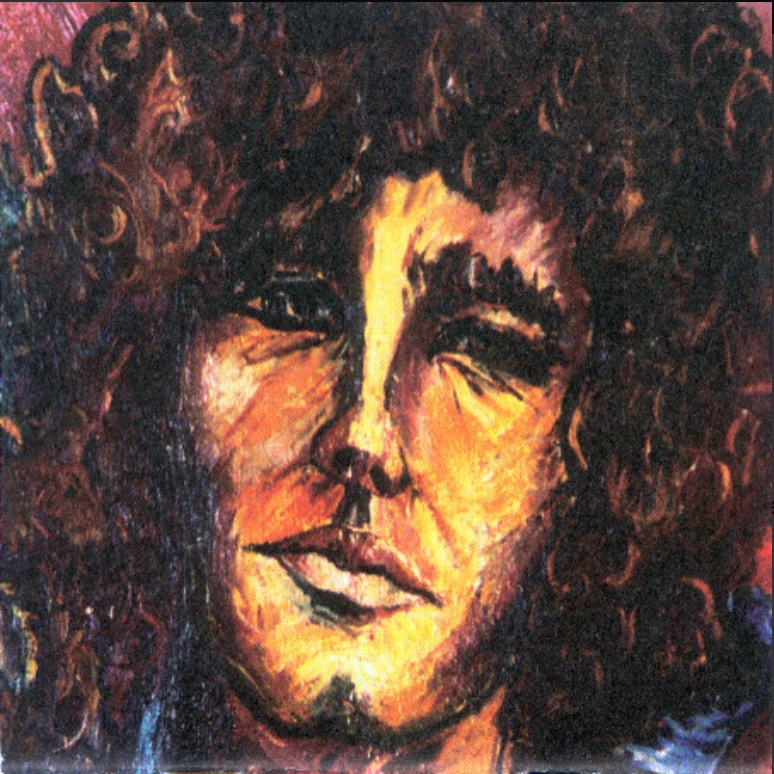 ---
01.32.39
PAUL WELLER – One Tear – A Kind Revolution, 5×10″ boxset – Parlophone – 2017
An expansive and reflective sound, with Weller in a world weary/weary with the world mood.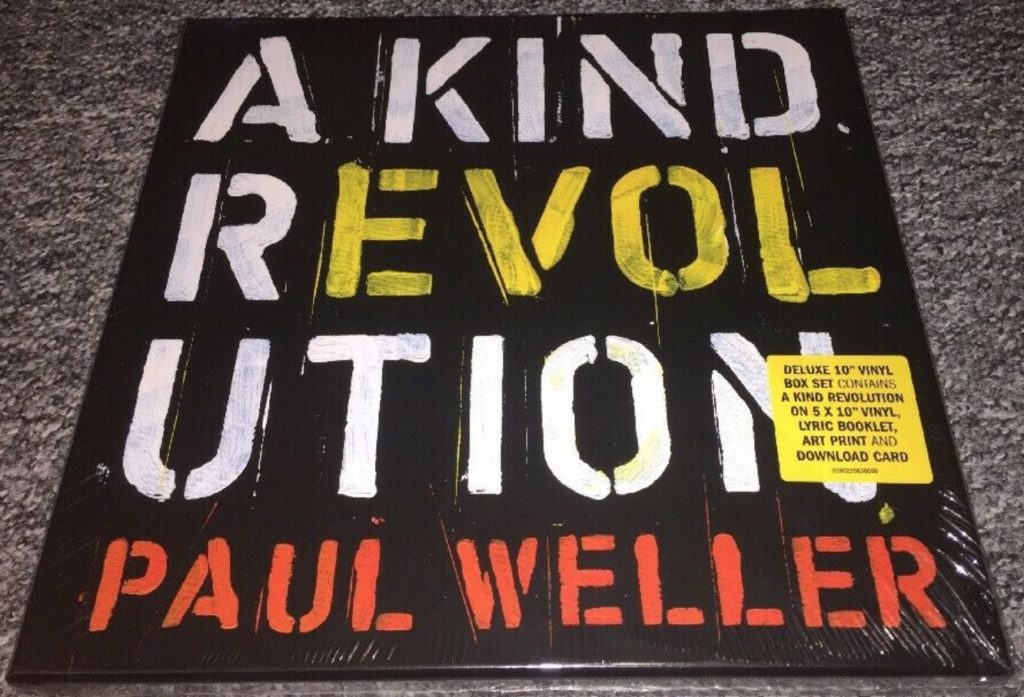 ---
01.38.32
MARDEN HILL – Sugarplums (Sky High Return) – 12″ – Afro Art – 1996
Spring/summertime beats and grooves, even though we're not there yet.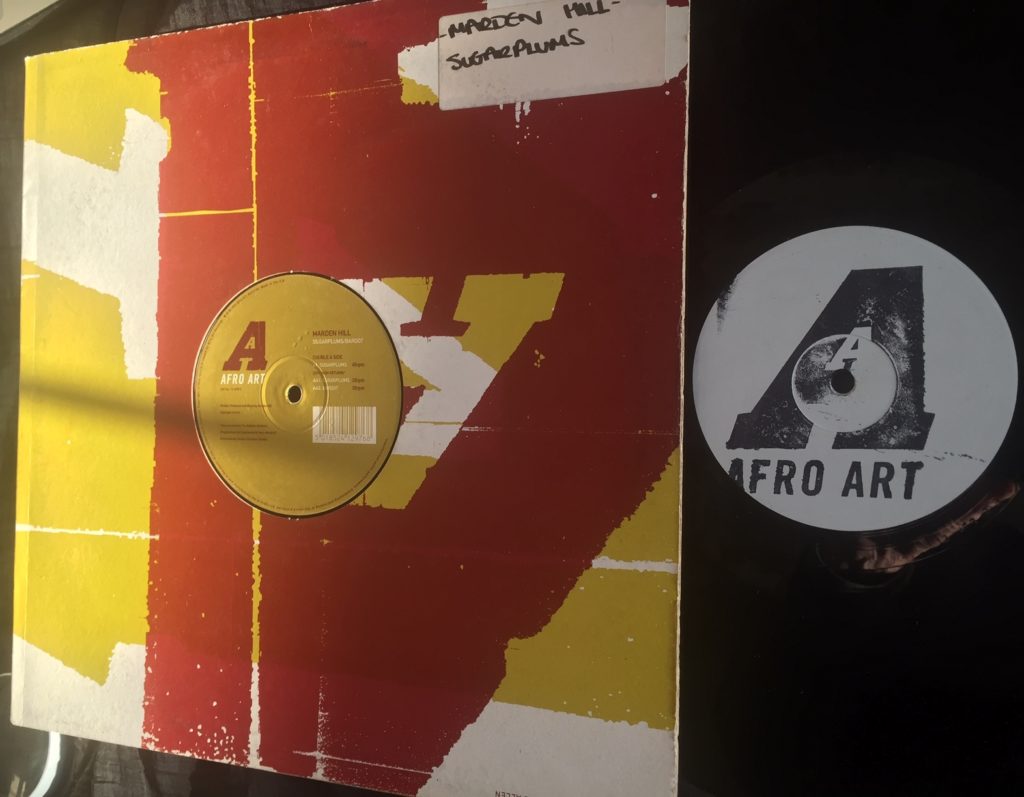 ---
01.44.17
ENIGMA – Age Of Loneliness (Radio Edit… plus a 41 Rooms 'Edit' ) * – CD single only – Virgin – 1994
Both Age of Loneliness and its earlier incarnation as Carly's Song rely totally on Mongolian singer, Dechinzundui Nadmid's Tosonguyn Oroygoor's outpouring… and if there's any re-incarnation thing going on I'd like to come back with her vocal chords, if that's alright with whoever. No doubting the tune was on a fair few mid '90s, chill out/Ibiza-type compilations, the feeling a singer gets when they're in the throws of something like this must be something really special – a state of 'being' I'll sadly never inhabit. For once, a track where the pan pipes get a more subdued workout… thank f*** and apart from Age Of L it was mainly downhill for me on that score after Picnic At Hanging Rock. 🙂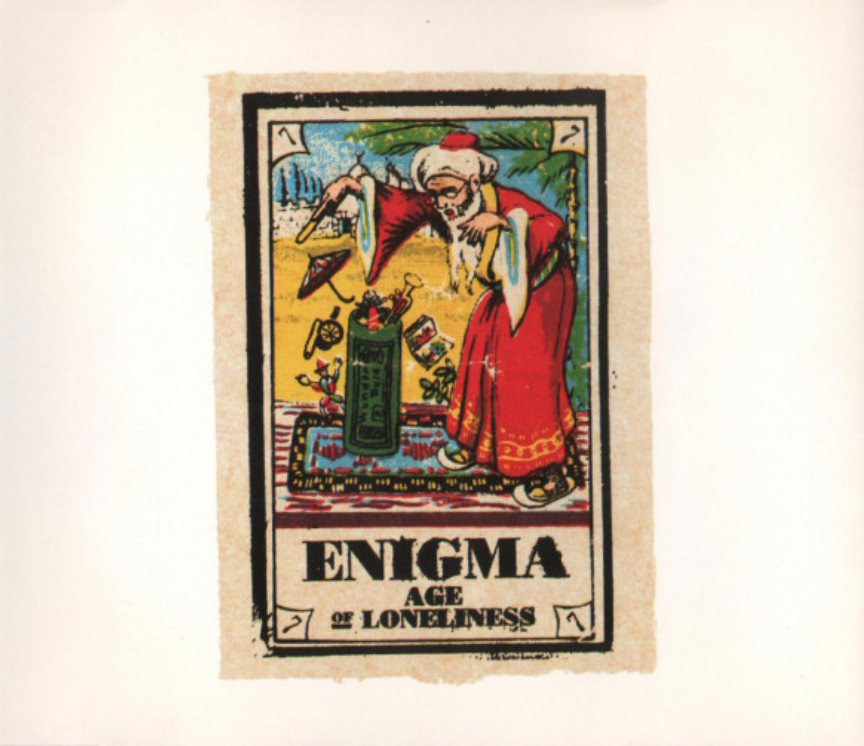 ---
01.48.13
VACANT WINDOWS – Mirror Of Desire * – Digital only (Bandcamp) – 2020
'Vacant Windows is the stage moniker of Baltimore-based artist/producer Samuel Morgan. The project focuses on Darkwave oriented, aggressive and sometimes wistful electronic music'. – Bandcamp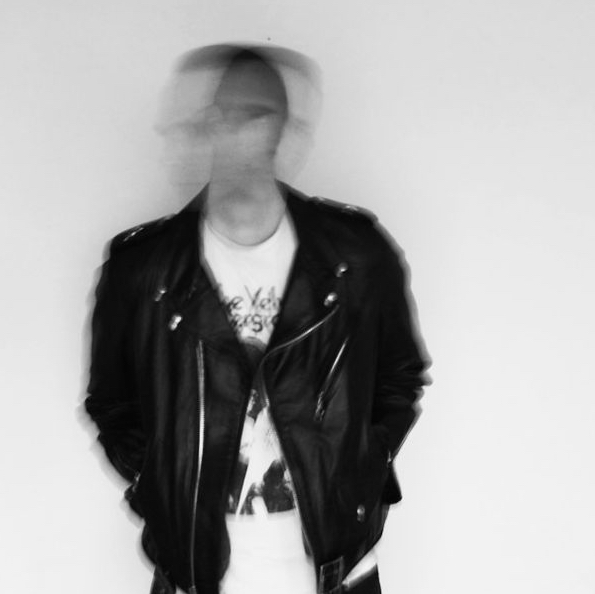 ---
01.51.16
DRAGONS – Lonely Tonight – Here Are The Roses, CD only – Ohm Recordings – 2007
If this had been recorded by the Comsat Angels in the early '80s – or (slightly more apt) Kitchens of Distinction a half decade later – and they'd written another verse for the second half – this would now be revered. Important ifs.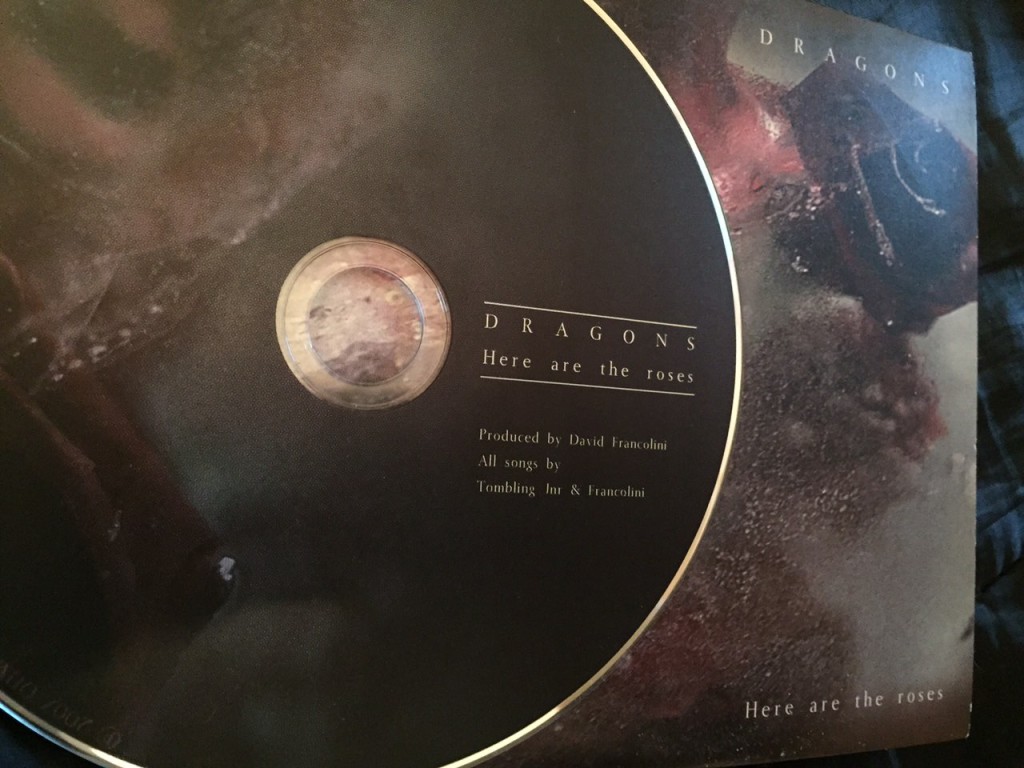 ---
01.54.56
RIDING A METEOR – Aura (Live at Teatro das Figuras) * – 2018
Portuguese electronic post-rock – with a slither of Michael Stipe? Aura seems to be part of a 5 track (at least) 'release' but where that is… ? I dunno.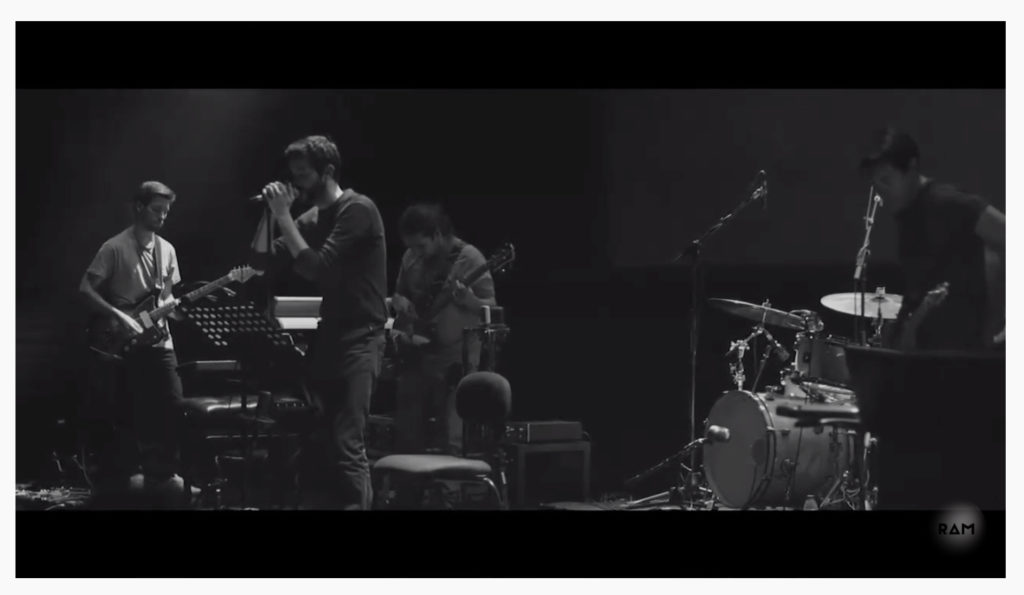 ---
Show 89 will hopefully be with you Mar 7.
Dec x